homepage - Day Walks Index 2017 - contact me at

2017.12.03 - Baslow Nether End, thru village, up Bar Rd, Wellington Monument, ~ ENE on Bridleway, cross 'Curbar' Rd, ~ N on rough land & wood between Bar Brook & Sheffield Rd (A621), join track at ~ SK282752 (a gate on A621), head ~NW (passing stone circle) then ~ NE (passing small dam) to spillway of breached Reser, Bar Brook Bridge, ~W (passing Lady Cross) to White Edge, down to White Edge Lodge, junction A625 & B6054 Rds, Longshaw Lodge, Fox House*, Hound Kirk Rd, Fulwood - leader Judy Gathercole - Sunday * photographer broke off here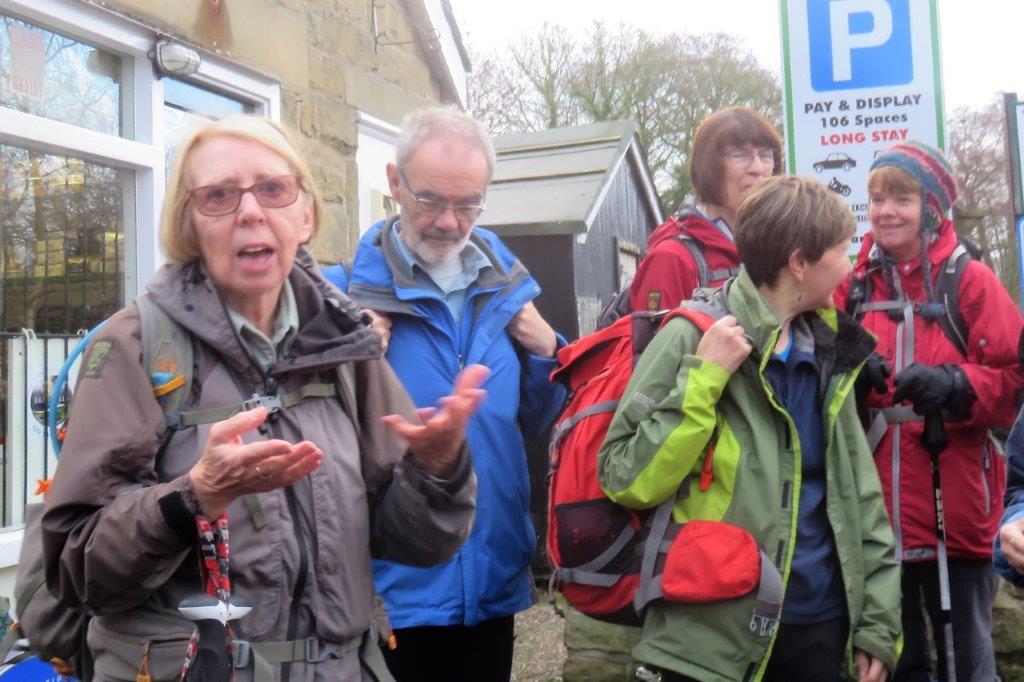 leaders briefing at Nether Baslow bus stop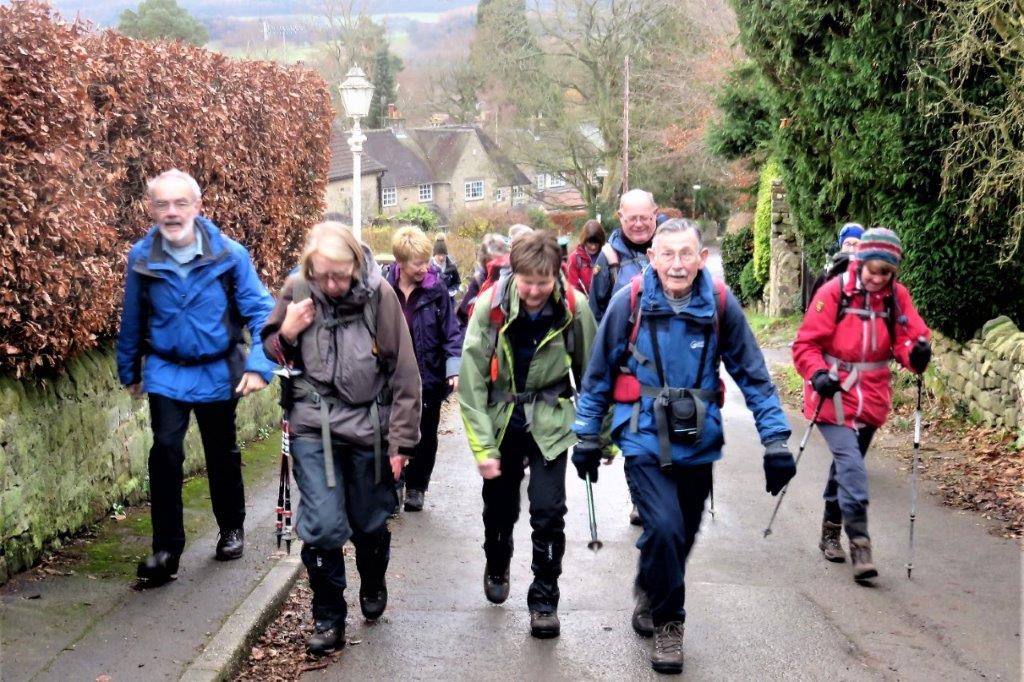 up towards Bar Road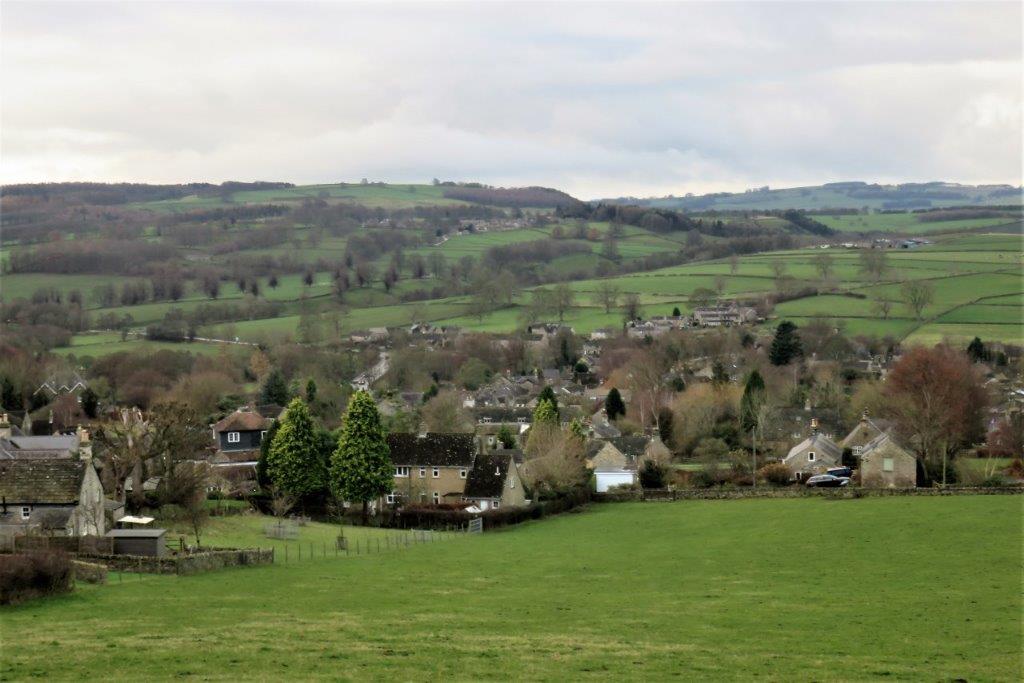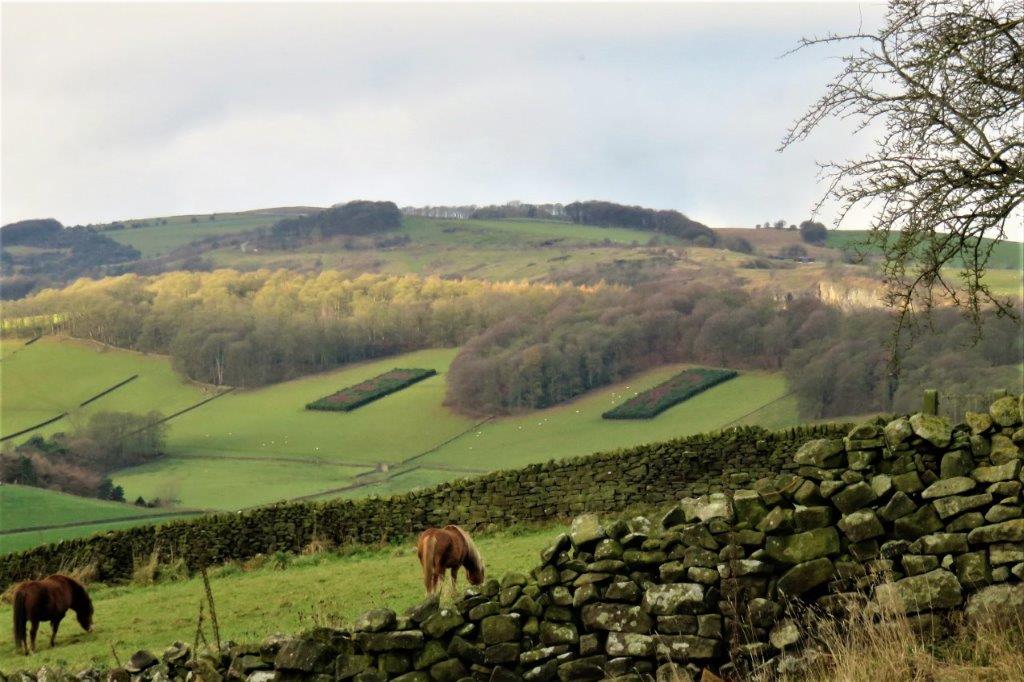 E R (Elizabeth Regina) - planted in the squares on the hillside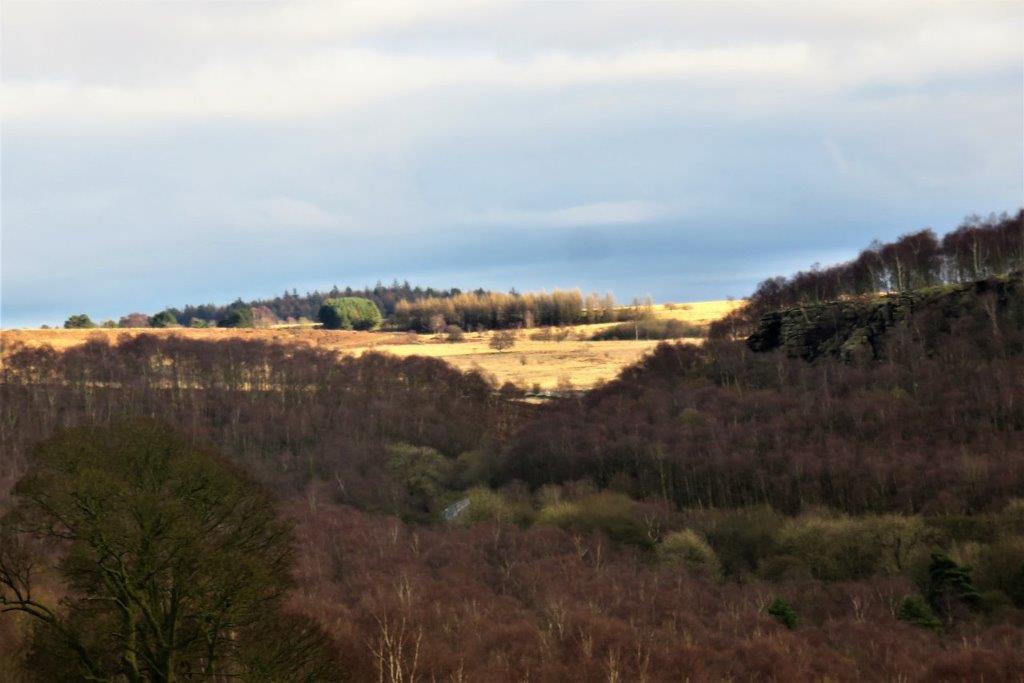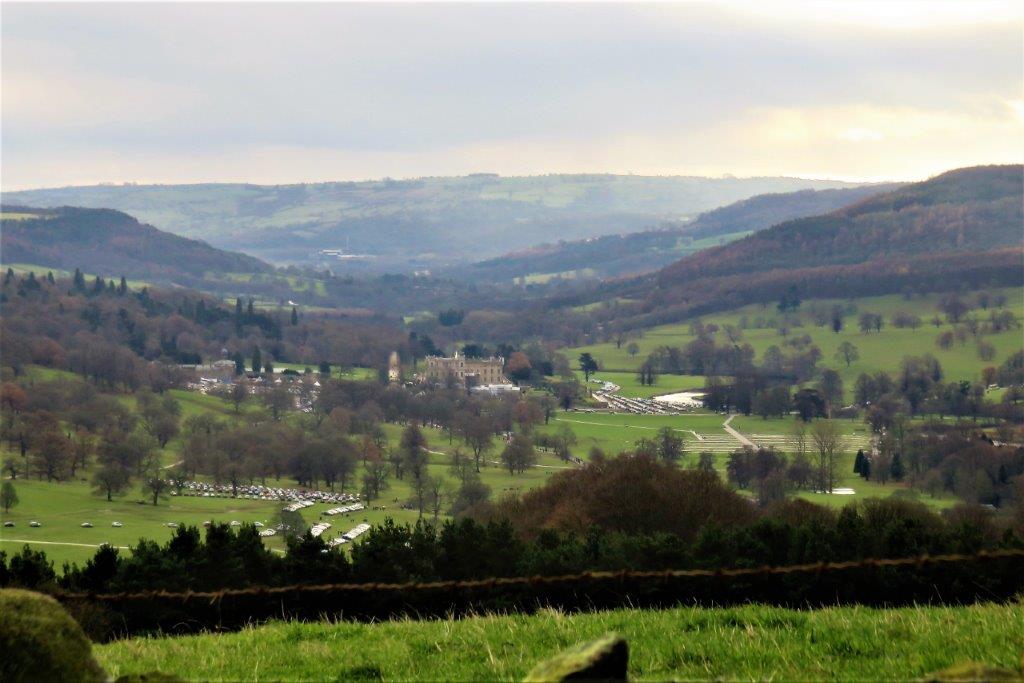 Chatsworth House and a glimpse of the River Derwent in the distance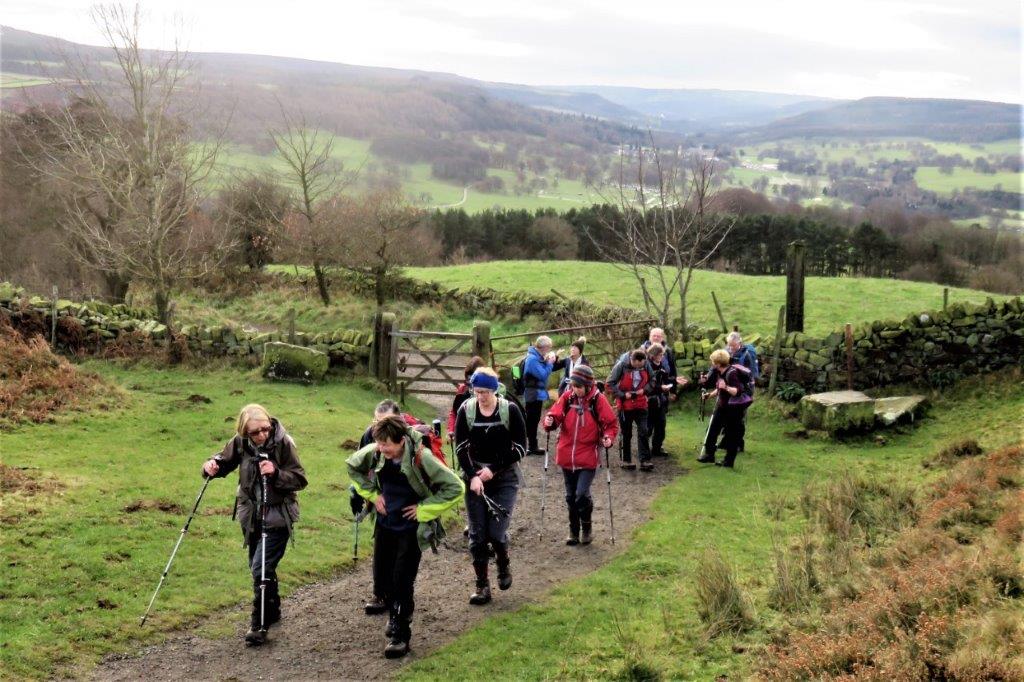 Bar Road (possibly the original road from Sheffield to Baslow? - we probably continued on this 'road' adjacent to Bar Brook further on?)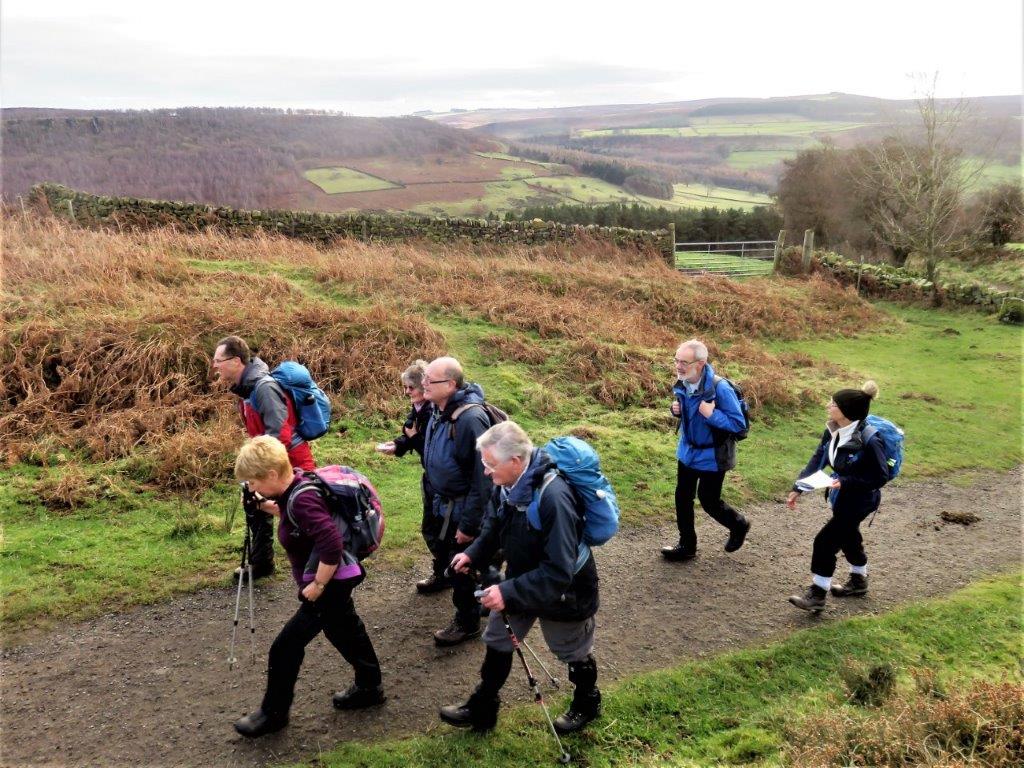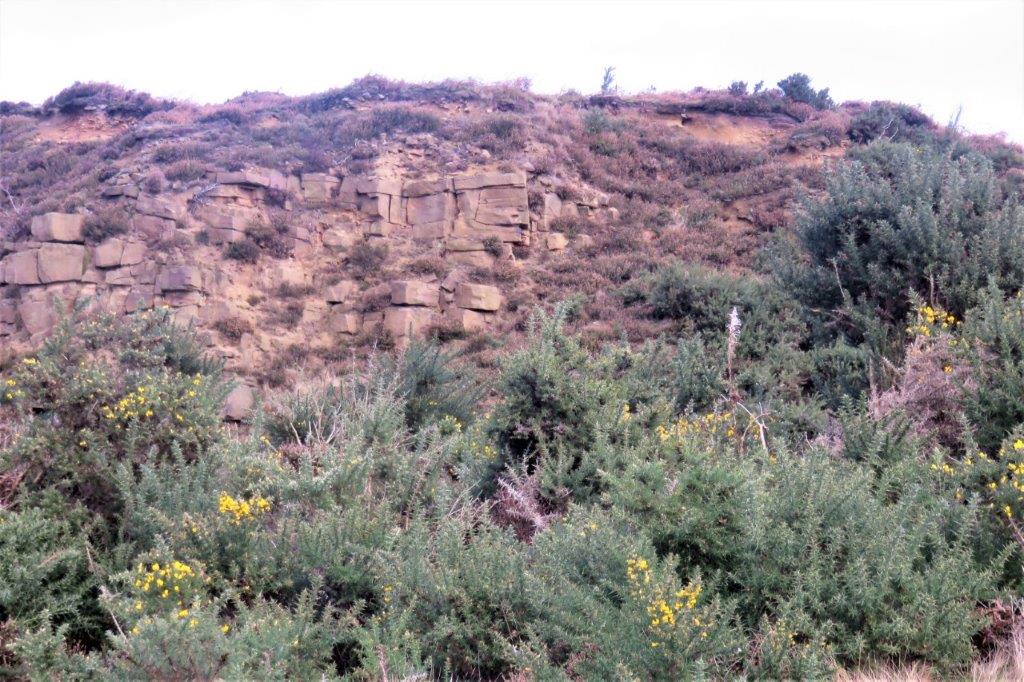 disused quarry alongside Bar Road?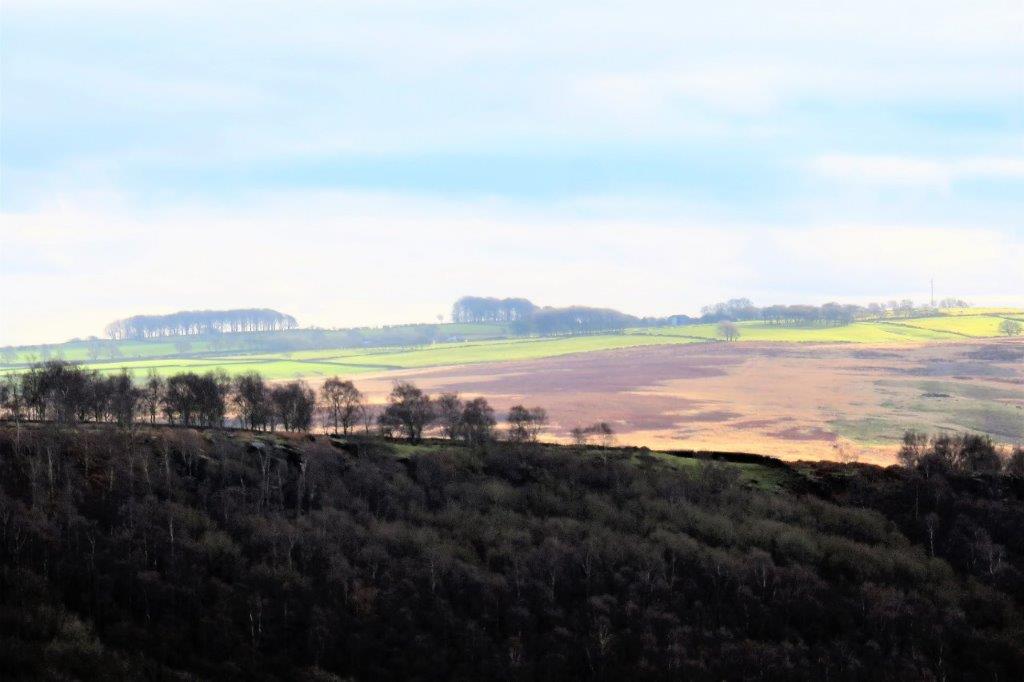 a not to clearly defined edge at bottom of picture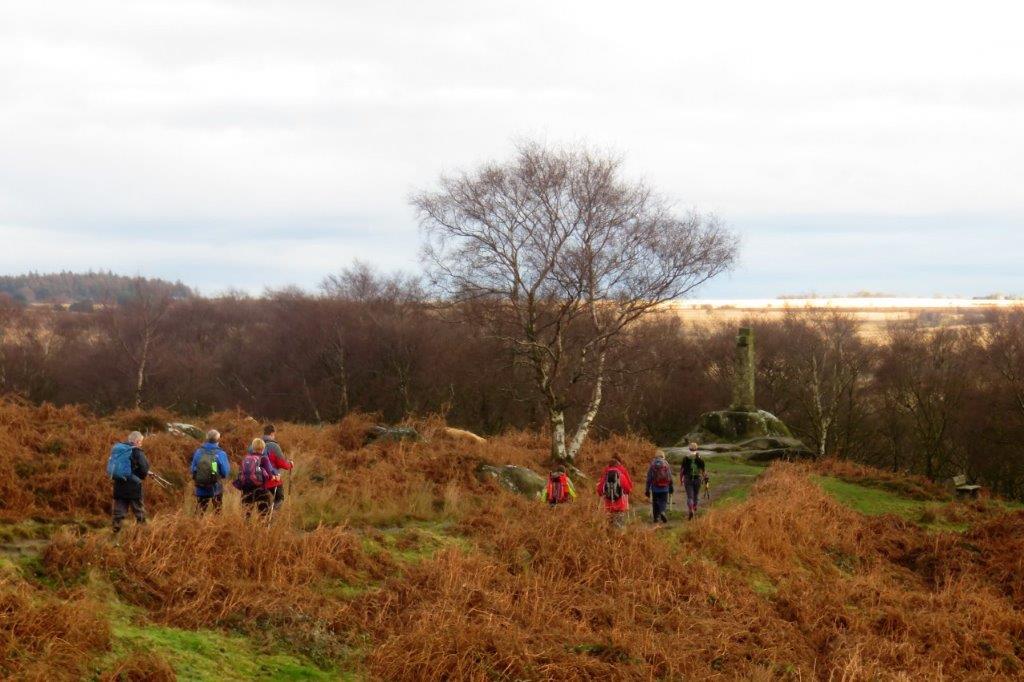 towards Wellington Monument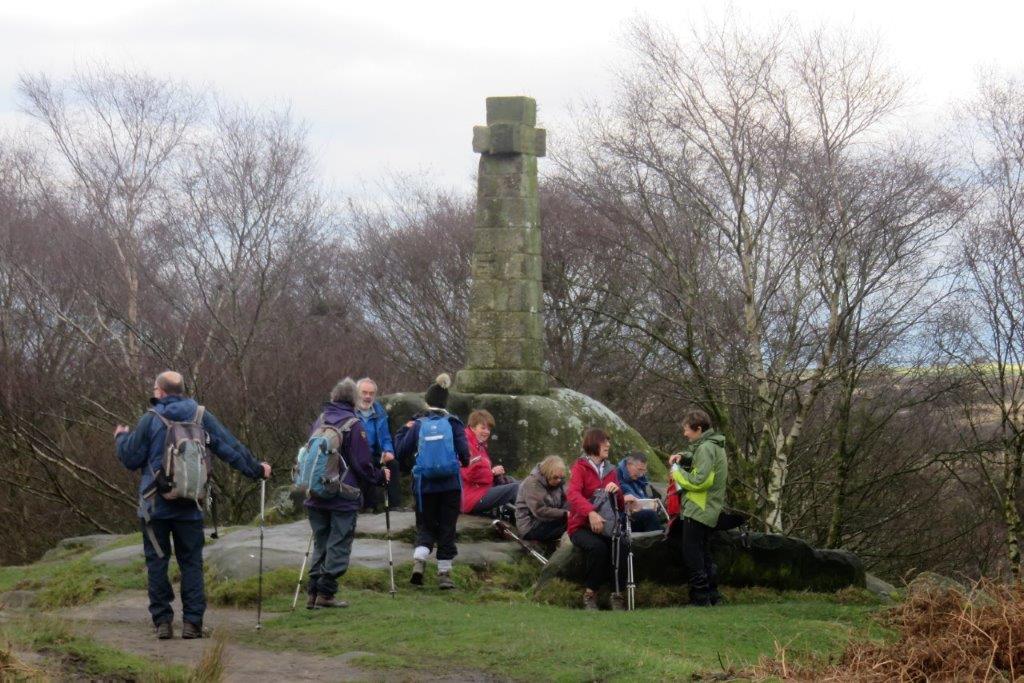 Wellington Monument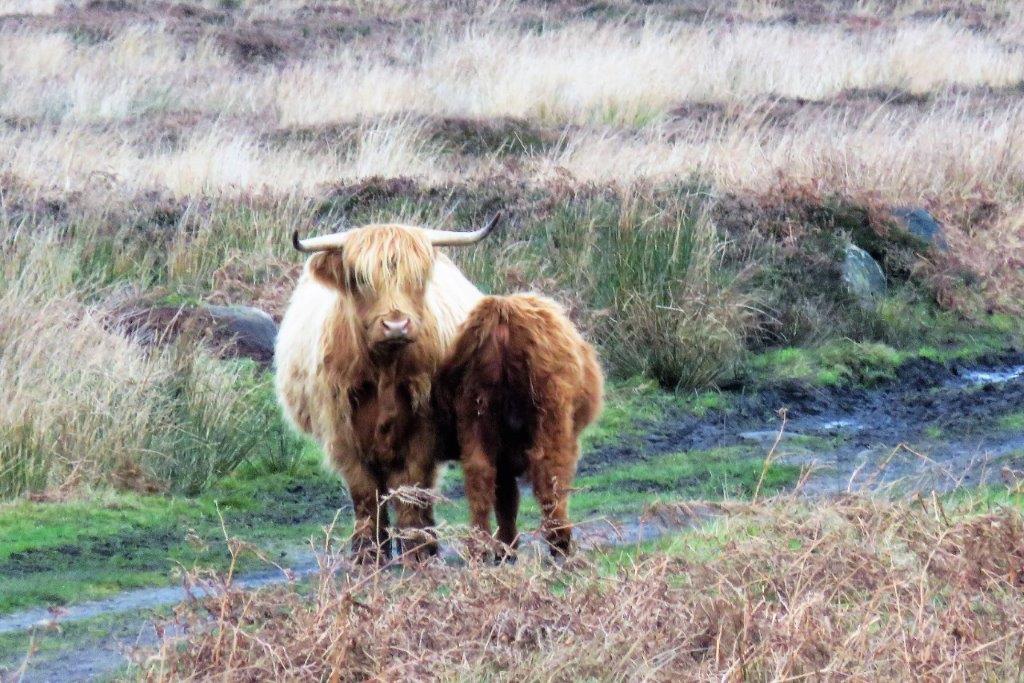 Highland Cattle - a fairly large calf next to mother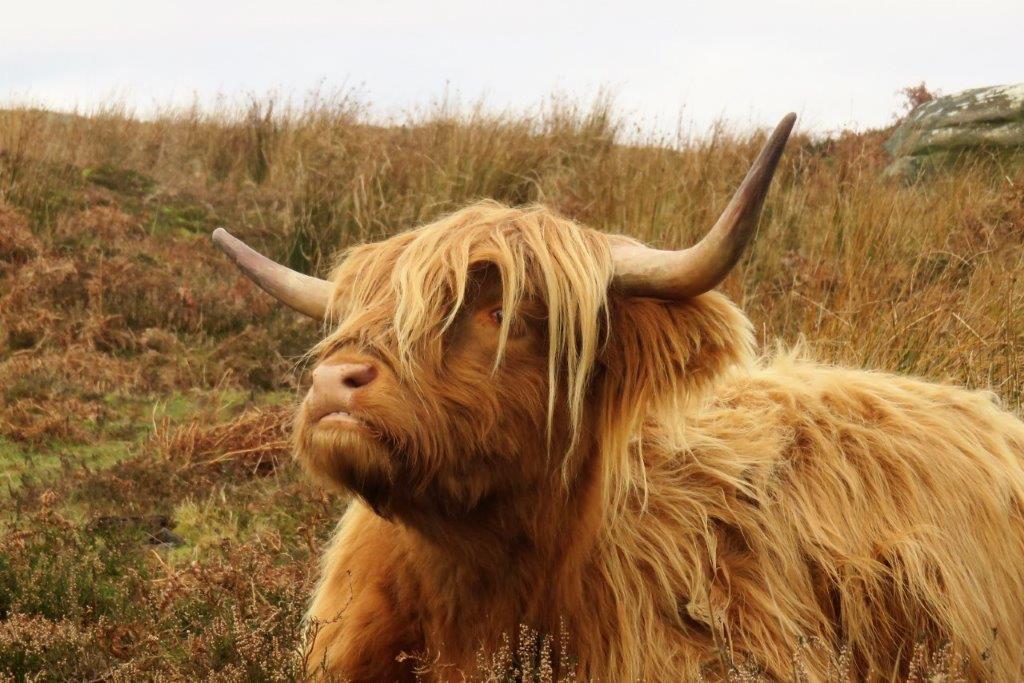 giving one the eye?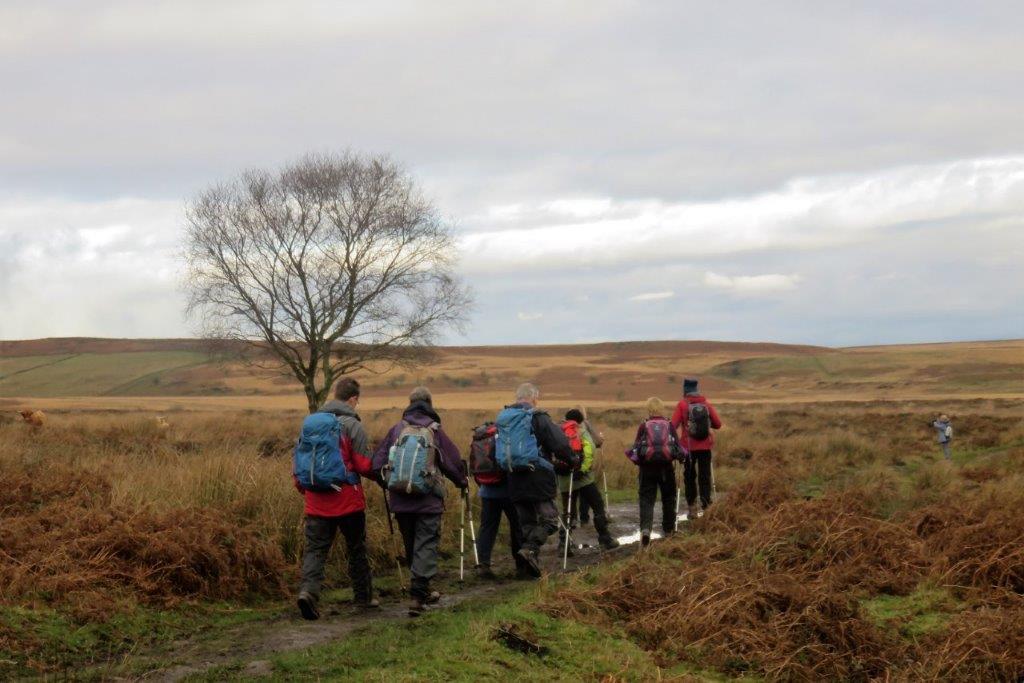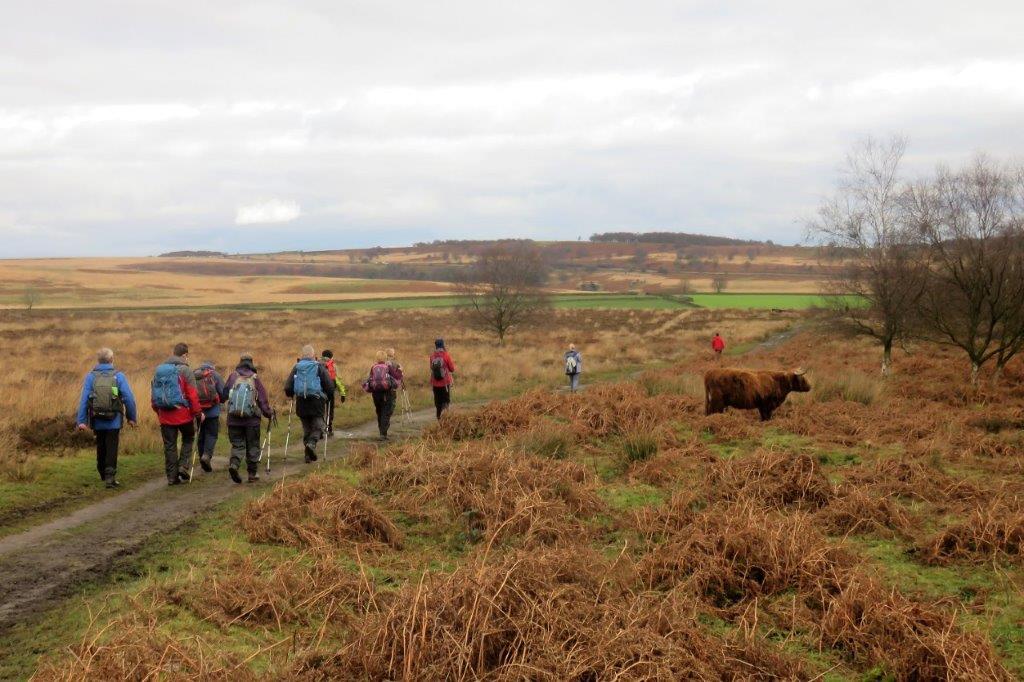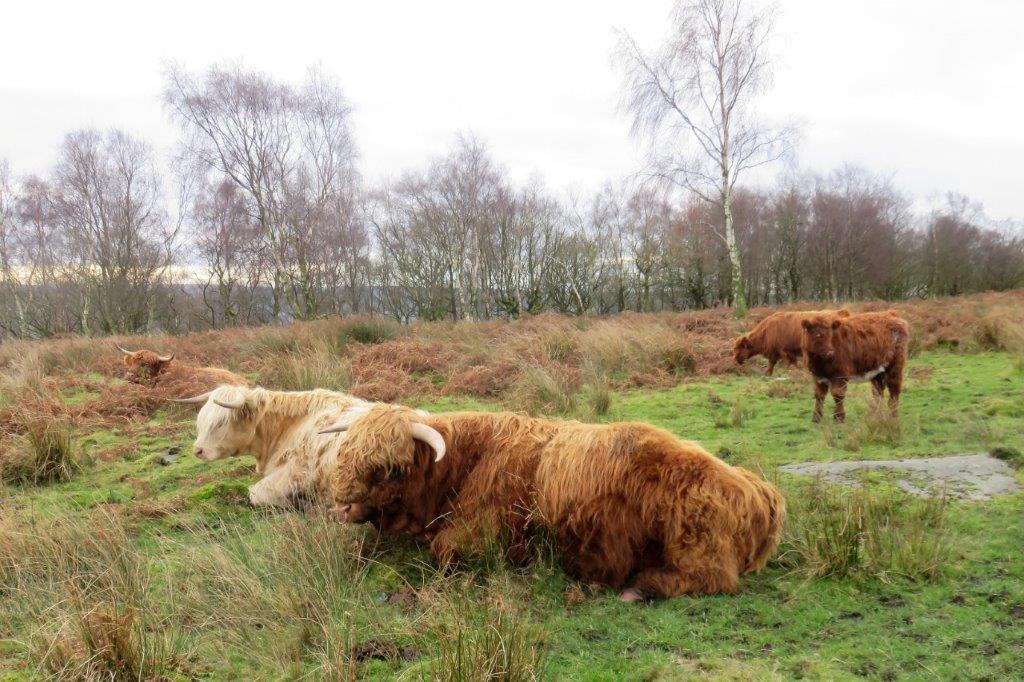 note the ring in the bull's nose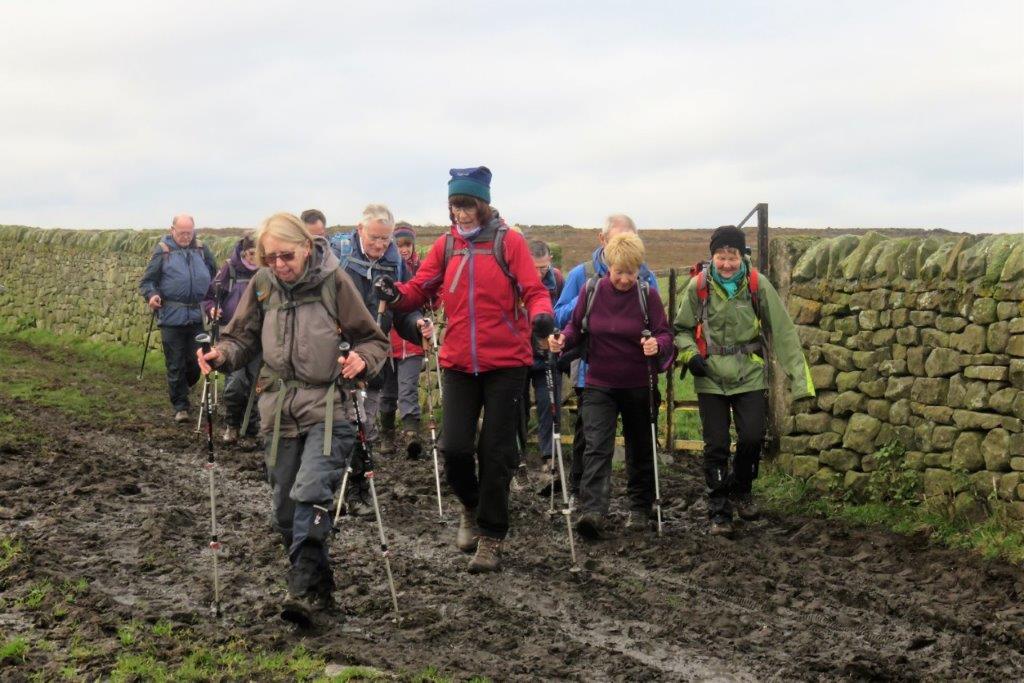 mud, glorious mud!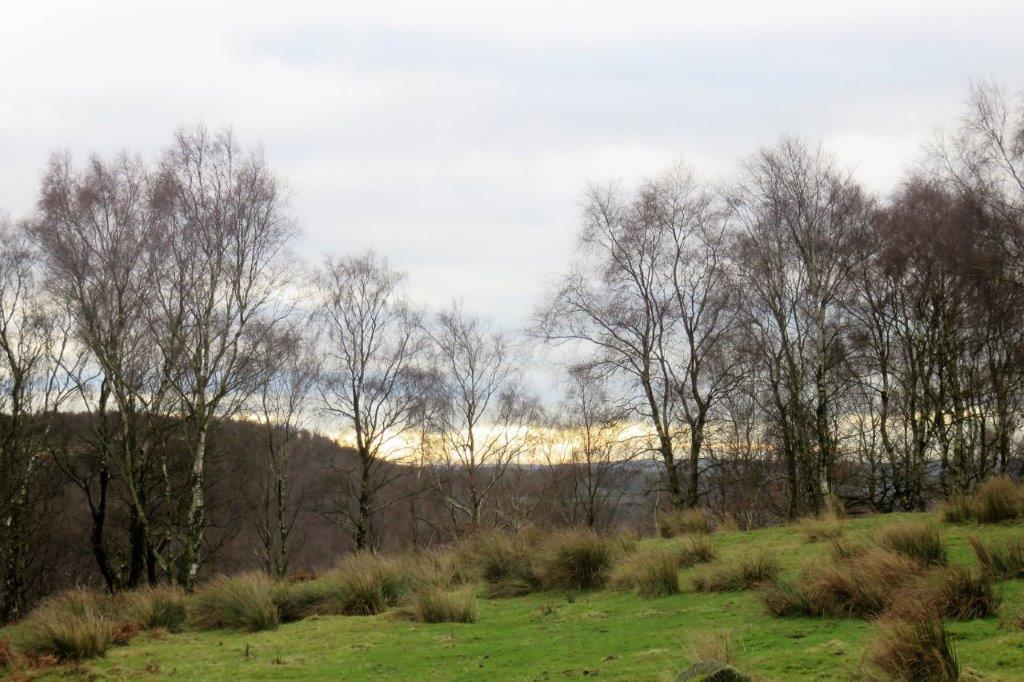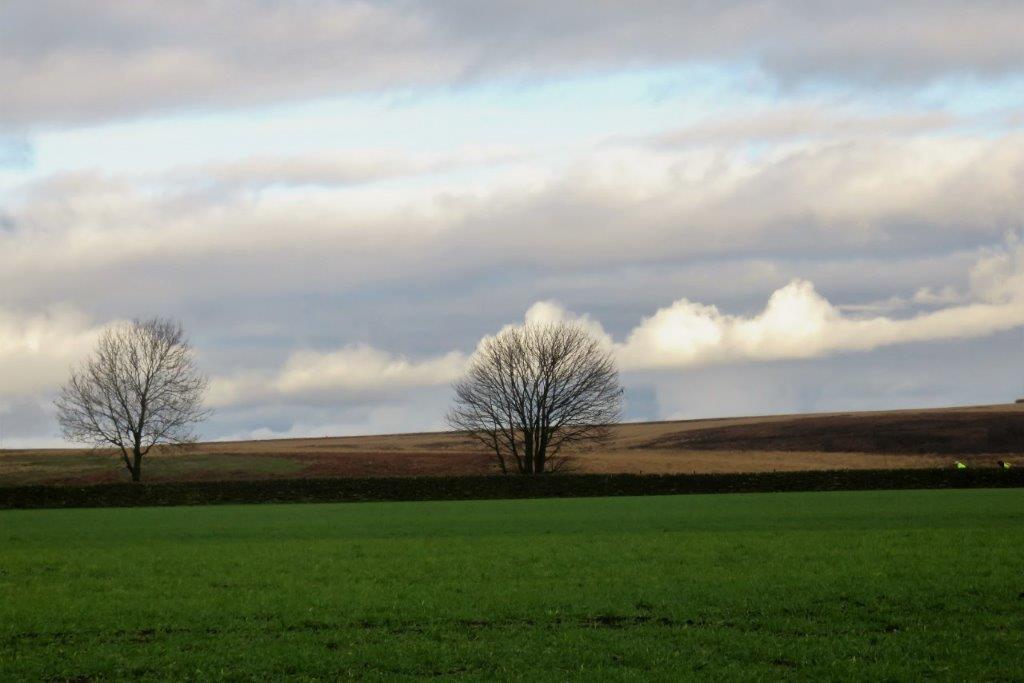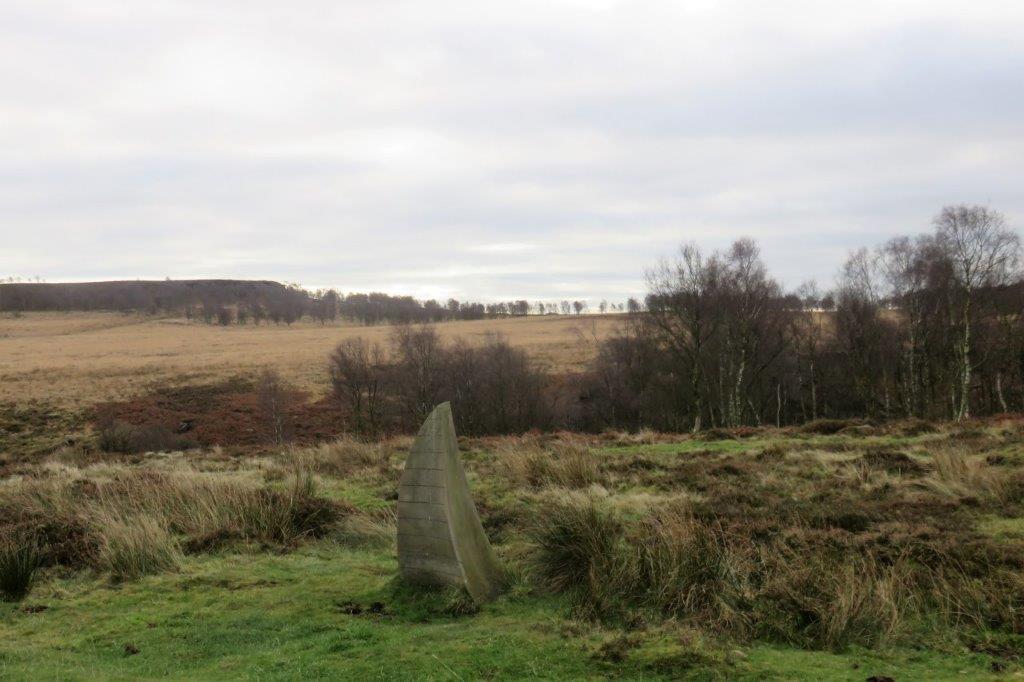 Canvas all points / Graze the Azimuth / ---------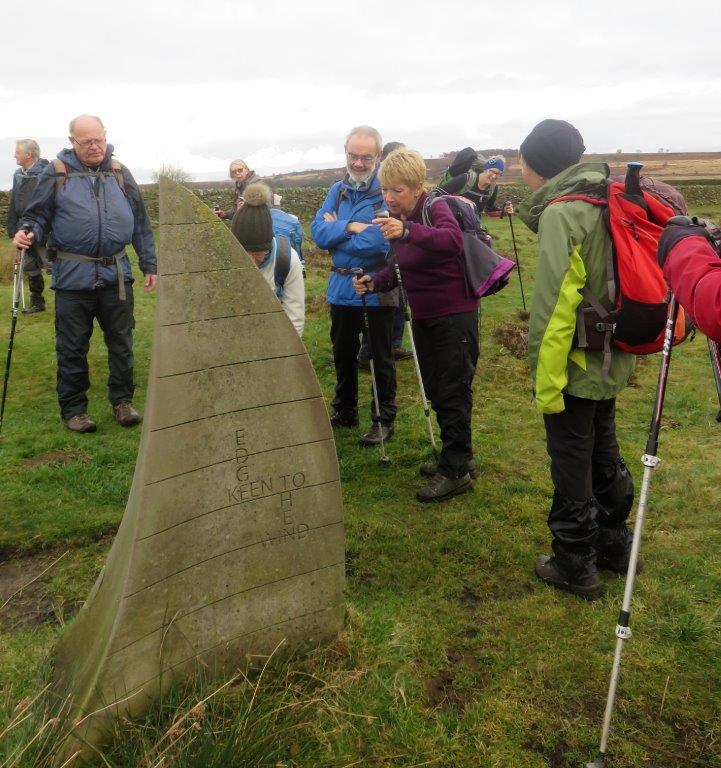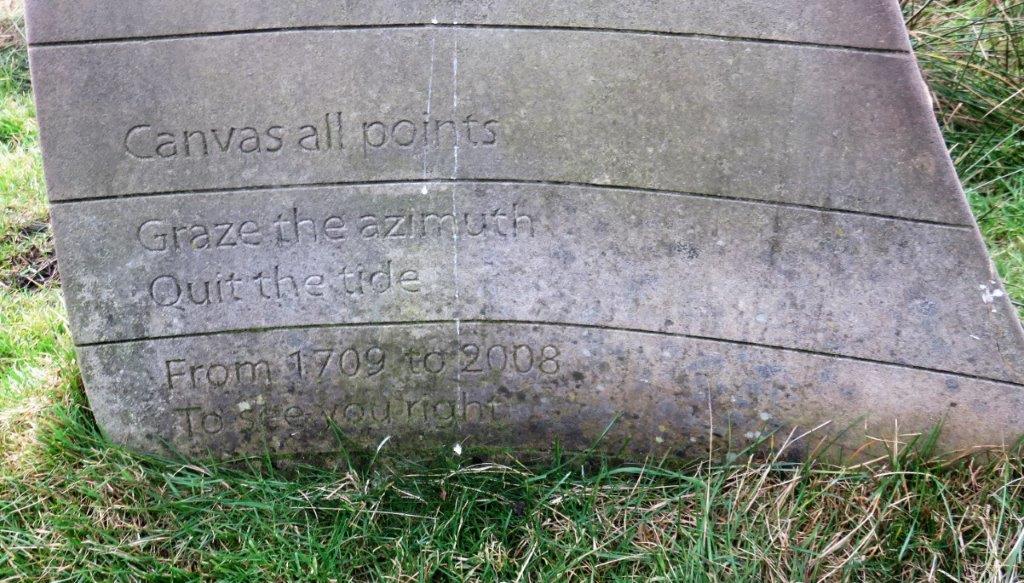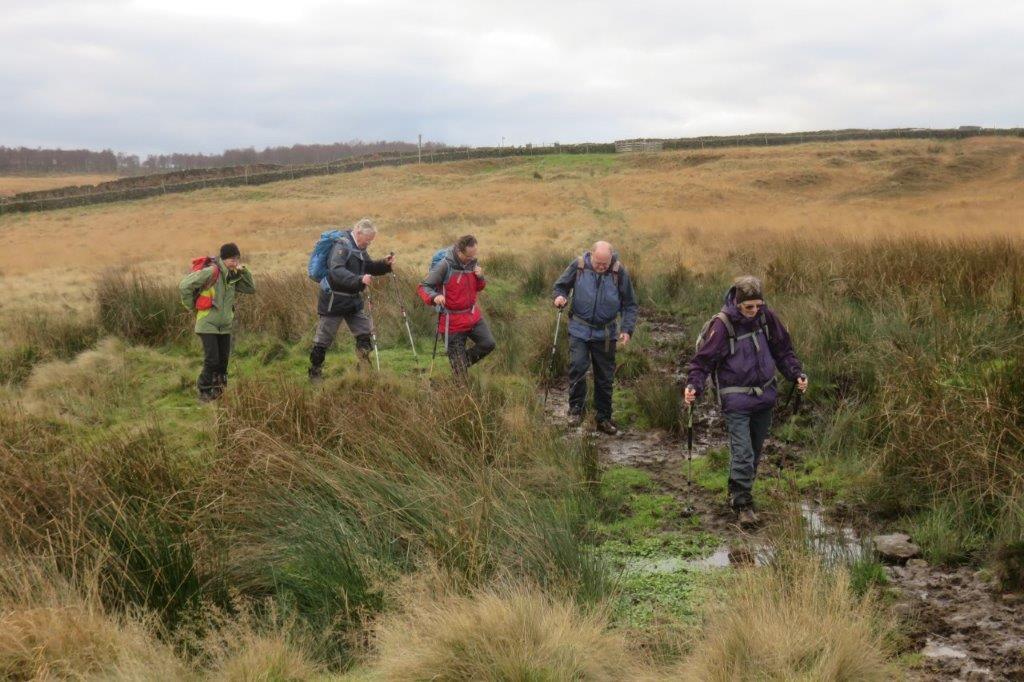 on rough land between Bar Brook and the Sheffield Road (part of the Bar Road?)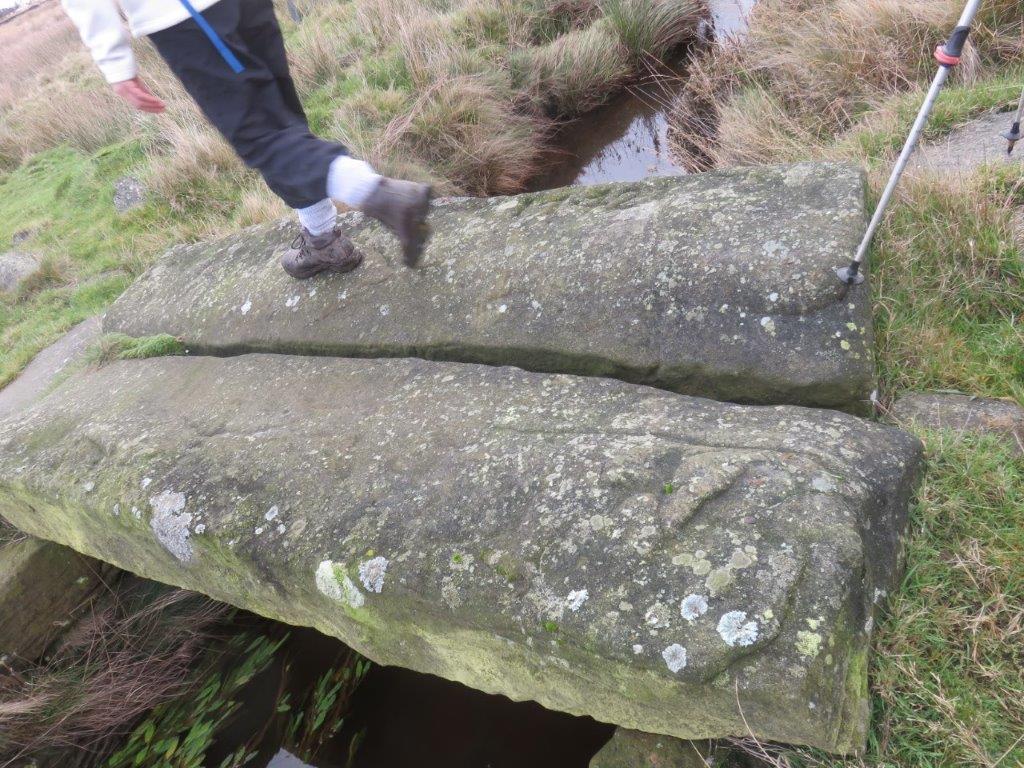 a bridge on the Bar Road? Possibly only suitable for pack horses?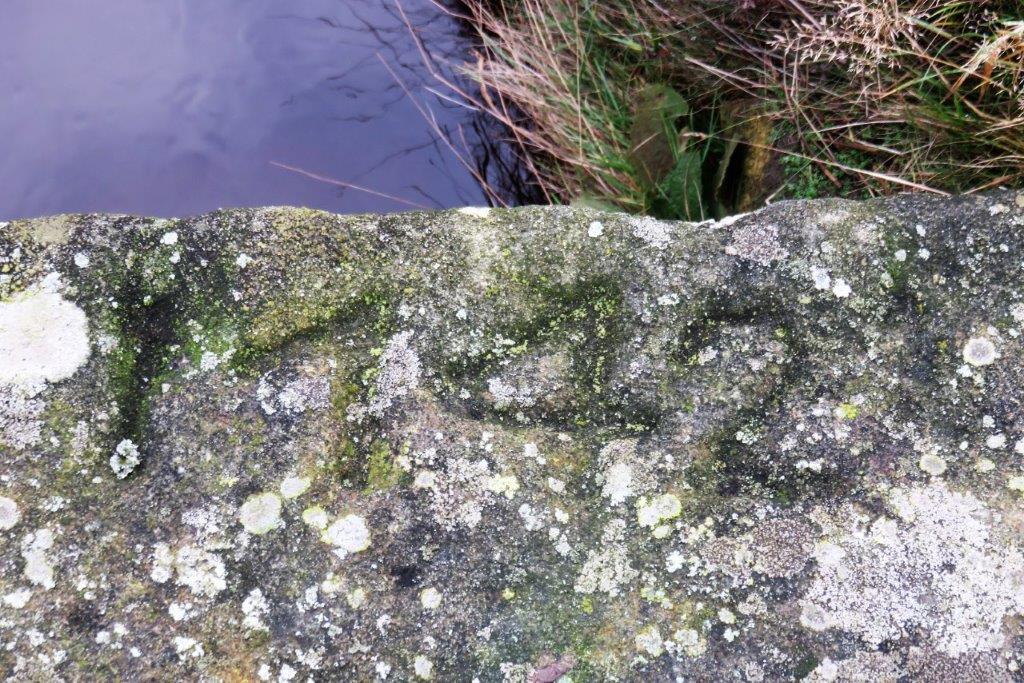 date carved on bridge 1742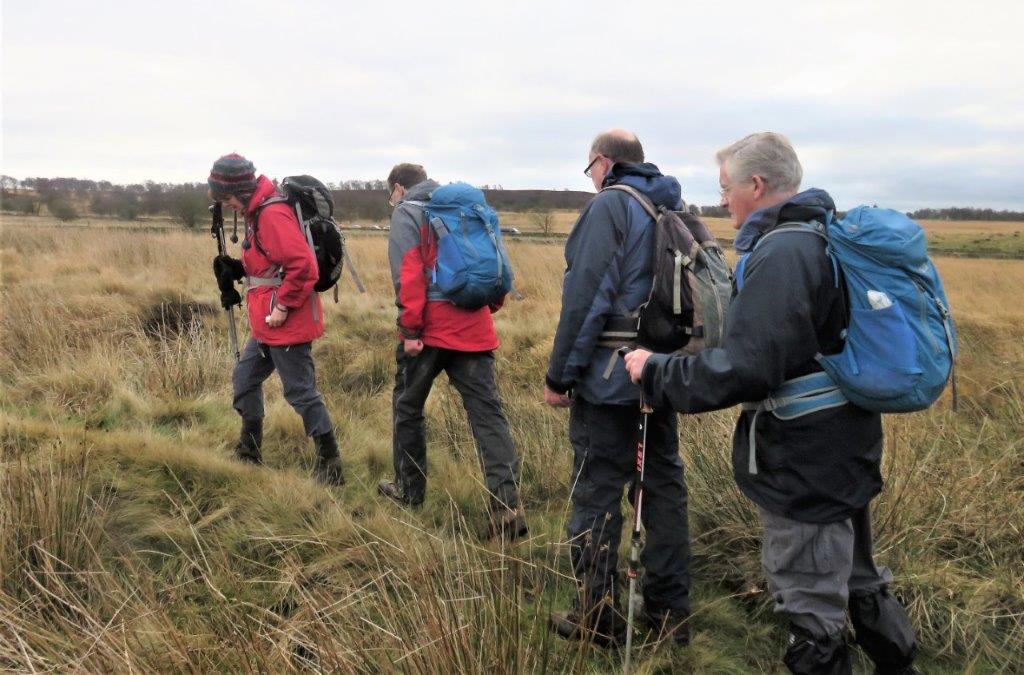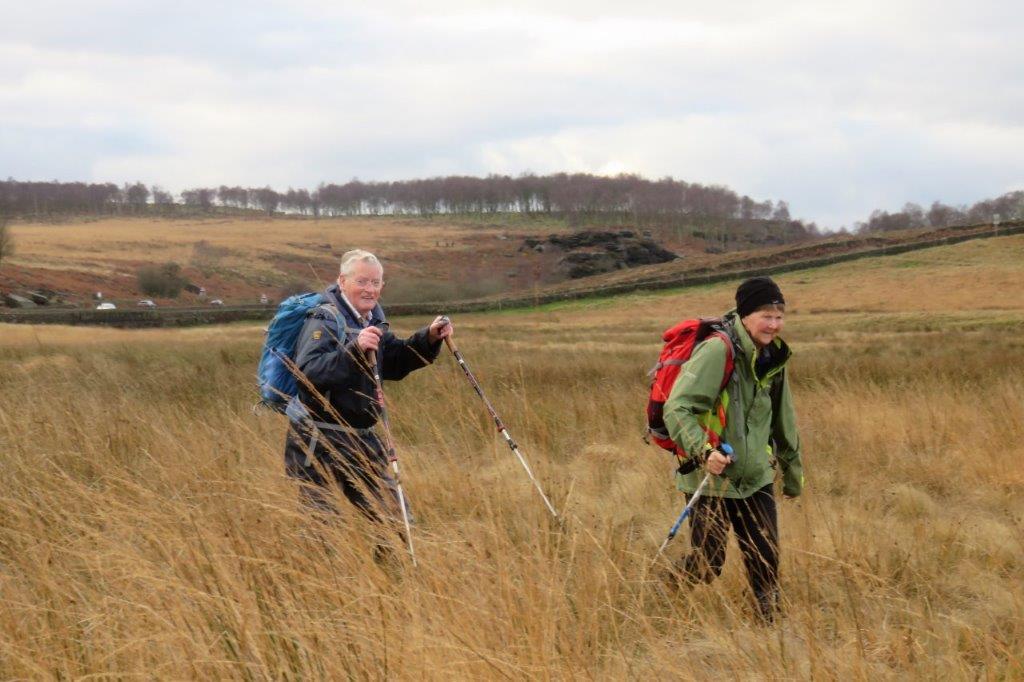 Sheffield Road leading to Baslow on the left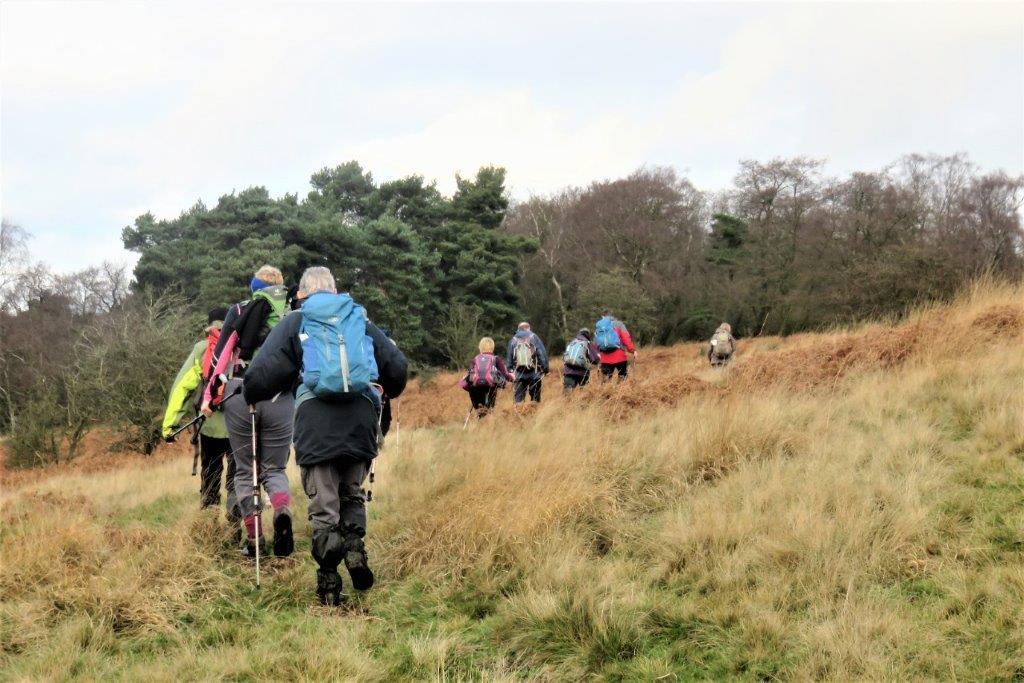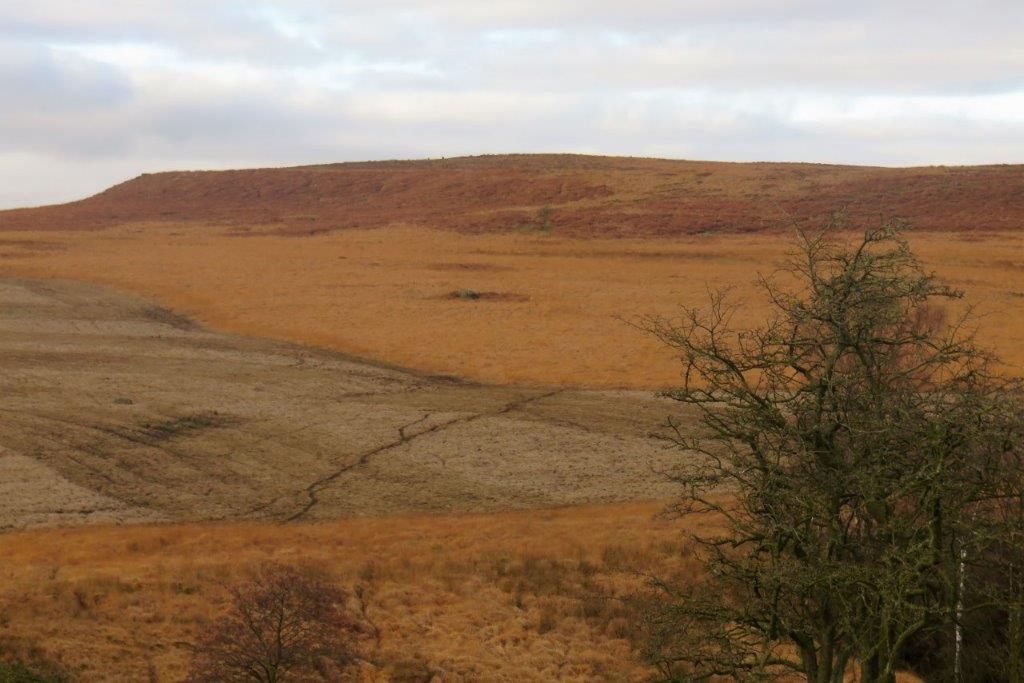 bare patch - possibly chemically eradicated bracken?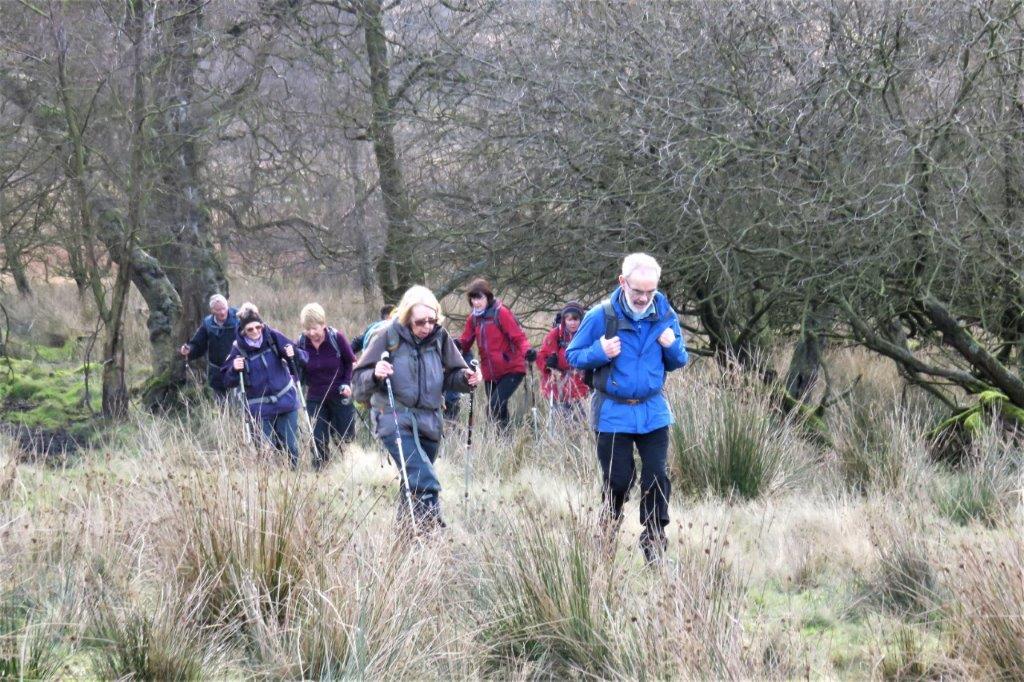 emerging from the small wood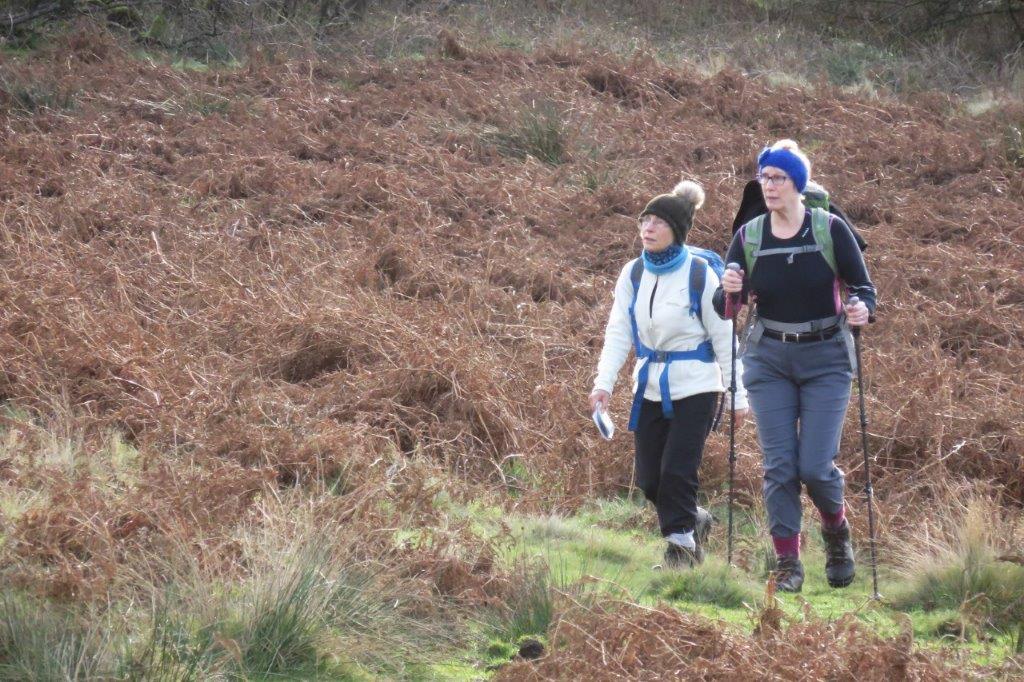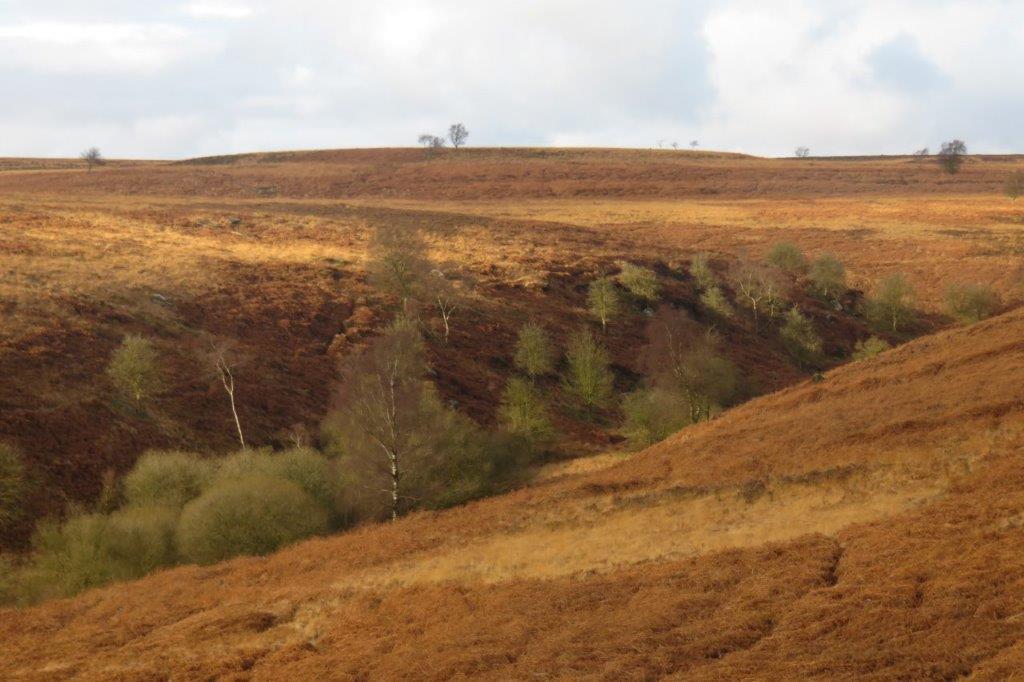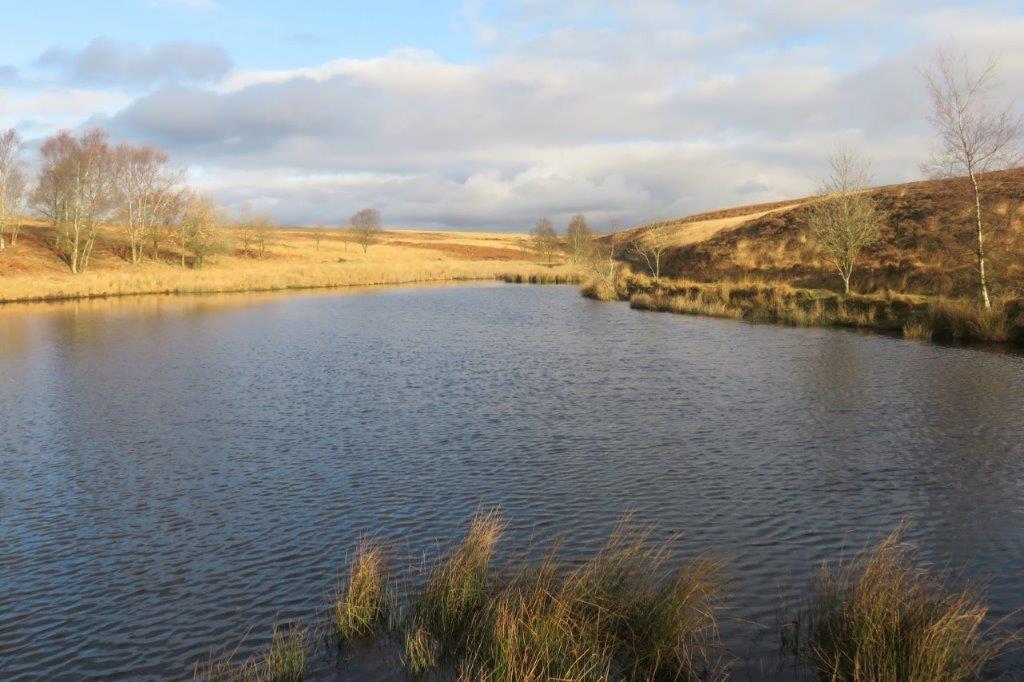 small dam alongside the track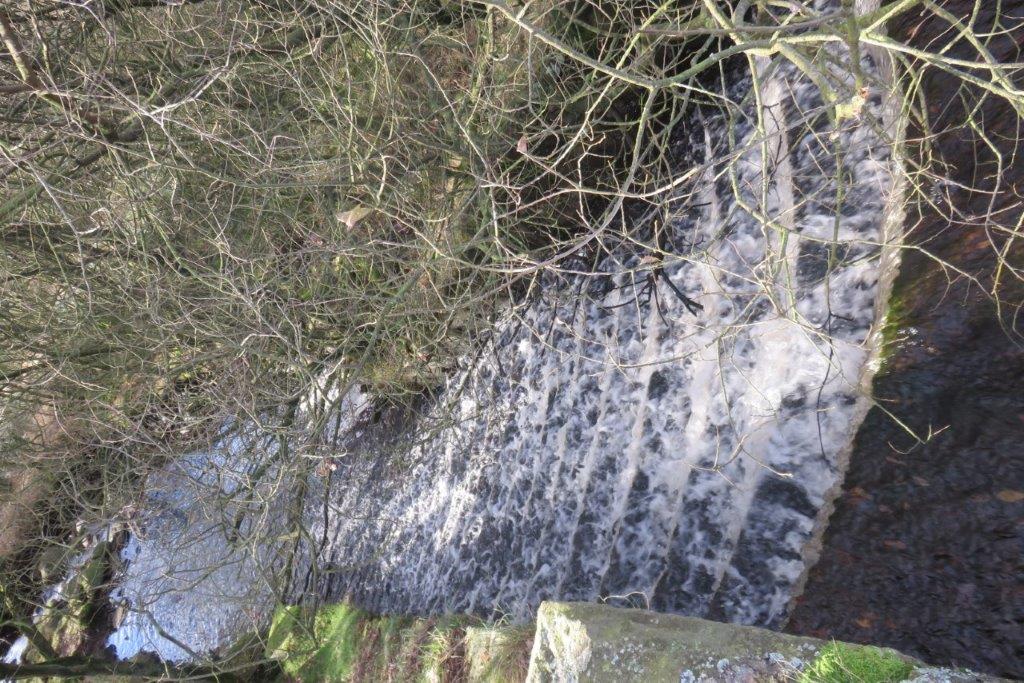 stepped overflow from dam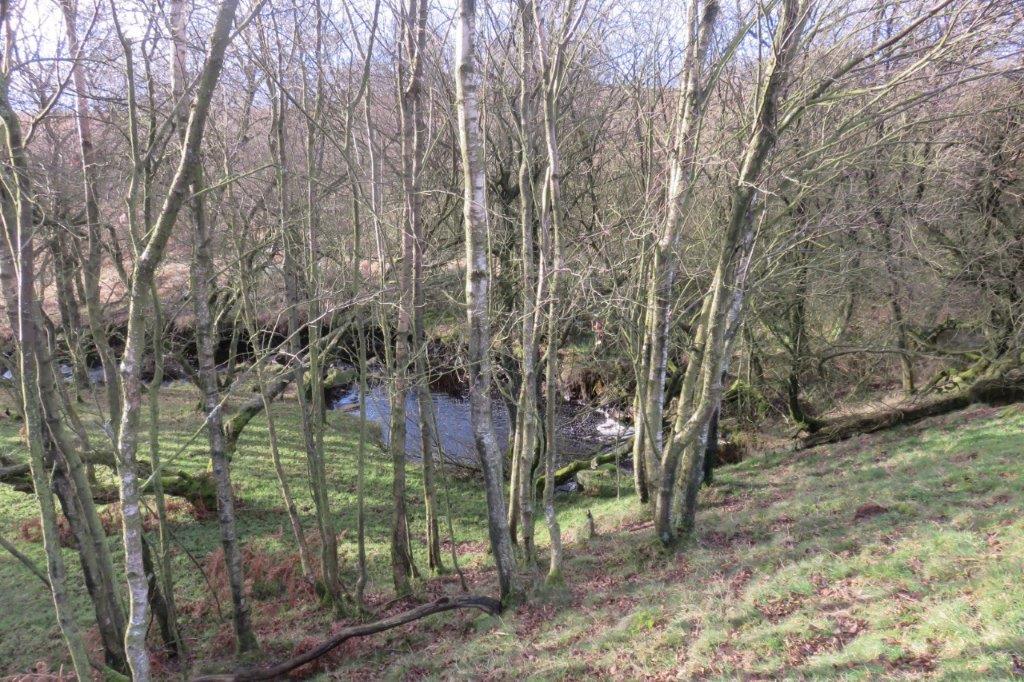 stream below dam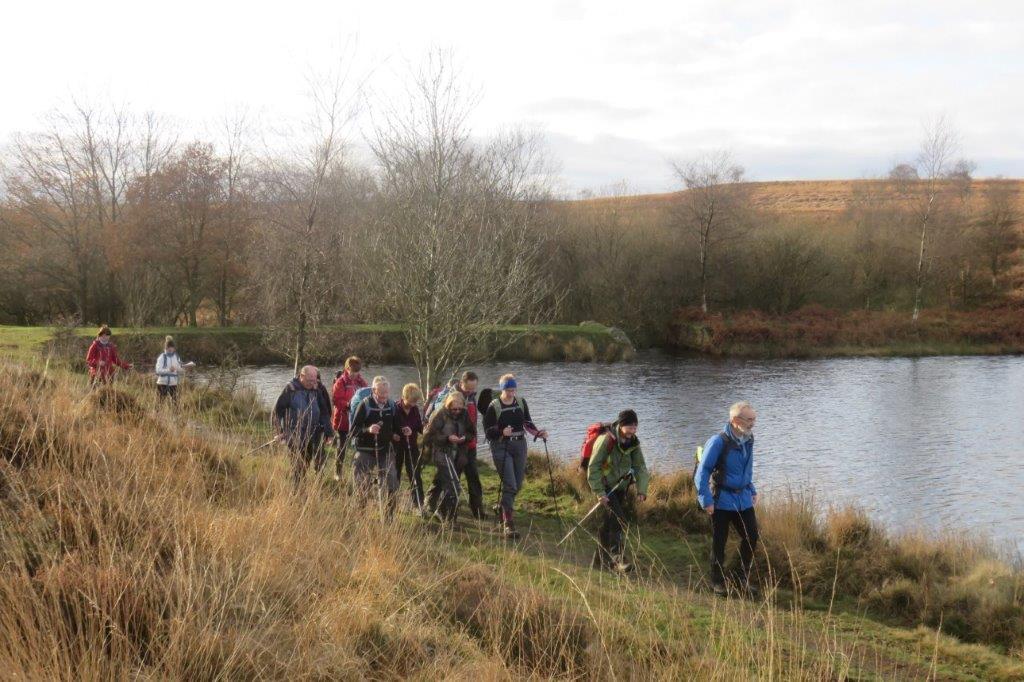 overflow point just visible - right of centre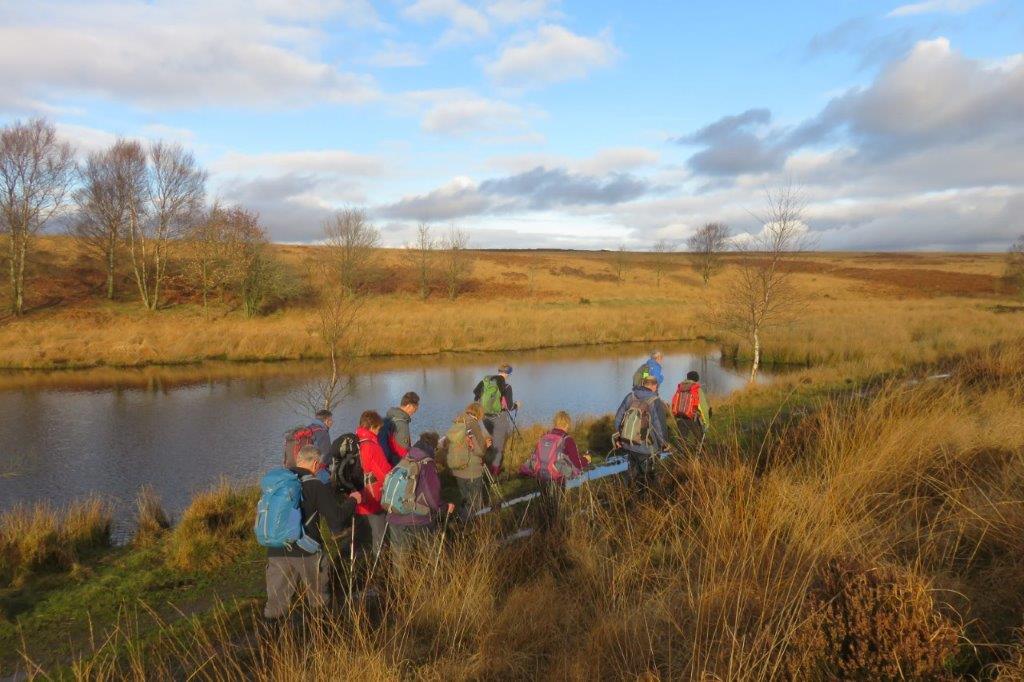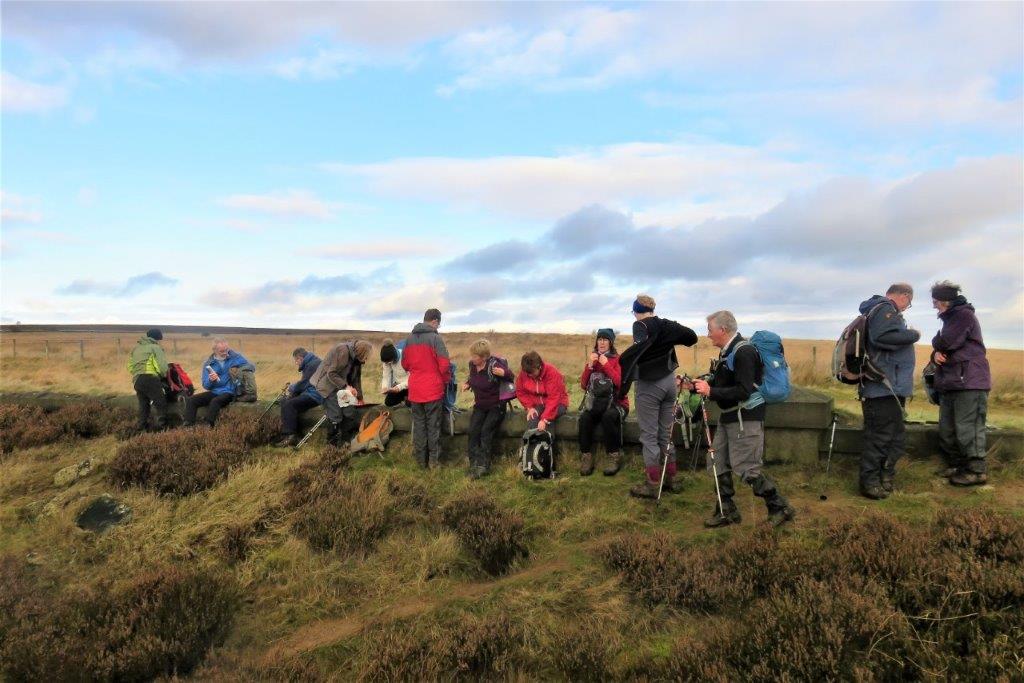 settling down for lunch on a wall at the spillway of the breached Bar Brook reservoir. When was it breached & why?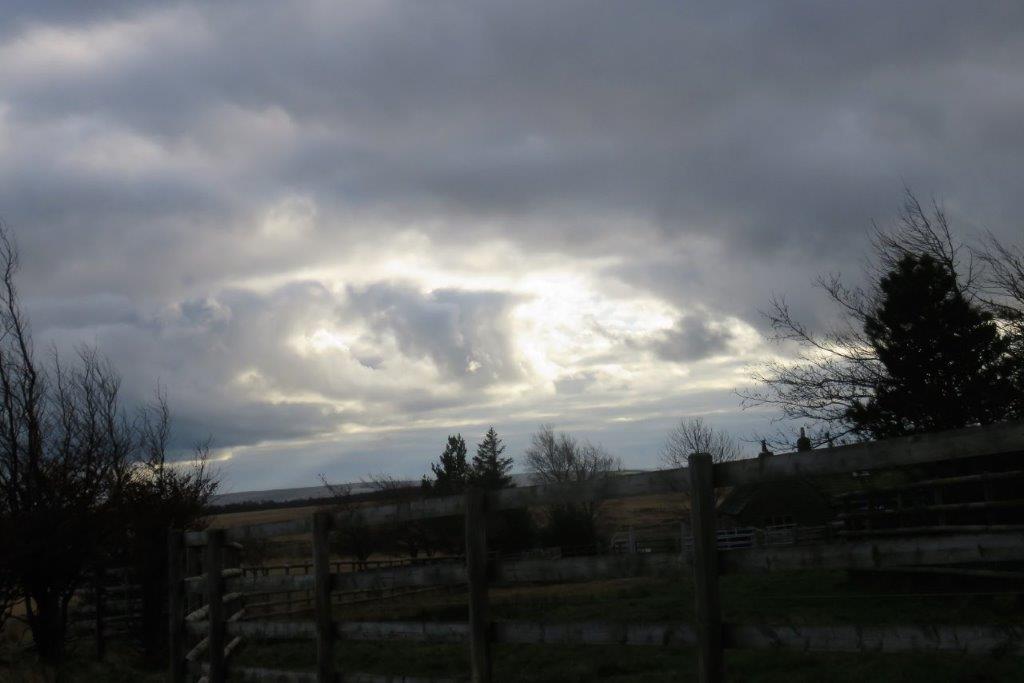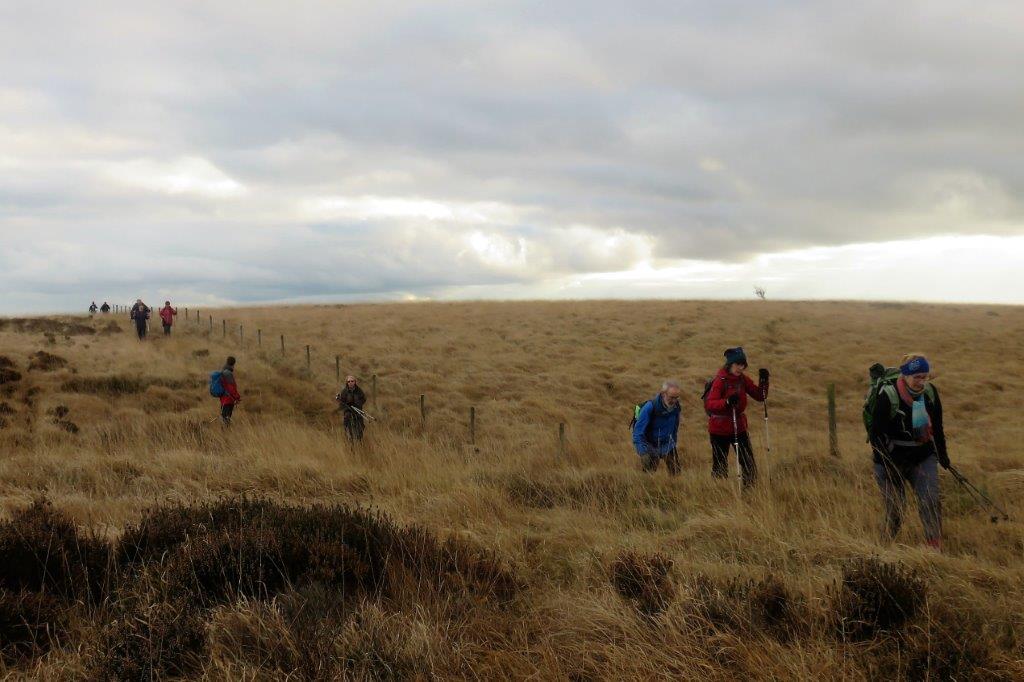 heading towards Bar Brook Bridge - probably several routes - some a little less muddy than others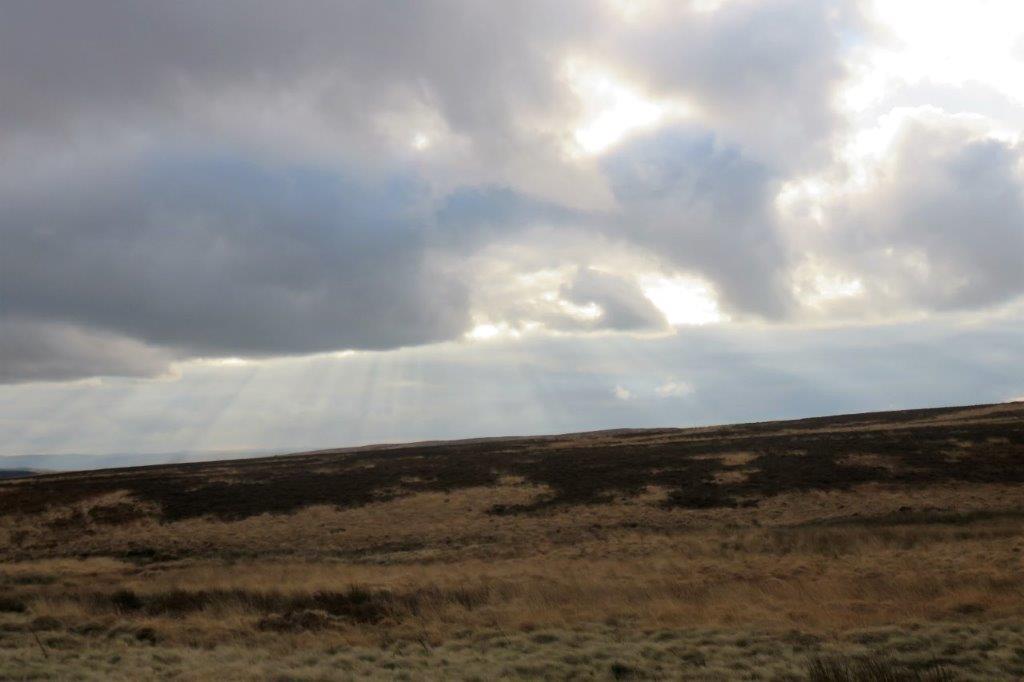 sun rays radiating through clouds?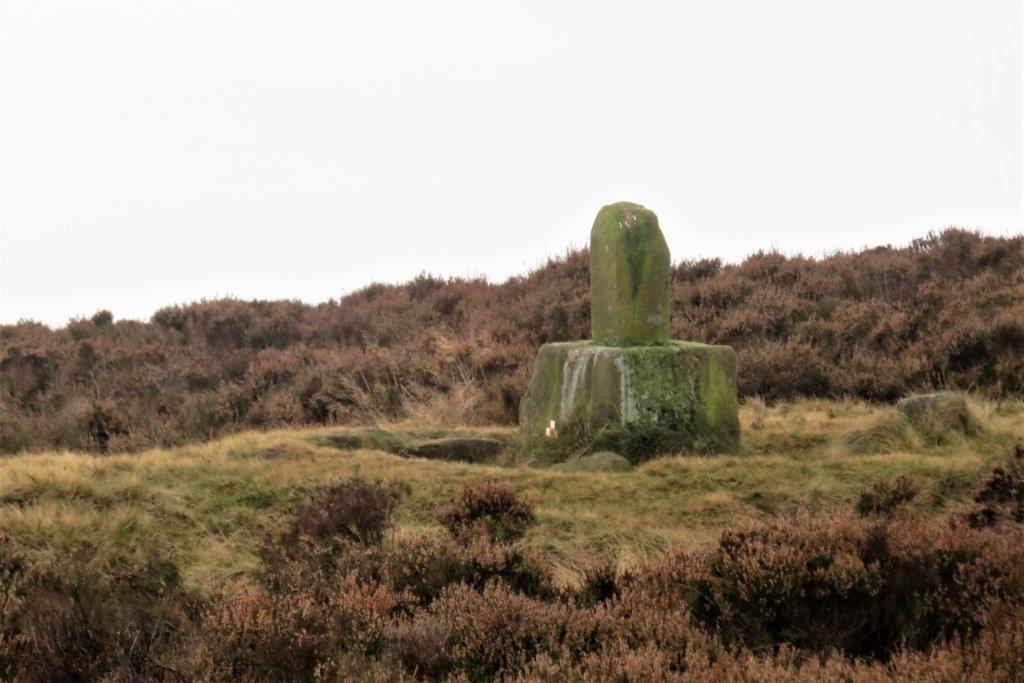 we passed some distance away from Lady Cross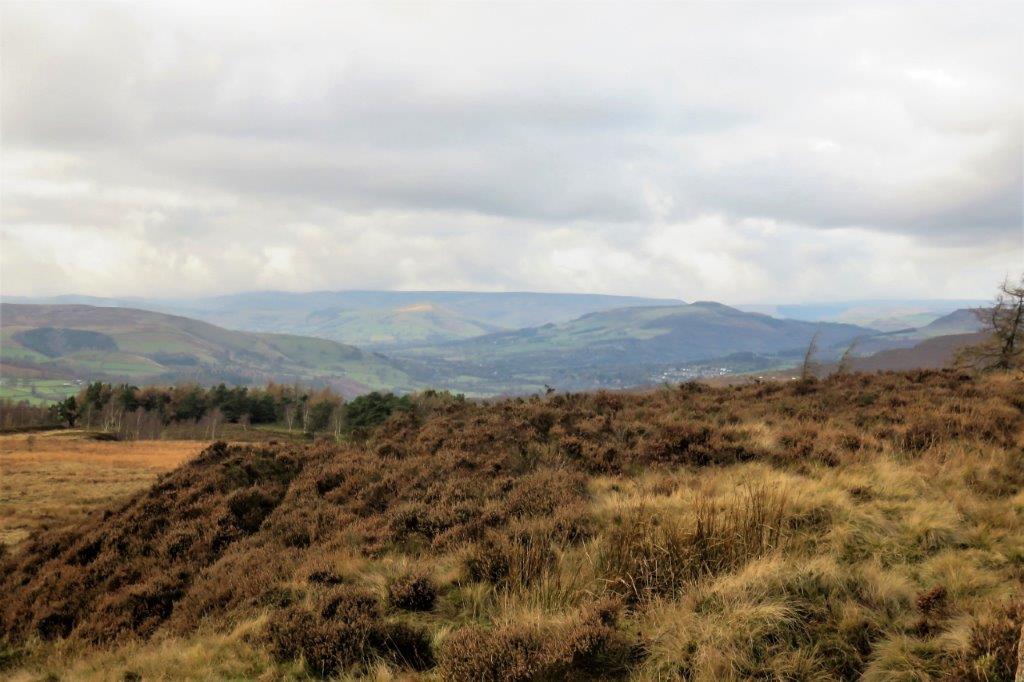 'flat' Kinder at top in distance - Lose Hill just visible below it - Win Hill to the right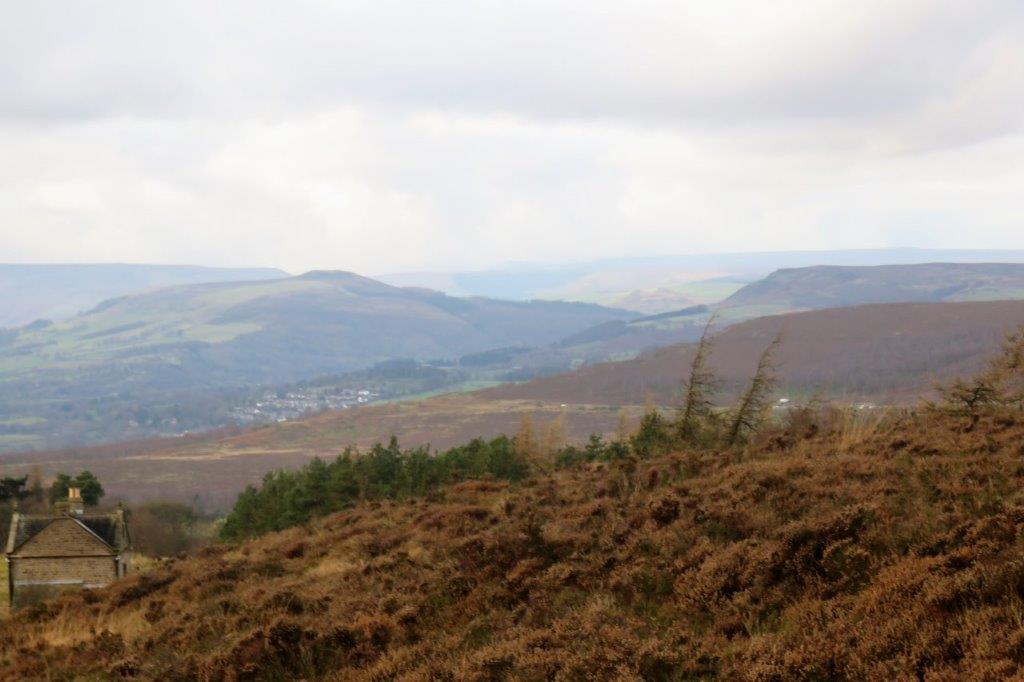 Closer view of Win Hill - 'two hills' above Crookhill Farm also visible? White Edge Lodge bottom left.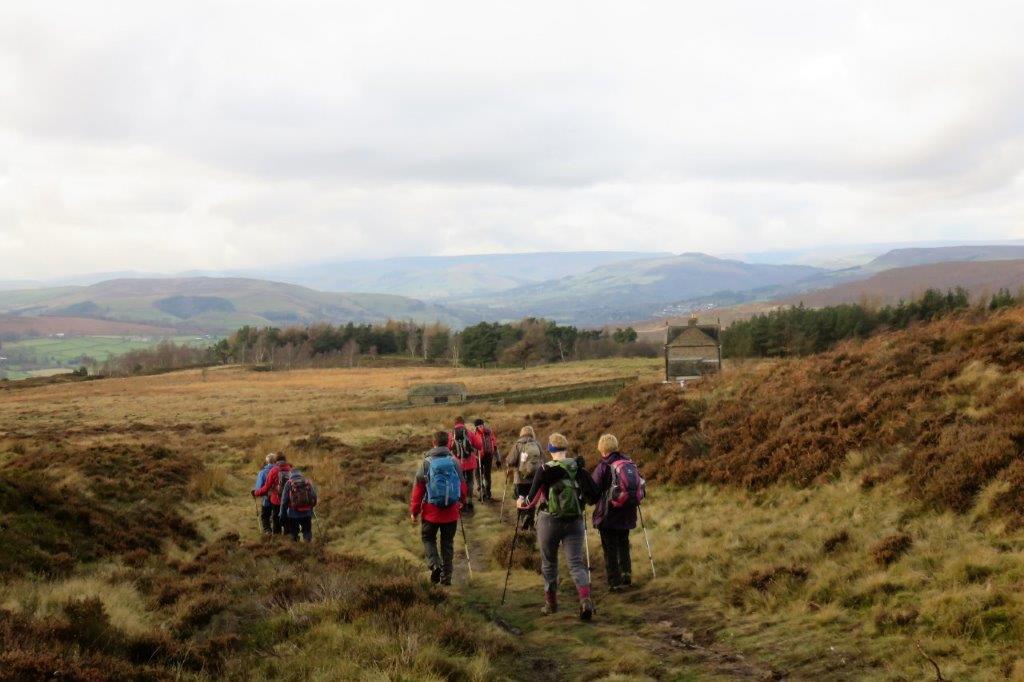 down from the Edge to White Edge Lodge
Higger Tor at top left. Carl Wark Fort just below it to right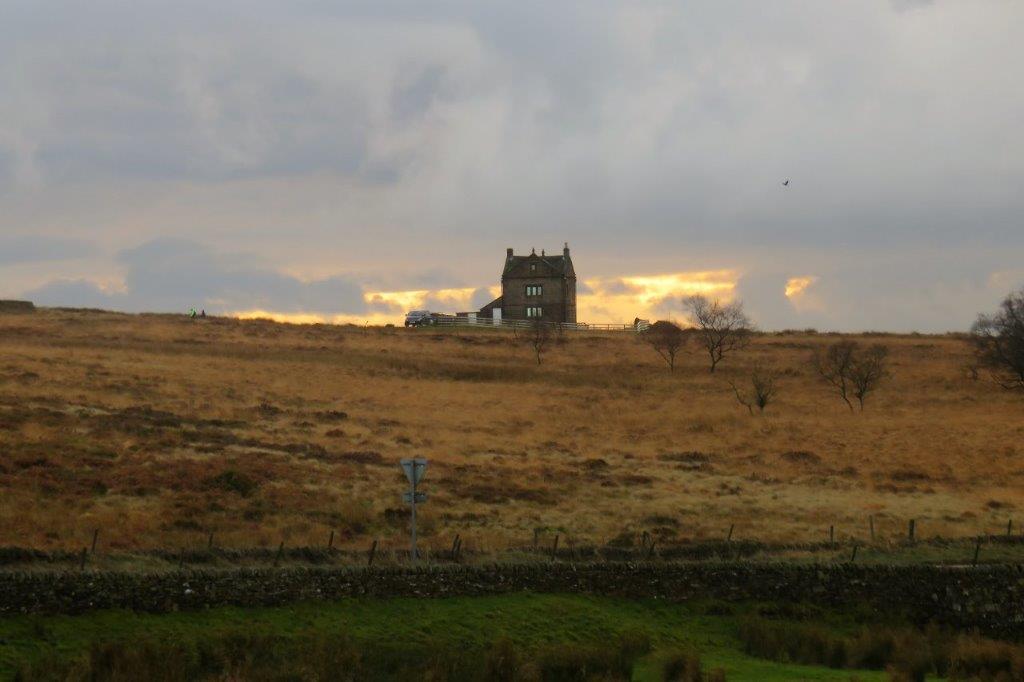 White Edge Lodge
walking towards Longshaw Lodge (National Trust property)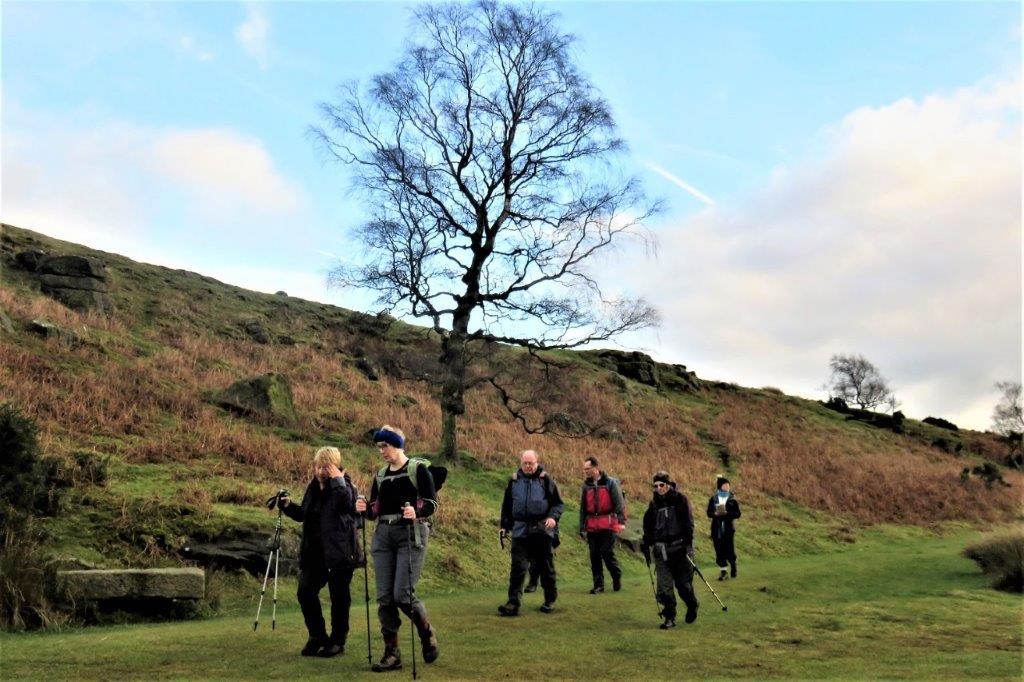 Longshaw Lodge an Auxiliary Hospital during 'The Great War'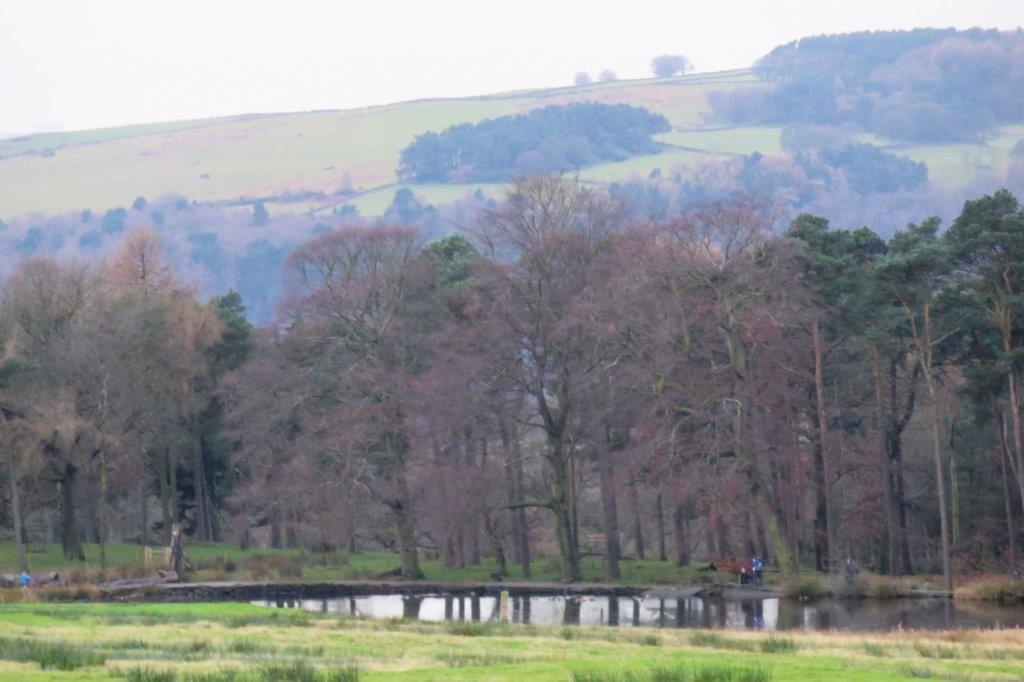 zoomed into the pond on Longshaw Estate
homepage - Day Walks Index 2017 - contact me at