homepage - Day Walks Index 2017 - contact me at

2017.11.27 - Whirlow, Limb Valley up to Ringinglow, ~SSE on Houndkirk Rd / edge Lady Canning's Plantation, then along southern side of L C Plantation, cross Ringinglow Rd, ~N then Zig Zag to / then through Brown Edge Farm, ~W for ~100m on Fulwood Lane, over stile then ~W on Permissive Footpath to White Stones, ~NW to south end of Redmire Reserv, ~N on road past reser., continue ~N on Footpath over conduit up to then ~E on Head Stone Bank down to Wyming Brook 'Road', follow Rd ~ESE (after a U-turn) and pass Rivelin Dams, cross dam wall and A57 (Manchester Rd) ~N into Rivelin Rough then ~ENE up Woodland Bank, on Woodbank Rd at ~ SK290877 turn off up ~N on FP, after climb turn ~E on FP to & through Nethergate, take FP ~S passing between Tofts & Oak Farm, cross Rivelin Rd (A6101) & then follow Rivelin River to Malin Bridge - leader Anne Vickers - Wednesday. Rev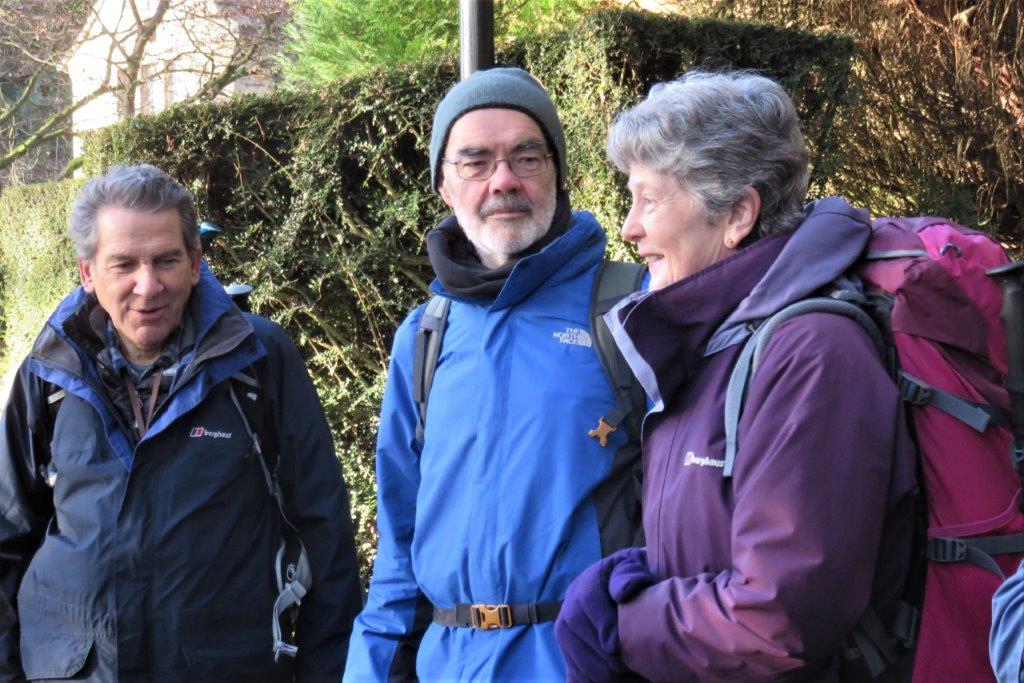 leaders briefing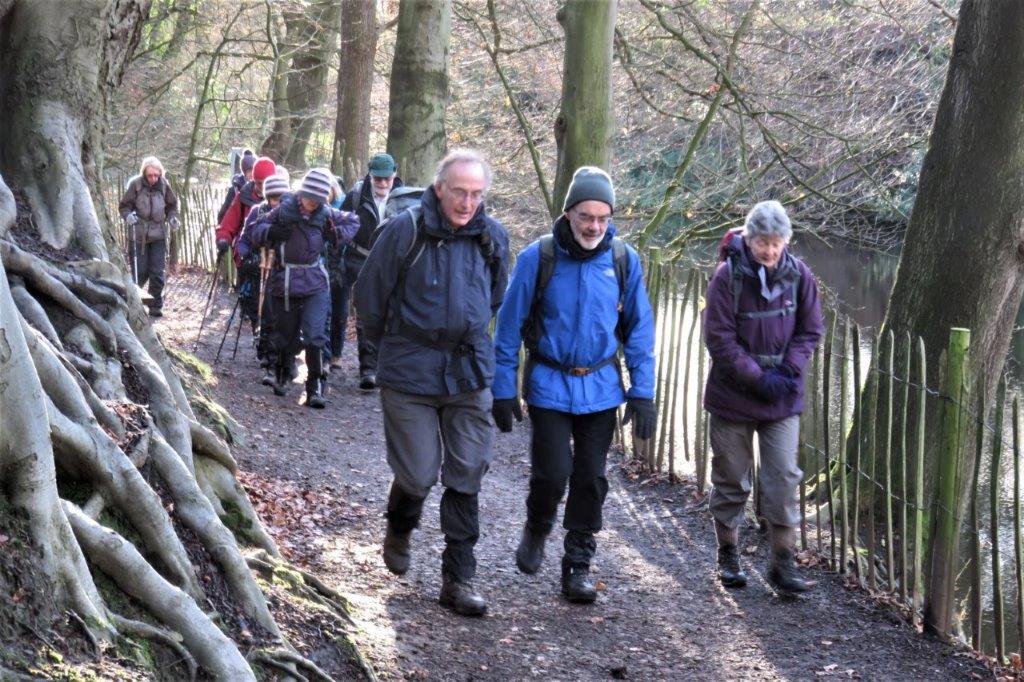 up Limb Valley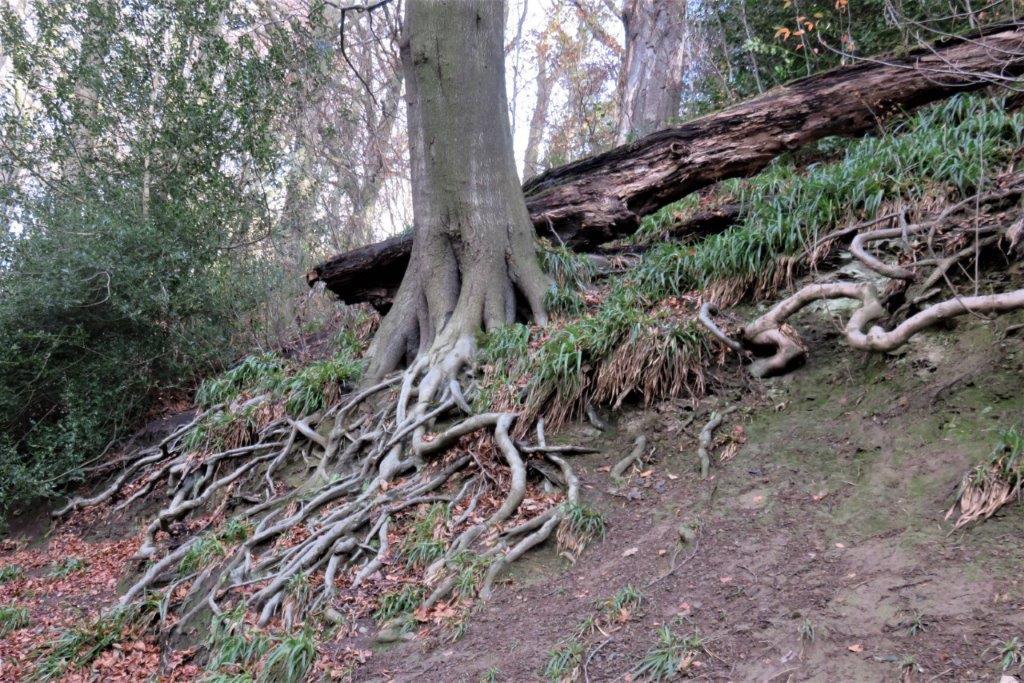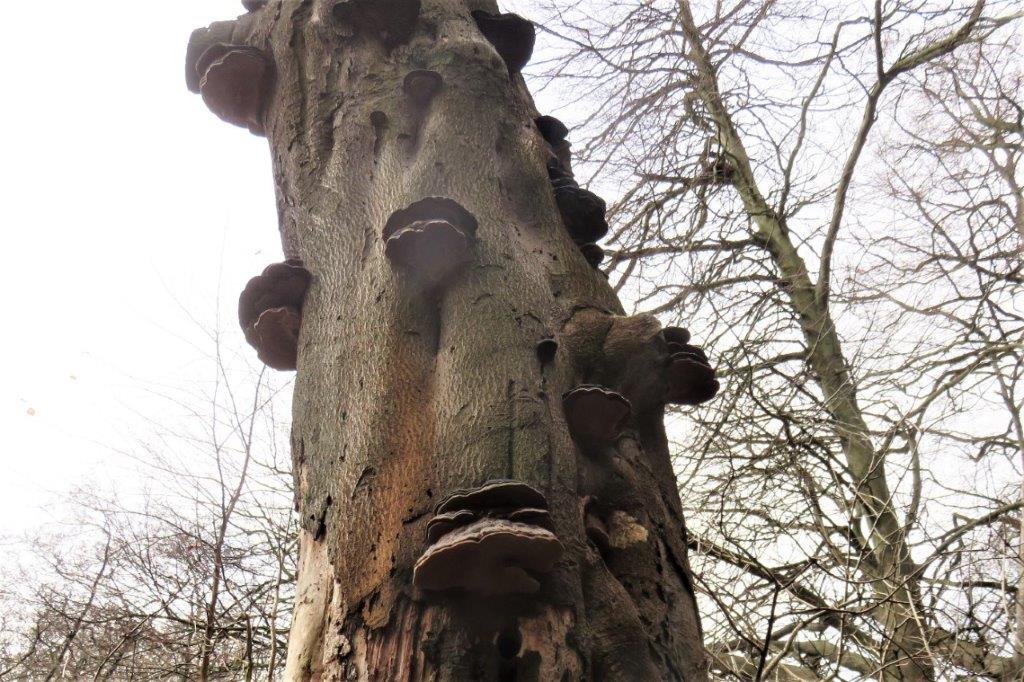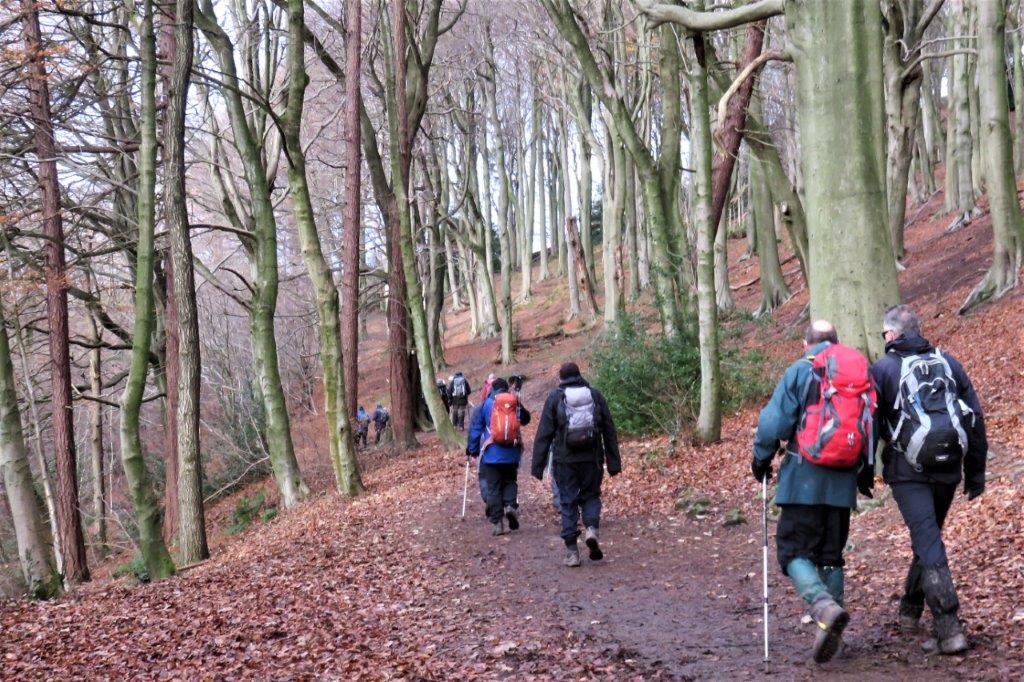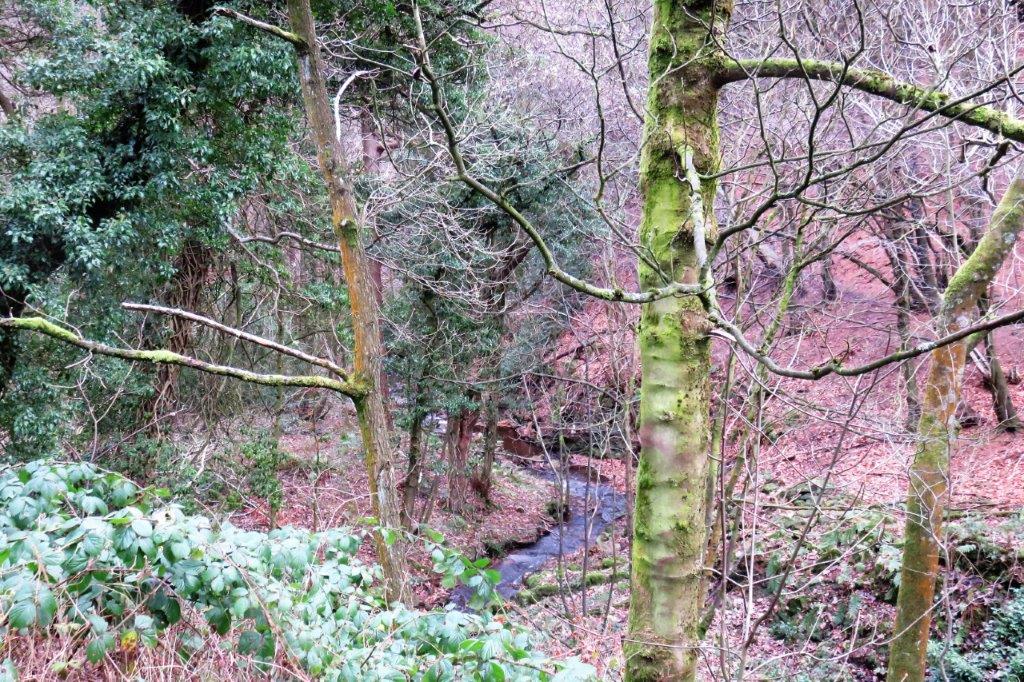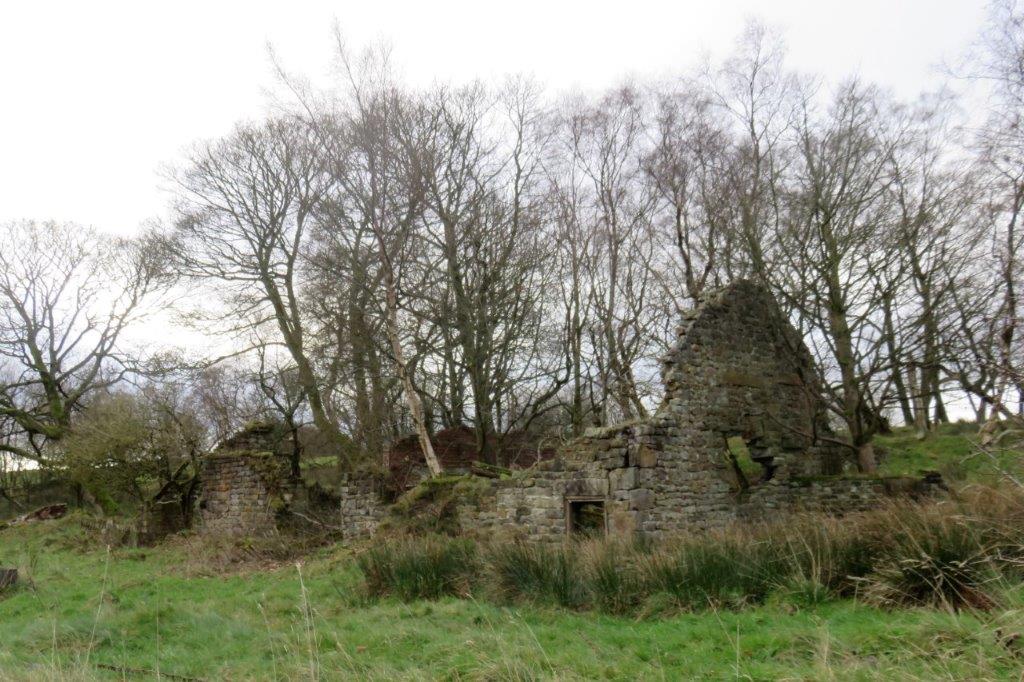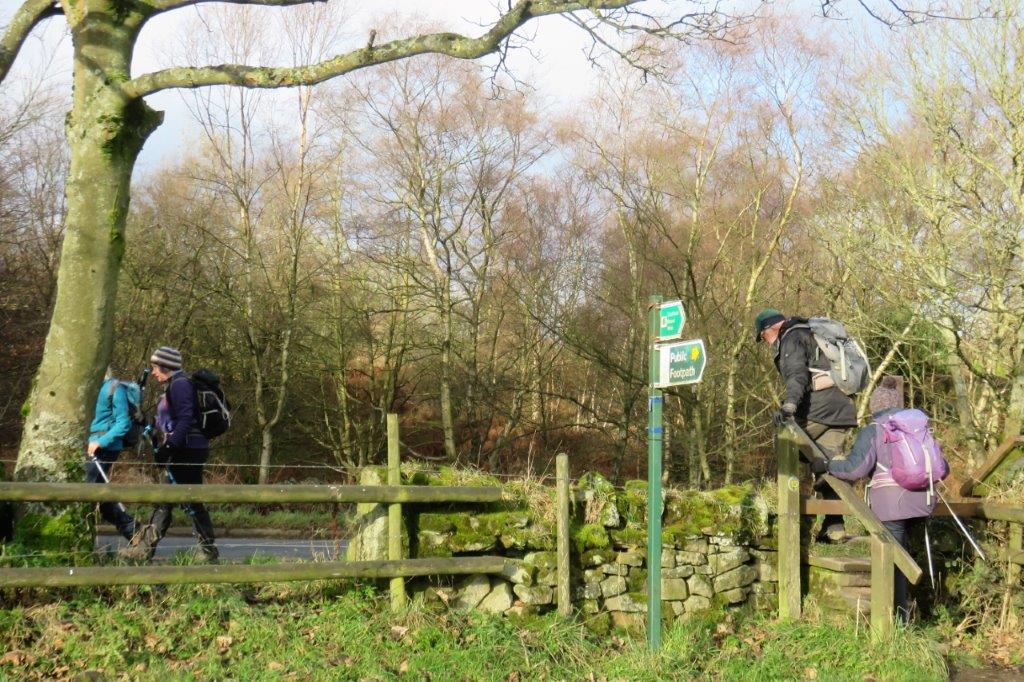 Ringinglow is to right but we turn left to join Houndkirk Road a bit further on (unpaved track)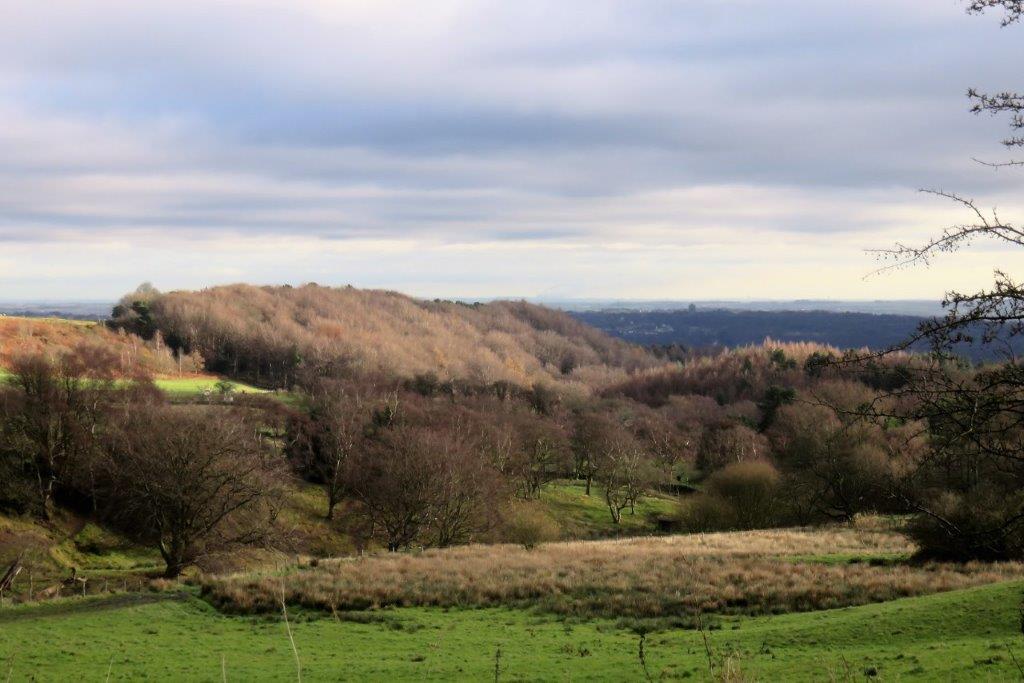 looking back at Limb Valley which in the flat 'V' of the woods before emerging in open ground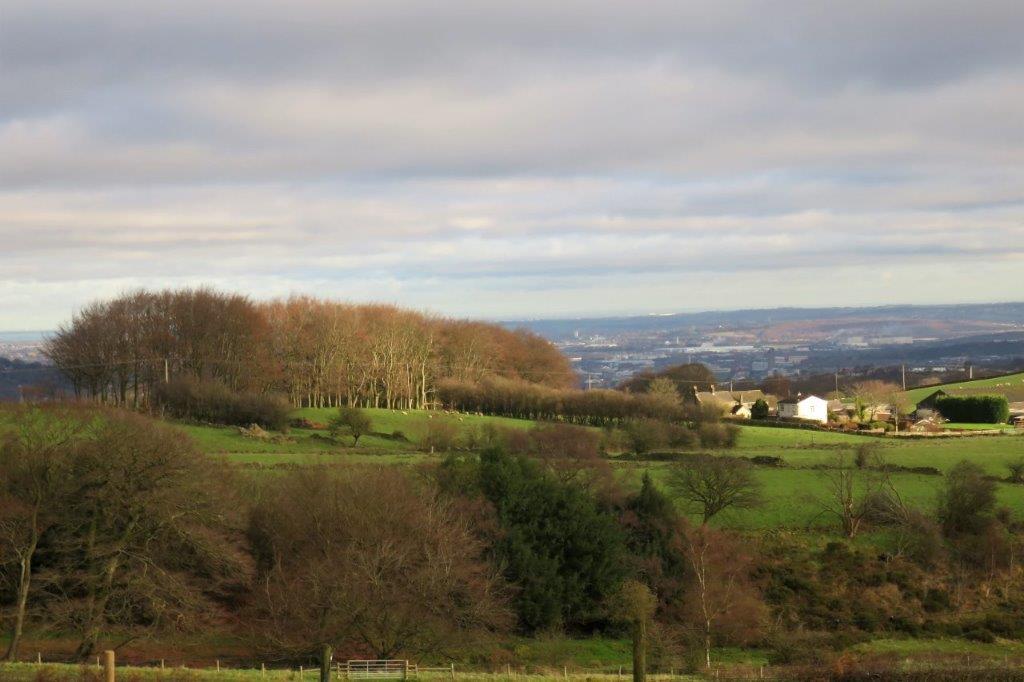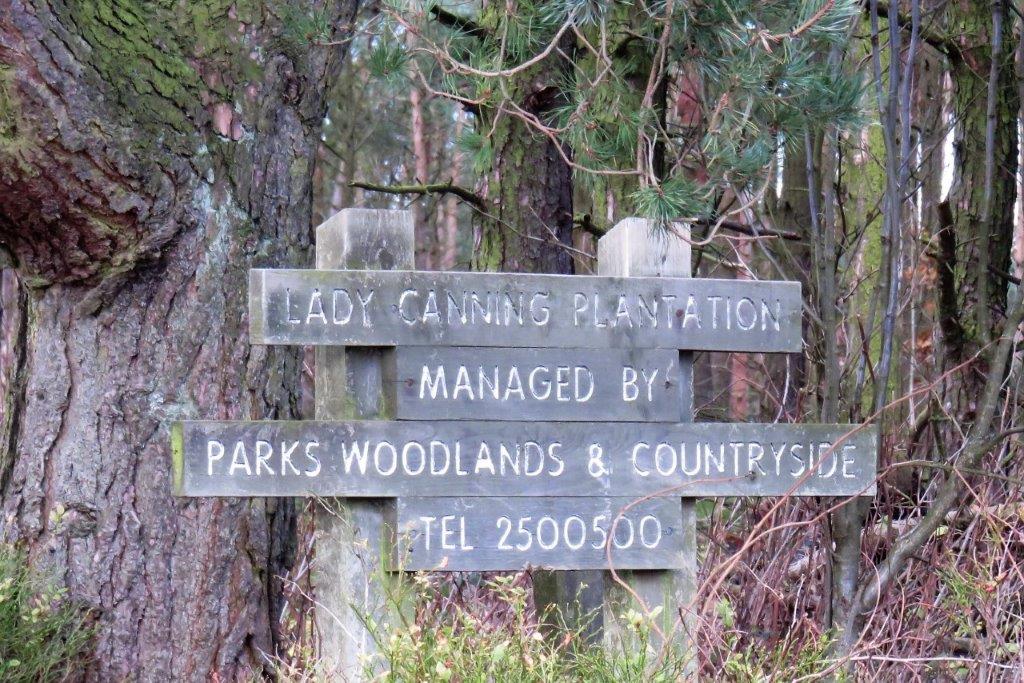 Houndkirk Road follows the edge of Lady Canning's Plantation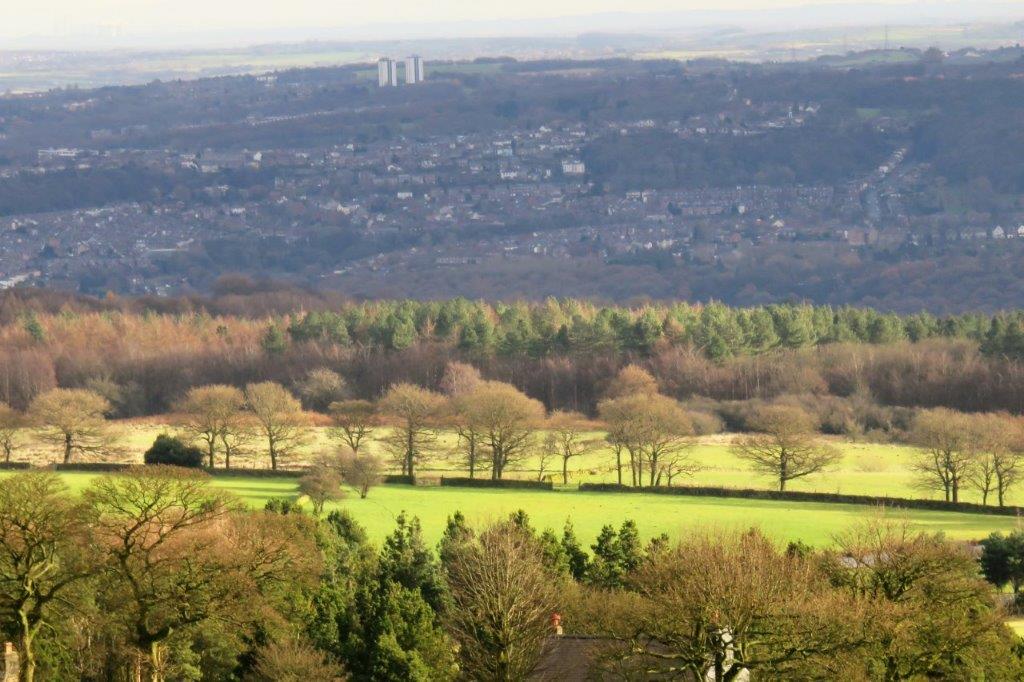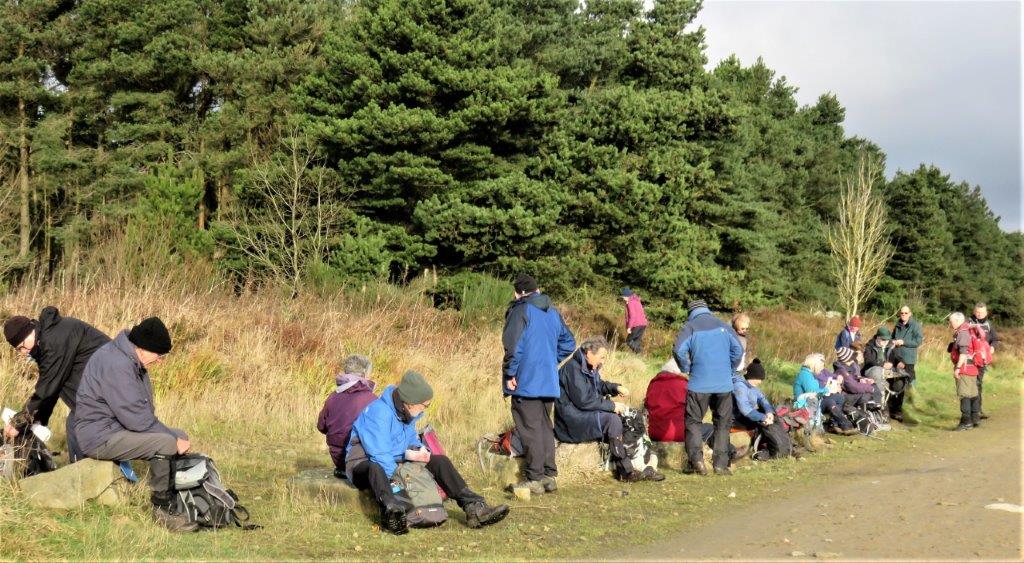 tea break on Houndkirk Road (Lady Canning's Plantation is behind us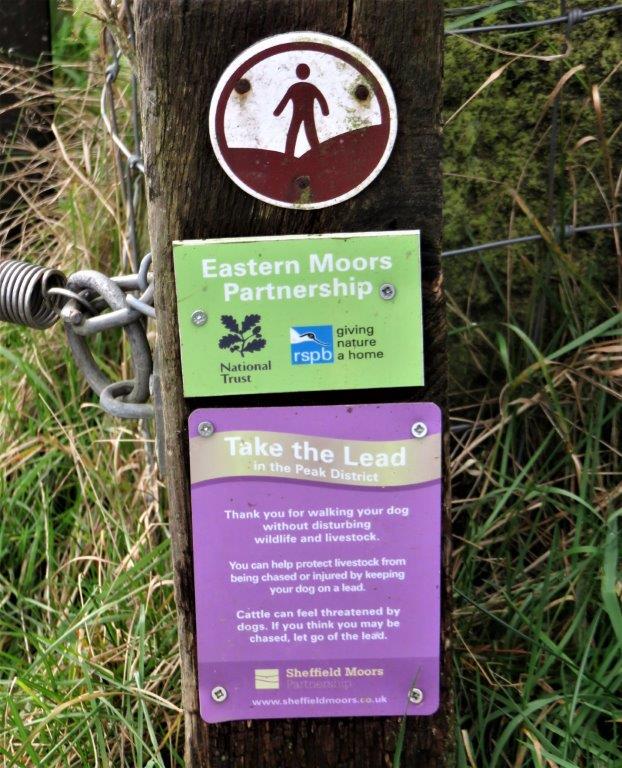 Keep your dog on a lead to protect livestock. If threatened by cattle / chased let lead & dog go.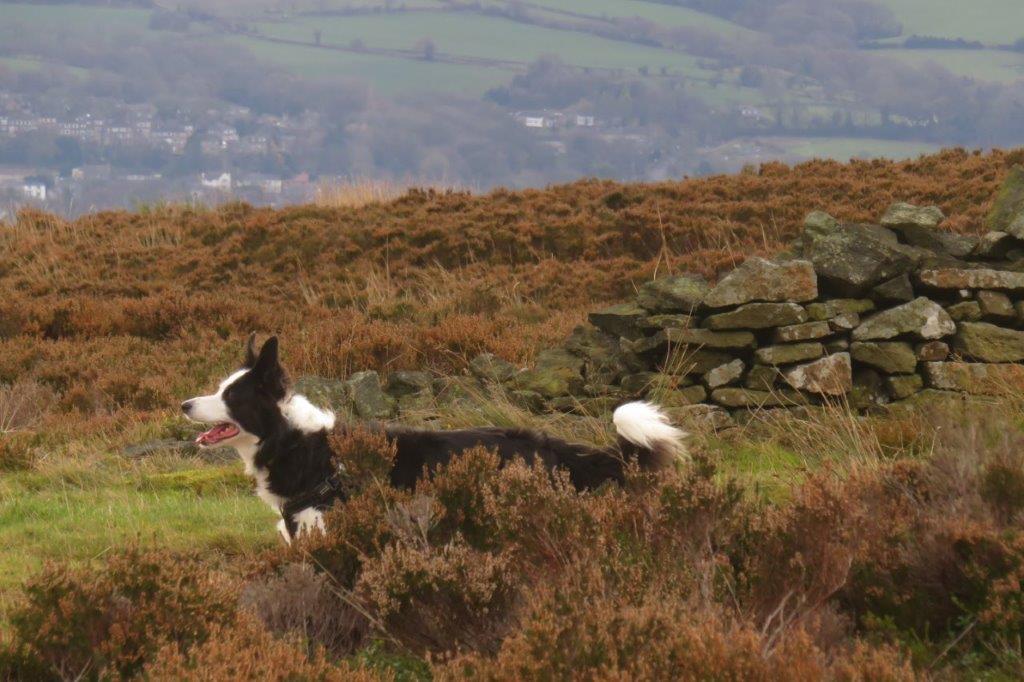 where is the lead?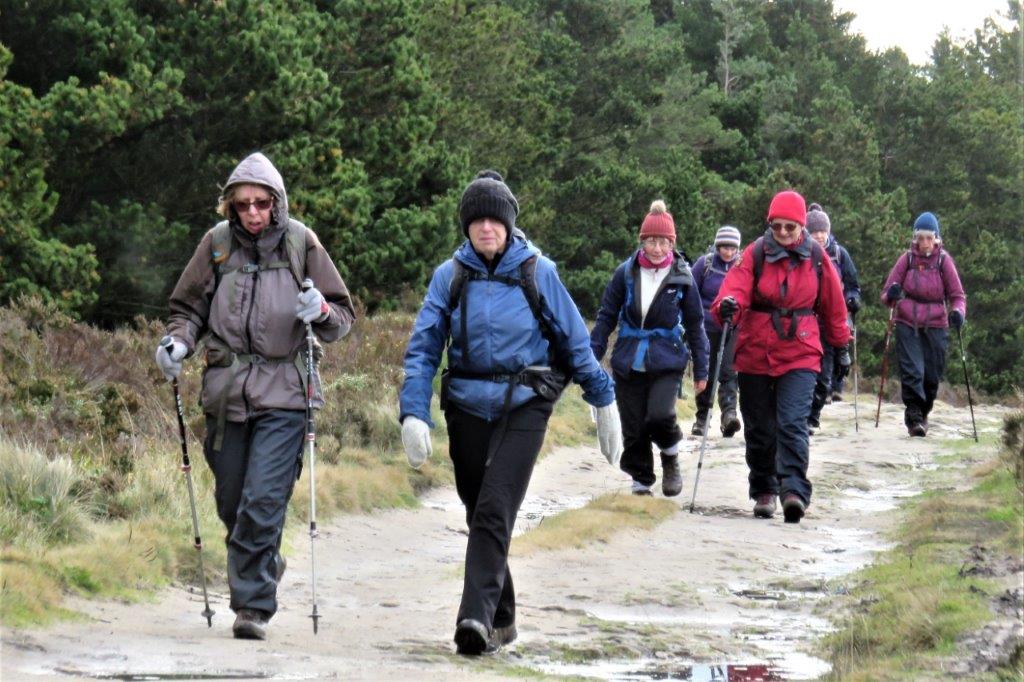 now walking along southern side of Lady Canning's Plantation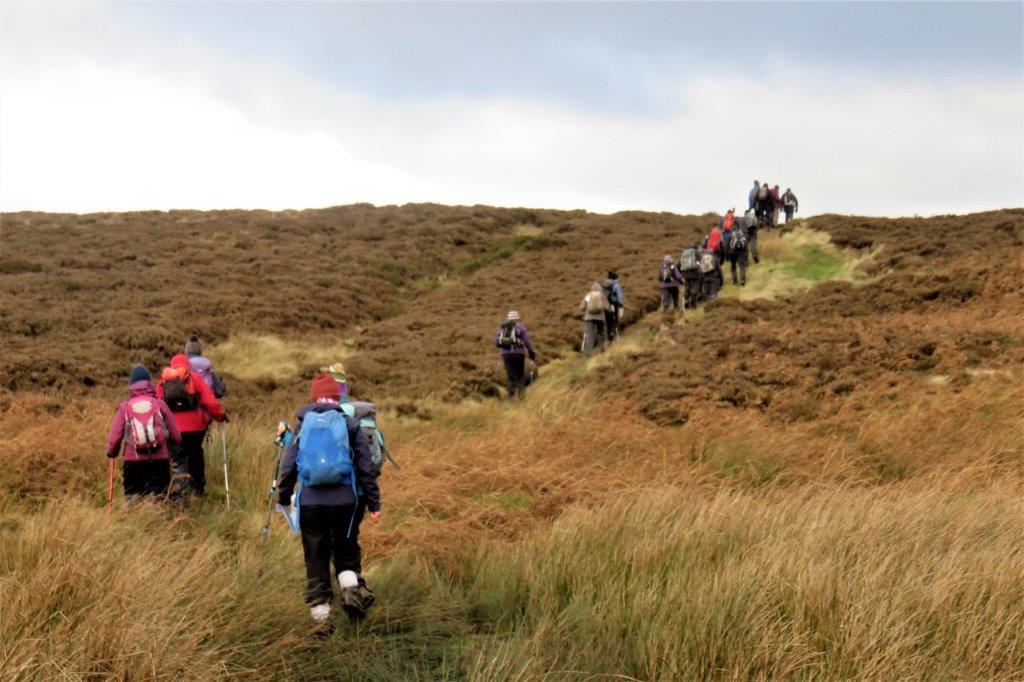 after crossing Ringinglow Road, heading North through moorland but making detours to avoid boggy ground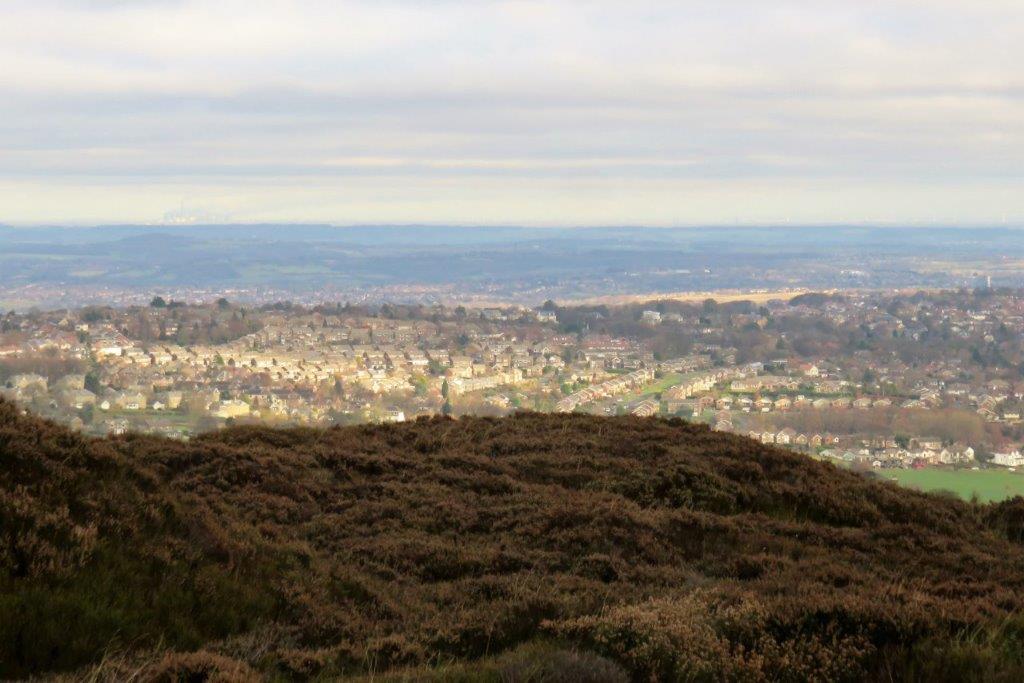 Lodge Moor beyond moor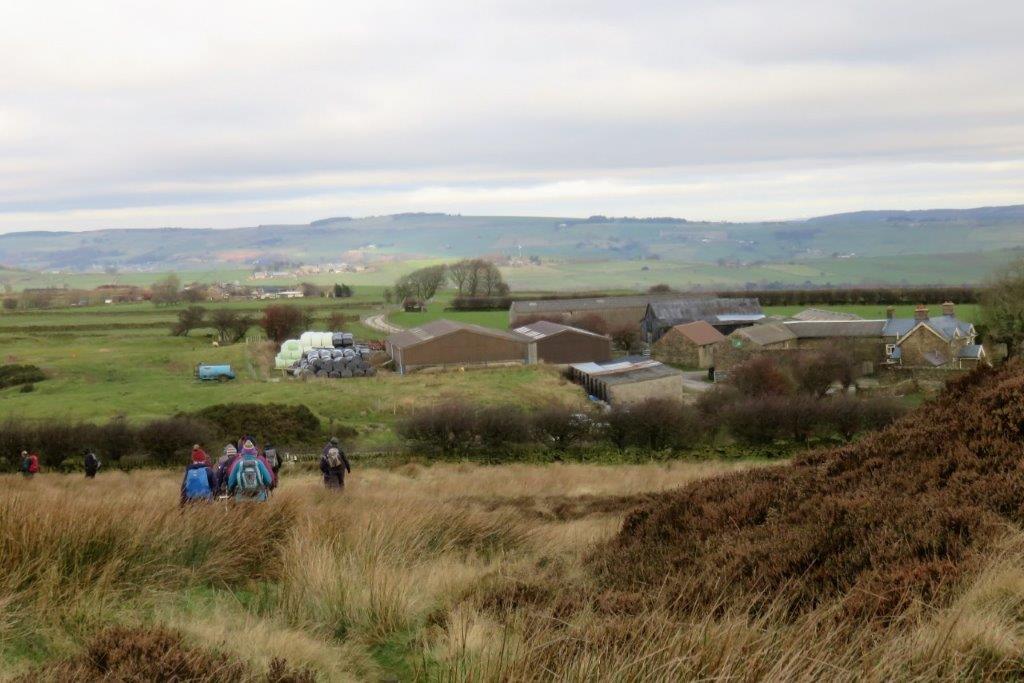 going to footpath entrance into then through Brown Edge Farm seen to our right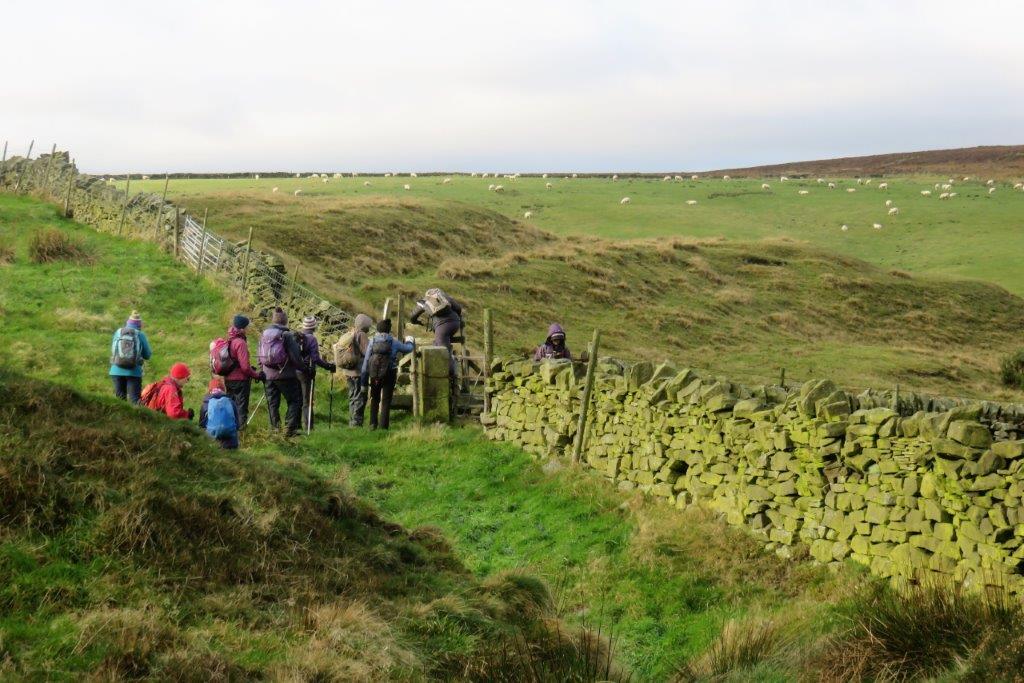 over stile into Brown Edge Farm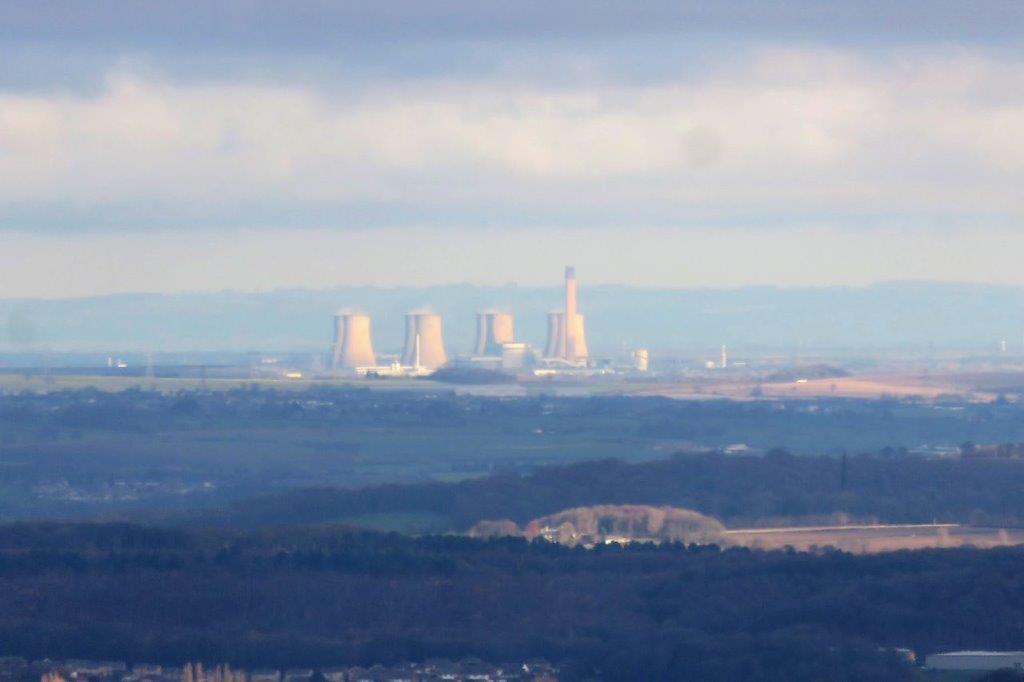 zoomed into very distant power plant which is working as 'mist' is appearing above cooling towers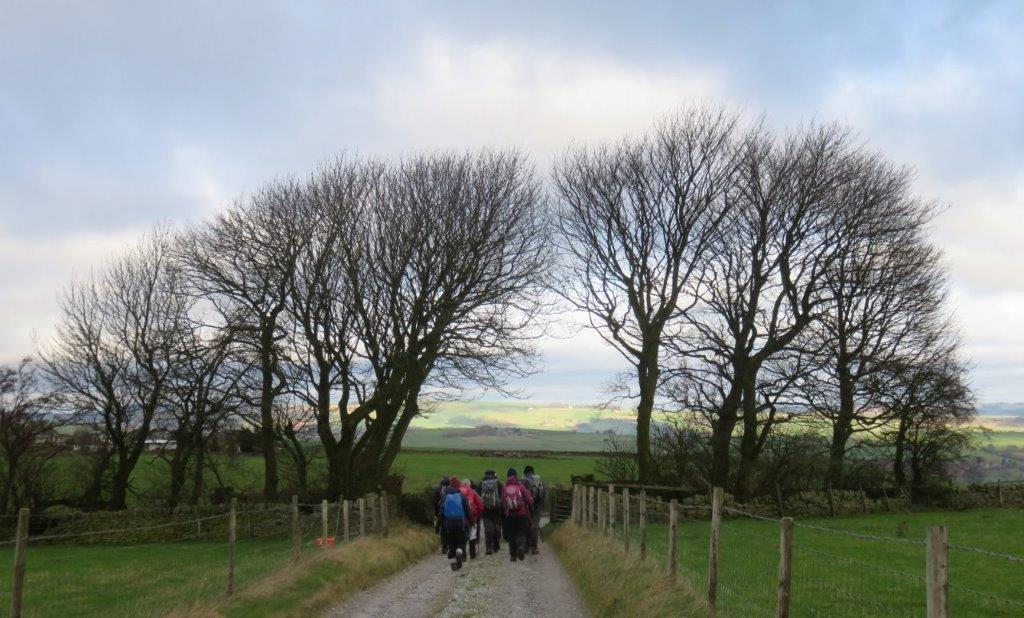 leaving Brown Edge Farm onto Fulwood Lane to left.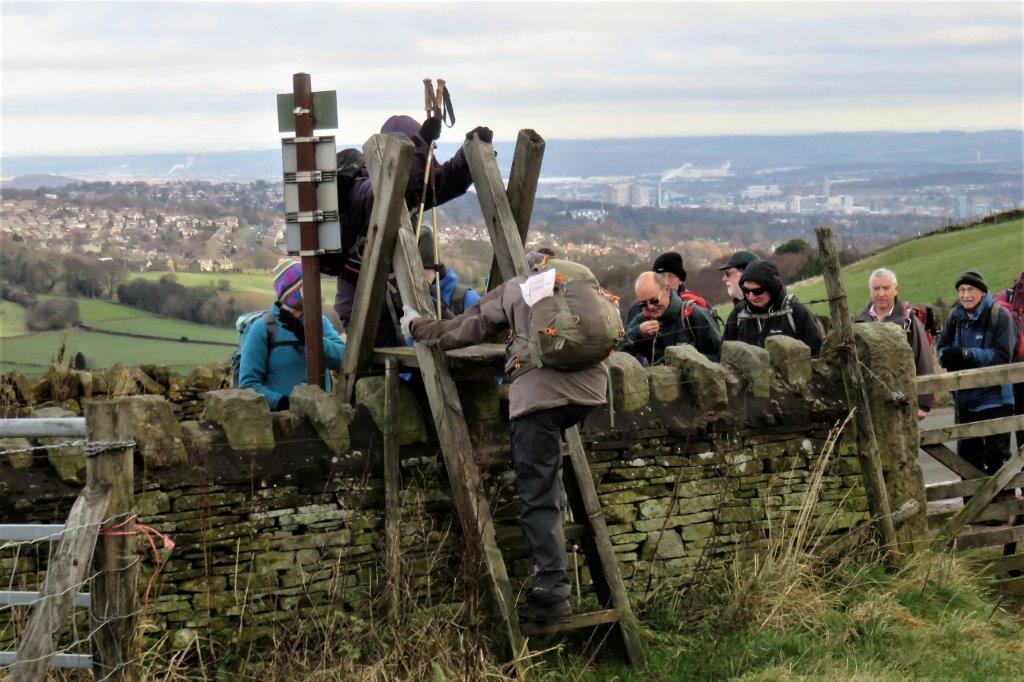 over stile onto Permissive Path (some of the path could later be in Open Access Land?)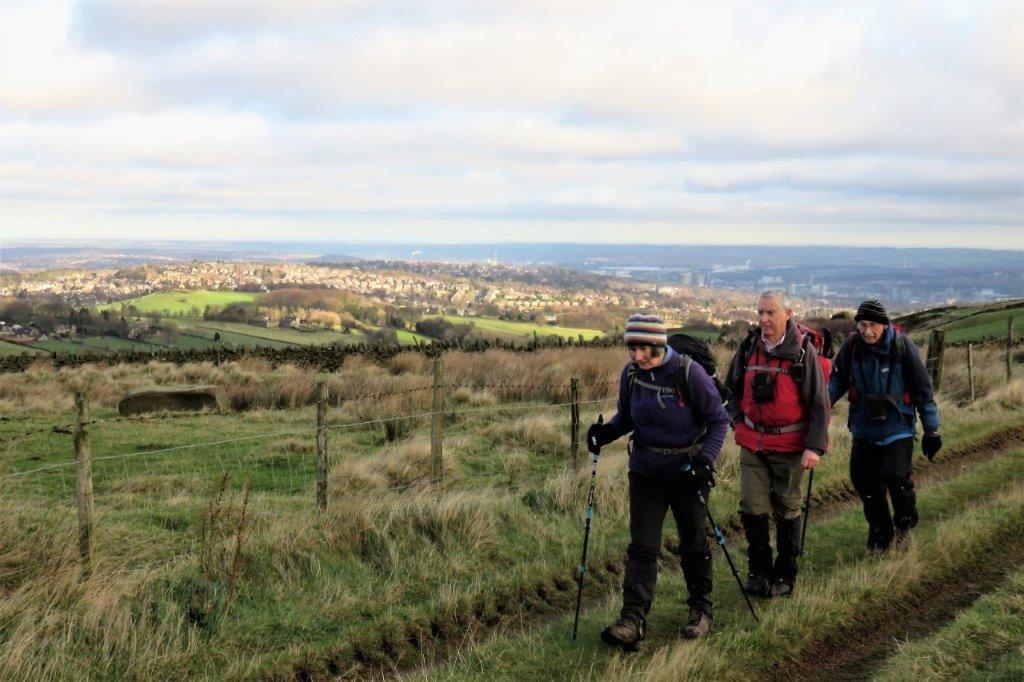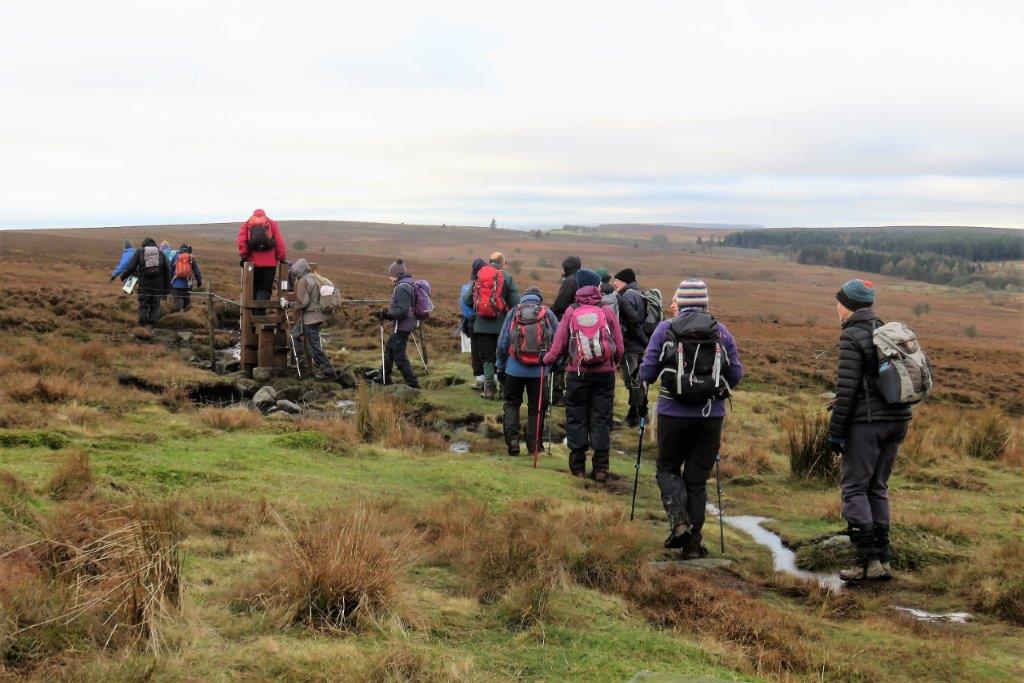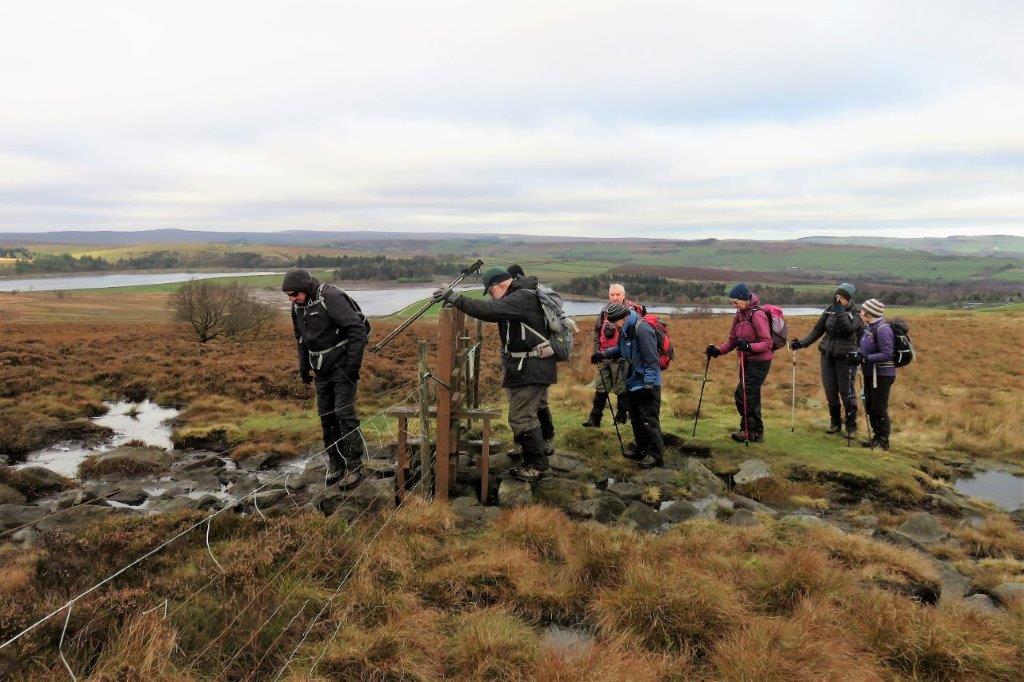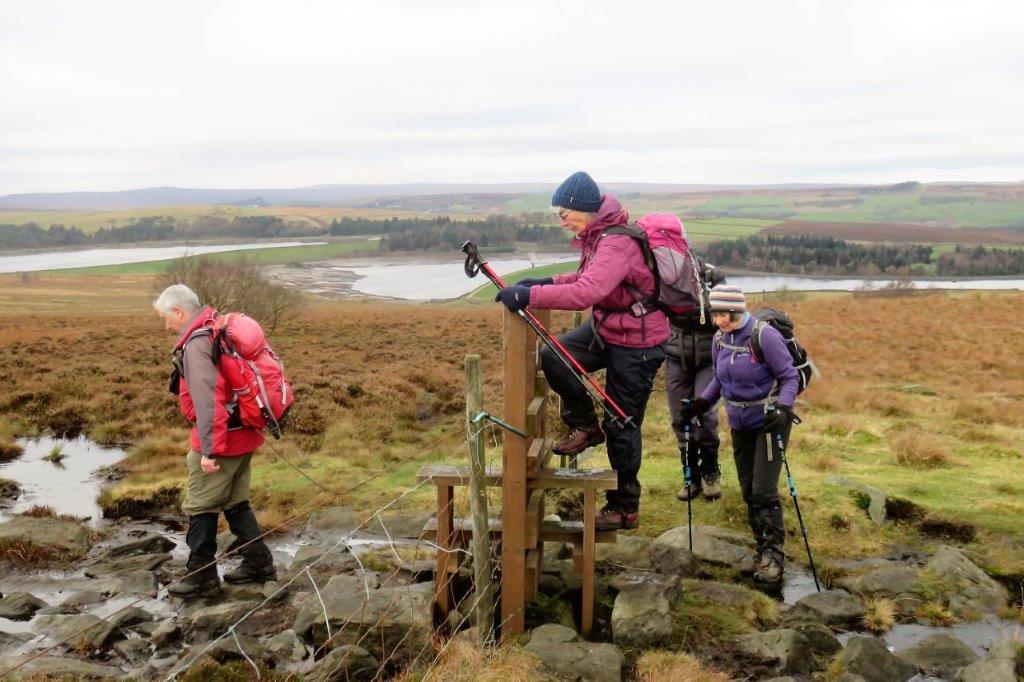 Rivelin Dams seen to right of walkers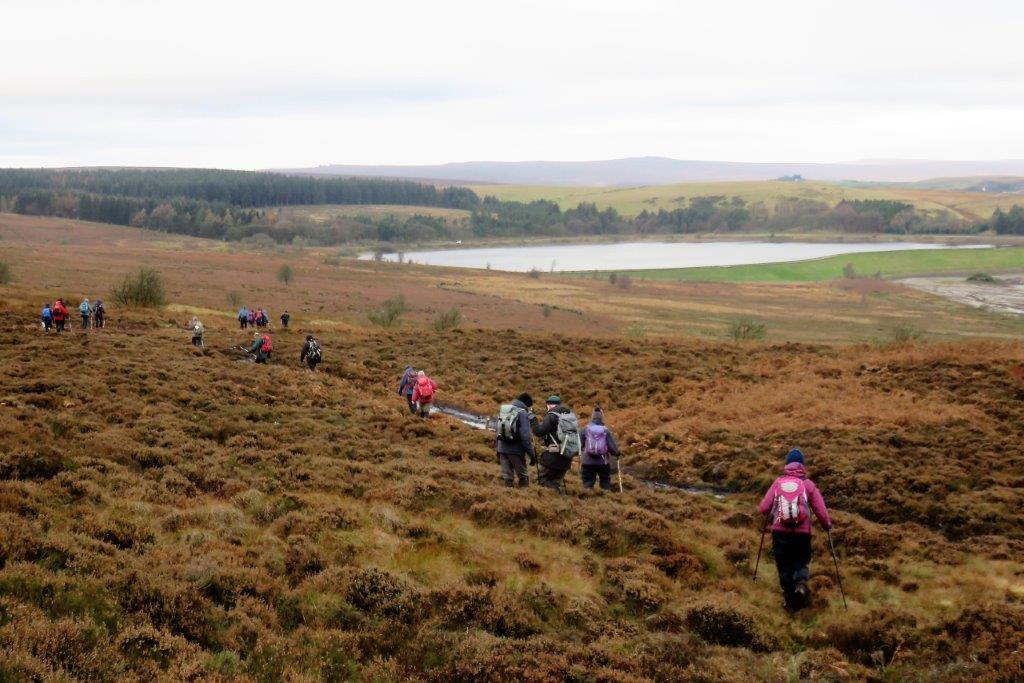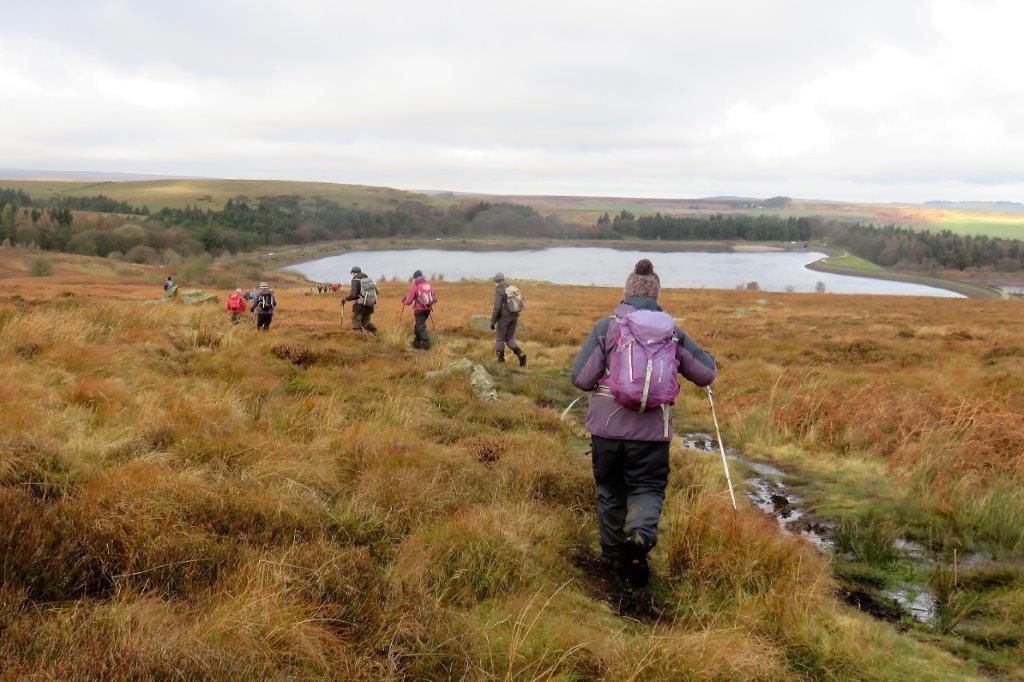 boundary post - S.W.W. - what does it mean?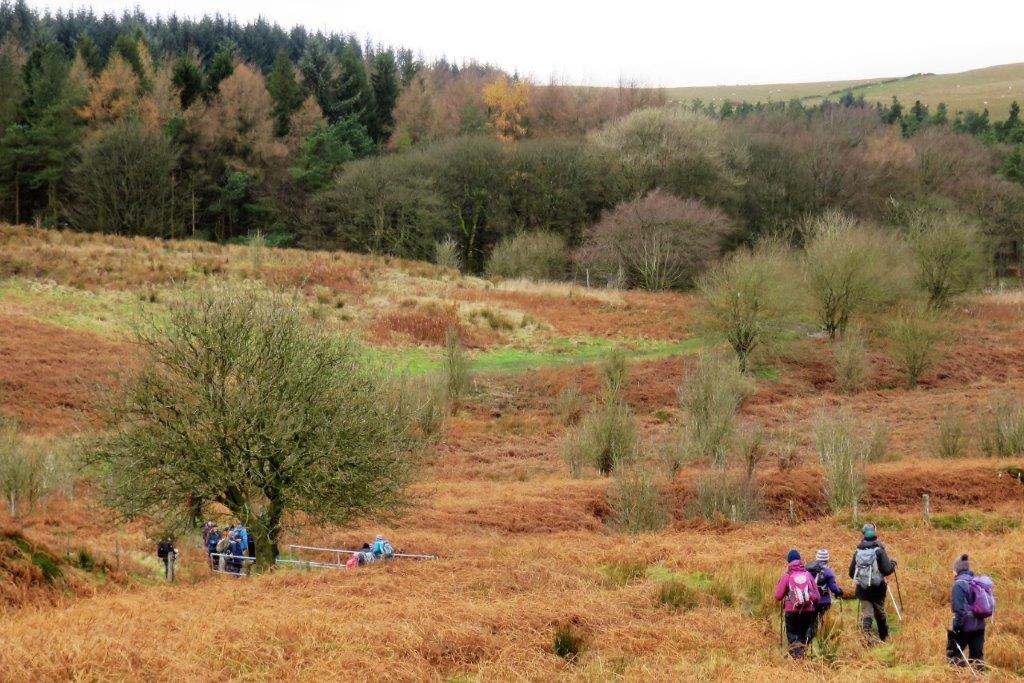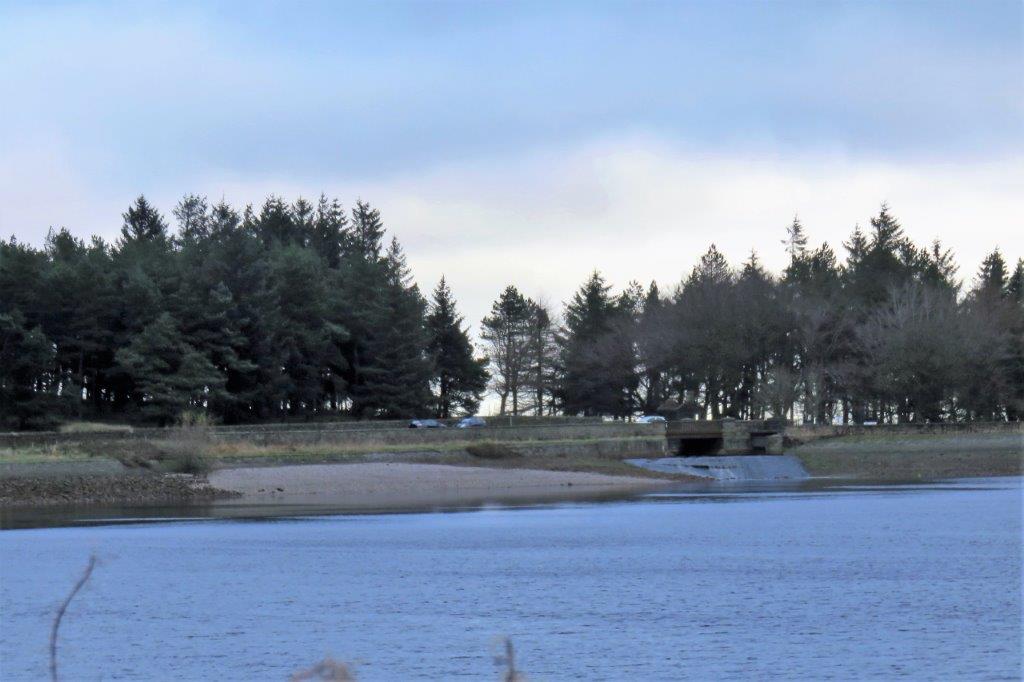 tunnel to right probably takes water from conduit into dam?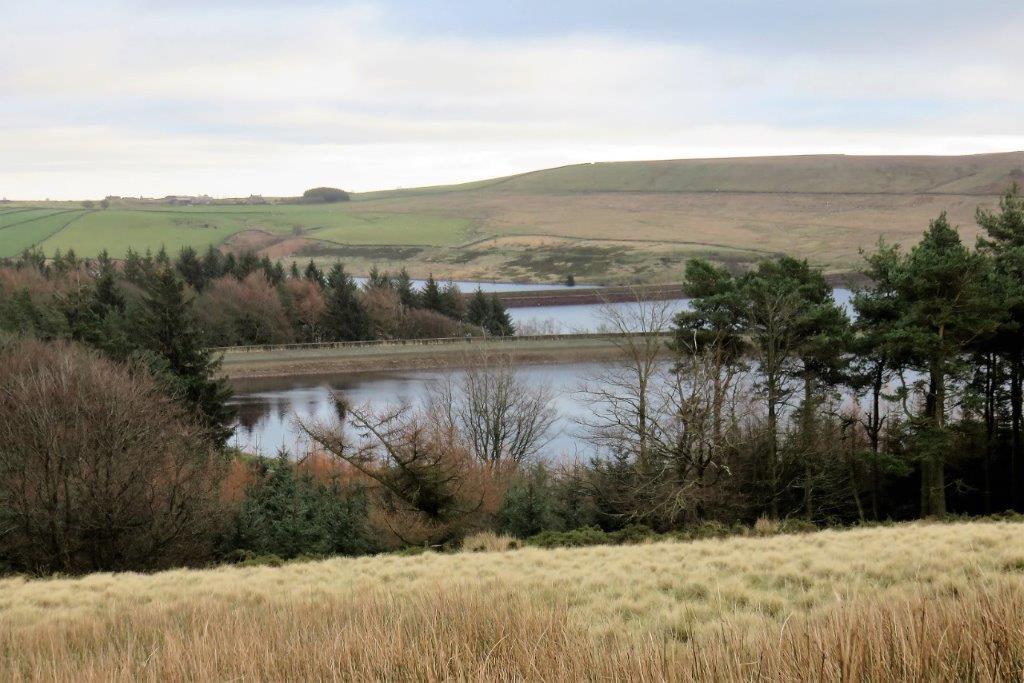 view of three dams seen when heading North towards Head Stone Bank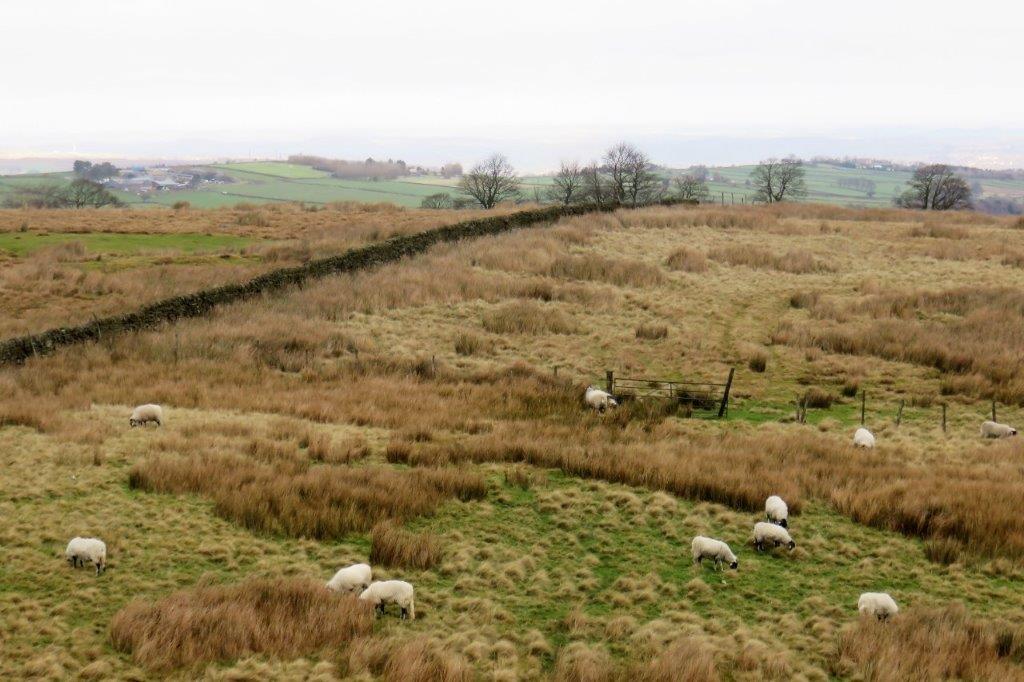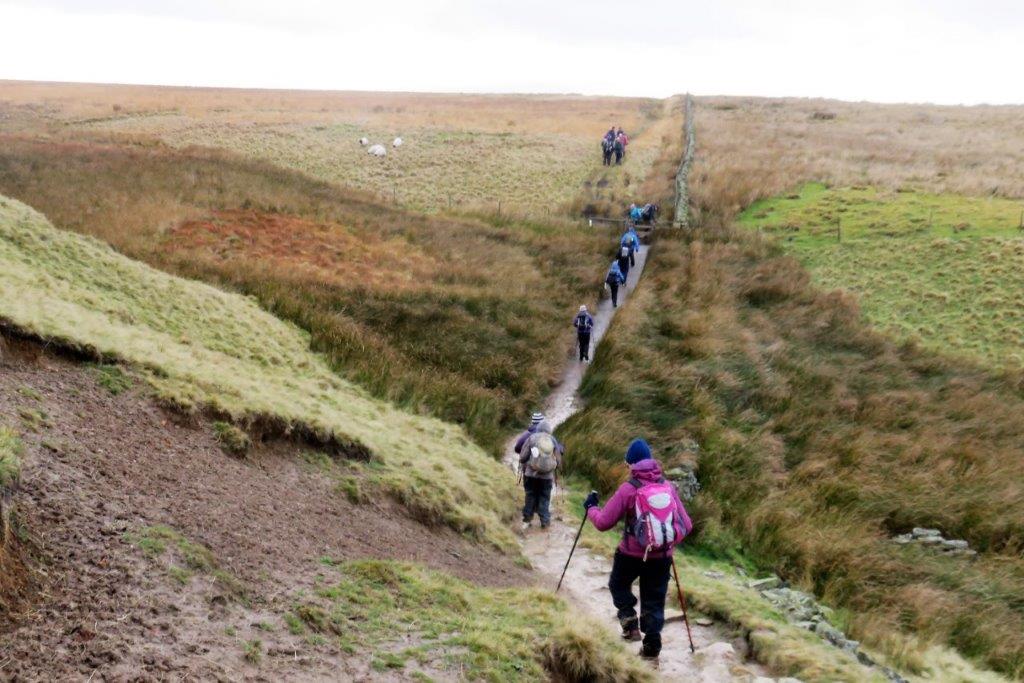 boggy patch below covered by timber decking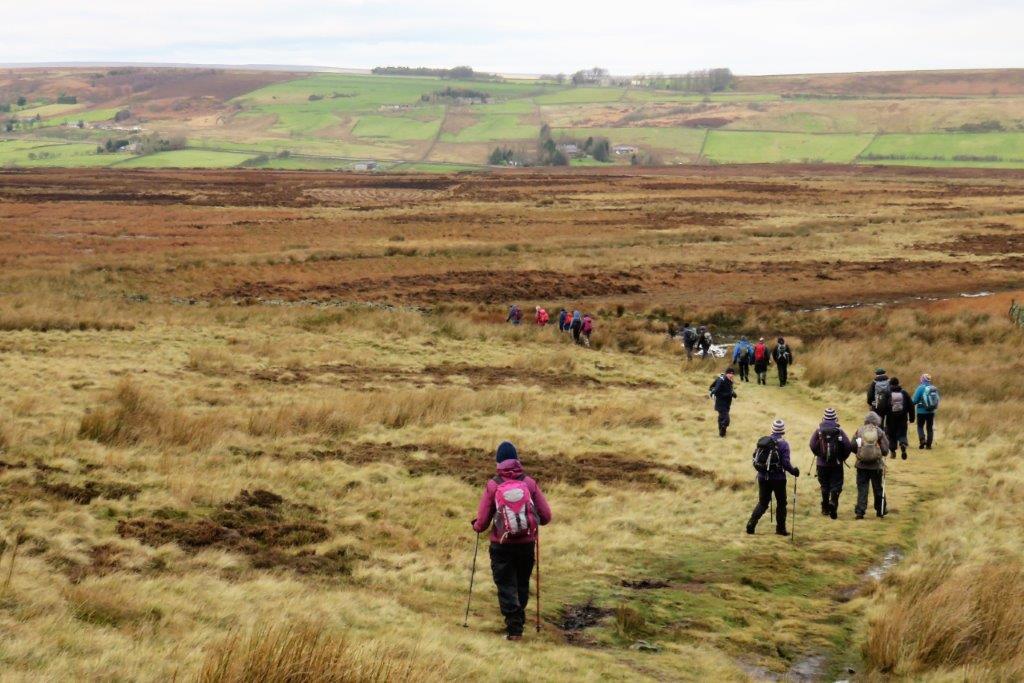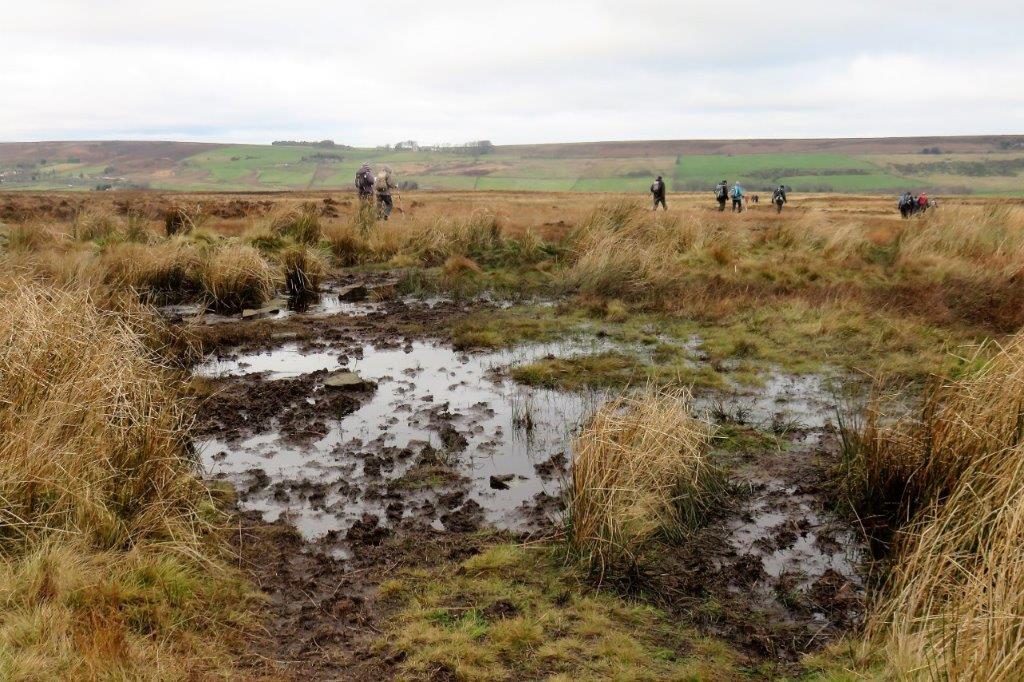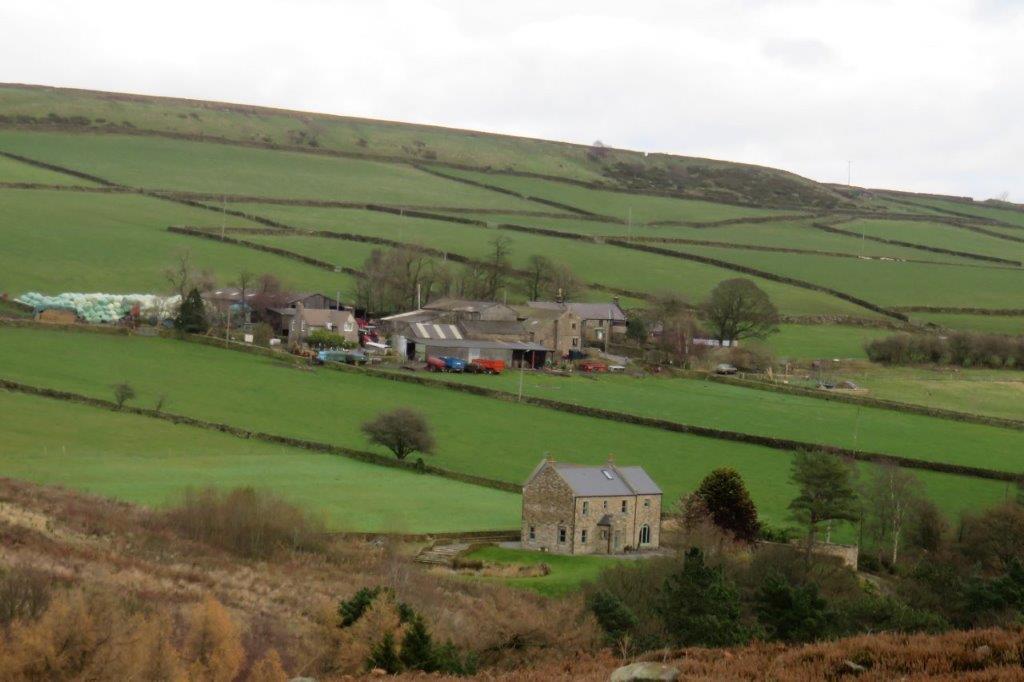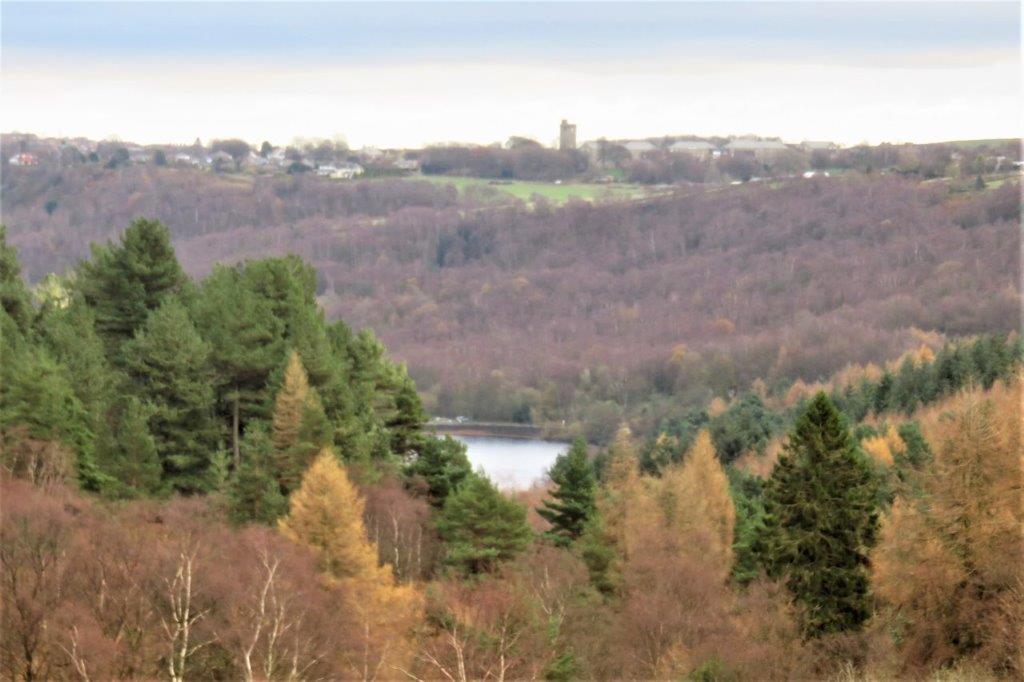 upper Rivelin Dam just visible - Lodge Moor Tower behind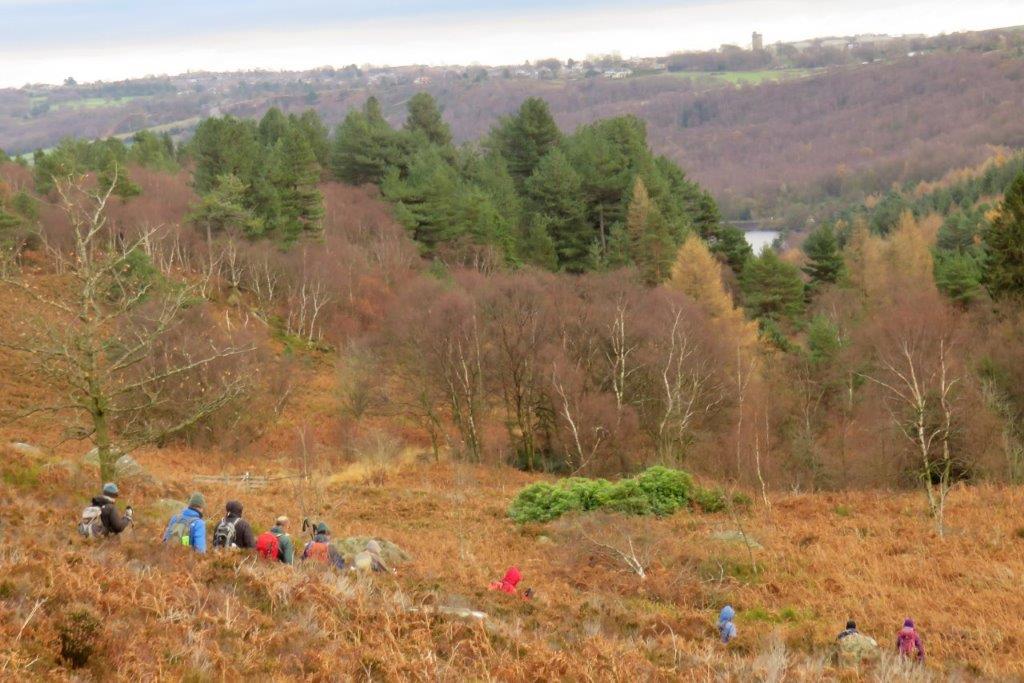 heading from Head Stone Bank down to Wyming Brook Road (a track)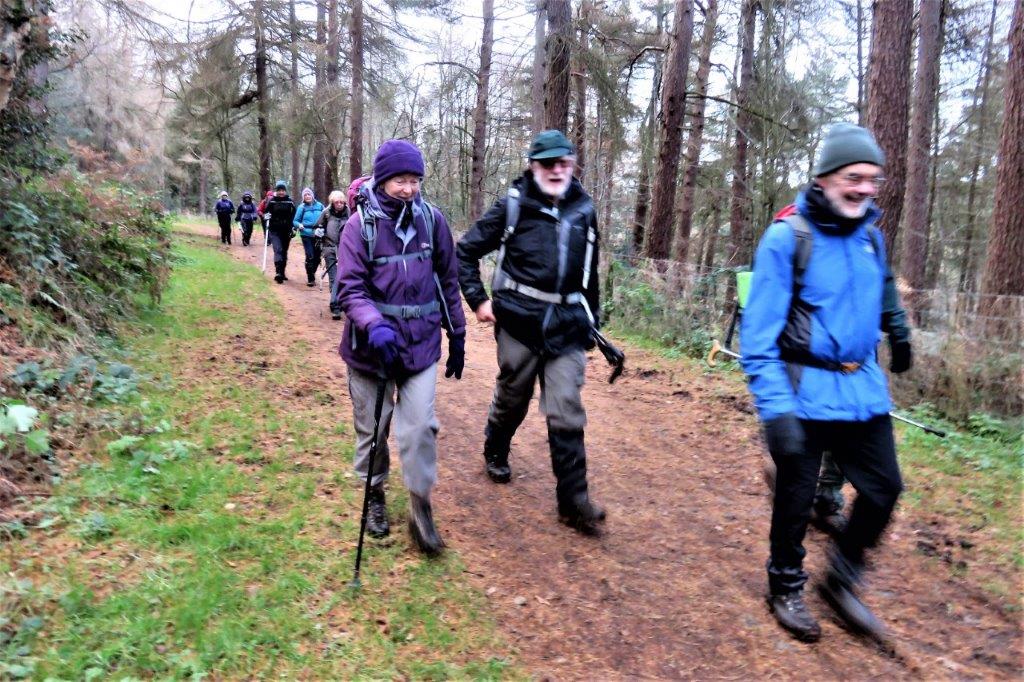 On Wyming Brook Road (a track)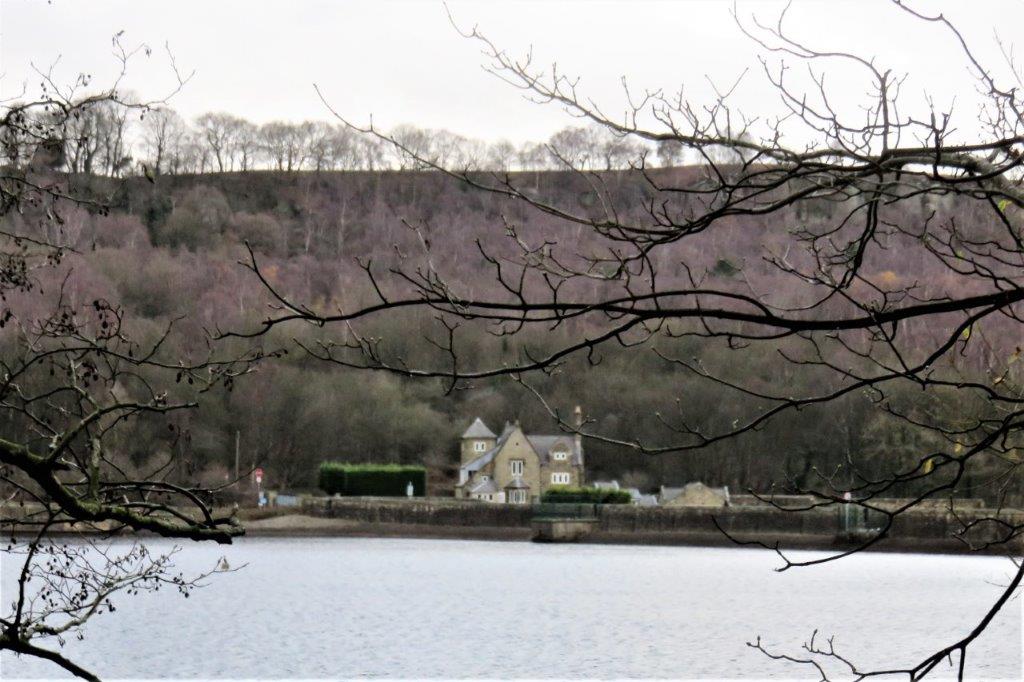 house between dam and Manchester Road. The dam spillway passes below the dam in front of the house.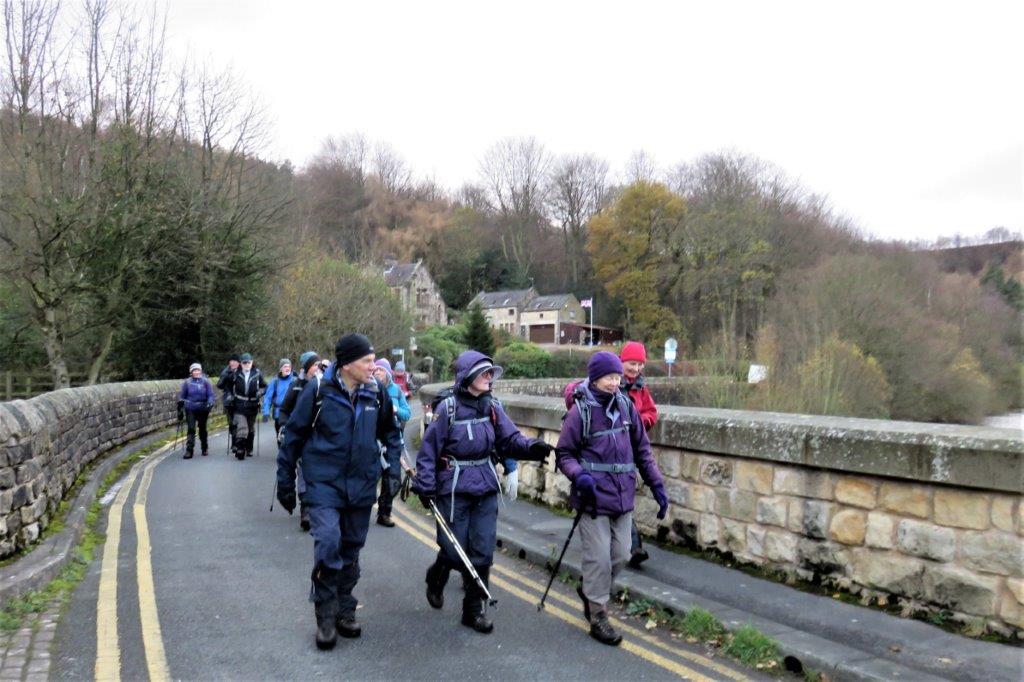 crossing the dam wall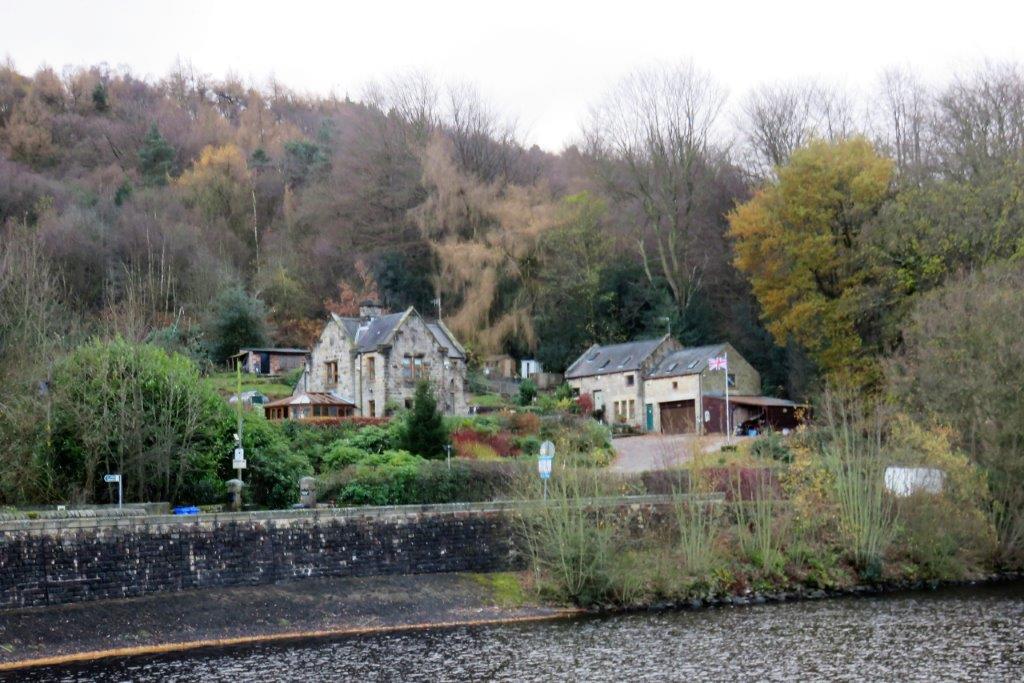 houses passed in previous picture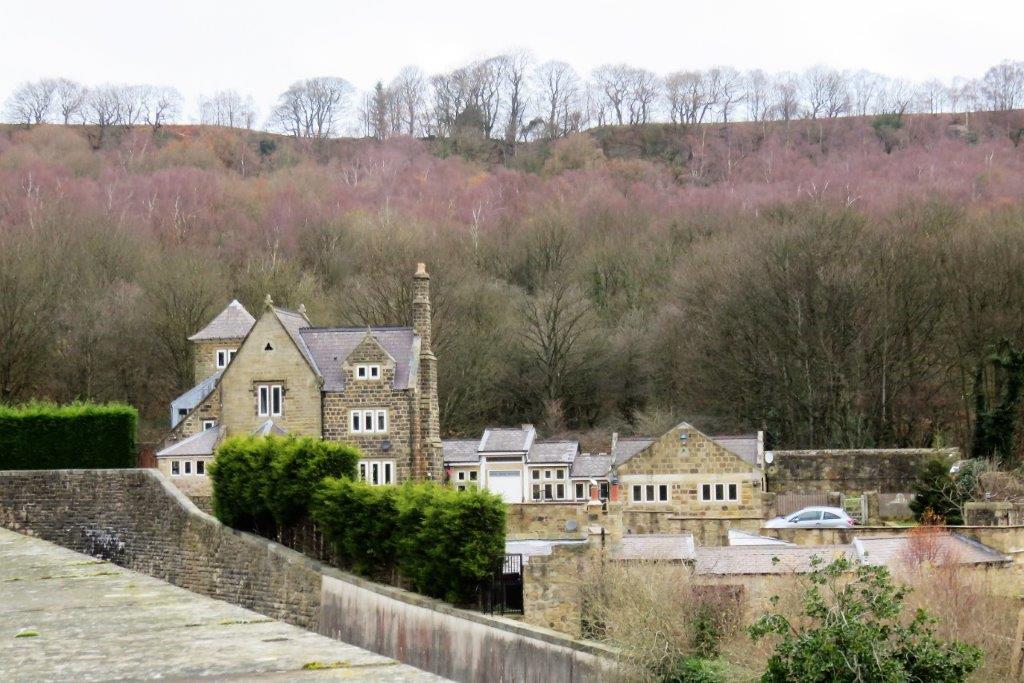 wall curved at top is part of the spillway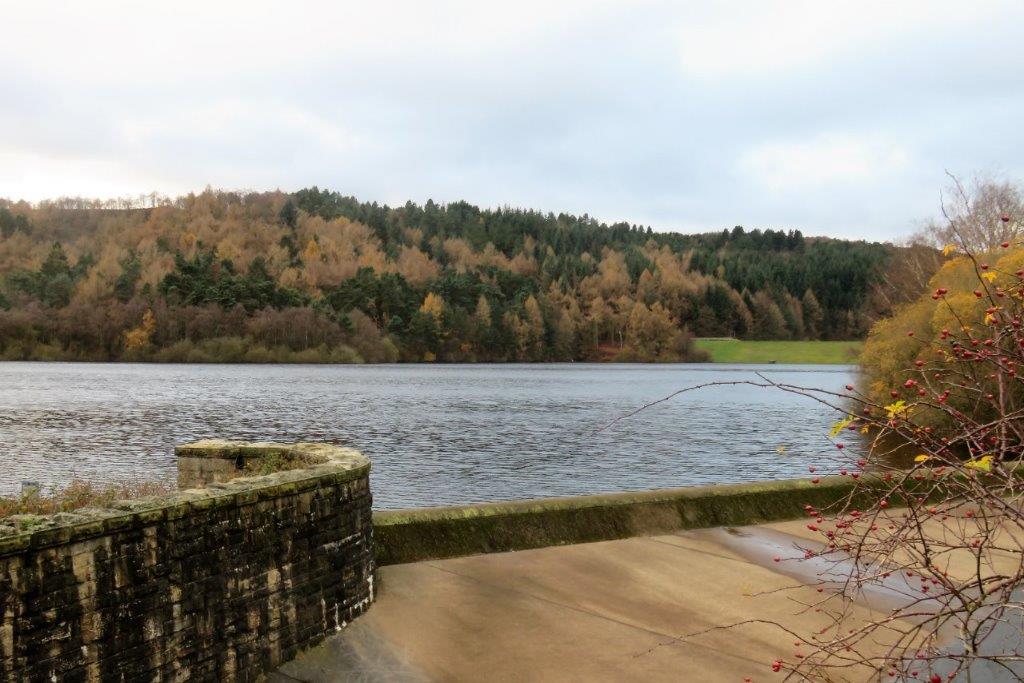 The overflow into the spillway. Further behind is the upper Rivelin Embankment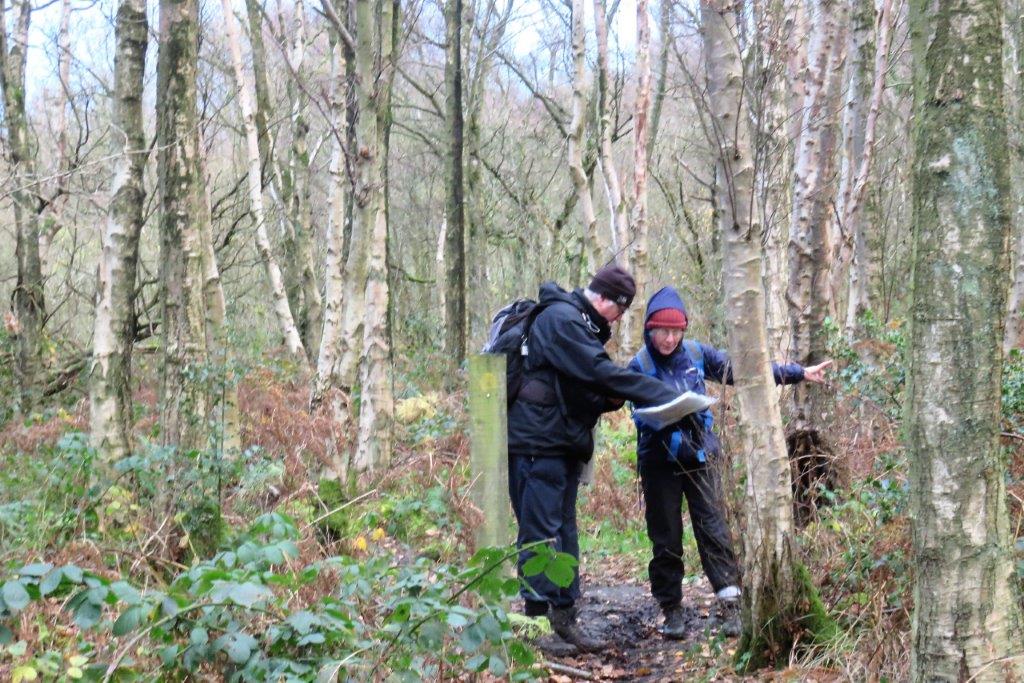 in Rivelin Rough - wet & muddy when we passed through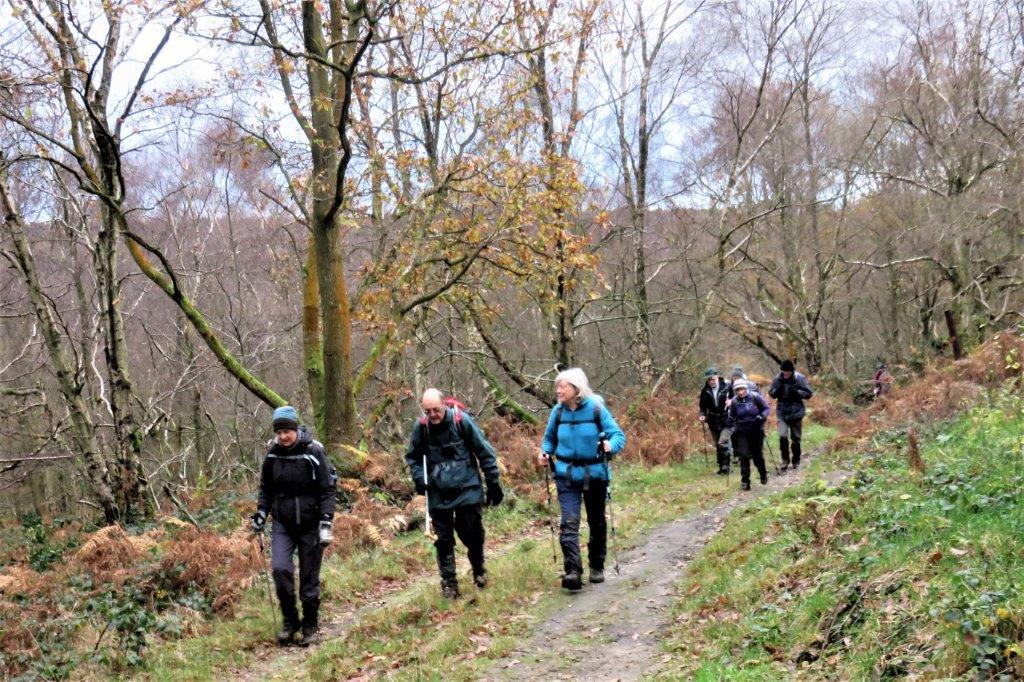 heading up Woodland Bank - later tarred Woodbank Road is joined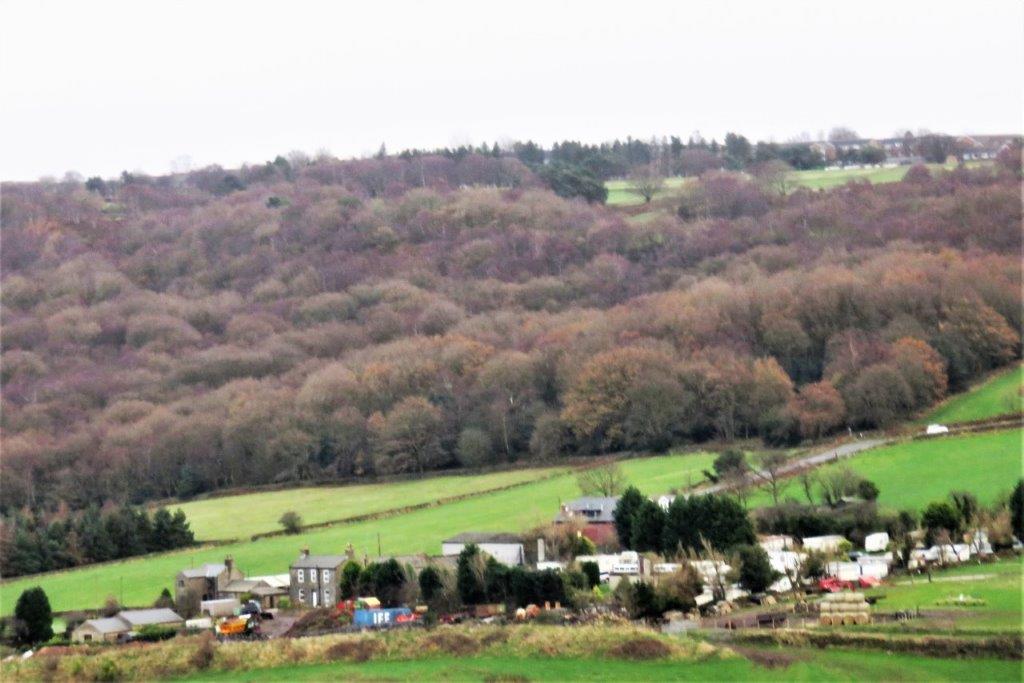 looking across at farms on Lodge Lane
farm below Woodland Bank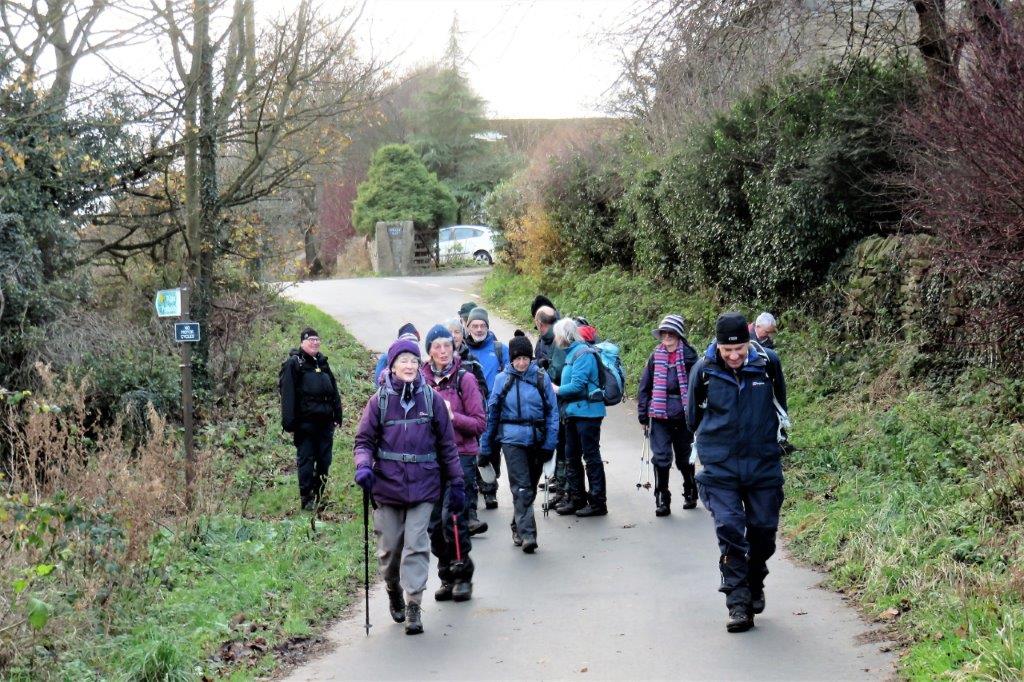 on Woodbank Road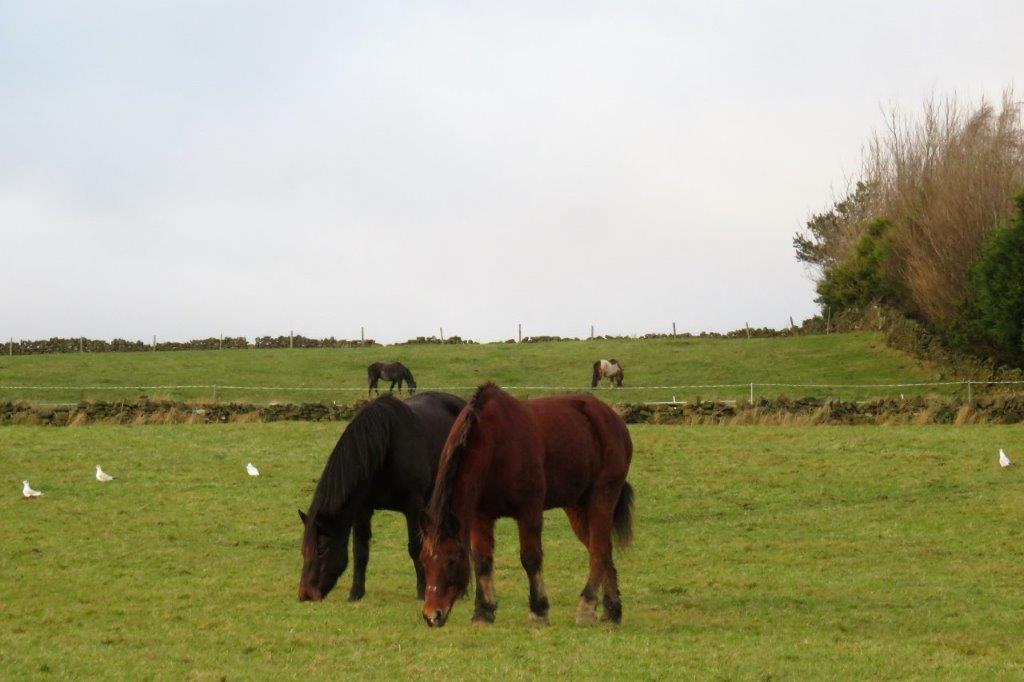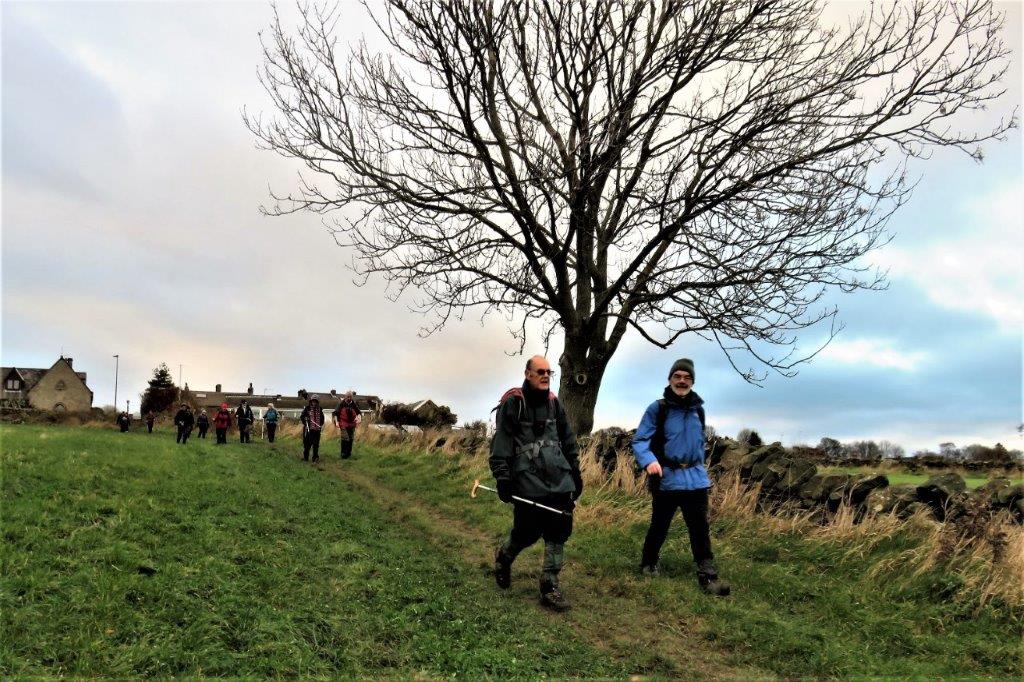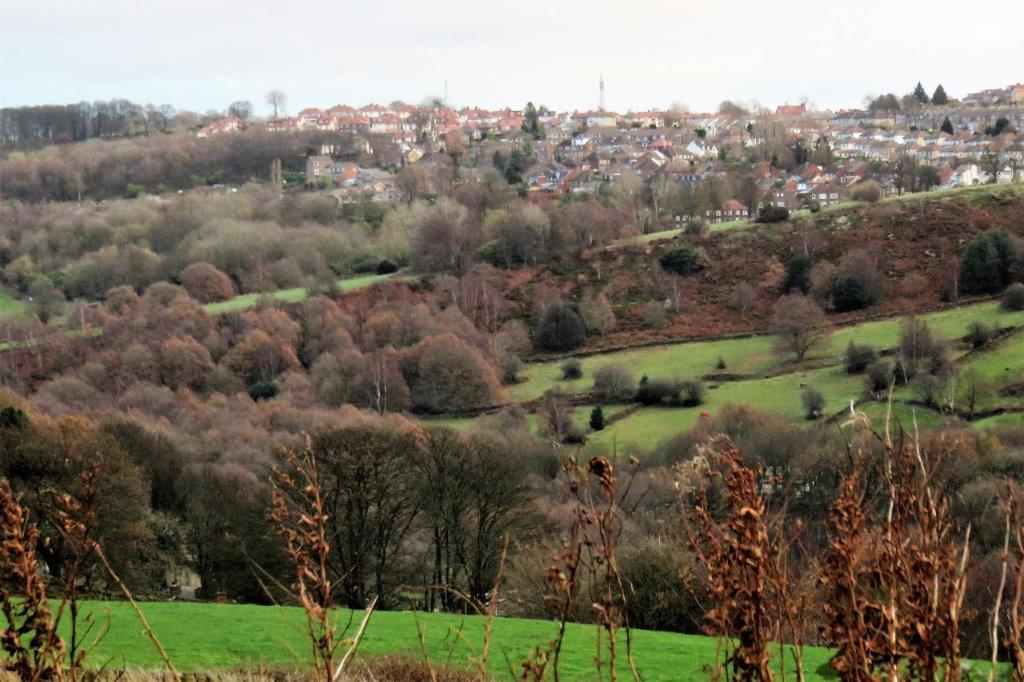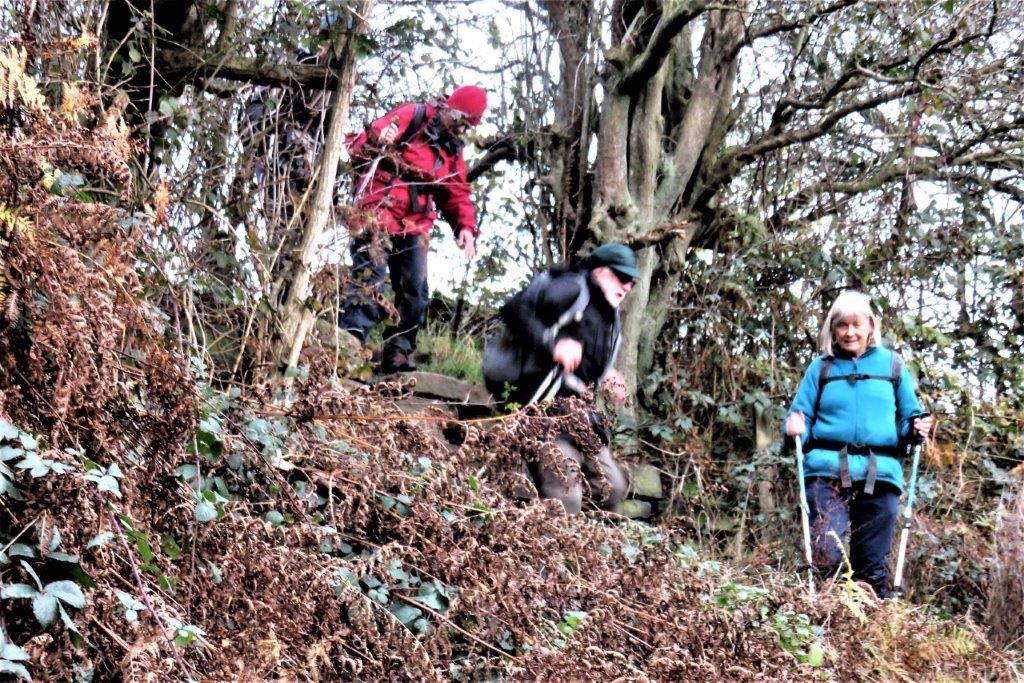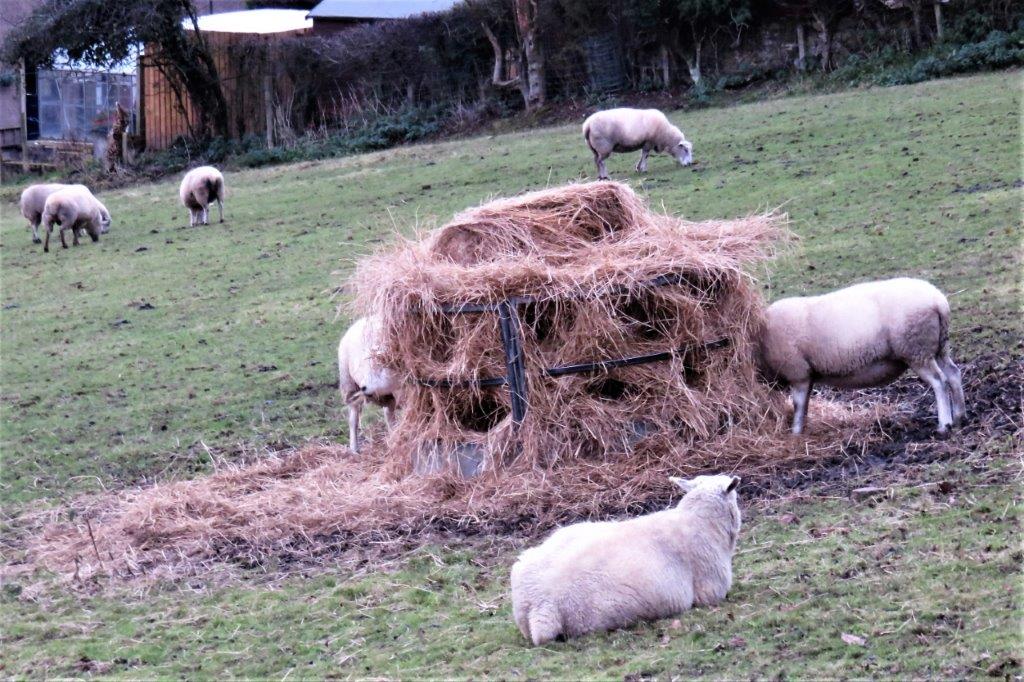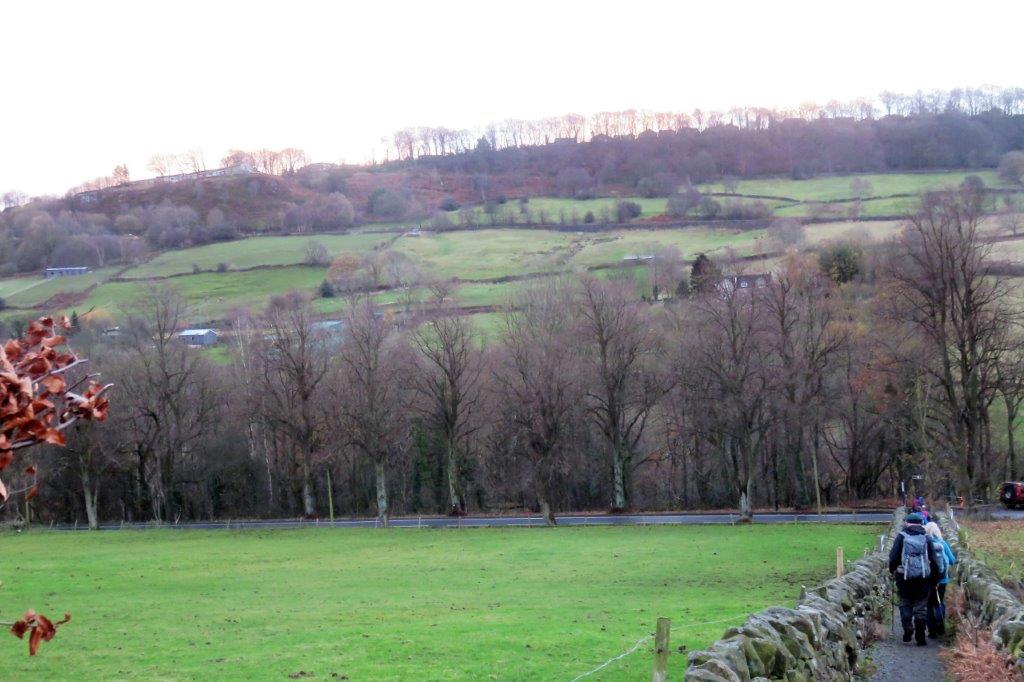 Rivelin Road below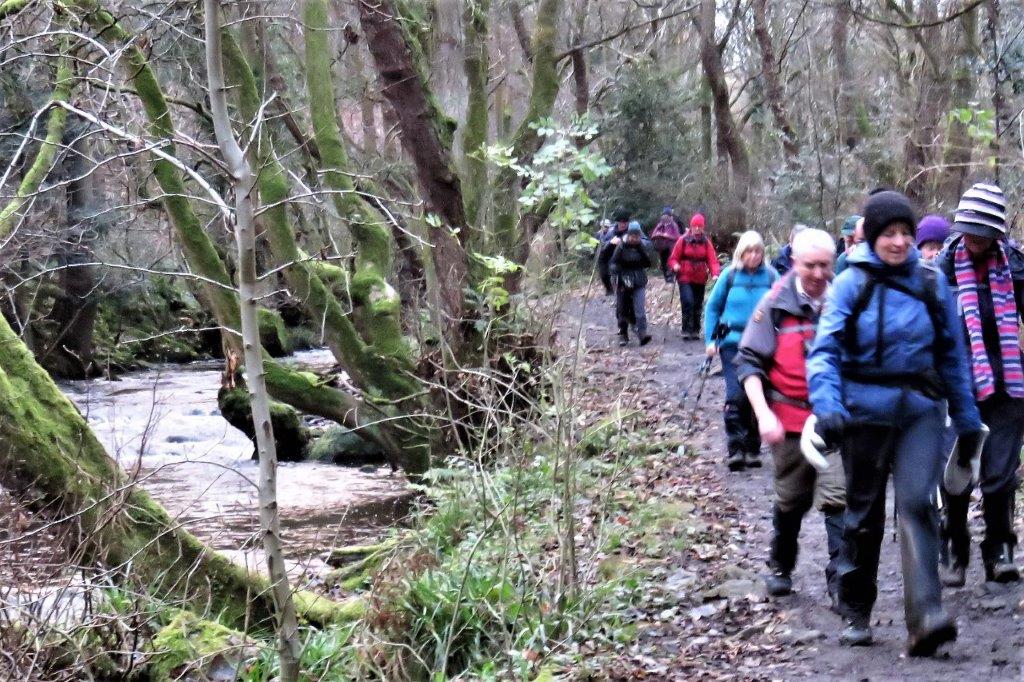 along River Rivelinv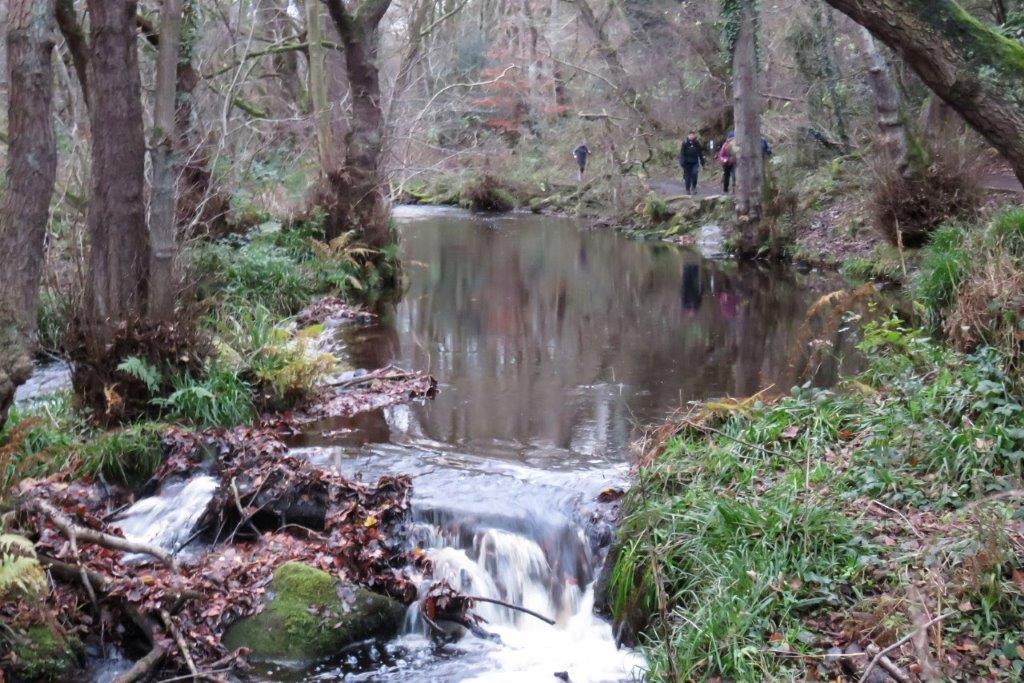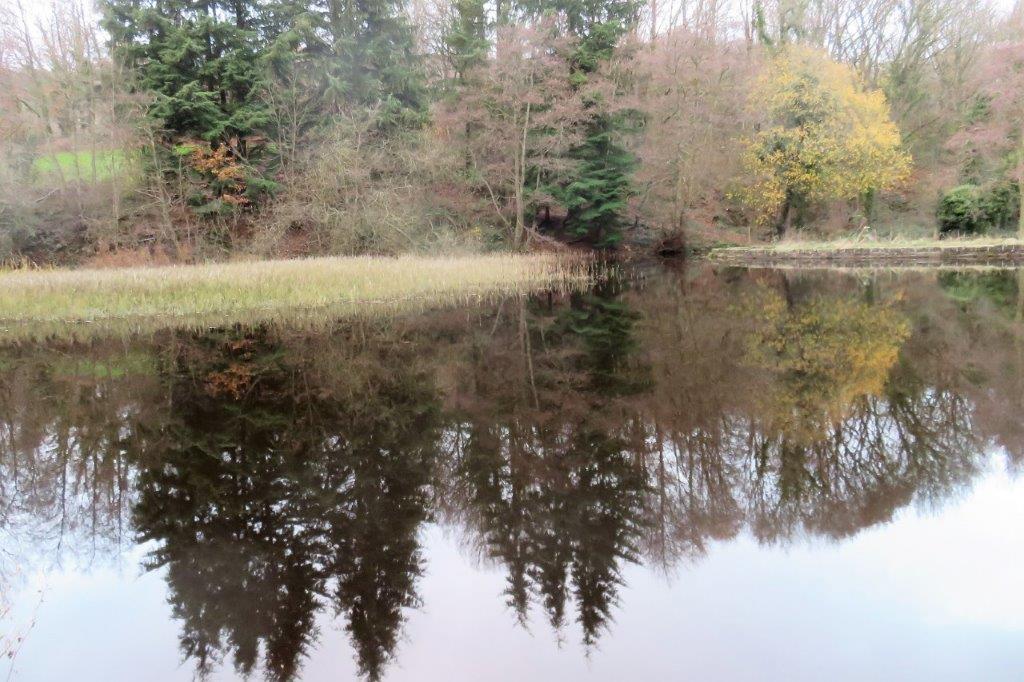 A millpond - numerous remnants of a bygone industrial era are seen along the River Rivelin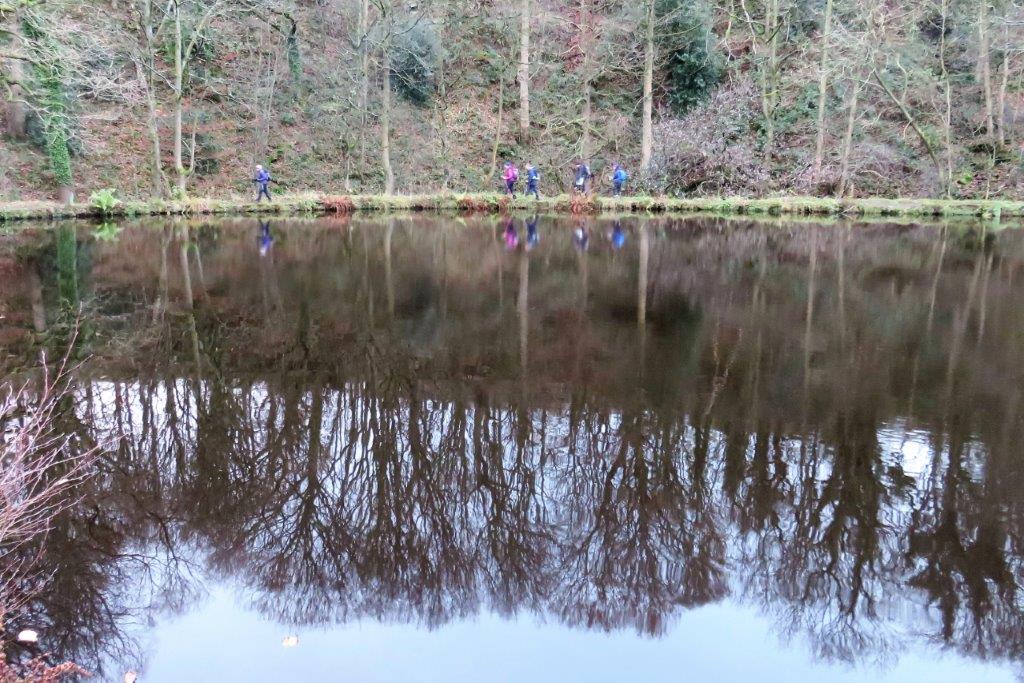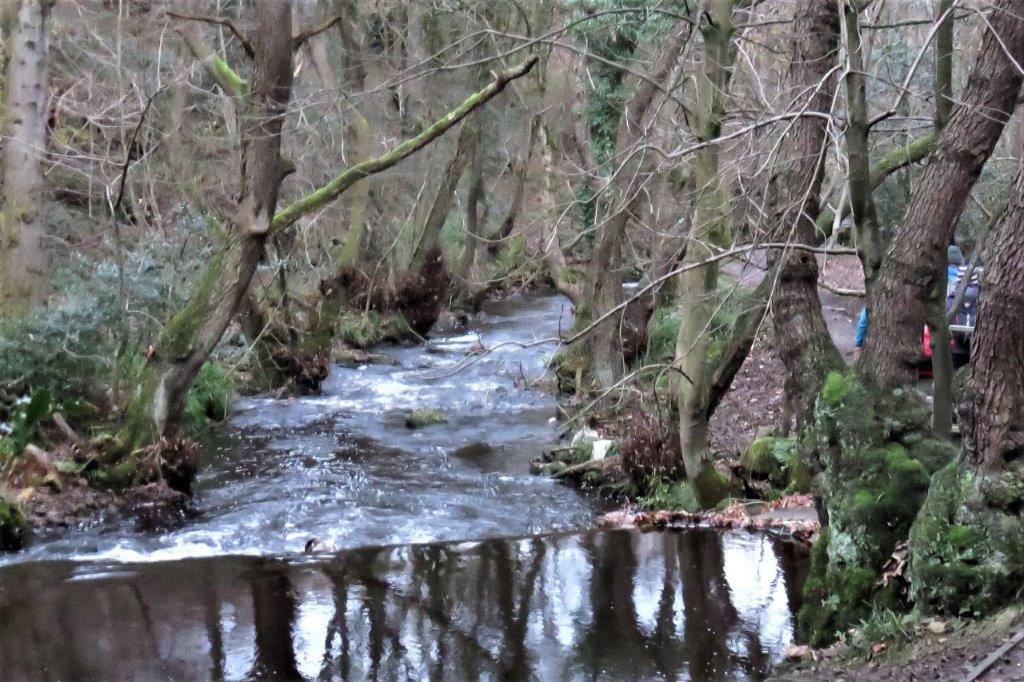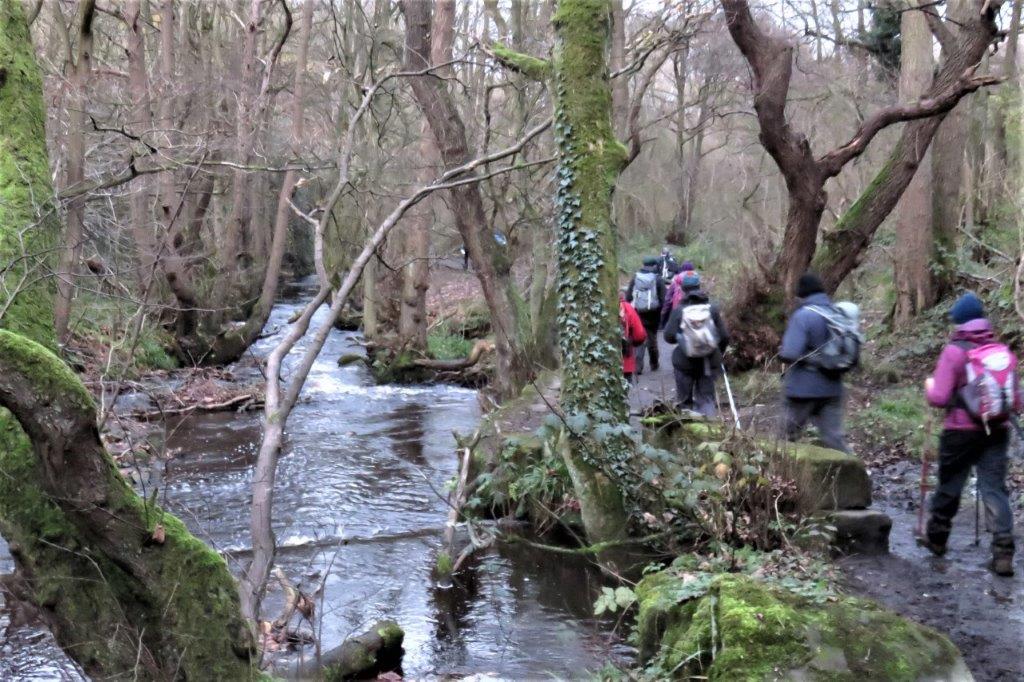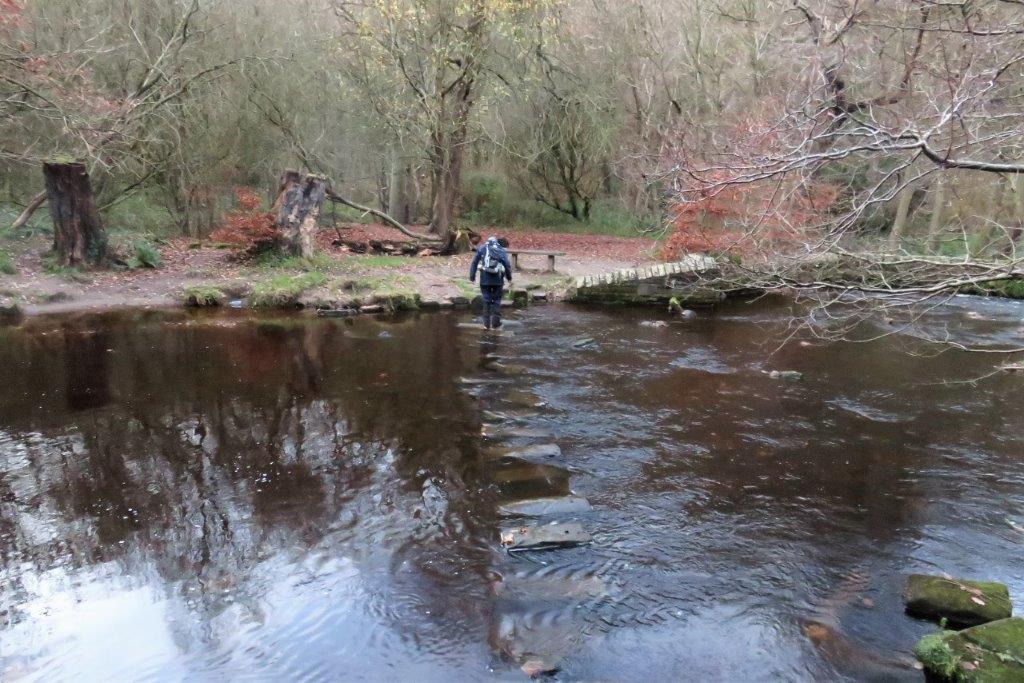 walking on water? or stepping stones? - rest of party did not attempt this.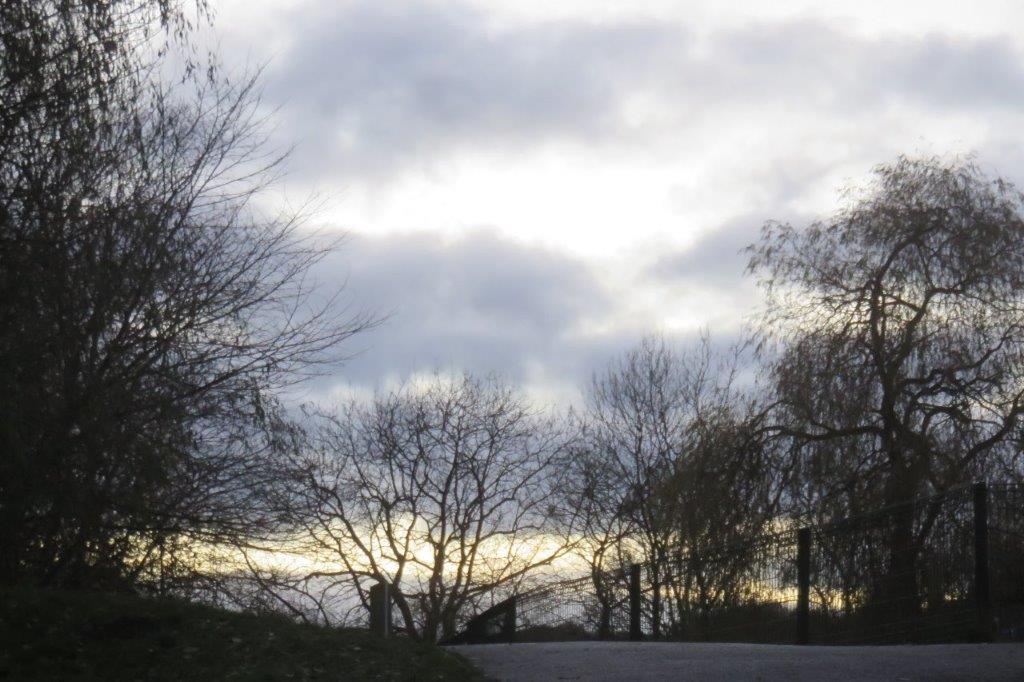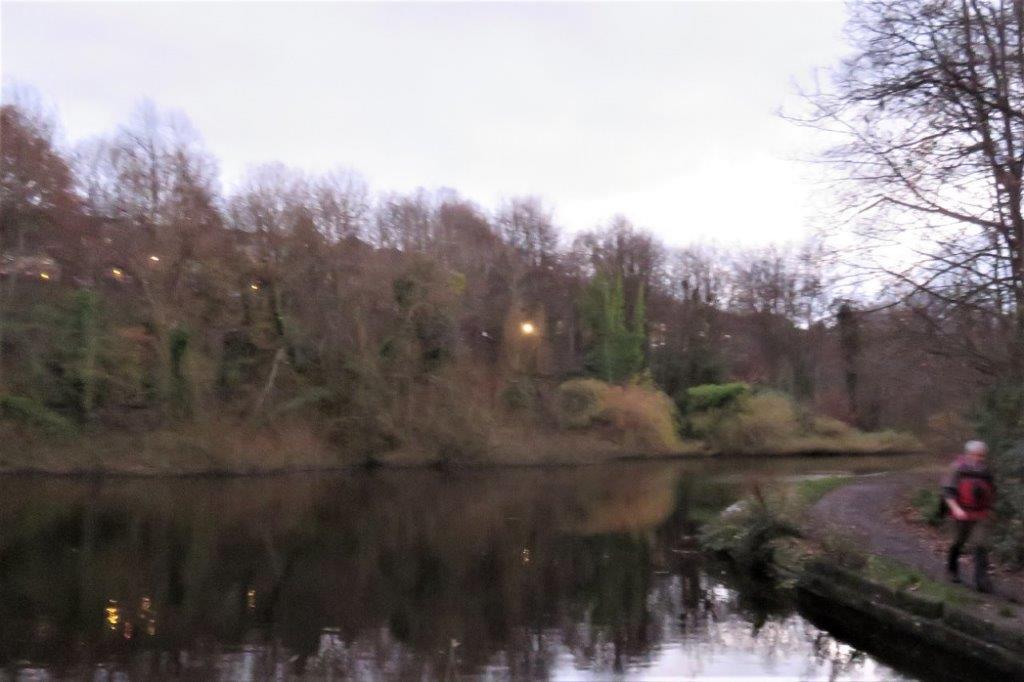 homepage - Day Walks Index 2017 - contact me at