homepage - Day Walks Index 2017 - contact me at

2017.11.26 - Fairholmes, ~N up east side of Derwent Reservoir, track ~E up Abbey Clough, (pass Sheepfold Clough) & continue ~ E then ~N on very narrow path on steep cross-falls, at *~SK202927 we cut across moorland to SK207927 meeting & then following flagstone track ~N on Cartledge Flat, joining Dukes Road, cross Mortimer Rd, ~SE across Cowell Flat to Agden Side Rd, then on FP ~S through Agden Side to Agden Reservoir, ~E on path largely on edge of reserv., join & follow road on east side of reser., take FP ~SW down to Low Bradfield - leader John Taylor - Wednesday *(this to avoid muddy / degraded sections of path?)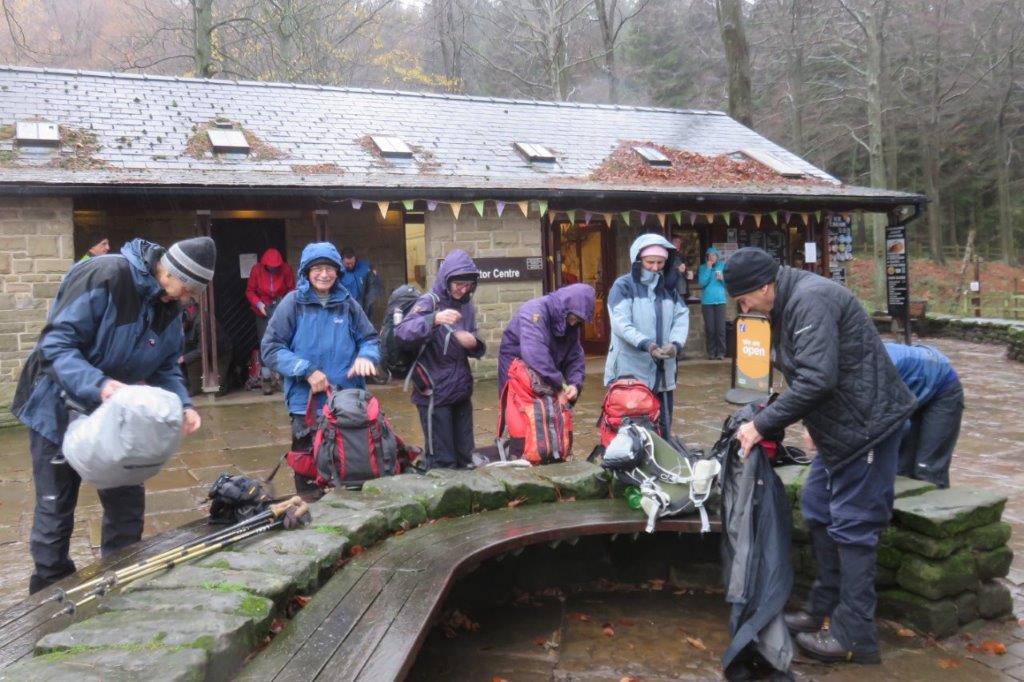 Fairholmes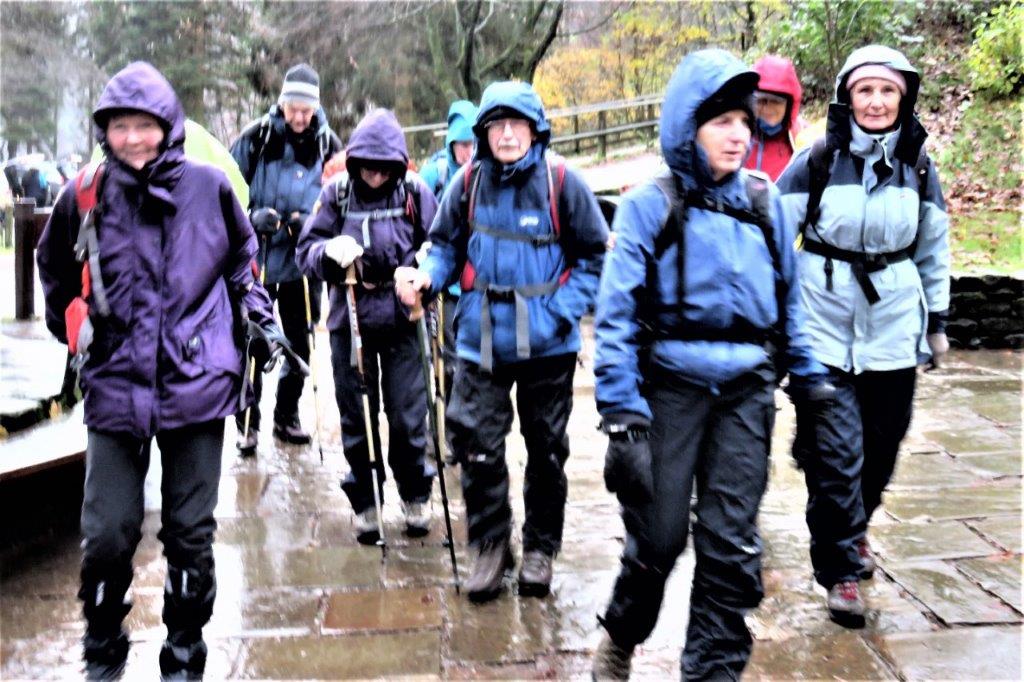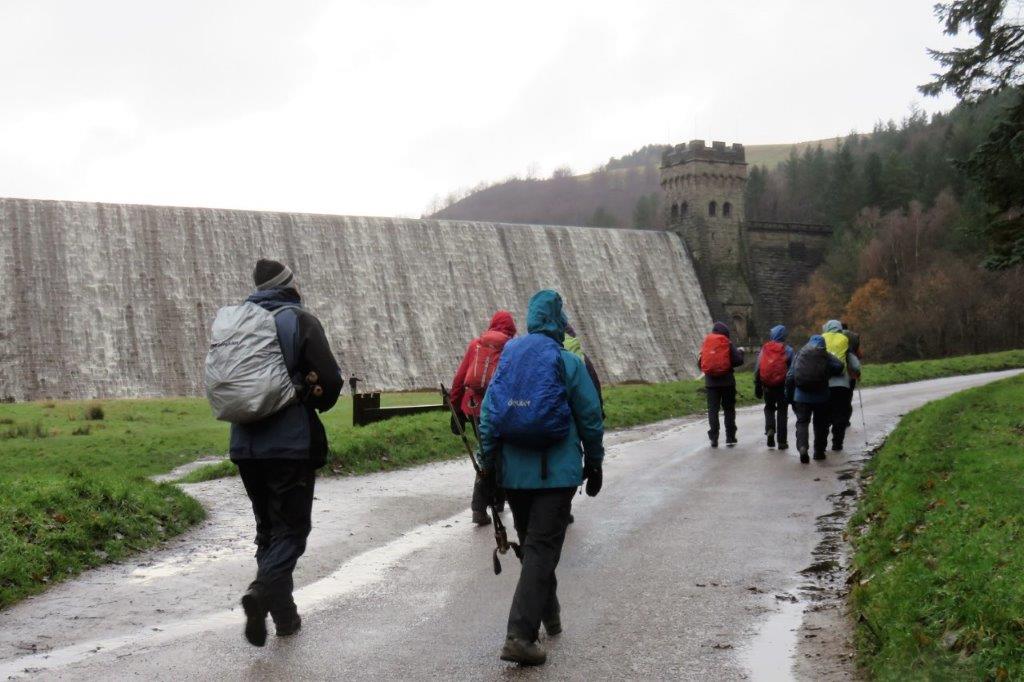 water overtopping Derwent Reservoir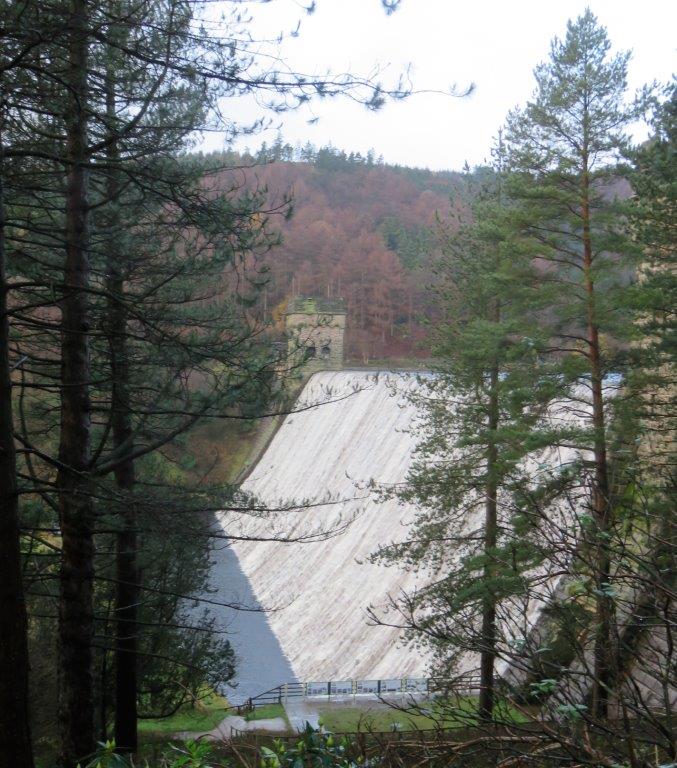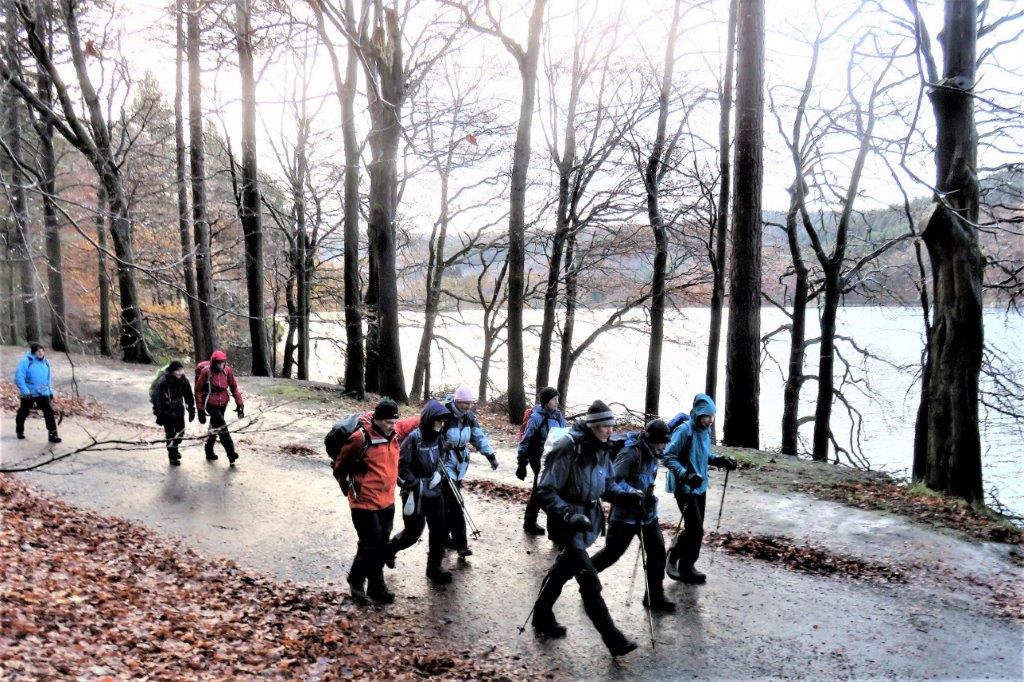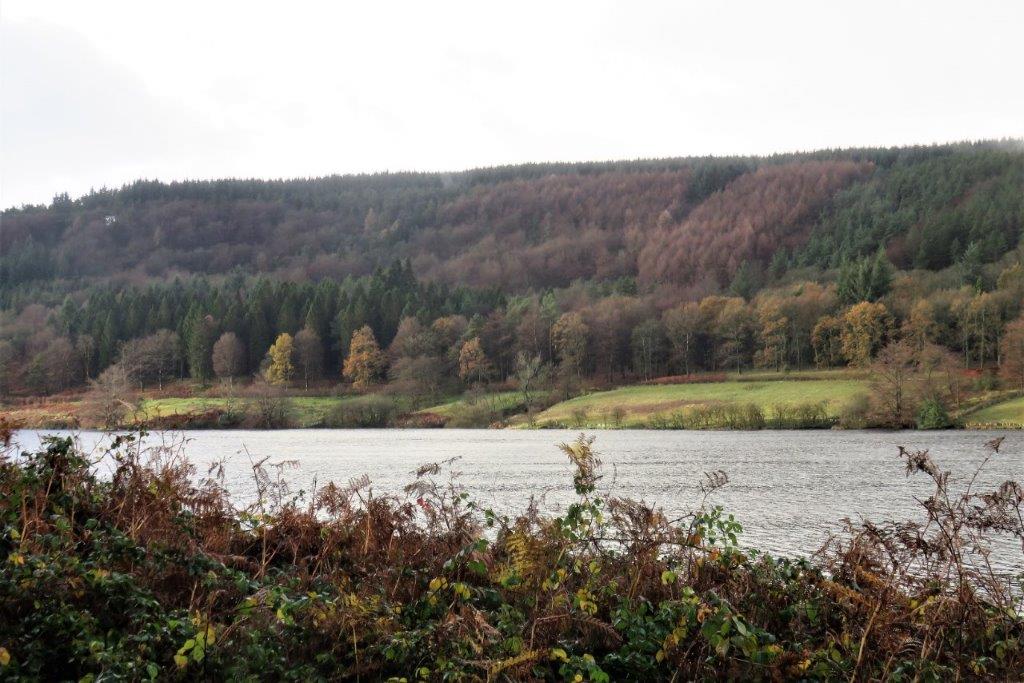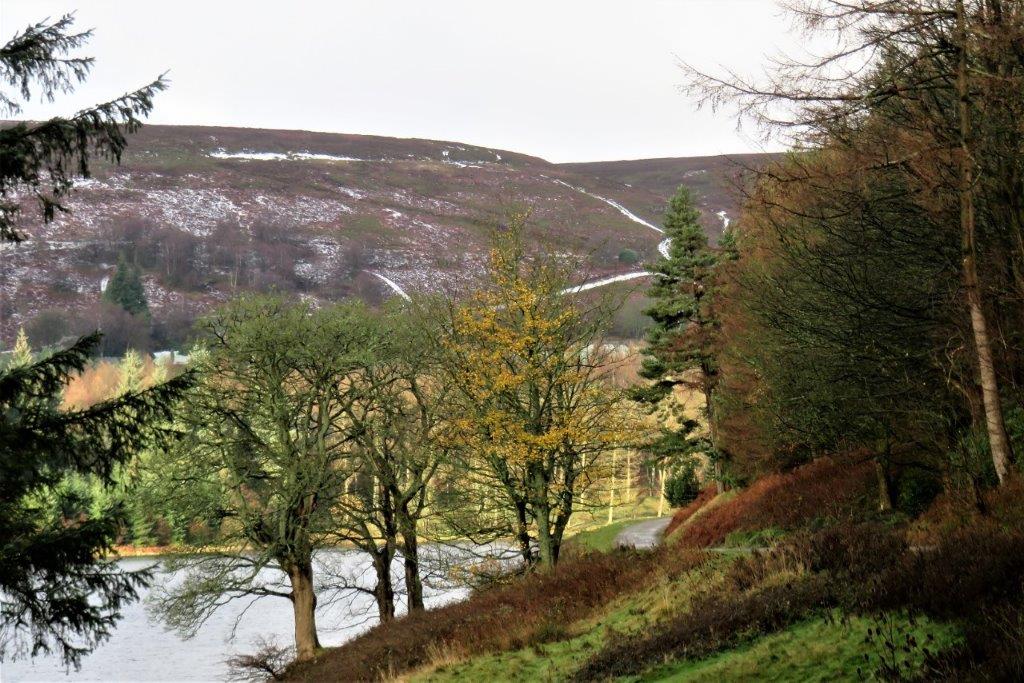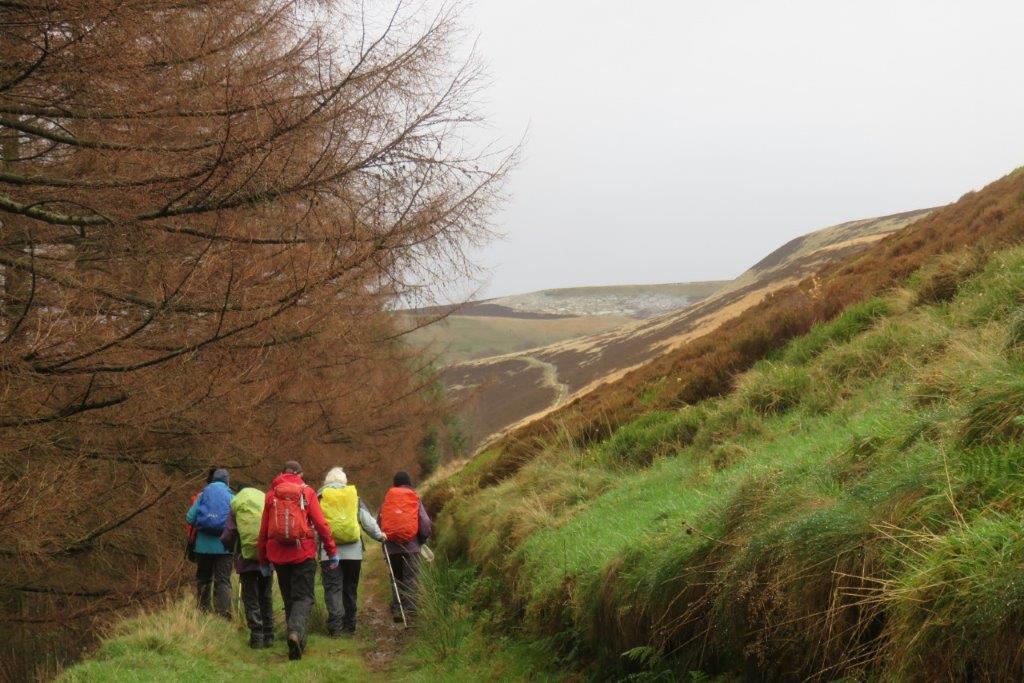 on Abbey Brook track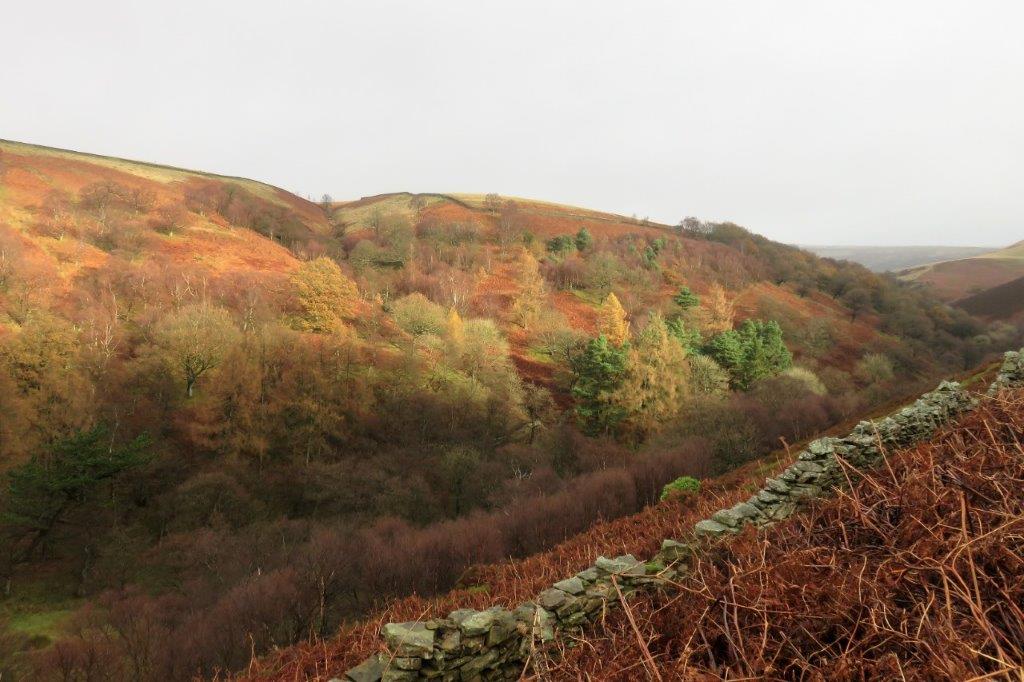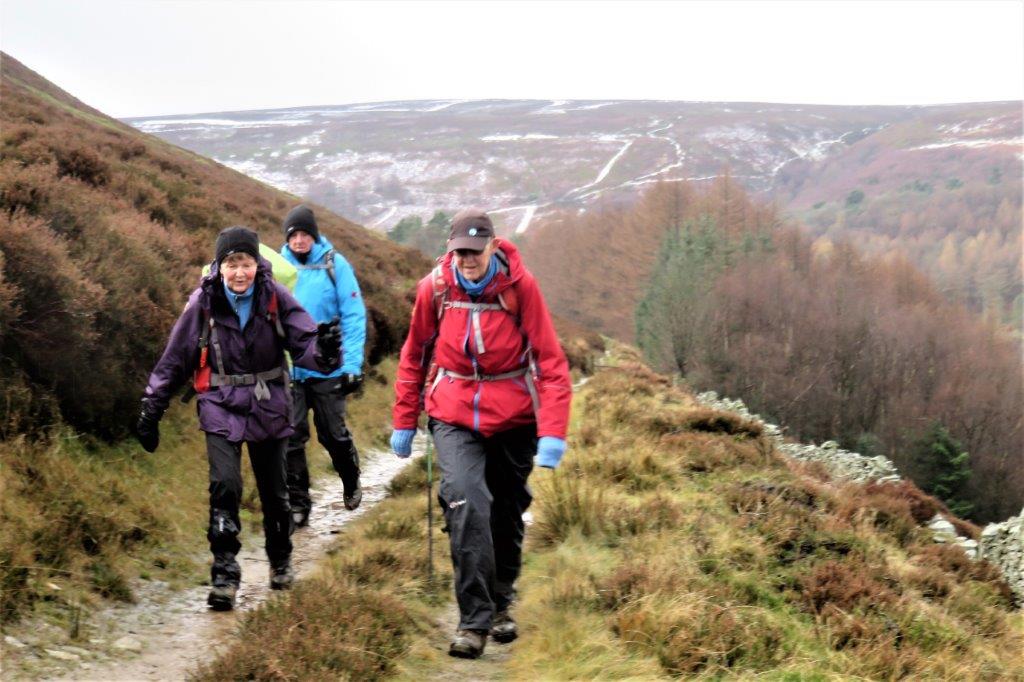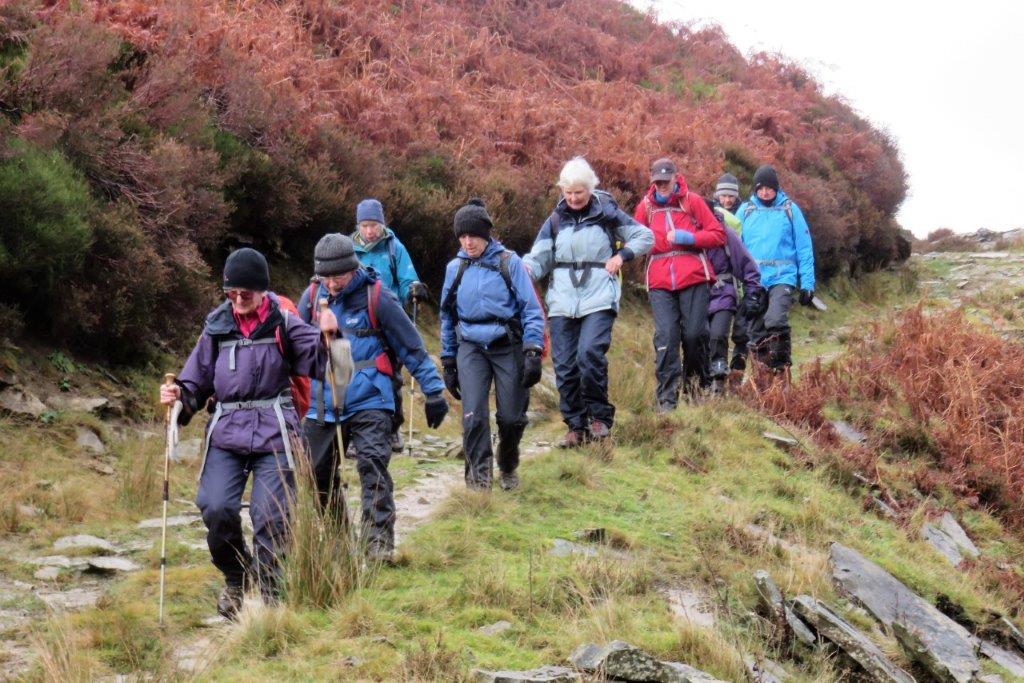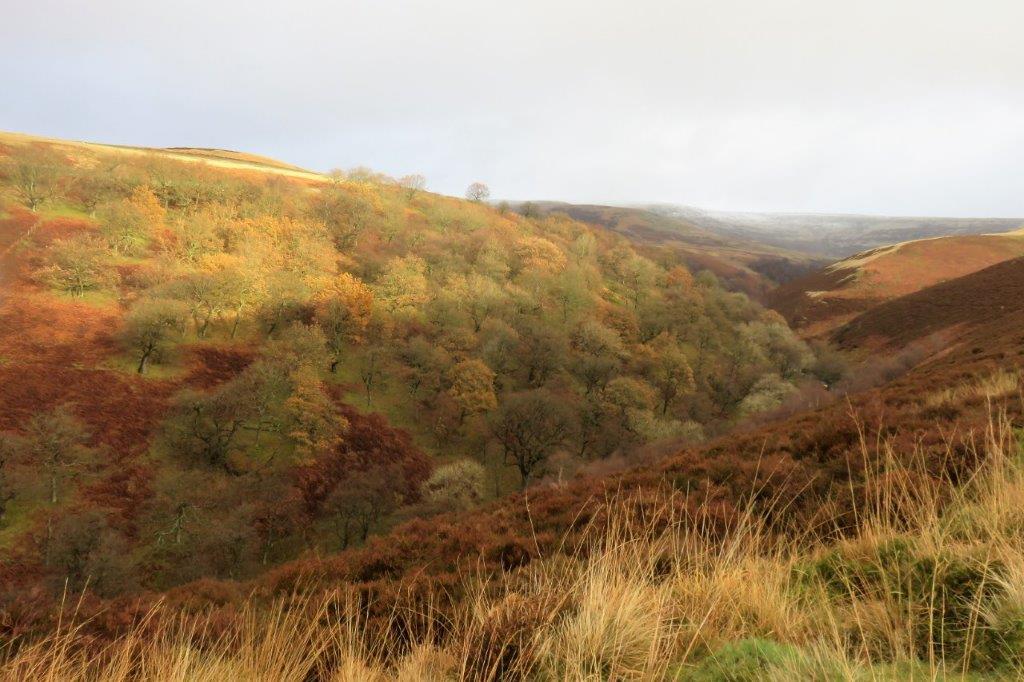 Abbey Brook itself hidden below in clough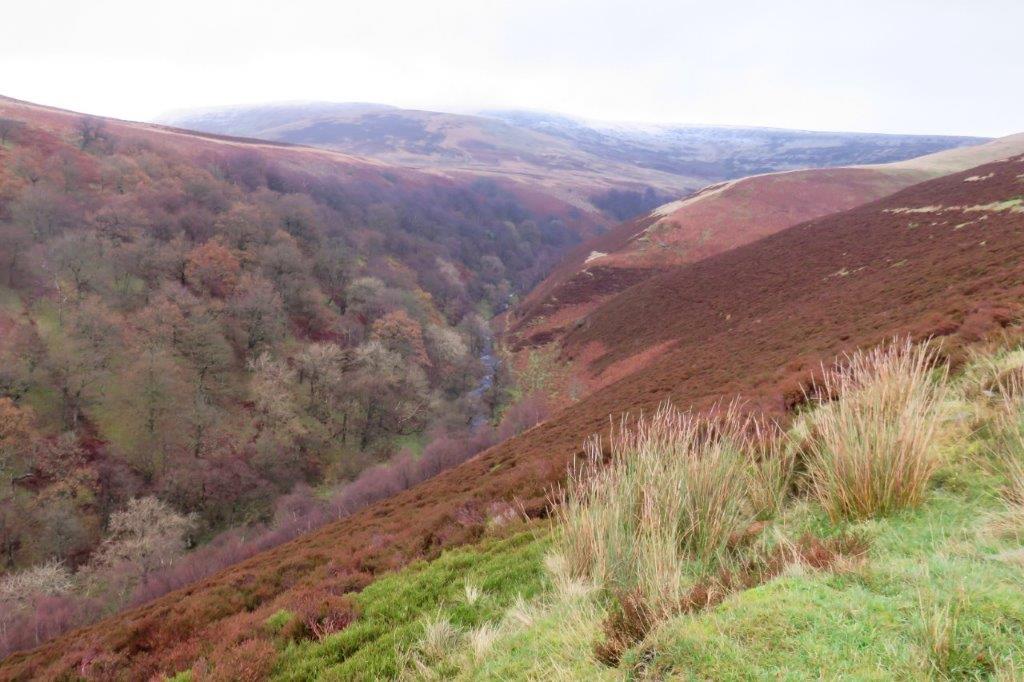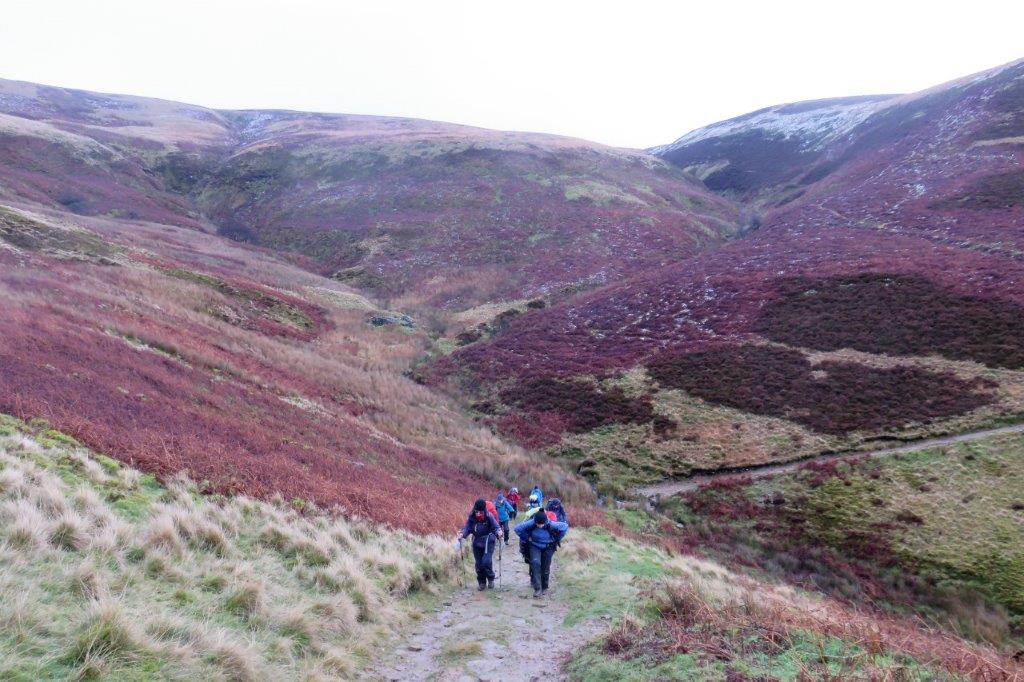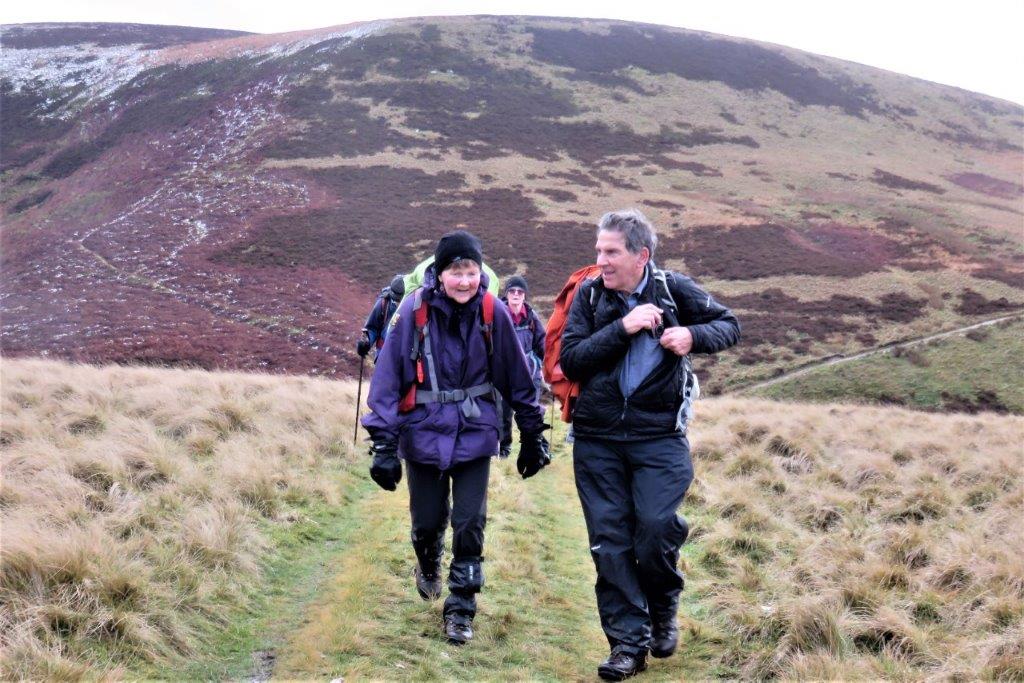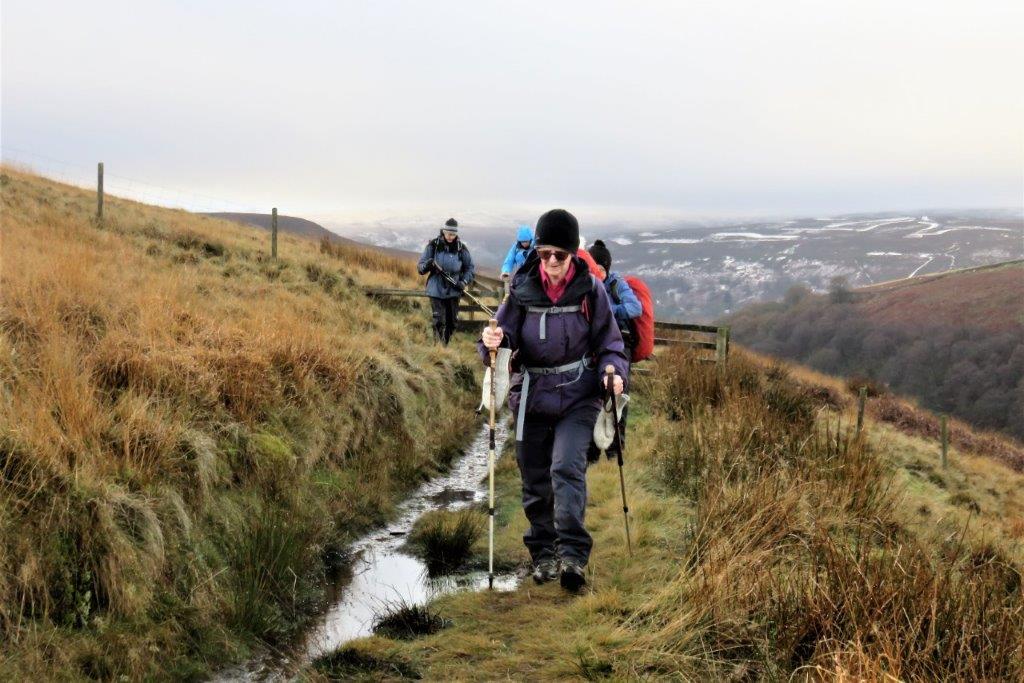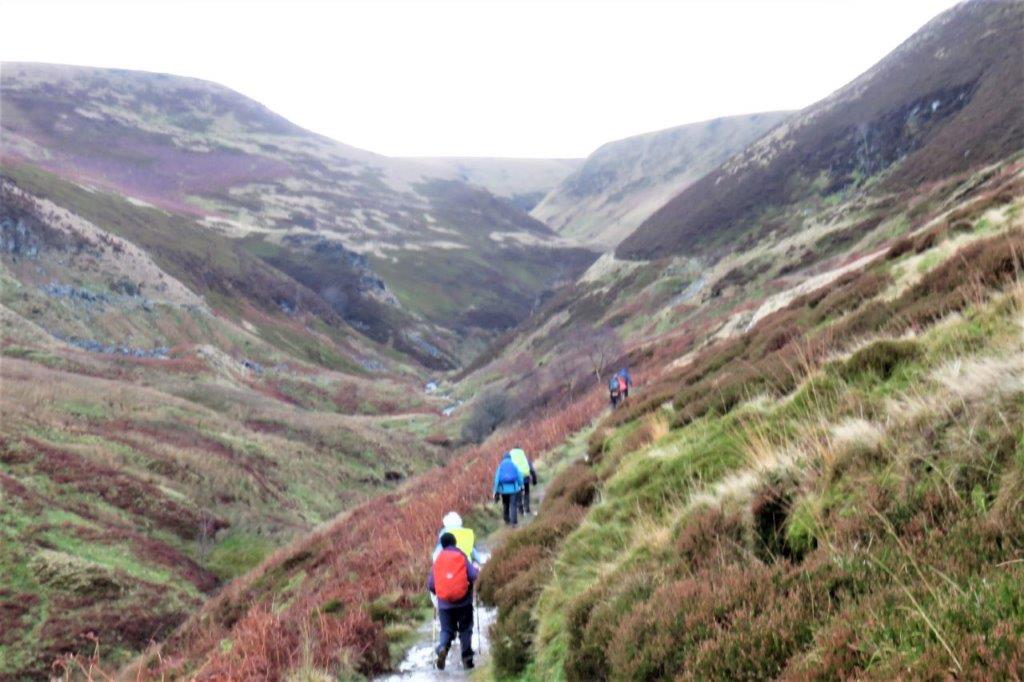 a glimpse of the brook below and the valley ahead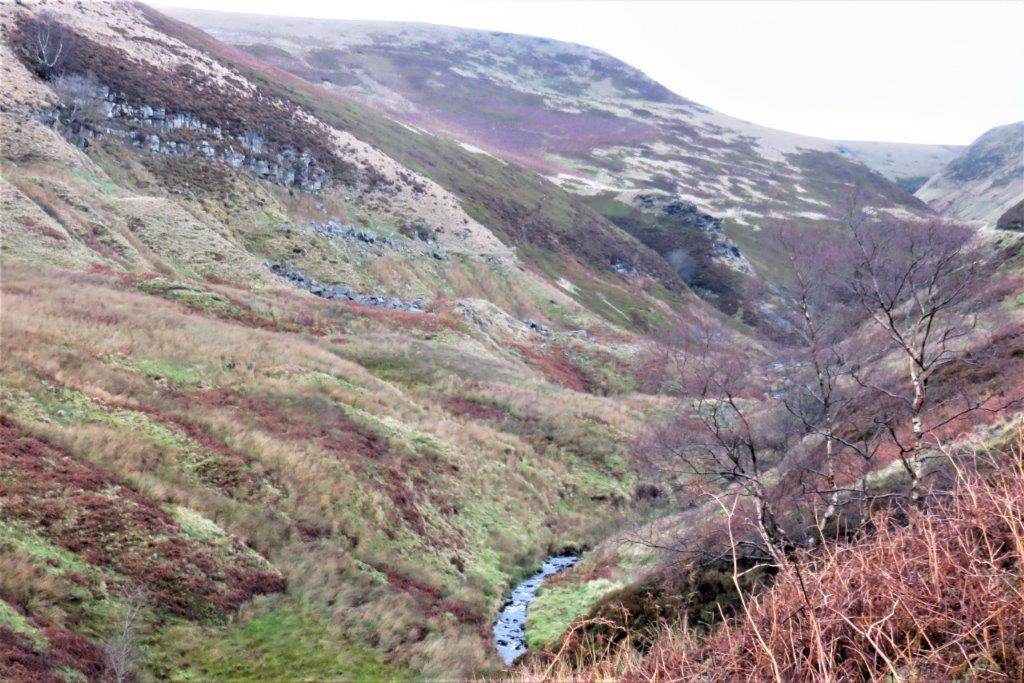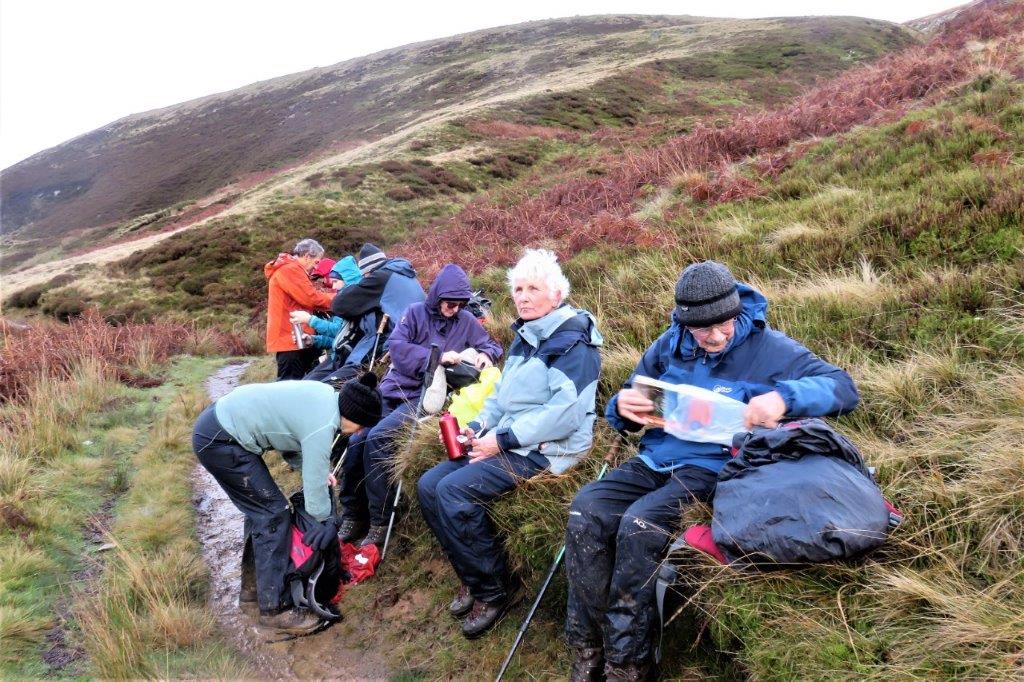 morning tea break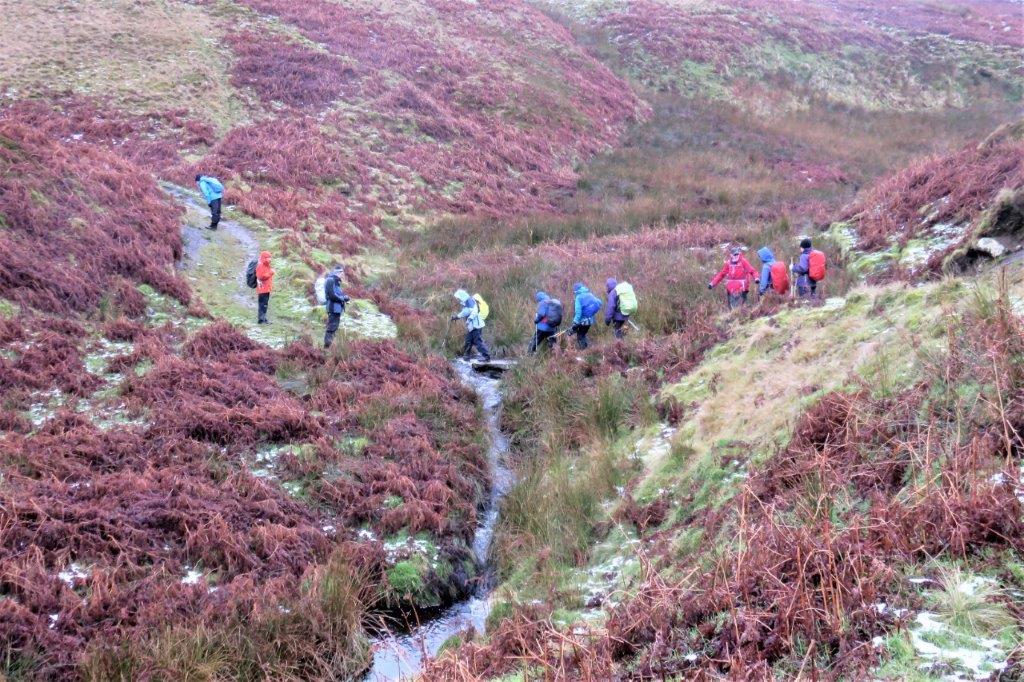 crossing Sheep Fold Clough - path rapidly narrows beyond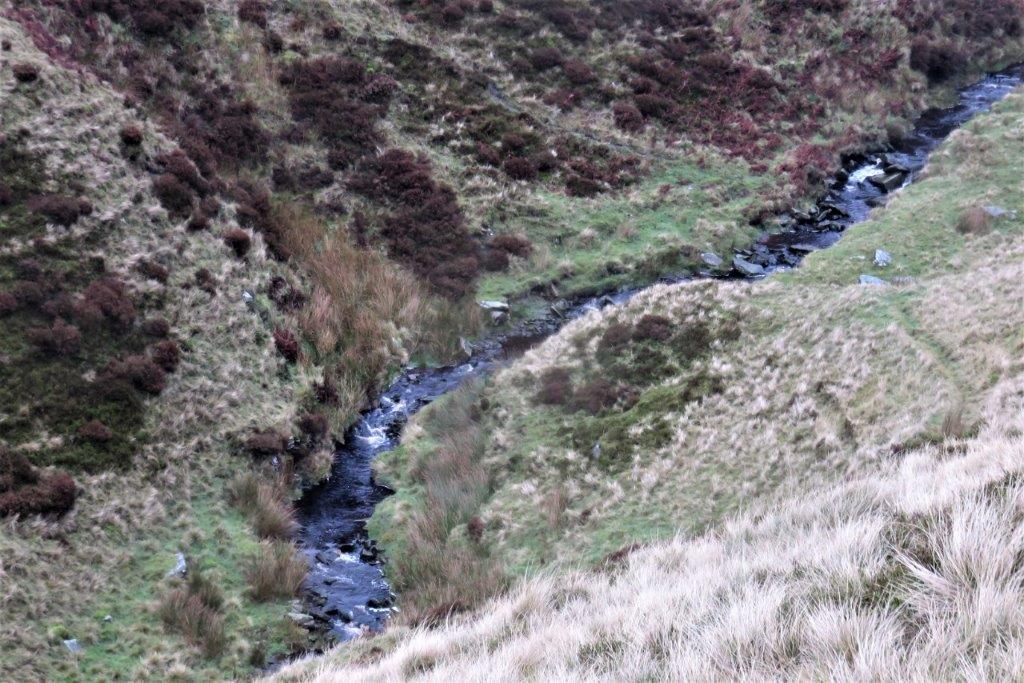 Abbey Brook below - this part sometimes (perilously?) crossed to gain access to Howden Moors & Edge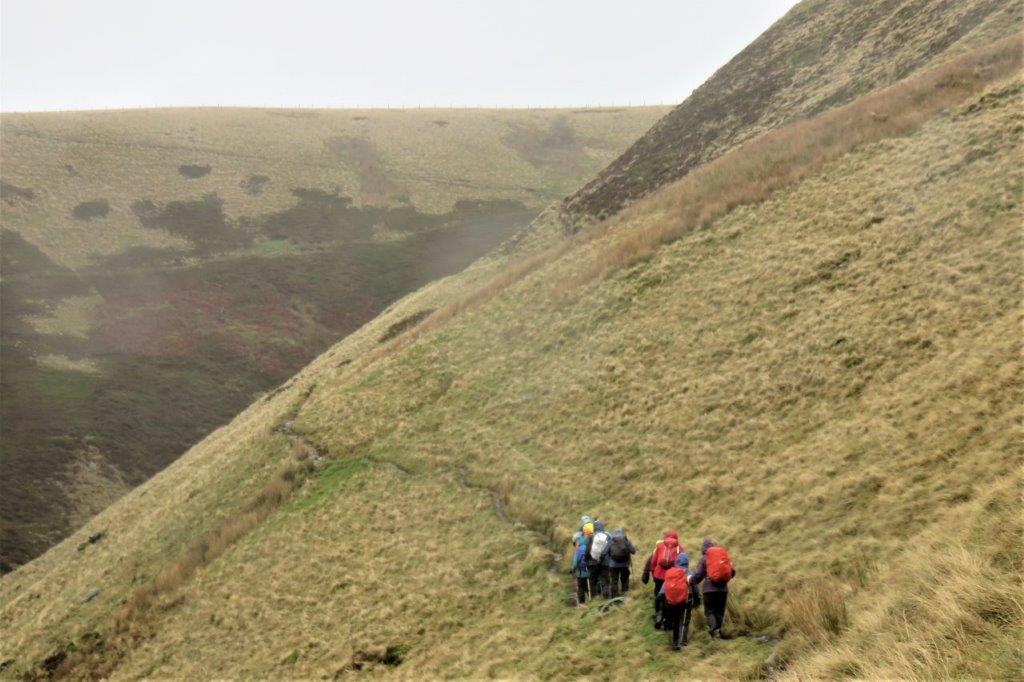 narrow path - steep crossfall!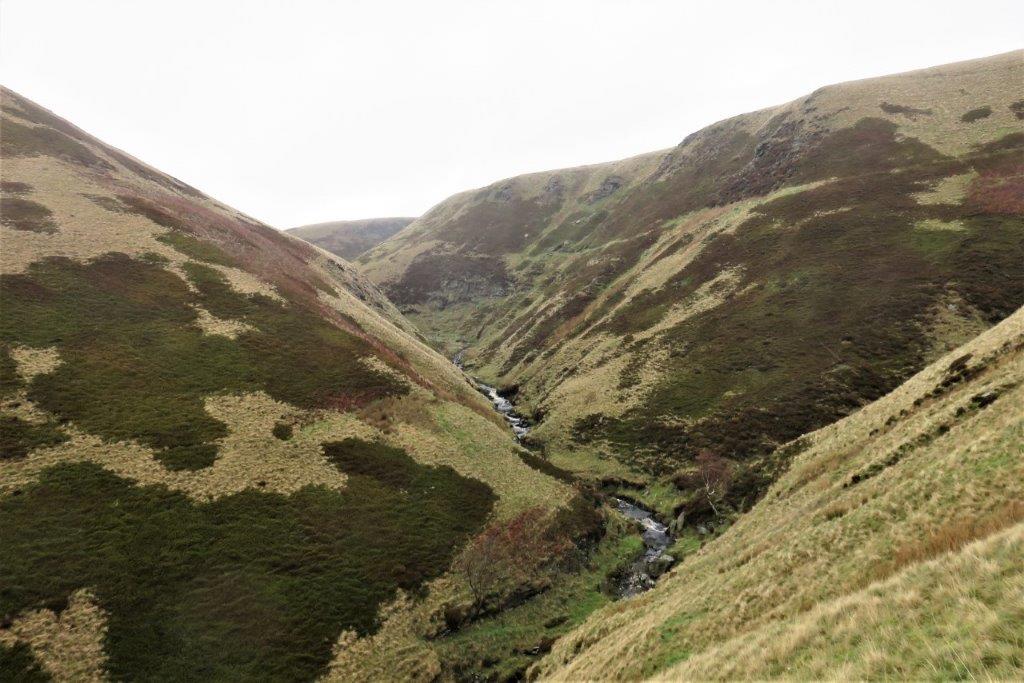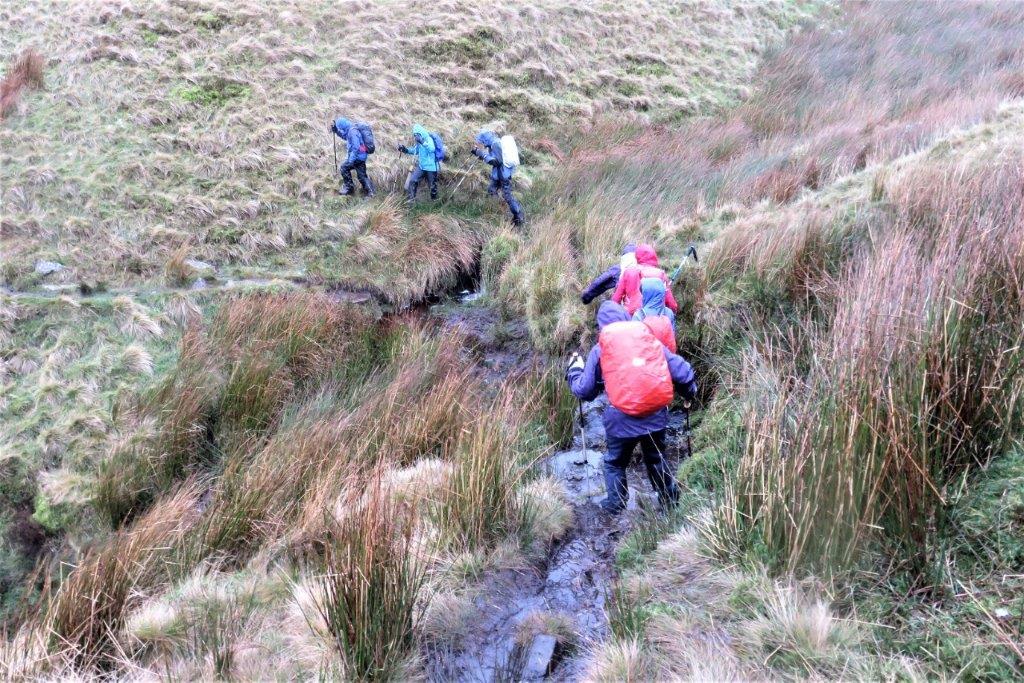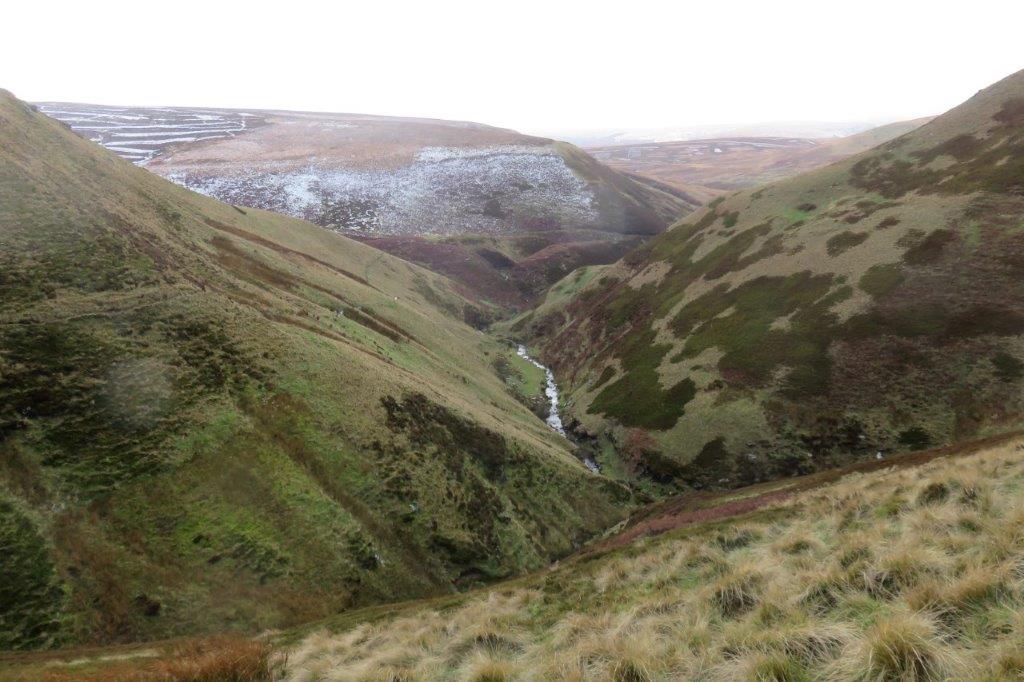 looking down the upper section of Abbey Clough. Snow on faces is where Sheepfold Clough comes in from left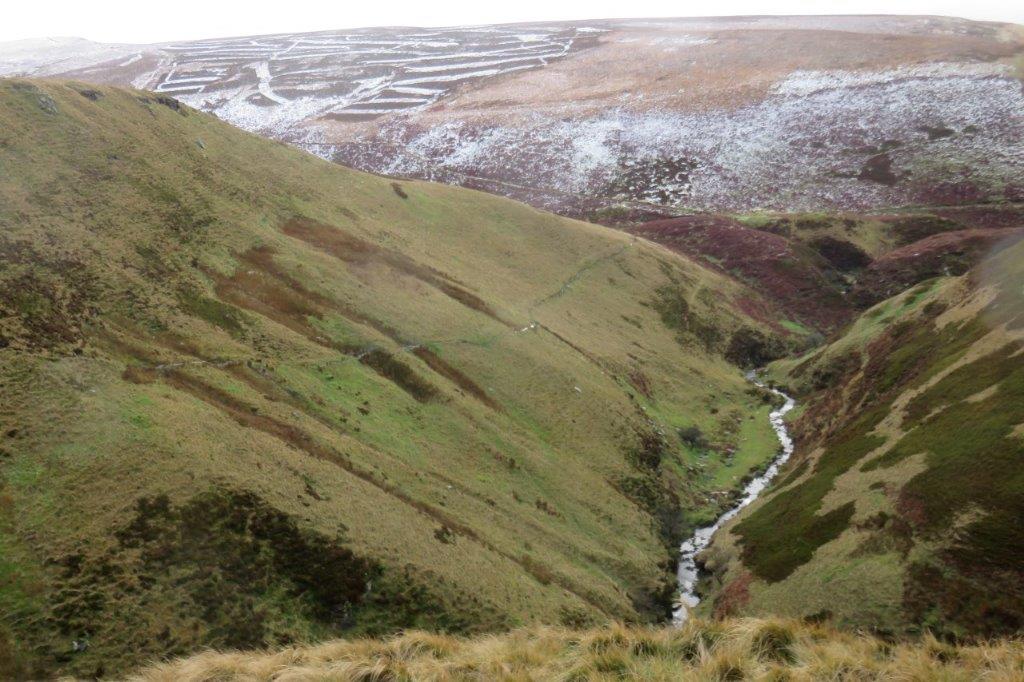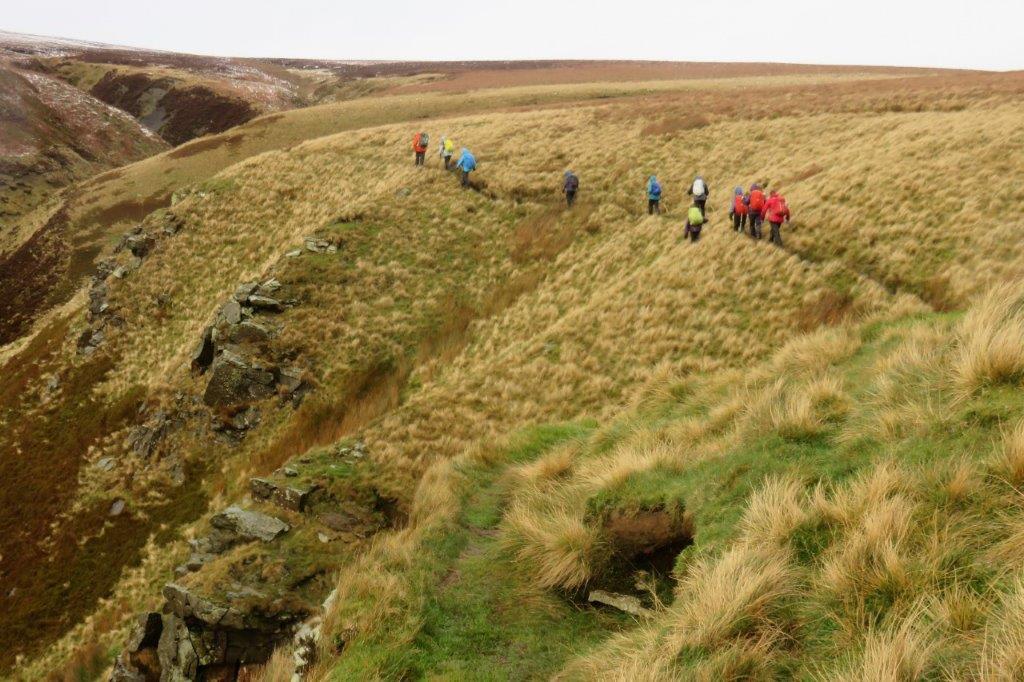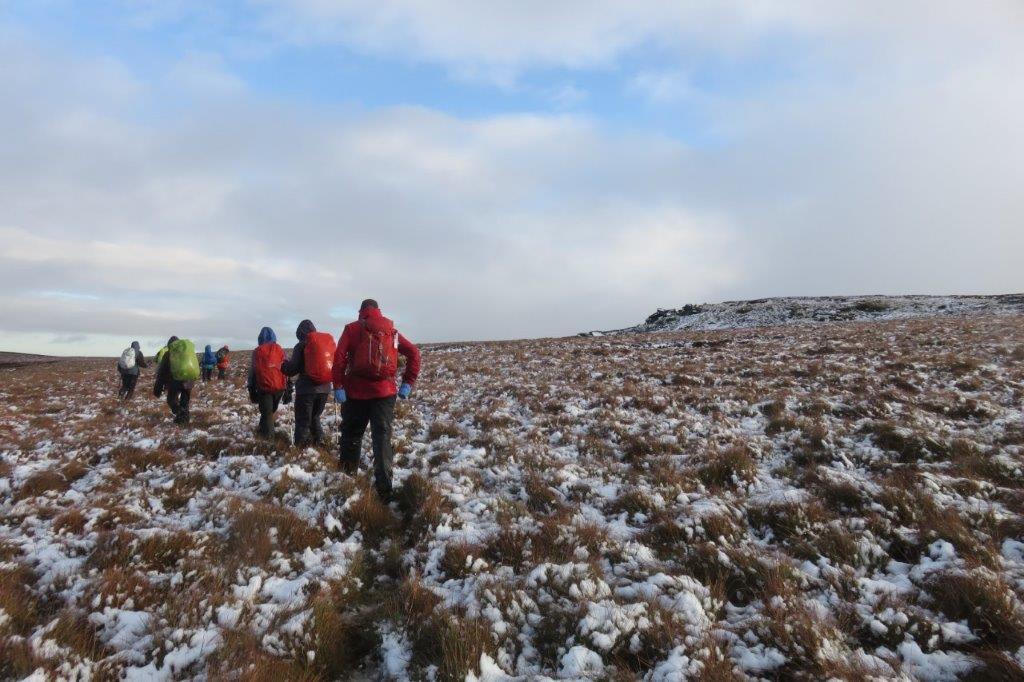 breaking off from the narrow clough paths and crossing moorland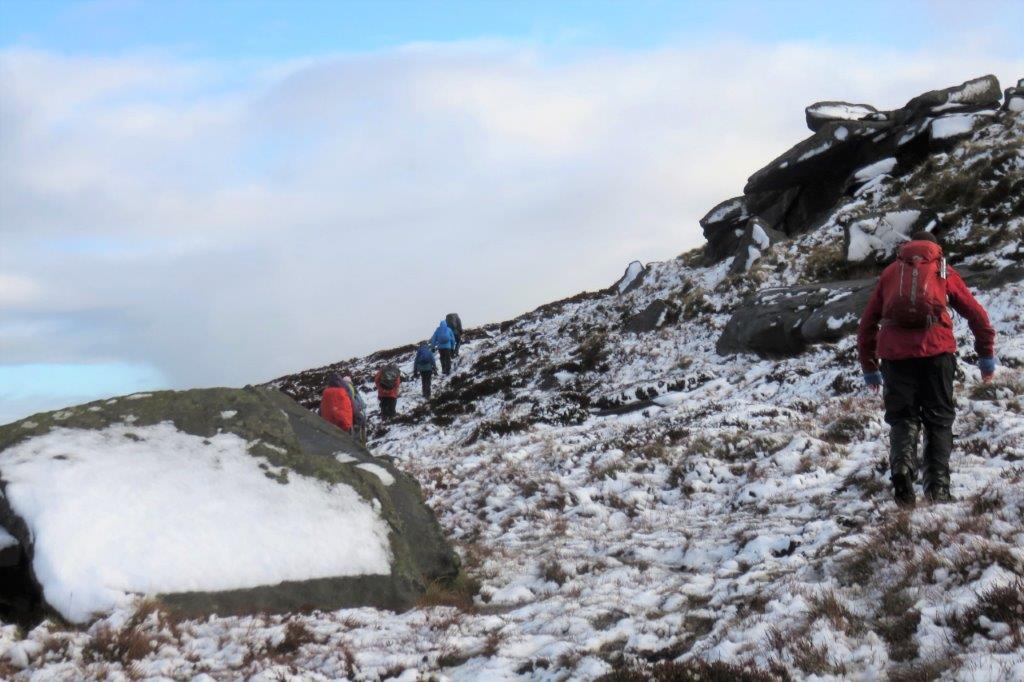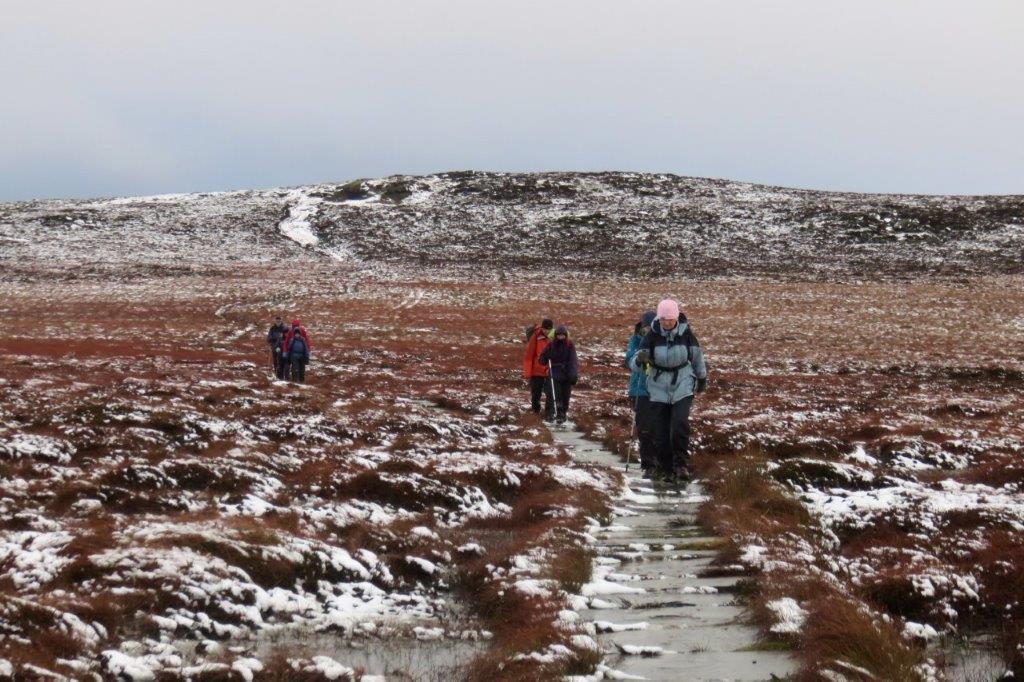 on the part of path cover by flagstones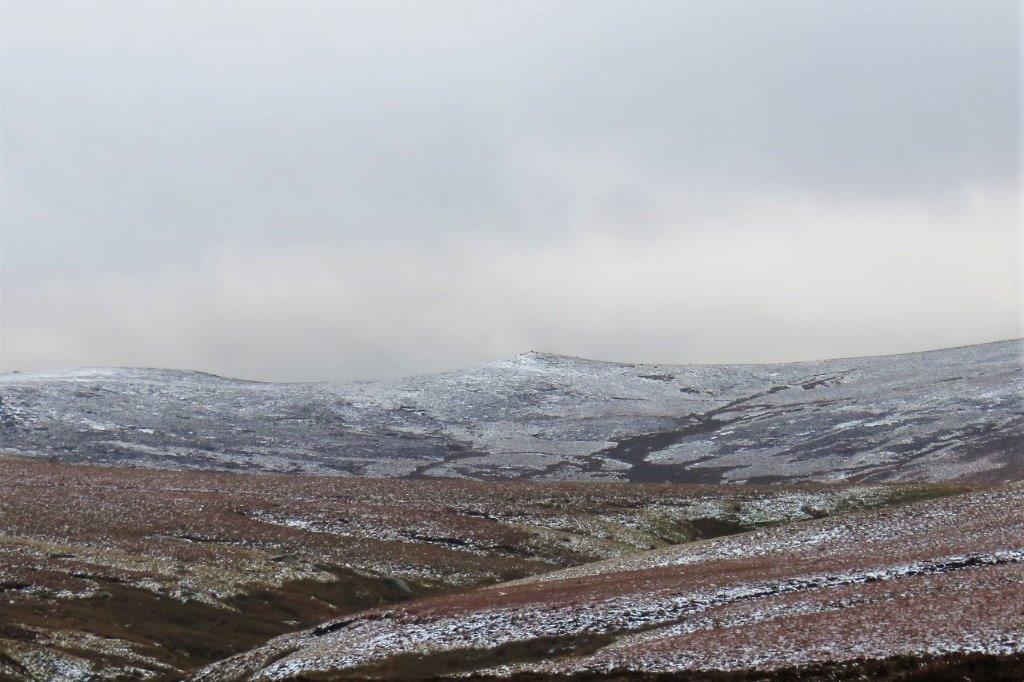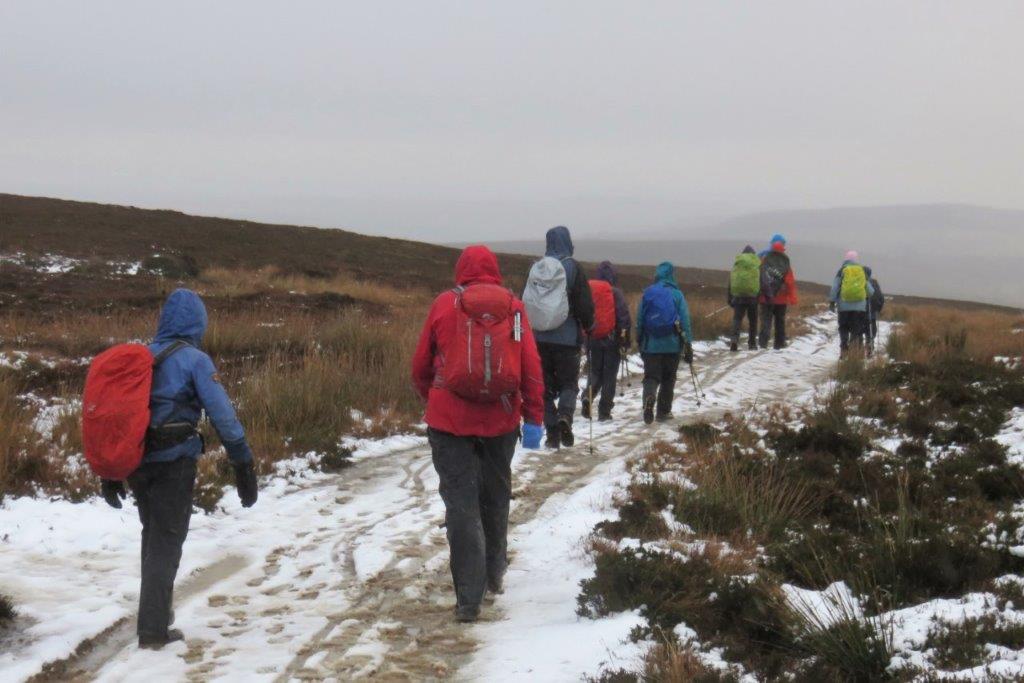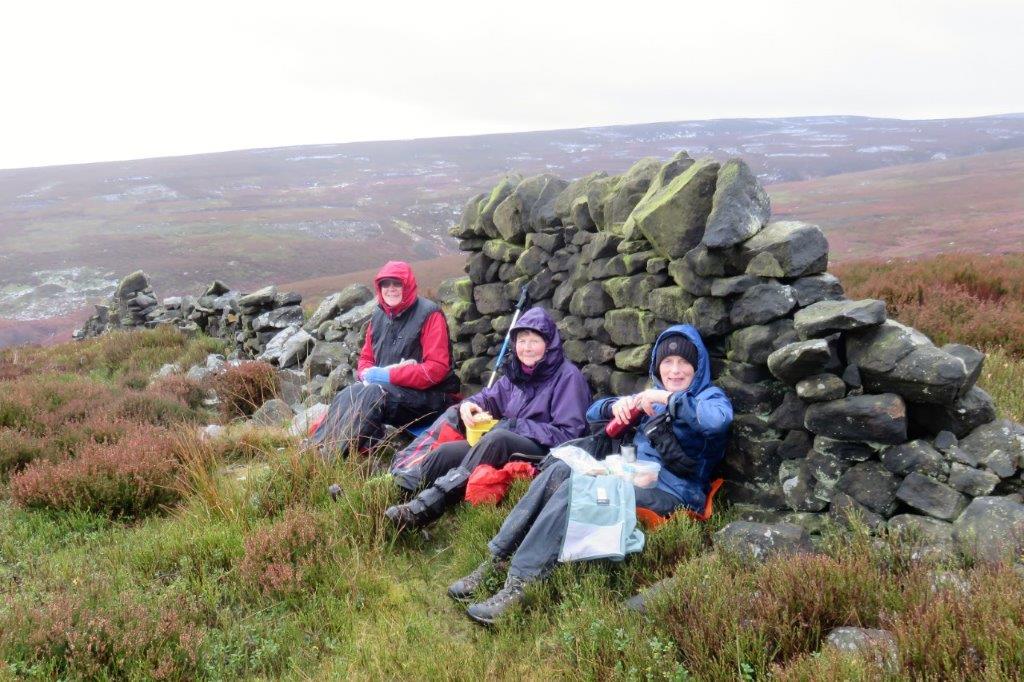 lunch break off Dukes Drive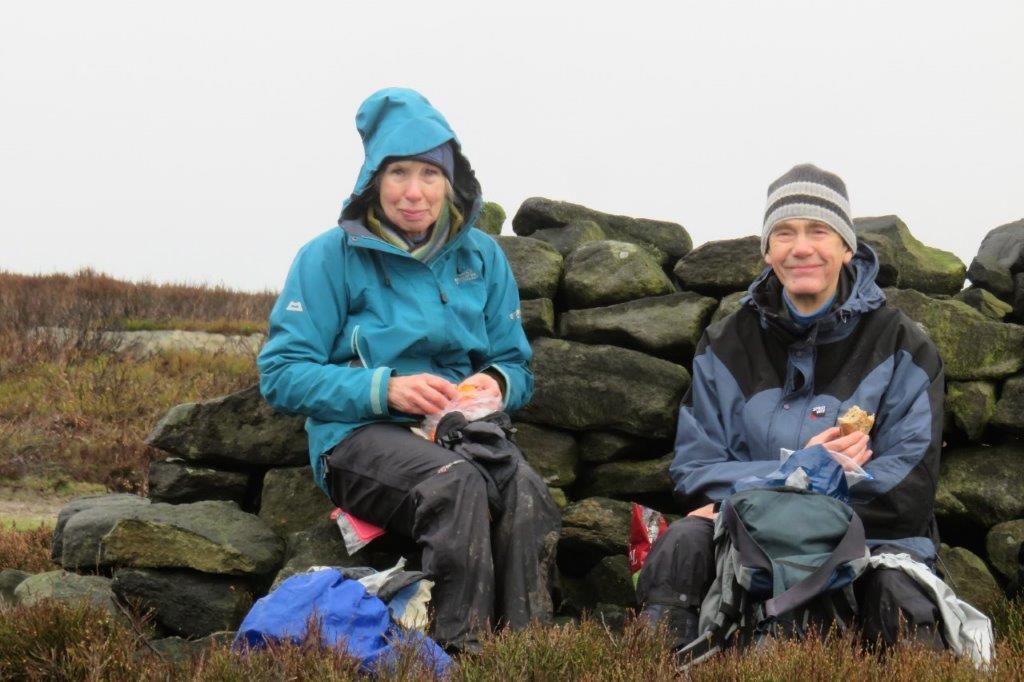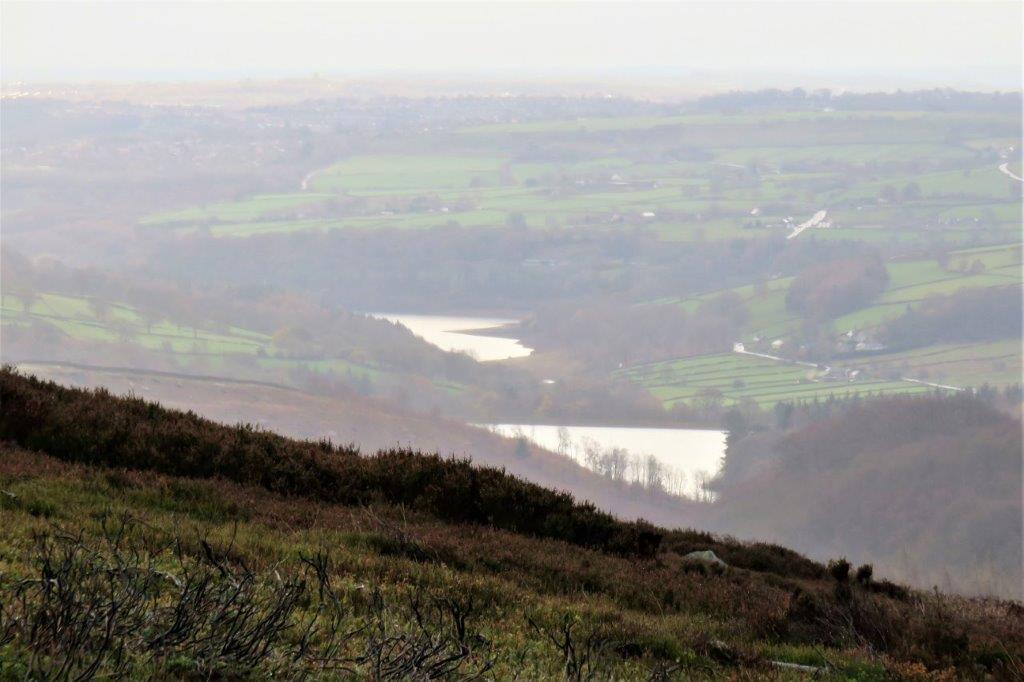 a zoomed in rain swept view of Reservoirs - Damflask & Agden (closest)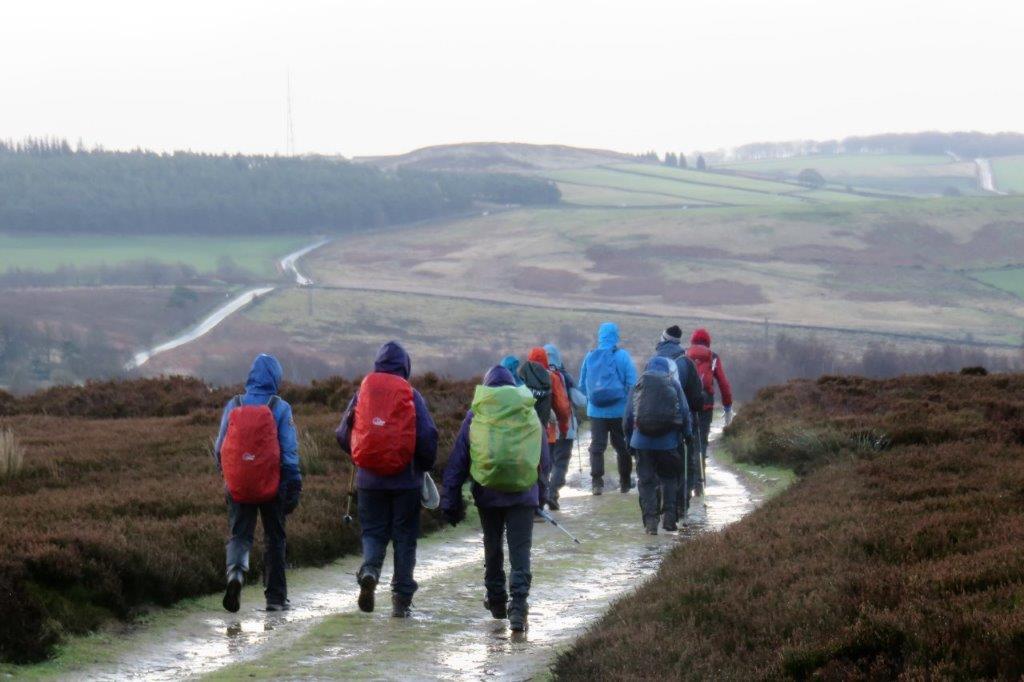 nearing Mortimer Road. The roads ahead to left were part of the Tour de France route some years ago.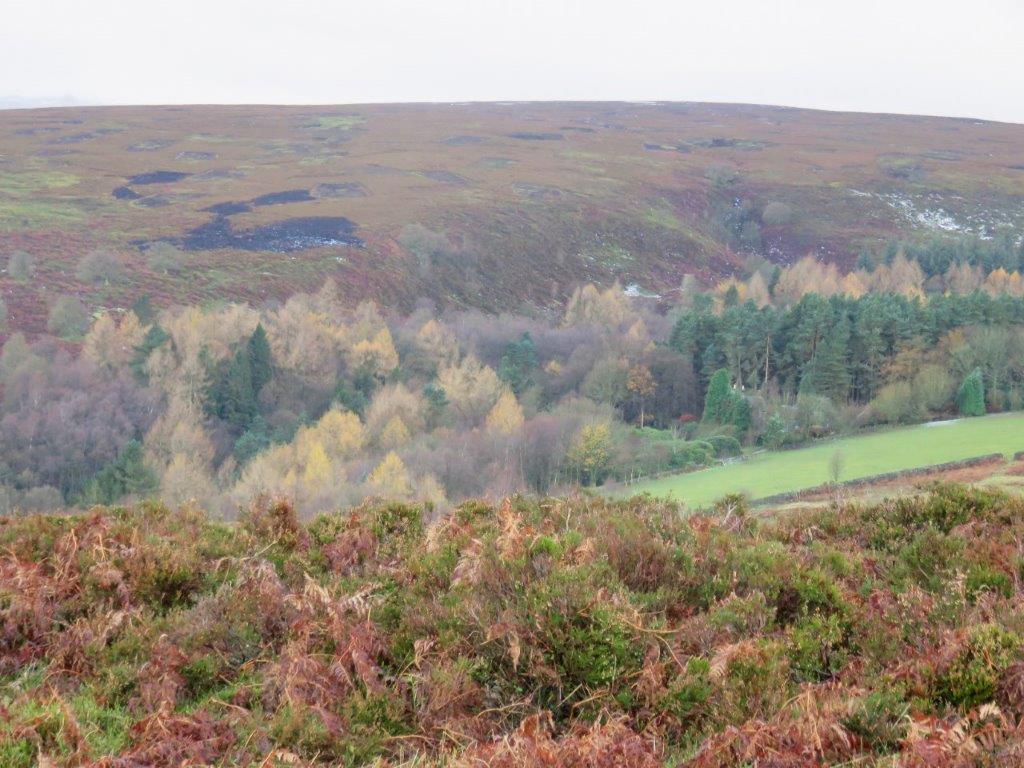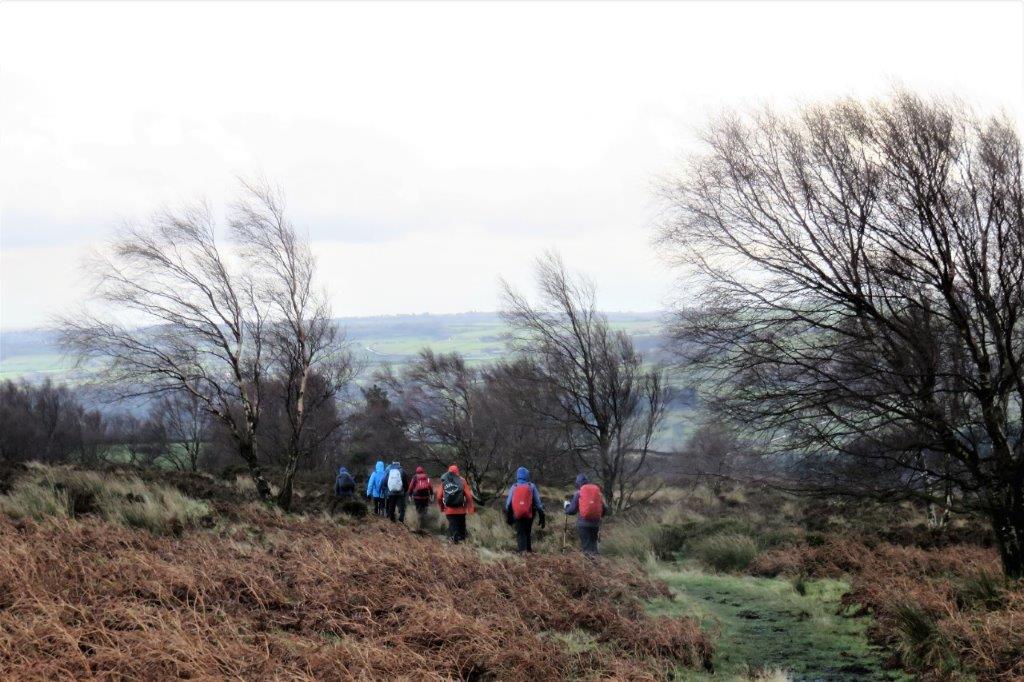 crossing Cowell Flat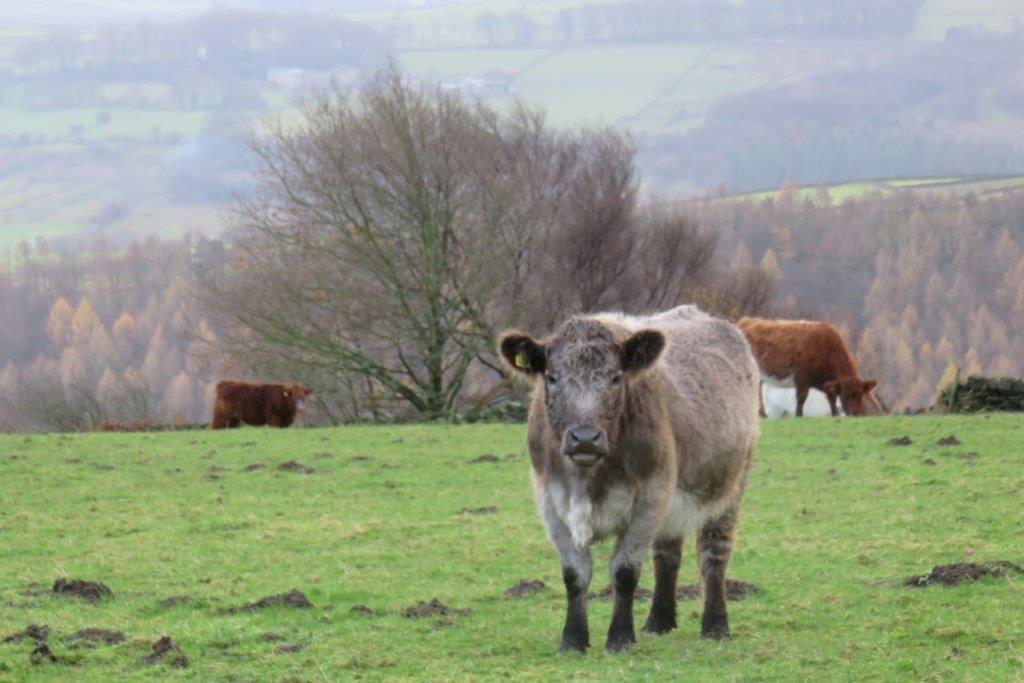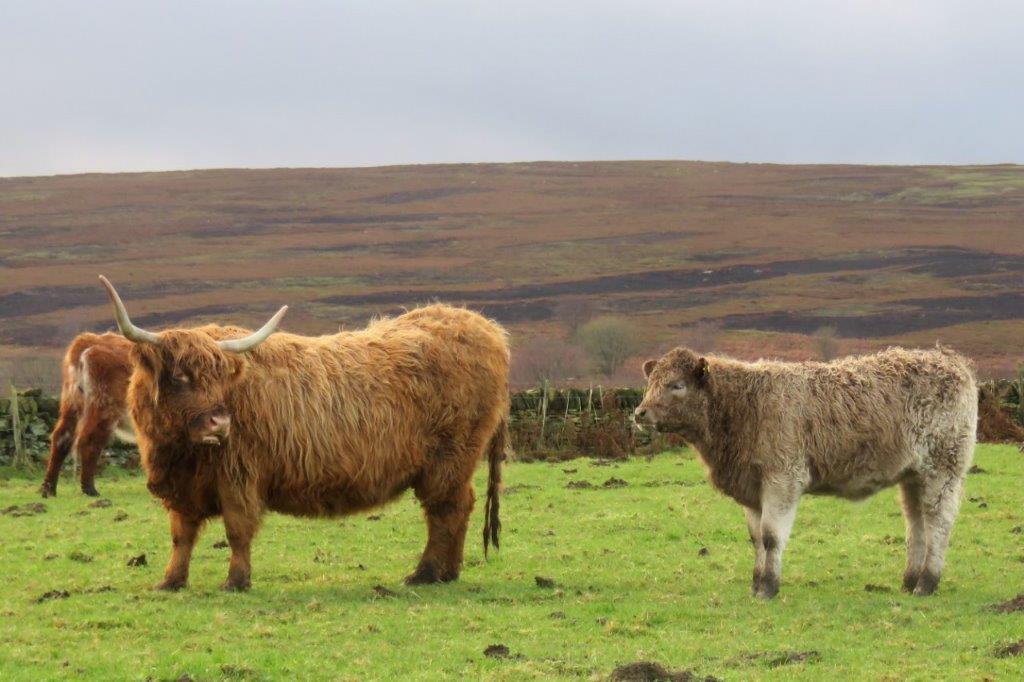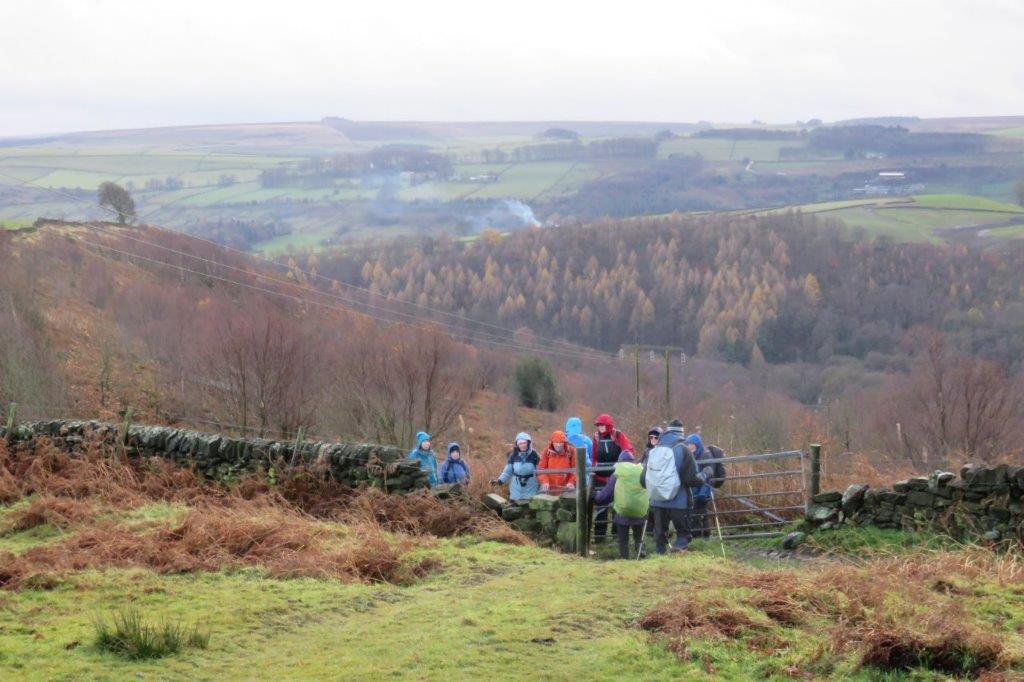 down to Agden Side Road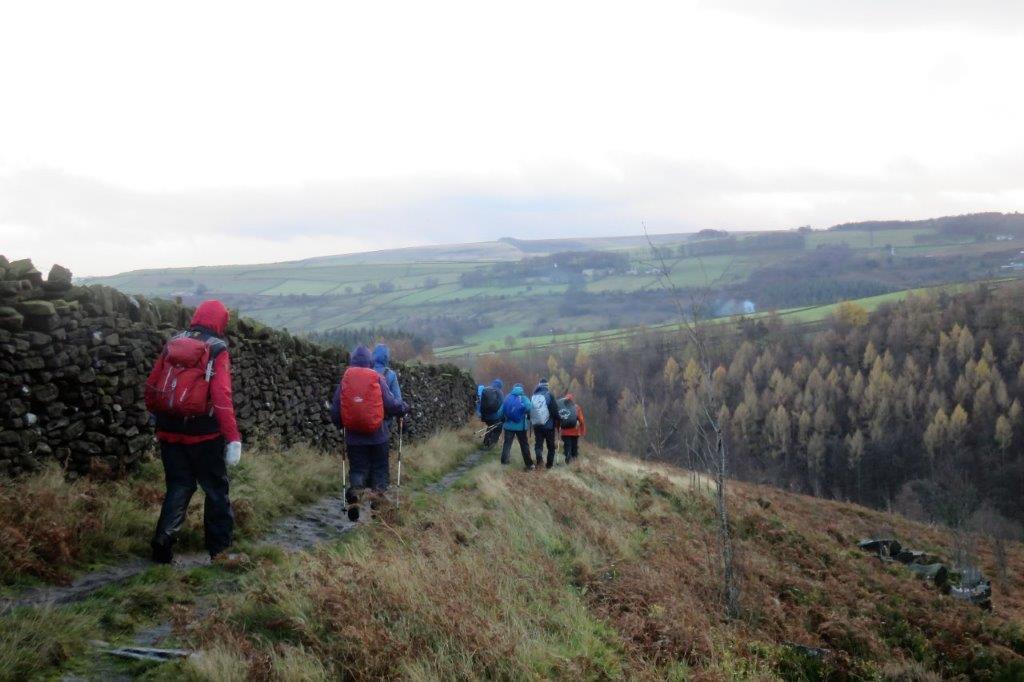 Footpath in Agden Side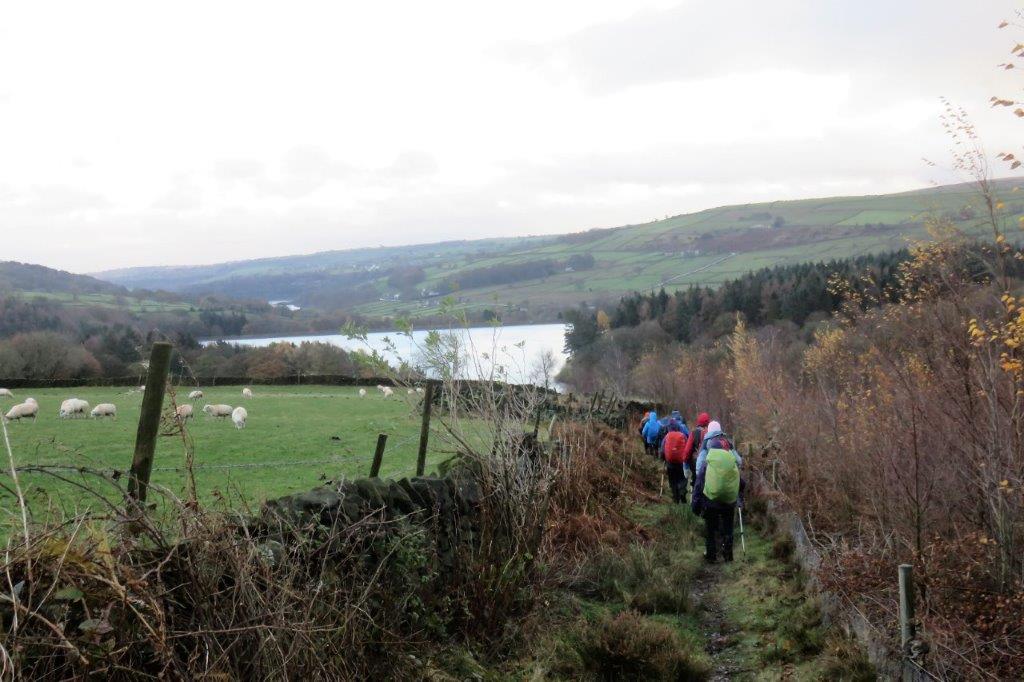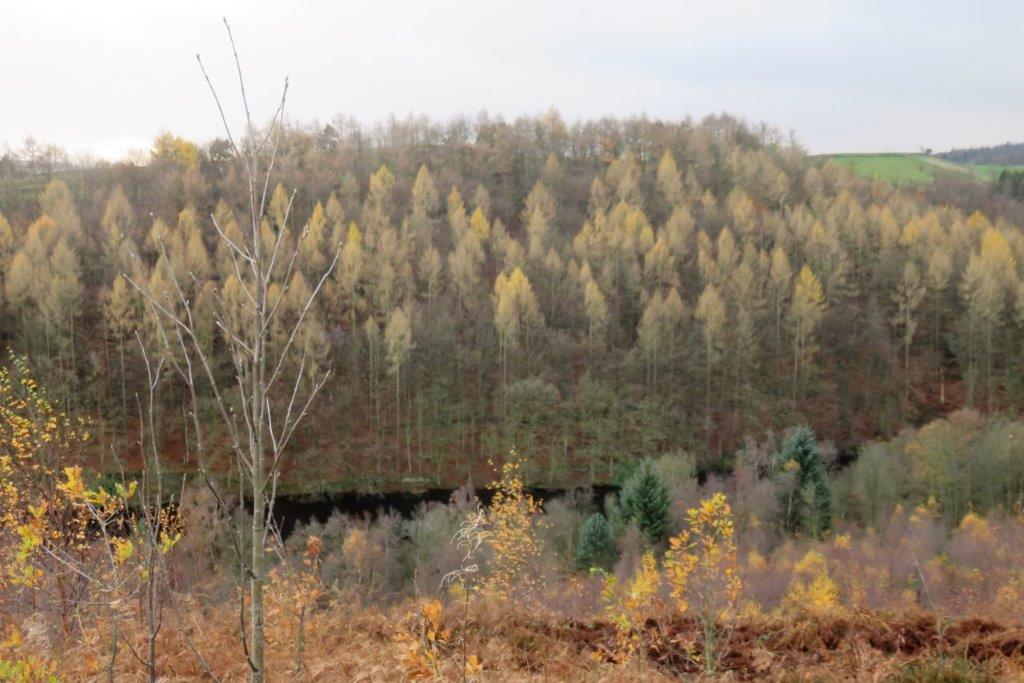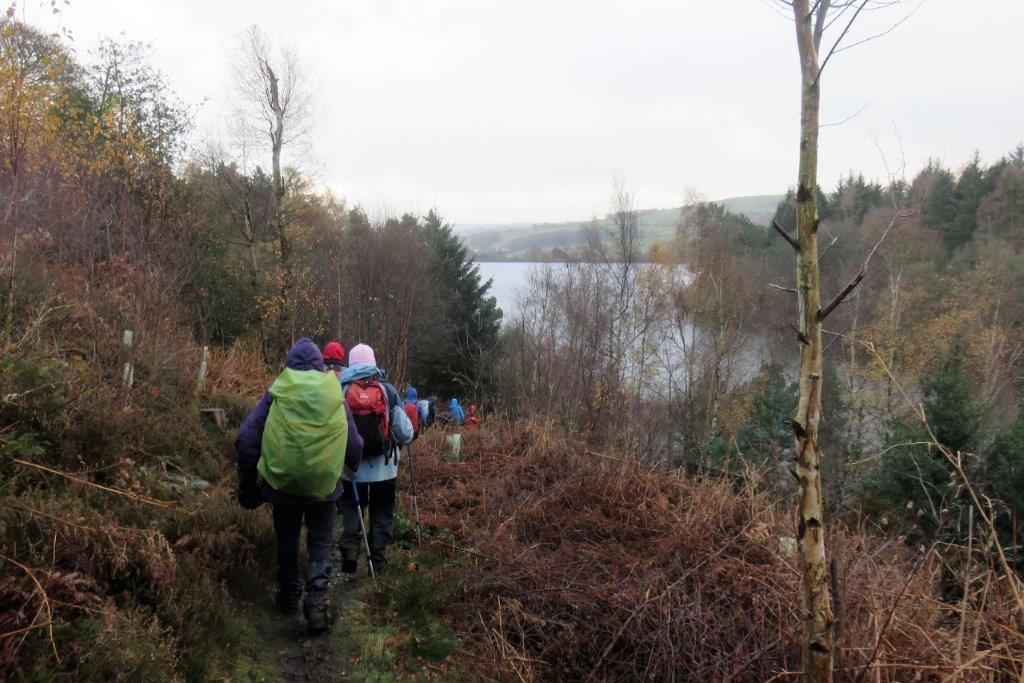 part of footpath towards Agden Reservoir recently cleared by Sheffield Ramblers of invasive vegetation?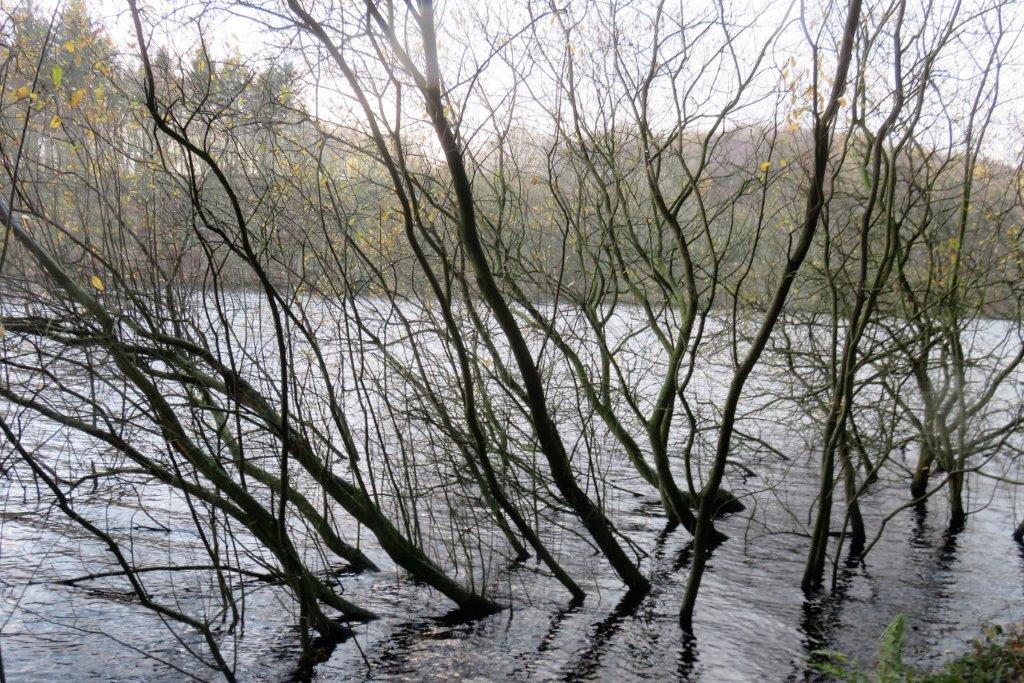 near the edge of Agden Reservoir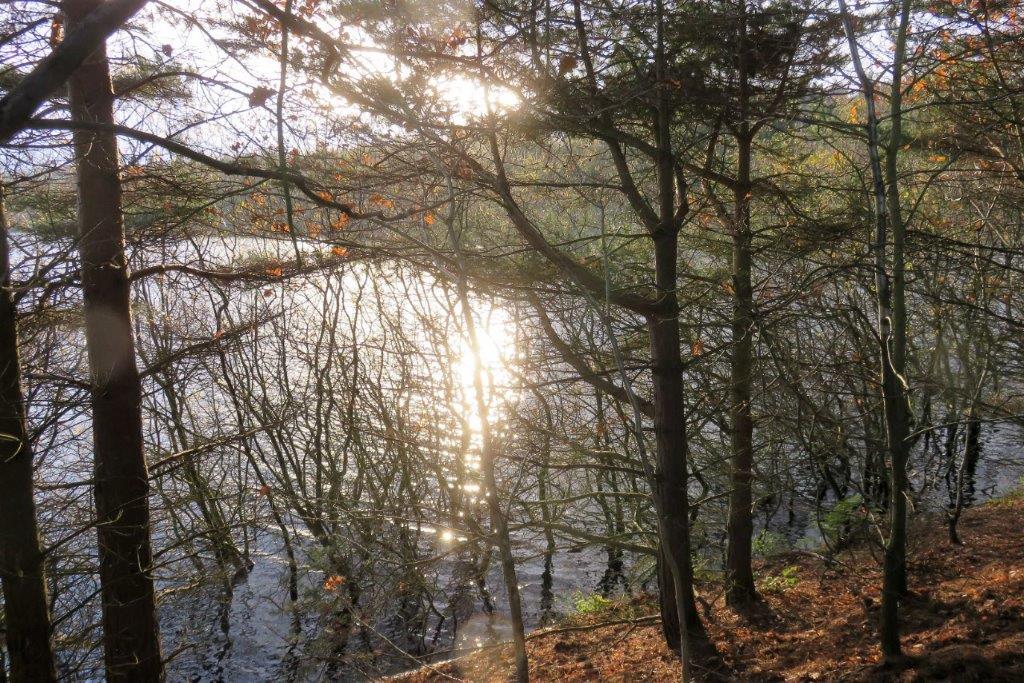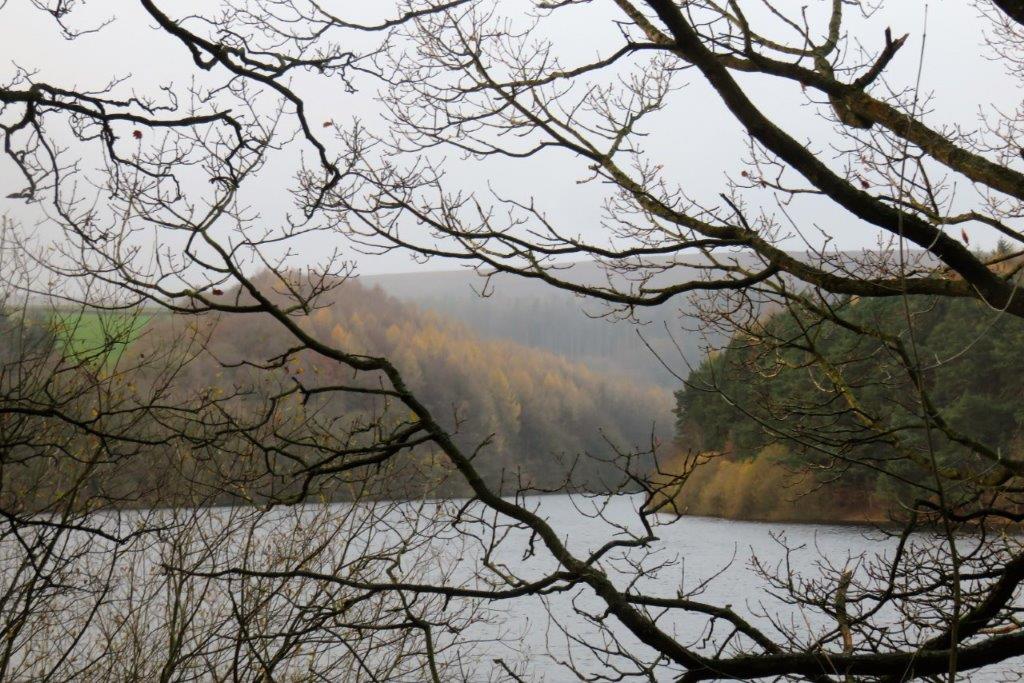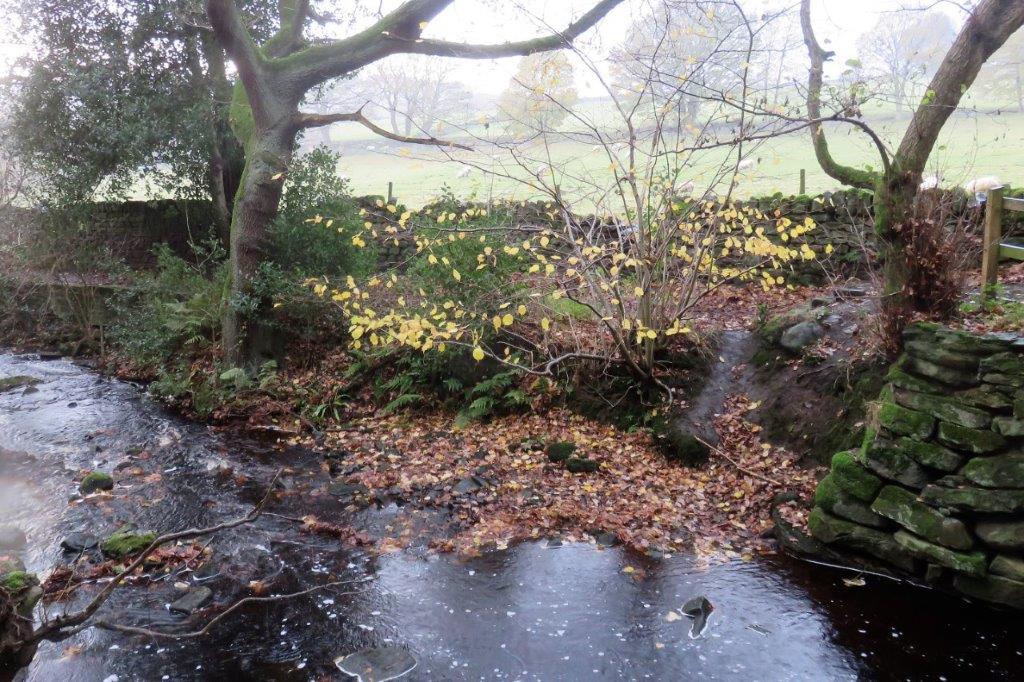 brook from Agden Reservoir into Low Bradfield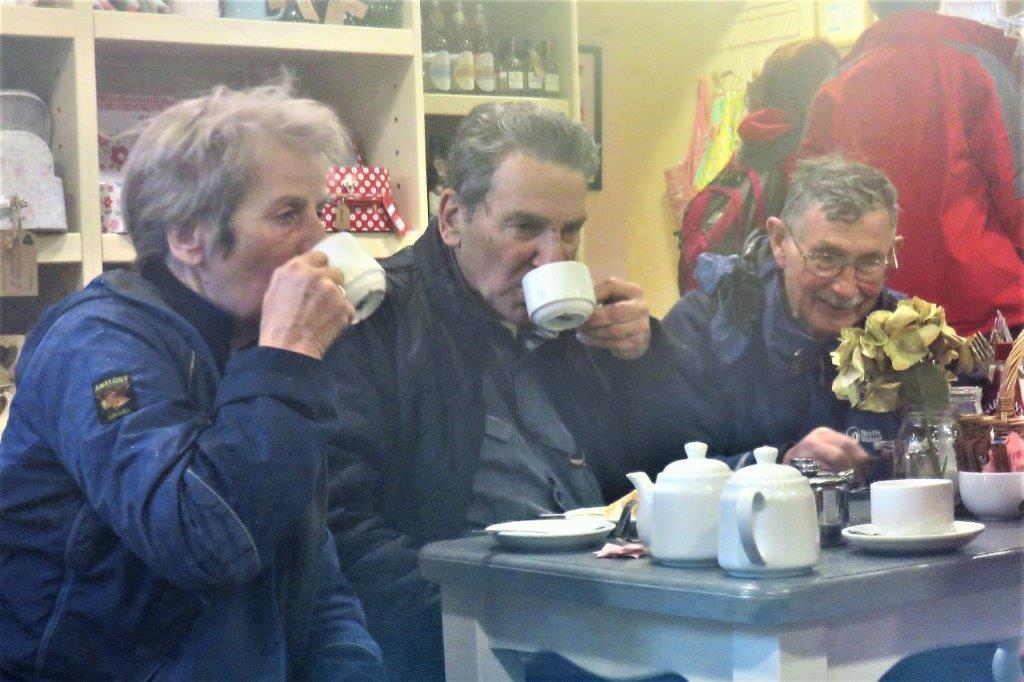 after walk cuppa before bus arrives
homepage - Day Walks Index 2017 - contact me at