homepage - Day Walks Index 2017 - contact me at

2017.11.22 - Deepcar (bot. Carr Rd), Rd under Railway Bridge & FP up left, cross Stocksbridge bypass, Low Lathe, ~ W before Holly Hall, Green Moor / Rd., FP ~ NW to / across River Don, Rd ~ NW to Old Mill, FP under TransPTrail's Rumtickle Viaduct, Cheese Bottom, cross B6462 Rd at Thurgoland Bridge, & continue on FP to Oxspring, B6449 Rd up to Four Lane End, TPTrail / Dove Valley Trail (skirting Silkstone Common), branch off on Rd to Dodworth Moor End*, FP ~ SW to Berry Moor House, then ~ SE thr Tom Royd Wood to minor Rd & ~W to Eastfield, FP ~ SE to Monkey PH, ~ NE on rd skirting Bagger Wood, ~ SE on FP skirting north of Top Side Wood, touch road then FP ~ SW to Crane Moor, FP ~ SSW passing Crane Greave, FP ~ WNW passing Clappers up to & along minor Rd to A629 Rd & ~100m ~SE on it, ~ SSW across Mill Moor under embkt to join TPTrail, follow ~ S under SBbypass, leave TPT directly to right following 'horse riders trail' on old unused railway embankment, path under used railway embkt, cross river over River Don into Station Rd Deepcar. - leader Lynn Oxlade - Wednesday * stopped at Nab Wood to see Huskar Pit disaster memorial
leader's briefing
Photographed from the road bridge crossing Little River Don (before going under railway bridge) - the Little River Don joins the main River Don about 500m beyond.
passing part of the Railway Bridge's abutments just before going under it
the actual railway track feeding Stocksbridge's Steel Complex is to the walkers left

crossing the Stocksbridge's Bypass at a designated & marked Footpath requires great care
one of the Bypasses bridges visible to the left of the picture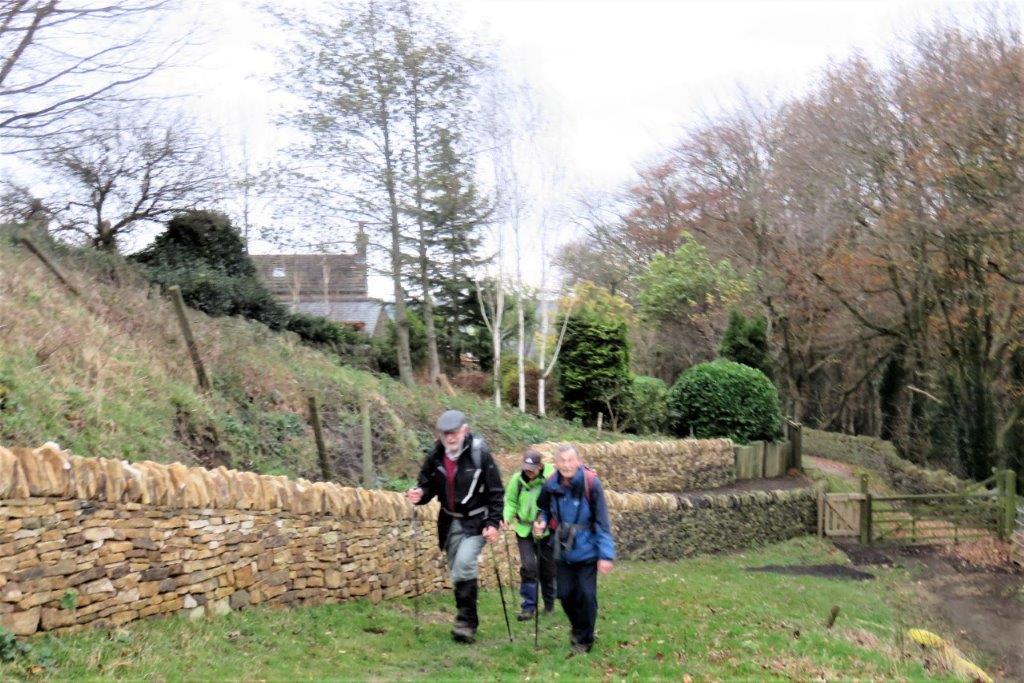 turning up left just before Holly Hall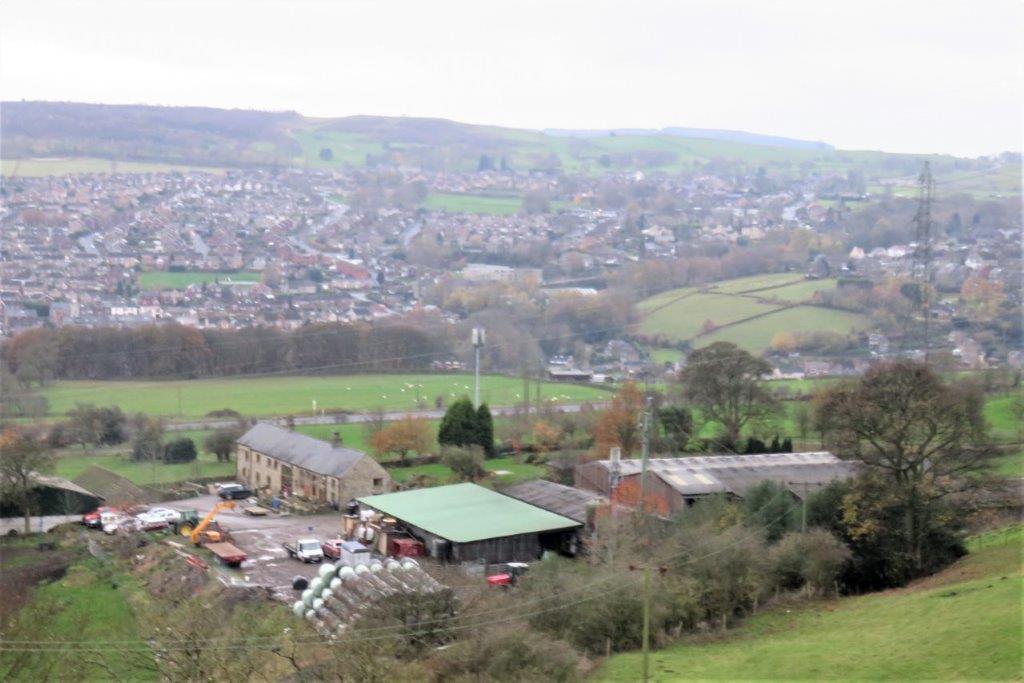 a view of Low Lathe (which we passed through) from above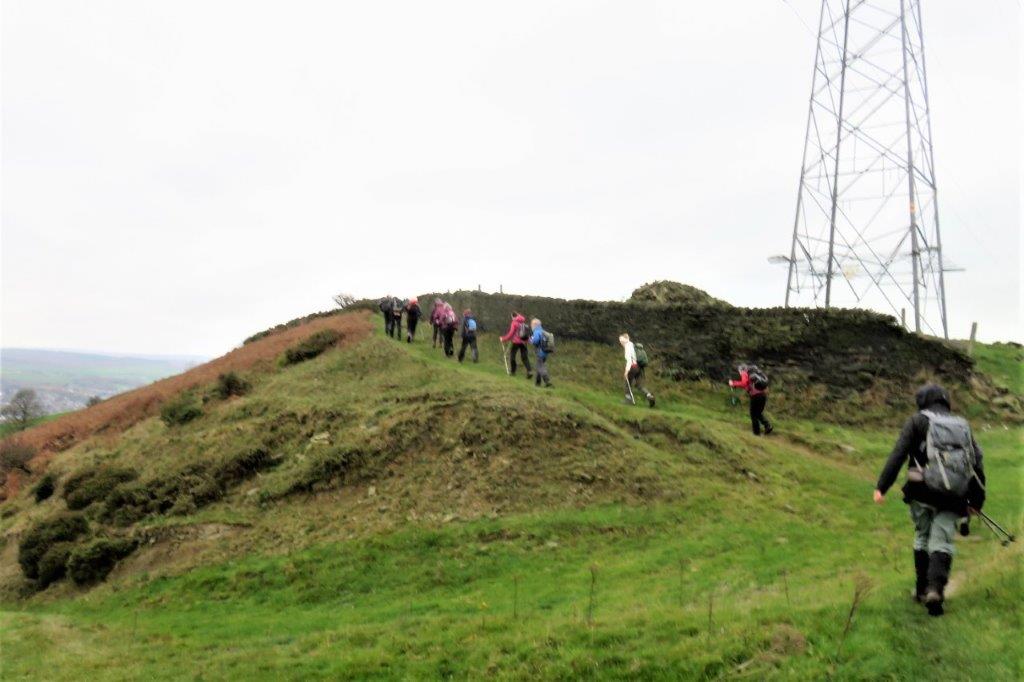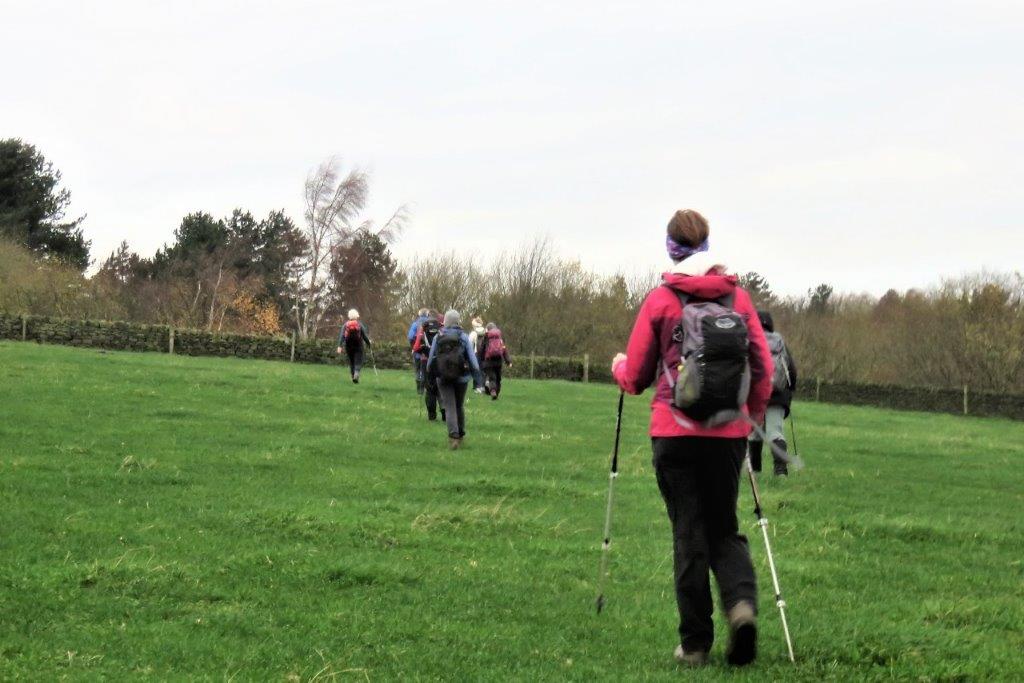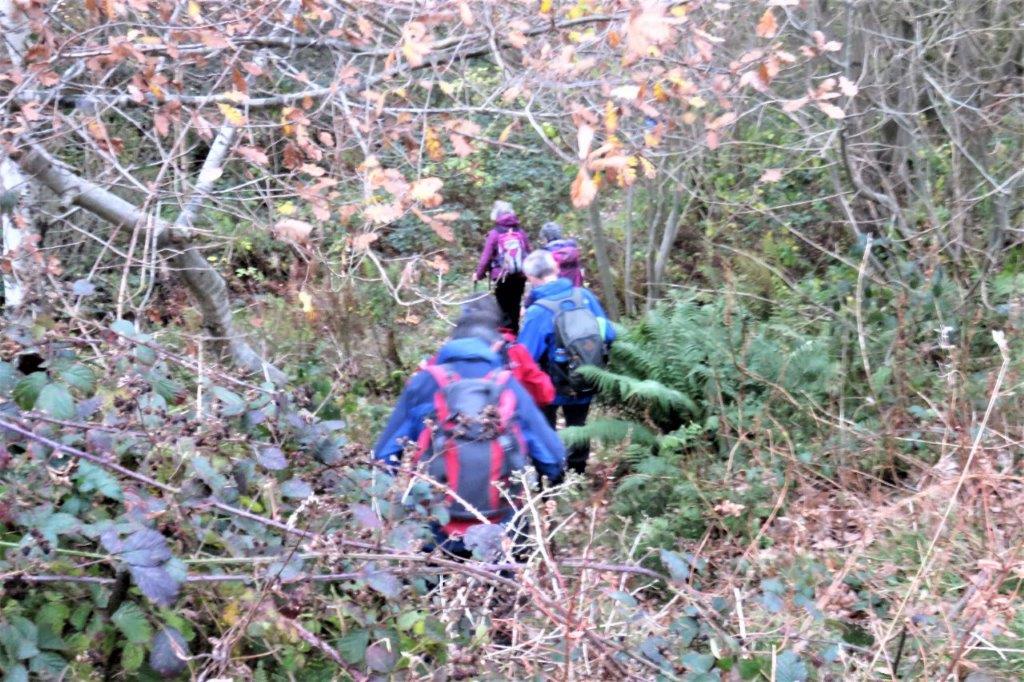 starting descent towards Green Moor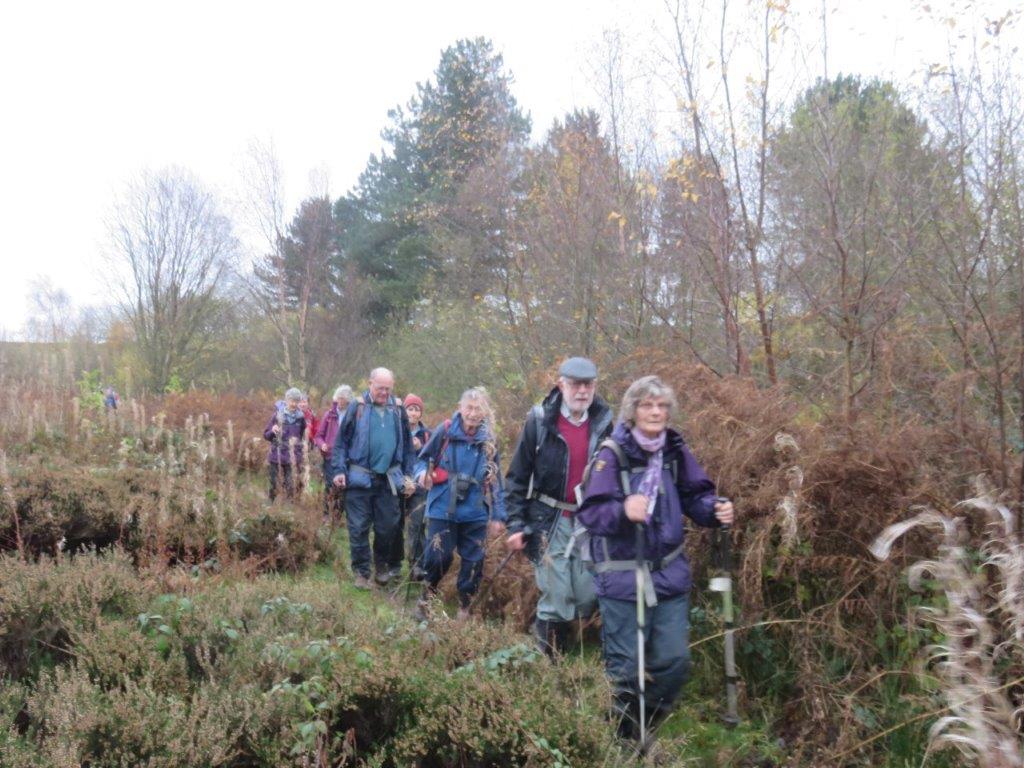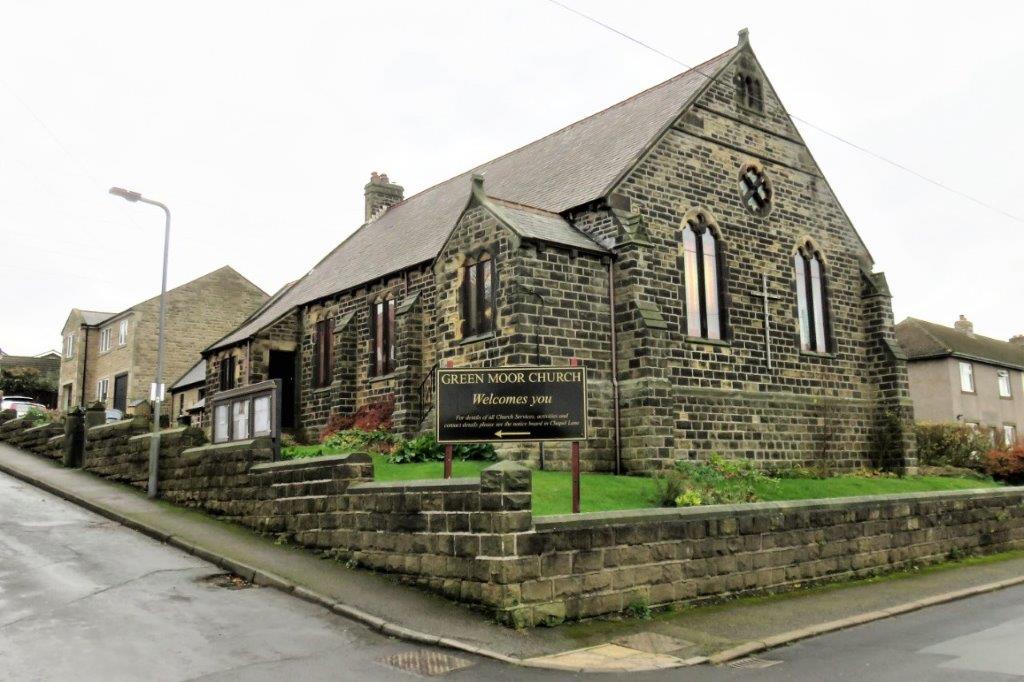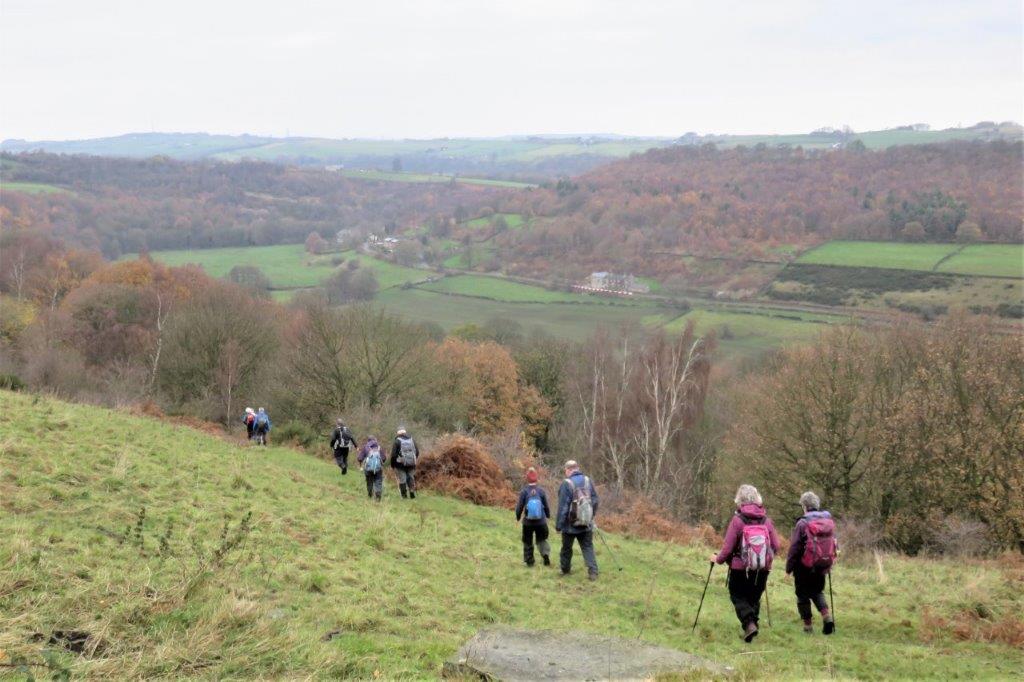 down towards the River Don & the Footbridge across it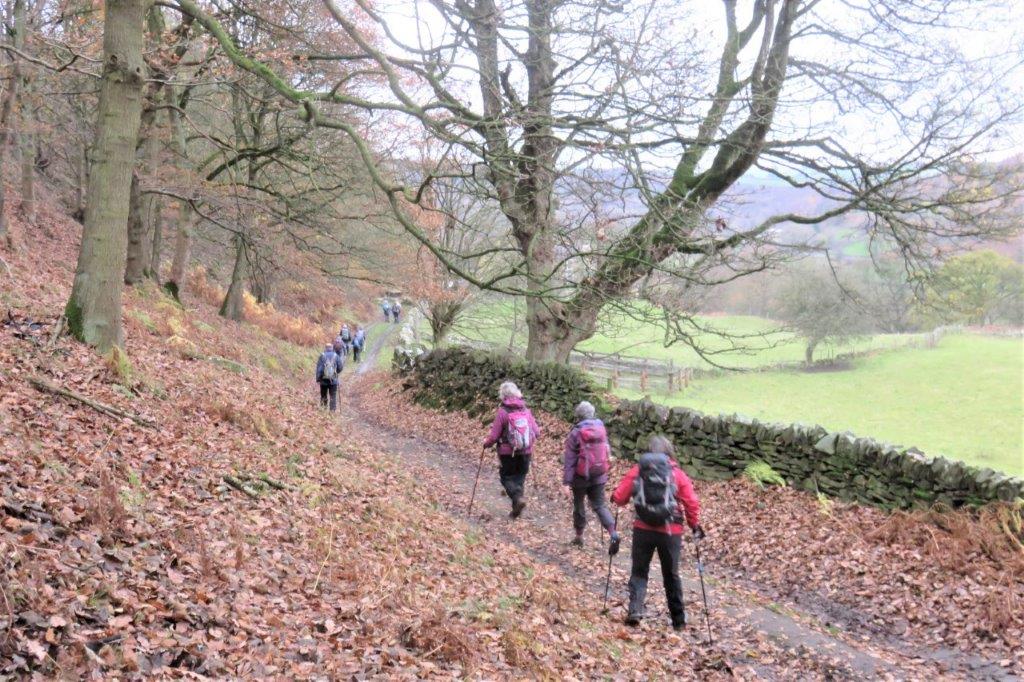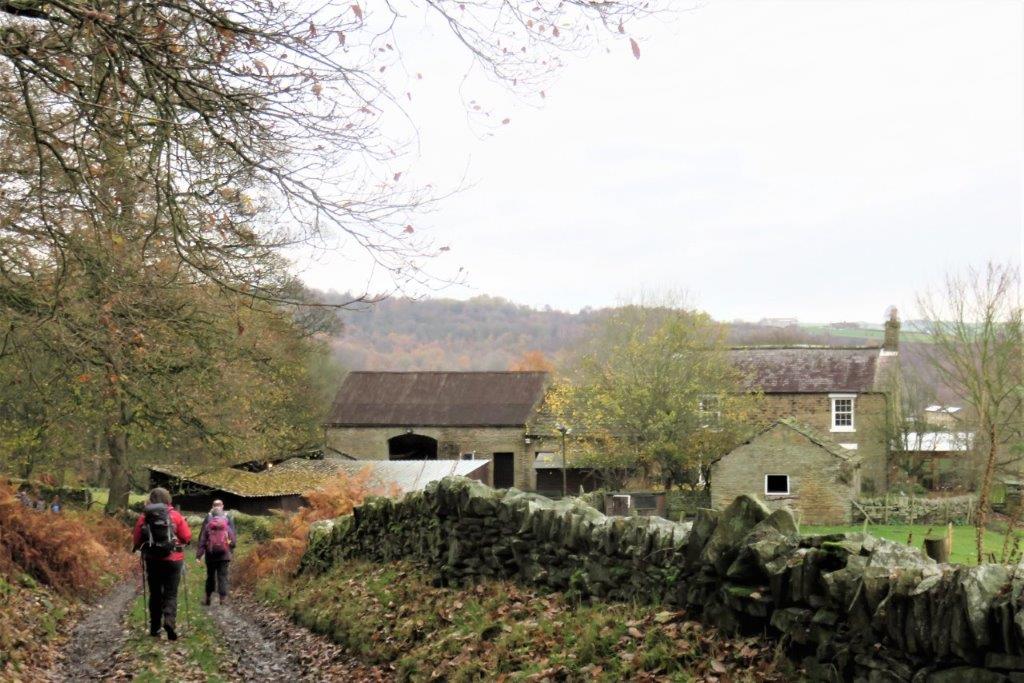 Trunce Farm?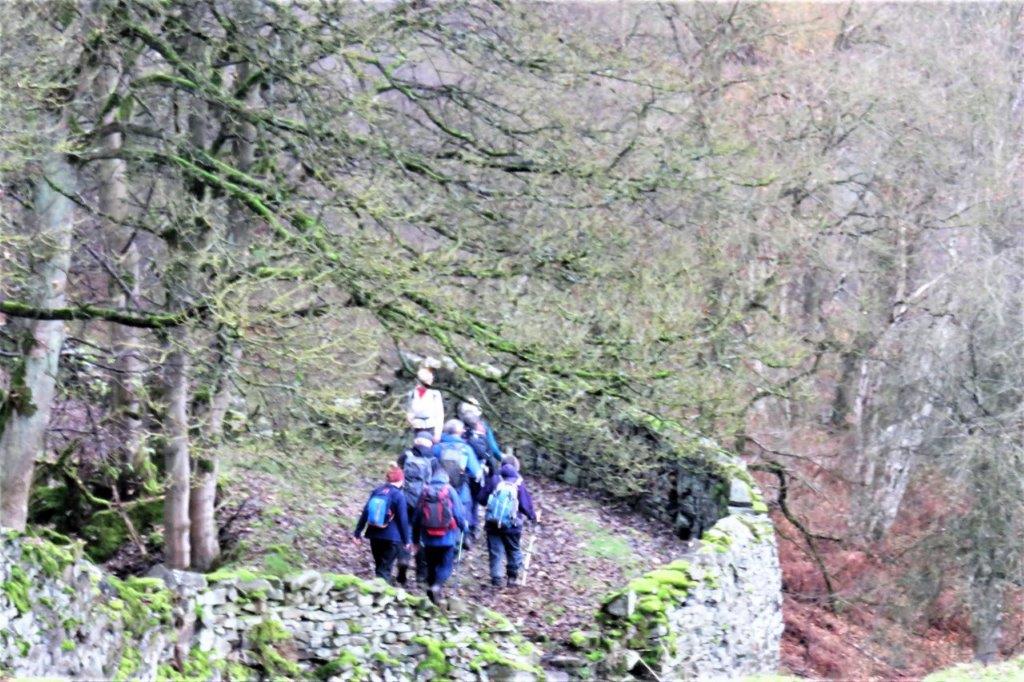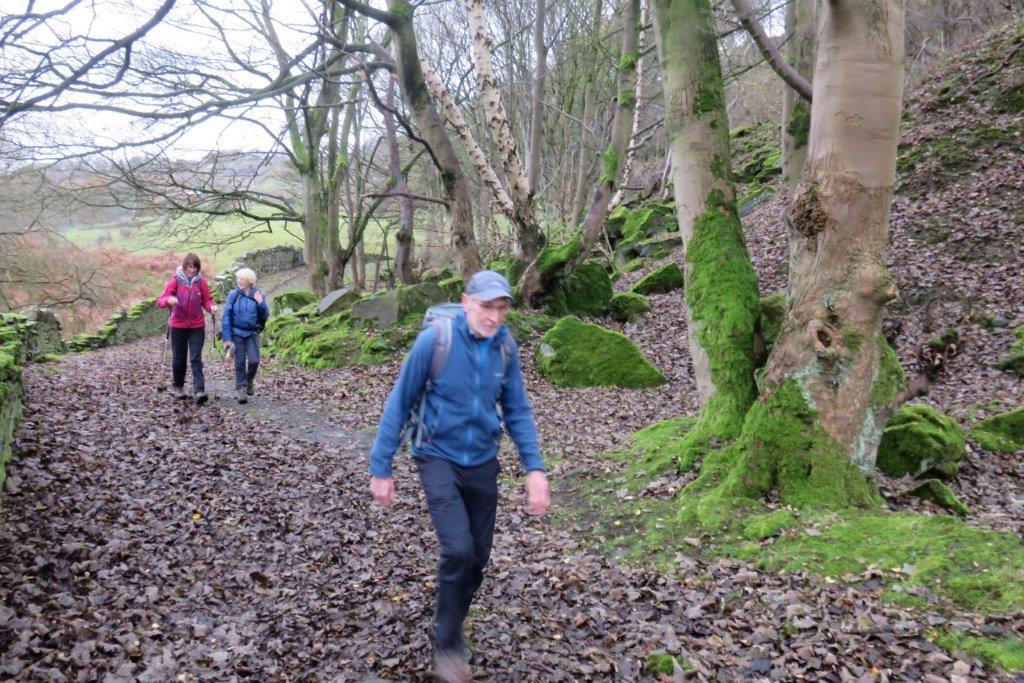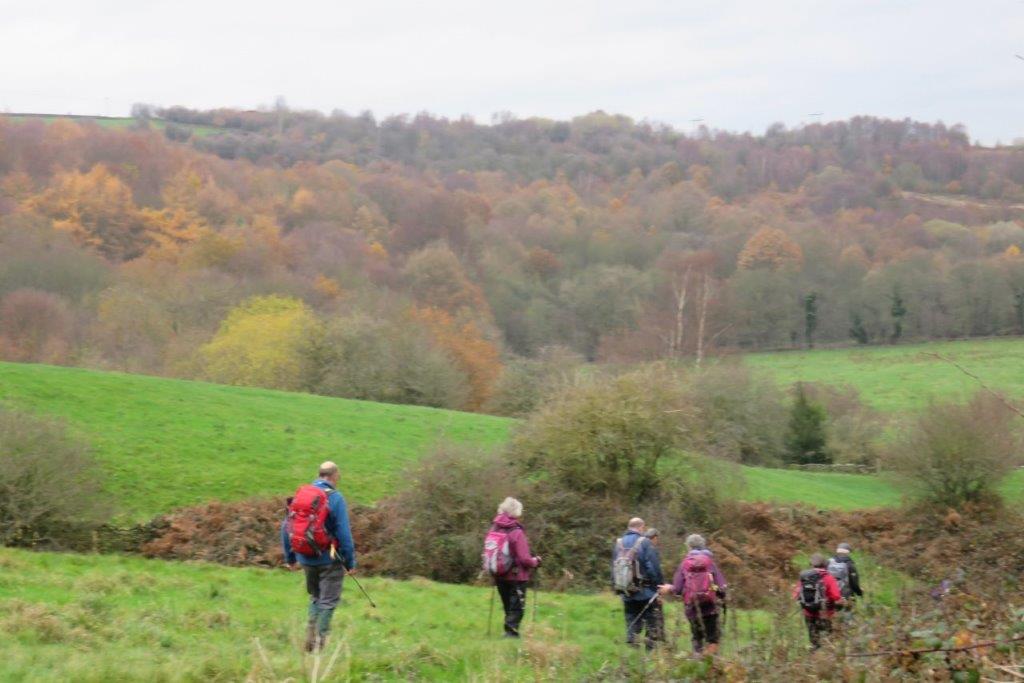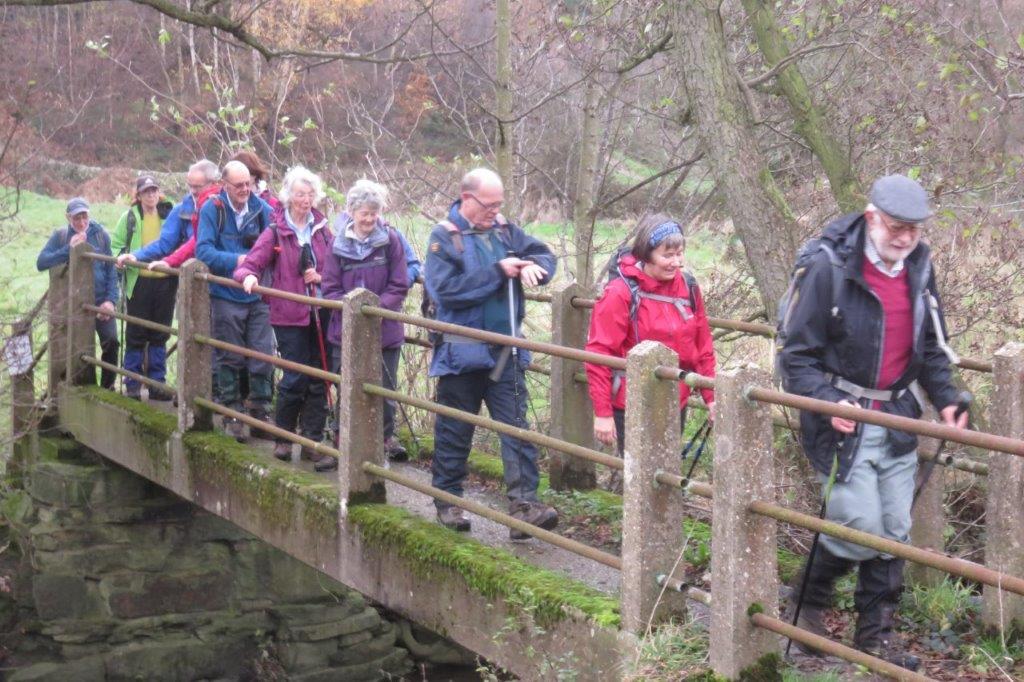 Footbridge across the River Don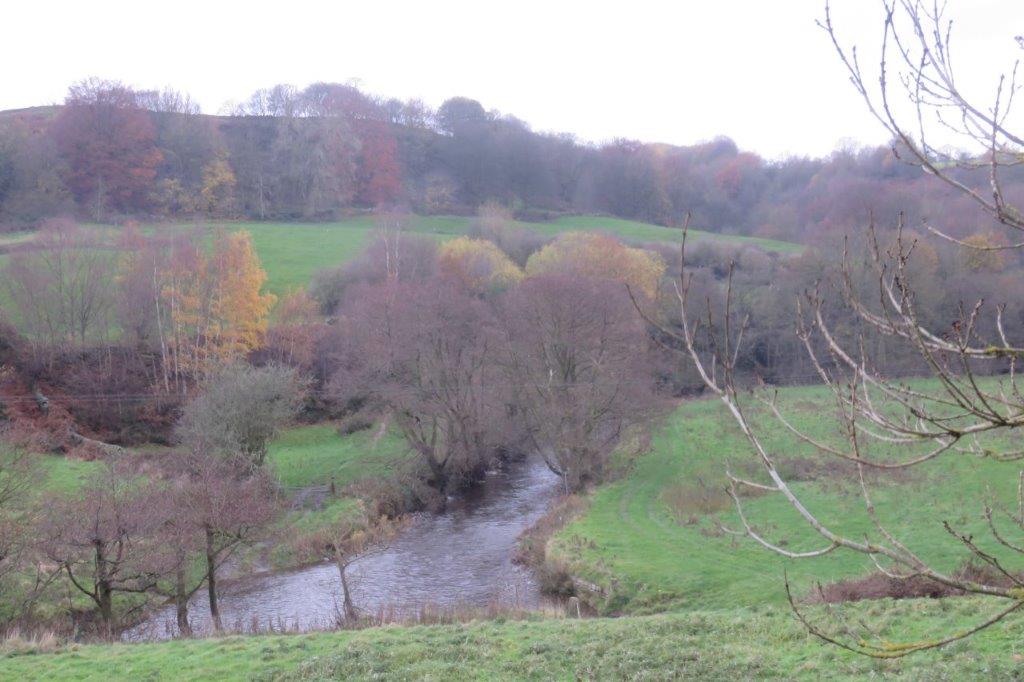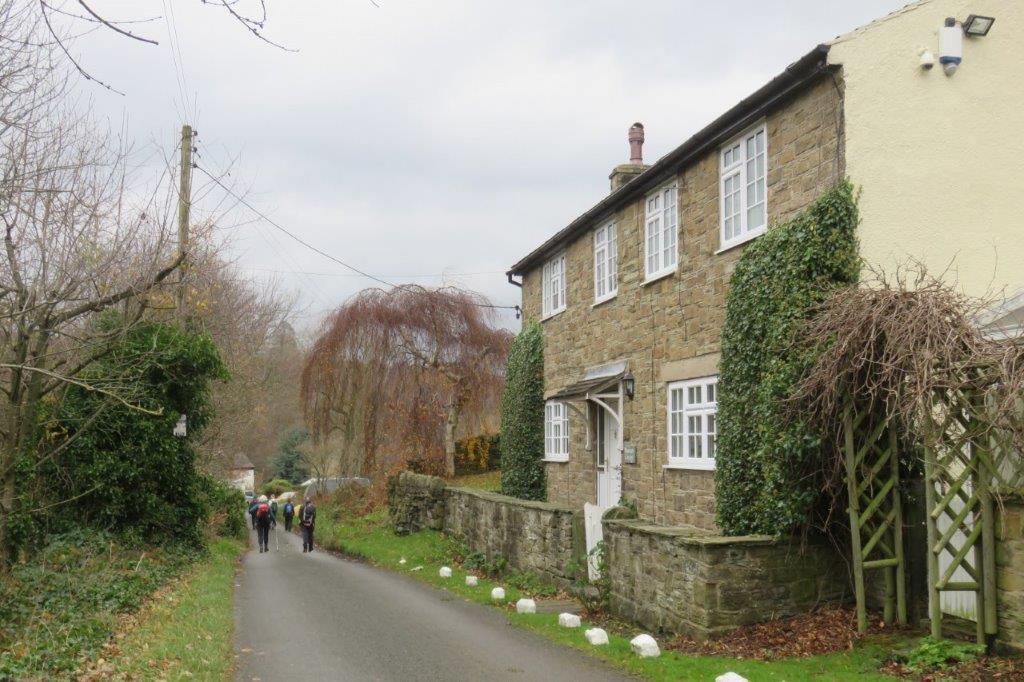 the road leading towards the Old Mill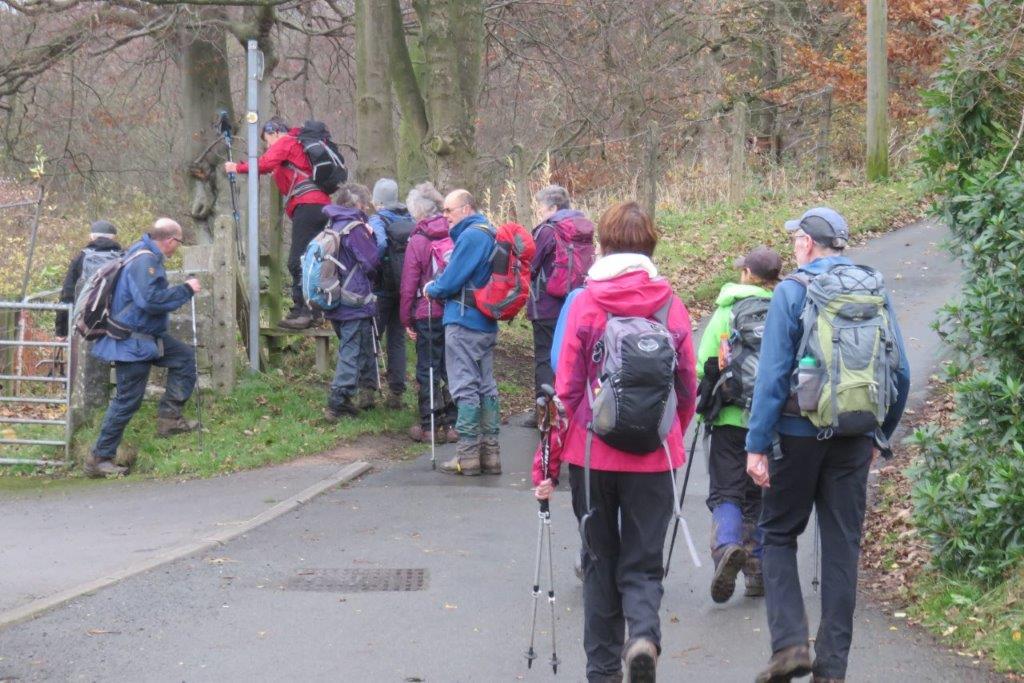 turning off to follow the River Don at the entrance to the Old Mill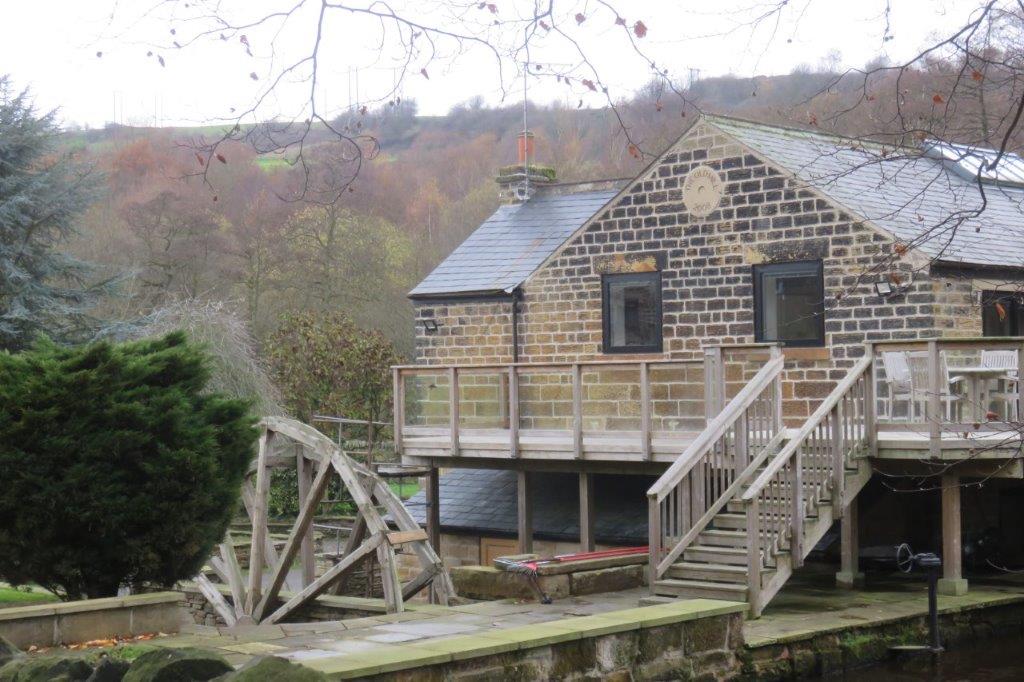 The Old Mill (probably with modifications). Not sure what the status of the 'water wheel' is - not there on previous walks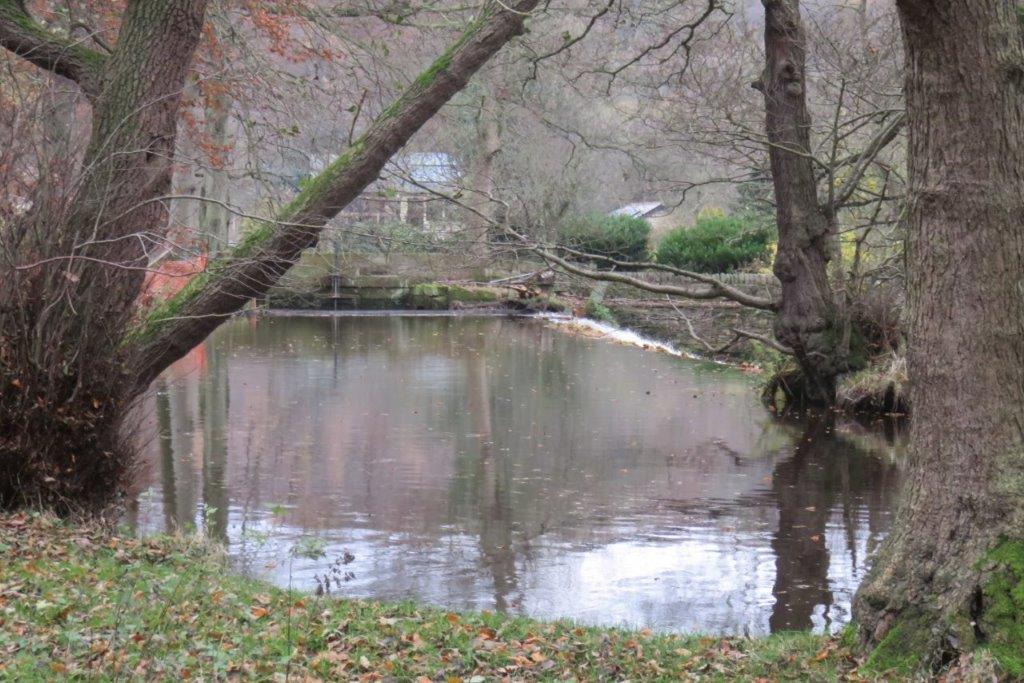 The millpond before the Mill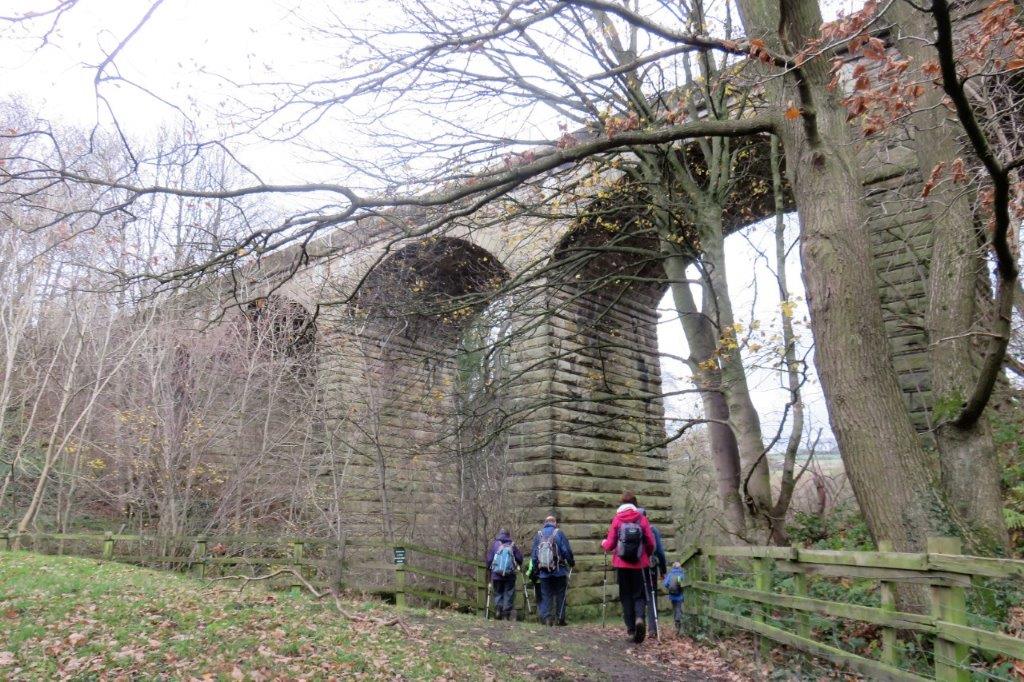 Rumtickle Viaduct now part of the Trans Pennine Trail which follows the disused railway line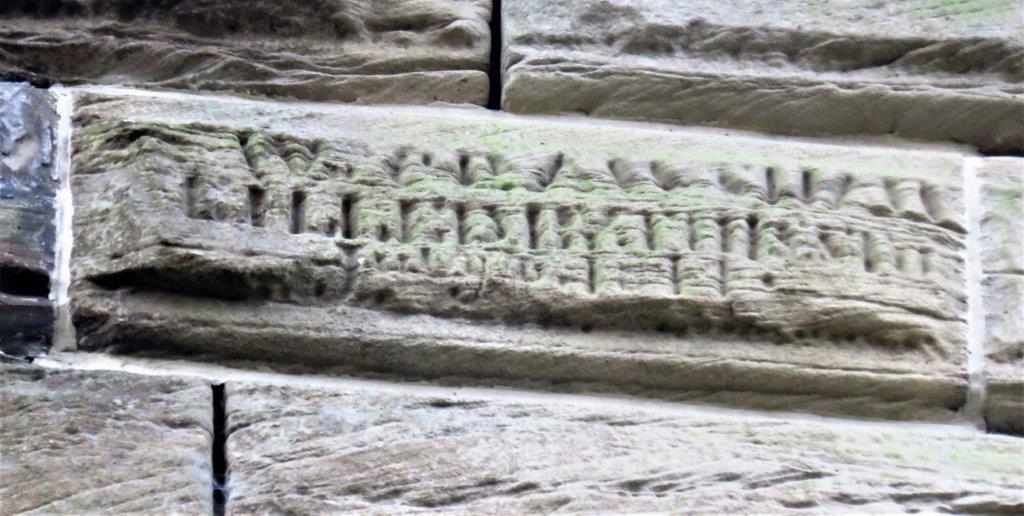 The stone which killed the workman is incorporated in the pier as a memorial to him (

William Crawshall, killed by this

stone

, July 7th of 1811)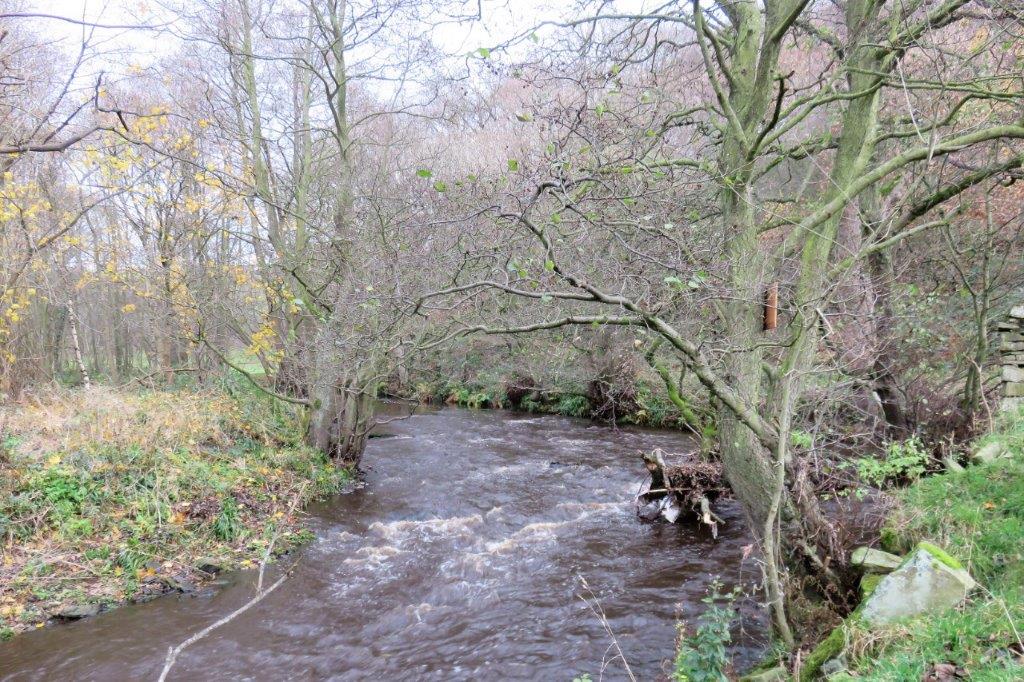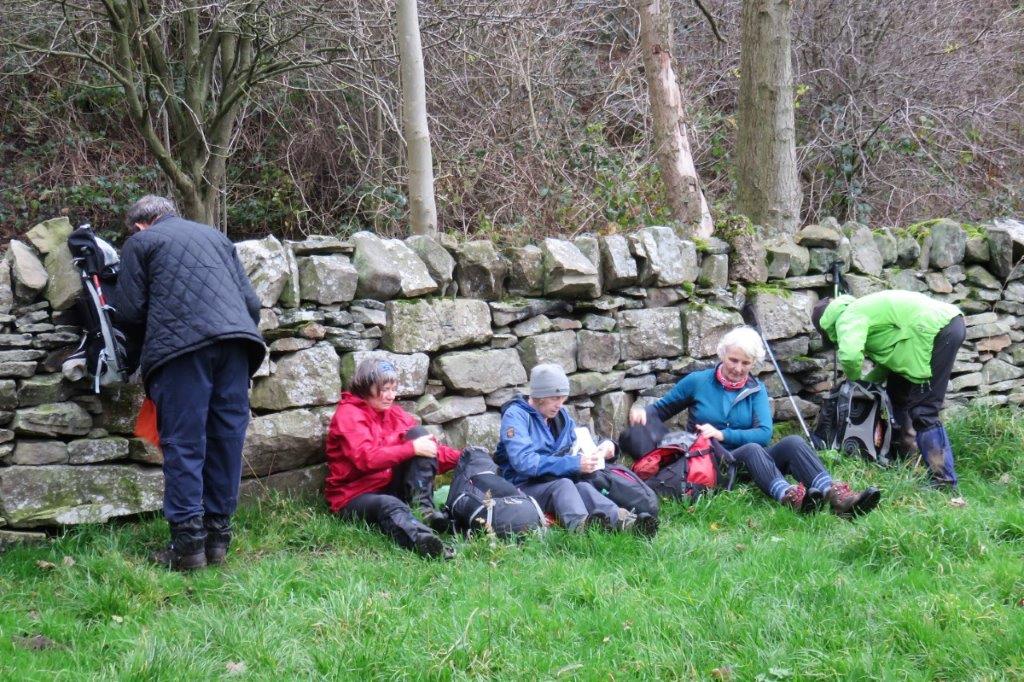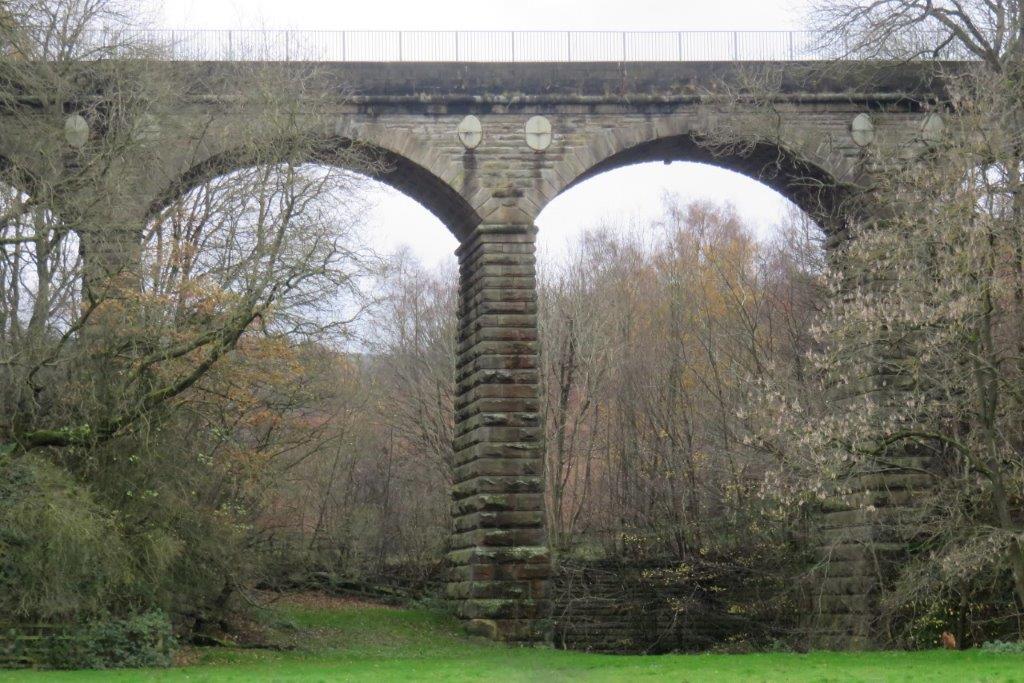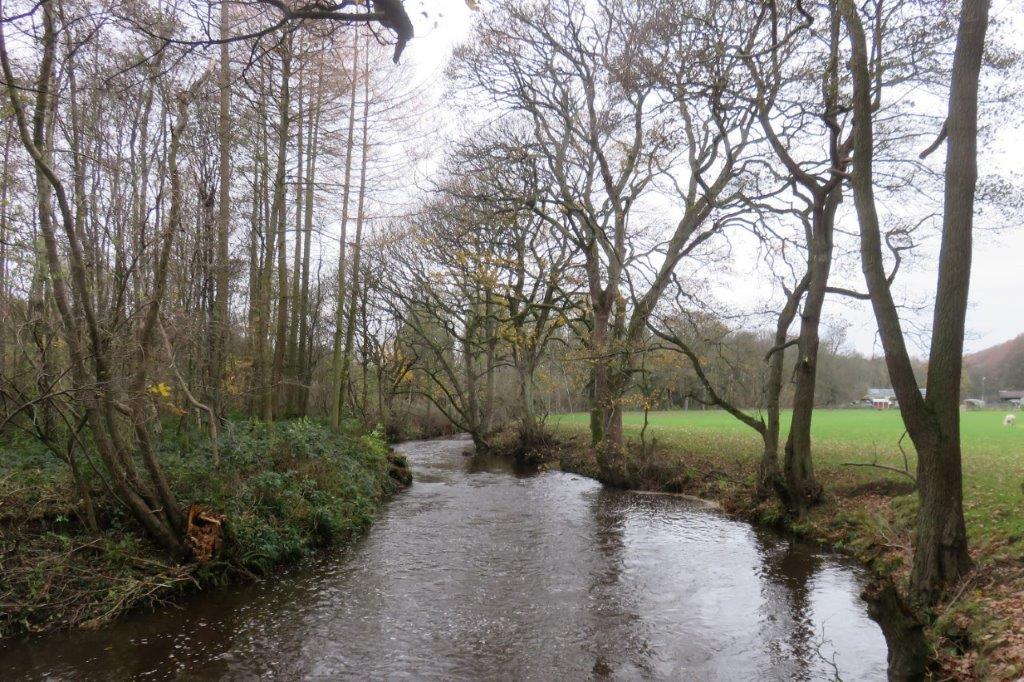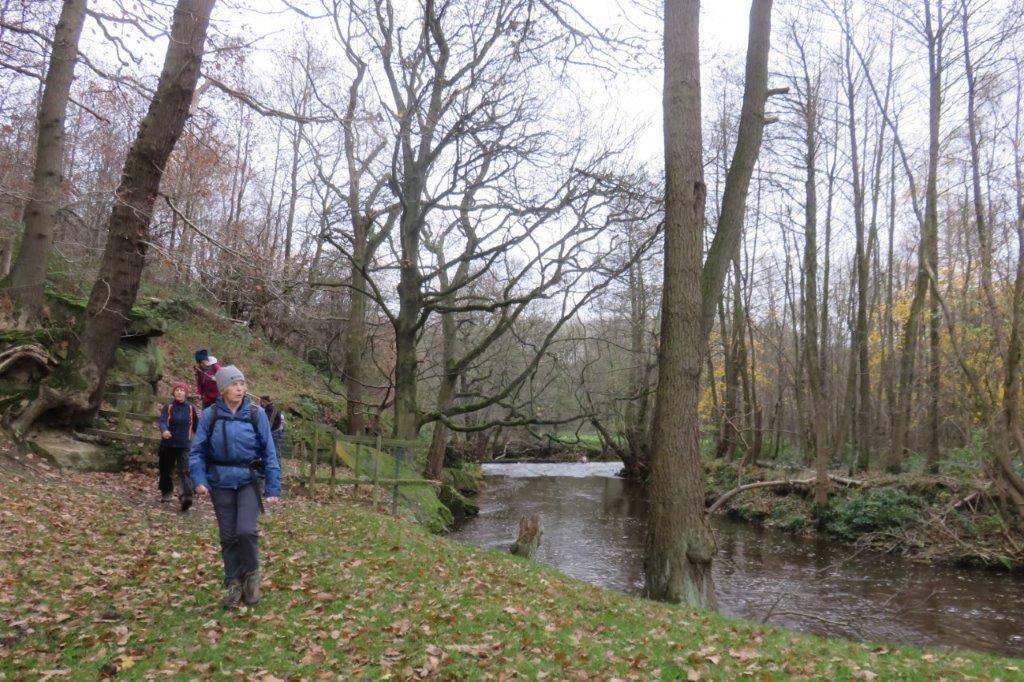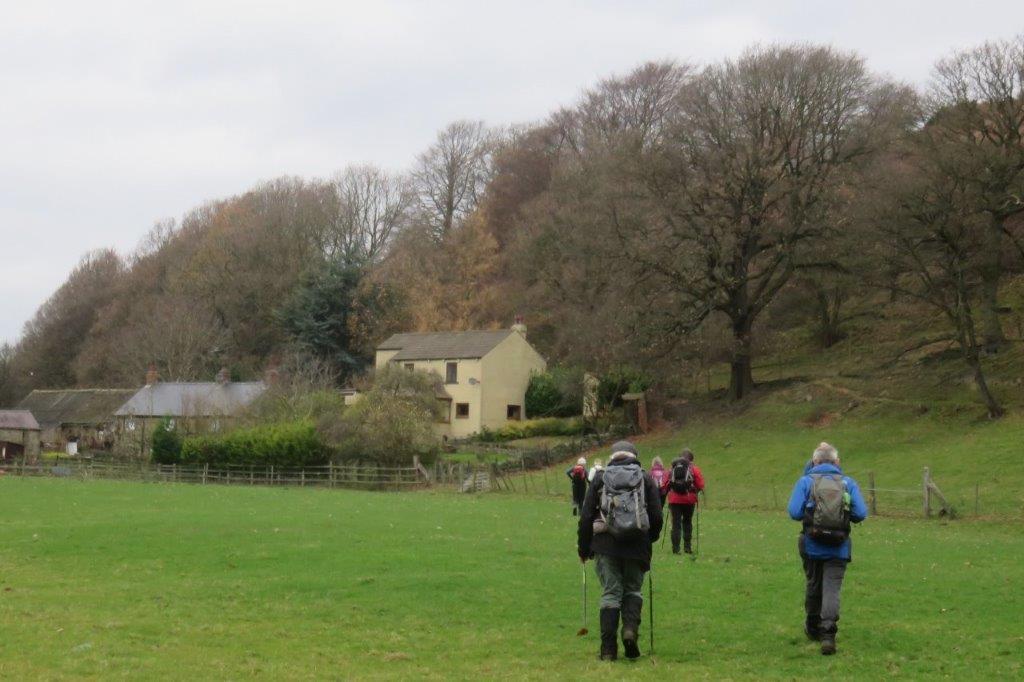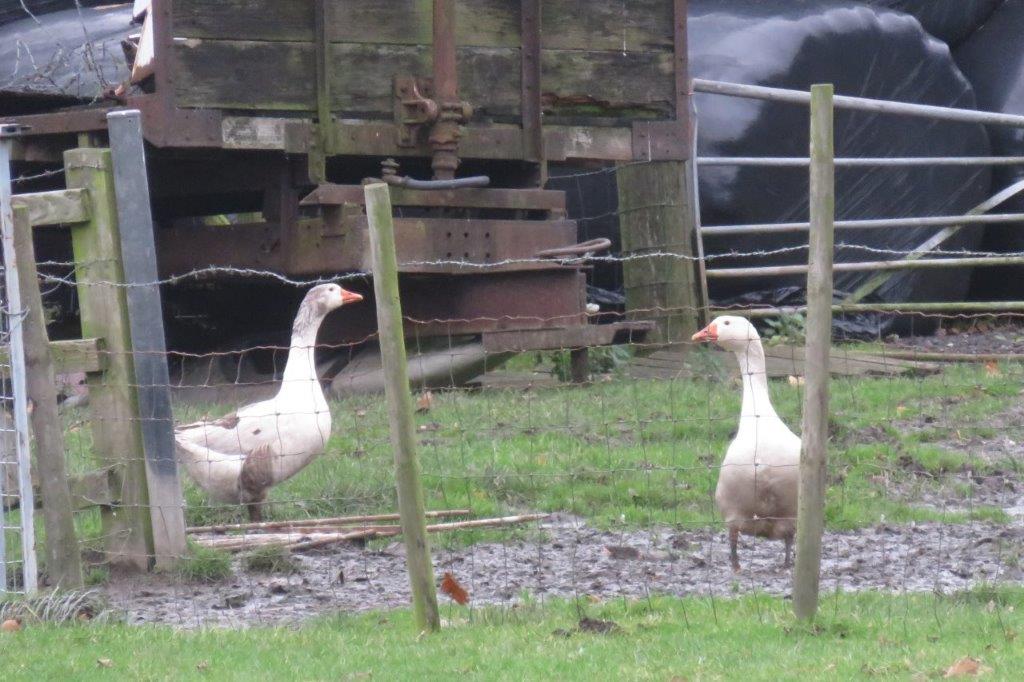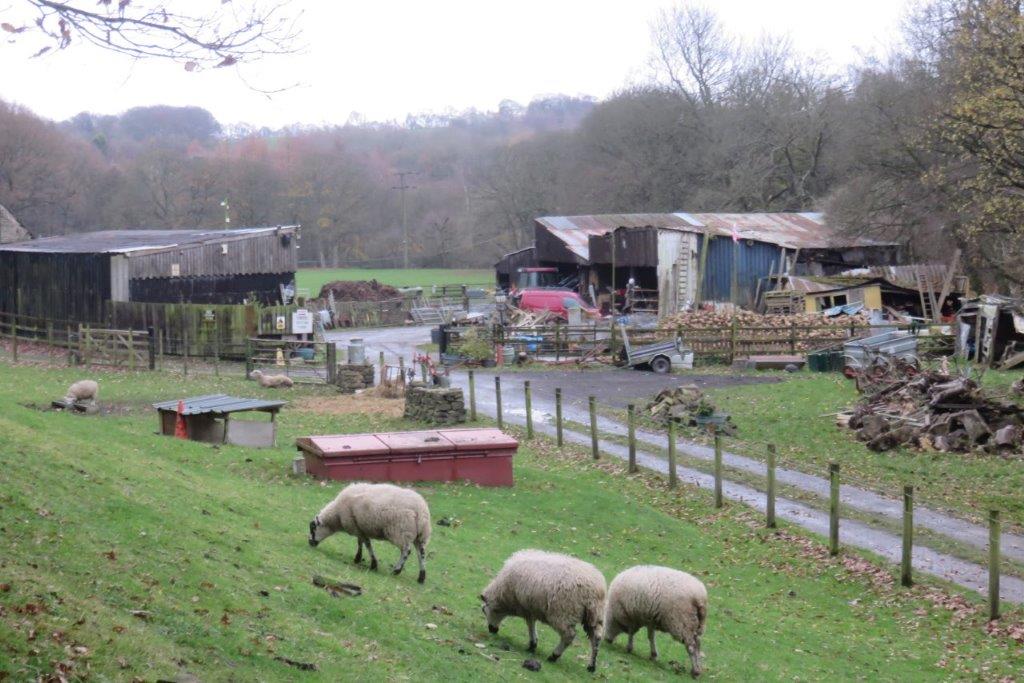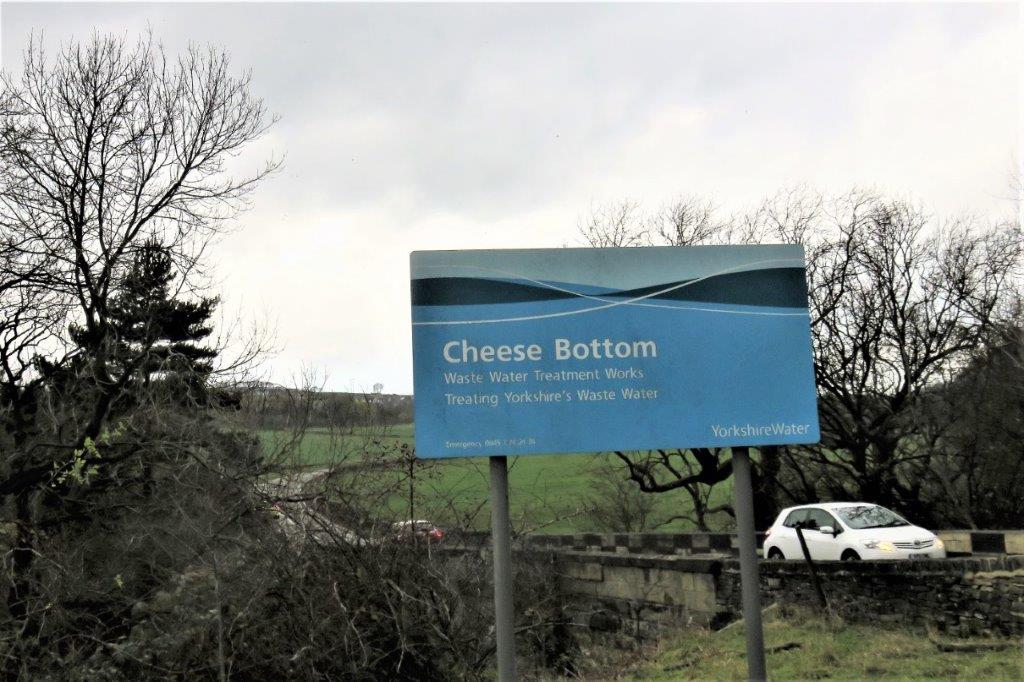 sign for Cheese Bottom at Thurgoland Bridge which carries the B6462 road over the River Don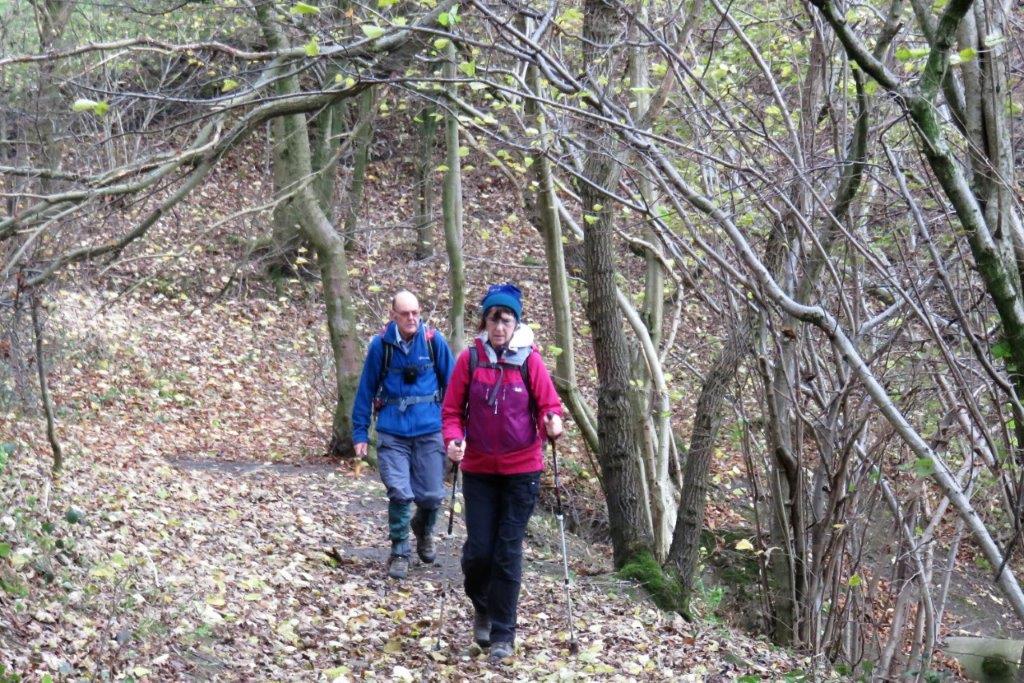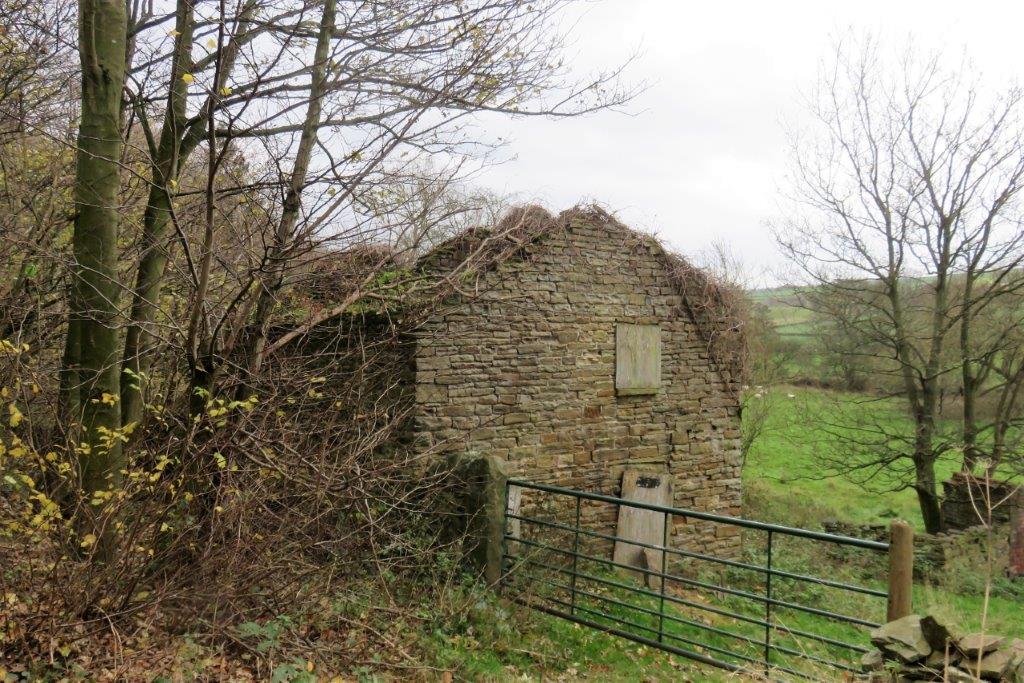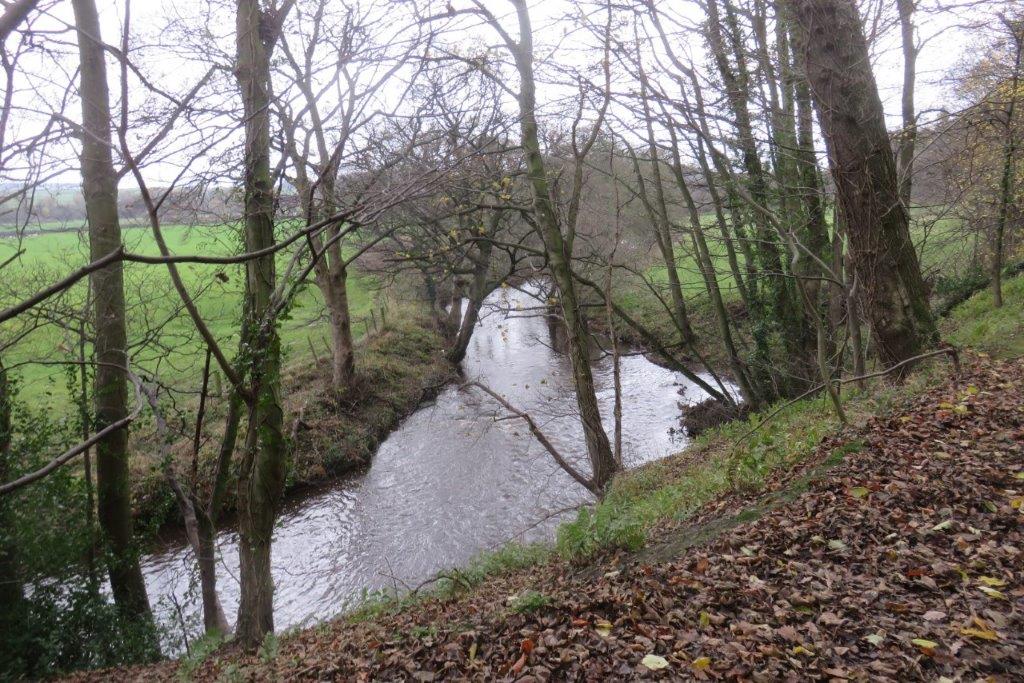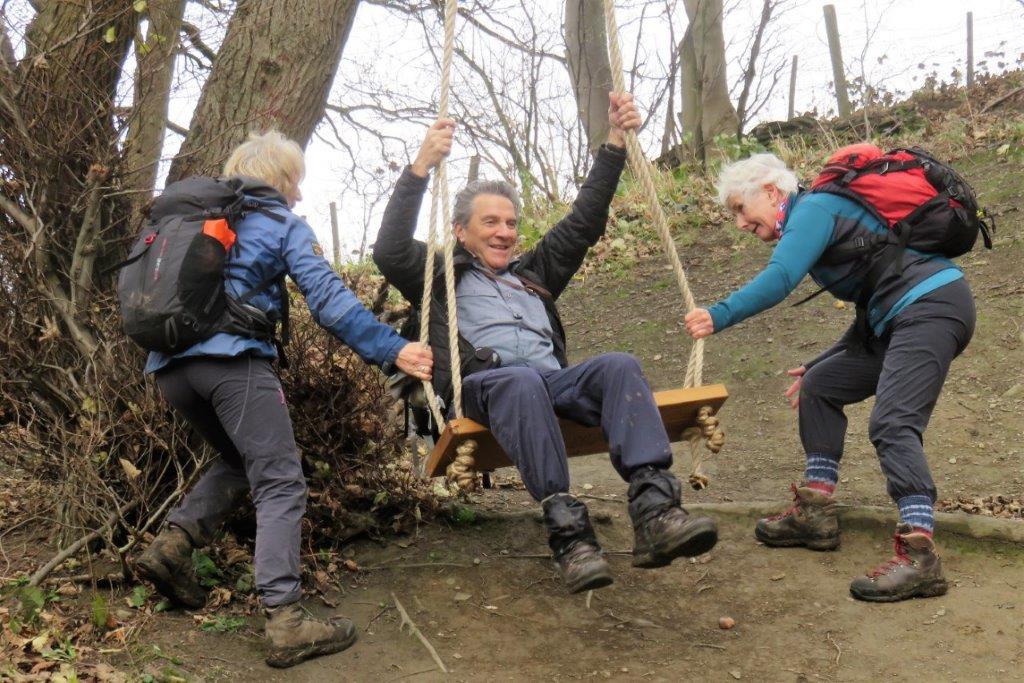 'The Life of 70year olds'
The Travellers Inn at 'Four Lane End' - On the A629 Road to Huddersfield.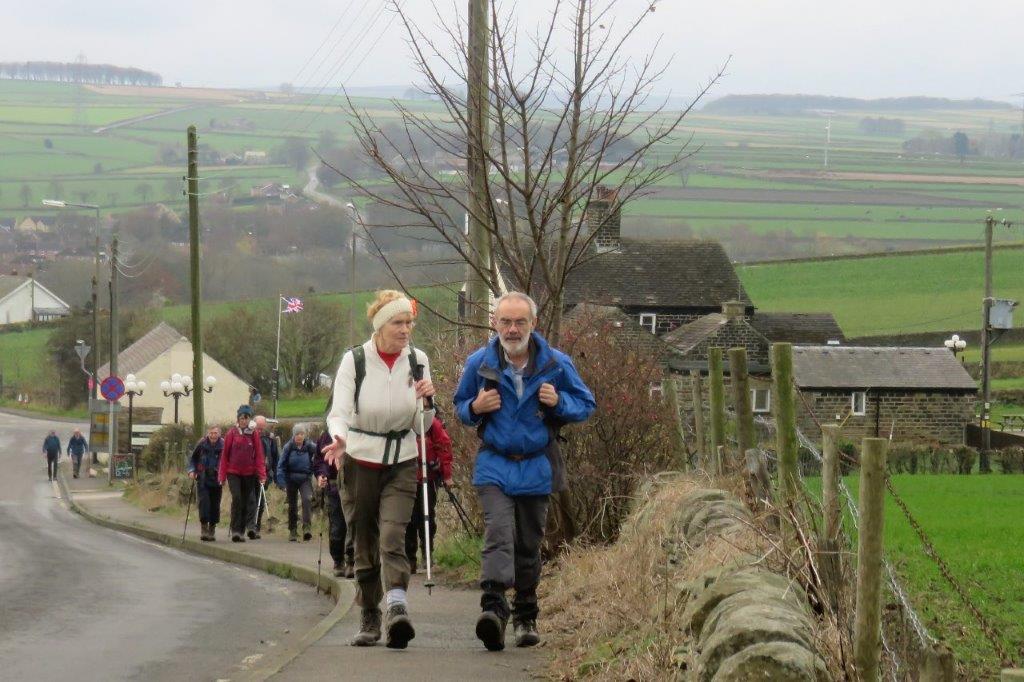 we are now on The Trans Pennine Trail heading towards Silkstone Common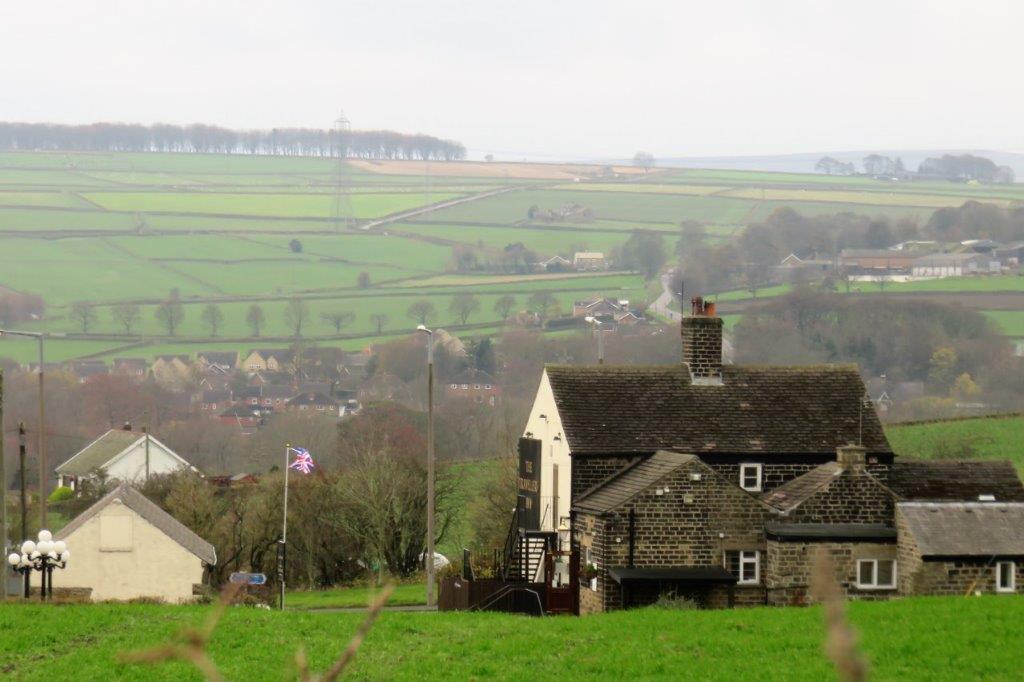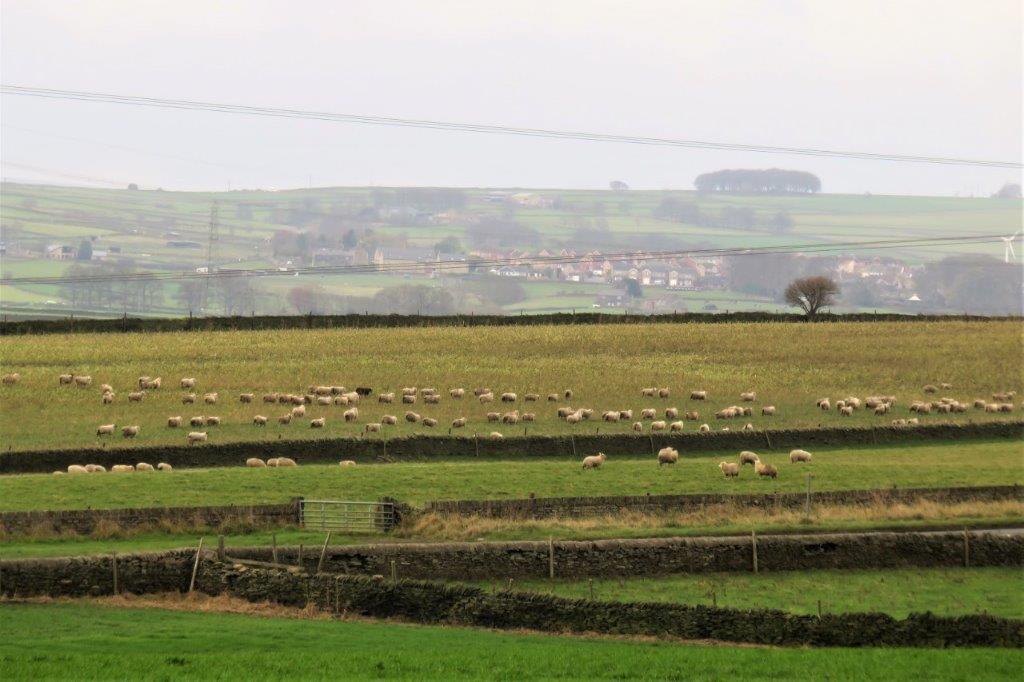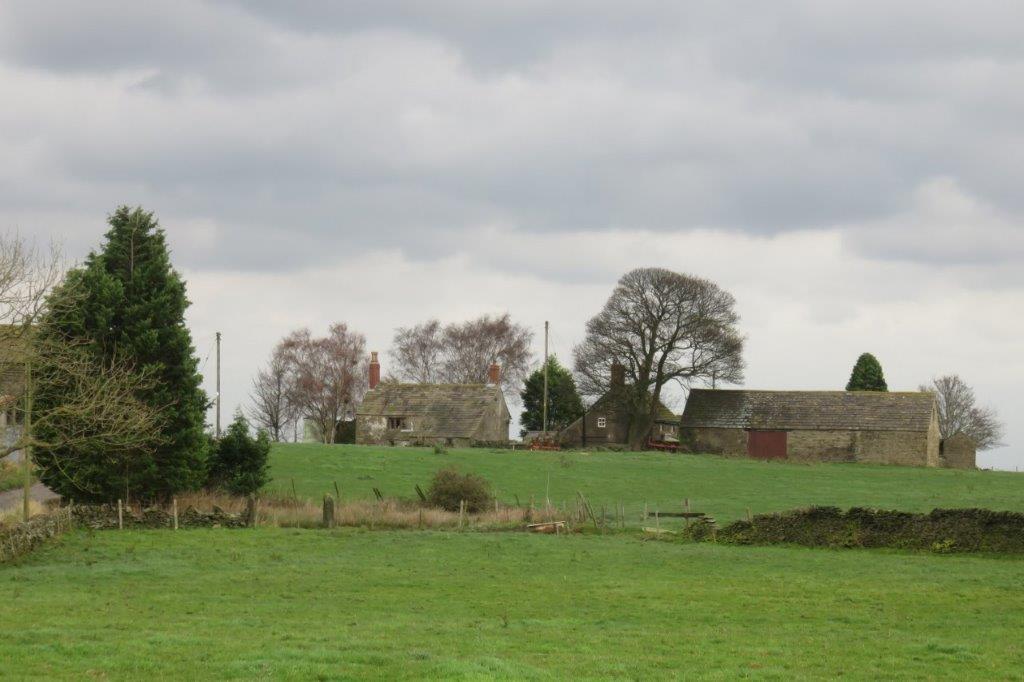 Far Coates Farm?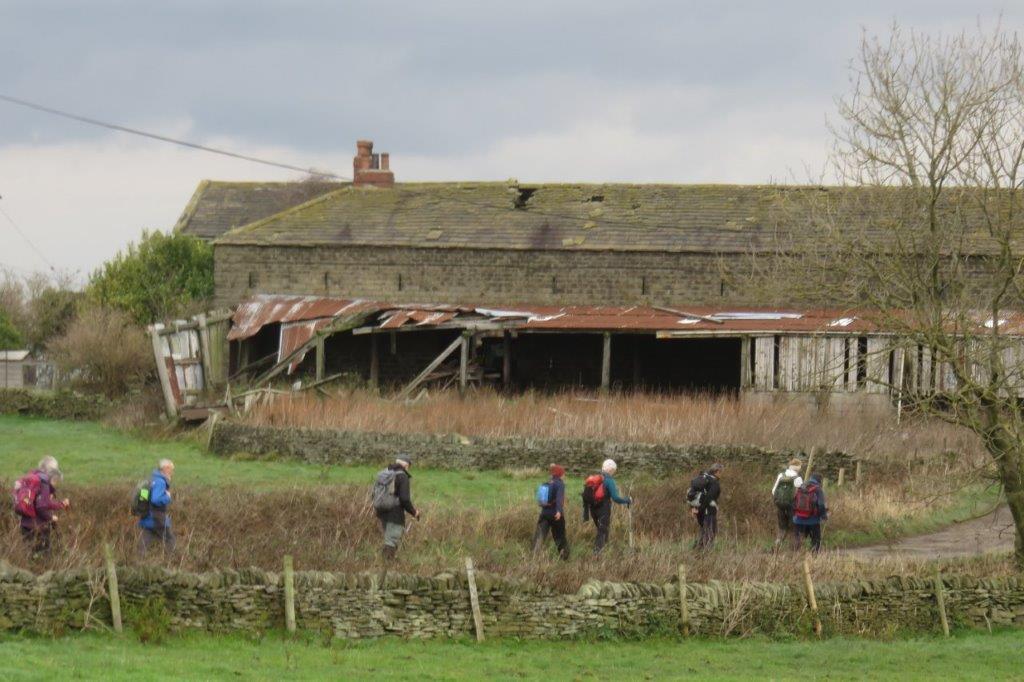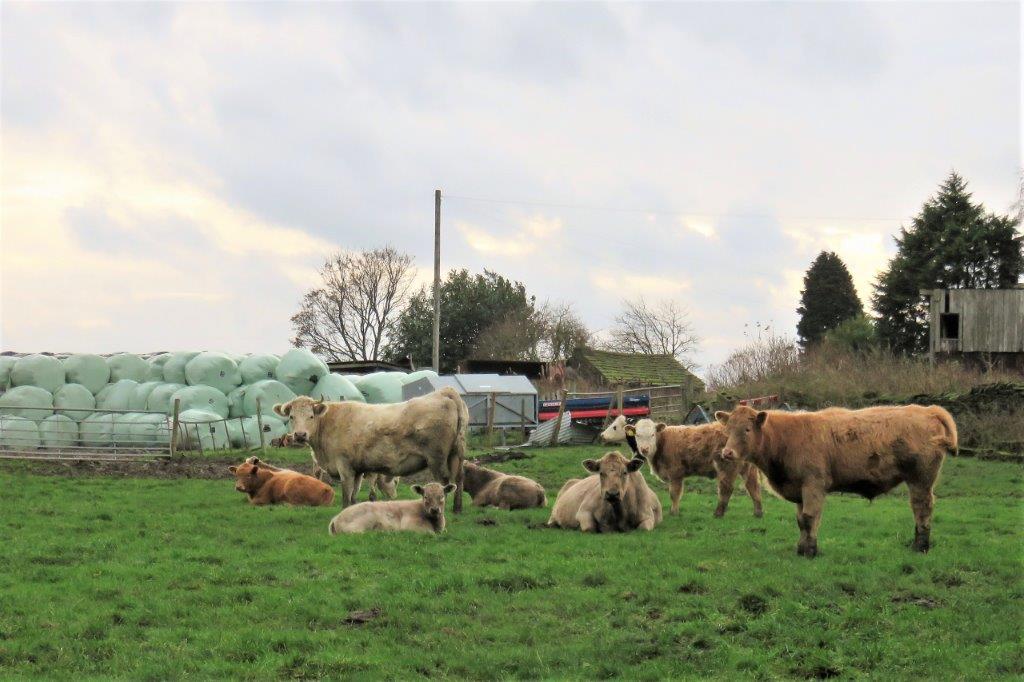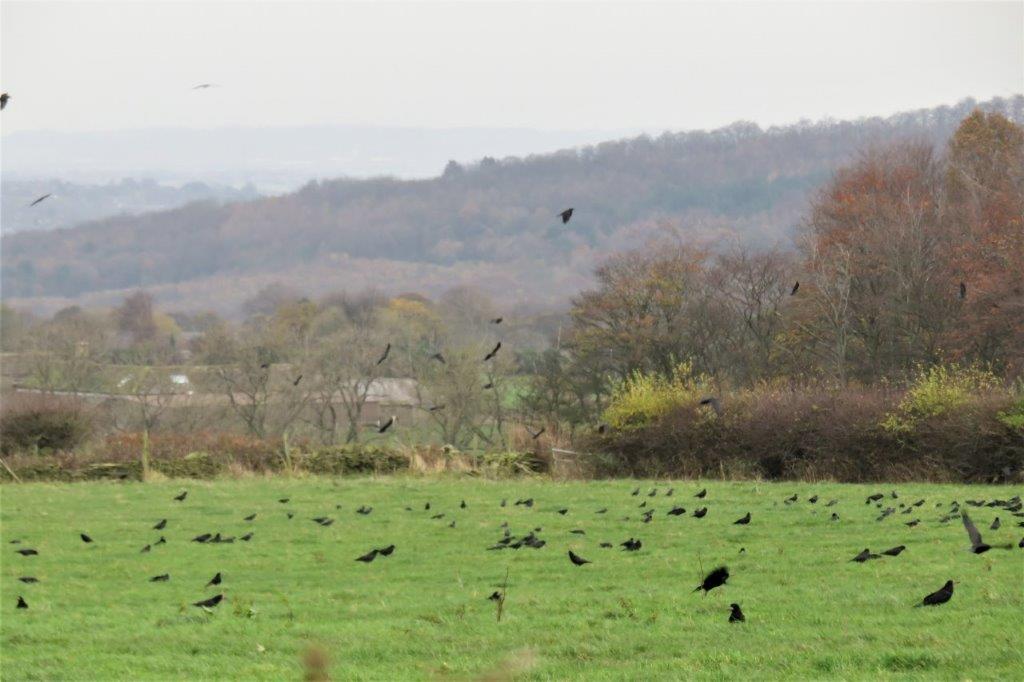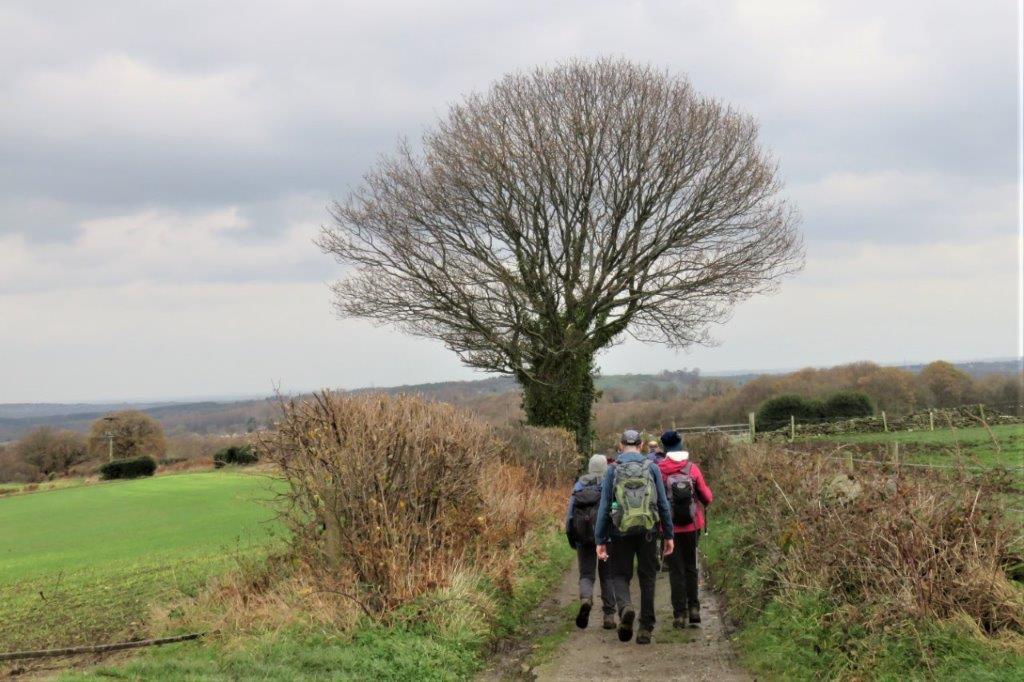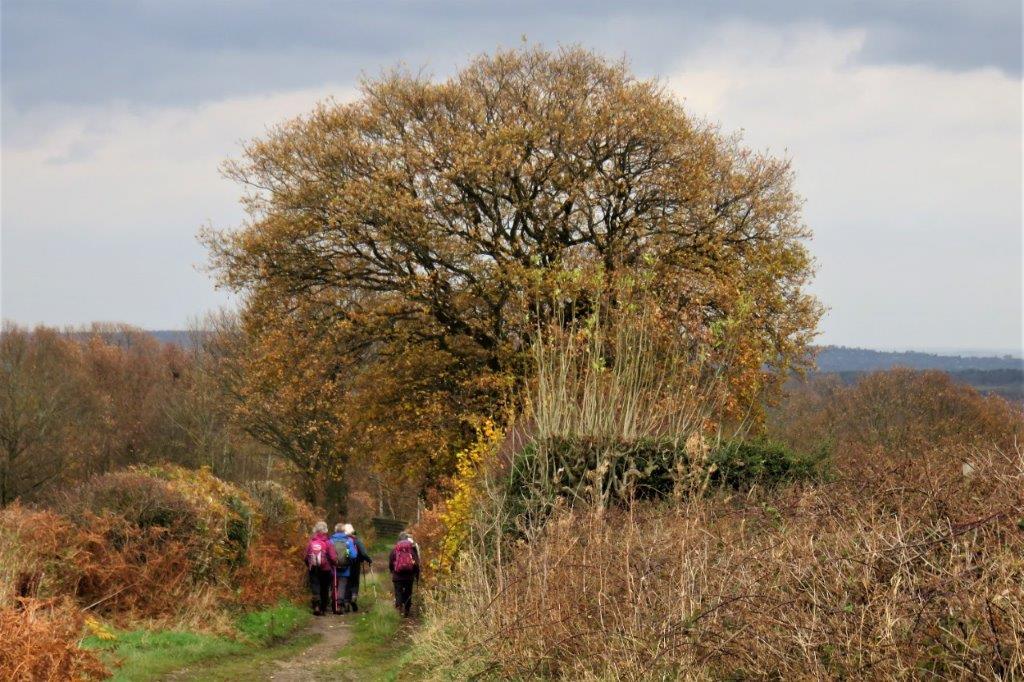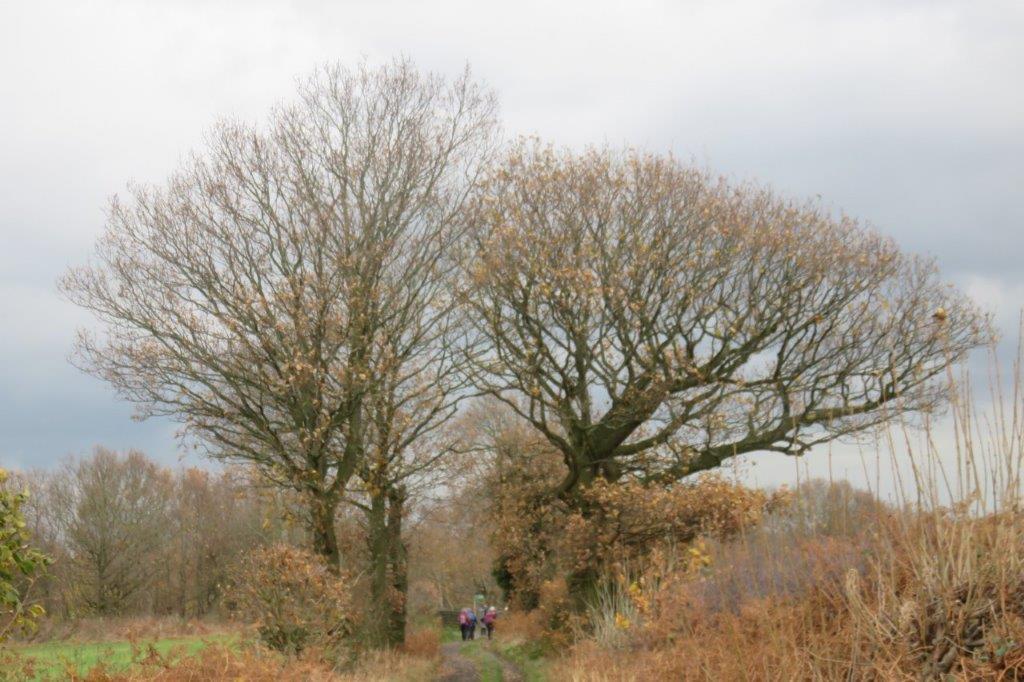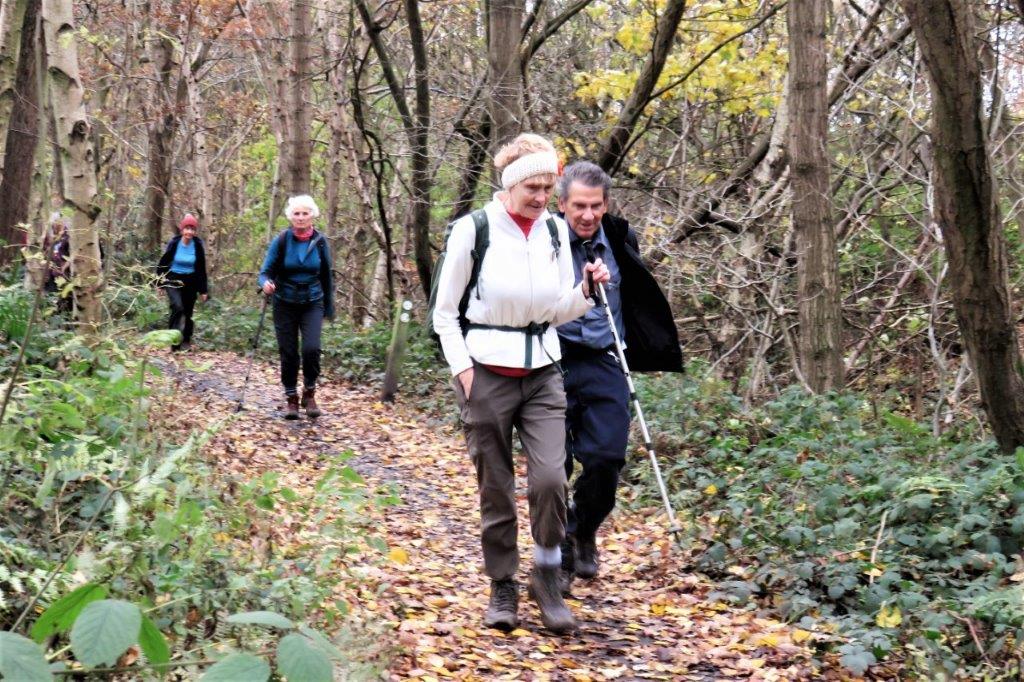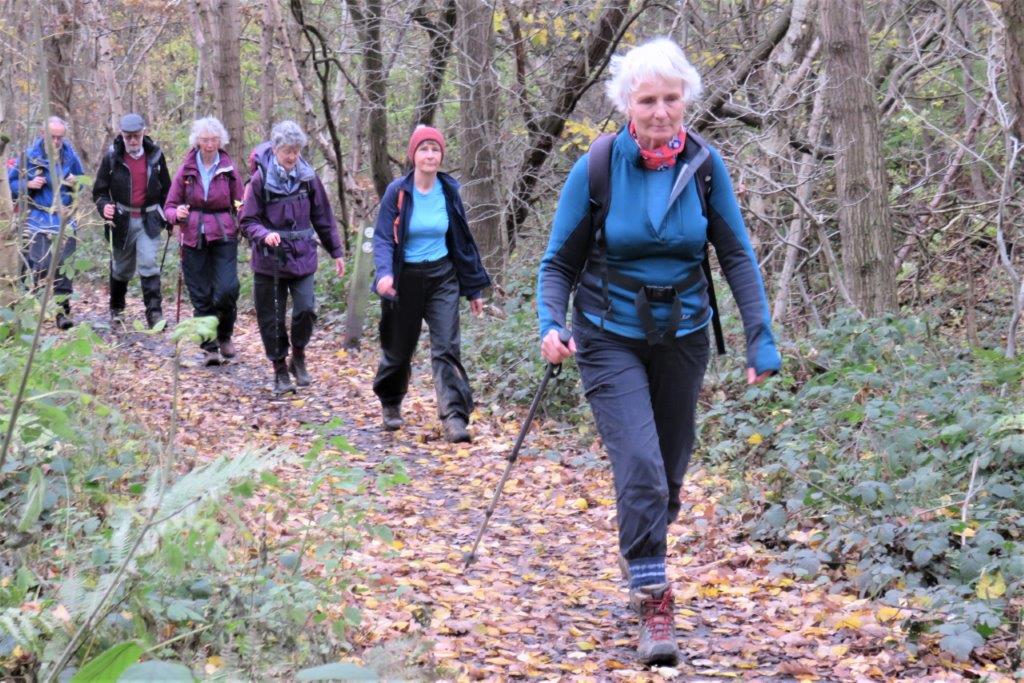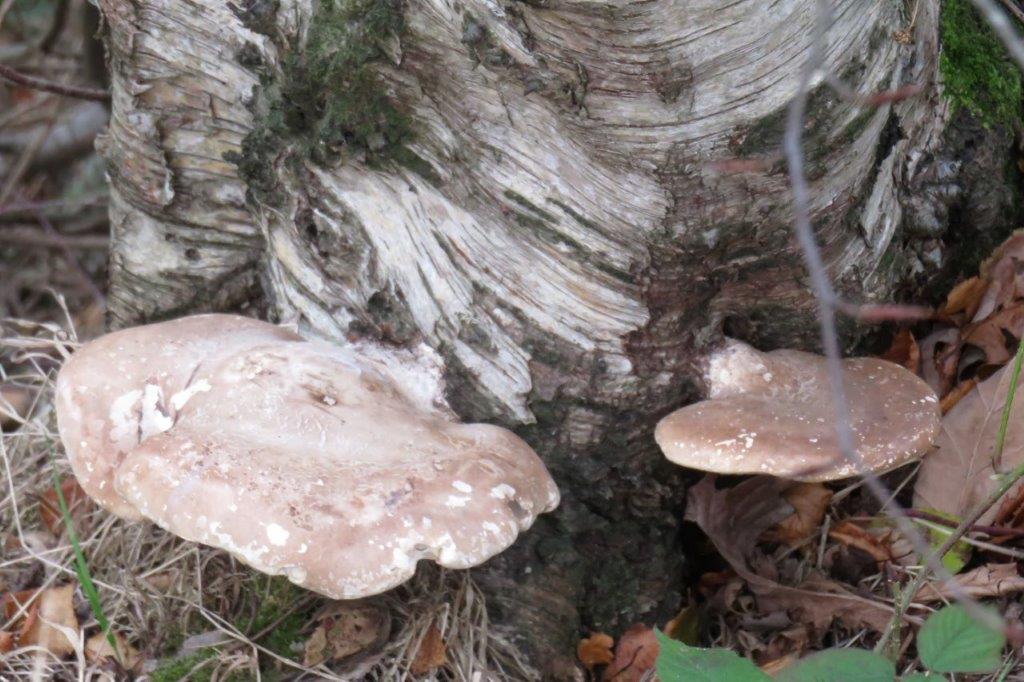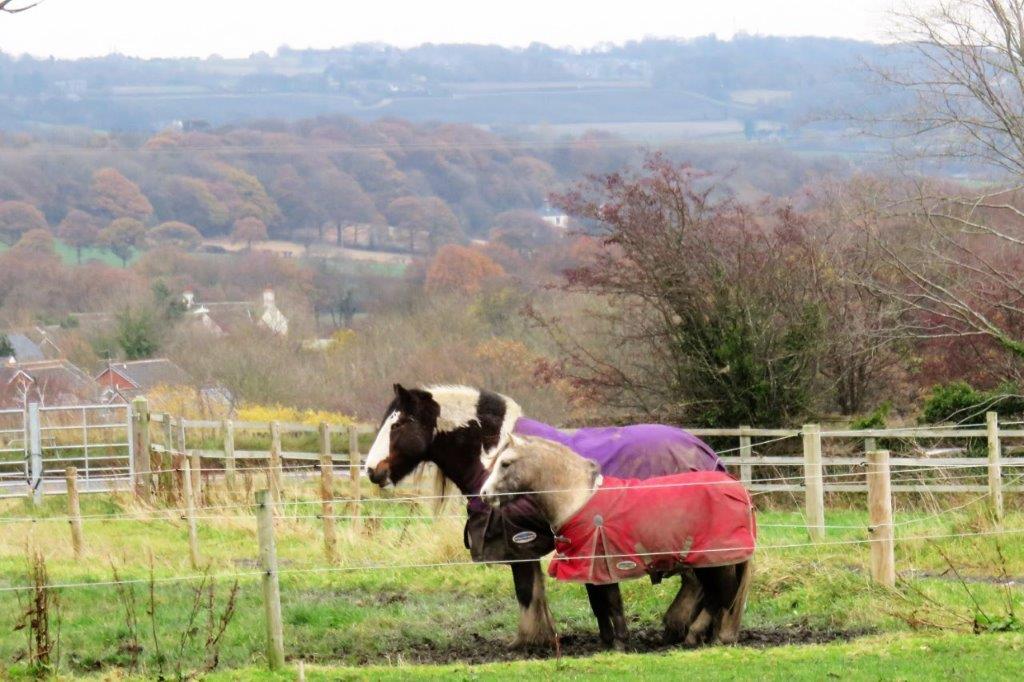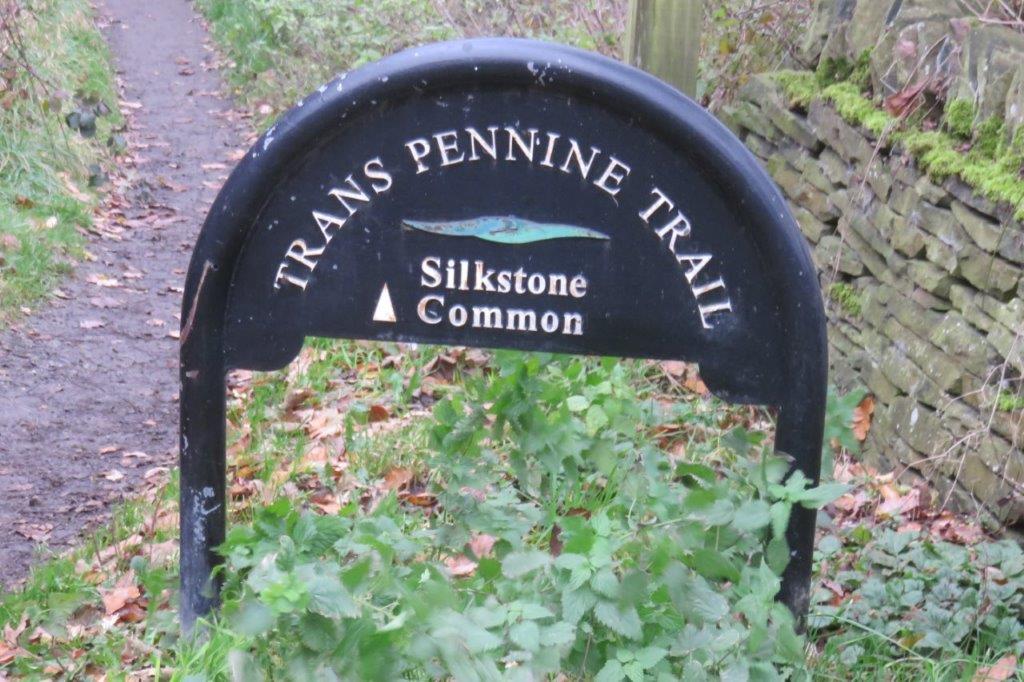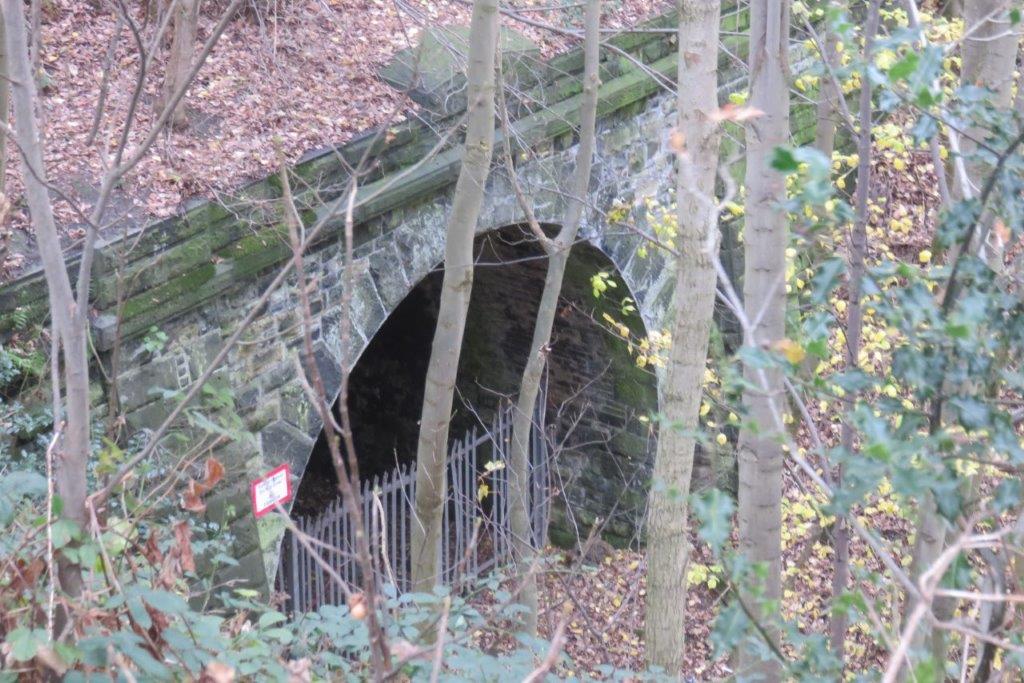 barrier to tunnel seems to need replacing?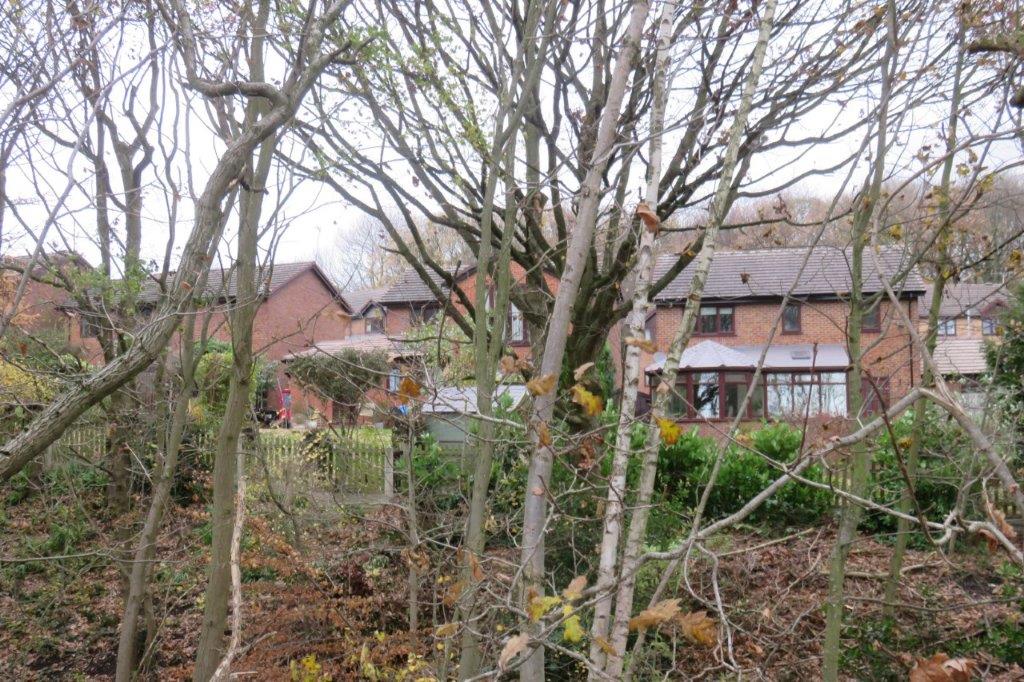 houses in Silkstone Common bordering on Trail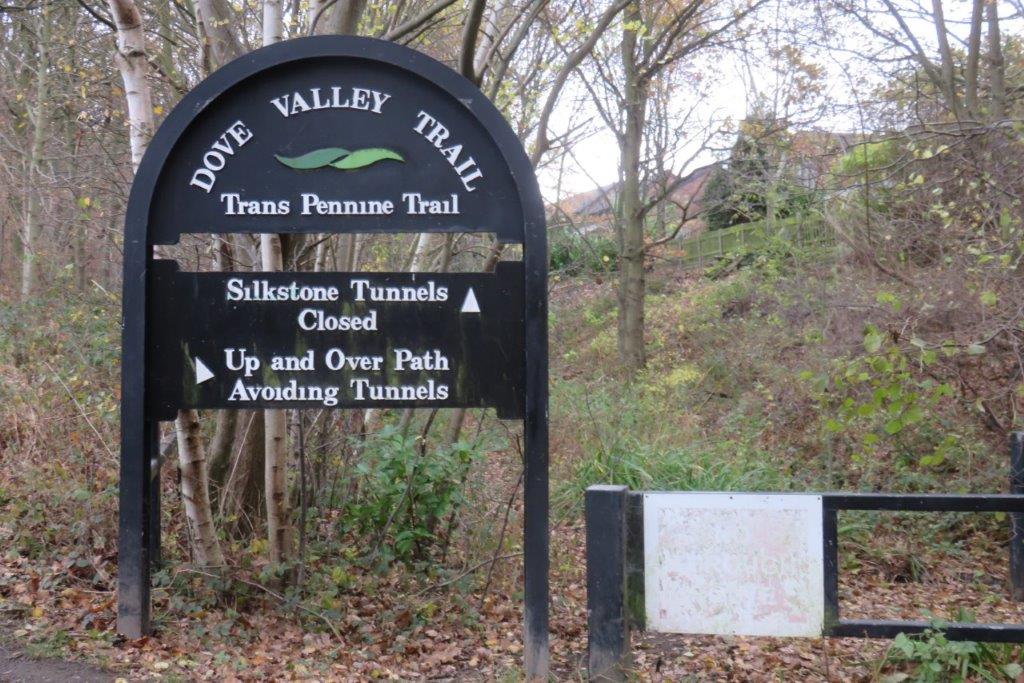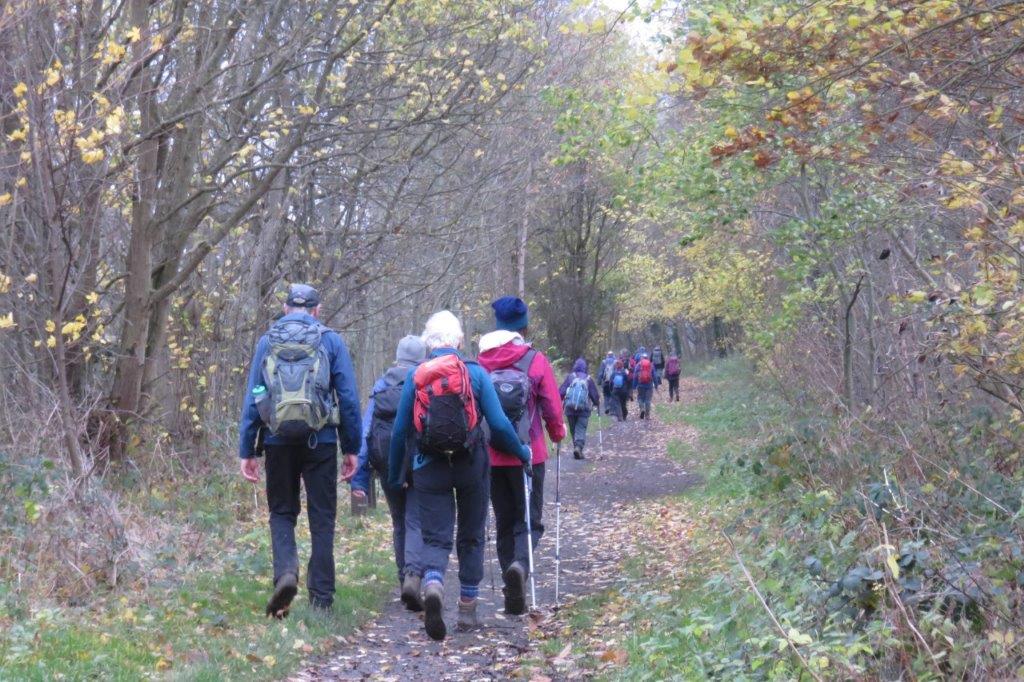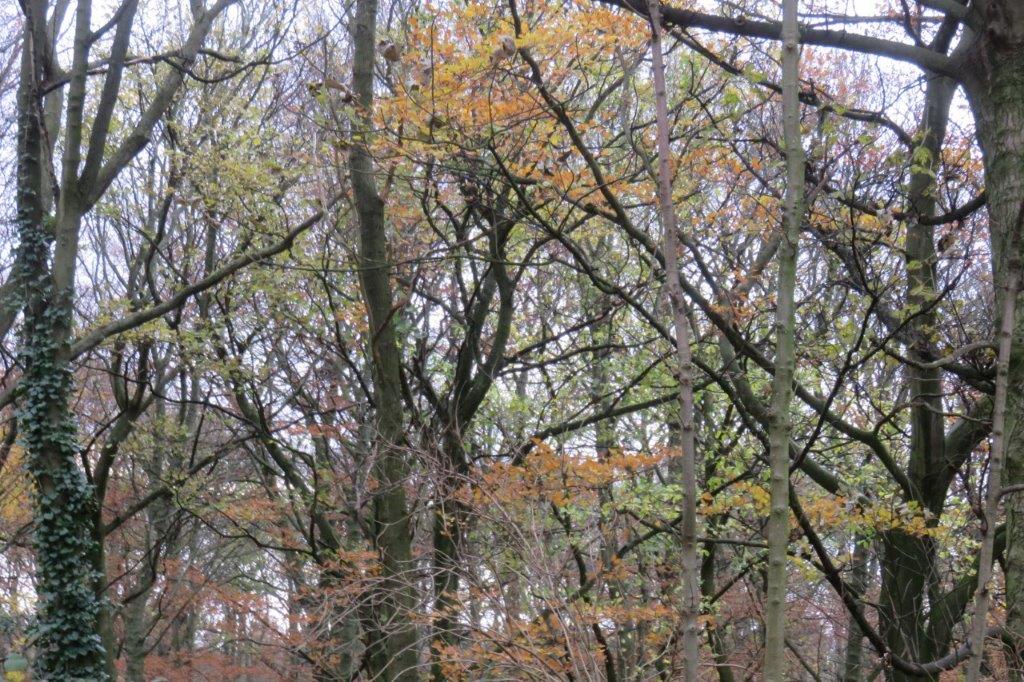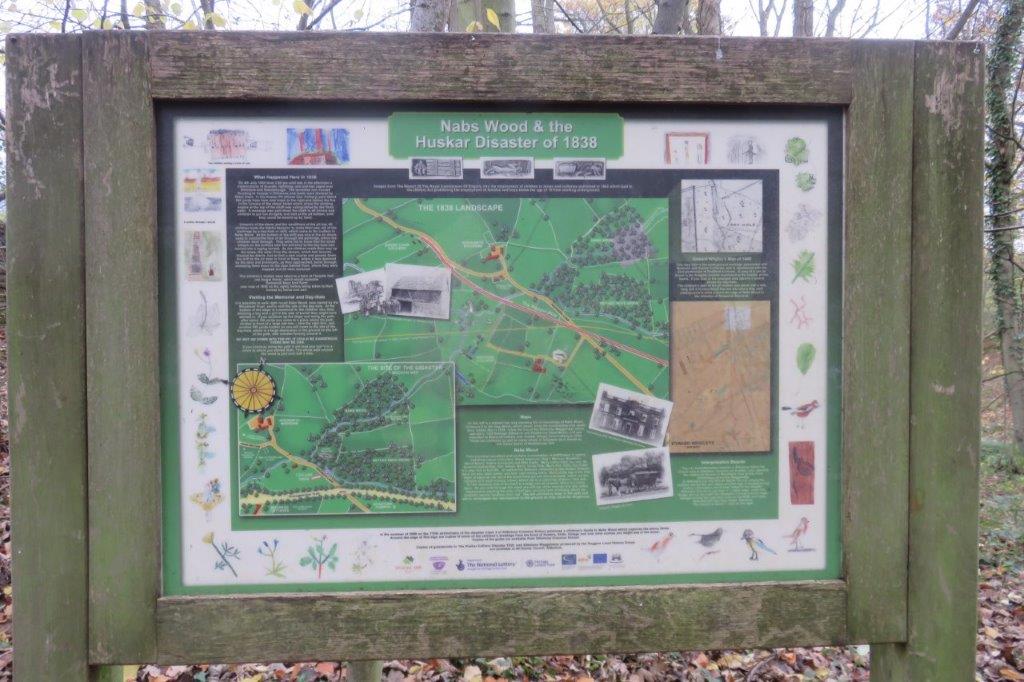 detour into Nabs Wood to see memorial to Husker Pit disaster 1838 (comparing with memorial in Silkstone's churchyard is interesting)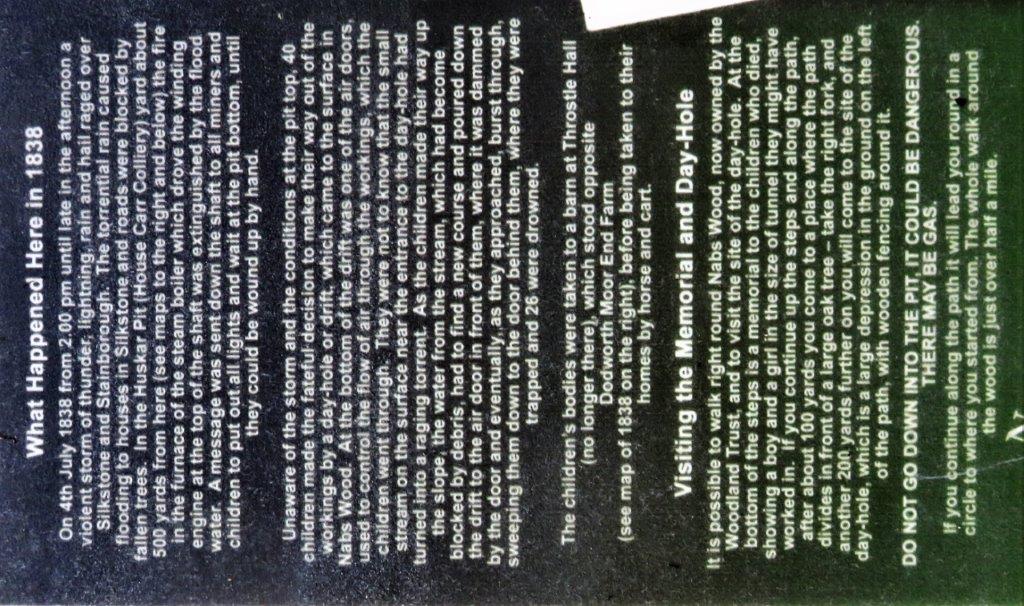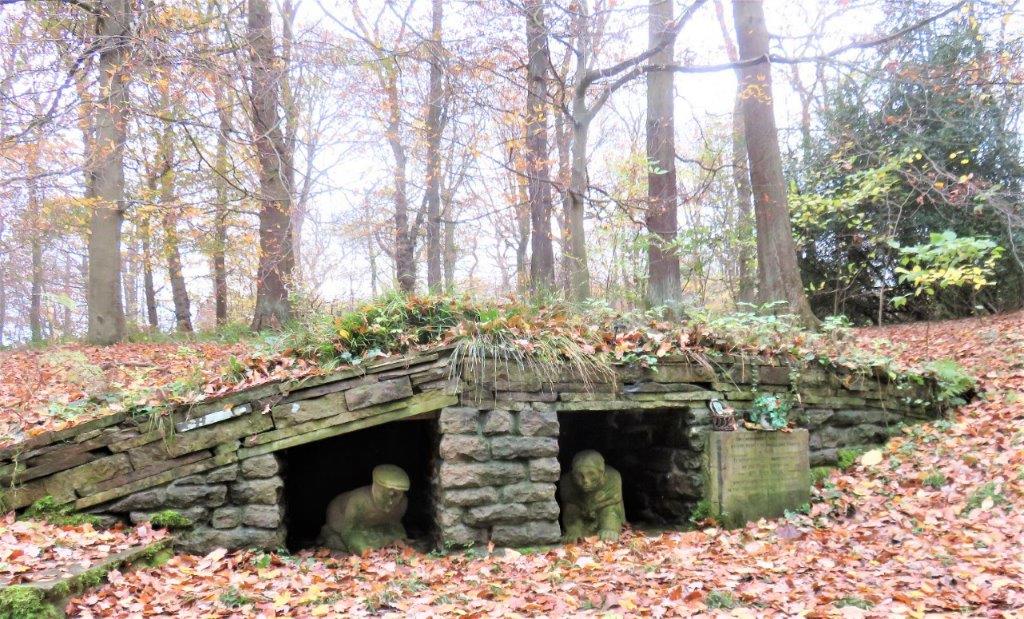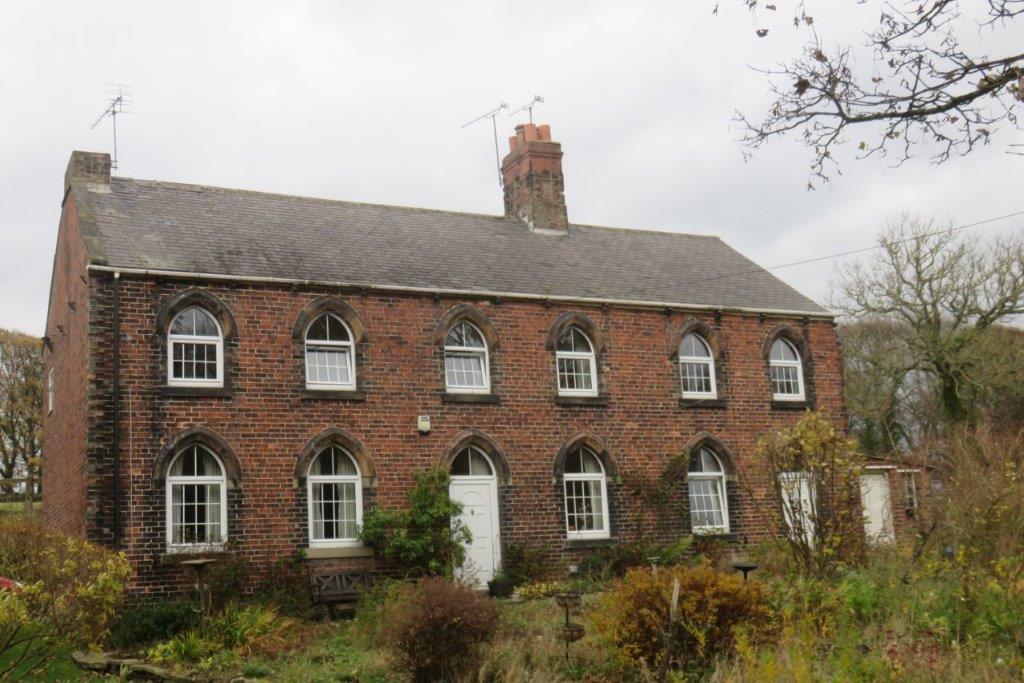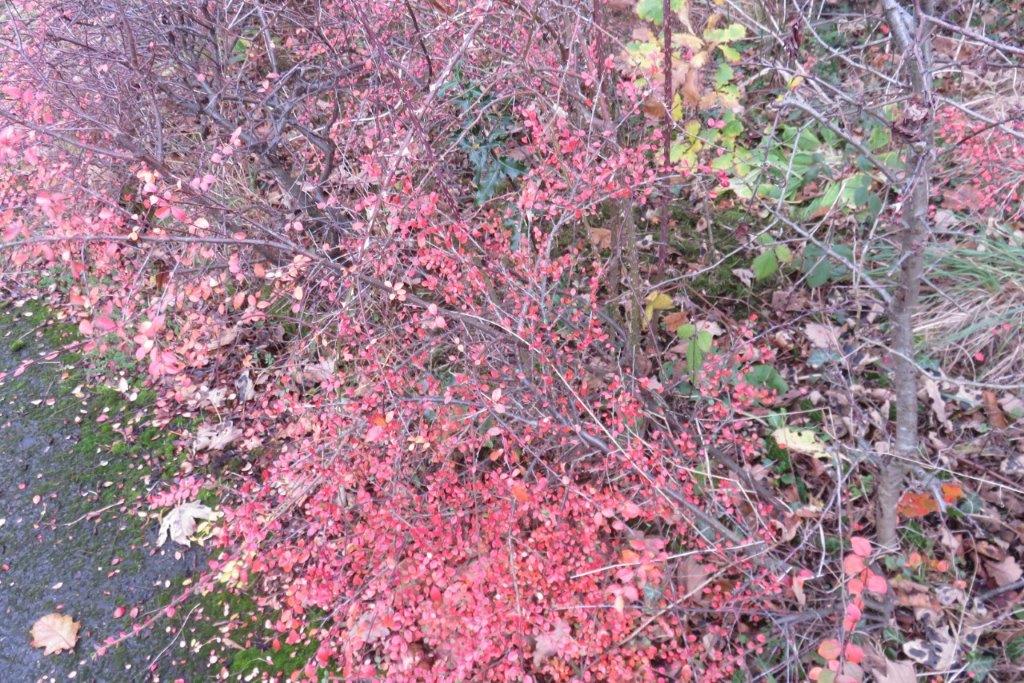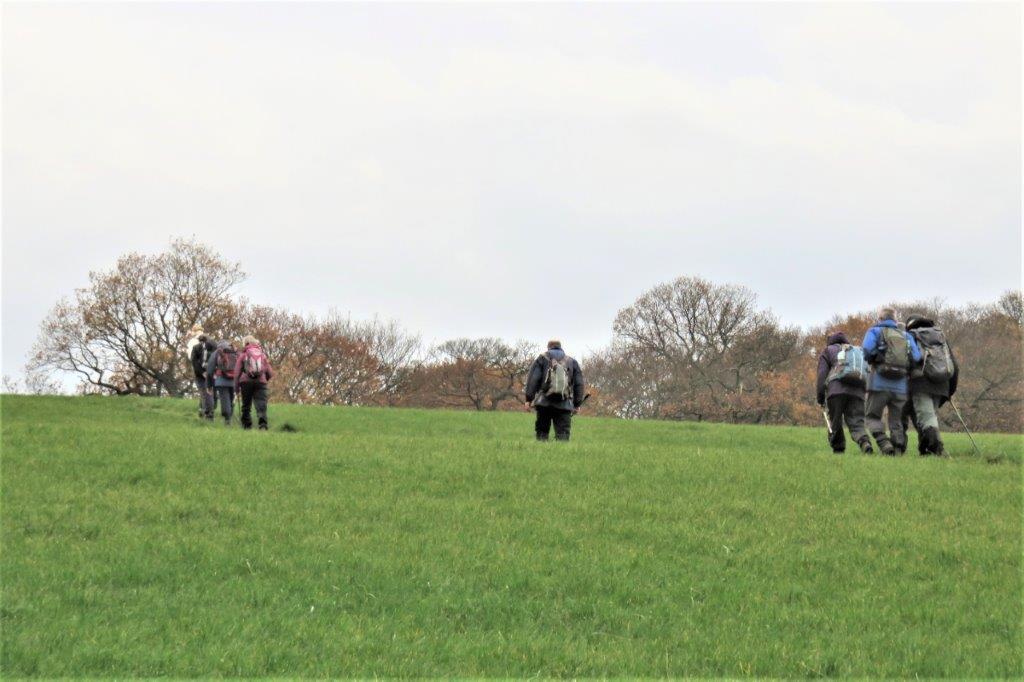 we had already broken off Trans Pennine Trail, and were going from Dodworth Moor towards Berry Moor House in this picture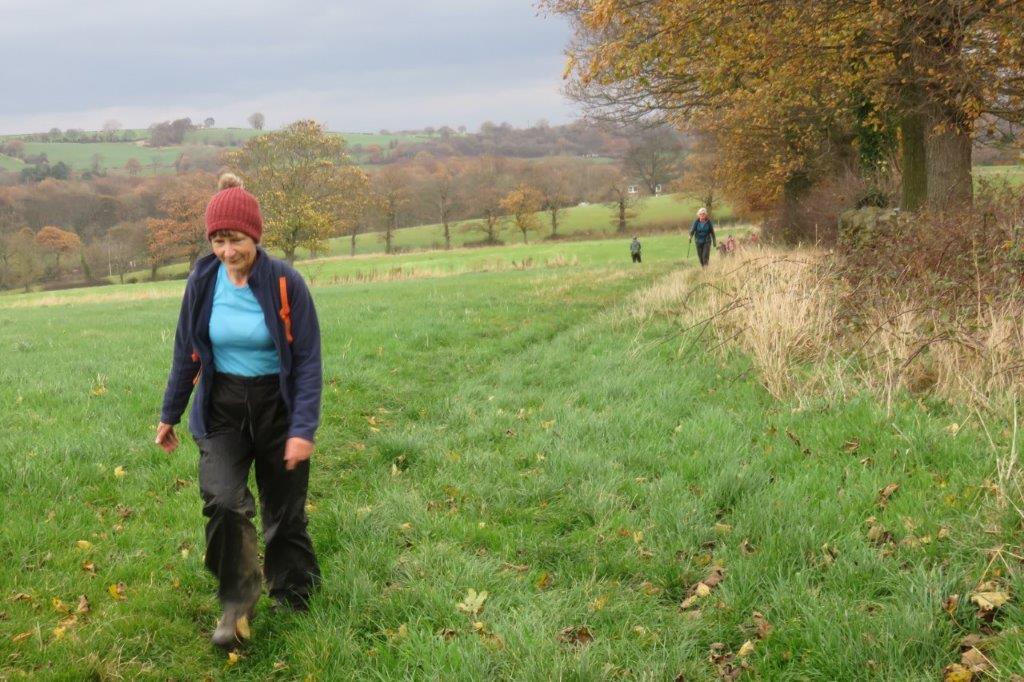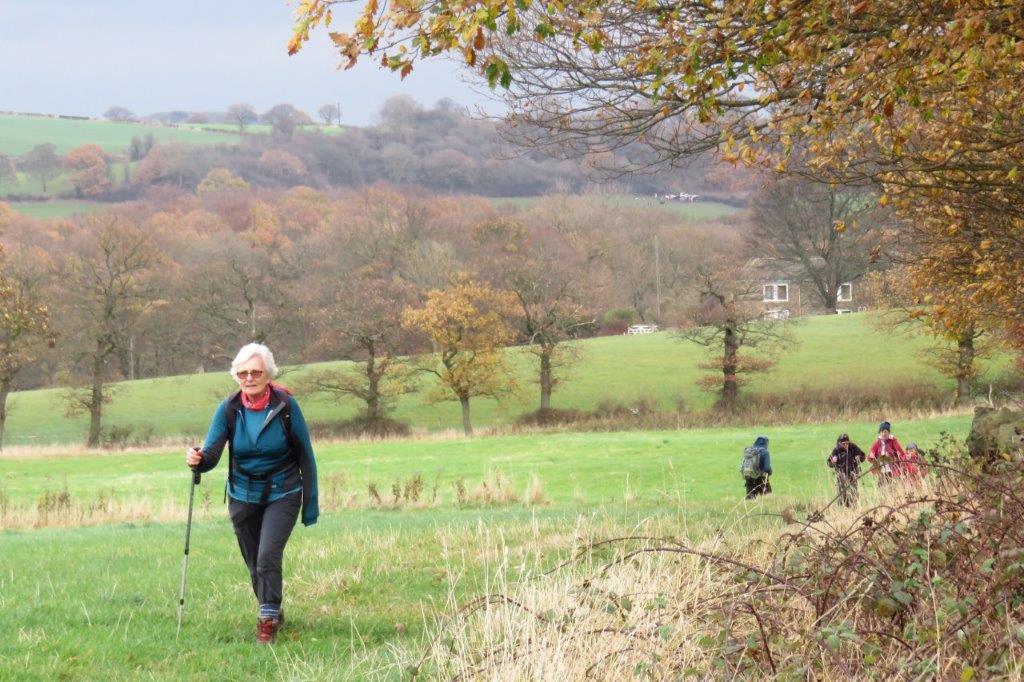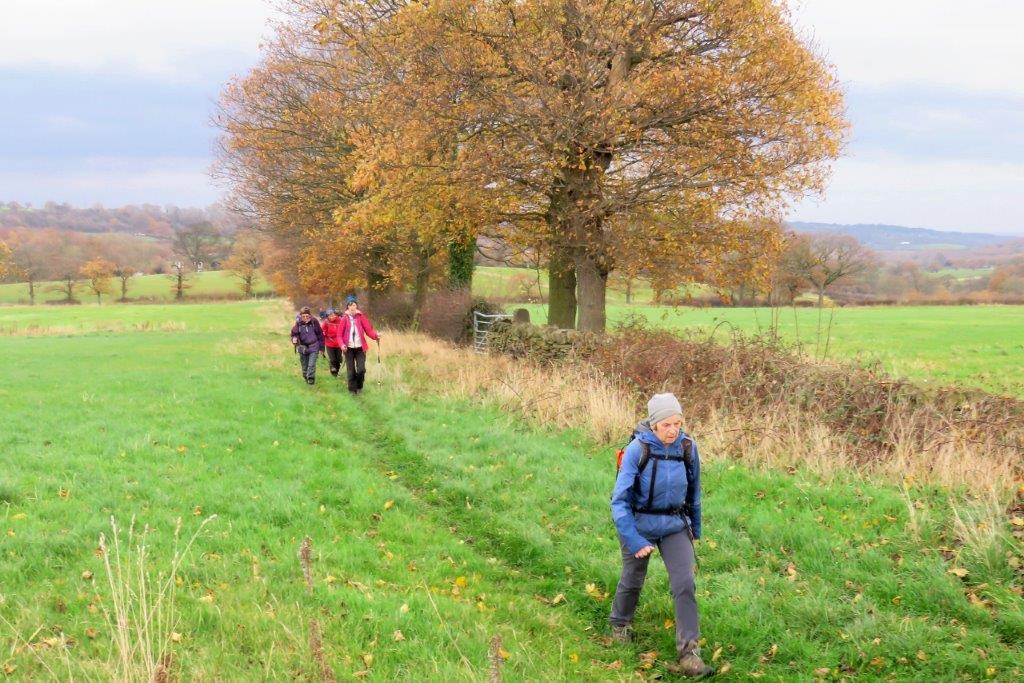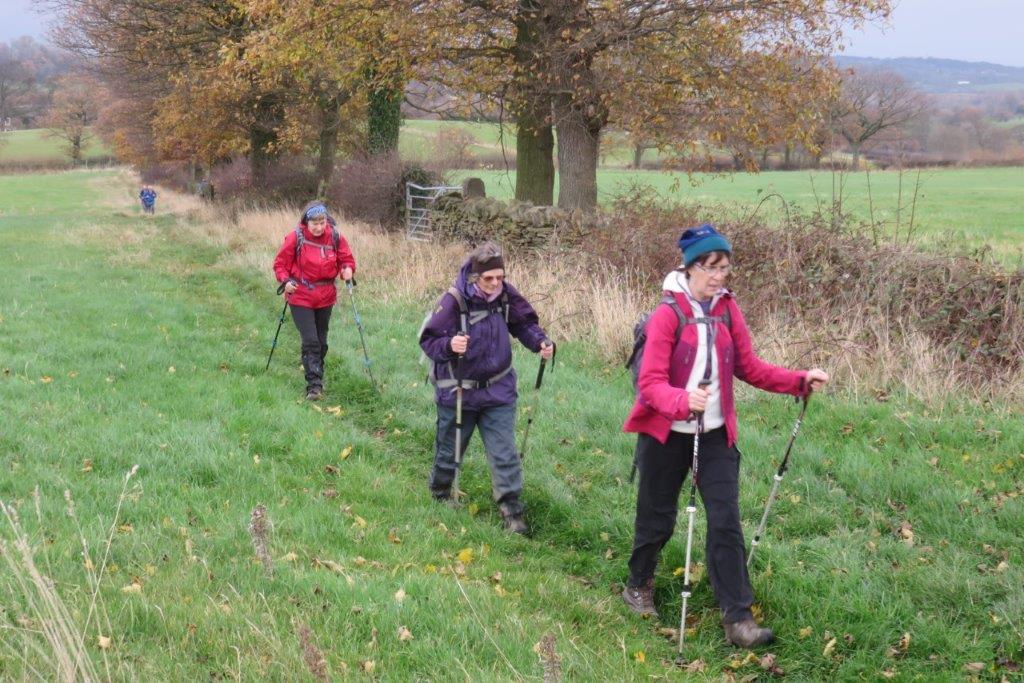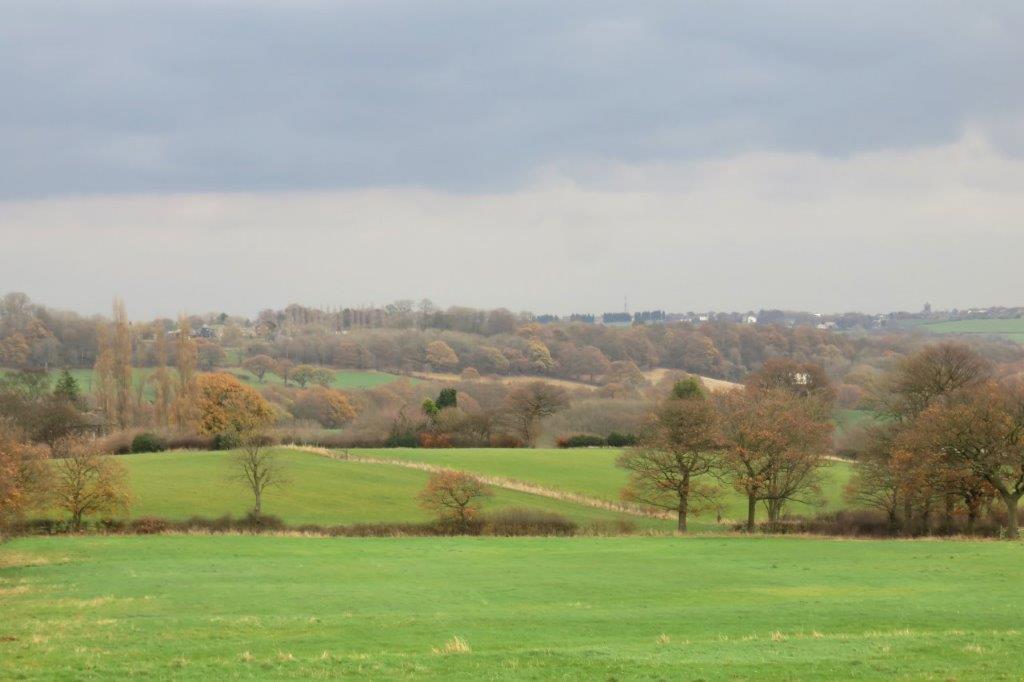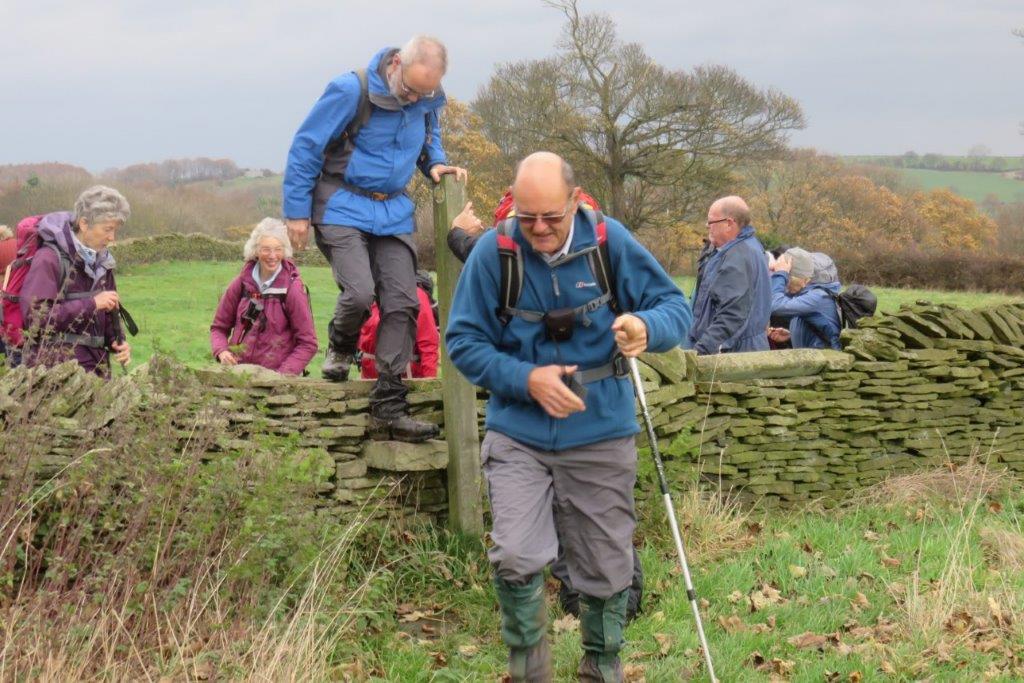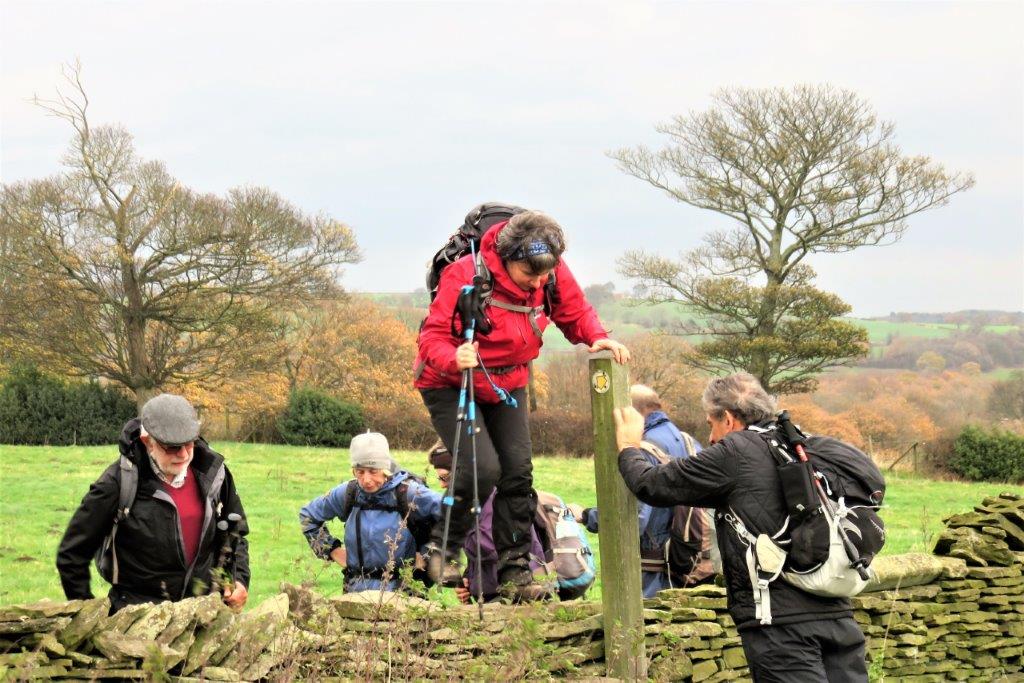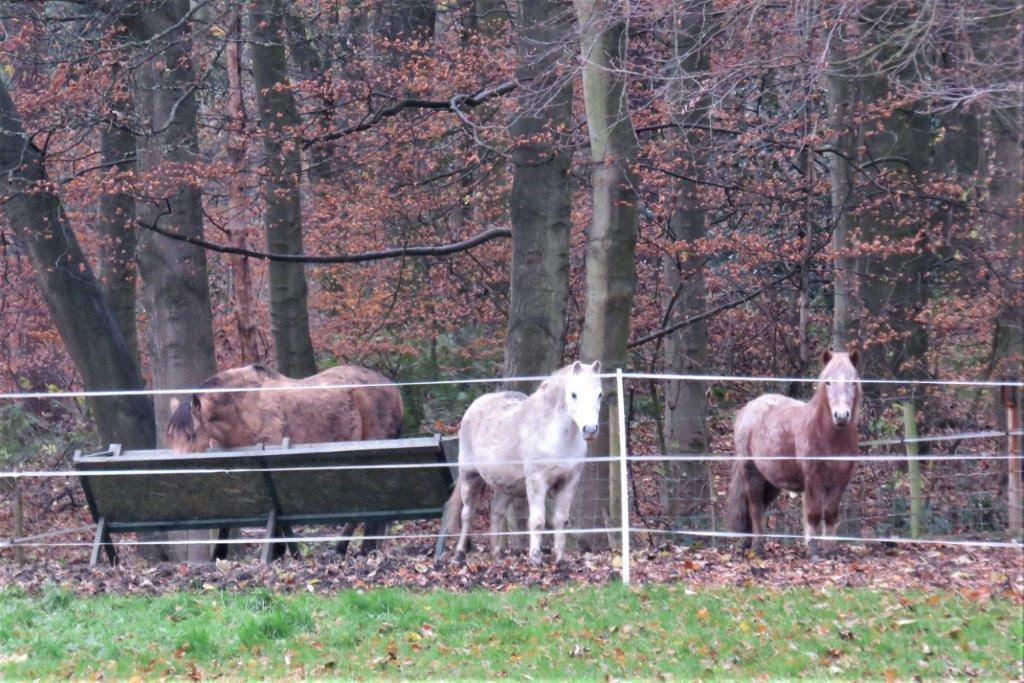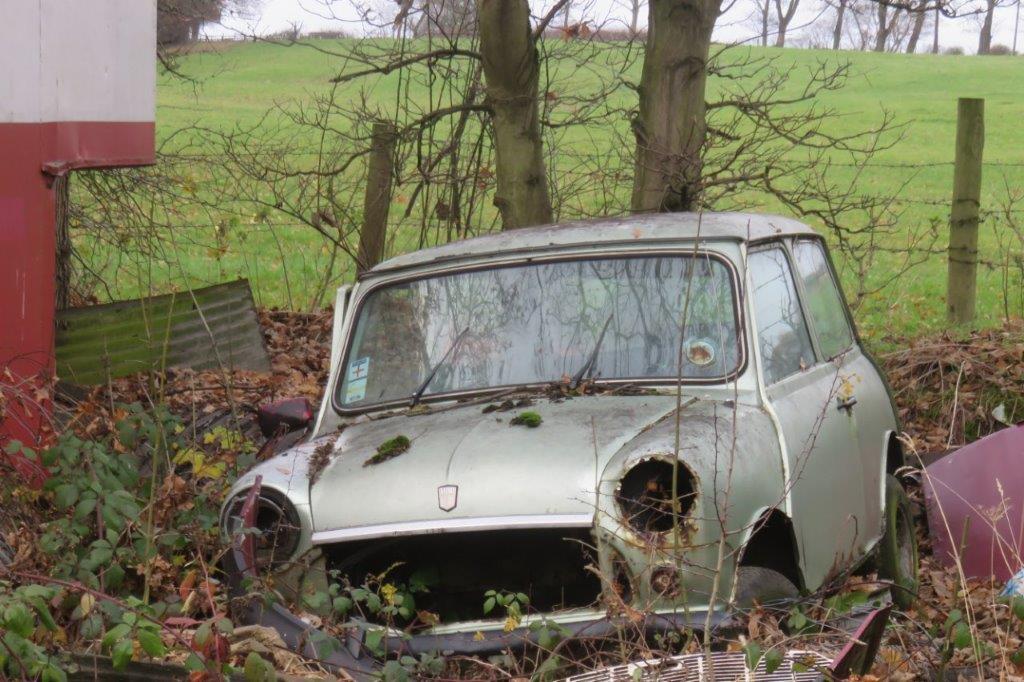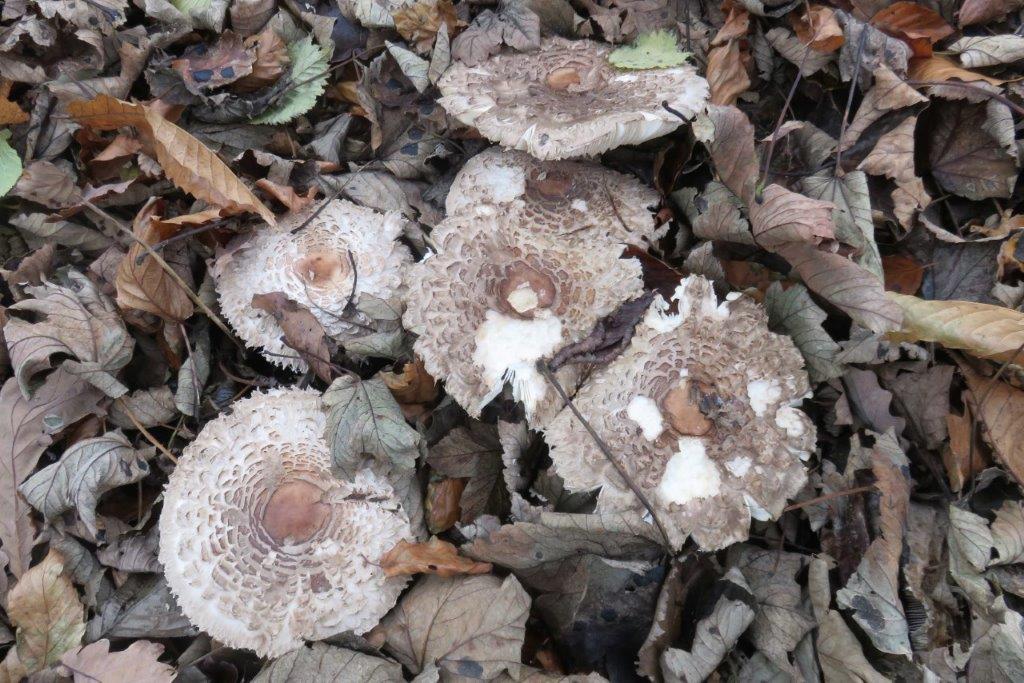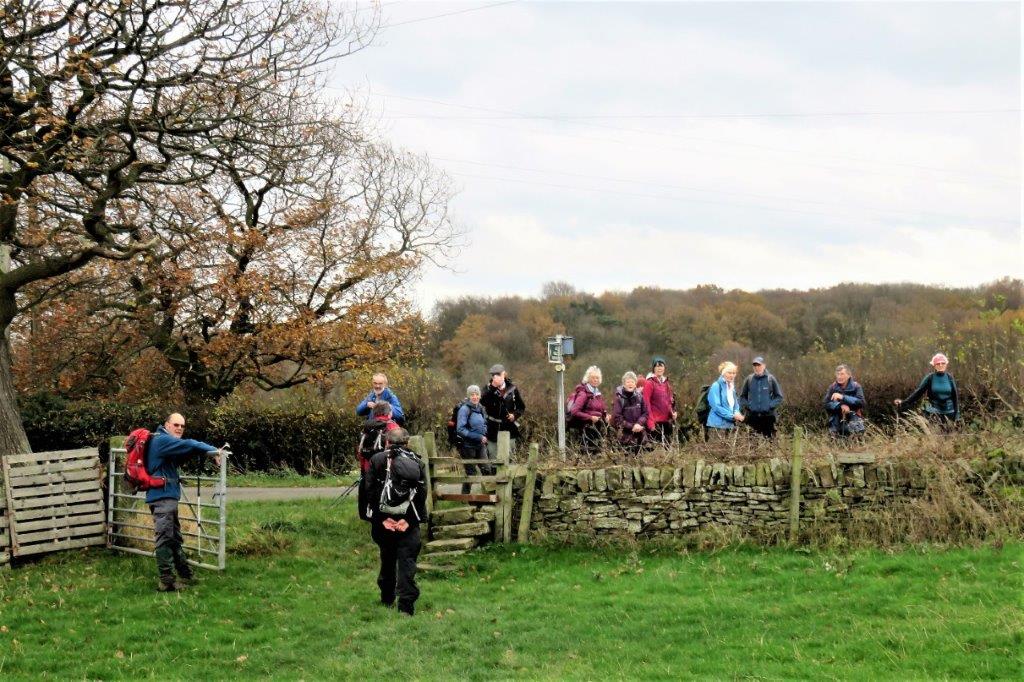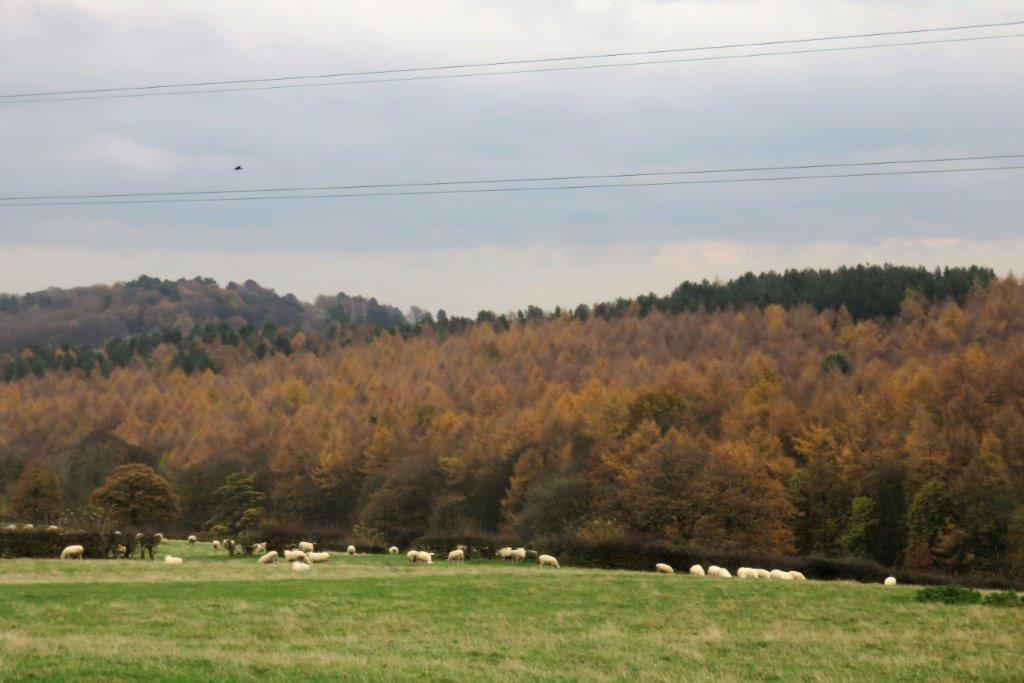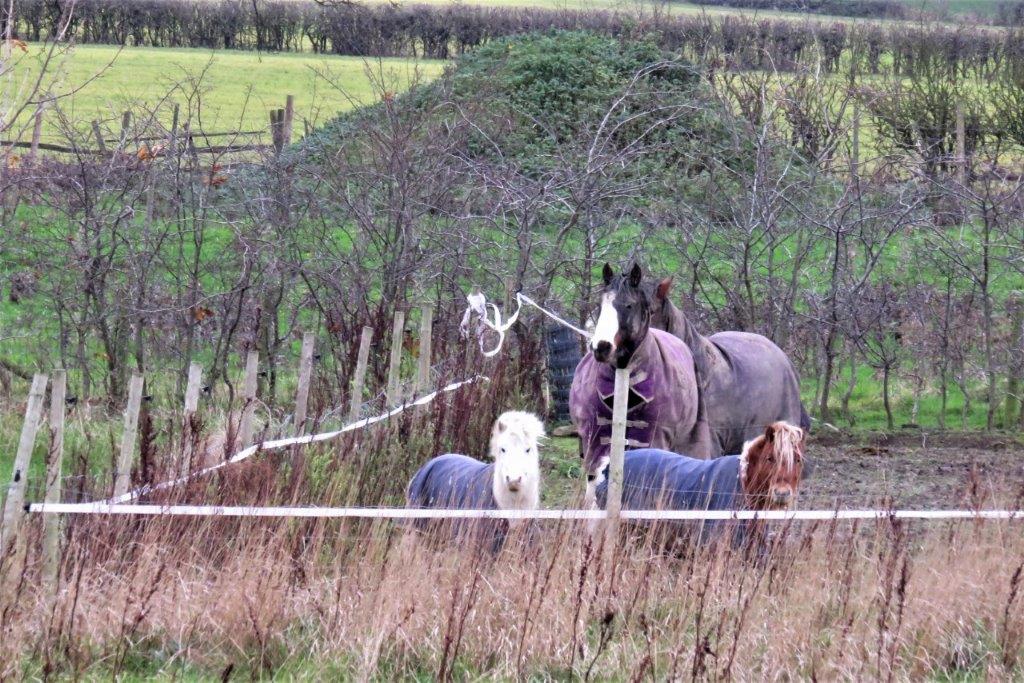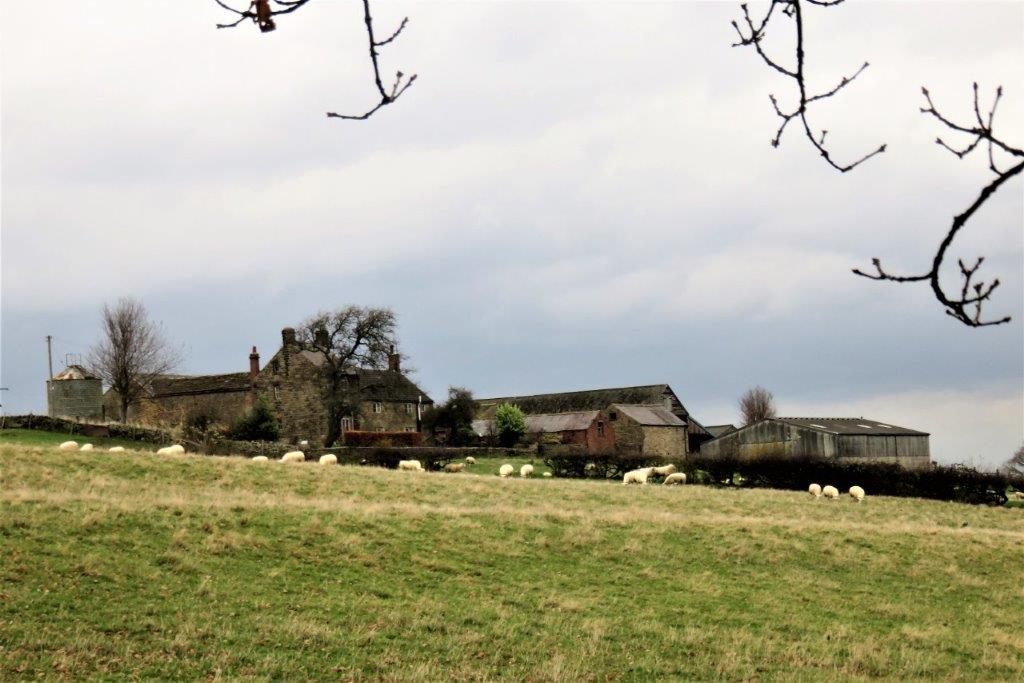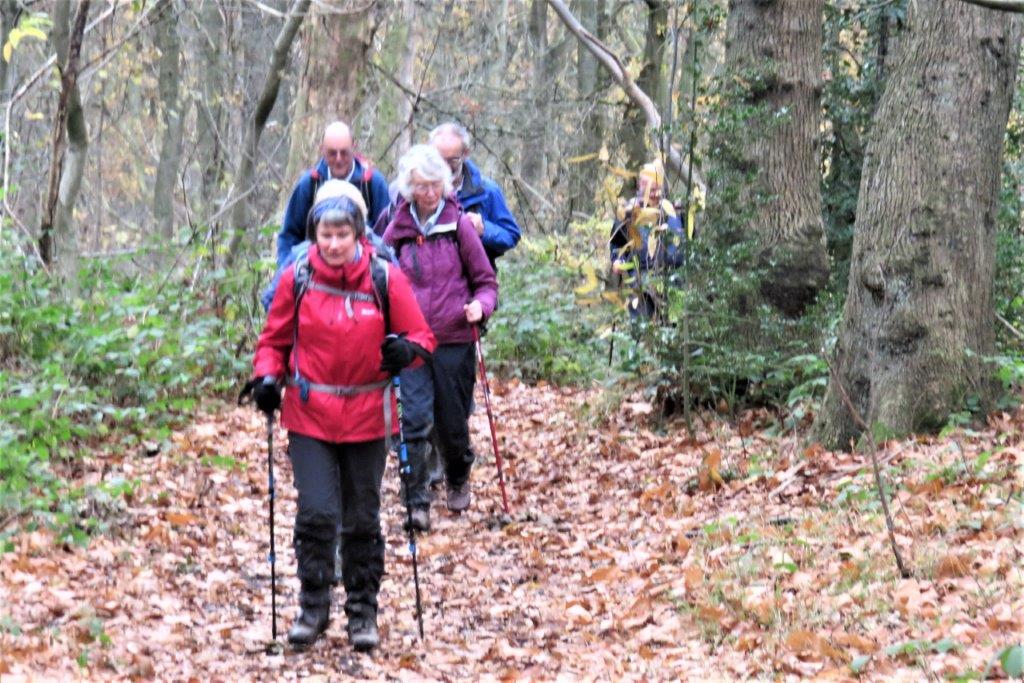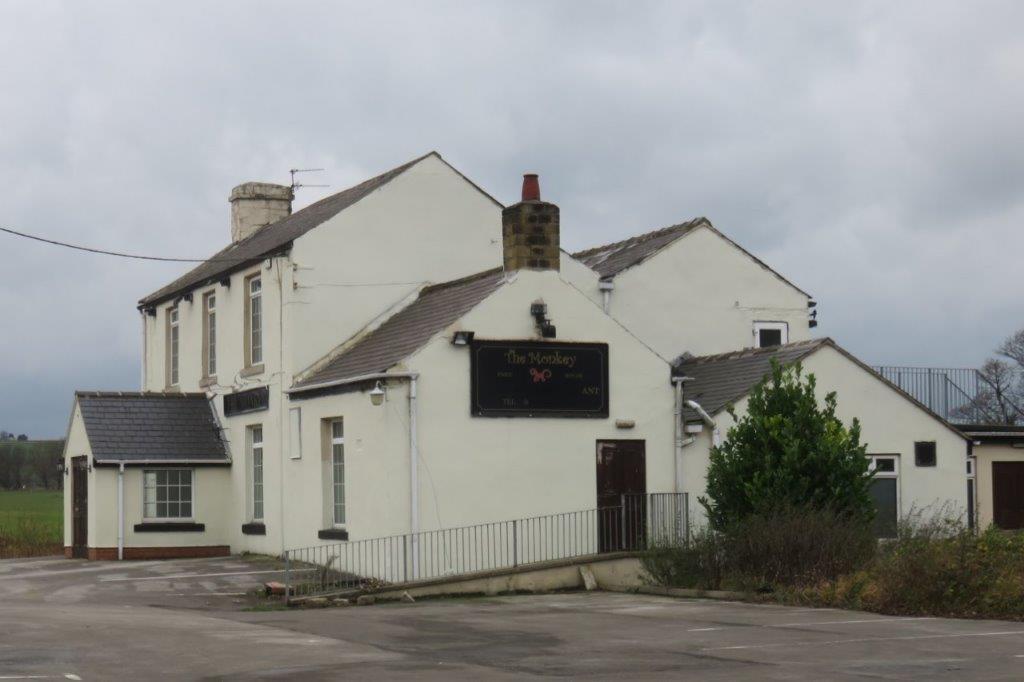 The Monkey - PH possibly disused?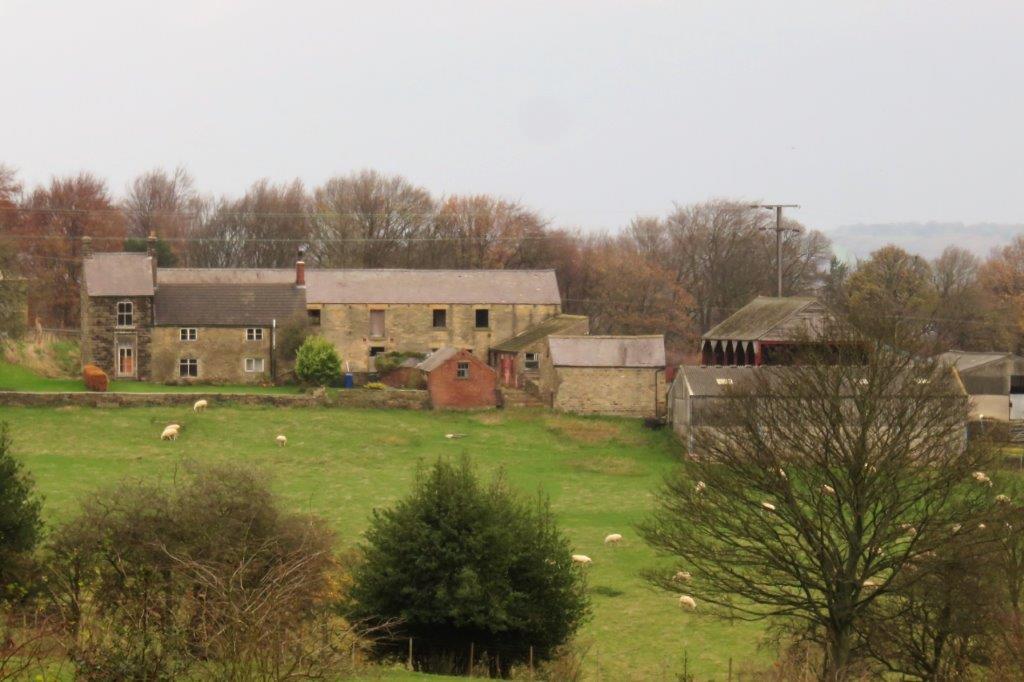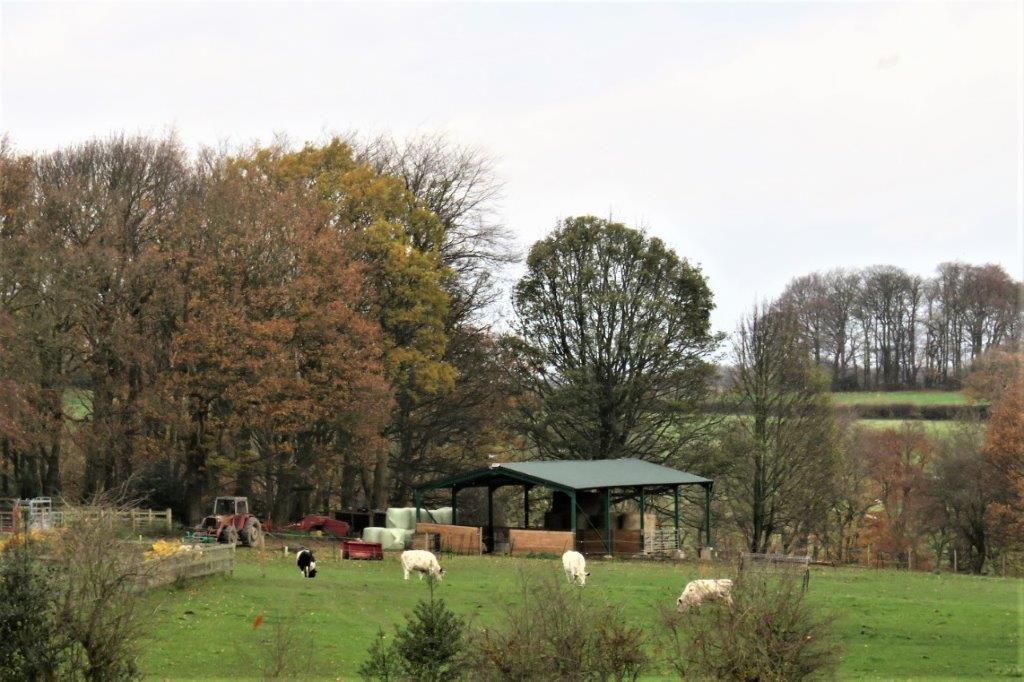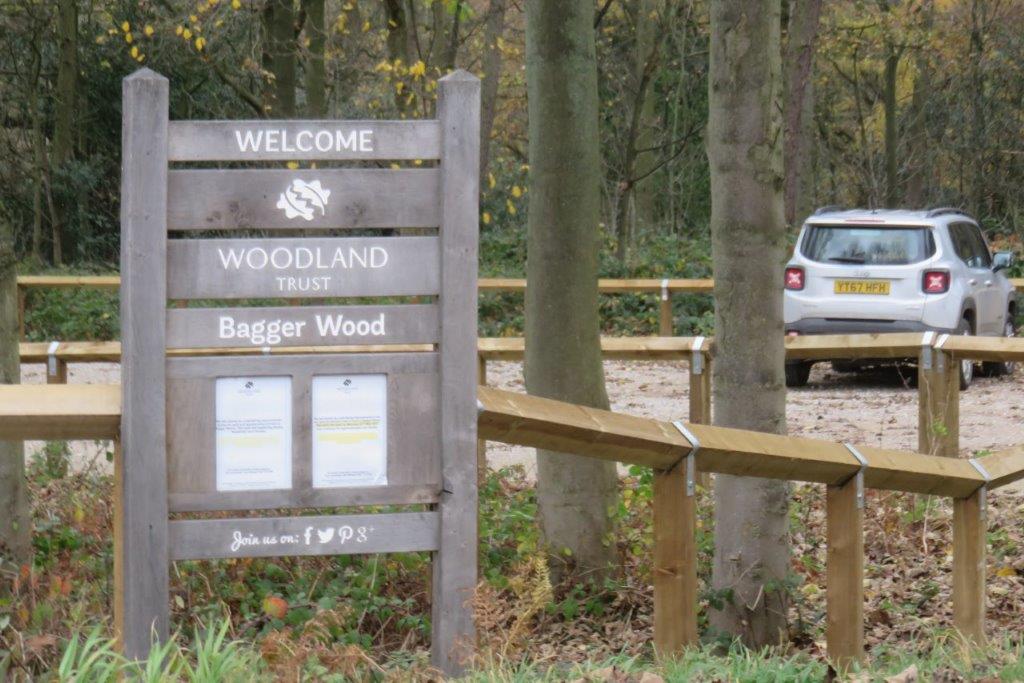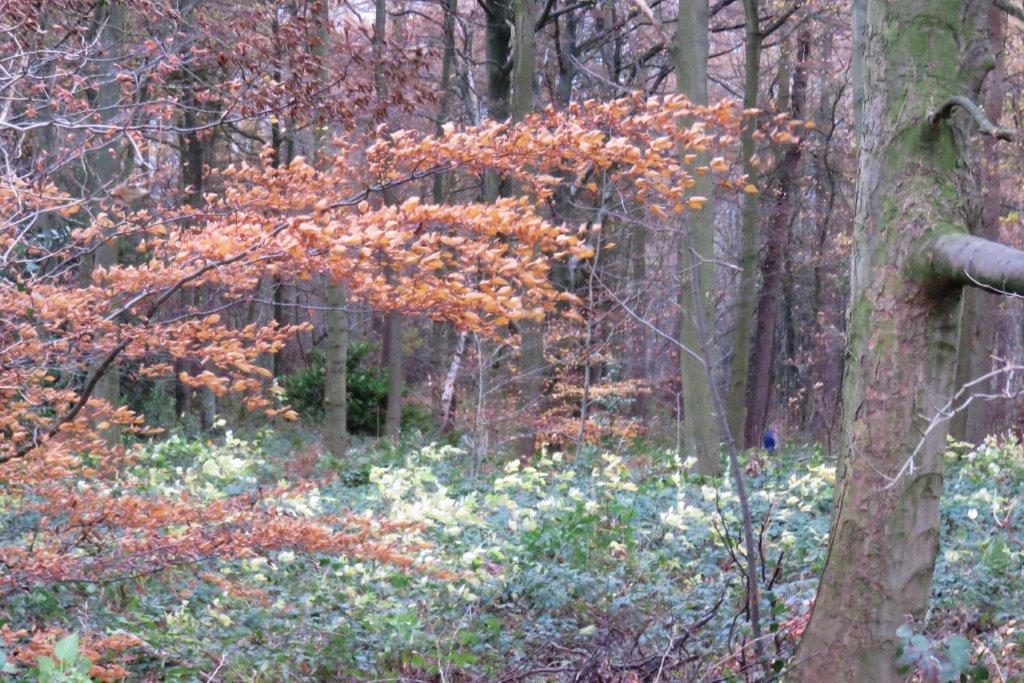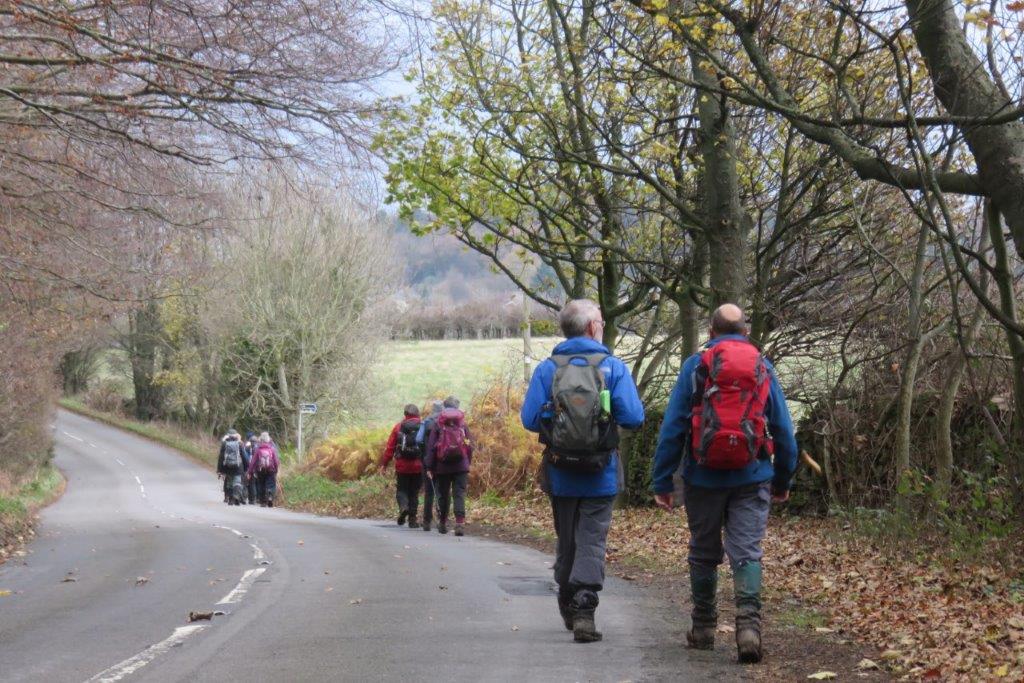 On Bagger Wood Road - about to take Footpath on right.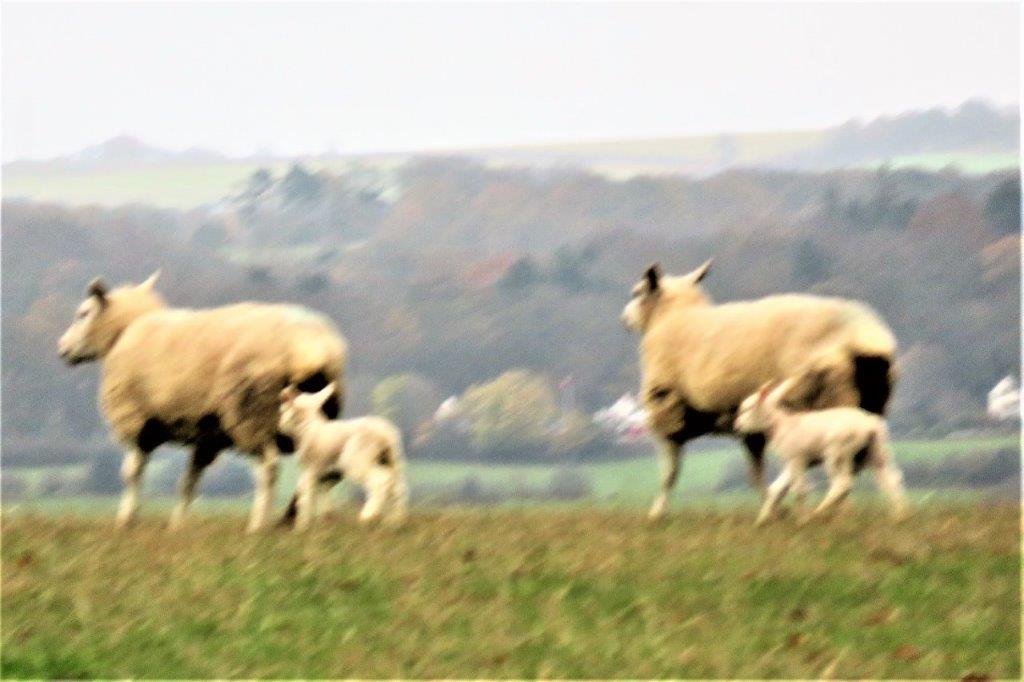 Autumn lambs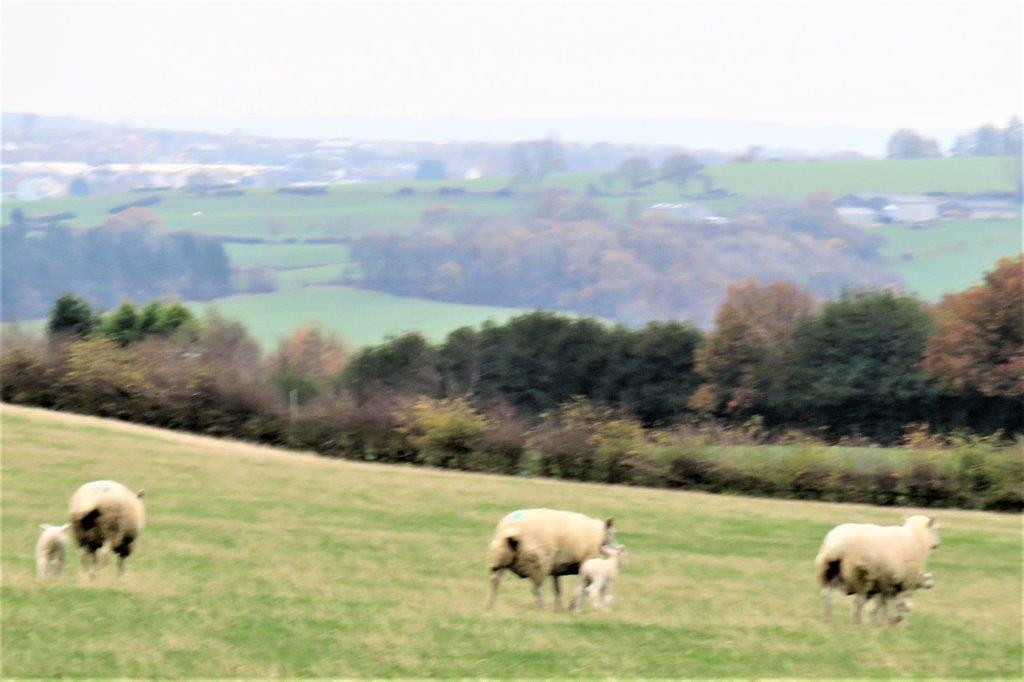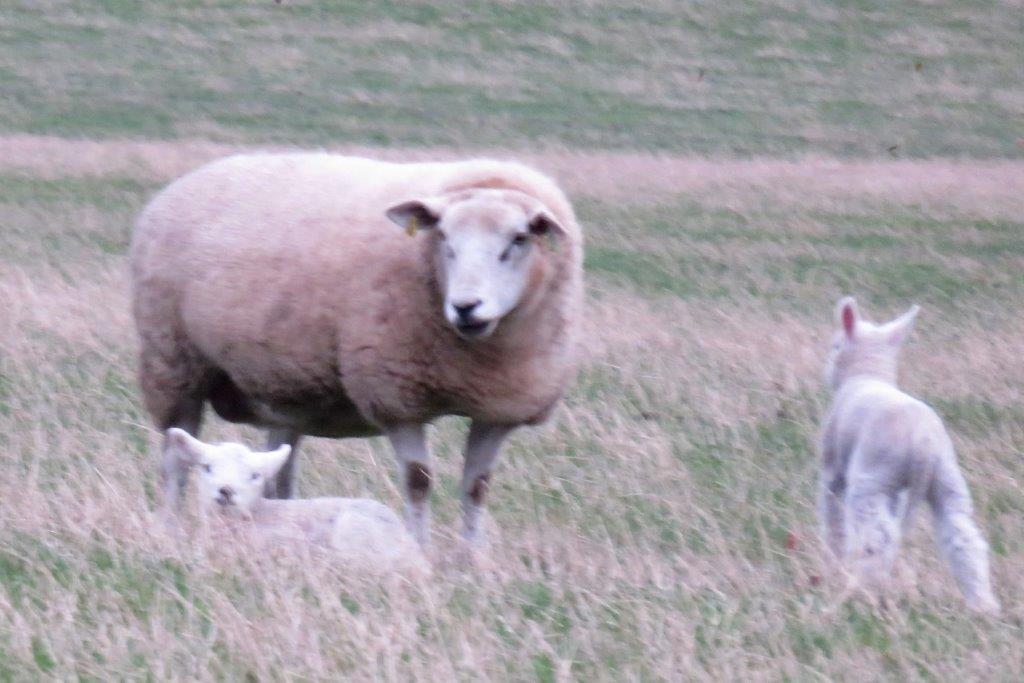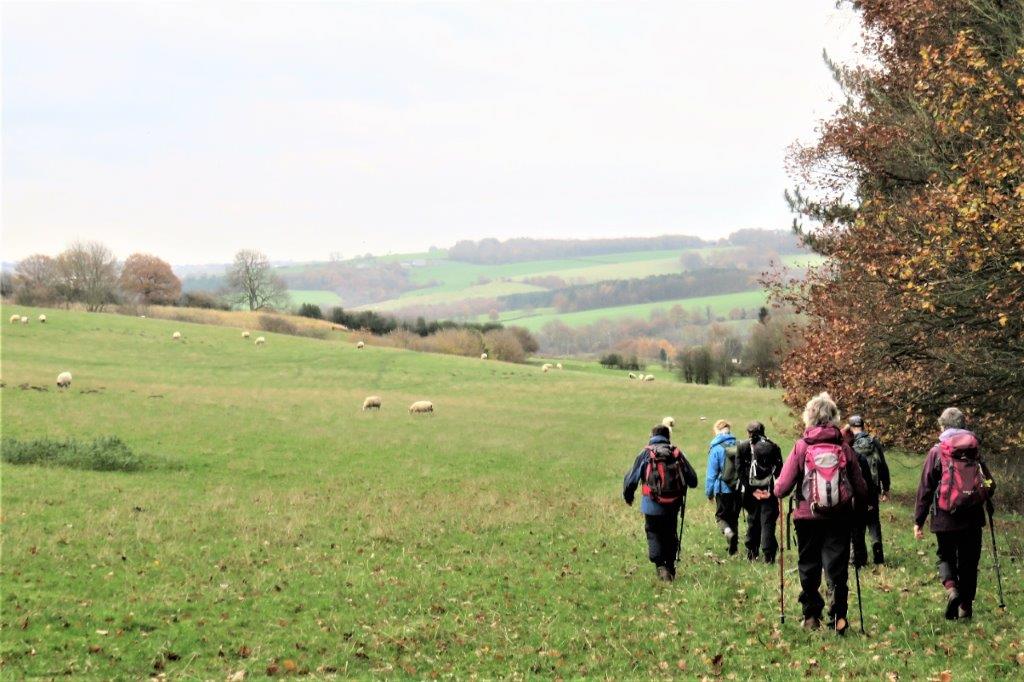 on northeast side of Top Pit Wood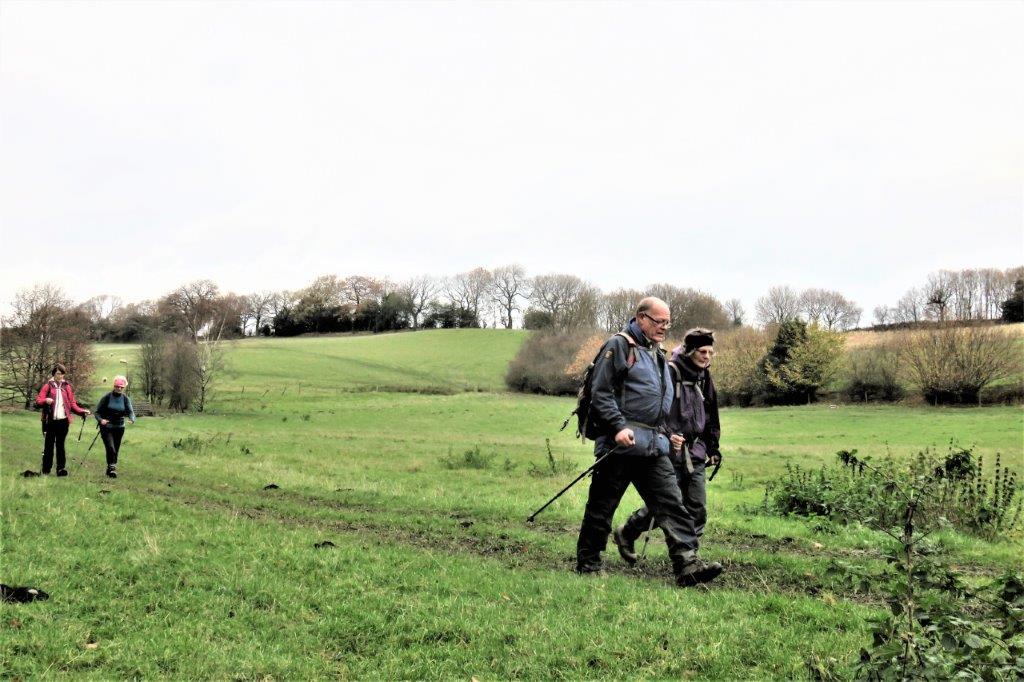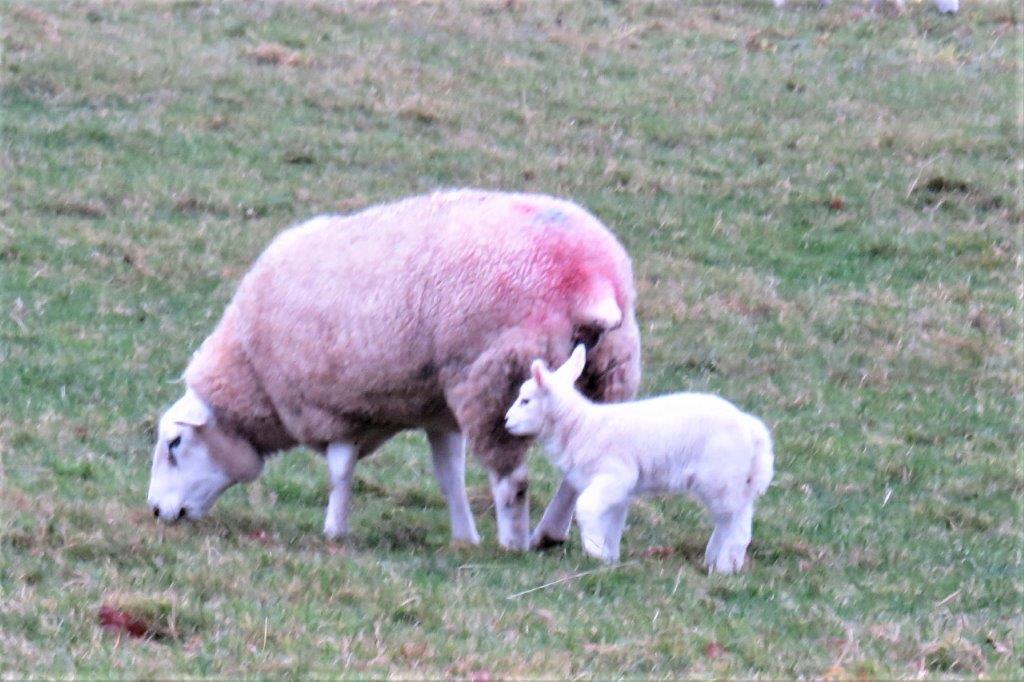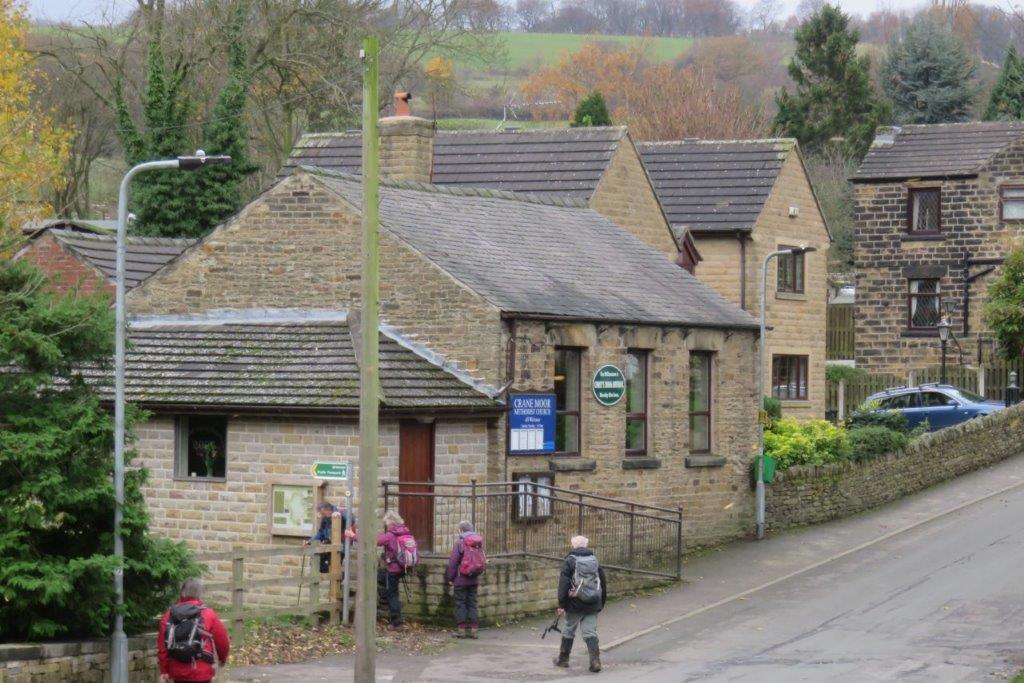 Crane Moor - turning down at the Methodist Church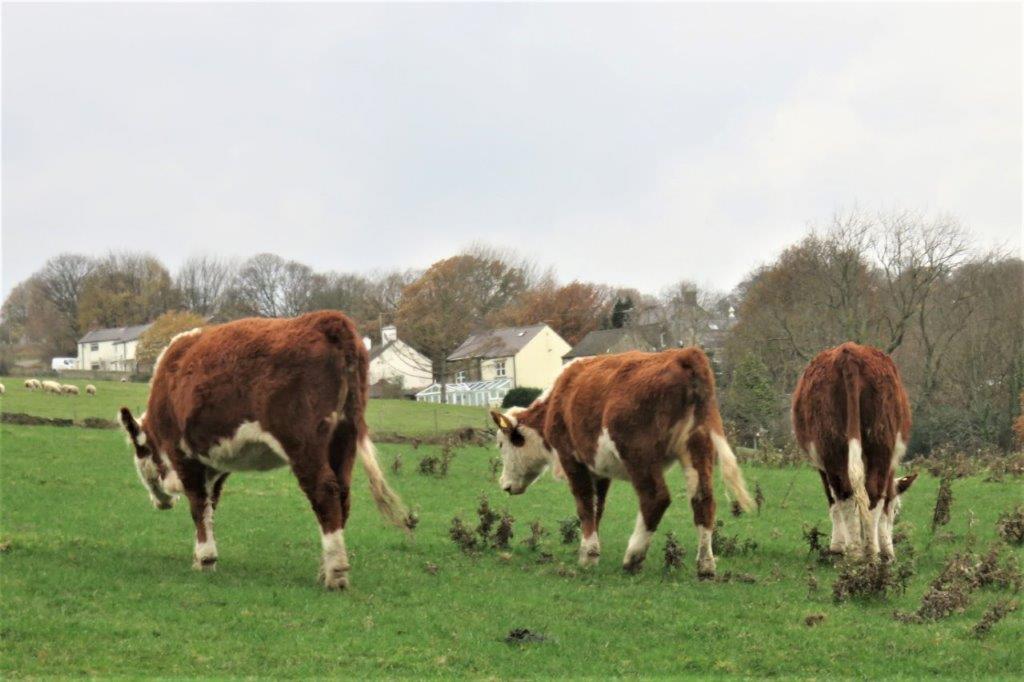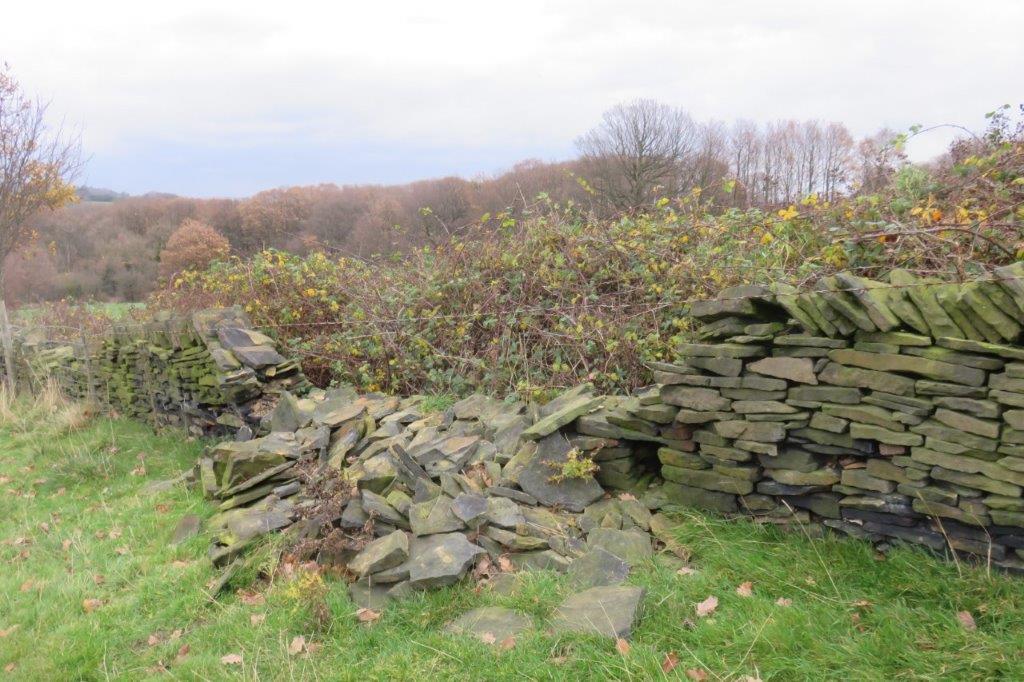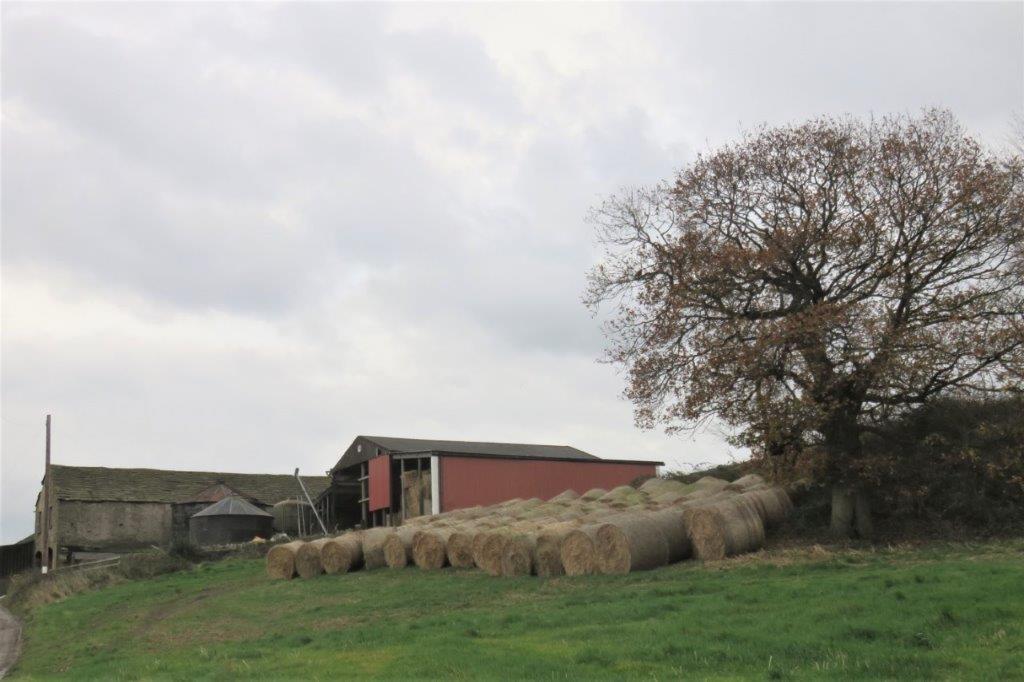 Crane Greave (farm) was passed on our left as we headed ~ WSW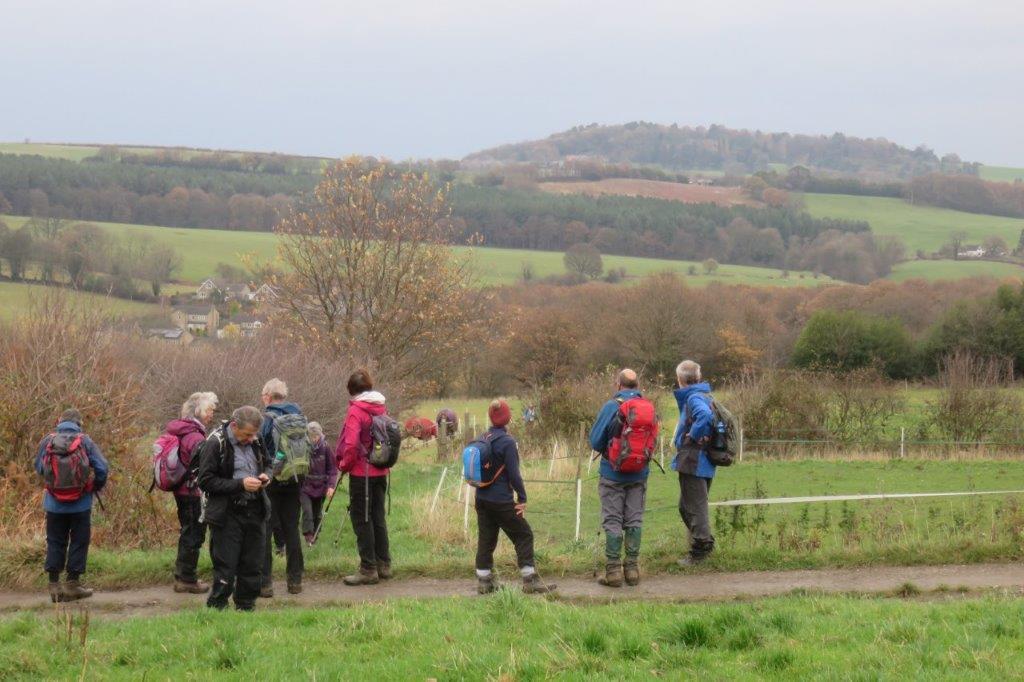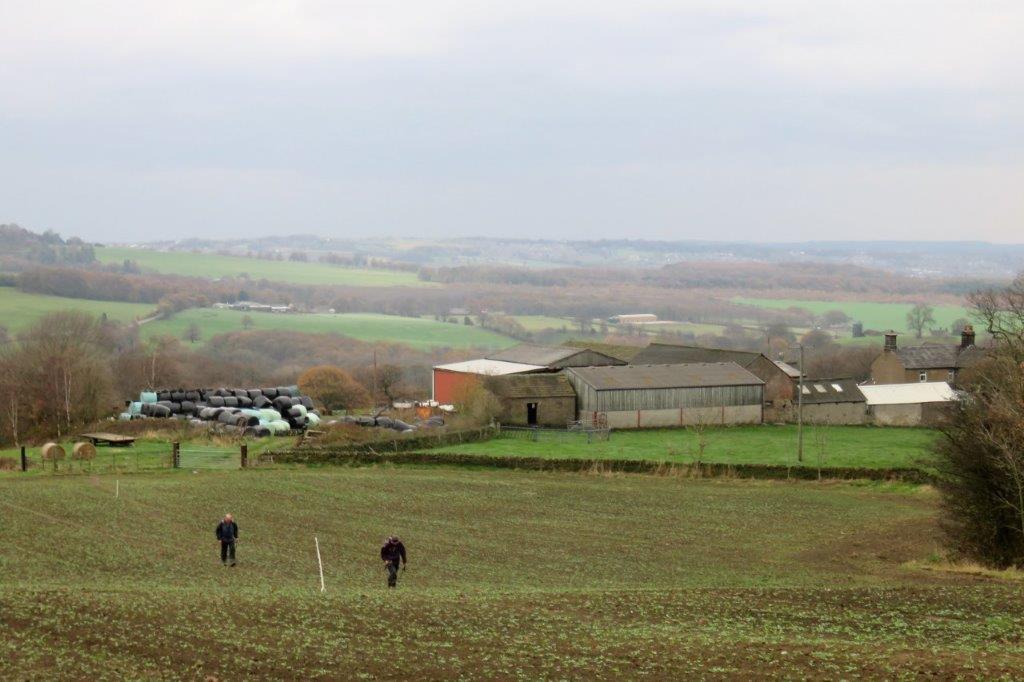 looking back at Crane Greave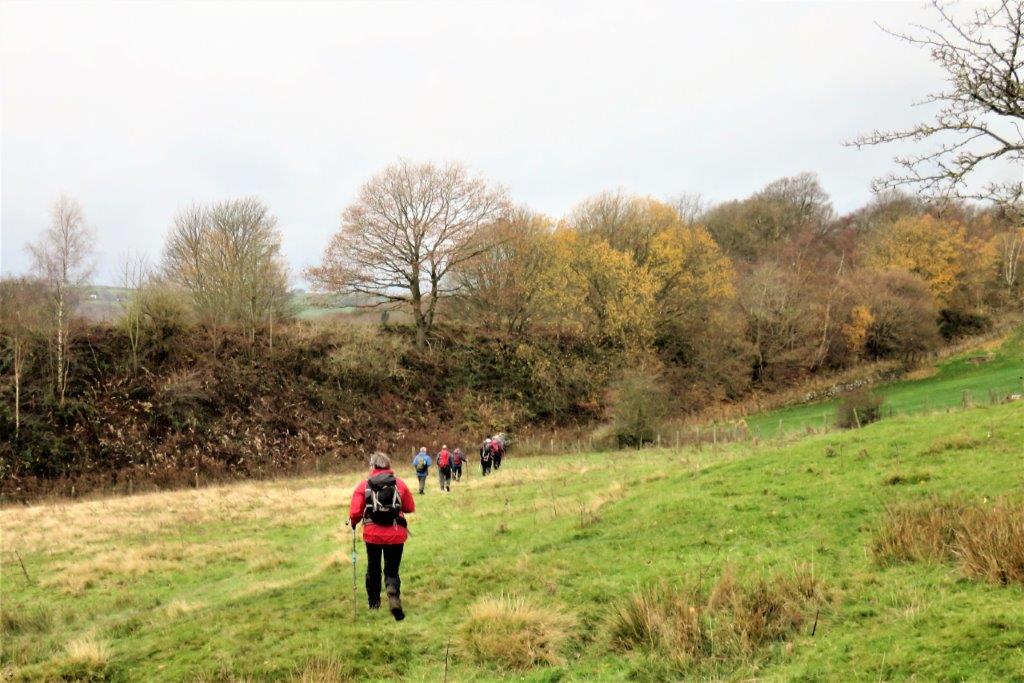 down from the A629 road toward the Trans Pennine trail. To access one passes through 'tunnel' in embankment and U turn to right onto Trail heading ~ S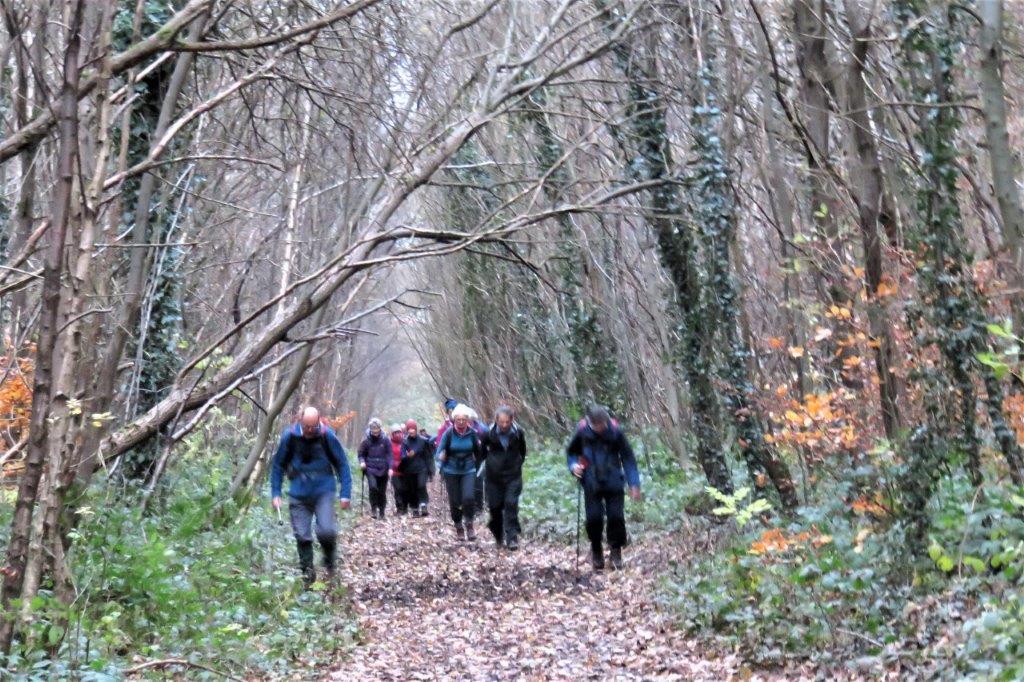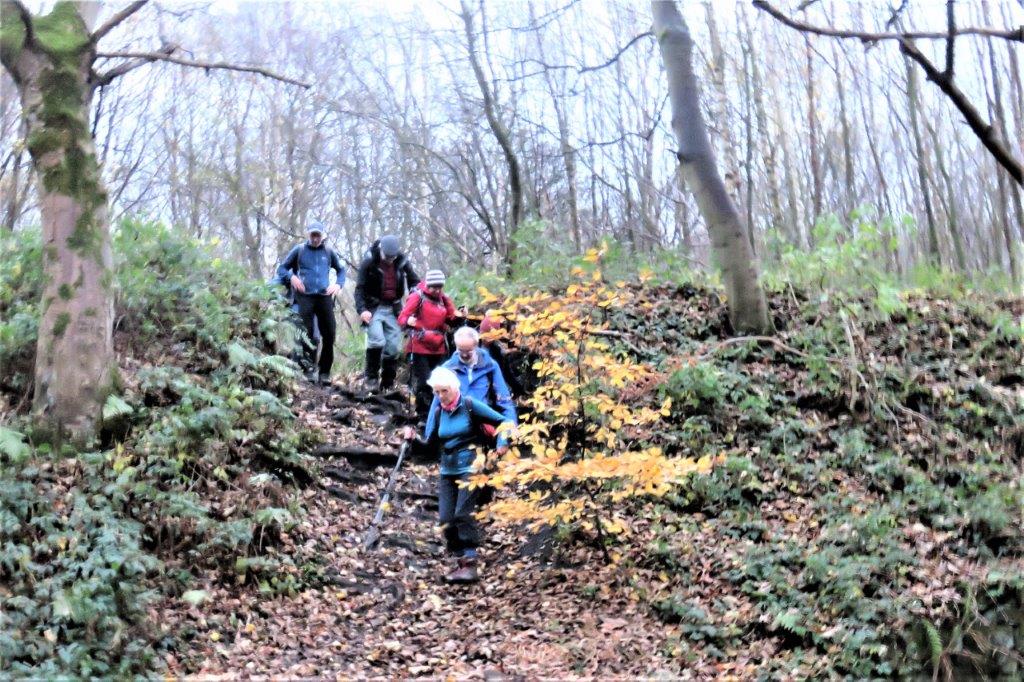 down from the Horse Rider's embankment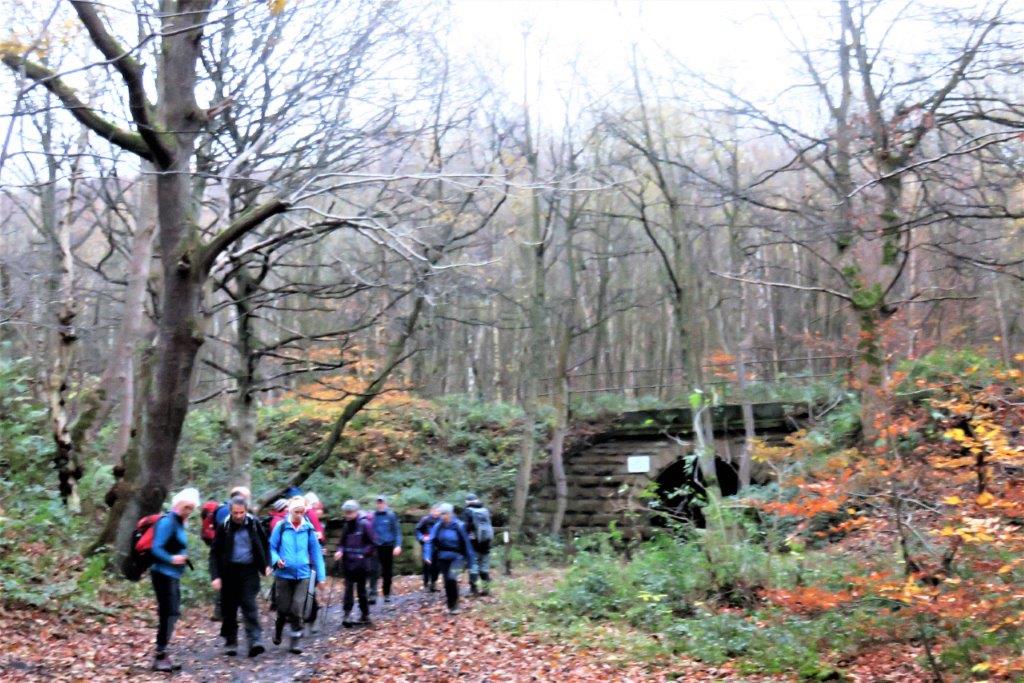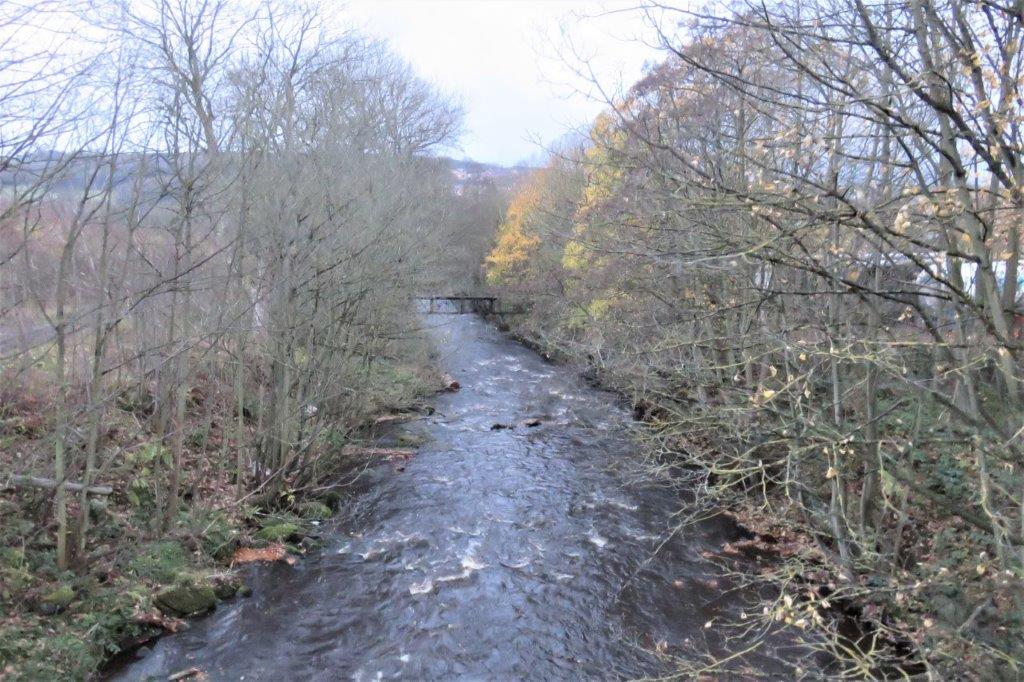 The River Don seen from the bridge which connects to Station Road, Deepcar
homepage - Day Walks Index 2017 - contact me at