homepage - Day Walks Index 2017 - contact me at

2017.10.22 ** Owler Bar, in moor along south side B6054 Rd to Barbrook, ~ SW towards Hurkling Stones then ~W to / then ~ S along White Edge, *down to gap between Curbar & Baslow Edges, ~ W down Rd / FP / Rd to Calver & River Derwent, follow D.V.H Way ~ S to Baslow Church, cross river & ~ E on Rd to Baslow Nether End, follow D.V.H Way ~S through Chatsworth Park to Calton Lees, towards Rowsley, but at St Katherine's Church (leaving DVH Way) 'U' turn ~N up Rd, then ~W passing Bowling Green Farm, follow ~ NNW above River Wye into Bakewell - leader Andy Irwin - Sunday (DVH Way = Derwent Valley Heritage Way) *(note that rain & strong winds made us leave Edges down to the calmer valley - the revised walk was about 16miles)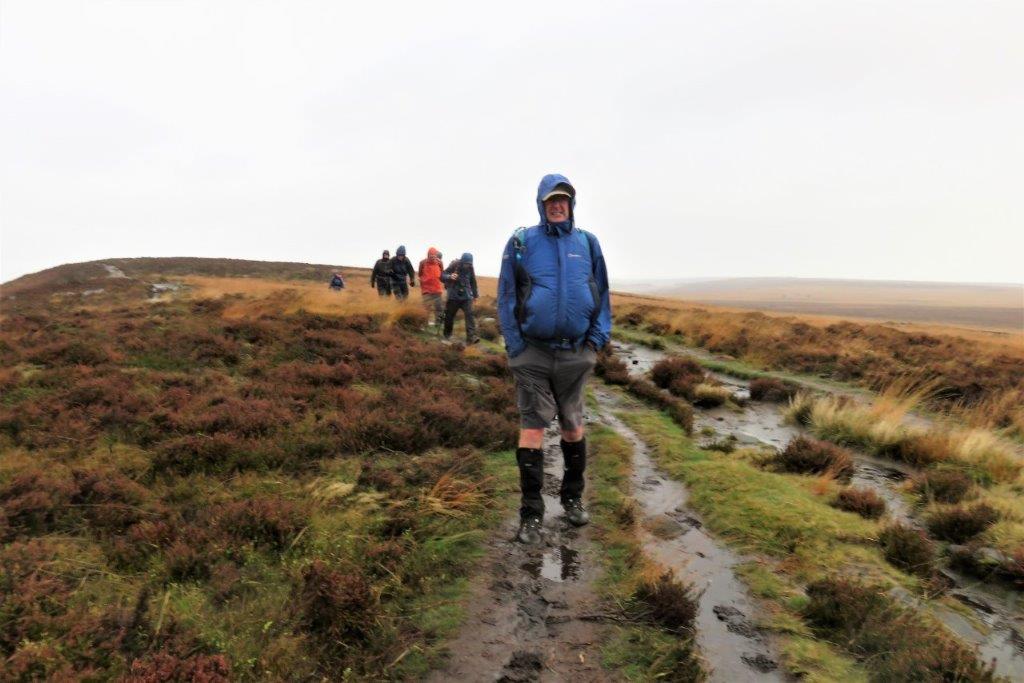 on White Edge - before this unfavourable wind & rain drove straight into camera lens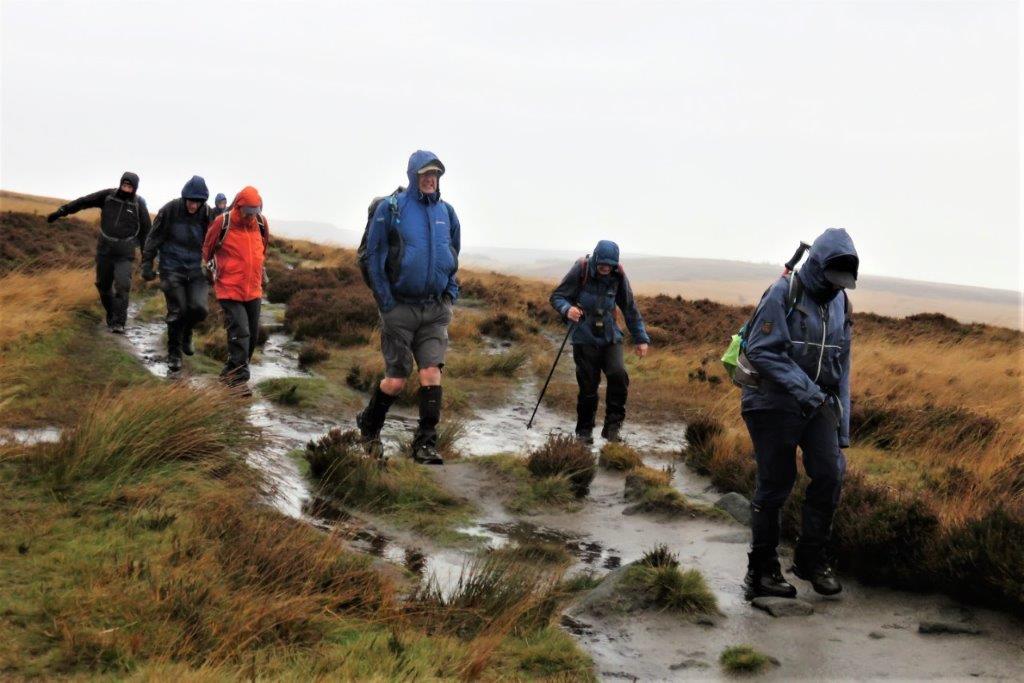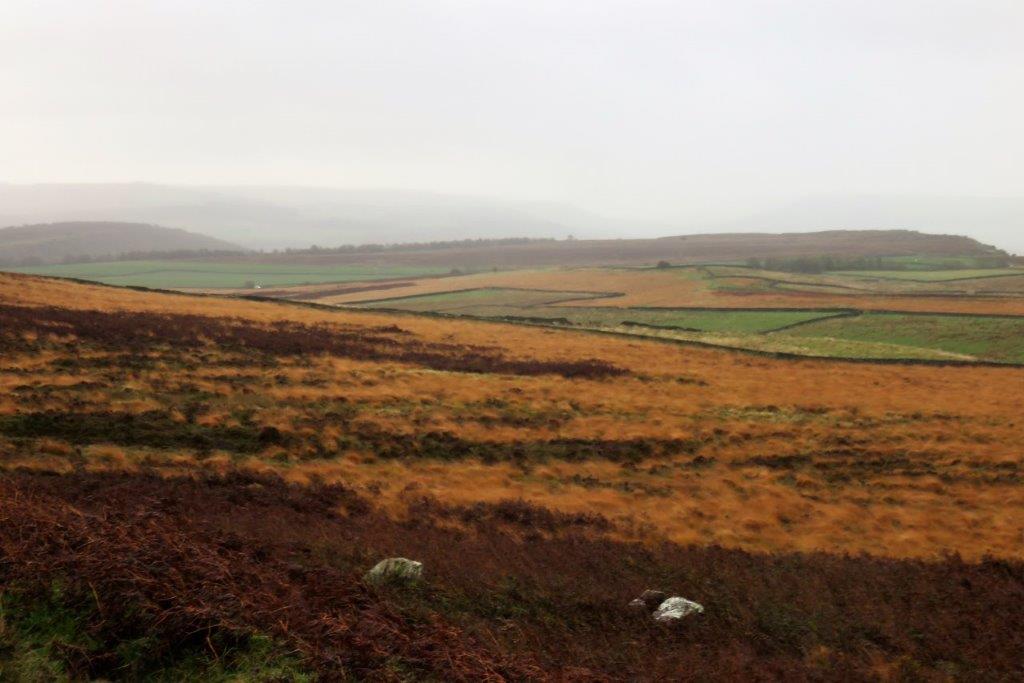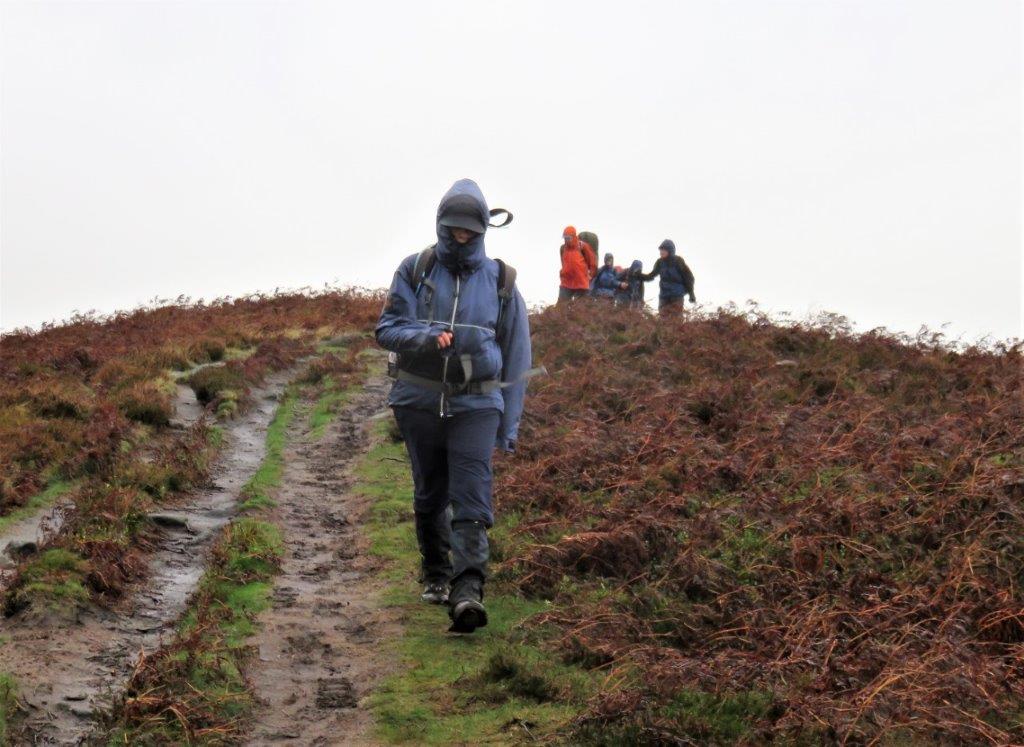 an incognito wrapped up member of our group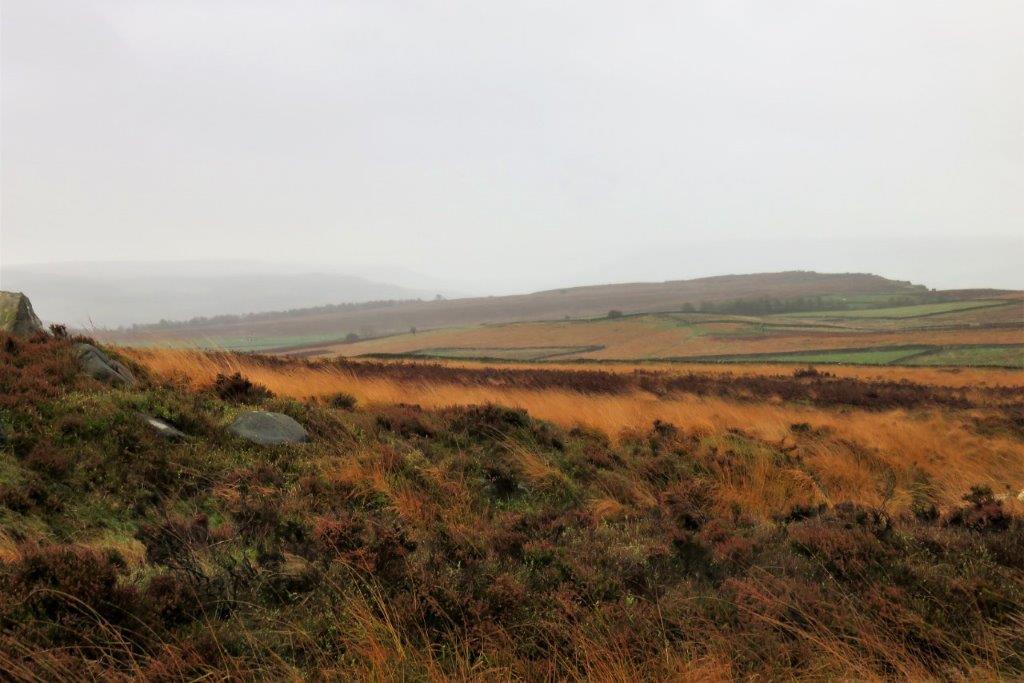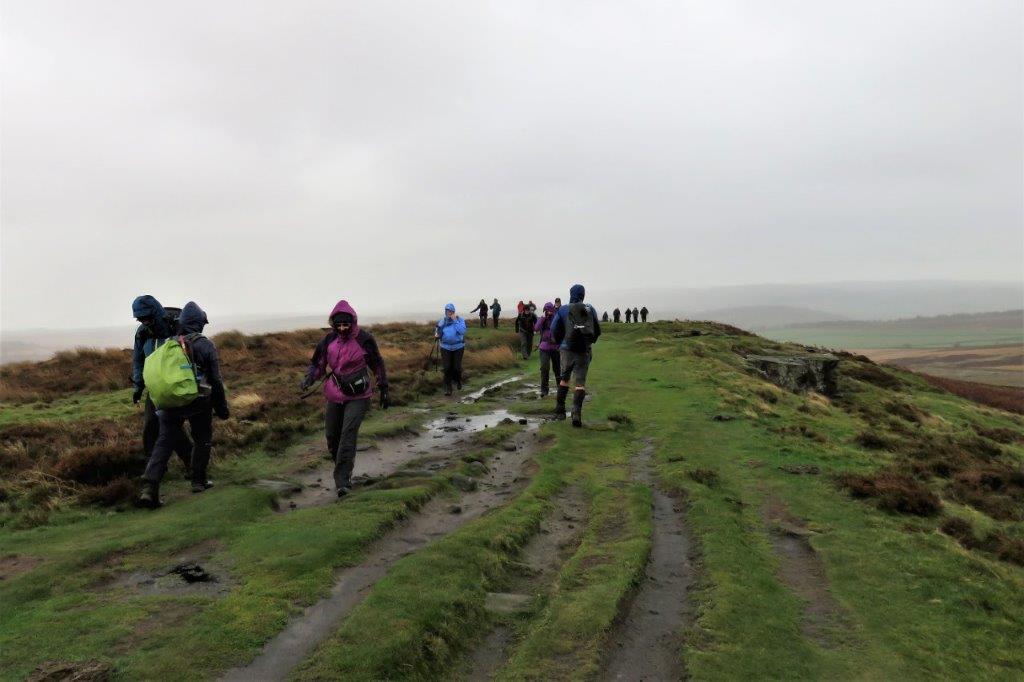 encountered another large walking group braving the weather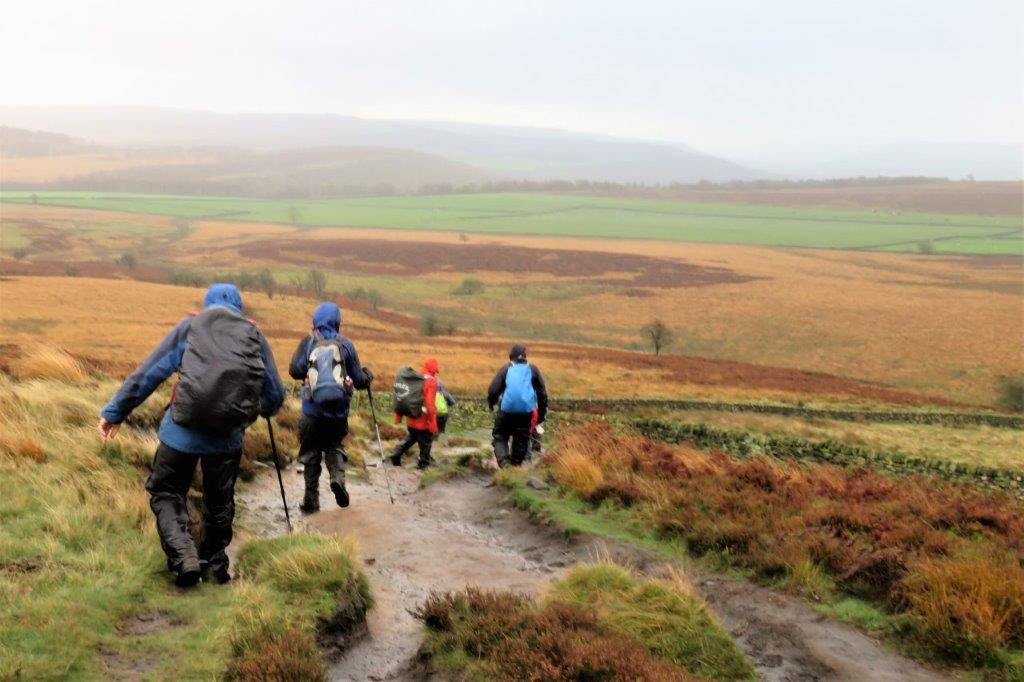 starting down toward the 'gap' between Curbar & Baslow Edges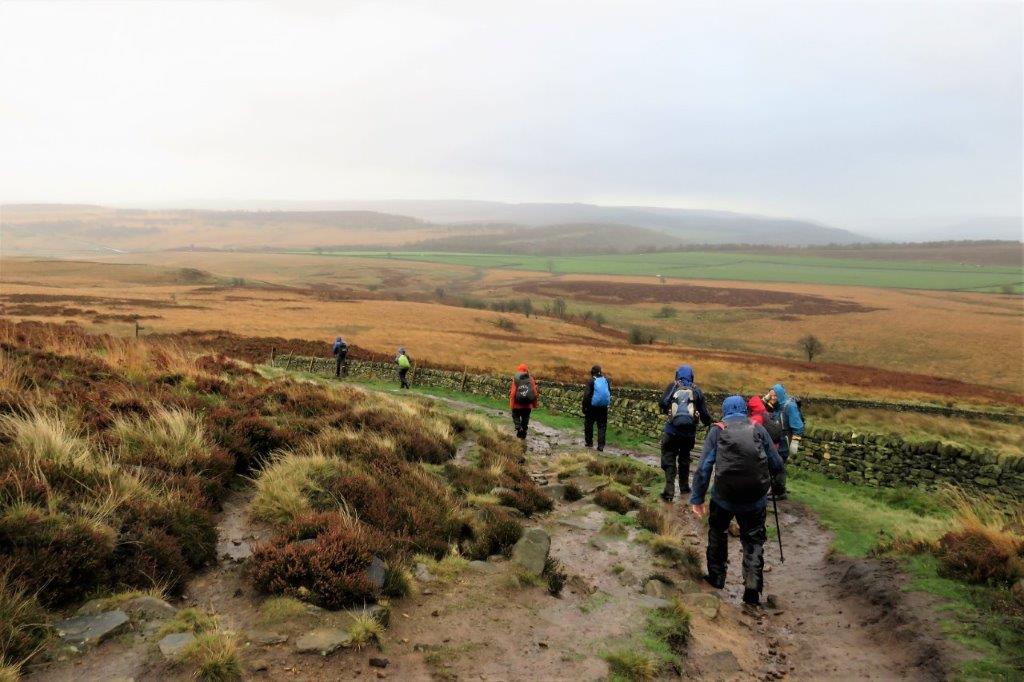 continued to right past drystone wall - footpath sign just visible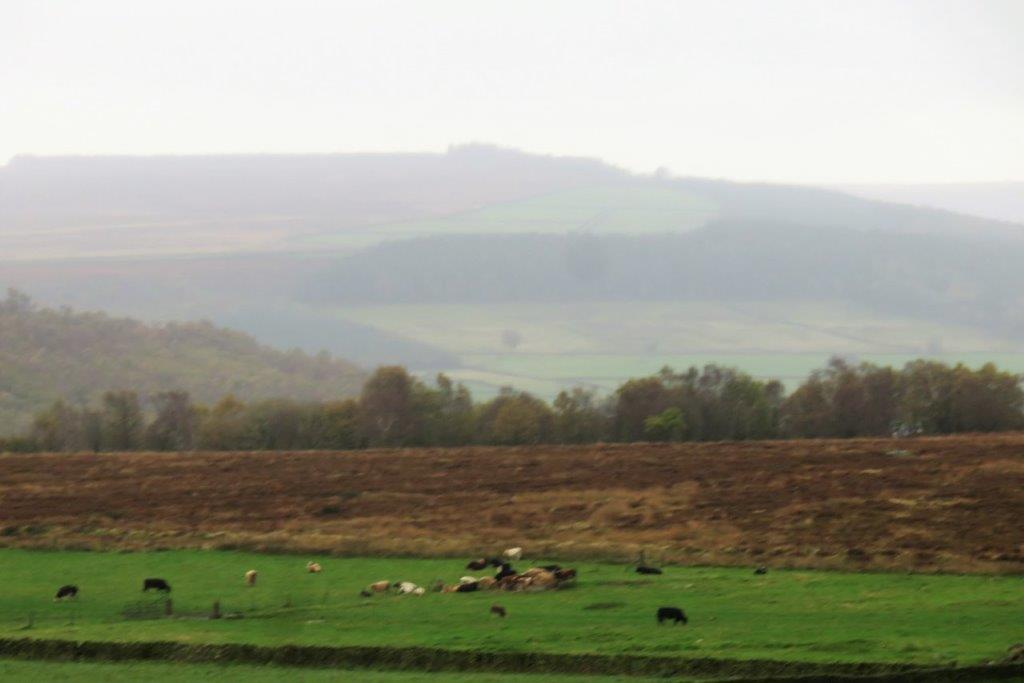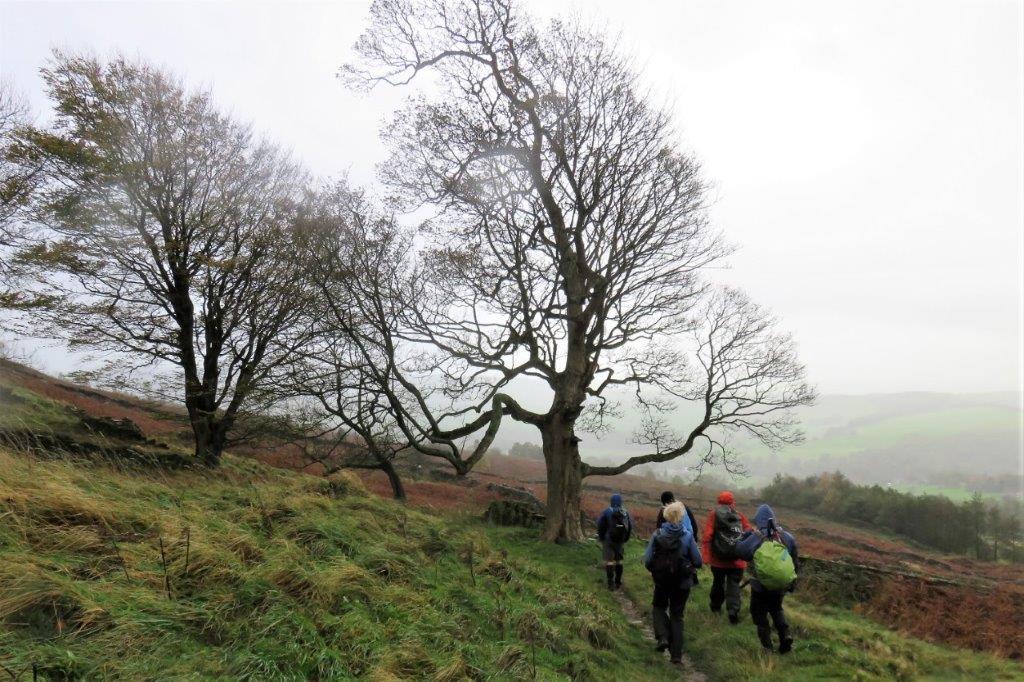 on a path section towards Calver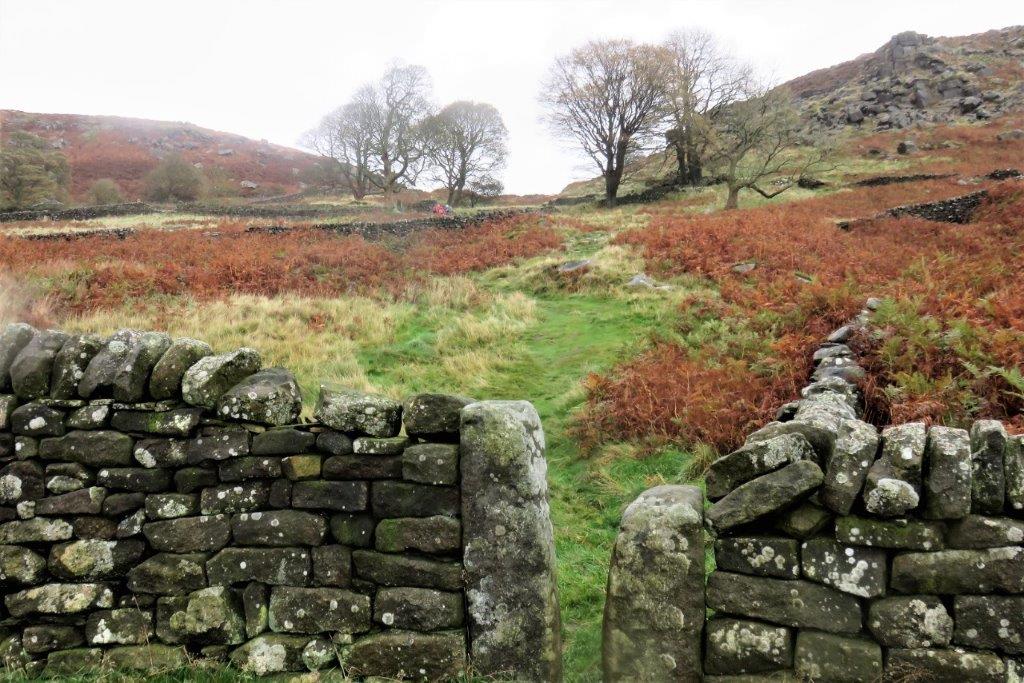 looking up the path to the gap (& road we met after descending from White Edge)
about to rejoin the road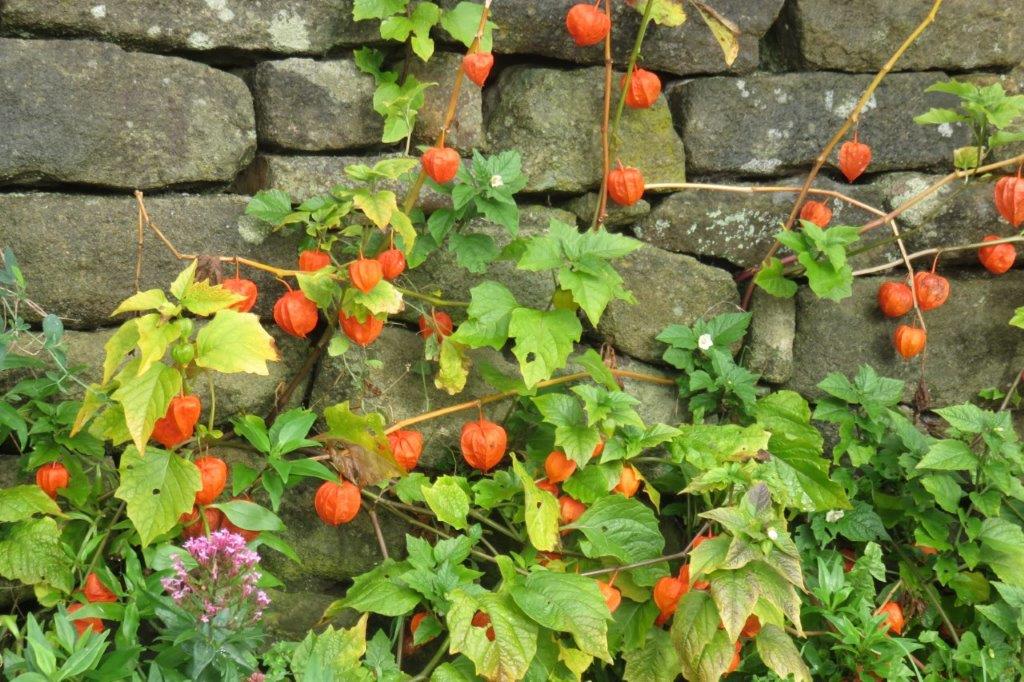 Calver Mill (converted into housing)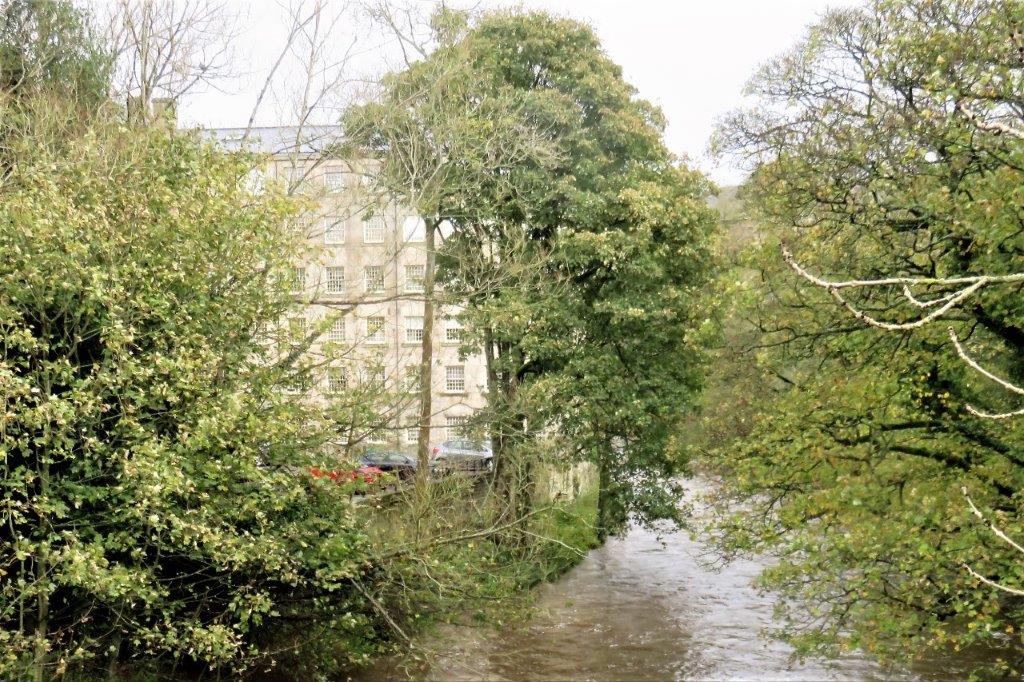 River Derwent passing Calver Mill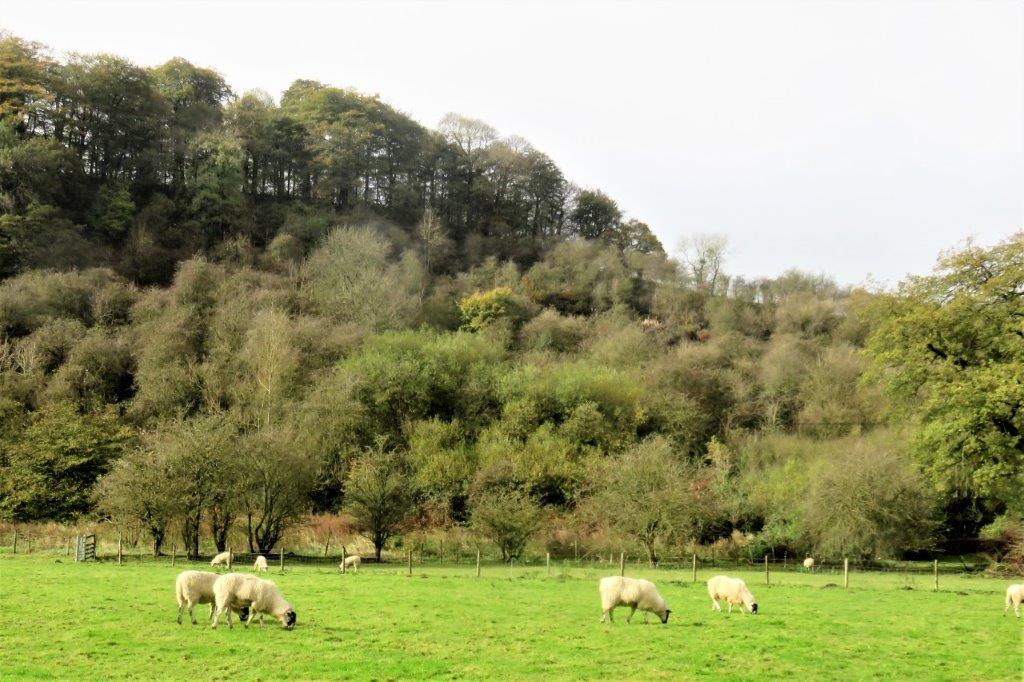 Bramley Wood above seen from DVH way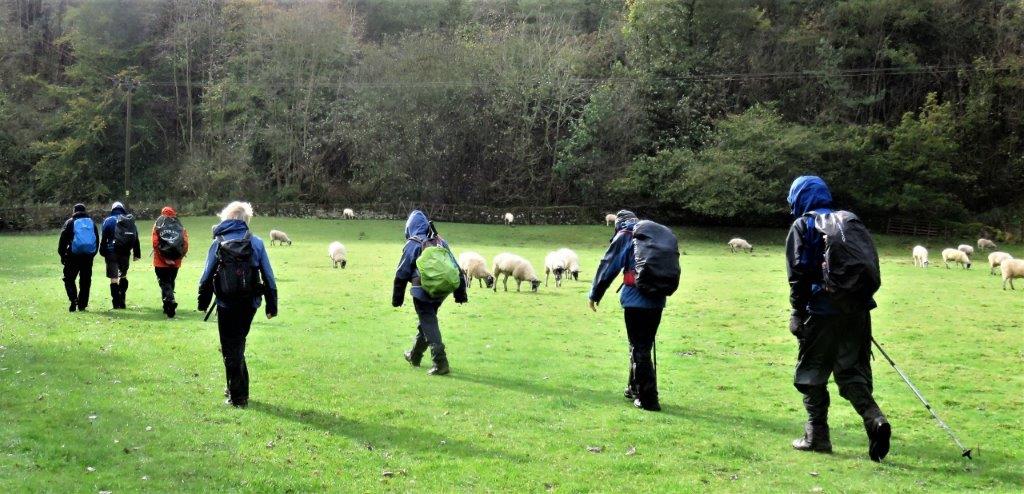 on the Derwent Valley Heritage Way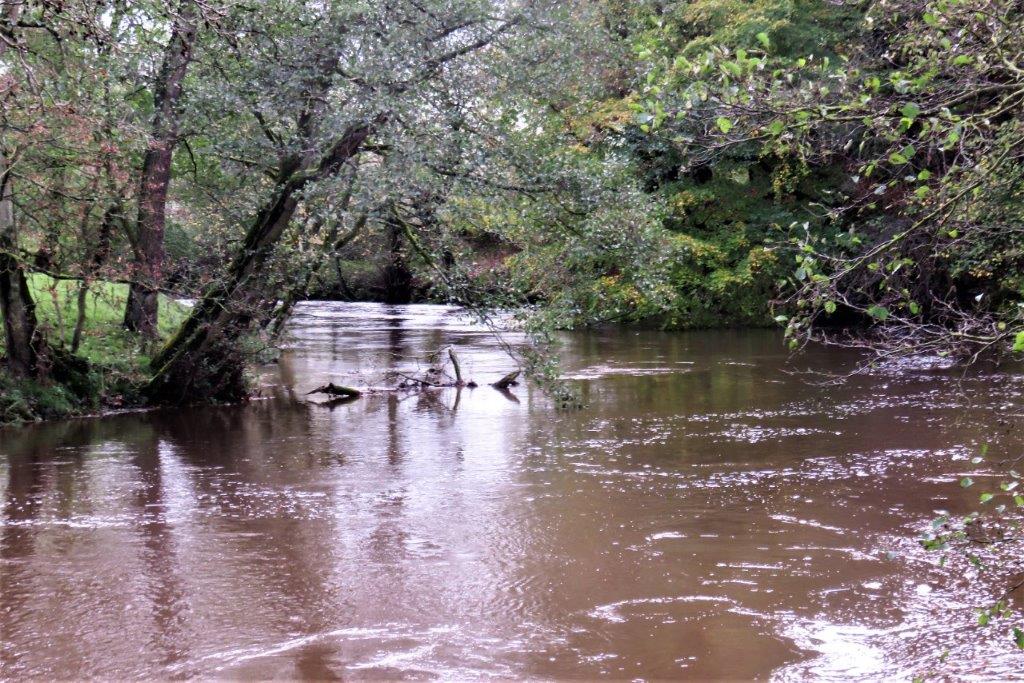 River Derwent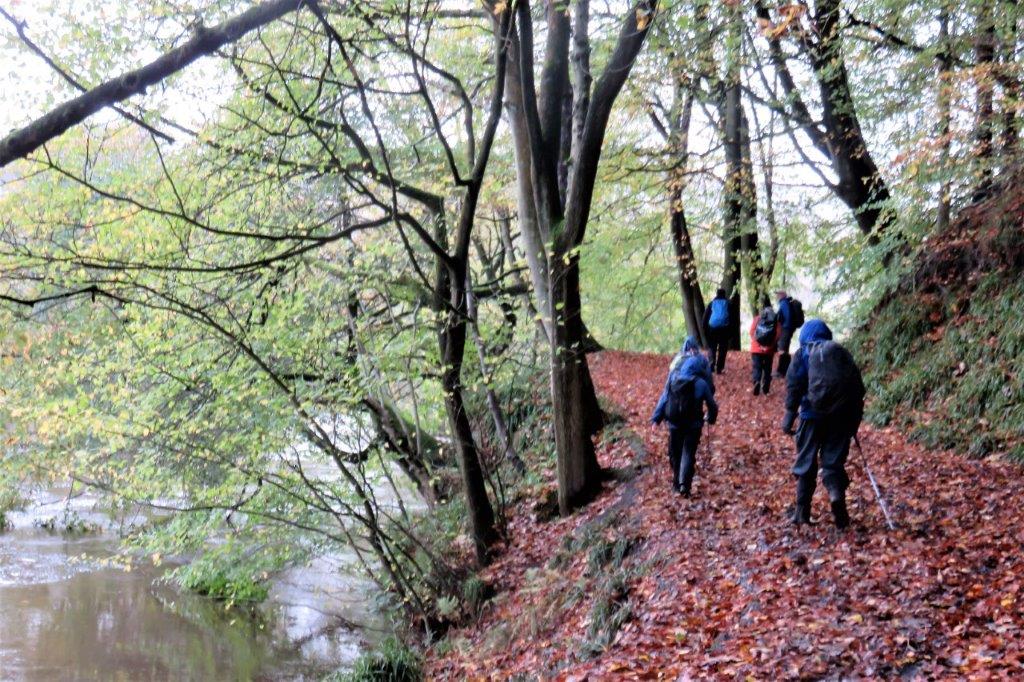 DVH Way bending away from the river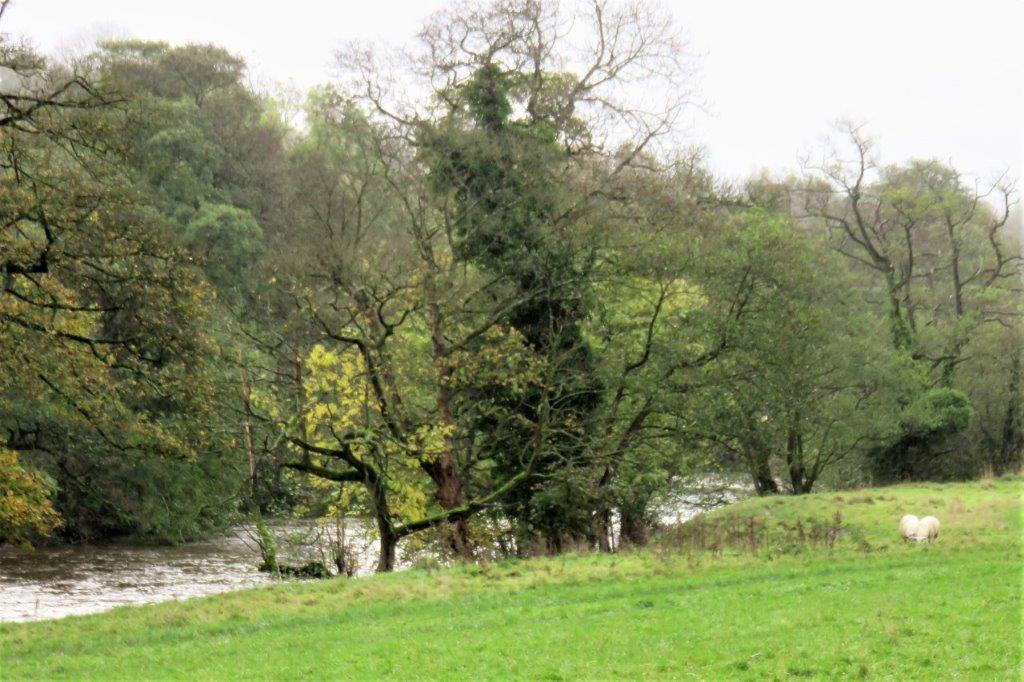 zoomed into a stretch of the river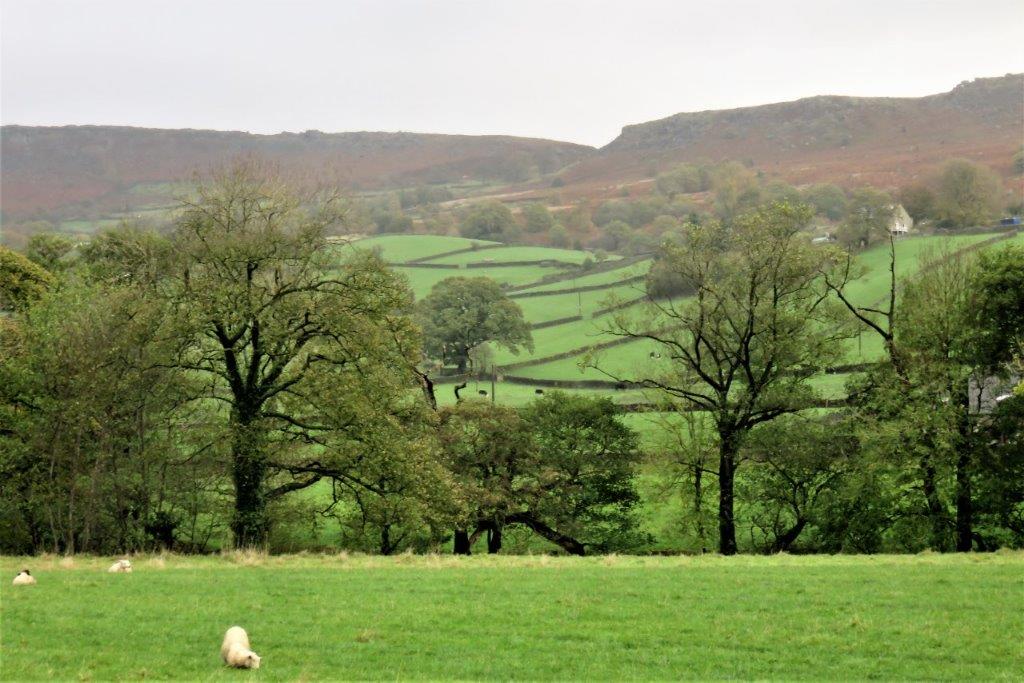 the Curbar / Baslow Gap we passed through earlier seen at top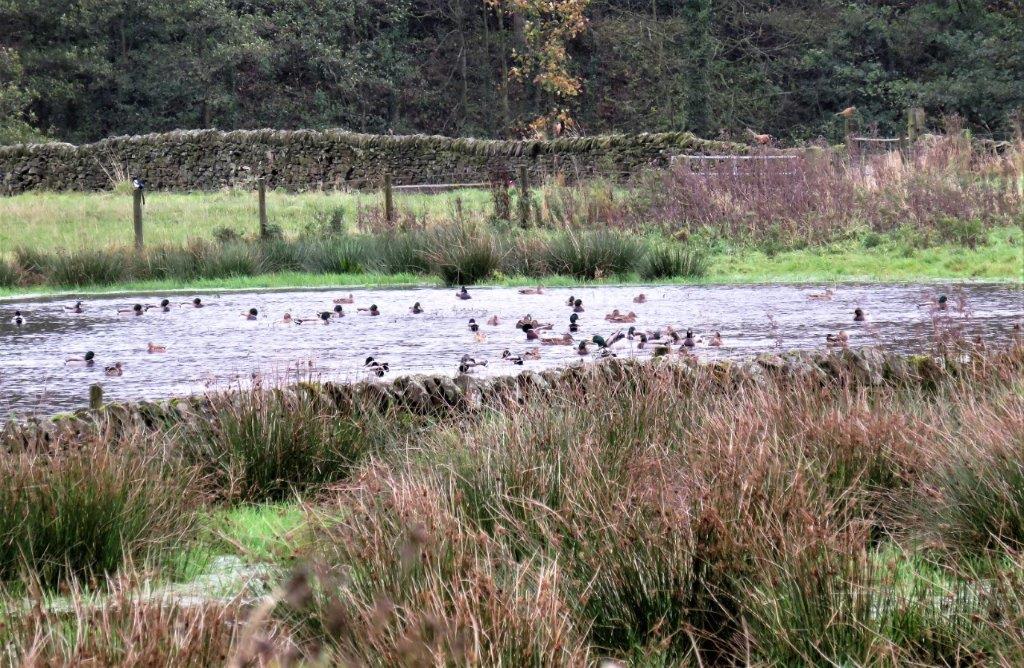 a bird pond before the river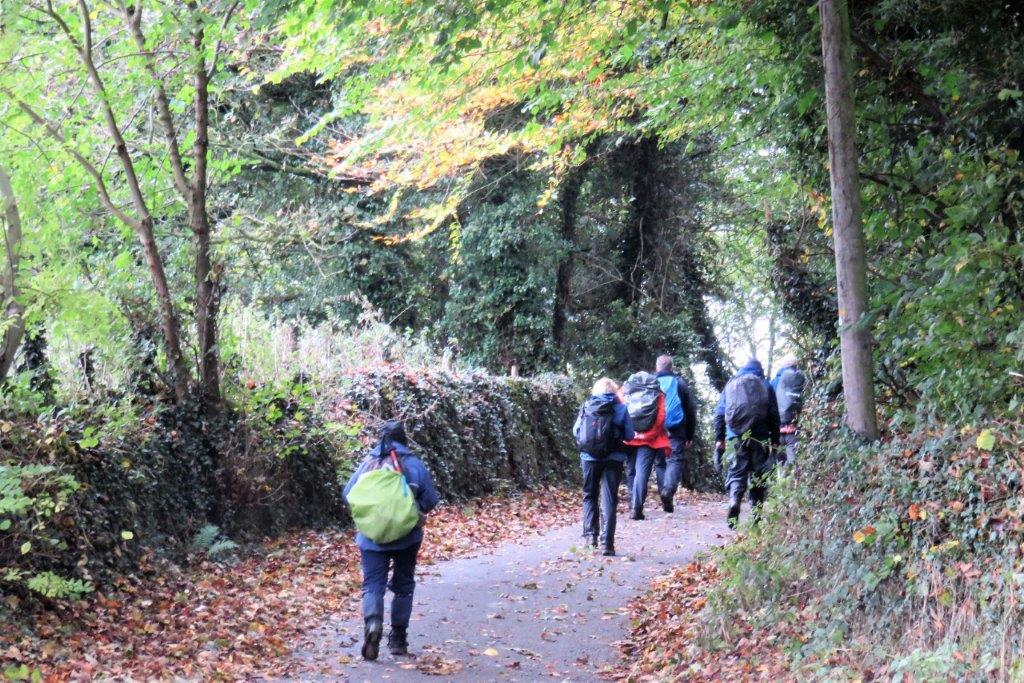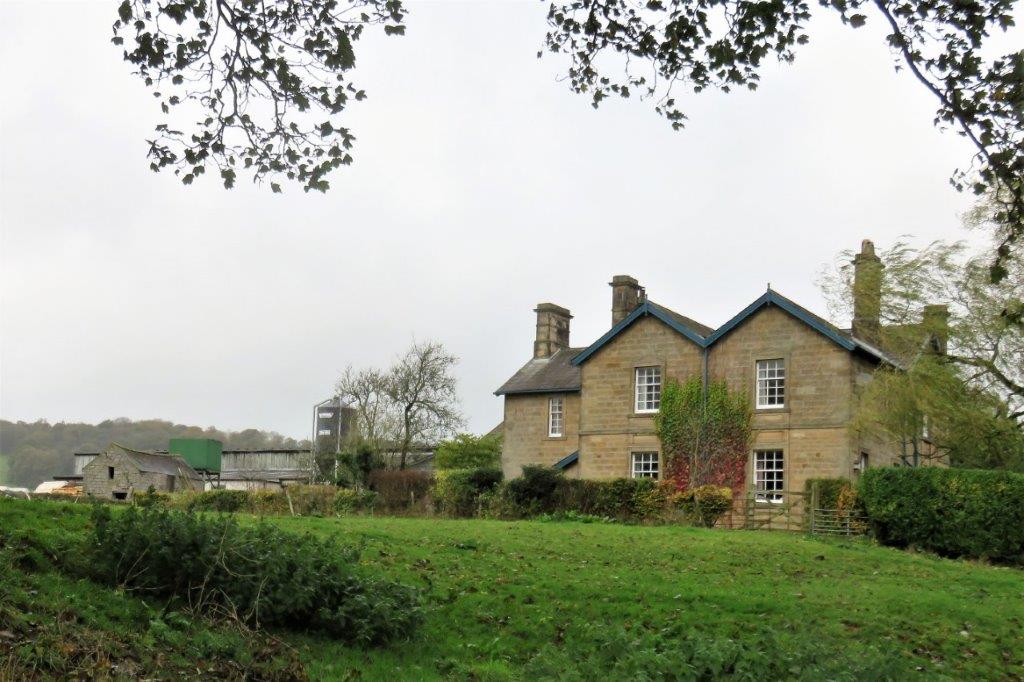 farm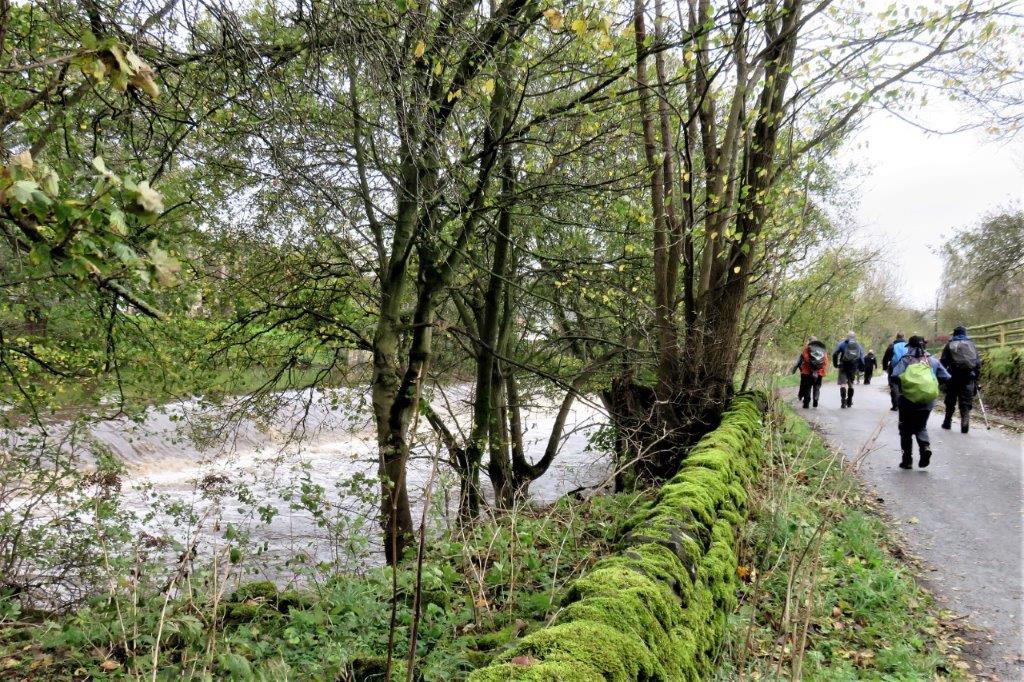 weir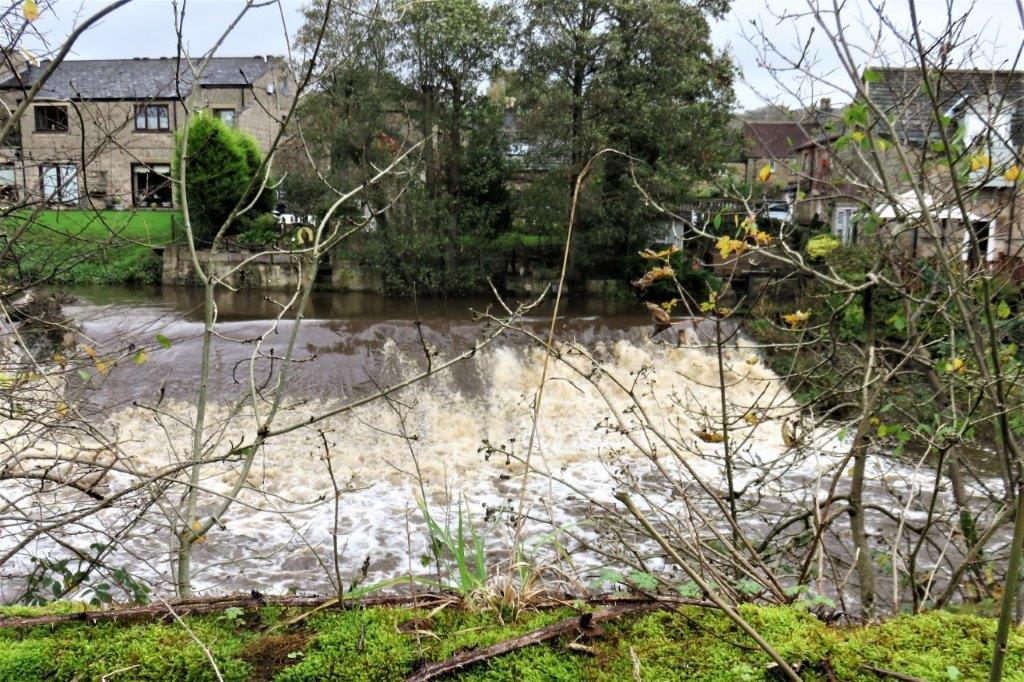 weir in full spate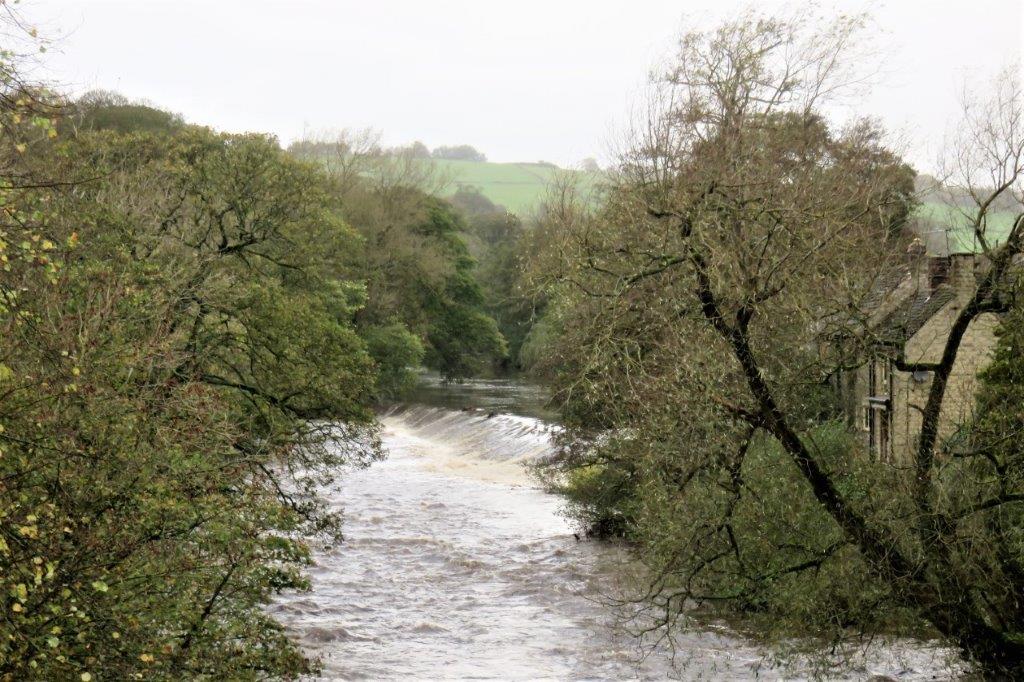 looking back at the weir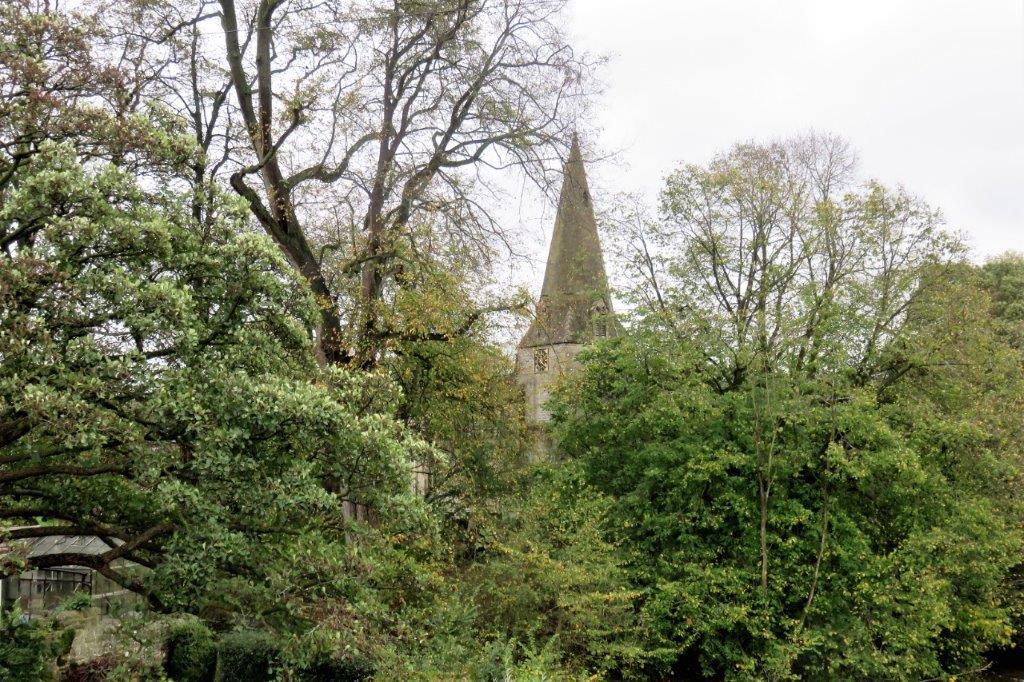 Baslow Church seen just beyond bridge crossing the river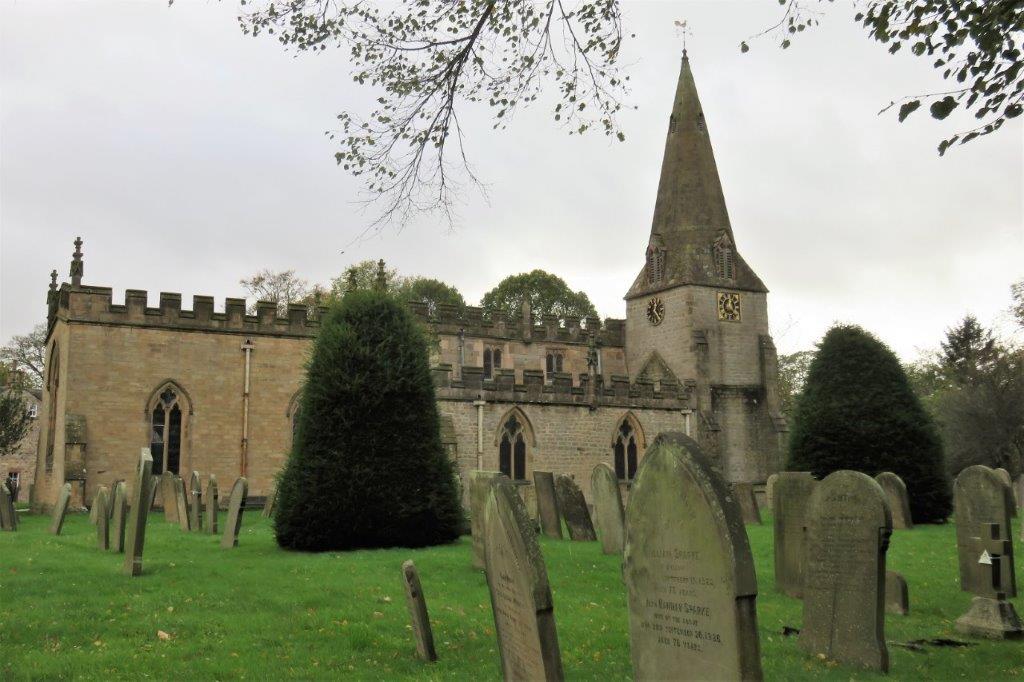 Baslow Church seen from the road we took toward Baslow Nether End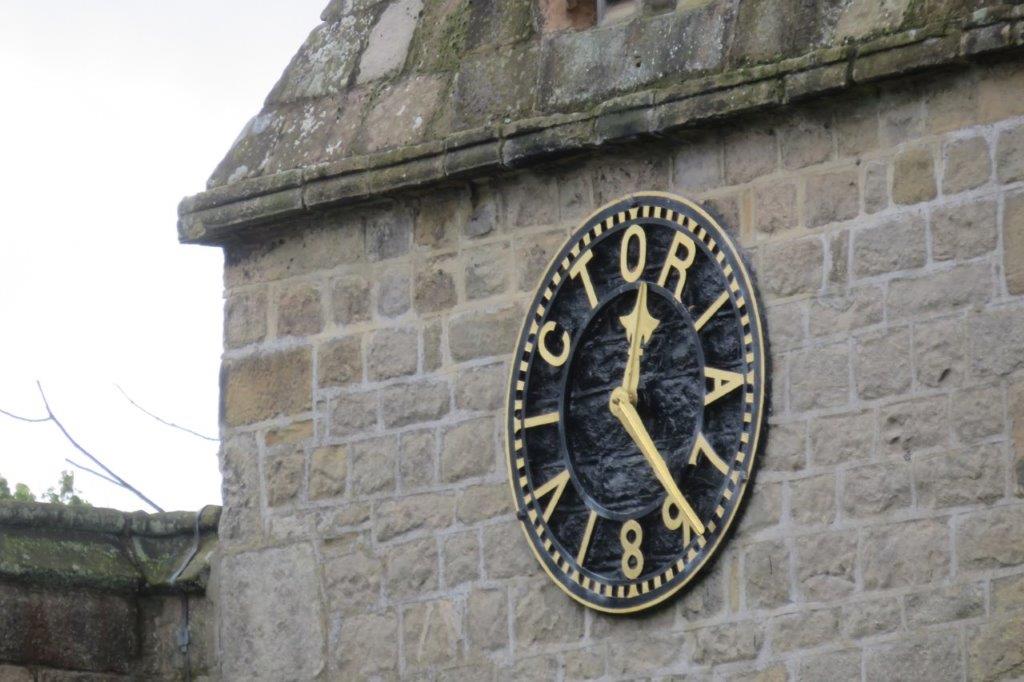 Victorian clock face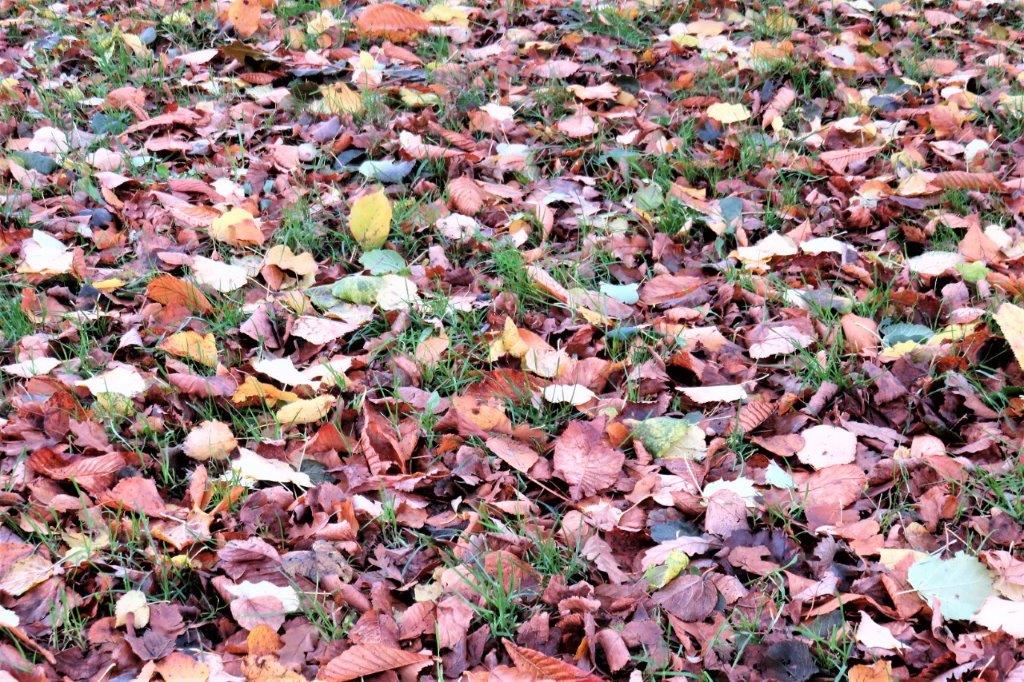 autumn leaves in the 'triangle' at Nether End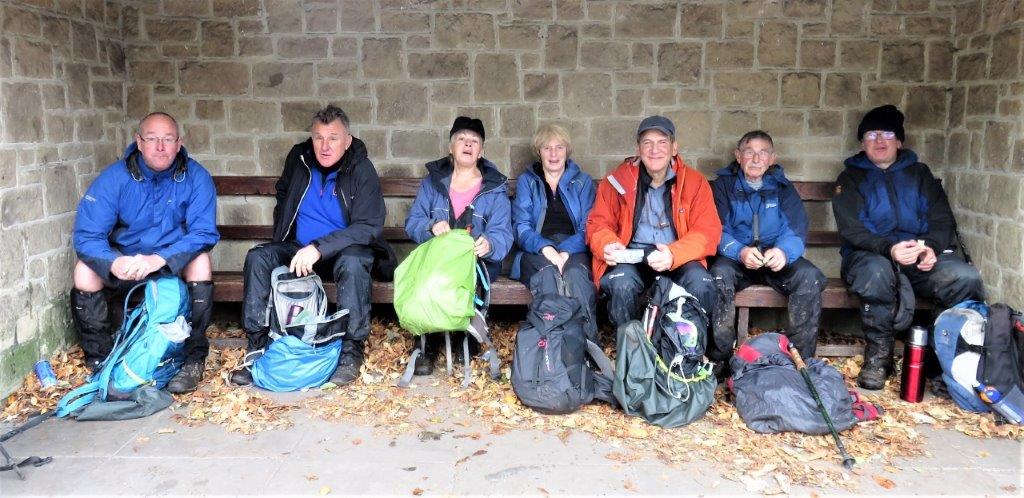 lunch break over about to start walking again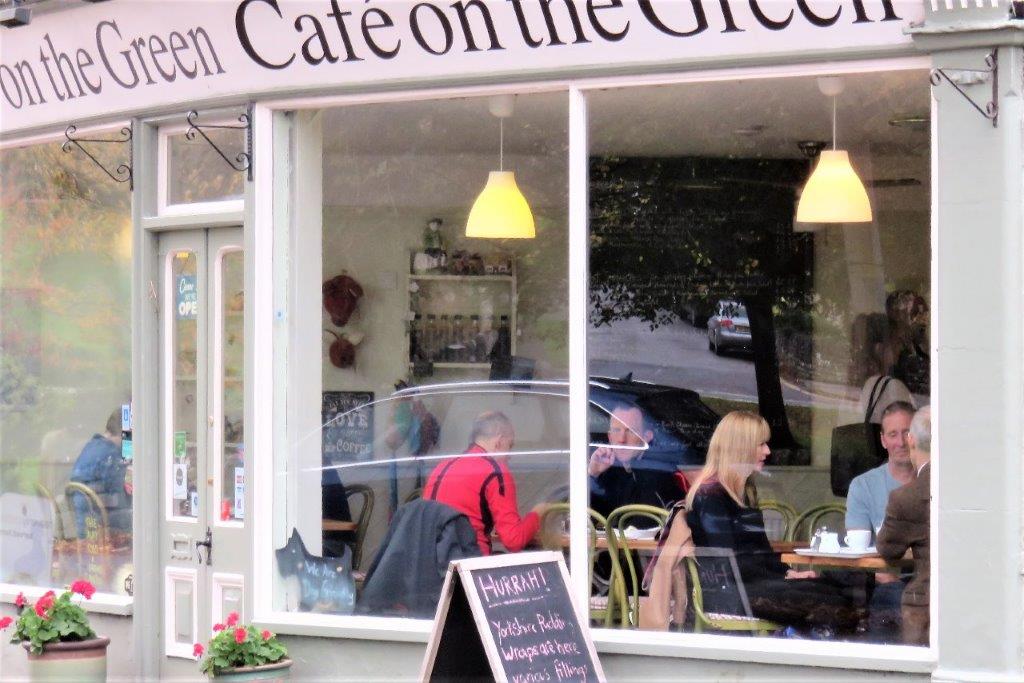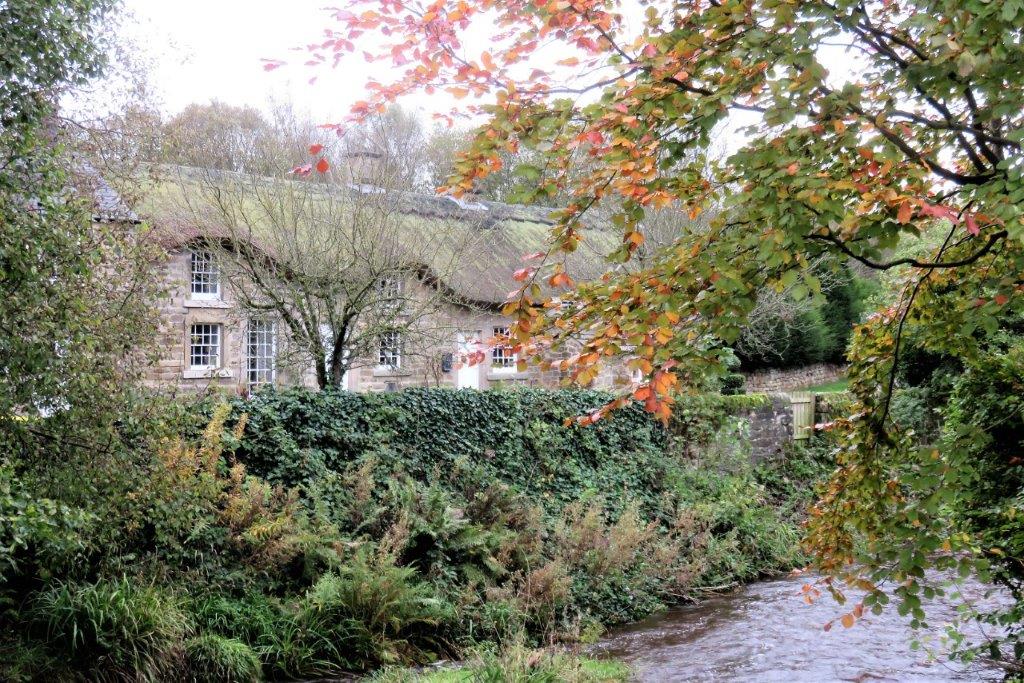 we crossed Bar Brook and then passed the thatched house seen here on the D.V.H. Way before entering into Chatsworth Park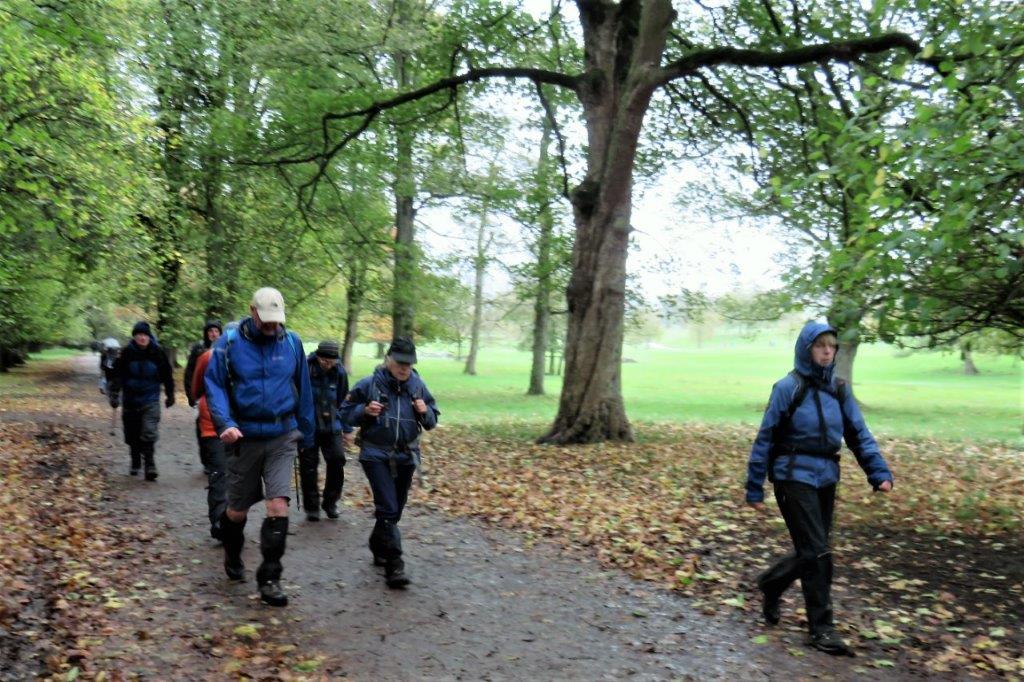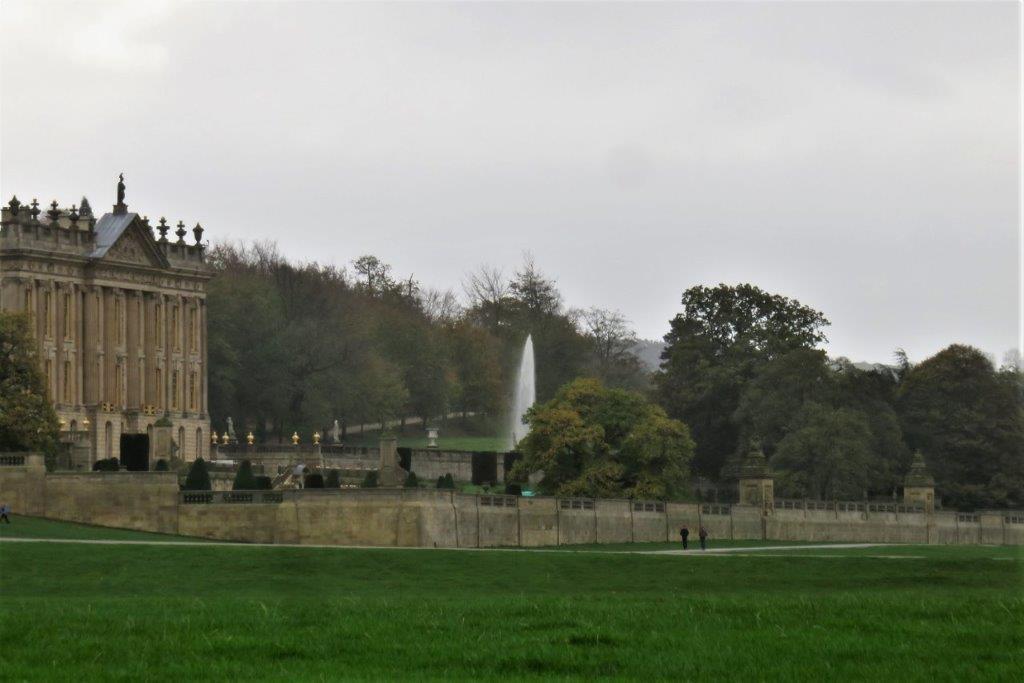 Chatsworth House and the fountain ahead of us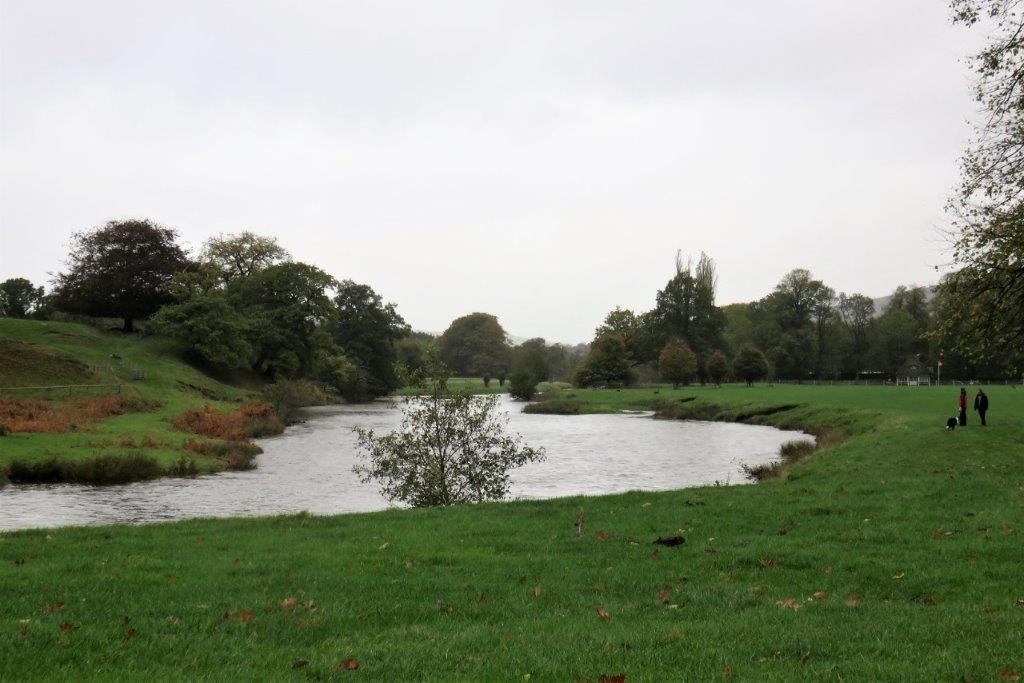 looking back up the River Derwent - the cricket ground we passed is just visible to the right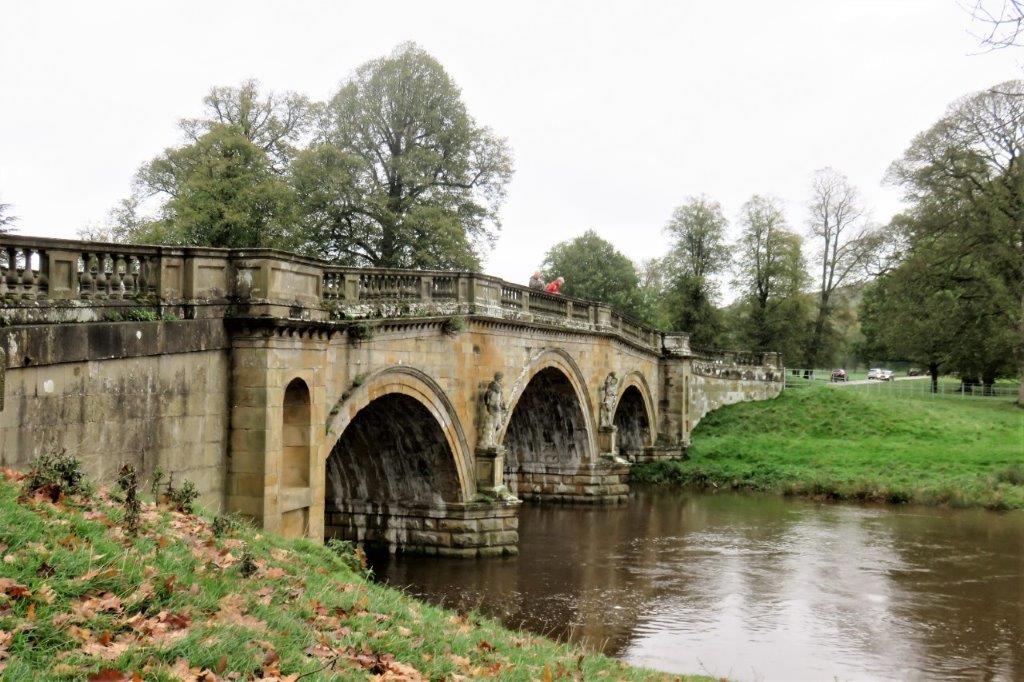 we crossed this bridge and continued along the River Derwent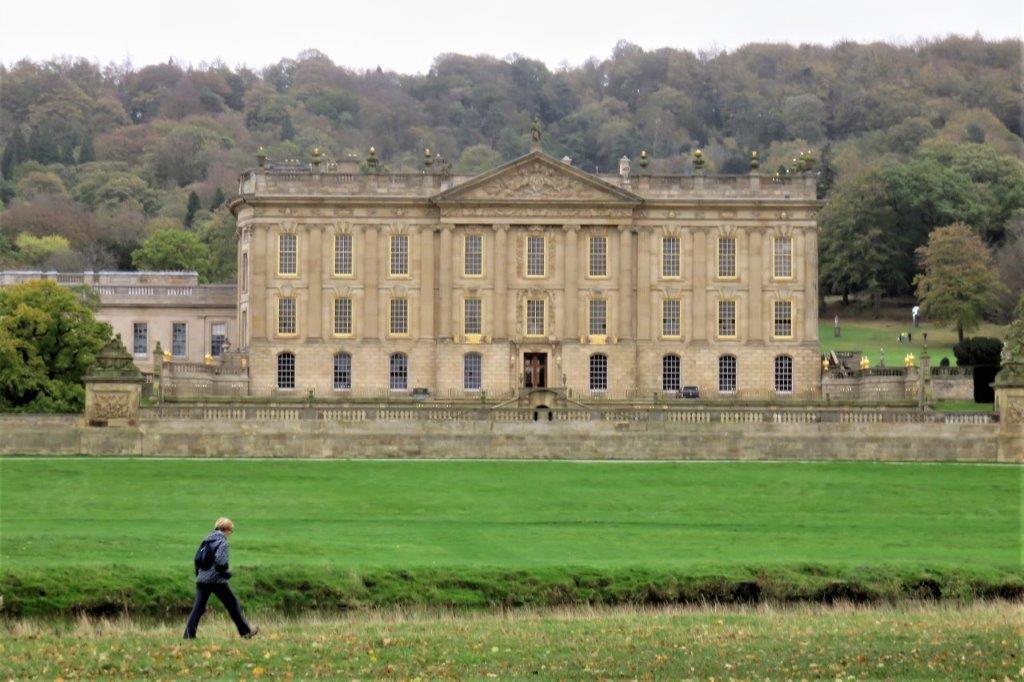 we passed Chatsworth House seen across the river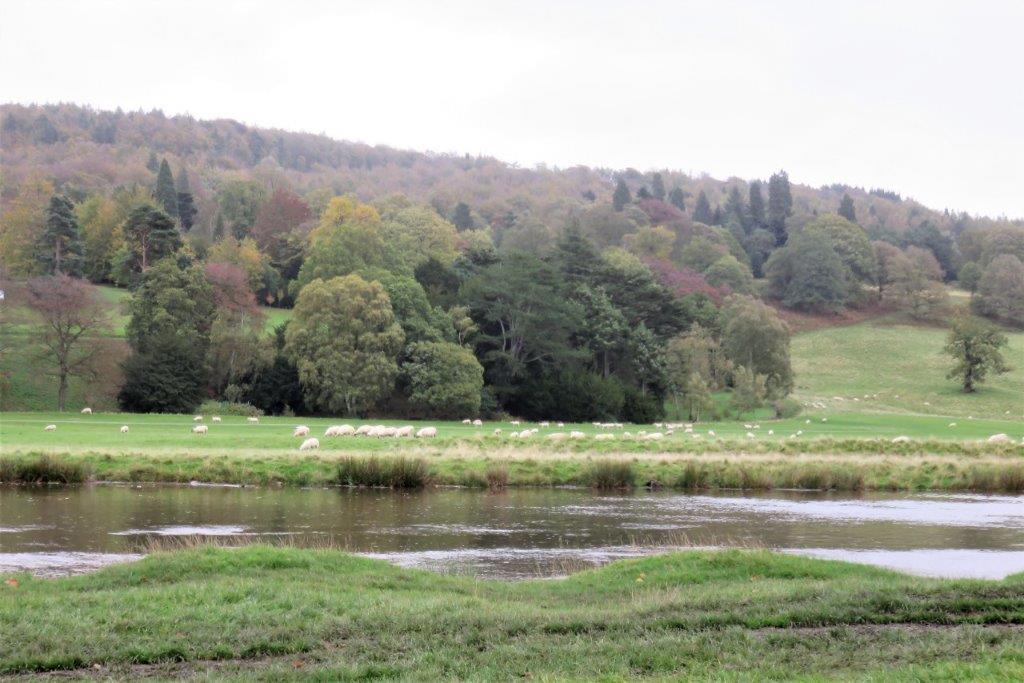 woods in Chatsworth Estate across the river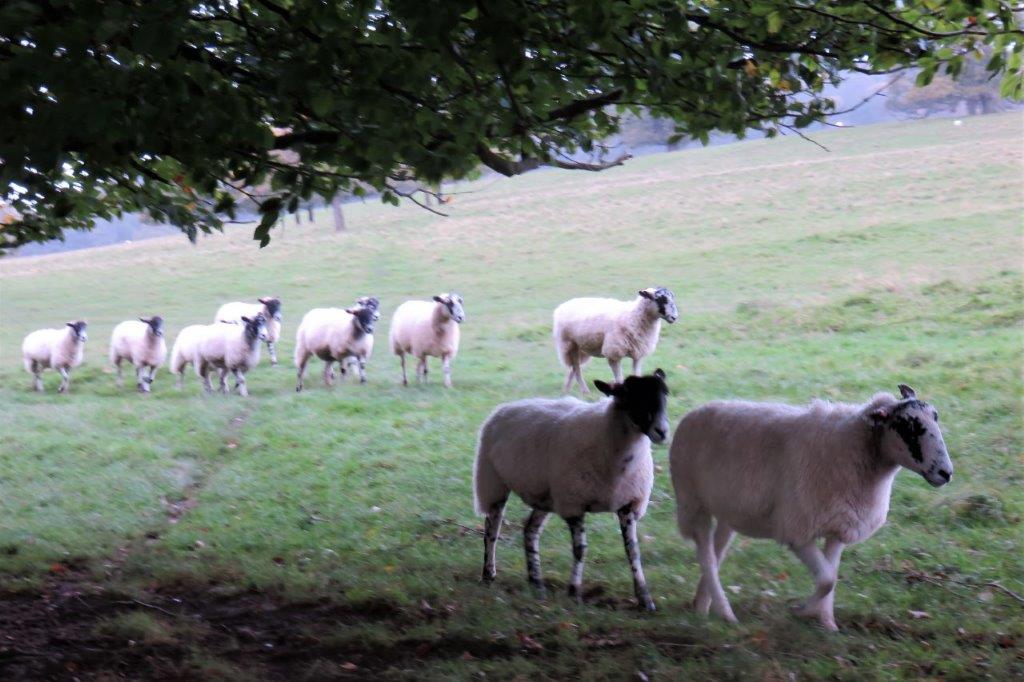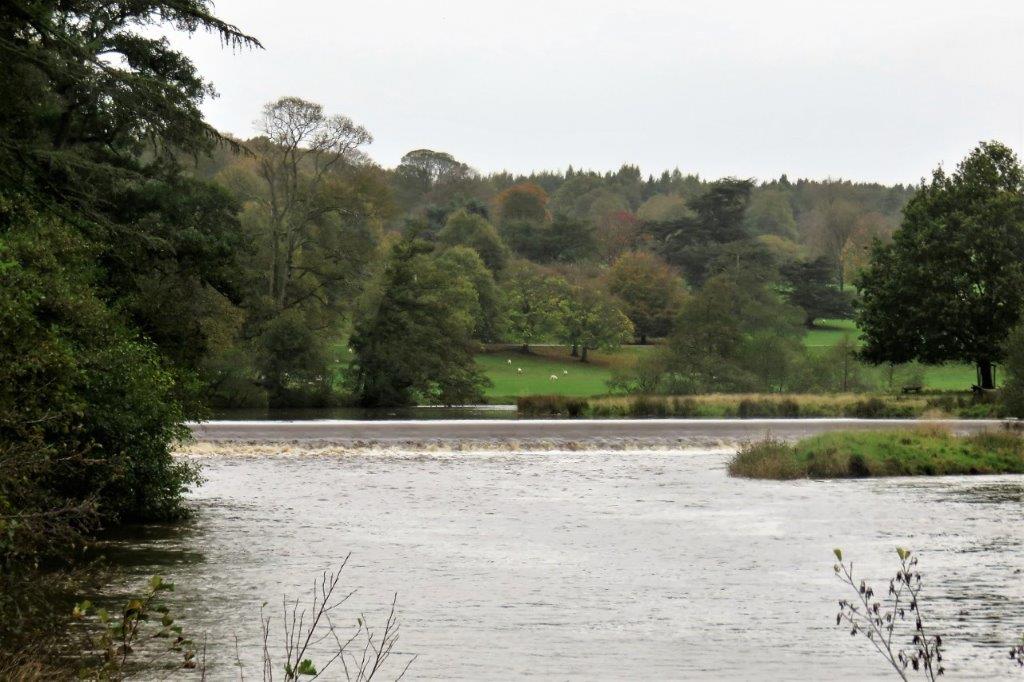 looking upstream at the first weir we saw in Chatsworth Estate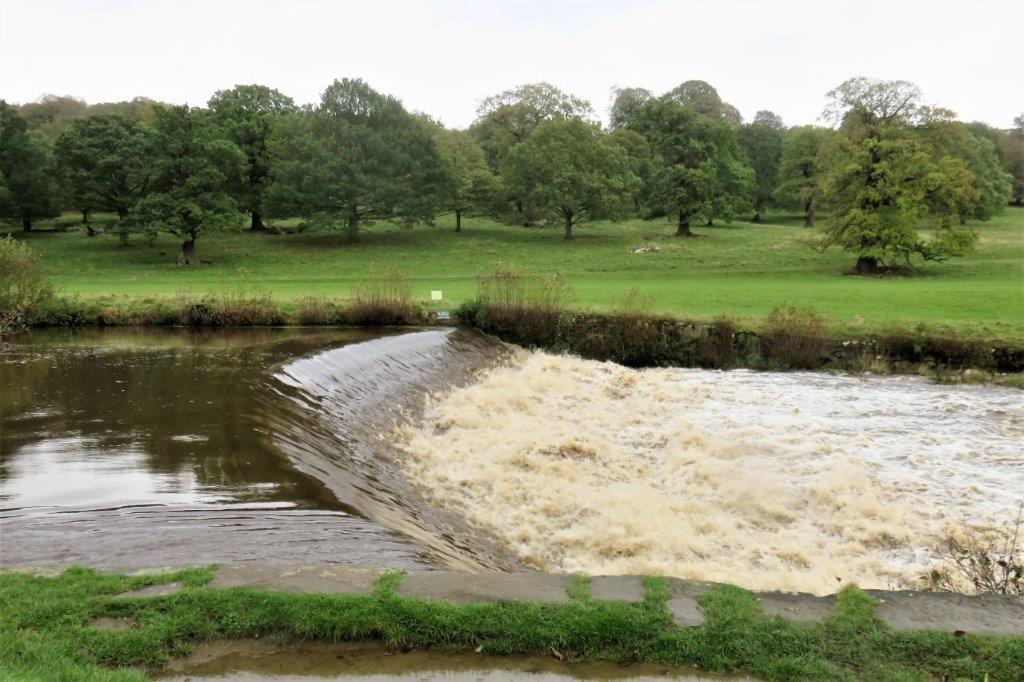 the second weir we saw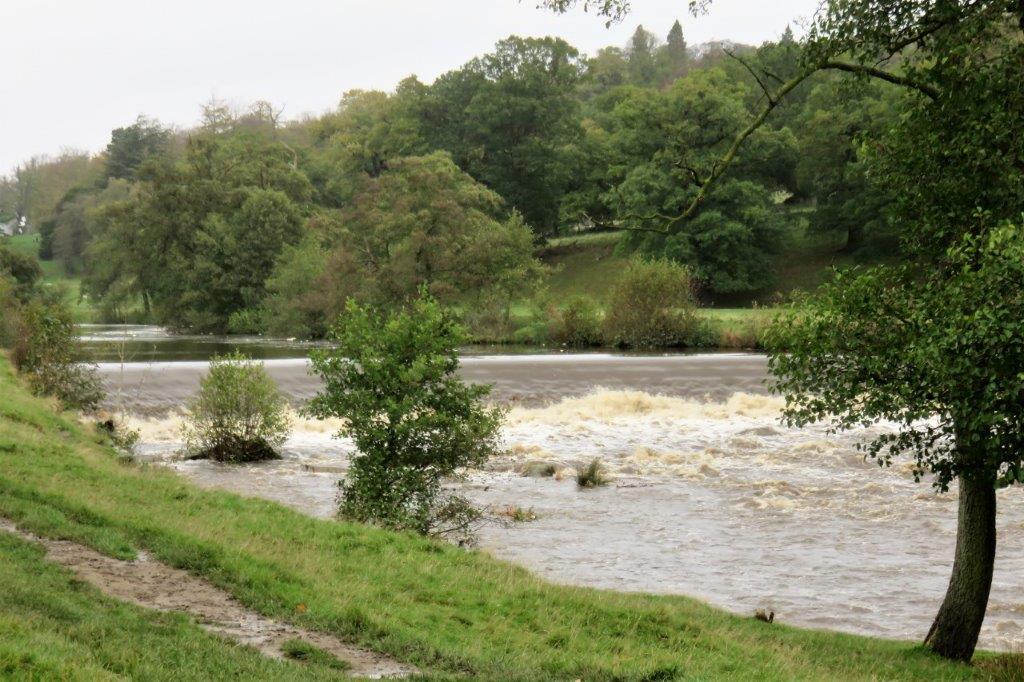 another view of the second weir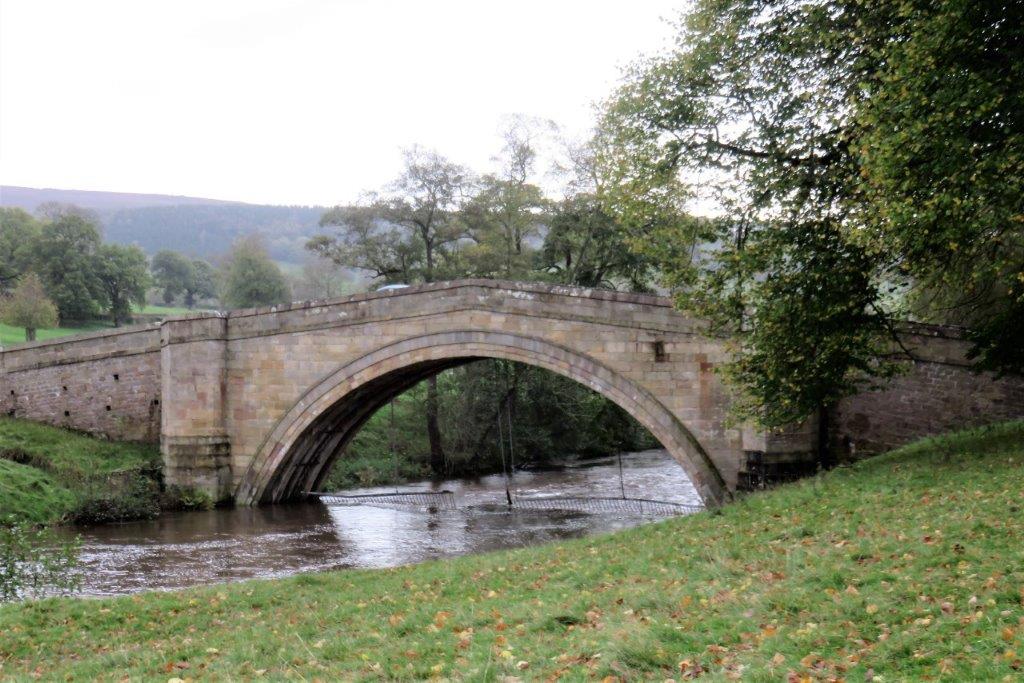 the bridge at the south end of the Estate which leads by road to Beeley & beyond (we did not cross it but turned toward Calton Lees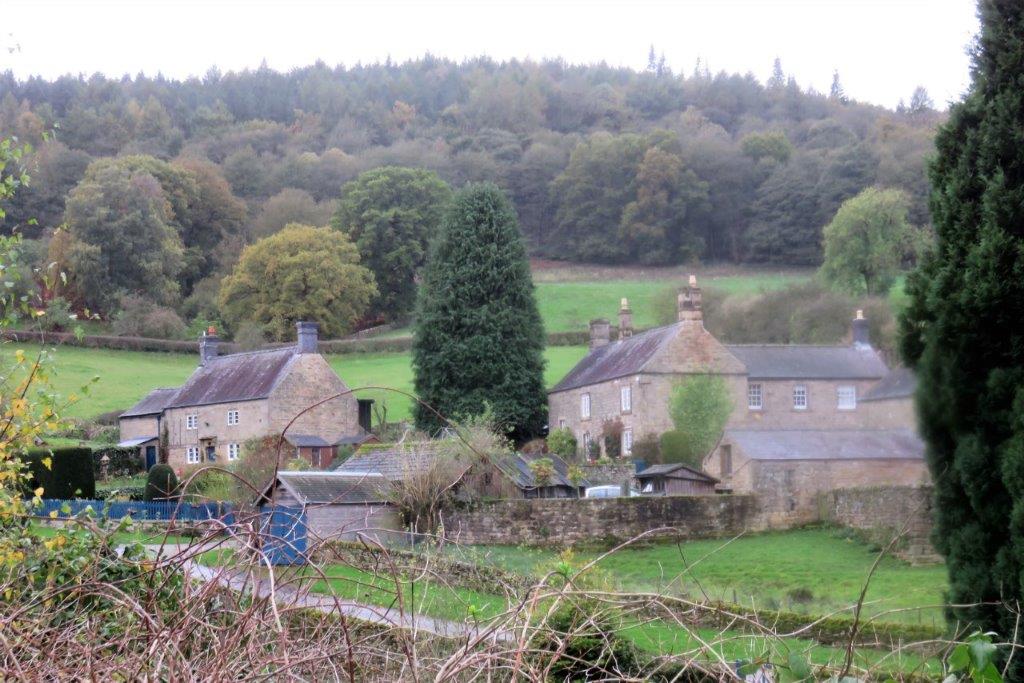 houses / farms in Calton Lees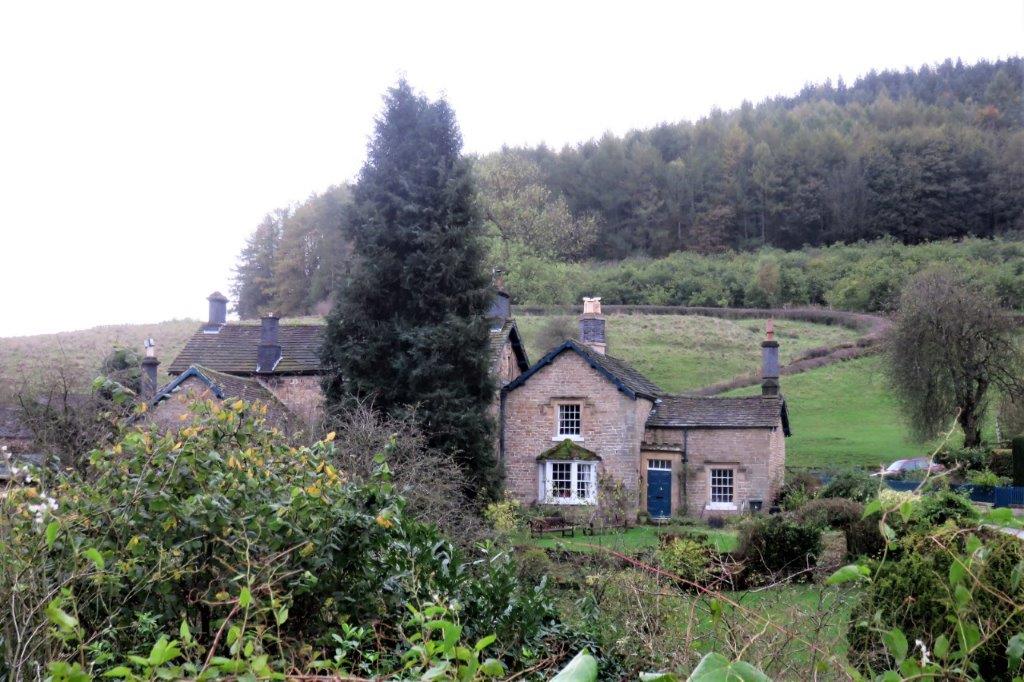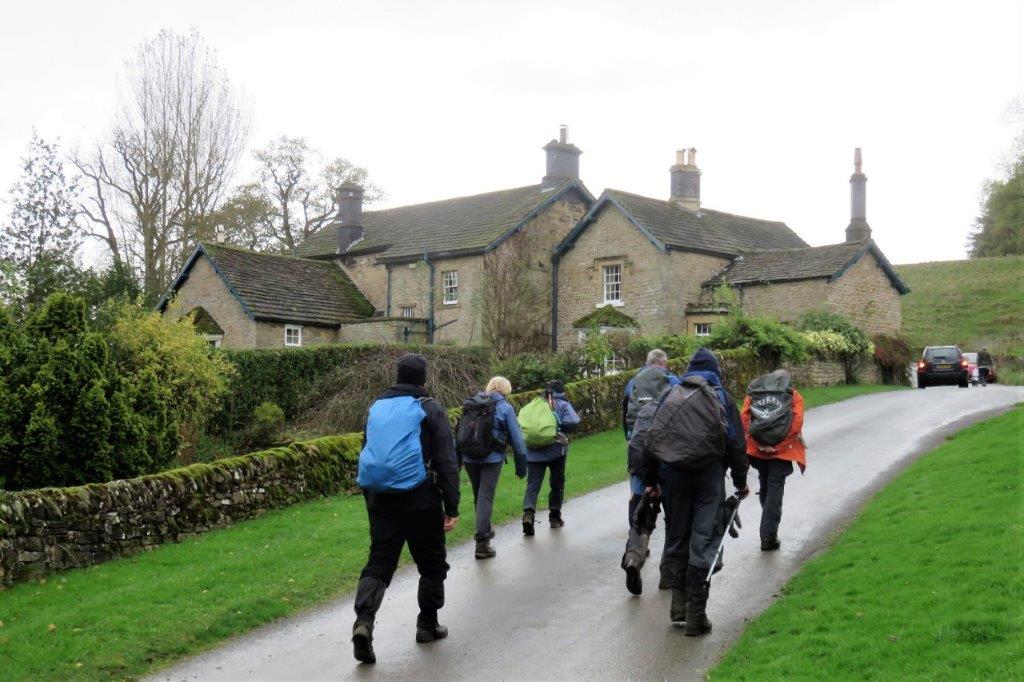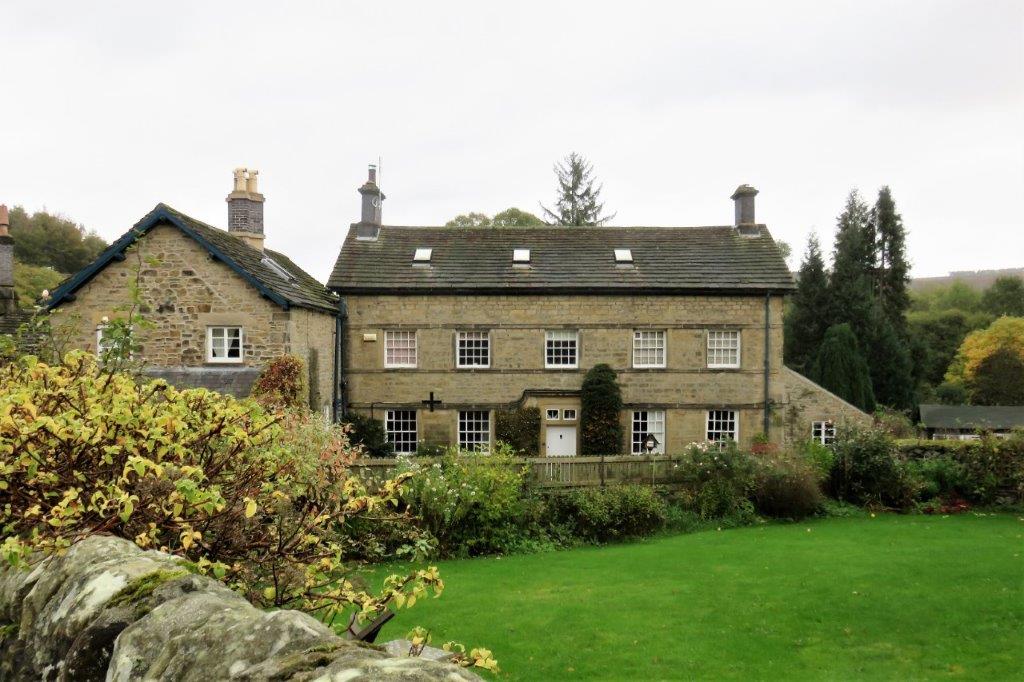 Calton House?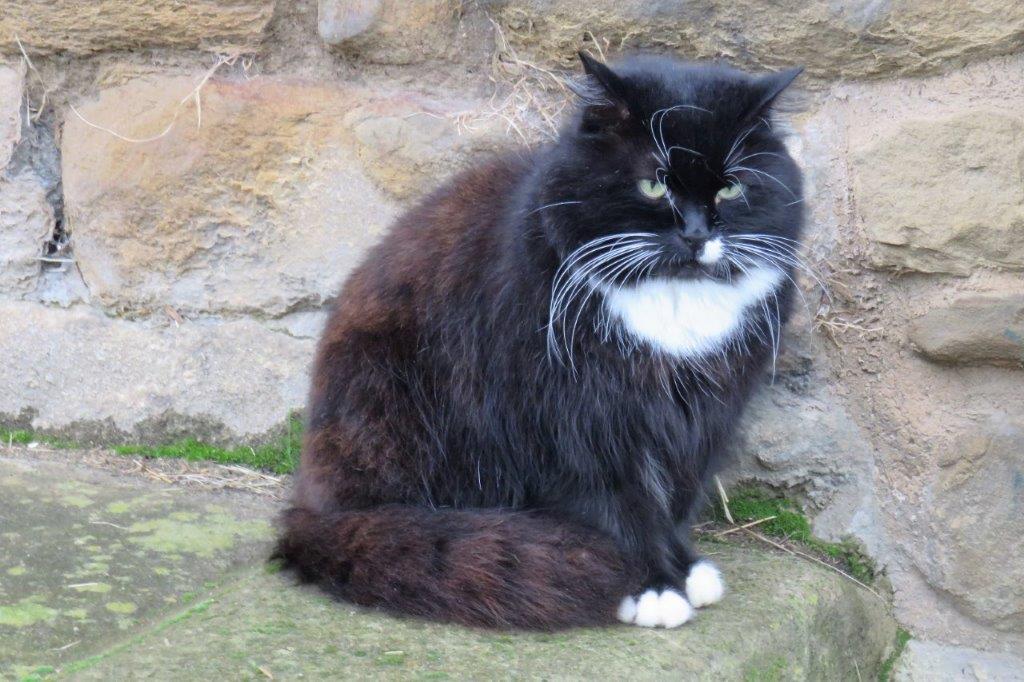 contemplating our walking group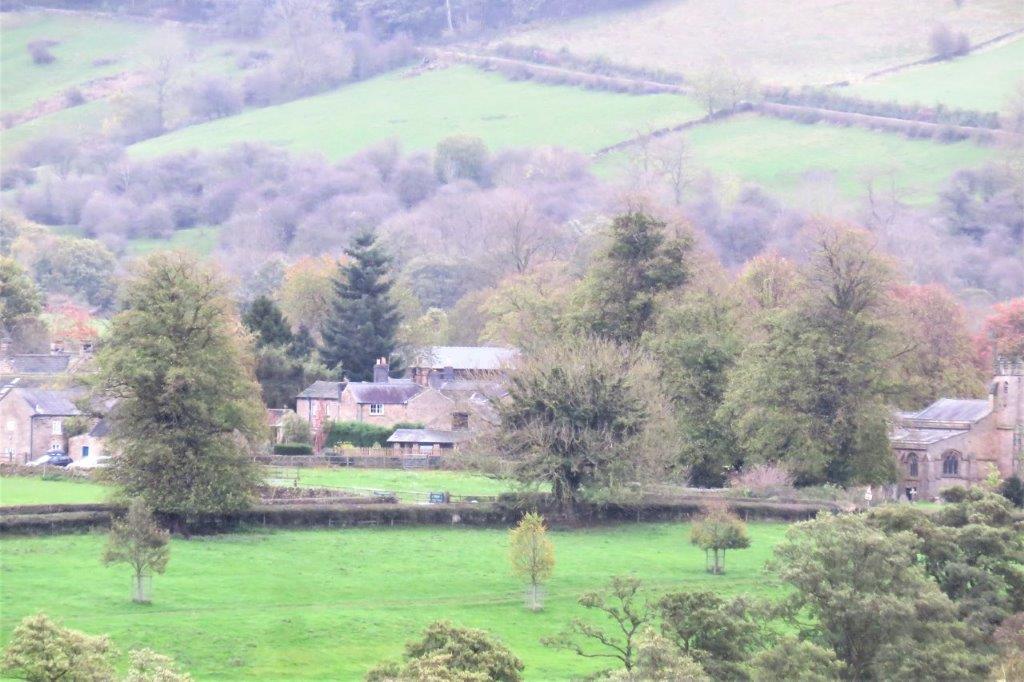 zoomed (blindly) into Beeley across the valley - its church is just visible to the right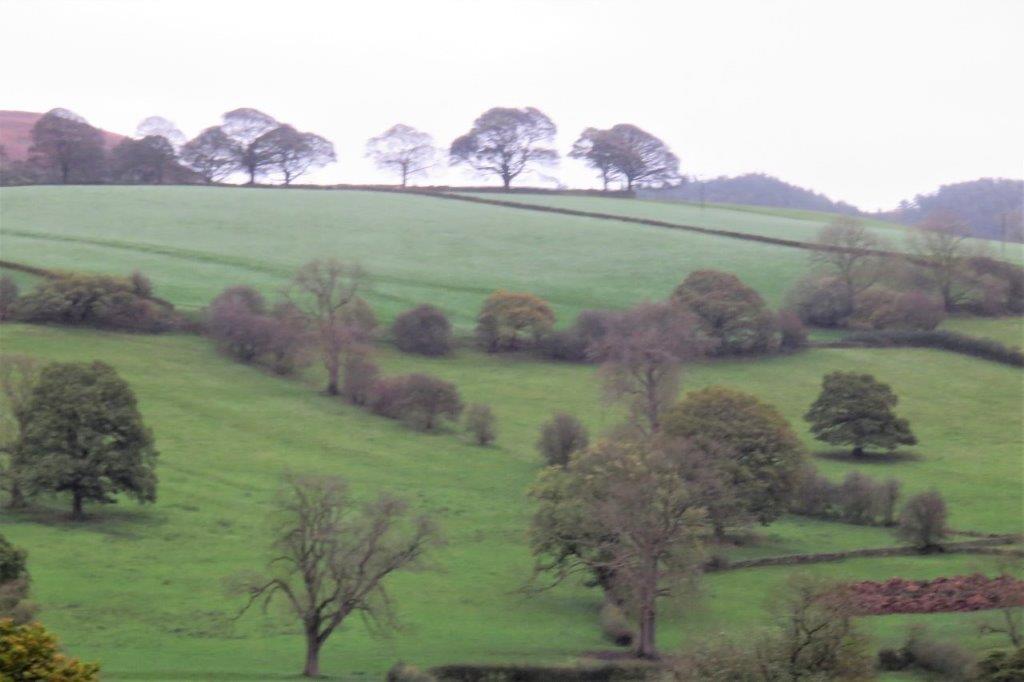 somewhereon Beeley Hilltop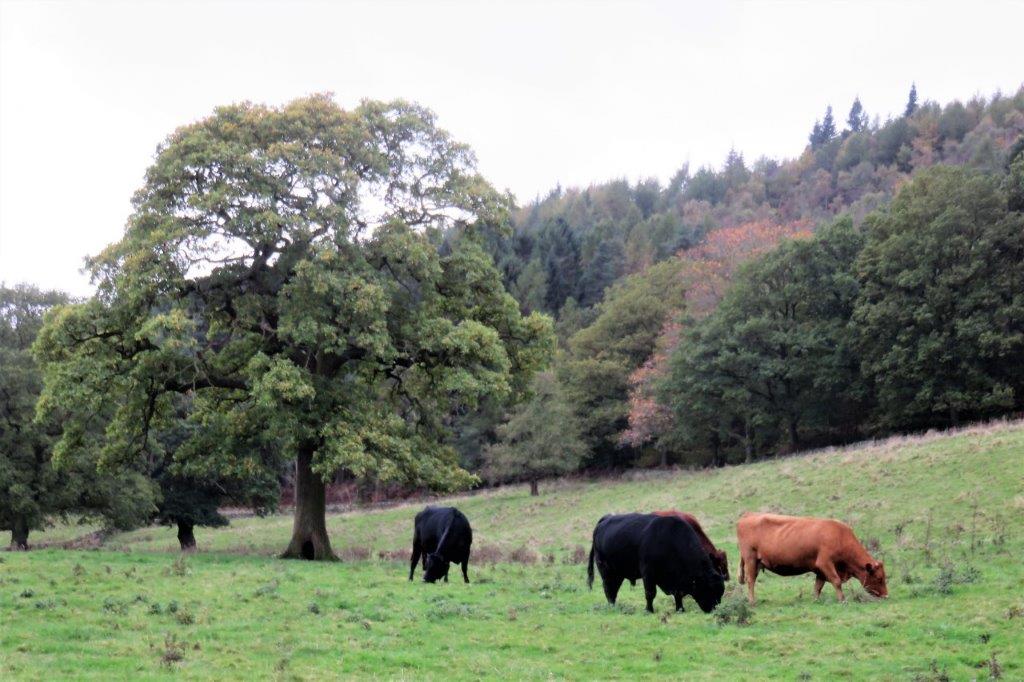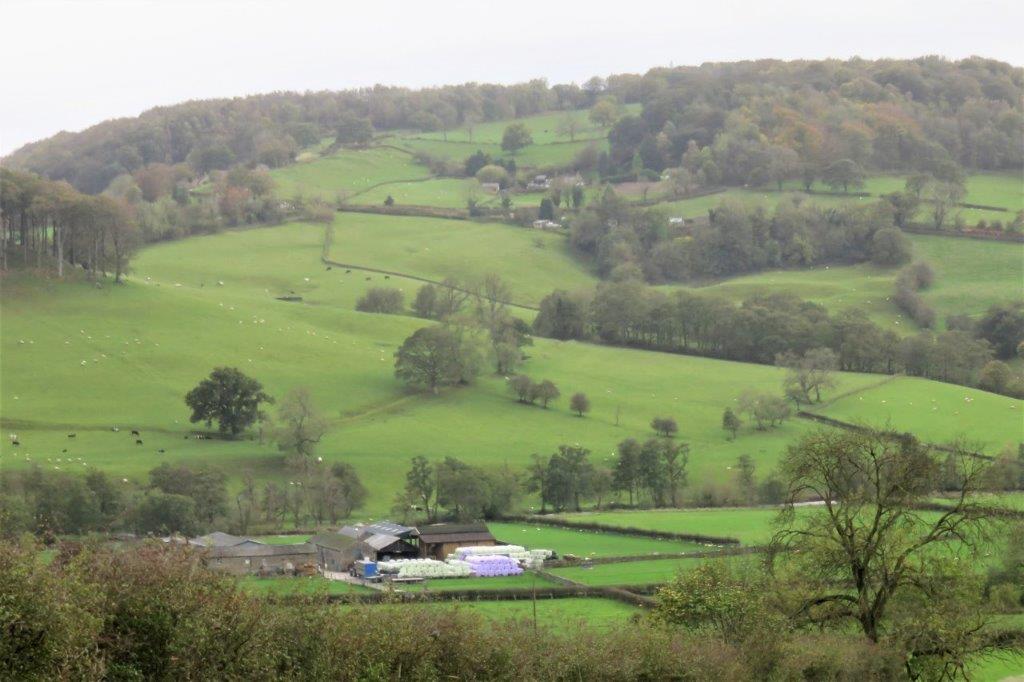 we had already U turned through Rowsley's Churchyard and were climbing upward when this picture was taken of Wye Farm? (along the River Wye & Haddon Road).. Note the pink bales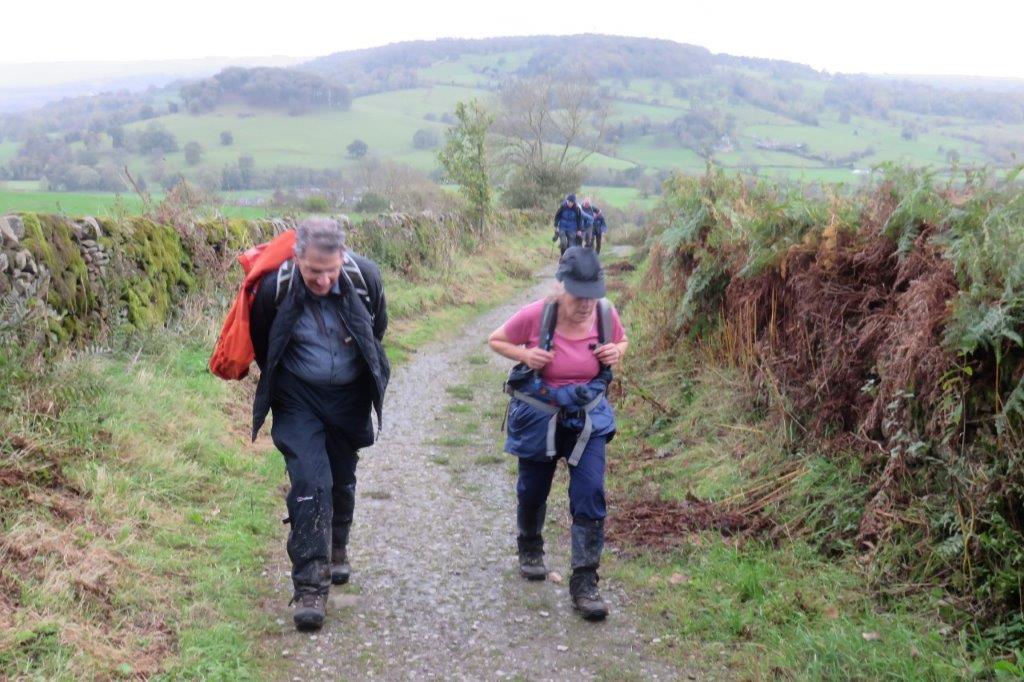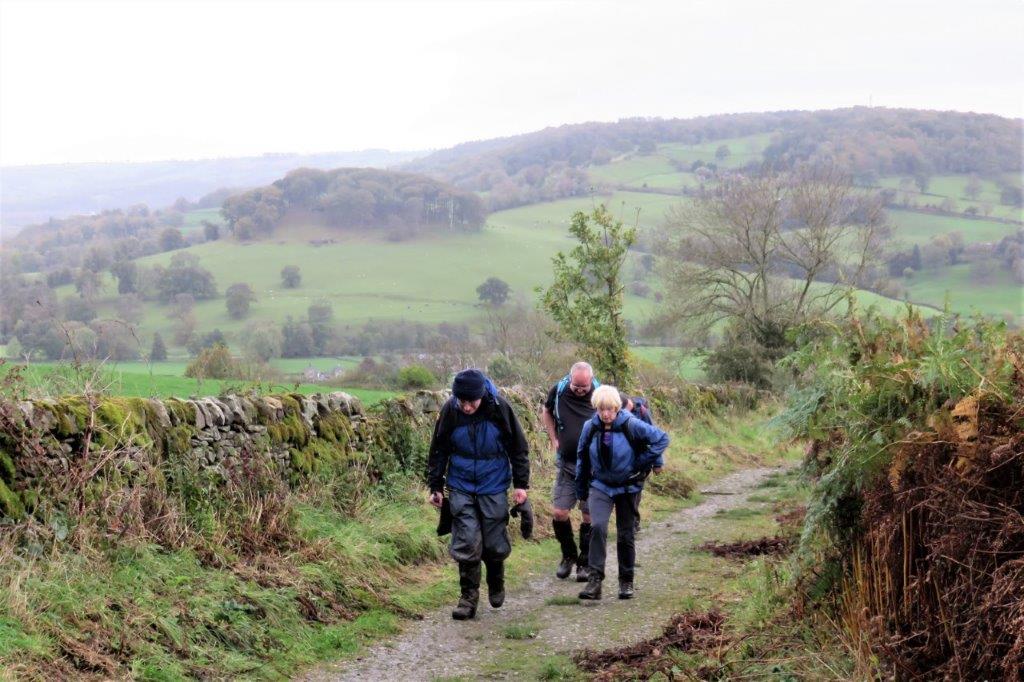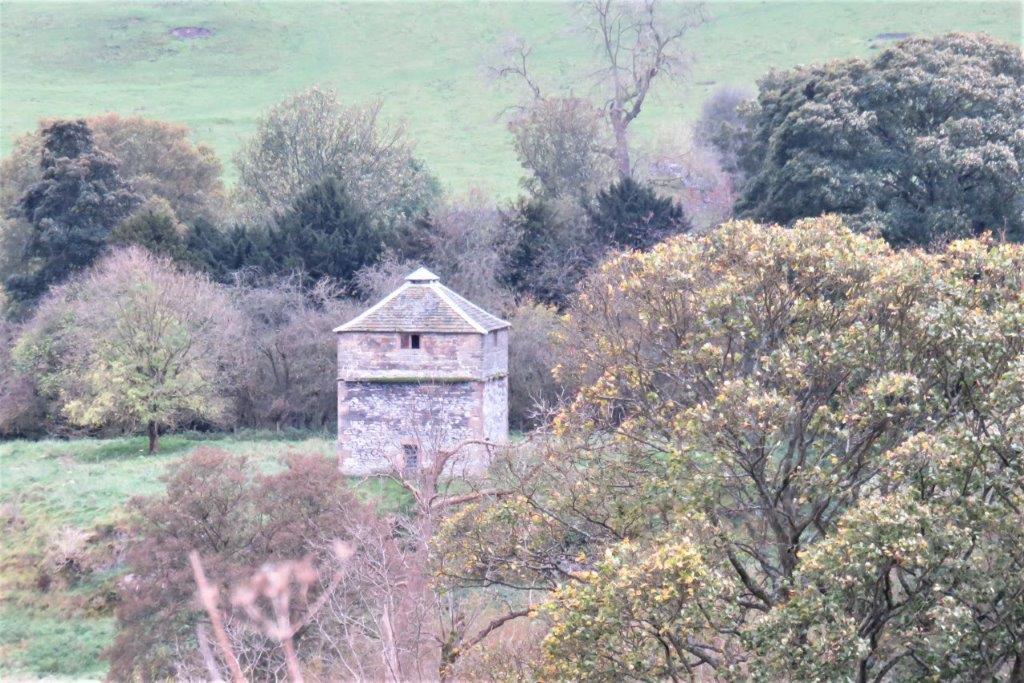 a shooting tower? on the Haddon Hall estate?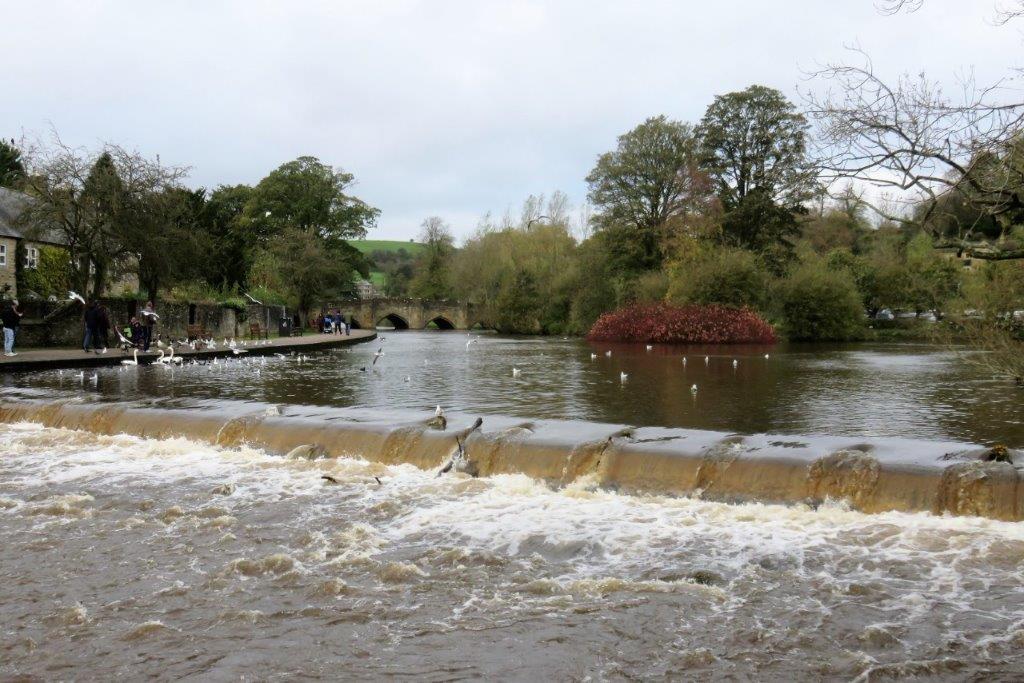 The River Wye at Bakewell
homepage - Day Walks Index 2017 - contact me at