homepage - Day Walks Index 2017 - contact me at

2017.10.11 High Bradfield, ~W thru Churchyard, ~N then W to cross Rocher Ford Brook, below Rocher Woods & Rocks to Rocher Head, FP thru Cowell Flat, cross Mortimer Rd, Dukes Rd, Cartledge Stone Ridge, then up to Back Tor, short dist. on Derwent Edge, ~E down Foulstone Rd, ~E along Mortimer Rd, turn down SE to Strines Reser., ~E to east side of Dale Dike Reser. (permissive path), at ~SK242914 path link to / follow Blindside Lane, before Annes Bridge follow on south side above Dale Dike stream into Low Bradfield - leader Dave Jefferies - Wednesday (very rainy from start of Dukes Drive to turn off onto Foulstone Road)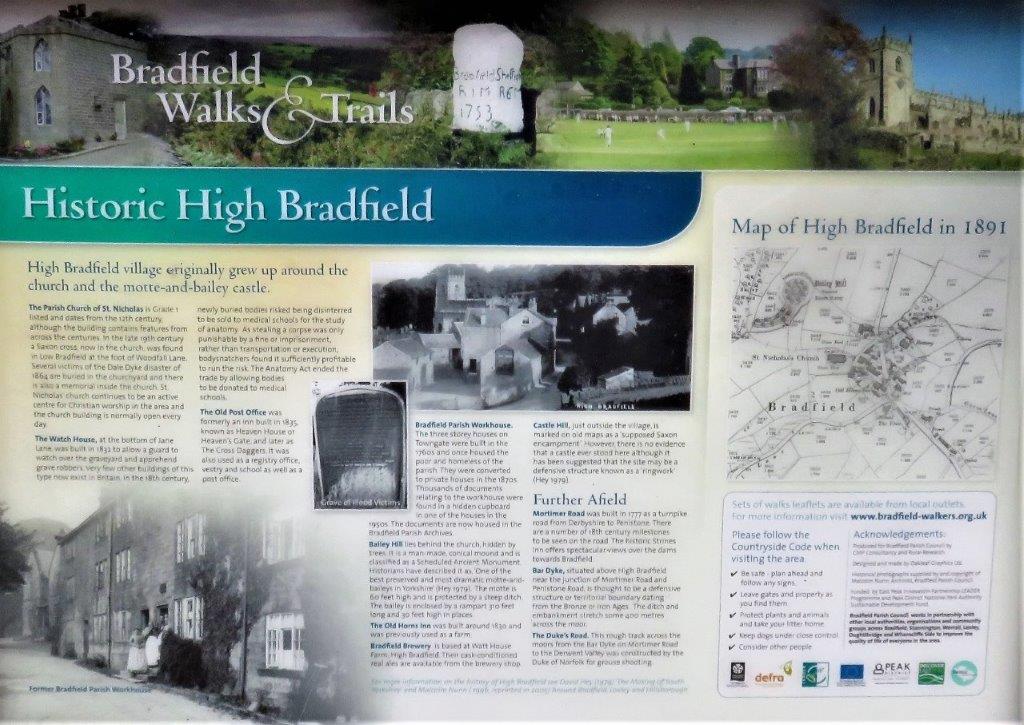 Information board at High Bradfield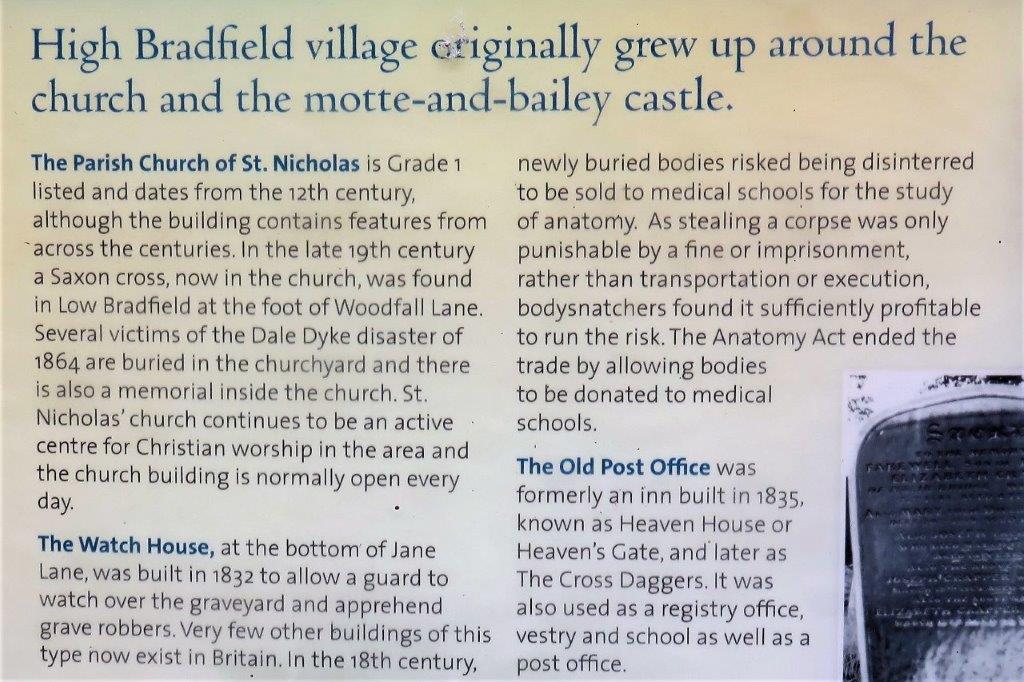 extract from board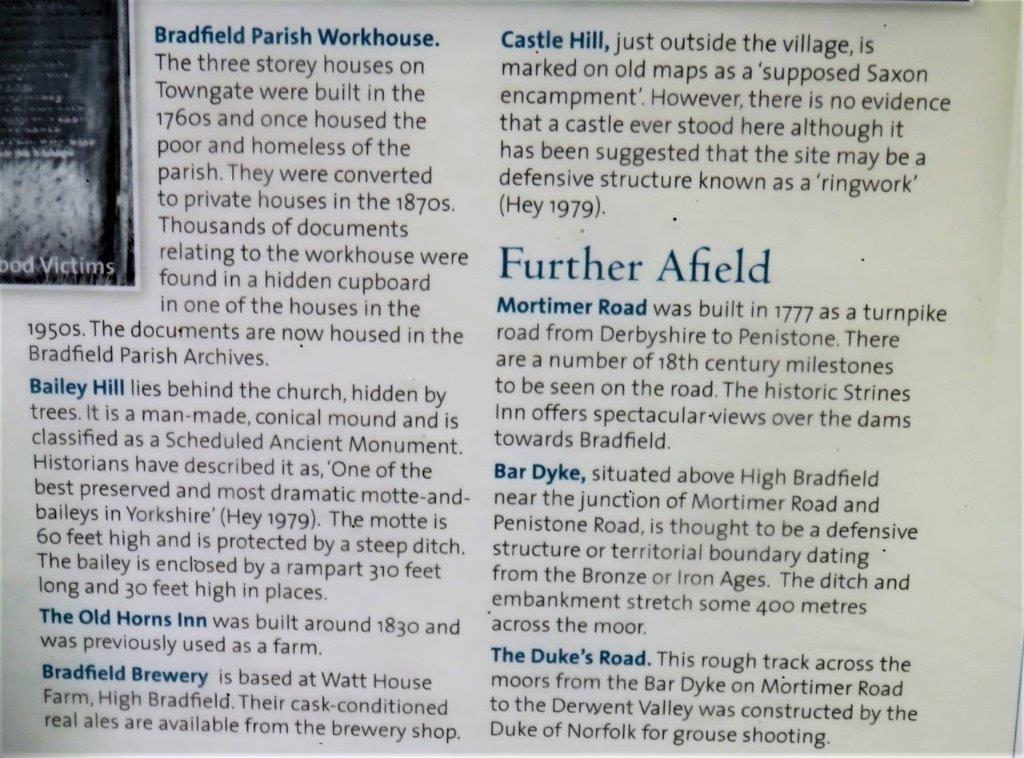 extract from board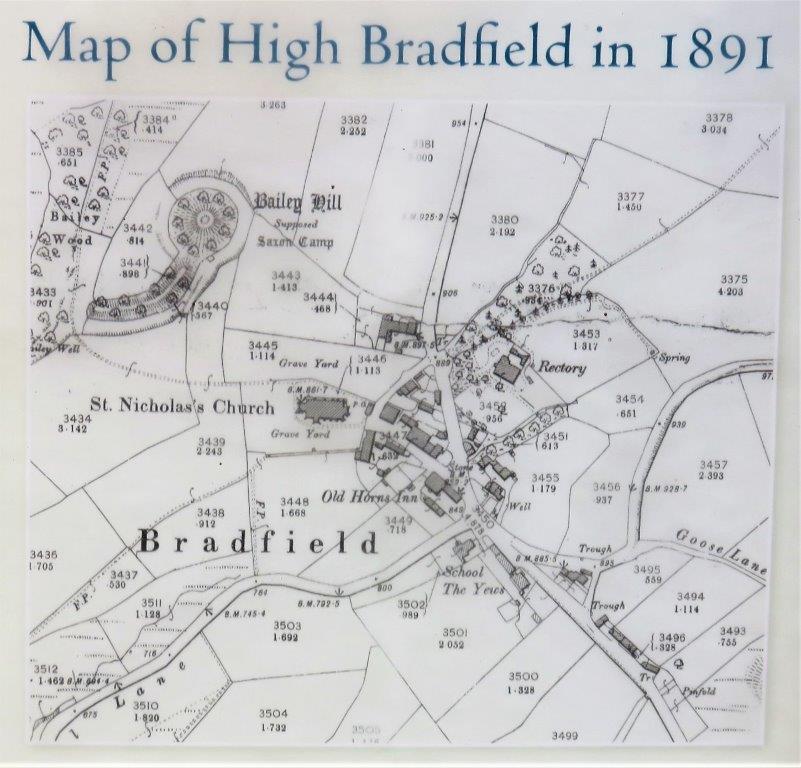 extract from board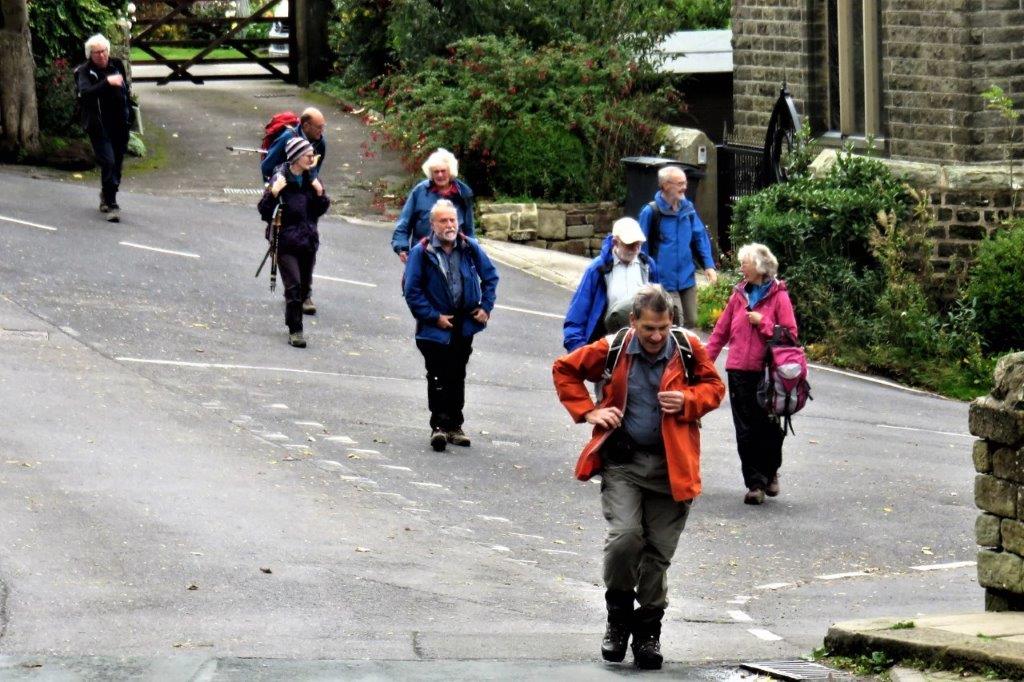 some of party arriving by bus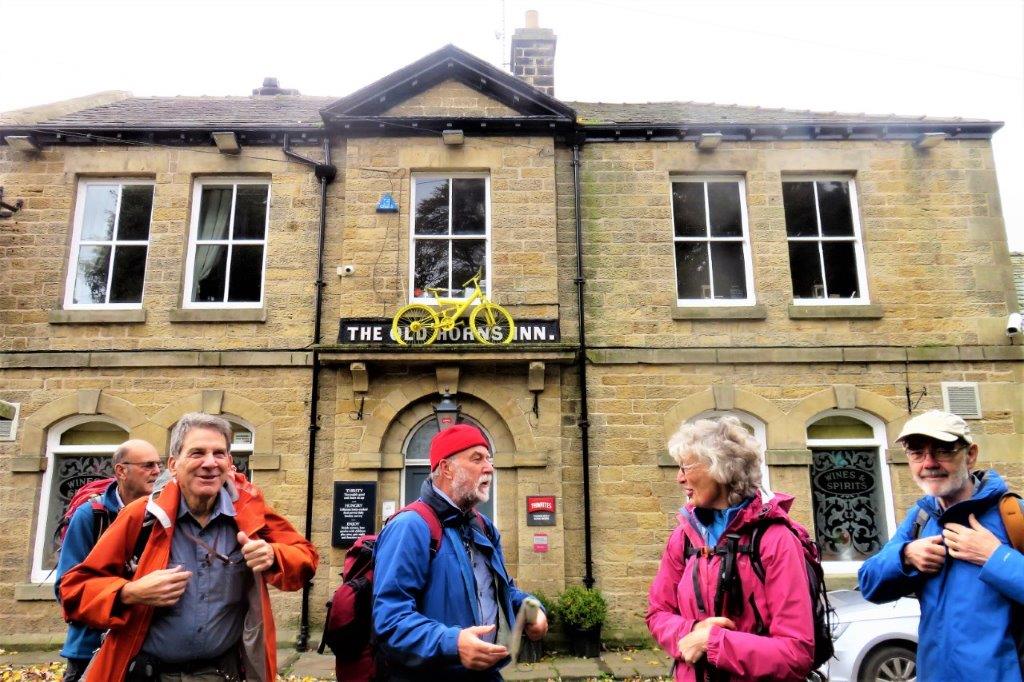 leader and others outside The Old Horns Inn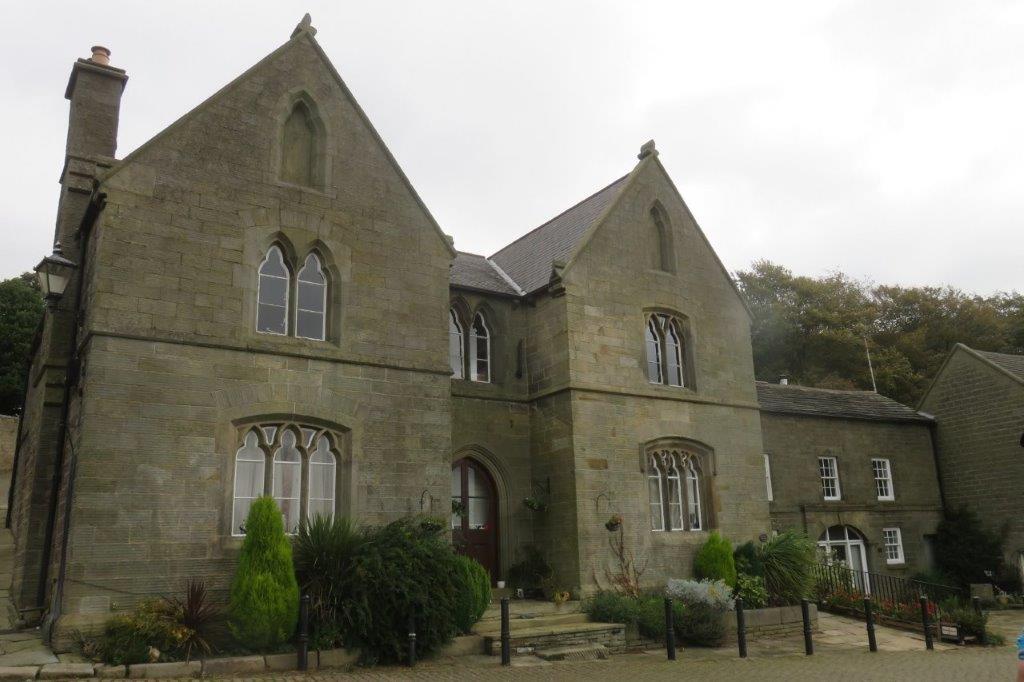 was this house part of the Bradfield Workhouse?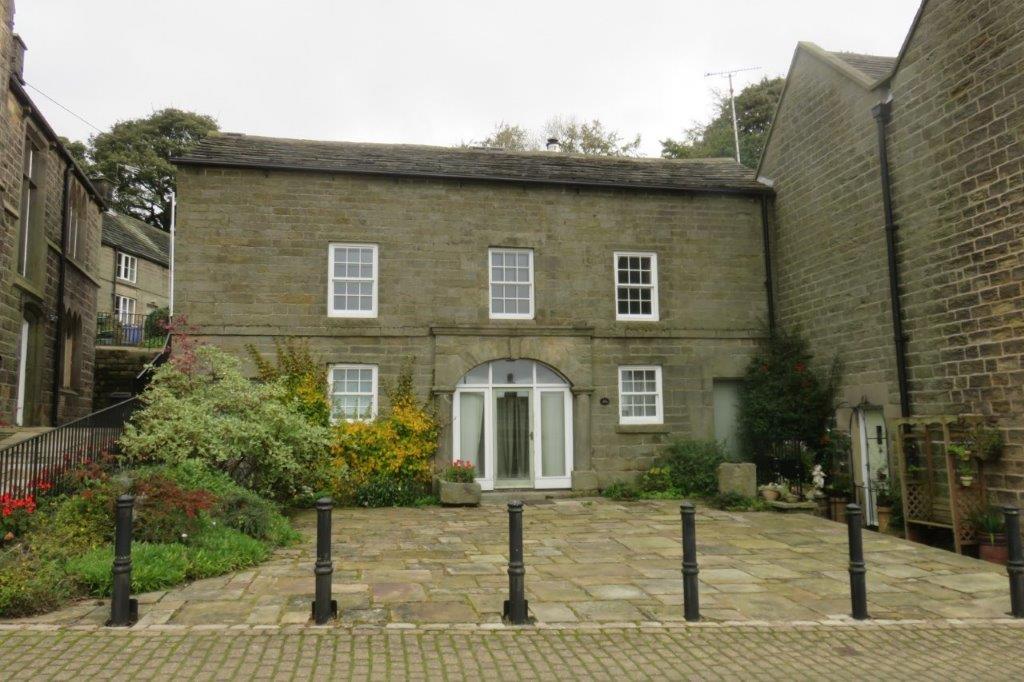 was this house part of the Bradfield Workhouse?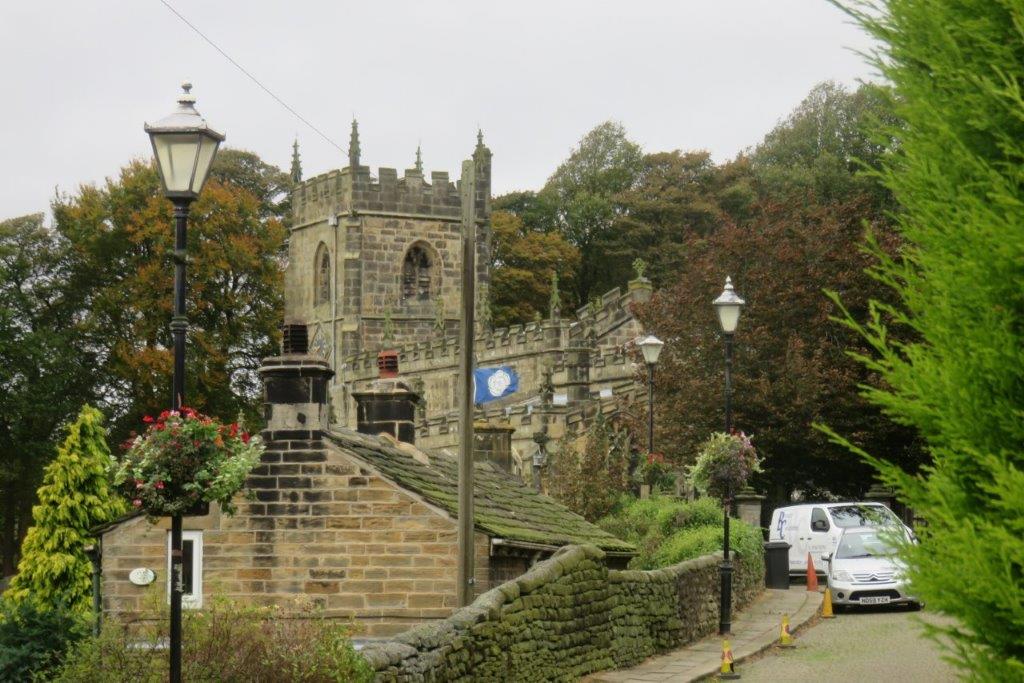 St Nicholas Church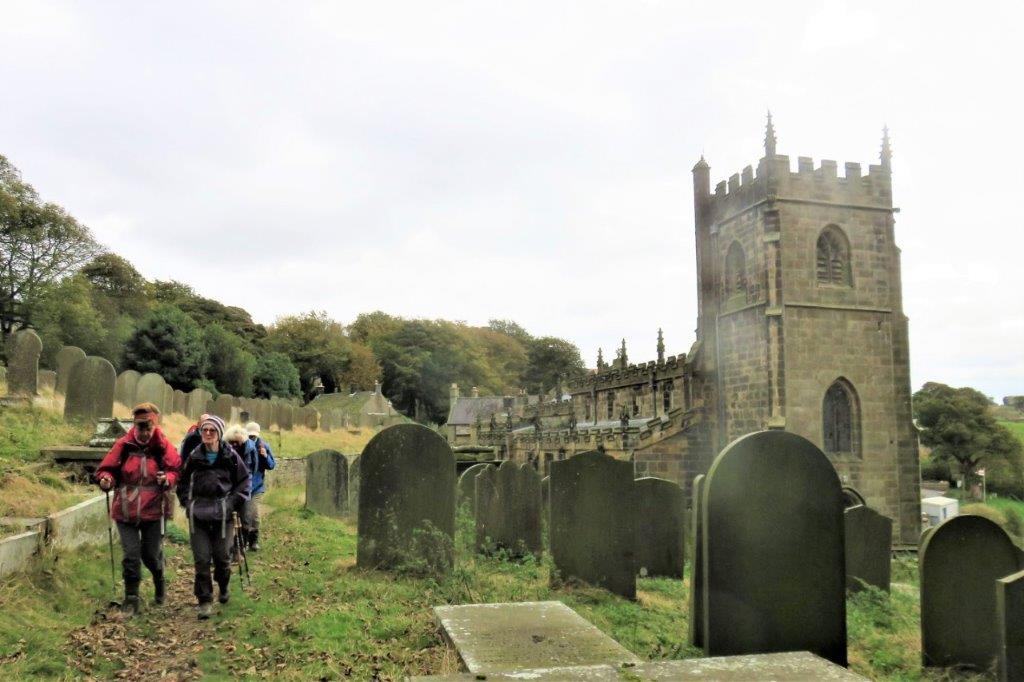 passing through the churchyard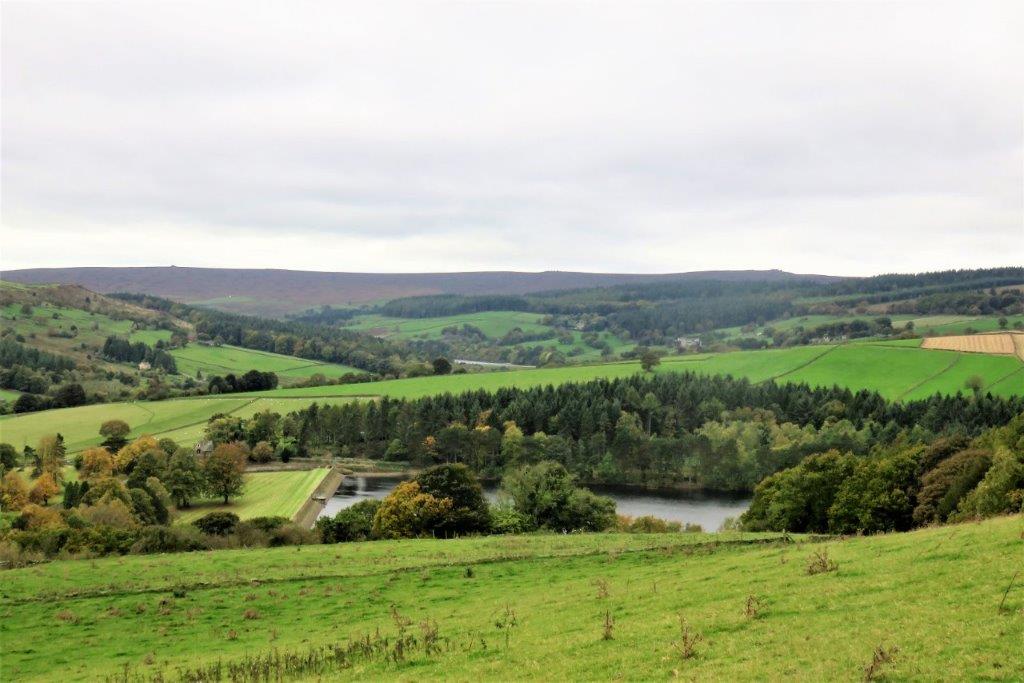 Agden Reservoir seen from above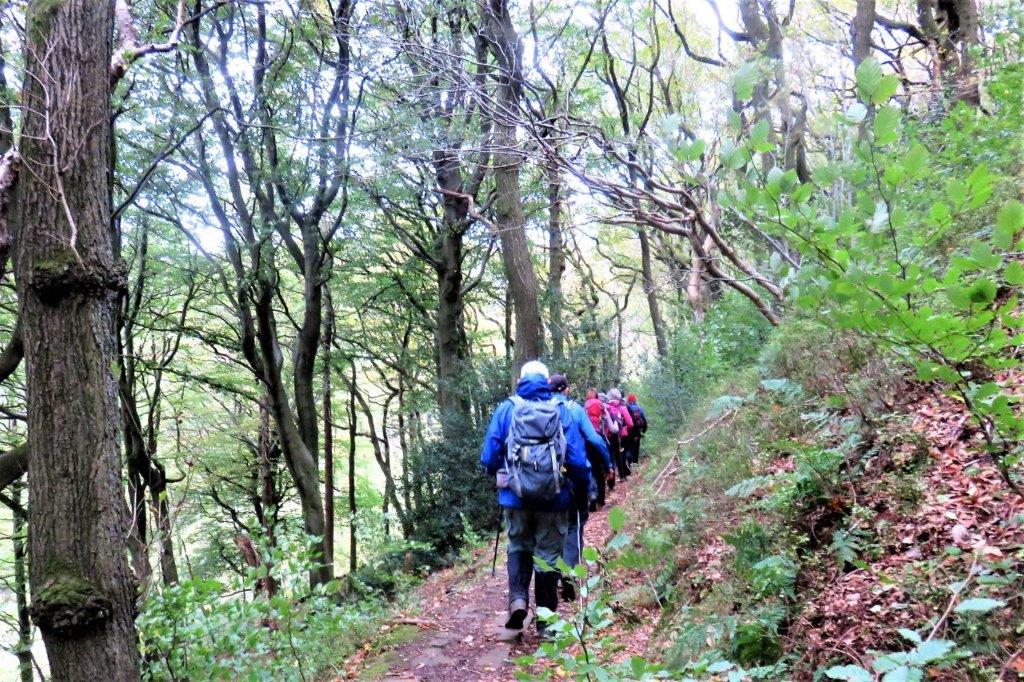 on the way to cross Rocher Ford Brook
after crossing Rocher Ford Brook

The Leader informed that this fungus is known as Devil's Fingers (botanical name Clathrus archeri). It is native to Australia and New Zealand. 5 specimens were found. This may be the most northern record of the fungus in the UK?

the site of the 'fungus' shown above
Agden Reservoir below
Rocher Woods behind with the 'Rocks' above.
A glimpse of Agden Reservoir and it's embankment
Rocher Wood and Rocks behind us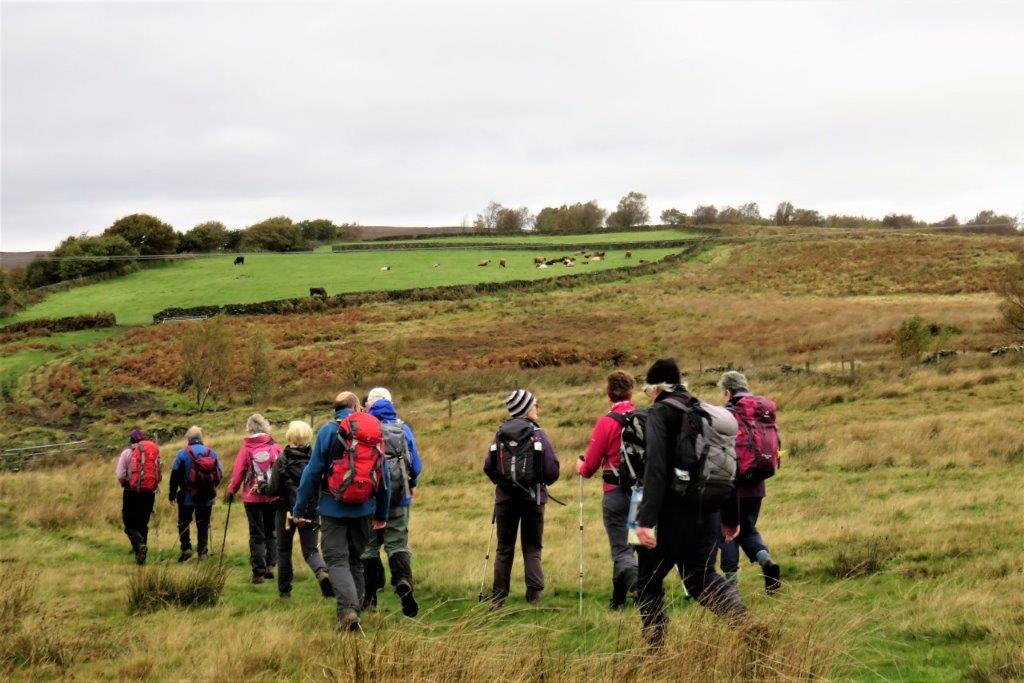 on Cowell Flat - route is not through gap in drystone wall but follows along the wall outside it.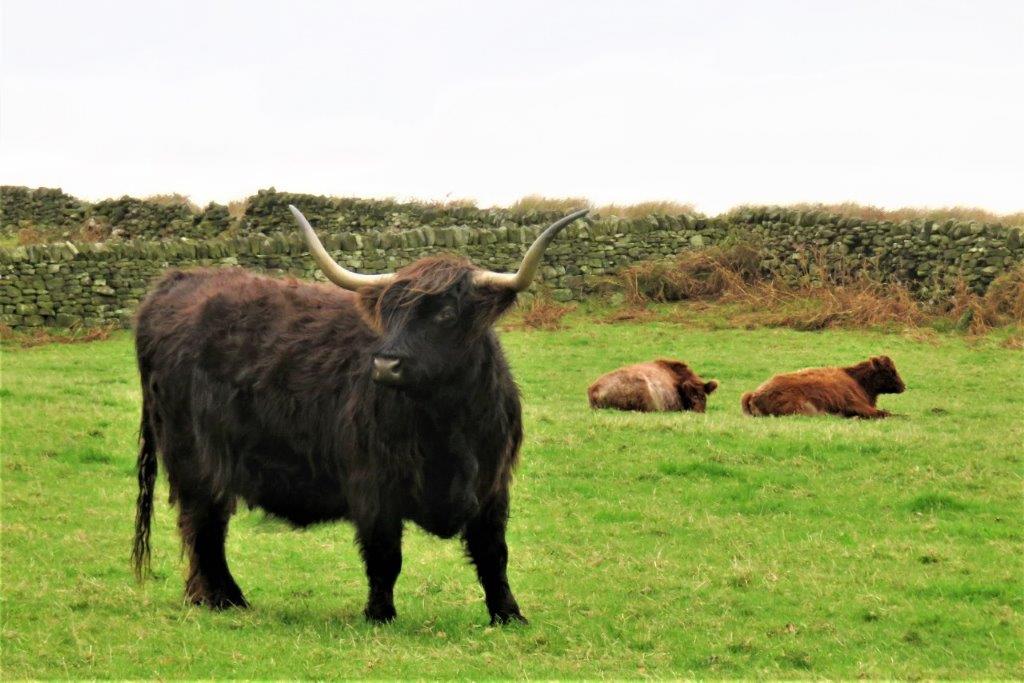 Highland Cattle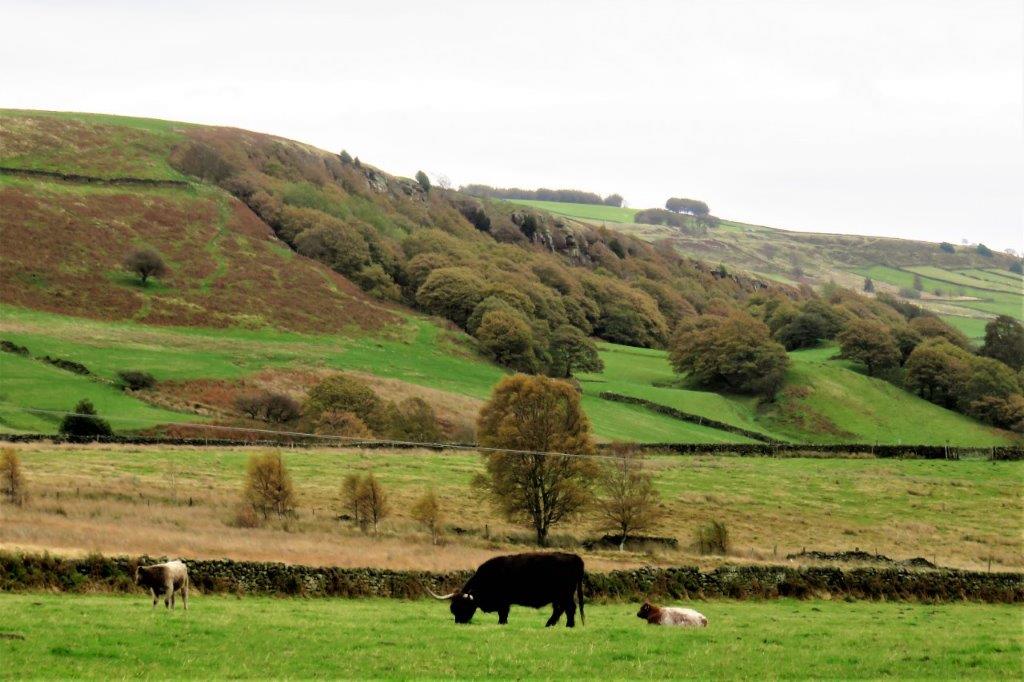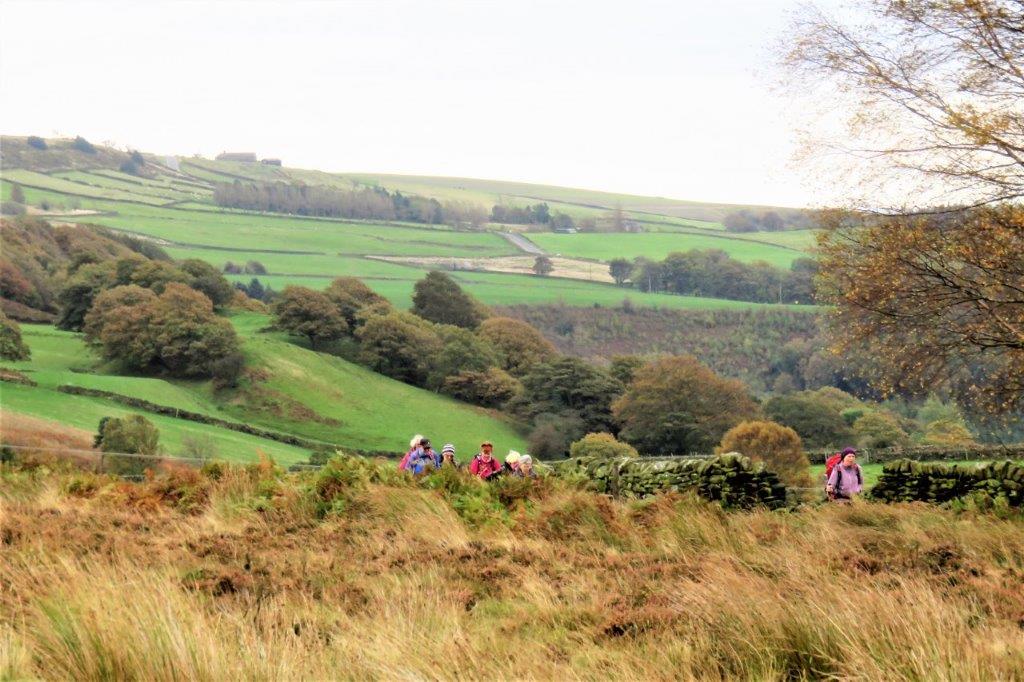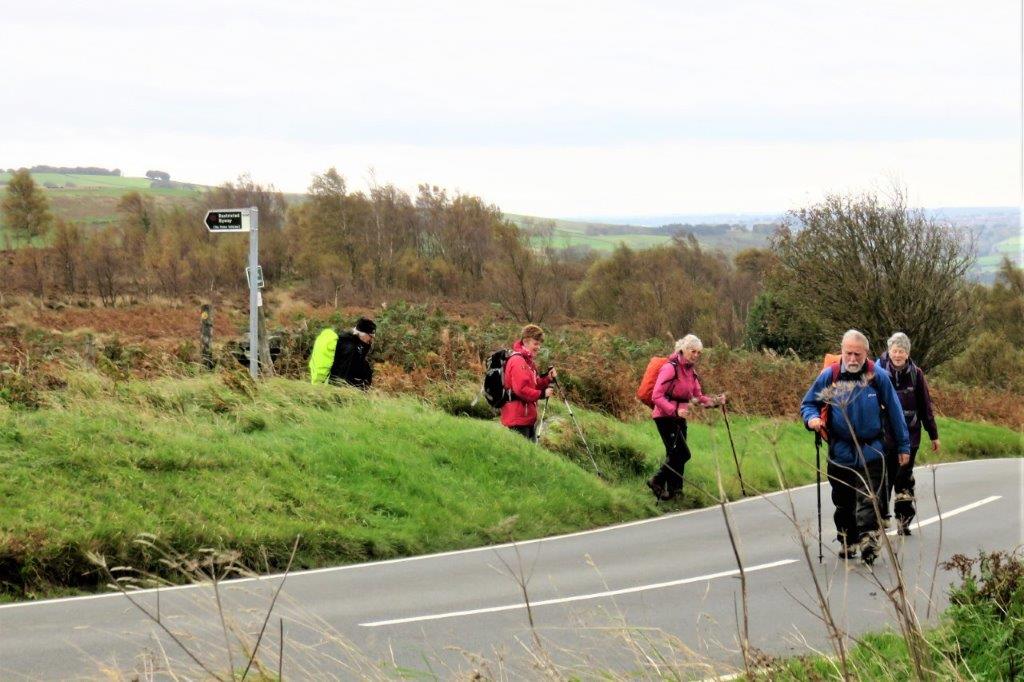 crossing Mortimer Road to join Dukes Rd (an unpaved track)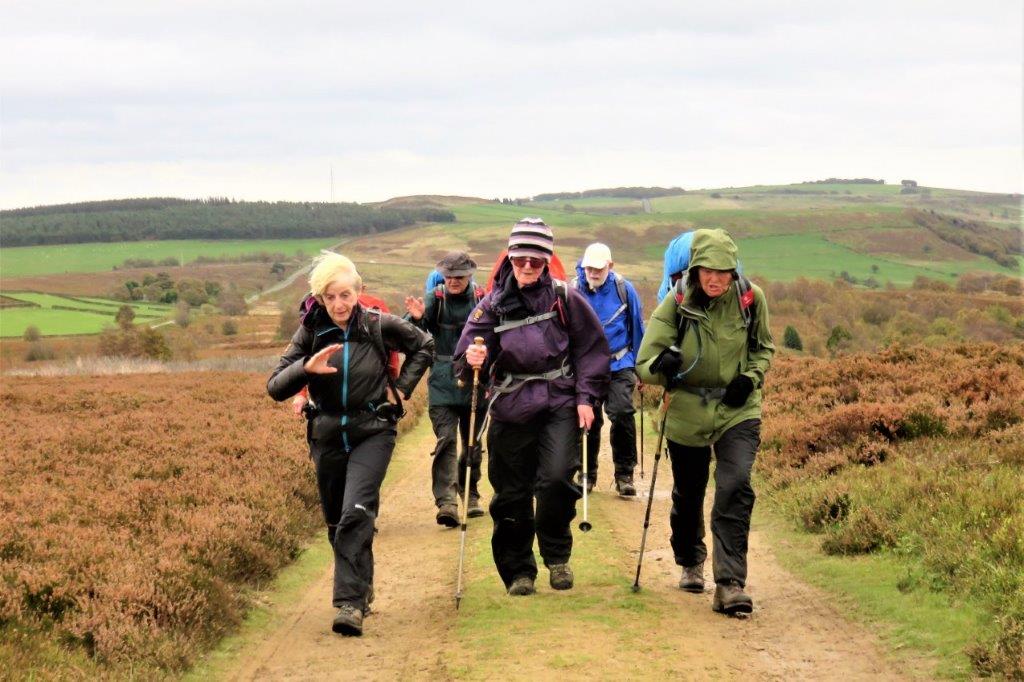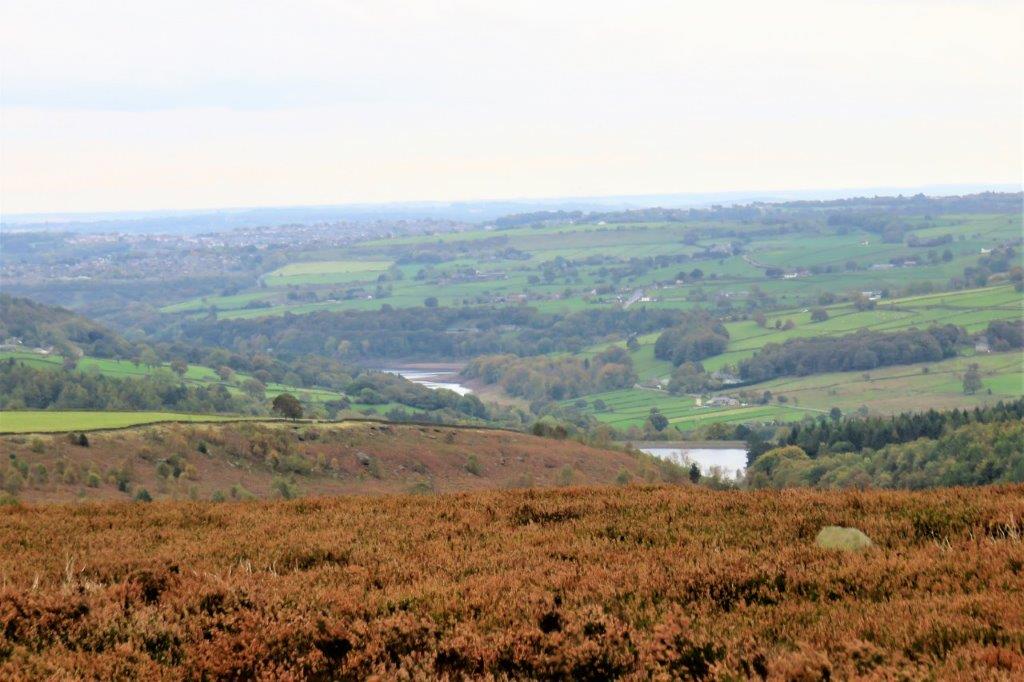 looking back from Dukes Road at Reservoirs - Agden in front with Damflask behind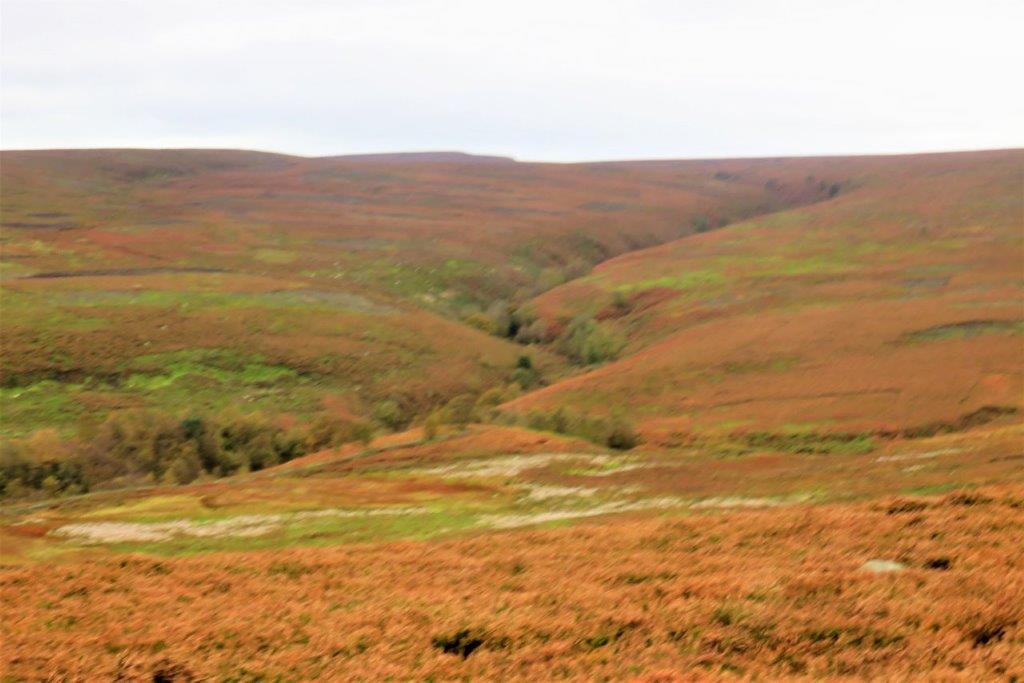 Hobson Moss Dike?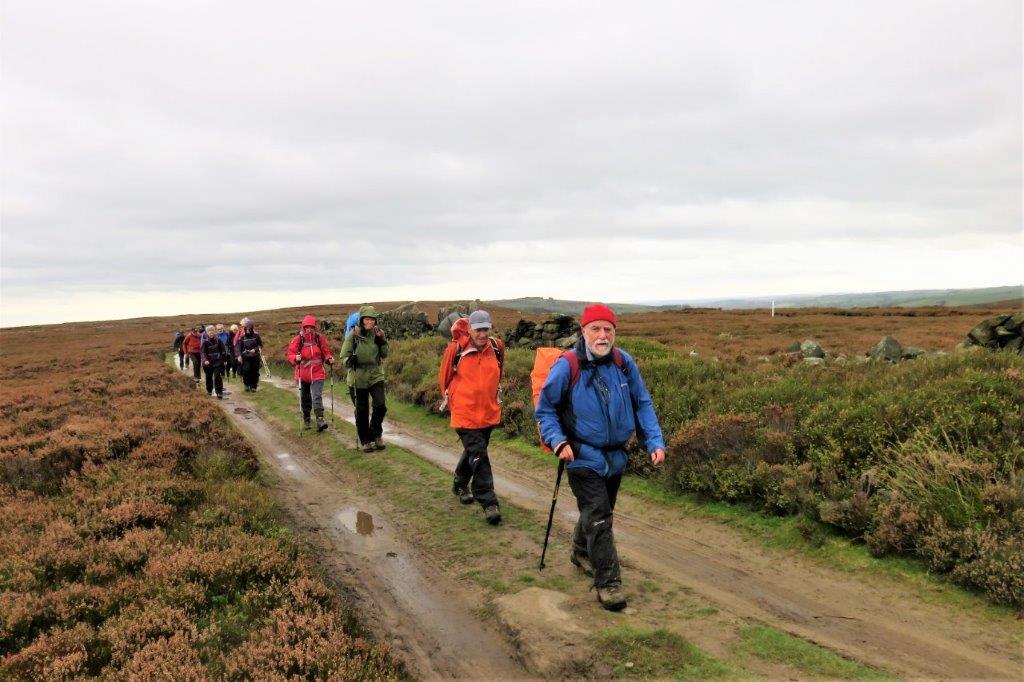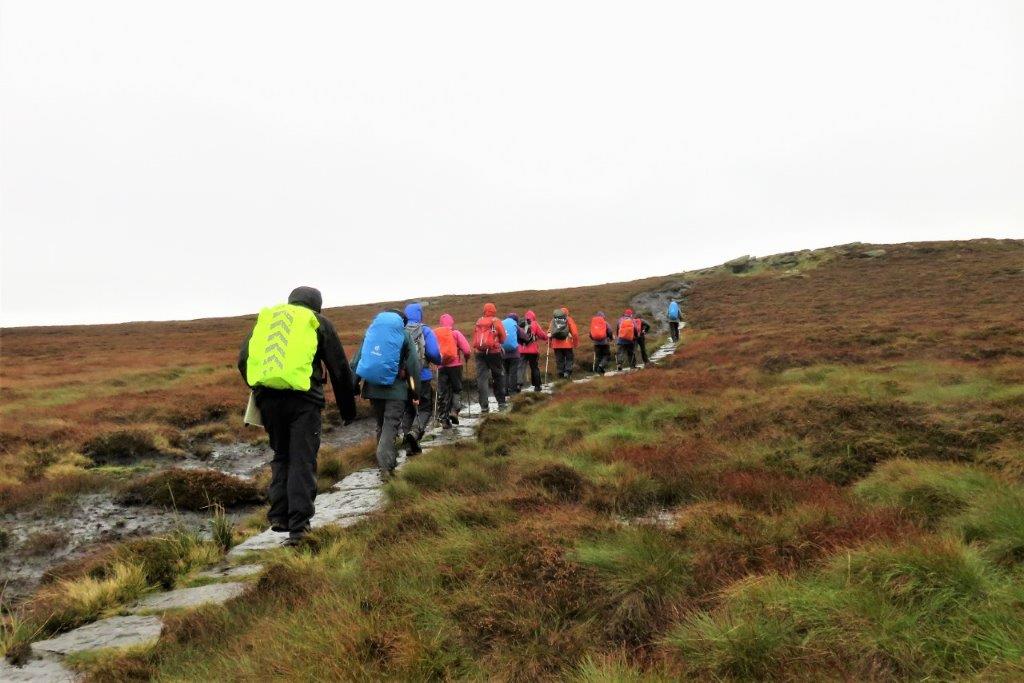 heading towards Low Tor?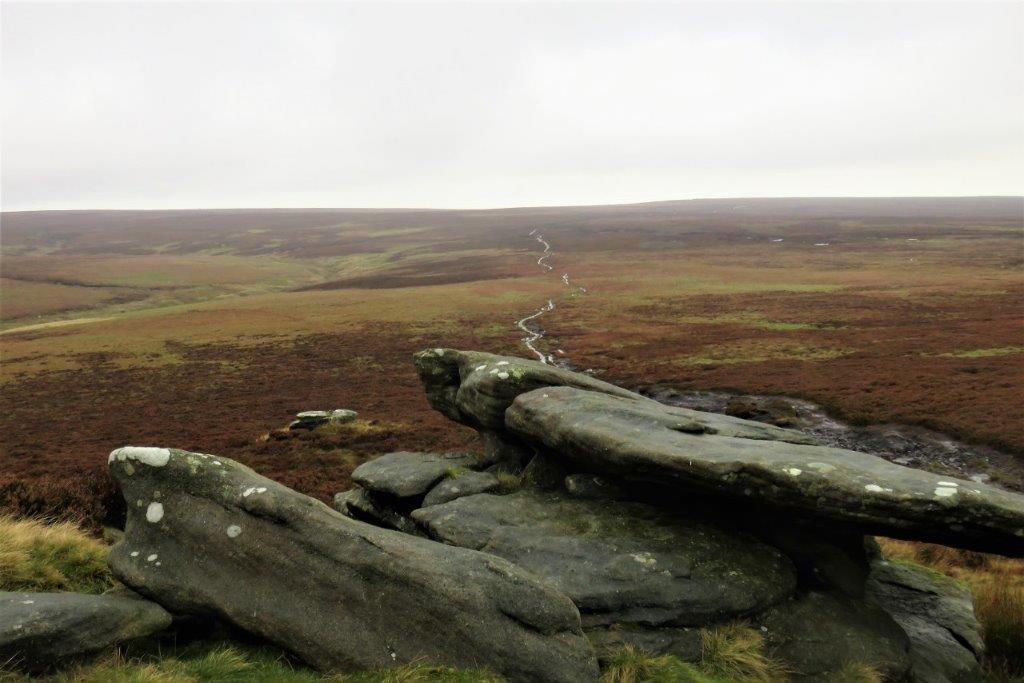 looking back to the path we followed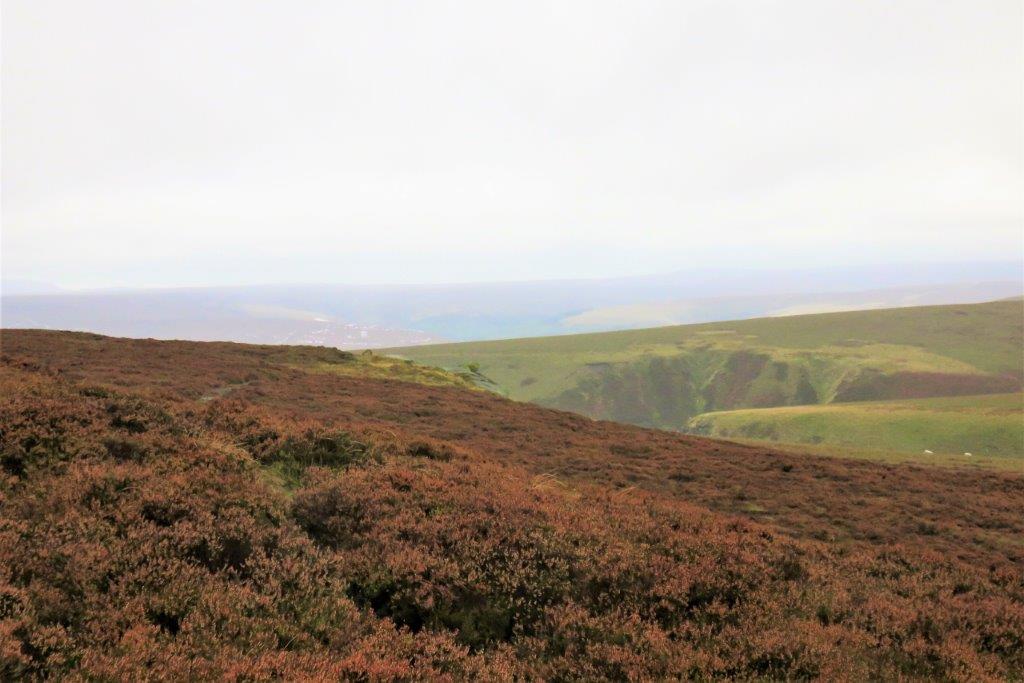 a top part of Abbey Brook?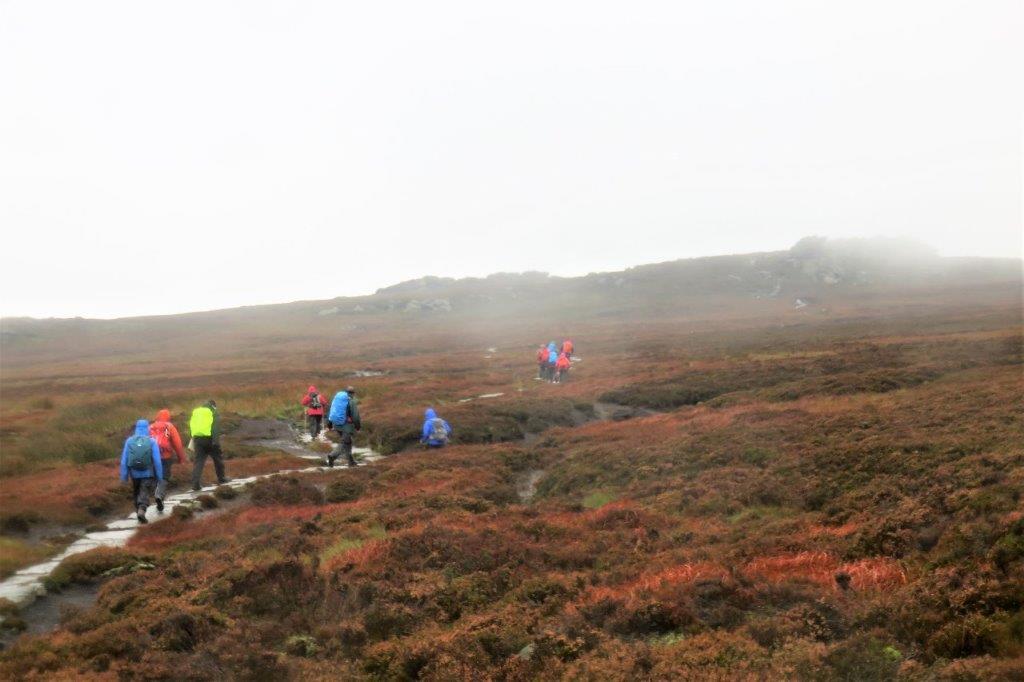 on the way to Back Tor - rain showers passing in front of it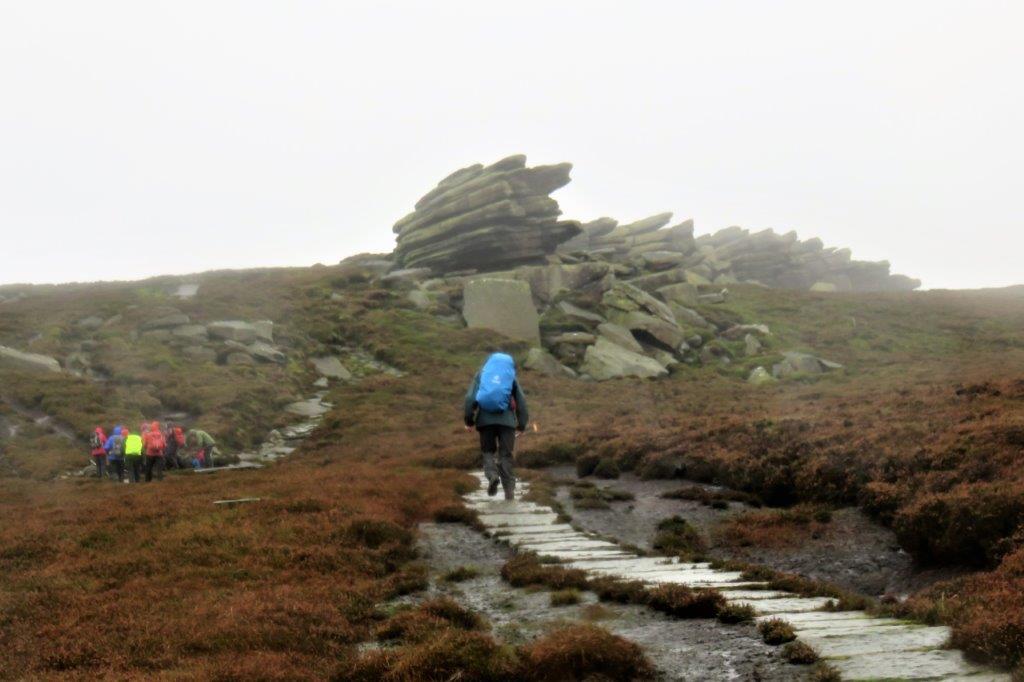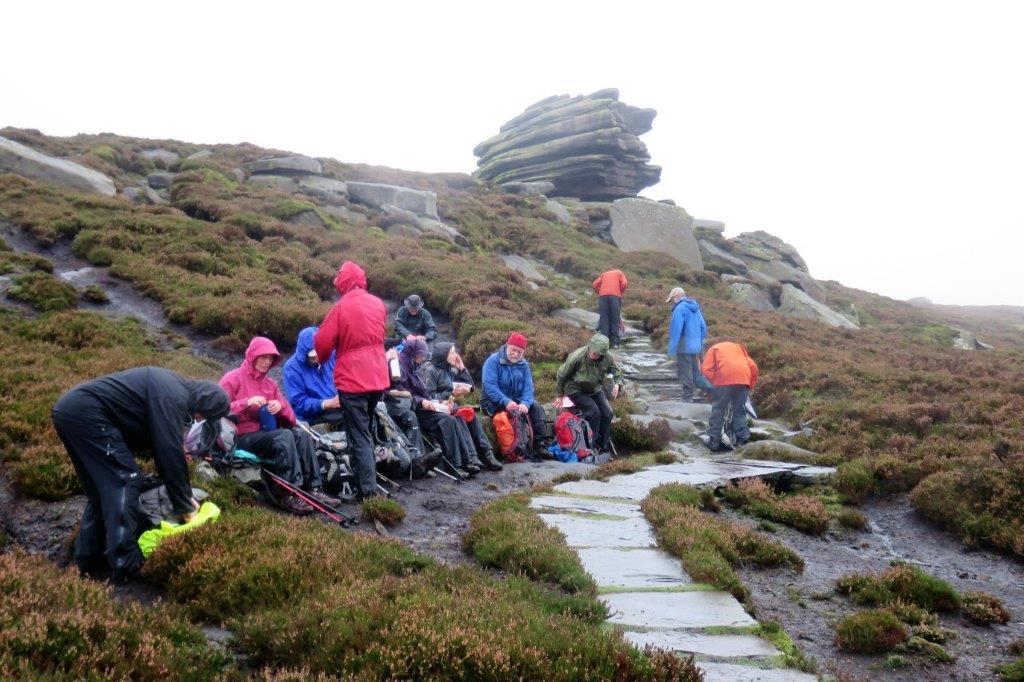 lunch below Back Tor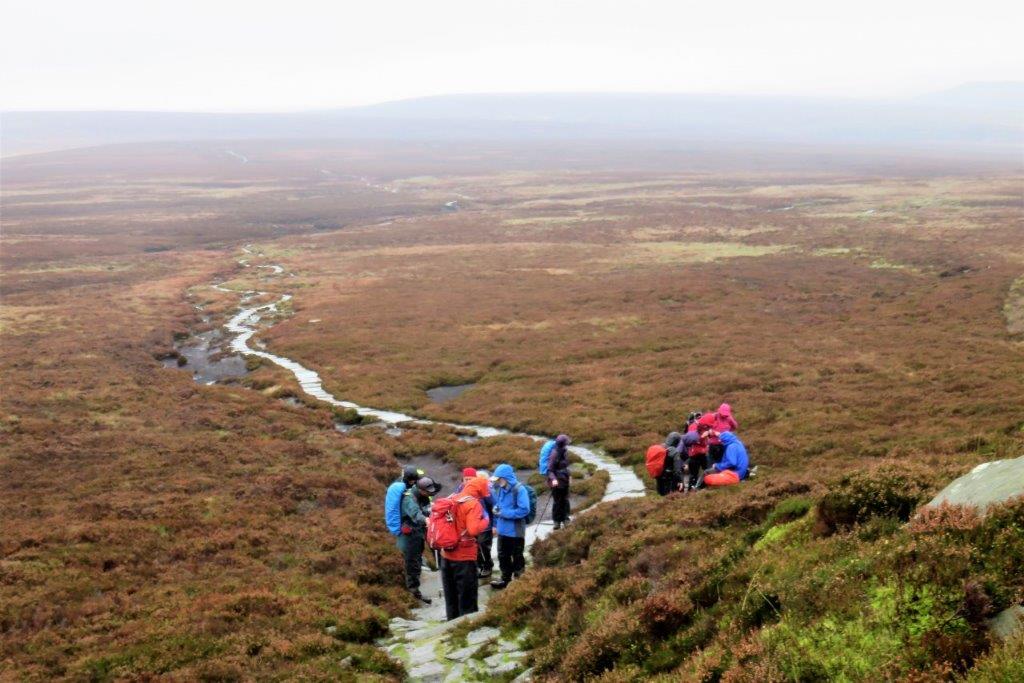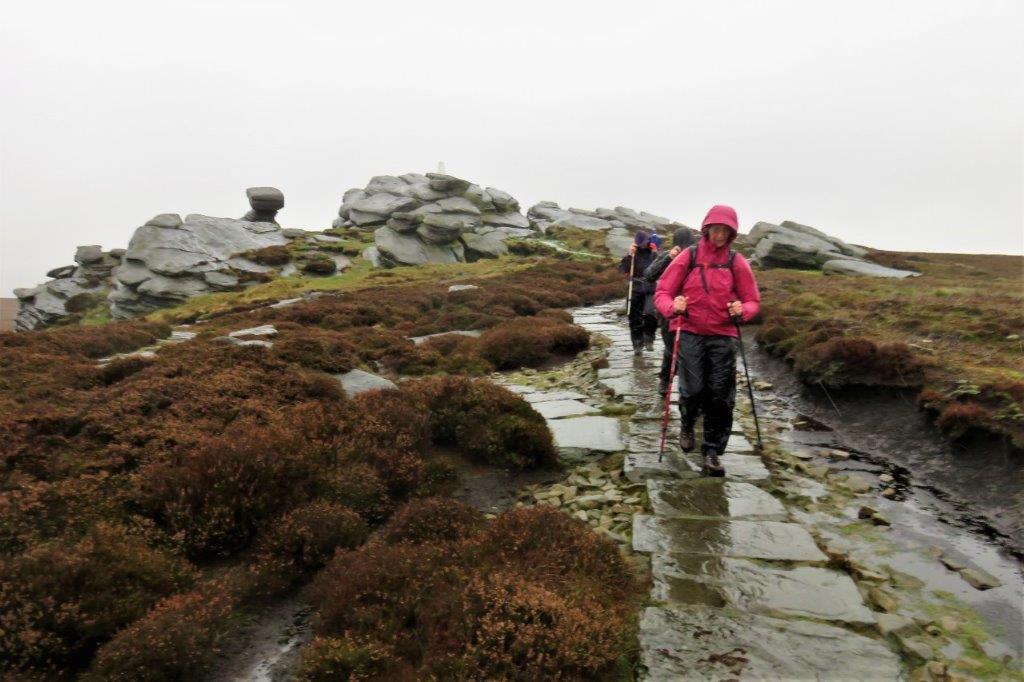 leaving Back Tor - Survey Beacon just visible behind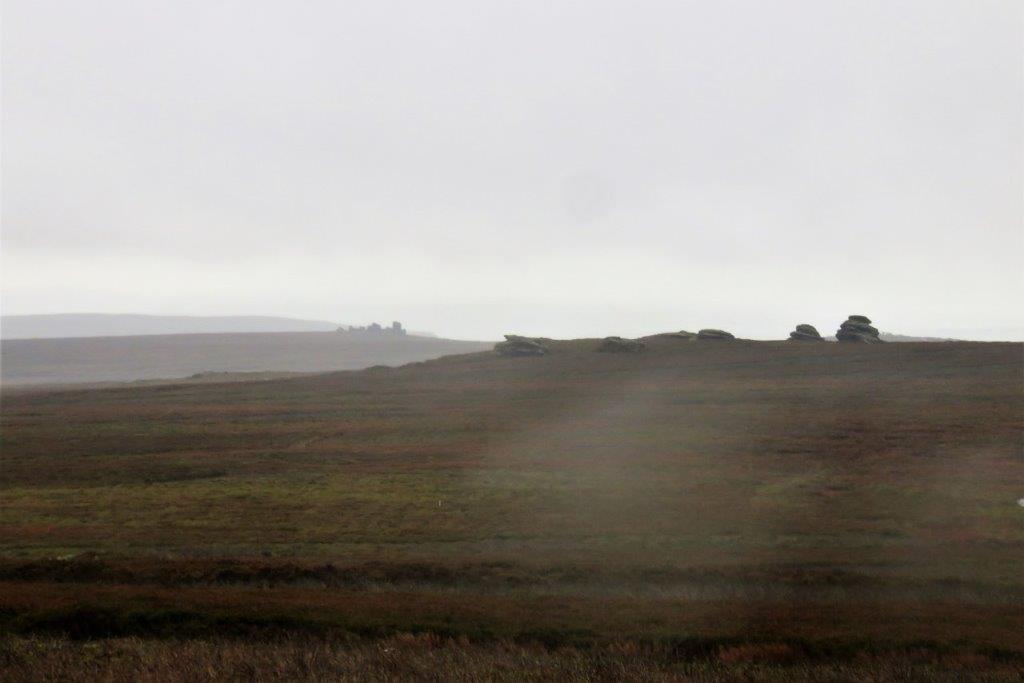 photographed as we turned off Derwent Edge onto Foulstone Road - Rocks to right 'Cakes of Bread'?. 'Wheel Stones' further behind,h left of centre.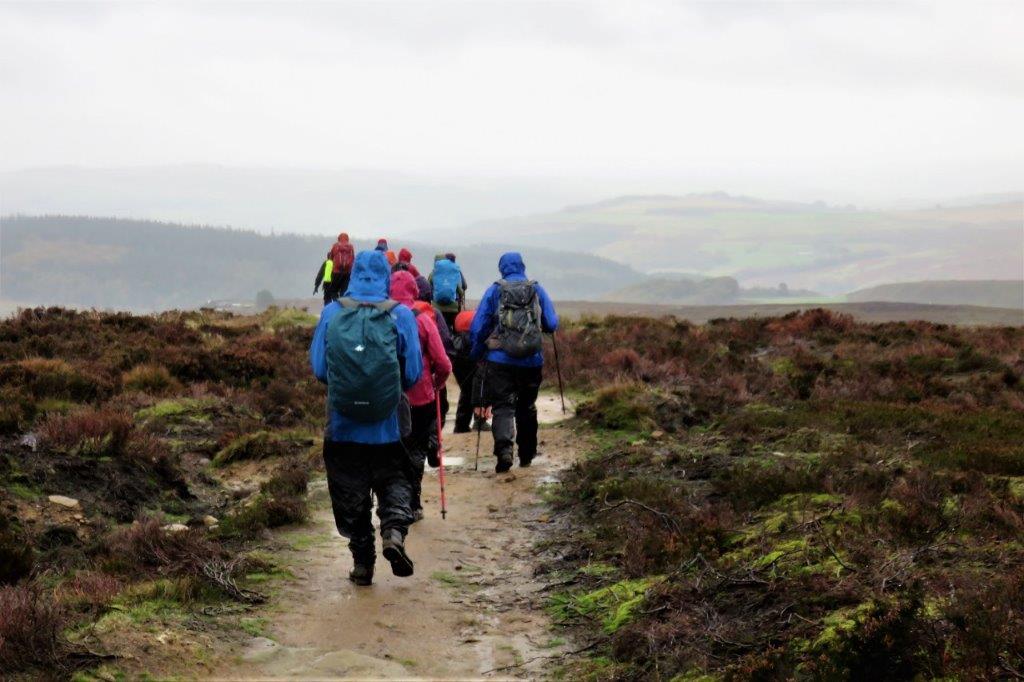 down Foulstone Road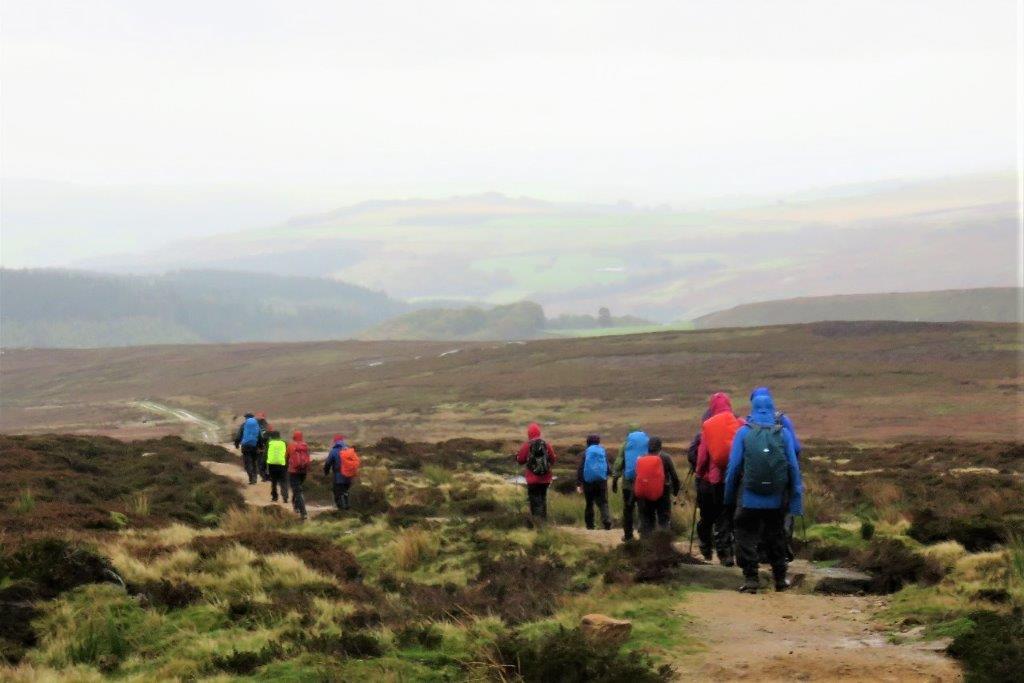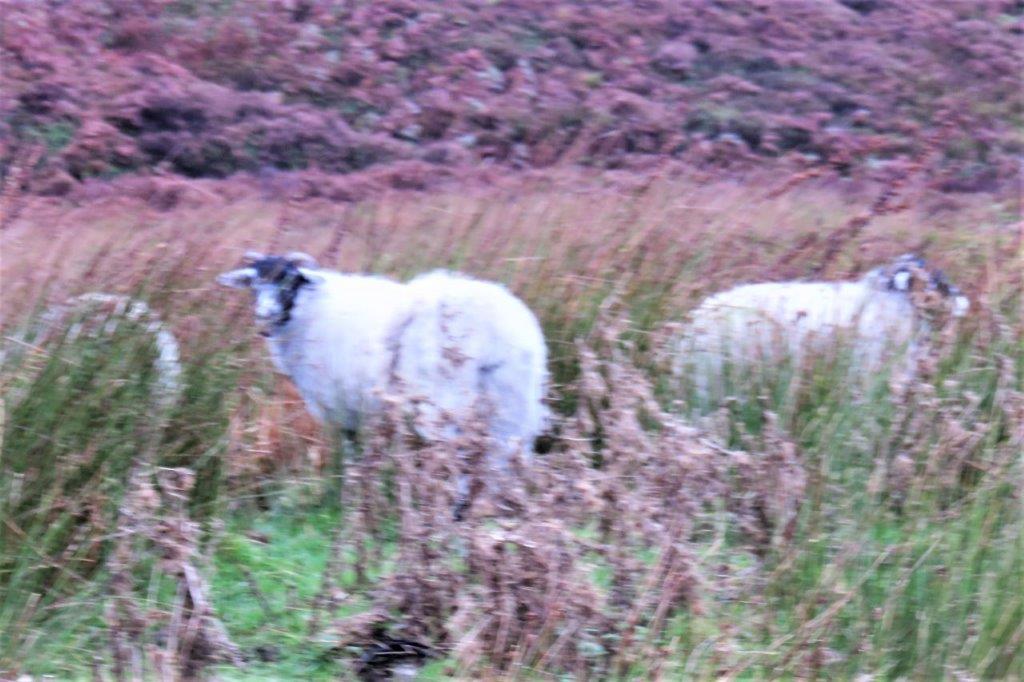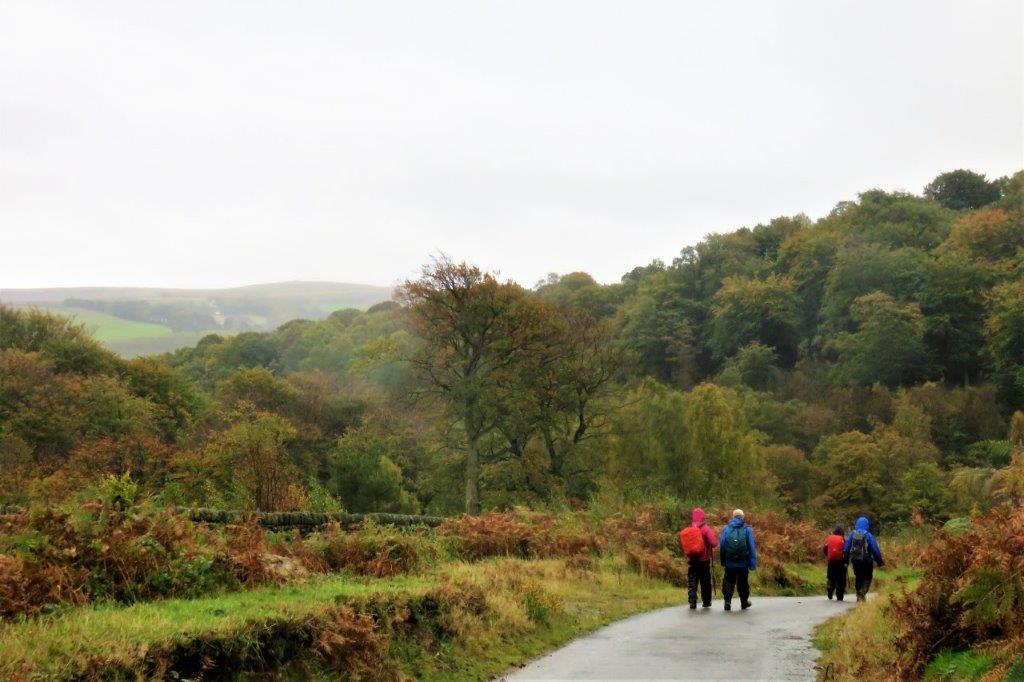 Foulstone Road near to Mortimer Road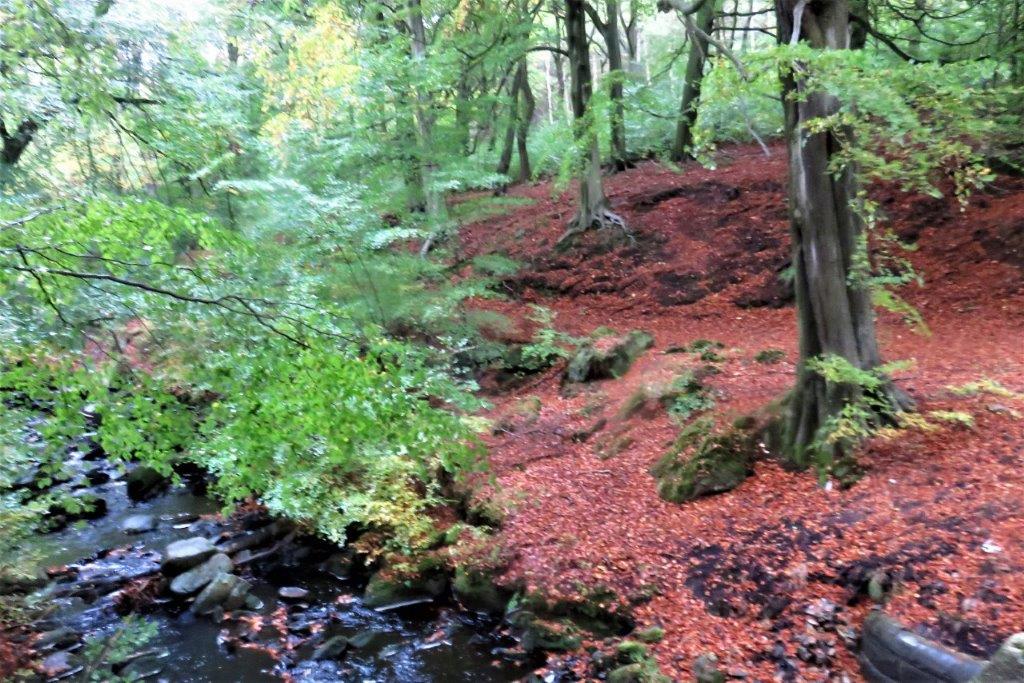 Strines Dike (a stream) upstream of Strines Bridge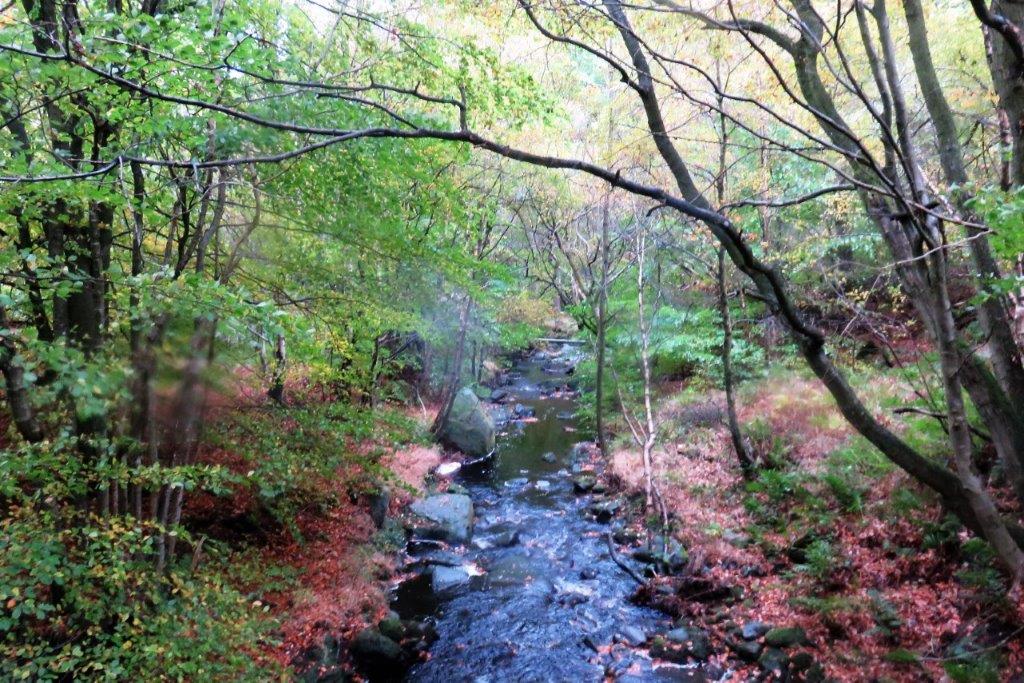 Strines Dike downstream of Strines Bridge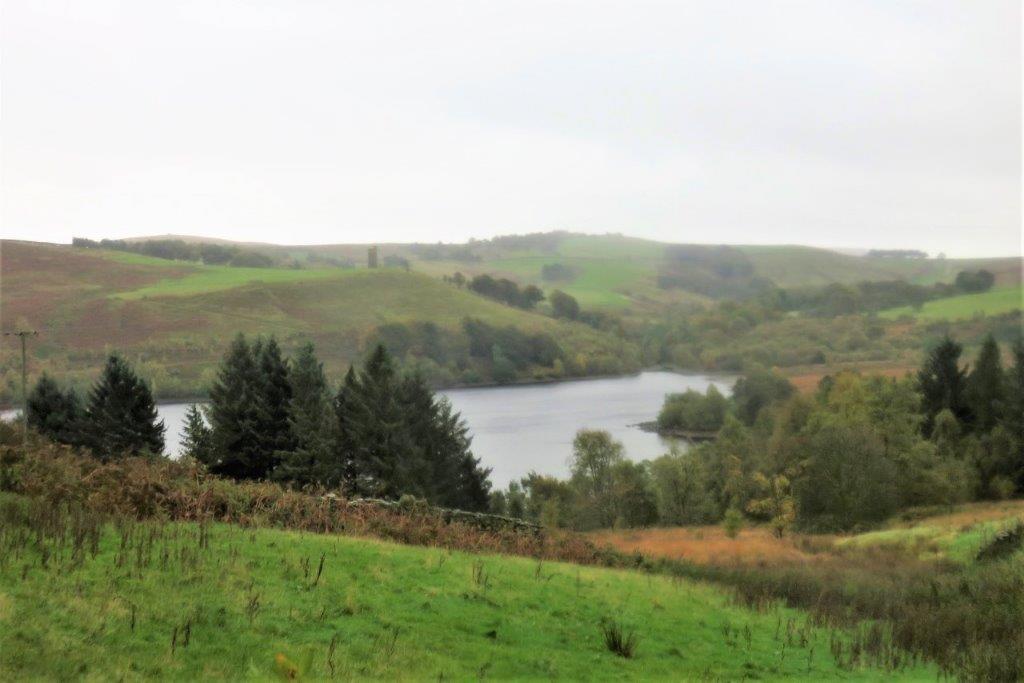 Strines Reservoir - Boots Folly just visible at top.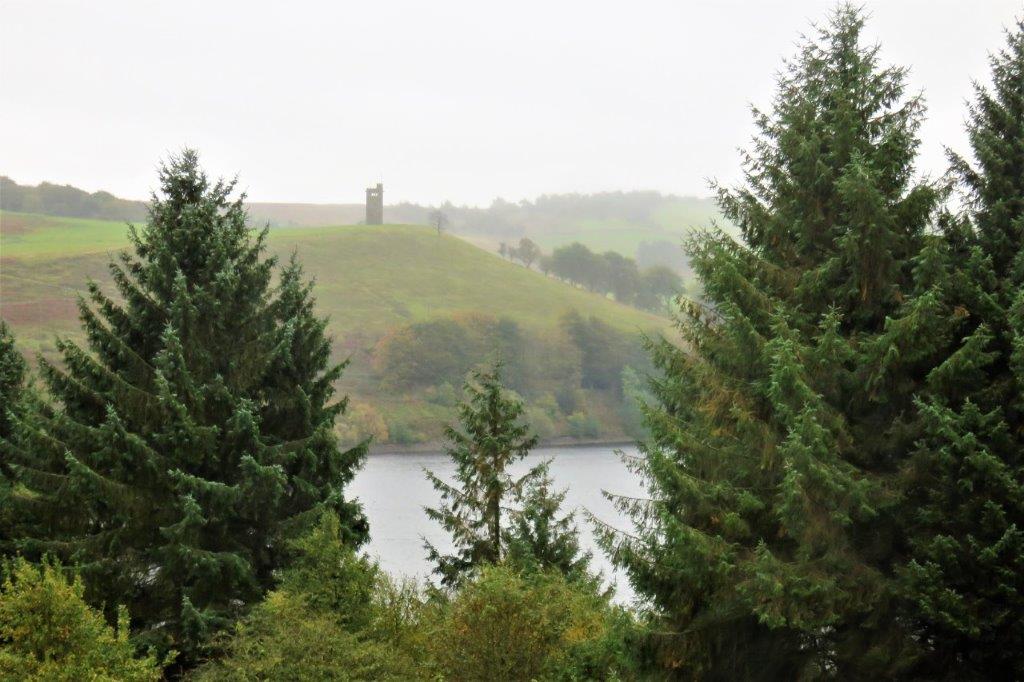 a clearer view of Boots Folly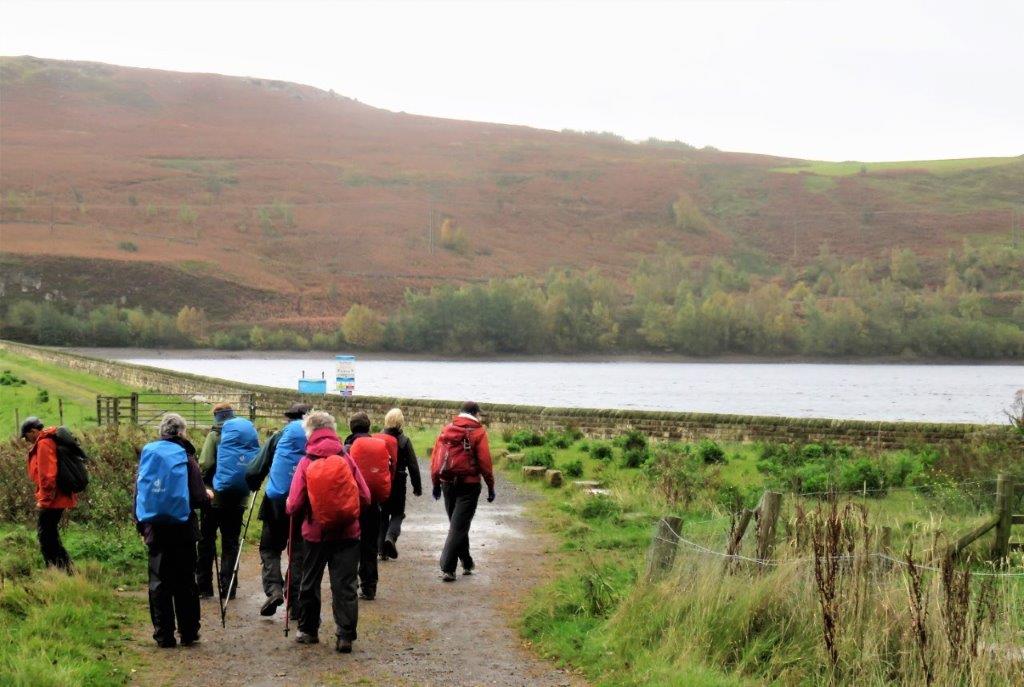 Strines Reservoir embankment - party about to turn down left to Dale Dike Reservoir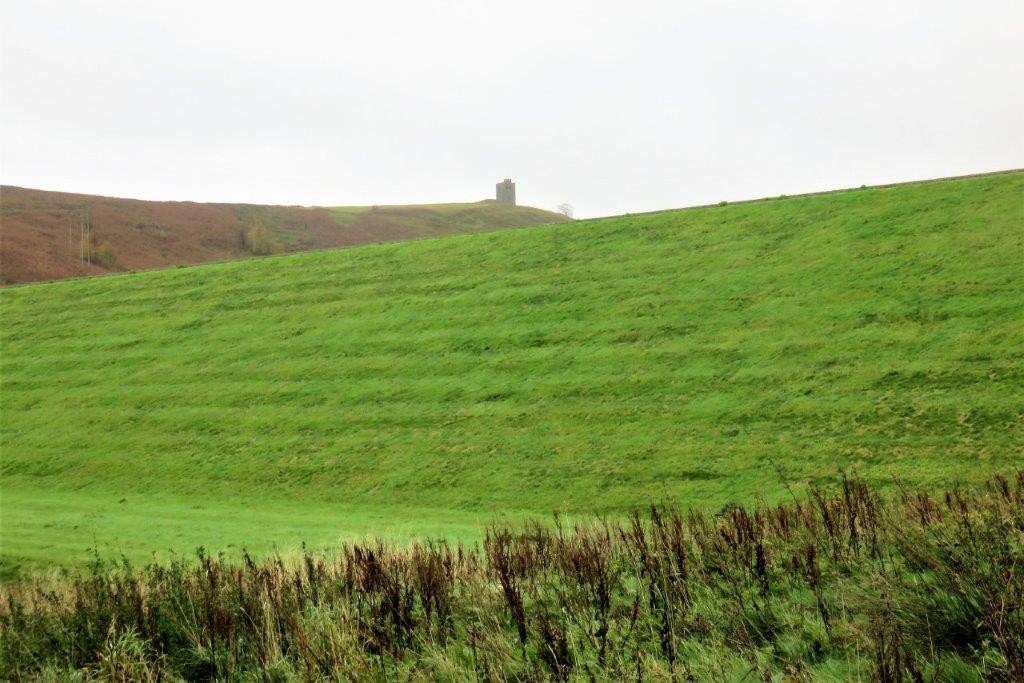 Strines Reservoir embankment behind us.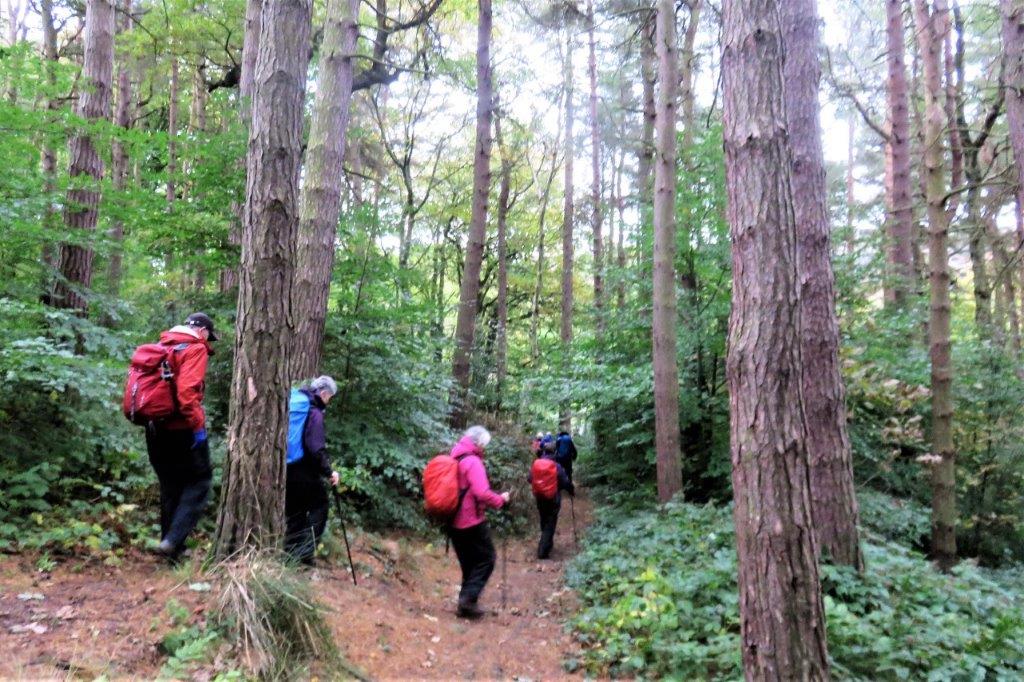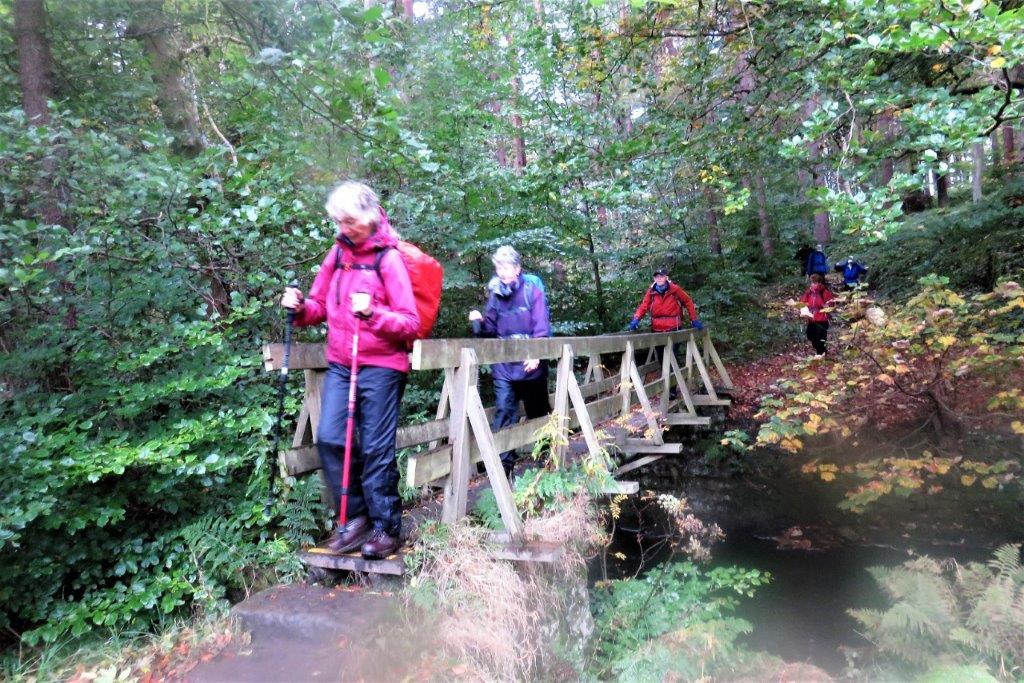 crossing bridge over spillway water from Strines Reservoir which runs into Dale Dike Reservoir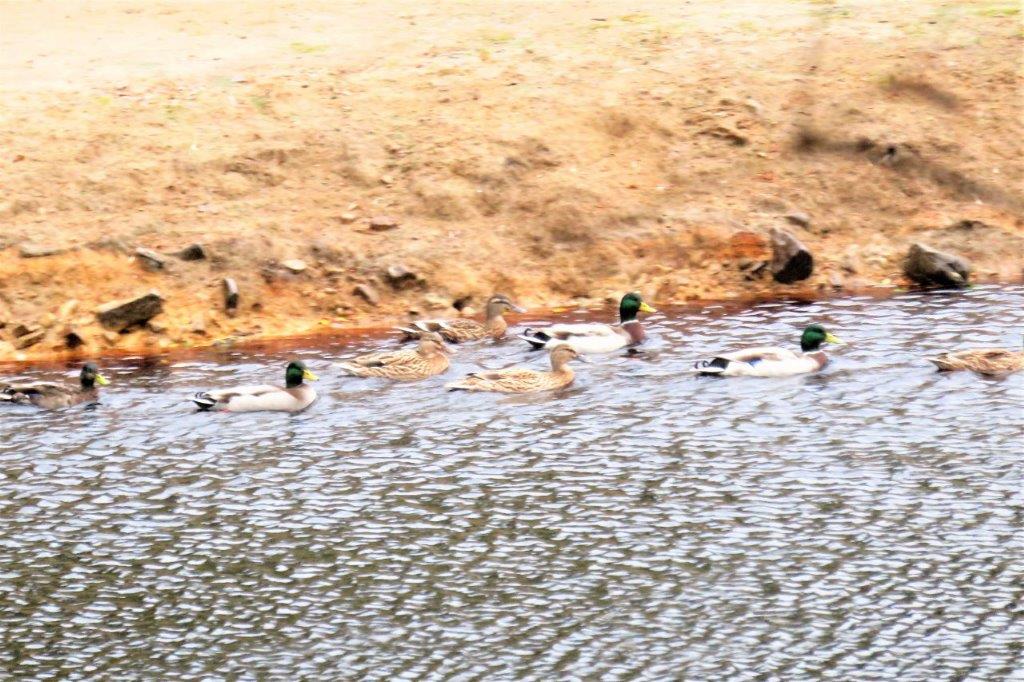 ducks in Dale Dike Reservoir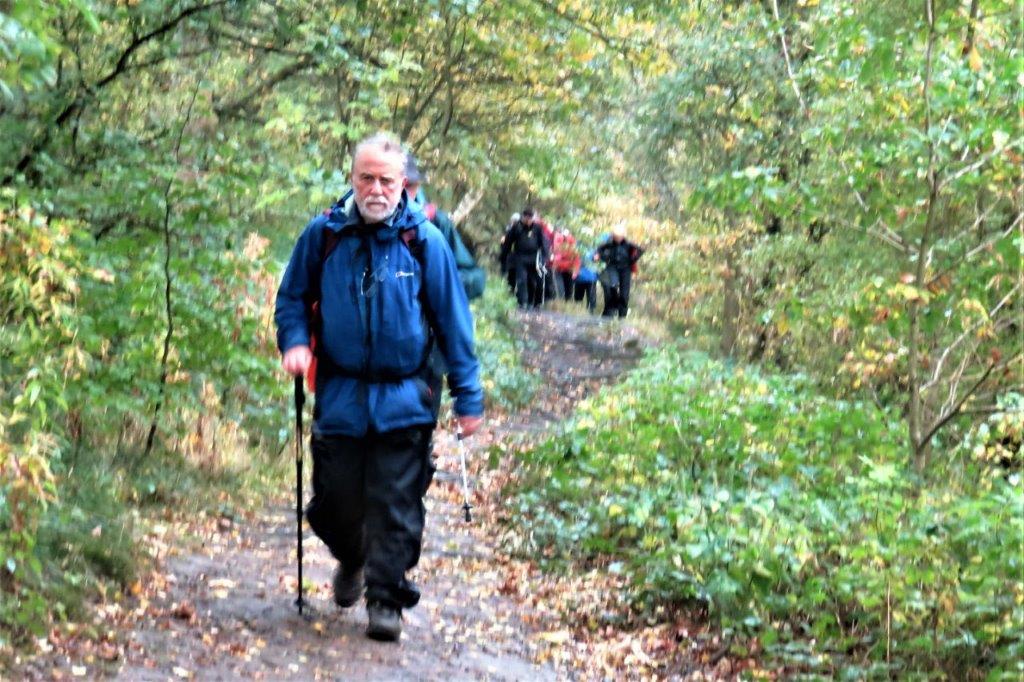 along the eastern edge of Dale Dike Reservoir on a 'permissive path'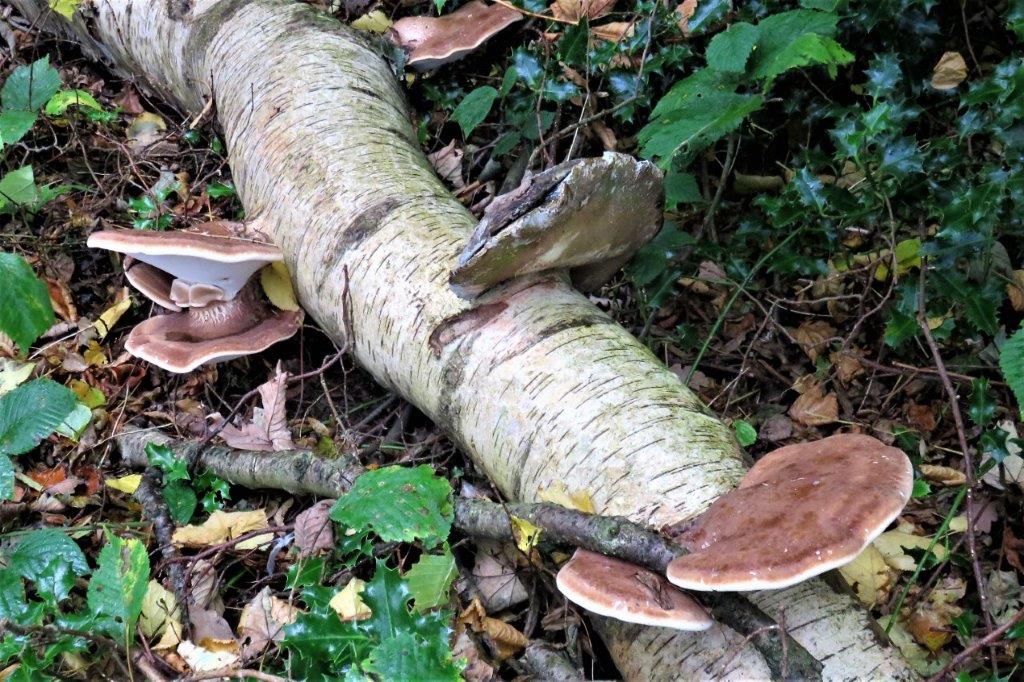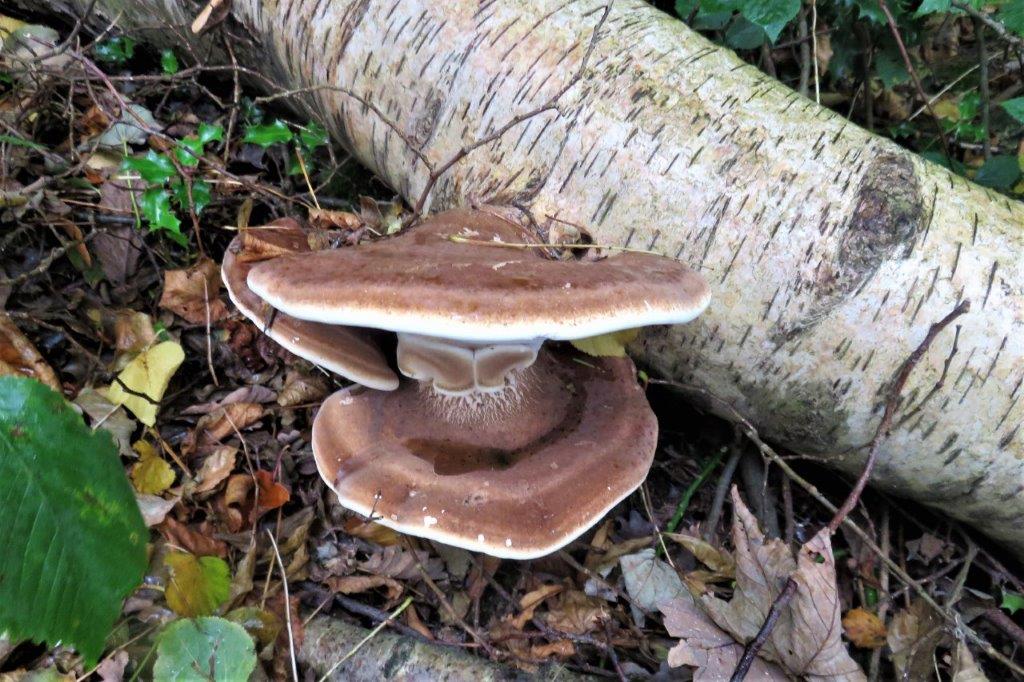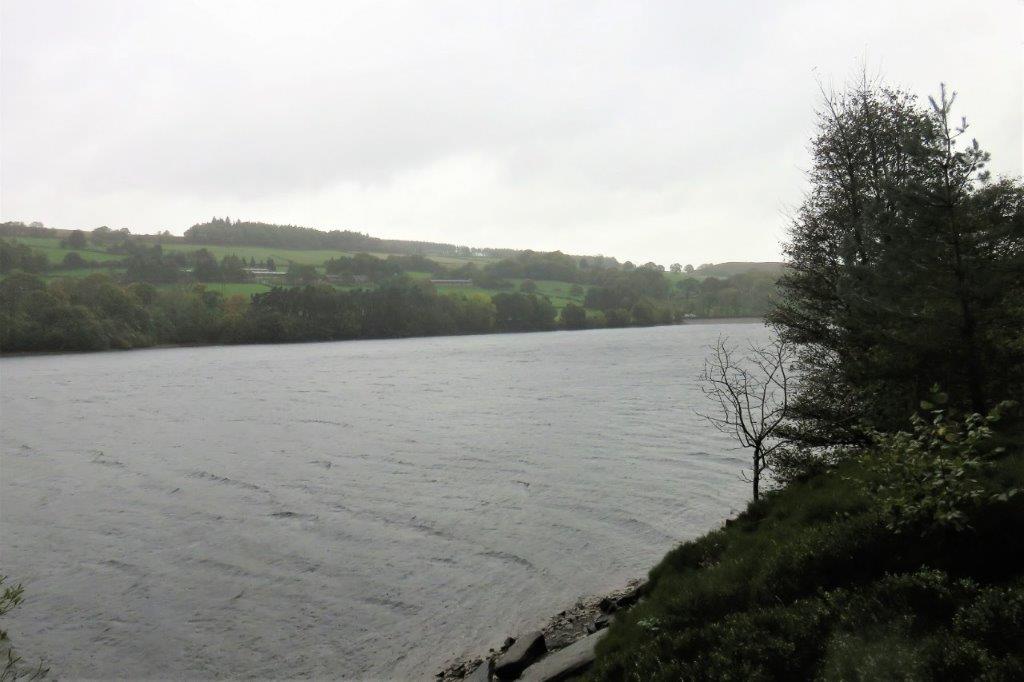 Dale Dike Reservoir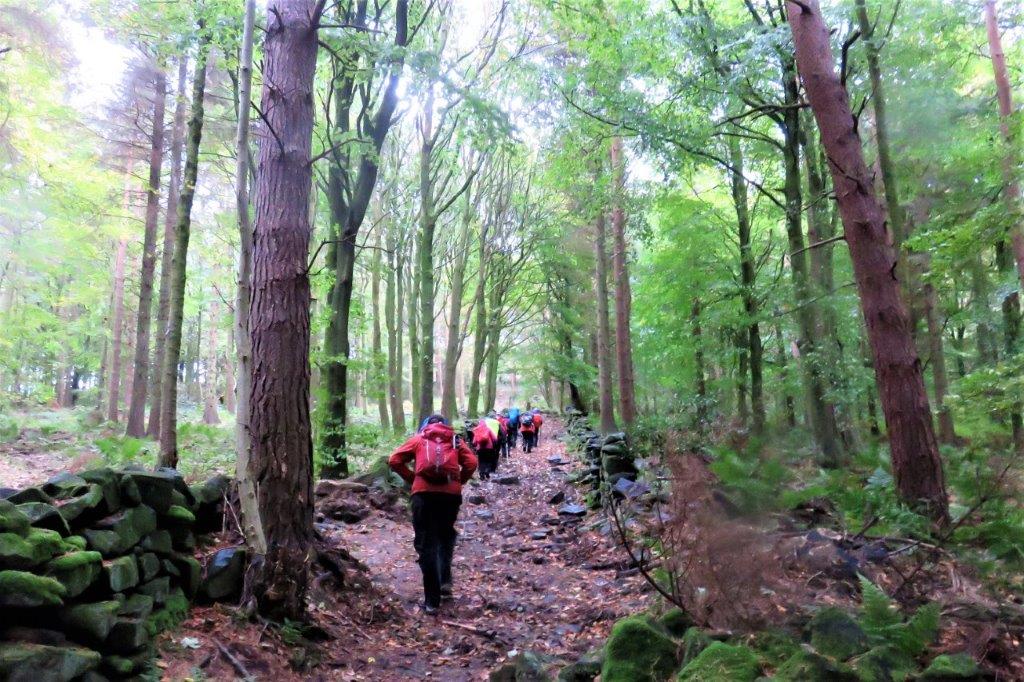 turning off from Dale Dike Reservoir through woods to join Blindside Lane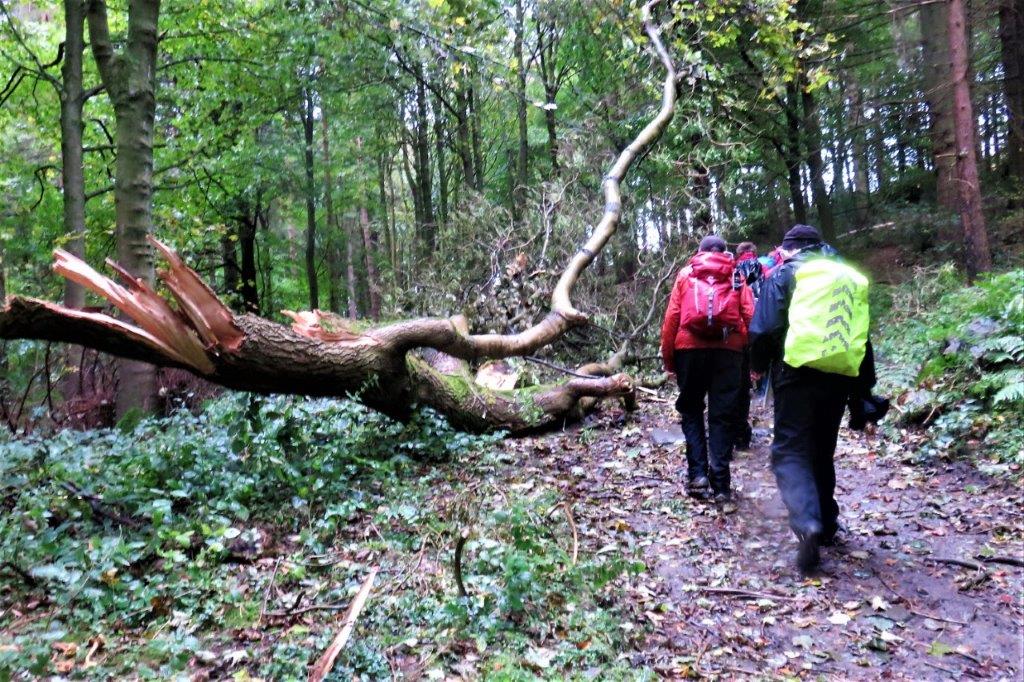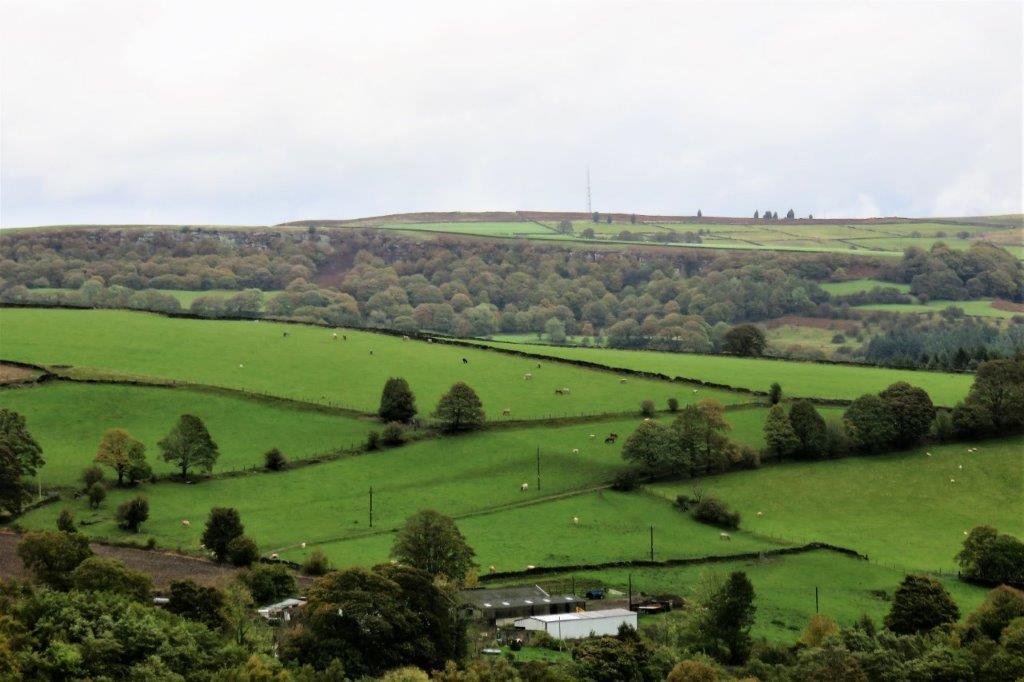 views from Blindside Lane follow in next pictures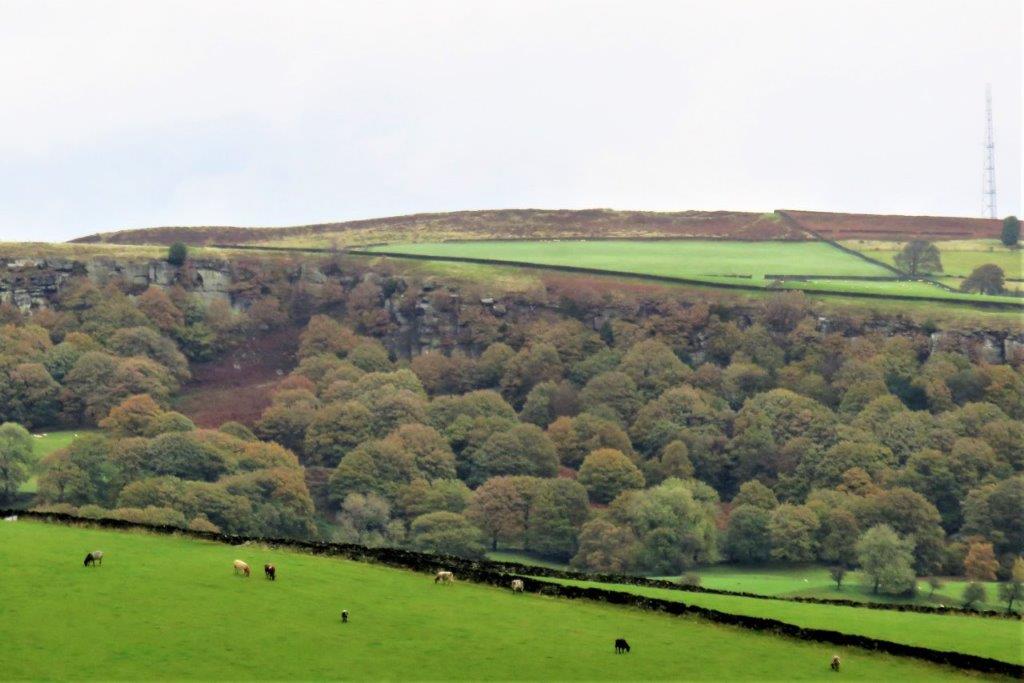 zoomed into Rocher Woods & Rocks (also in picture above)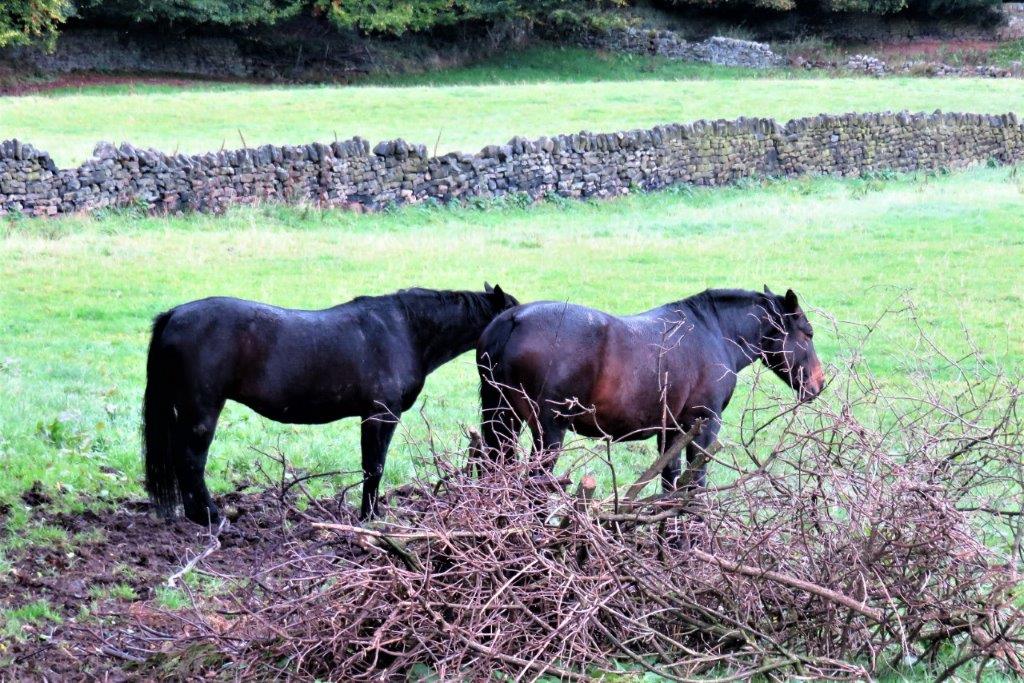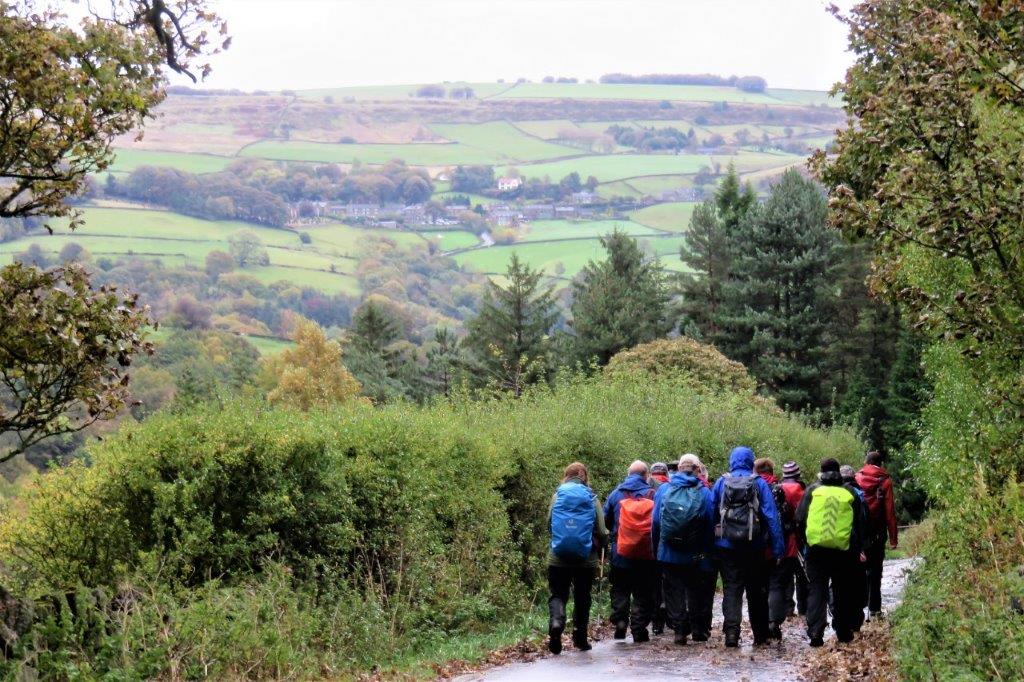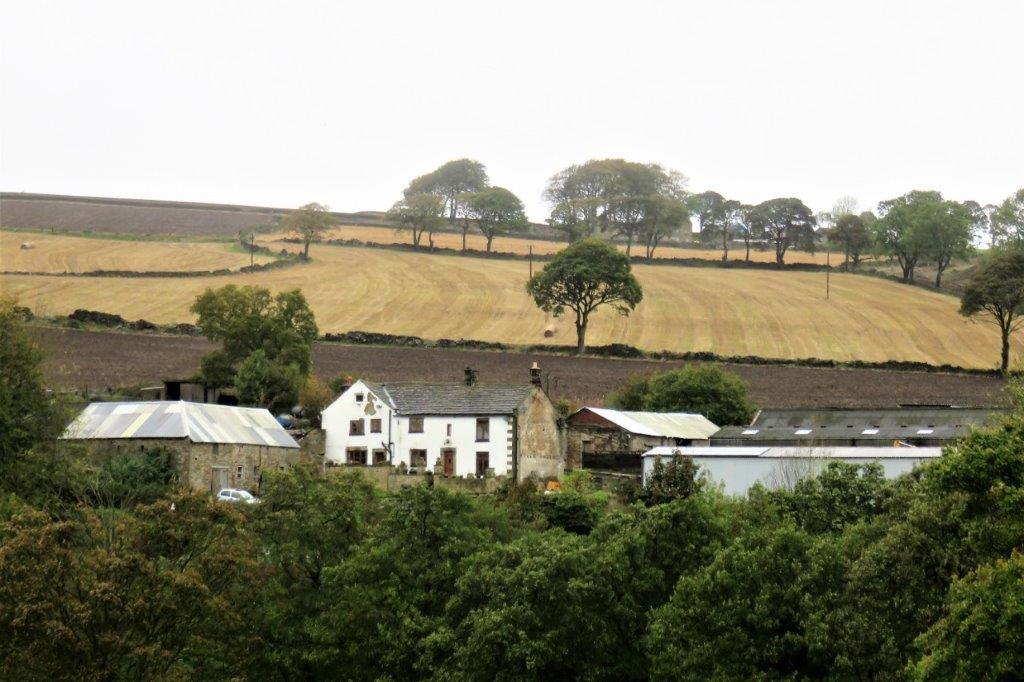 Walker House?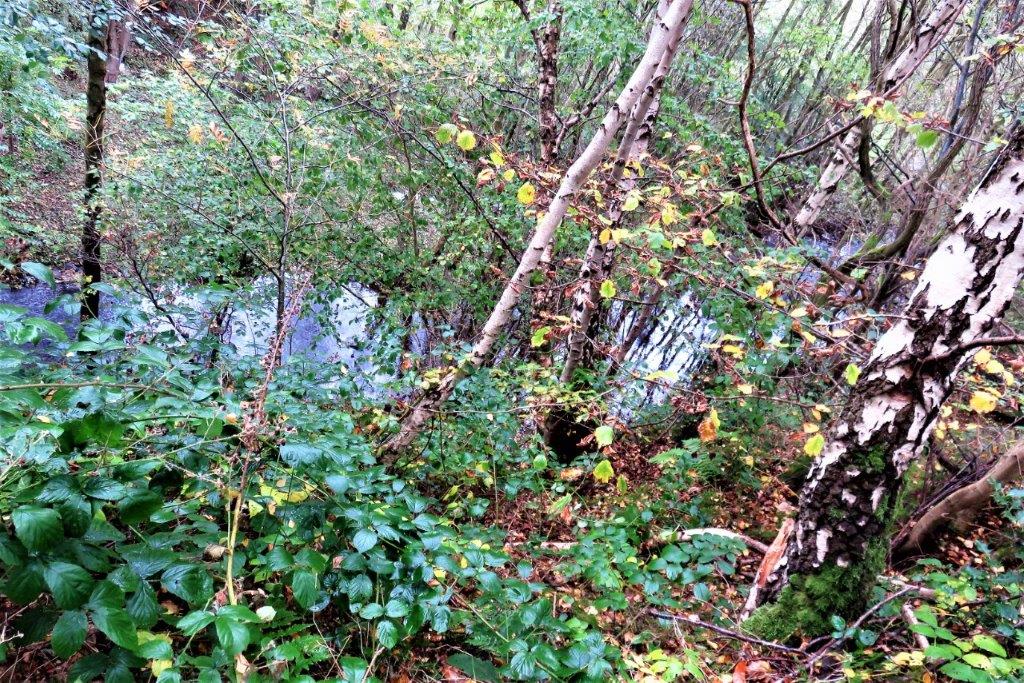 before Annes Bridge we followed on the south side well above Dale Dike (a stream)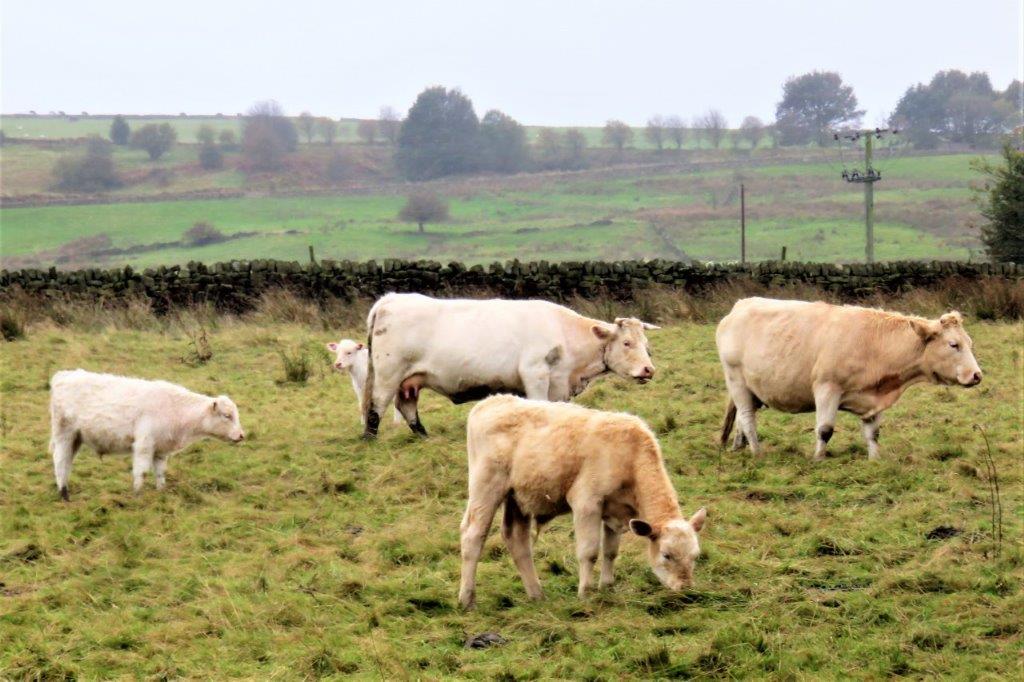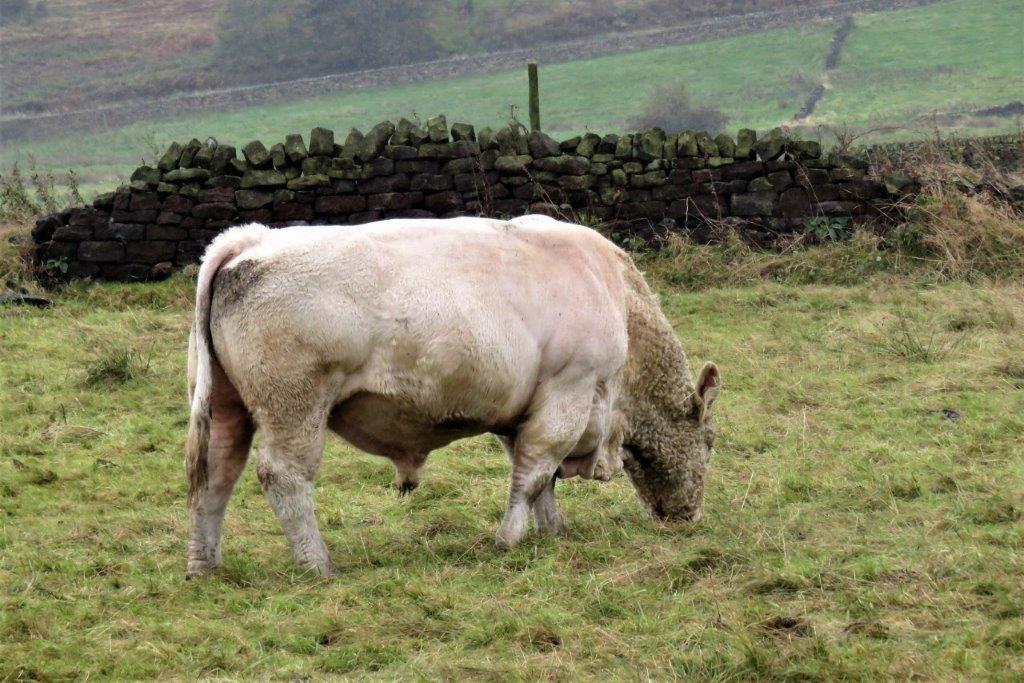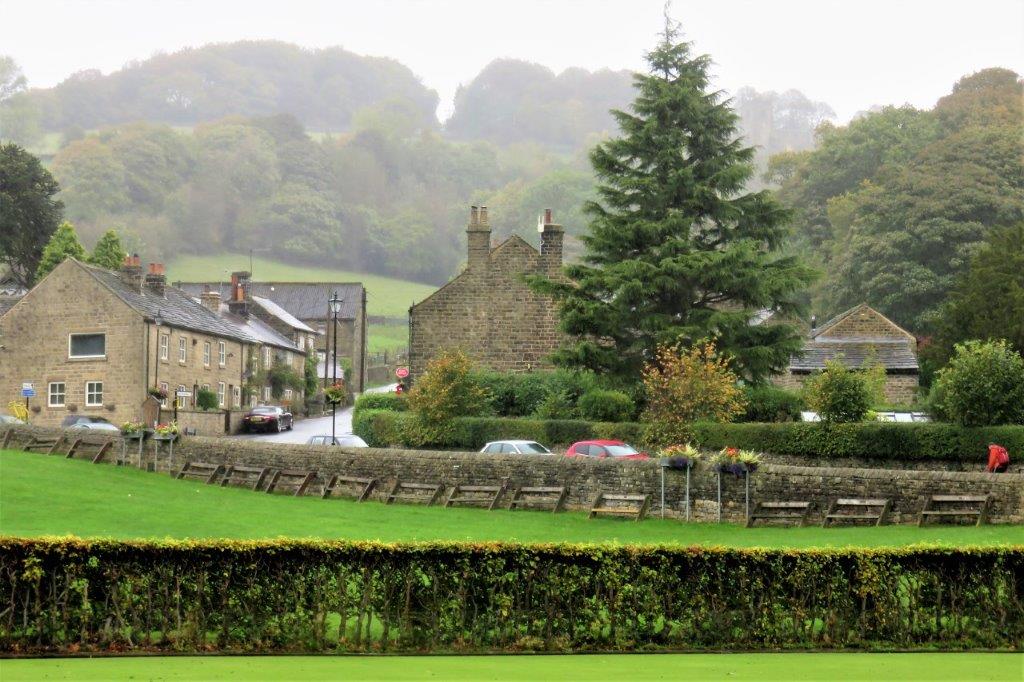 Low Bradfield's Post Office in centre of picture
homepage - Day Walks Index 2017 - contact me at