homepage - Day Walks Index 2017 - contact me at

2017.10.08 Fox House, Longshaw Lodge, Pond, ~NW to Burbage Brook, ~SSW down Padley Gorge, ~W to Padley Chapel, ~N to Greenwood Farm, ~W under Rail track, up River Derwent to Leadmill Bridge & B6001Rd, Rd to right to Hazelford Hall, Leam, cross Eyam Moor to Edge Rd (Mompesson's Well), down Hollow Brook woods, Eyam, FP ~W to Foolow (Cross / pond), up Bradshaw Lane to Bretton Edge (Barrel Inn), Nether Bretton, FP ~NNW Cockey Farm / Abney, ~E on Road then FP to Oaks Farm, down to cross Abney RD & ~SW down to Stoke Ford, ~W (above Highlow Brook), ~ N past Hoghall & across H Low Brook, ~ENE to / across Leadmill Bridge, FP passing Nether Hall to Hathersage - Leader Andy Irwin - Sunday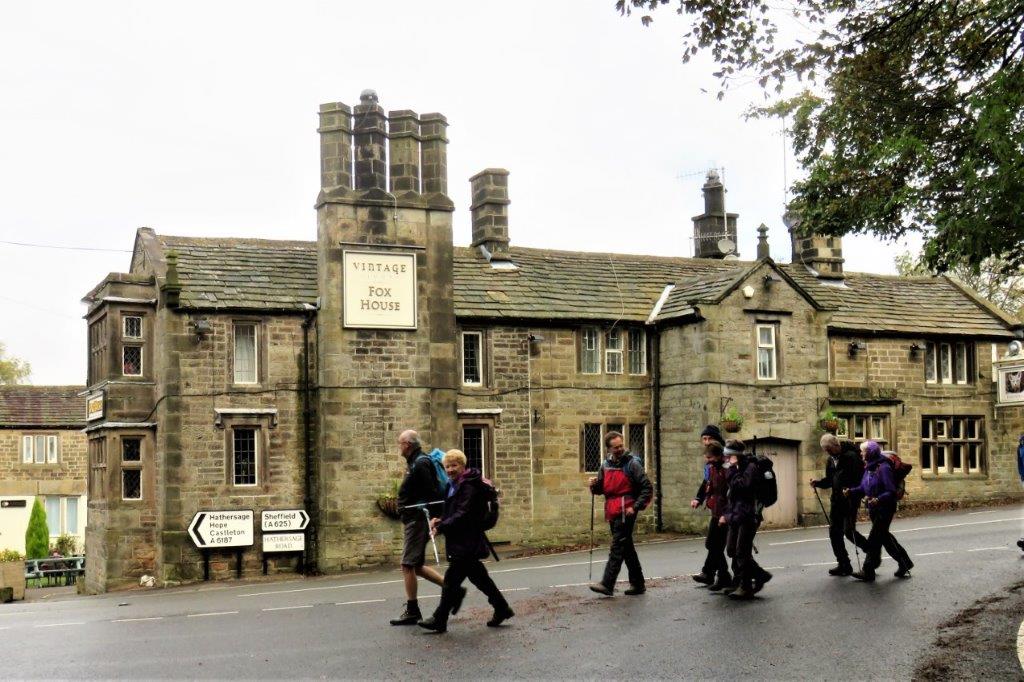 Fox House - PH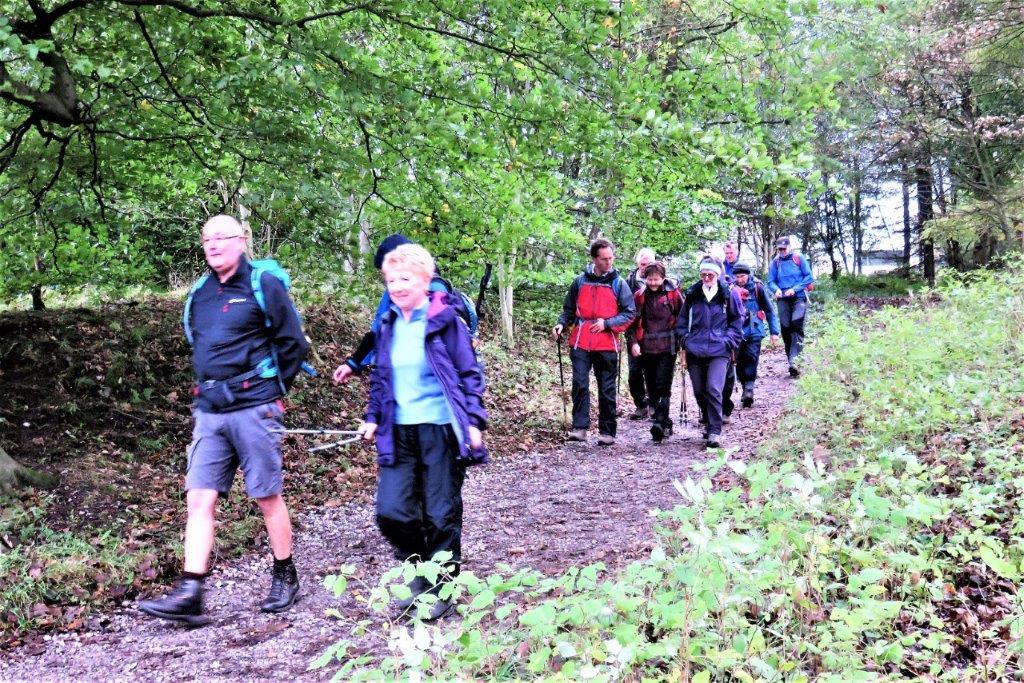 down to NT Longshaw Lodge / cafe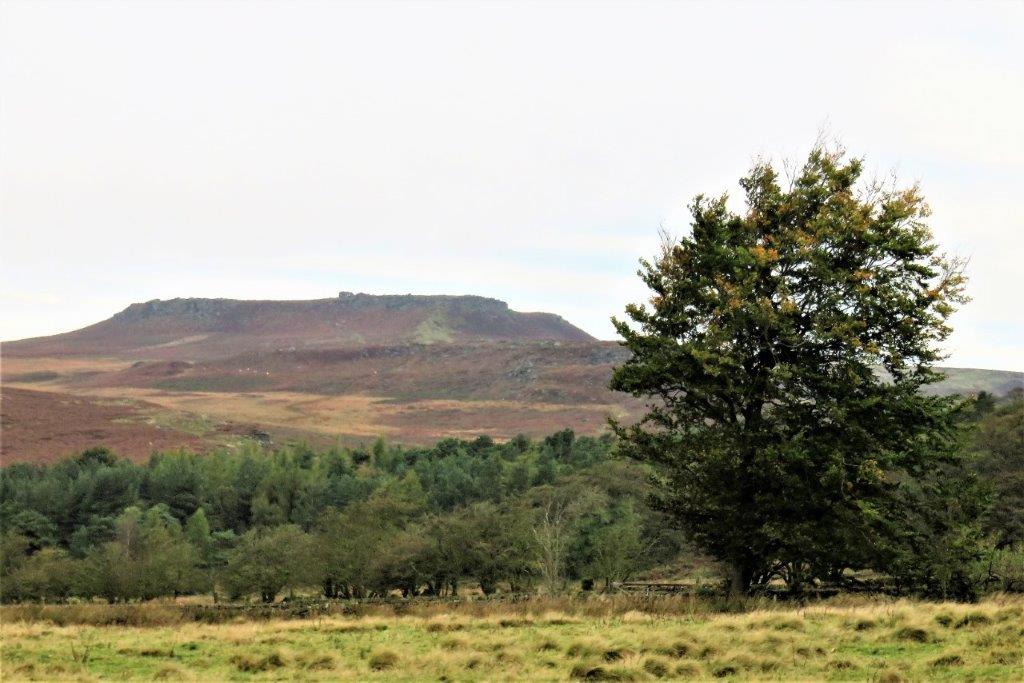 Higger Tor (Carl Wark 'Fort' lower down in front?)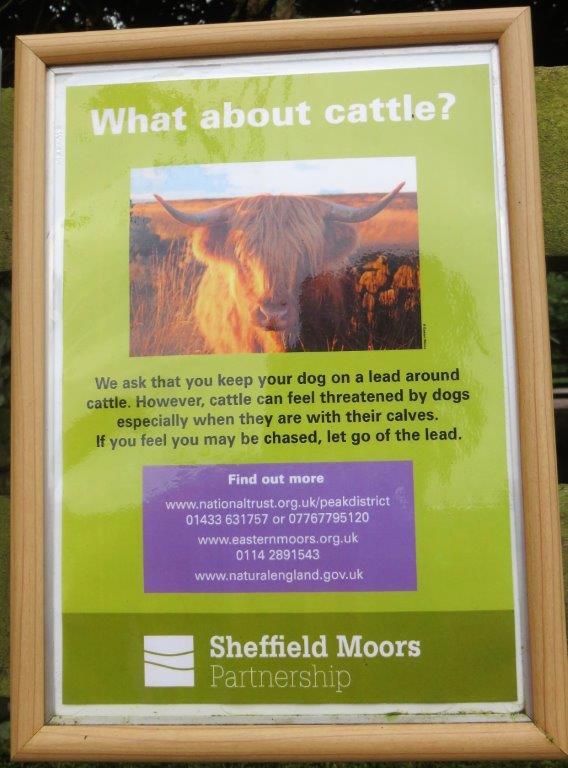 good advise about dogs and cattle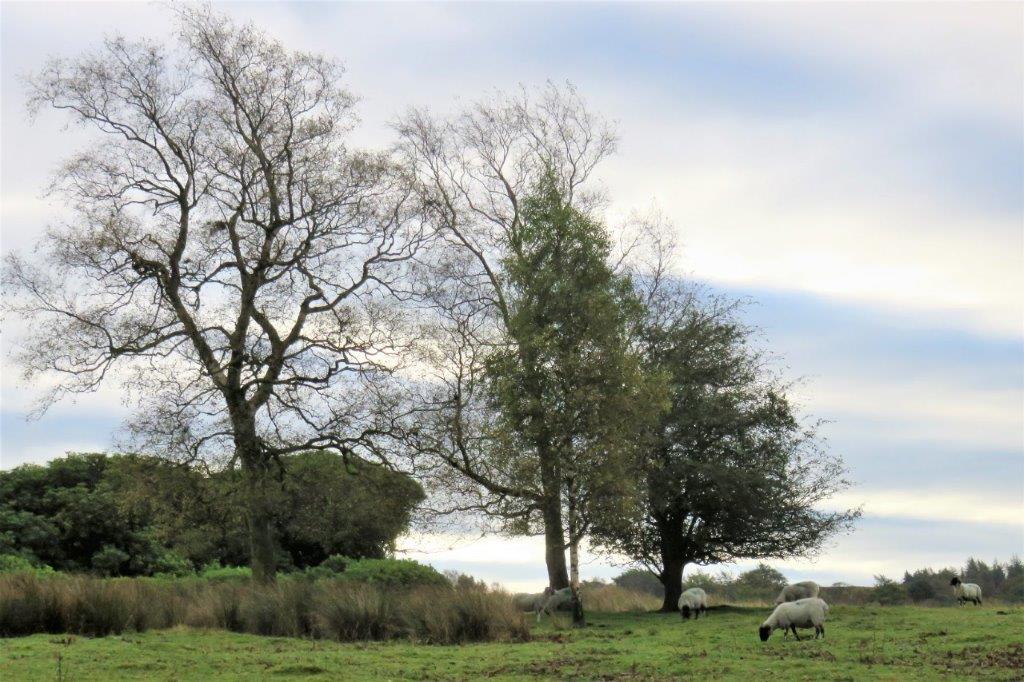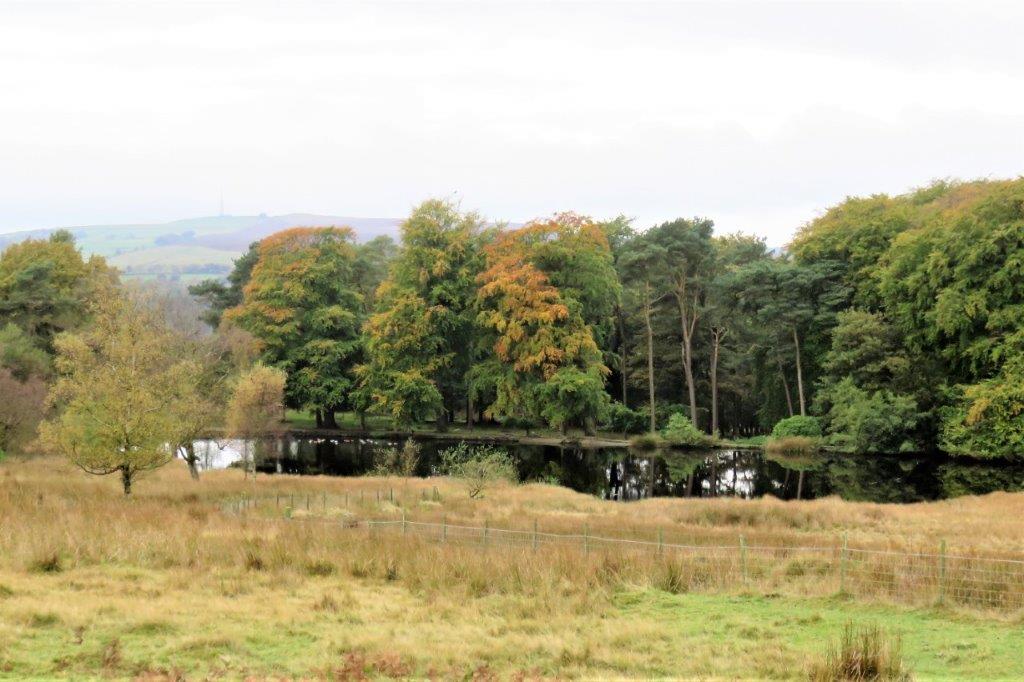 pond on Longshaw Estate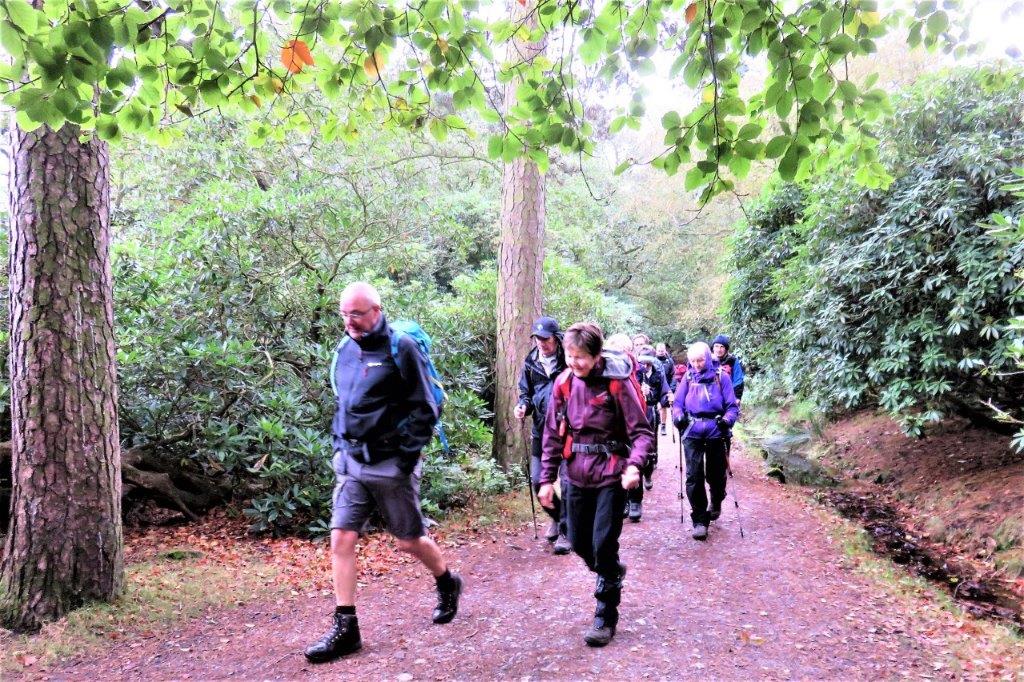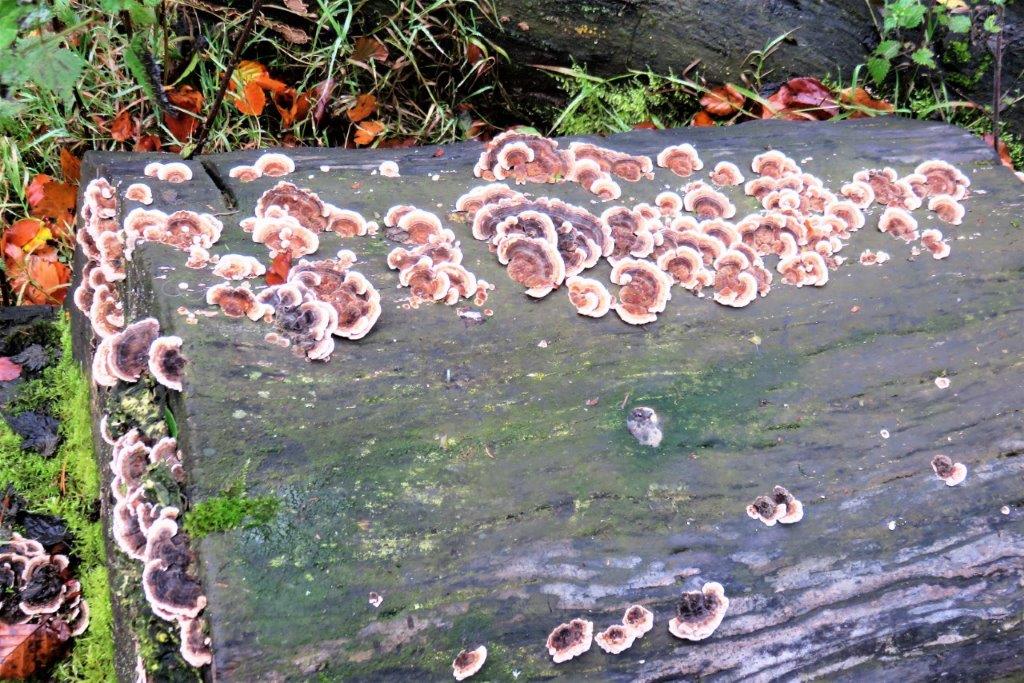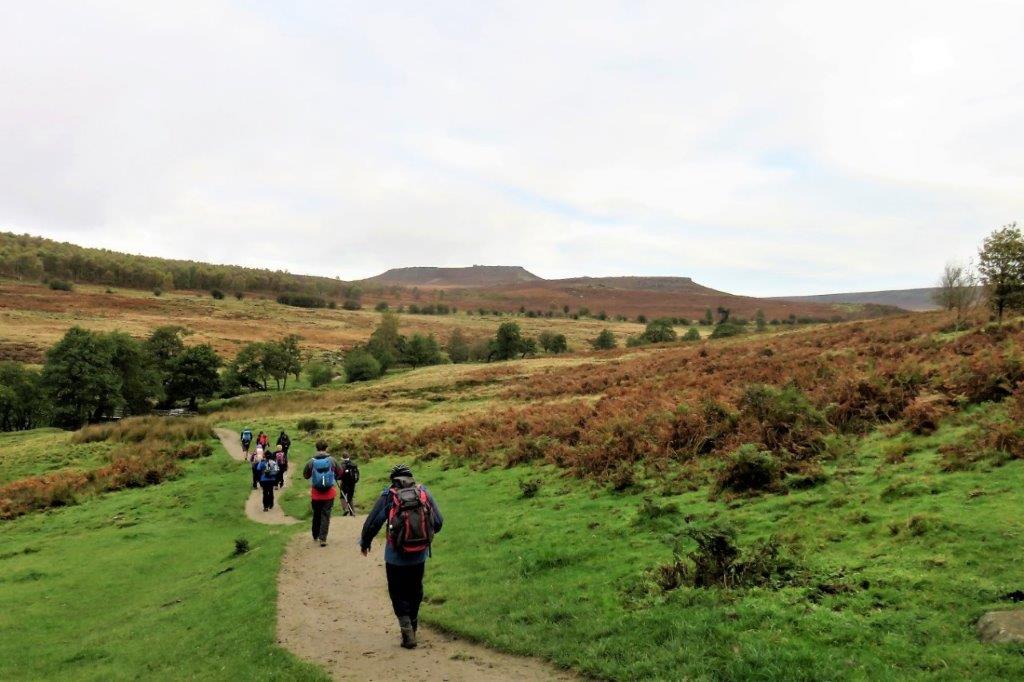 going down to Burbage Brook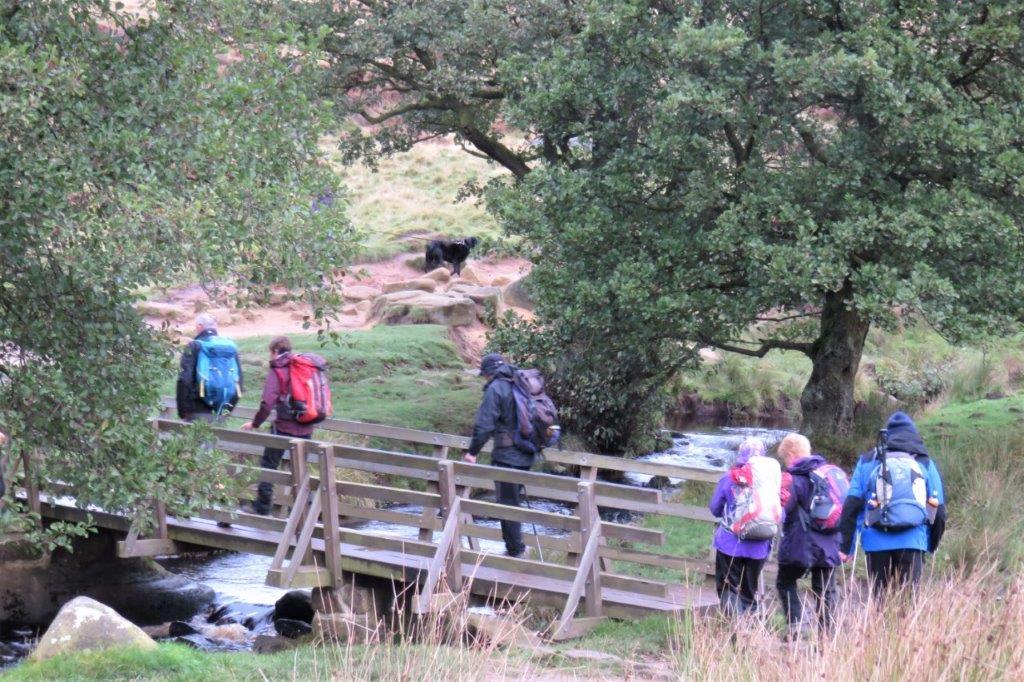 crossing Burbage Brook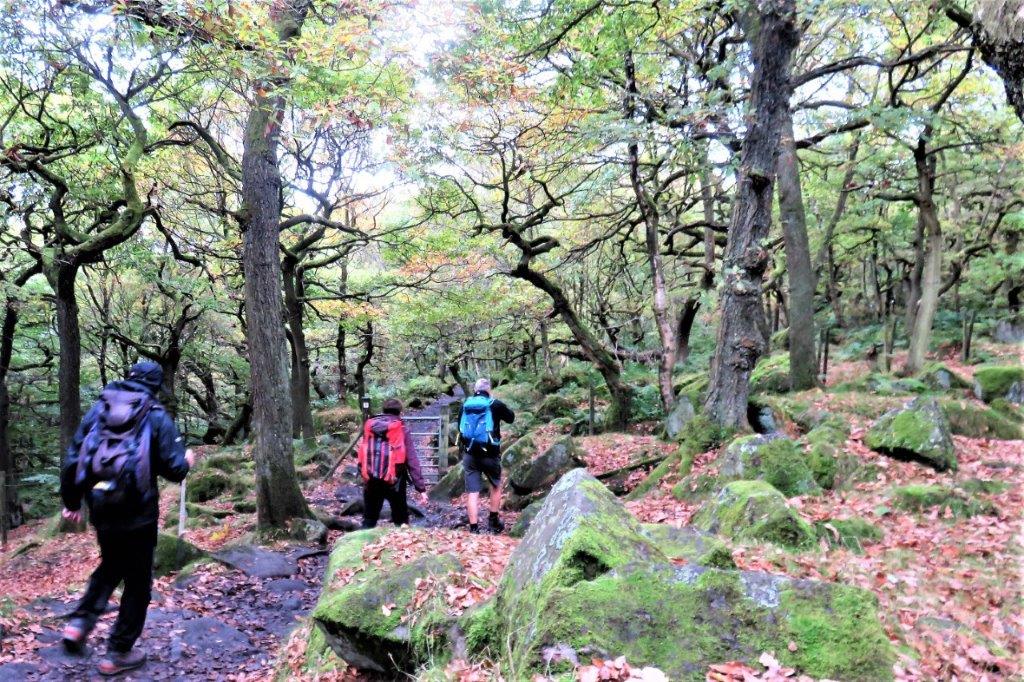 down Padley Gorge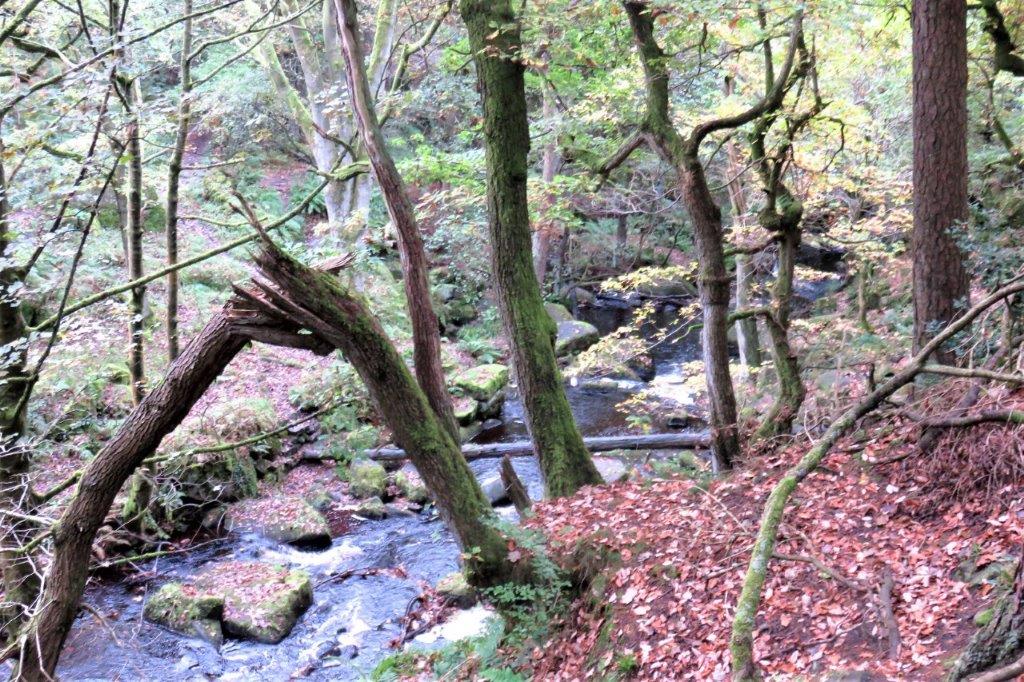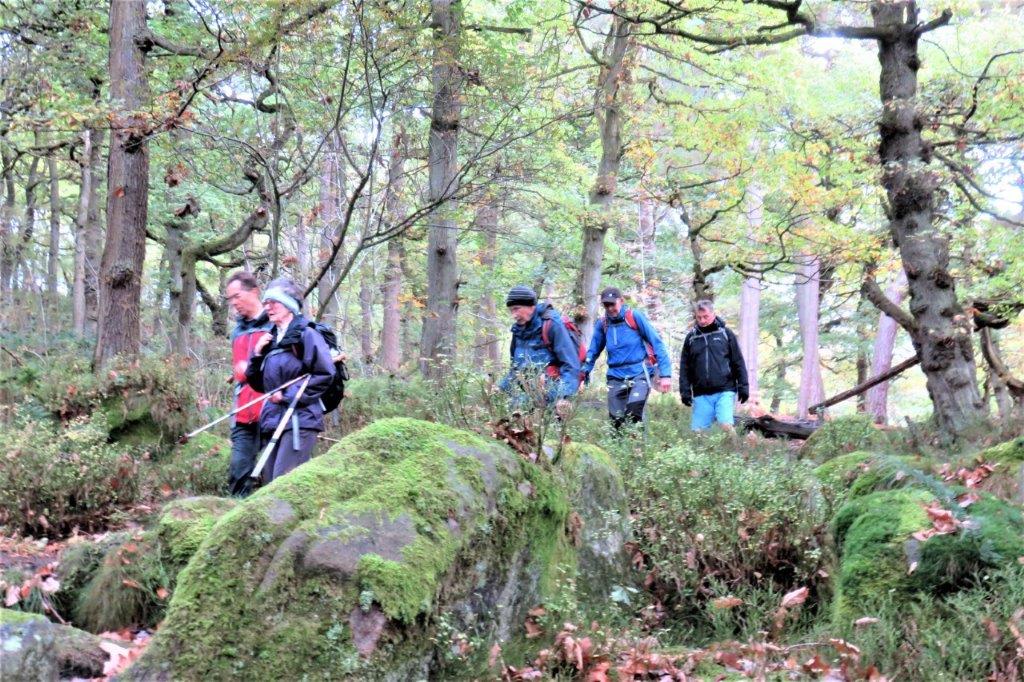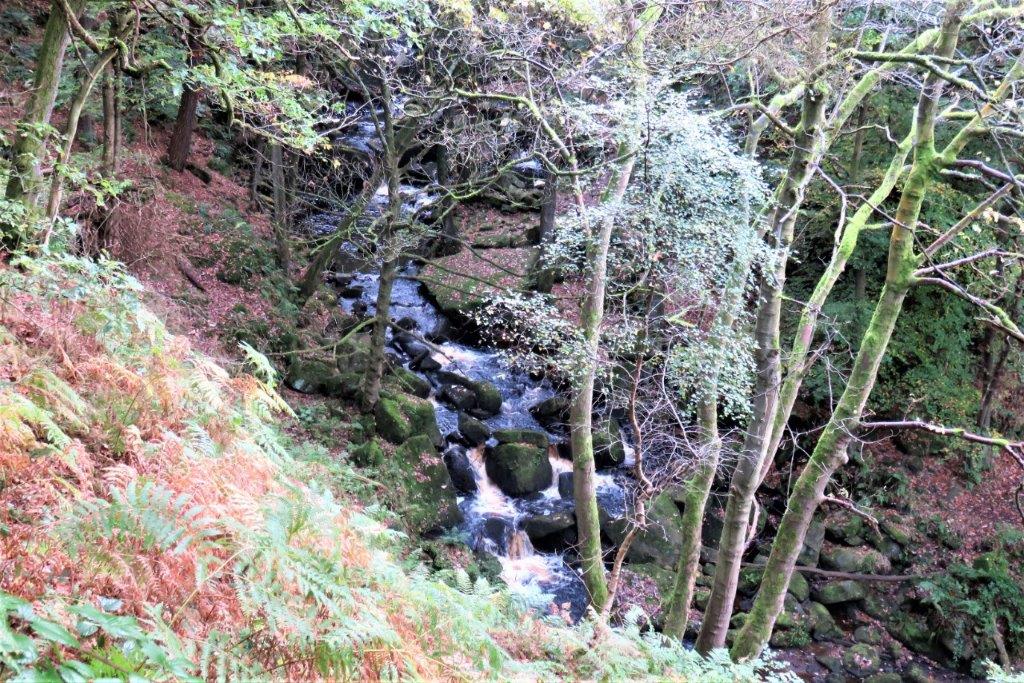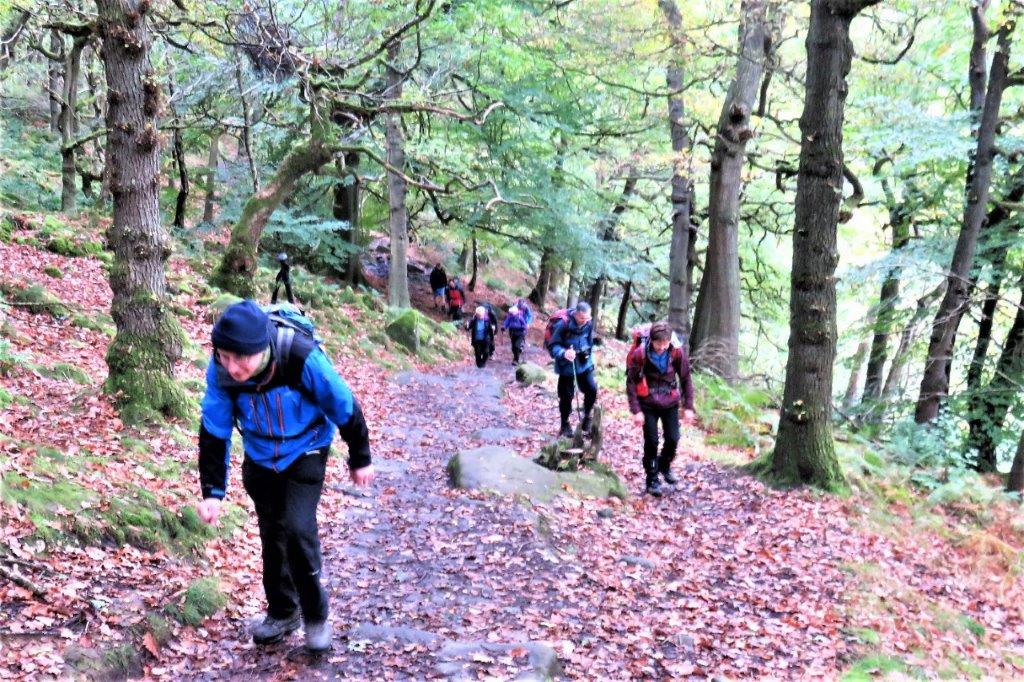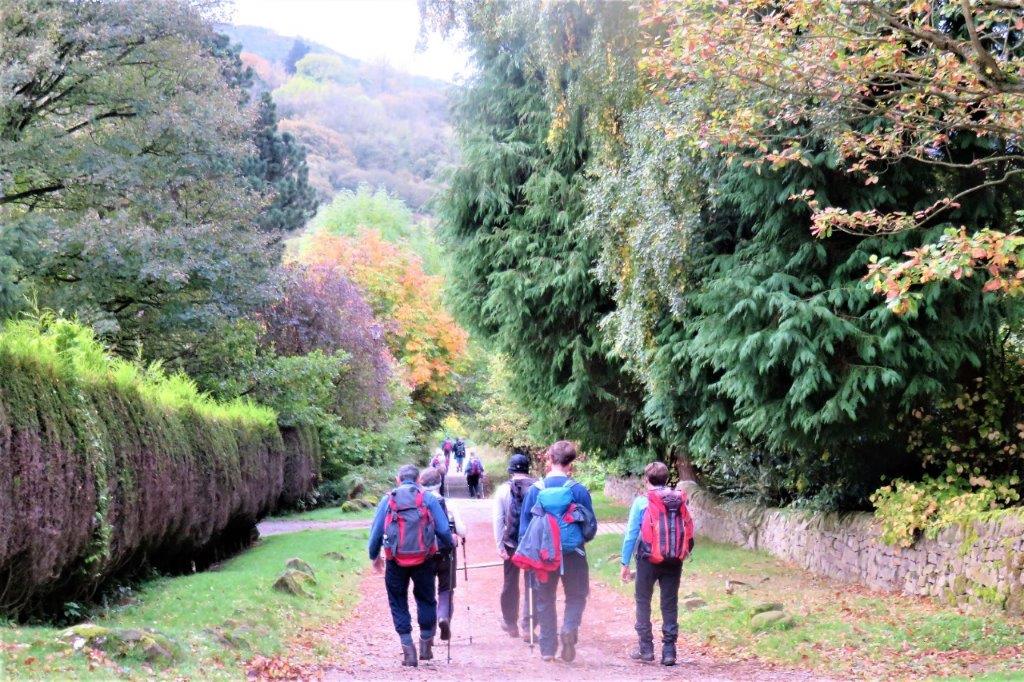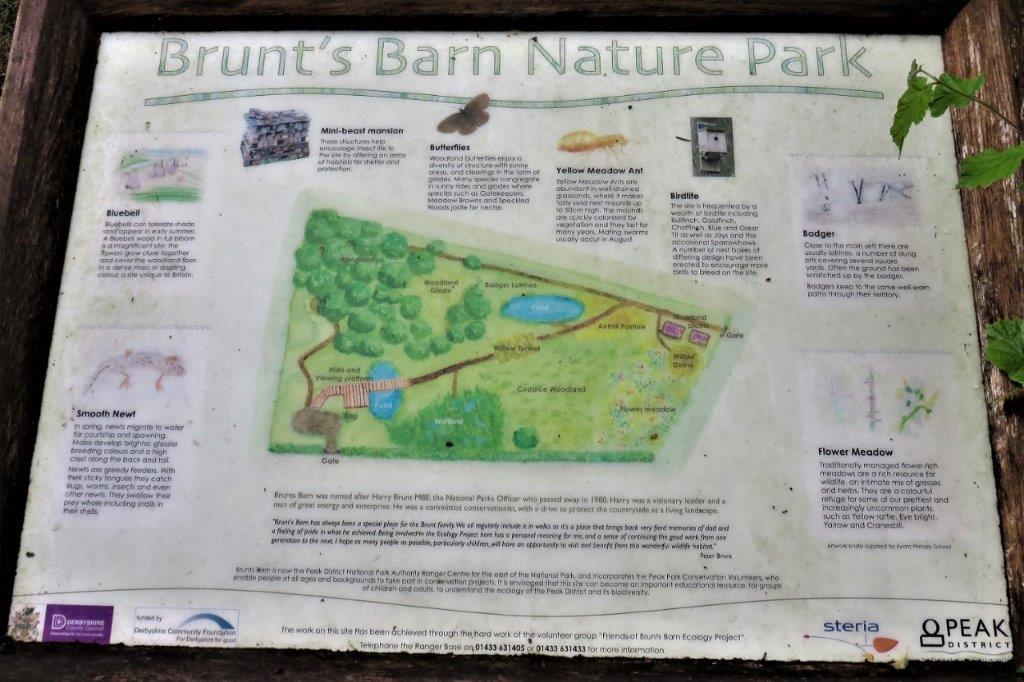 Brunt's Barn Nature Reserve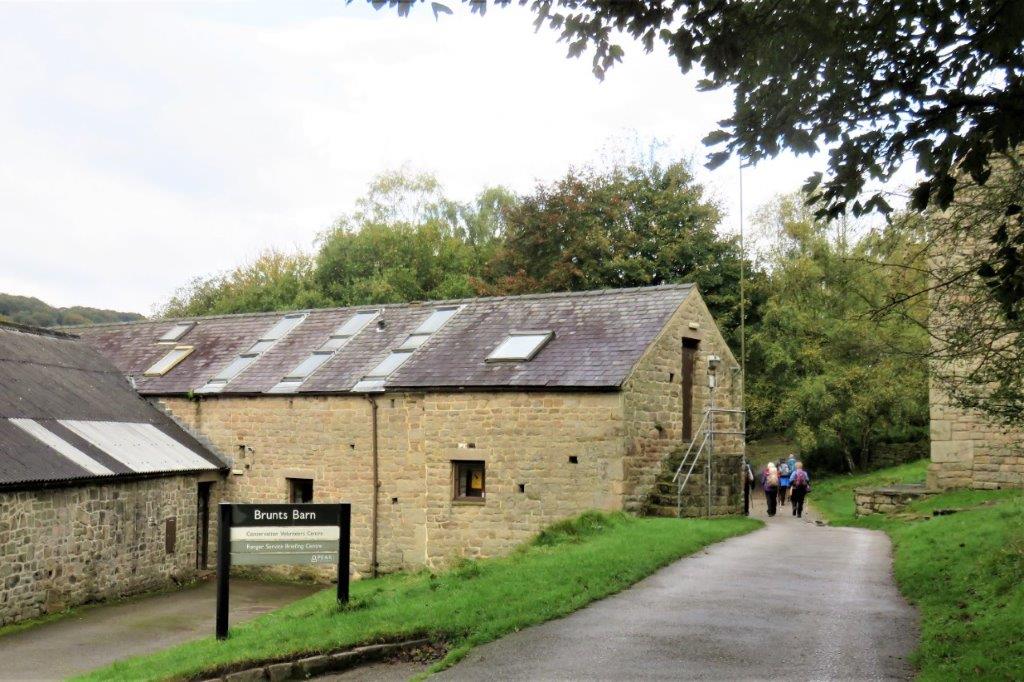 Brunt's Barn (Padley Chapel to right)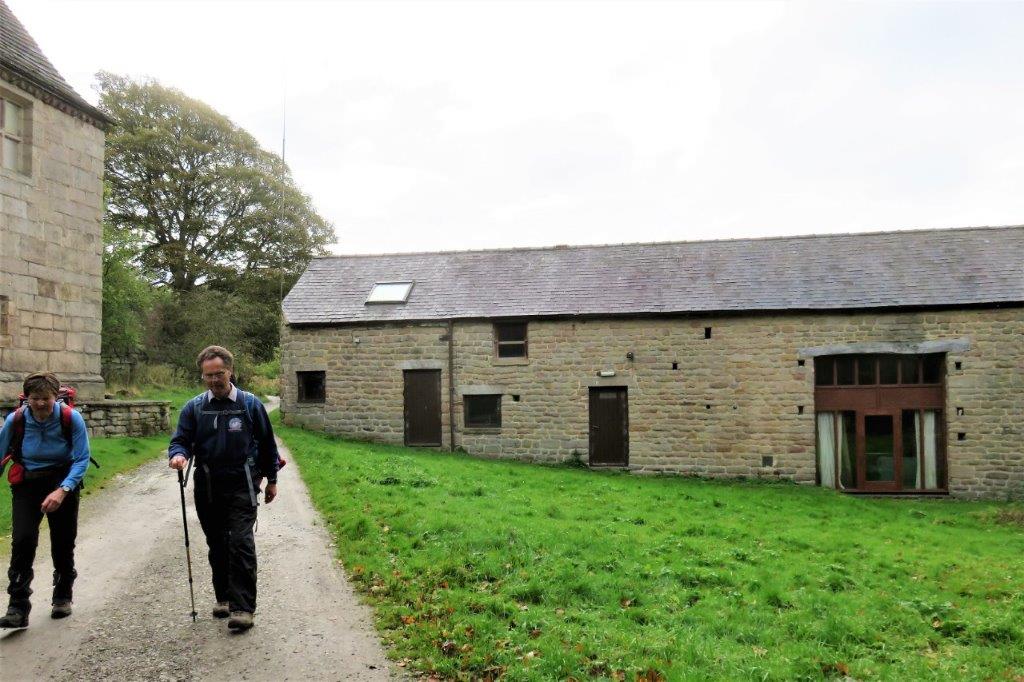 Brunt's Barn from the other side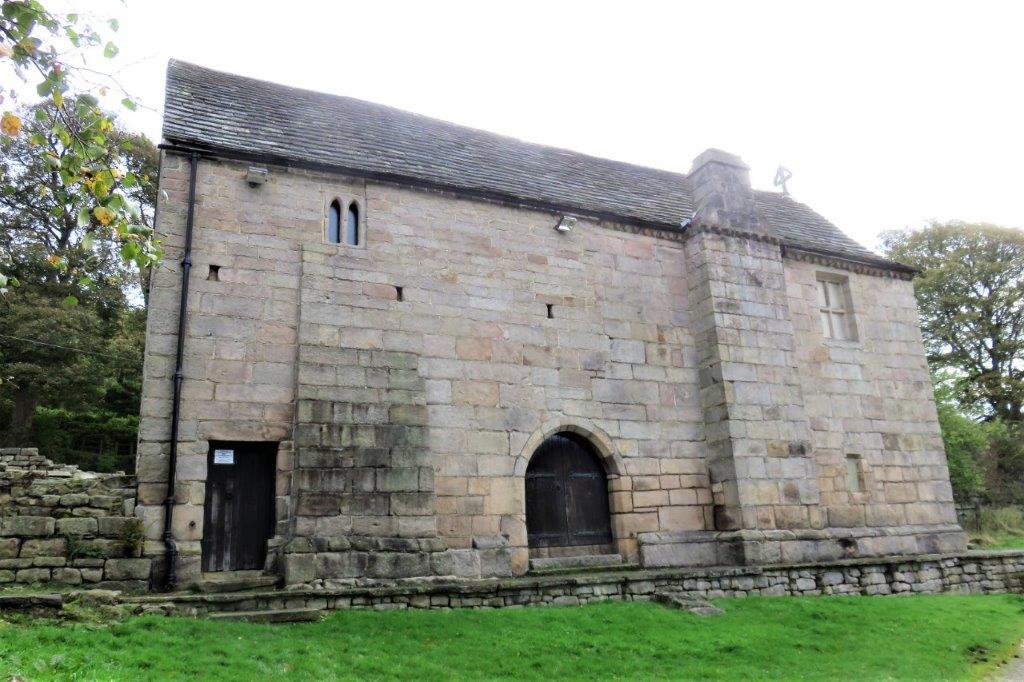 Padley Chapel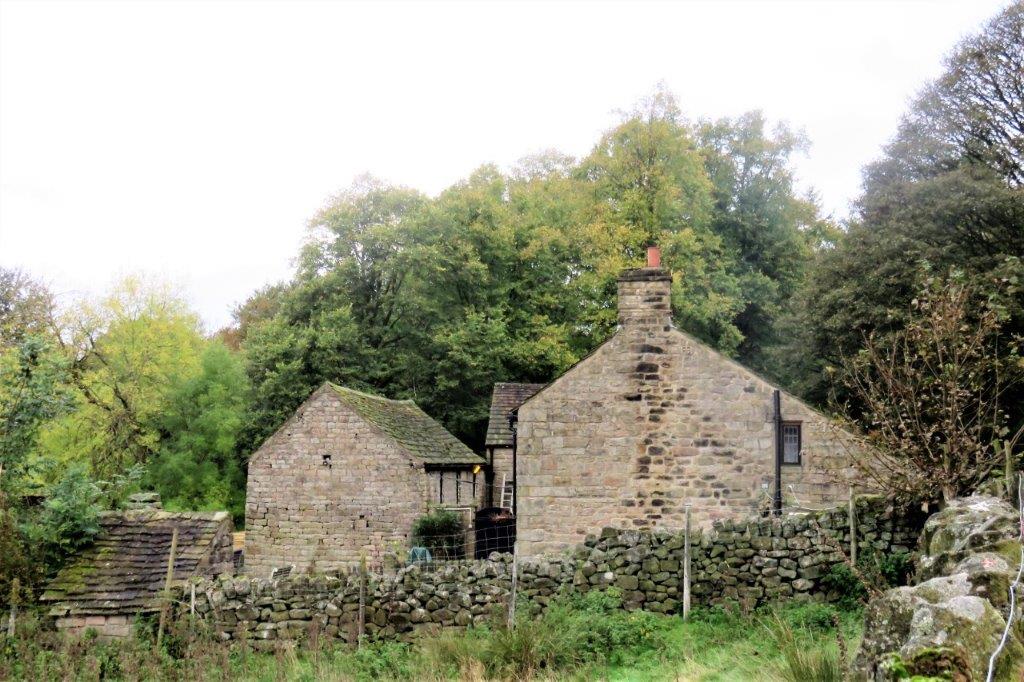 Greenwood Farm?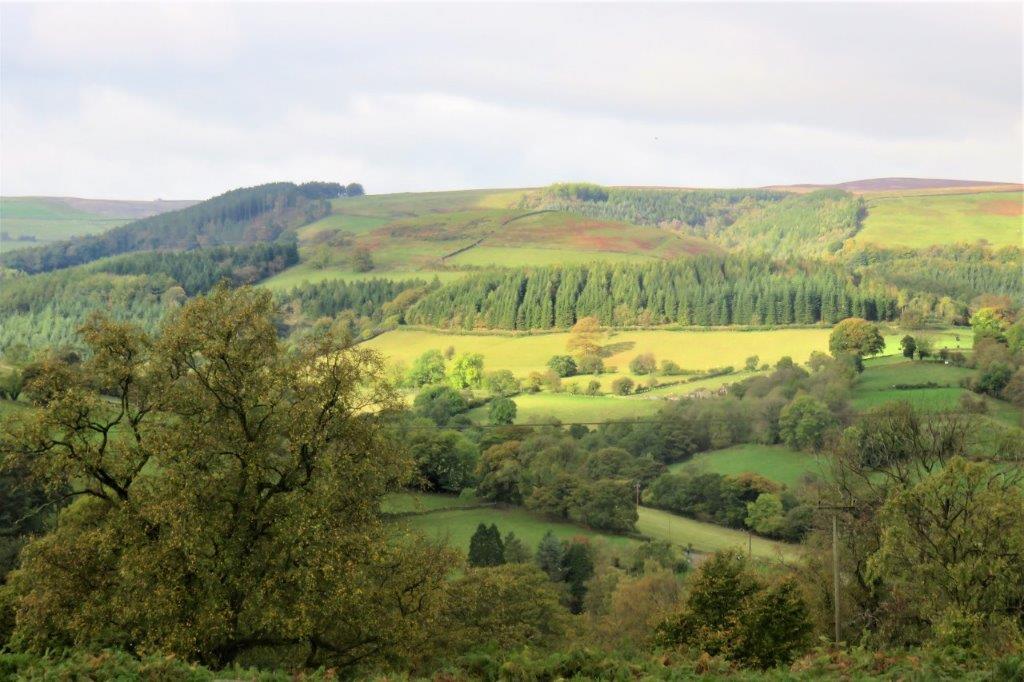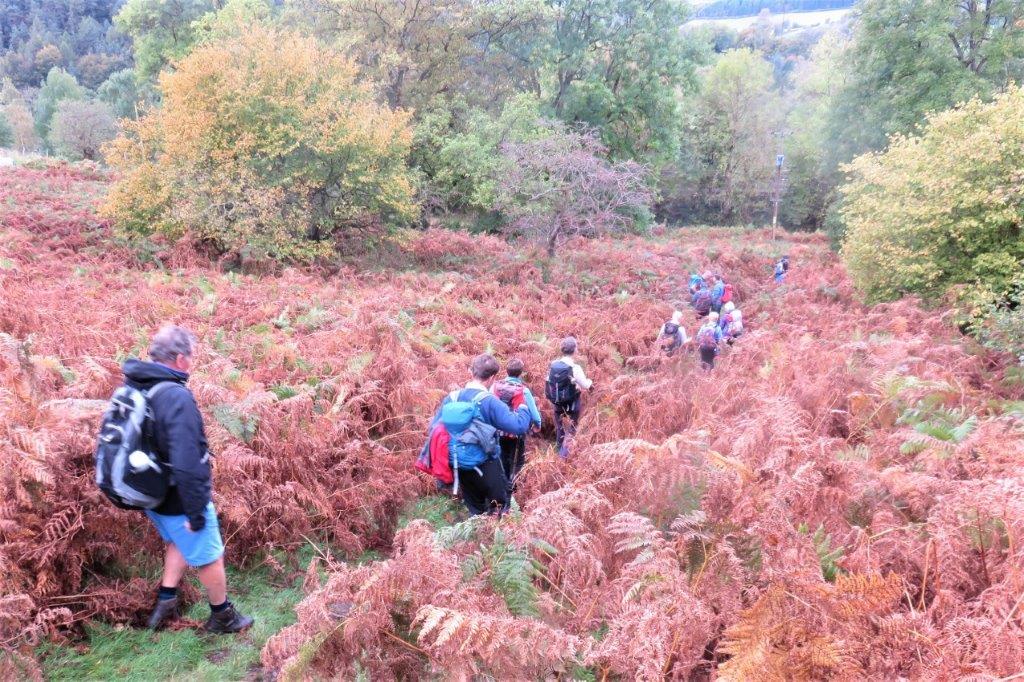 down to cross under the Hope Valley railway line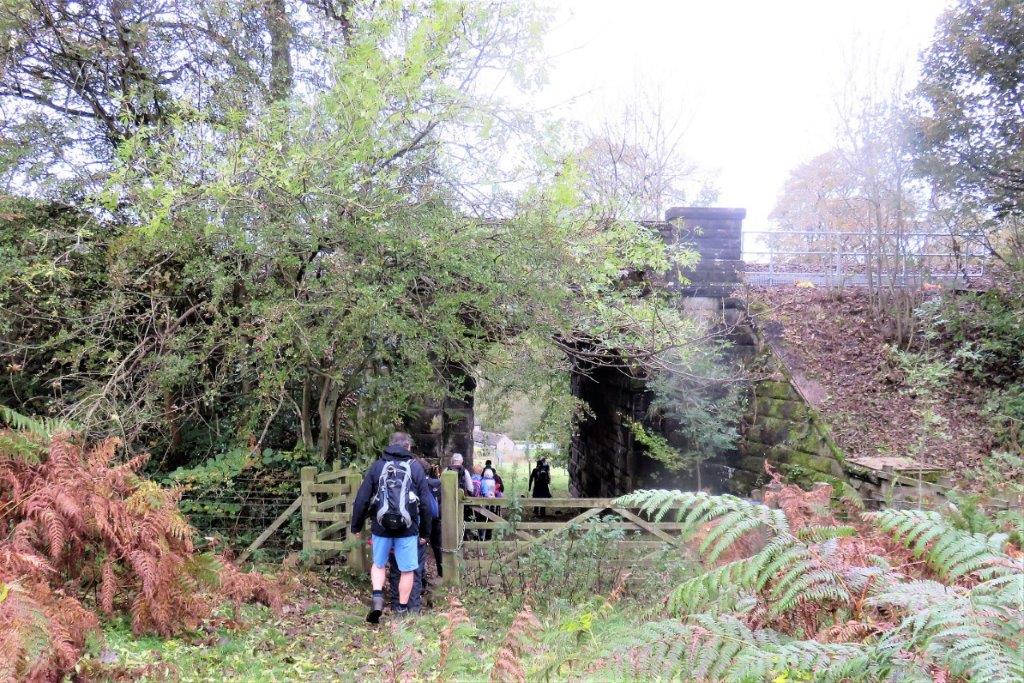 under the rail track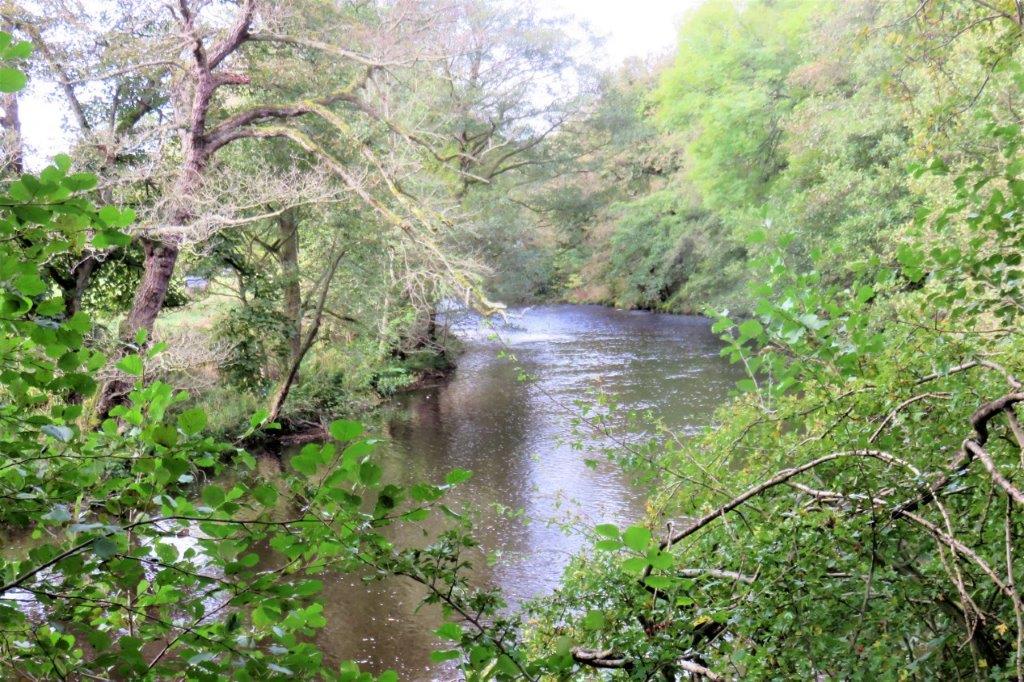 The River Derwent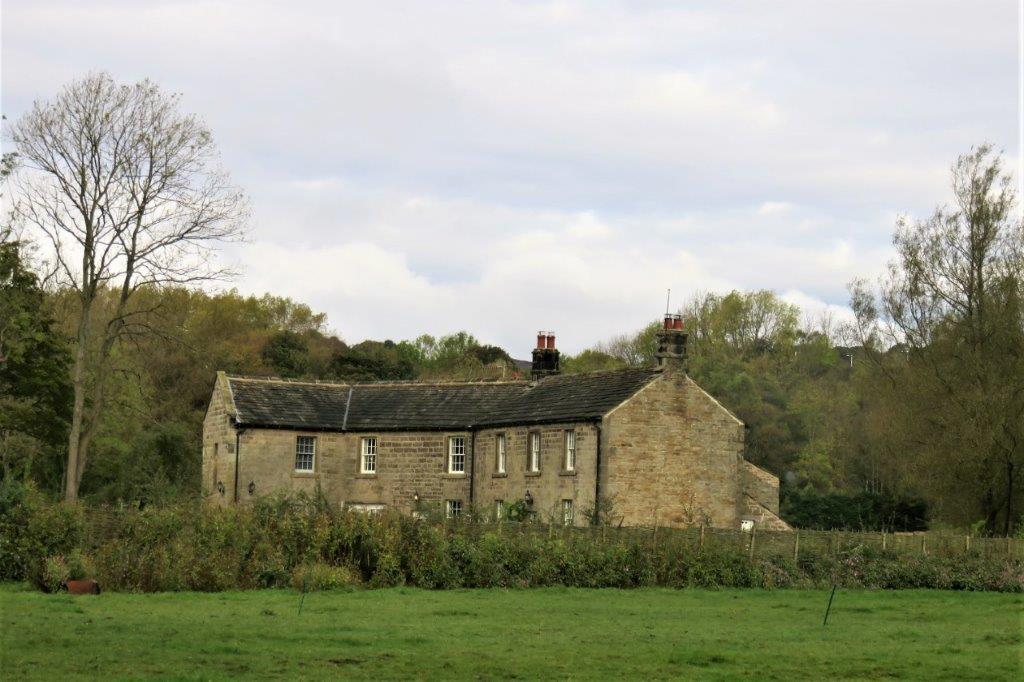 House close to the B6001 Rd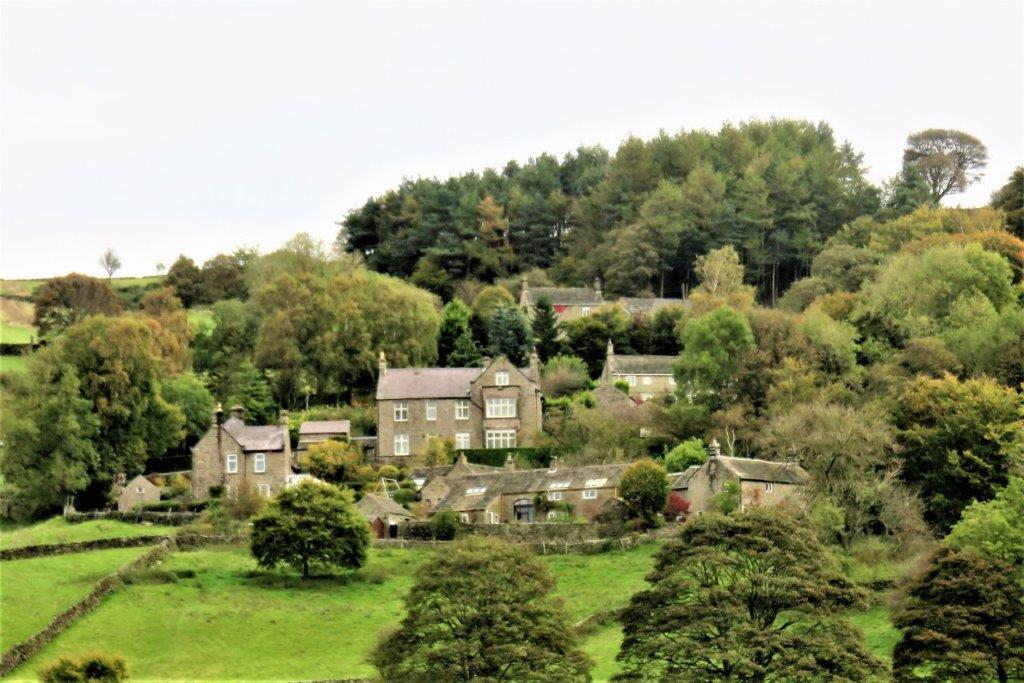 a glance northwards?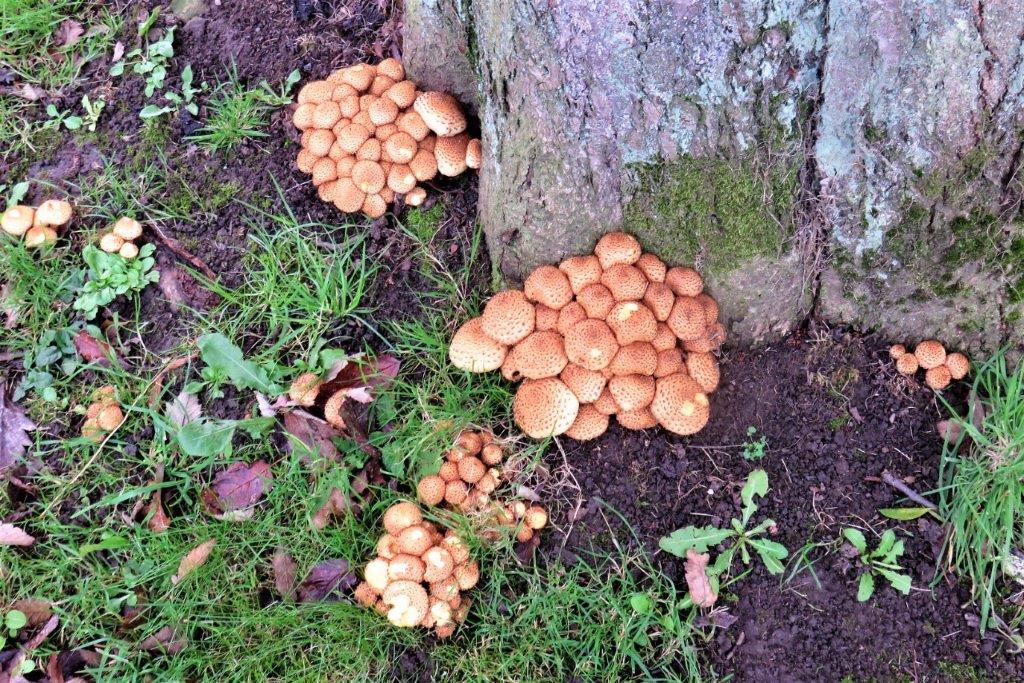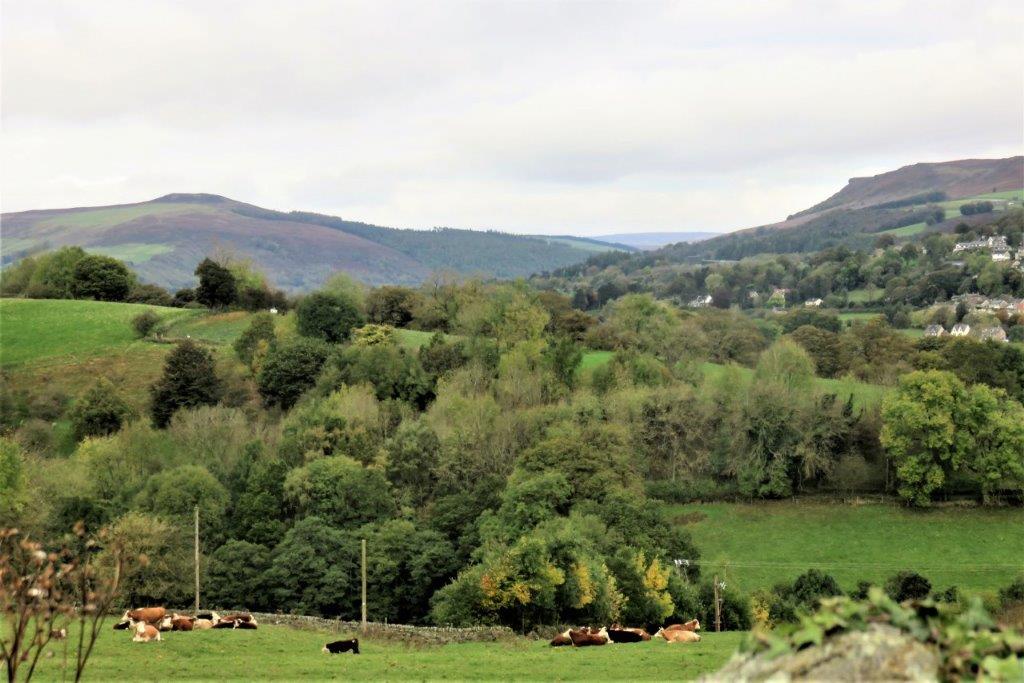 Winhill Pike top left, Bamford Edge top left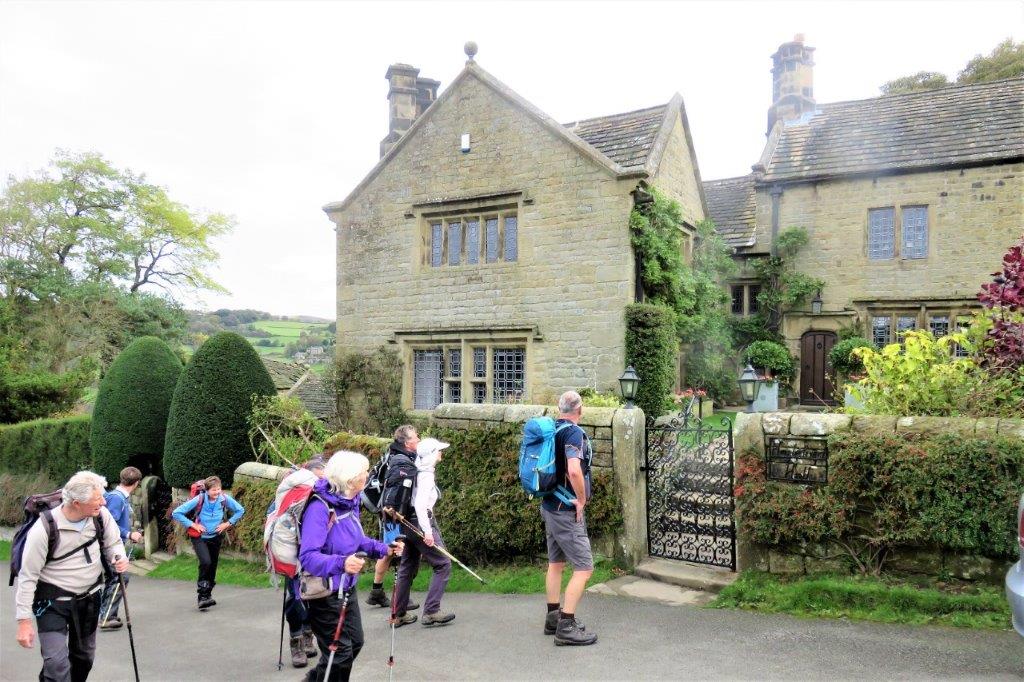 Hazelford House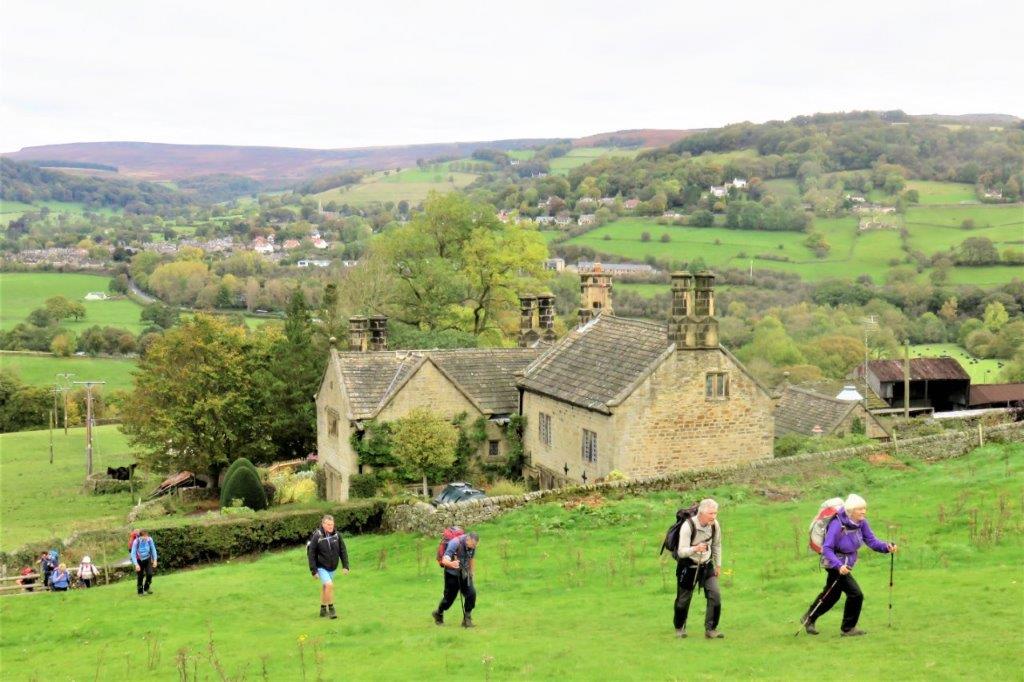 we went up the steep FP rather than zig zagging on the road which we rejoined higher up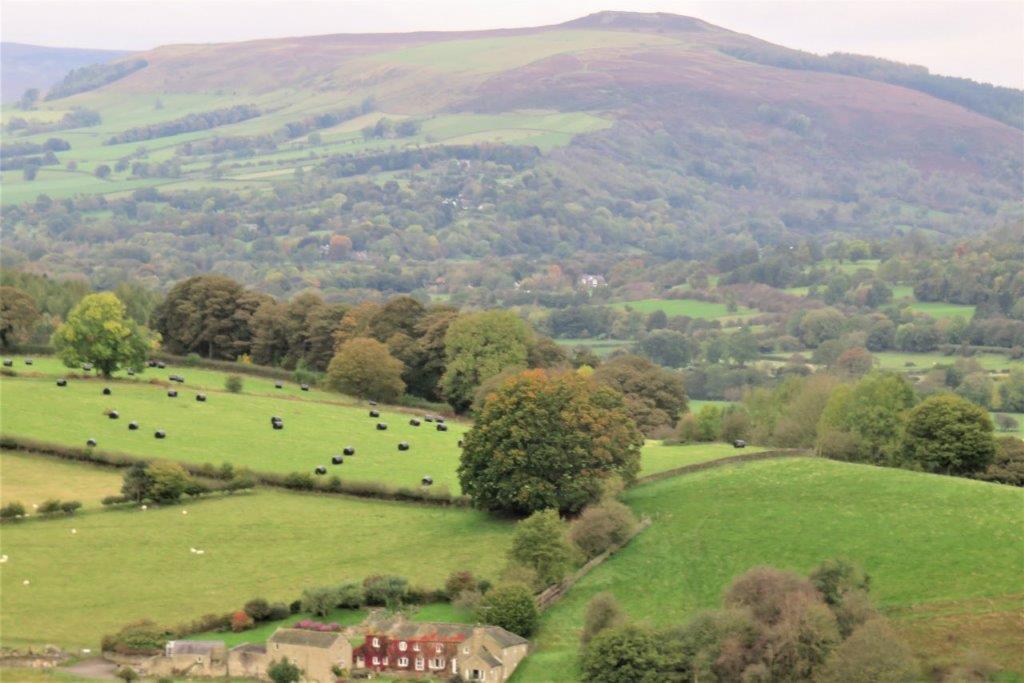 Broadhay at bottom? Winhill Pike at top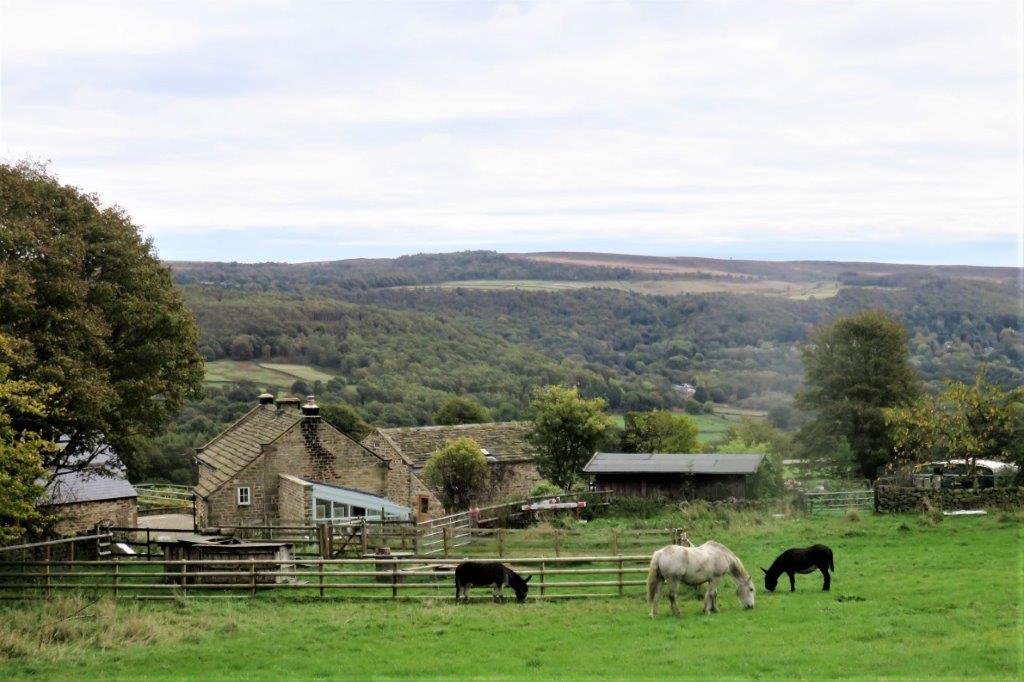 view eastward? before reaching Eyam Moor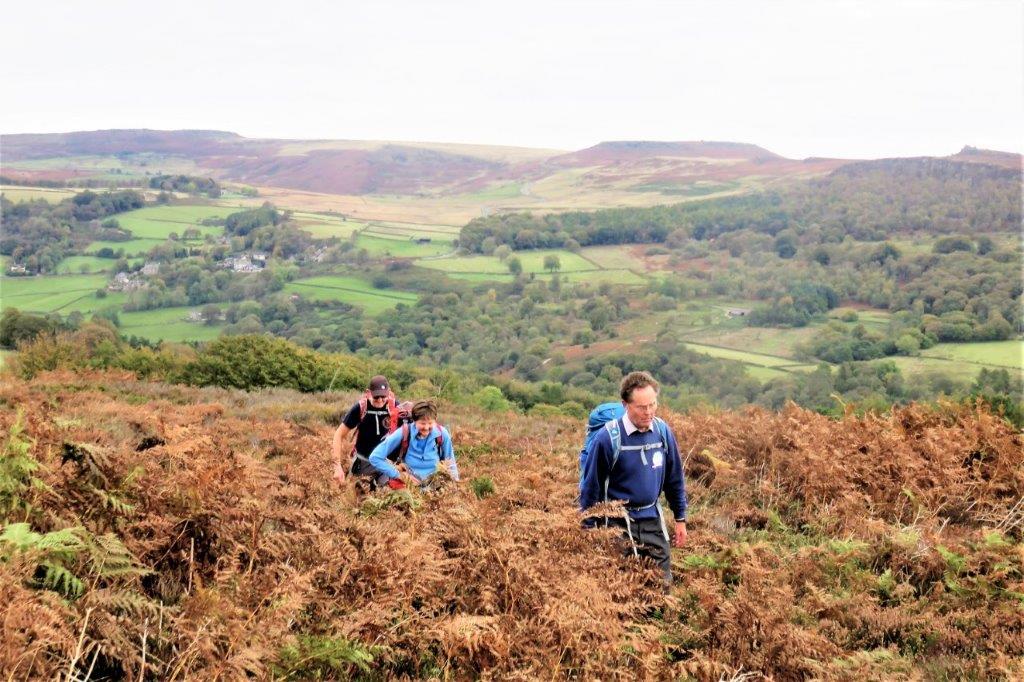 through a portion of bracken on Eyam Moor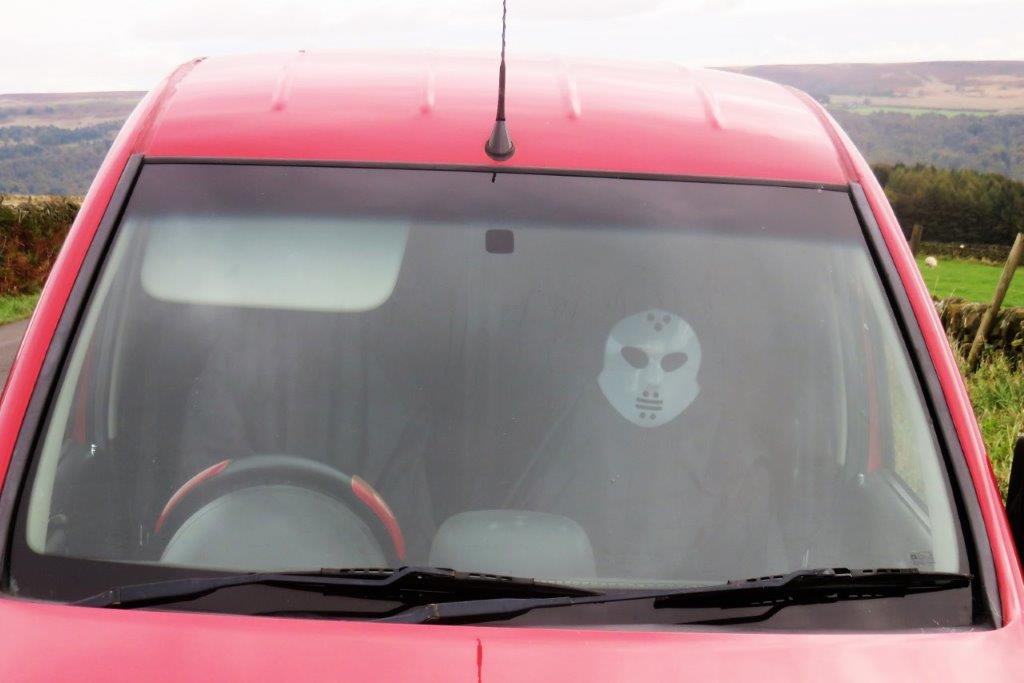 car parked near junction of Sir William Hill Rd & Edge Road - the road we took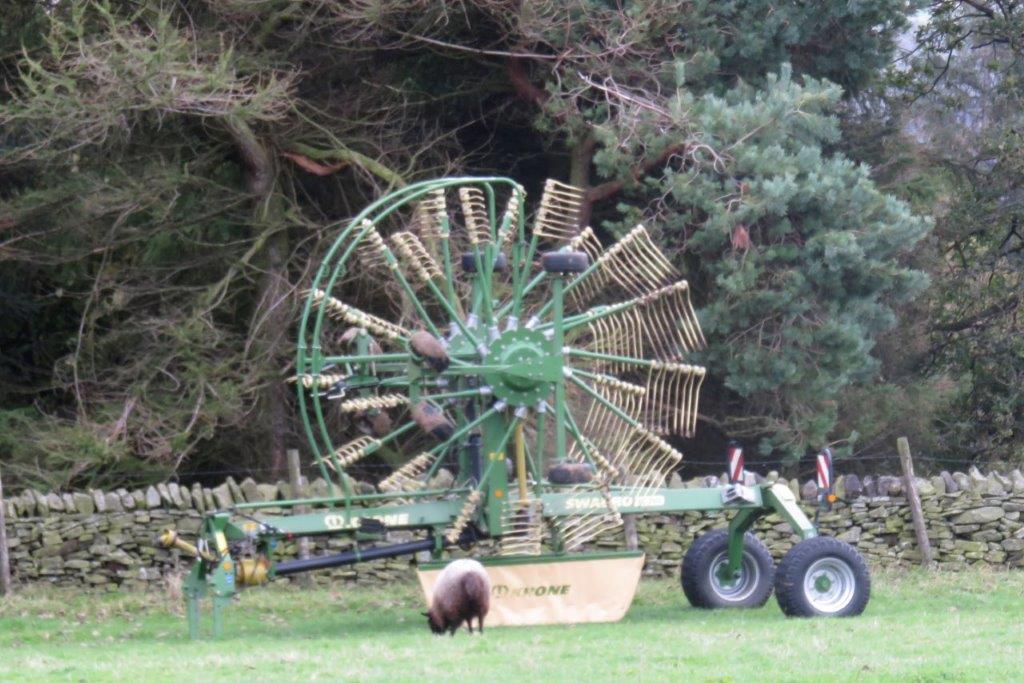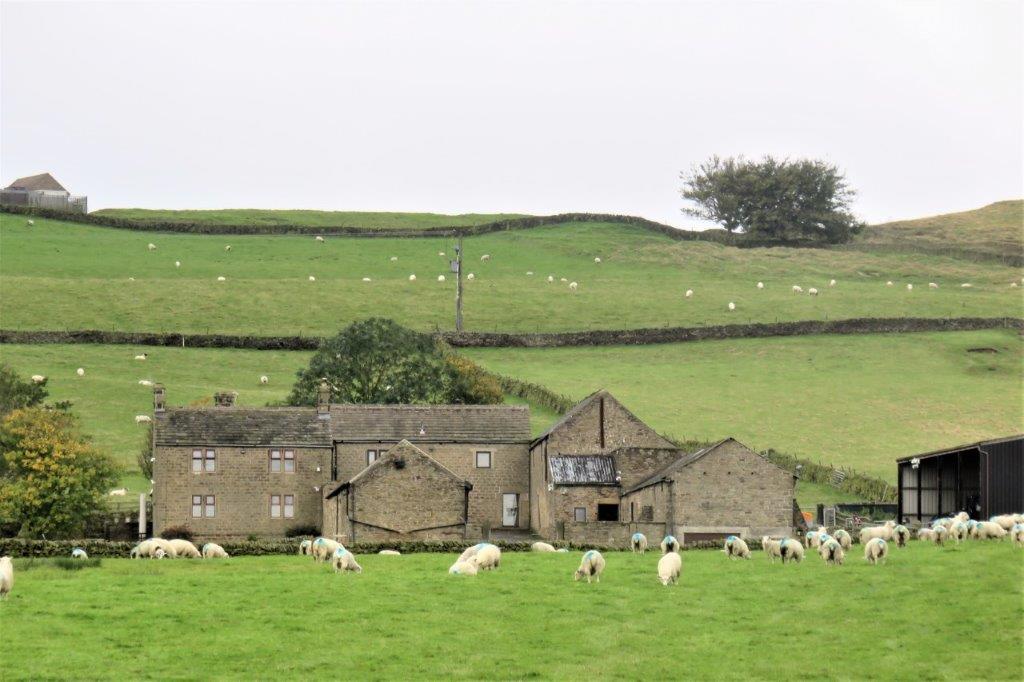 Ladywash Farm?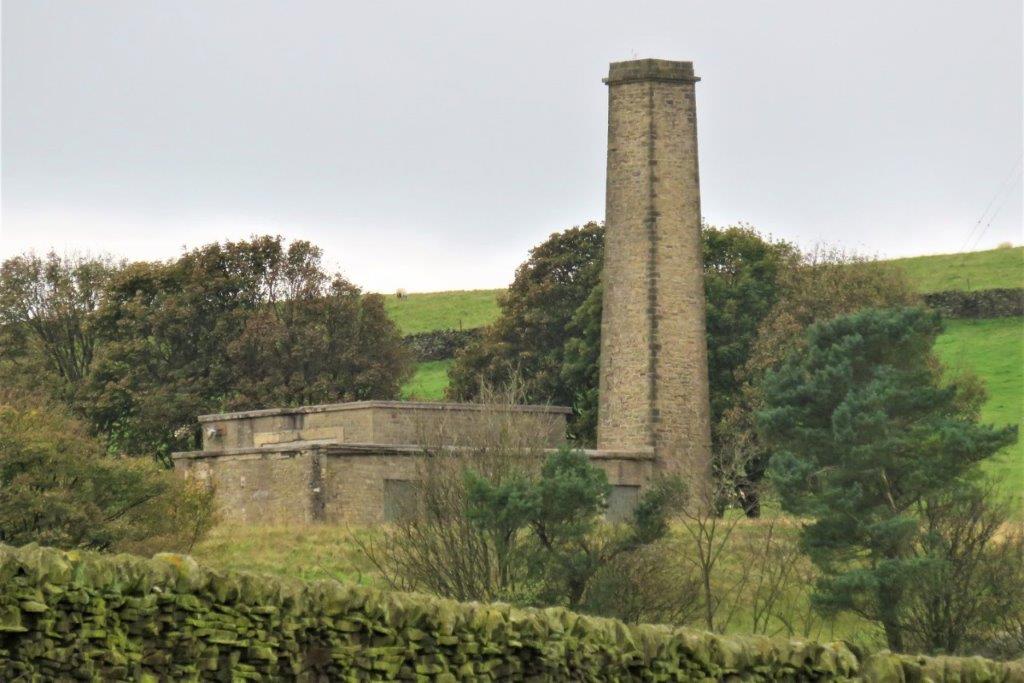 old smelting works not shown on map?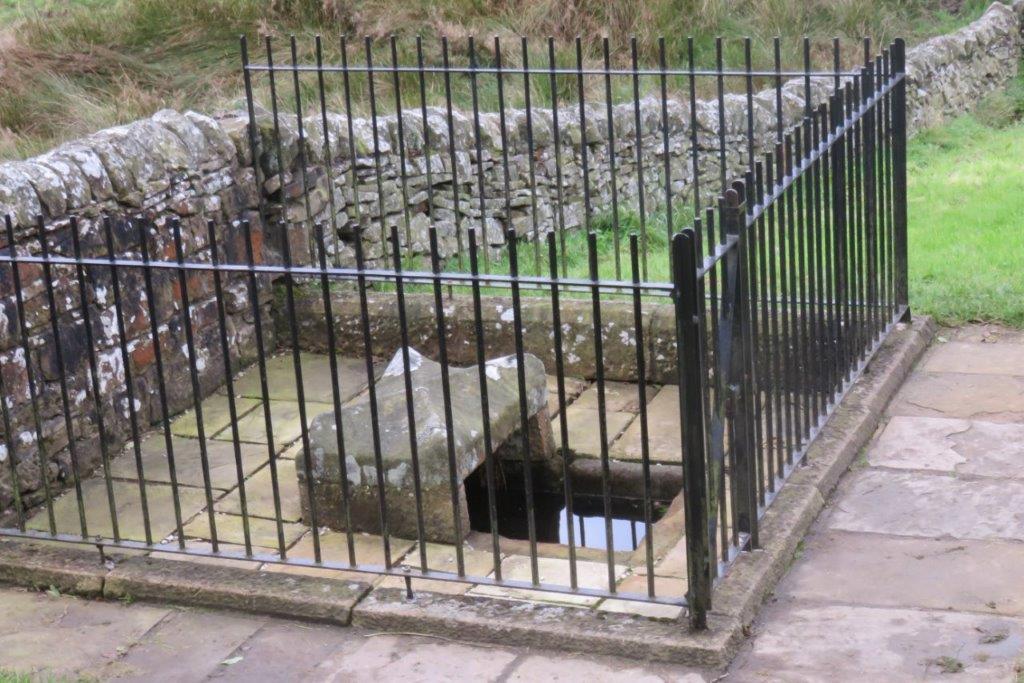 Mompesson's Well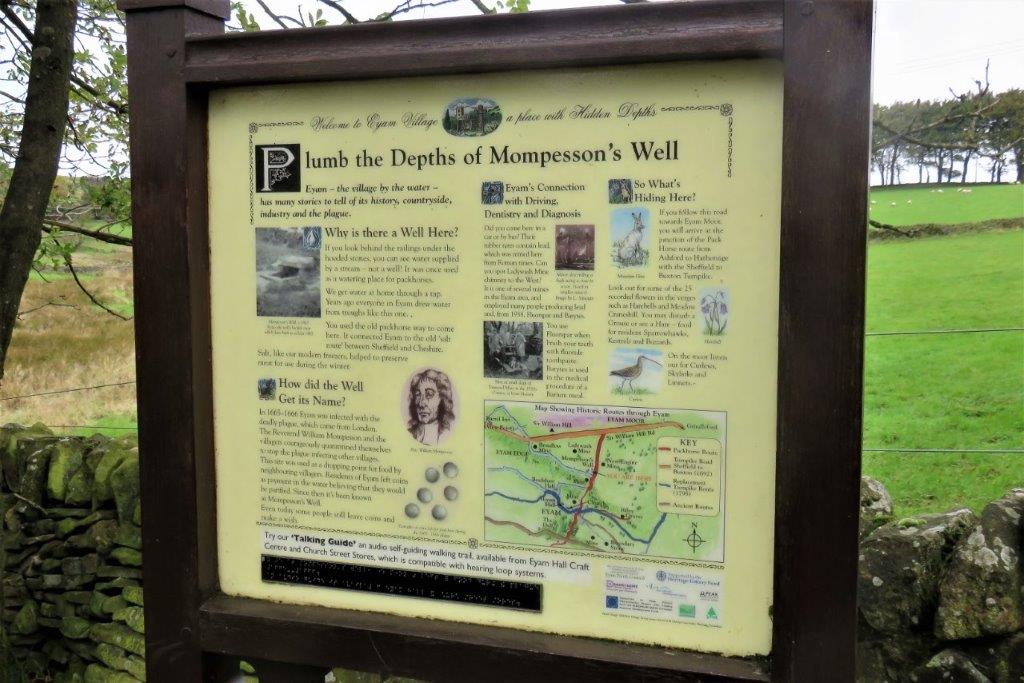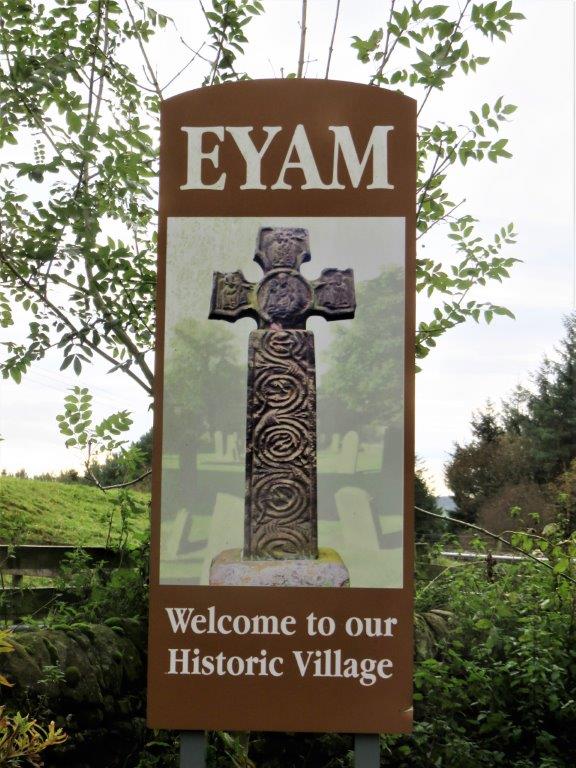 Eyam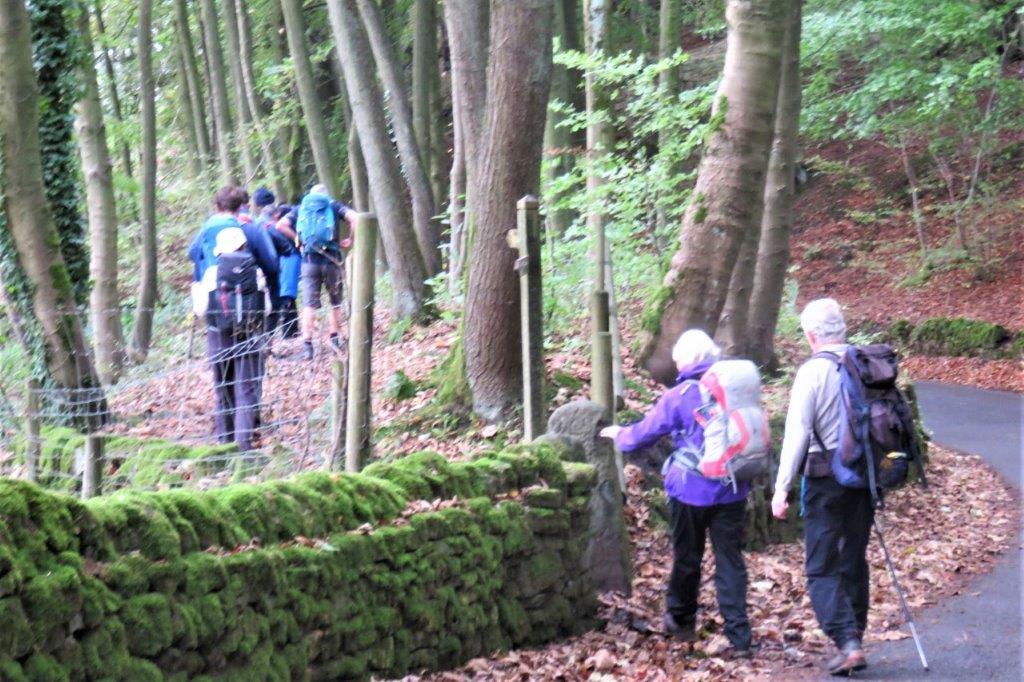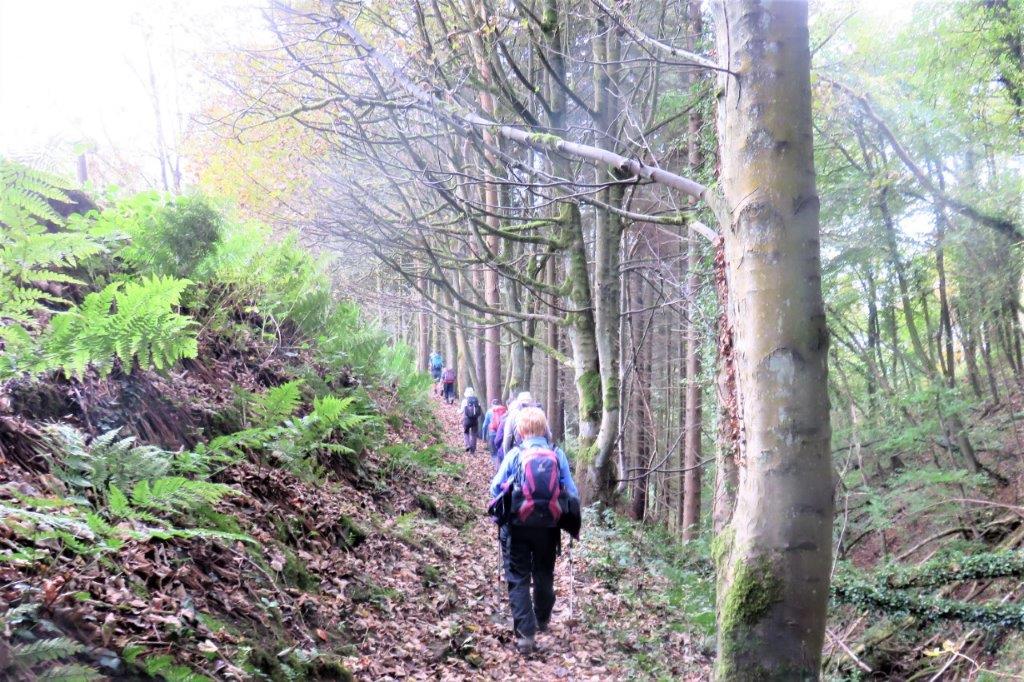 starting down Hollow Brook woods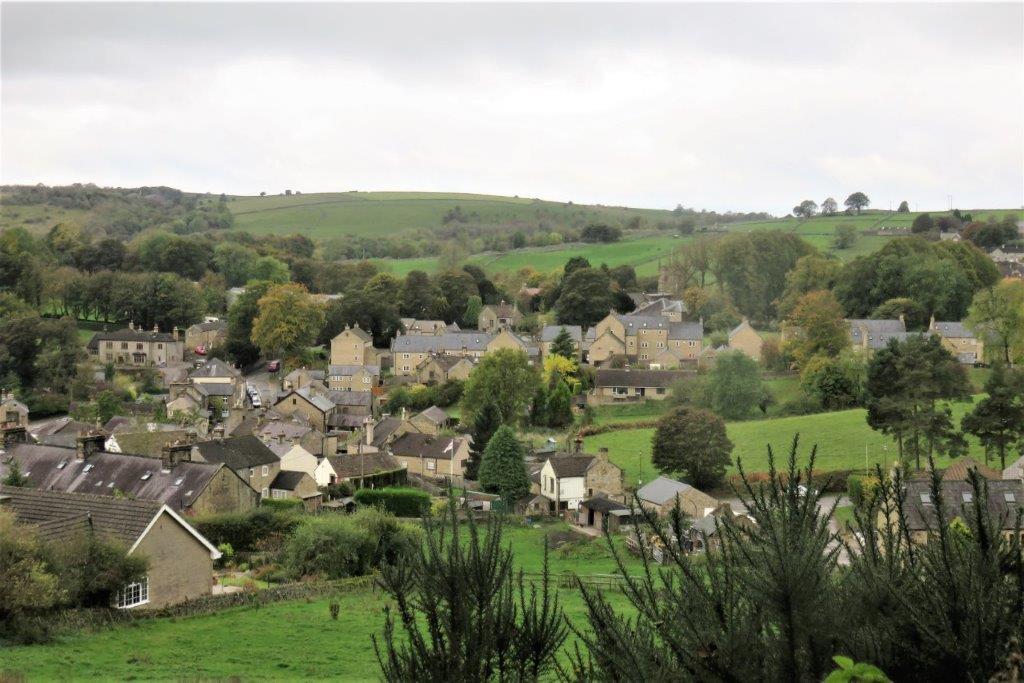 Eyam - church just visible top right of centre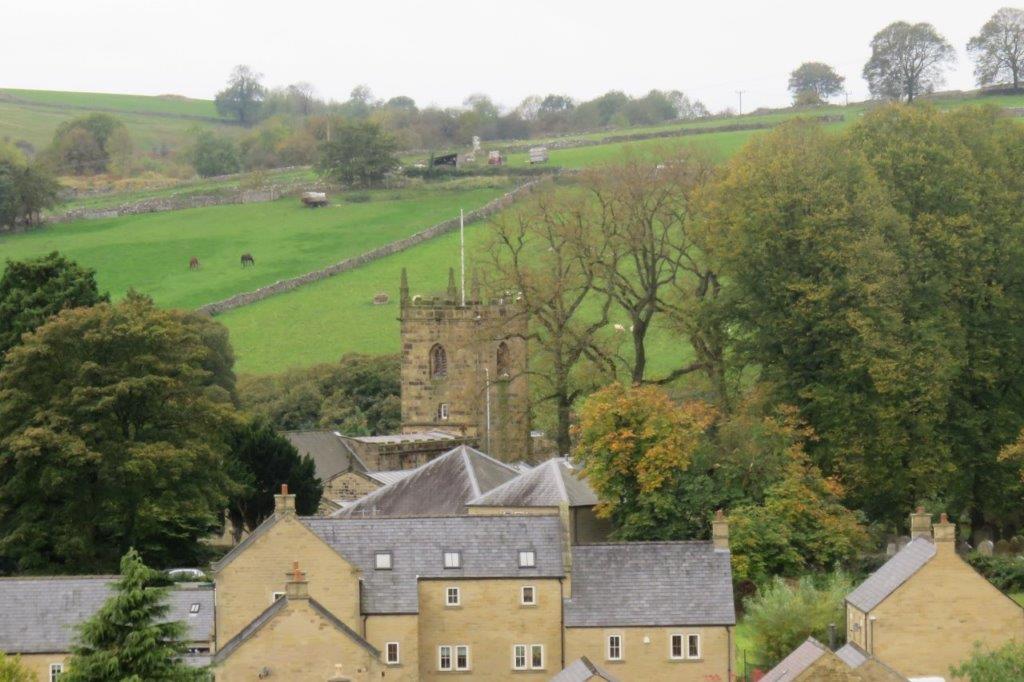 zoomed into church spire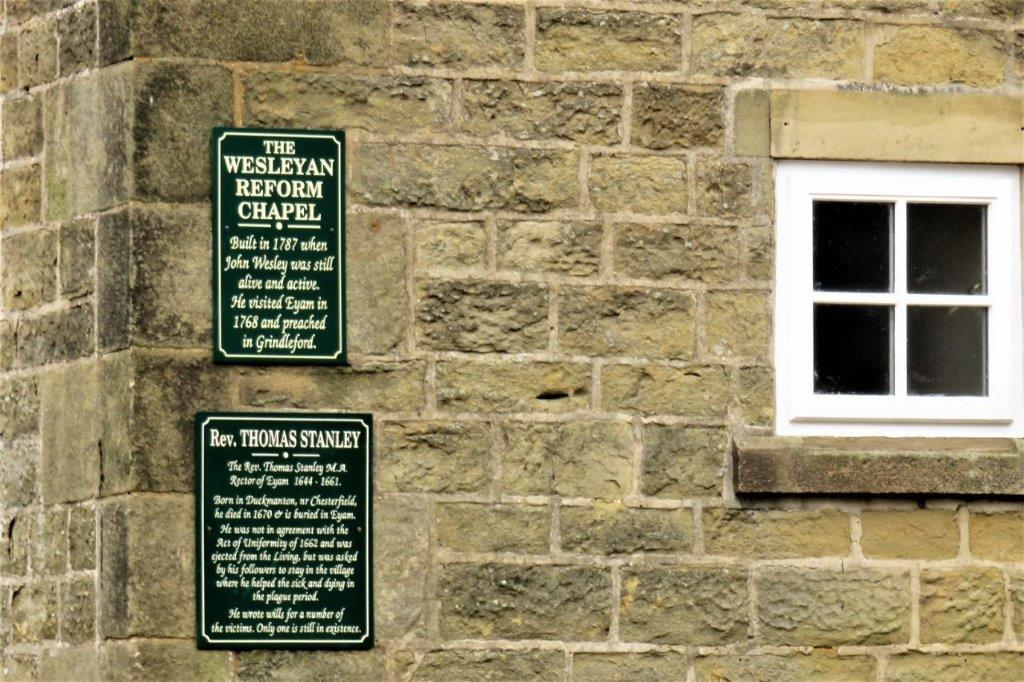 Rev. Thomas Stanley disagreed with the 'Act of Uniformity 1662' - ejected from his Living - commemorated on this Wesleyan Reform Chapel - visited by John Wesley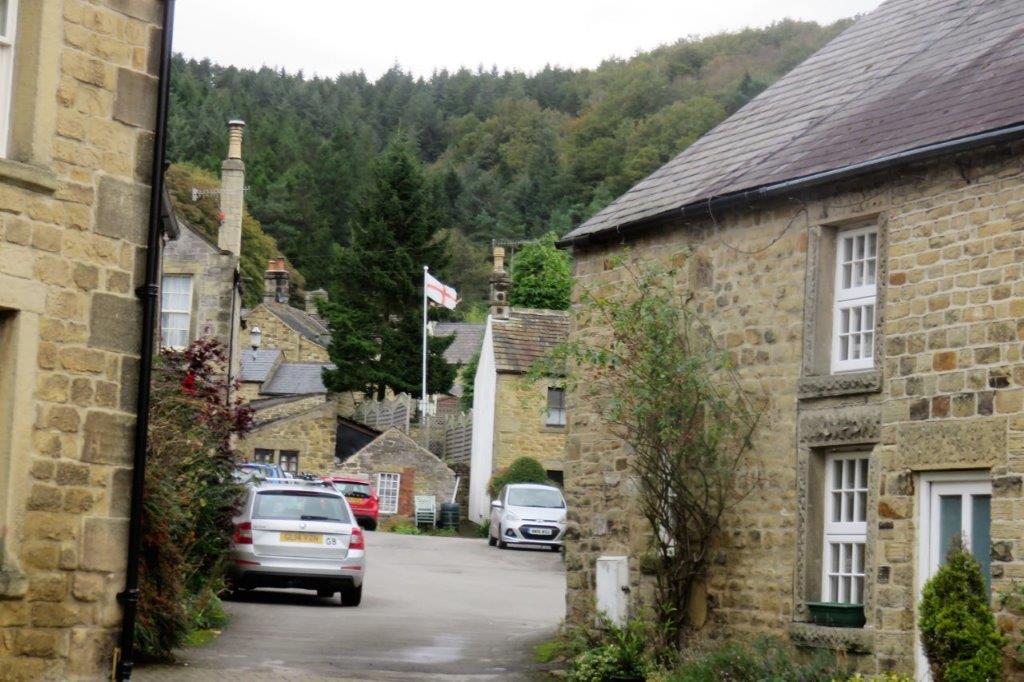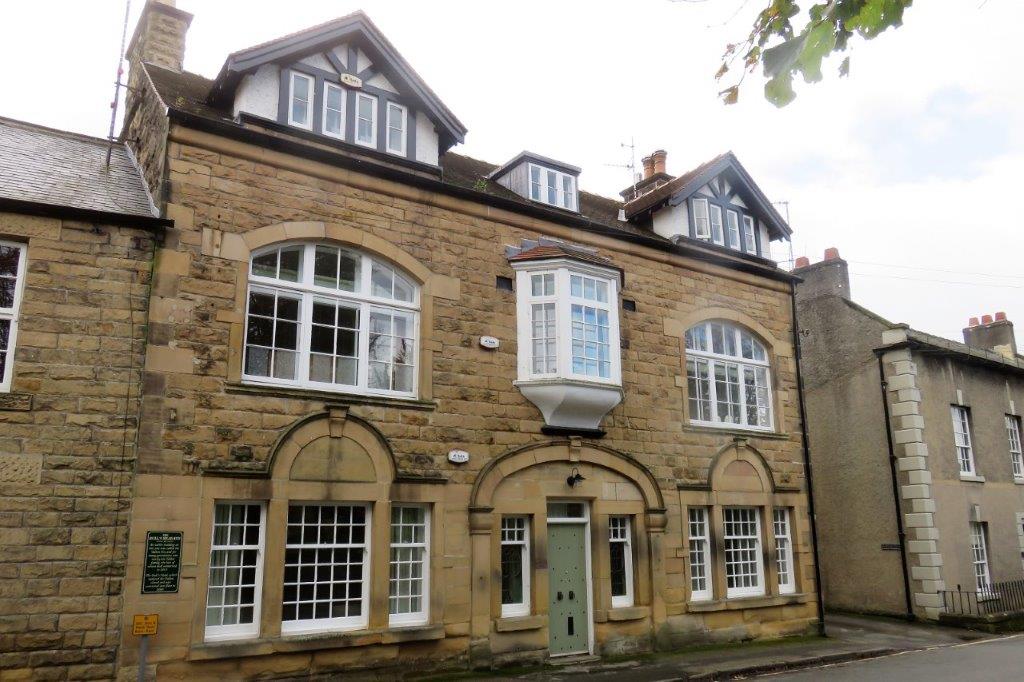 This impressive building is the old 'Bulls Head Inn'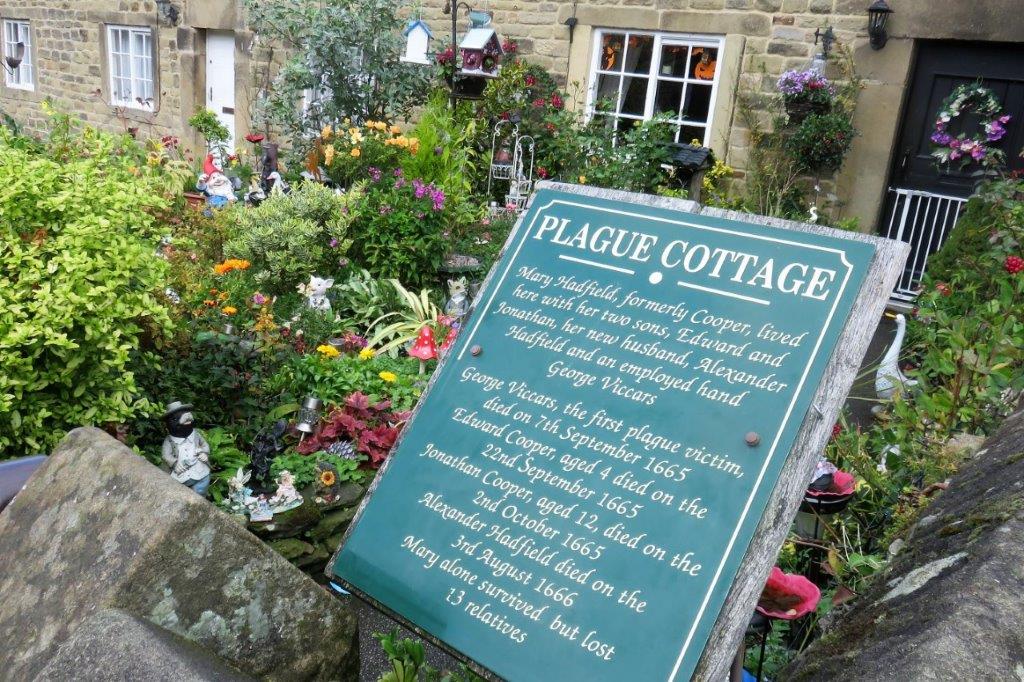 Plaque commemorating victims of plague - similar such plaque in many places in Eyam
Eyam Hall
after treading through Eyam on a country footpath to Foolow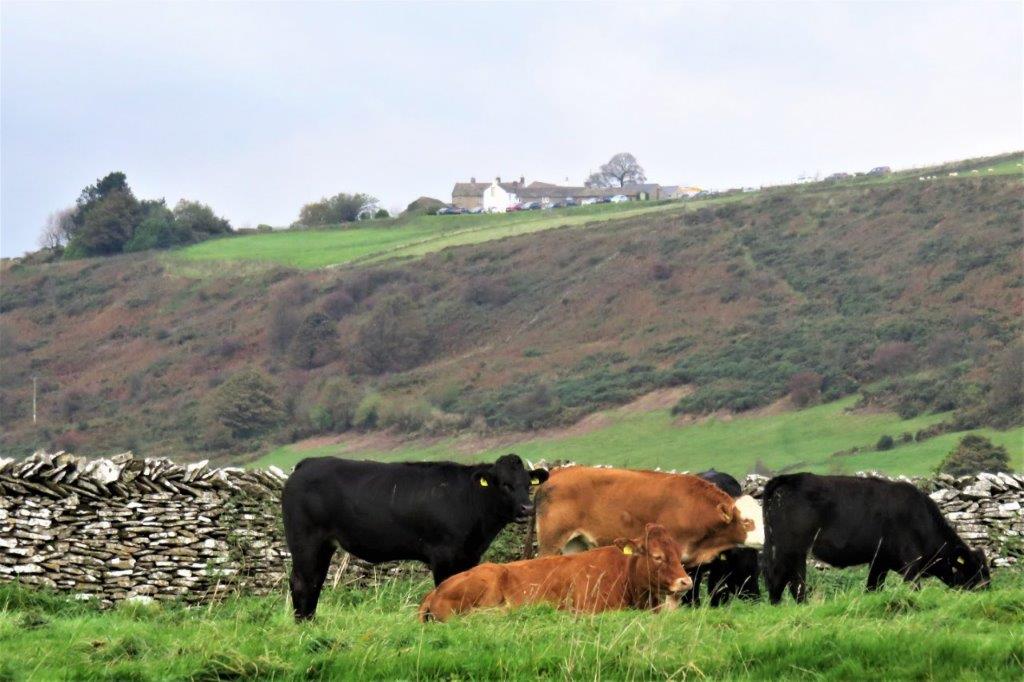 Barrel Inn PH above on Bretton Edge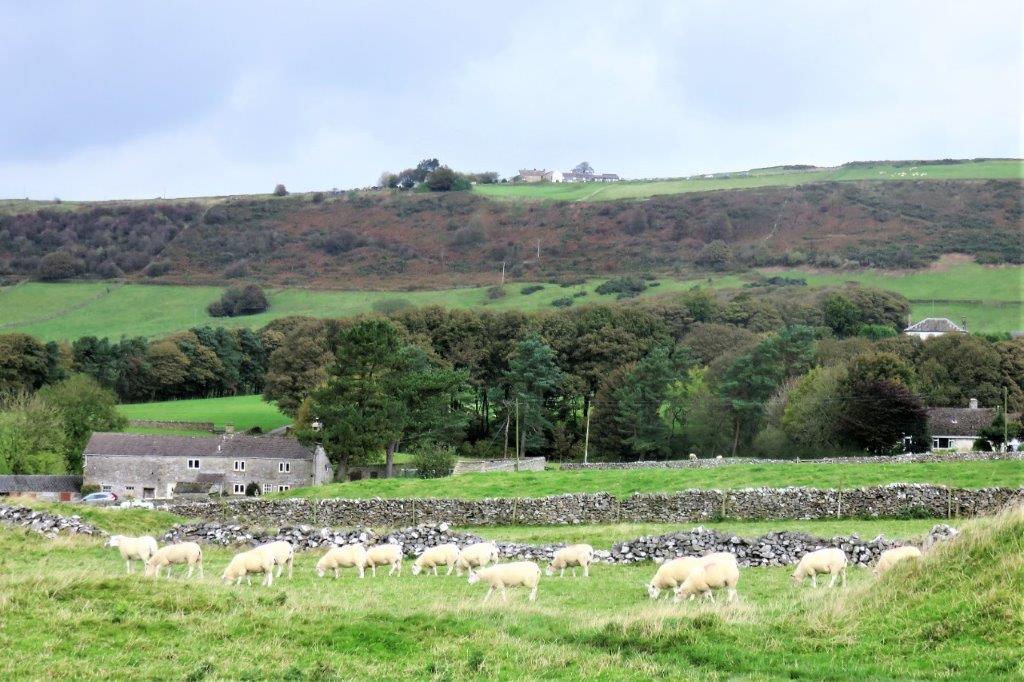 as above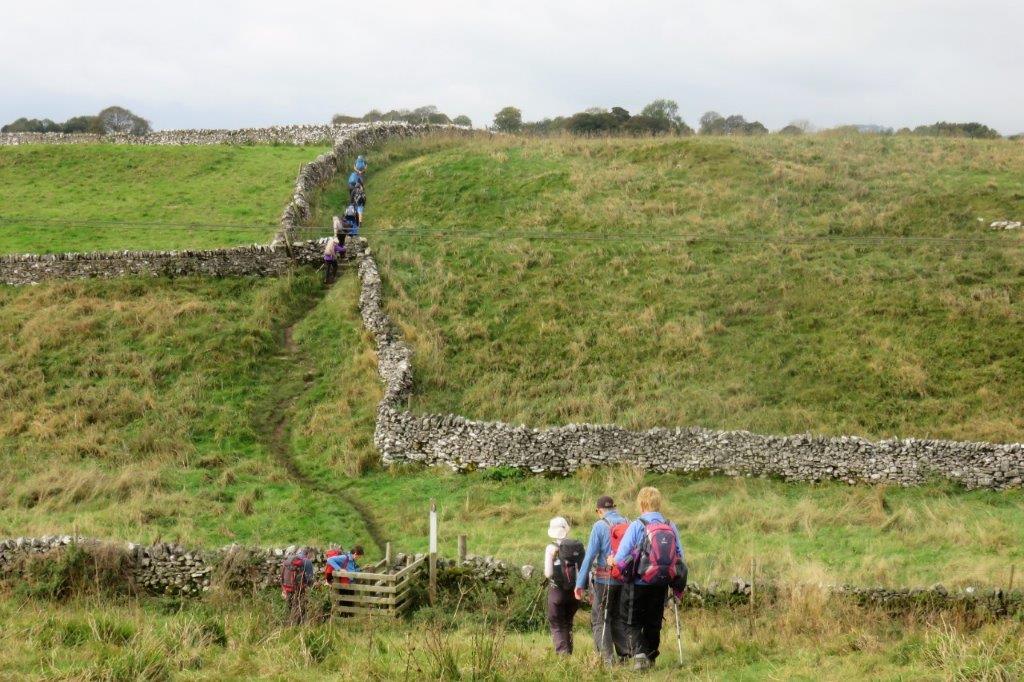 crossing a rounded valley - a remnant of the Ice Age?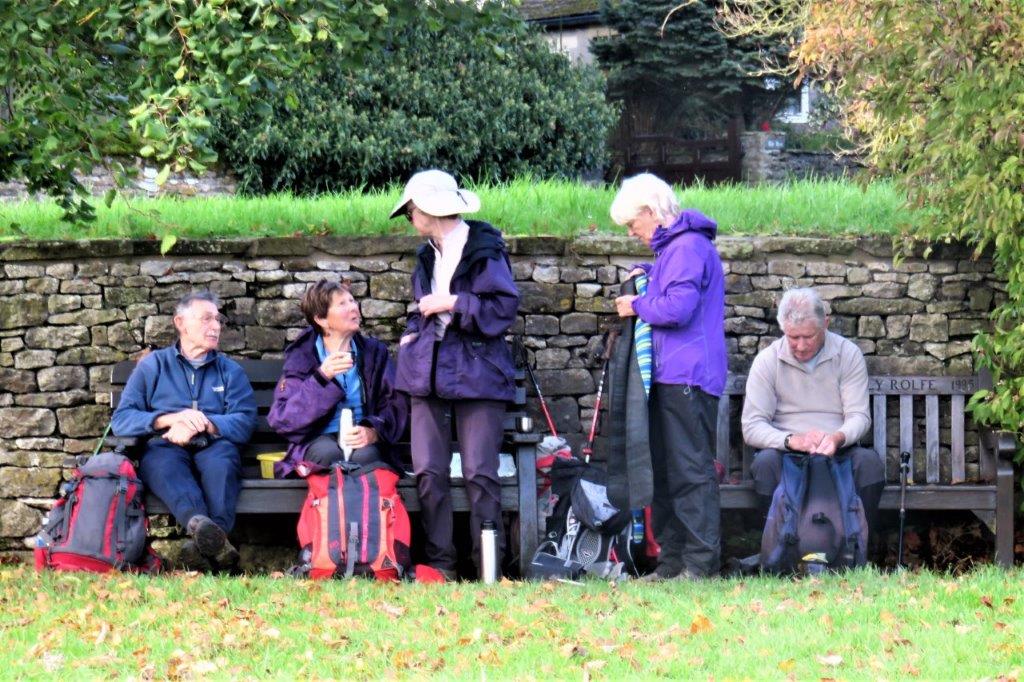 lunch break at Foolow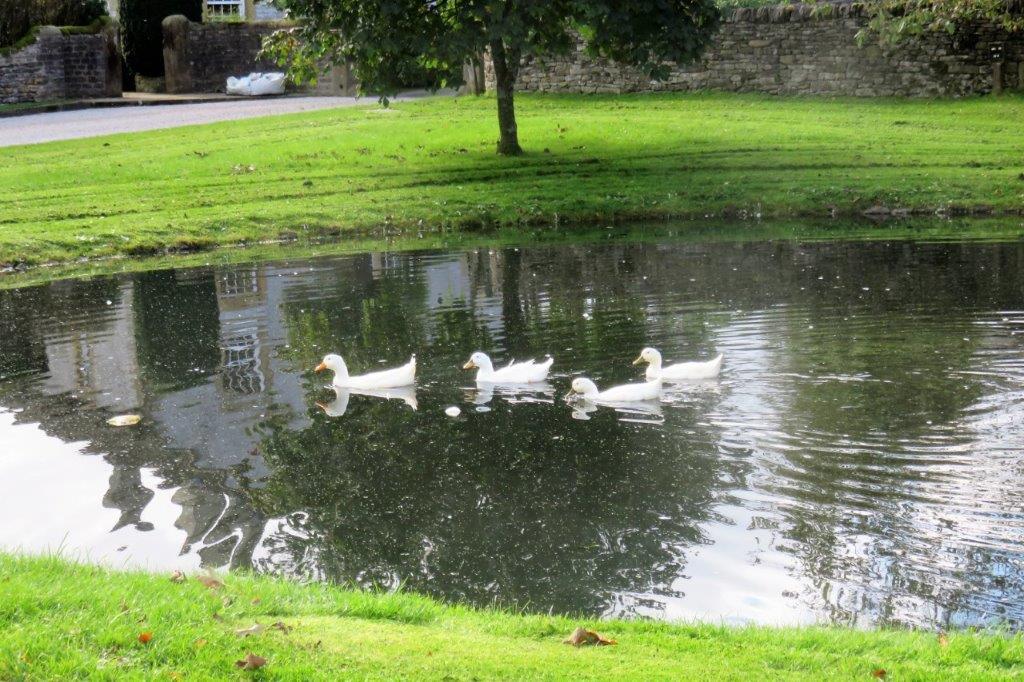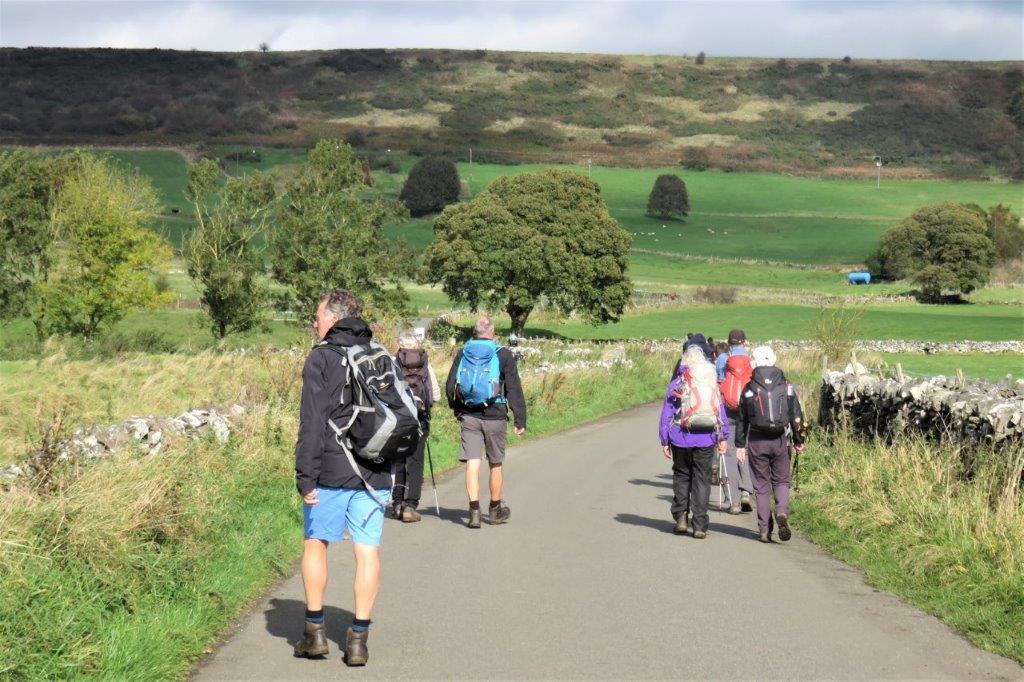 on the road up to Bretton Edge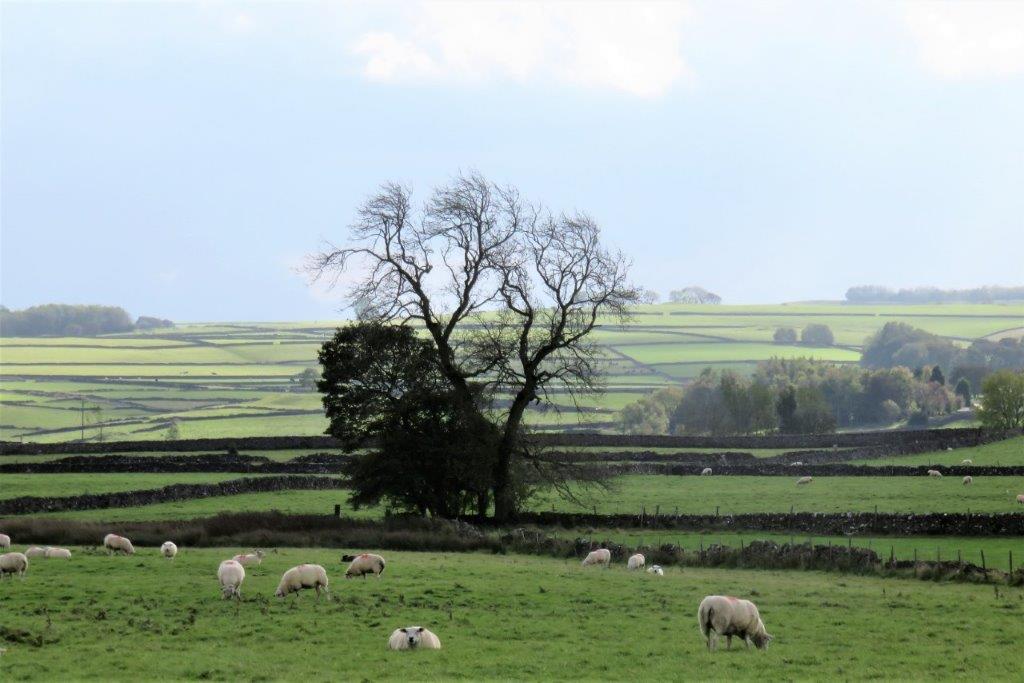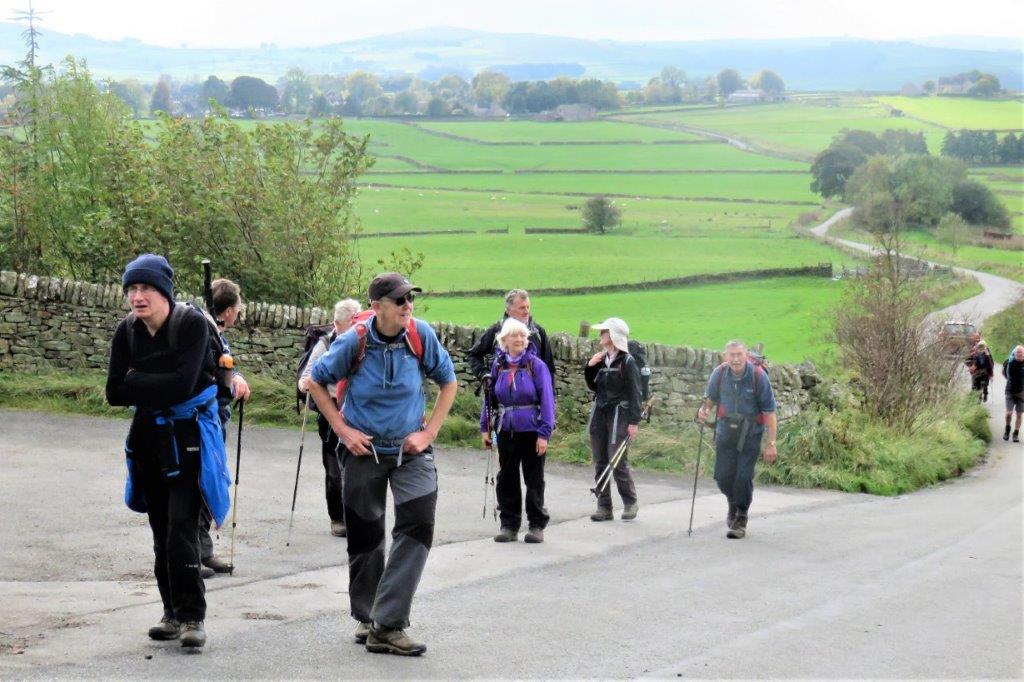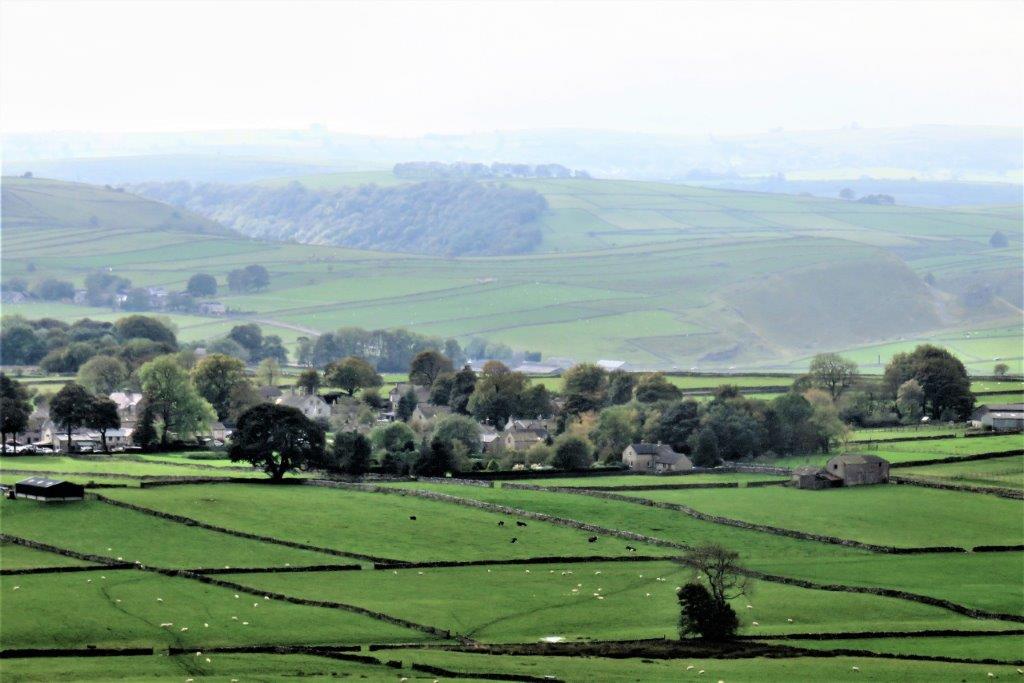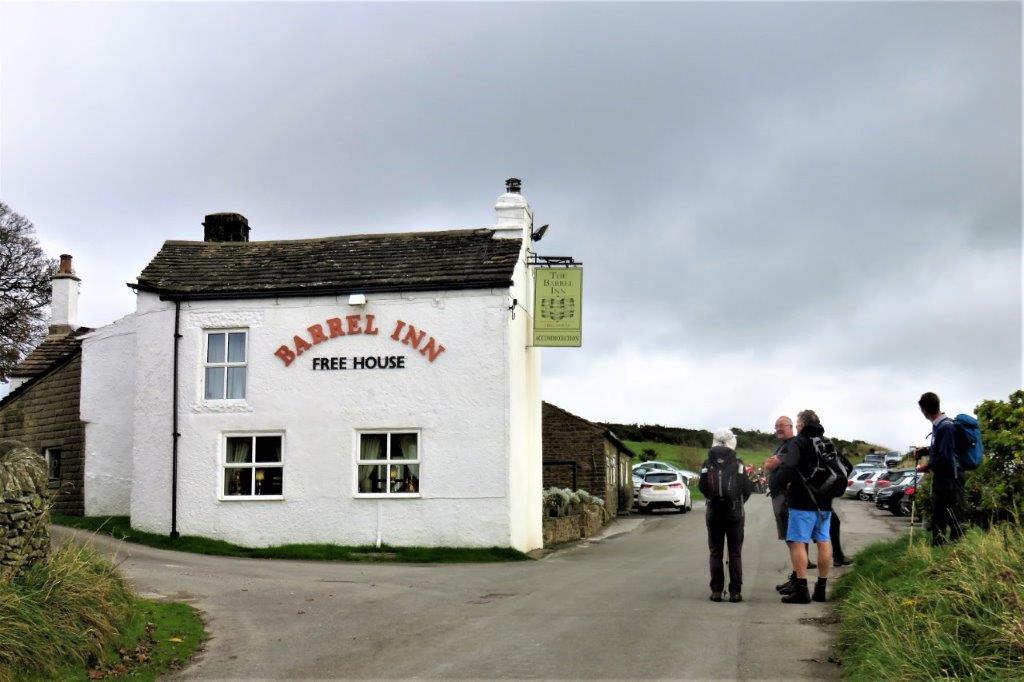 Barrel Inn on Bretton Edge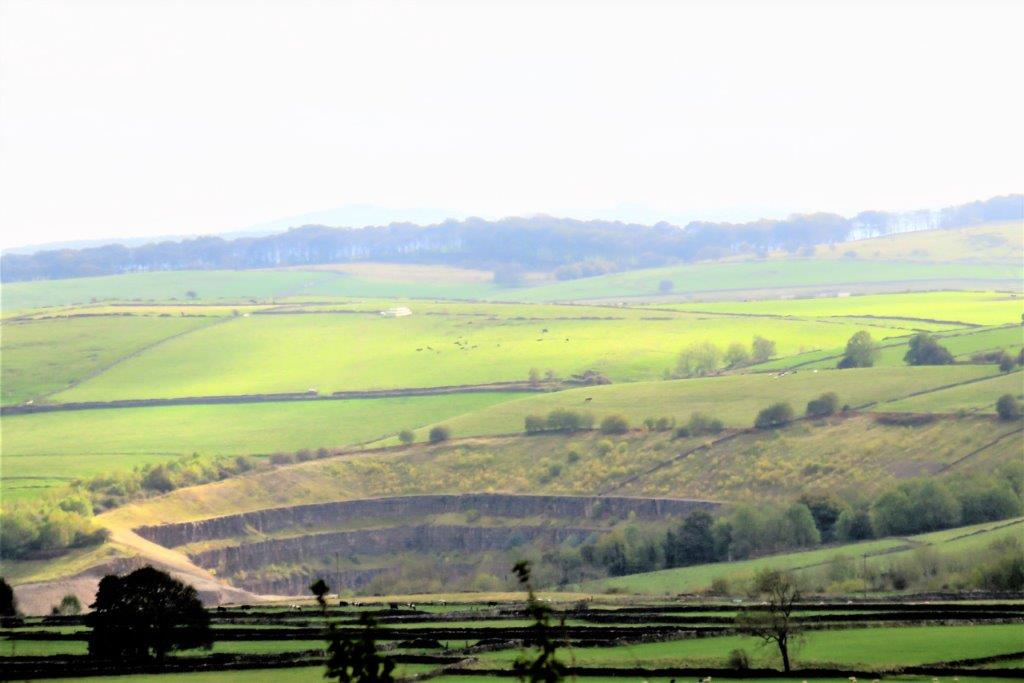 quarry to the south - name?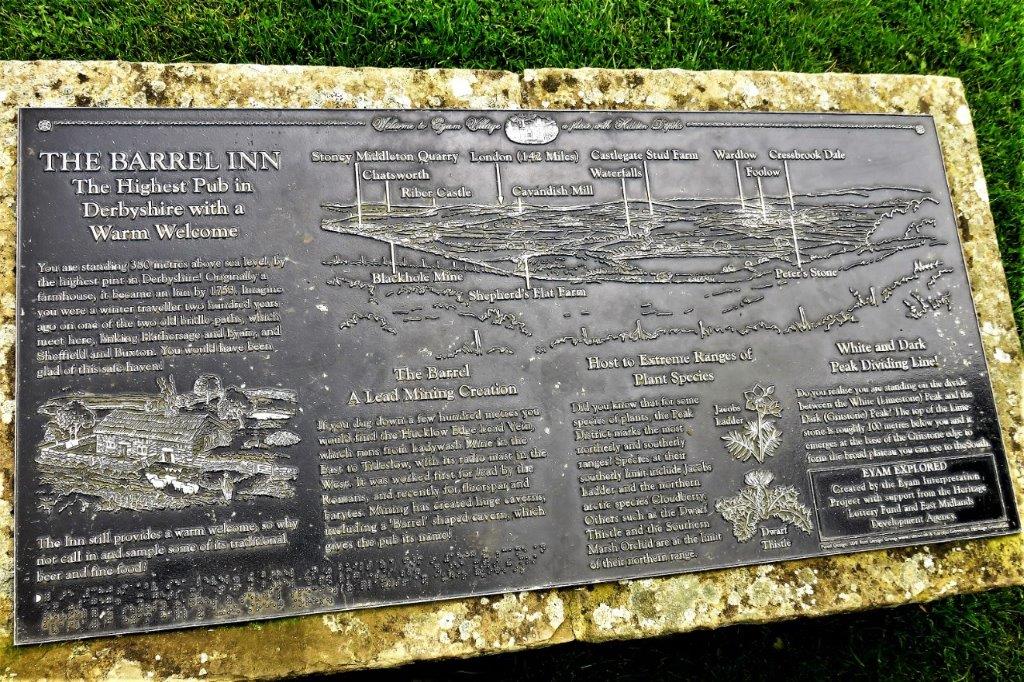 viewing map from the Barrel Inn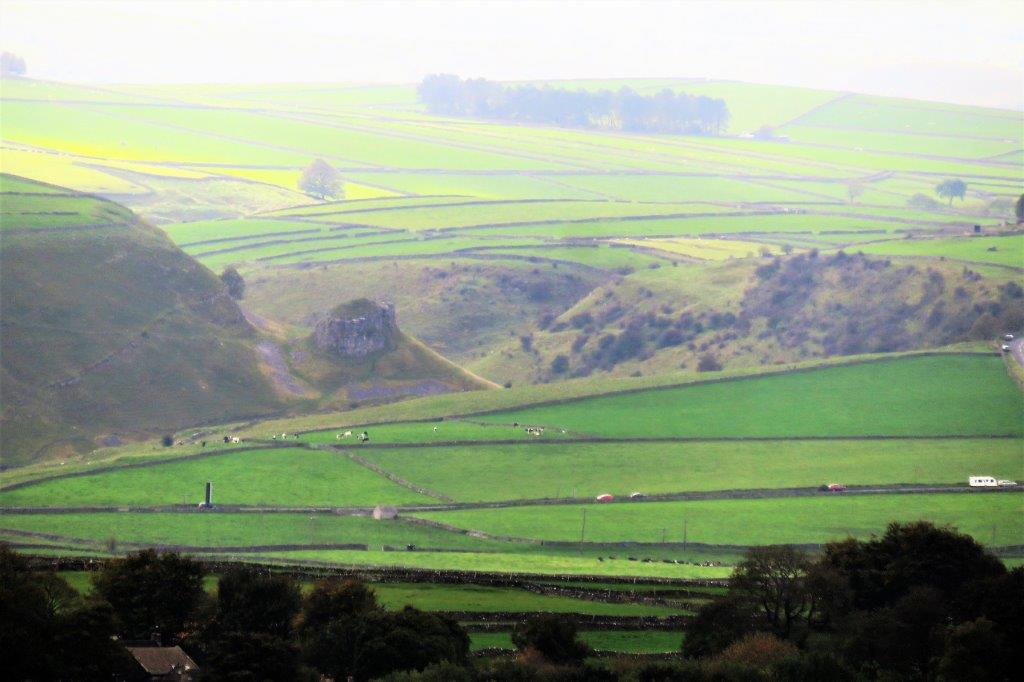 zoomed into Peter's Stone centre left (from the Barrel Inn)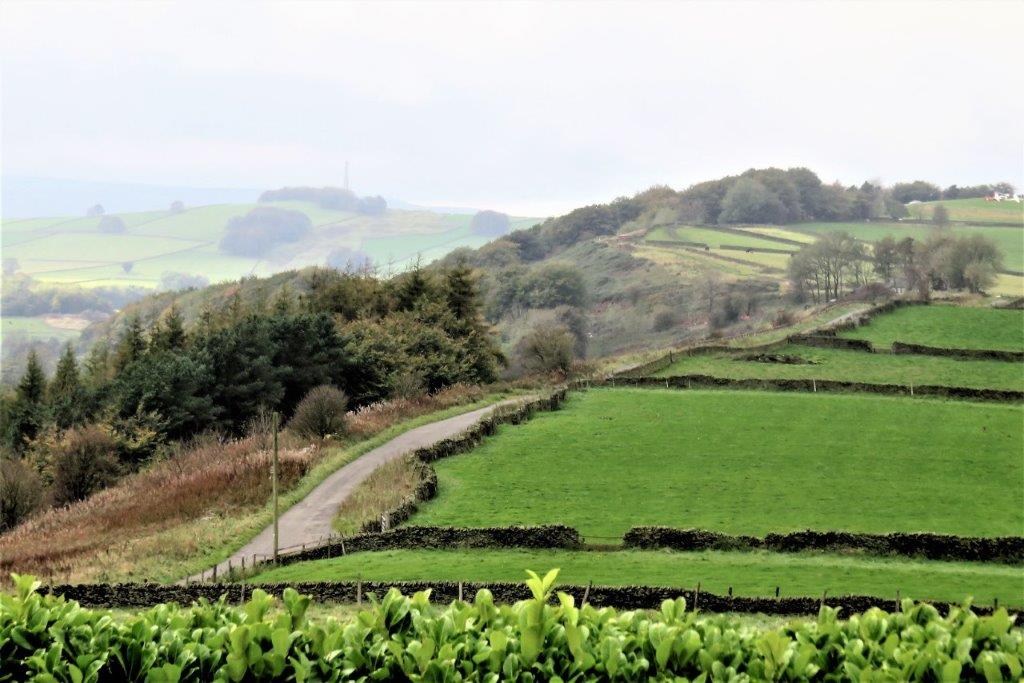 the road follows Bretton Edge to the west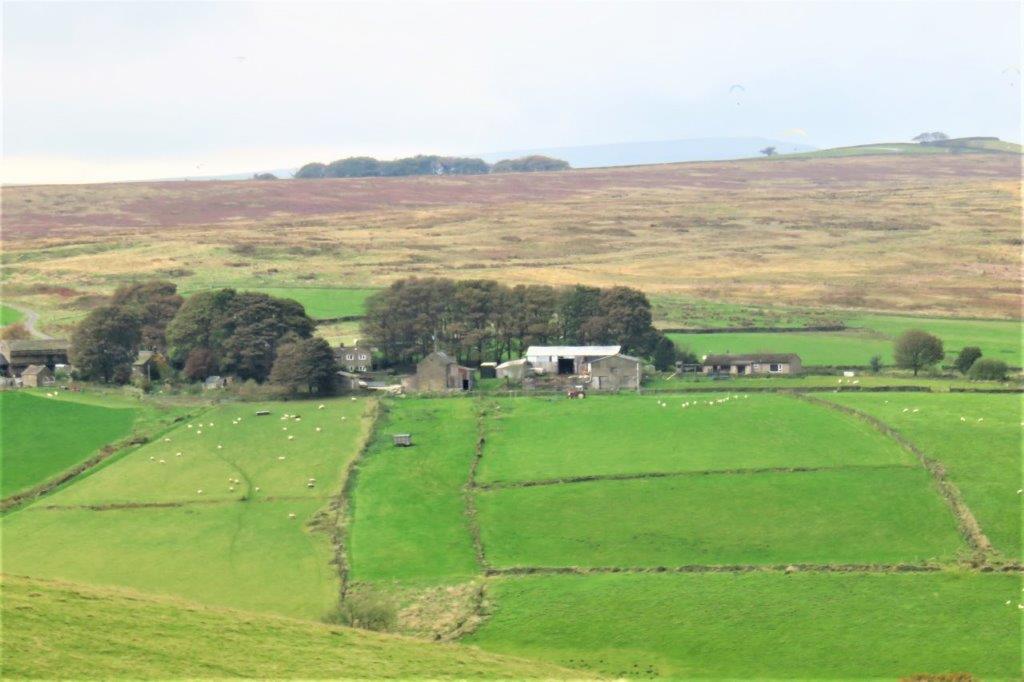 zoomed into the Abney Grange comlex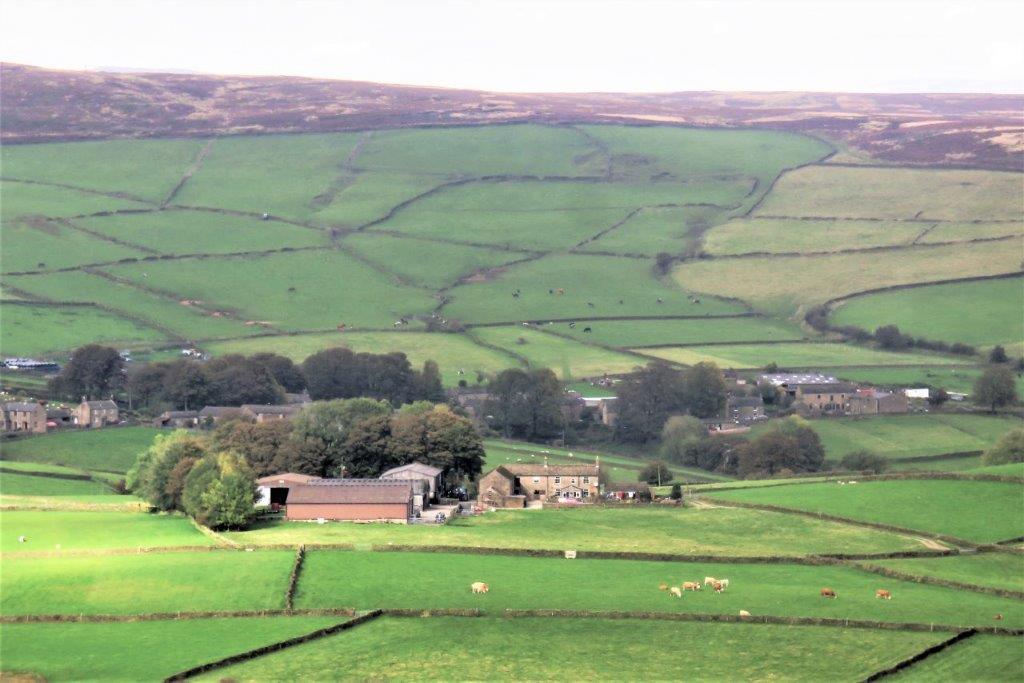 Cockey Farm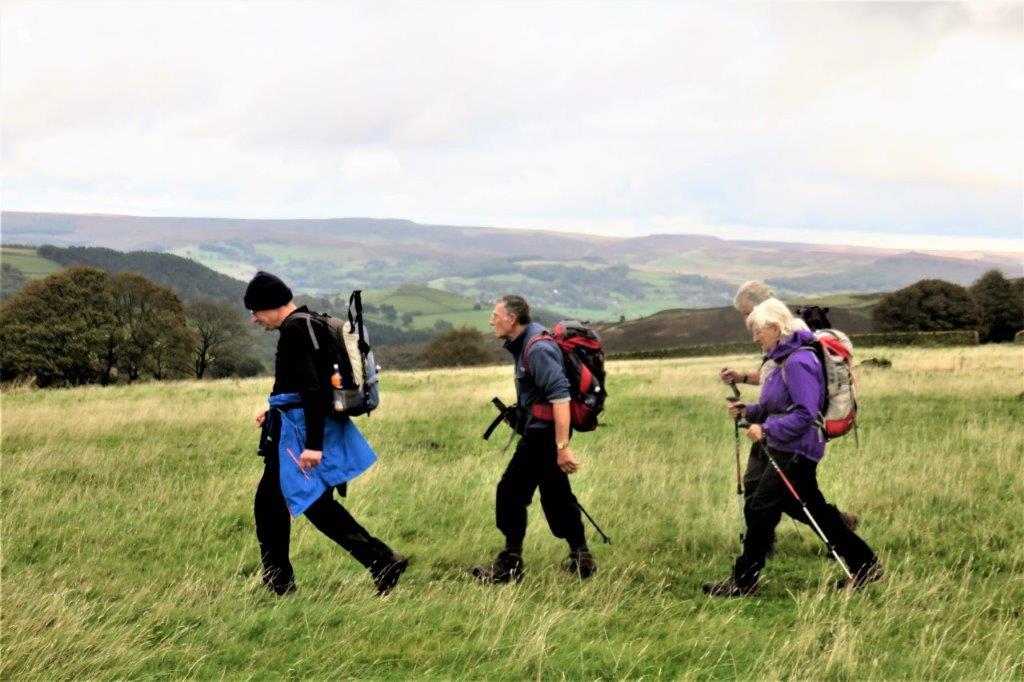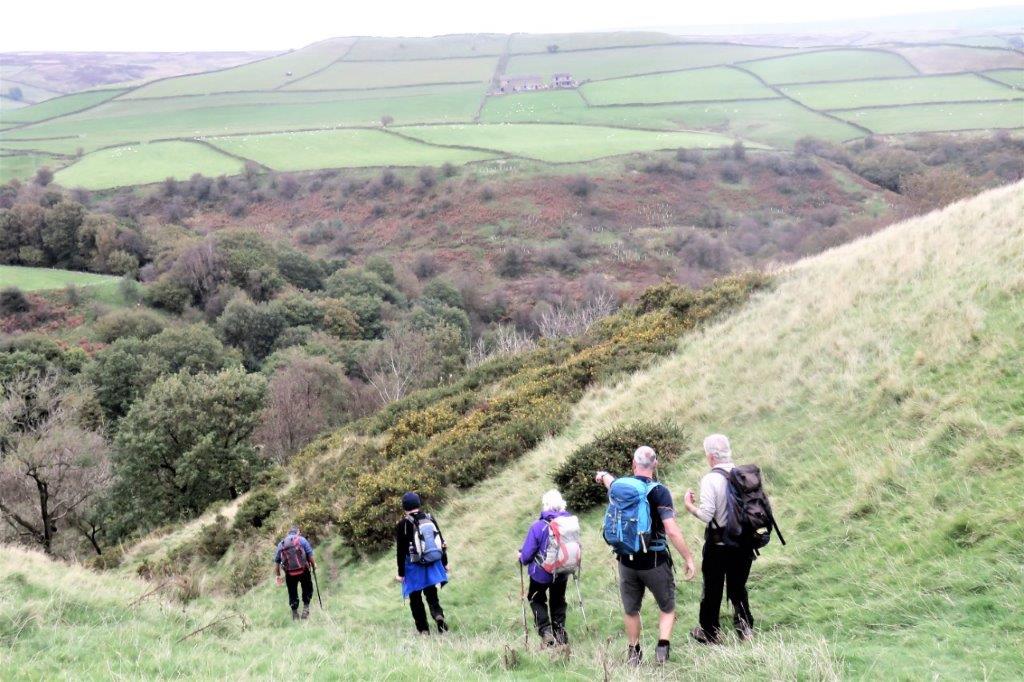 heading across Bretton Clough to Cockey Farm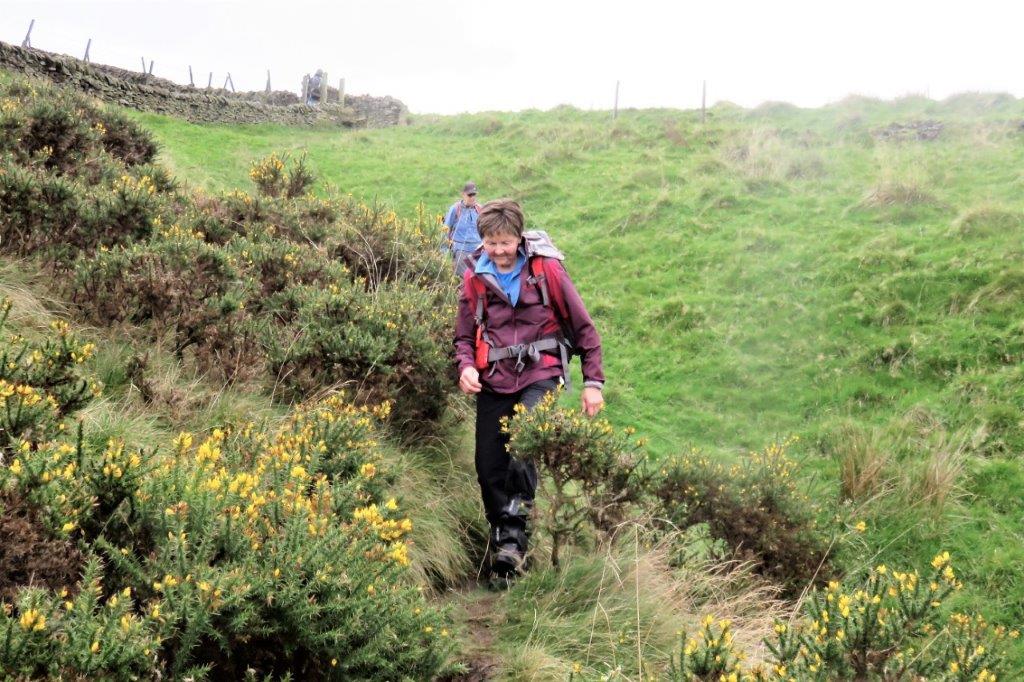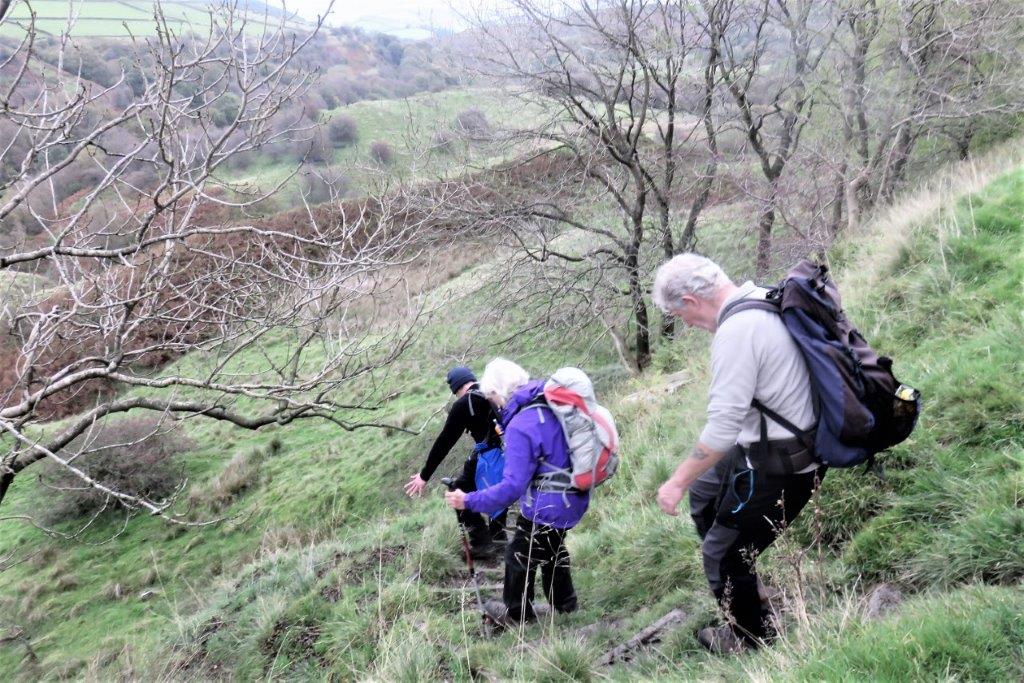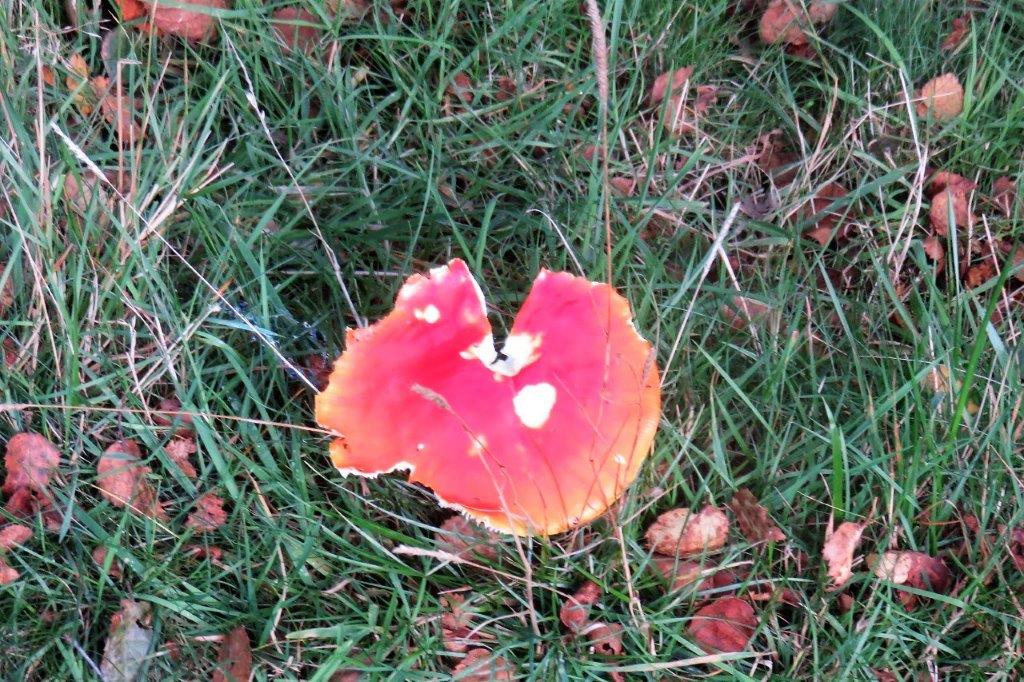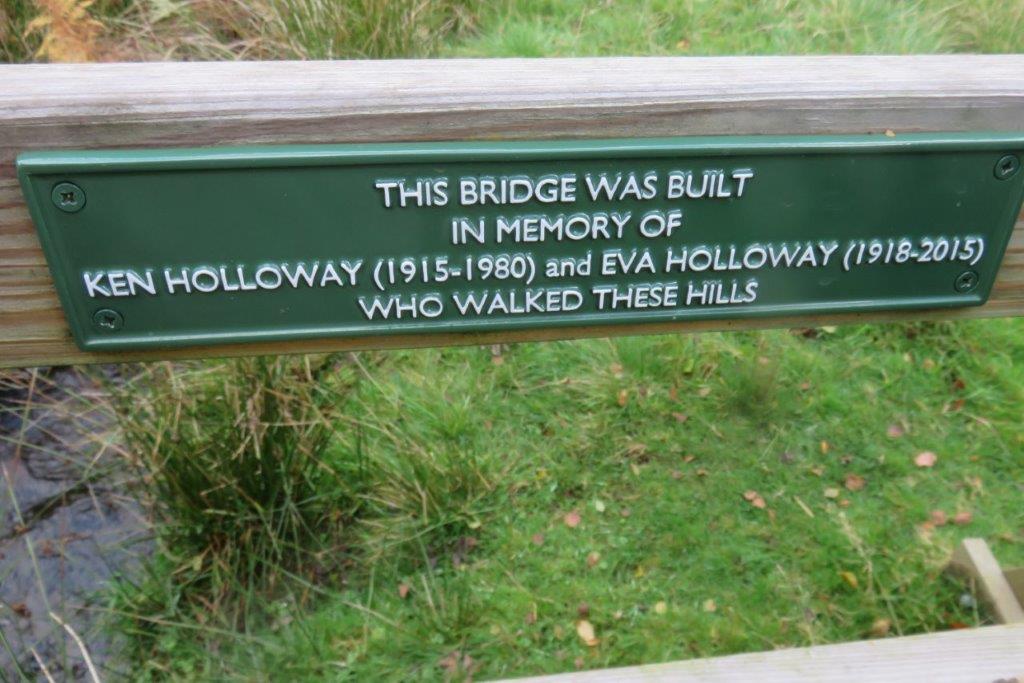 memorial plaque on bridge erected in memory of Ken & Eva Holloway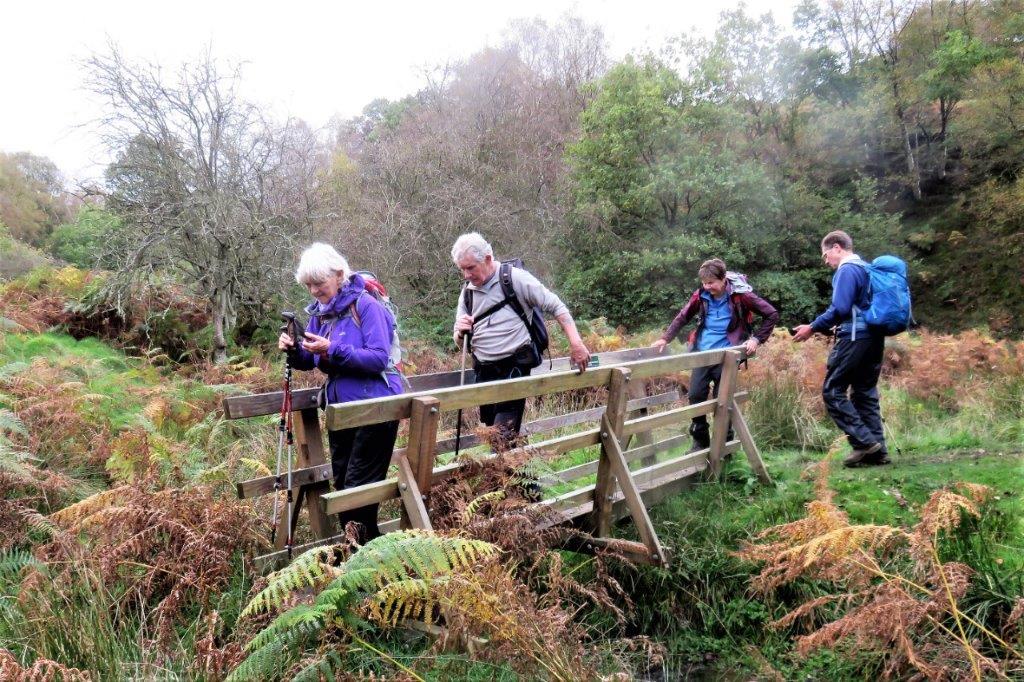 crossing their bridge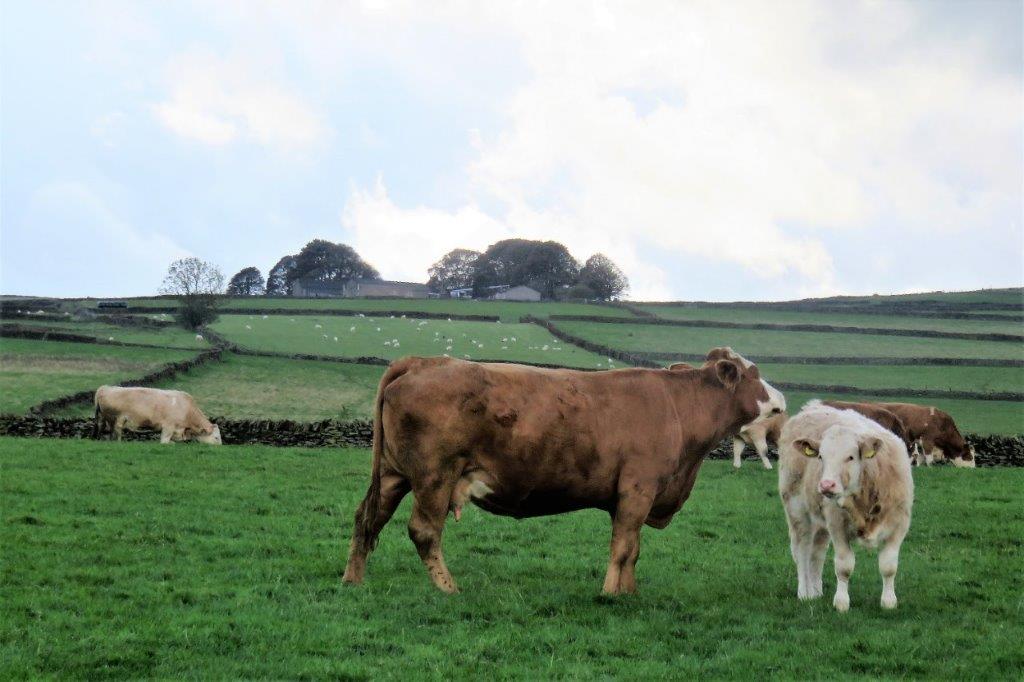 Abney Grange behind?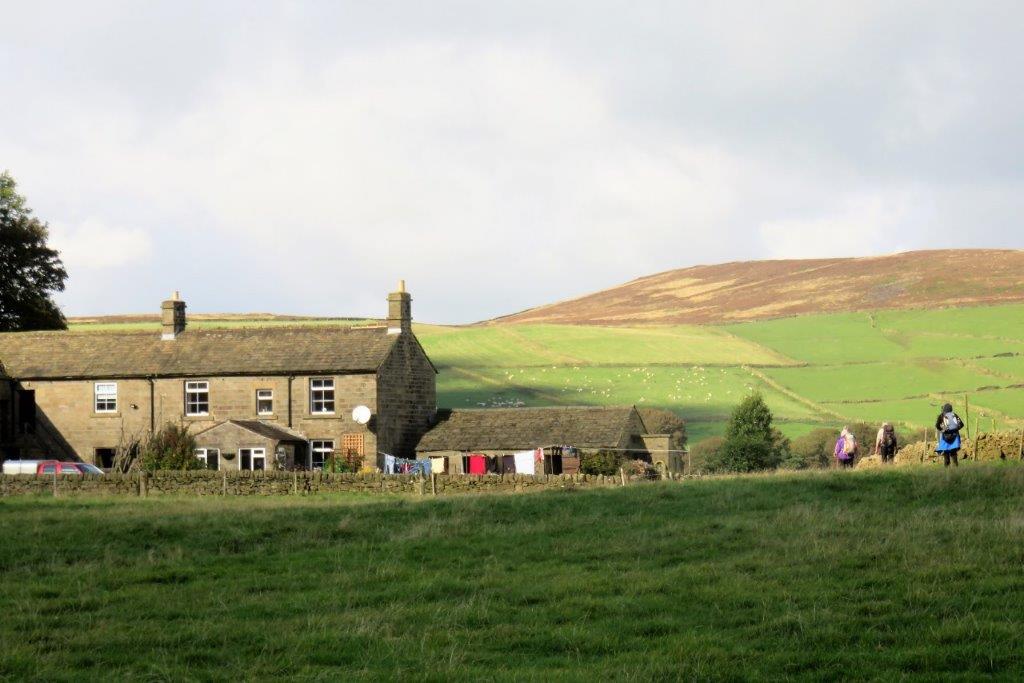 Cockey Farm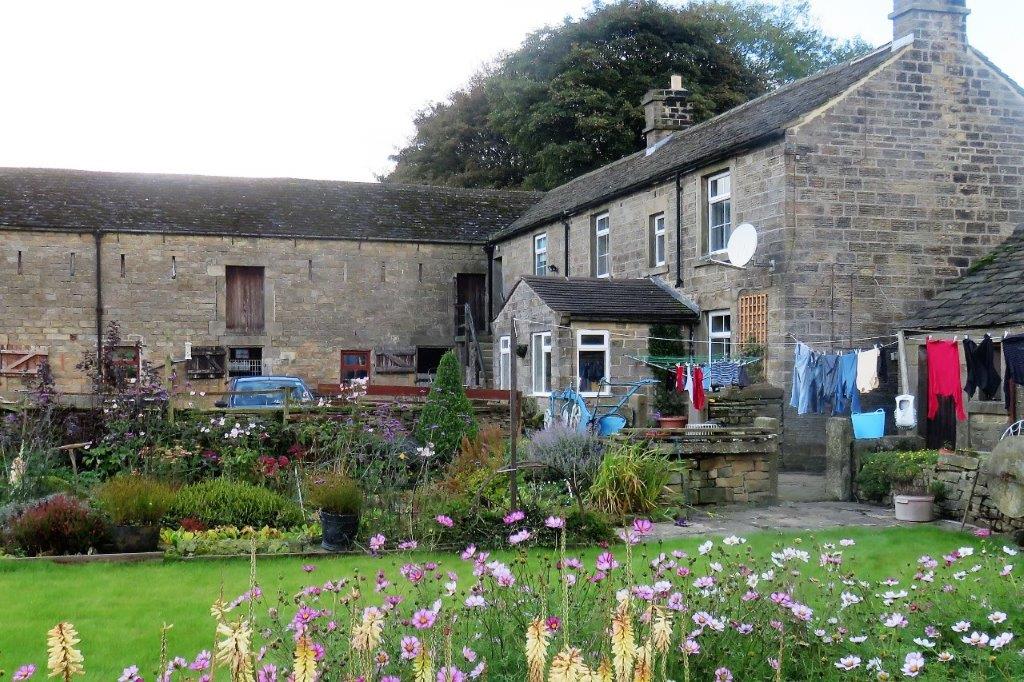 flowers at Cockey Farm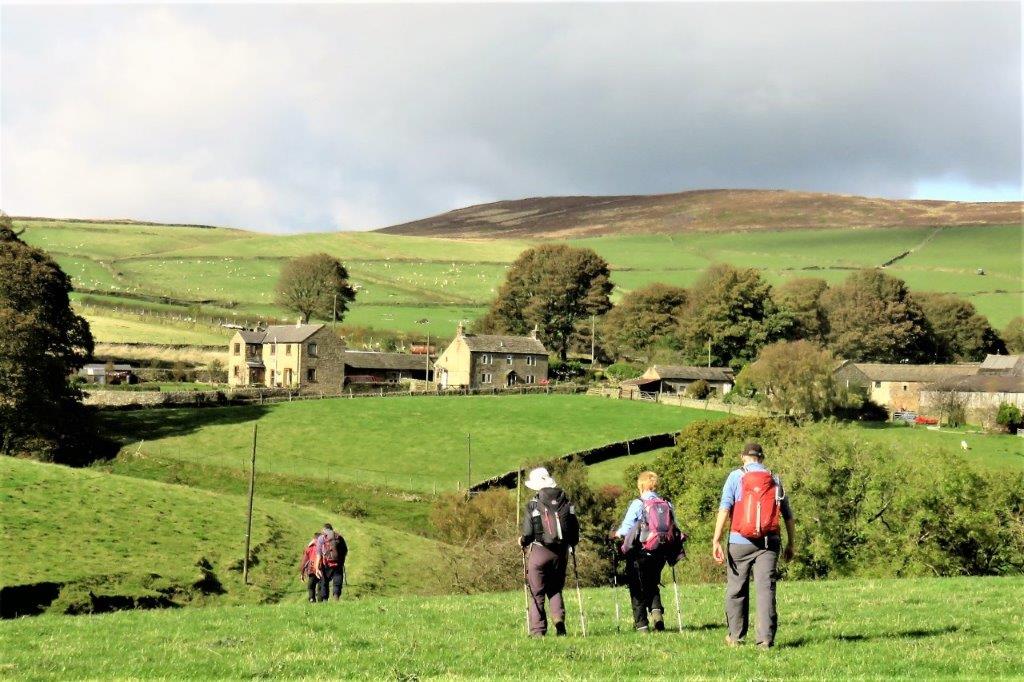 on to Abney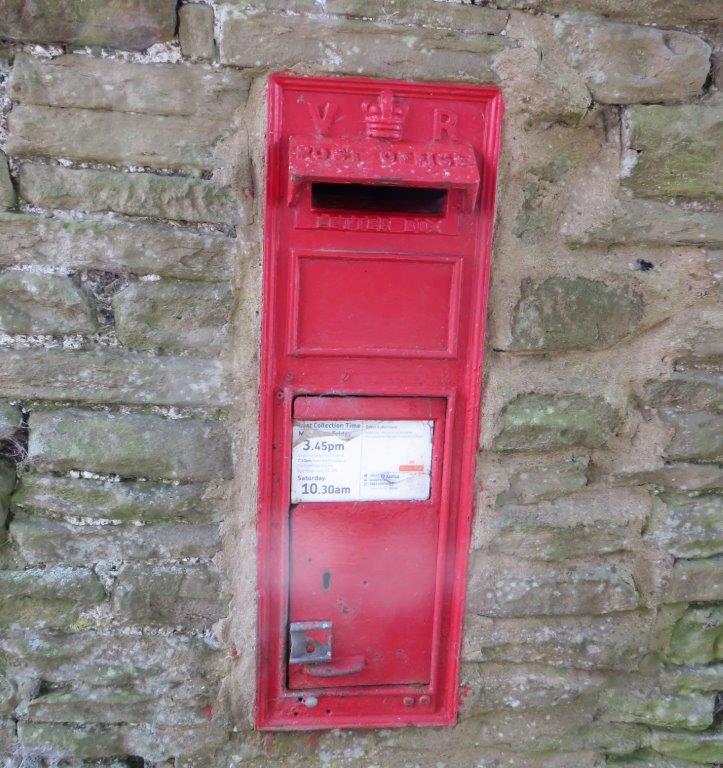 Victorian Post Box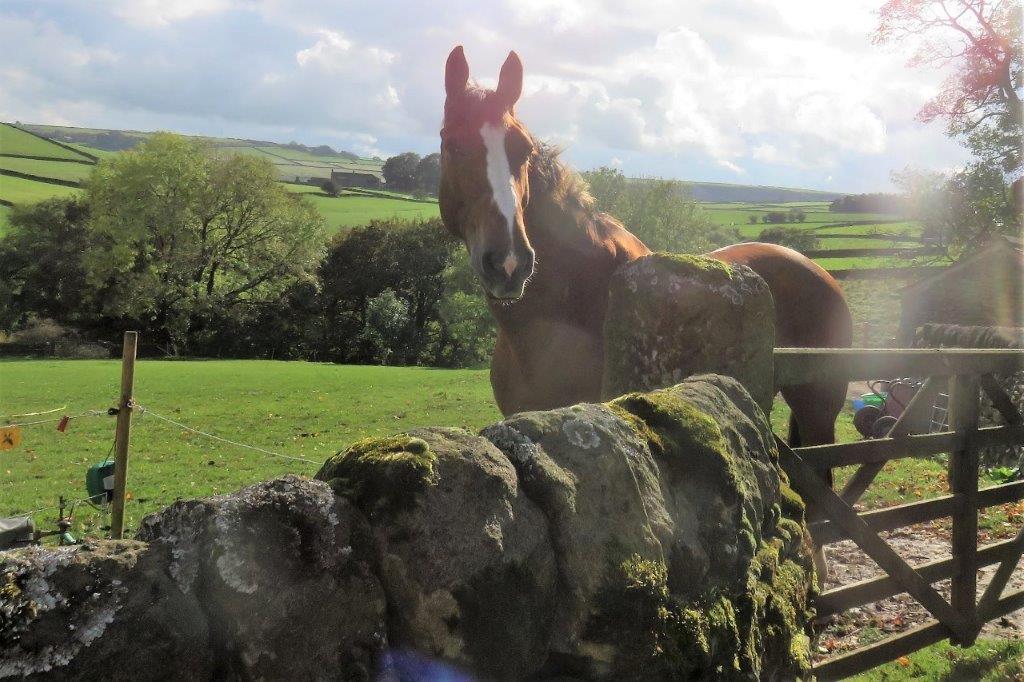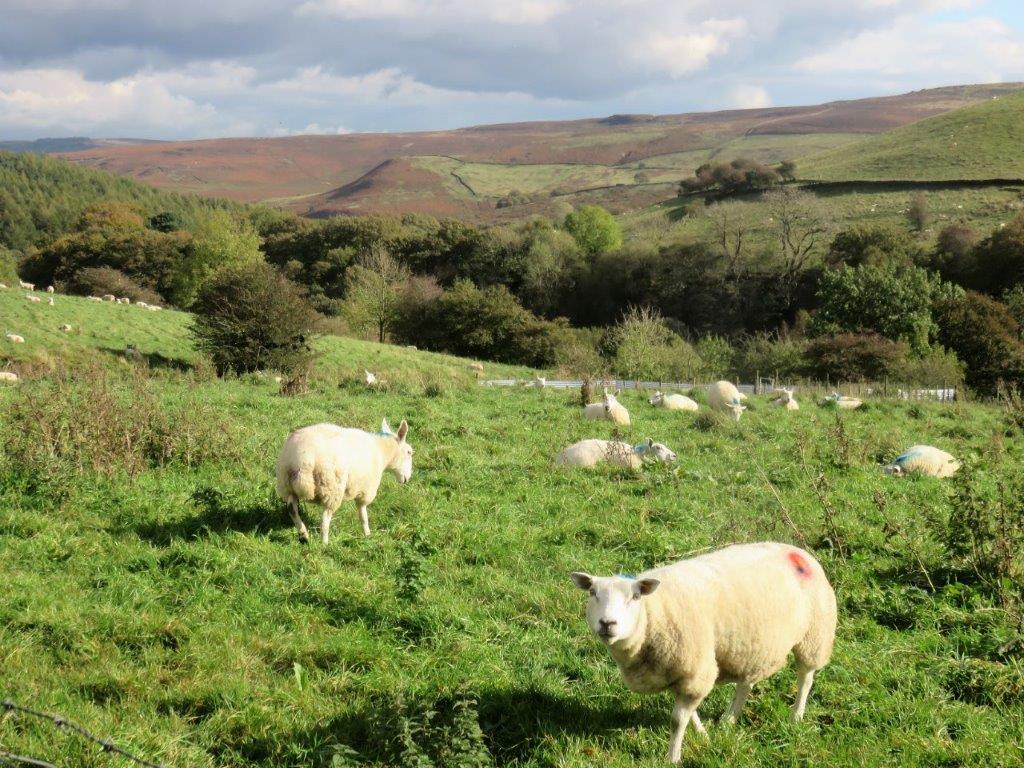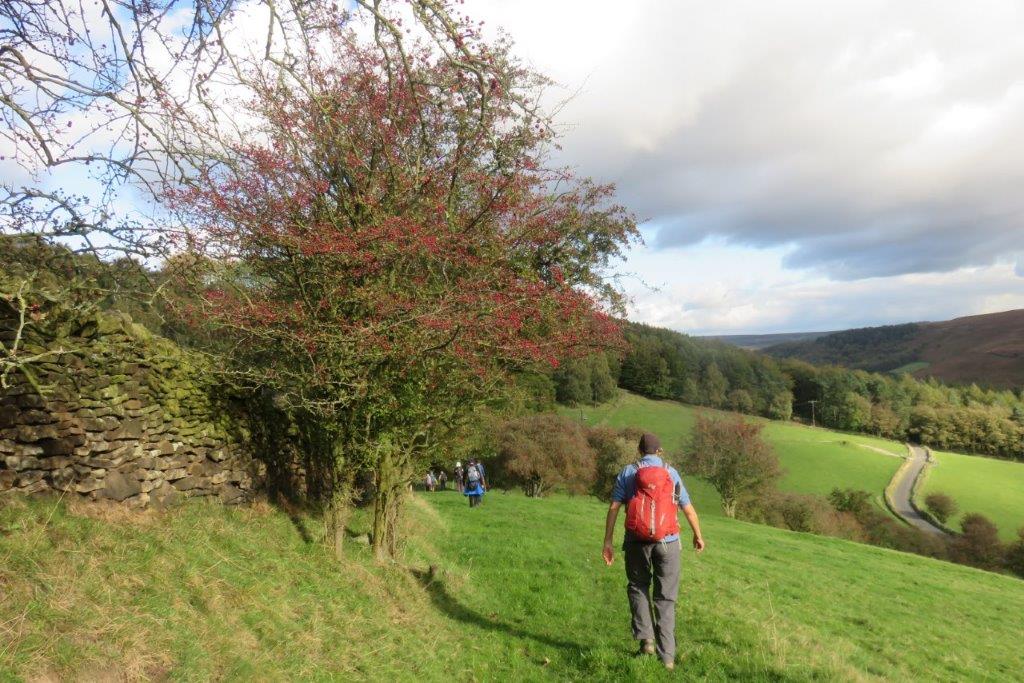 down to the road from Oak Farm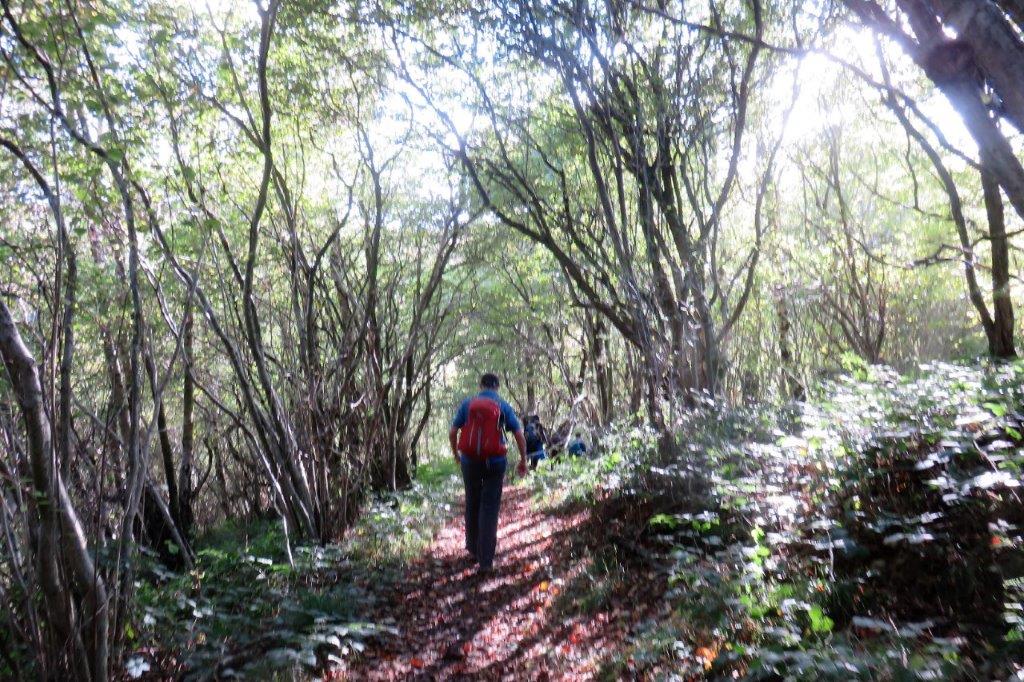 down to Stoke Ford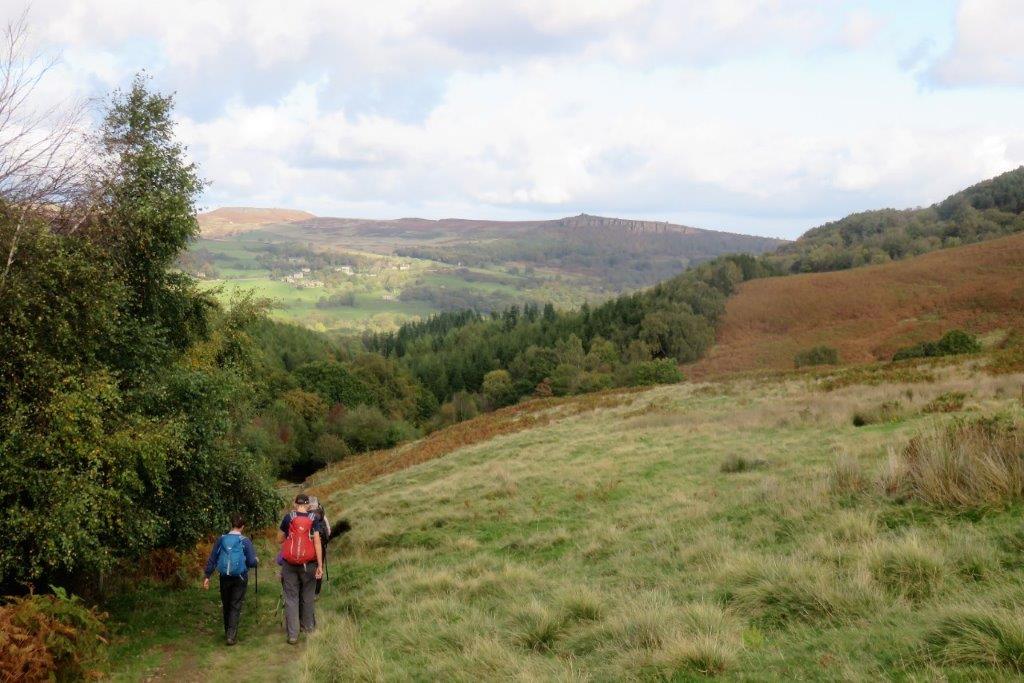 following above Highlow Brook
a glimpse of Hazelford Hall (seen earlier in walk) before turning down past Hoghall. Millstone Edge behind.
homepage - Day Walks Index 2017 - contact me at