homepage - Day Walks Index 2017 - contact me at

2017.10.01 Coach Ramble - 'A' walk - Horton in Ribbledale, Hull Pot, ~SE through moor to rejoin track up to Pen-y-ghent, down to Churn Hill Hole, Great Moor Head, Ribble Way, Stainforth*, Winskill, Attermire Scar (some caves), Settle - leaders David Hogg & Liz Savage
*(part of group crossed River Ribble north of Stainsforce and followed River Ribble on Ribble Way to Settle).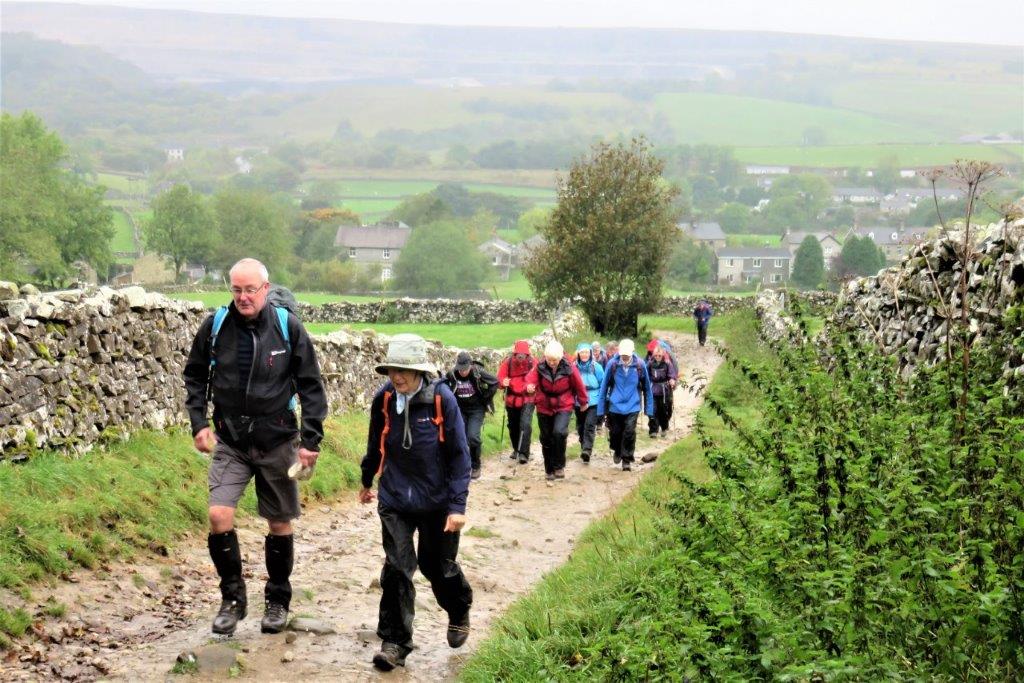 starting off in Horton in Ribblesdale on the Pen-y-ghent track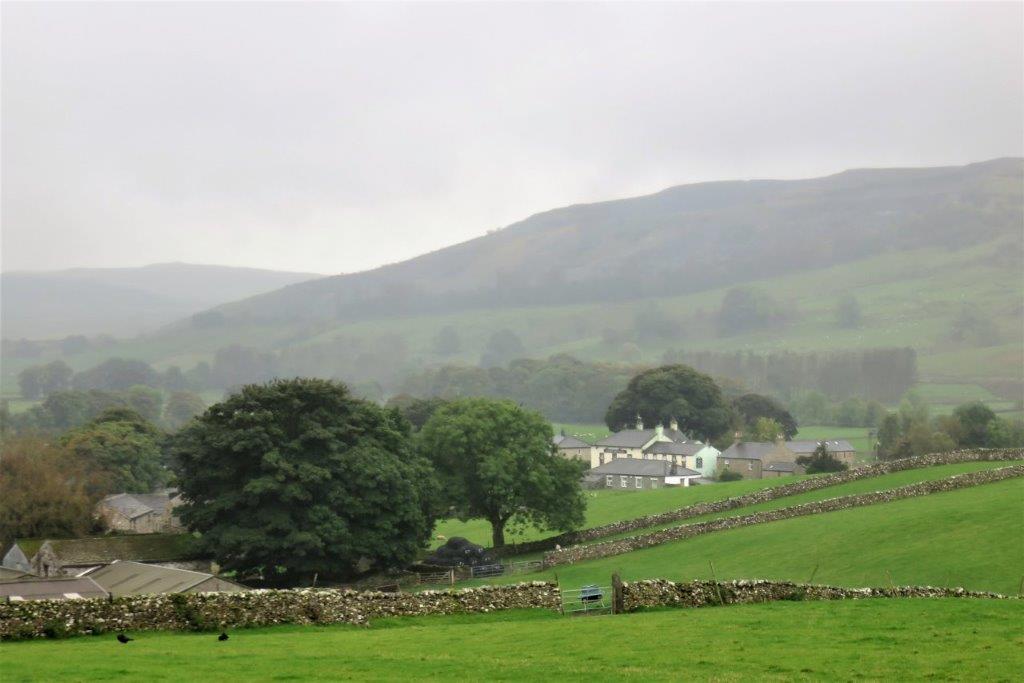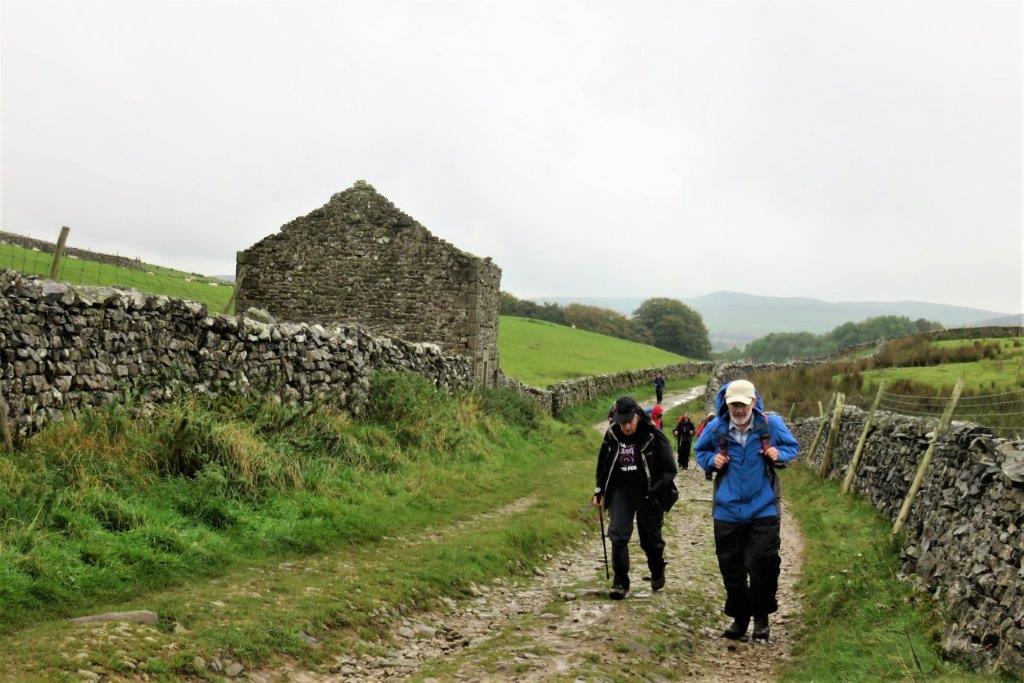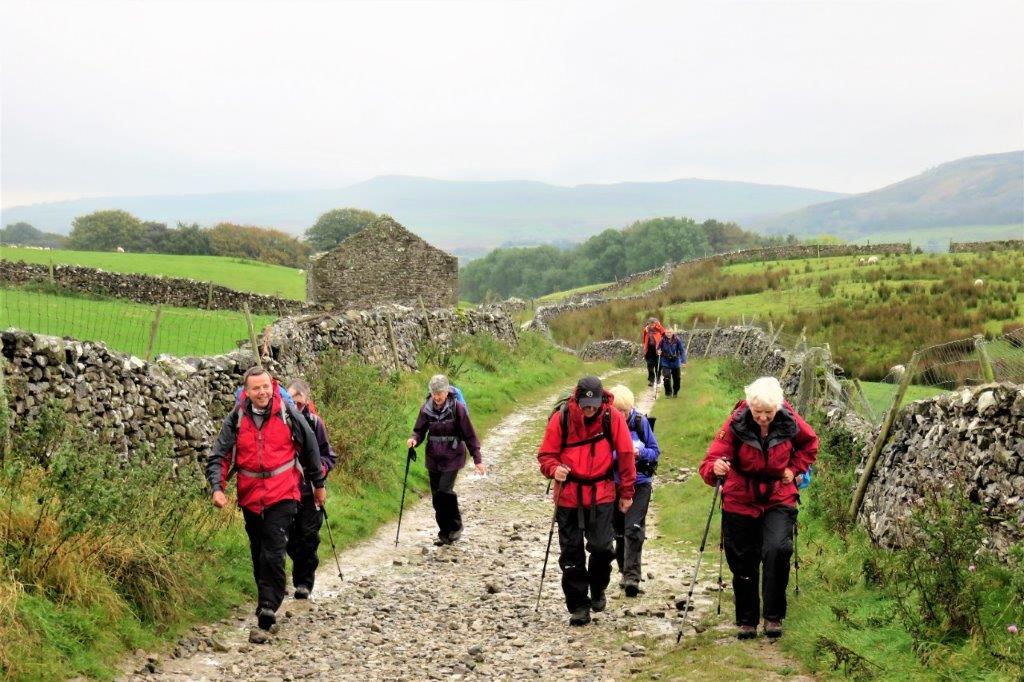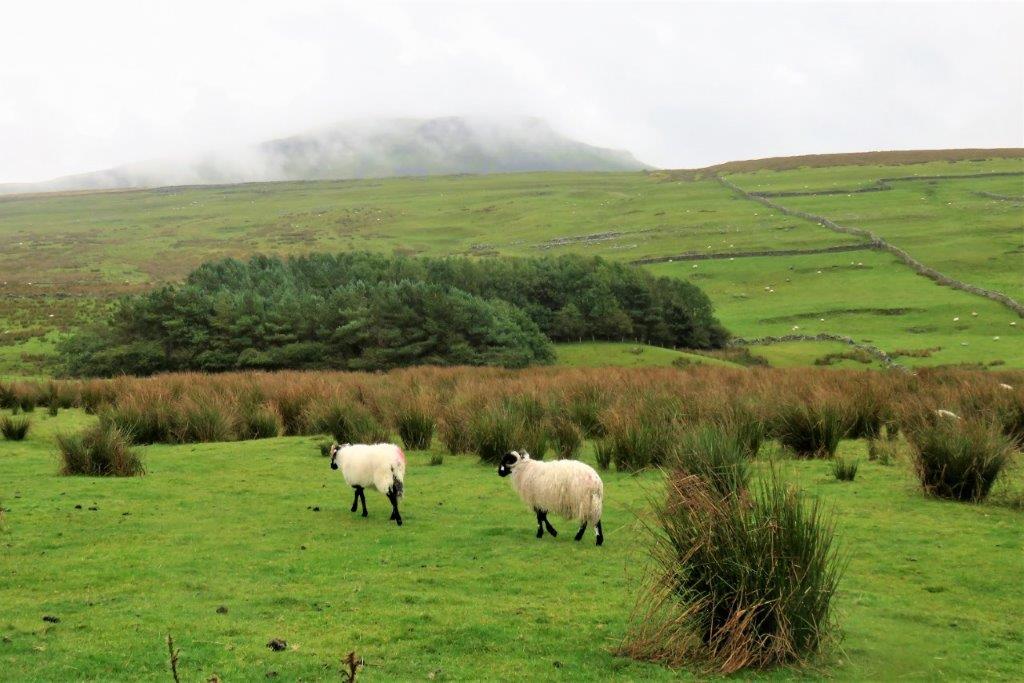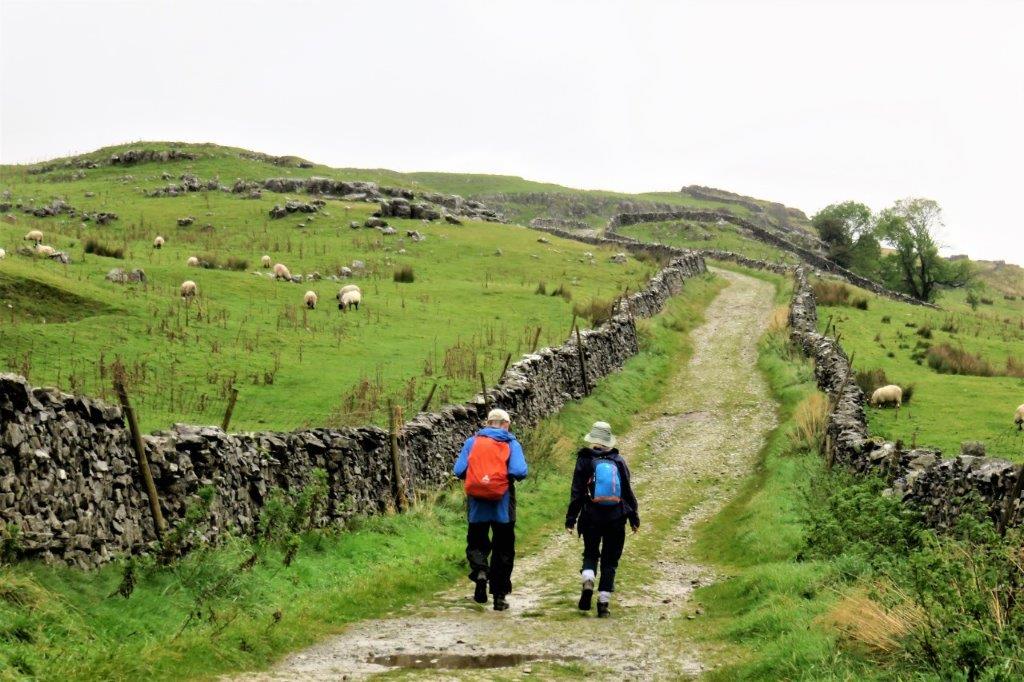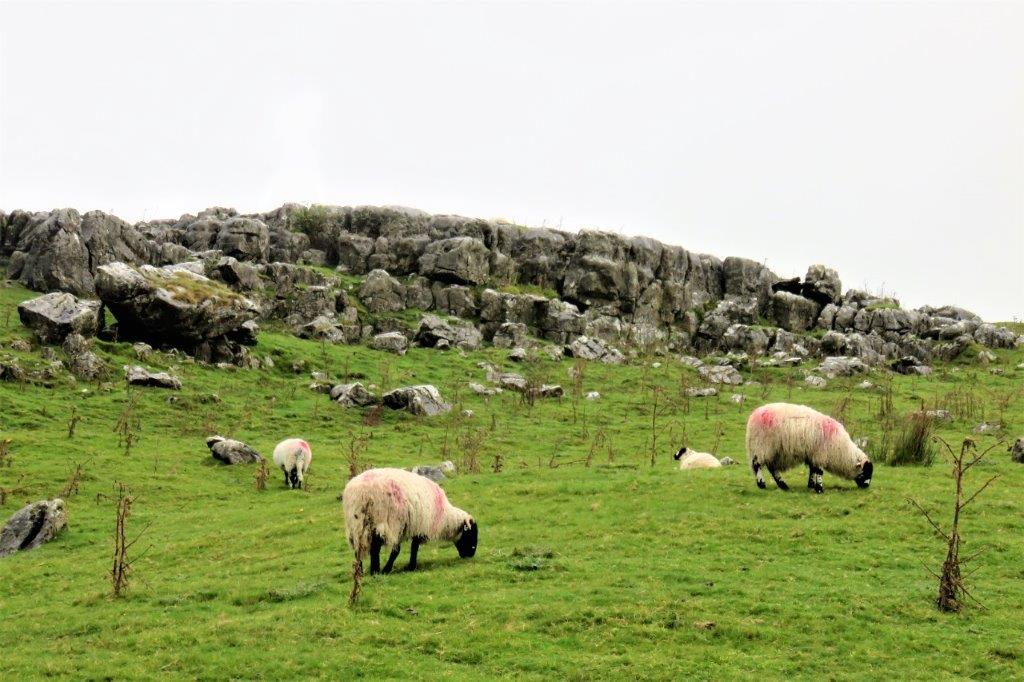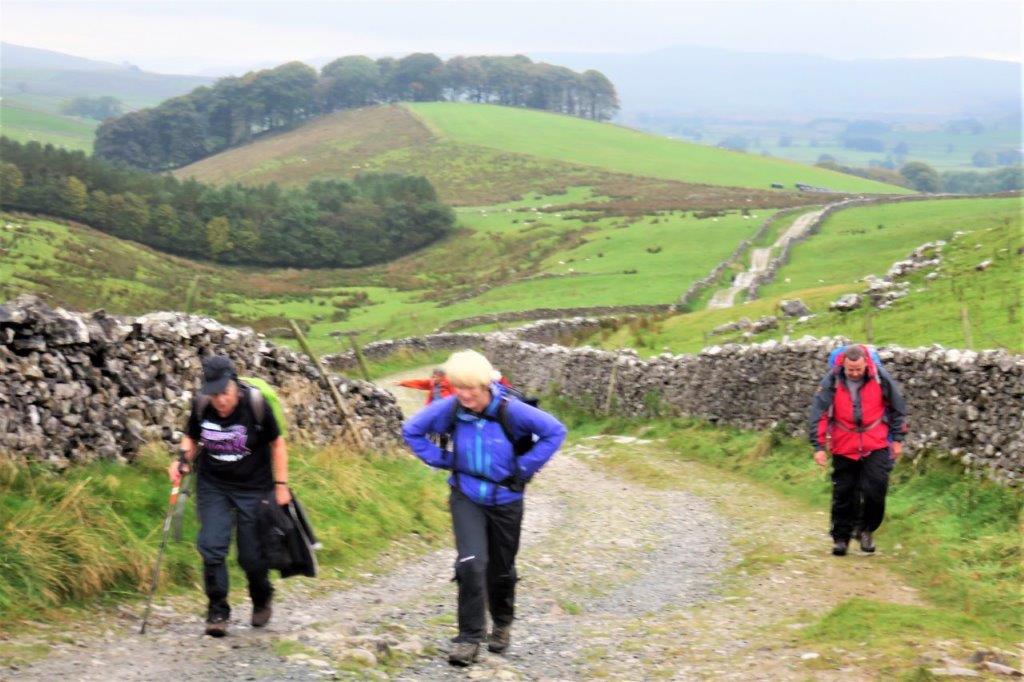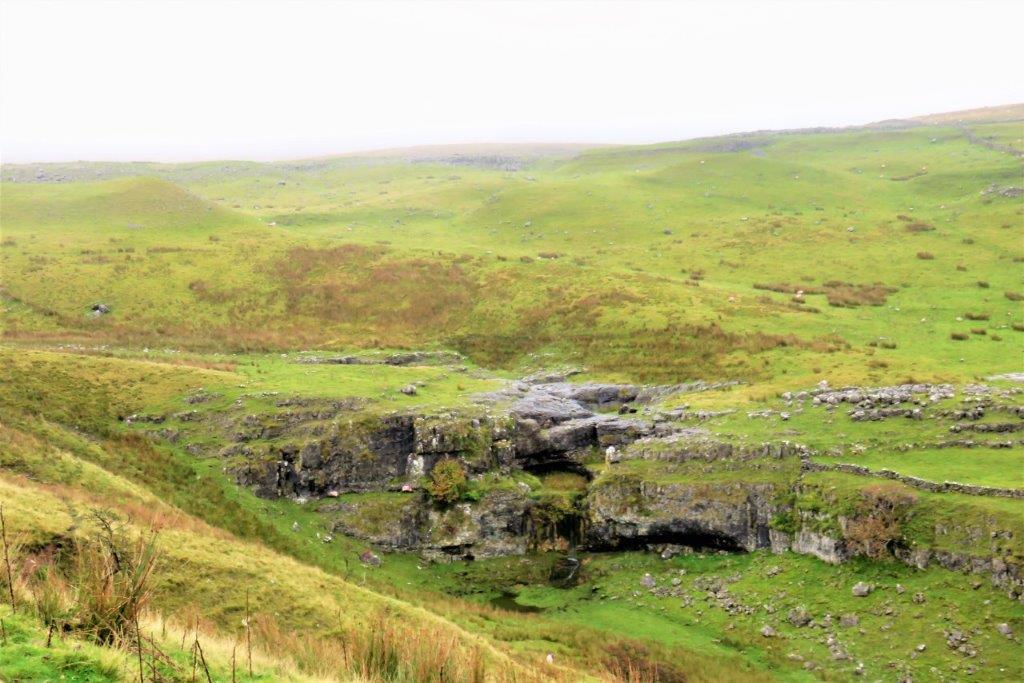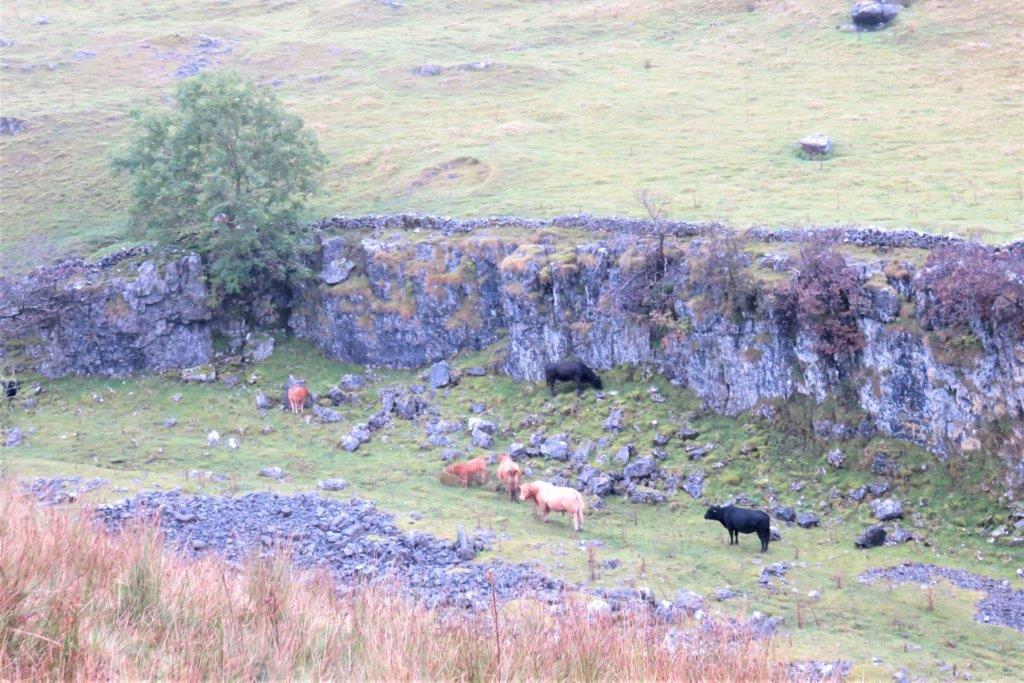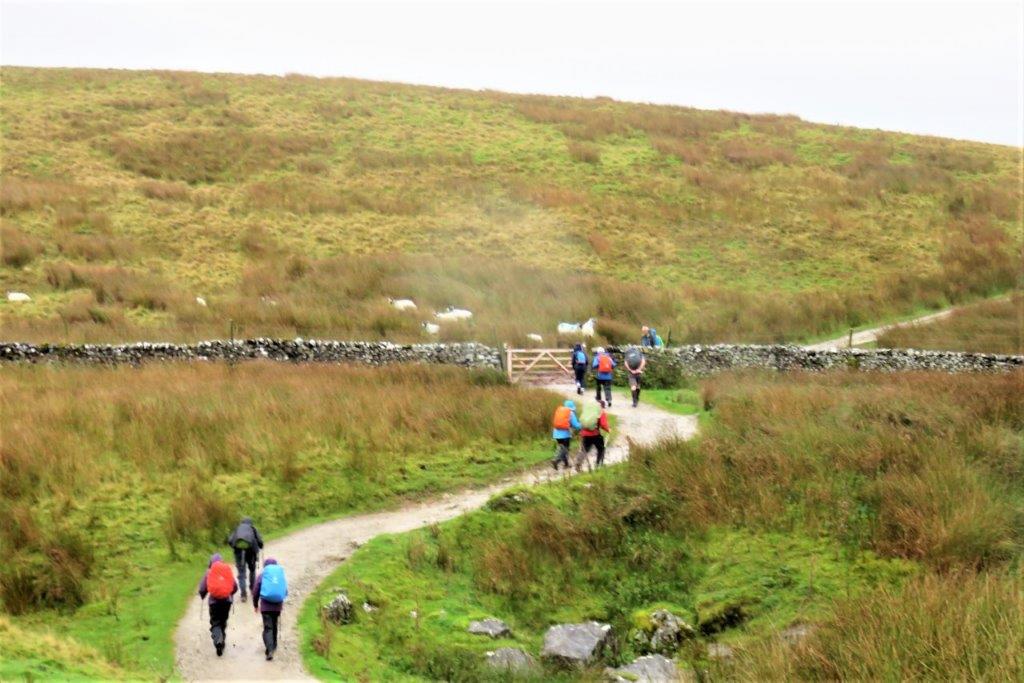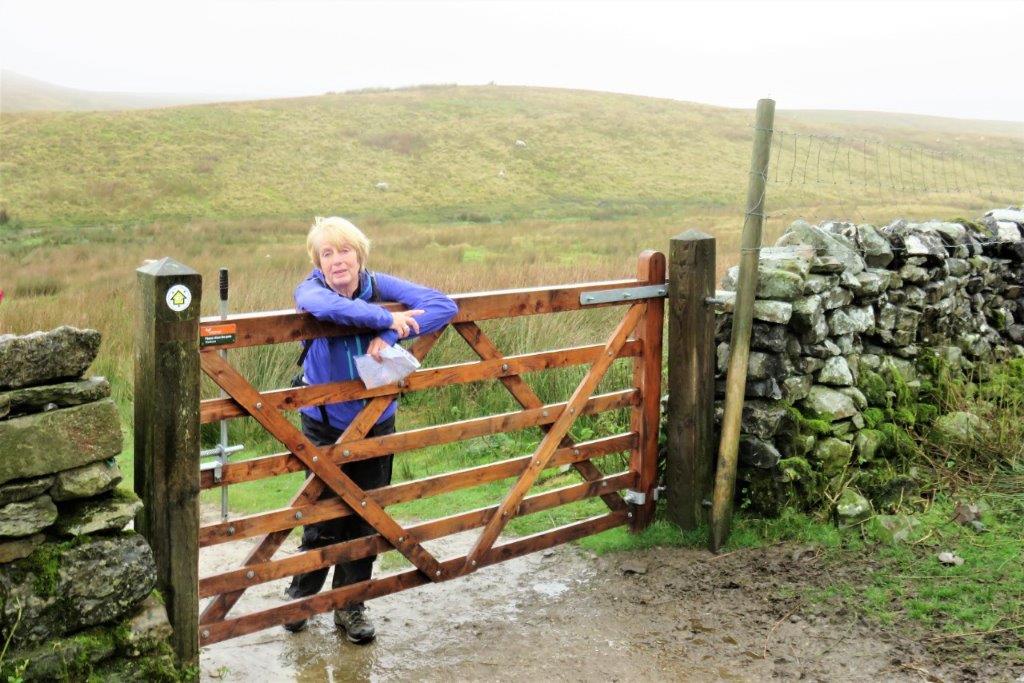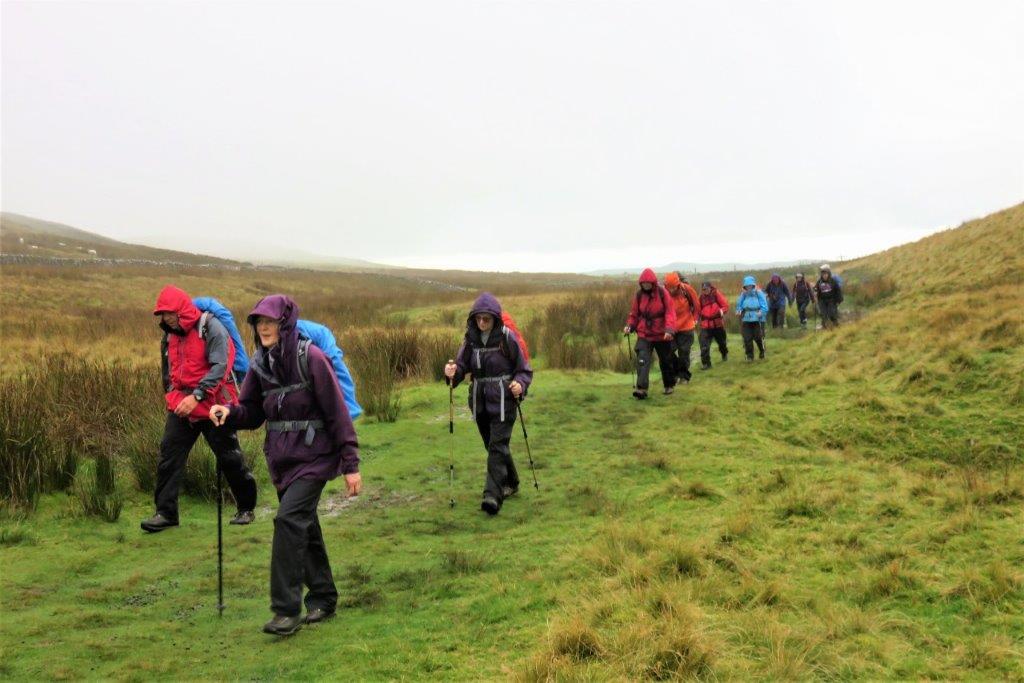 turned off the Pen-y-ghent track onto a path to Hull Pot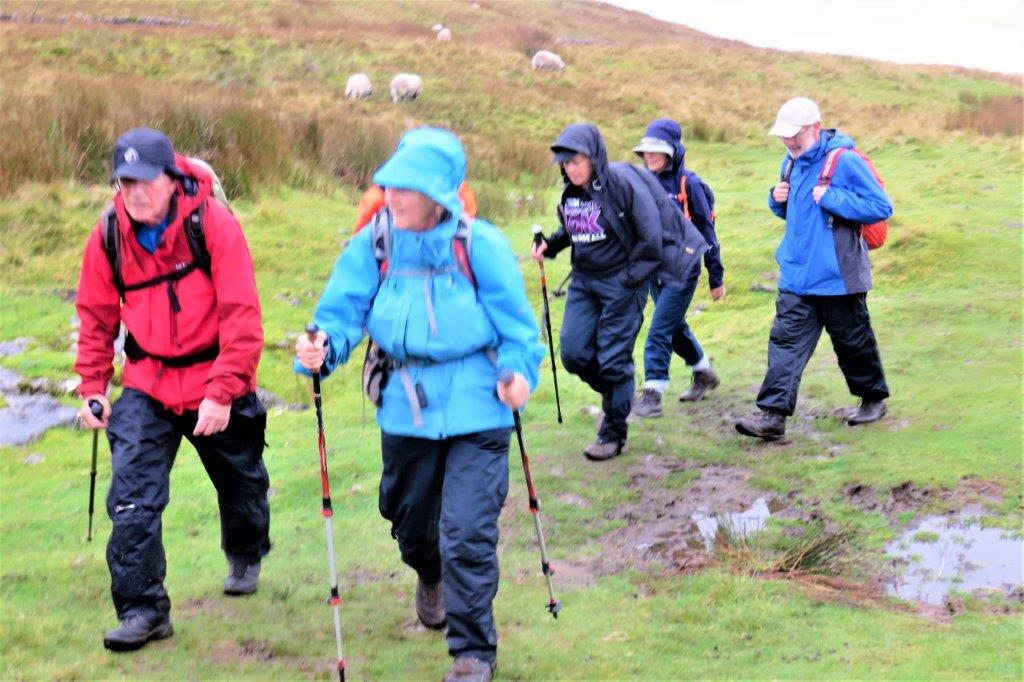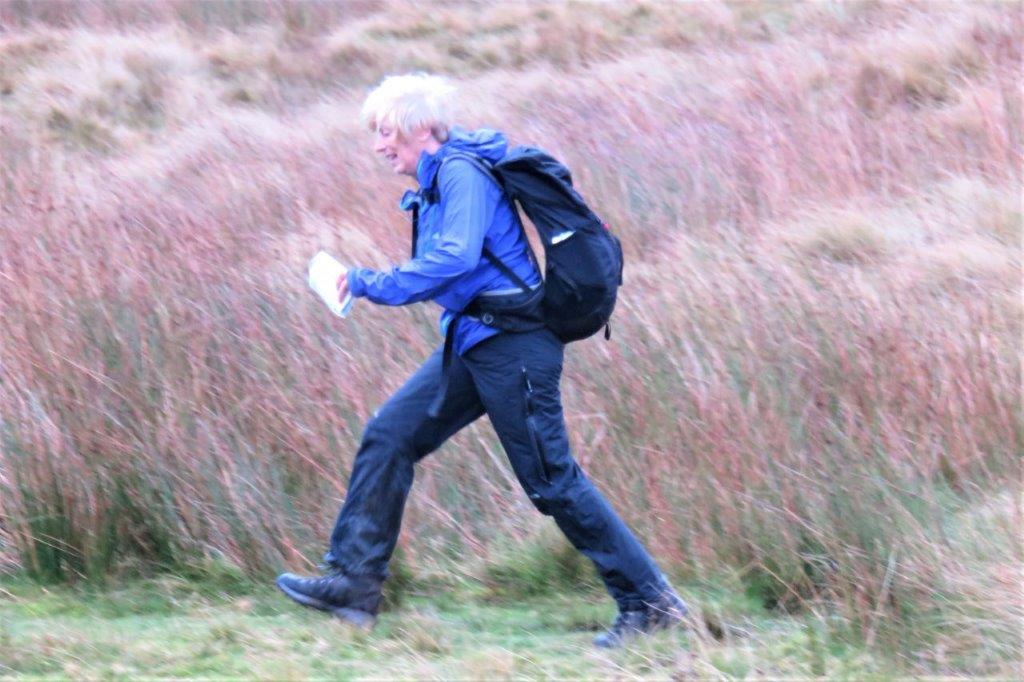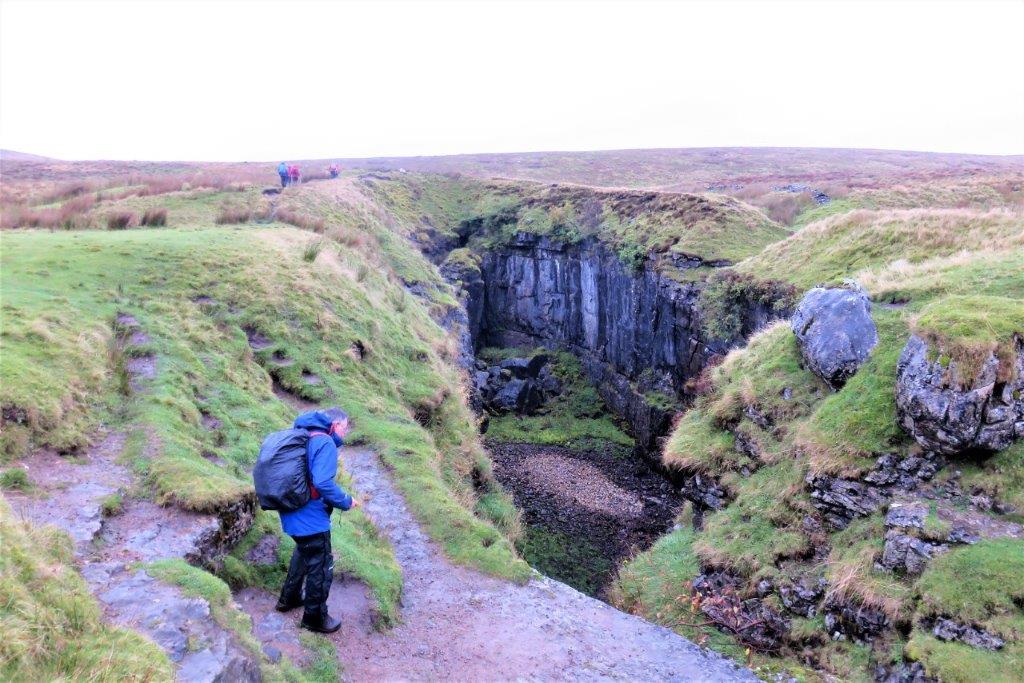 Hull Pot - unfortunately no water gushing from ground level into the 'pot'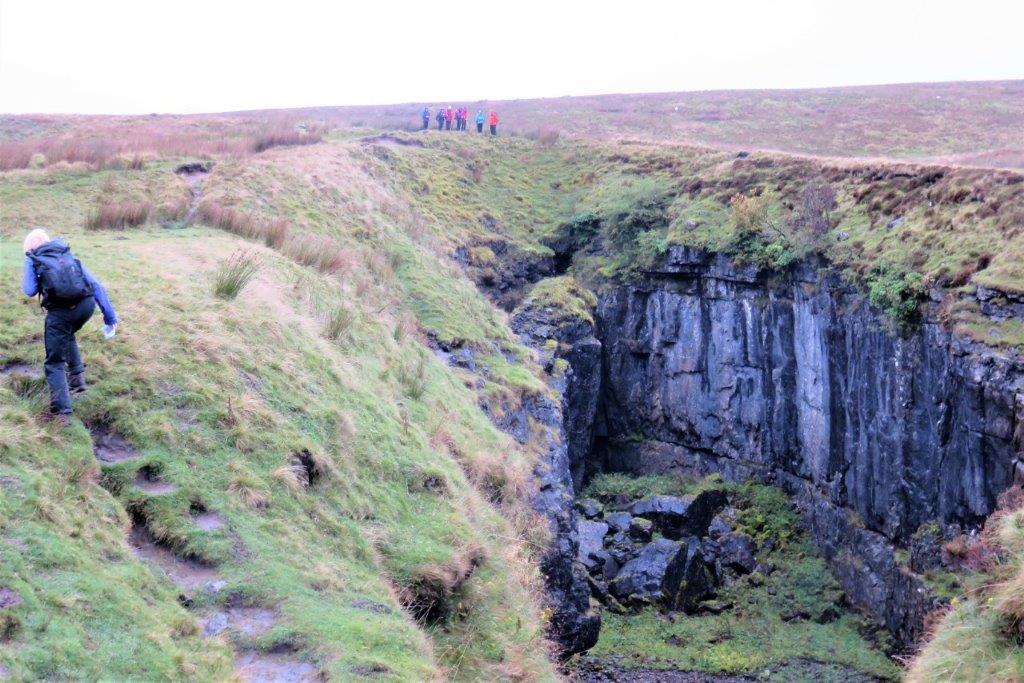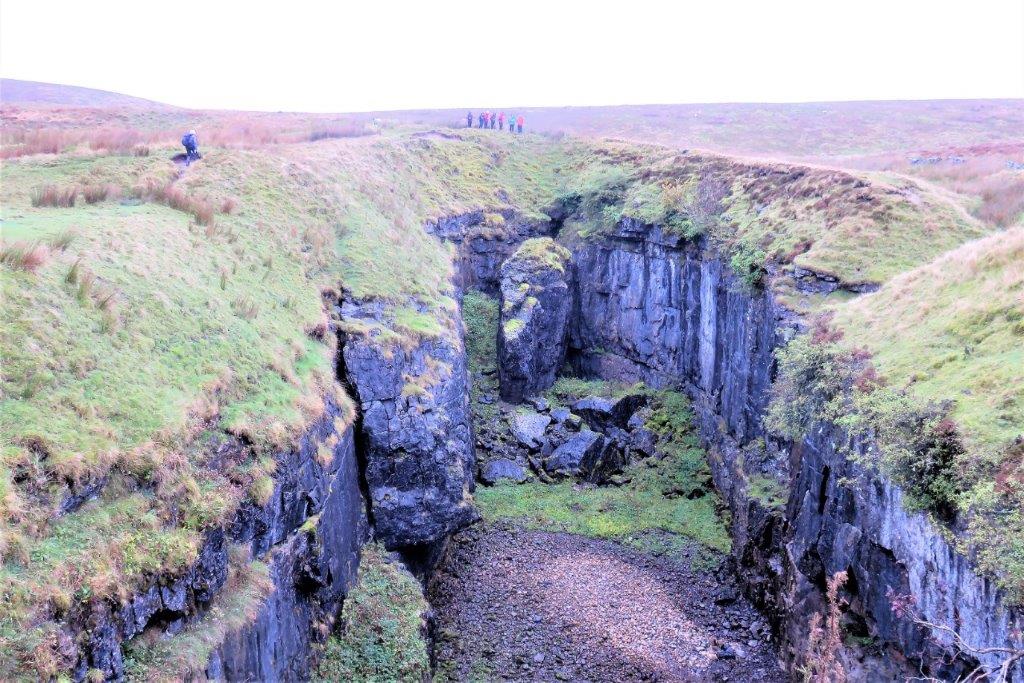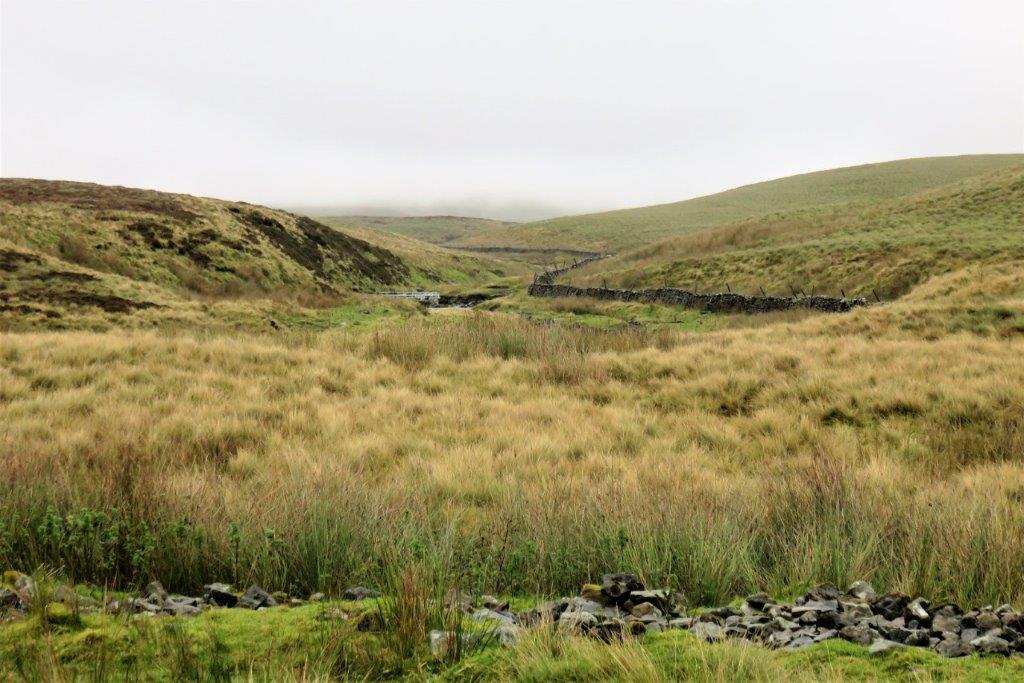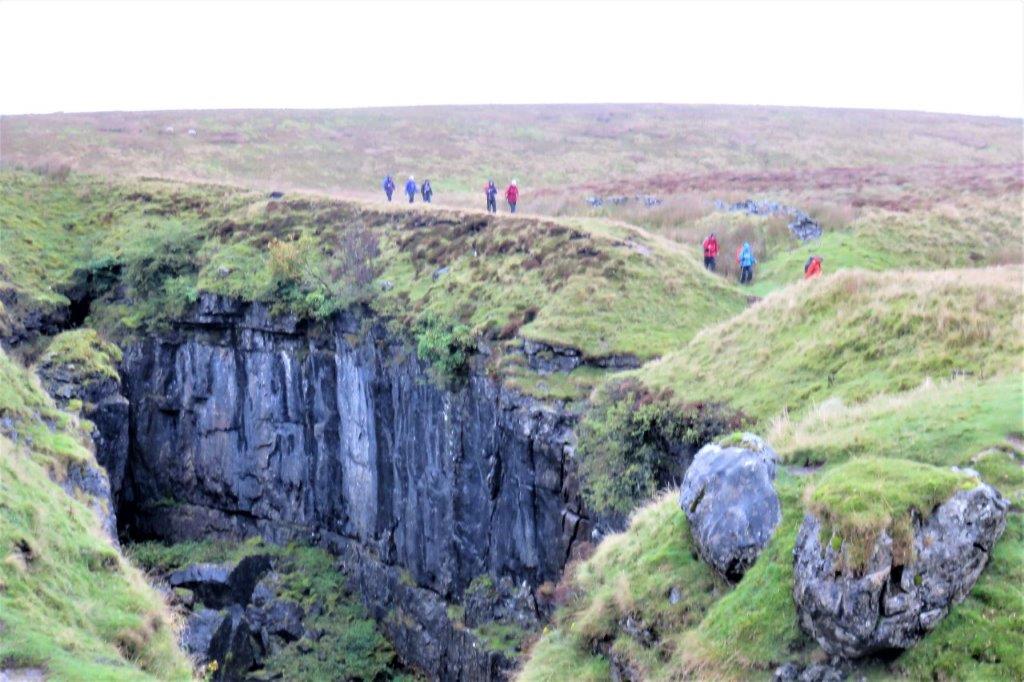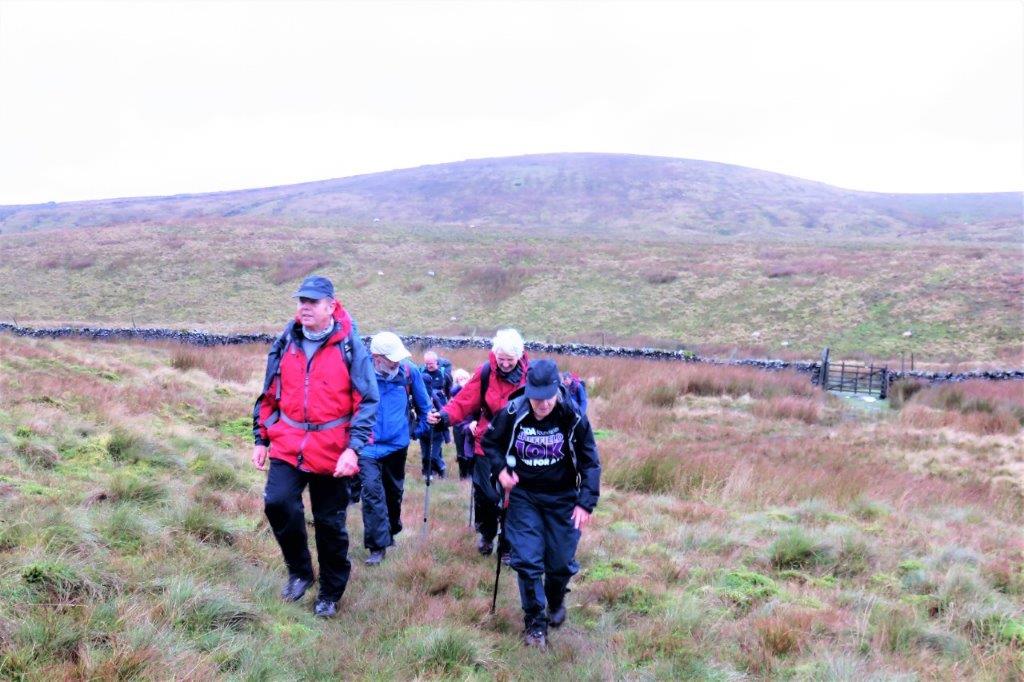 venturing across moorland towards the Pen-y-ghent track to avoid retracing our steps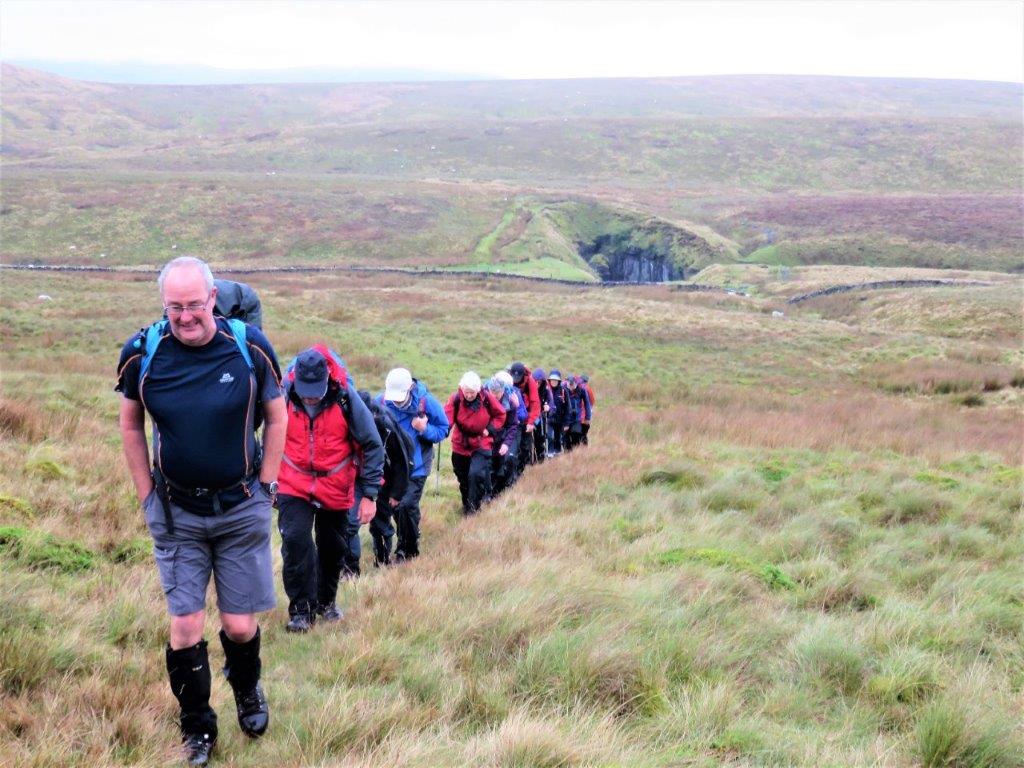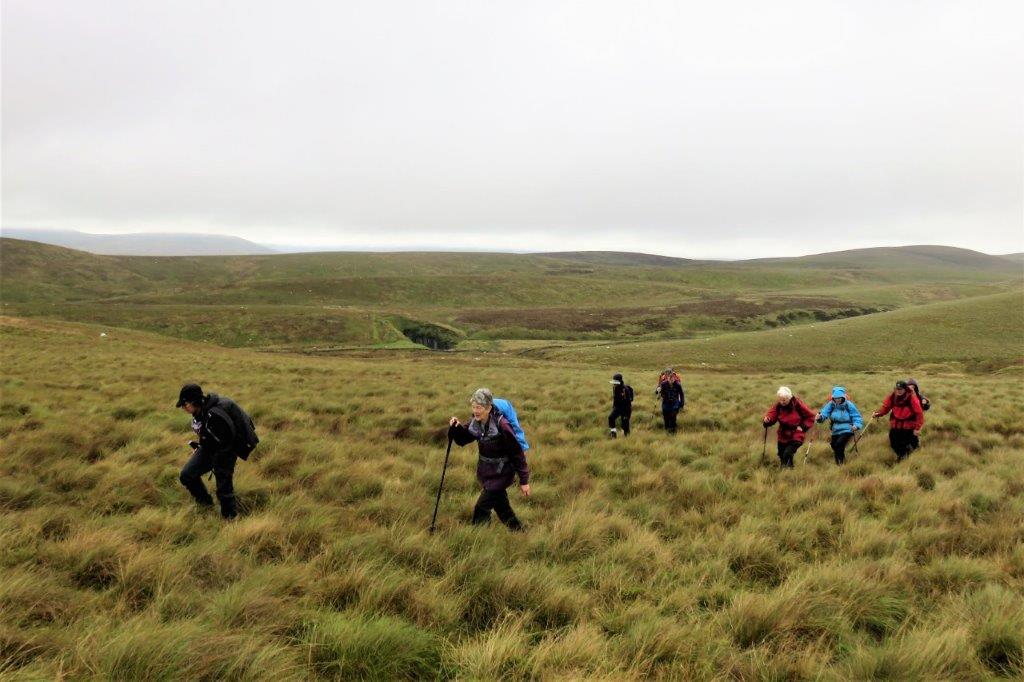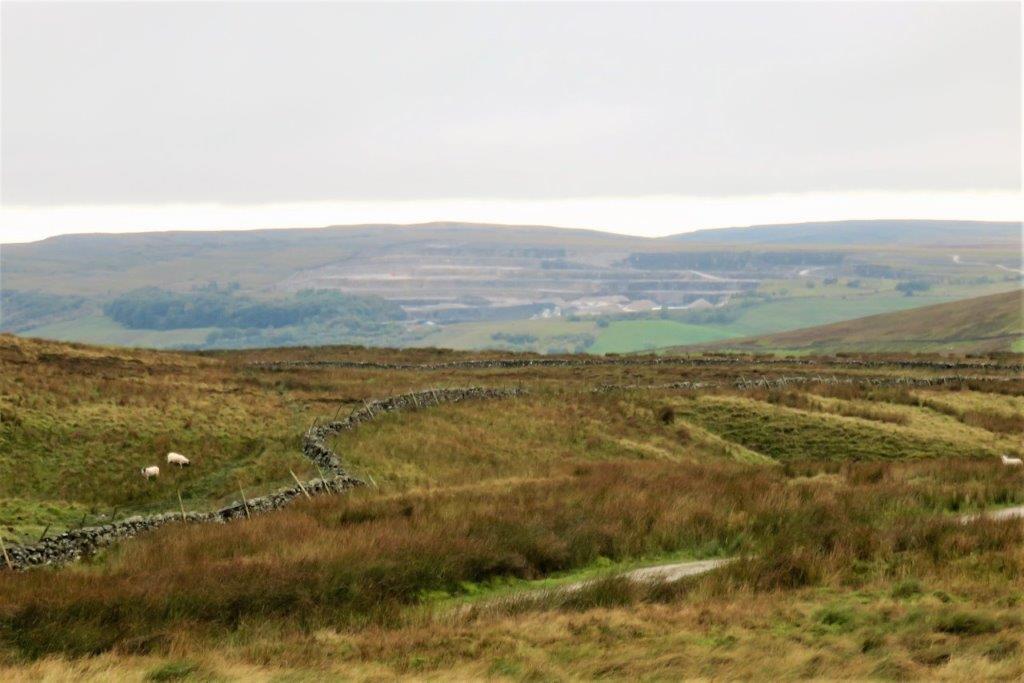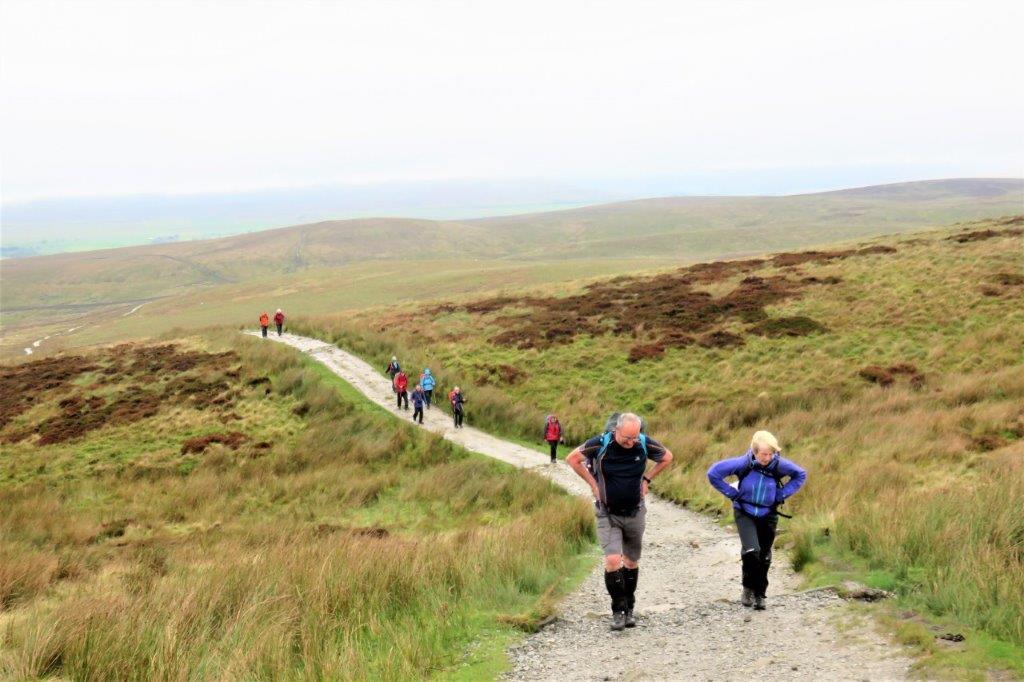 back on the Pen-y-ghent track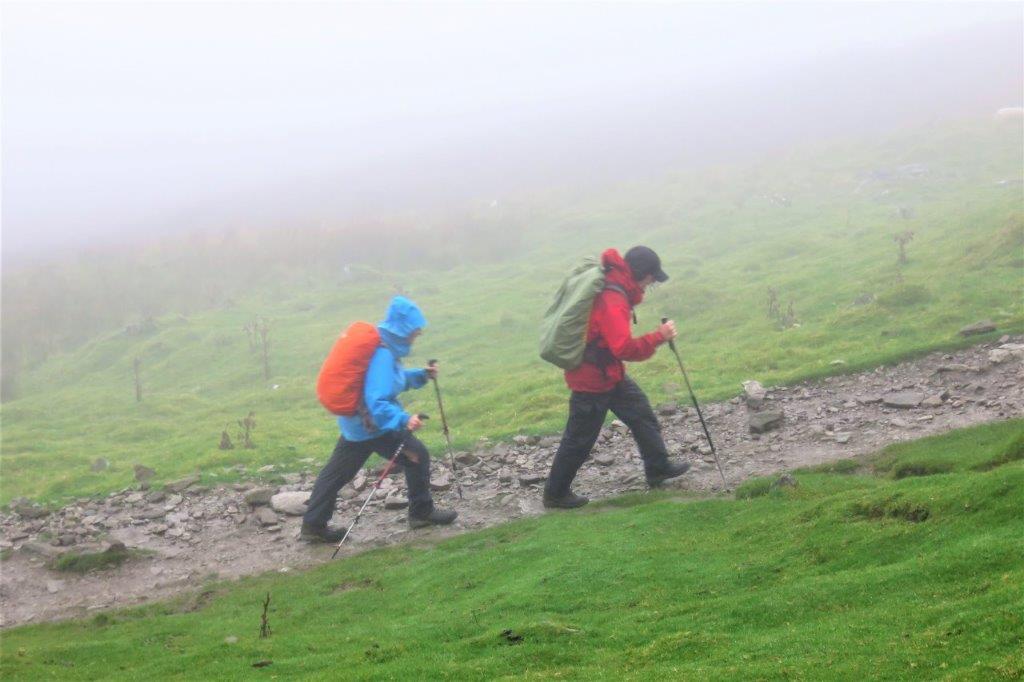 through the mist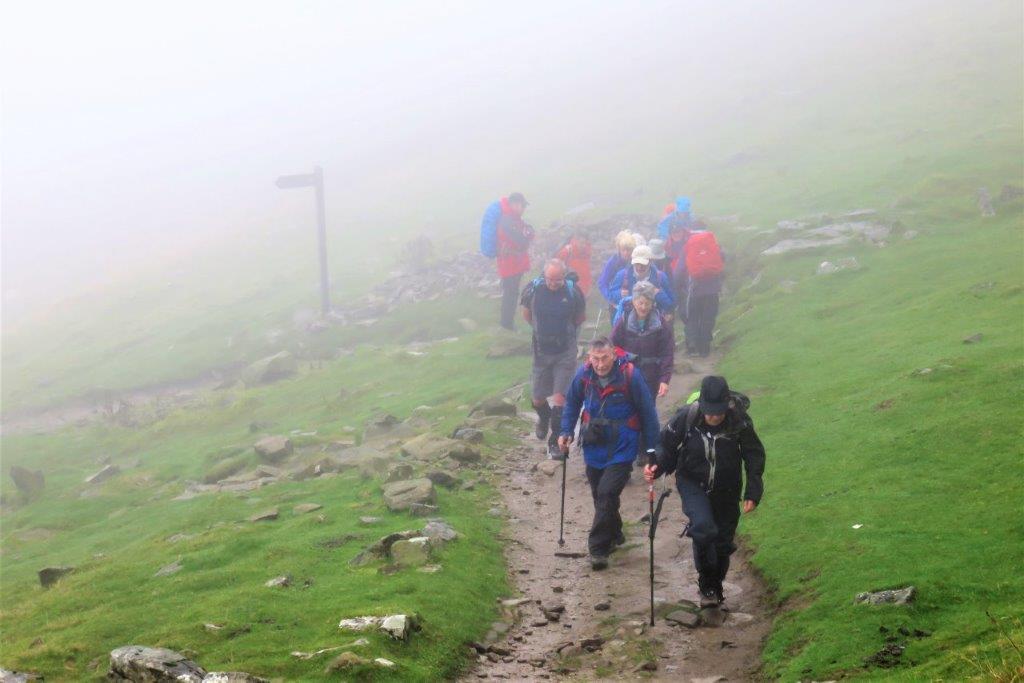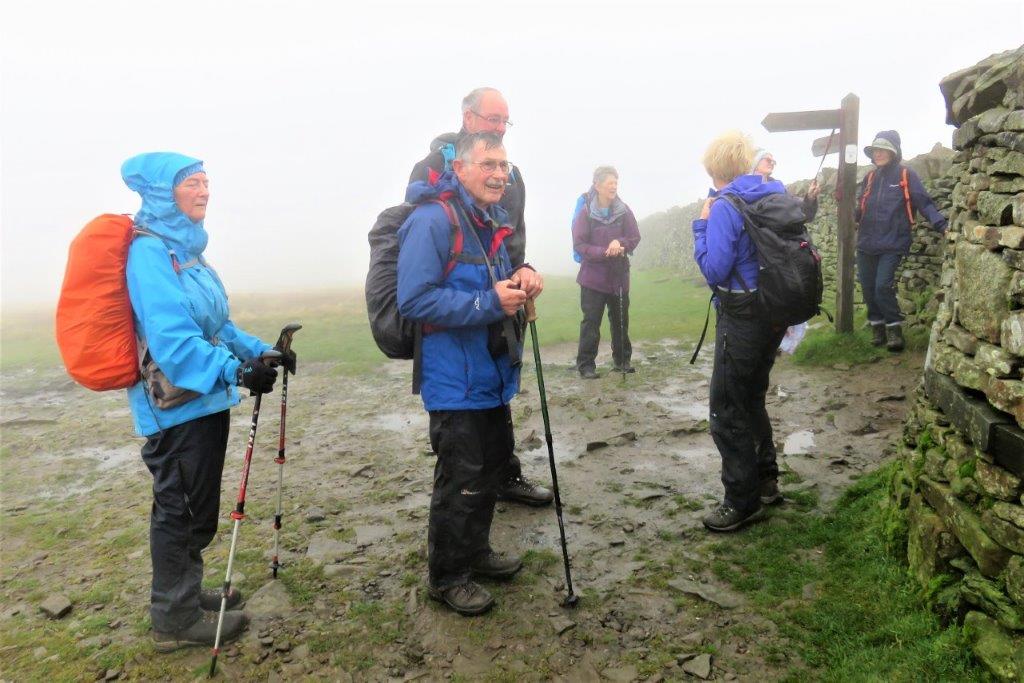 at the top of Pen-y-ghent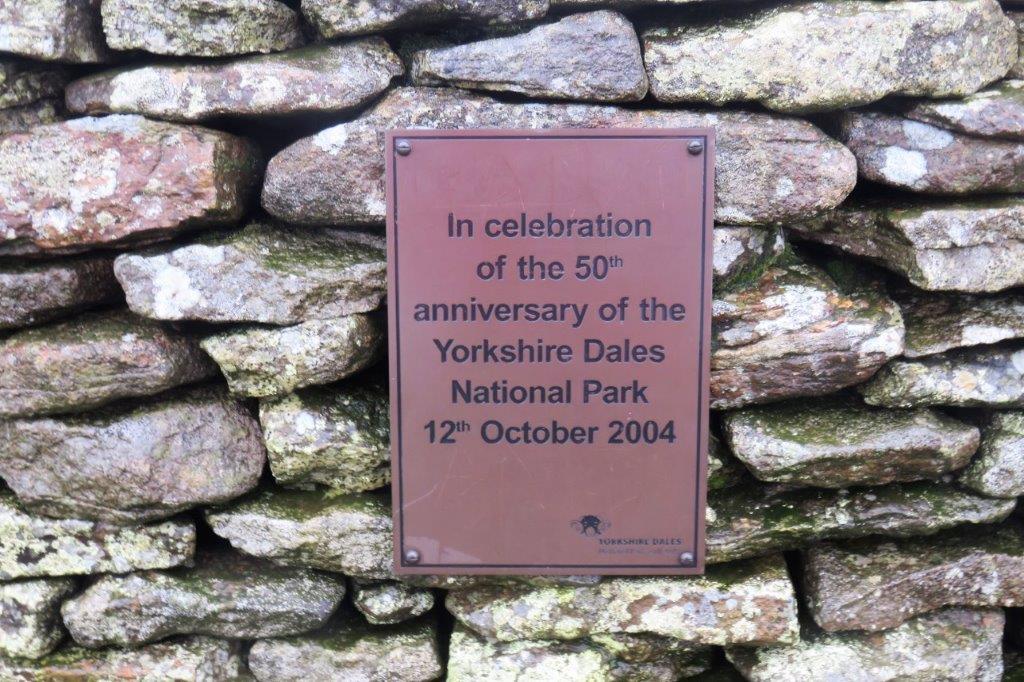 Yorkshire Dales National Park established in 1954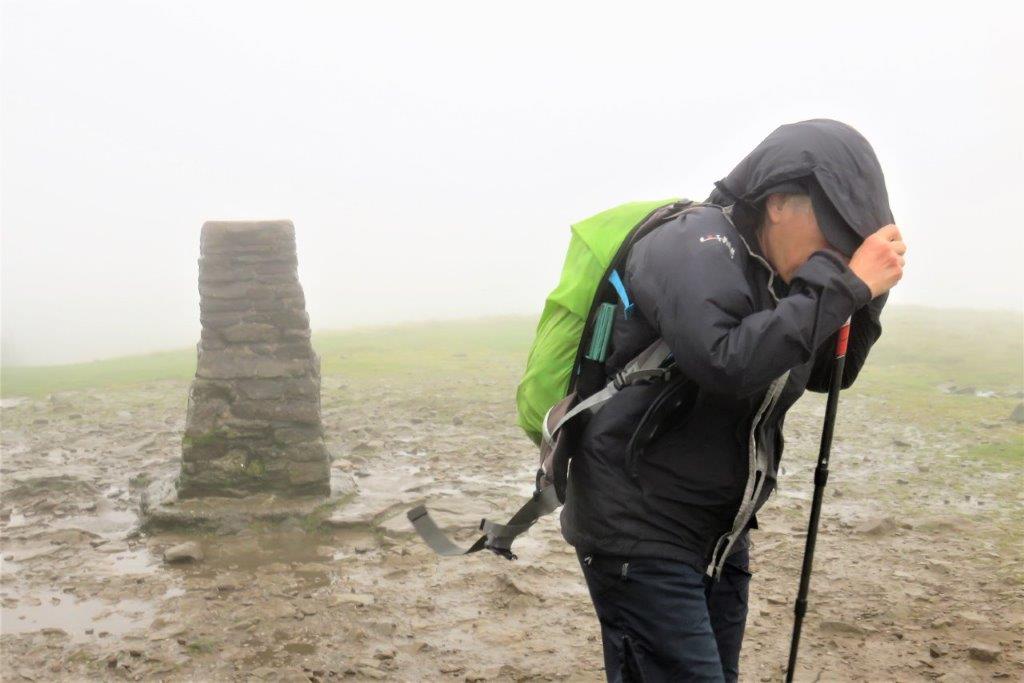 lashed by the wind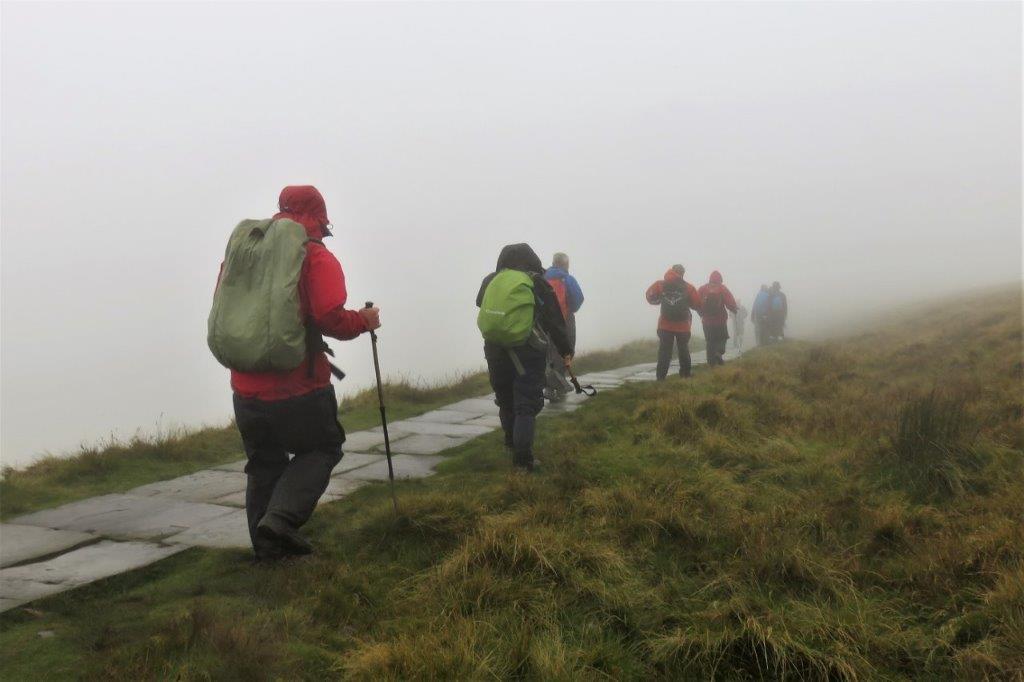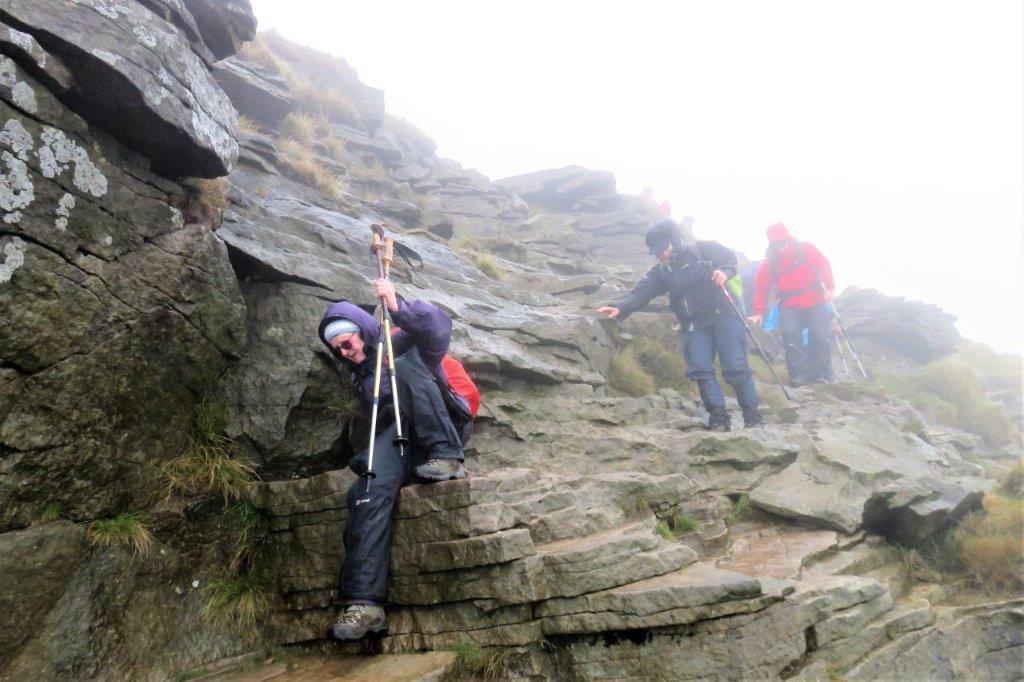 a scramble cautiously down wet rock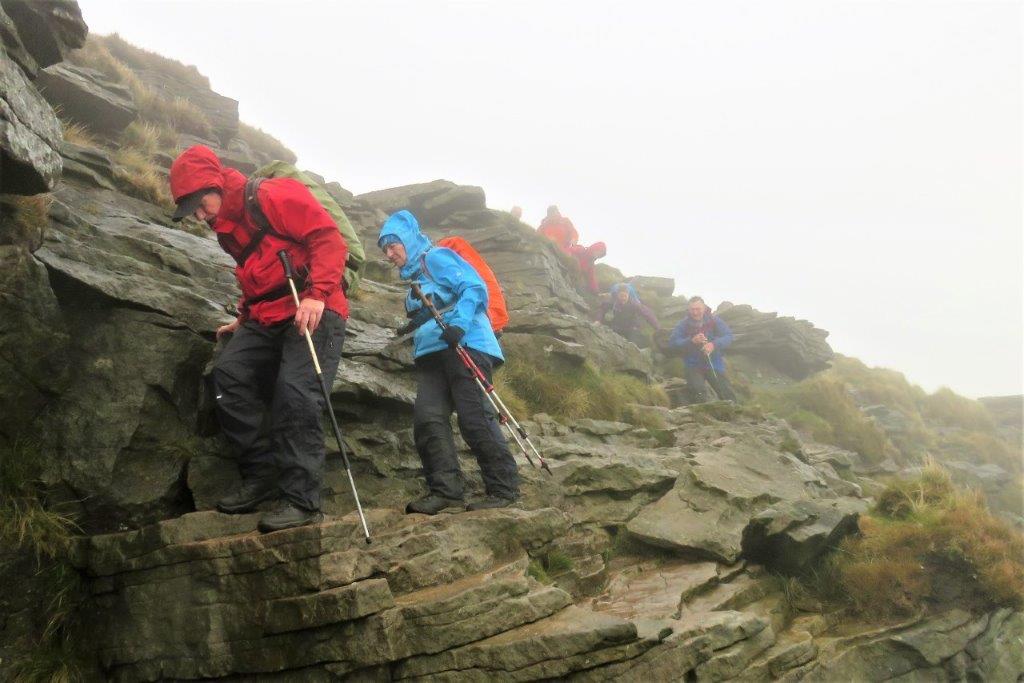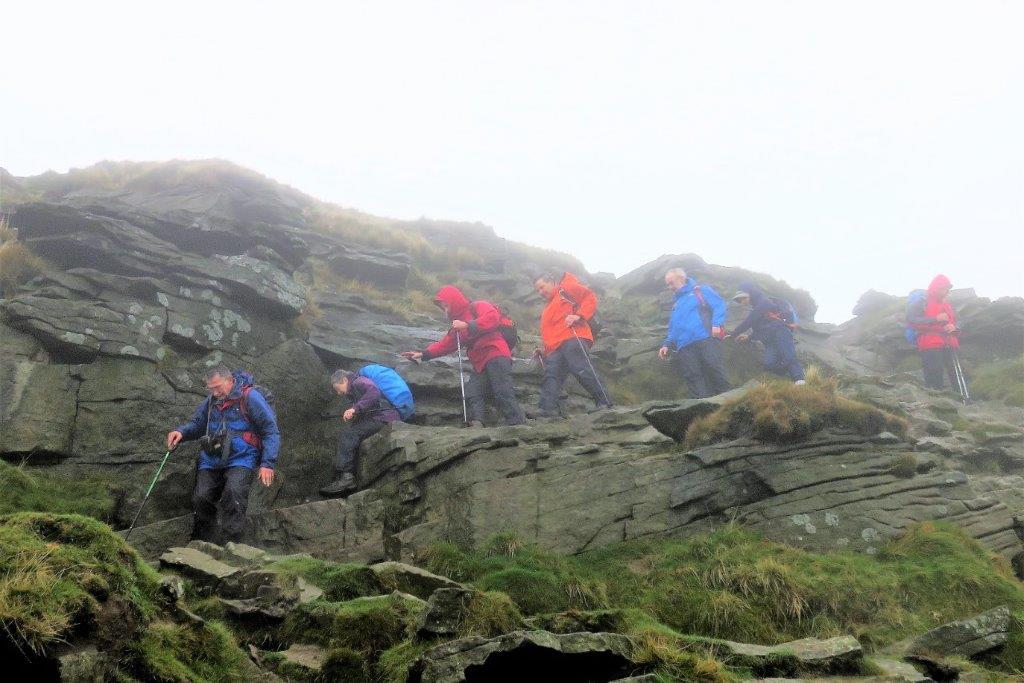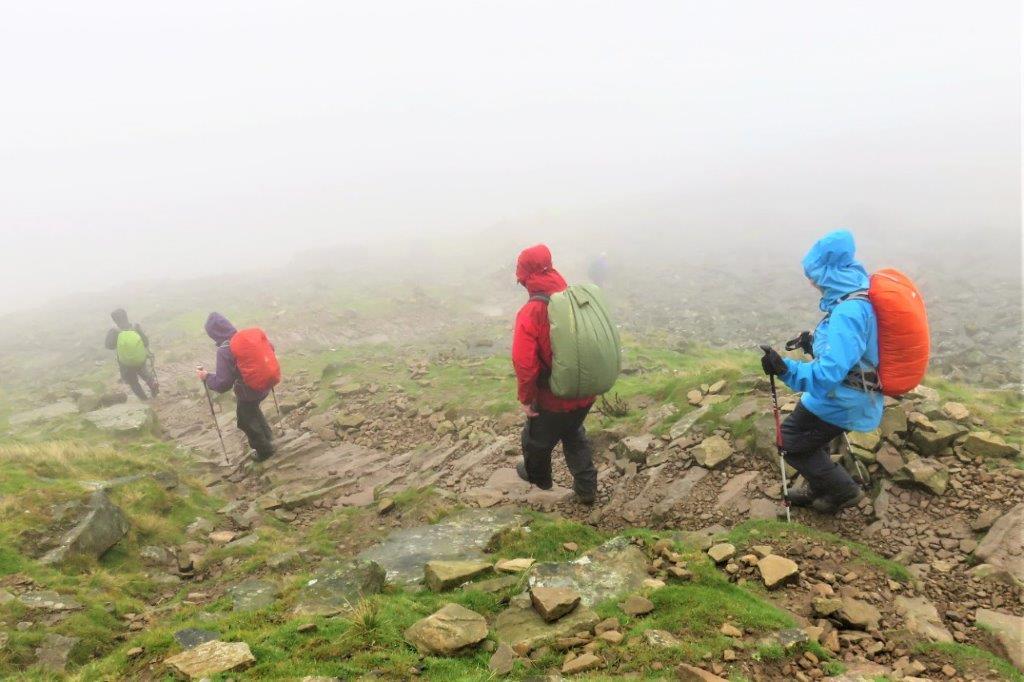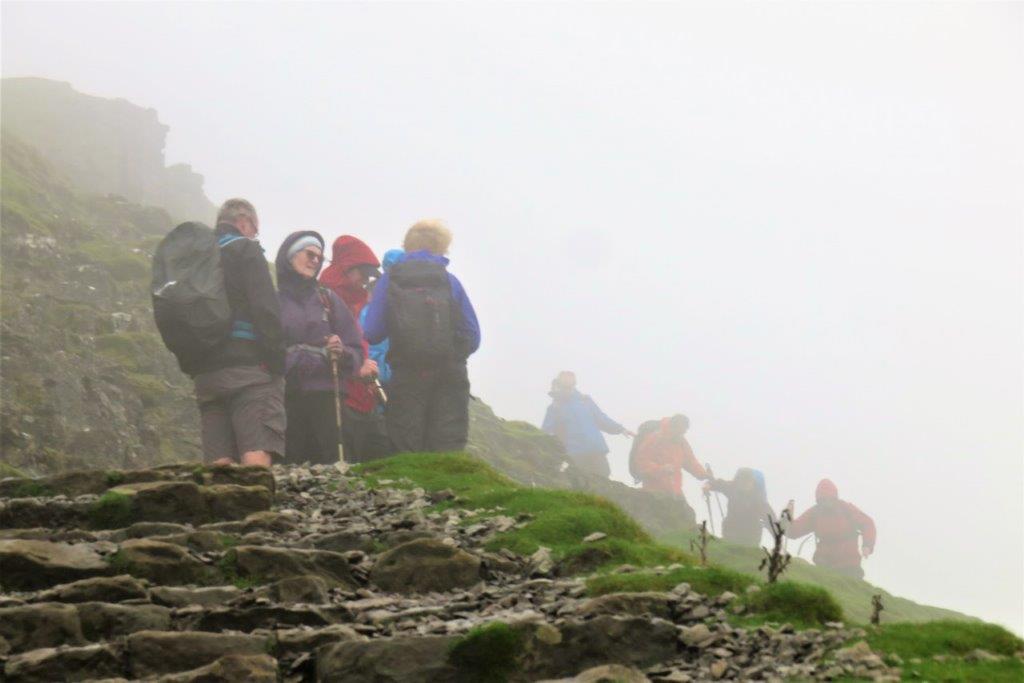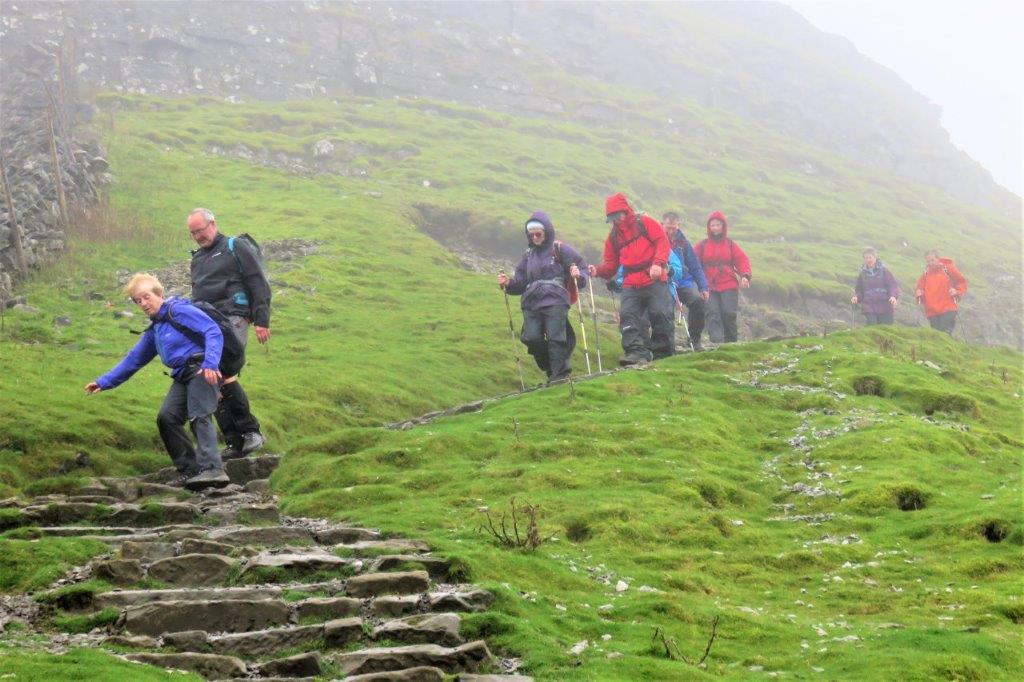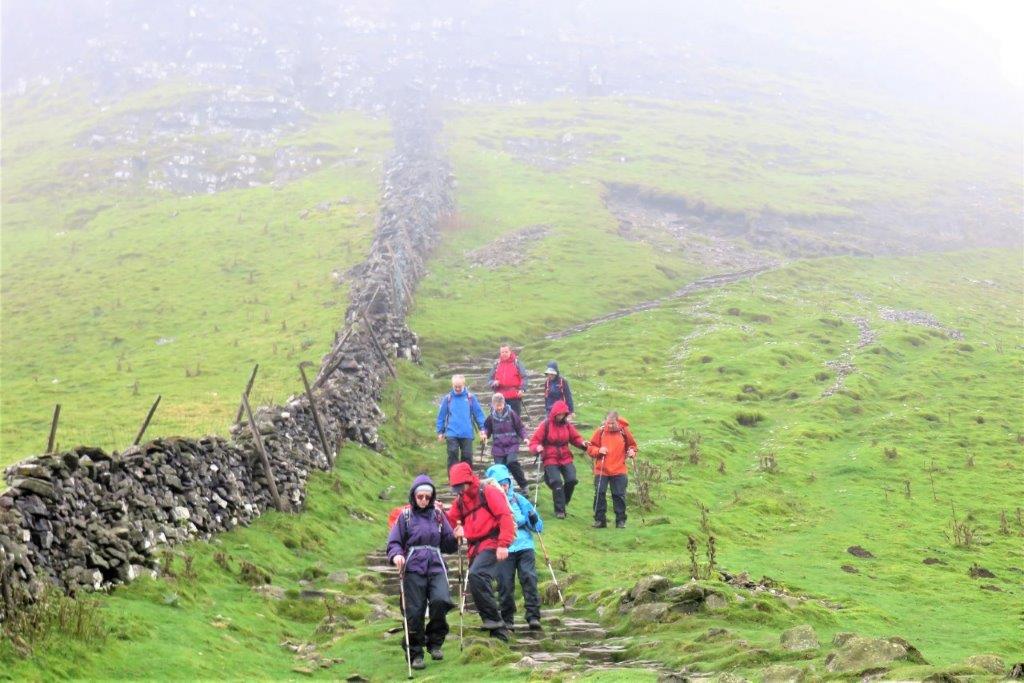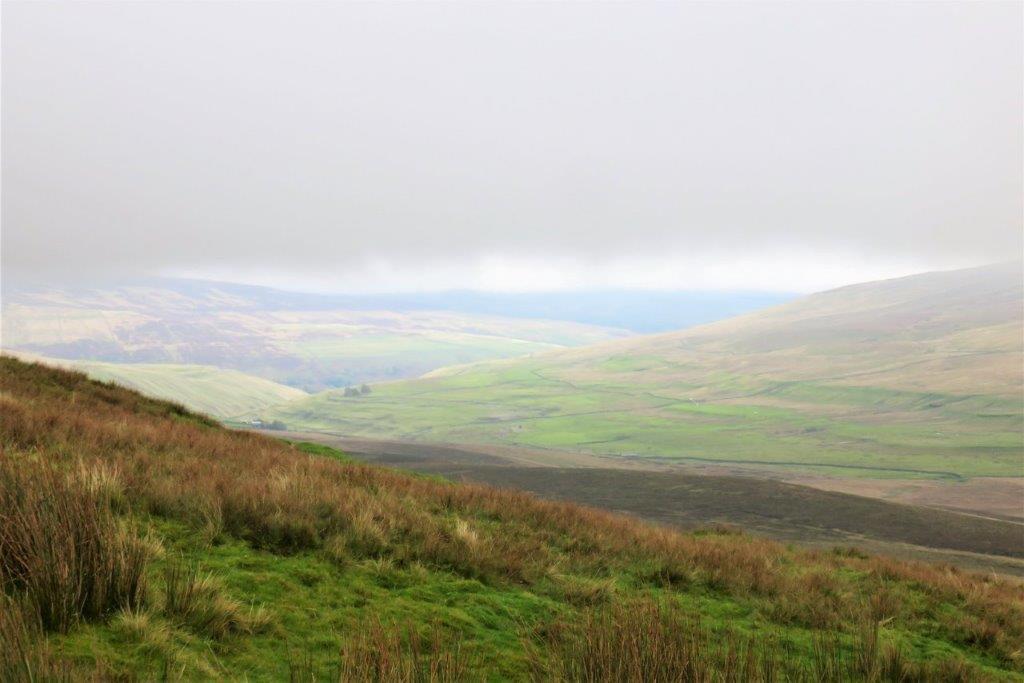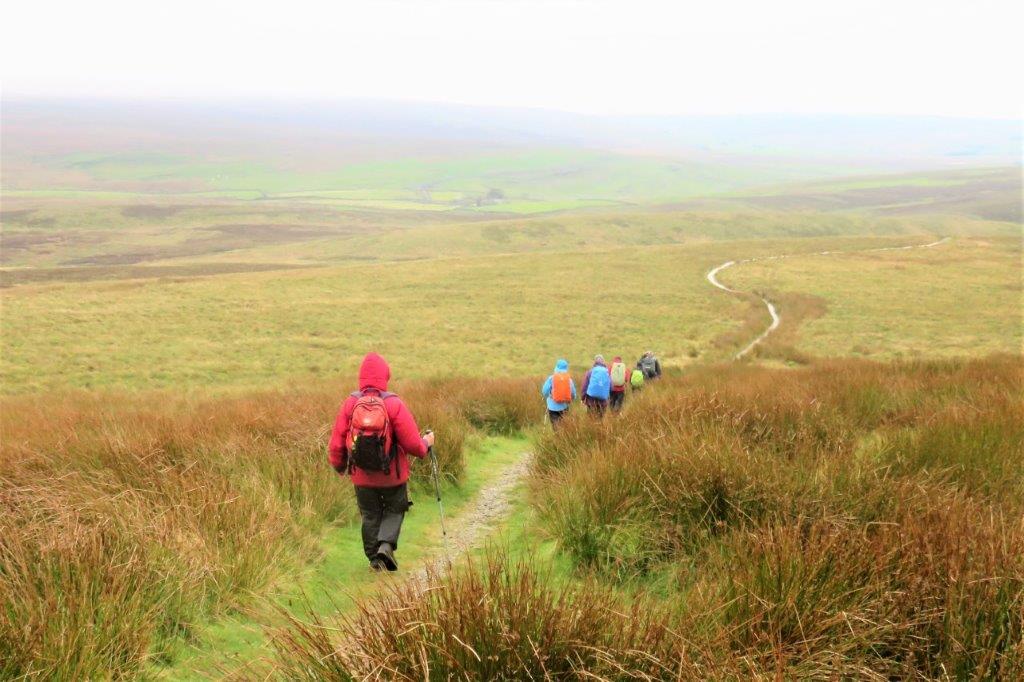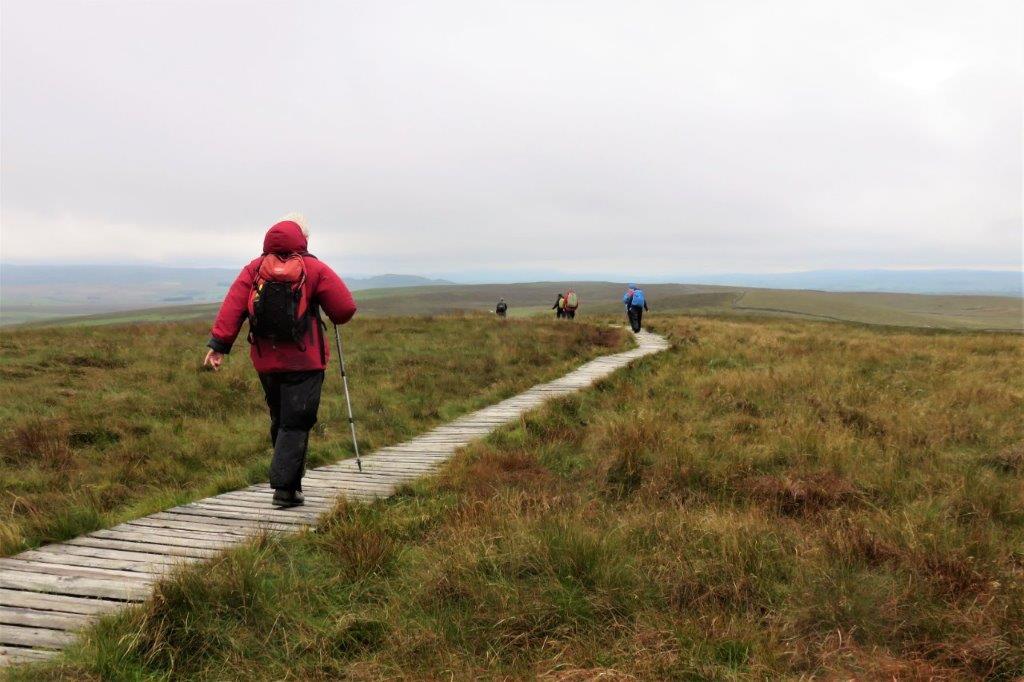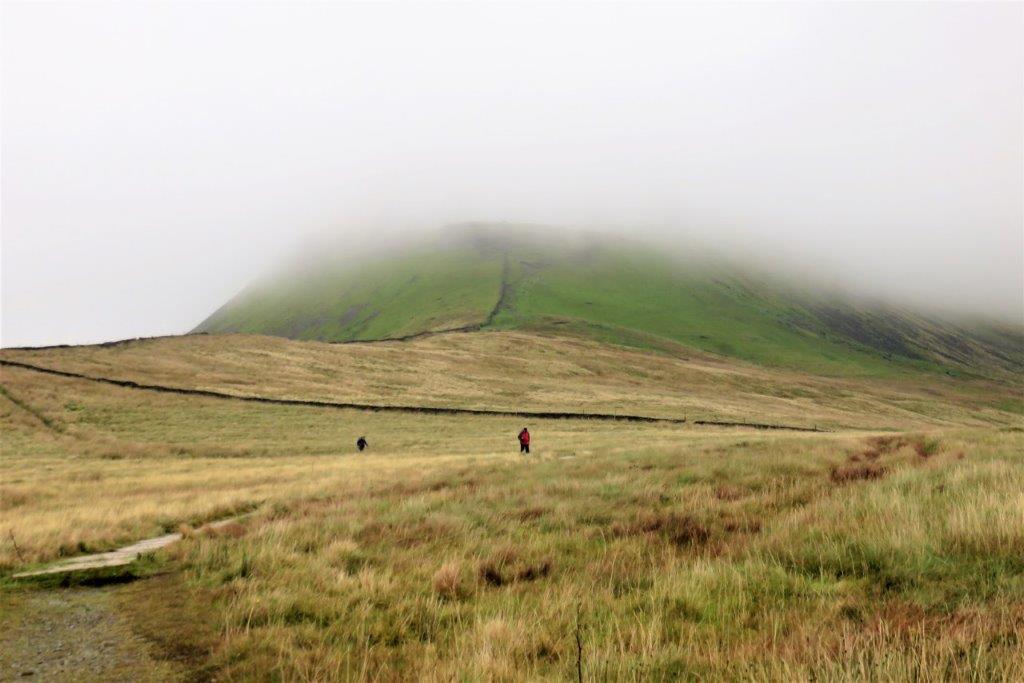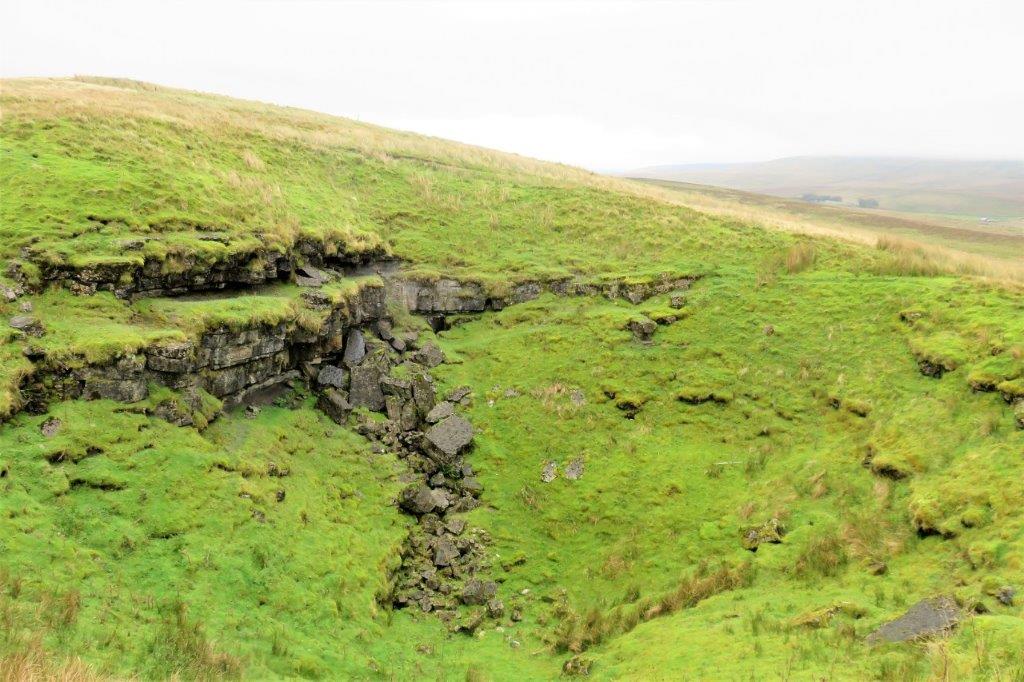 Churn Milk Hole - several paths meet near this point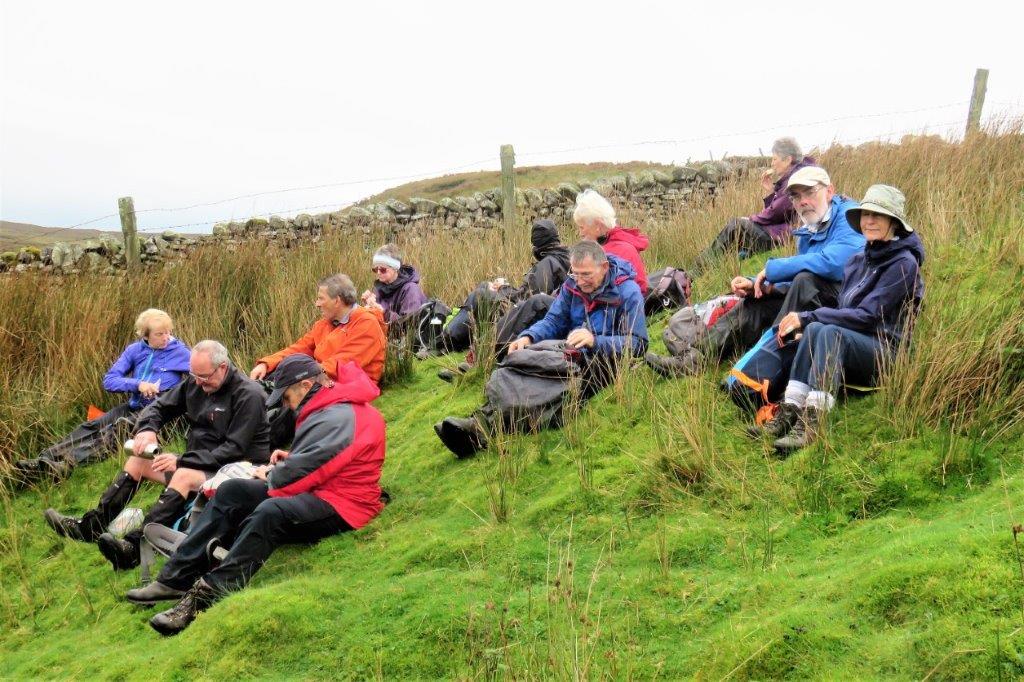 lunch at Churn Milk Hole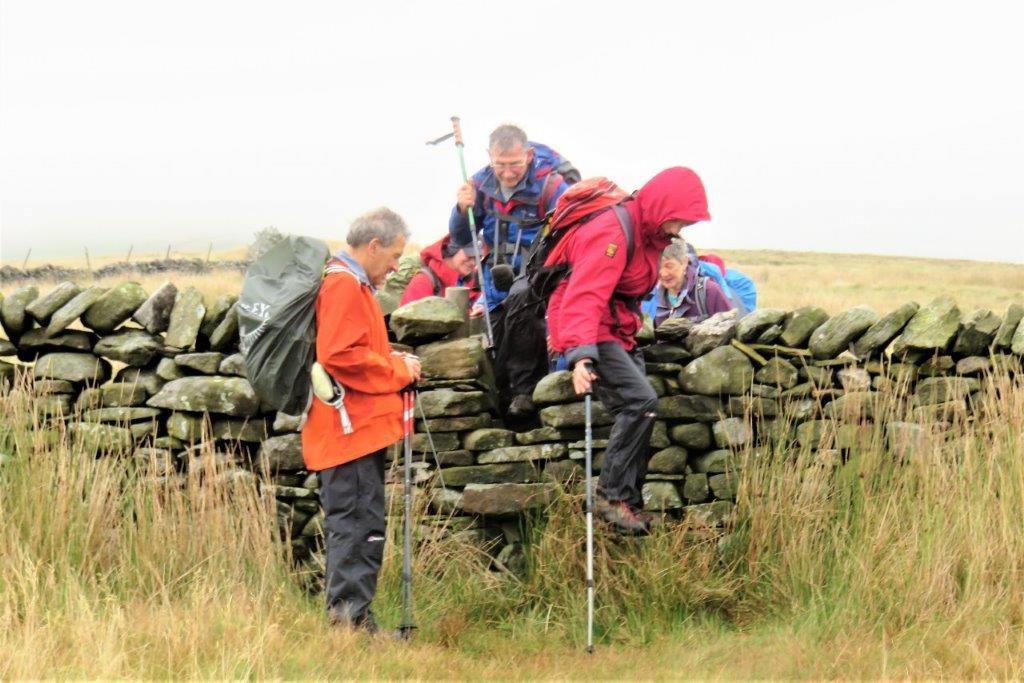 heading to Stainsforth on the path - waterlogged in parts - rather than taking a less direct track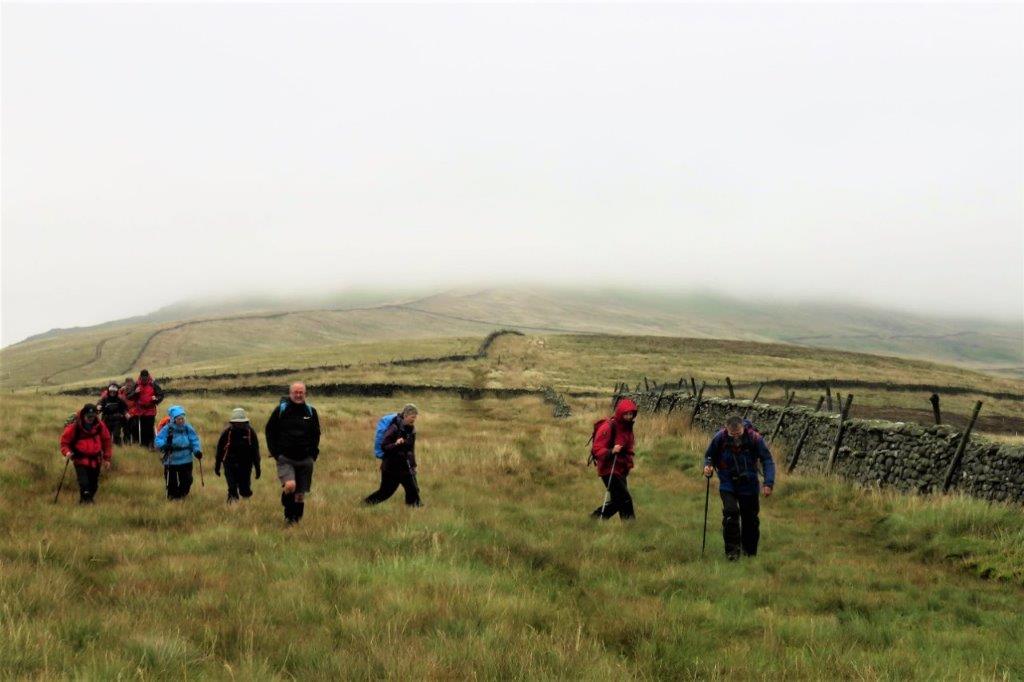 detouring around soggy bits of path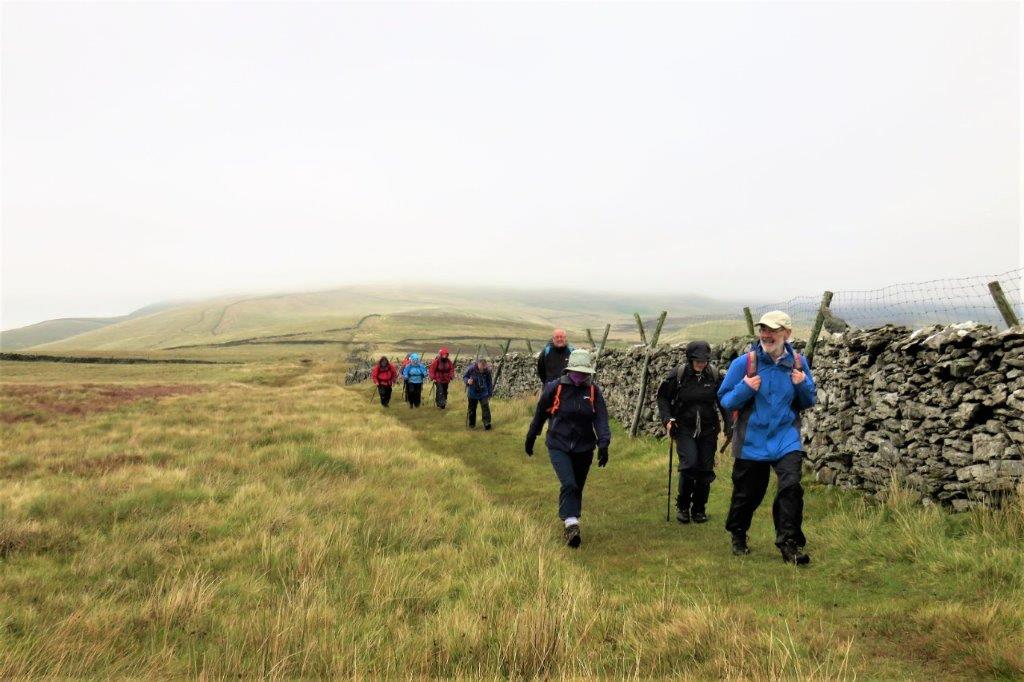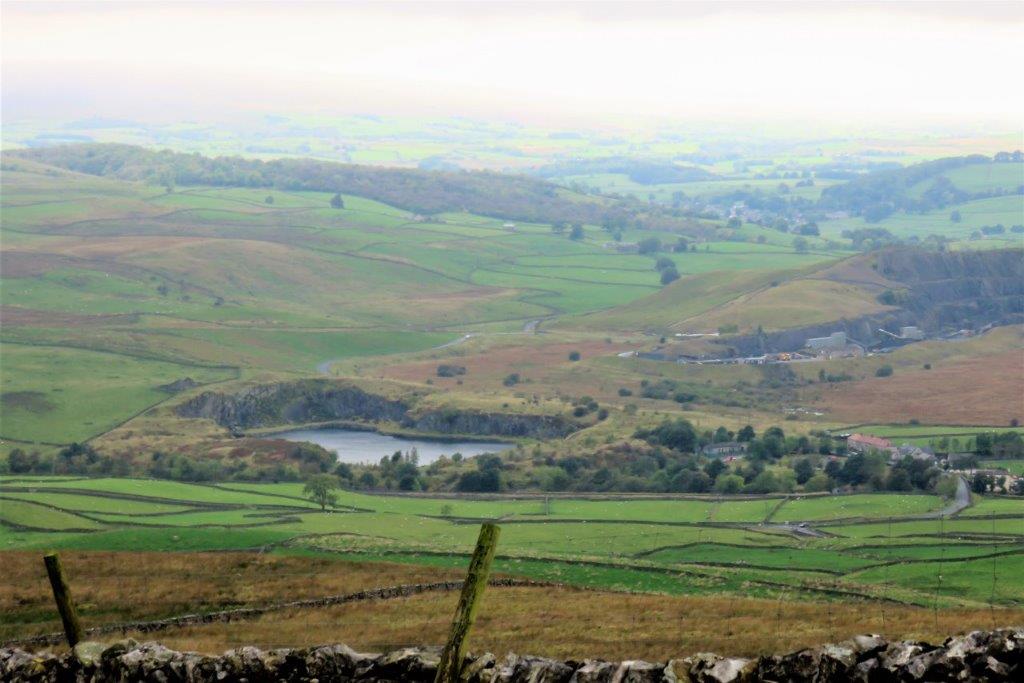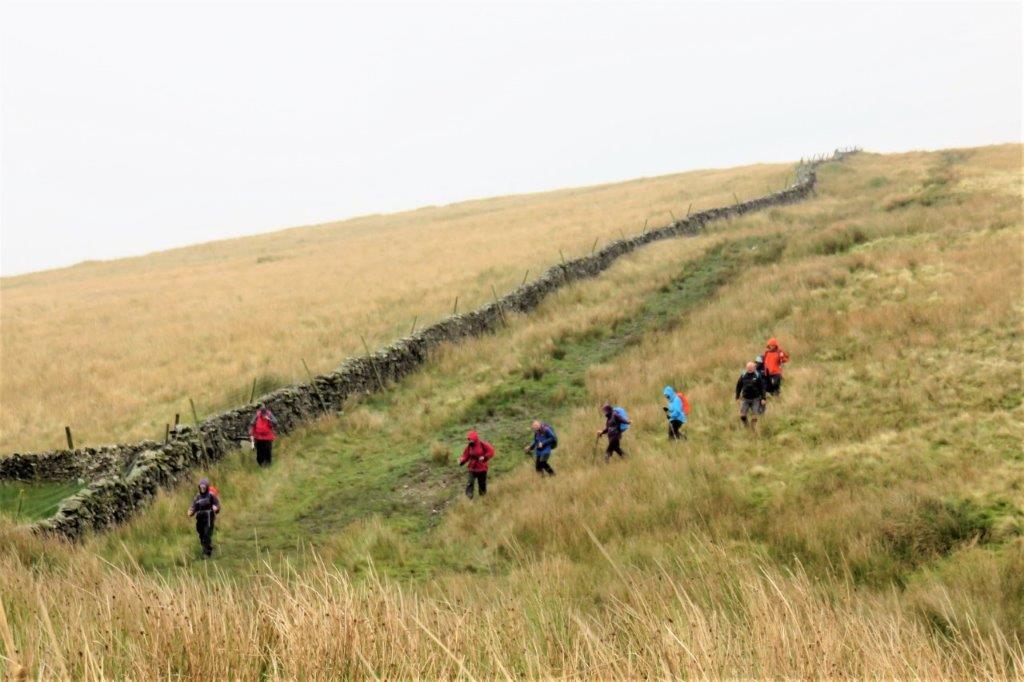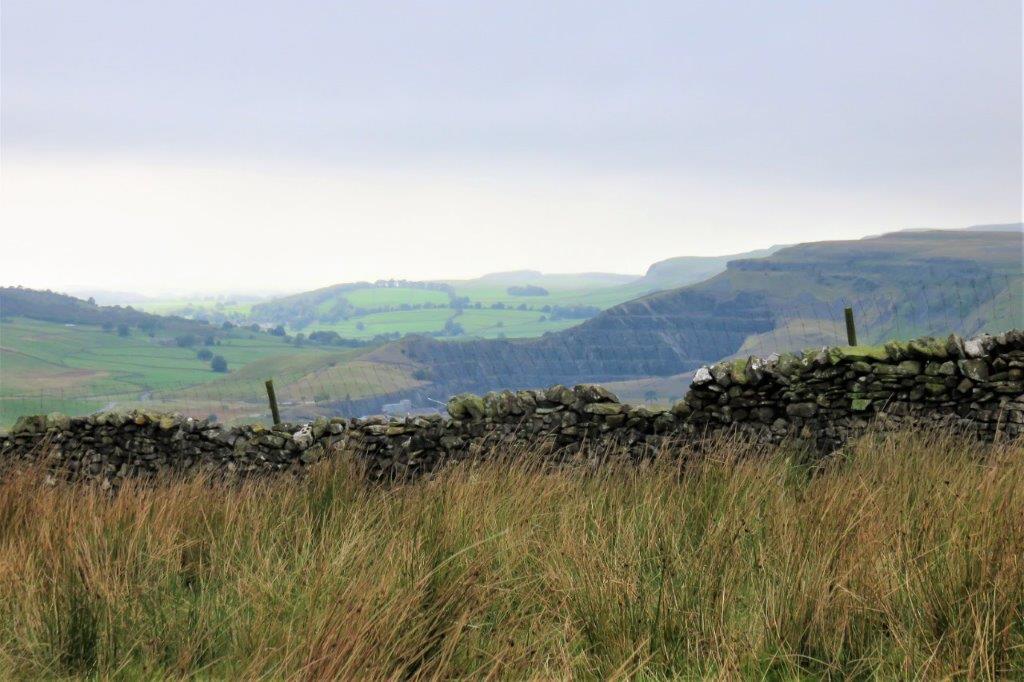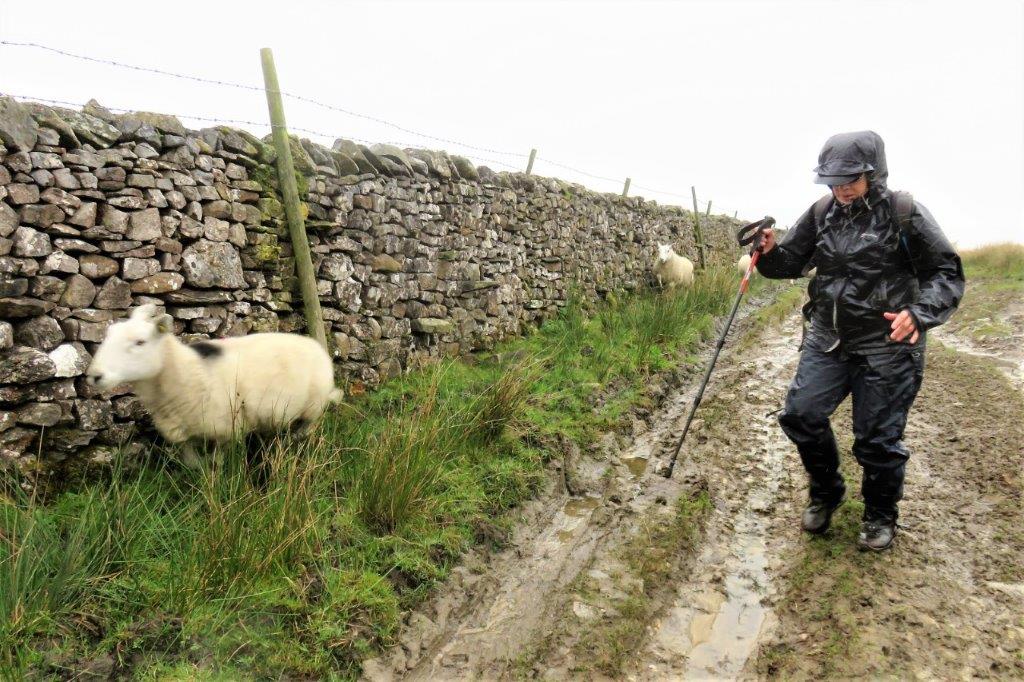 mud glorious mud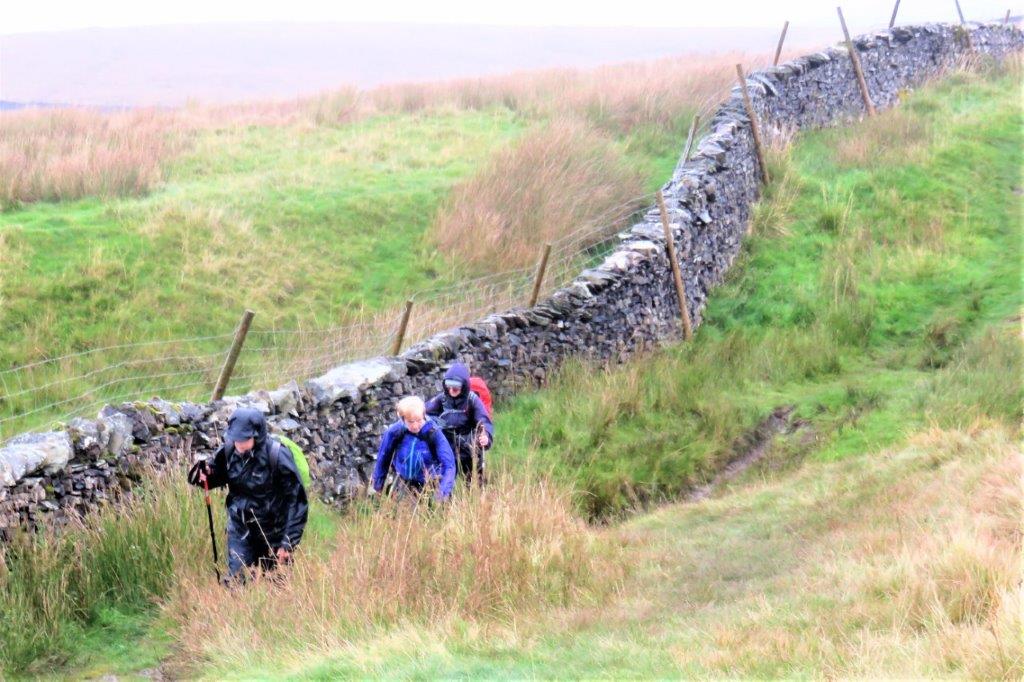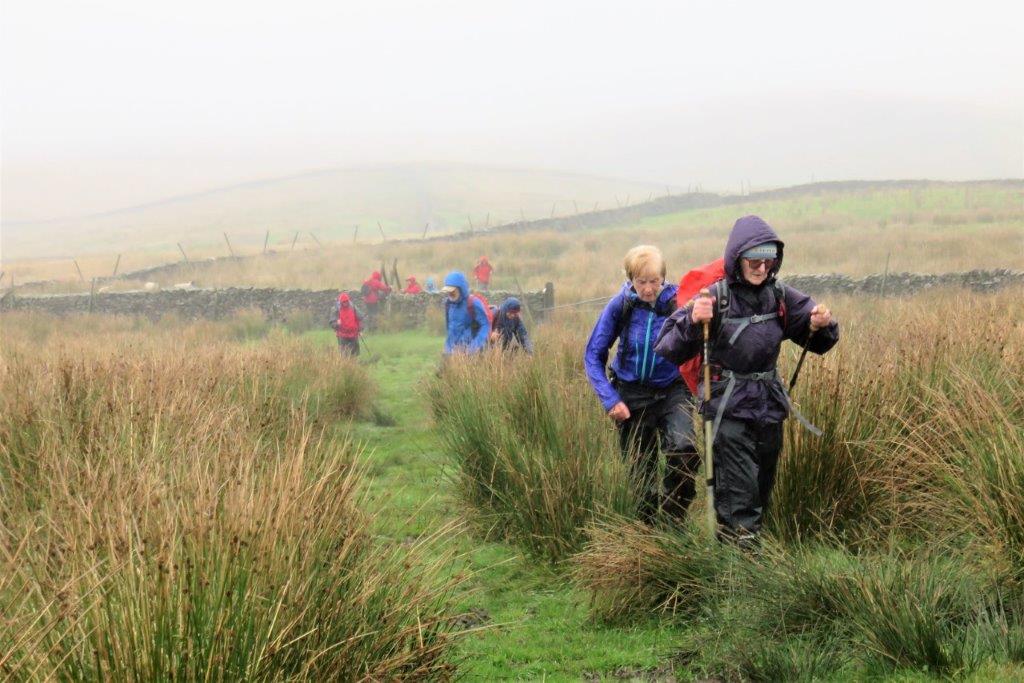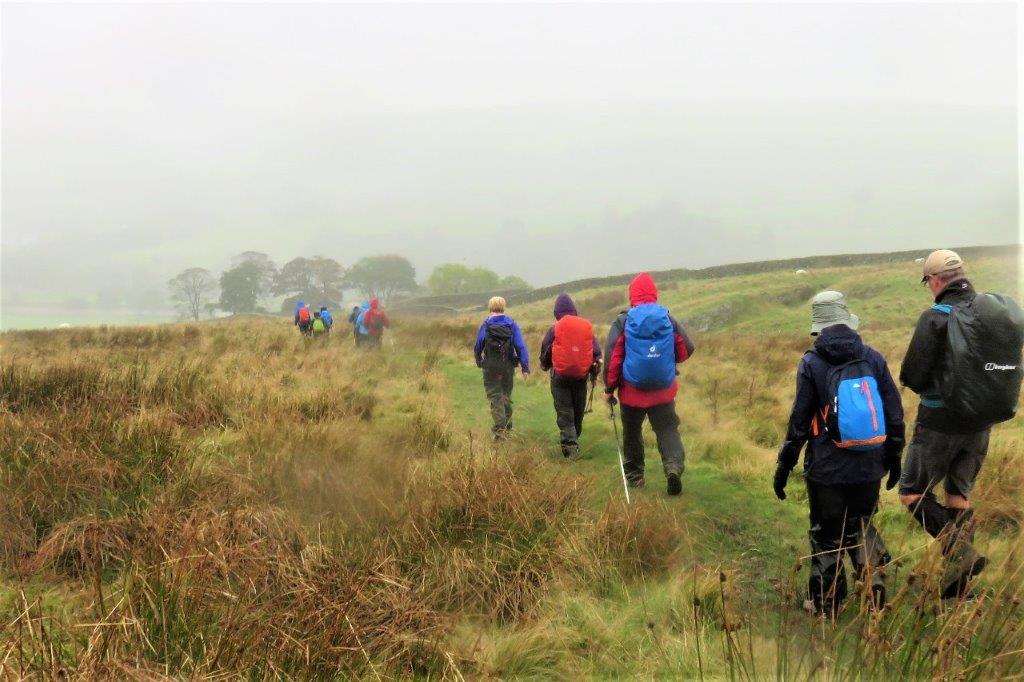 just before the drop into Stainforth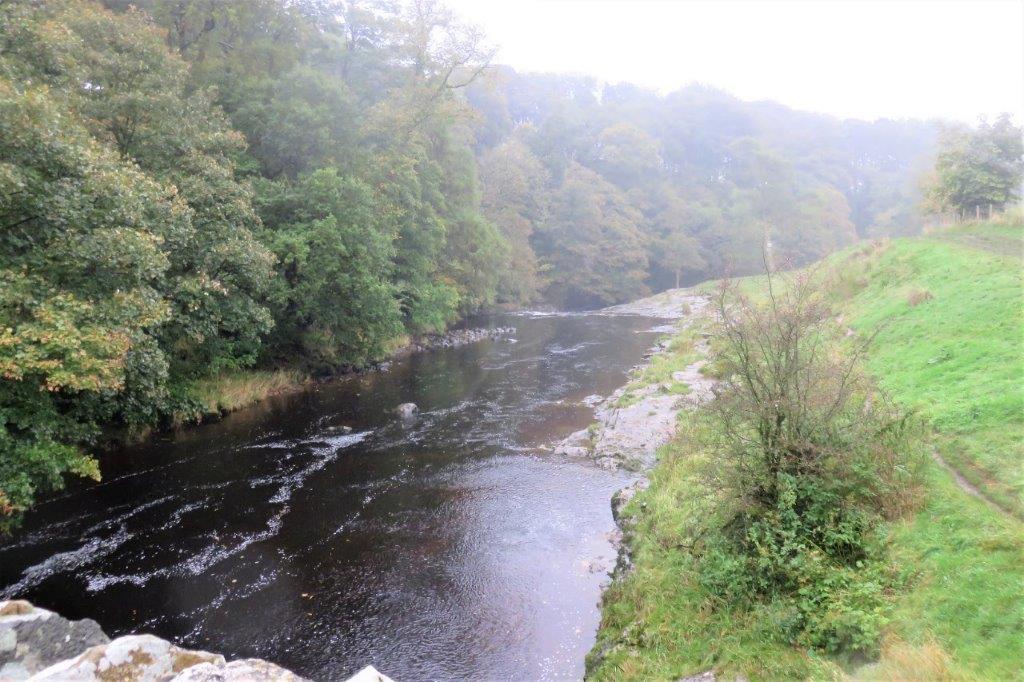 view from bridge crossing the River Ribble - The Ribble Way was taken by part of the 'A' group southward to get to Settle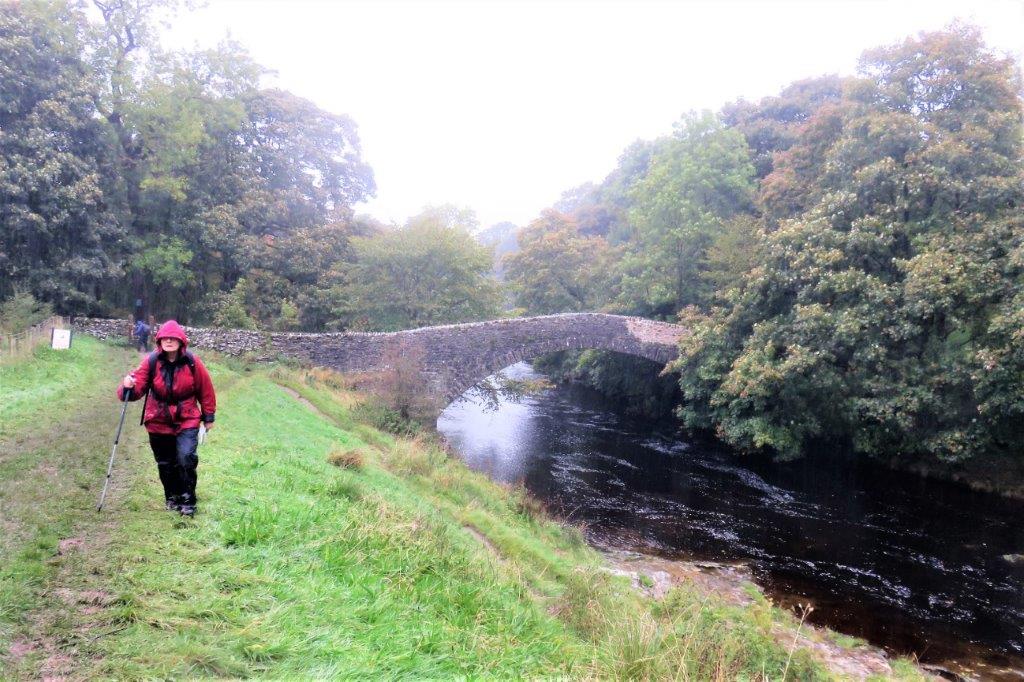 the bridge across the River Ribble some distance north of Stainsforth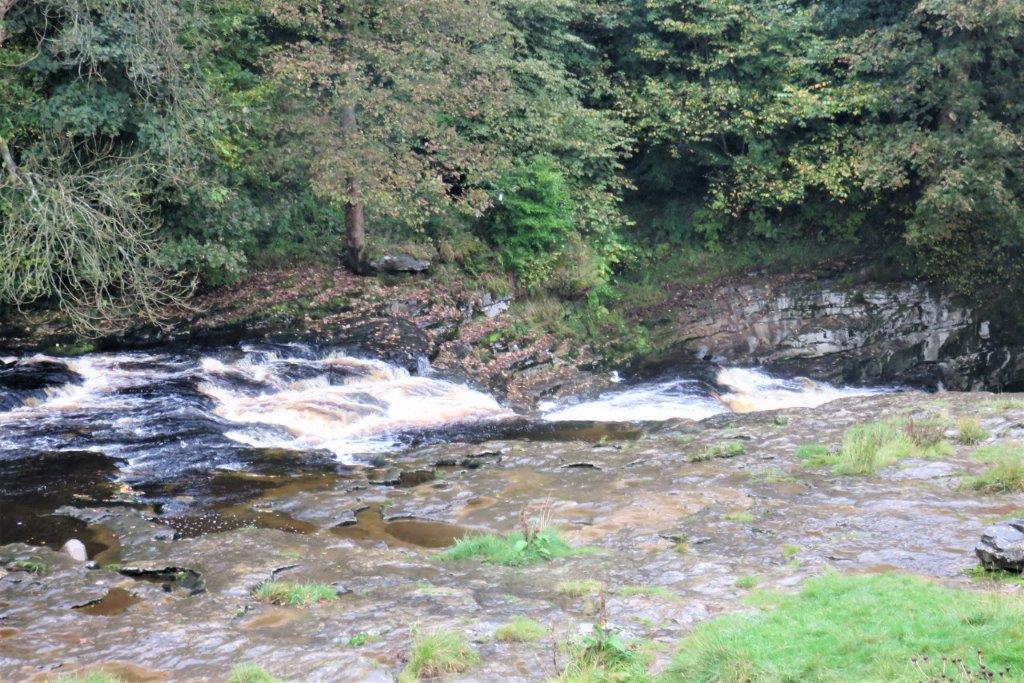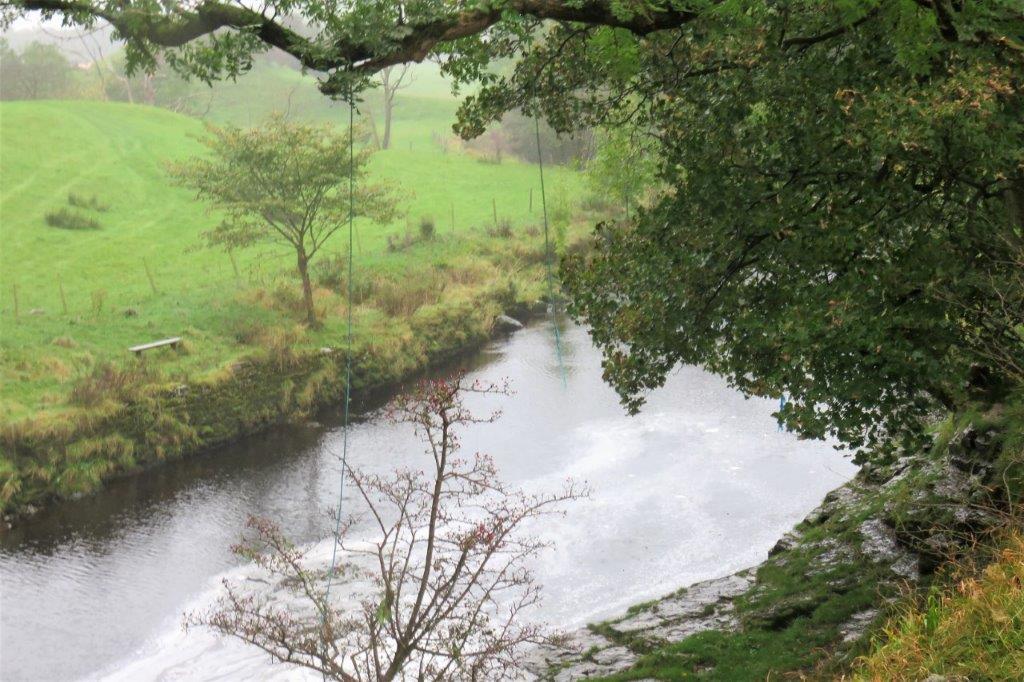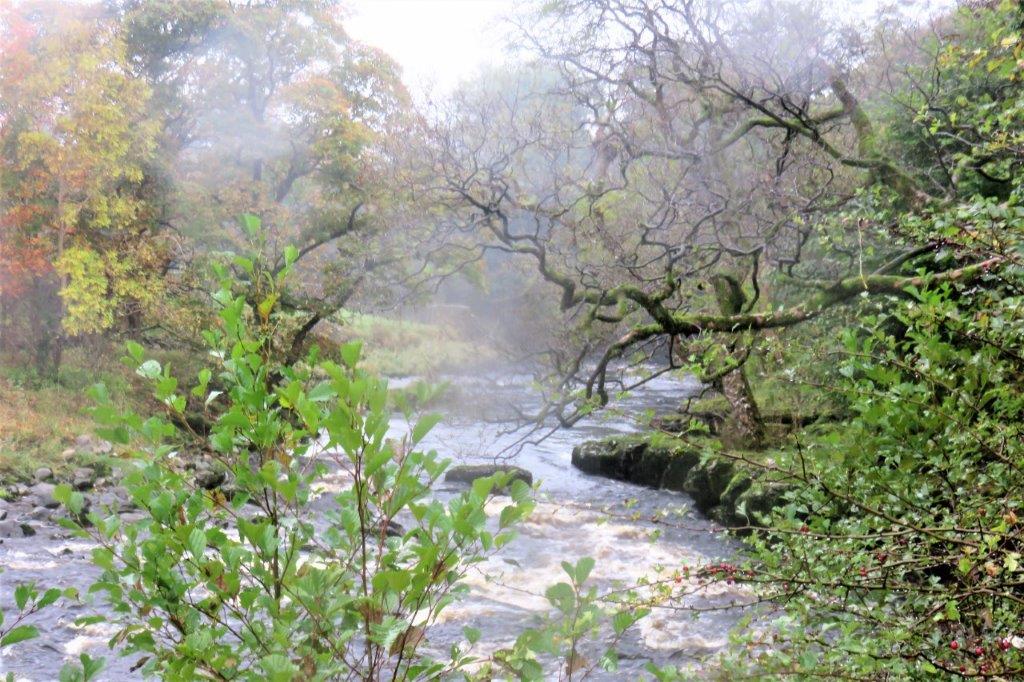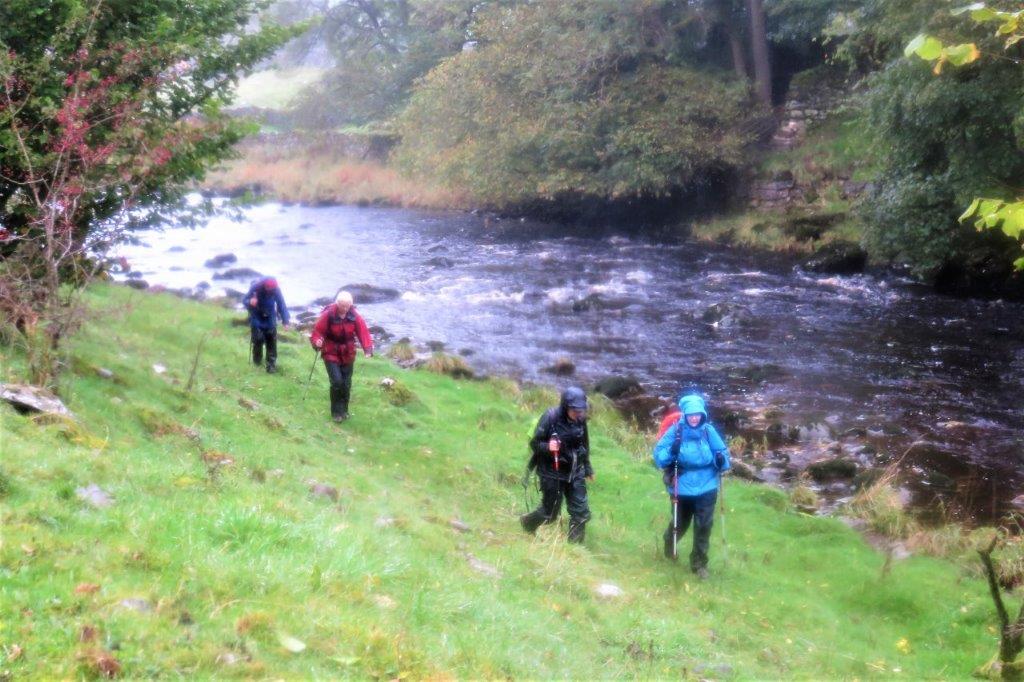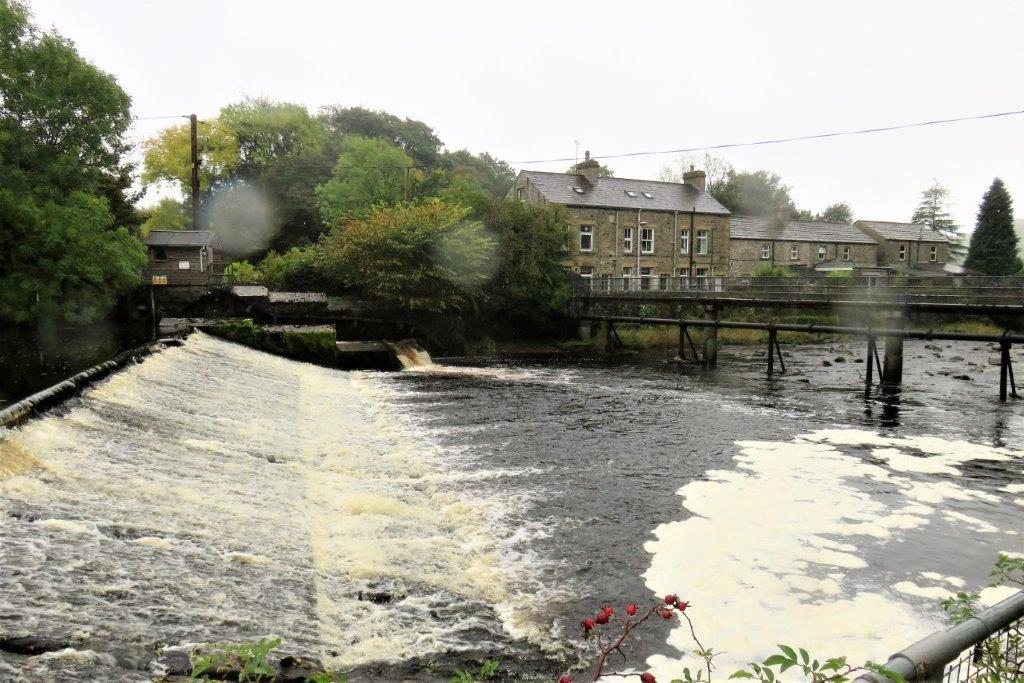 pond for mill on River Ribble?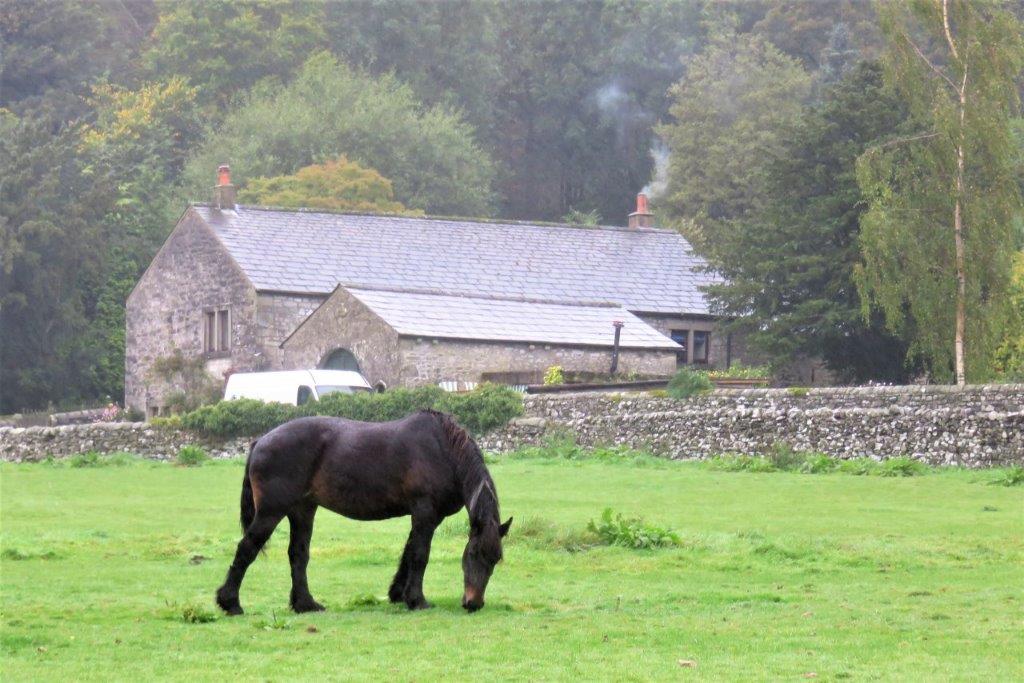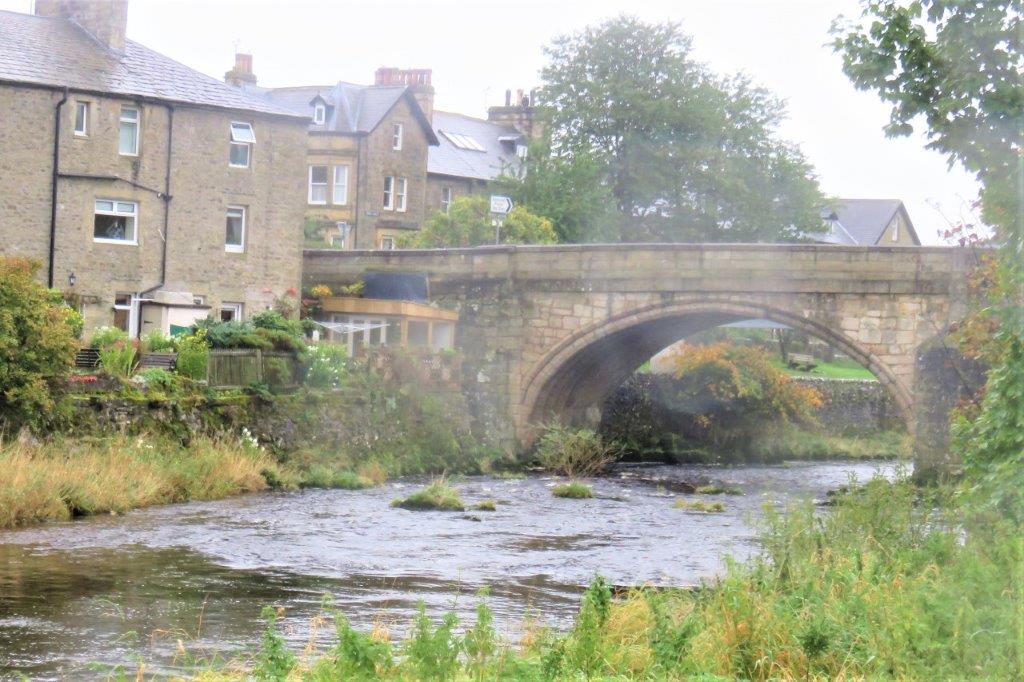 the bridge crossing the River Ribble into Settle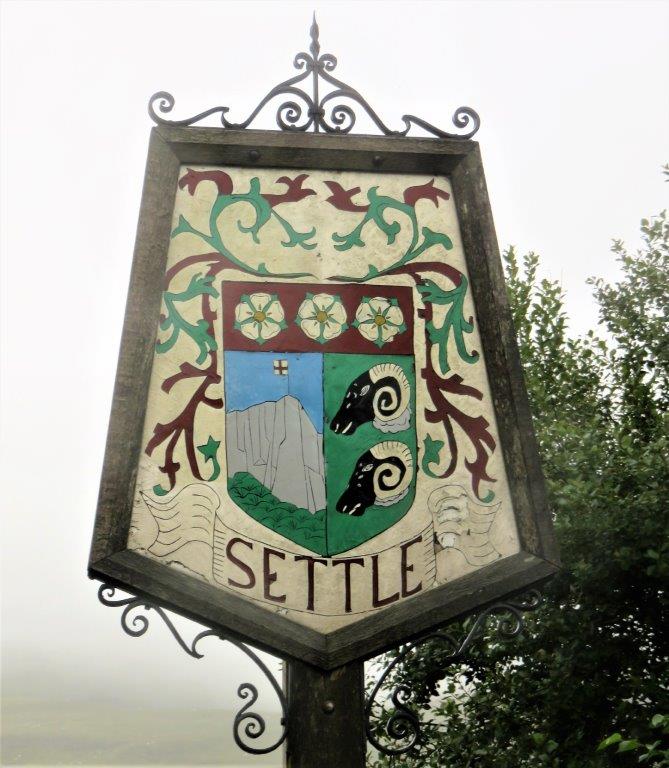 Settles Coat of Arms?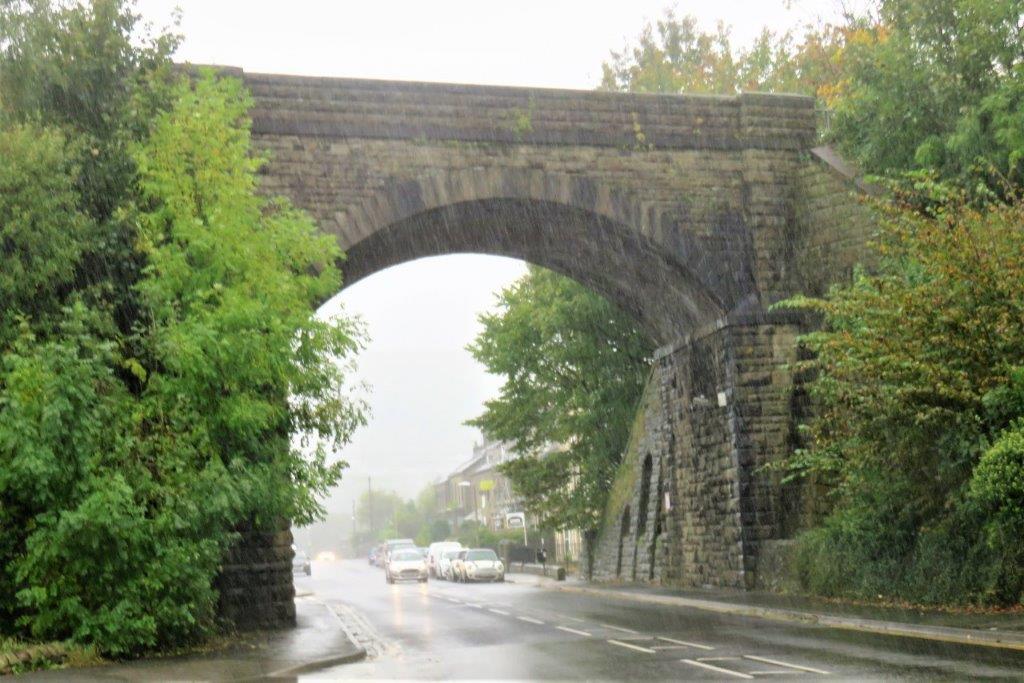 railway bridge for the Settle Carlisle railway
homepage - Day Walks Index 2017 - contact me at