homepage - Day Walks Index 2017 - contact me at

2017.09.27 Brough, ~S on footbridge on edge of B6049 road over River Noe (near old mill) , initially ~ E then ~S on Brough Lane up to ~SK184801, ~SSE across Abney Moor to ~150m west of Abney Grange, ~SW down to / across Bretton Brook & up to Hucklow Edge, down to Great Hucklow, ~W on road (crossing B6049 road), continue ~W on High Rake, Tideslow Rake & ~ 200m on Dittlesmere Lane, FP ~ NW (crossing an old Roman Road) up to The Cop, initially NNE on Limestone Way, *Cave Dale, Castleton - leader Malcolm Dixon - Wednesday *(alternate route(s) avoiding Cavedale are available)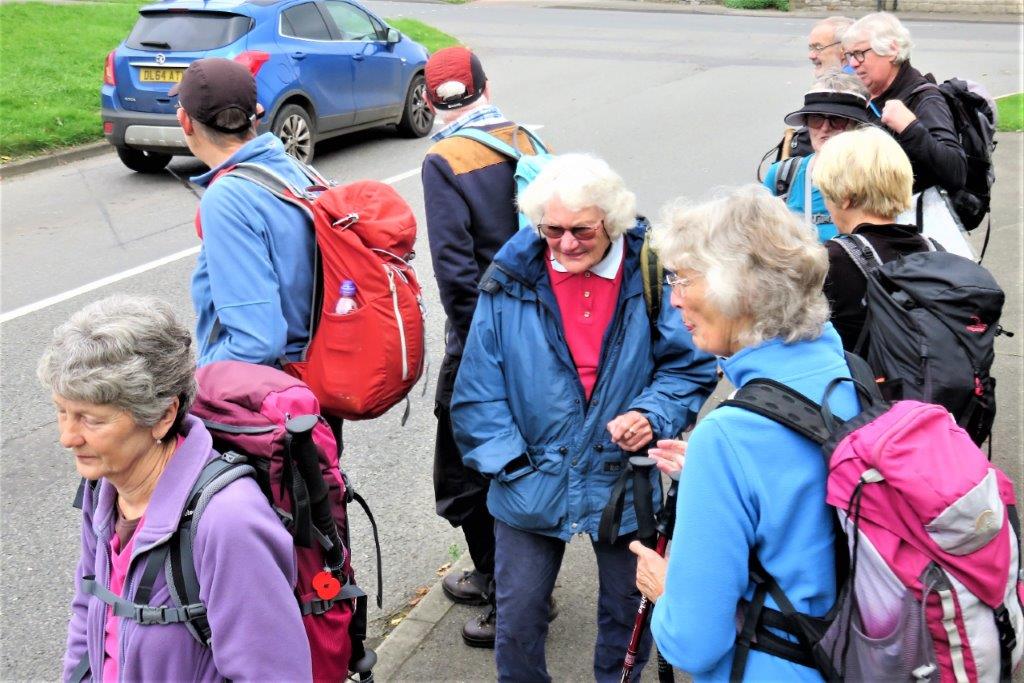 got off bus at start of B6049 road (which turns of the Bamford / Hope road)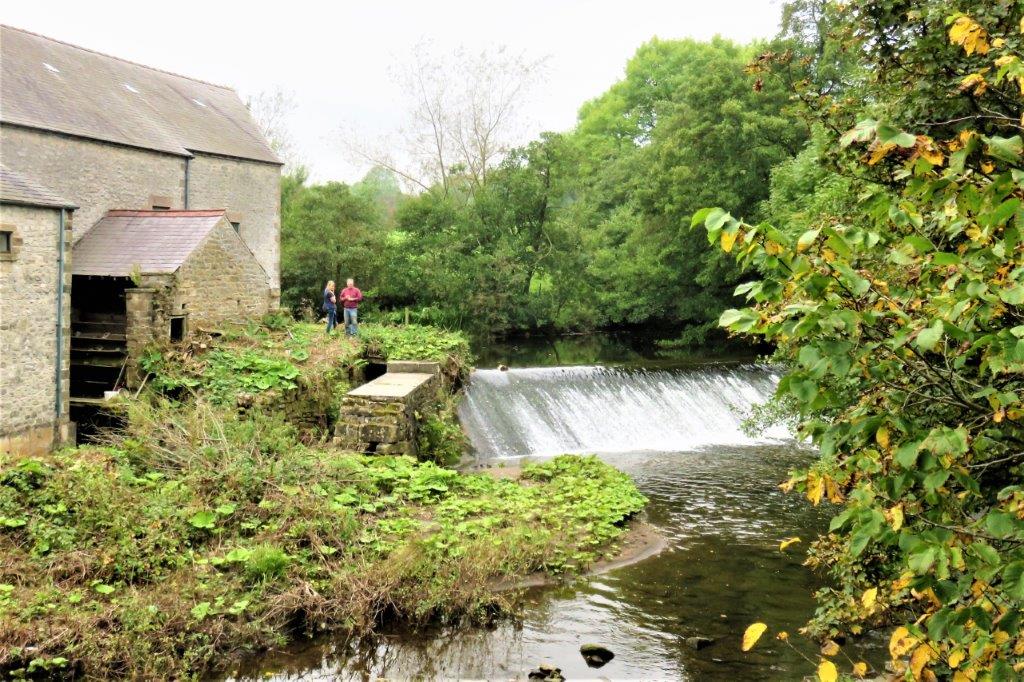 note waterwheel at left - seen from pedestrian bridge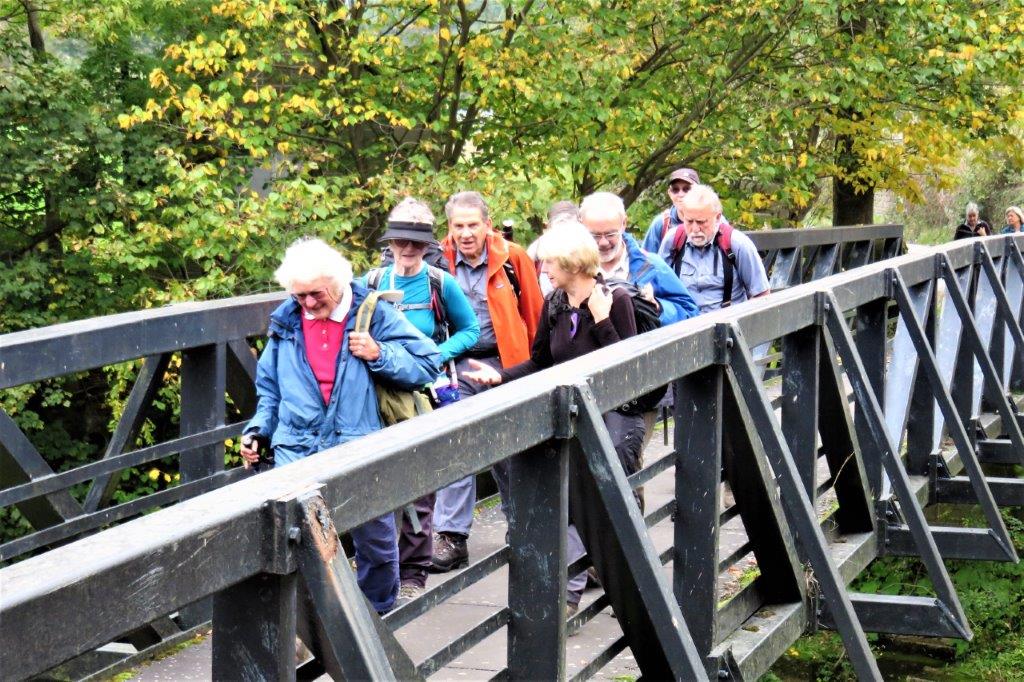 pedestrian bridge placed adjacent to the narrow B6049 road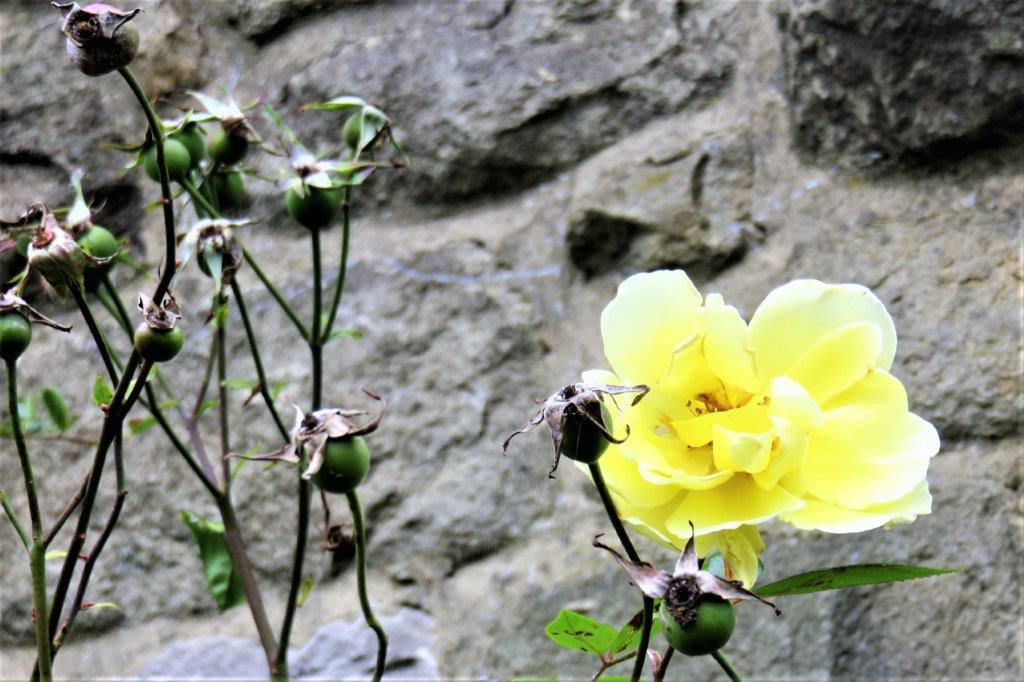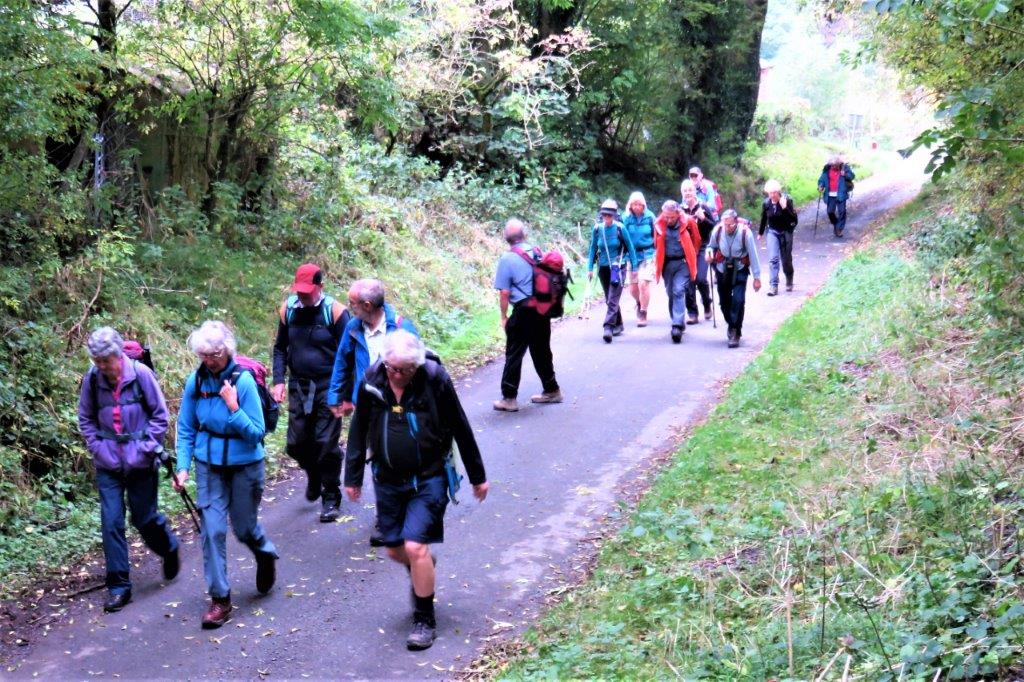 on Brough Lane which shortly turns South and climbs upward towards Abney Moor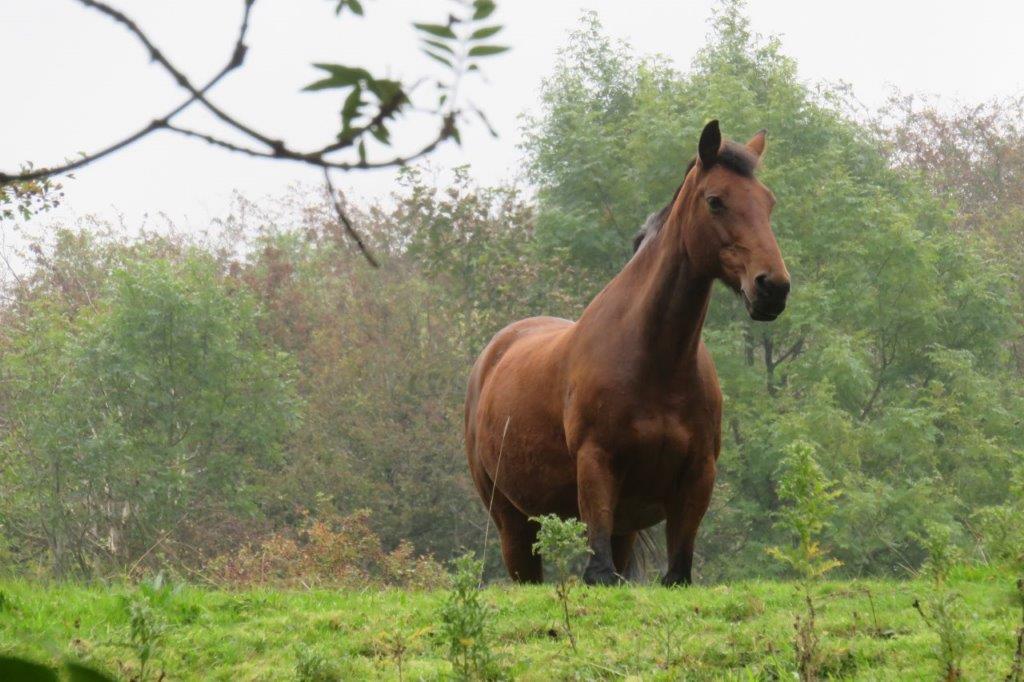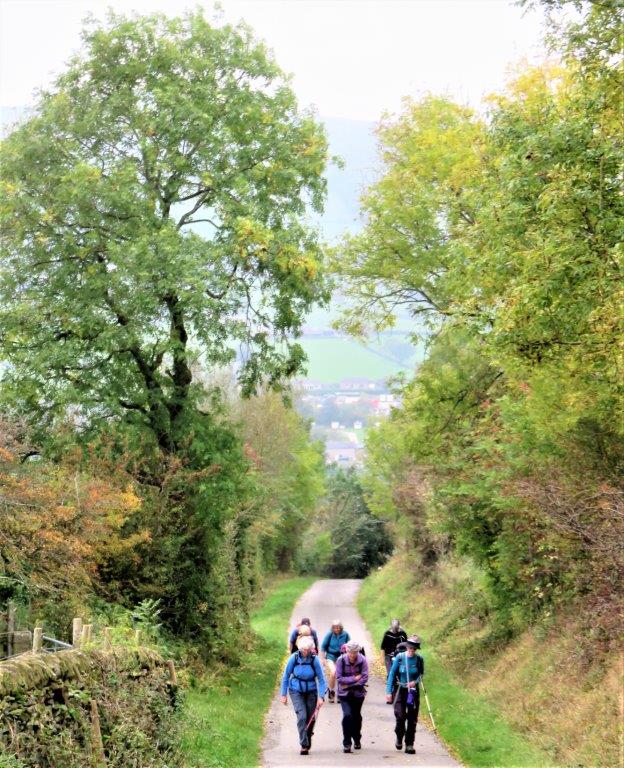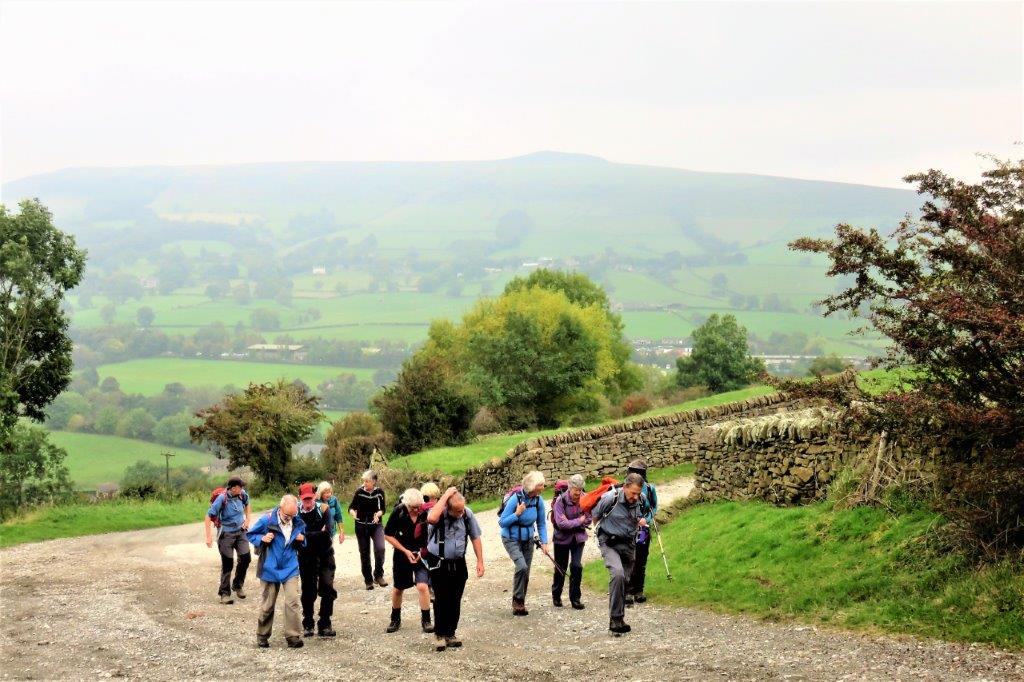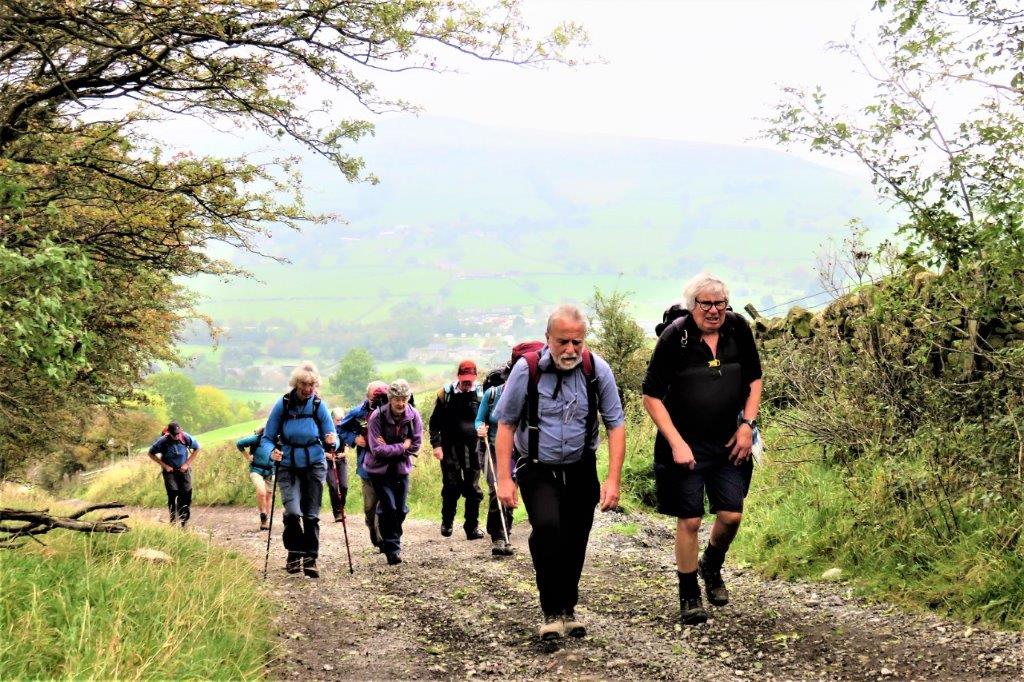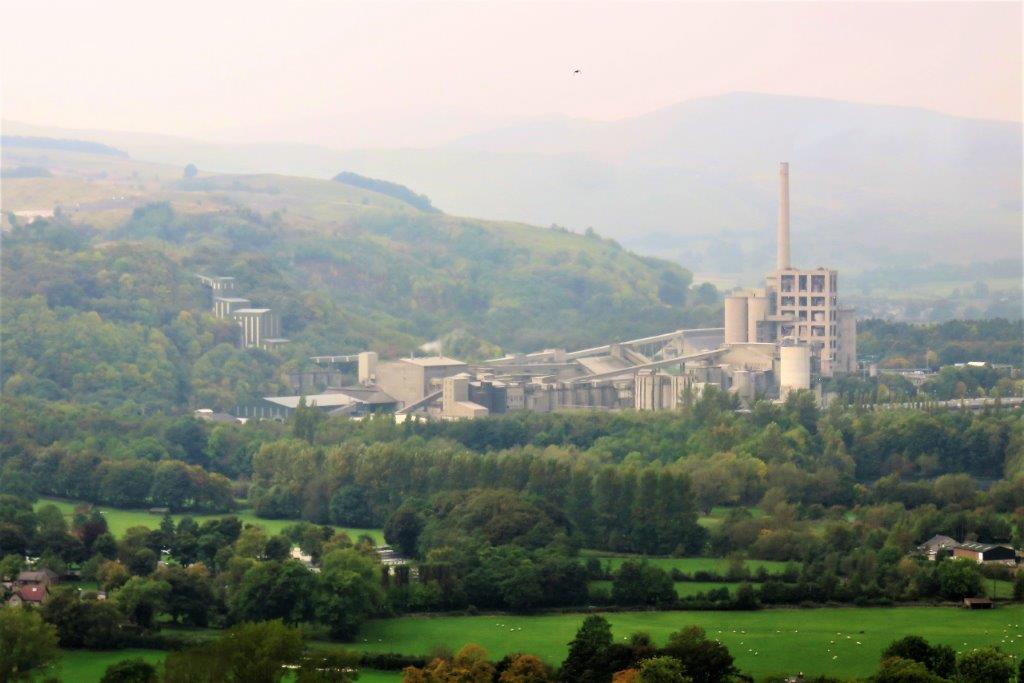 Hope Cement Plant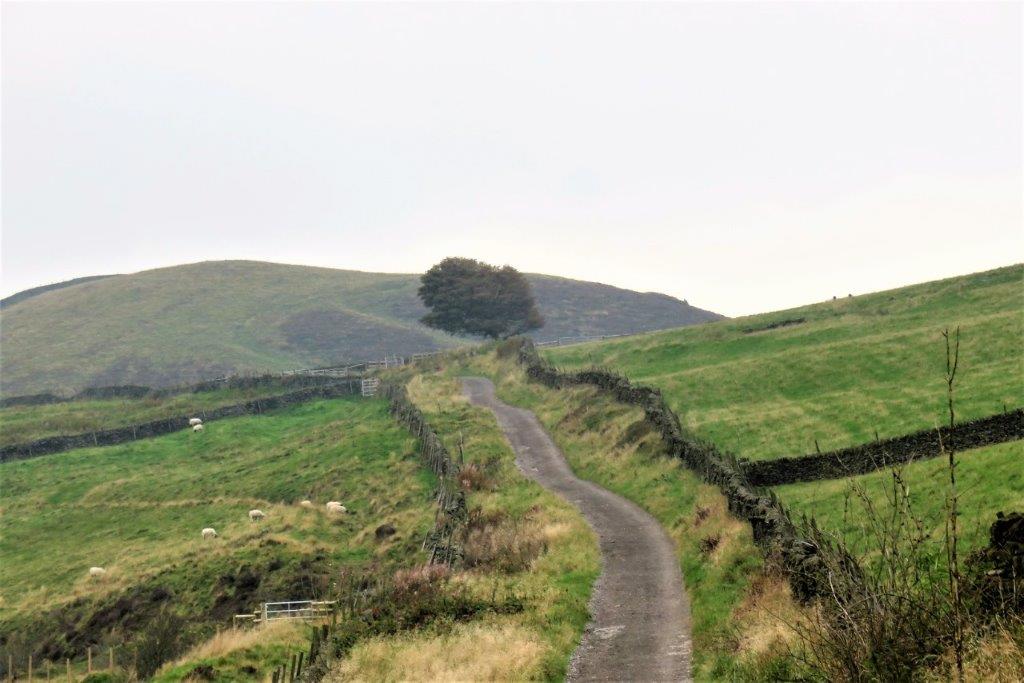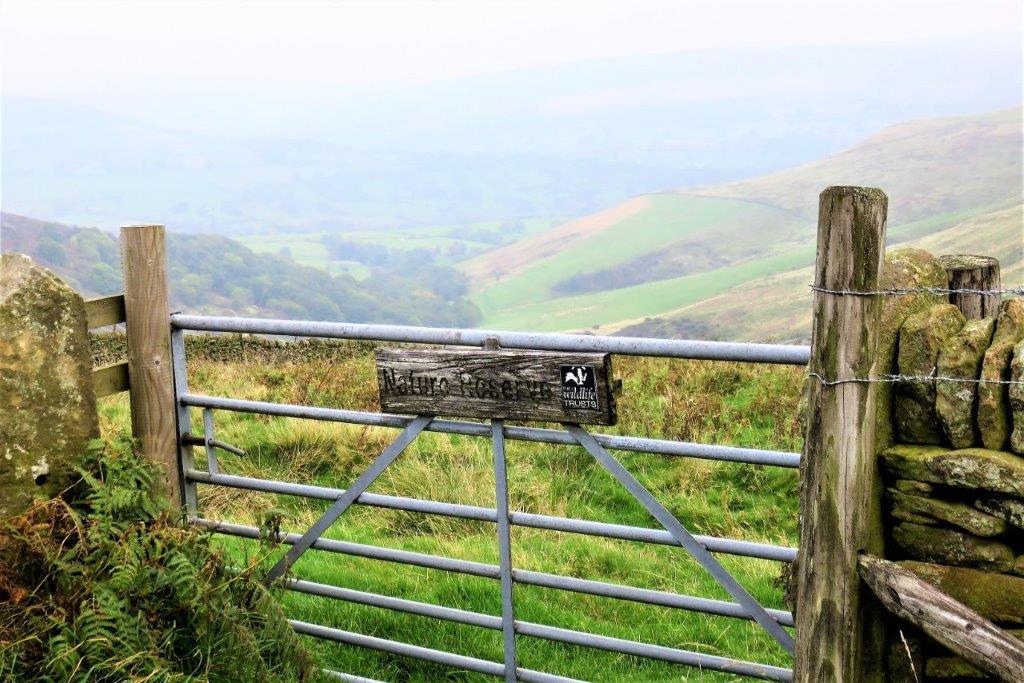 a Wildlife Trusts nature reserve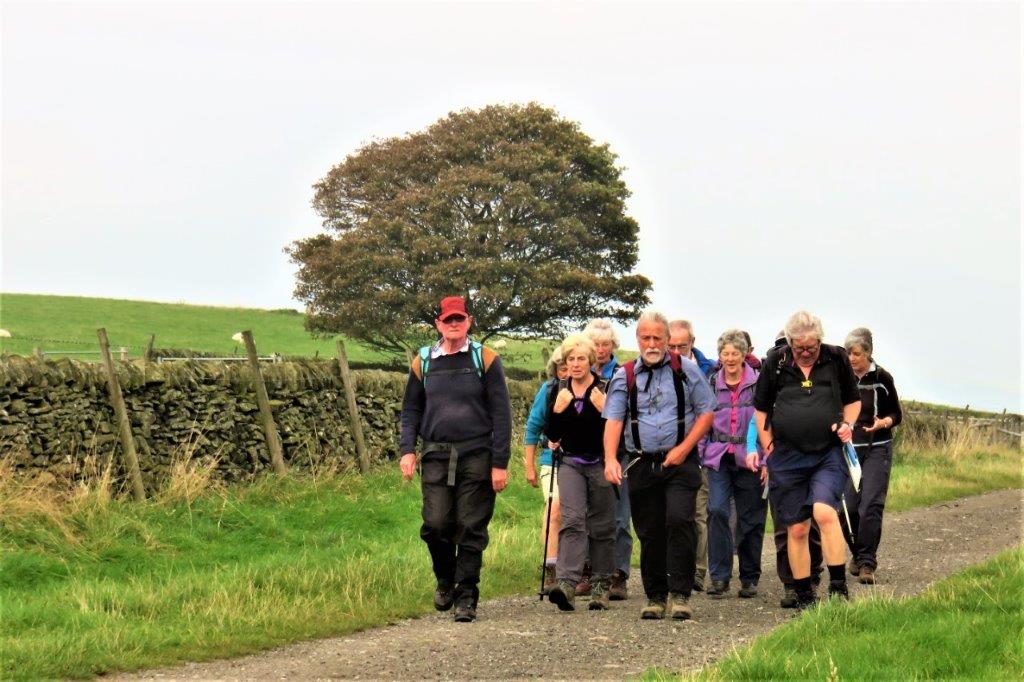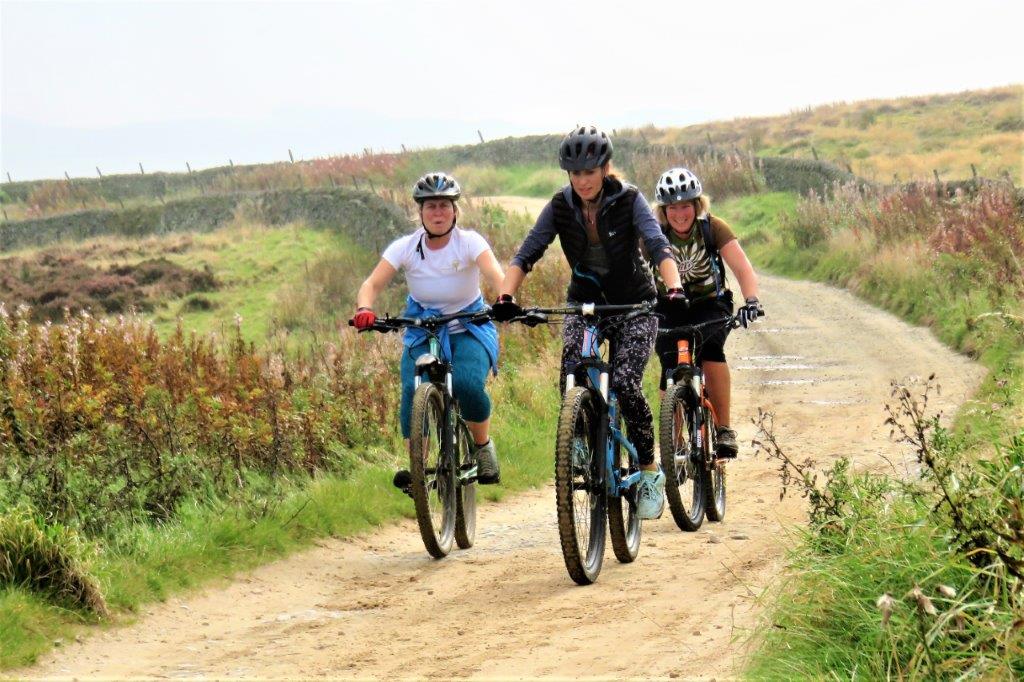 cyclists coming downhill towards us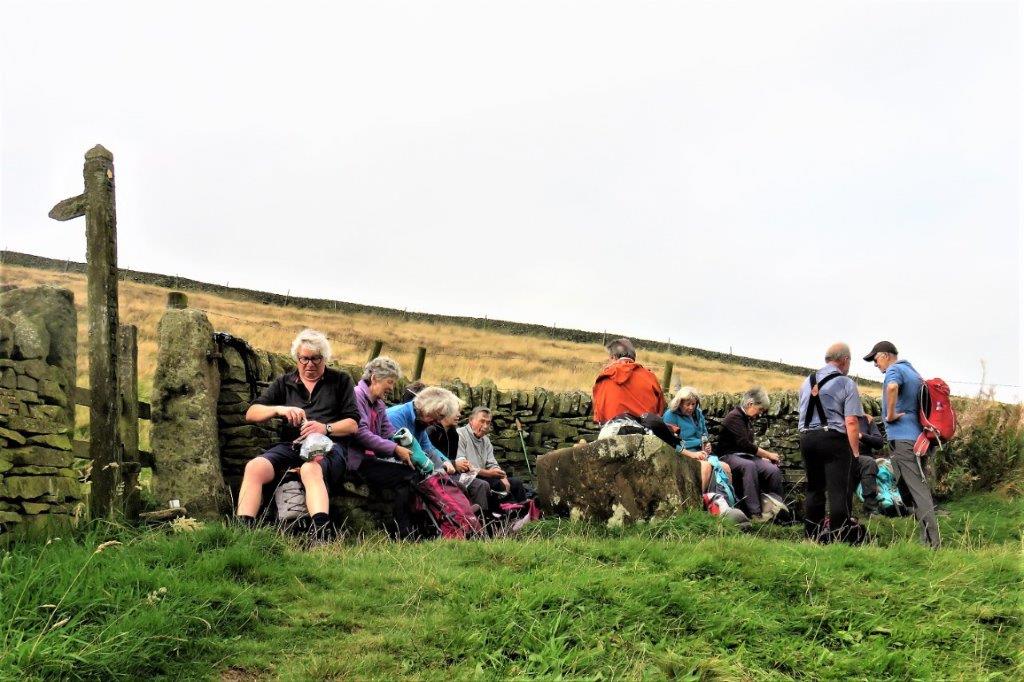 we broke off from Brough Lane onto Abney Moor at this point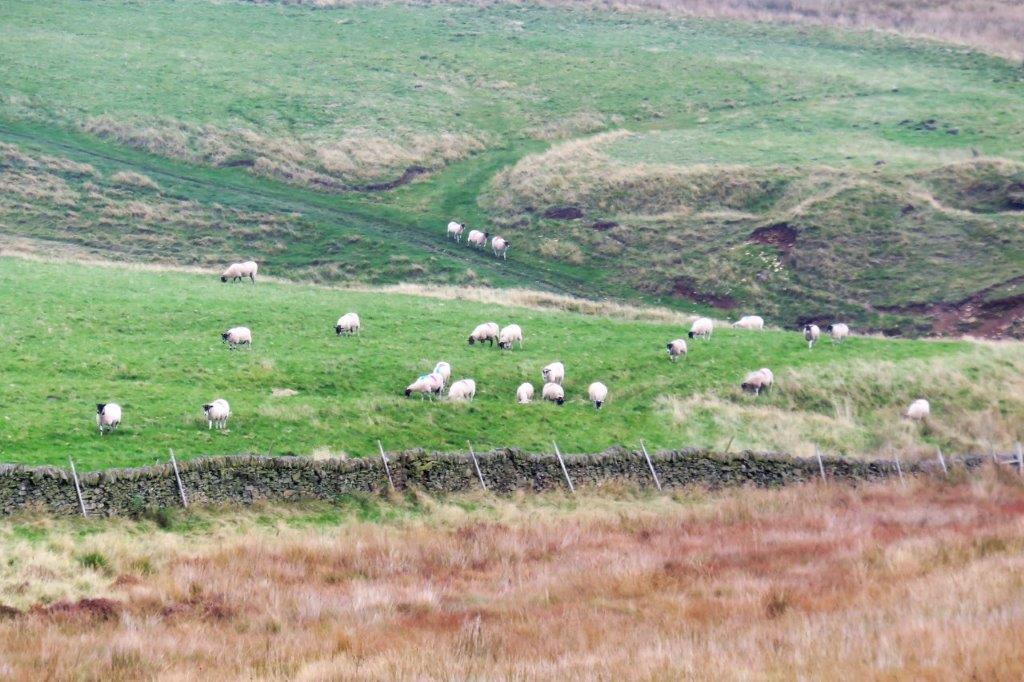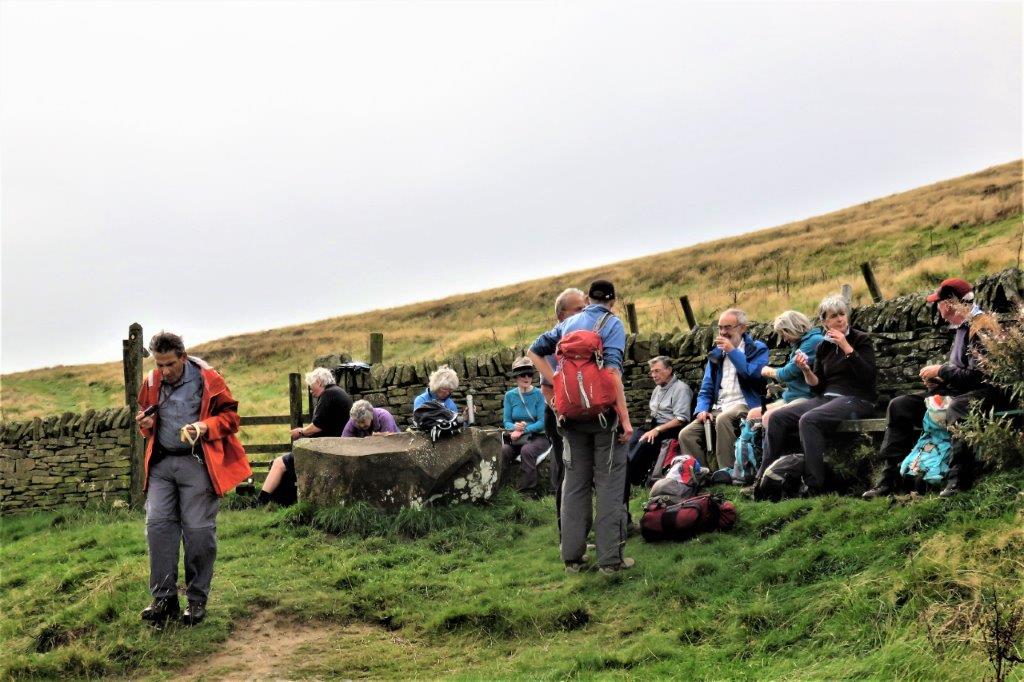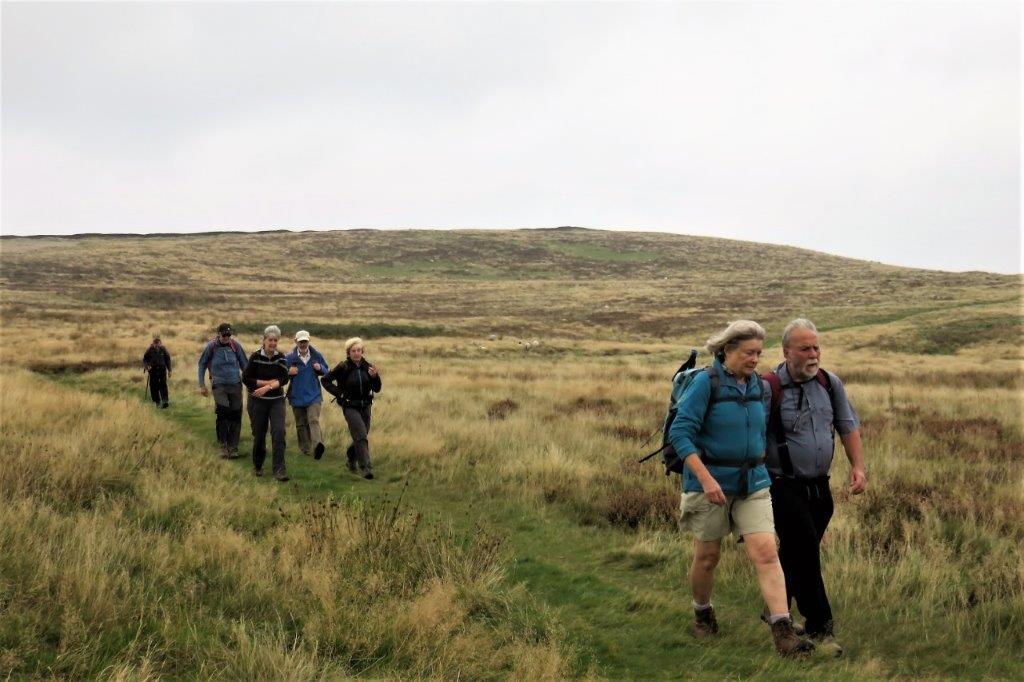 crossing Abney Moor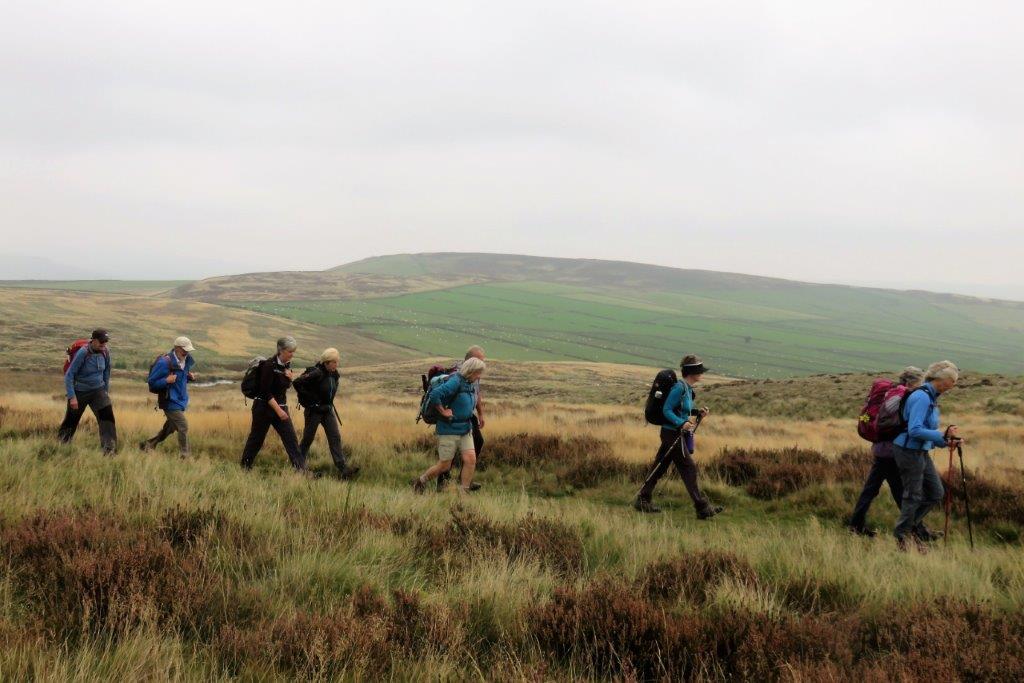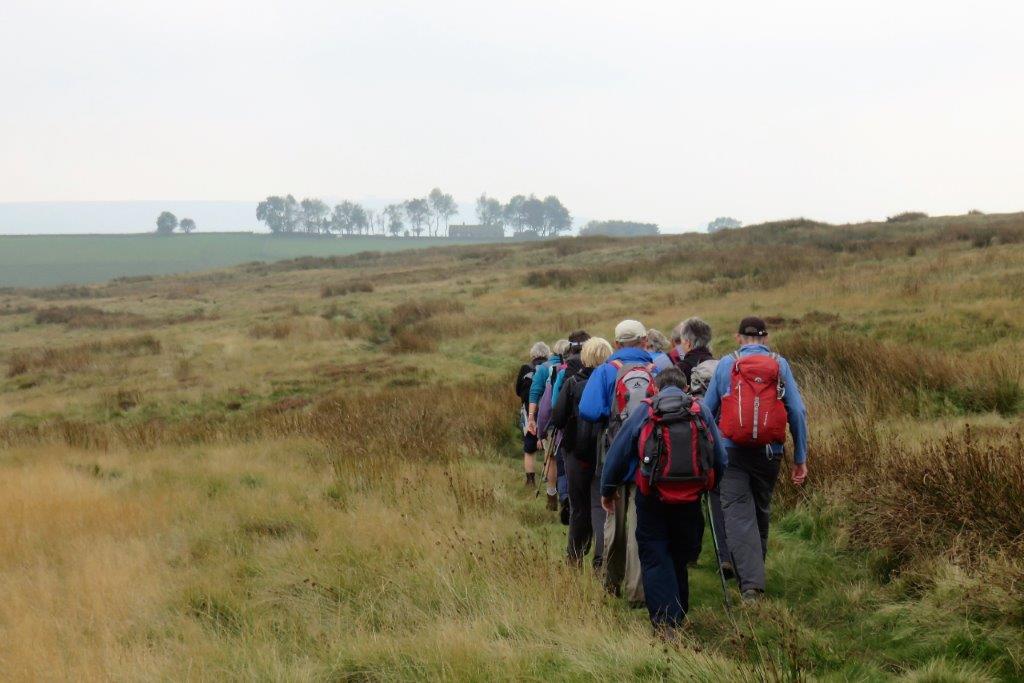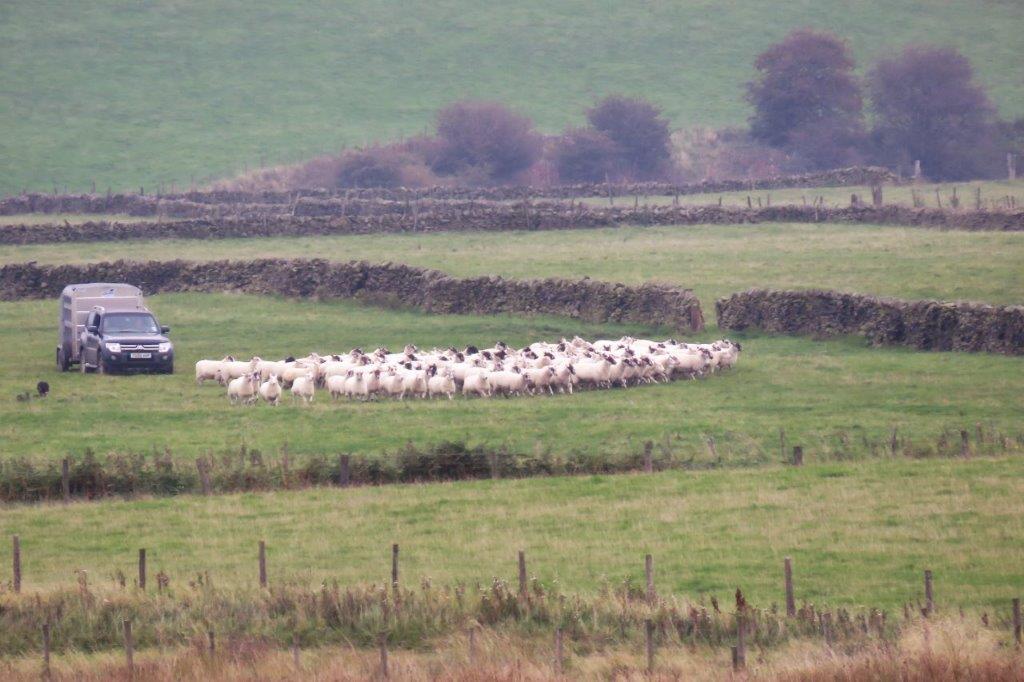 sheep being rounded up in distance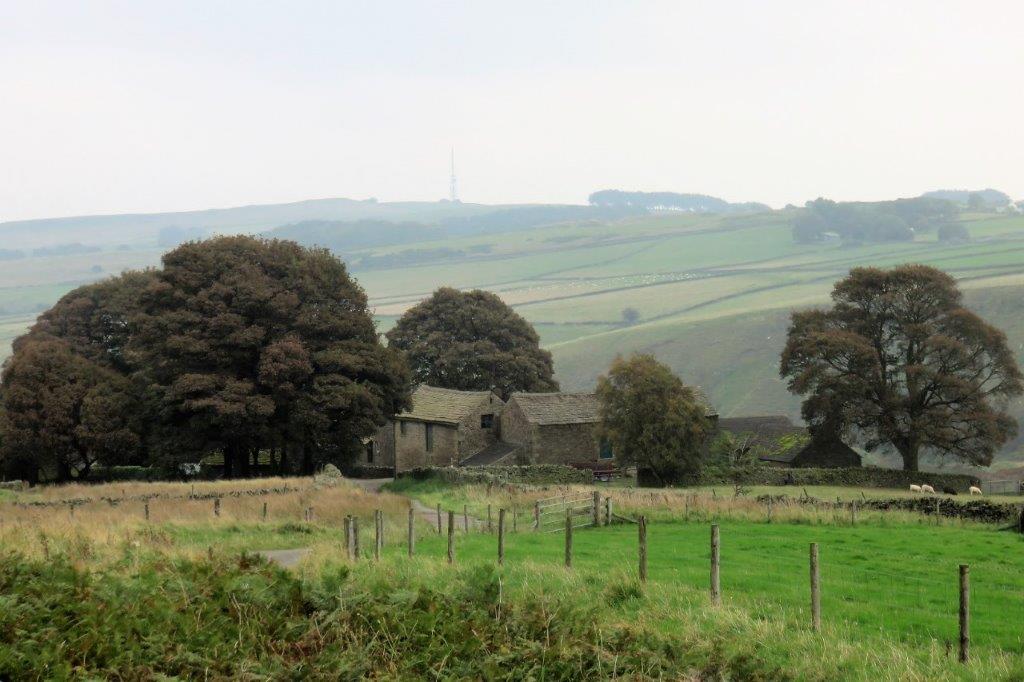 part of the Abney Grange complex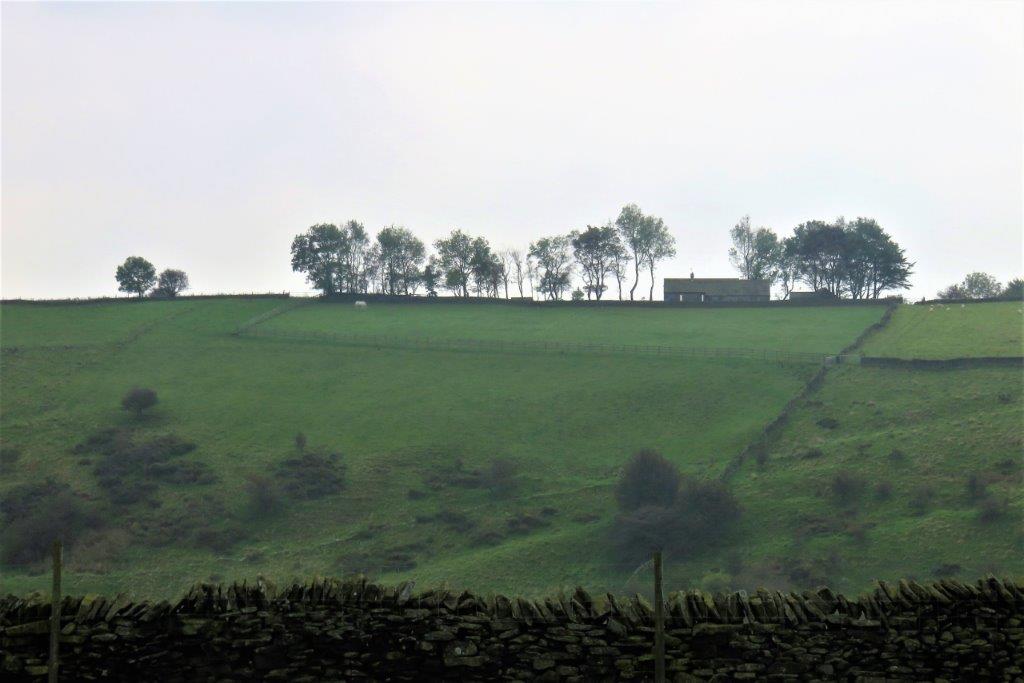 building on Bretton / Hucklow Edge seen across Bretton Clough
ups & downs across Bretton Clough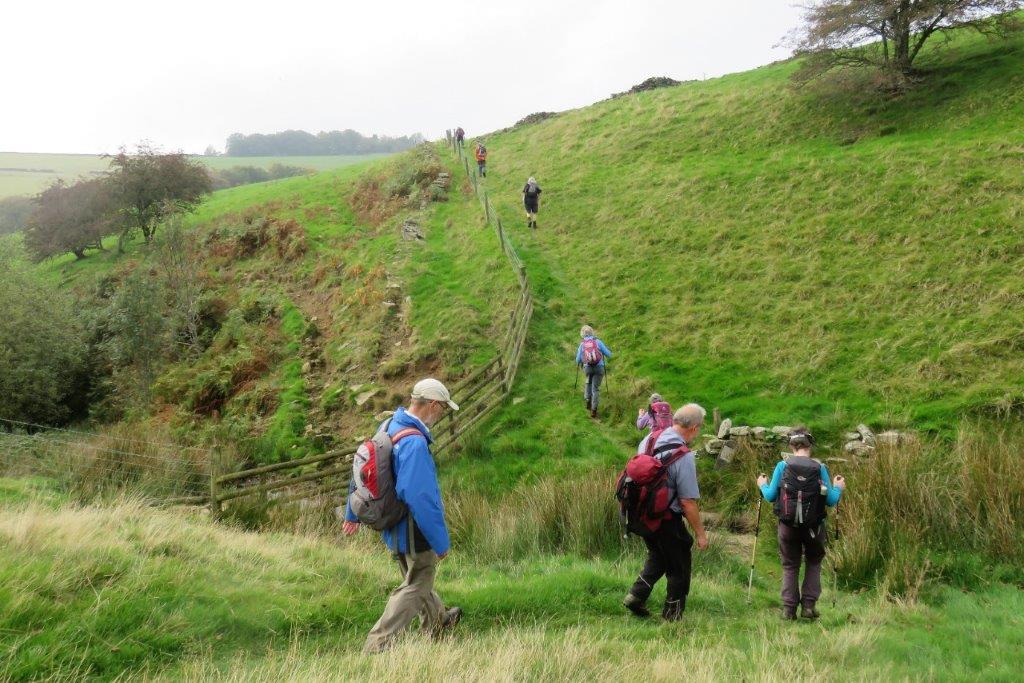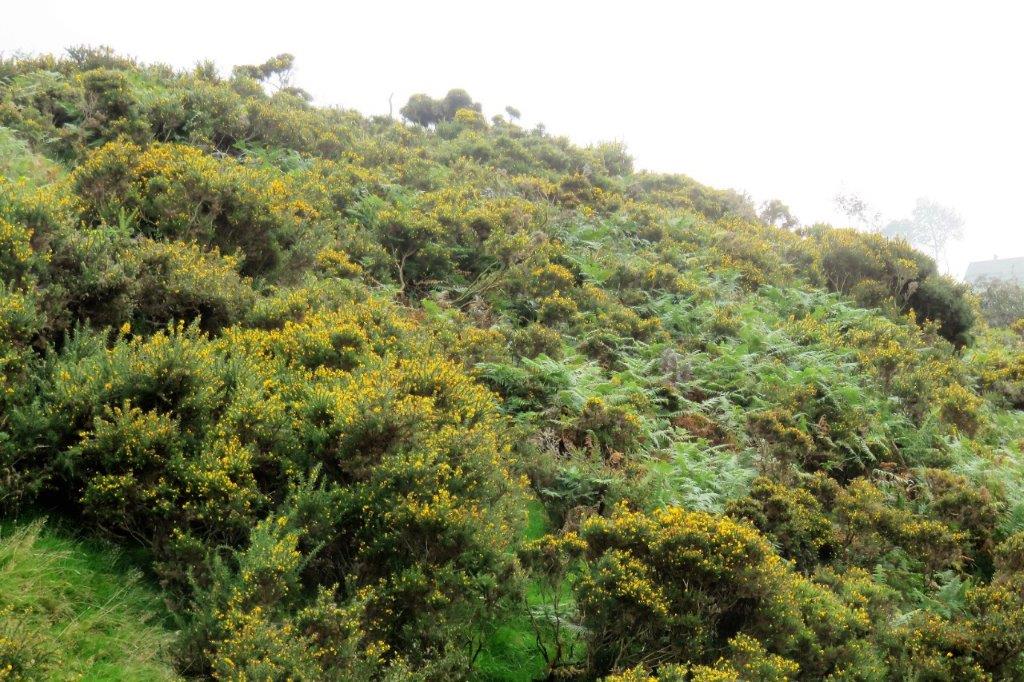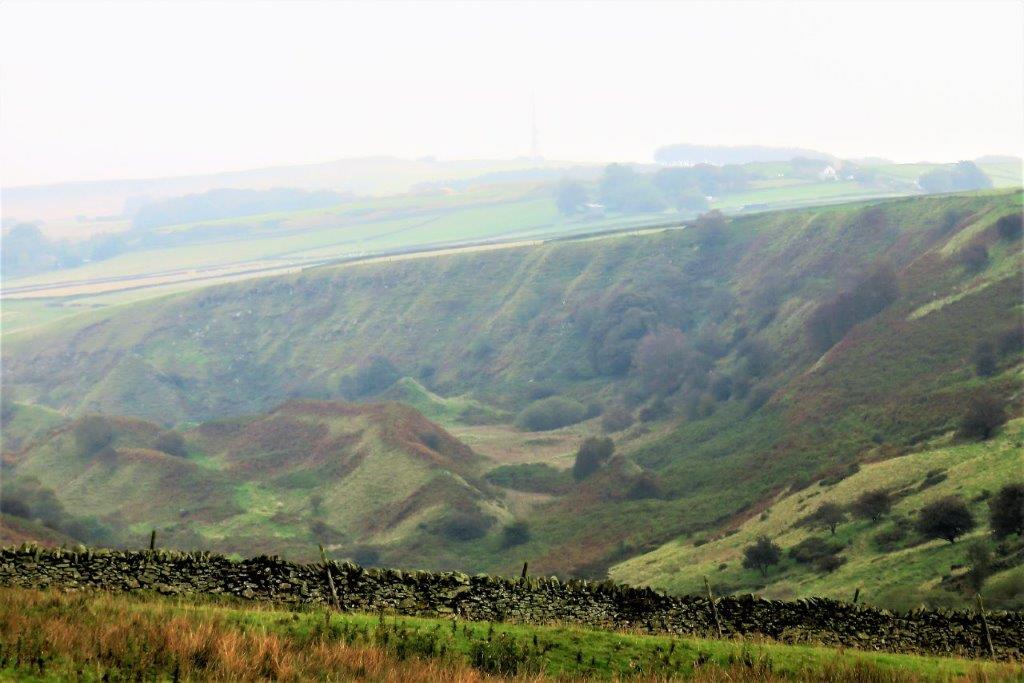 a part of Bretton Clough well below our crossing point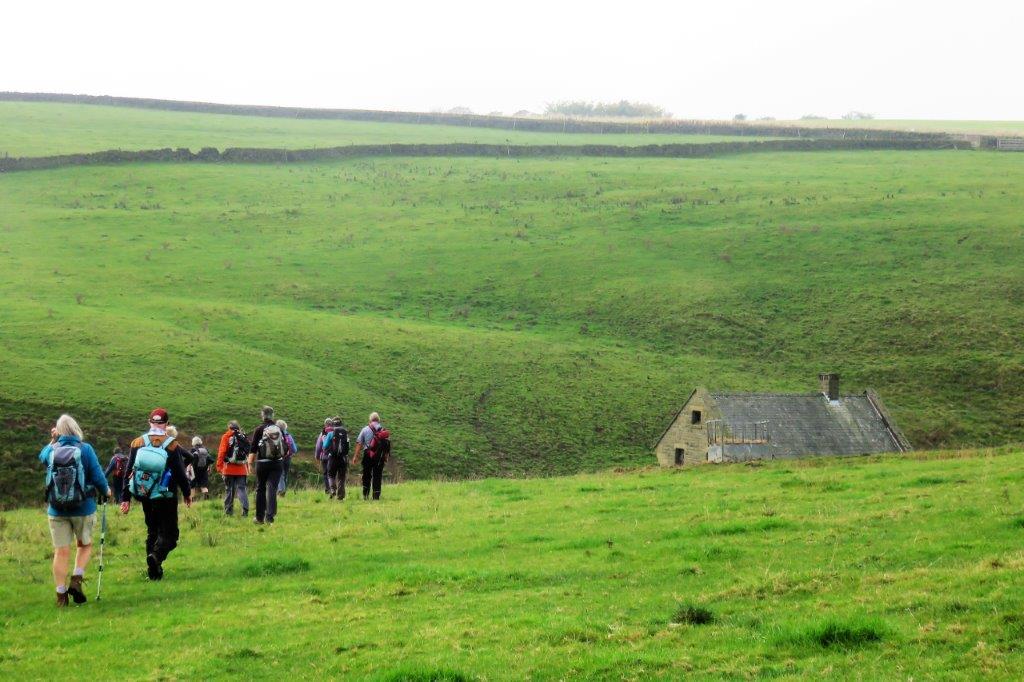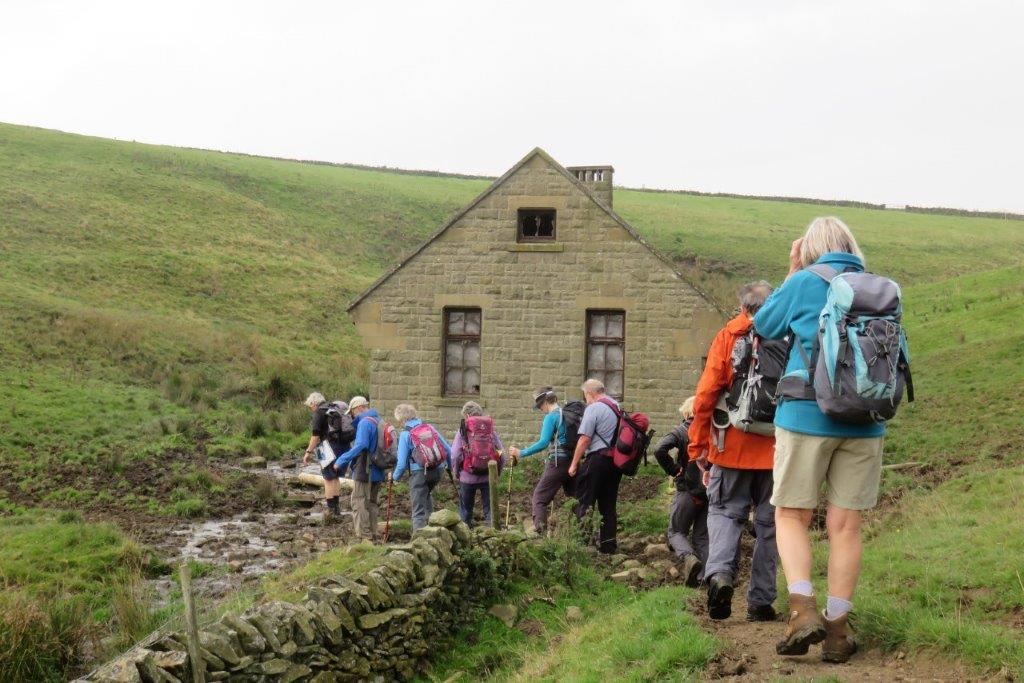 not too sure what this building was? a borehole pump house?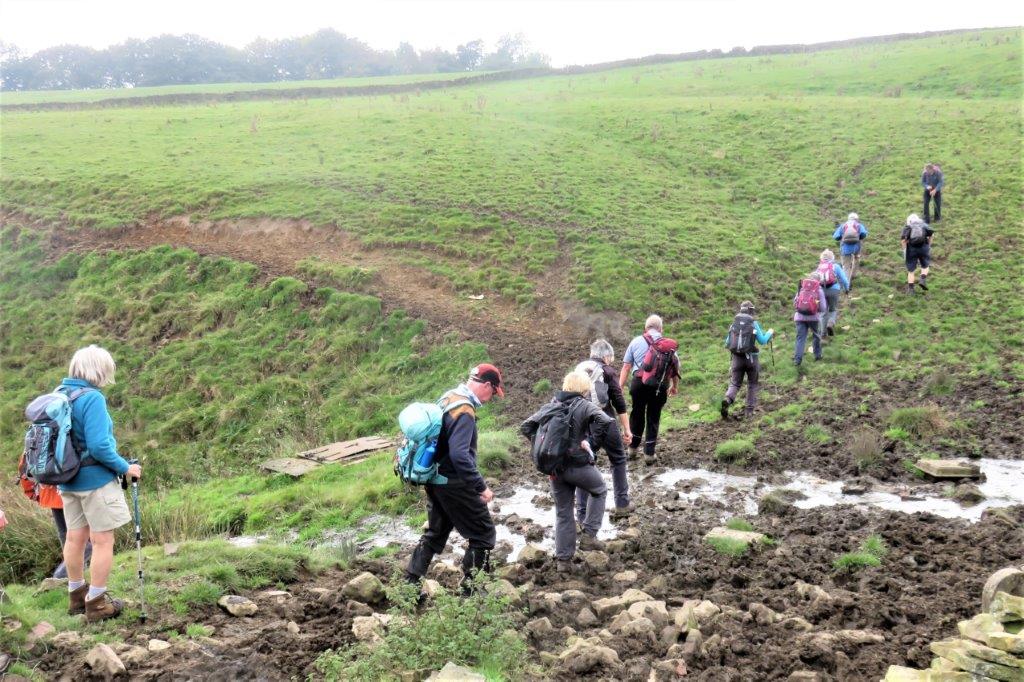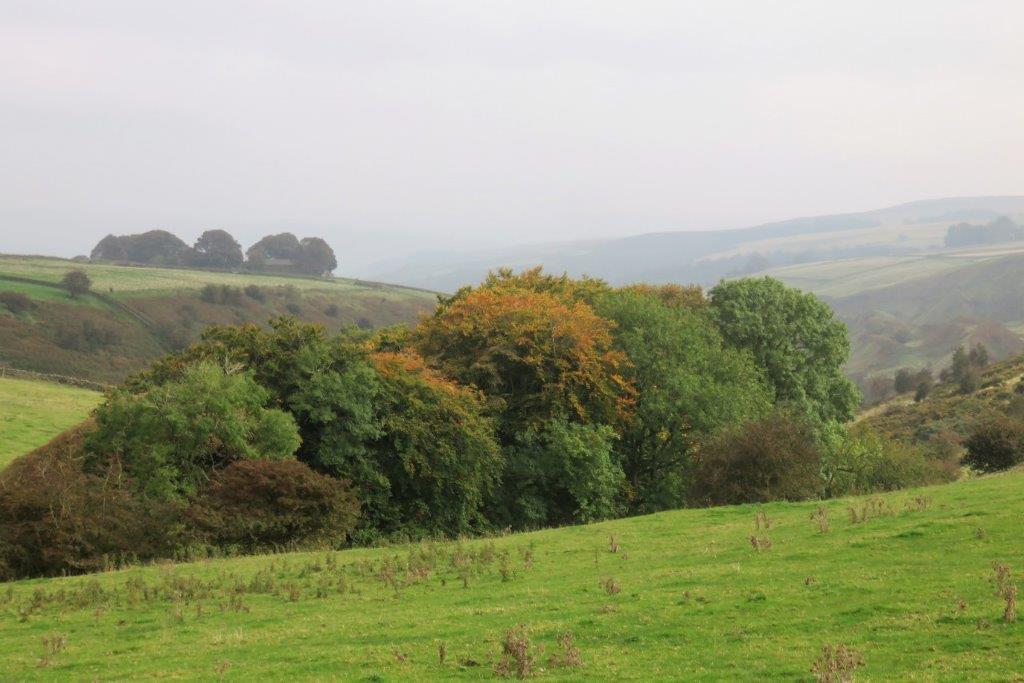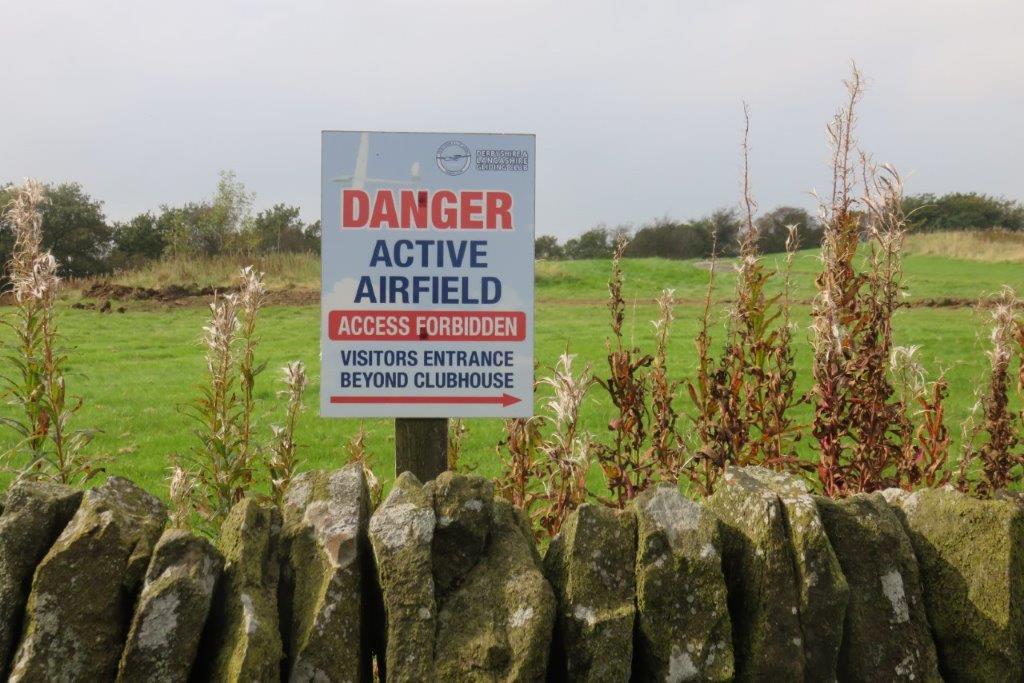 Active Airfield mainly for gliders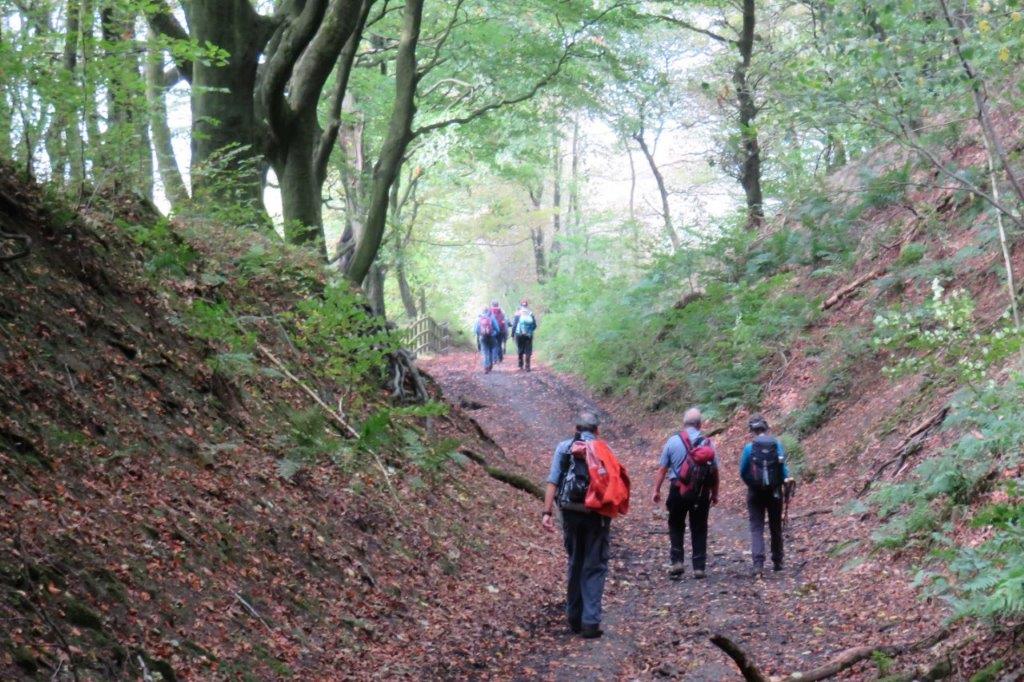 through woods above Great Hucklow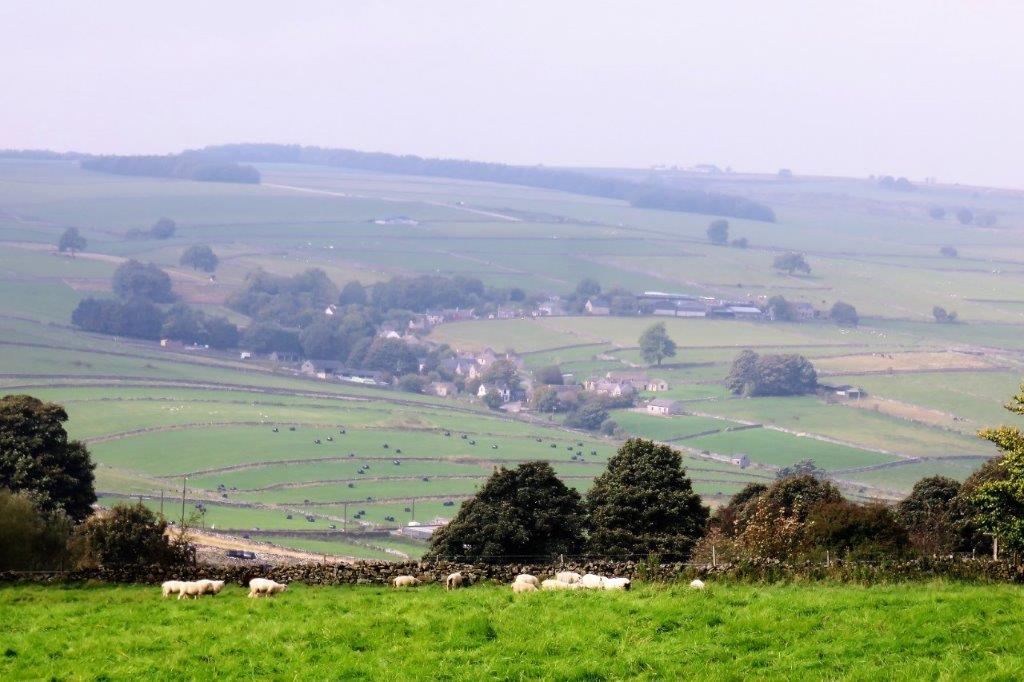 a distance shot of Little Hucklow?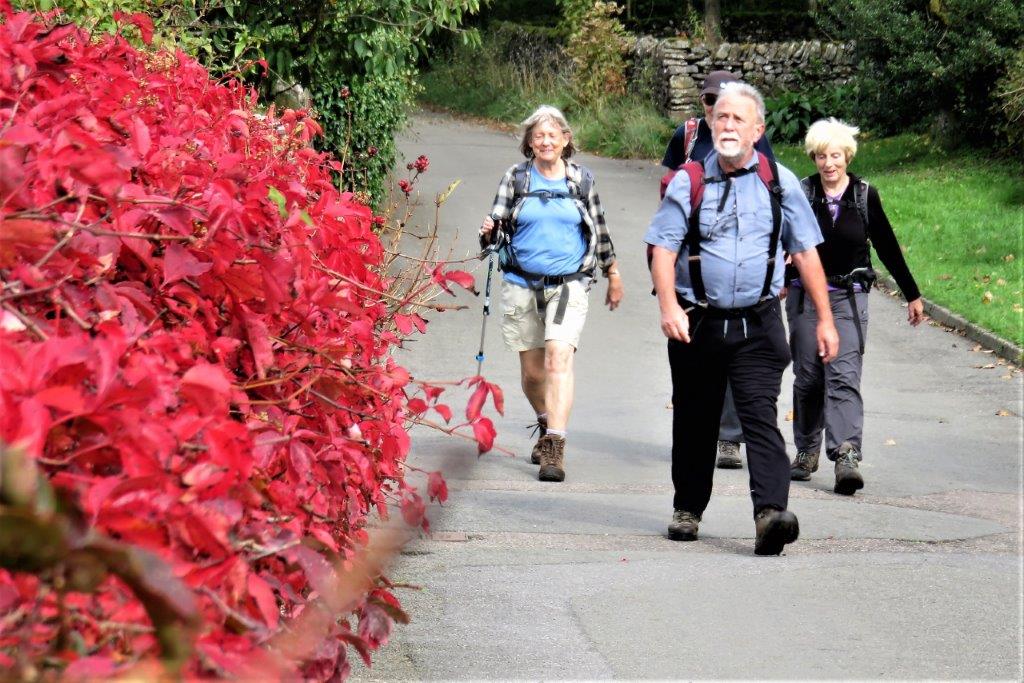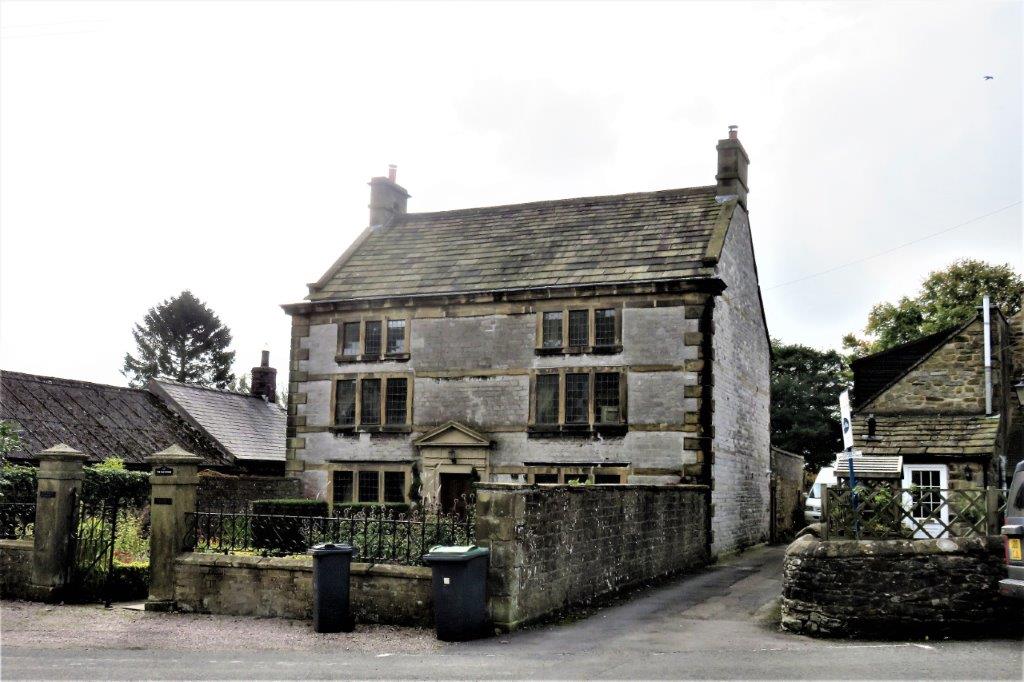 Great Hucklow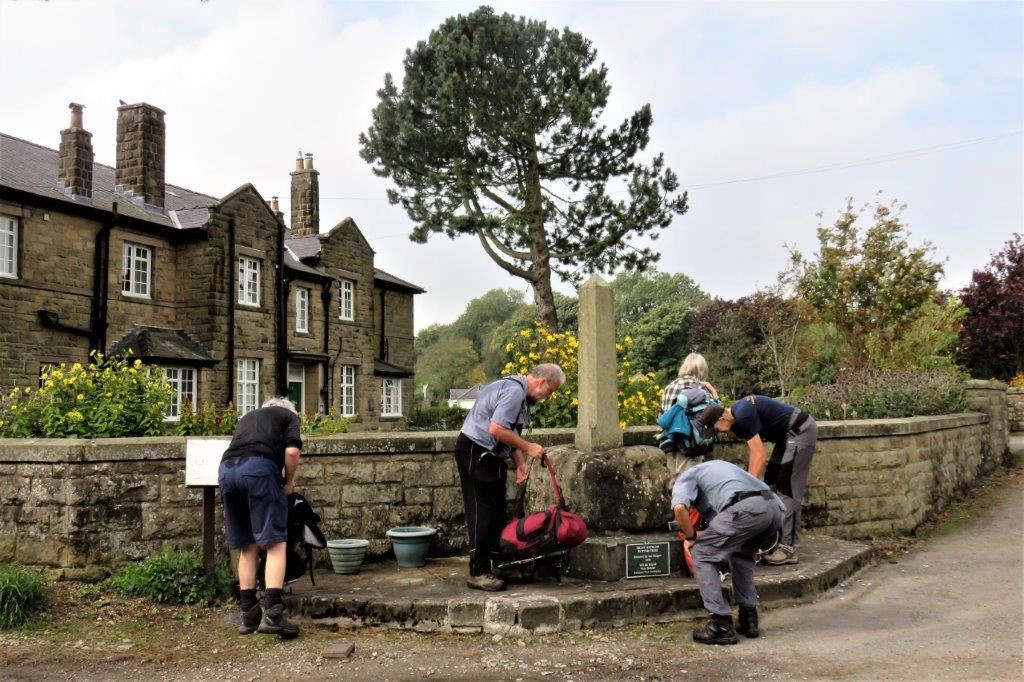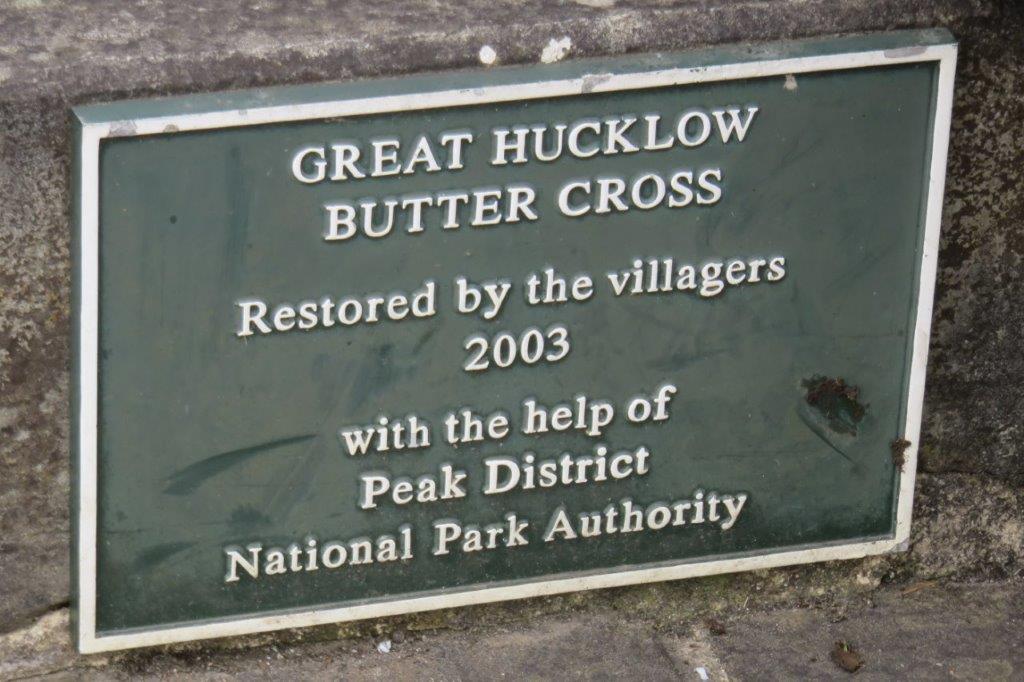 Great Hucklow Butter Cross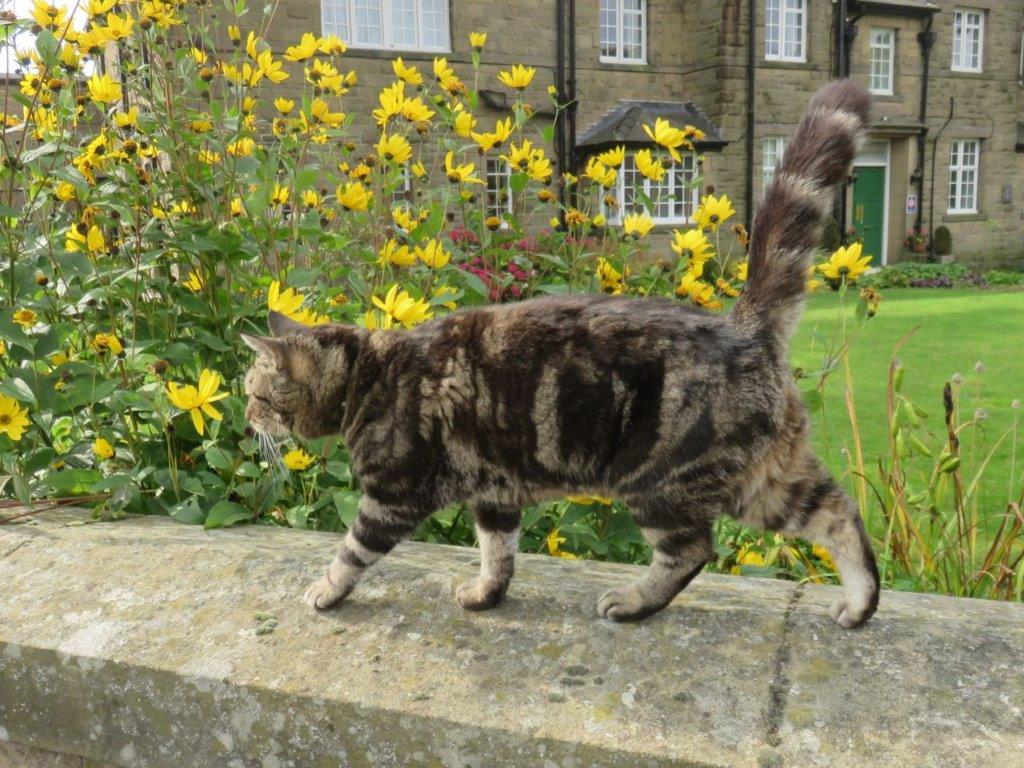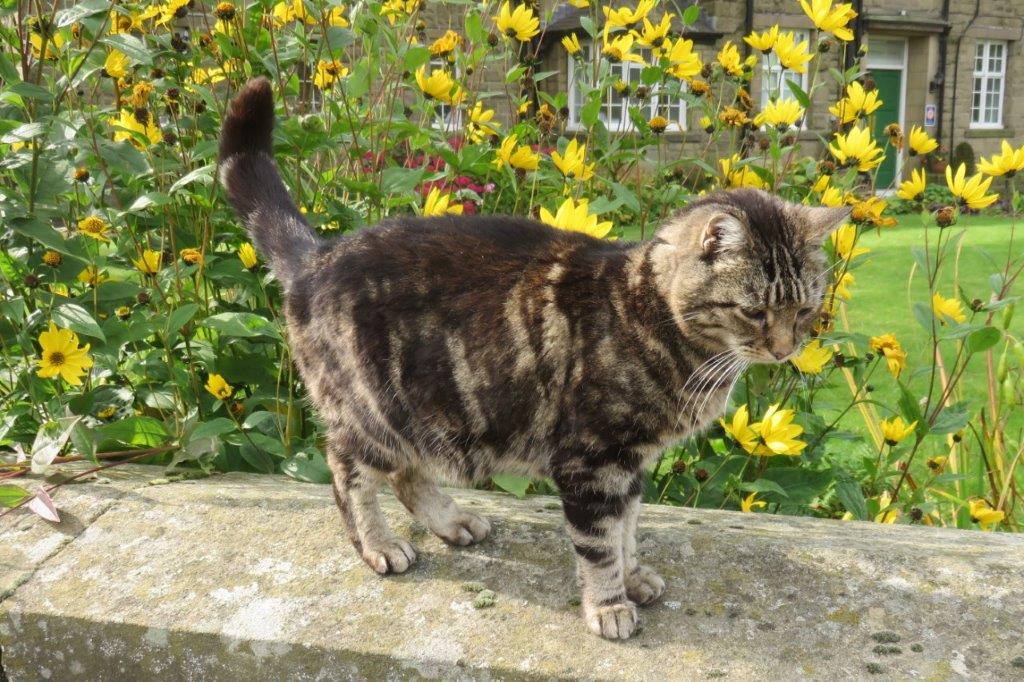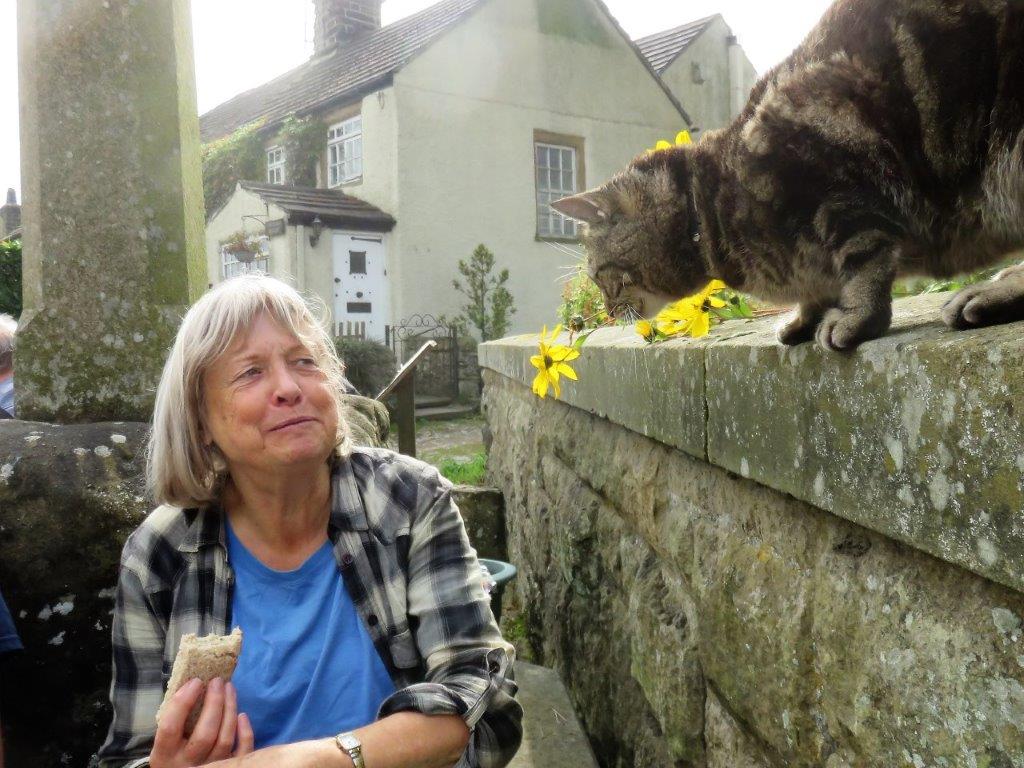 cat craving a Mackerel sandwich?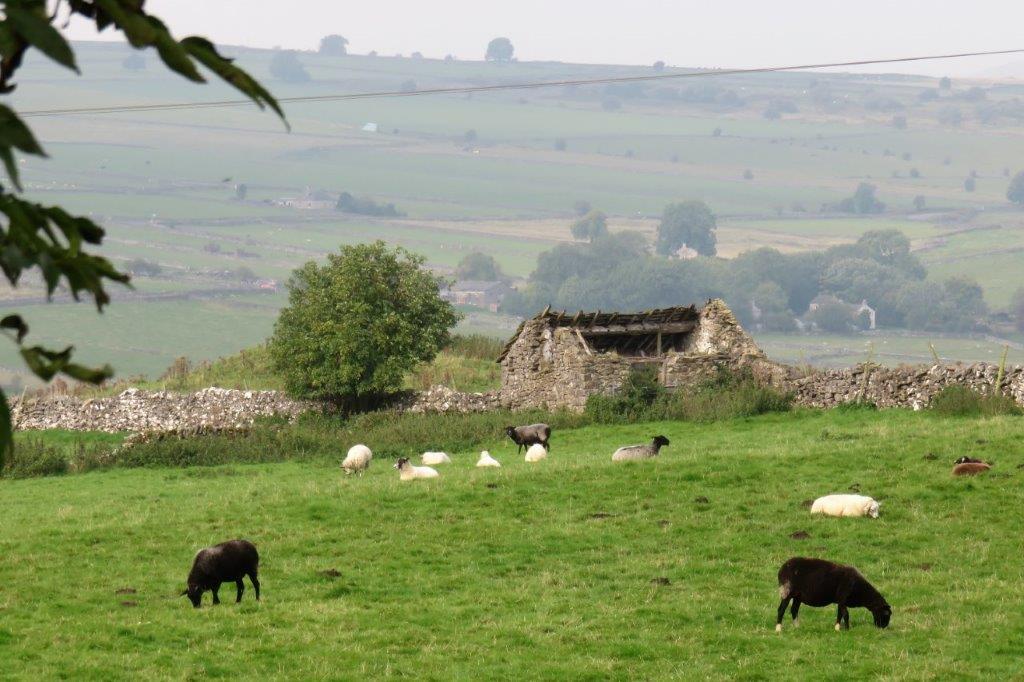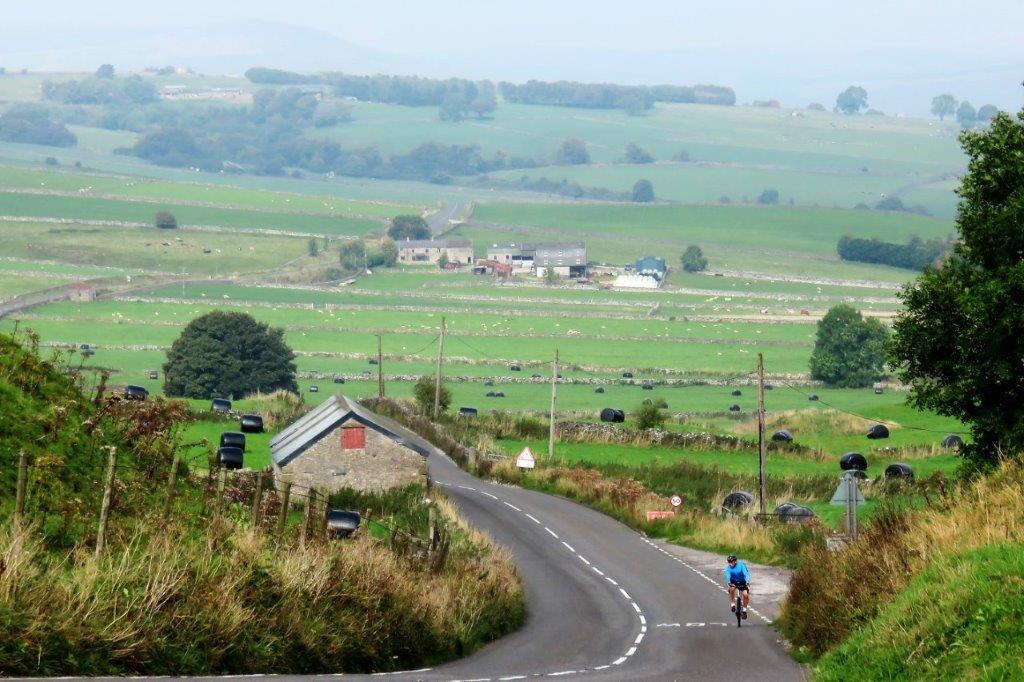 we crossed the B6049 Road near this point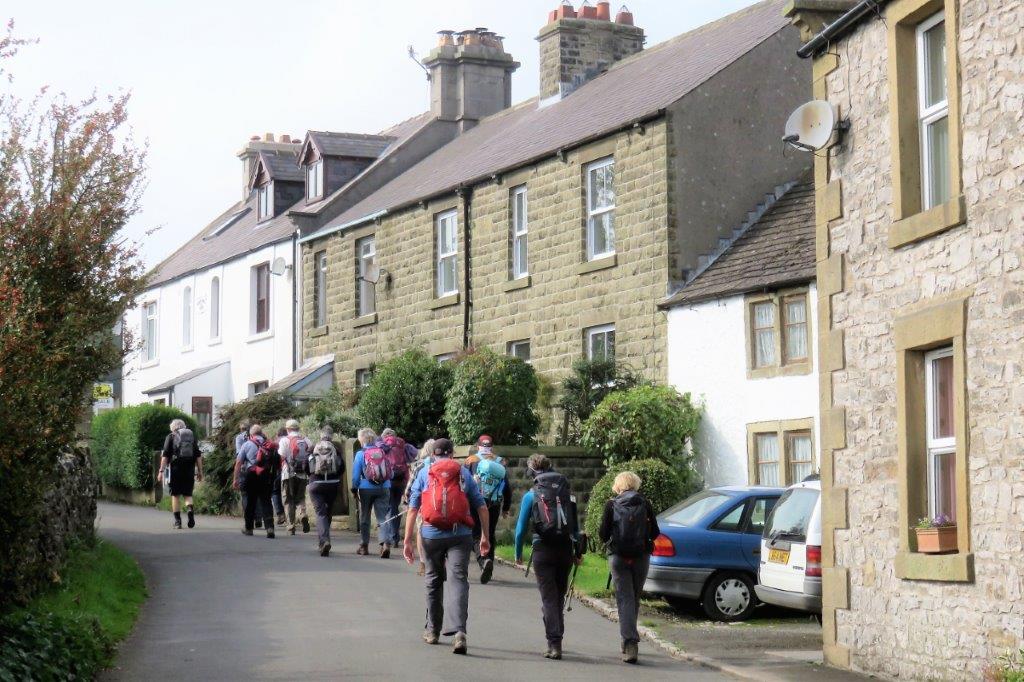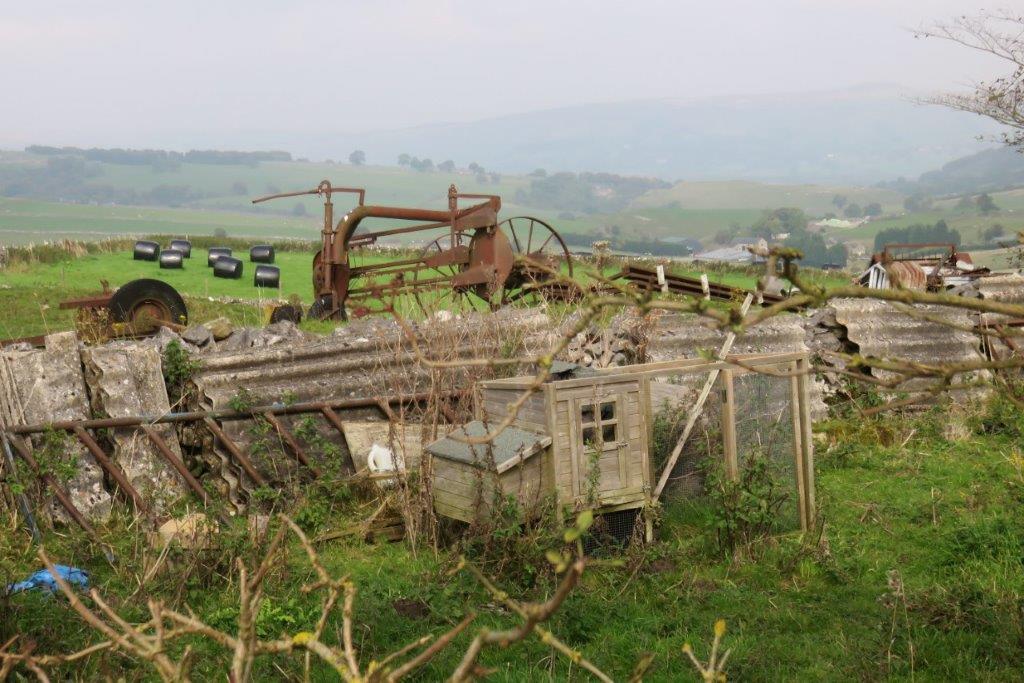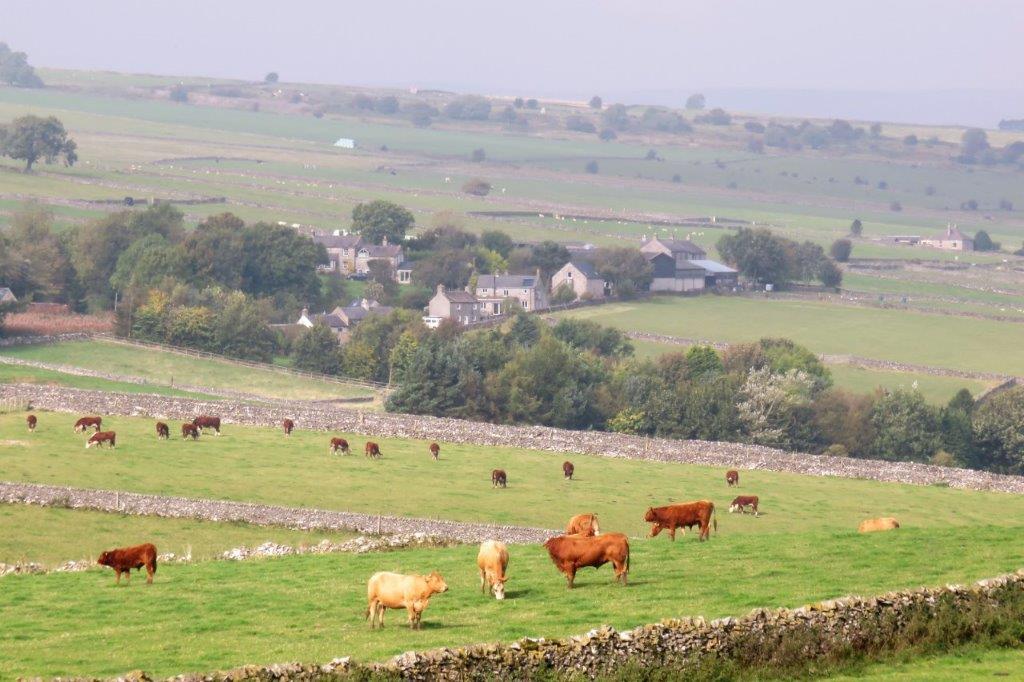 looking back at the plateau on which the gliding strips are sited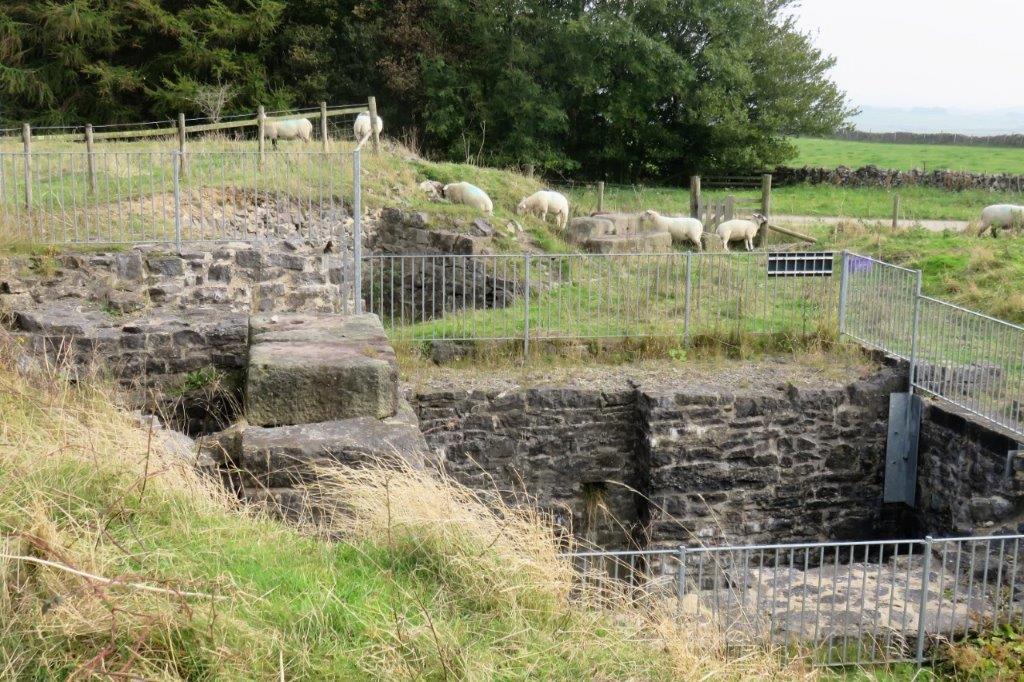 High Rake Mine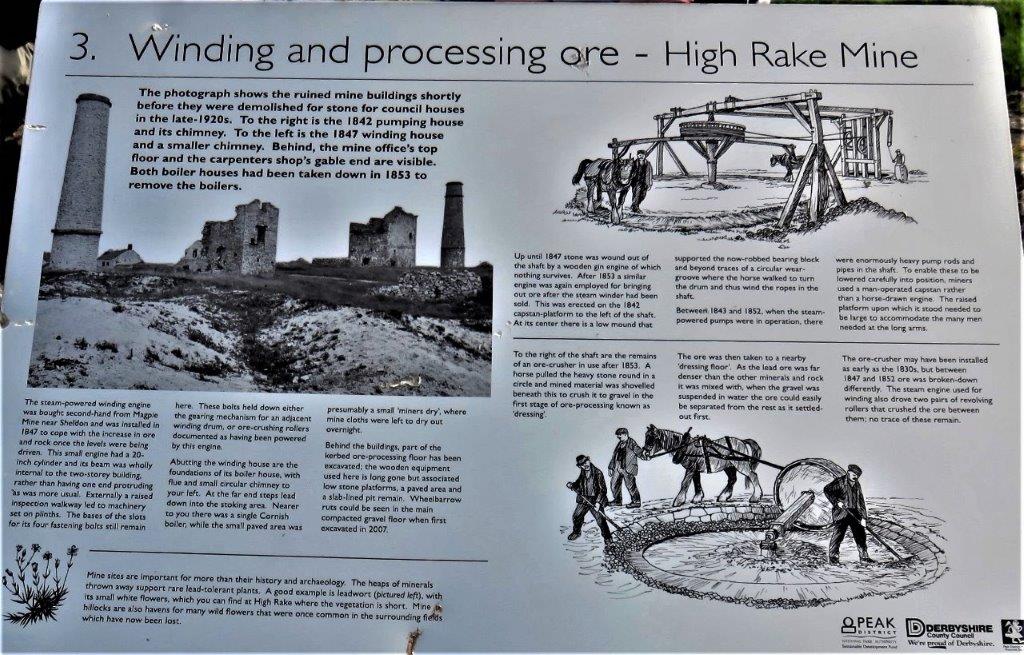 Informative notice at High Rake Mine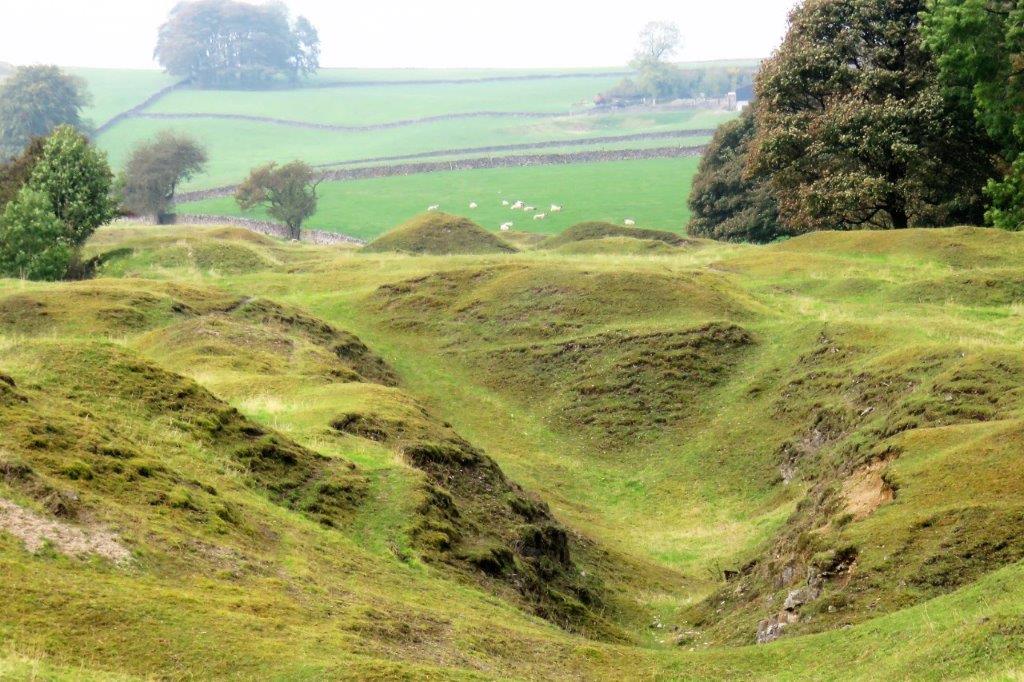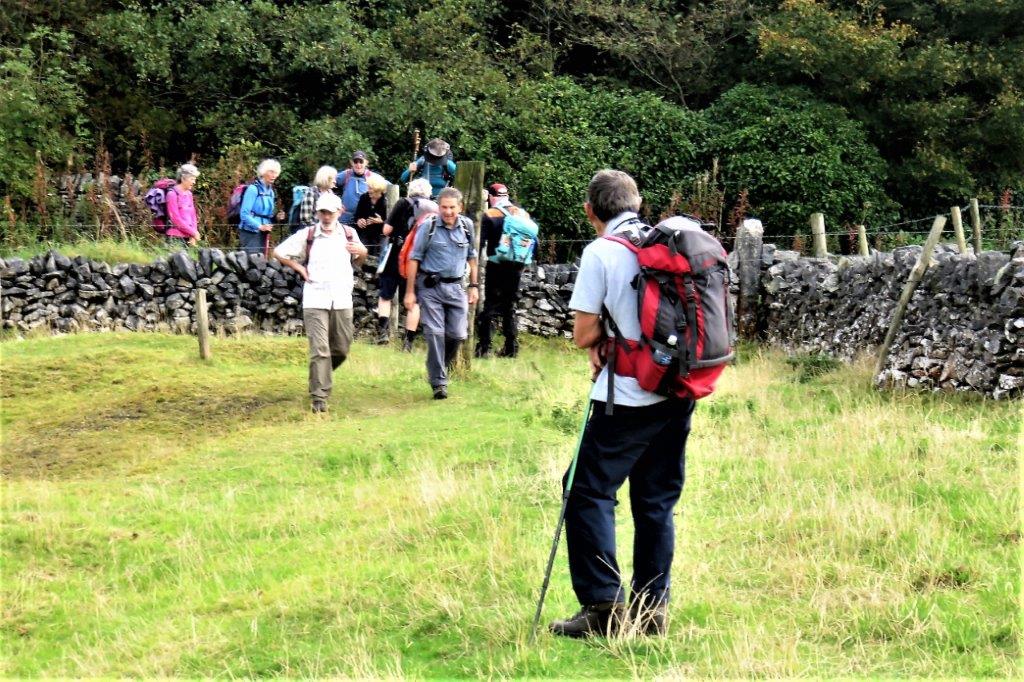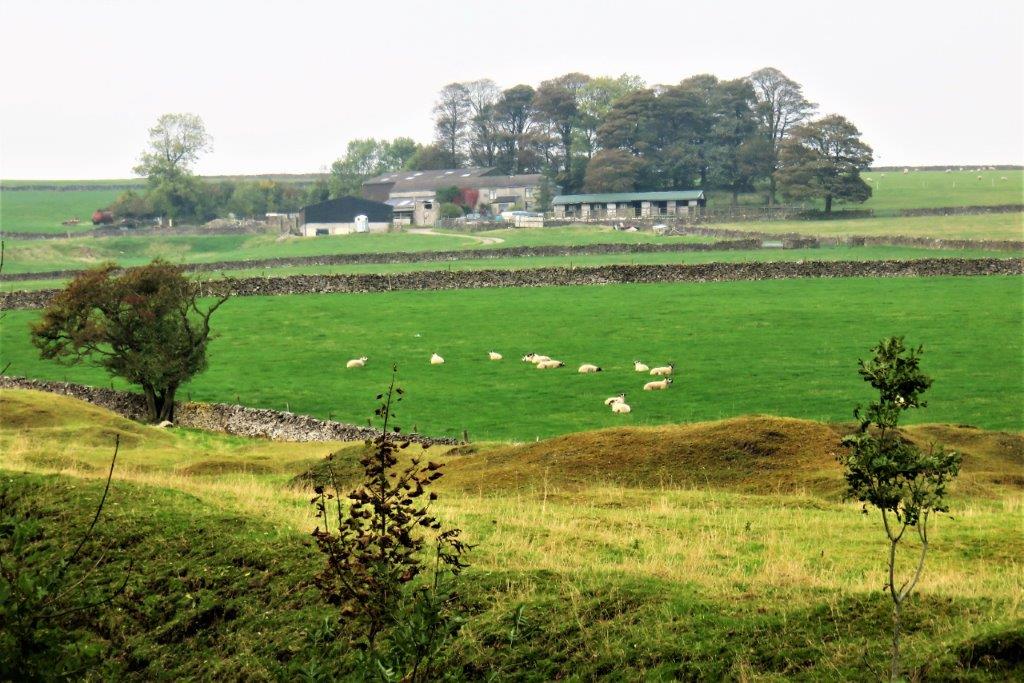 Tideslow Farm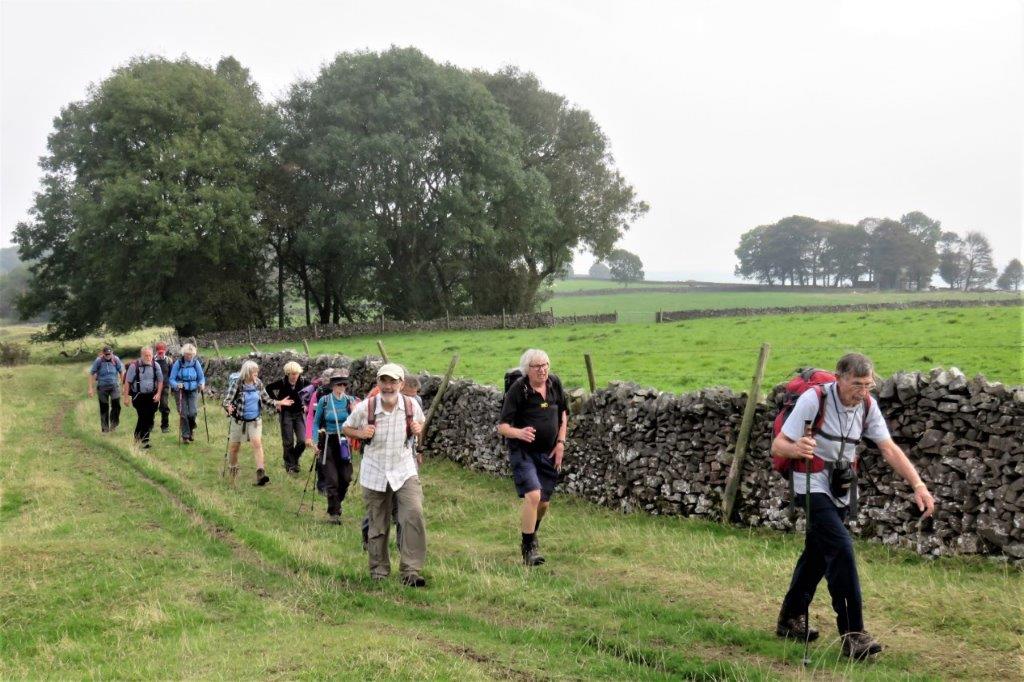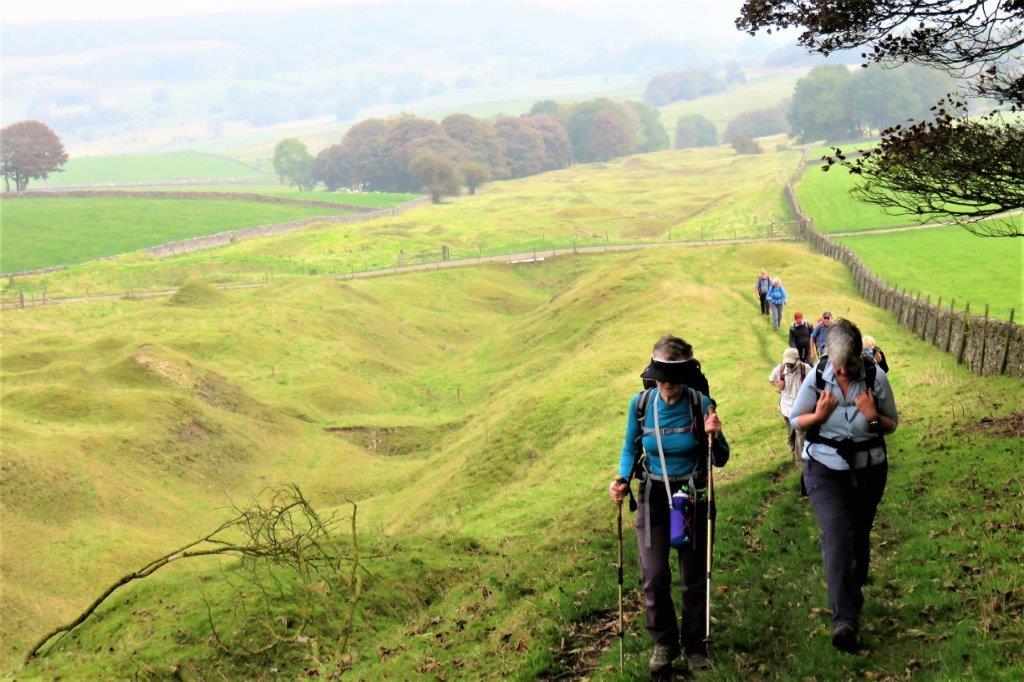 Tideslow Rake?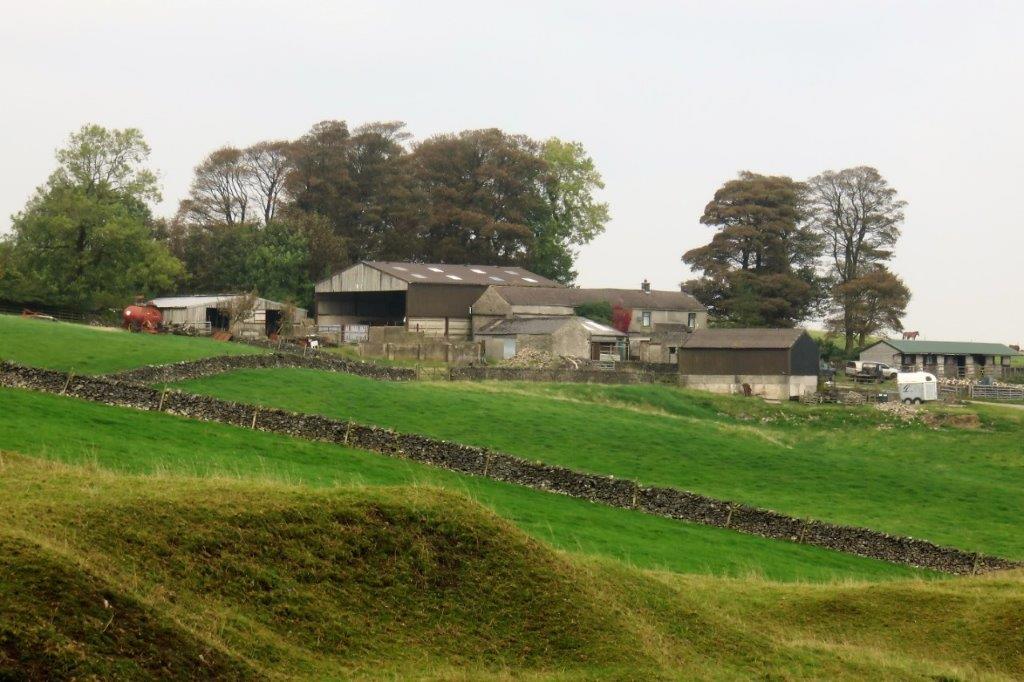 Tideslow Farm again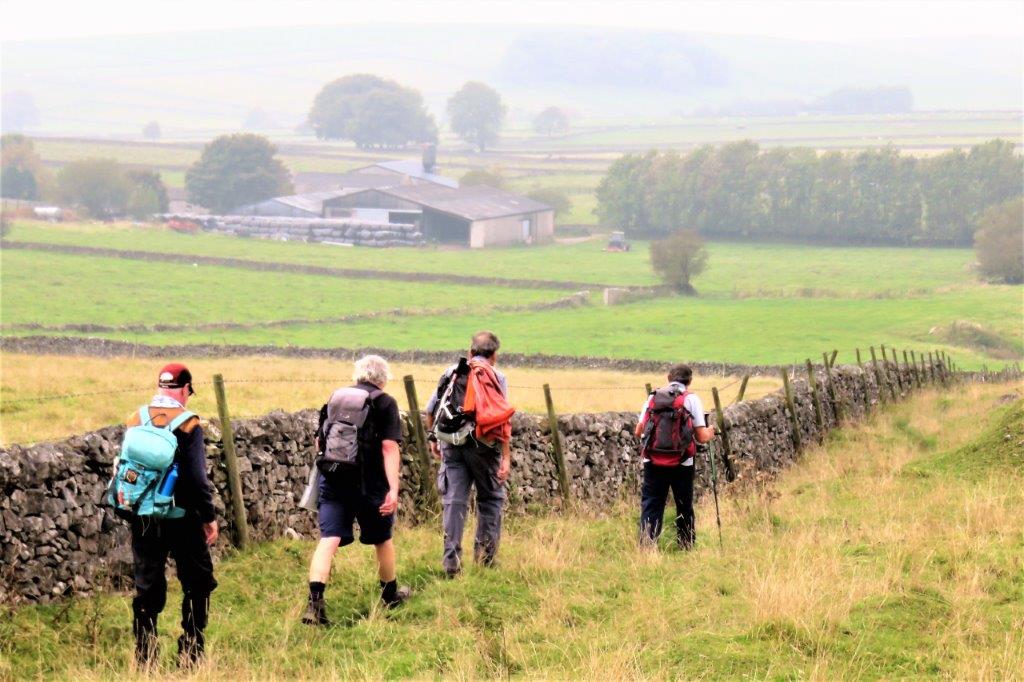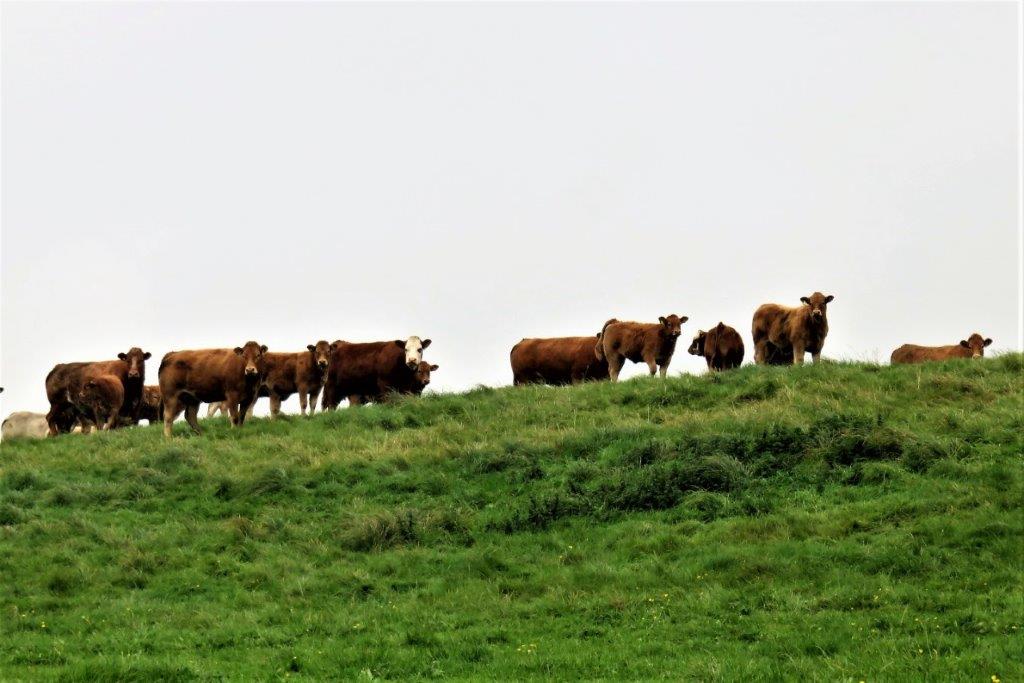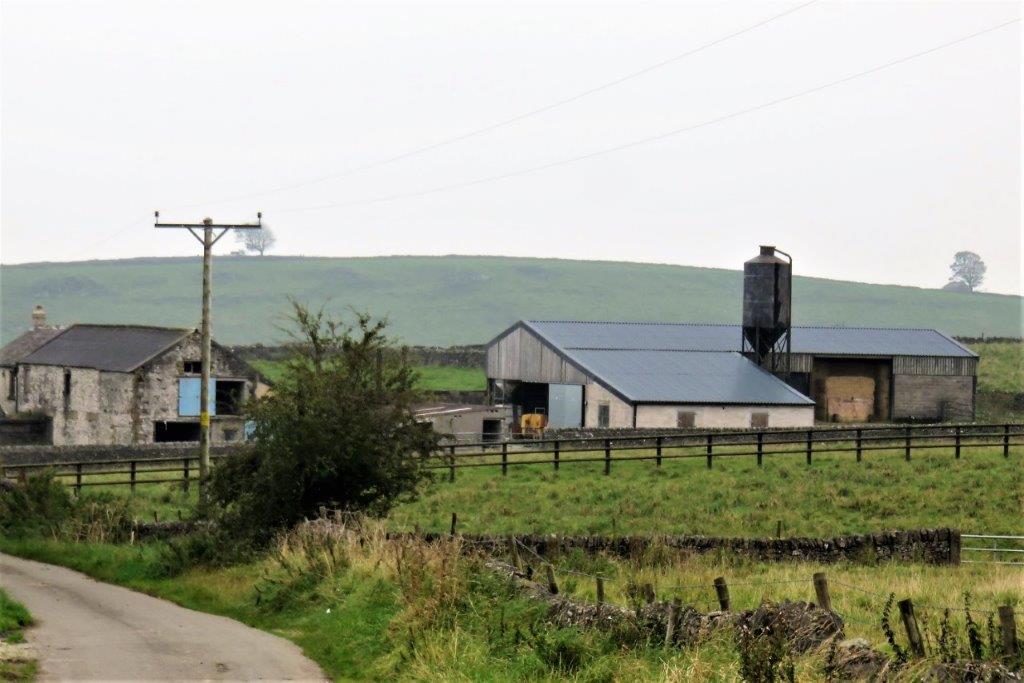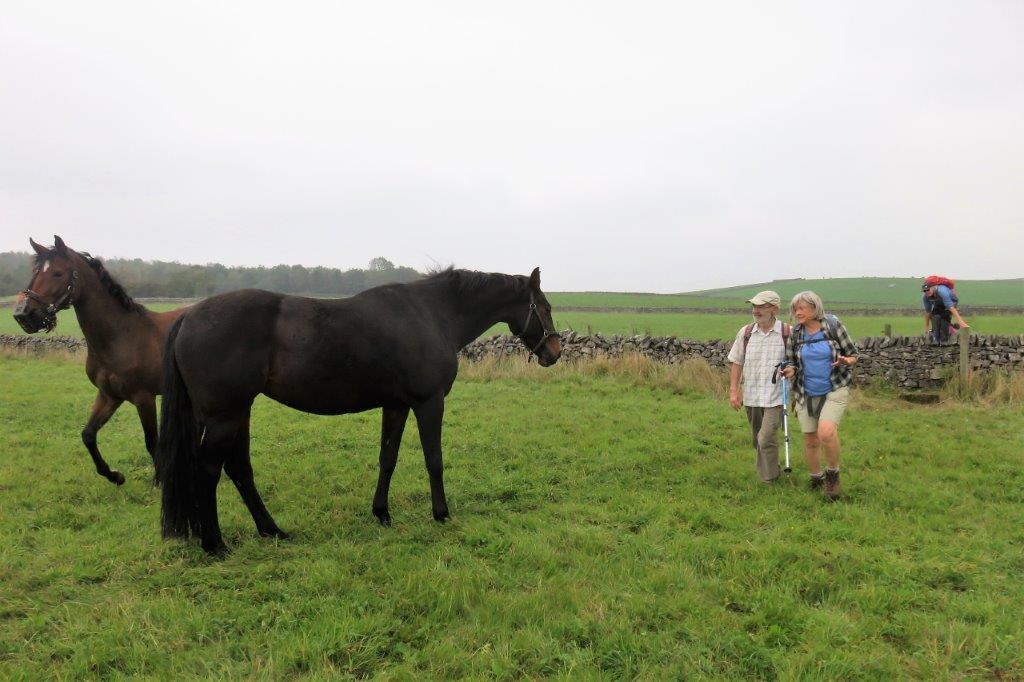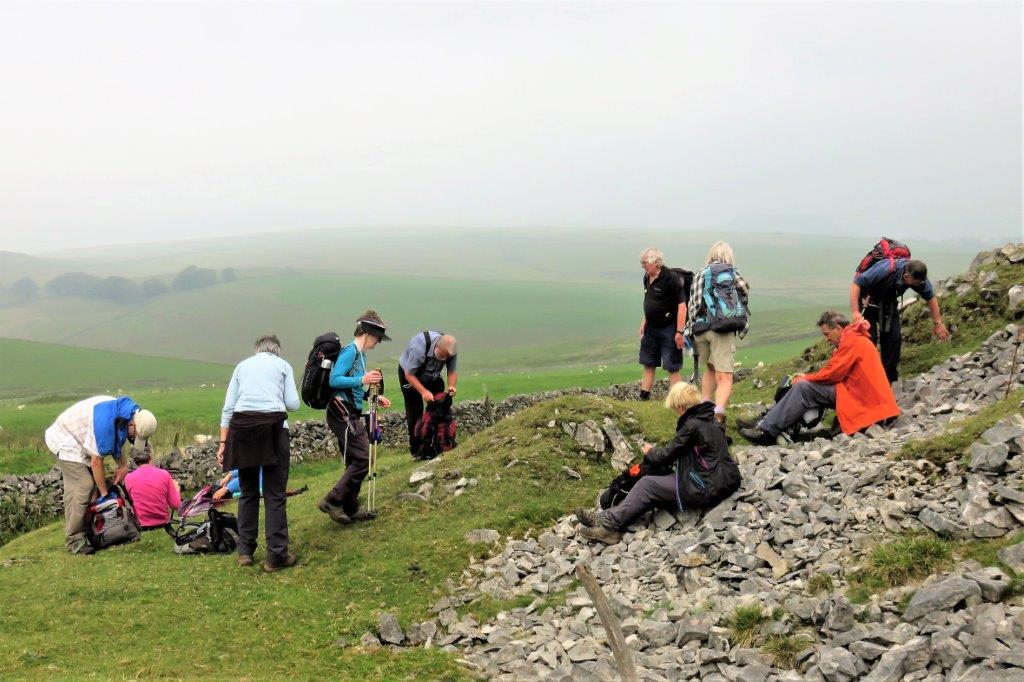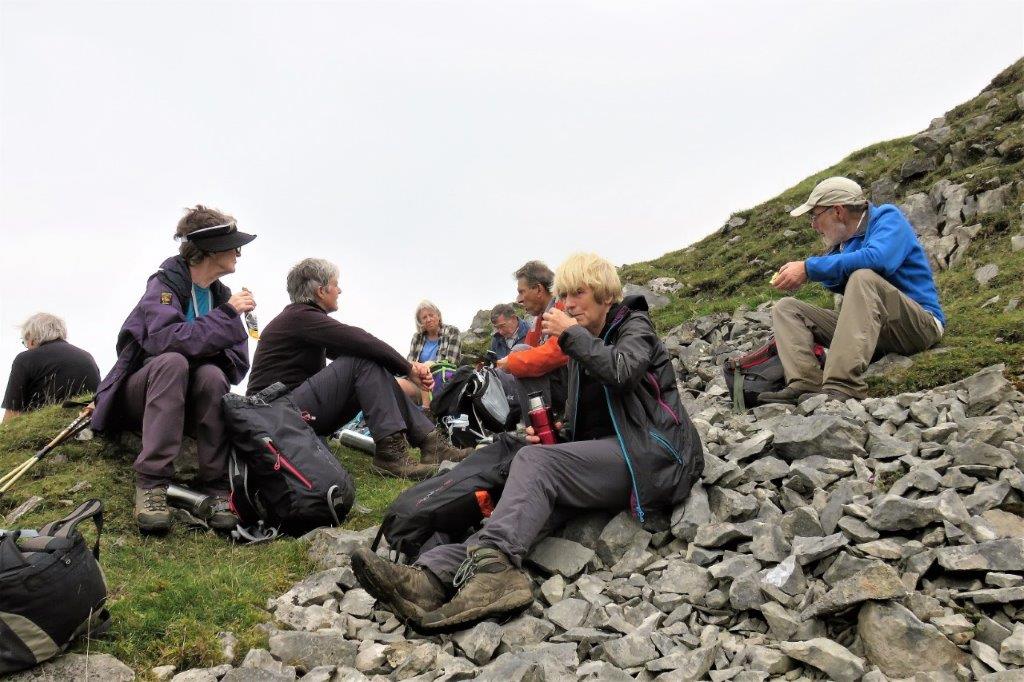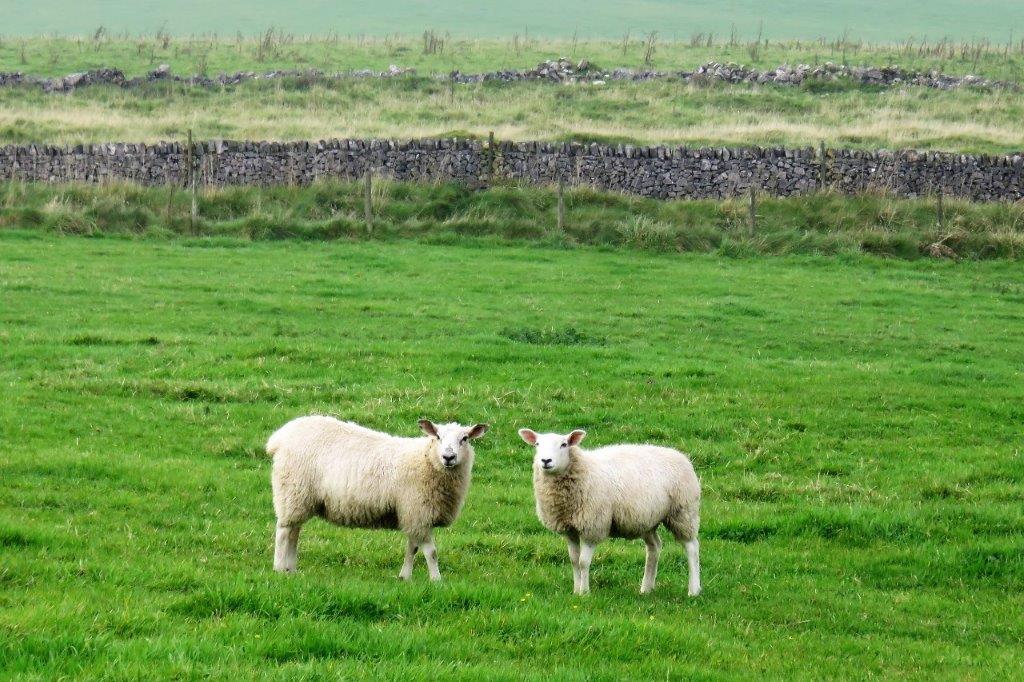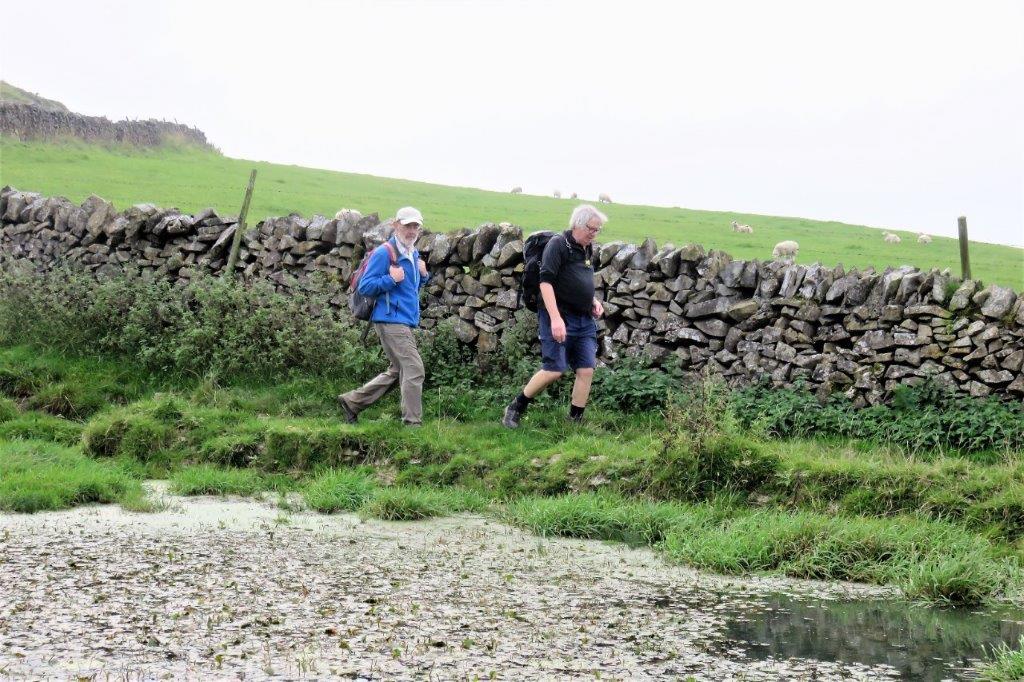 on the Limestone Way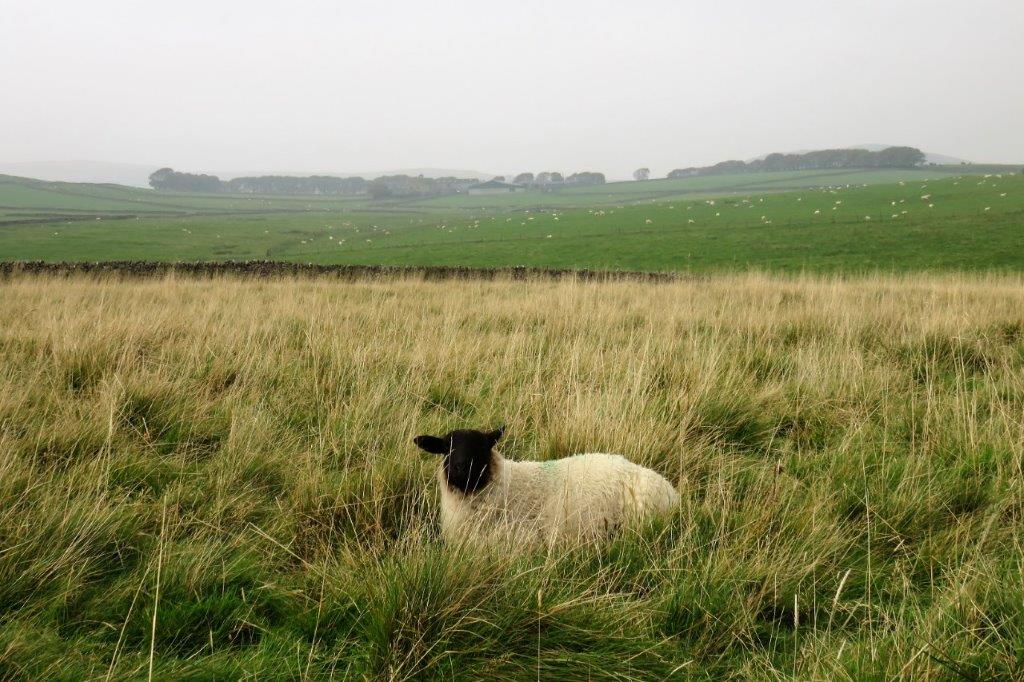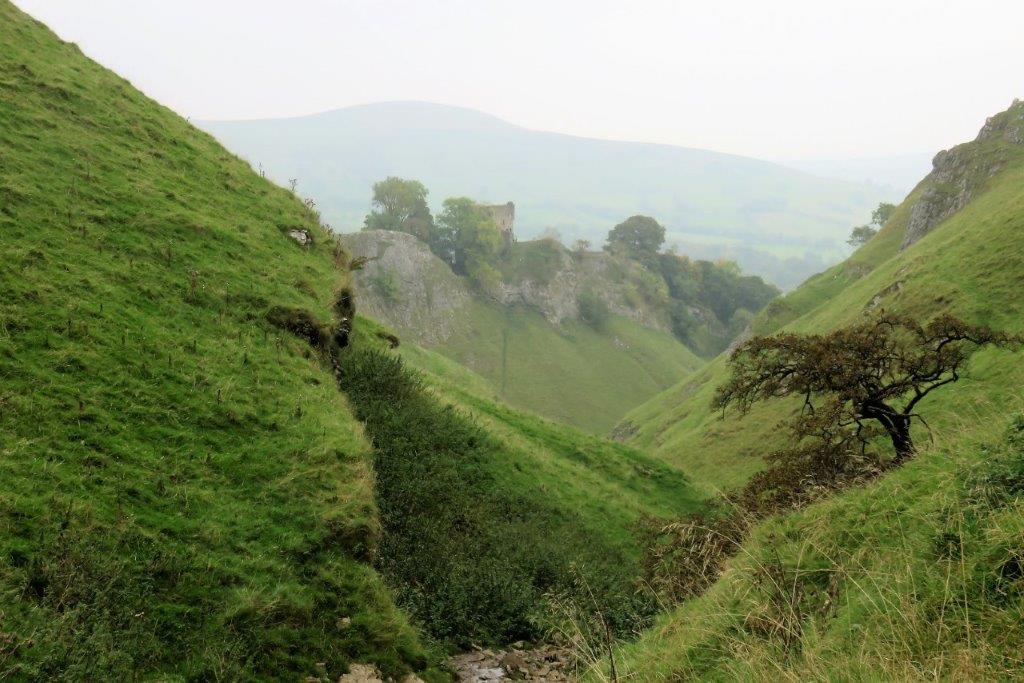 Cave Dale -Peveril Castle in centre above rock band- Lose Hill further behind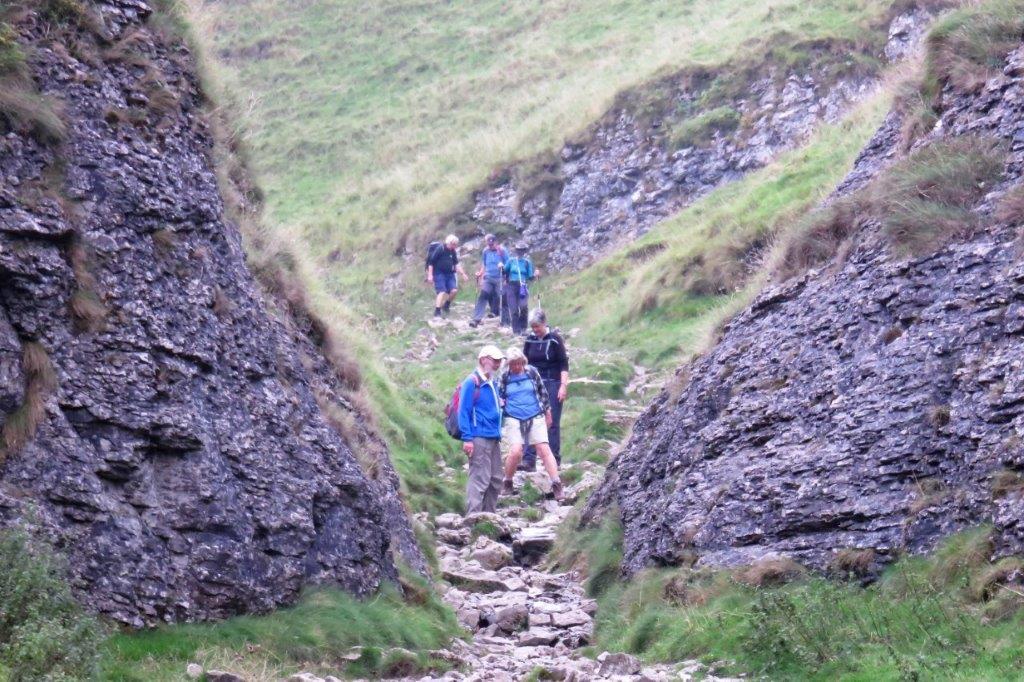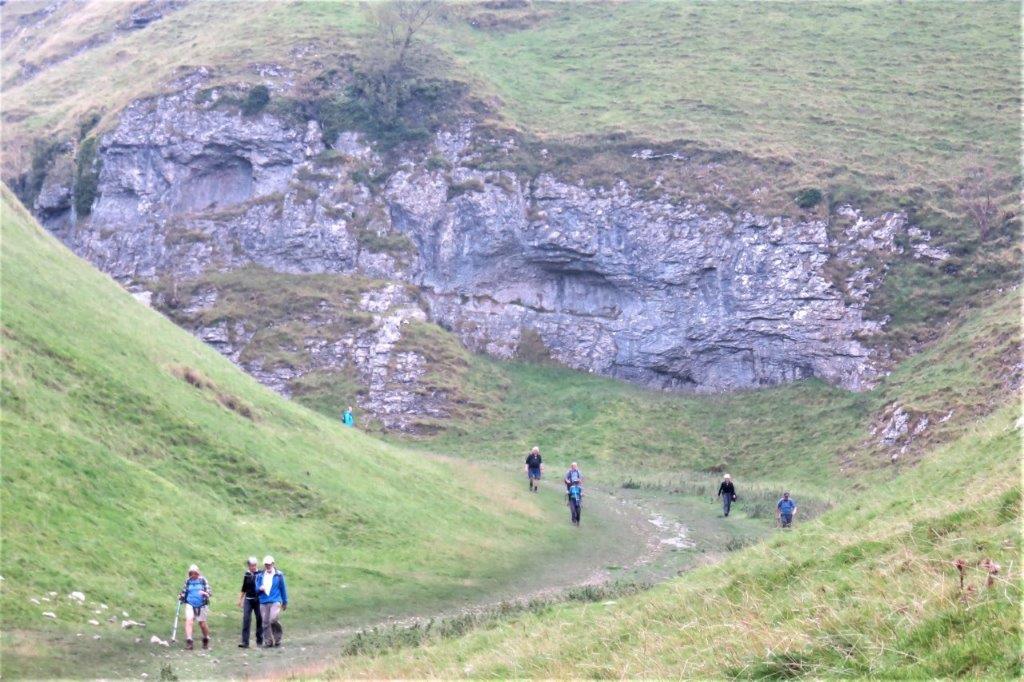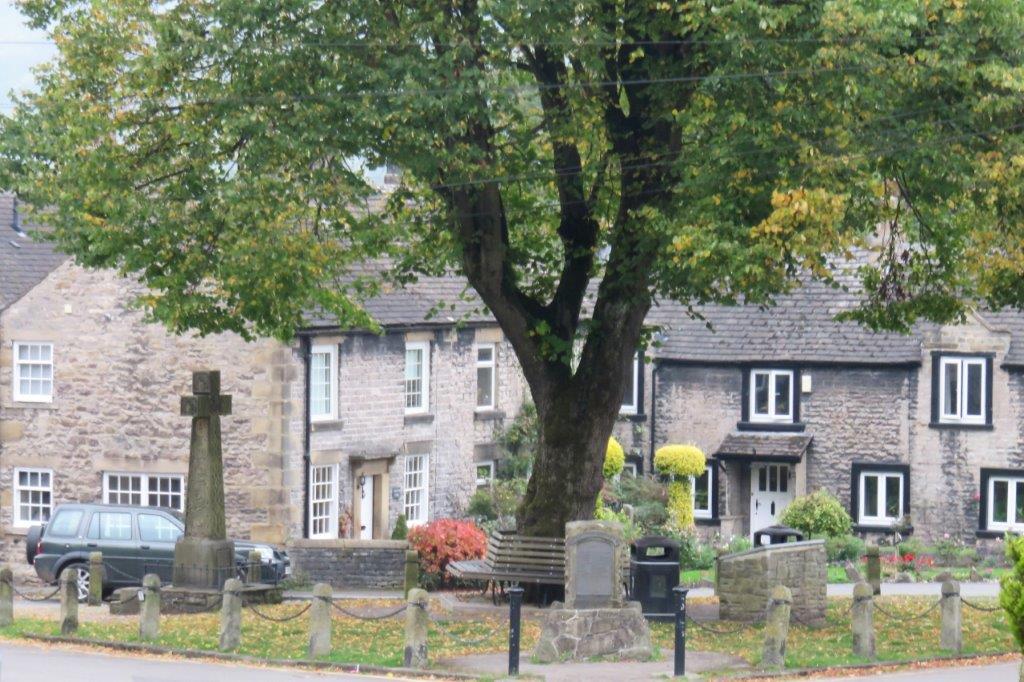 Castleton
Castleton Church
homepage - Day Walks Index 2017 - contact me at