homepage - Day Walks Index 2017 - contact me at

2017.09.12 - Much of walk is a 'part stage' of the Sheffield Country Walk - High Bradfield, Castle Hill, Cliffe House Farm, Holdworth, Low Ash Farm, ~NE into Worrall, Worrall Rd, FP at ~SK314916 ~ENE down to / across A6102 / River Don, upstream then crossing F.Bridge & U-turning downstream, up to Bridge over rail track, part of Underhill Lane, FPs to Royds Row, up to & cross Stubbings House Lane to edge path above it, Whalejaw Hill, cross Oughtibridge Lane, above Hunter House Farm, turn ~ E for about 150m before going ~ N into woods & slow U turning into Grenoside (many possible routes) - leader Angela Coles - Tuesday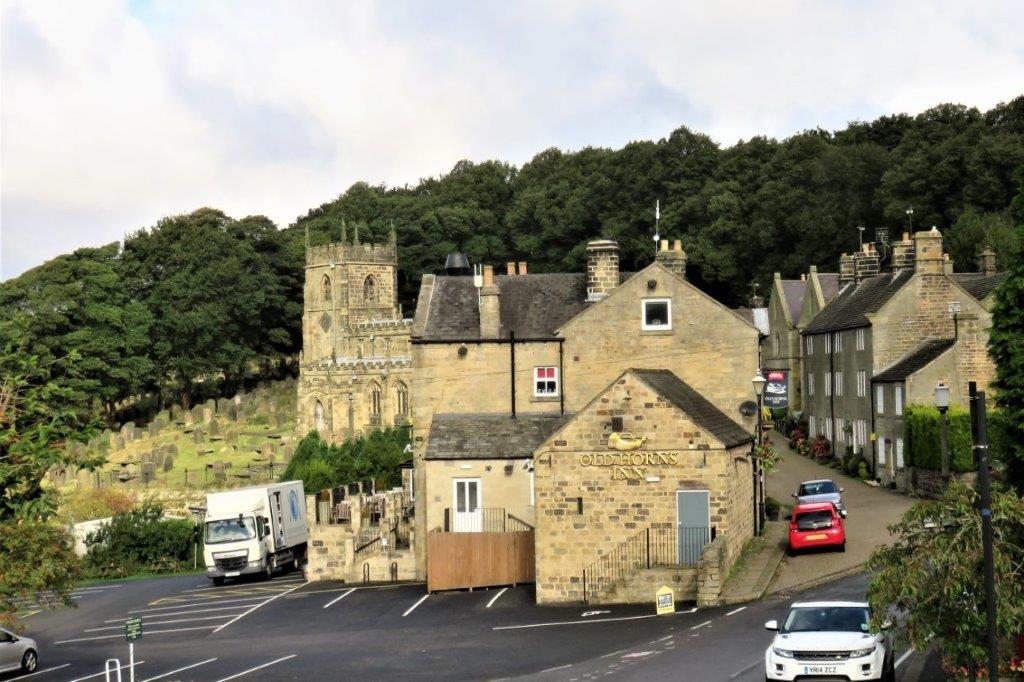 looking behind at Old Horns Inn and Bradfield Church as we leave bus stop and walk up to stile leading to Castle Hill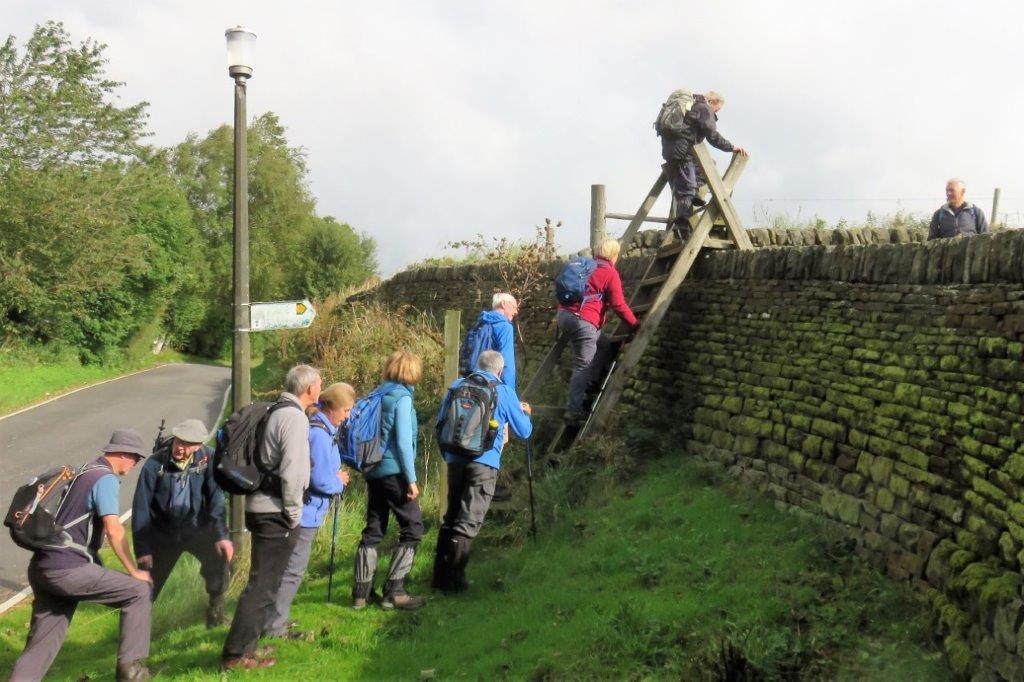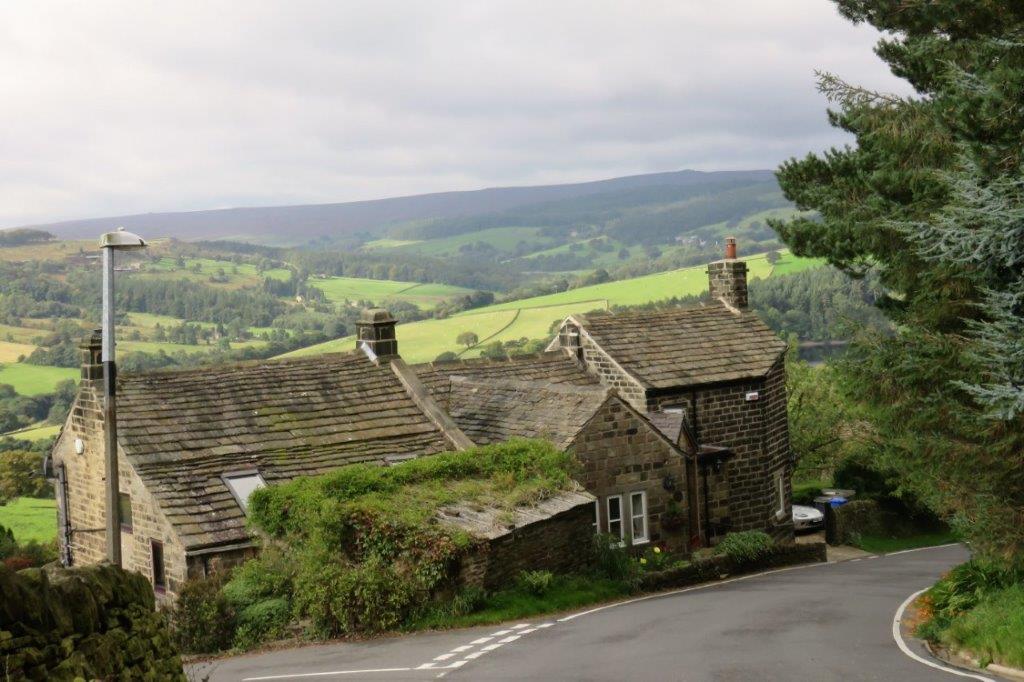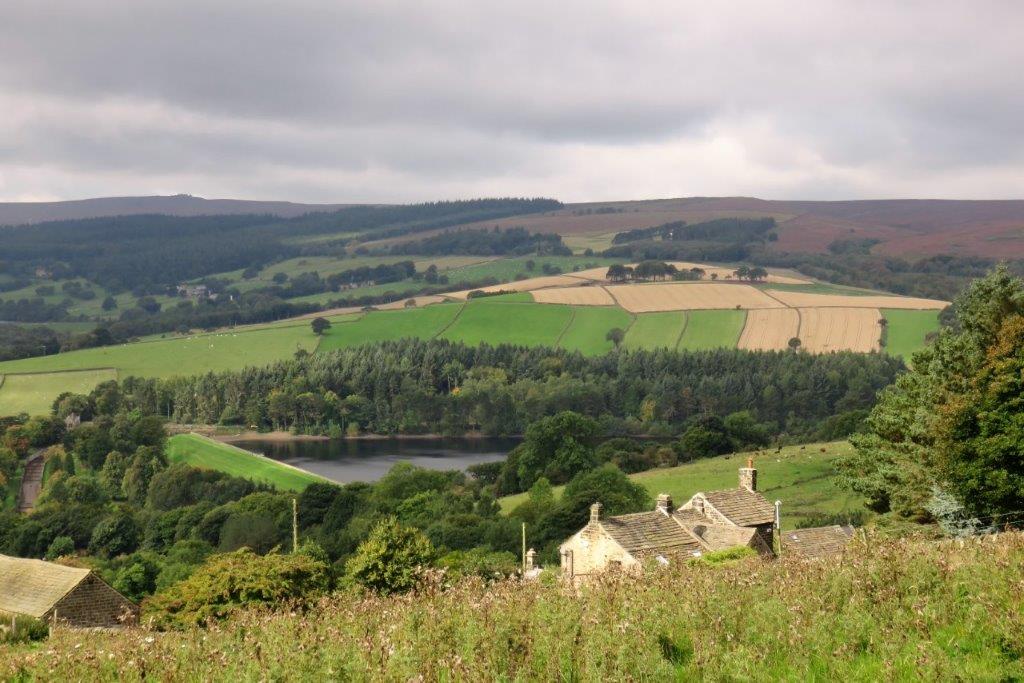 view of Agden Reservoir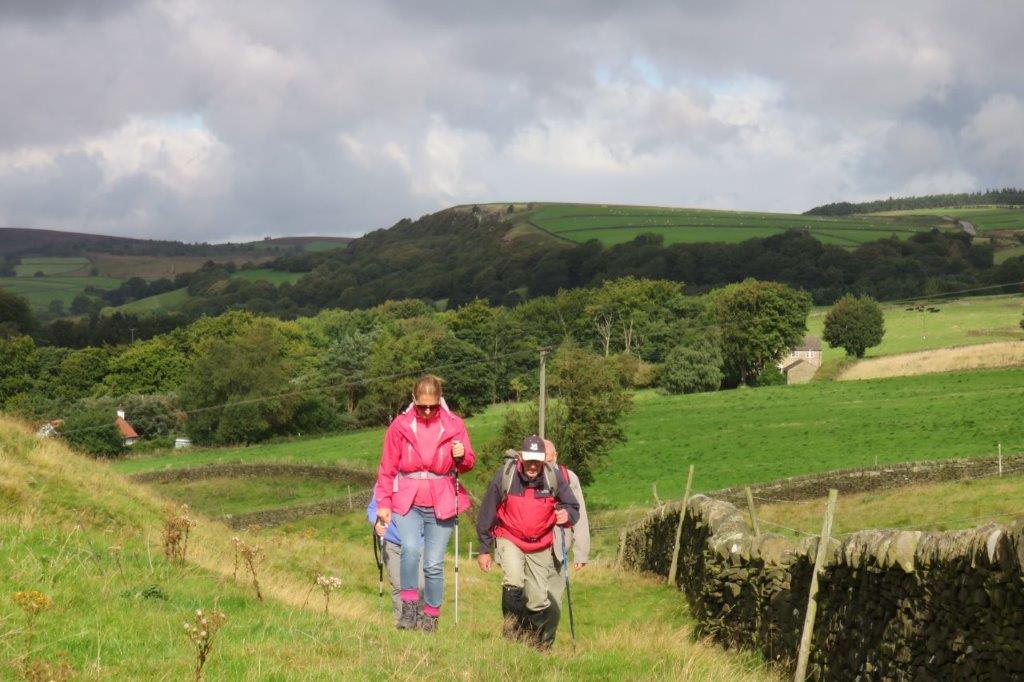 passing Castle Hill - Rocher Rocks in distance behind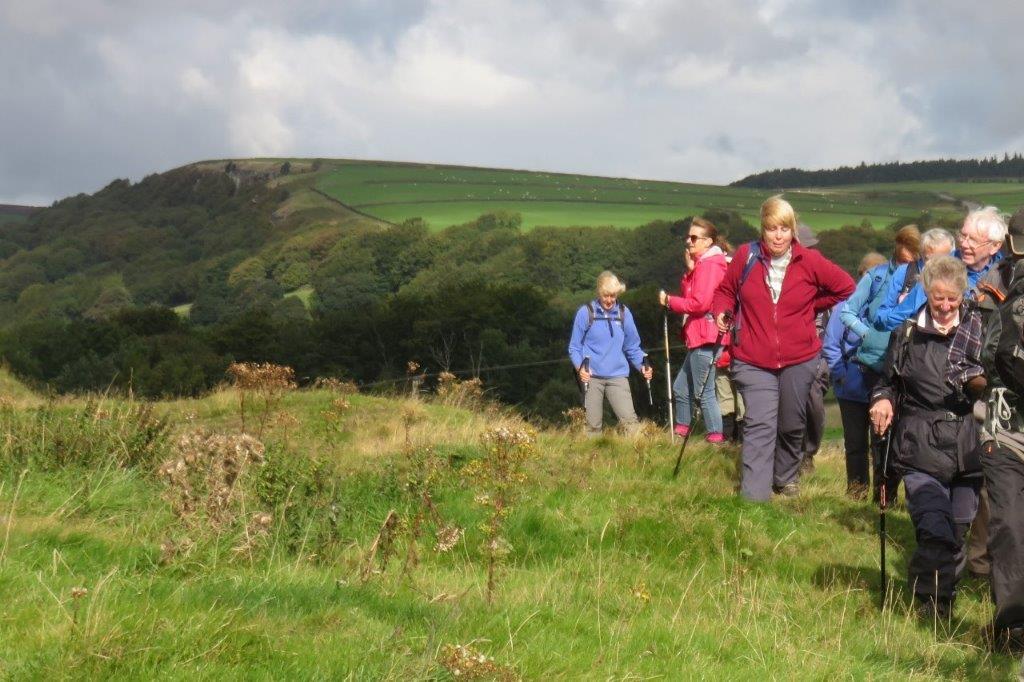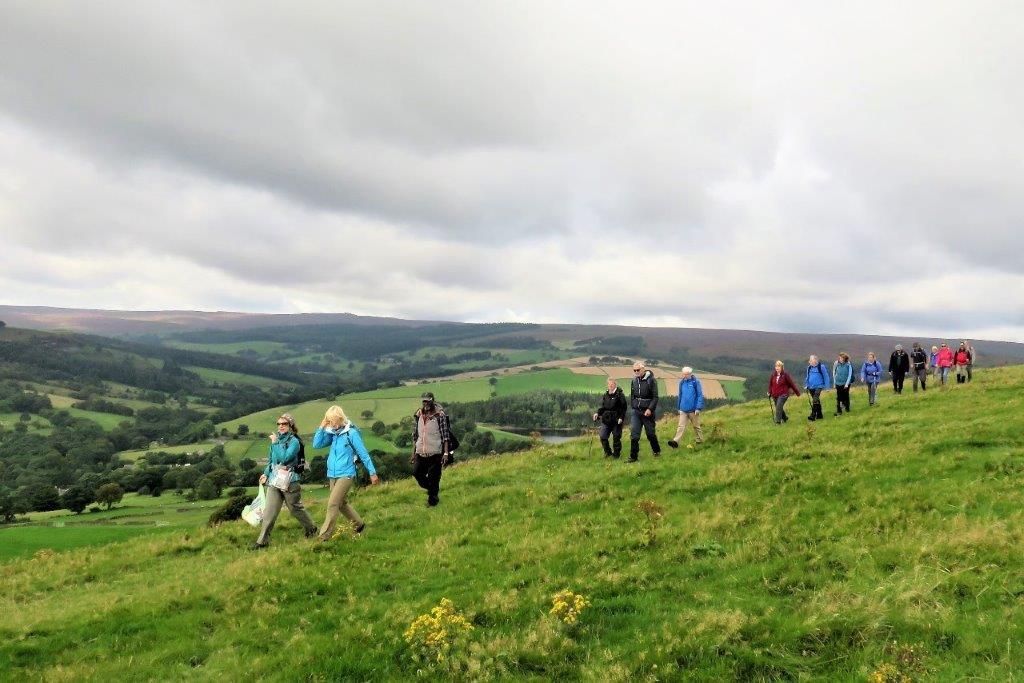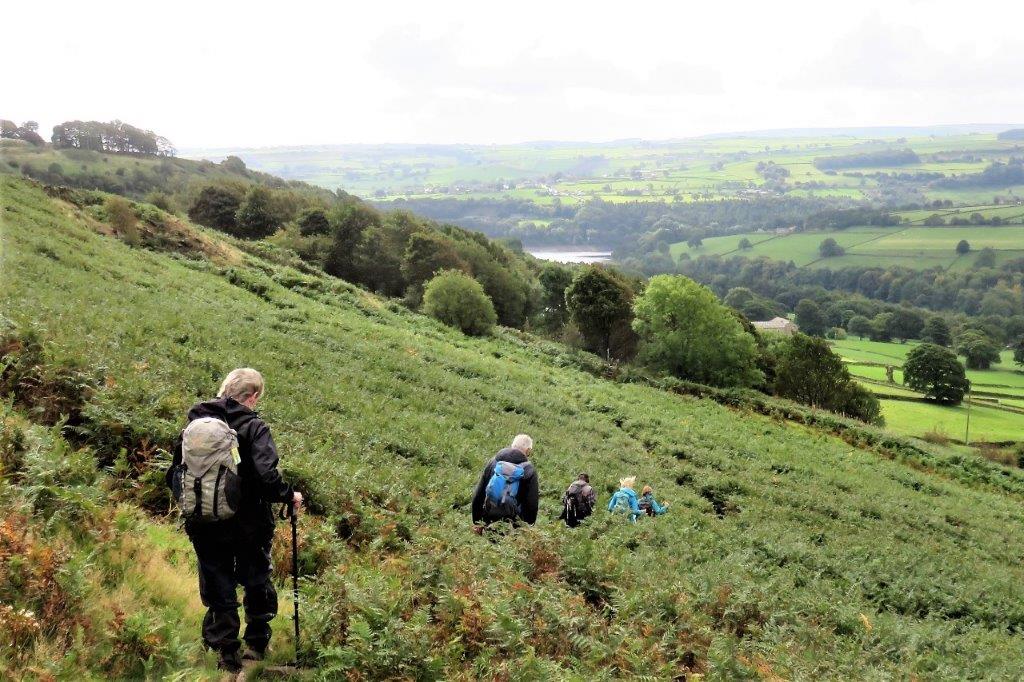 descending from Castle Hill - glimpse of Damflask Reservoir in centre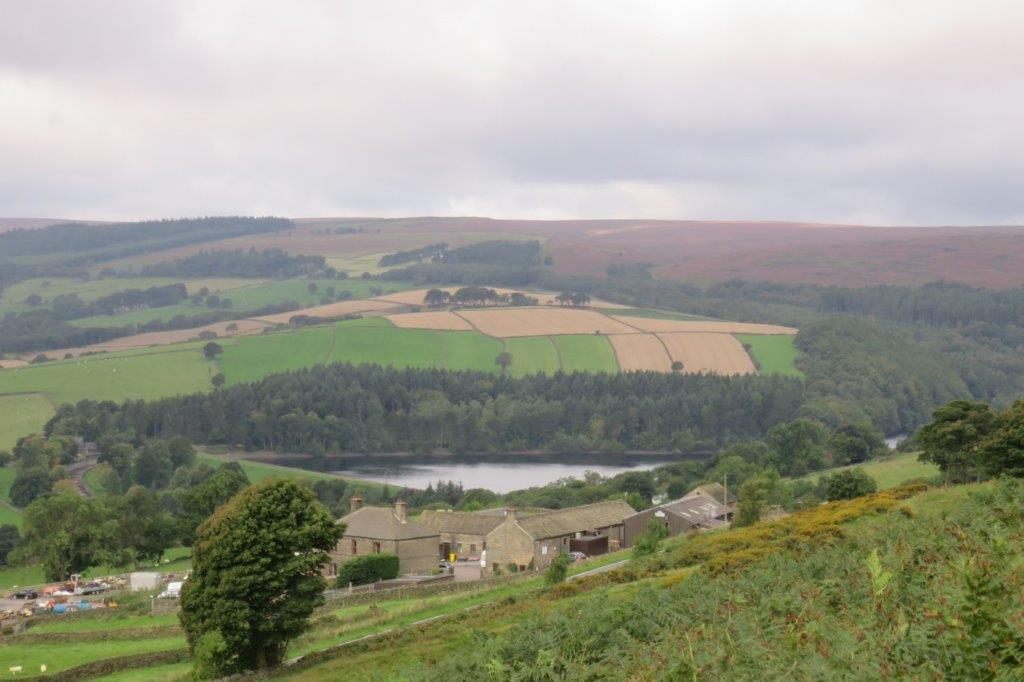 looking back towards Agden Reservoir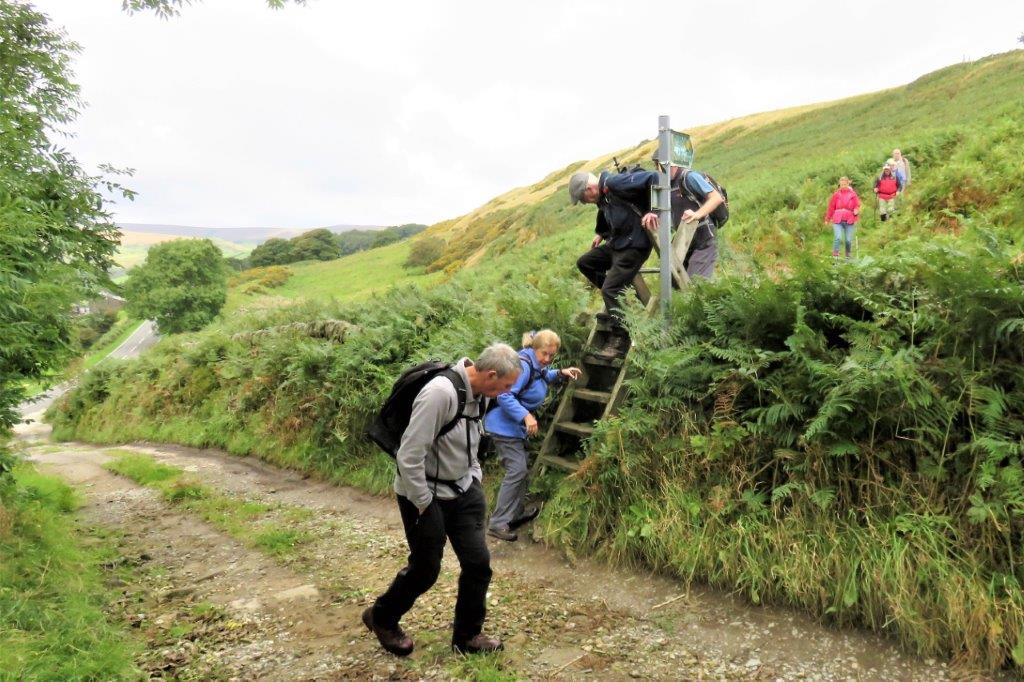 down to track leading up to Cliffe House Farm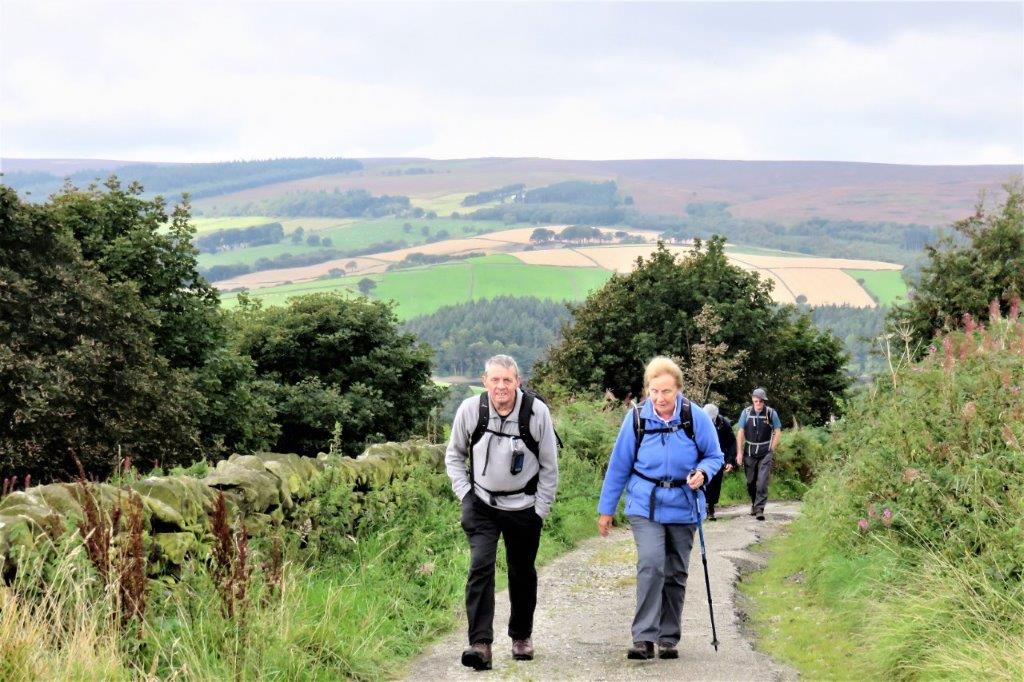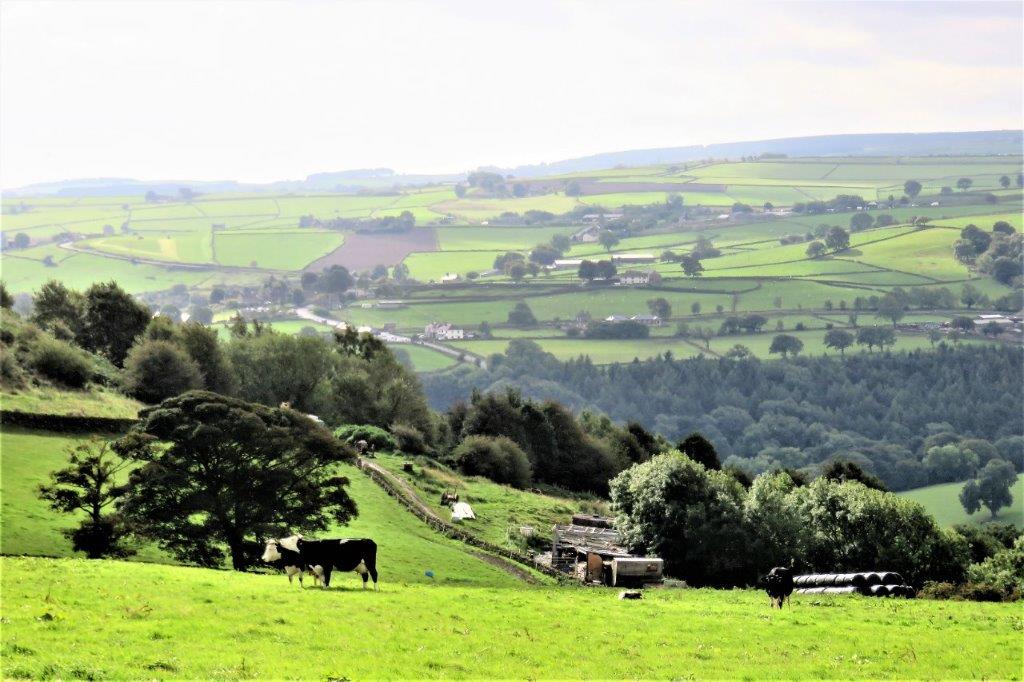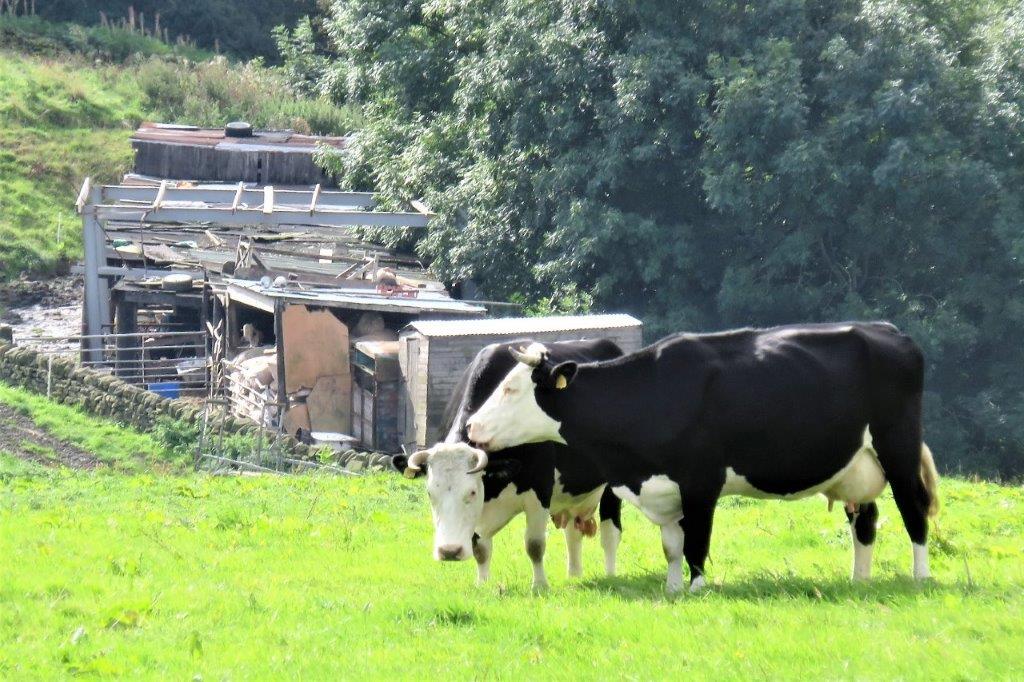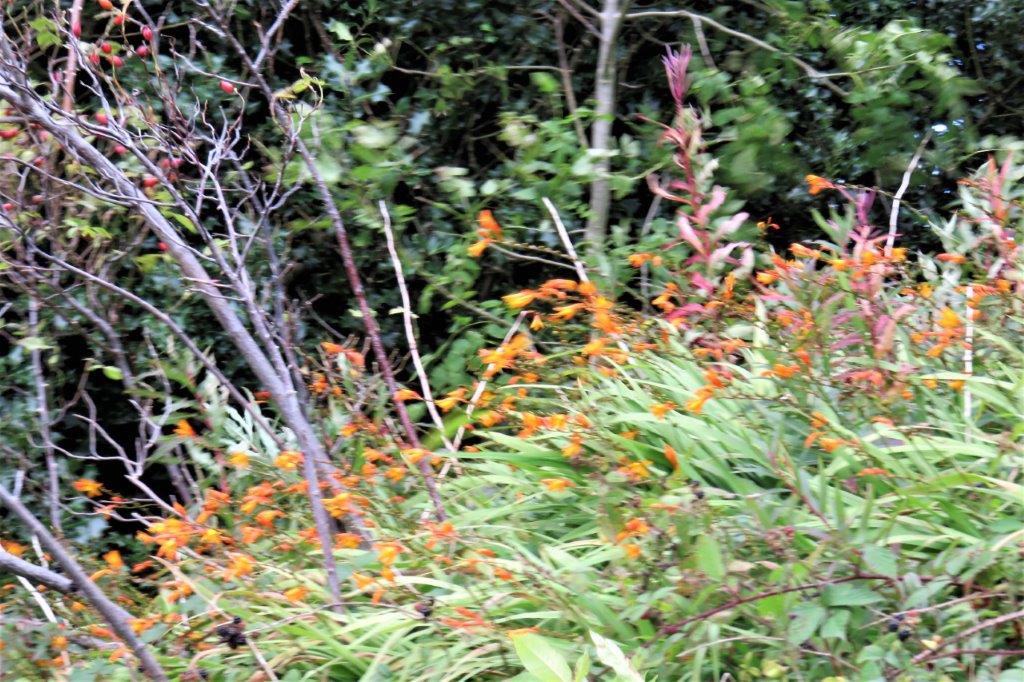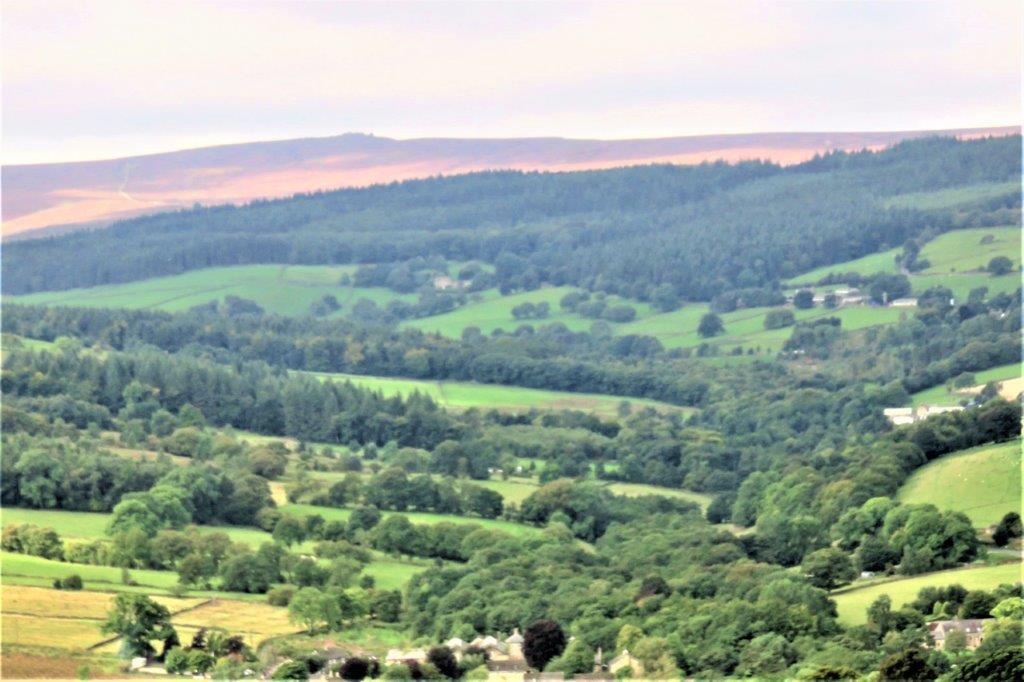 slight tinge of dying gorse on moorland in distance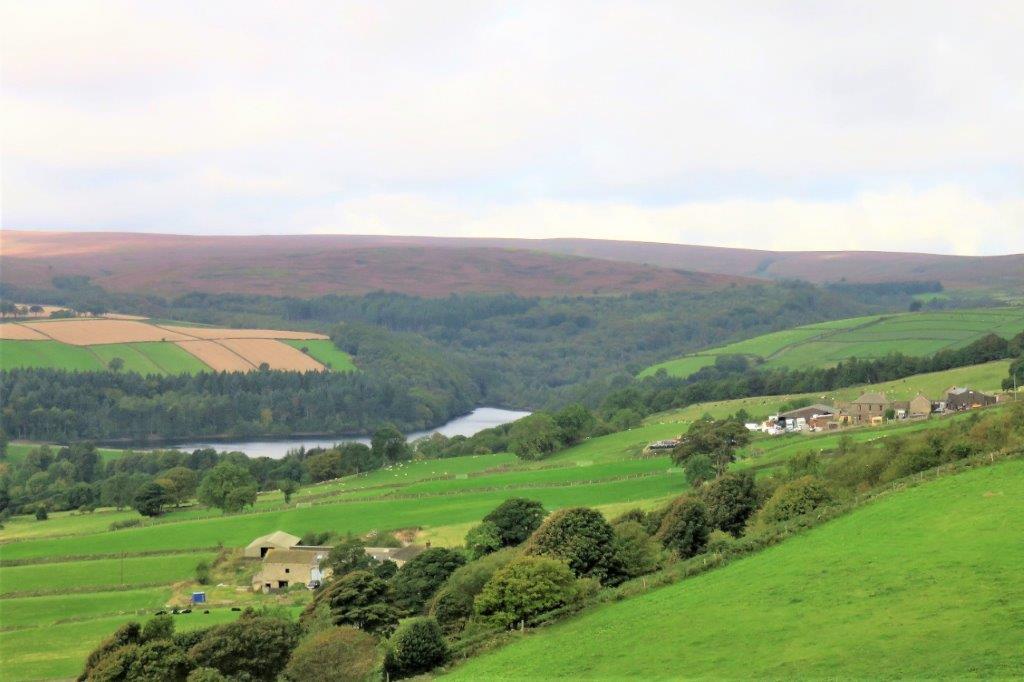 Agden Reservoir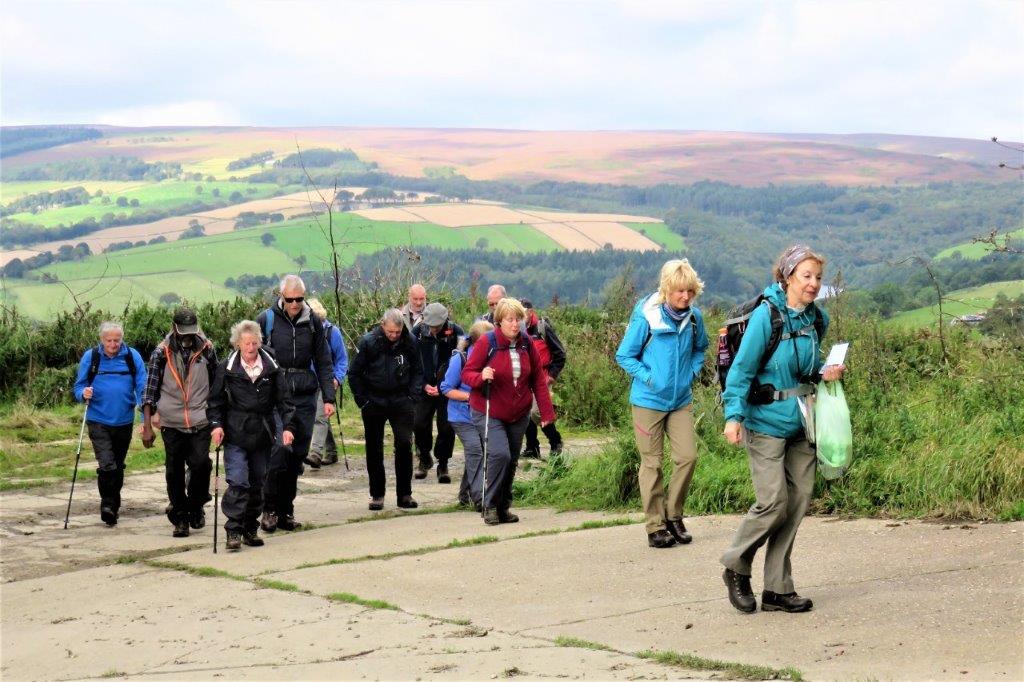 nearing Cliffe House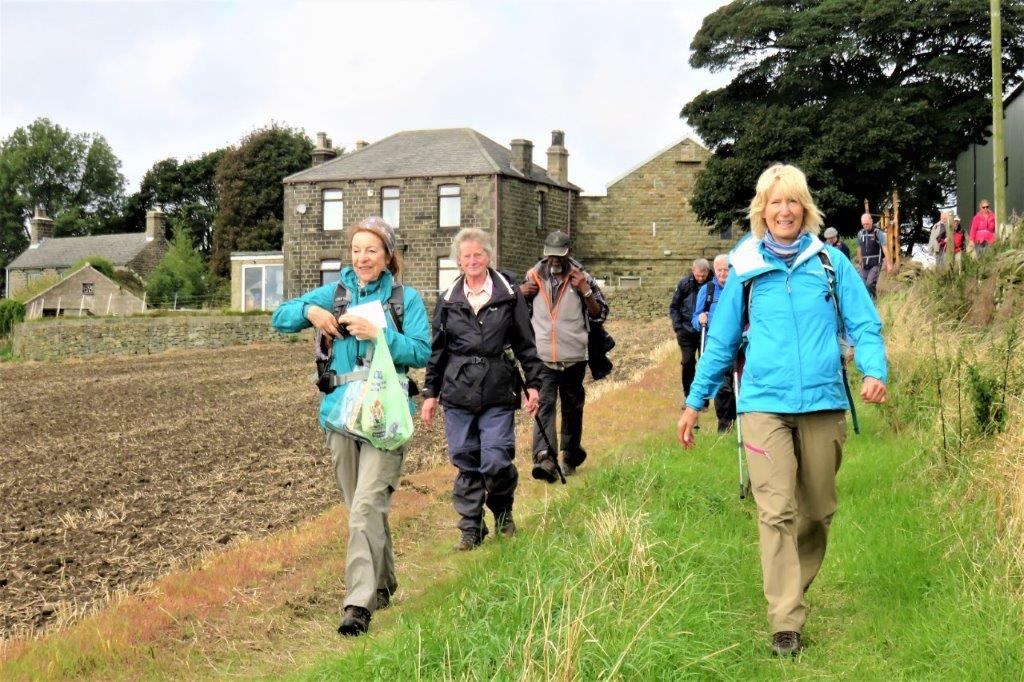 Cliffe House behind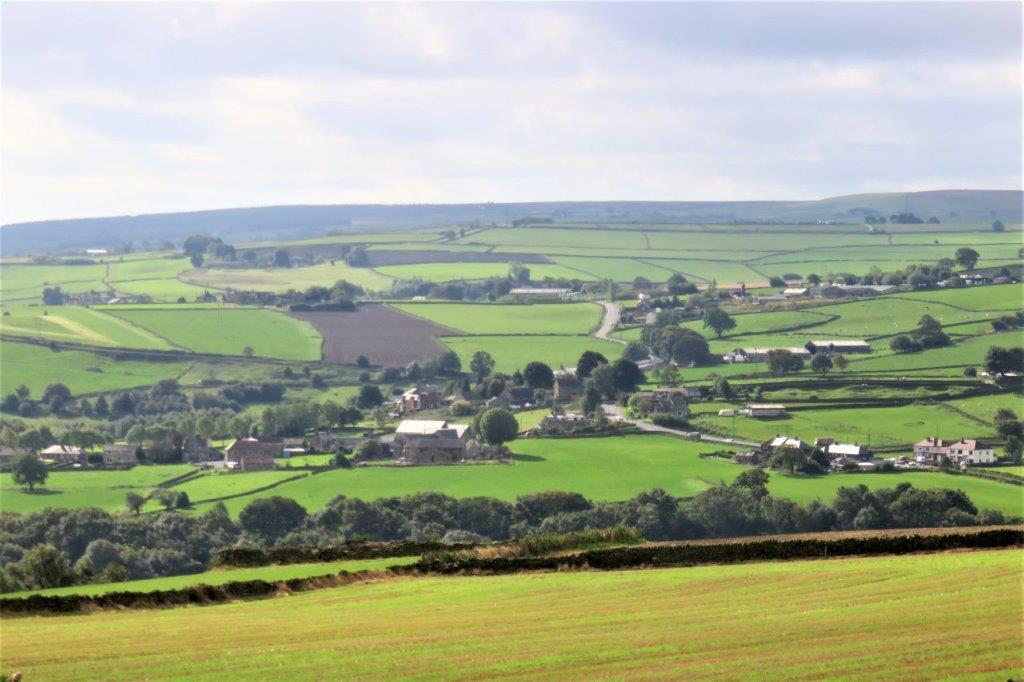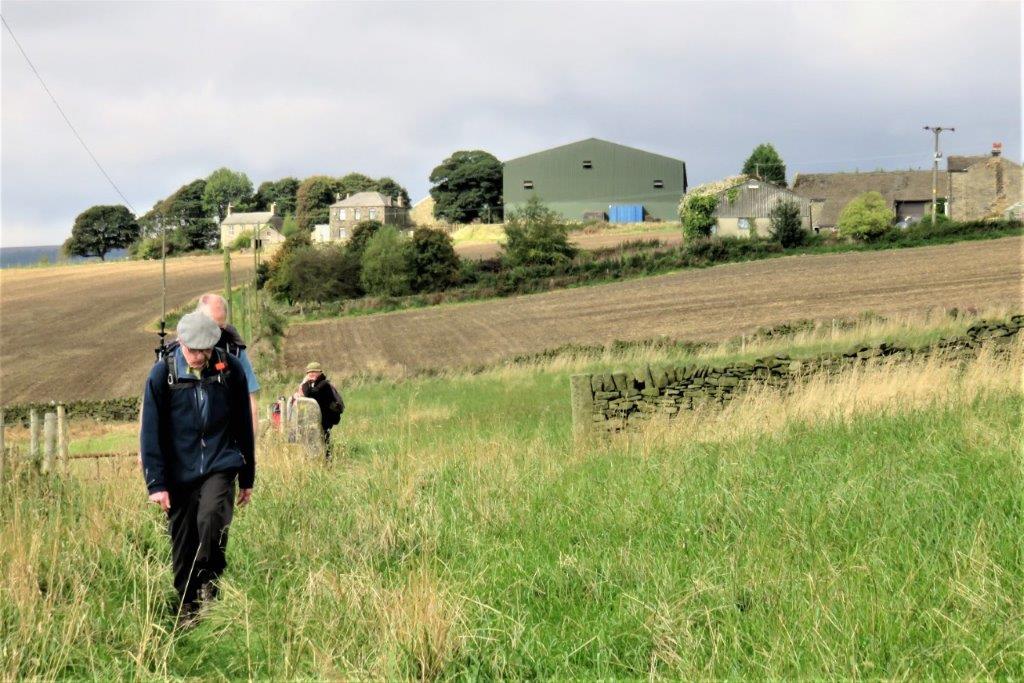 Cliffe House and farm buildings behind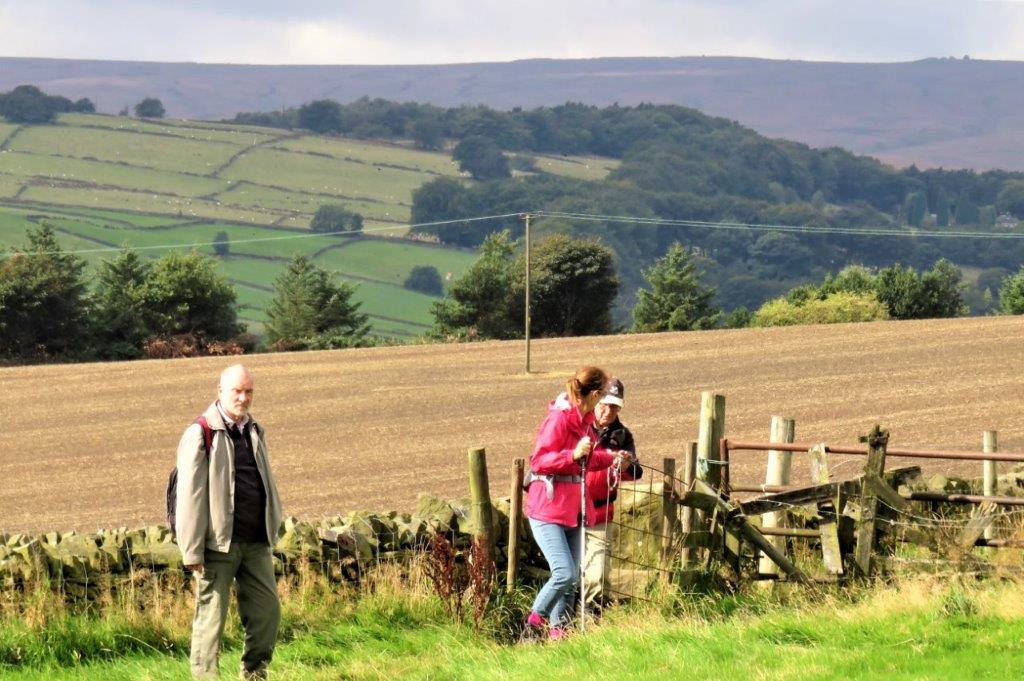 heading towards Holdworth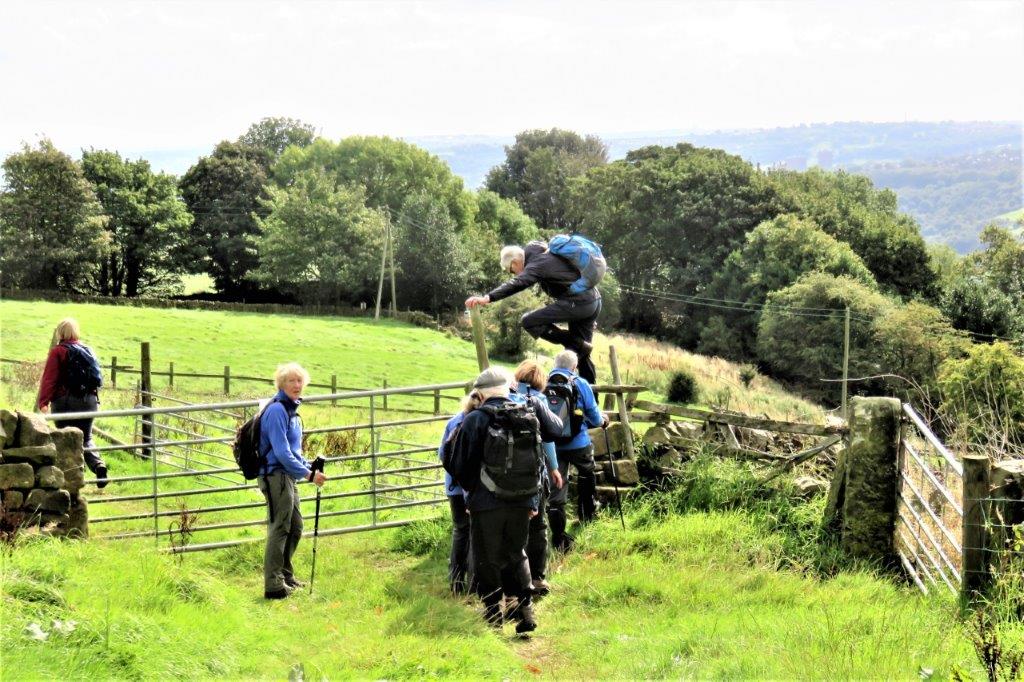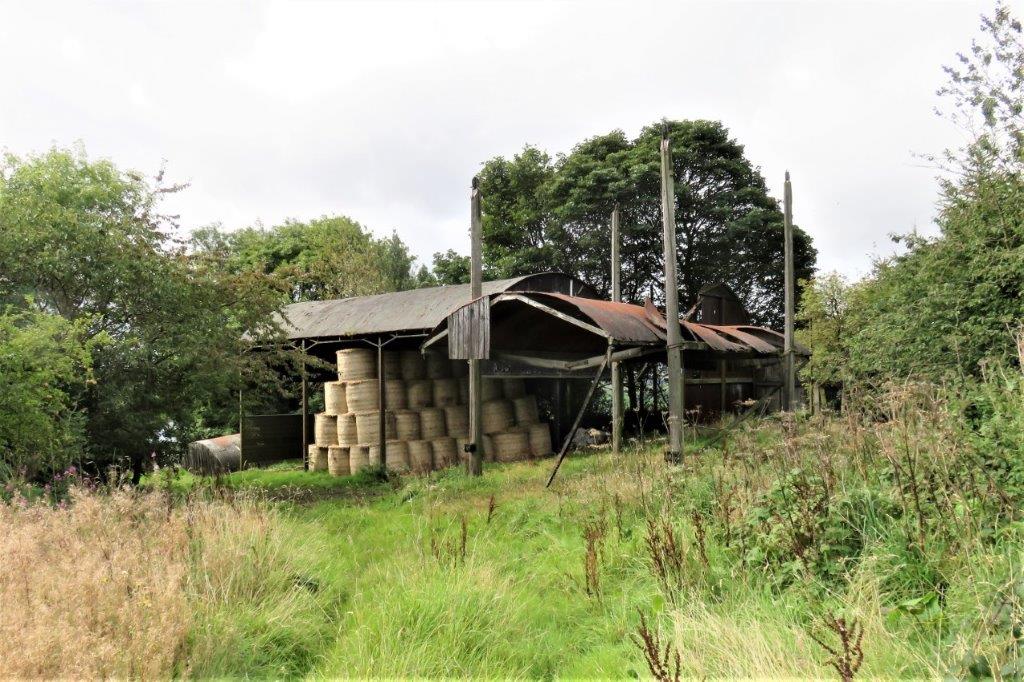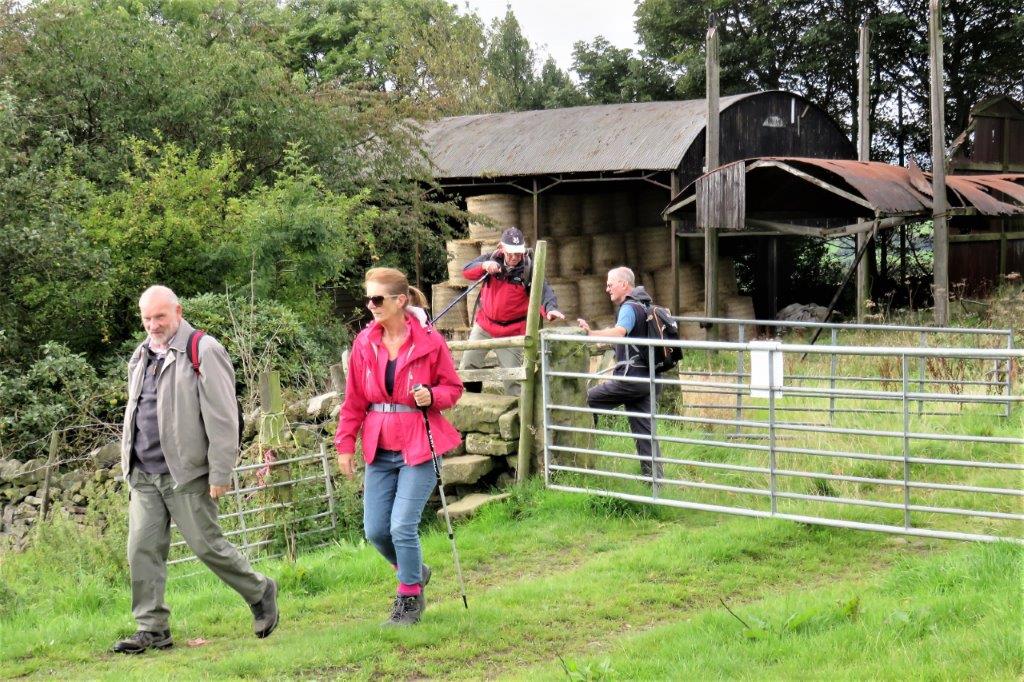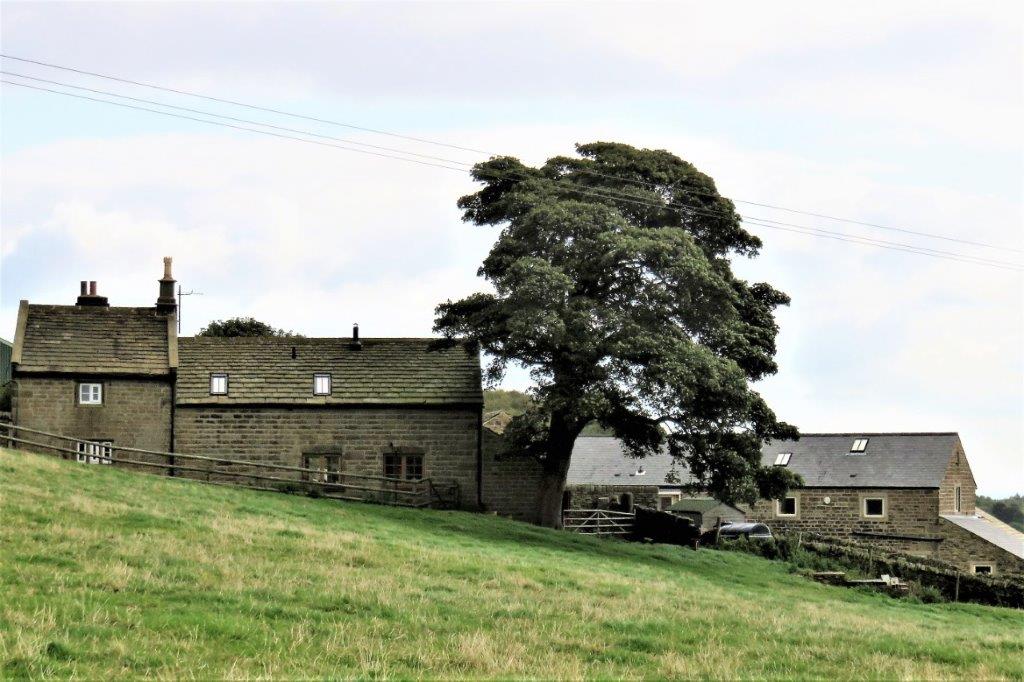 a farm in Holdworth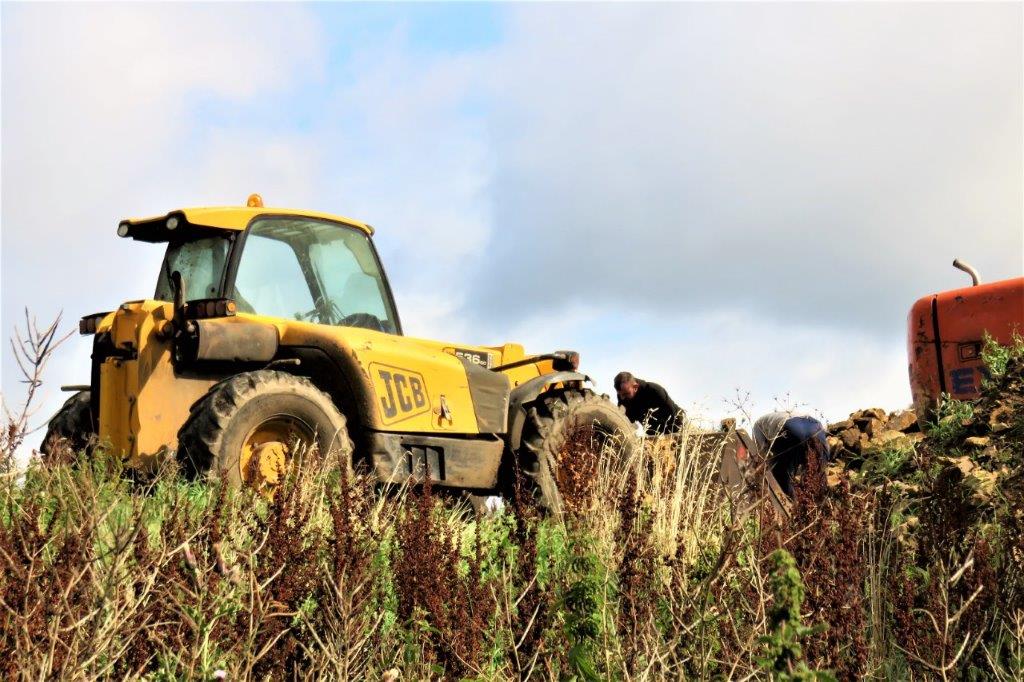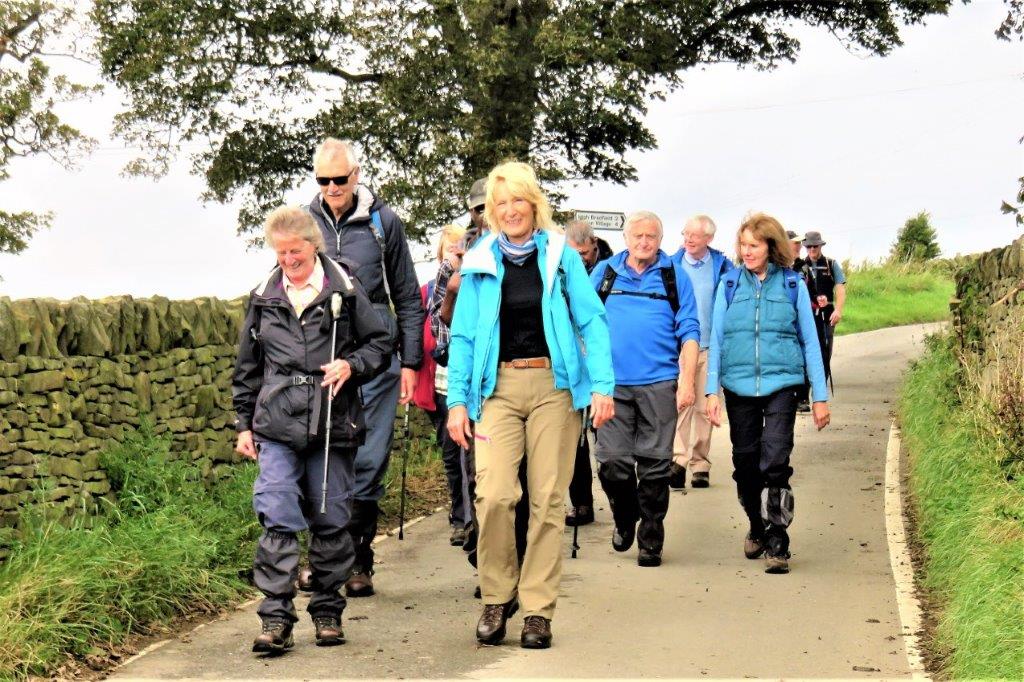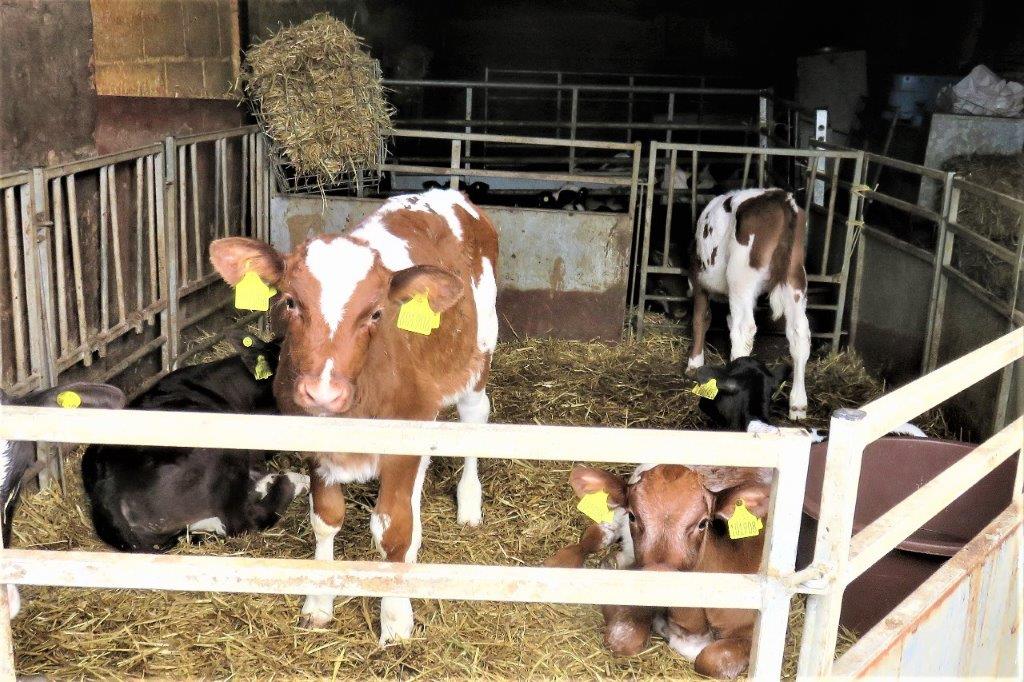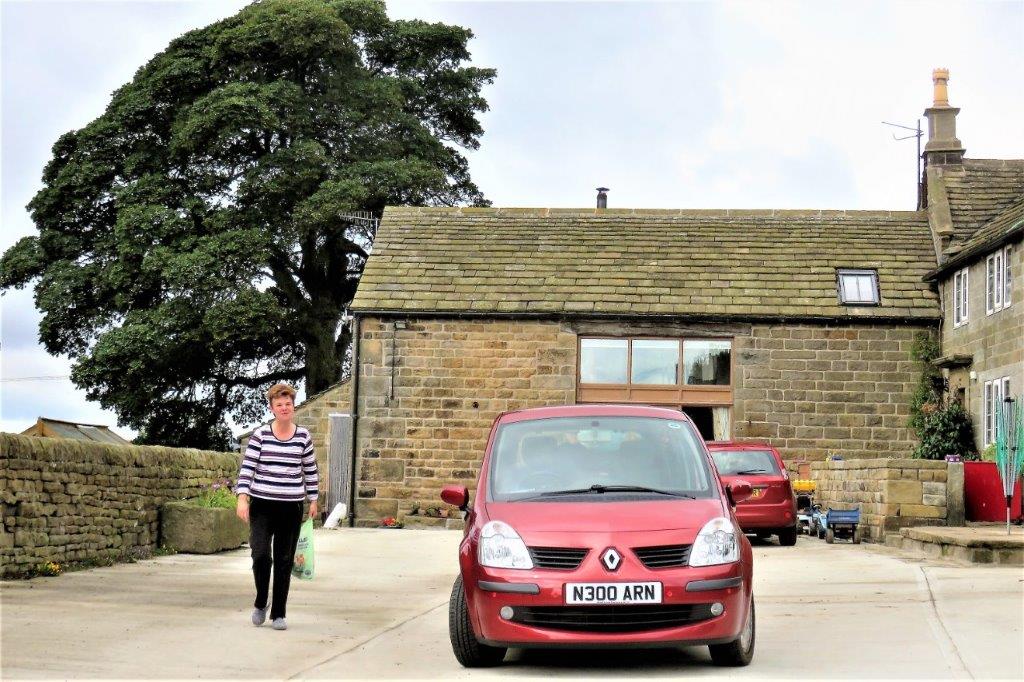 farmer's wife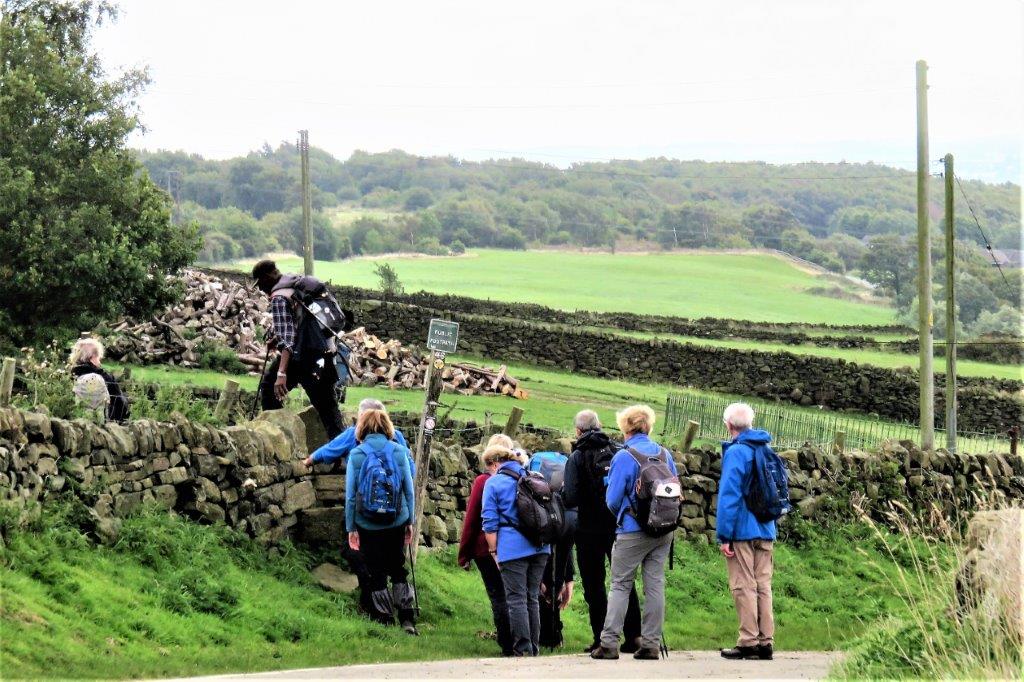 through woods just past Holdworth on way to Low Ash Farm (further ahead)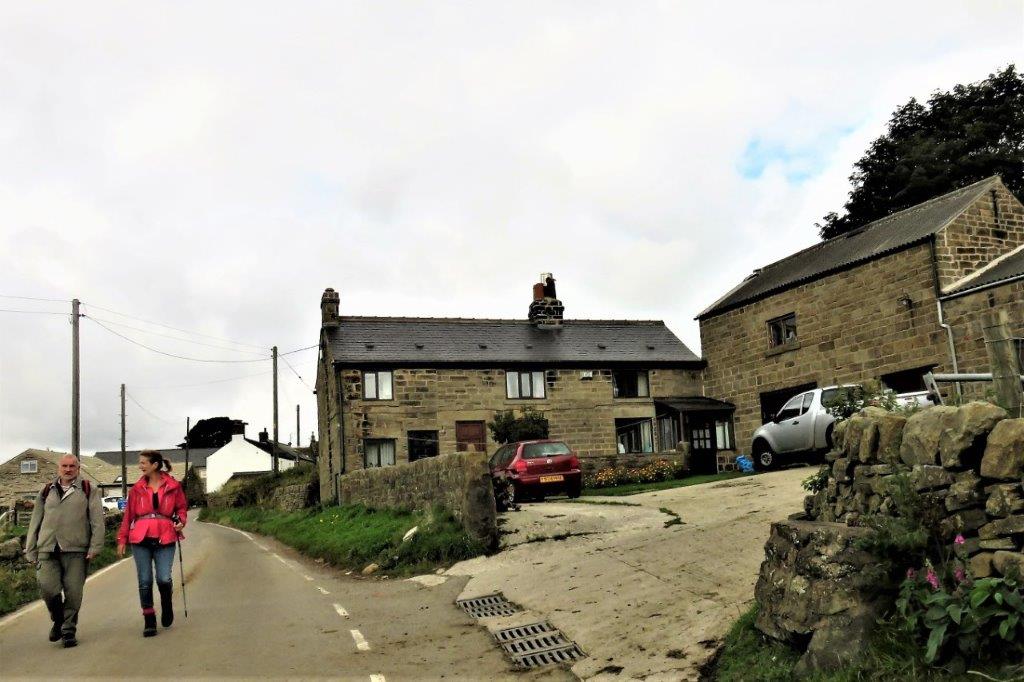 looking back at Holdworth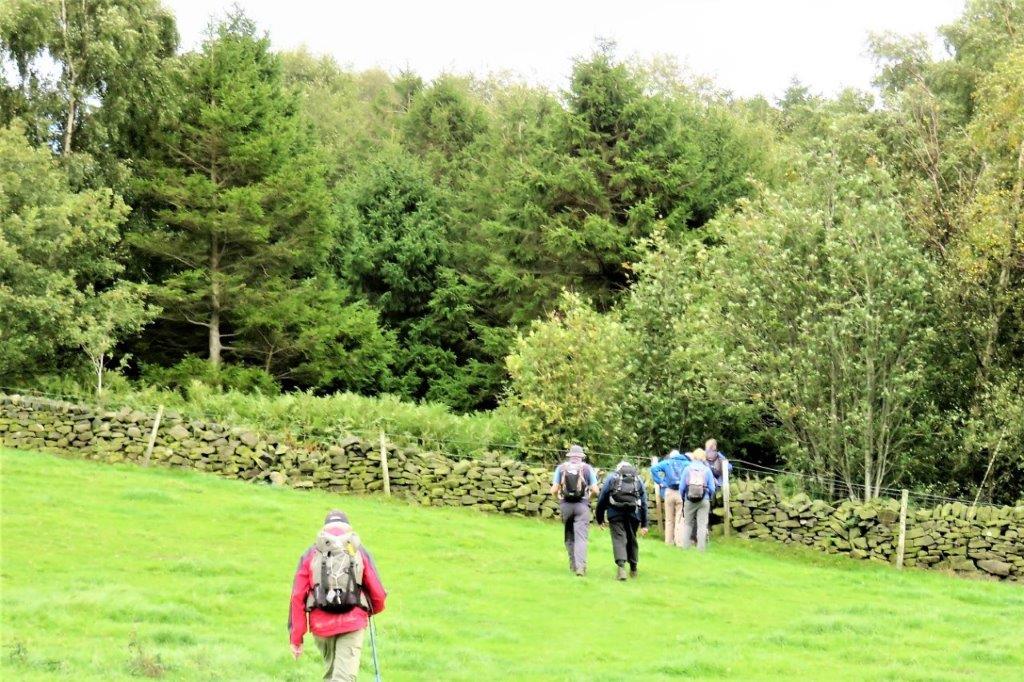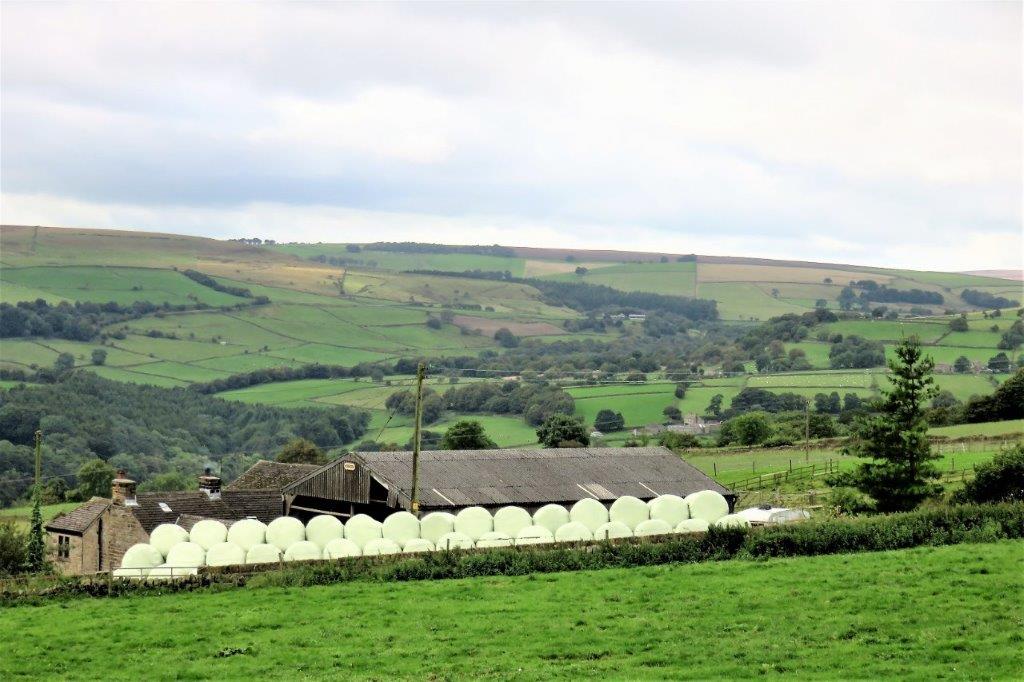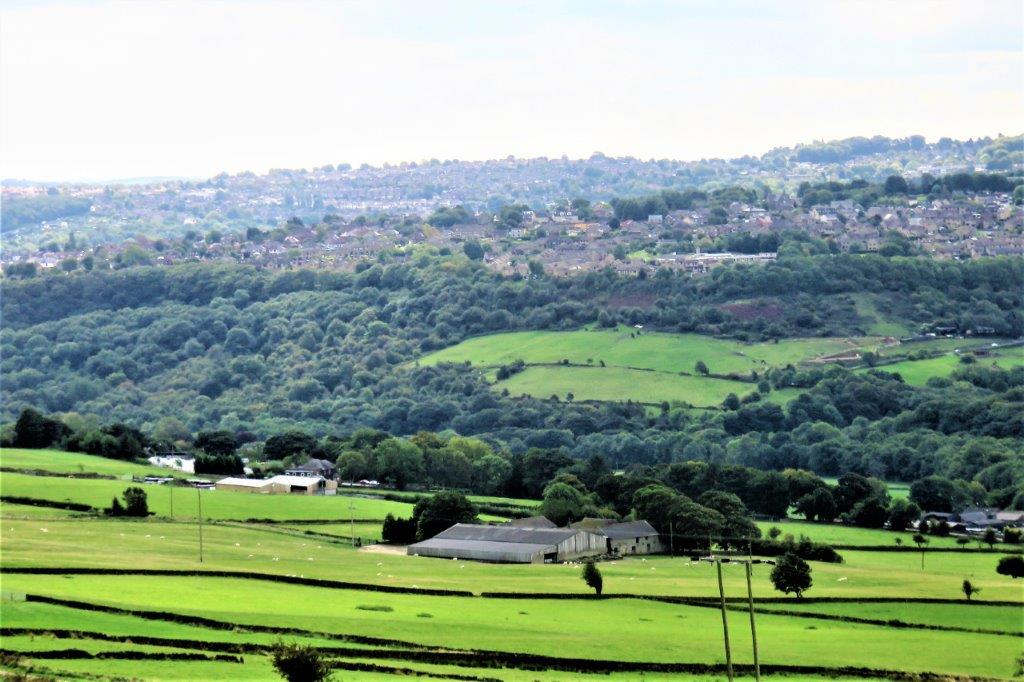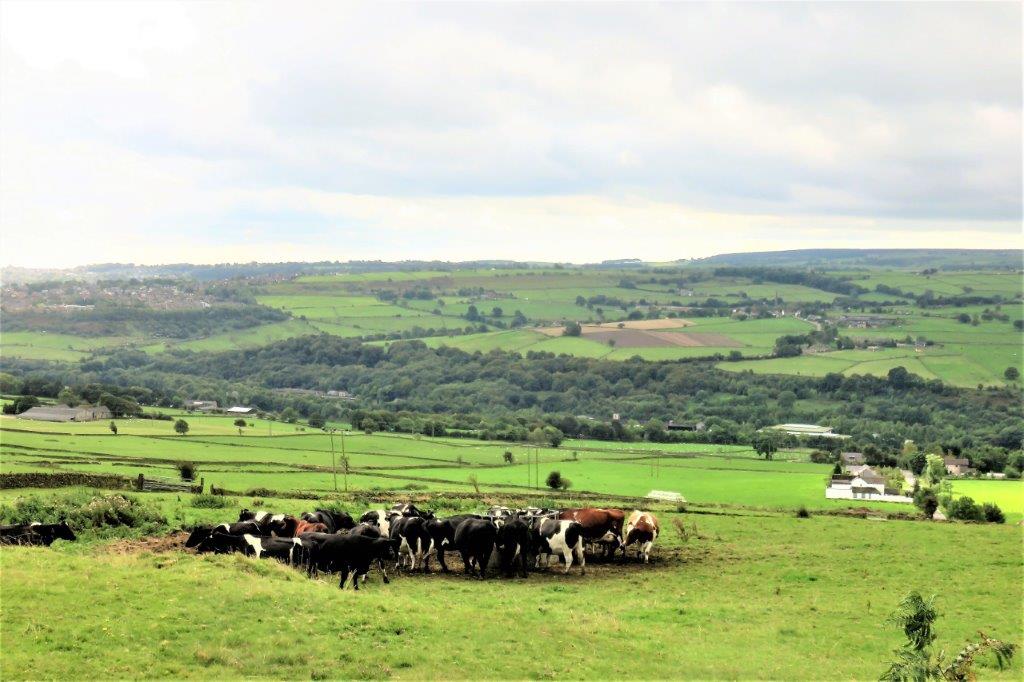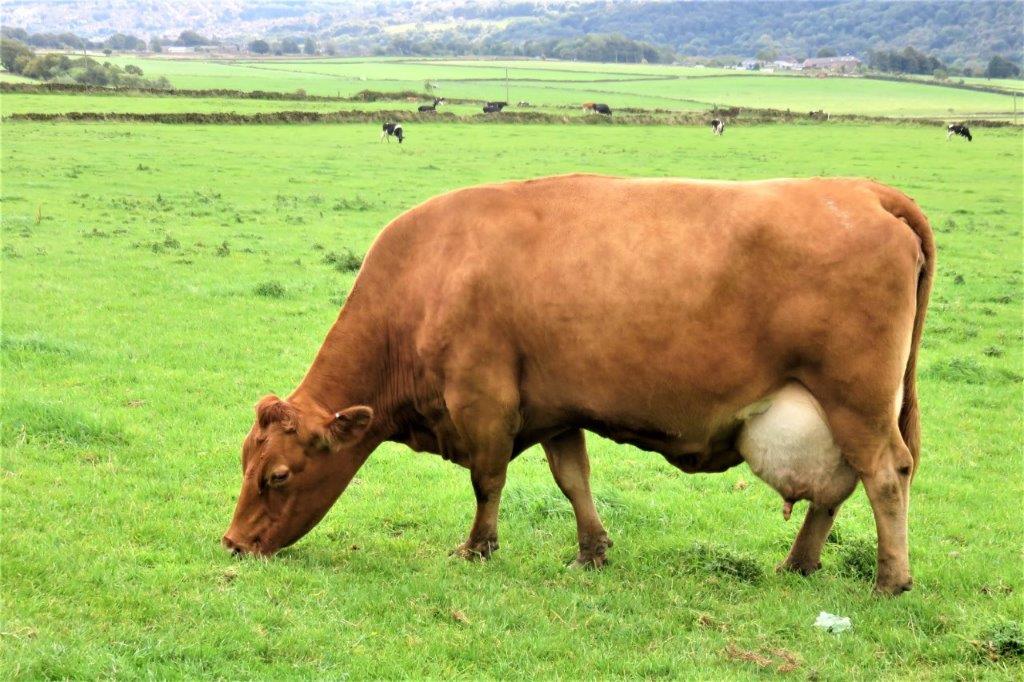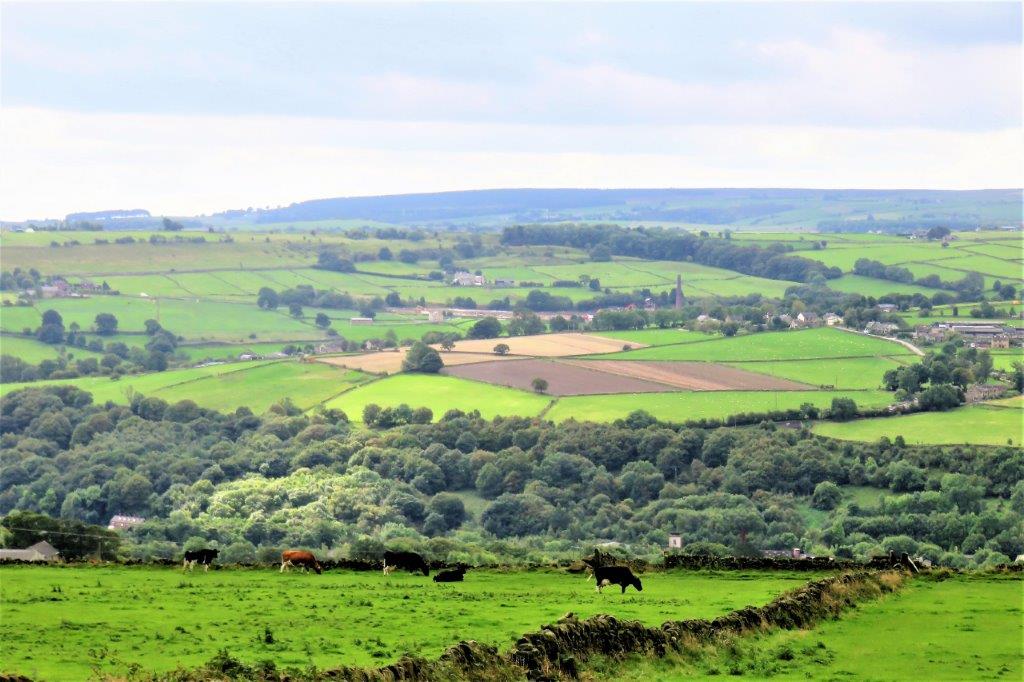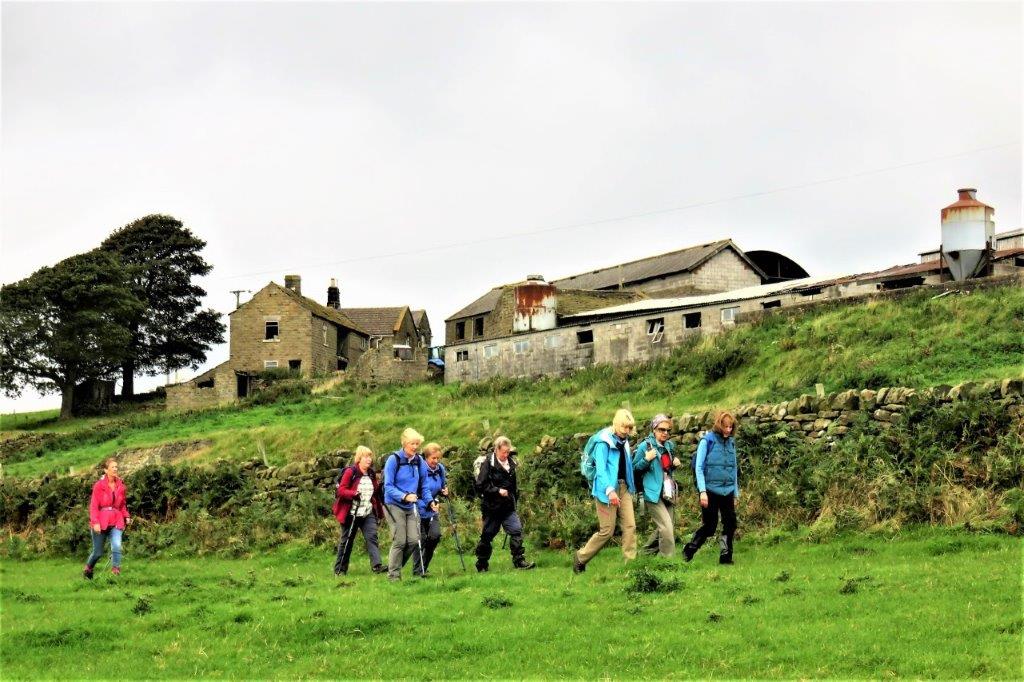 passing Haighenfield Farm?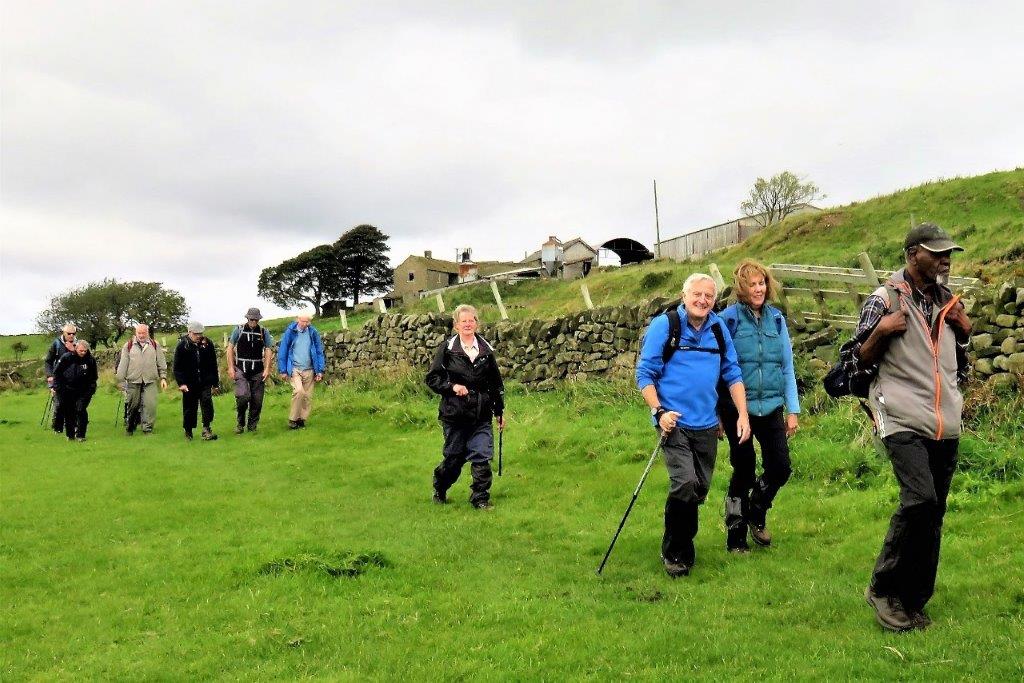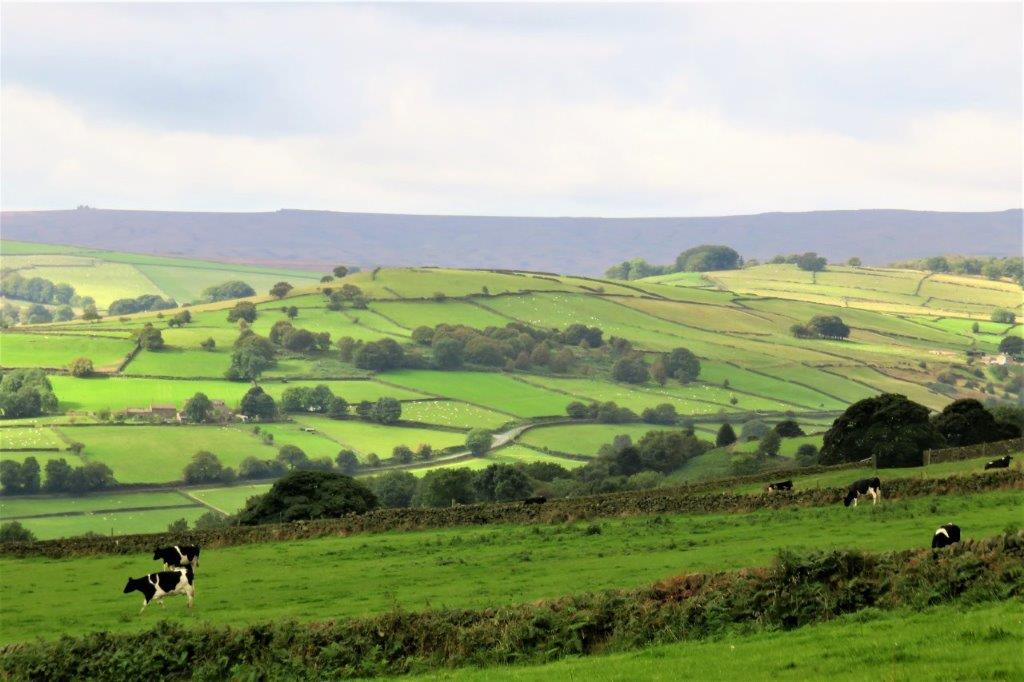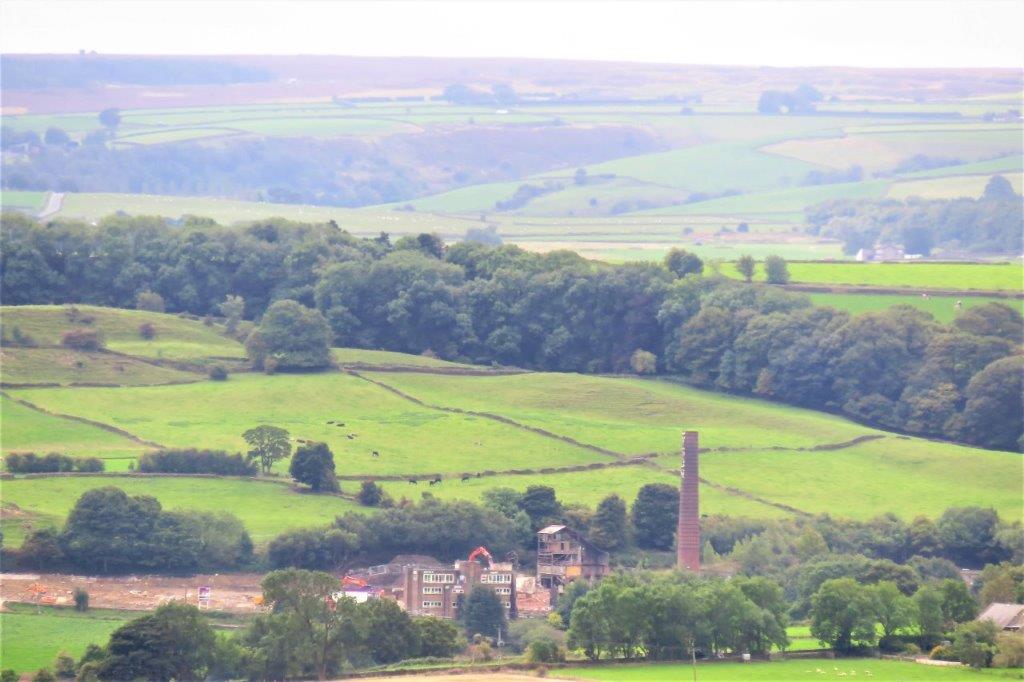 view across Loxley valley at derelict Dyson refractory plant being demolished probably to make way for housing?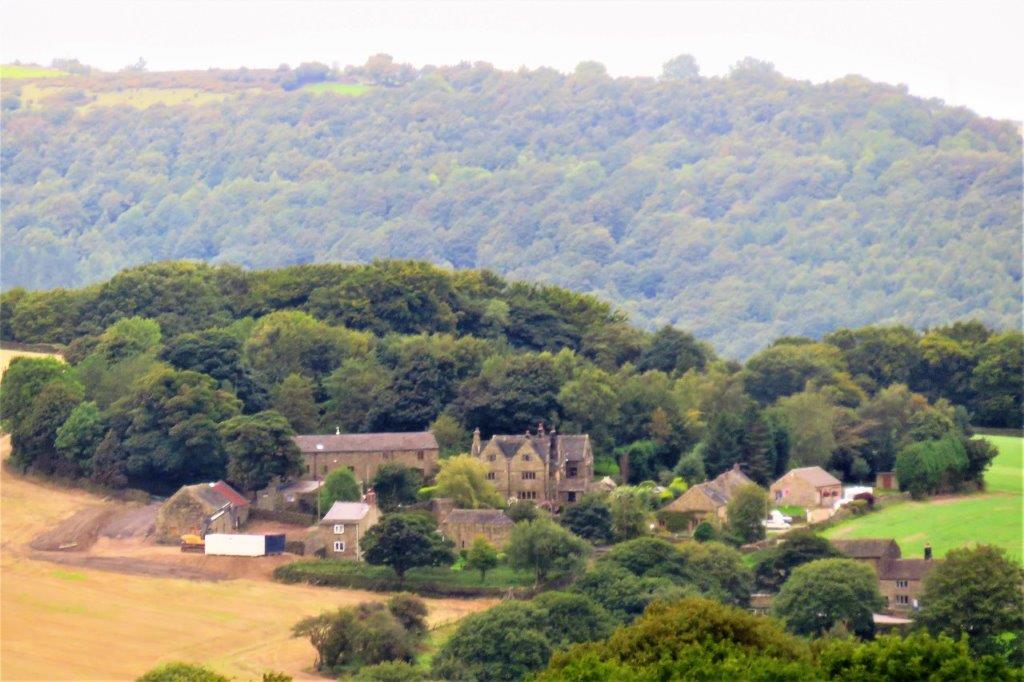 view in other direction over Coumes Vale at Onesacre?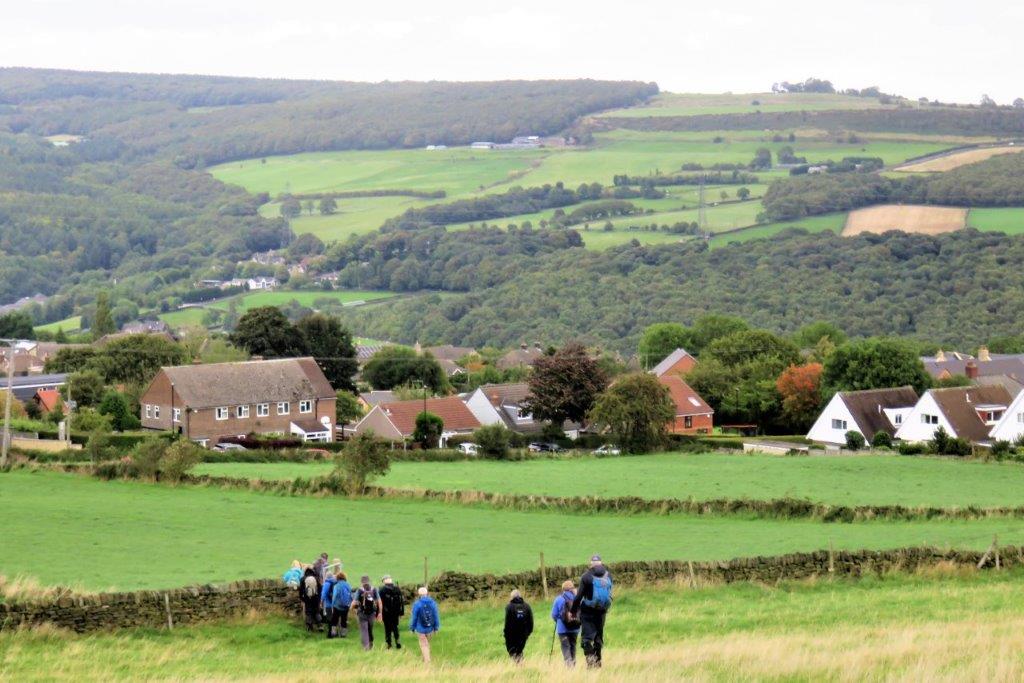 descending into Worrall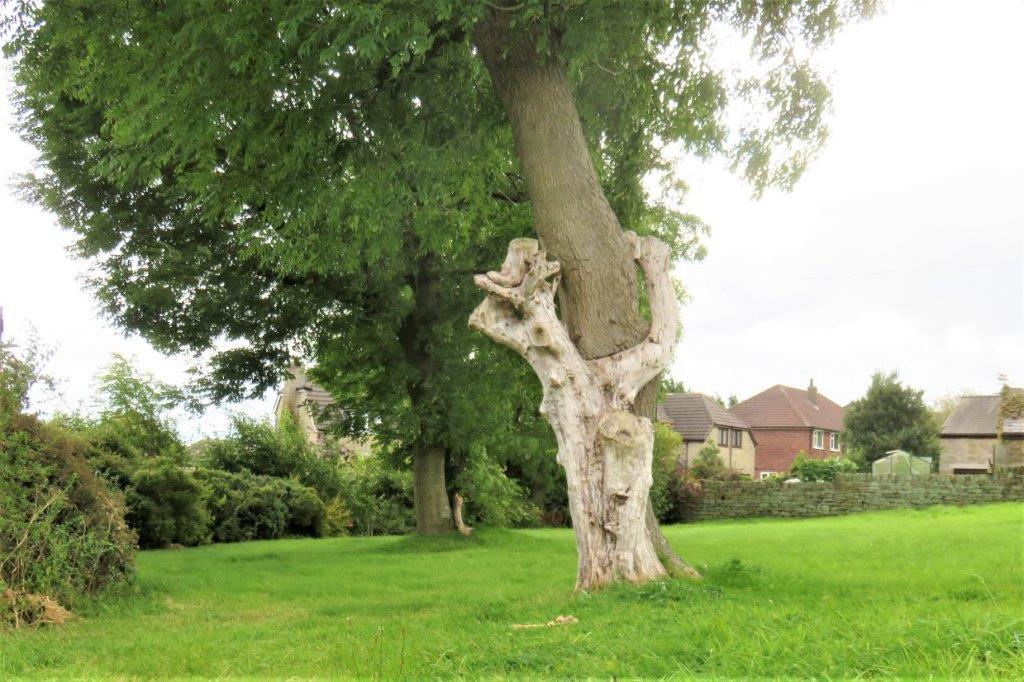 tree being embraced by fossilised reptile?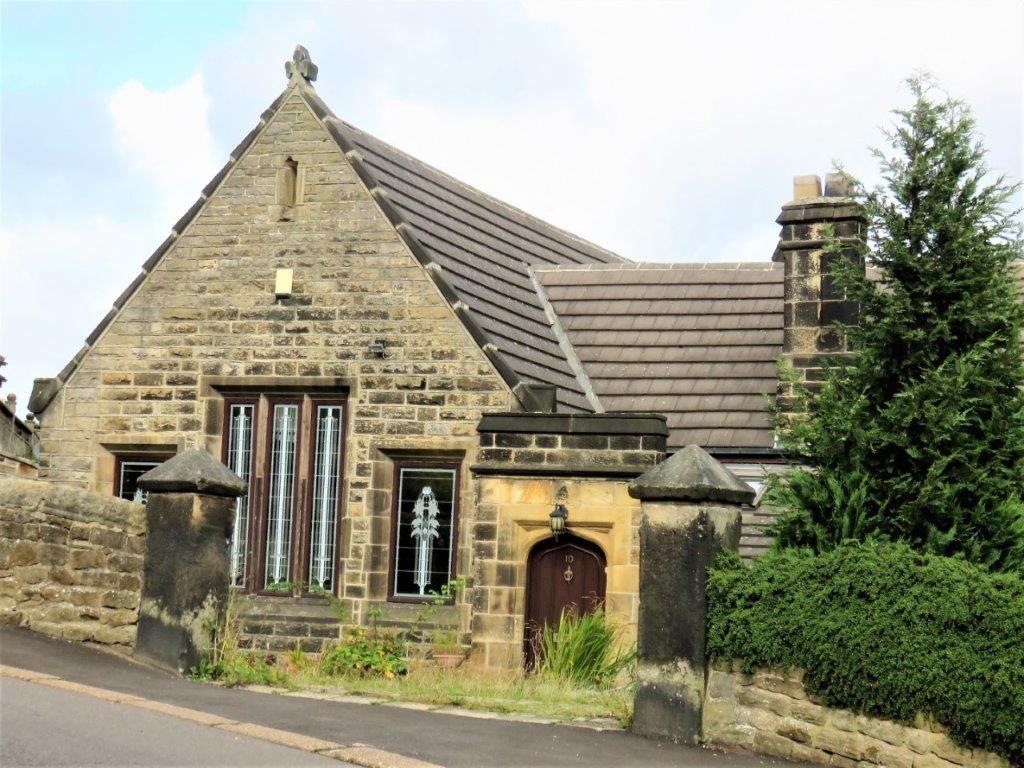 interesting house - this & next picture - see stone cross on roof and engraved window panes?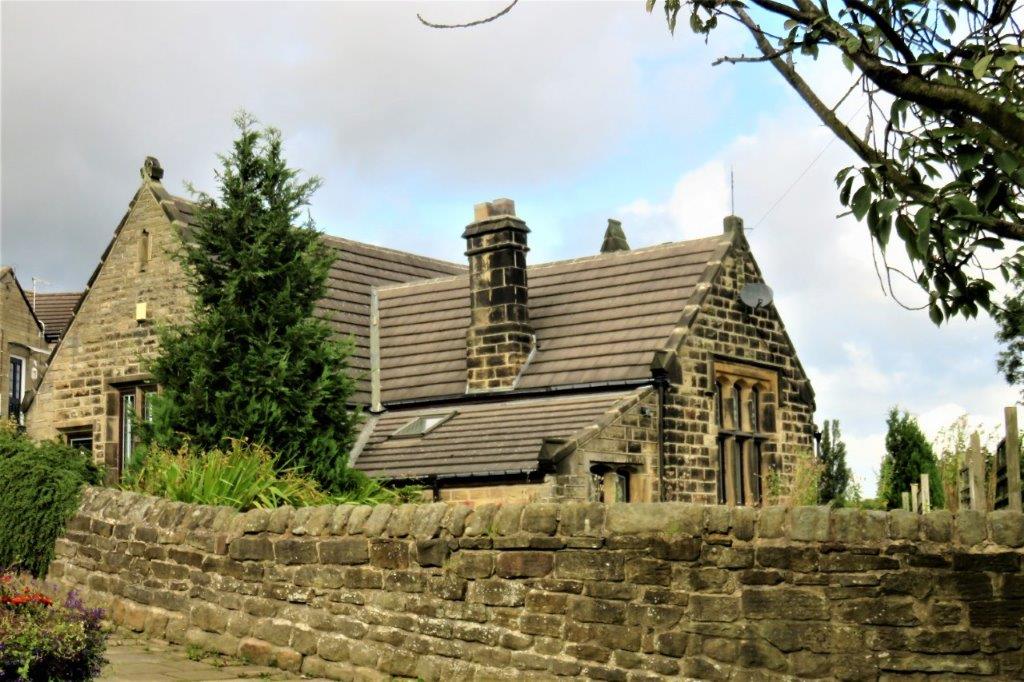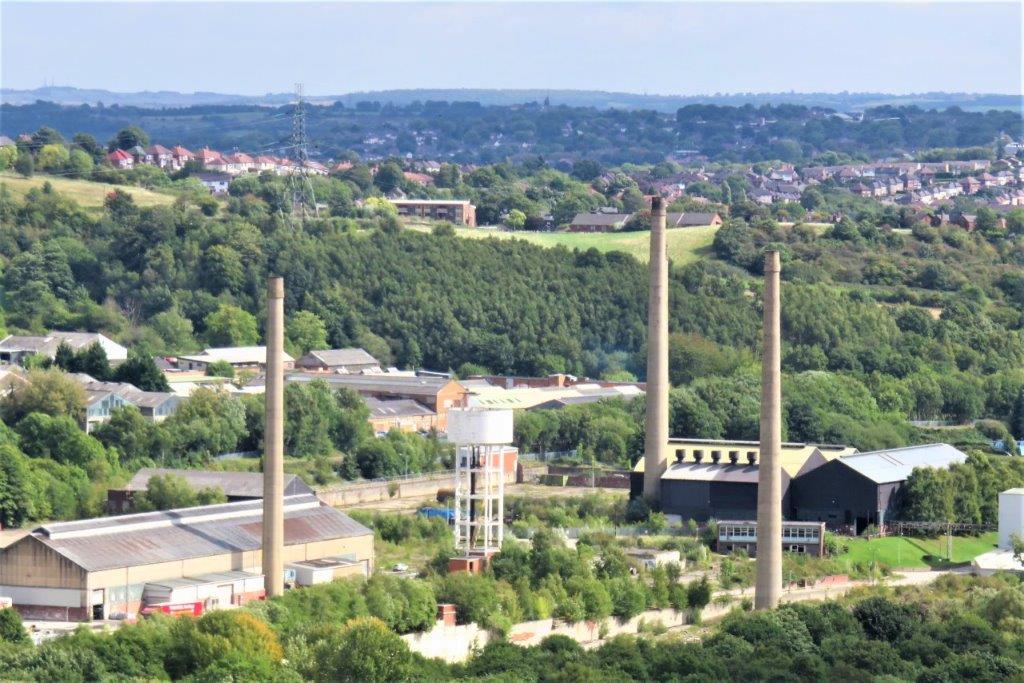 looking down from Worrall Road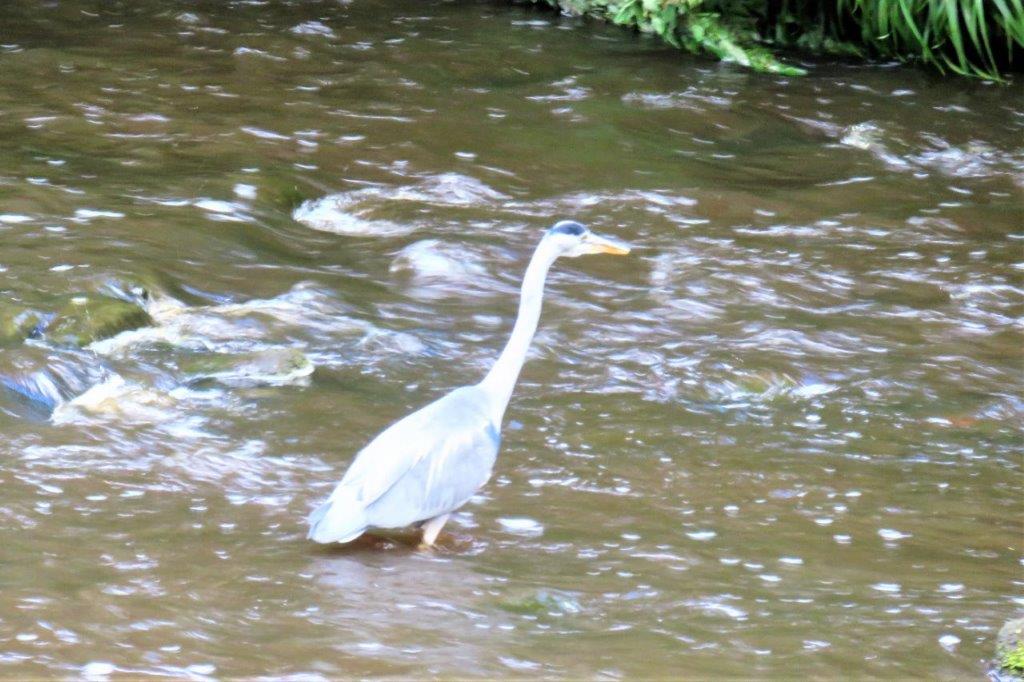 Heron unperturbed by passing ramblers in the River Don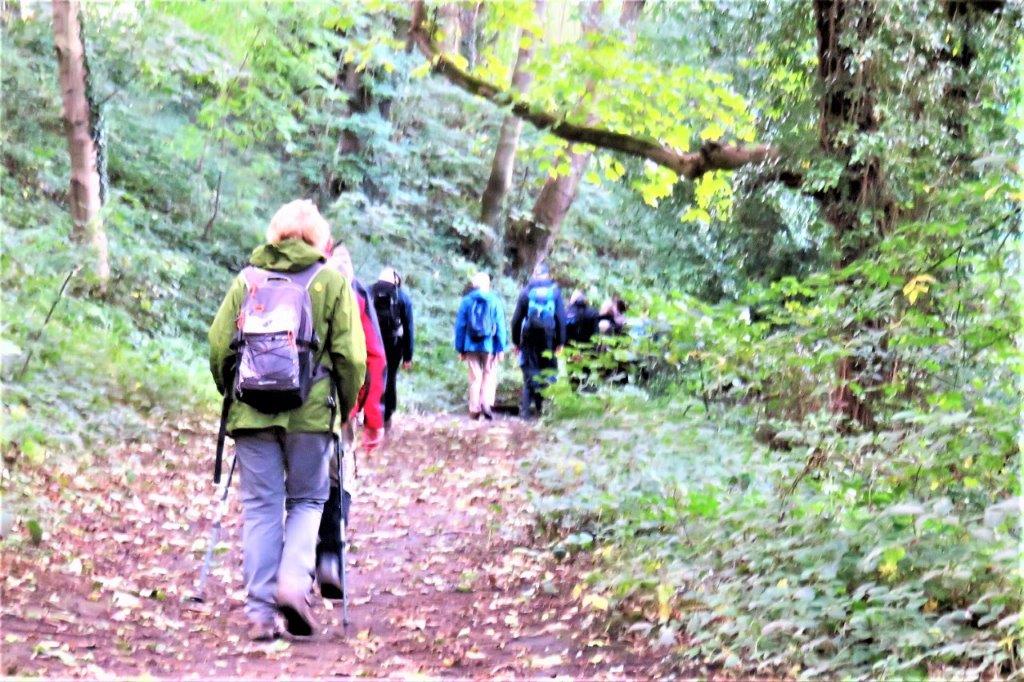 walking upstream towards the pedestrian bridge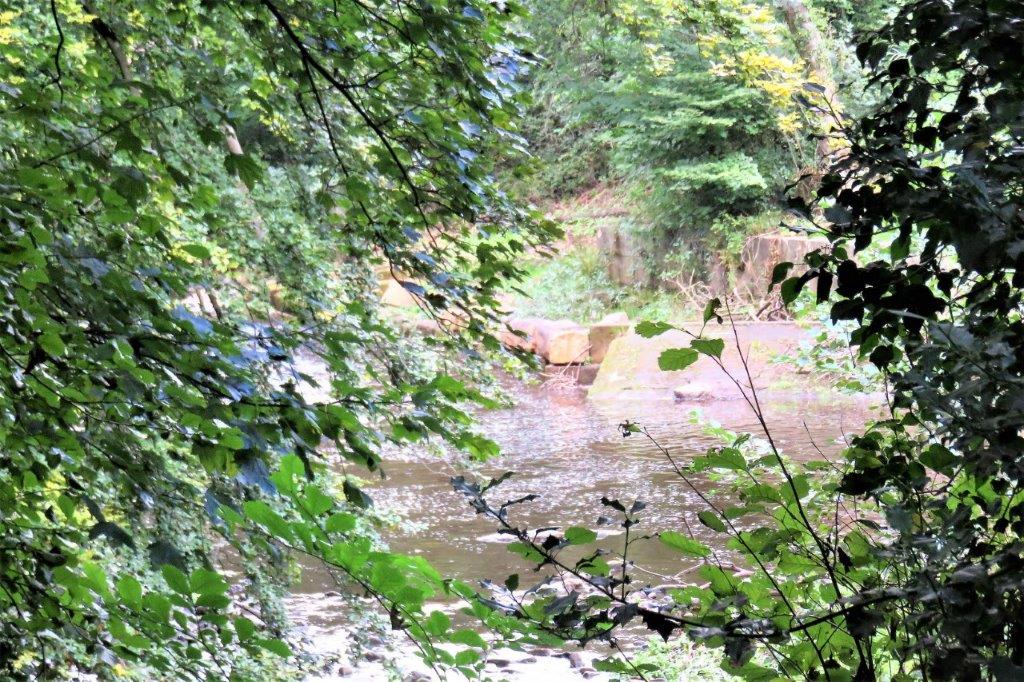 Beeley Wood Weir - see notes below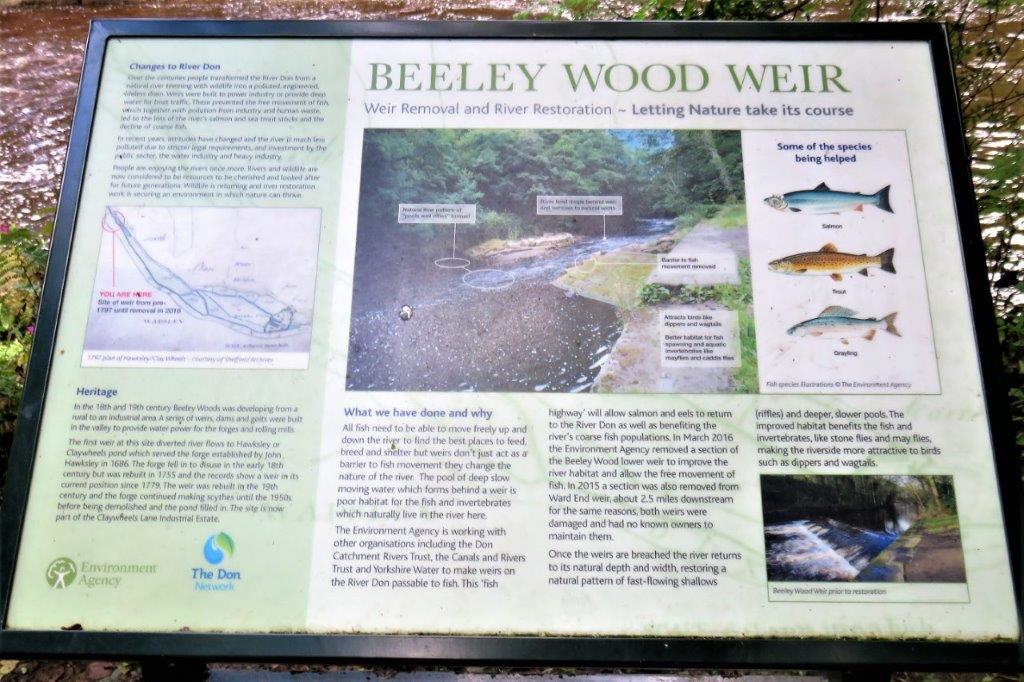 Notes on Beeley Wood weir - fishes shown are salmon, trout & grayling
some text enlargements to make reading easier
the bank on left just upstream of the pedestrian bridge was washed away about 6 years ago closing the A6012 road. The re established bank involving considerable civil Engineering Work is now well disguised by plant growth
pointing in the direction of travel
up to the bridge crossing the railway - Sheffield to Stocksbridge steelworks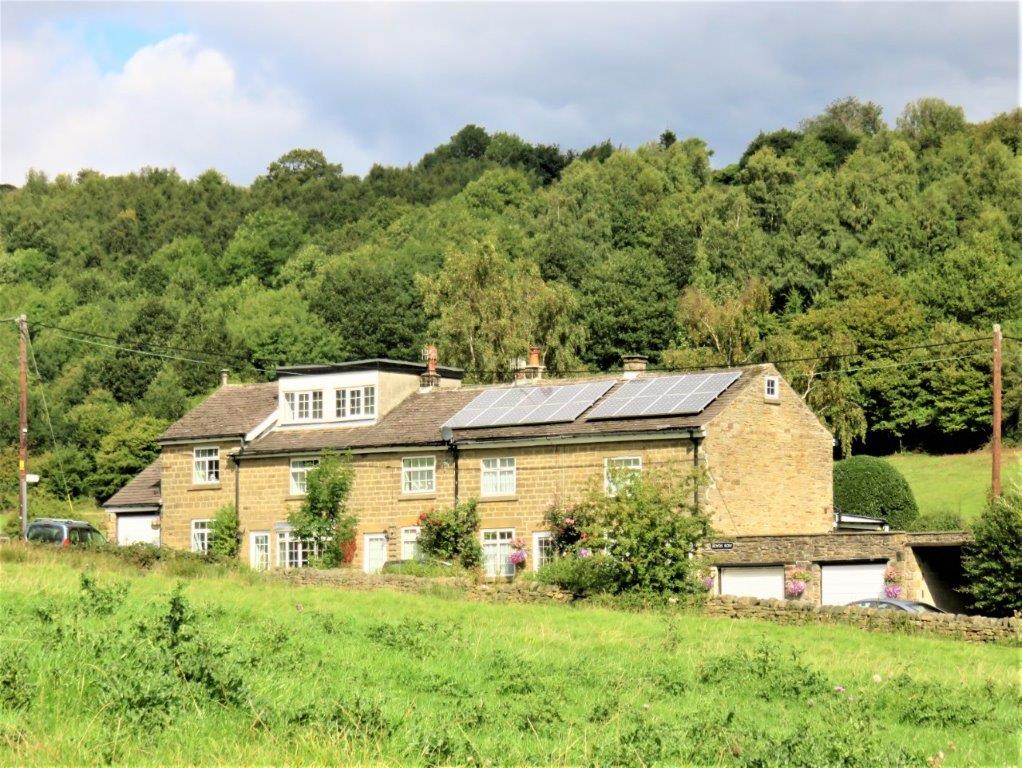 Royds Row - sign for Footpath taken past the houses end just visible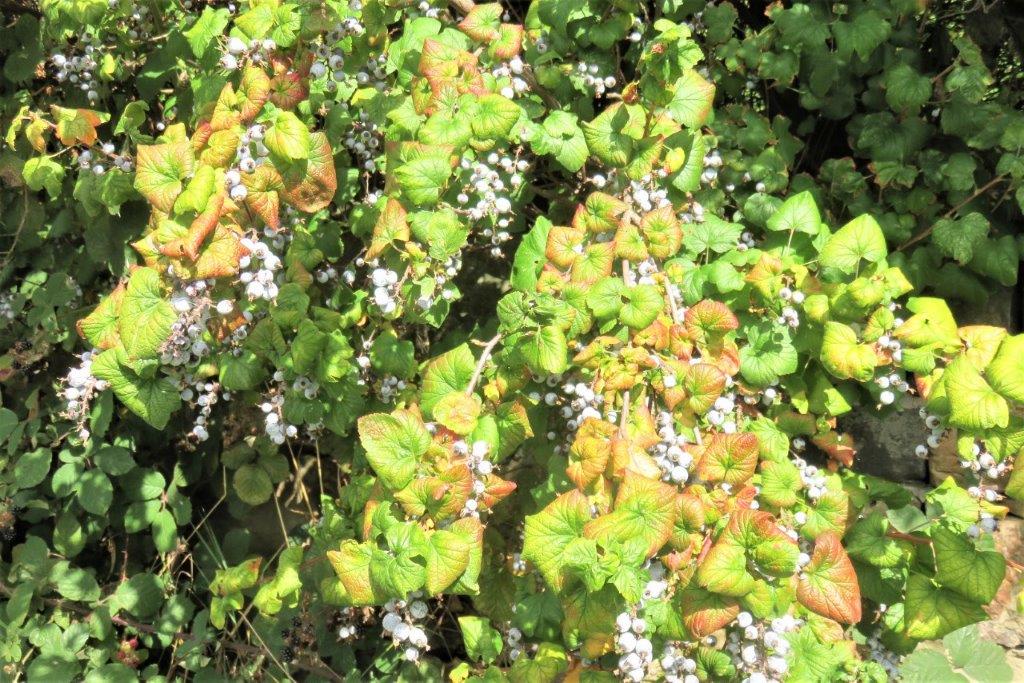 what kind of berries?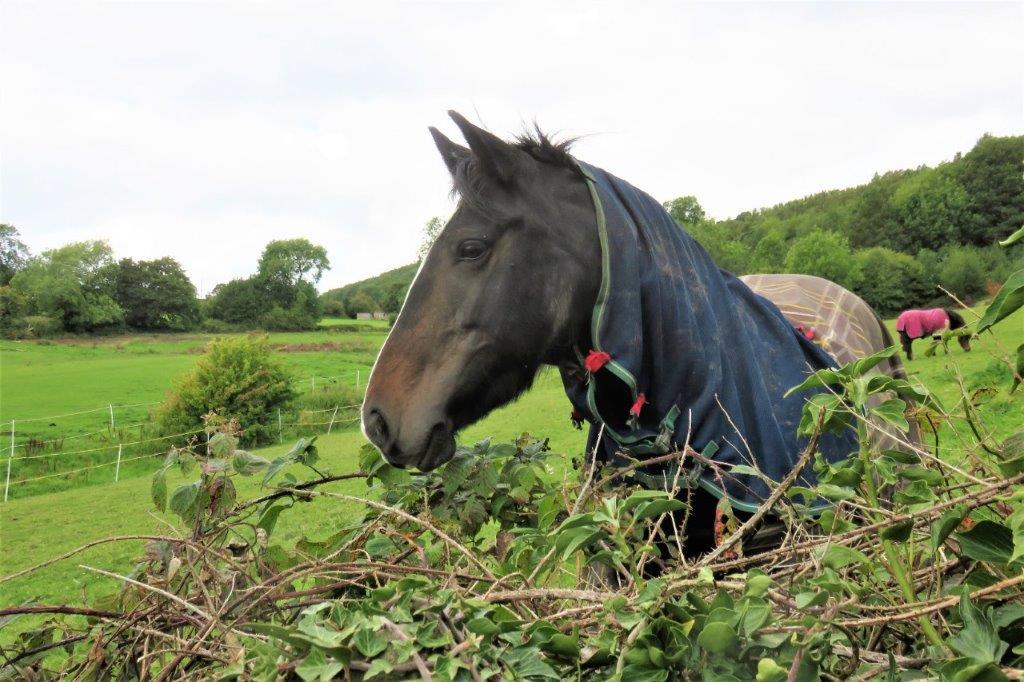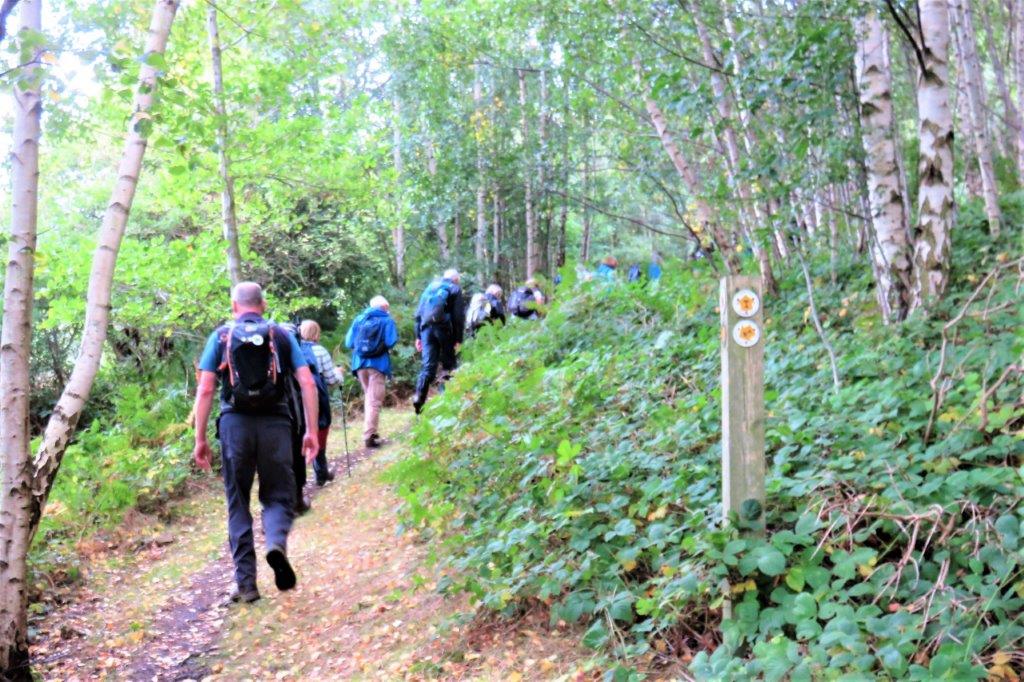 heading up towards the edge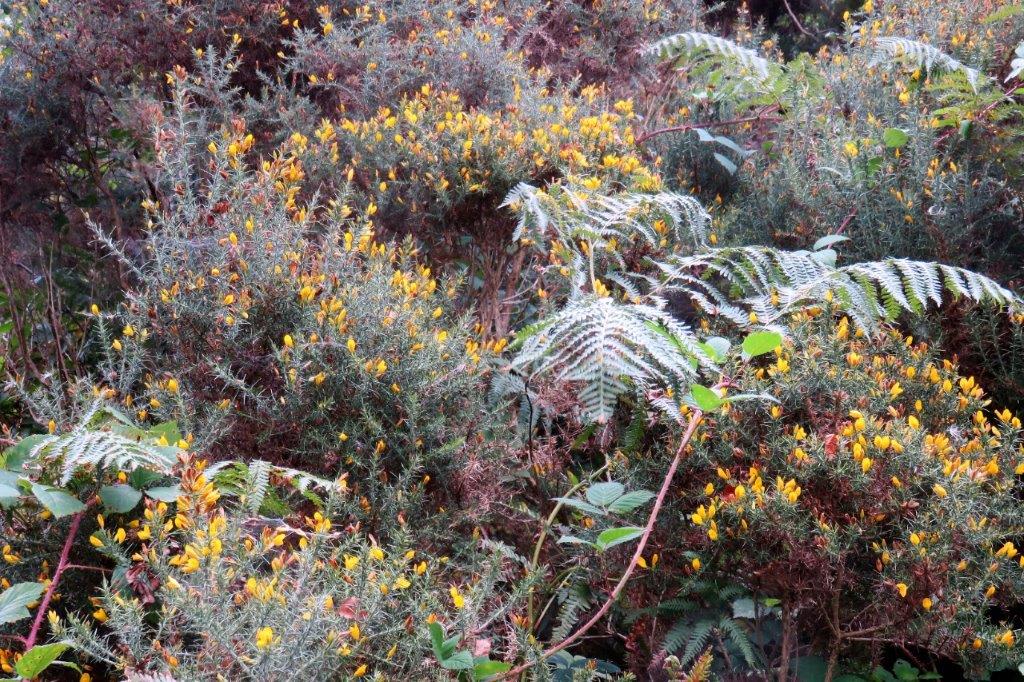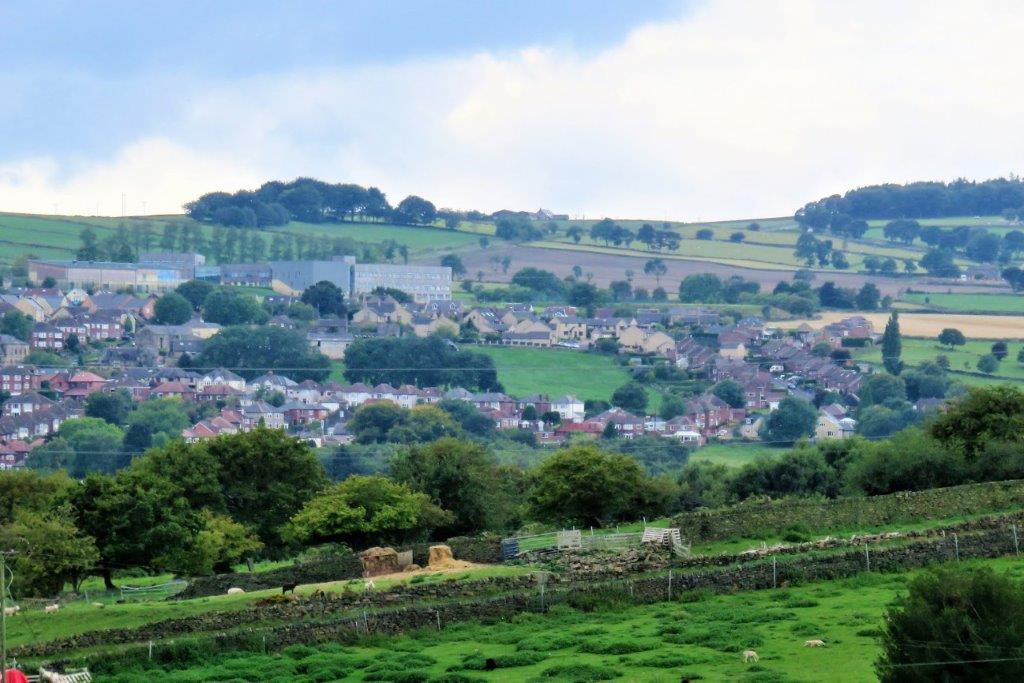 Worrall in distance? Bradfield School buildings?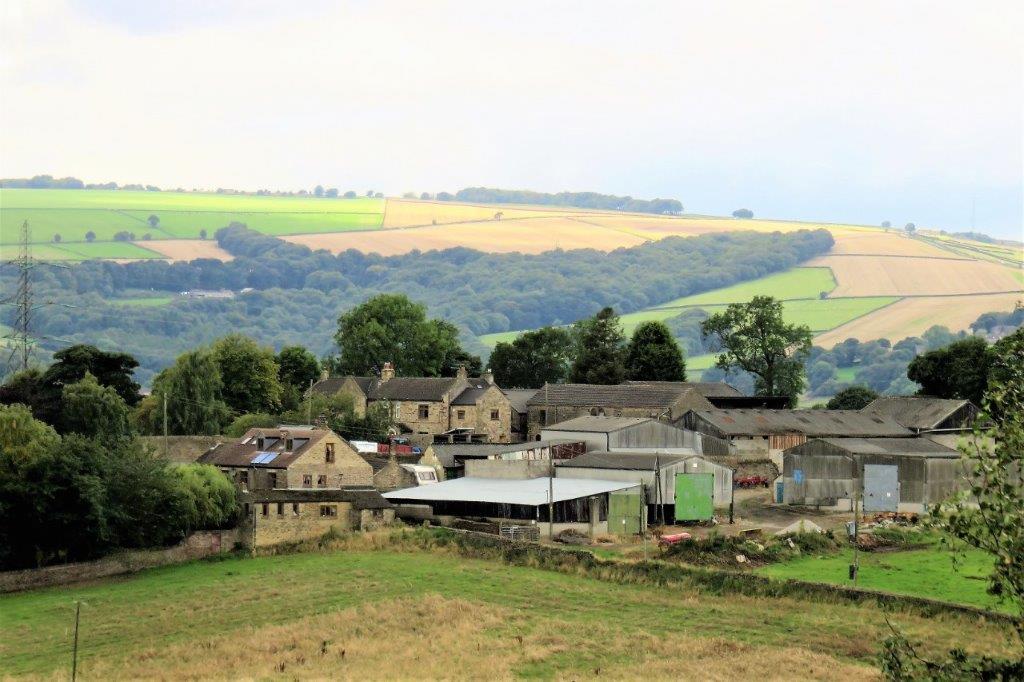 Upper Hurst Farm?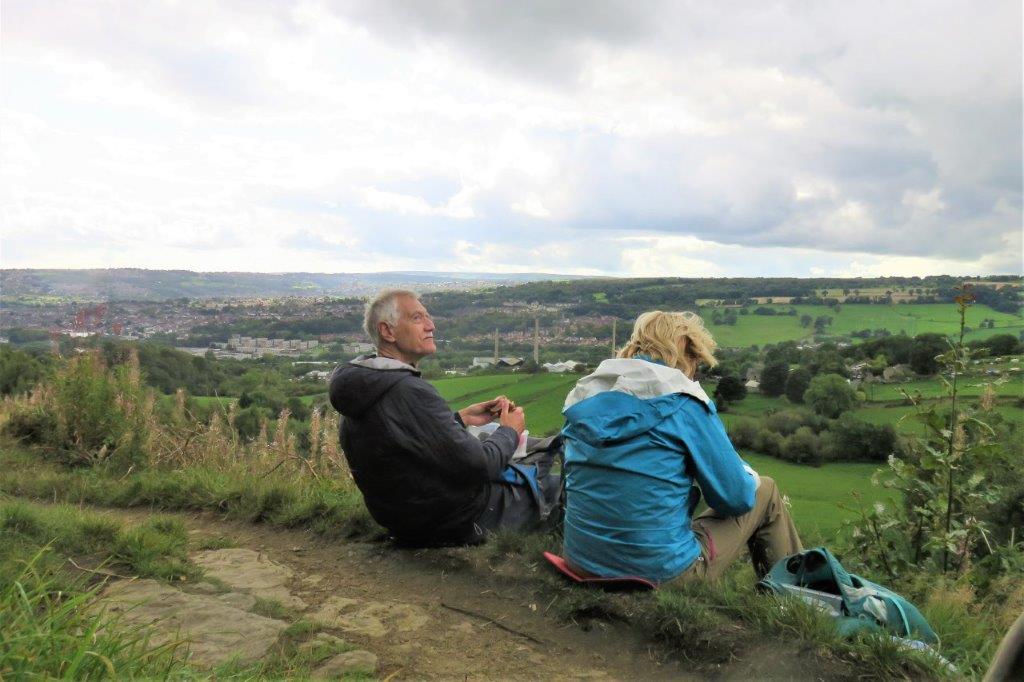 teetering on the edge?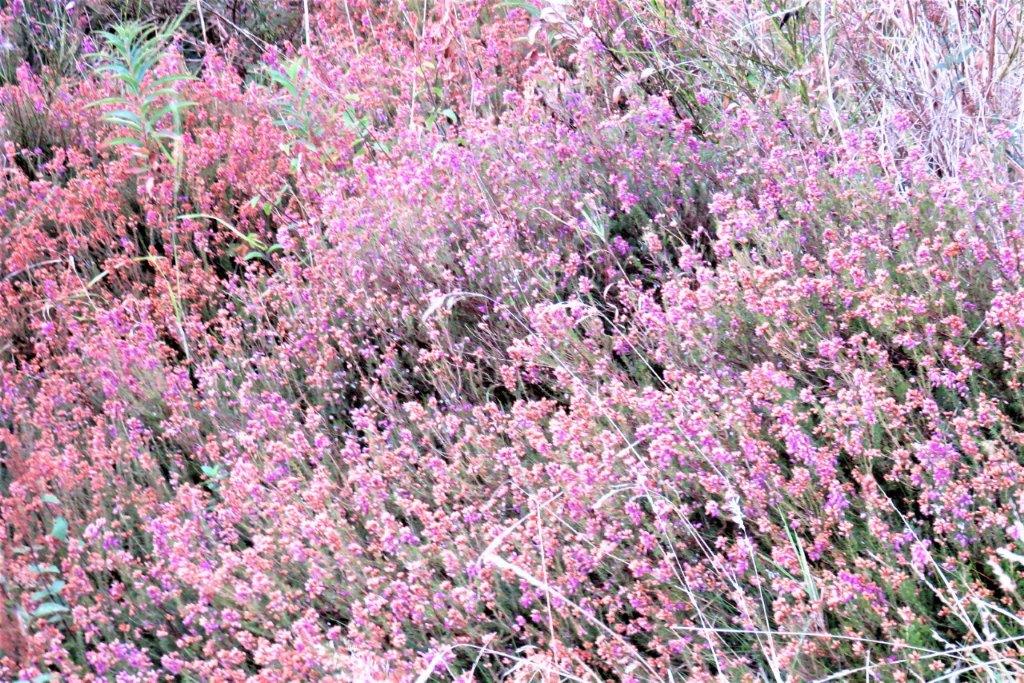 the last of the gorse blossoms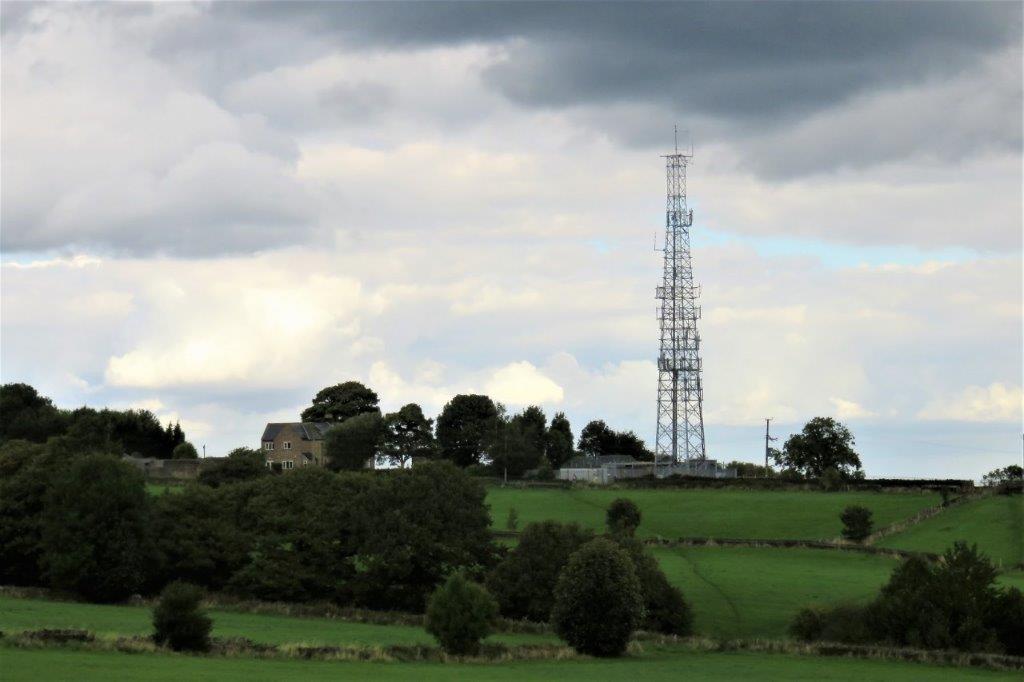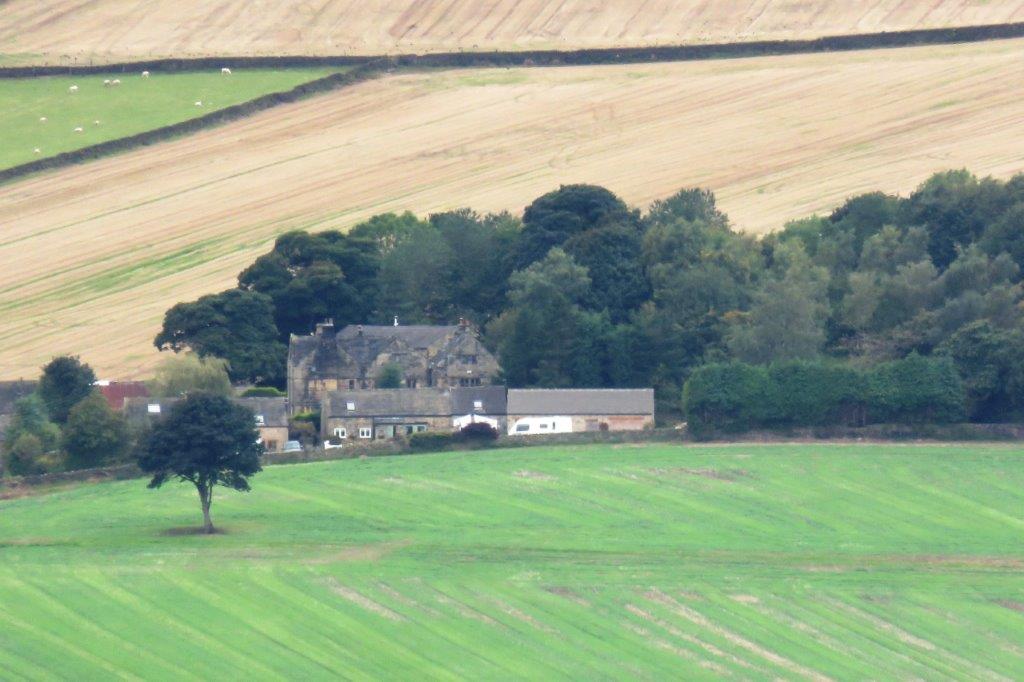 zoomed in & taken from Whalejaw Hill pointing to Onesacre (as shown on direction plan on site)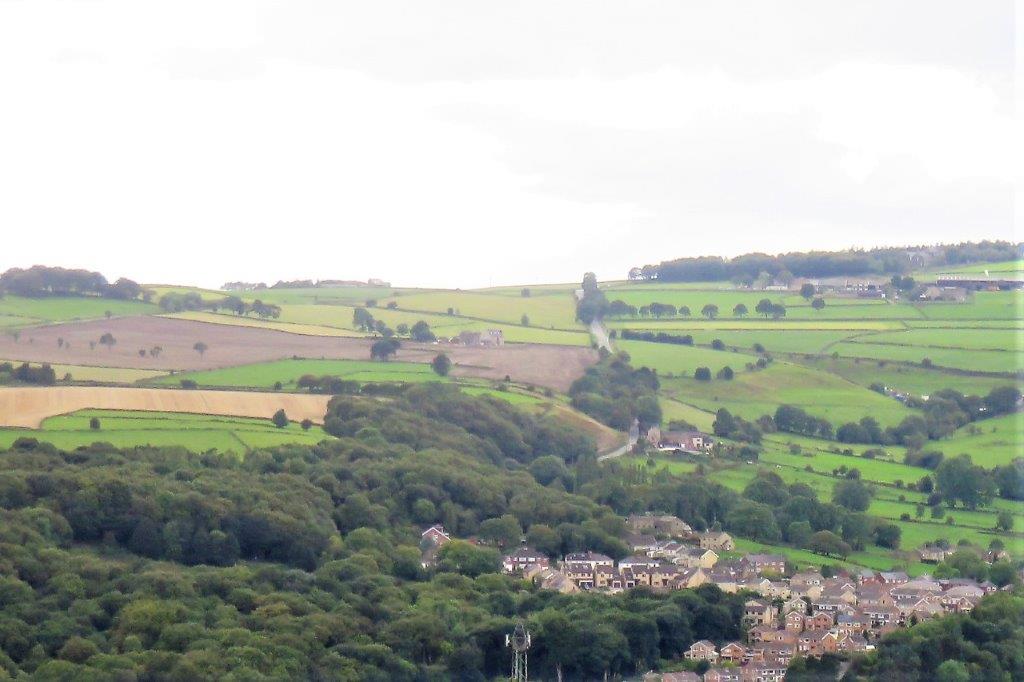 part of Oughtibridge below?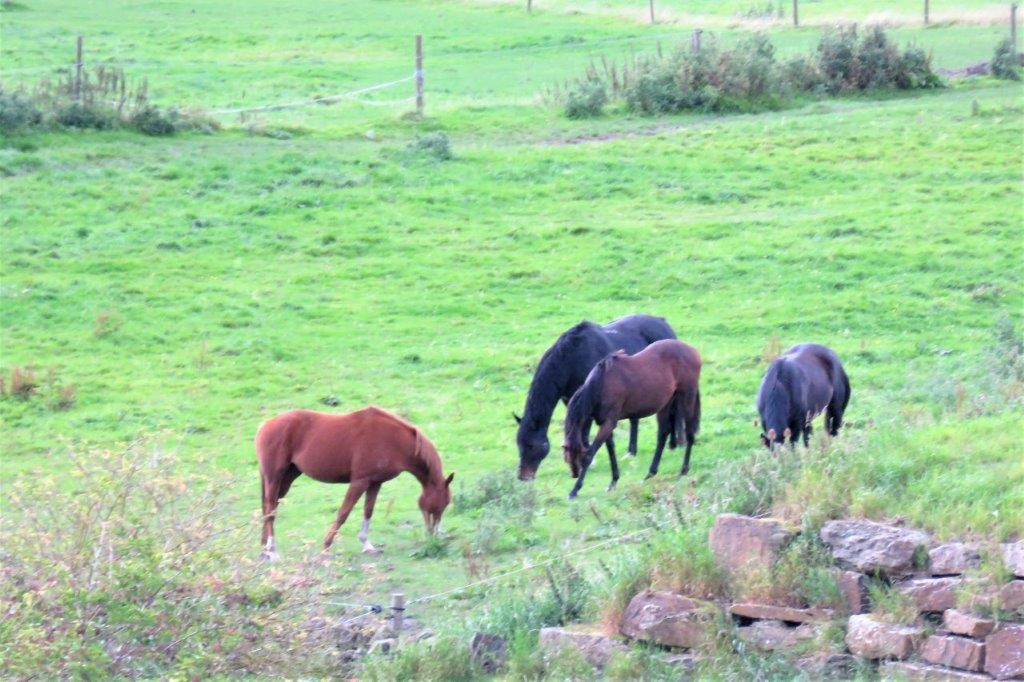 horses below near Hunter House Farm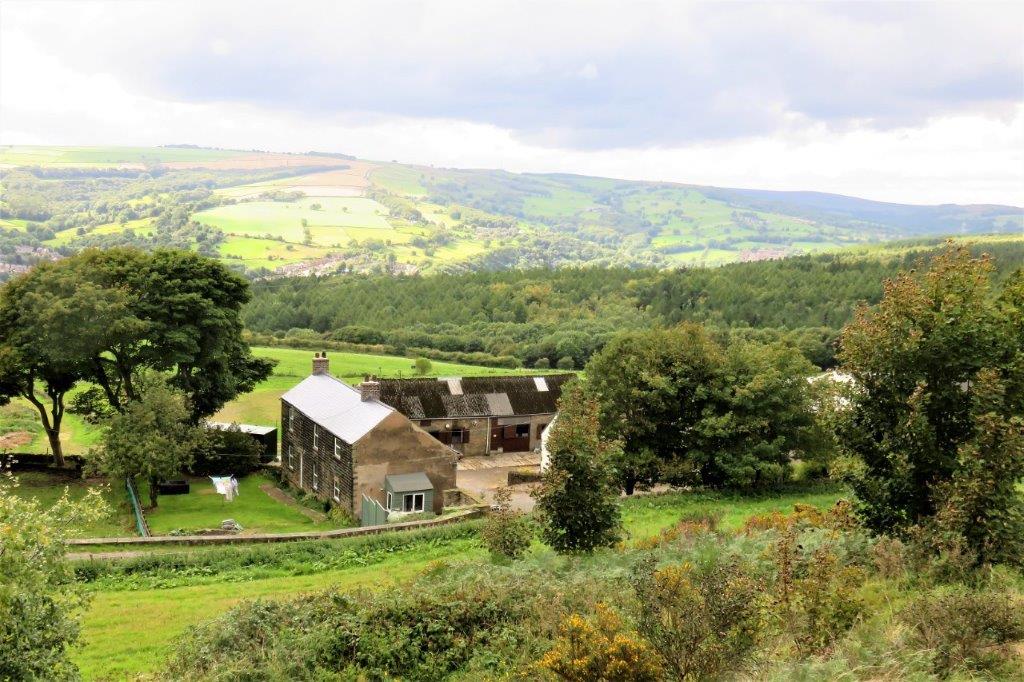 Hunter House Farm below edge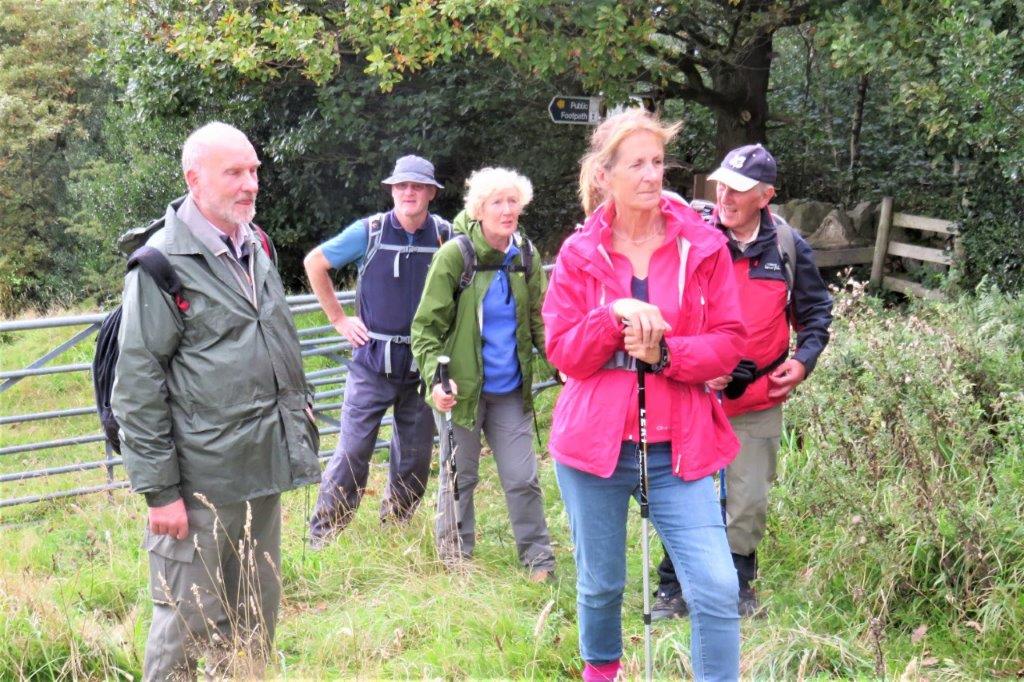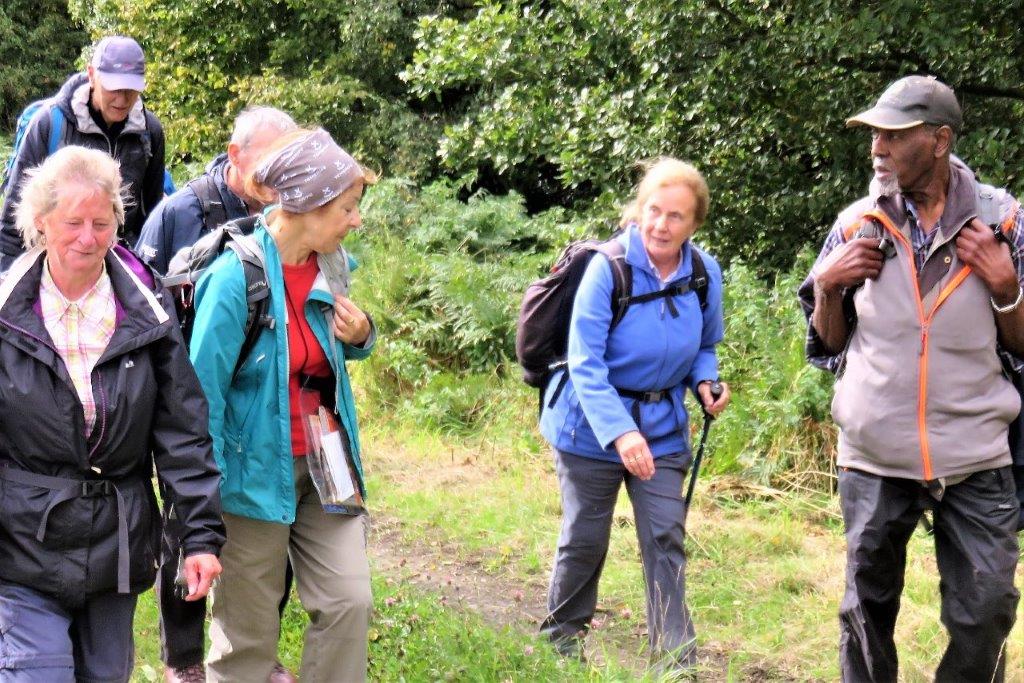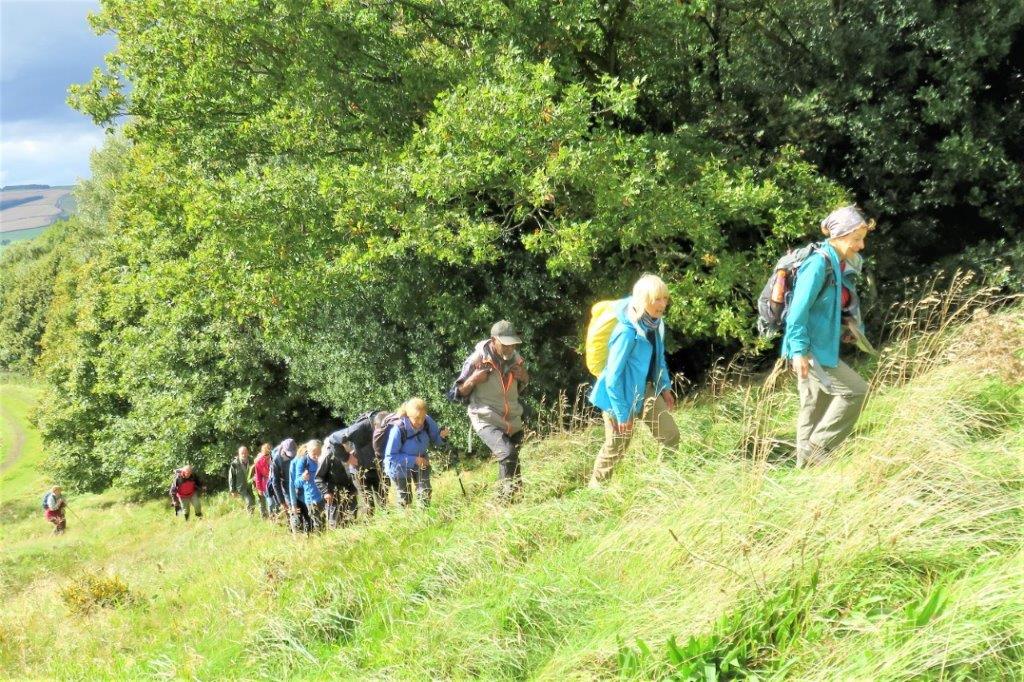 up from the edge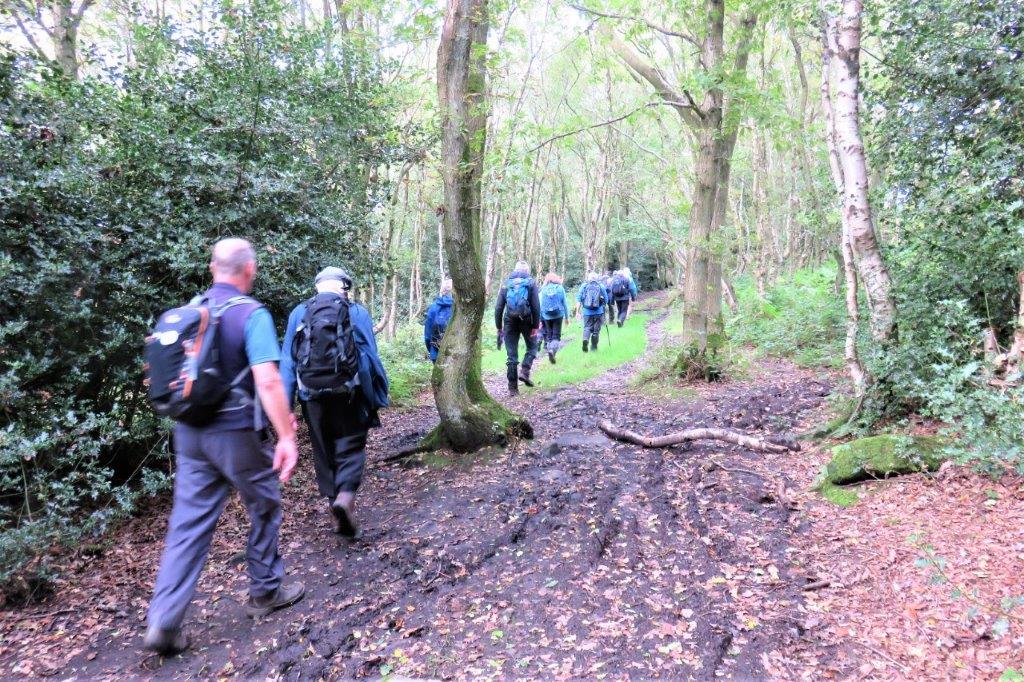 into the woods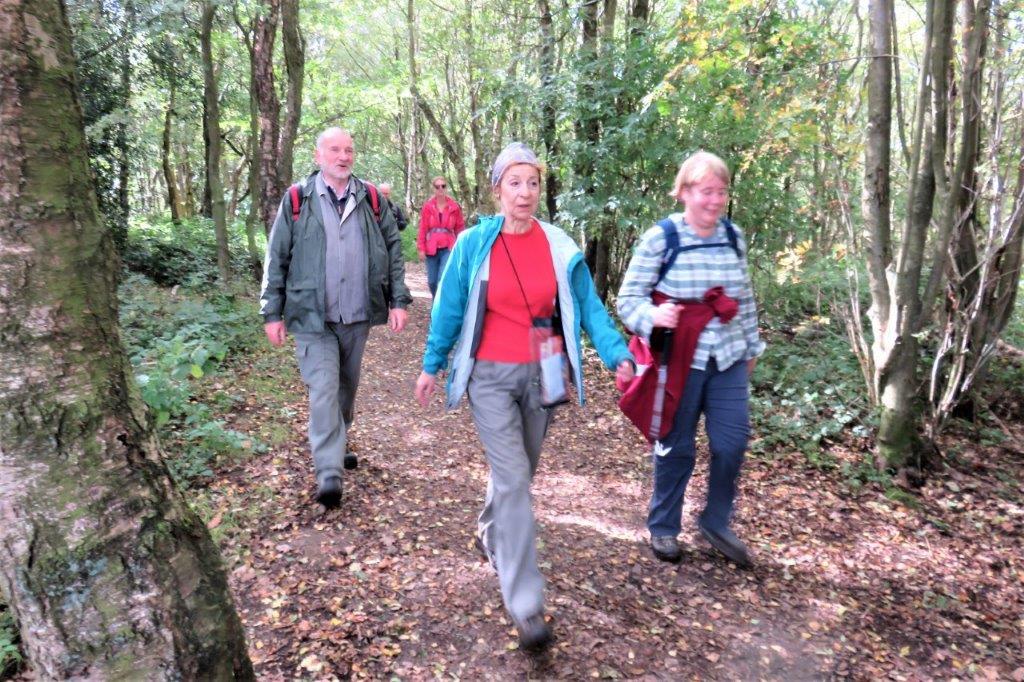 on the way to Grenoside
homepage - Day Walks Index 2017 - contact me at