homepage - Day Walks Index 2017 - contact me at

2017.08.30 - Lodge Moor Bus Terminus, W along rd to The Sportsman PH, S to Redmires Conduit & W along it, S on Soughley Lane, FP to East tip of Redmires Resv, up on FP S / ~ SE to Knoll Top Farm, Fullwood Head Lane, thr Brown Edge Farm, ~ S to / across Ringinglow Rd, west side of Lady Cannings Plantation, SW on Houndkirk Rd, at SK277817 ~ W across Burbage Brook / Carl Wark Fort / Mitchell Field then on FP ~ SW / W to & across A6187 Rd, down to & along B6001 Rd to cross Leadmill Bridge, follow on South side River Derwent to Shatton, U turn past nursery to Bamford Bus Terminus / Railway Stn.- leader Dave Jefferies - Wednesday
The Sportsman Public House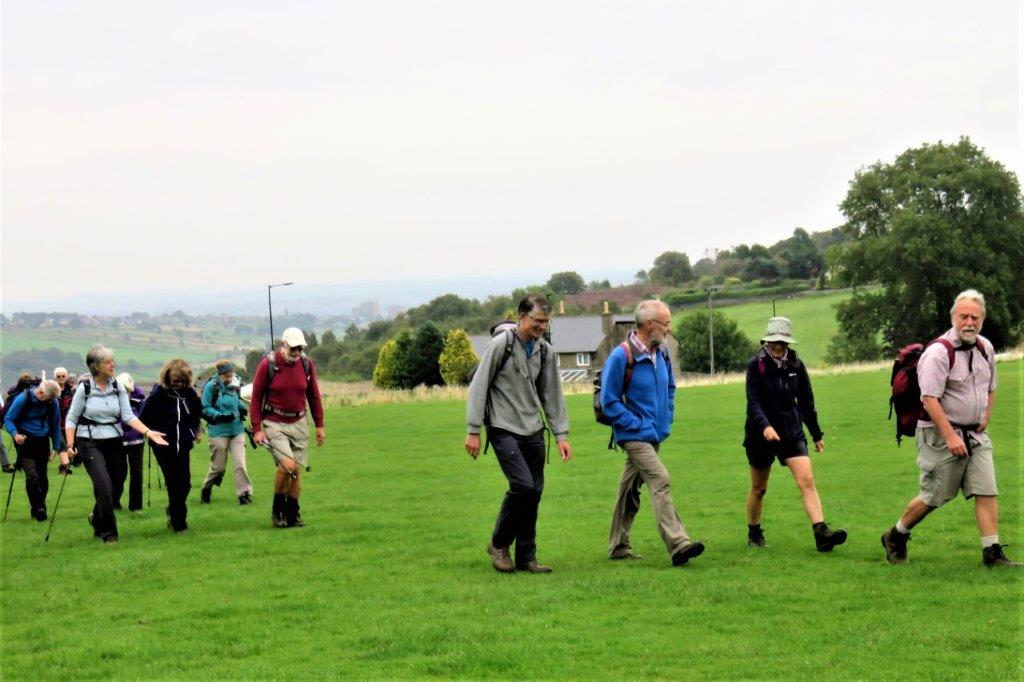 heading to the Redmires Conduit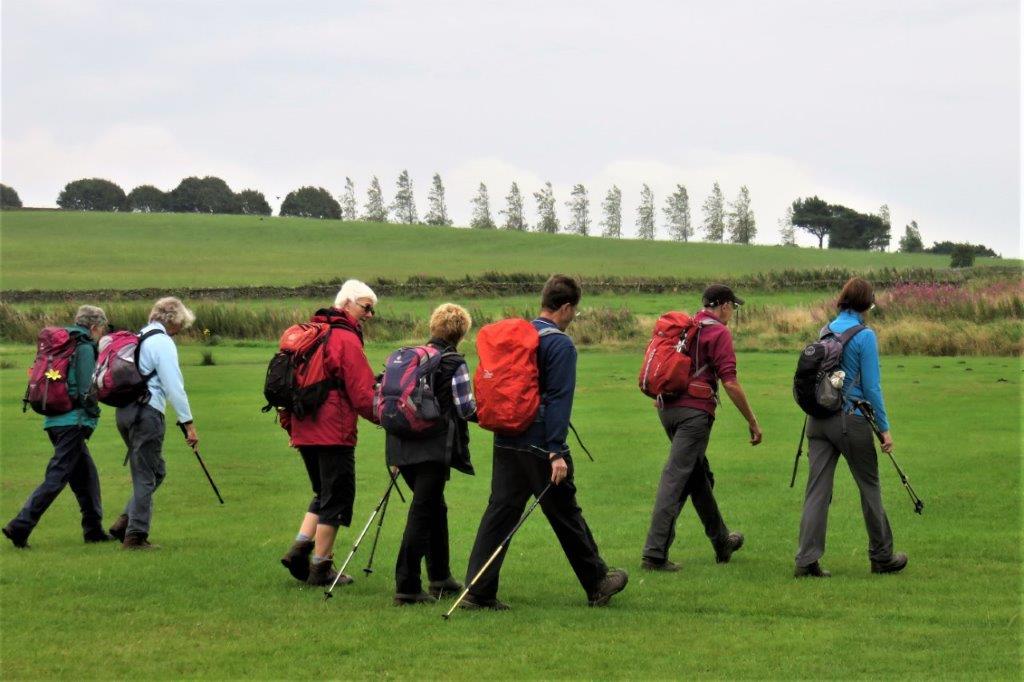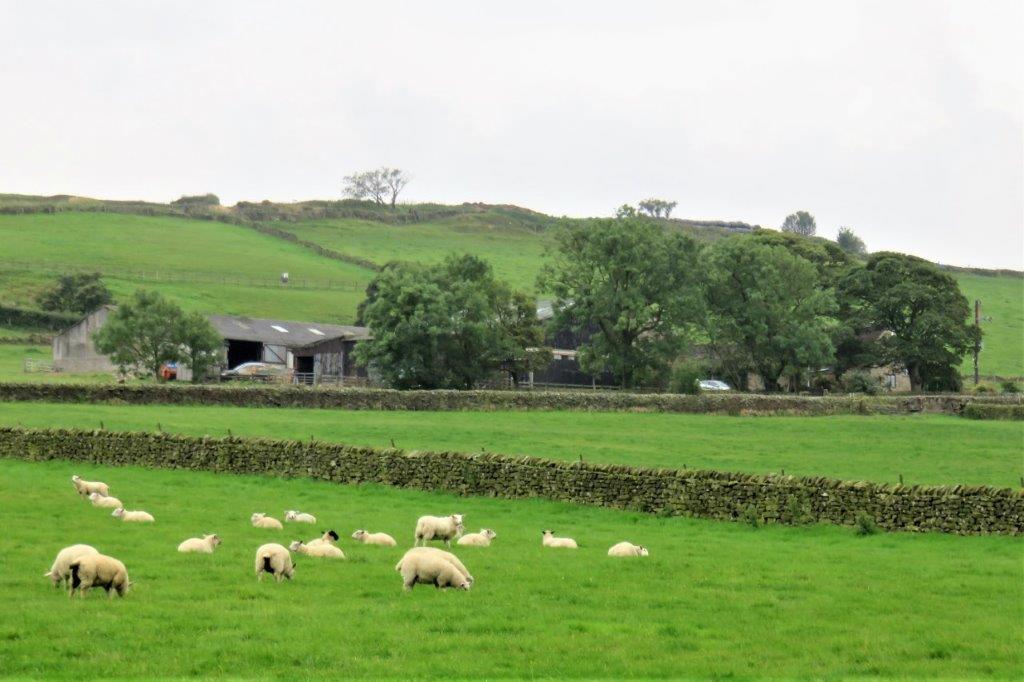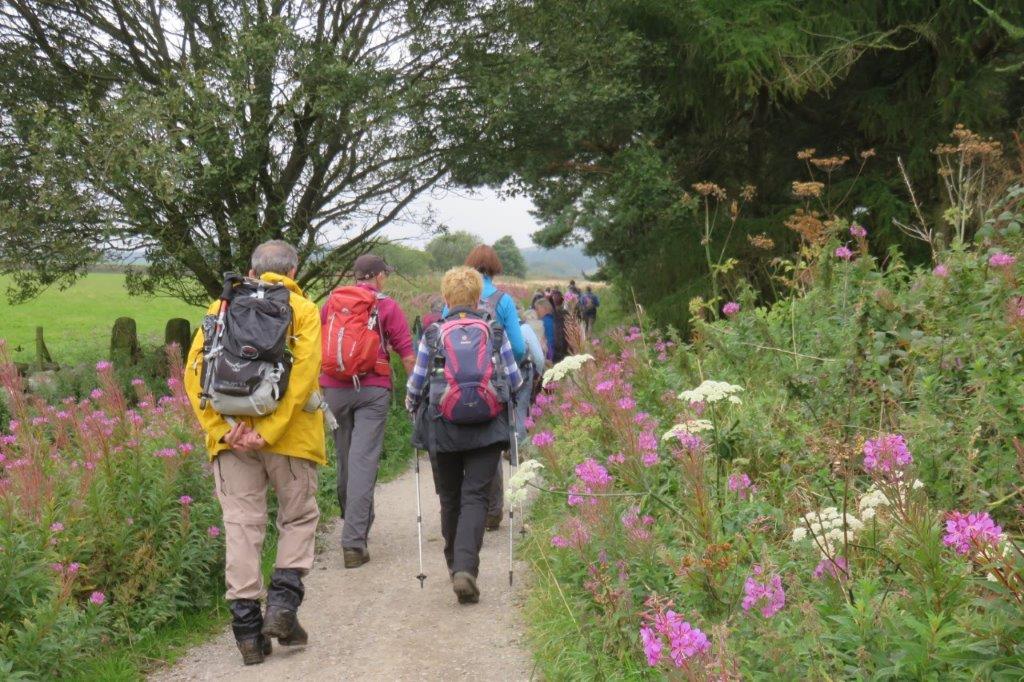 on the Redmires Conduit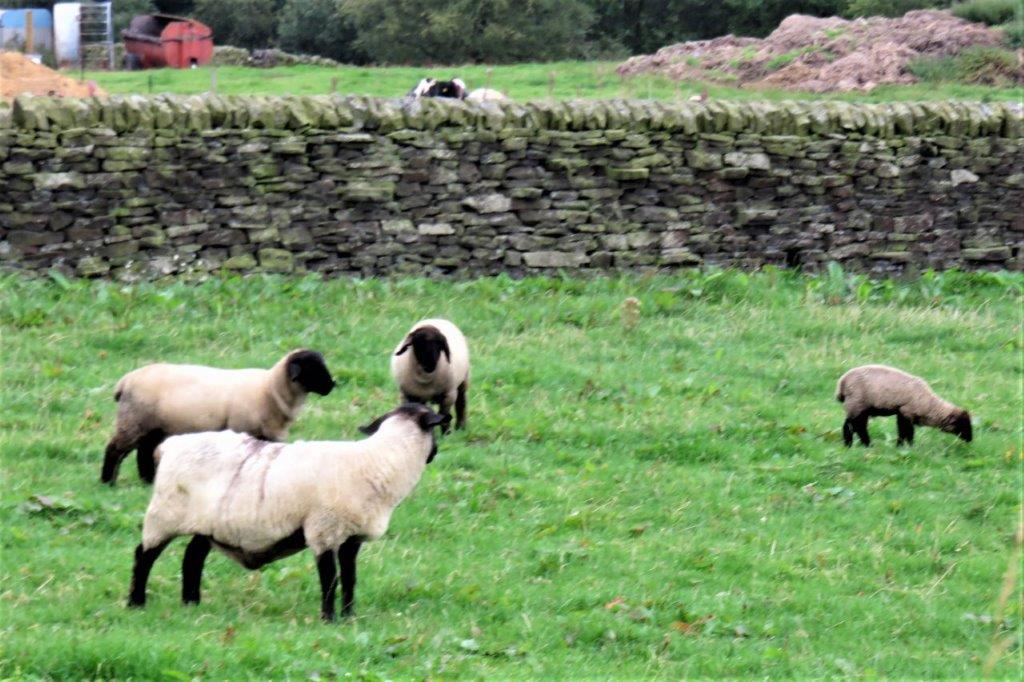 a late lamb to right?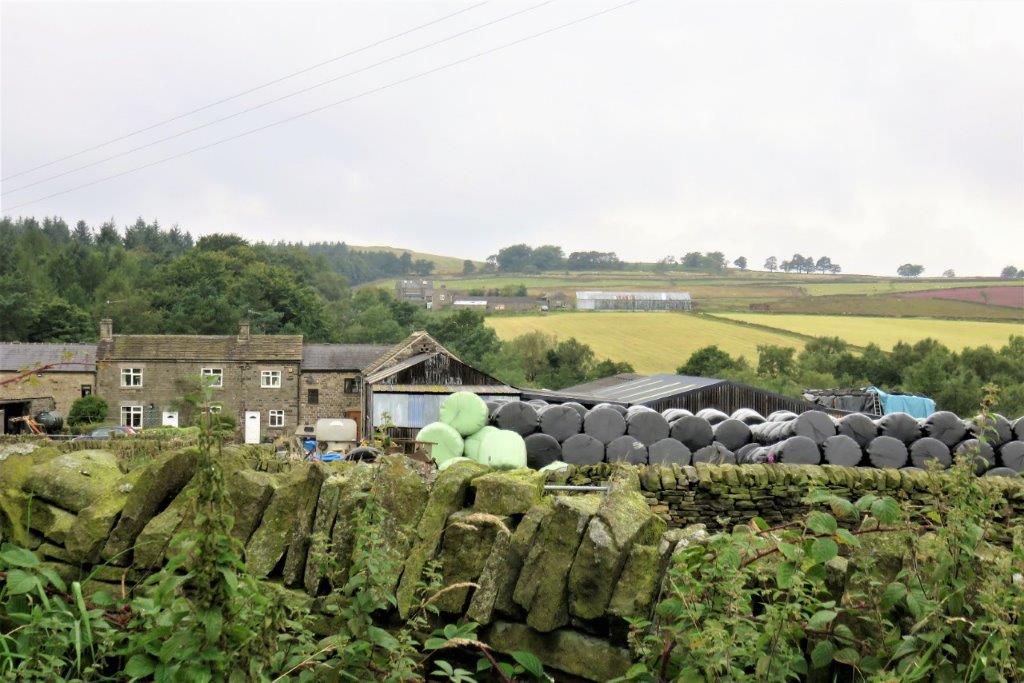 Wyming Brook Farm? - several markings of this farm on map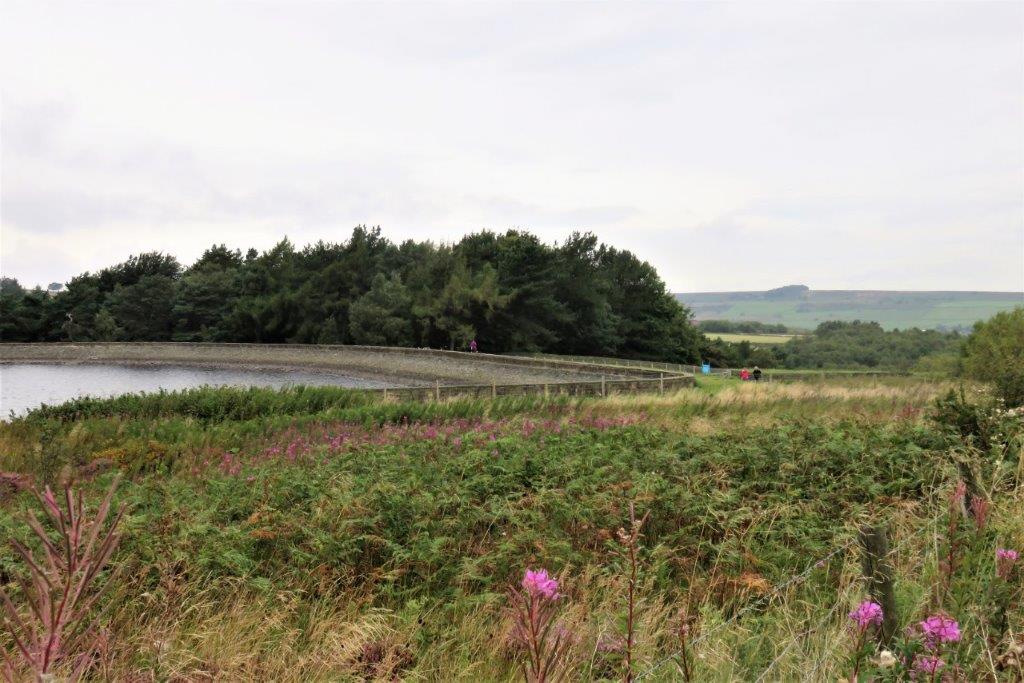 East edge of the bottom of three Redmire Reservoirs to right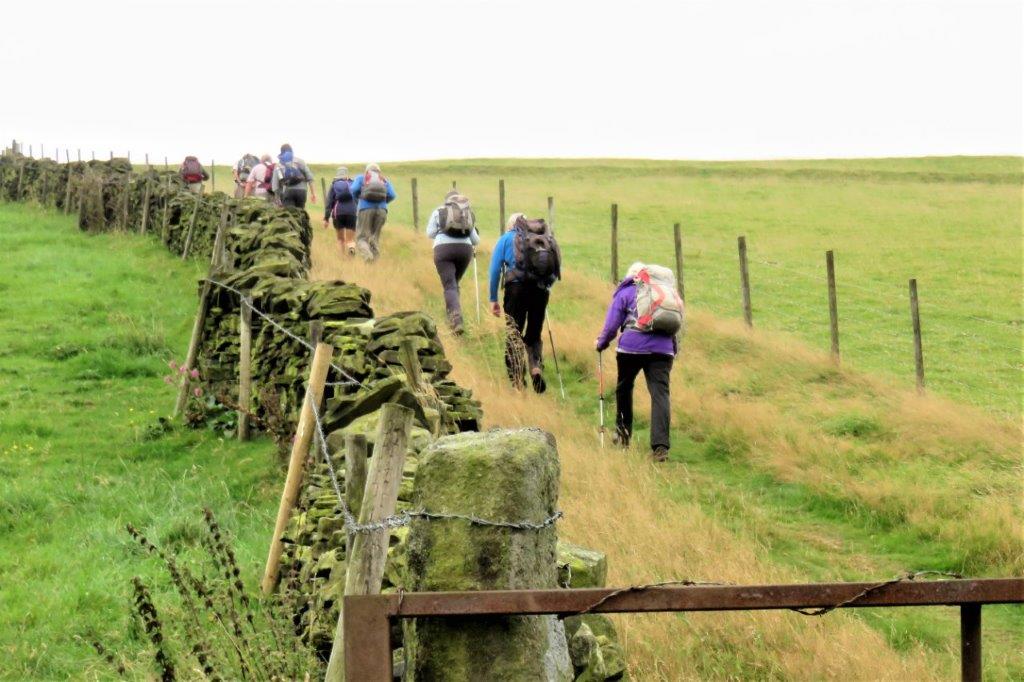 up towards Knoll Top Farm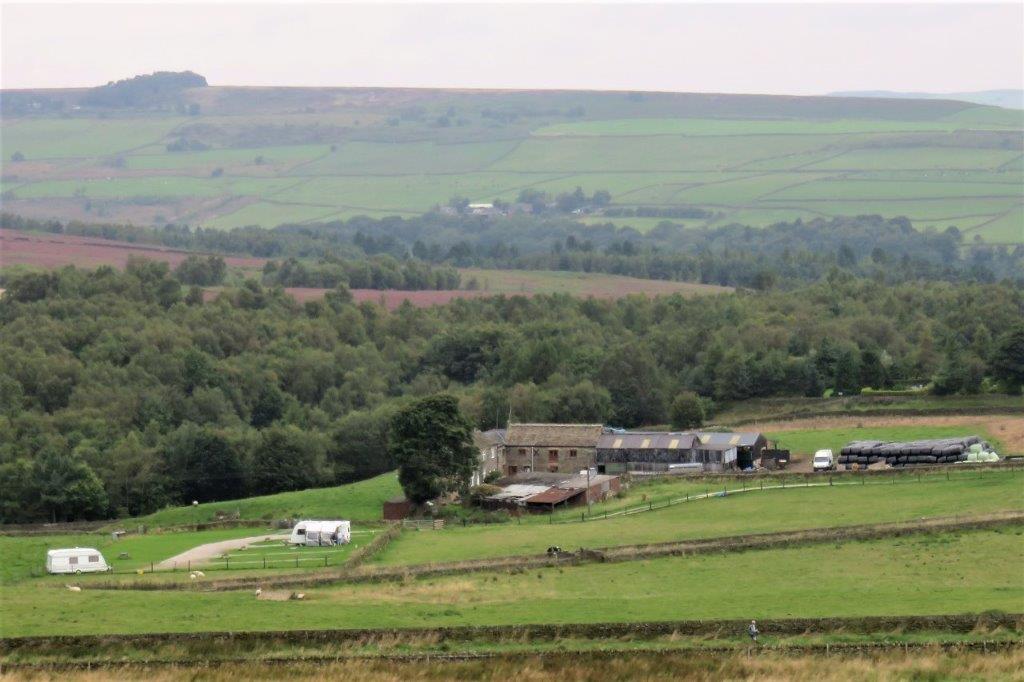 looking back at Wyming Brook Farm?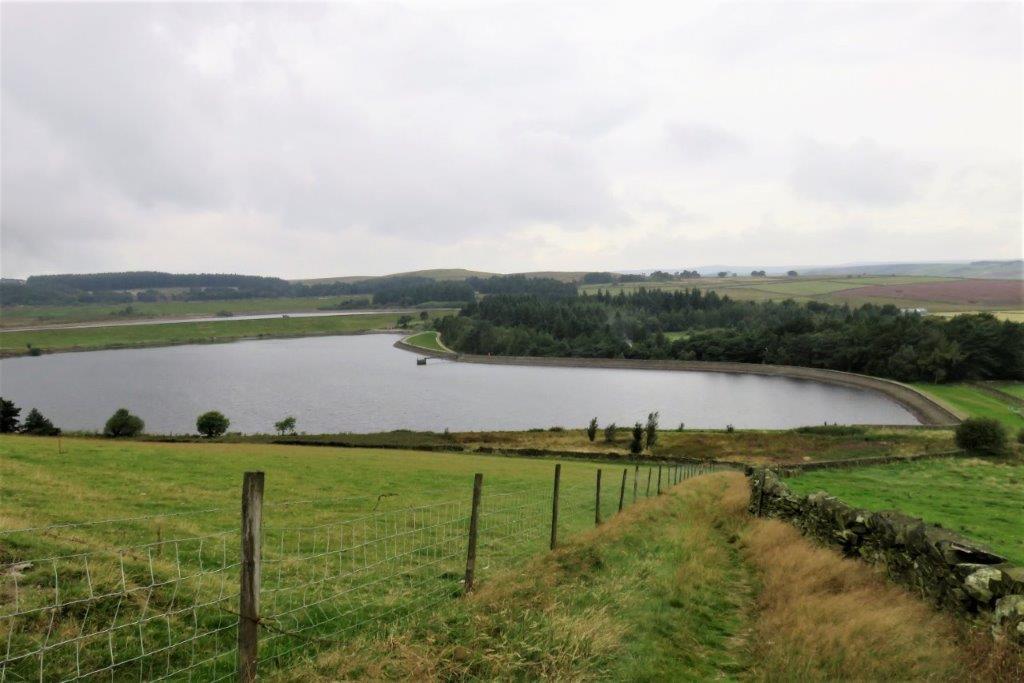 the lower two of the three Redmires Reservoirs seen here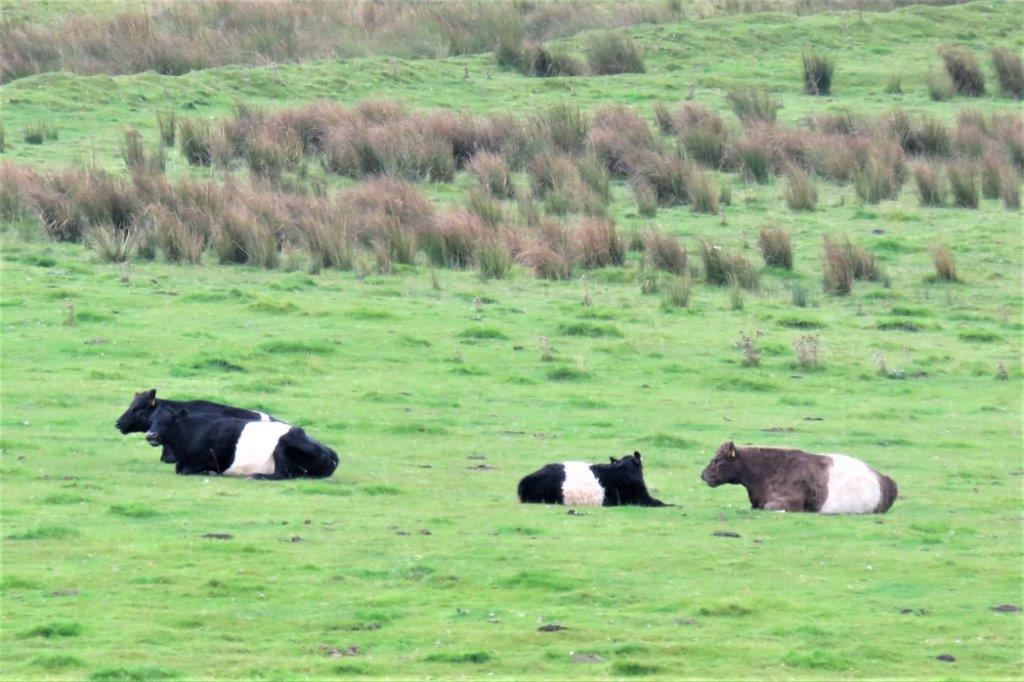 Belted Galloway cattle - brown & white one to right?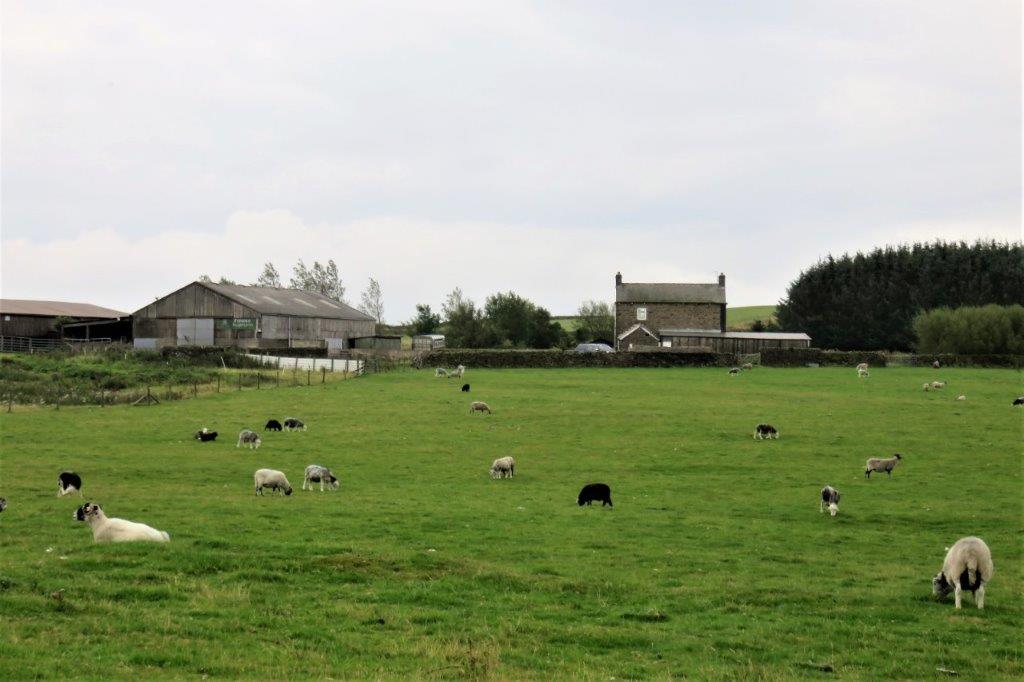 Fulwood Booth?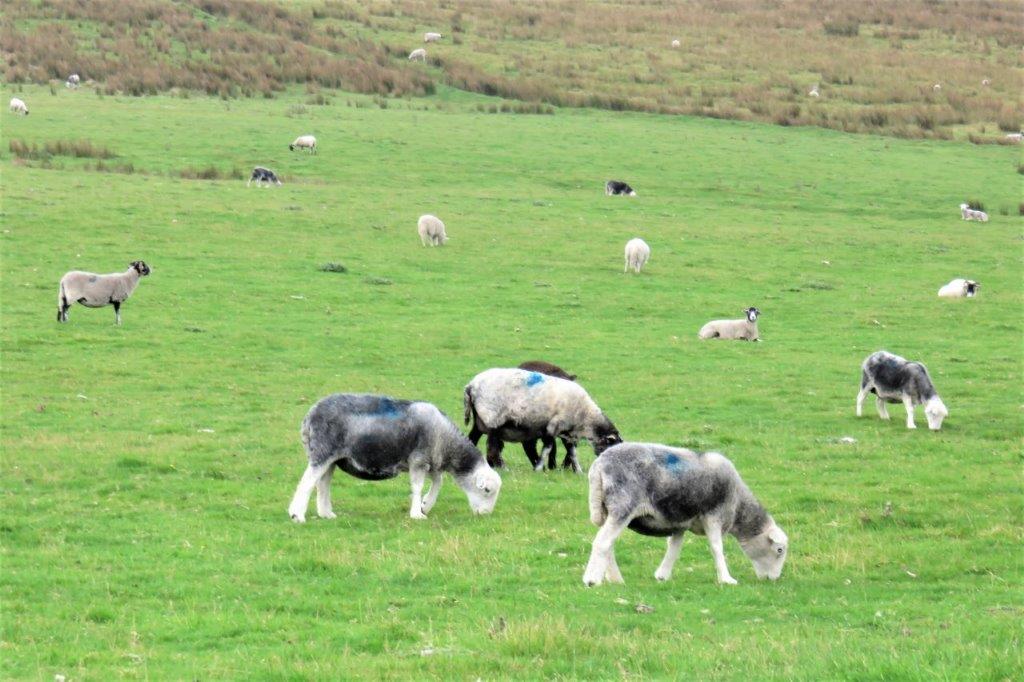 Herdwick sheep (Lake District breed)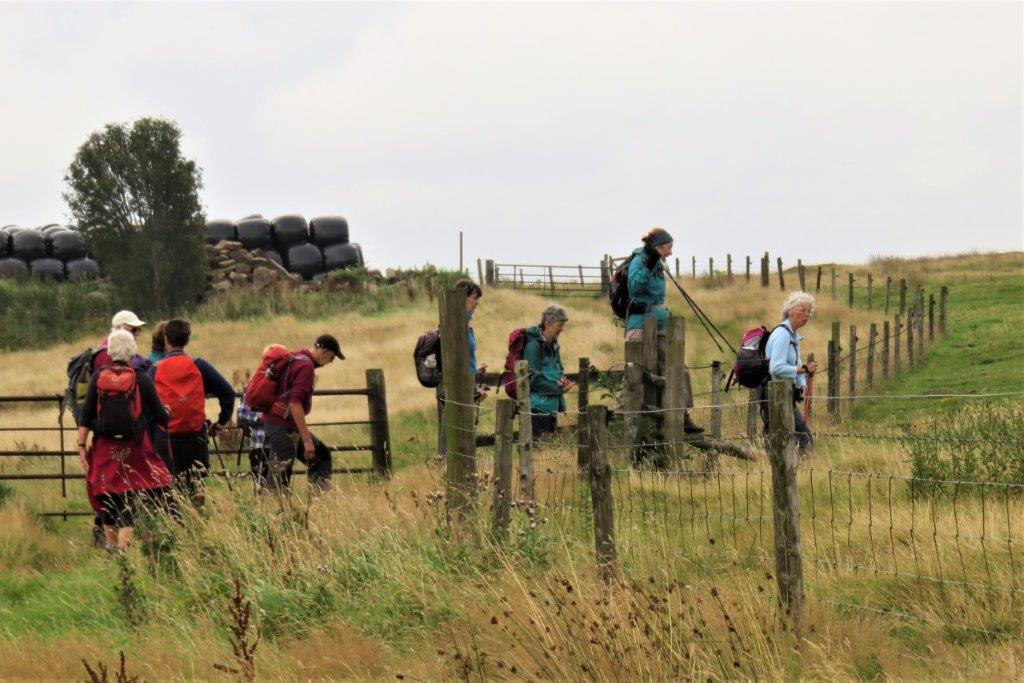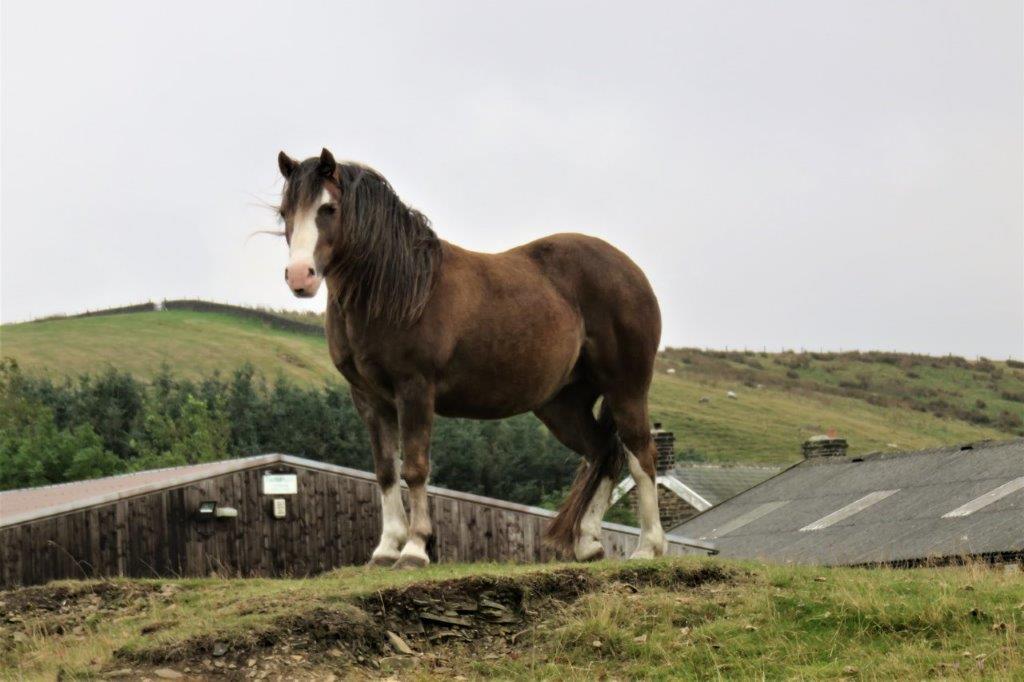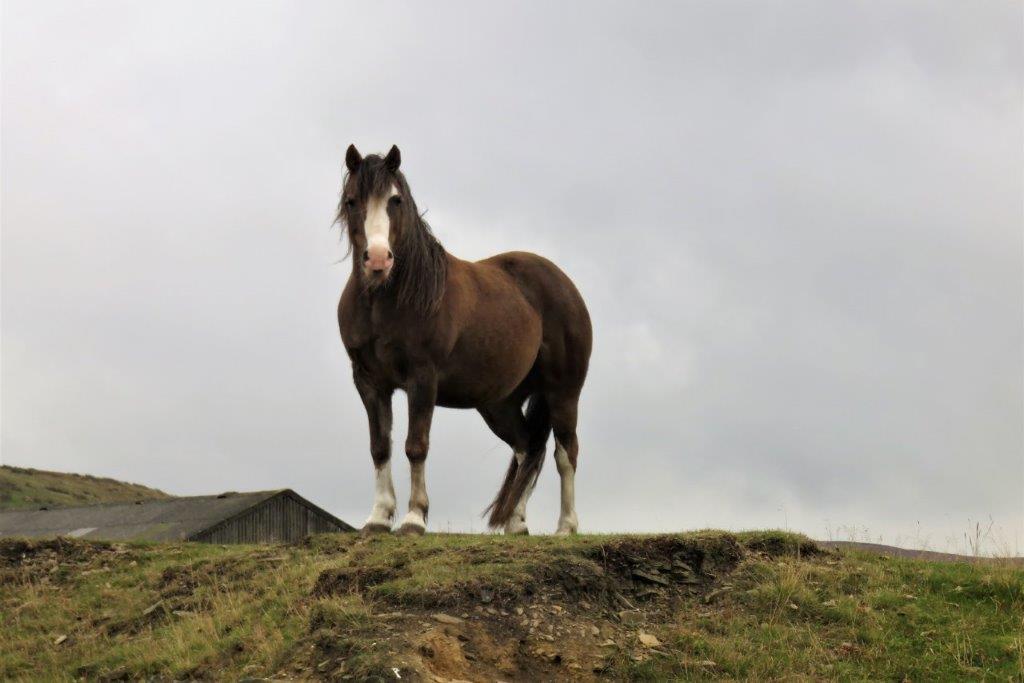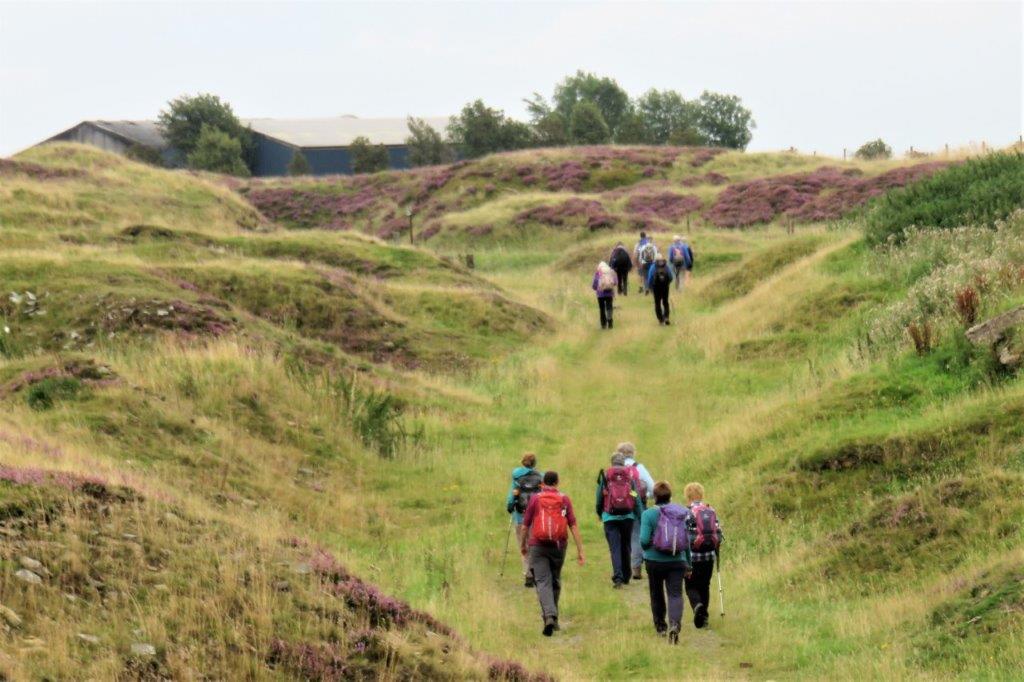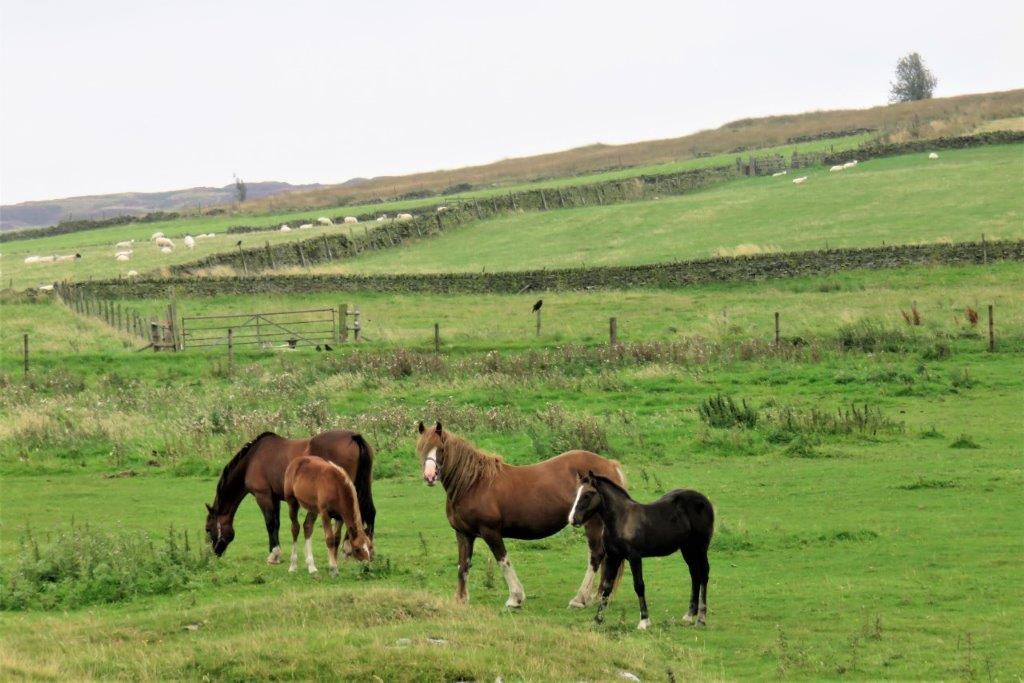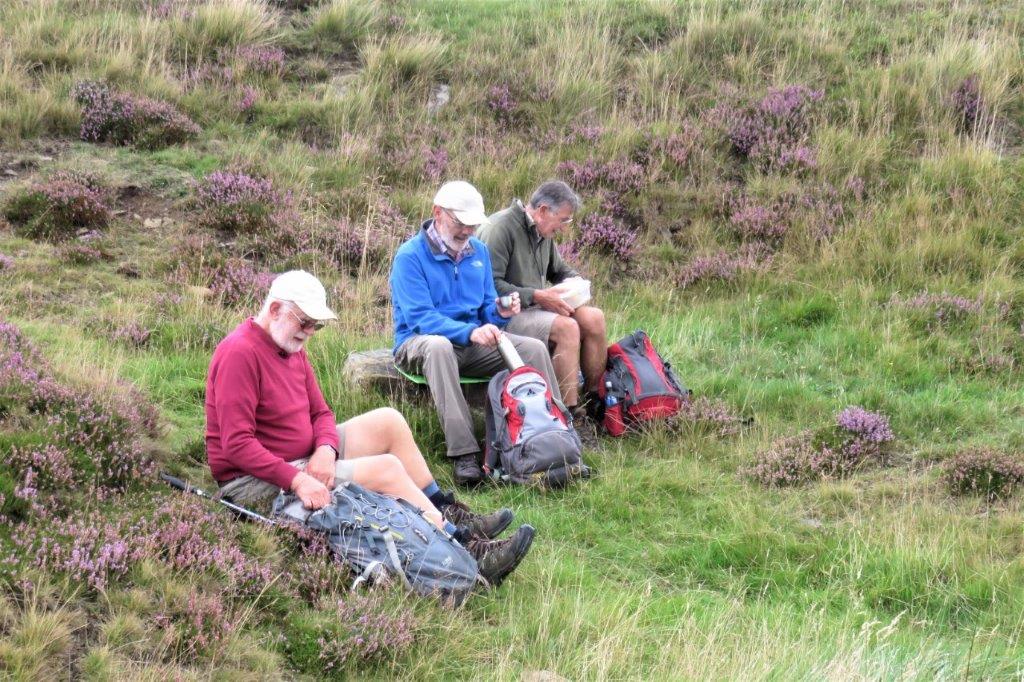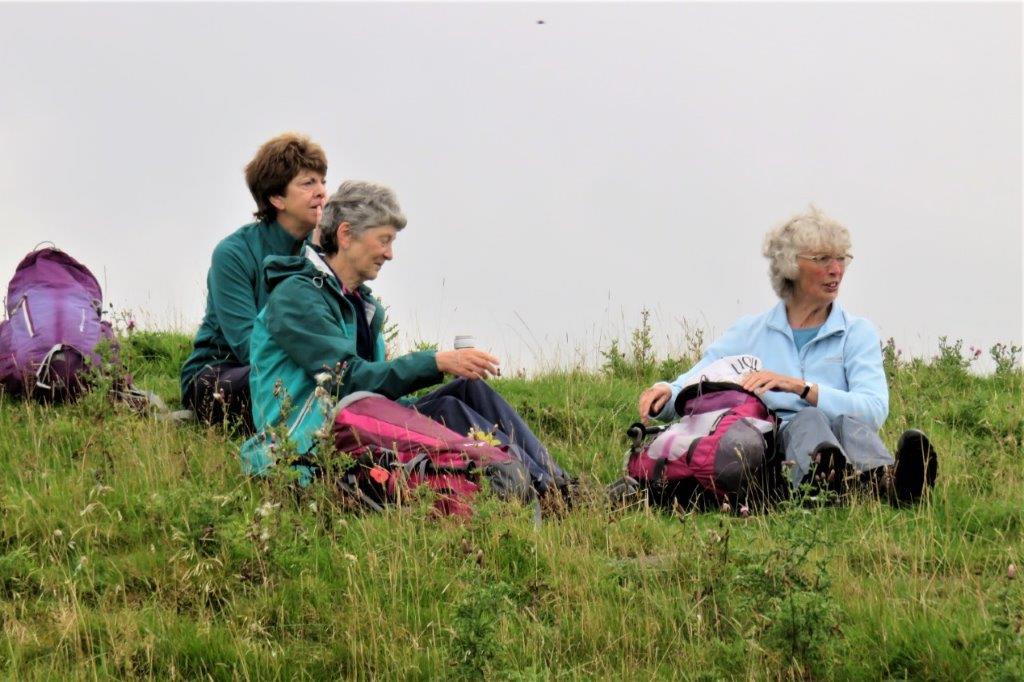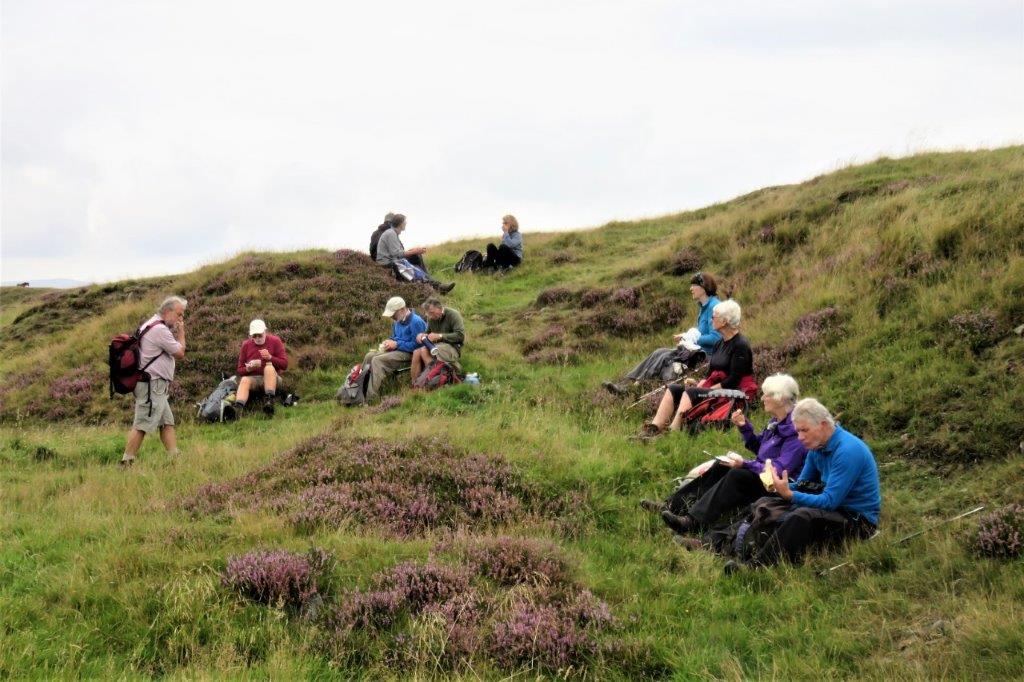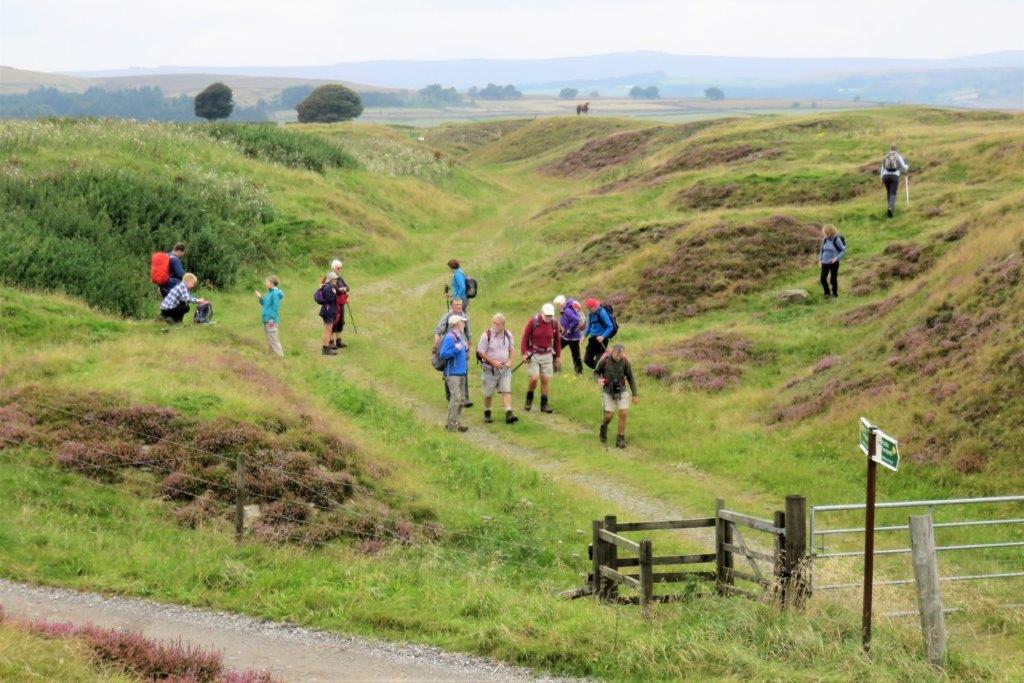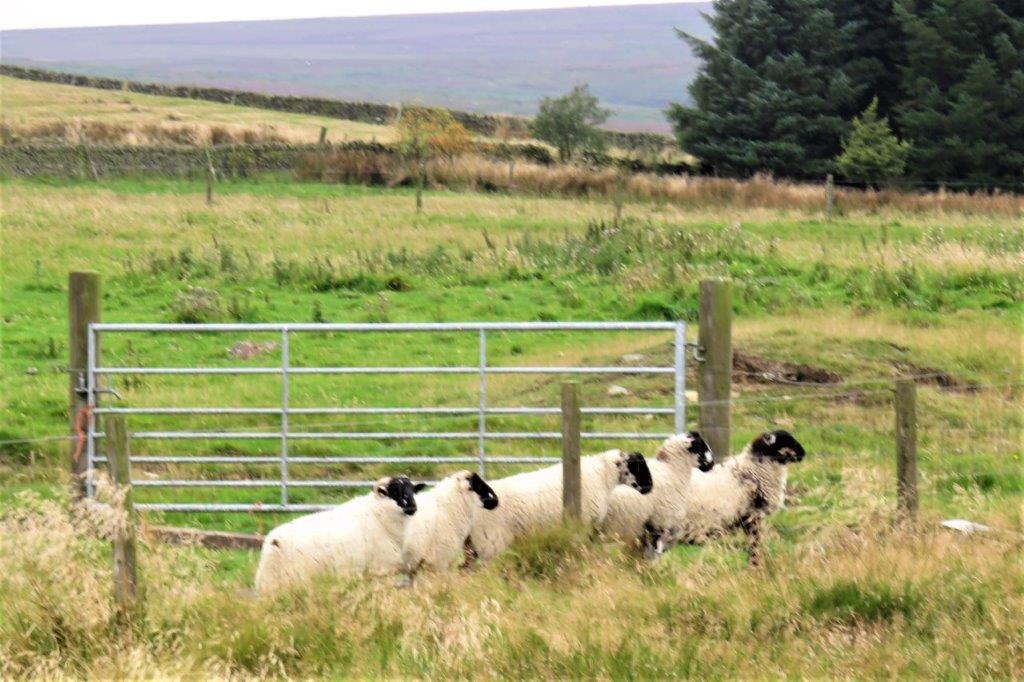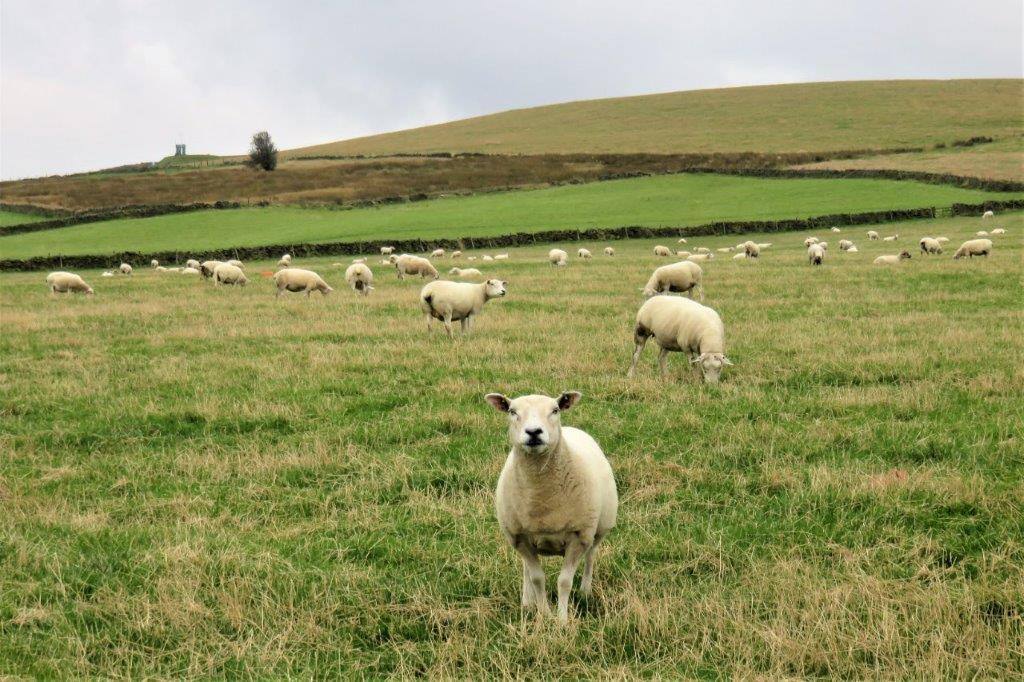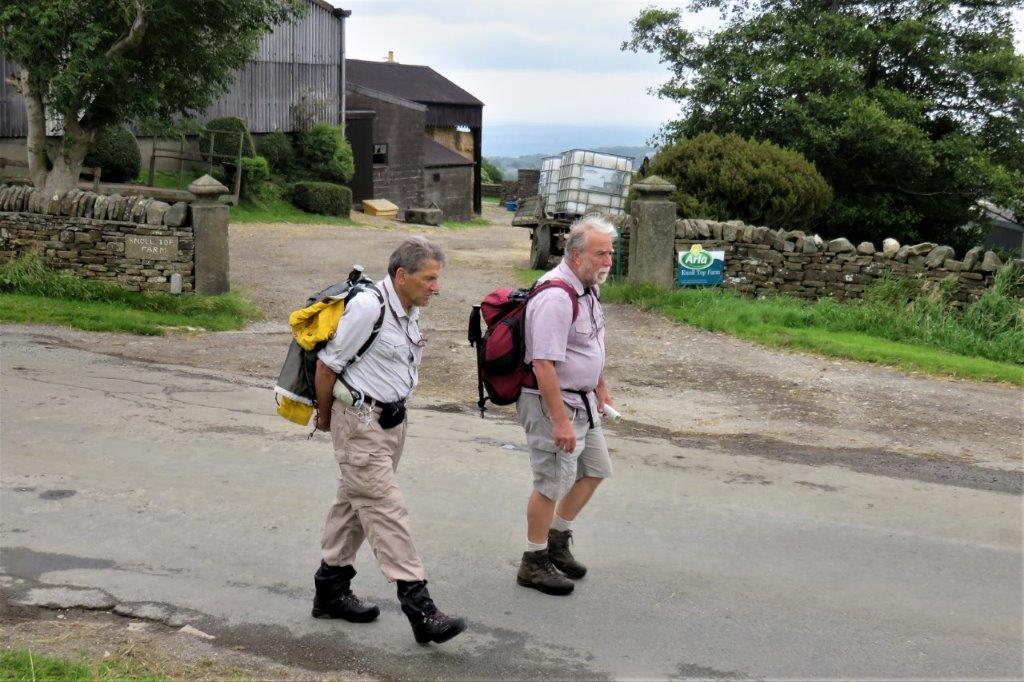 on Fulwood Head Road / Lane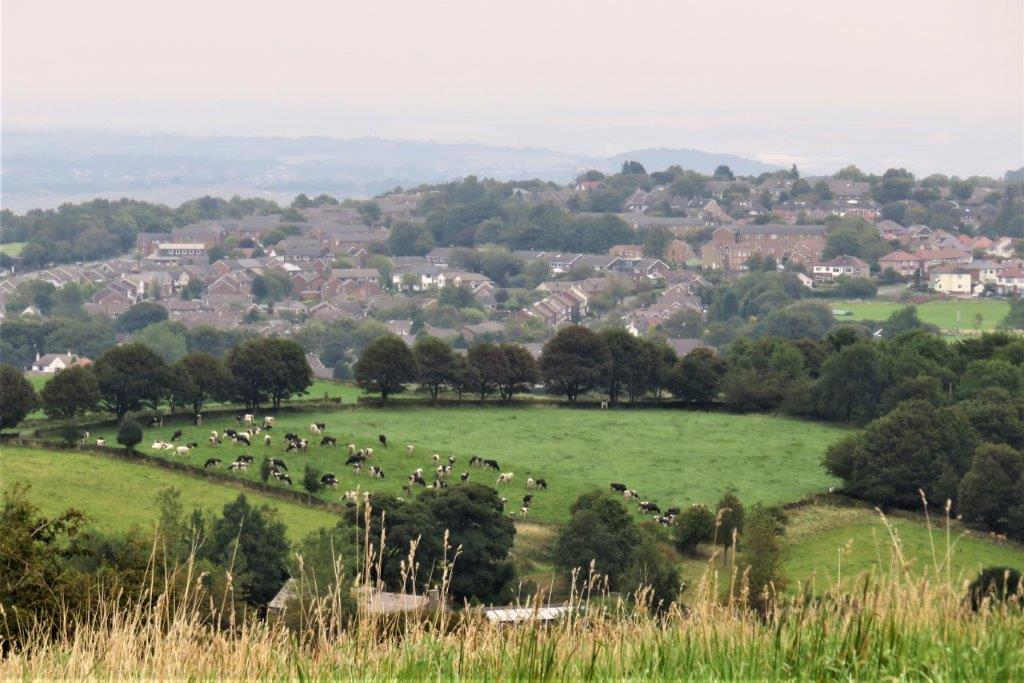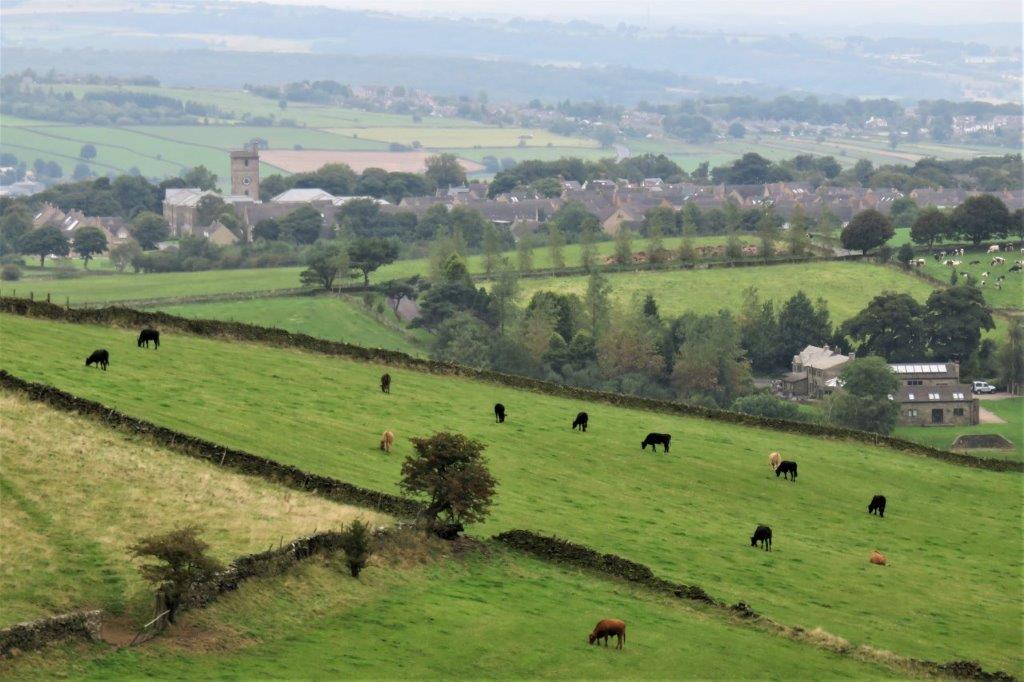 Lodge Moor Clock Tower top left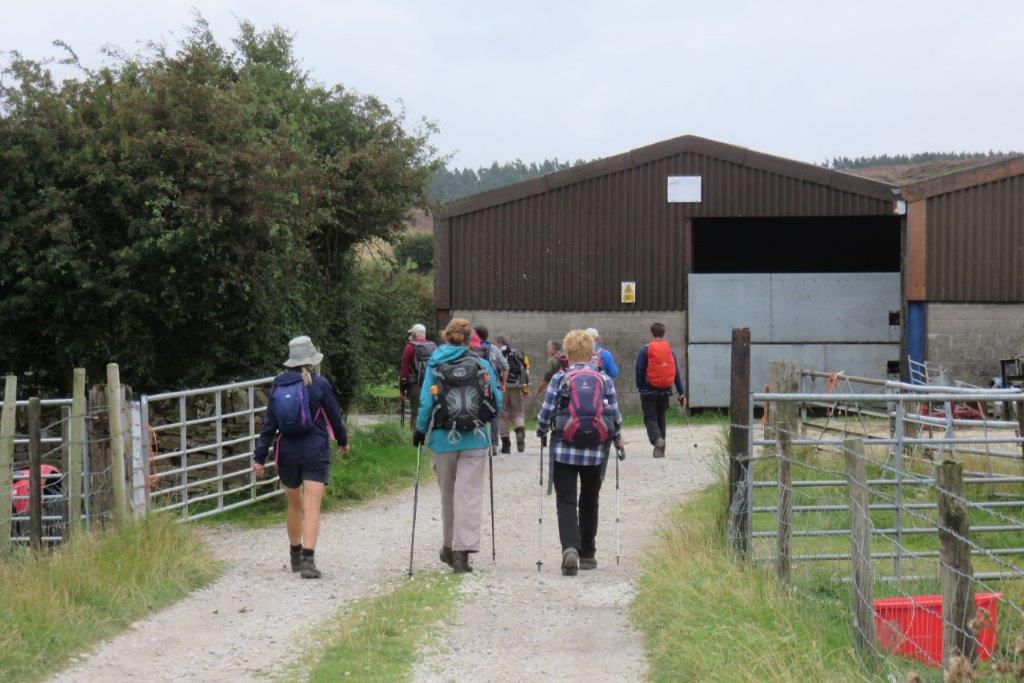 in Brown Edge Farm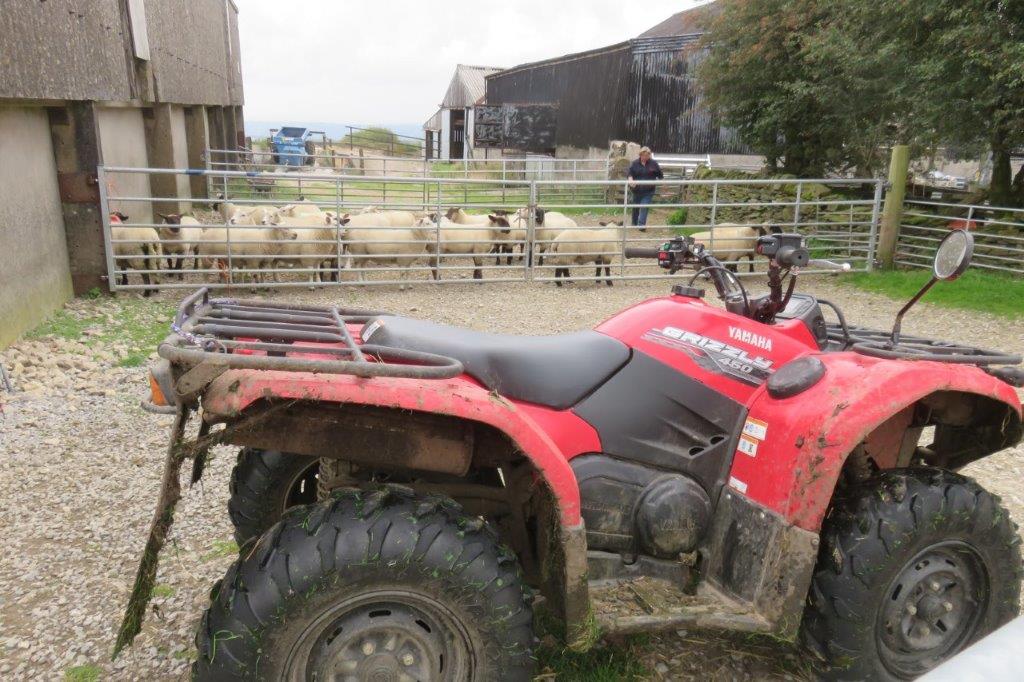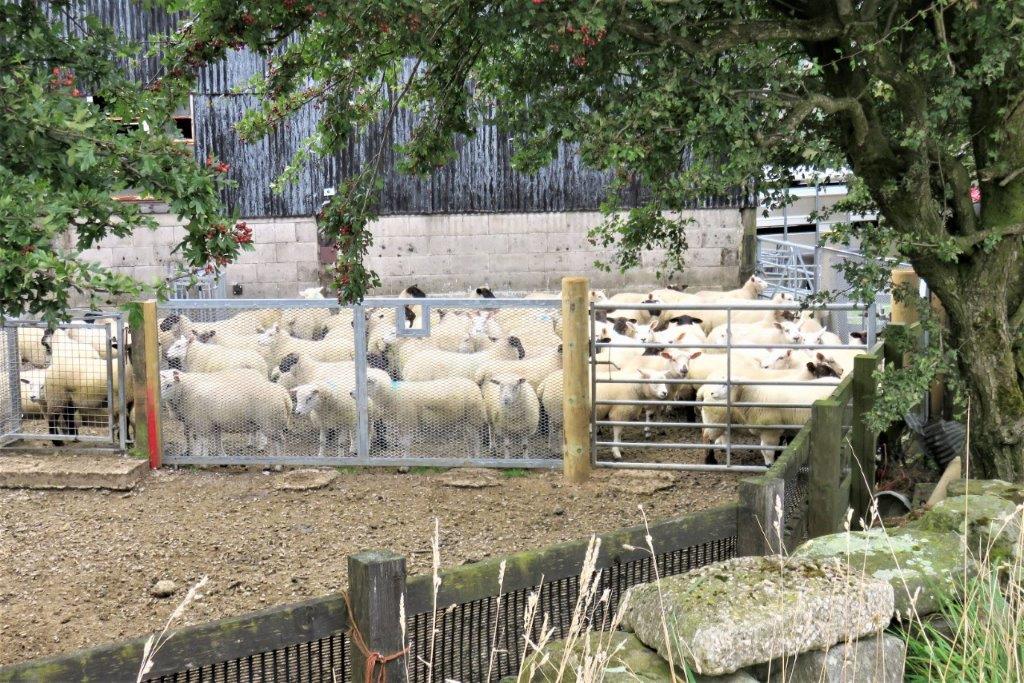 the round up?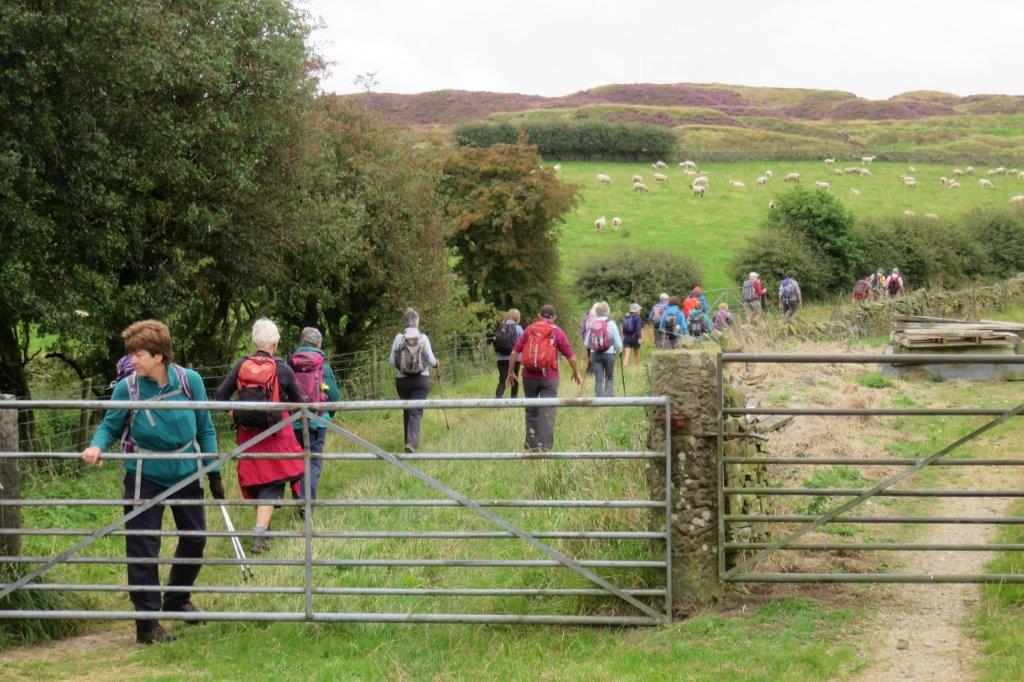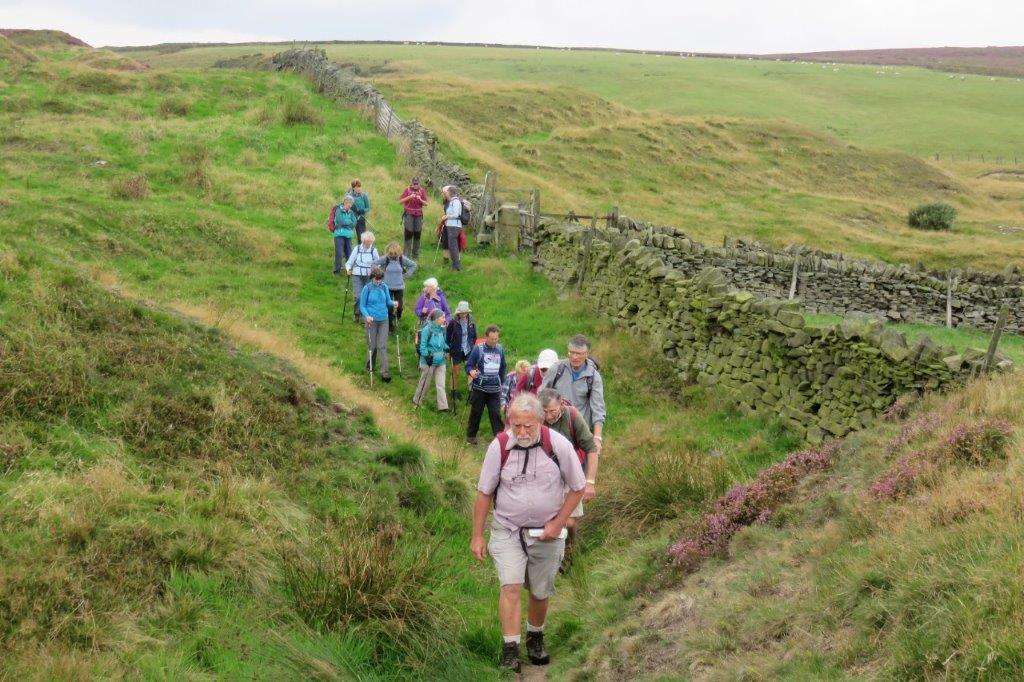 outside Brown Edge Farm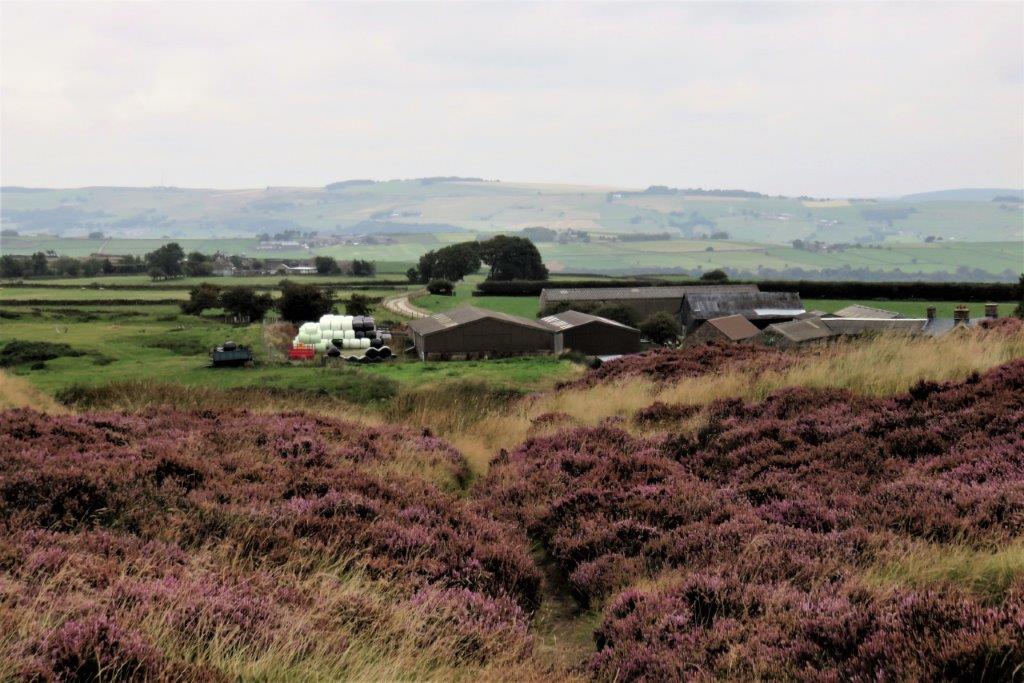 looking back on Brown Edge Farm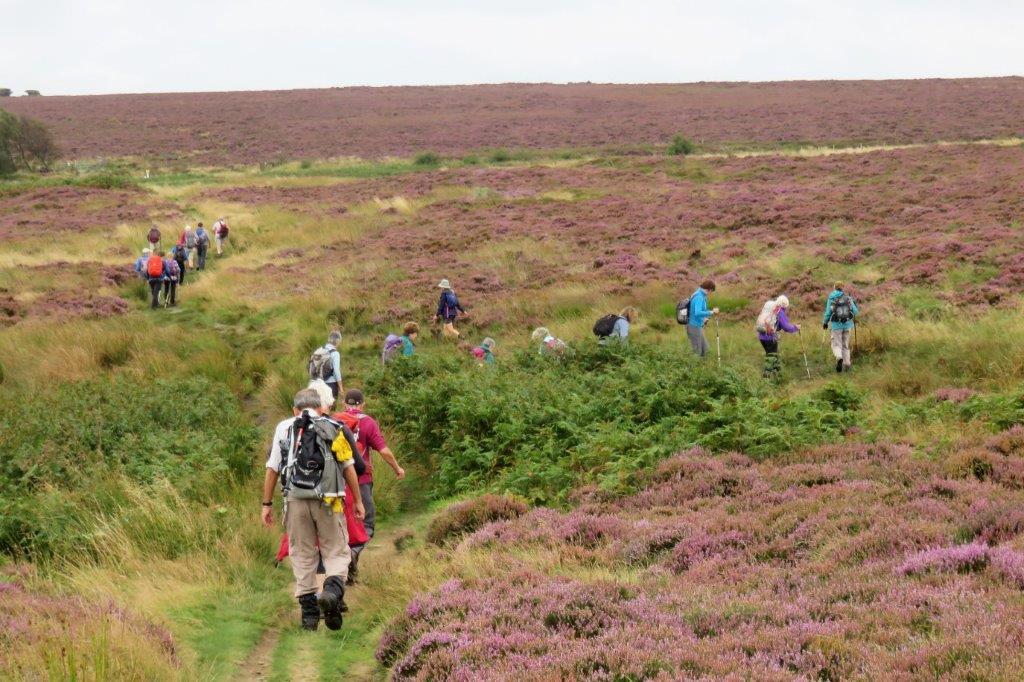 toward Ringinglow Road - detour to avoid swampy patch - see Ox Stones top left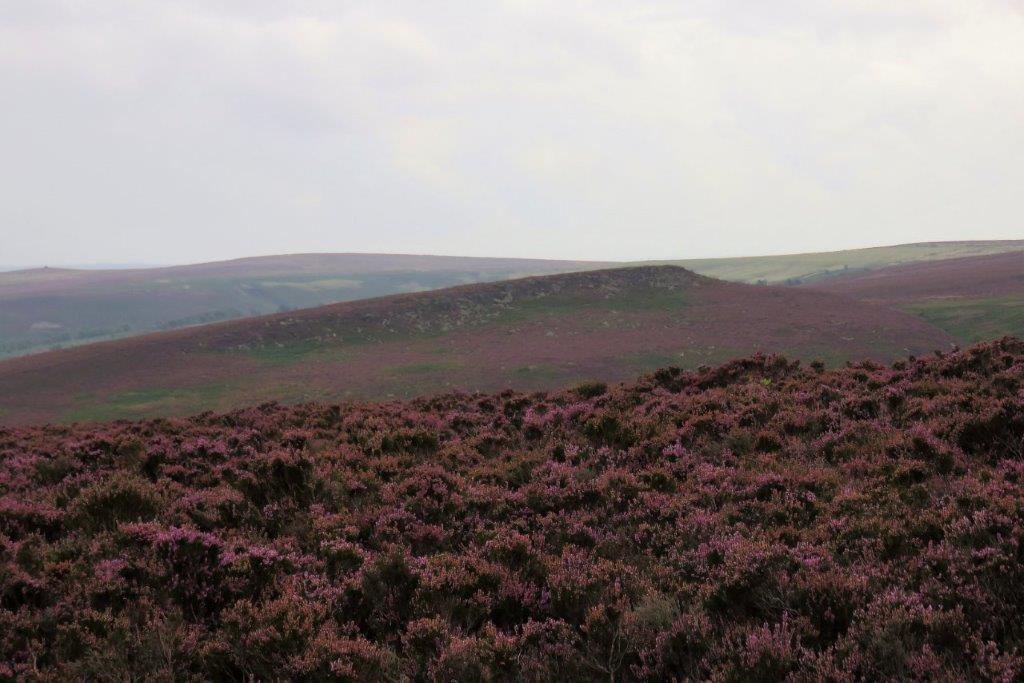 Houndkirk Hill?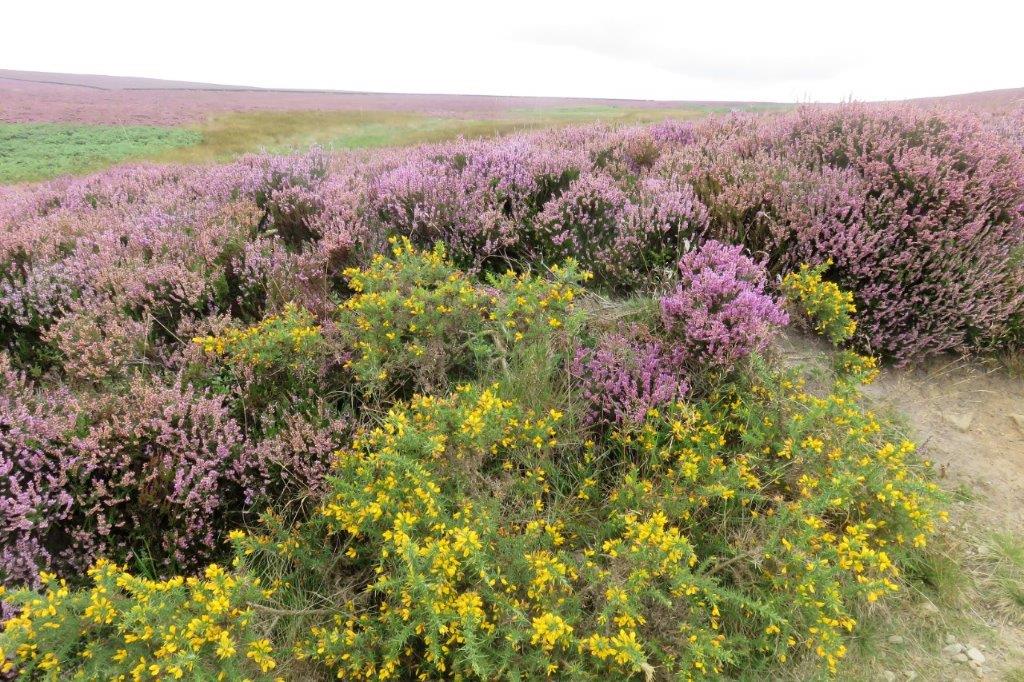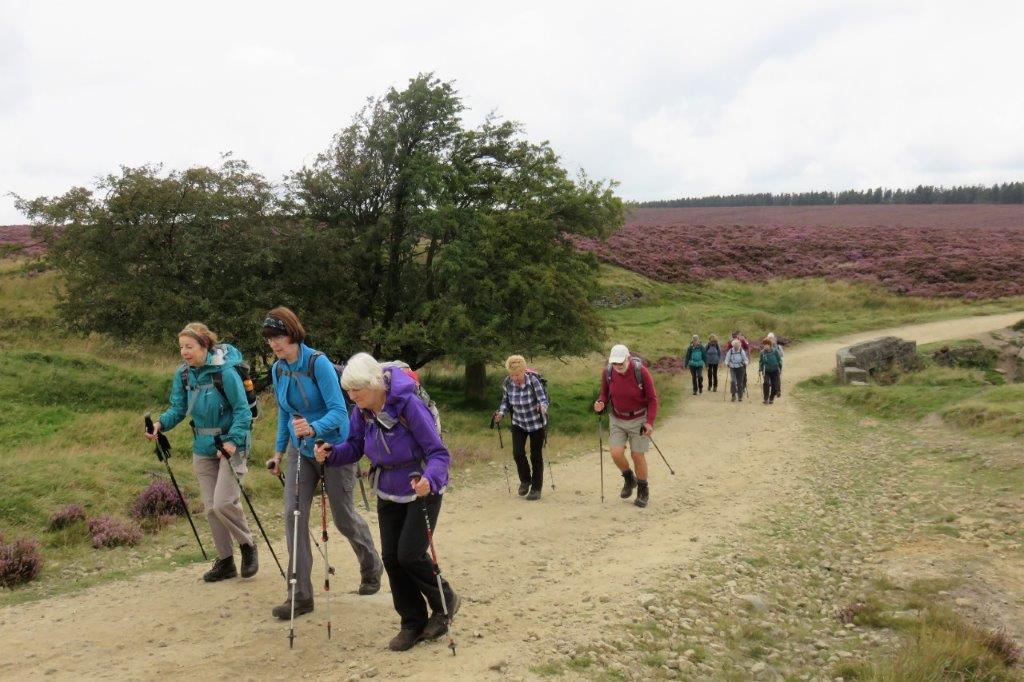 Houndkirk Road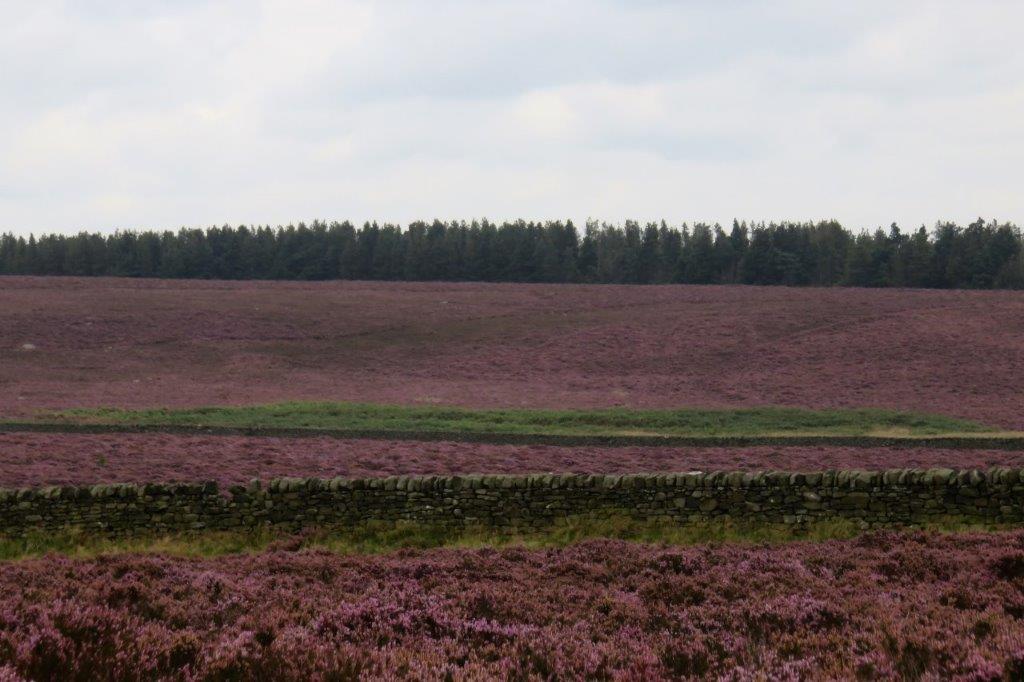 Trees behind are the edge of Lady Canning's Plantation (which we passed along earlier) - Burbage Moor in front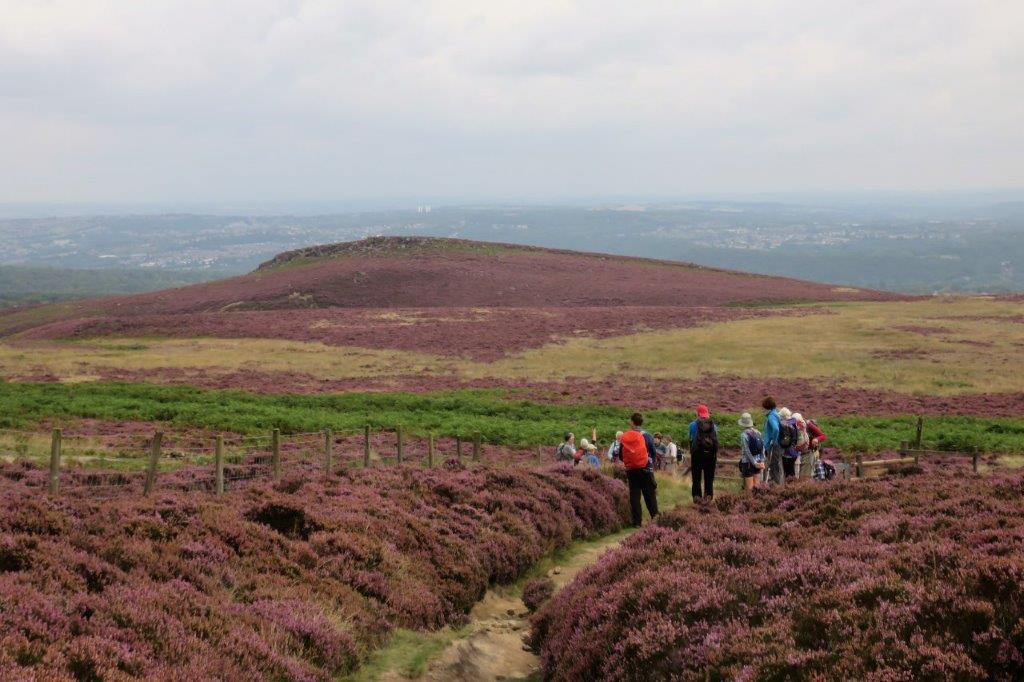 we turned from Houndkirk Road up this Footpath towards Mitchell Field & Hathersage - party waiting here for others to arrive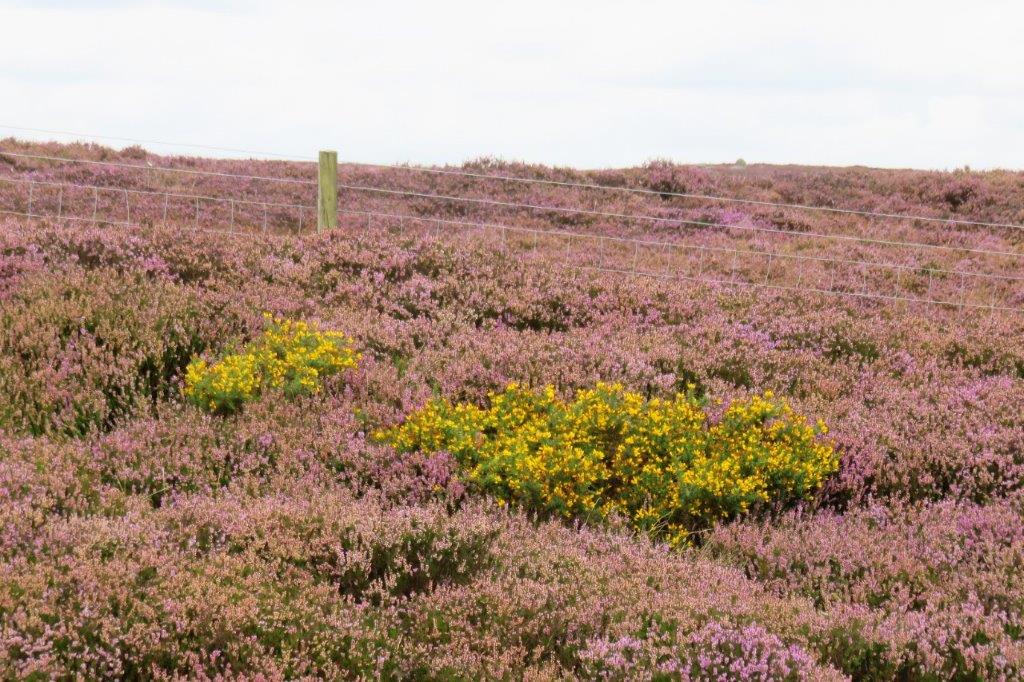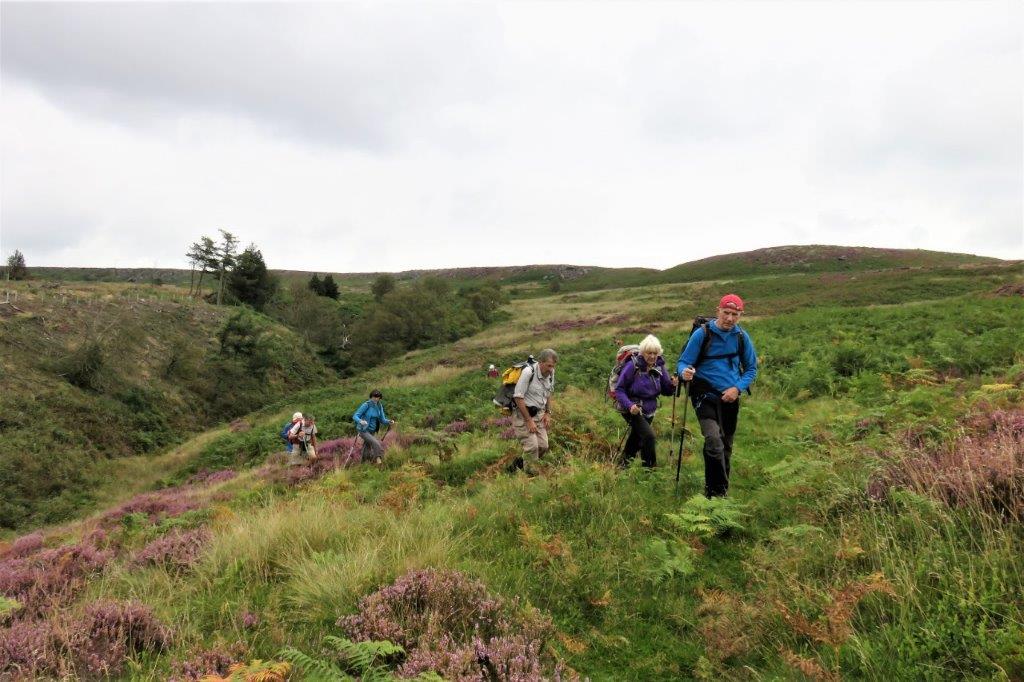 down towards Burbage Brook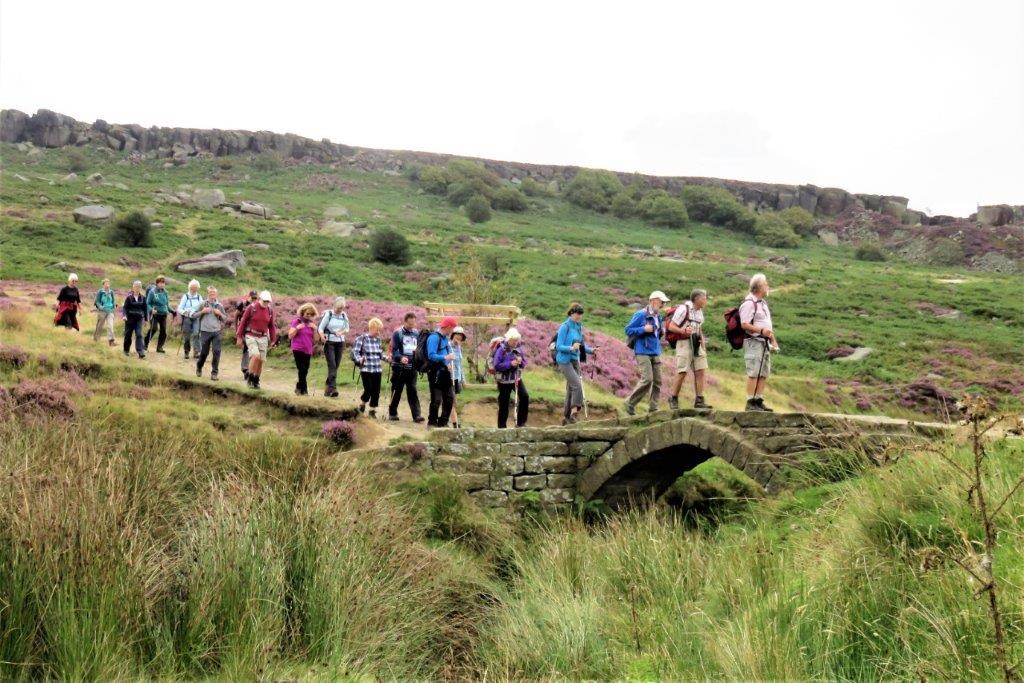 crossing a packhorse bridge?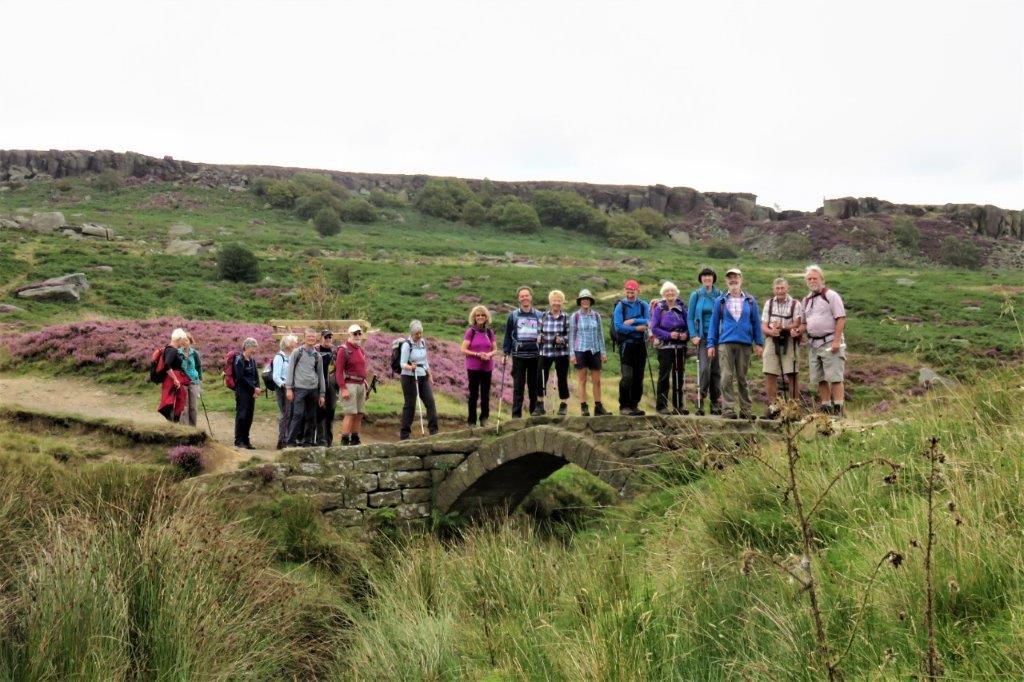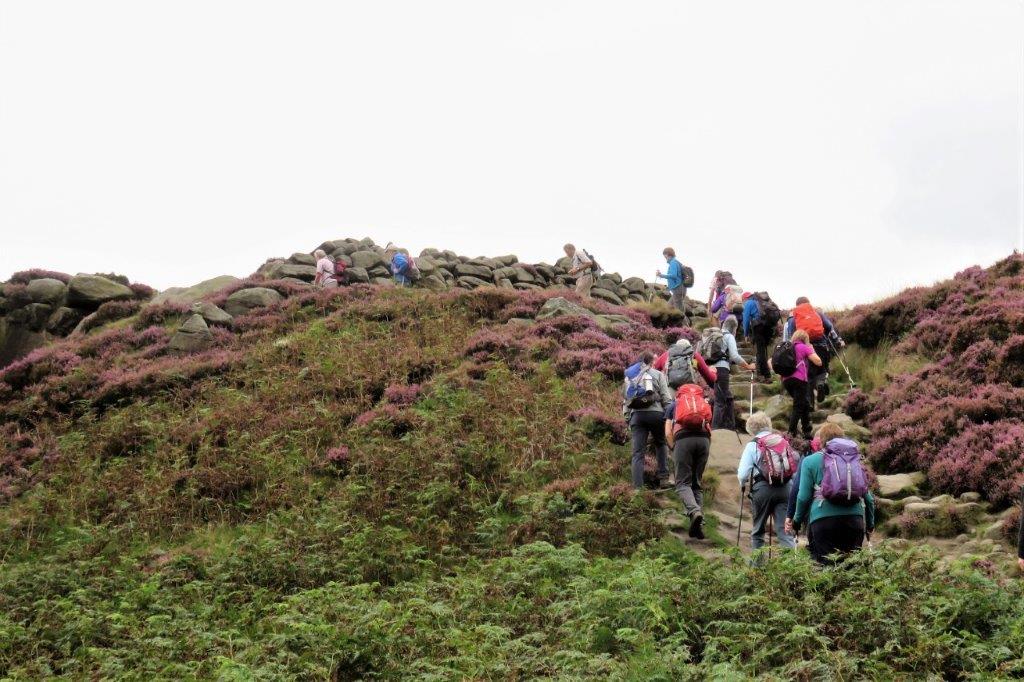 up to Carl Wark Fort for lunch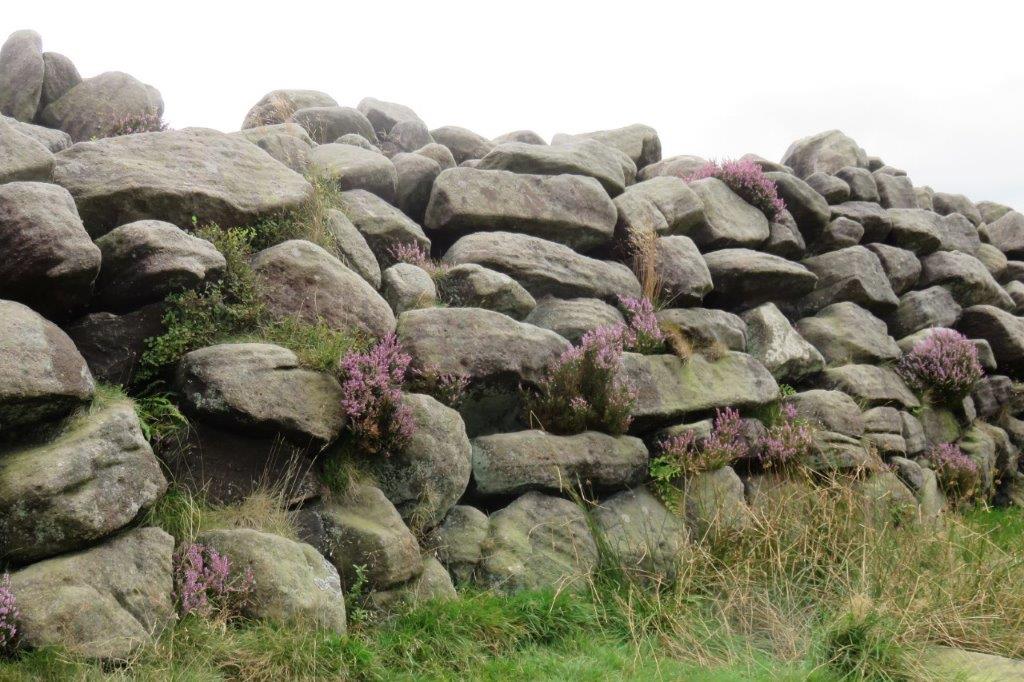 man laid stone (against an earth bank) on one side only?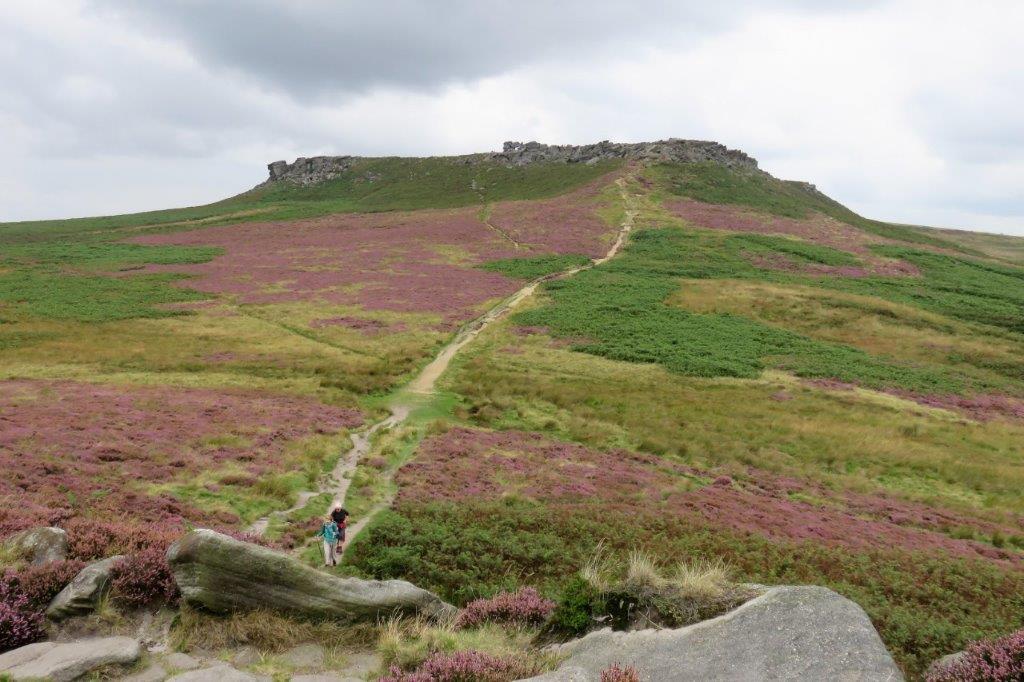 Higger Tor behind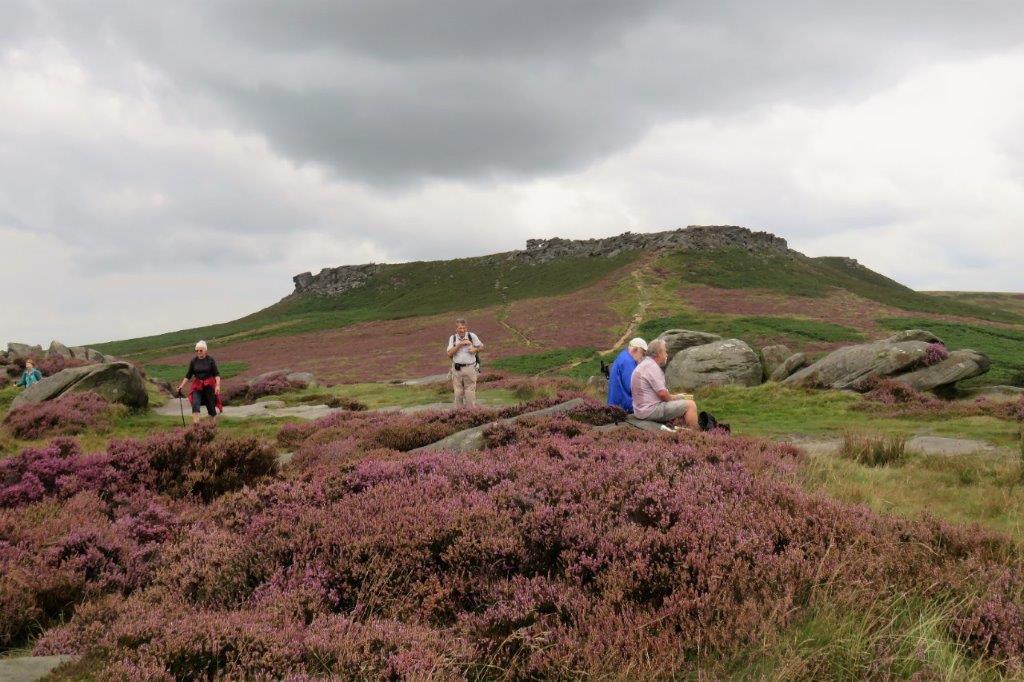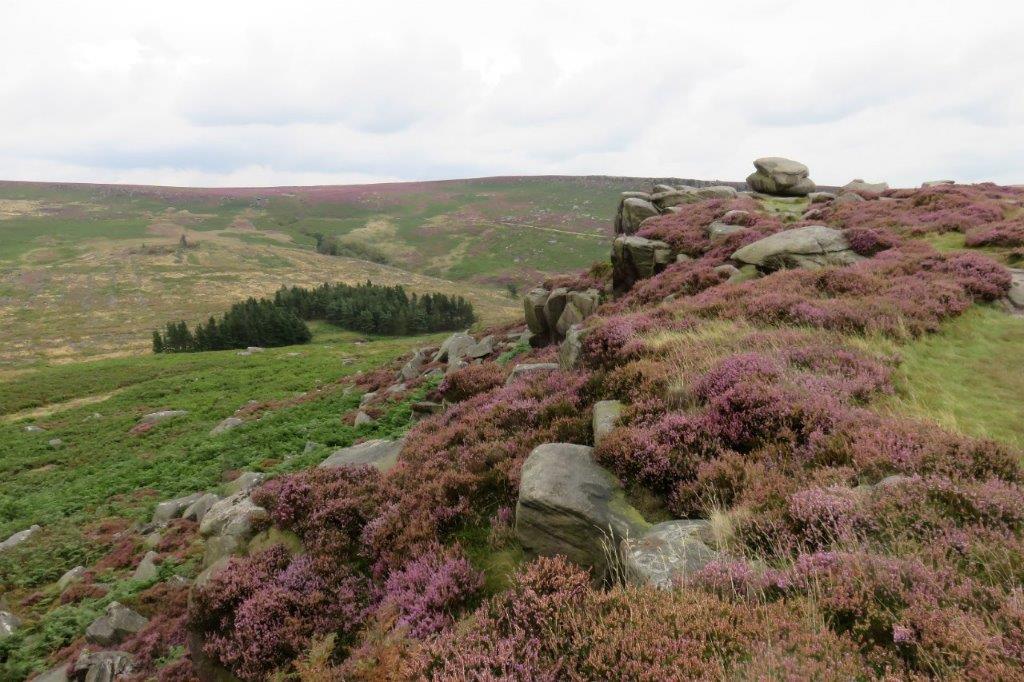 a natural edge of the 'Fort'?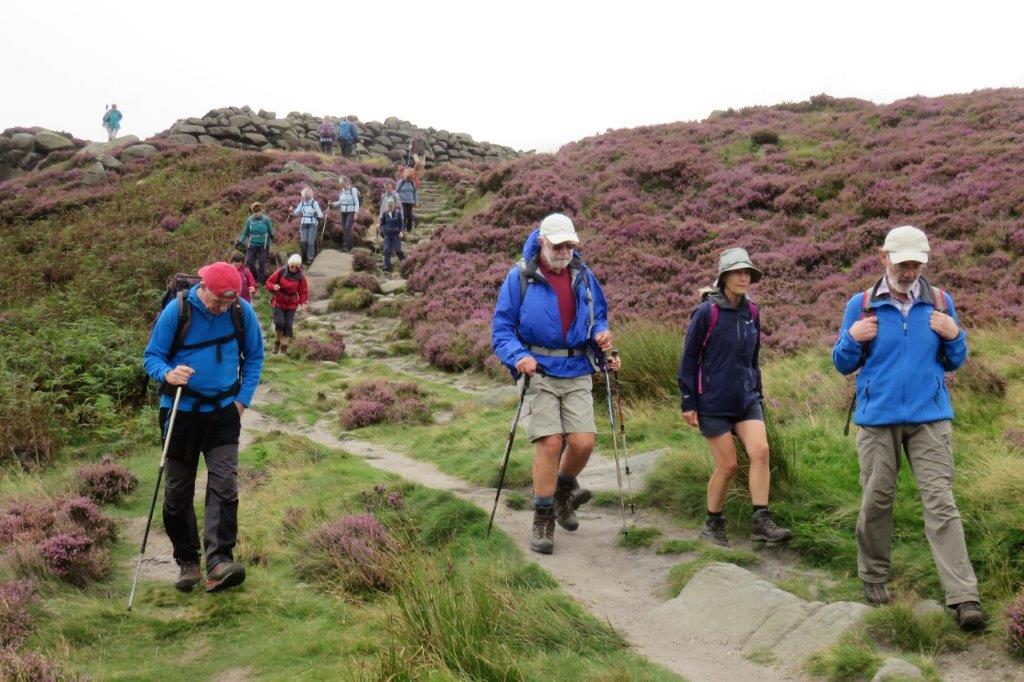 both Winhill and Bamford Edge visible in this picture (see separate views later from River Derwent)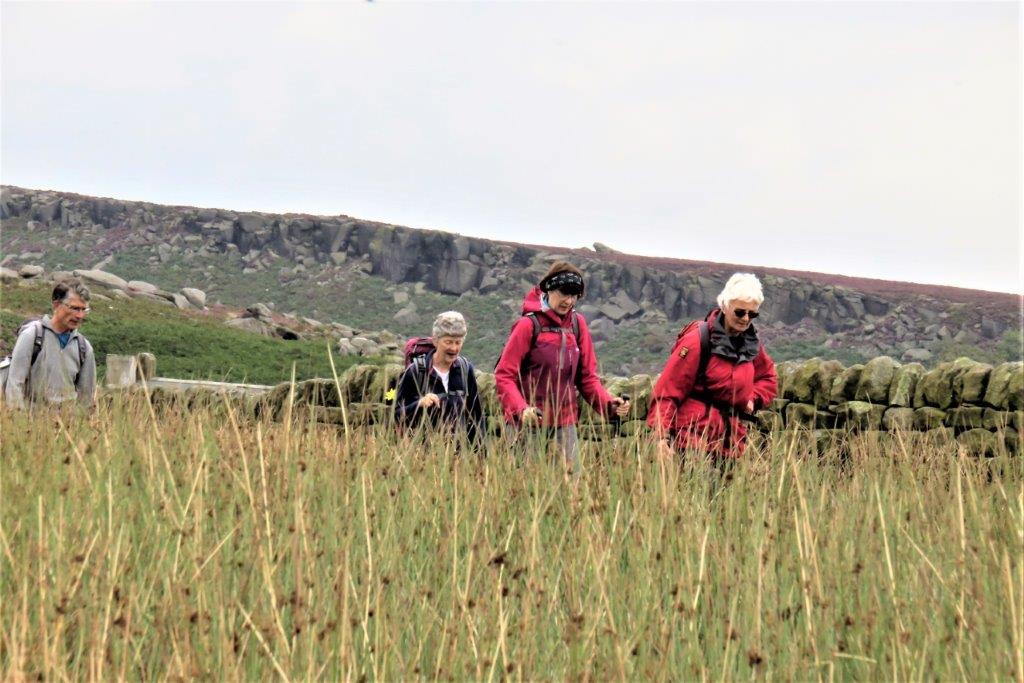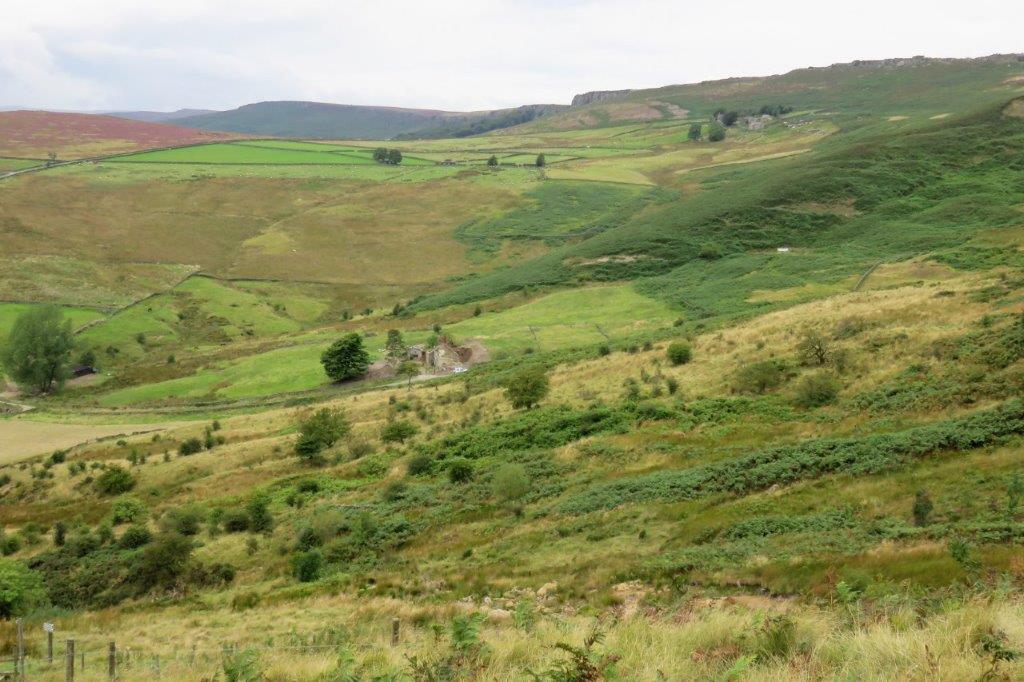 Overstones Farm at top right below Stanage Edge. Ruin in centre of picture zoomed into on later picture.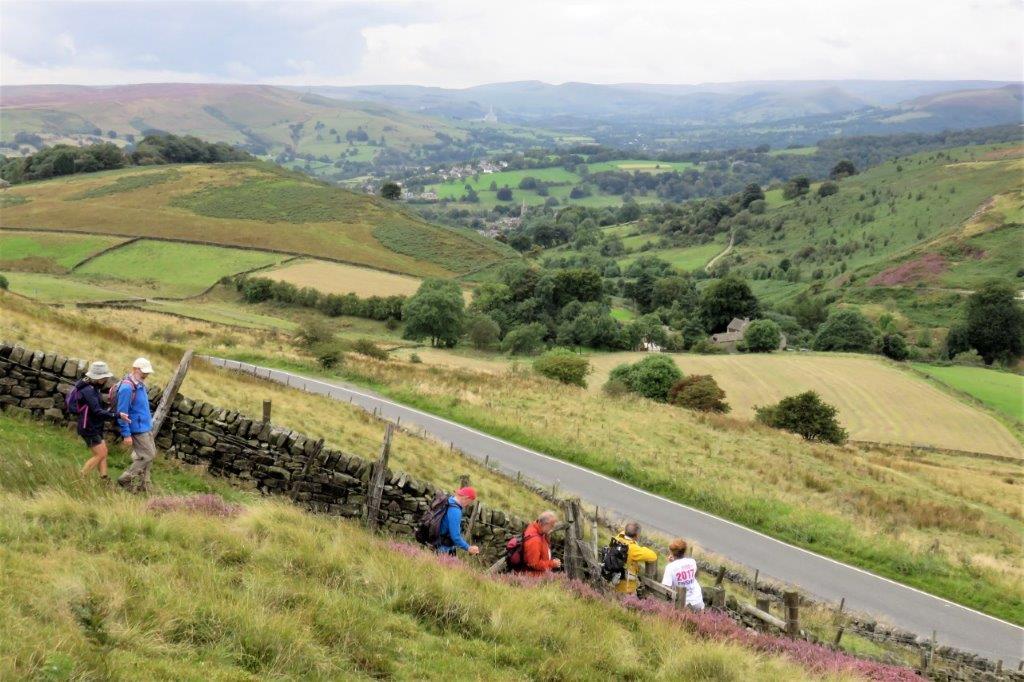 descending to Mitchell Field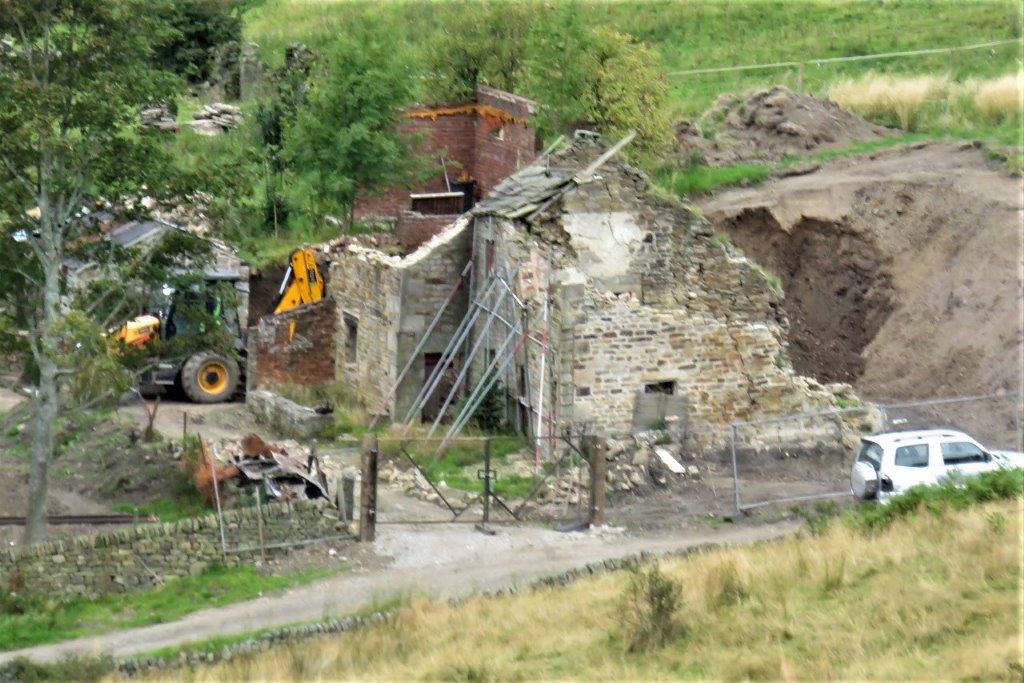 zoomed into 'ruin' on Callow Bank seen in an earlier picture - some work in progress.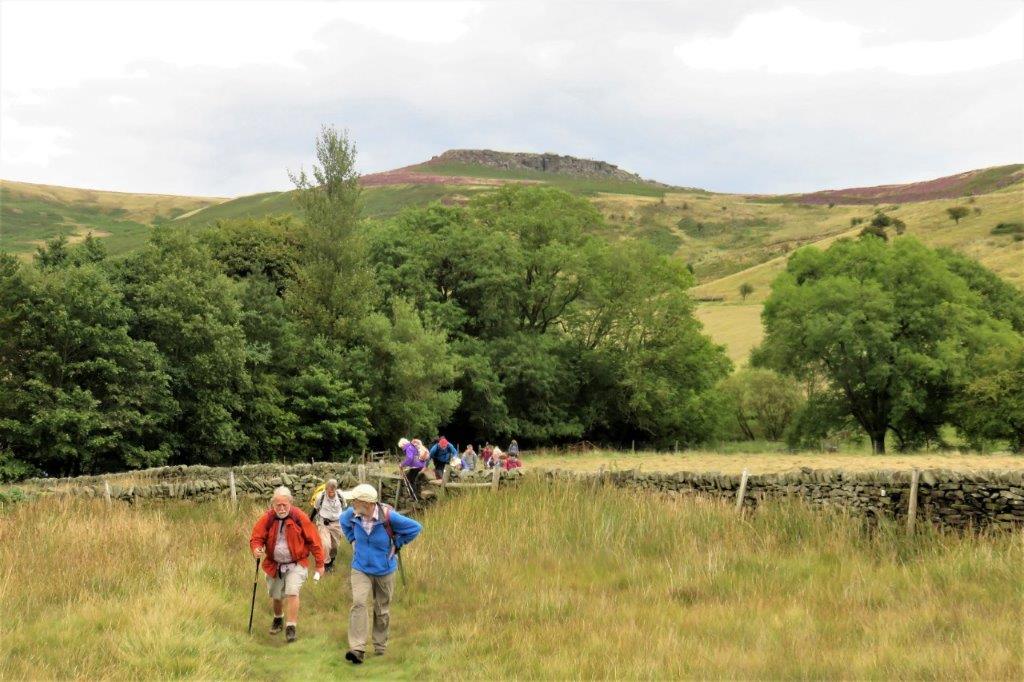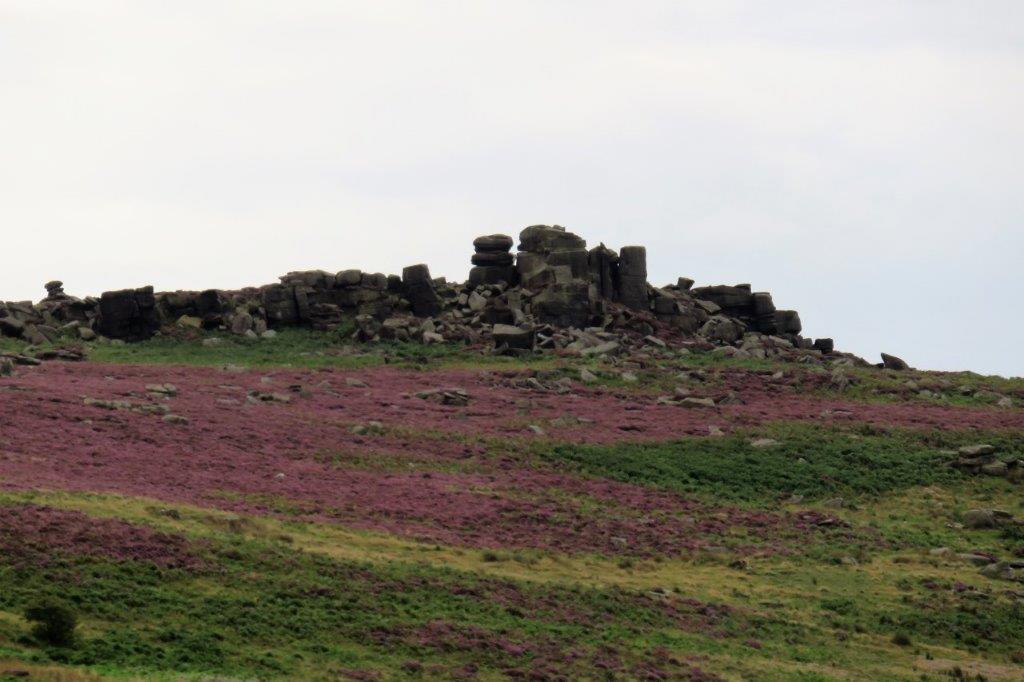 Over Owler Tor seen from below (deserted today - hive of activity in the sun last Wednesday)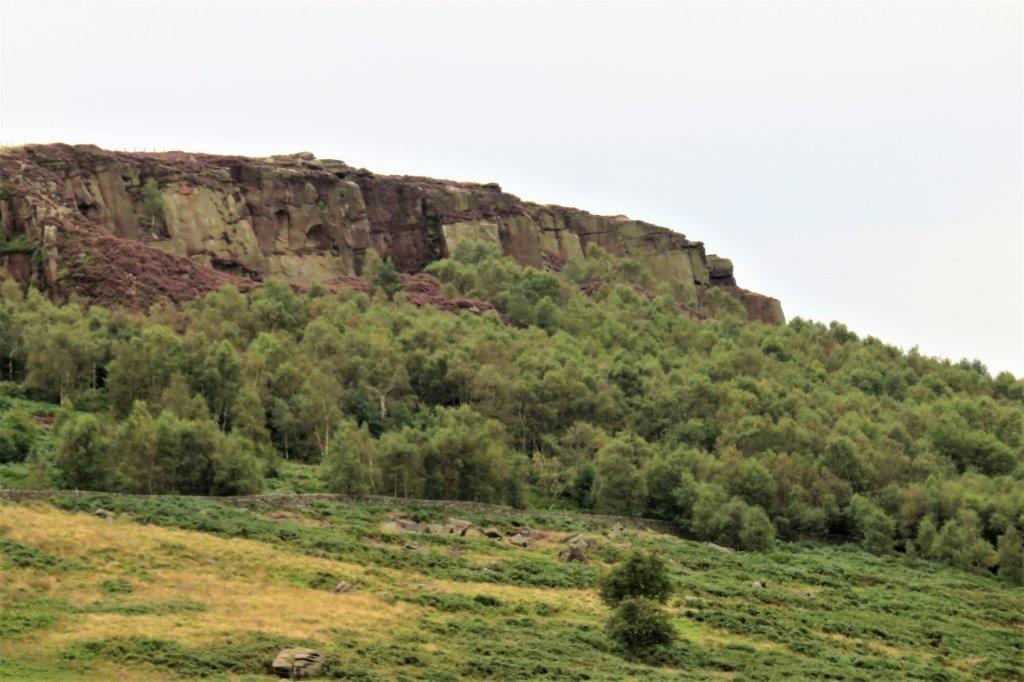 part of Millstone Edge seen from below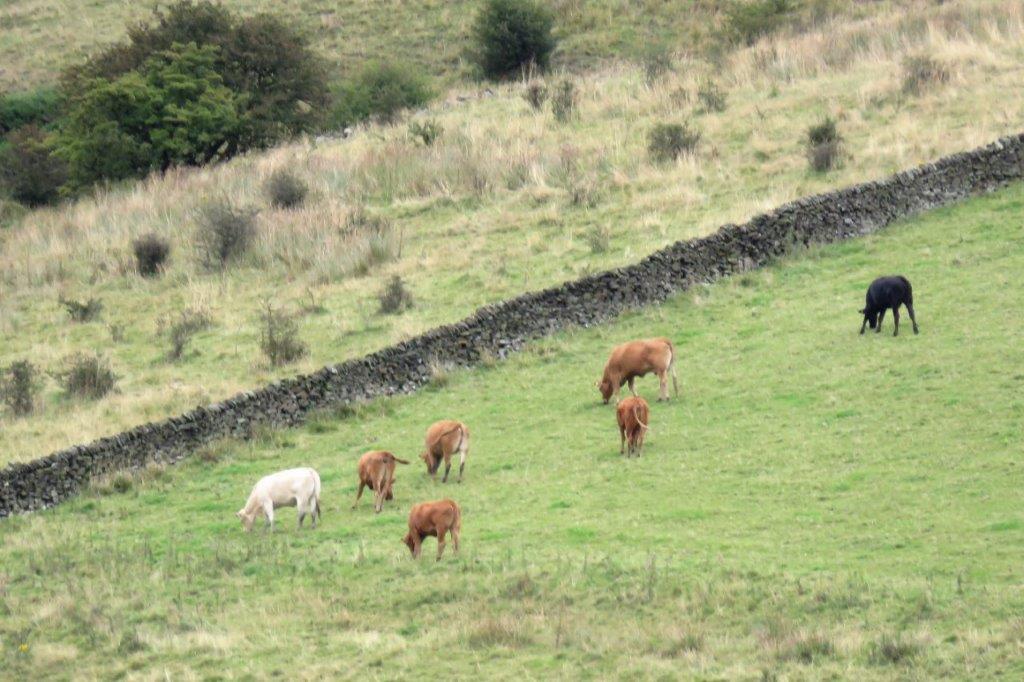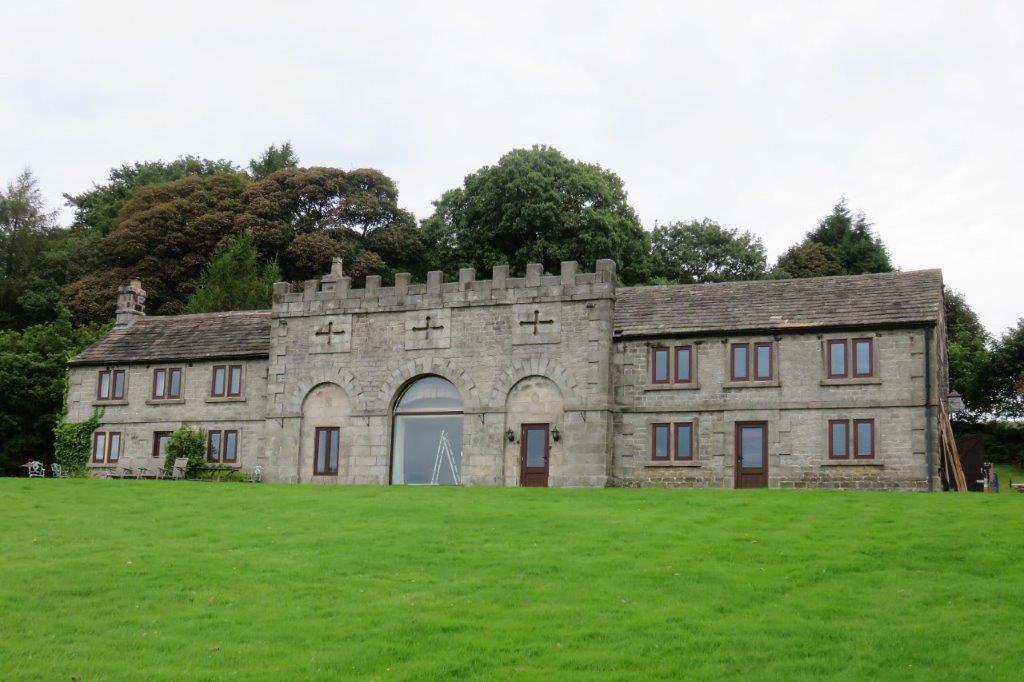 Scraperlow Farm House ( grade II listed building)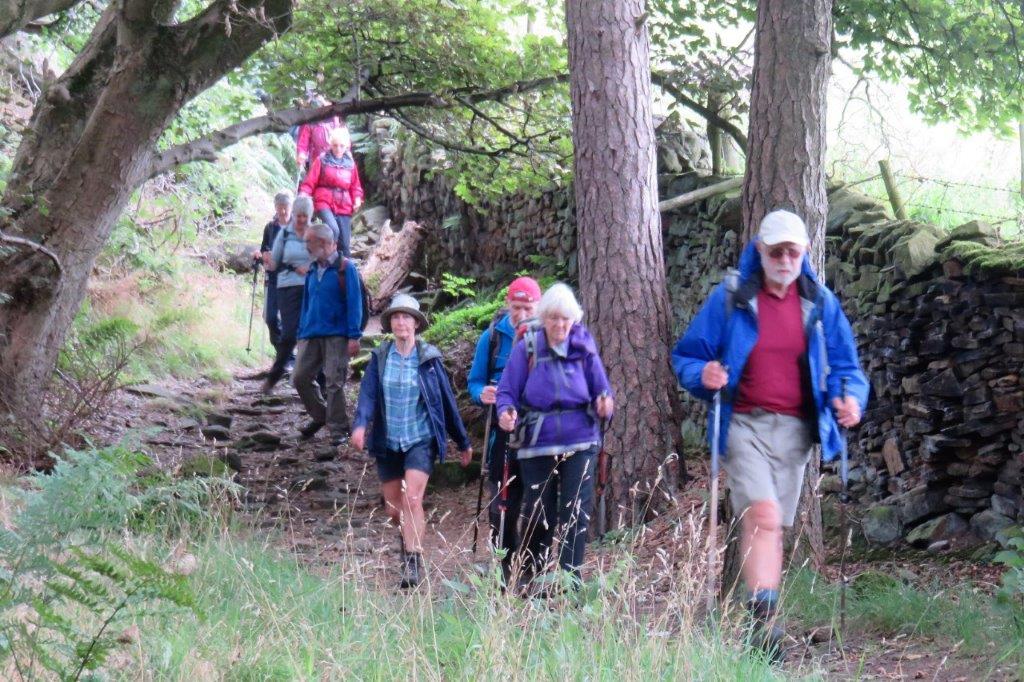 through wood below High Lees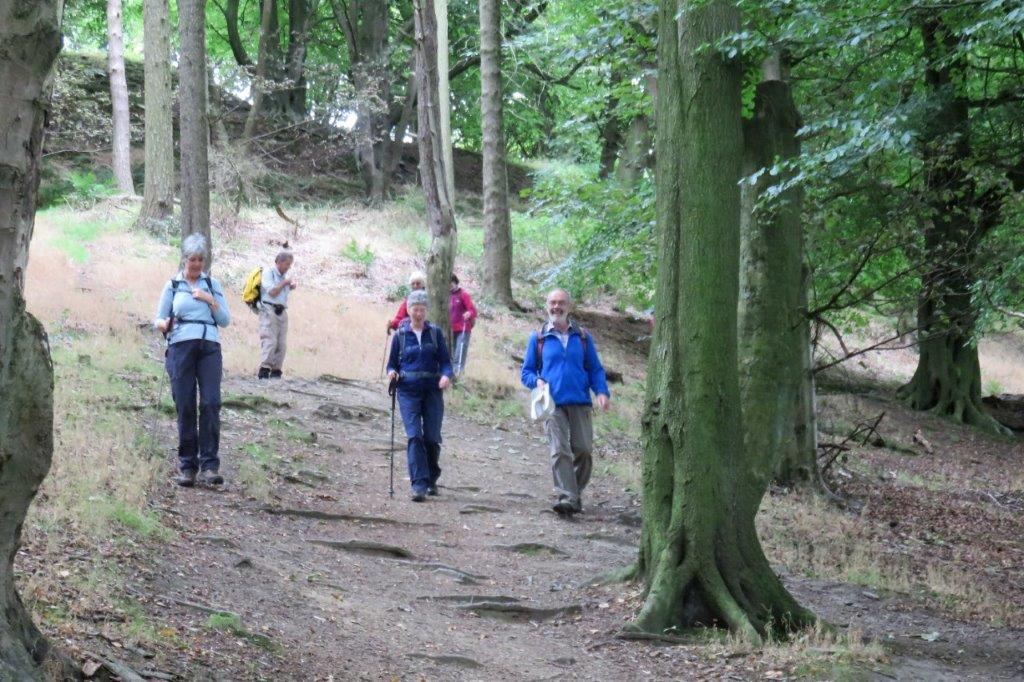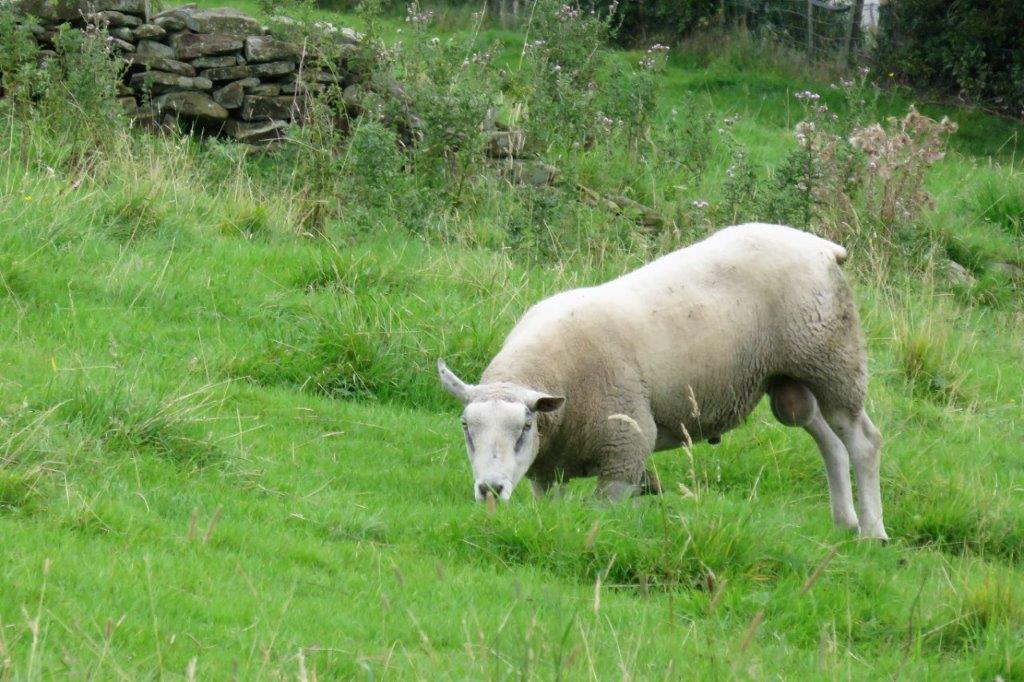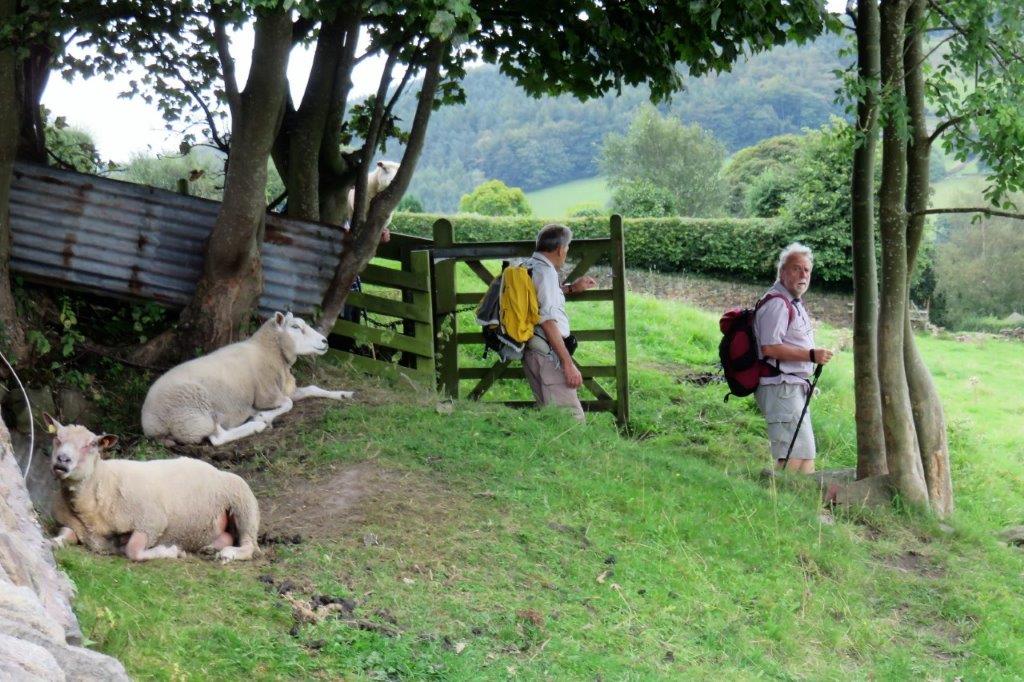 we turned down on this FP into Hathersage off the A6187 road. Tired rams resting in shade?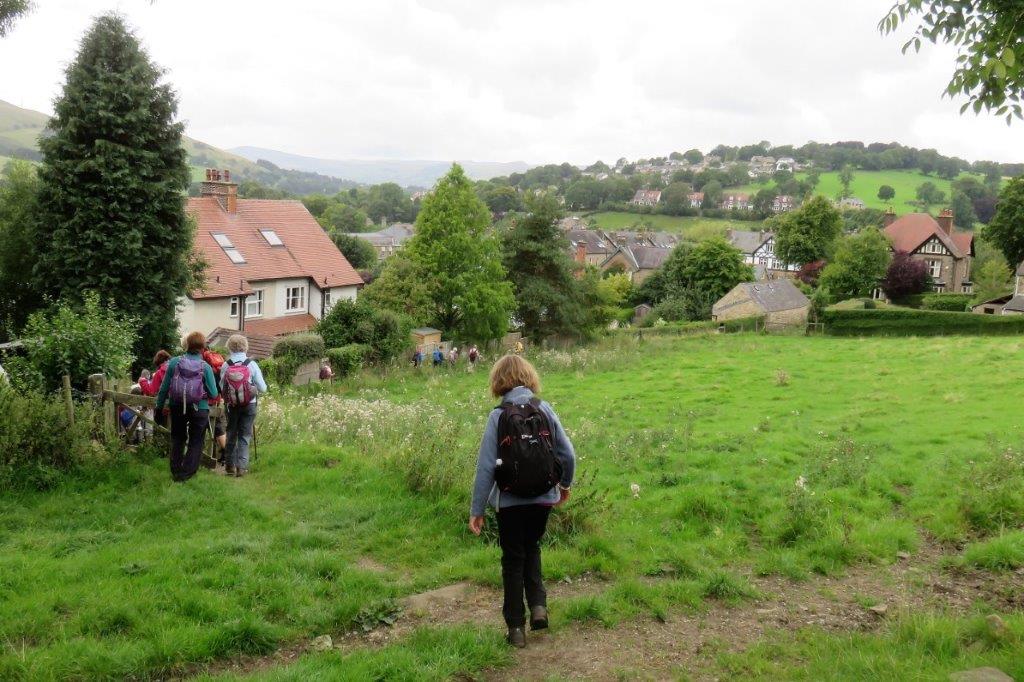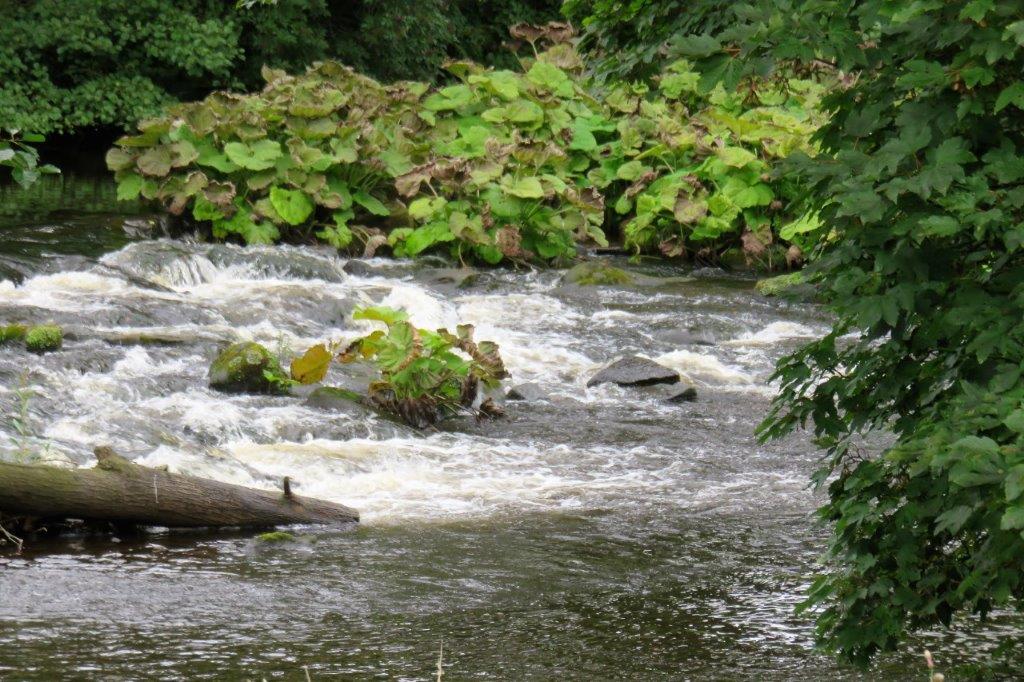 On the River Derwent (having turned onto the south bank at Leadmill Bridge)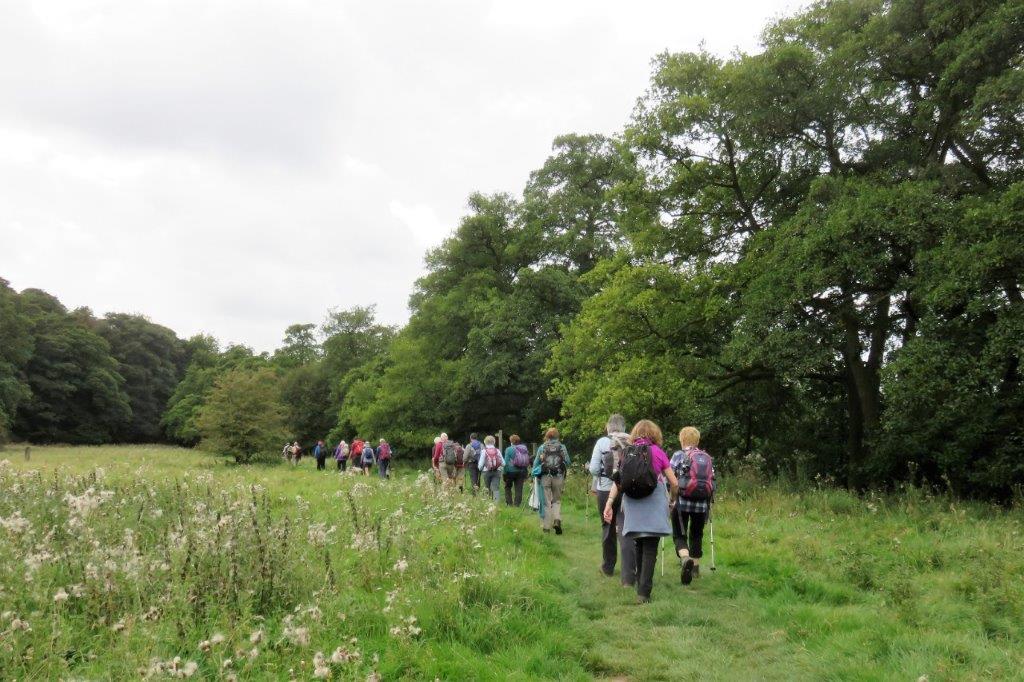 heading toward Shatton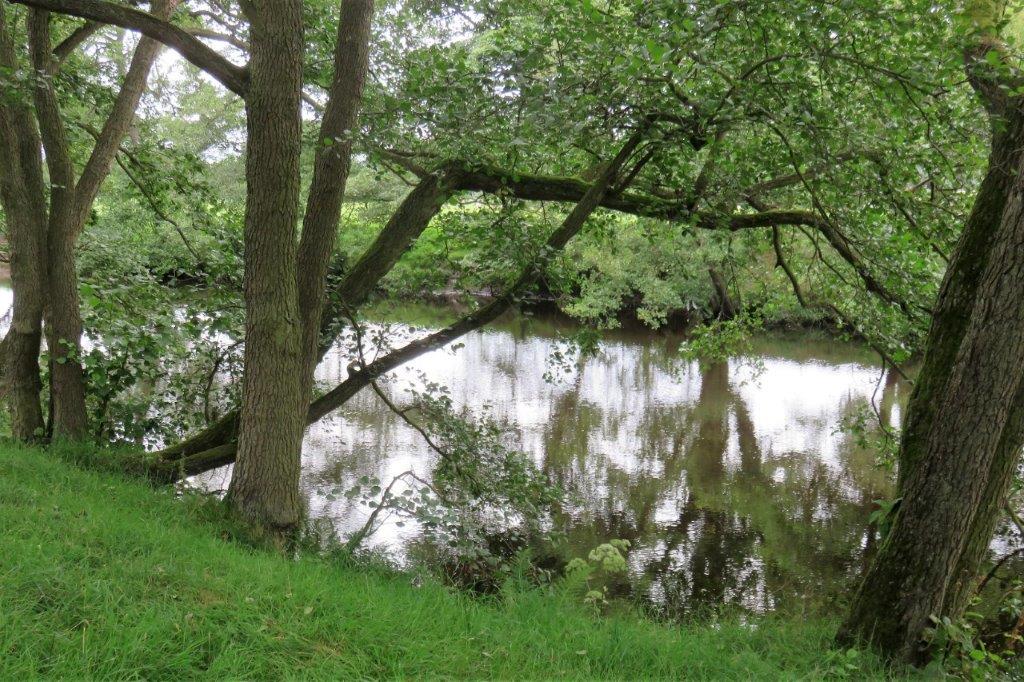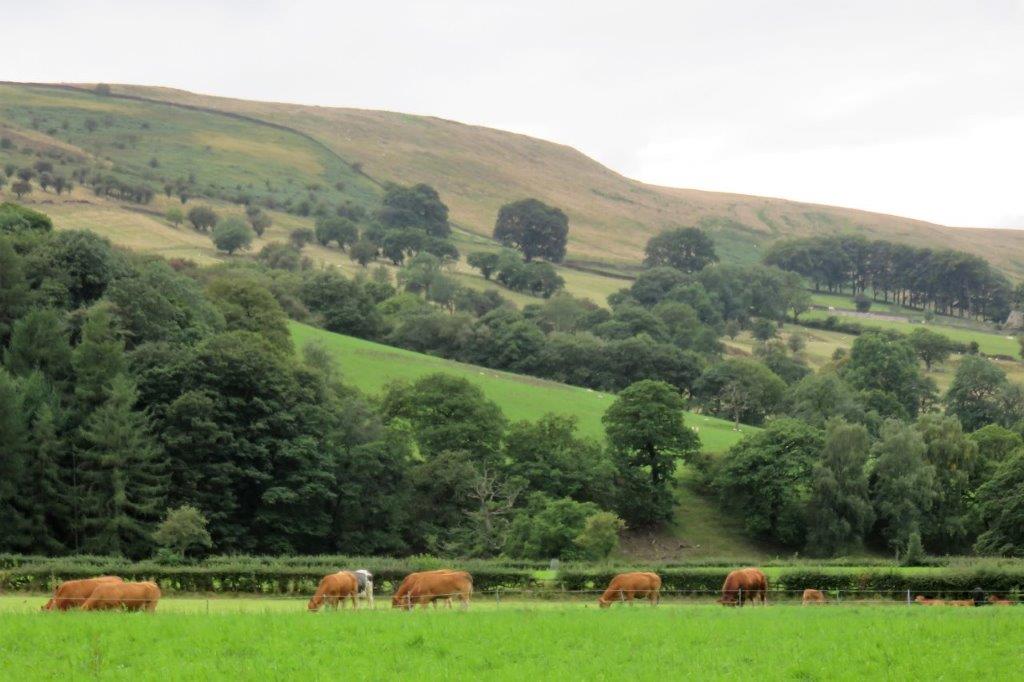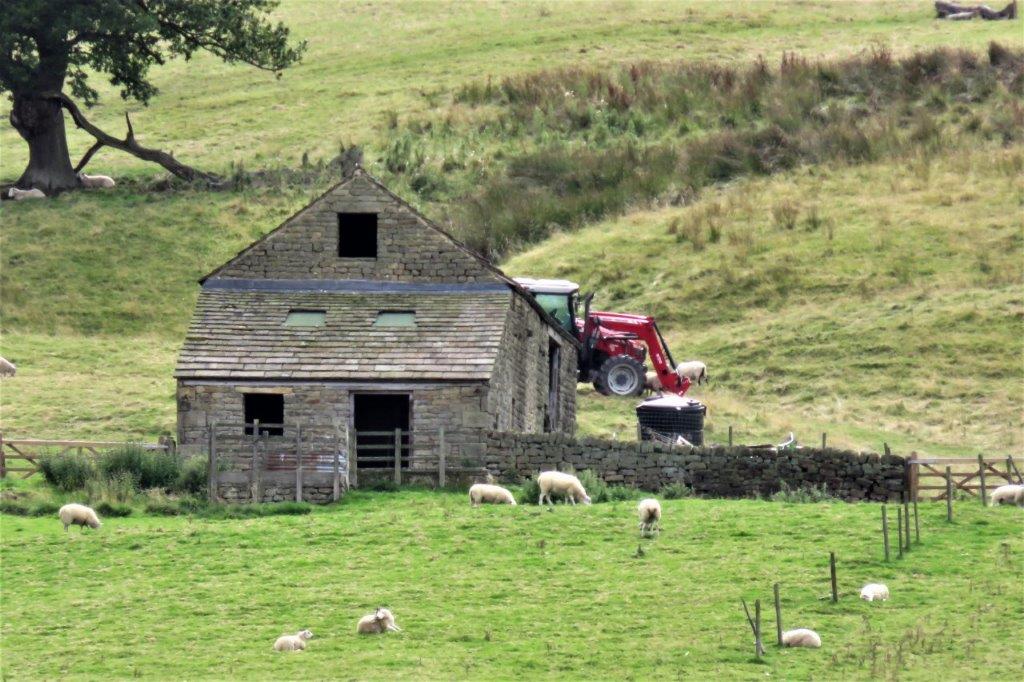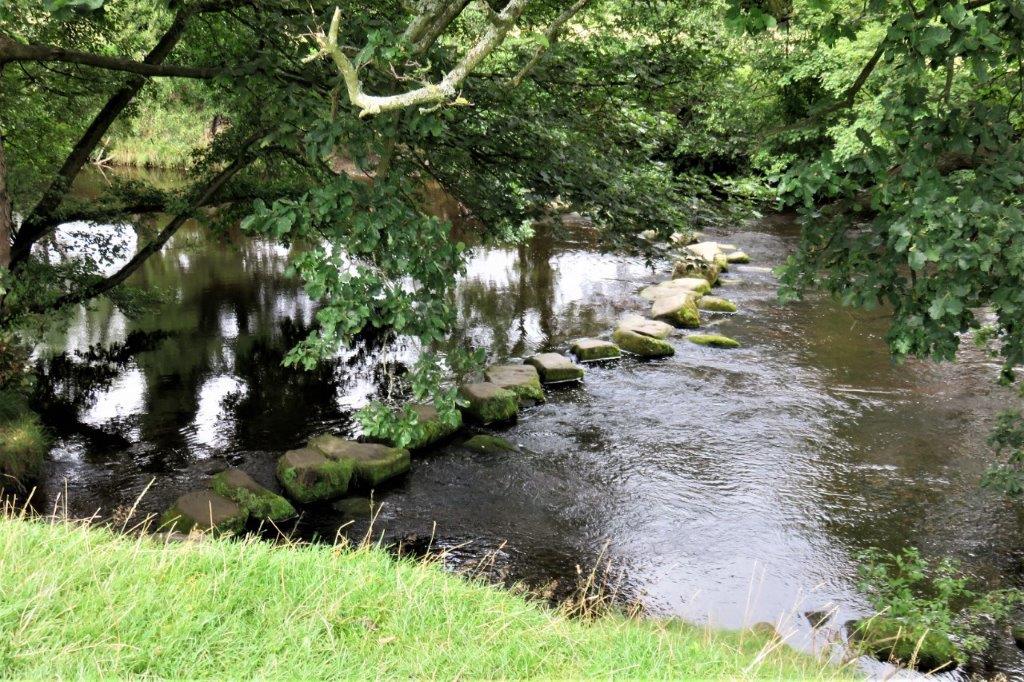 stepping stones some way below Offerton - passable now in summer but often water is too high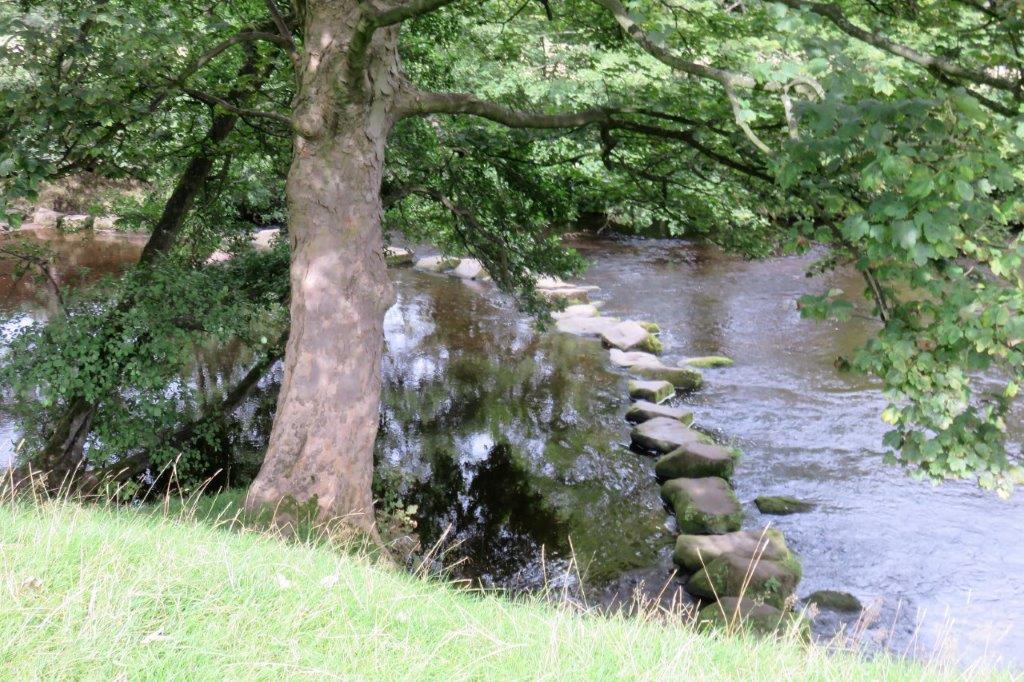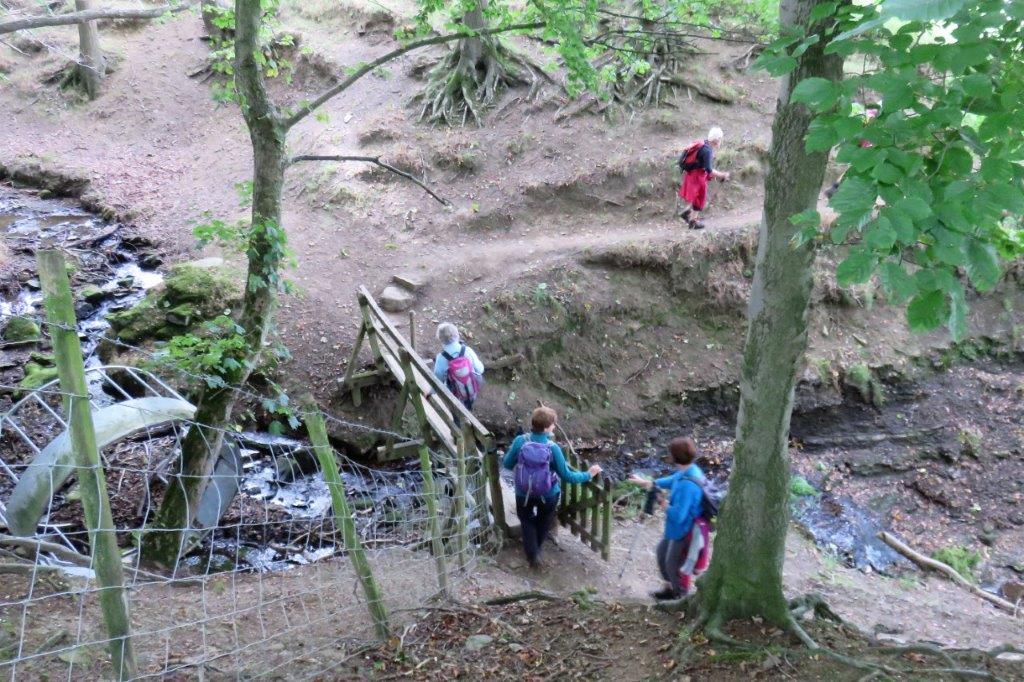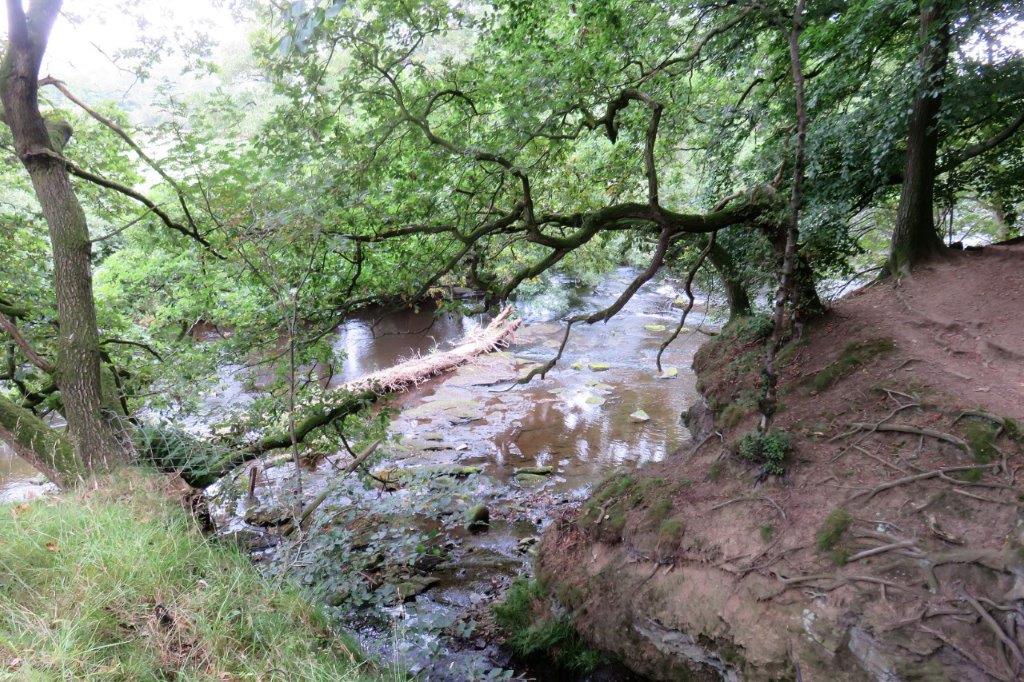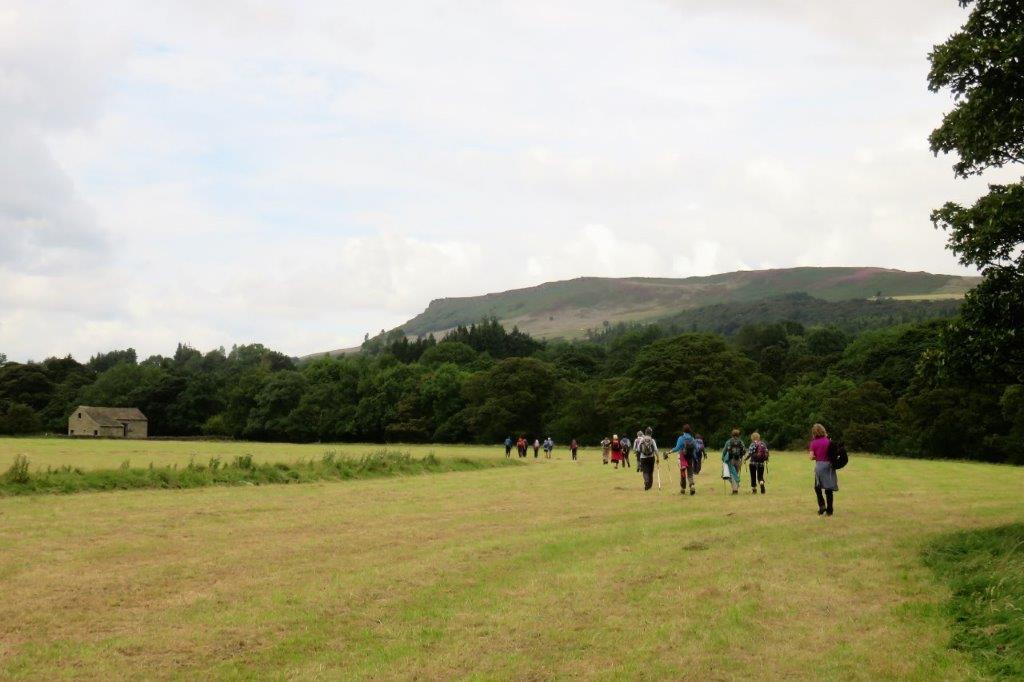 Bamford Edge on skyline
Winhill now on Skyline - River Derwent passes between Winhill and Bamford Edge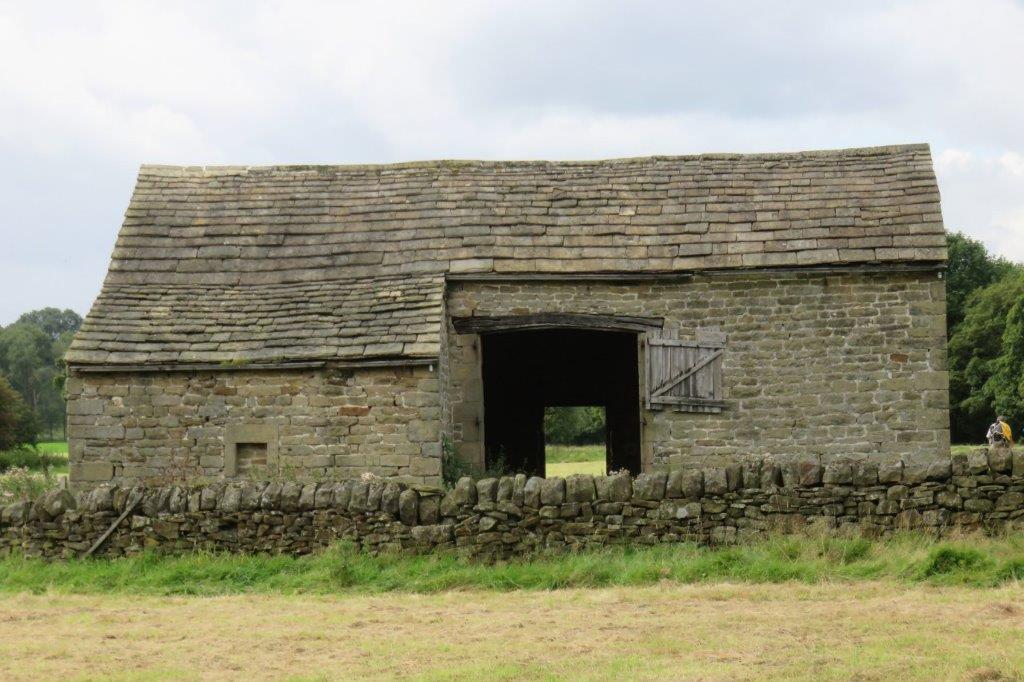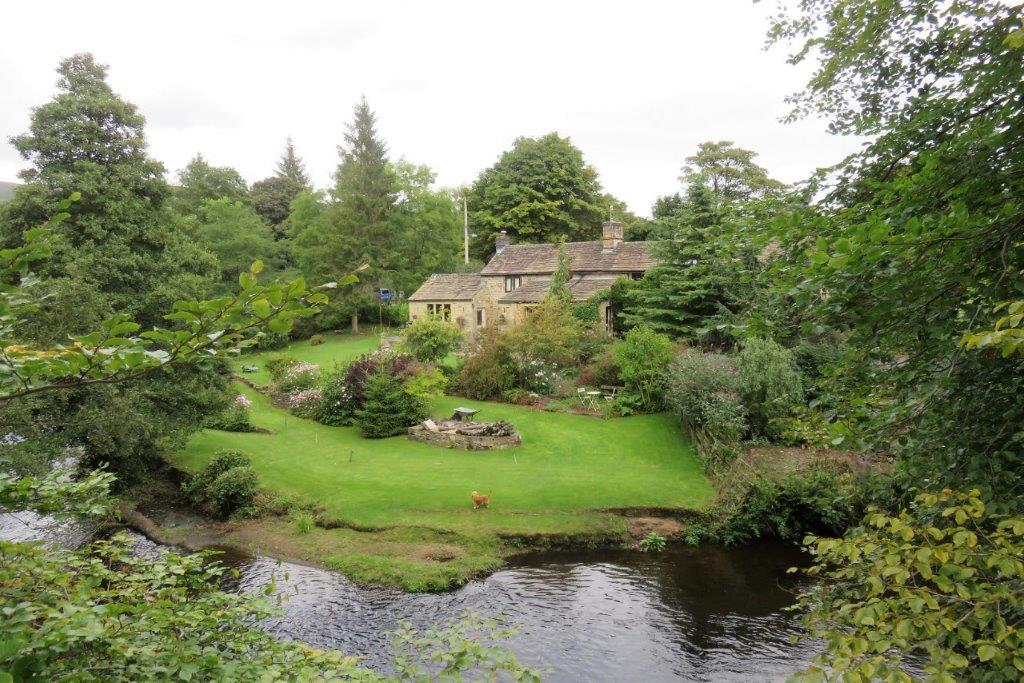 barking dog guarding house against walkers across River Derwent?
homepage - Day Walks Index 2017 - contact me at