homepage - Day Walks Index 2017 - contact me at

2017.08.27 - Car Ramble -Langsett Barn Car P, North side Resv upper path, Little Don, Swinden Pltn, join Hordron Rd (at Long Moor Clough), Upper Hordron, Grouse Butts, cross A628Rd at Stone Rucks Moss, Trig Stn at South Nab, West side Upper Windleden Resv, N to then along Windle Edge Rd, Rd N to Winscar Resv, cross 'rock fill embkmt', thr OAL Broad Hill Bank, Rd to Townhead, FP past Lower Town Head & Eltock Farm, Rd to Carlecotes, pass St Anne' sChurch to lane end, then ~ ESE to Soughley, cross River Don, cross TP Trail at Cote Bank Bridge, ~ S to Swinden Walls, several routes to West end Langsett Resv, then Barn Car P. - leader John Taylor - Sunday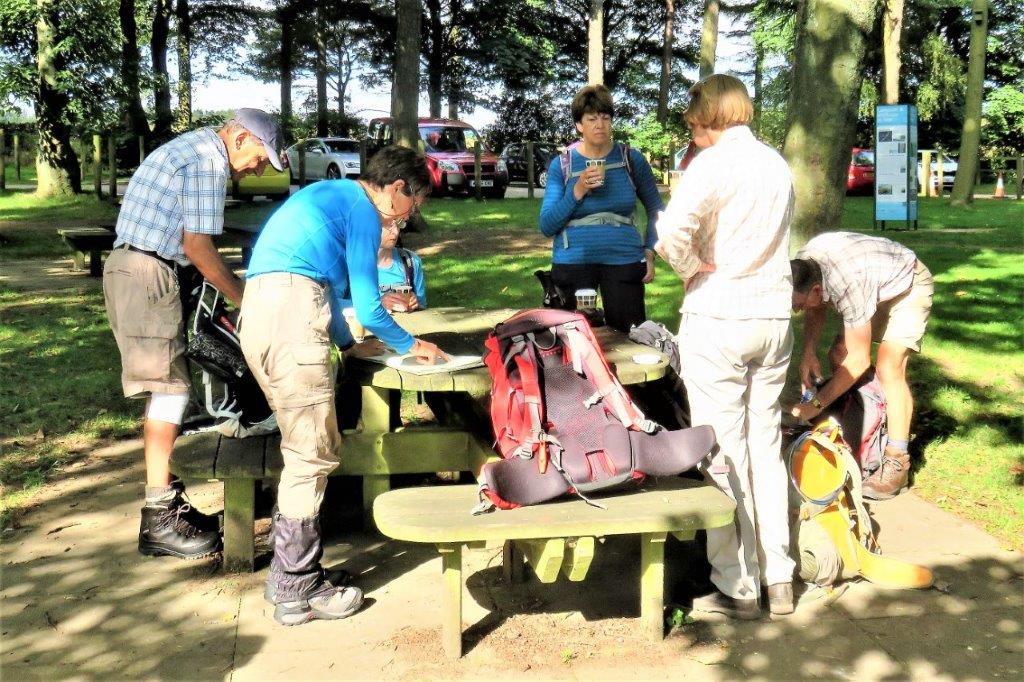 coffee break before the walk starts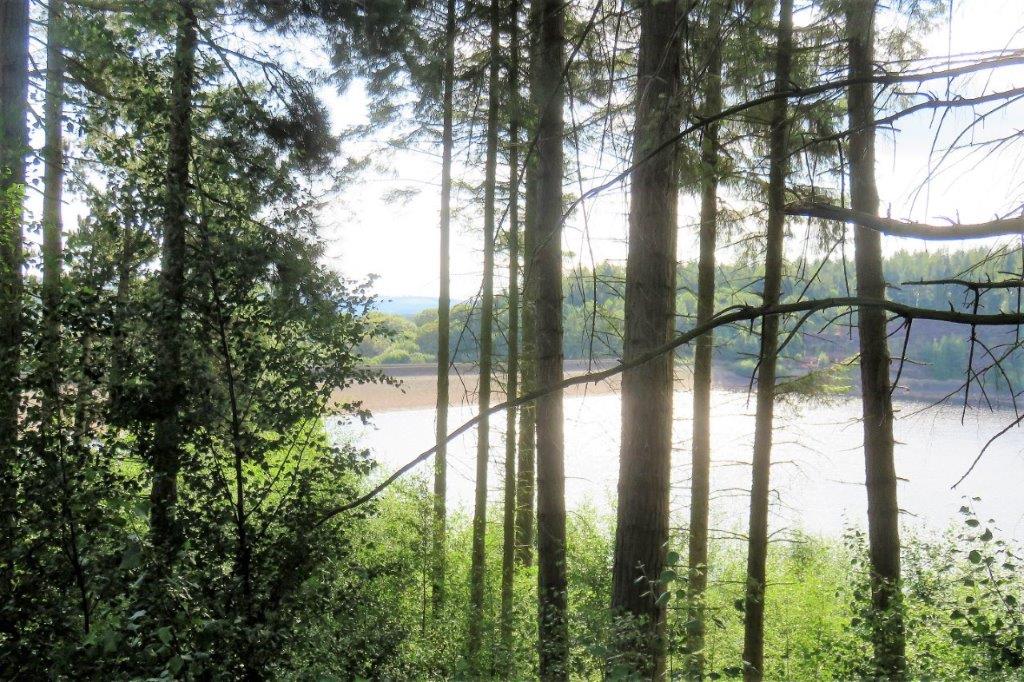 looking back on Langsett Reservoir Dam wall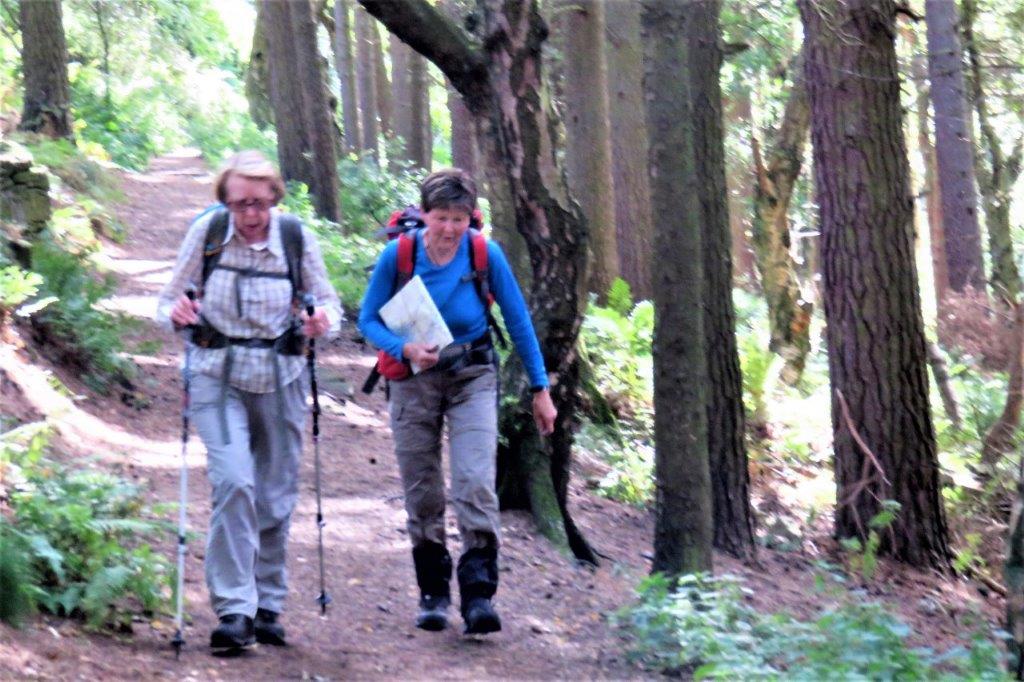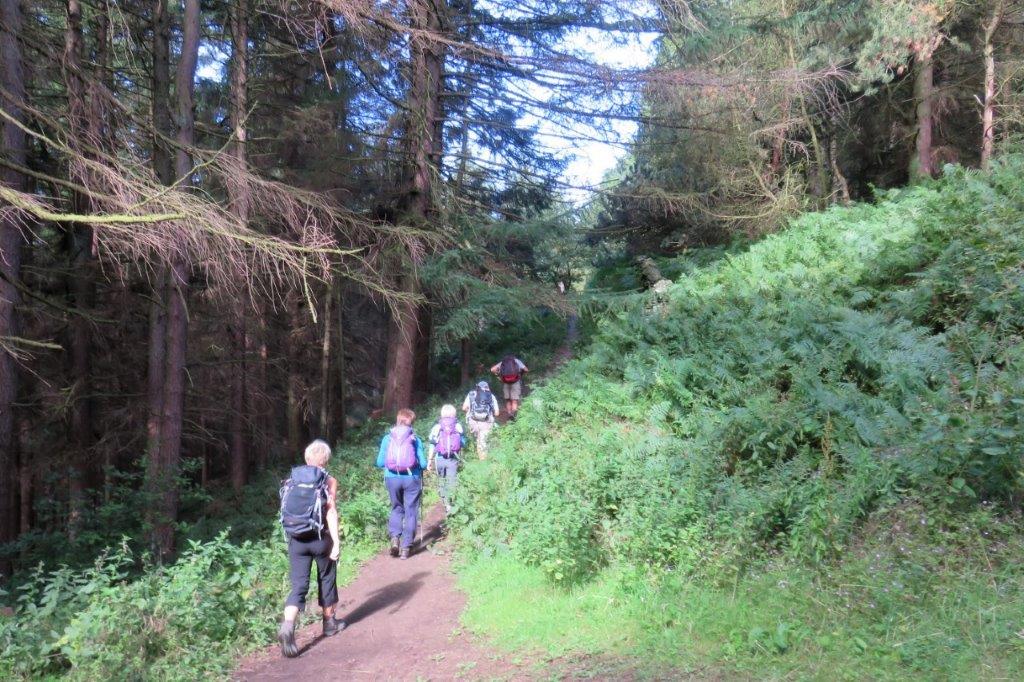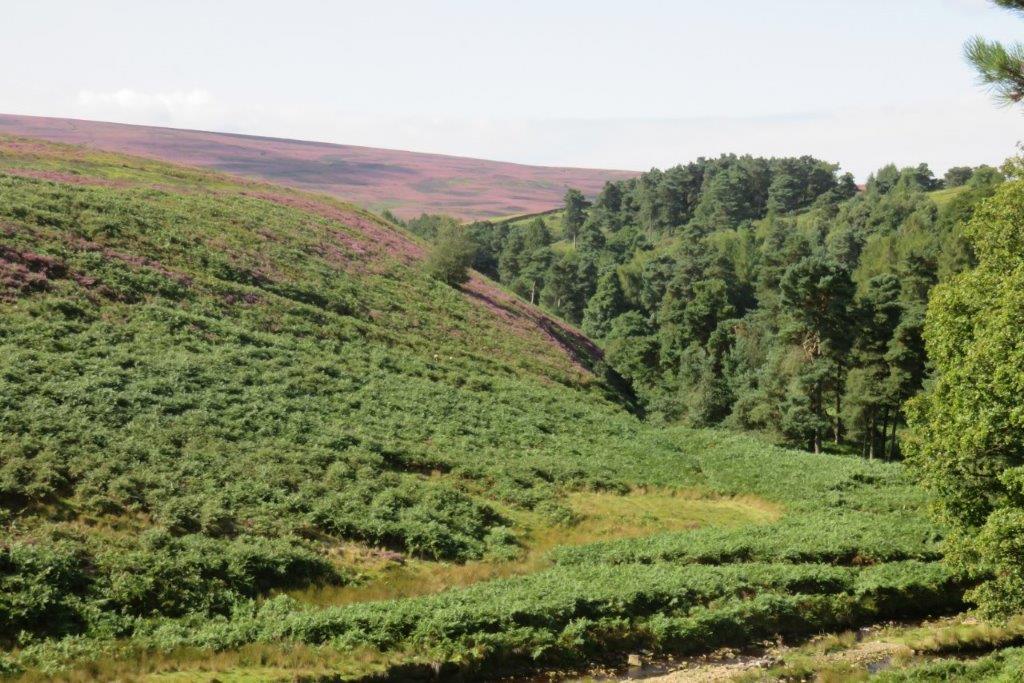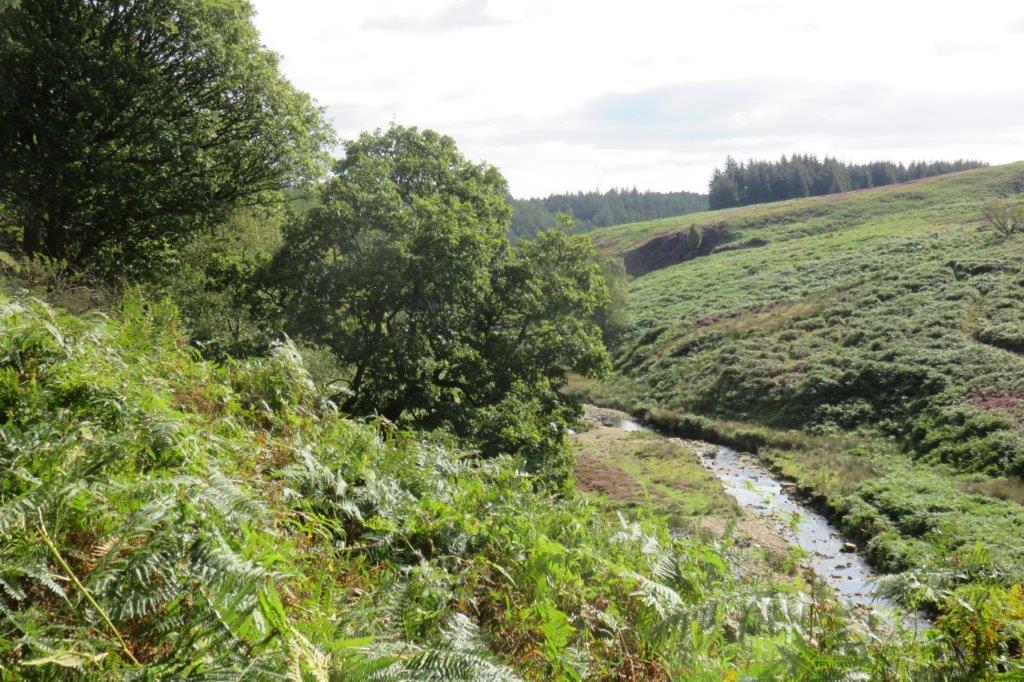 The Porter or Little Don River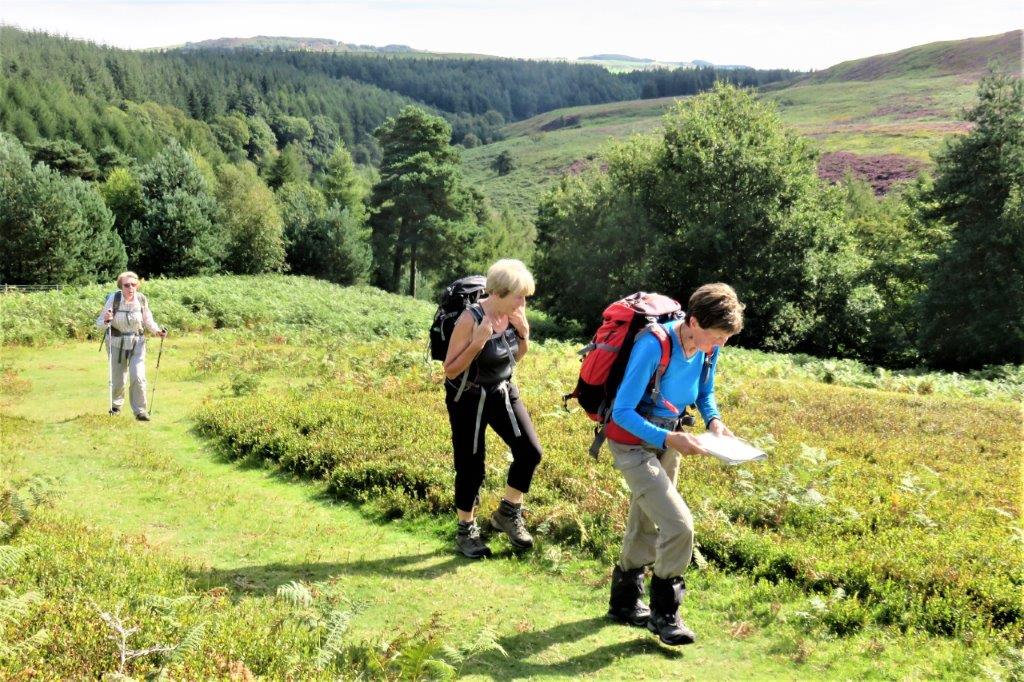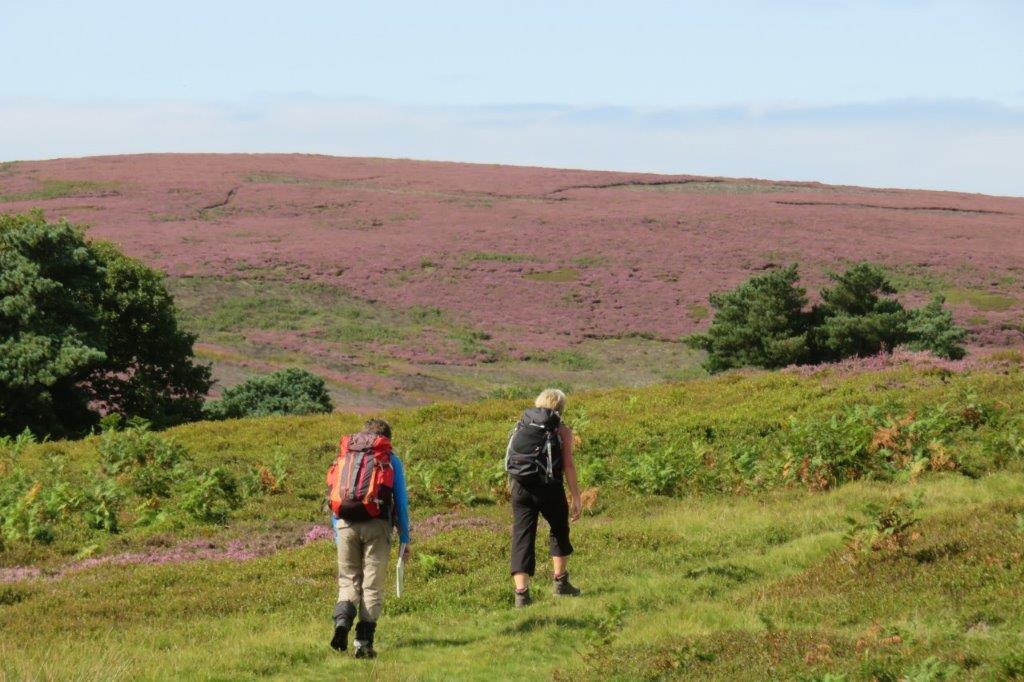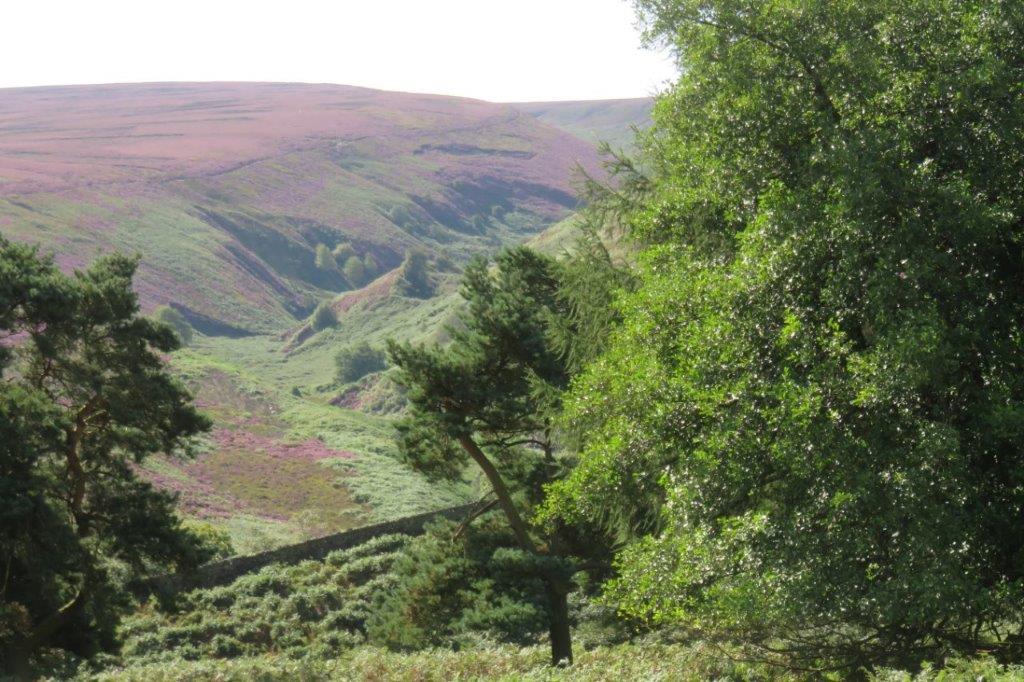 view to left of direction of travel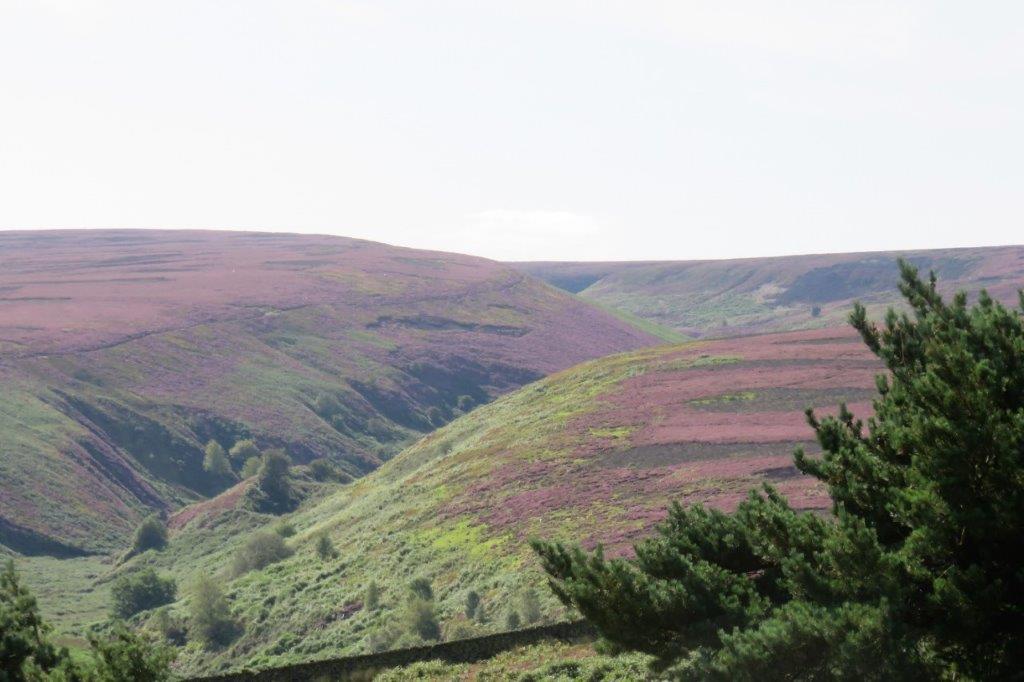 view to left of direction of travel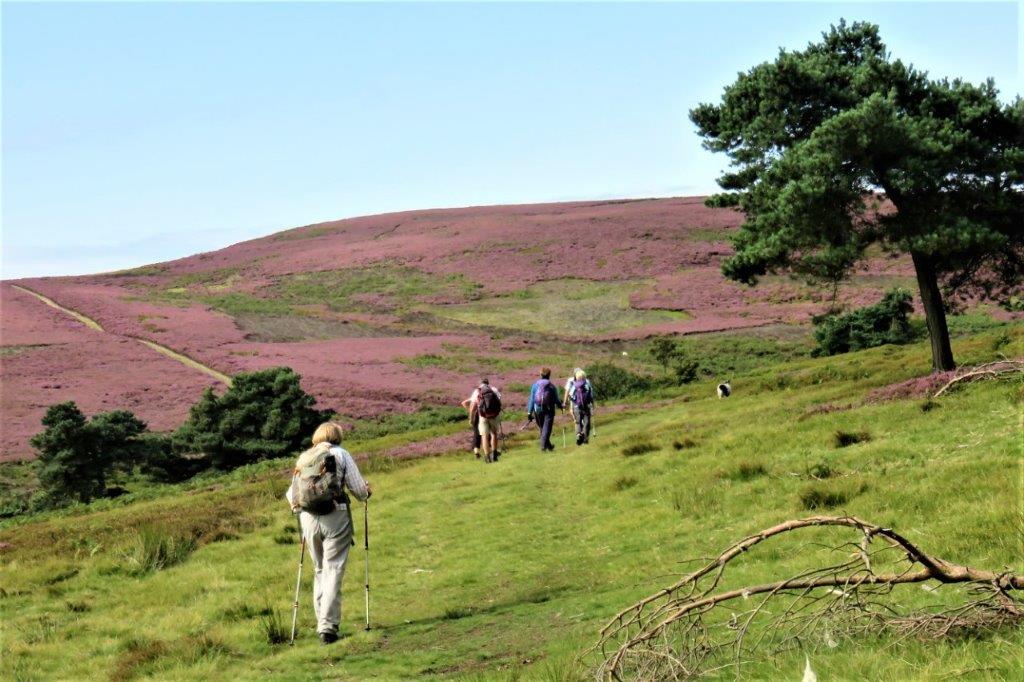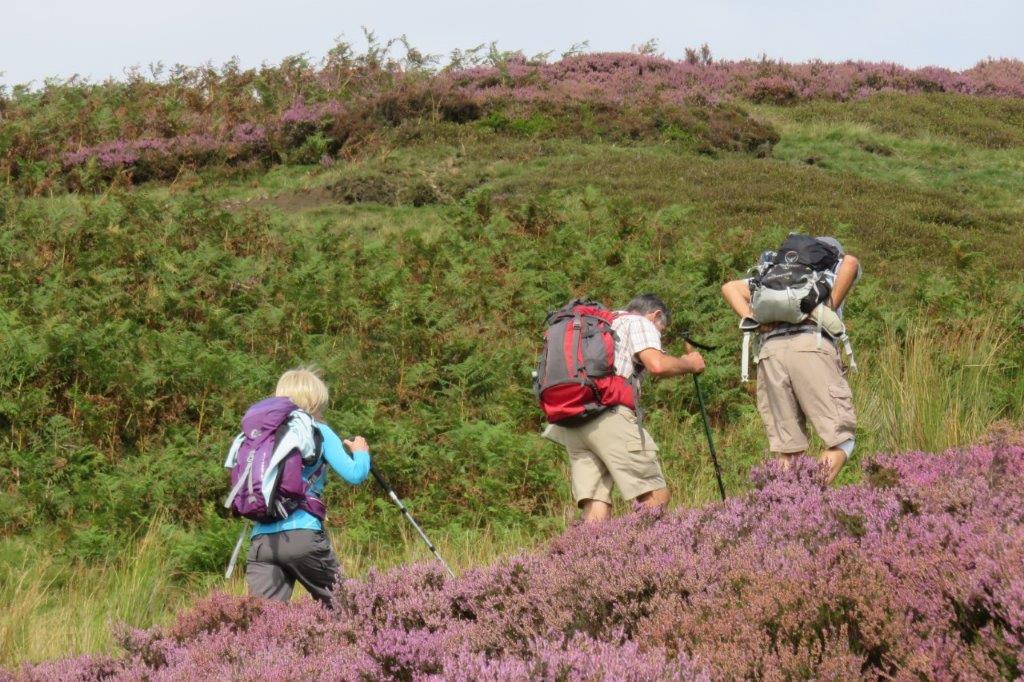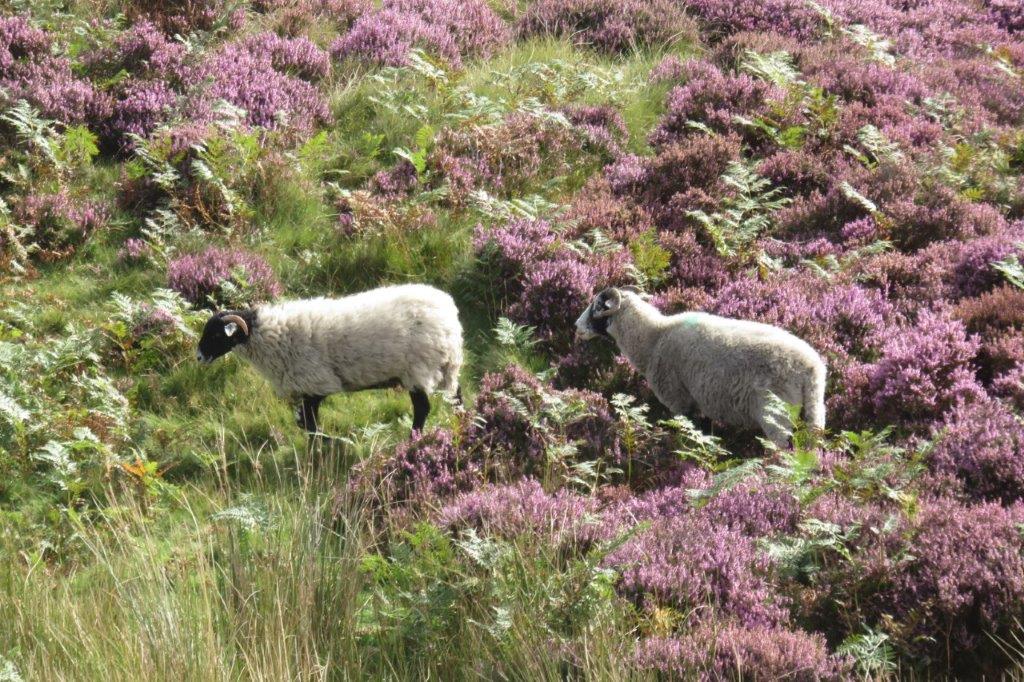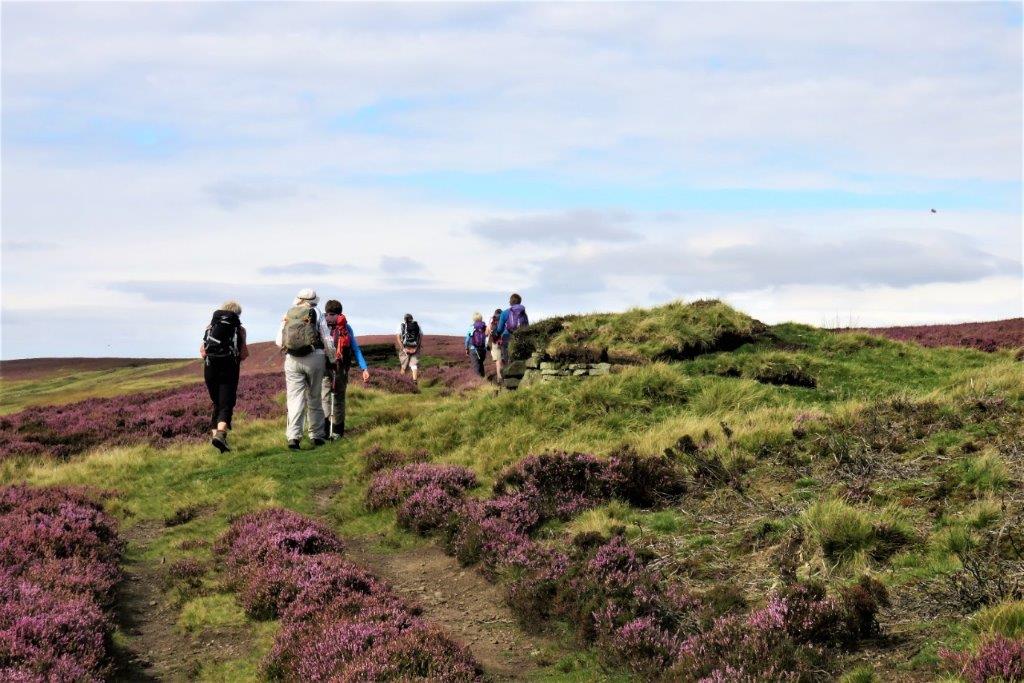 Grouse butts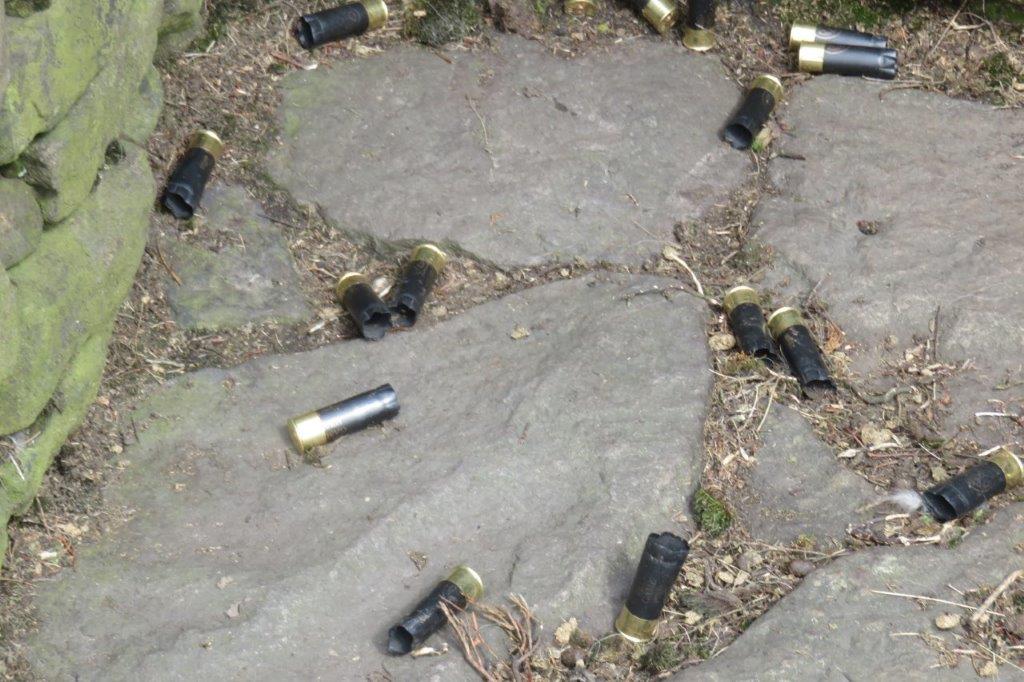 no peasants to clean up the mess left by the gentry after shooting tame grouse?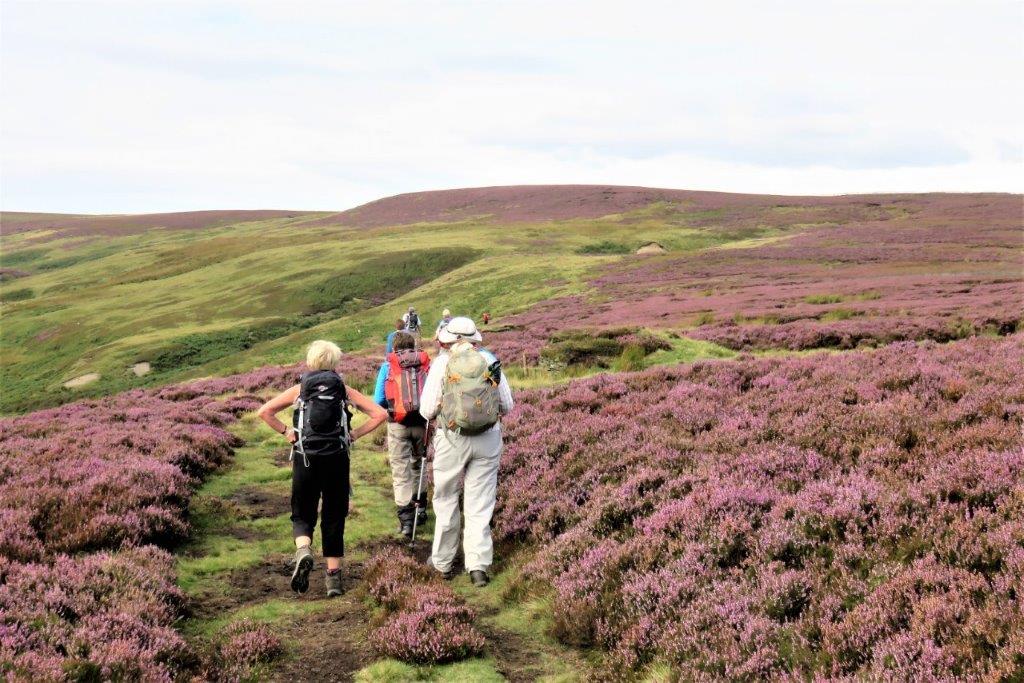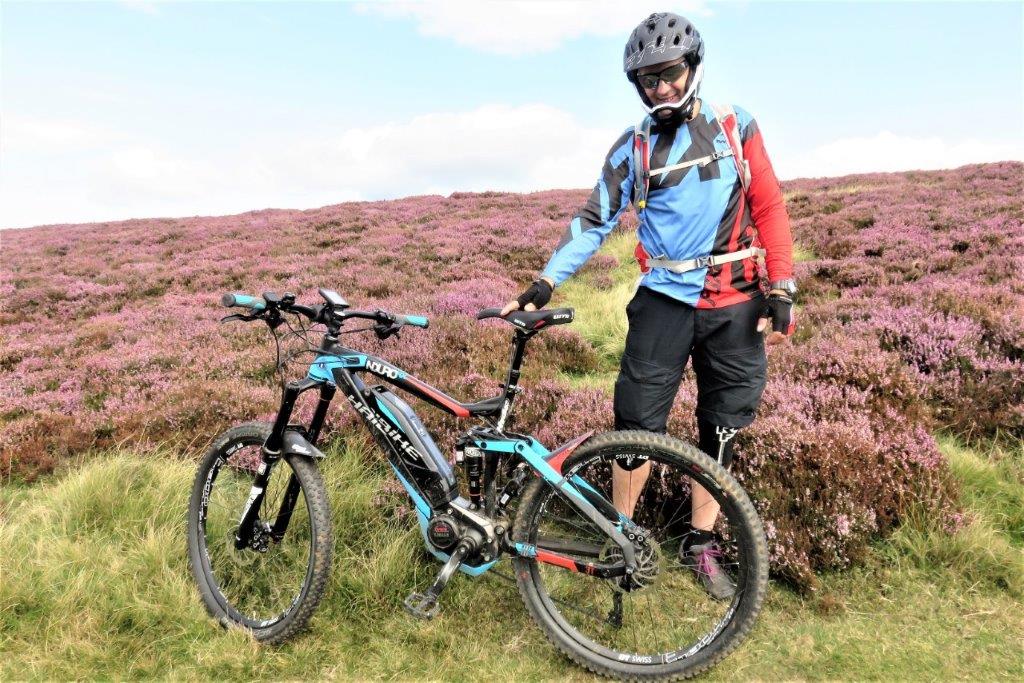 battery assisted mountain bike - battery assisted drives for walker's legs next?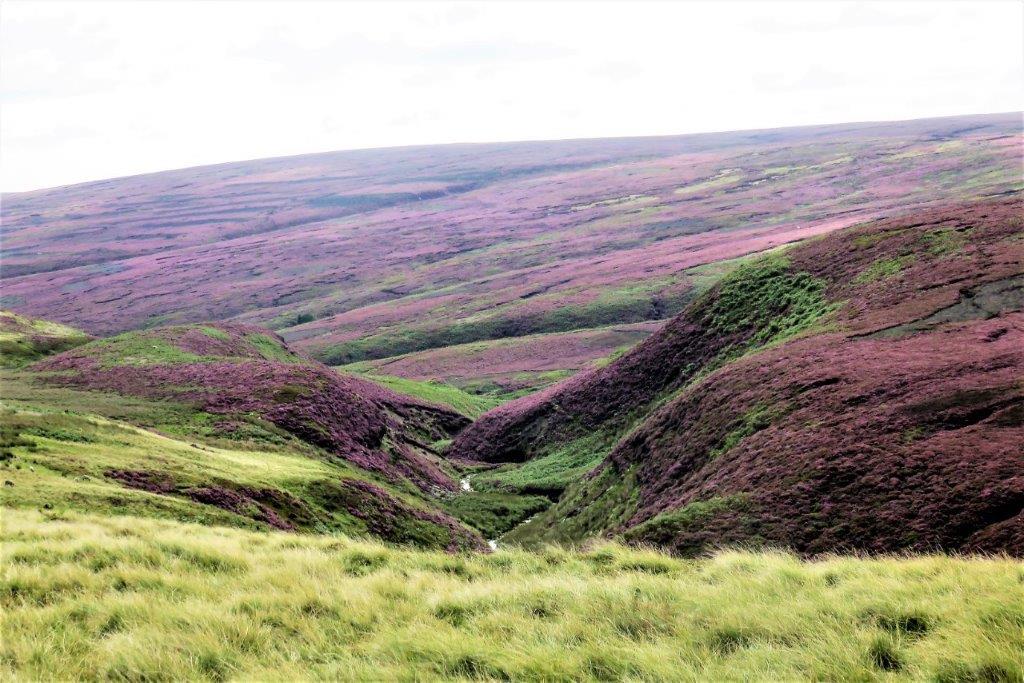 The little Don below?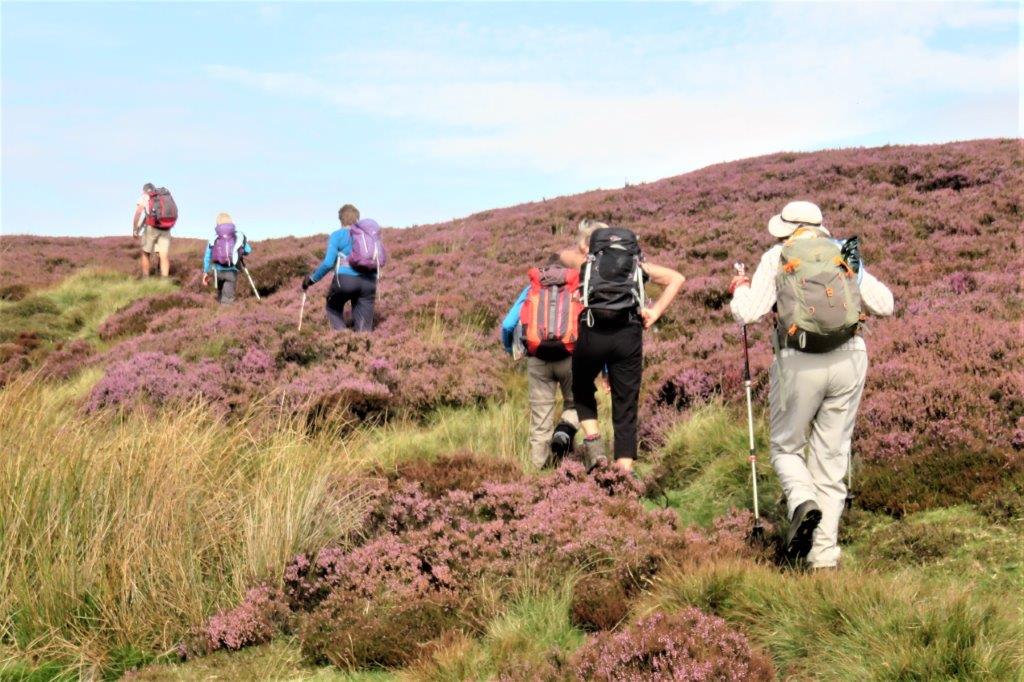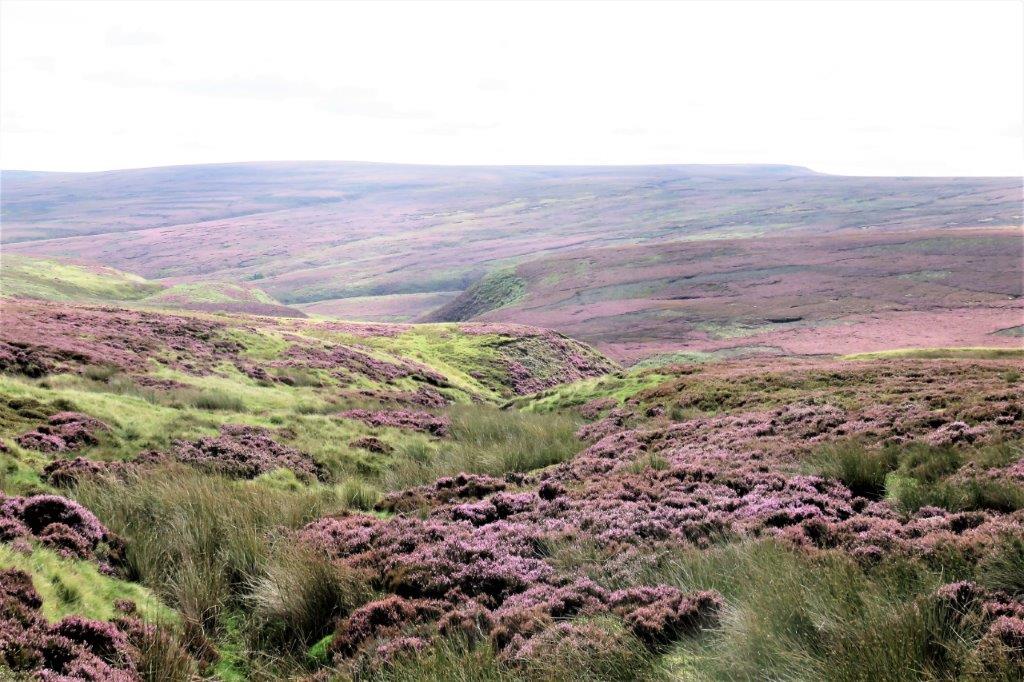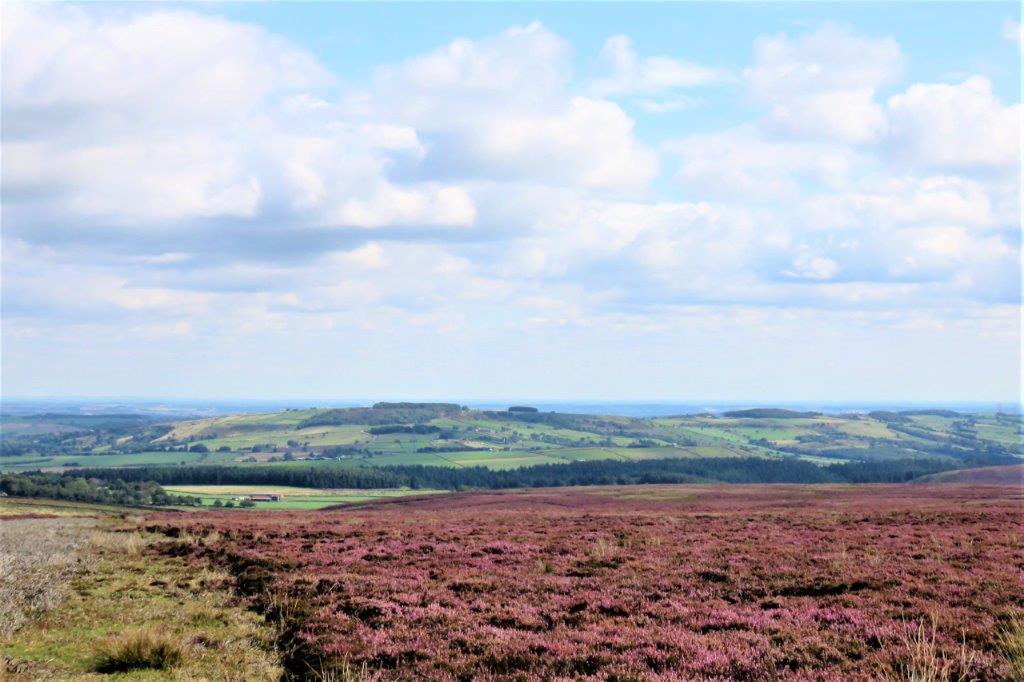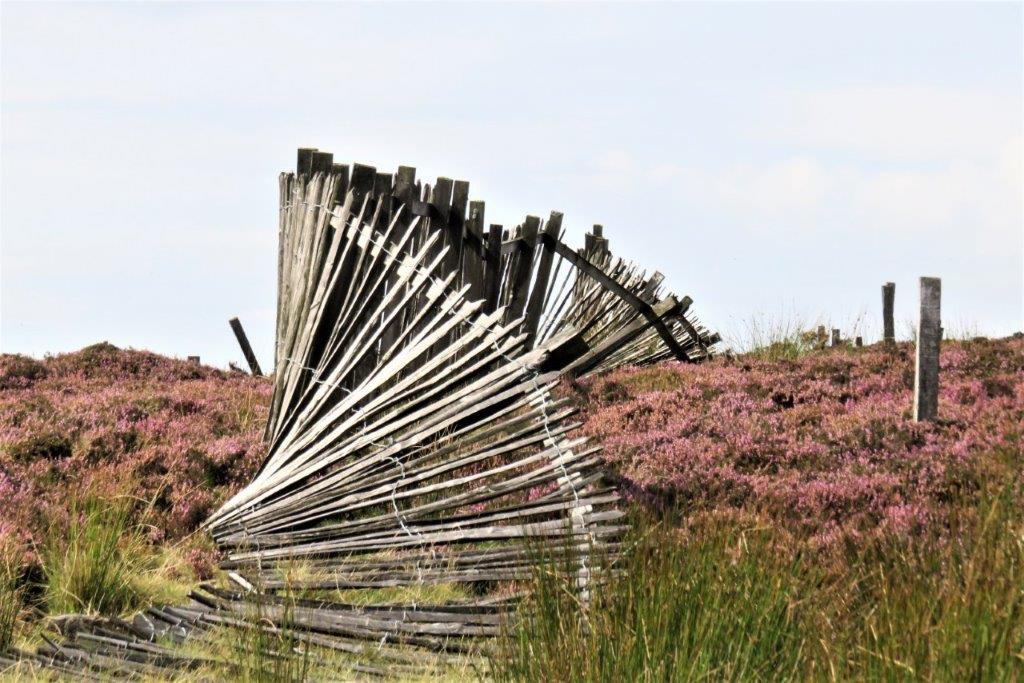 collapsing snow barrier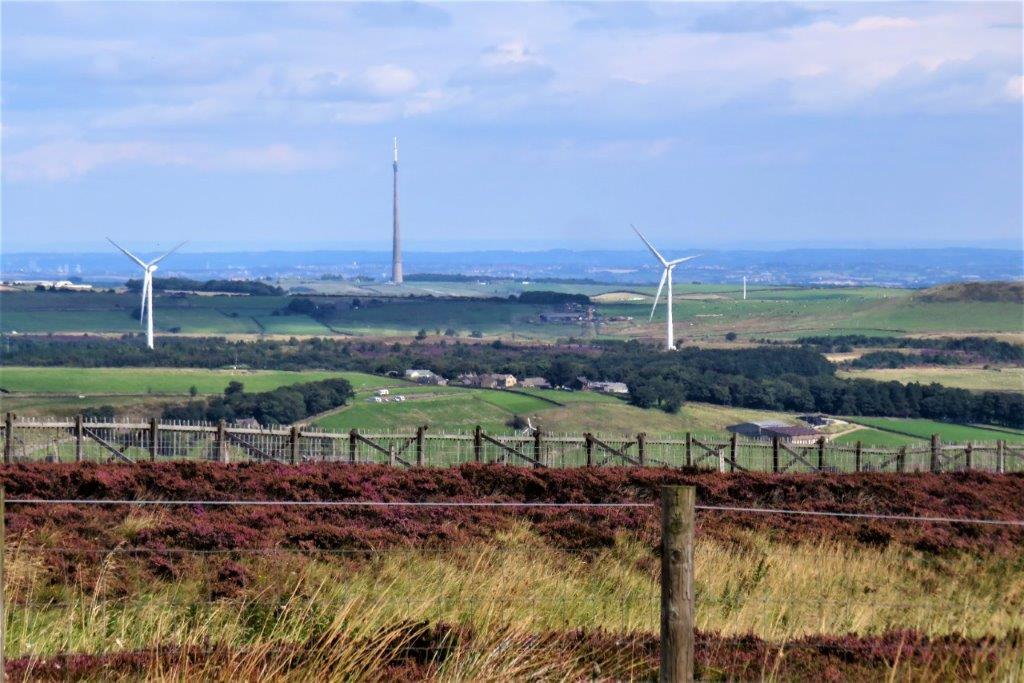 view of Emley Moor transmission tower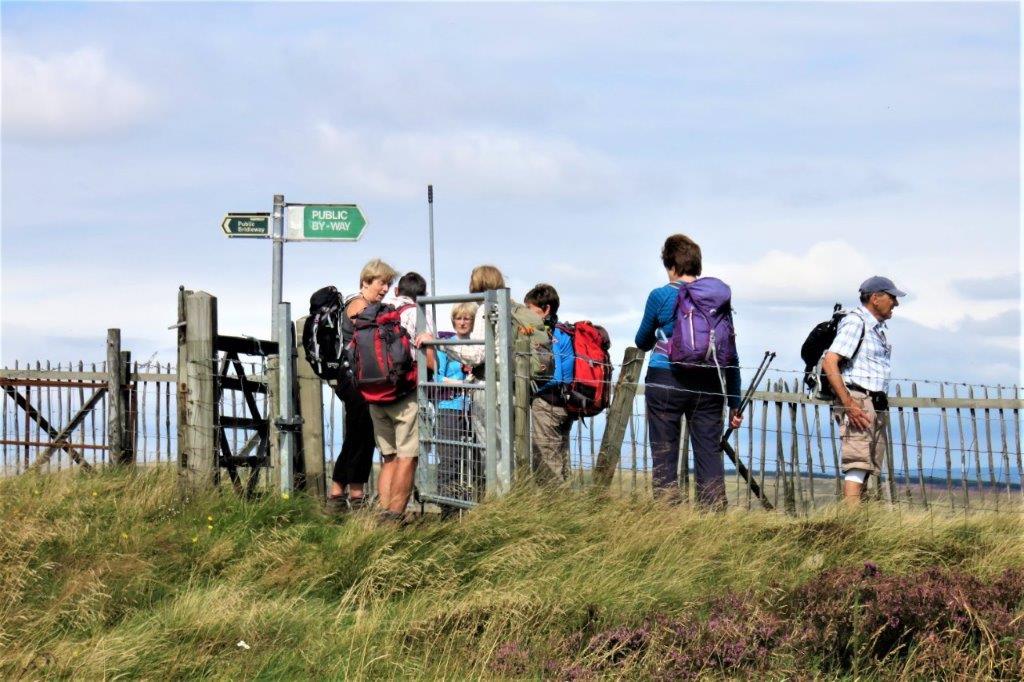 readying to cross a fairly busy A628 Sheffield to Manchester Road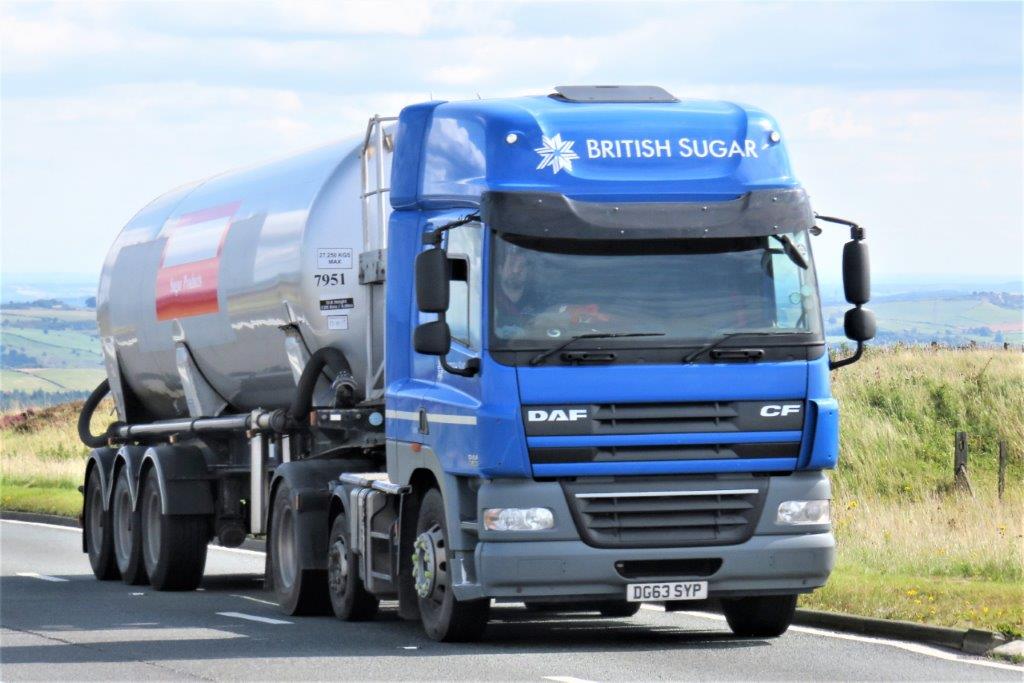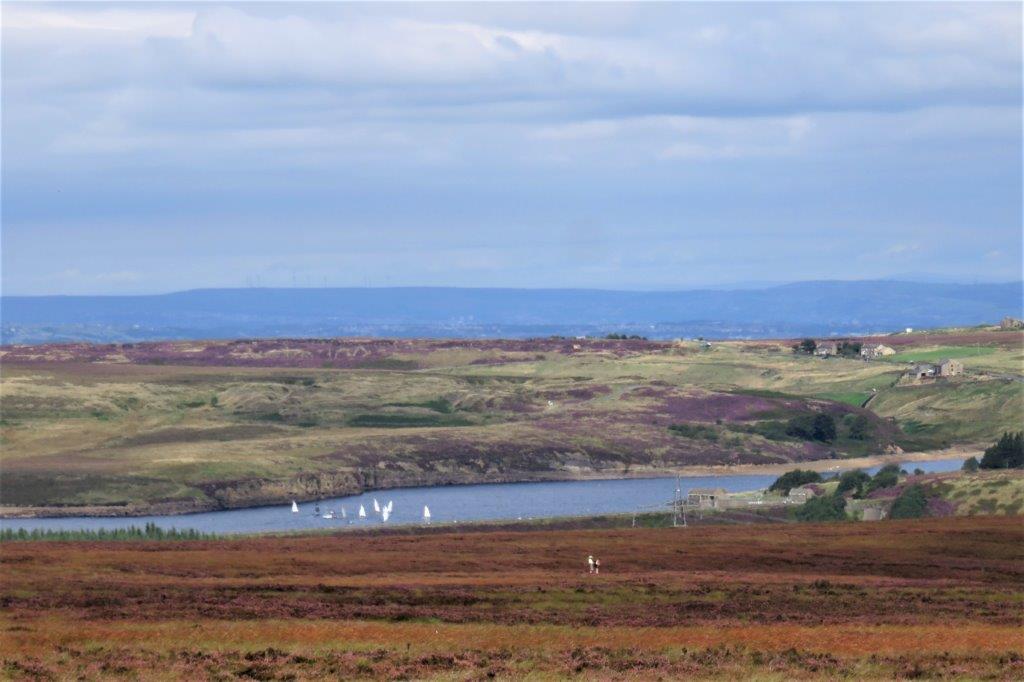 zoomed into Winscar Reservoir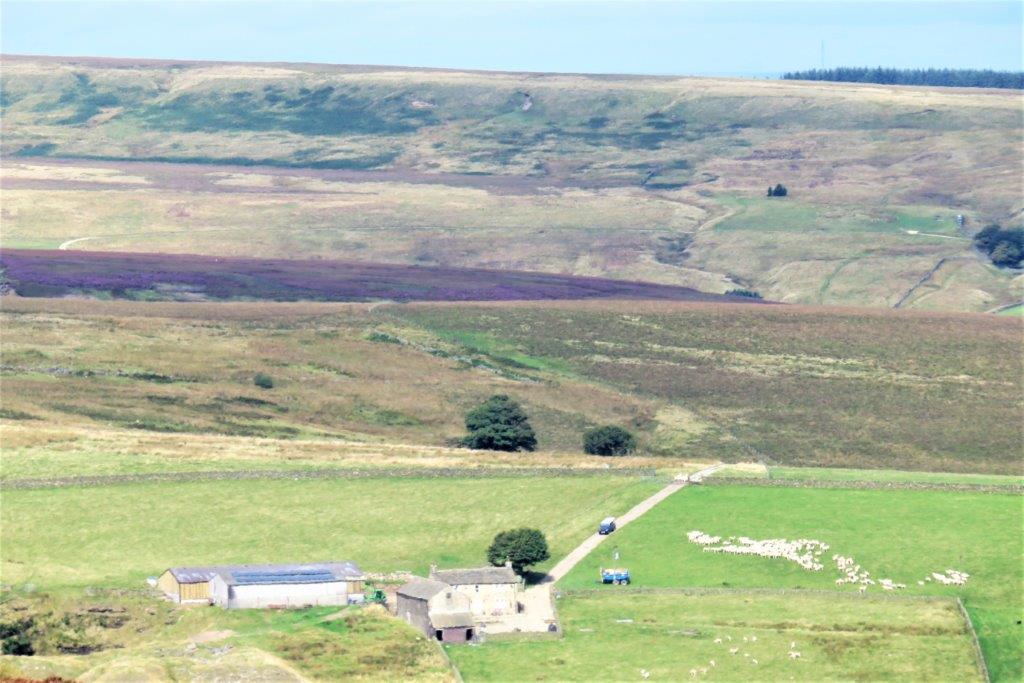 farm behind Upper Windleden Reservoir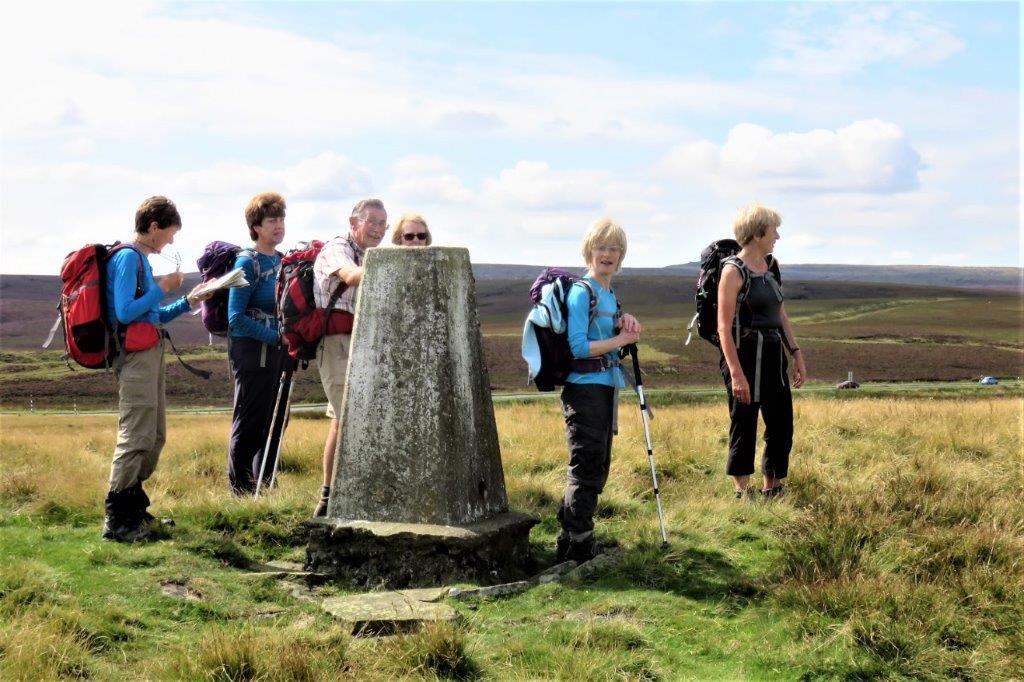 Trig station at South Nab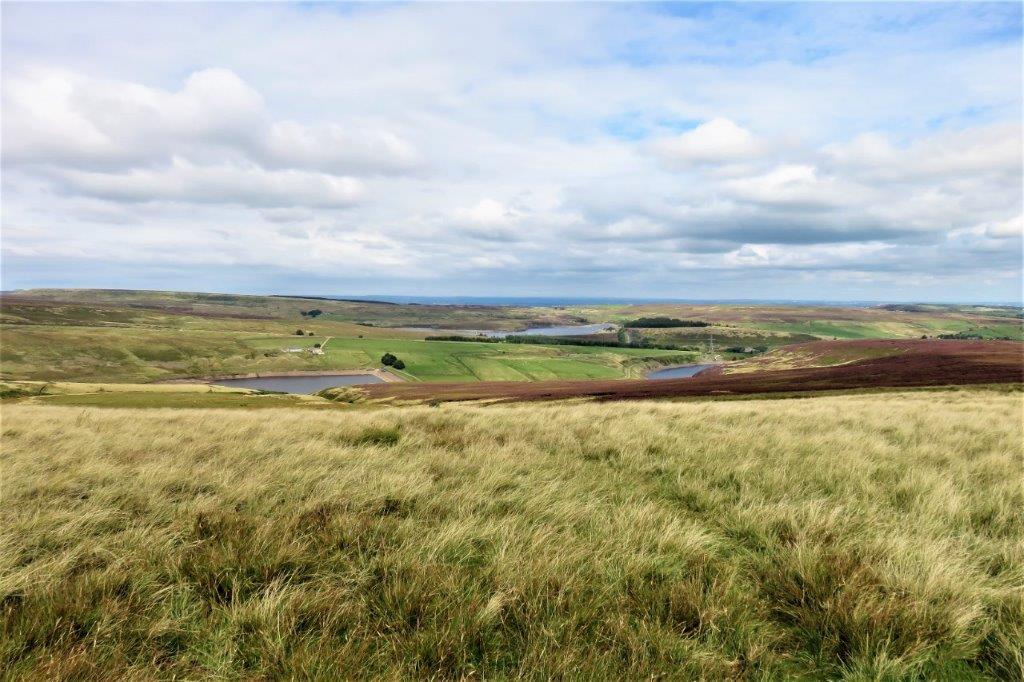 Upper Windleden Reservoir to left, Lower Windleden reservoir to right, Windscar Reservoir behind in middle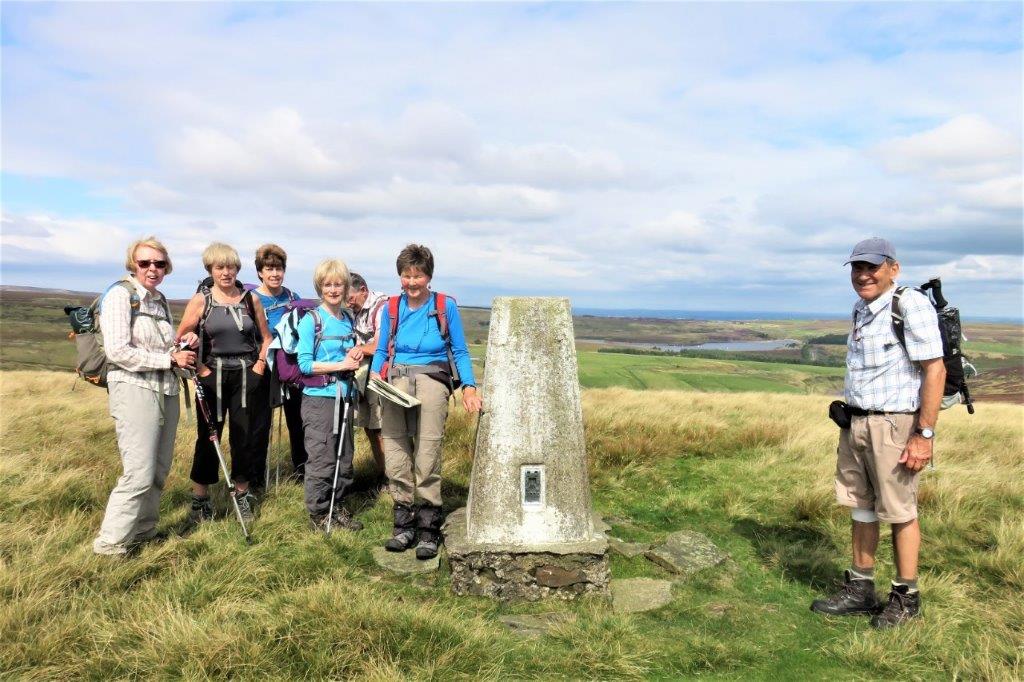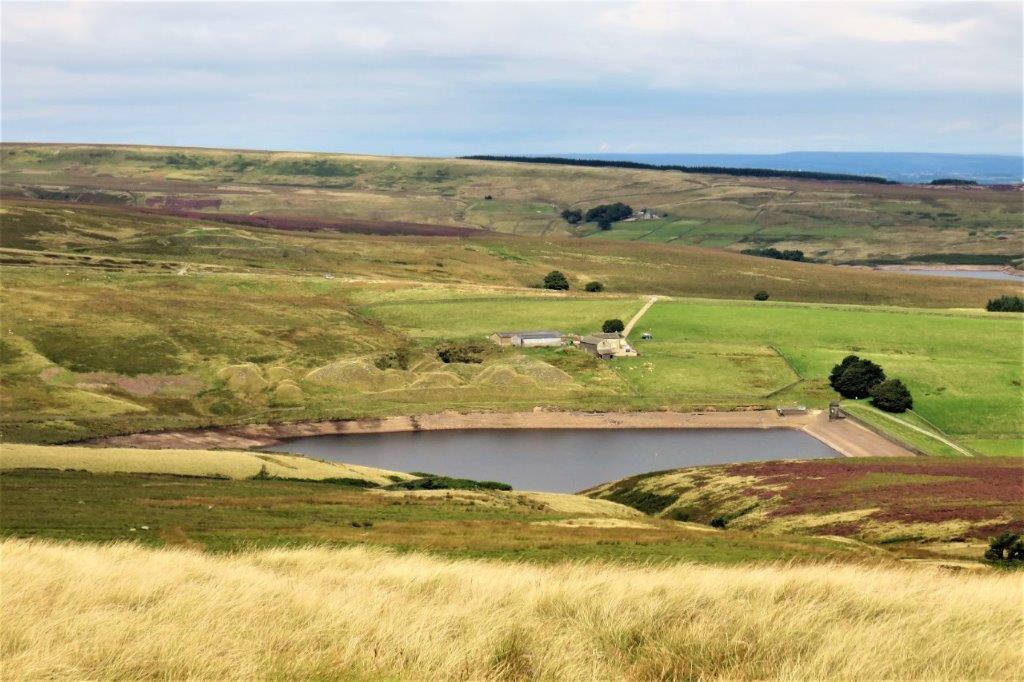 Upper Windleden Reservoir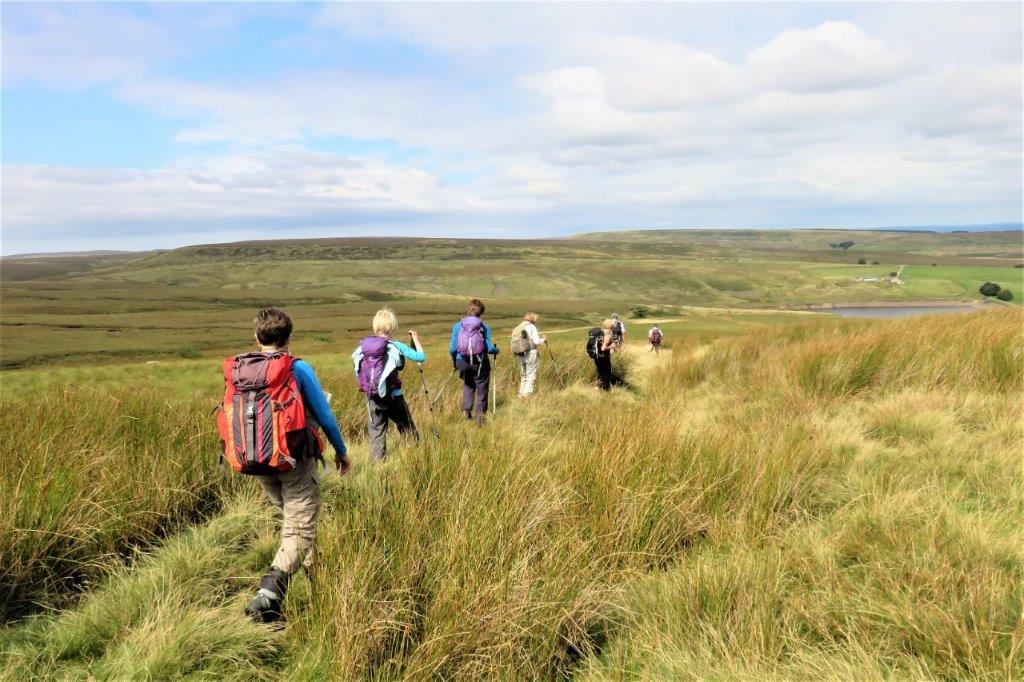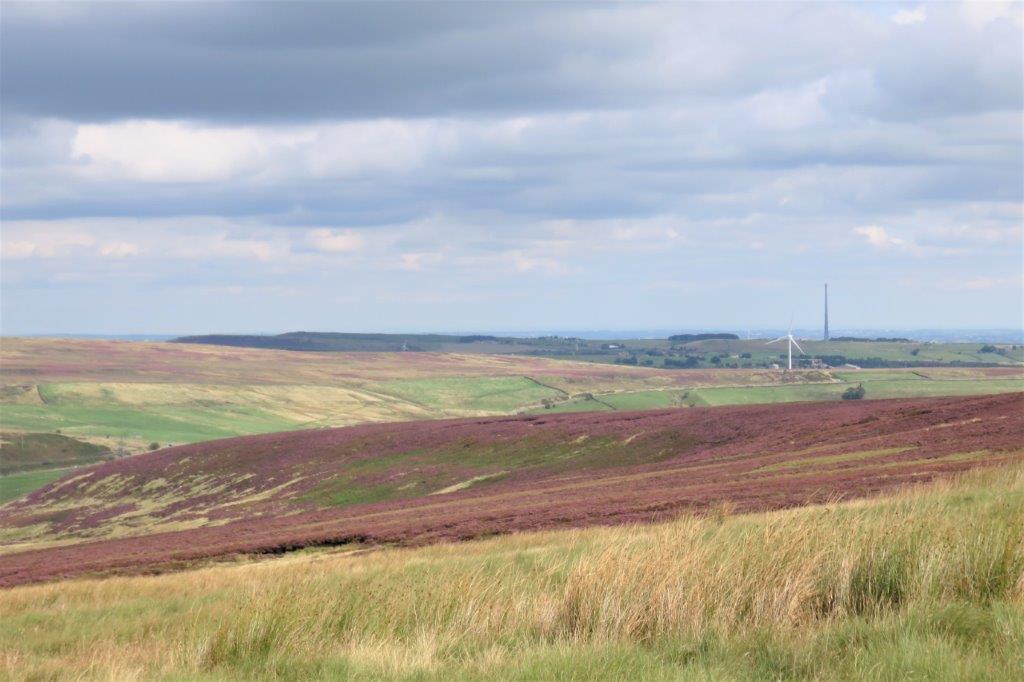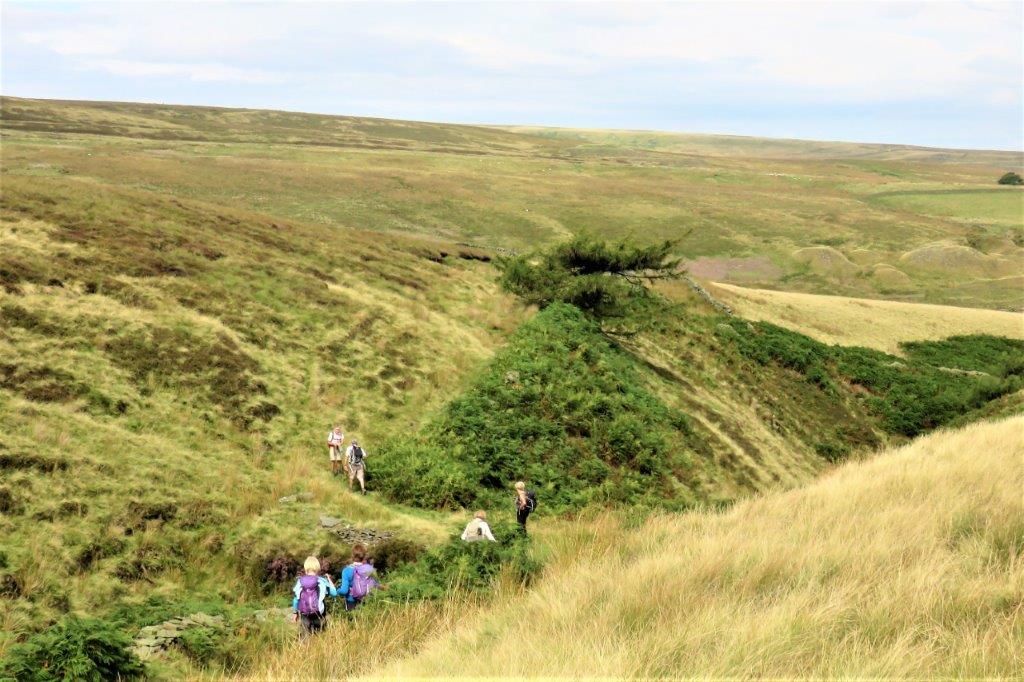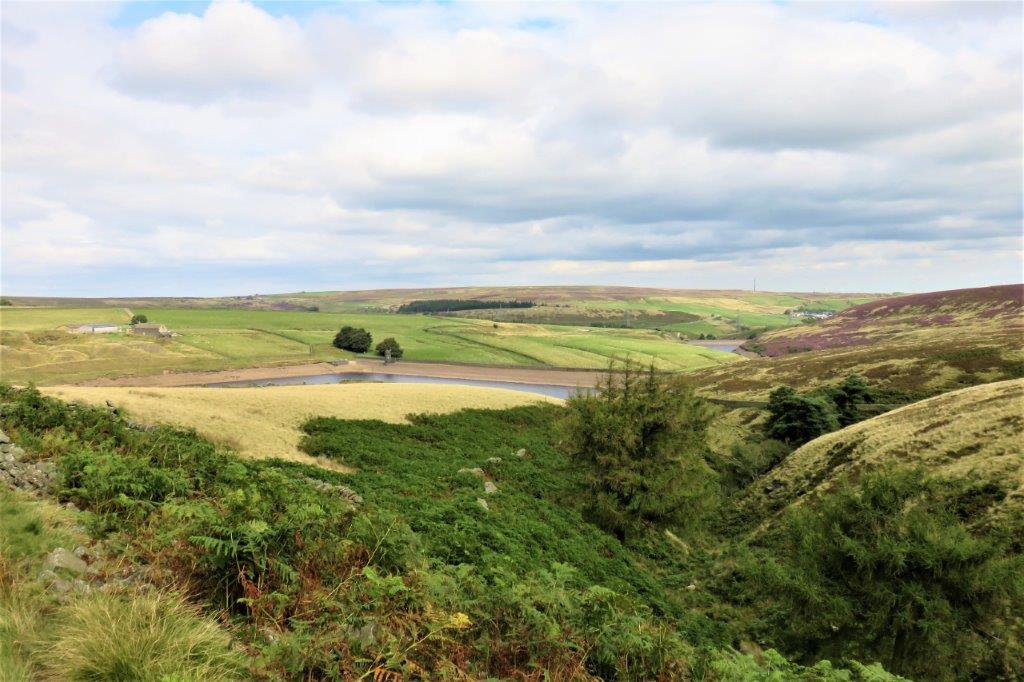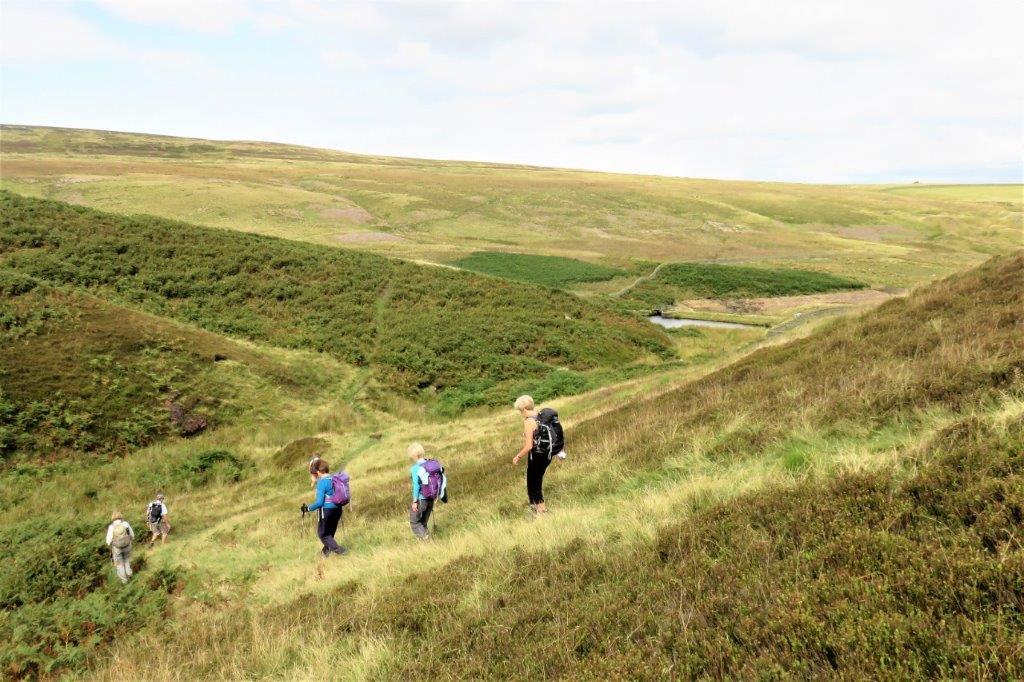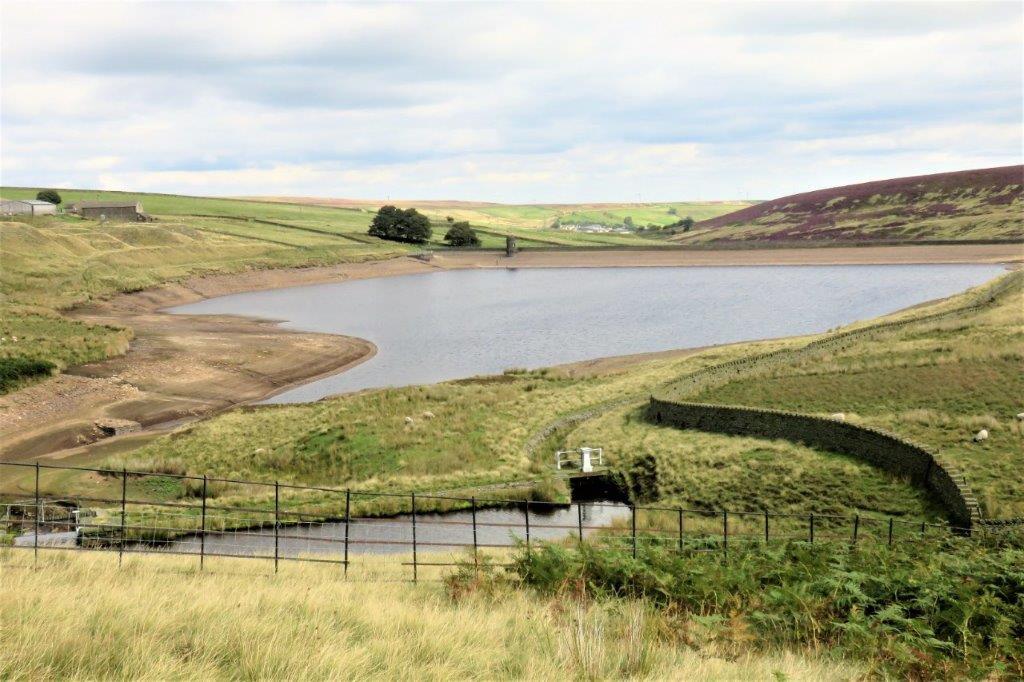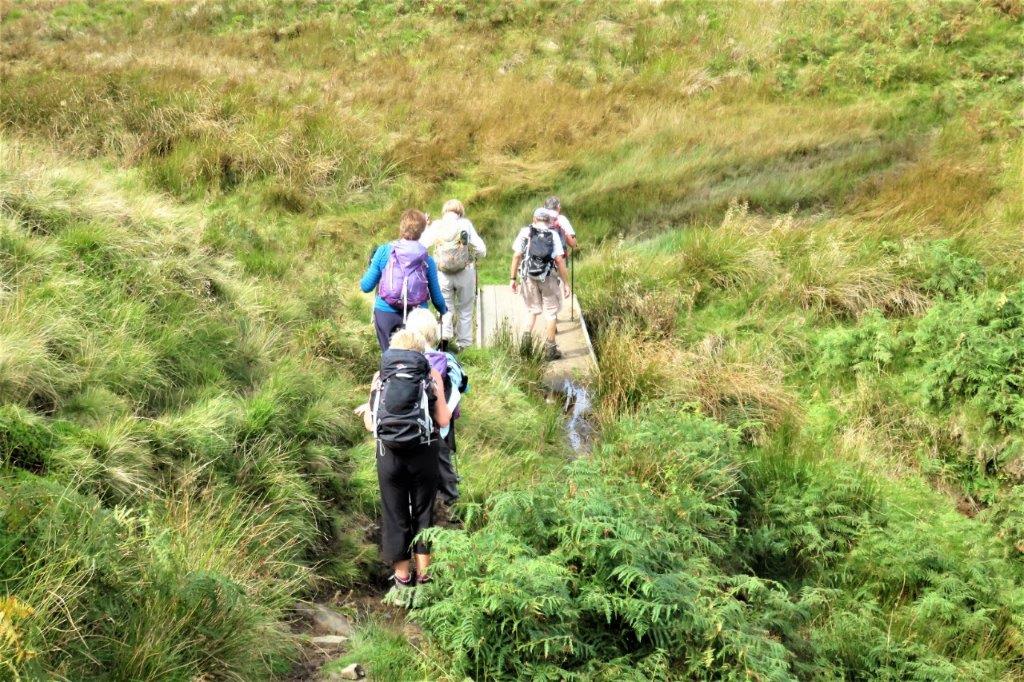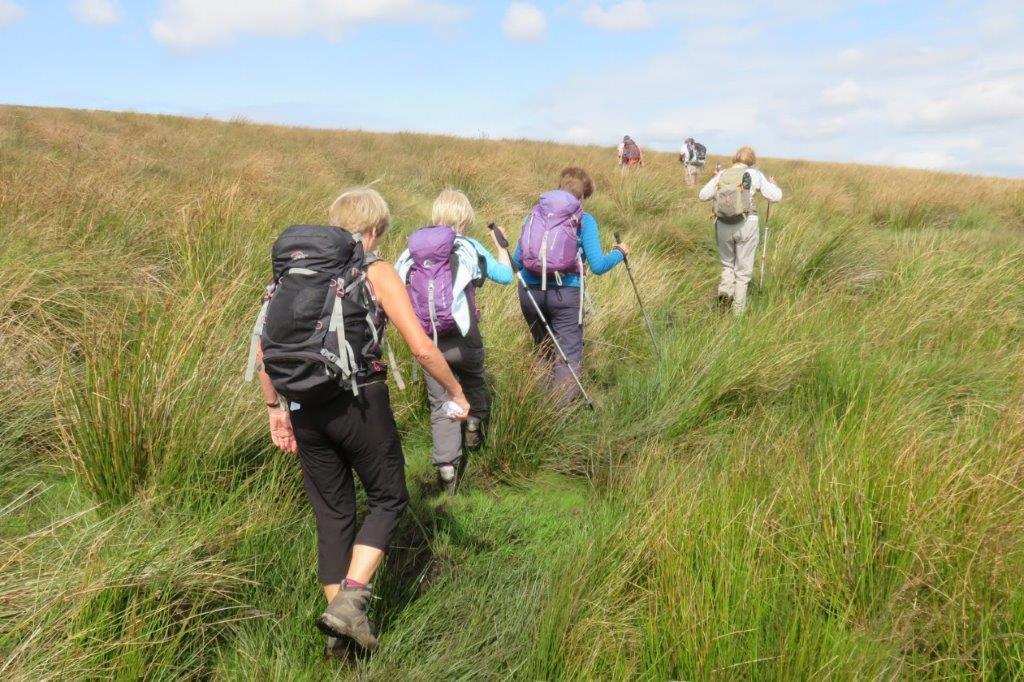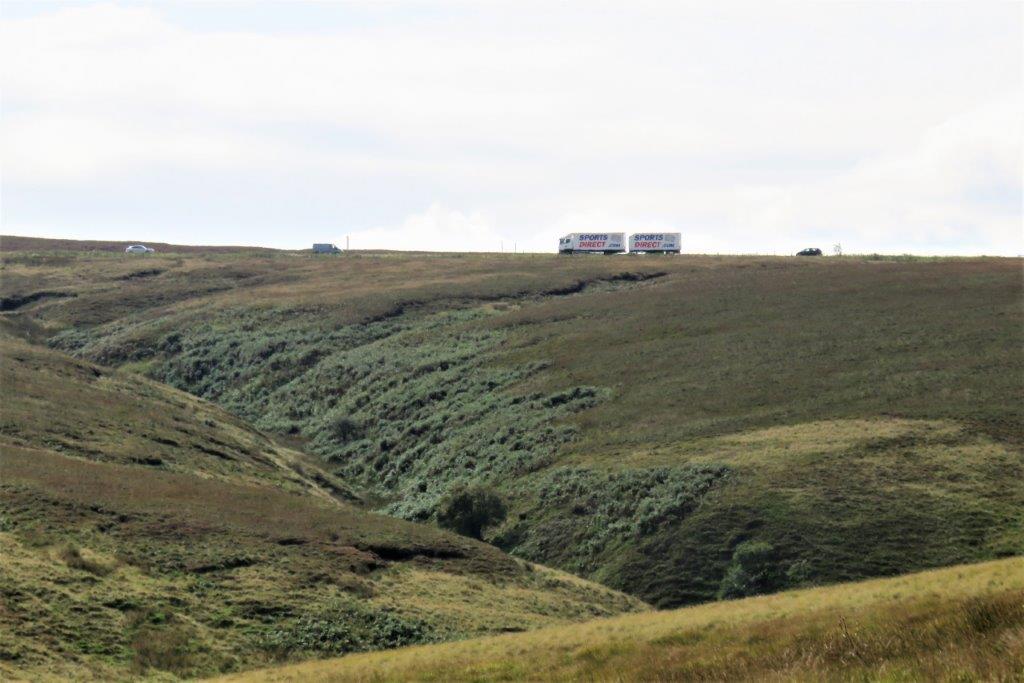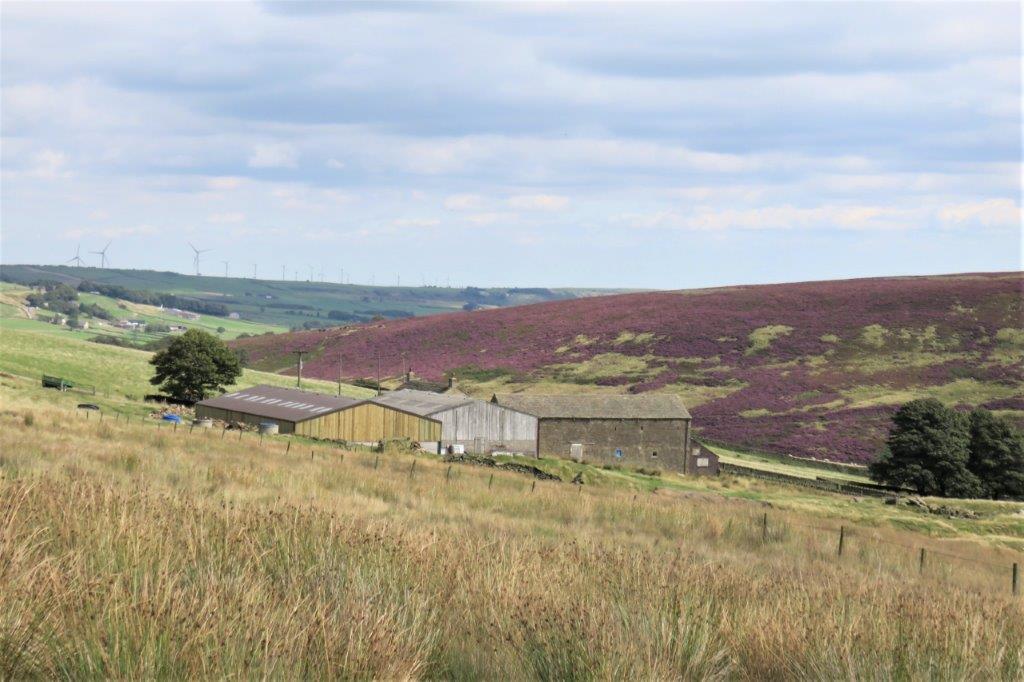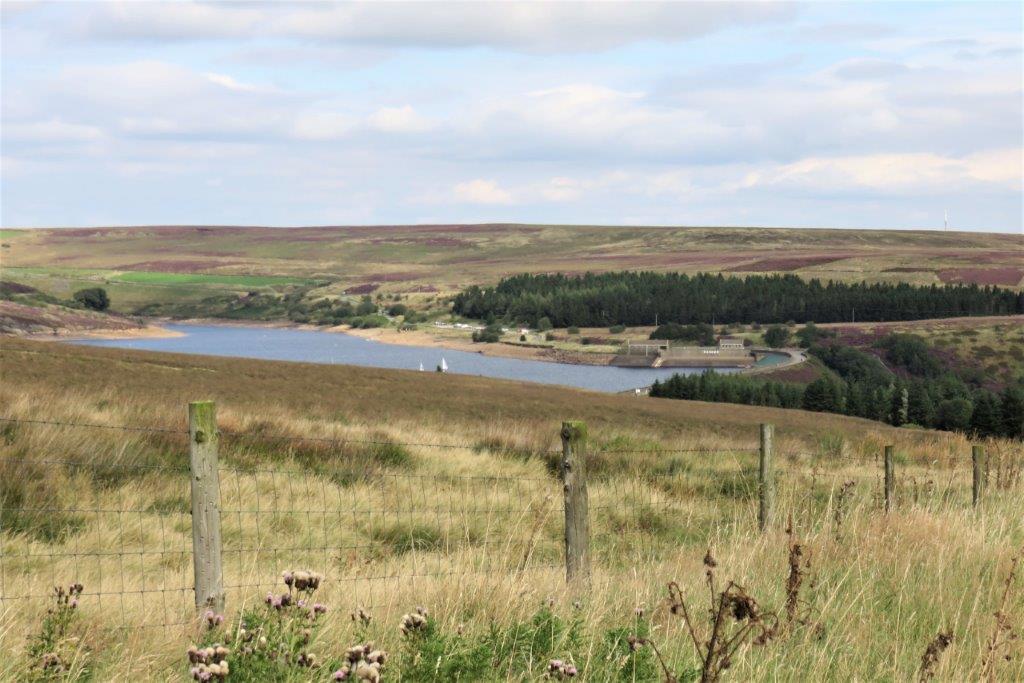 Winscar Reservoir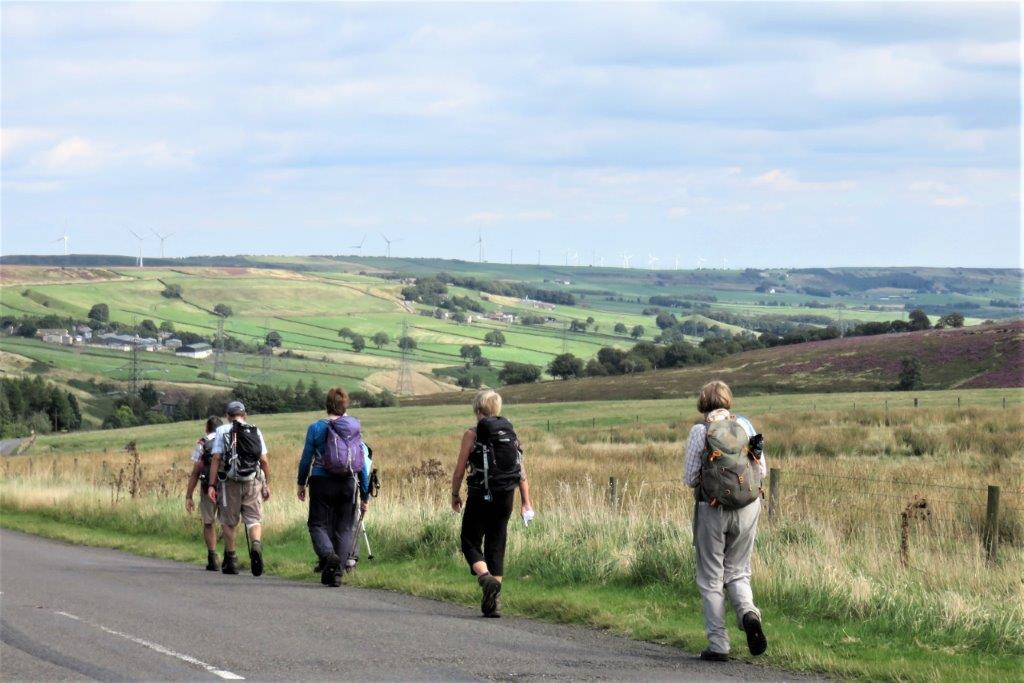 Windle Edge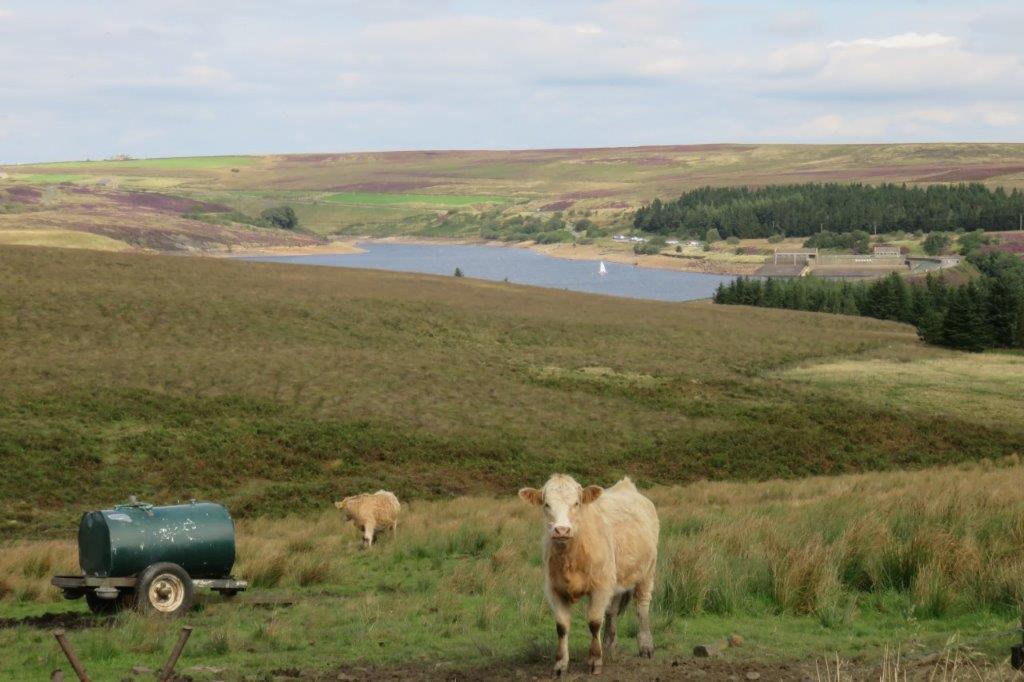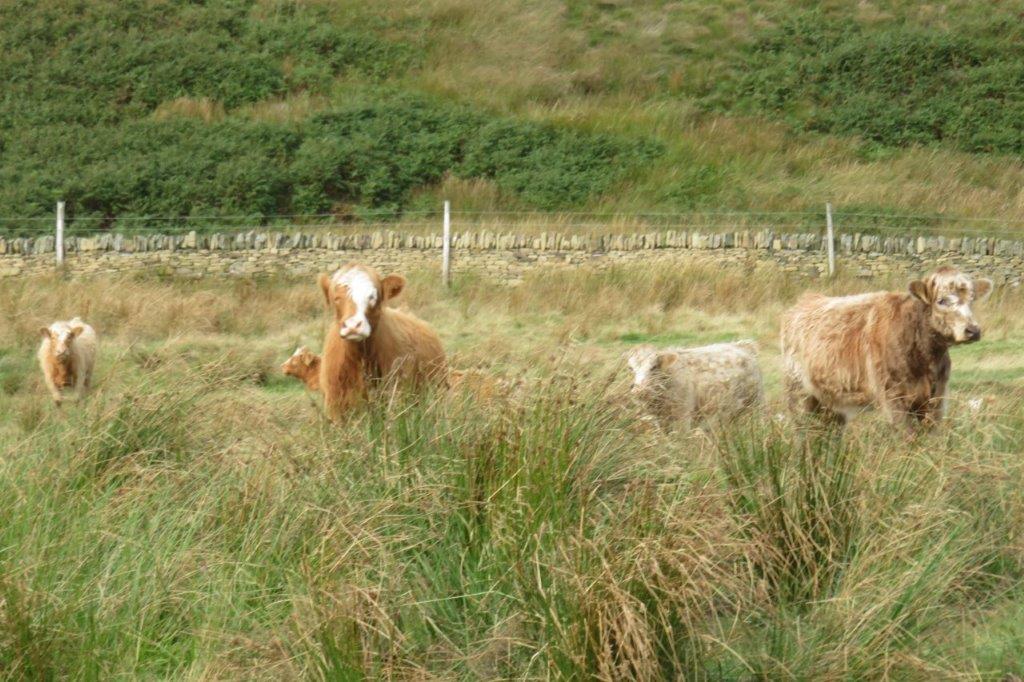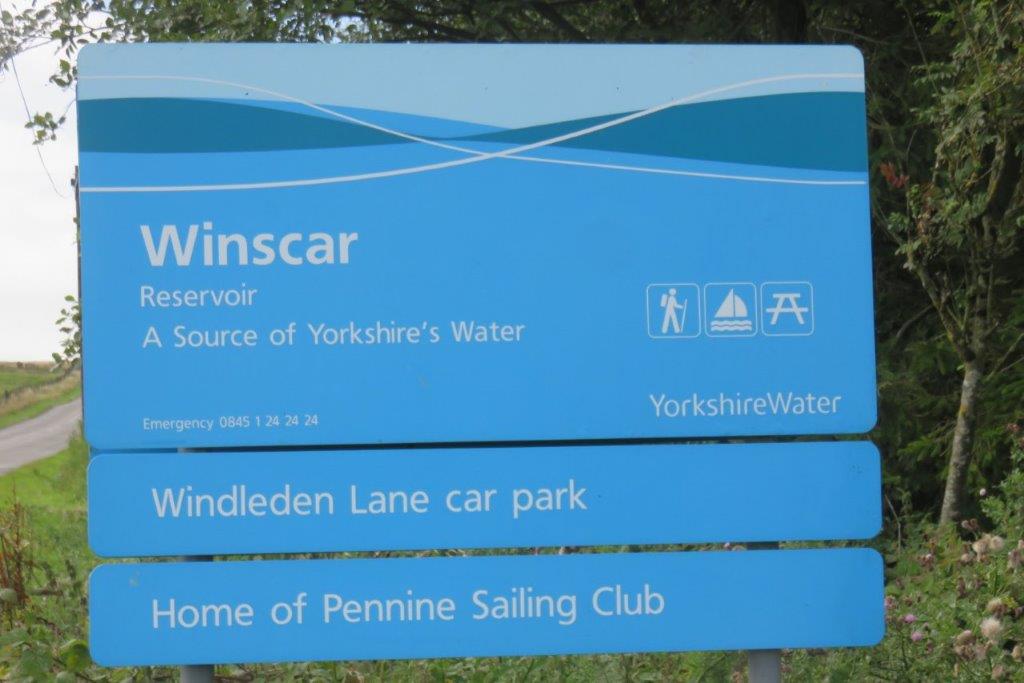 Winscar Reservoir (with a rock filled embankment) has a crest length of 520m and is 53m high. The upstream slope is 1vertical to 1.7horizontal. The downstream face is 1vertical to 1.4horizontal. The reservoir was built between 1972 to 75.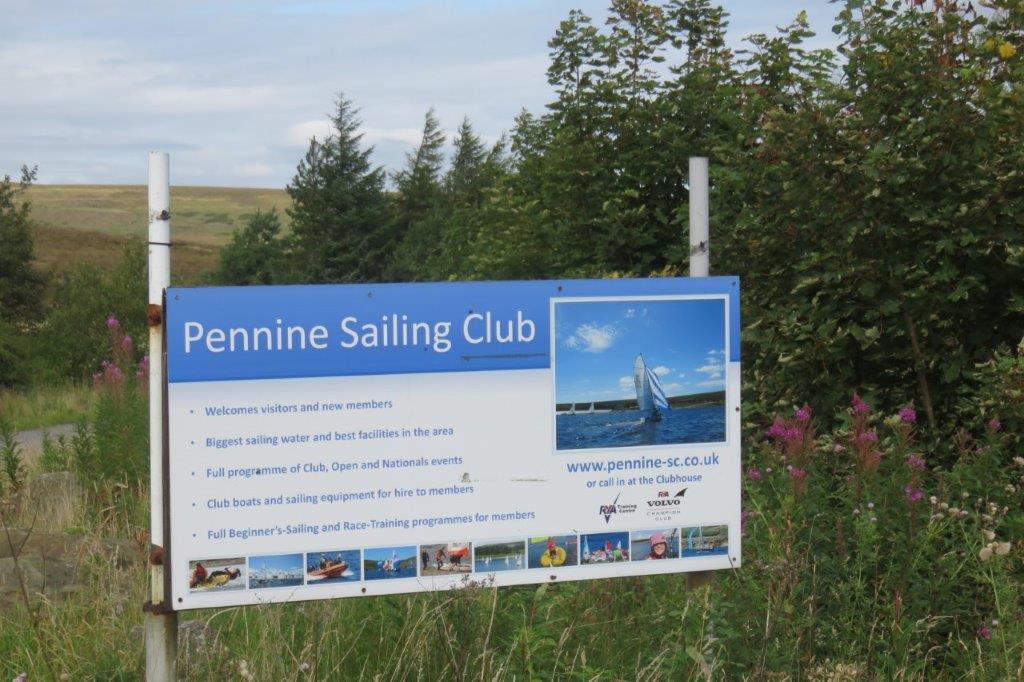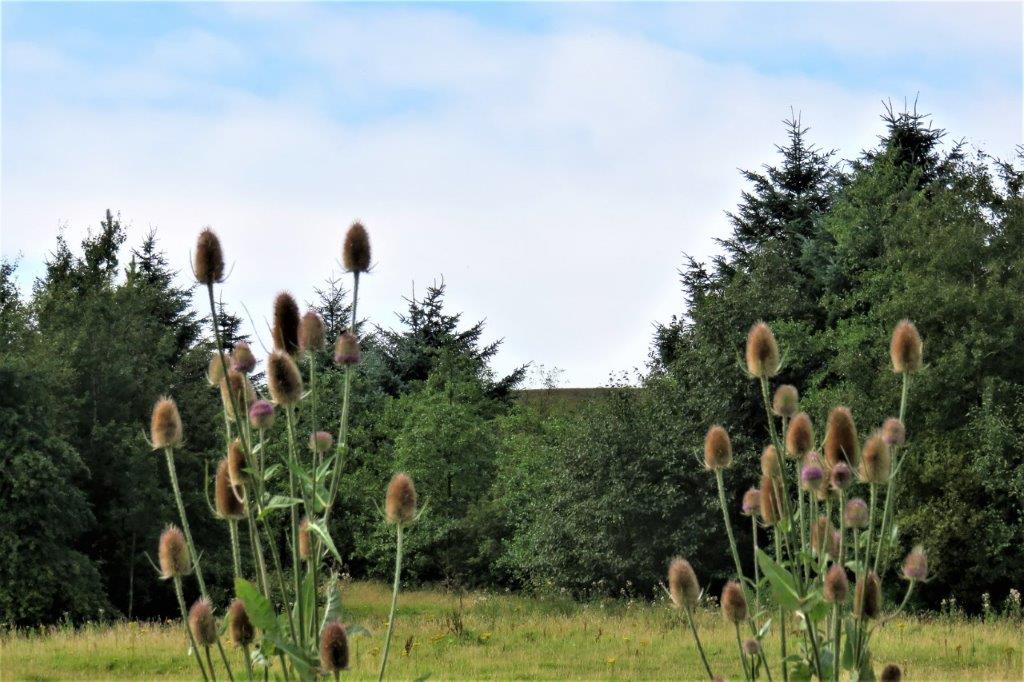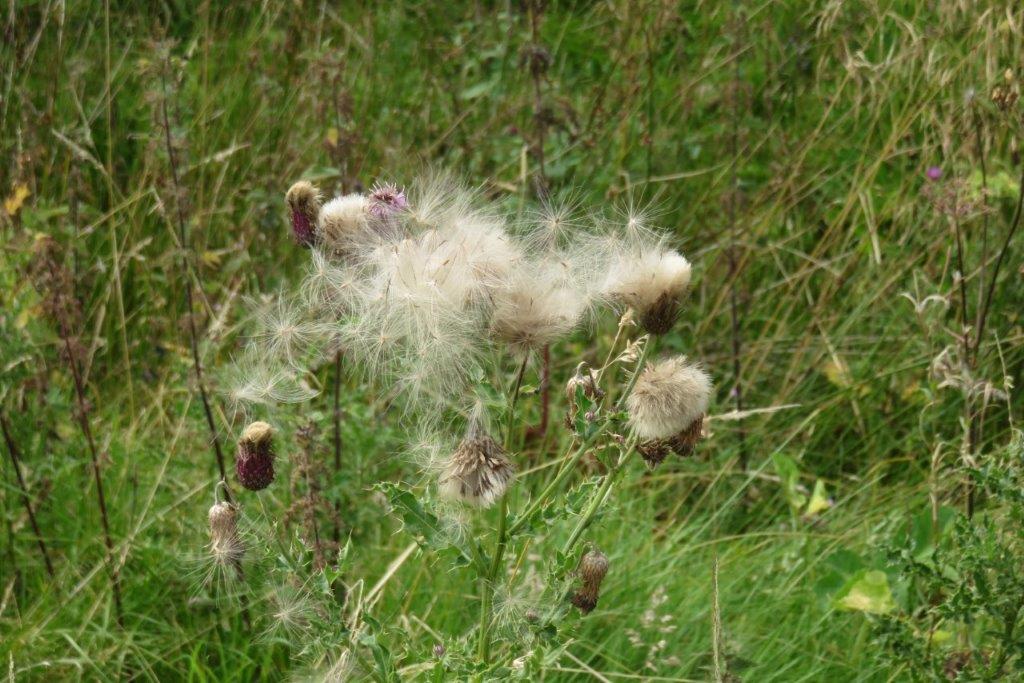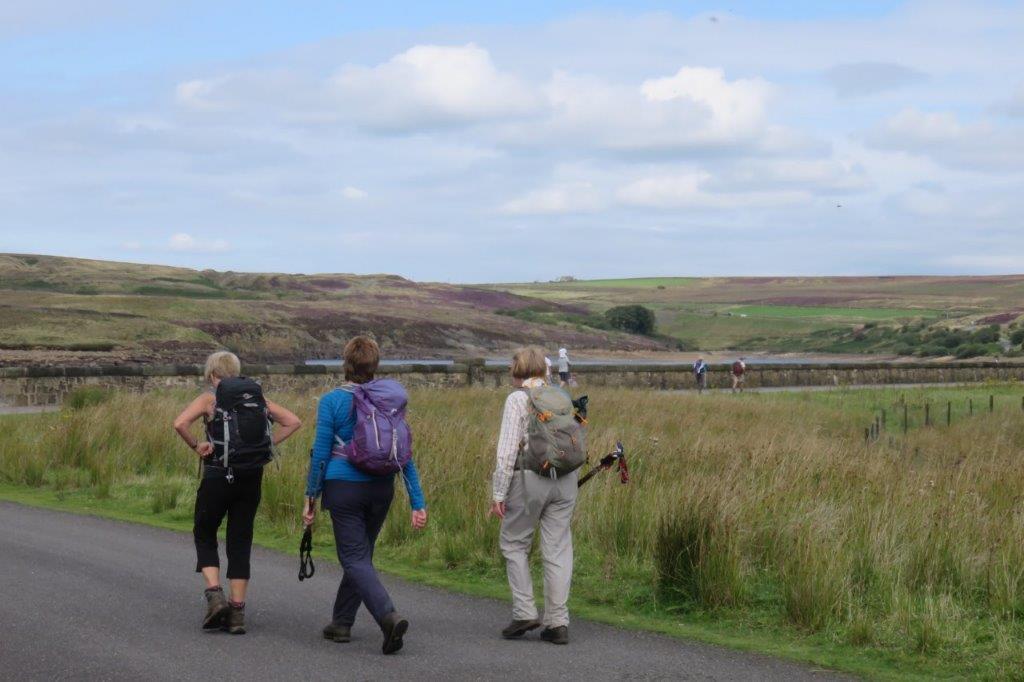 Winscar Reservoir ahead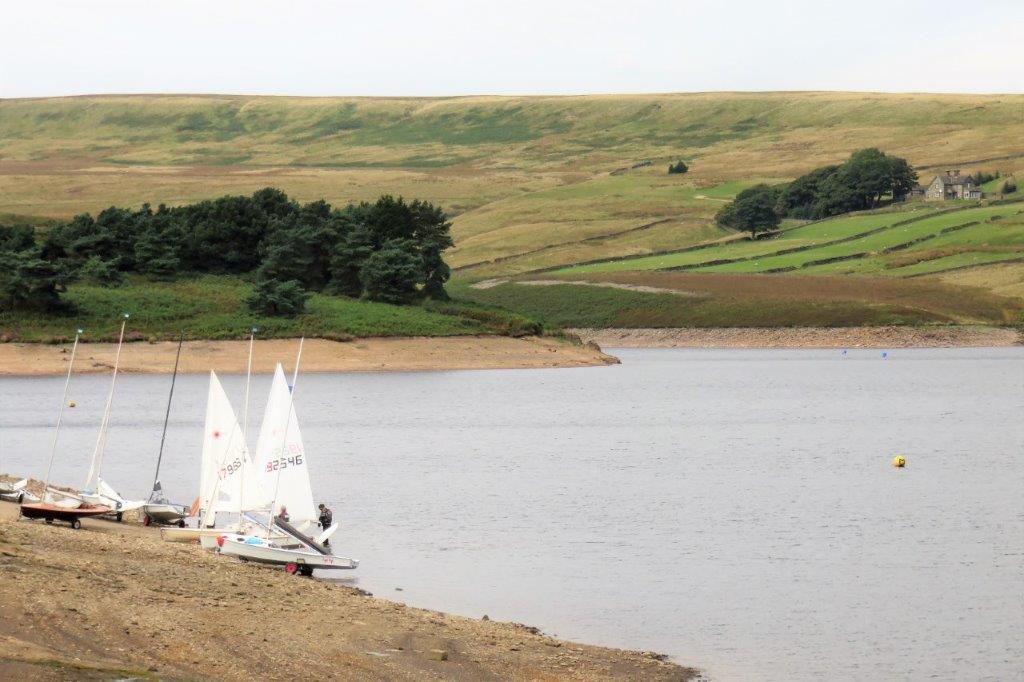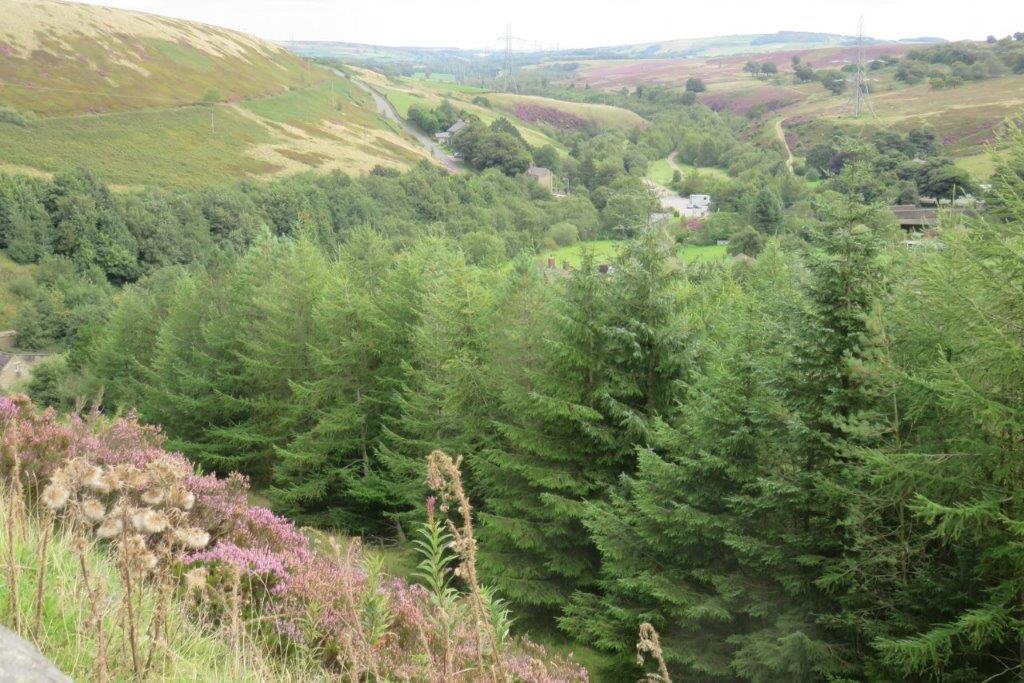 looking from Winscars rock filled embankment downward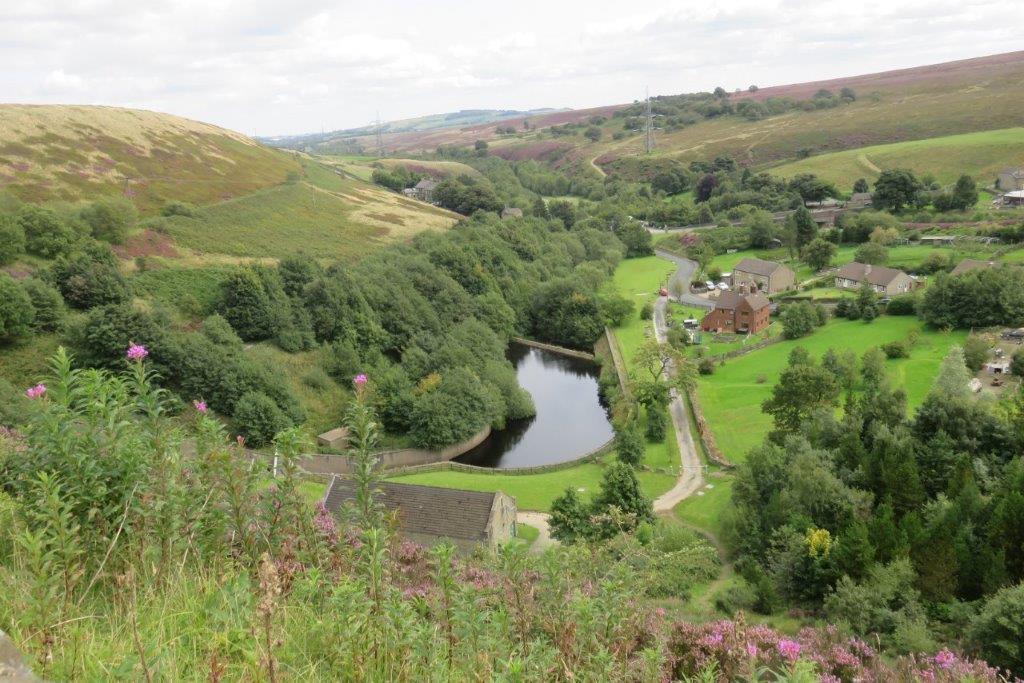 looking from Winscar's rock filled embankment downward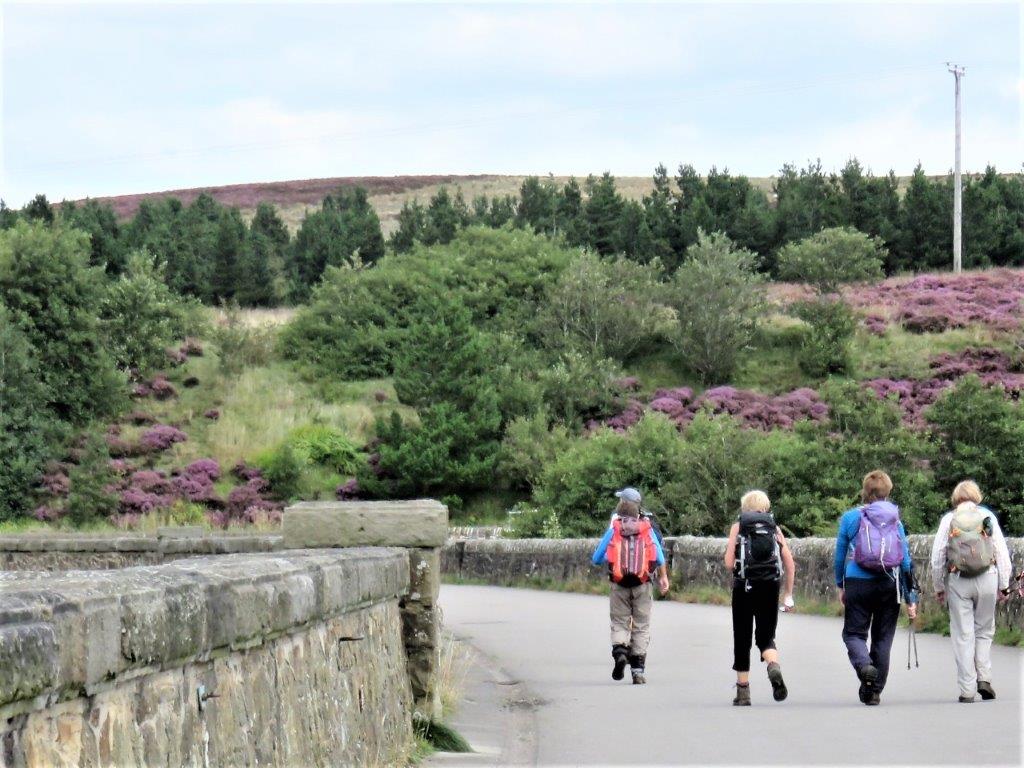 crossing the embankment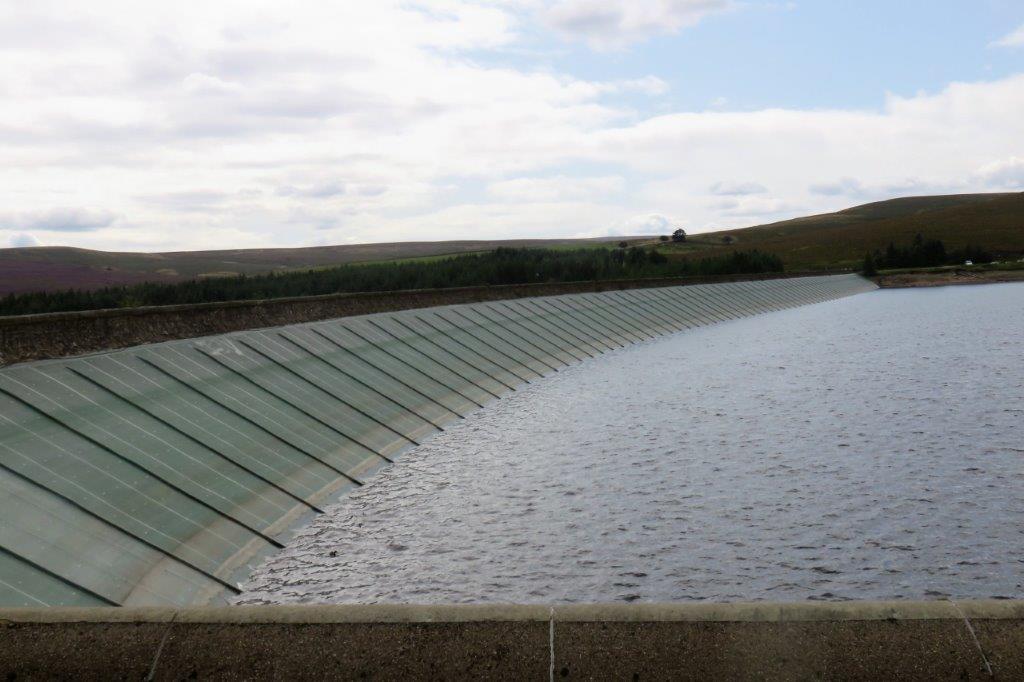 the original bitumen membrane was replaced by this geomembrane due to leakage in 2001. Grouting works were also done on the rock embankment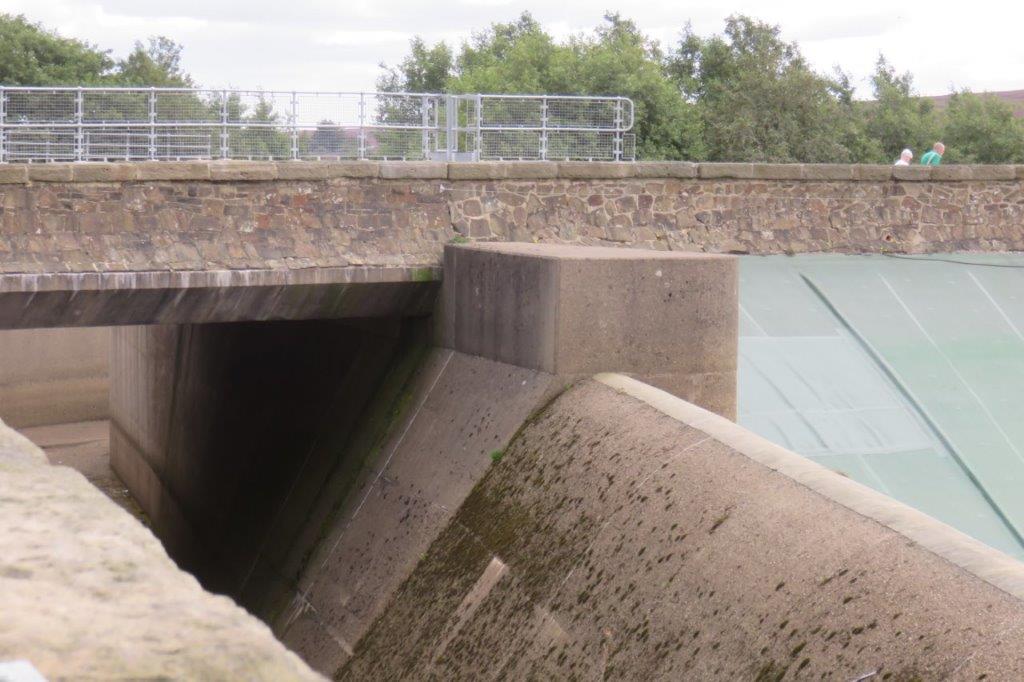 The top of the spillway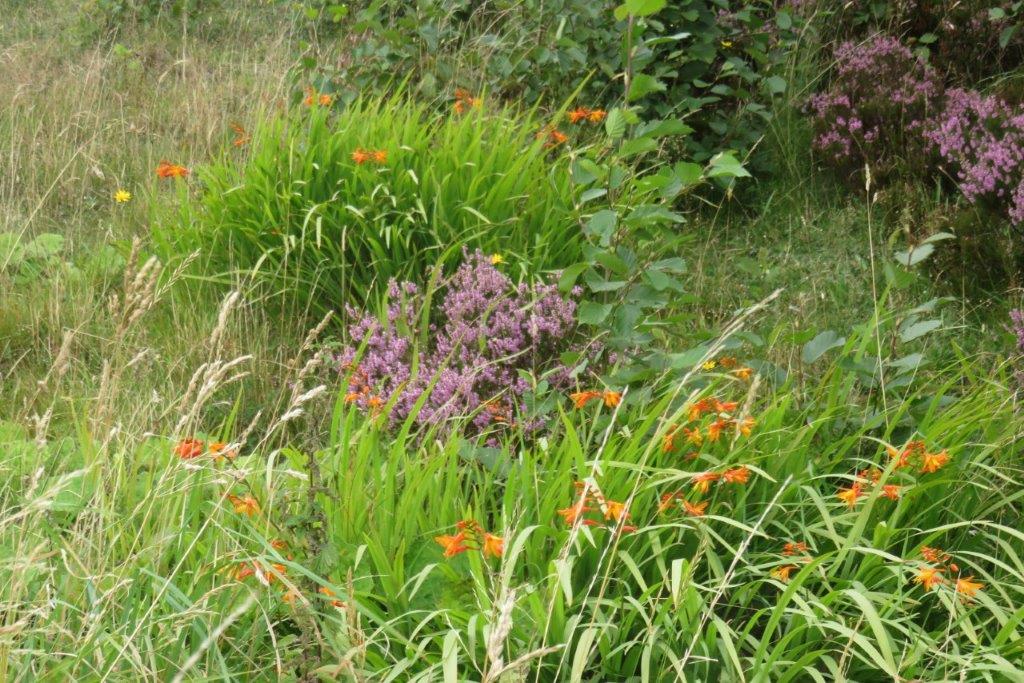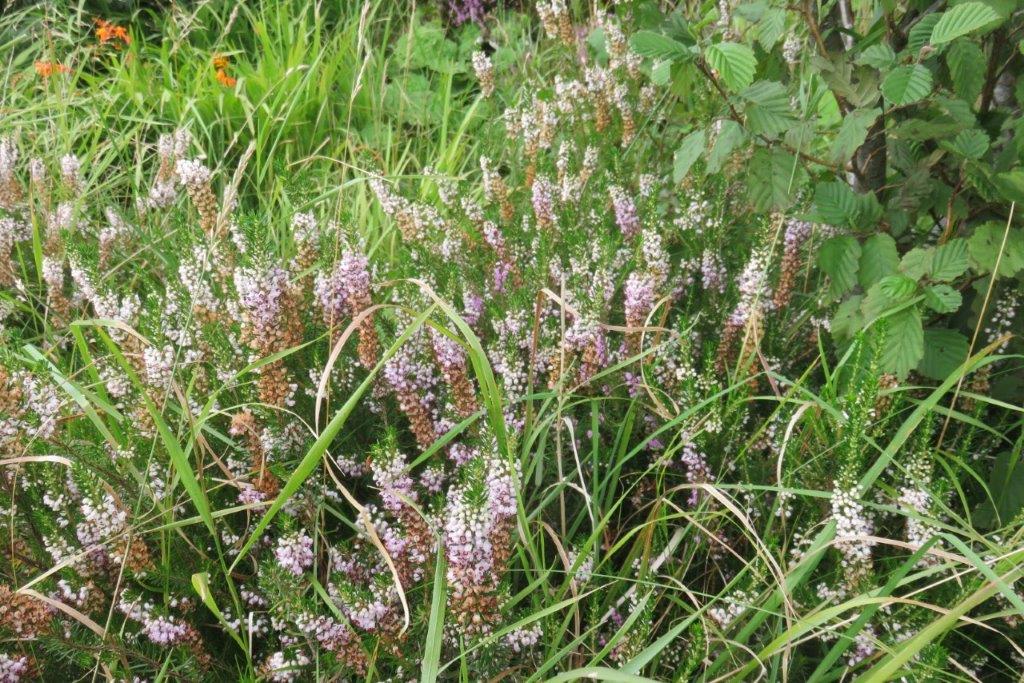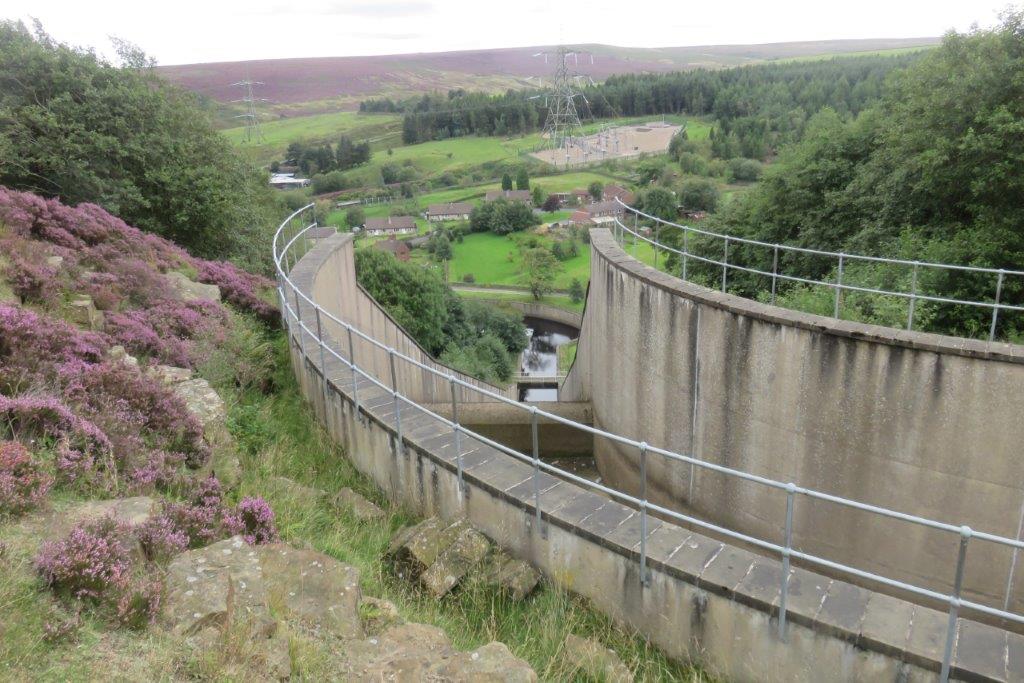 looking down the spillway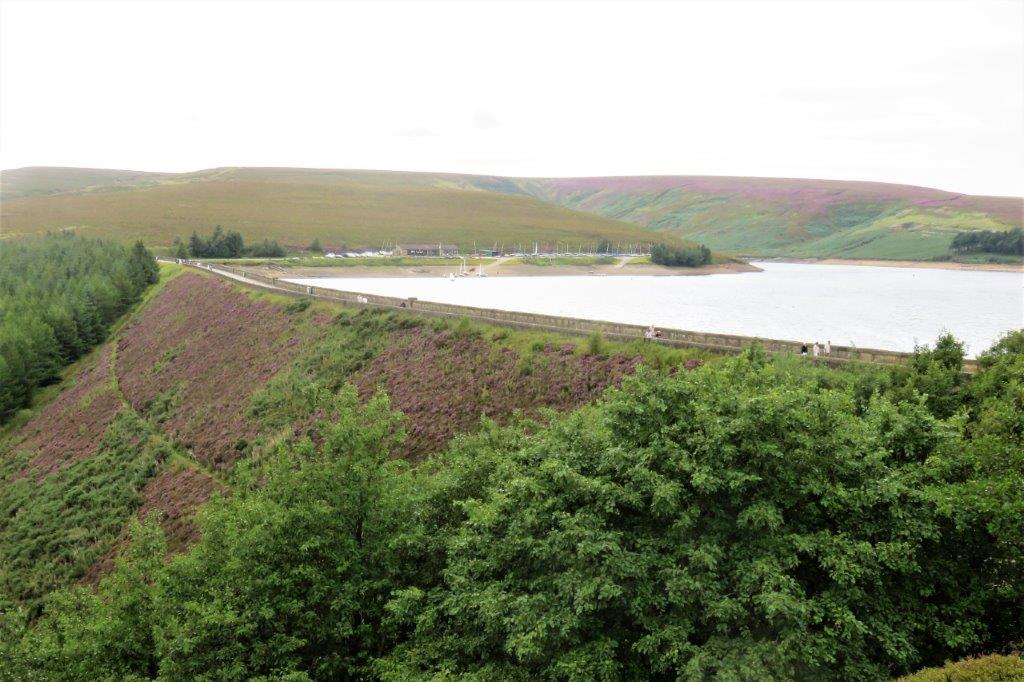 The fairly steep face of the downstream embankment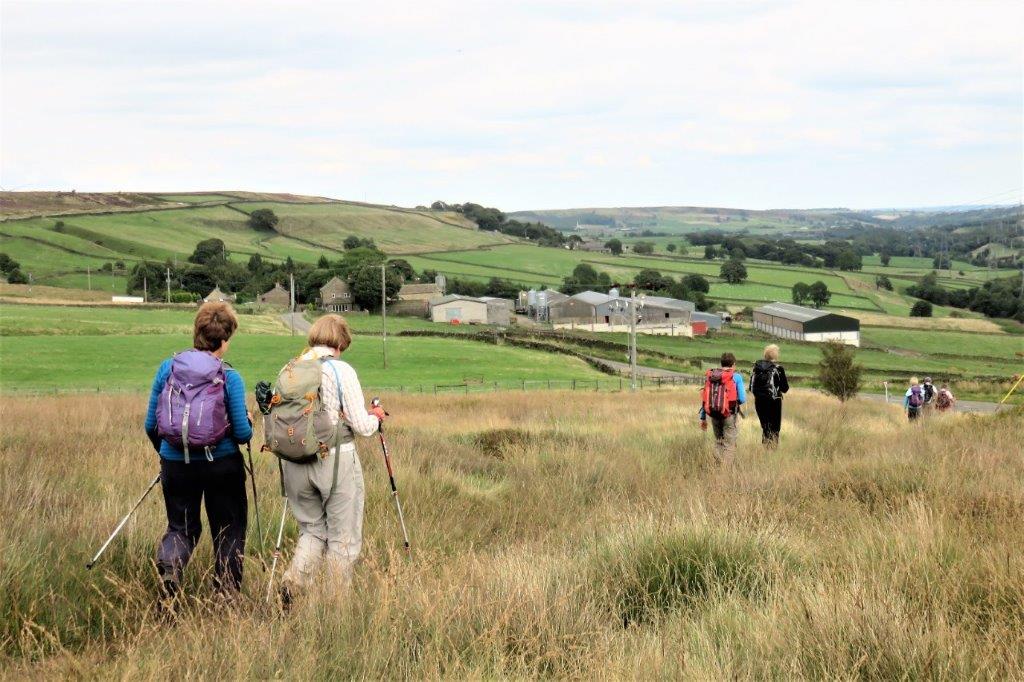 in open access land (OAL)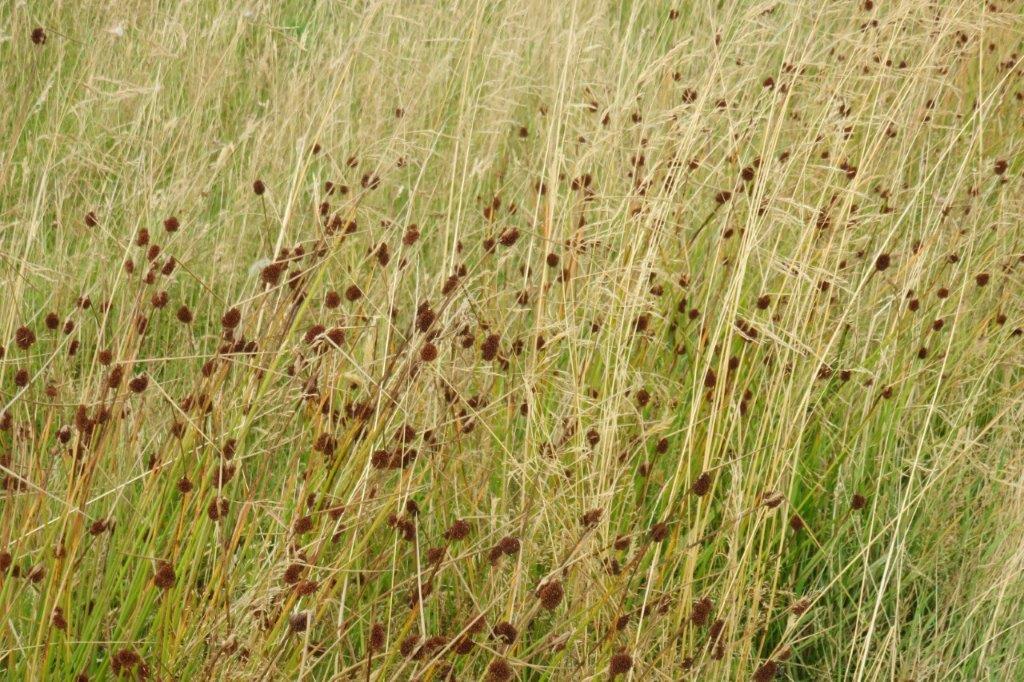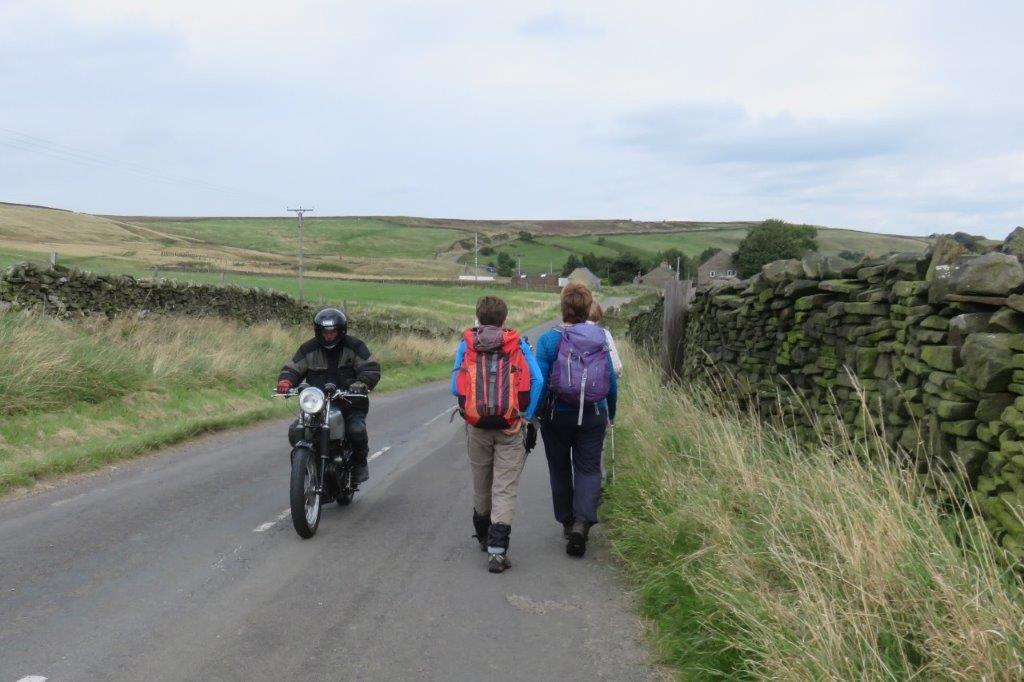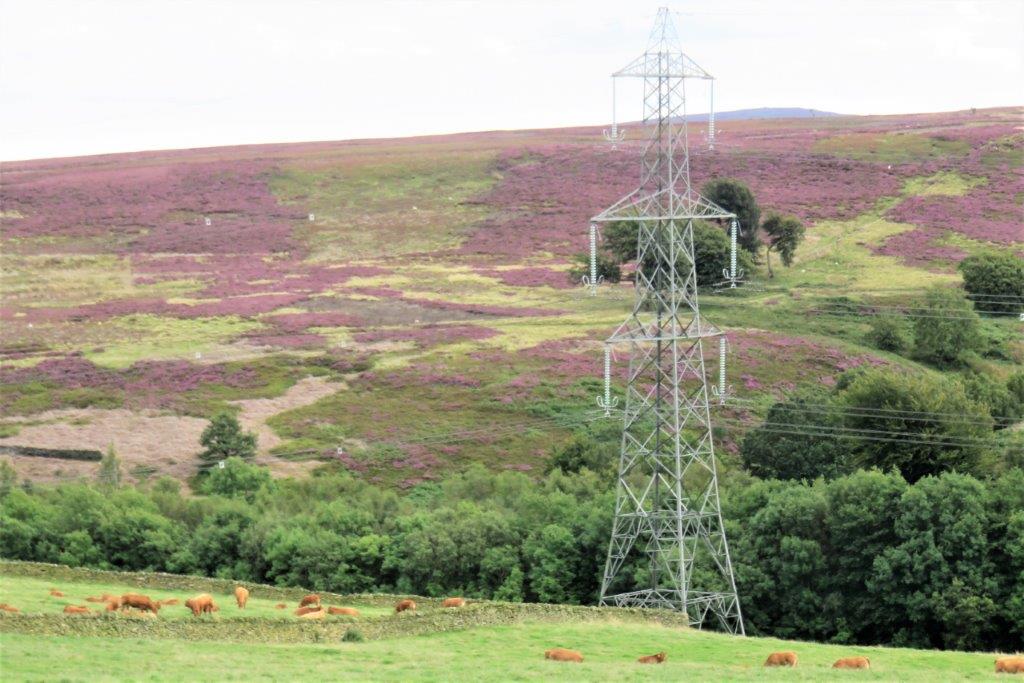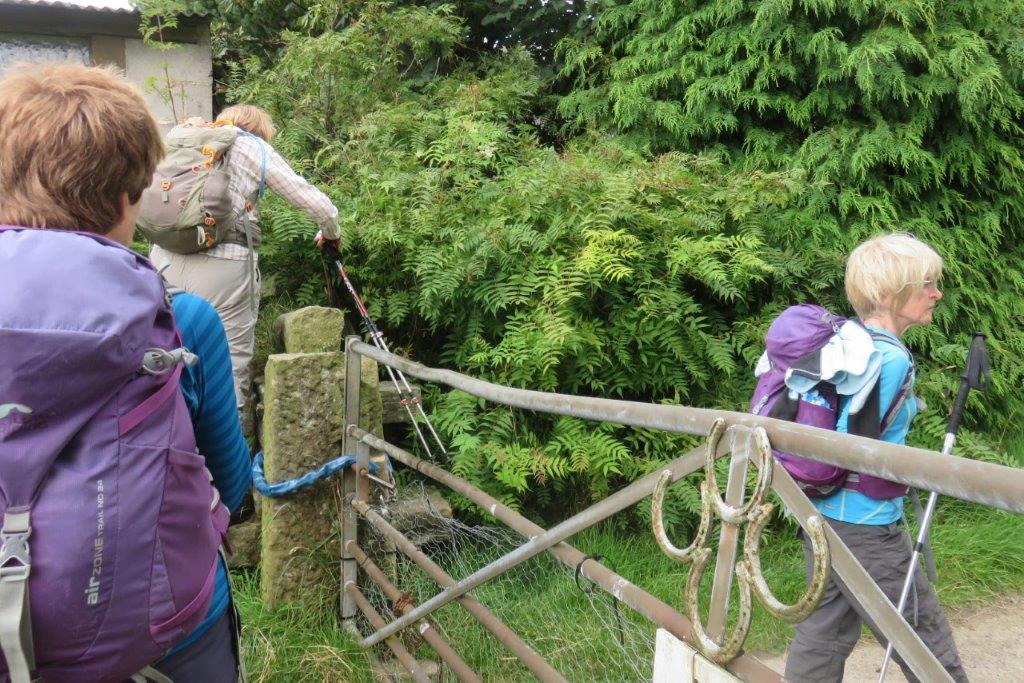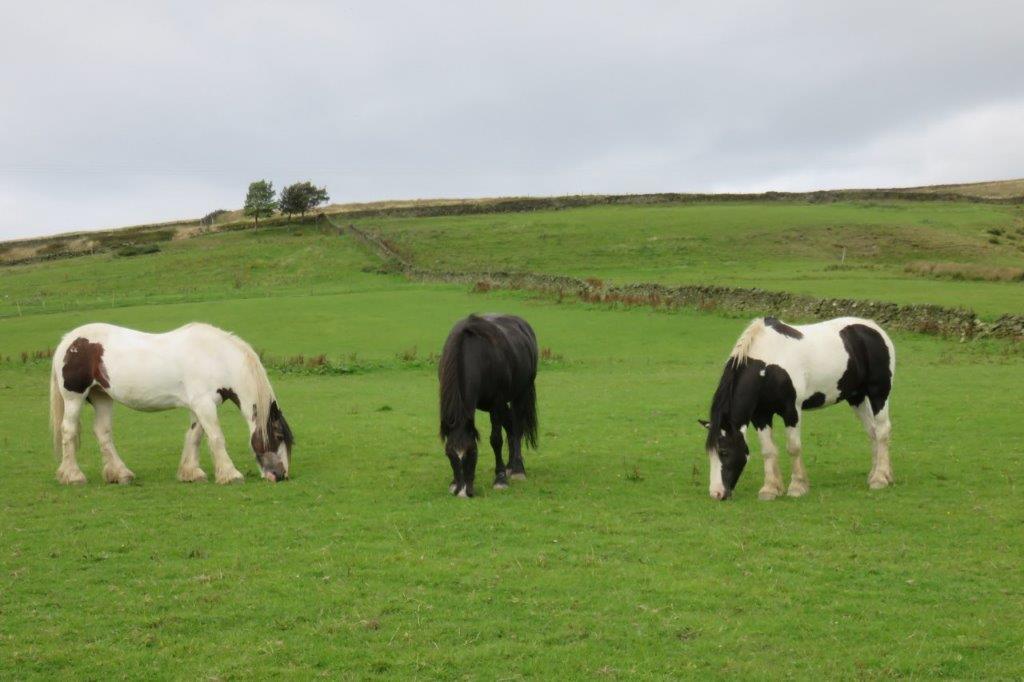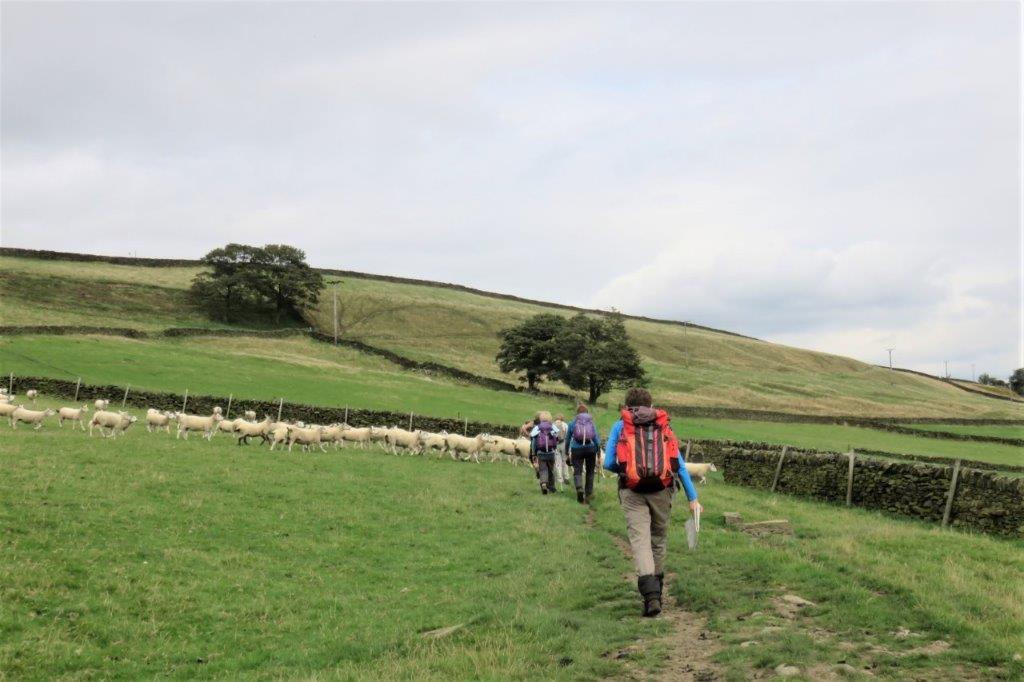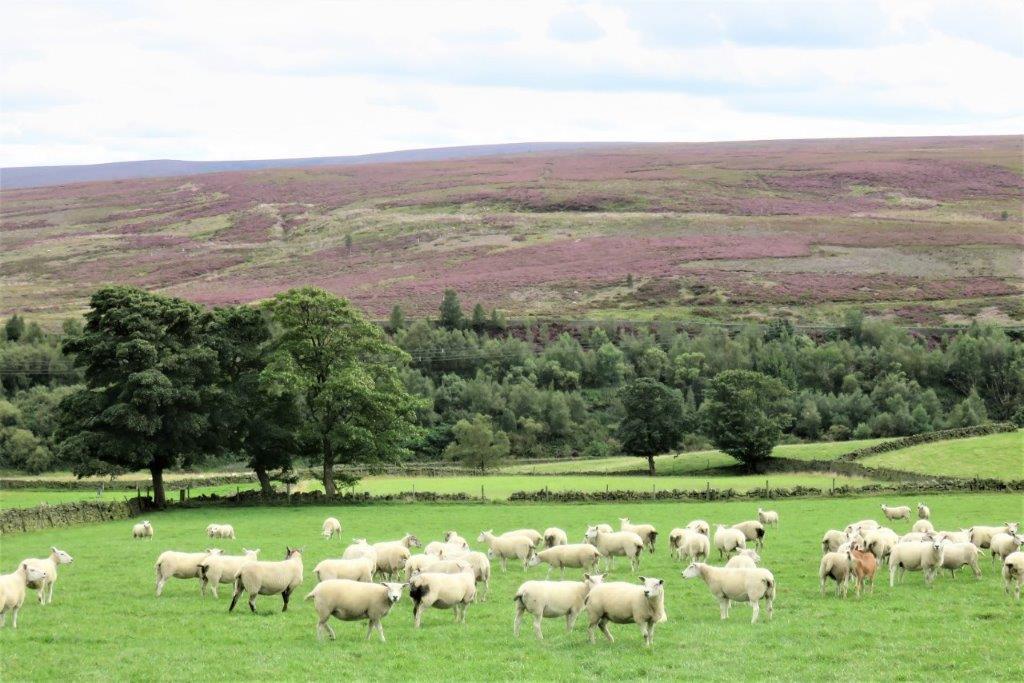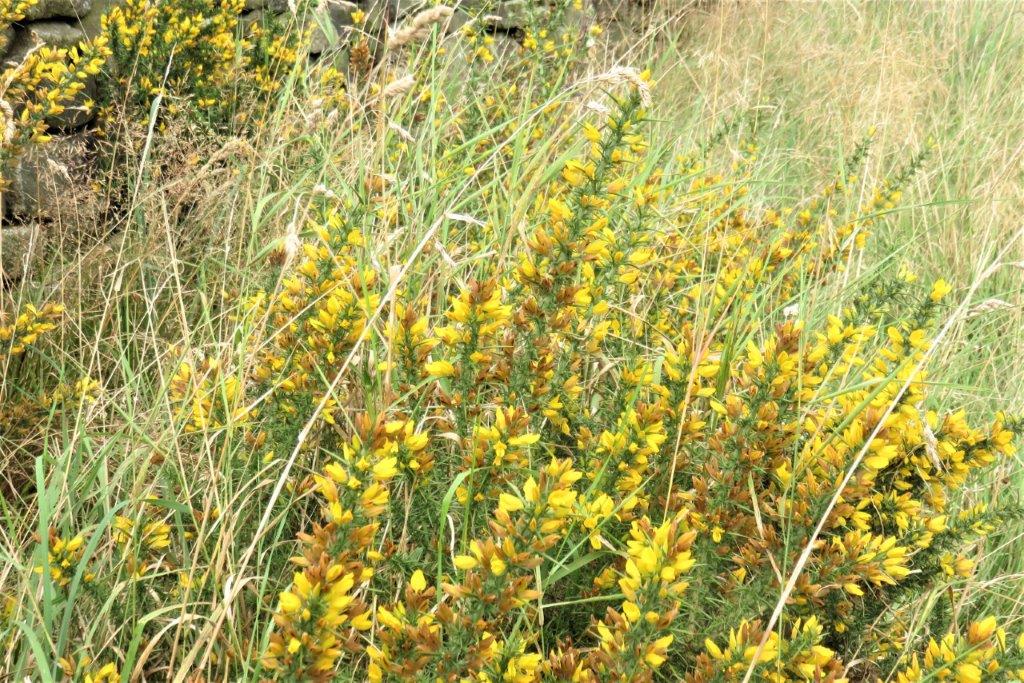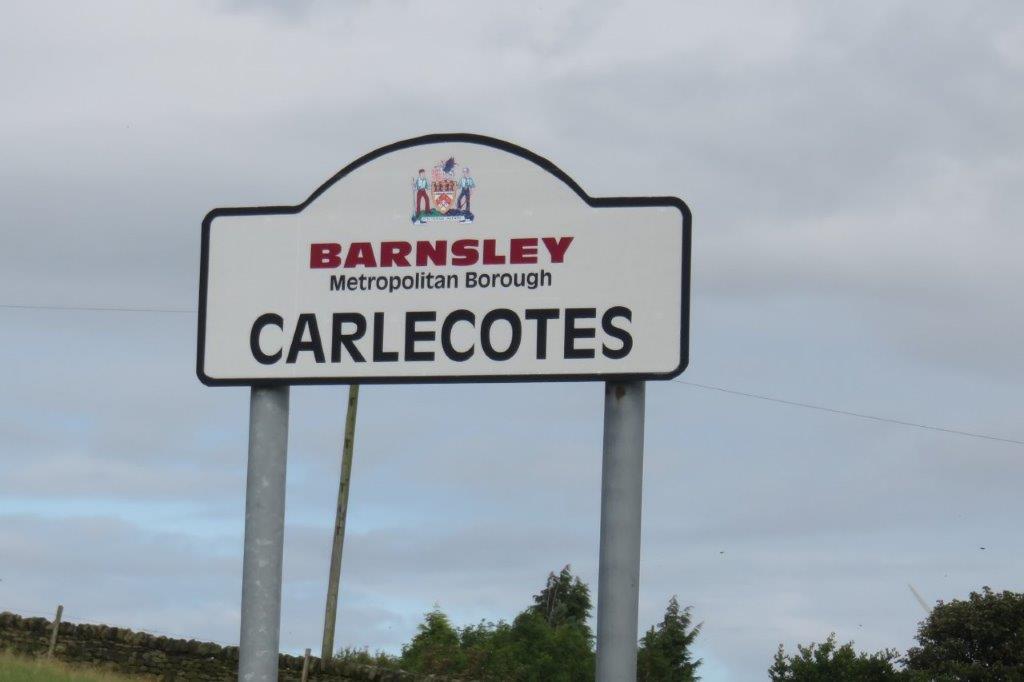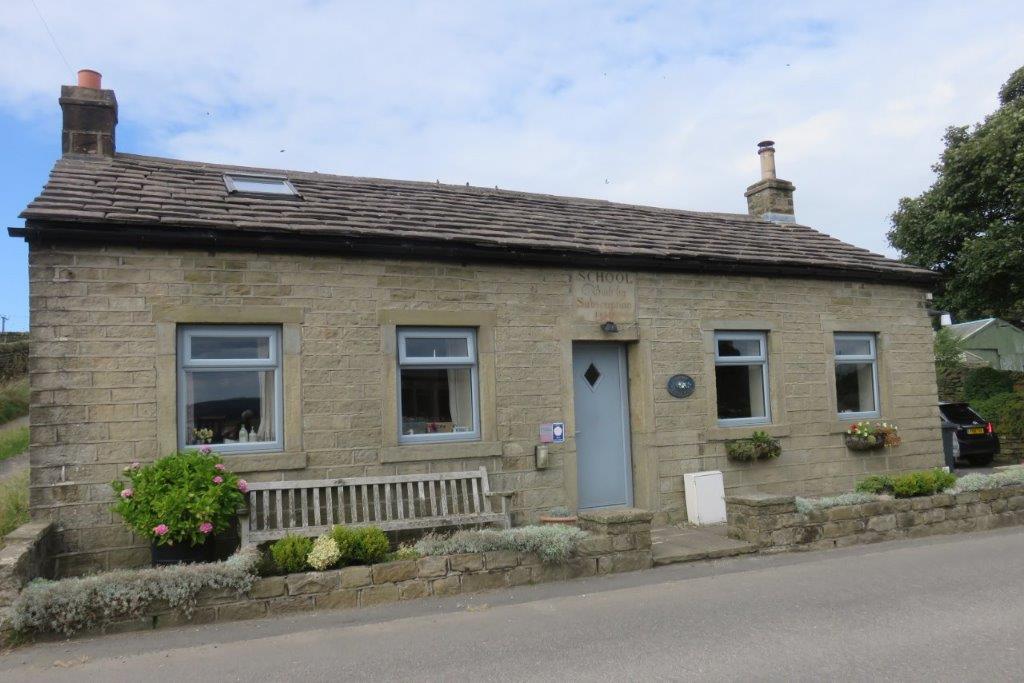 an Academy School built in 1830?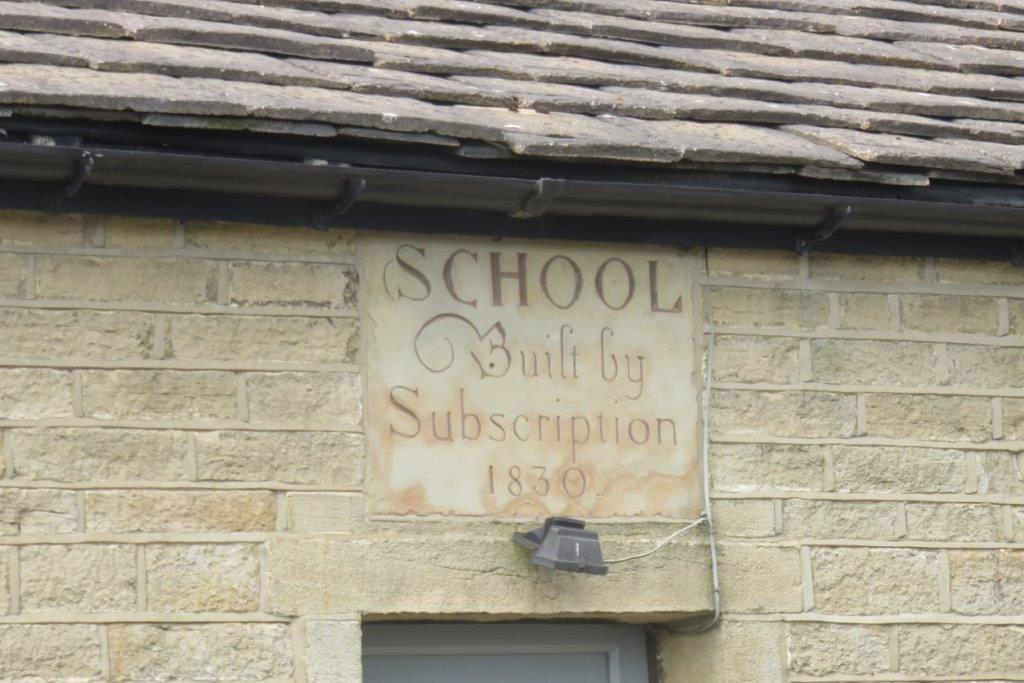 St Anne's - Carlecotes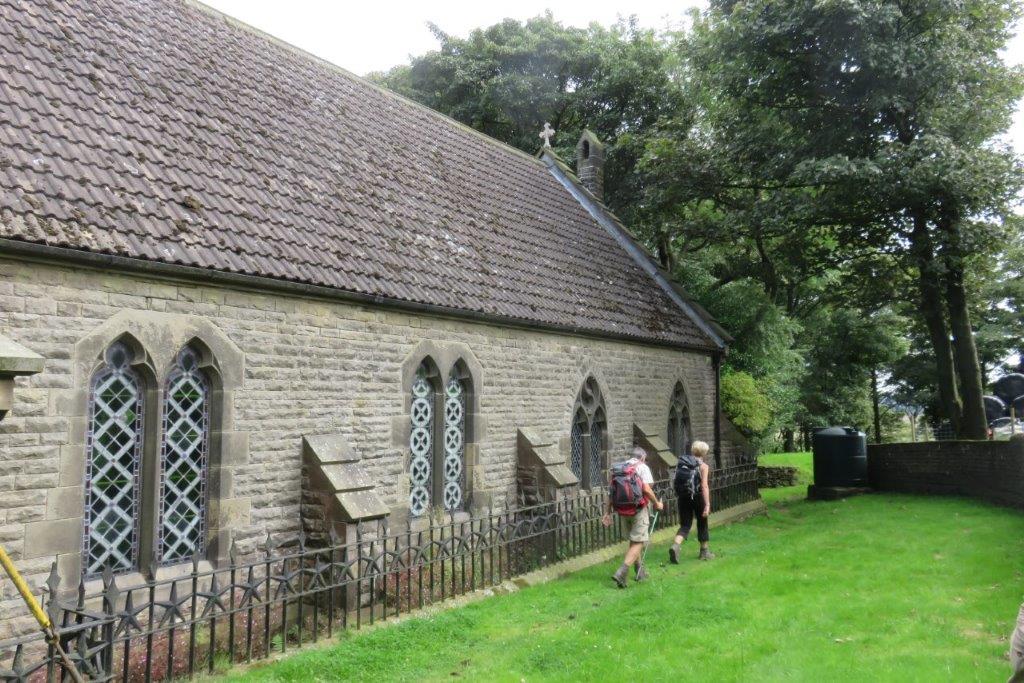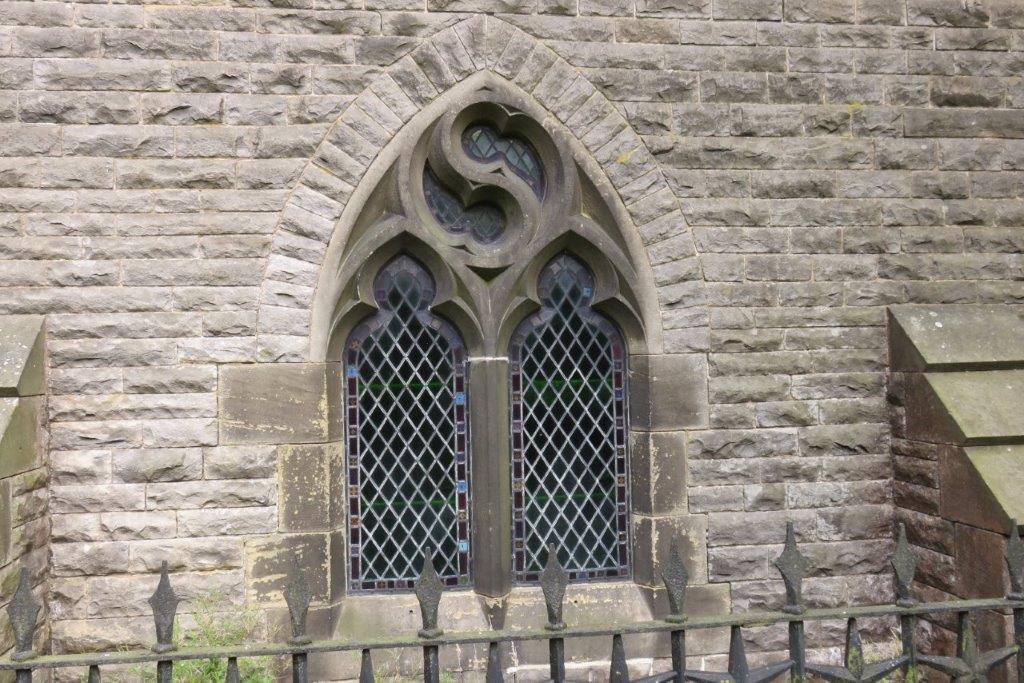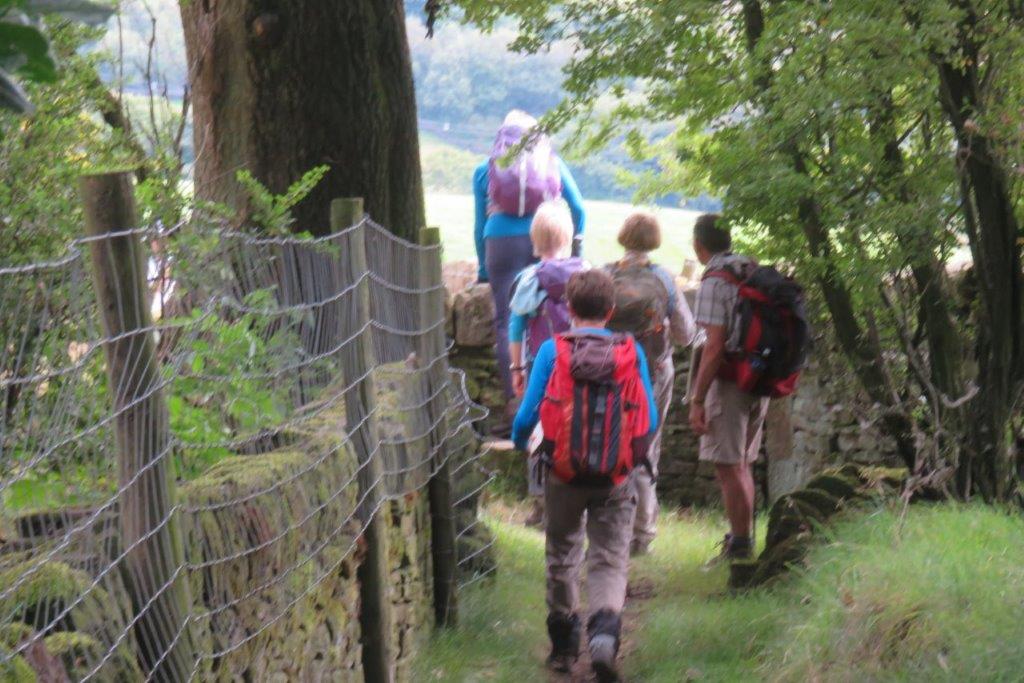 at the bottom of the Church Lane - care required to find the right footpath - no sign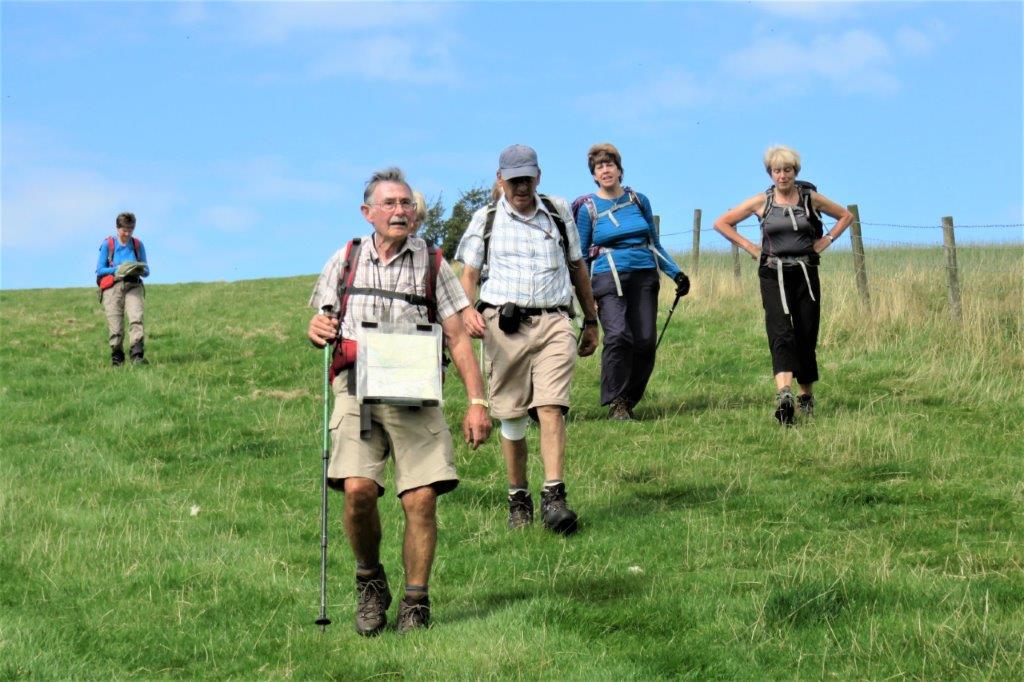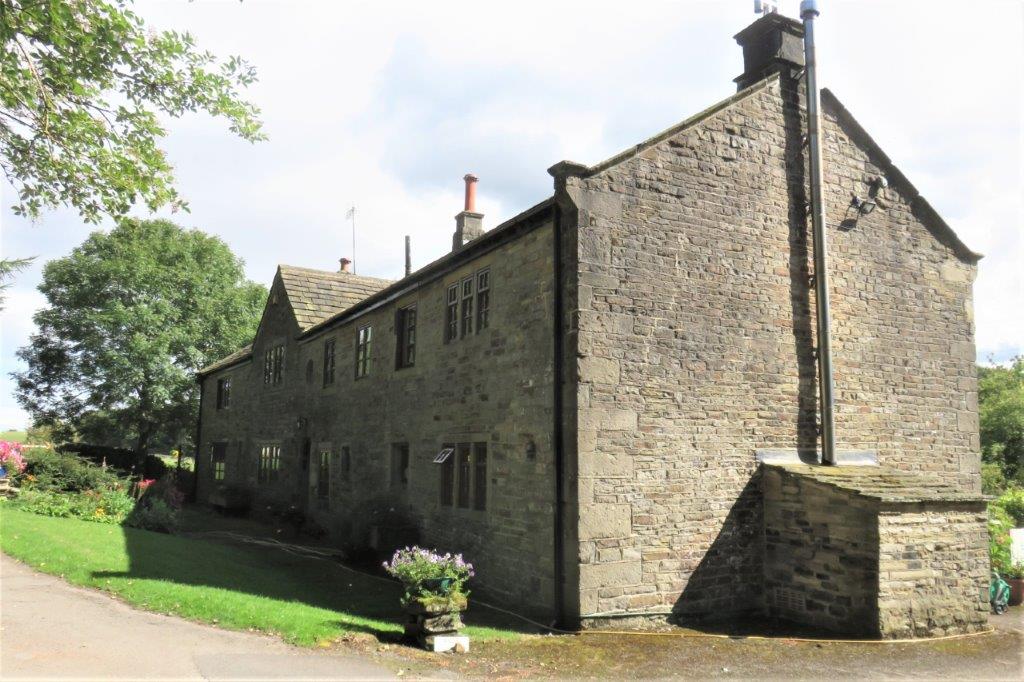 Soughley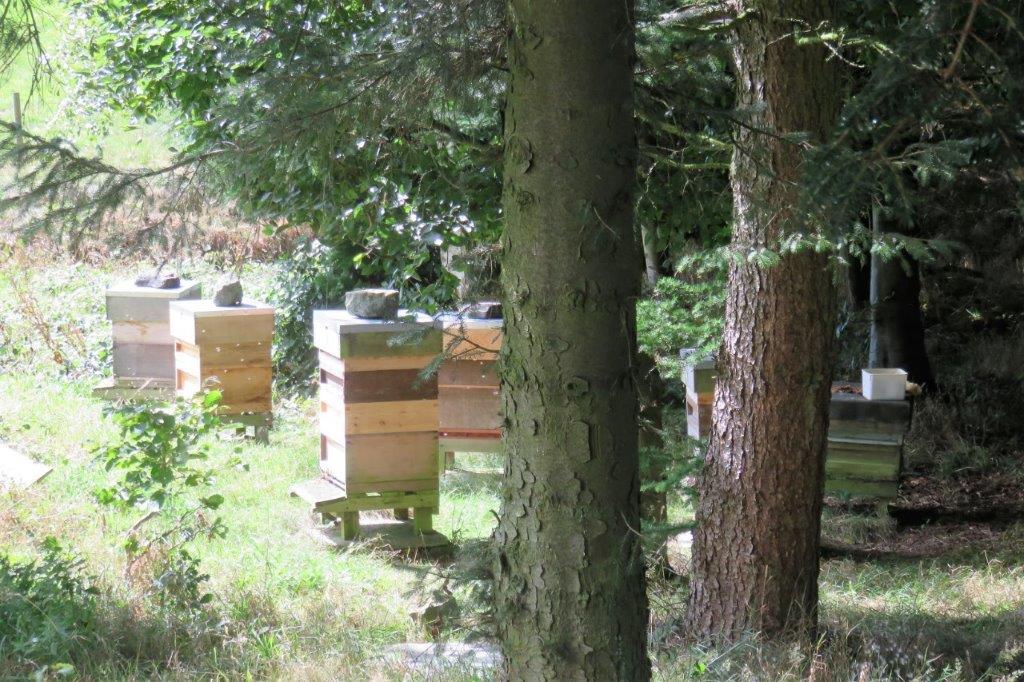 beehives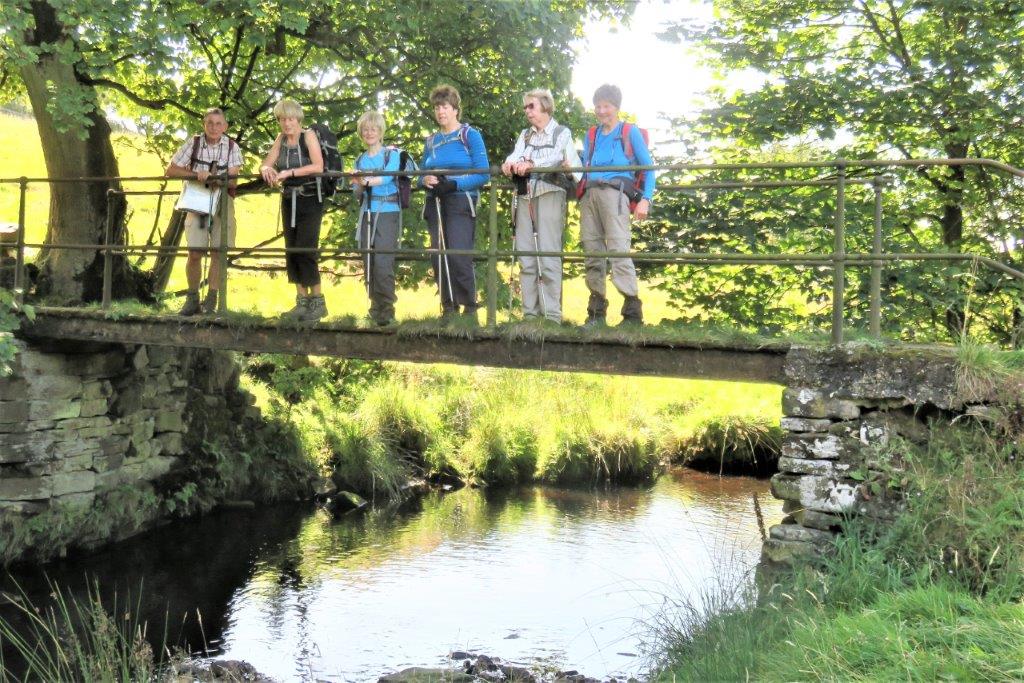 crossing the River Don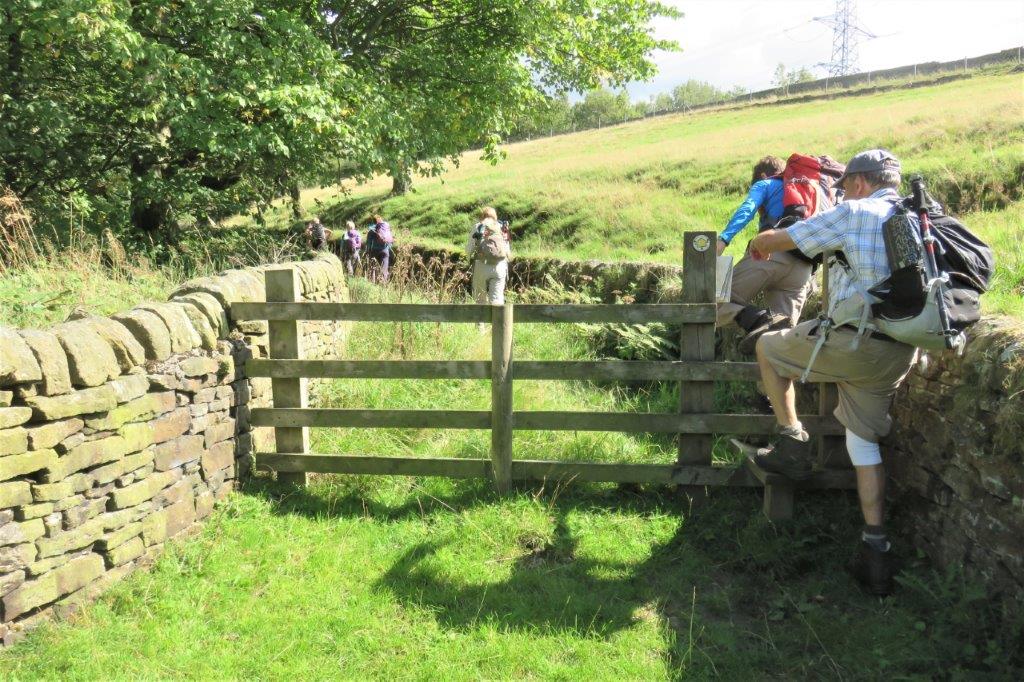 path up toward the T.P.Trail and our crossing point Cote Bank Bridge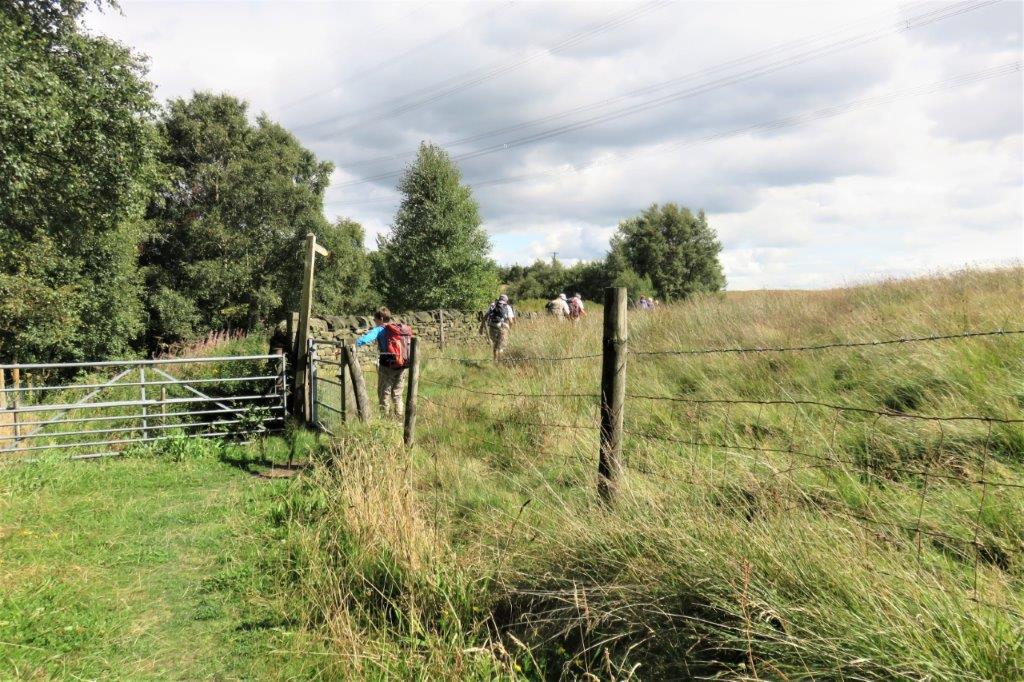 heading toward Swinden walls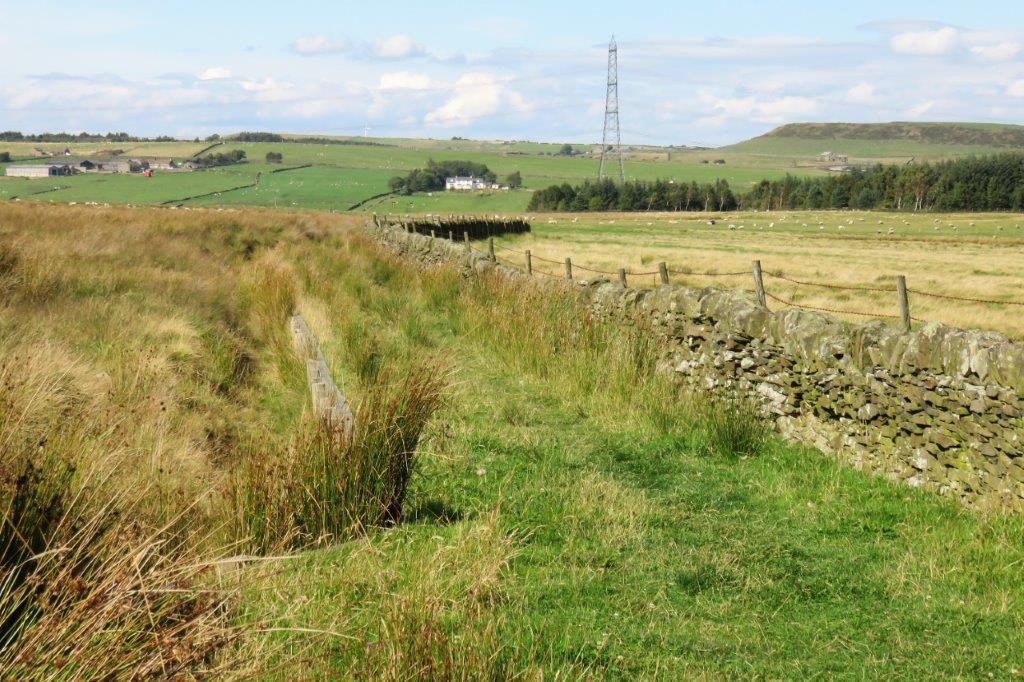 looking back - note timber wall retaining footpath on stream edge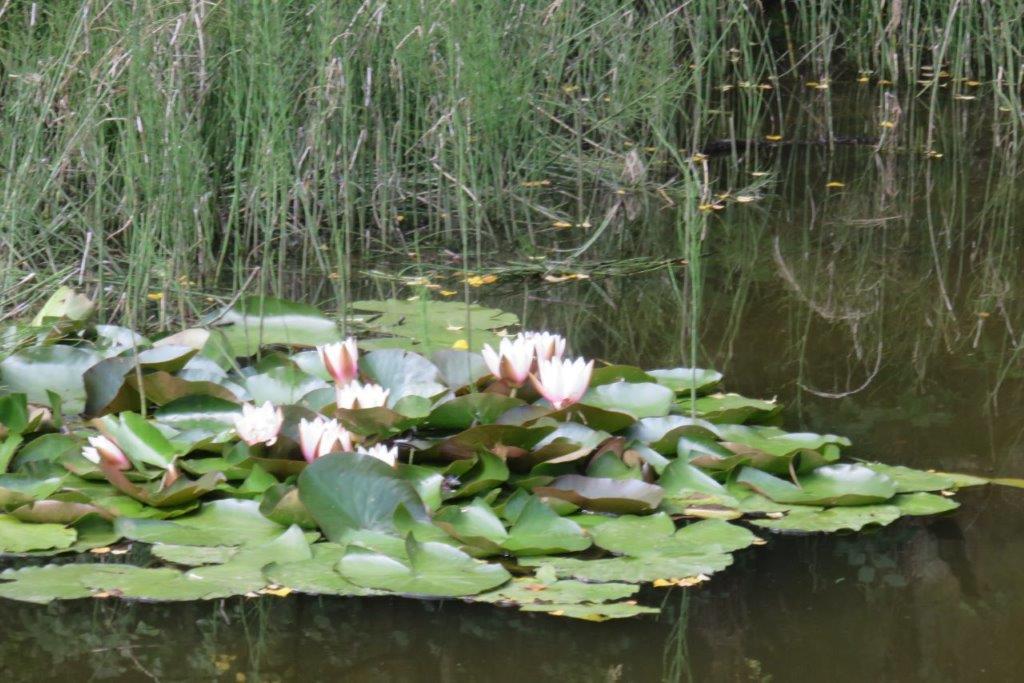 an oasis in a disused quarry a few hundred meters from the Car Park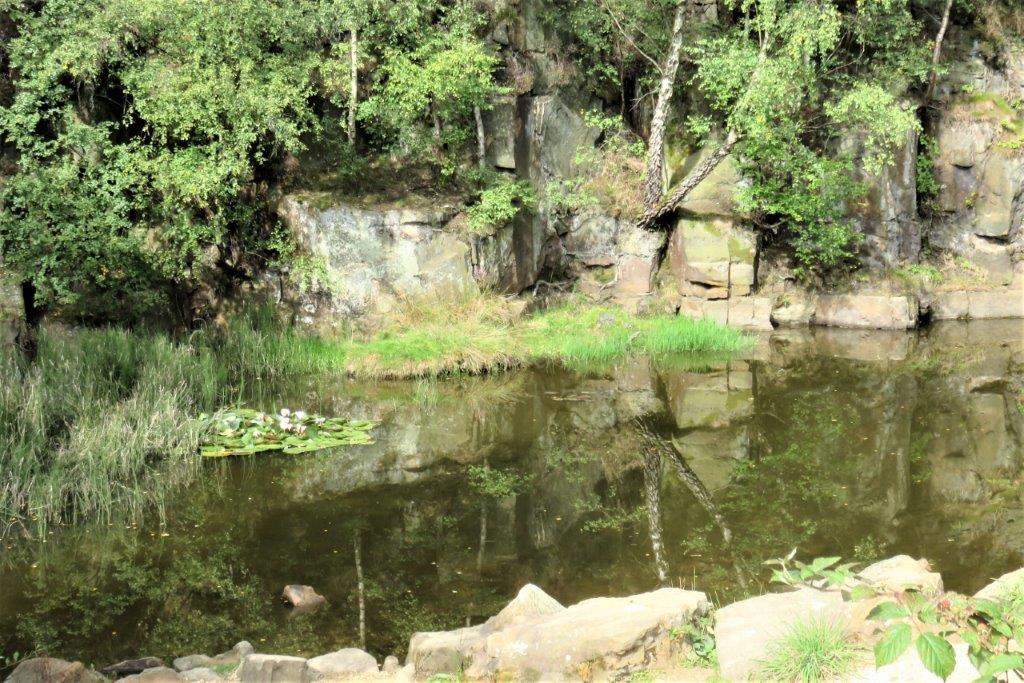 note substantial tree growing out of rock face - reflected in water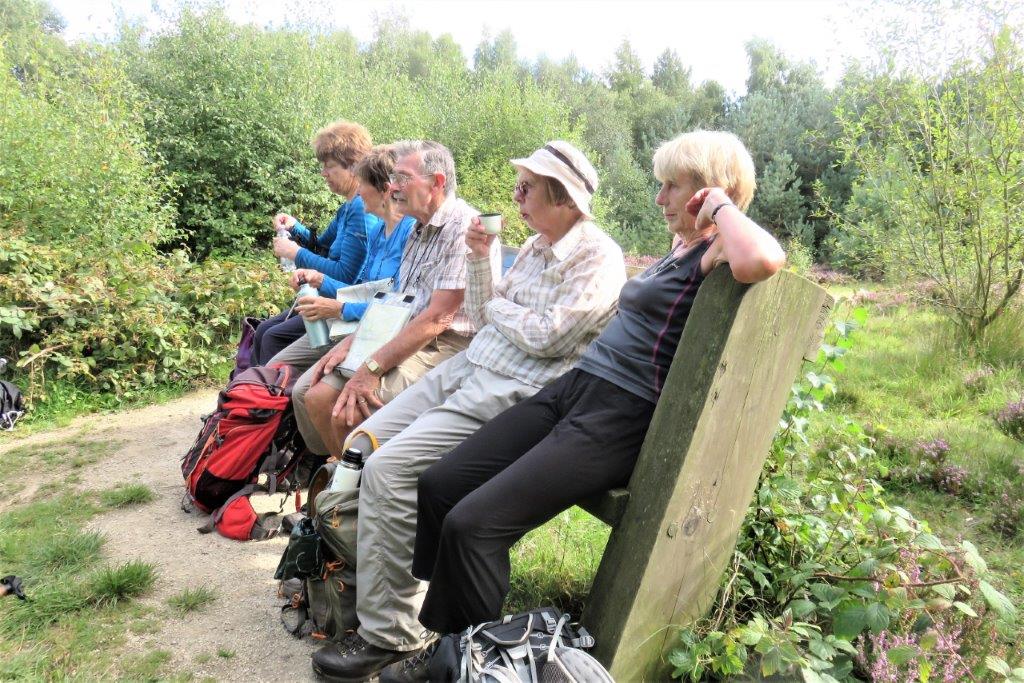 homepage - Day Walks Index 2017 - contact me at