homepage - Day Walks Index 2017 - contact me at

2017.08.23 - Fox House, ~ S thru Longshaw Estate to White Edge Lodge, ~ E up to White Edge & to Lady's Cross & to B6054 Rd, then ~SE on Rd for ~ 150m, cross Rd & head ~NE to Survey Beacon 395m high, ~NNE on Brown Edge, down & around Wimble Holme Hill, ~NNW thru Blacka up to Hathersage Rd @ ~SK283807 nr Piper Hse, ~WNW to Houndkirk Rd & along it to ~ SK275815, follow 'paths' approximately W to Packhorse Bridge over Burbage Brook then on N side of Carl Wark Fort, continue to below Higger Tor, turn ~SSW to Winyard Nick, Over Owler, Mill Stone Edge, ~ESE to Parking area, ~ E to cross Burbage Brook then B6521 Rd, go to and around Pond, Longshaw Lodge, Fox House - Leader Ron Royston - Wednesday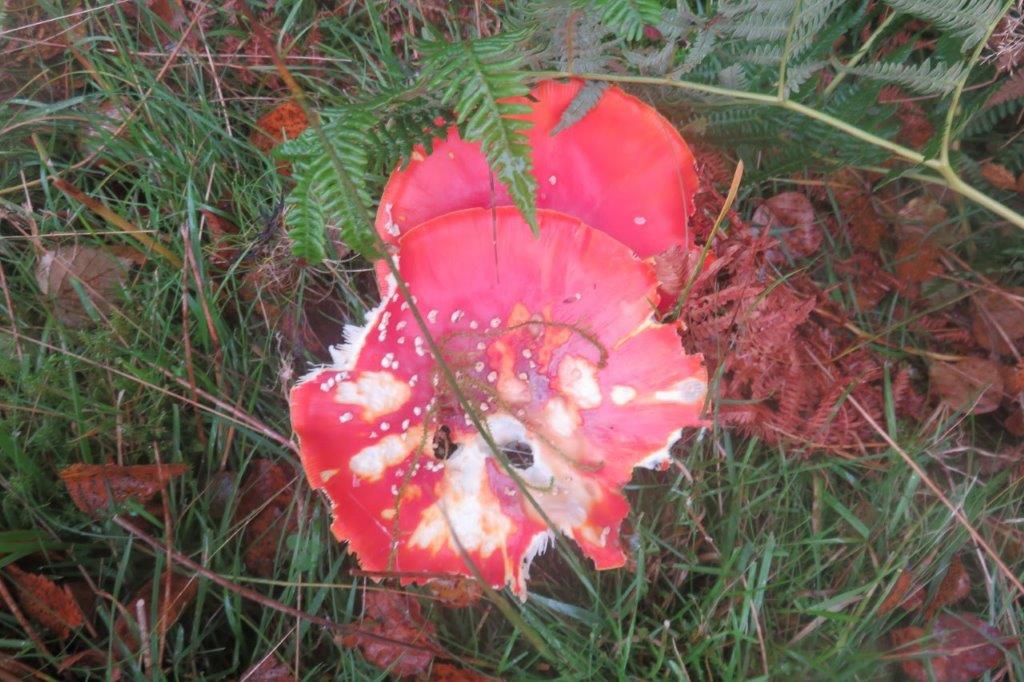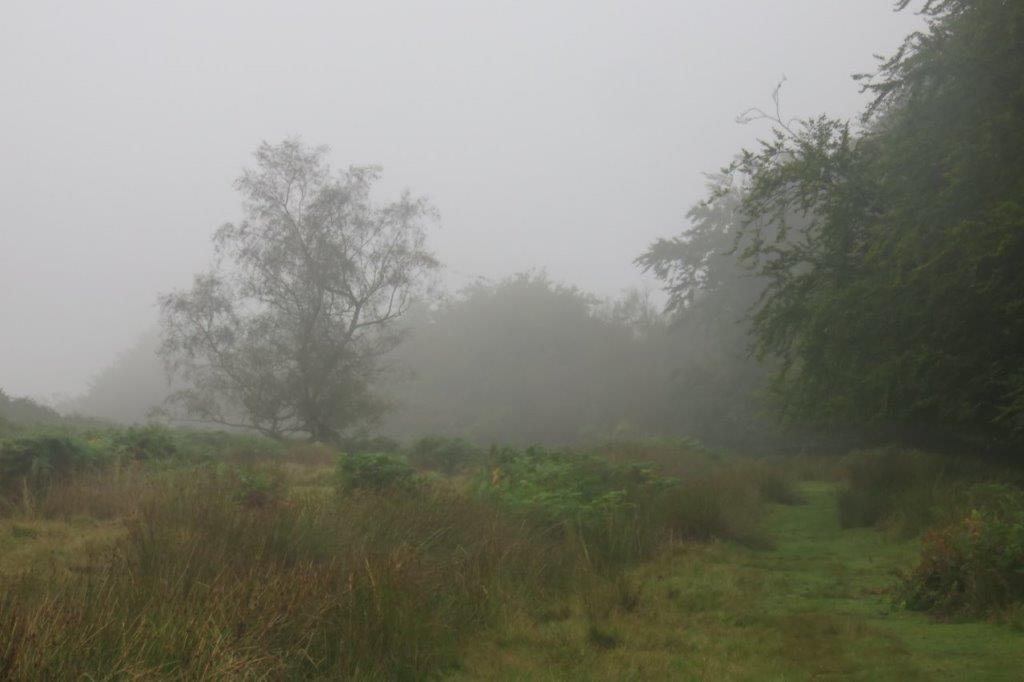 a murky start but brightened up fairly quickly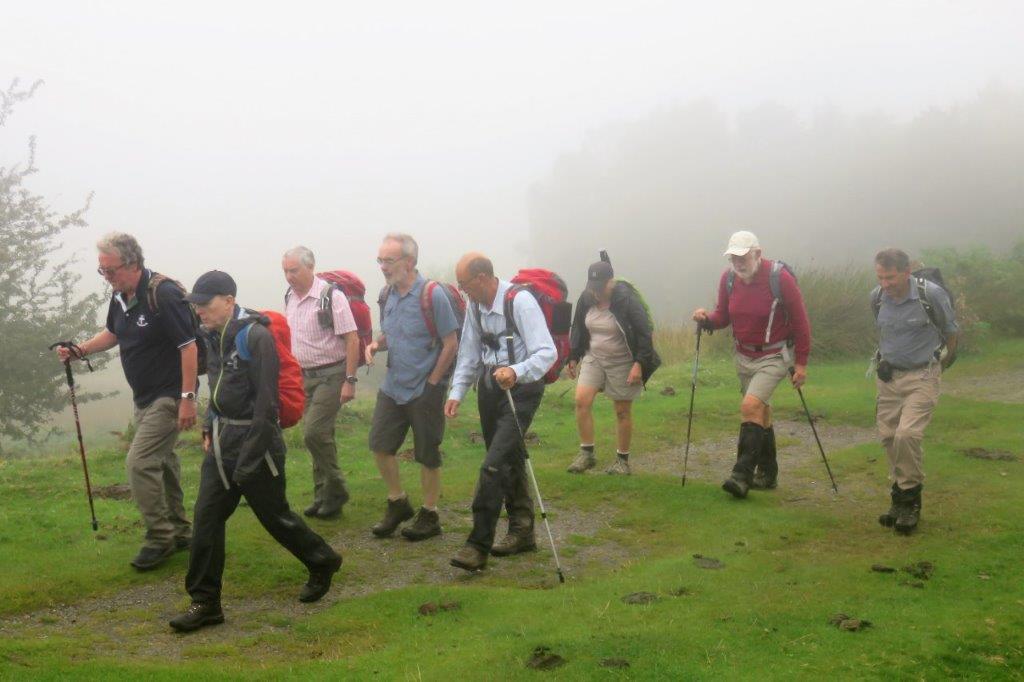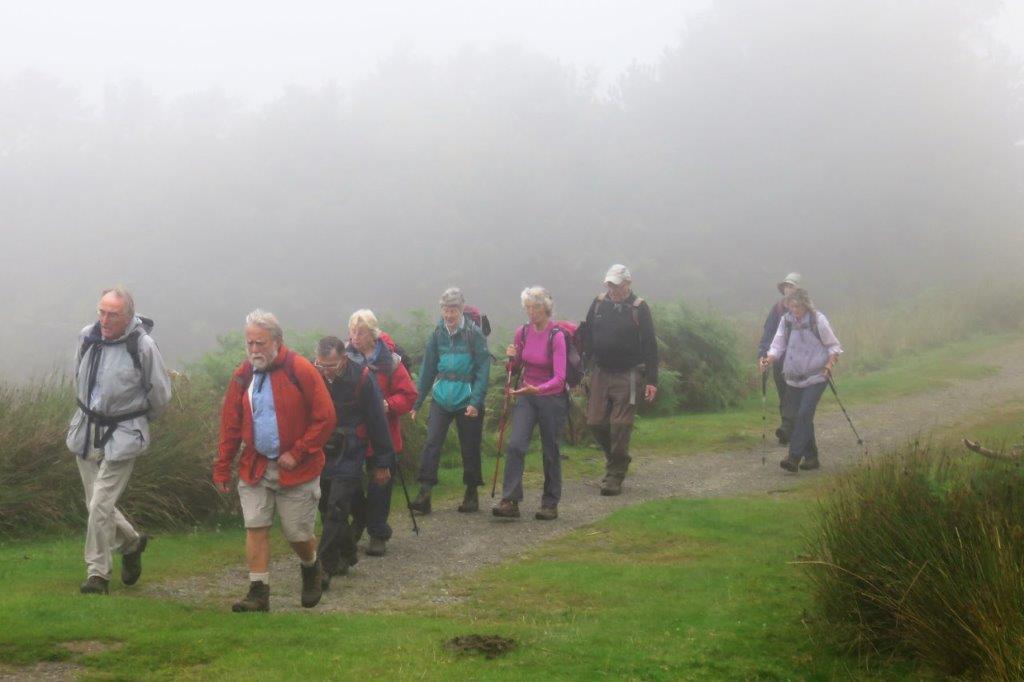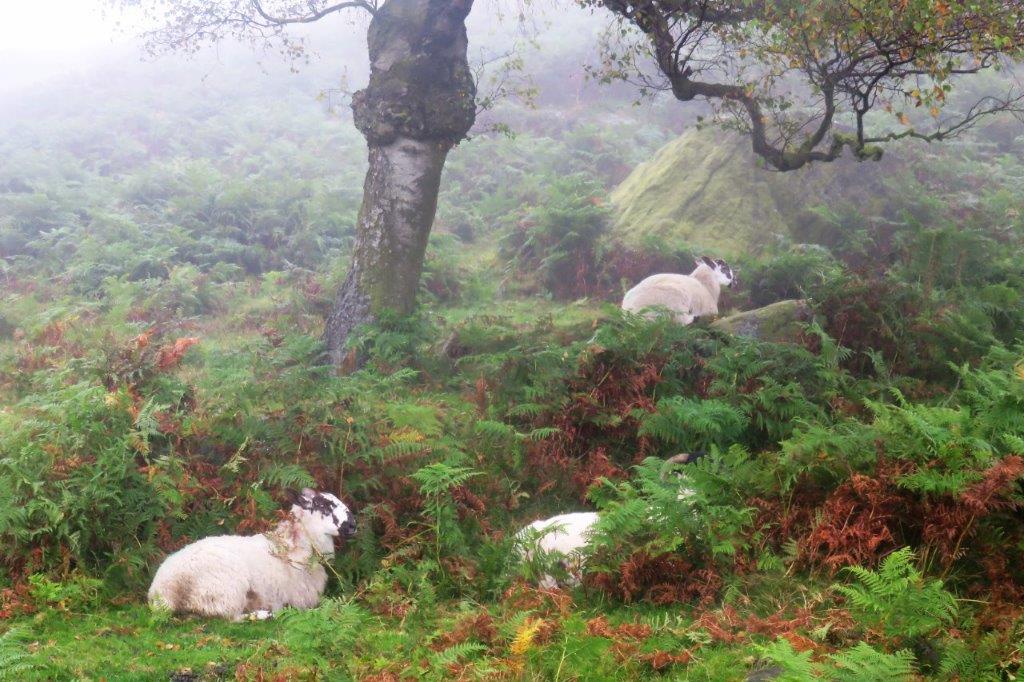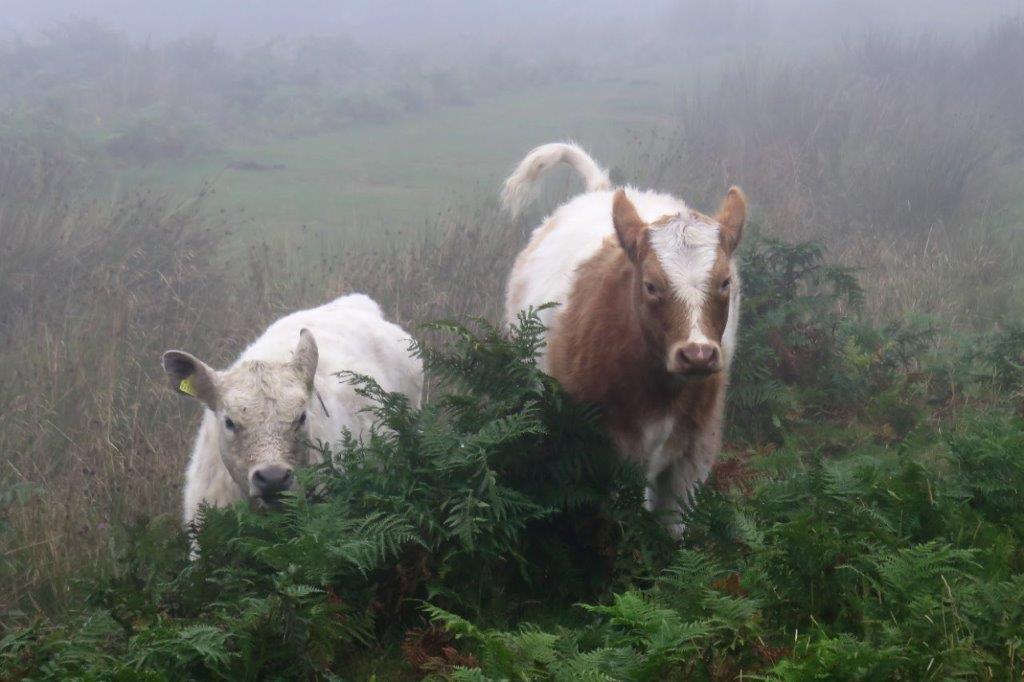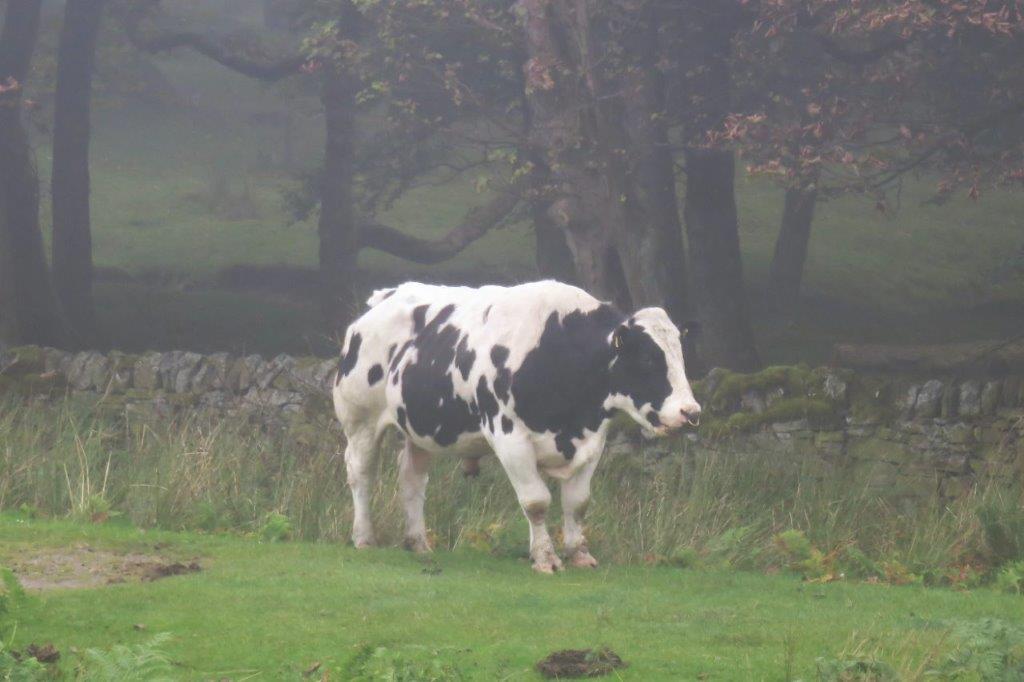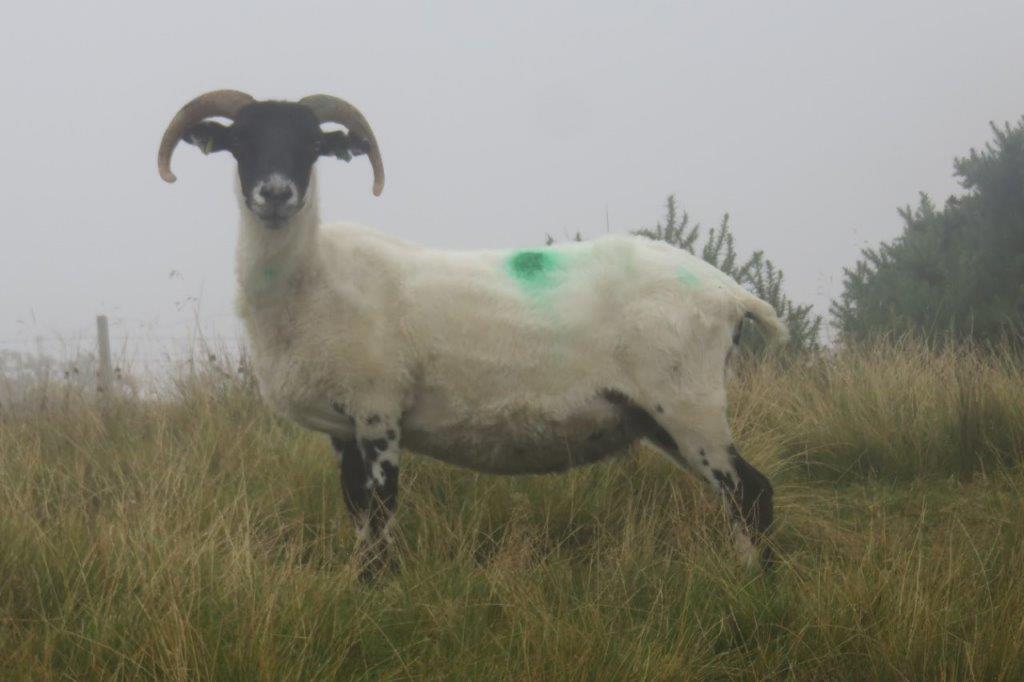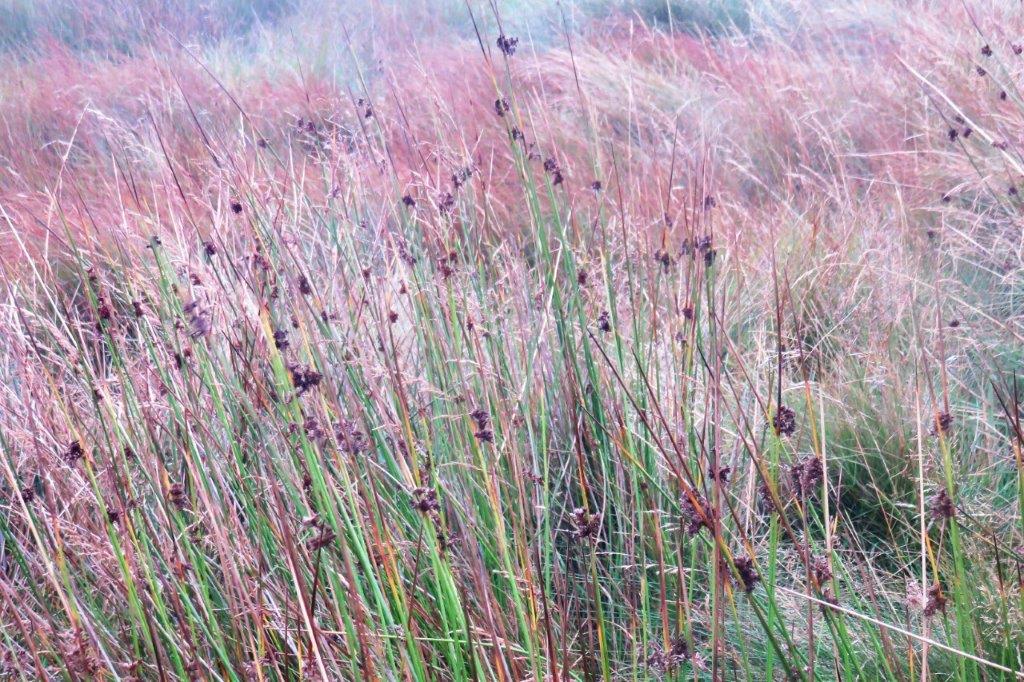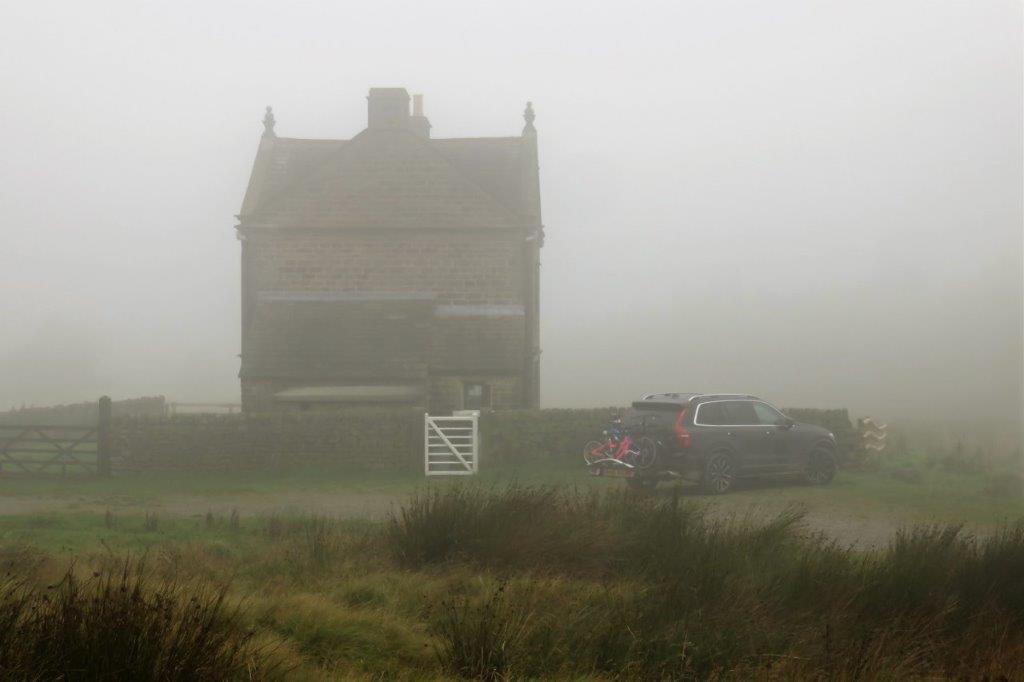 White Edge Lodge
Up to White Edge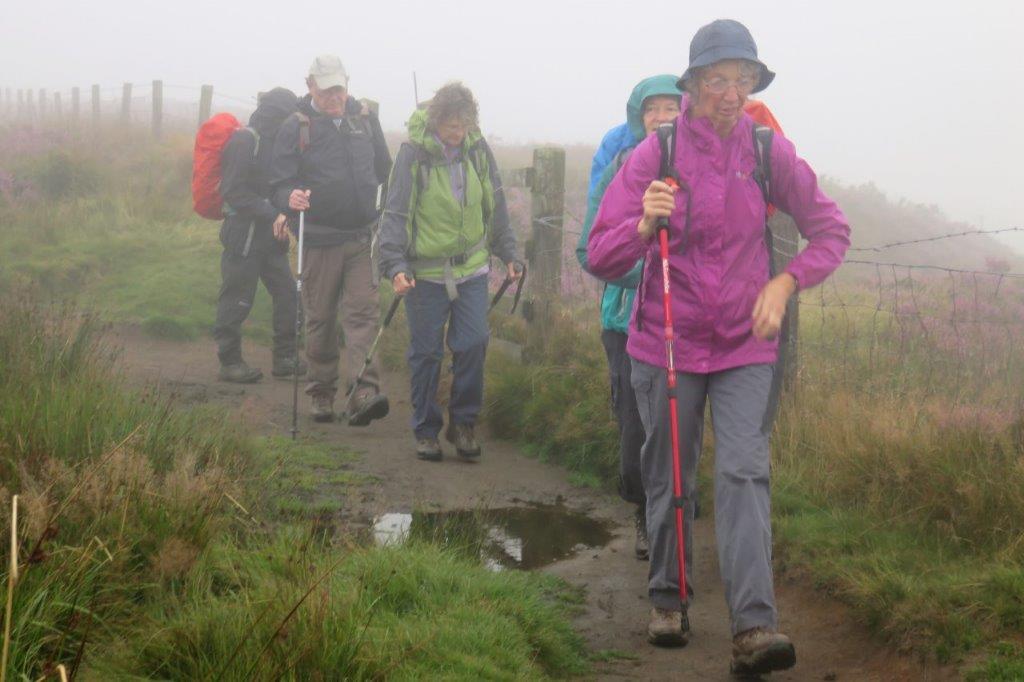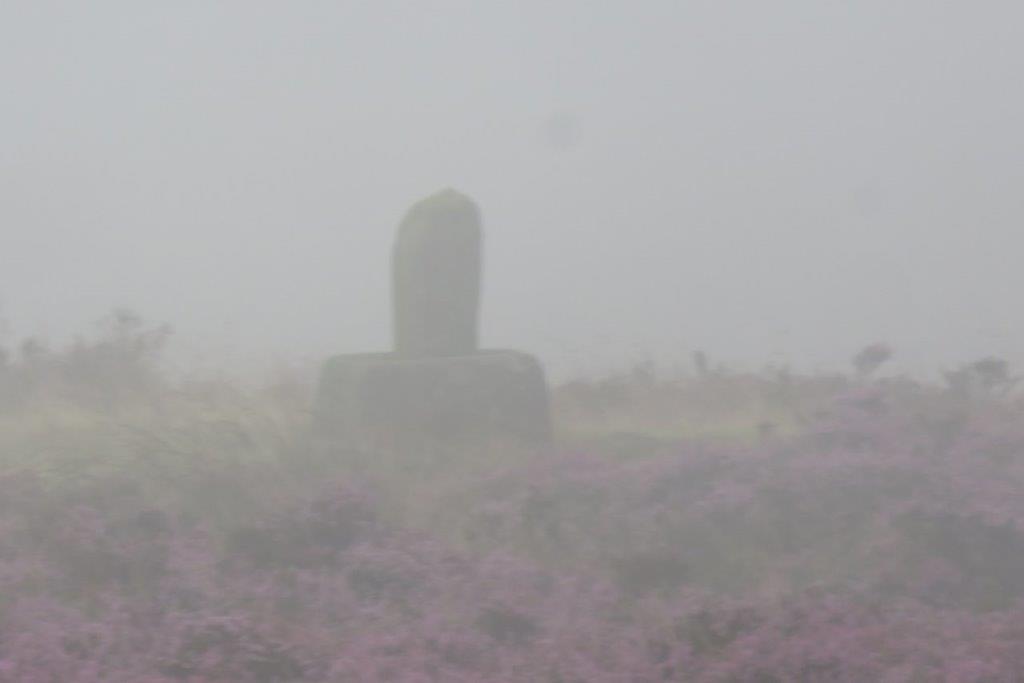 Lady's Cross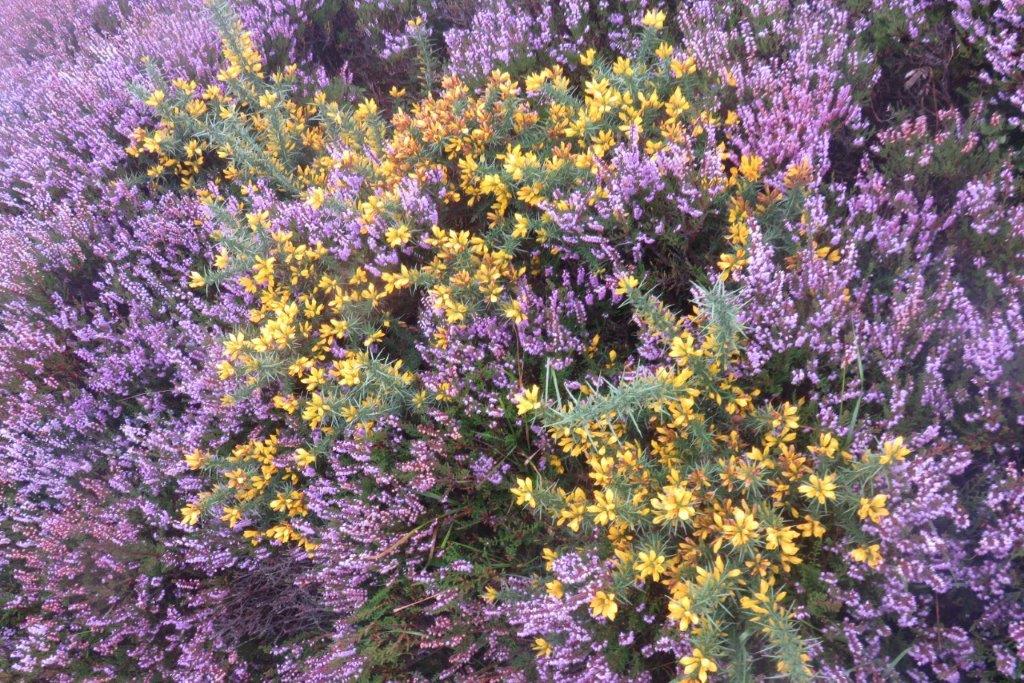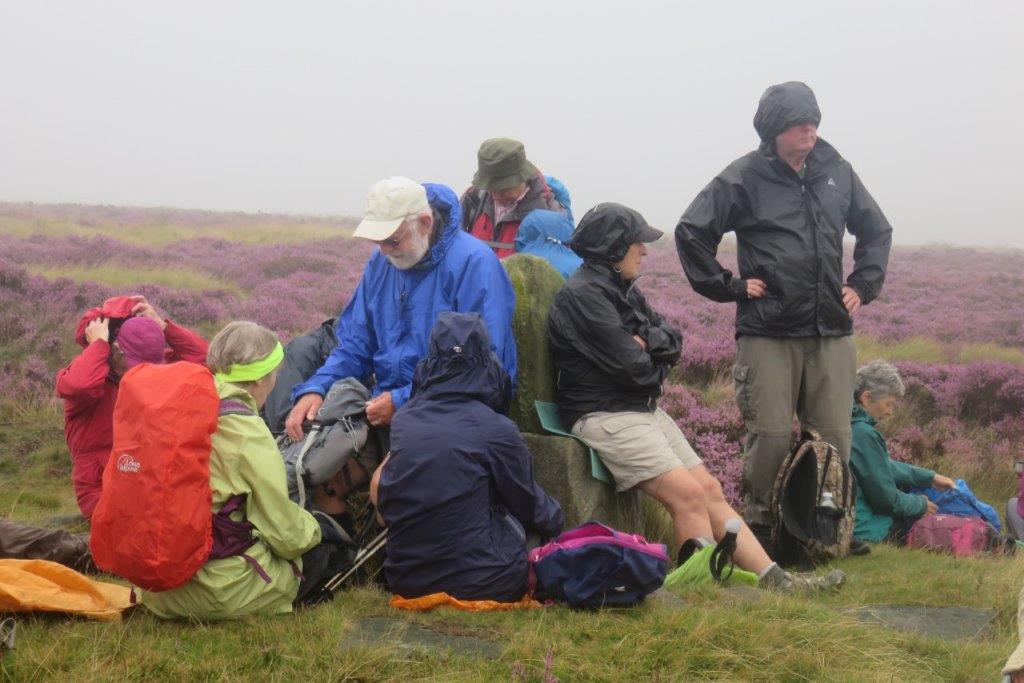 tea break at Ladies Cross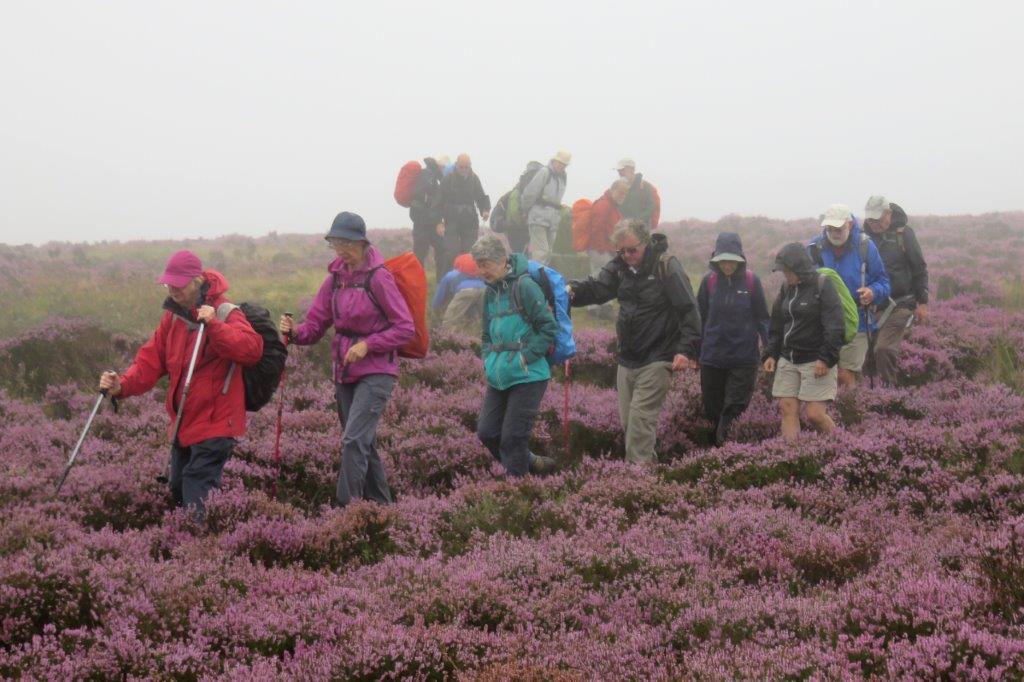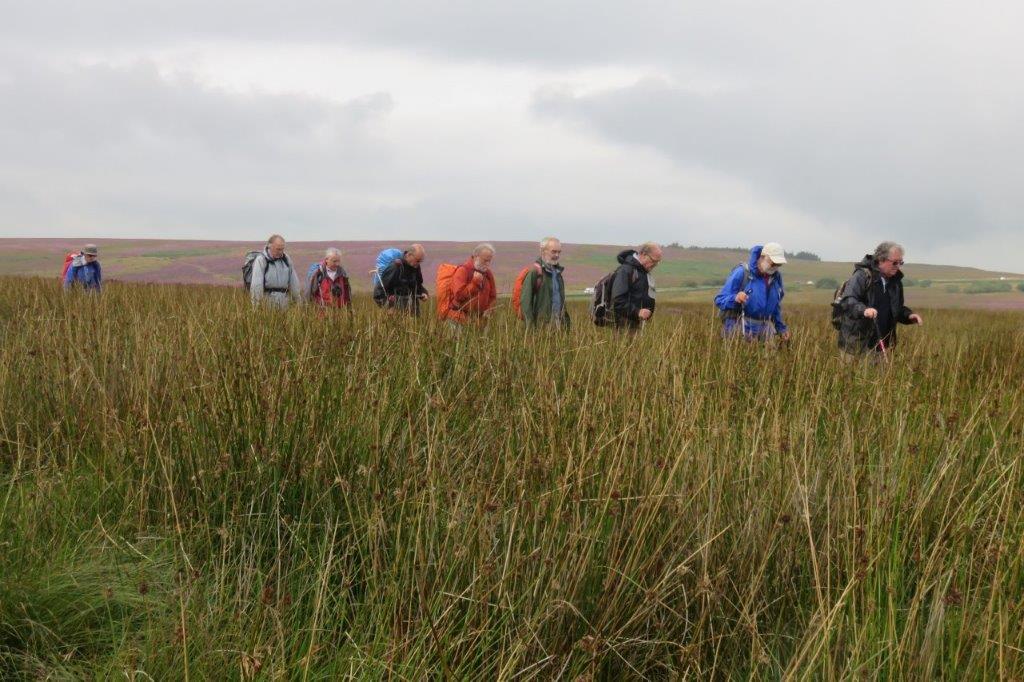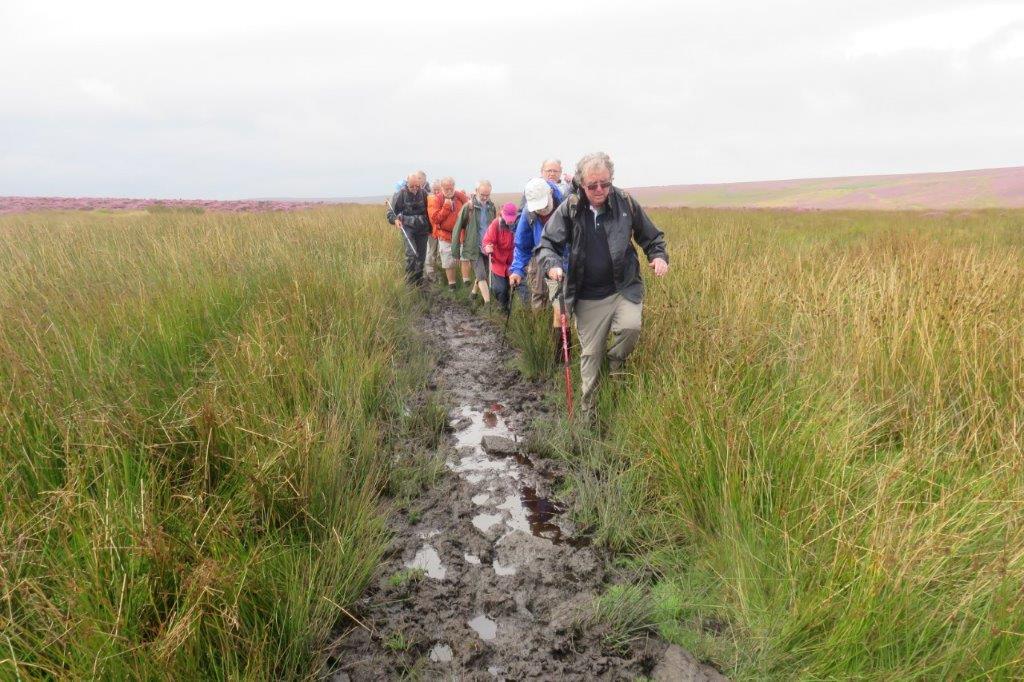 heading towards the Survey Beacon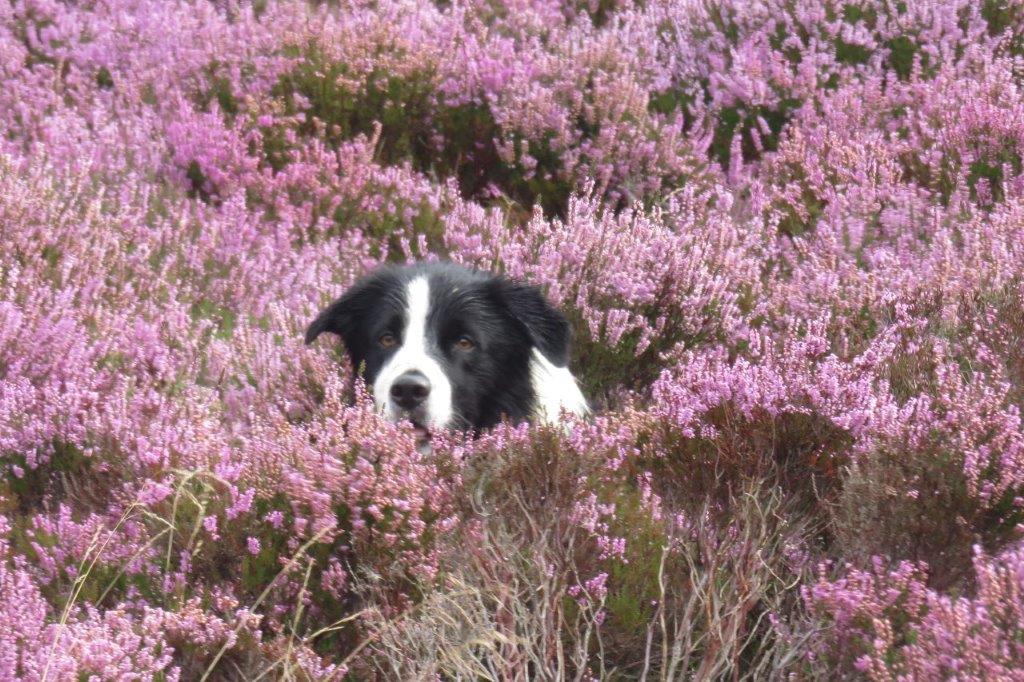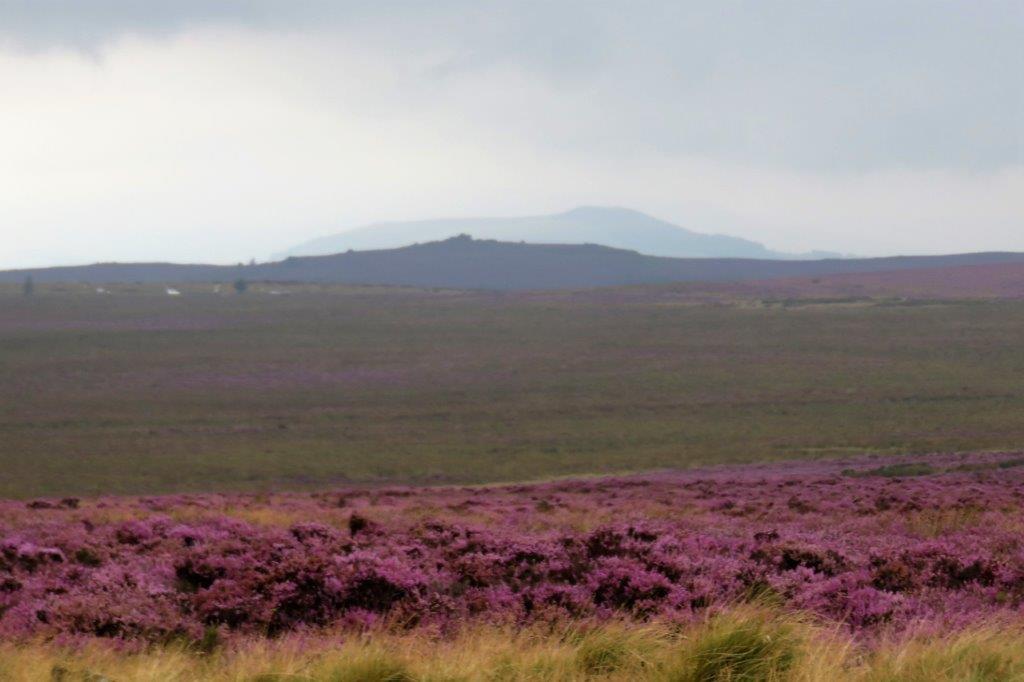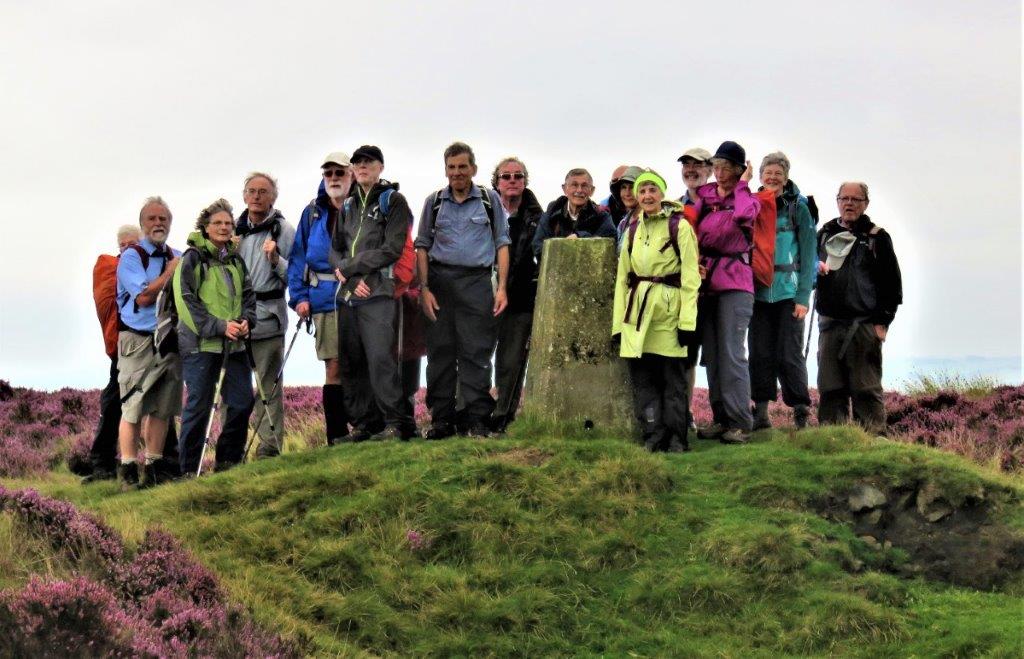 group at Survey Beacon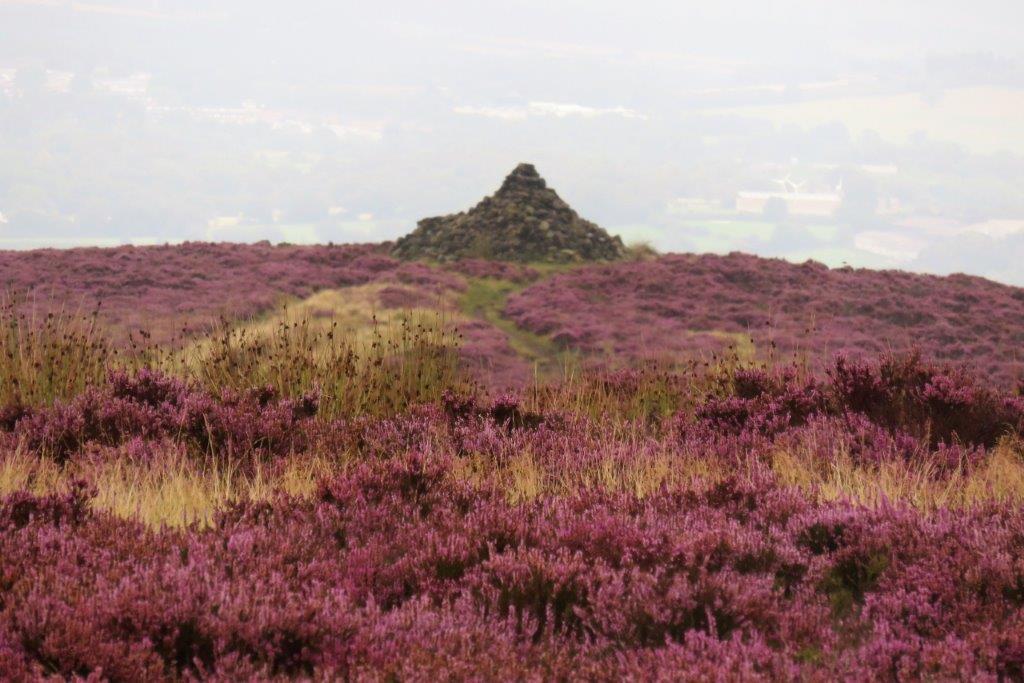 we headed to this cairn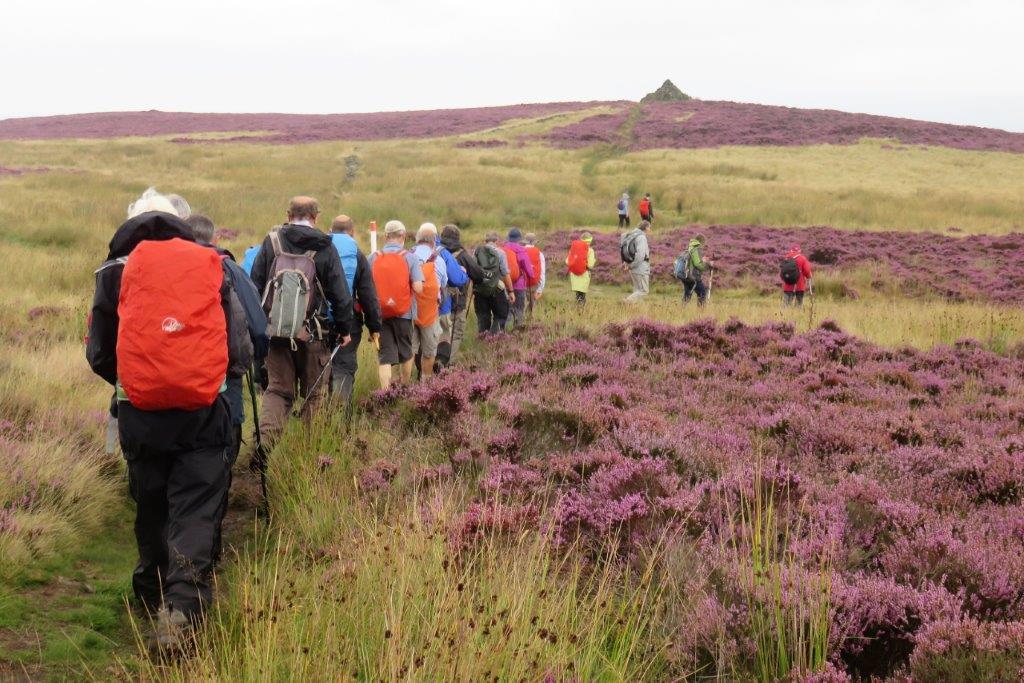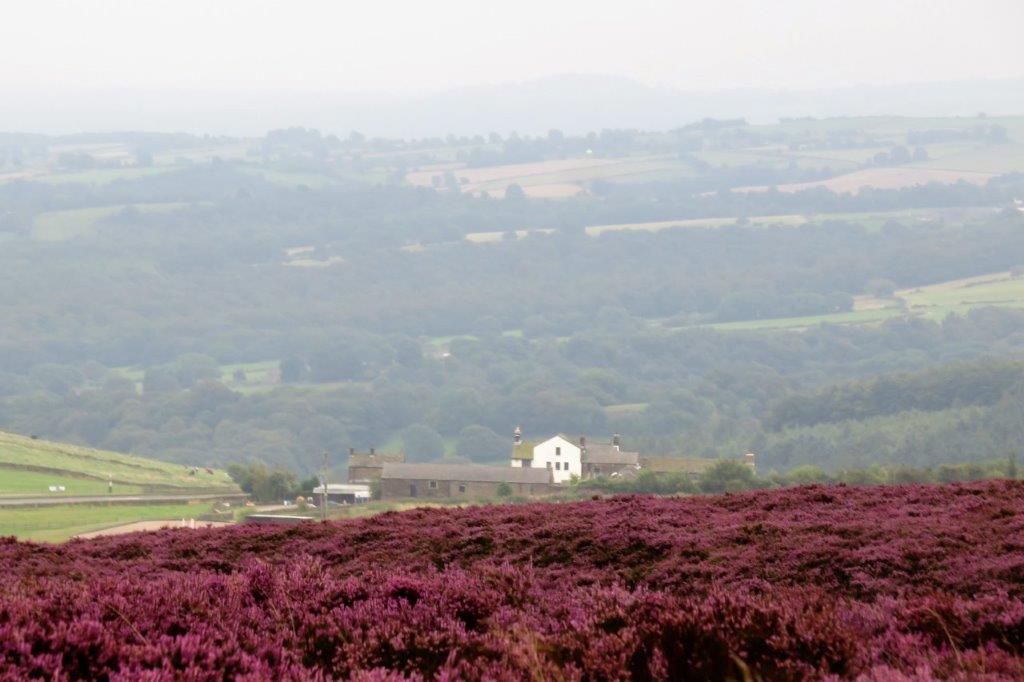 view from cairn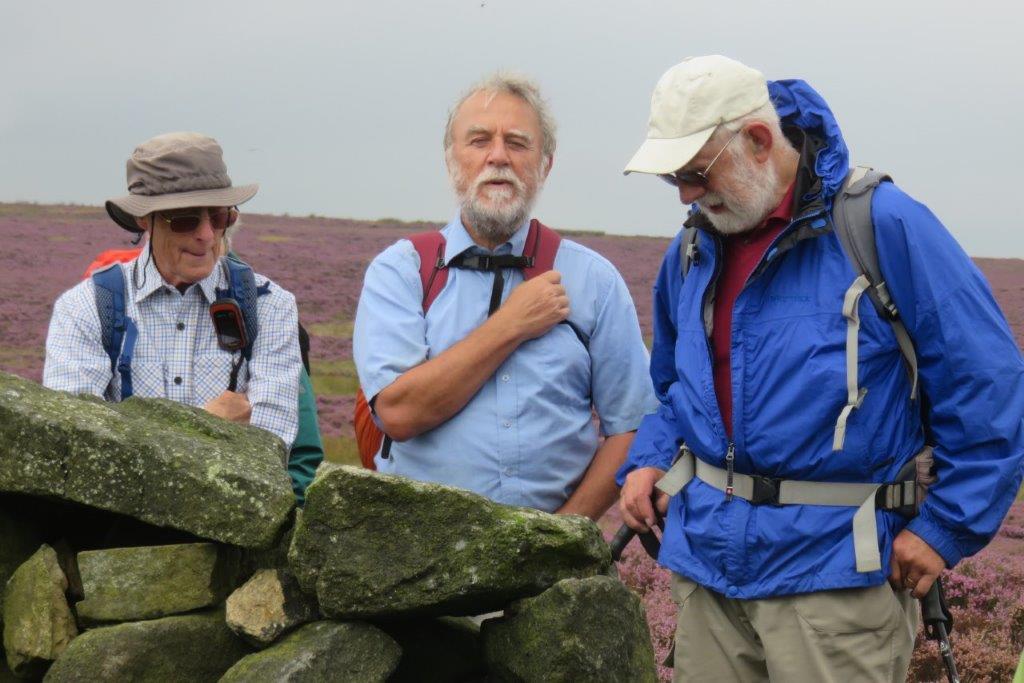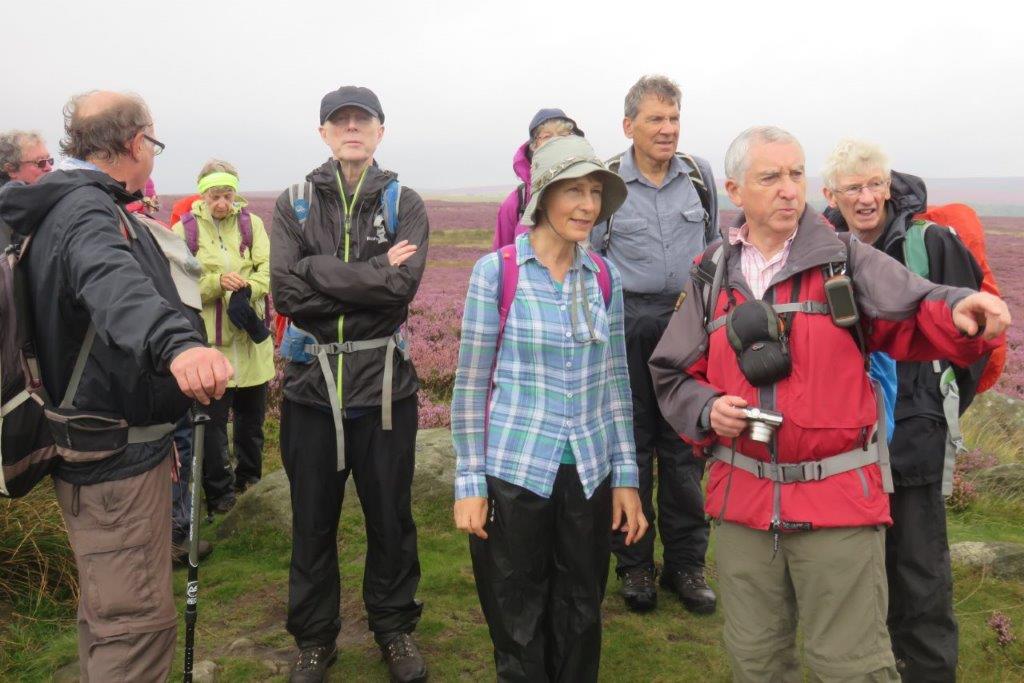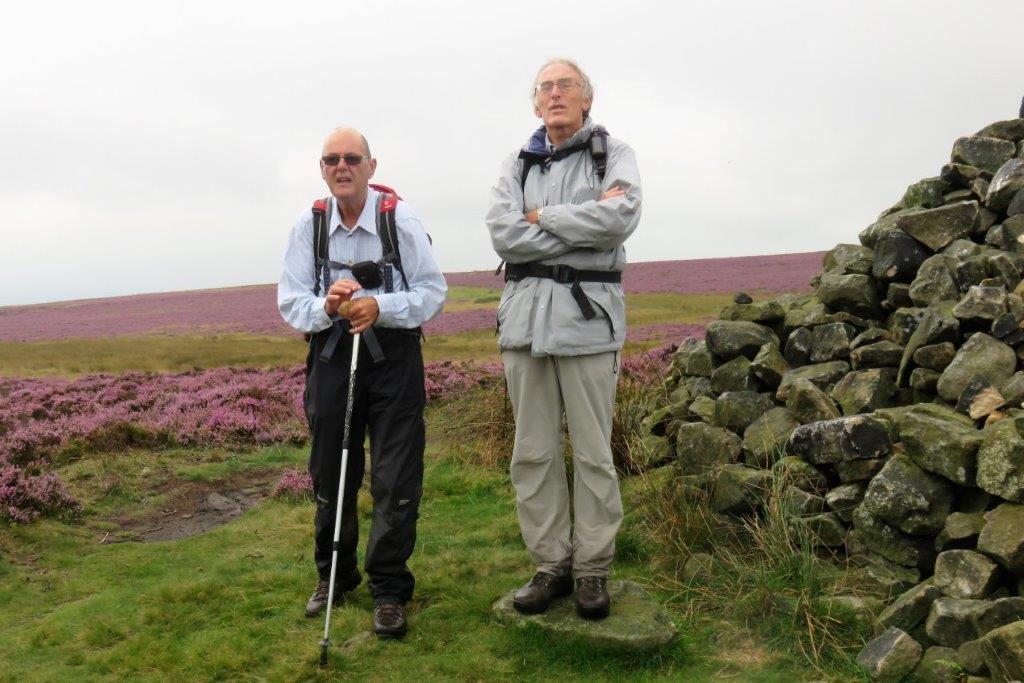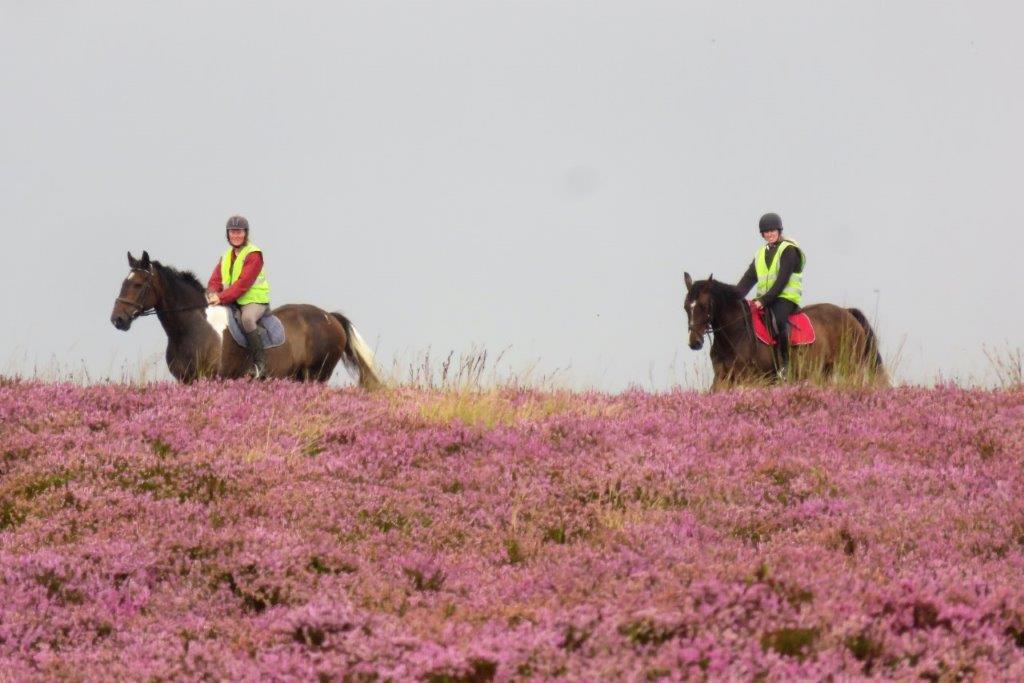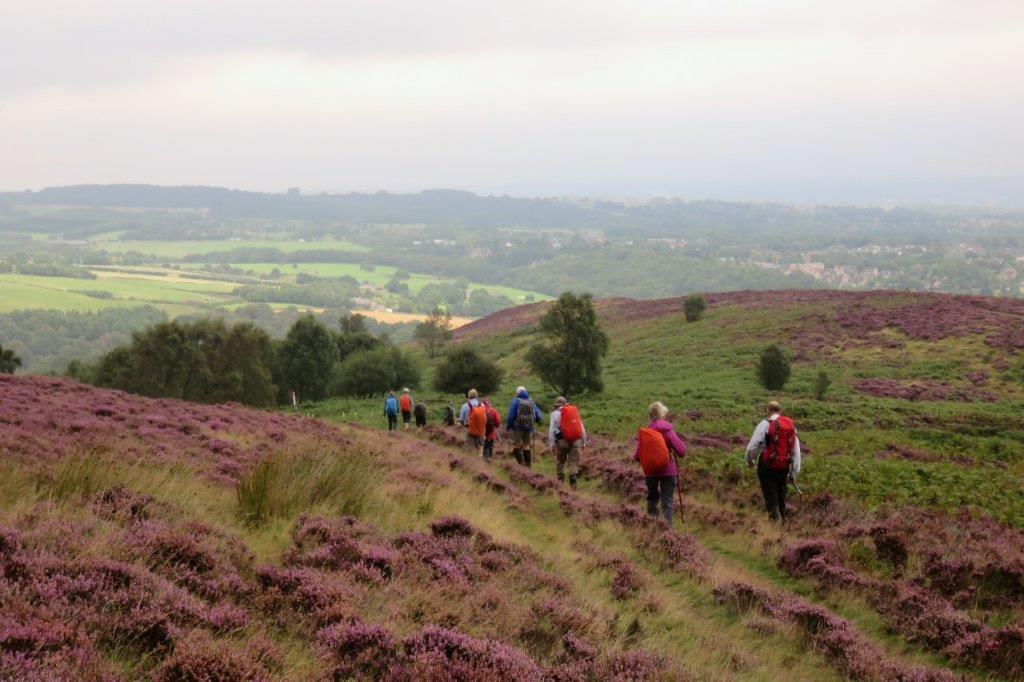 Brown Edge?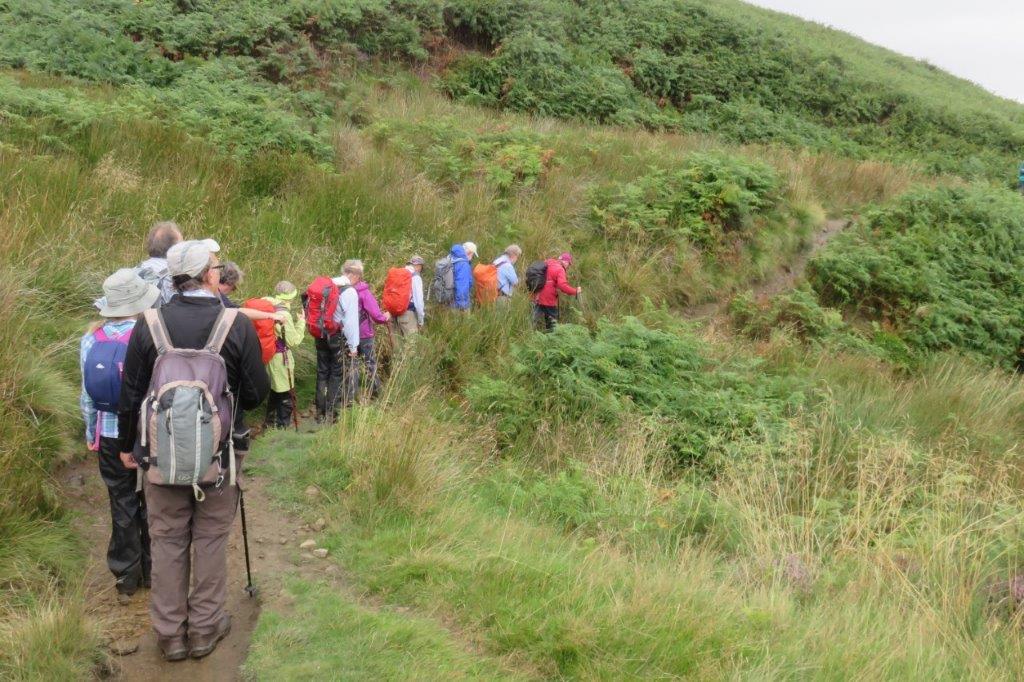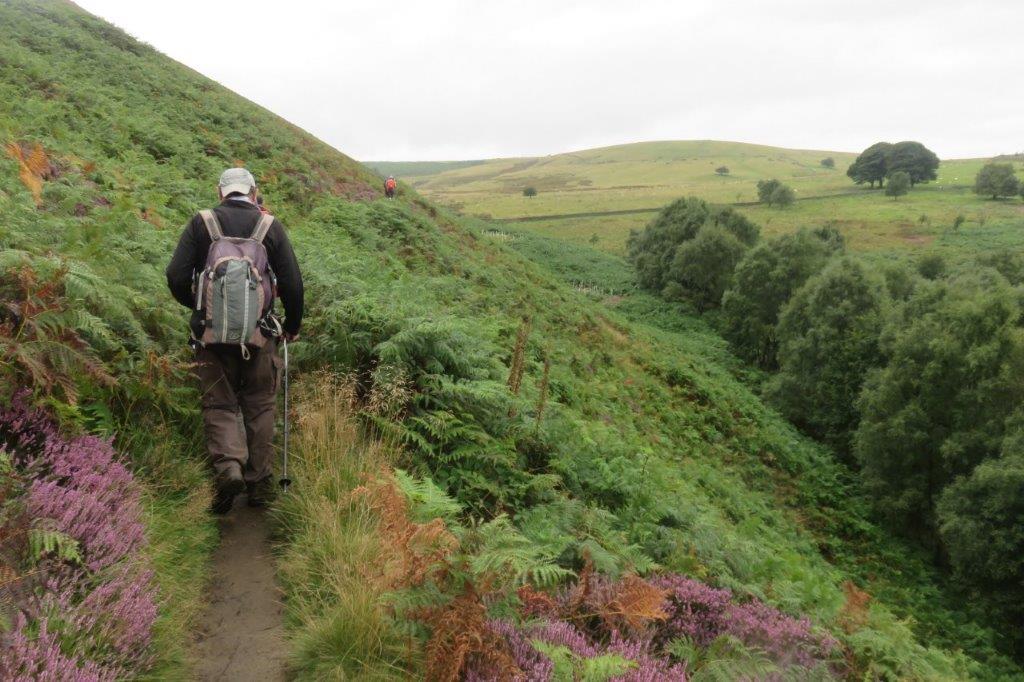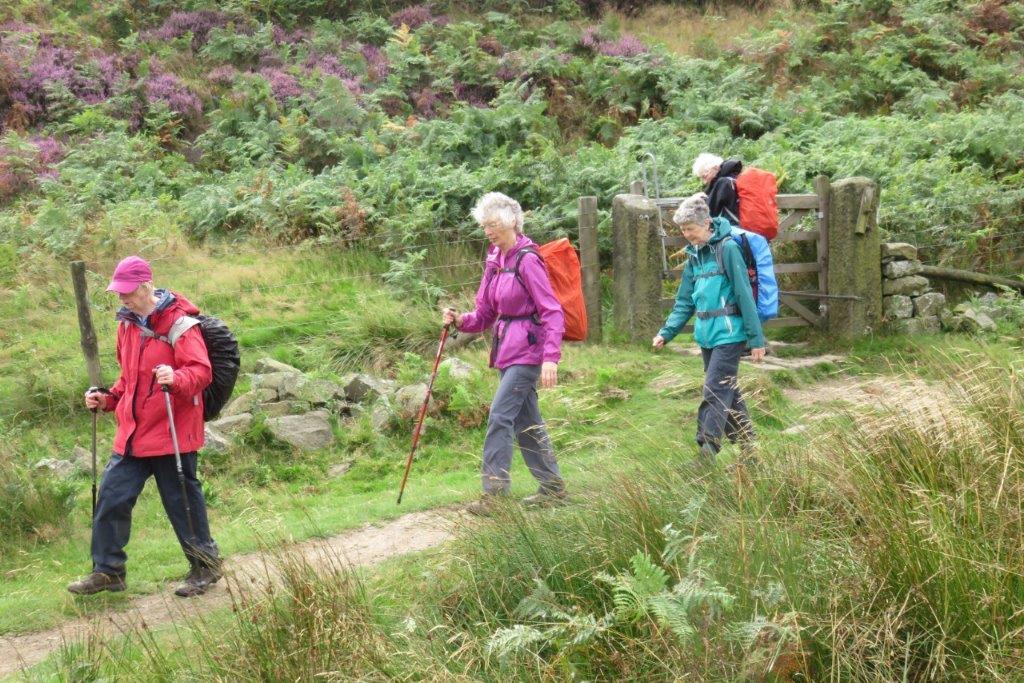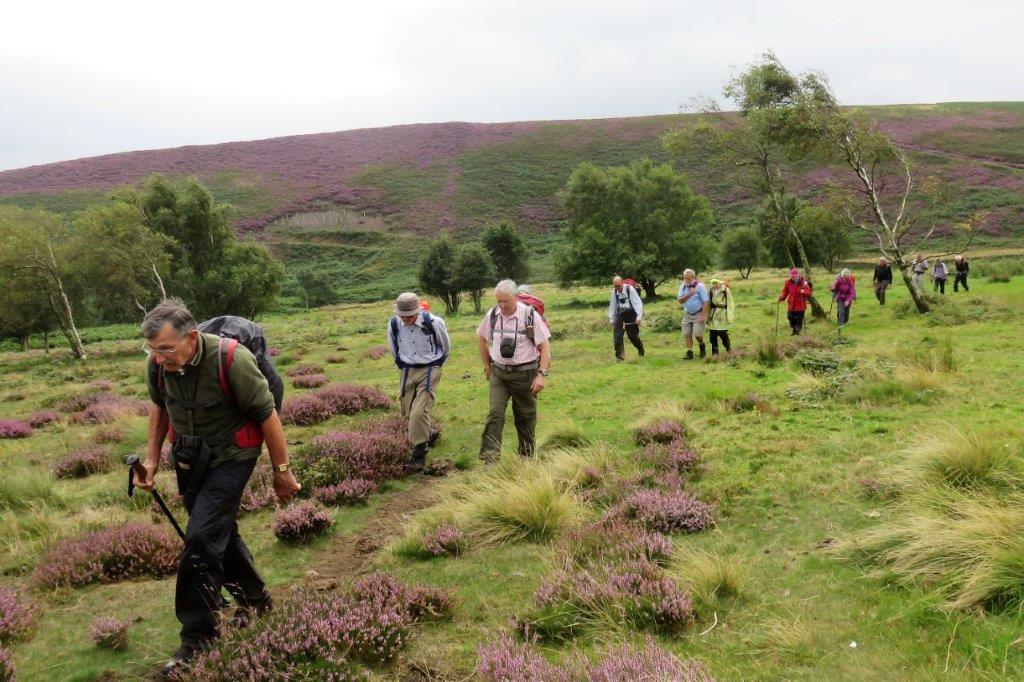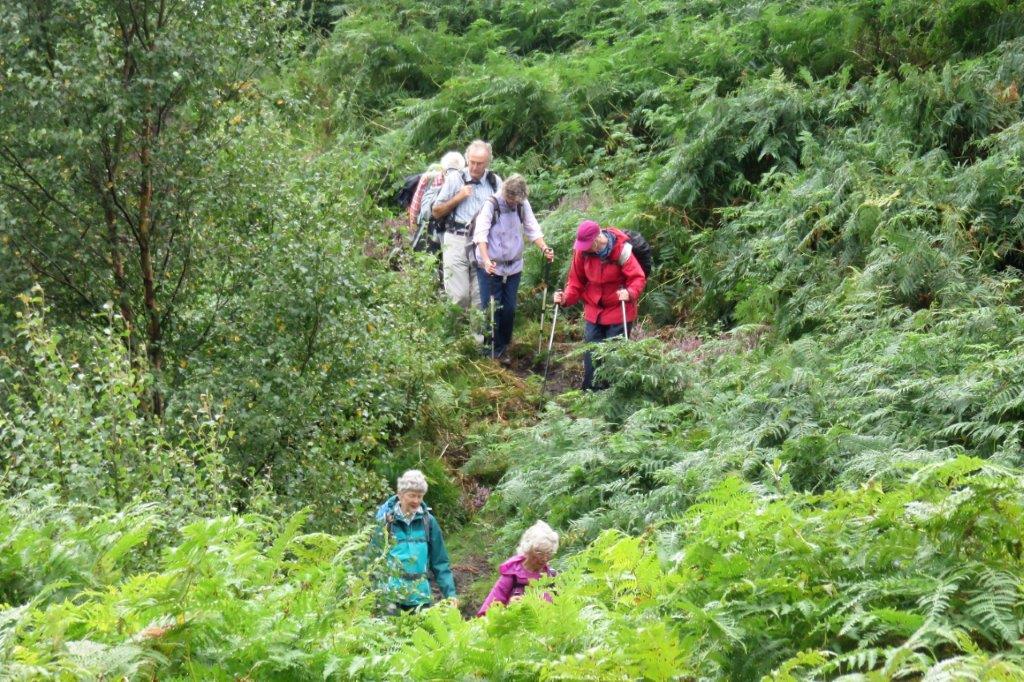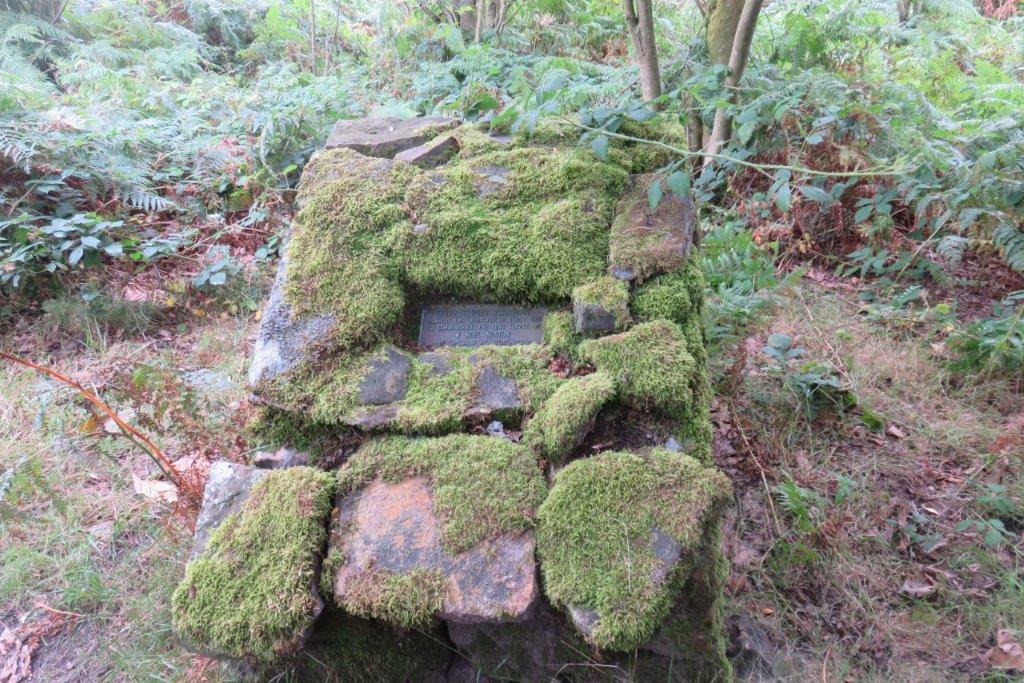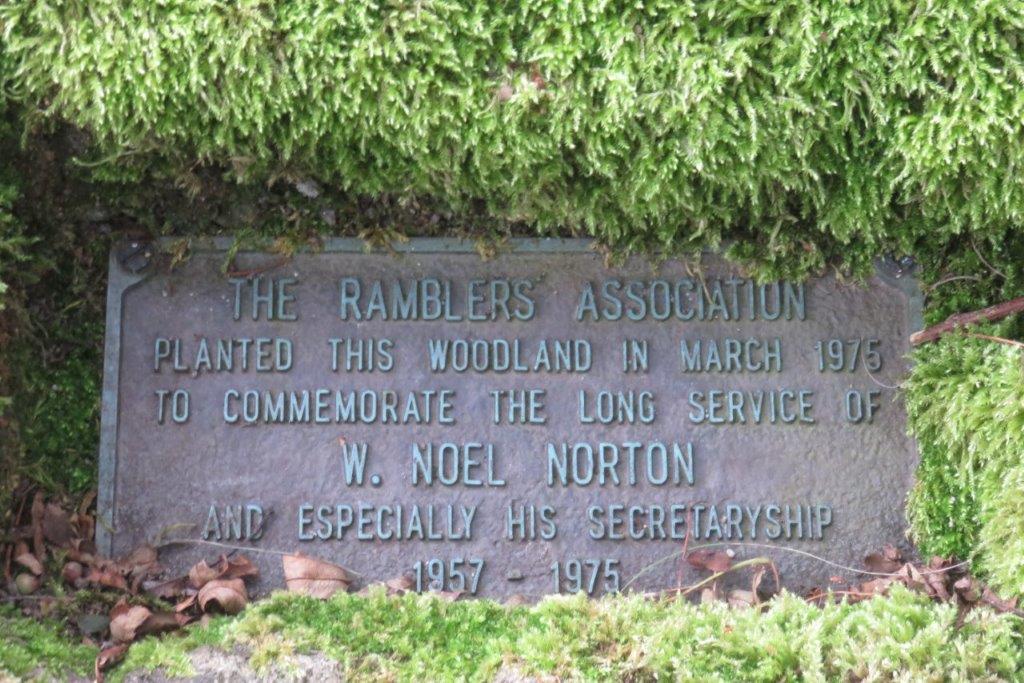 Ramblers plaque commemorating W. Noel Norton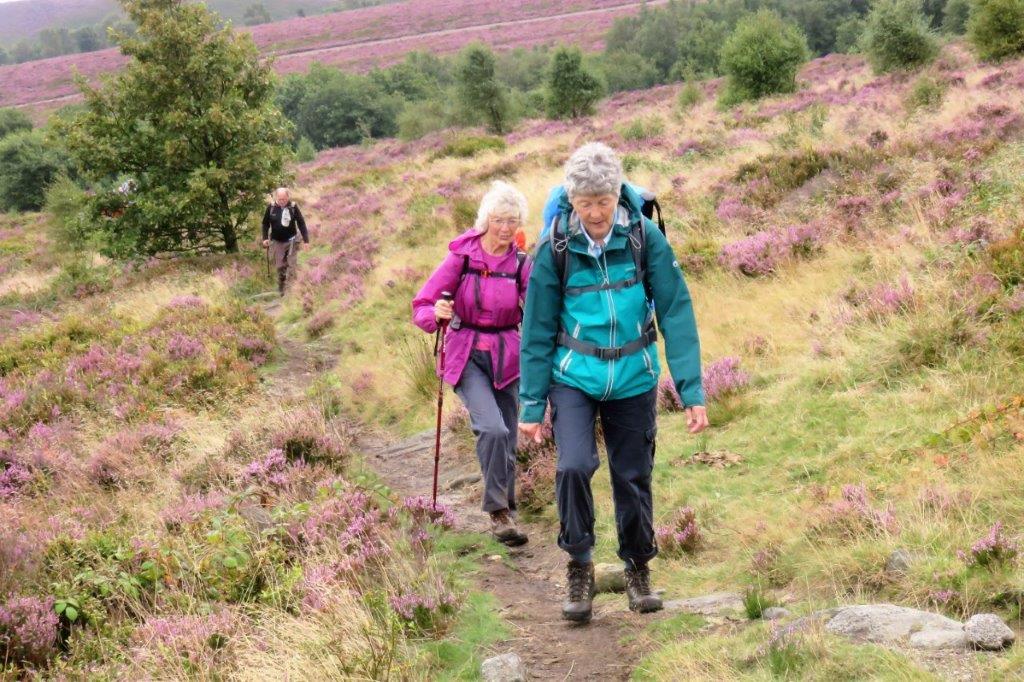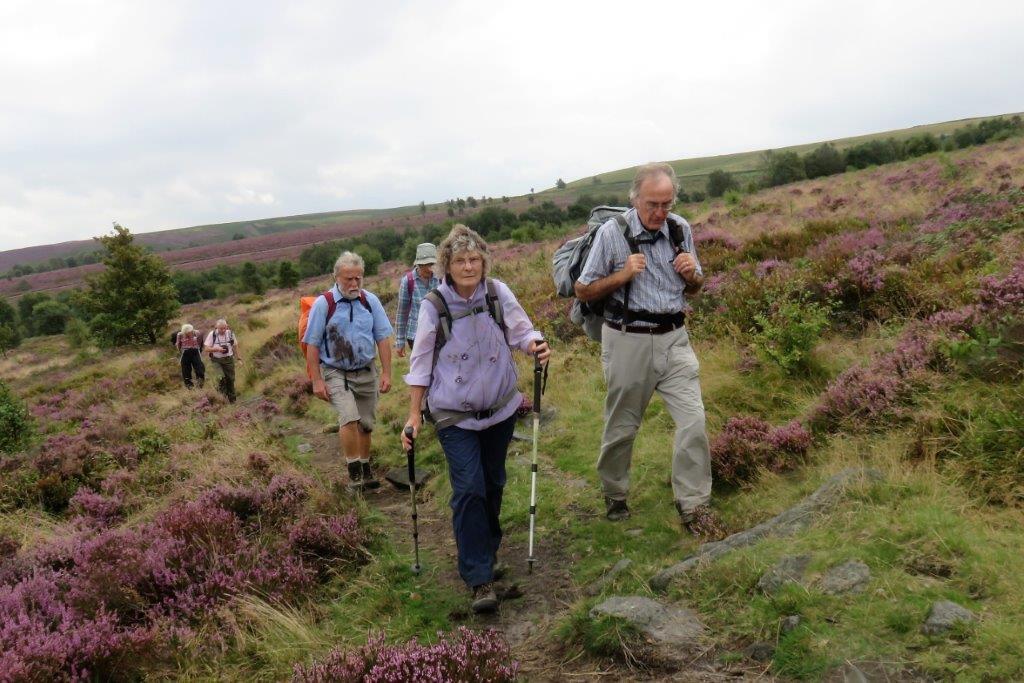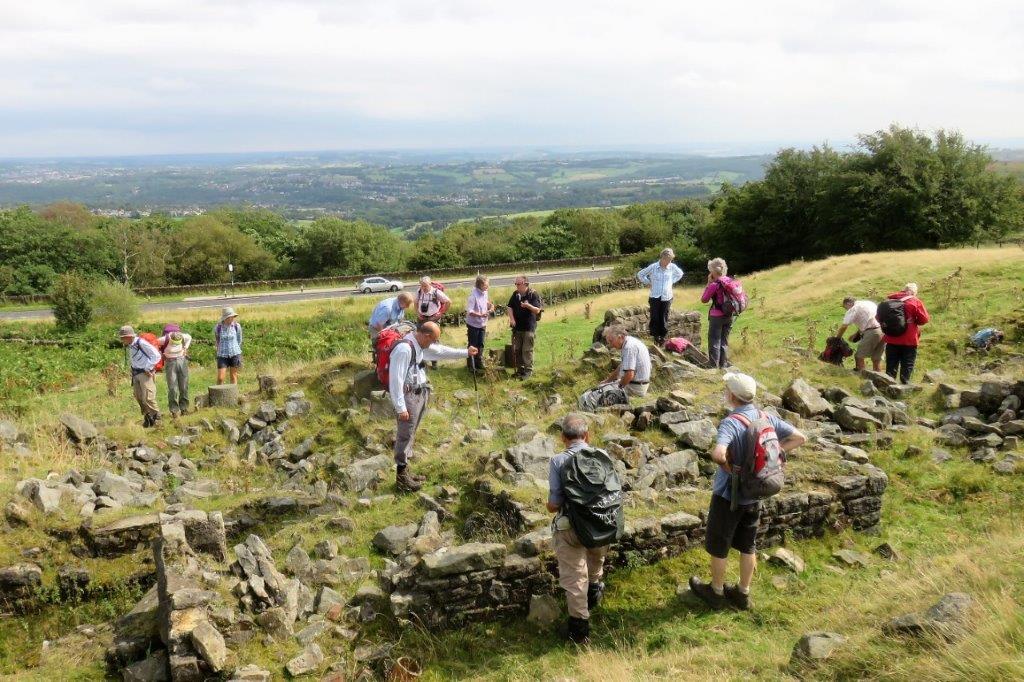 Piper House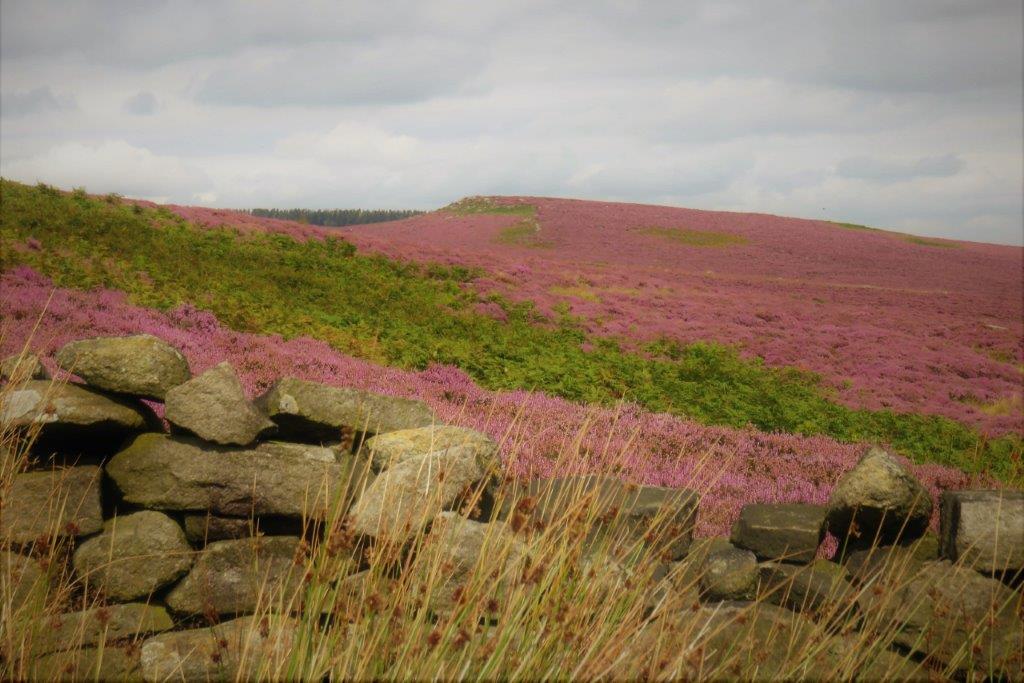 Houndkirk Hill?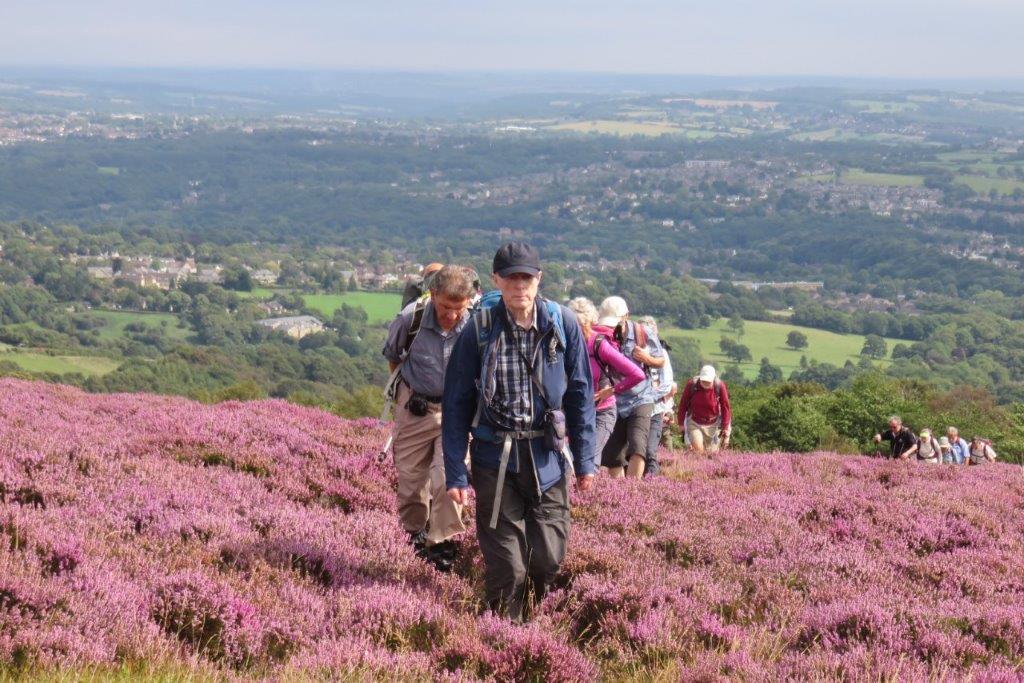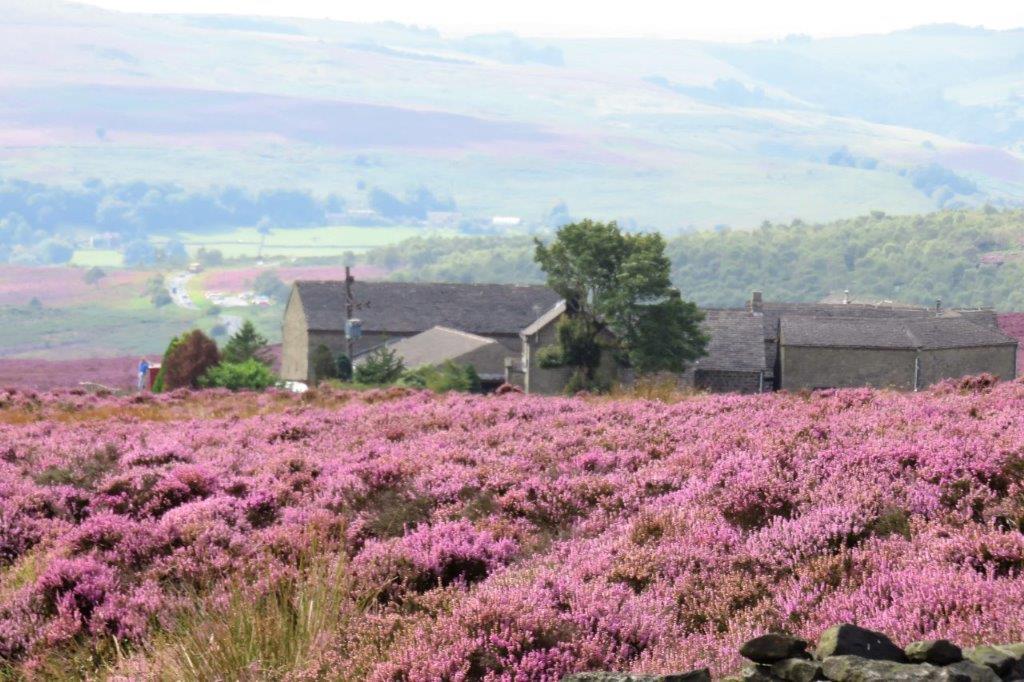 Parsons House near Fox House?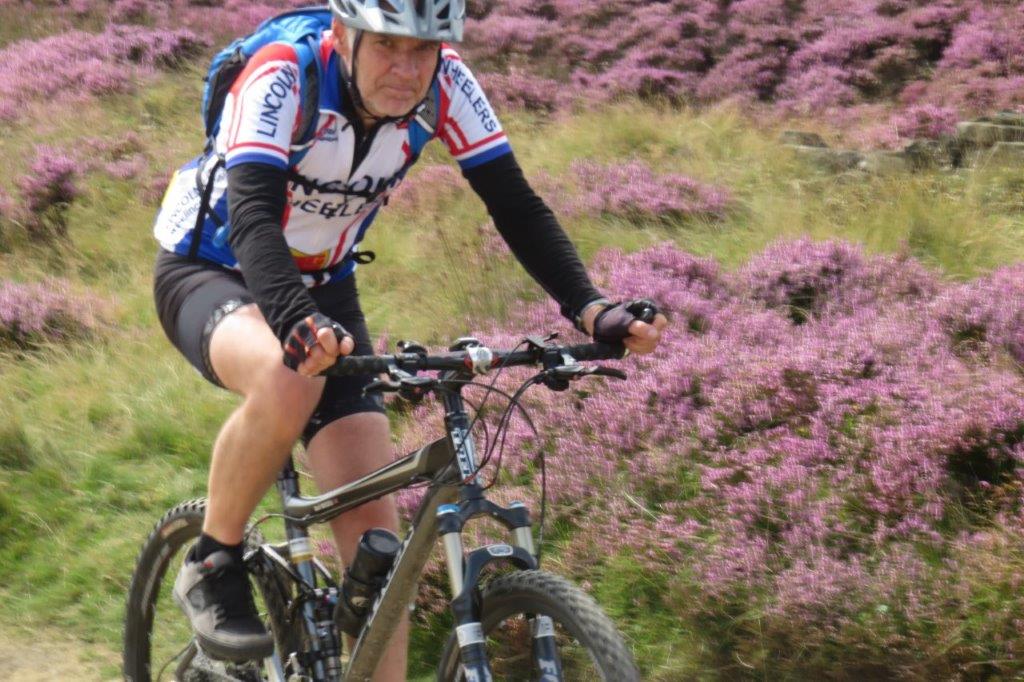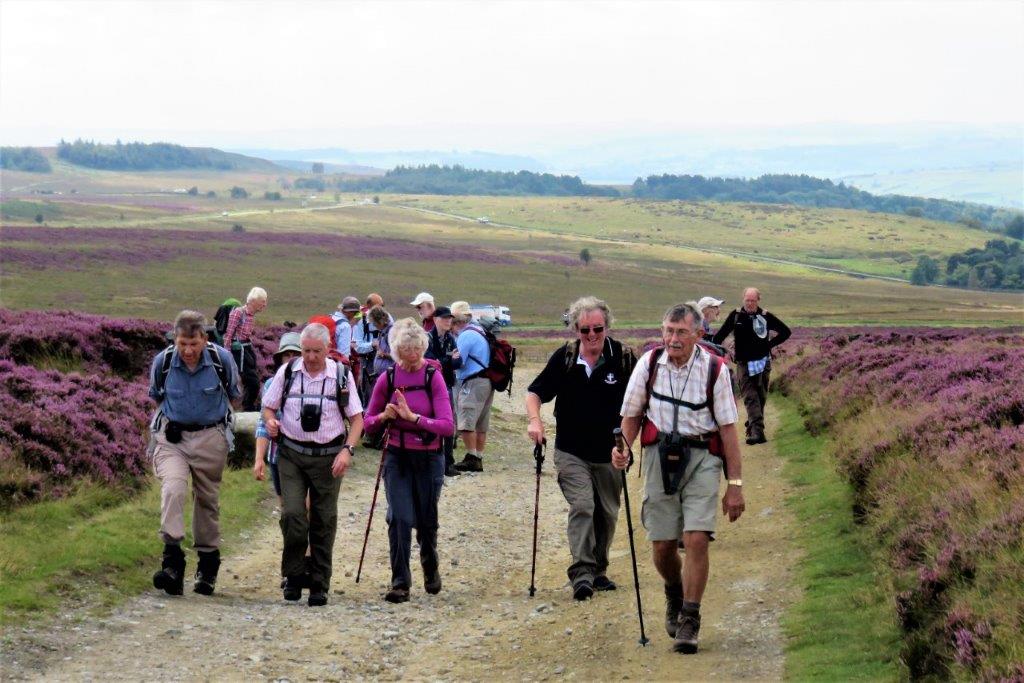 Houndkirk Road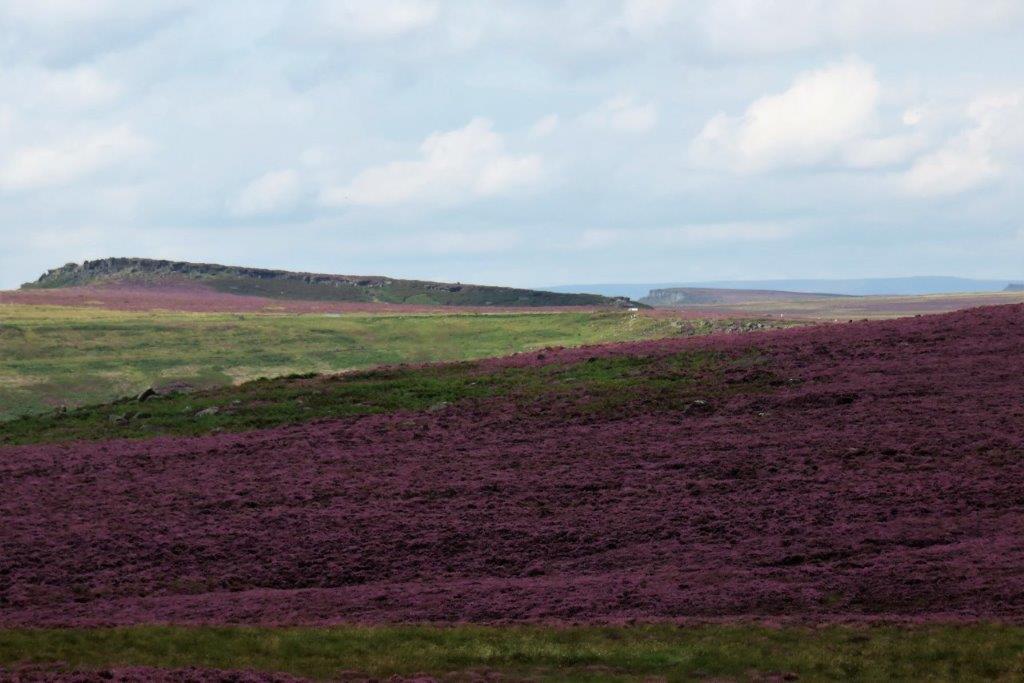 view up and above Burbage Brook valley showing parts of Stanage Edge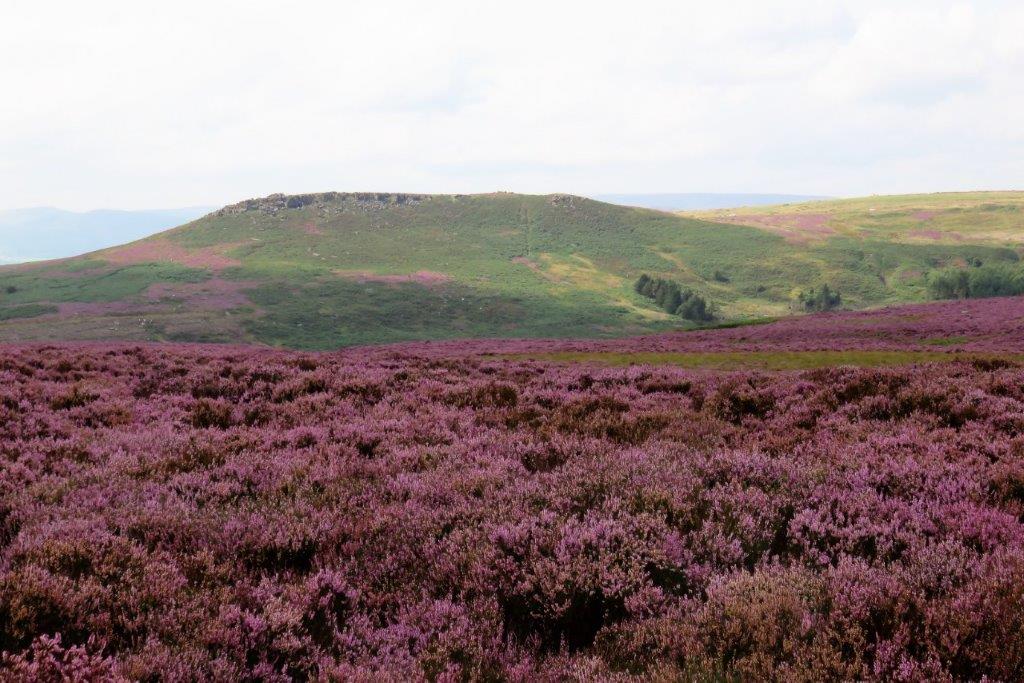 Higger Tor at top seen over Burbage brook valley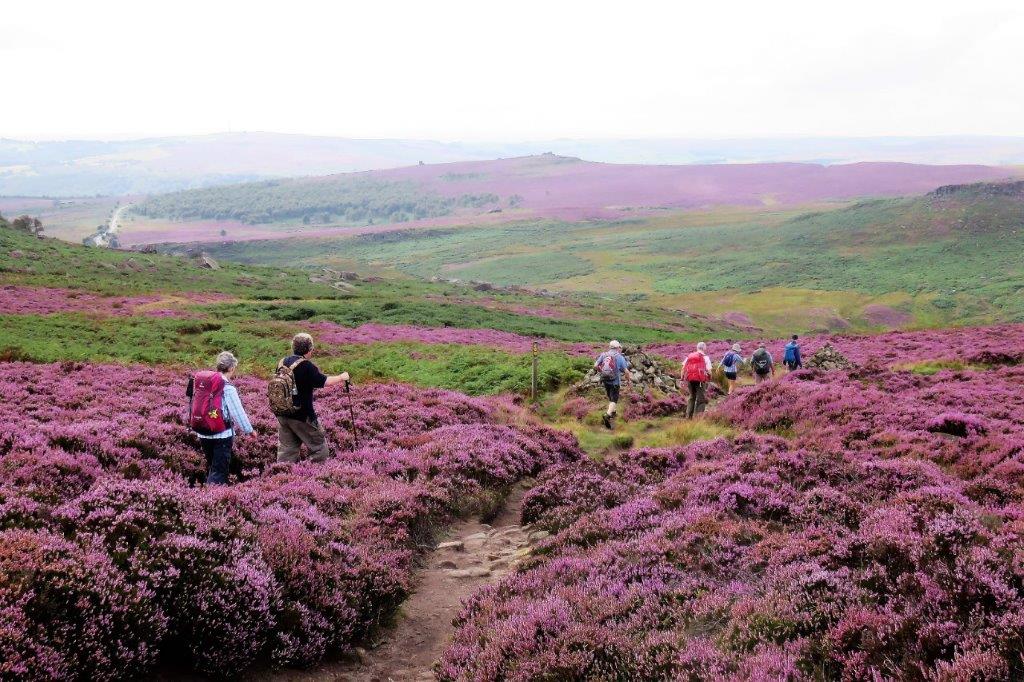 descending towards Burbage Brook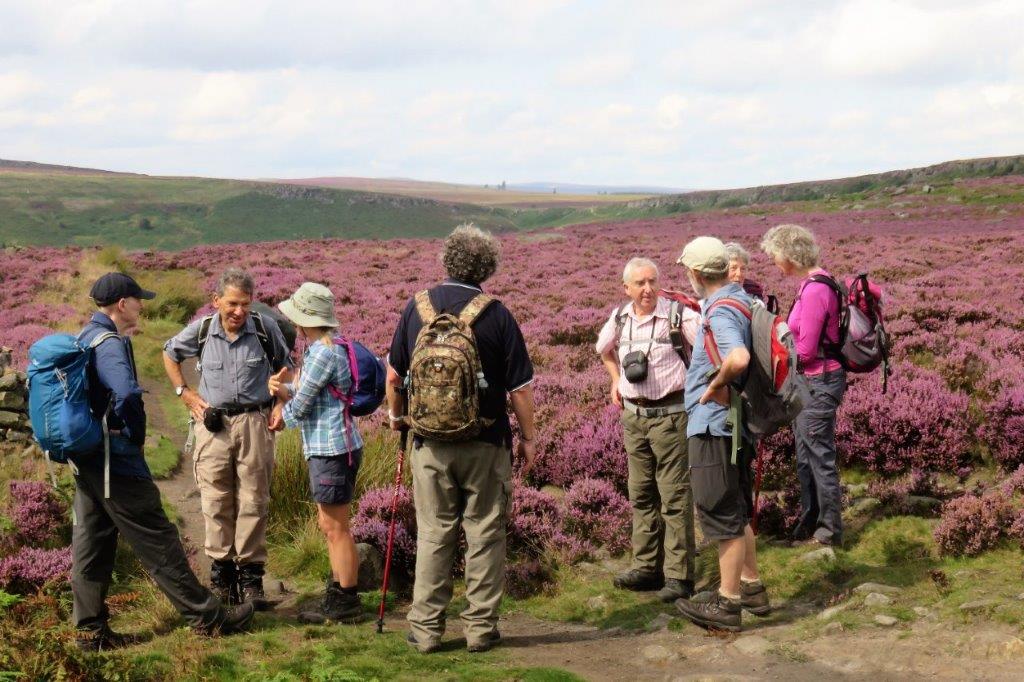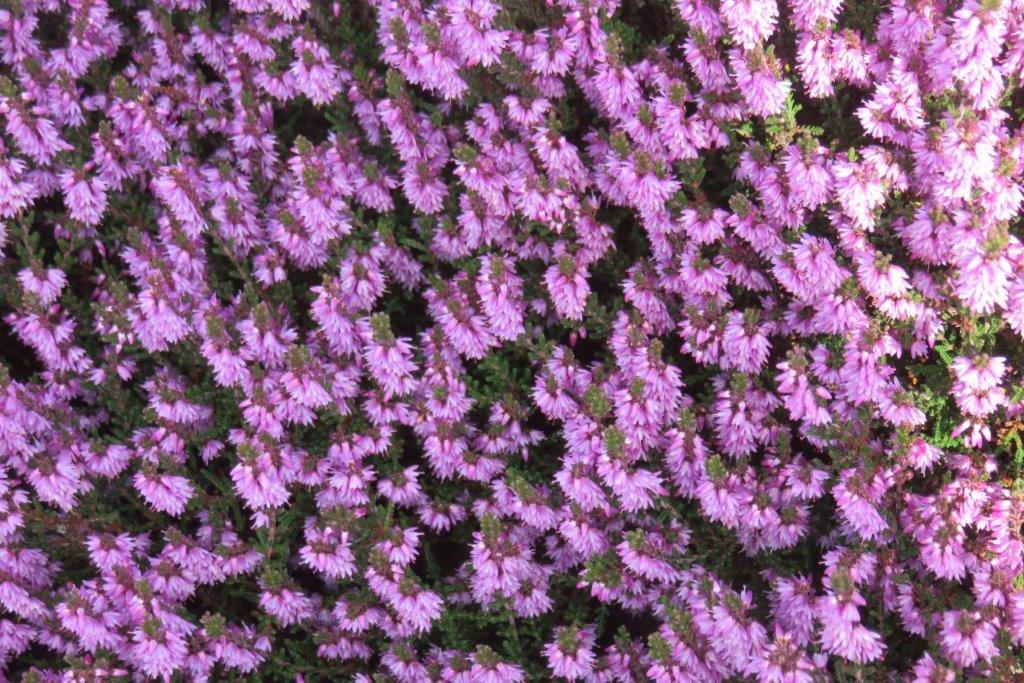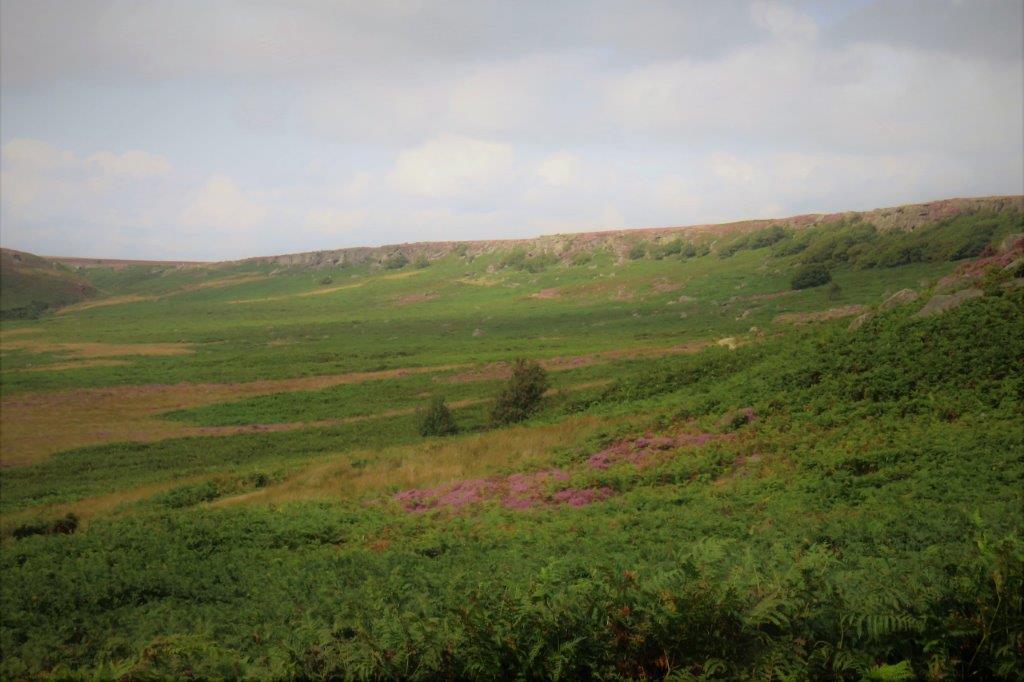 Burbage Rock at top running to right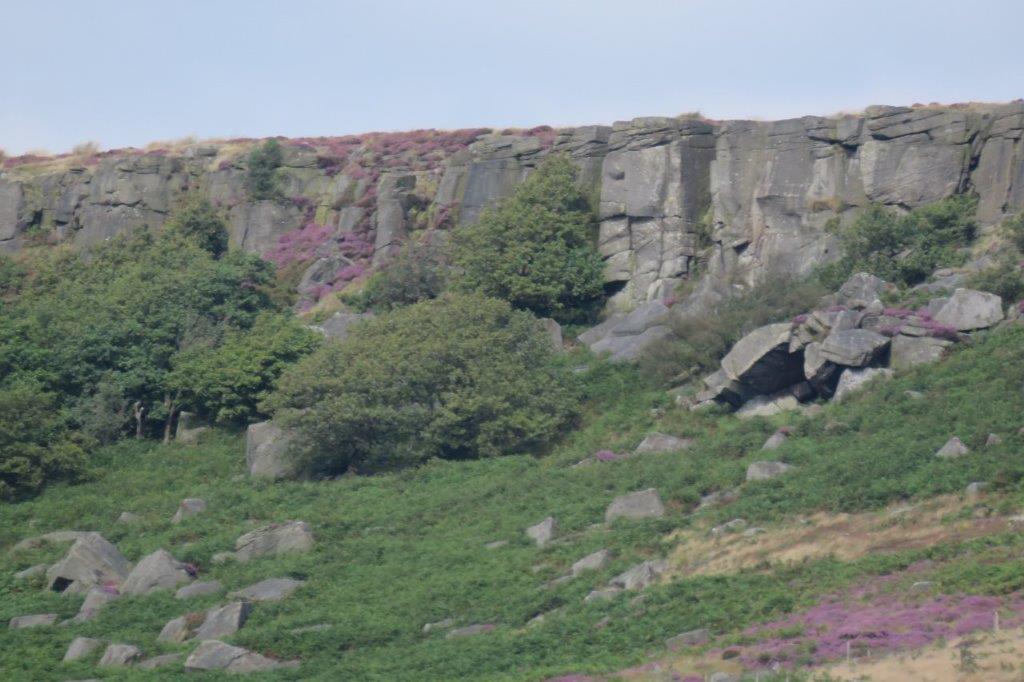 close up of some Burbage Edge rocks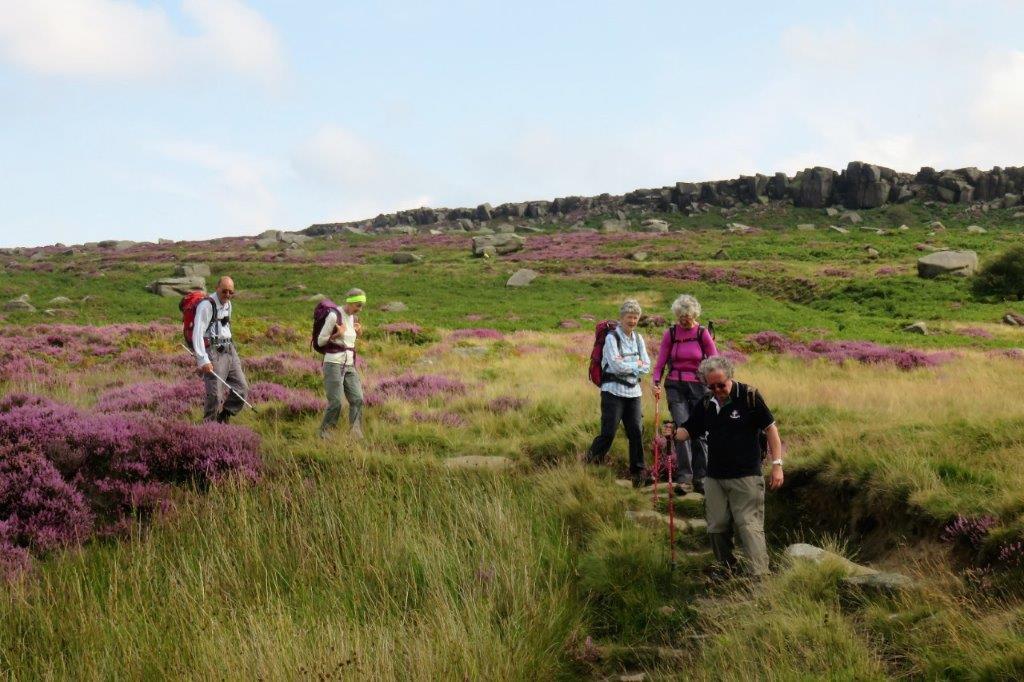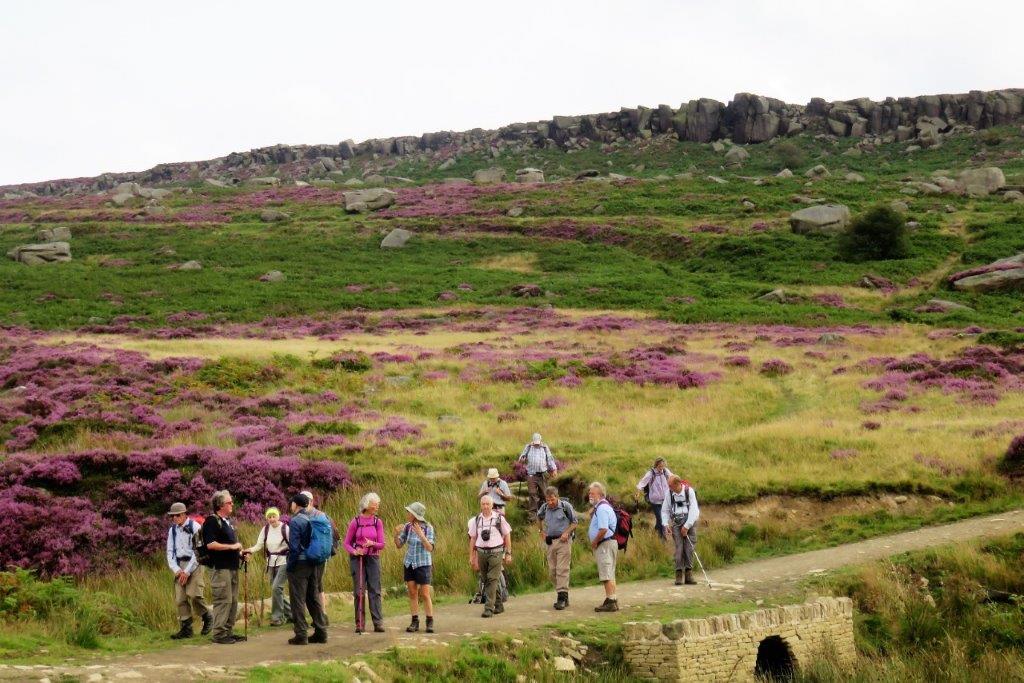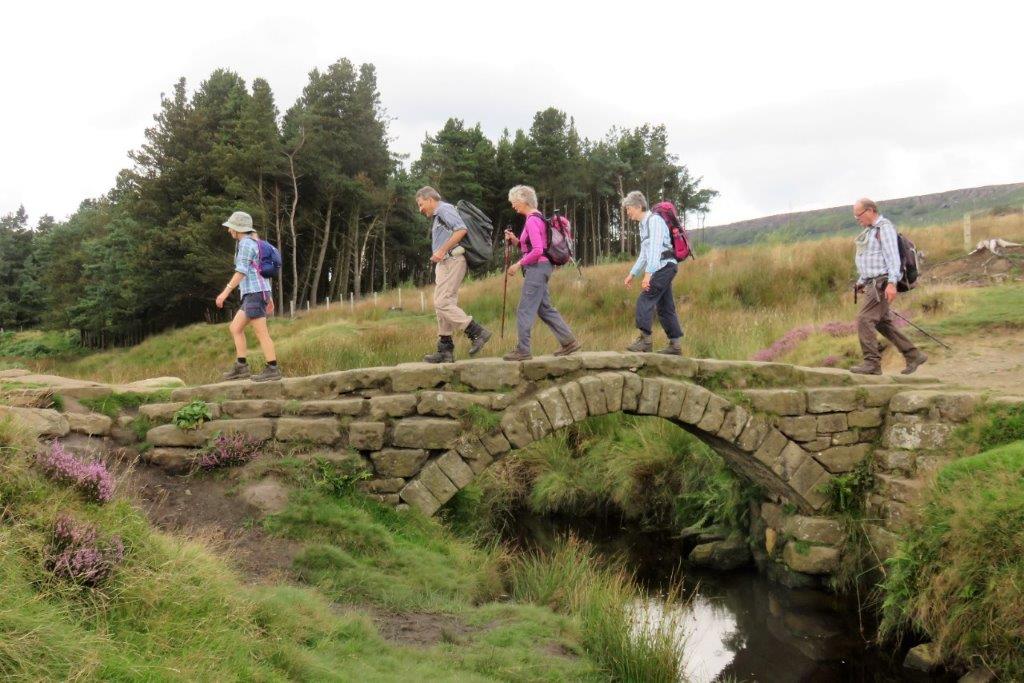 crossing Packhorse Bridge on Burbage Brook. (side walls have disappeared?)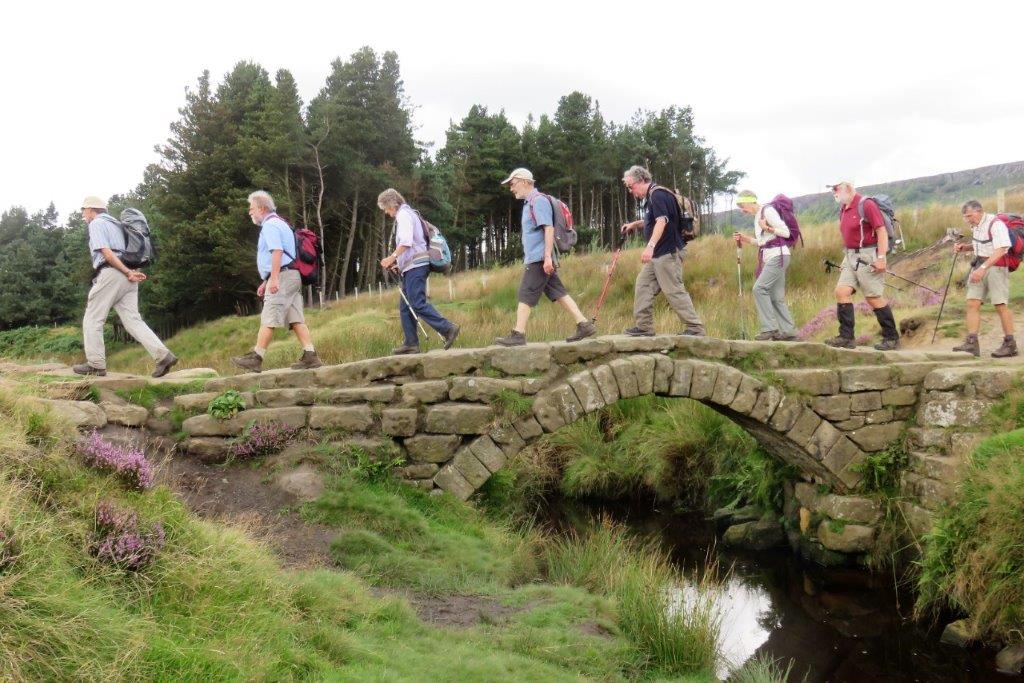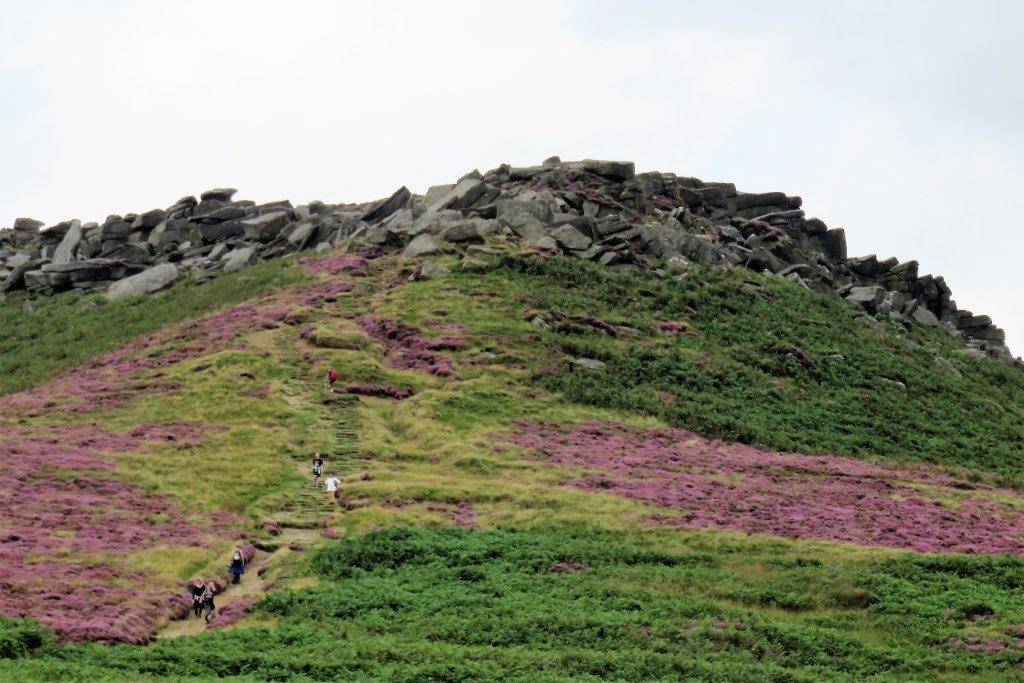 other walkers coming down Higger Tor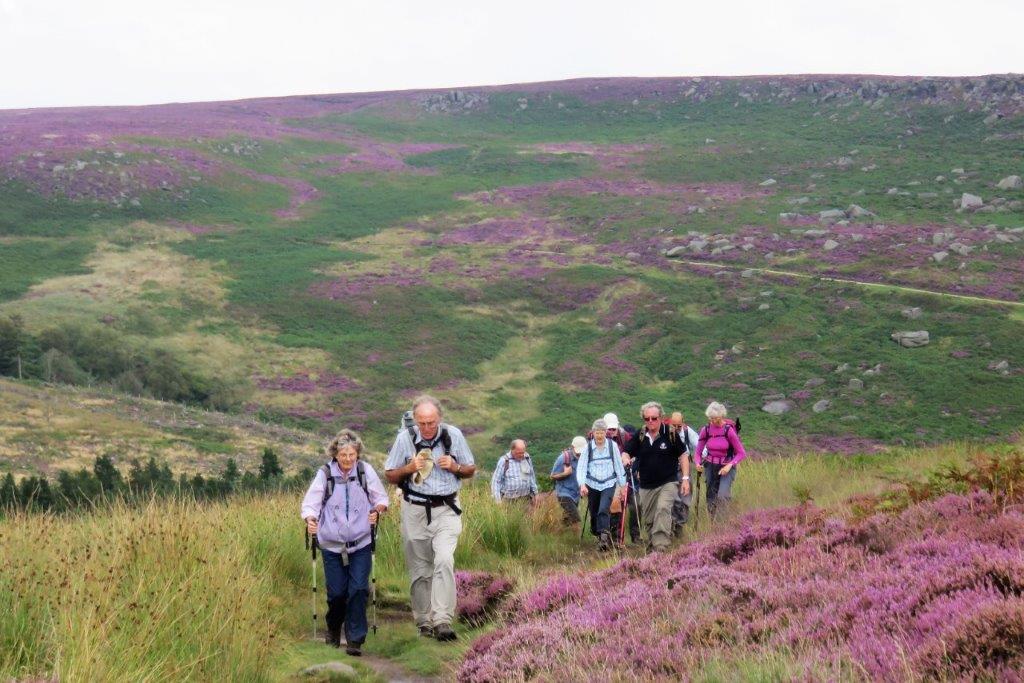 climbing up from Burbage Brook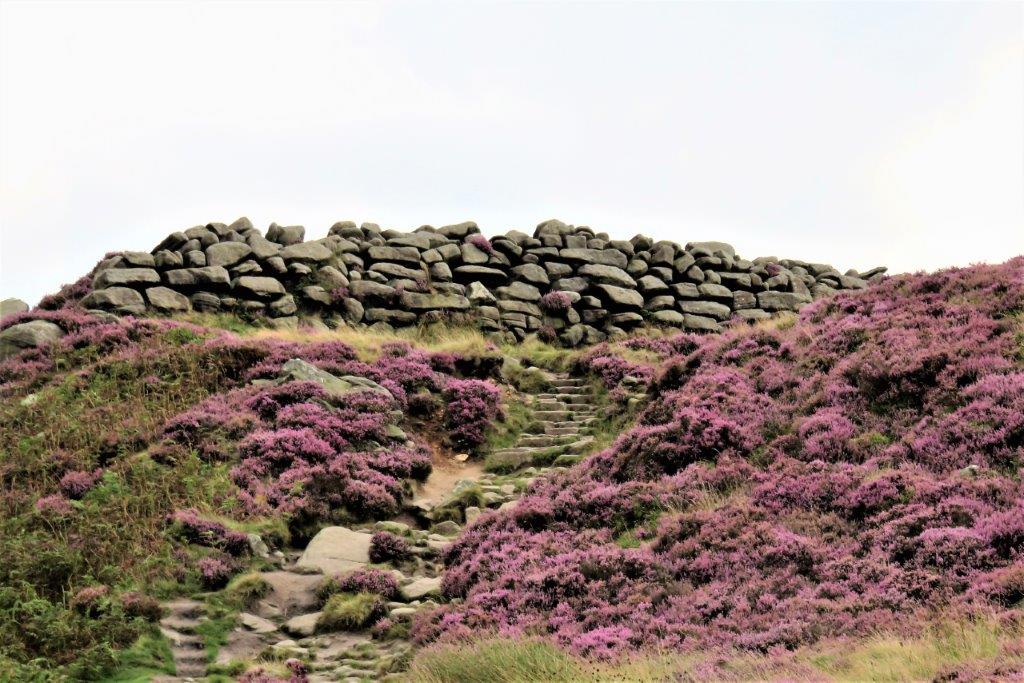 a stone wall on Carl Wark Fort (apparently not too clear whether this actually was a defence structure)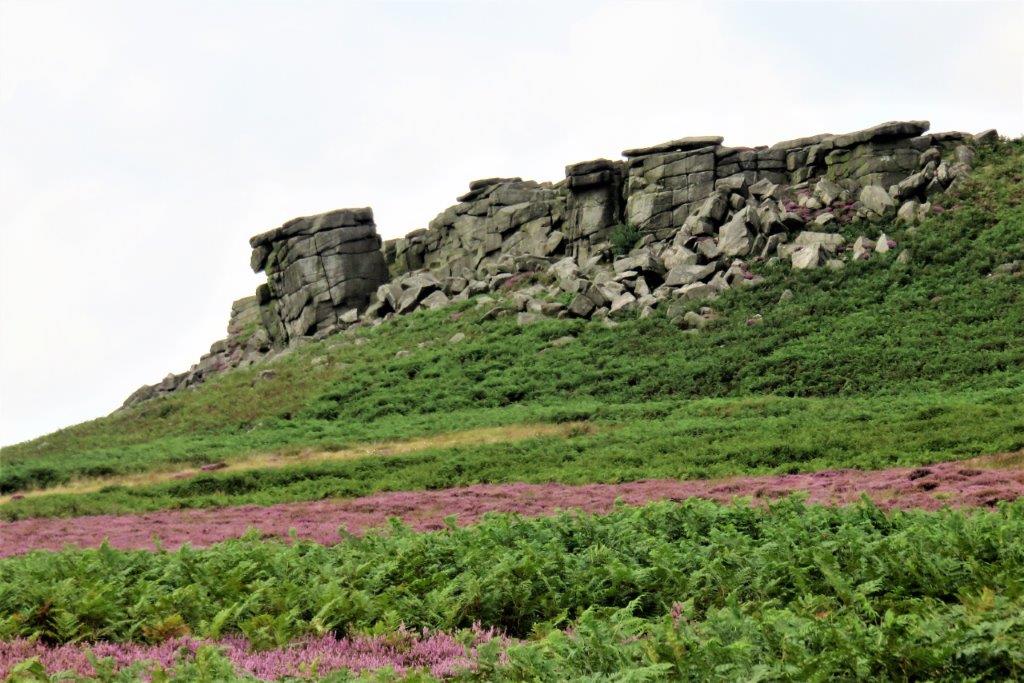 part of Higger Tor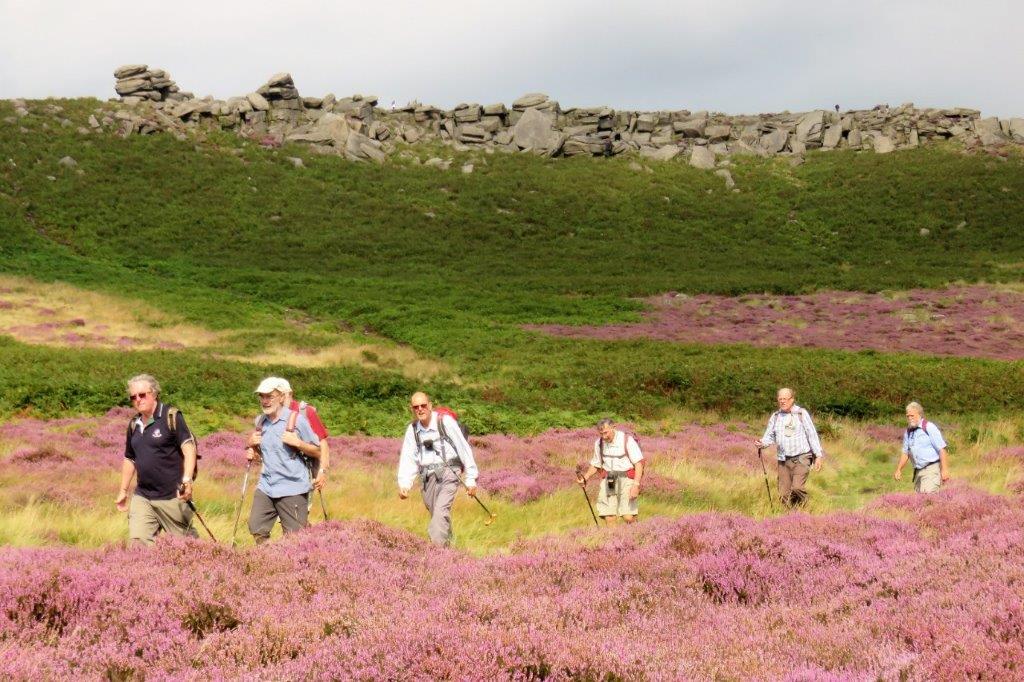 Higger Tor behind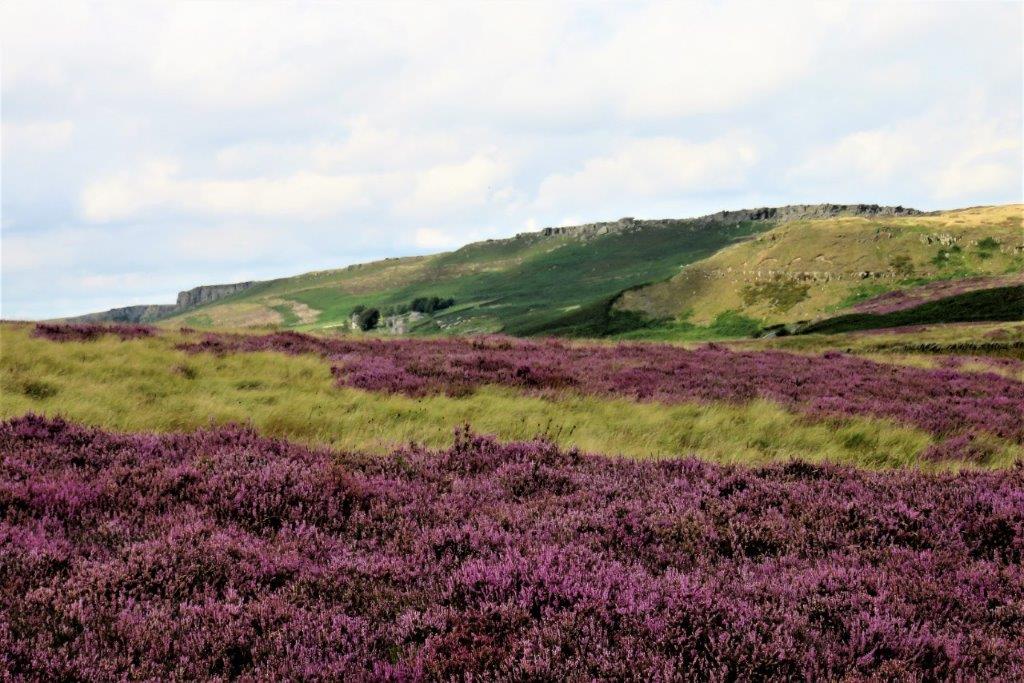 a view of Stanage Edge at top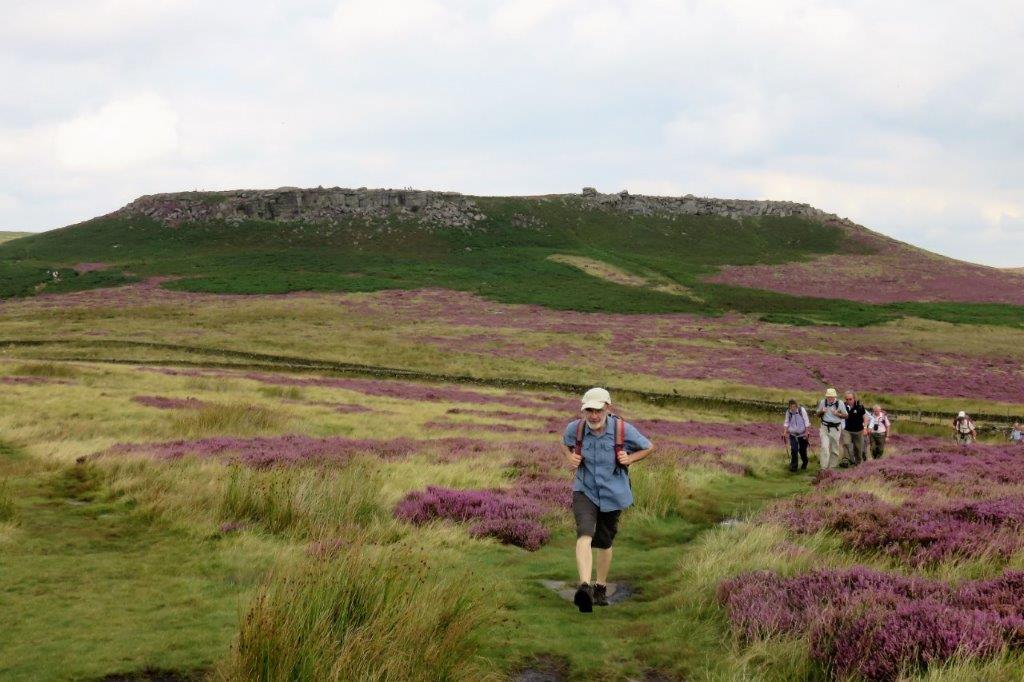 Higger Tor behind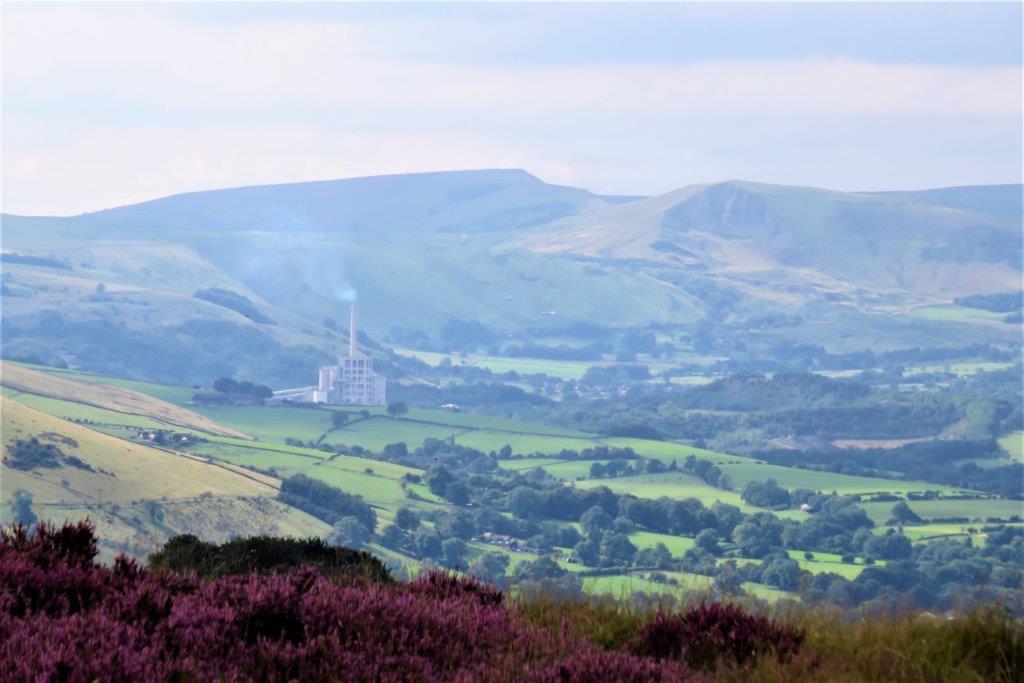 Hope Cement works to left. Rushup Edge top left, Mam Tor right of centre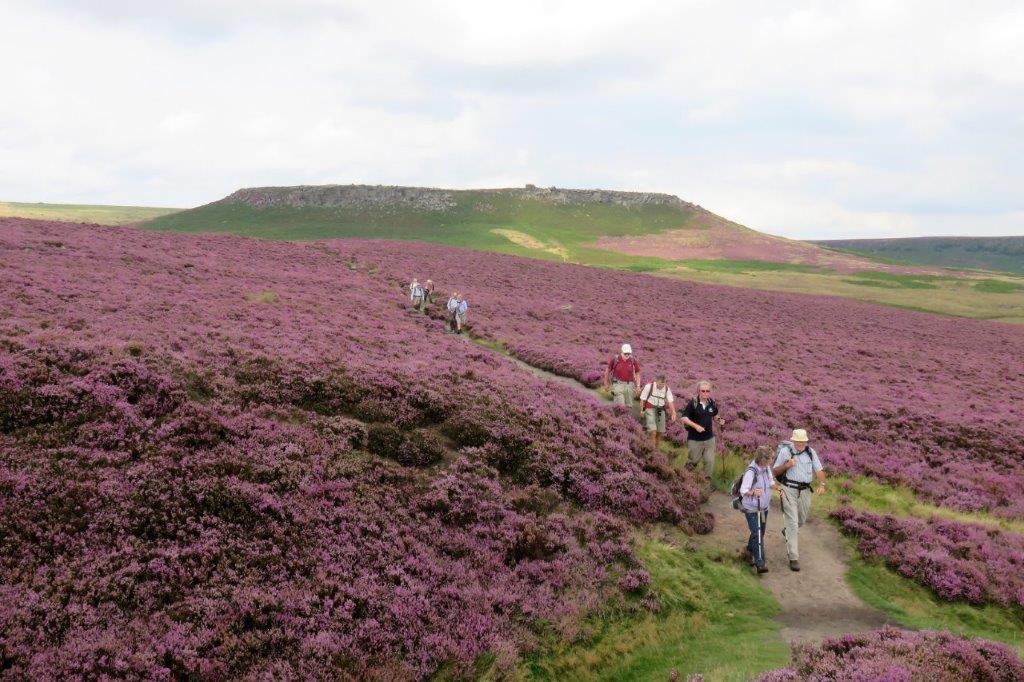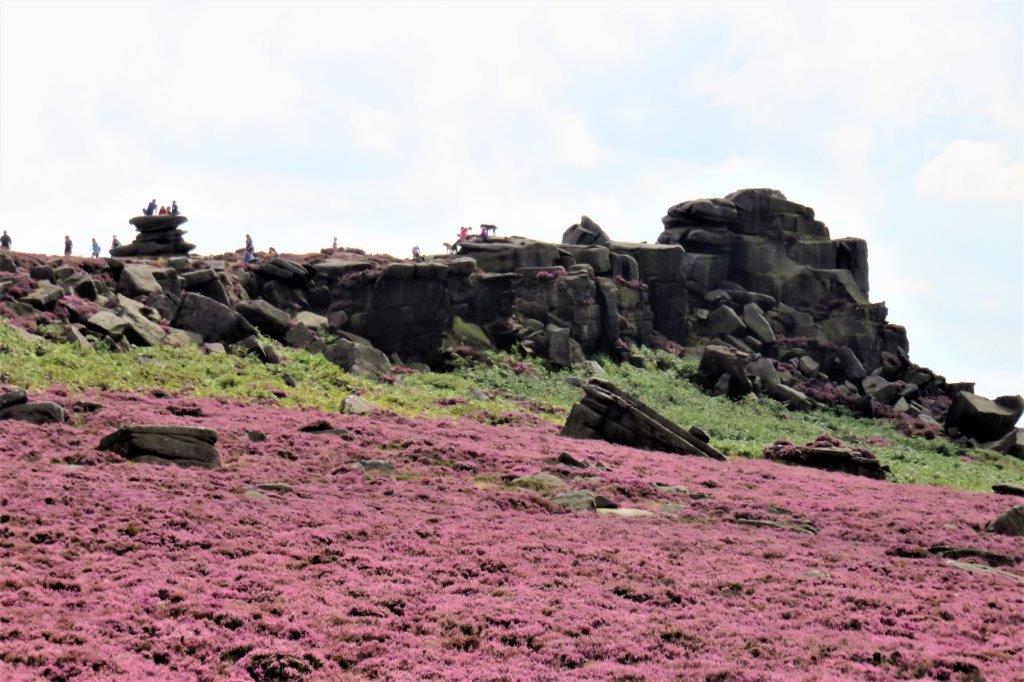 presumably Over Owler?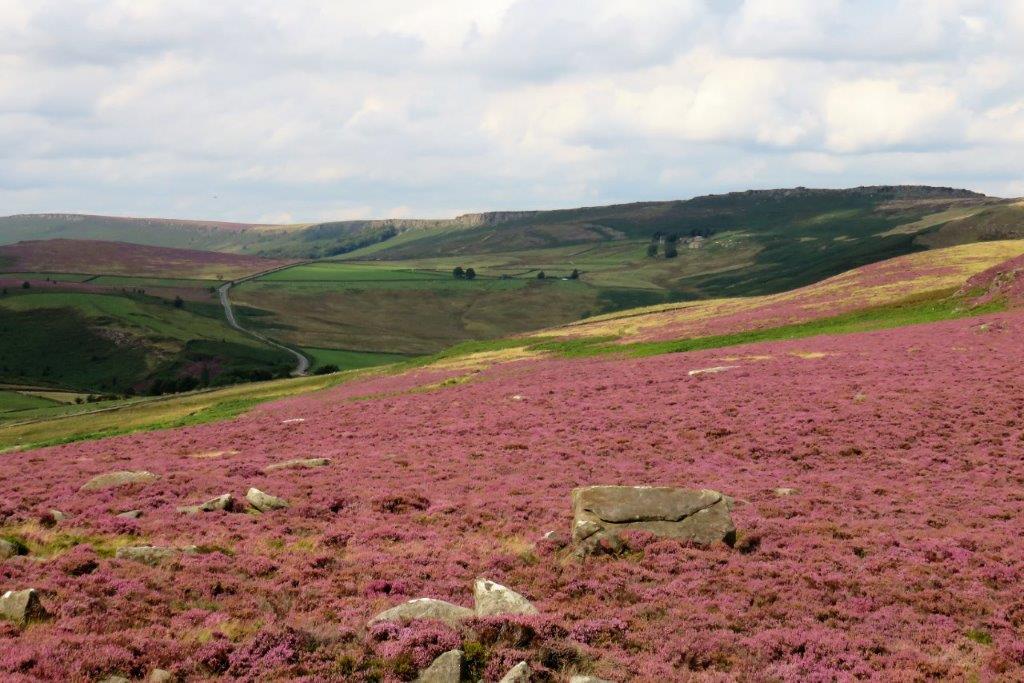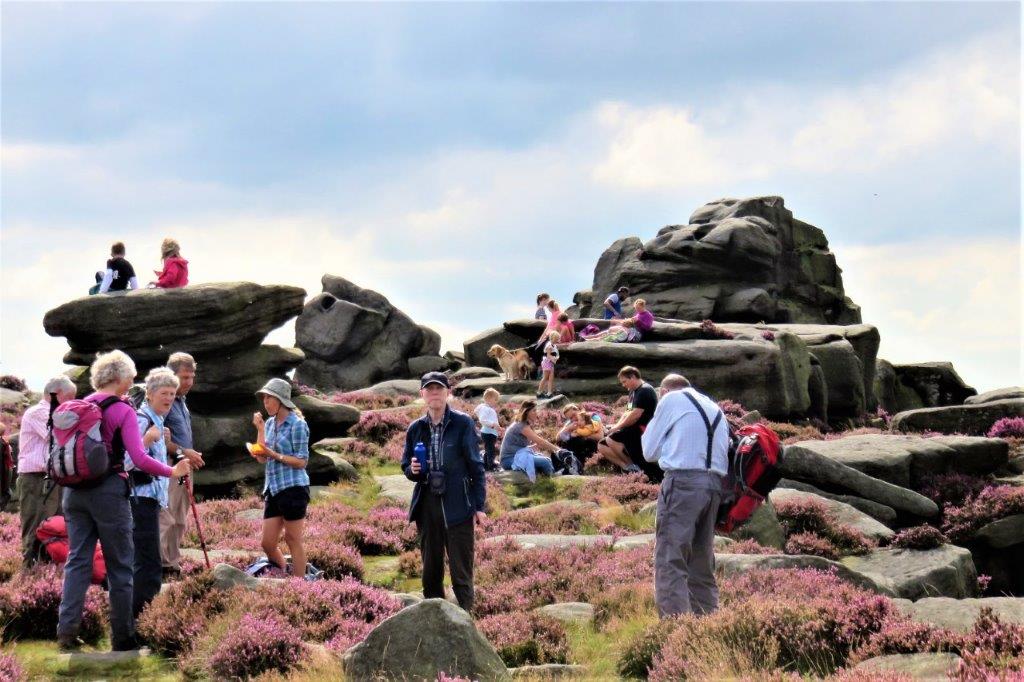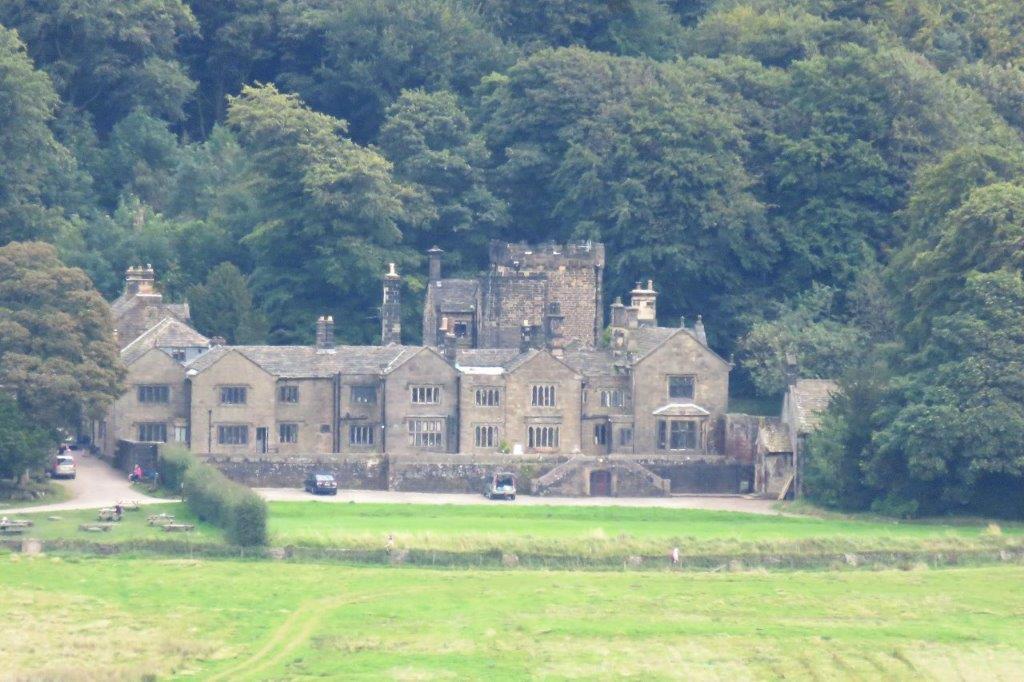 zoomed in to Longshaw Lodge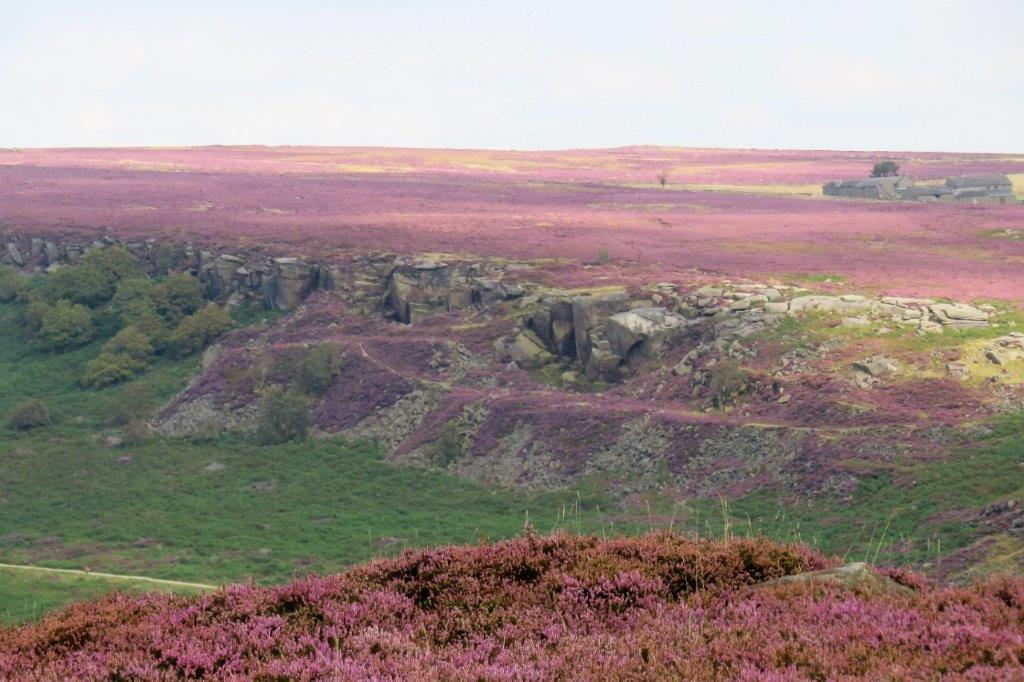 Old quarry on edge of the Burbage Rocks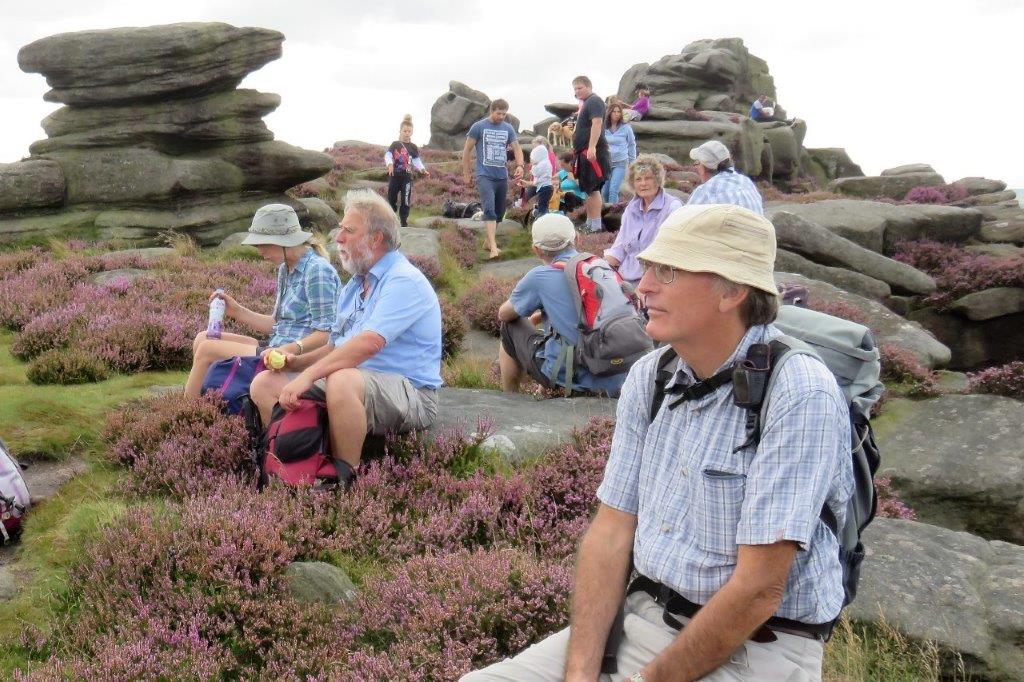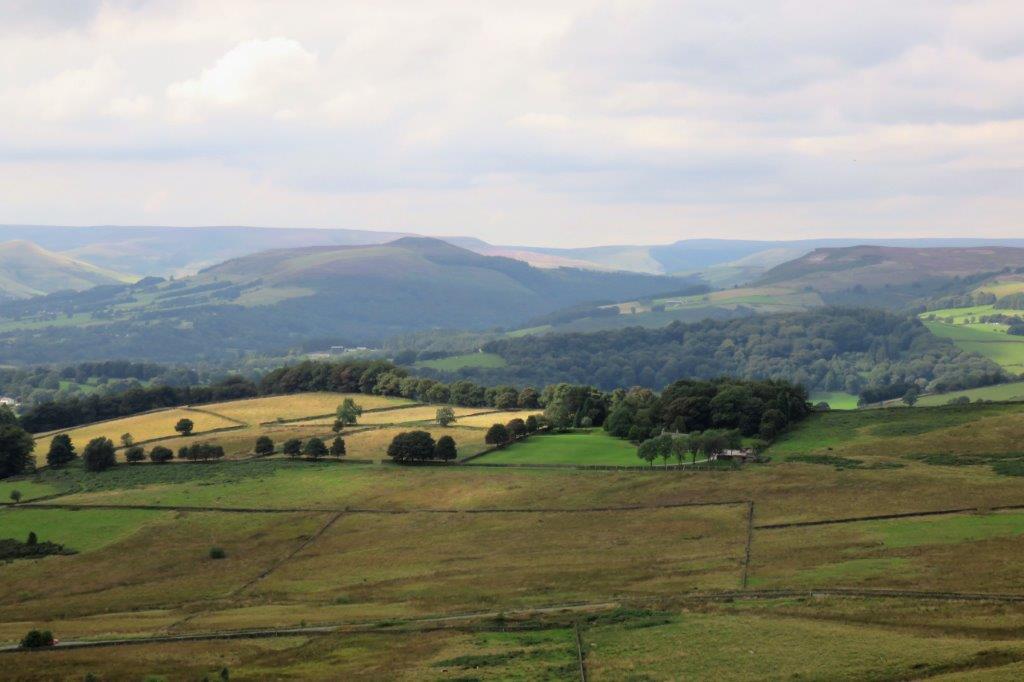 Win Hill top centre with Bamford Edge to right.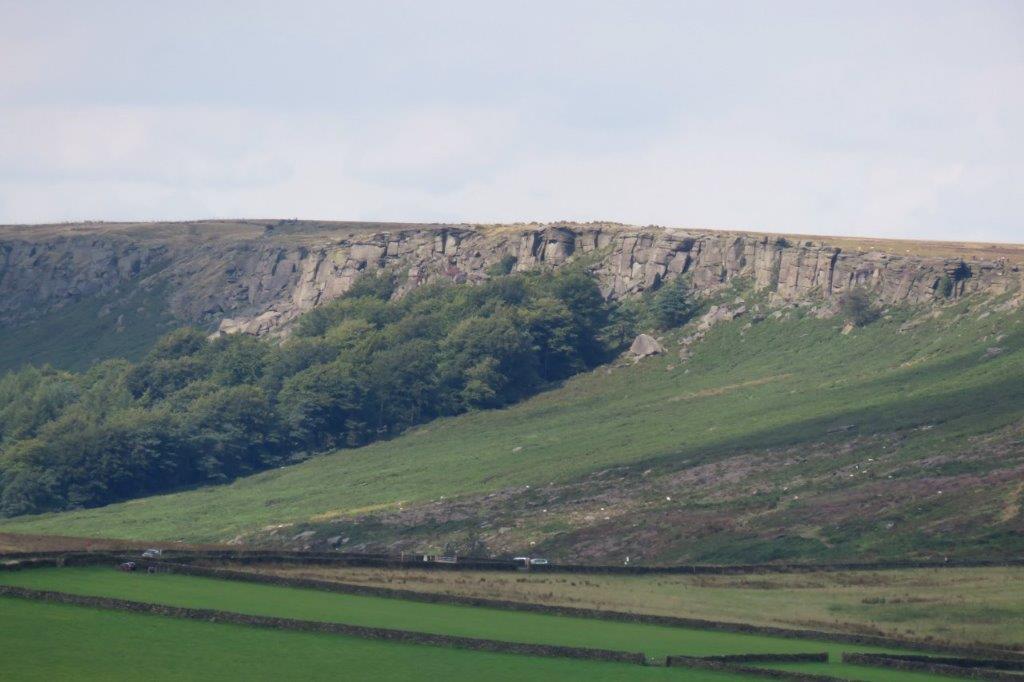 part of Stanage Edge above woods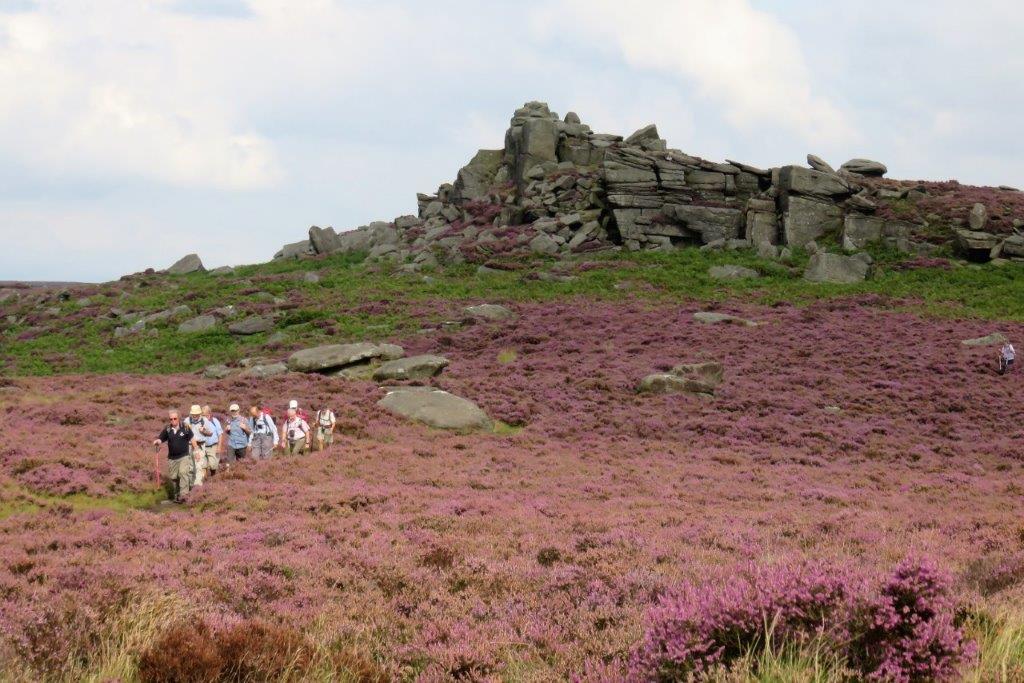 down from Over Owler
Mother Cap?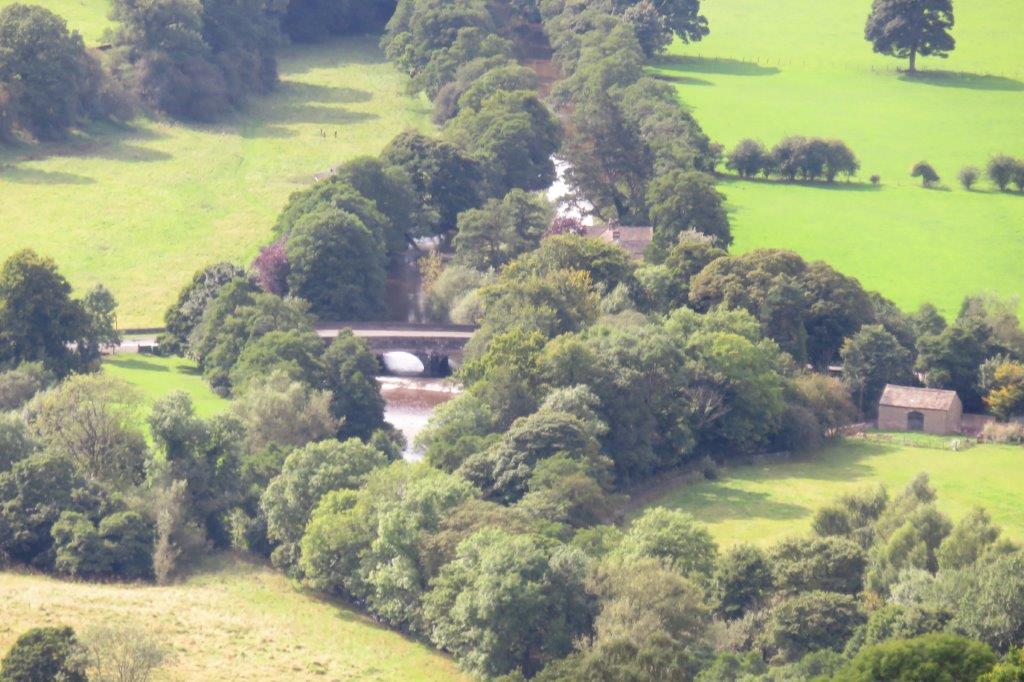 view from Millstone Edge of Leadmill Bridge over the River Derwent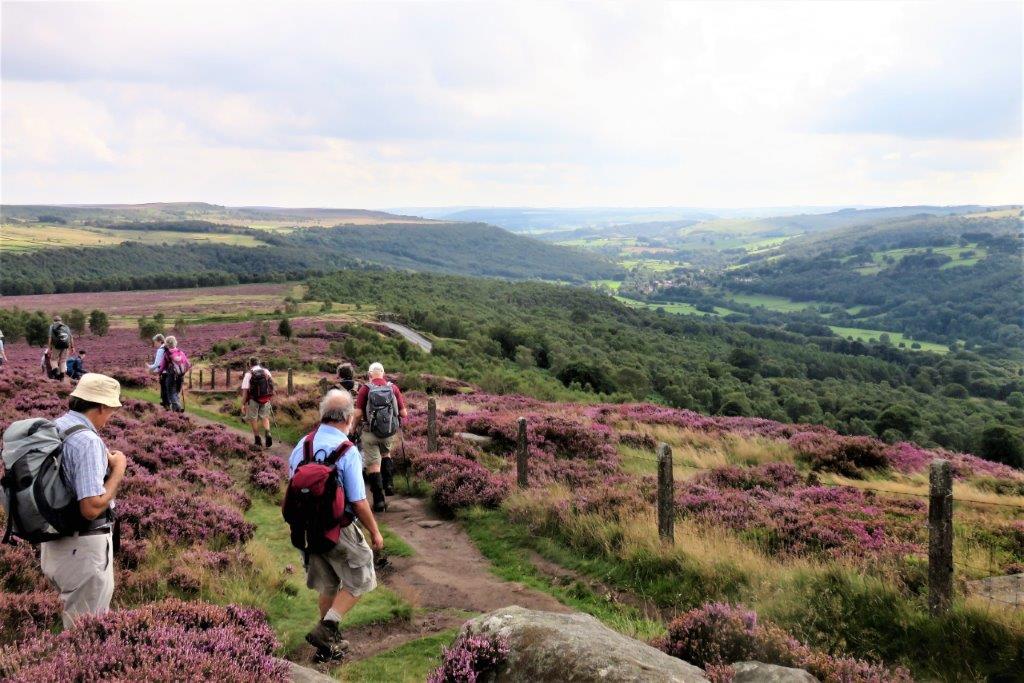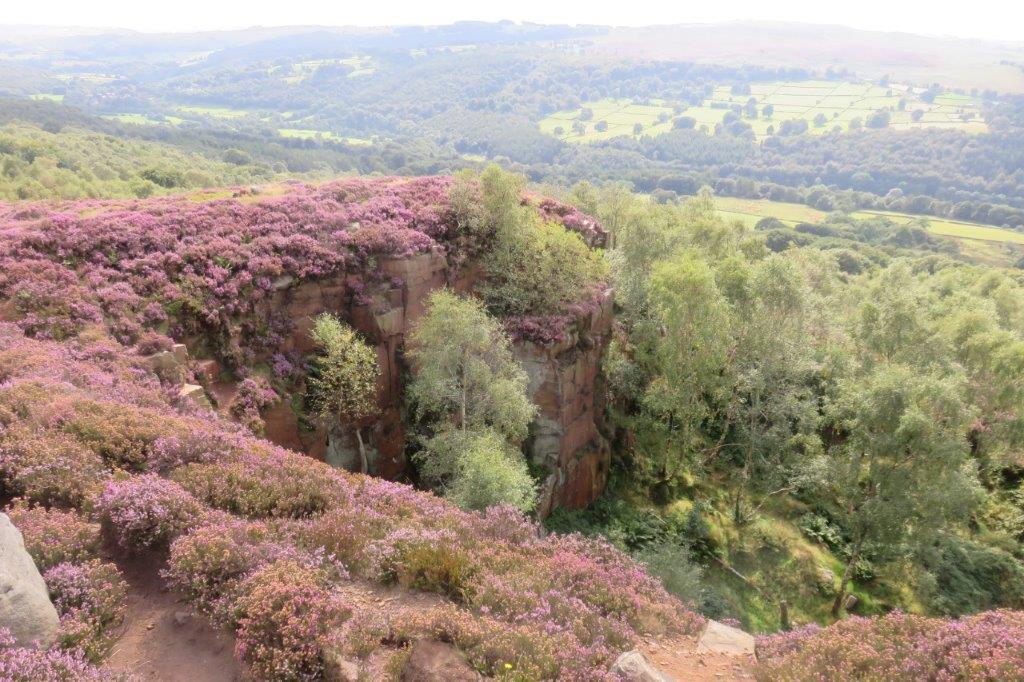 part of the quarry forming 'Millstone Edge'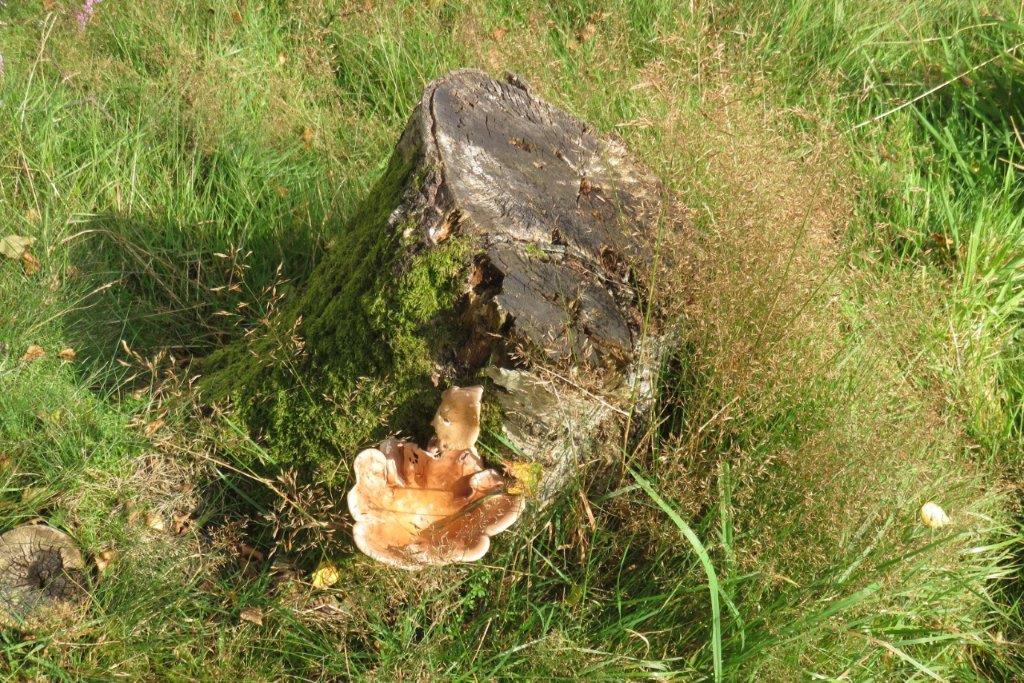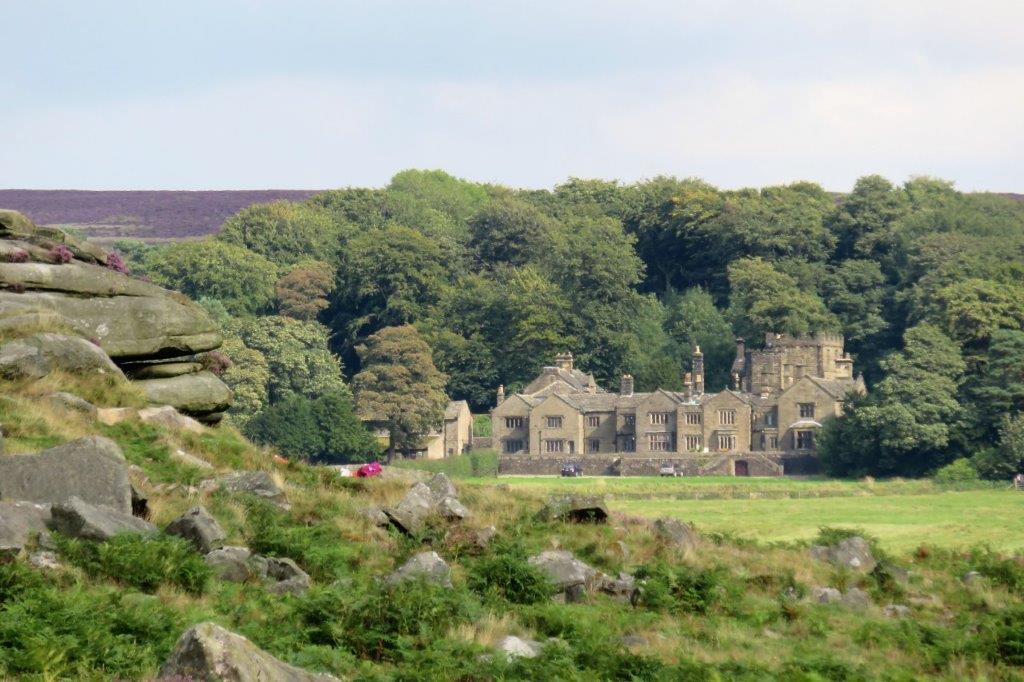 zoomed in again to Longshaw Lodge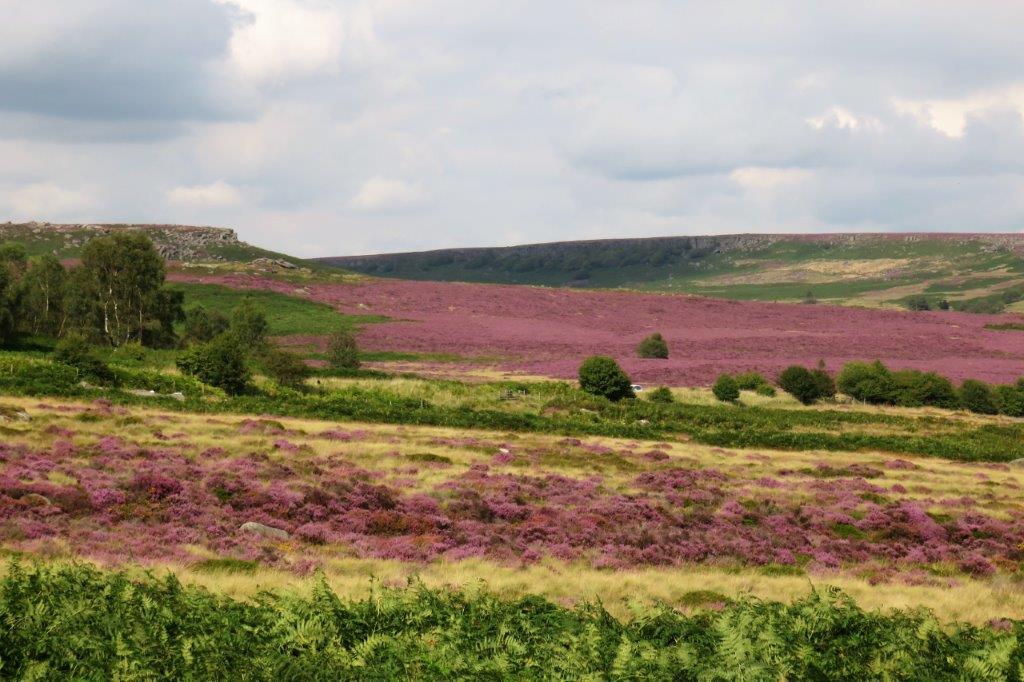 part of Higger Tor top right.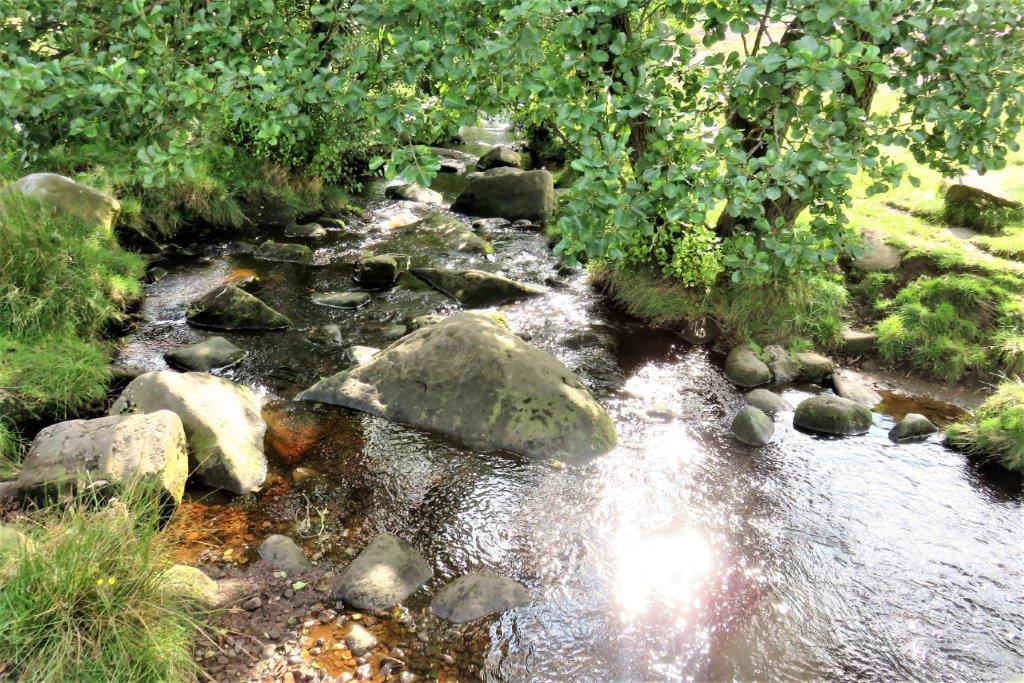 Burbage Brook near the start of Pudley Gorge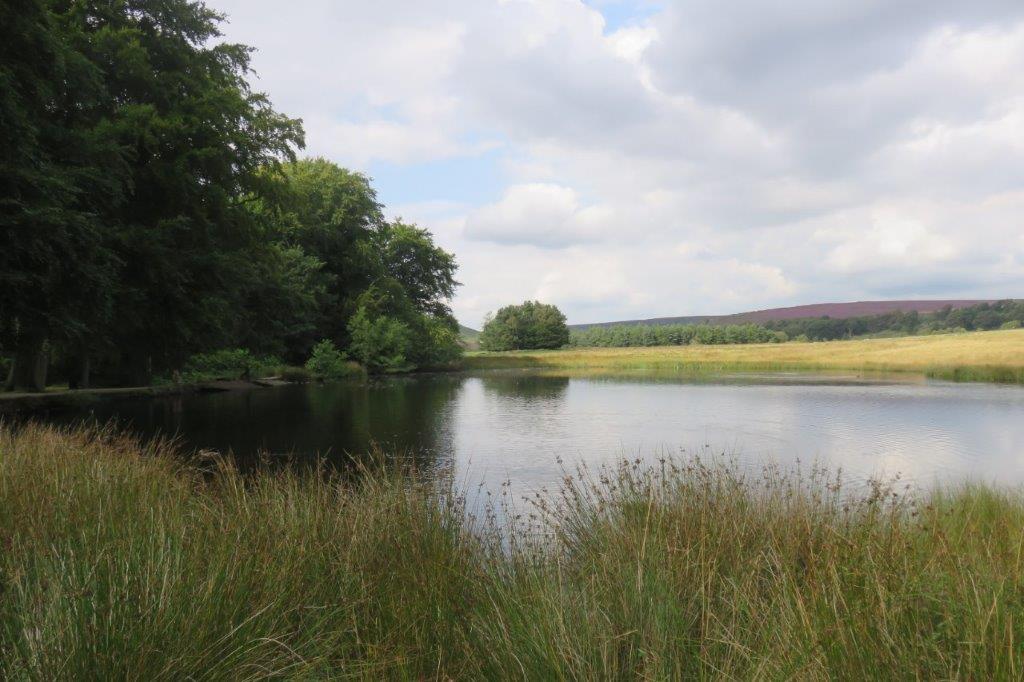 the pond in Longshaw Estate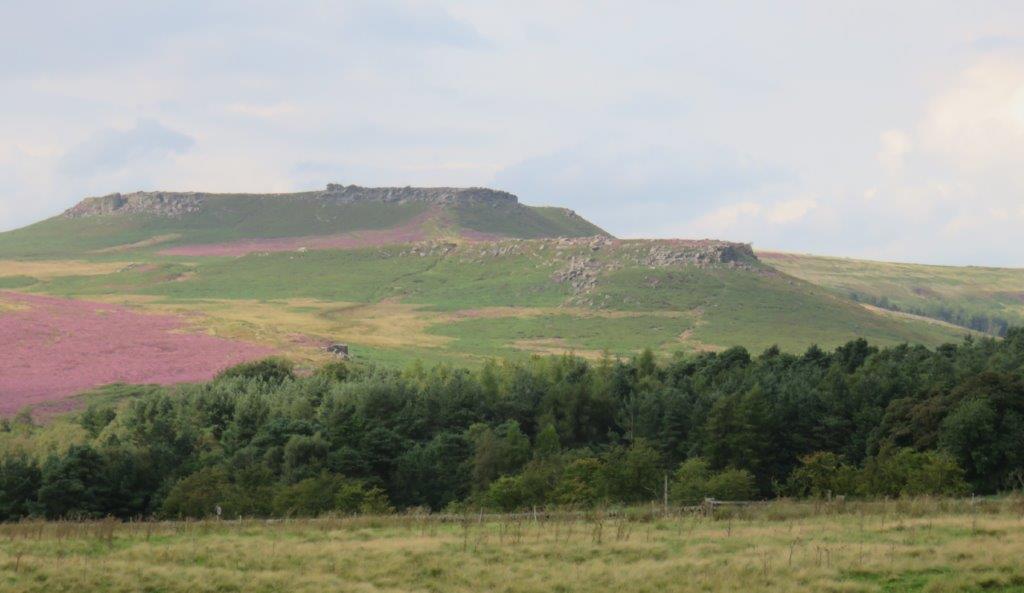 Higger Tor behind with Carl Wark Fort lower down to right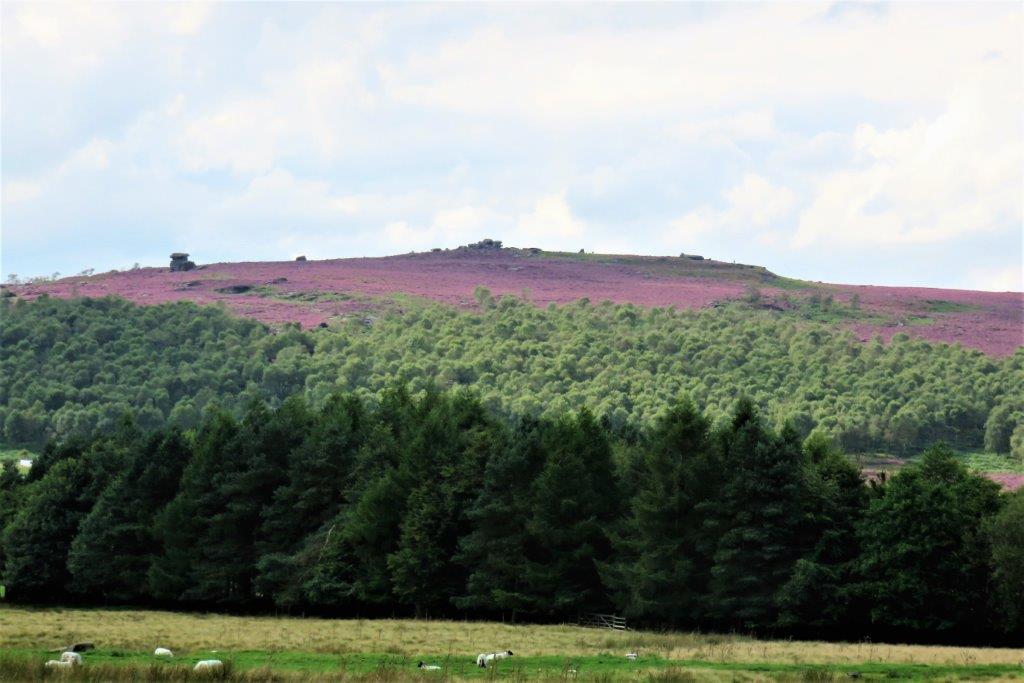 Mother Cap to left - Over Owler to centre?
homepage - Day Walks Index 2017 - contact me at