homepage - Day Walks Index 2017 - contact me at

2017.08.09 - Hathersage Station, P.C. in village, Baulk Lane, pass Brookfield Manor & then ~ NNW up to Green's House, ~ N / NW to ~100m short of Dennis Knoll, U turn and circle round South of Bole Hill 'Wood' to join & follow New Rd short of Bamford Clough, FP up E edge of disused Quarry, ~NW through access land to Bamford Edge, follow edge path turning later to Jarvis Clough and crossing J.C.at ~ SK213864, down to Cut Throat Bridge & cross A57, BW & FP ~NE to Moscar House & Strines Rd, ~E up Moscar Cross Road, ~S past Moscar Lodge, across A57, and up to Stanage Edge, follow edge beyond Long Causeway & turn ~S down to PC, FP down to and past North Lees, Bronte Cottage, back to start on Baulk Lane - leader Chris Gamble - Wednesday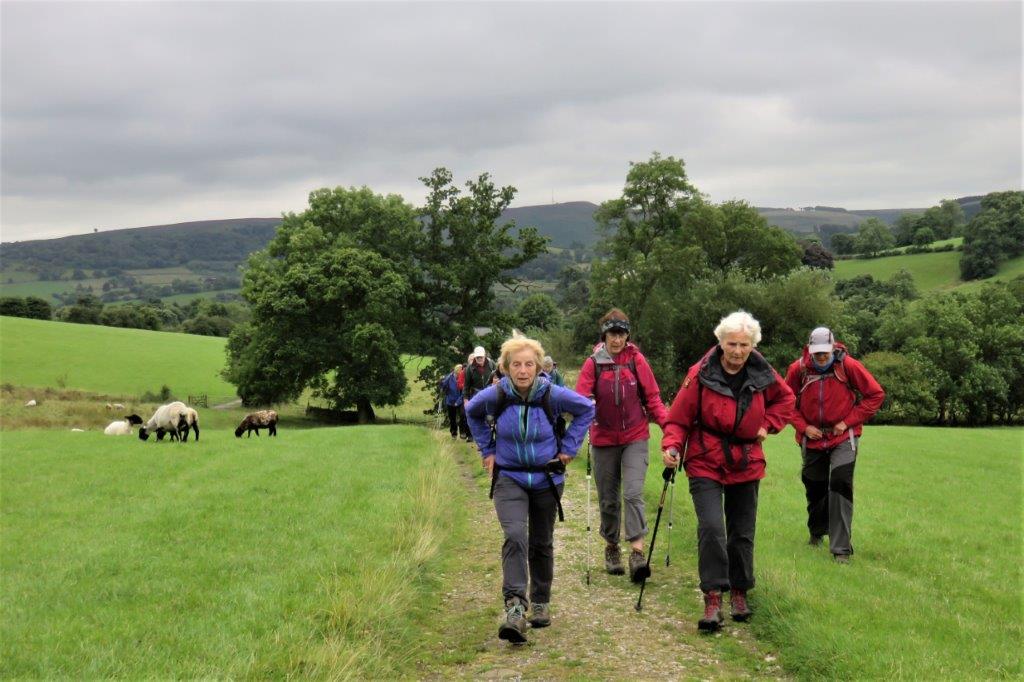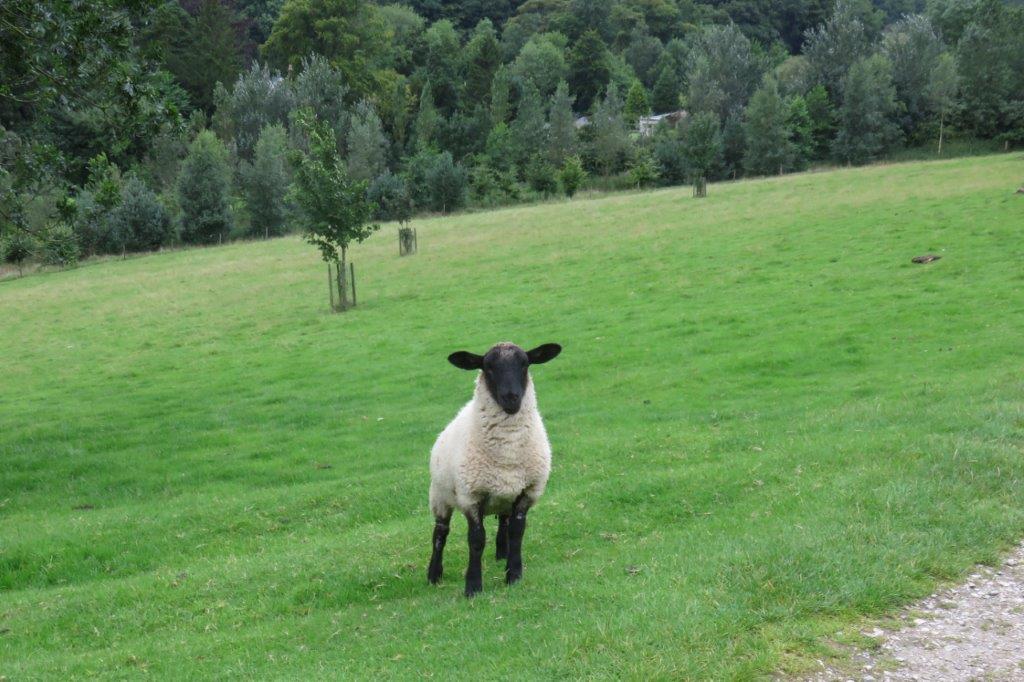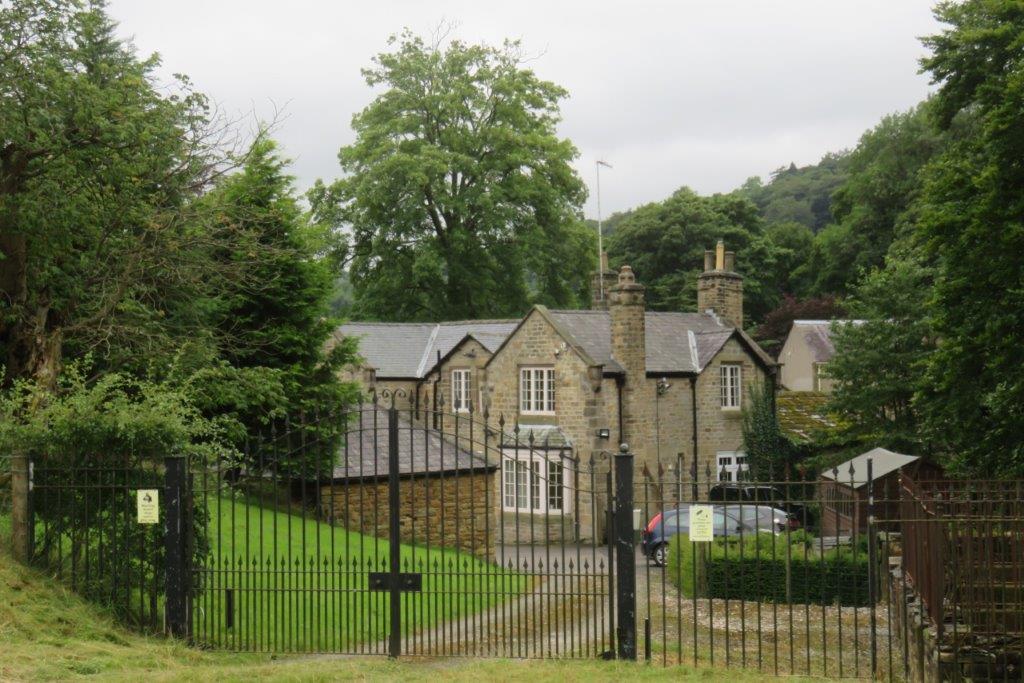 Passing Brookfield Manor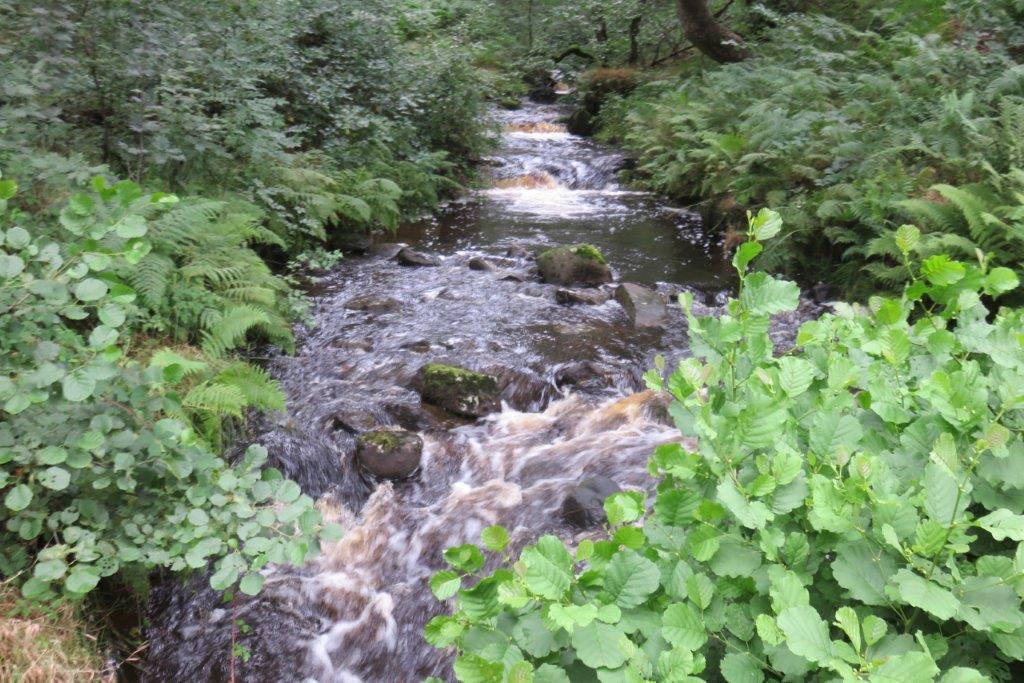 tributary to Hood's Brook
just N beyond Green House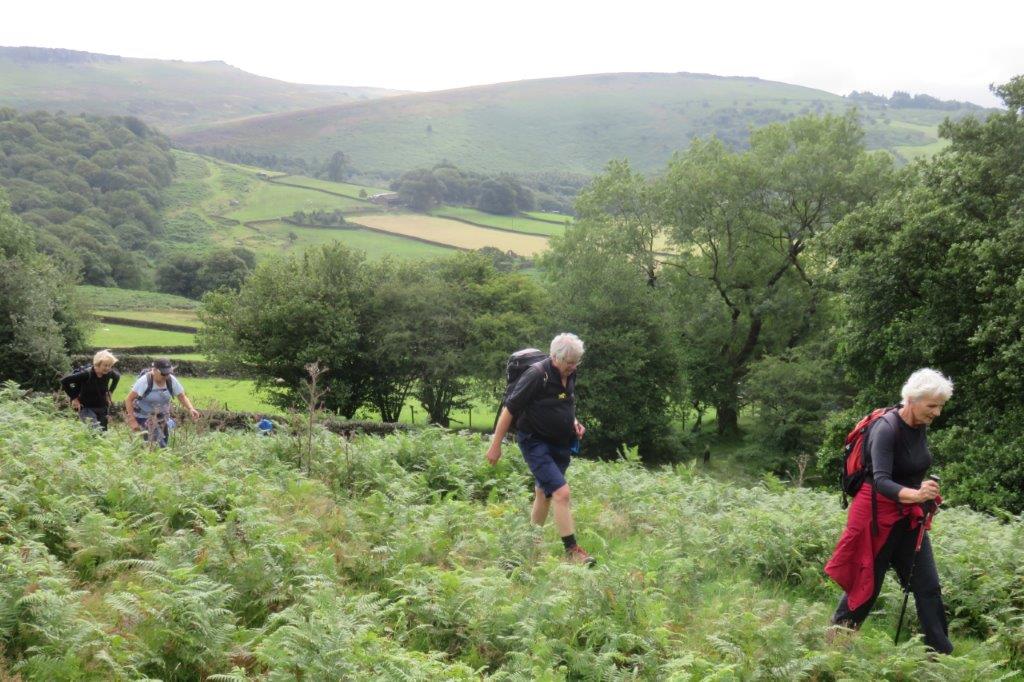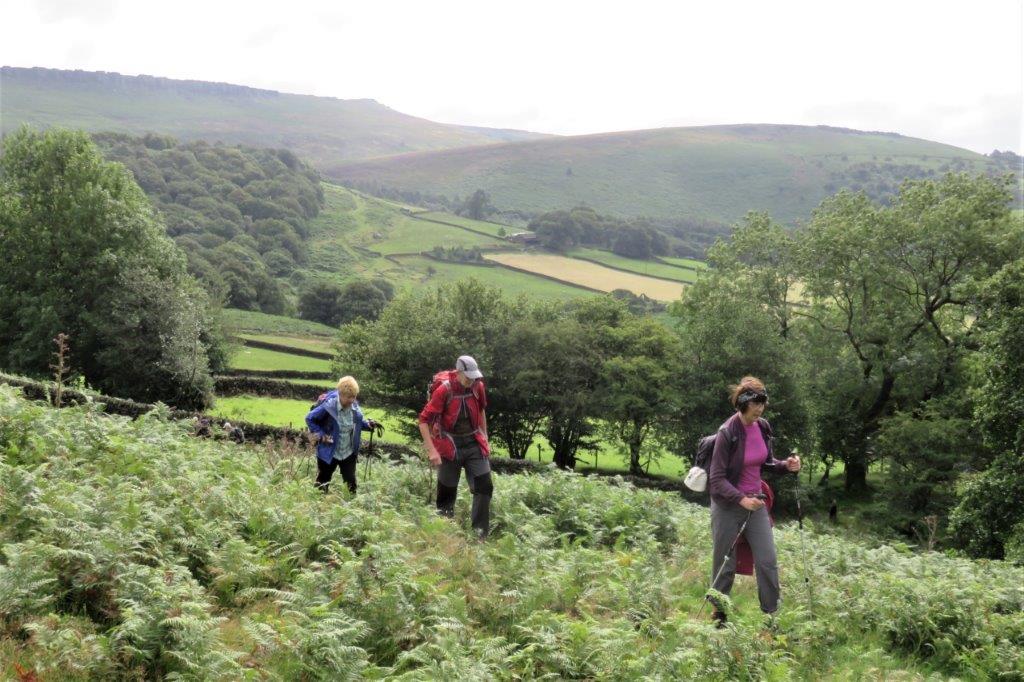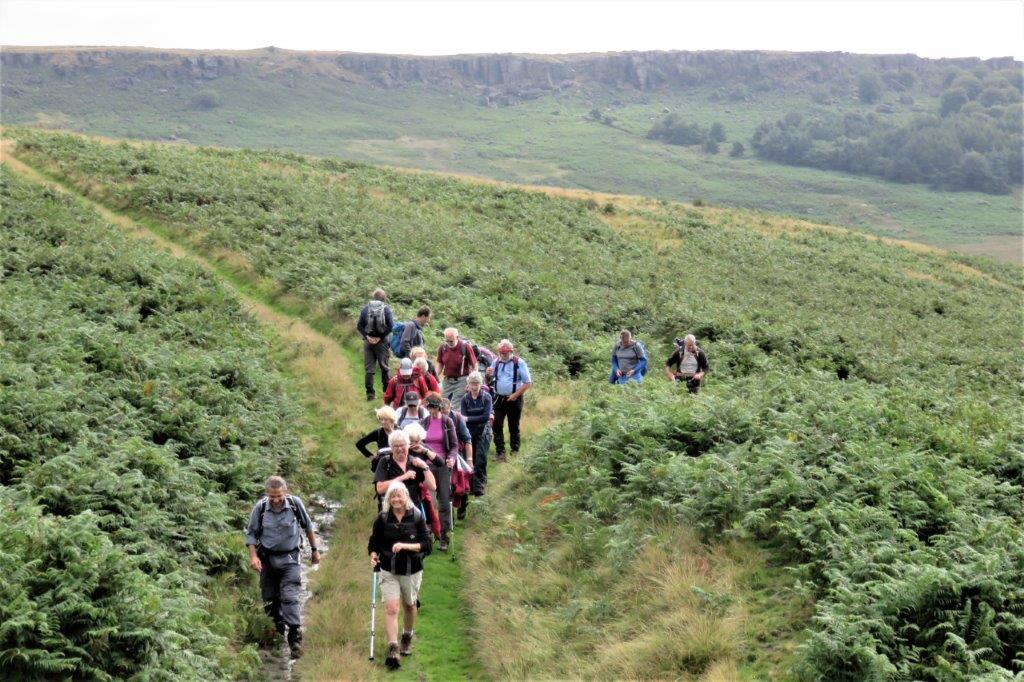 Stanage Edge behind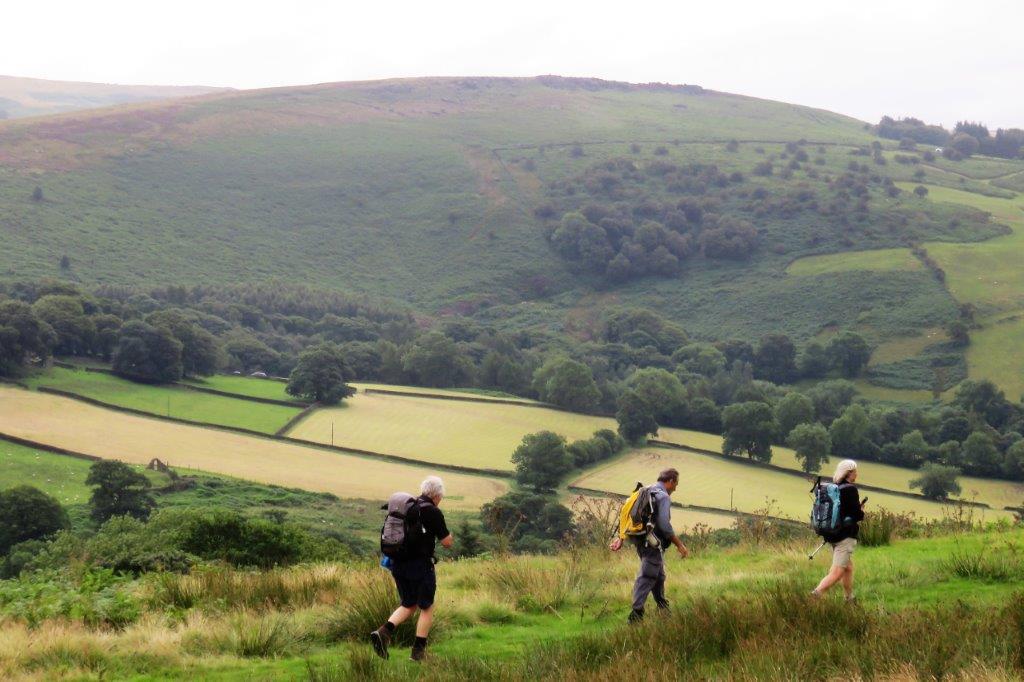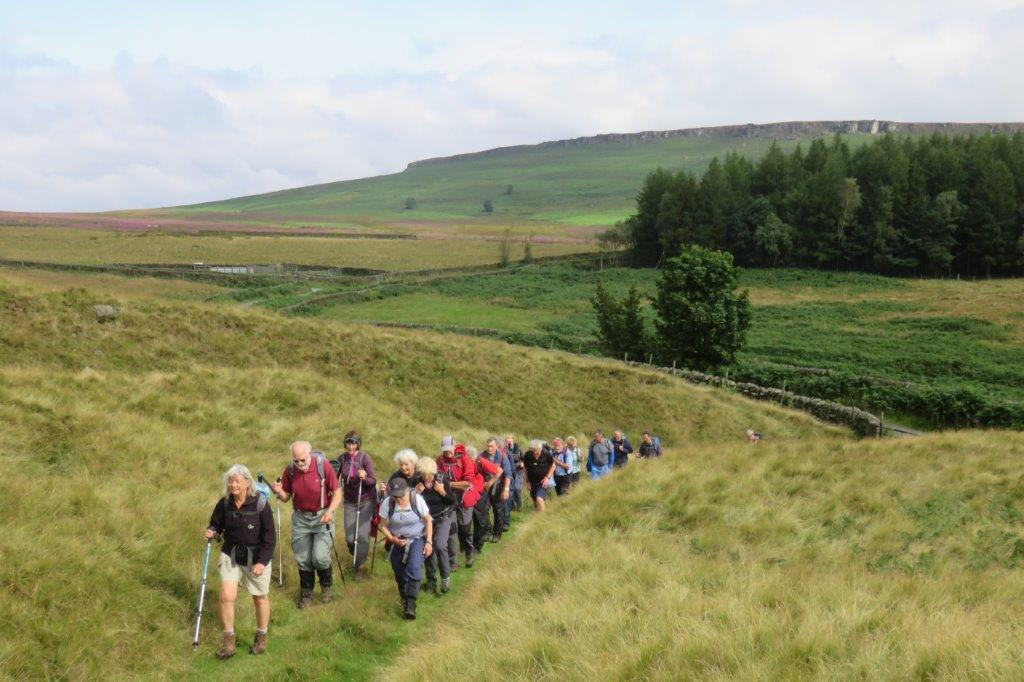 Dennis Knoll (woods) behind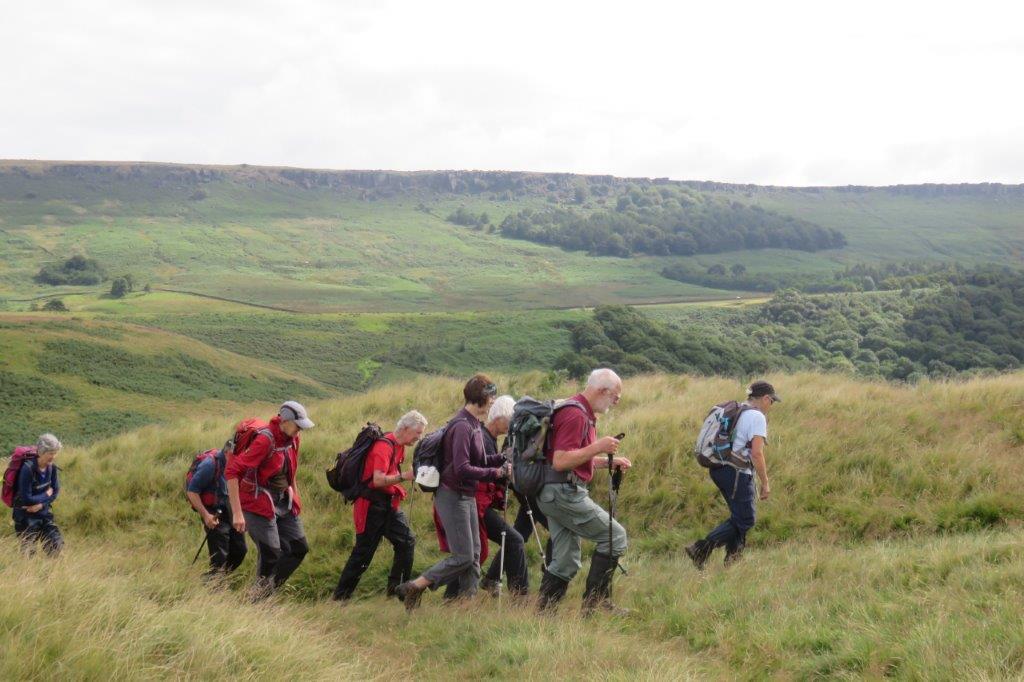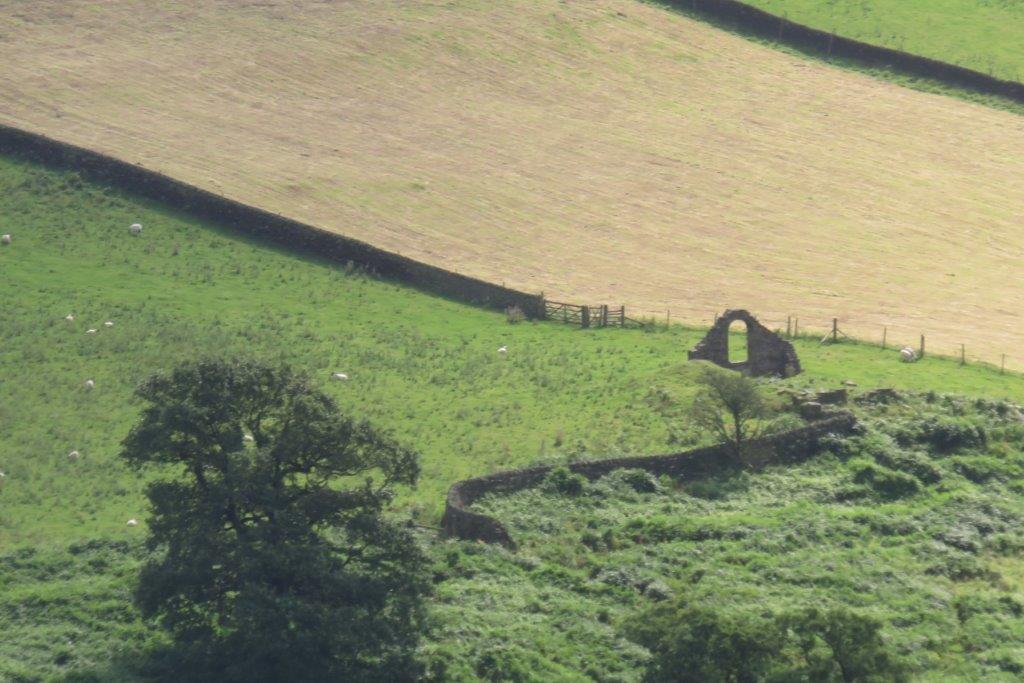 old chapel part of North Lees Estate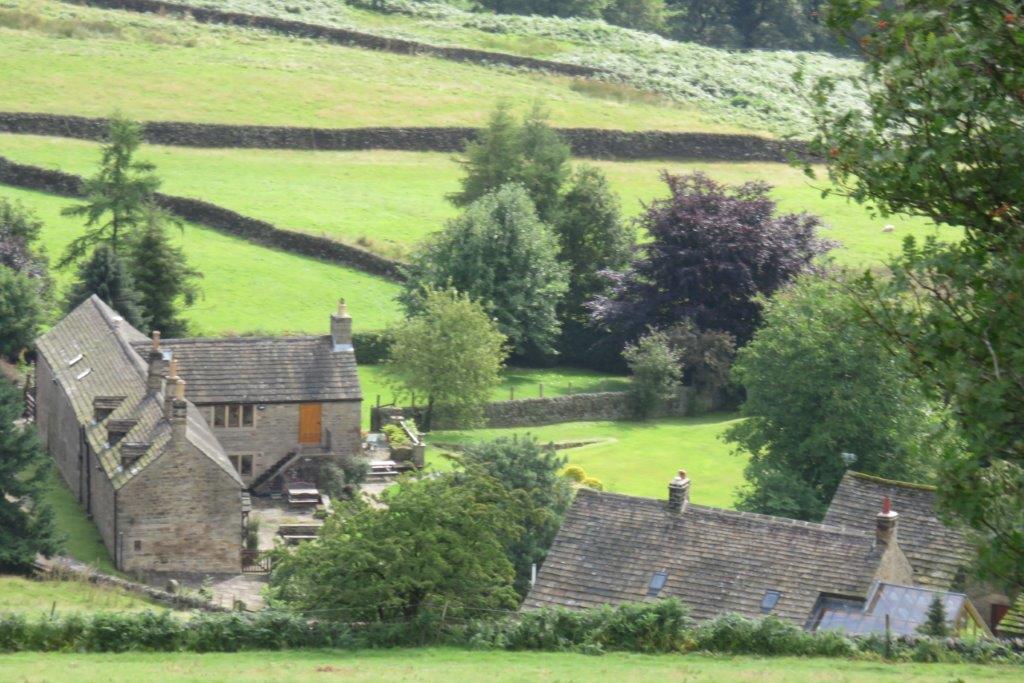 Looking back at Green's House complex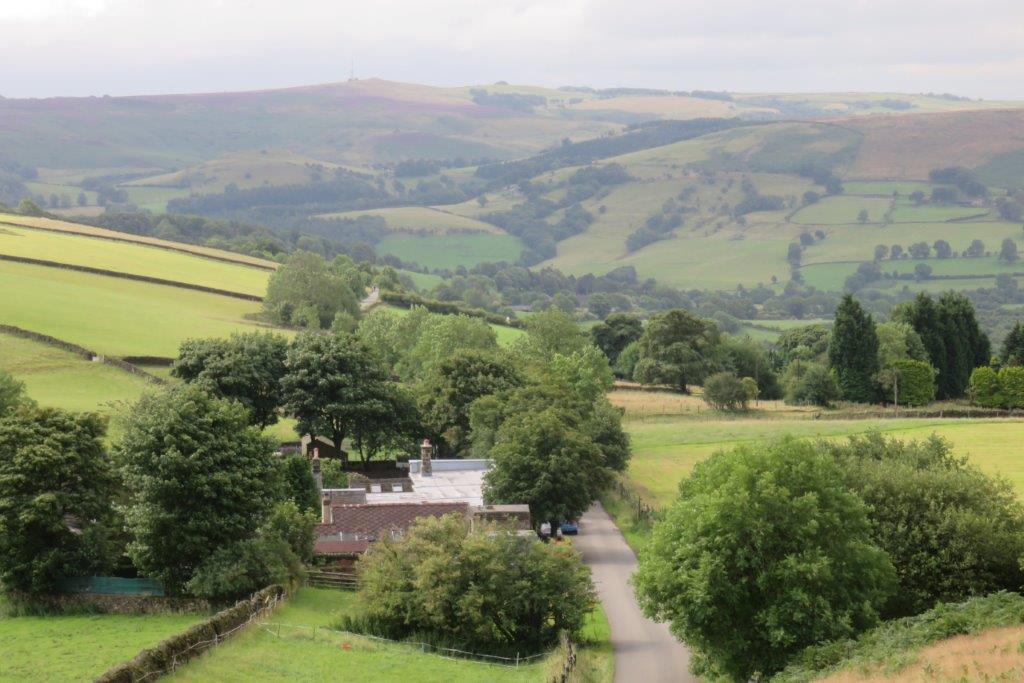 houses on Outlane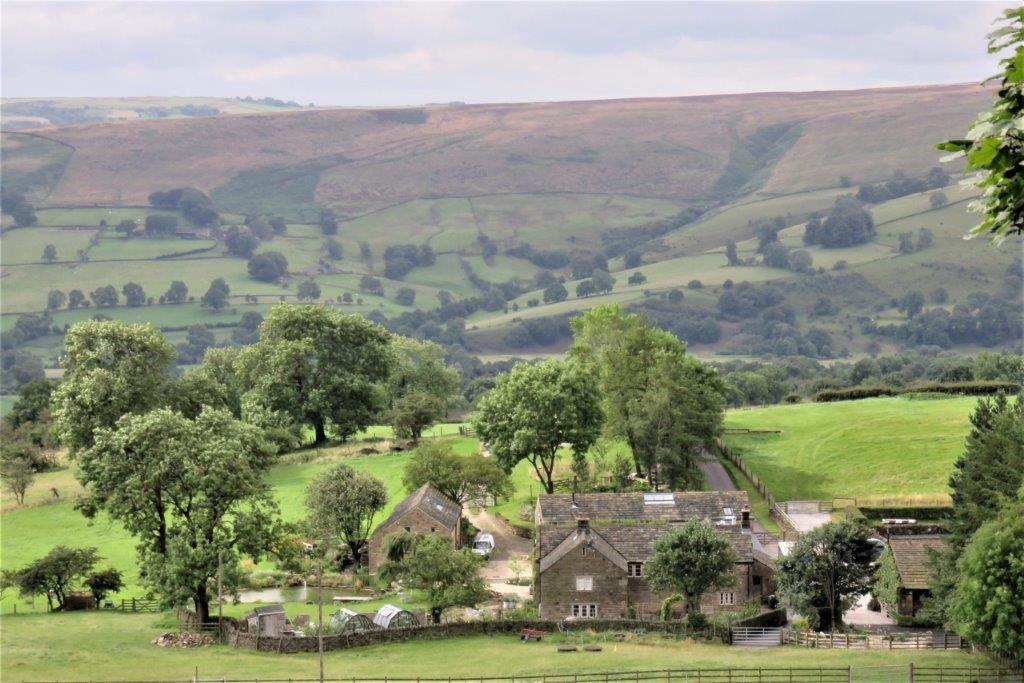 Upper Hurst Farm?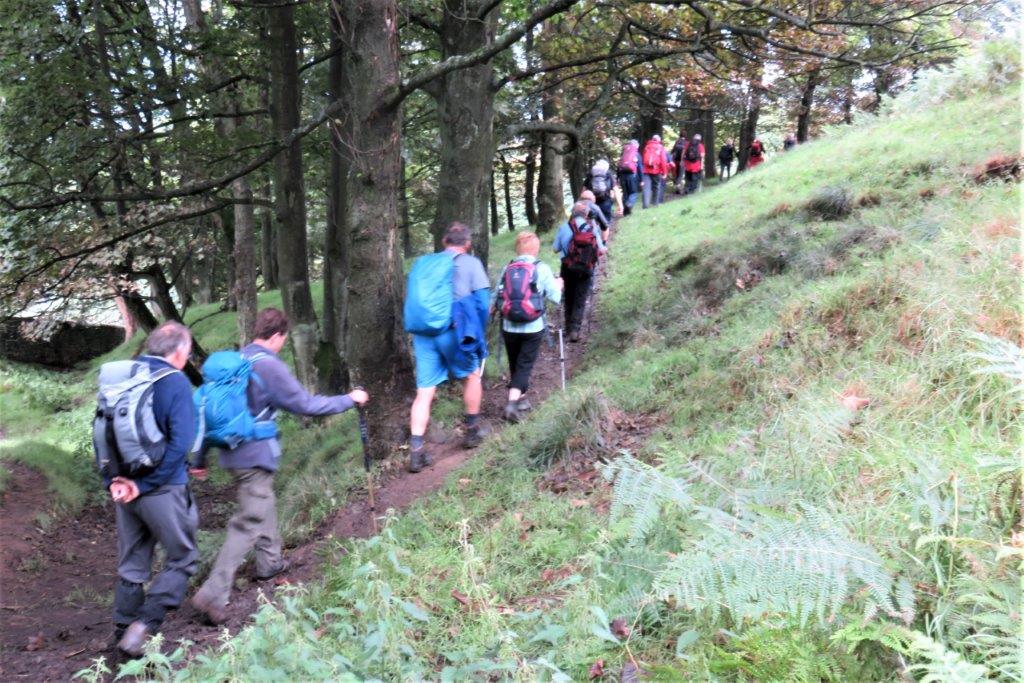 Bole Woods is to our right (without trees)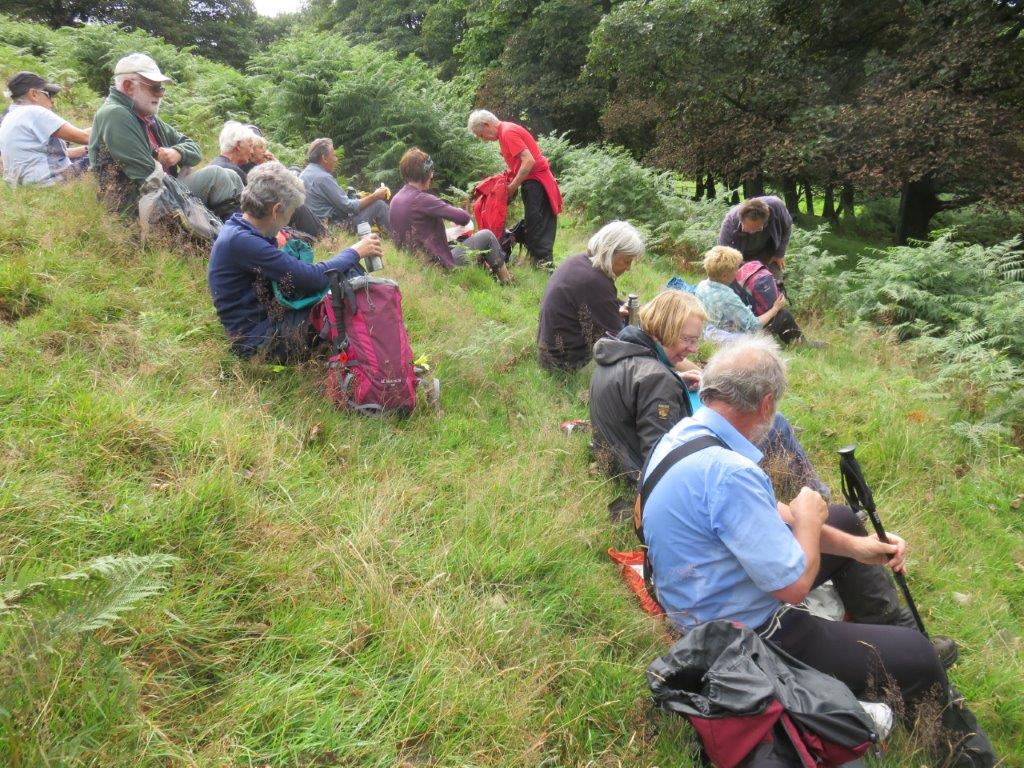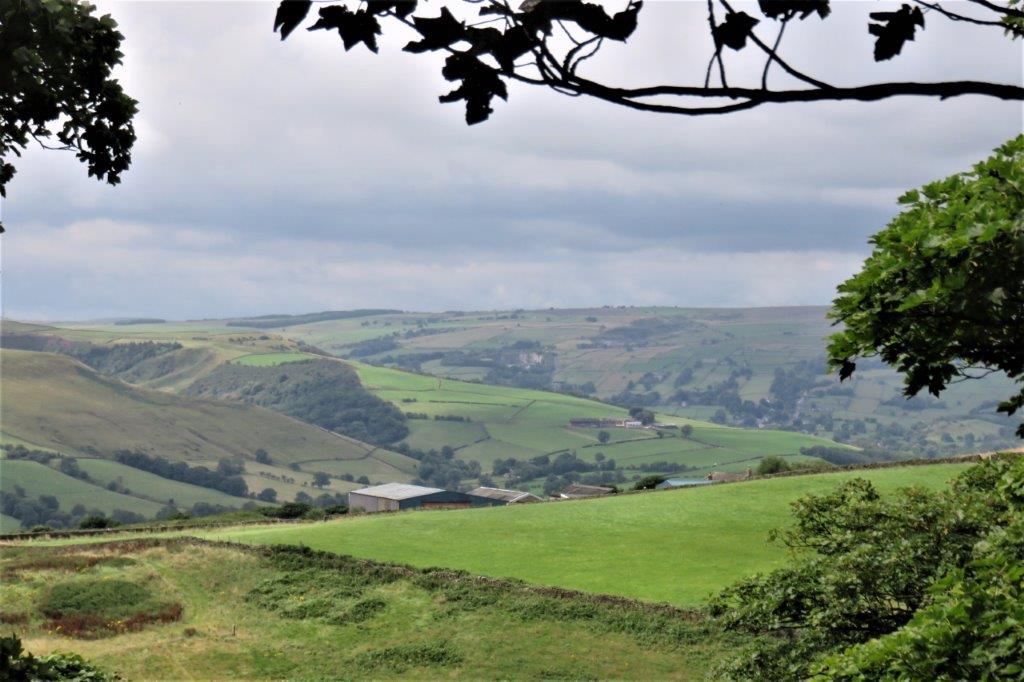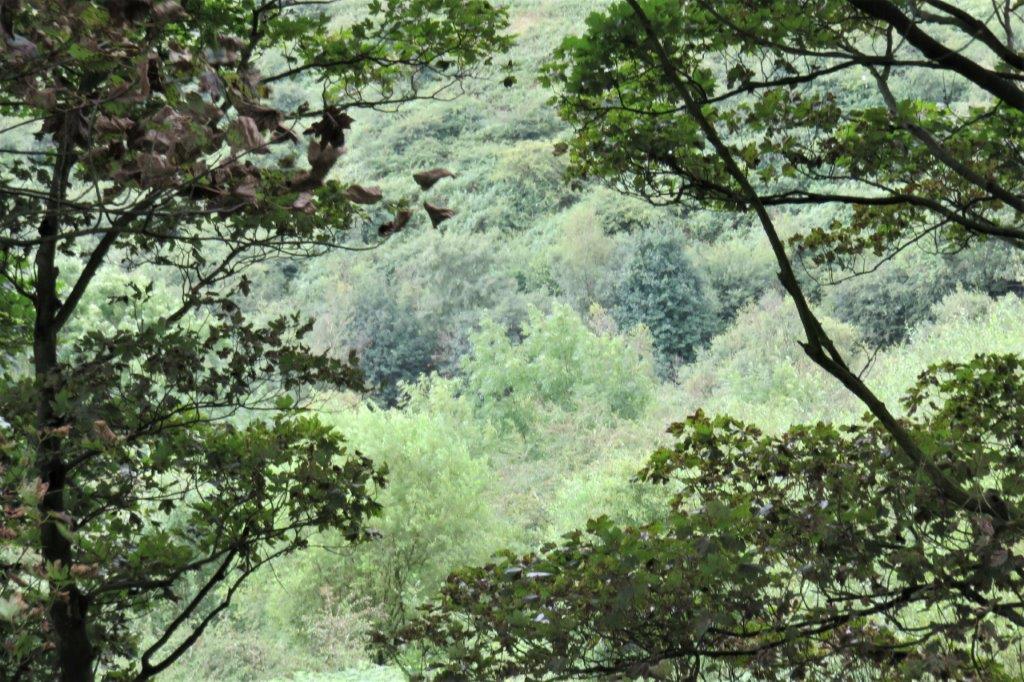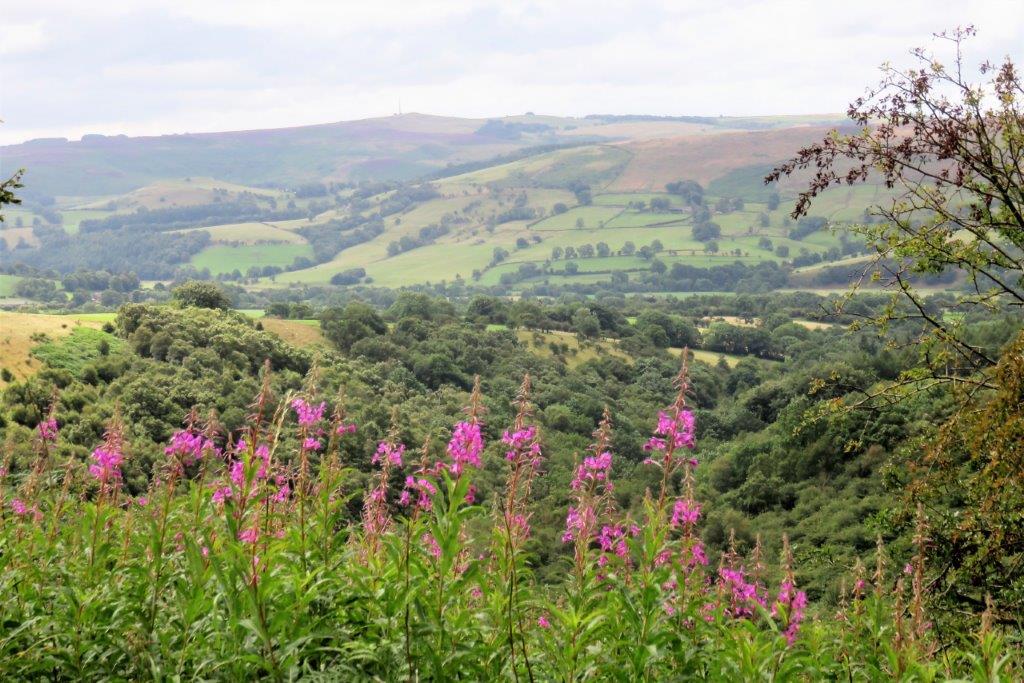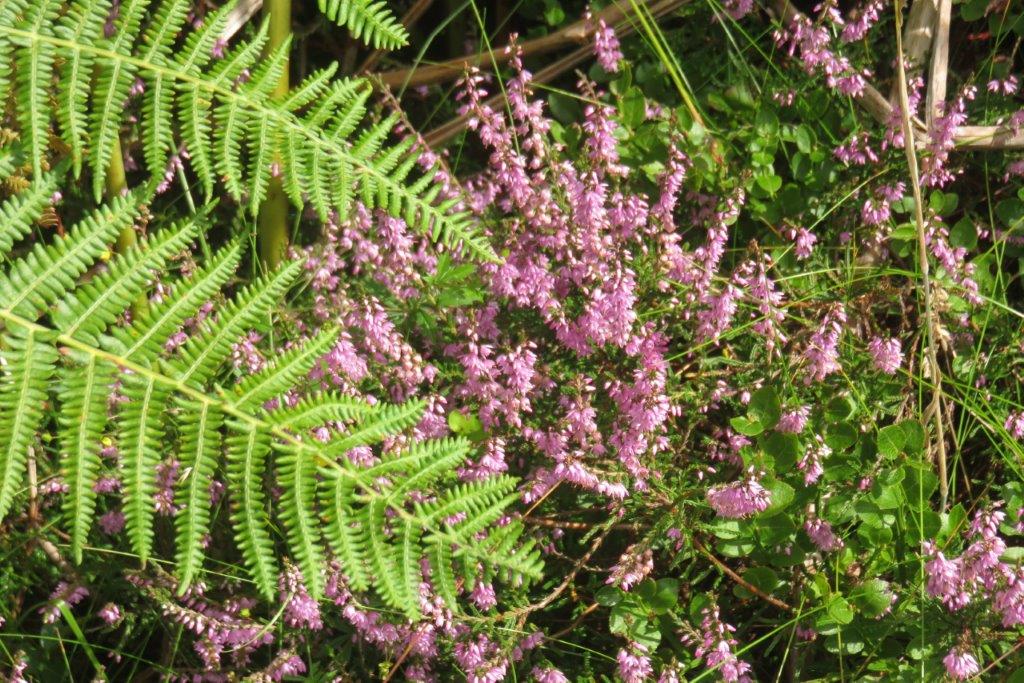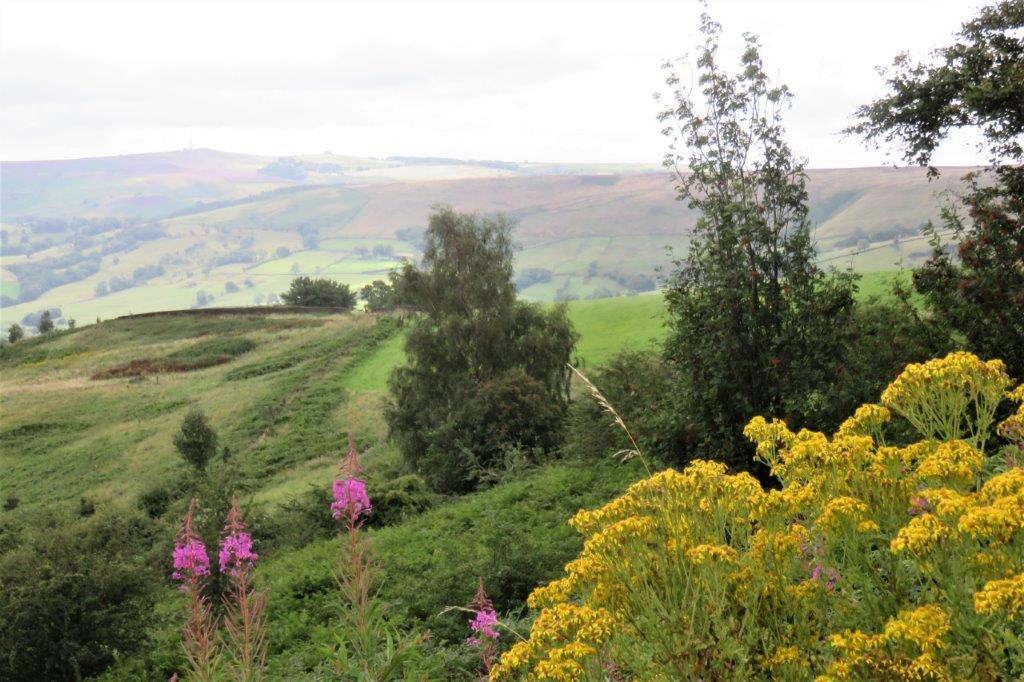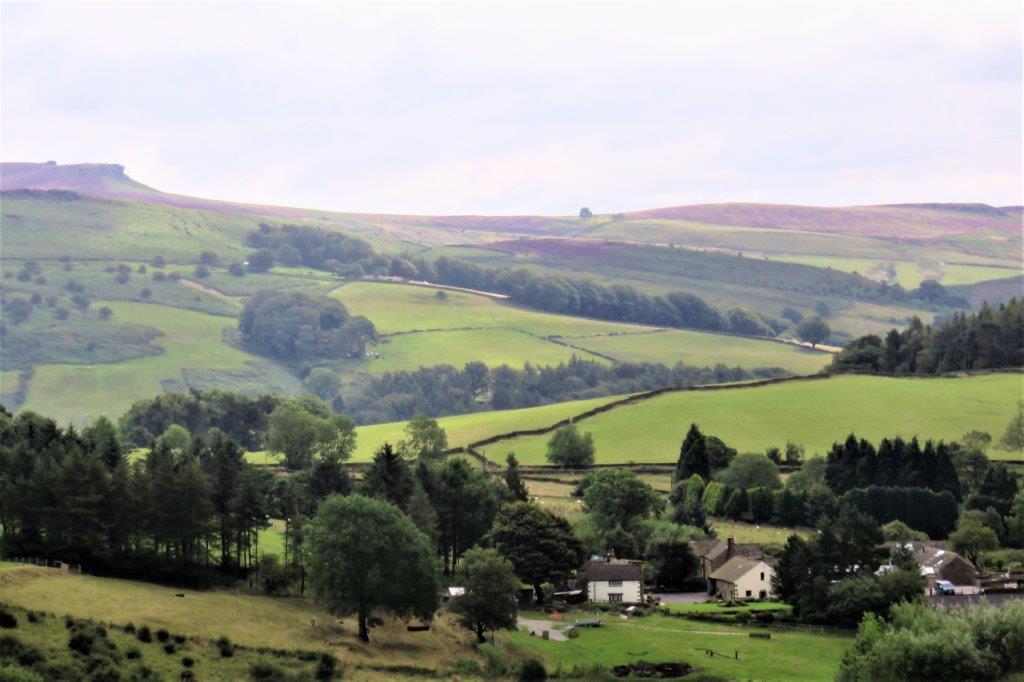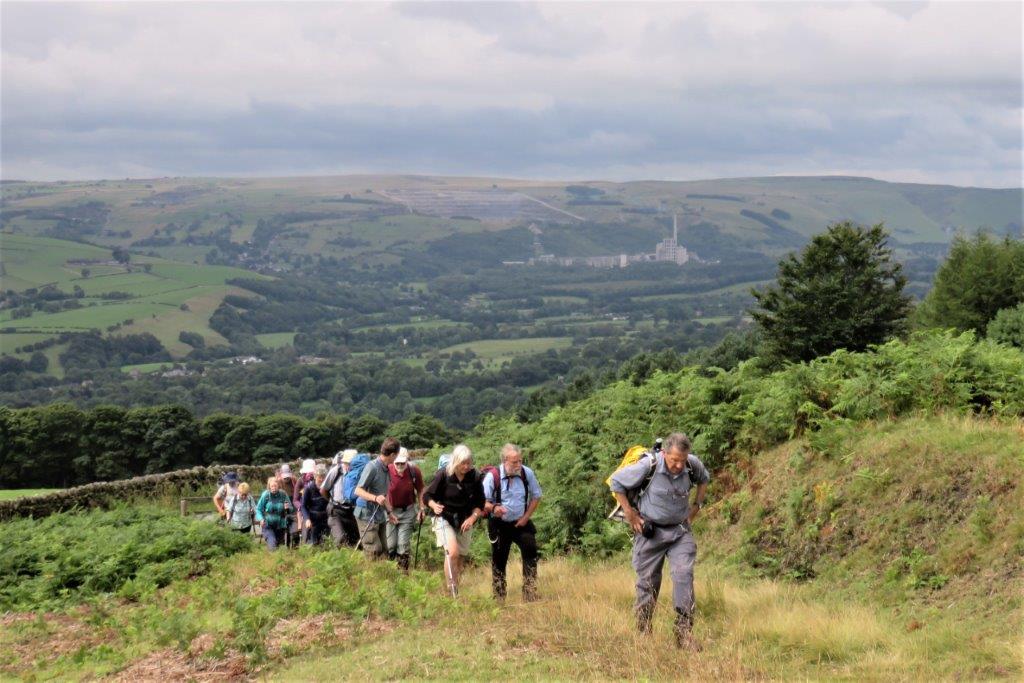 climbing up from New Road towards the disused quarry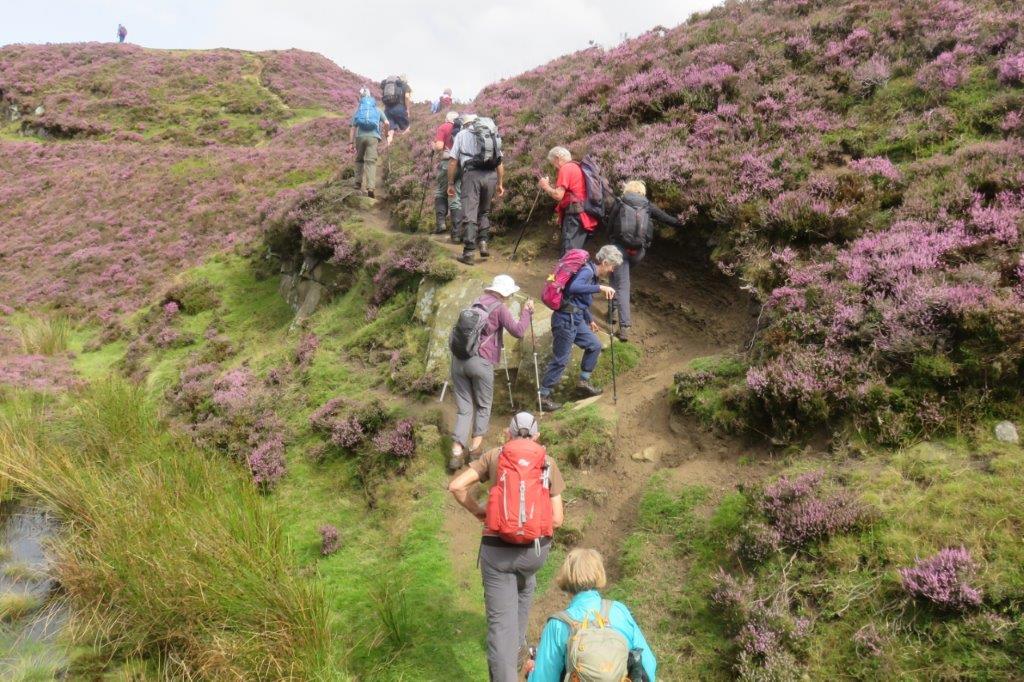 on east edge of disused quarry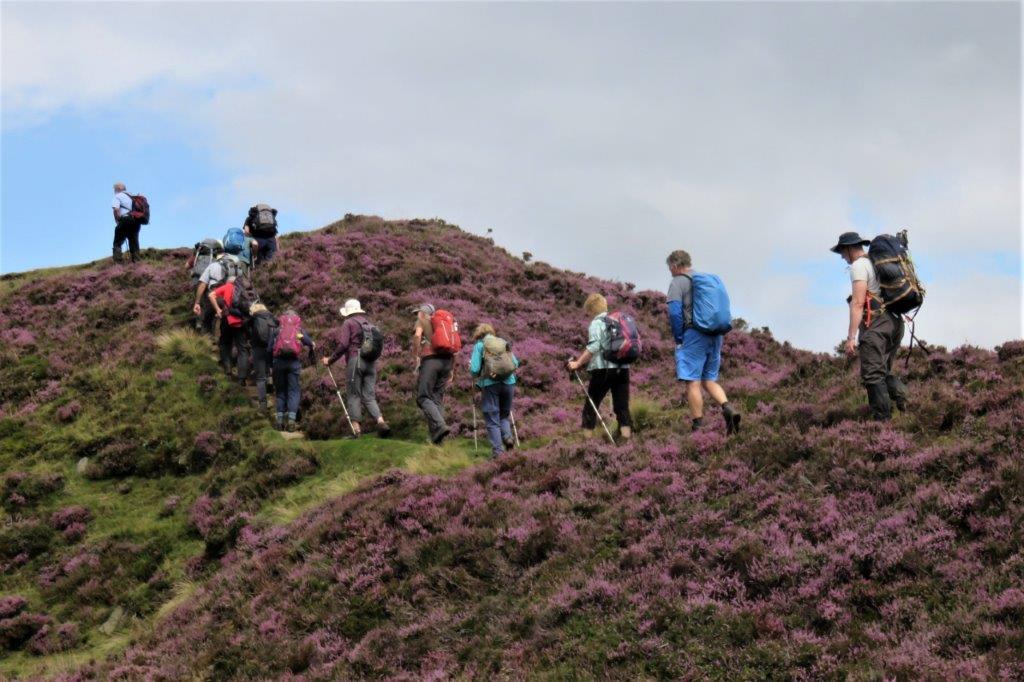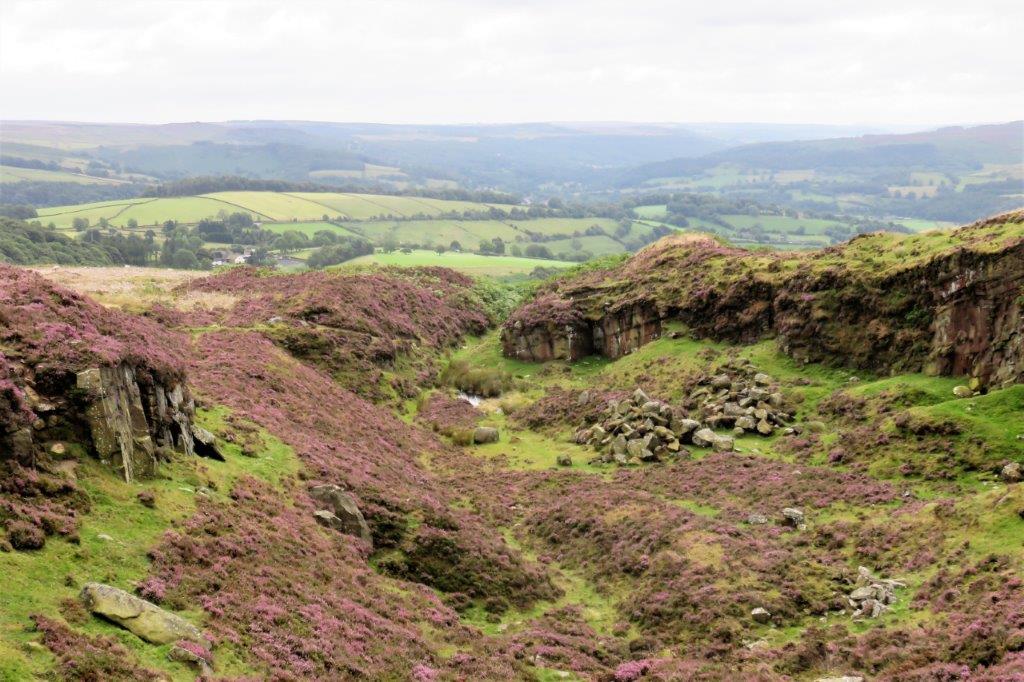 view down quarry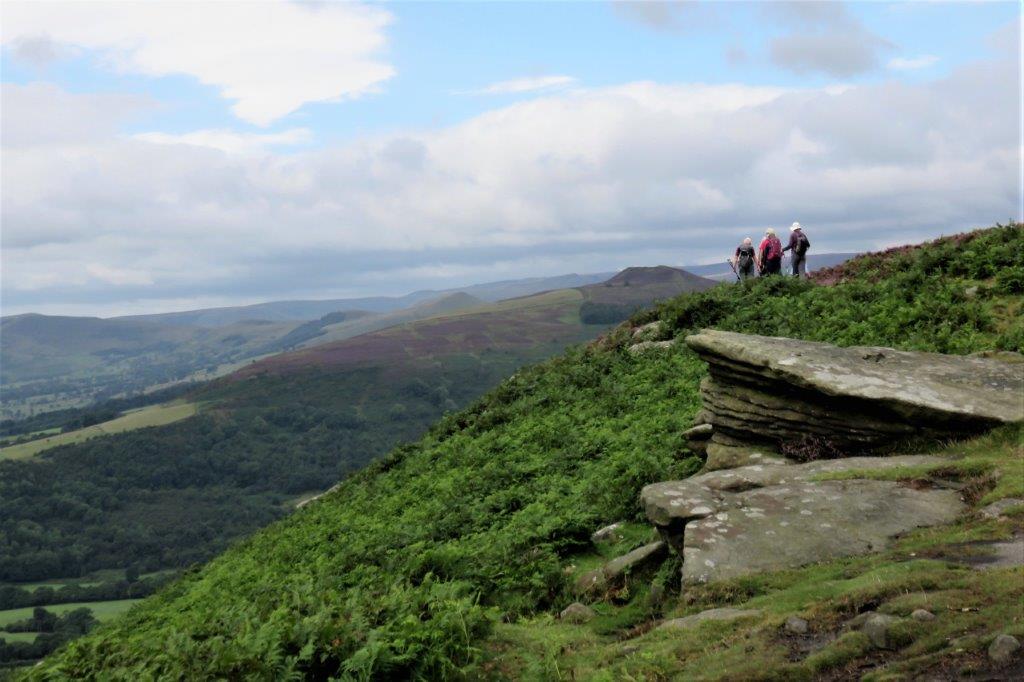 on Bamford Edge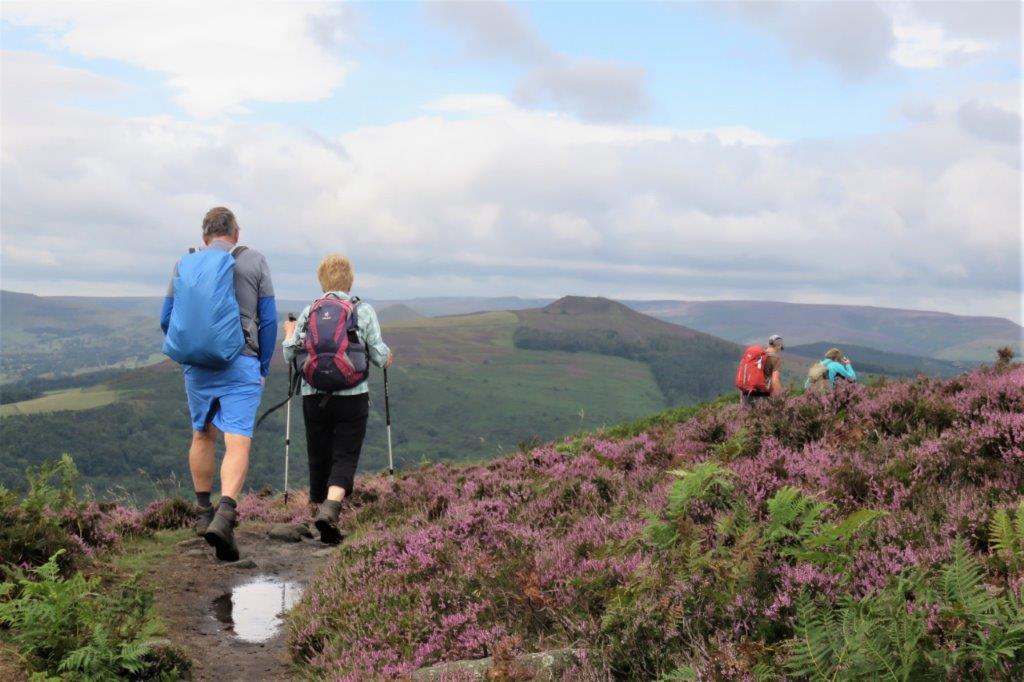 Win Hill across valley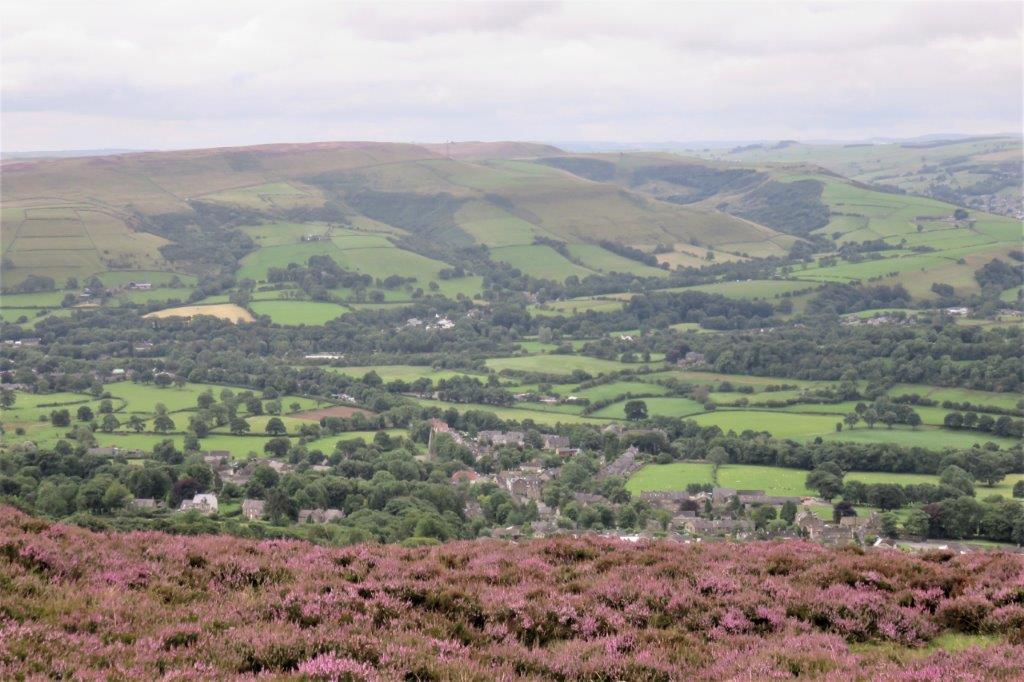 Bamford village below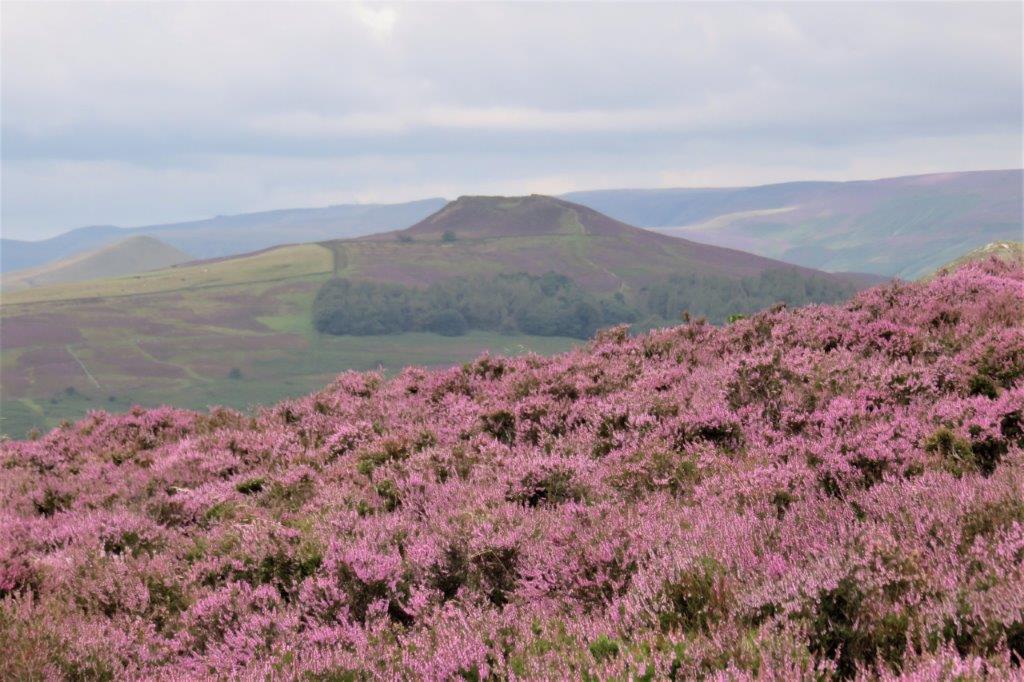 Win Hill centre, Lose Hill in distance to left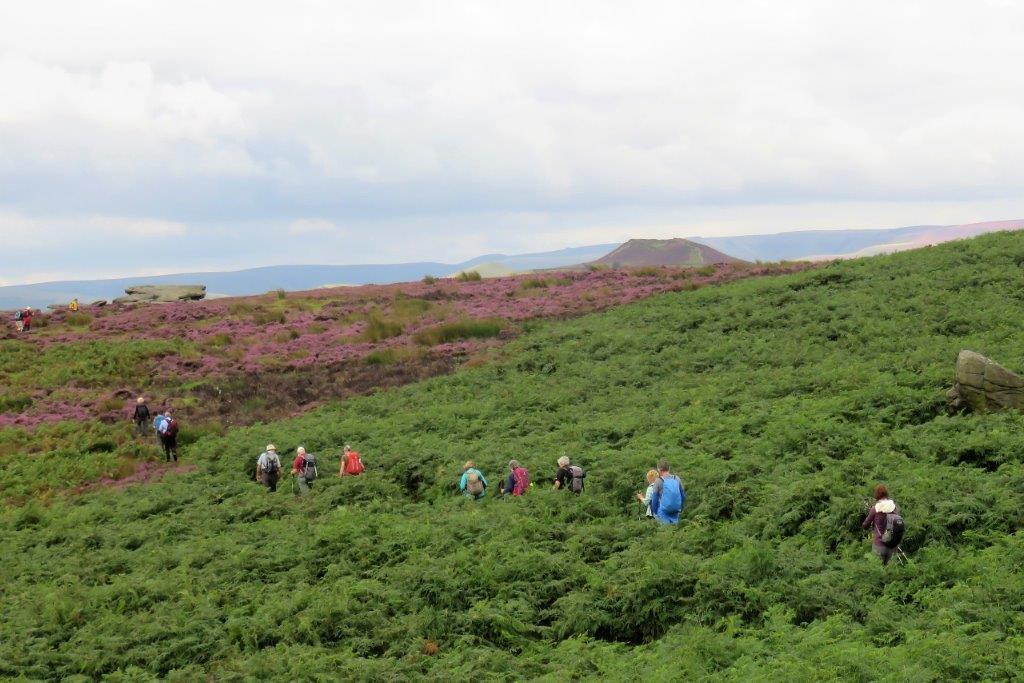 picture seems out of position - heading from quarry to Bamford Edge?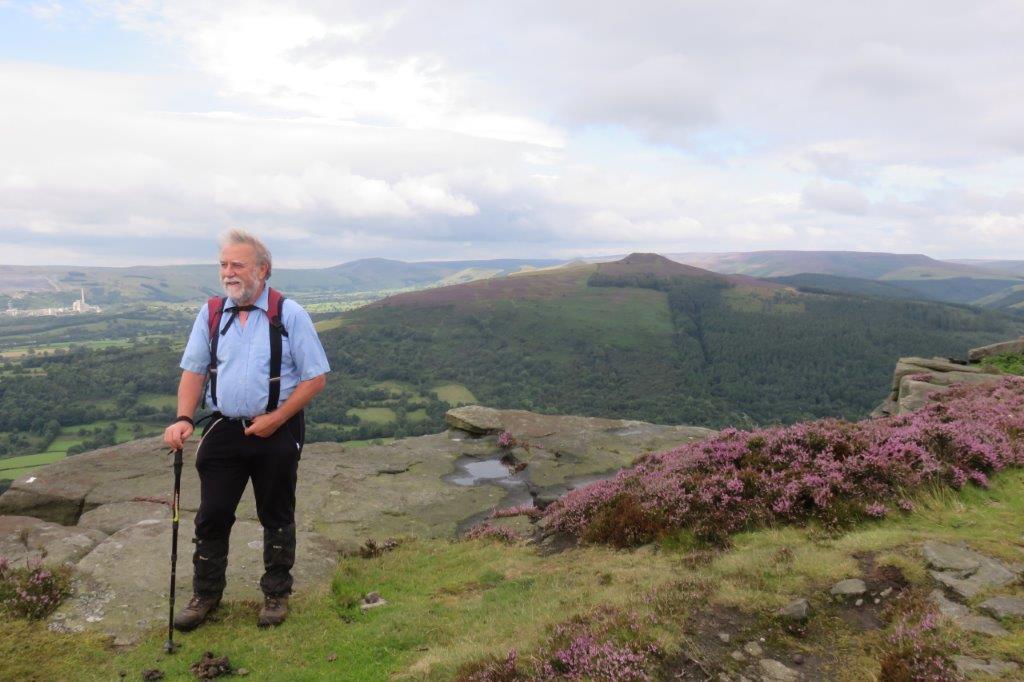 zoomed into Bamford - church and steeple visible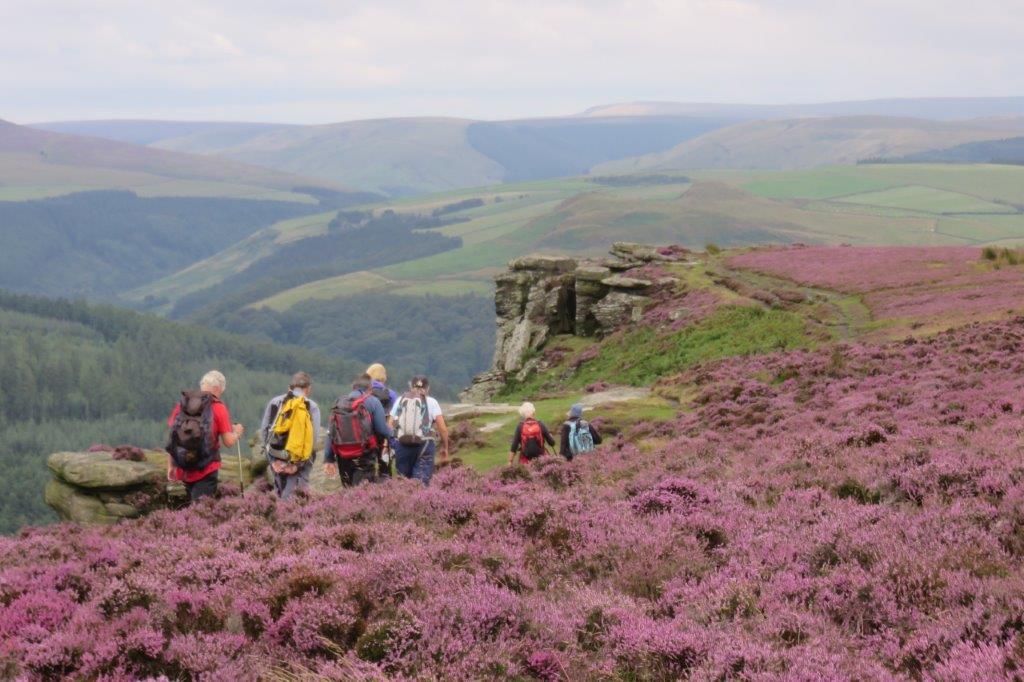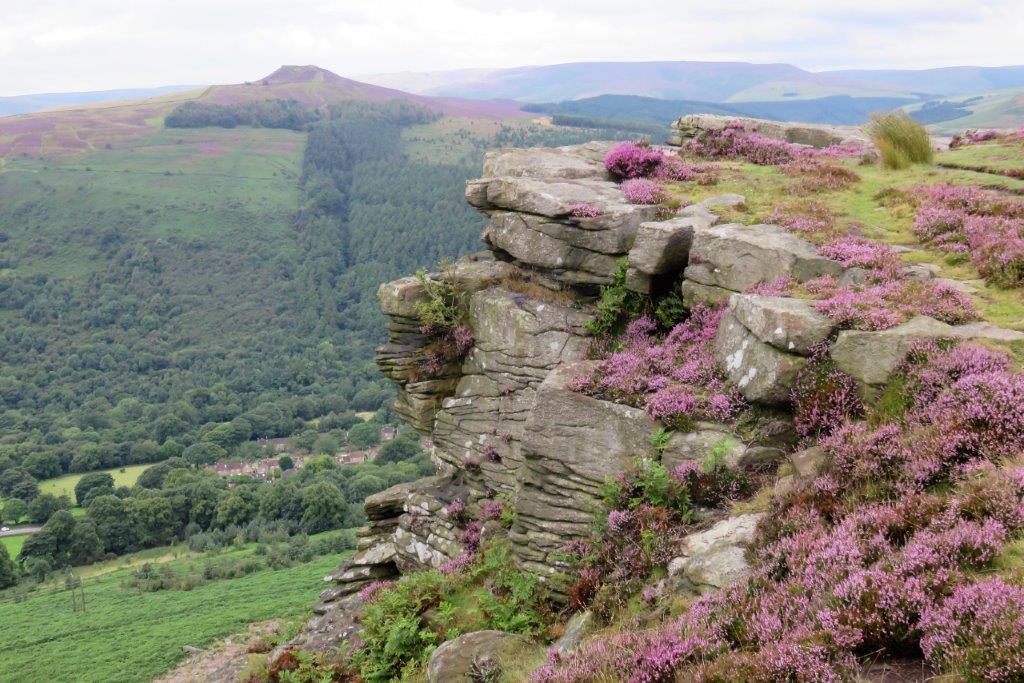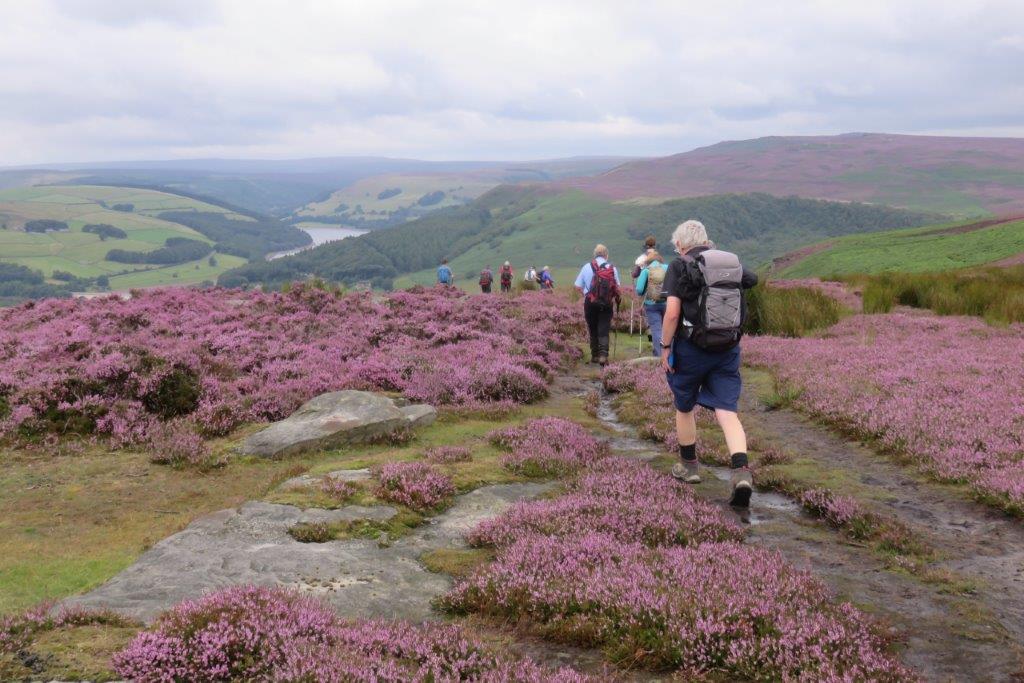 first sight of Ladybower Reservoir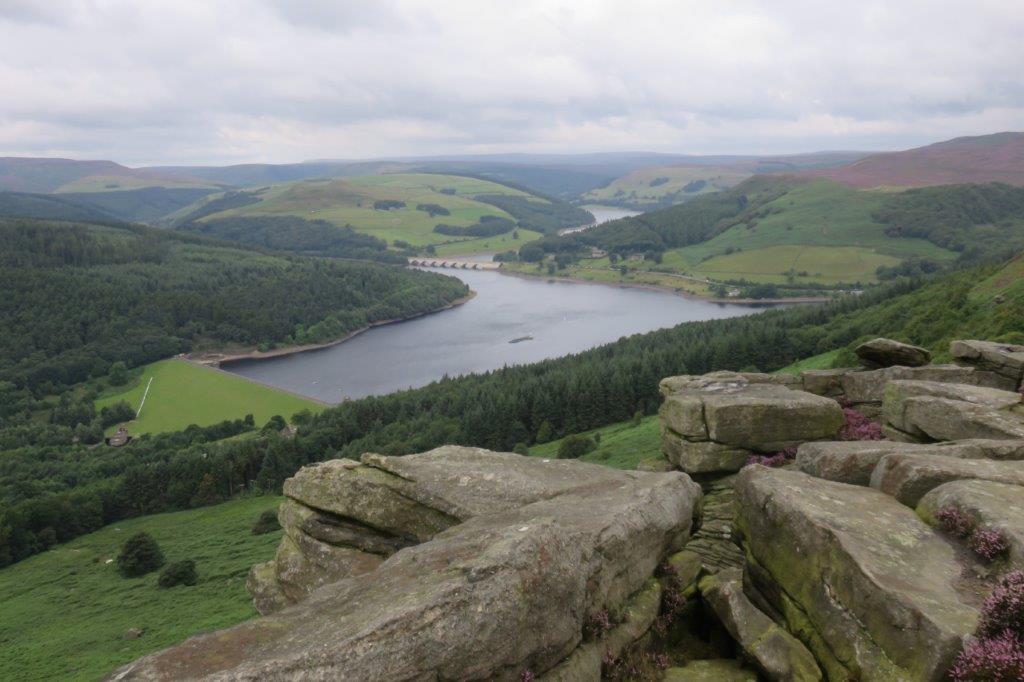 Ladybower Reservoir embankment to left, Ashopton Viaduct in front carrying the A57 (Snake Pass) road to Manchester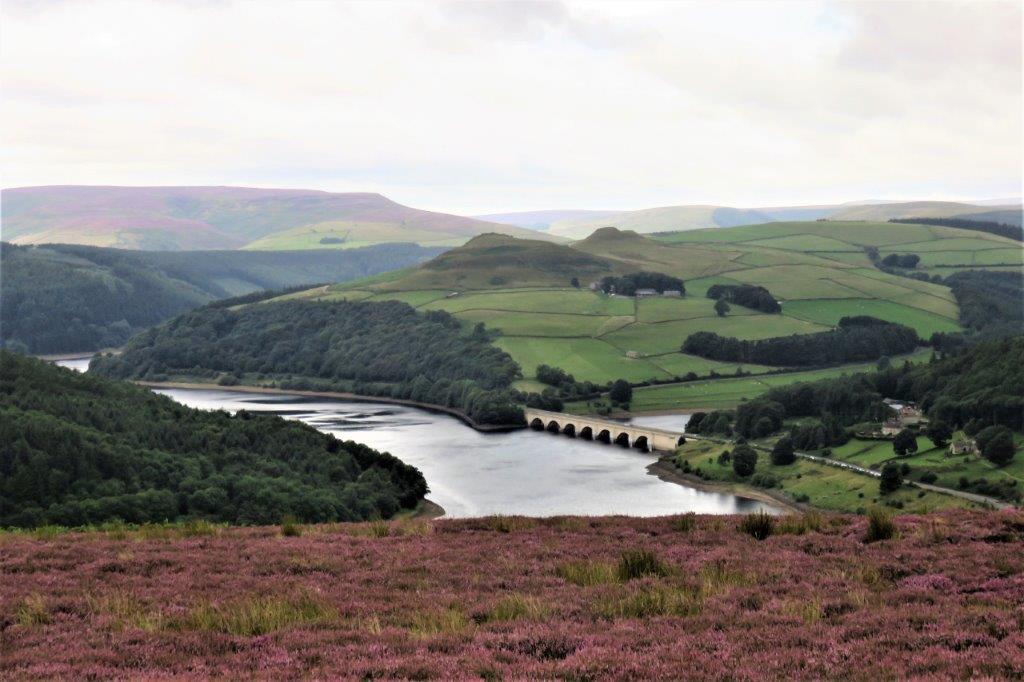 Crookhill Farm on hill behind viaduct. Crookhill behind and to the left of the farm.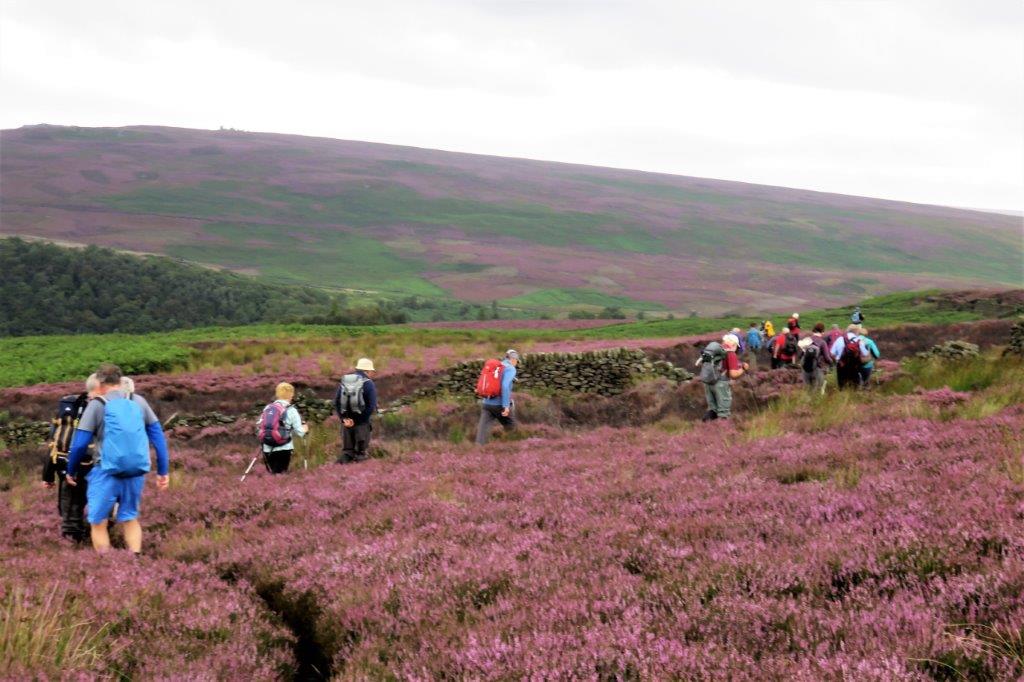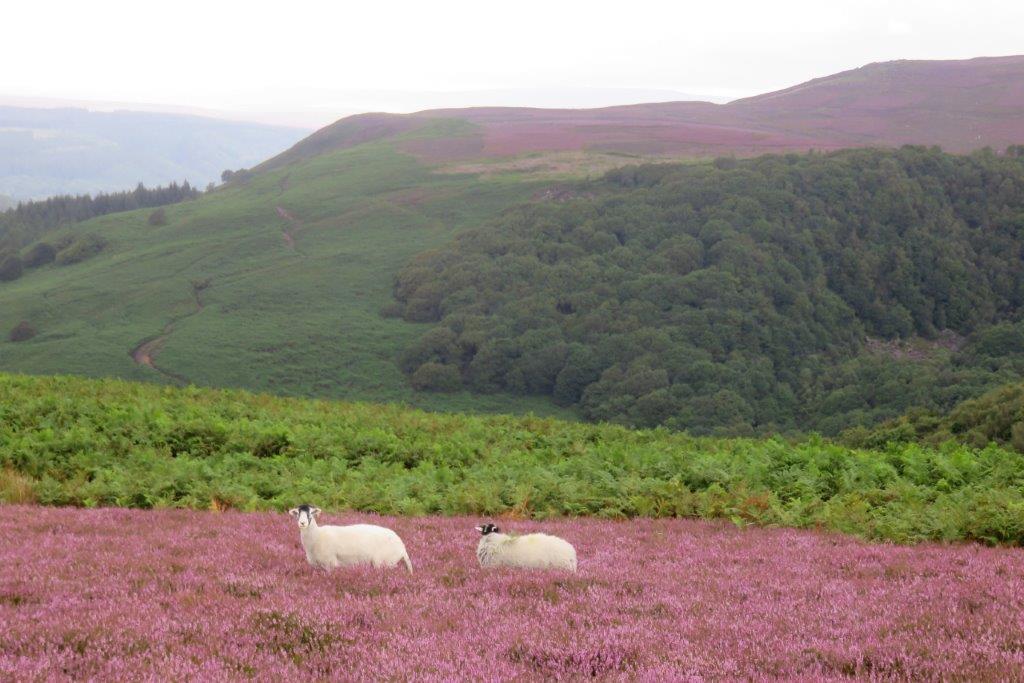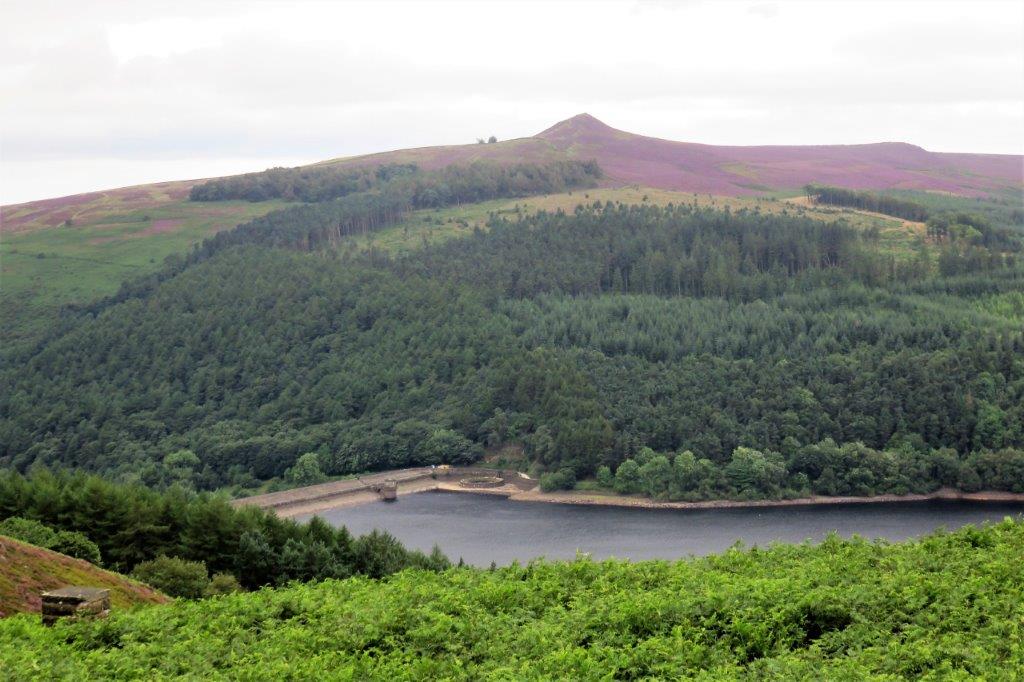 view of Ladybower Embankment from upstream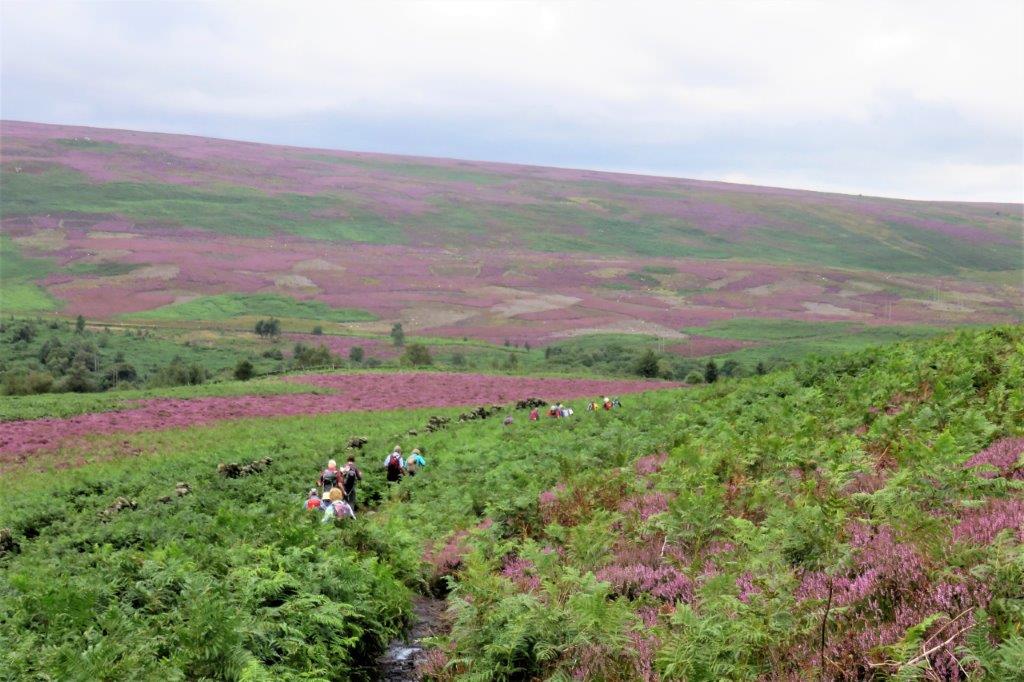 turning towards Jarvis Clough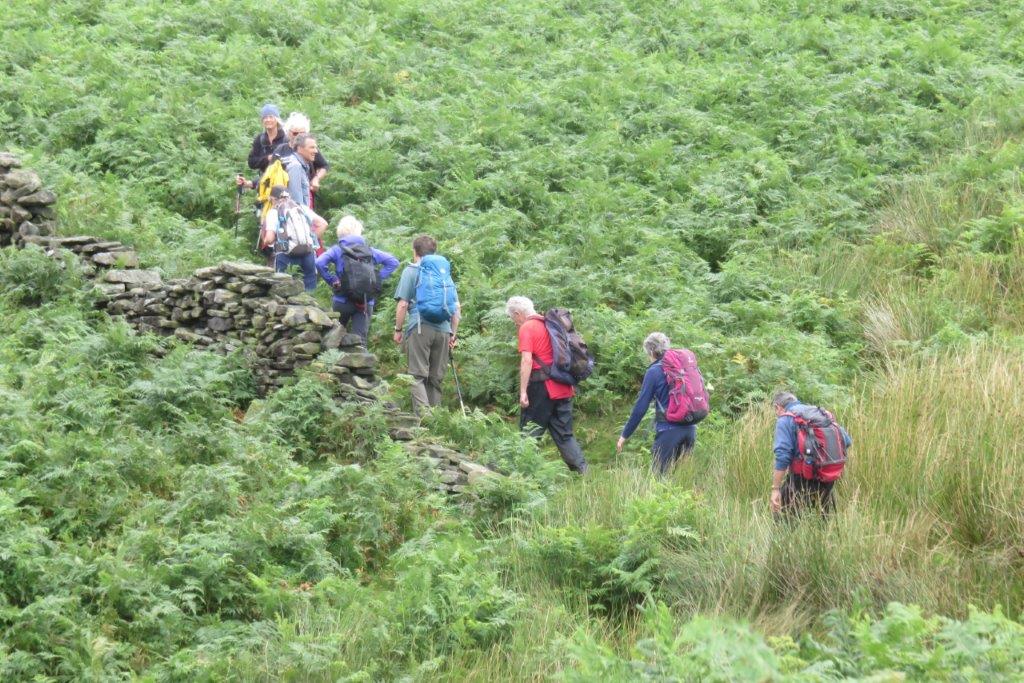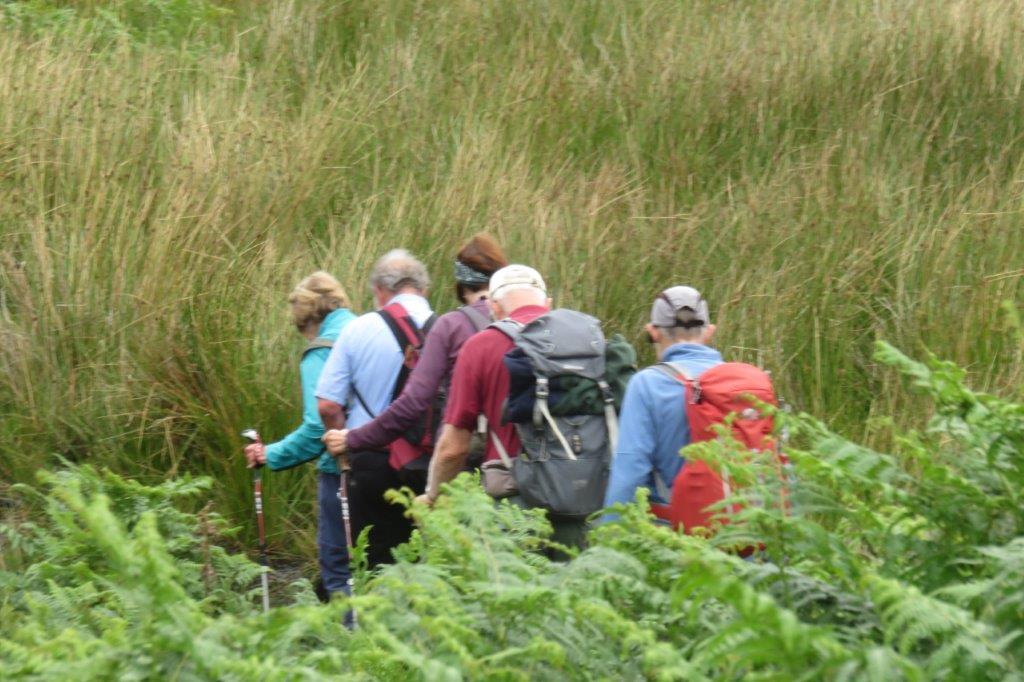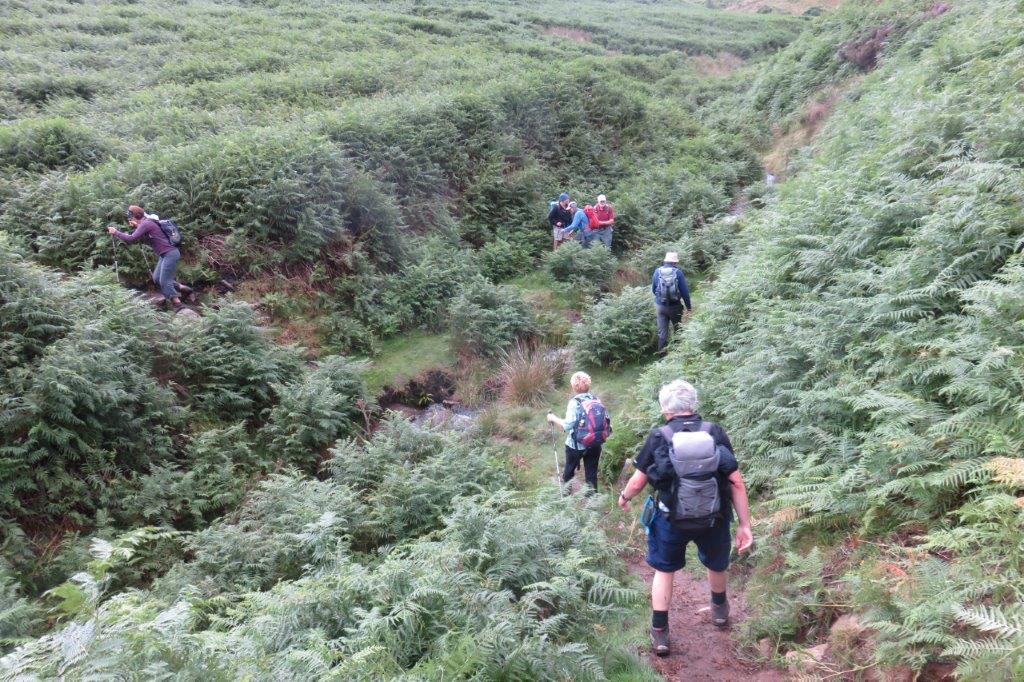 crossing Jarvis Clough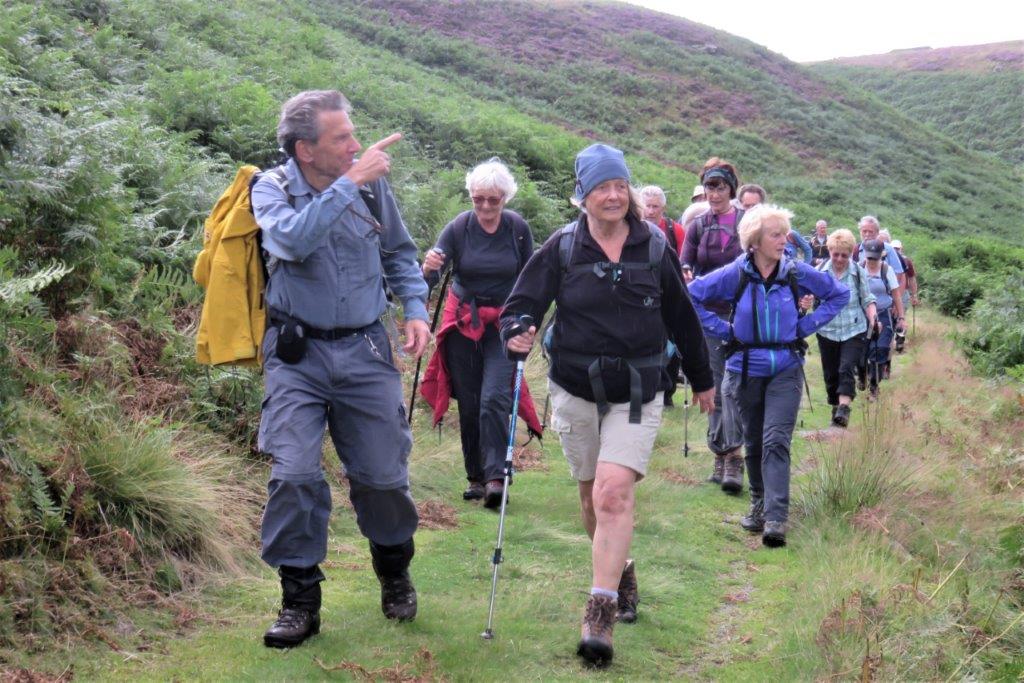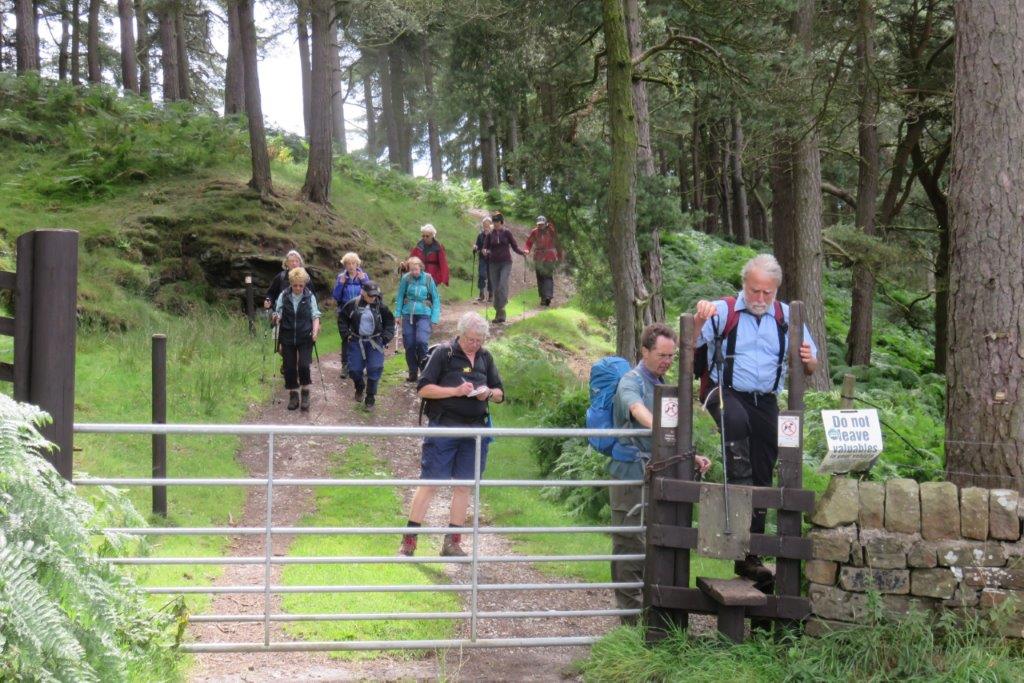 reaching Cut Throat Bridge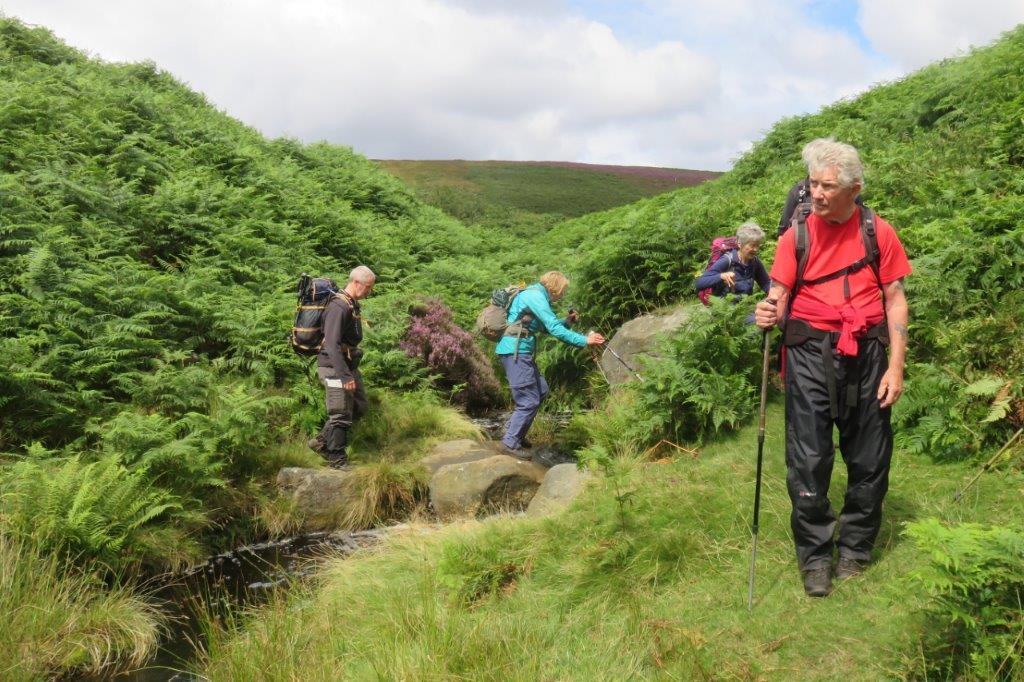 crossing stream before heading to Moscar House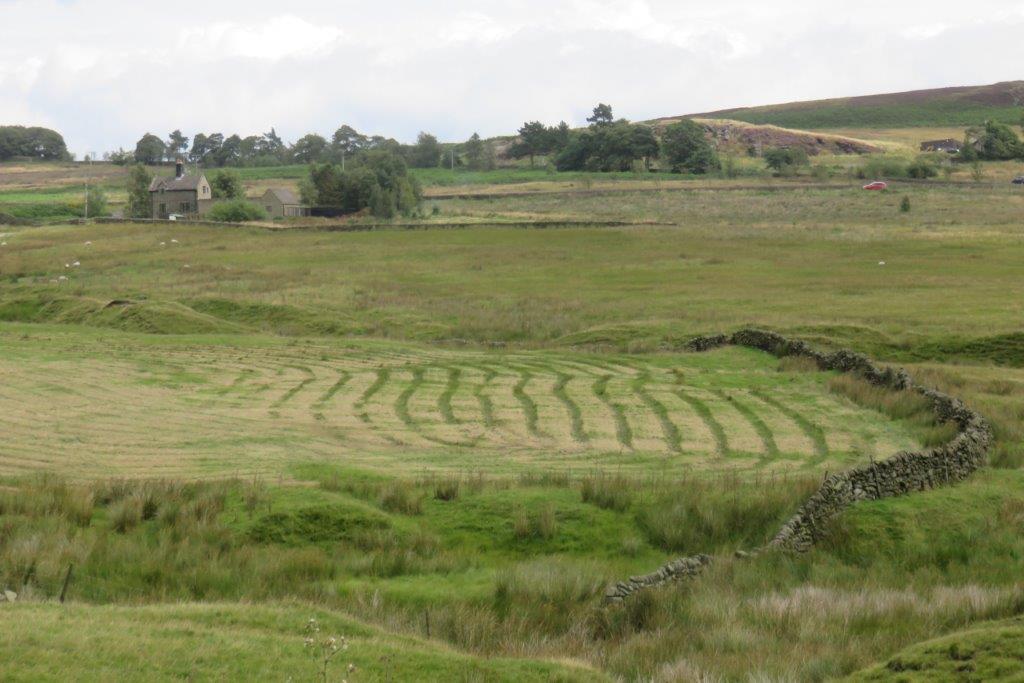 buildings SE of Moscar House on Strines Road. strange patterns left by grass cropping?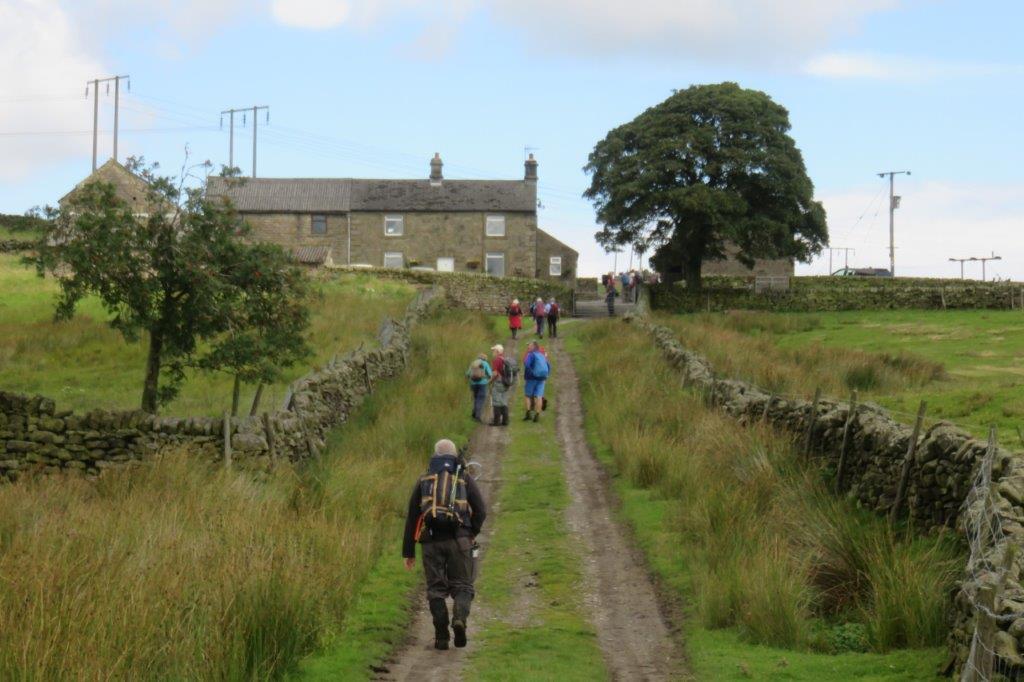 Moscar House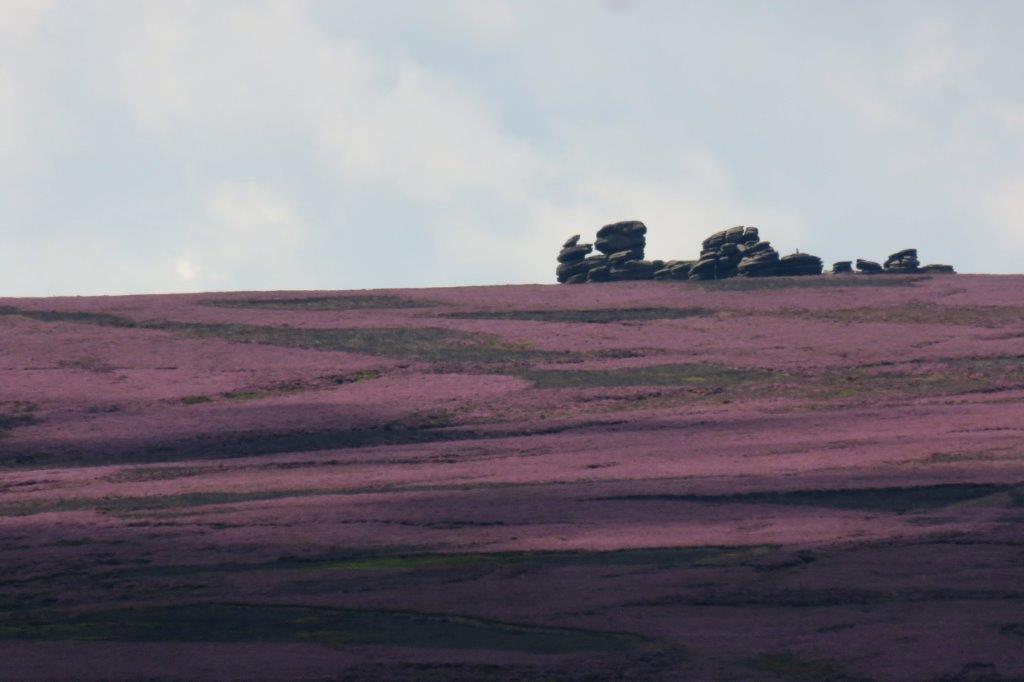 zoomed into Wheel Stones on Derwent Edge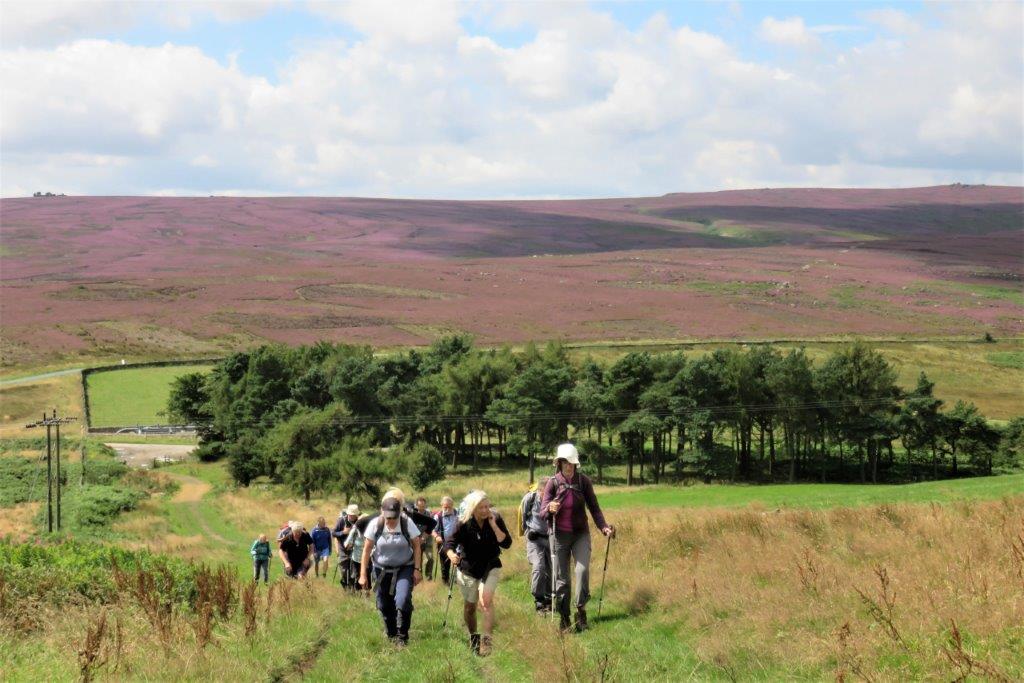 climbing up Moscar Cross Road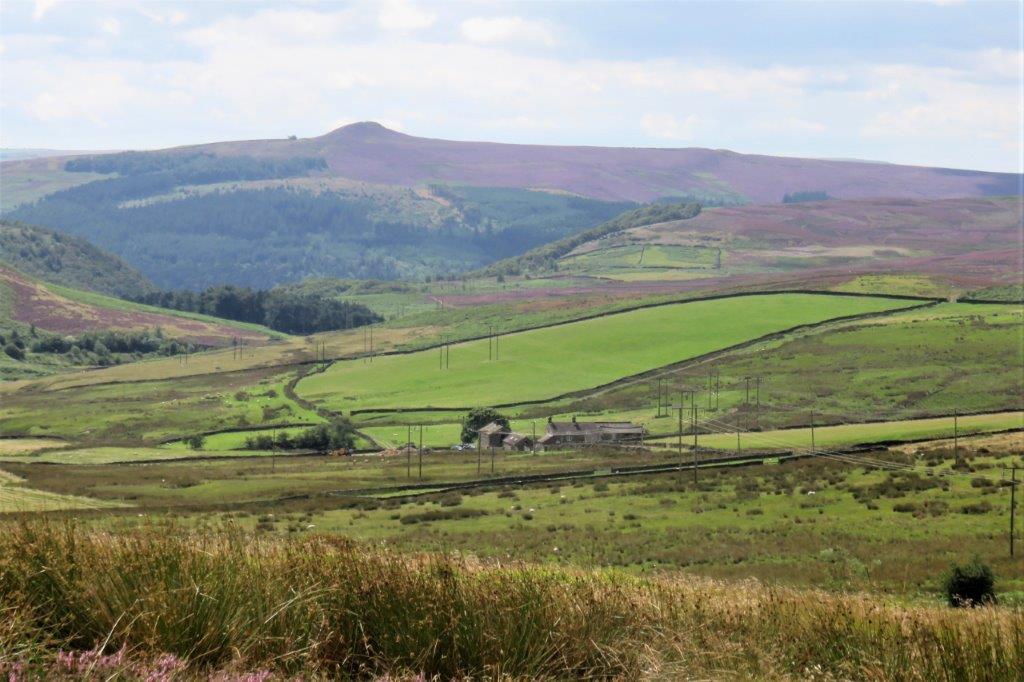 Win Hill in background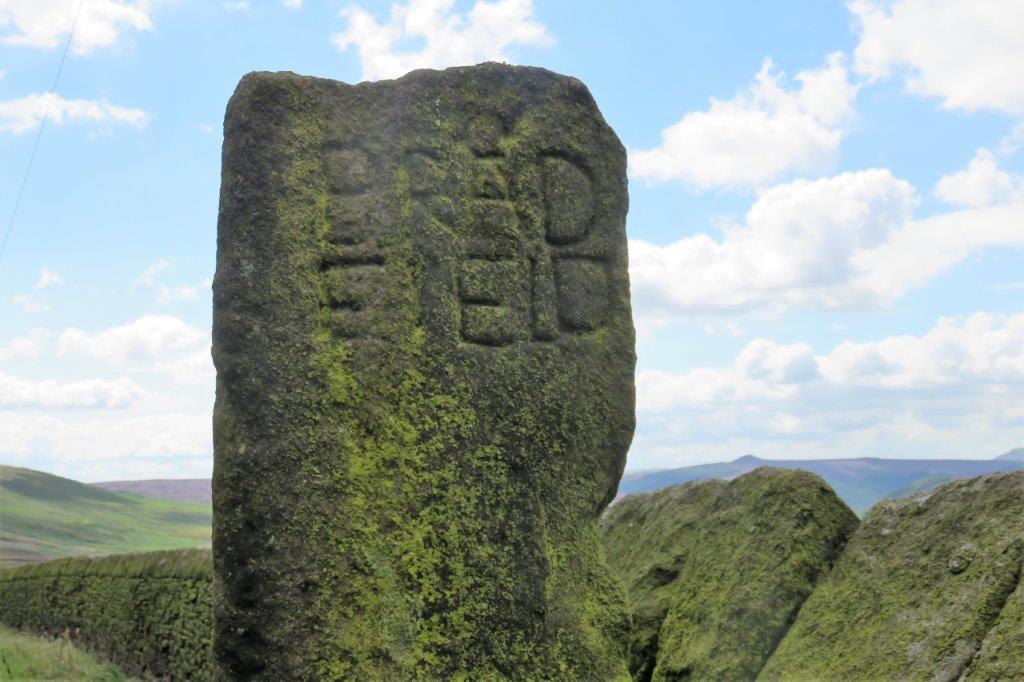 parts of Moscar Cross at end of Moscar Cross Road. Bradfield to right of this side of cross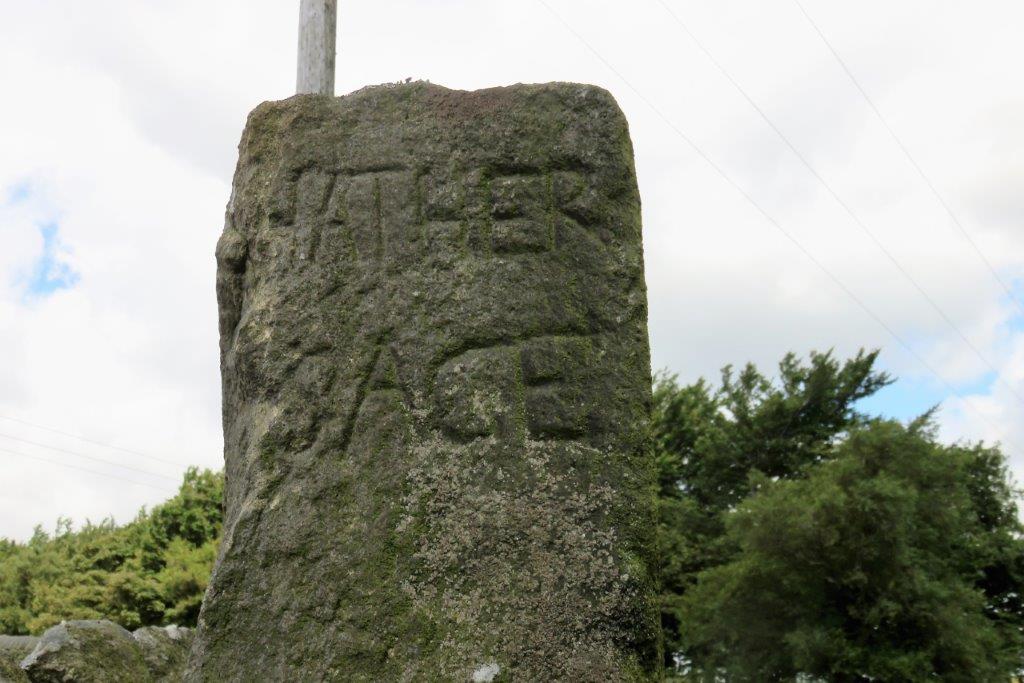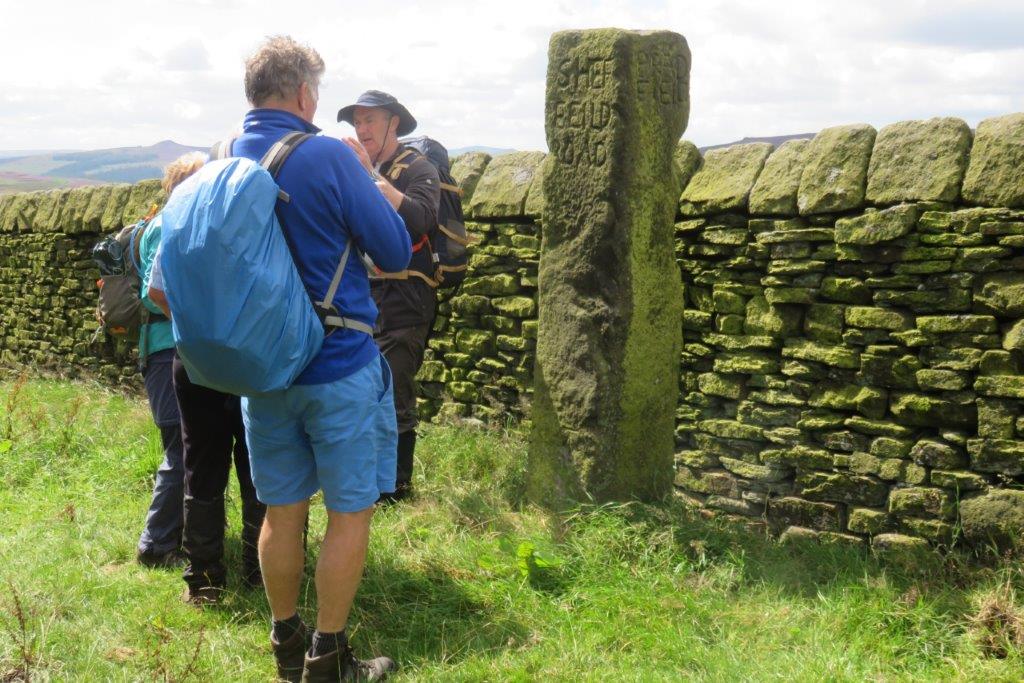 a new spelling for Sheffield?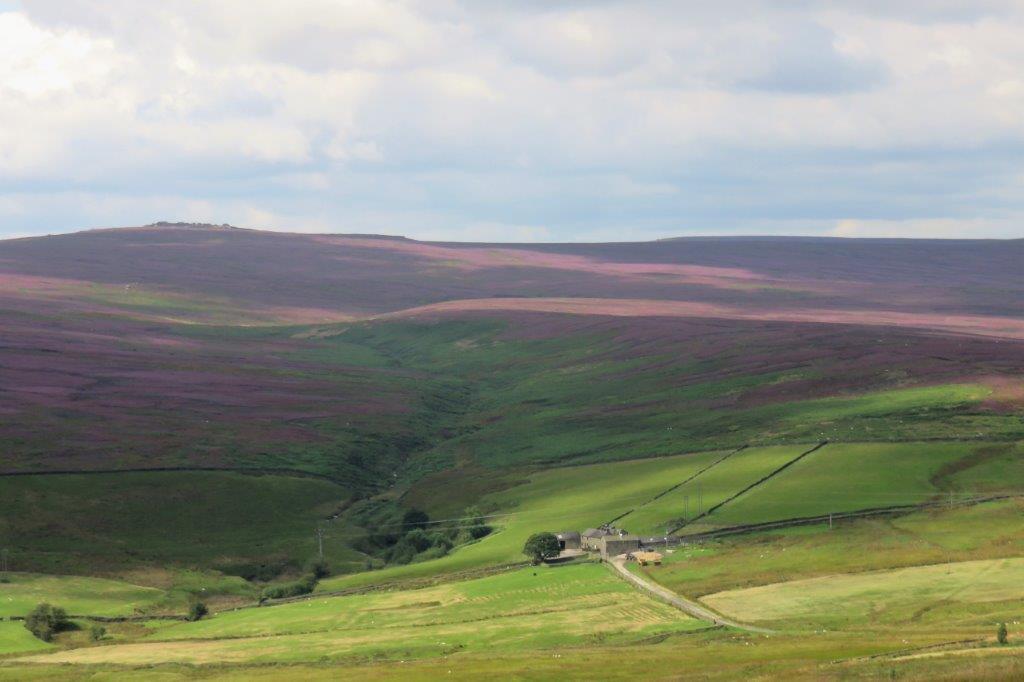 Moscar House?
climbing up to Stanage Edge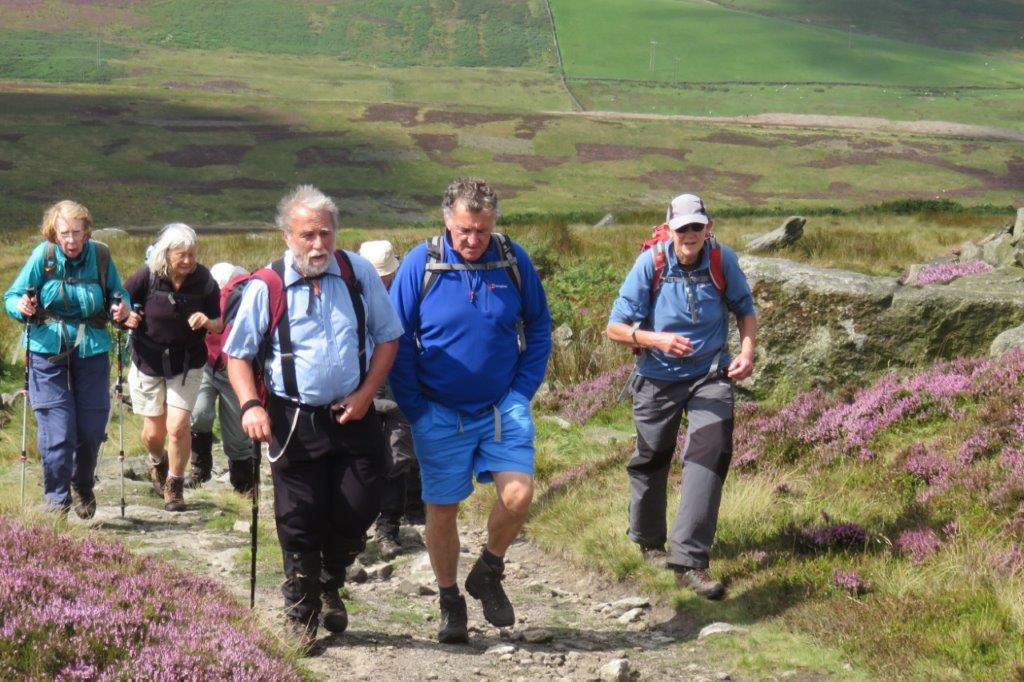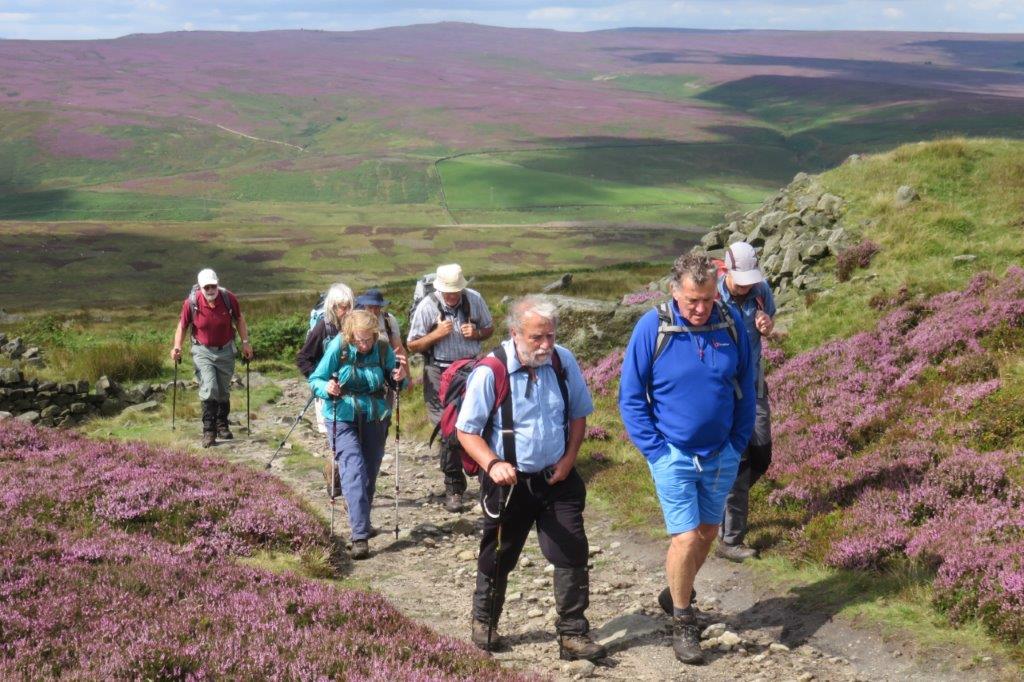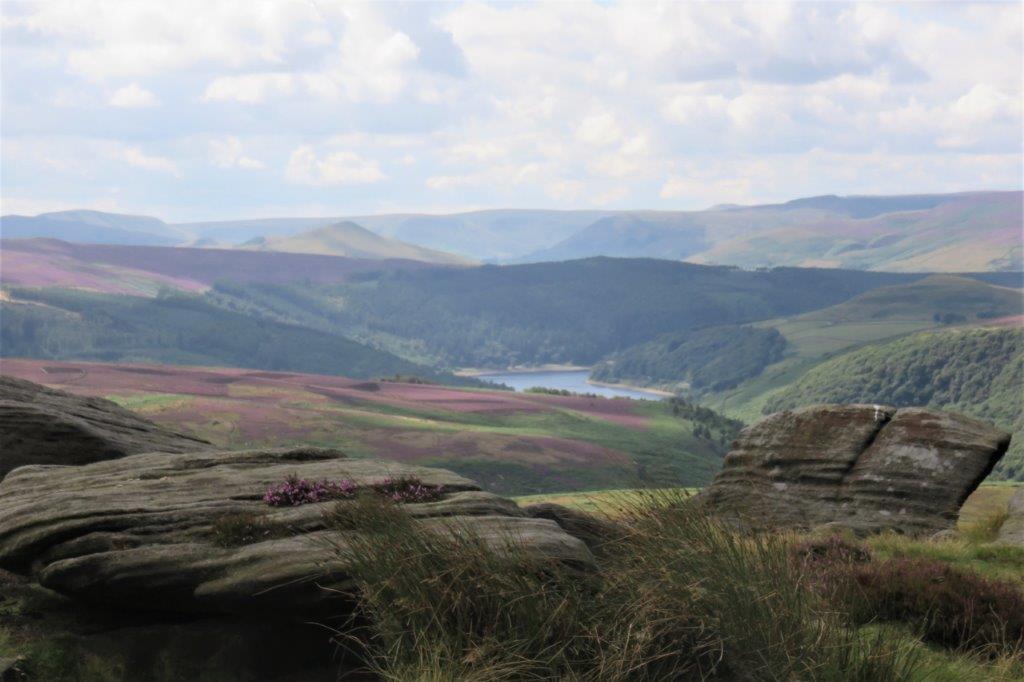 a glimpse of Ladybower reservoir. Lose Hill is behind in this view. The Roman Road is on the ridge to the left leading up towards the unseen Win Hill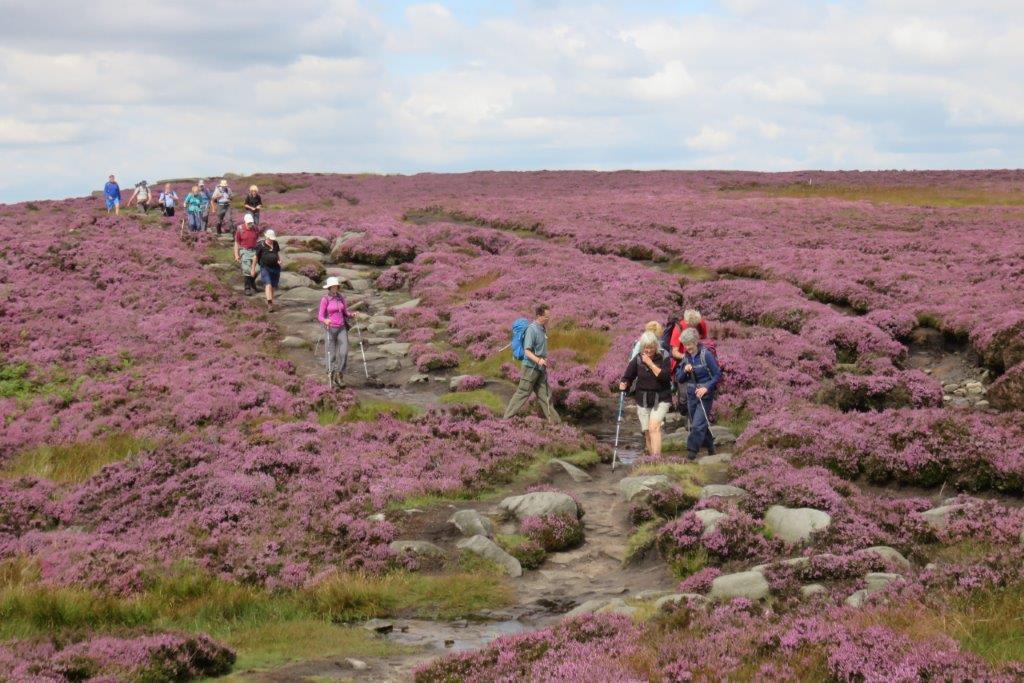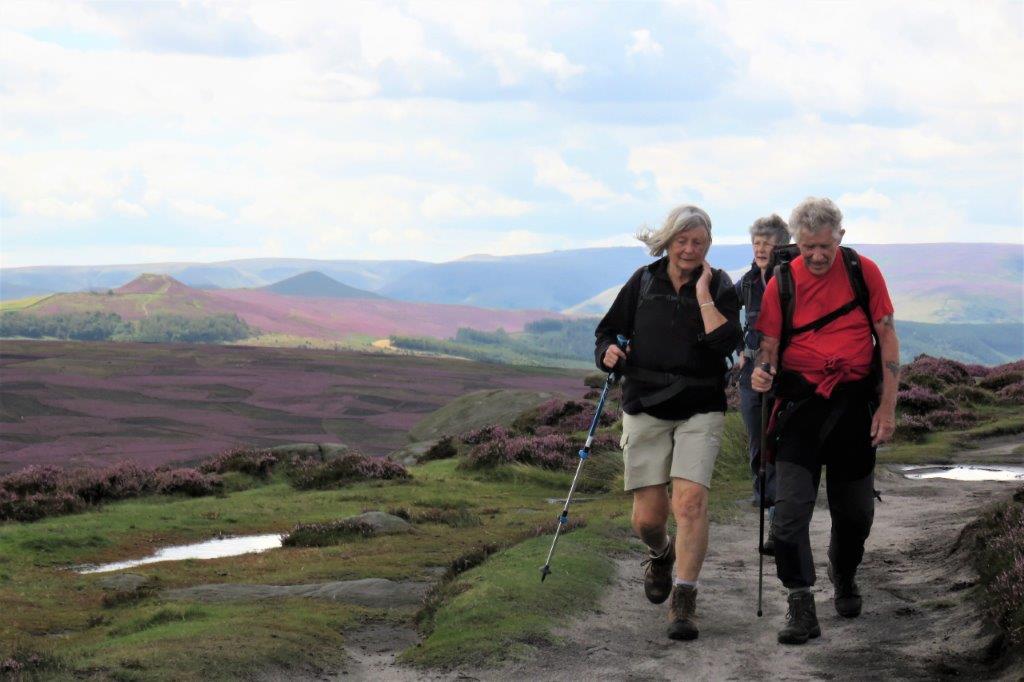 Stanage Edge - Win Hill to left with Lose hill to right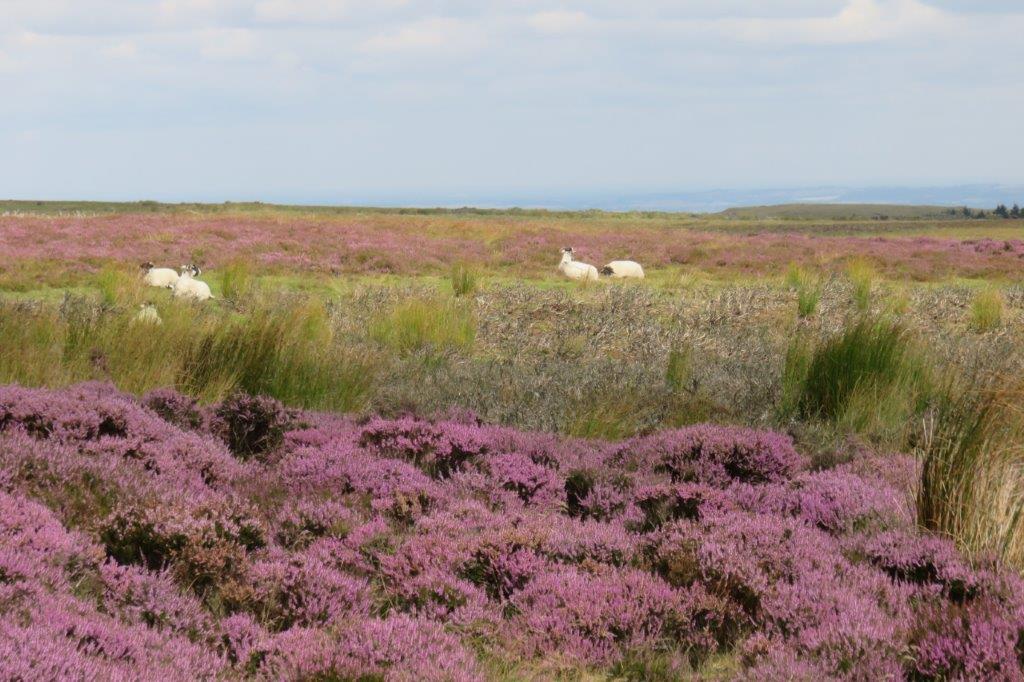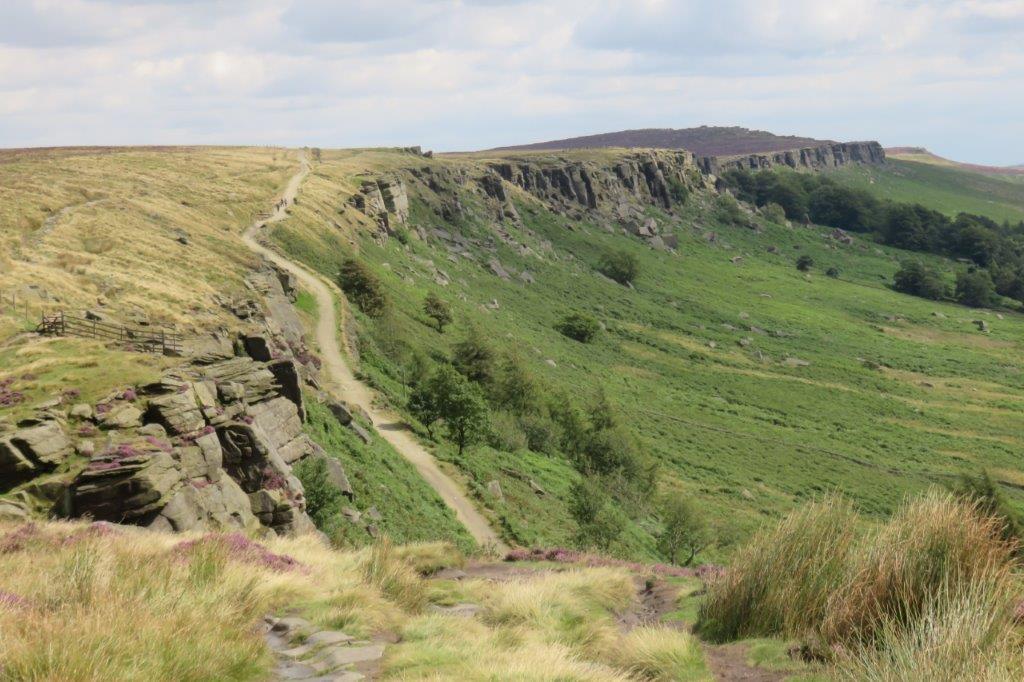 Stanage Edge running South East beyond the Long Causeway track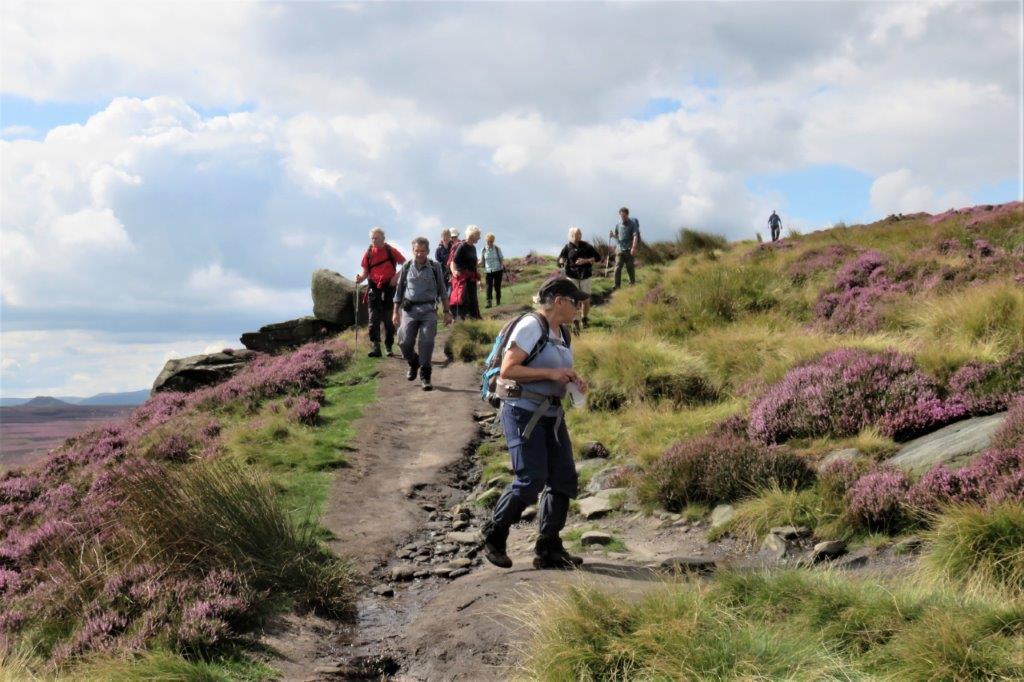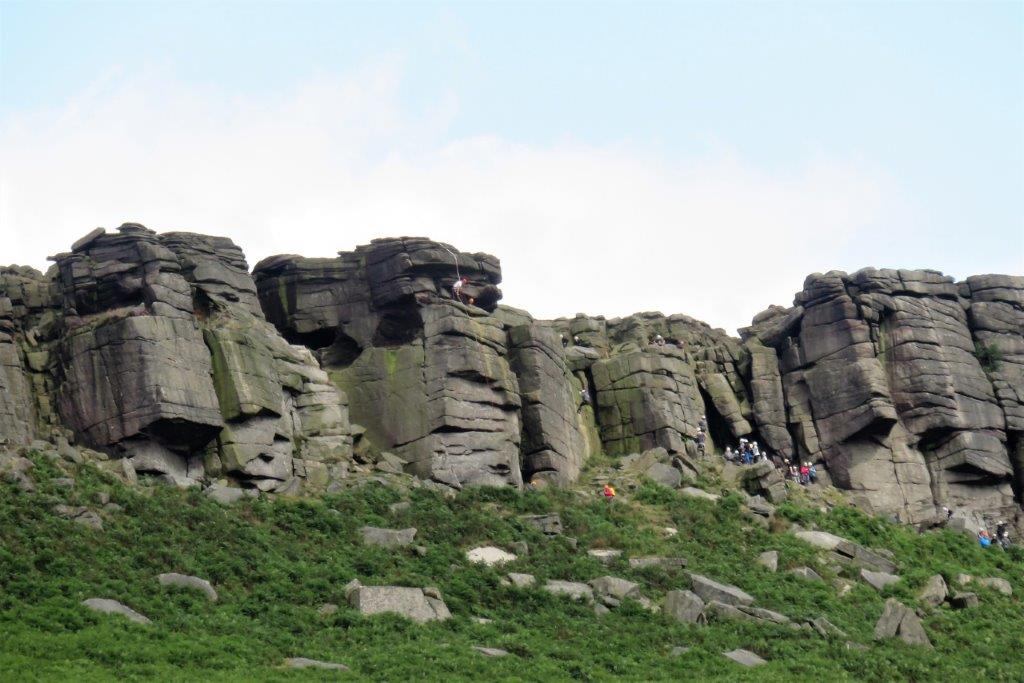 school groups rock climbing on Stanage Edge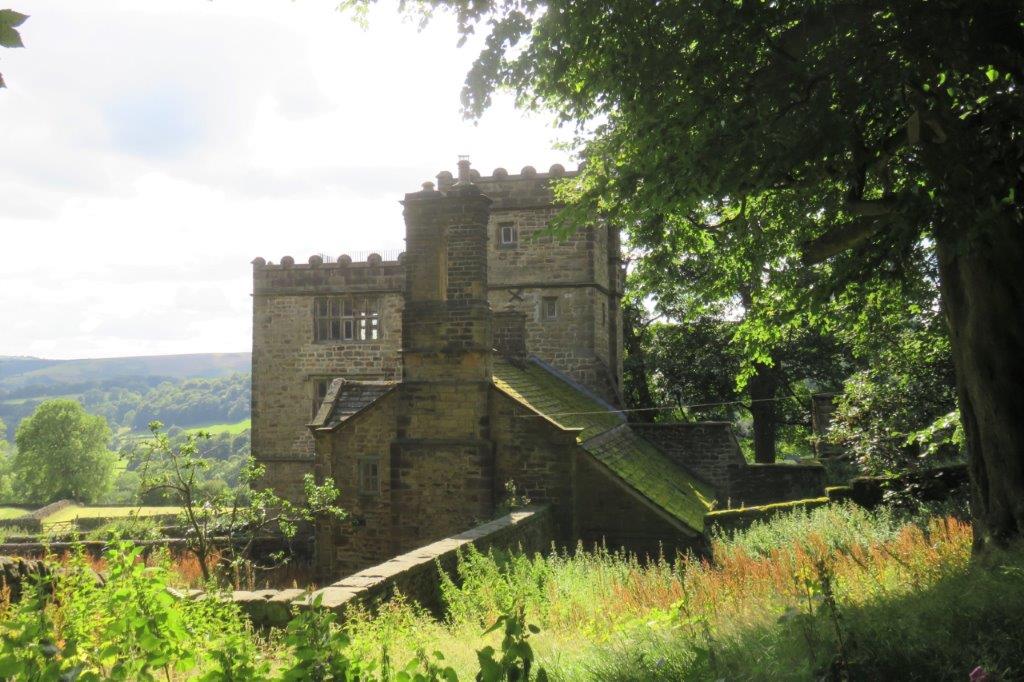 North Lees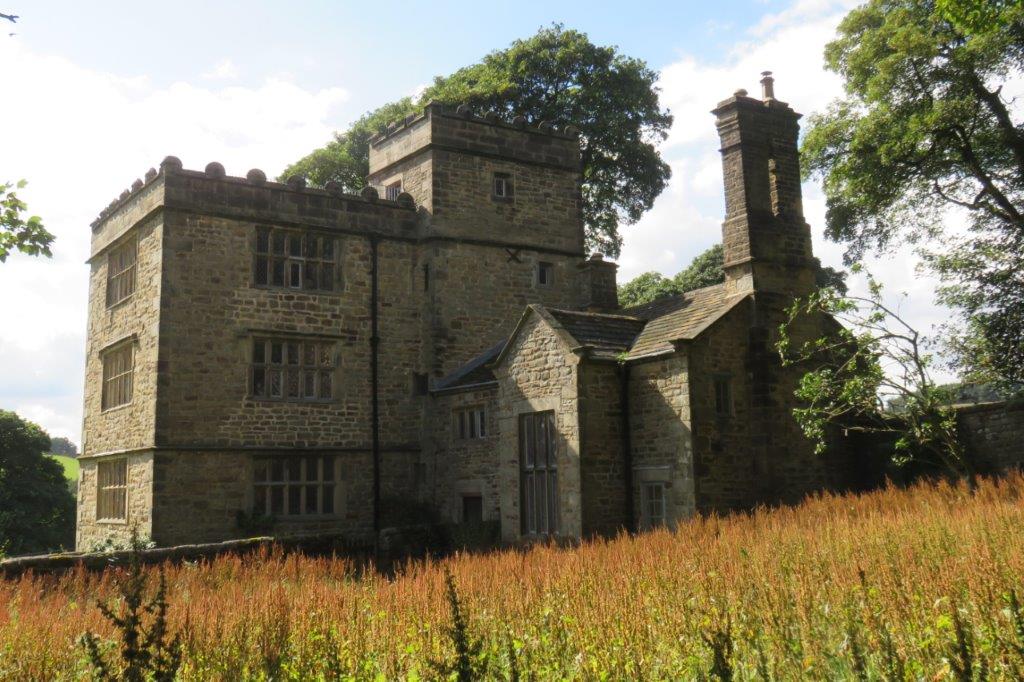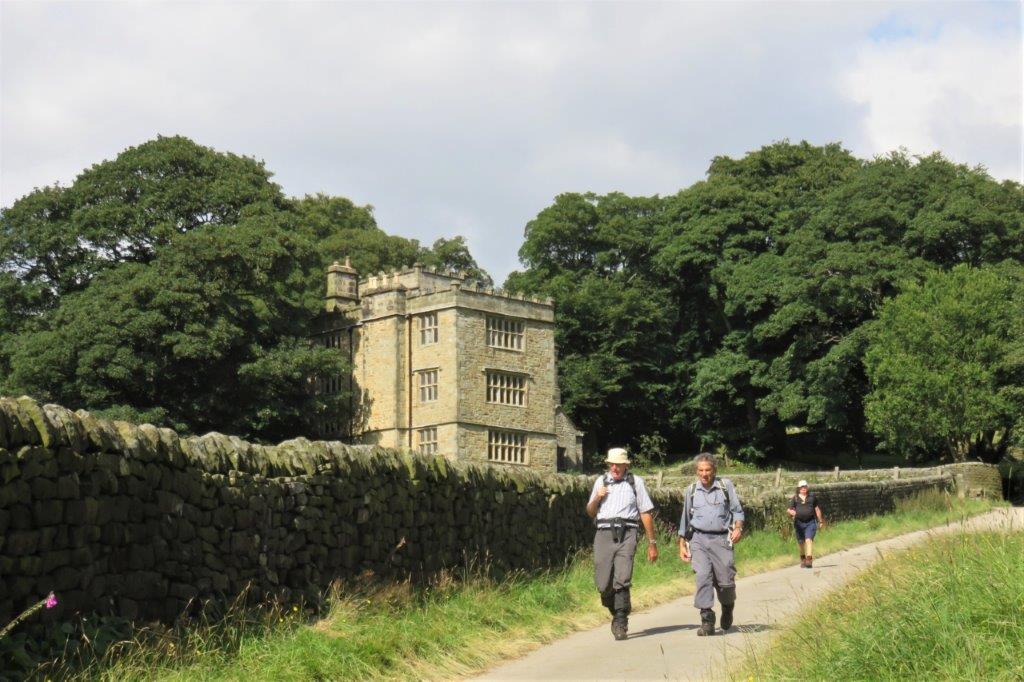 homepage - Day Walks Index 2017 - contact me at