homepage - Day Walks Index 2017 - contact me at

2017.07.30 - New Mills Rlwy Stn., up into Village, down to then along Sett Valley Trail short of Birch Vale, Pennine Bridleway passing / Lantern Pike / Blackshaw Farm / Bullshaw Farm / cross Matley Moor / leave Pennine B.W. at Plain Stead Farm, ~ N parallel to Monks Rd then join Monks Rd at ~ SK022922 and follow road ~ 400m - cross it and follow Coombes Edge (on edge itself) S then SW, ~ 400m on Crown Edge Way to Far Stack (well before Robin Hoods Picking Rods), ~ S to Rowarth, Laneside Farm, SE then S to Wethercotes, ~ W to to Thornsett & rejoin & return on Sett Valley Trail retracing route to New Mills Stn. - Leaders Janice Burton & Val Coleman - Wednesday.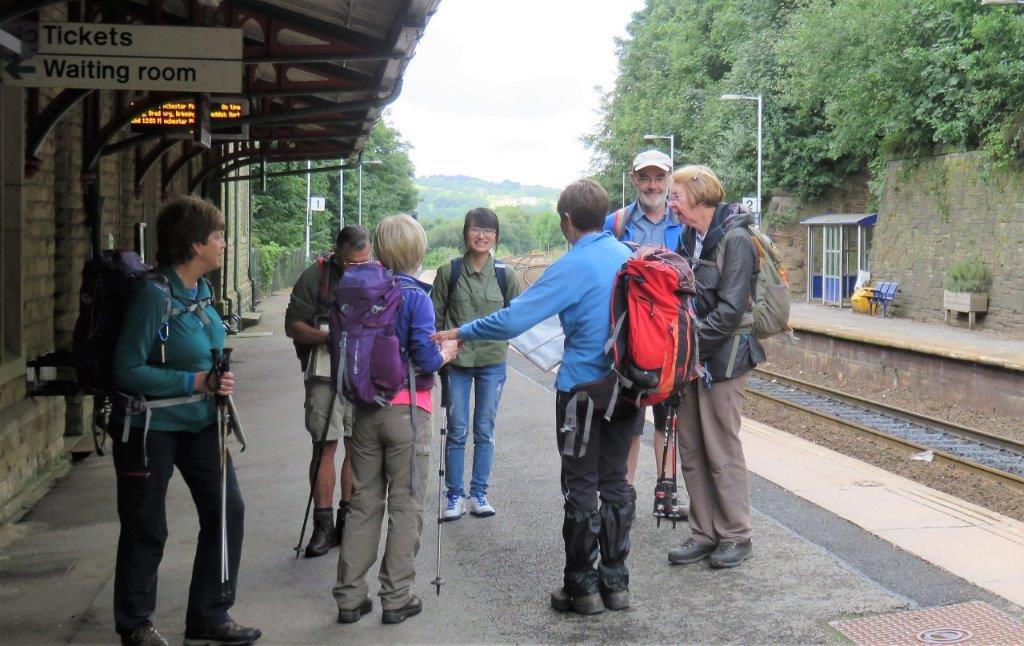 New Mills Railway Station (don't confuse this with New Mills Newtown Station which is close by but on a different line)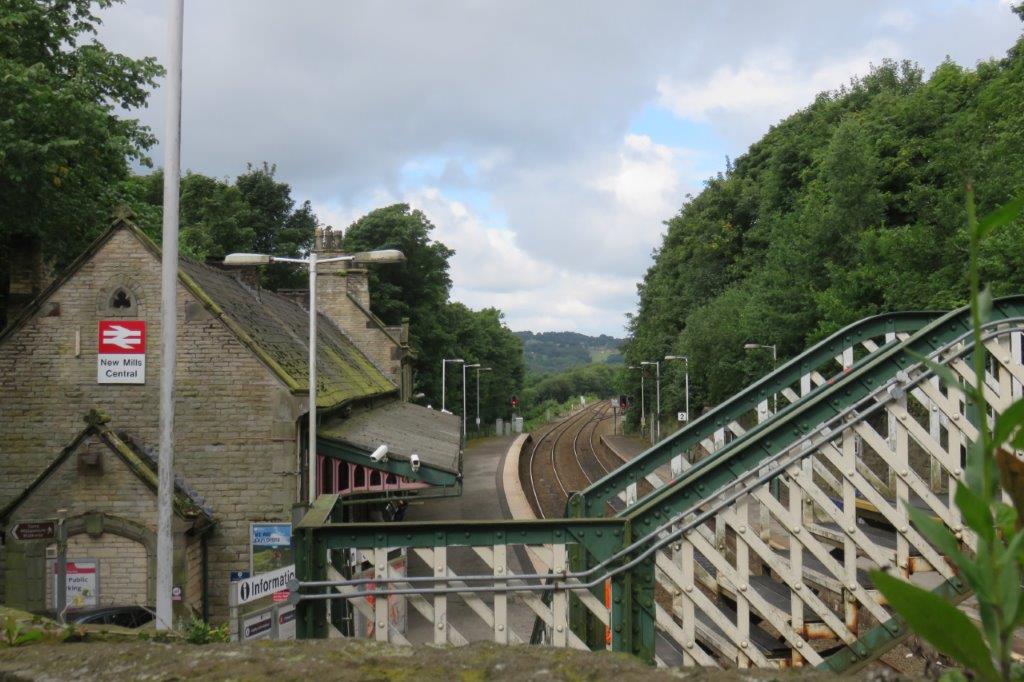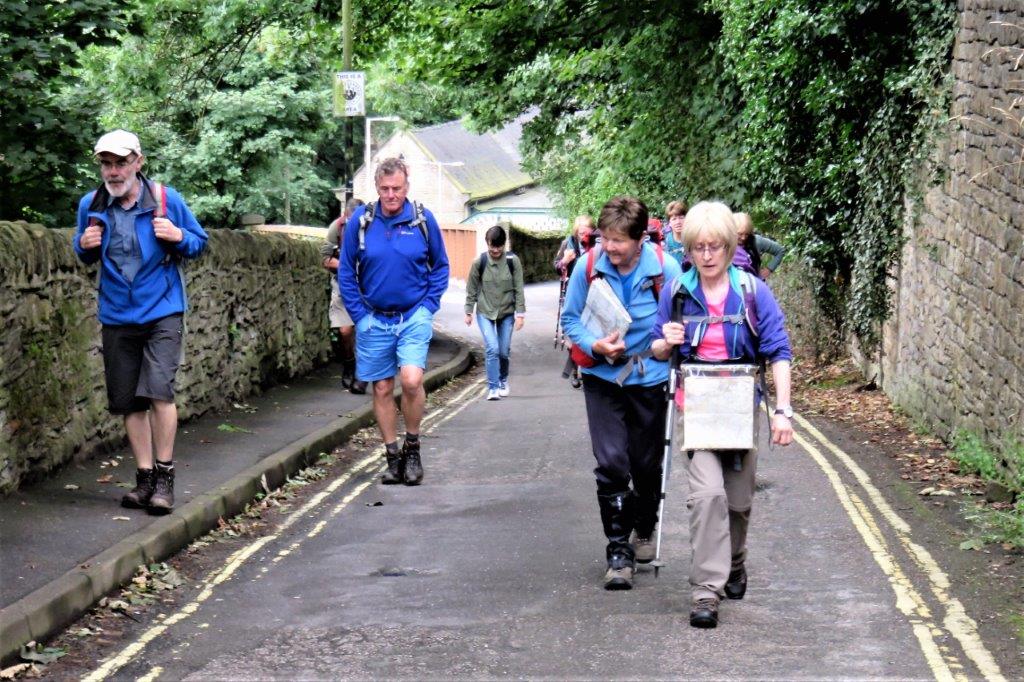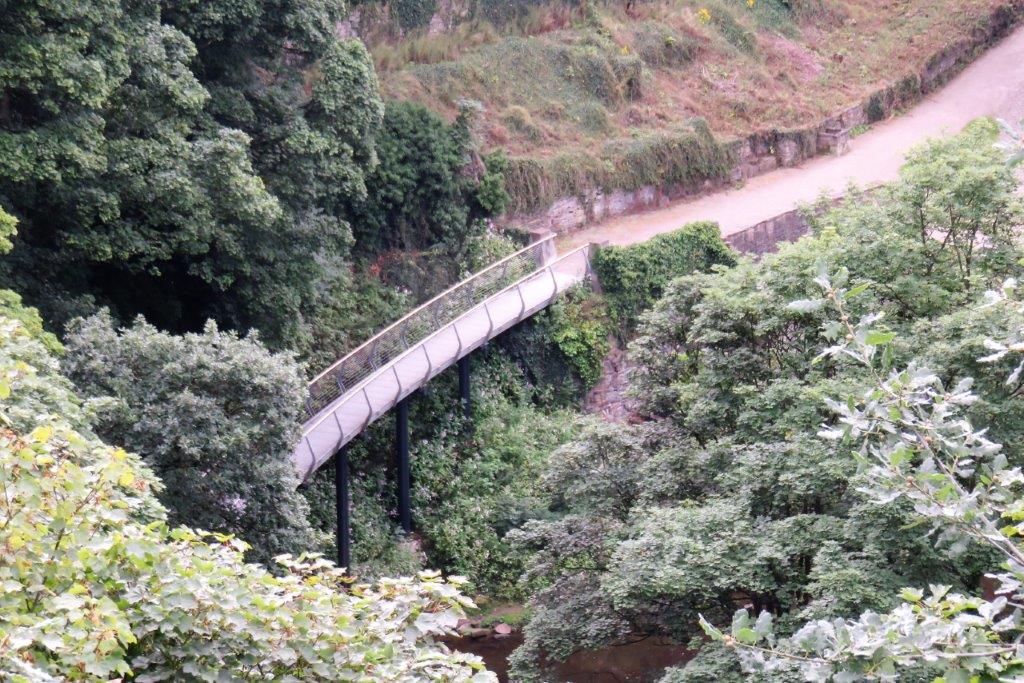 The Millennium footpath seen from road above was not followed as the path to the Sett Valley Trail was apparently blocked by rock slides.
The derelict mill seen below from road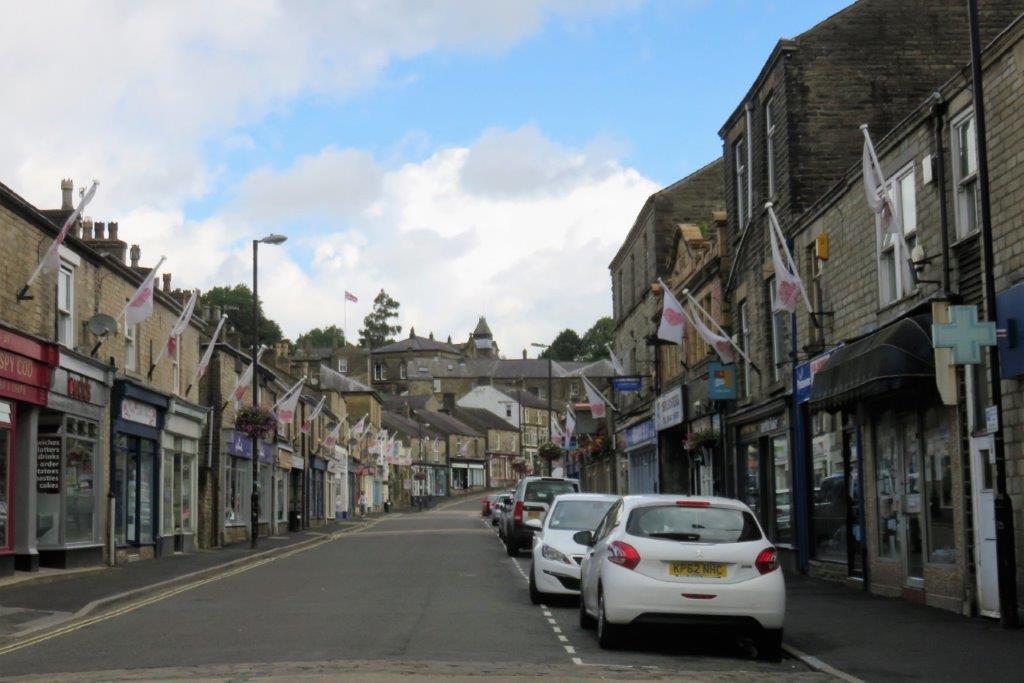 New Mills festooned with flags - not sure what celebration? Every shop seems to have a flag point.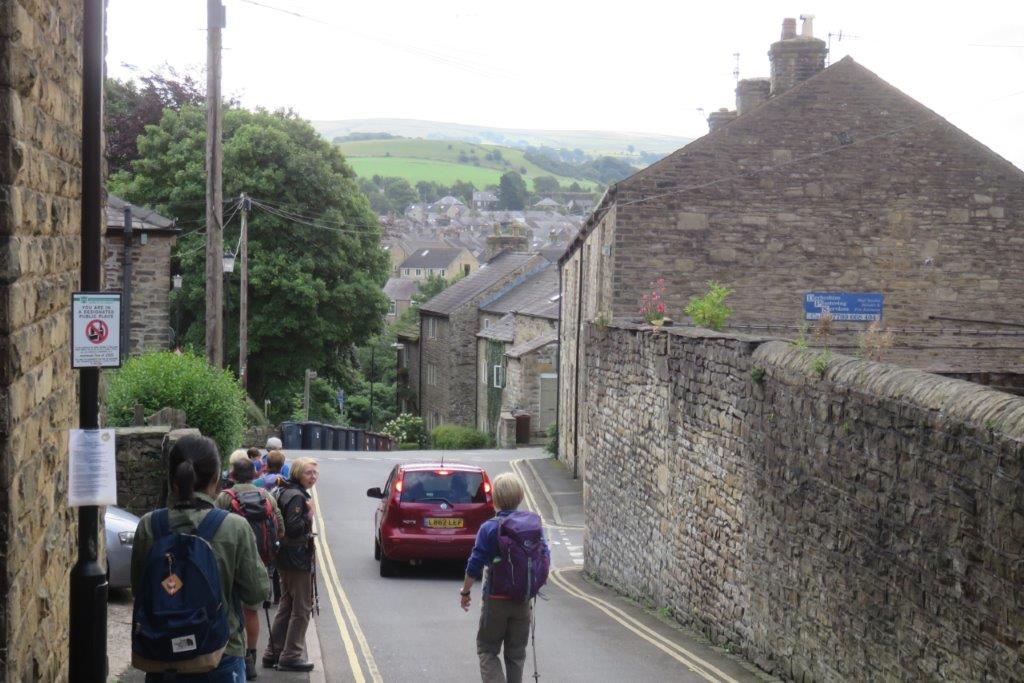 down toward the Sett Valley Trail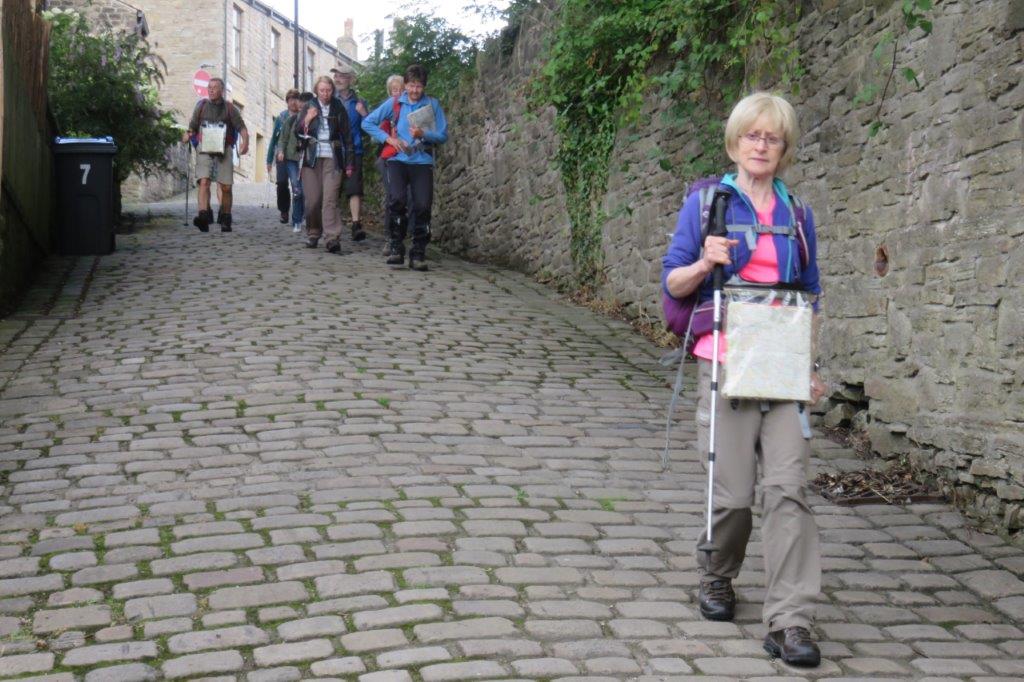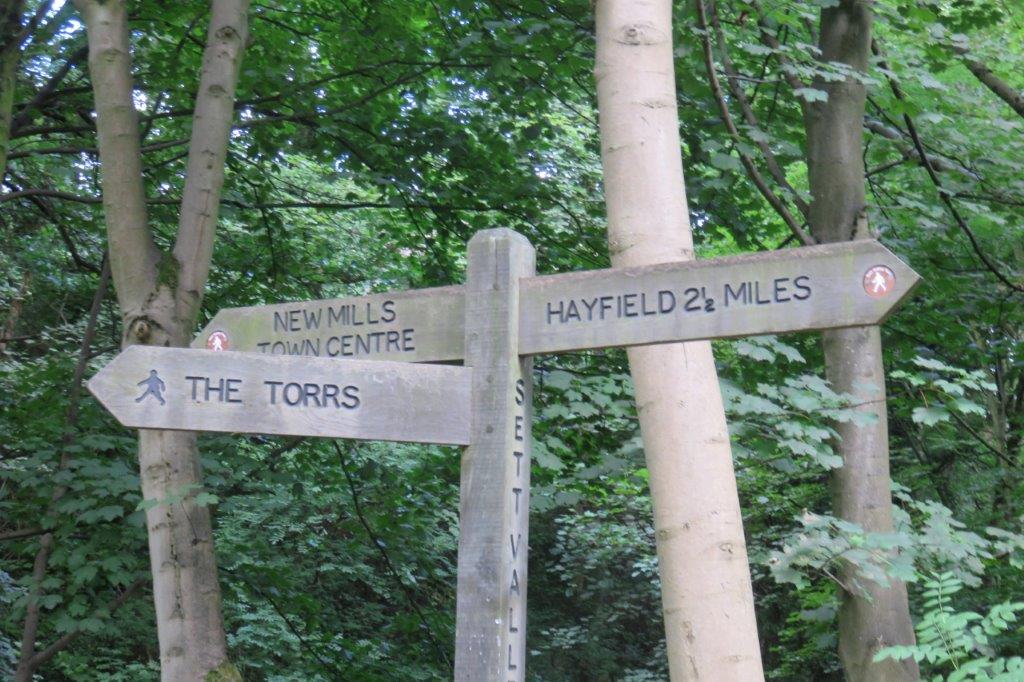 Hayfield is at one end of the Sett Valley Trail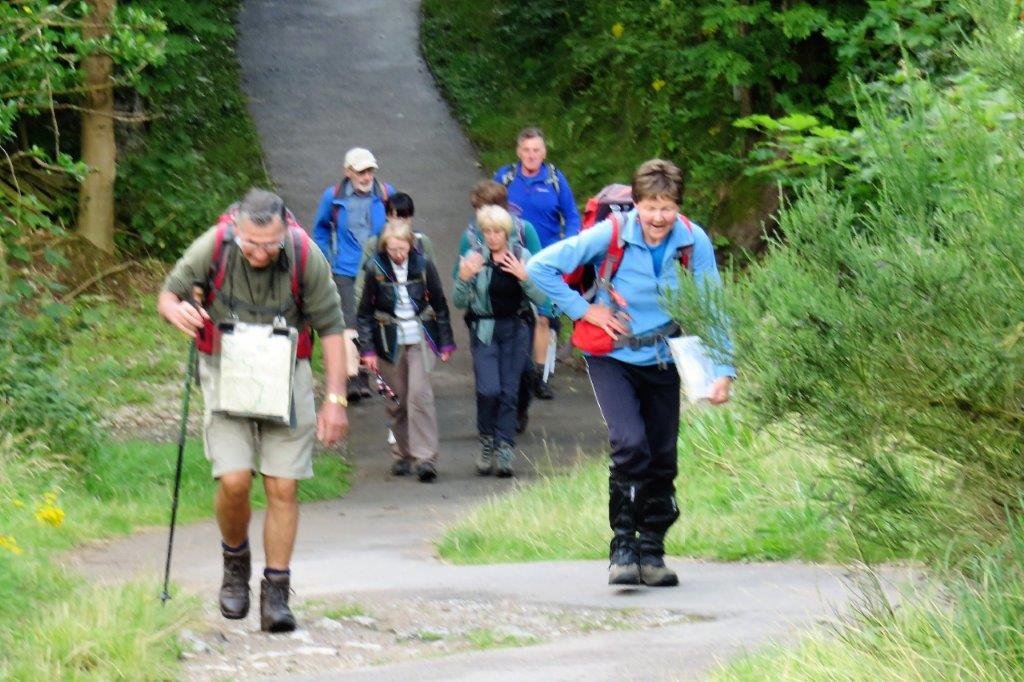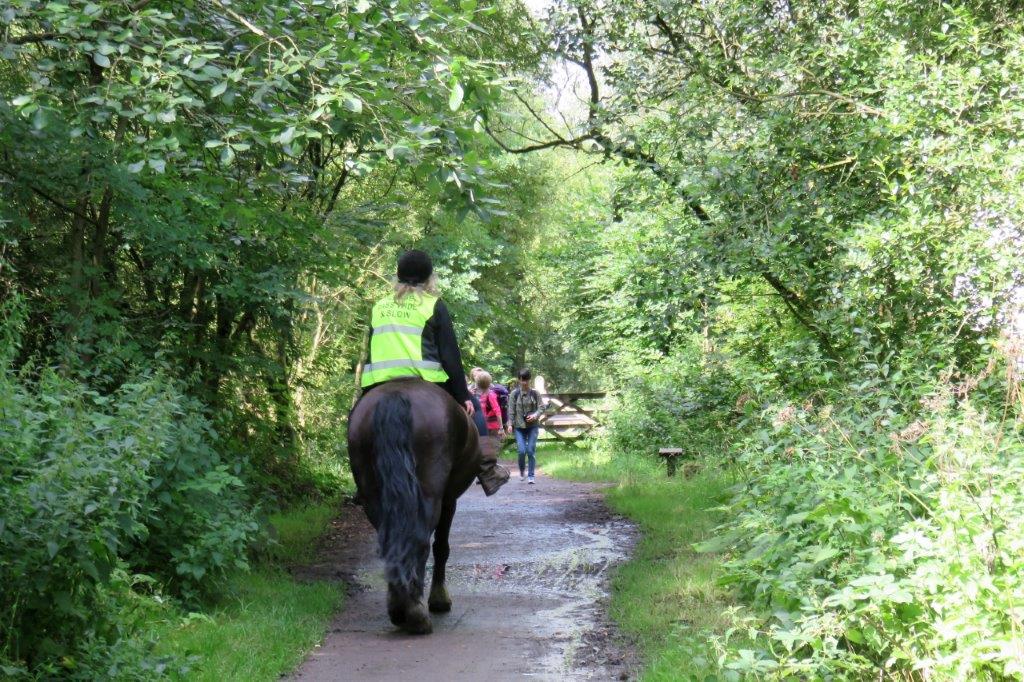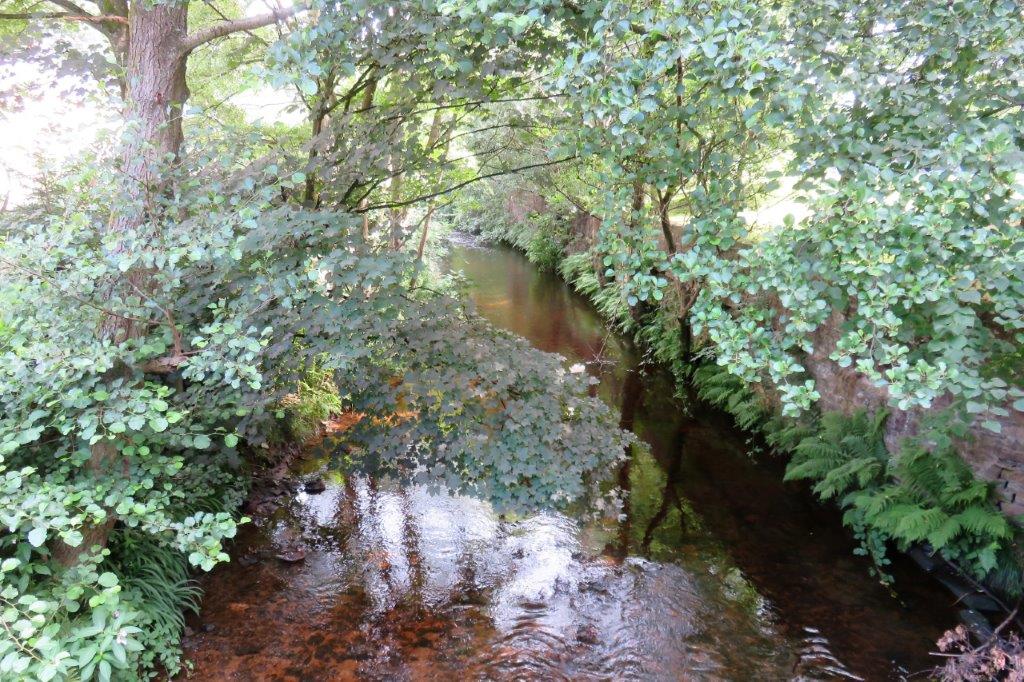 crossing the River Sett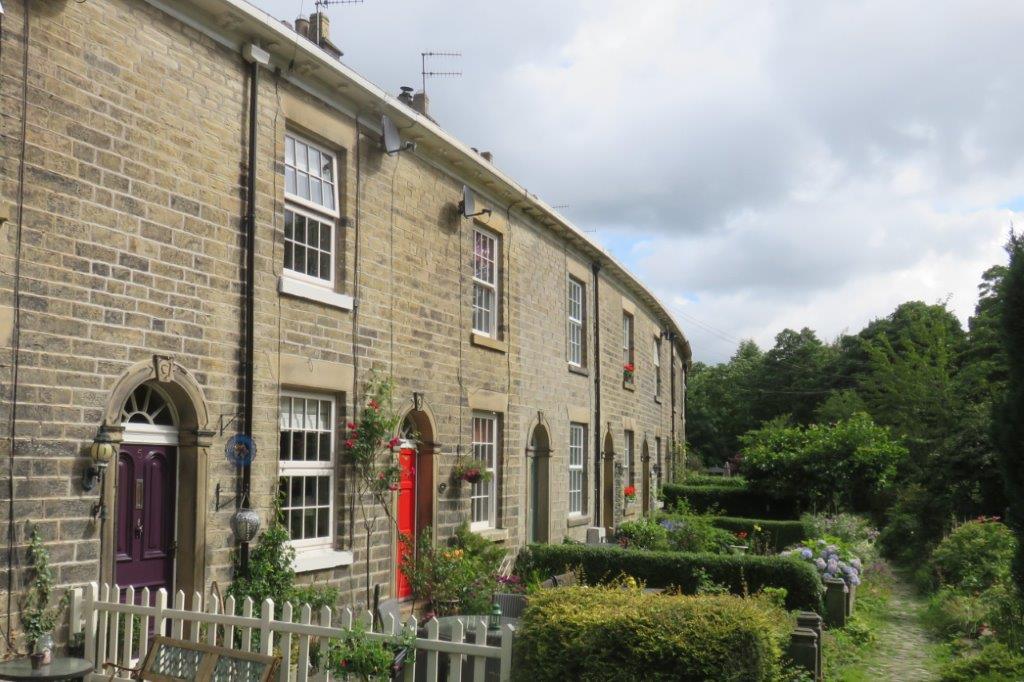 imposing curved terraced houses - front view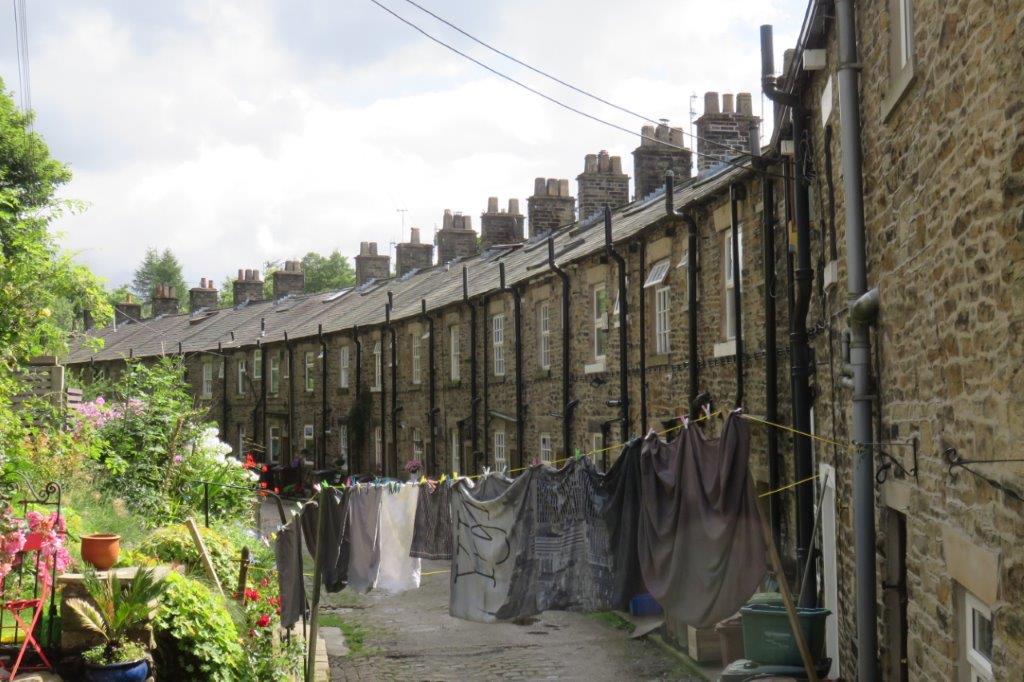 terraced houses back view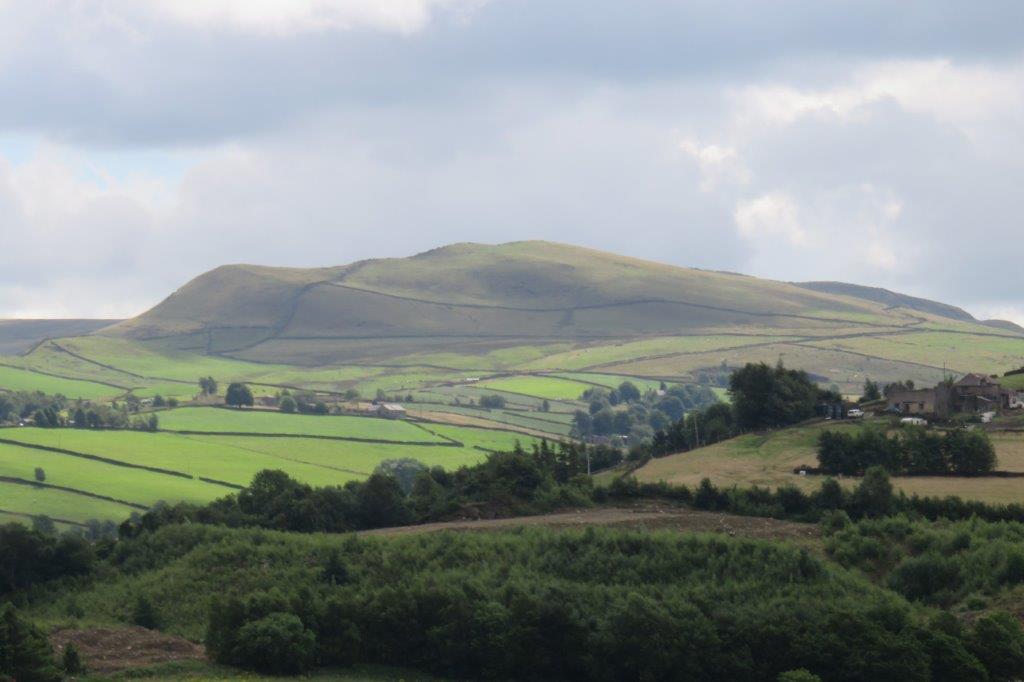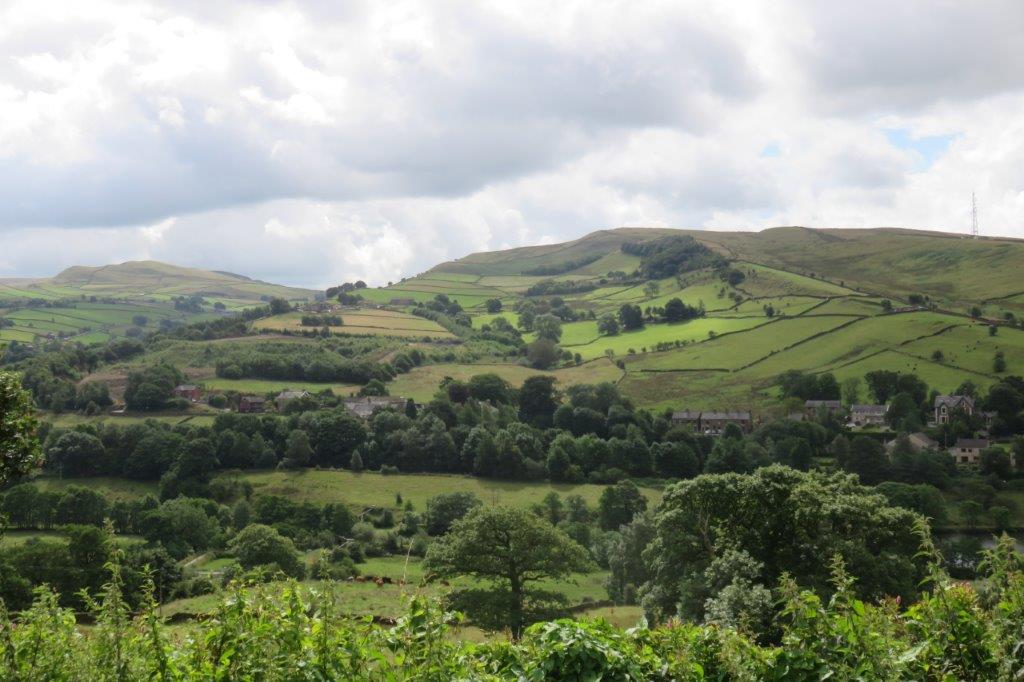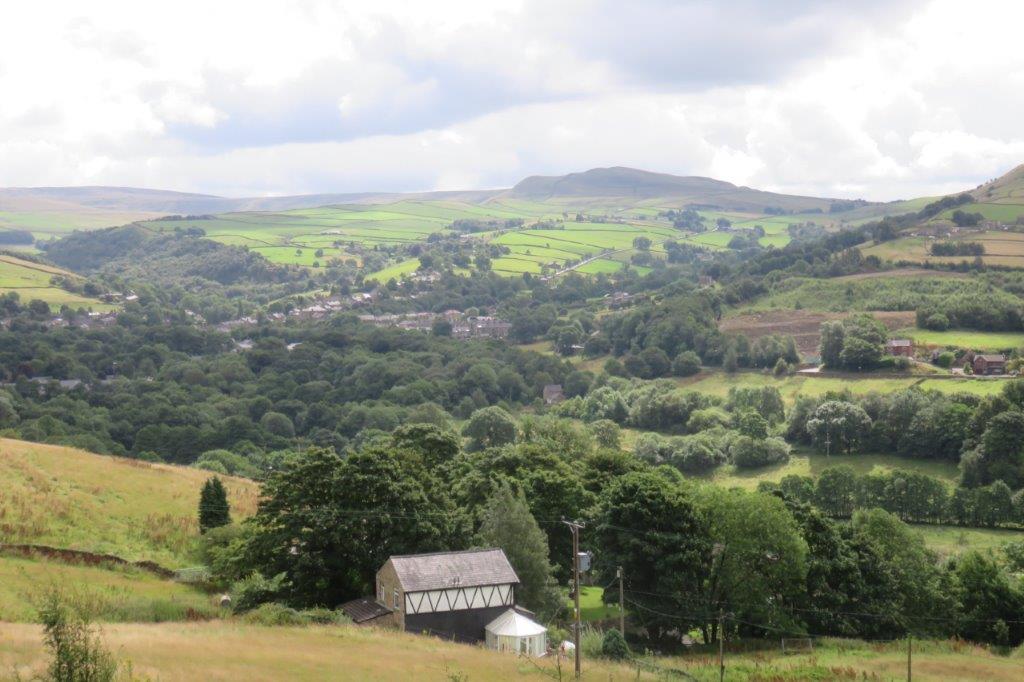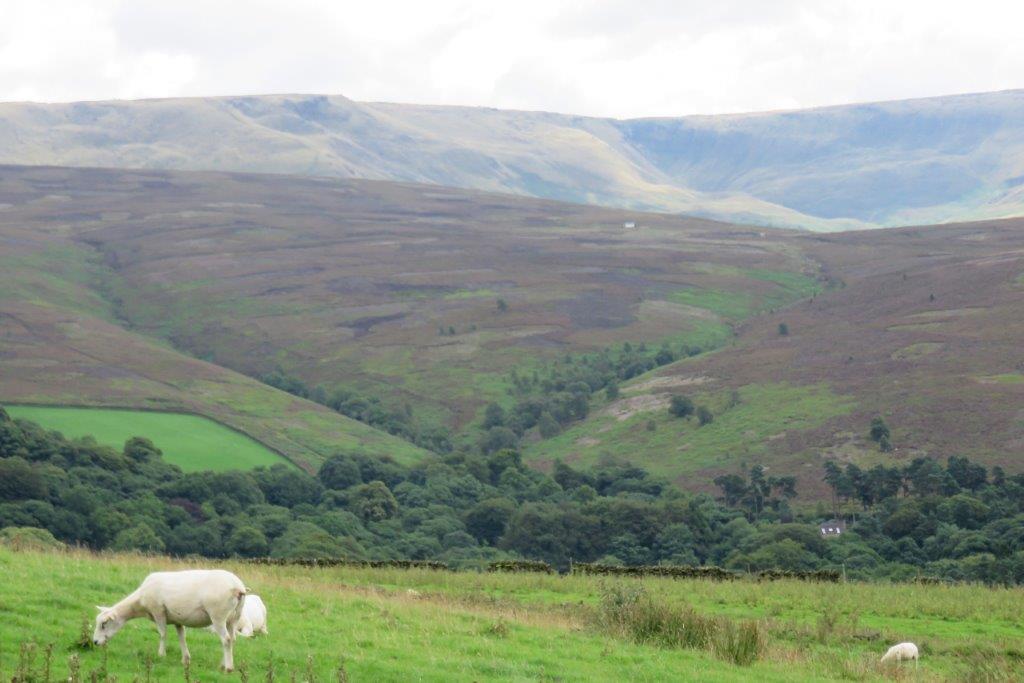 Kinder Downfall is cleft behind in Kinder plateau. White building is a shooting cabin.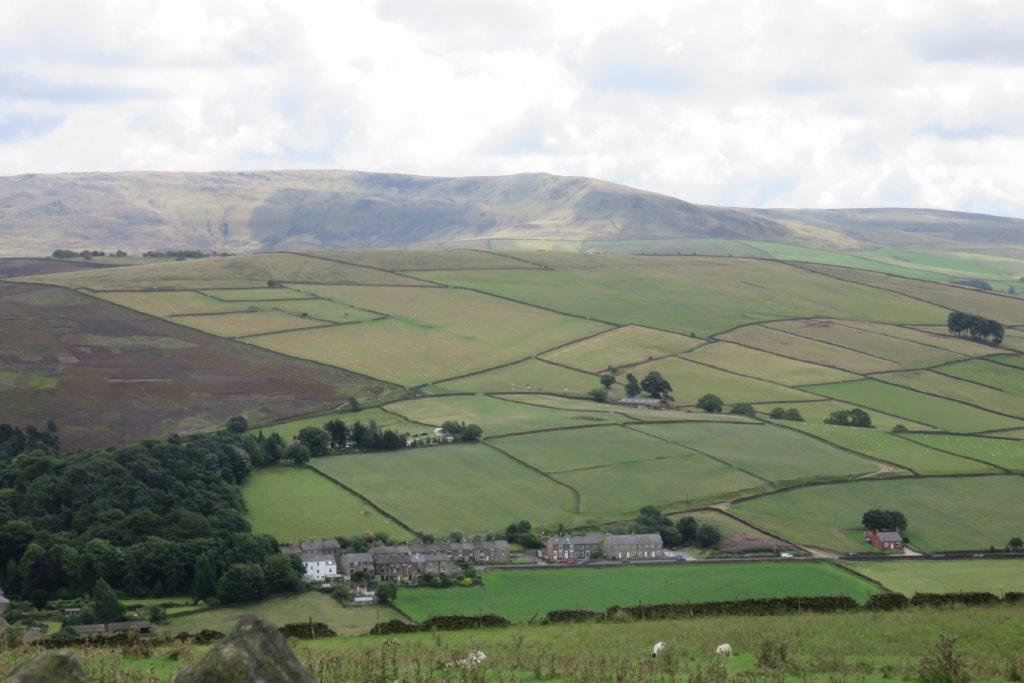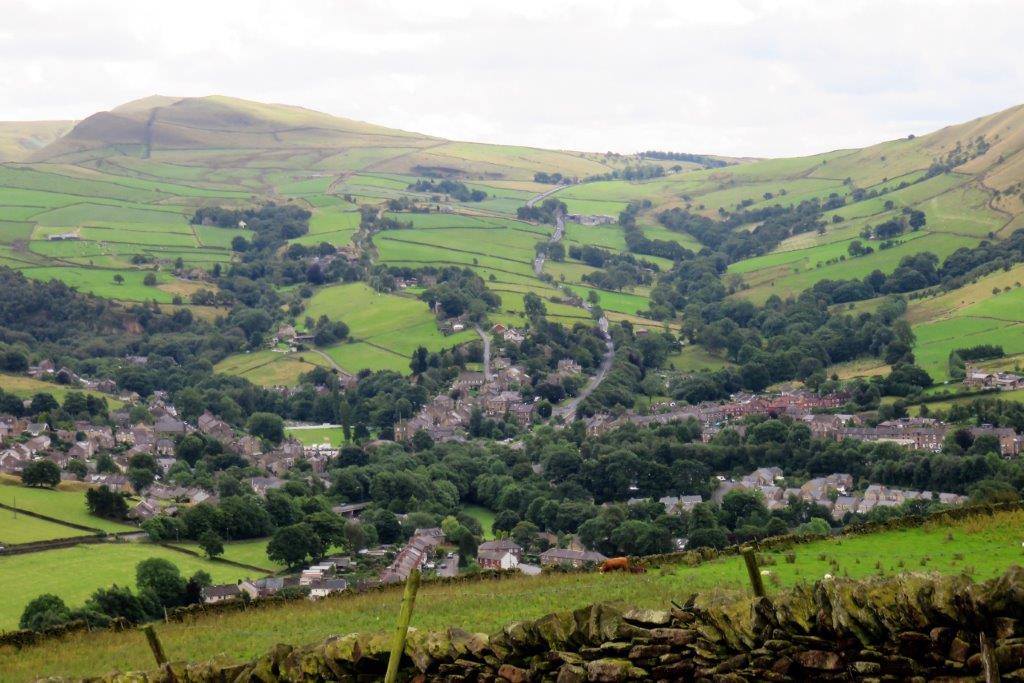 Hayfield seen below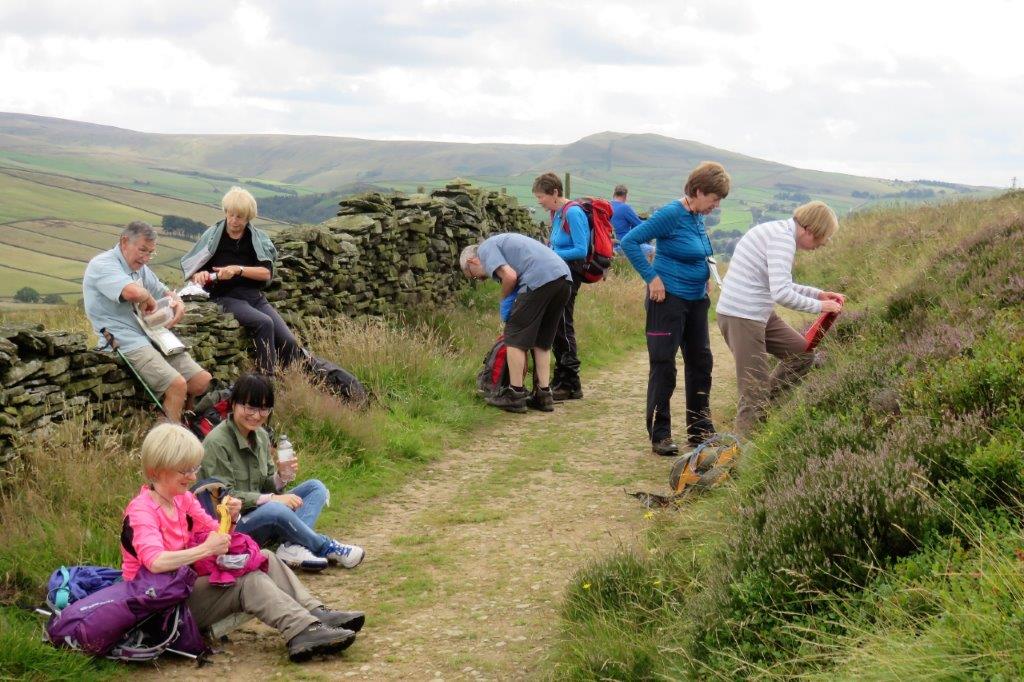 tea break on the Pennine Bridleway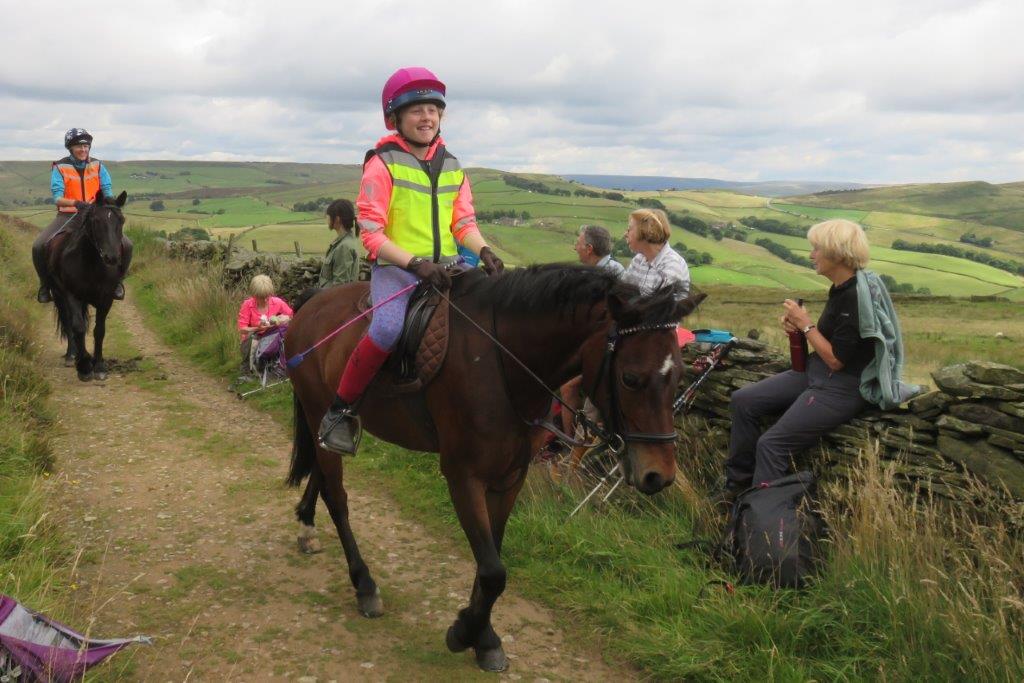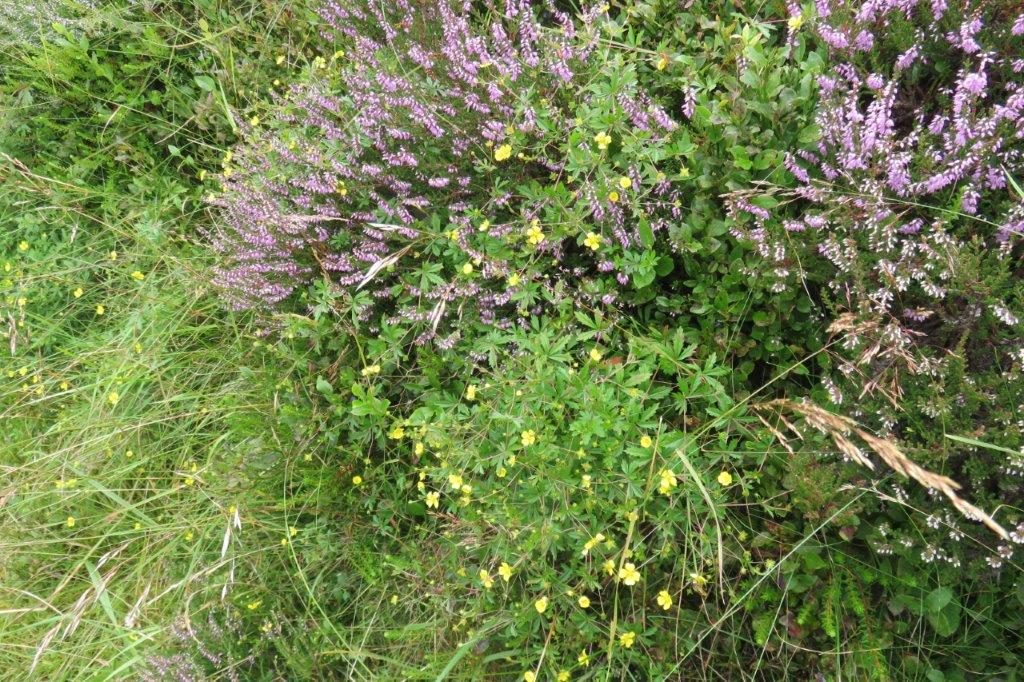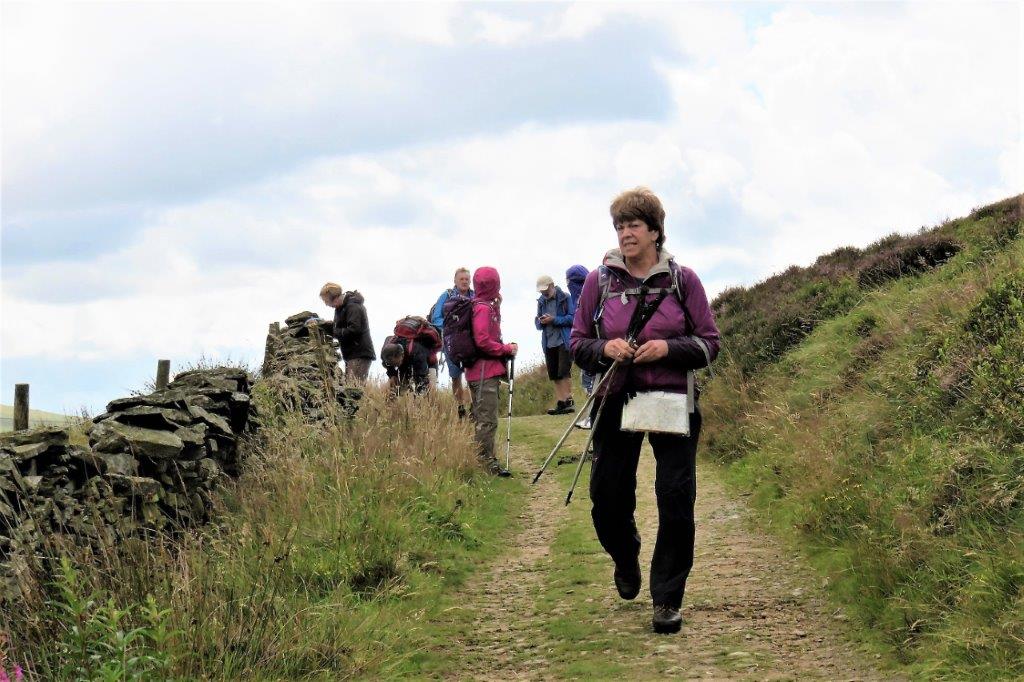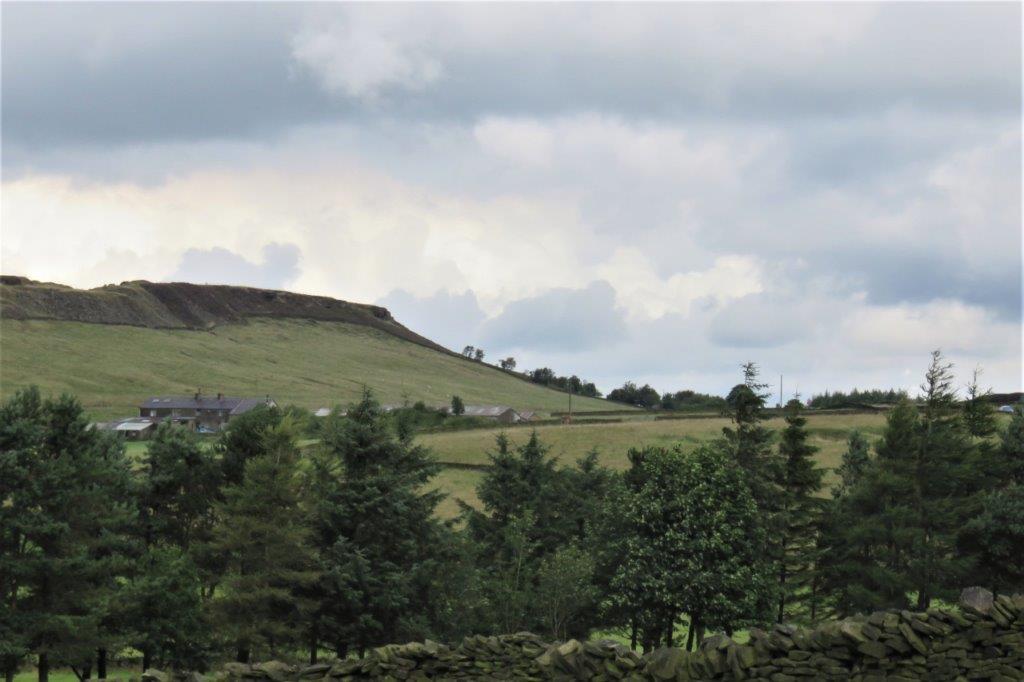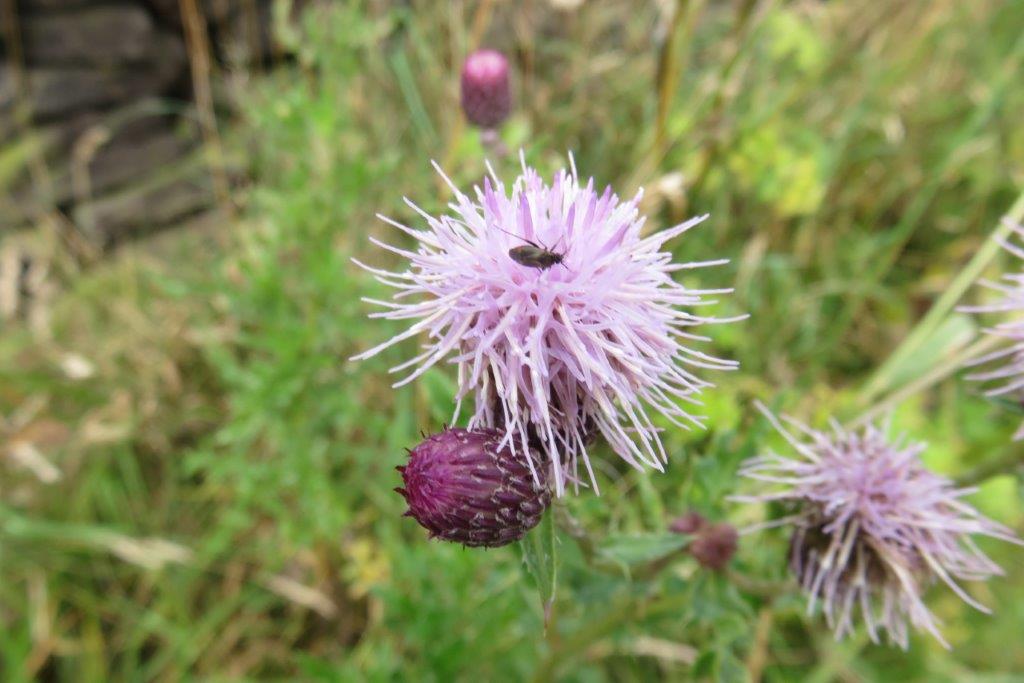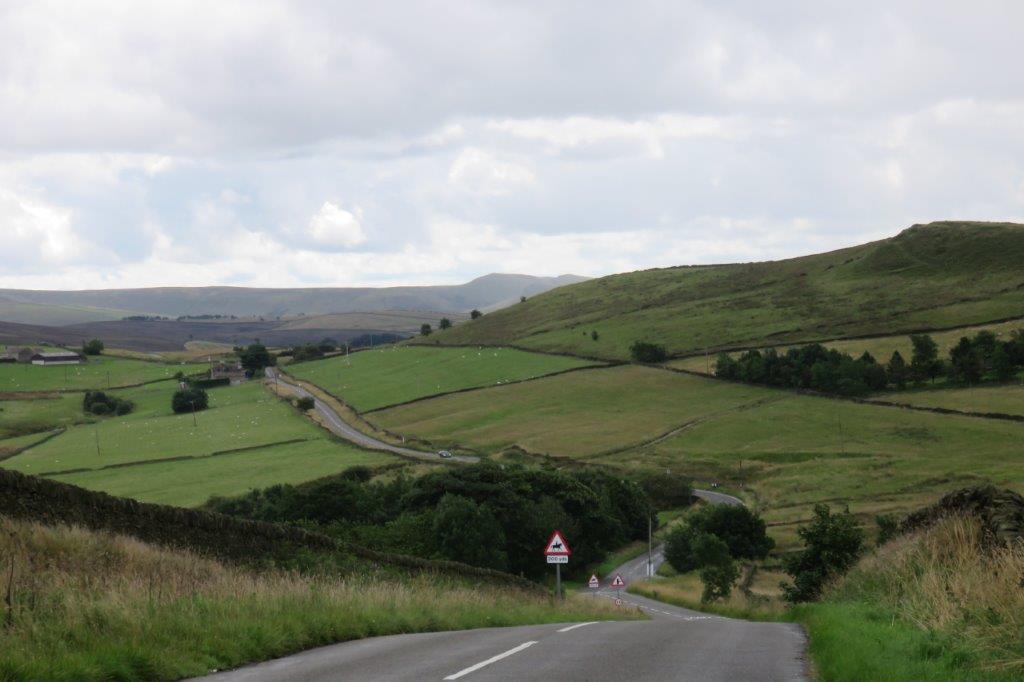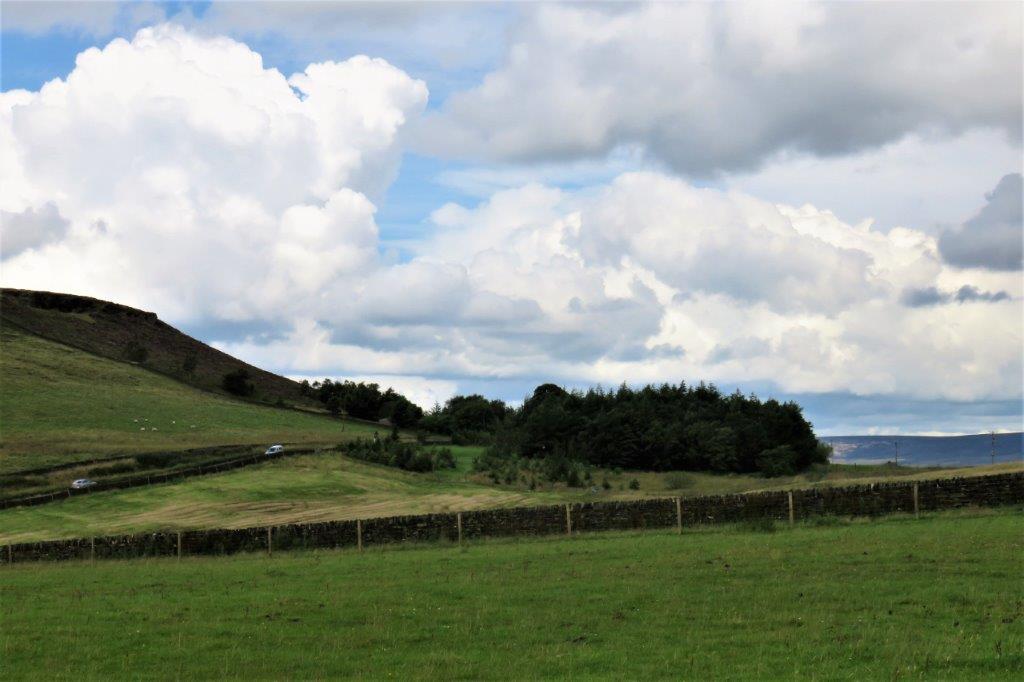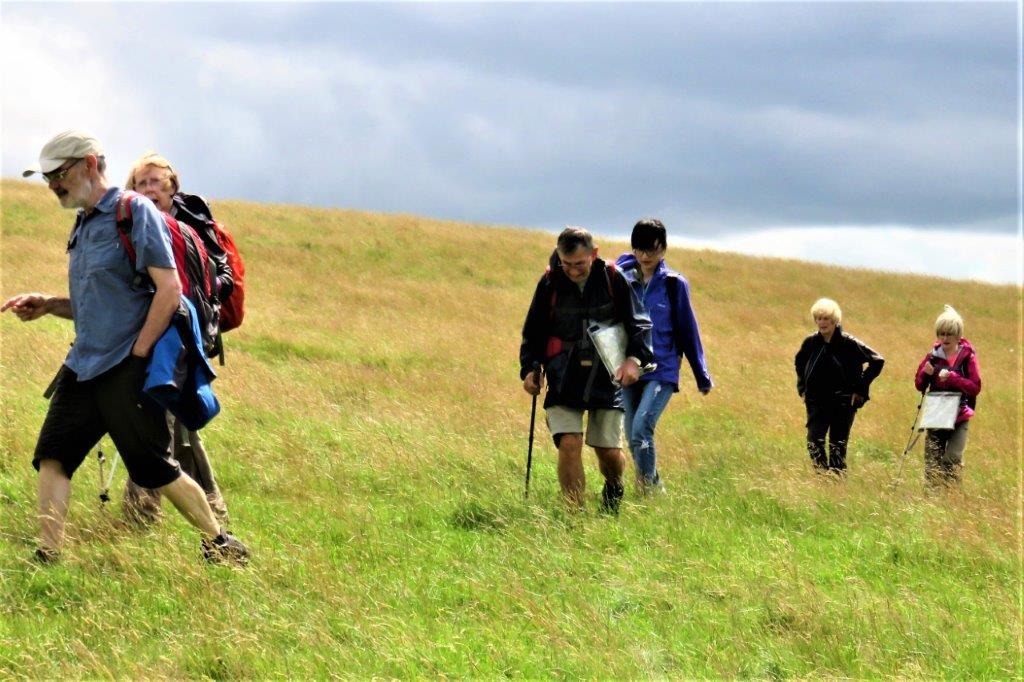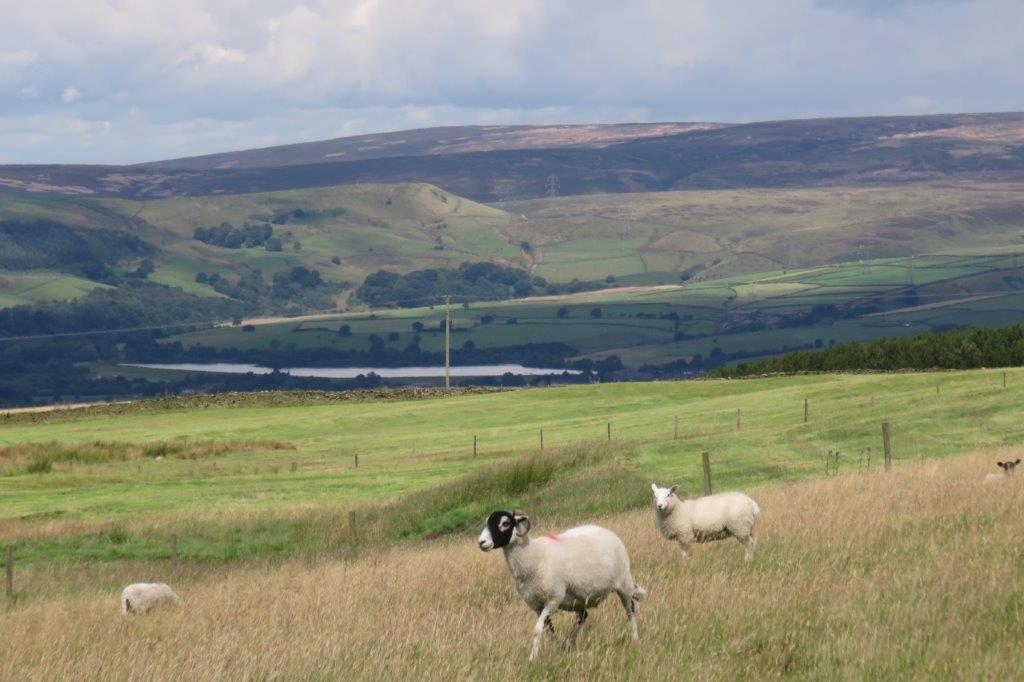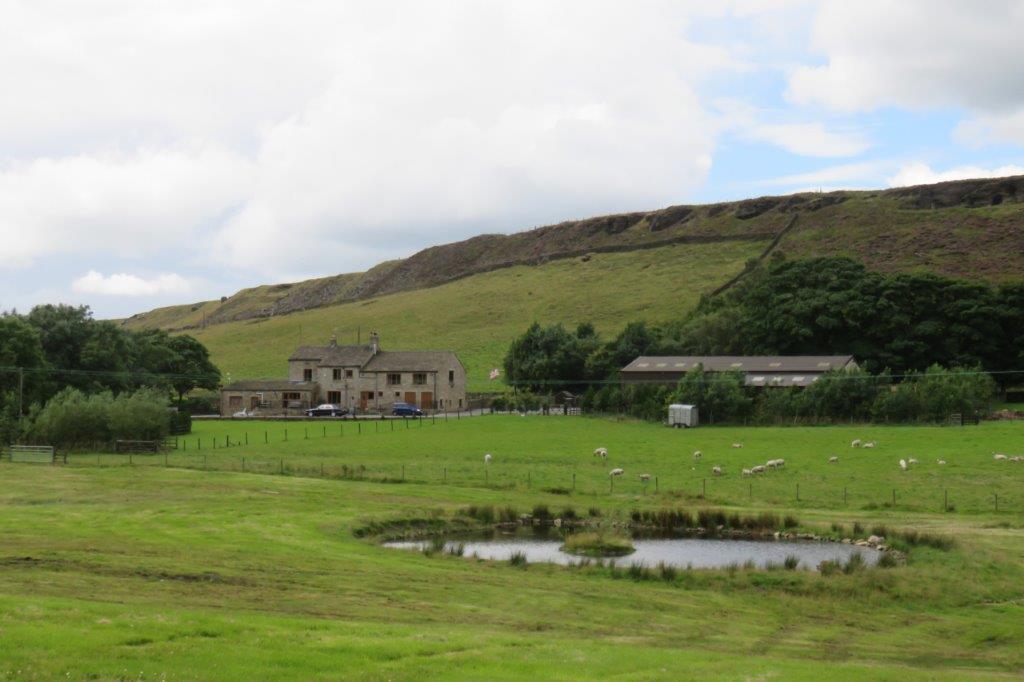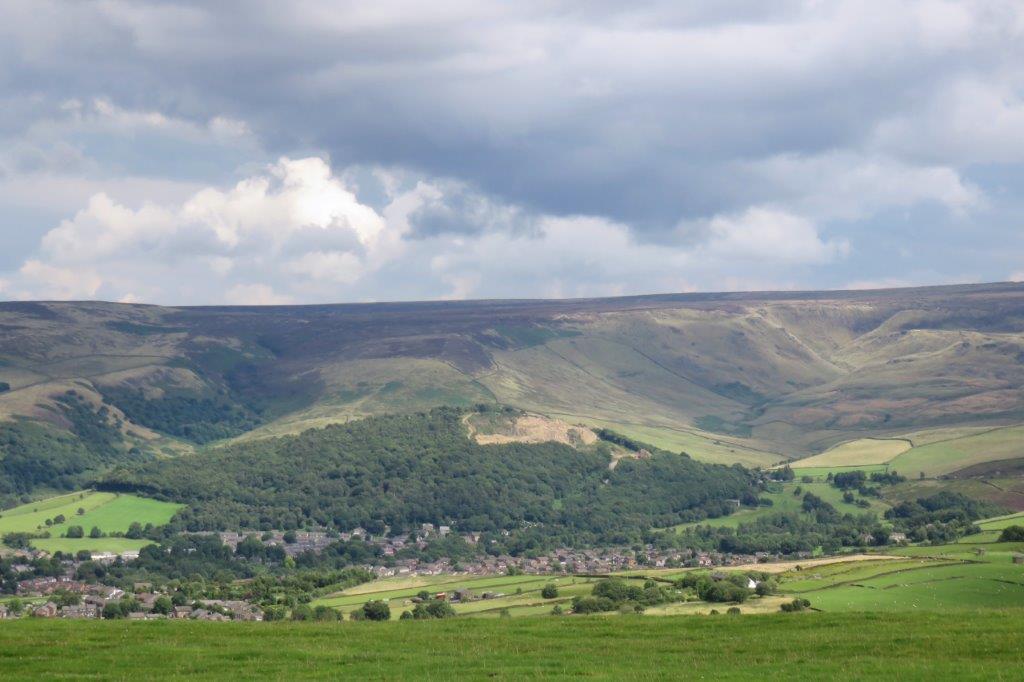 A Glimpse of Glossup - the walks name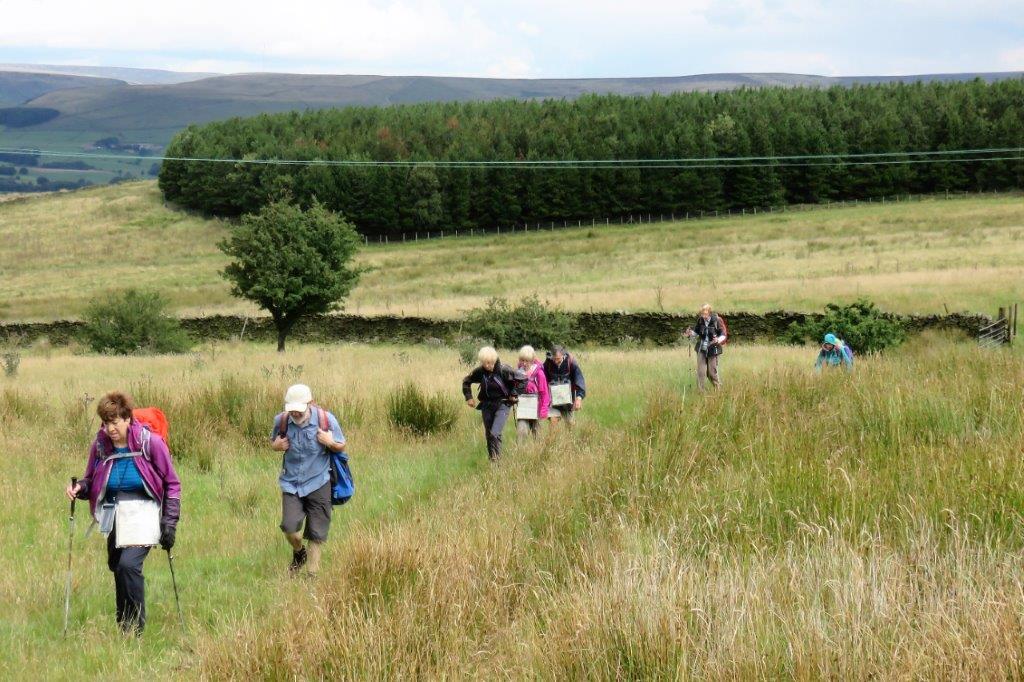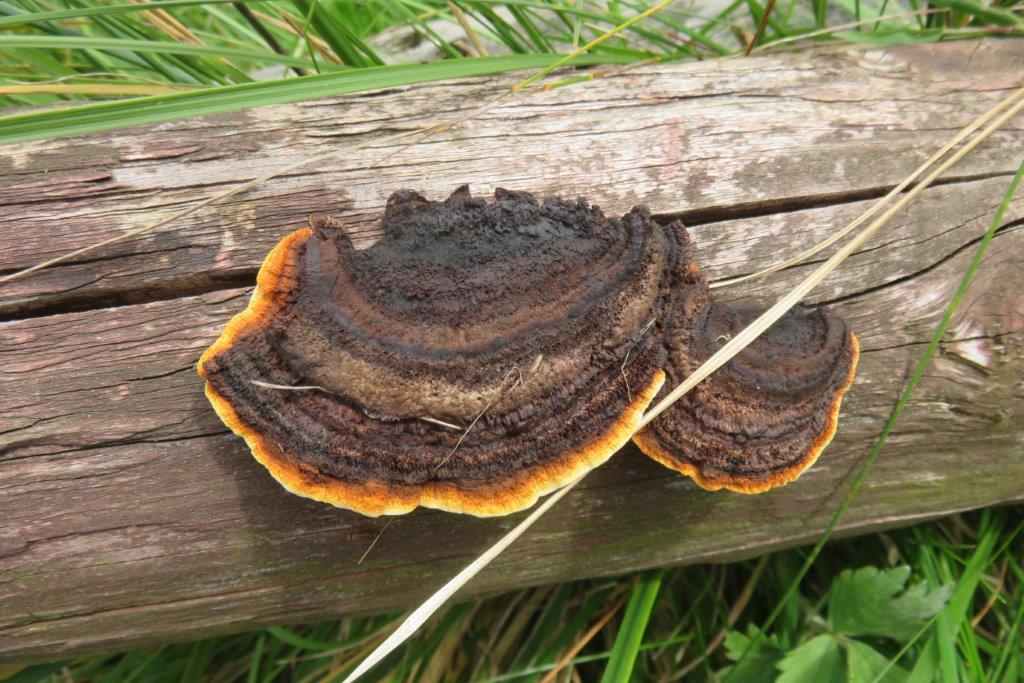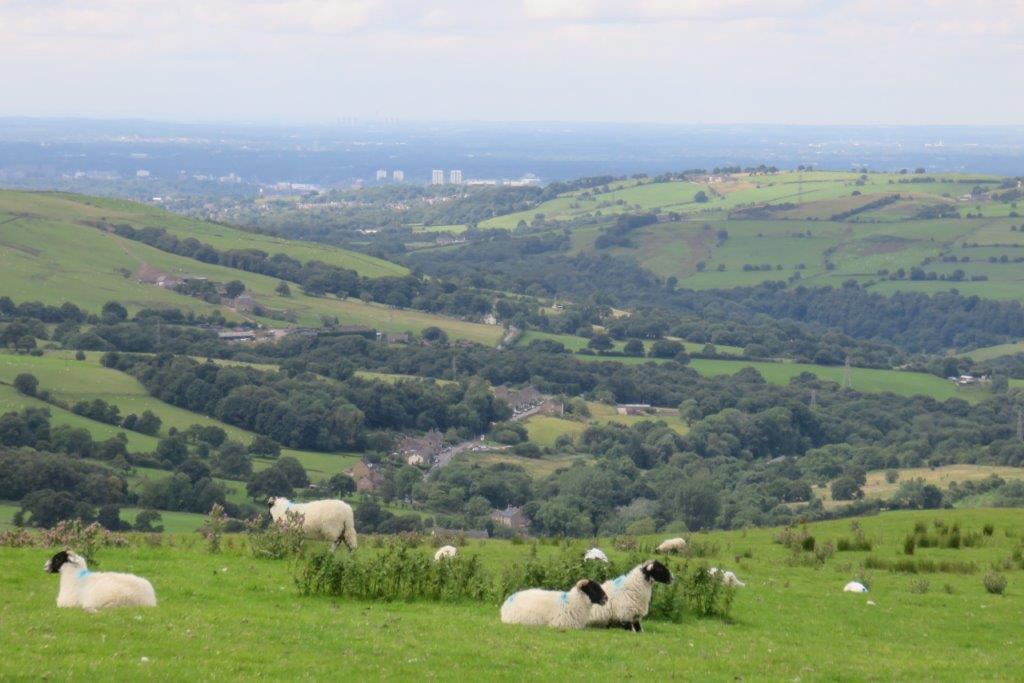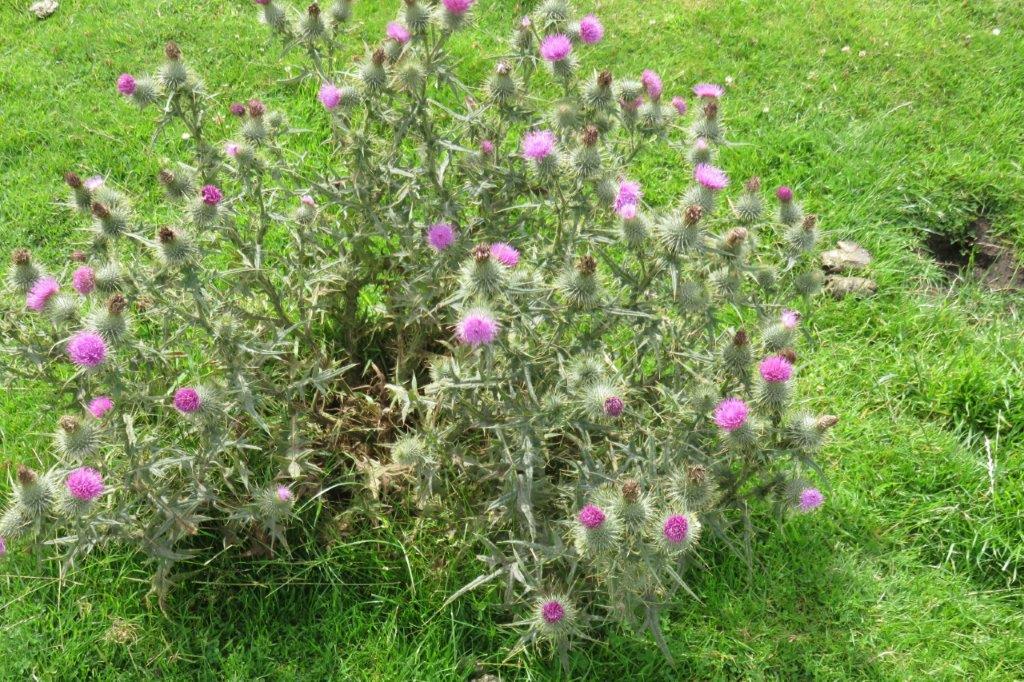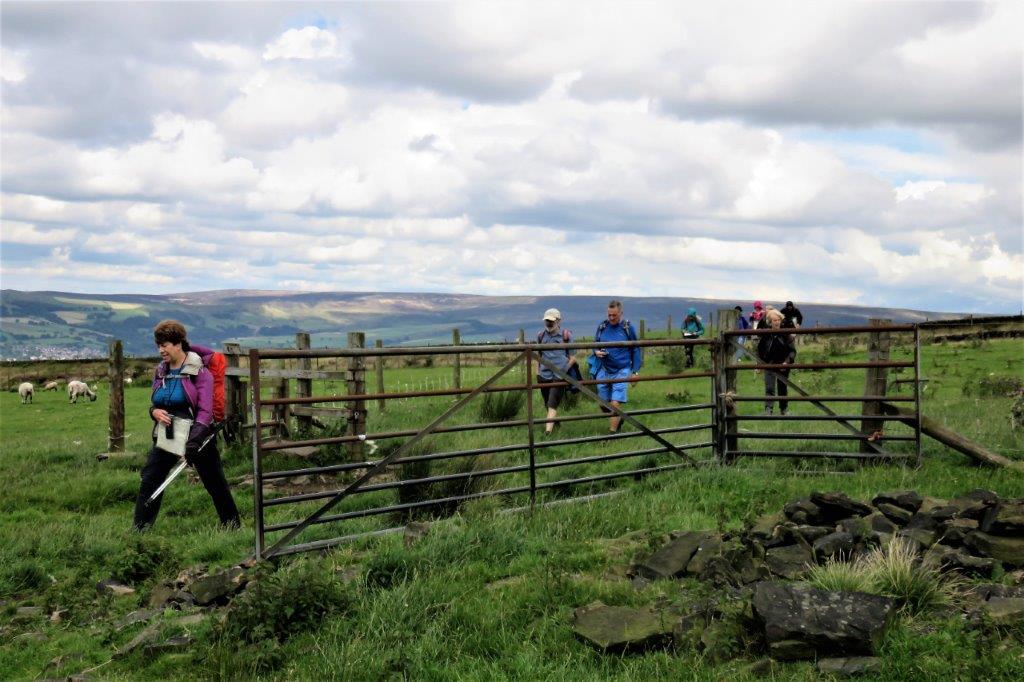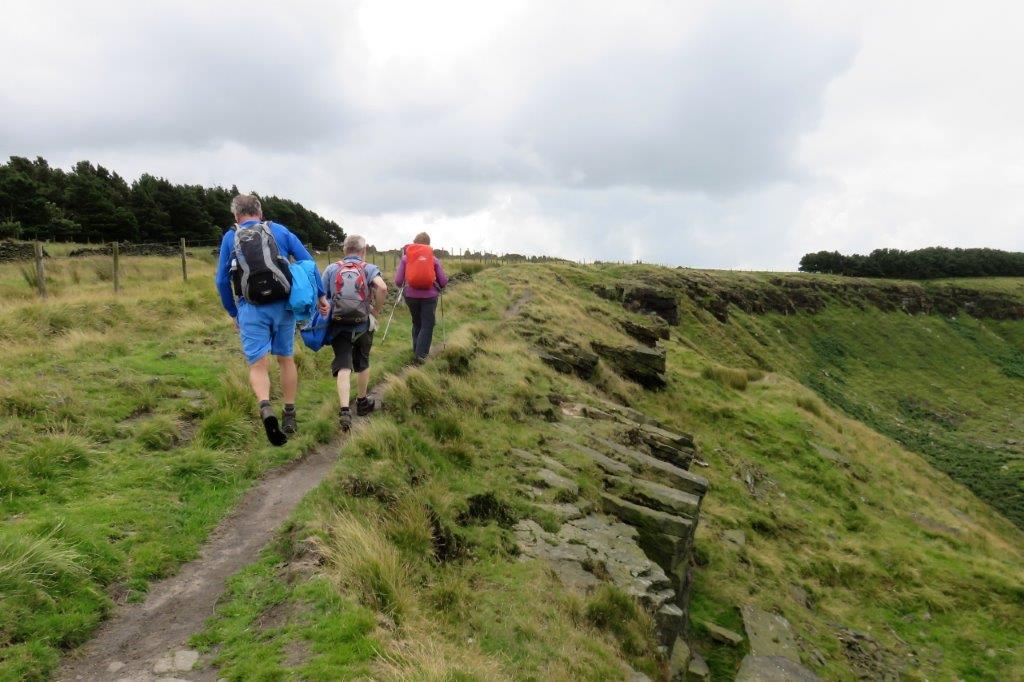 on Coombes Edge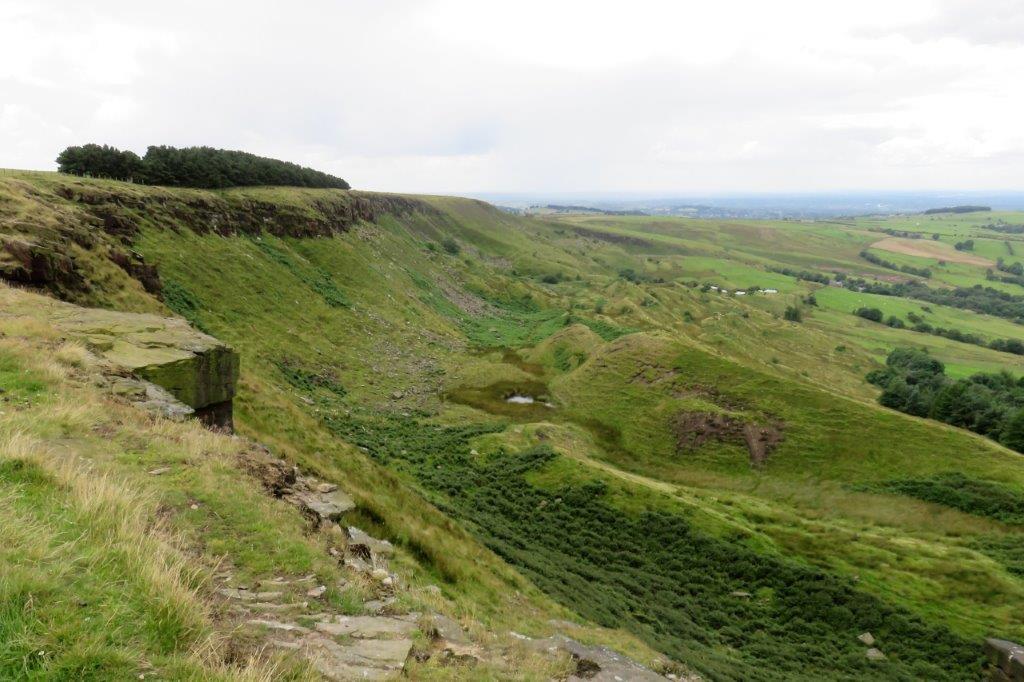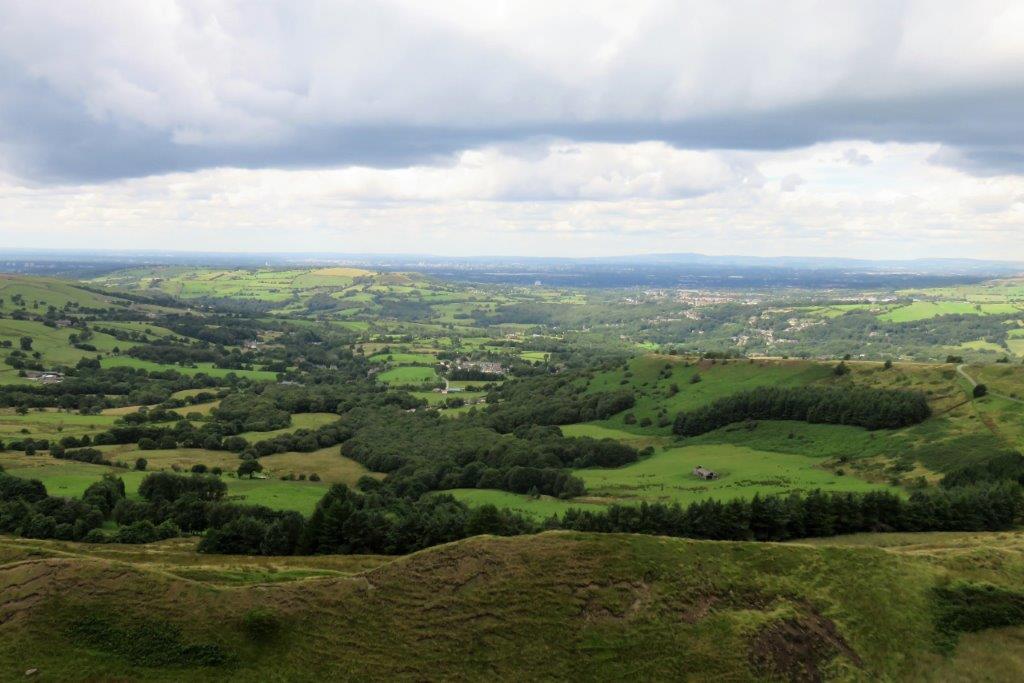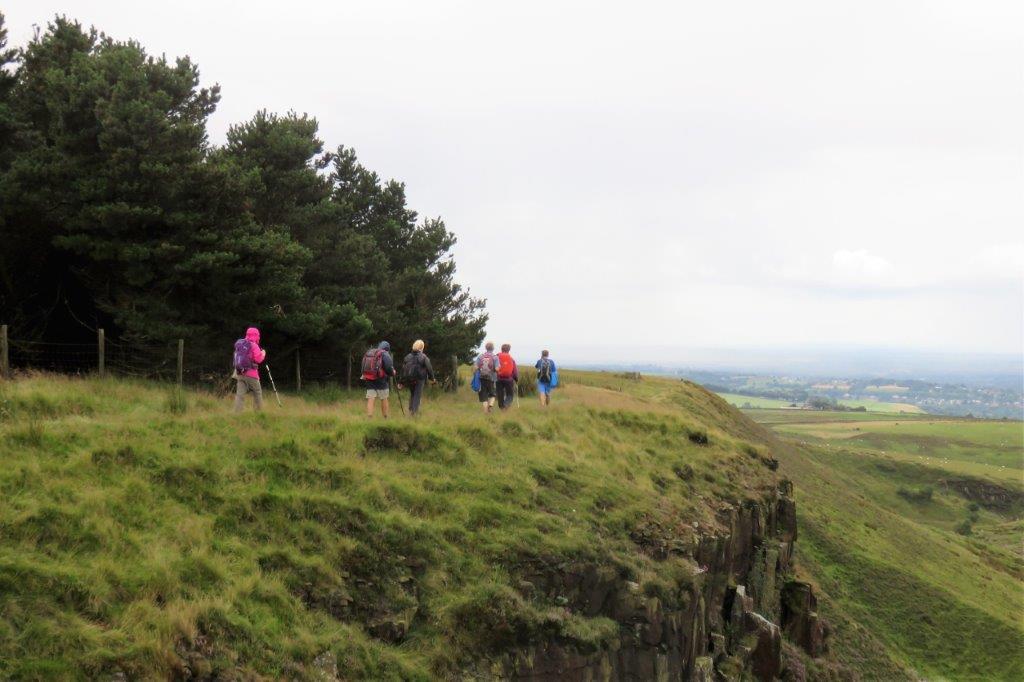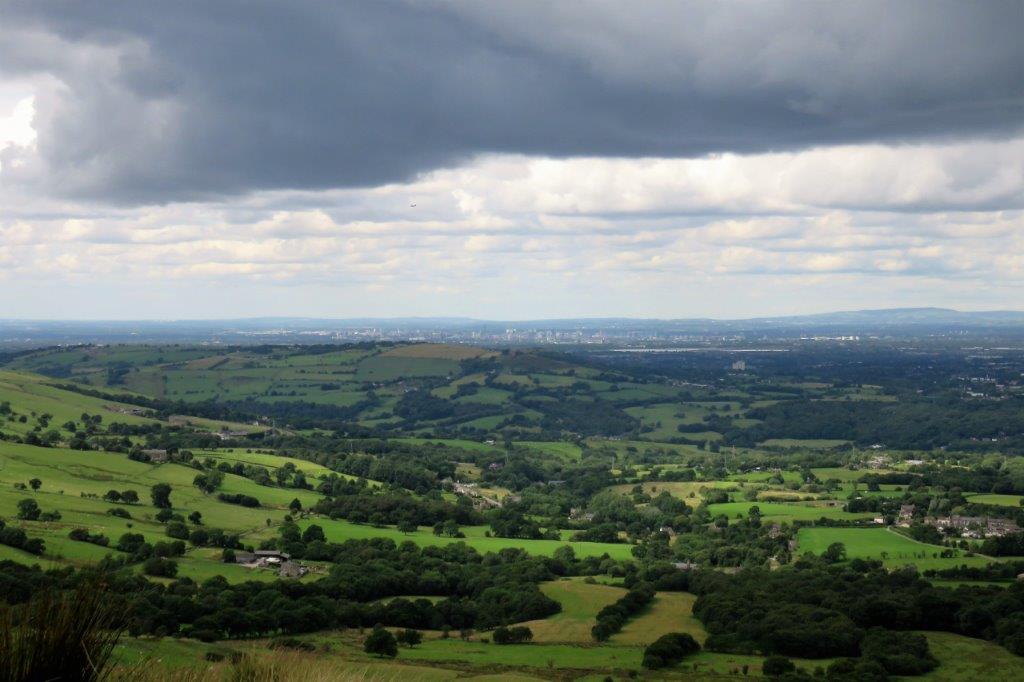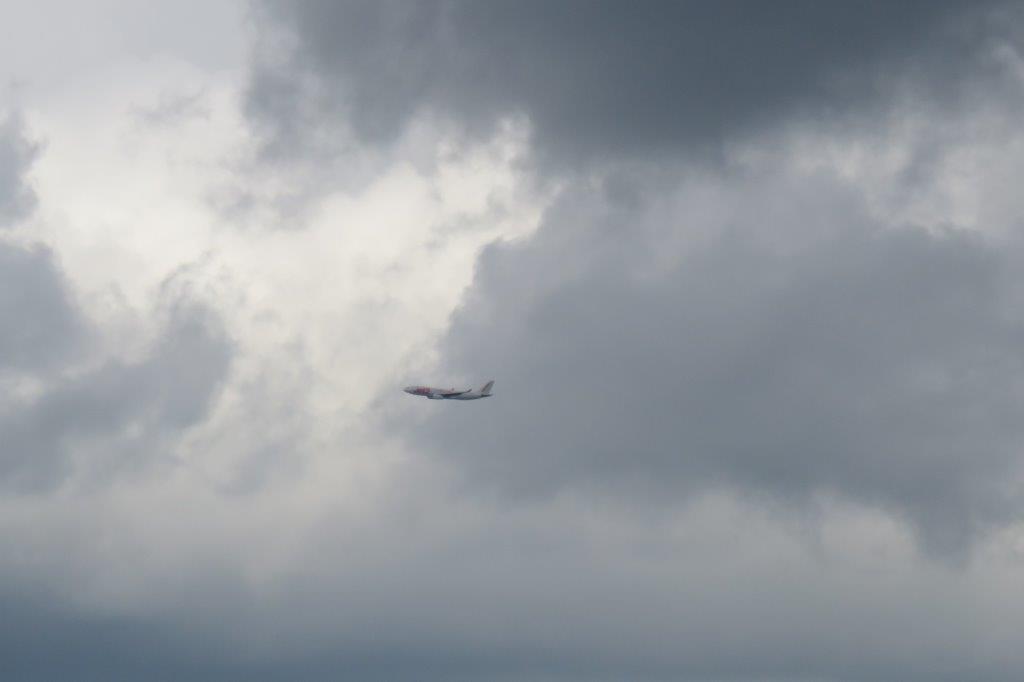 toward Manchester Airport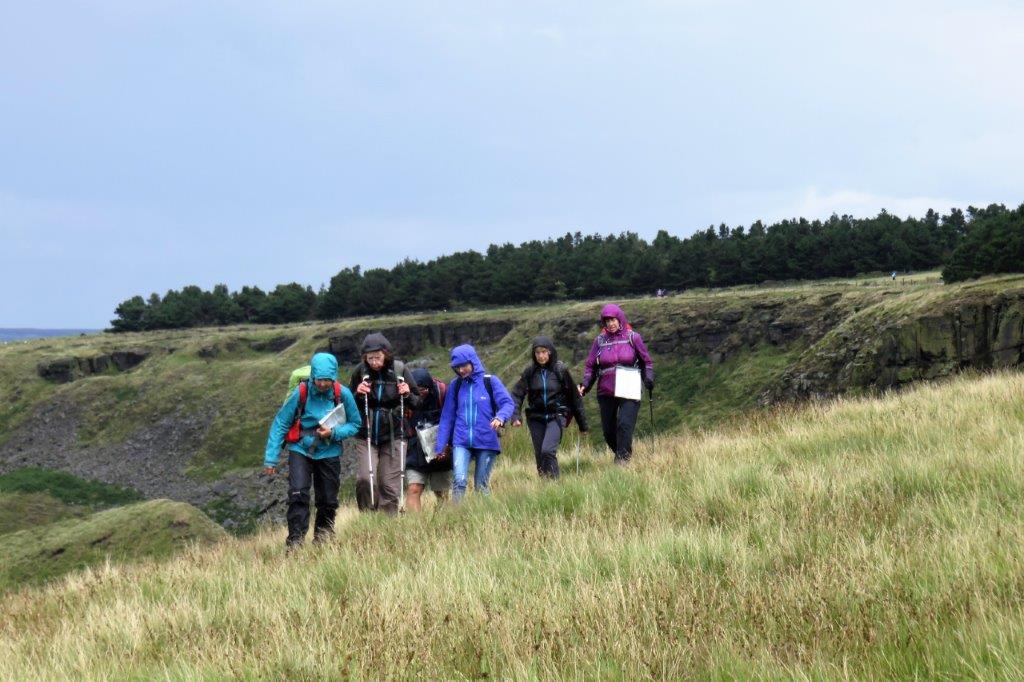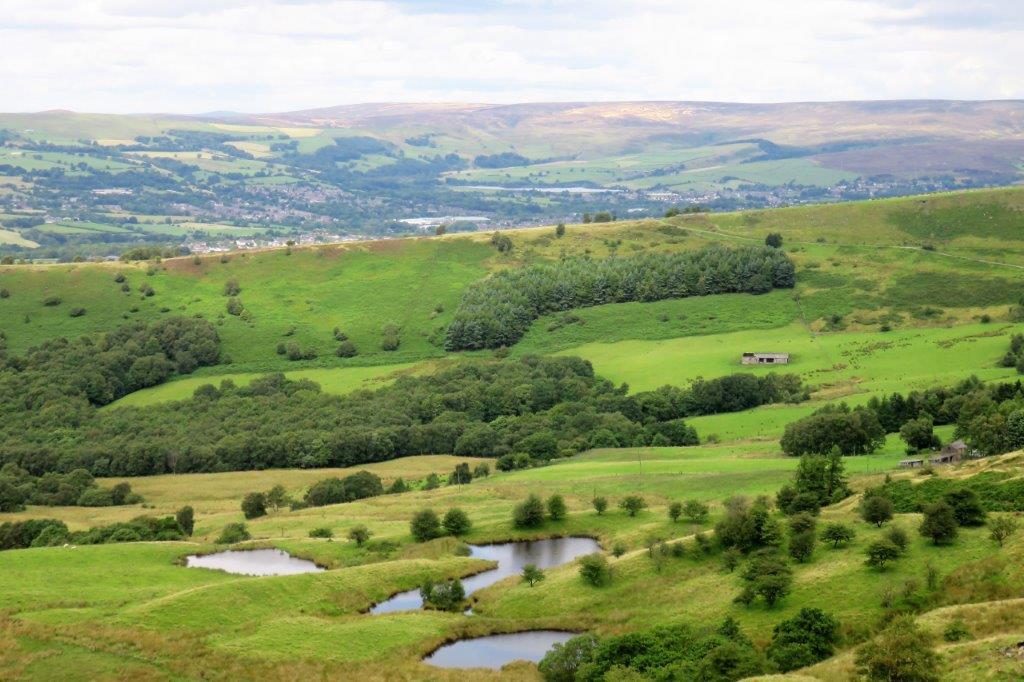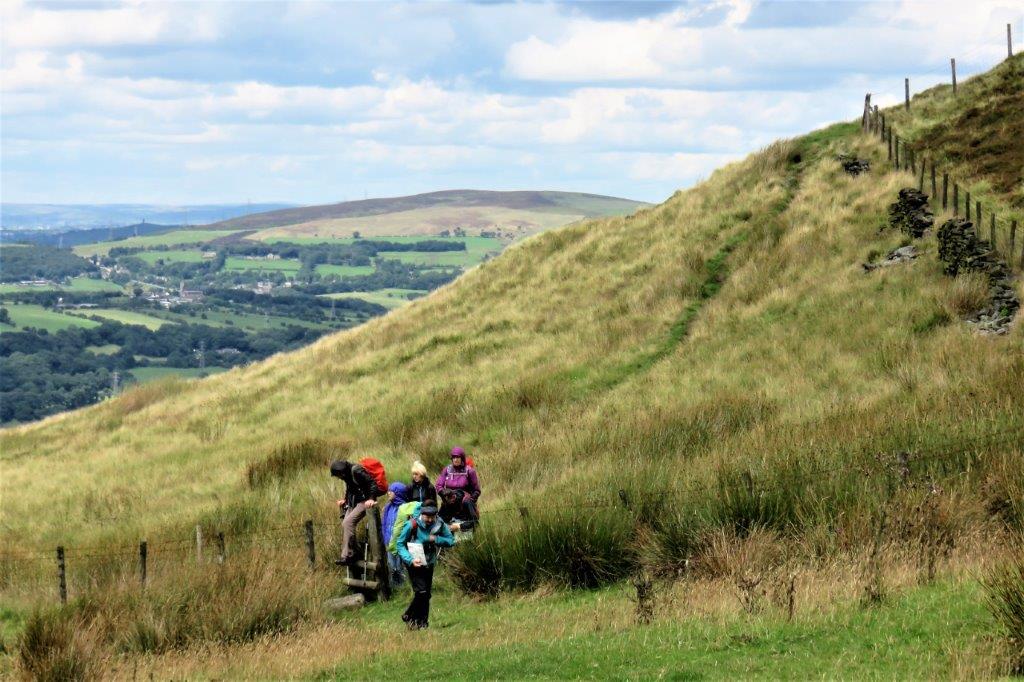 down from Coombes Edge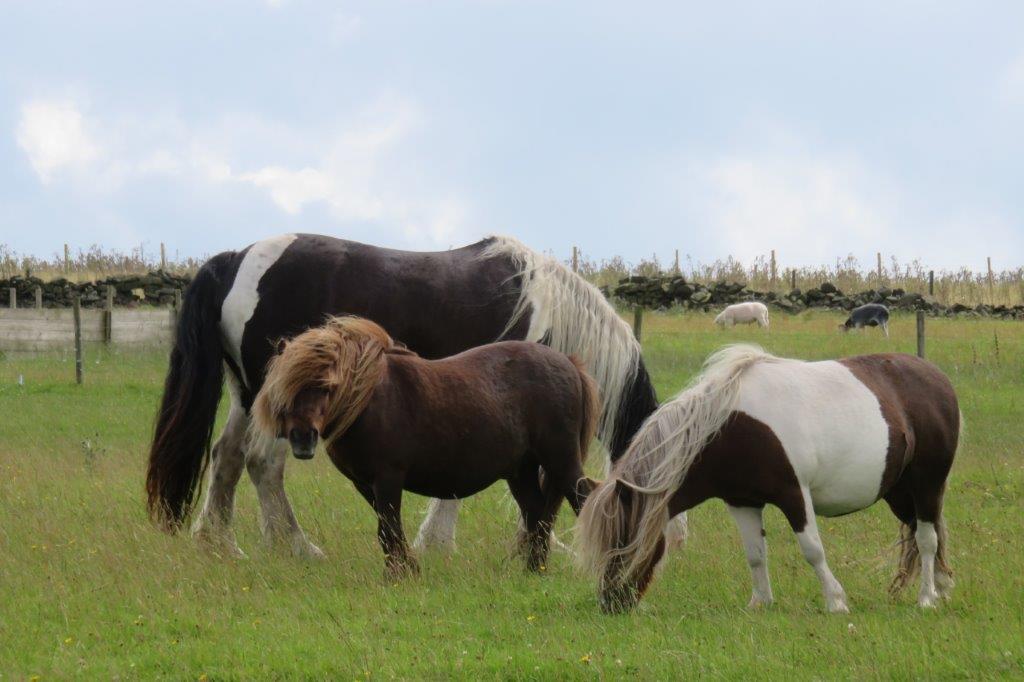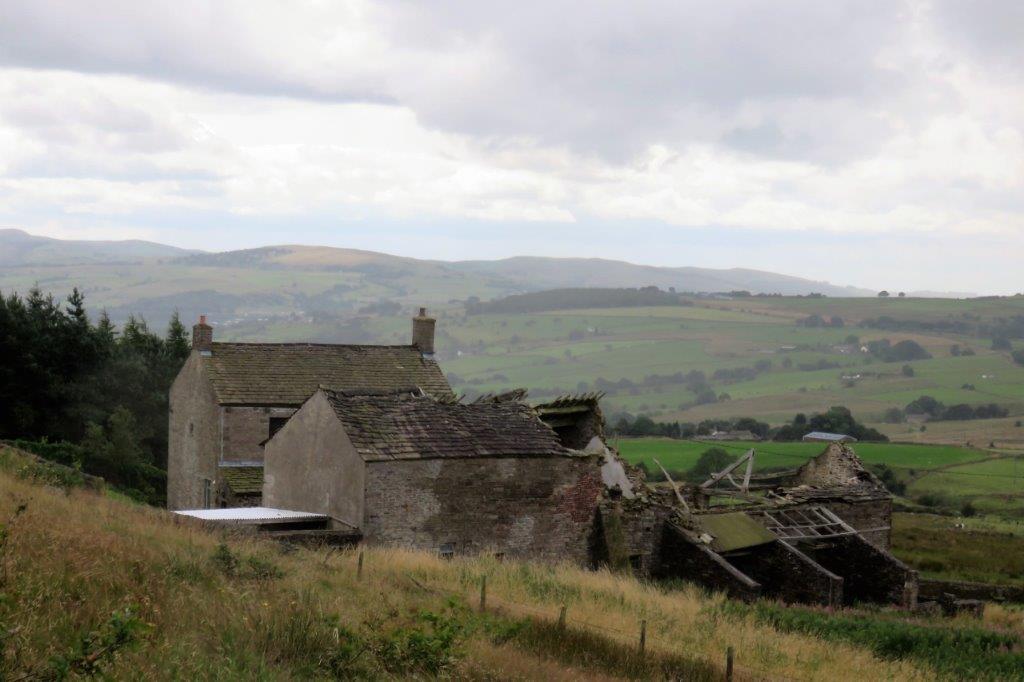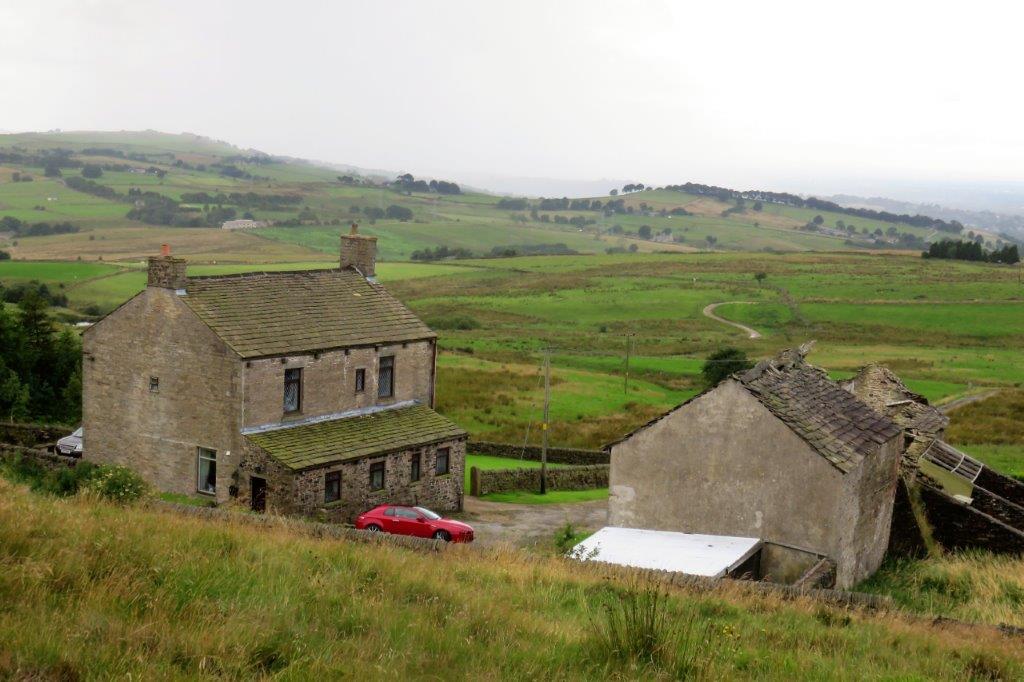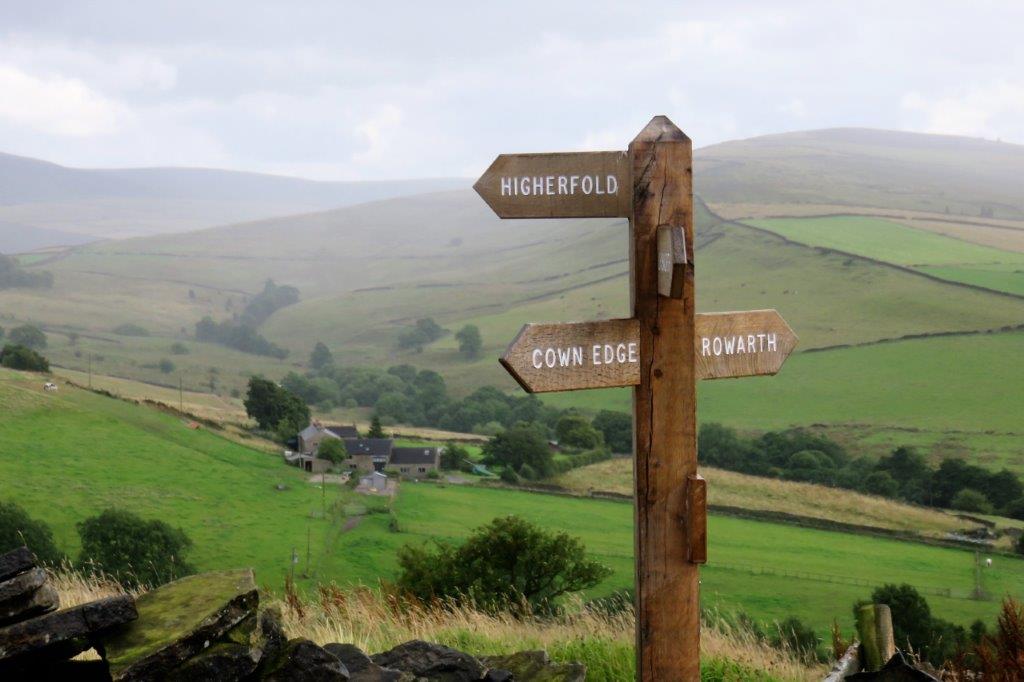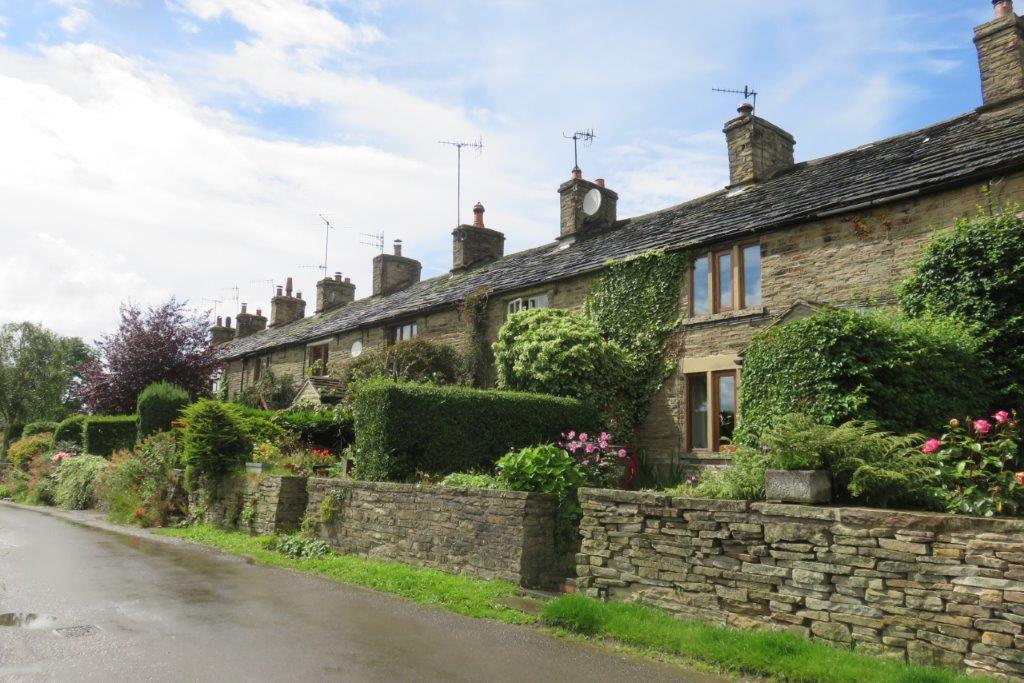 terraced houses in Rowarth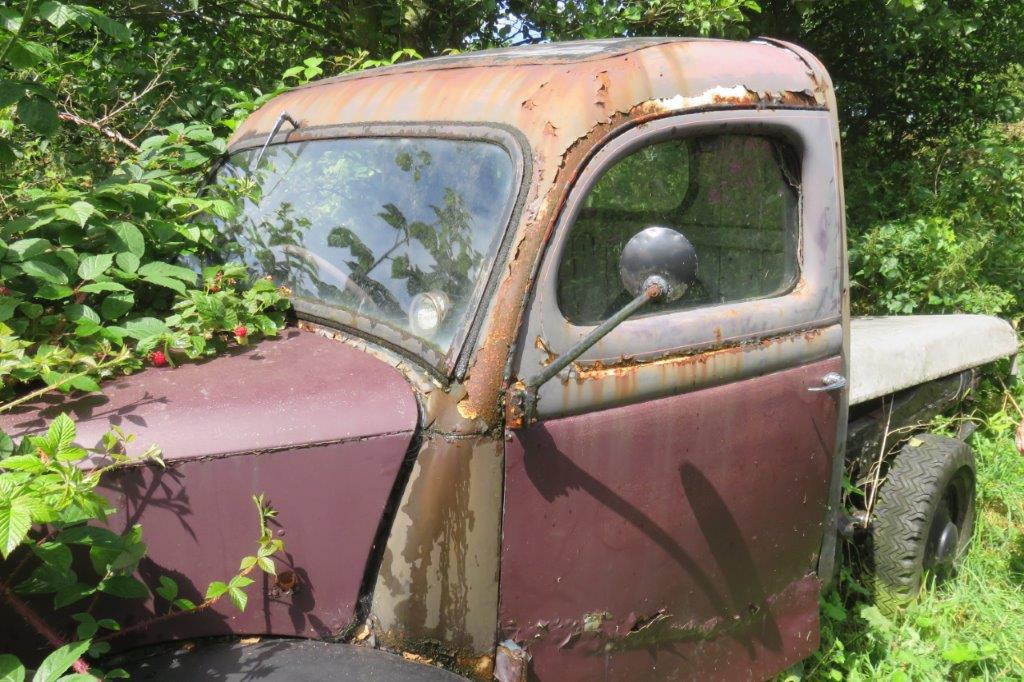 awaiting fitment with an electric drive motor?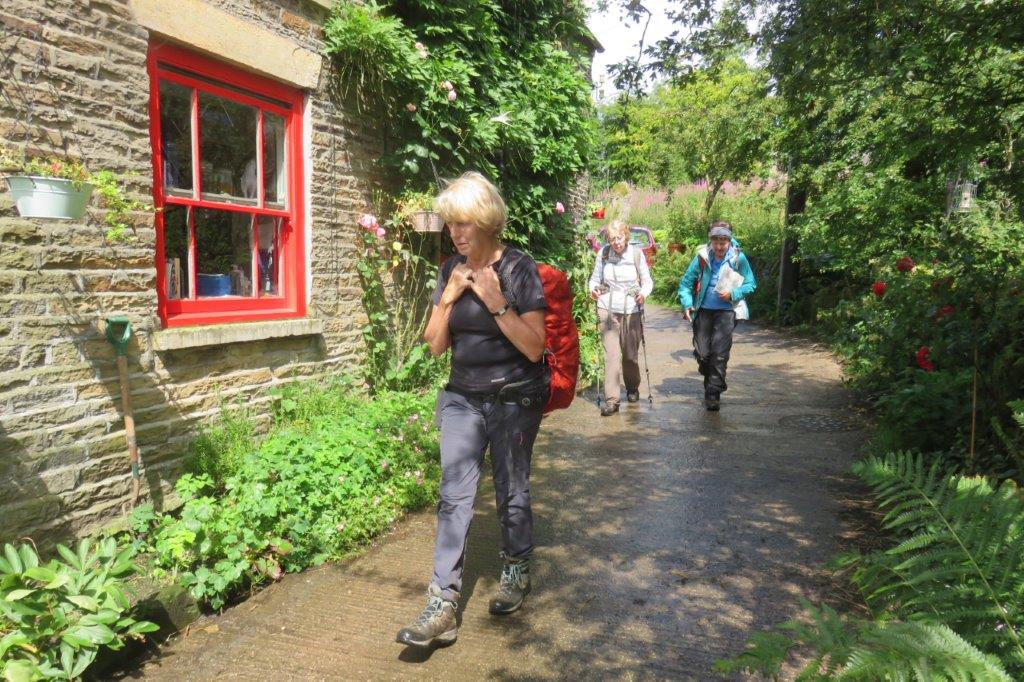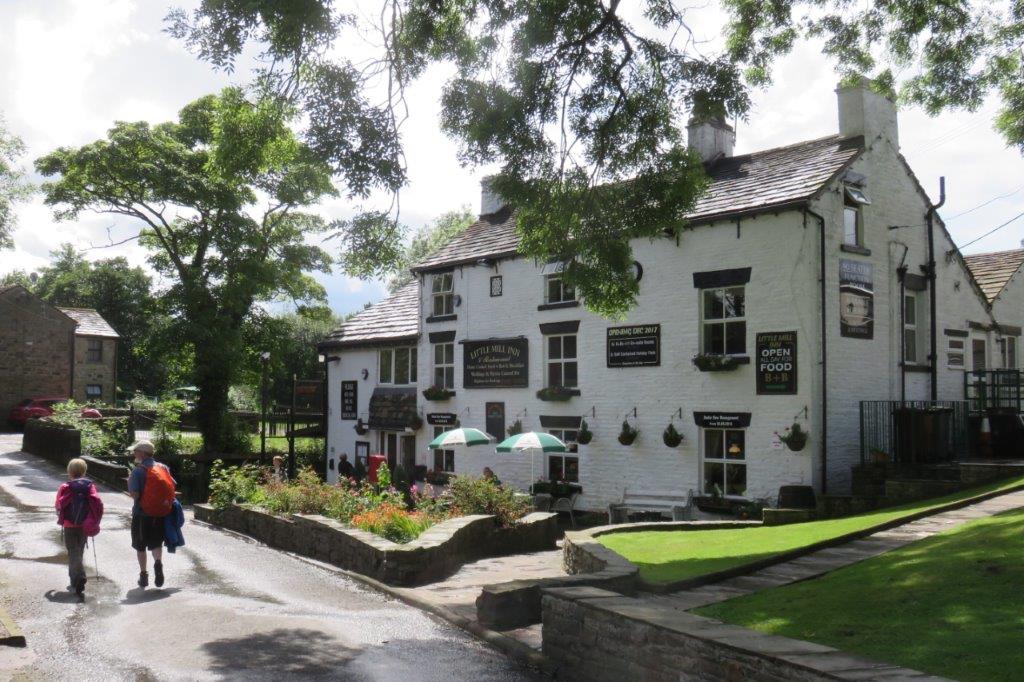 Little Mill Inn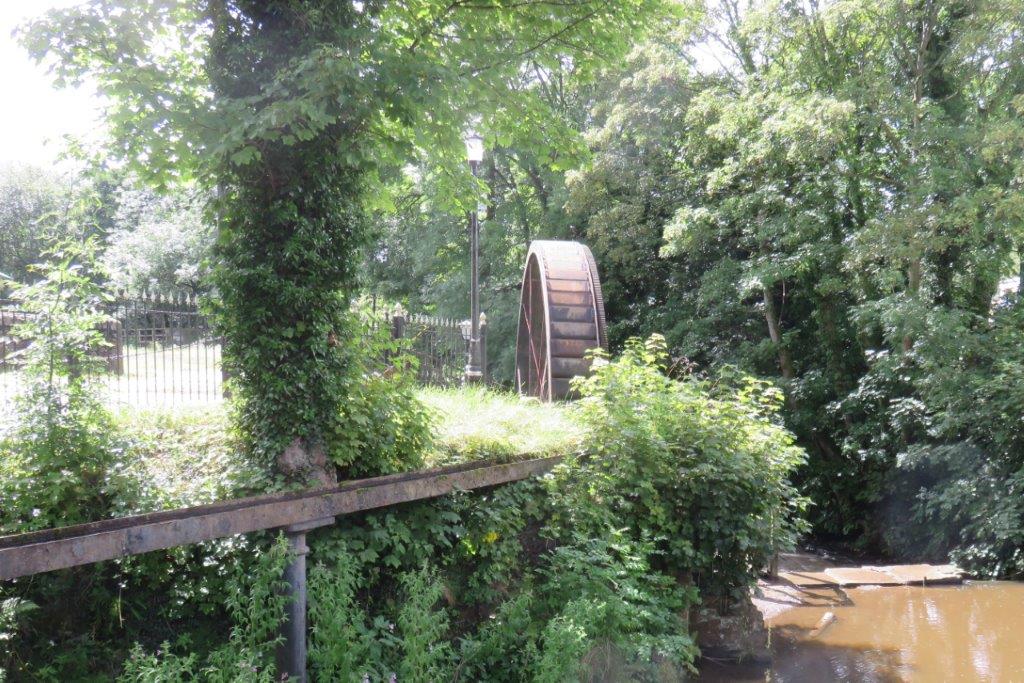 trough on columns supplied water to turn the wheel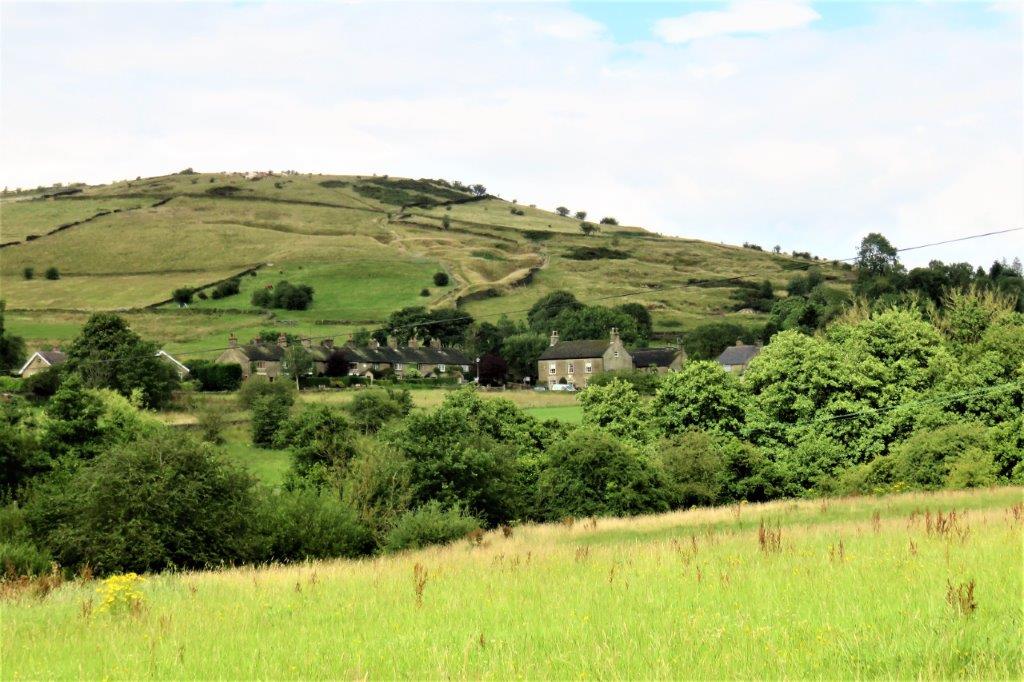 Rowarth terraced houses seen from a distance. We came down the hill behind them.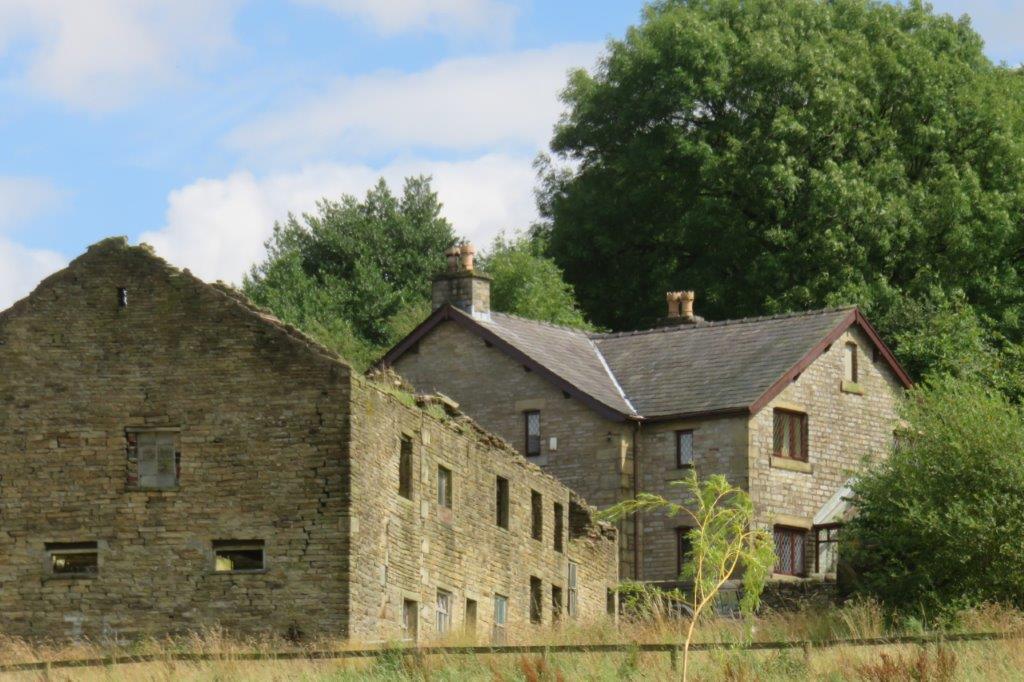 barn without roof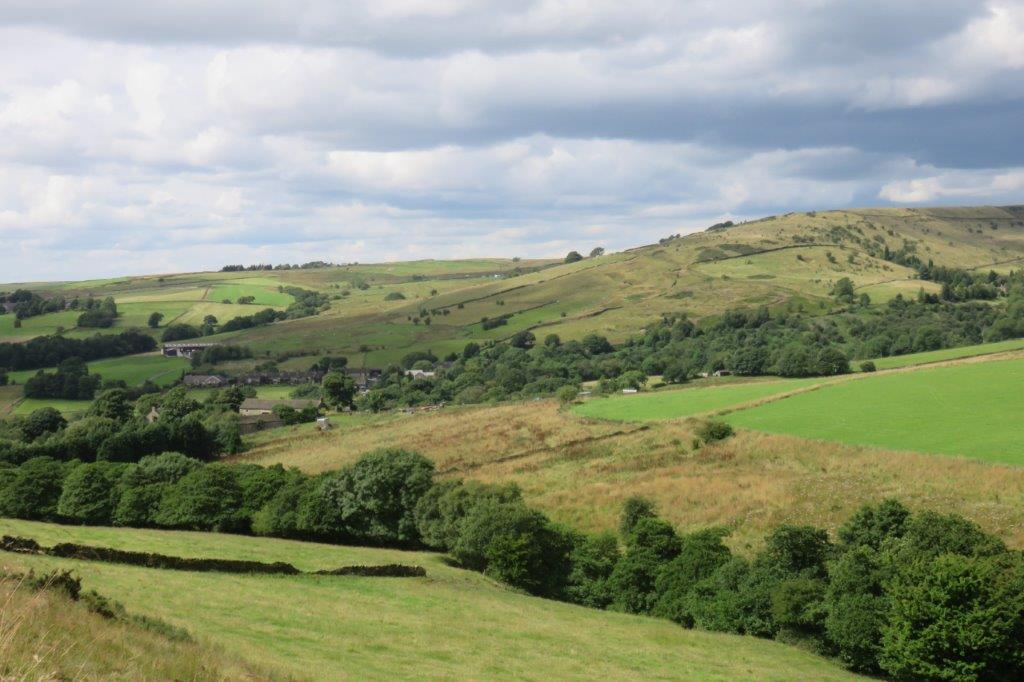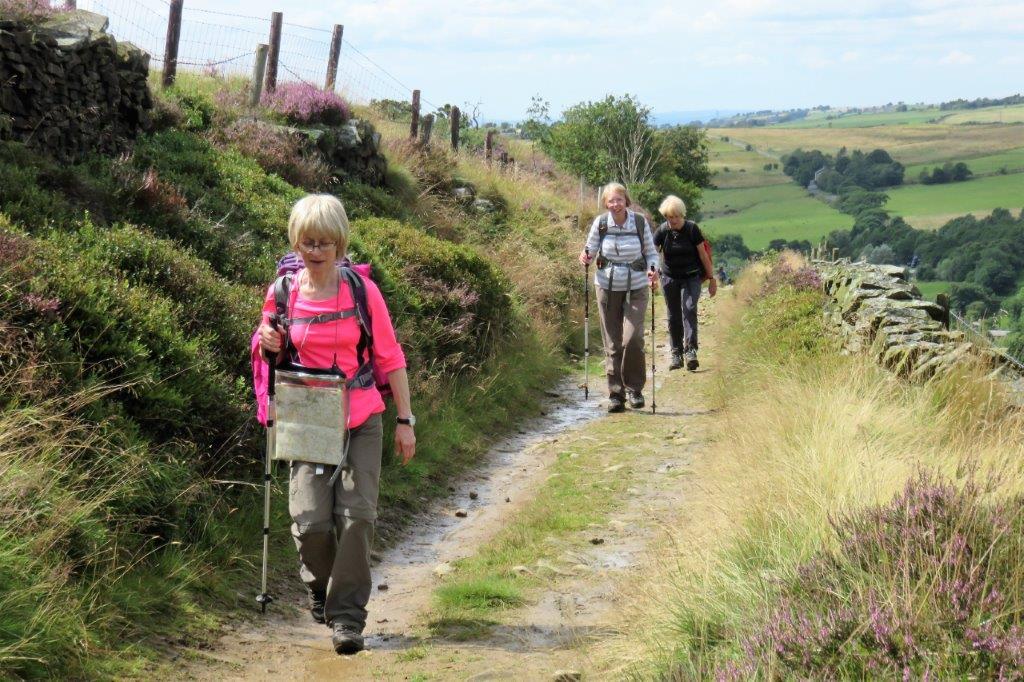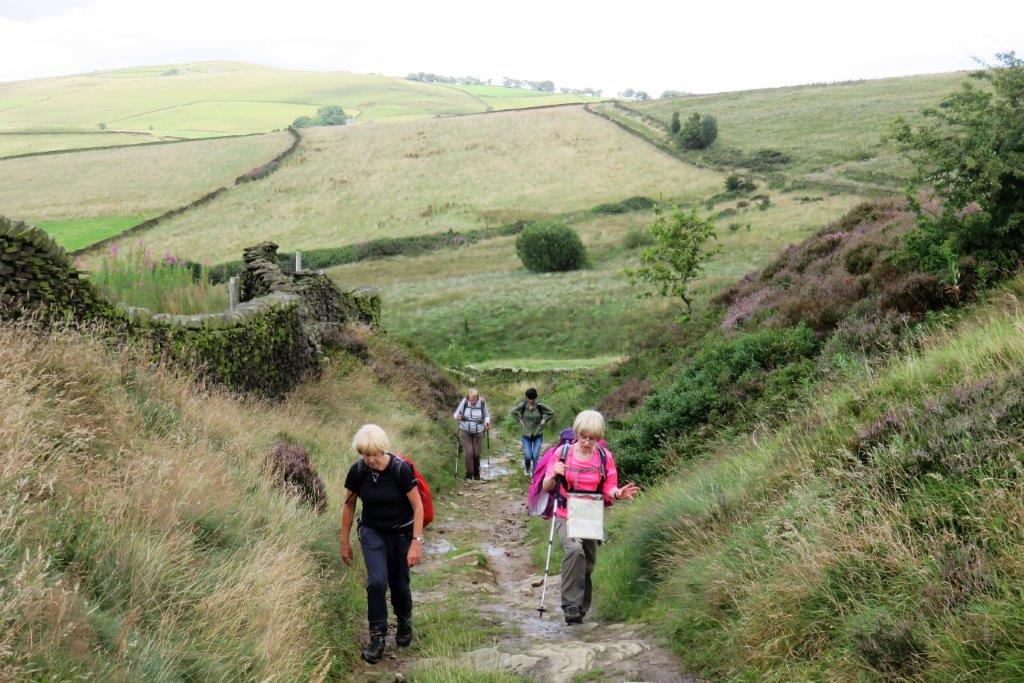 Aspenshaw Farm?

old quarry being reclaimed?
homepage - Day Walks Index 2017 - contact me at