homepage - Day Walks Index 2017 - contact me at

2017.07.23 - Stocksbridge bus stop at ~ SK267.974, Salter Hills, ~ W on FP below Salter Hills*, cross Mortimer Rd near top of hill and follow Ewden Heights track to ~ SK223.981, go ~ SW then later ~ W through moorland around Pike Lowe to Cut Gate path, follow path to Mickledene Edge, take path branching to right to 'North America', follow around South / East sides of Langsett Reser., up to FP at ~ SE216001 (~ 200m to East of reser. embkt), follow FP ~ NE to A616 Rd then go ~ 200m East along road before crossing & going up to & following dismantled railway, turn off at Midhopestones & follow path on South side of Underbank Reser to Unlivens Bridge. (if no bus continue into Stocksbridge) - leaders Lynn & Malcolm Oxlade - Sunday *photographer joined walk here after walking up from Unlivens Bridge (which could be an alternate start point subject to transport)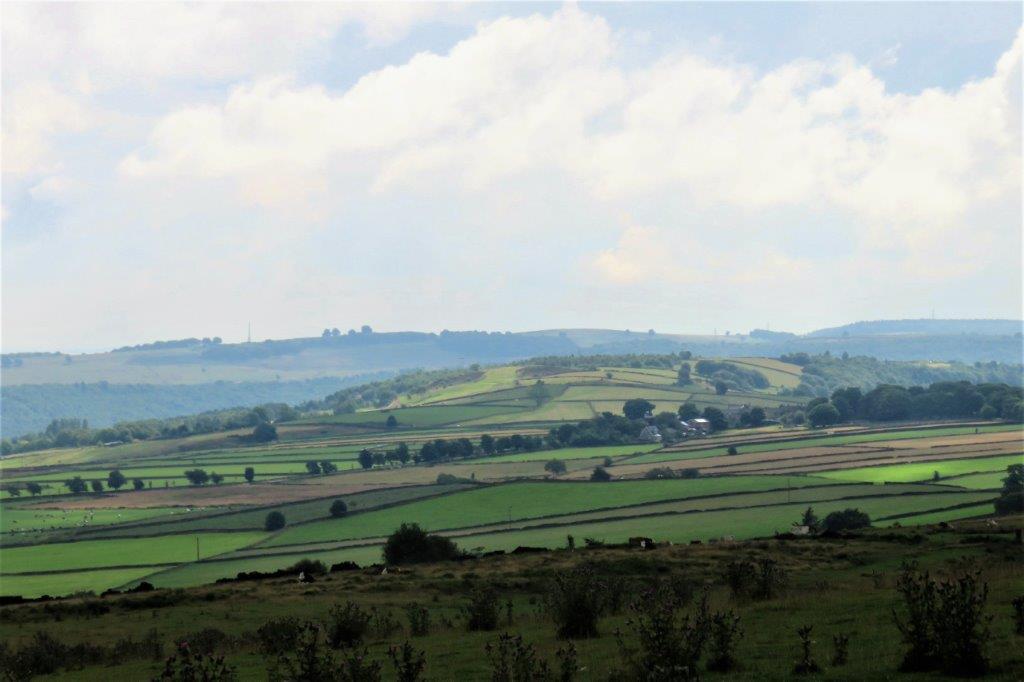 looking in Bolsterstone direction from Salter Hills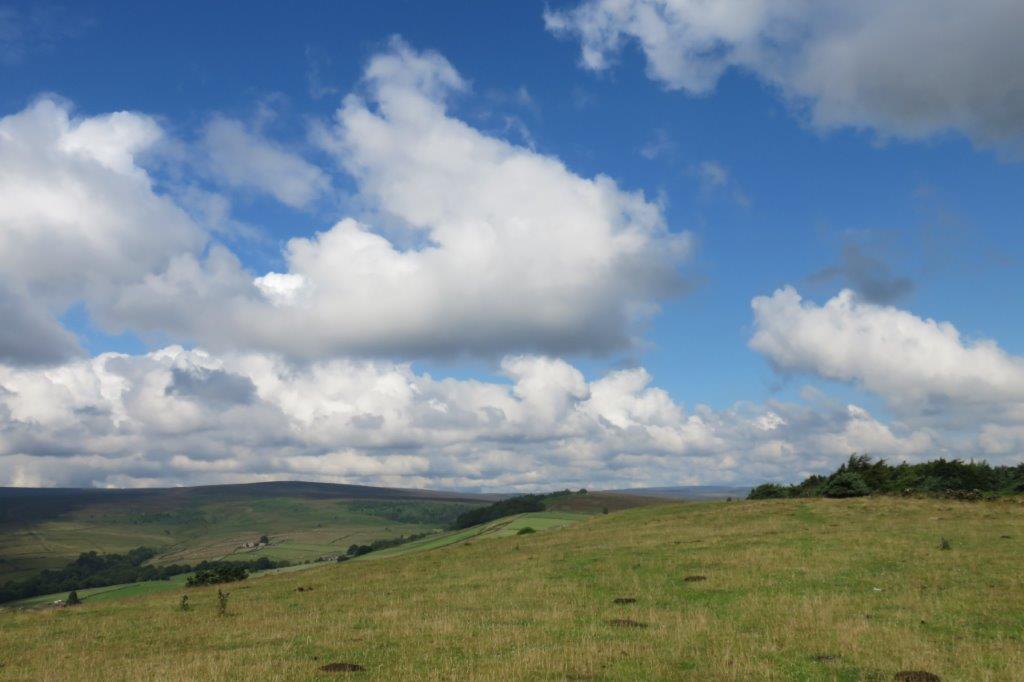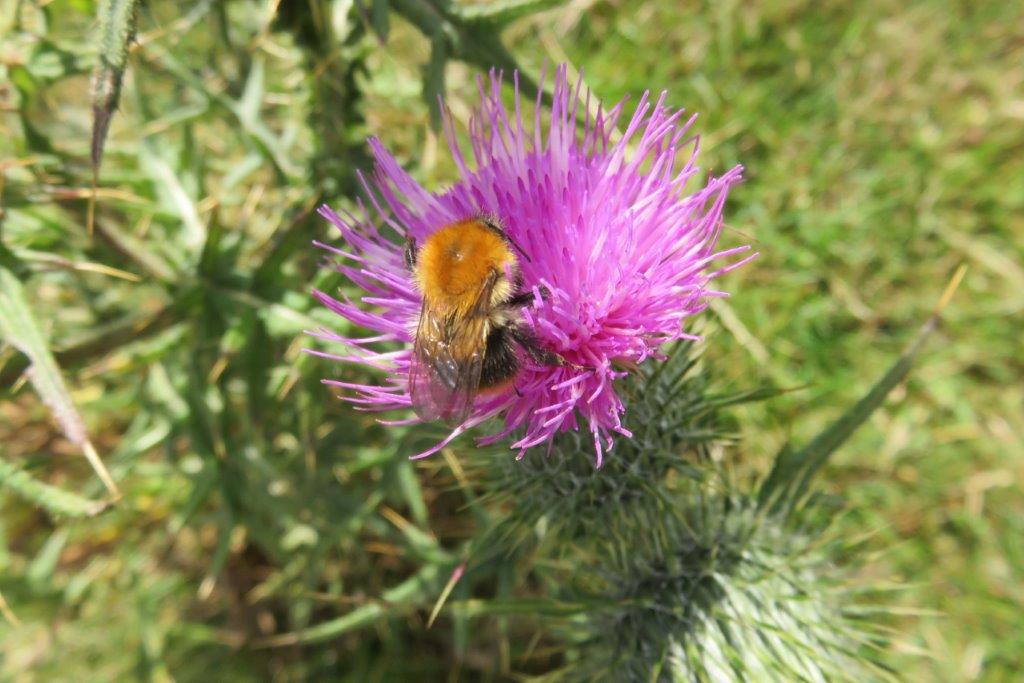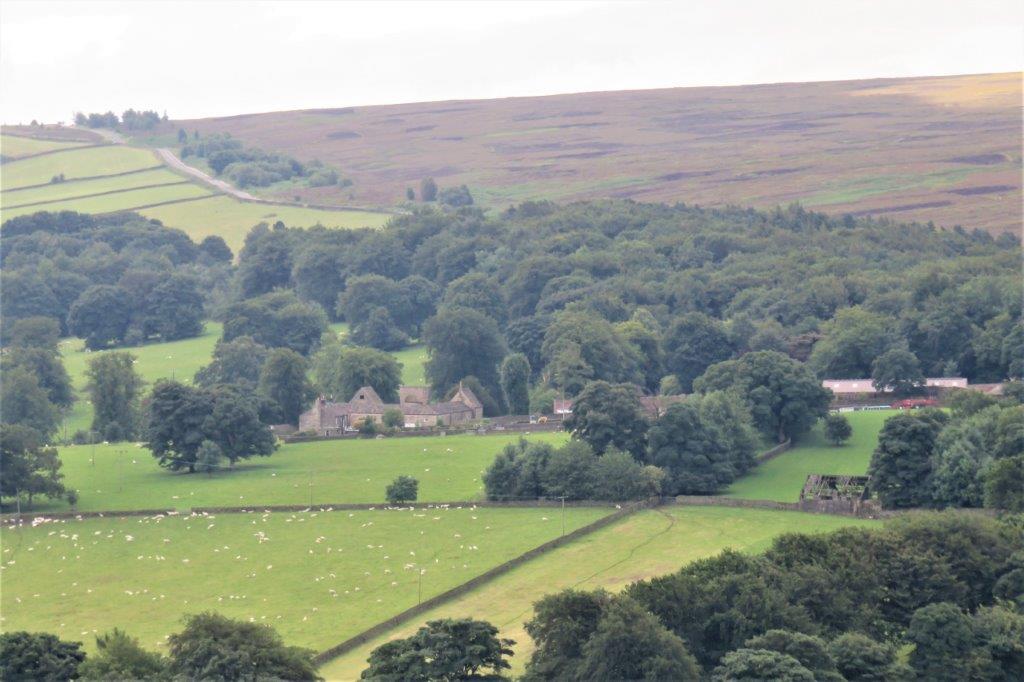 looking towards Broomhead Hall? Mortimer Road behind heading towards Strines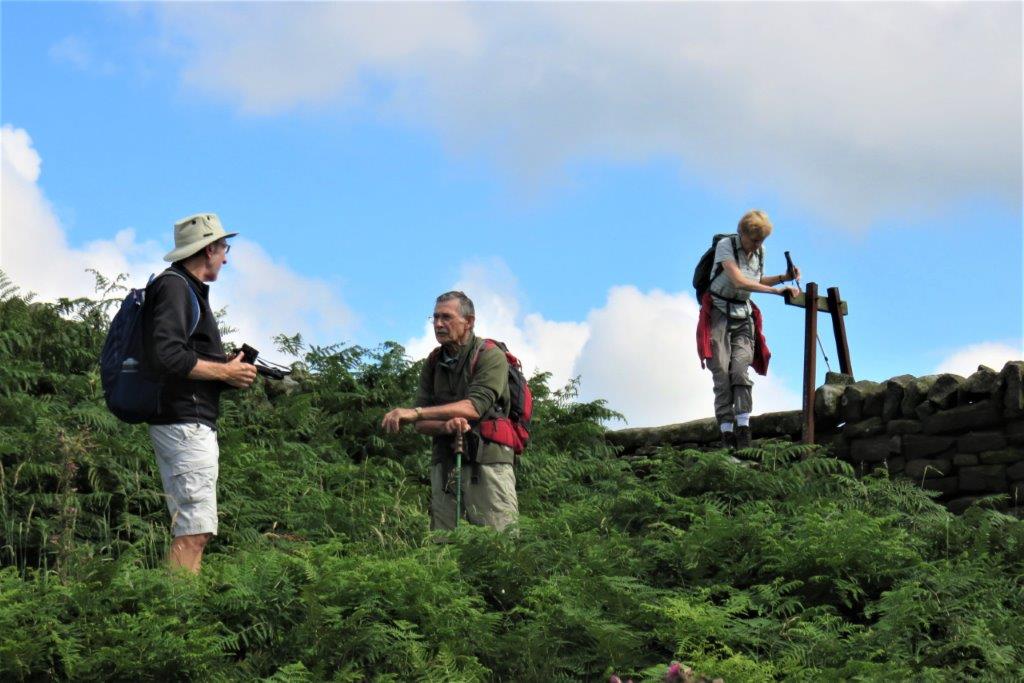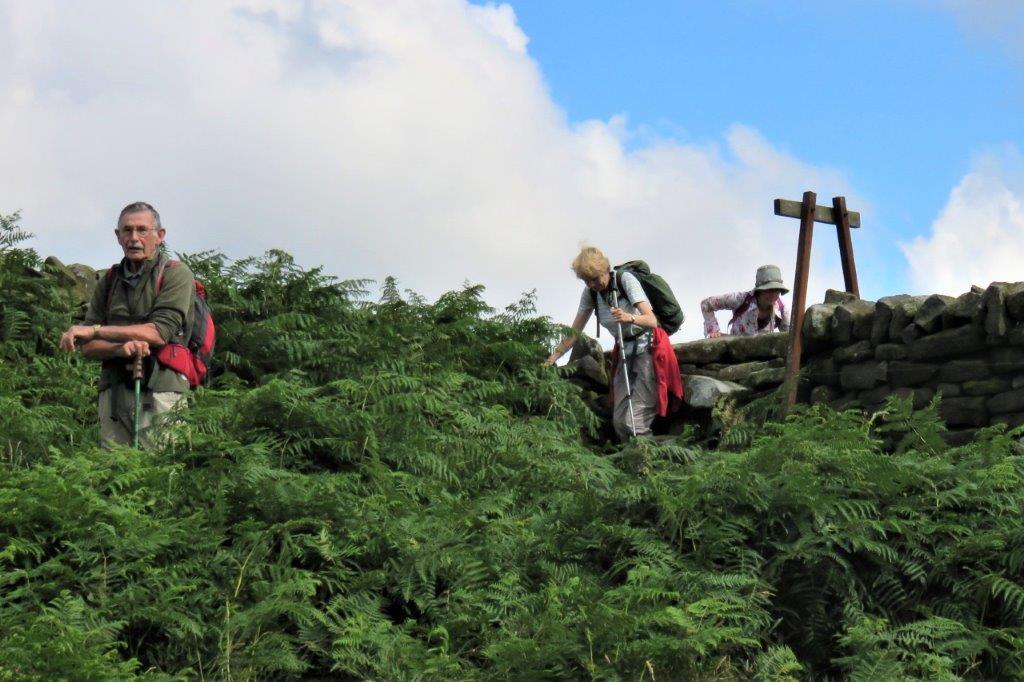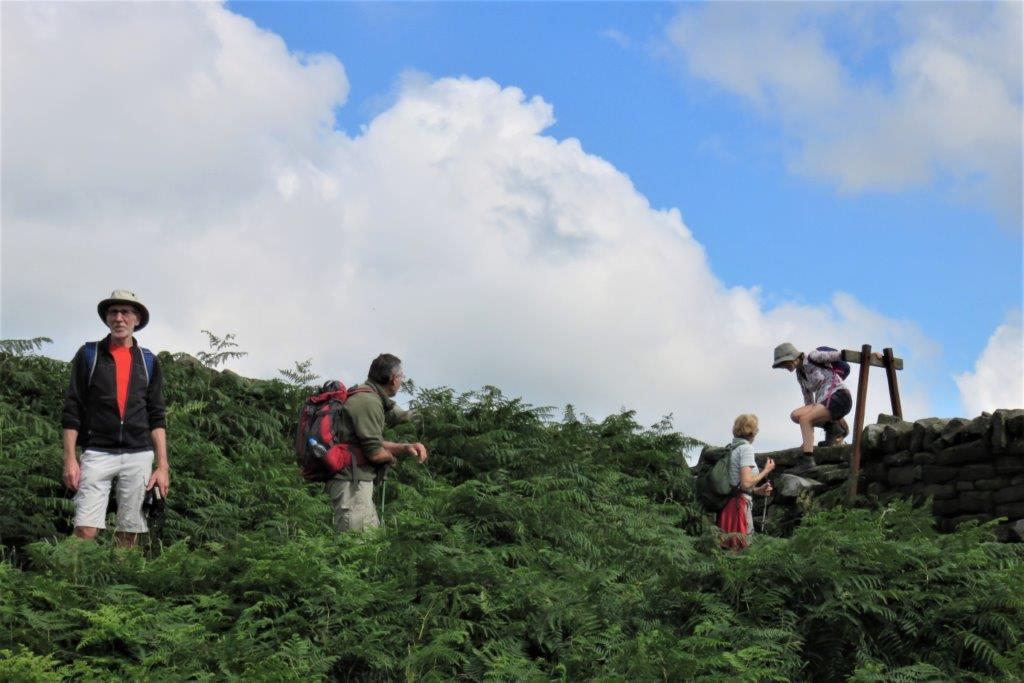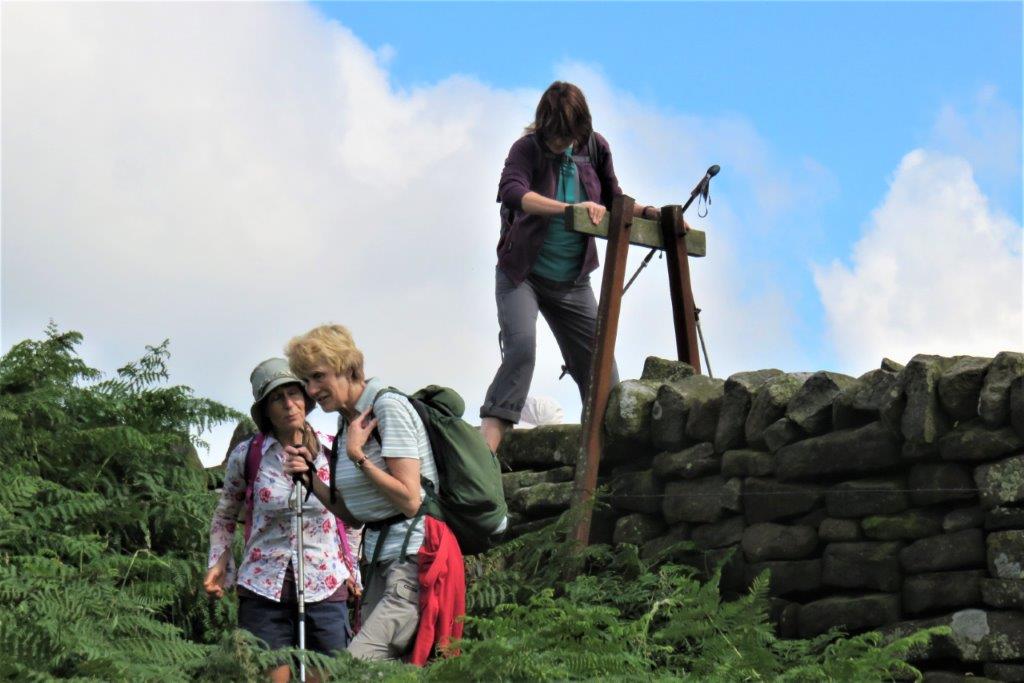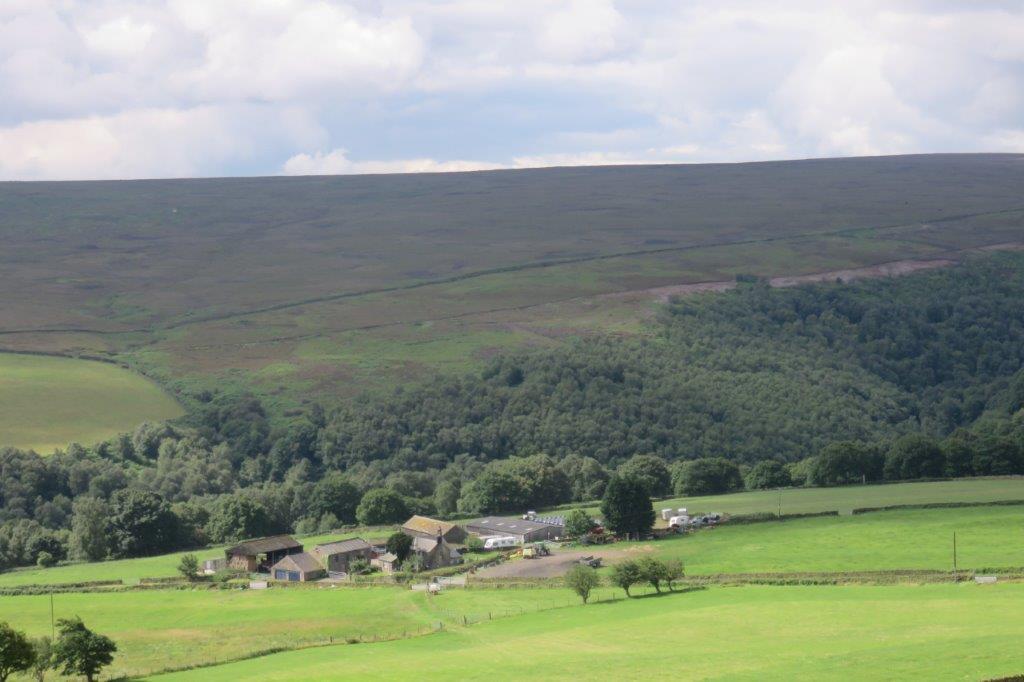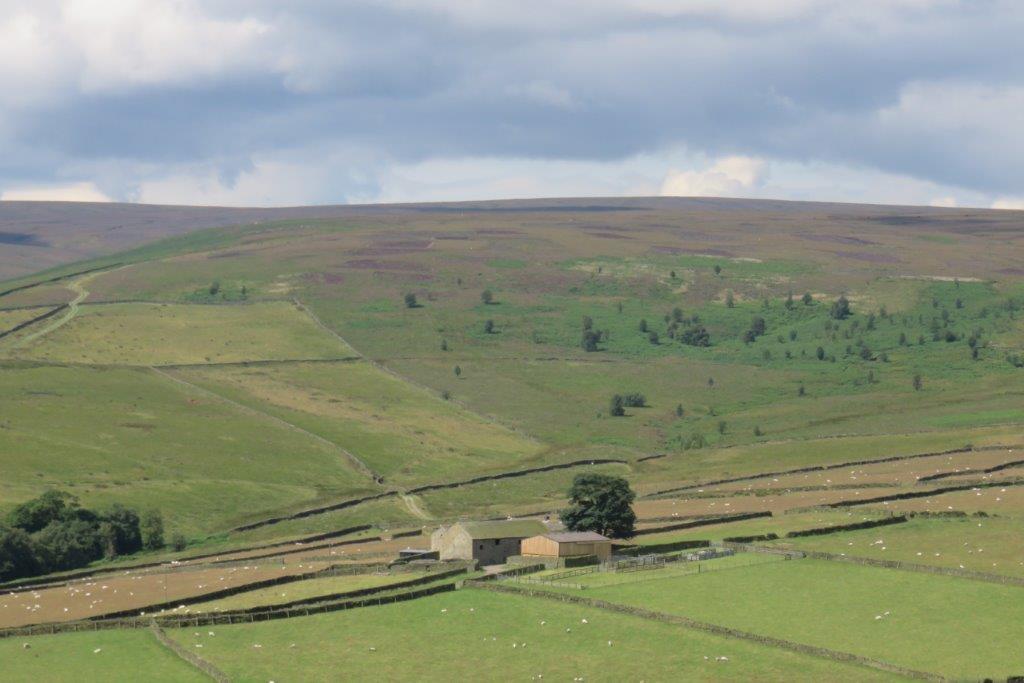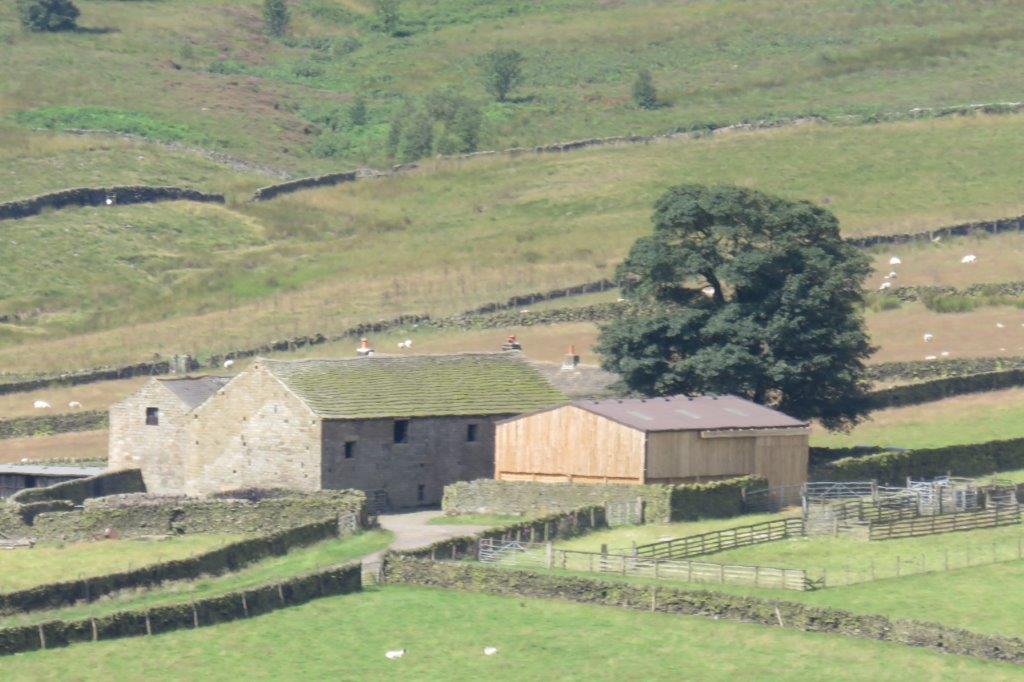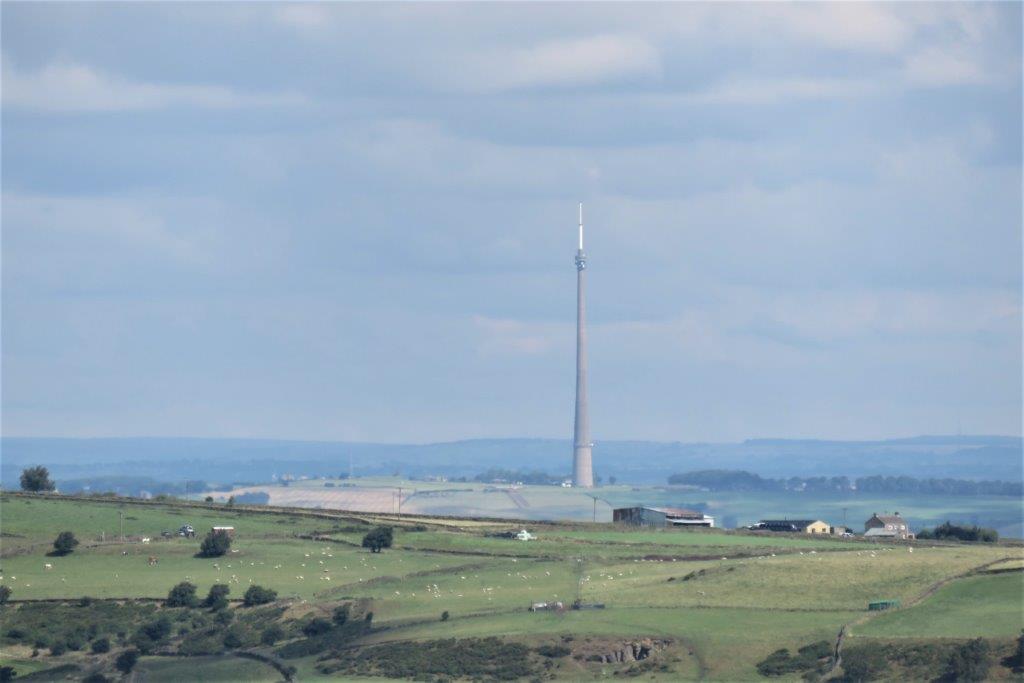 Emley Moor Tower in distant north (seen from Ewden Heights)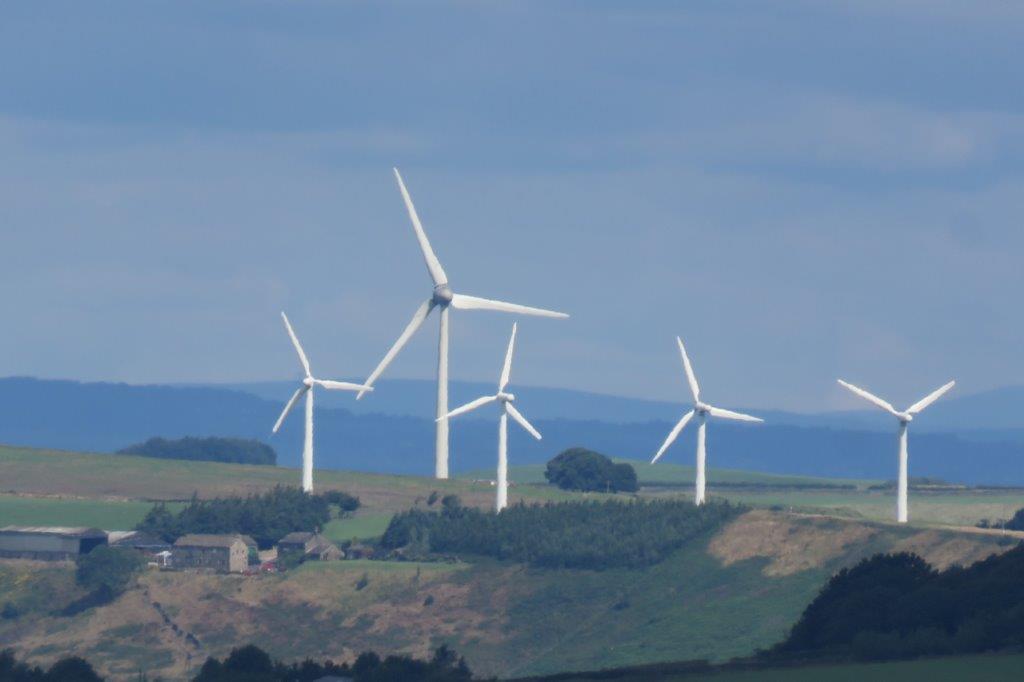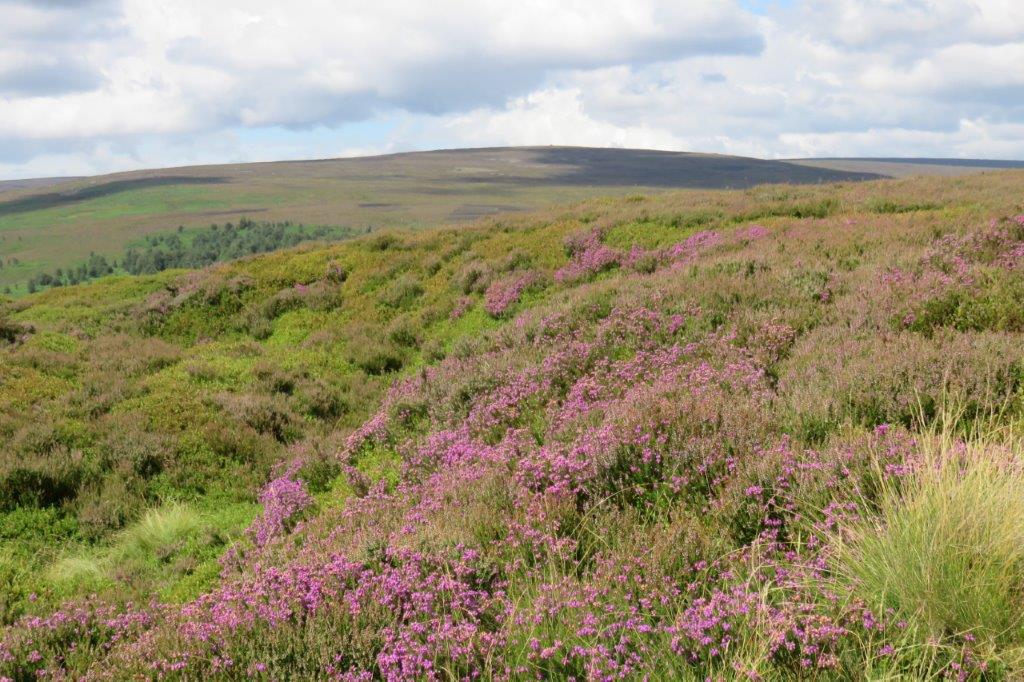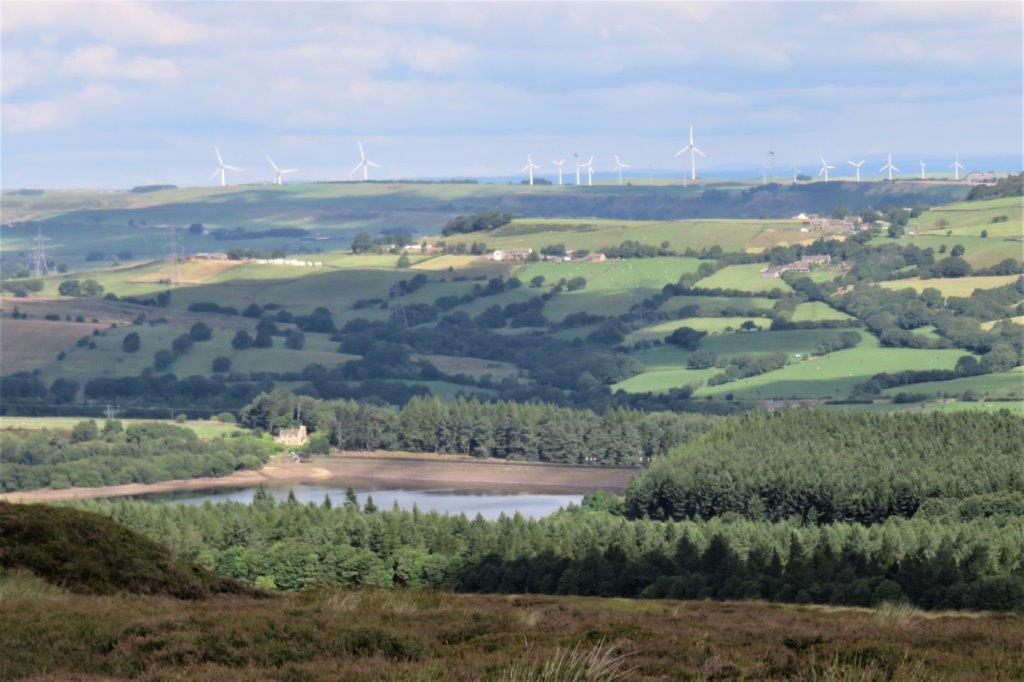 Midhope Reservoir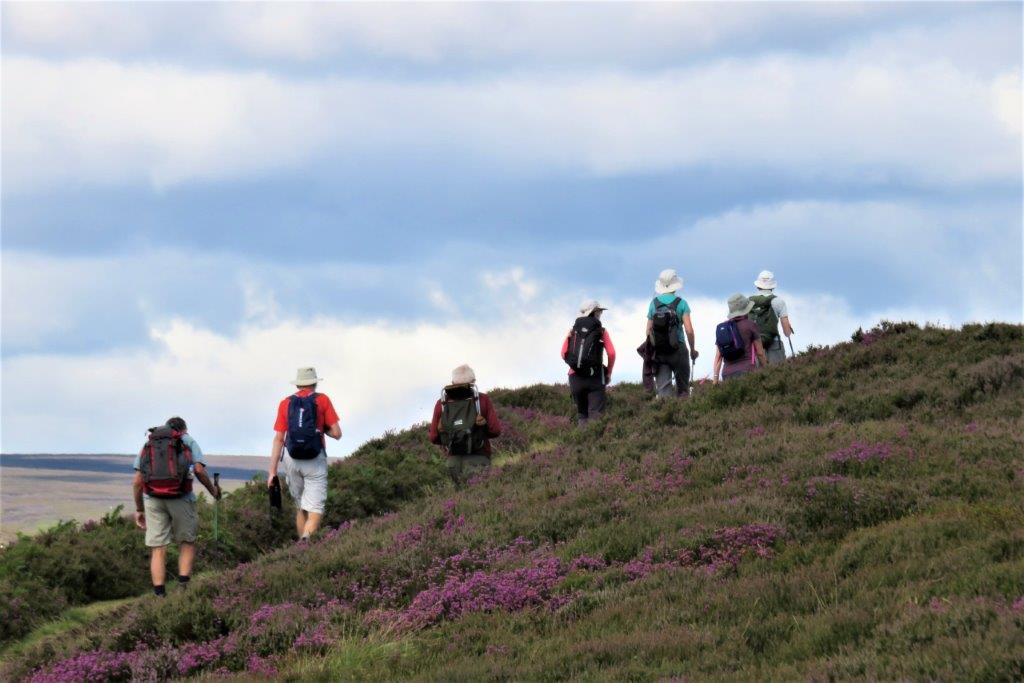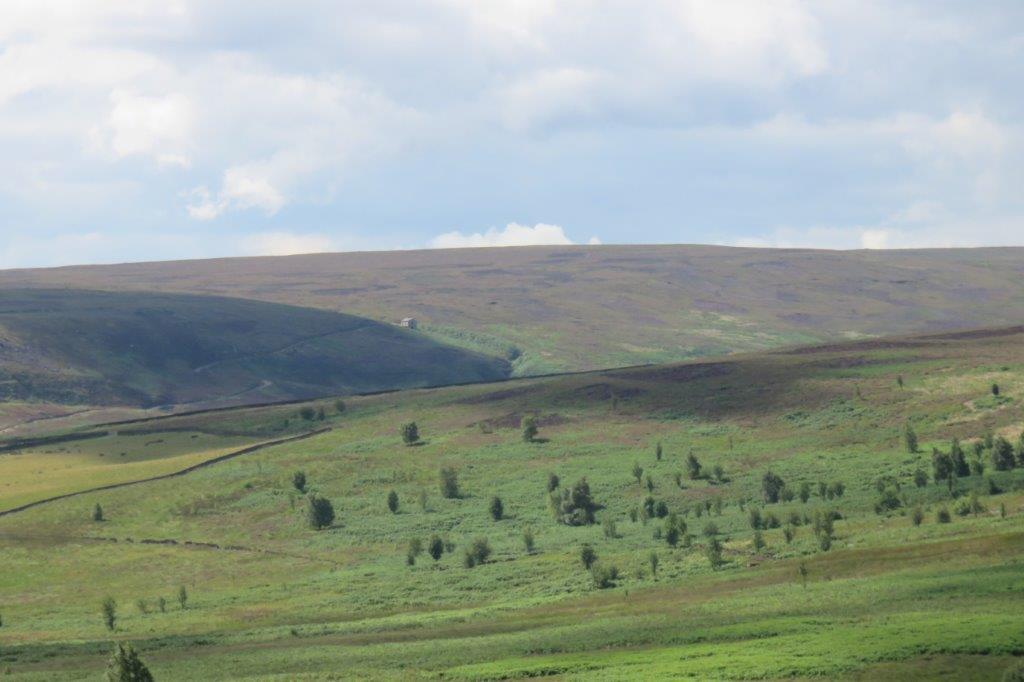 Shooting Lodge visible to South across Ewden Beck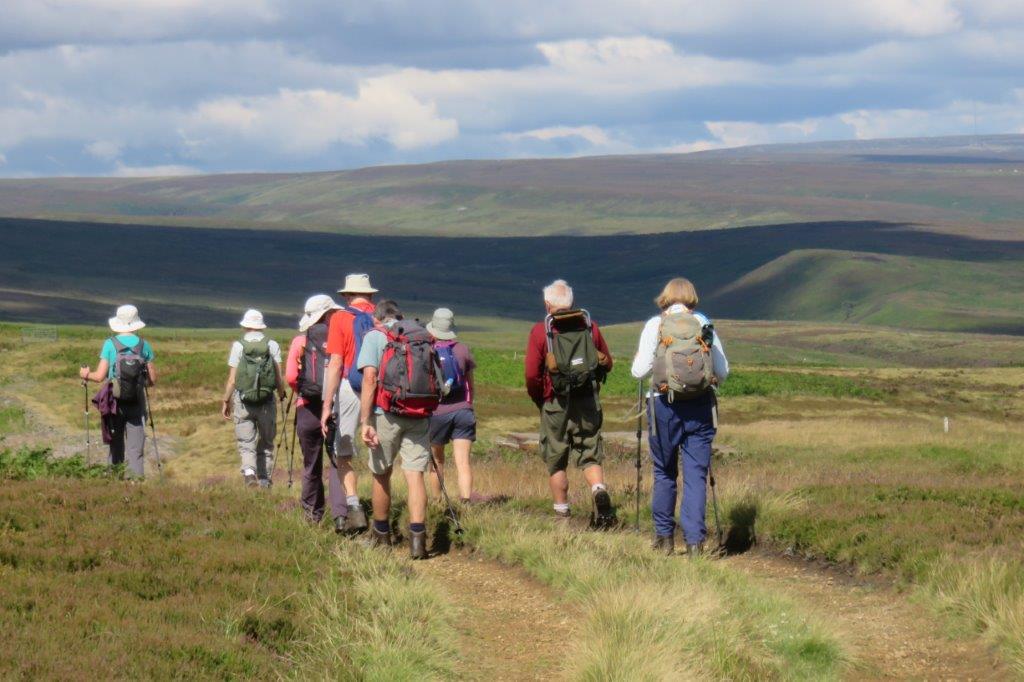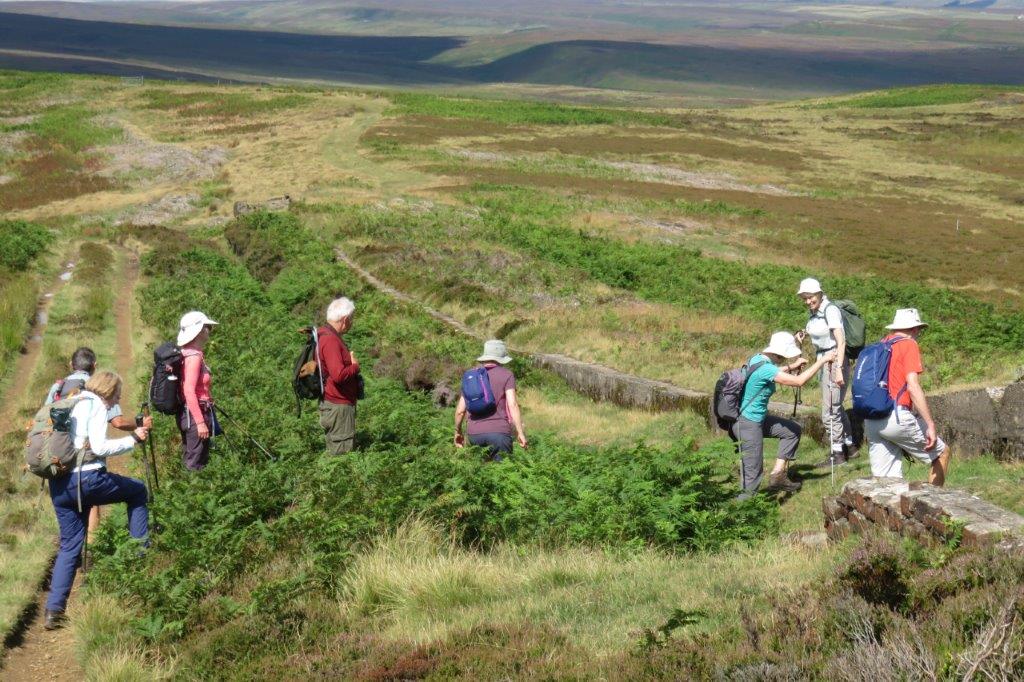 tea break at old military training ground - see later information poster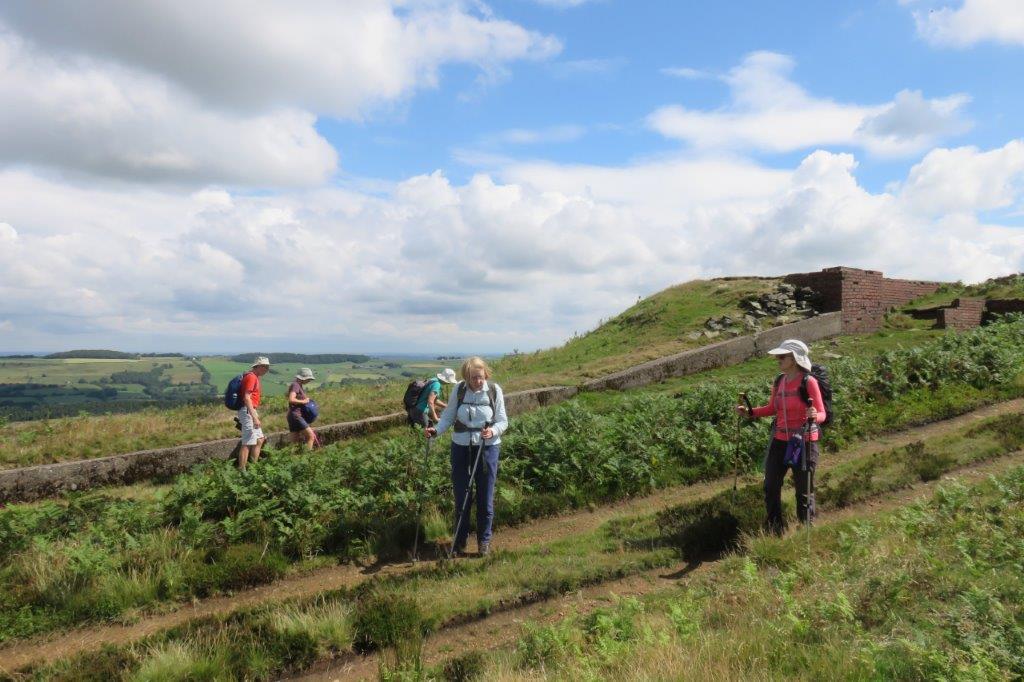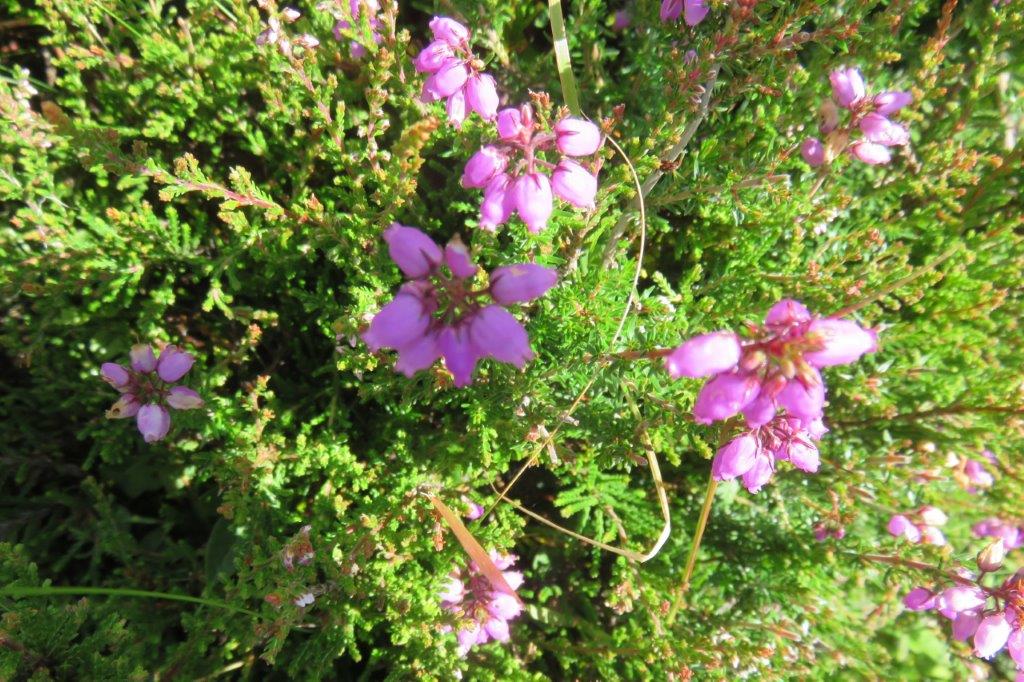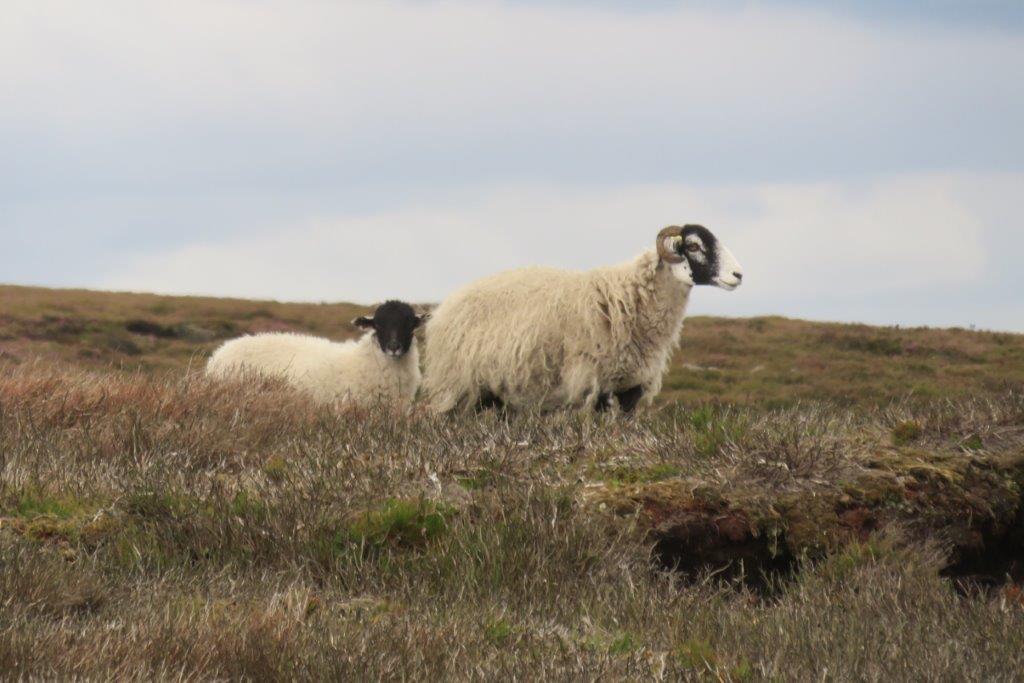 sheep in moorland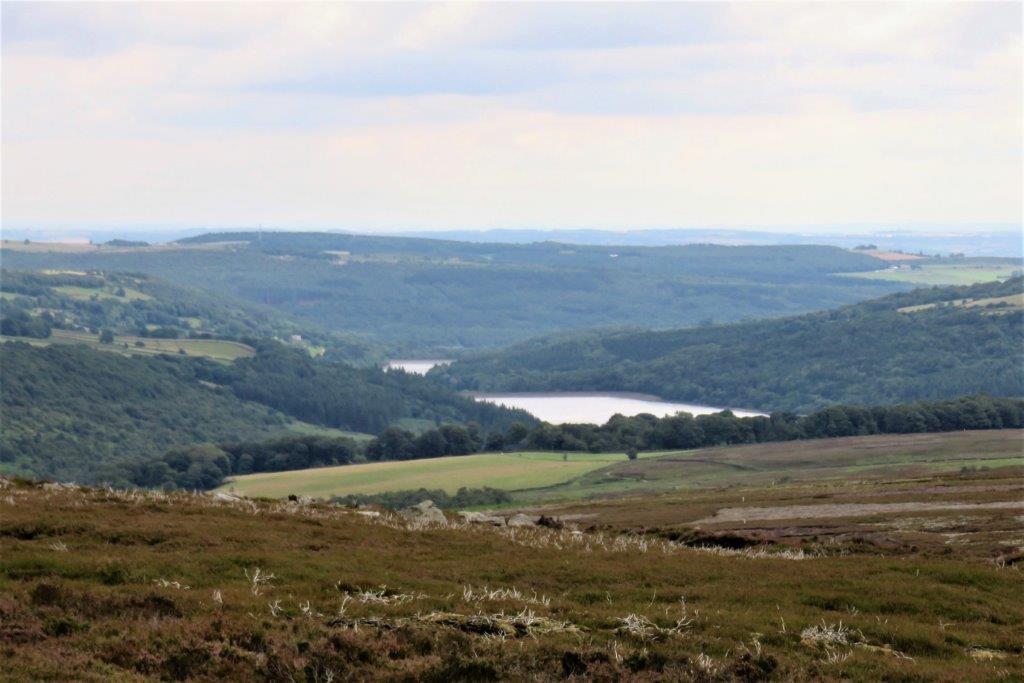 a glance (backward) toward Broomhead Reservoir & Moor Hall Reservoir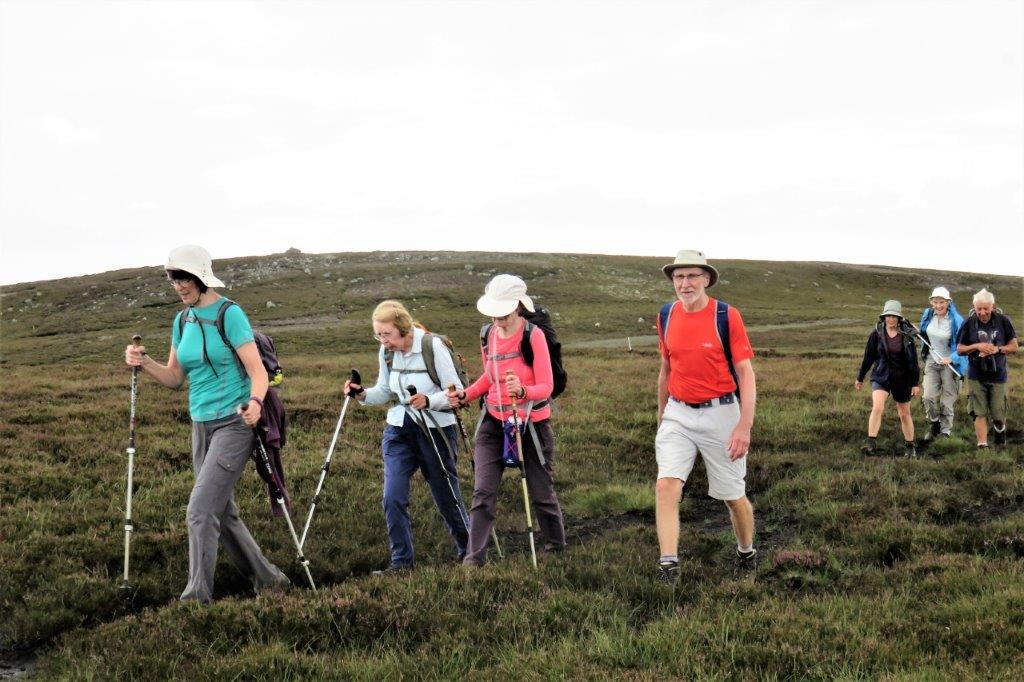 Pike Lowe just behind group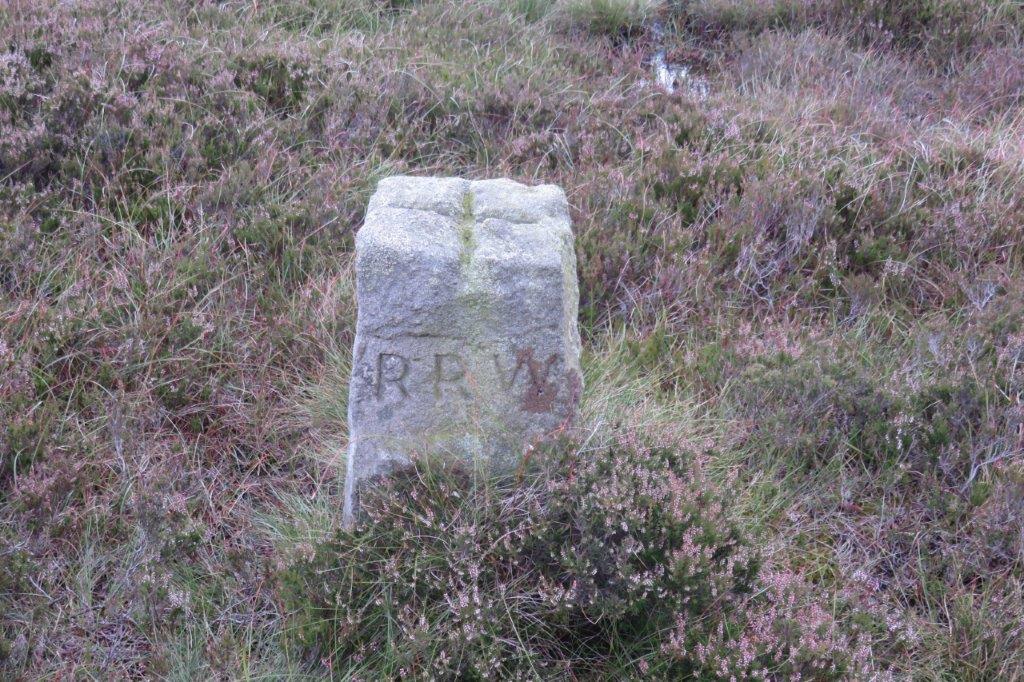 a marker beacon - what does R R W sighify?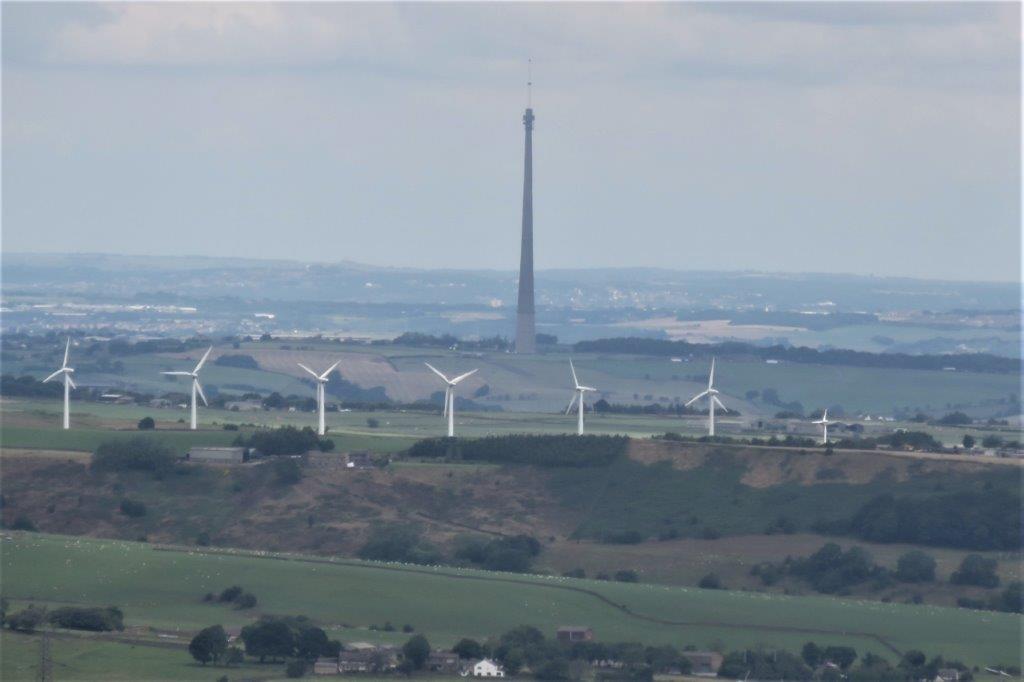 Emley Moor Tower (and wind turbines a considerable distance away from the tower)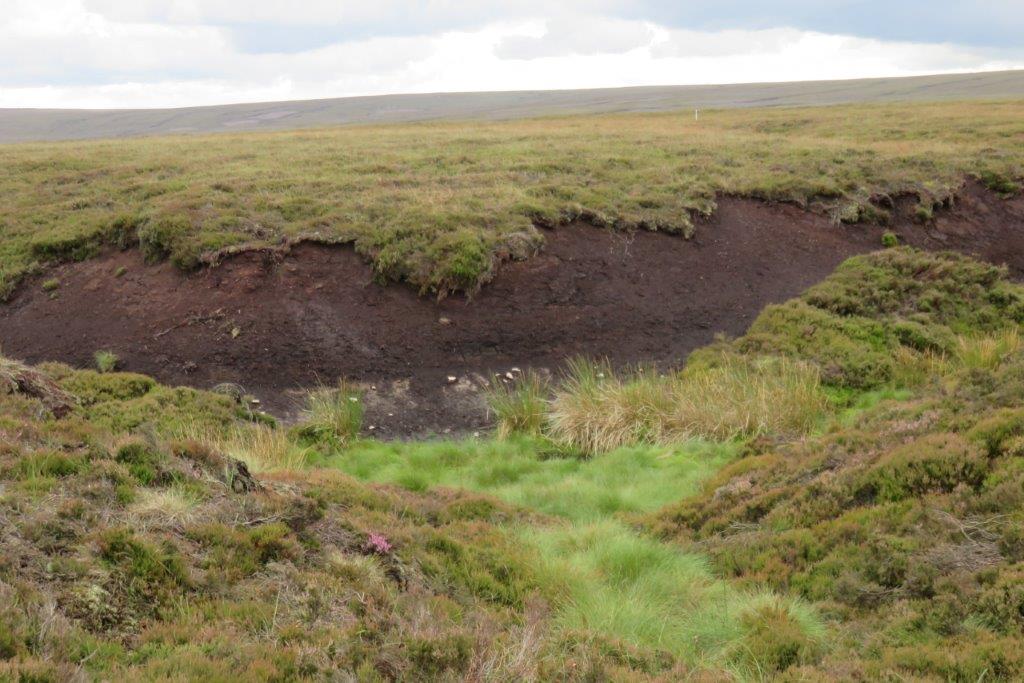 peat exposed in gully in moorland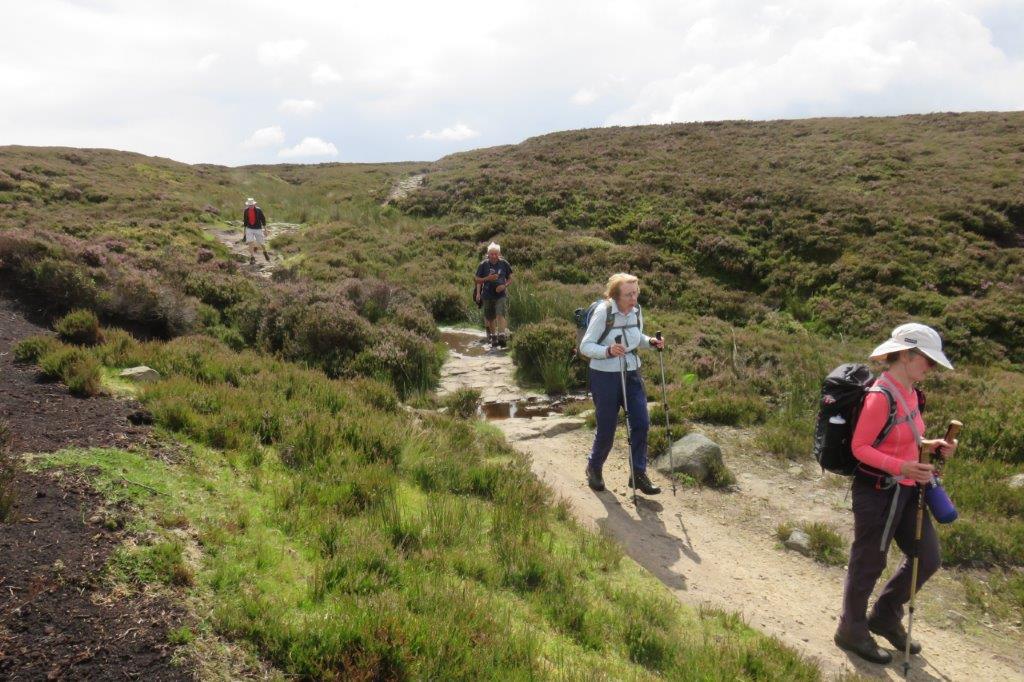 on Cut Gate path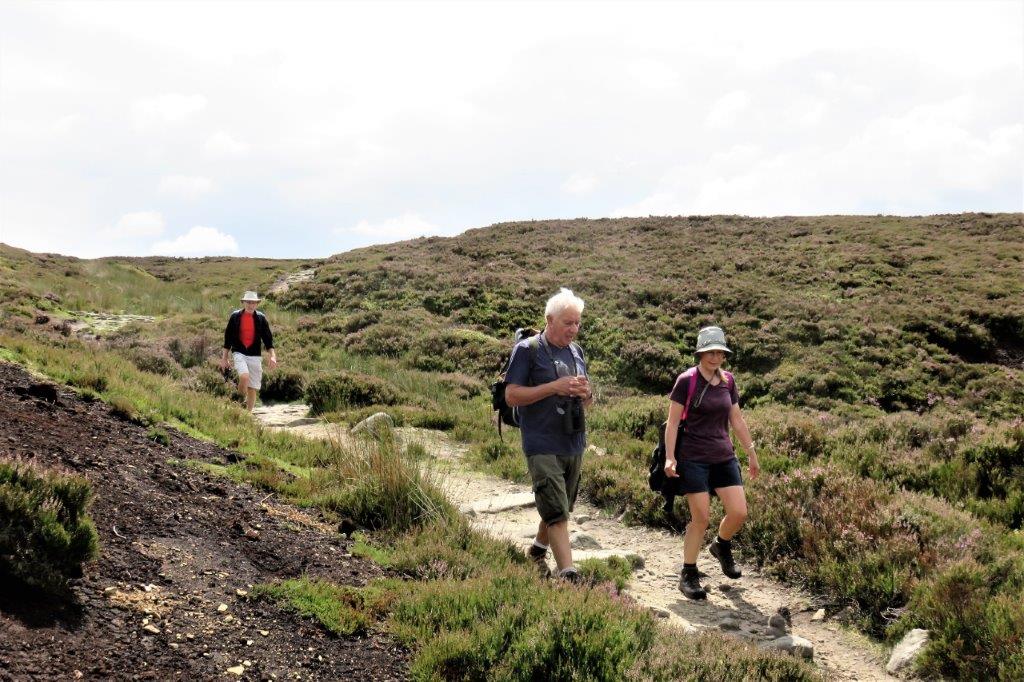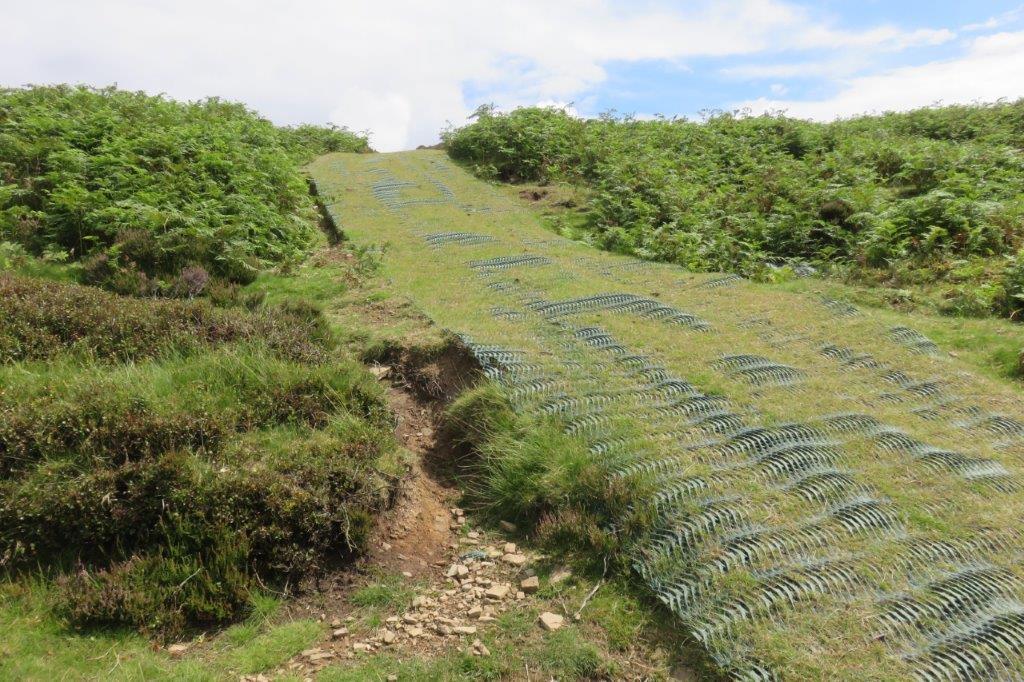 not too sure what this is - is it reinstating eroded ground or is it intended as a track for vehicles - pretty steep in part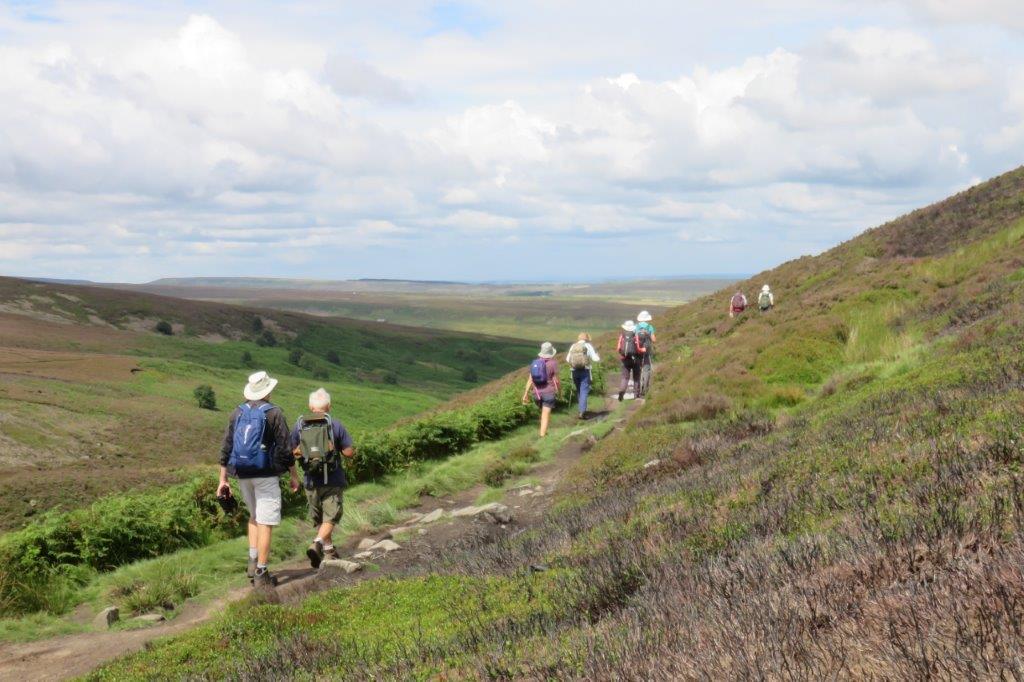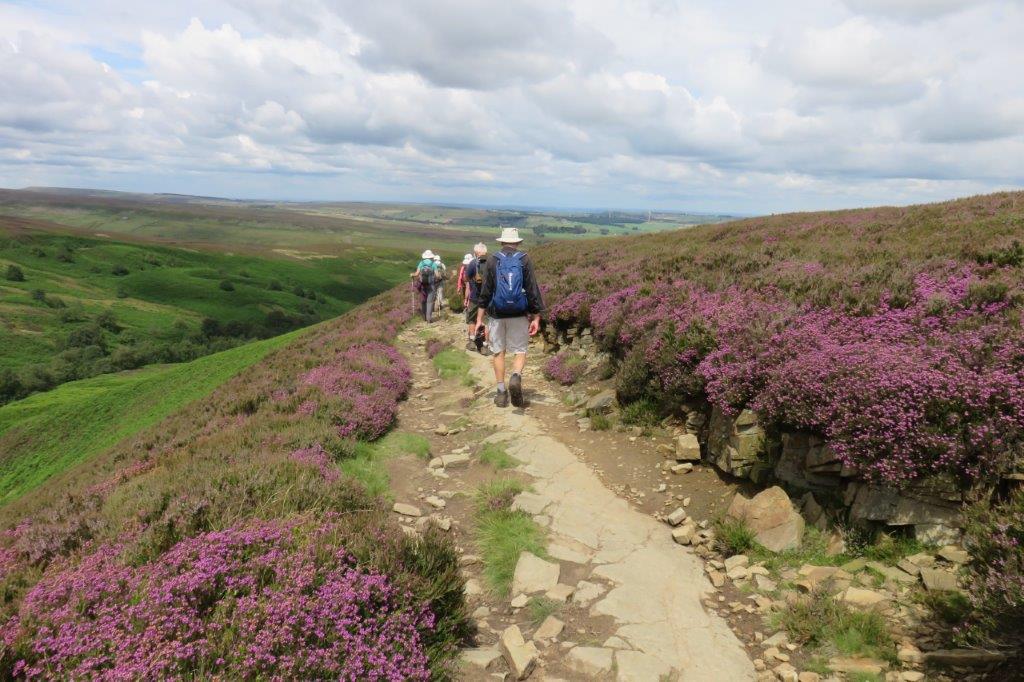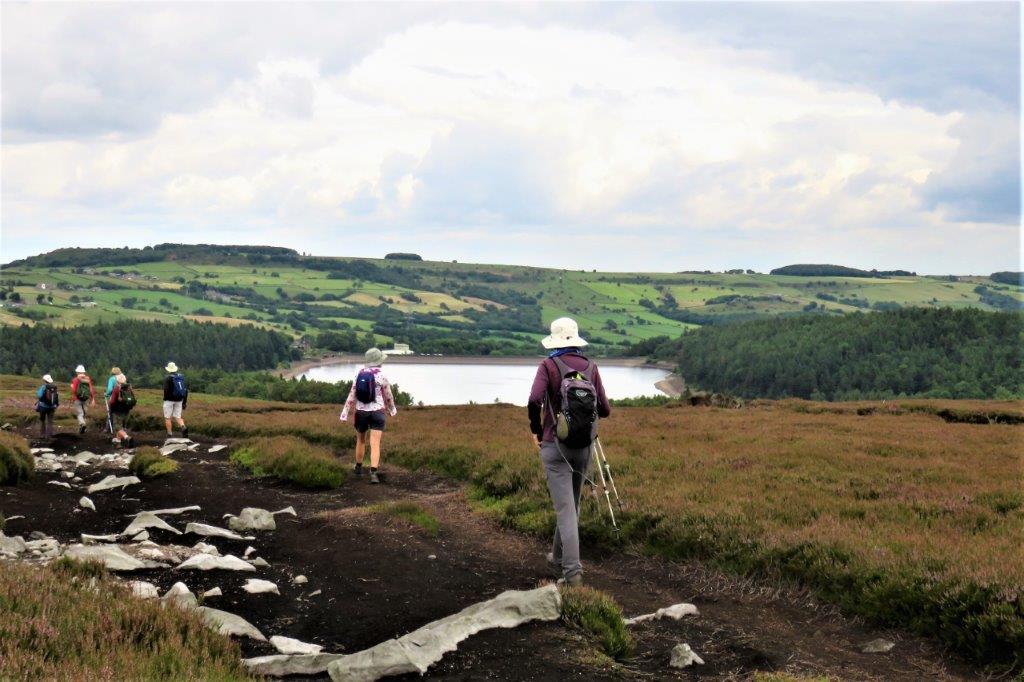 Langsett Reservoir ahead. We later passed to it's right.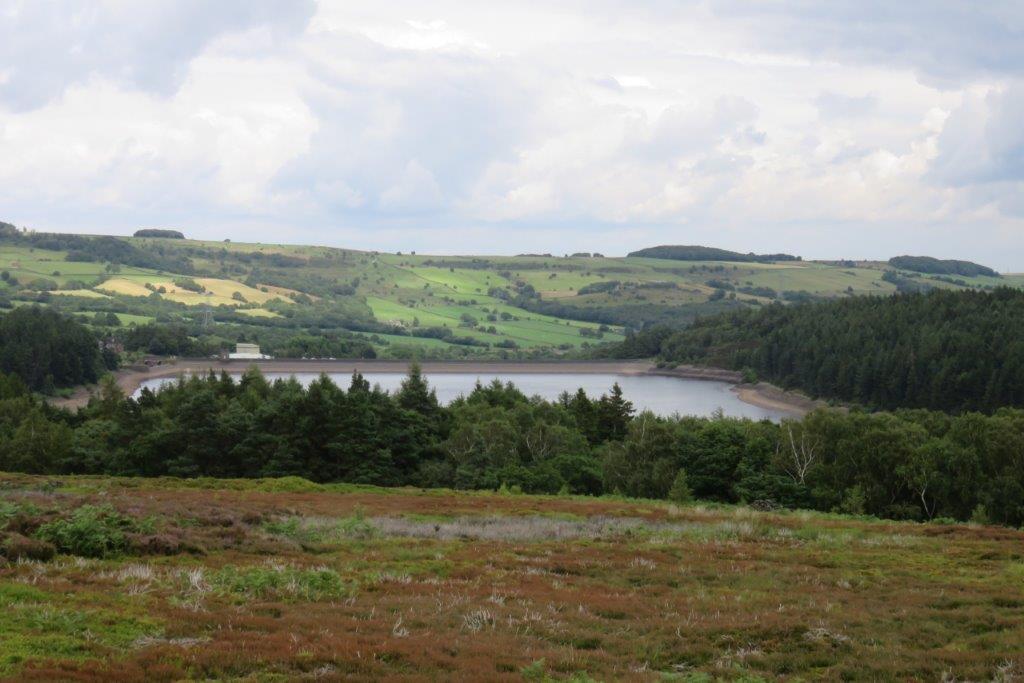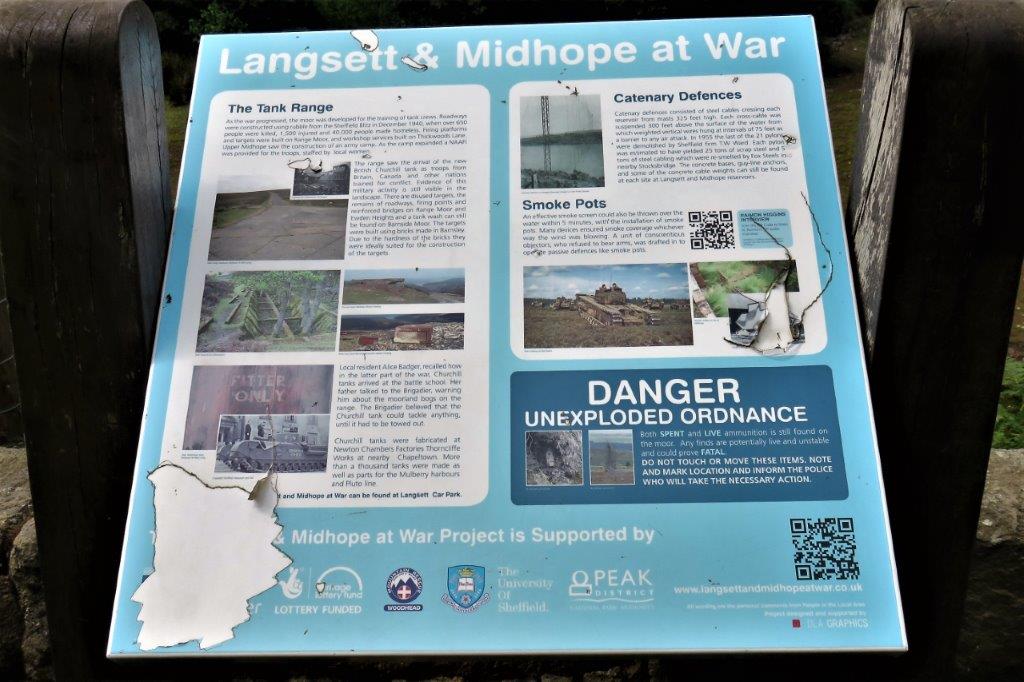 Langsett & Midhope at War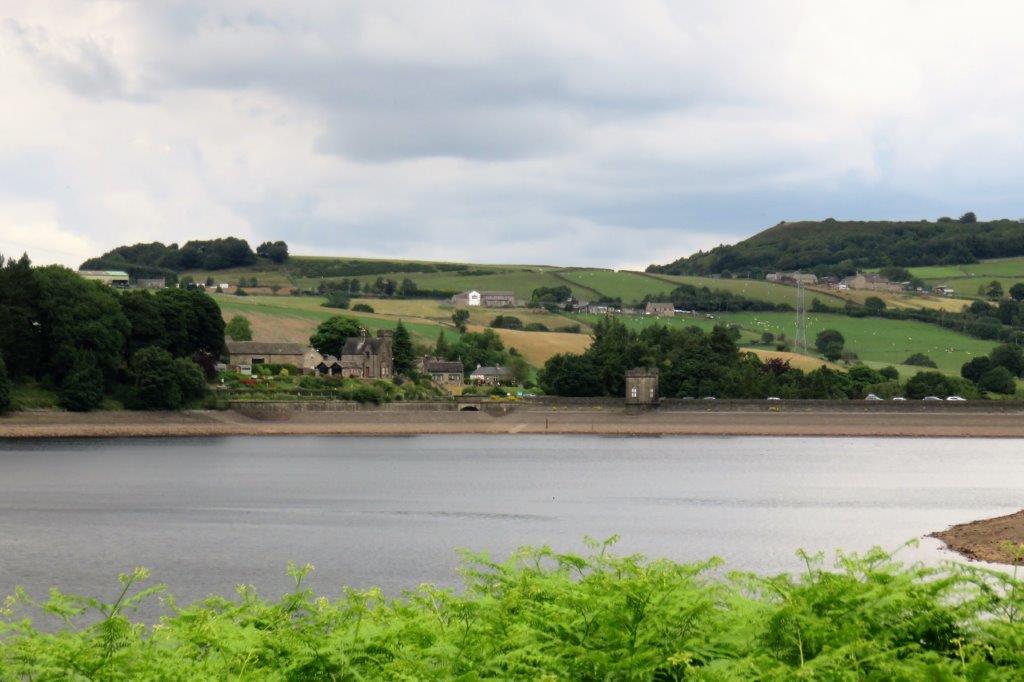 Langsett Reservoir Embankment on far side of water.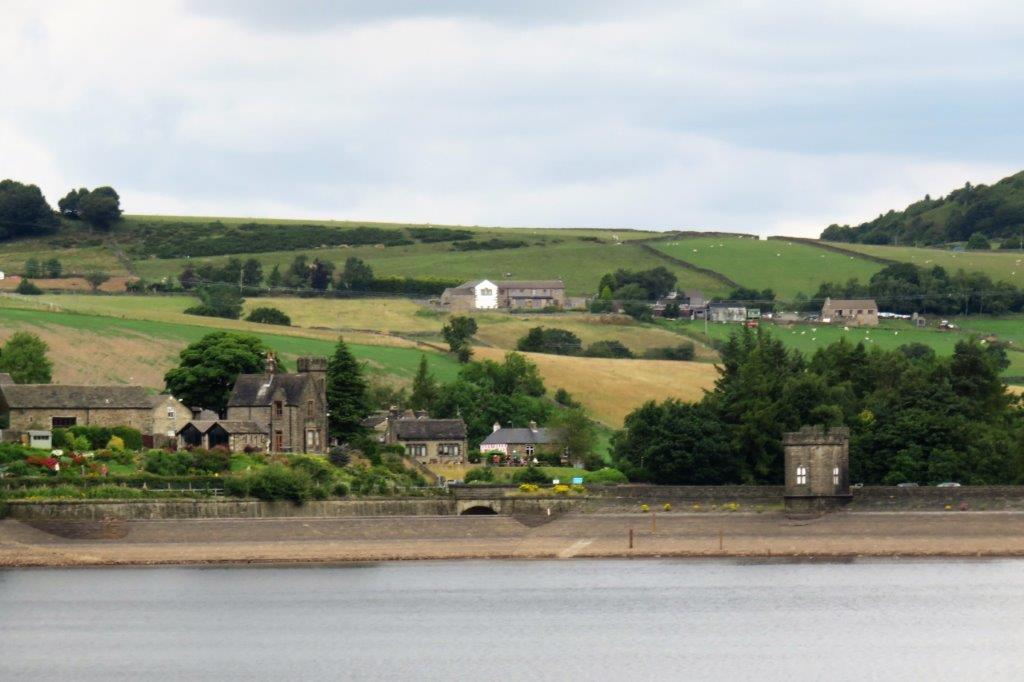 zoomed in to embankment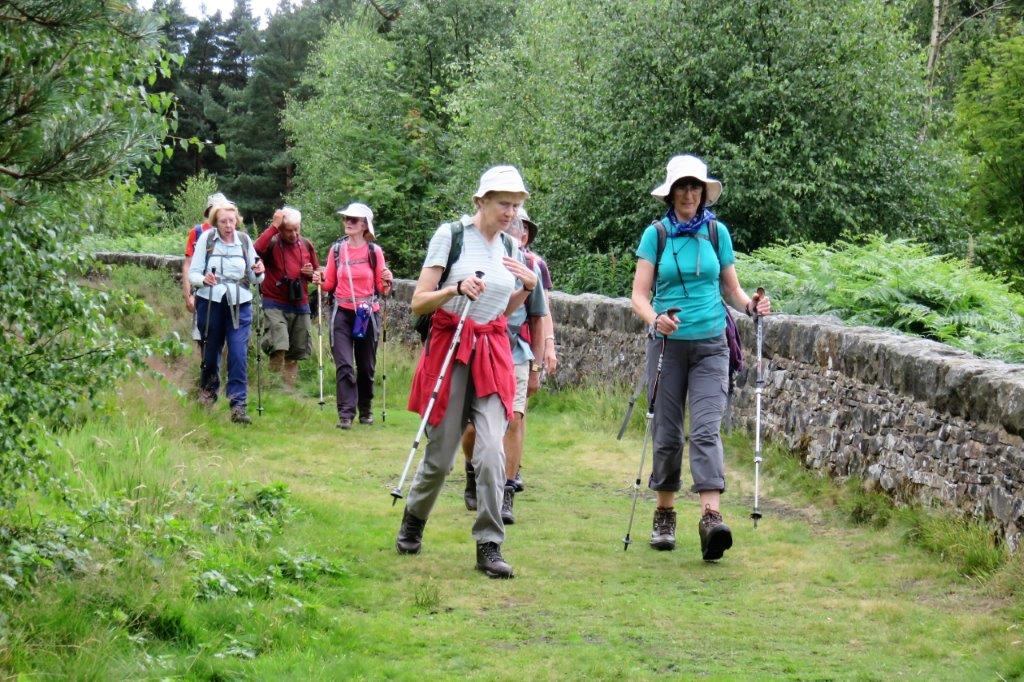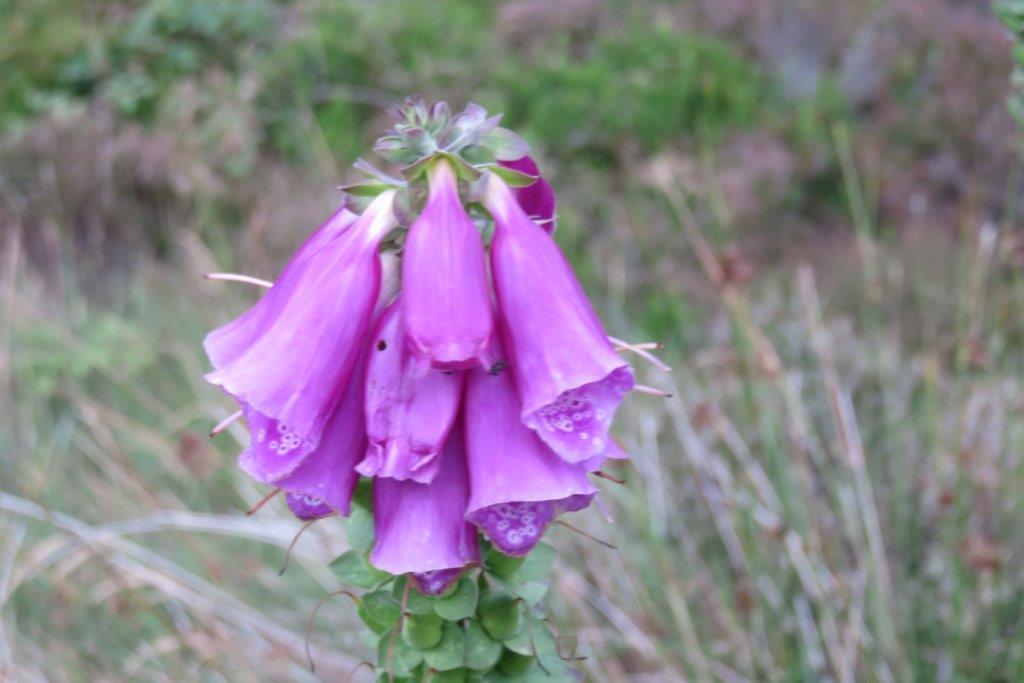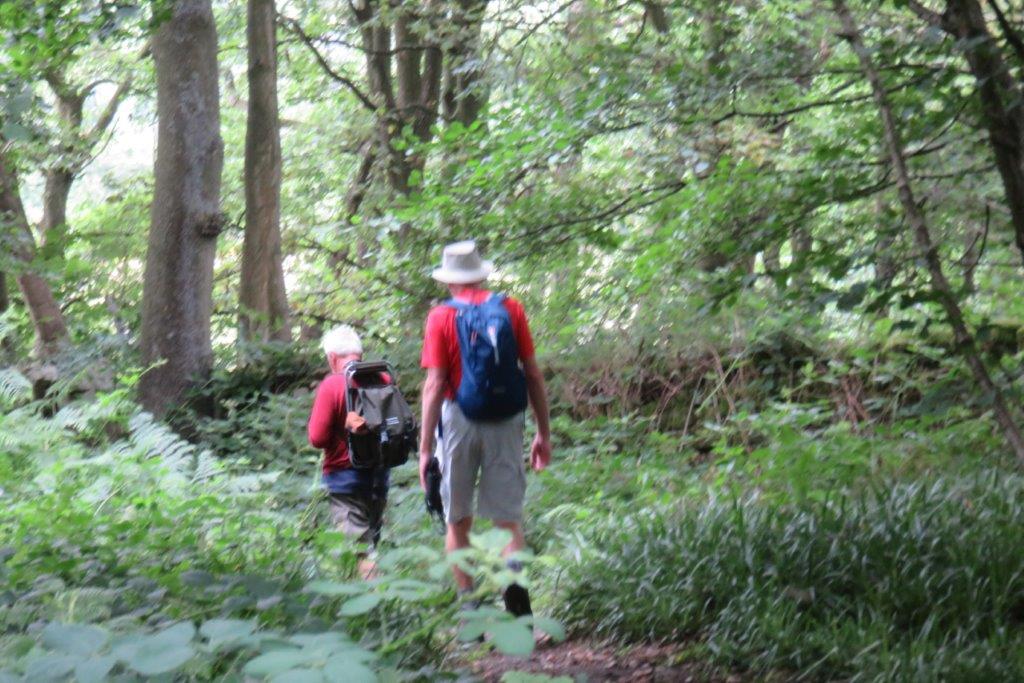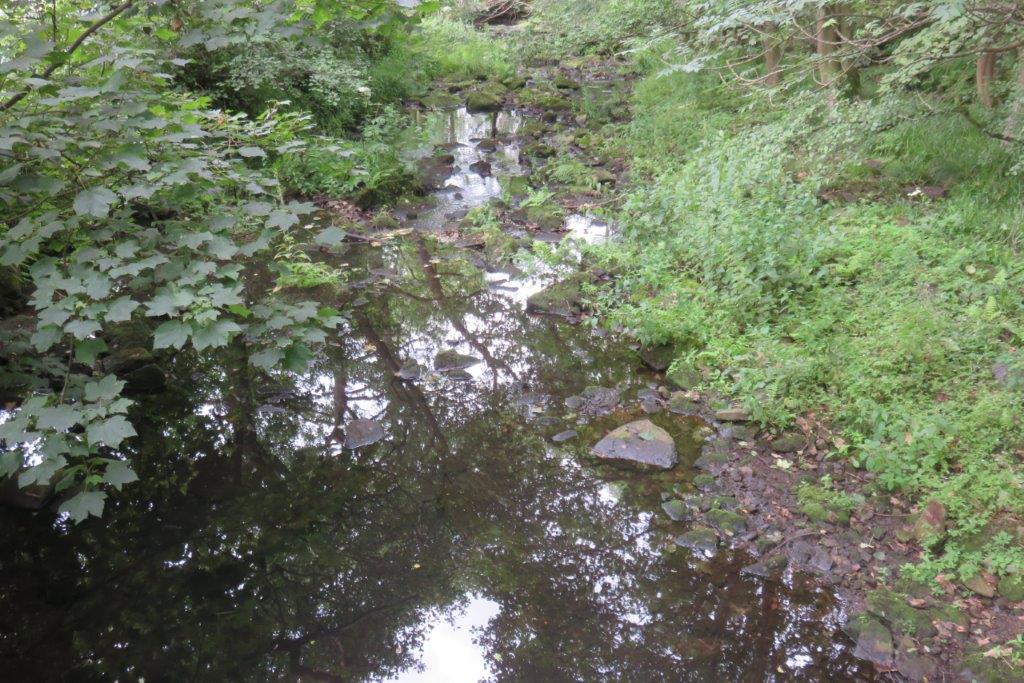 The Porter or Little Don River between Langsett and Midhope Reservoirs.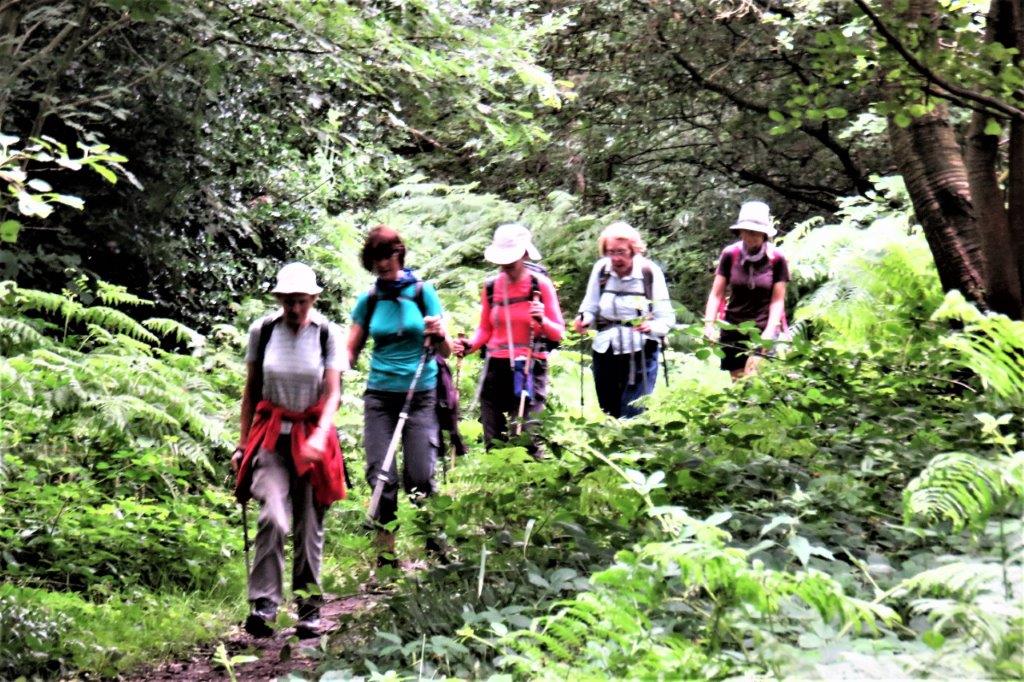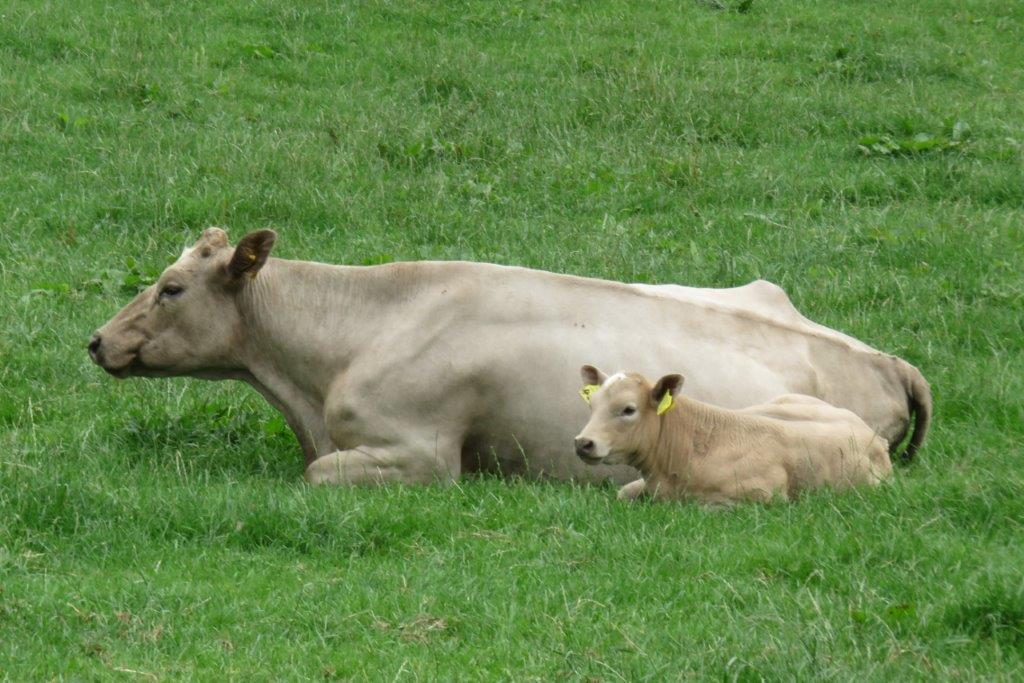 cow and calf seen alongside dismantled railway embankment (used for dam construction originally)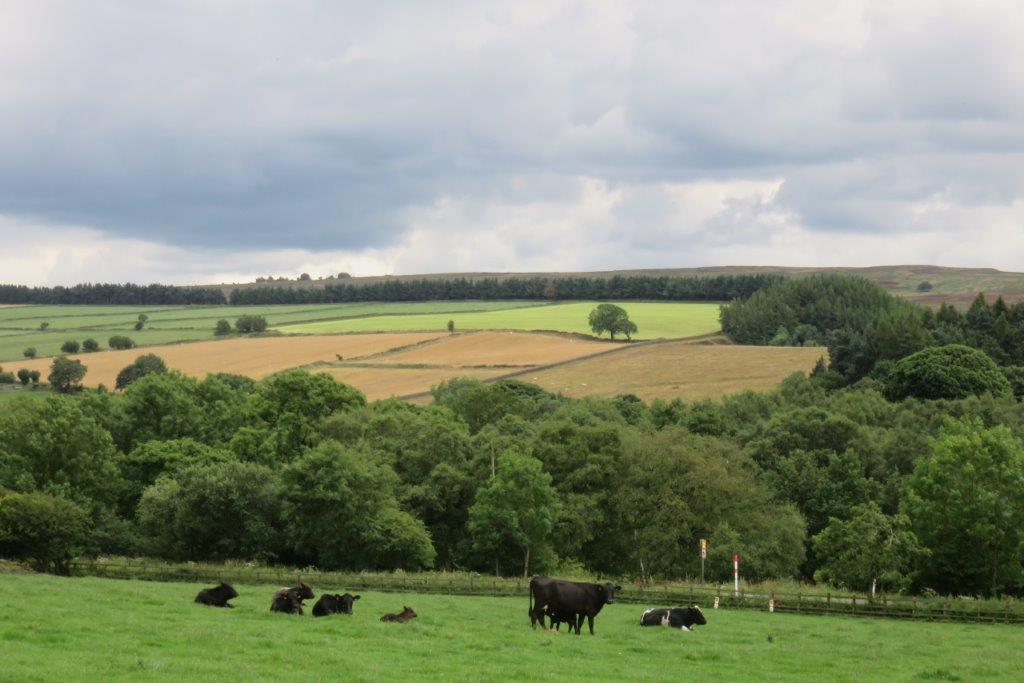 The A616 road just visible here from the dismantled railway track beyond the cattle and behind the wooden fence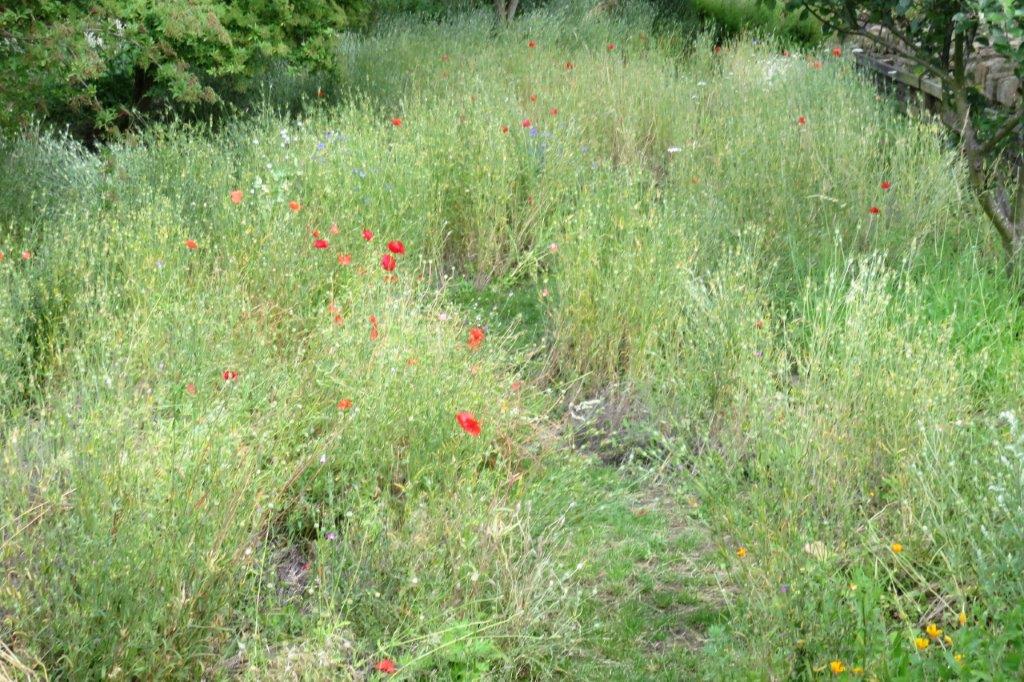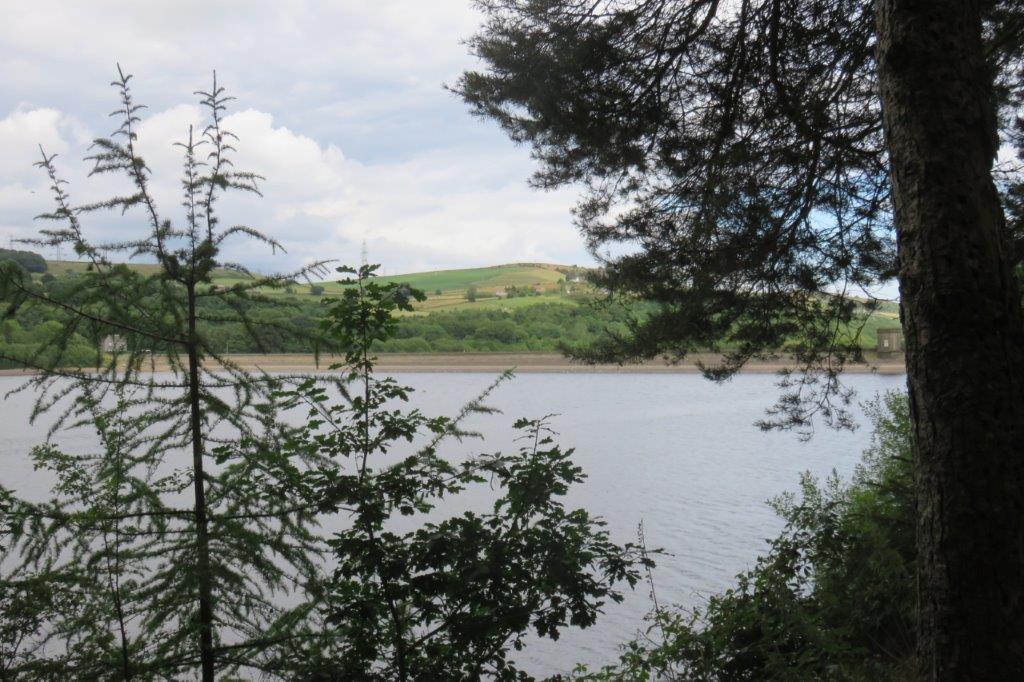 Underbank Reservoir Embankment seen from upstream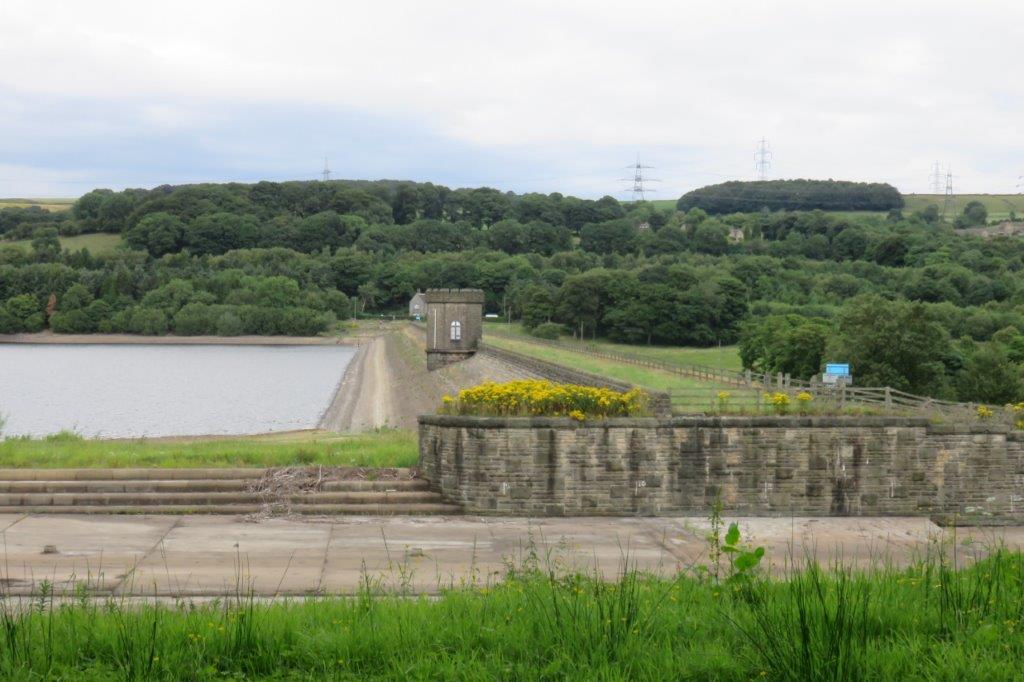 looking across Underbank Reservoir spillway and embankment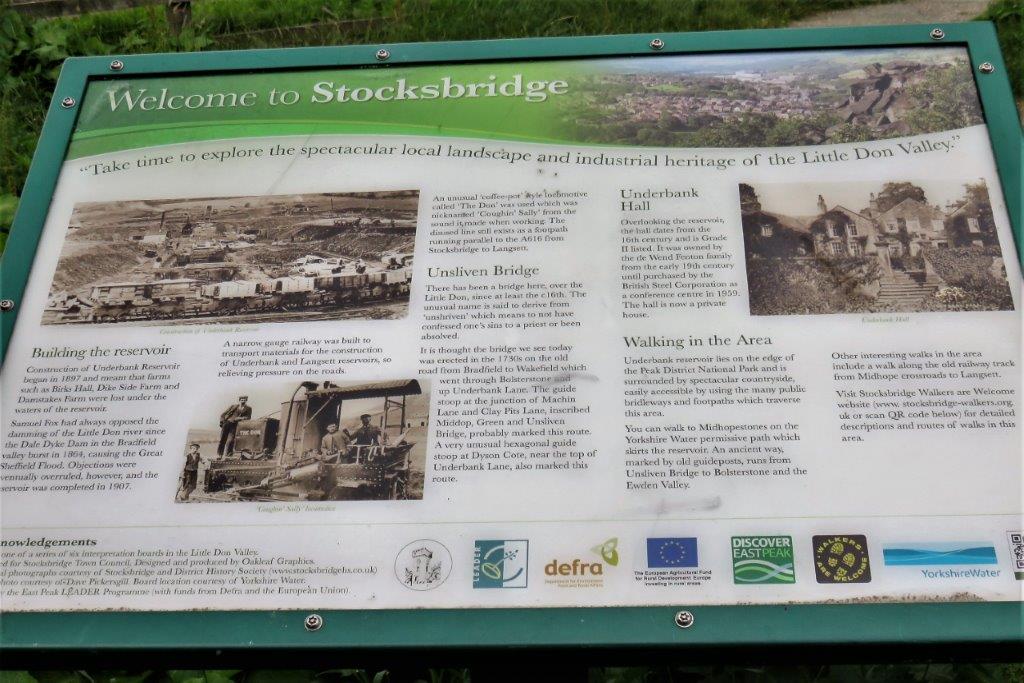 See note about Unlivens Bridge - did you confess your sins before this Sunday's walk?
homepage - Day Walks Index 2017 - contact me at