homepage - Day Walks Index 2017 - contact me at

2017.07.19 - Unlivens Bridge, Underbank Reser. Outdoor Centre, S (slightly W) up to Wind Hill Knoll, ~SE along Salter Woods / Hill, U-turn down track then FP above Nether House Farm to Mortimer Rd, cross Ewden Bridge & up Rd to Broomhead Farm, FP through farm to exit stile (direction Wigtwizzle), track short of Broomhead Reser., follow tracks / Rds / FPs above Reser. to Rocher Bottom / Farm, on FP cross bridge over Raynor Clough to Snell House, up (passing small disused quarry) to Spout House, down to Bentholme Farm, on road to Folderings, Delf Hill, ~ S through fields (passing to the East of Onesacre), Rd down to Coldwell, FP through farm ~ SW to 'The Asplands', Worrall - leader Anne Vickers - Wednesday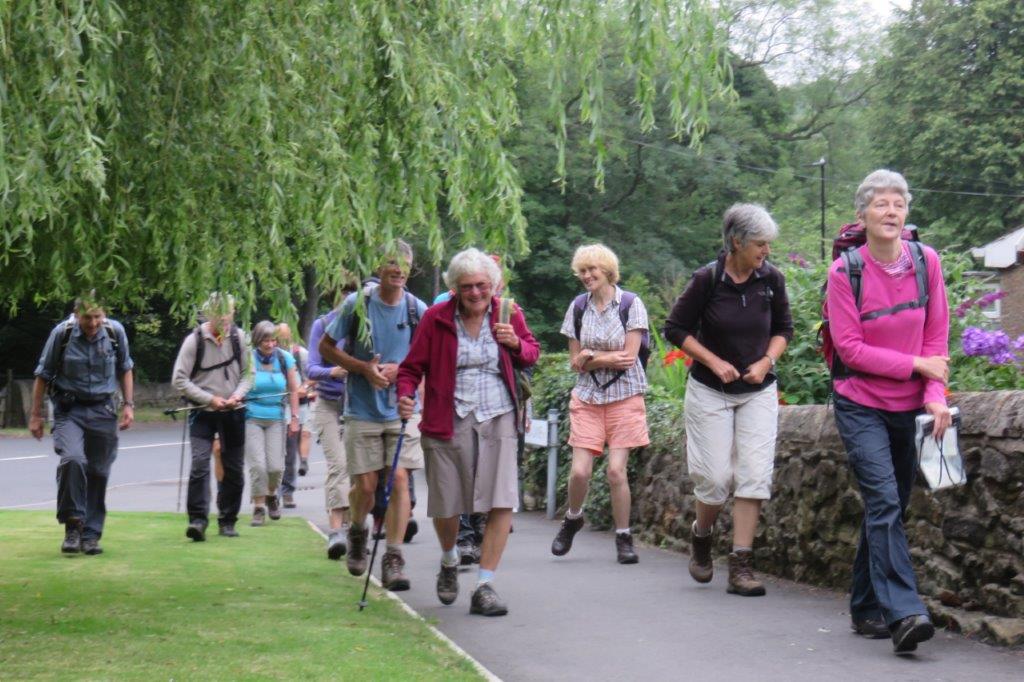 leaving the number 57 bus stop near Unlivens Bridge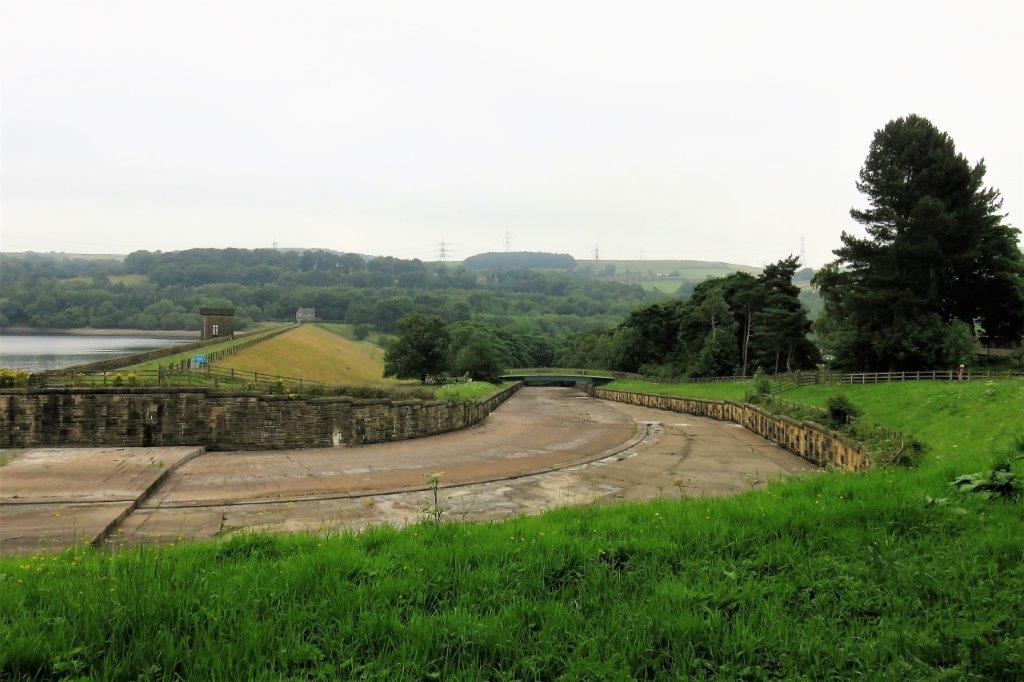 Underbank Reservoir and its spillway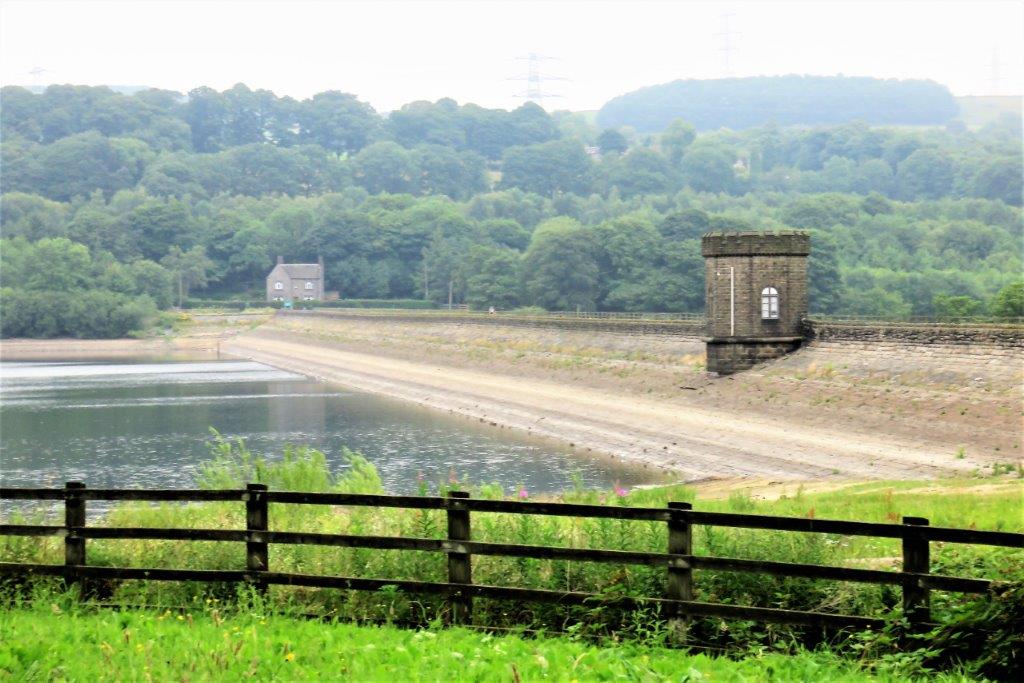 upstream side of reservoir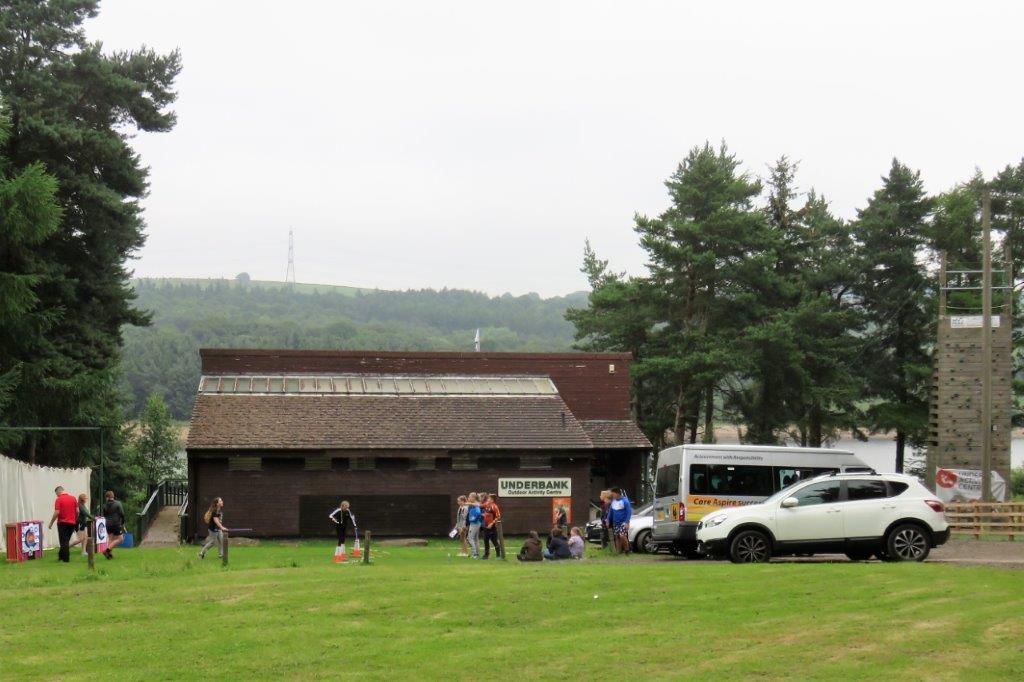 Outdoor Activity Centre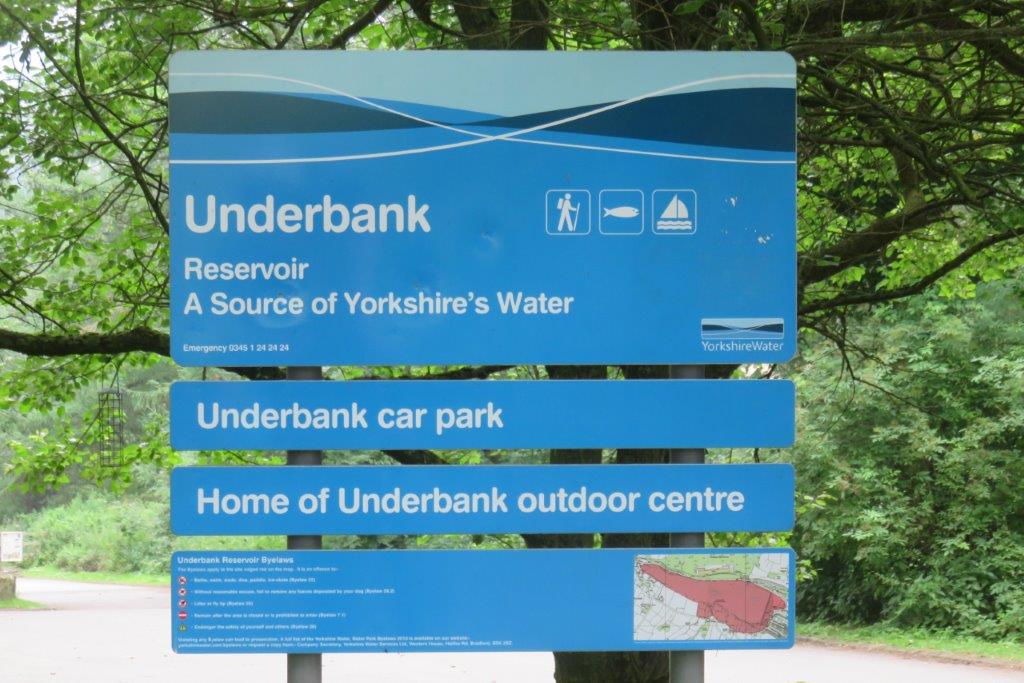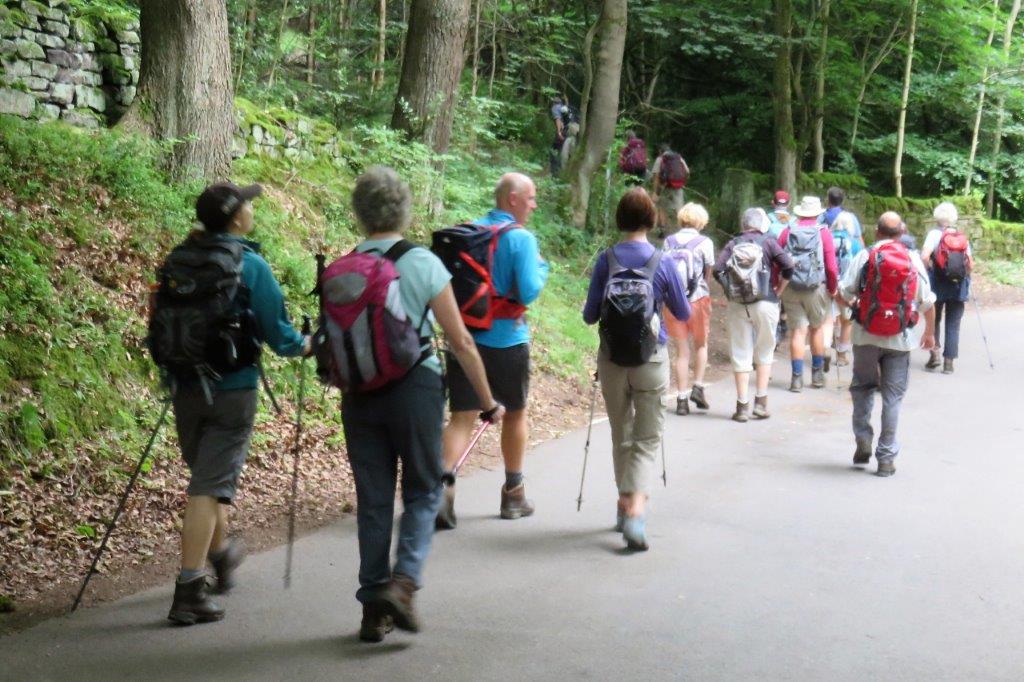 turning onto path leading up to Wind Hill Knoll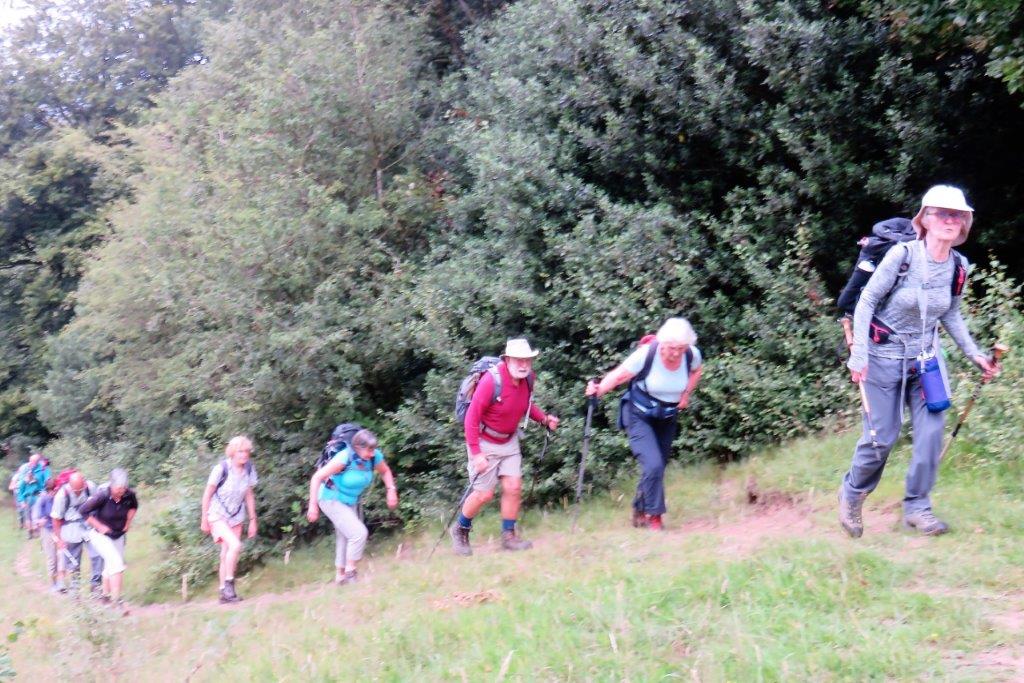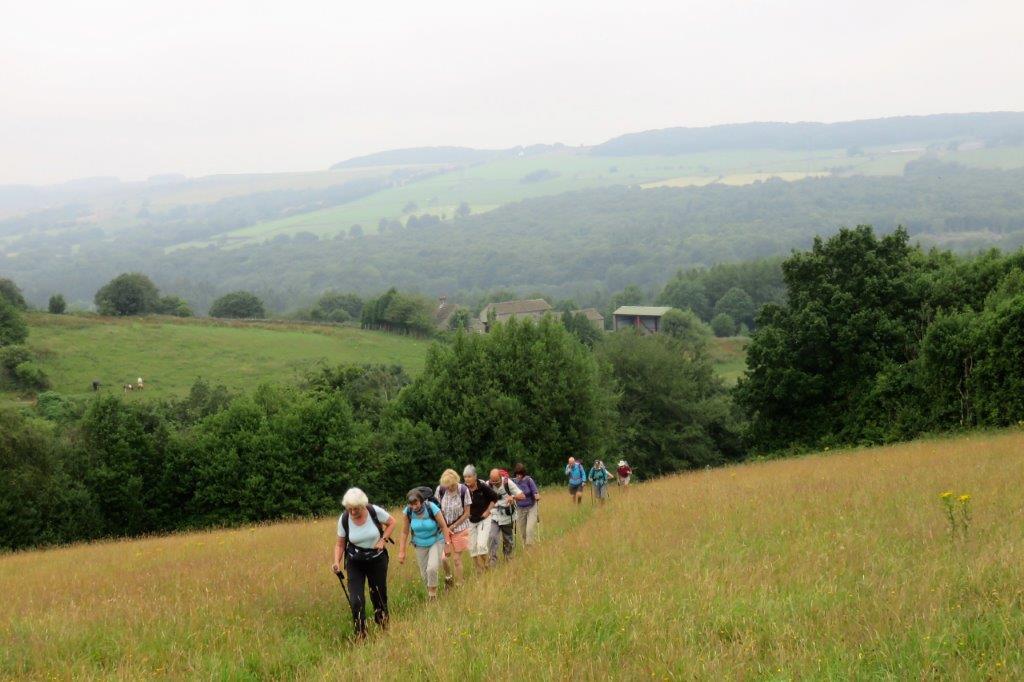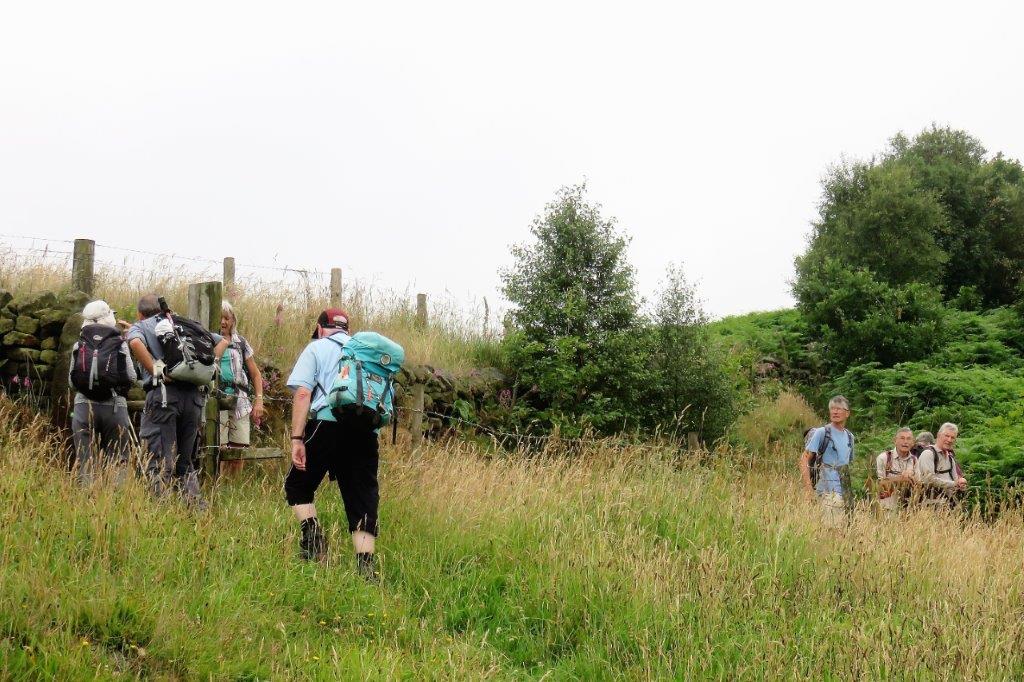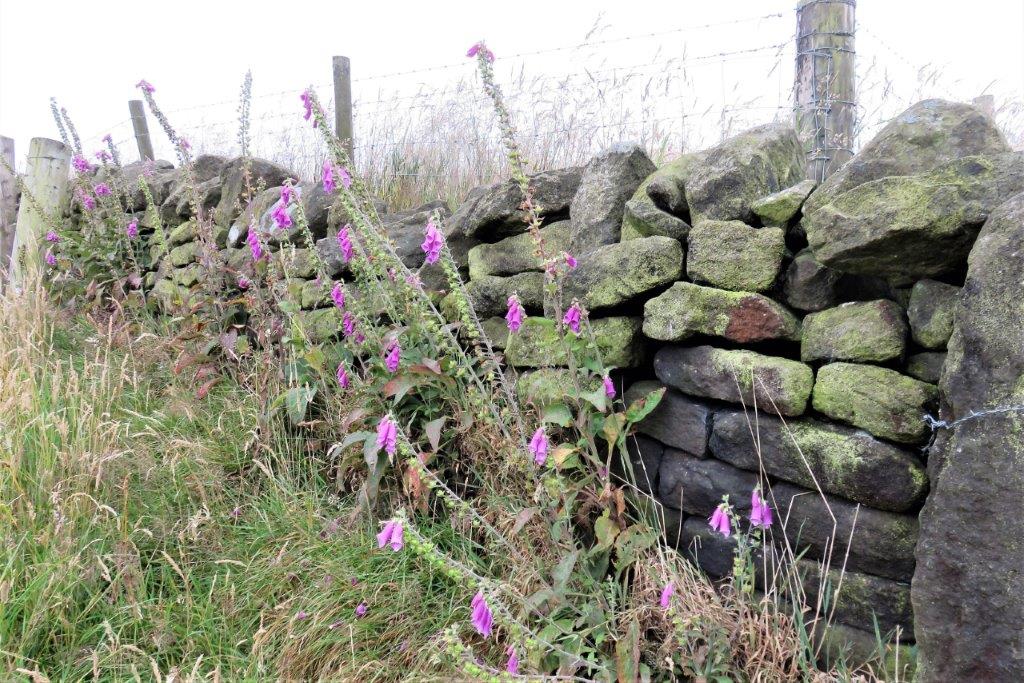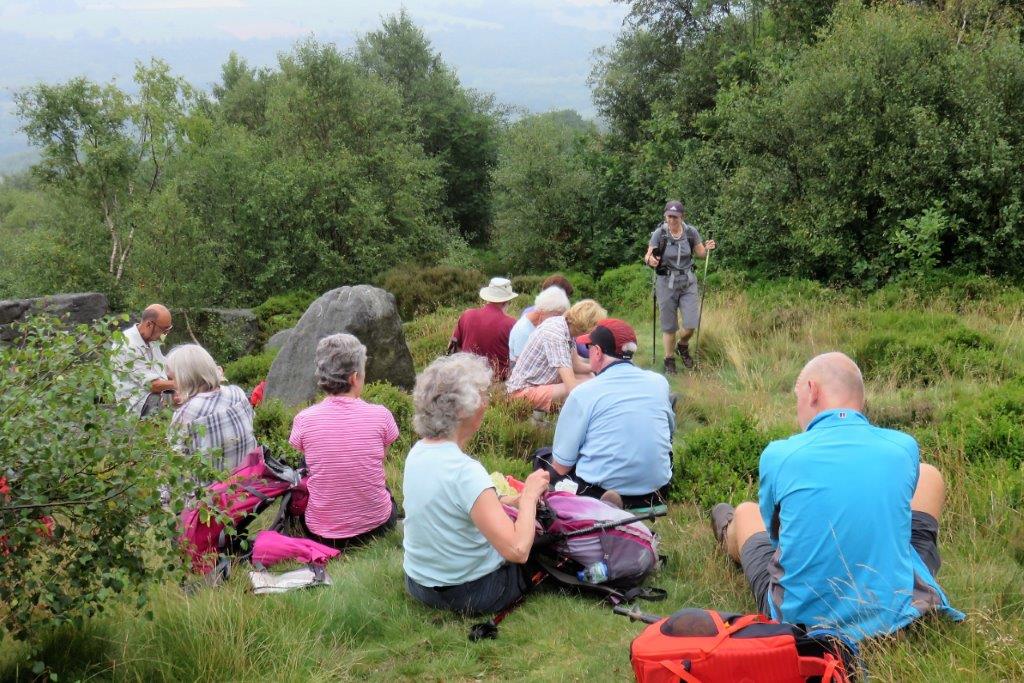 teabreak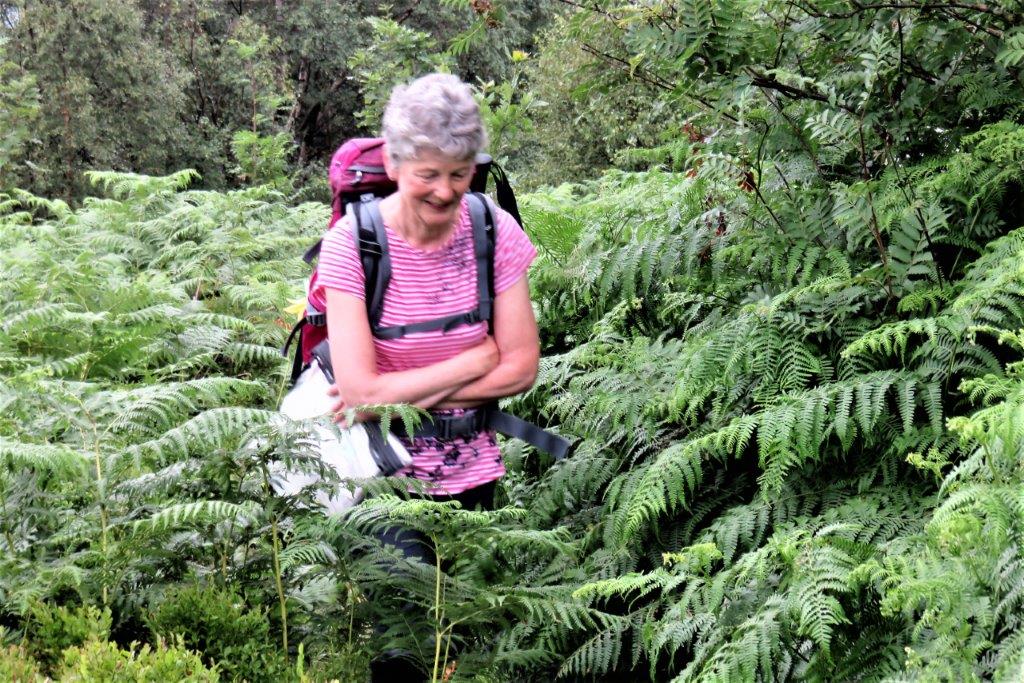 almost enveloped by bracken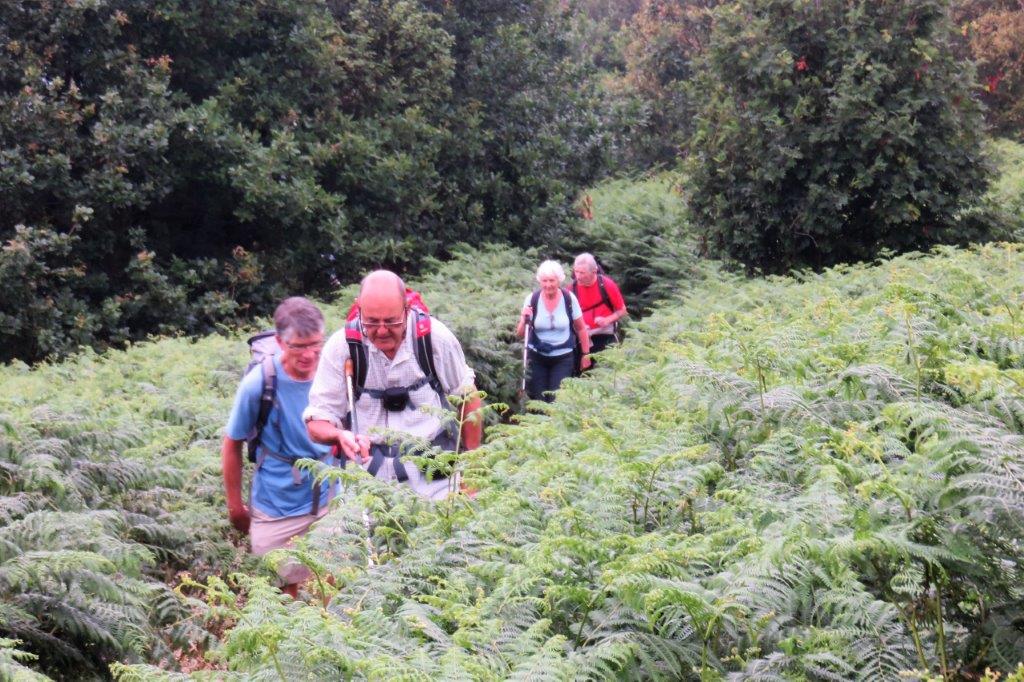 Barnside Farm below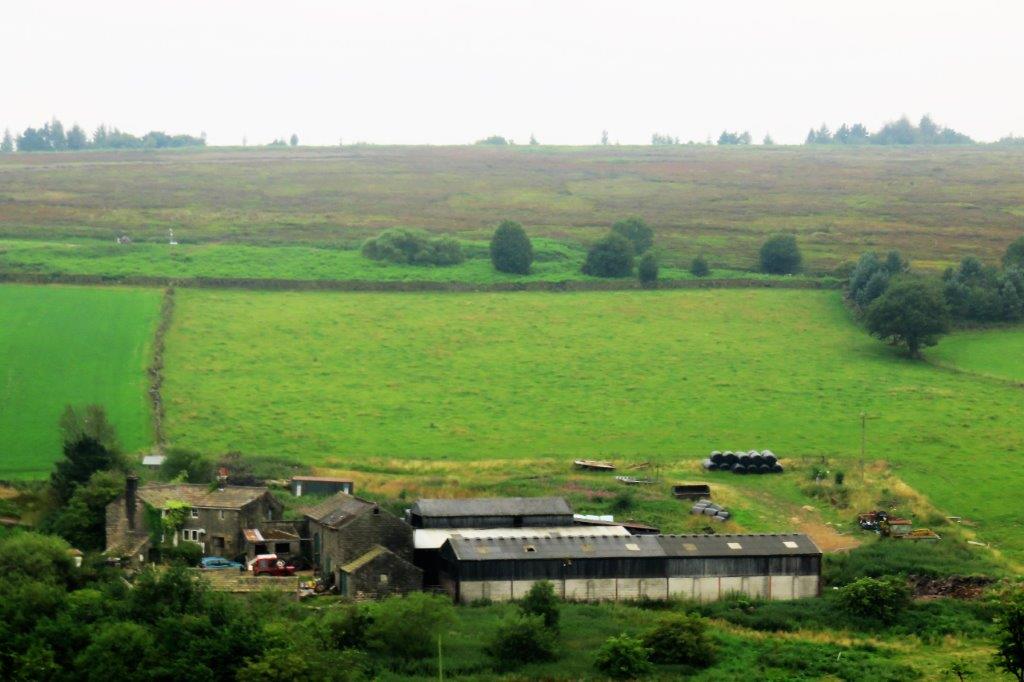 Barnside Cote Farm below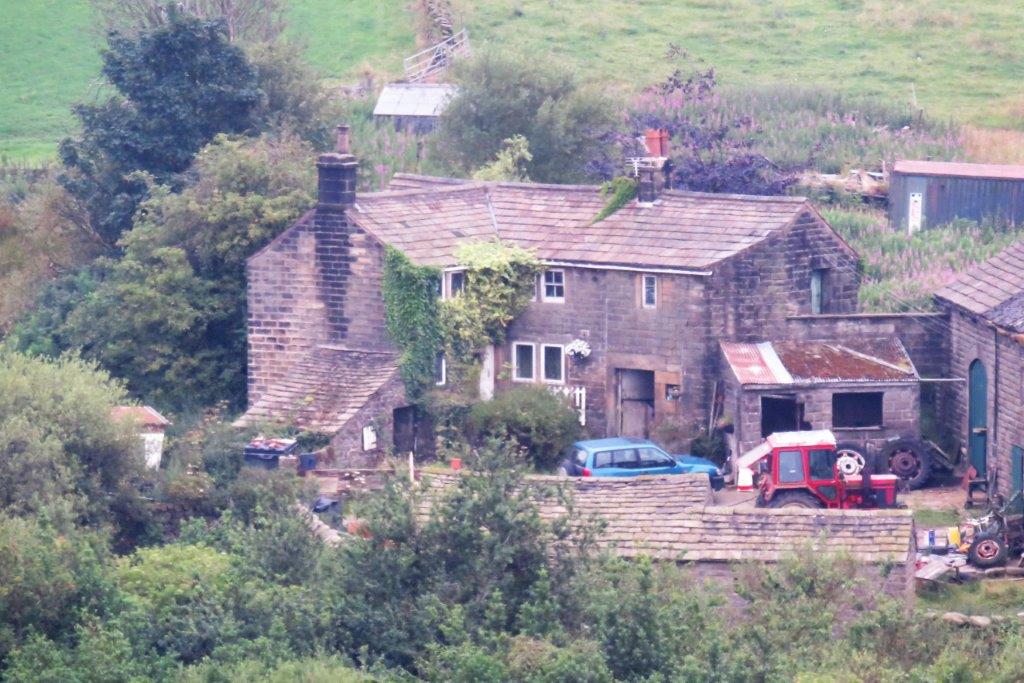 close up of farm house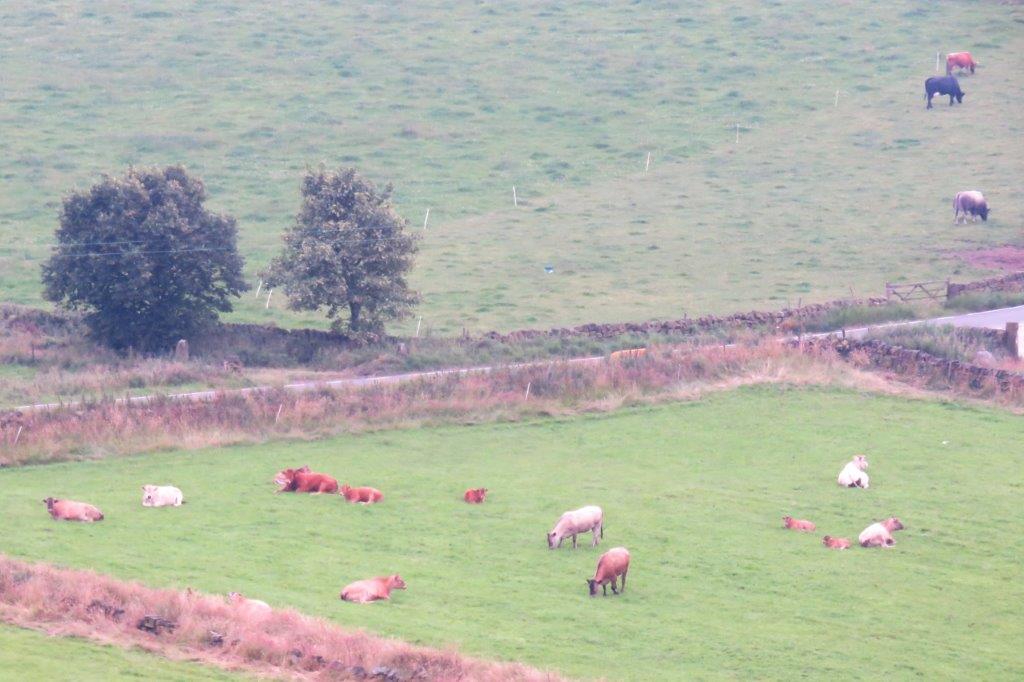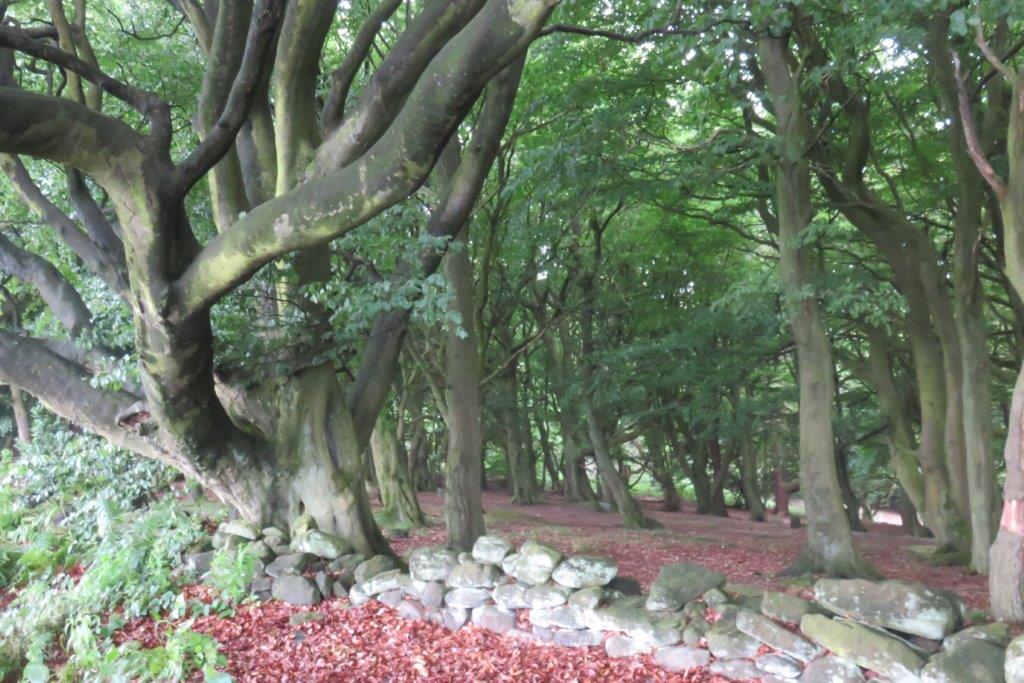 woods of Salt Spring Farm (called here Salter Woods)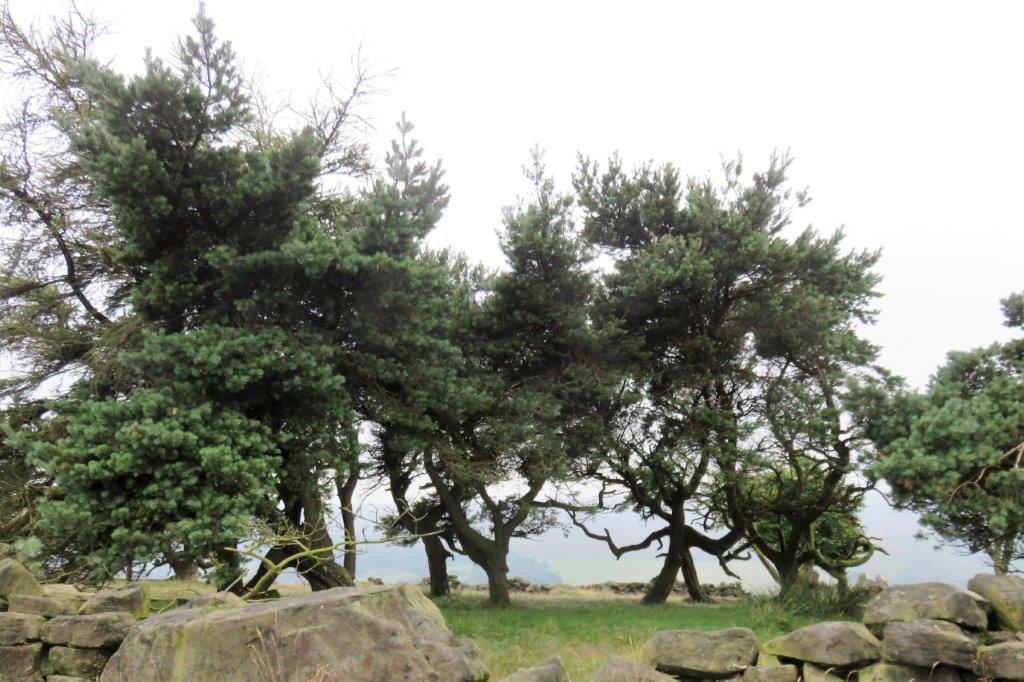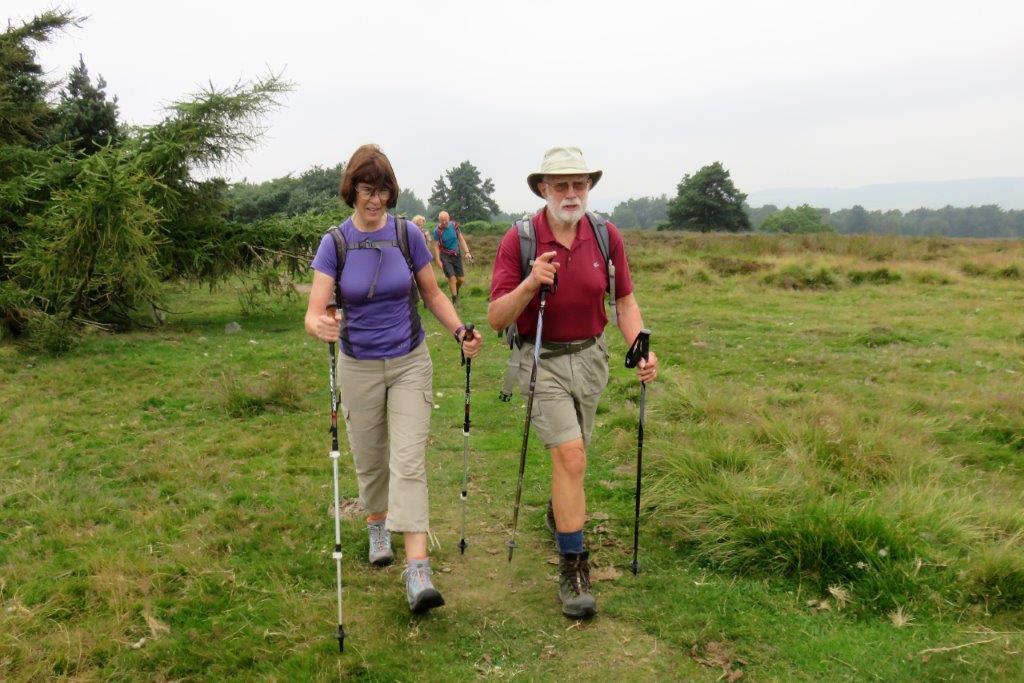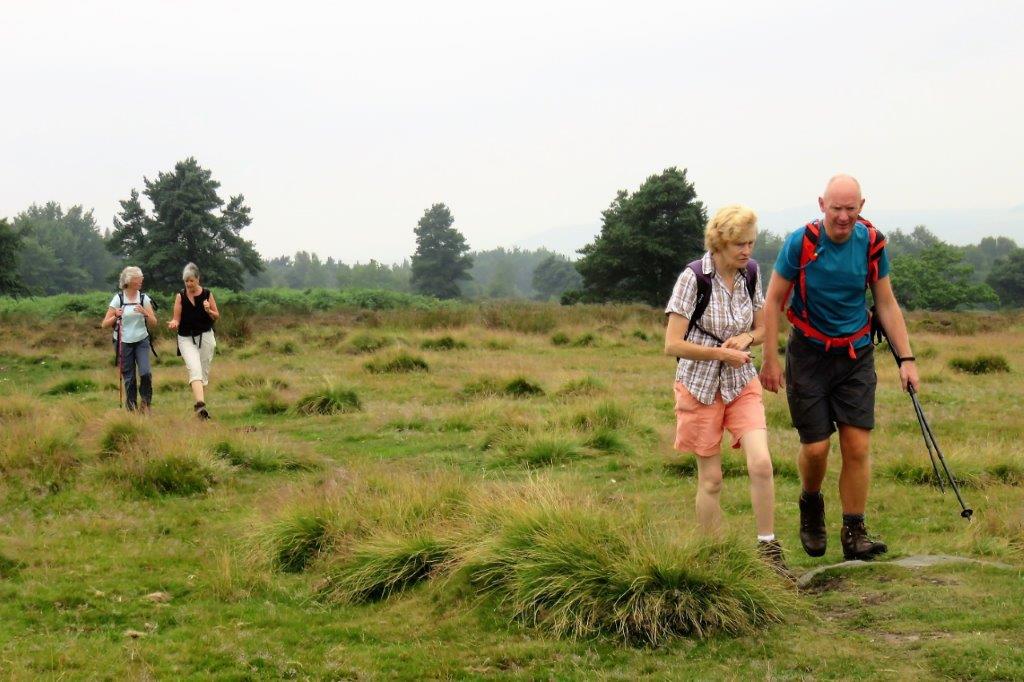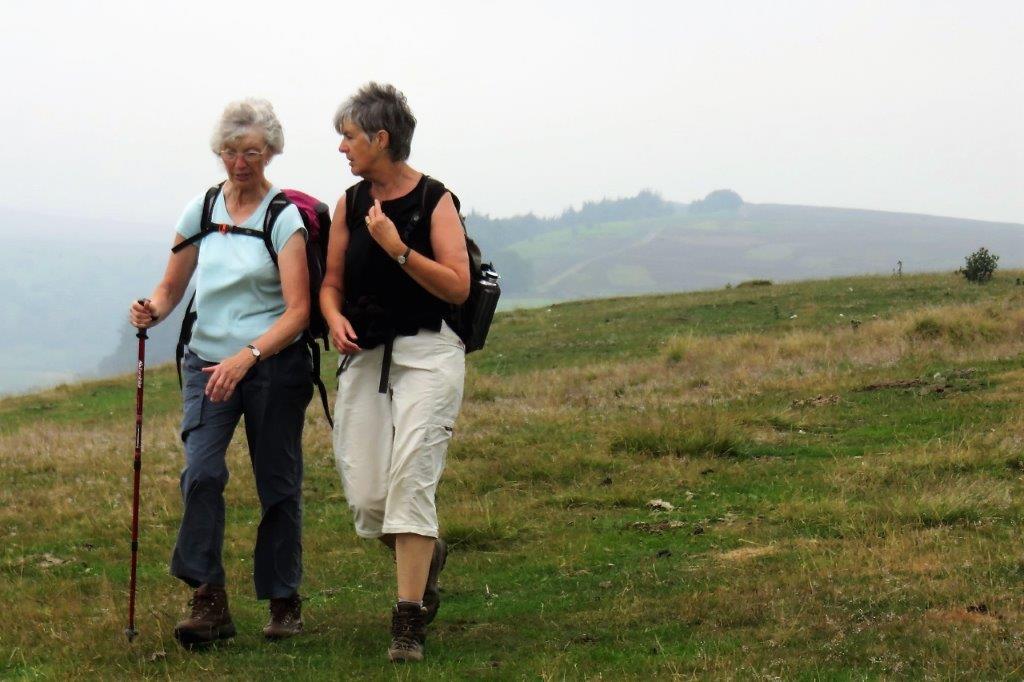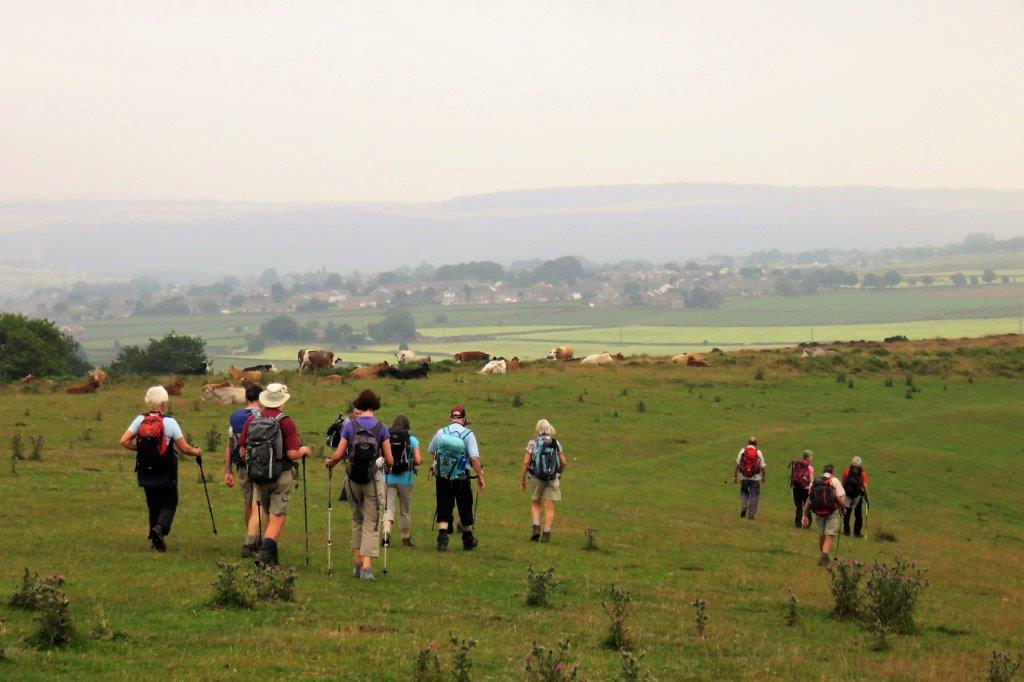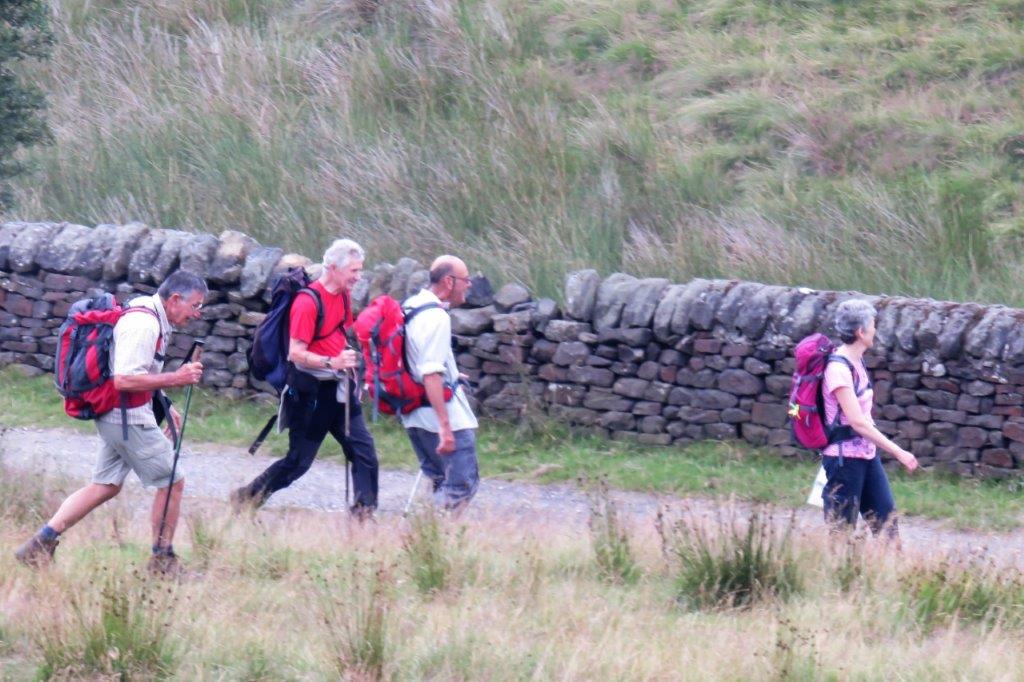 U - turn done around Salter Hills onto track which later leads onto Footpath leading to Mortimer Road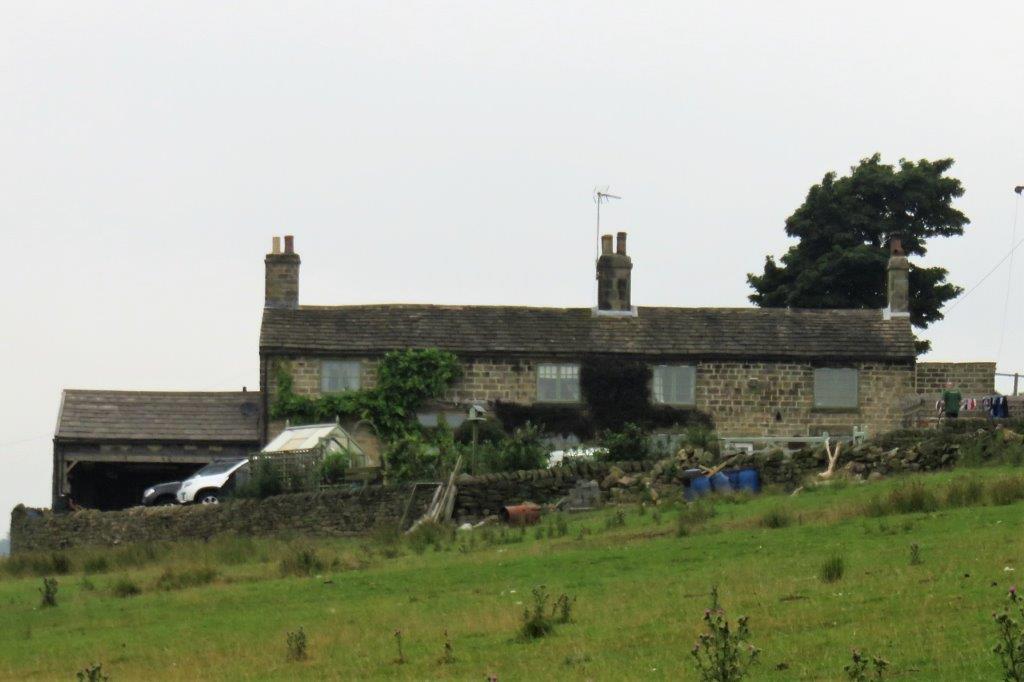 zoomed into Salt Spring Cottage?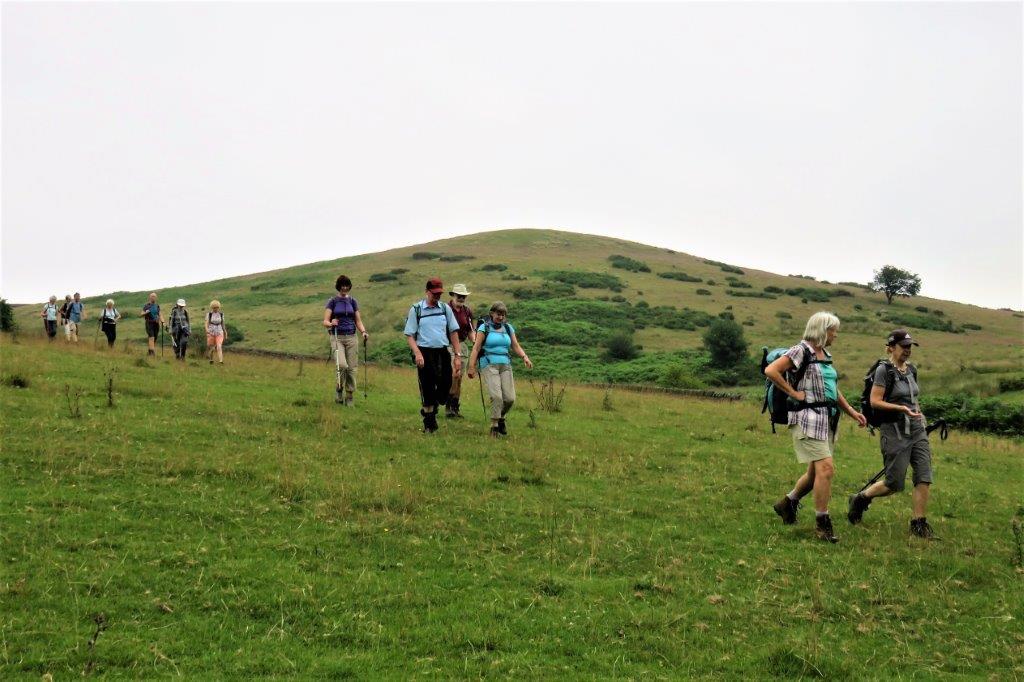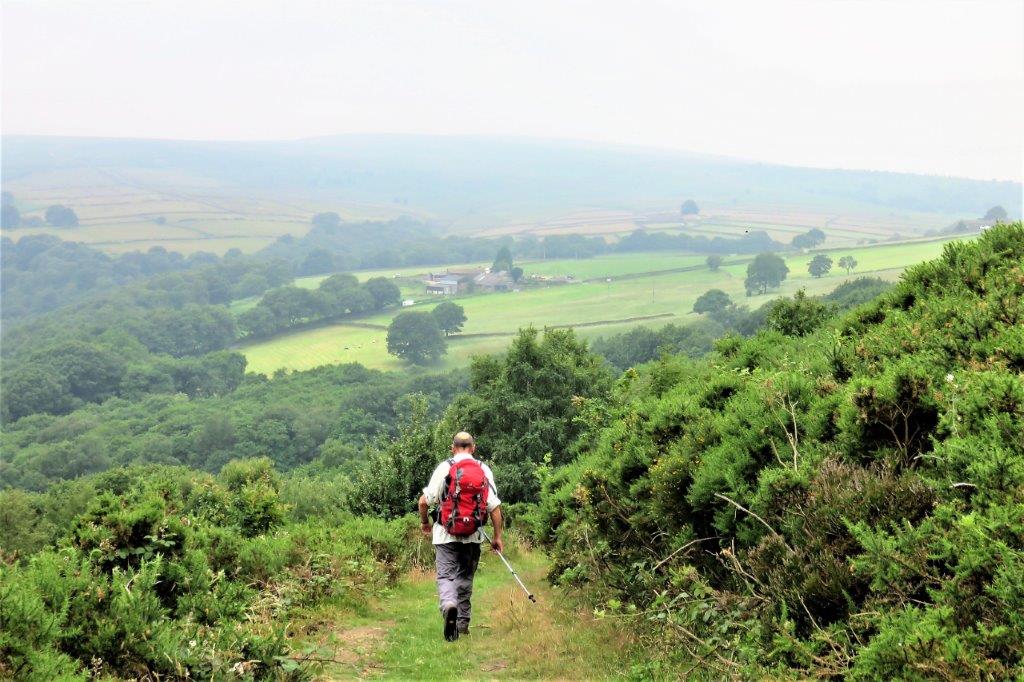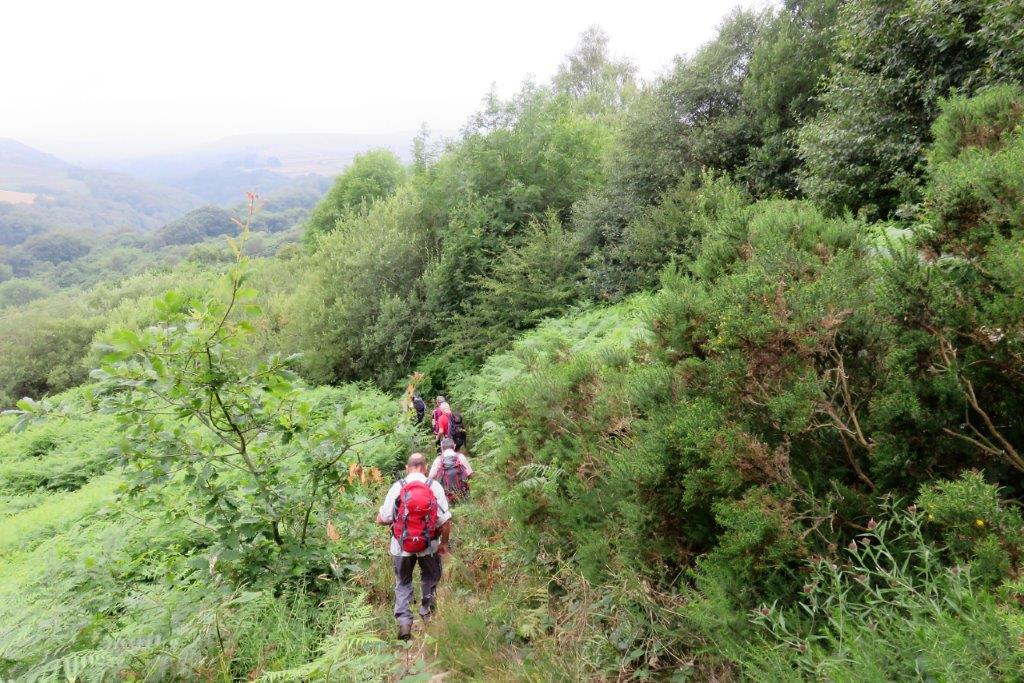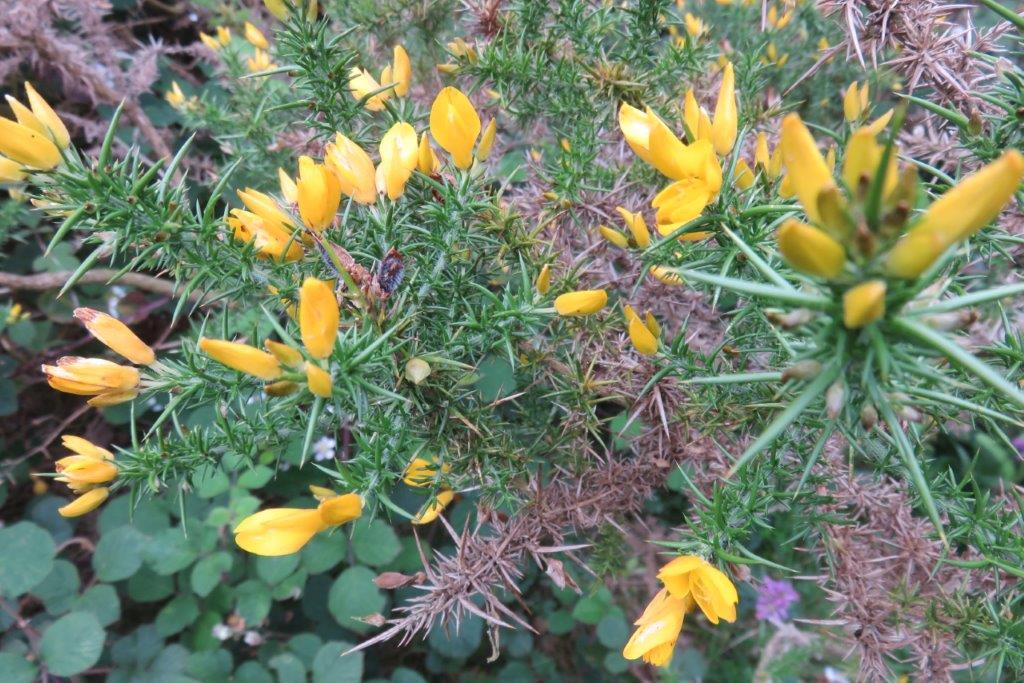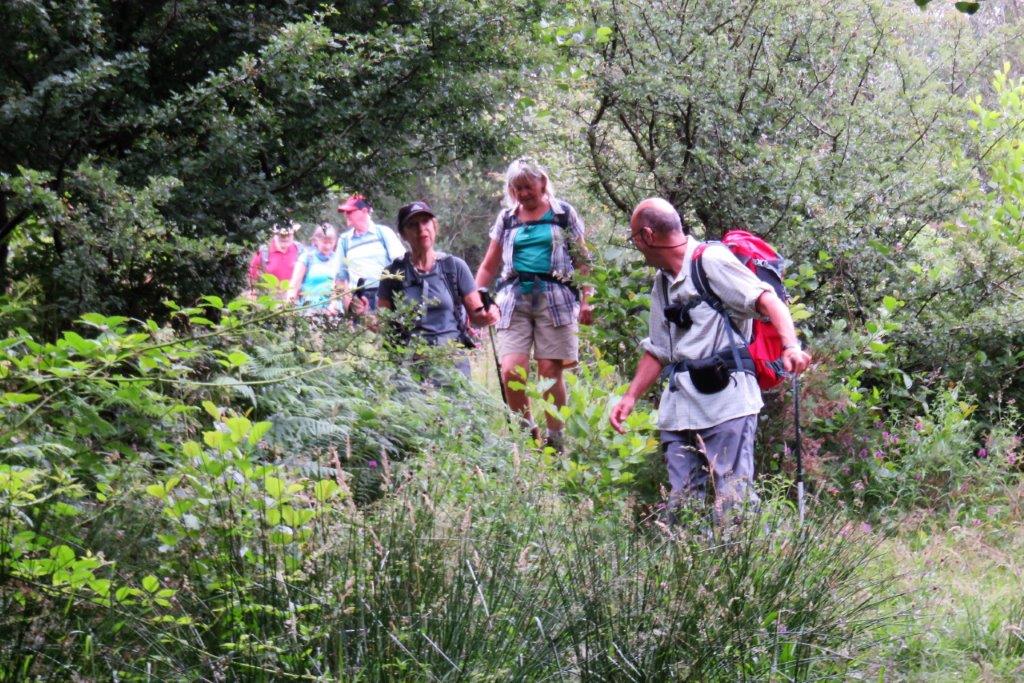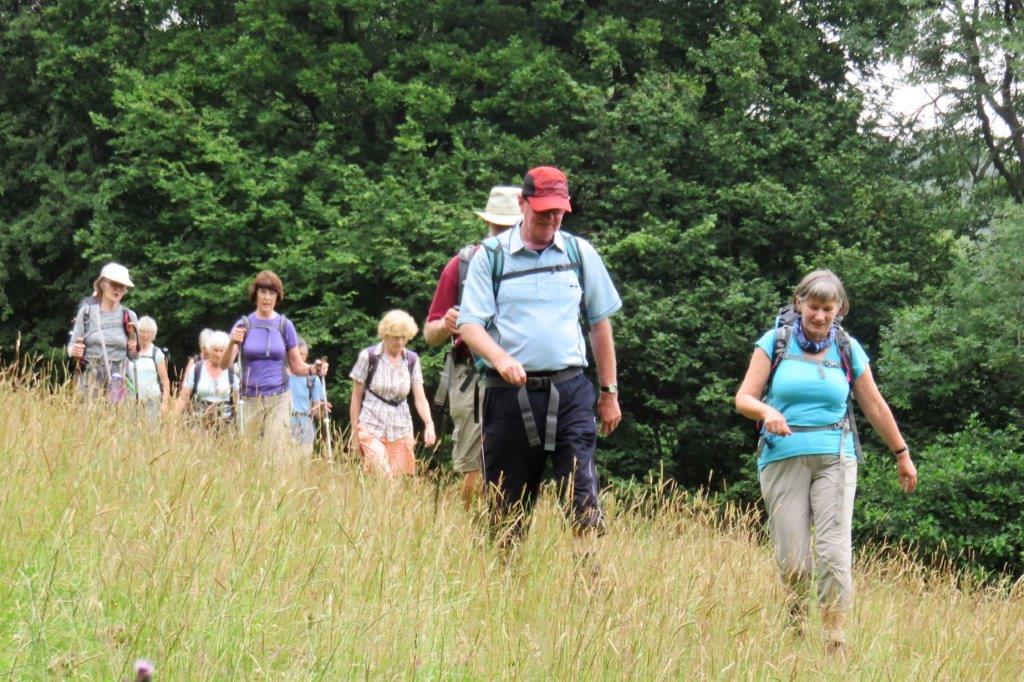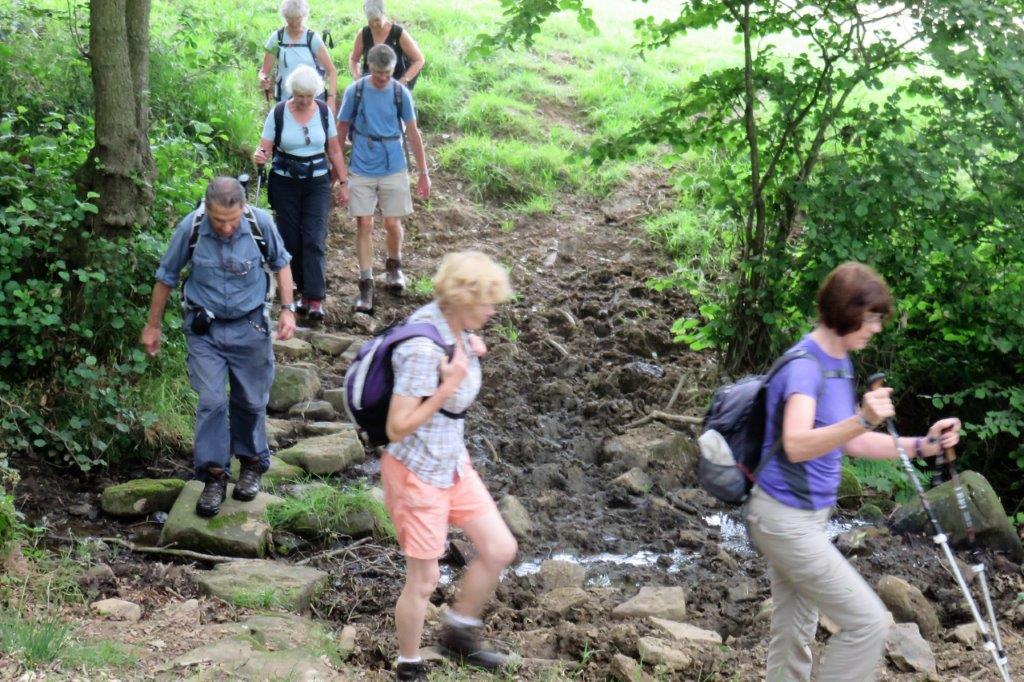 Crossing Salt Spring Beck?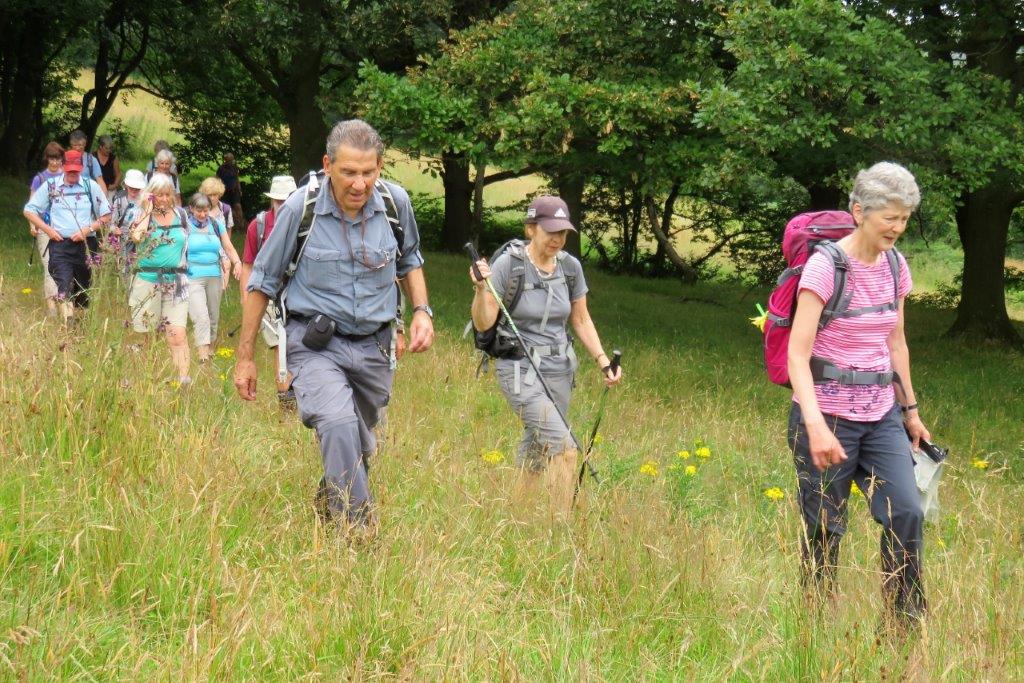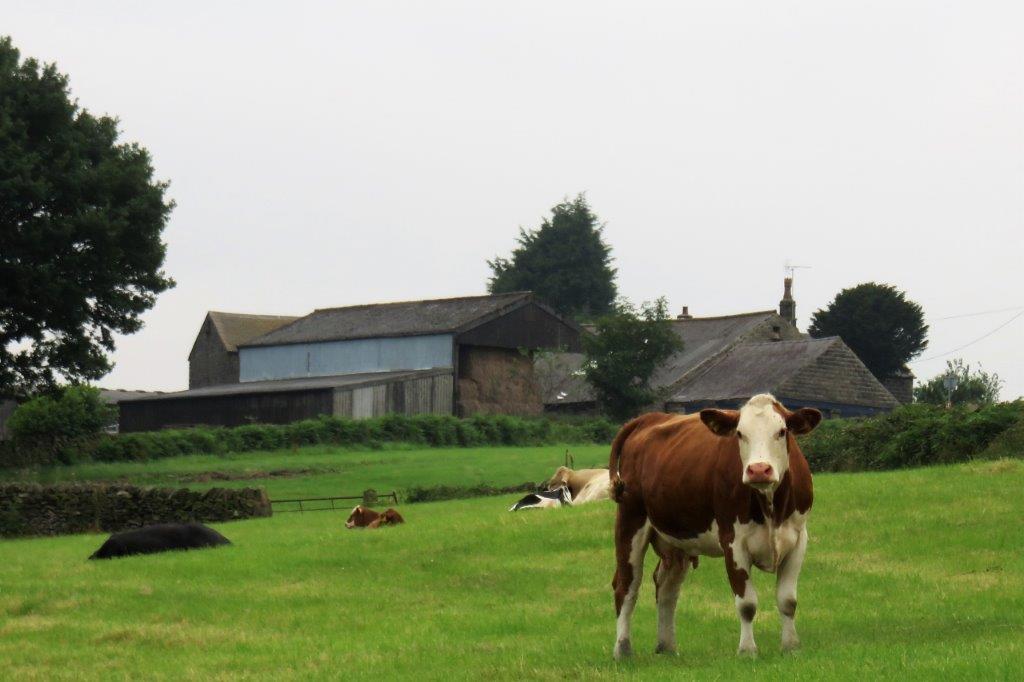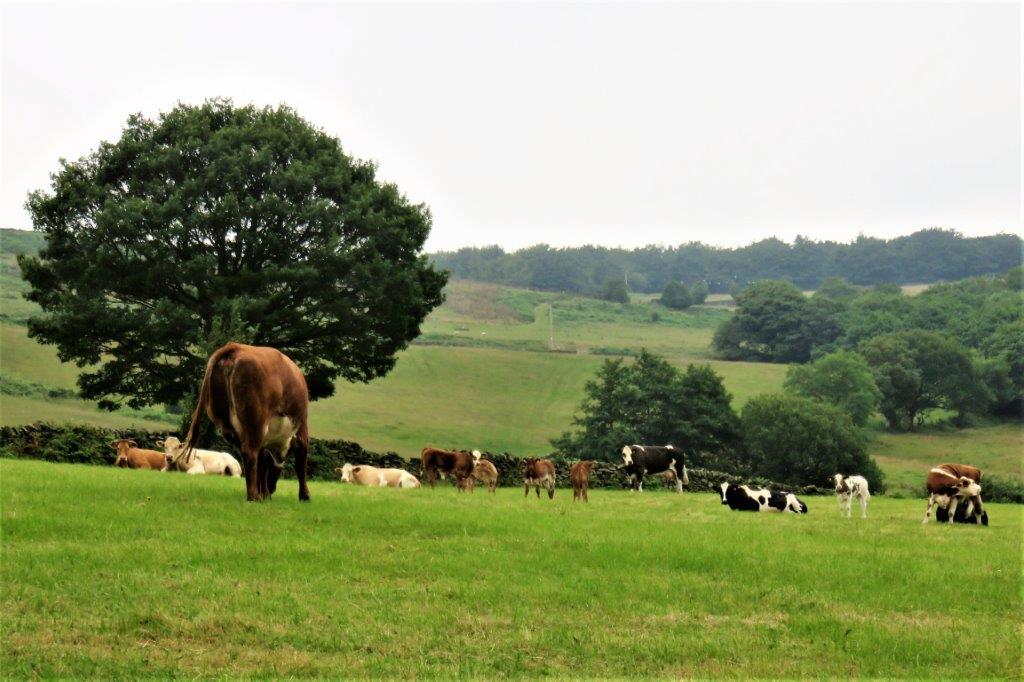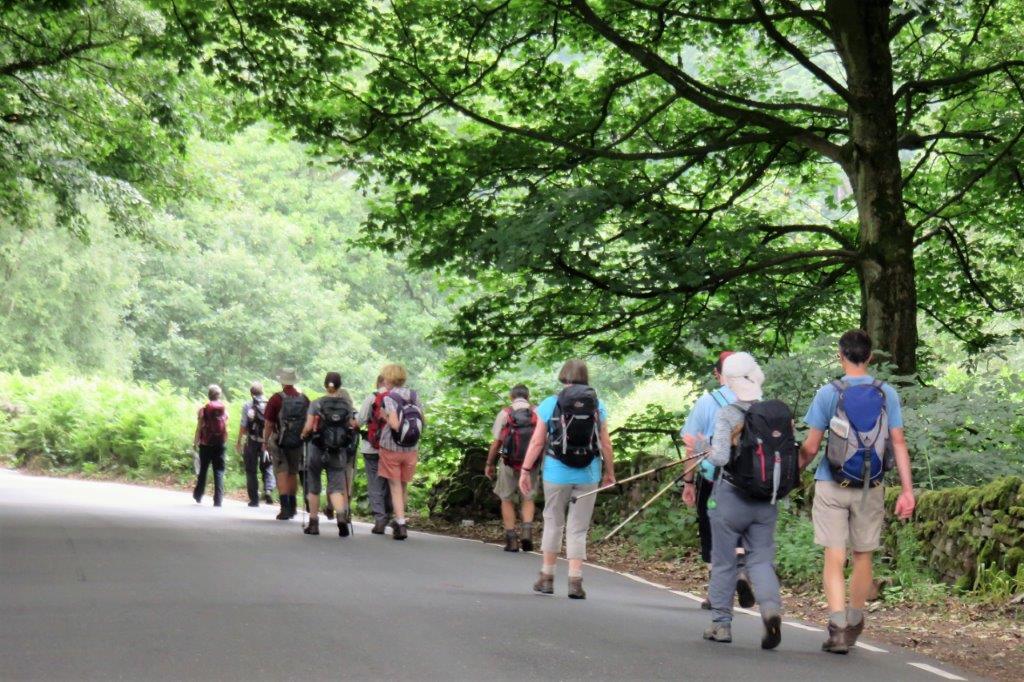 ~ South down Mortimer Road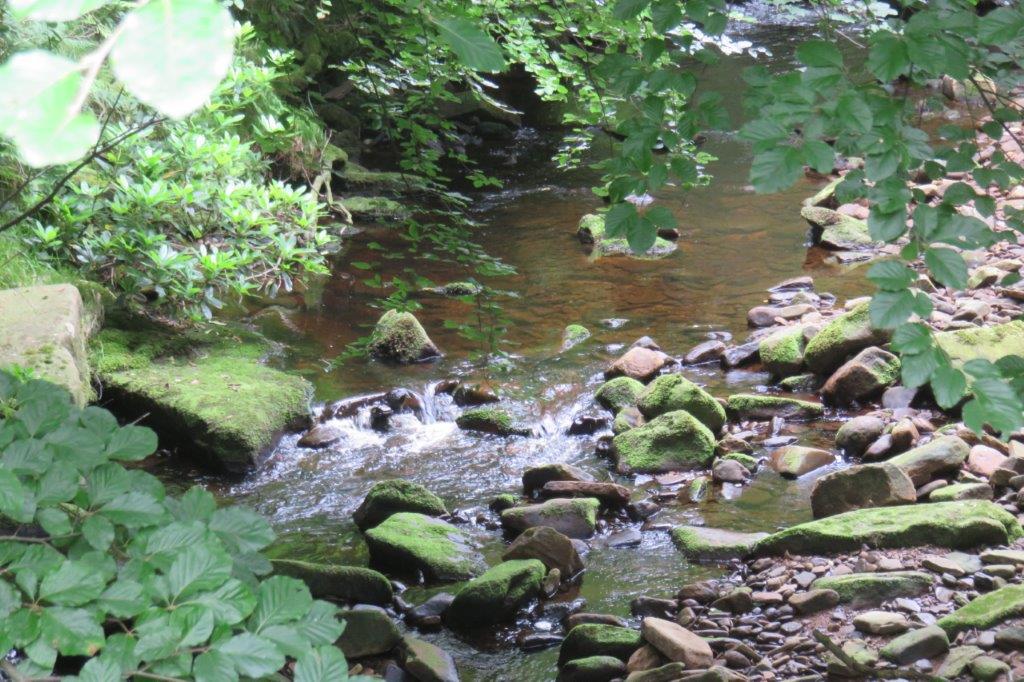 Eweden Beck seen from Road Bridge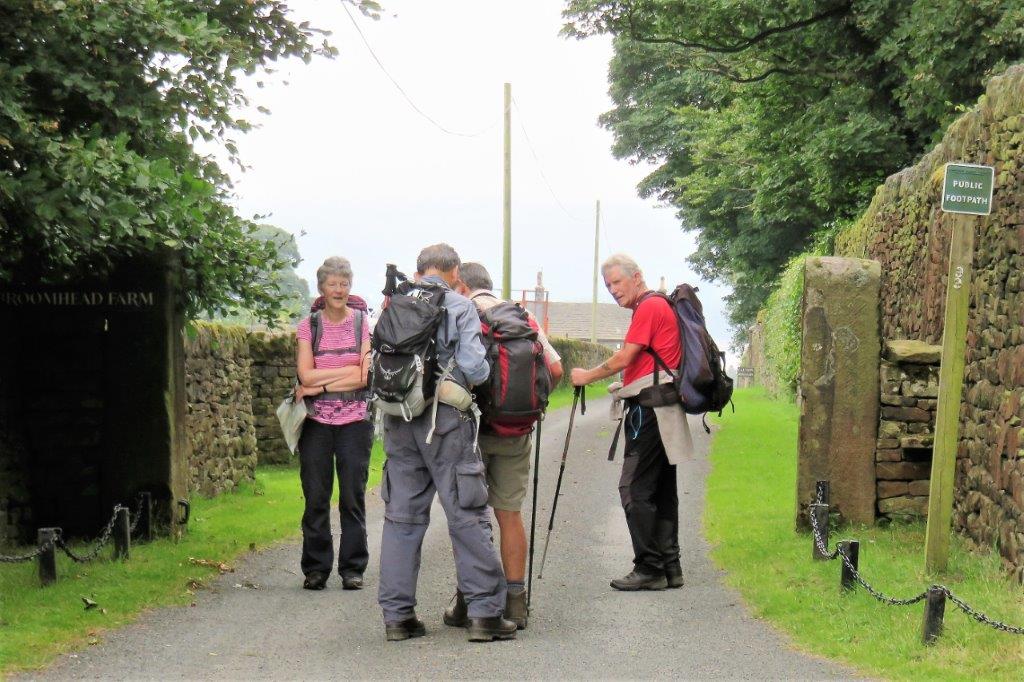 entrance to Broomhead Hall (hall demolished some time ago)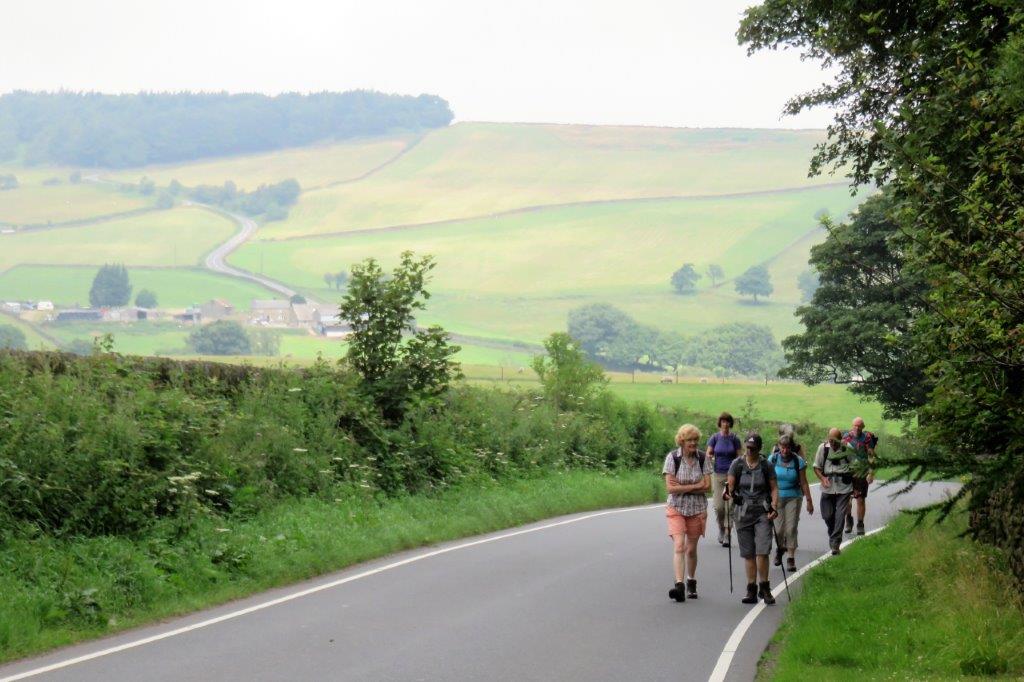 behind walkers Mortimer Road to the North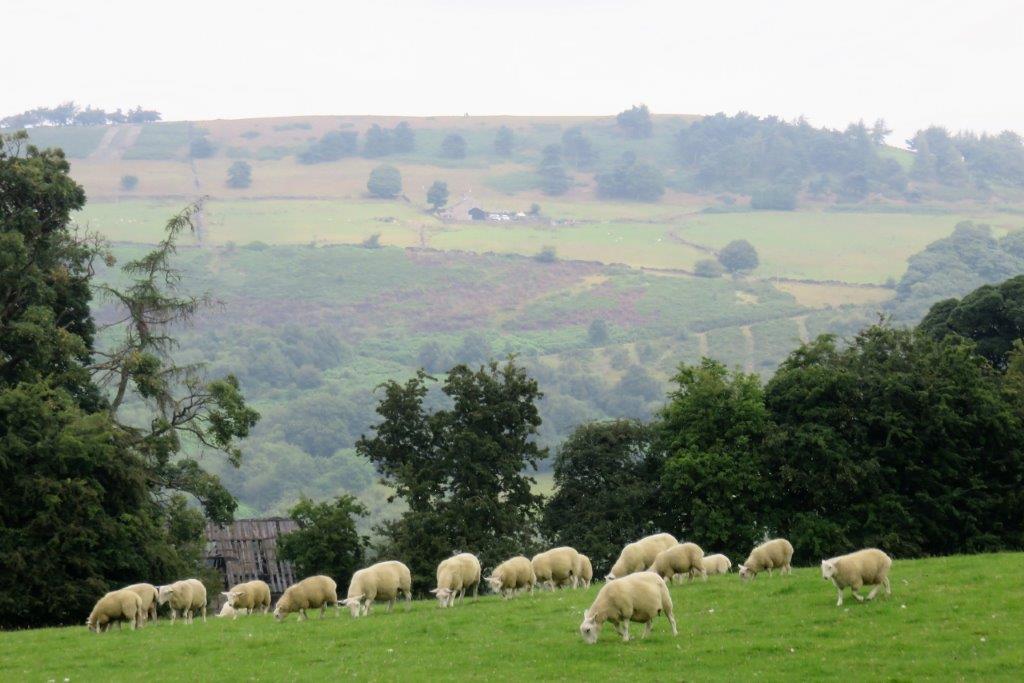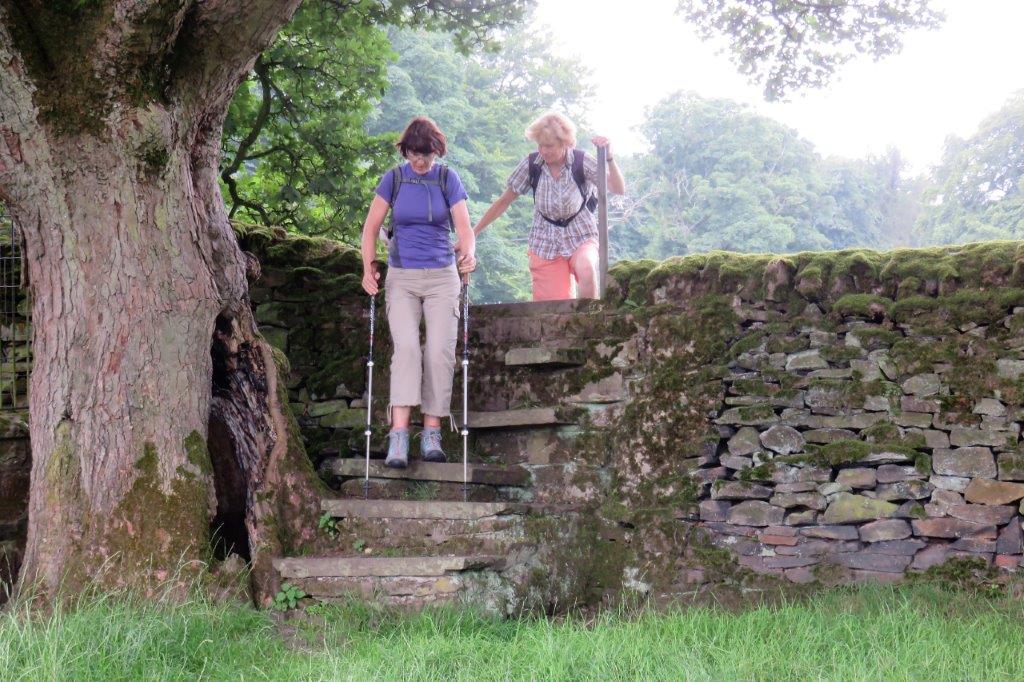 footpath turns left off main entrance road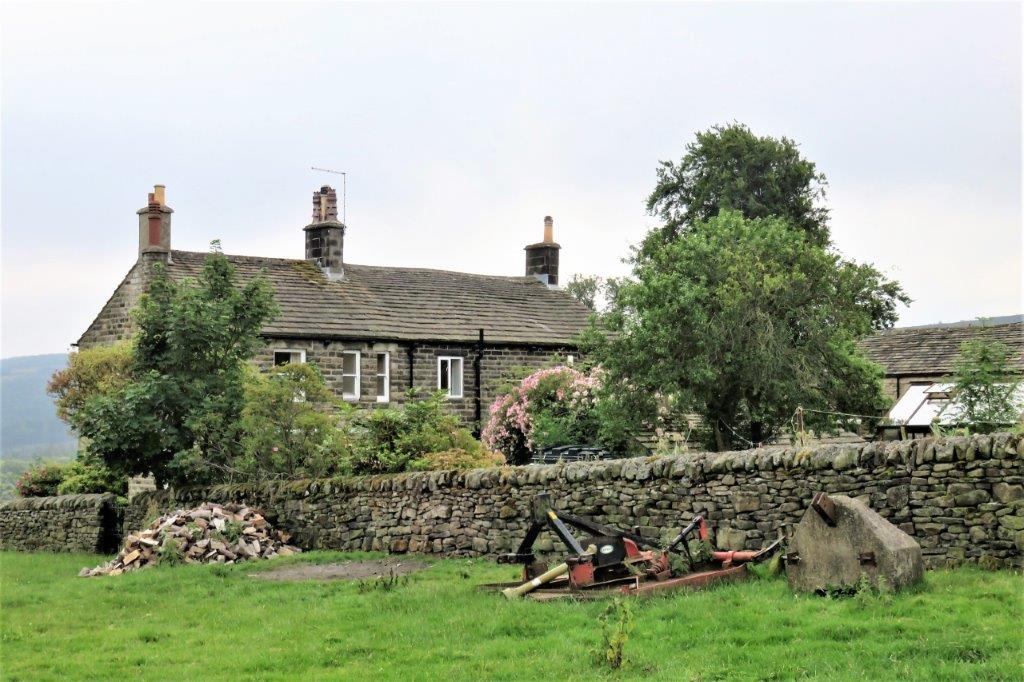 Farm cottages from back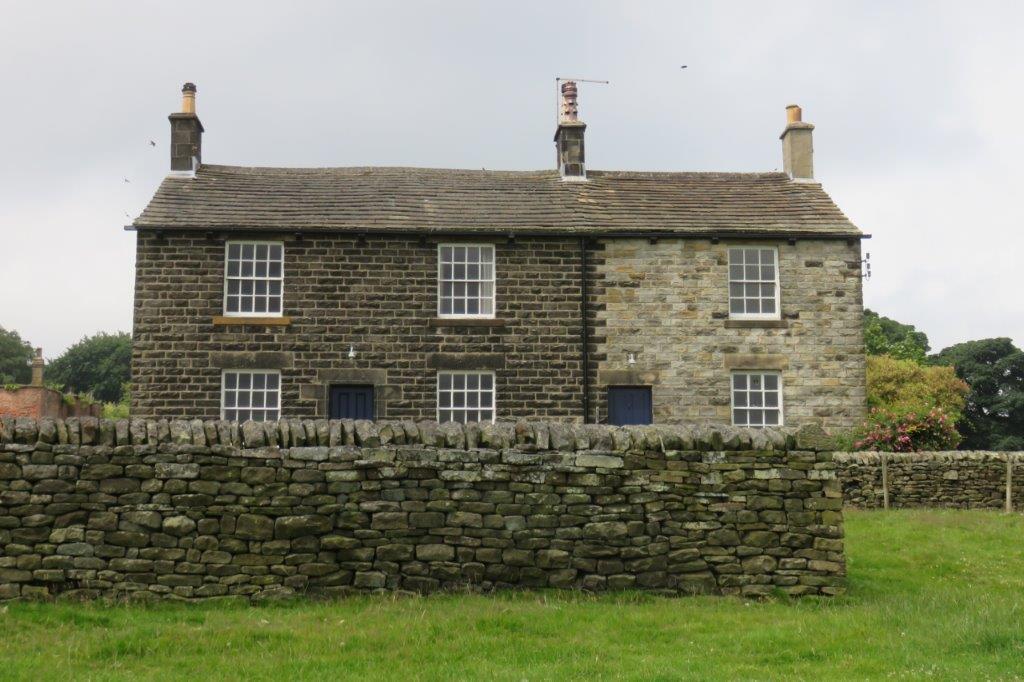 same cottage looking out towards Broomhead and More Hall Reservoirs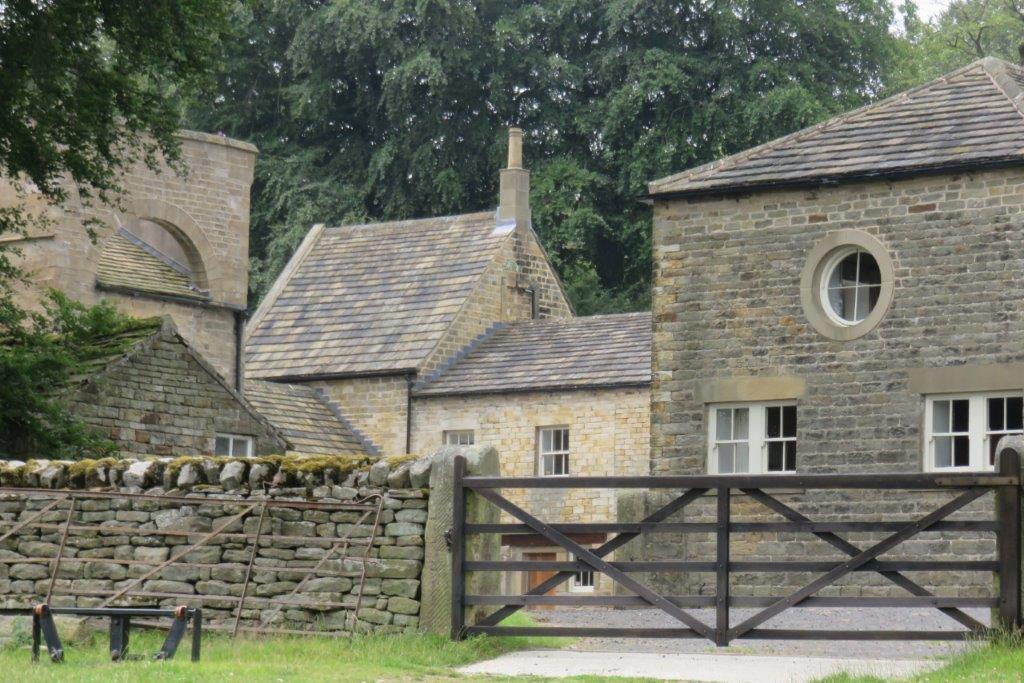 part of farm buildings?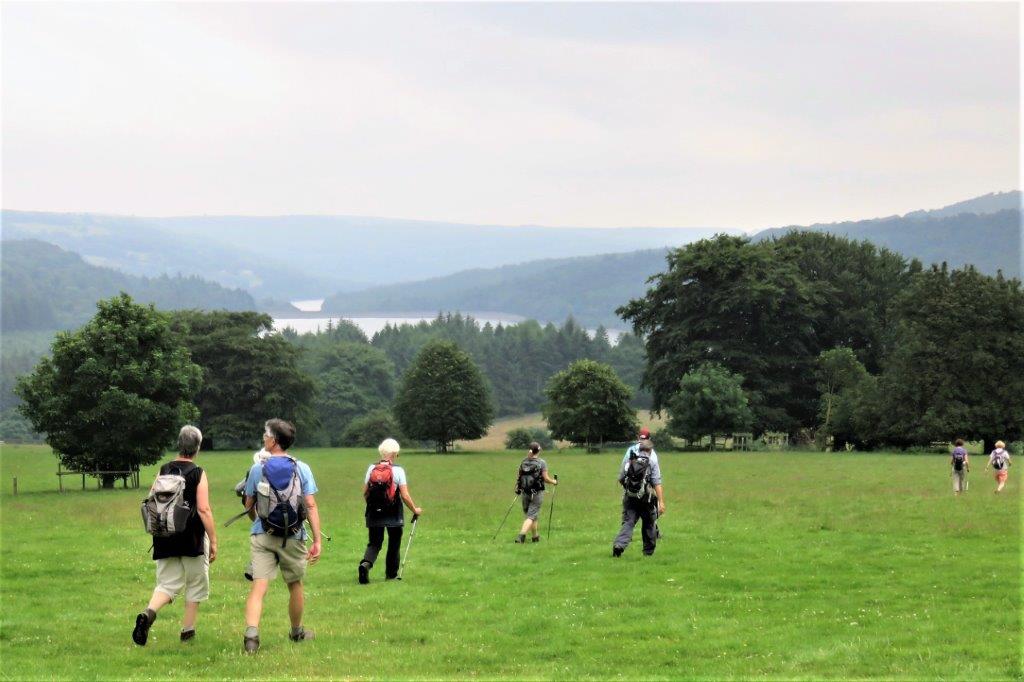 Broomhead Reservoir with More Hall Reservoir further away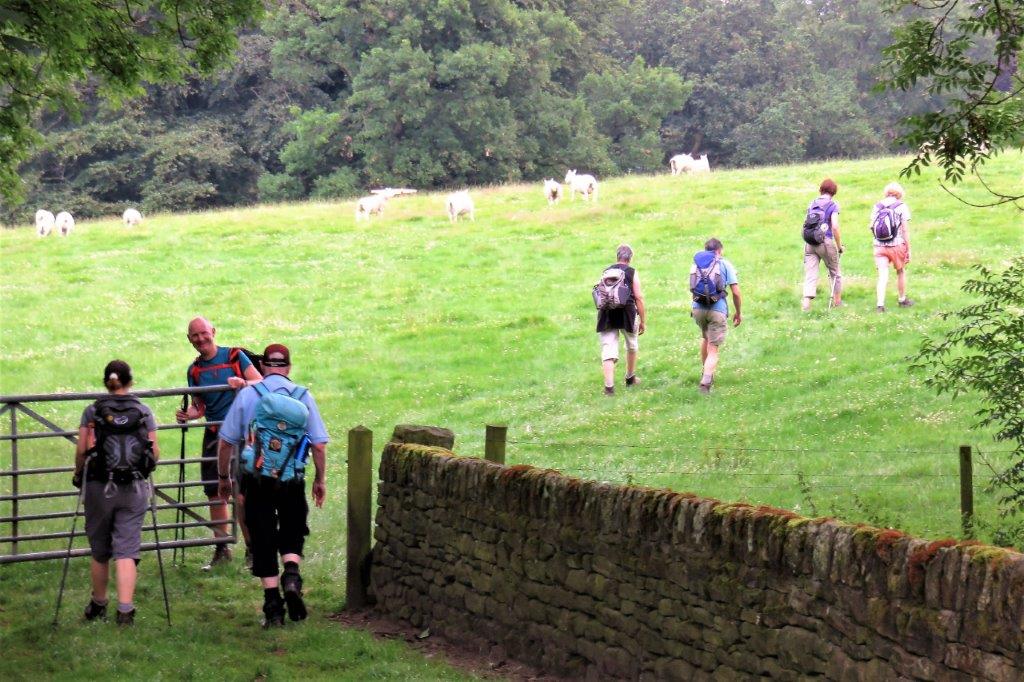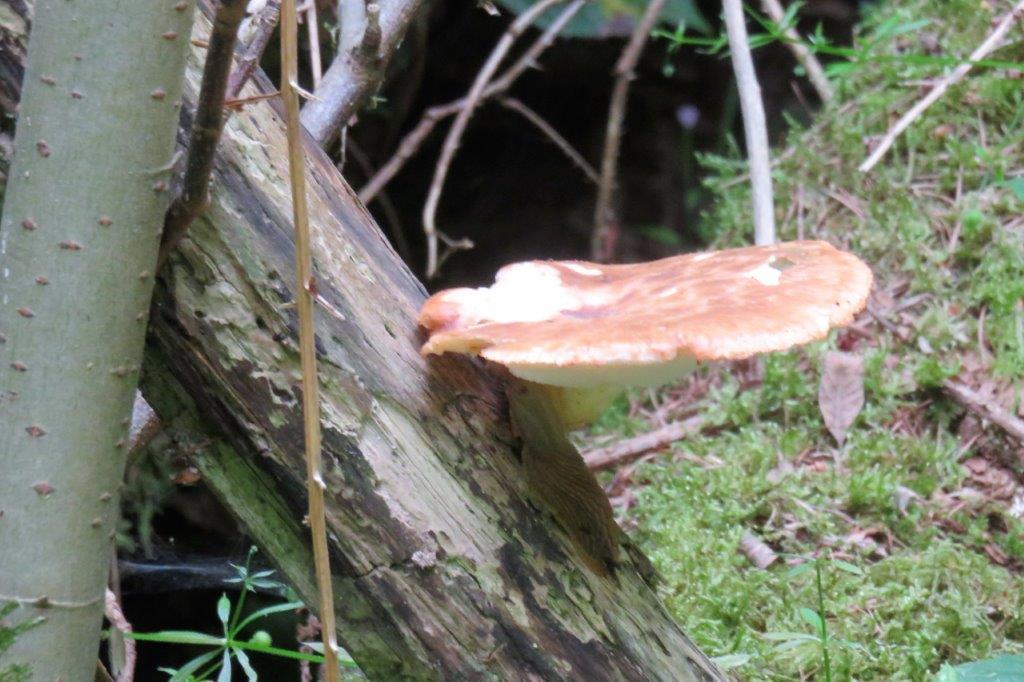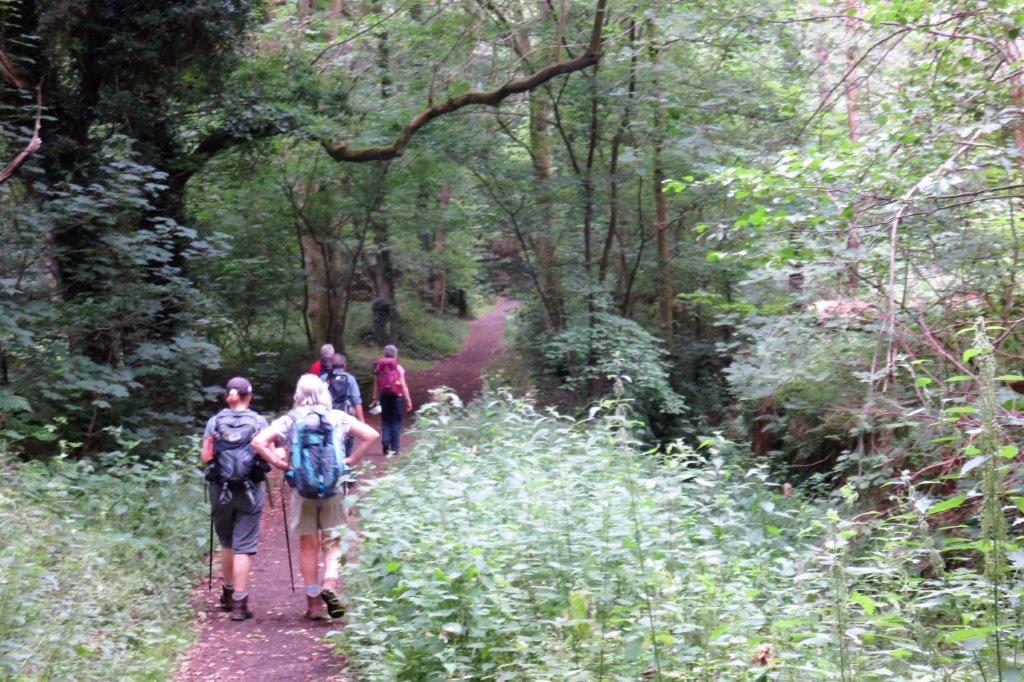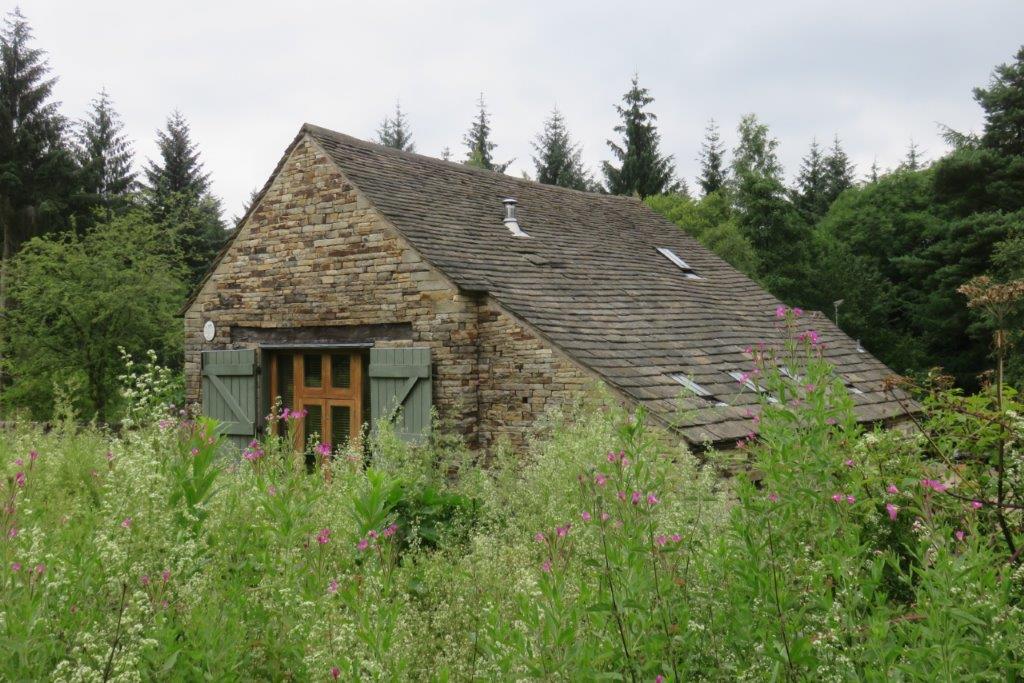 DWARRIDEN CRUCK BARN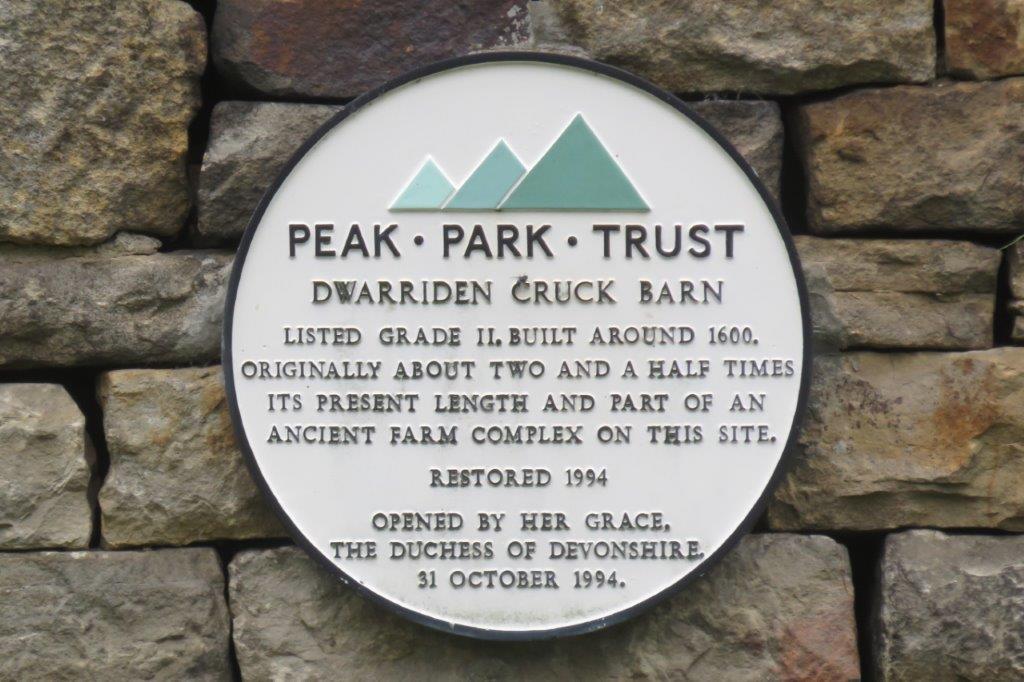 This is not shown on my old map - hopefully newer maps show it?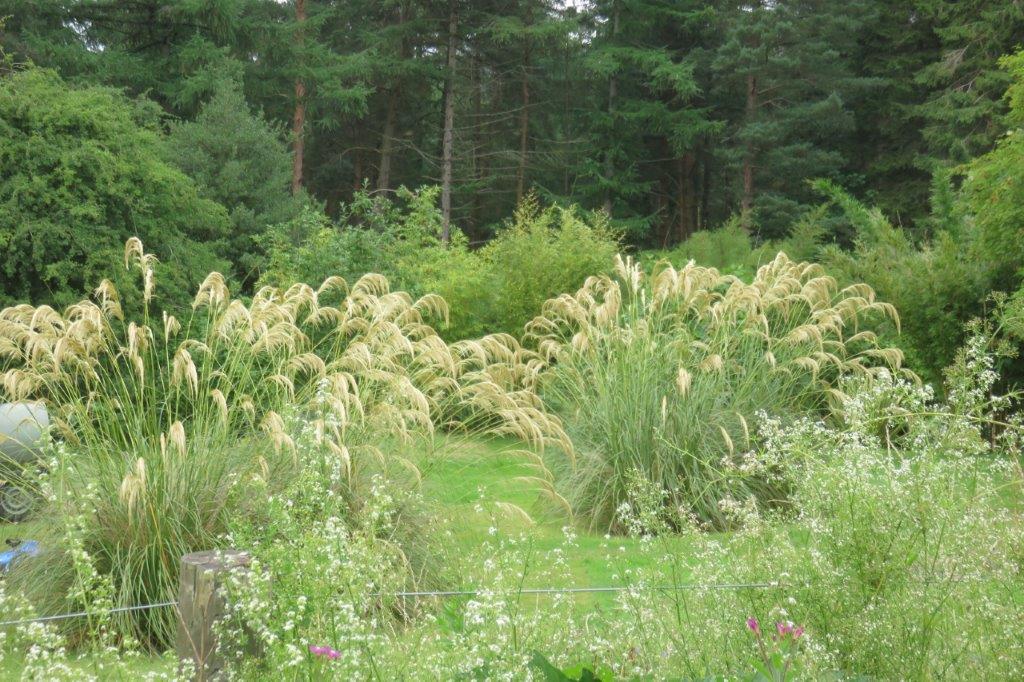 garden near barn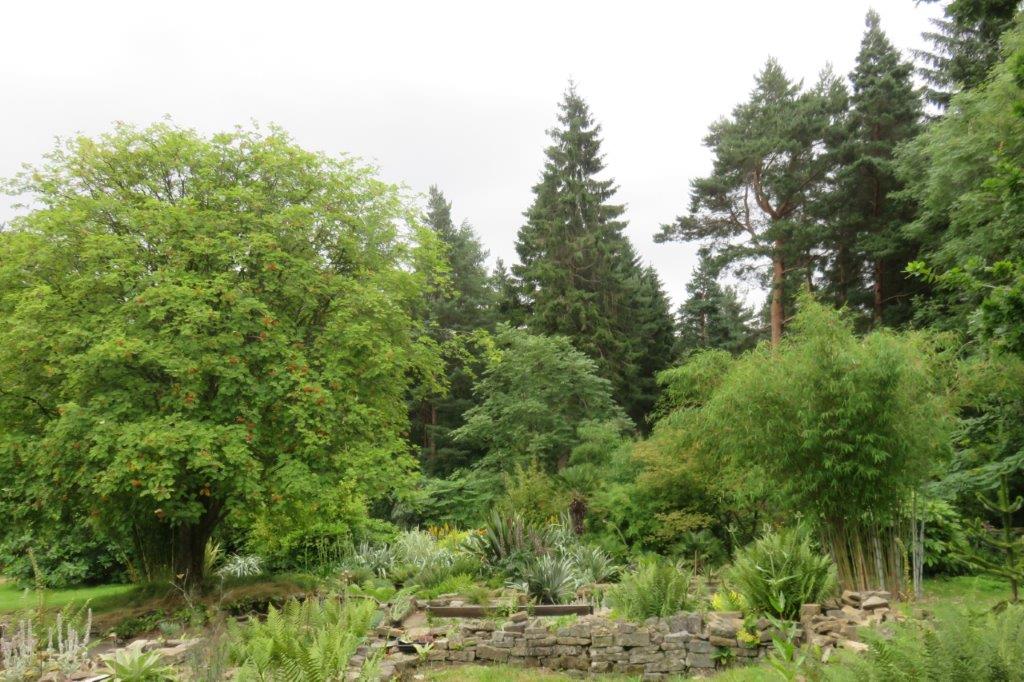 garden near barn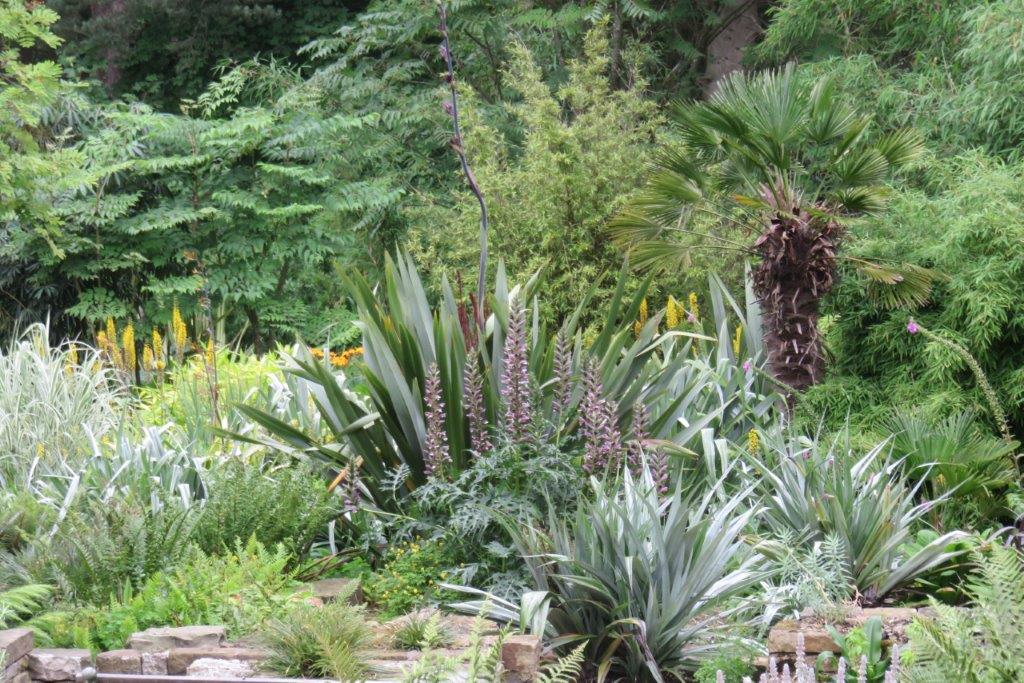 garden near barn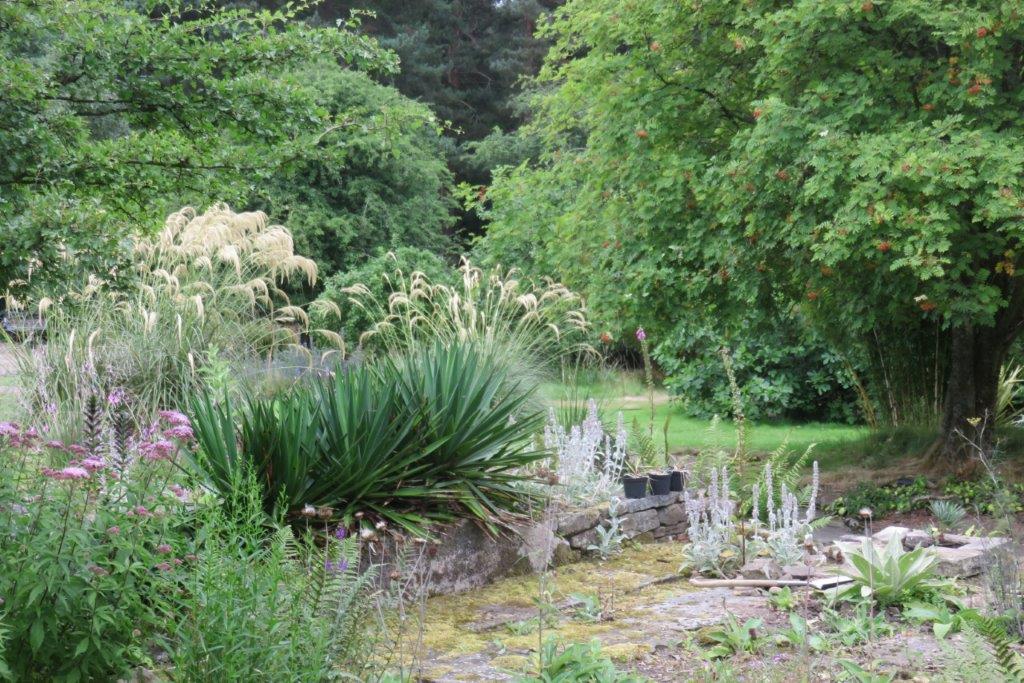 garden near barn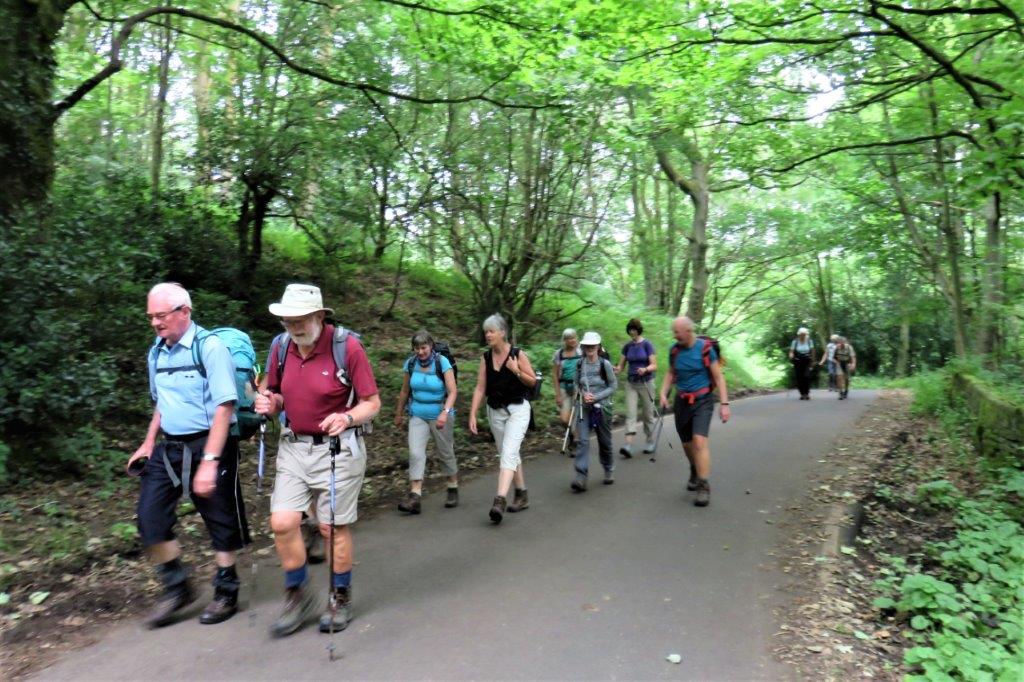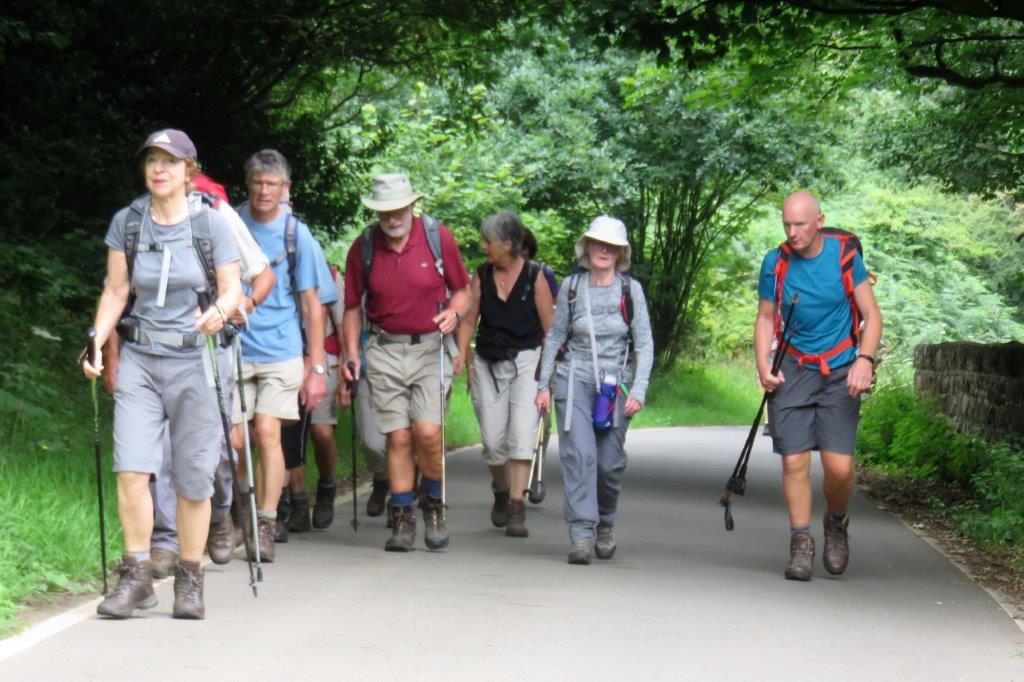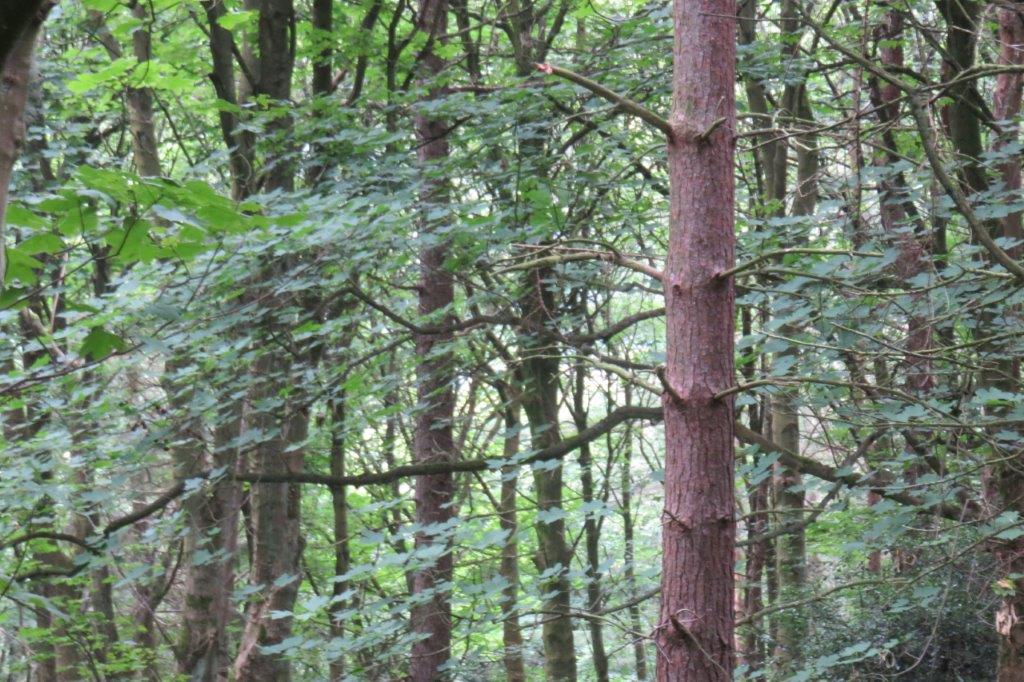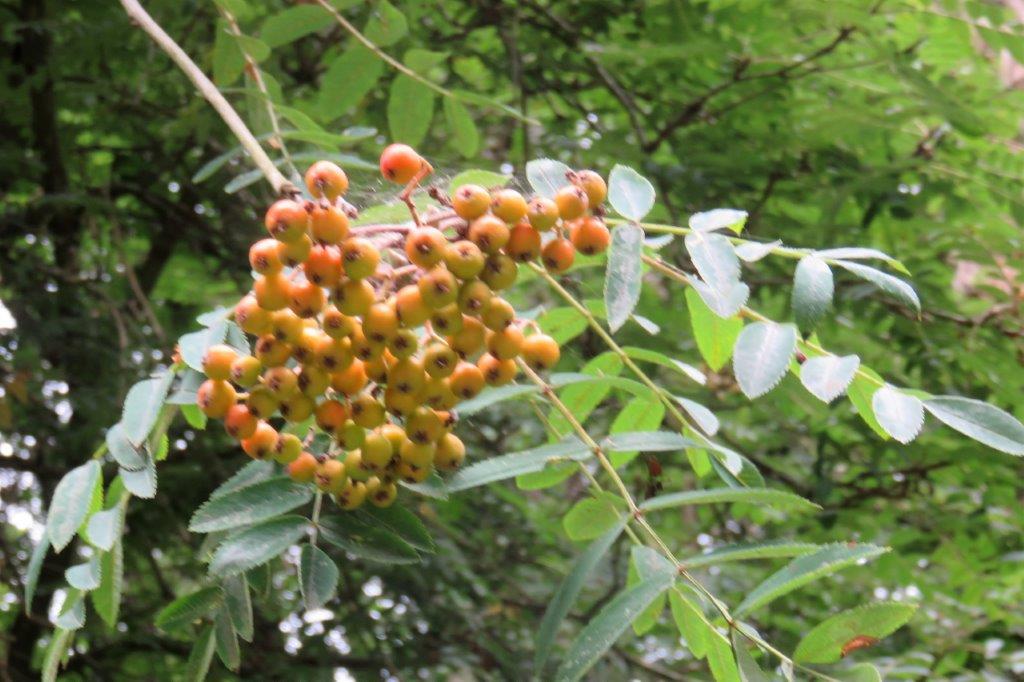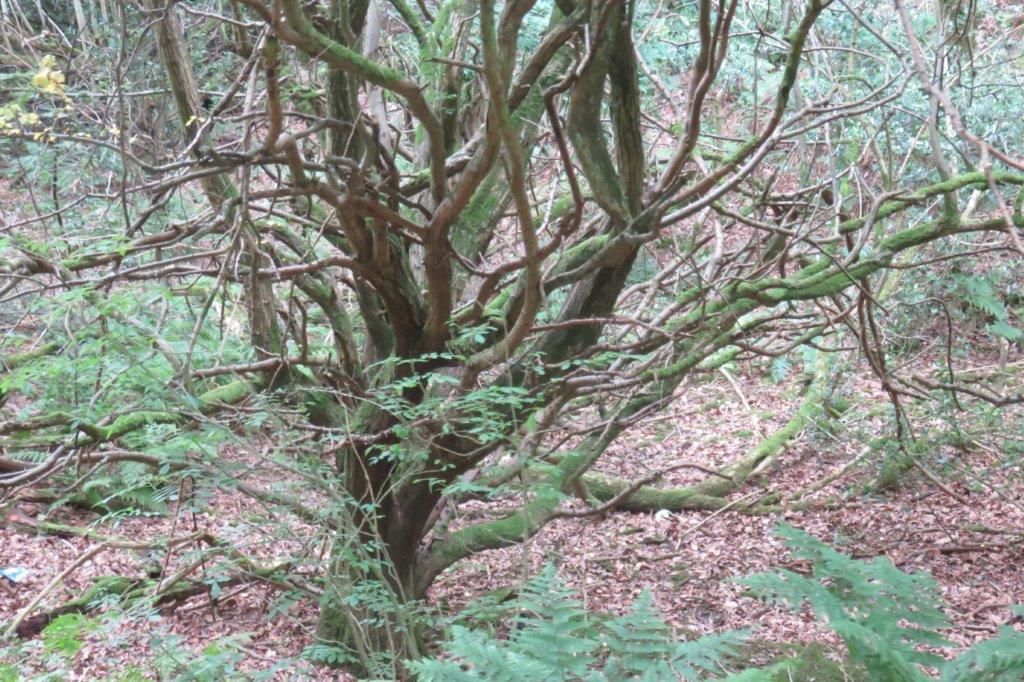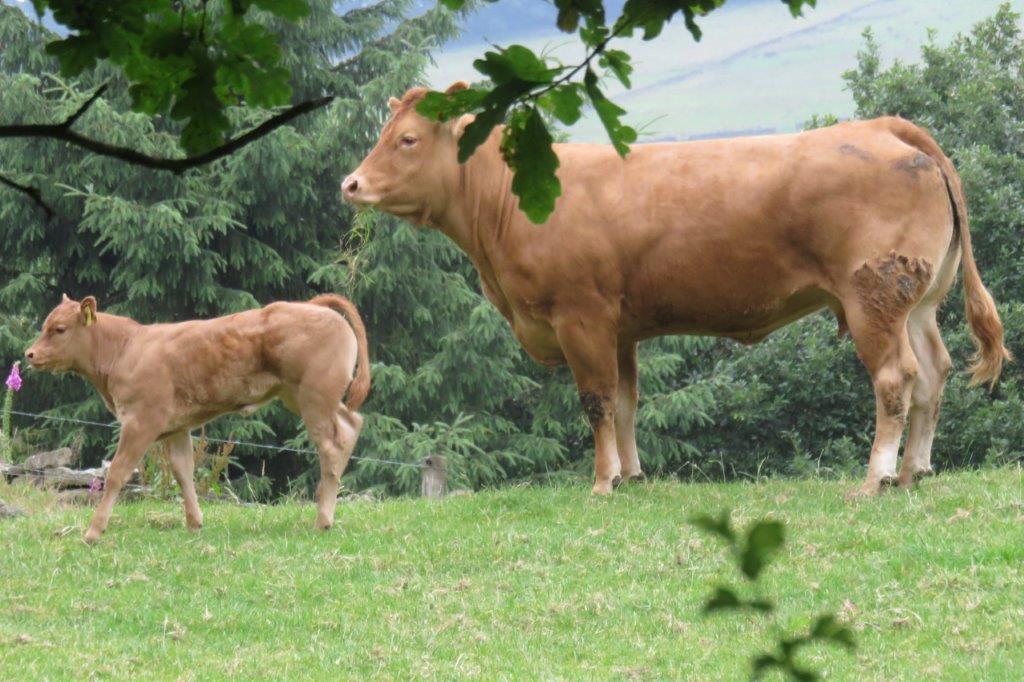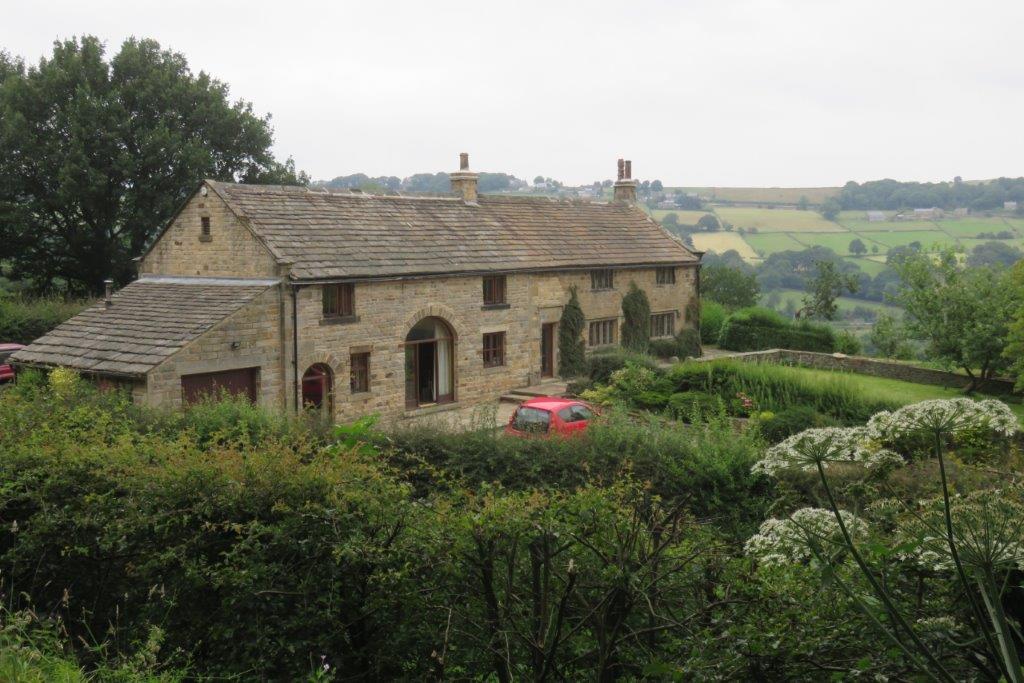 Rocher Farm?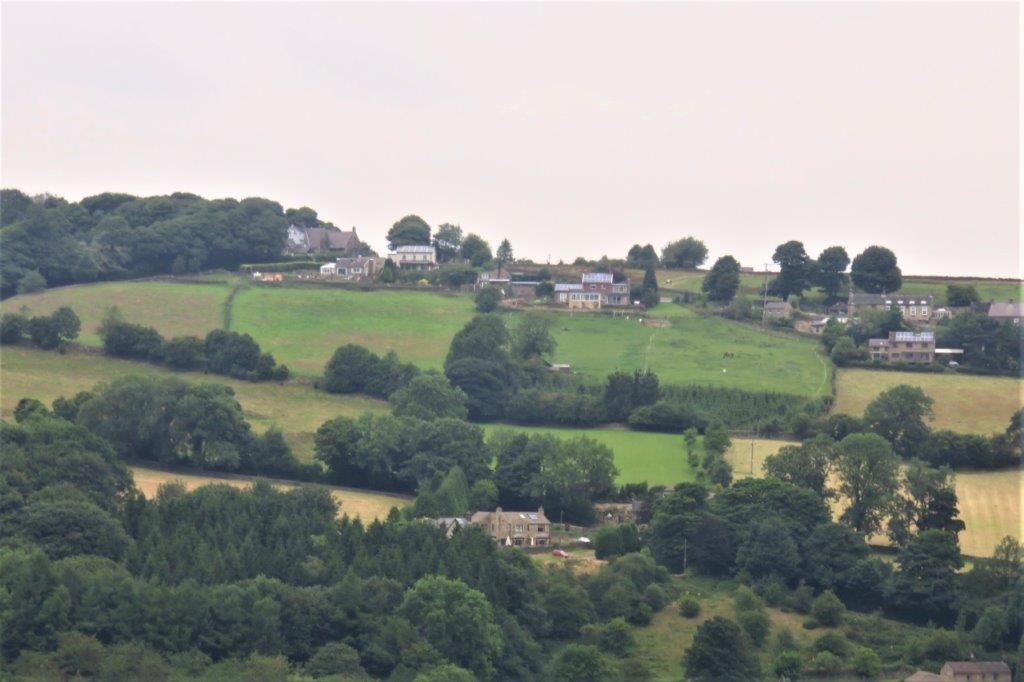 view across Ewden Beck valley - Bolsterstone ahead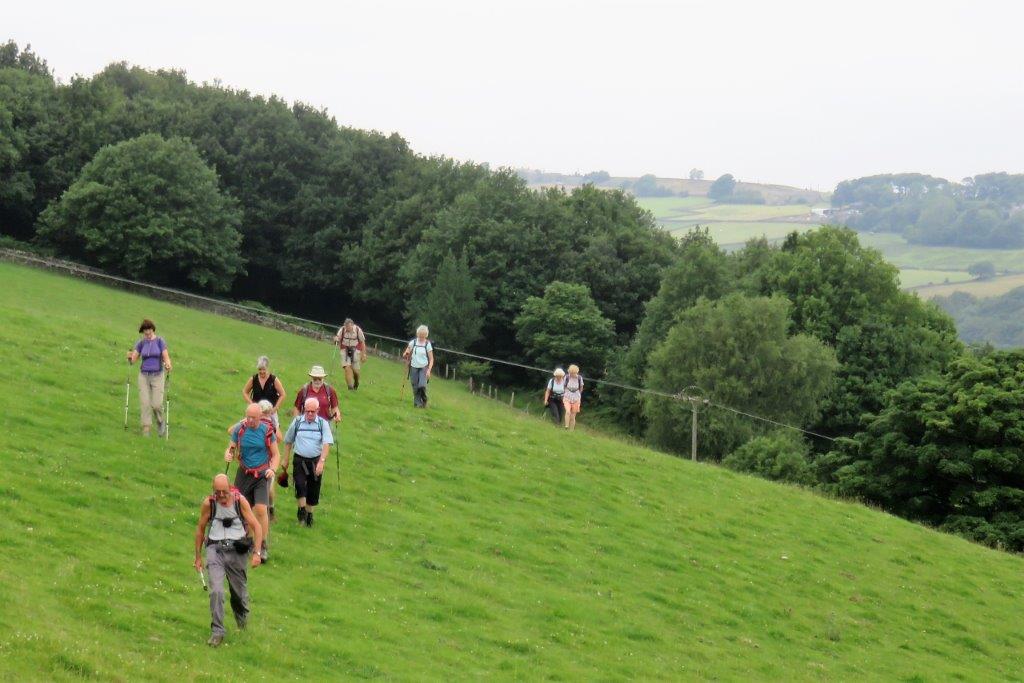 up towards Snell House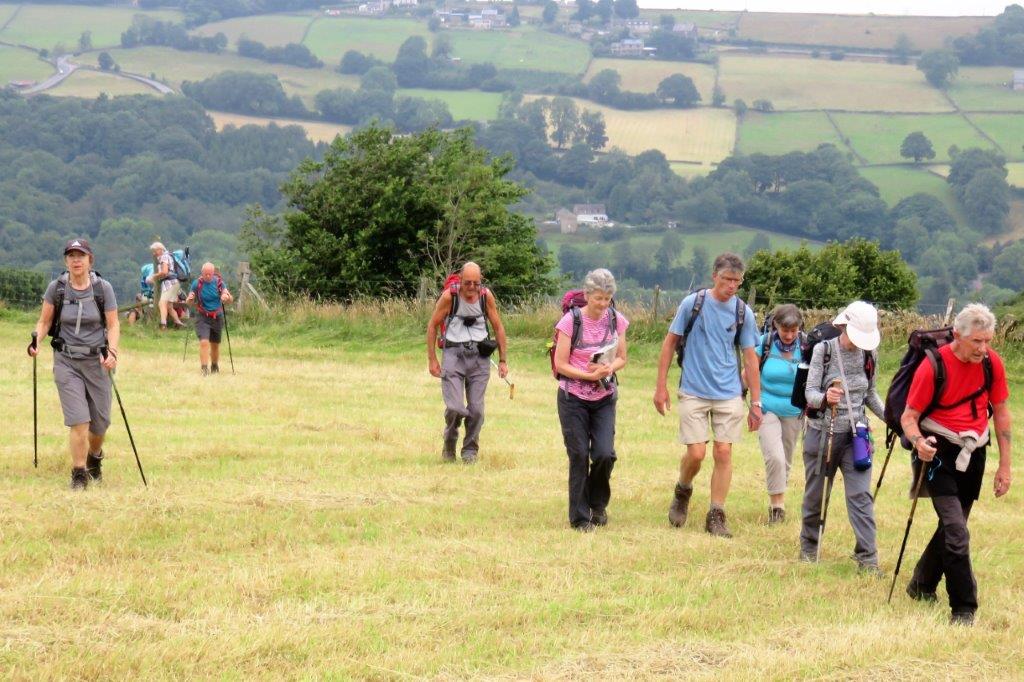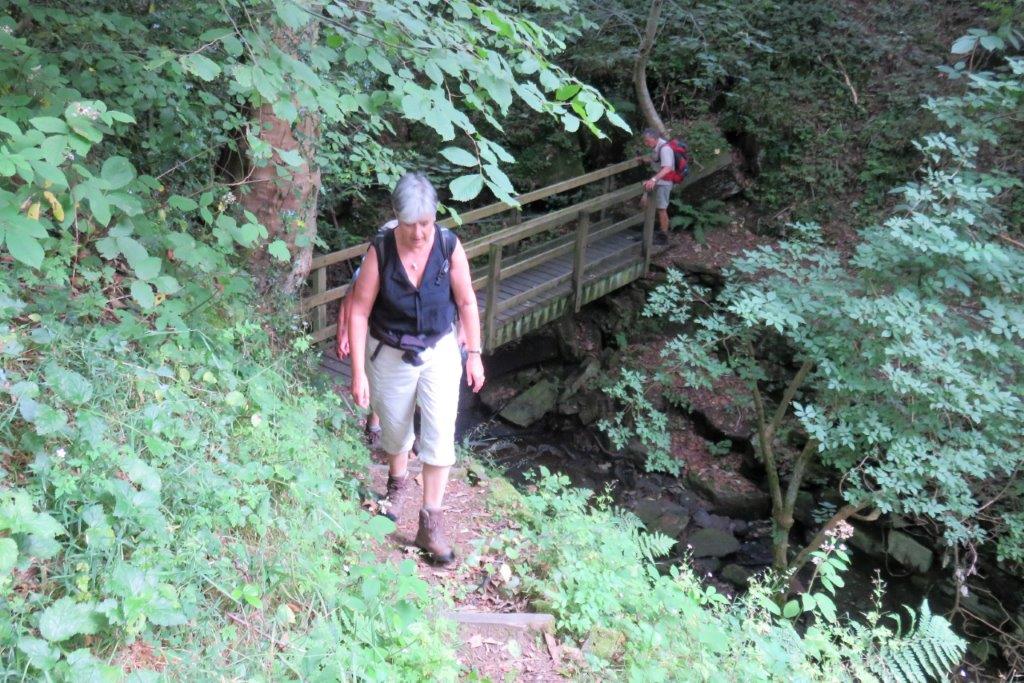 Footbridge across Raynor Clough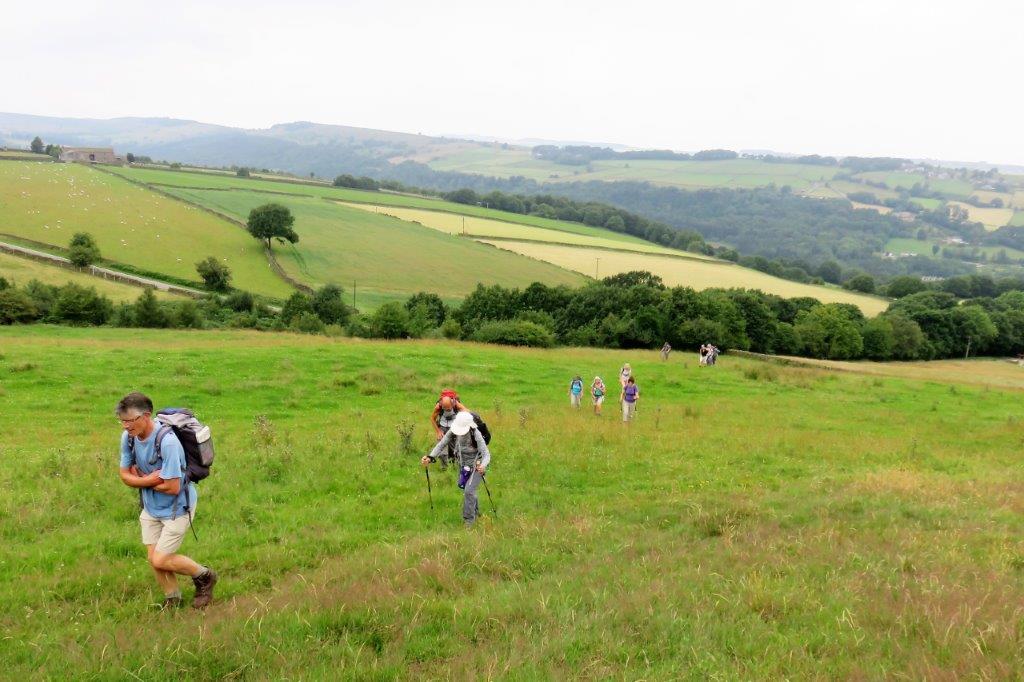 climbing up towards small disused quarry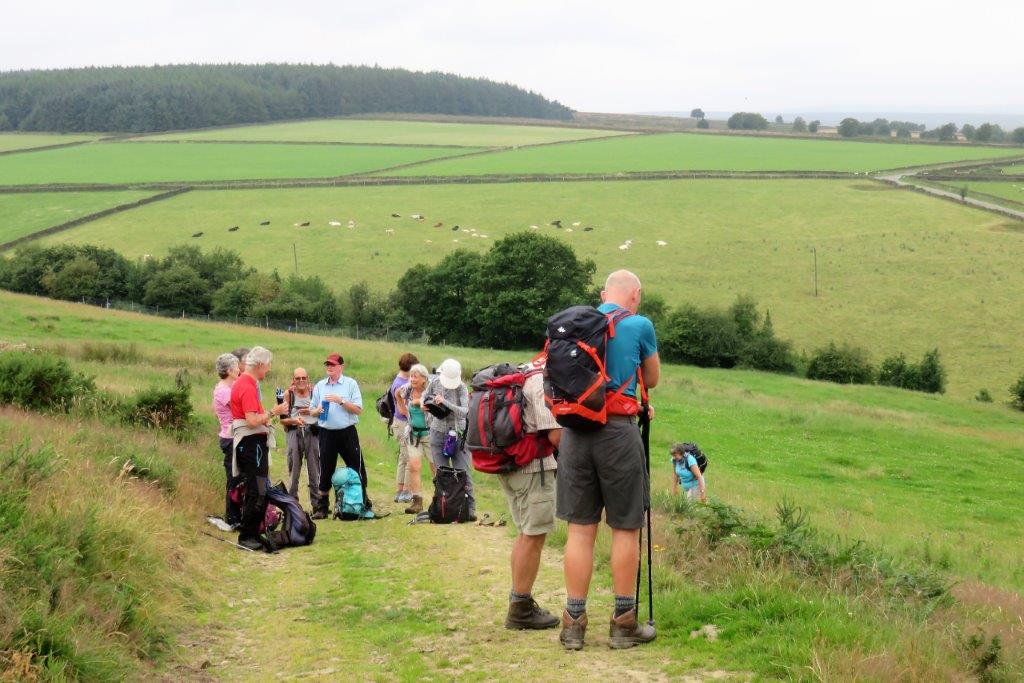 quarry further up track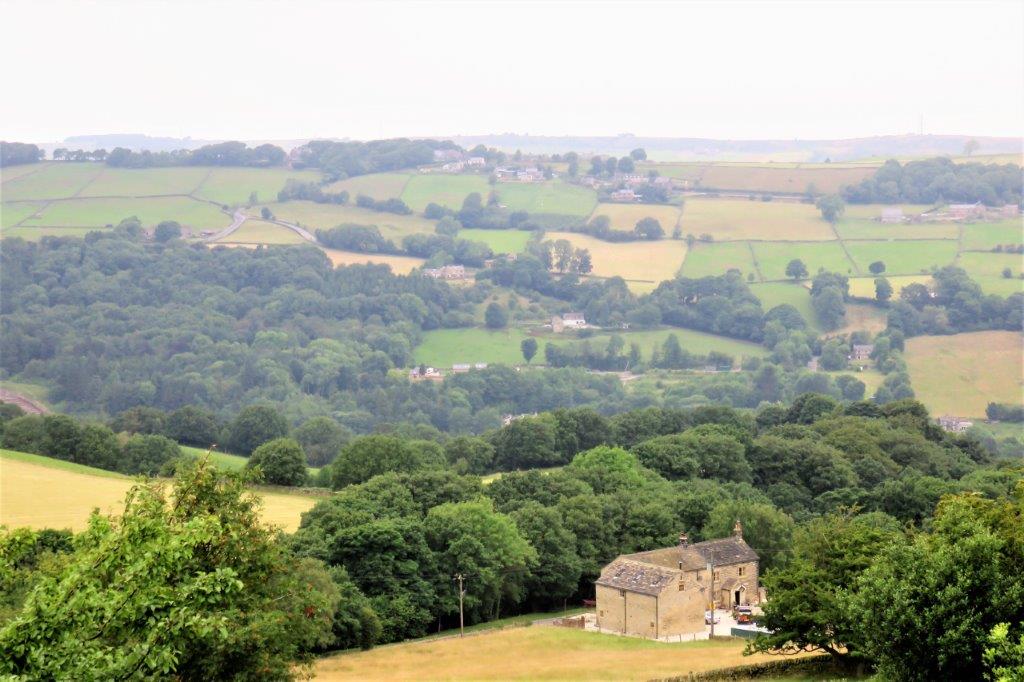 Snell House below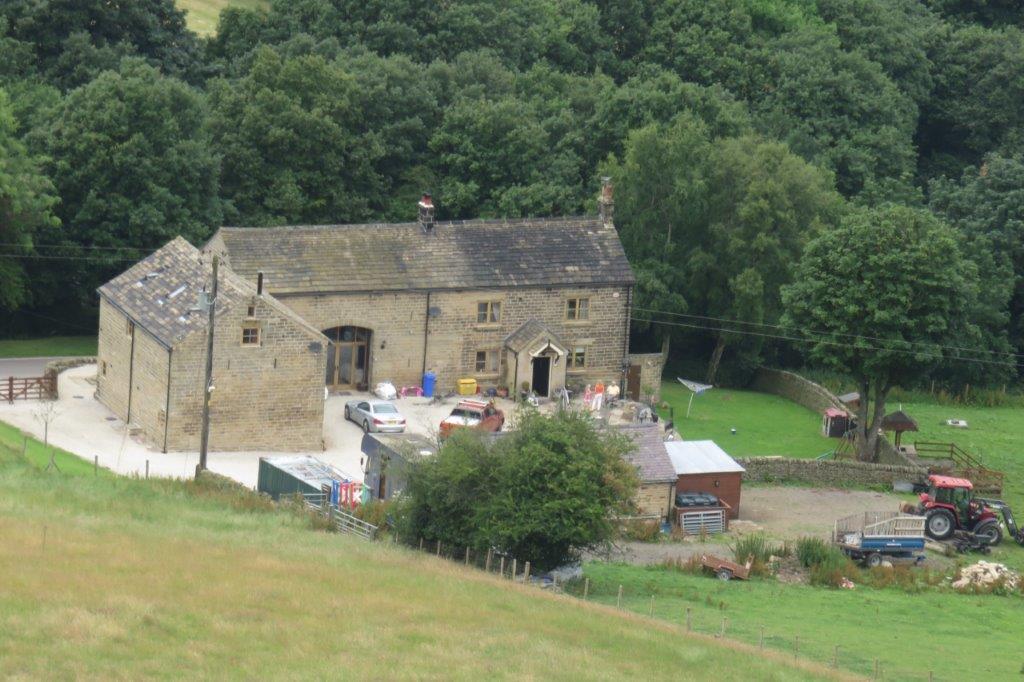 close up of Snell House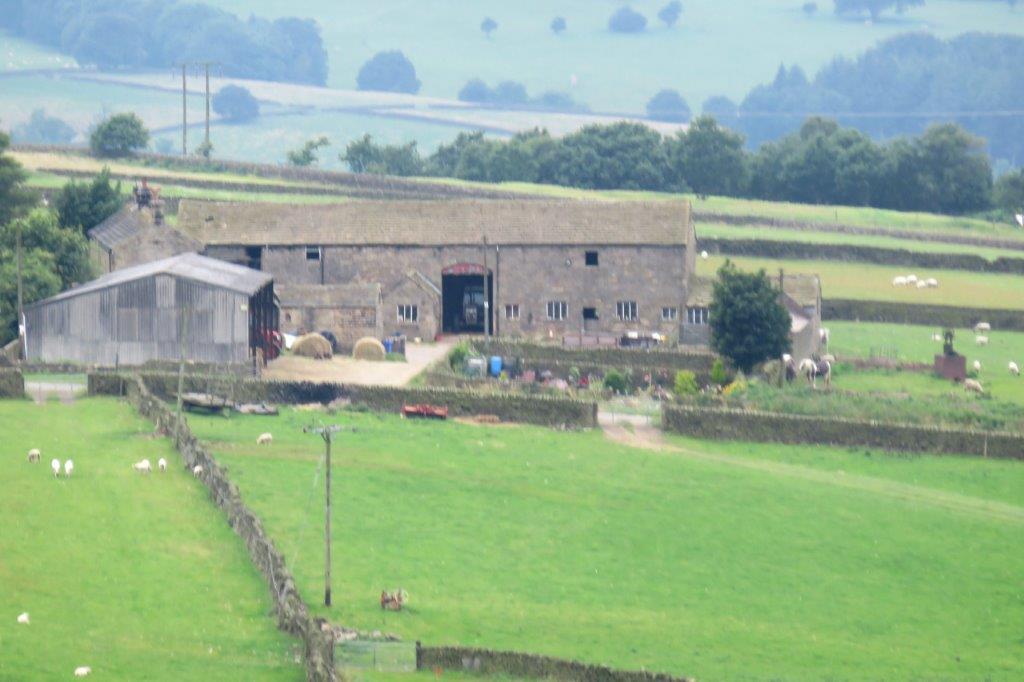 zoomed in to White Lee Farm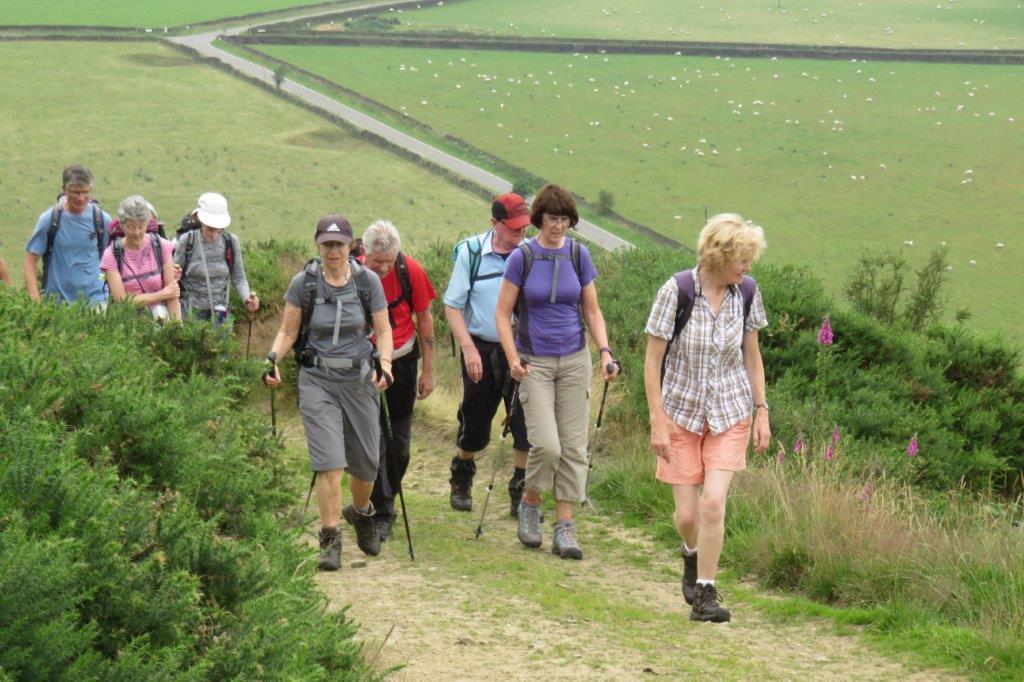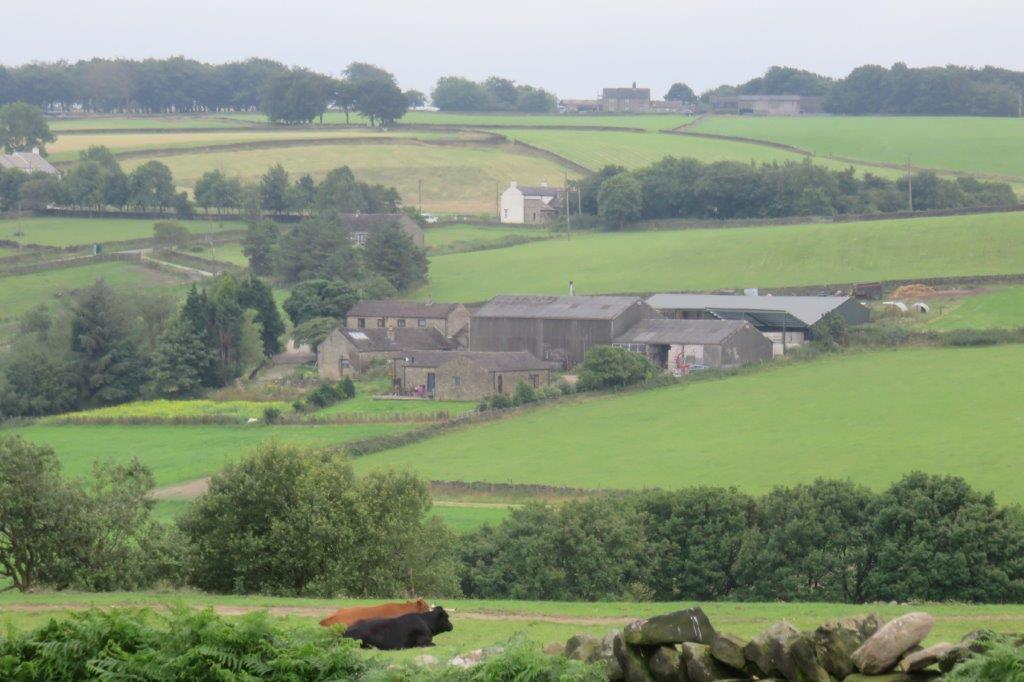 which farm?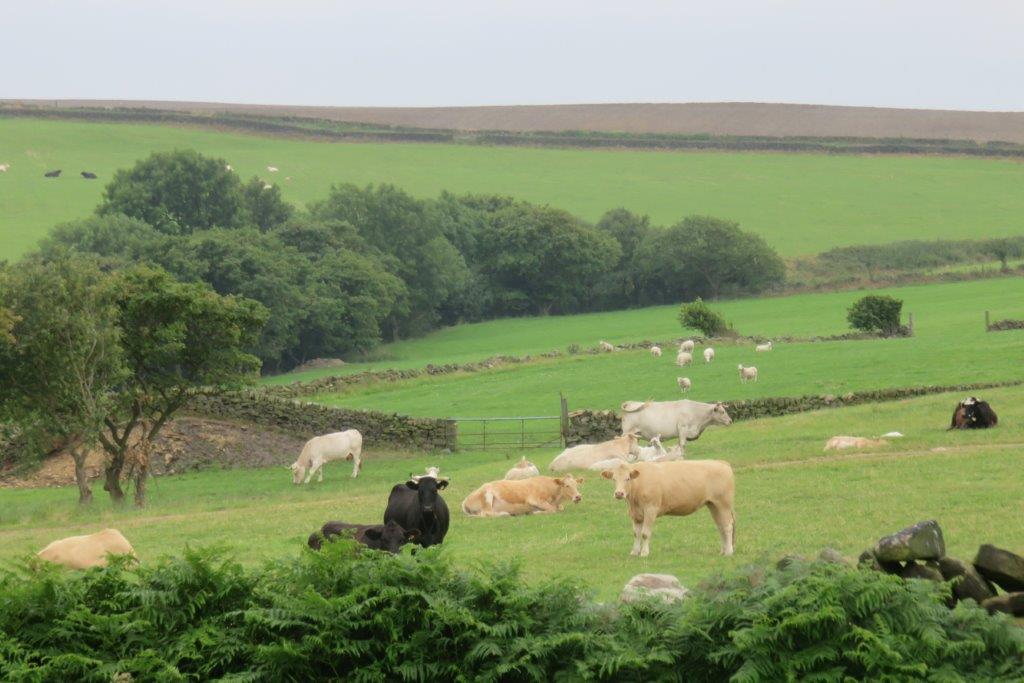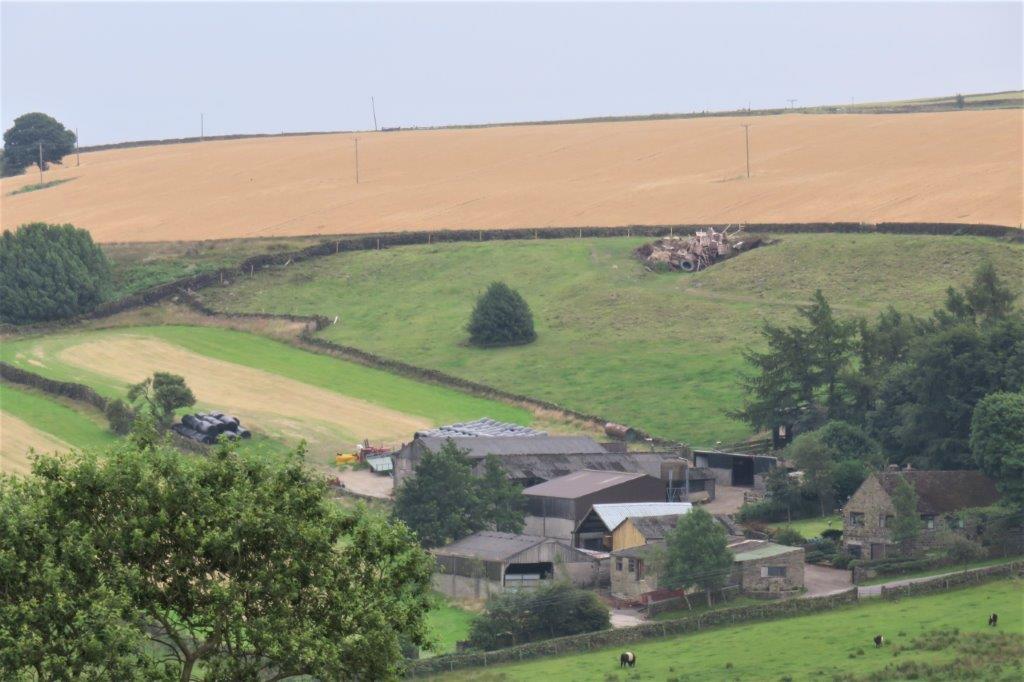 which farm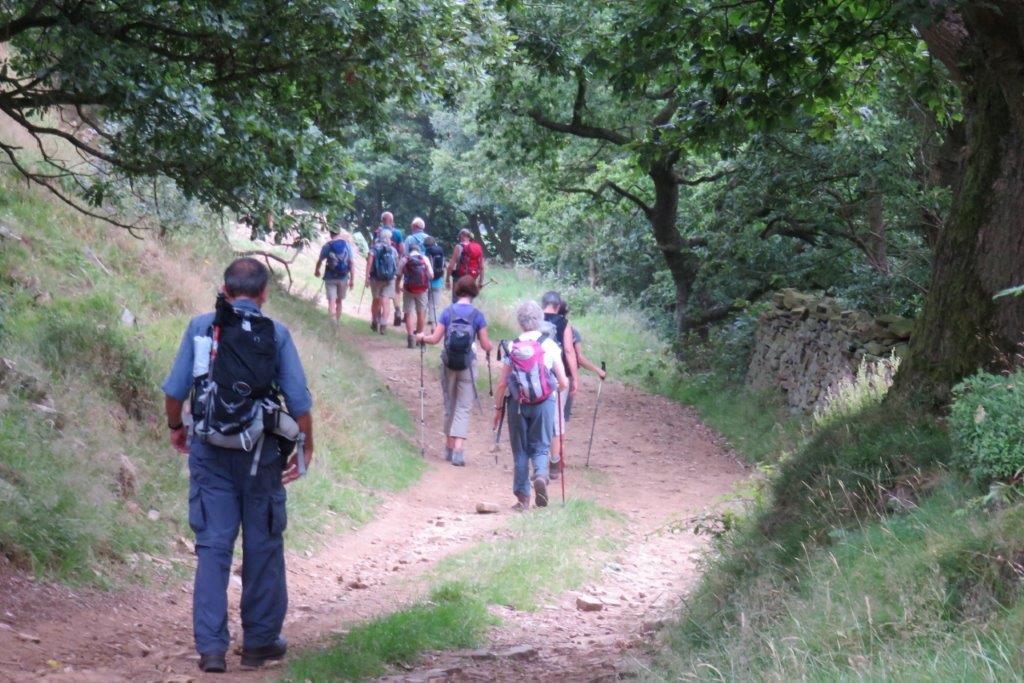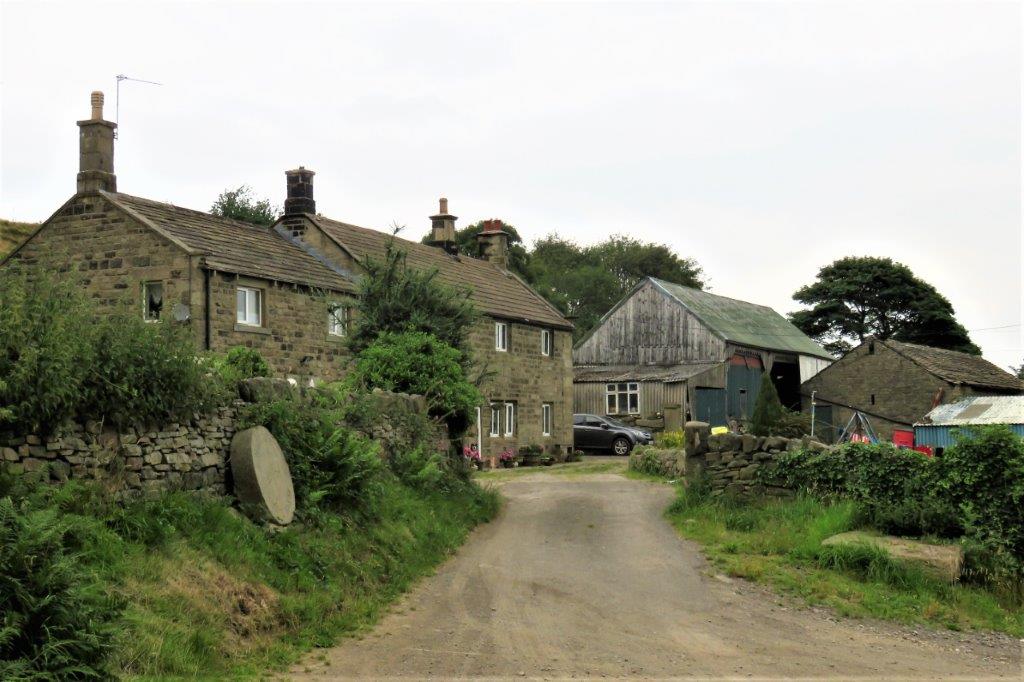 Spout House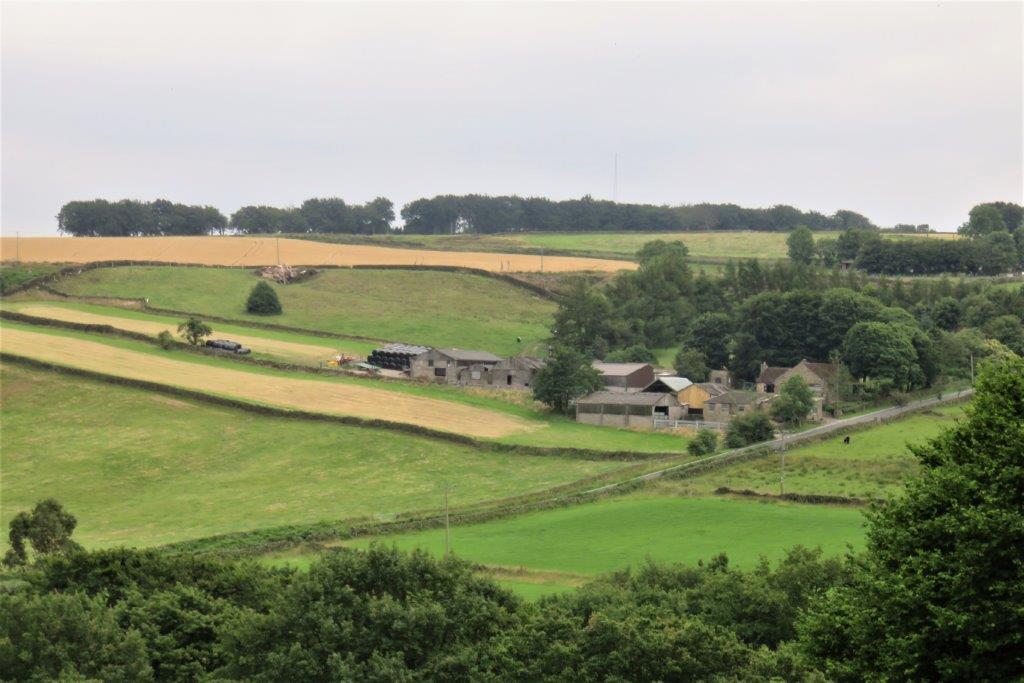 which farm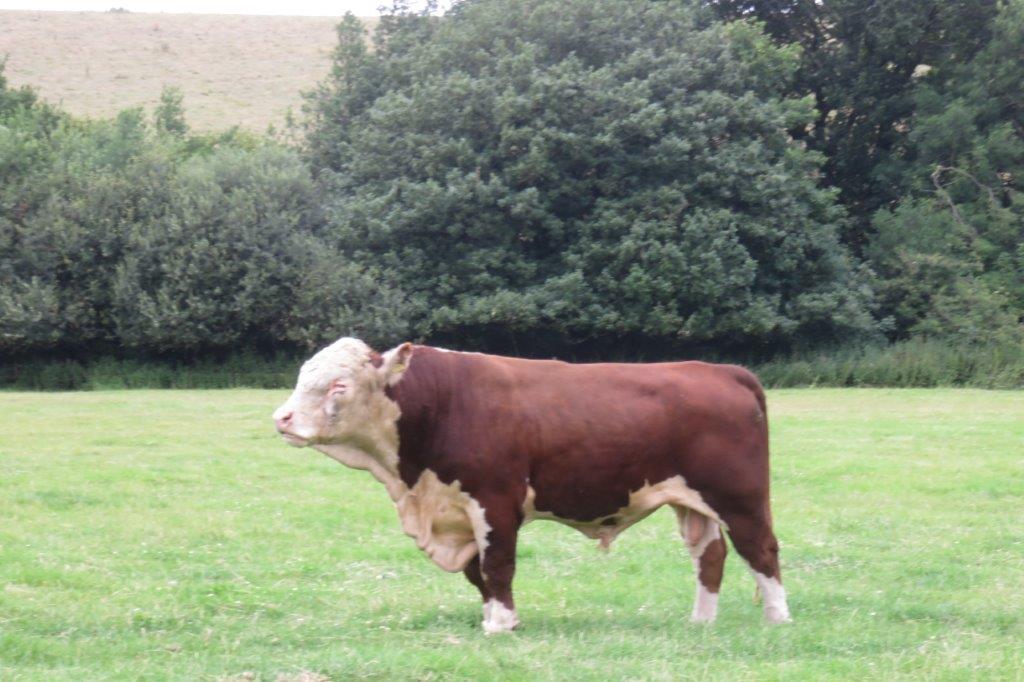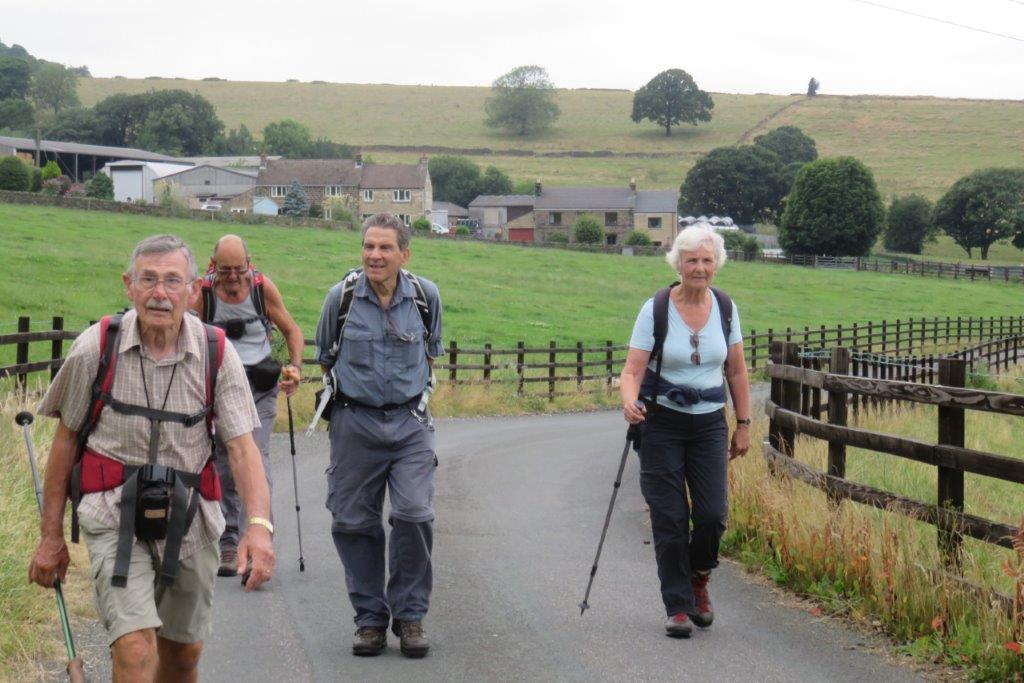 walking away from Benteholme Farm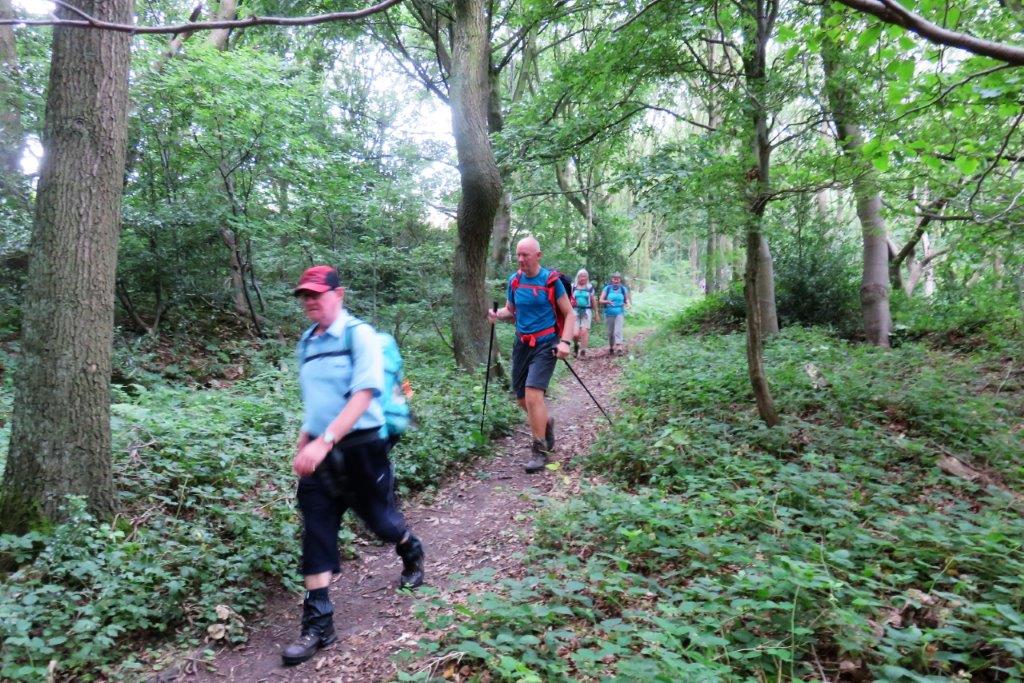 Delf Hill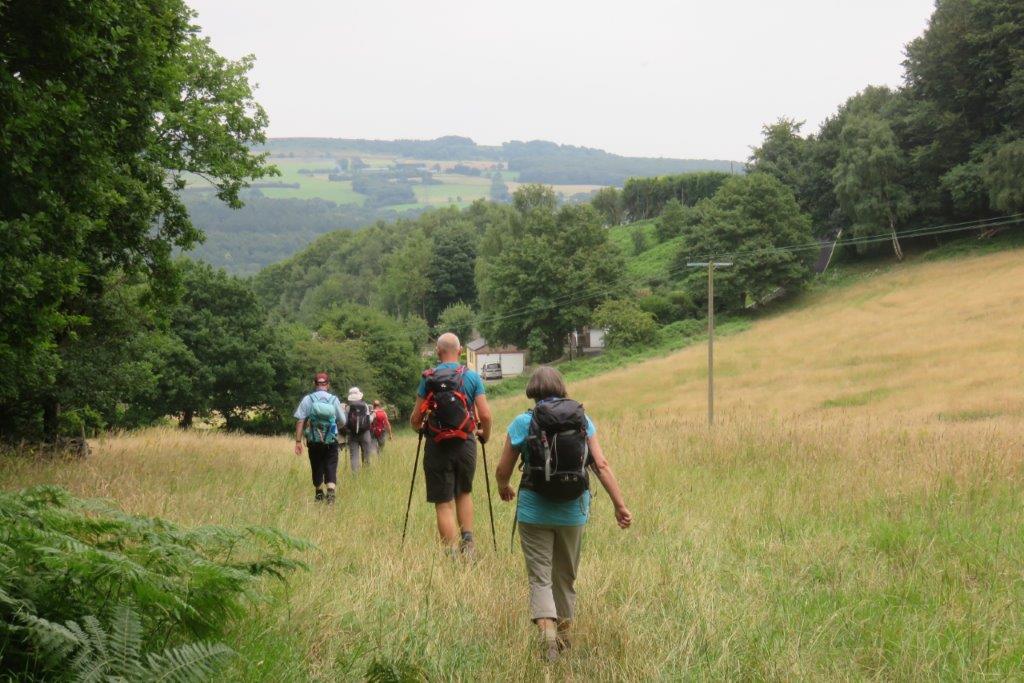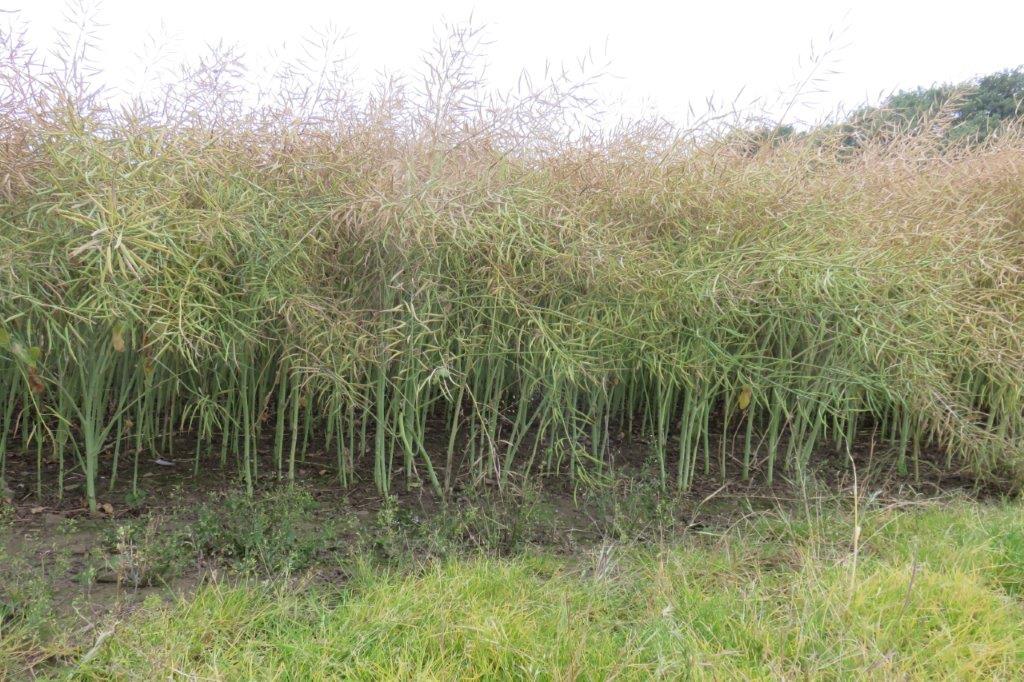 rapeseed fields before Onesacre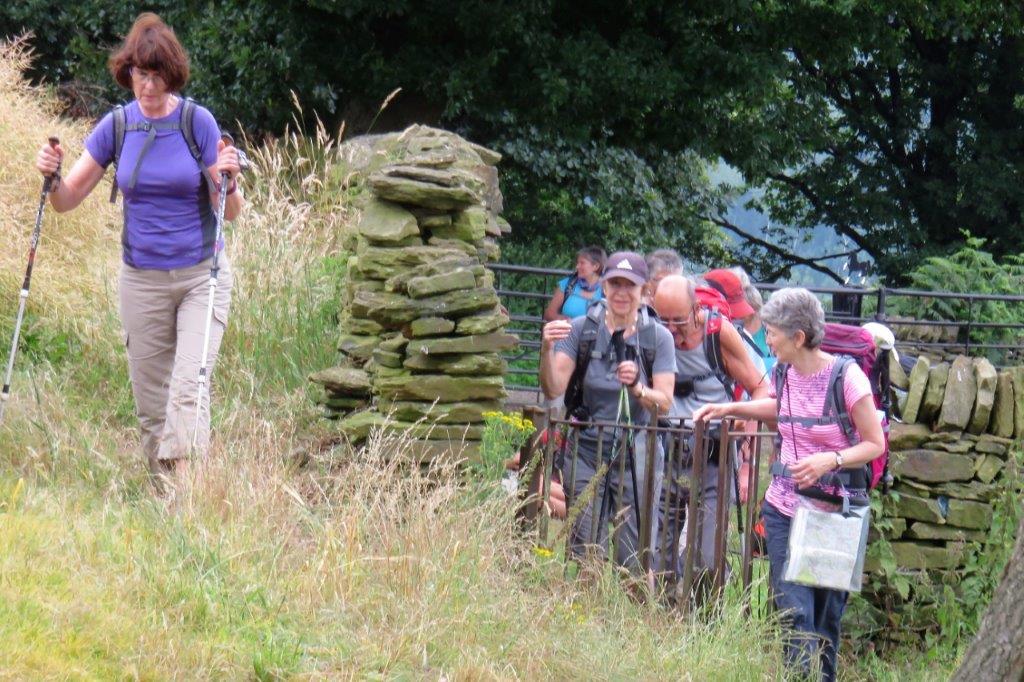 crossing into fields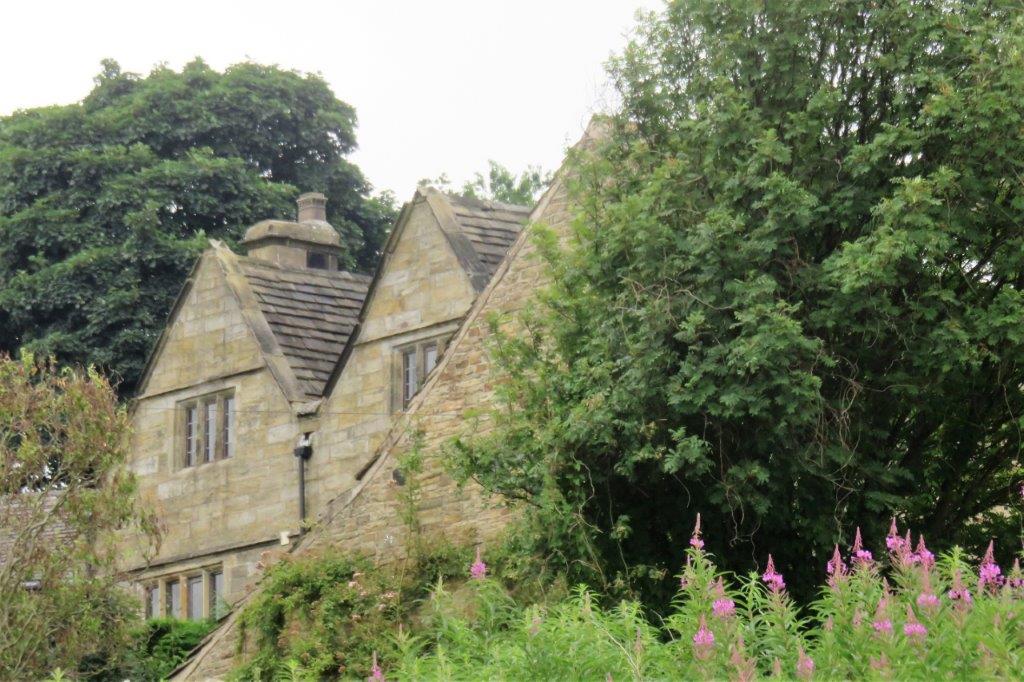 a glimpse of Onesacre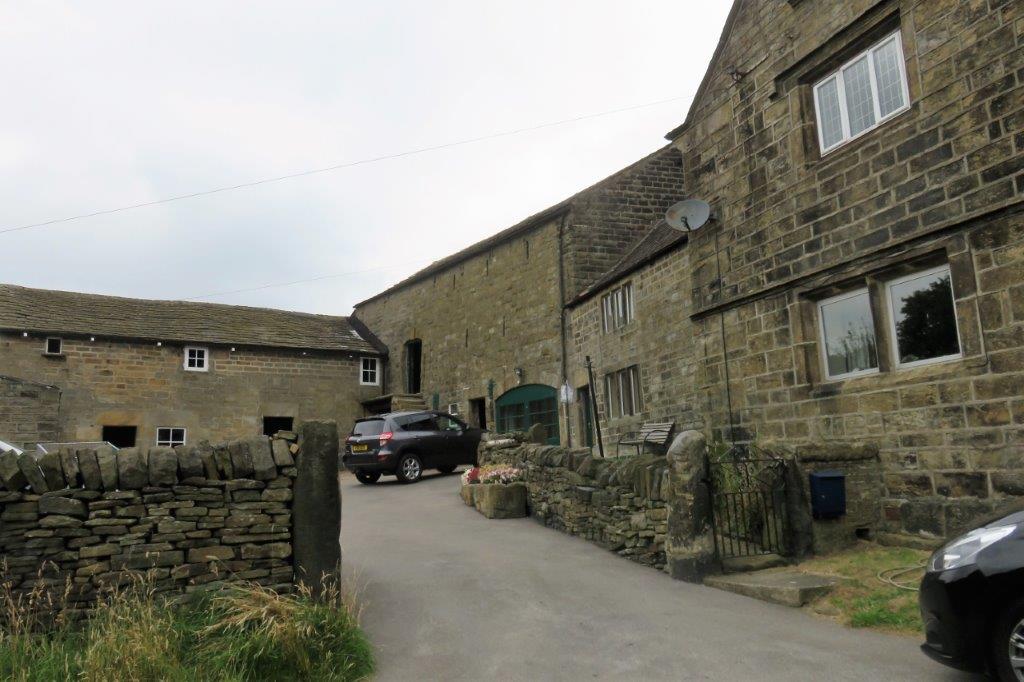 farm below Onesacre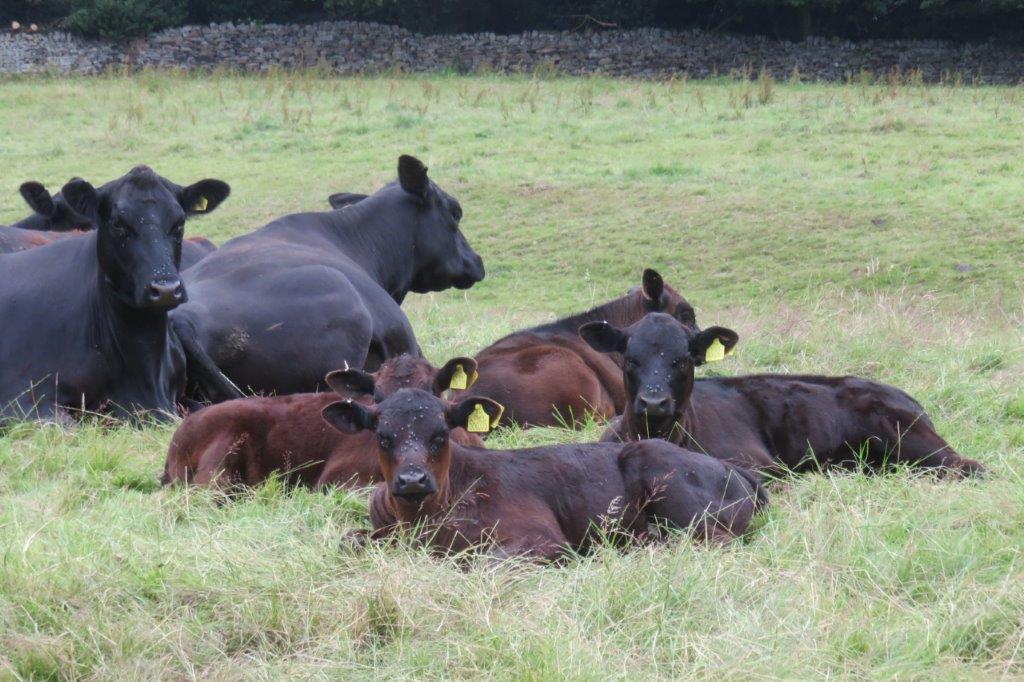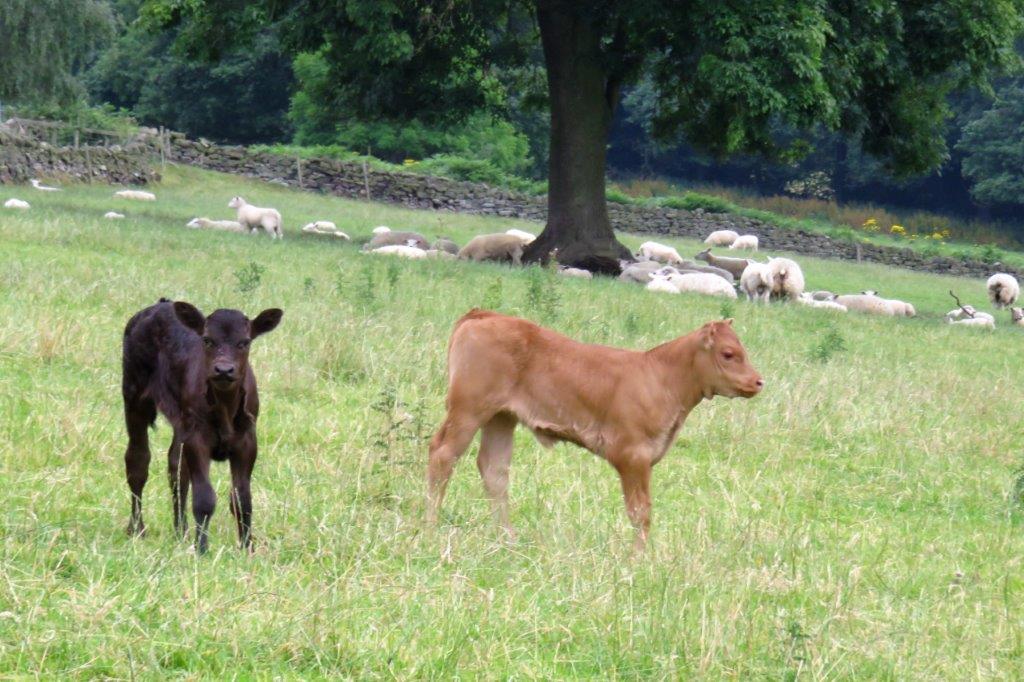 crossing Burton Lane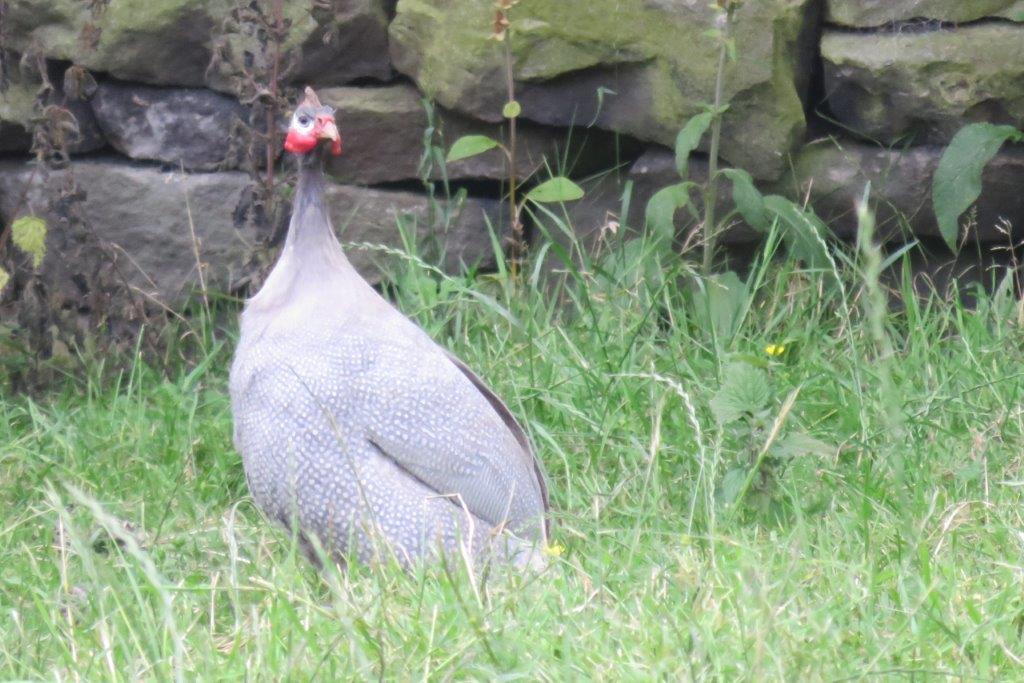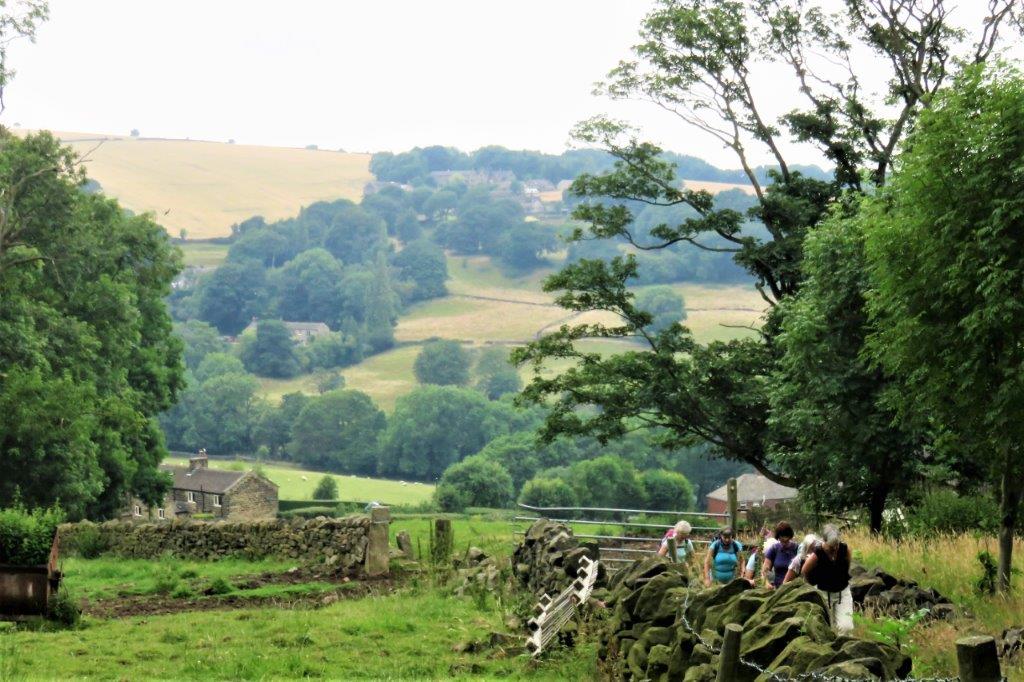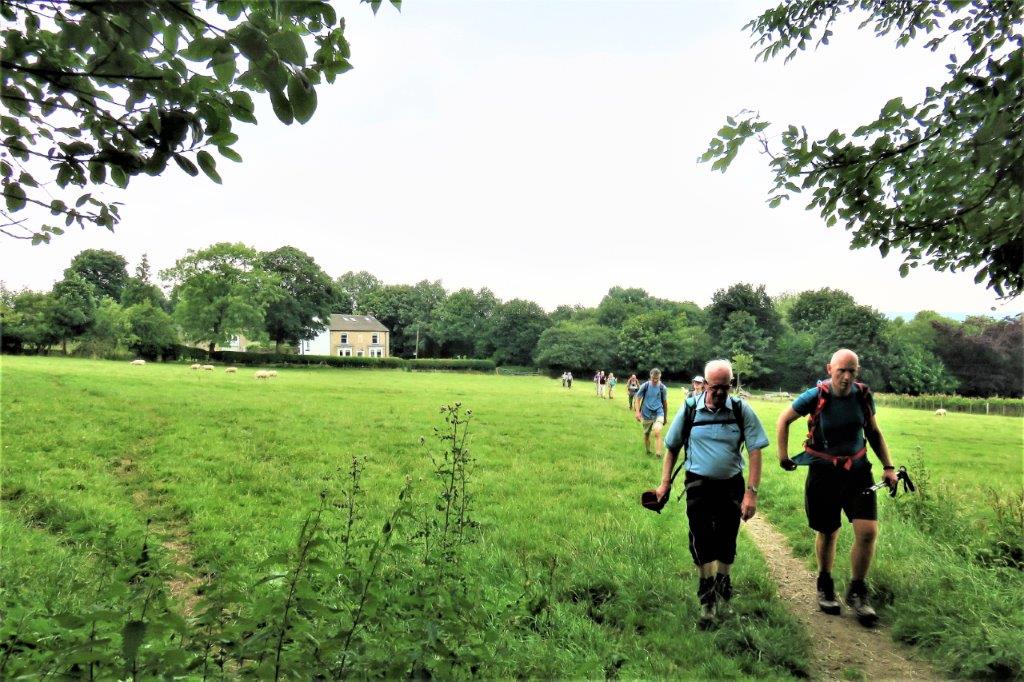 The Asplands?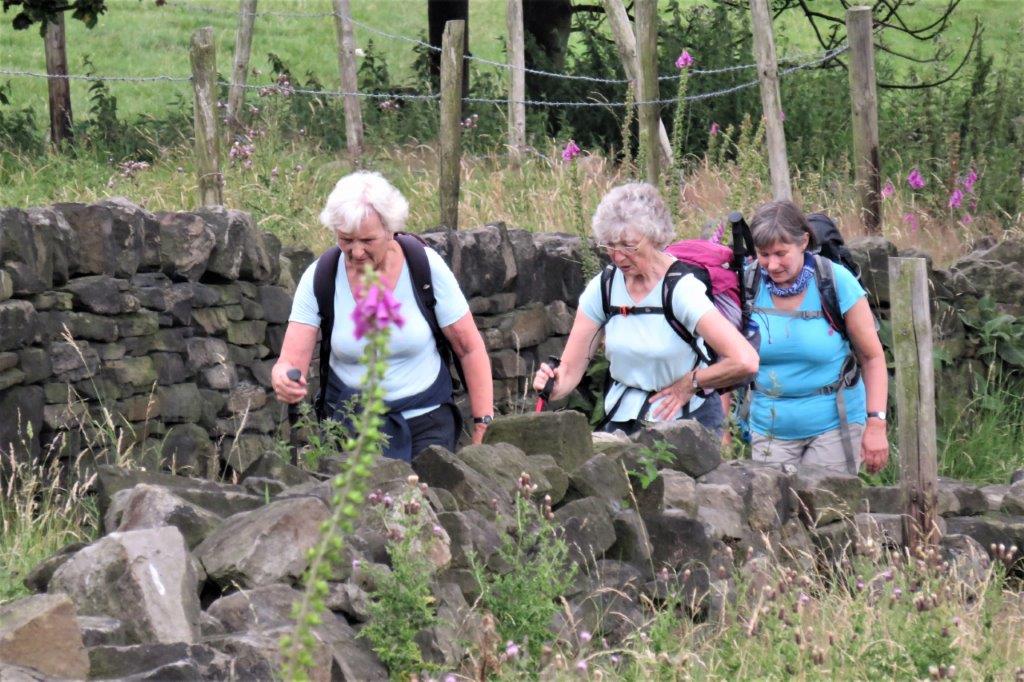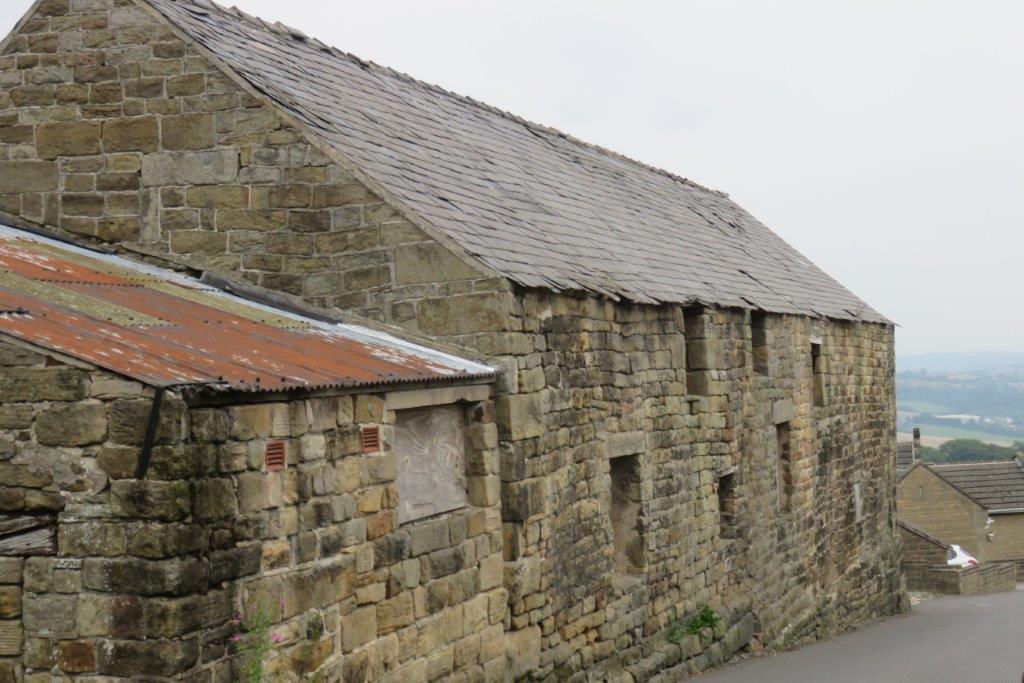 old barn in Worrall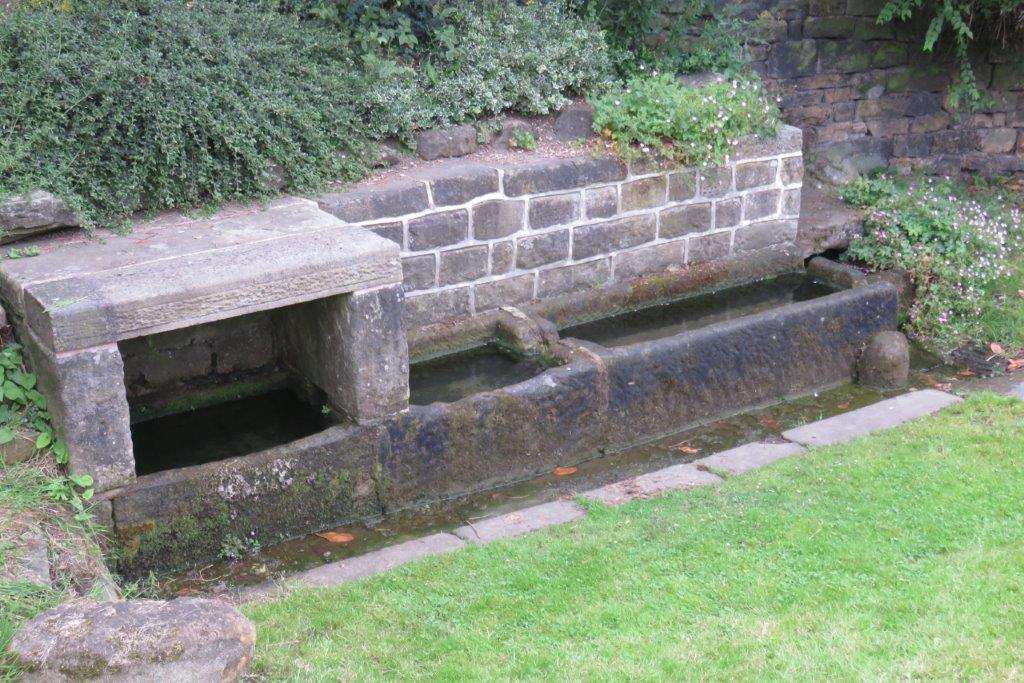 very clean water trough in Worrall
homepage - Day Walks Index 2017 - contact me at