homepage - Day Walks Index 2017 - contact me at

2017.06.17 - LAUNCH OF FRIENDS OF THE PEAK DISTRICT BOUNDARY WALK (20 stages - stage 9 'Low Bradfield to Ringinglow' walked here - Low Bradfield Post Office, Damflask Reser (south side), Ughill*, Royds Clough, Crawshaw Farm, Crawshaw Lodge, Surrey Farm, left bank River Rivelin, Wyming Brook Drive, up Wyming Brook, east edge of Redmire Resers, up to Knoll Top Farm, pass Fulwood Head Farm, through Brown Edge Farm, * ~ S through moor to Ringinglow Road & down it to Ringinglow - leader Judy Gathercole - Saturday *several routes to Ughill possible. Elsewhere after Brown Edge Farm some road walking could be minimised with alternative routes.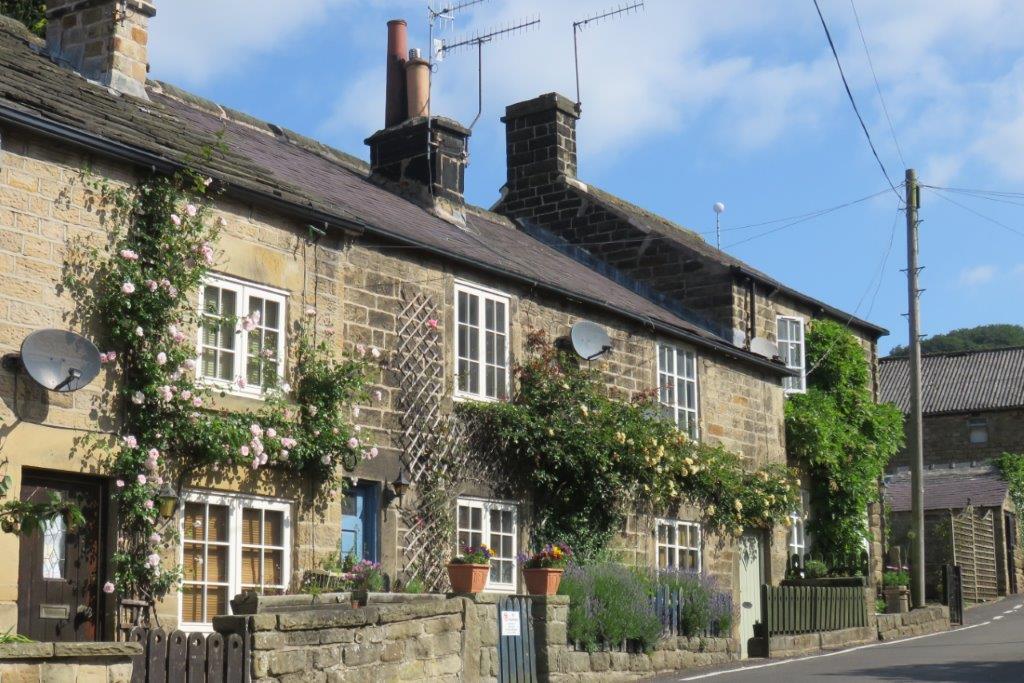 cottages in Low Bradfield opposite the Post Office cafe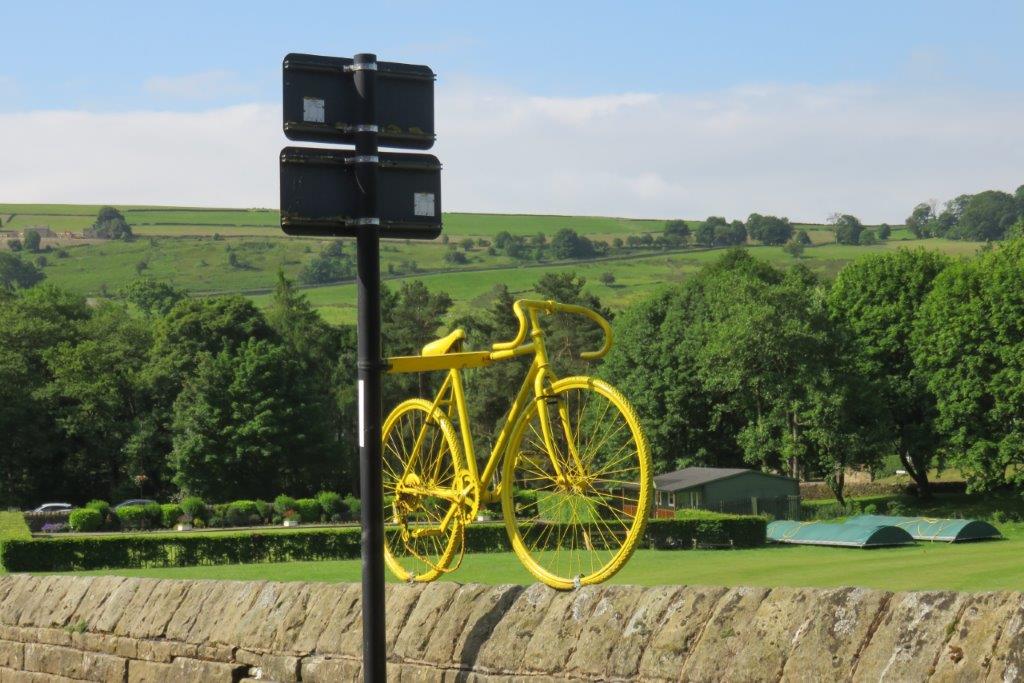 relic of Tour de France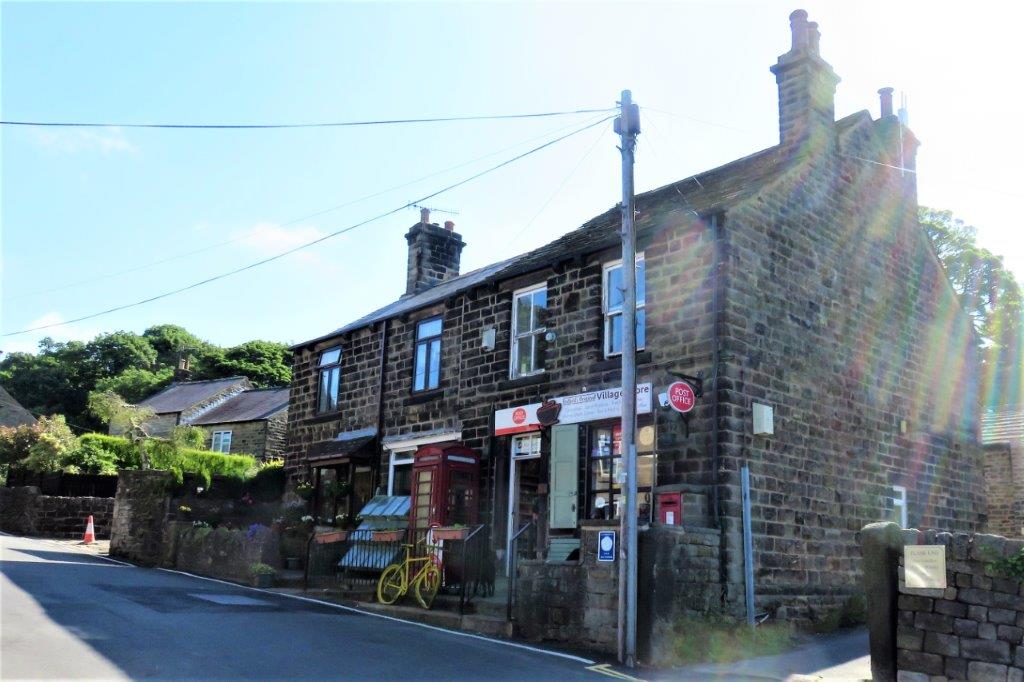 Post Office cafe - where our Peak District Boundary Walks Passports were stamped for our stage 9 walk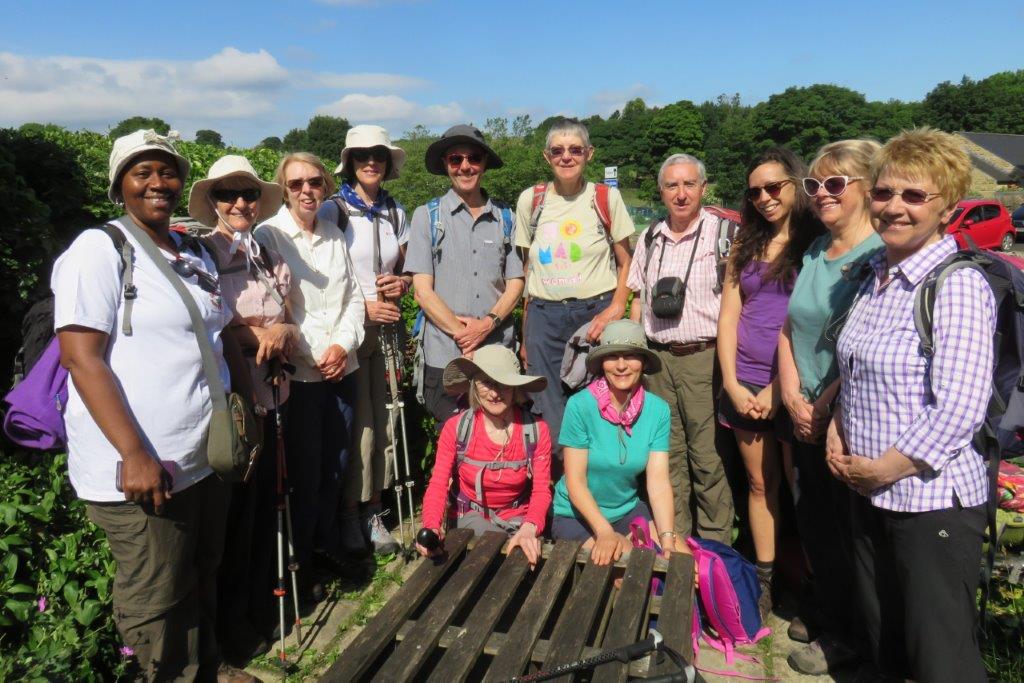 the walking group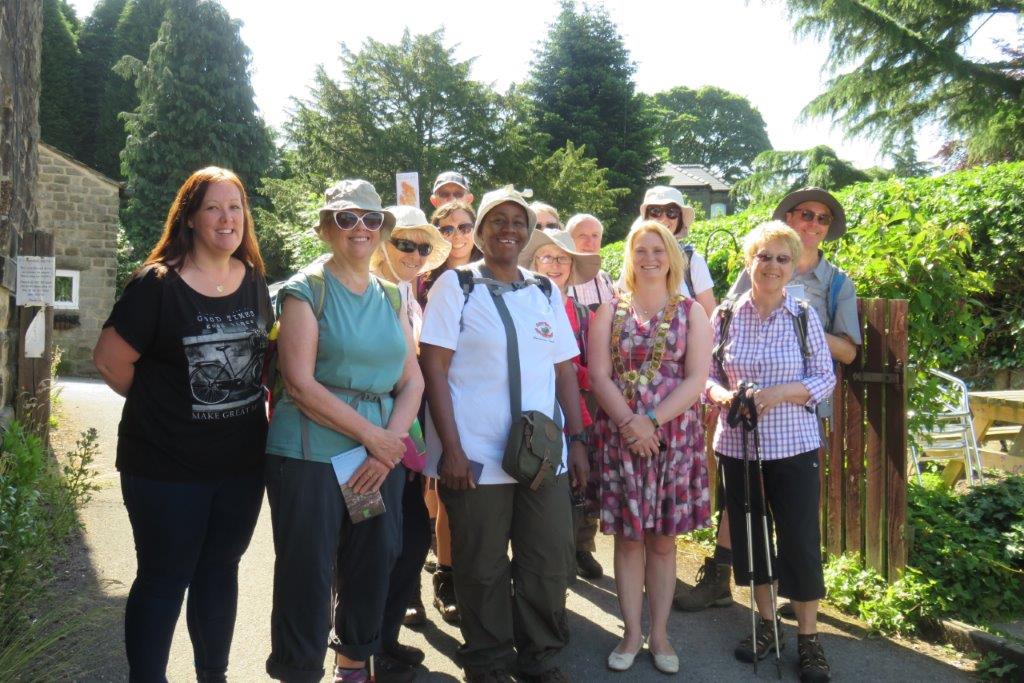 Post Office cafe 'walk Passport Stamper' to left front- Bradford Parish Councils Chairperson second from right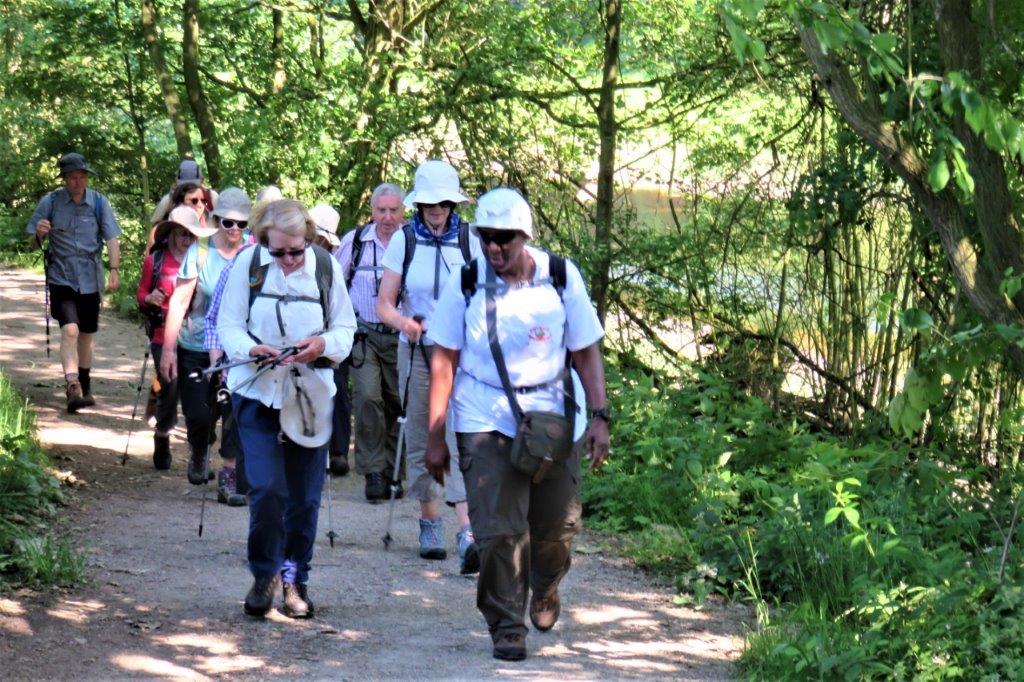 walking along a part of Damflask Reservoir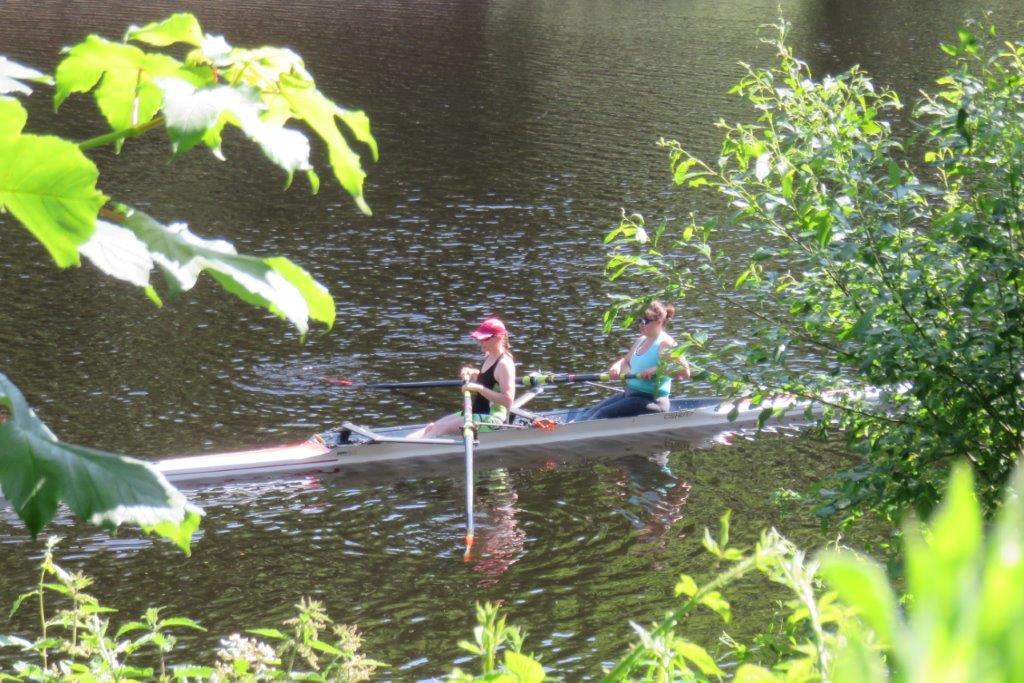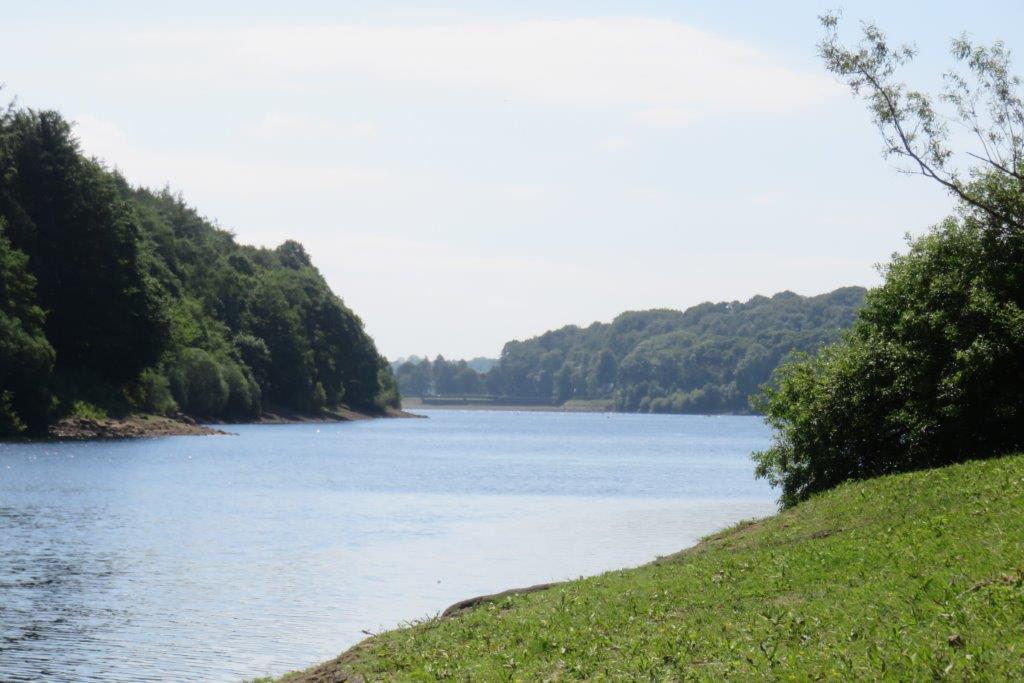 we turned off from the reservoir early on - spillway just visible at back of the picture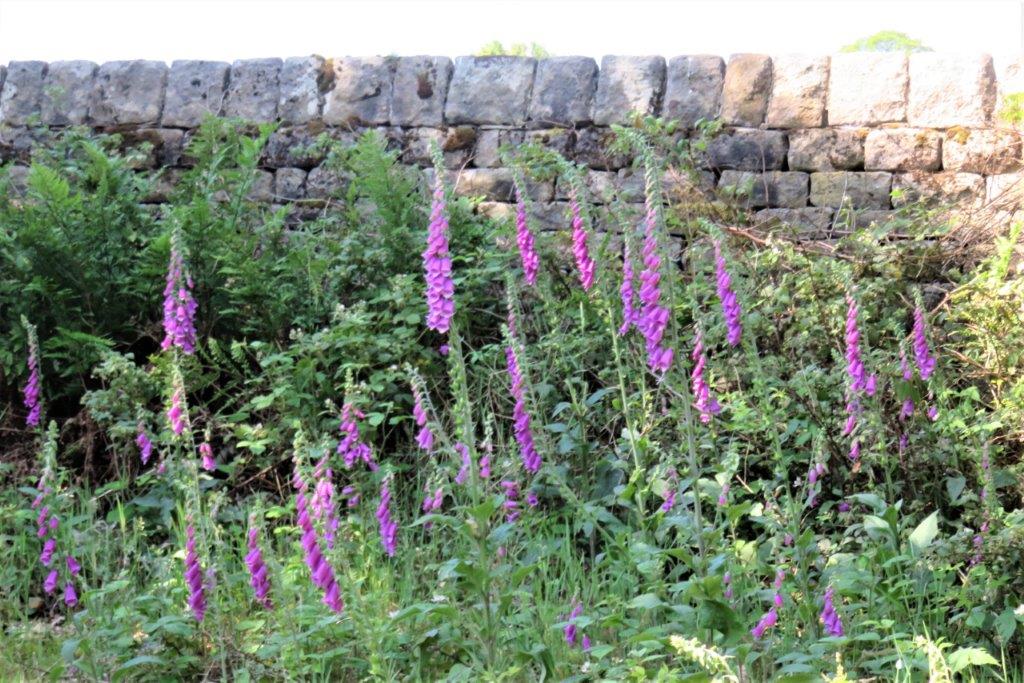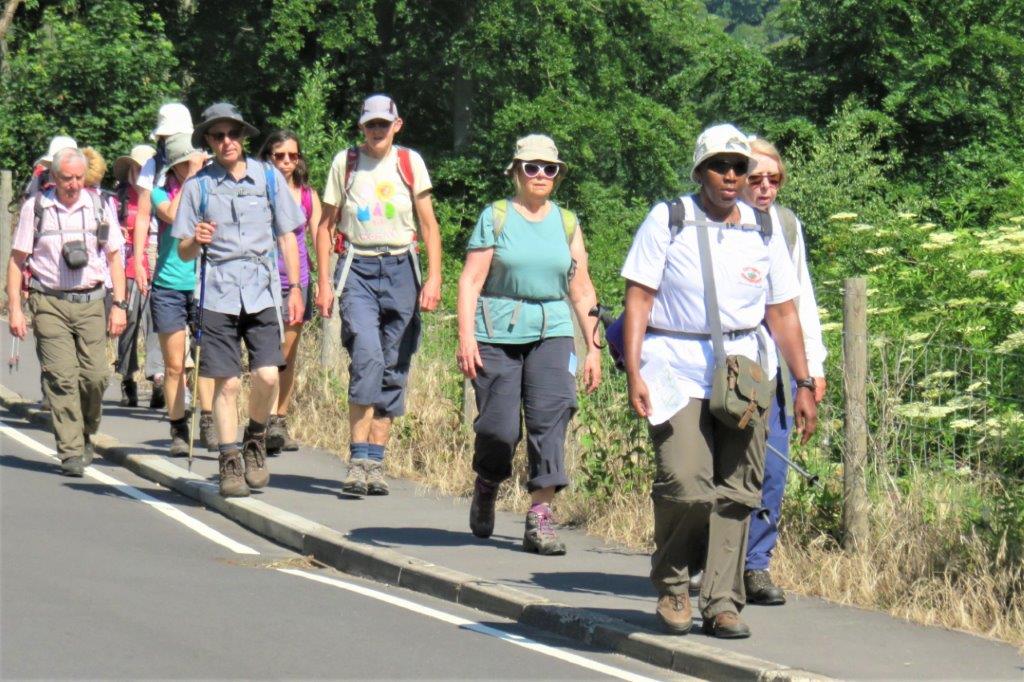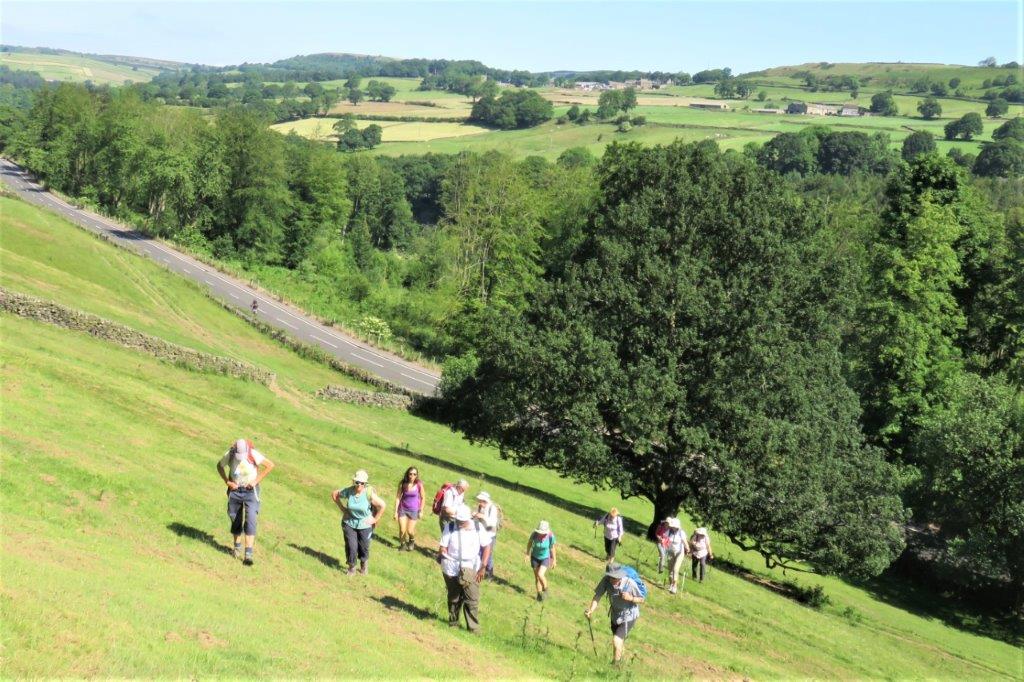 climbing up from Damflask Reservoir (hidden by trees below)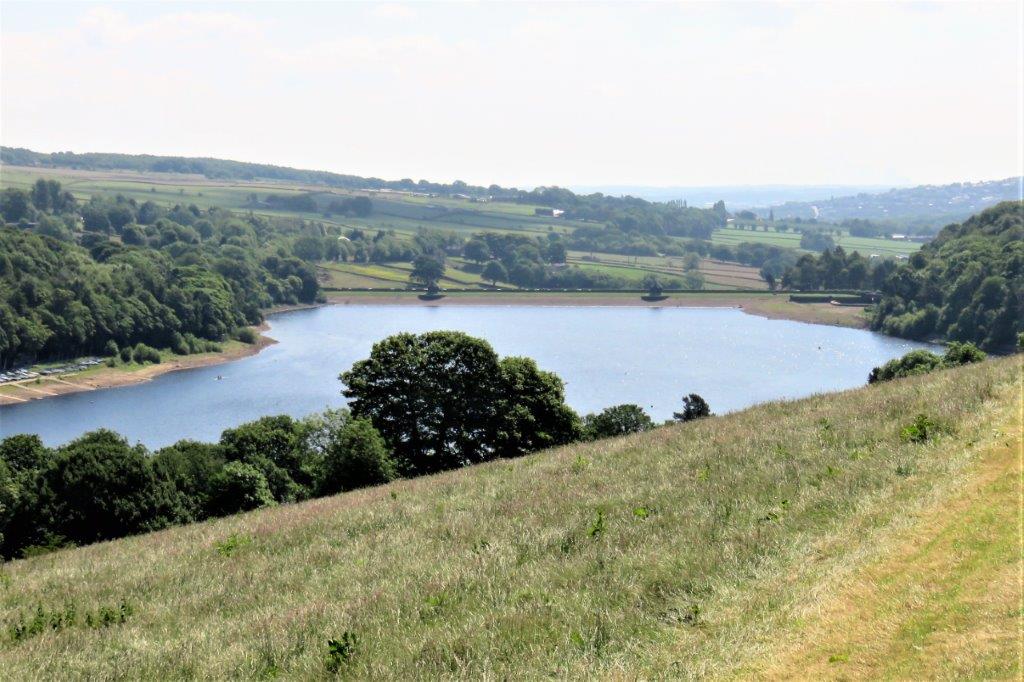 zoomed into Damflask Reservoir embankment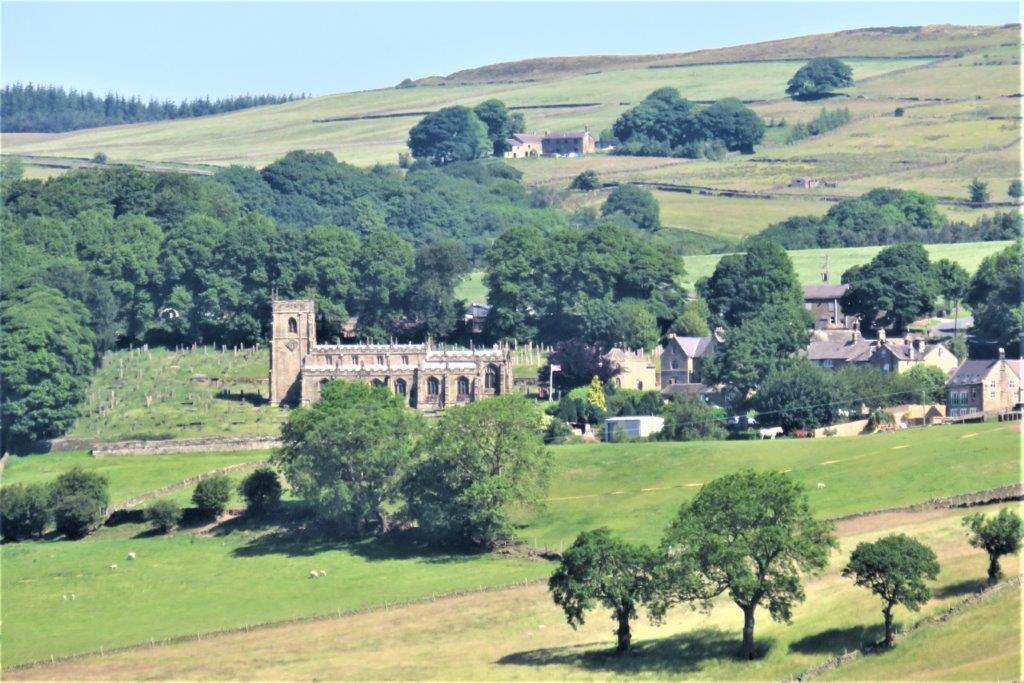 St Nicholas Church at High Bradfield in distance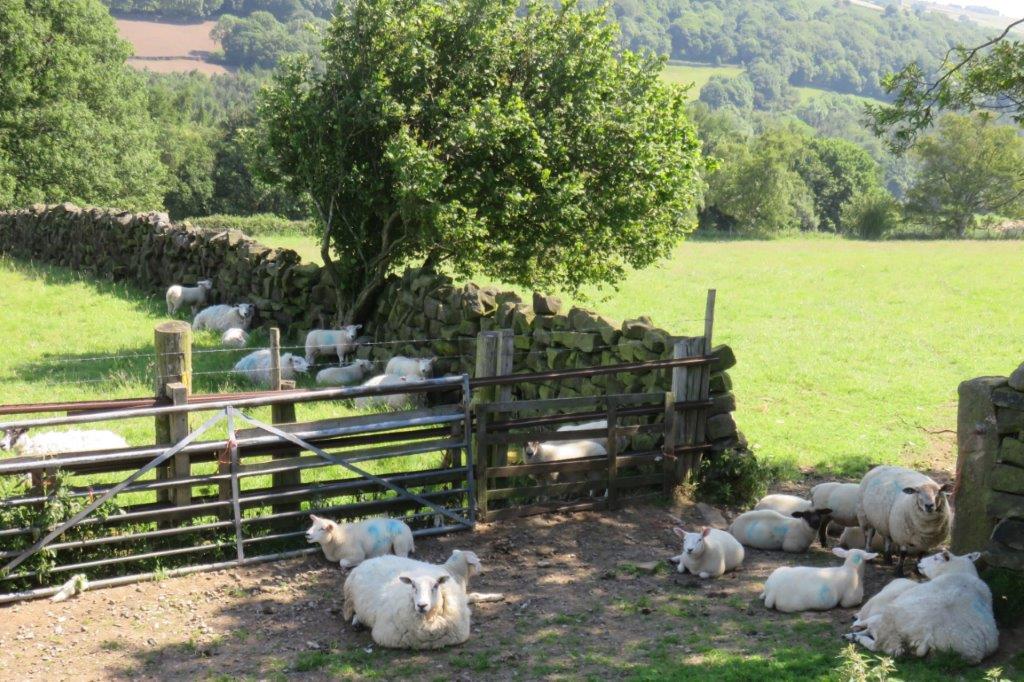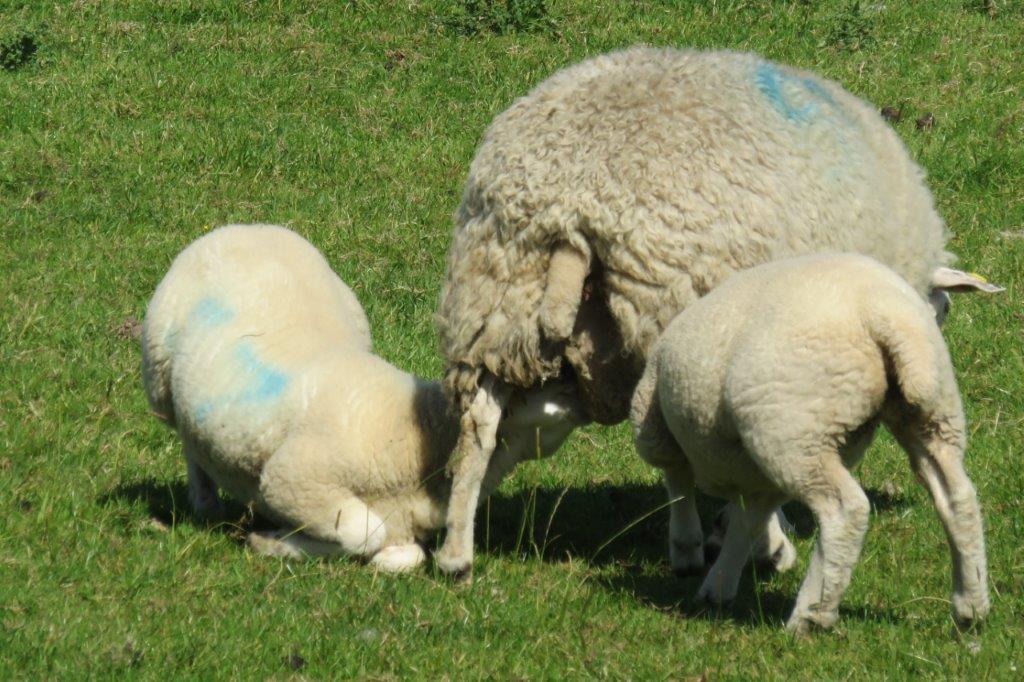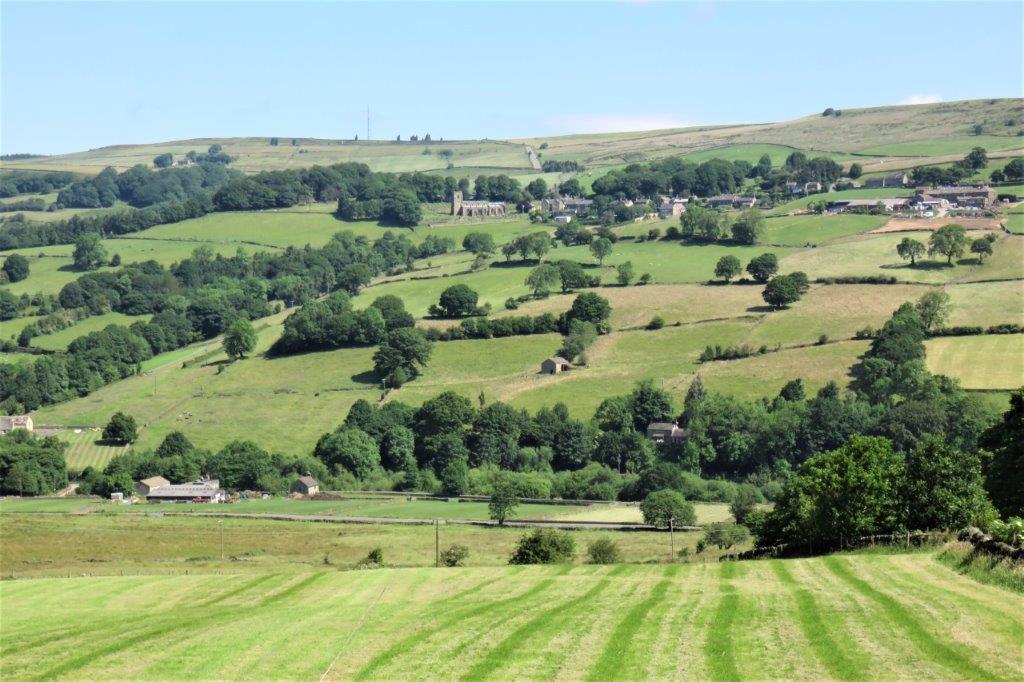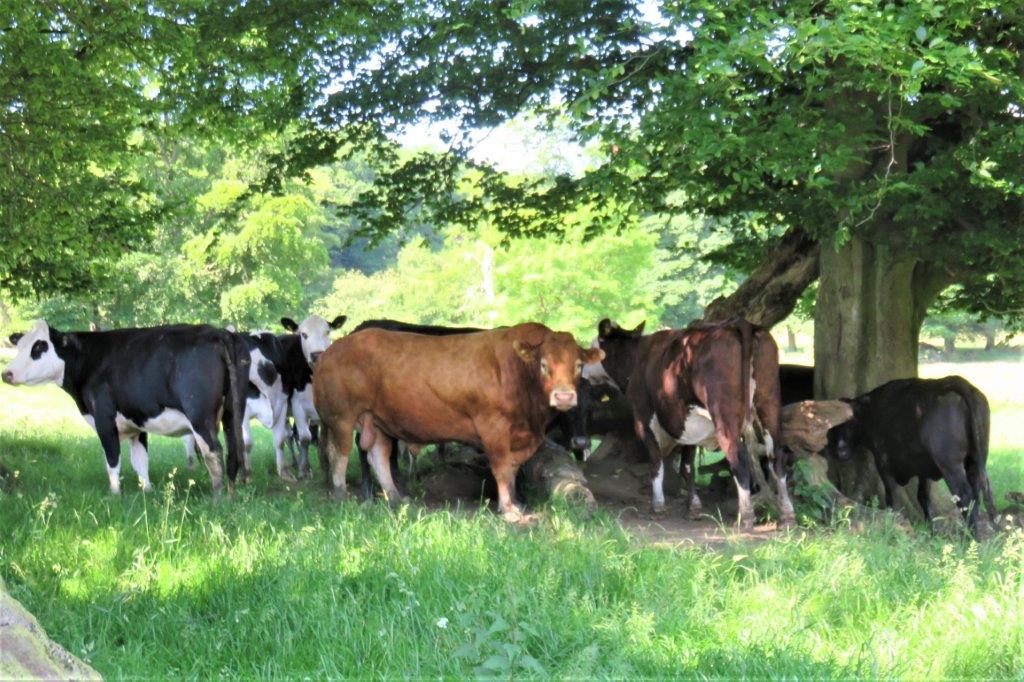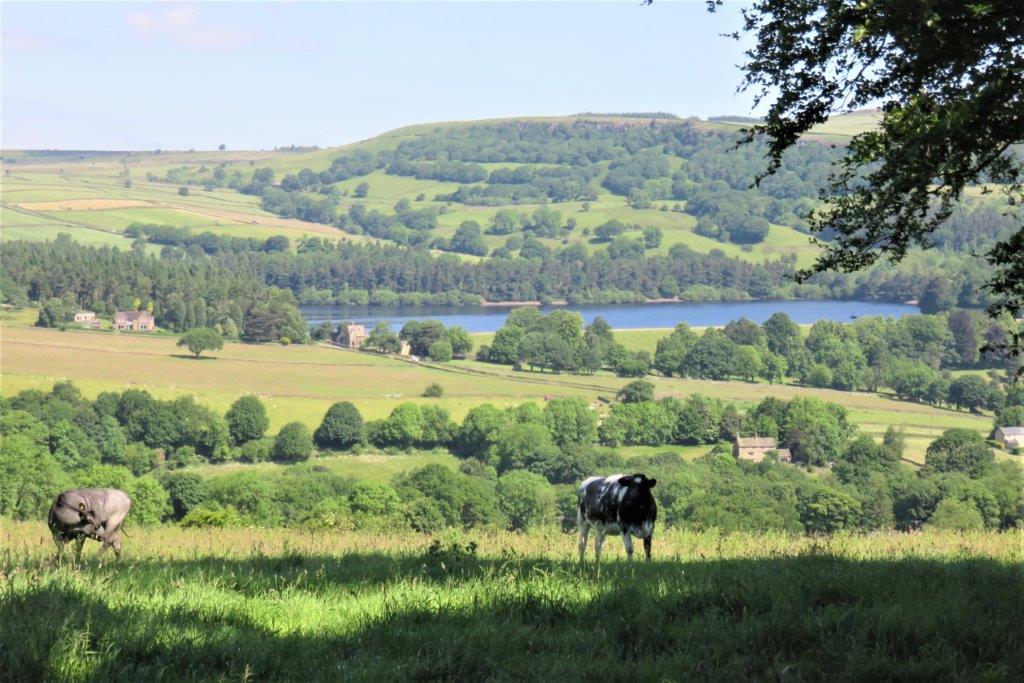 Agden Reservoir seen from afar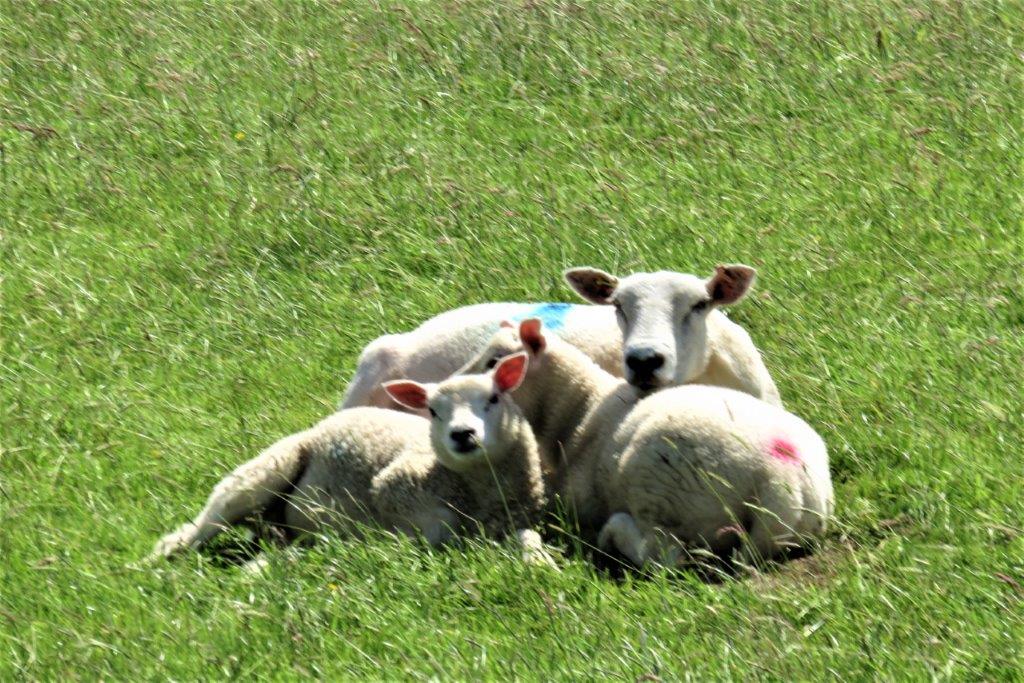 water troughs before Upper House?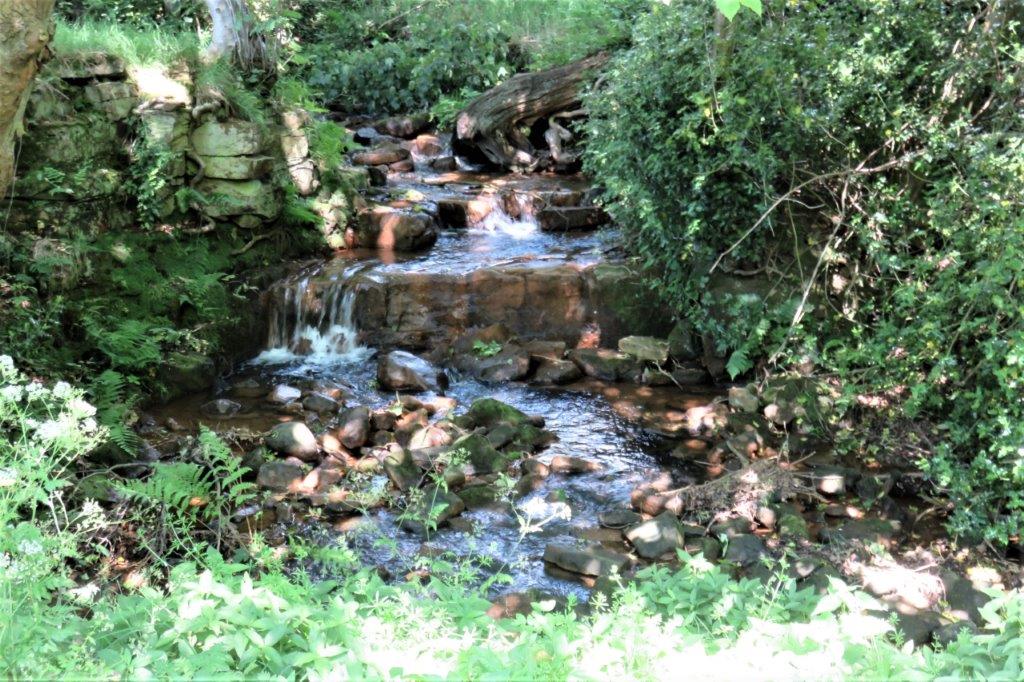 Wet Shaw Dike upstream of road crossing it. This stream and Royds Clough run into Ughill Brook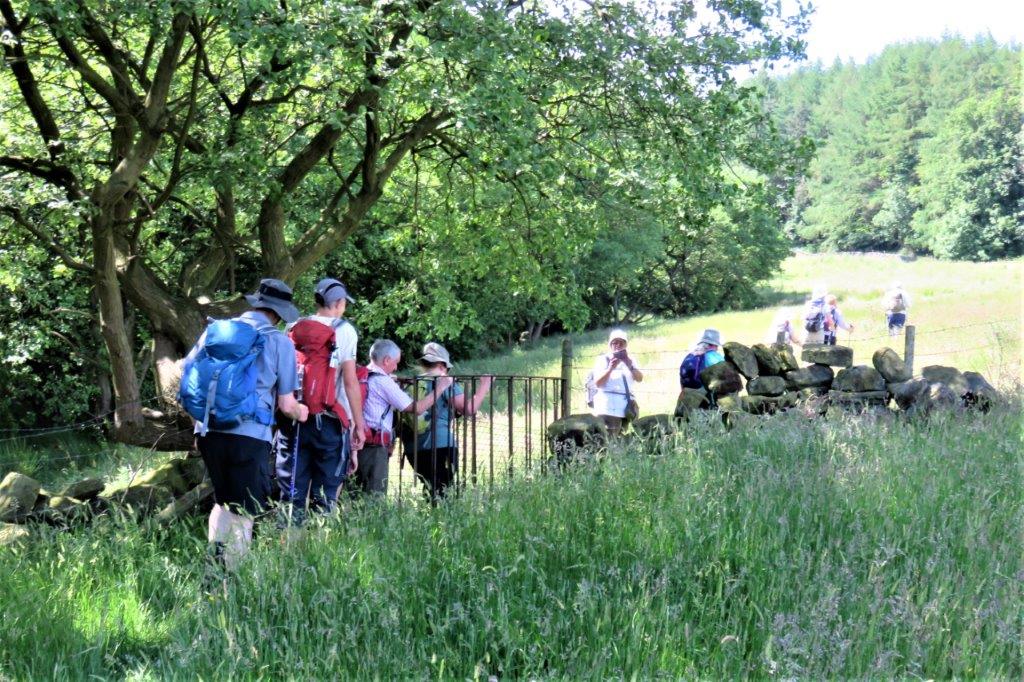 going towards Royds Clough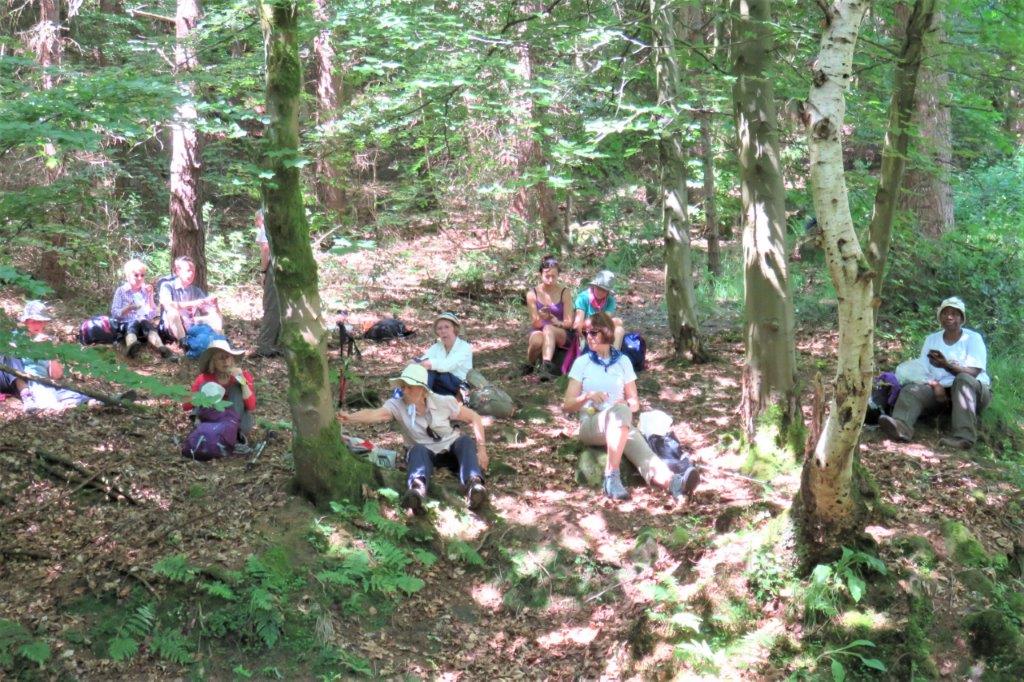 tea break in the cool woods in Royds Clough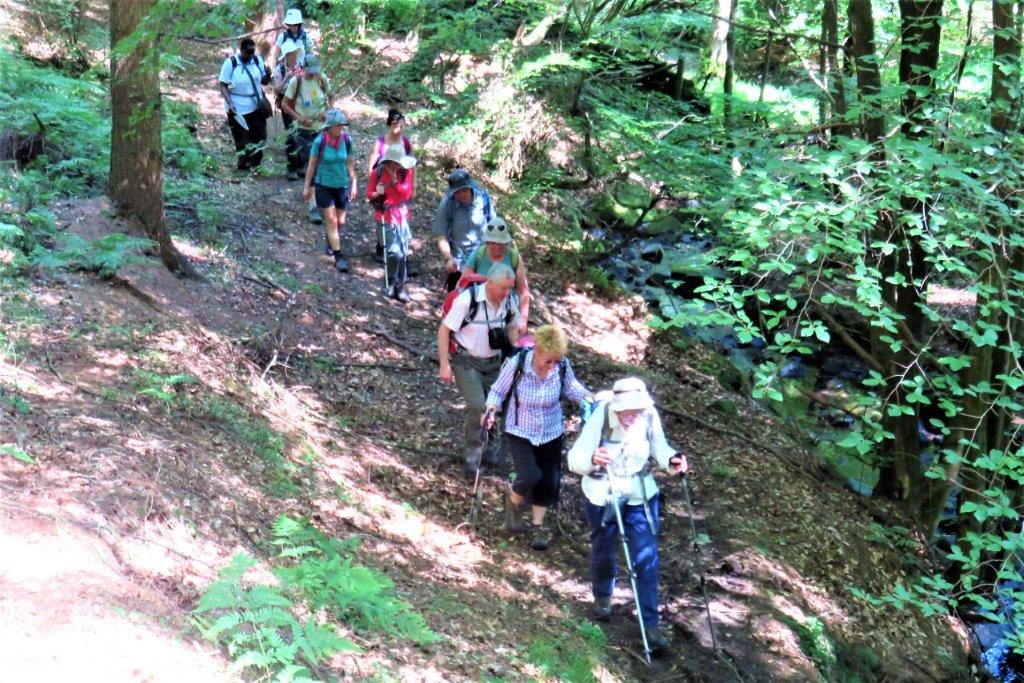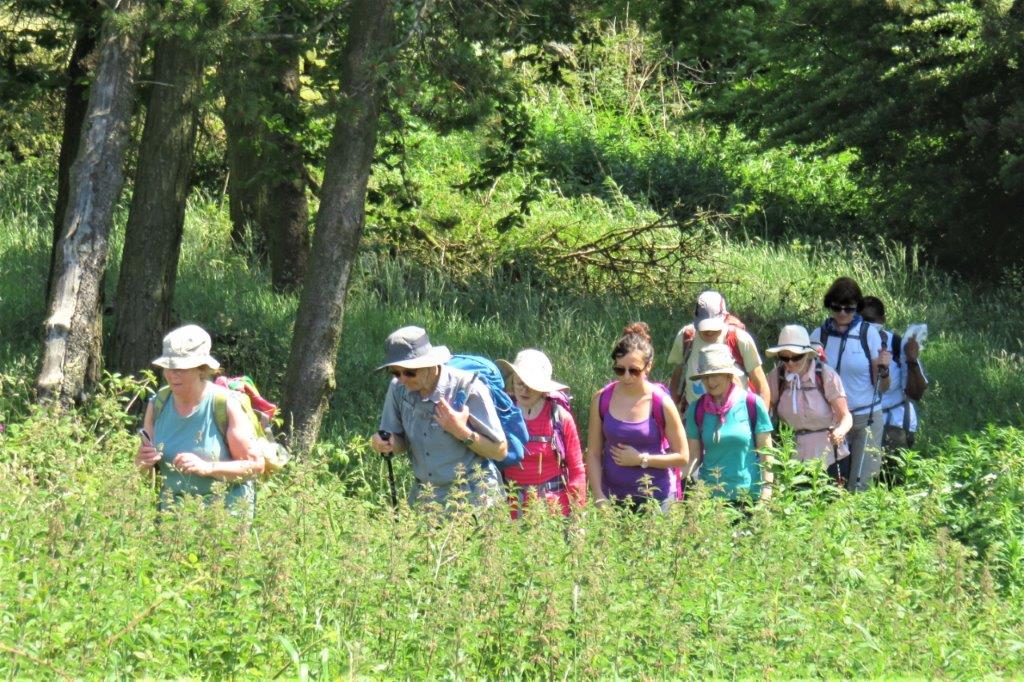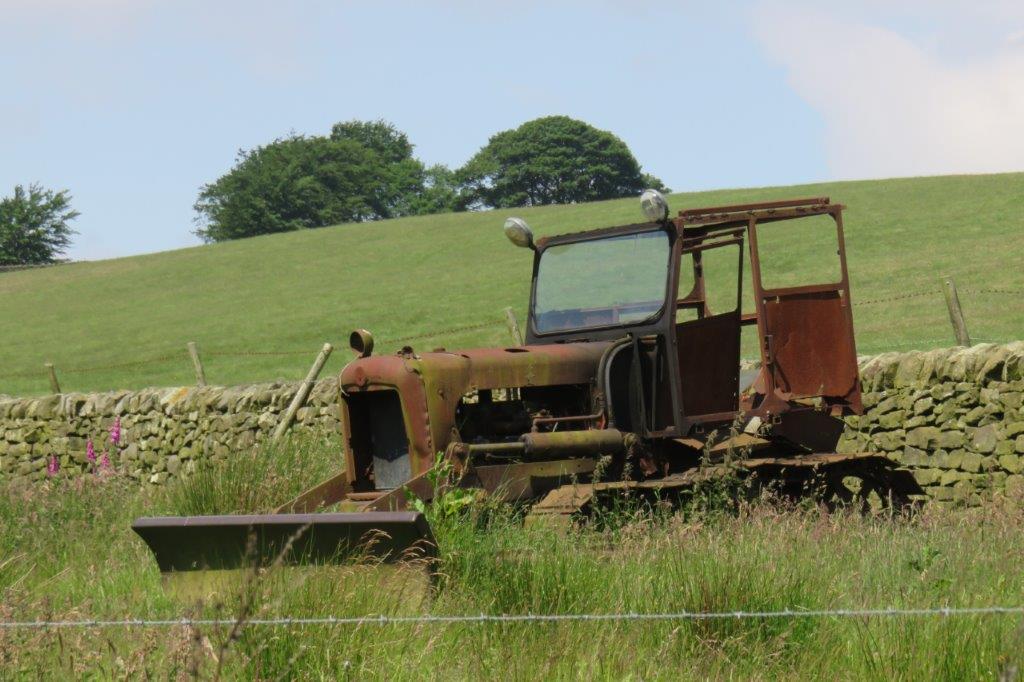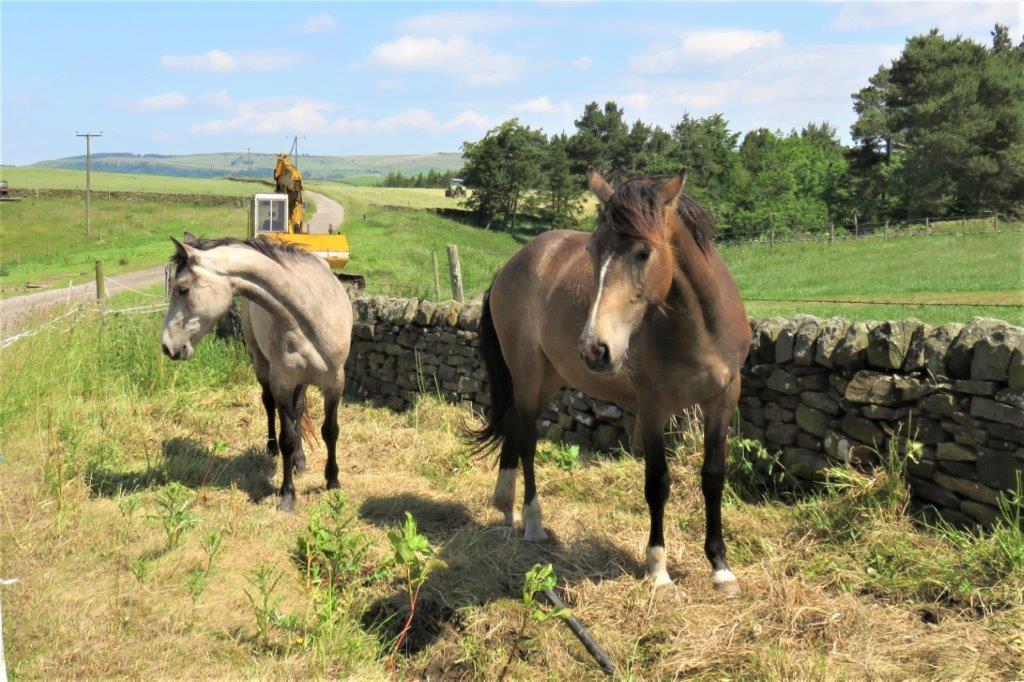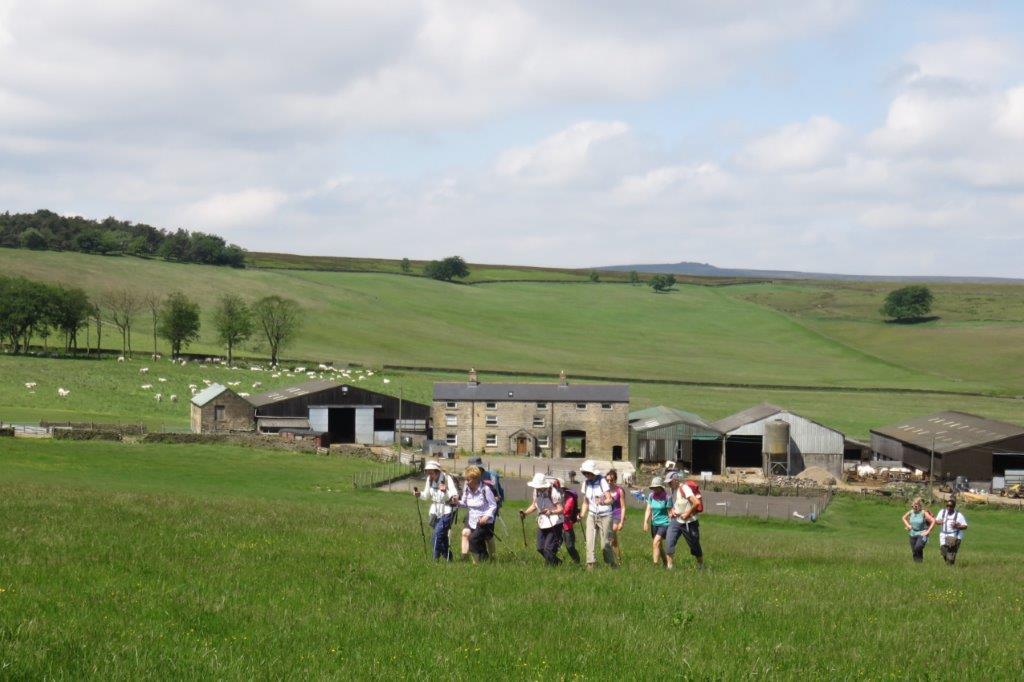 Crawshaw Farm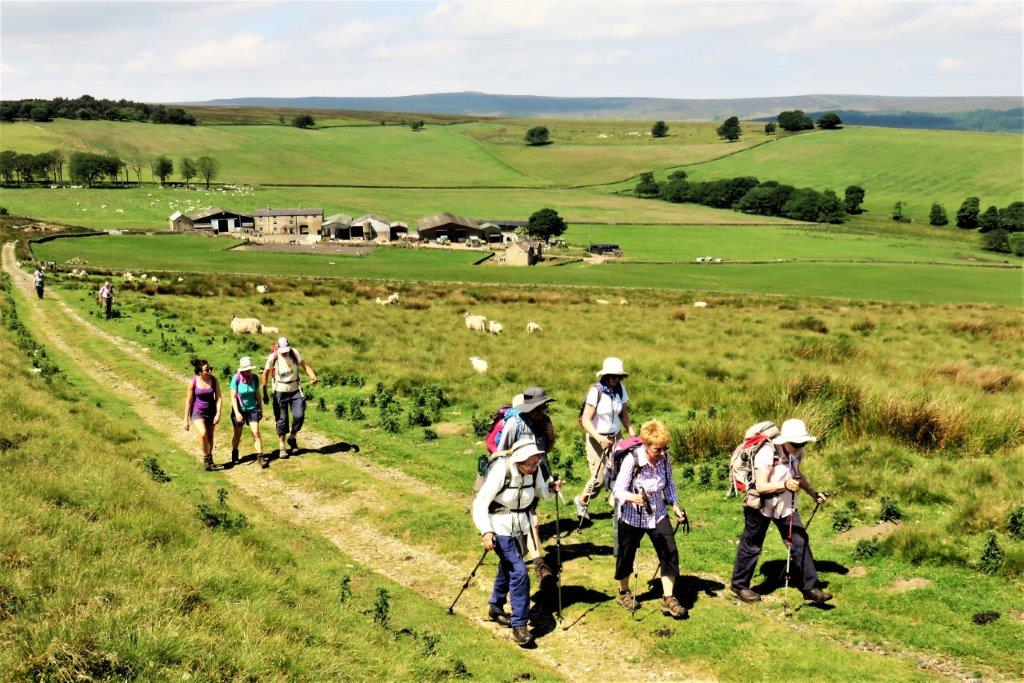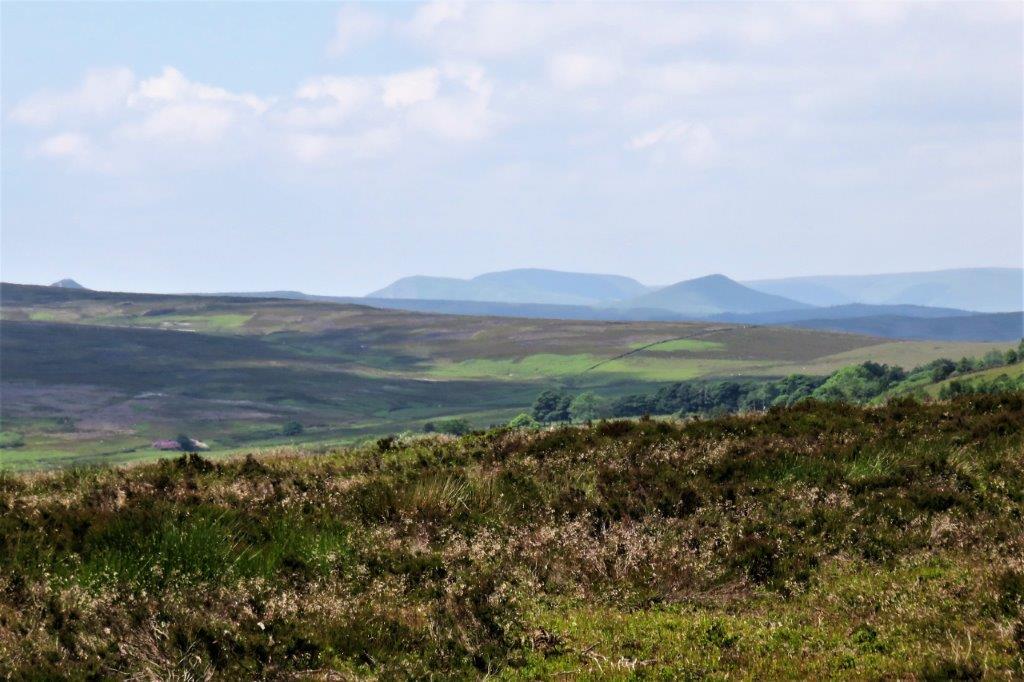 Win Hill just visible top left - the 'cone' on the right is Lose Hill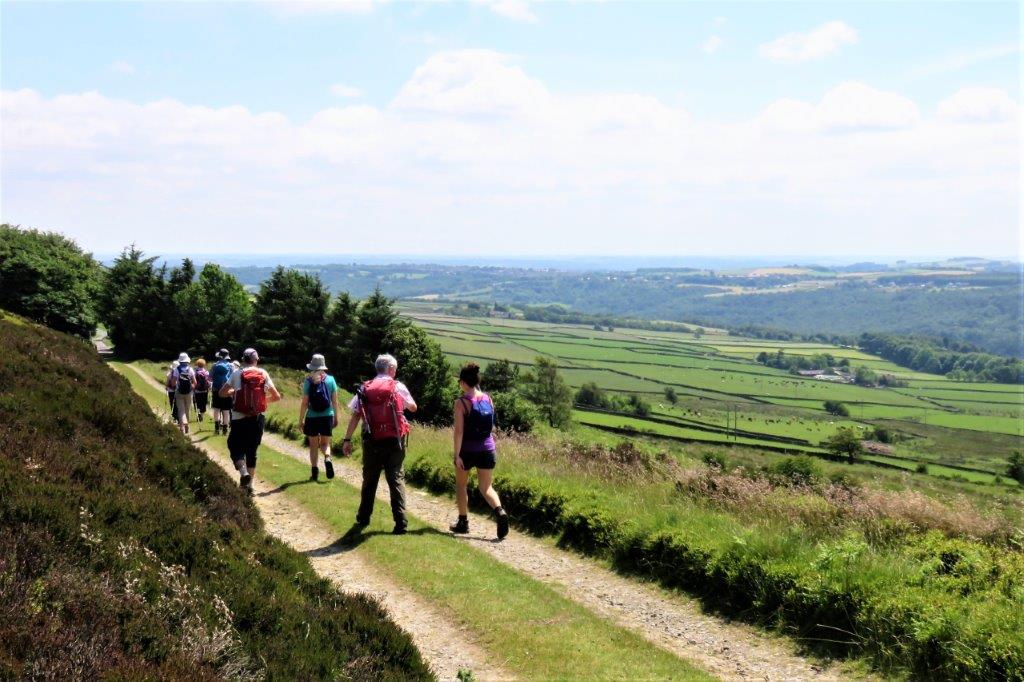 towards Crawshaw Lodge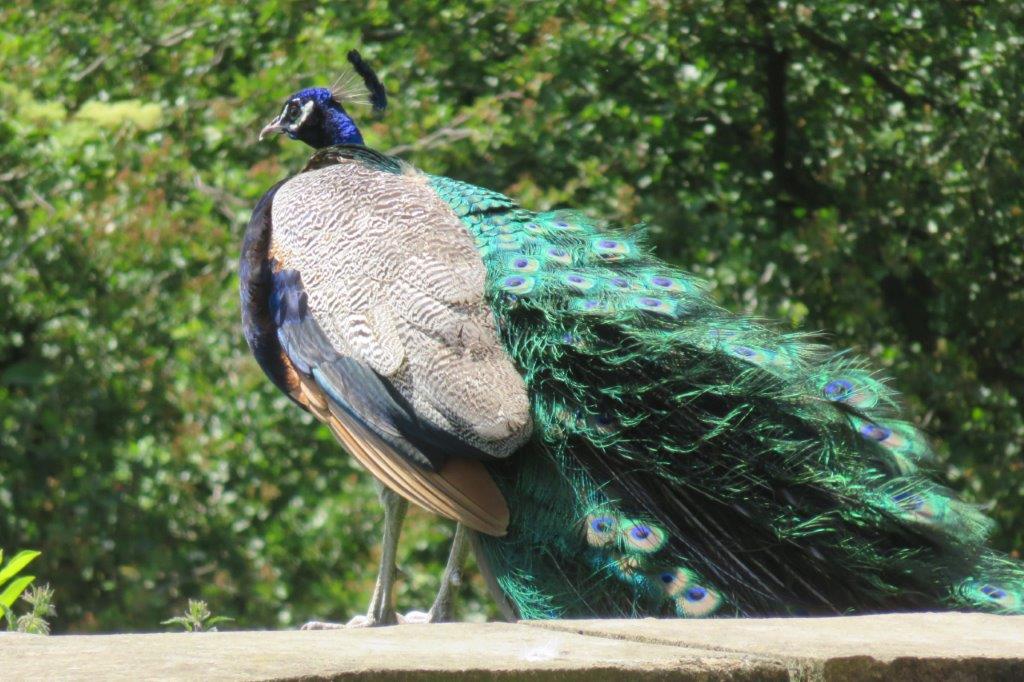 peacock at Crawshaw Lodge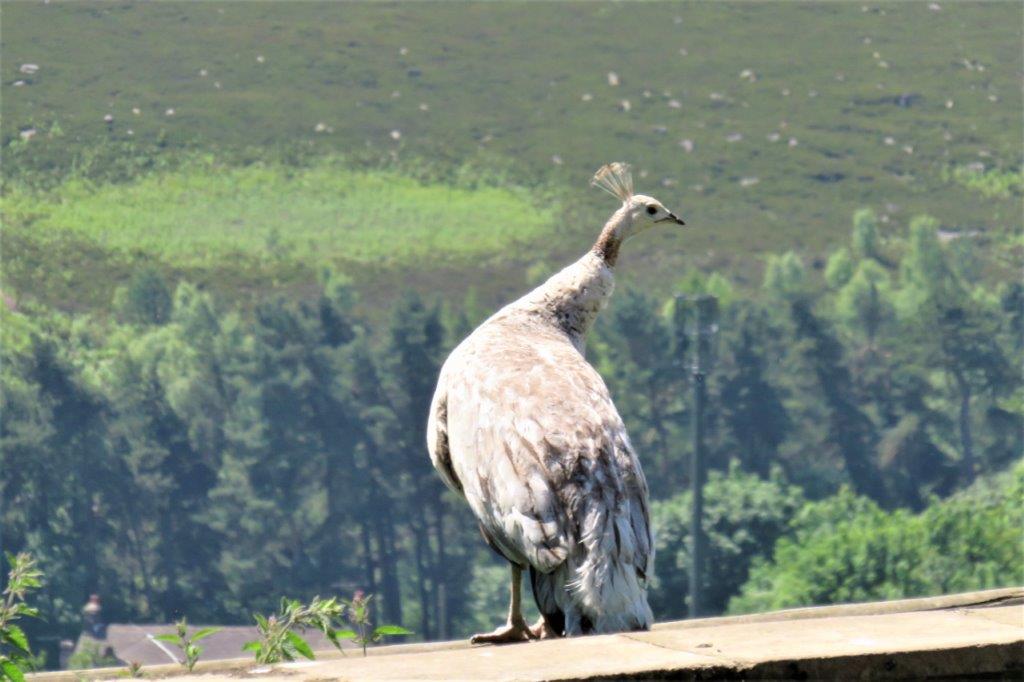 peahen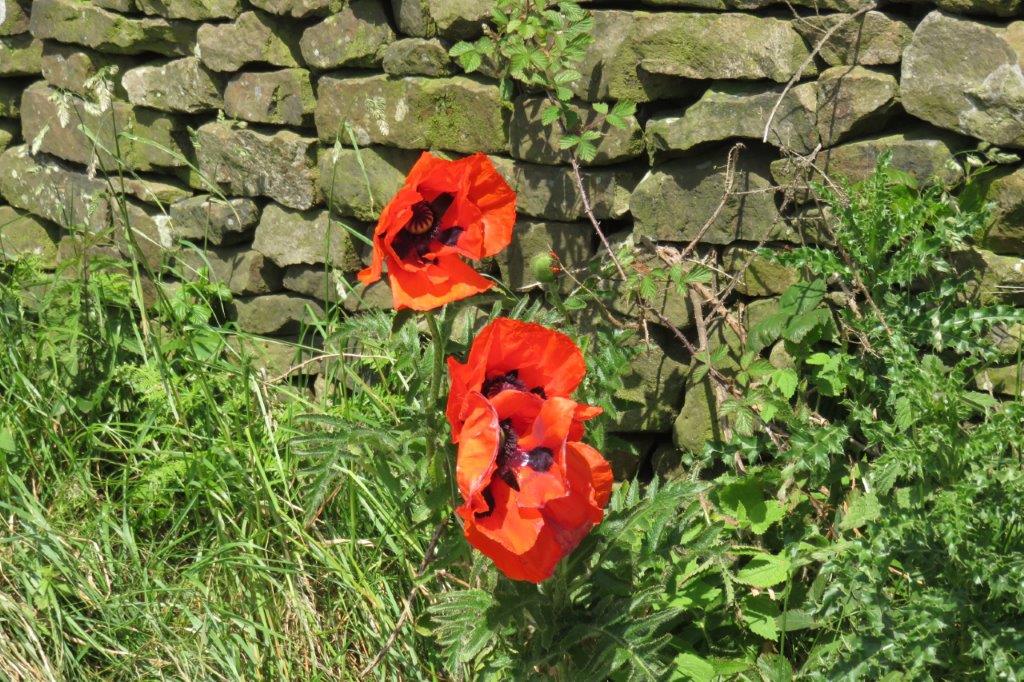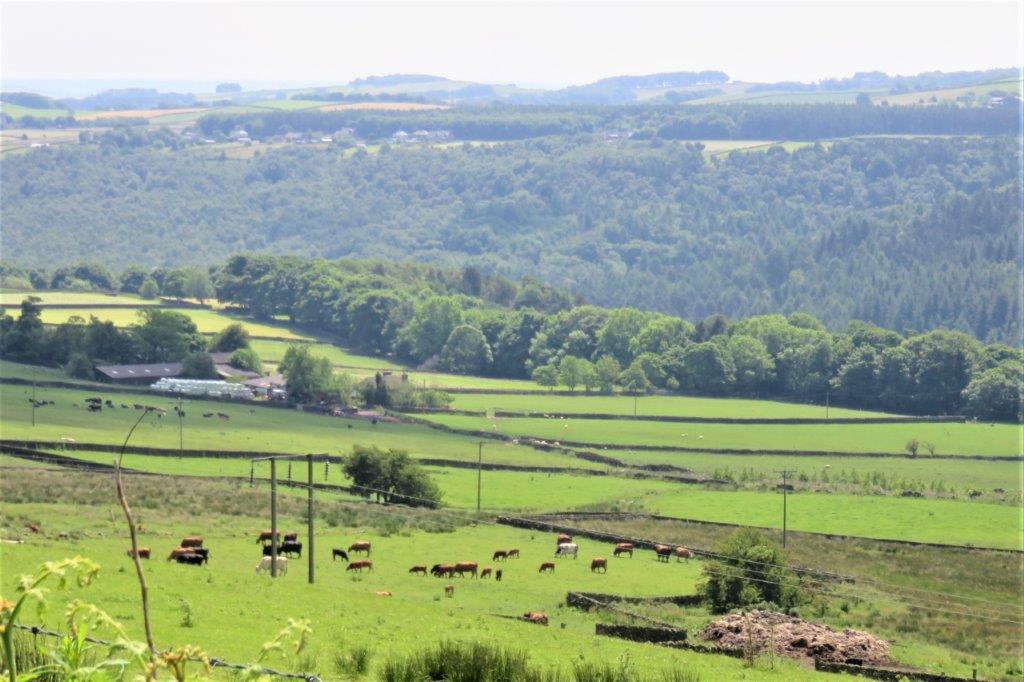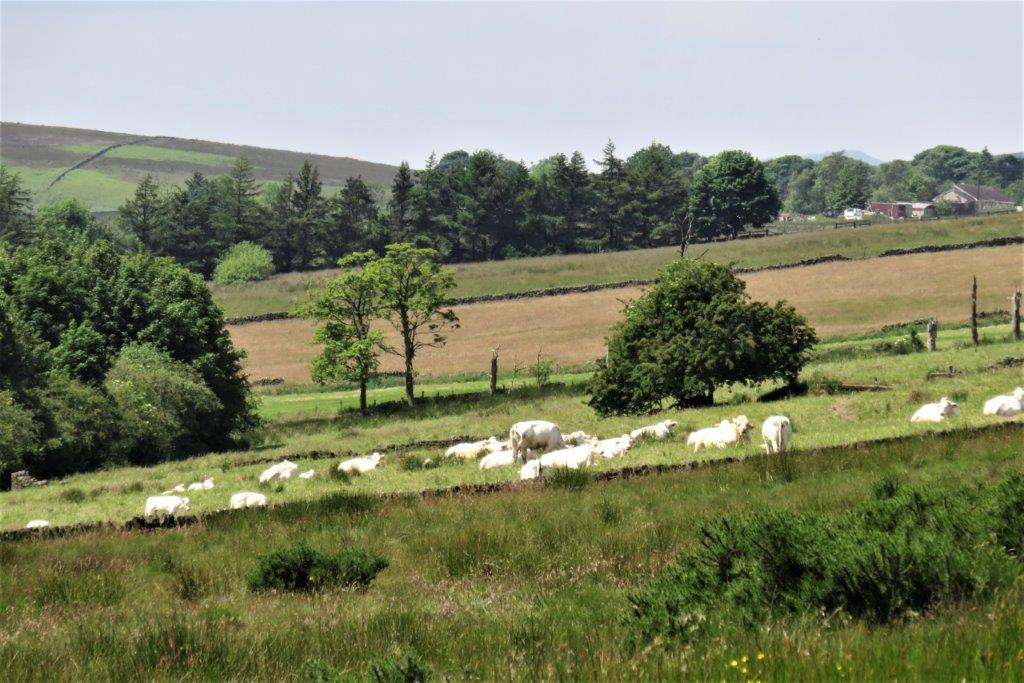 white cattle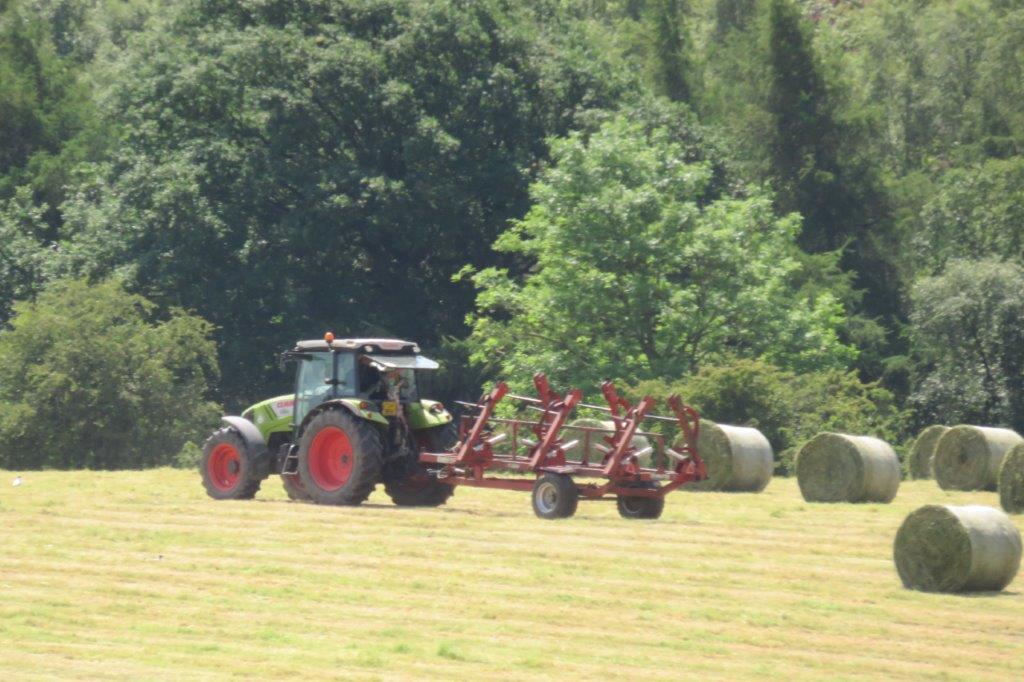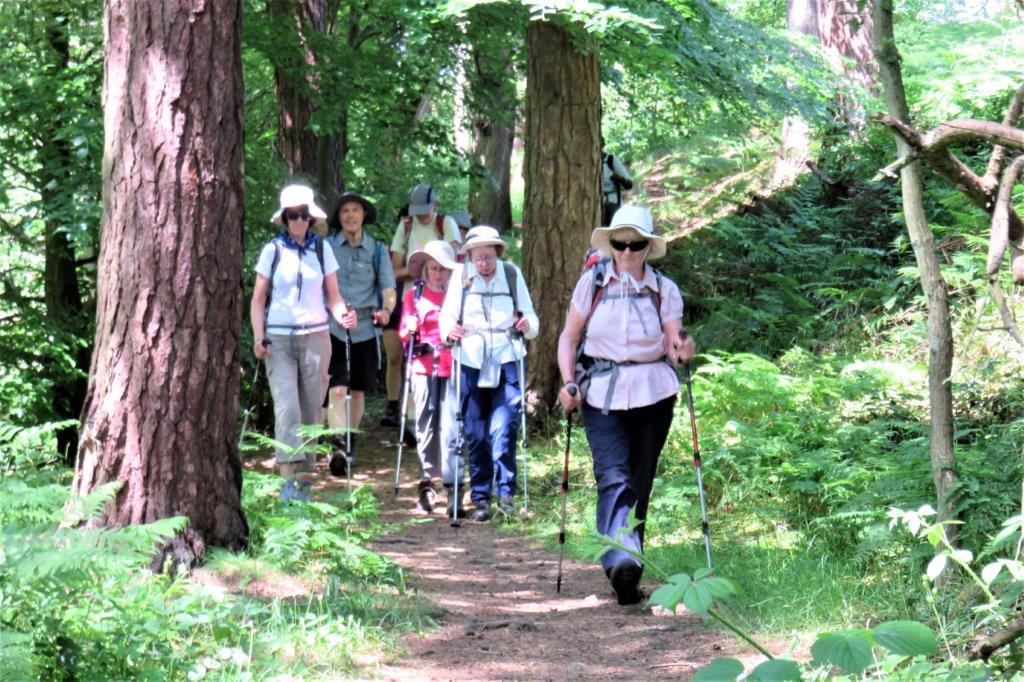 walking above and along Rivelin Brook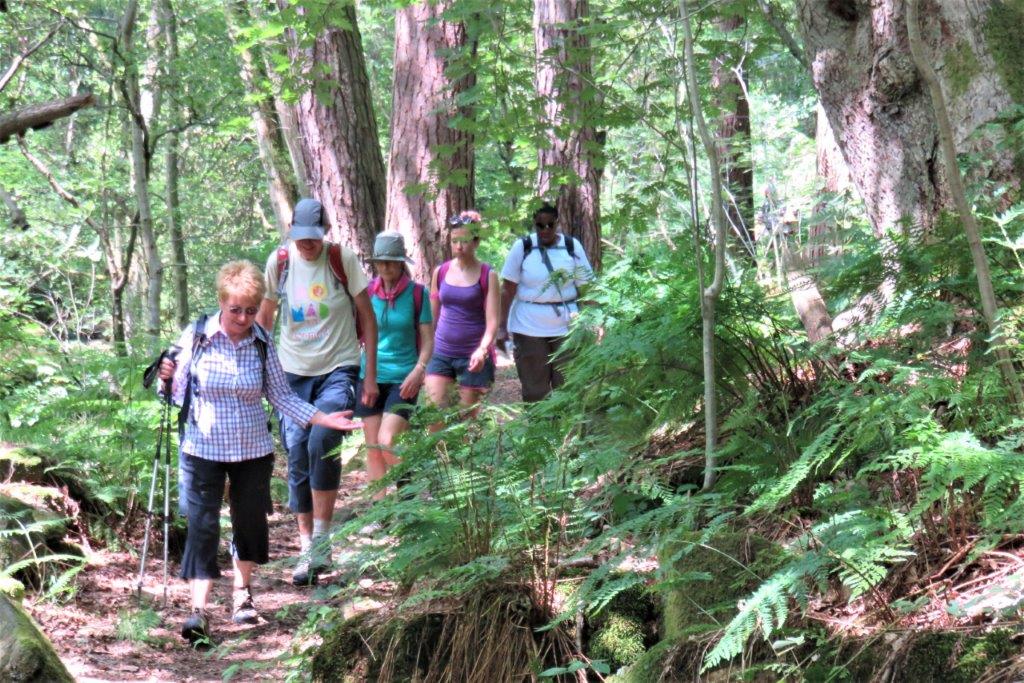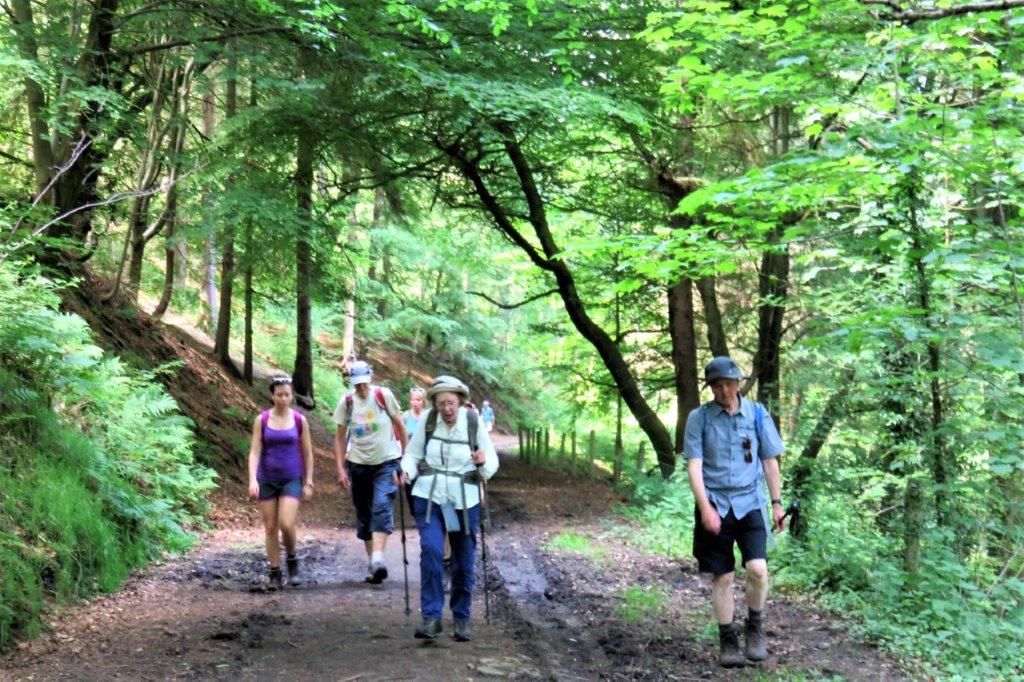 on Wyming Brook Drive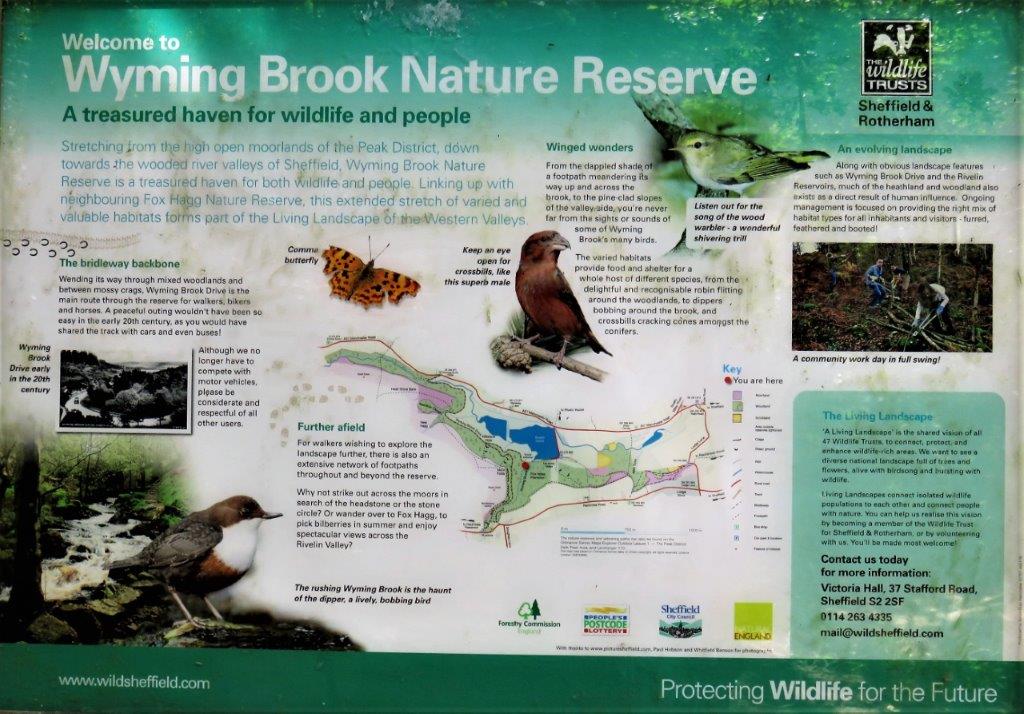 Wyming Brook Nature Reserve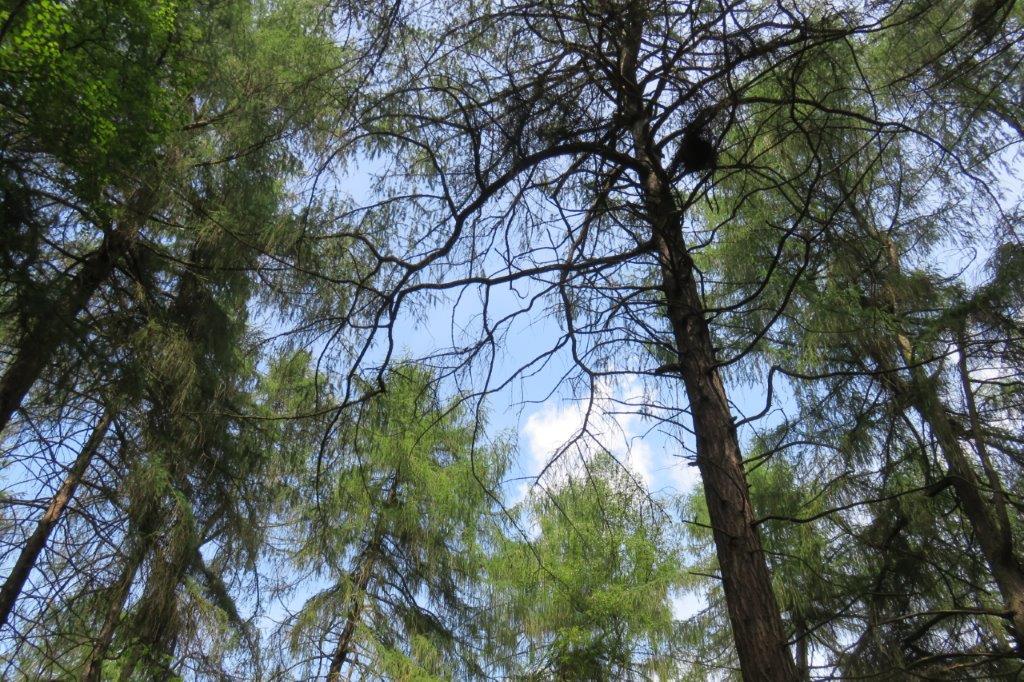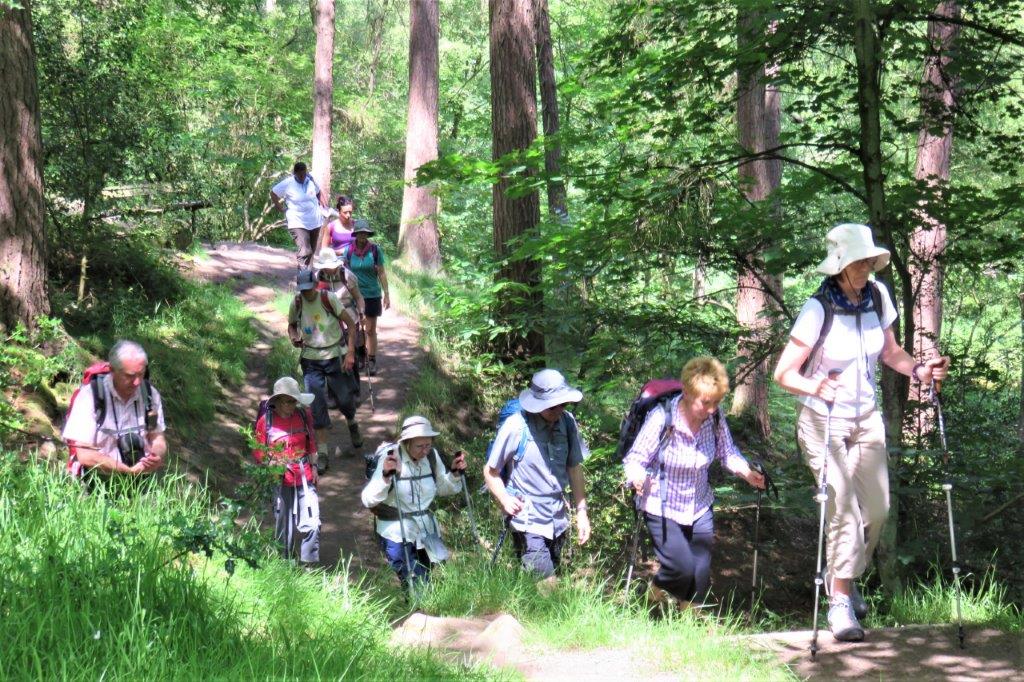 up Wyming Brook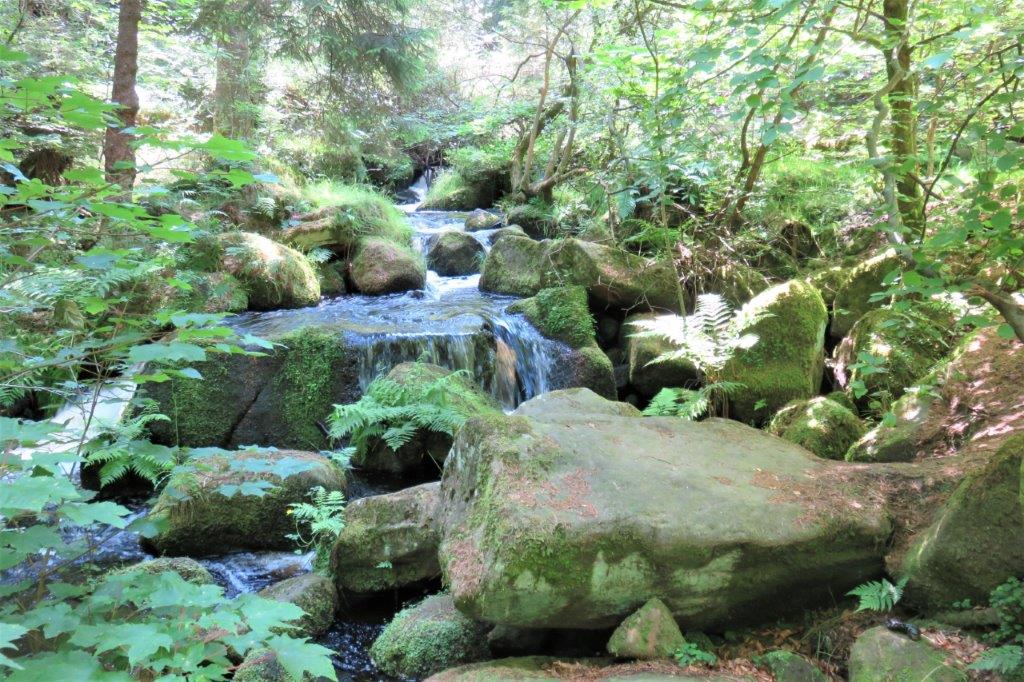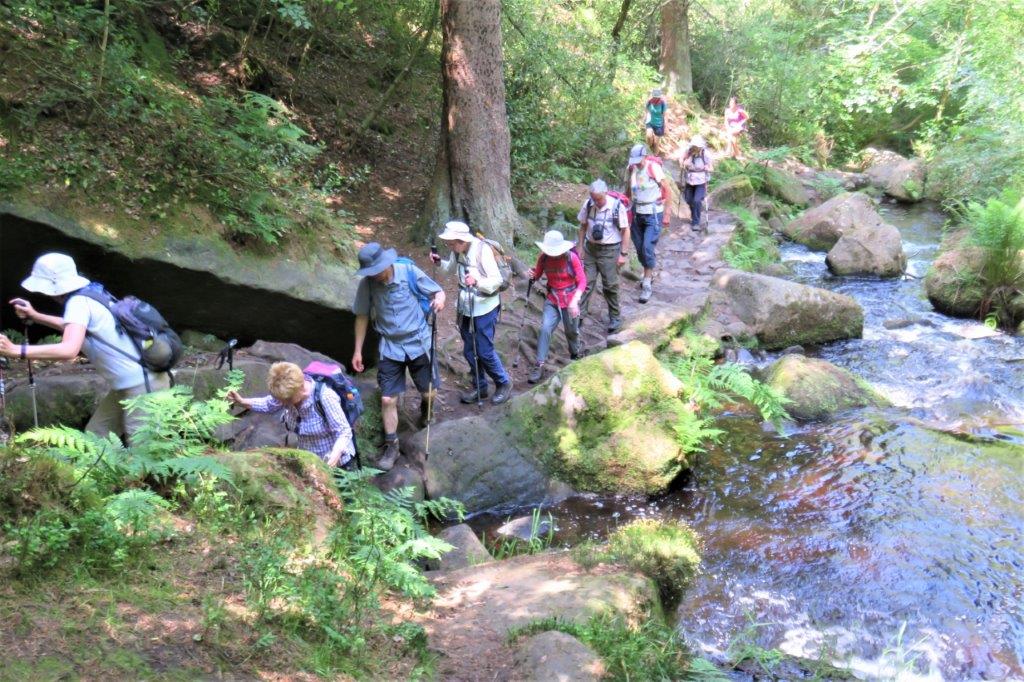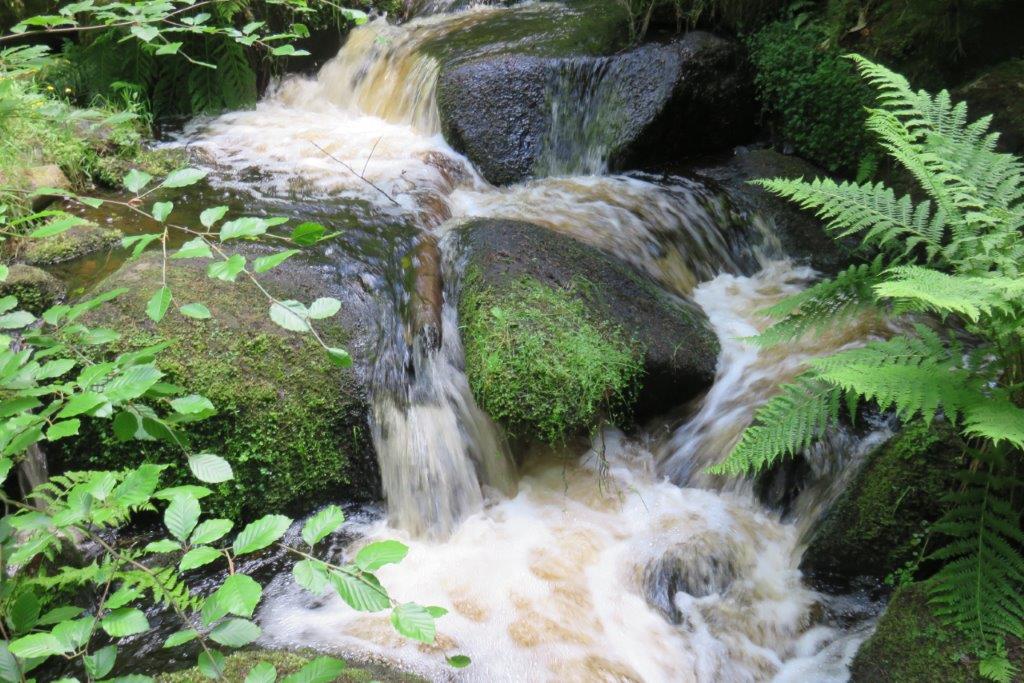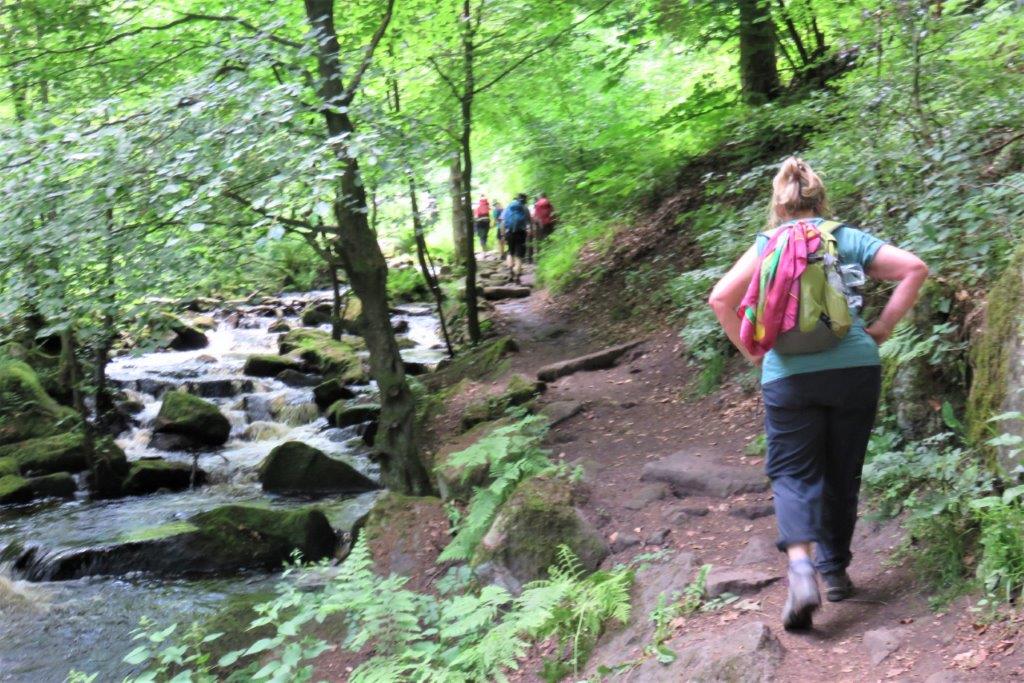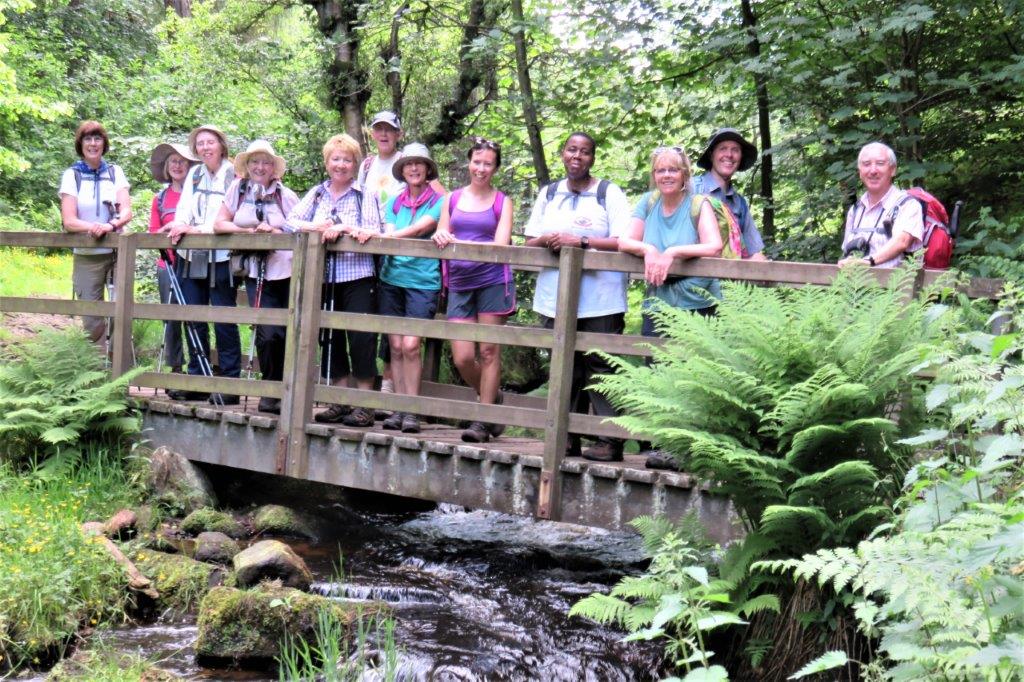 bridge 'shot' on Wyming Brook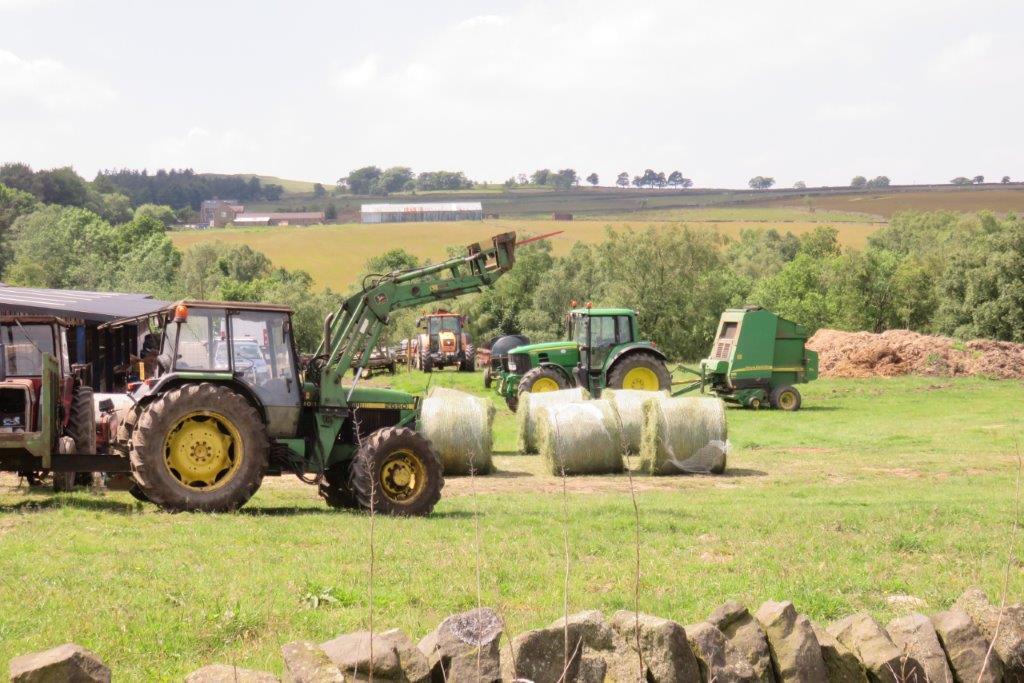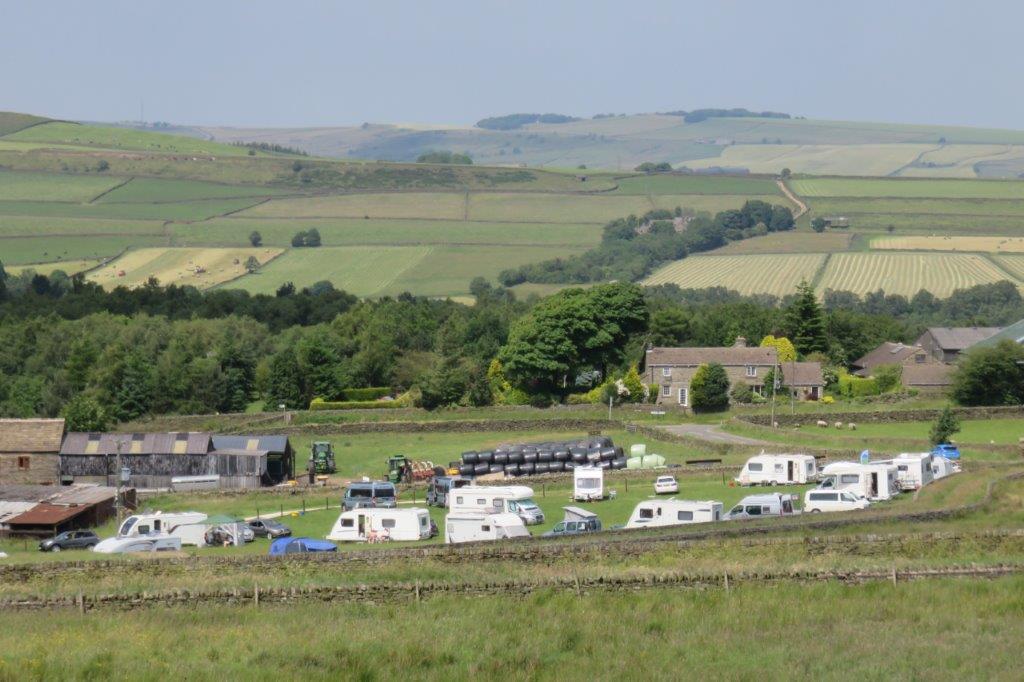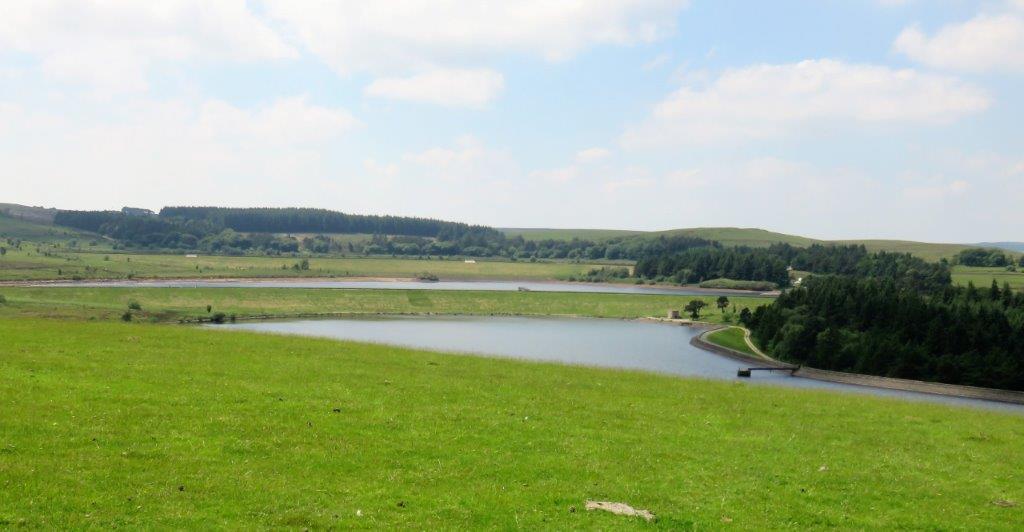 Redmire Reservoirs - the 3rd one is unseen behind the upper embankment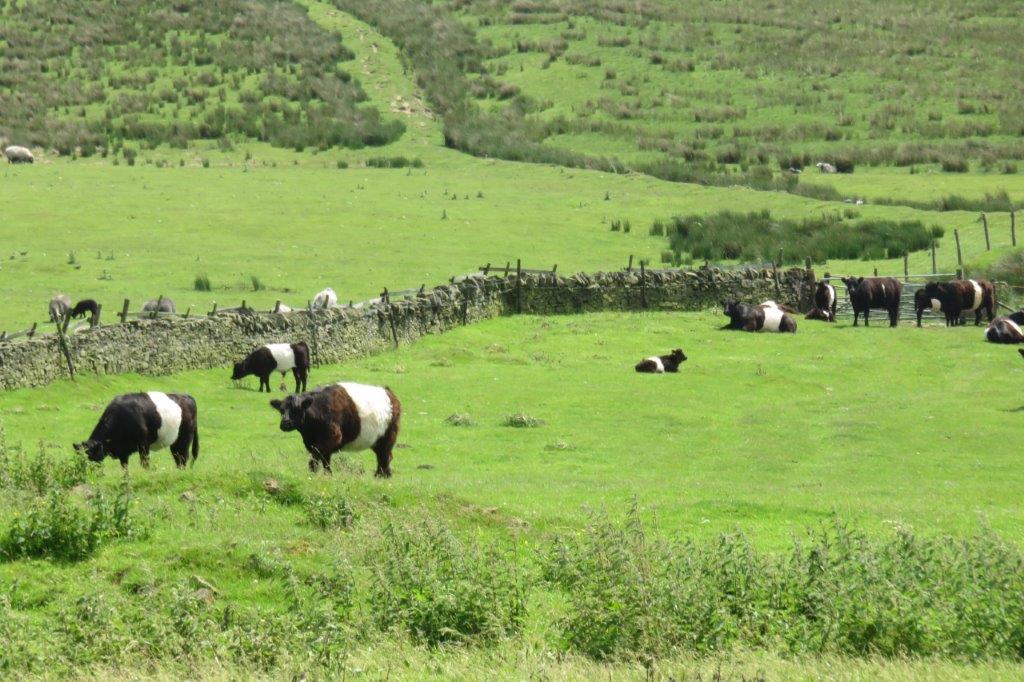 Belted Galloway Cattle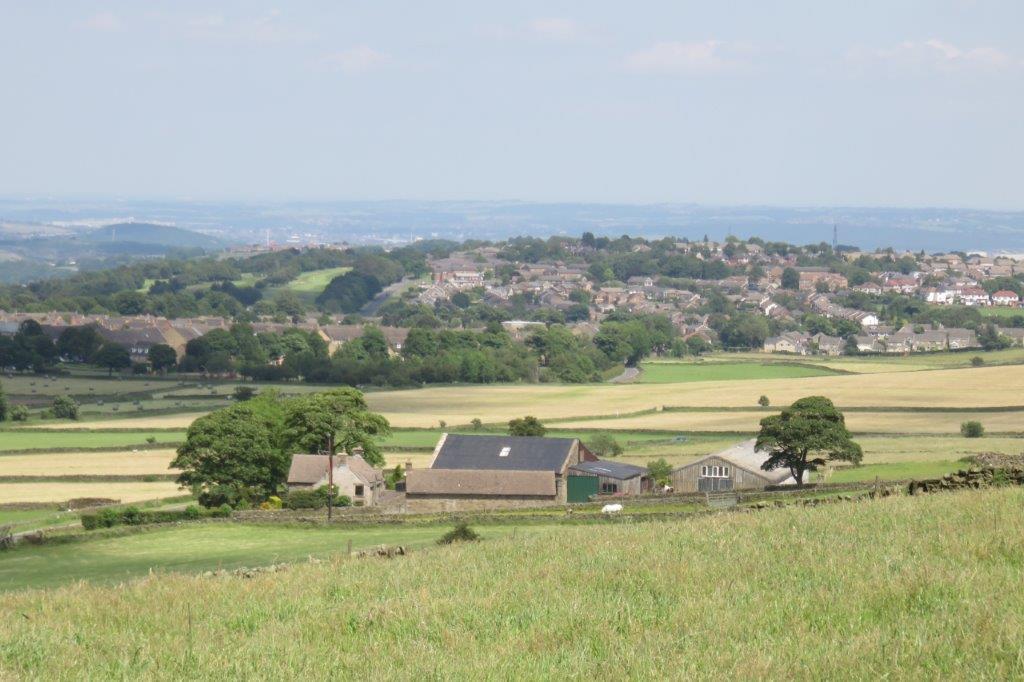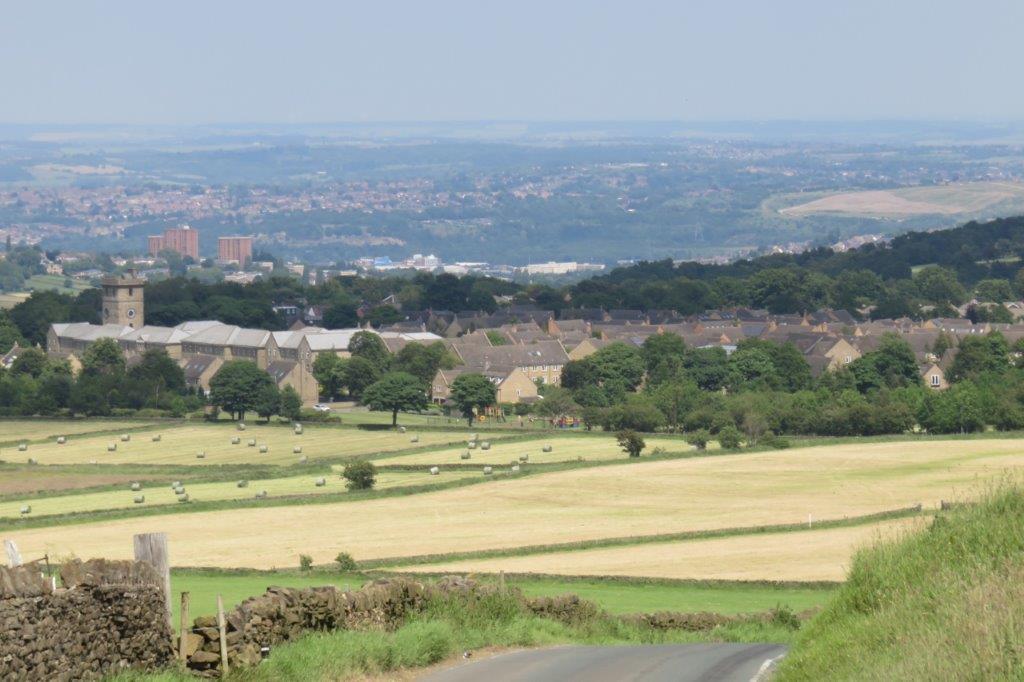 Lodge Moor tower to left. Red brick Stannington apartments behind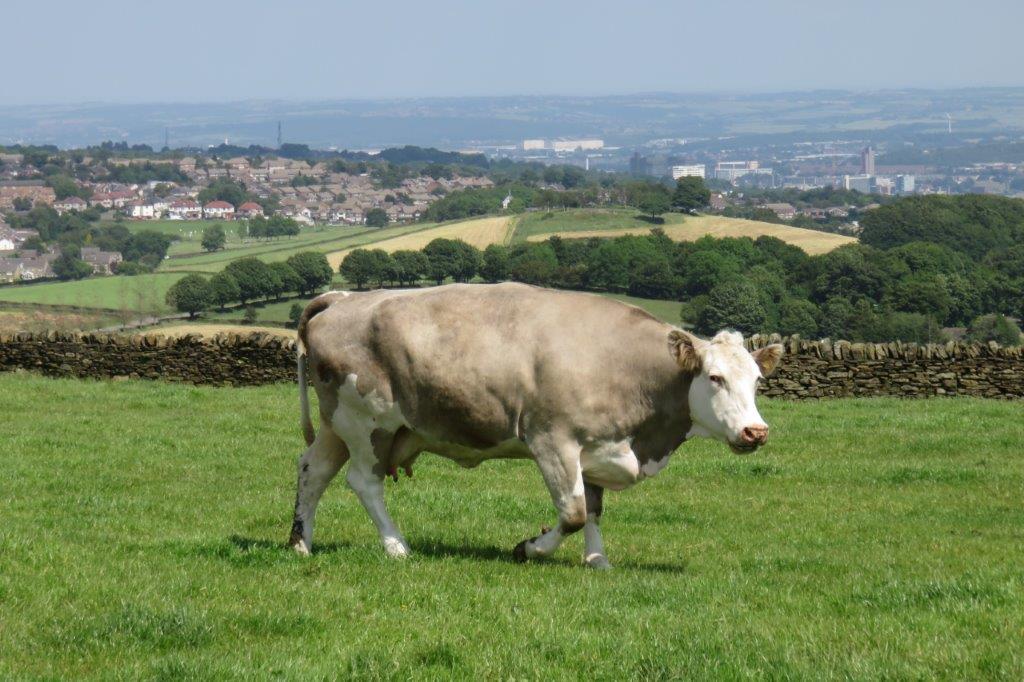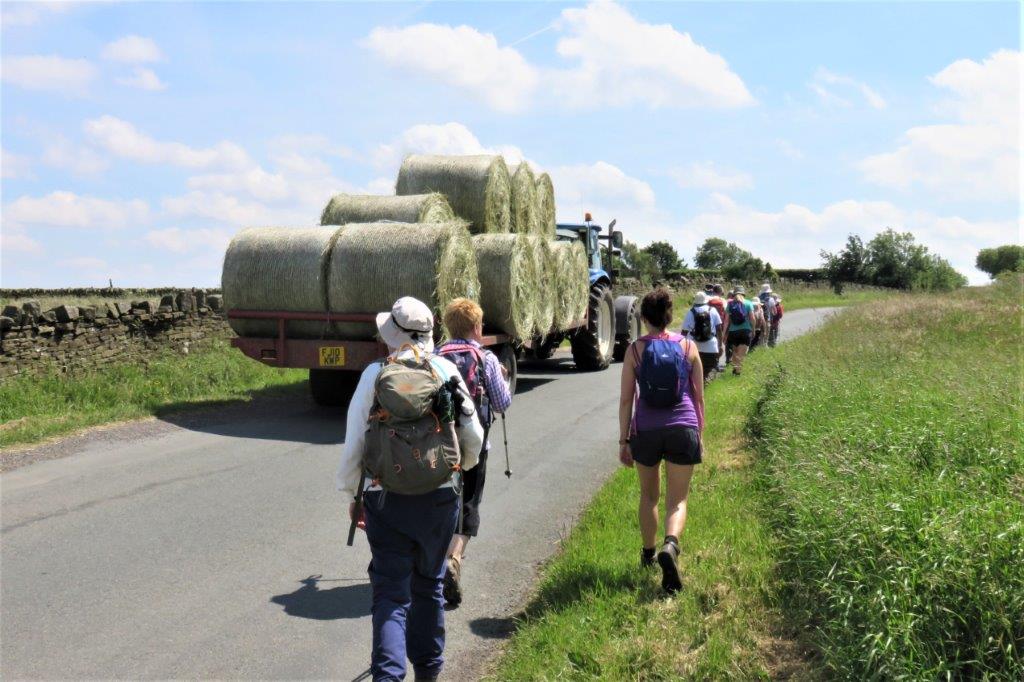 The Haywain?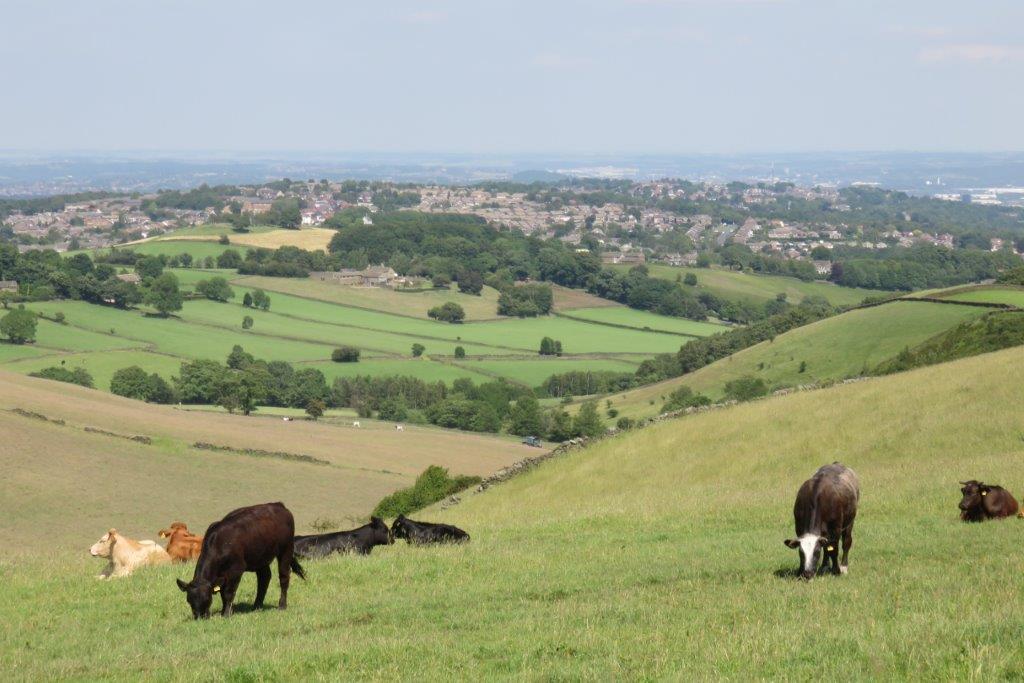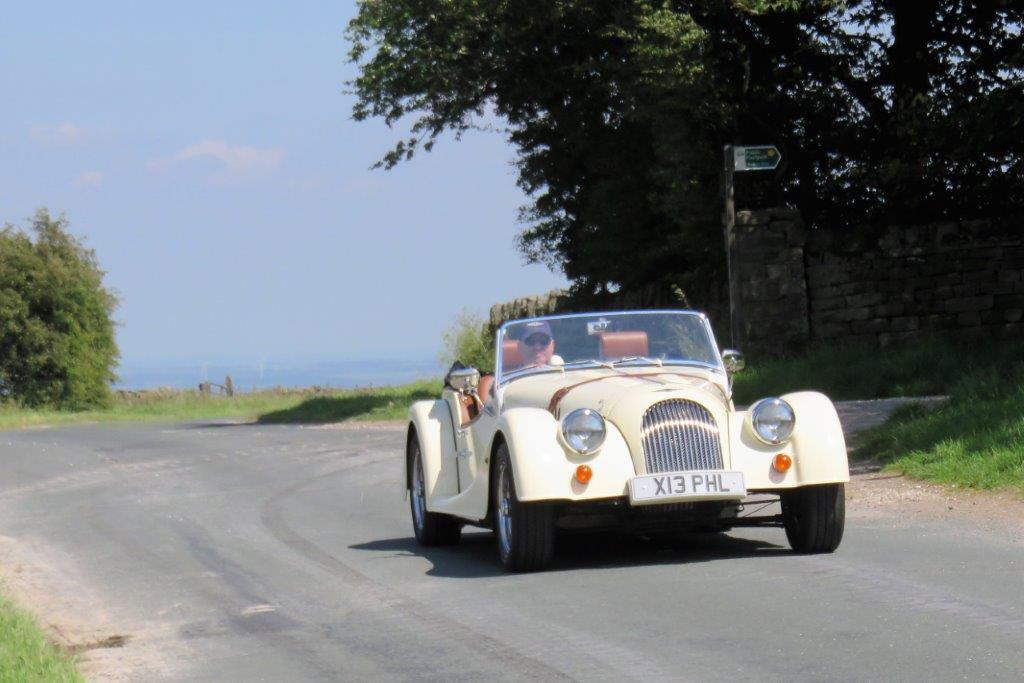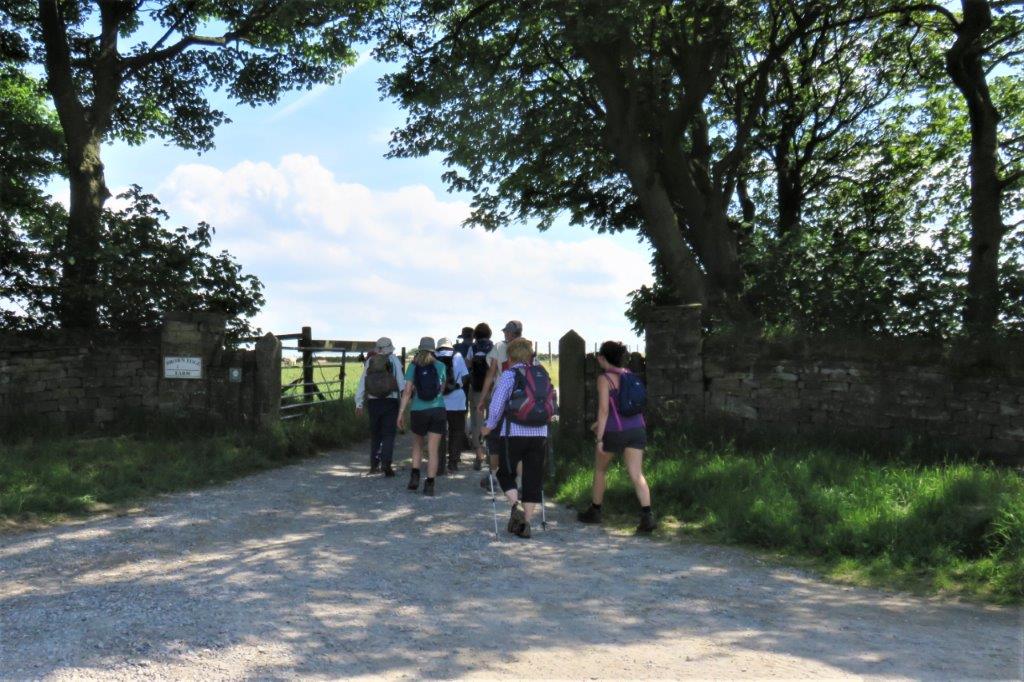 turning into Brown Edge Farm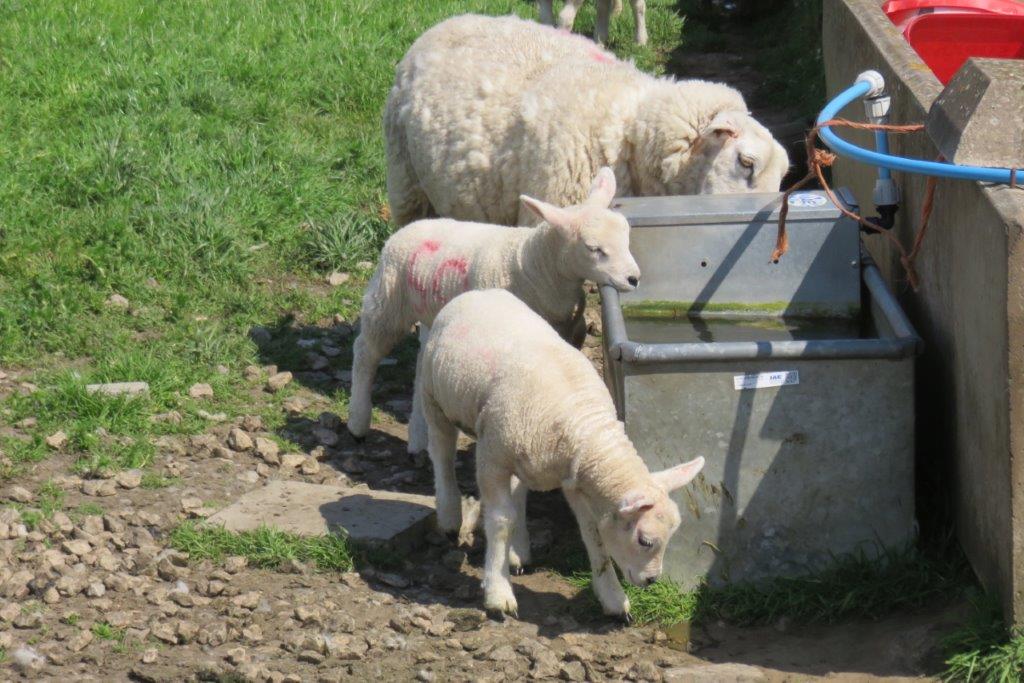 a thirsty day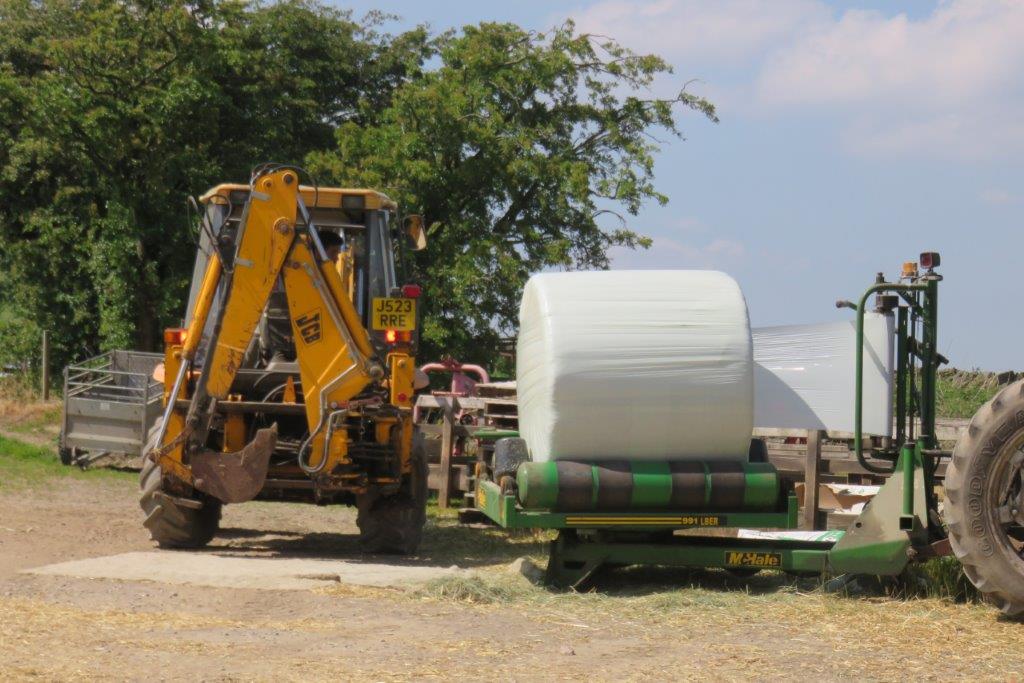 wrapping grass bales in plastic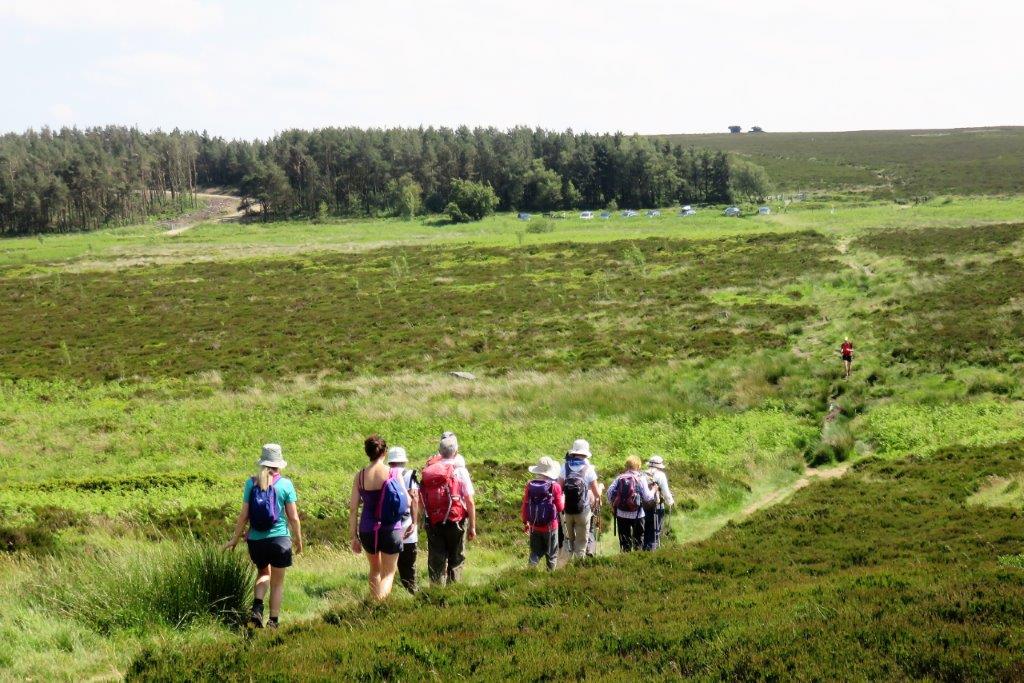 across the moors to Ringinglow Road. Lady Manners plantation behind & Ox Stones at top right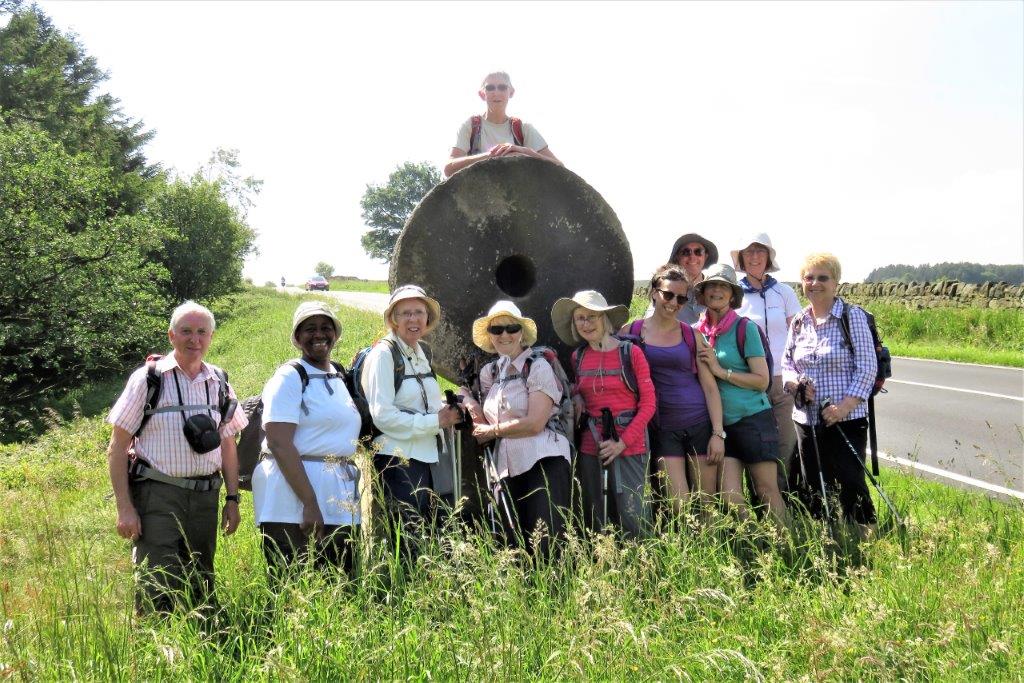 Peak Park boundary marker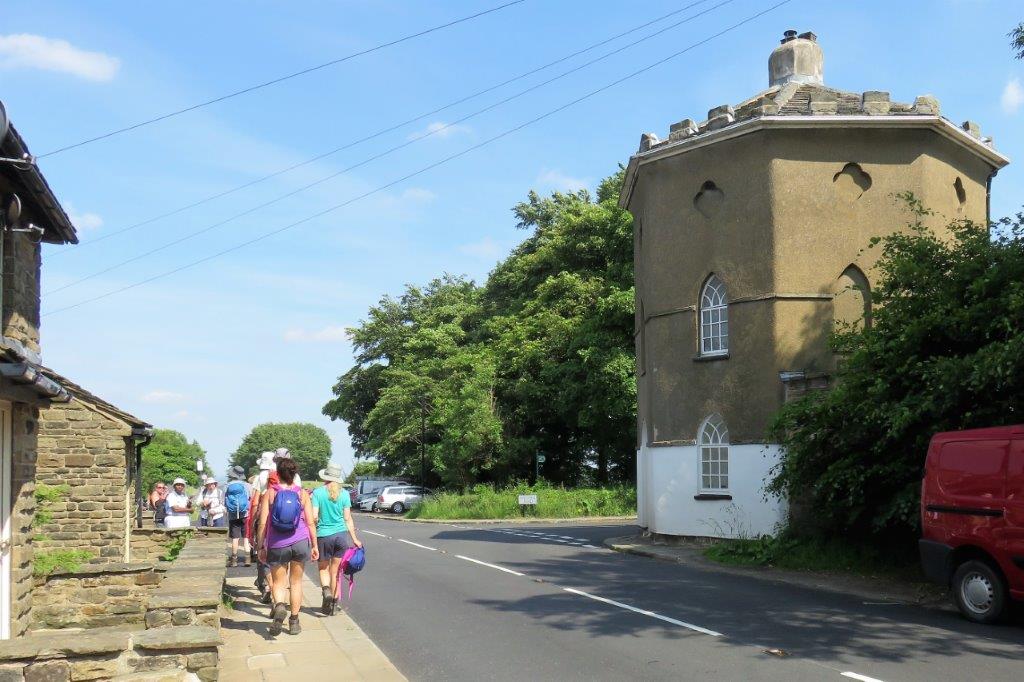 Ringinglow - time for a pint!
Looking forward to walking the other sections!!!
homepage - Day Walks Index 2017 - contact me at