homepage - Day Walks Index 2017 - contact me at

2017.06.14 - Matlock (Park), ~ WNW along River Derwent, Oaker Hill, South Darley, Wensley, * Brightgate, Bonsall, Matlock - leader Ron Royston - Wednesday * 3 walkers including photographer broke off at ~ E at SK267600 to Snitterton Hall, then to Matlock railway station.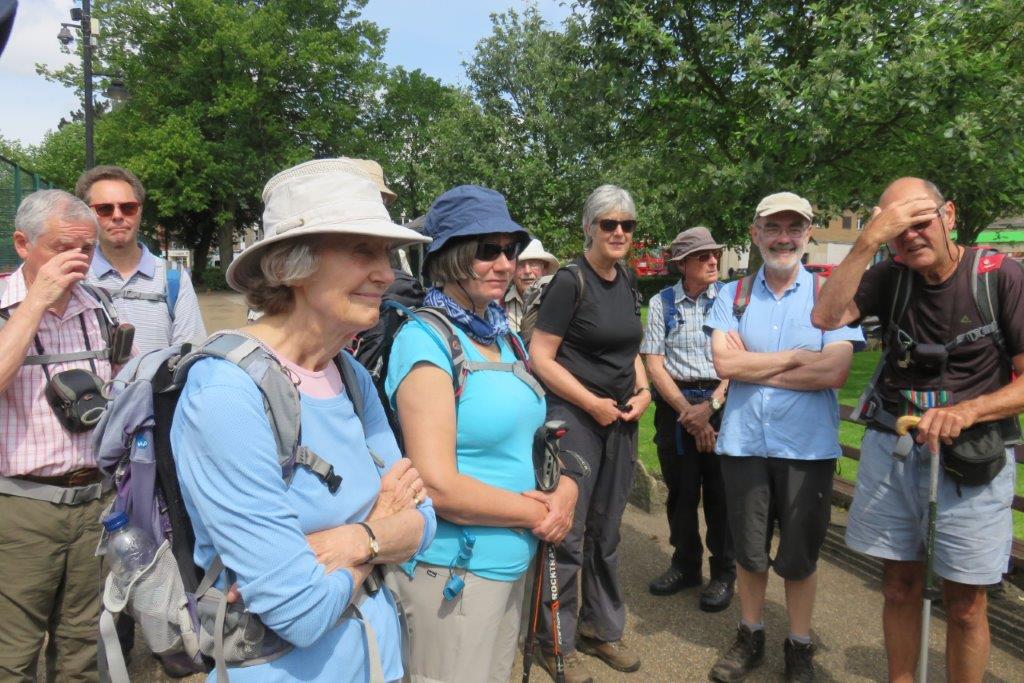 some only of party in park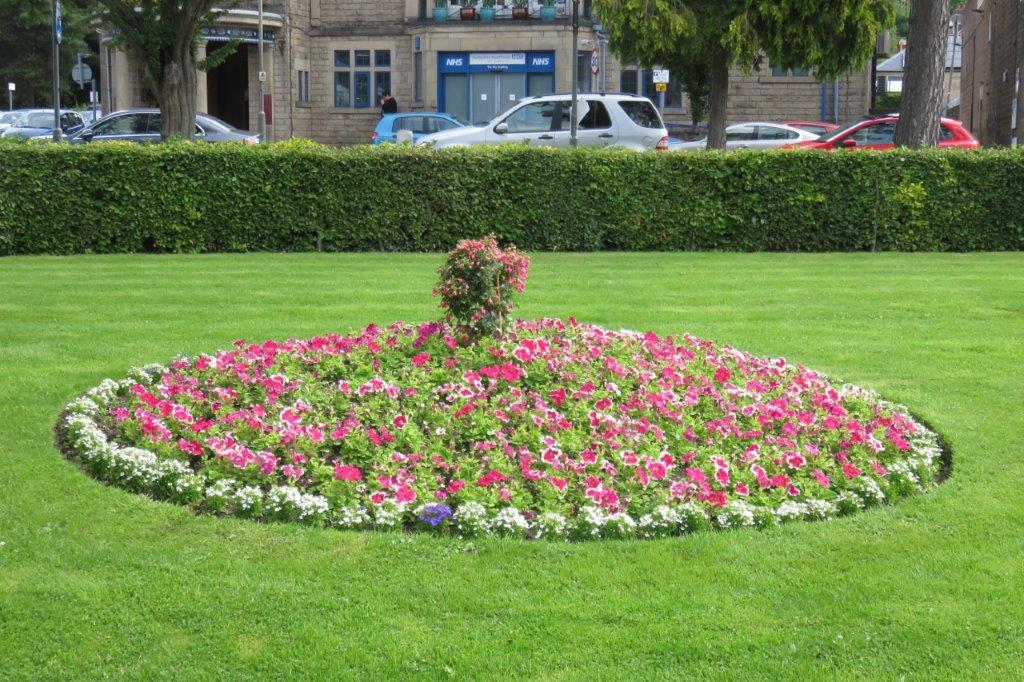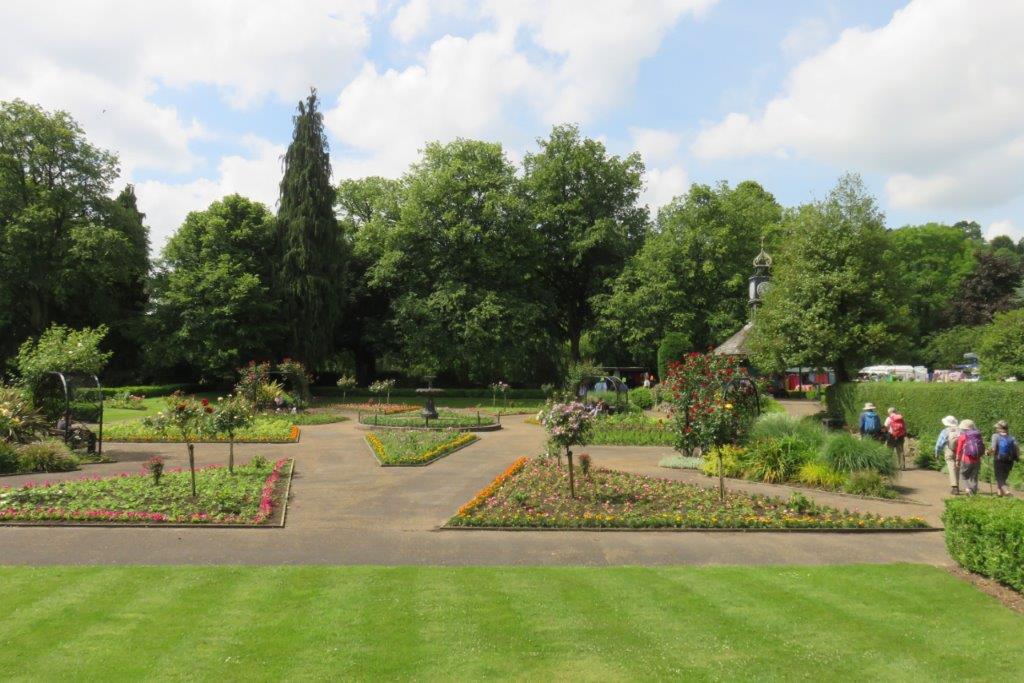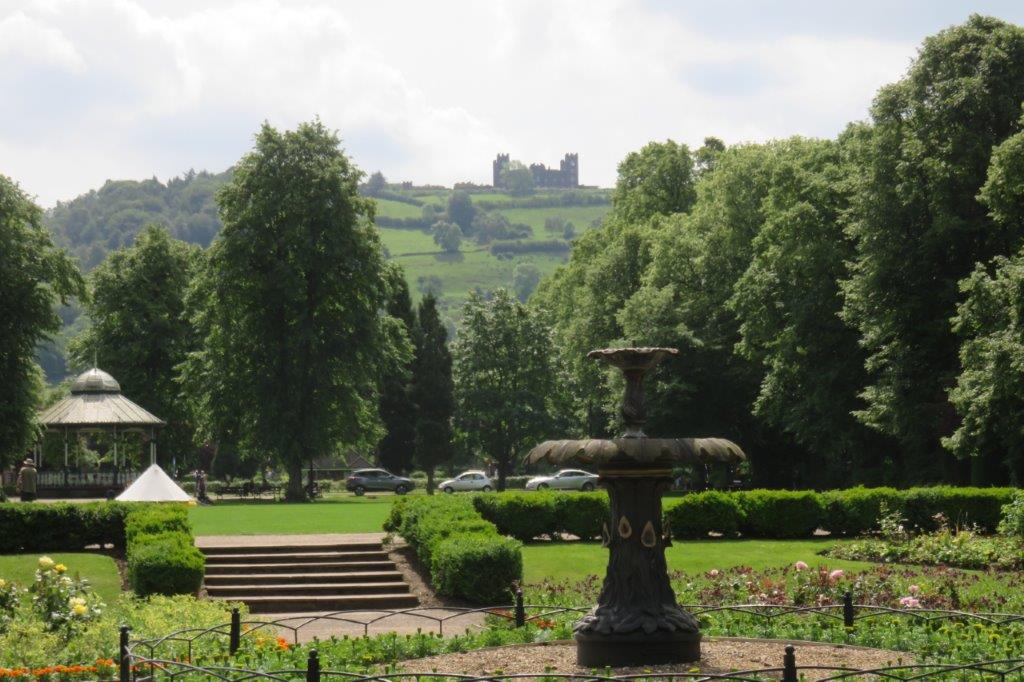 Riber Castle behind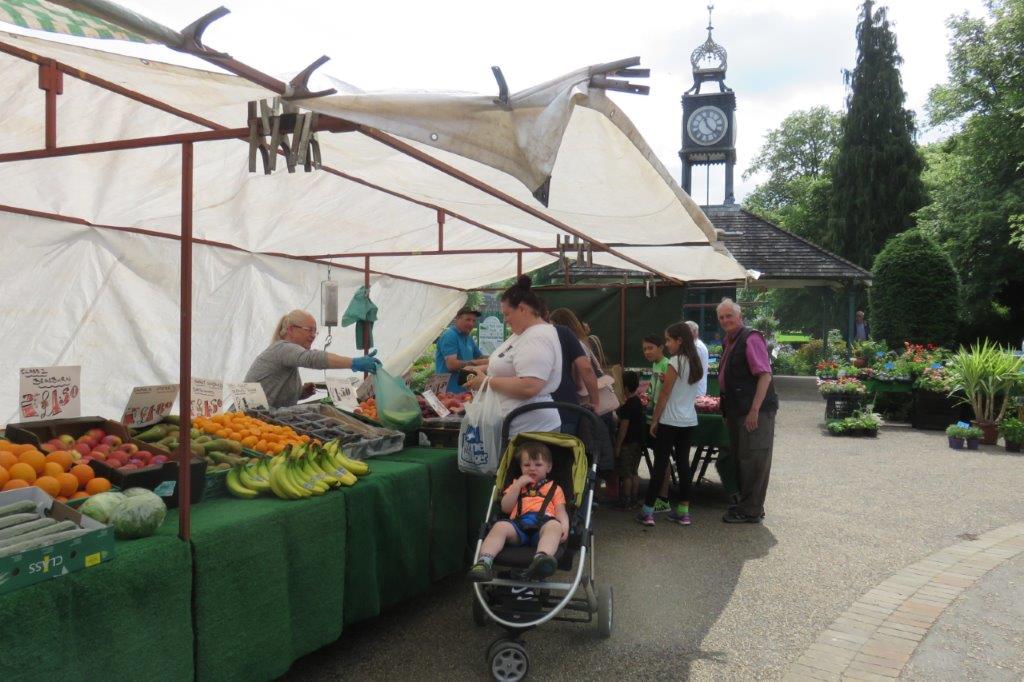 market day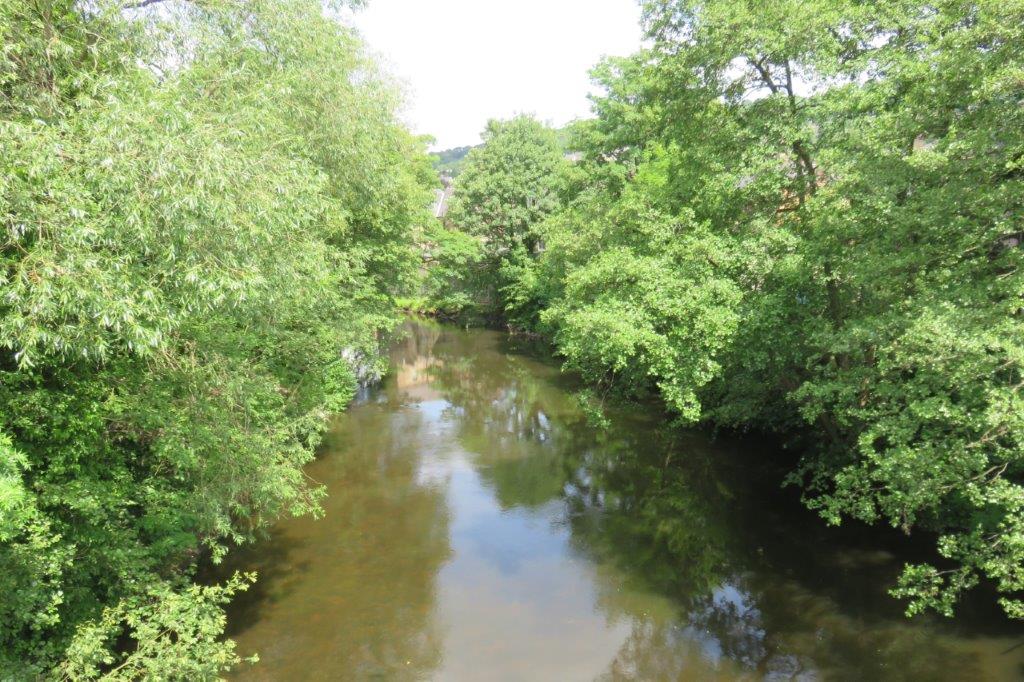 River Derwent seen from road bridge crossing it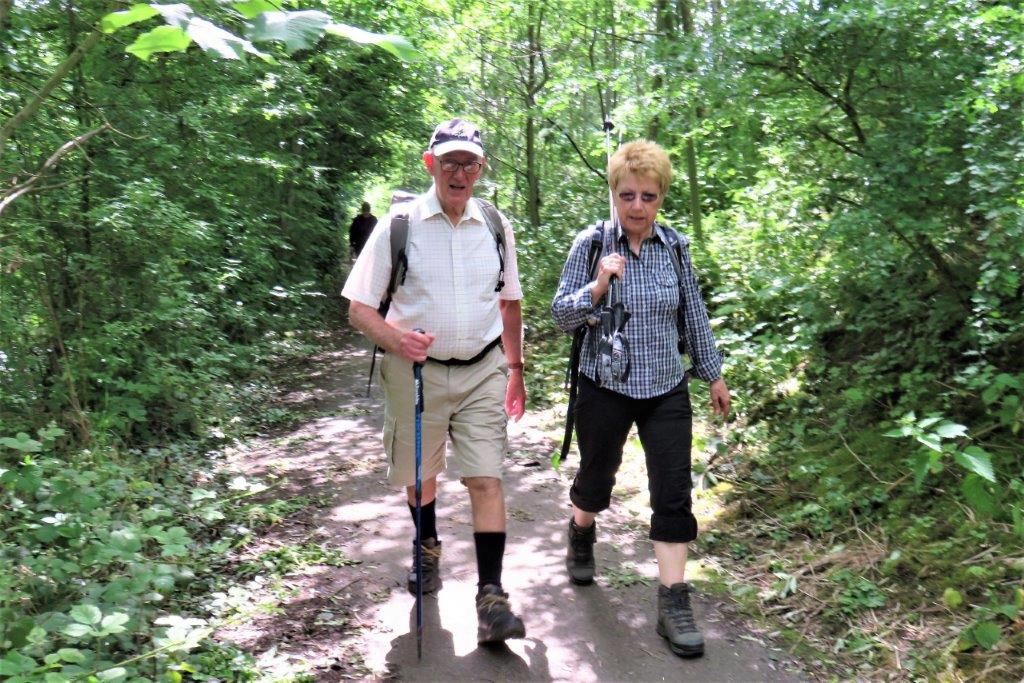 on footpath on right bank of River Derwent but heading upstream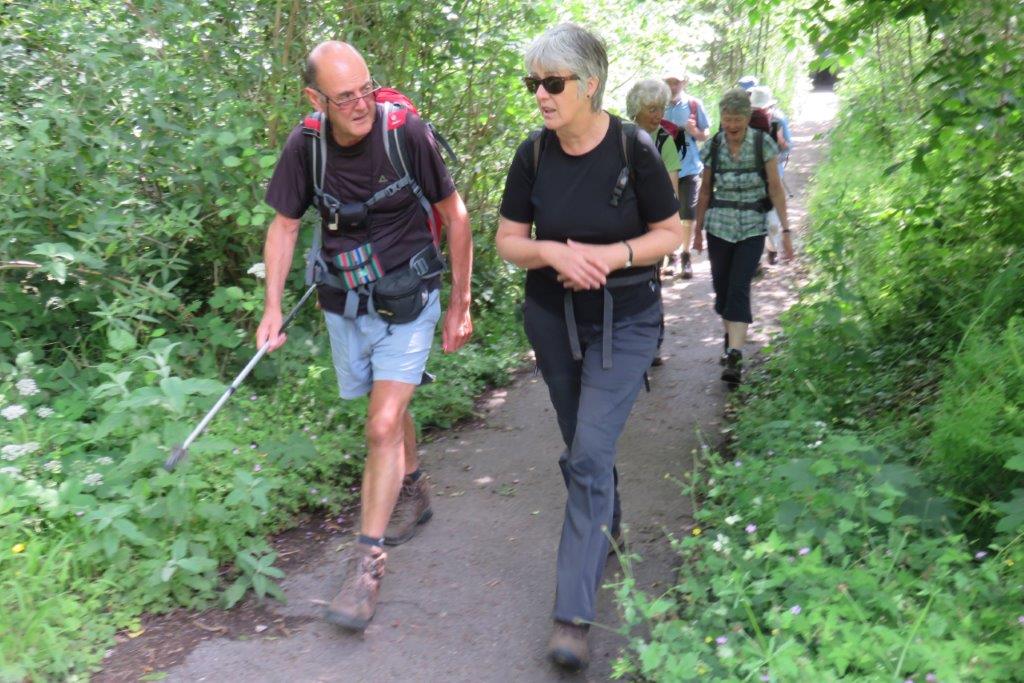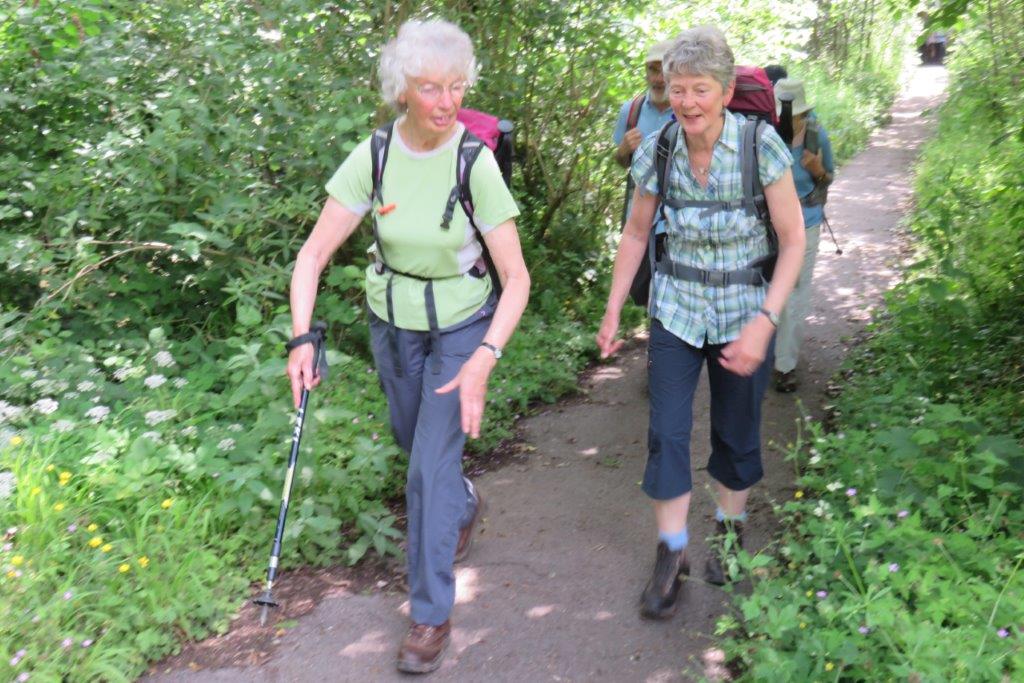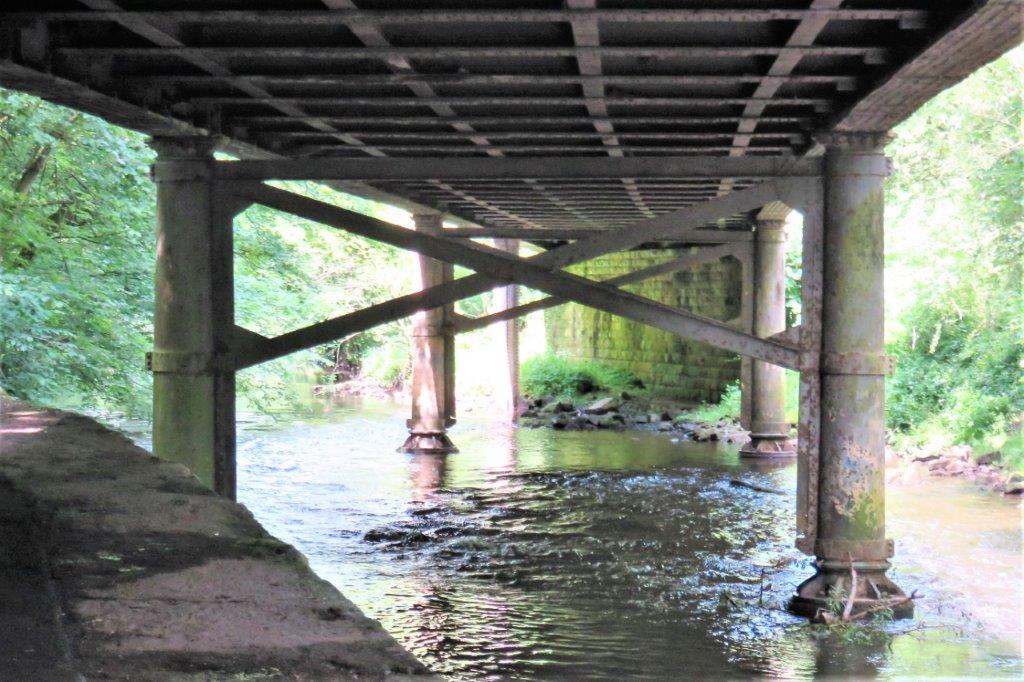 Footpath crosses under railway bridge. Note bracing probably clamped on cast iron columns some time after it's original construction?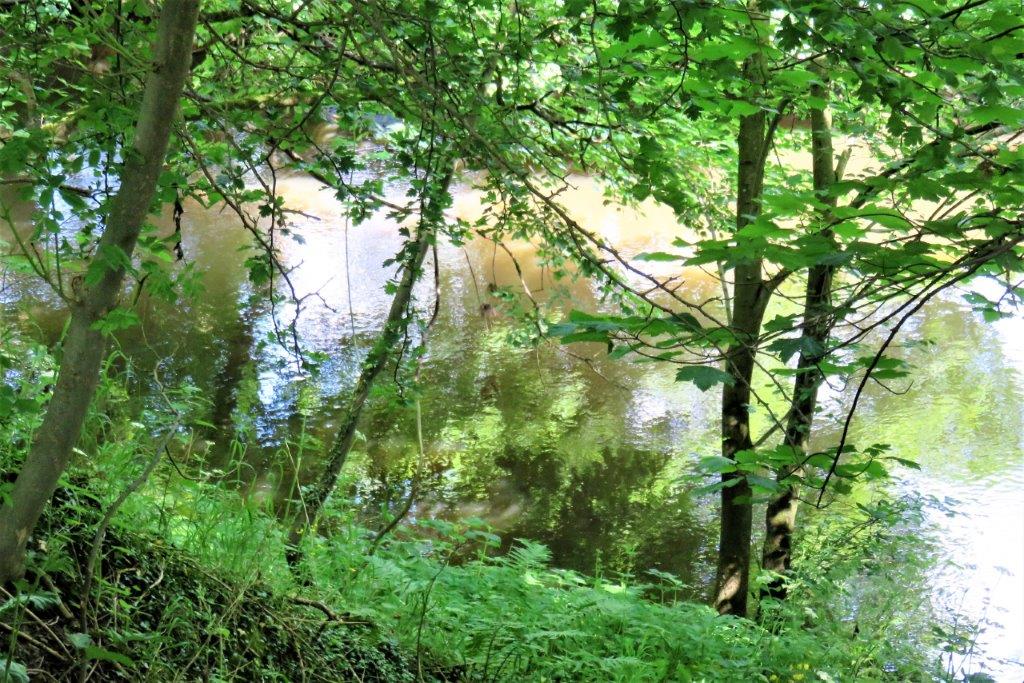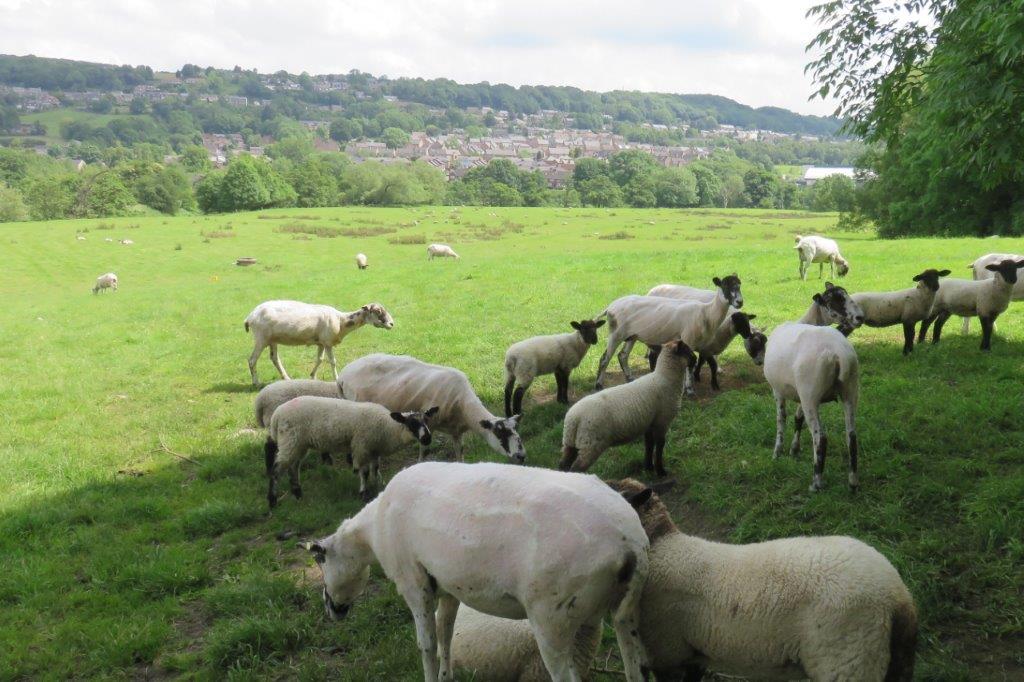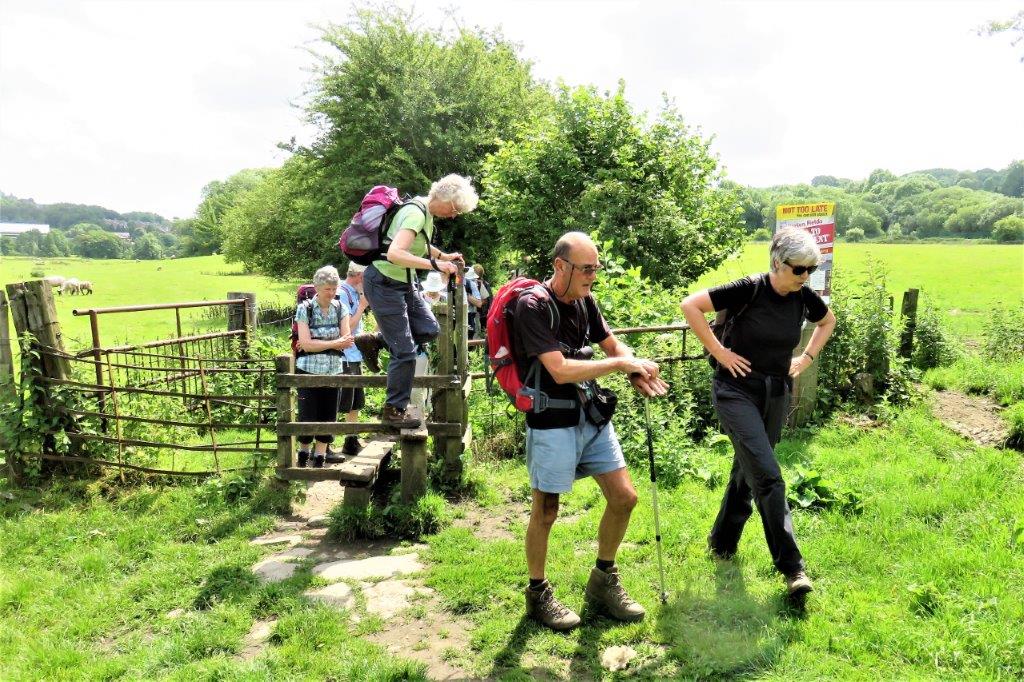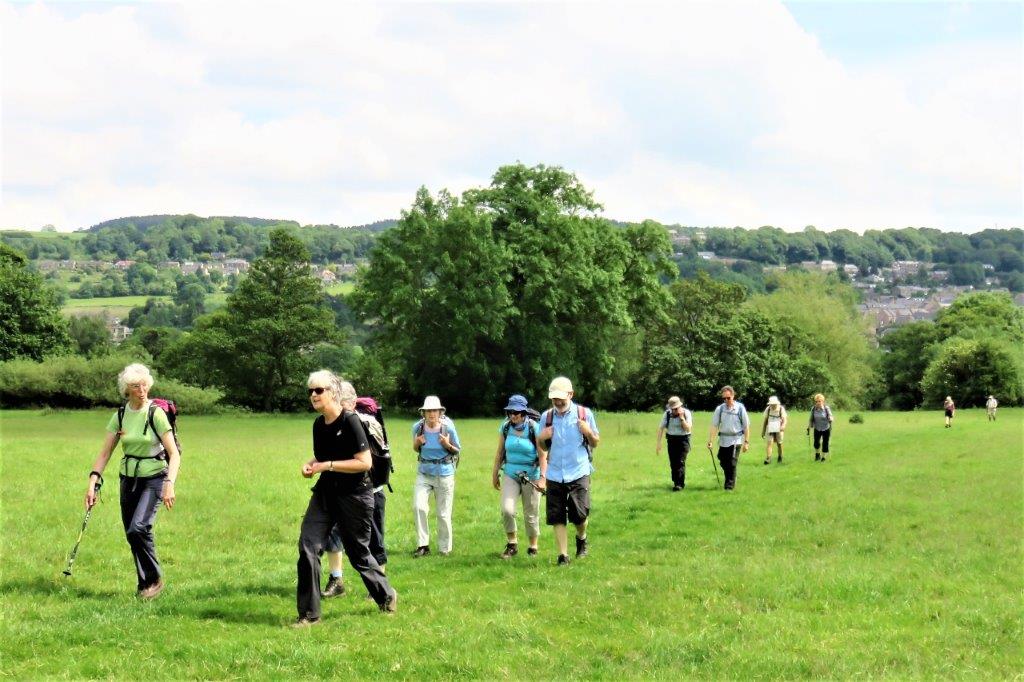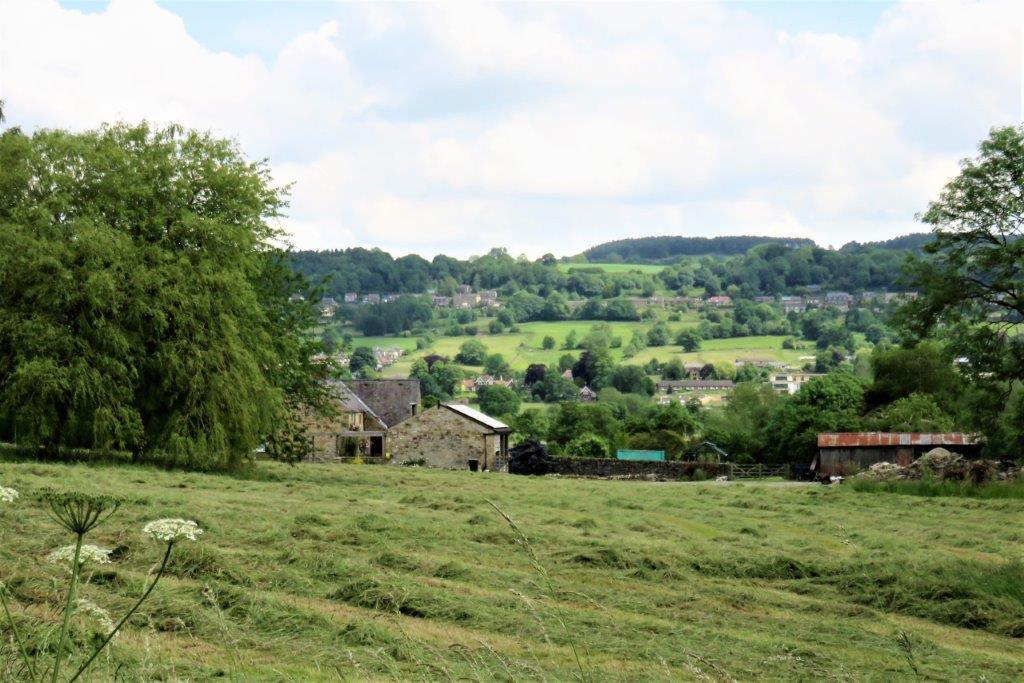 grass cutting season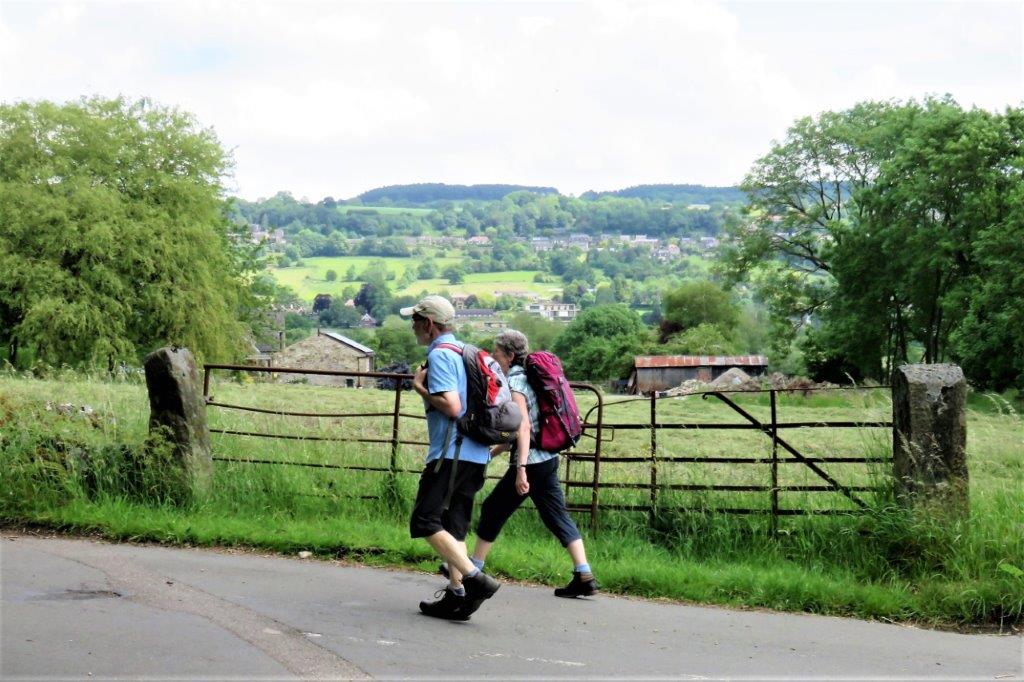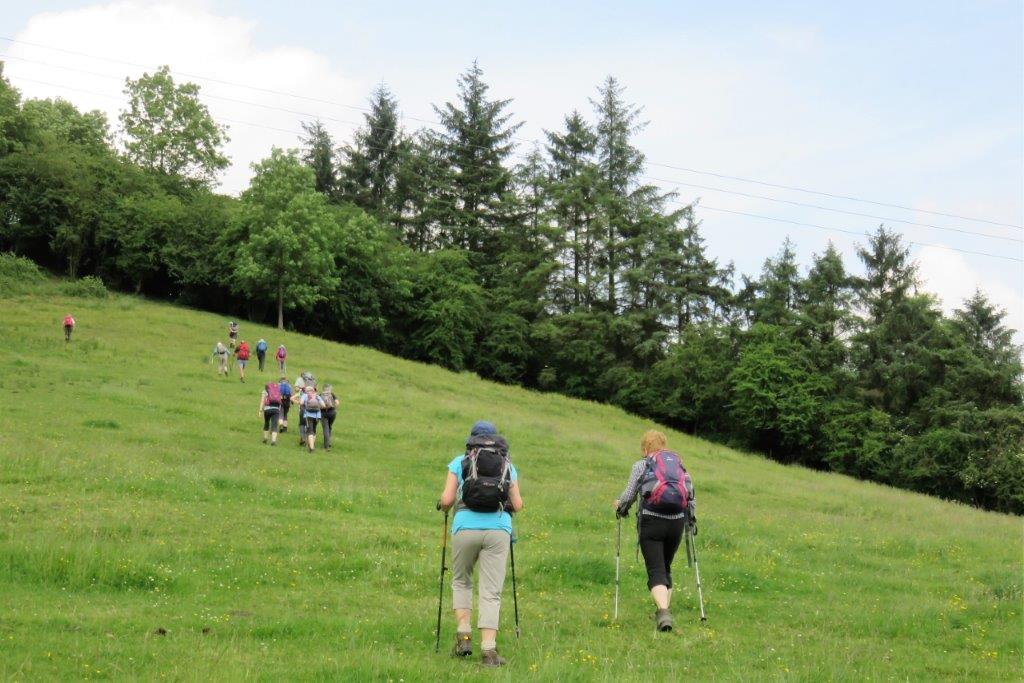 starting up Oaker Hill. (Oaker is from the Latin word 'occorus' meaning 'lookout')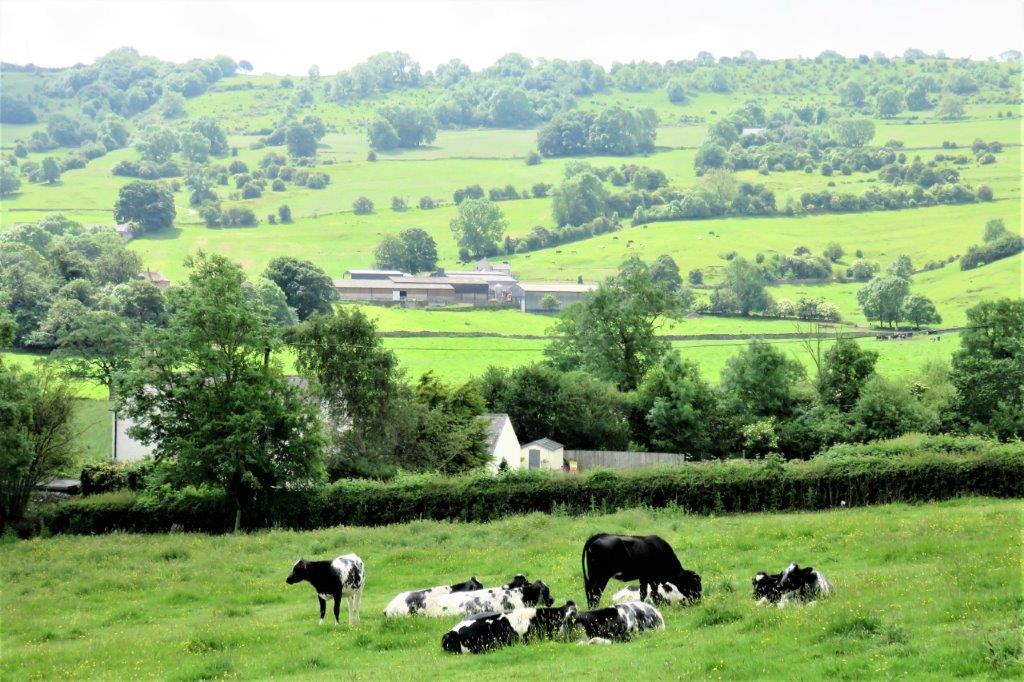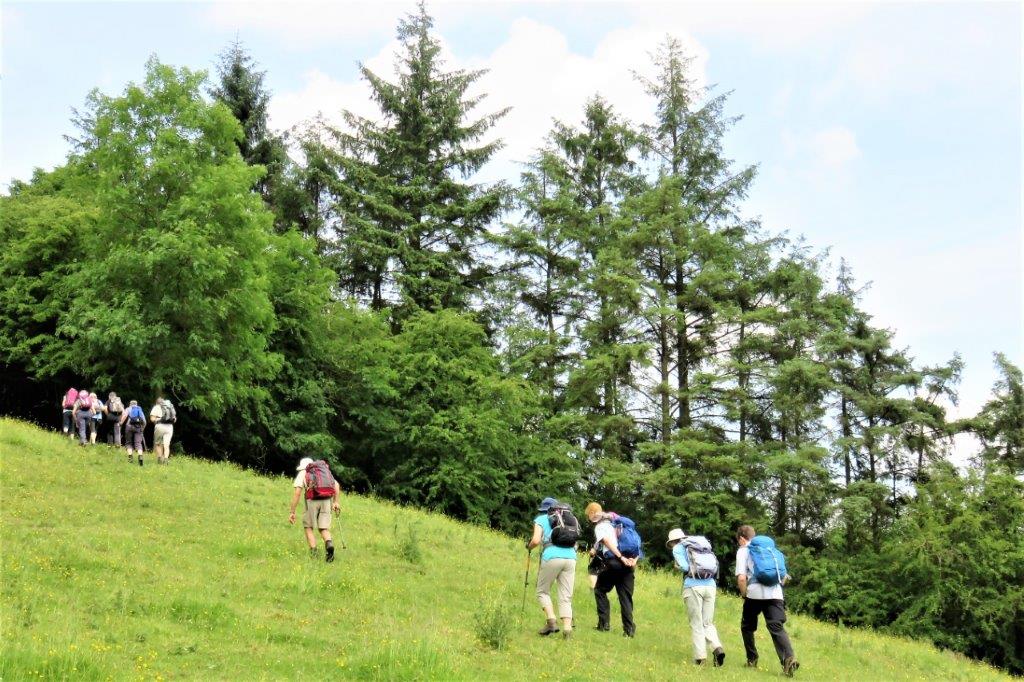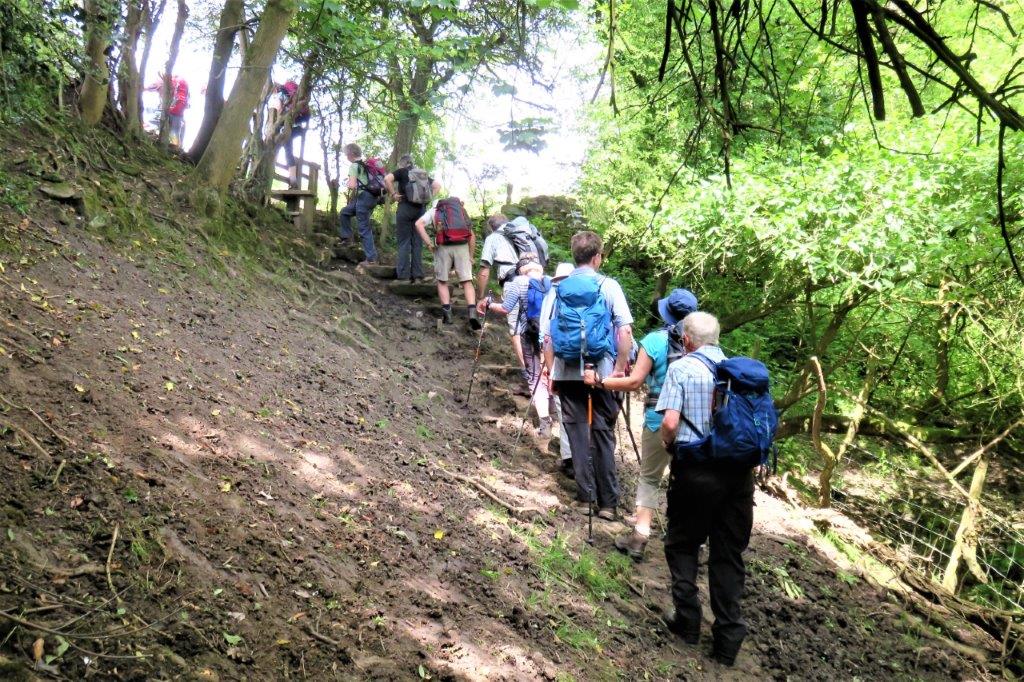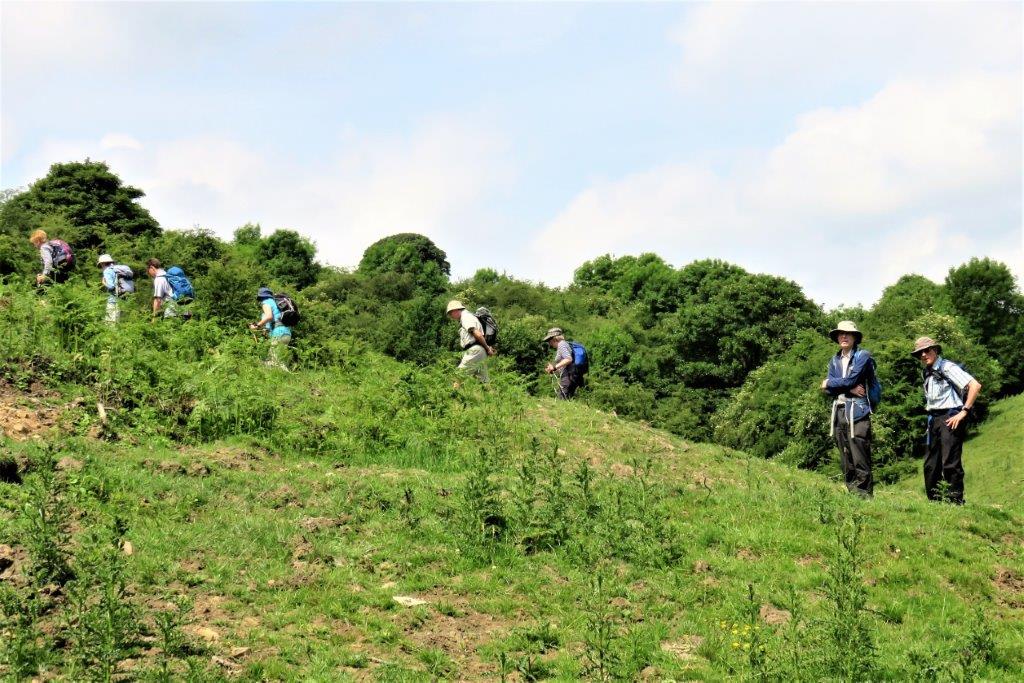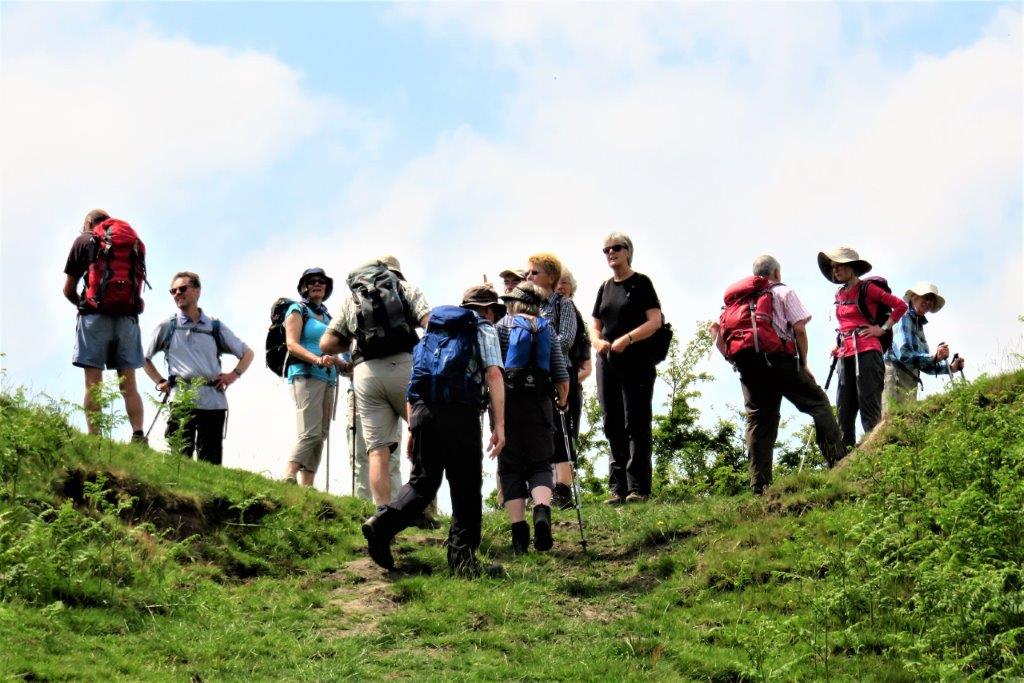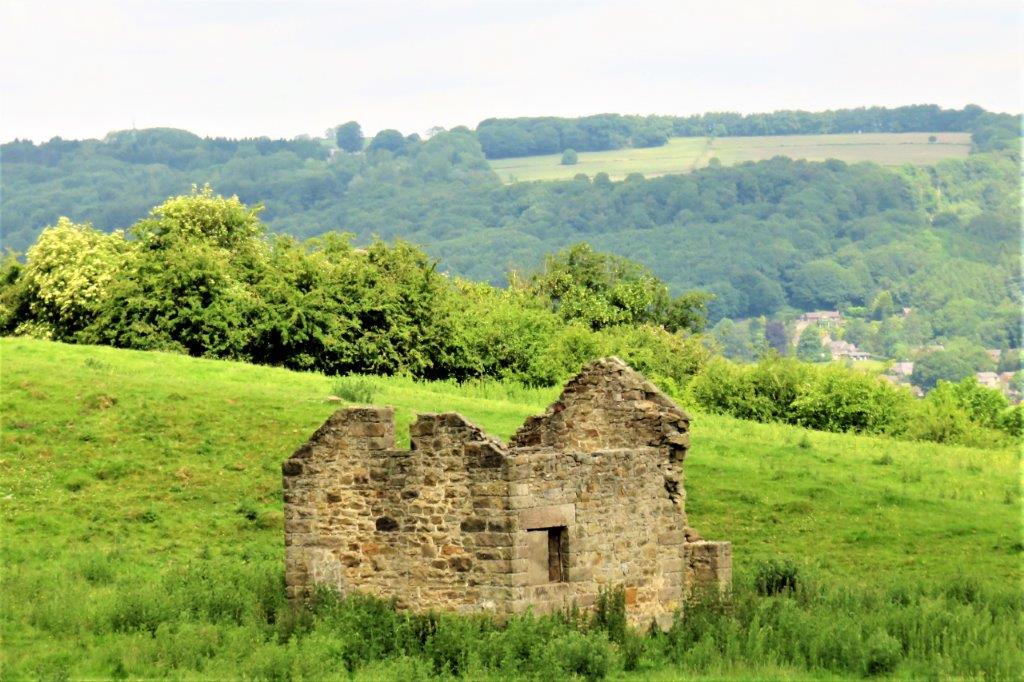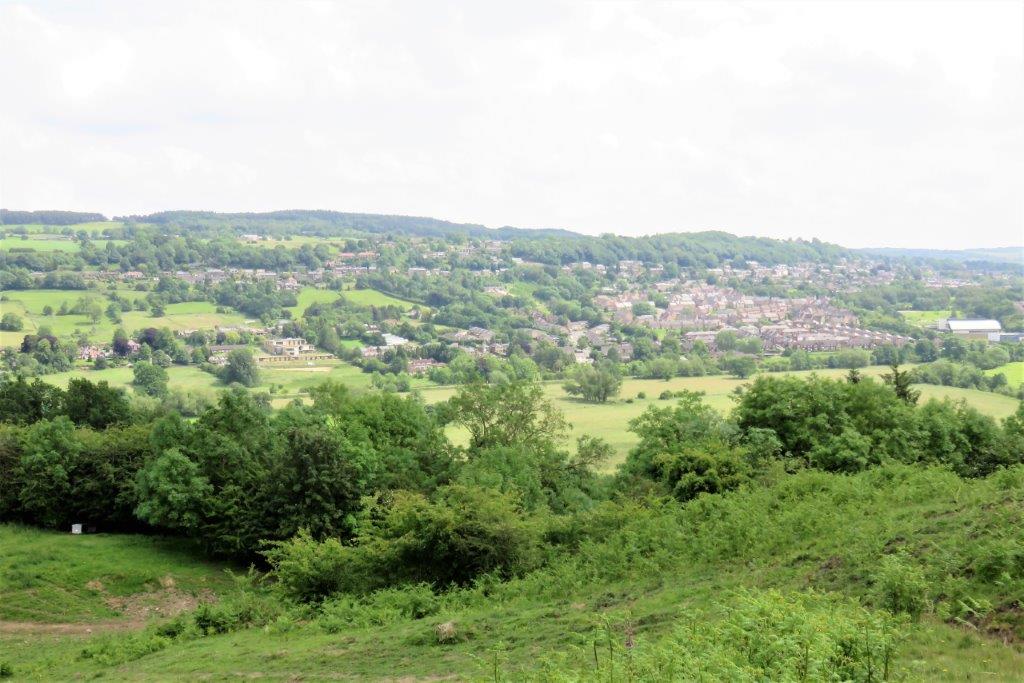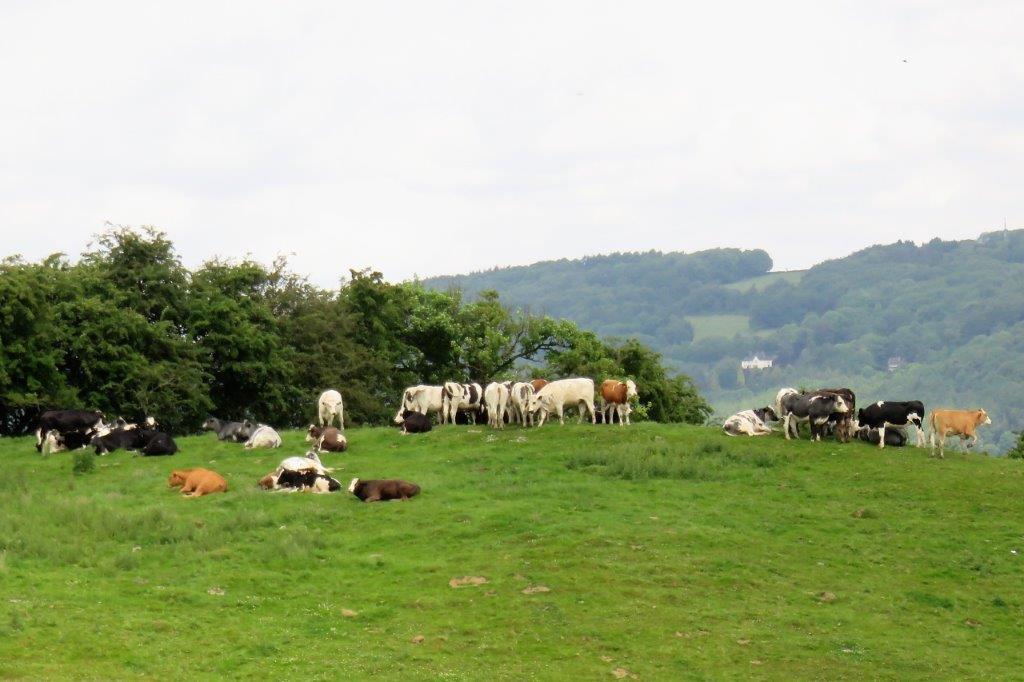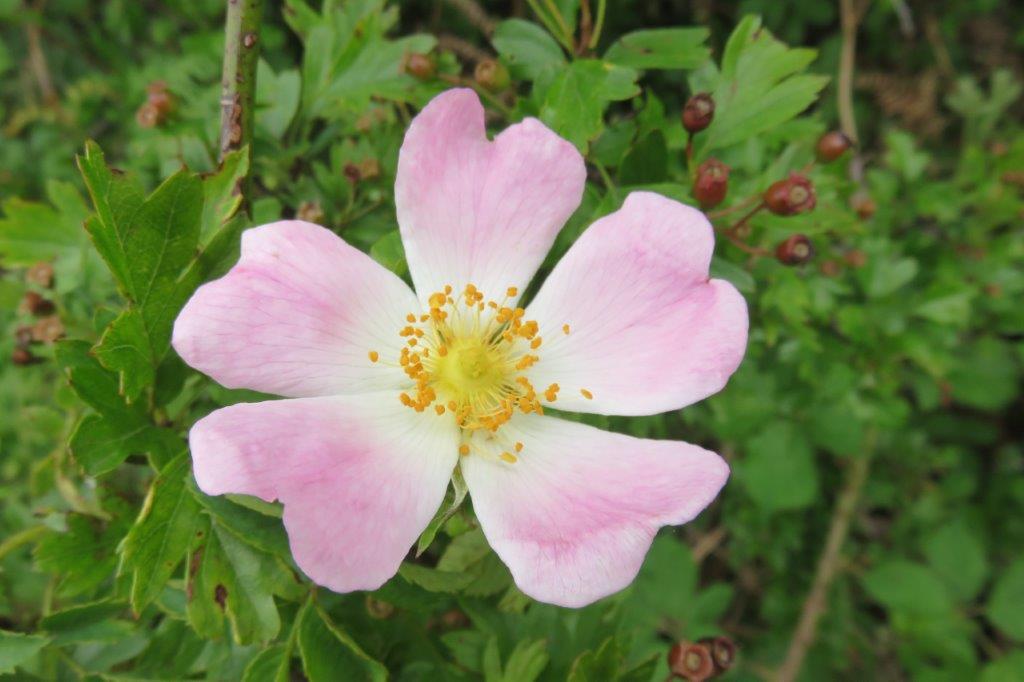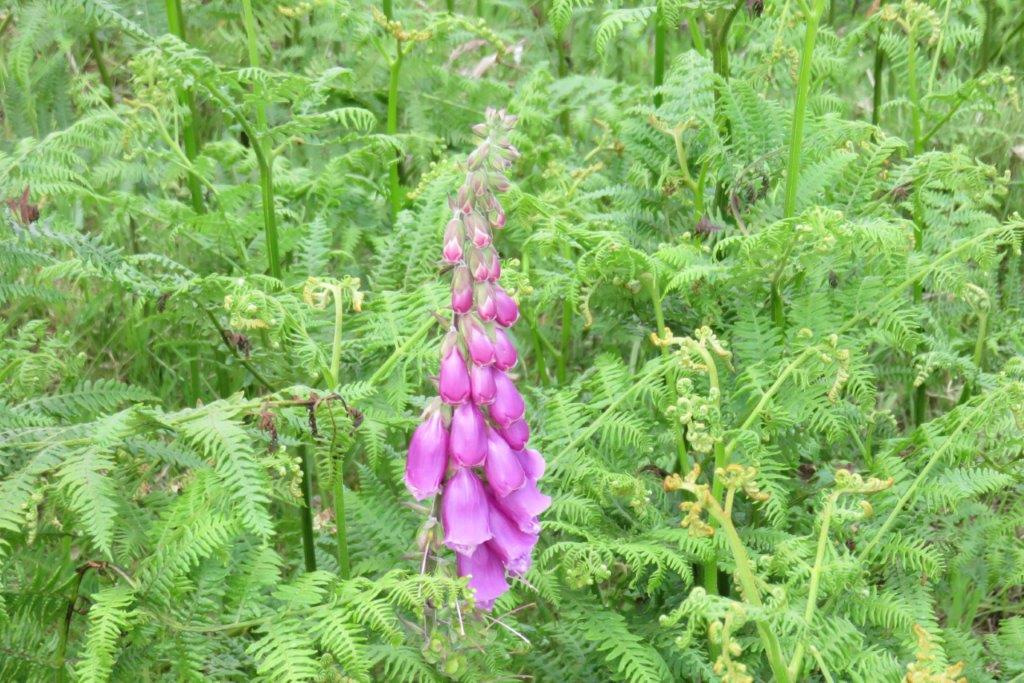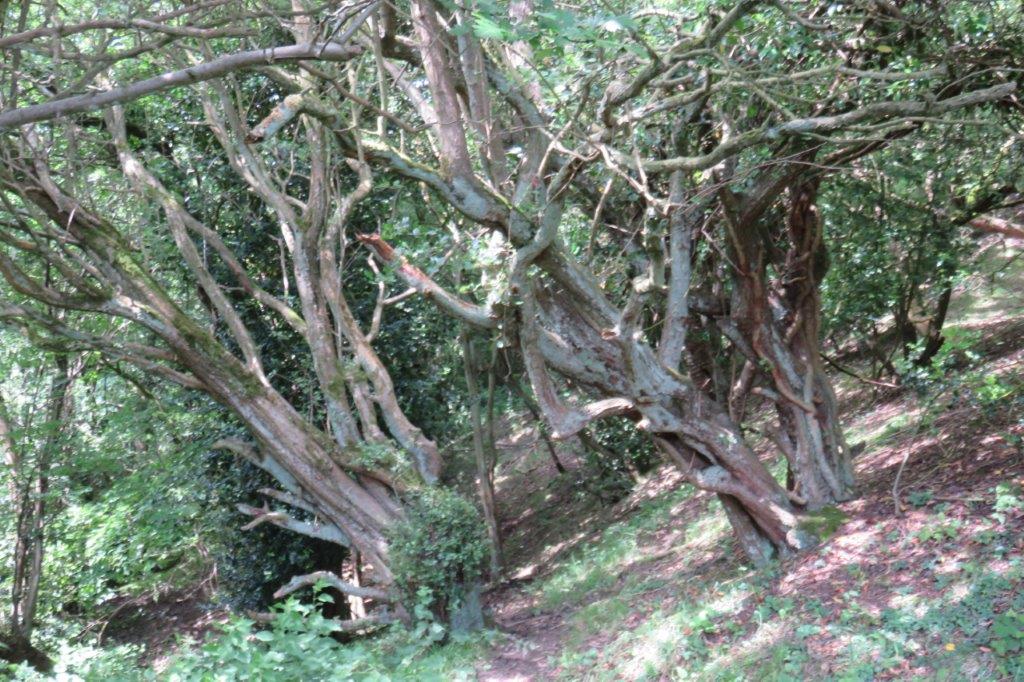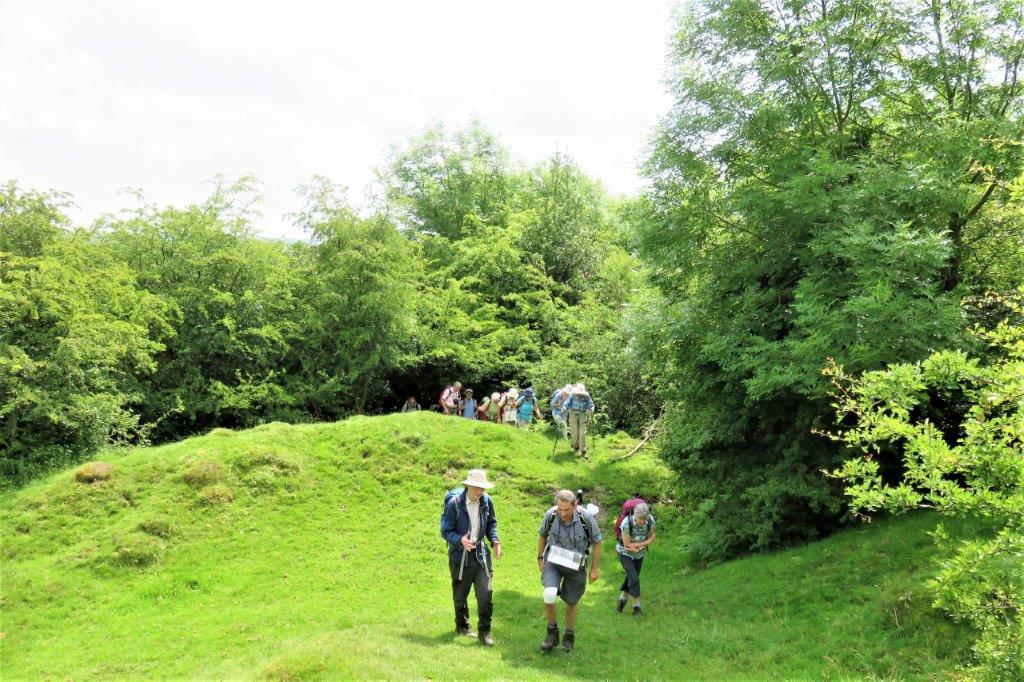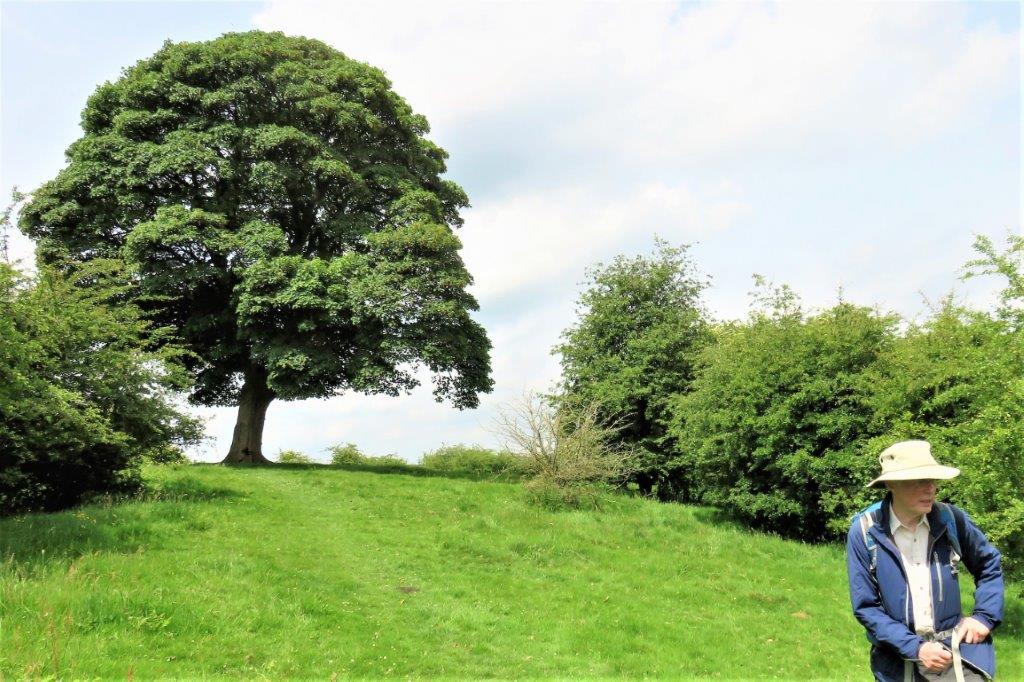 Will Shore's Tree on Oaker Hill. Legend says two trees planted by brothers but only Will's tree survived. See Wordsworth on the brothers tree planting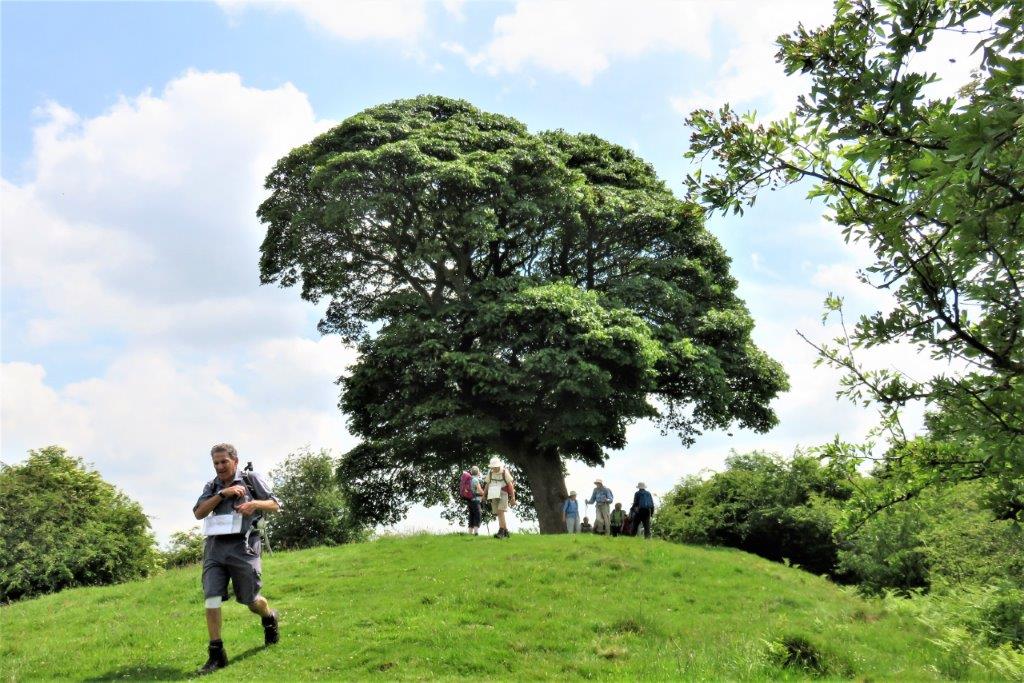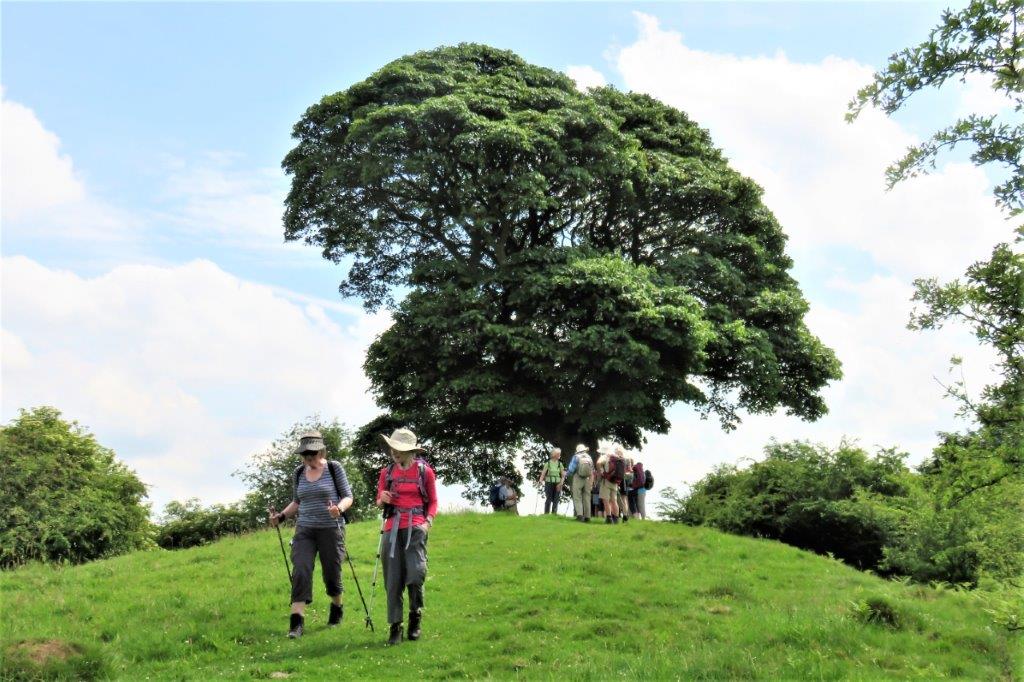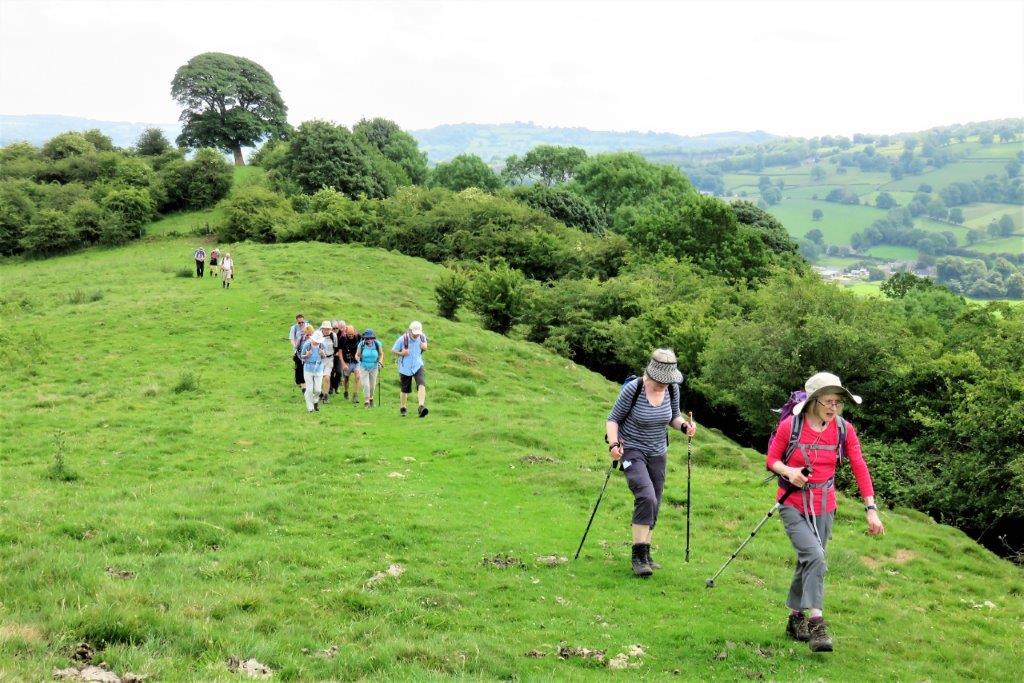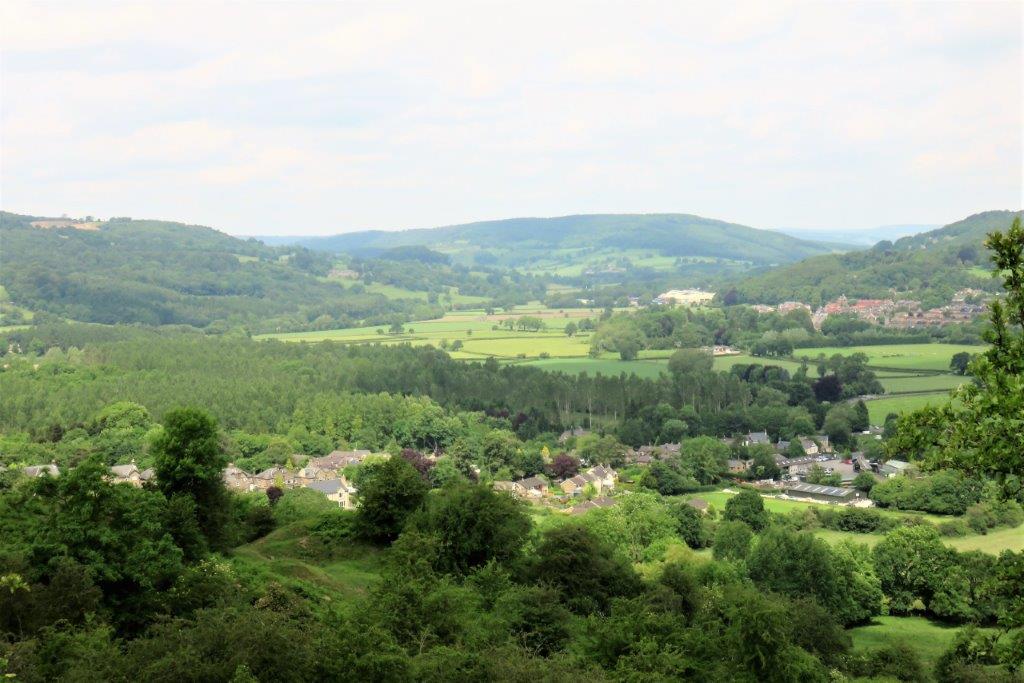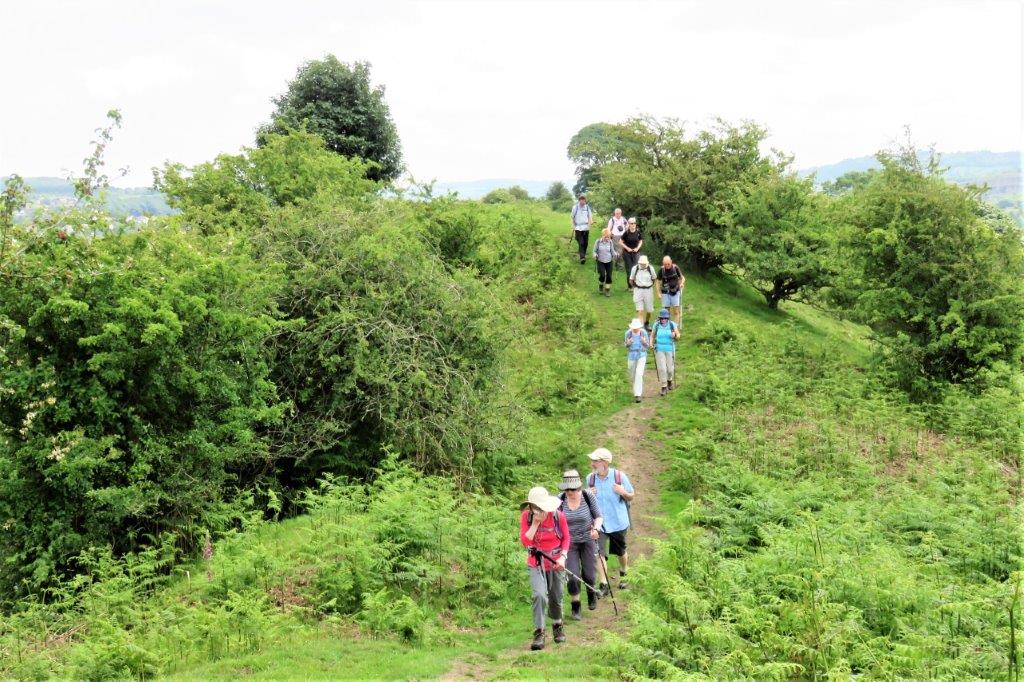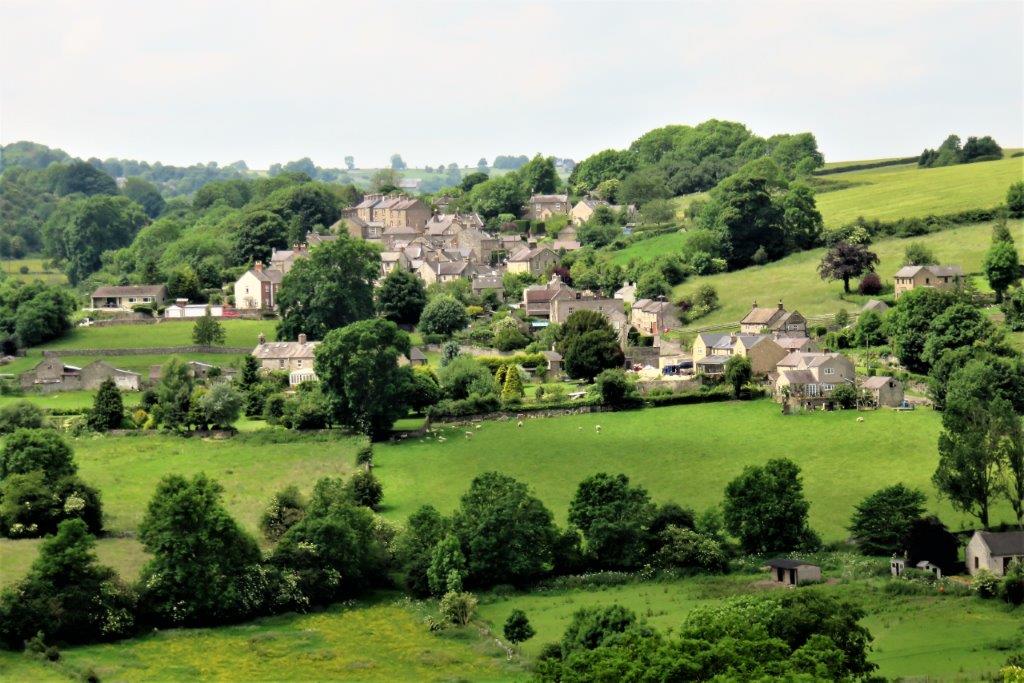 Wensley seen from Oaker Hill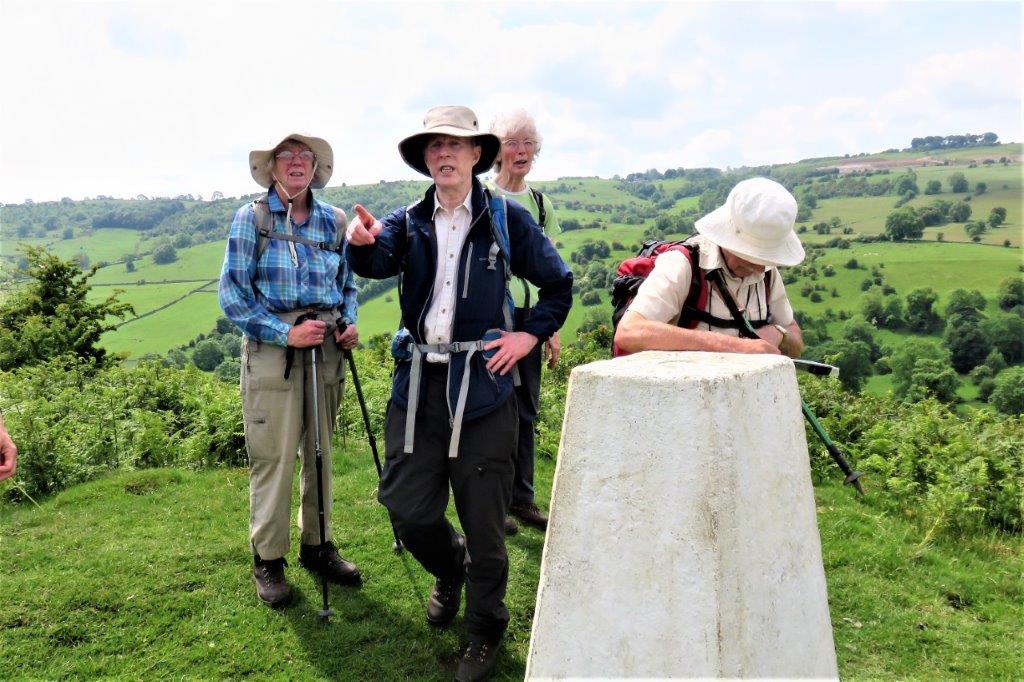 survey beacon 193m high on Oaker Hill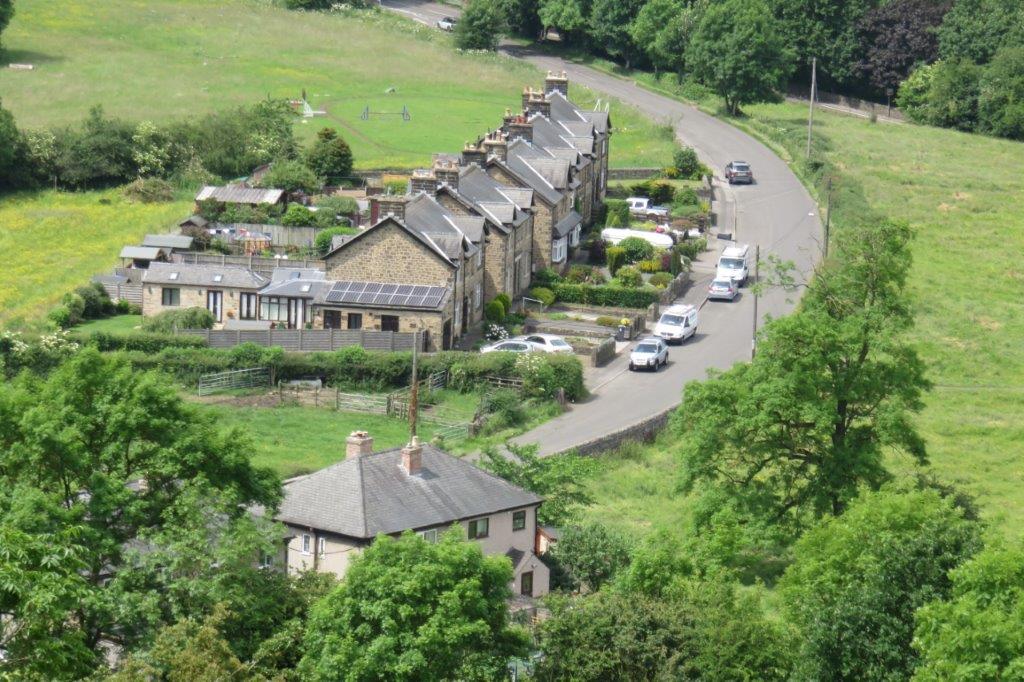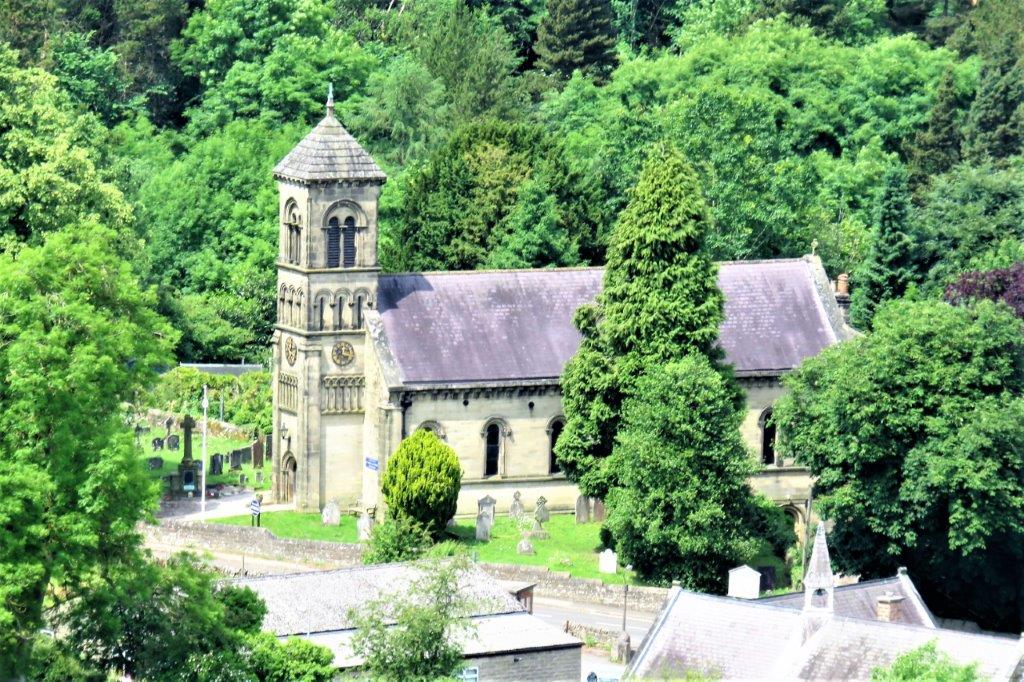 a South Darley Church - St Mary The Virgin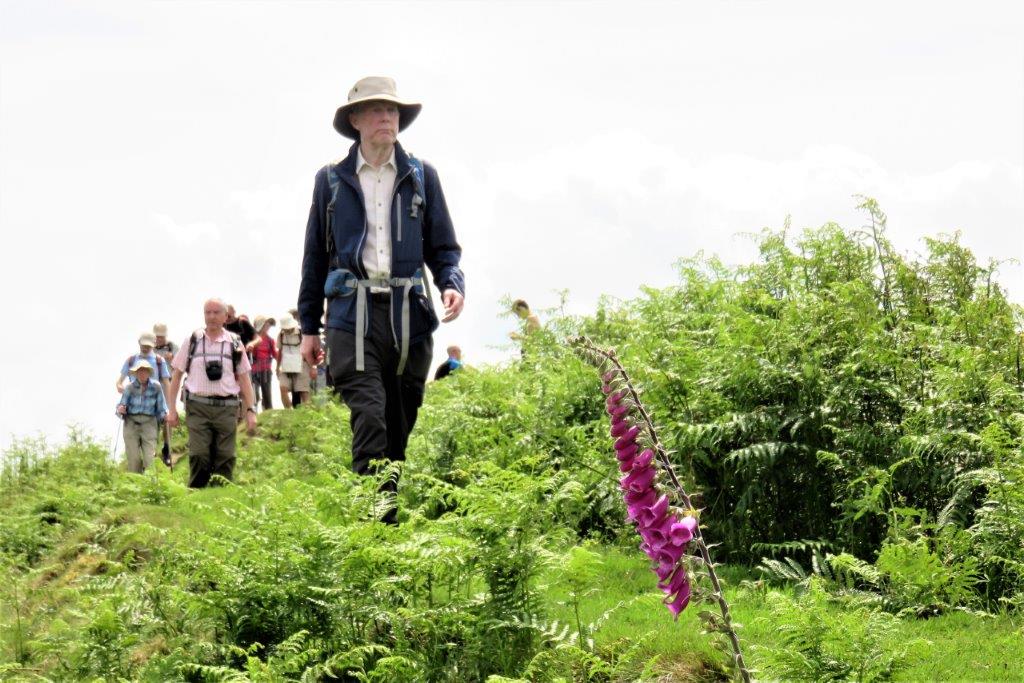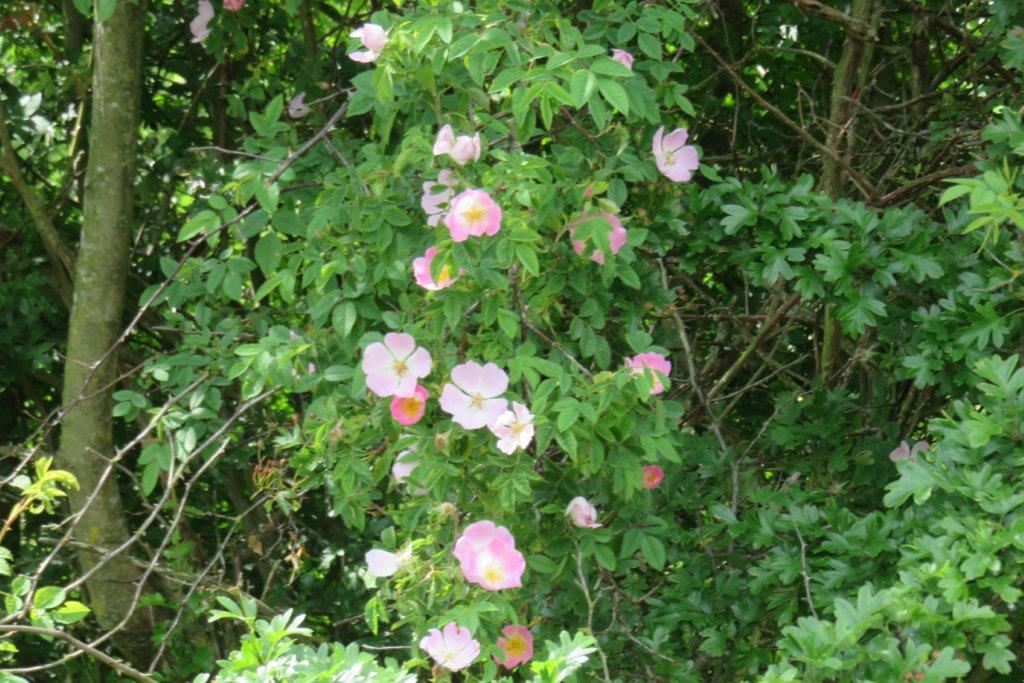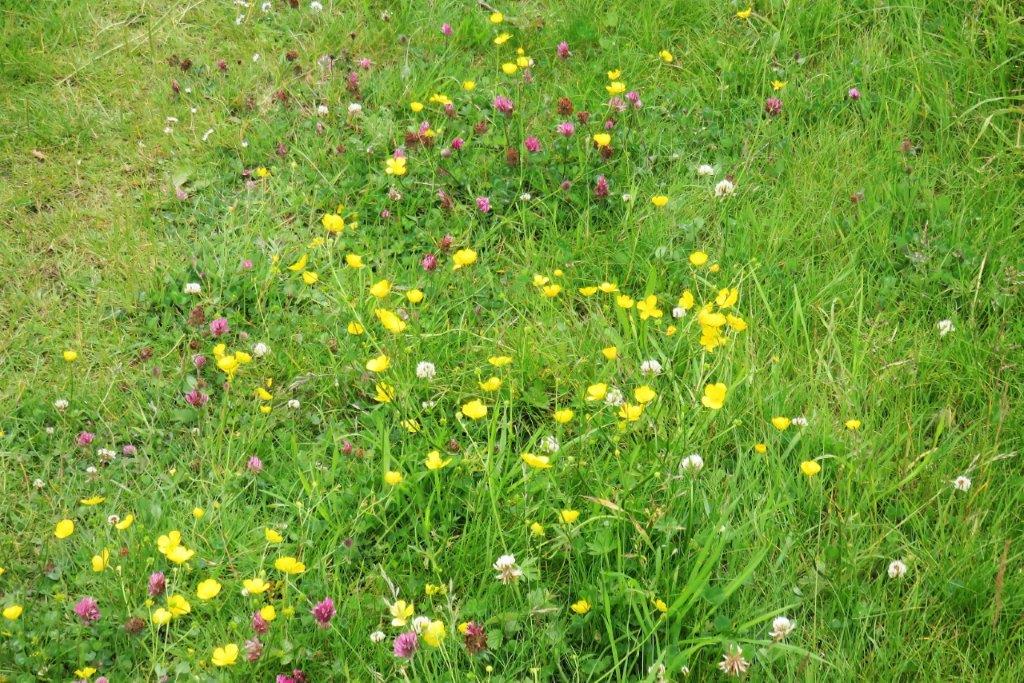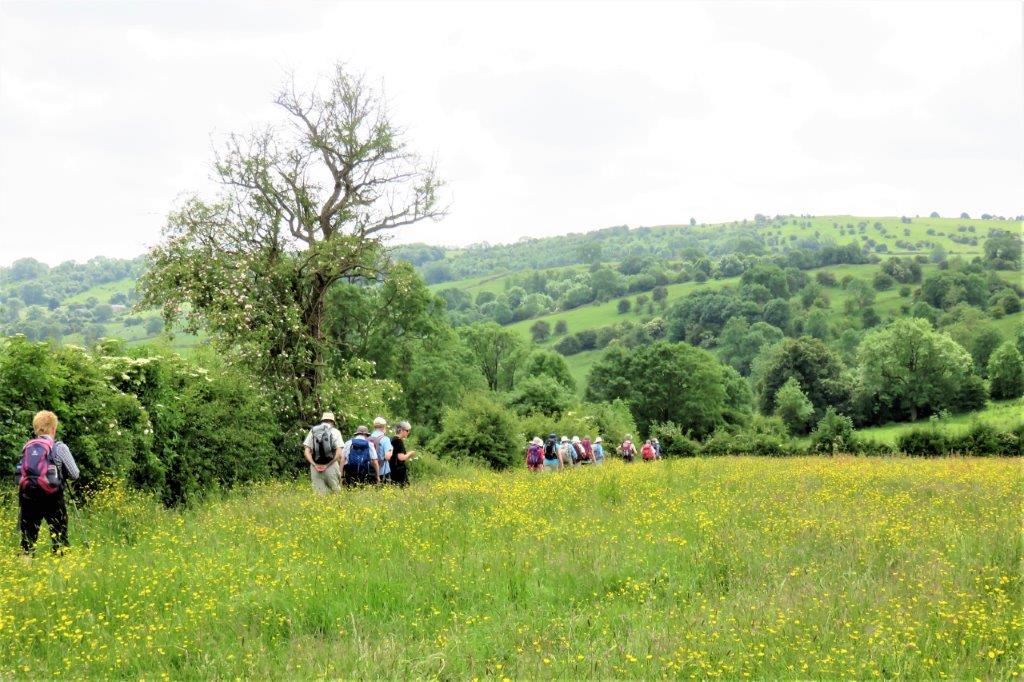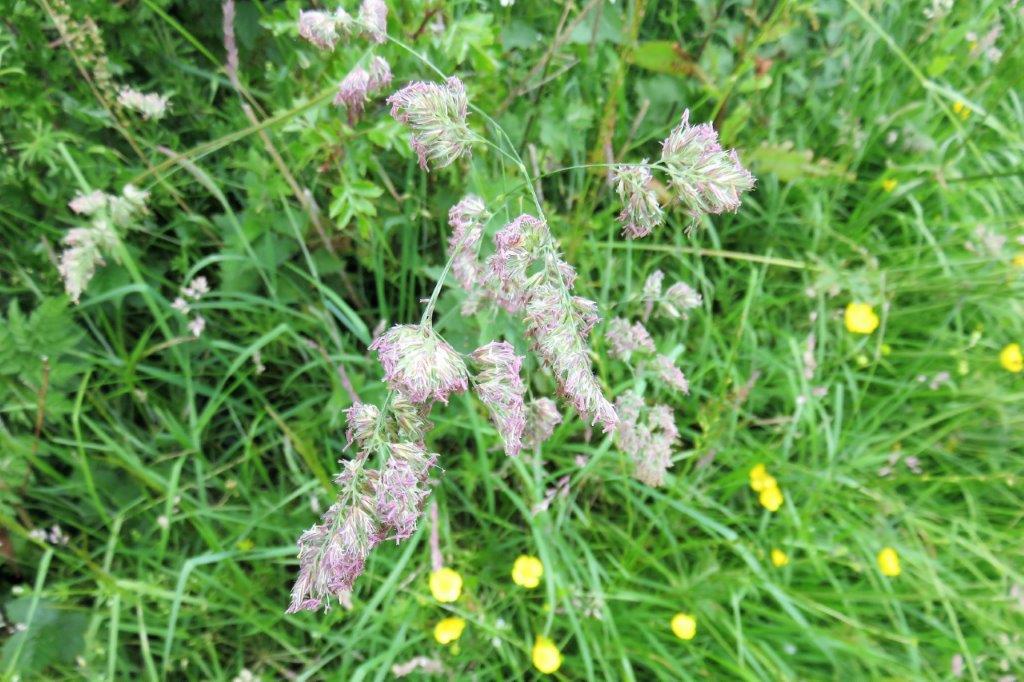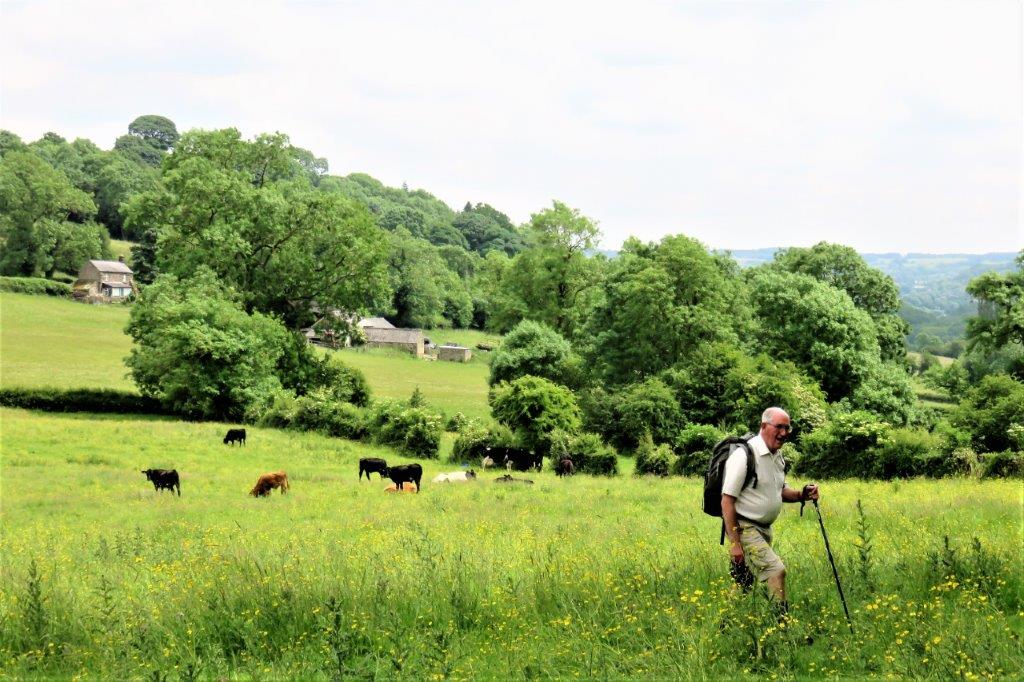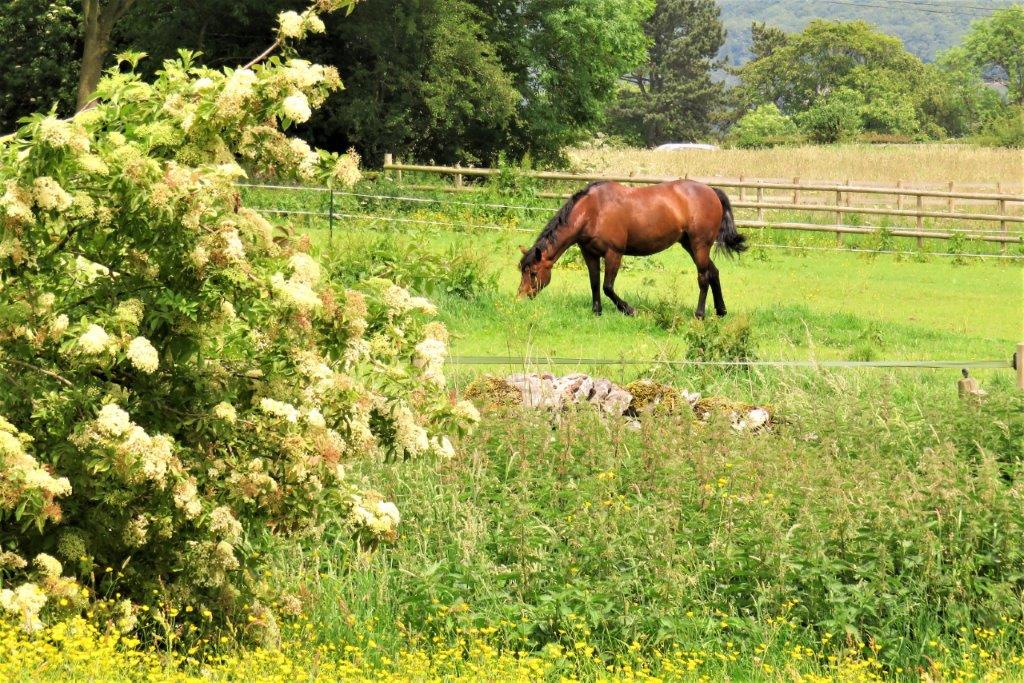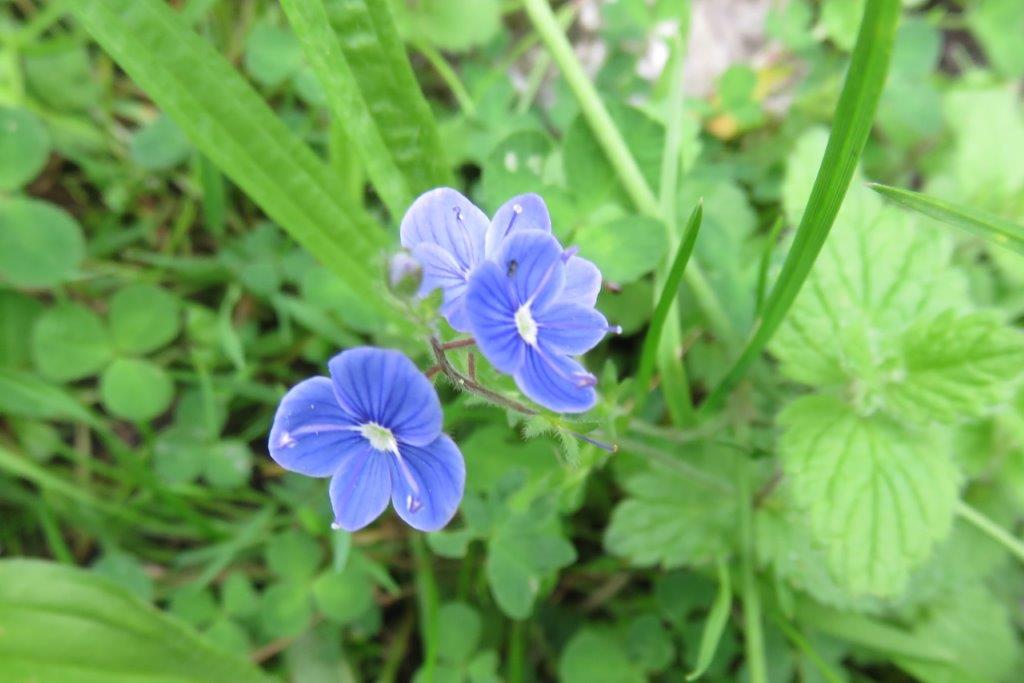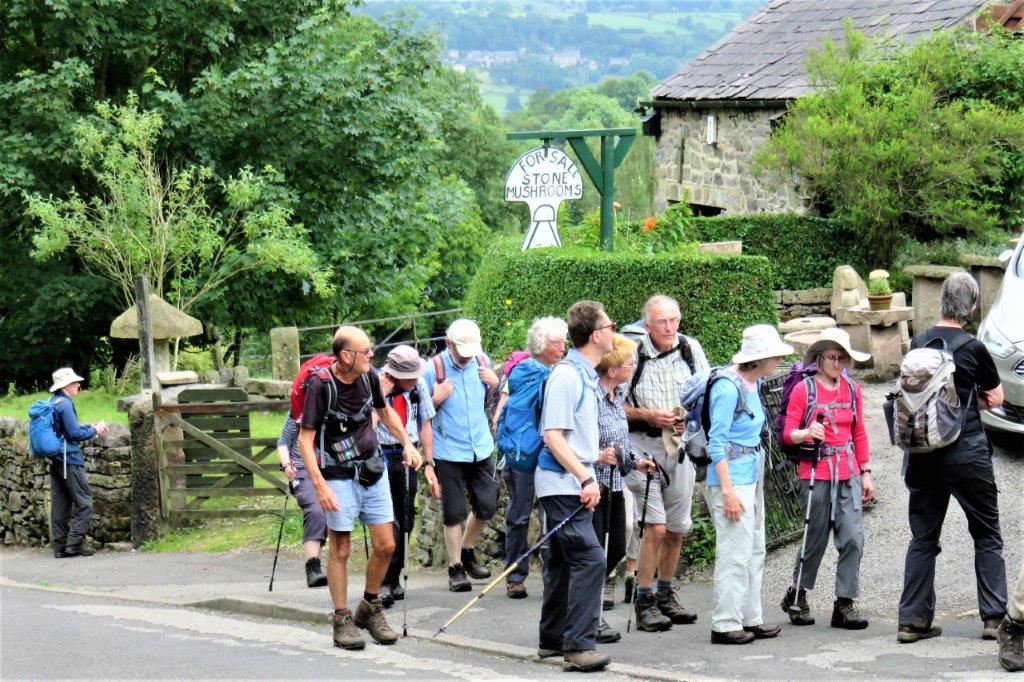 a Stone Mushroom carver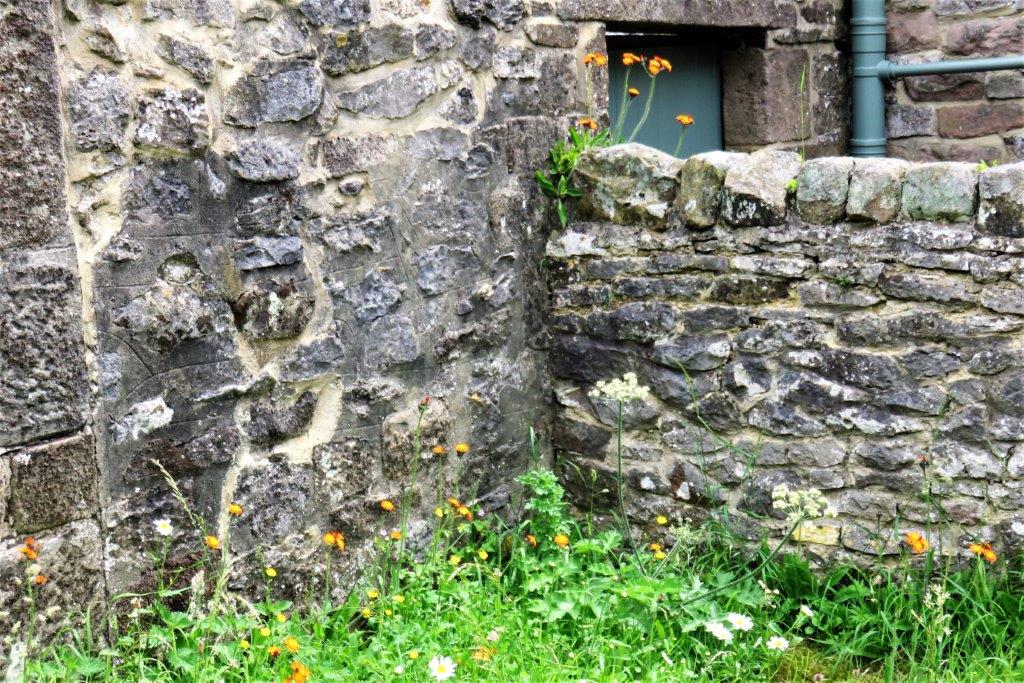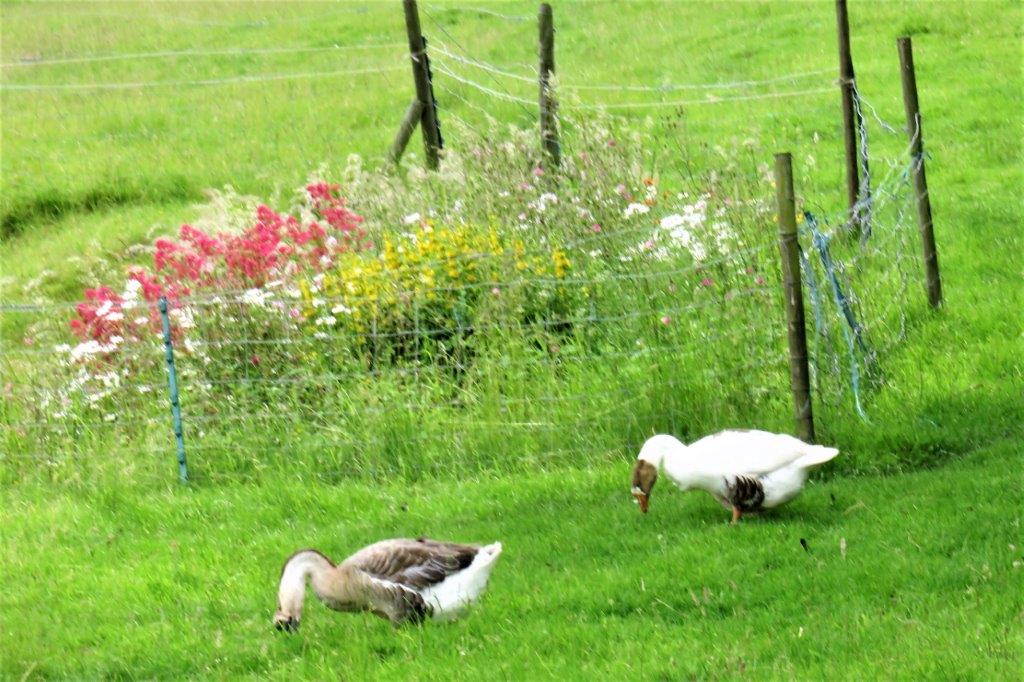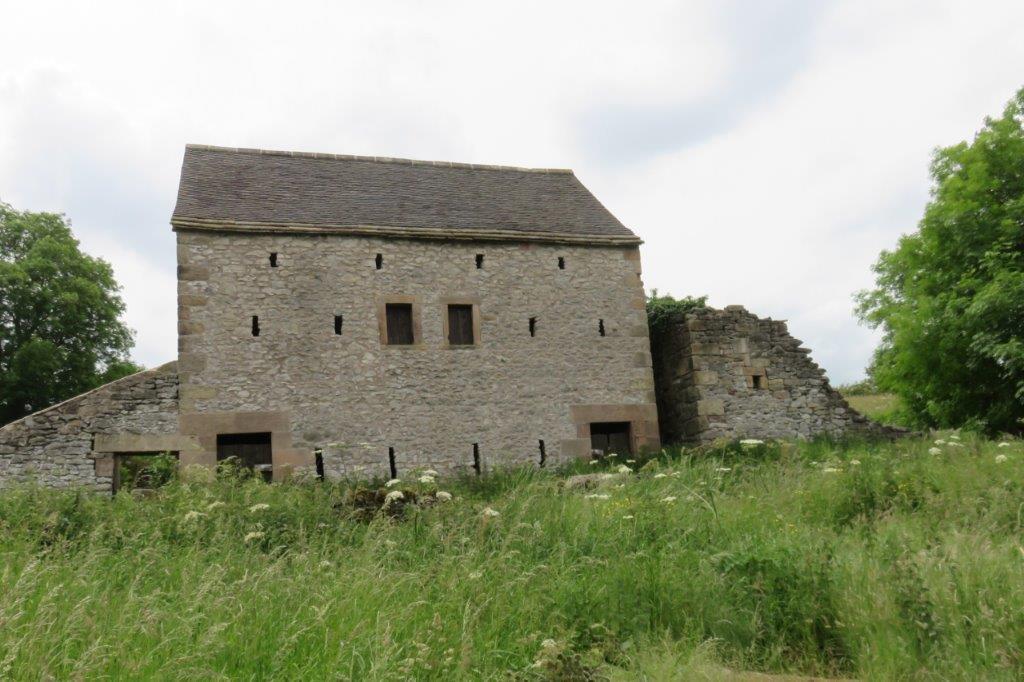 barn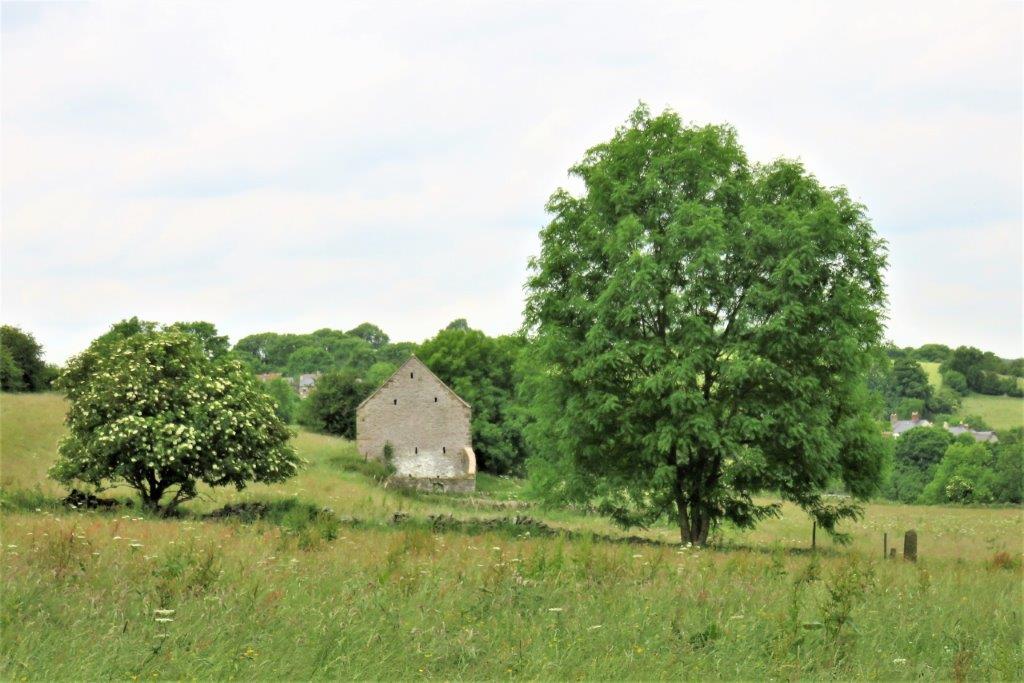 end view of barn seen above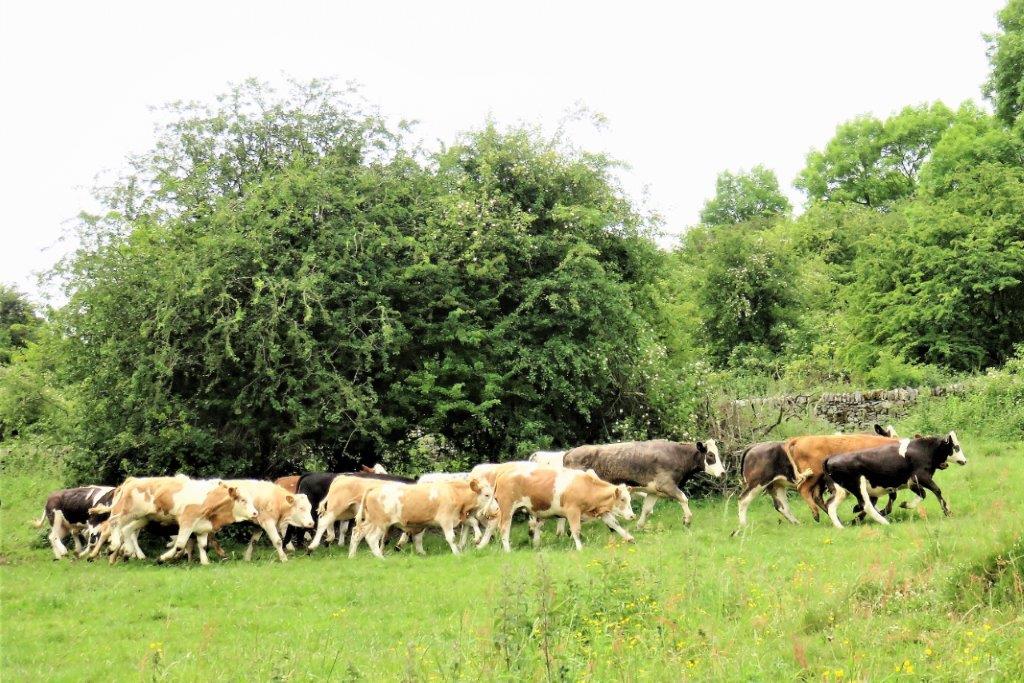 frisky young cattle rushing hither and thither - care required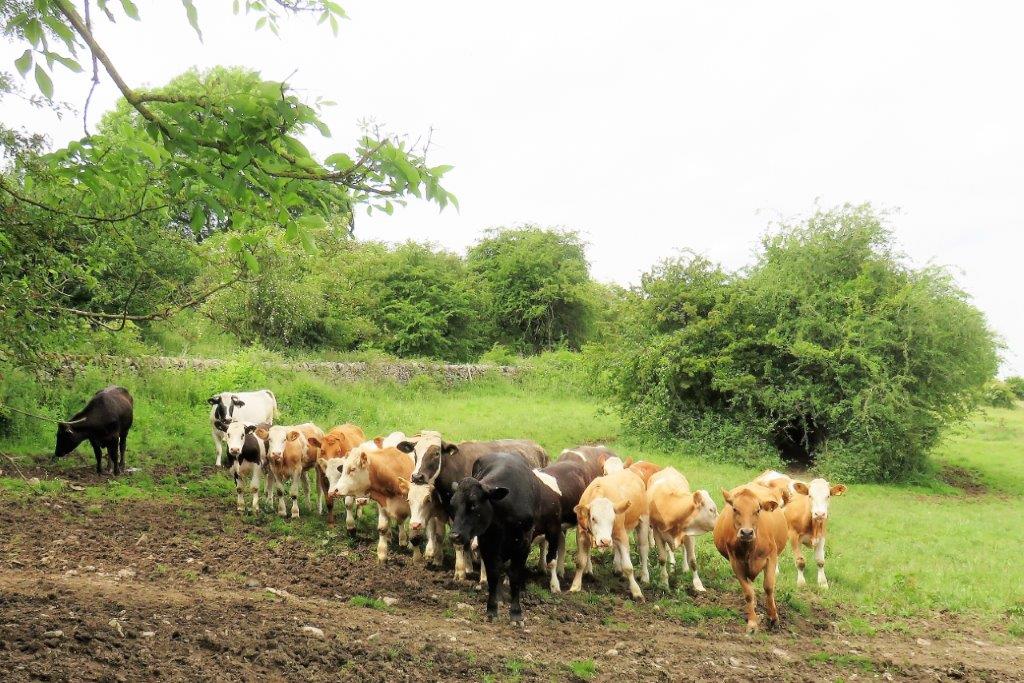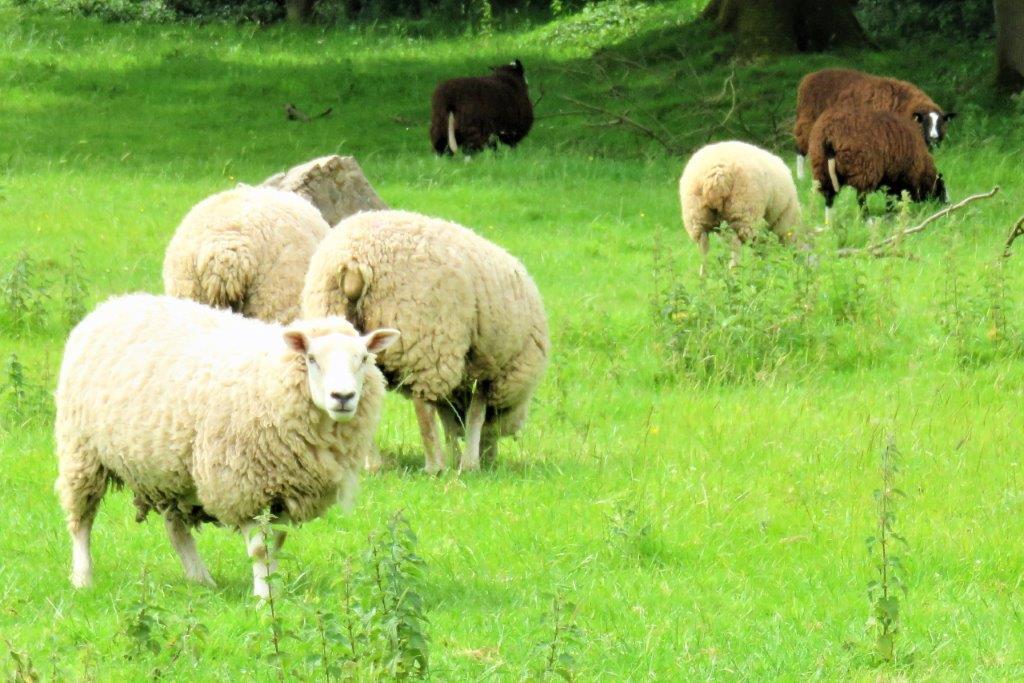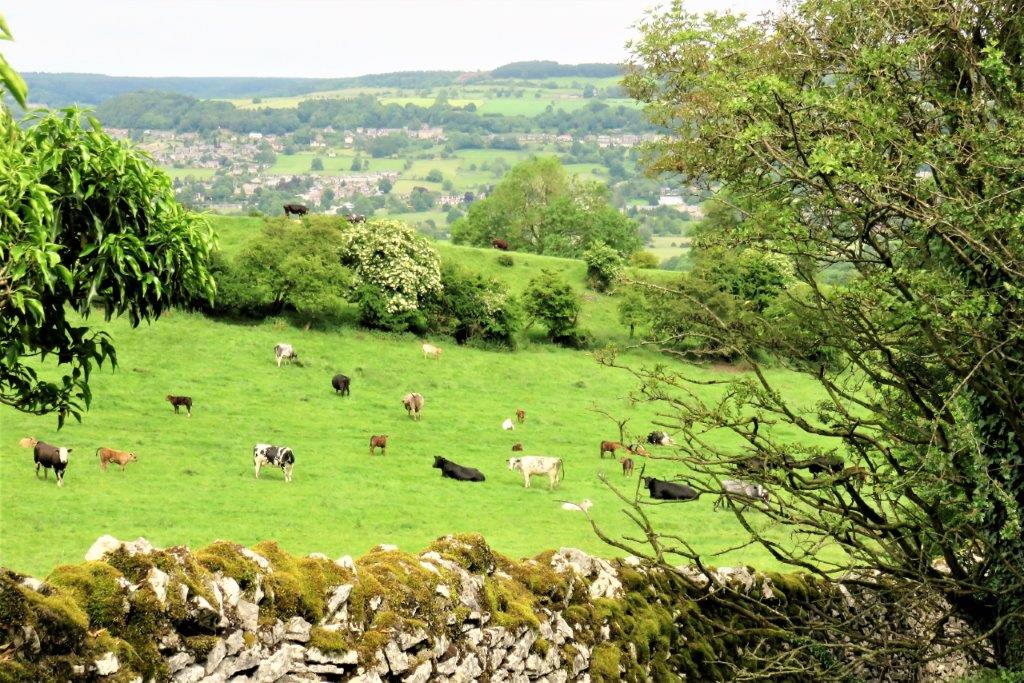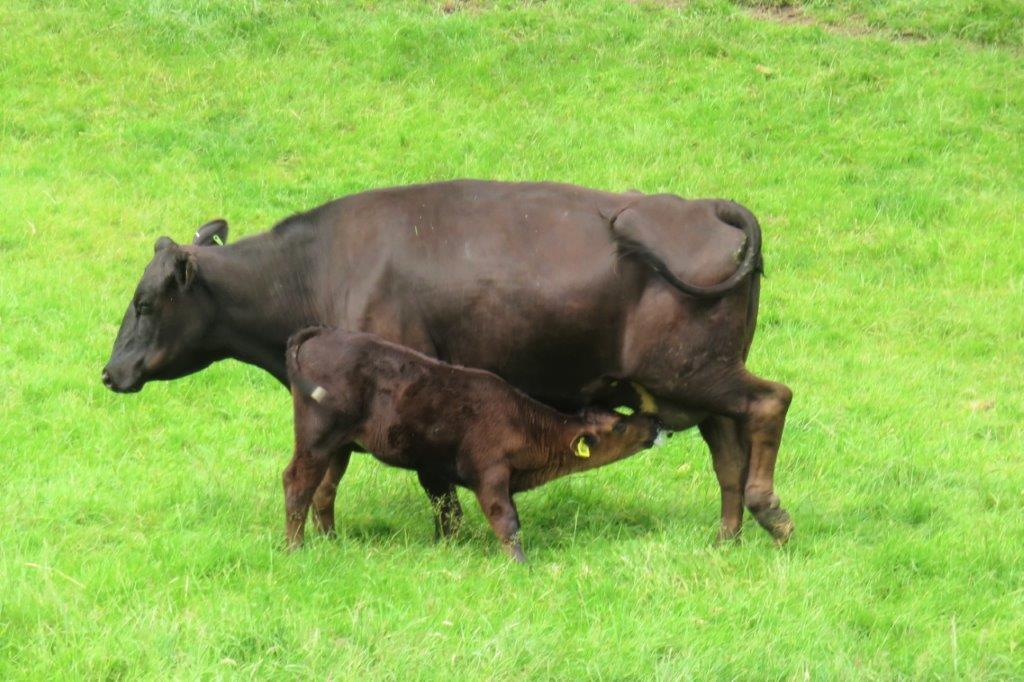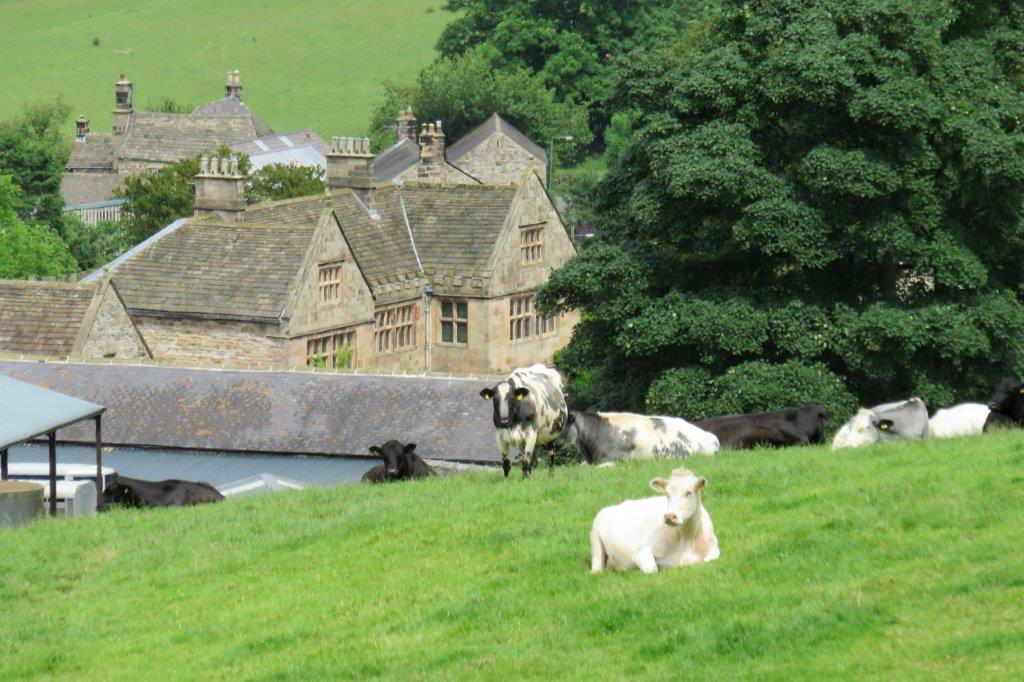 Snitterton Hall from Elizabethan times - seen here from higher up - high stone wall surrounding it curbs view at lower level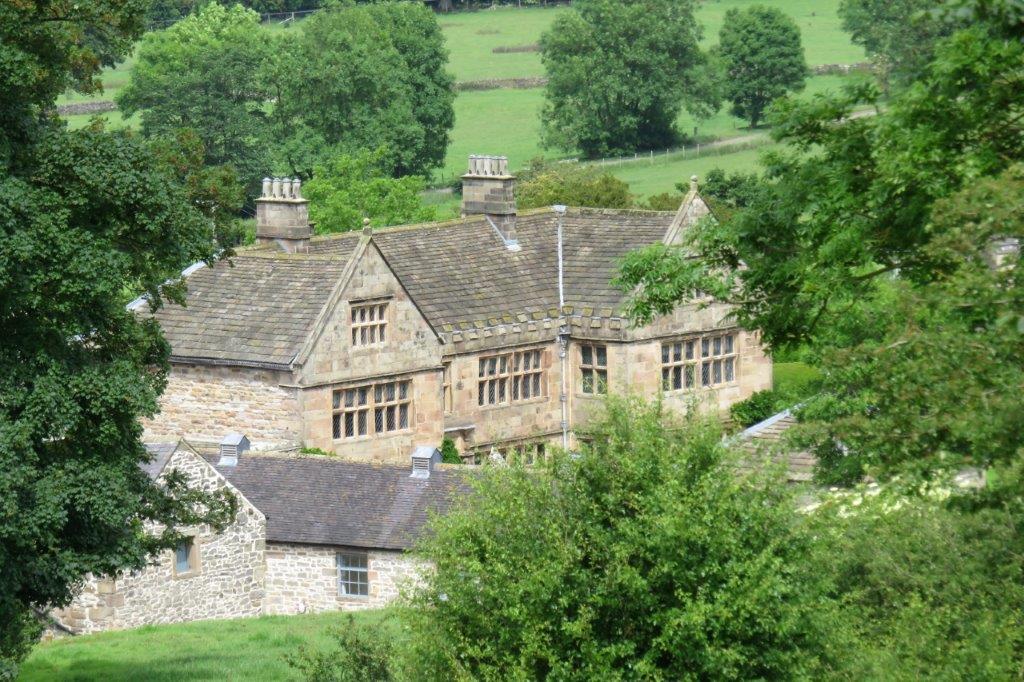 the Hall again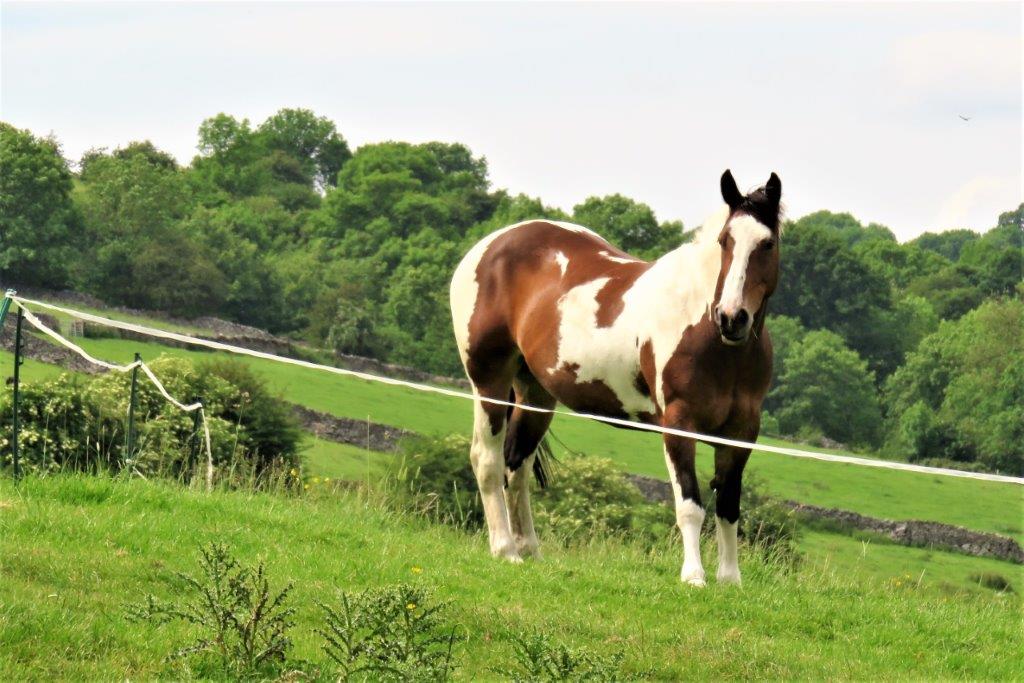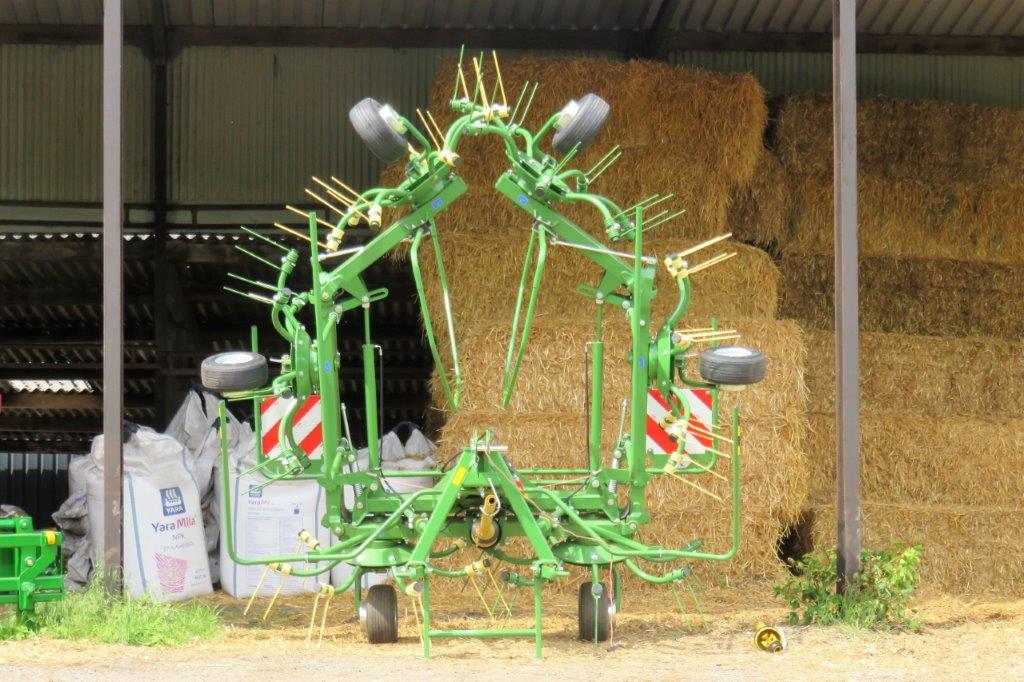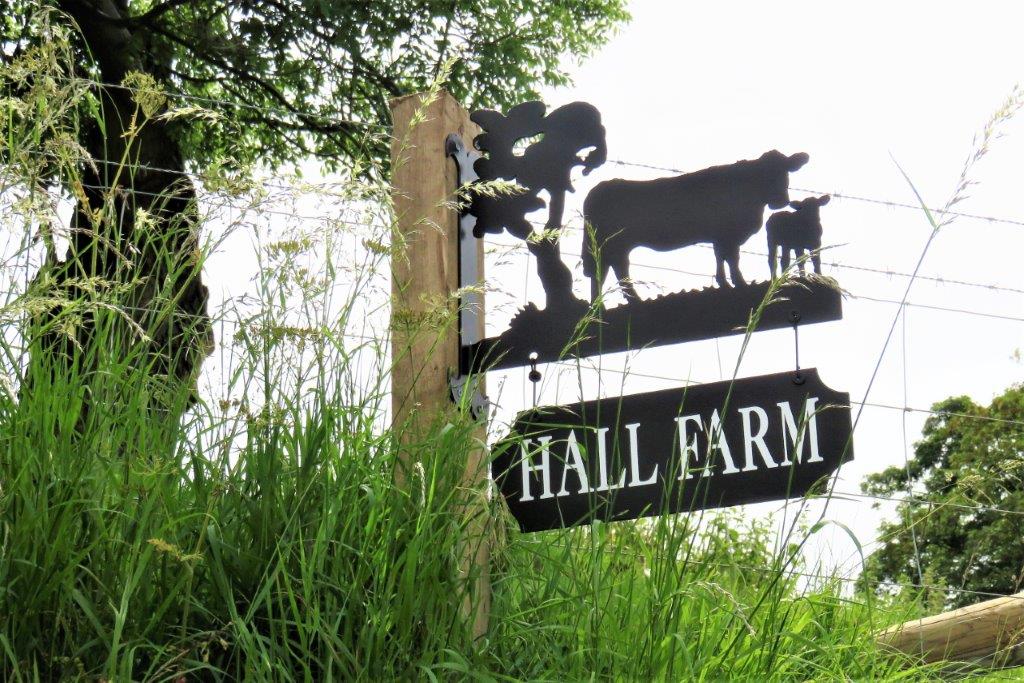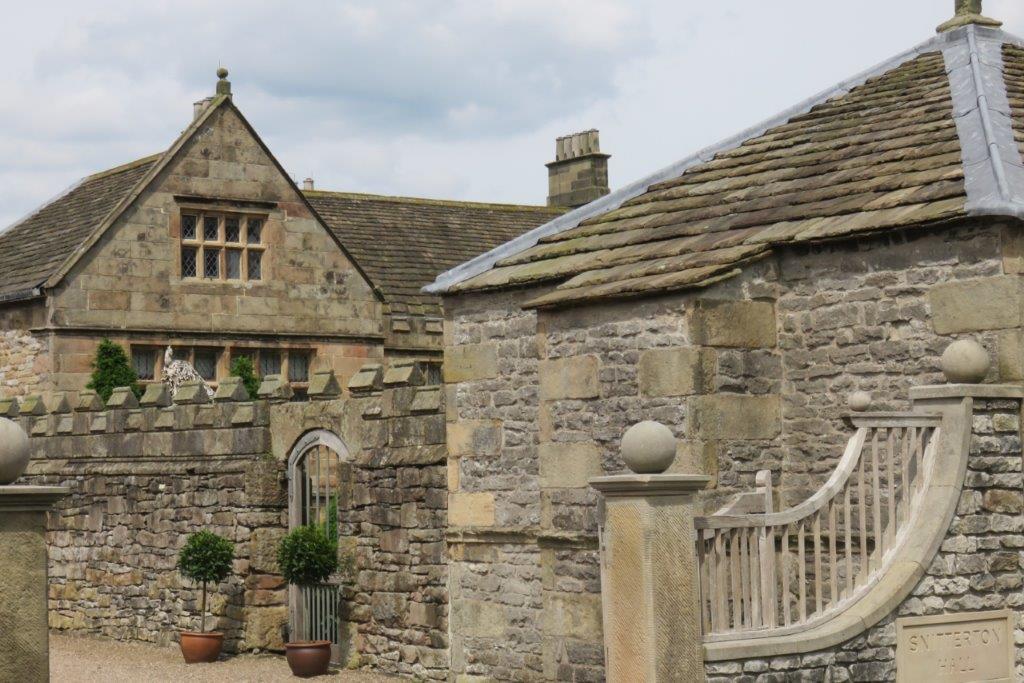 leaded diamond glazing just visible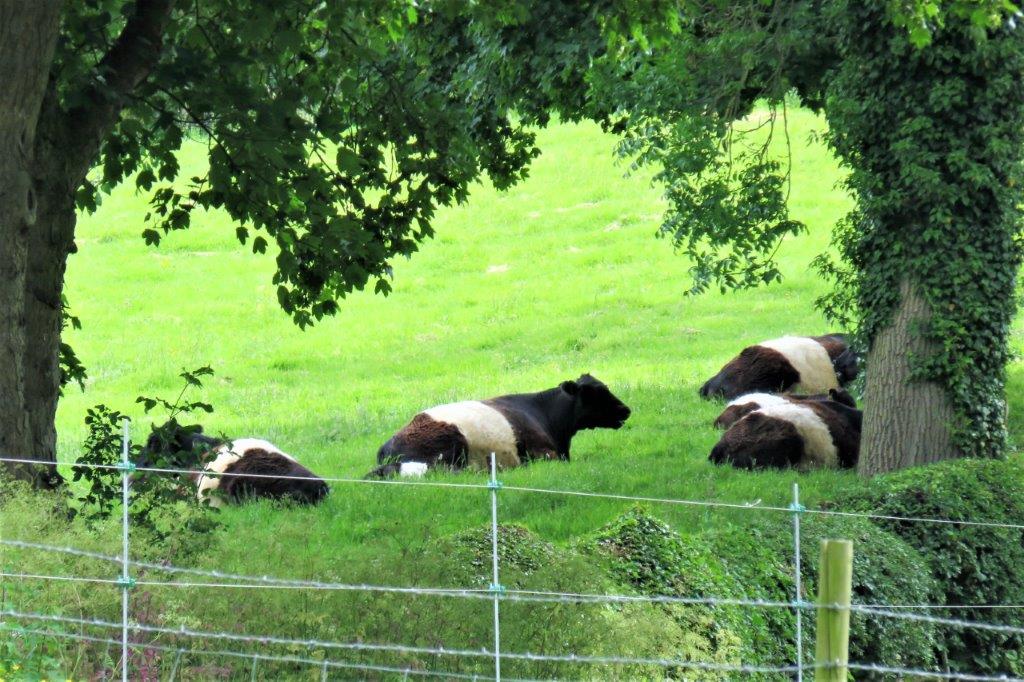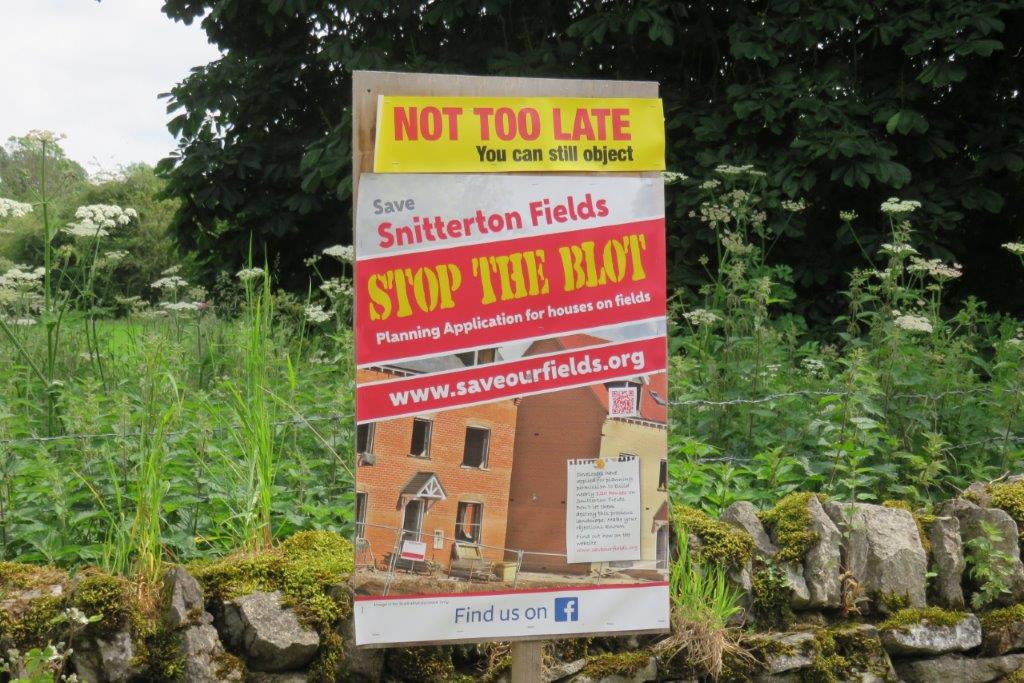 a campaign to stop house building on Snitterton Fields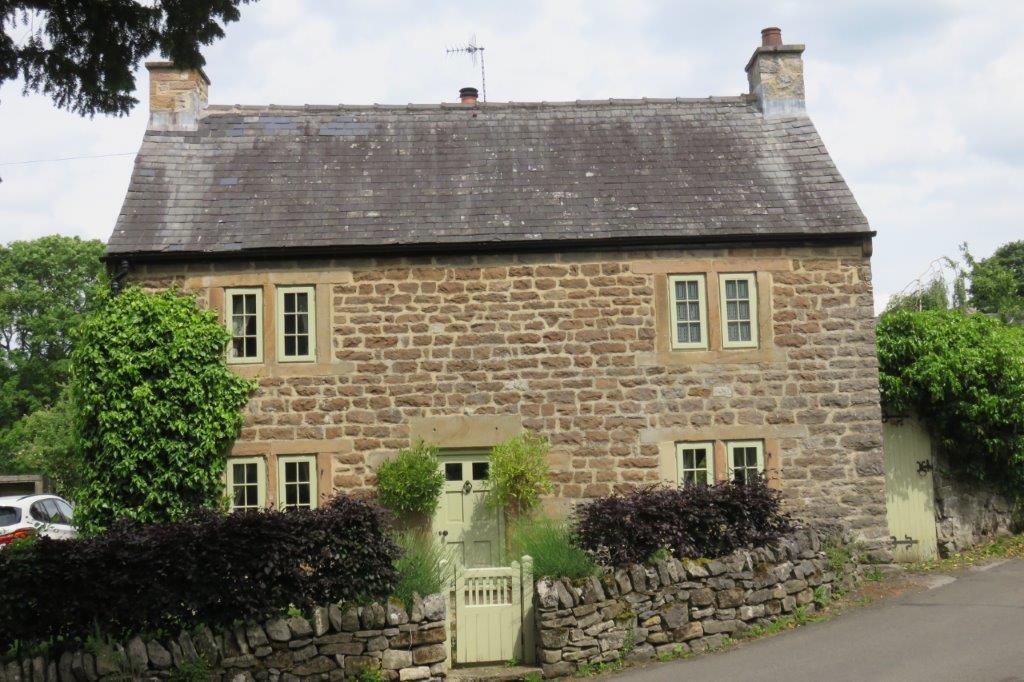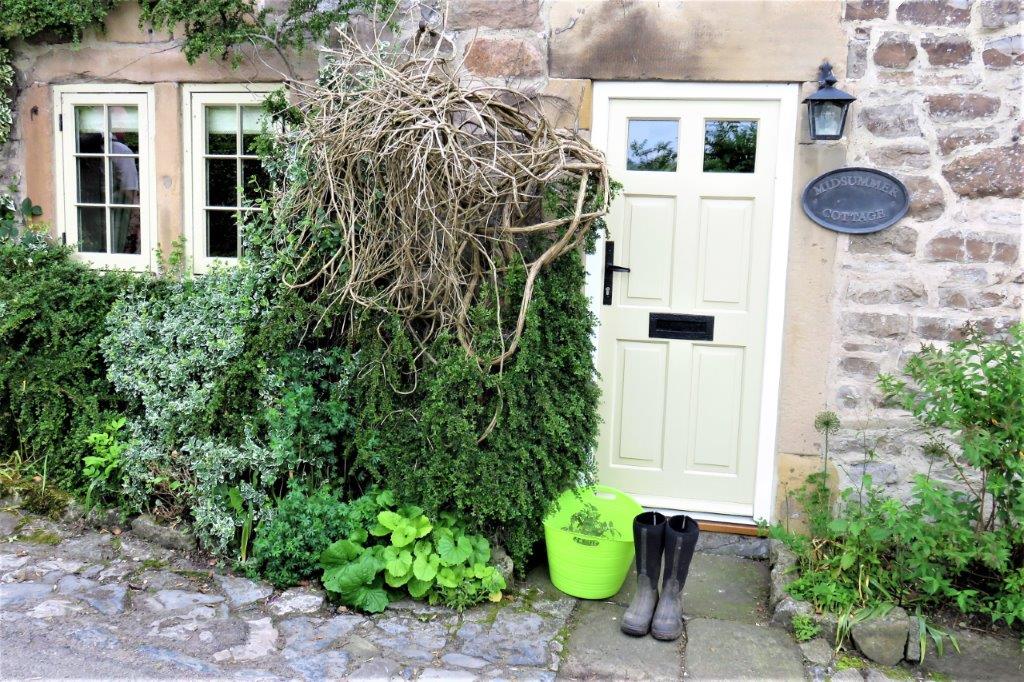 Mid Summer Cottage - gum boots ready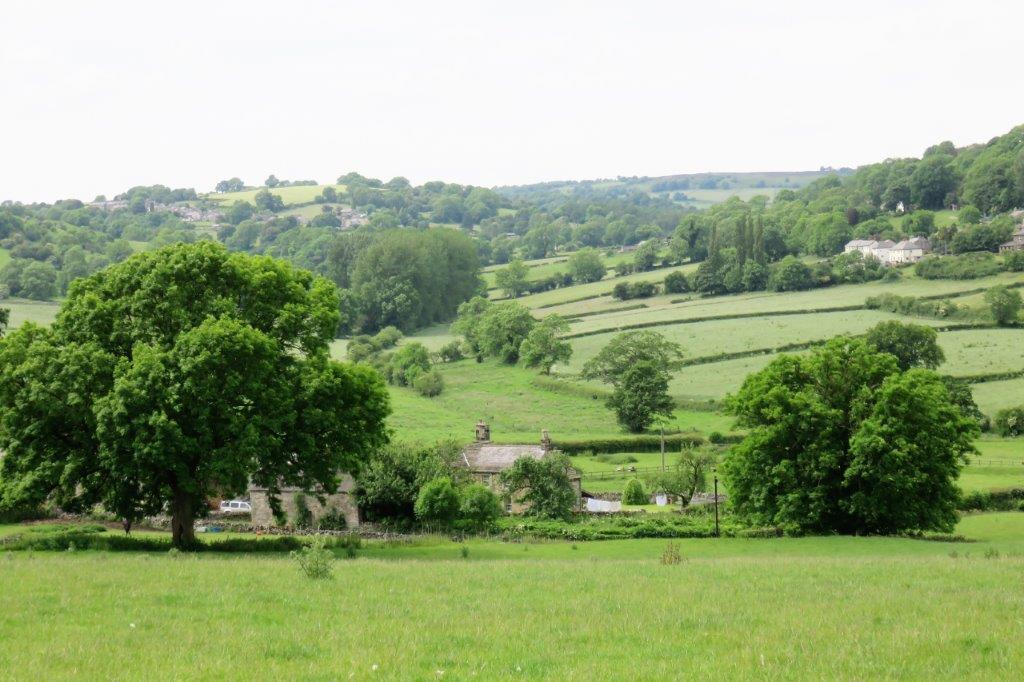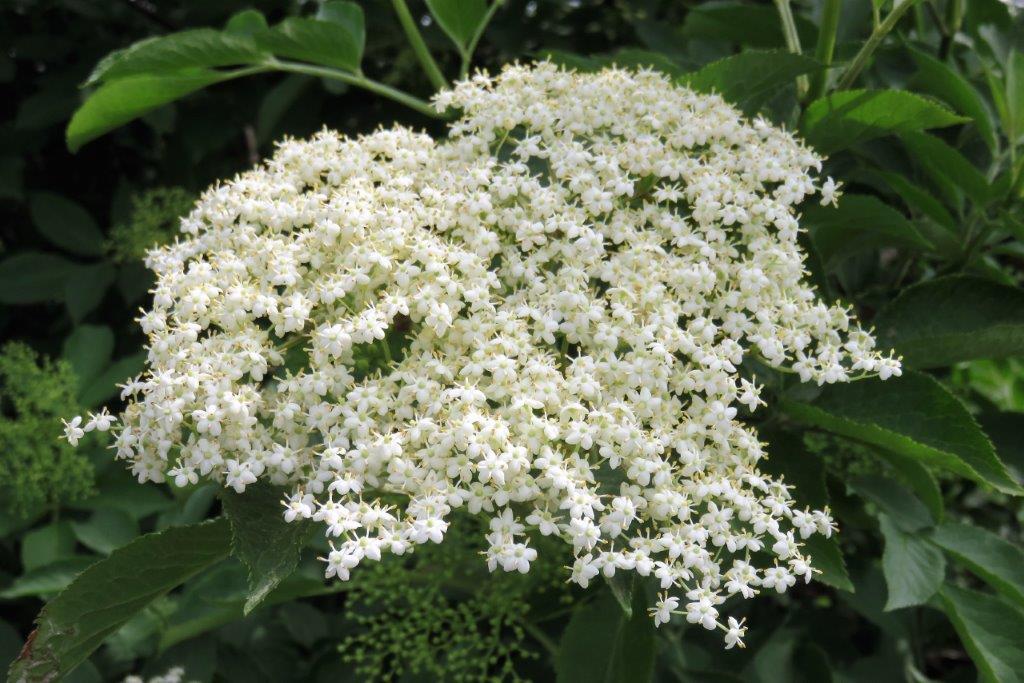 Elder flowers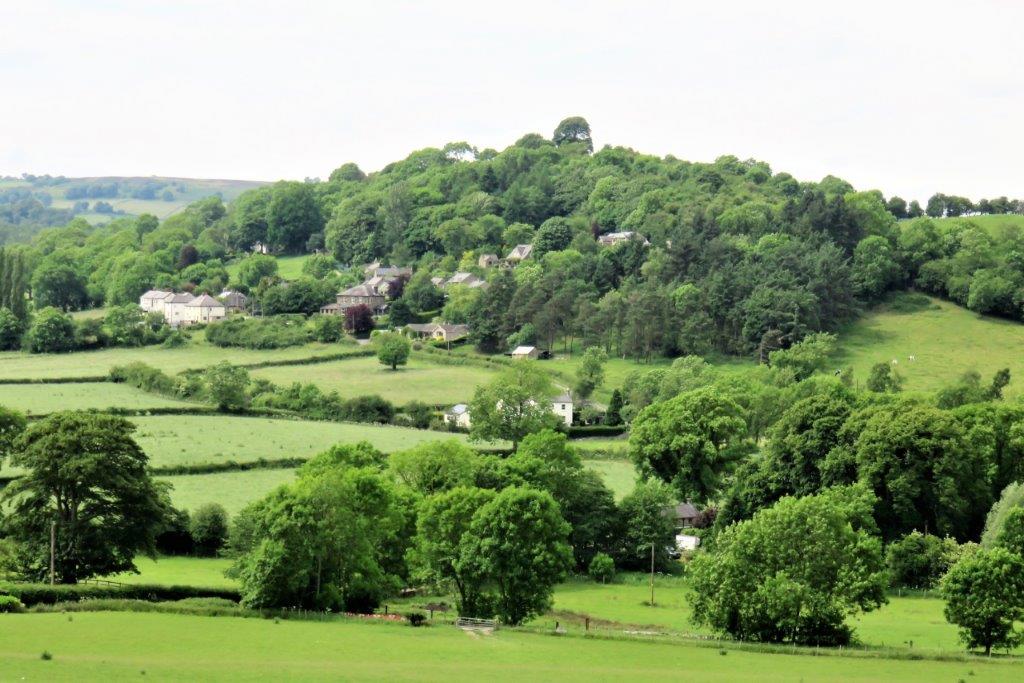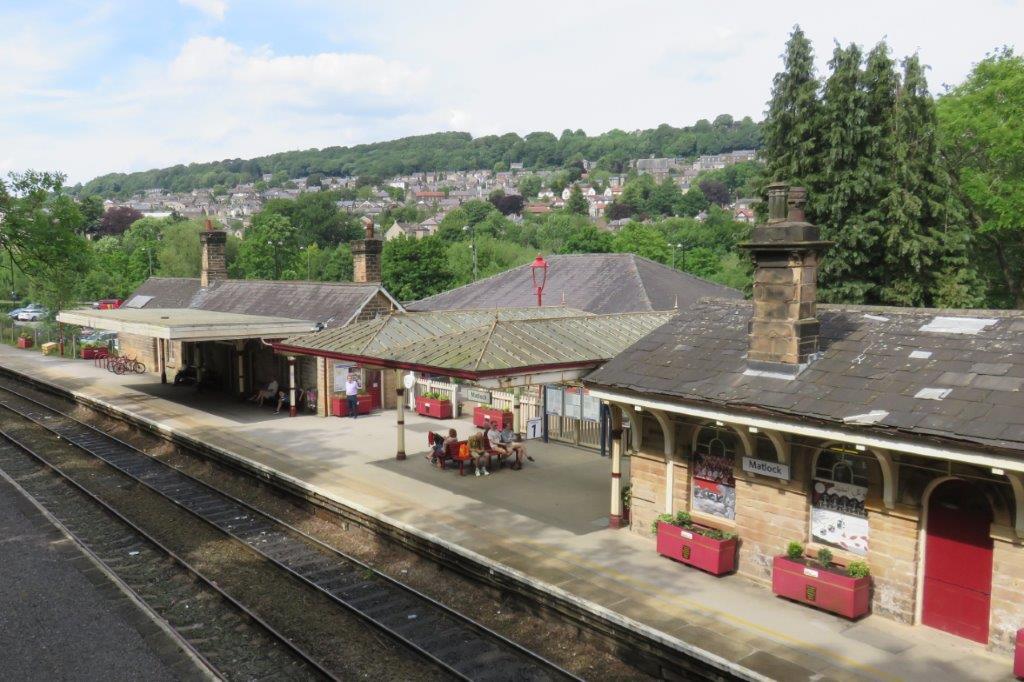 Matlock railway station
homepage - Day Walks Index 2017 - contact me at