homepage - Day Walks Index 2017 - contact me at

2017.06.07 - 'A walk' car ramble - Longnor, ~ SE to River Manifold, E then S around Lower Boothlow, cross stream, Hill End Farm, ~ SE 250m below Sheen Head Beacon, ~ ENE to High Sheen Farm, High Close Farm, Pilsbury, Pilsbury Castle, U turn & climb ~ SE to road then up it, ladder stile into OAL at ~ SK124637, NW through OAL (cross rd above Crowdicote & continue in OAL), High Wheeldon, down to bottom of Aldery Cliff on rd *, Earl Sterndale, Hitter Hill, Parkhouse Hill, Yewtree Grange, Longnor - leader Liz Savage - Wednesday * (a tired half of group broke off & returned ~SW via Green Lane to Longnor)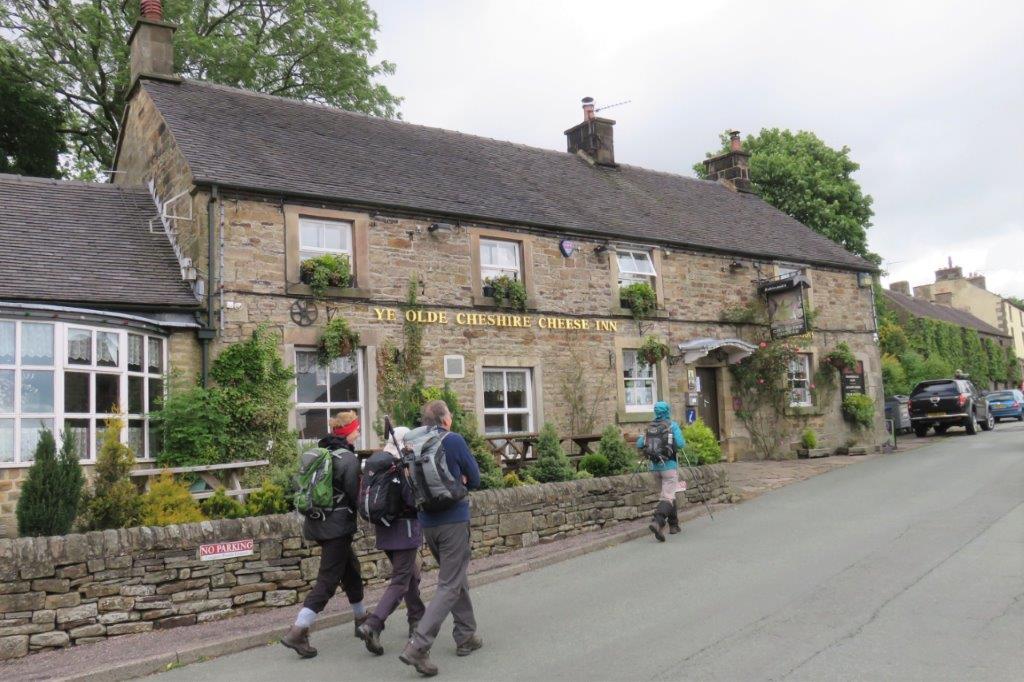 Ye Olde Chesire Cheese Inn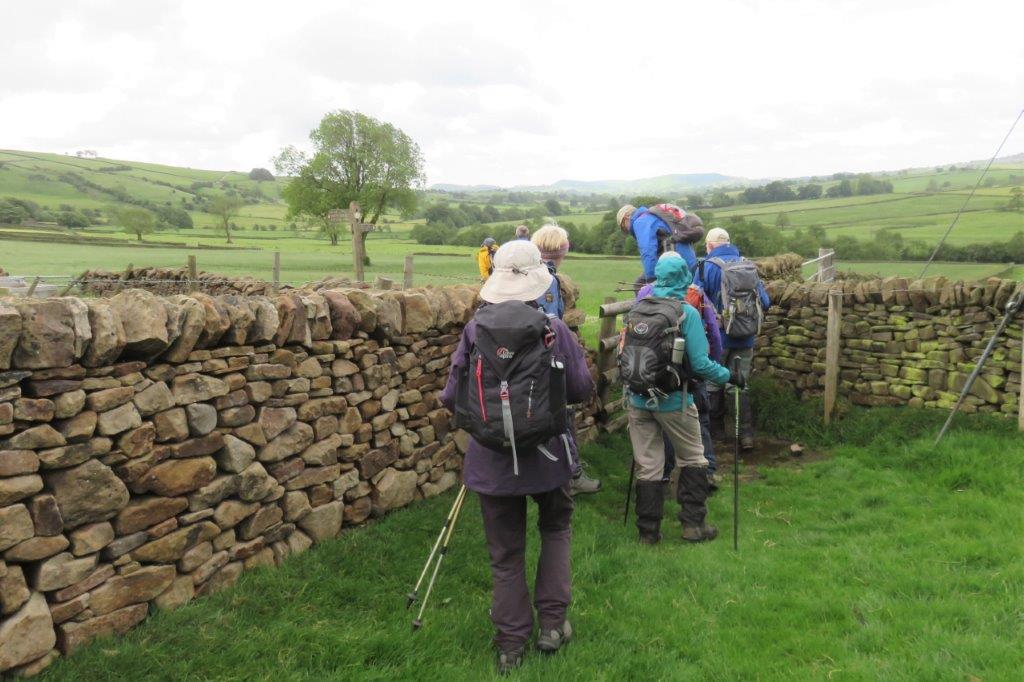 the River Manifold ahead fringed by trees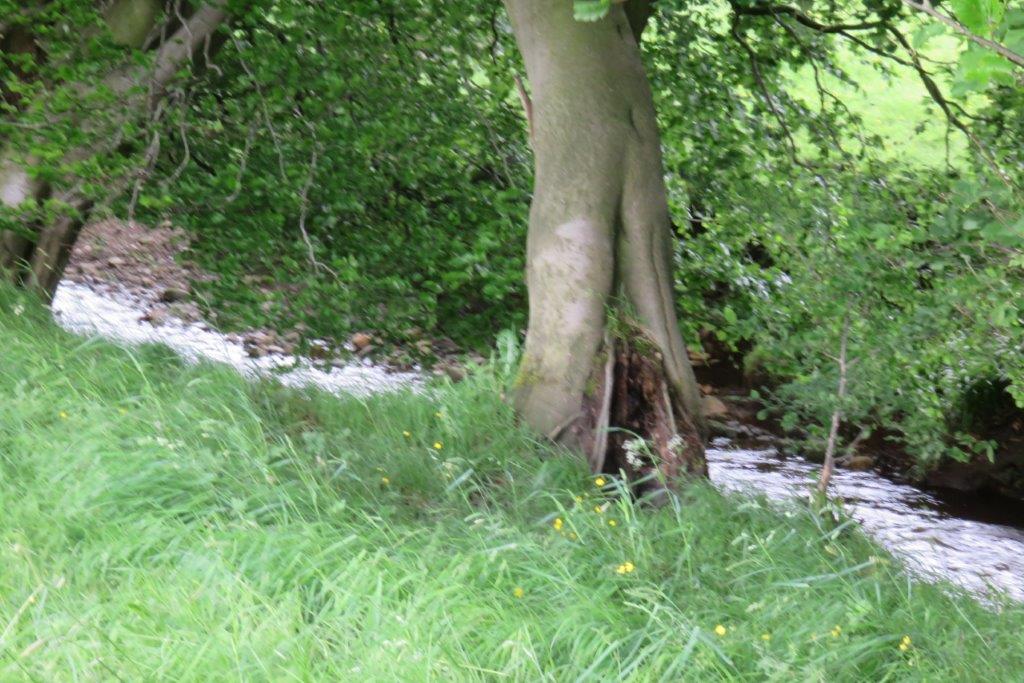 River Manifold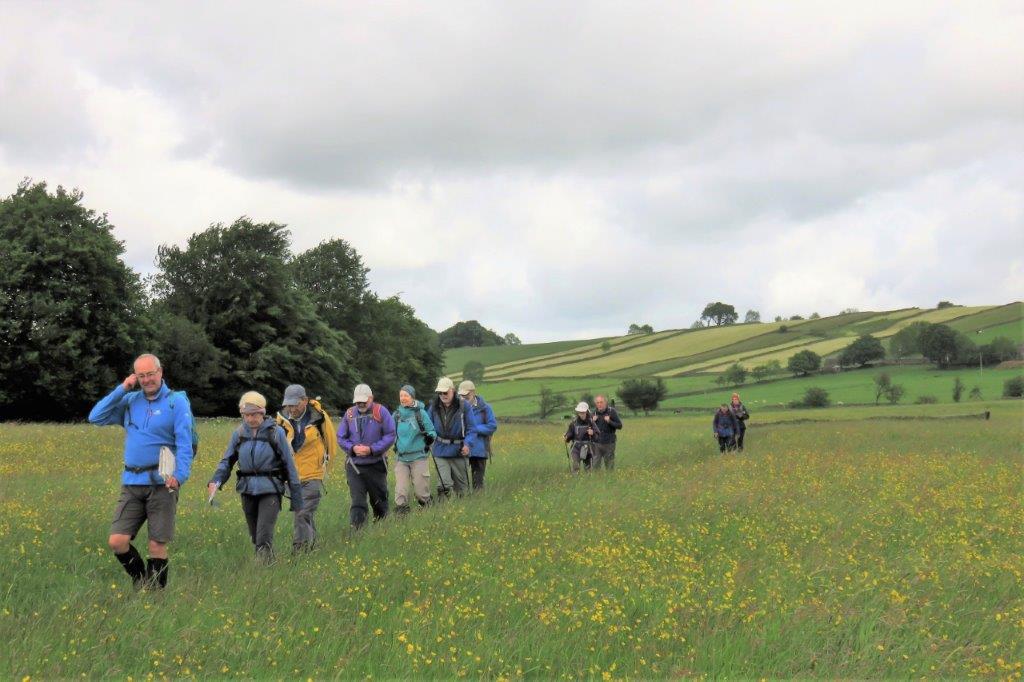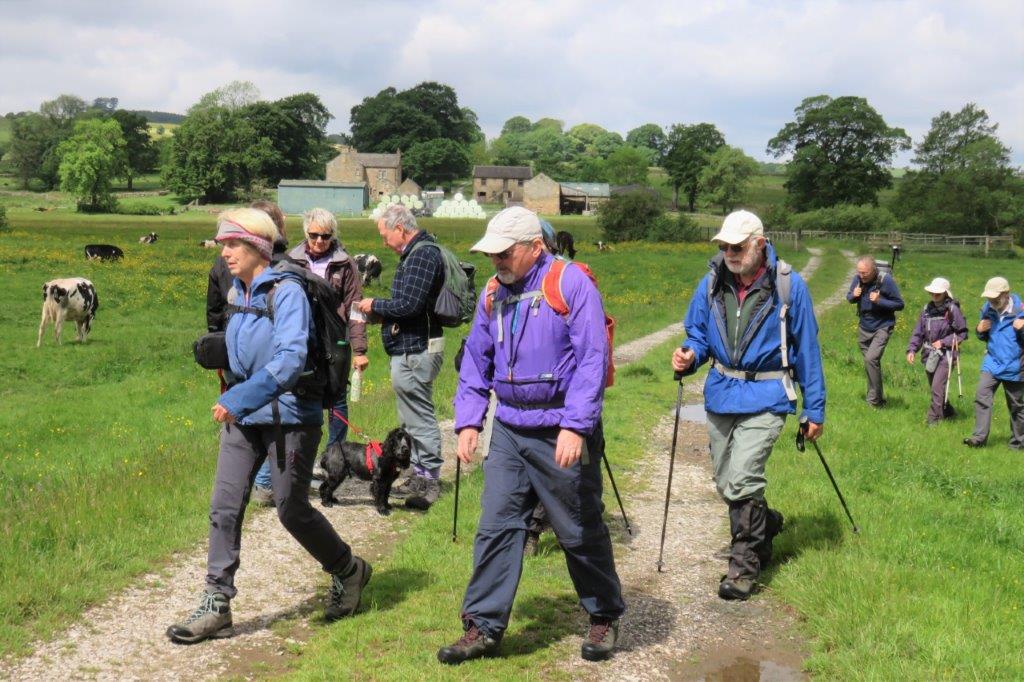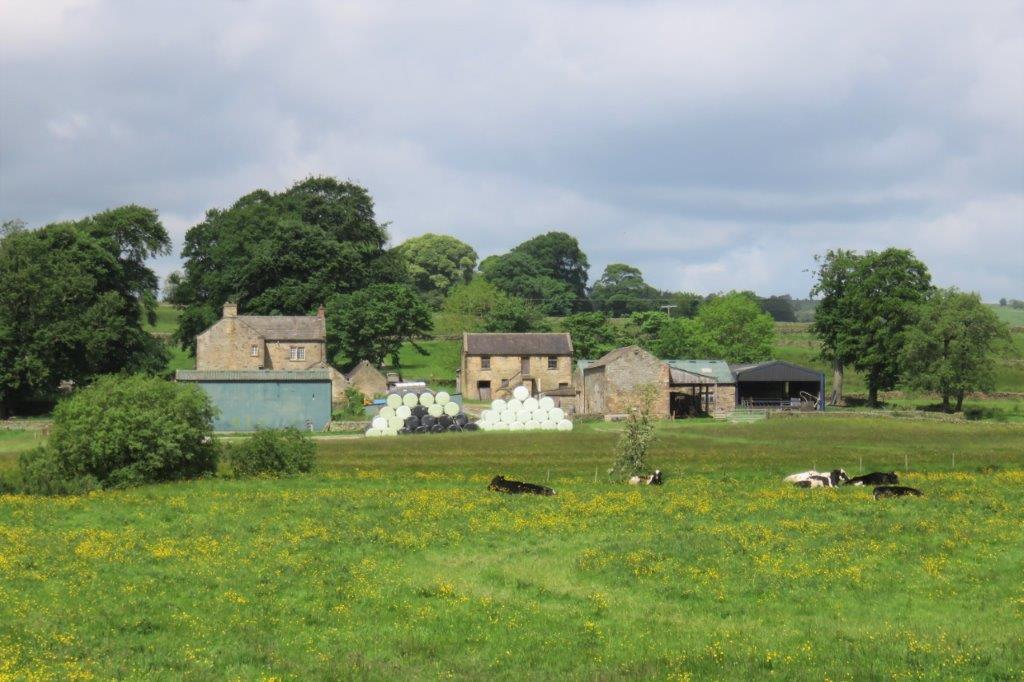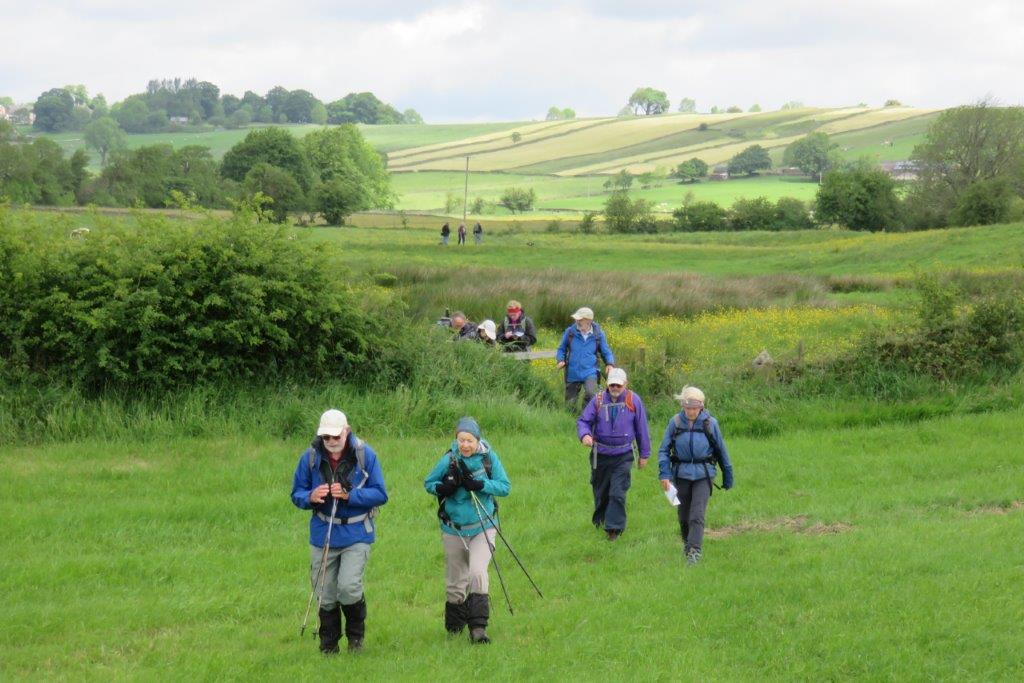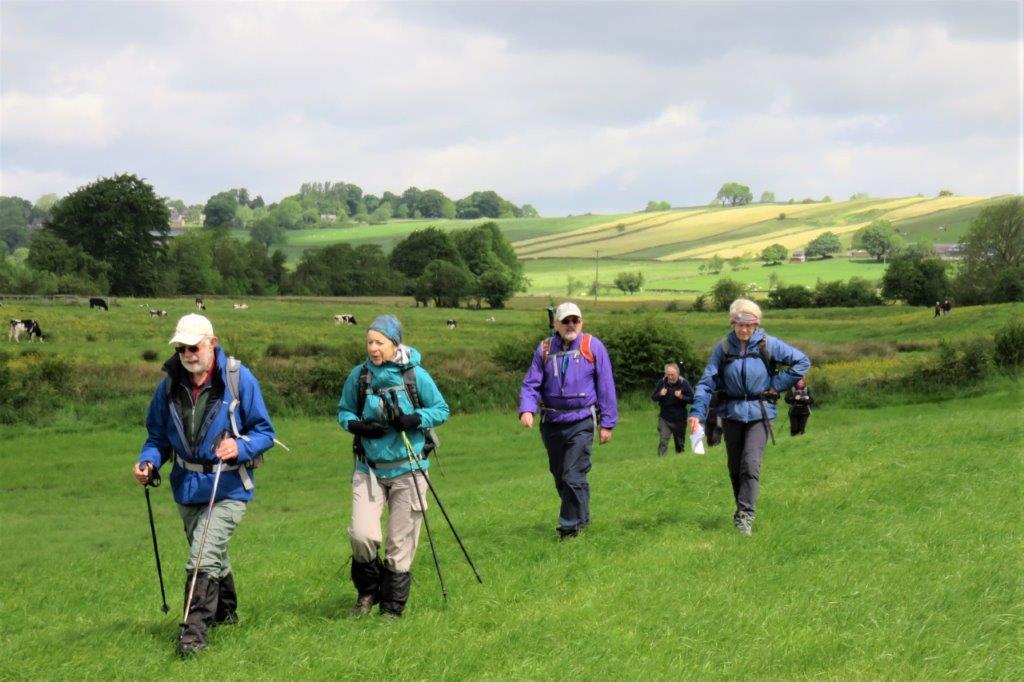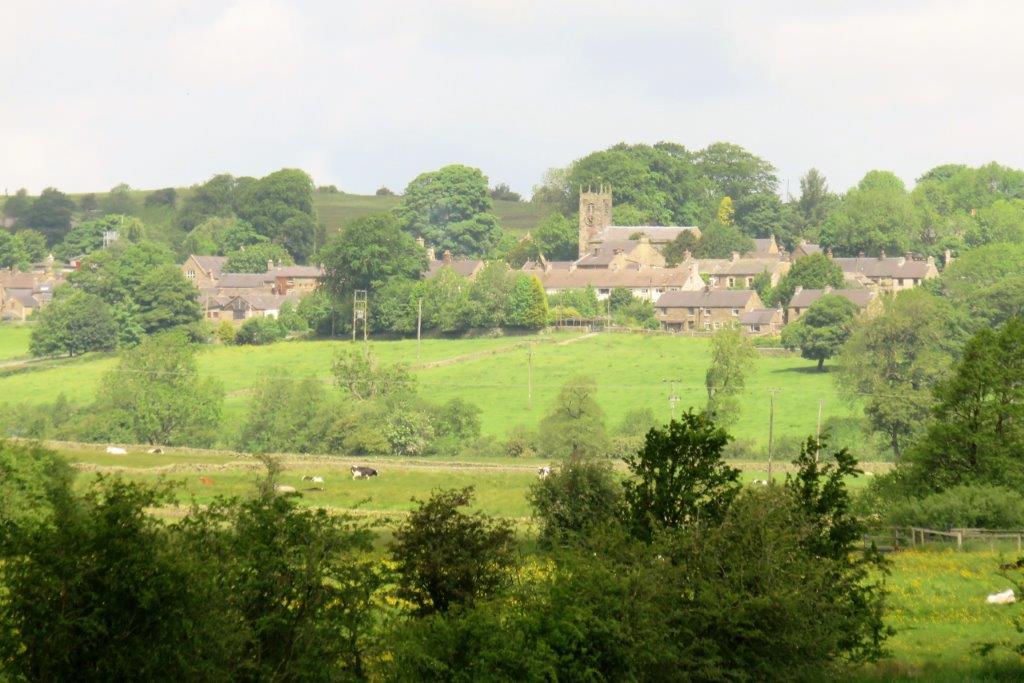 a glance back a Langnor?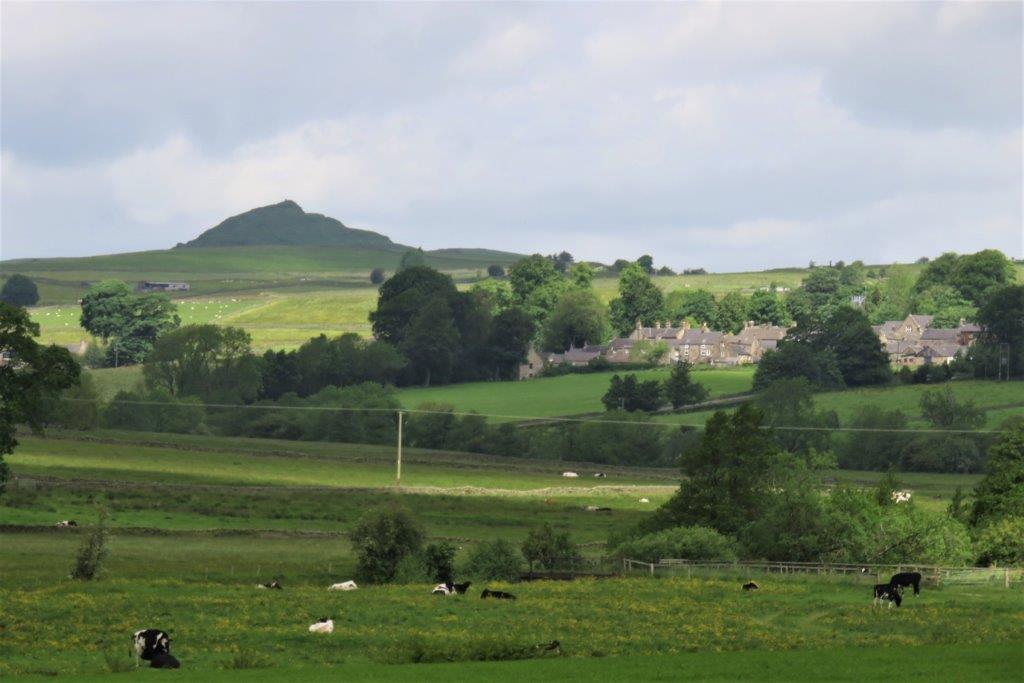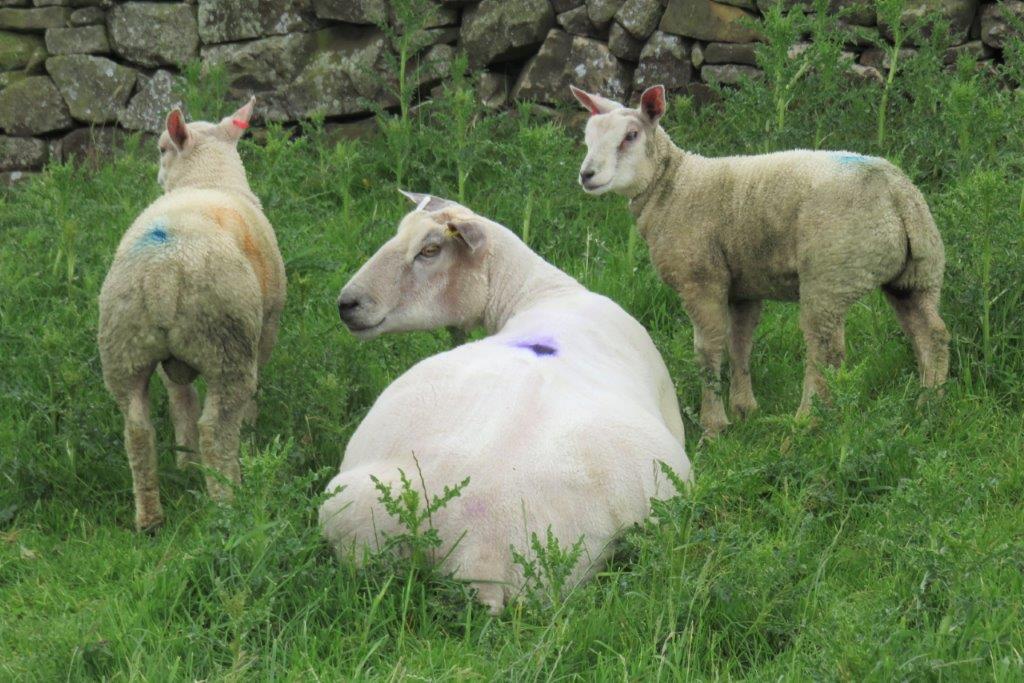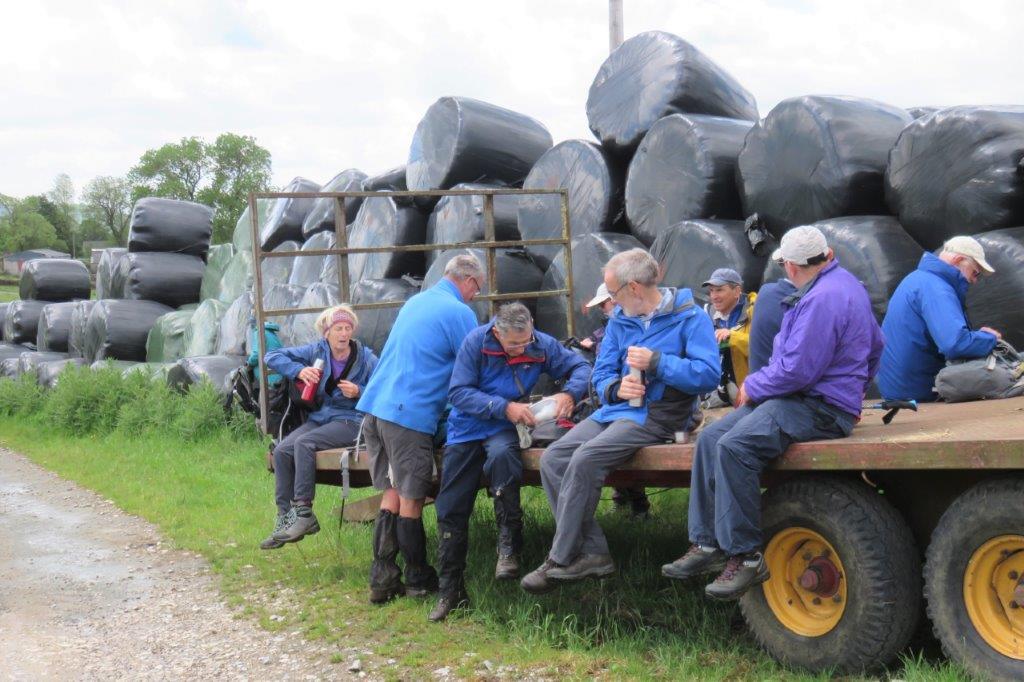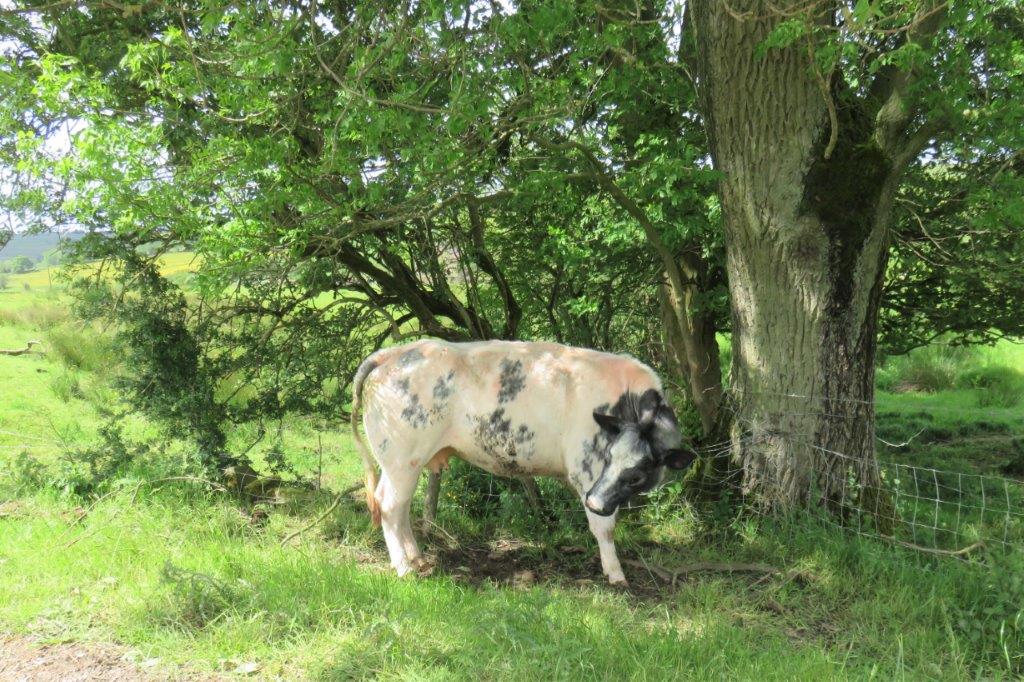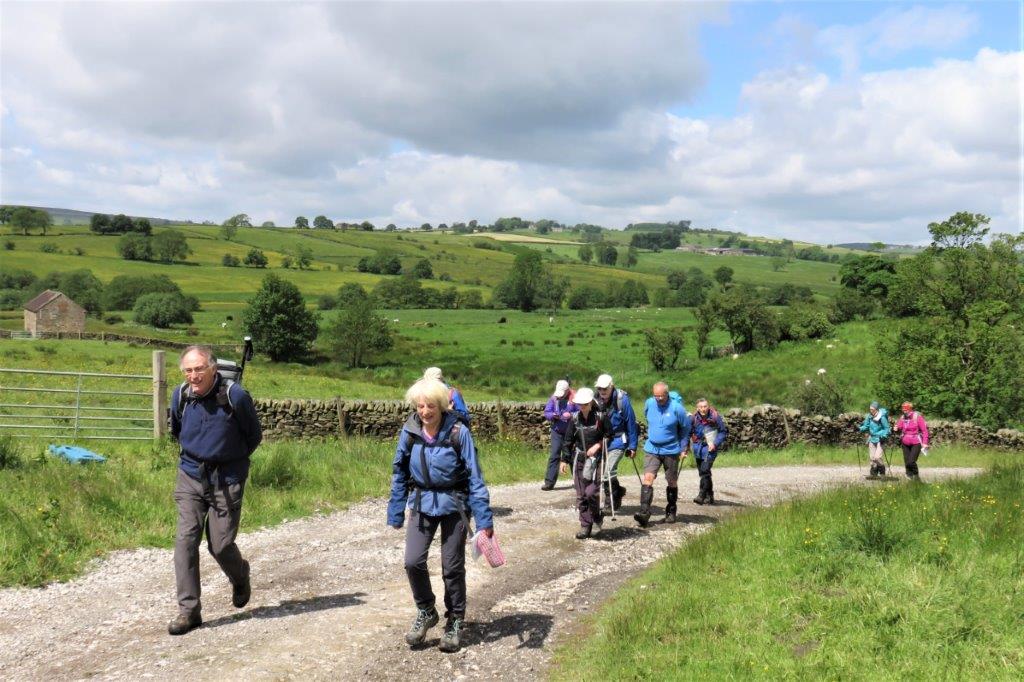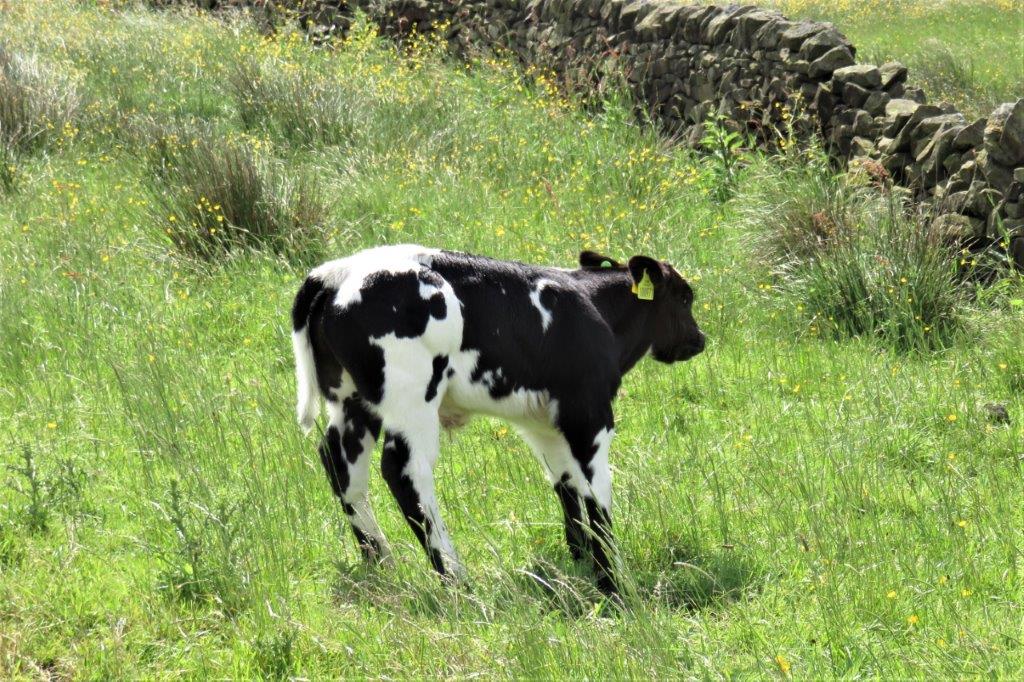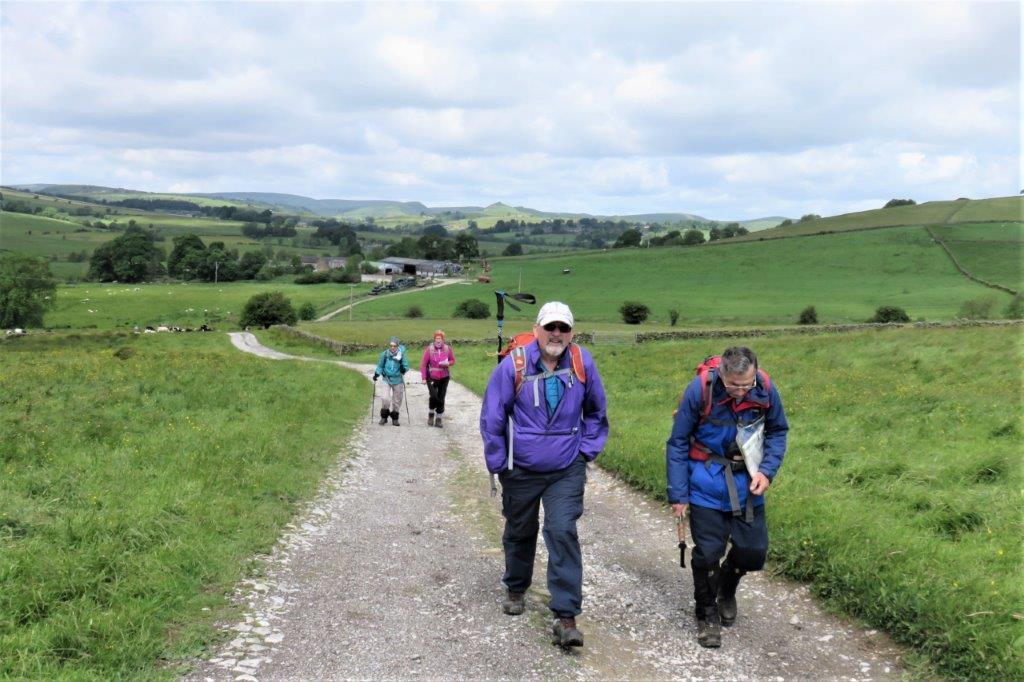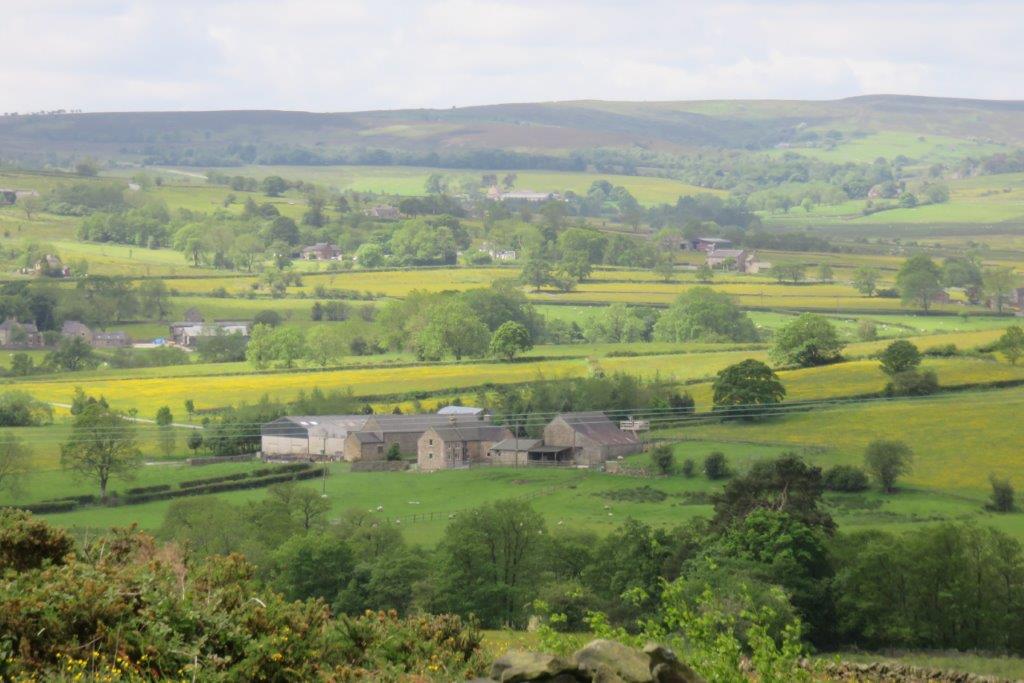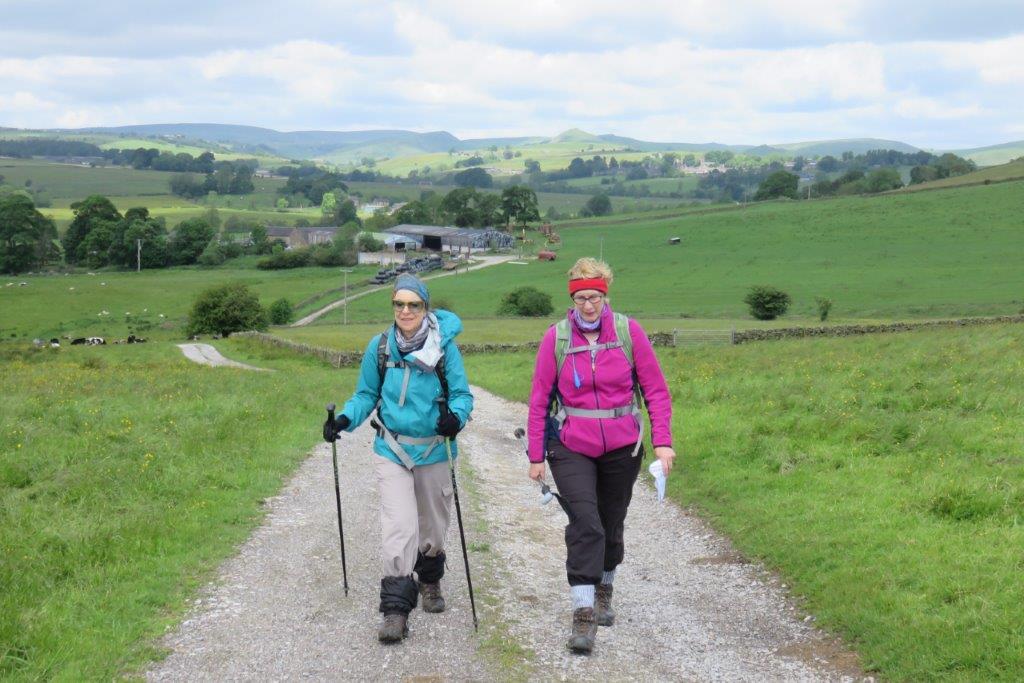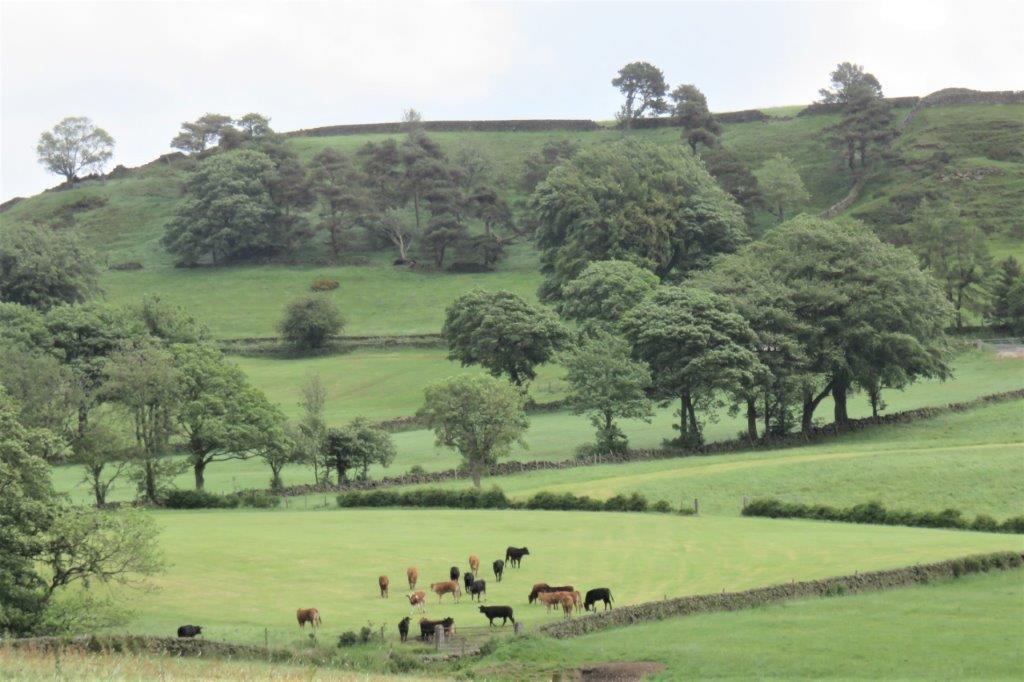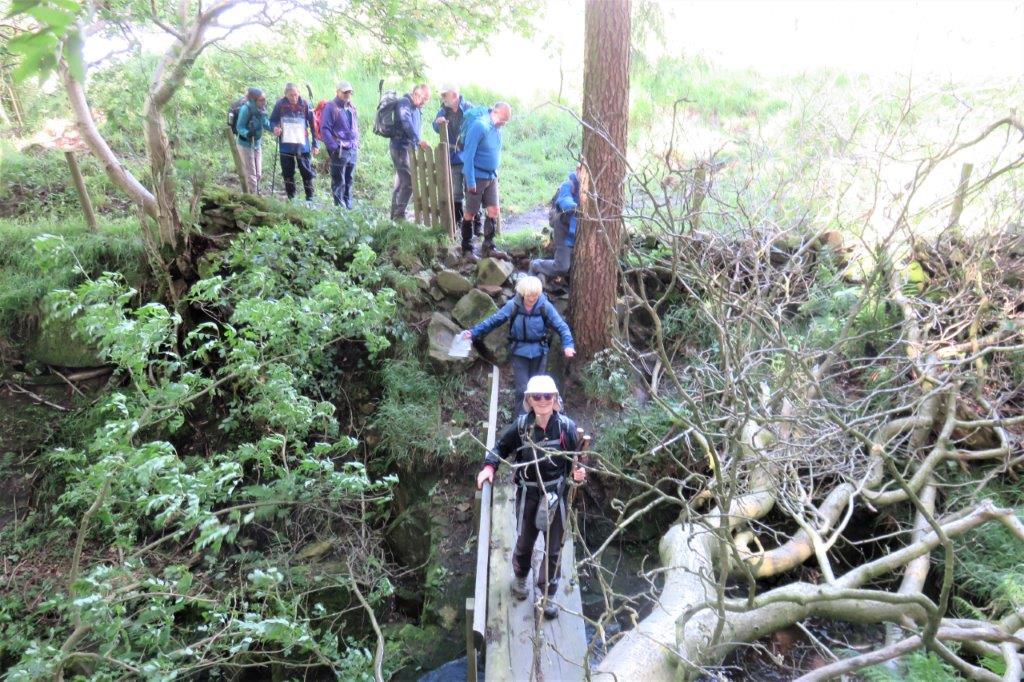 crossing the unnamed stream on our way to Hill End Farm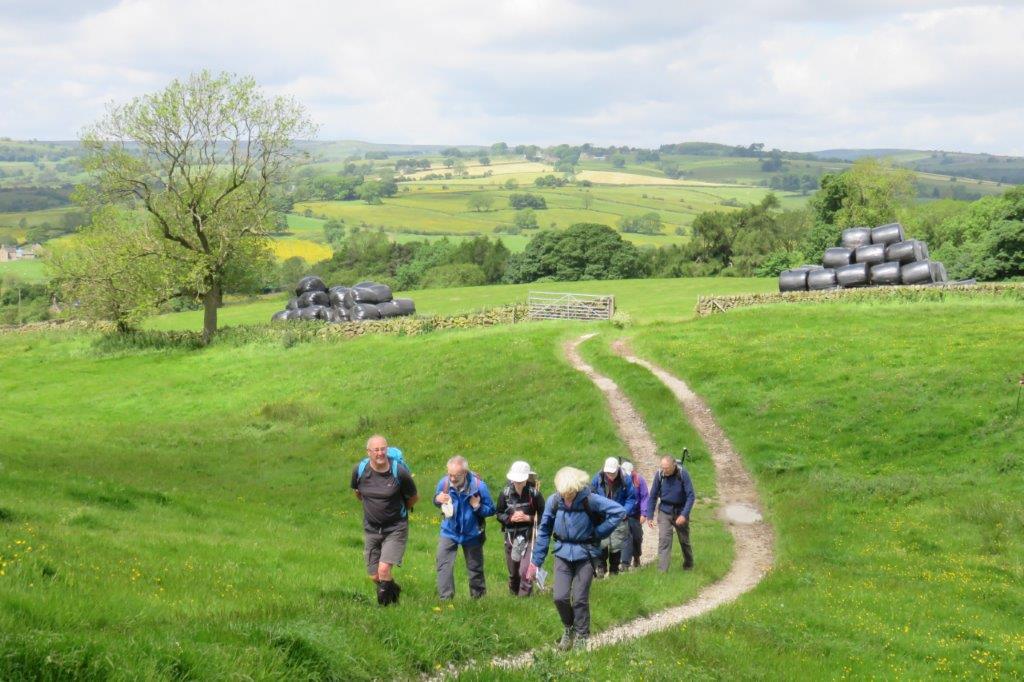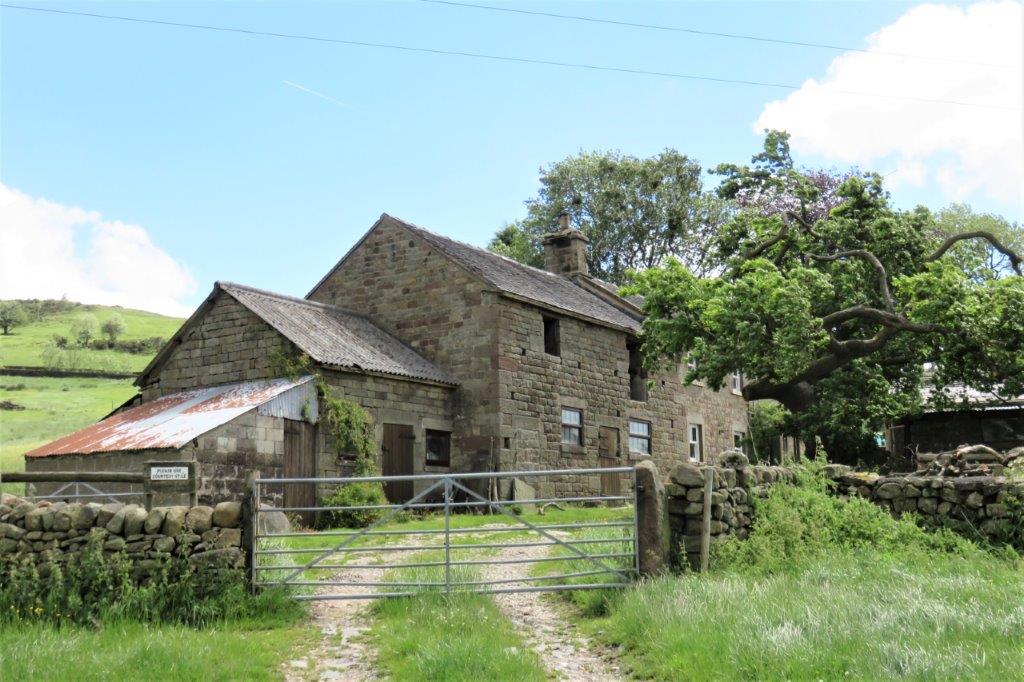 Hill End Farm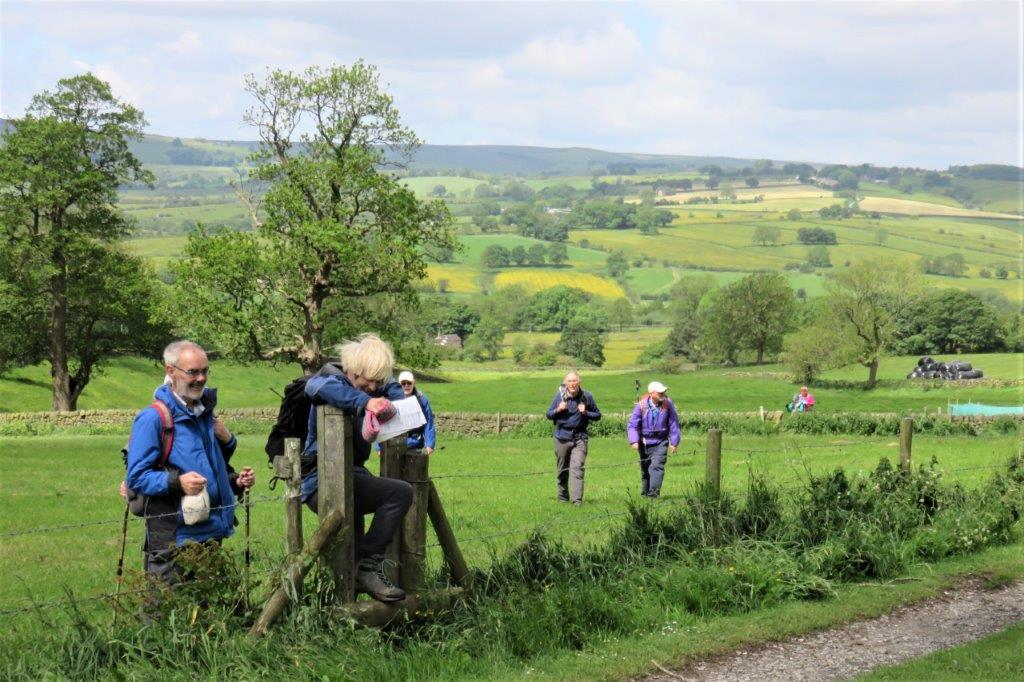 Barn at Hill End Farm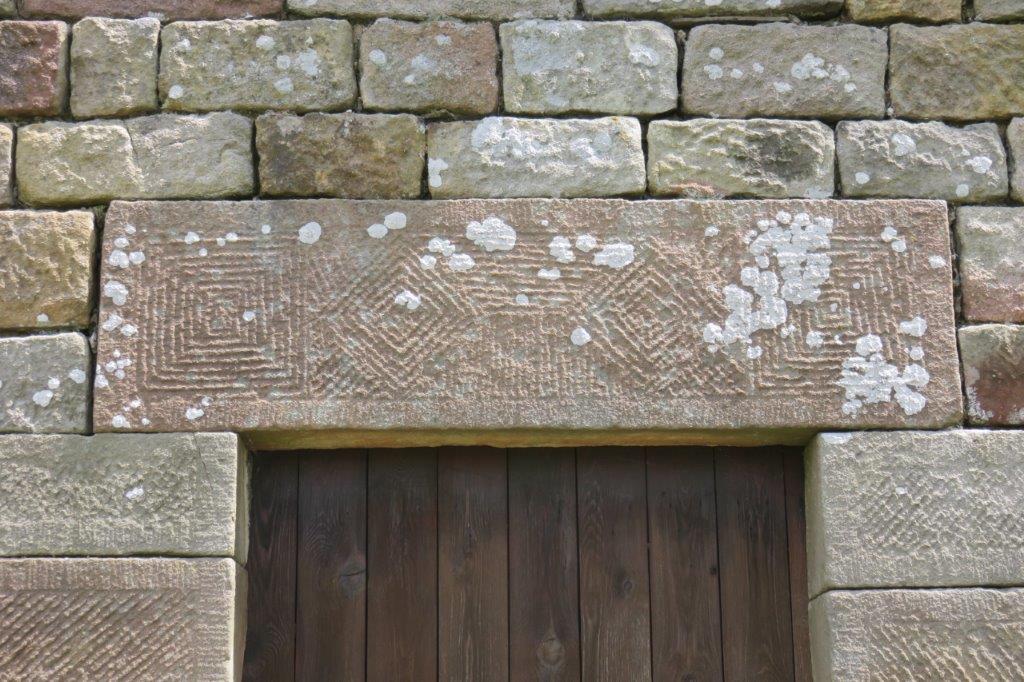 note engraving on lintel on barn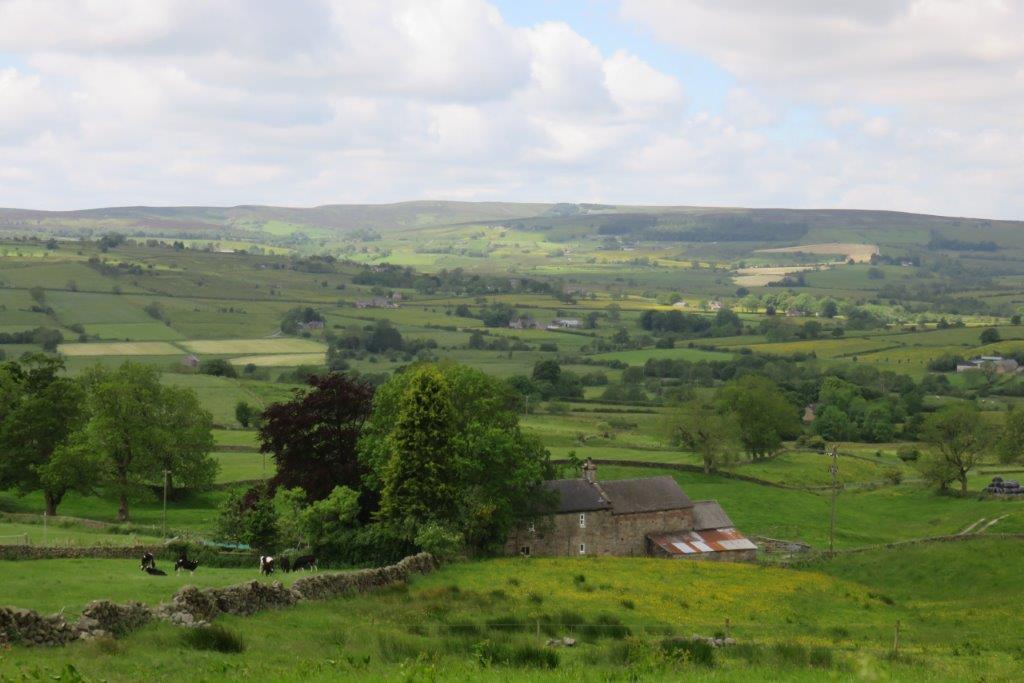 another view of Hill End Farm?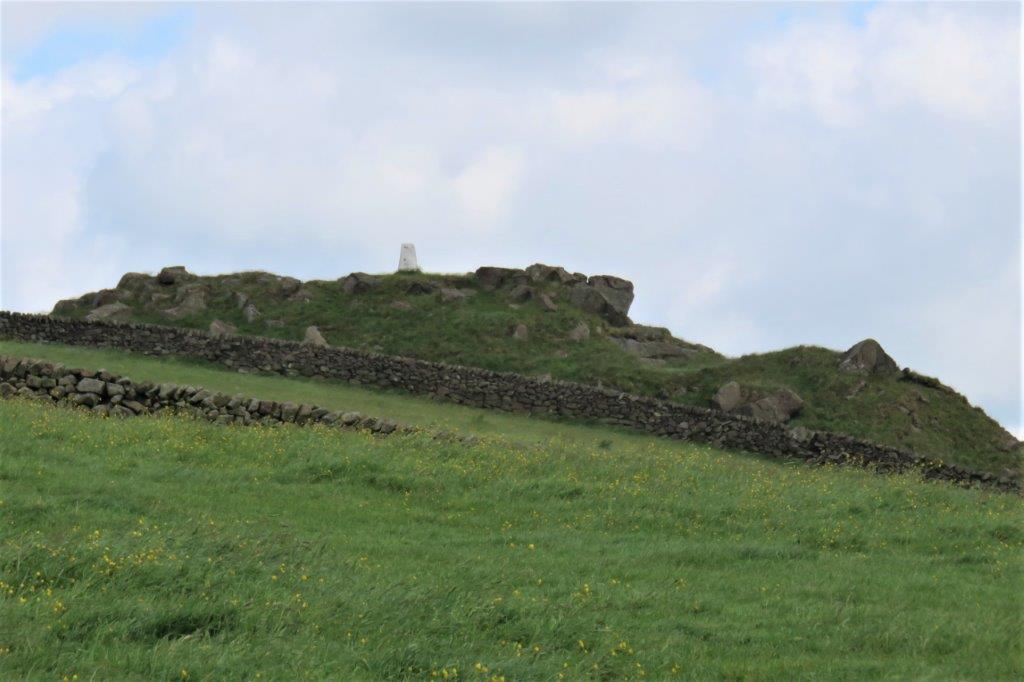 survey beacon on Sheen Hill - no Public Footpath to it.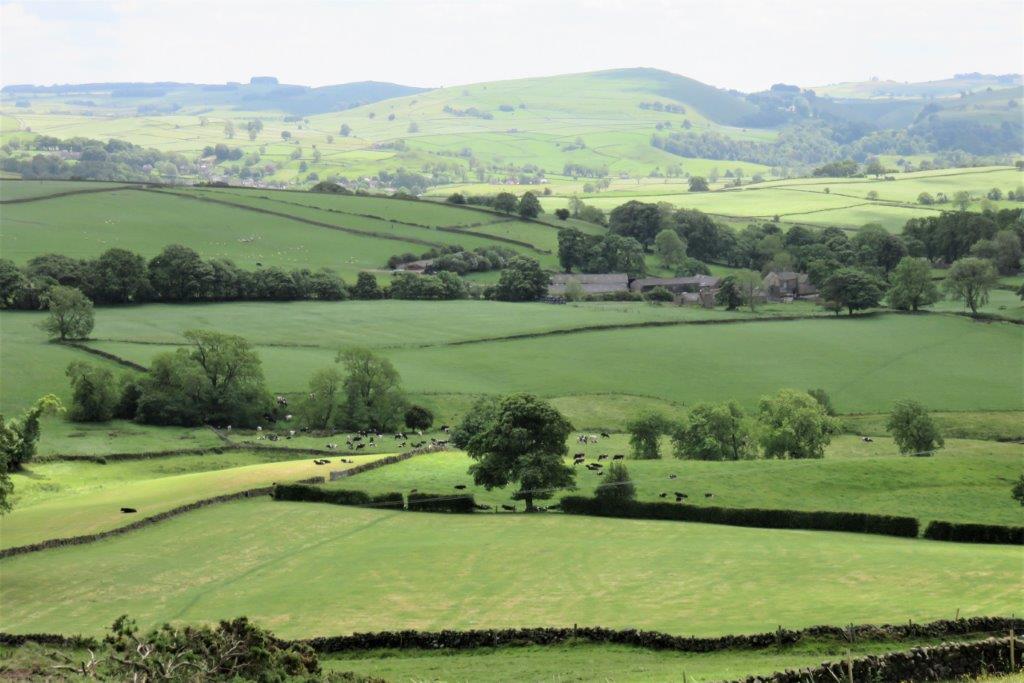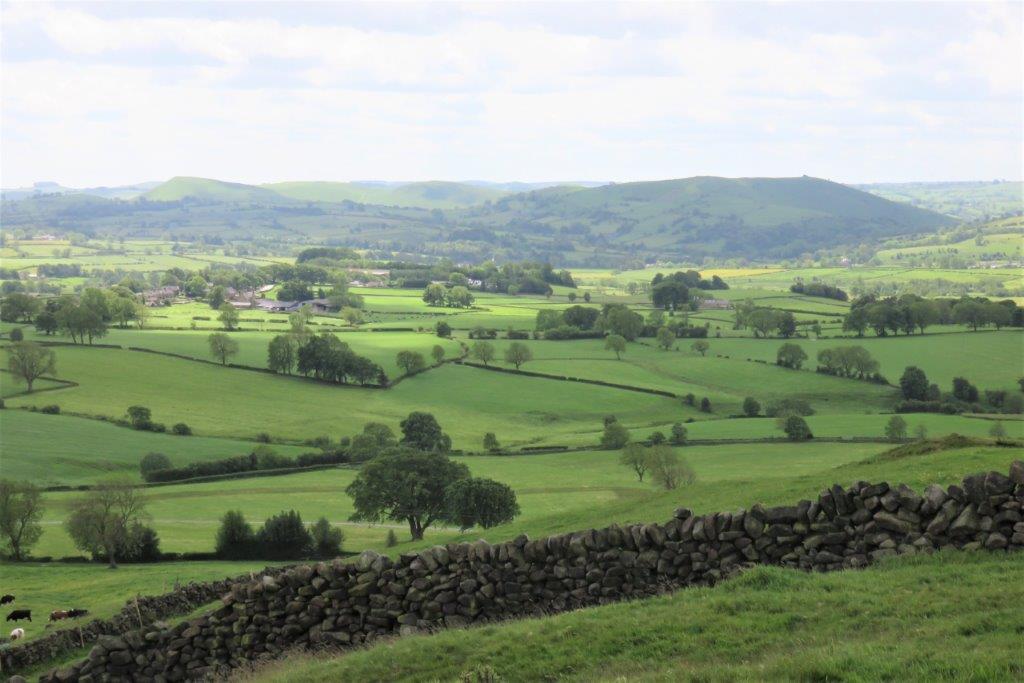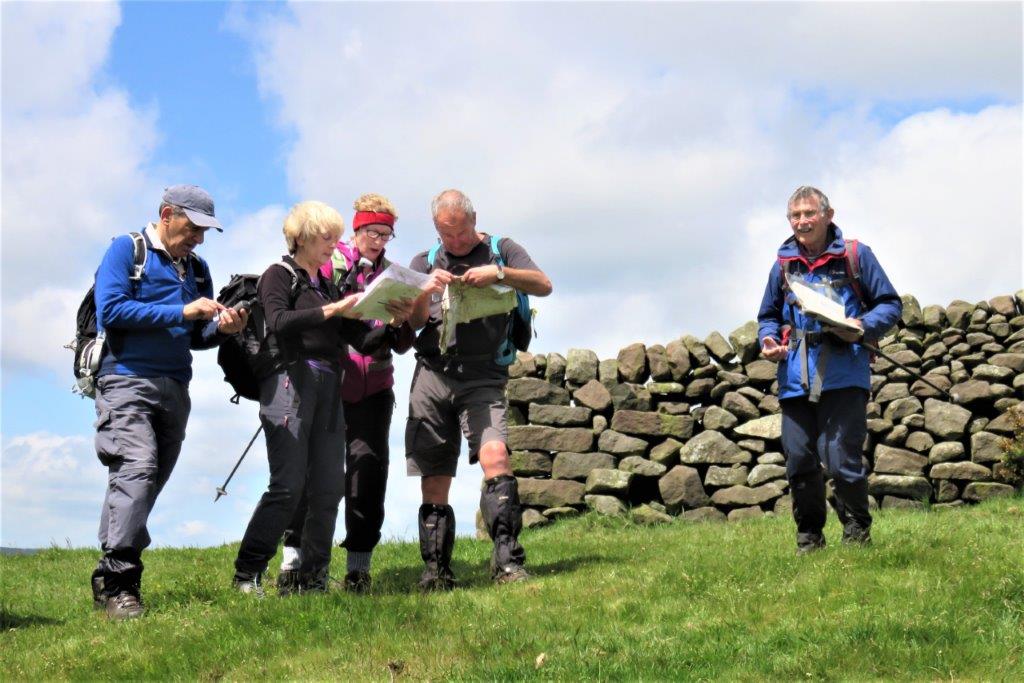 finding the route to High Sheen Farm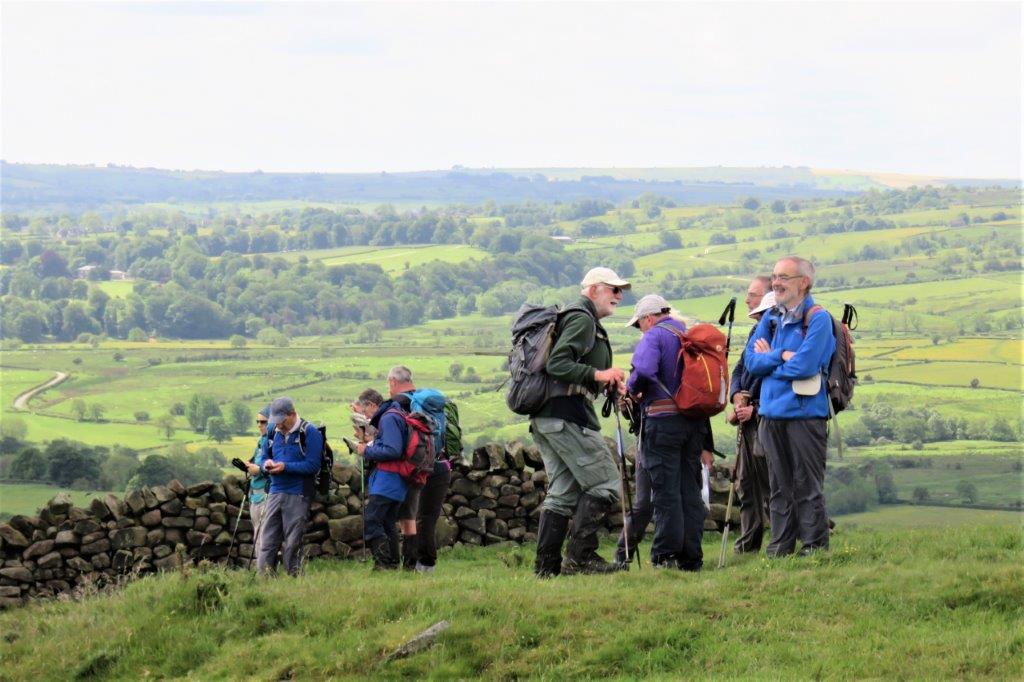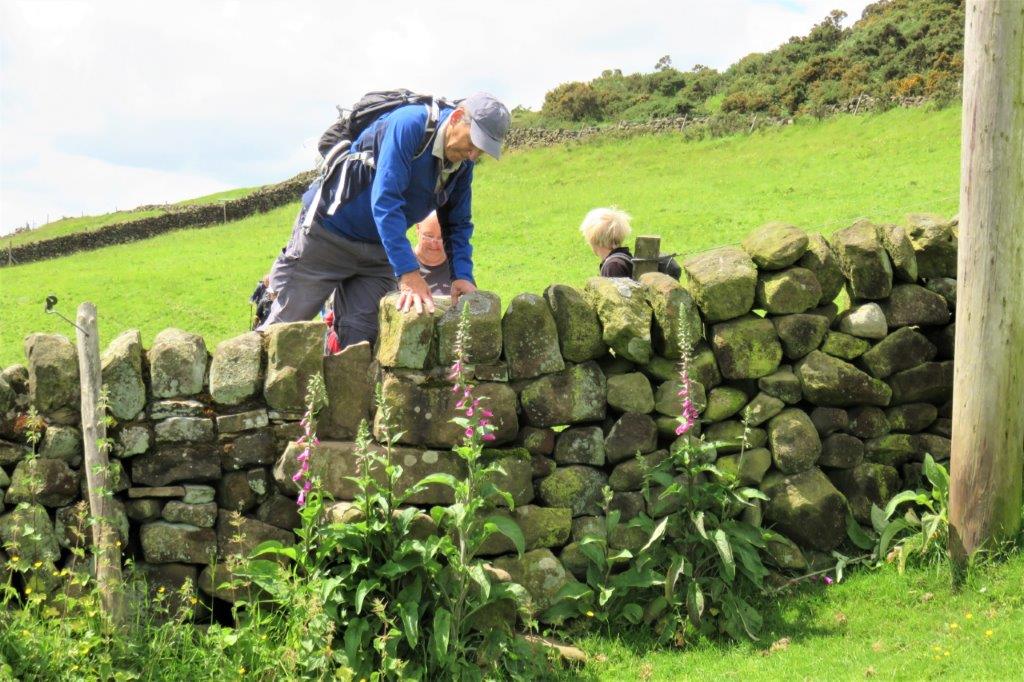 Foxgloves on stile on High Sheen Farm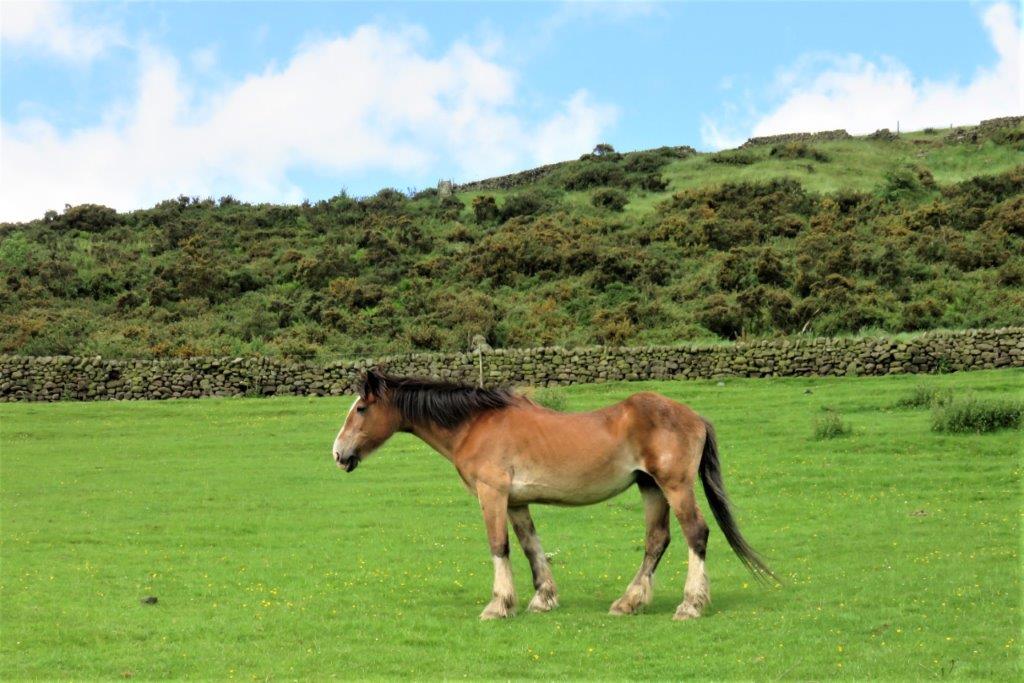 no access into High Sheen Farm from gorse covered land seen here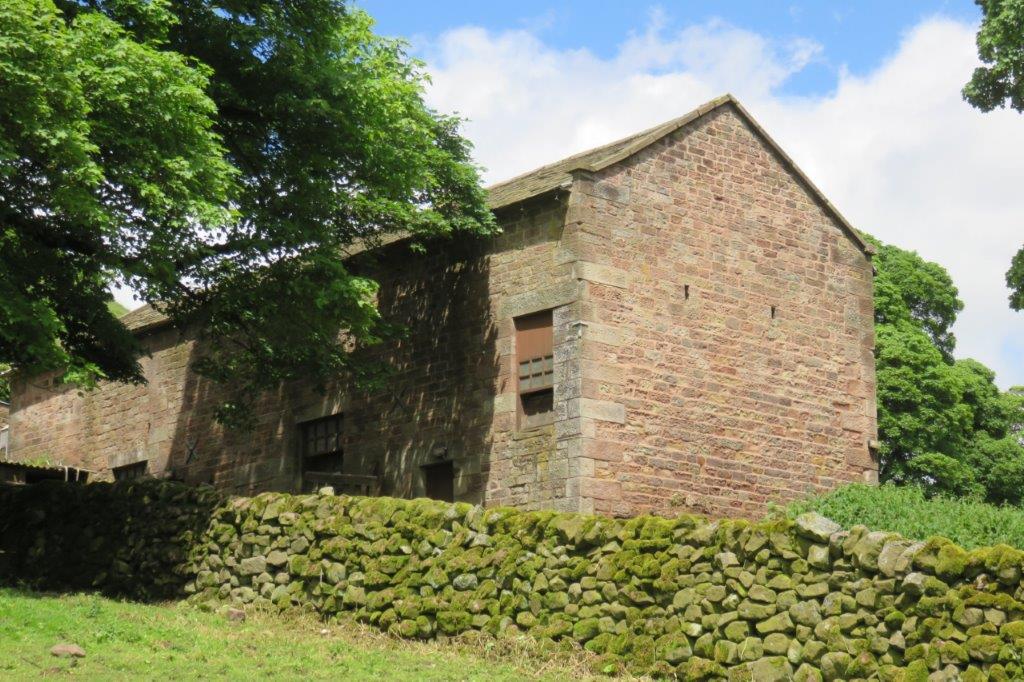 barn on High Sheen Farm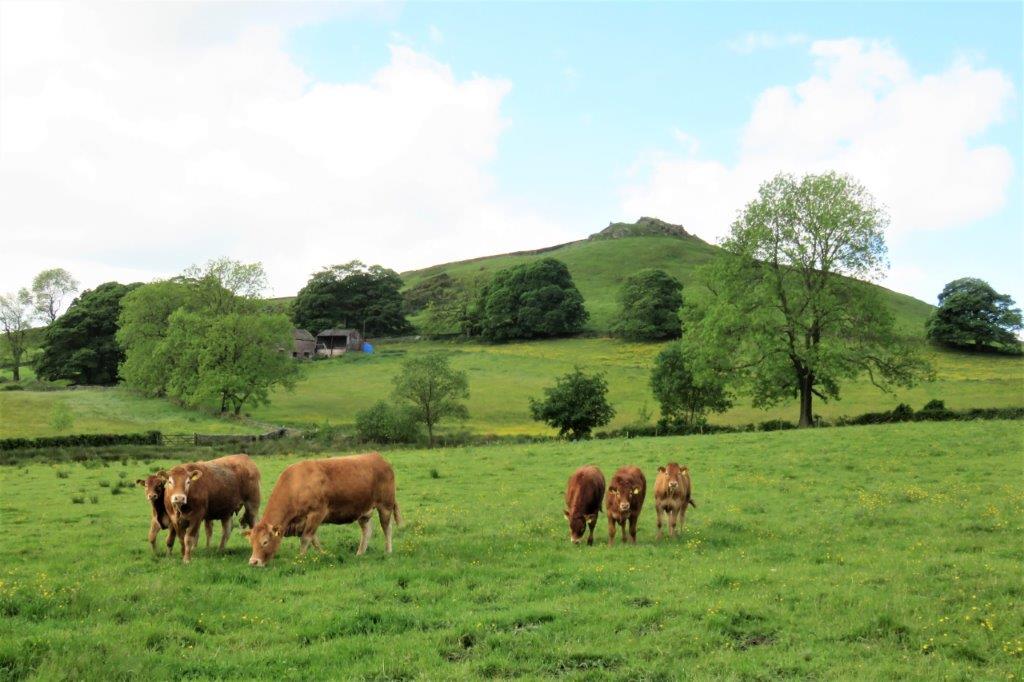 Sheen Hill at top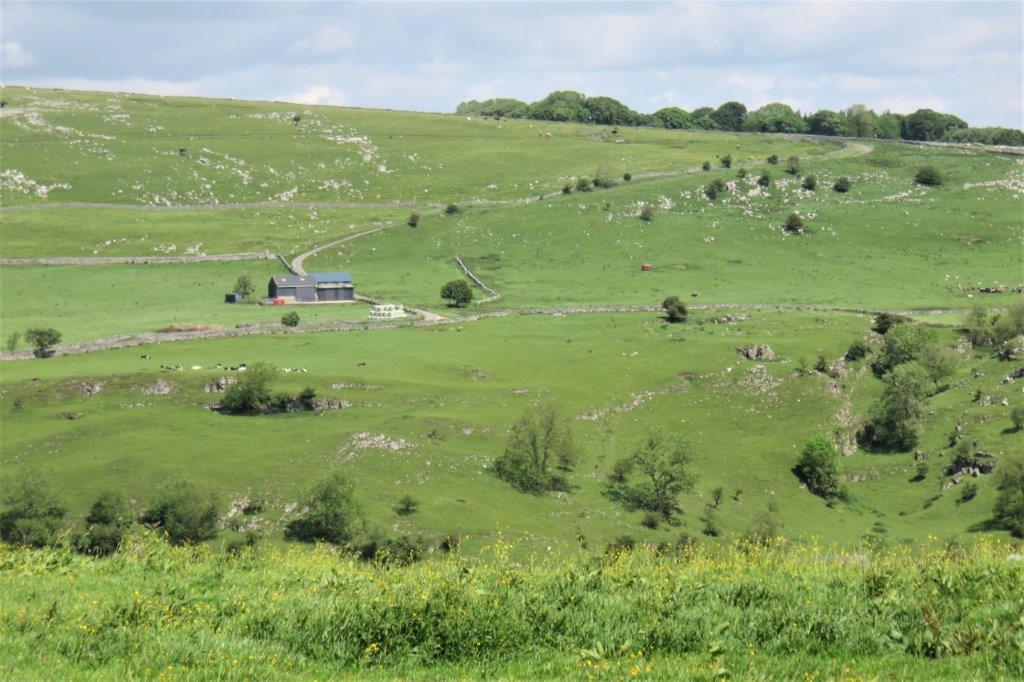 view from road before reaching High Close Farm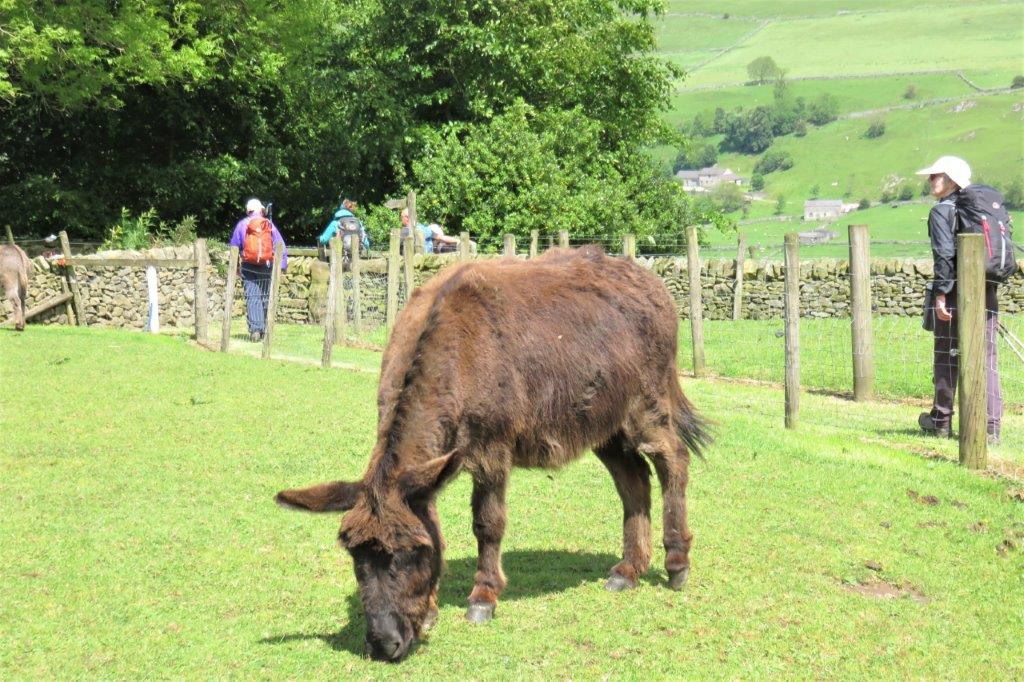 passing through High Close Farm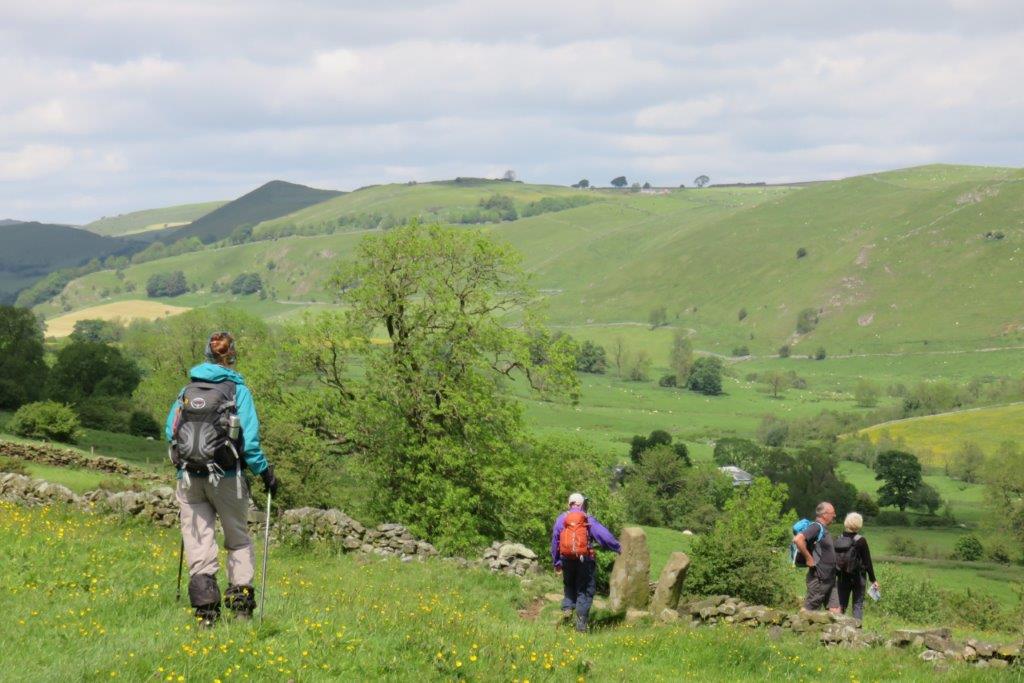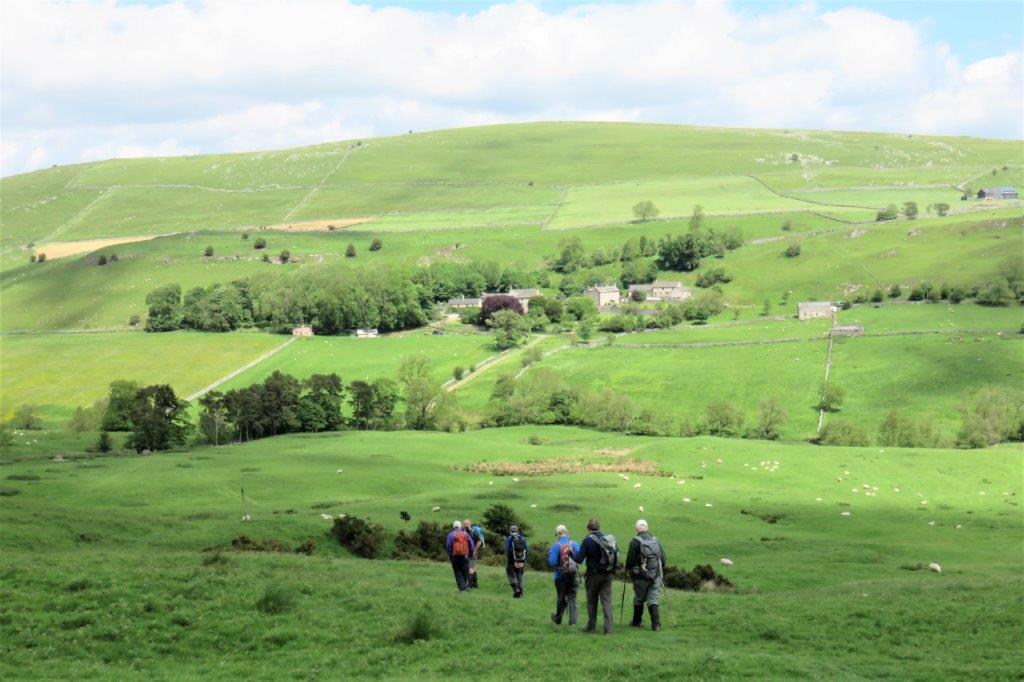 heading down towards Pilsbury[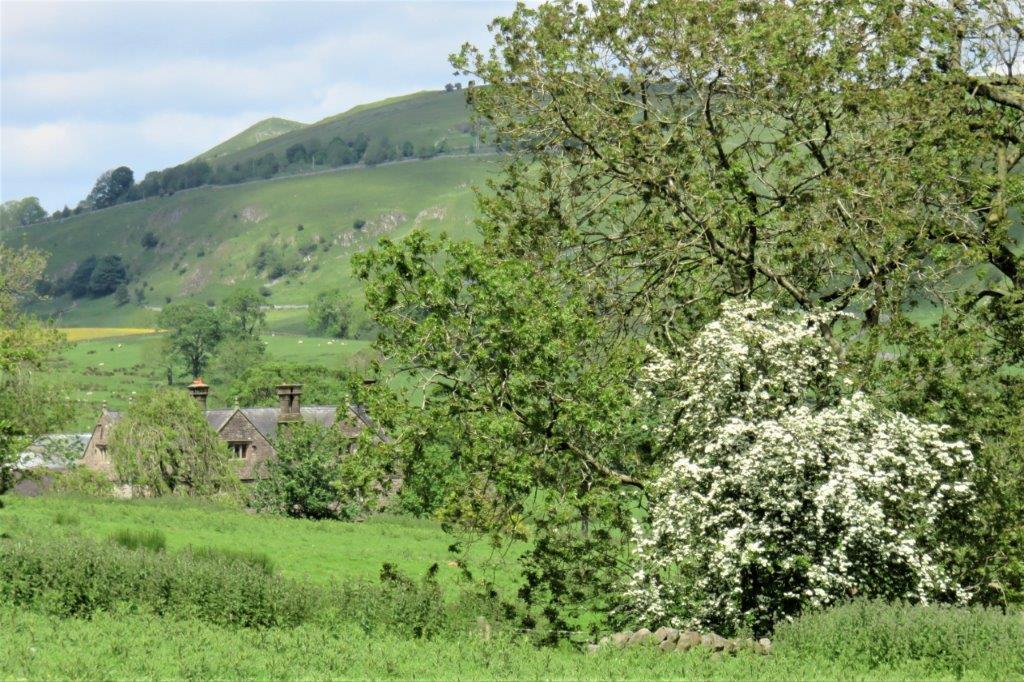 Broadmeadow Hall - mid 17th century - apparently grade 2 listed building?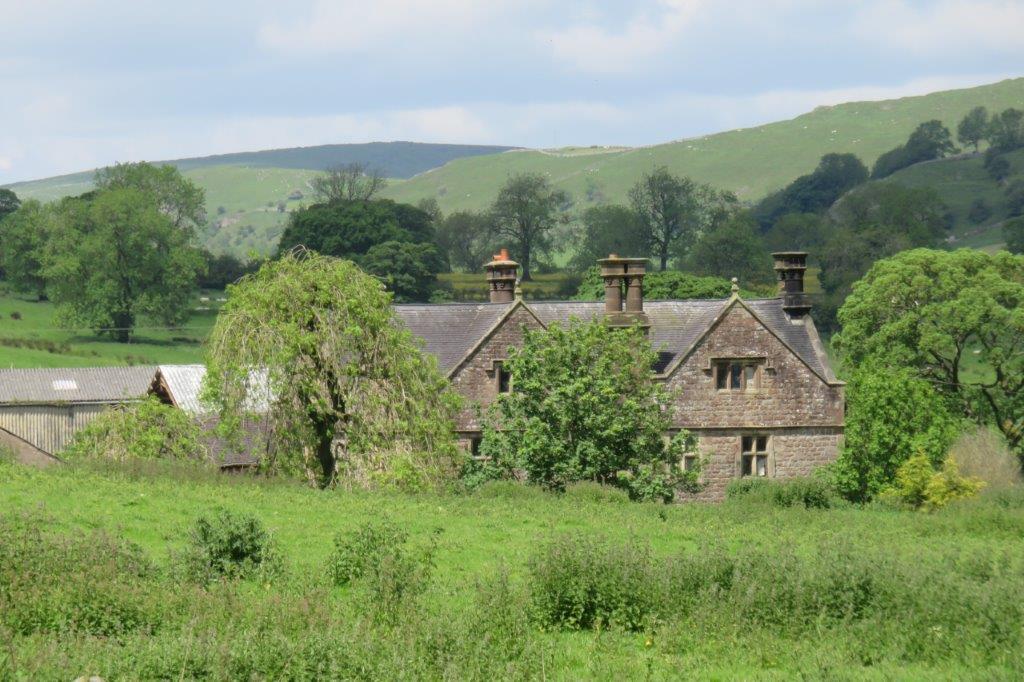 Broadmeadow Hall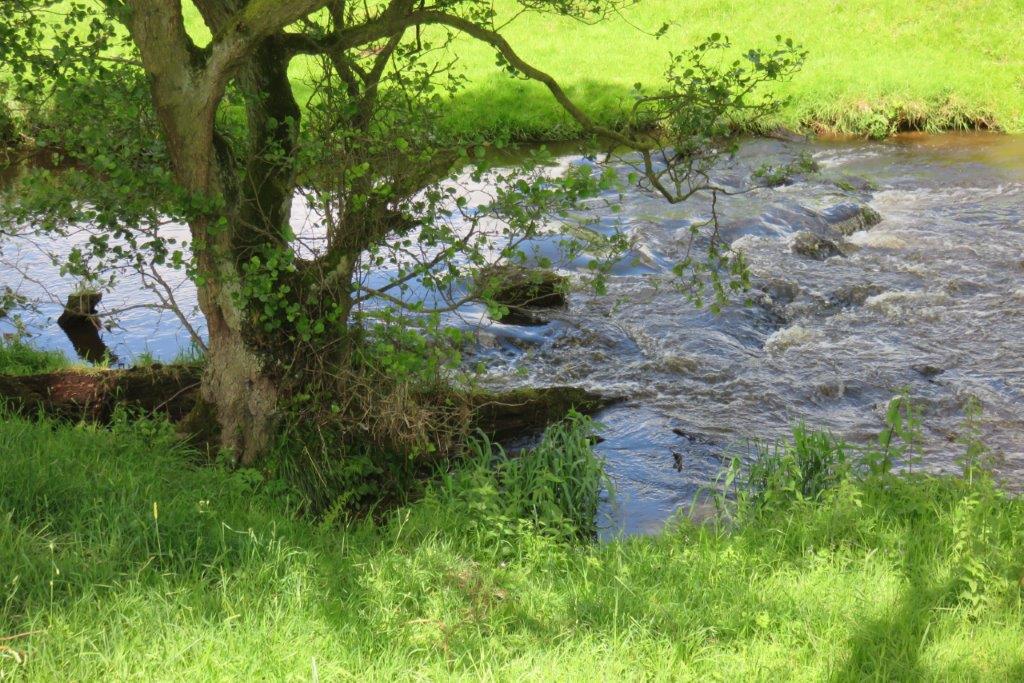 The River Dove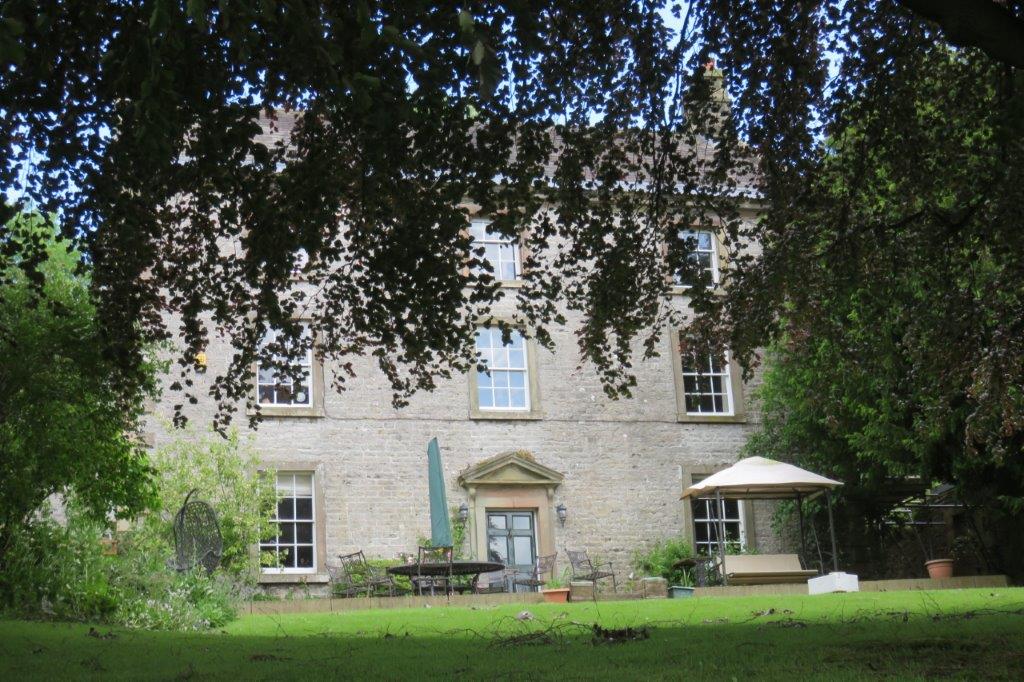 Pilsbury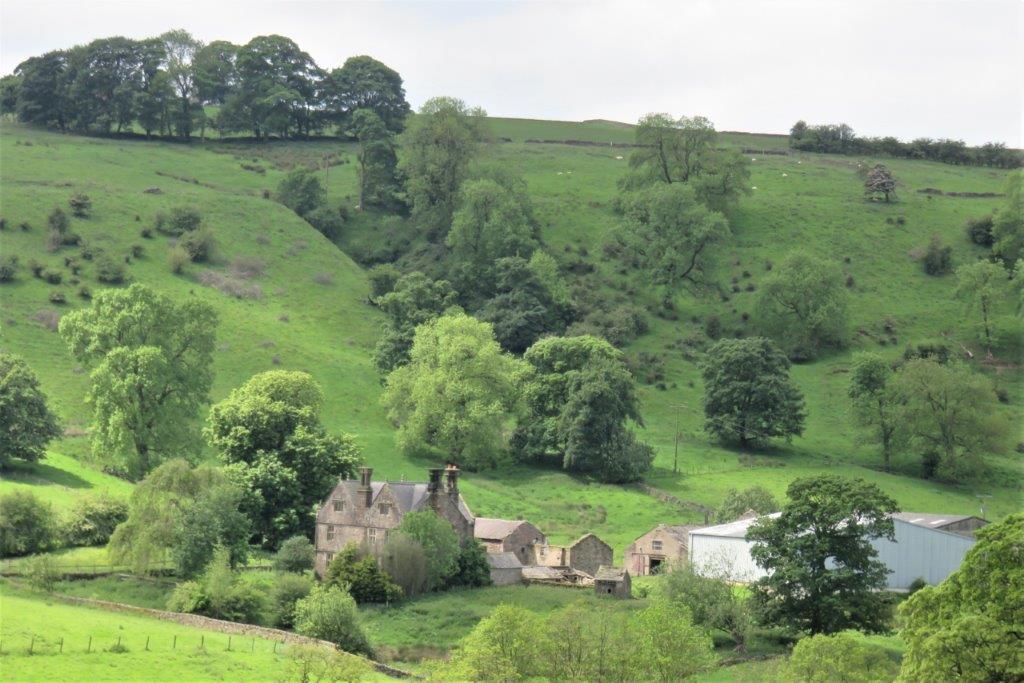 Broadmeadow Hall again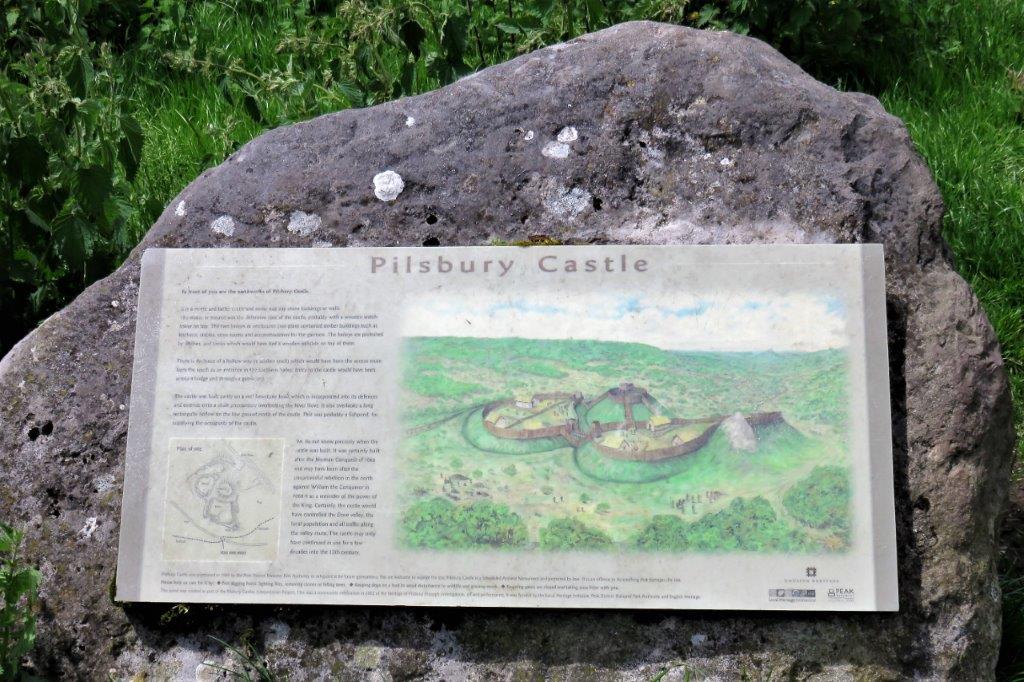 Pilsbury Castle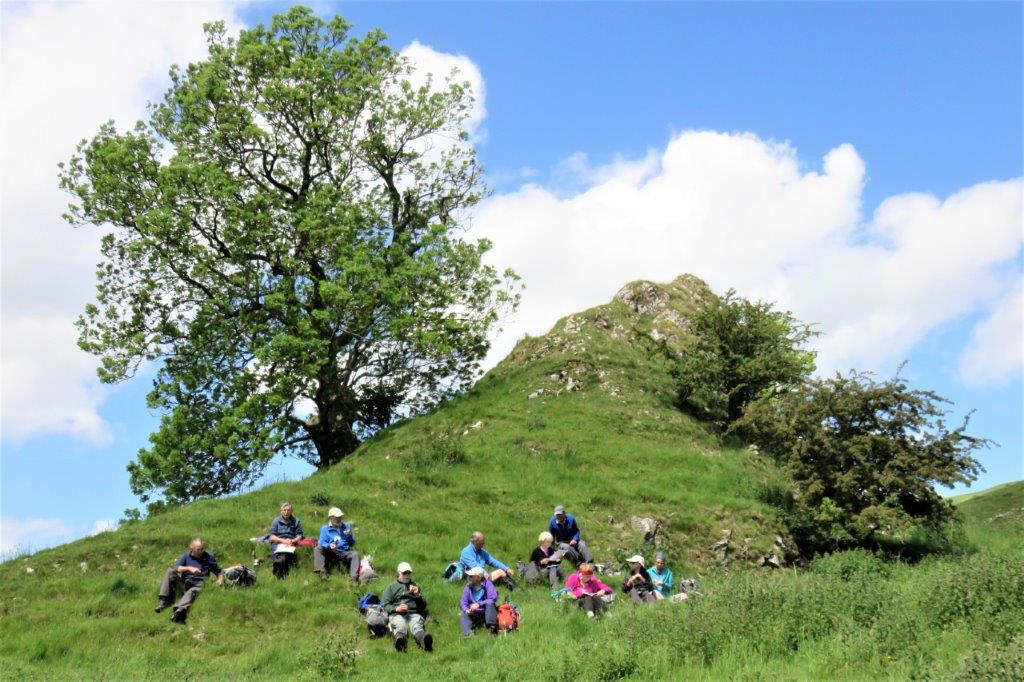 below rock outcrop at Pilsbury Castle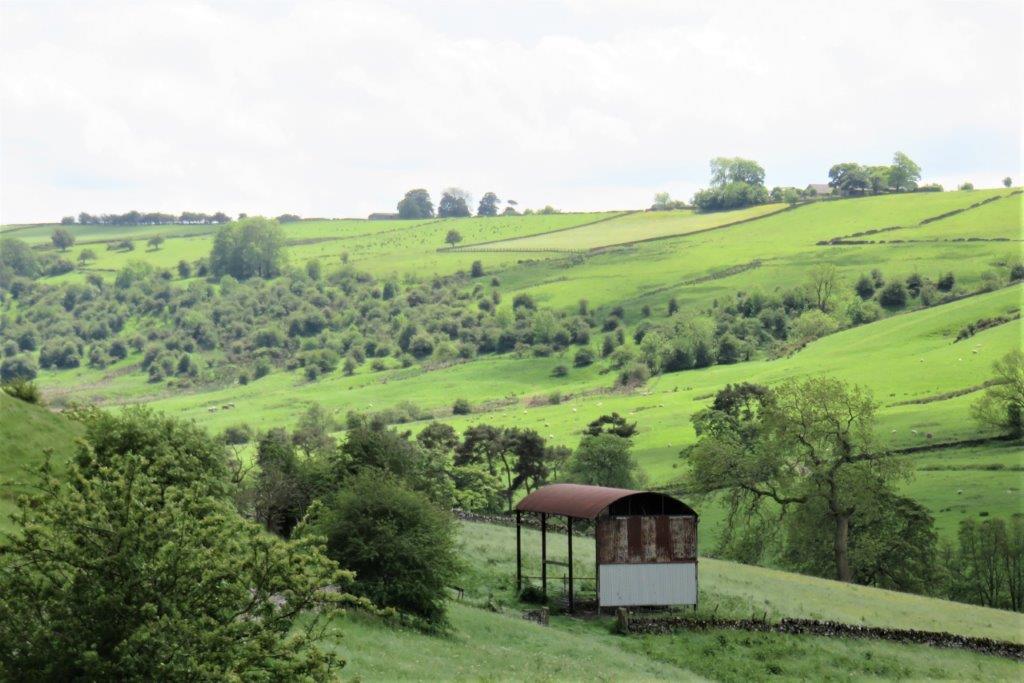 disused hay store now redundant with the advance of farming methods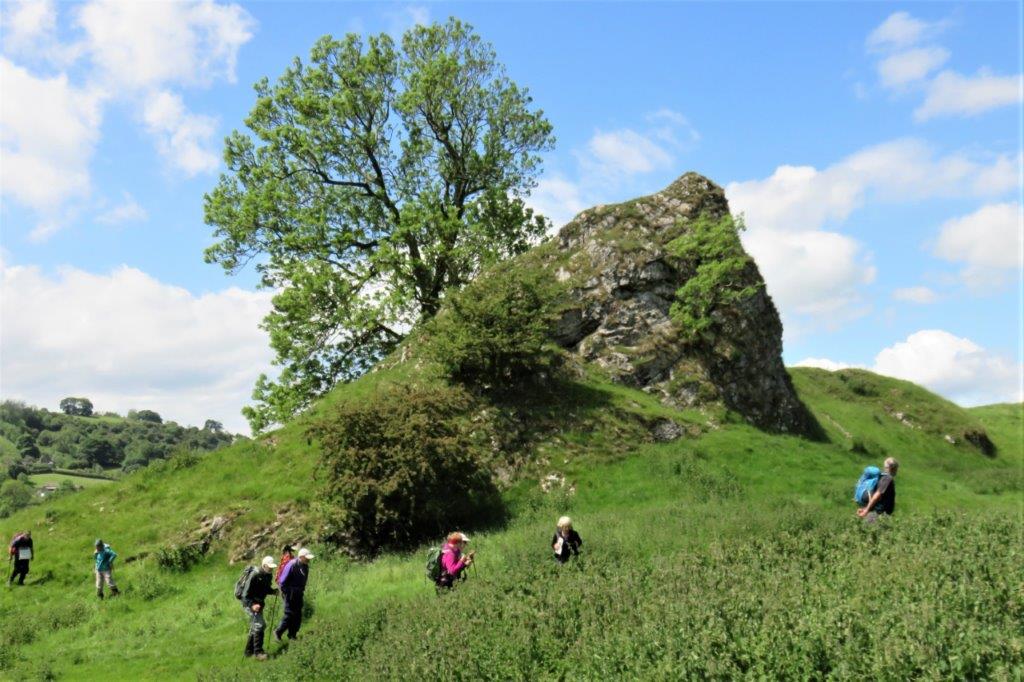 starting our U turn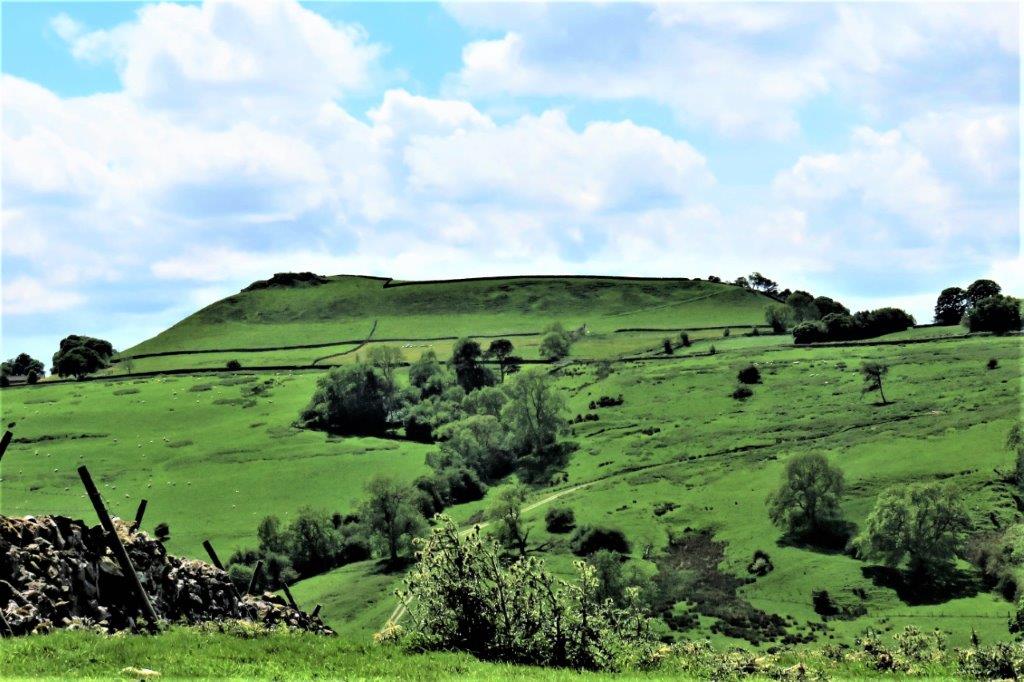 Sheen Hill at top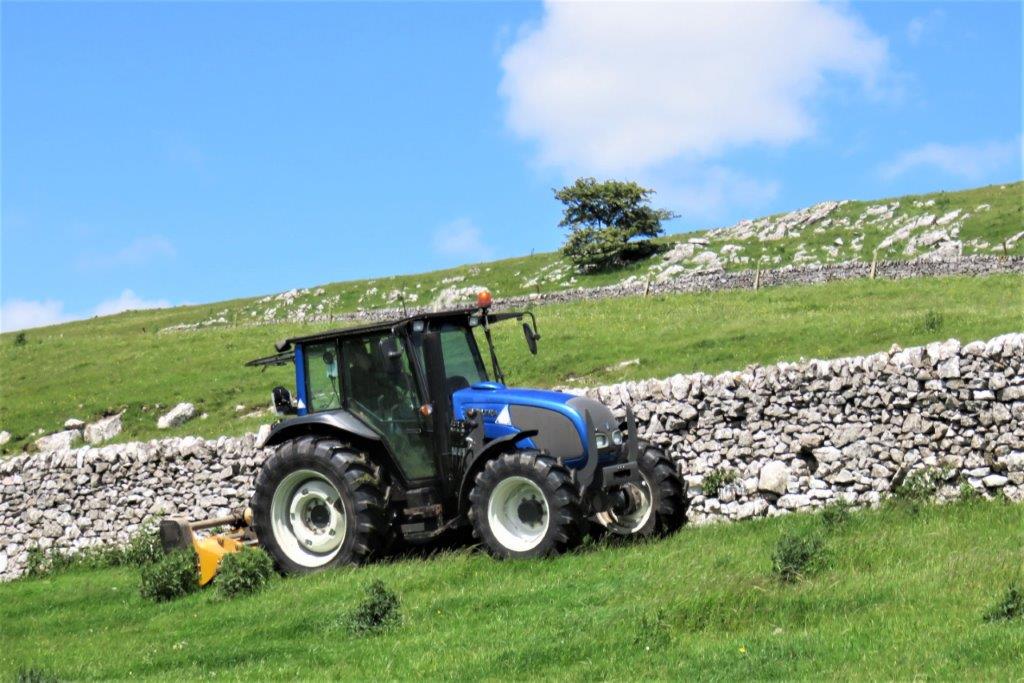 grass mowing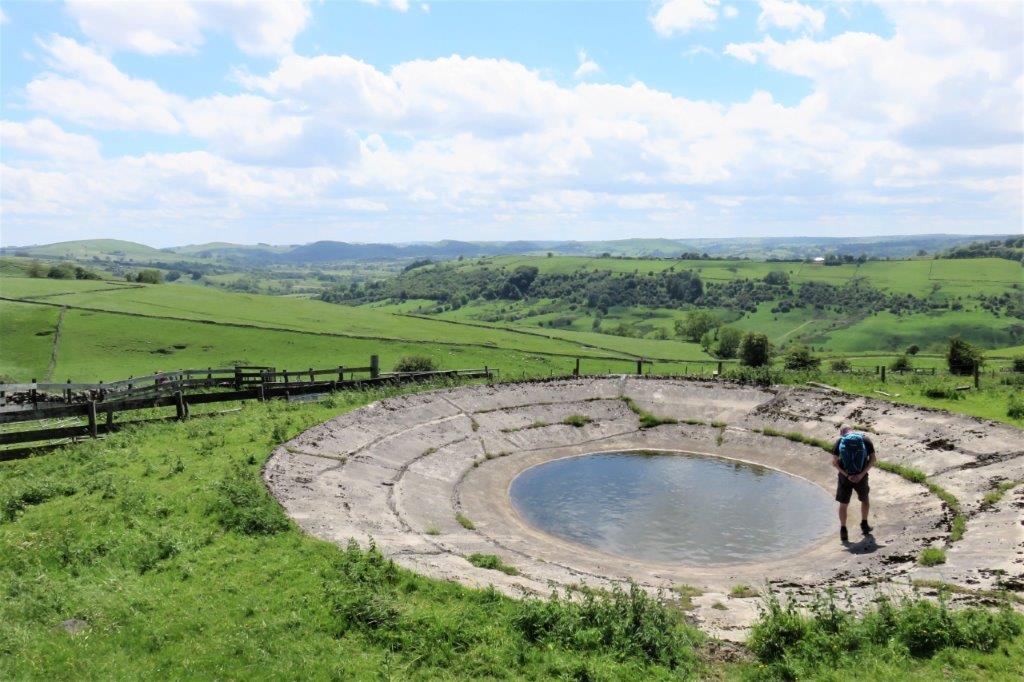 dew pond just under ladder stile into open access area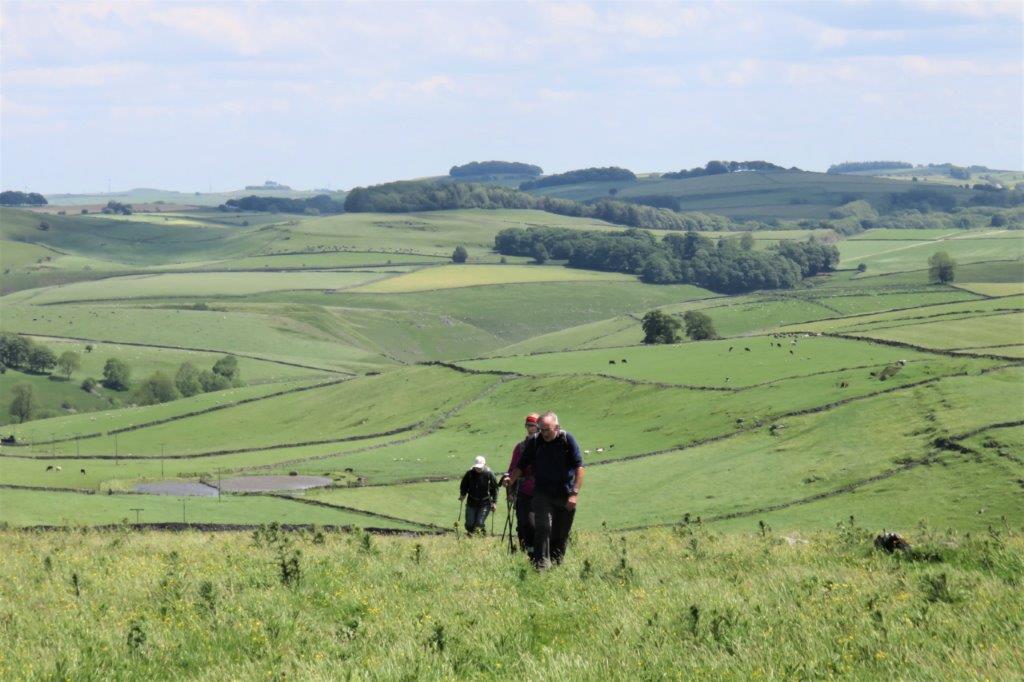 on the long way through open access land to High Wheeldon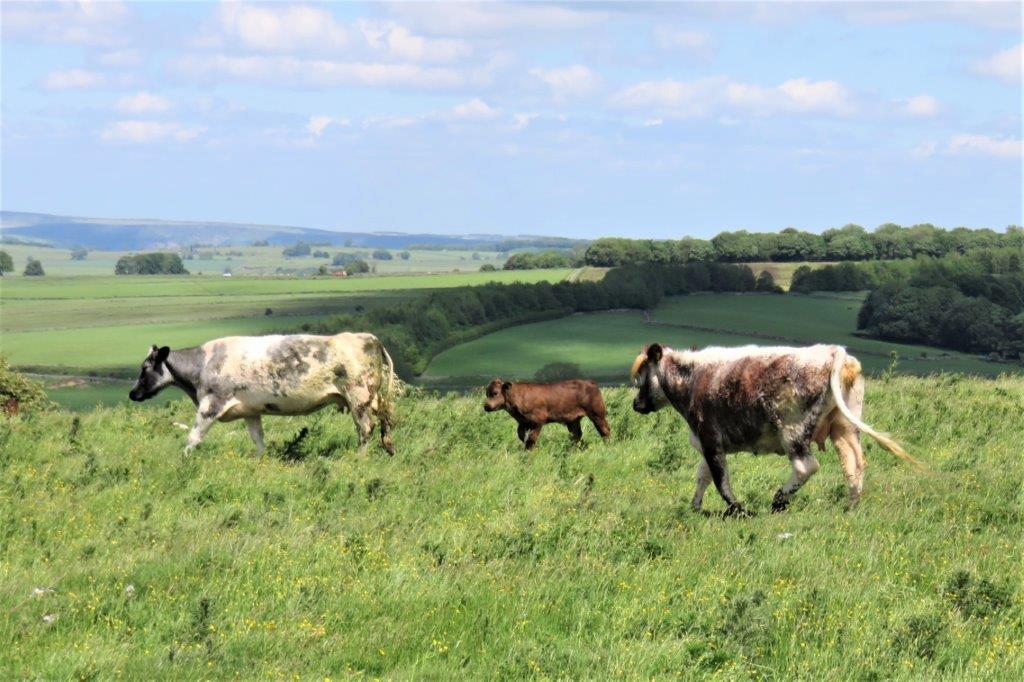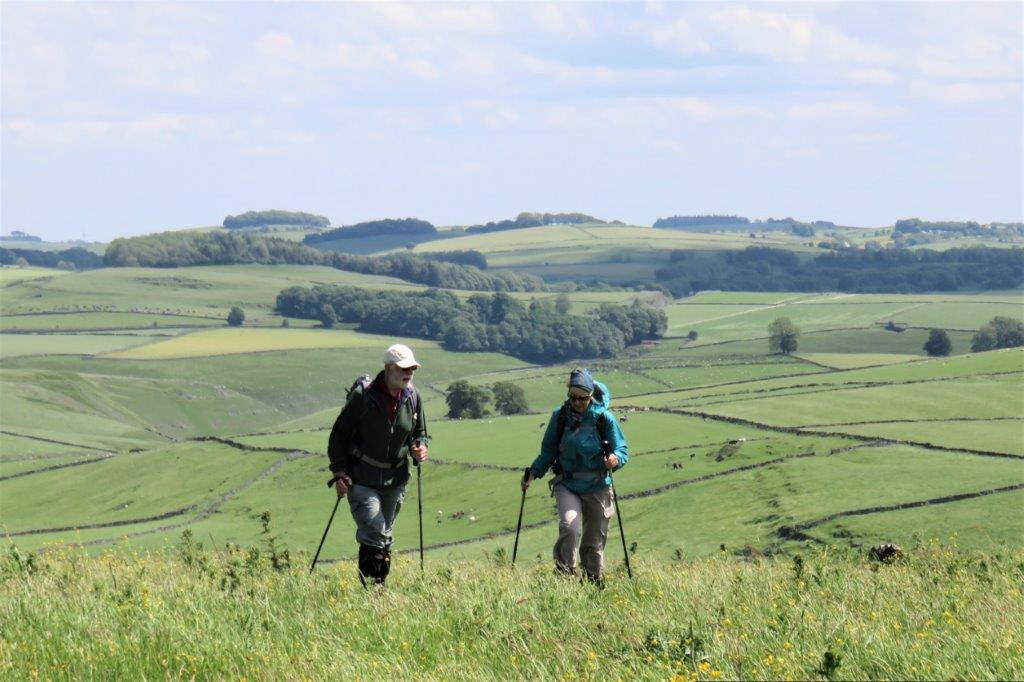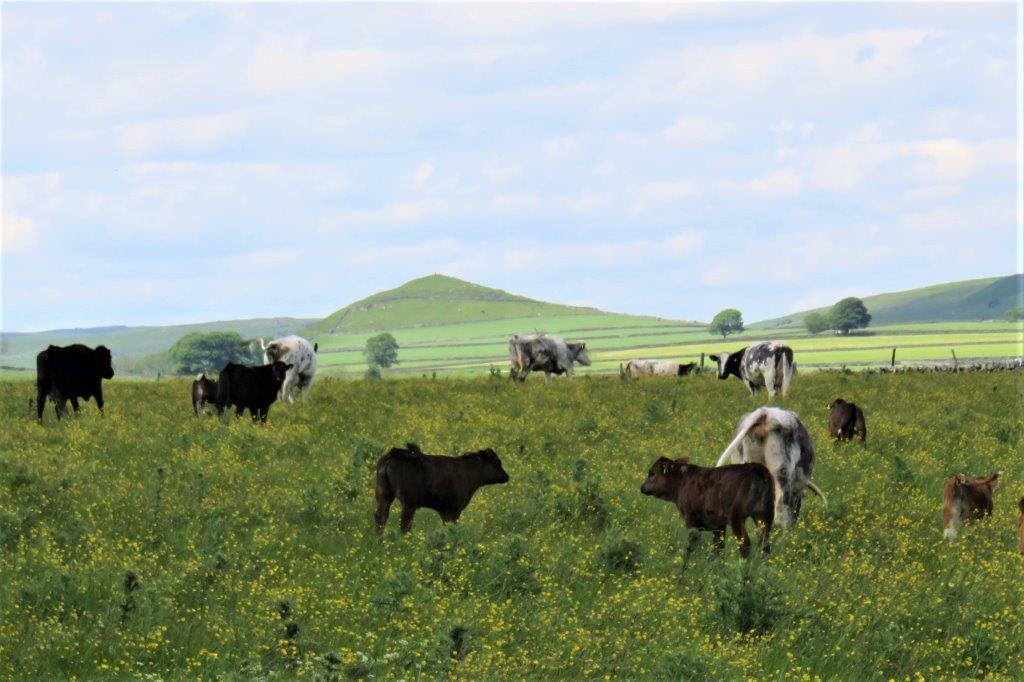 High Wheeldon at top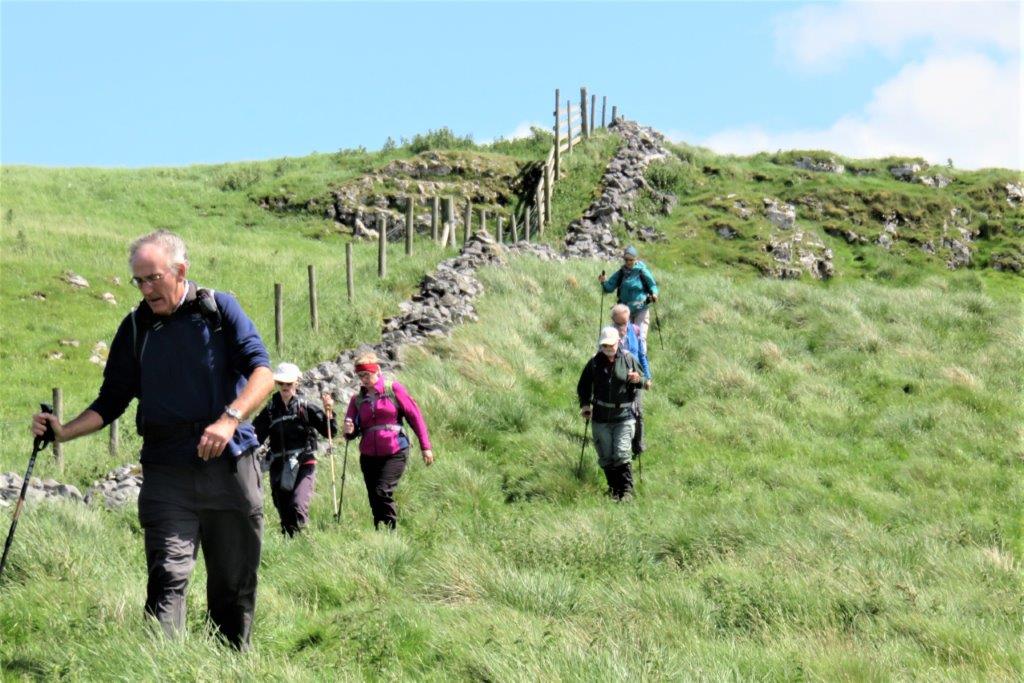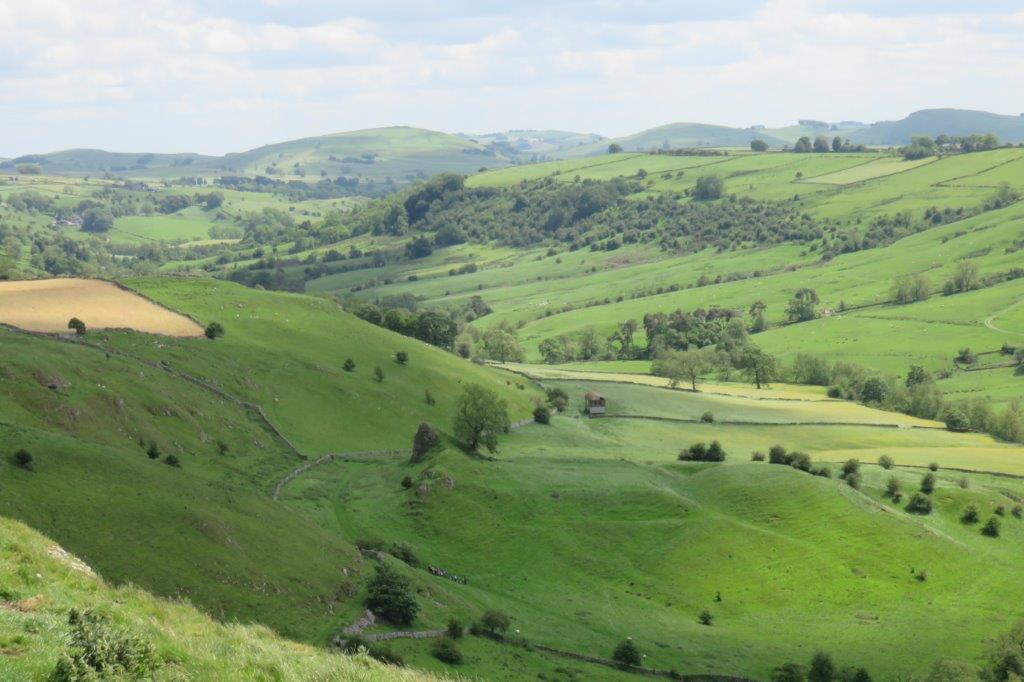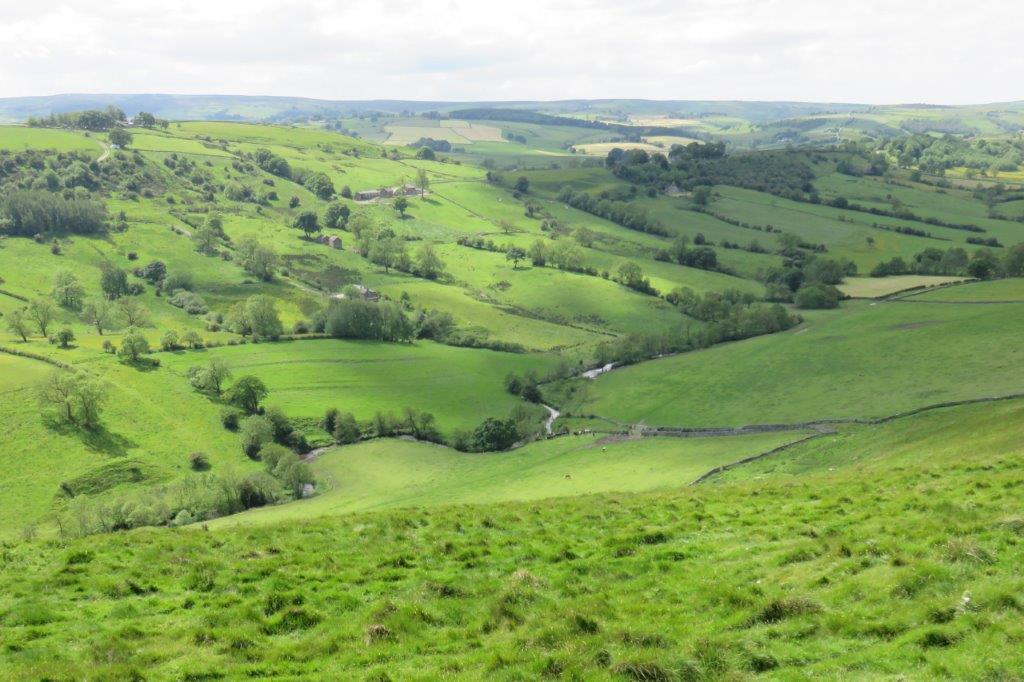 Rive Dove below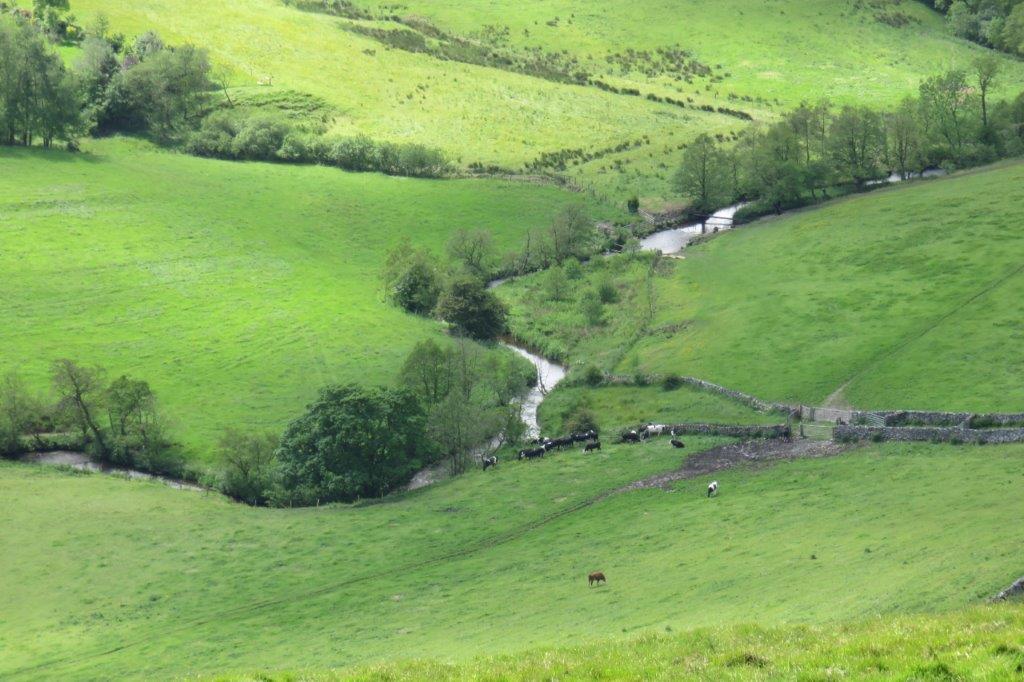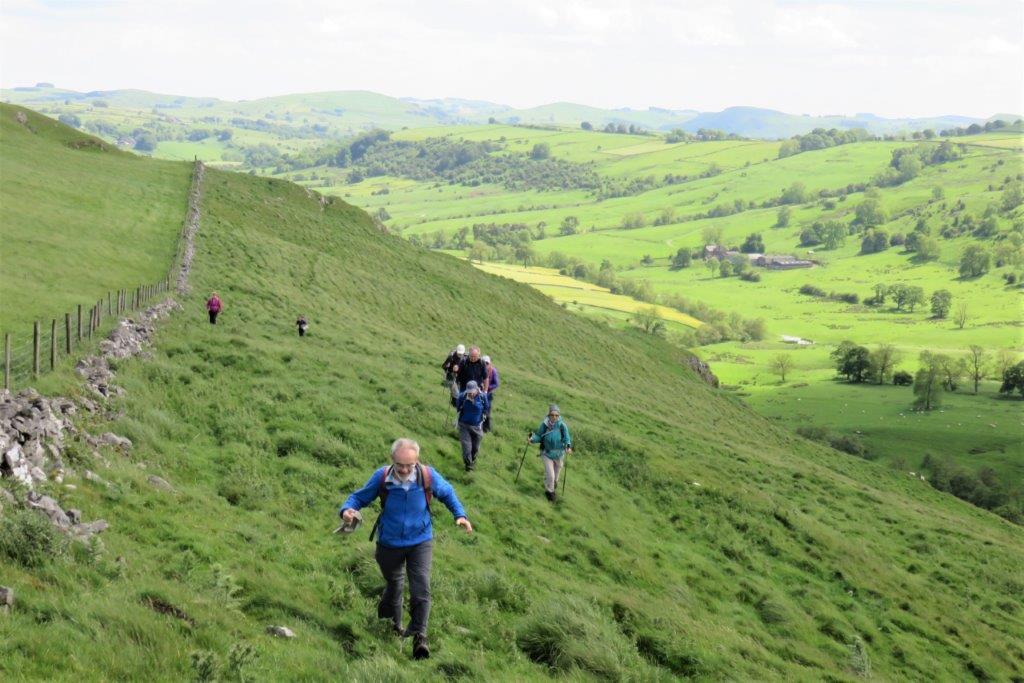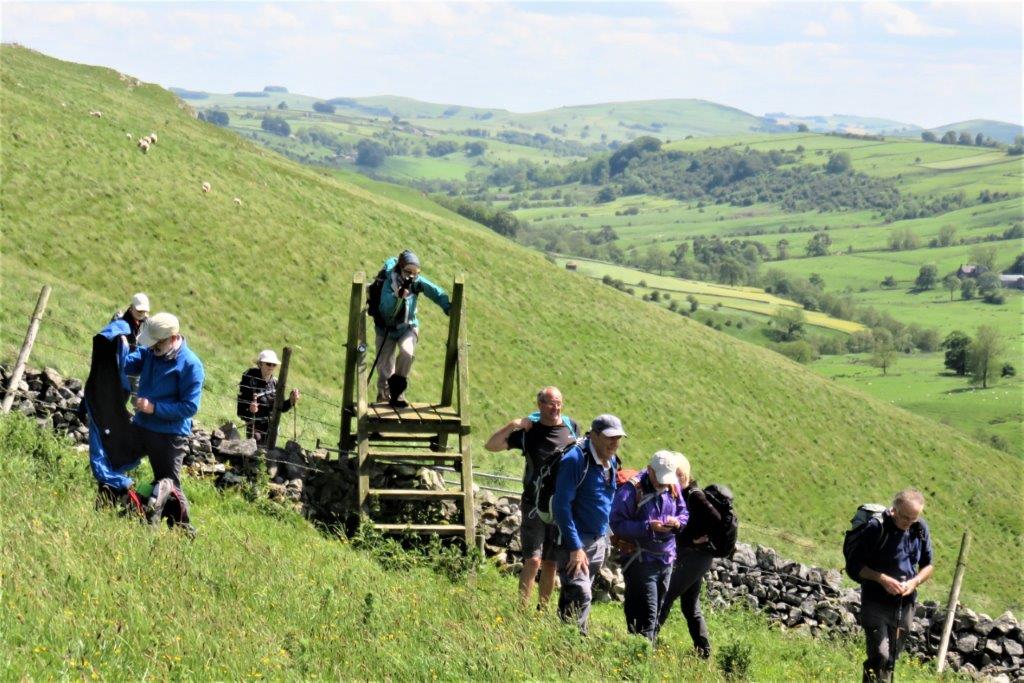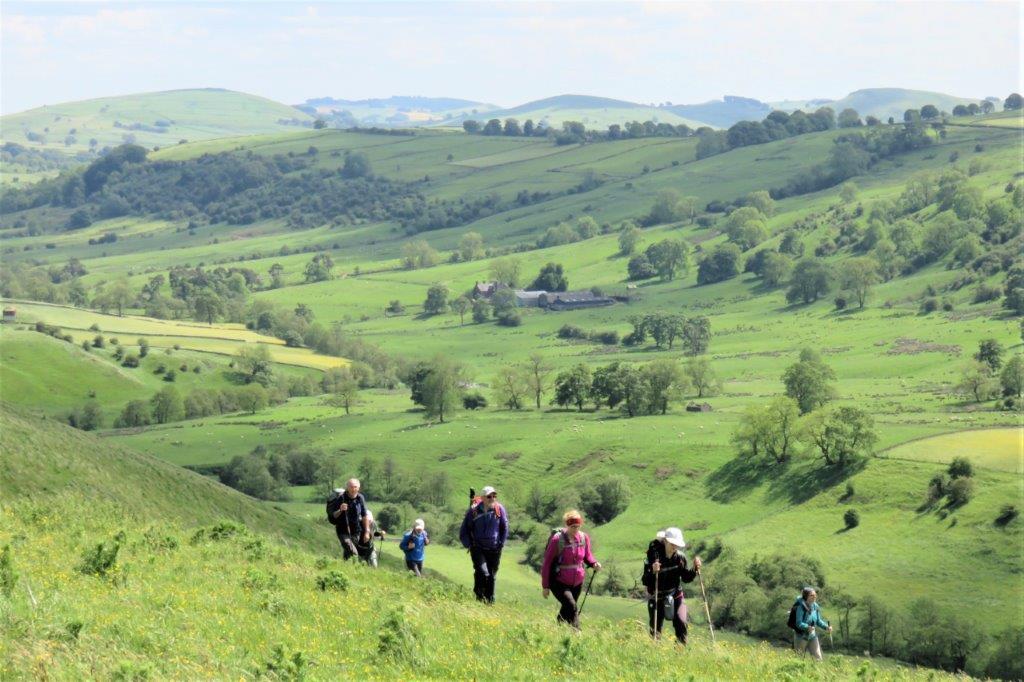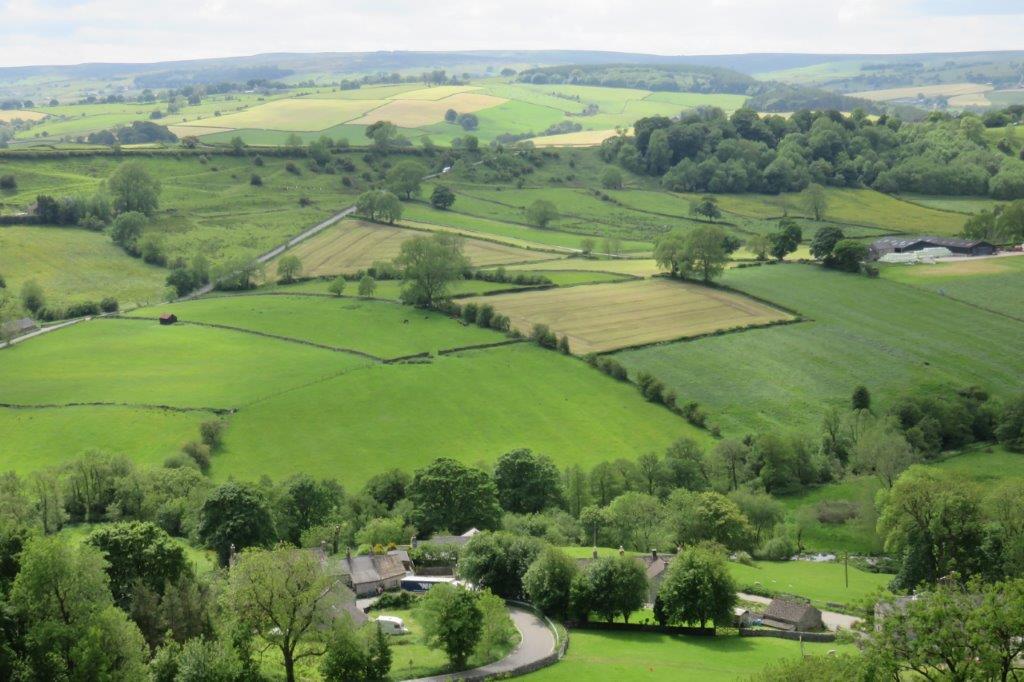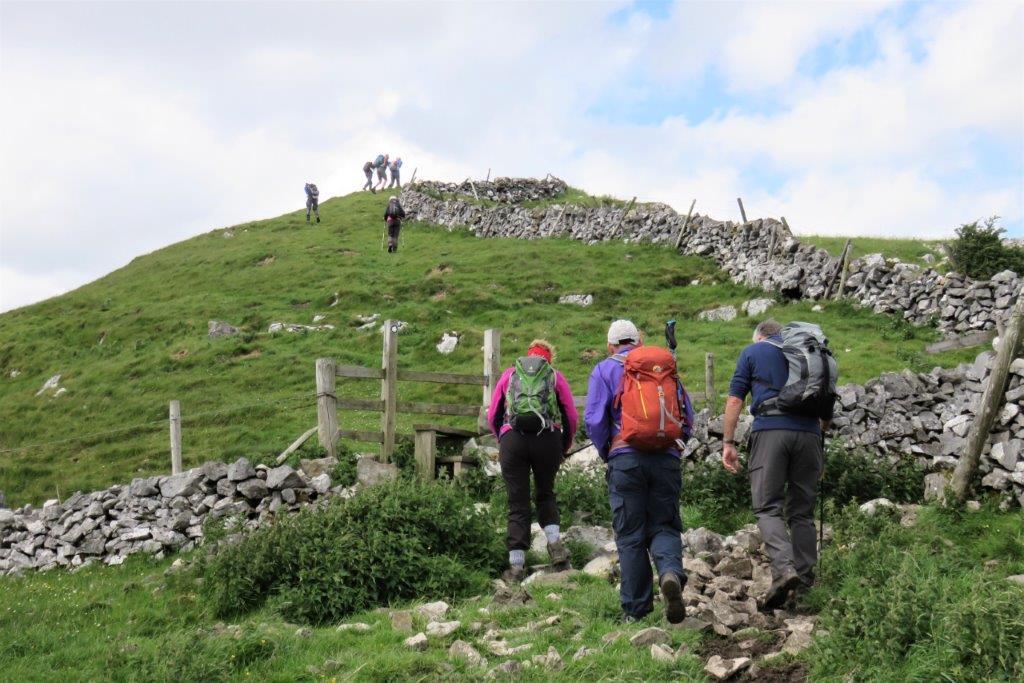 High Wheeldon summit within grasp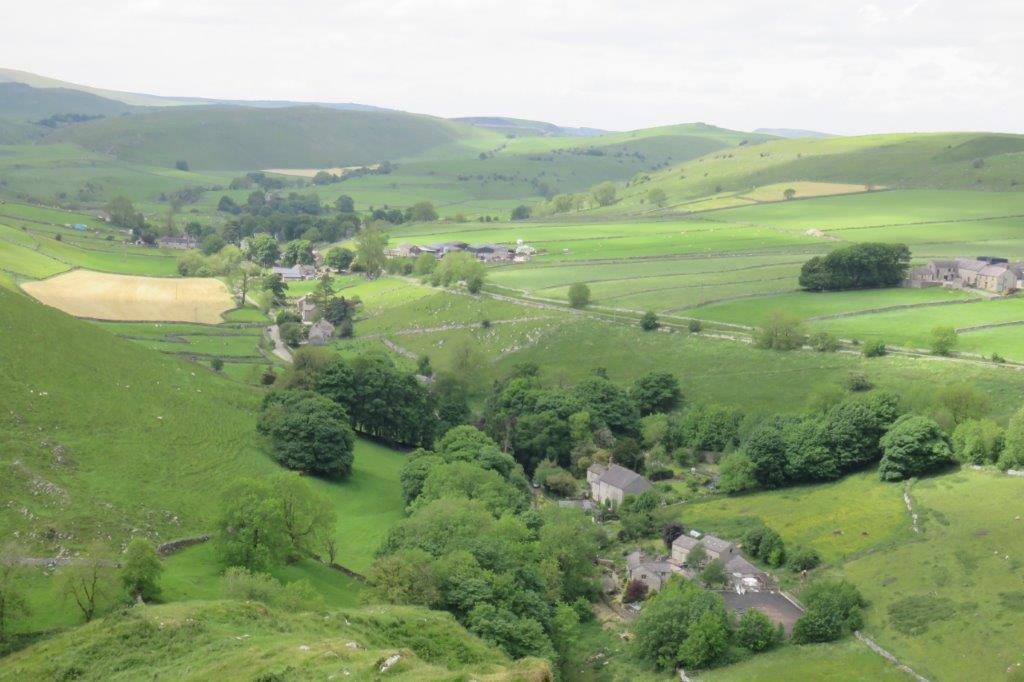 Earl Sterndale seen from High Wheeldon summit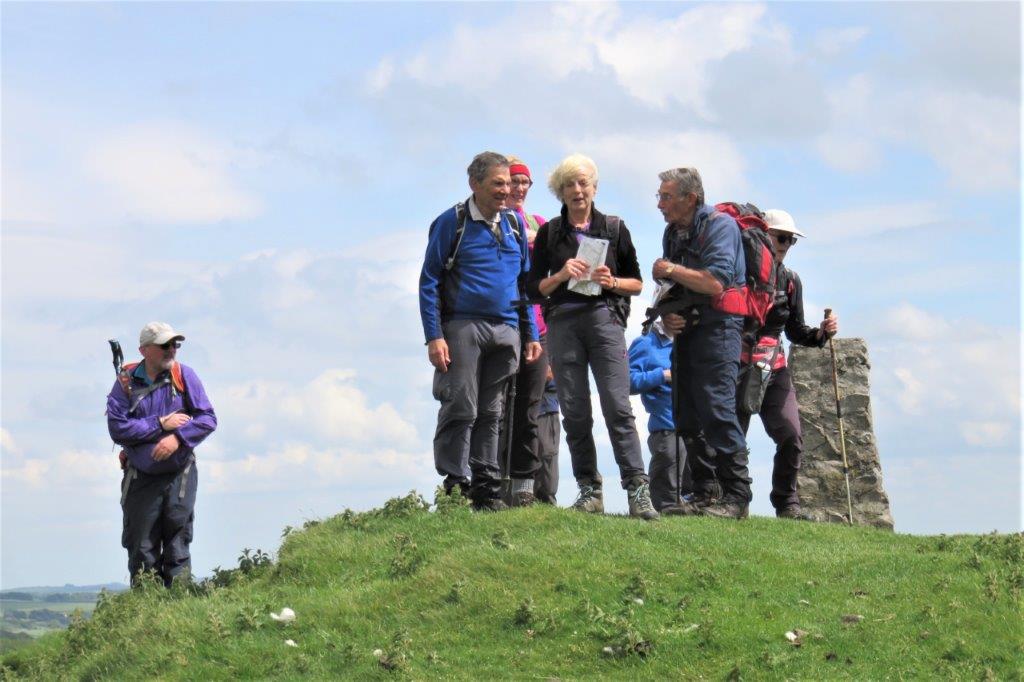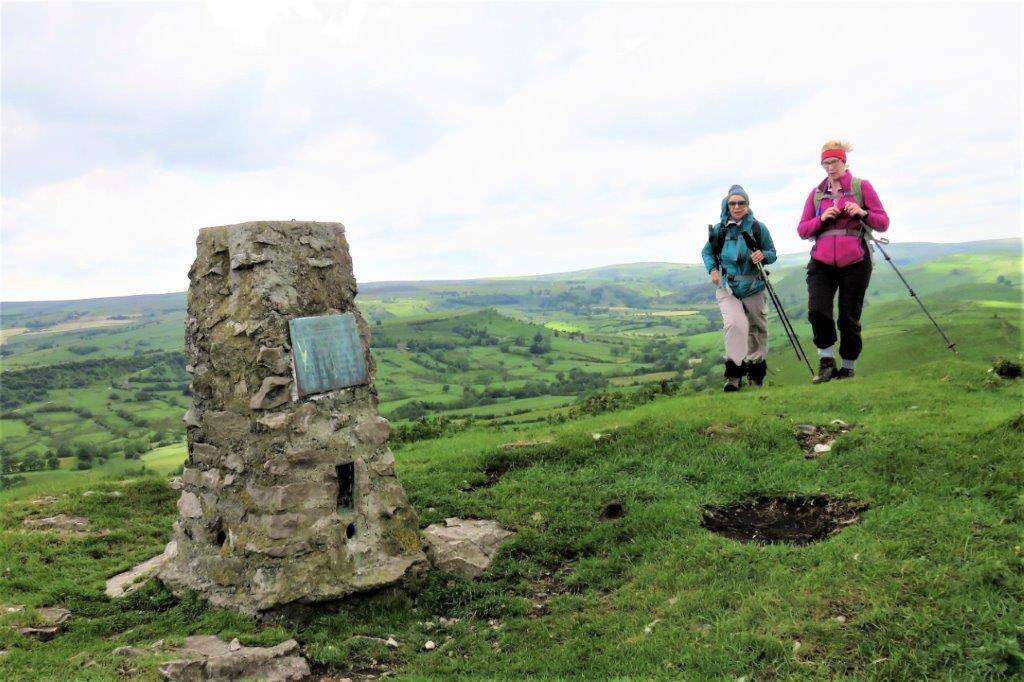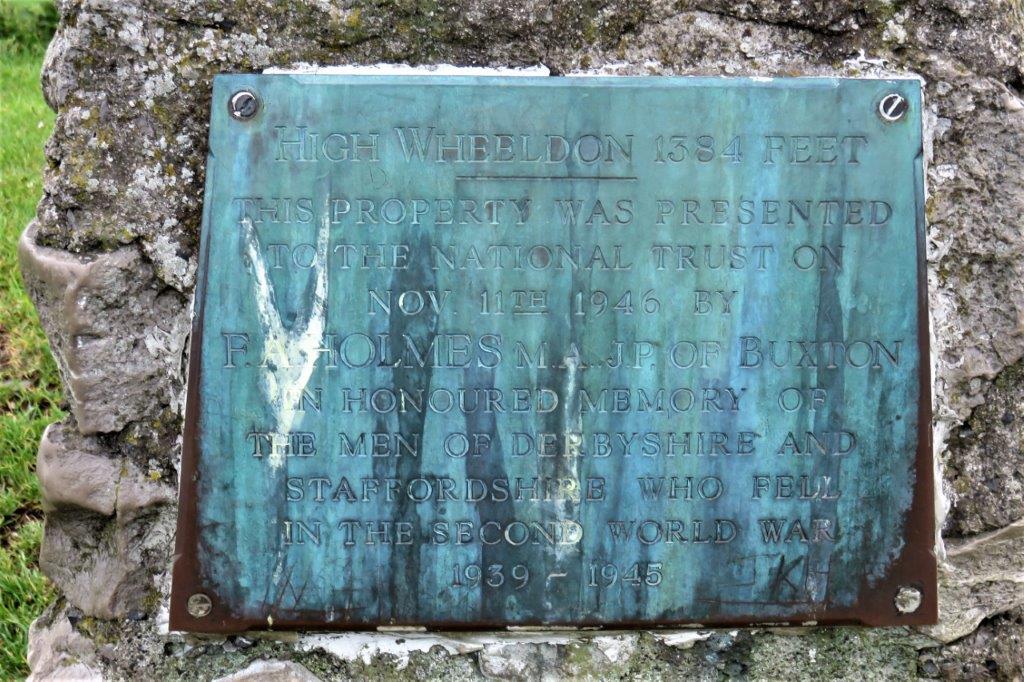 inscription on survey beacon honouring the men from Derbyshire & Staffordshire who fell in the 2nd World War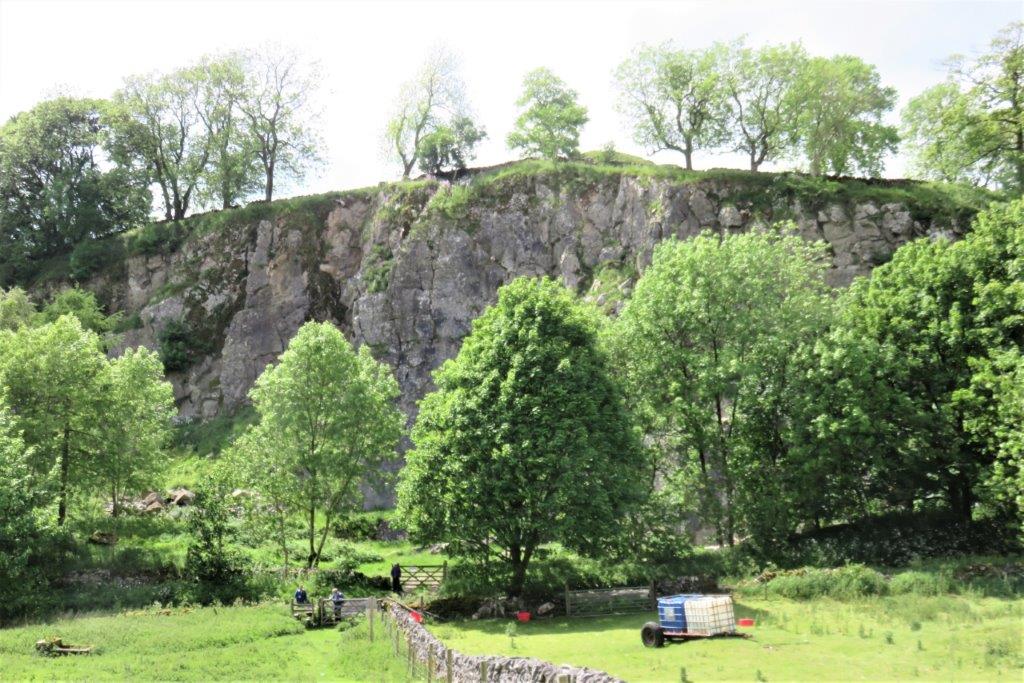 Aldery Cliff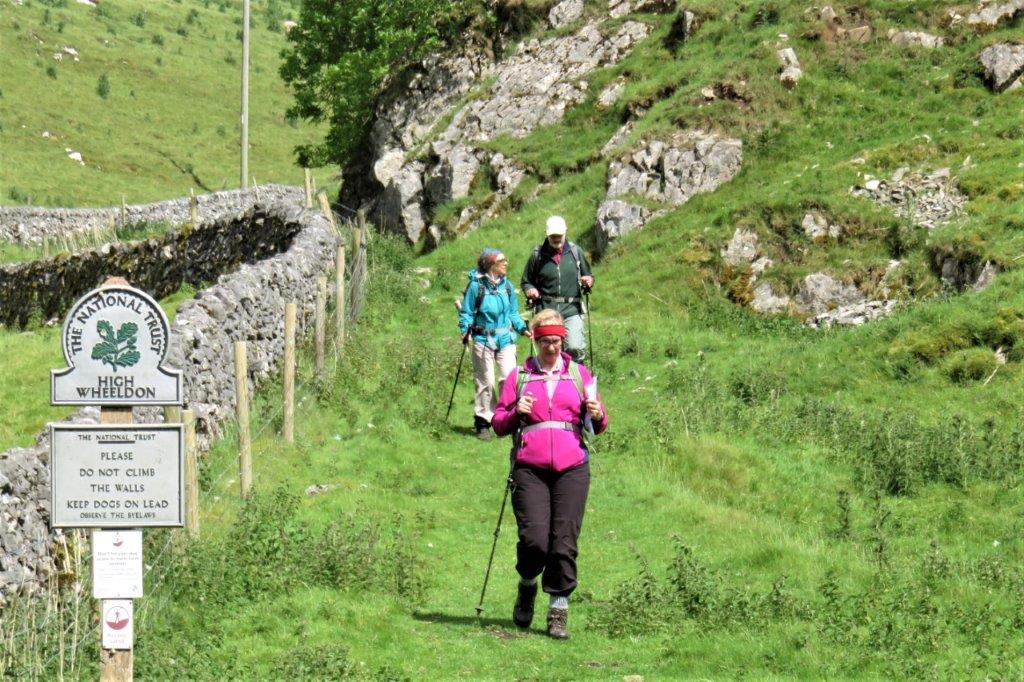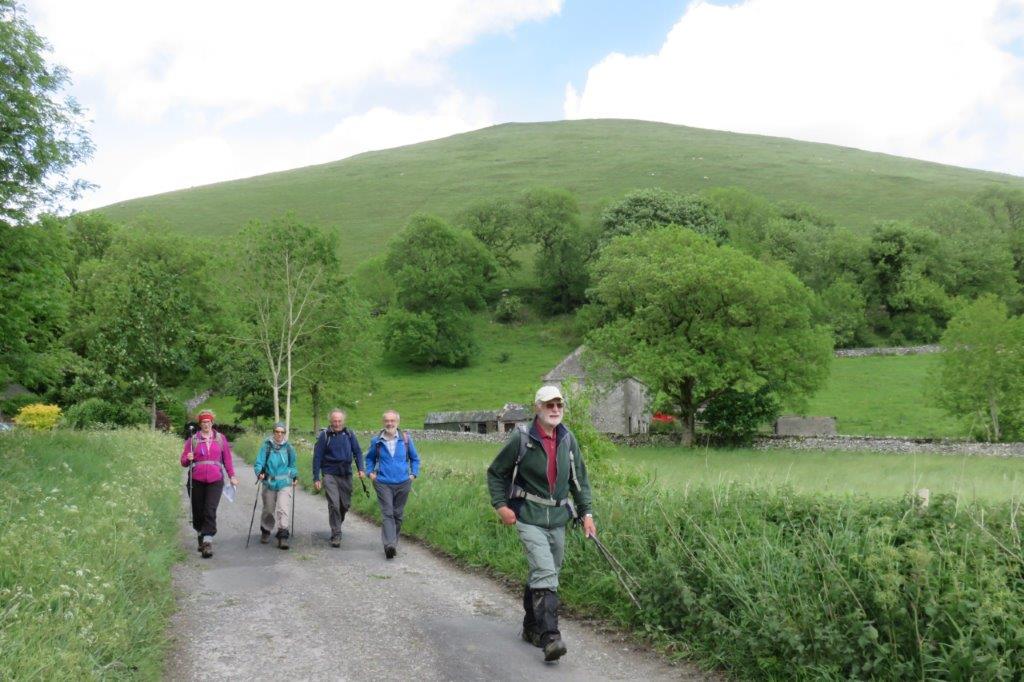 breakaway group returning to Longnor via Greenlane - photos from here-on not of main group
homepage - Day Walks Index 2017 - contact me at