homepage - Day Walks Index 2017 - contact me at

2017.05.28 - start SK180885 (~ 1km before Fairholmes), ~ W through Hagg Side plantation then on its edge short of Woodstock Coppice, down past Hagg Farm, cross Snake Pass rd, cross Haggwater FB, ~ S on track then path into woods at ~ SK163879 up to Roman Road (~200m past Hope Cross), cross Blackley Clough, Upper Ashop, through Ashop Moor up to Blackden (Kinder) Edge at ~ SK132882, Survey Beacon ~ SK129878, airplane crash site ~ SK131877, ~ SW below Ringing Roger, The Nab, ~ NE to & then down S - Ollerbrook Clough, ~ E past Nether Ollerbrook & Woodhouse Farm, ~ S down to & under rail track at ~ SK138857, Backtor Bridge then Farm, Hollins Cross *, Barker Bank, Back Tor, Lose Hill, Hope - leader Chris Dauris - Sunday (* photographer broke off to Castleton here)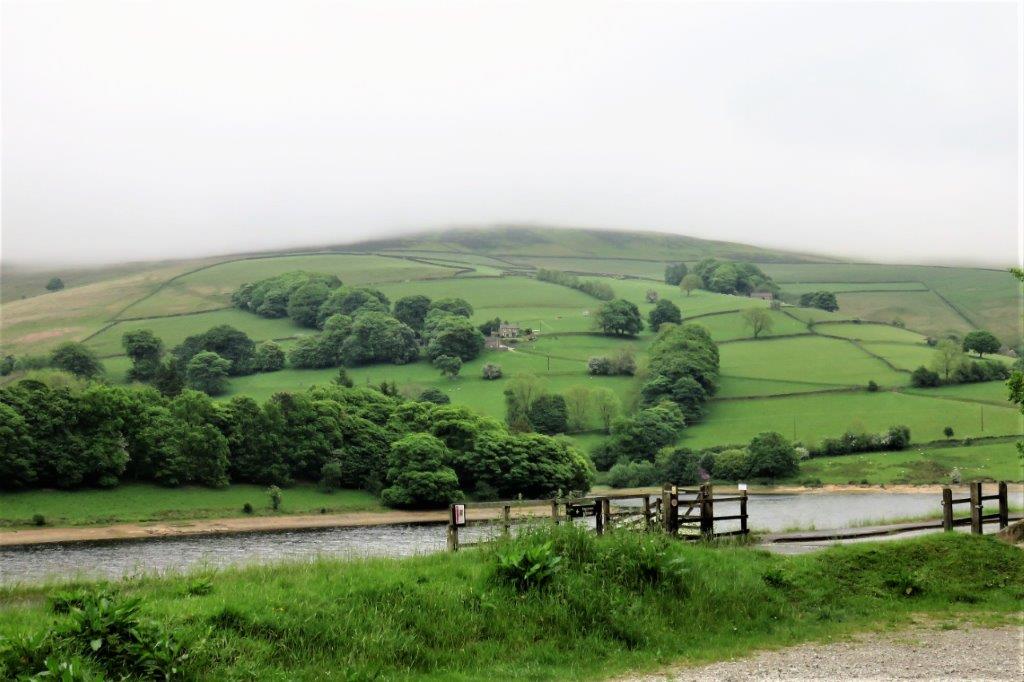 at start - North part of Ladybower Reservoir in view - Derwent Edge hidden by mist behind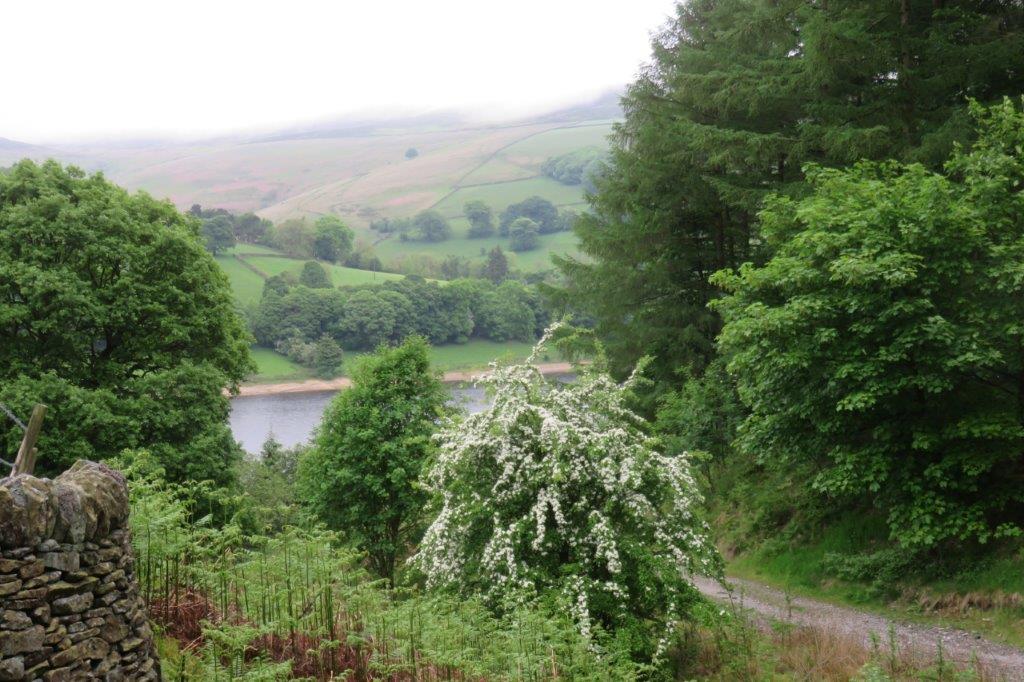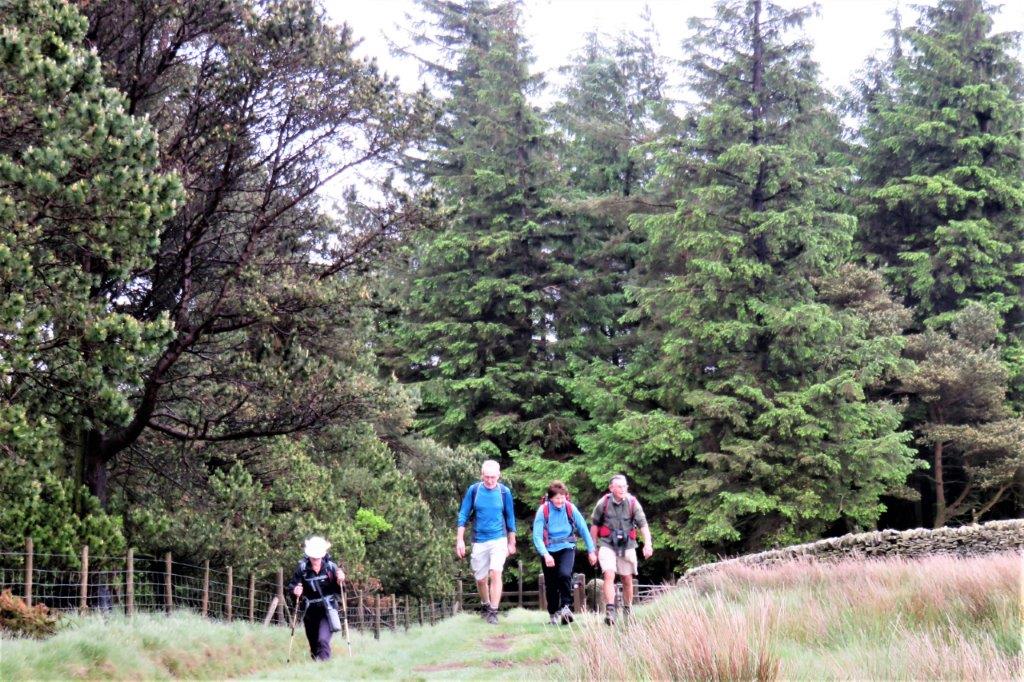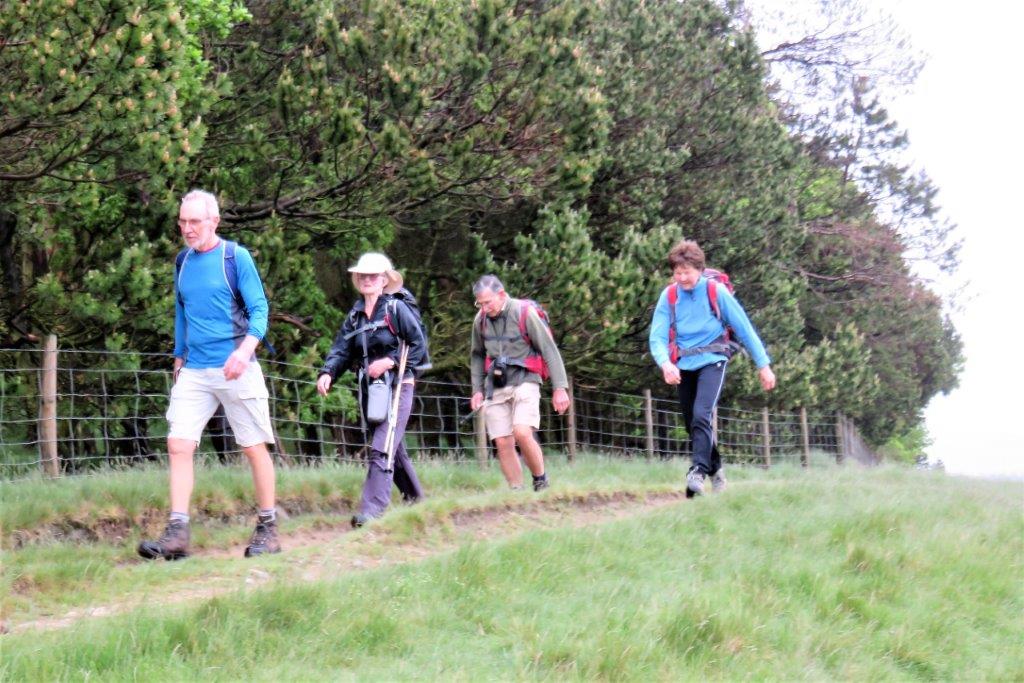 along edge of Hagg Side plantation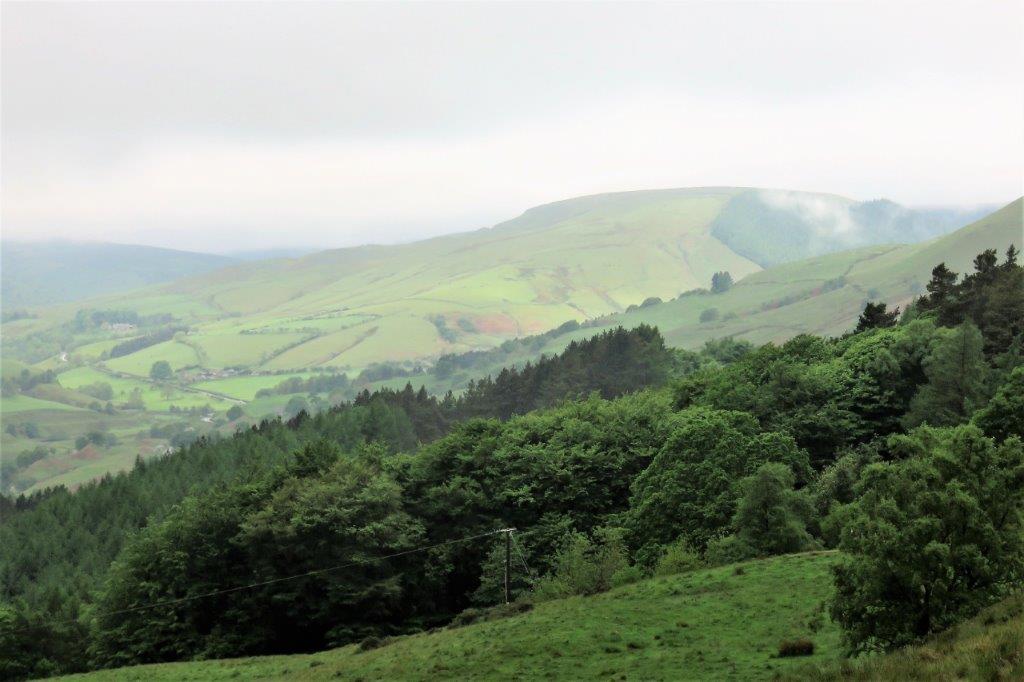 Alport Valley seen to right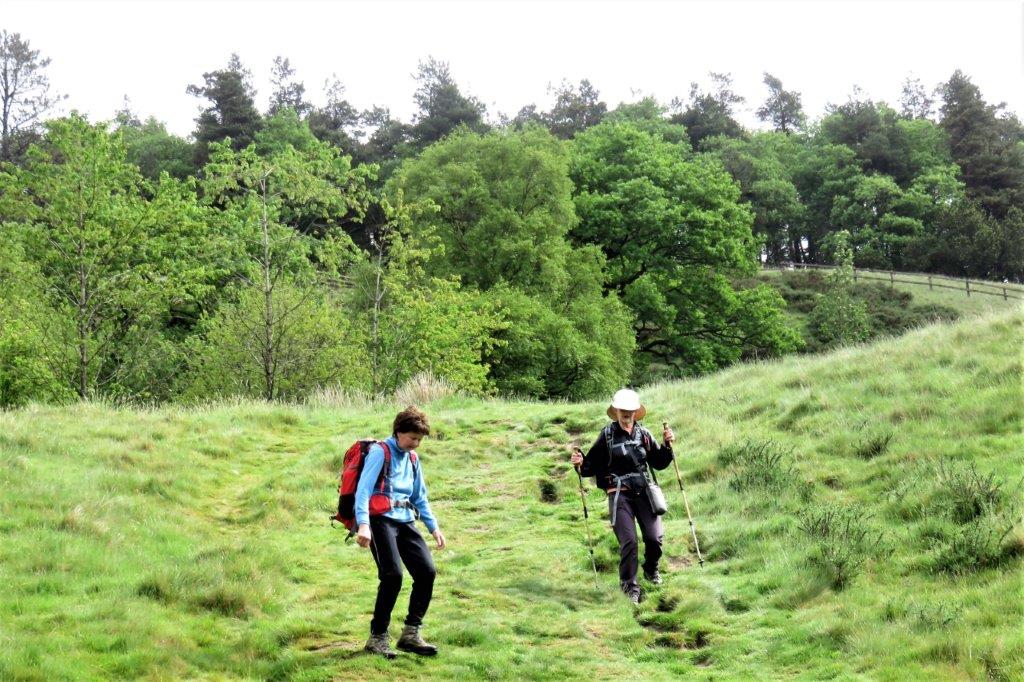 down toward Hagg Farm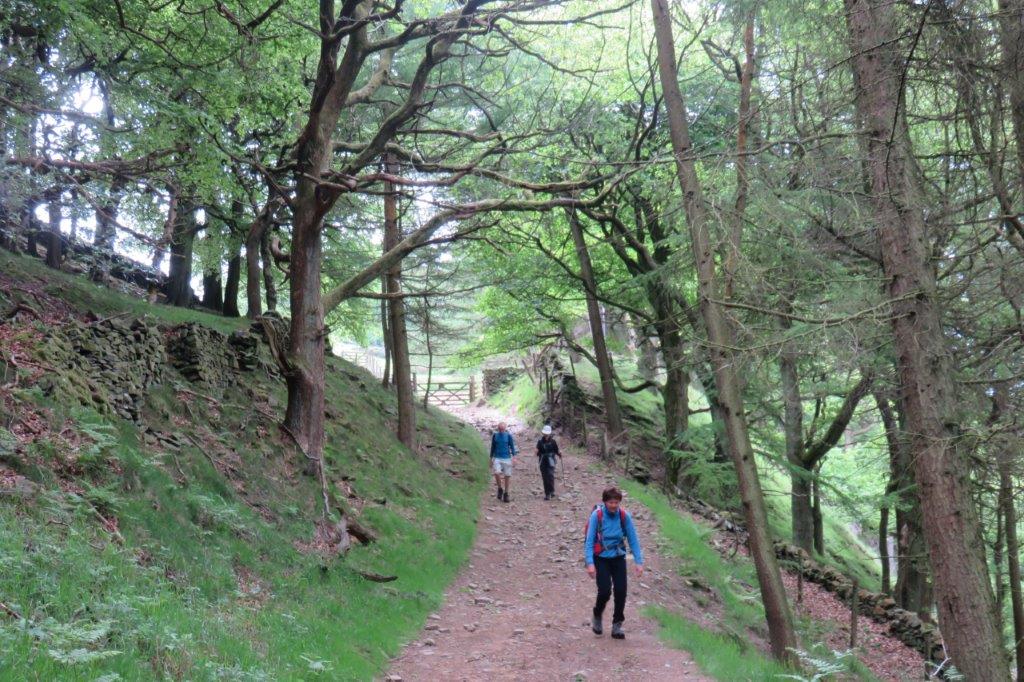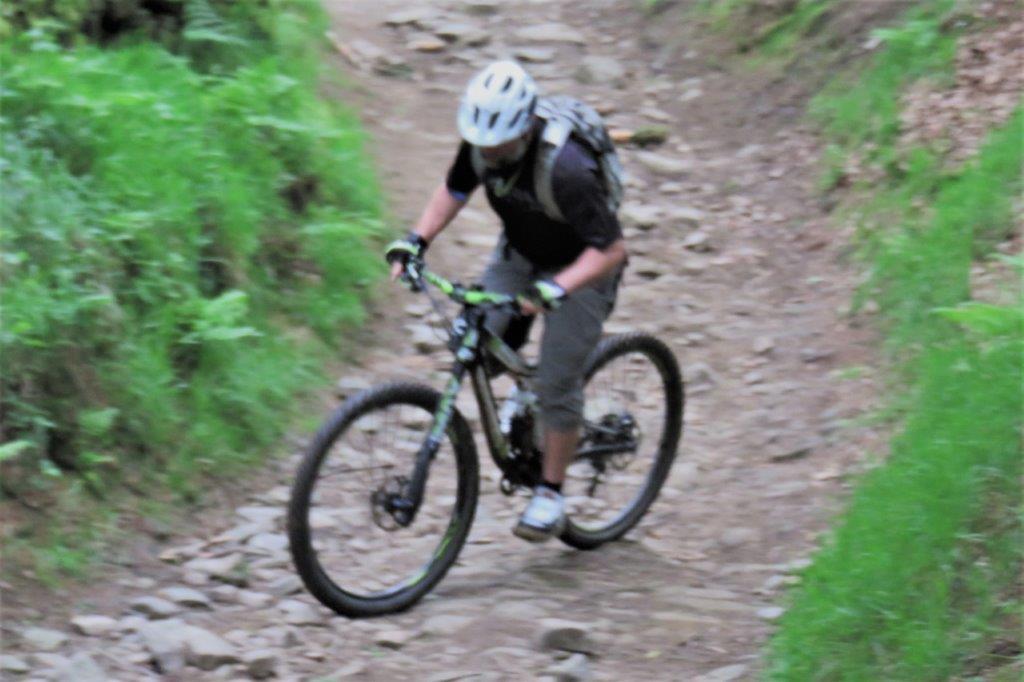 a bridleway shared by walkers & cycles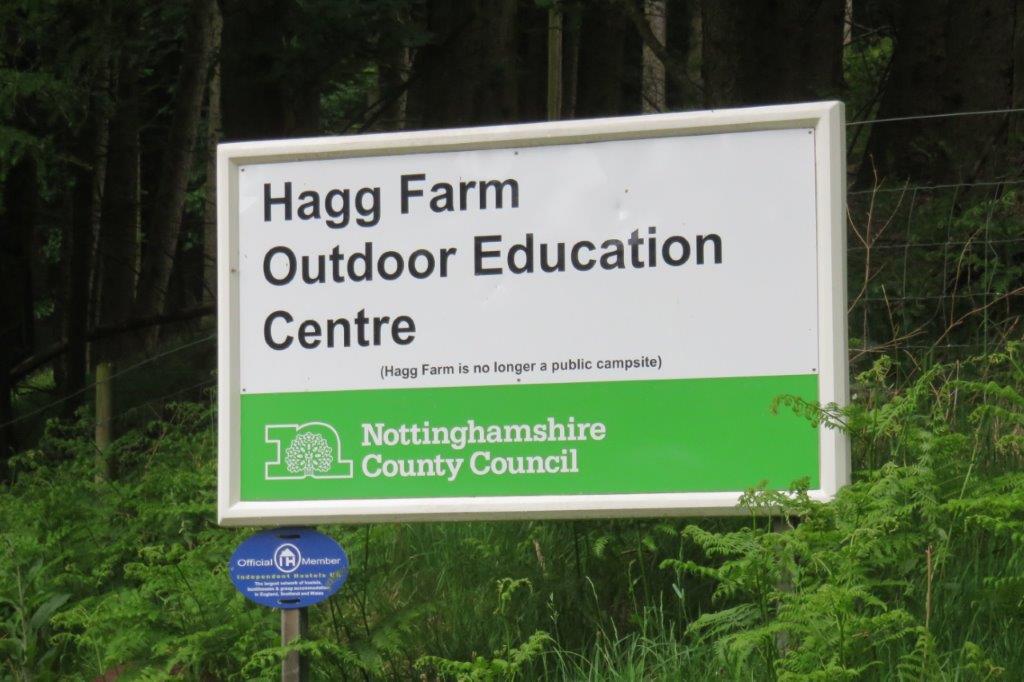 Hagg Farm now an Outdoor Education centre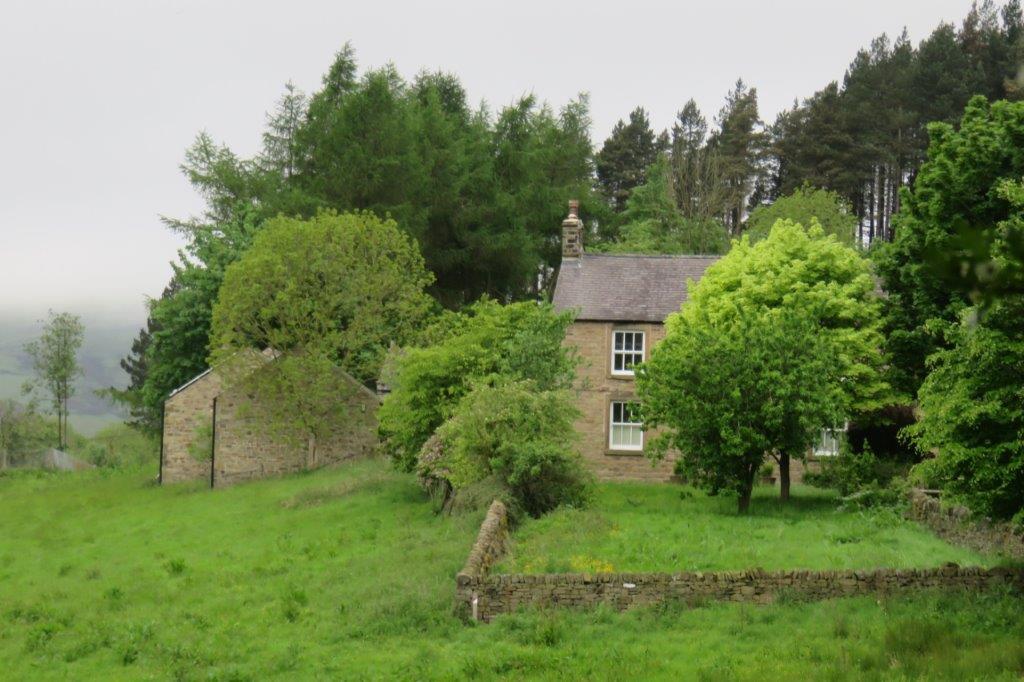 a glimpse of Hagg Farm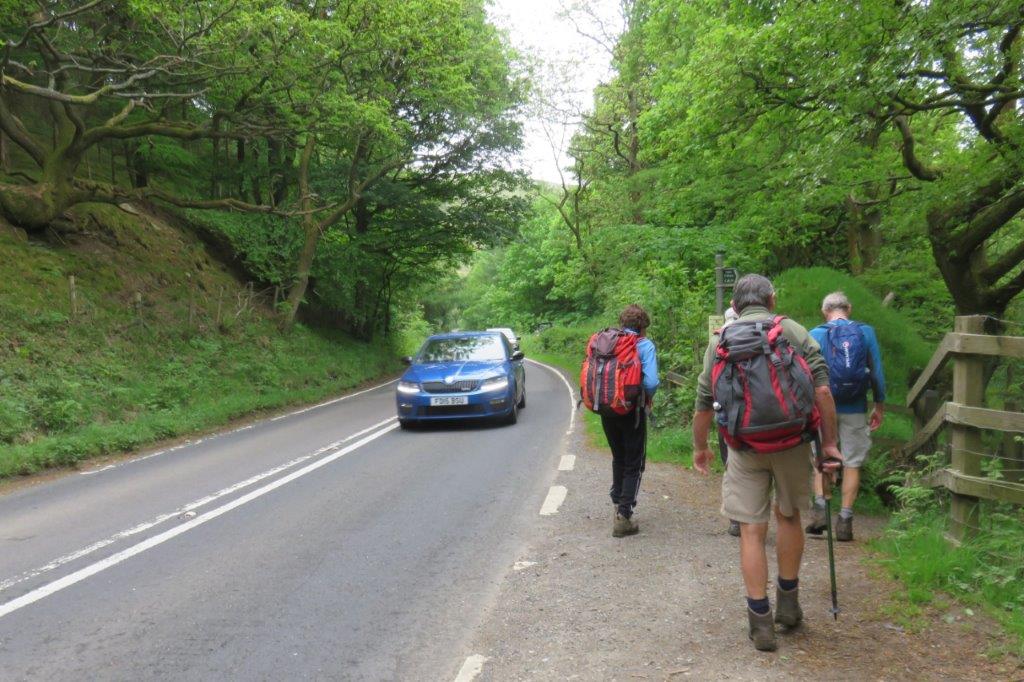 Snake Road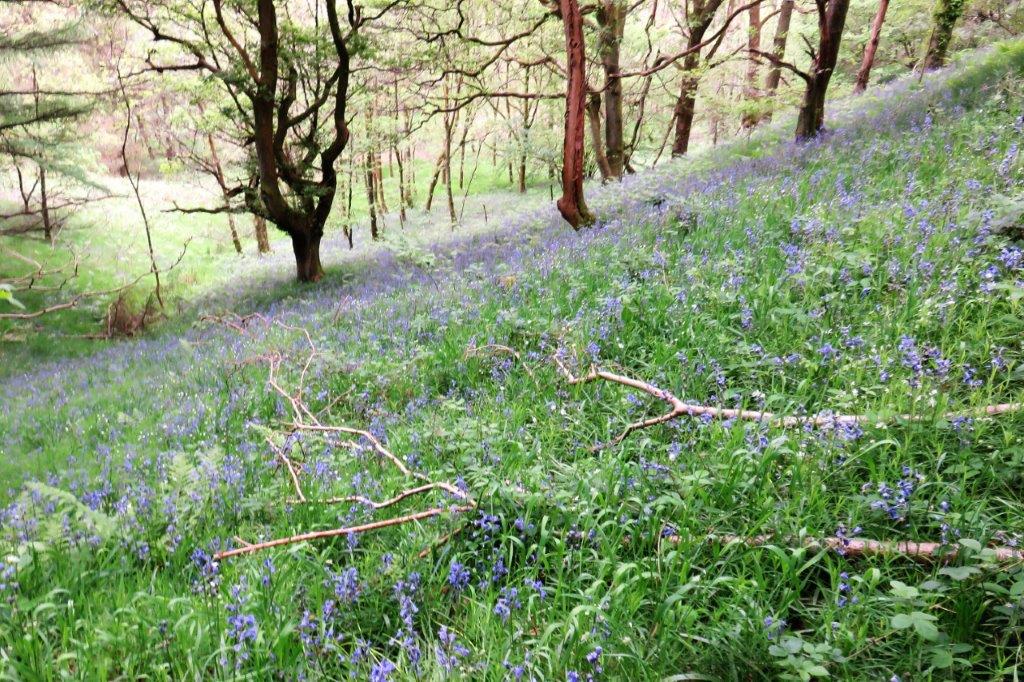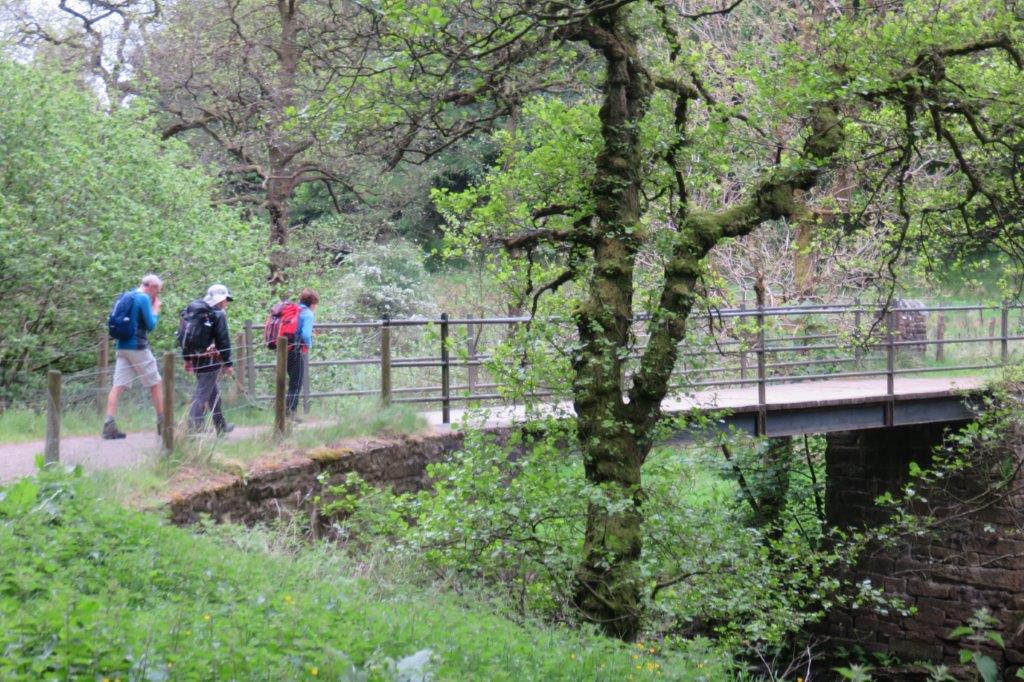 Haggwater (foot) Bridge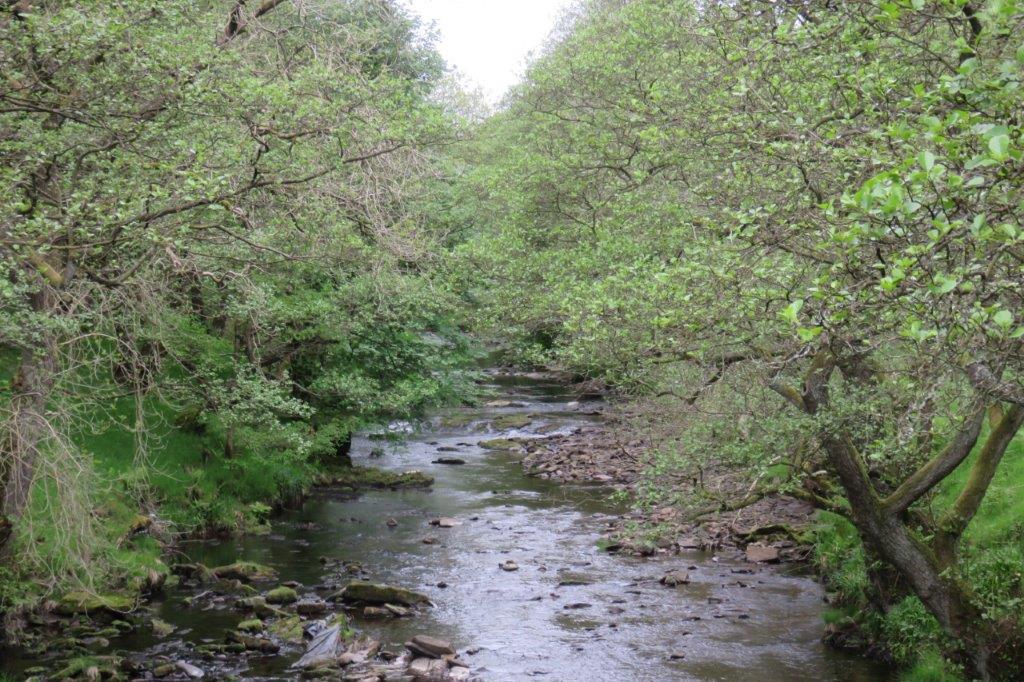 upstream River Ashop seen from bridge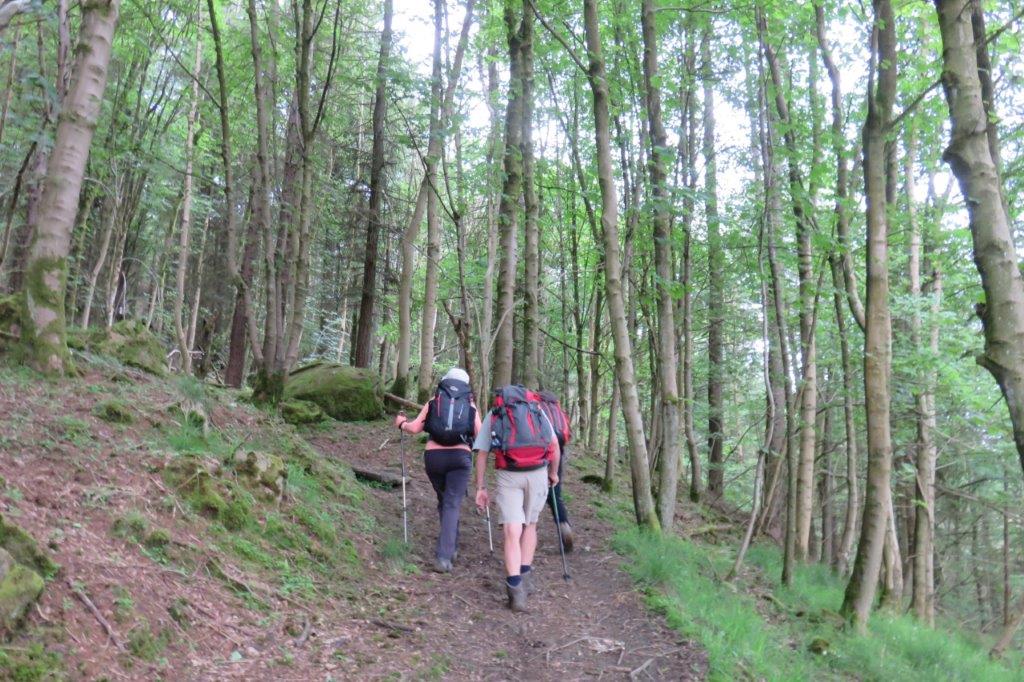 up through woods on less eroded path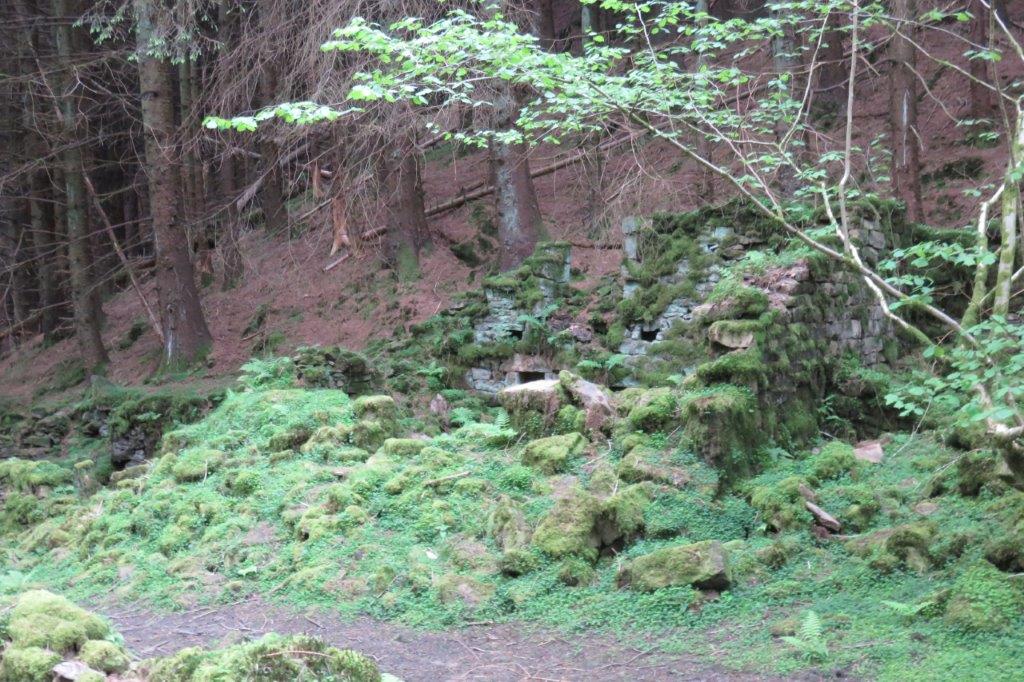 moss covered ruin in plantation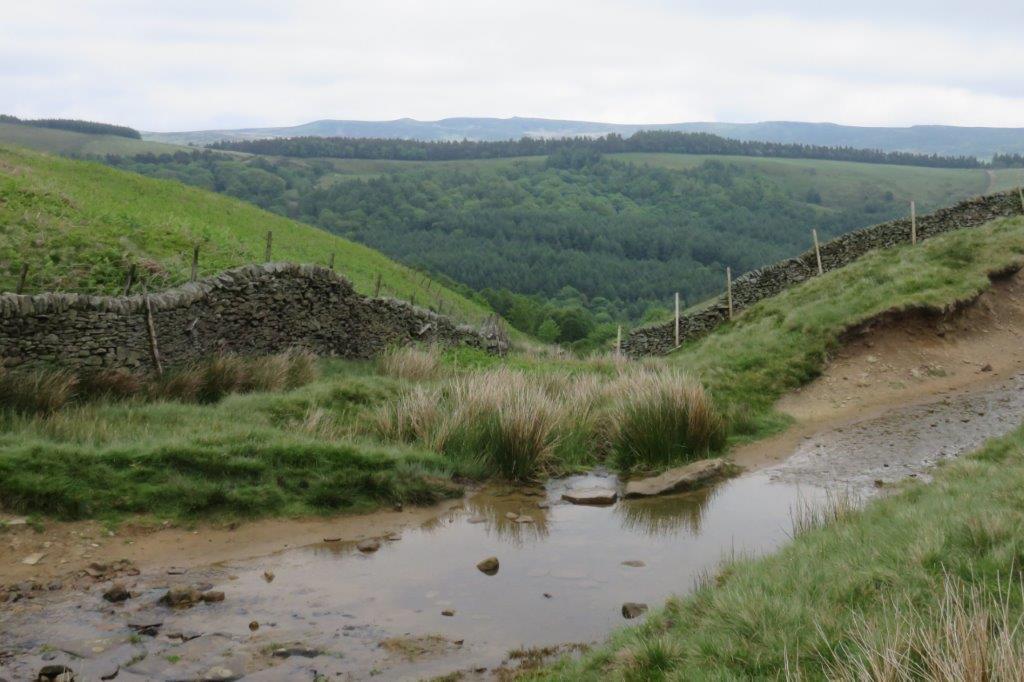 looking down Blackley Clough crossed by Roman Road - we had tea break here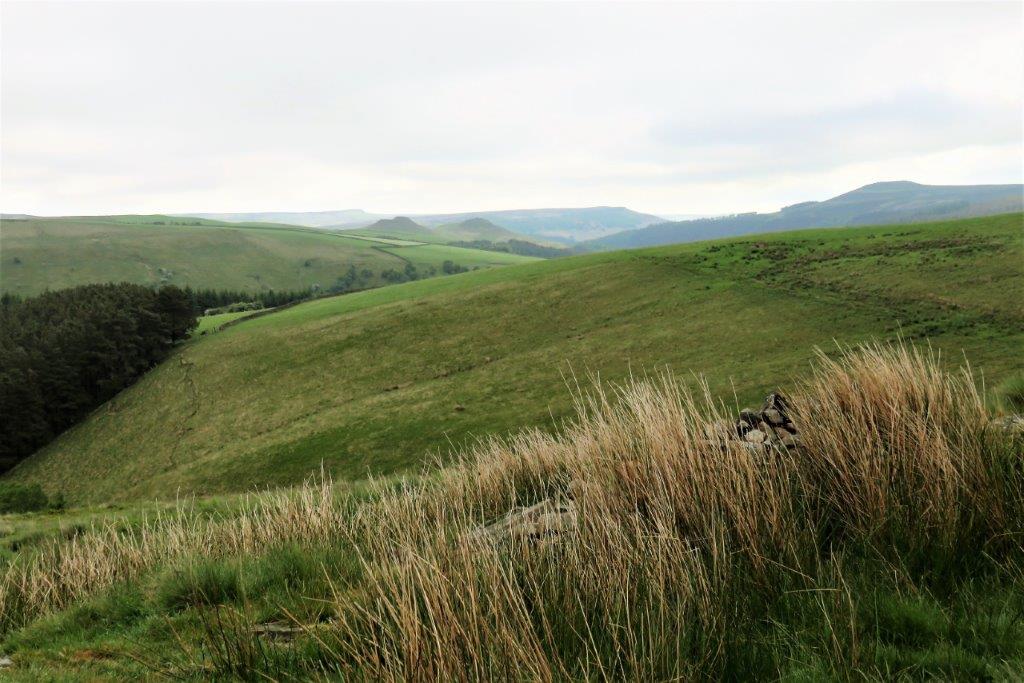 Derwent Ridge behind, pair of Crook Hills, and Win Hill top right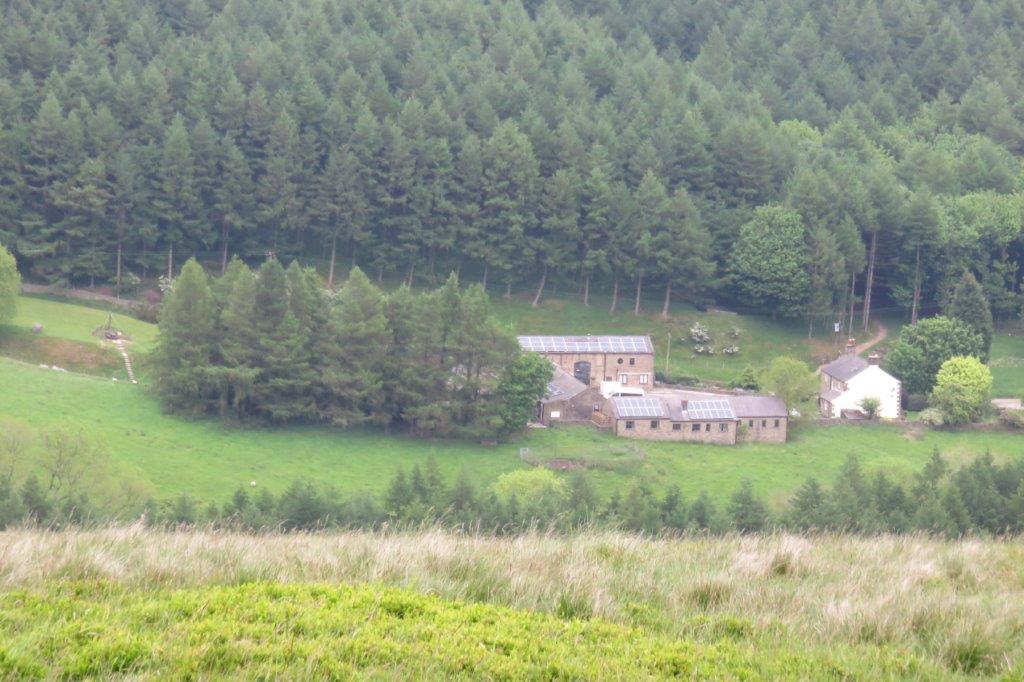 view across Snake Road of Hagg Farm (which we passed earlier)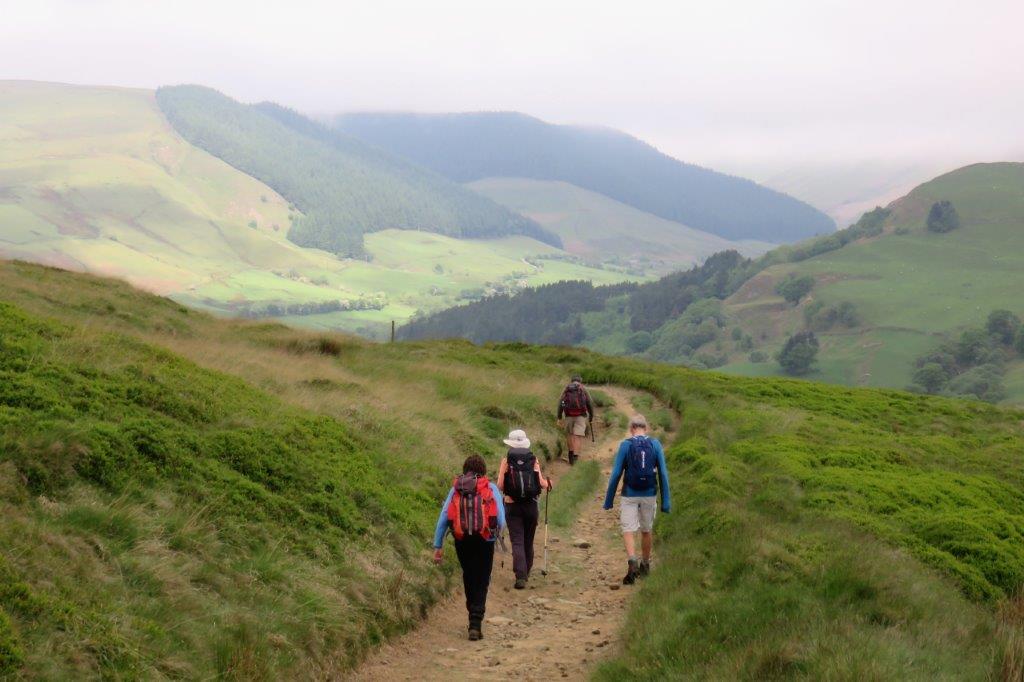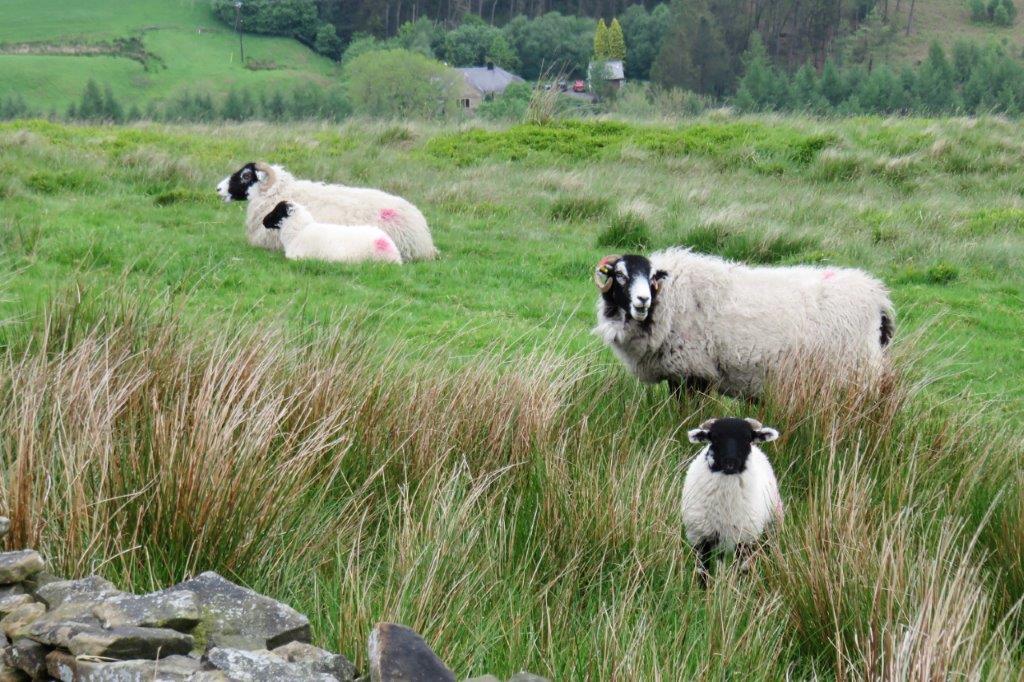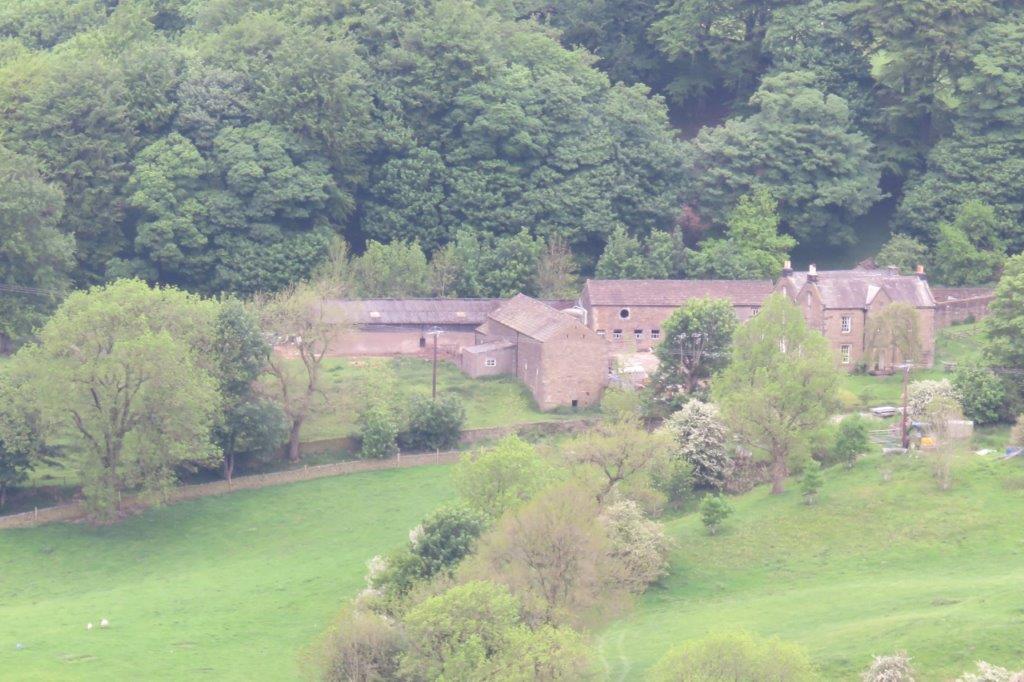 Rowlee farm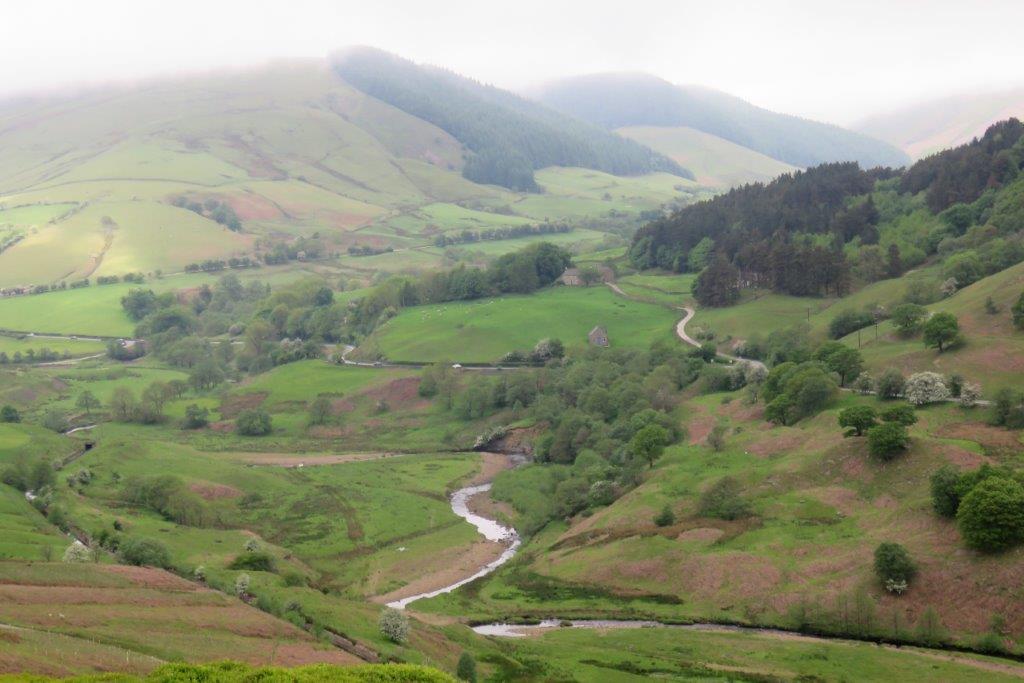 Alport Valley at back, Snake Road (with cars) crossing picture. River Alport joining River Ashop?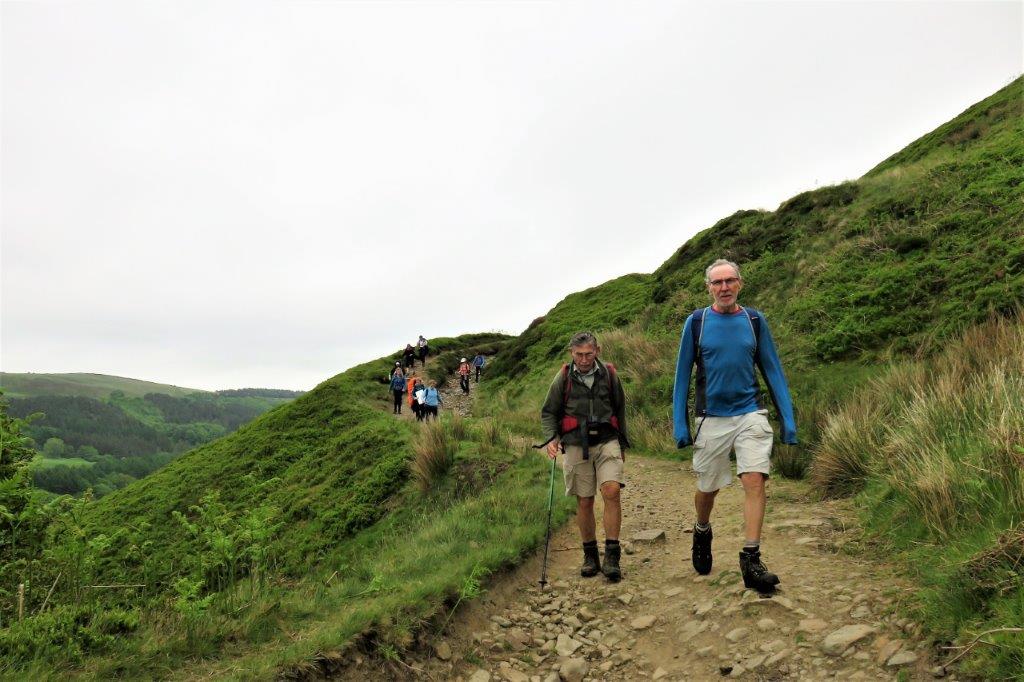 down the Roman Road - Duke of Edinburgh Award Group behind us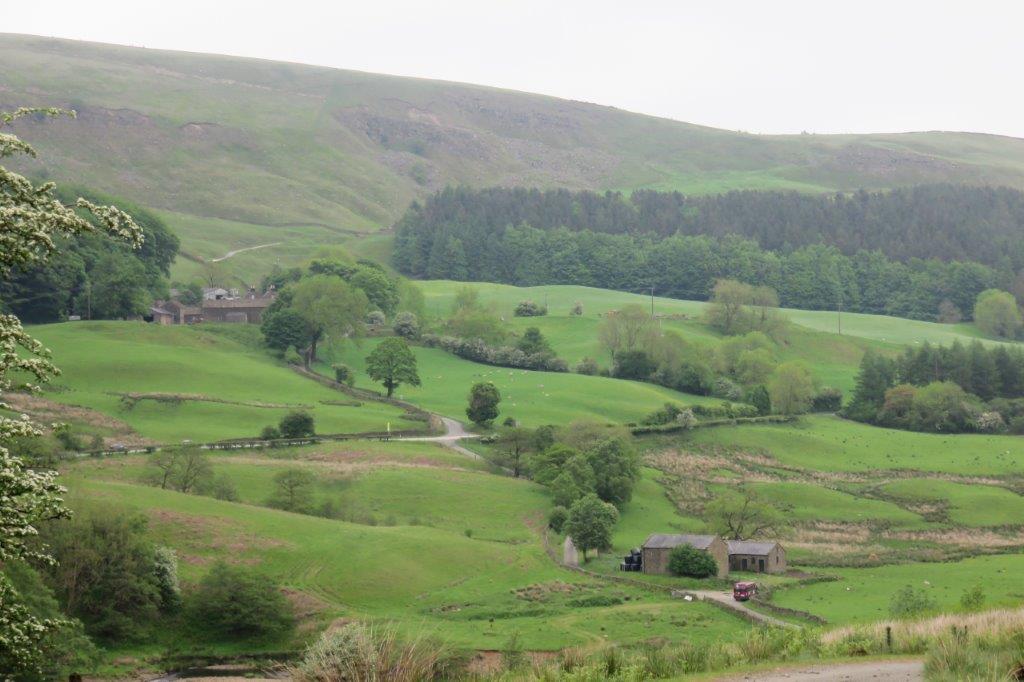 Rowlee Farm to left , Low Barn to right
Upper Ashop farm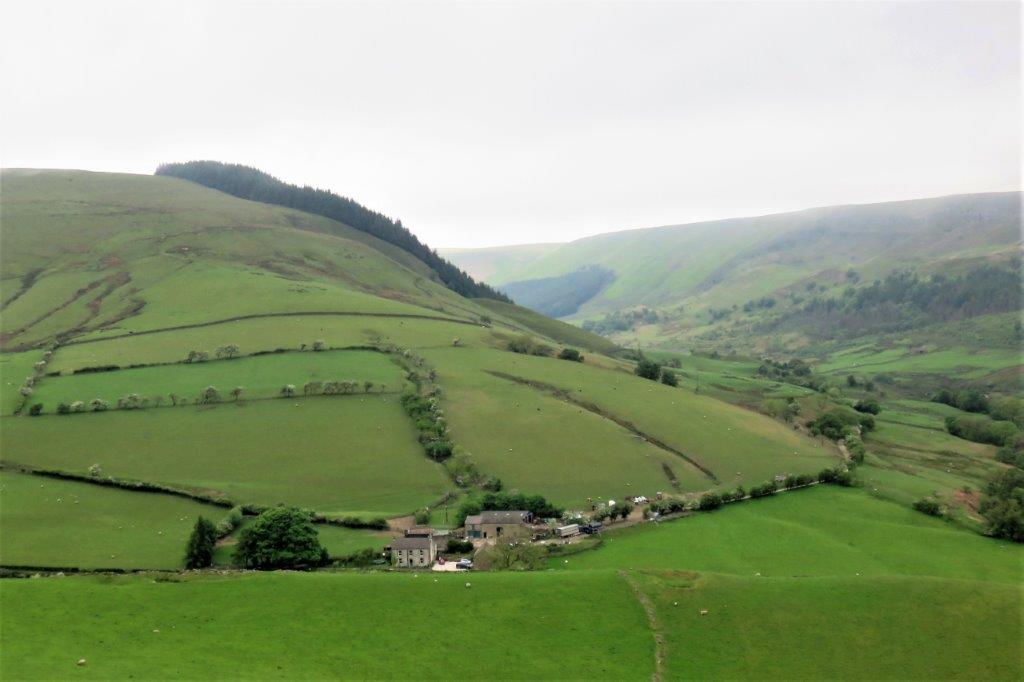 Hayridge Farm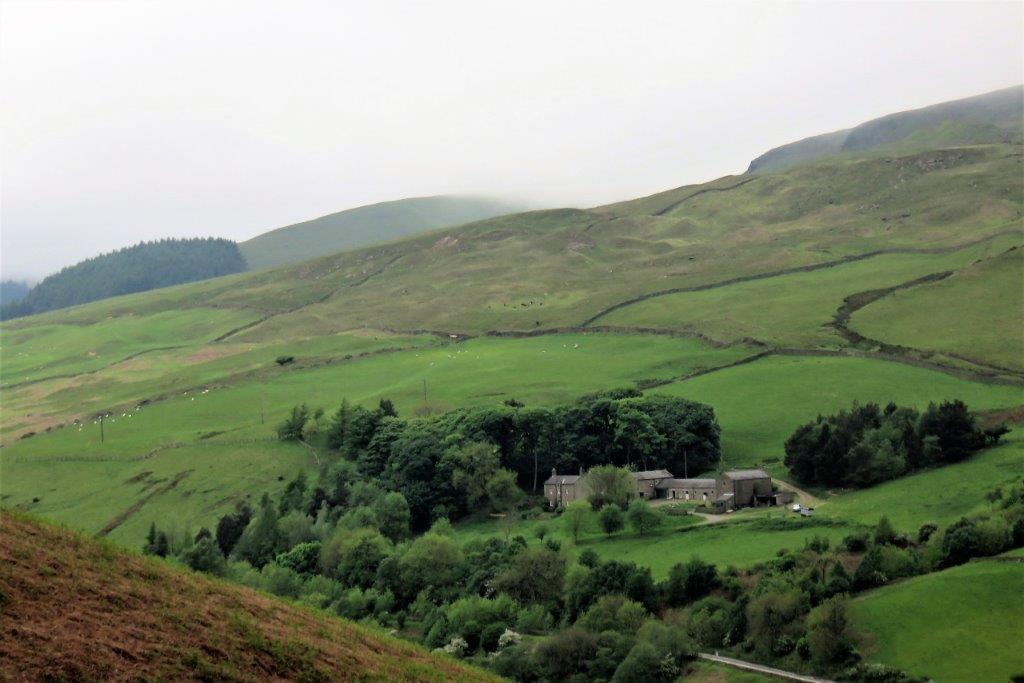 Blackden View Farm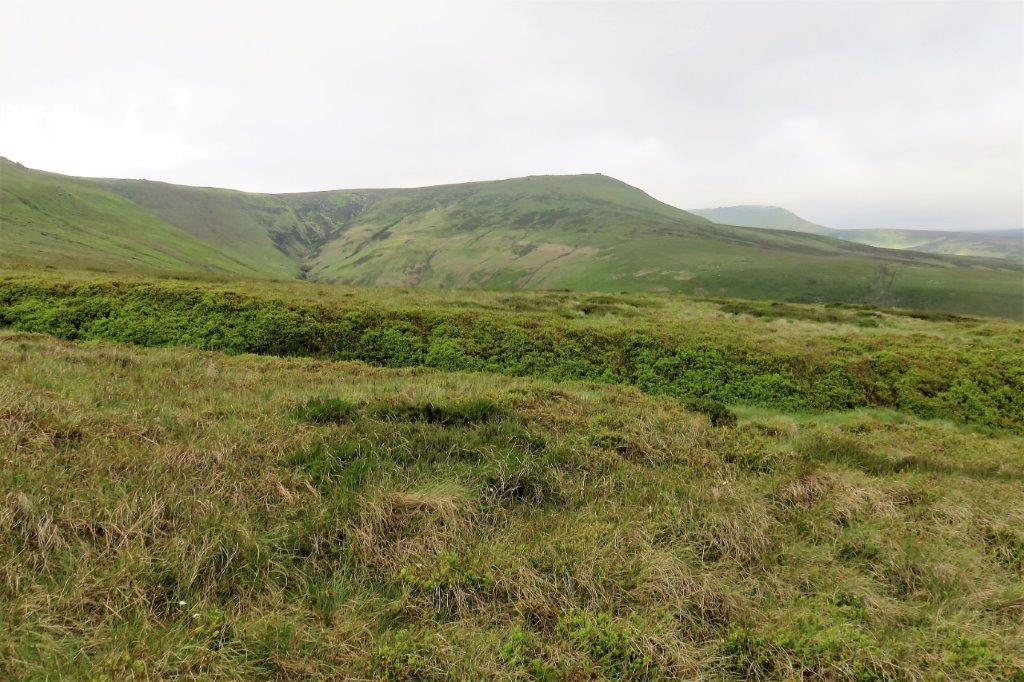 Blackden Moor (above unseen Blackden Brook)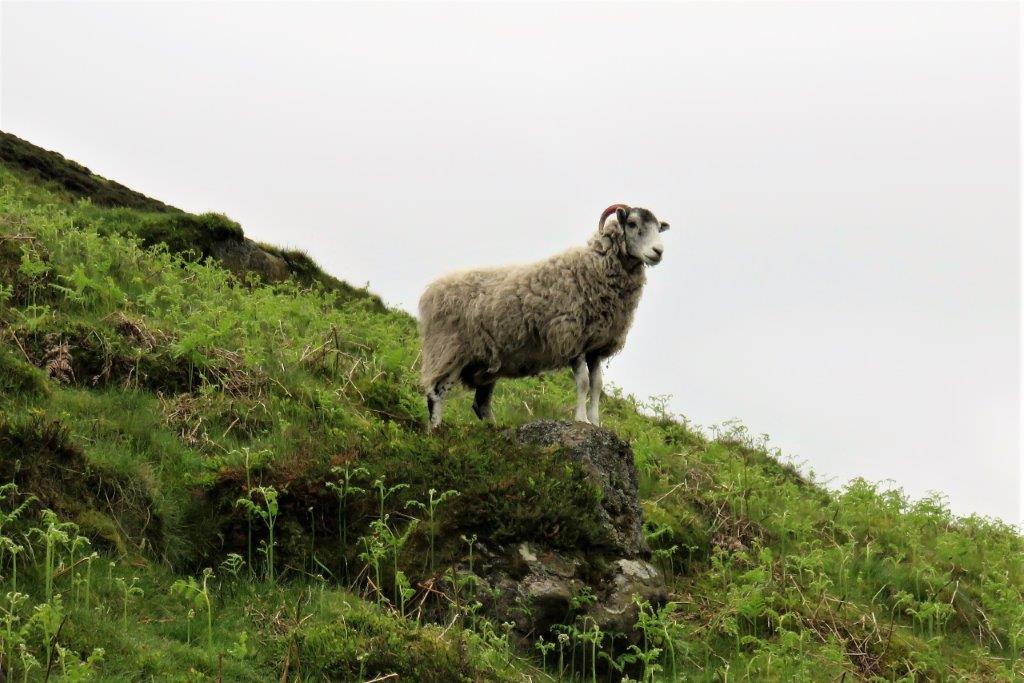 sheep keeping eye on human intruders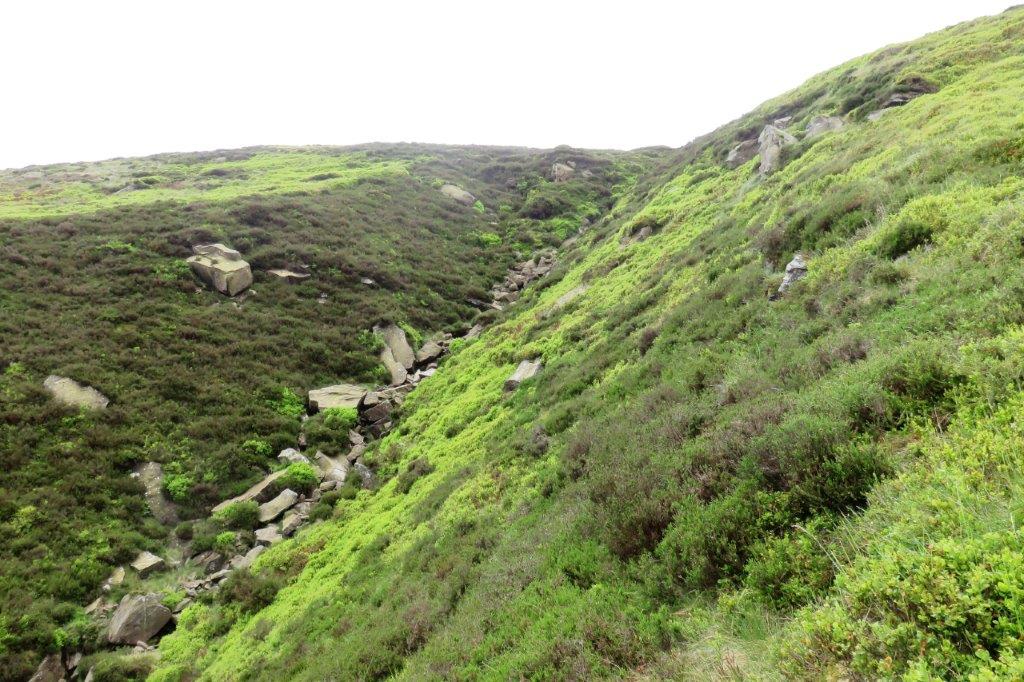 we climbed up Ashop Moor on the right of this unnamed Clough to Blackden / Kinder Edge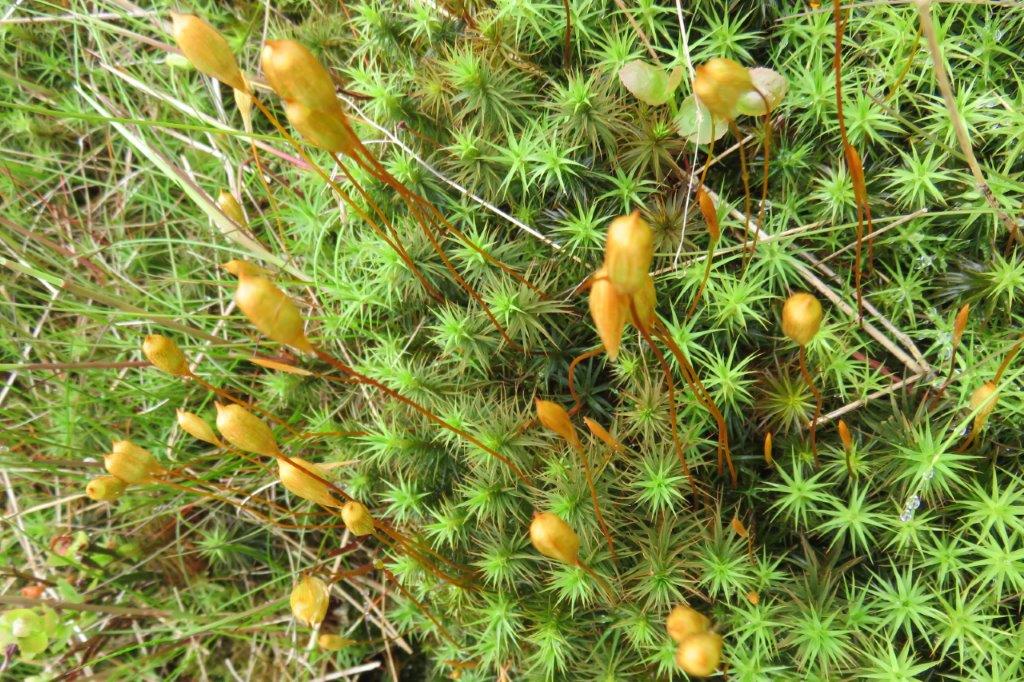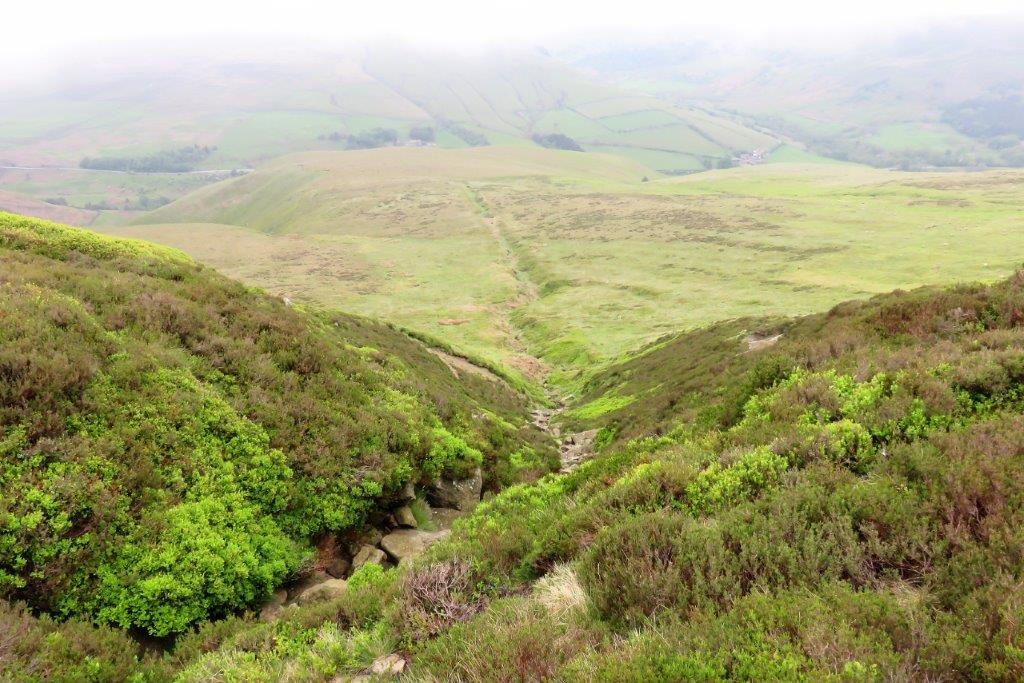 unnamed clough seen from top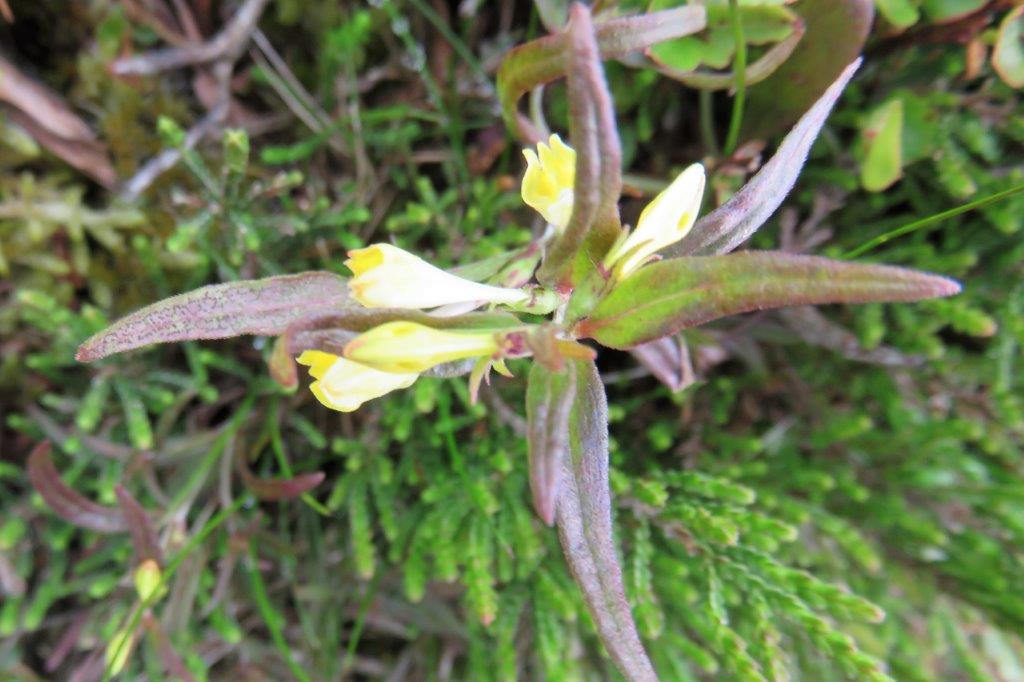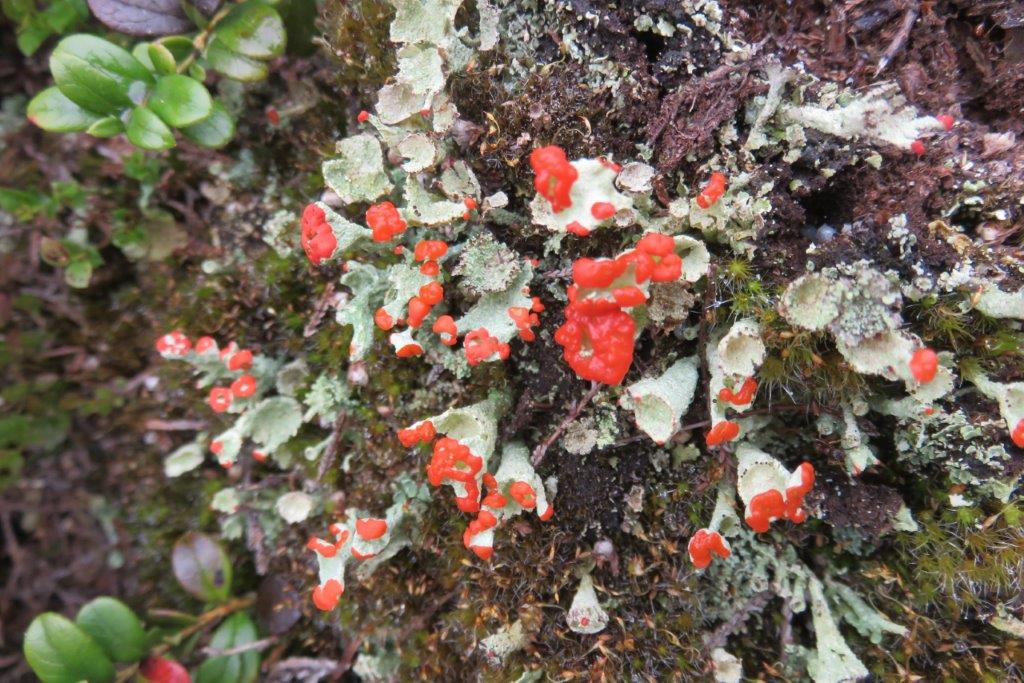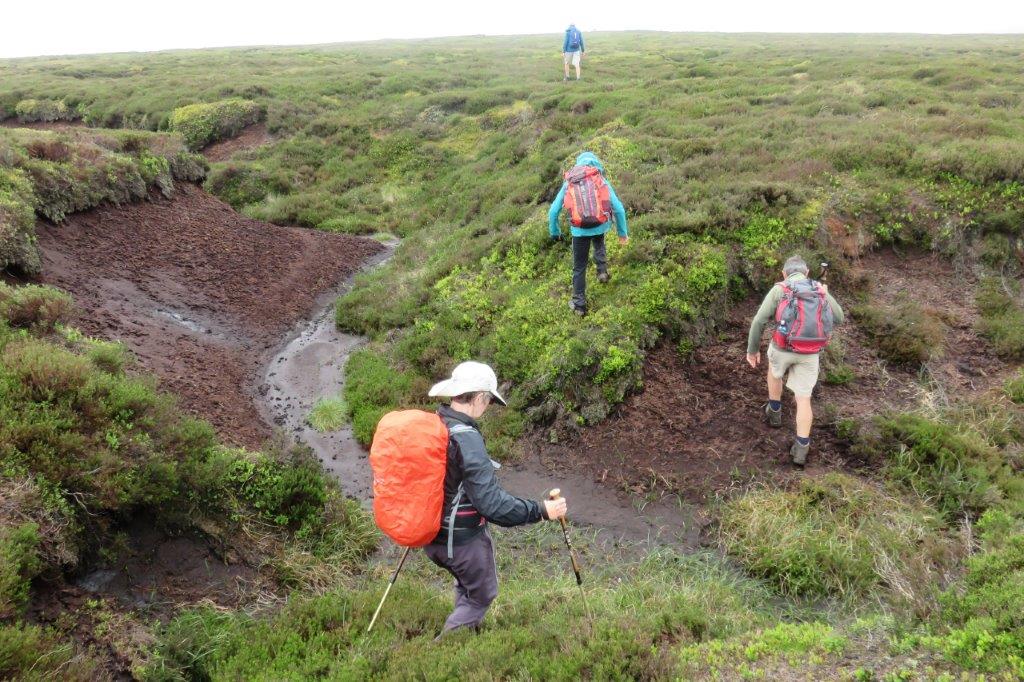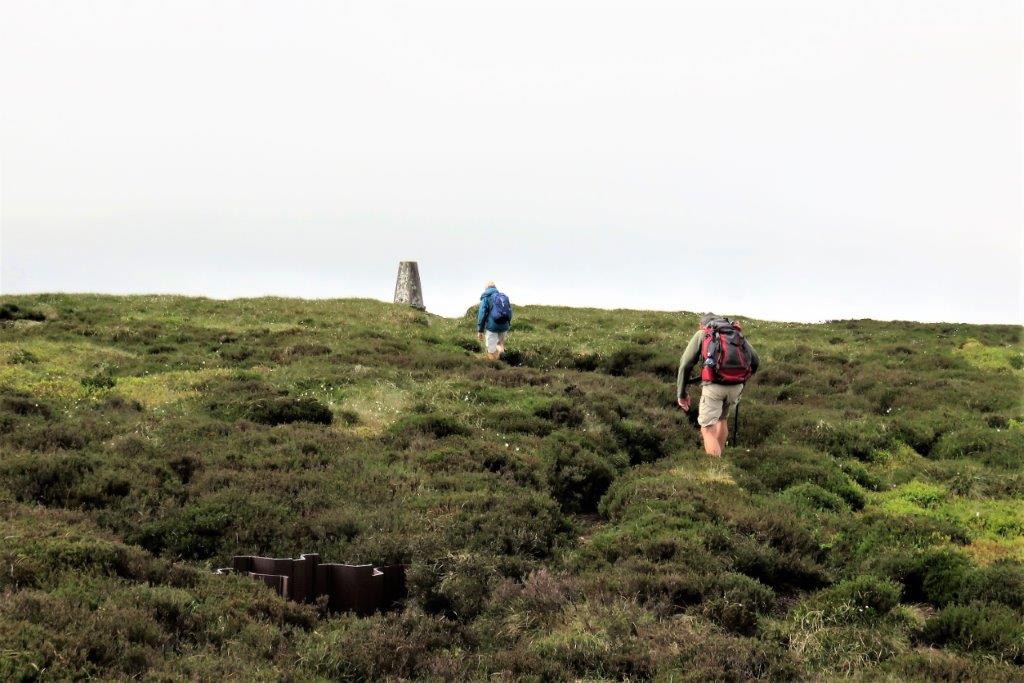 Survey Beacon - note sheet piles used here and elsewhere stopping erosion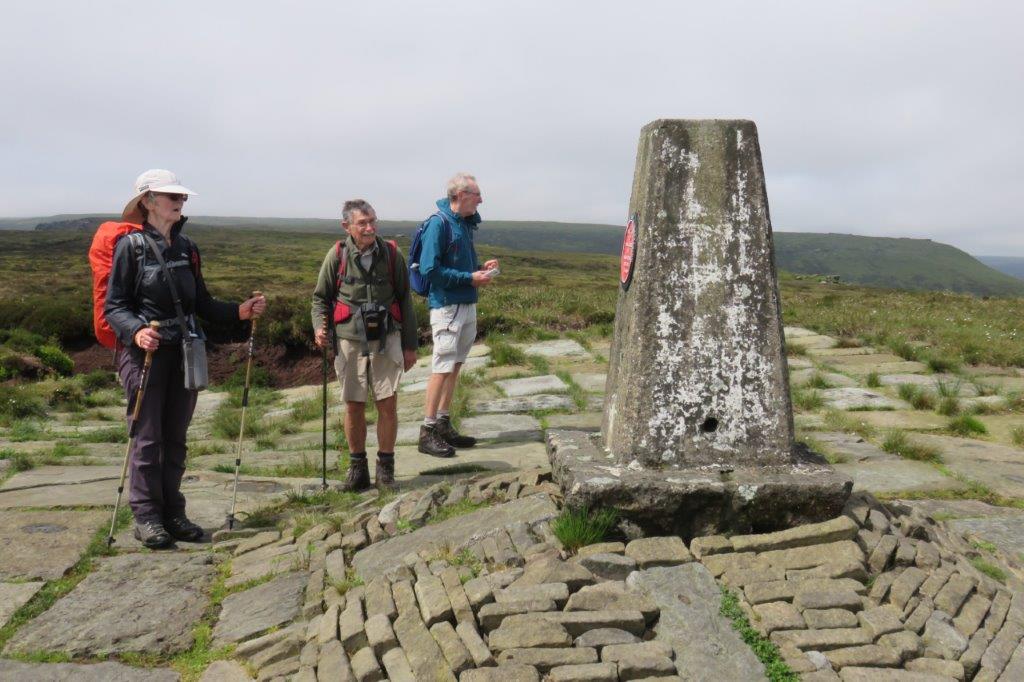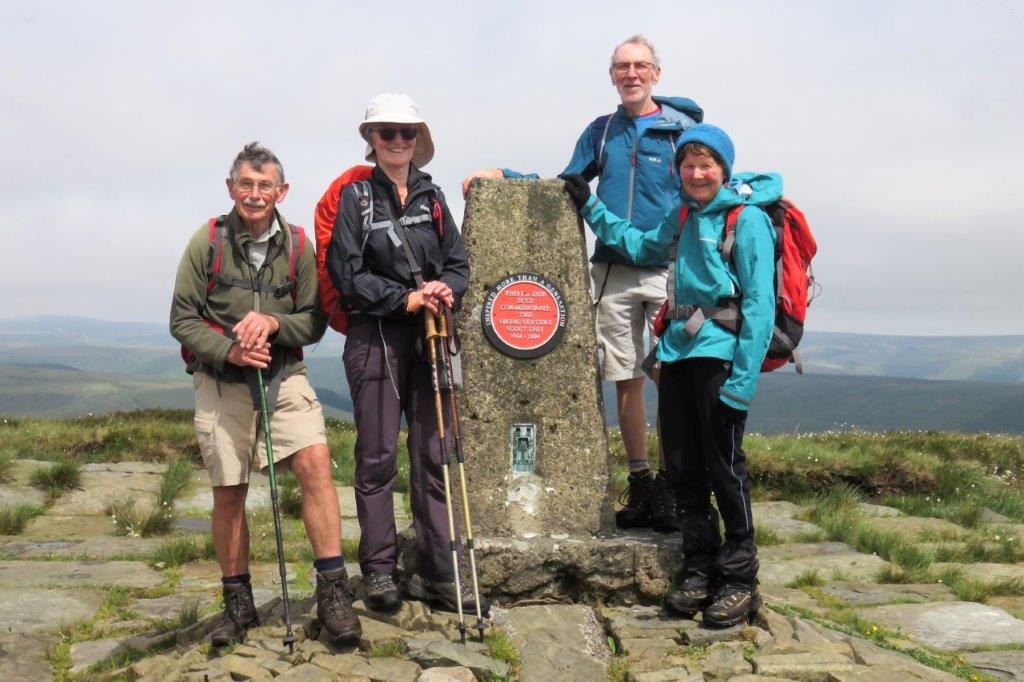 plaque commemorates the 'Viking Venture Scouts Unit'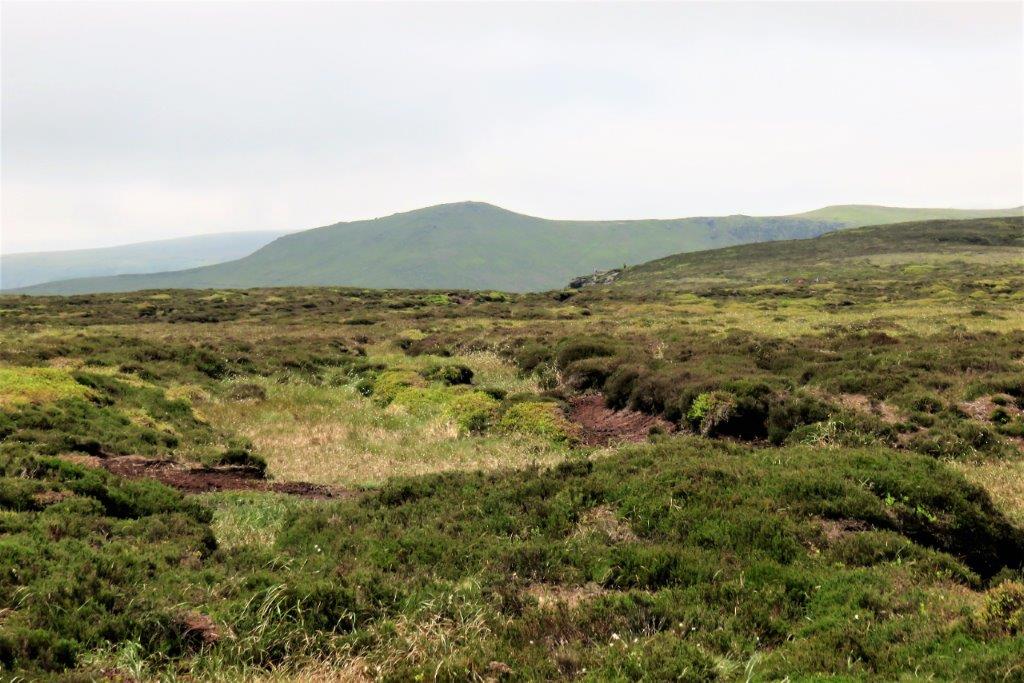 Grindslow Knoll behind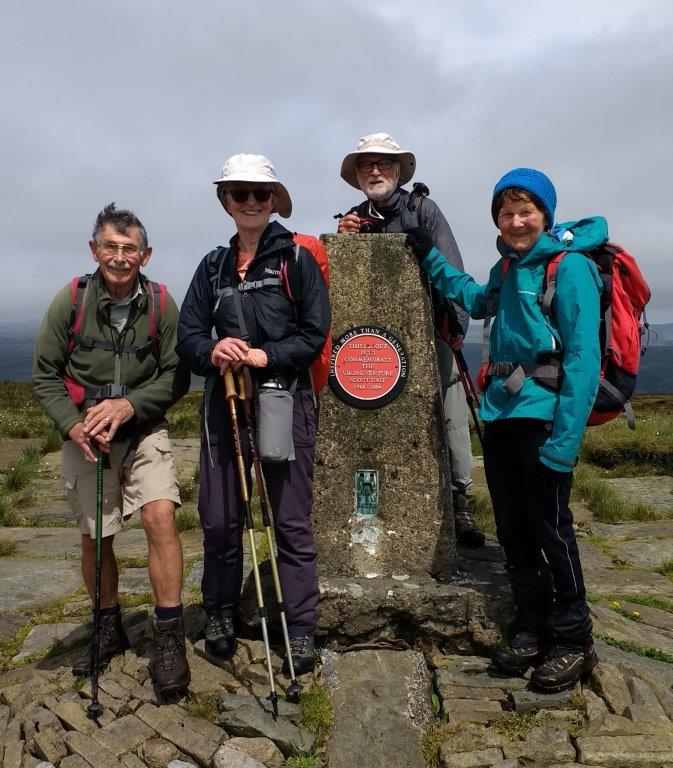 picture by Chris Dauris - photographer Tony Allsopp in group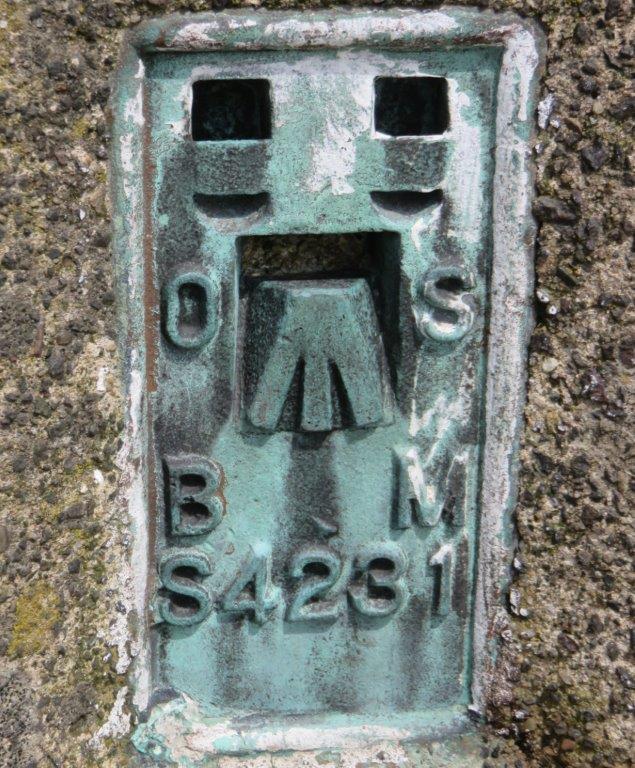 Ordnance Survey Benchmark on Survey Beacon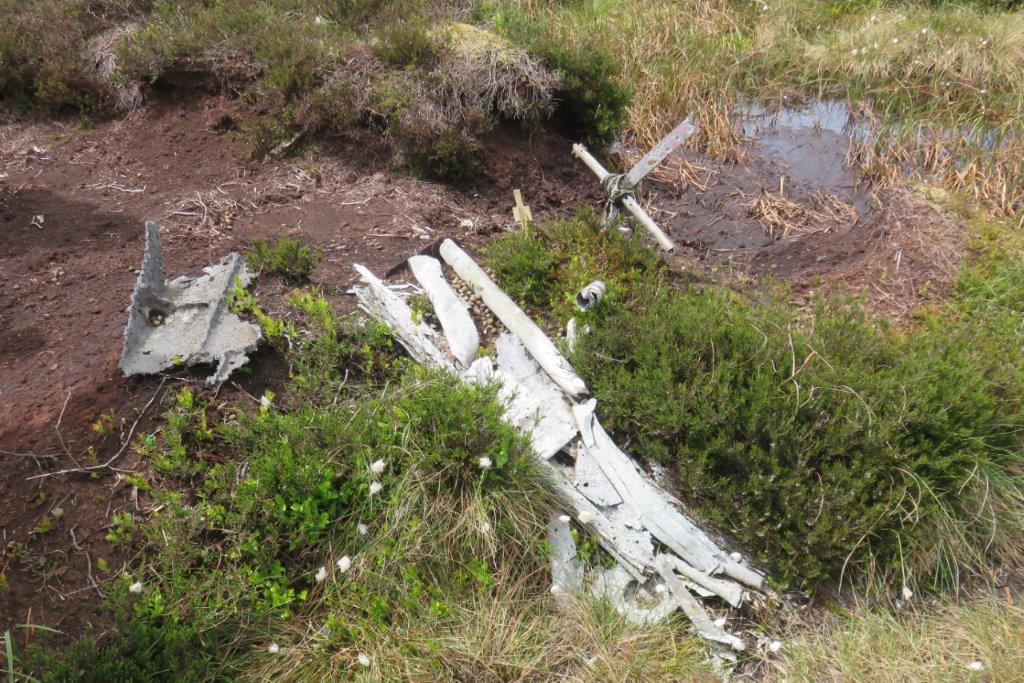 aircraft crash site in 1943 close to above survey beacon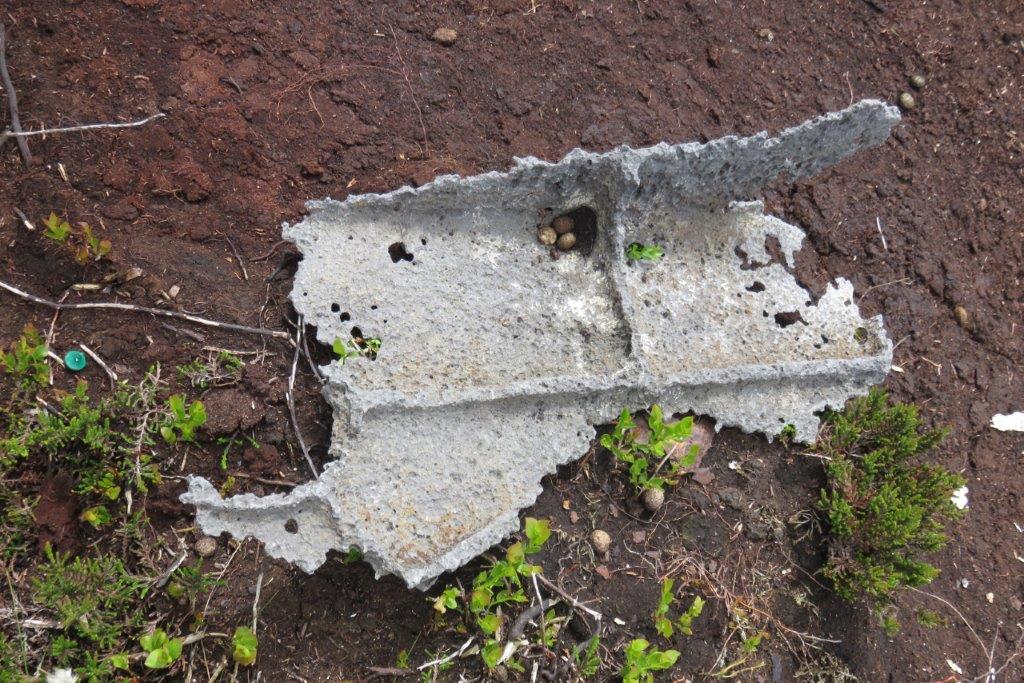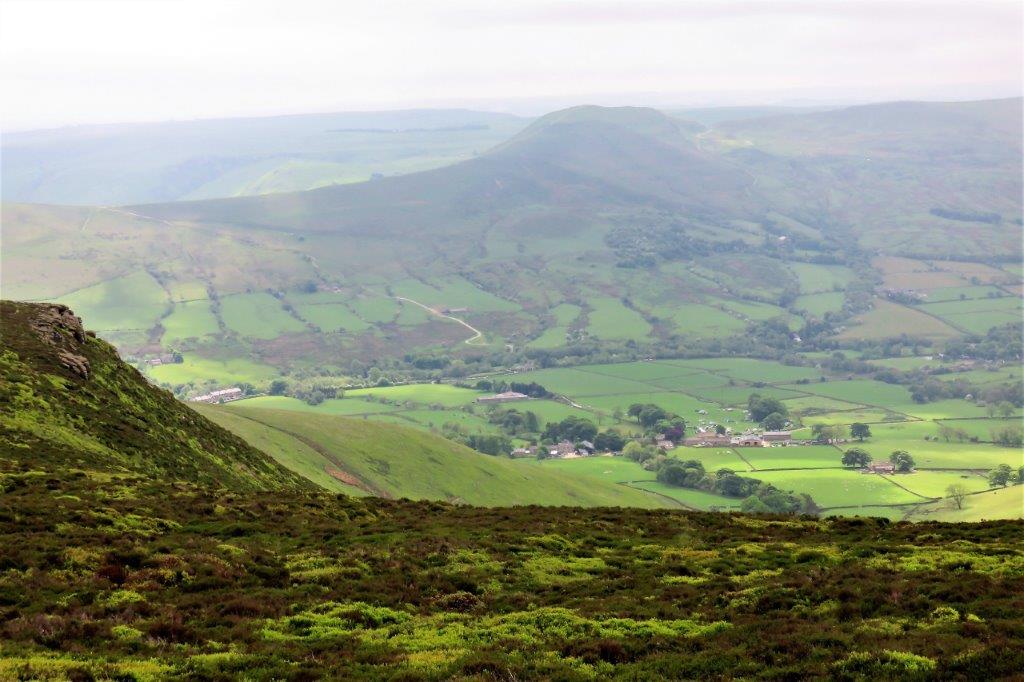 Mam Tor seen from Kinder across the Vale of Edale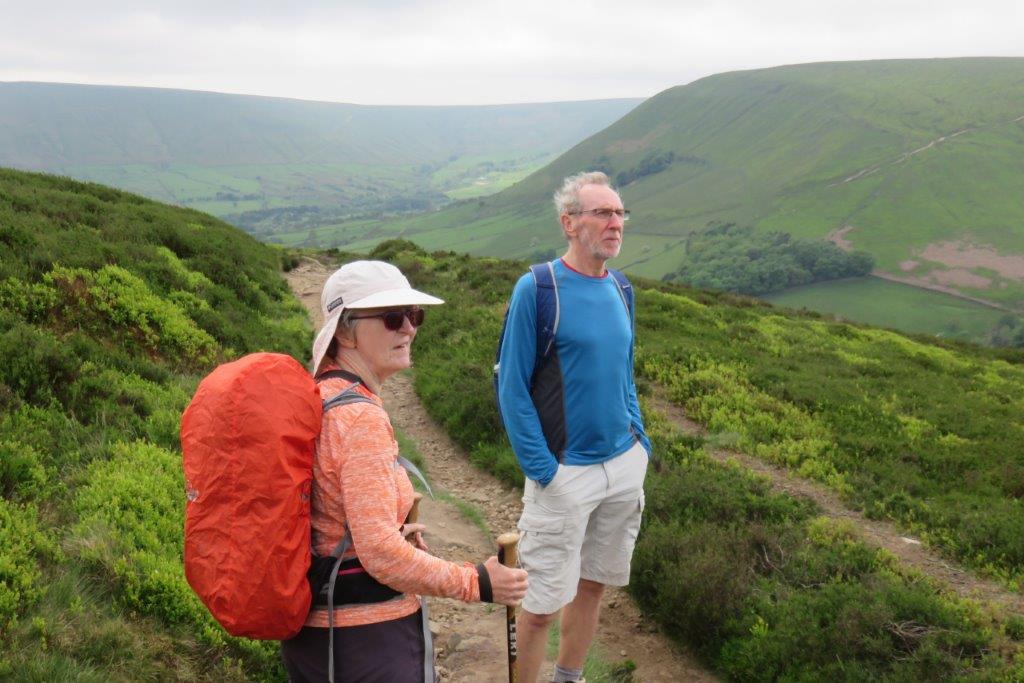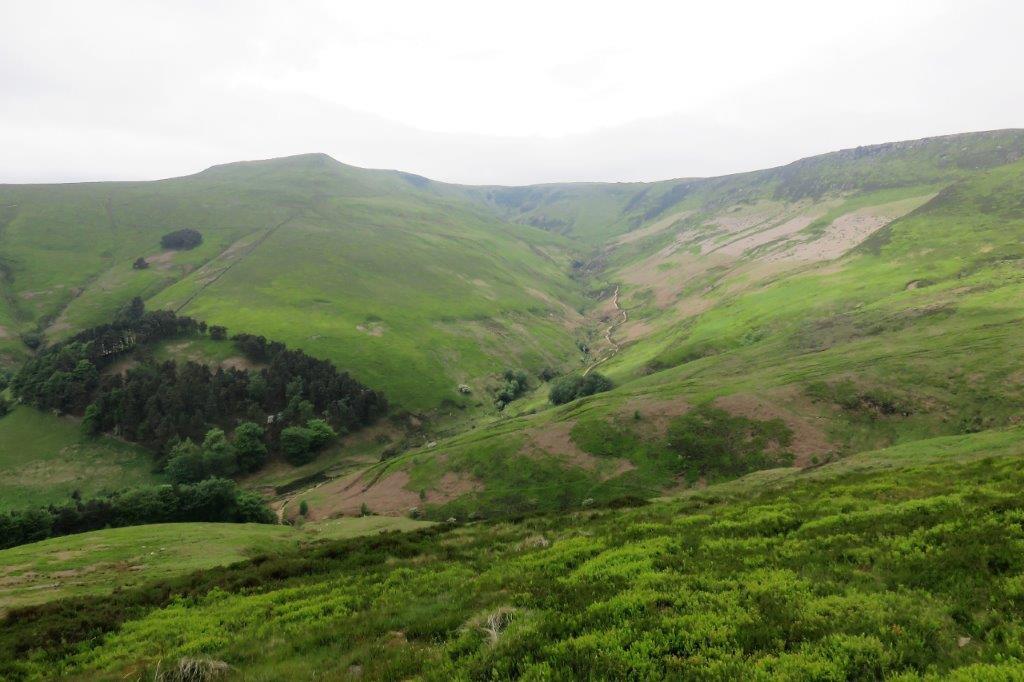 Grindslow Knoll at top left - Grinds Brook Clough right of centre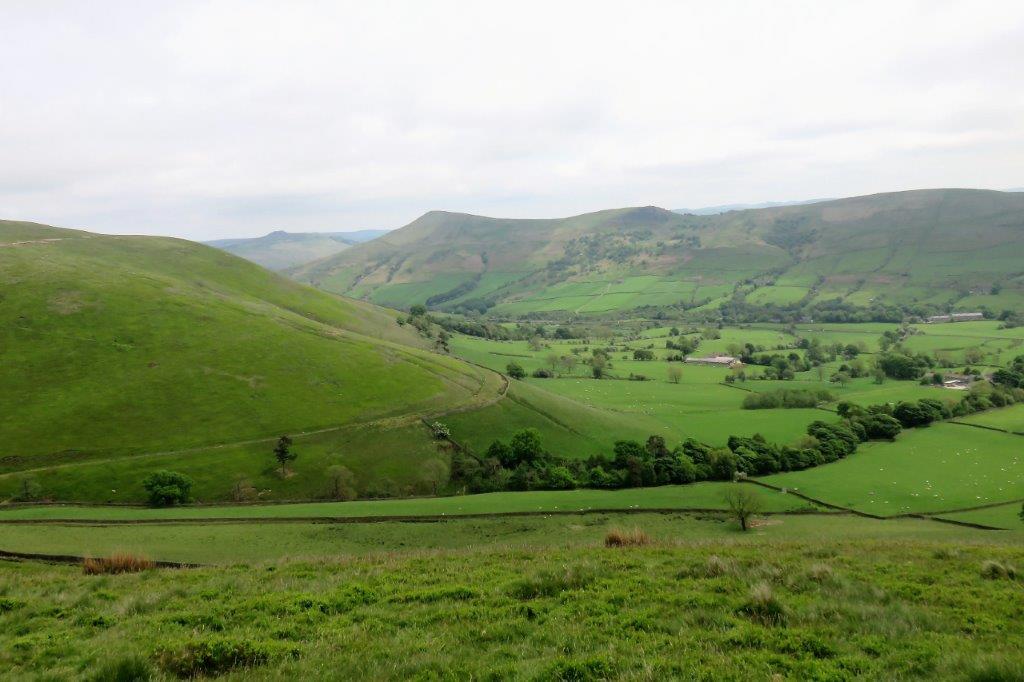 Win Hill in distance to left. Lose Hill and Backtor in centre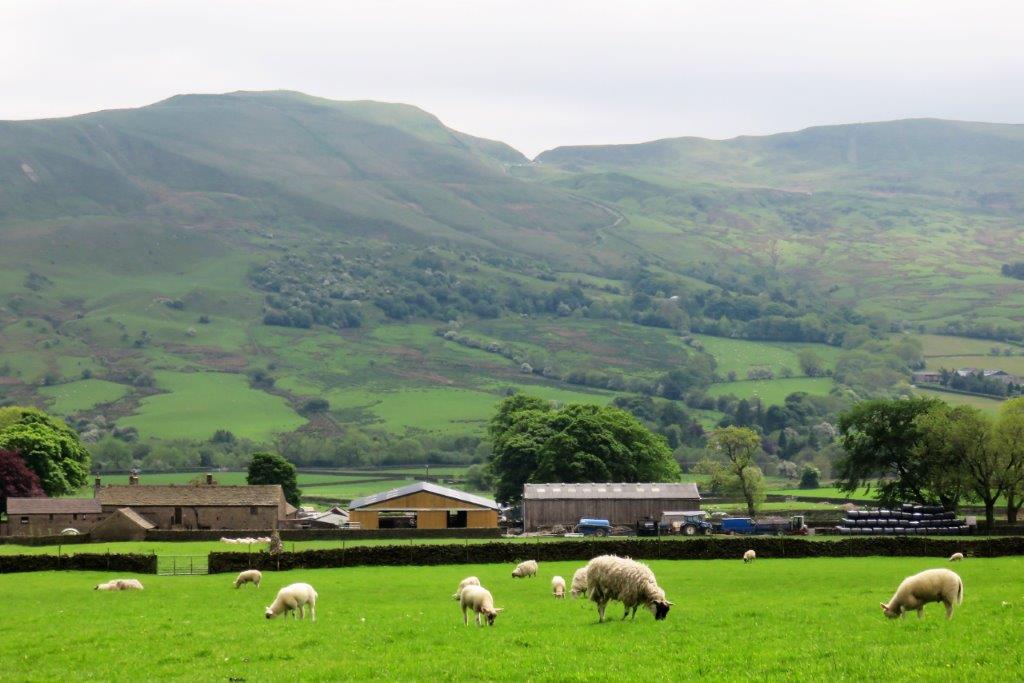 Mam Tor and Mam Nik at top left. Rushup Edge to right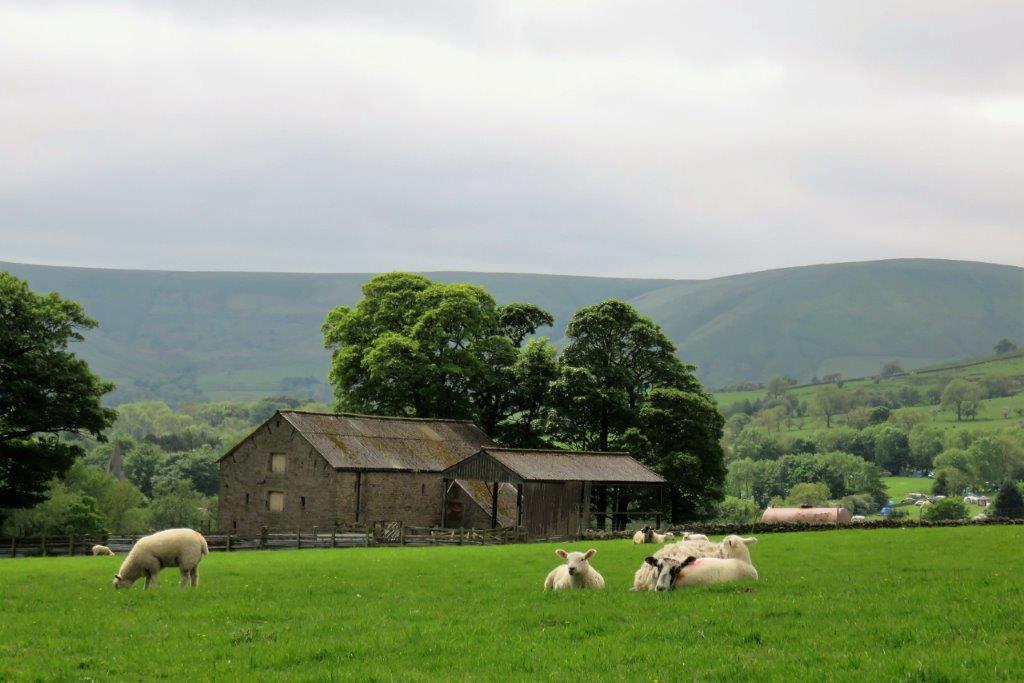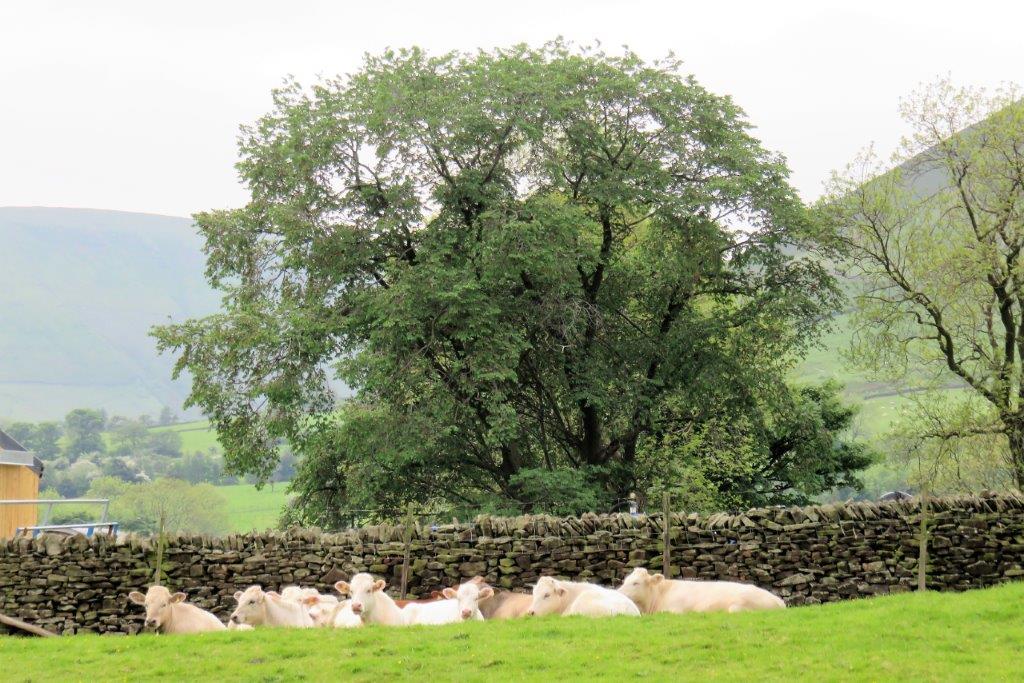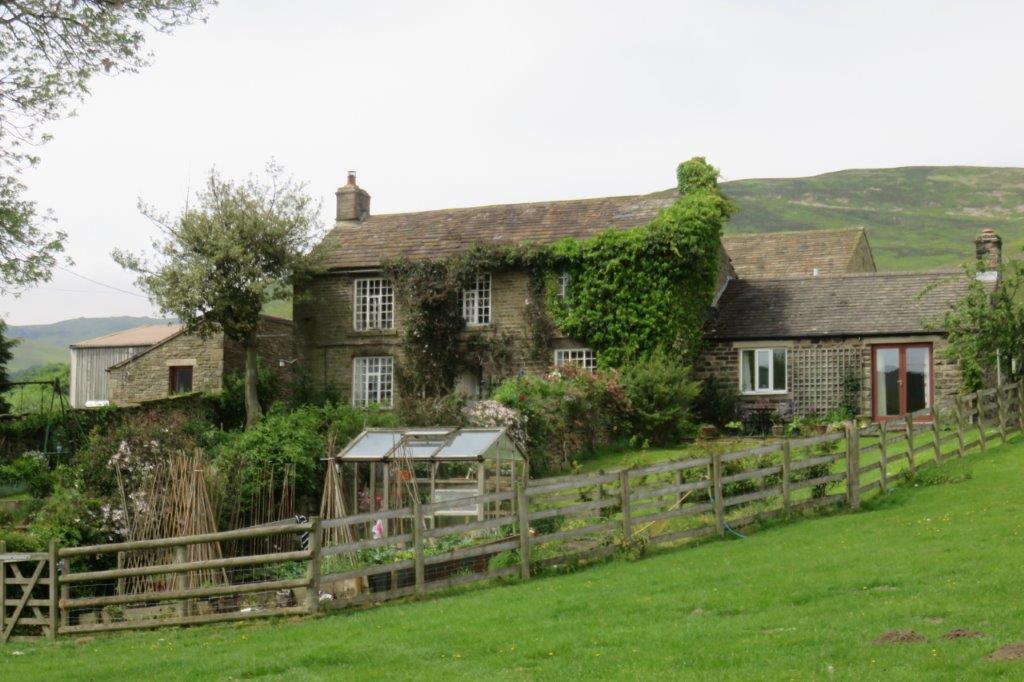 Woodhouse Farm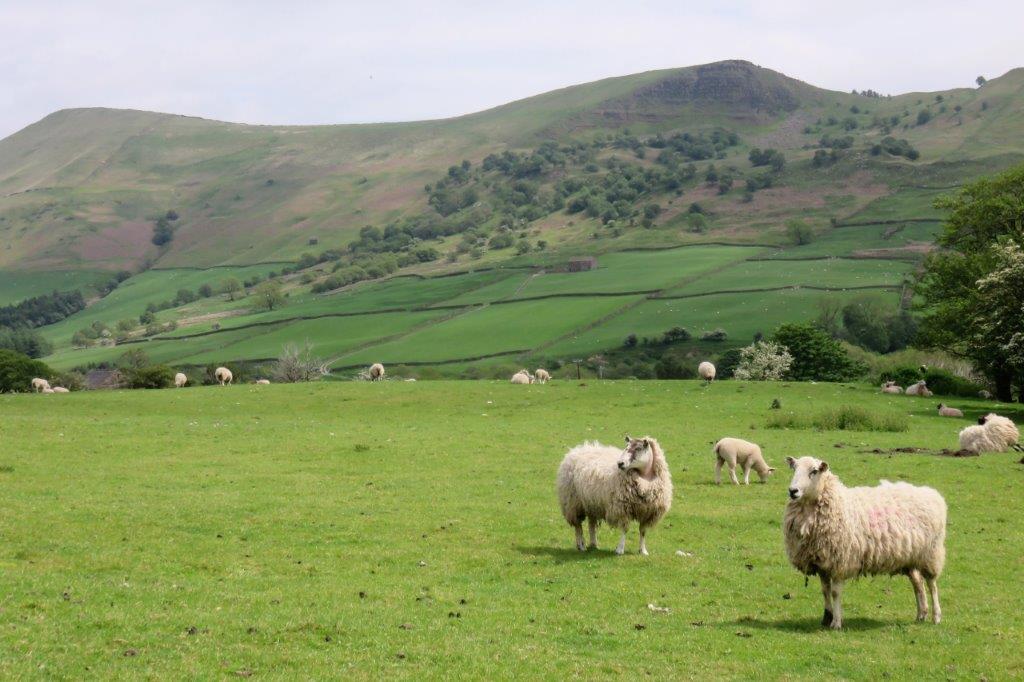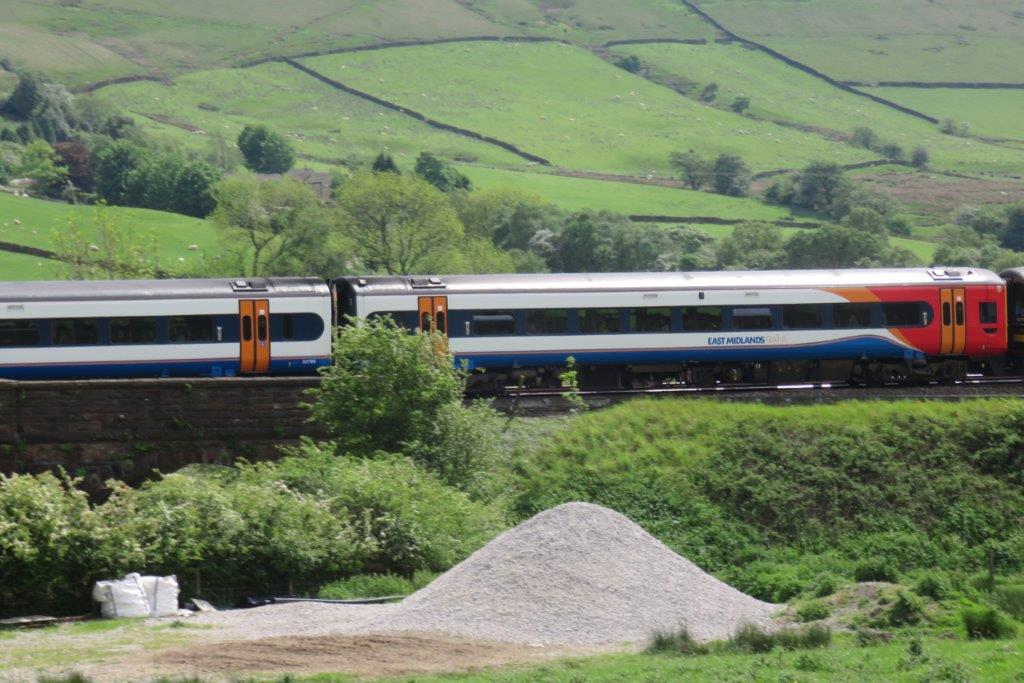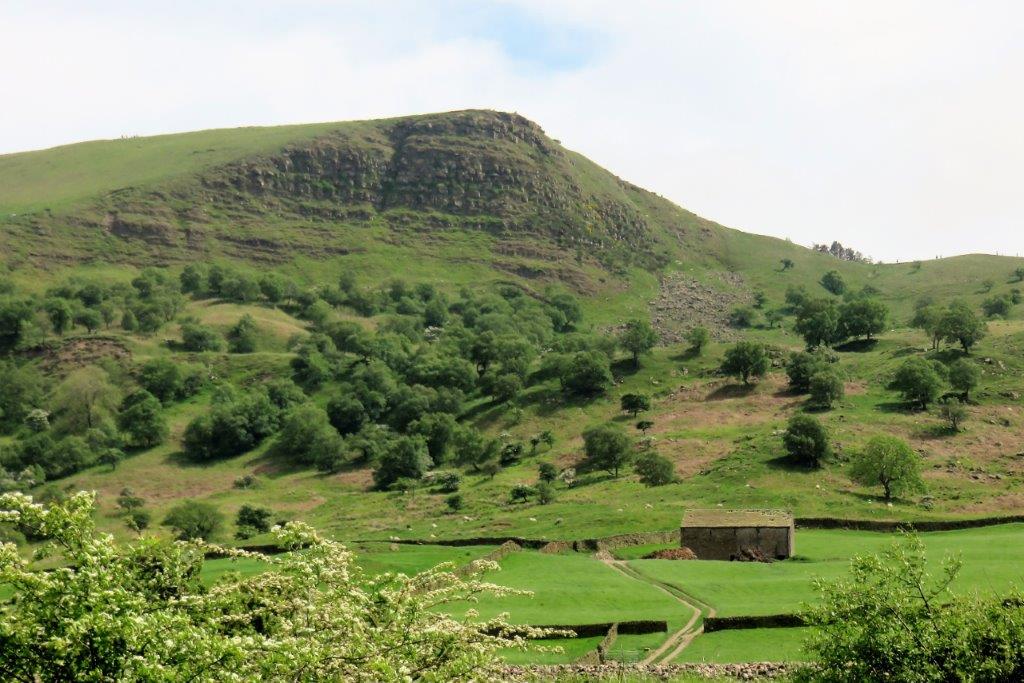 Backtor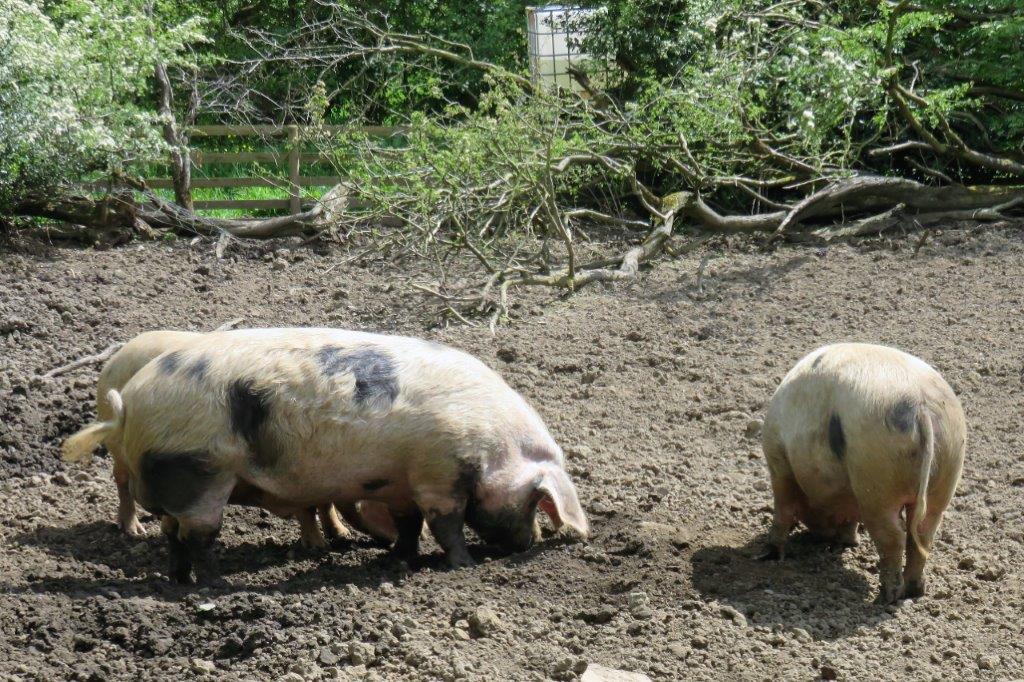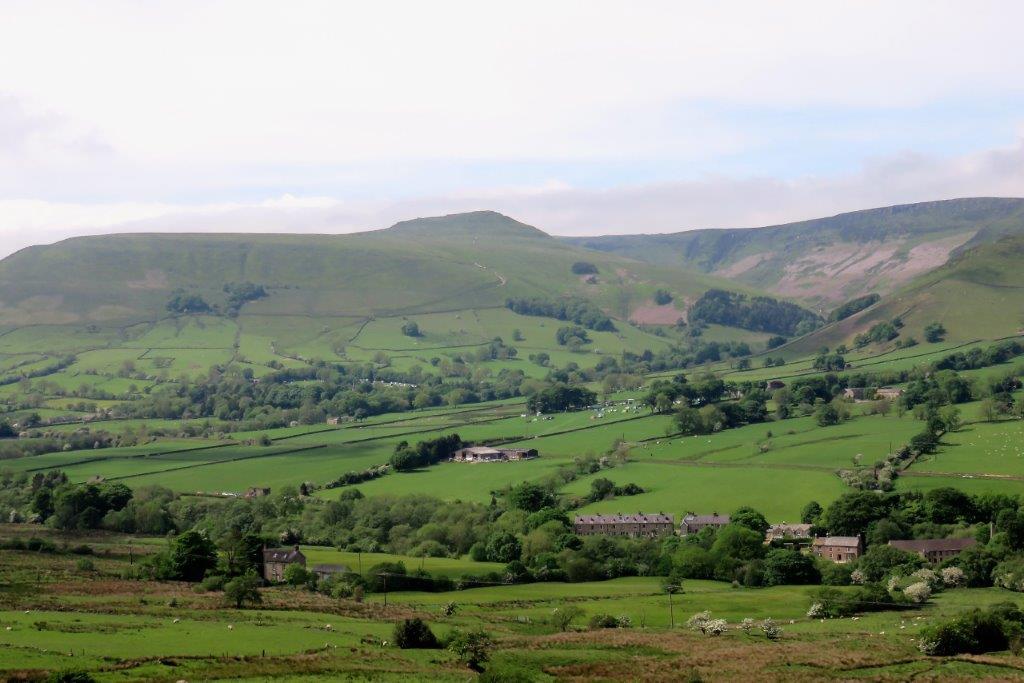 terraced houses in front along Edale Road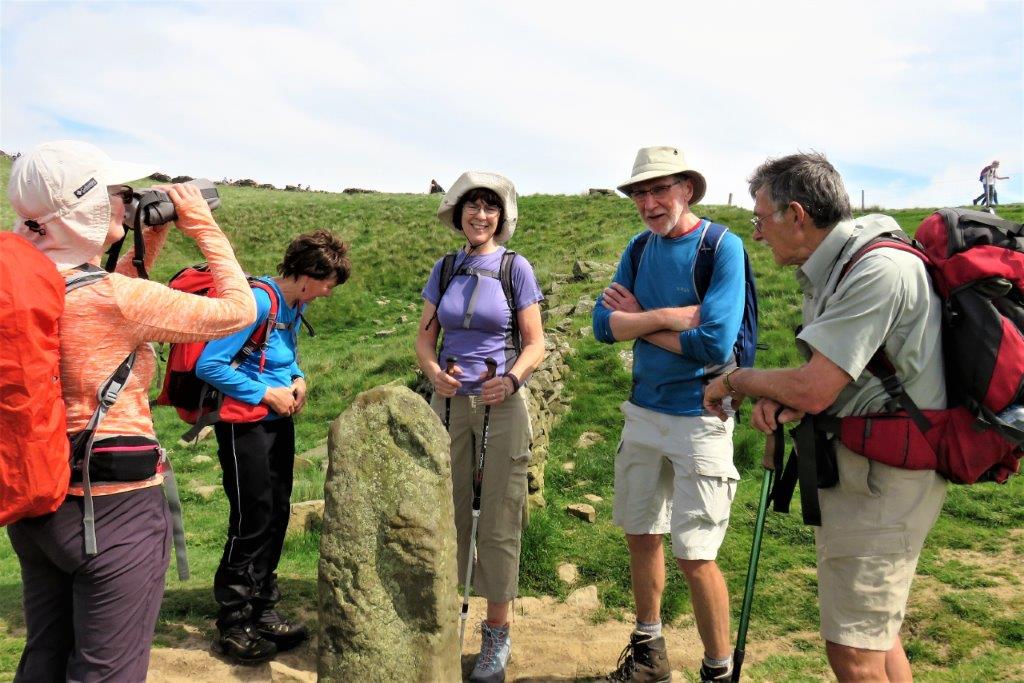 Hollins Cross - group joined by another walker.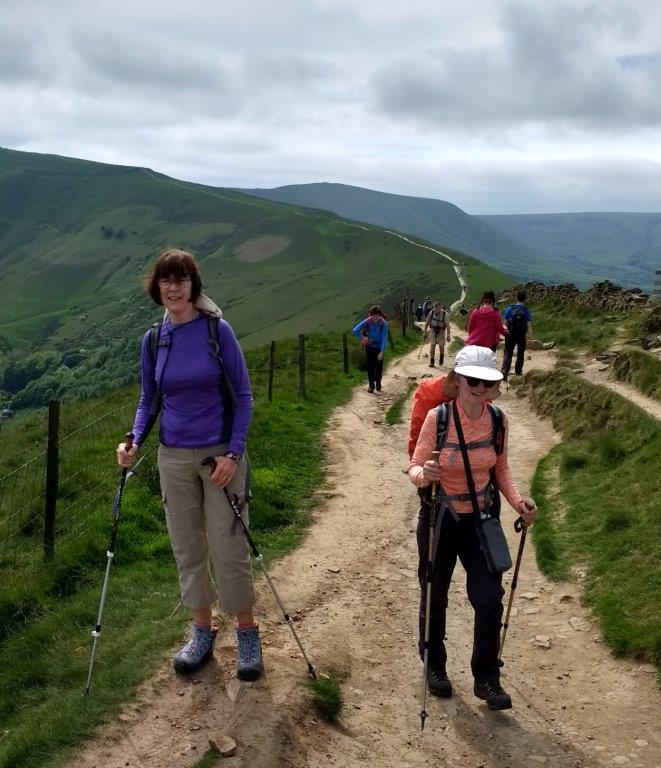 3 pictures by Chris Dauris - walking from Hollins Cross towards Lose Hill (path up Mam Tor seen behind)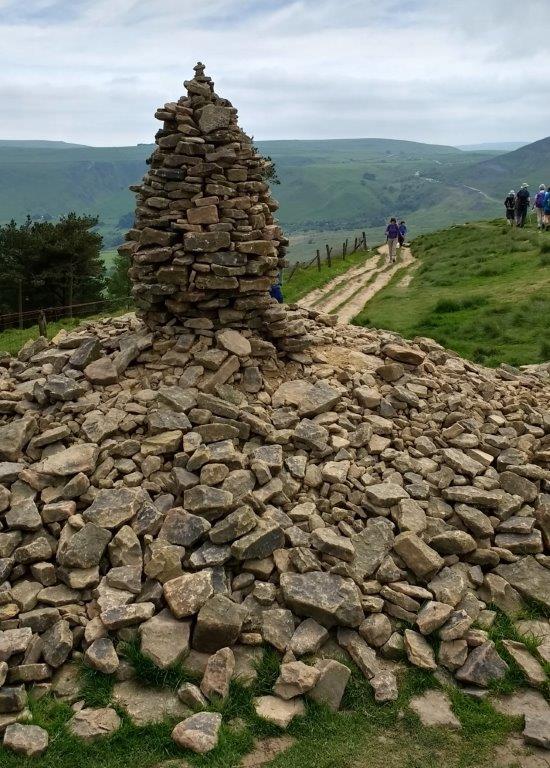 Cairn atop Lose Hill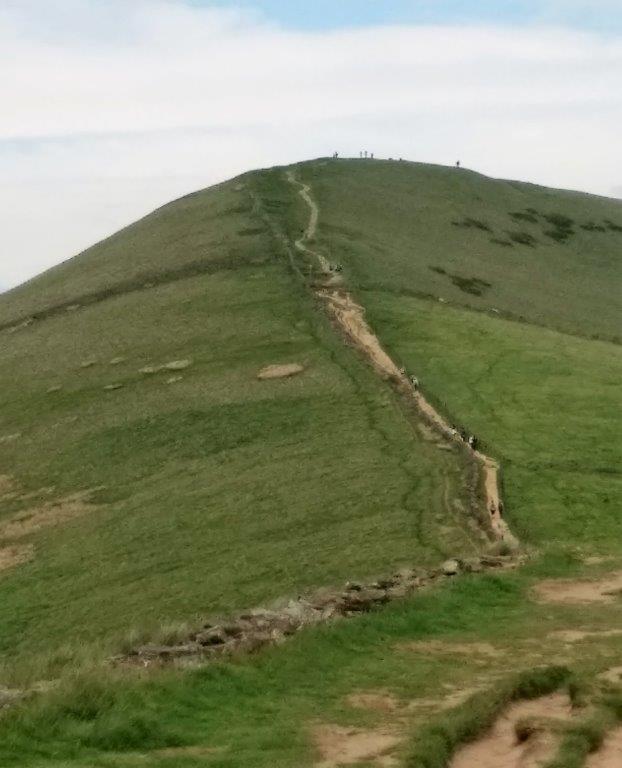 The path down Lose Hill
* photographs of break off route from Hollins Cross to Castleton below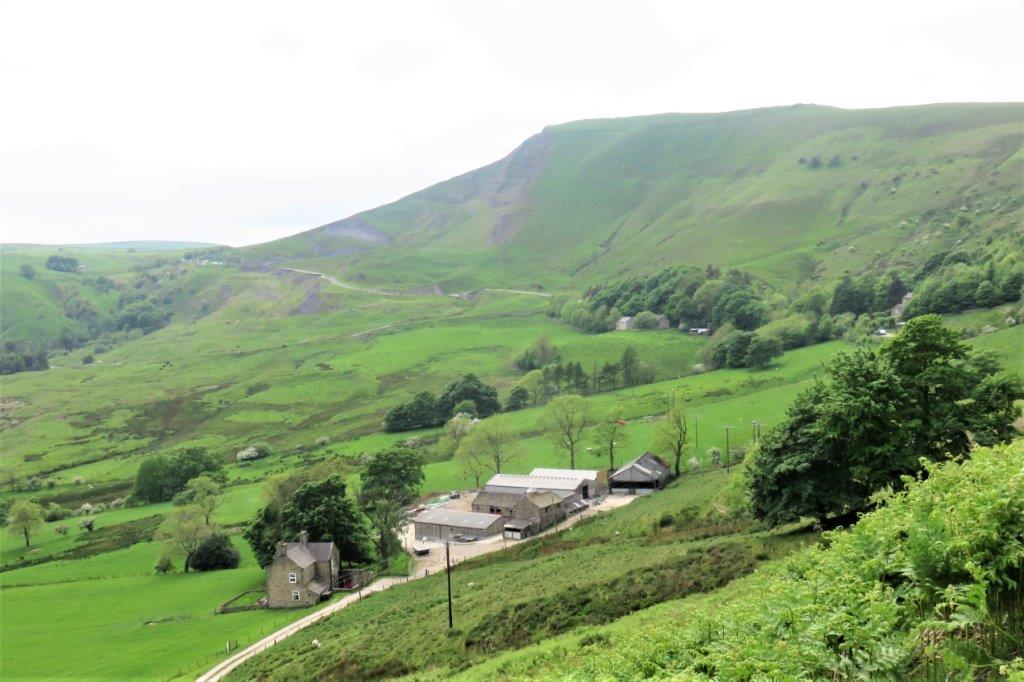 Woodseats farm with Mam Tor behind. Old disused land slipped road in centre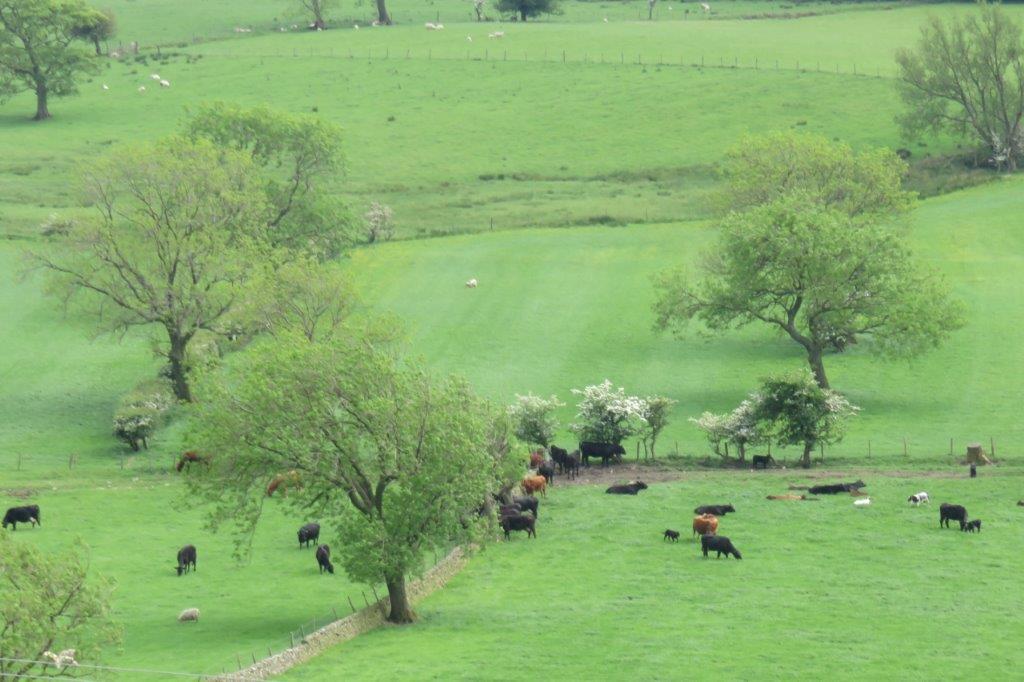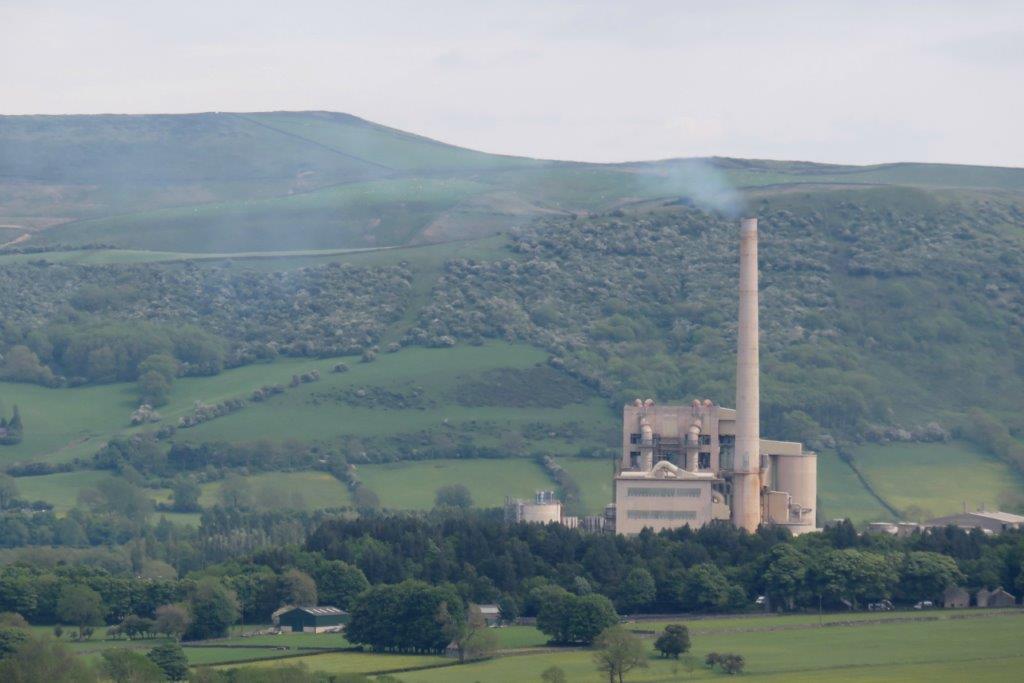 Hope Cement Works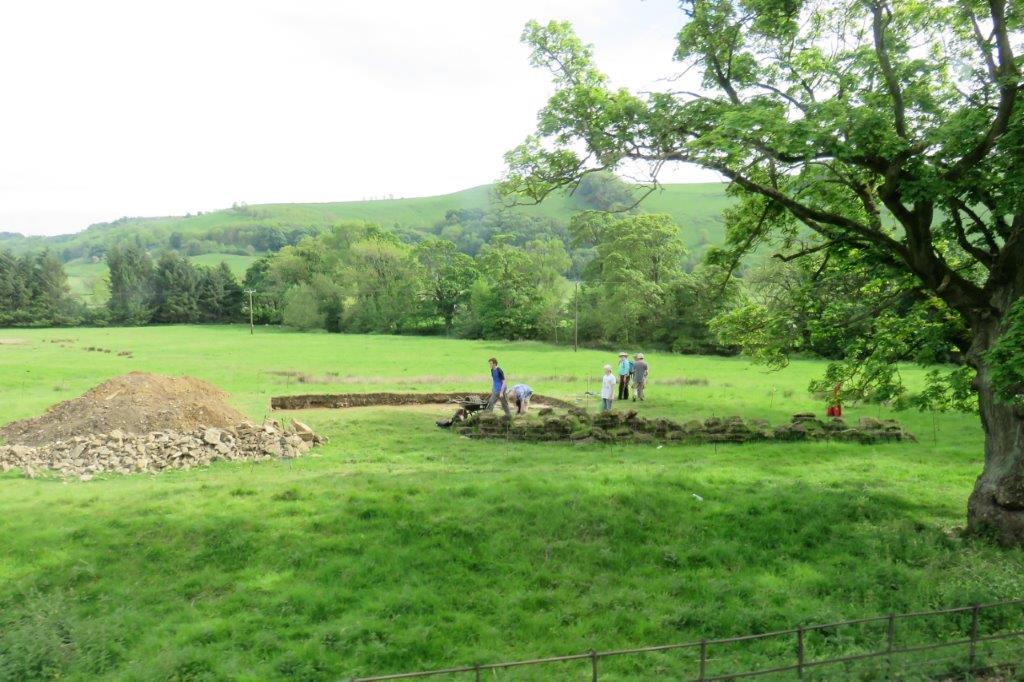 Archaeological dig? seen from bus just outside Castleton
homepage - Day Walks Index 2017 - contact me at