homepage - Day Walks Index 2017 - contact me at

2017.04.19 - Baslow Nether End, Baslow Church, over bridge, ~ N along River Derwent, Bubnell, up to Bramley Farm, ~ W cross B6001 Rd, ~ WSW above 'quarry', down to Rowland, FP ~SSE to road then ~ E to Hassop Church, ~ S to Home Farm, ~ SE to short of Pilsley, ~ S then SW along Handley Lane, sharp V turn E down unpaved lane towards Edensor, ~ 500m before Edensor turn ~ S through sheepfold and up to & through New Piece Wood, ~ W thru Calton Pastures, Manners Wood, Golf Course, to Bakewell - leader Linda Cooley - Wednesday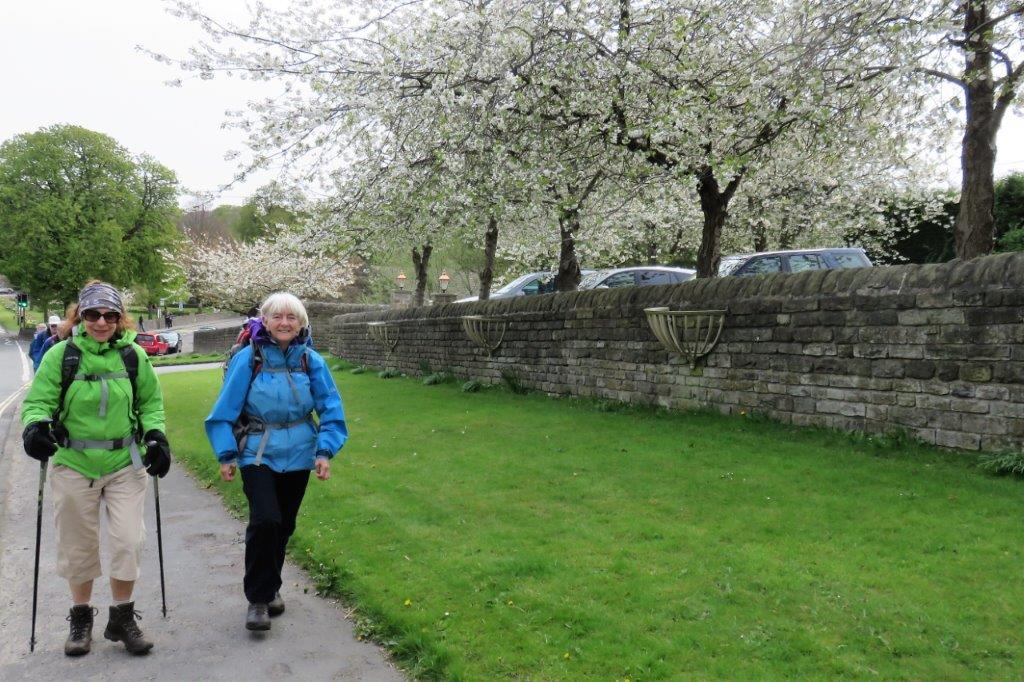 leaving Baslow Nether End on the main road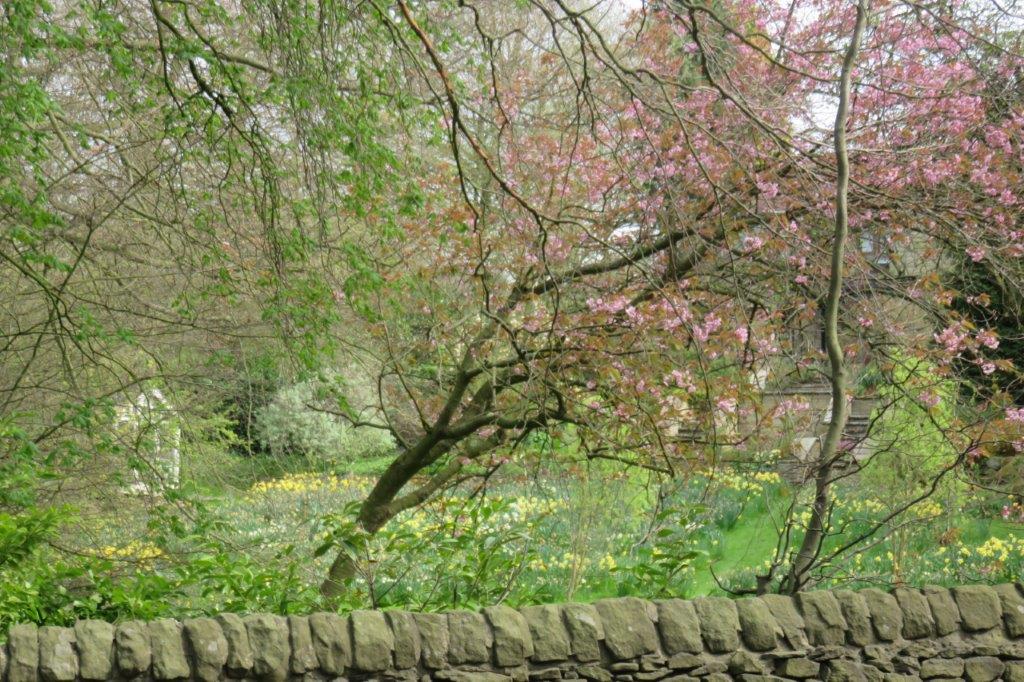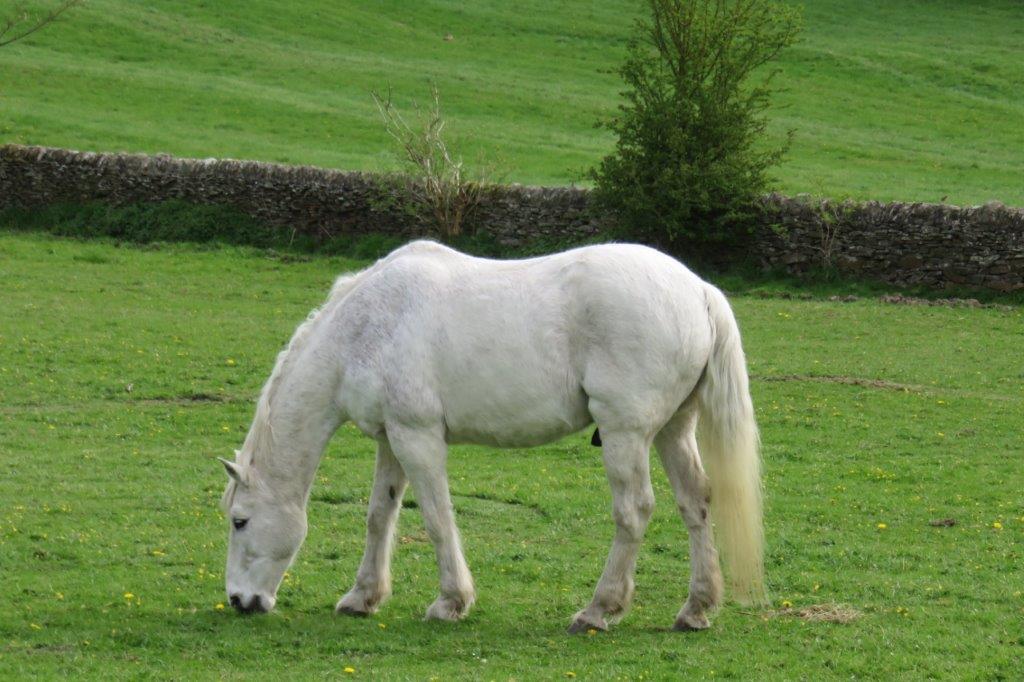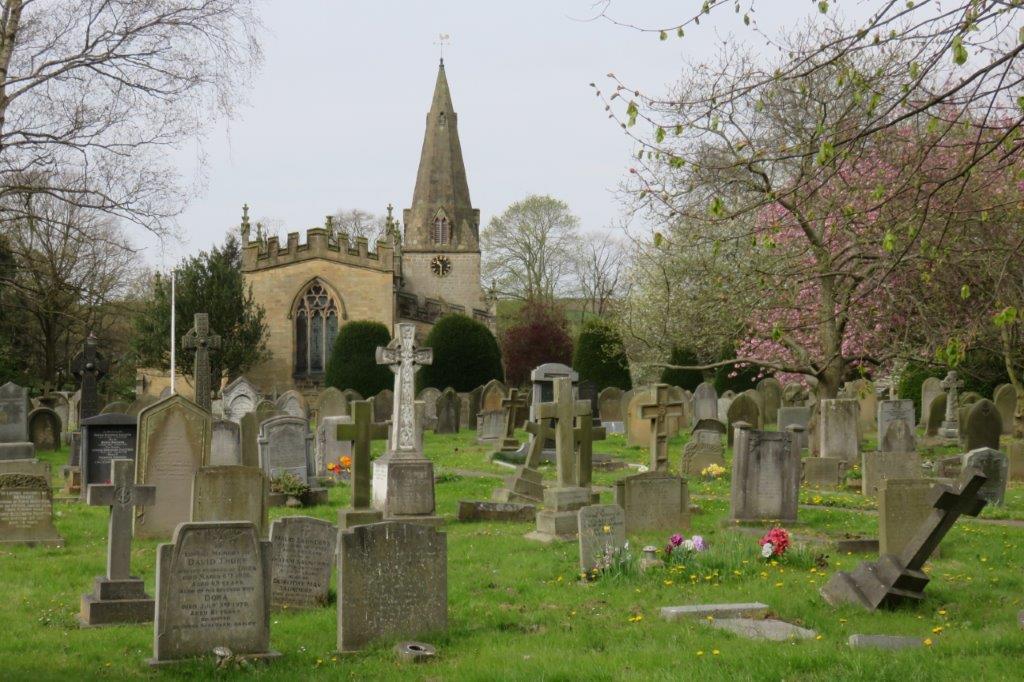 Baslow Church - St Annes, a 13th century church - restored in 1852 with Sir Joseph Paxton as the architect.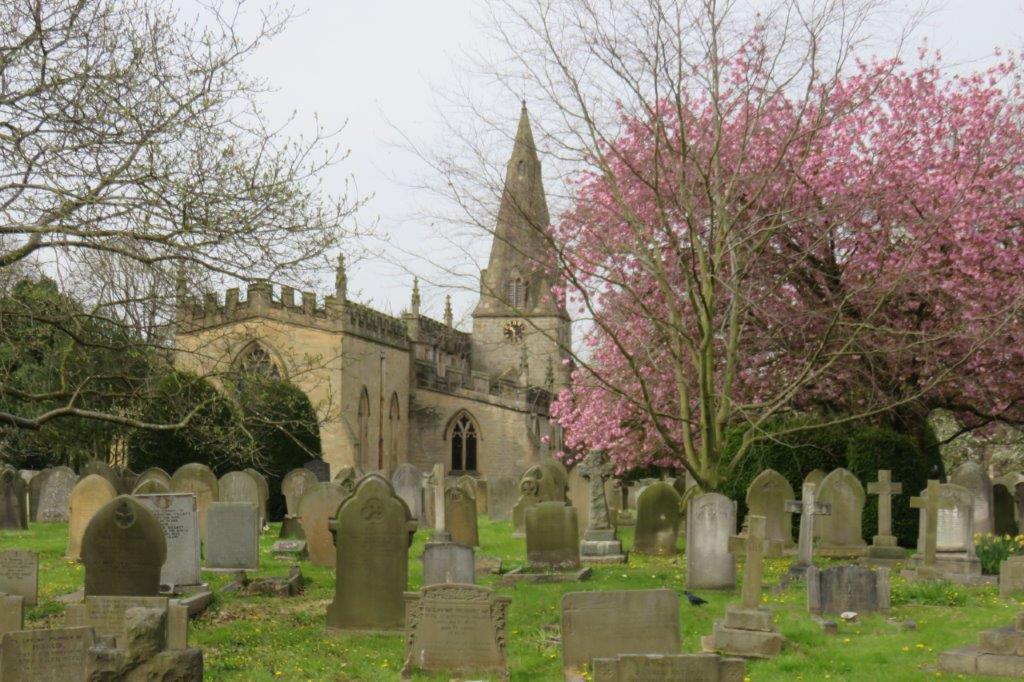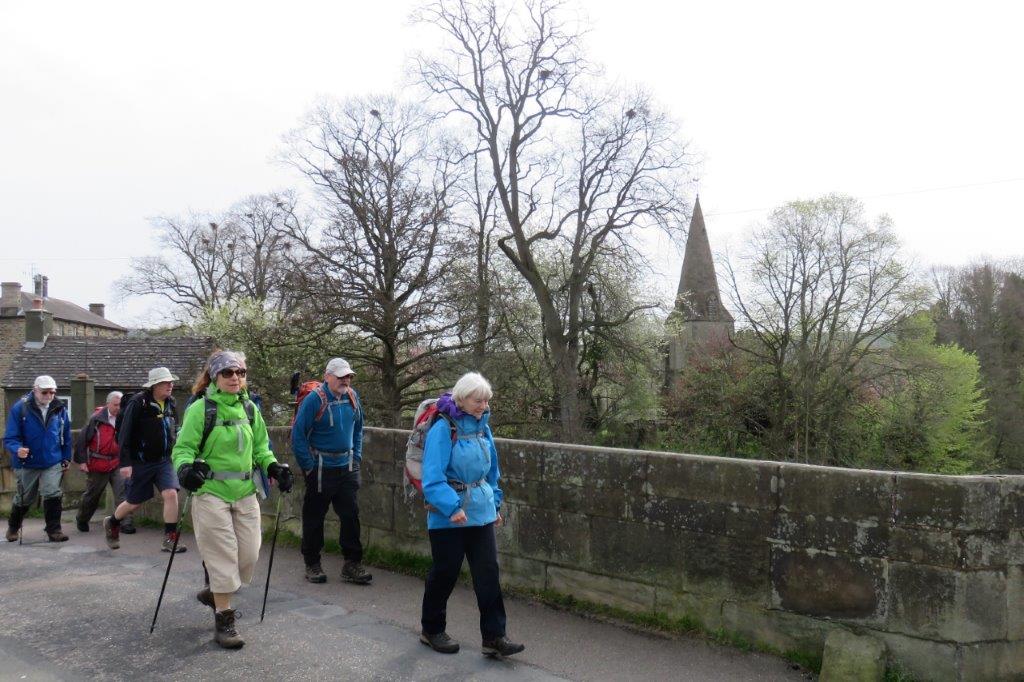 Crossing bridge over River Derwent. This bridge apparently has never been washed away by floods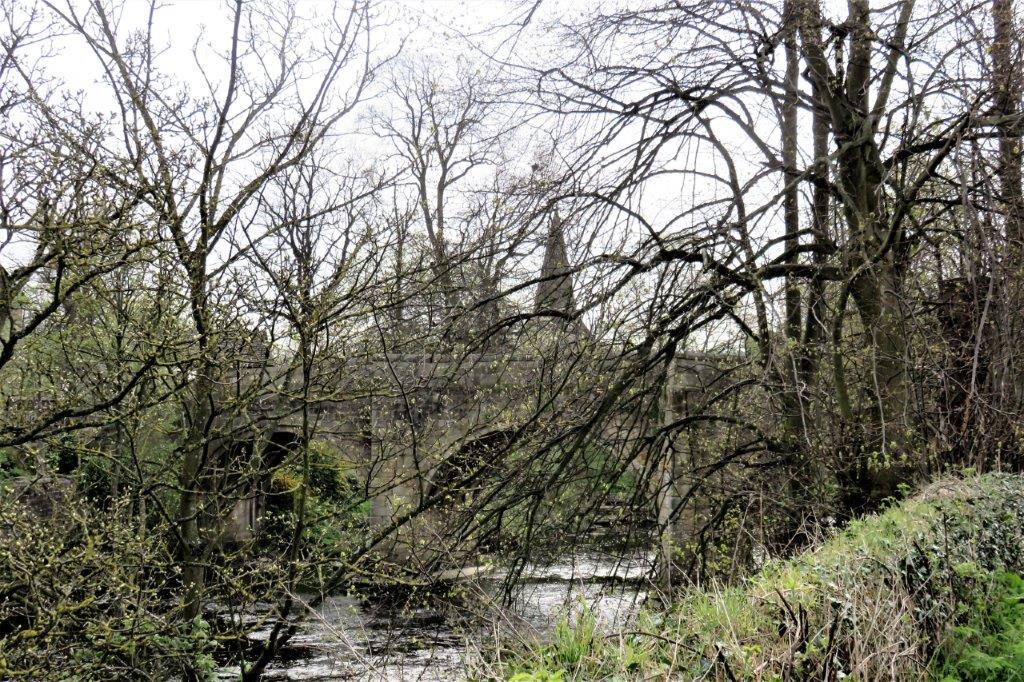 stone arched bridge - church steeple behind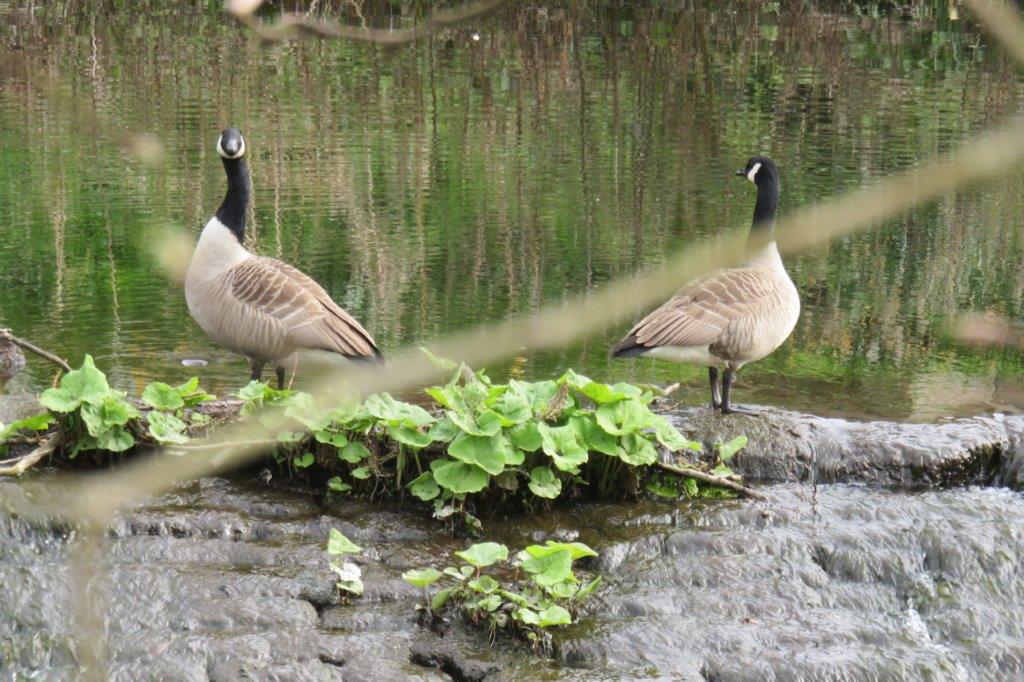 Canada geese perched on weir on River Derwent upstream of bridge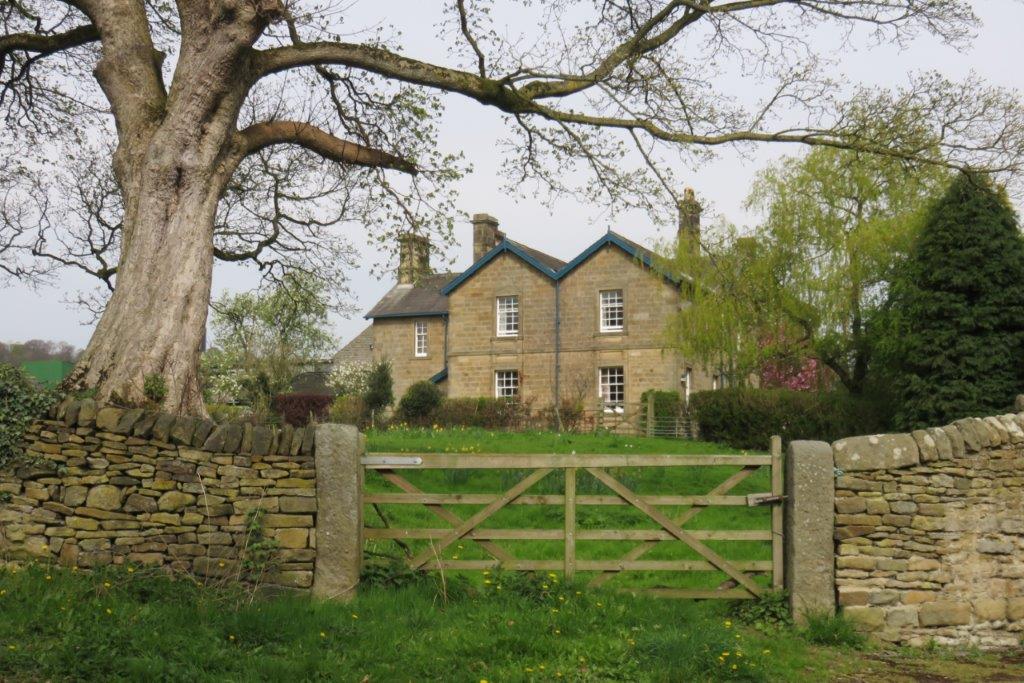 Bubnell Farm - Bubnell Hall before the Farm is partly hidden by walls / gate and was not photographed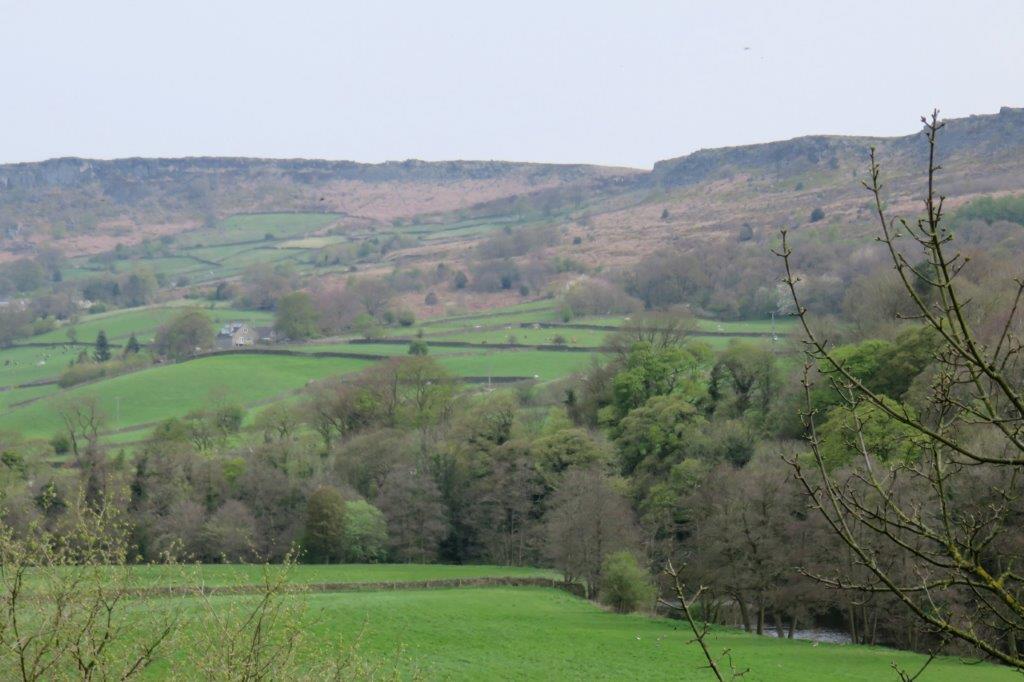 The gap, taking a road, is between Curbar & Baslow Edges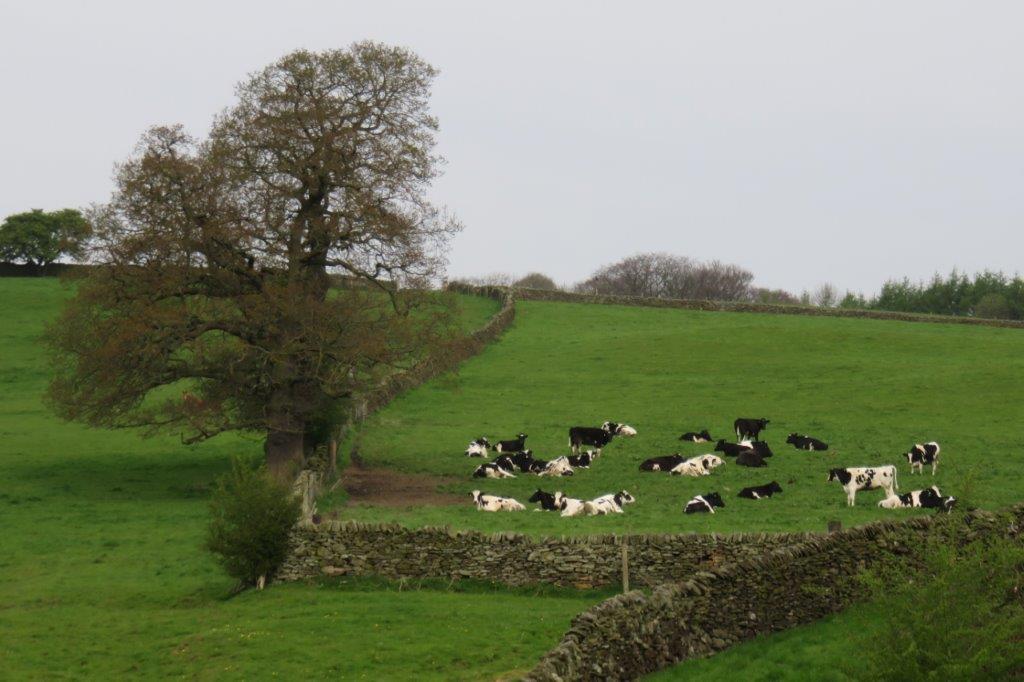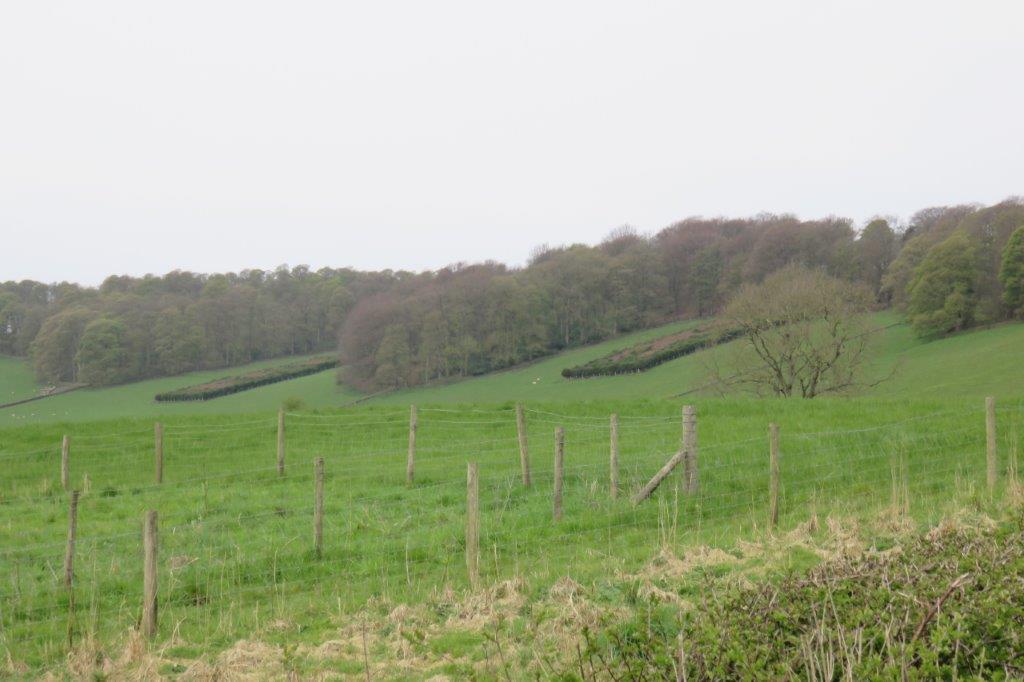 The E R sign planted here celebrates the 25 years of Queen Elizabeth's reign - erected 1977. Usually more clearly seen from higher up.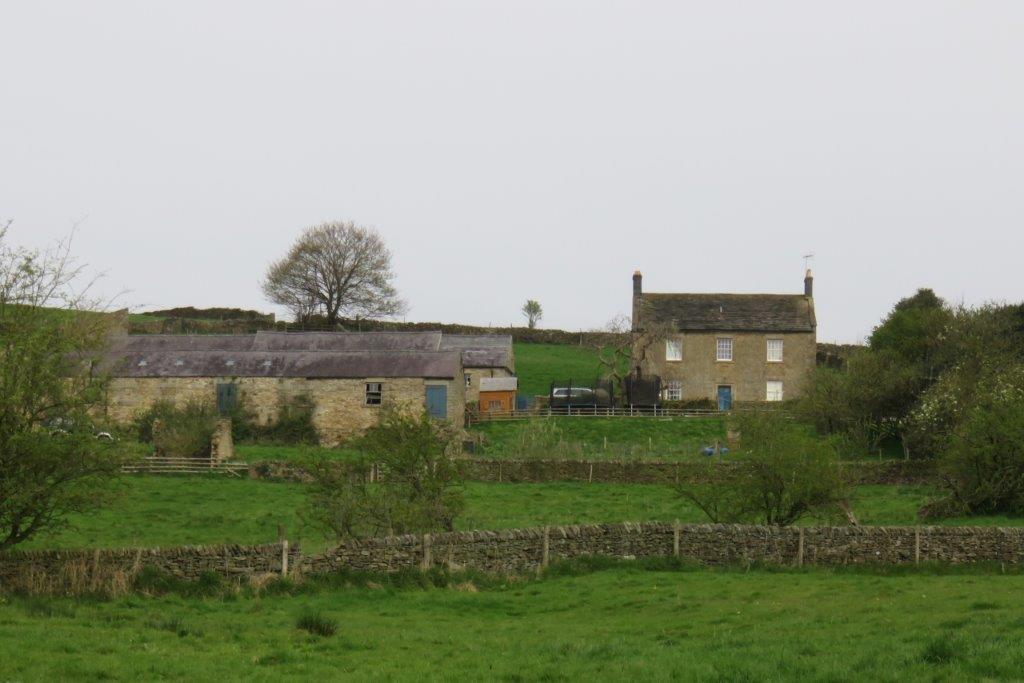 Bramley Farm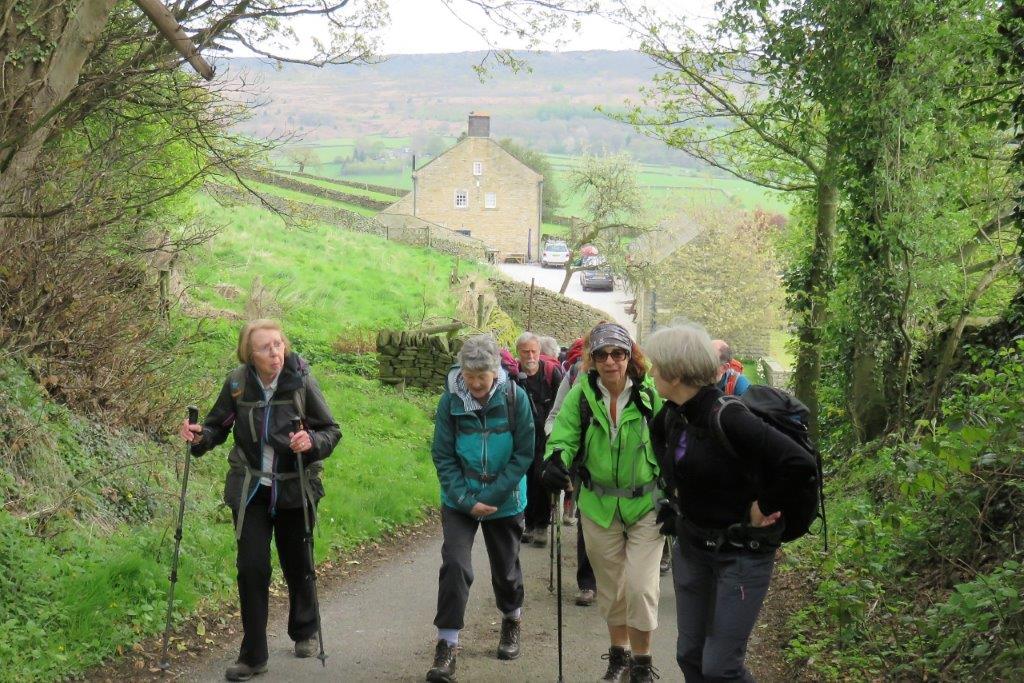 Bramley Farm and Baslow Edge behind.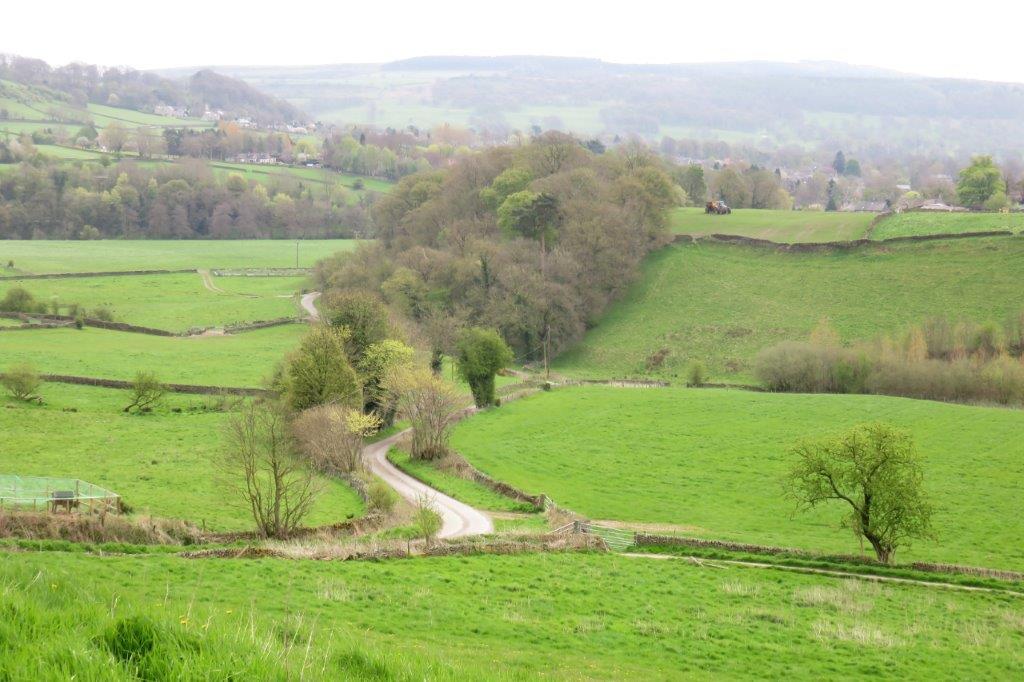 looking back - River Derwent in plain below is obscured by trees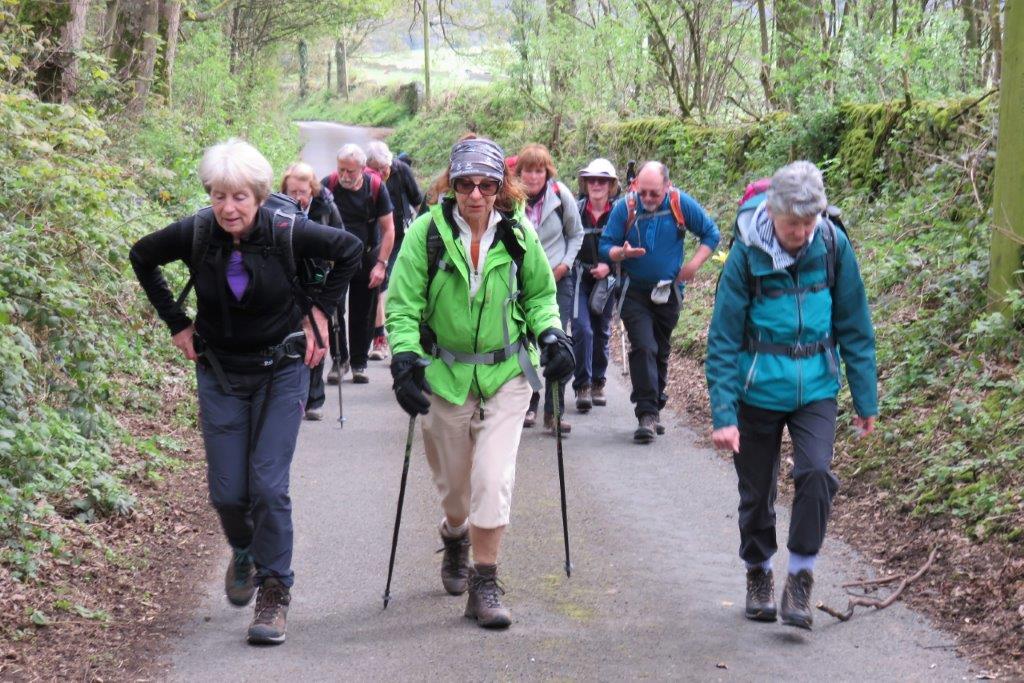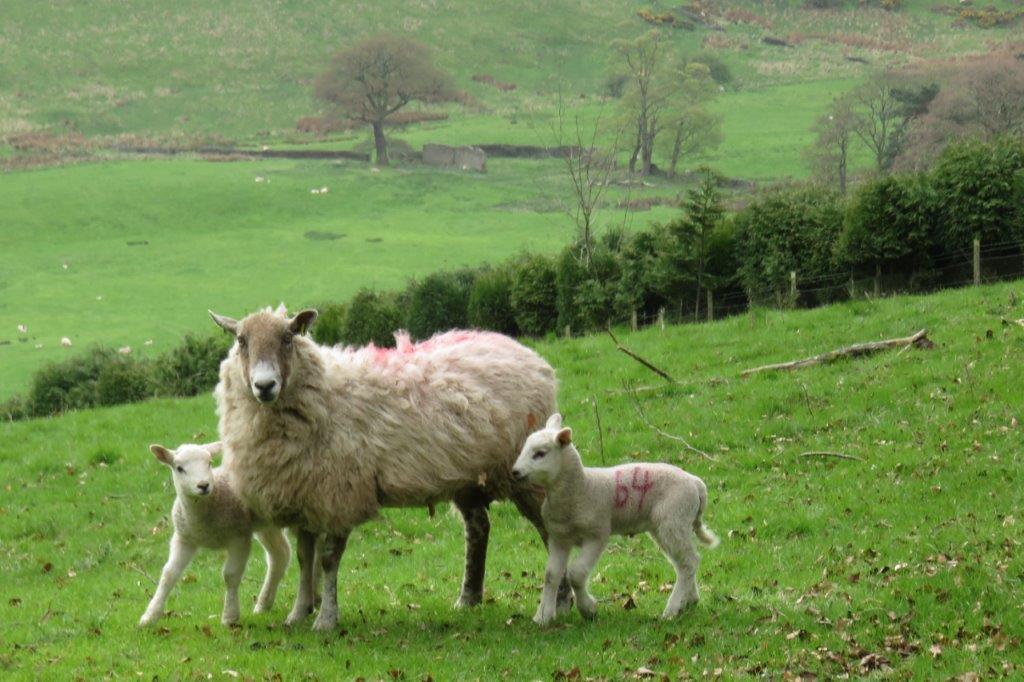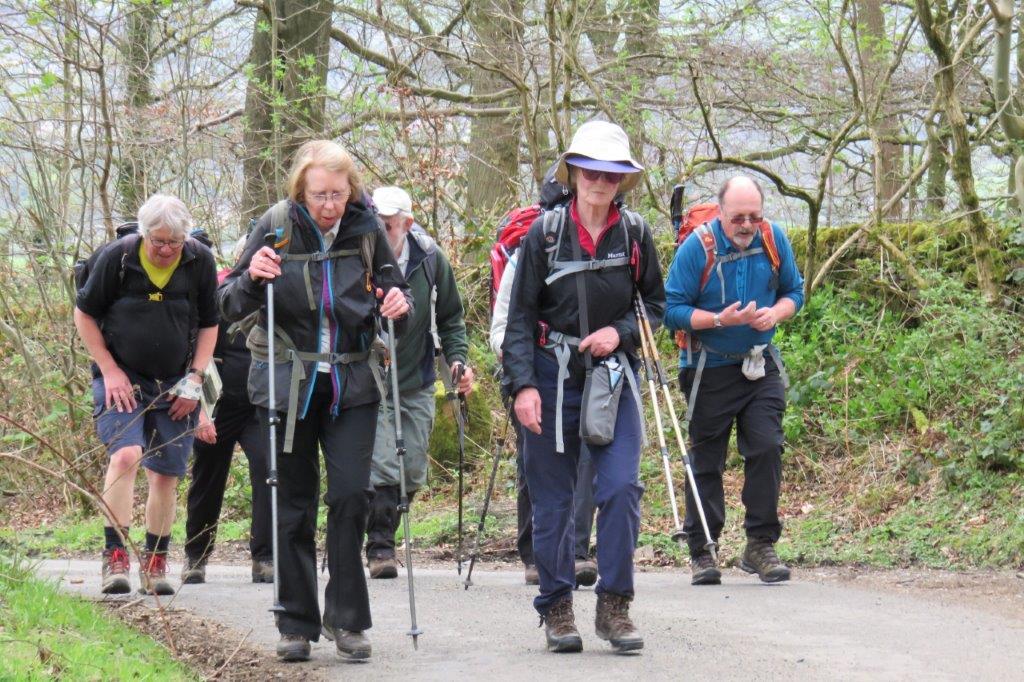 we climbed up on the right of this 'quarry' and roughly followed some distance behind it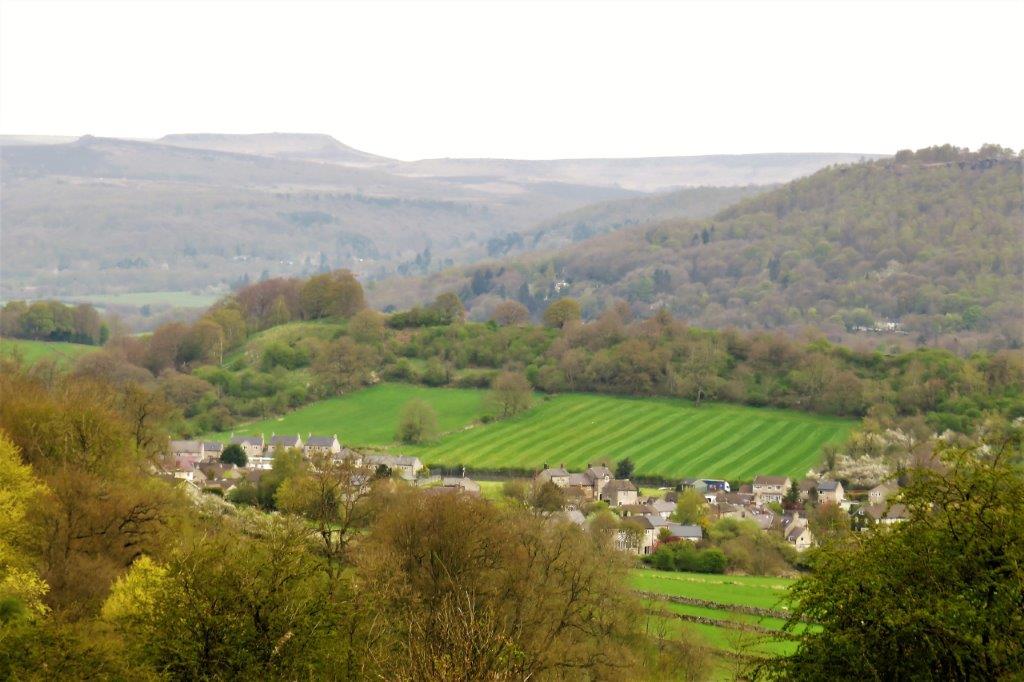 view of Calver below - note cut grass in rows drying before collection?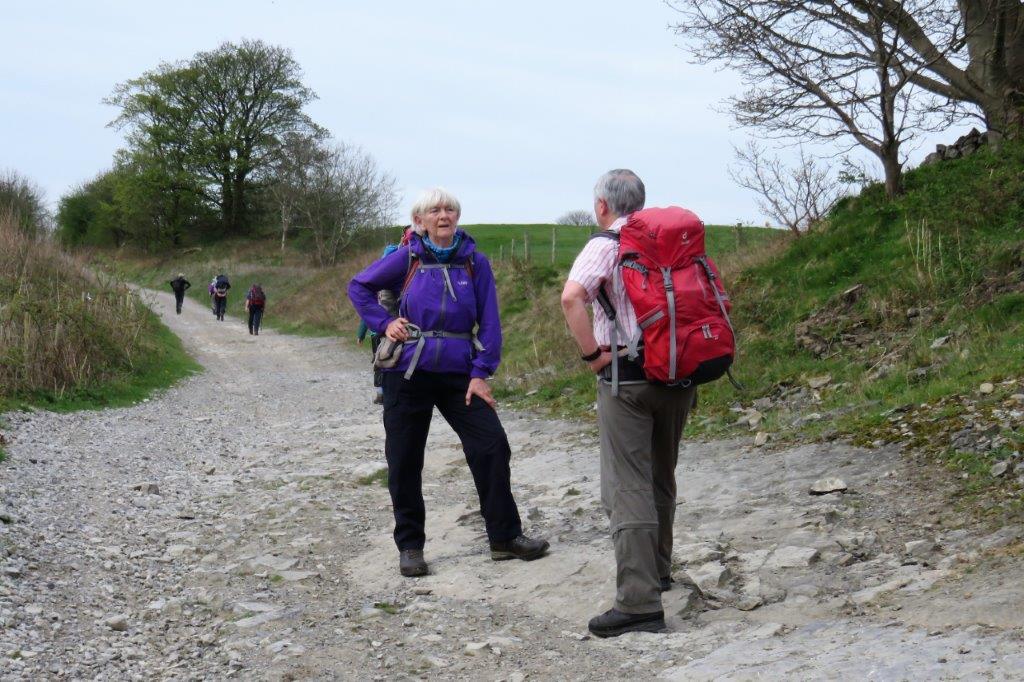 waiting for the party to catch up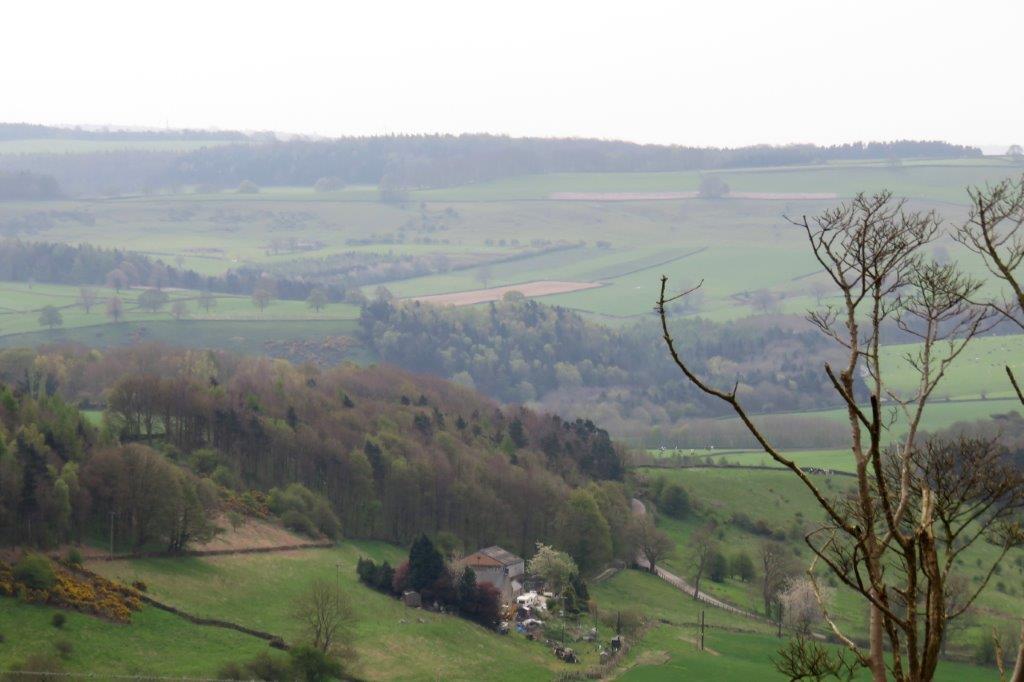 farm below?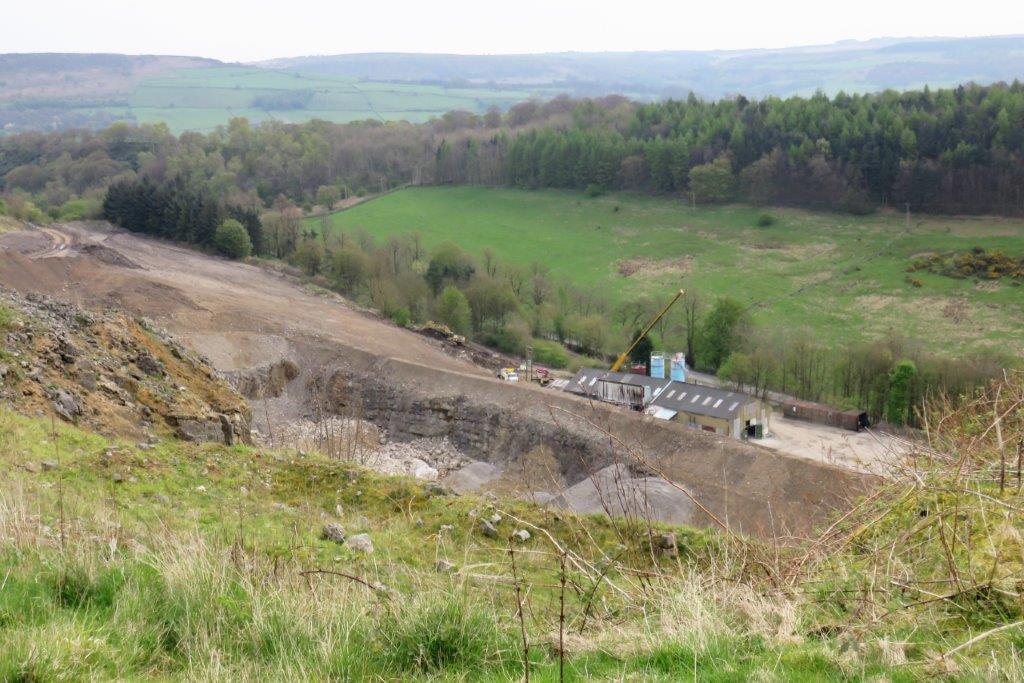 disused quarry? which we passed above - some reclamation activity?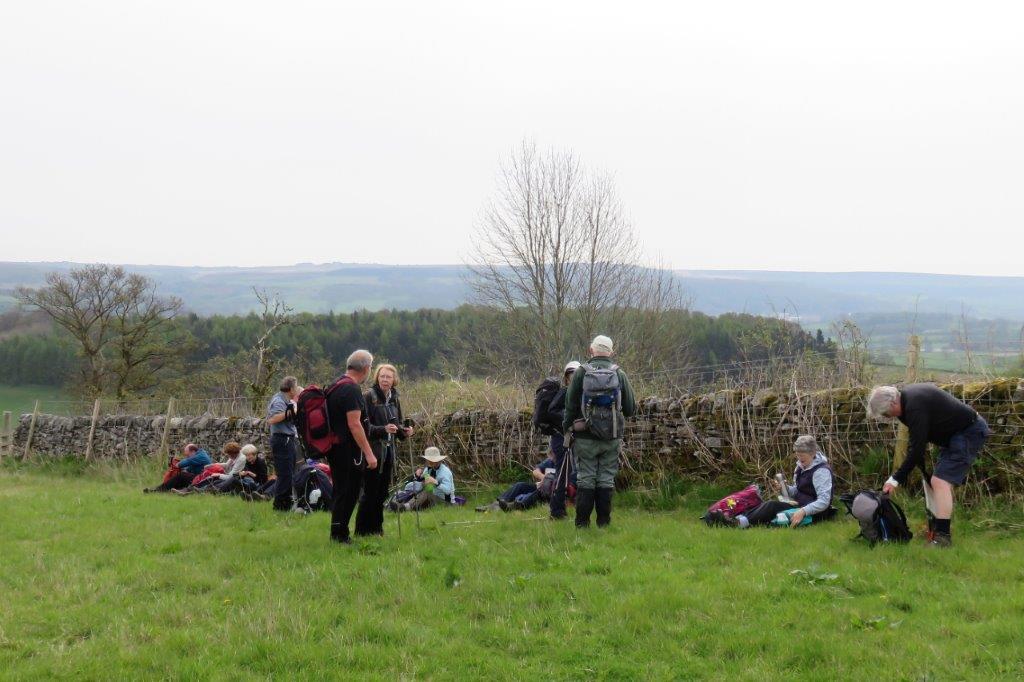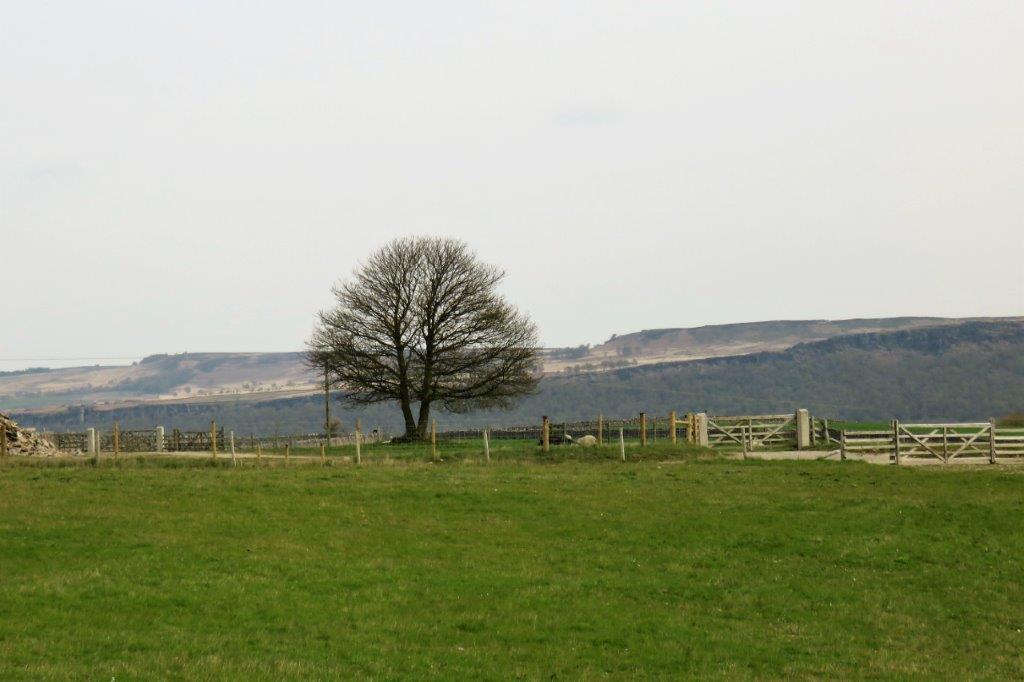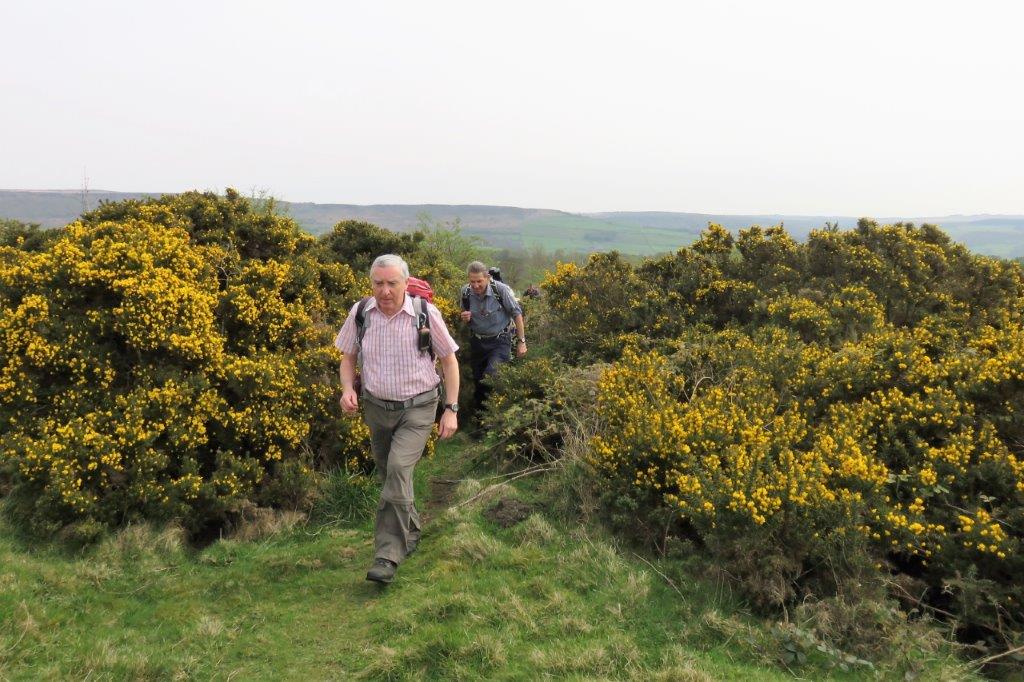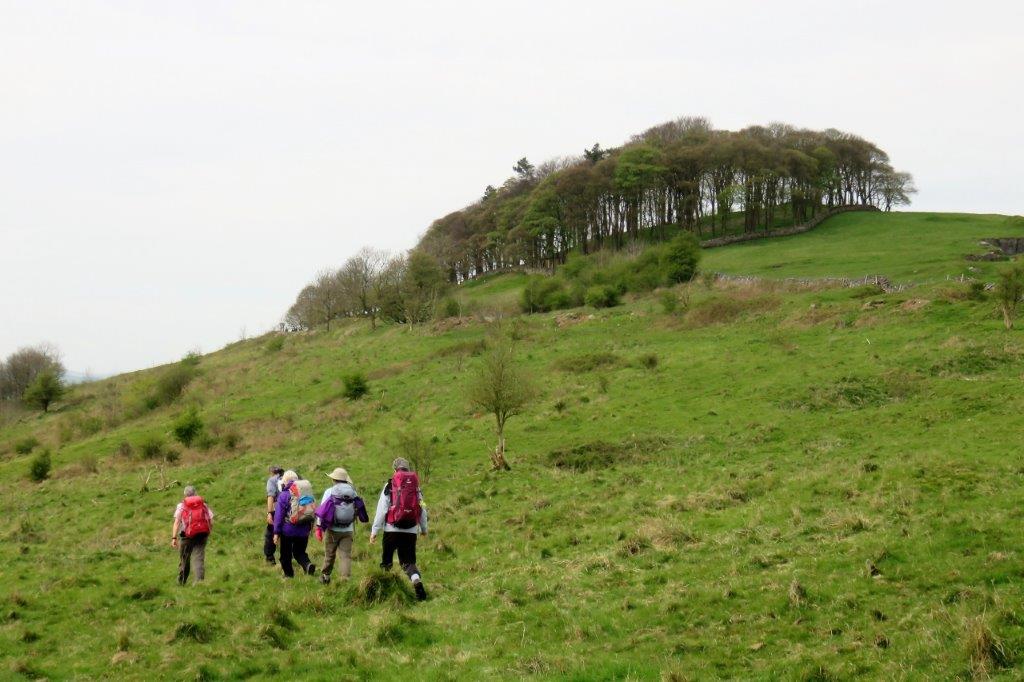 Longstone Edge behind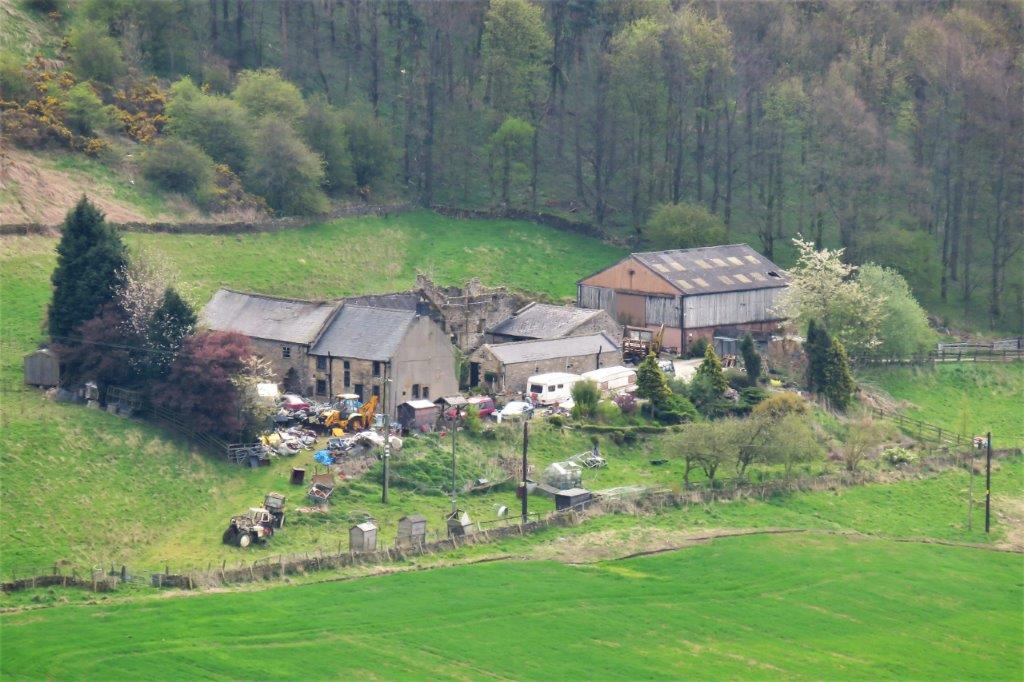 a closer view of the 'Farm' seen earlier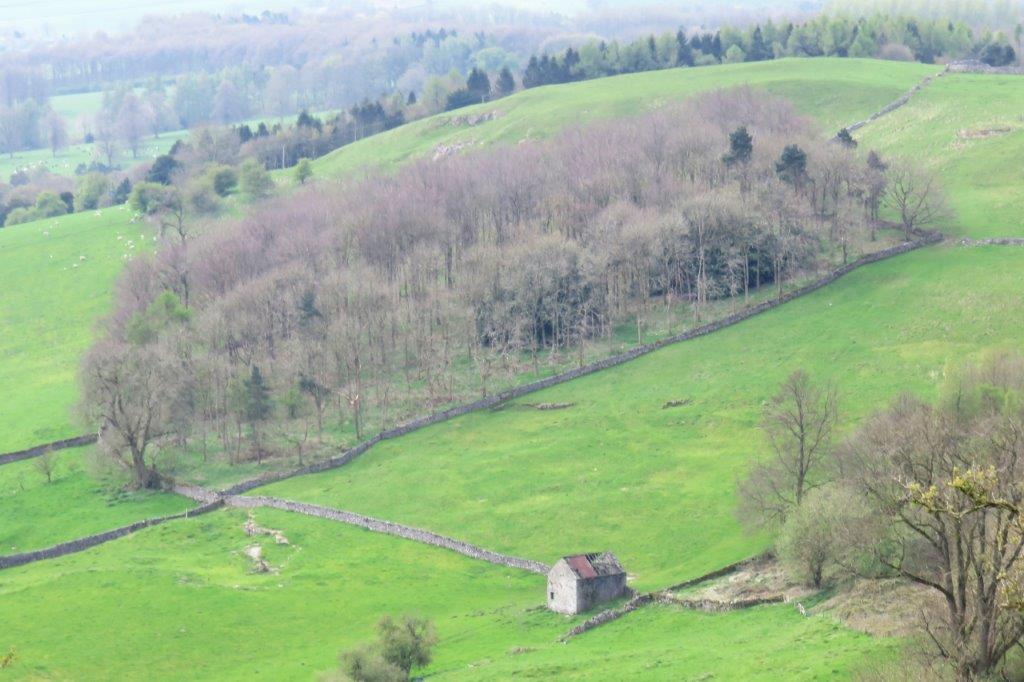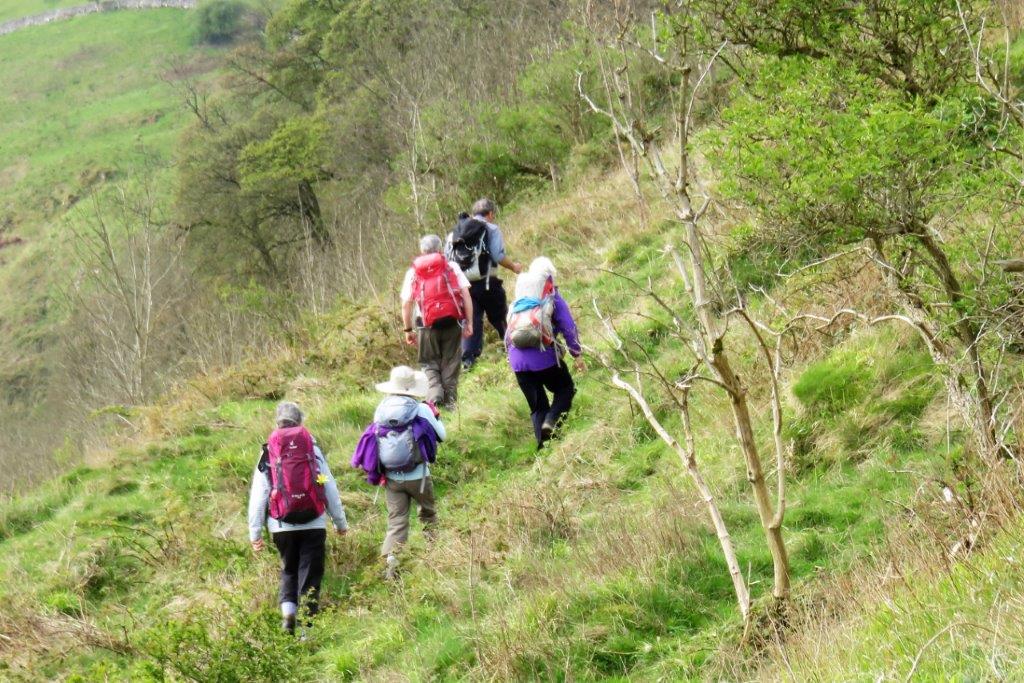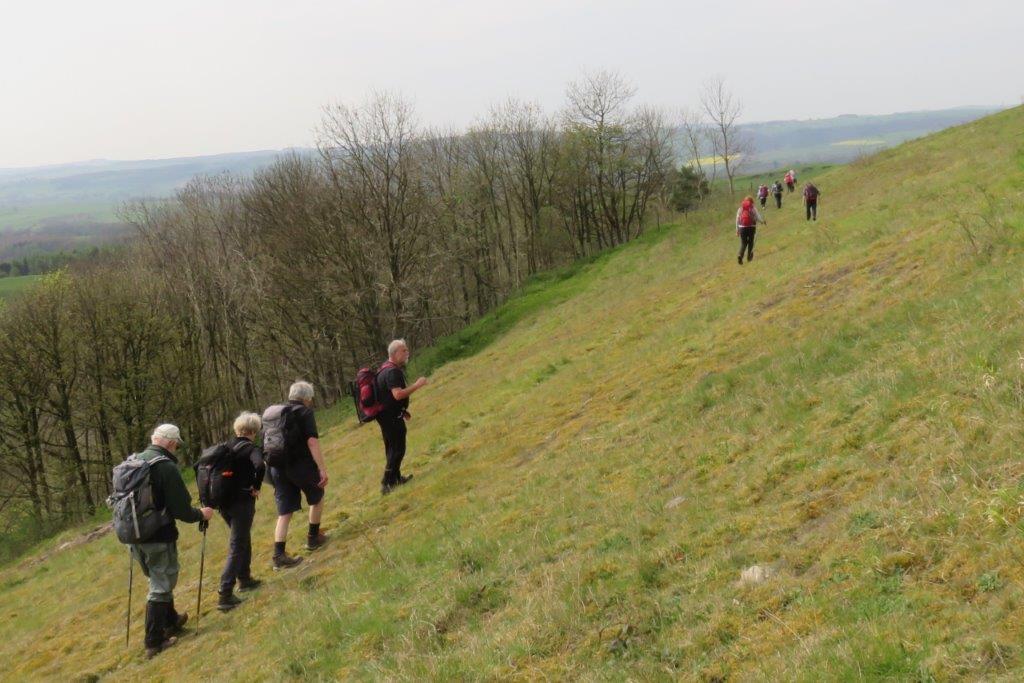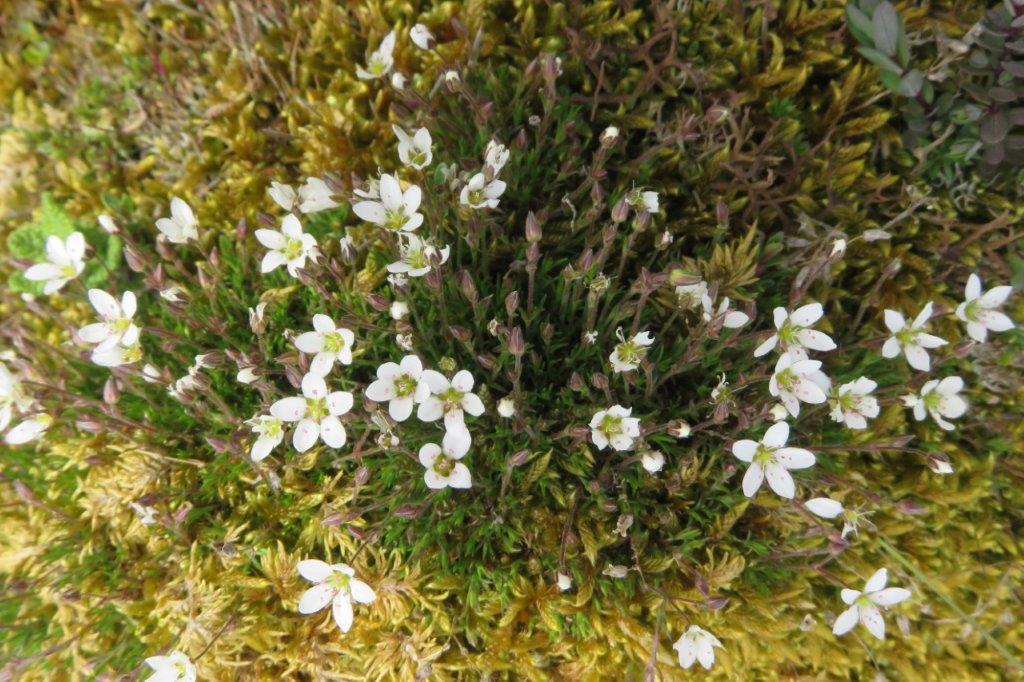 typical tiny flowers growing near lead bearing rocks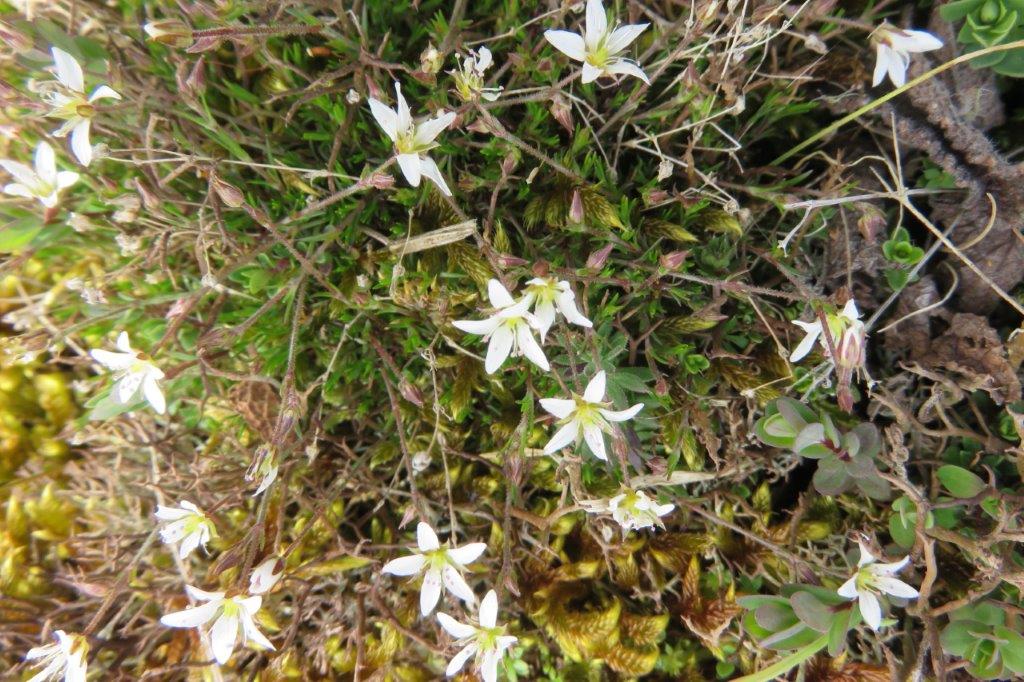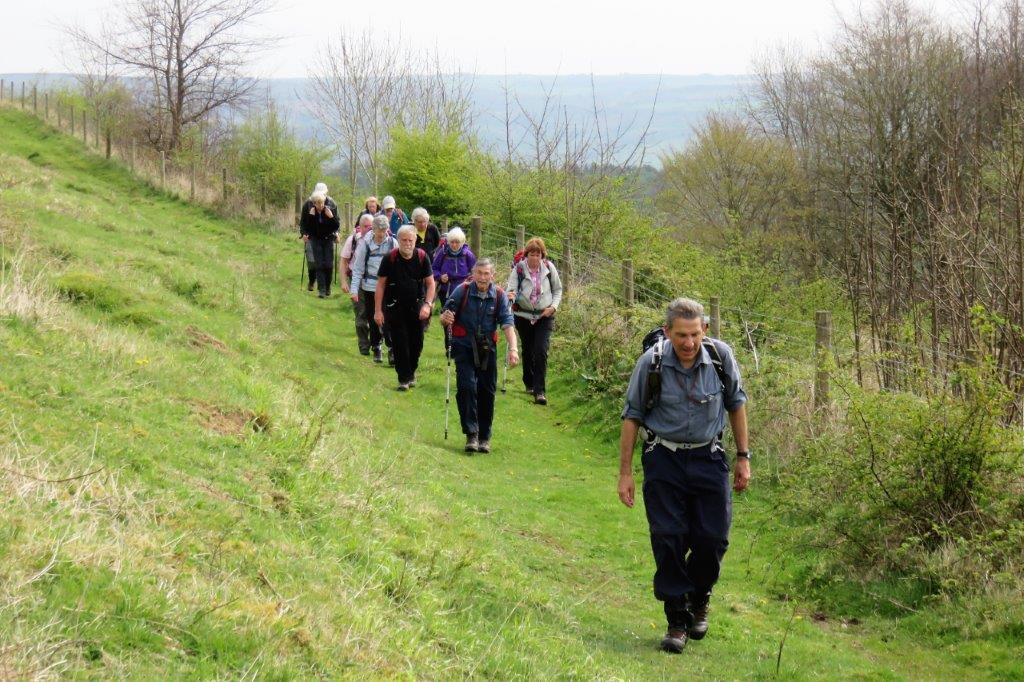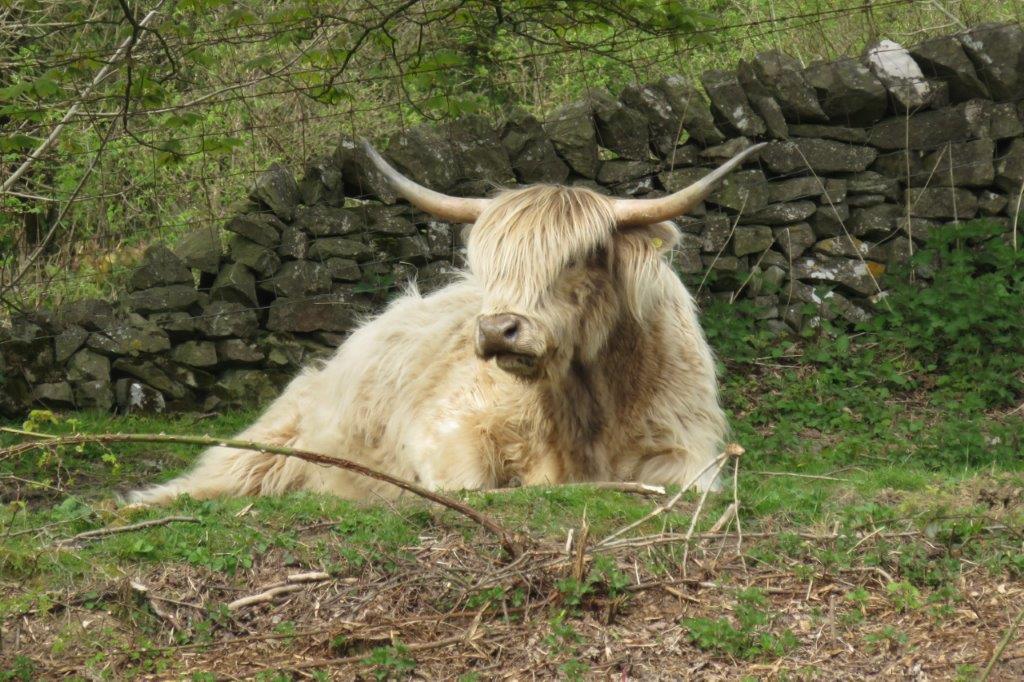 monarch of the Peak Park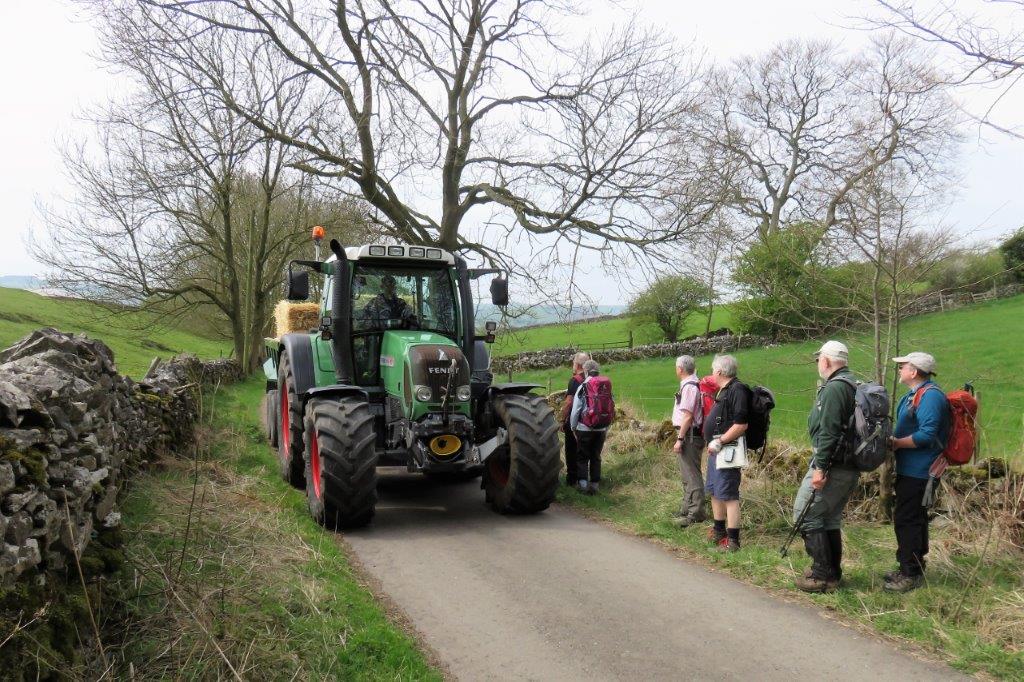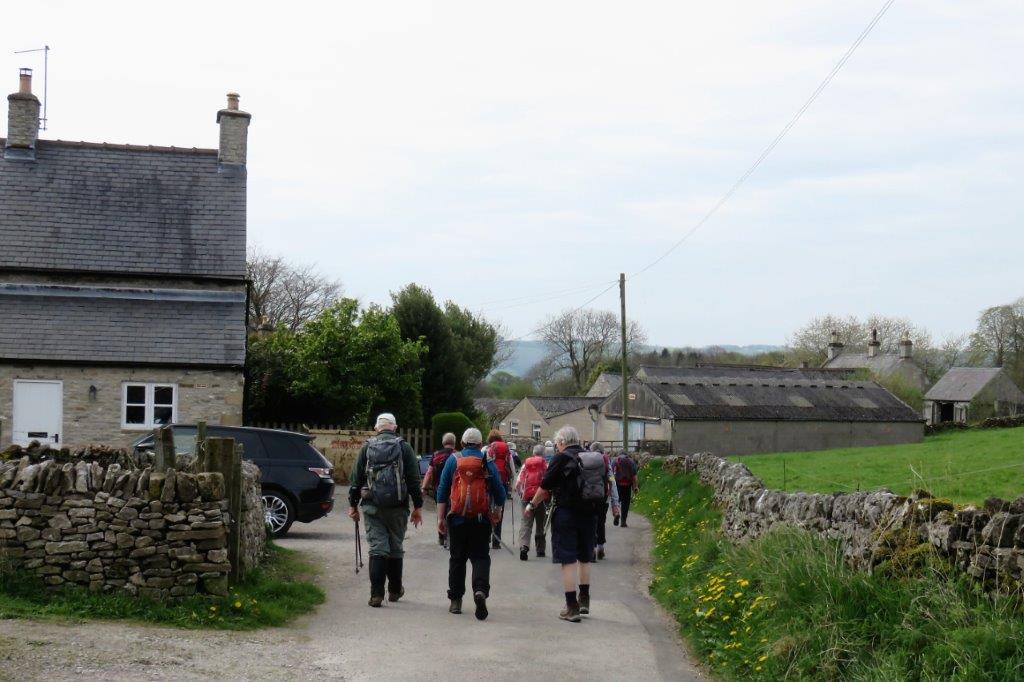 entering Rowland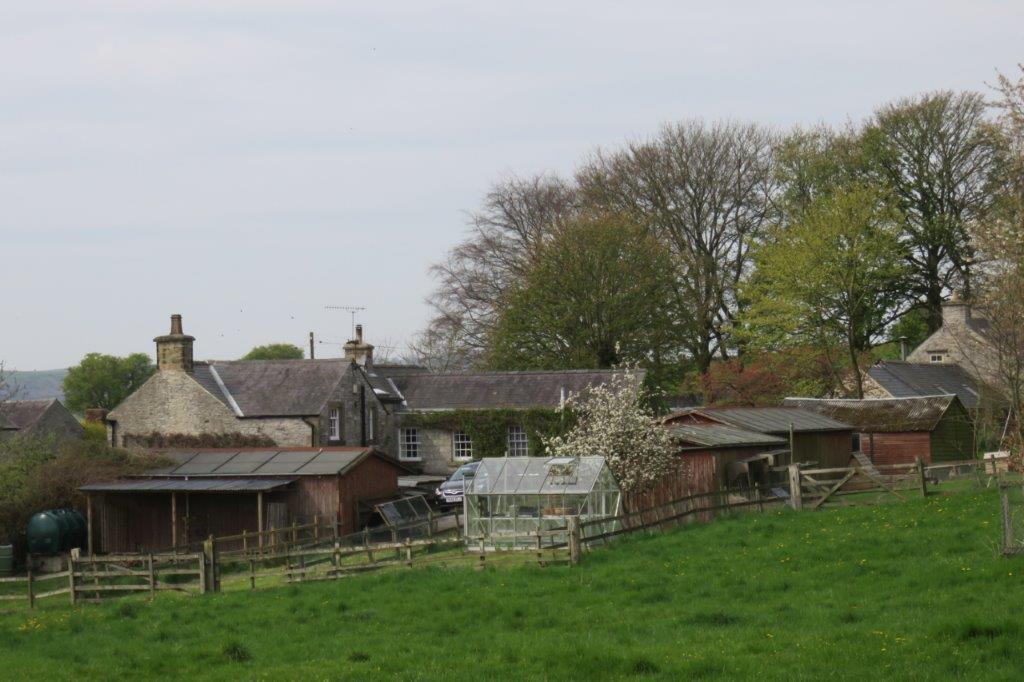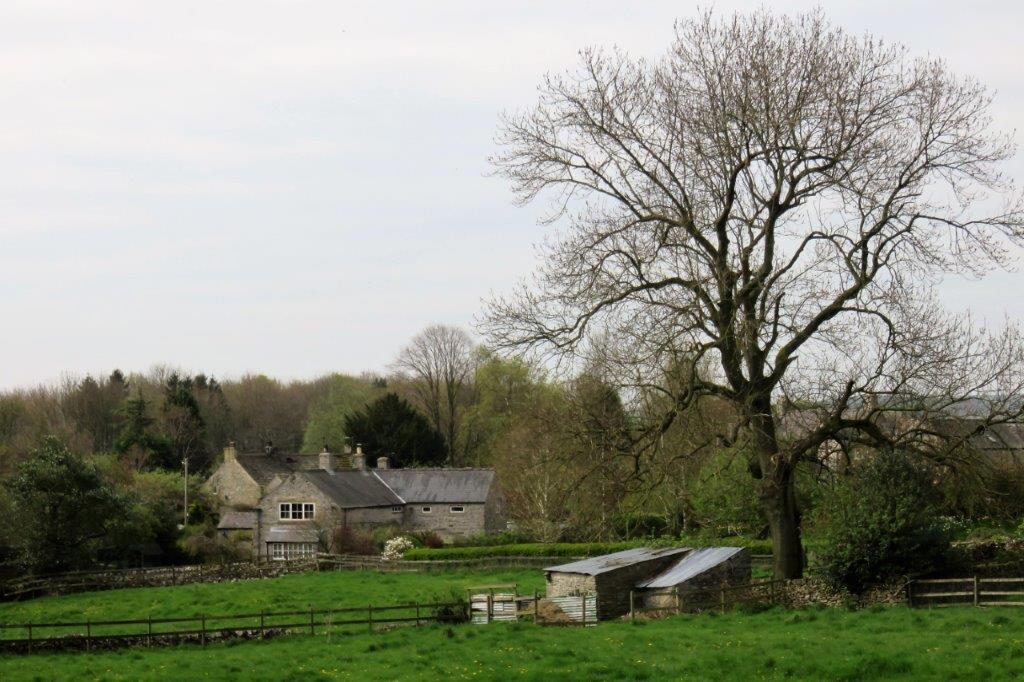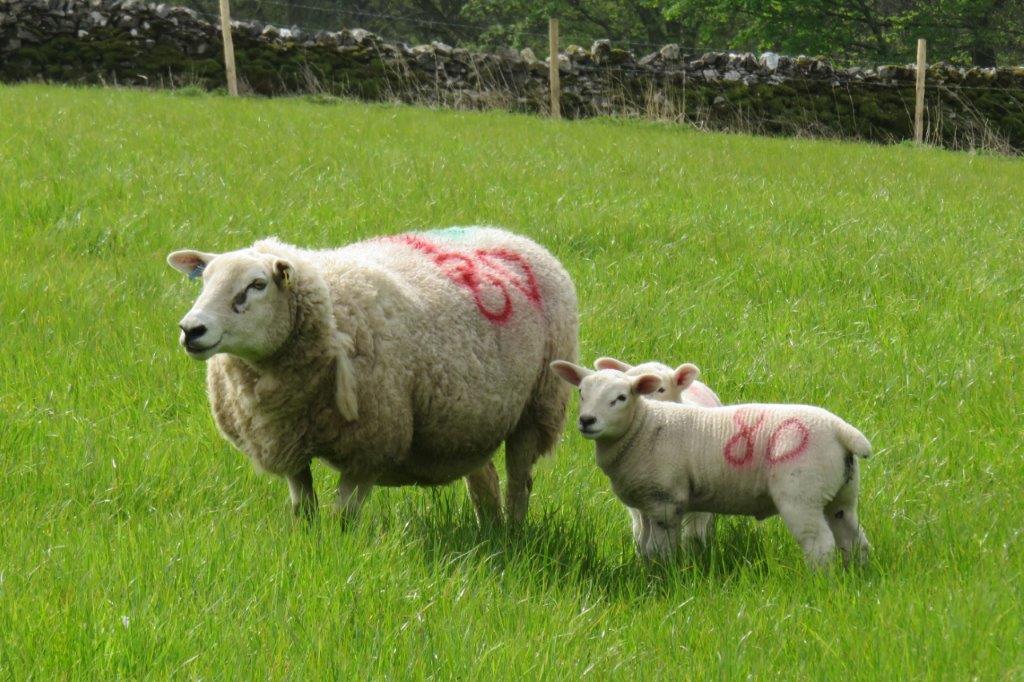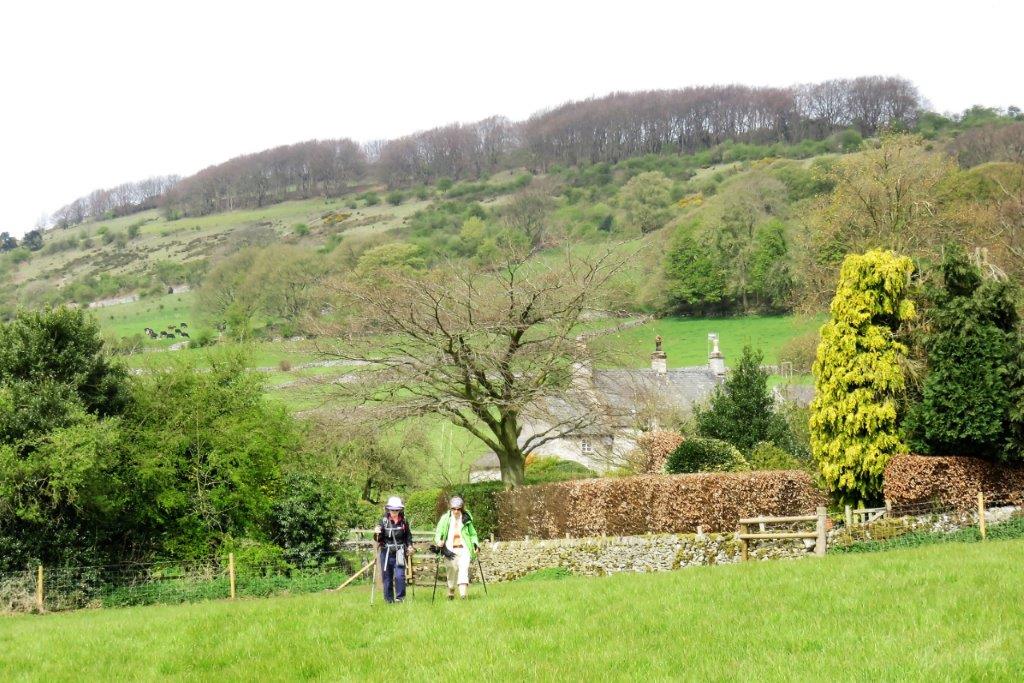 Longstone Edge behind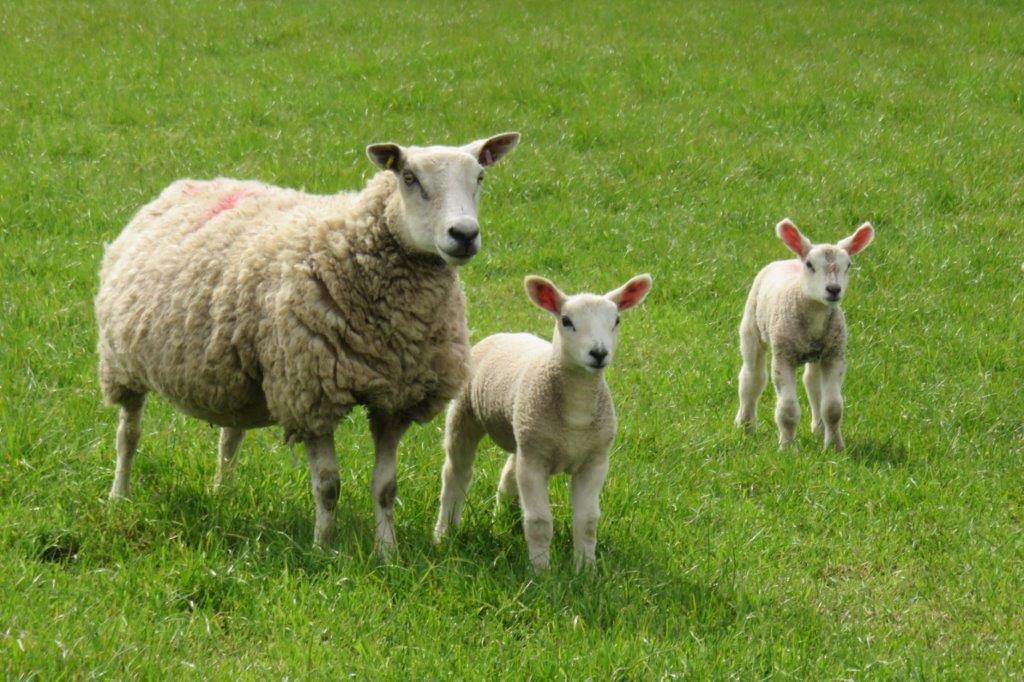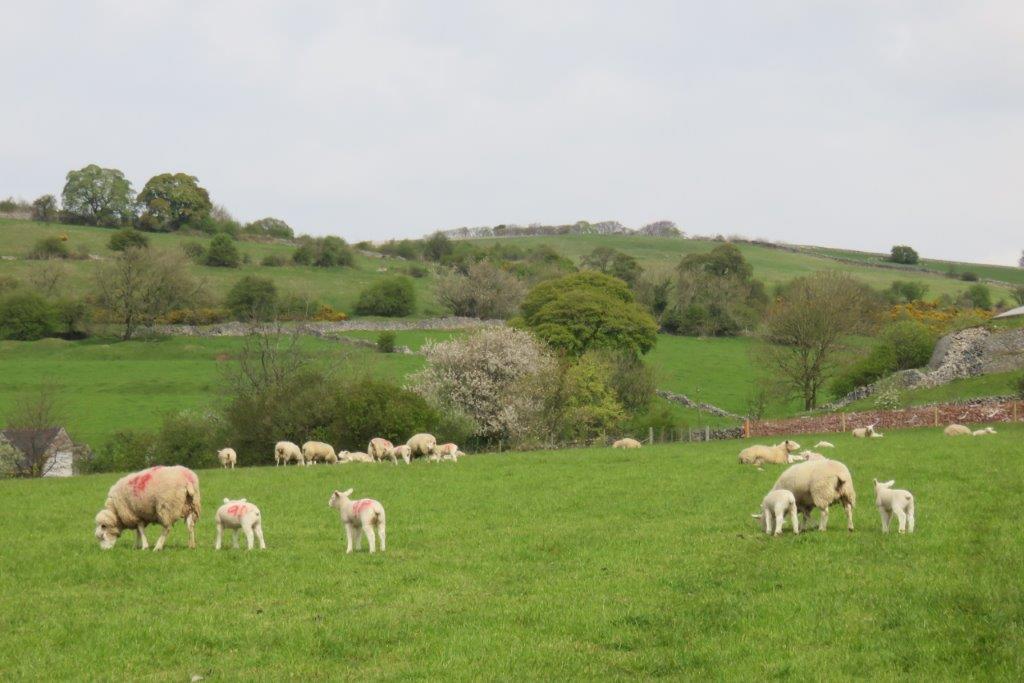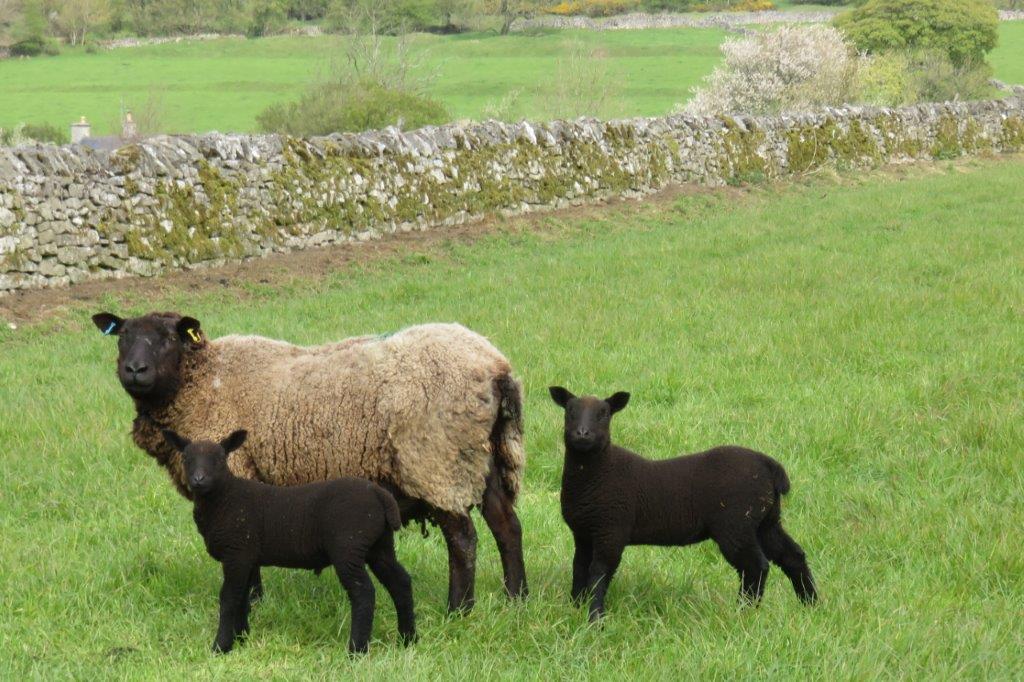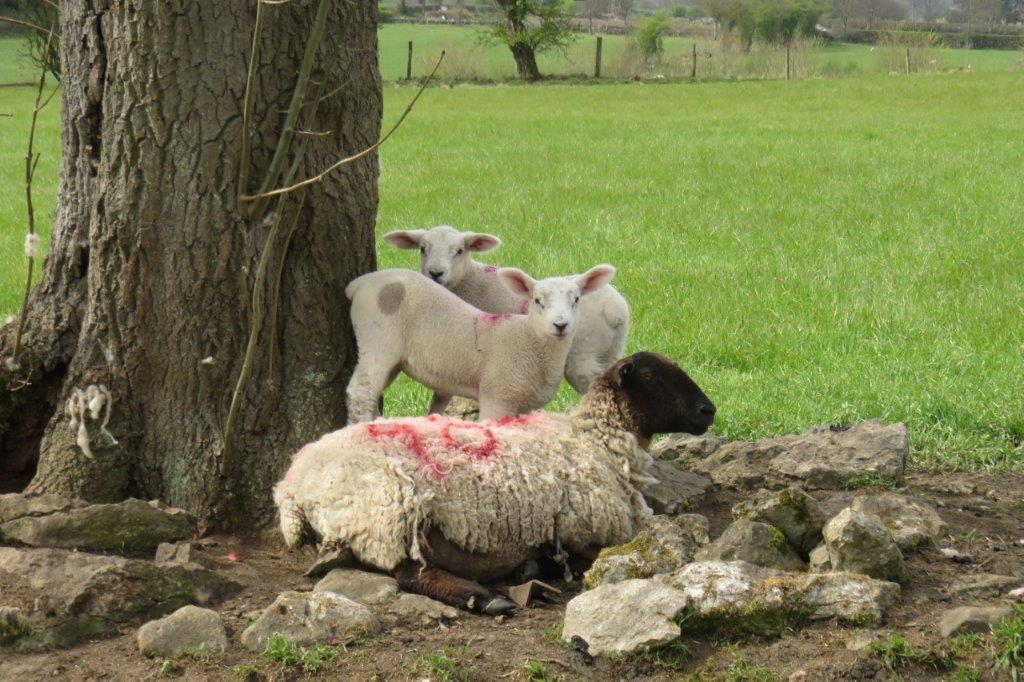 black headed ewe - white headed lambs?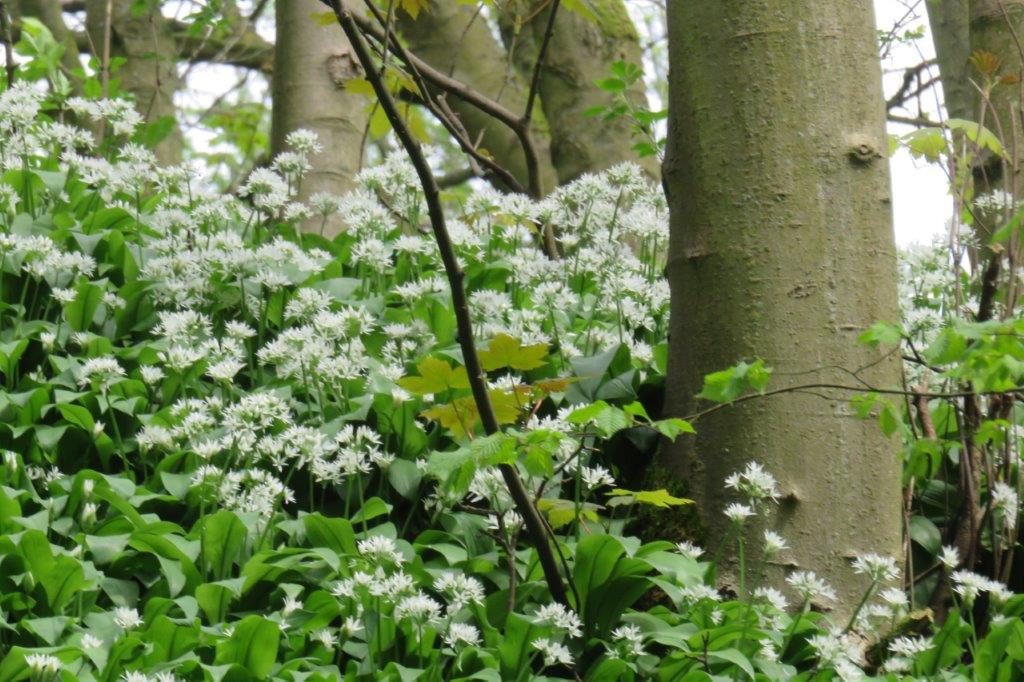 wild garlic flowering where reached by sun.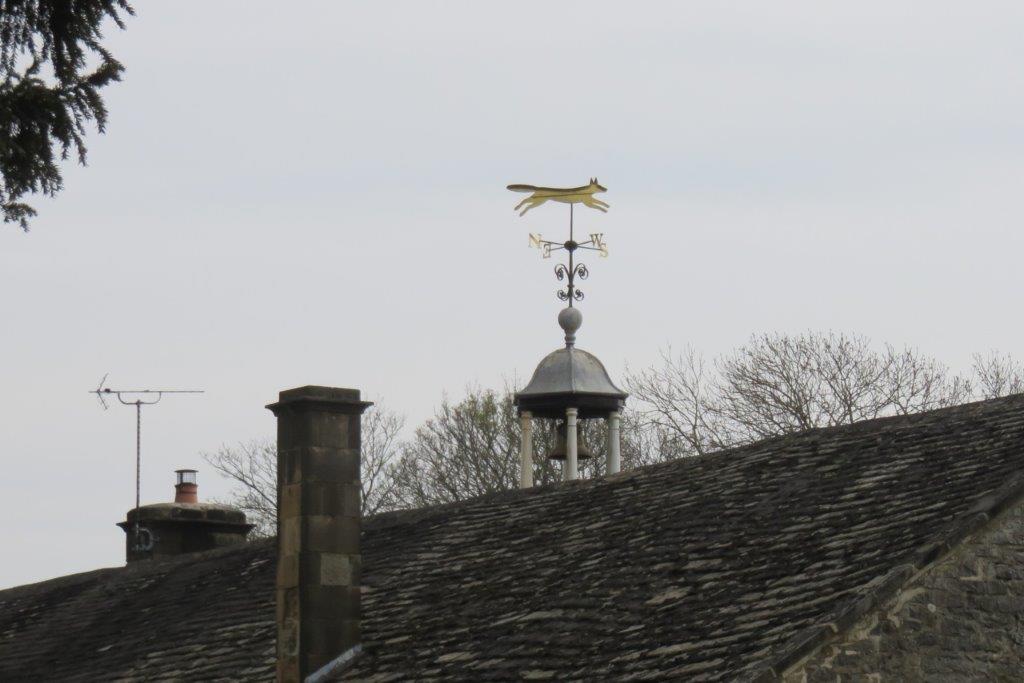 flying fox weathervane near Hassop Hall
All Saints Church (and statue), a Catholic church built in 1816, near Hassop Hall.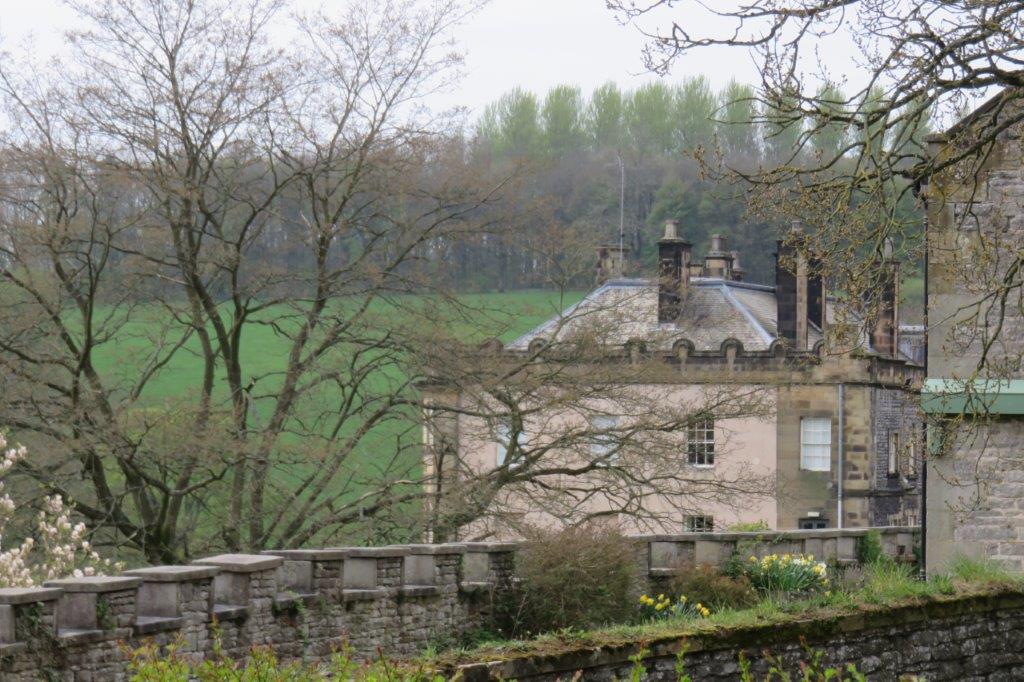 part only of Hassop Hall seen from the church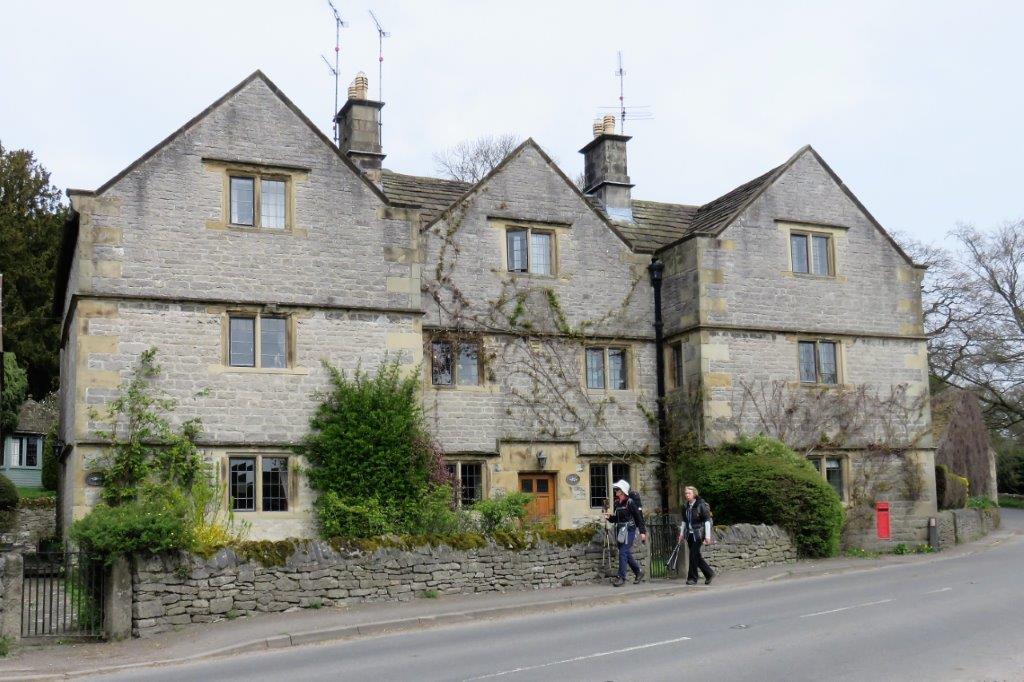 part of Home Farm?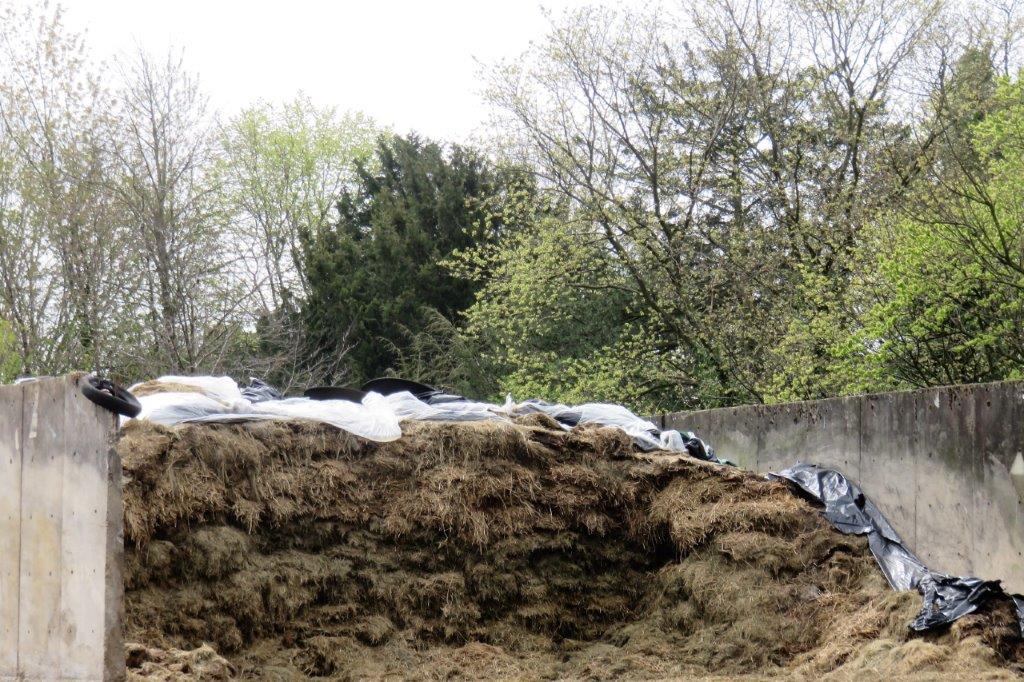 hay maturing. The Footpath went to the left.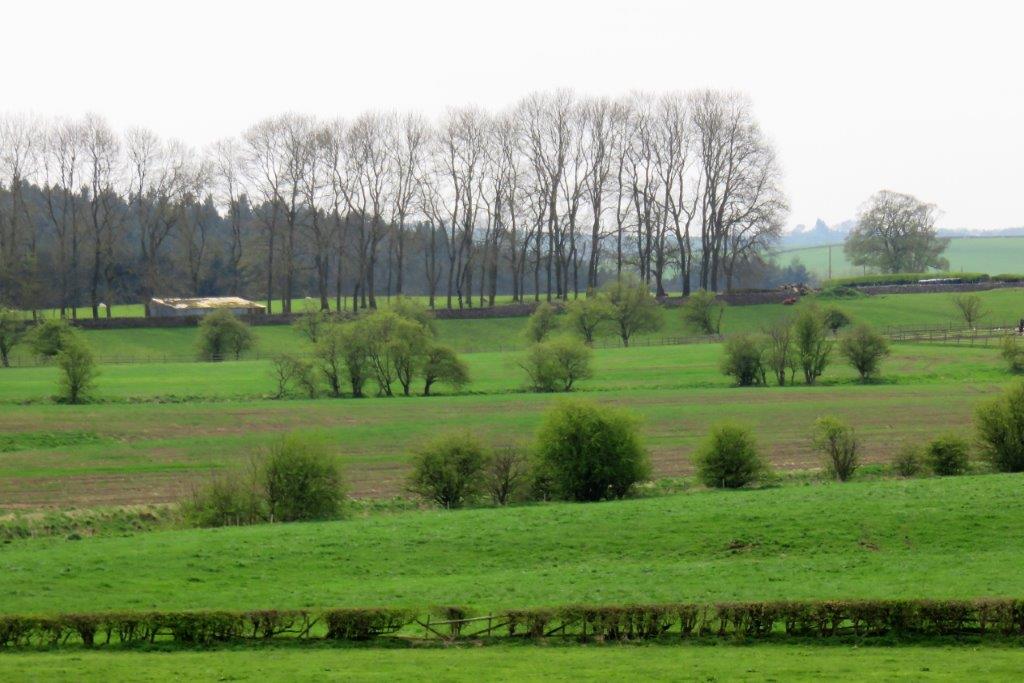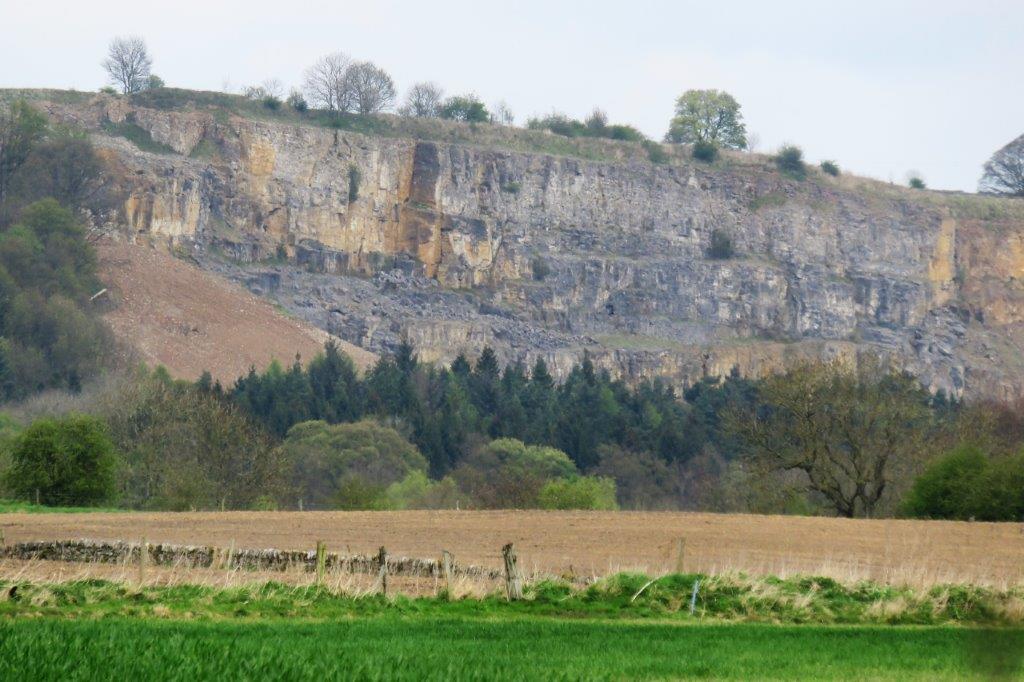 a glance back at a quarry - was this the one we passed?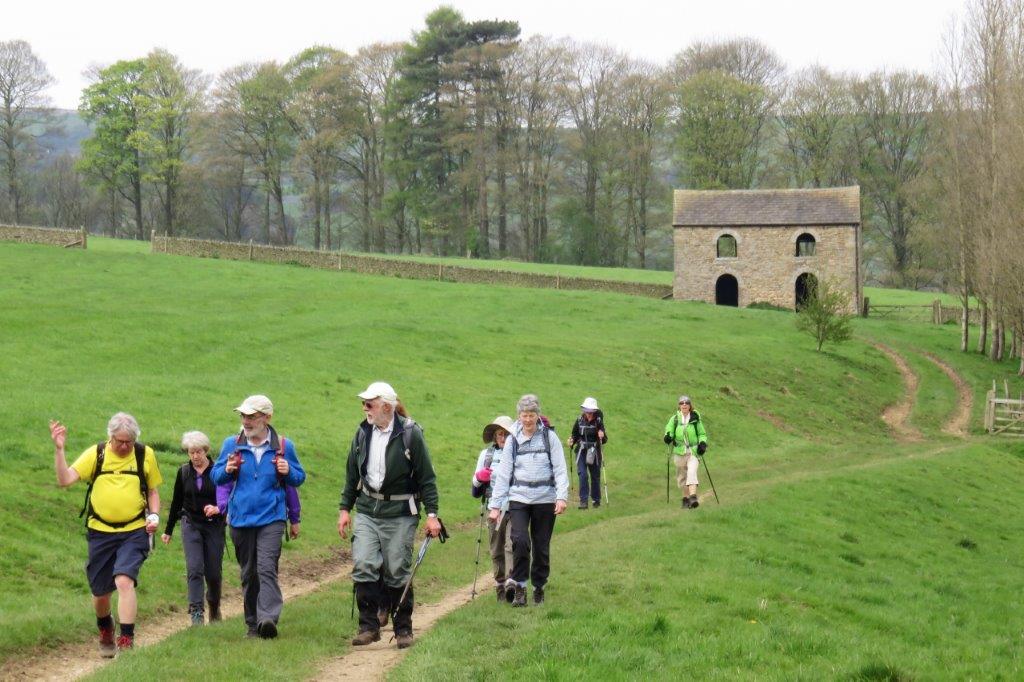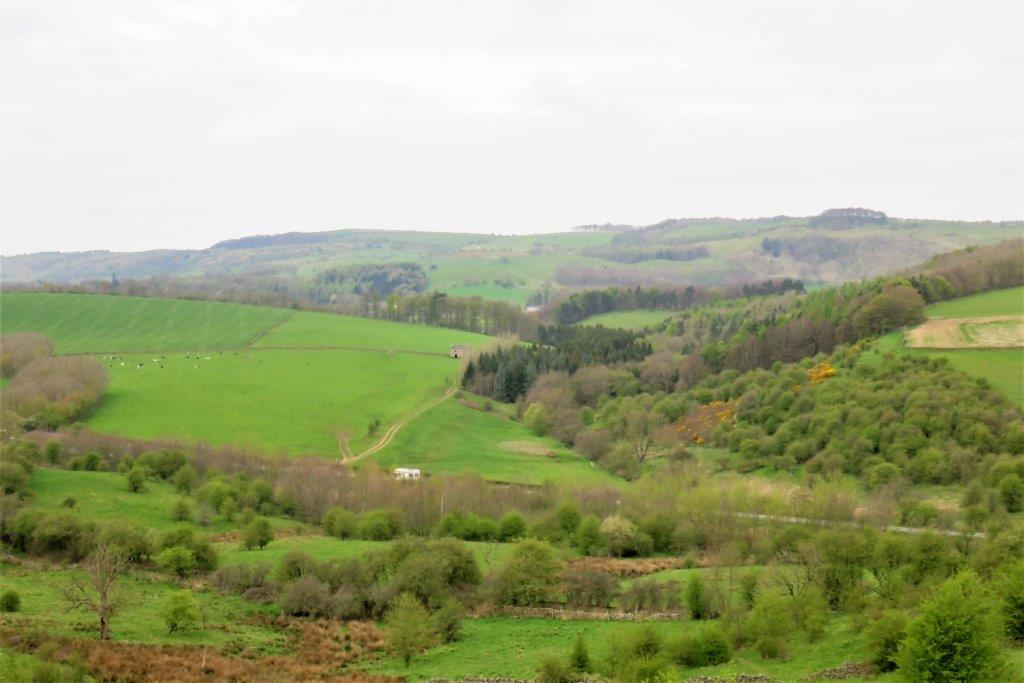 Looking back at Longstone Edge at the top. We came down track (seen in fields) to cross road below and climb up short of Pilsley.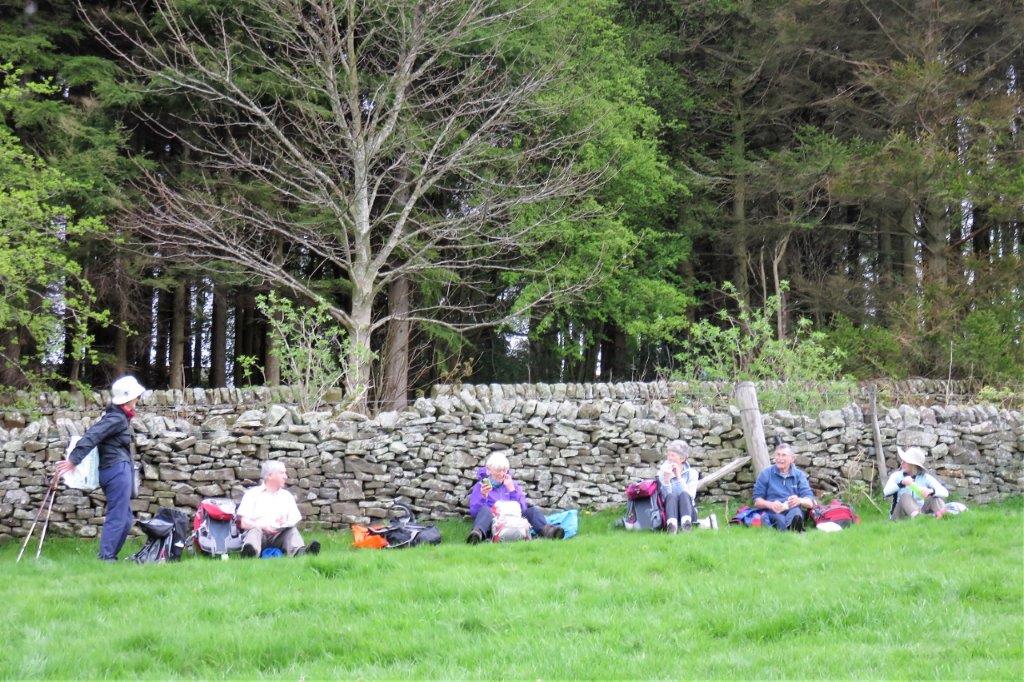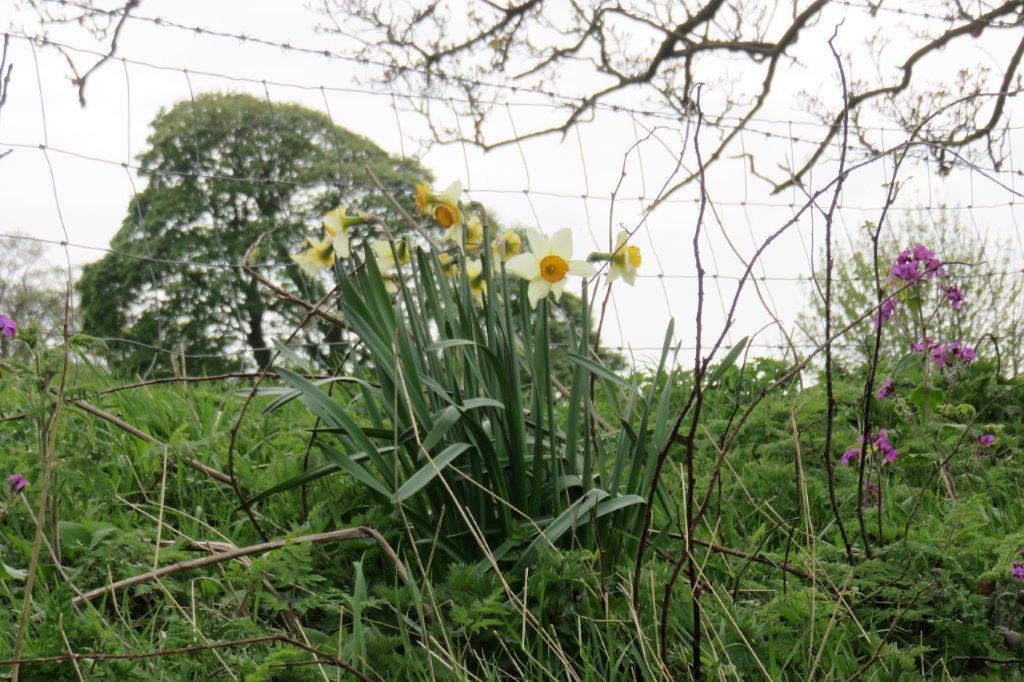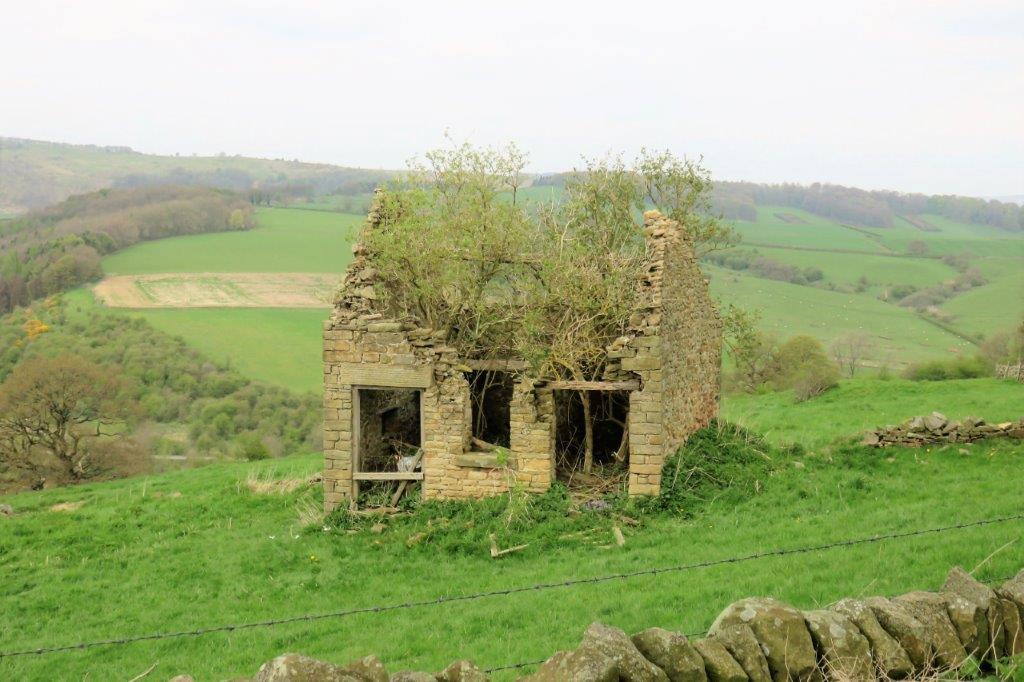 views seen while on Handley Lane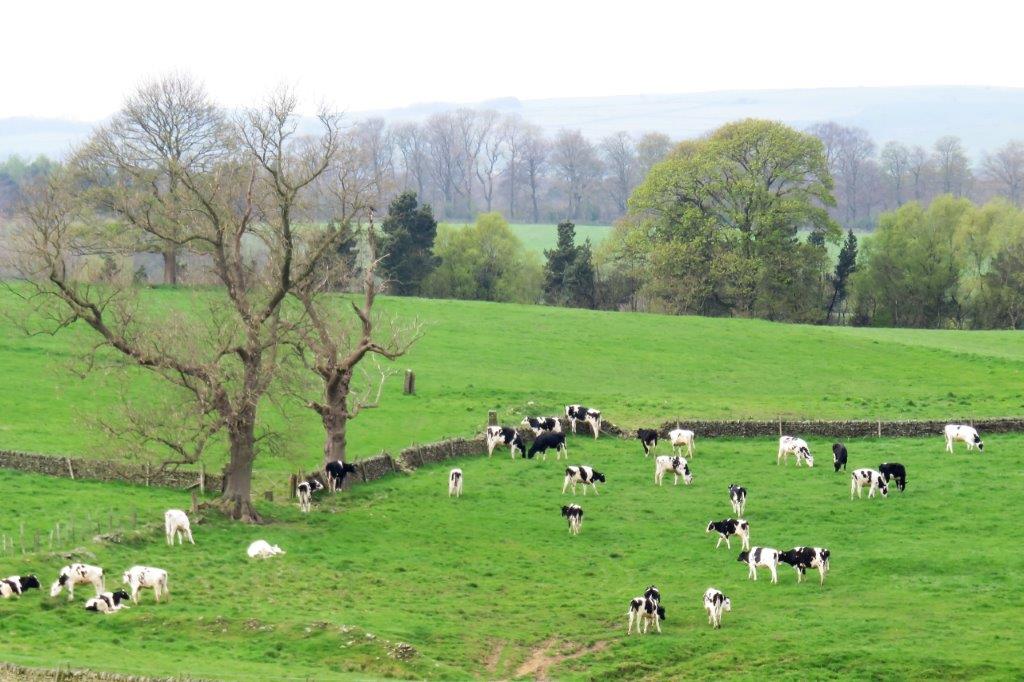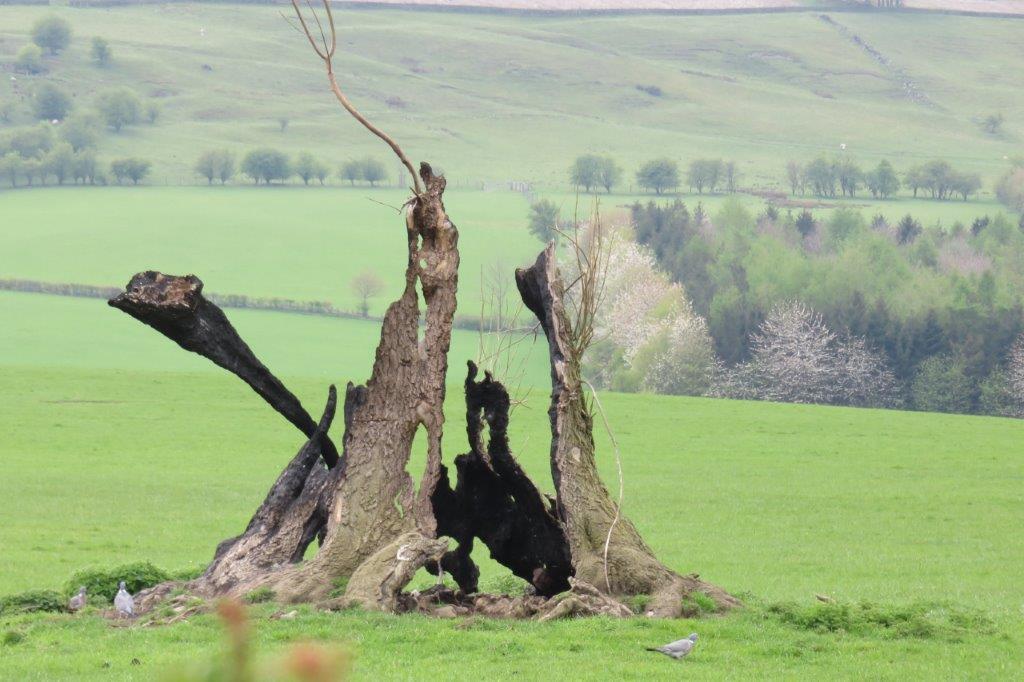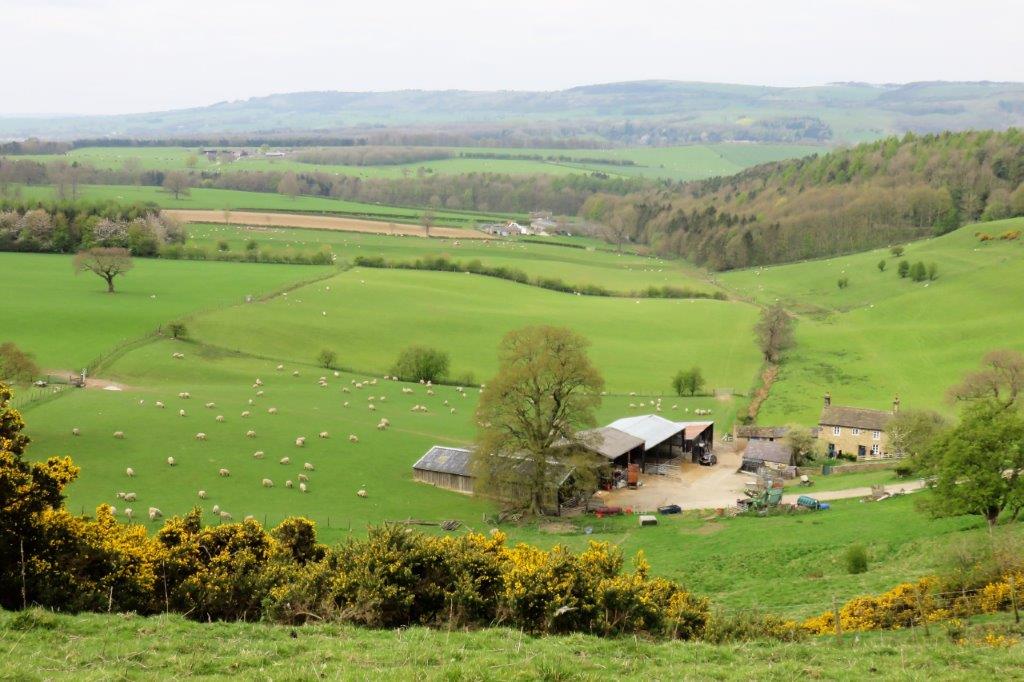 Handley Bottom Farm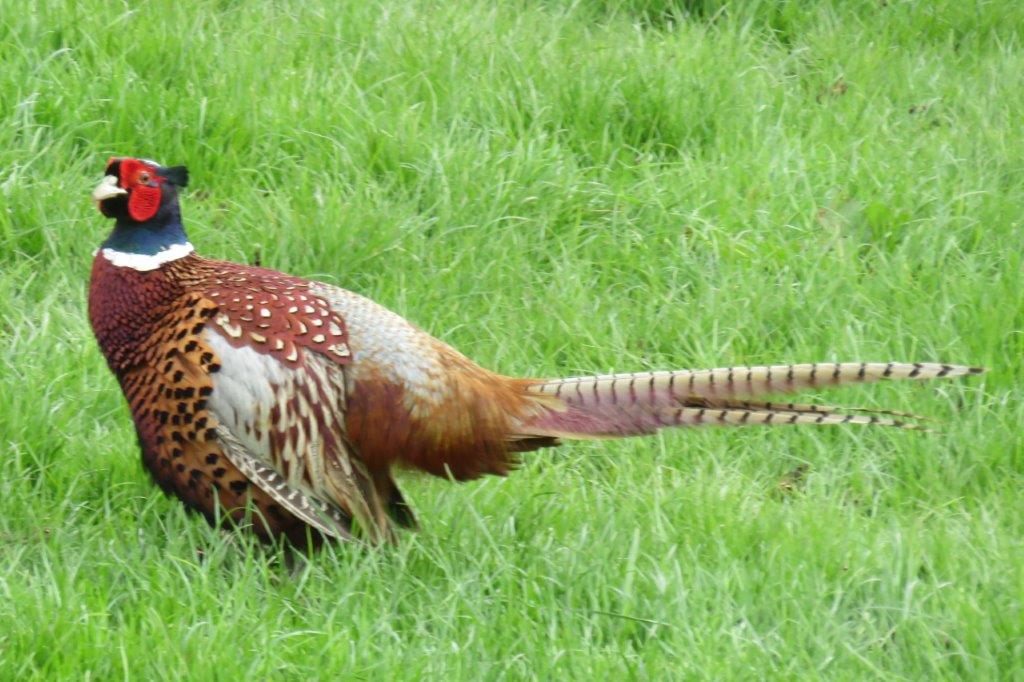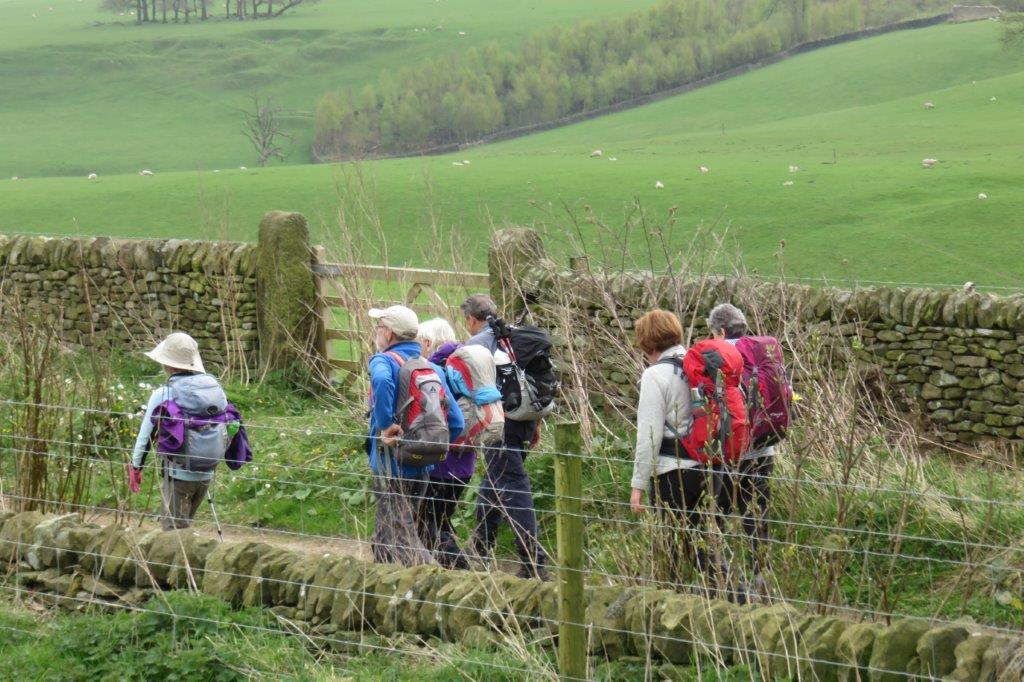 starting down an 'other public route' to Edensor. This route is unpaved and badly eroded in parts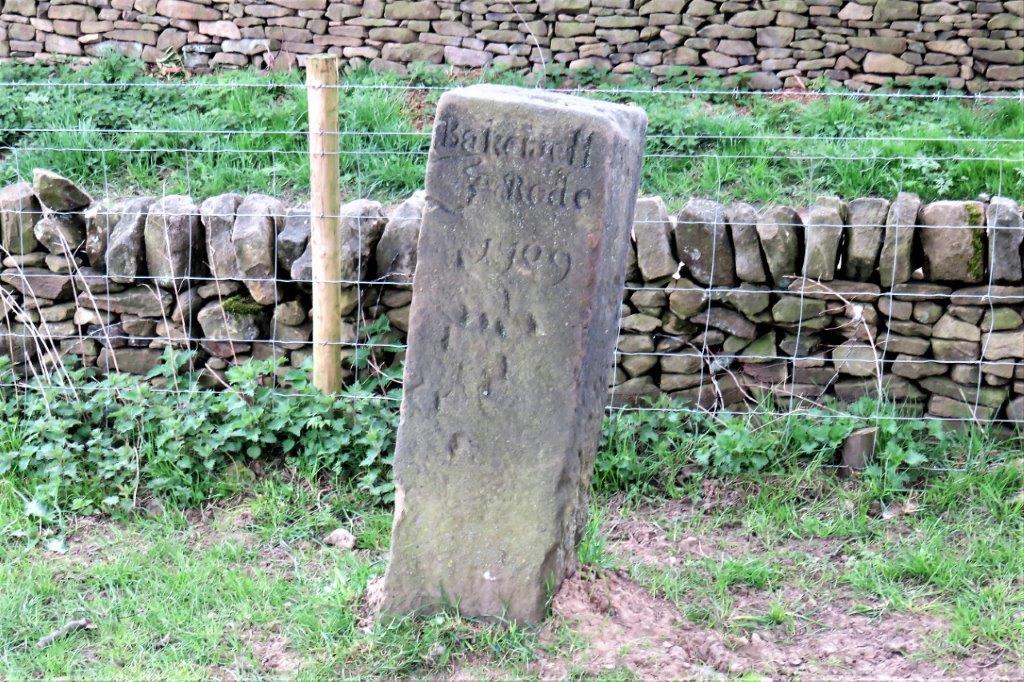 ancient stone waypost from 1789 - the hand engraved points to Bakewell. 'Rode' presumably means Road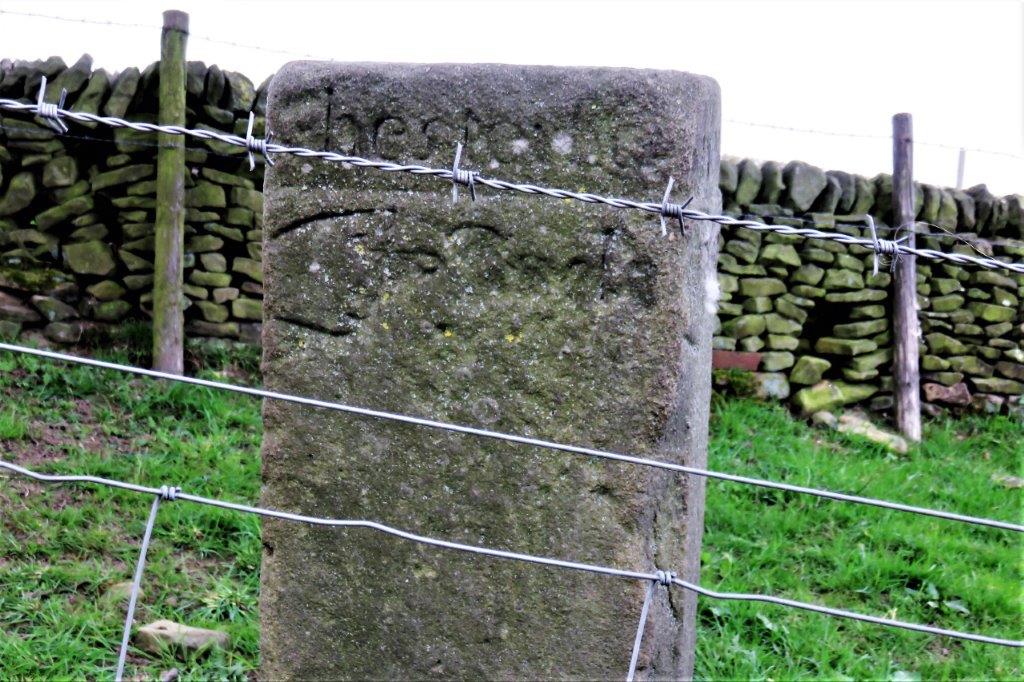 same waypost- hand points to Edensor / Chatsworth but some other name appears to be written on the post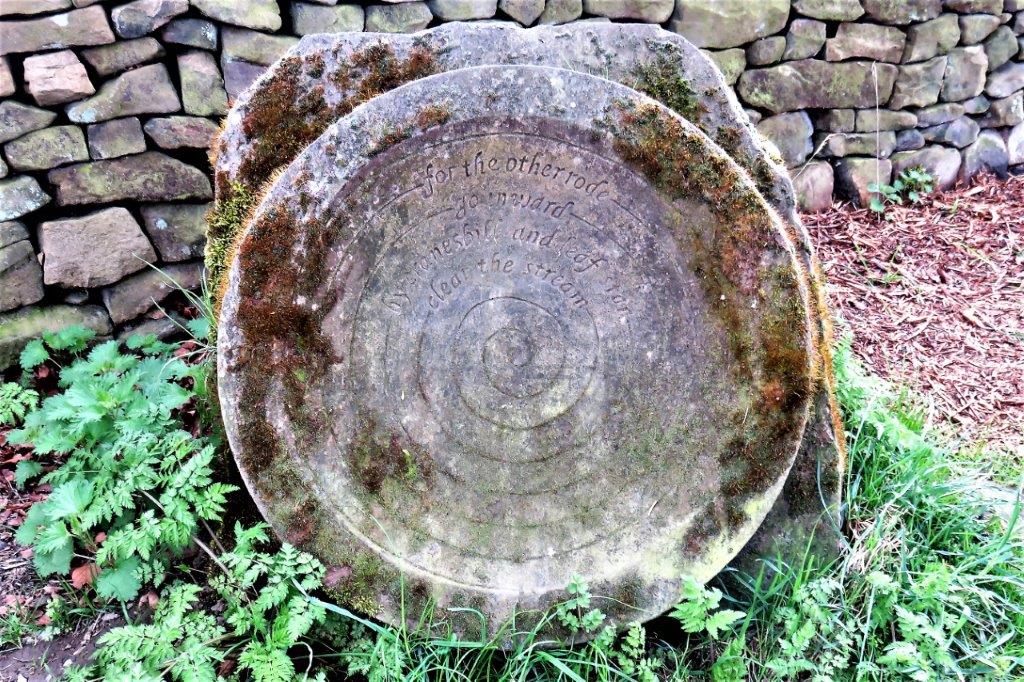 a bird bath on end at near the sign post - inscription also needs interpretation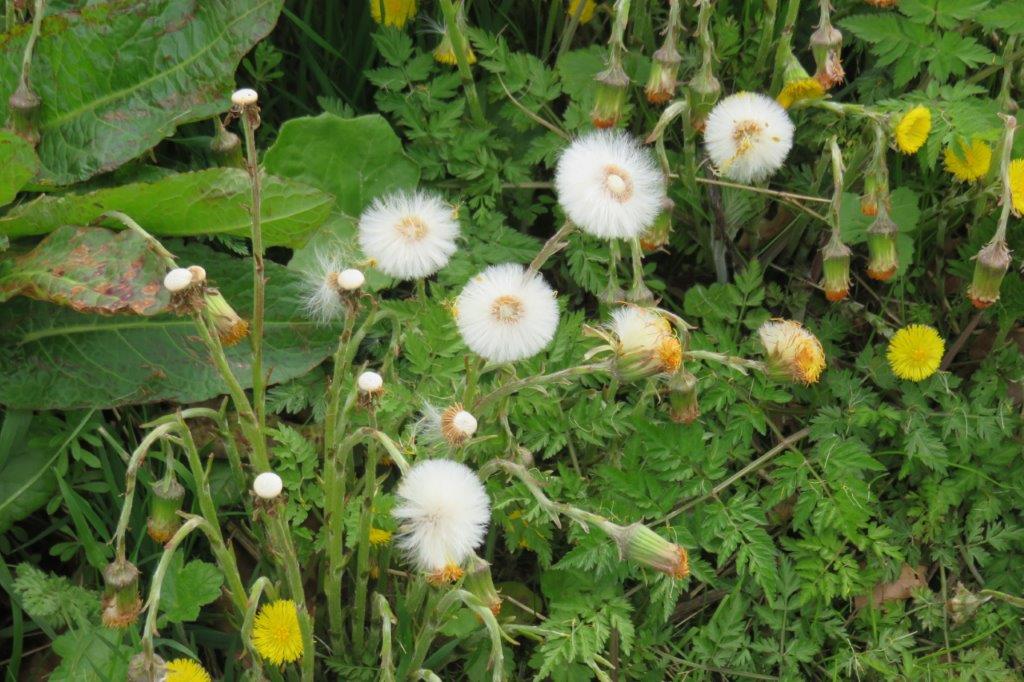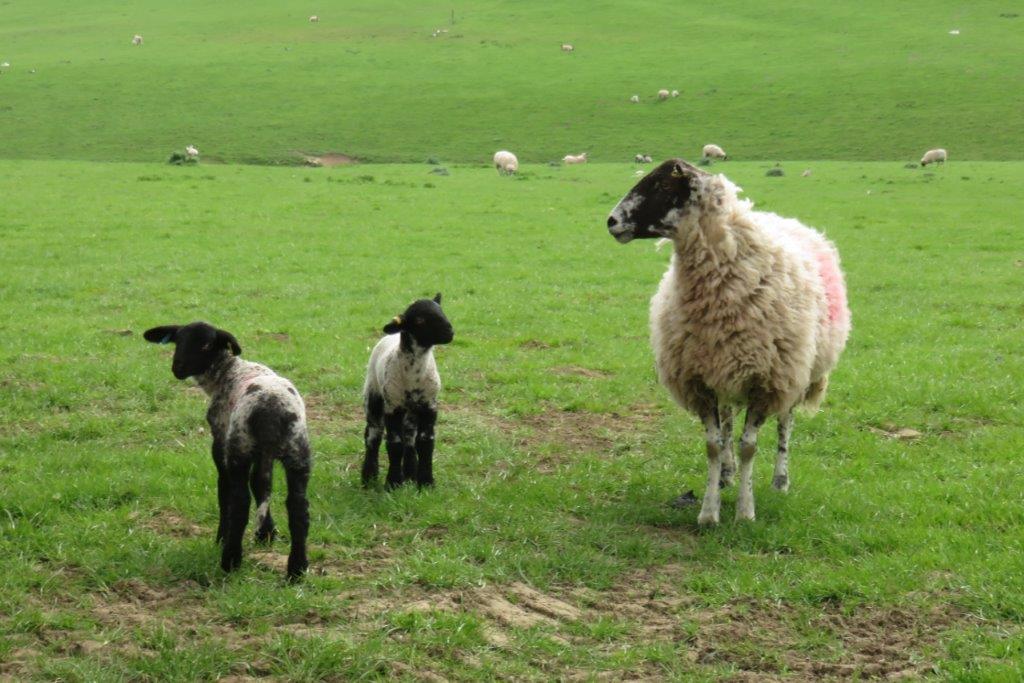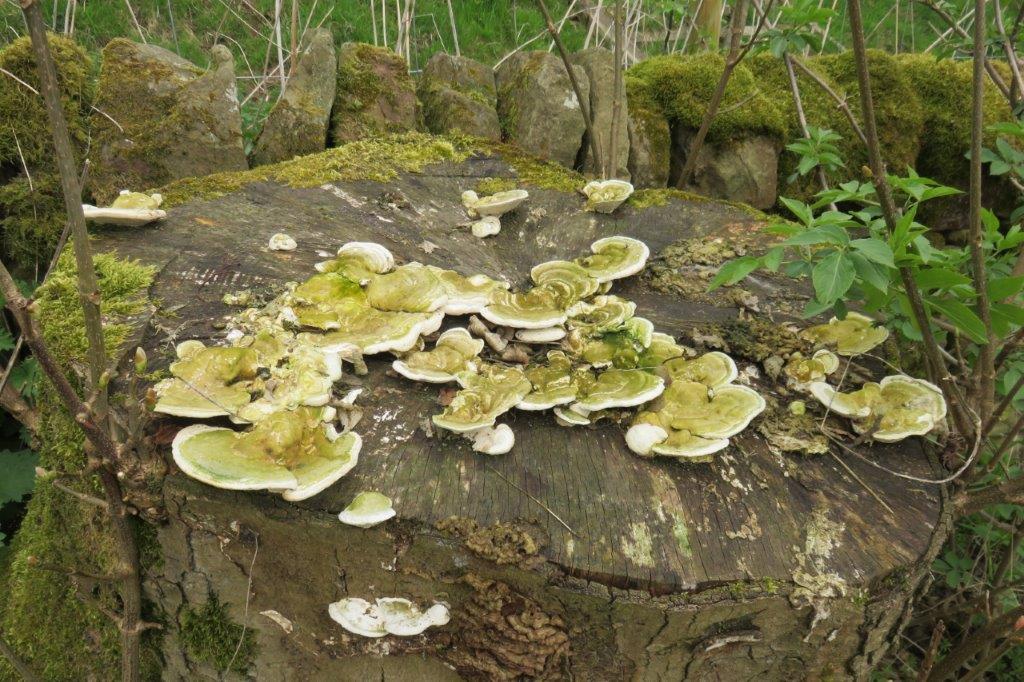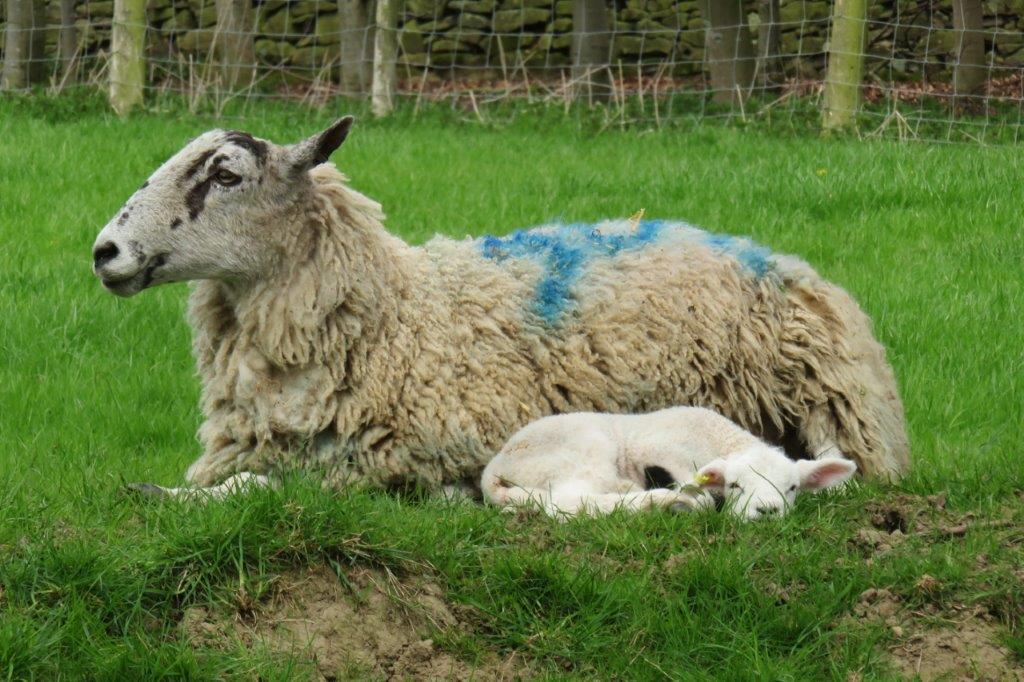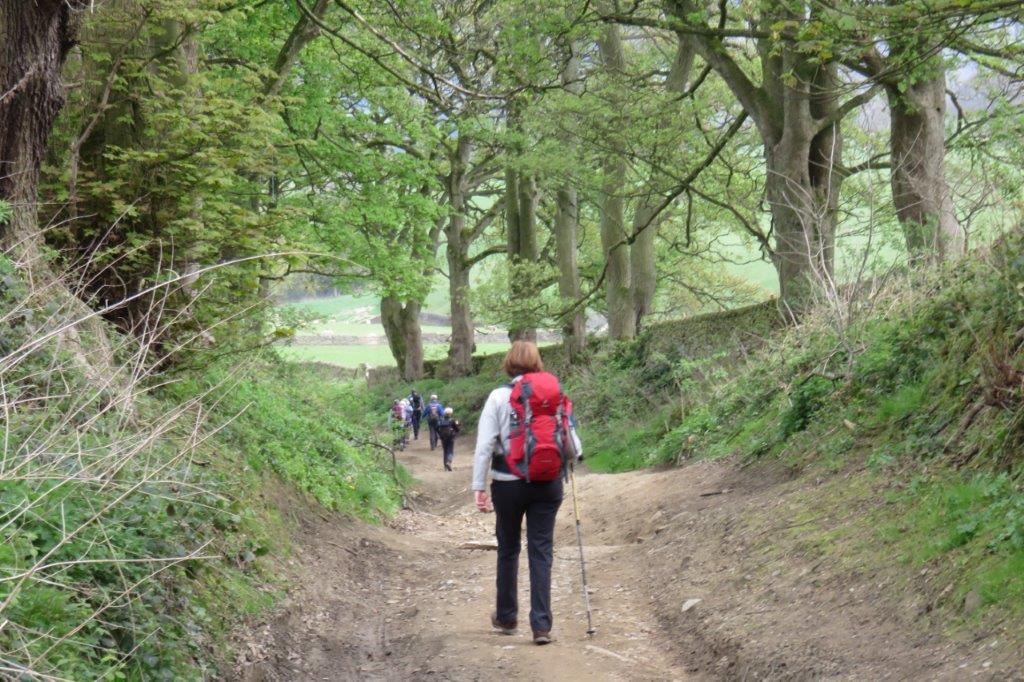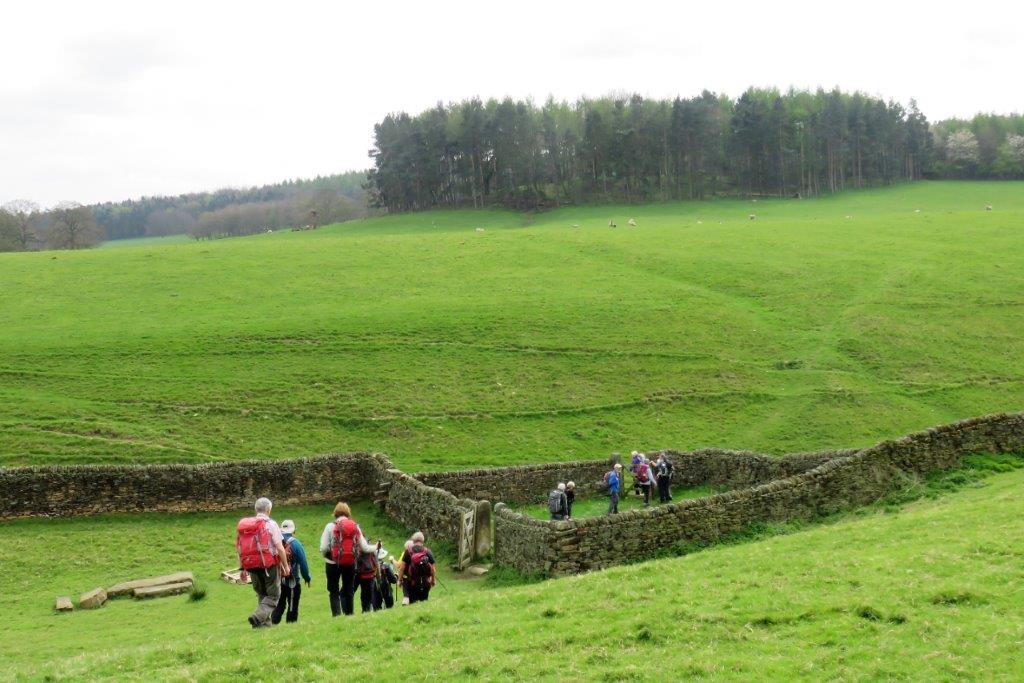 crossing through the sheepfold, below on right of the track, about half a kilometre before Edensor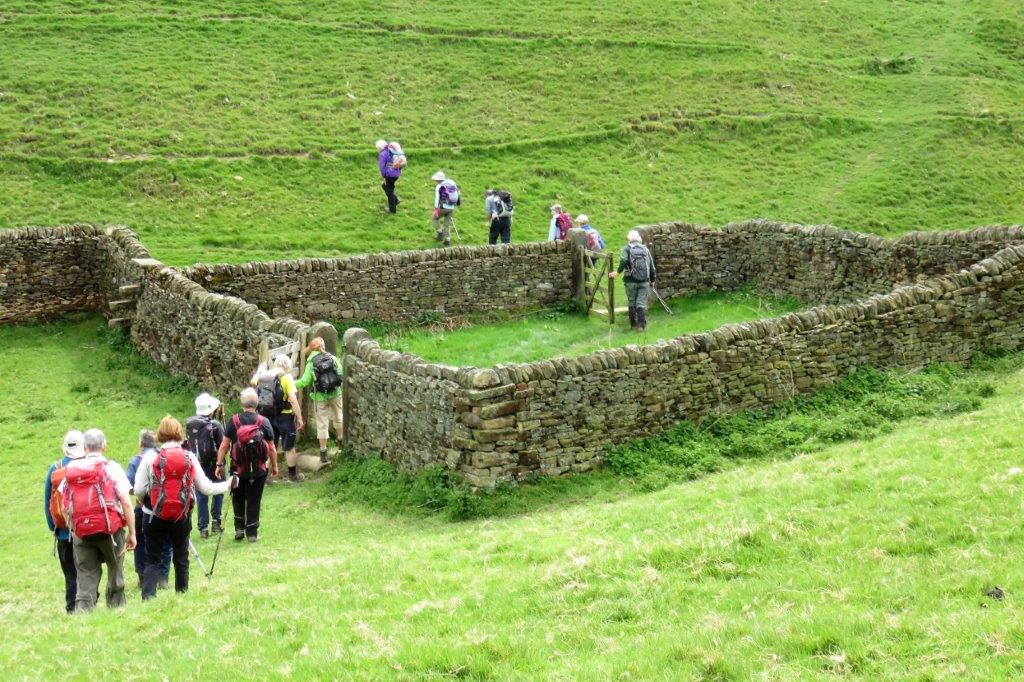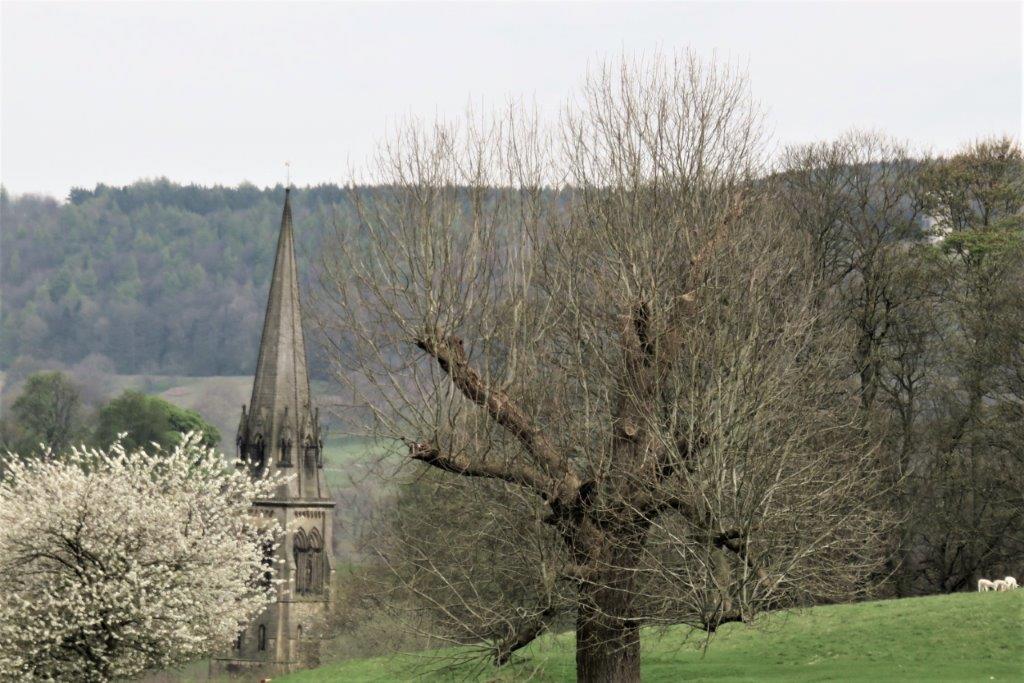 a glimpse of Edinsor's church steeple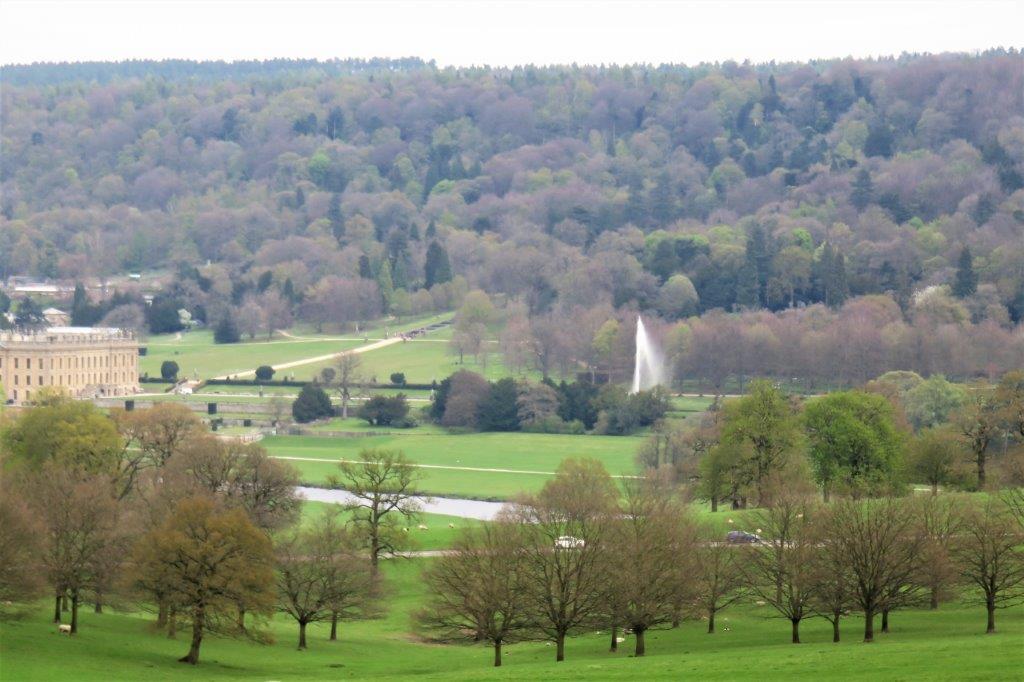 Chatsworth and its fountain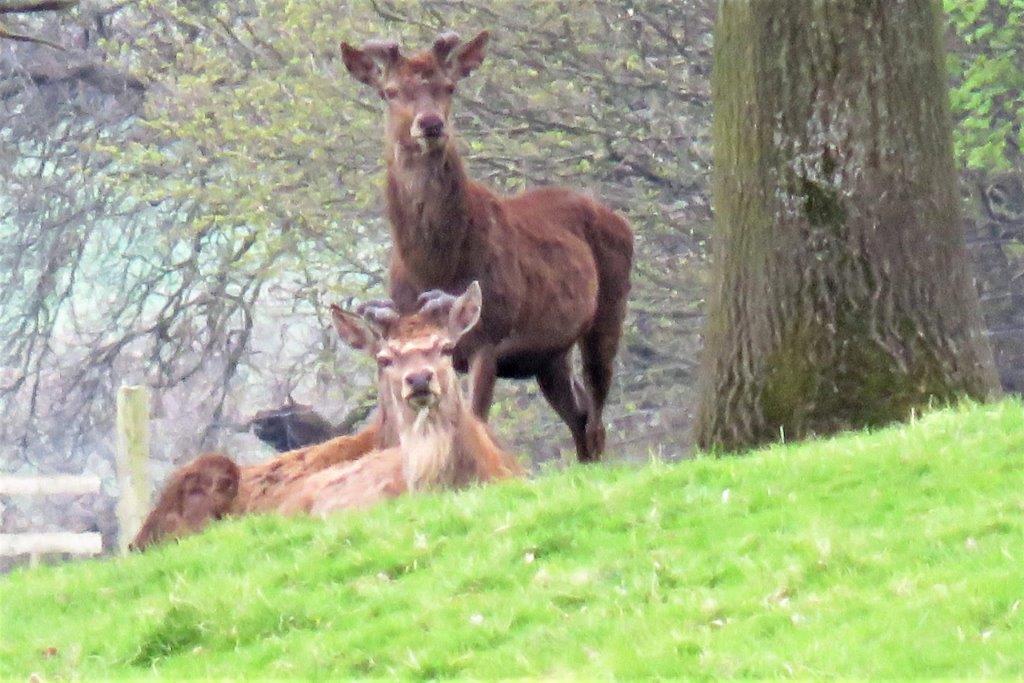 deer herd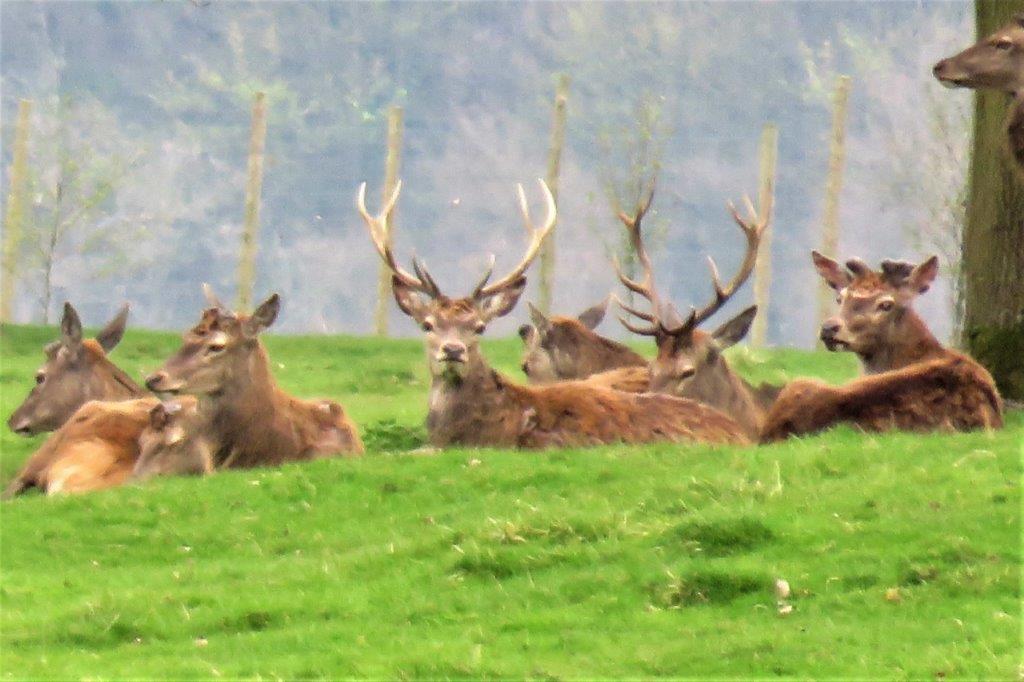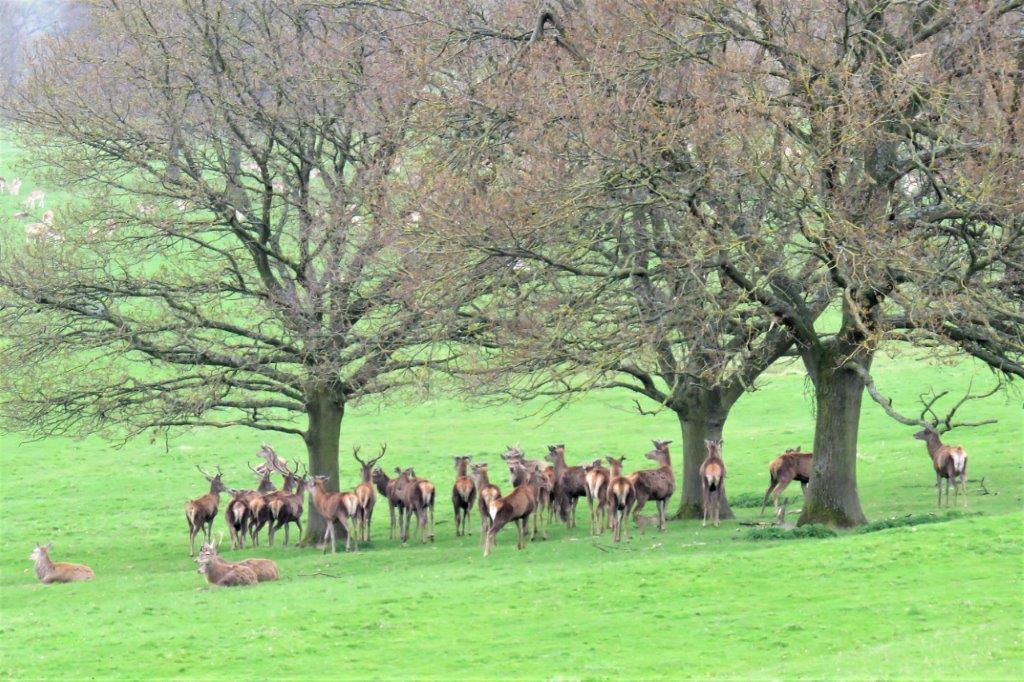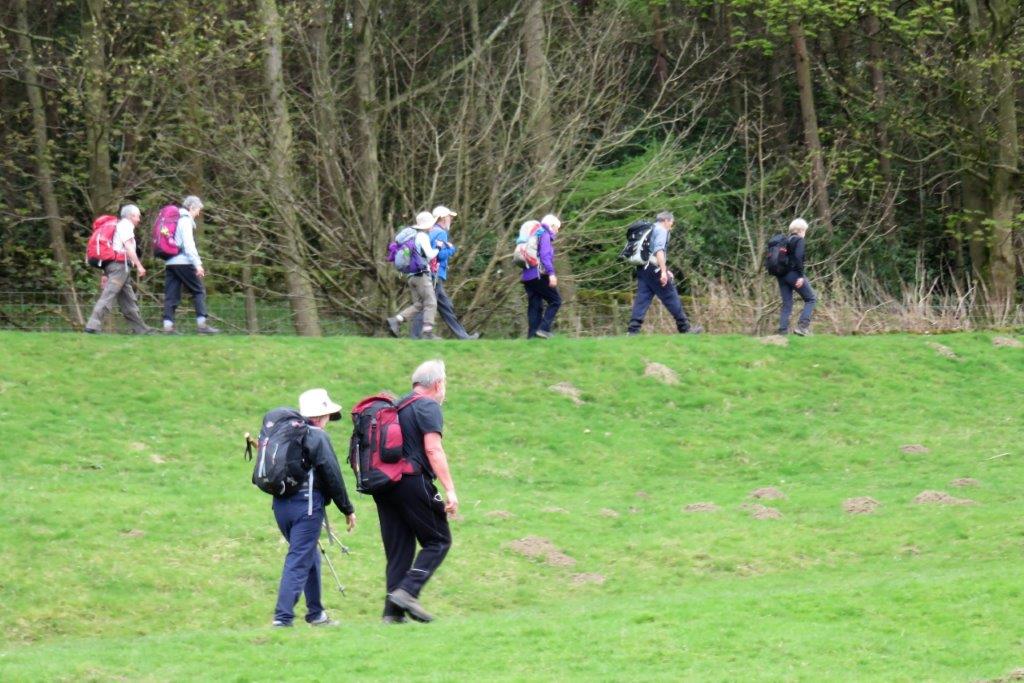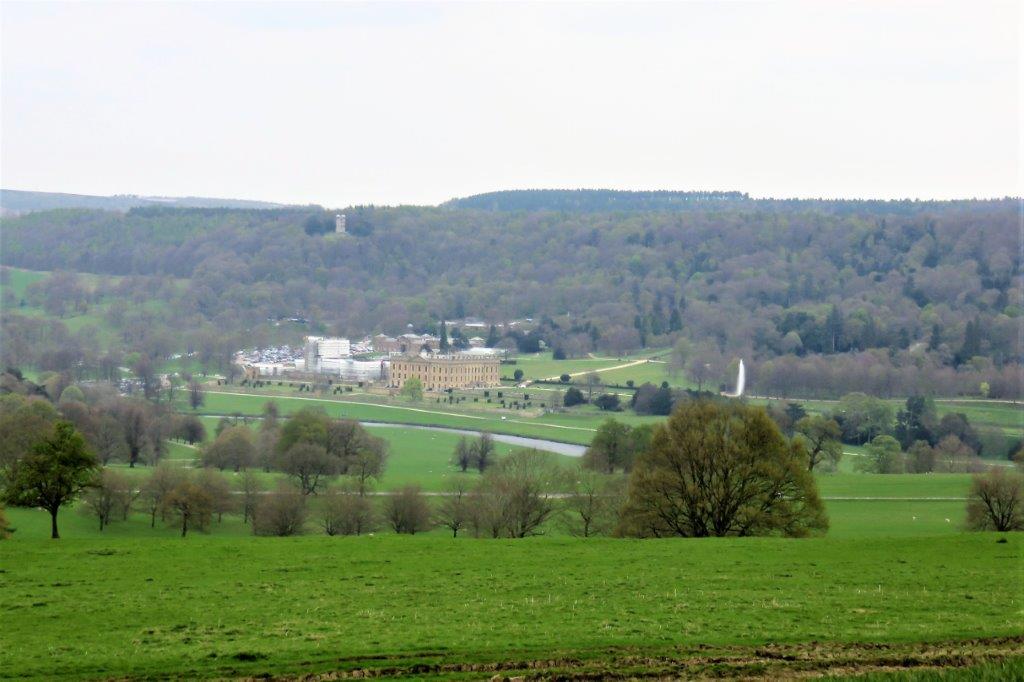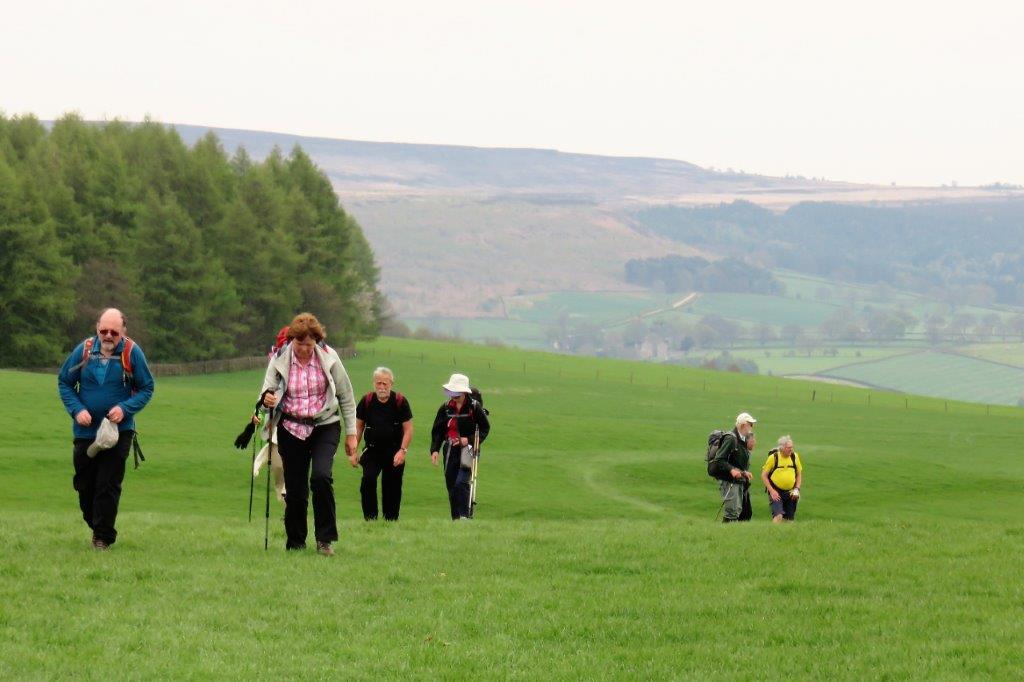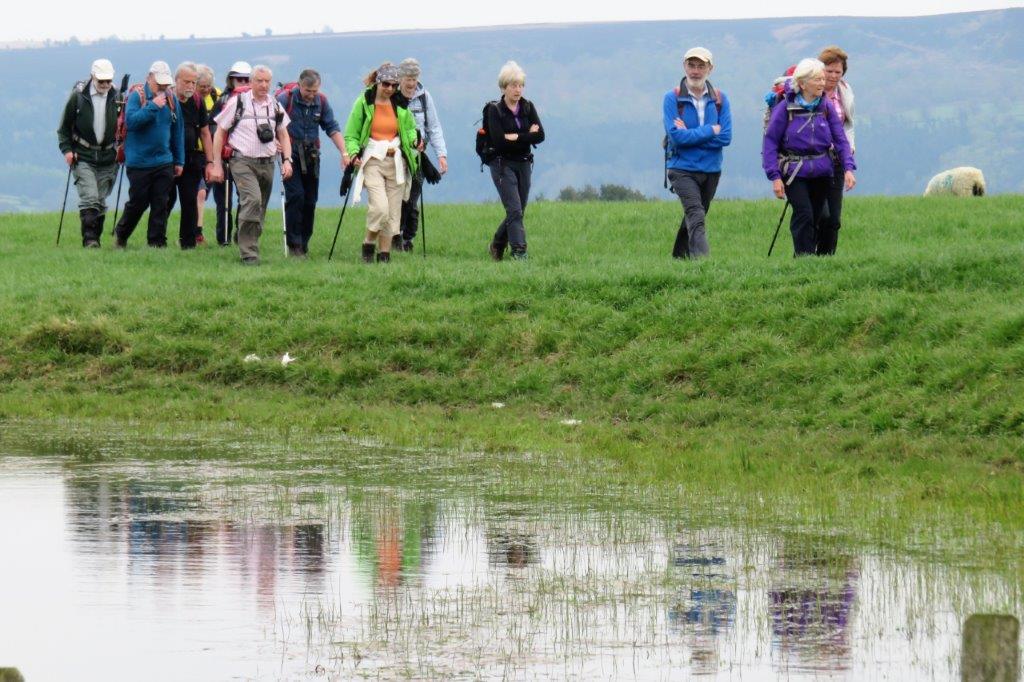 passing pond before start of descent through Manners Wood toward Bakewell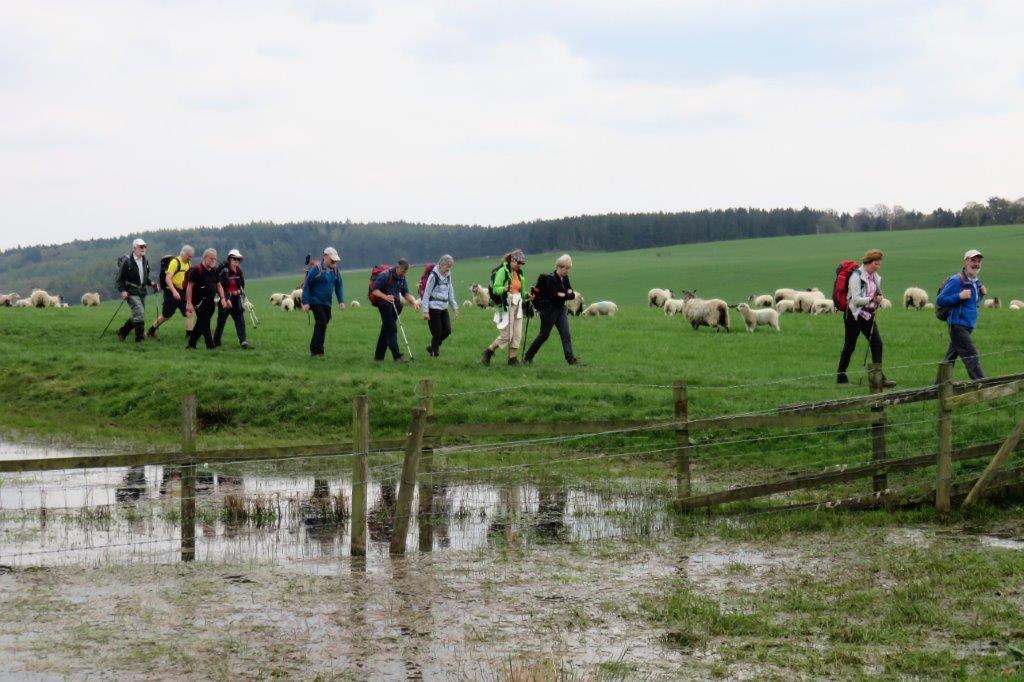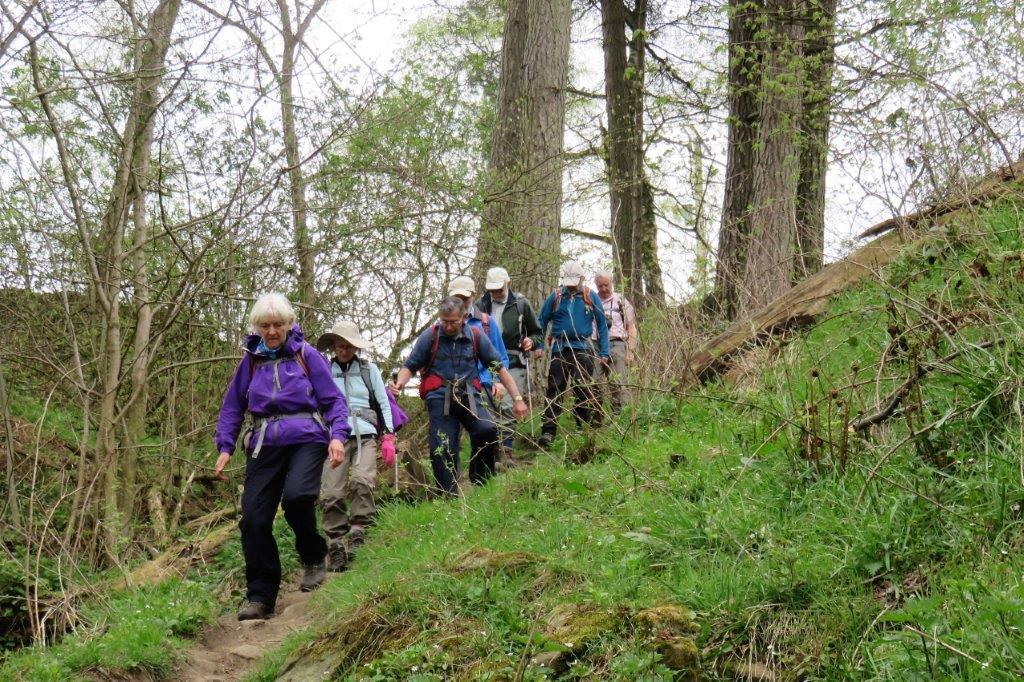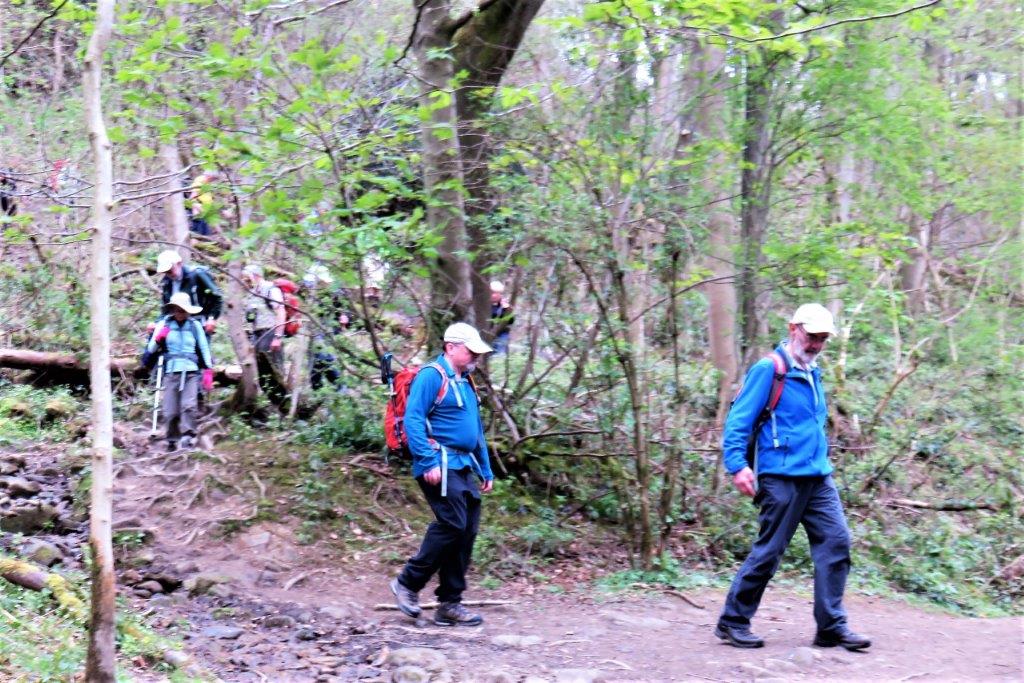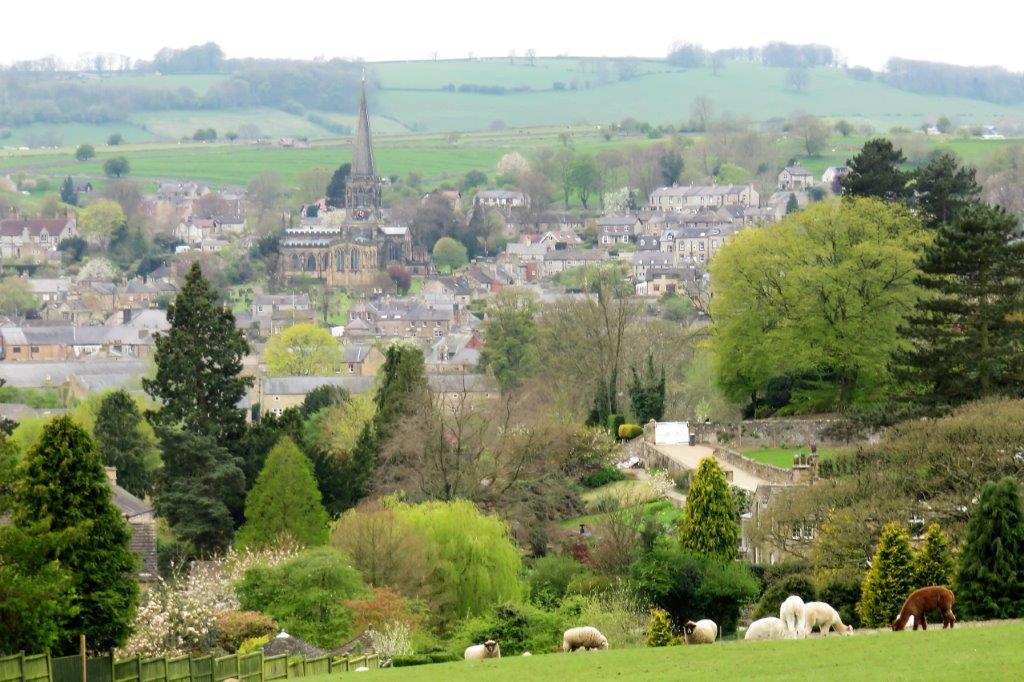 Bakewell and its church ahead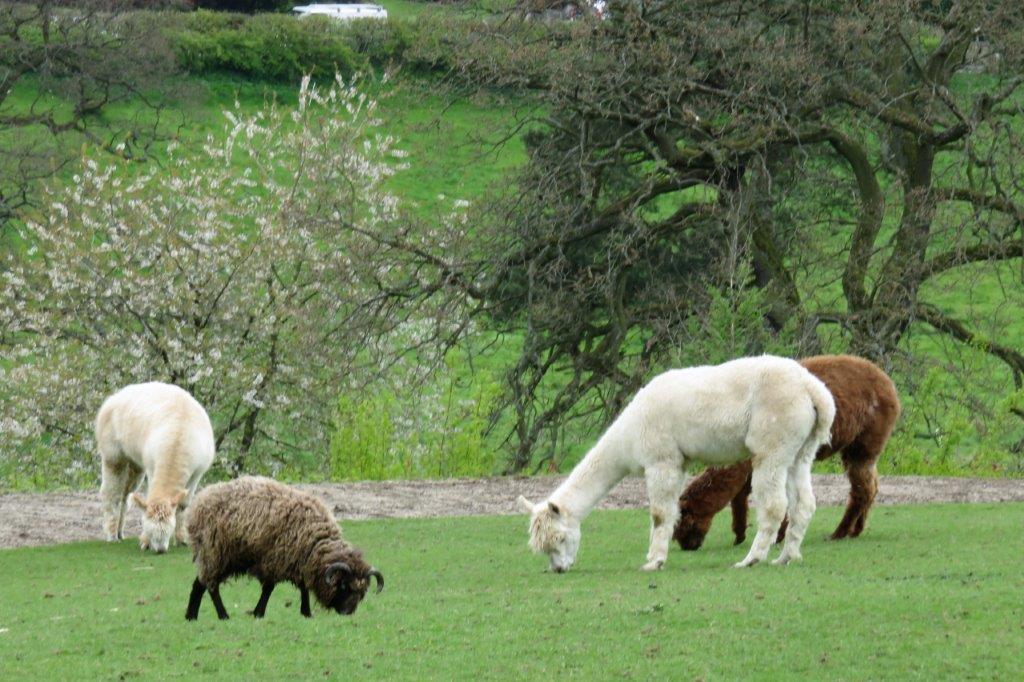 co-existence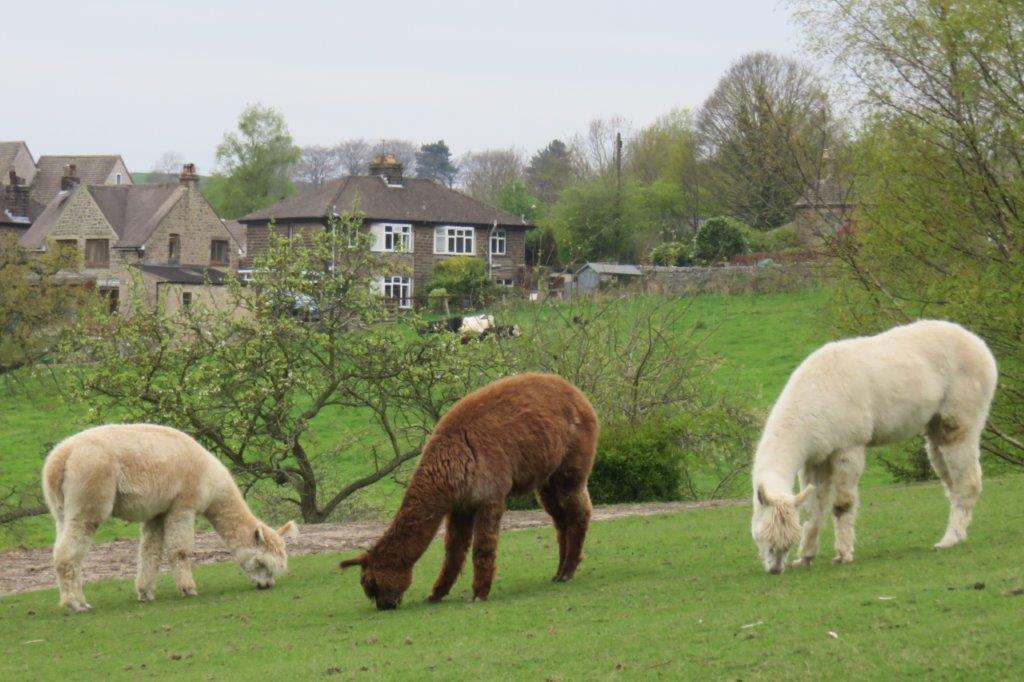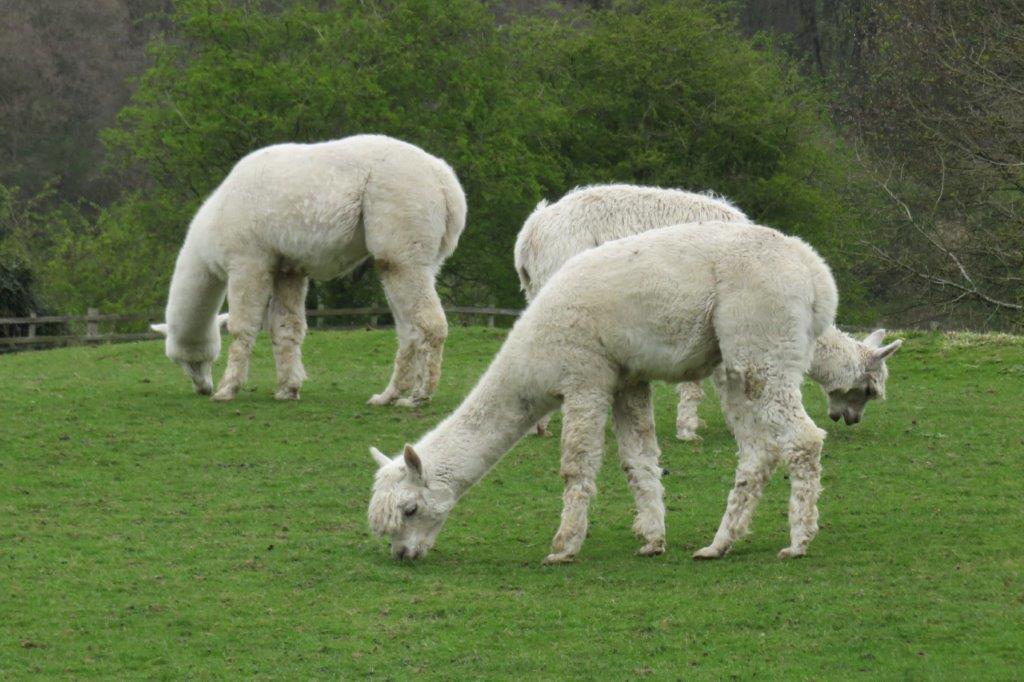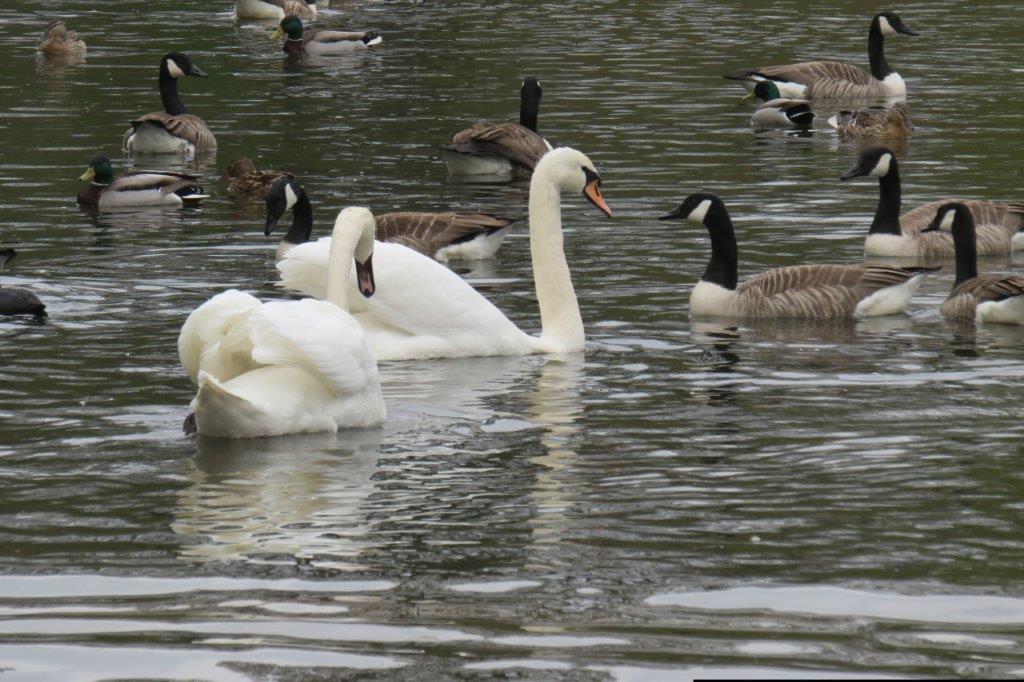 swans in pool in River Wye at Bakewell
homepage - Day Walks Index 2017 - contact me at