homepage - Day Walks Index 2017 - contact me at

2017.03.19 - Car Ramble - Crowden (nr Torside Reser), Pennine Way northward, Laddow Rocks, Blackhill*, Tooleyshaw Moss then Moor, White Low, West End Moss, W side of disused quarries, Crowden - leaders Dave Jefferies & Liz Savage - walk is strenuous just under 10miles

*Photographers comment - Up to the Blackhill Survey Beacon the route is well defined but stream crossings require care. From the Survey beacon the route back to Crowden is ill defined on rough sometimes waterlogged ground - the footpath marked on maps is really only a 'right of way' and there is not a single clear path on the ground. As visibility is often poor it is advisable to pre-mark the route on a GPS (as our leader did) and follow it in such conditions (correcting for deviations ground conditions make). At about SE 082 020 we followed the track directly to Crowden and not the 'right of way' to Hey Edge & the disused quarry. Having a pair of sticks available for use on stream crossings and rough slippery ground is advisable (even if one does not choose to use them).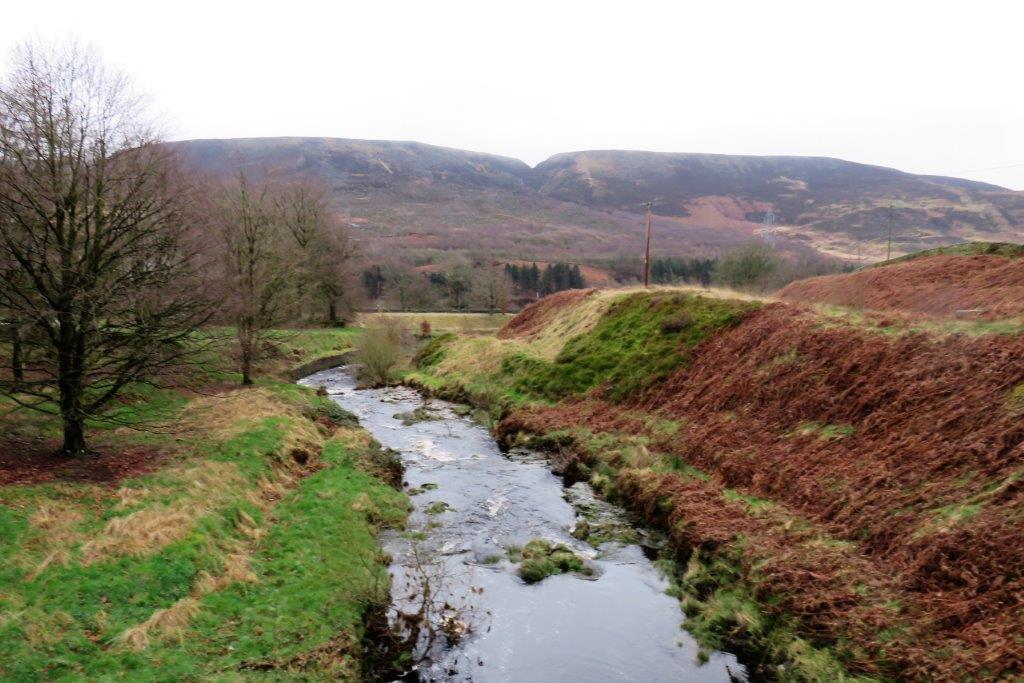 on route to join the Pennine Way northward - looking down Crowden Brook at hills behind Torside reservoir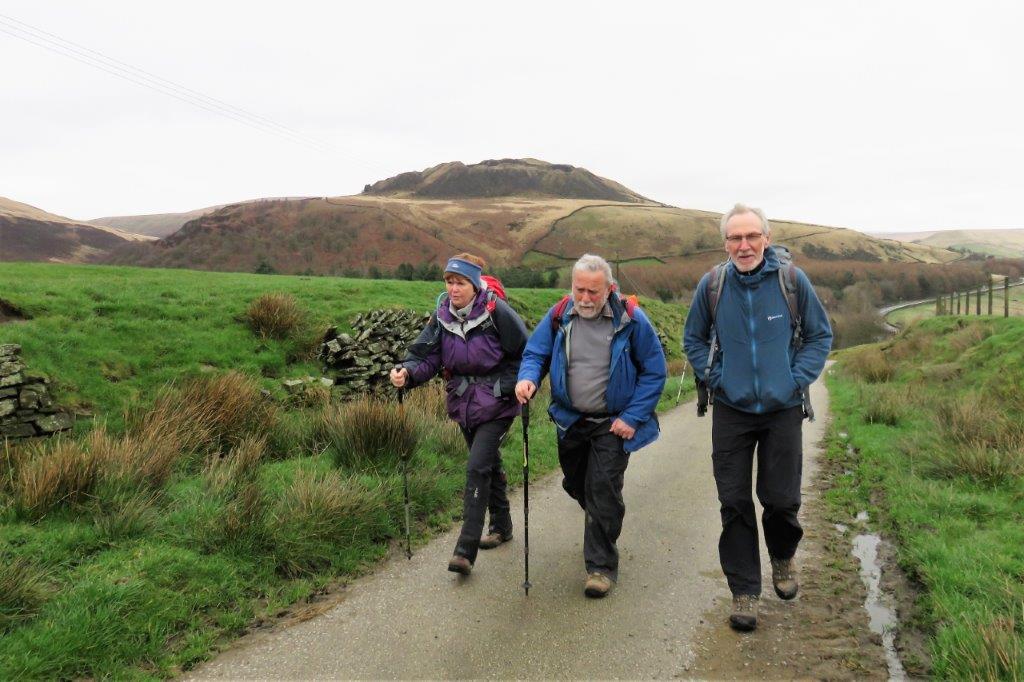 disused quarry above Crowden behind us as we walk to join the Pennine Way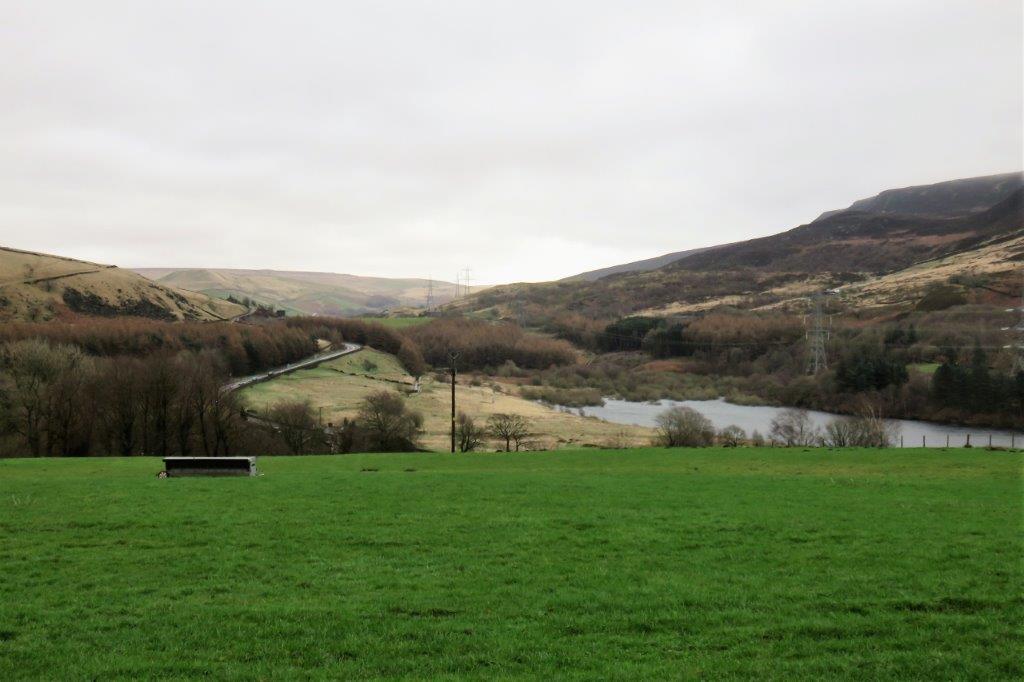 looking back at the A628 road and the East end of Torside Reservoir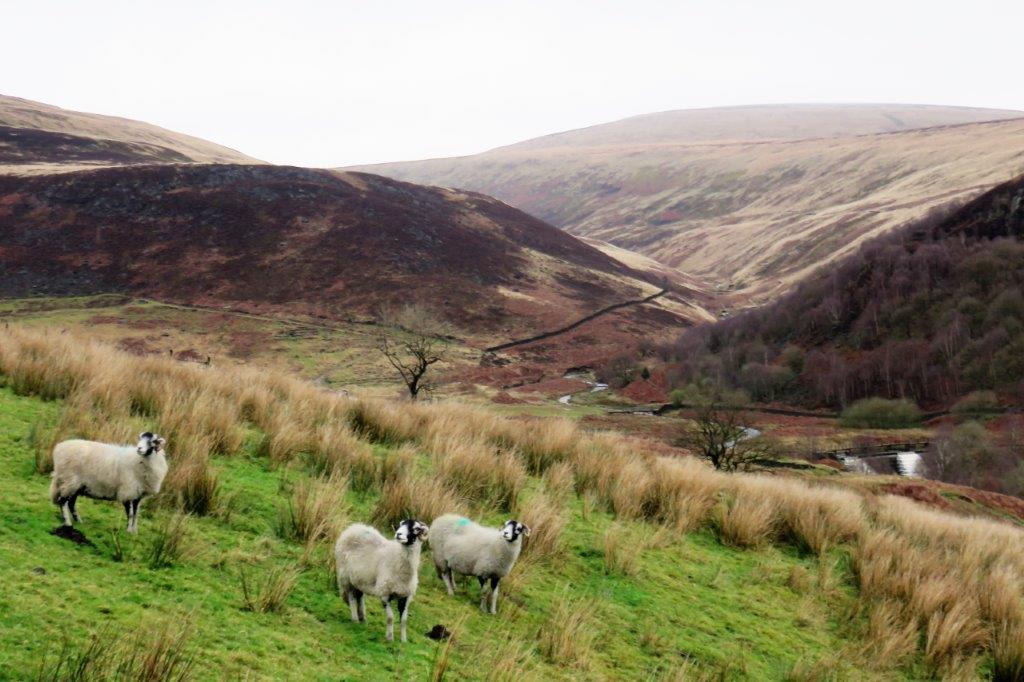 Crowden Little Brook is in the valley to the right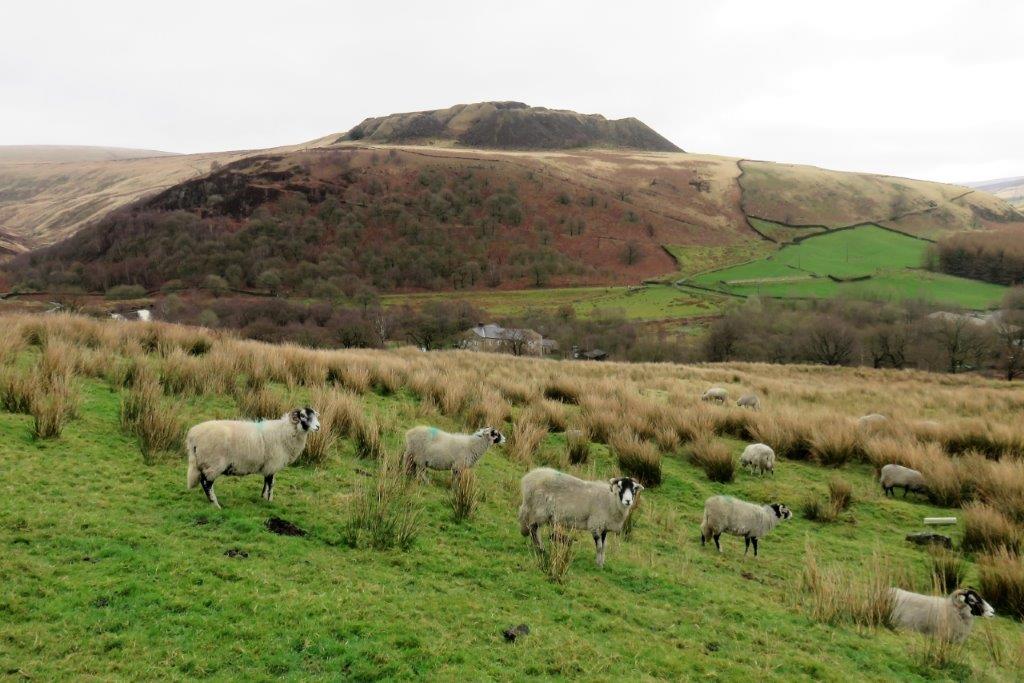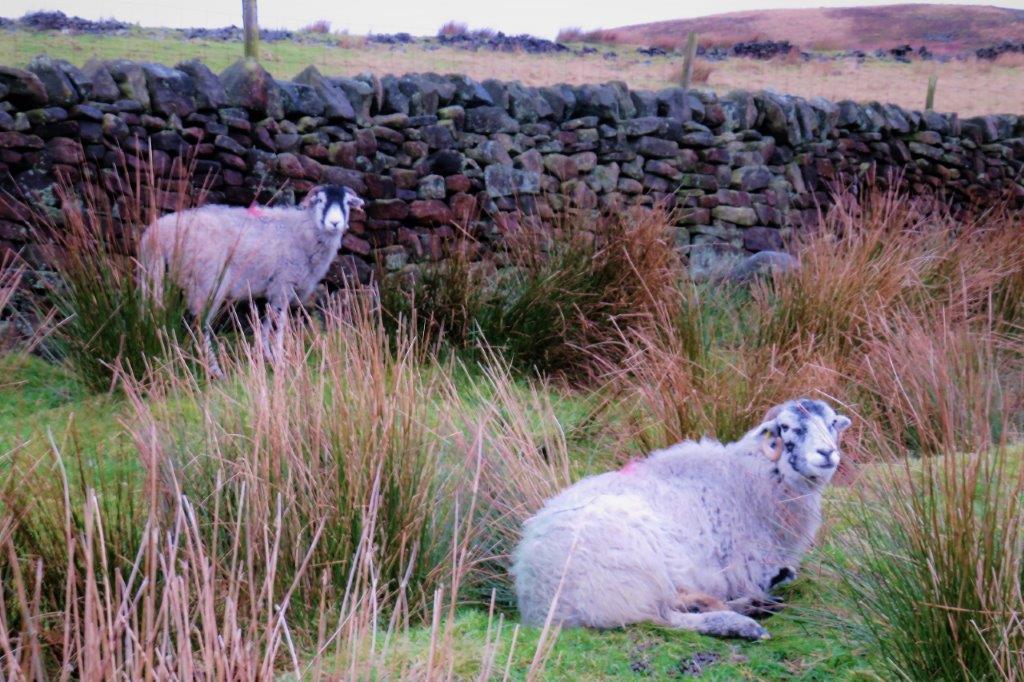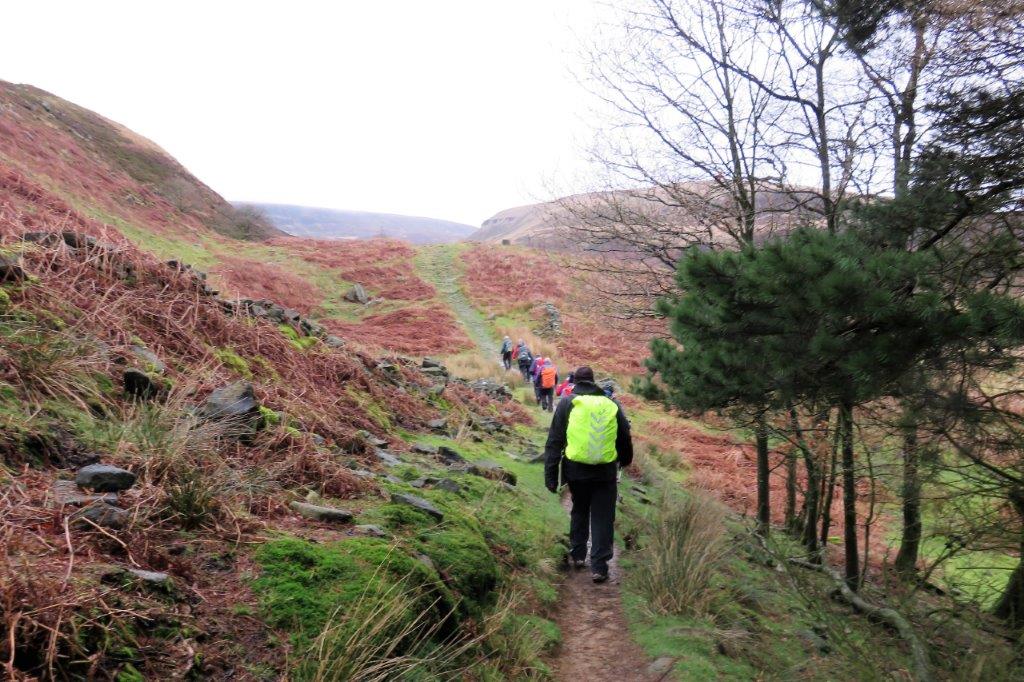 on the Pennine Way Northward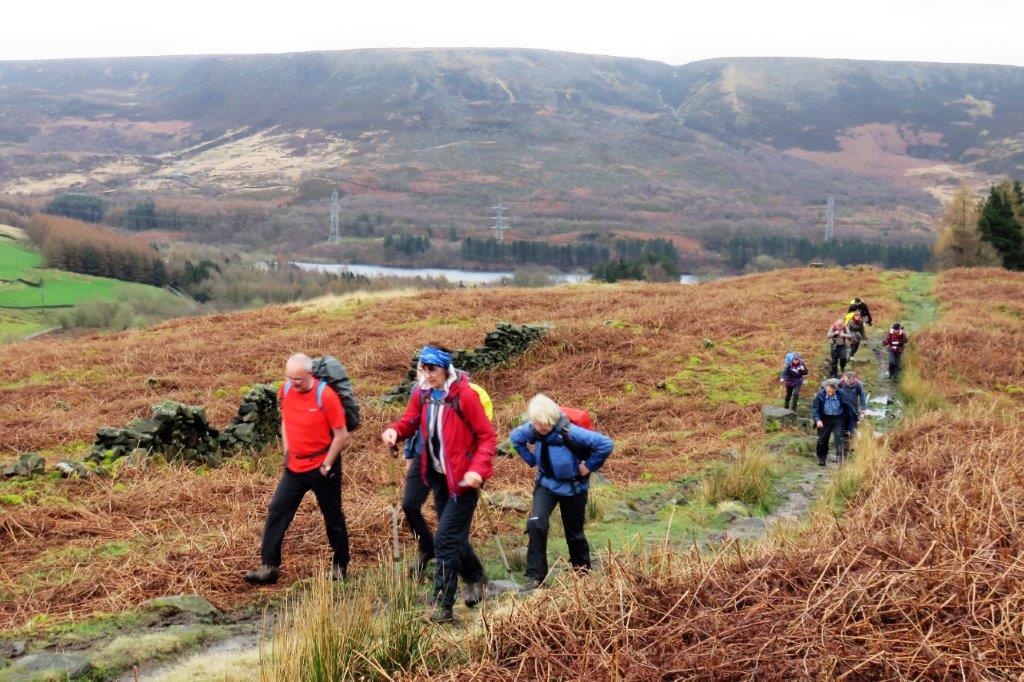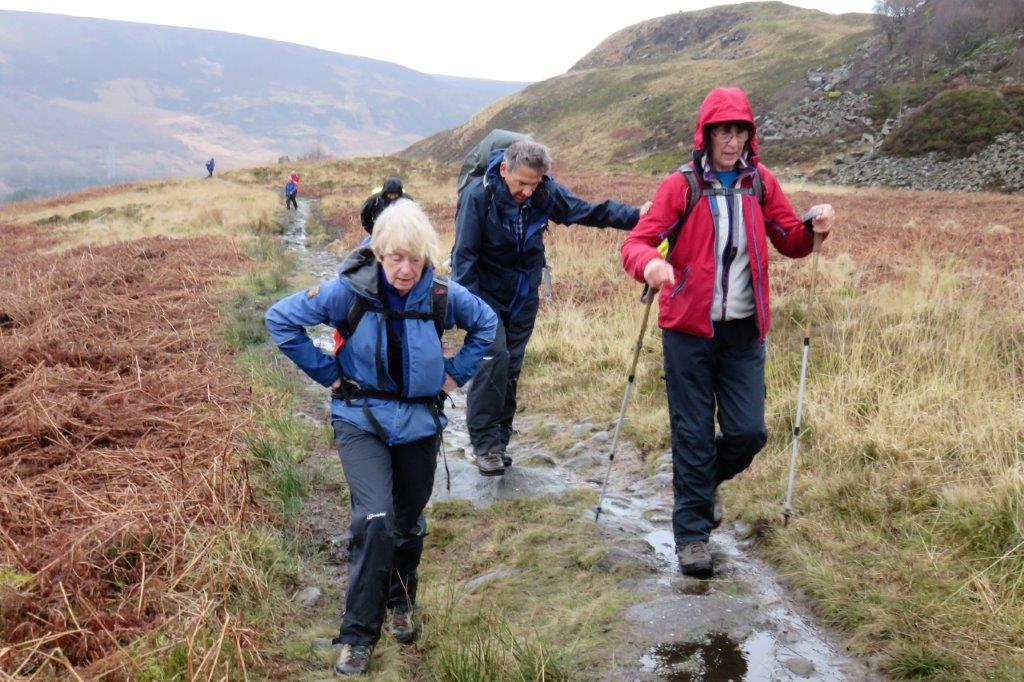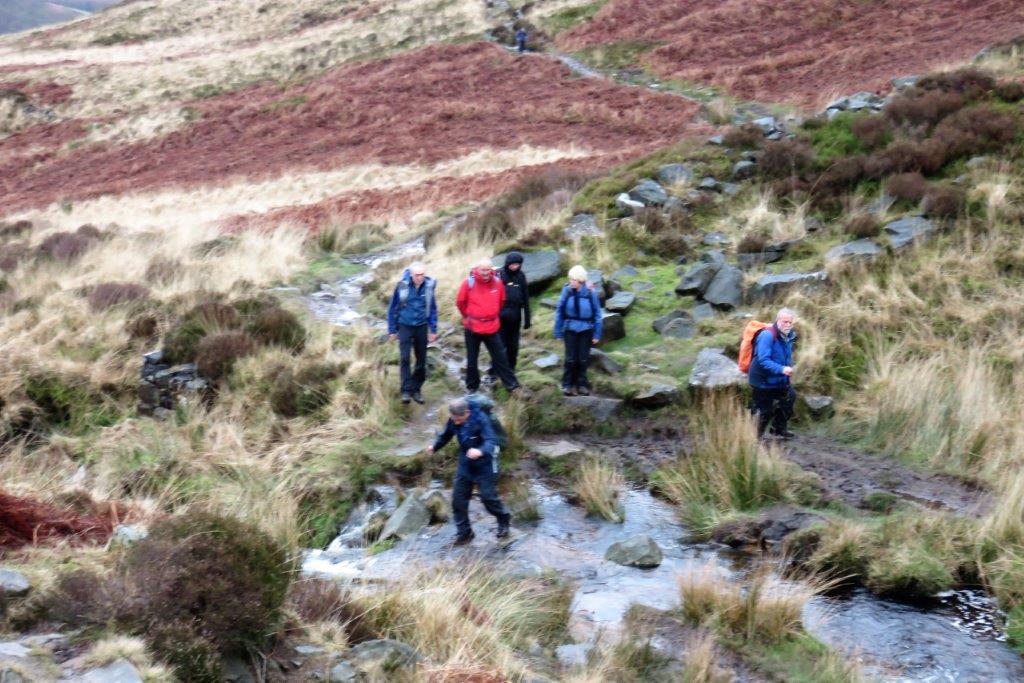 stream crossing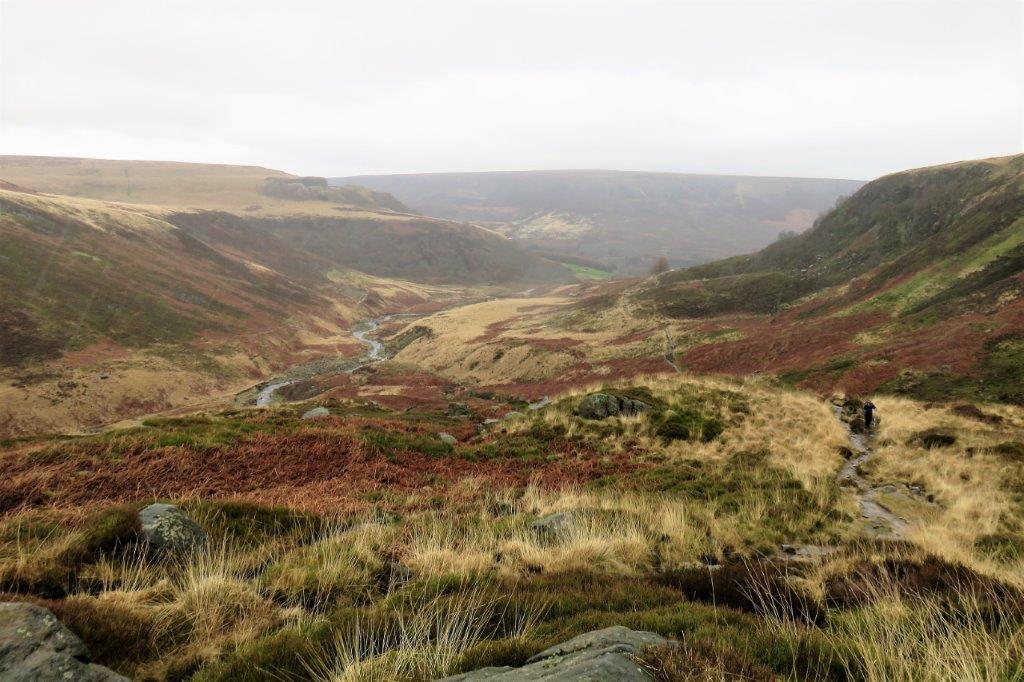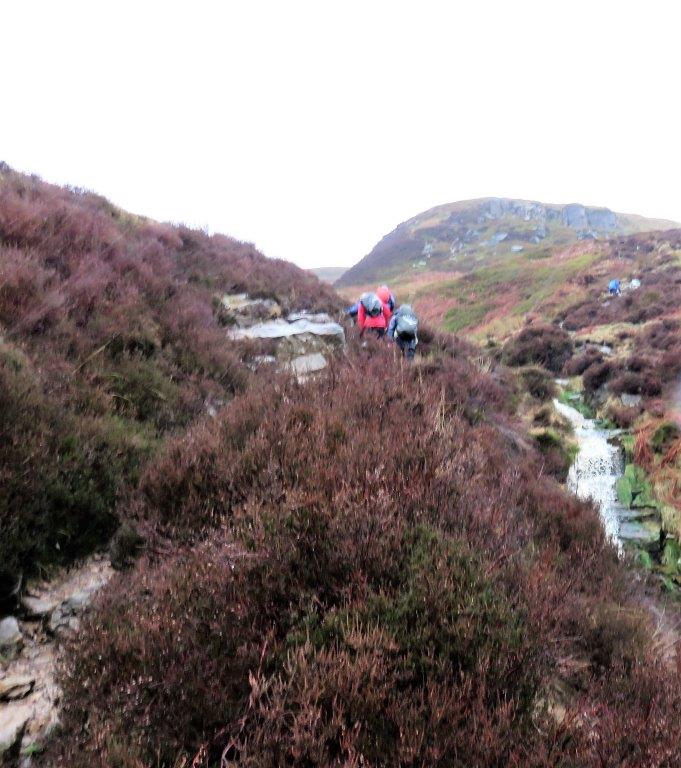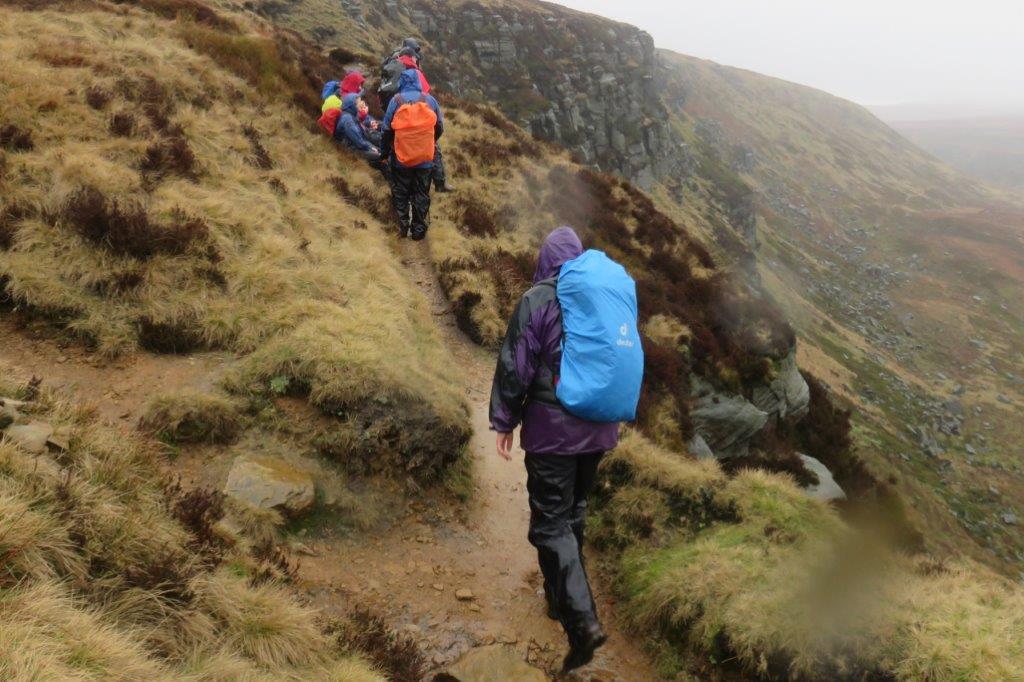 Laddow Rocks to right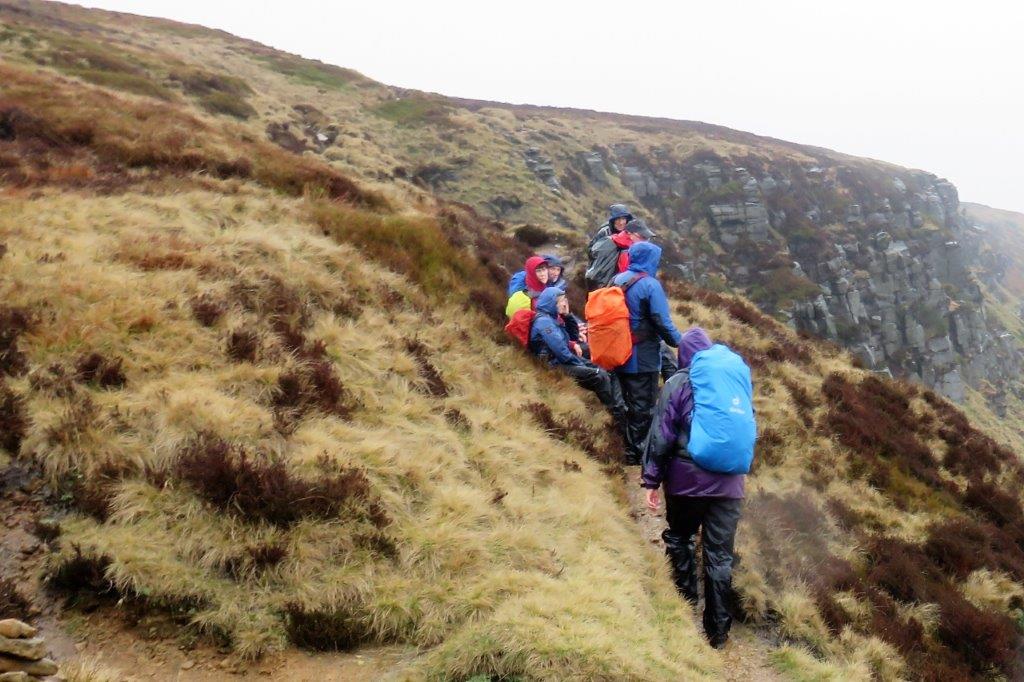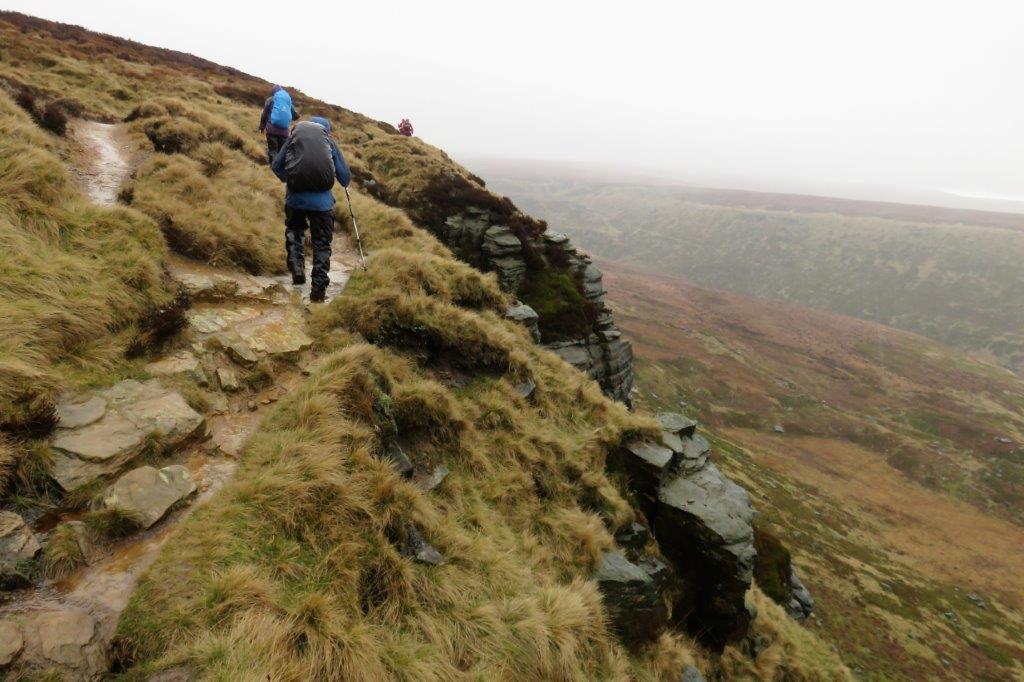 above Laddow Rocks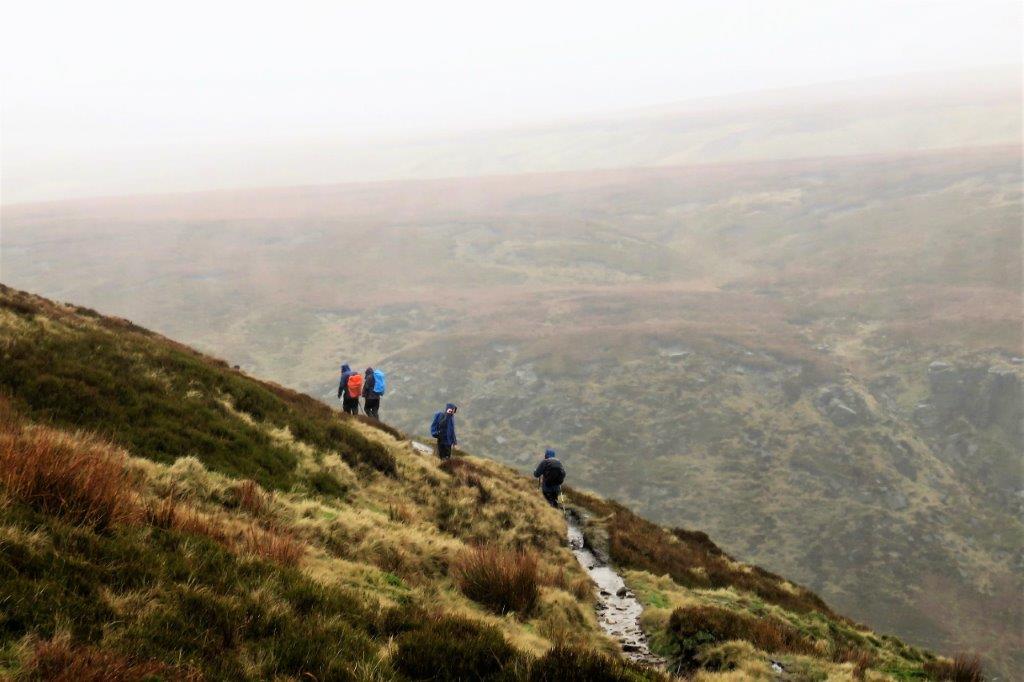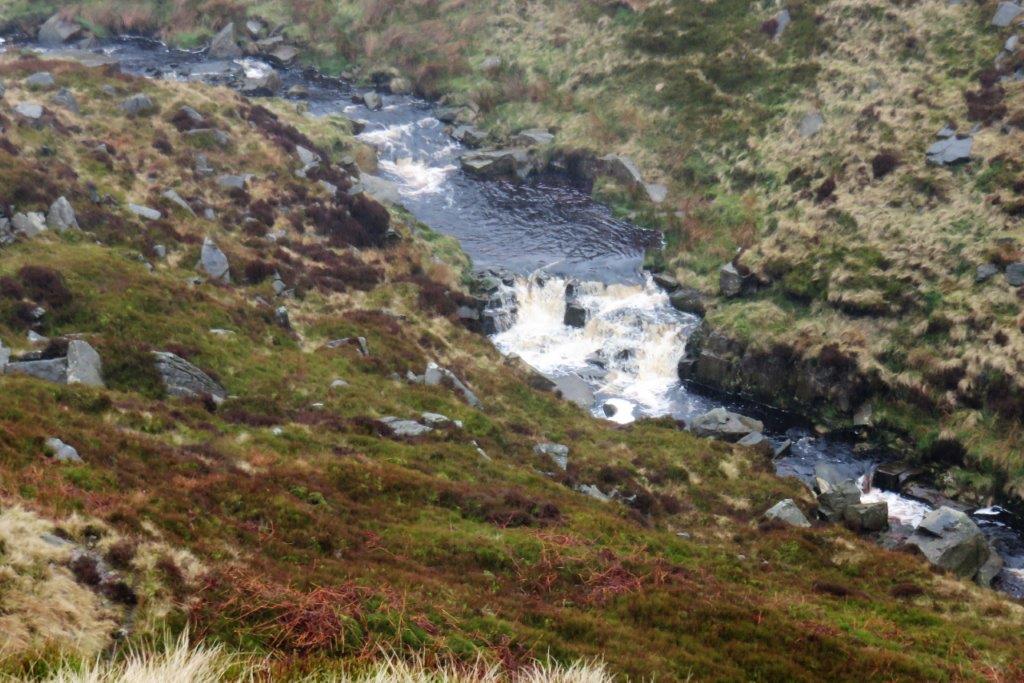 Crowden Great Brook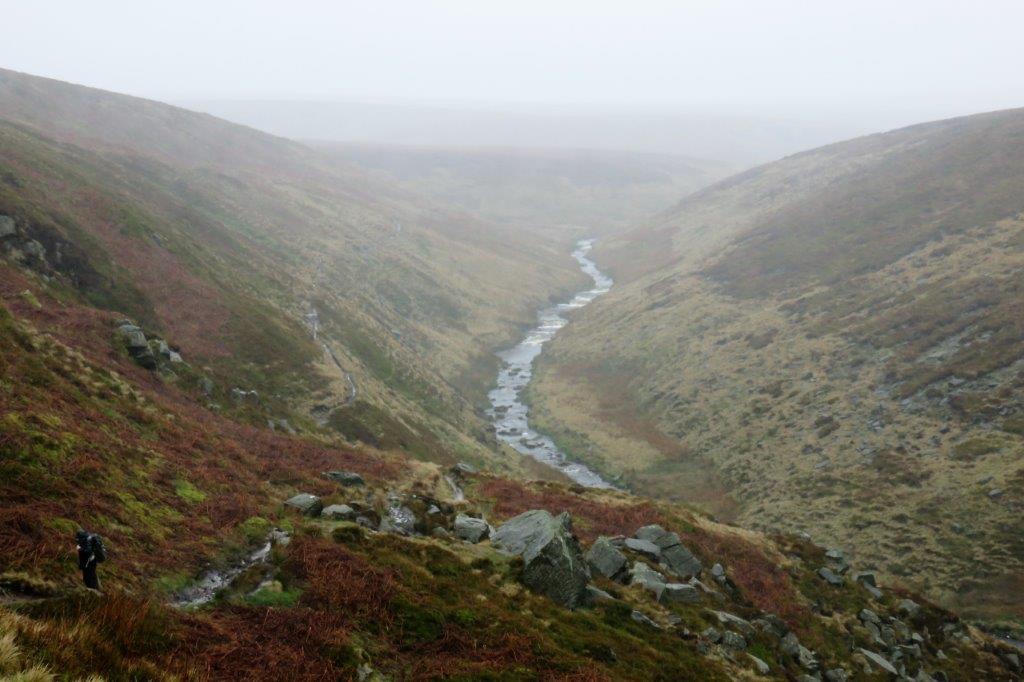 path to left above Crowden Great Brook just visible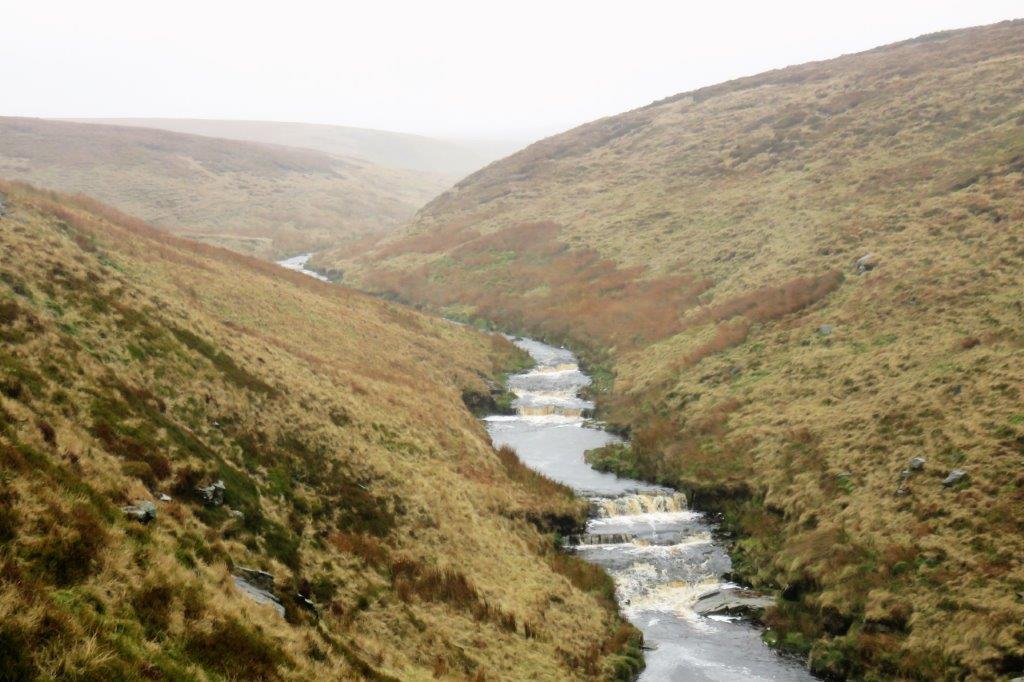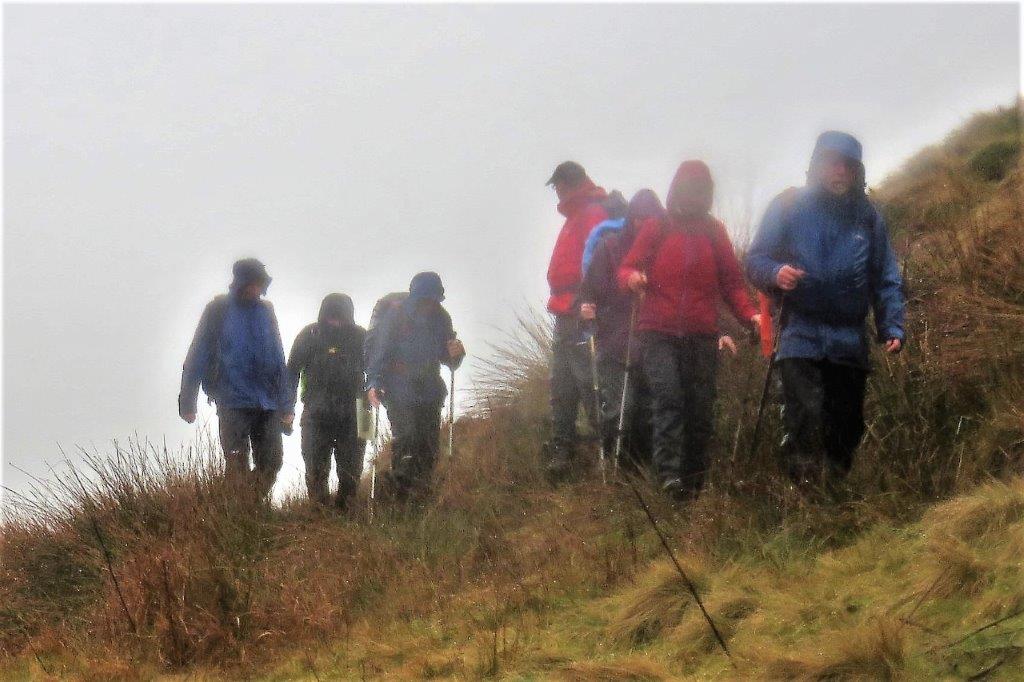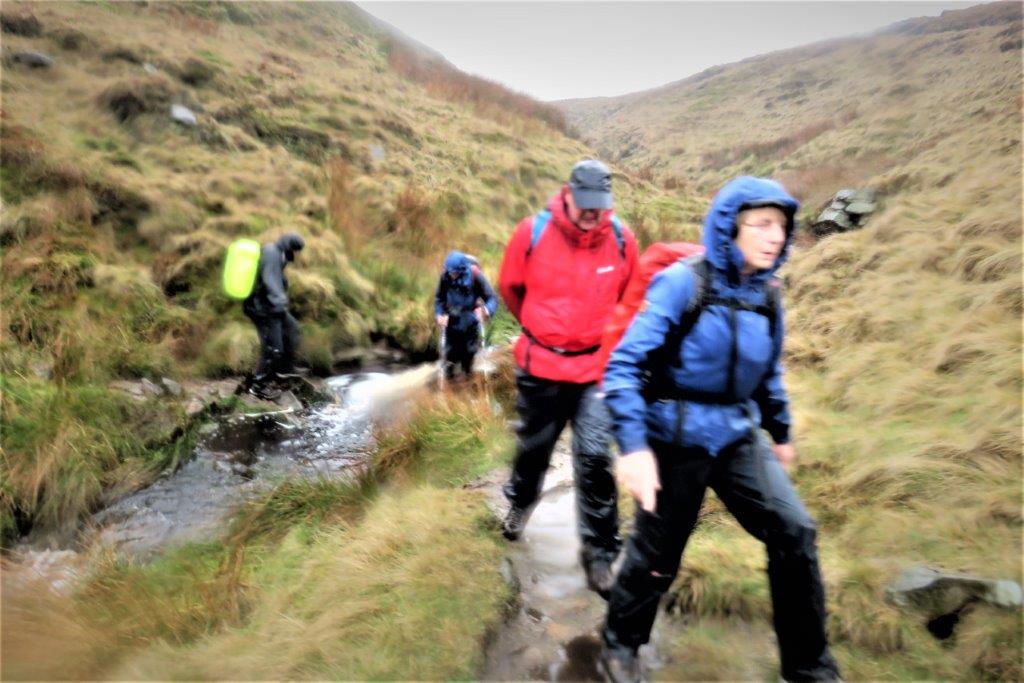 crossing a stream joining Great Brook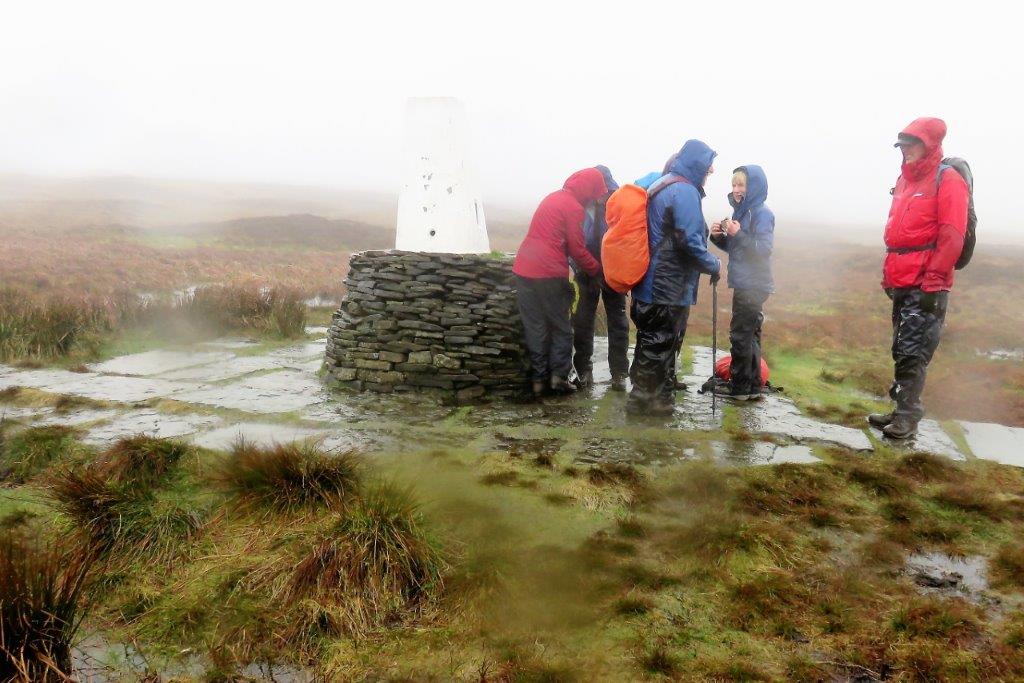 Black Hill survey beacon at 582m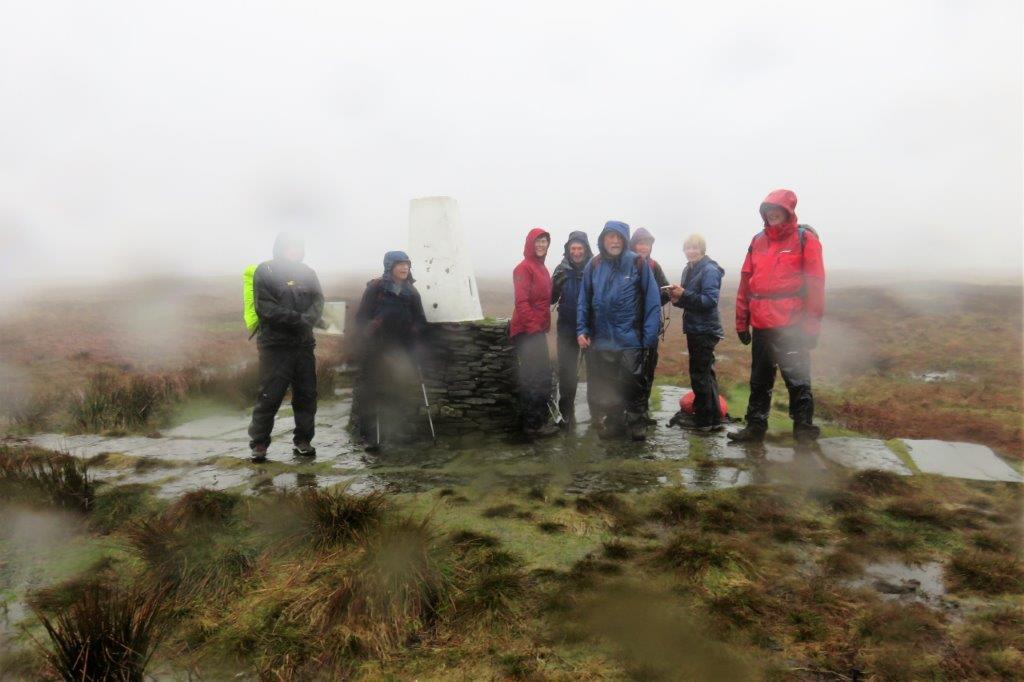 Heavy rain continued on our return trip through moorland until we reached Crowden again. Suspended photographing at this point.
Despite wearing protective walking gear most walkers were soaked by the heavy westerly rain over the moorland.
homepage - Day Walks Index 2017 - contact me at