homepage - Day Walks Index 2017 - contact me at

2017.02.05 Penistone Railway Stn, Trans Pennine Way, Thurlstone, Scout Dike Reser, Embkmt only Royd Moor Reser, Green Farm, Inbirchworth, Upper Denby, Denroyd Farm, Pinfold Bridge, Lower Denby, Nether End, Denby Hall, Delfer Wood (exit S end), Spring House Farm, pass W side of Pashley Green Farm, Kidfield House Farm, Crab Tree House, cross both A629 & A628, Penistone, Station - leader John Taylor - Wednesday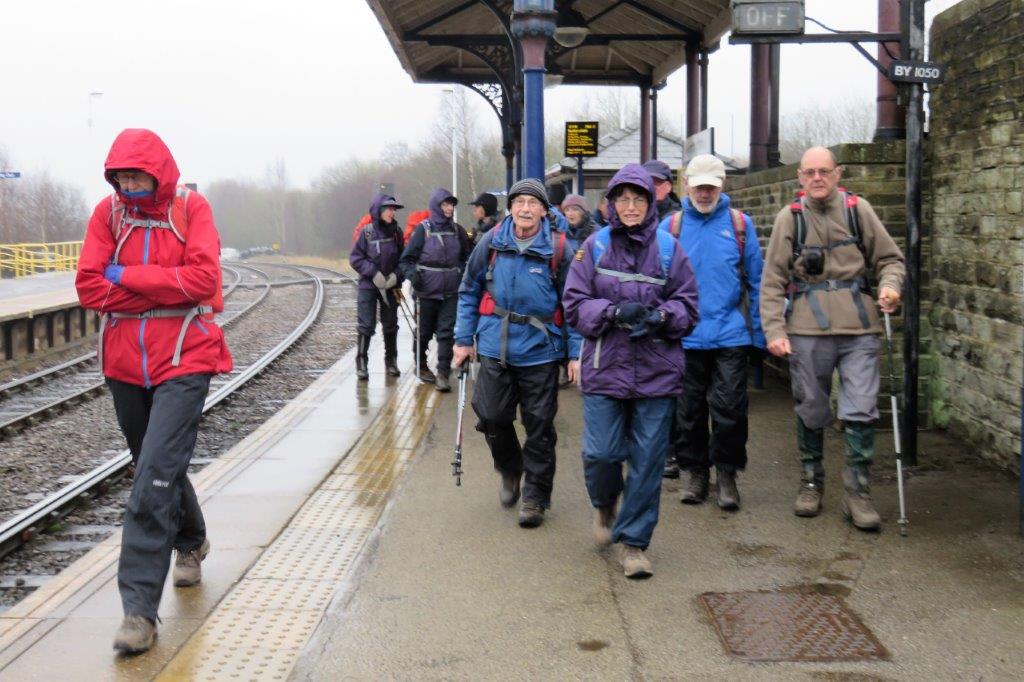 Penistone Station - this was once on a main railway line connecting Sheffield to Manchester via Woodhead, but now only connects to Huddersfield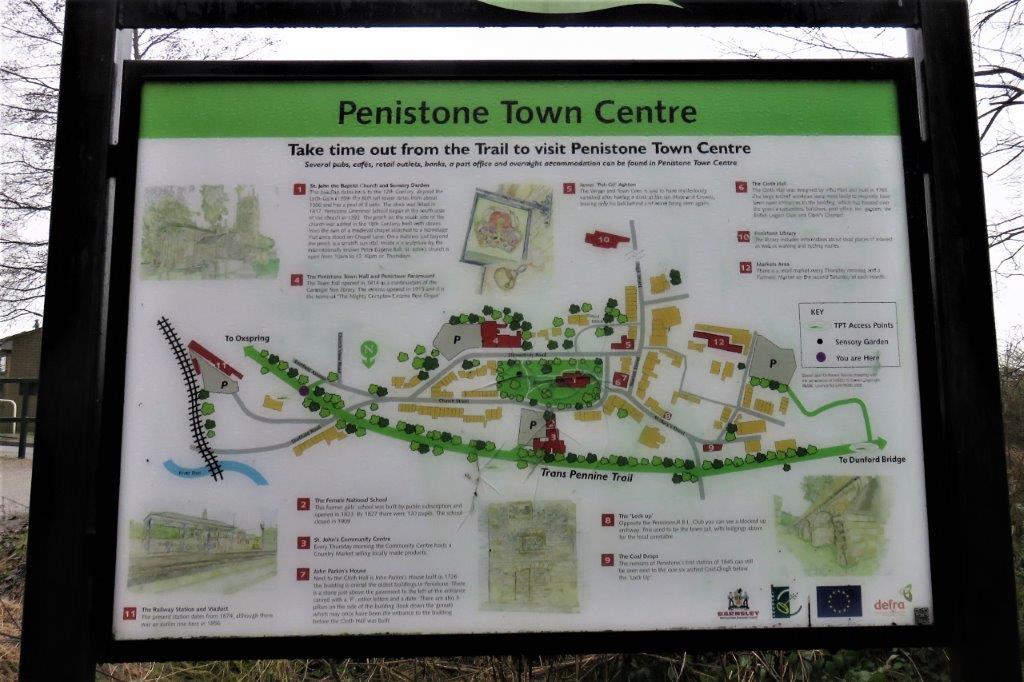 Penistone is now off the Trans Pennine Trail (the old railway 'line' to Manchester)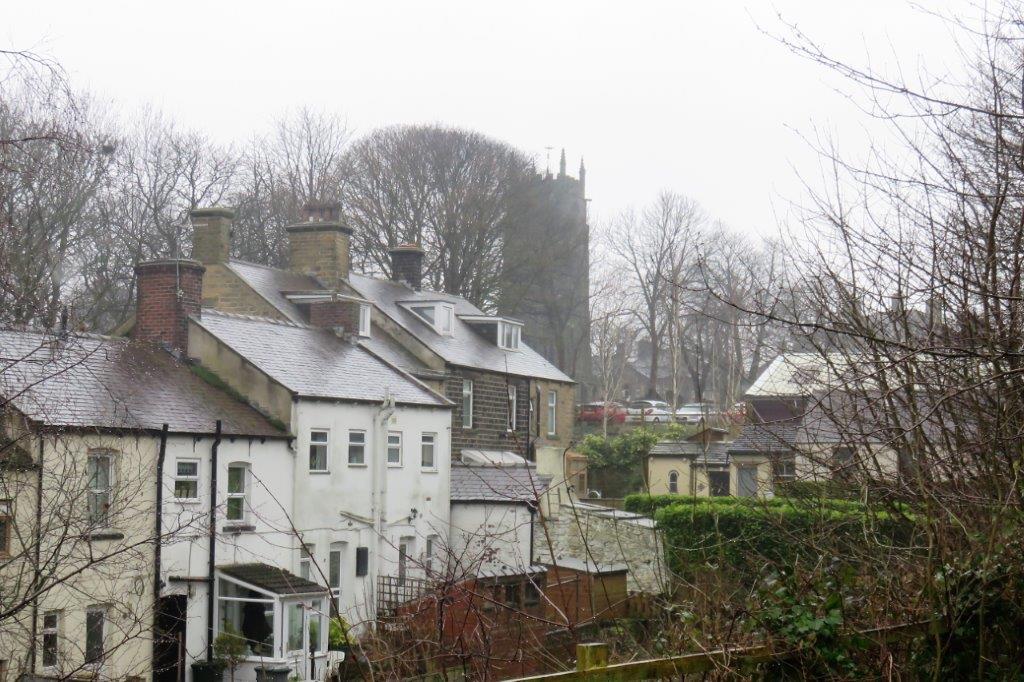 Saint John the Baptist - Penistone's church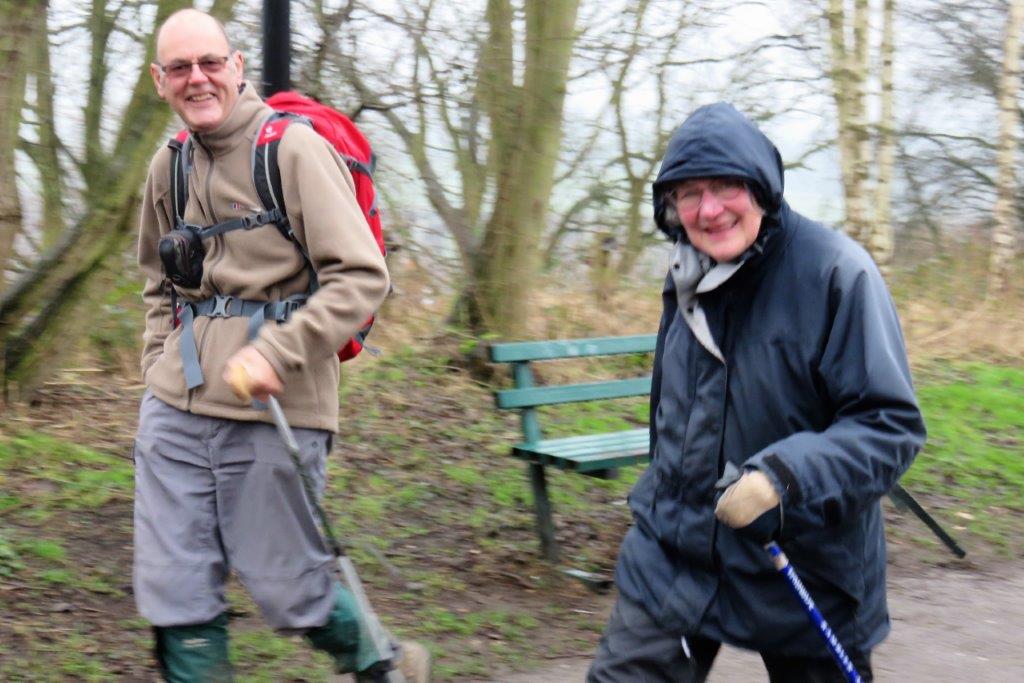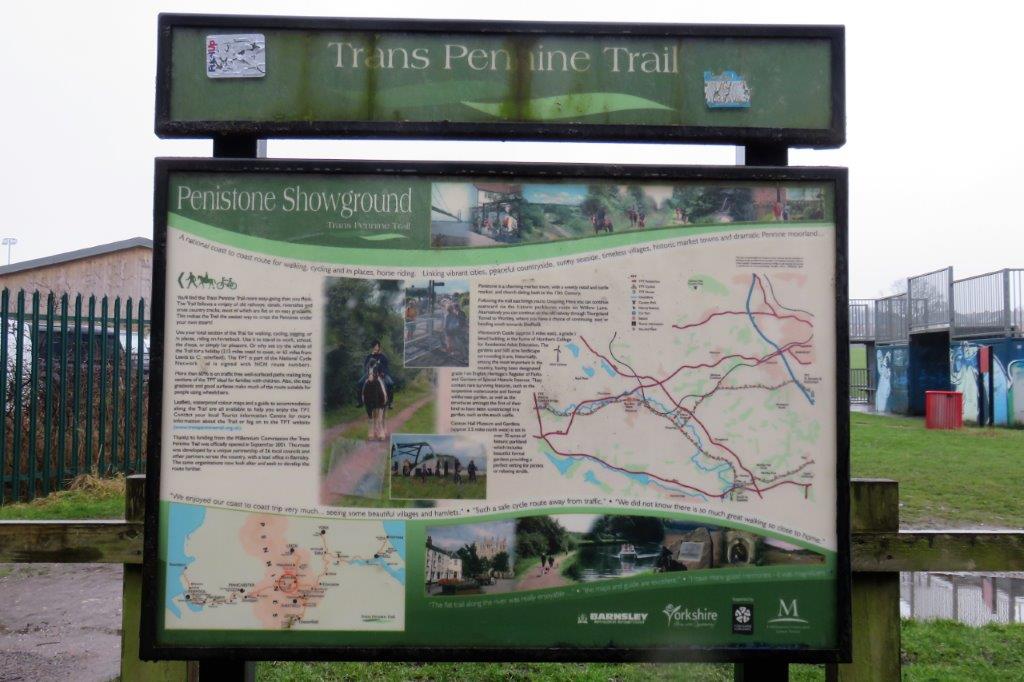 The Trans Pennine Trail has several branch route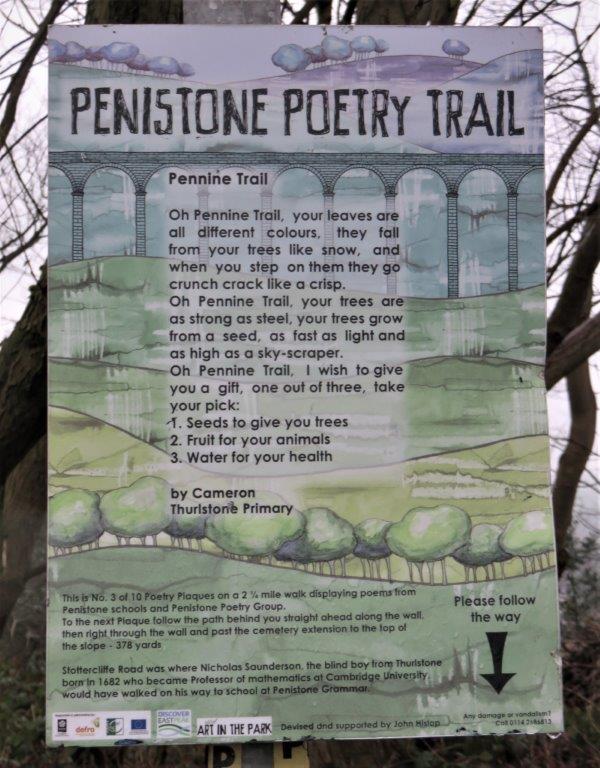 Penistone Poetry Trail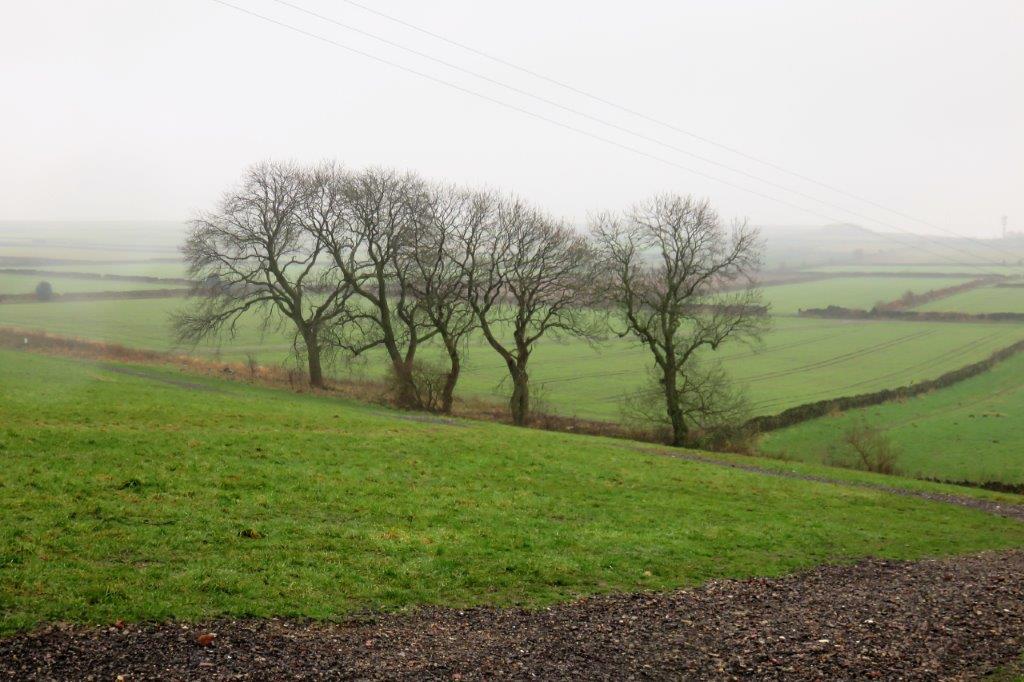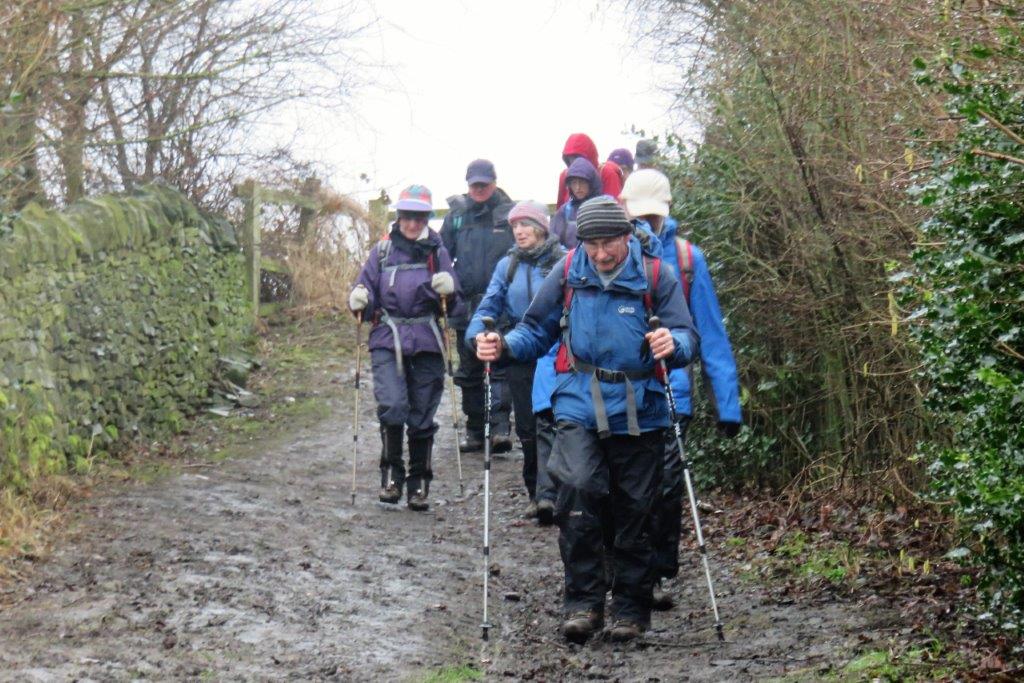 turned off the Trail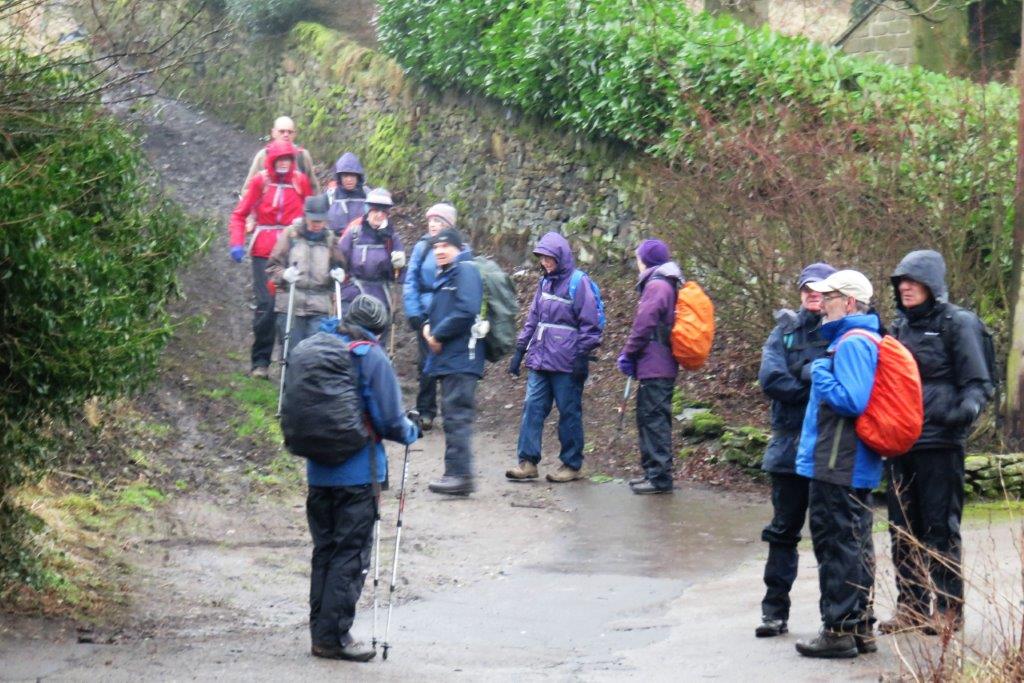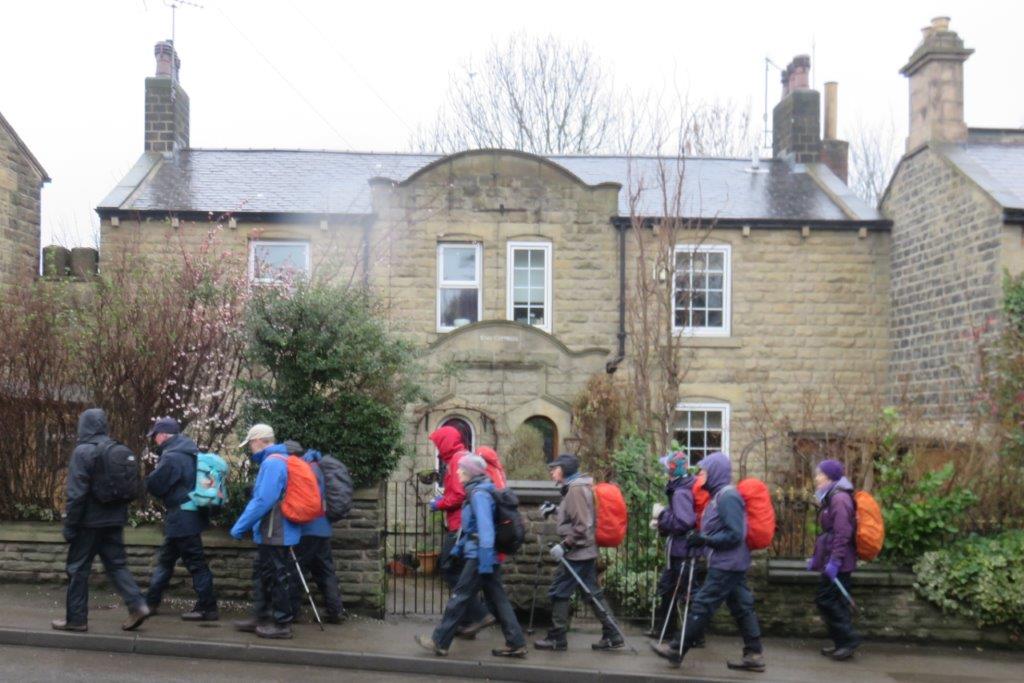 Don Cottages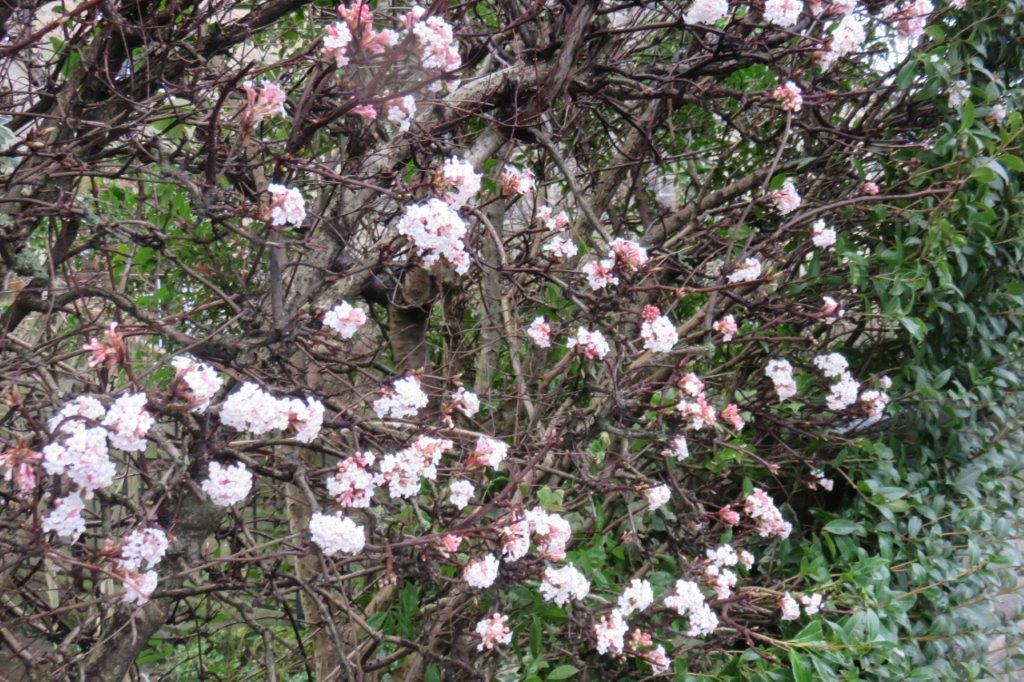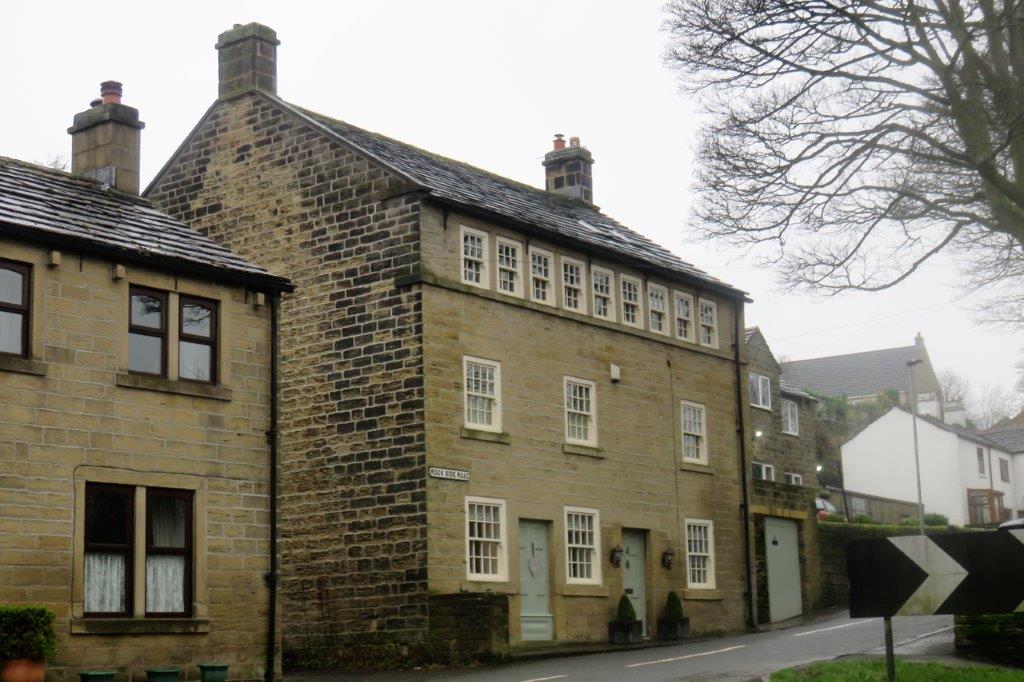 probably formerly a small mill?
River Don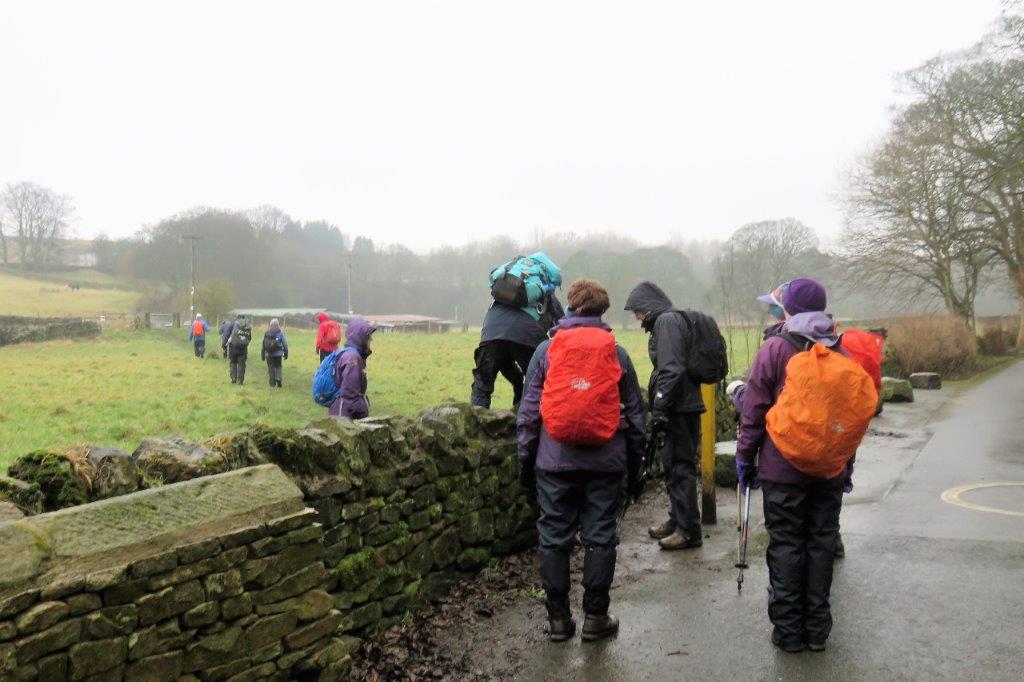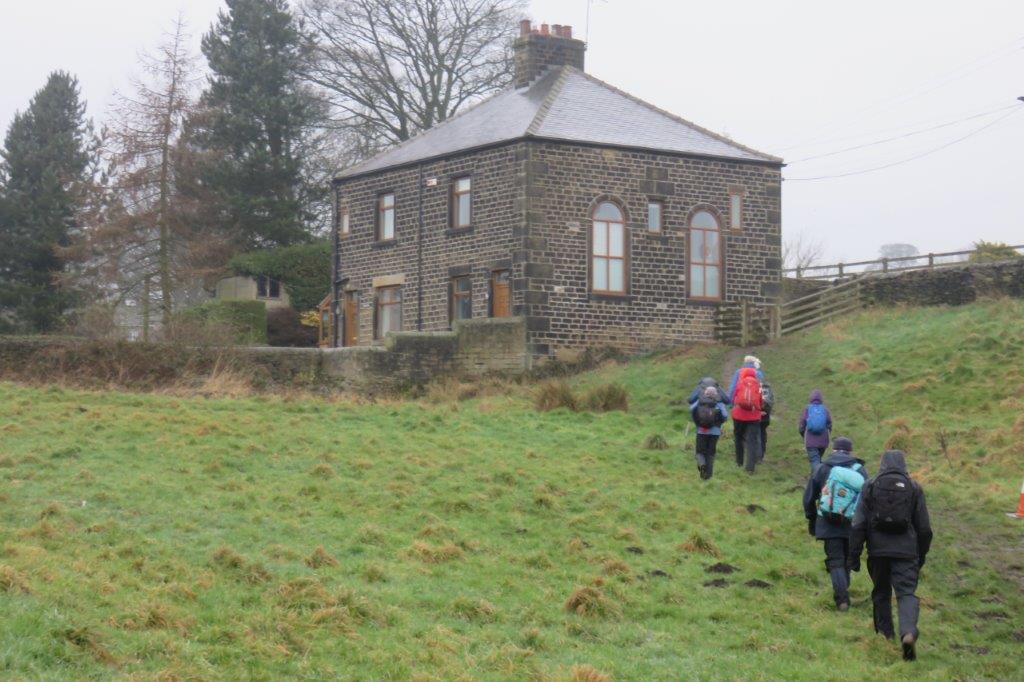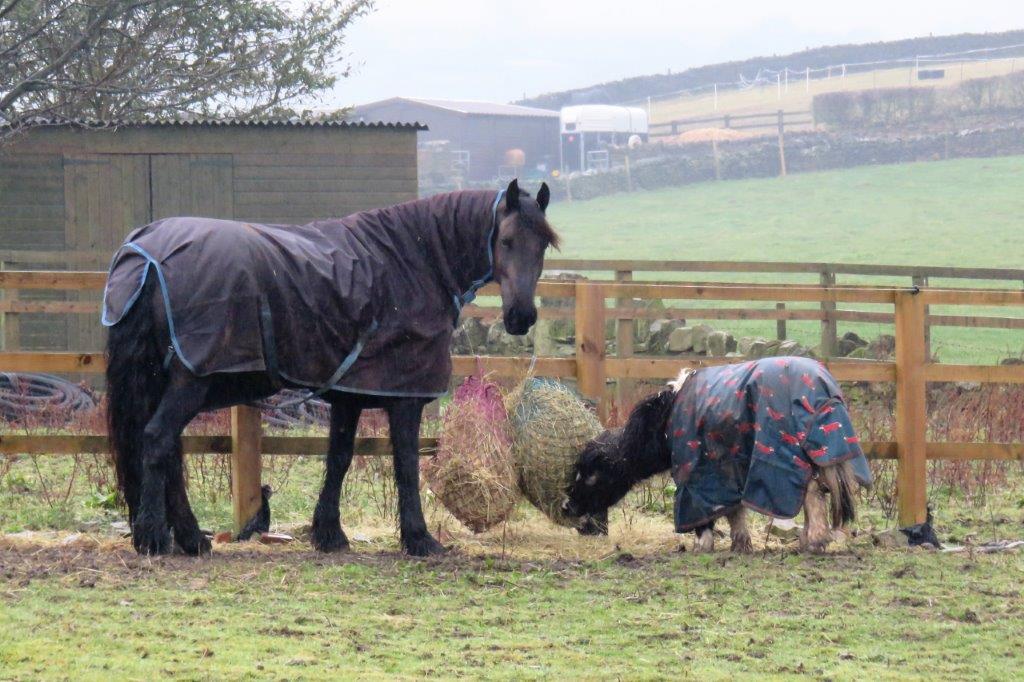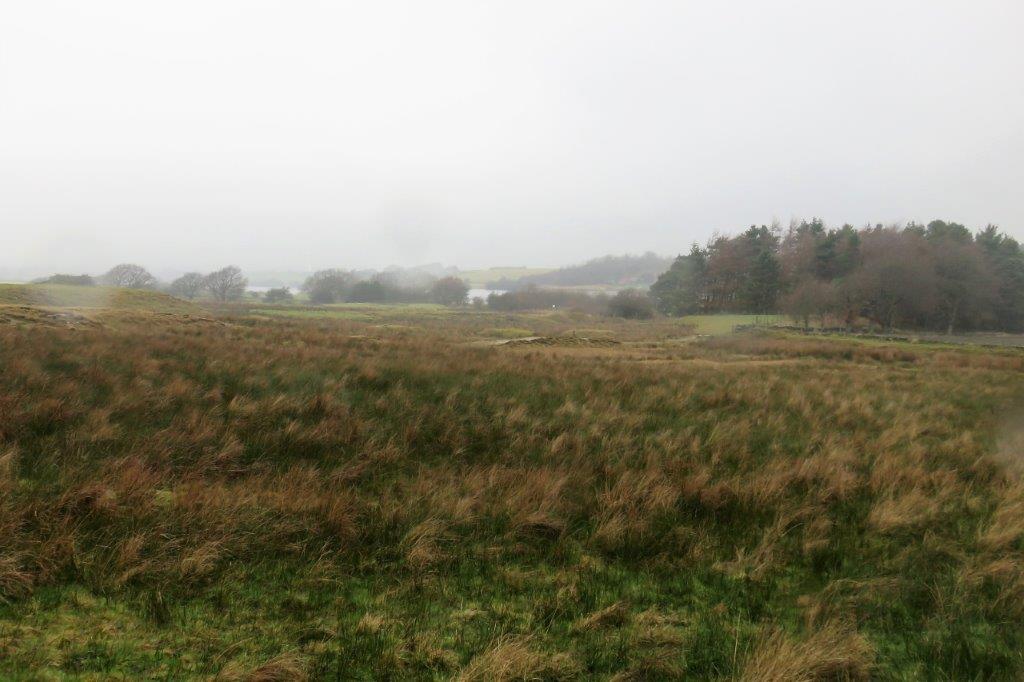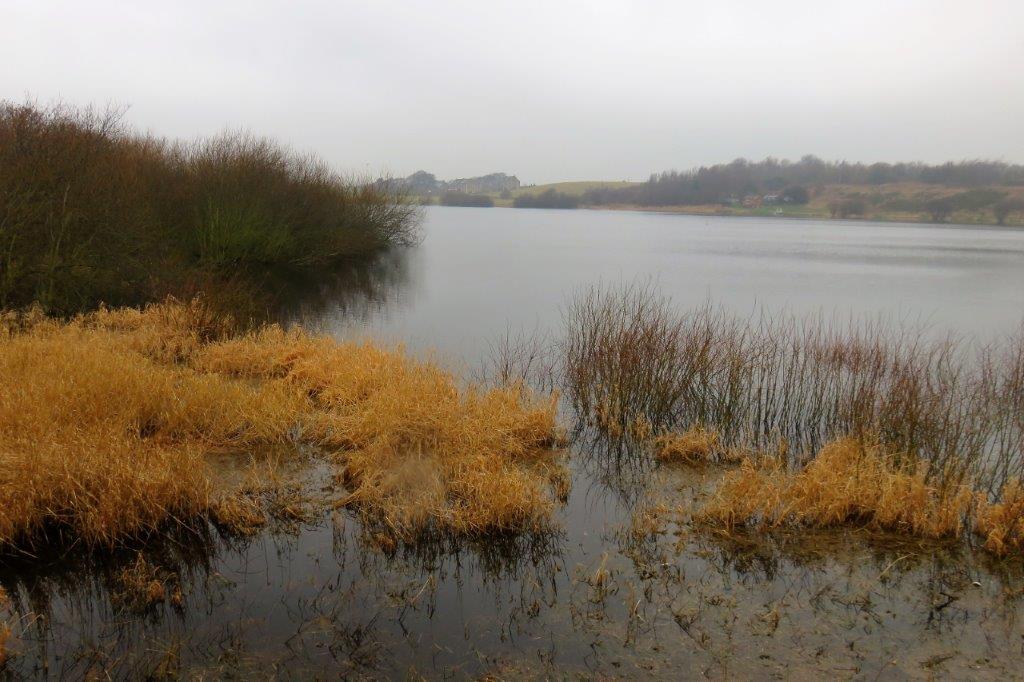 Scout Dike Reservoir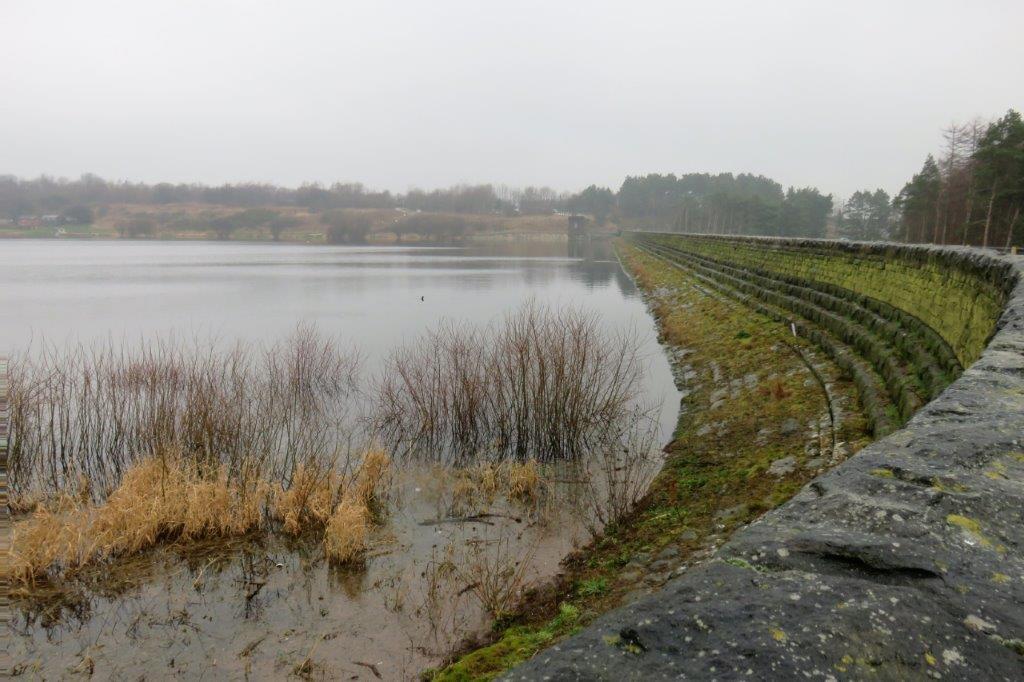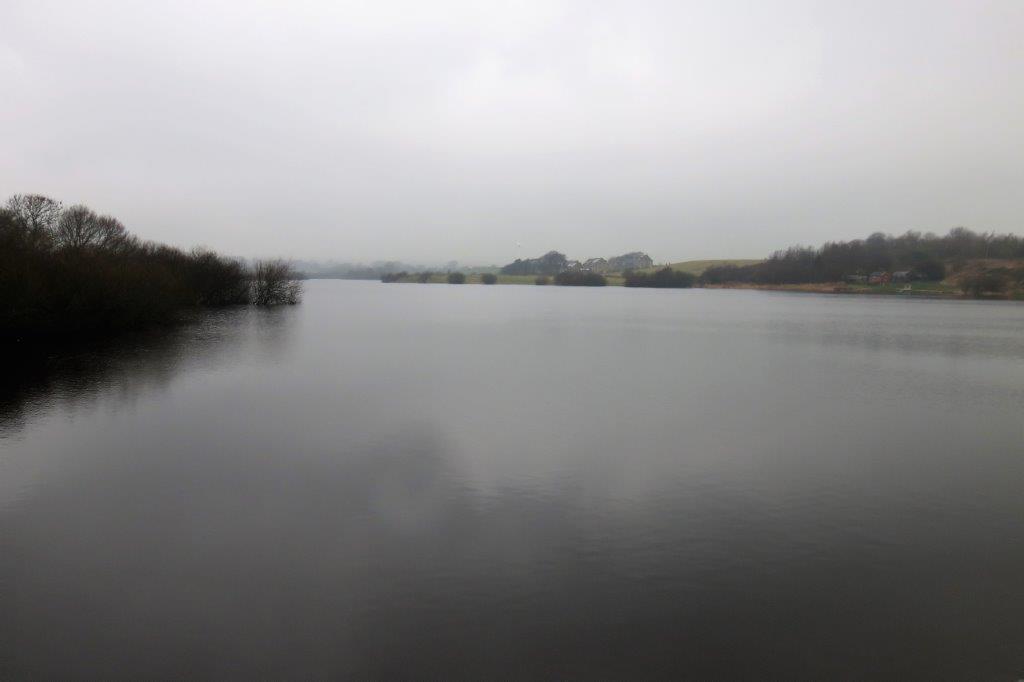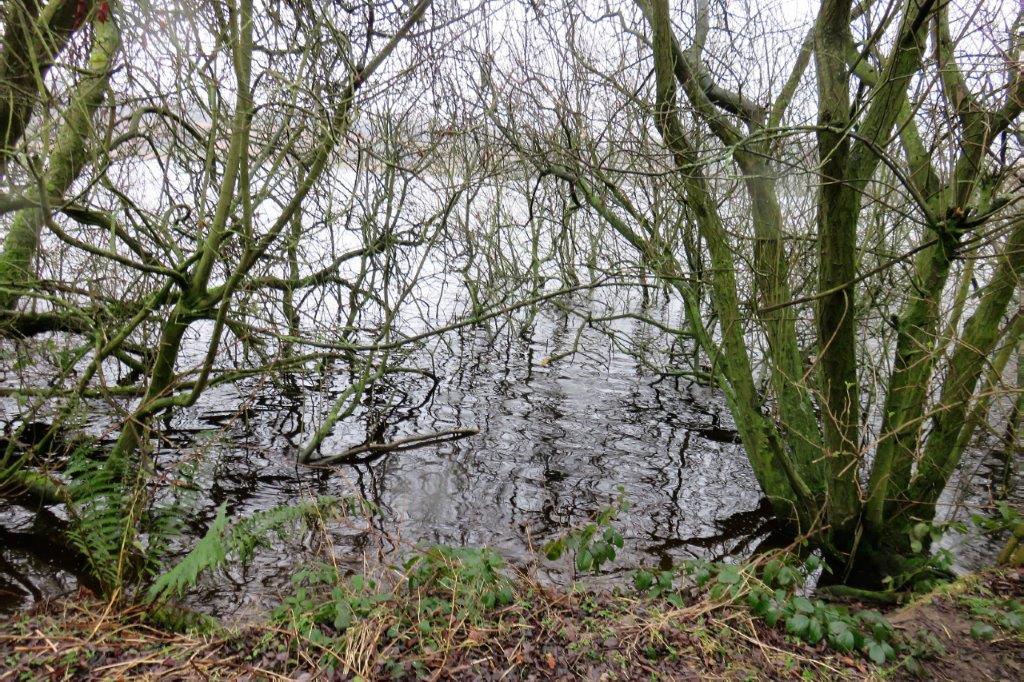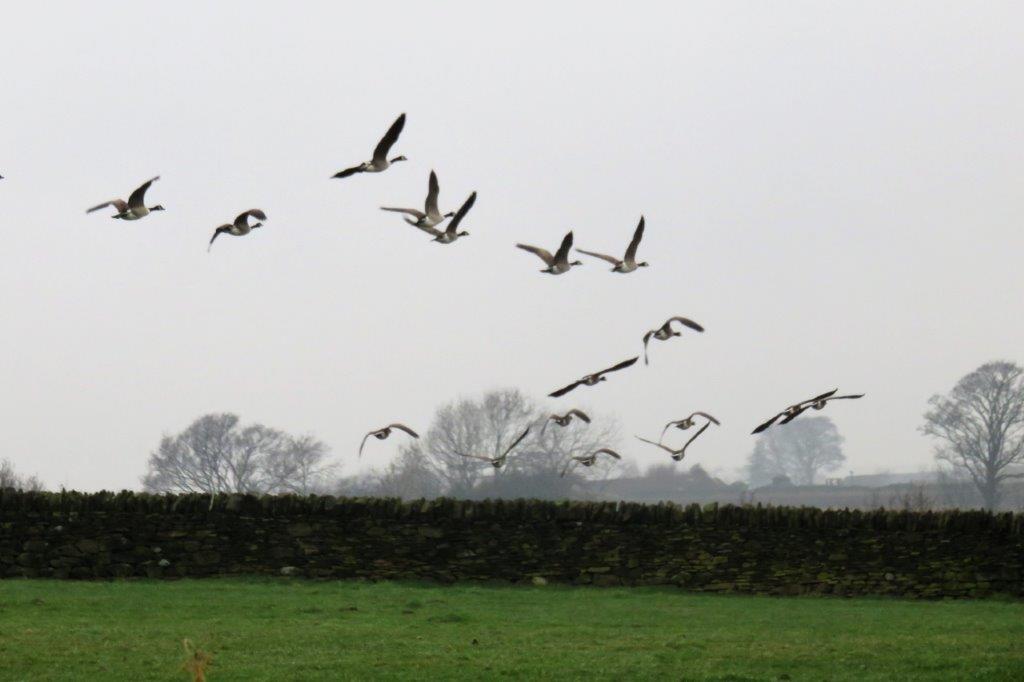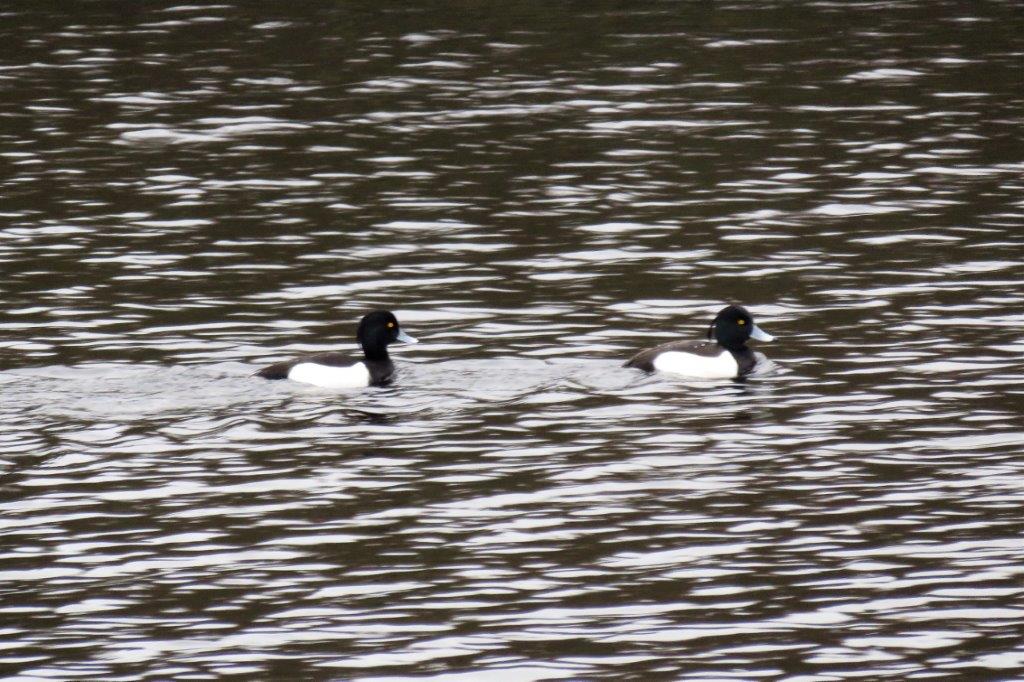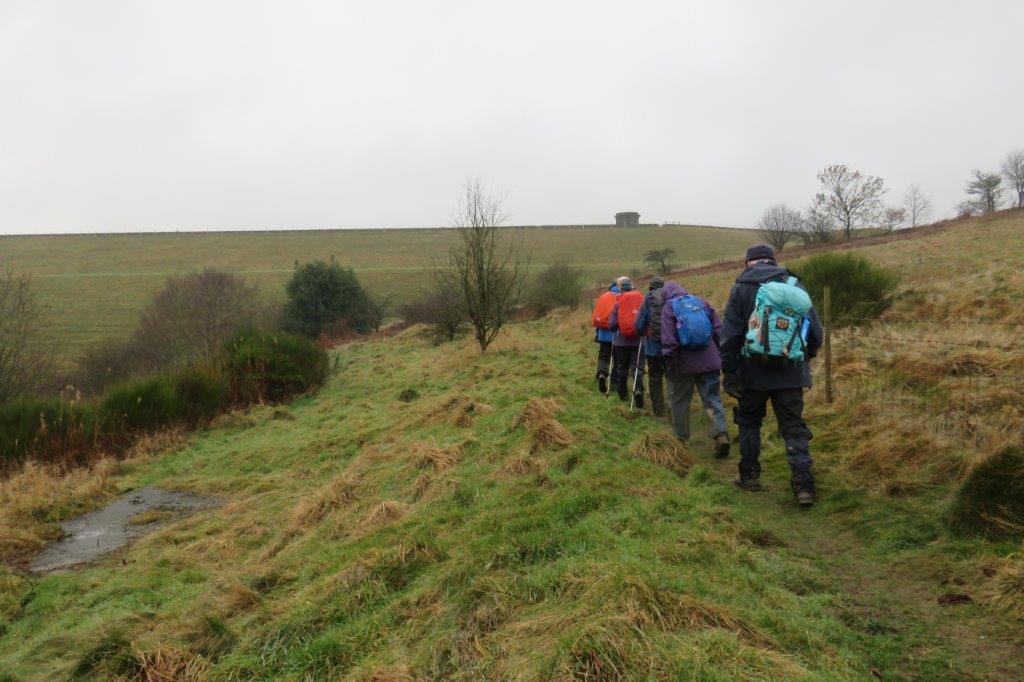 Royd Moor Reservoir Embankment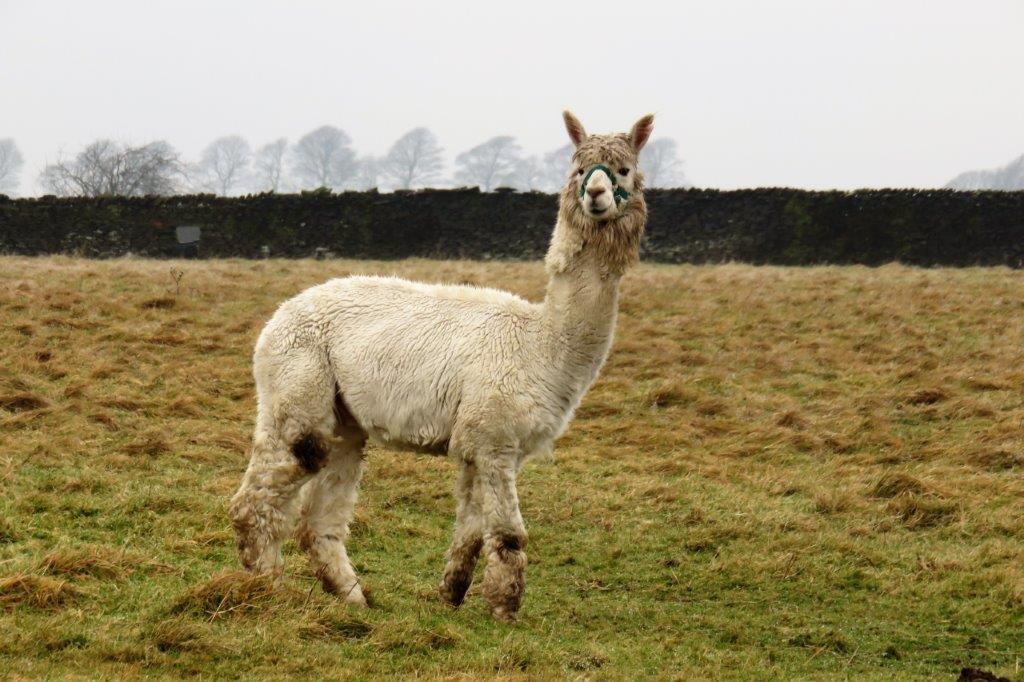 one of several Alpacas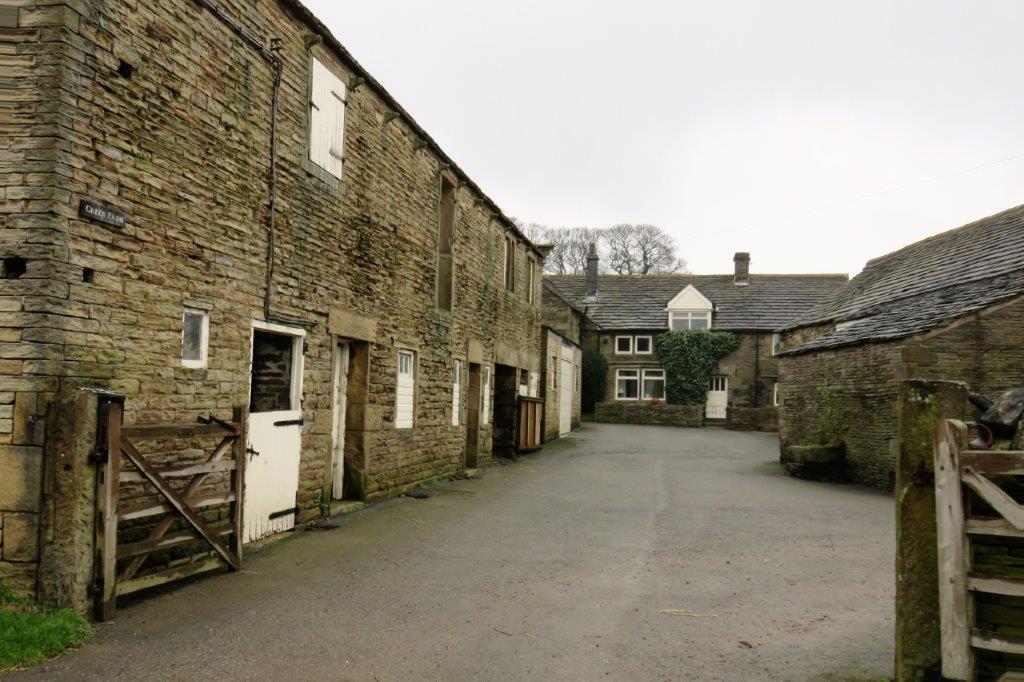 Green Farm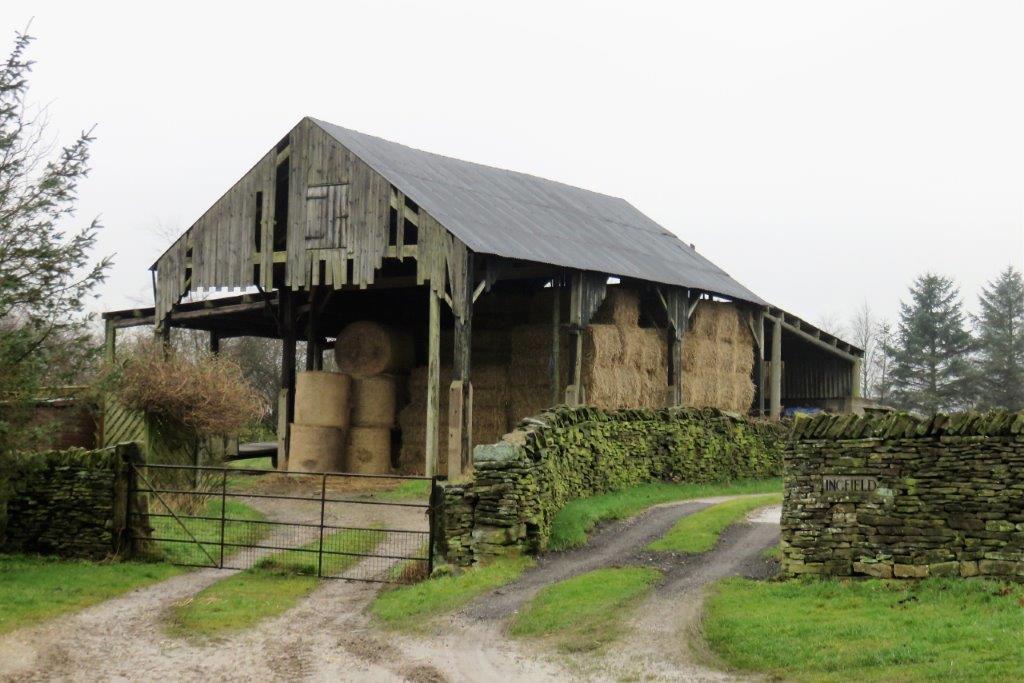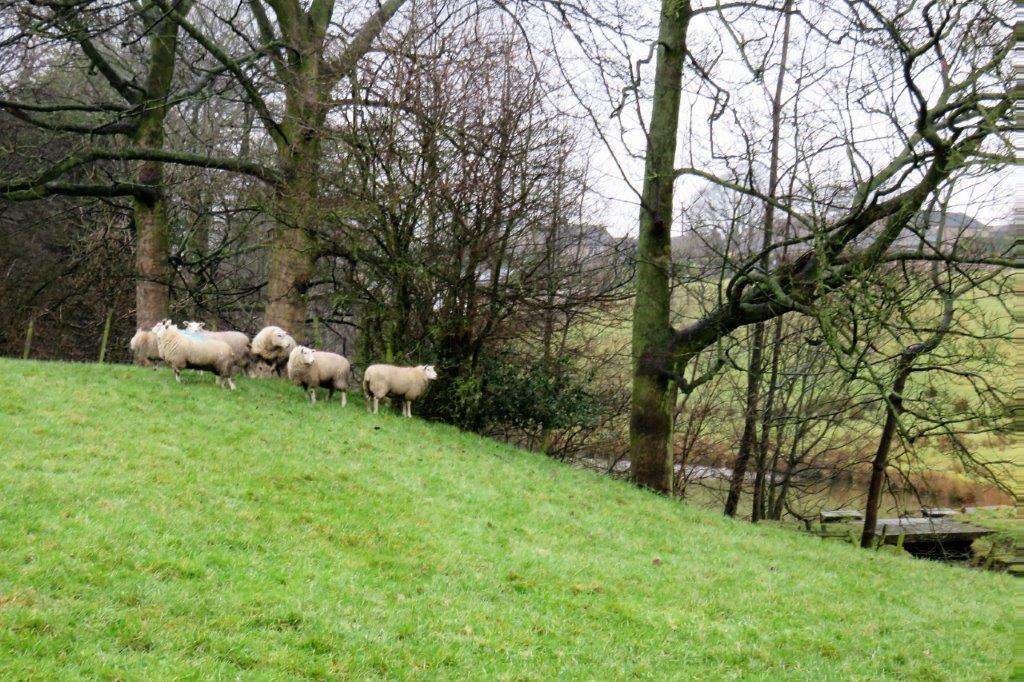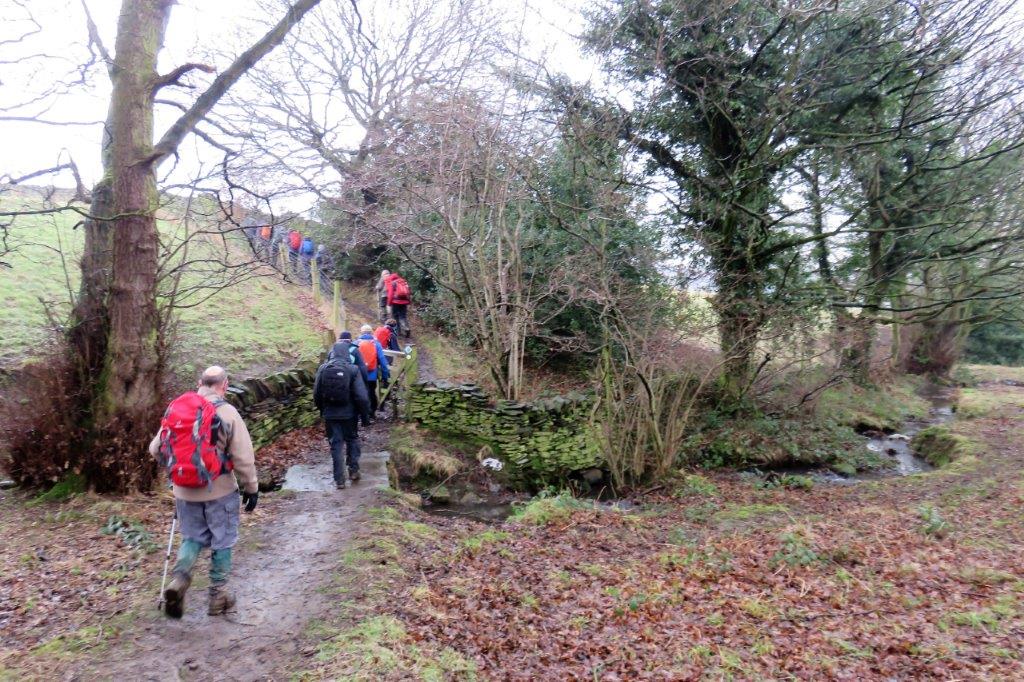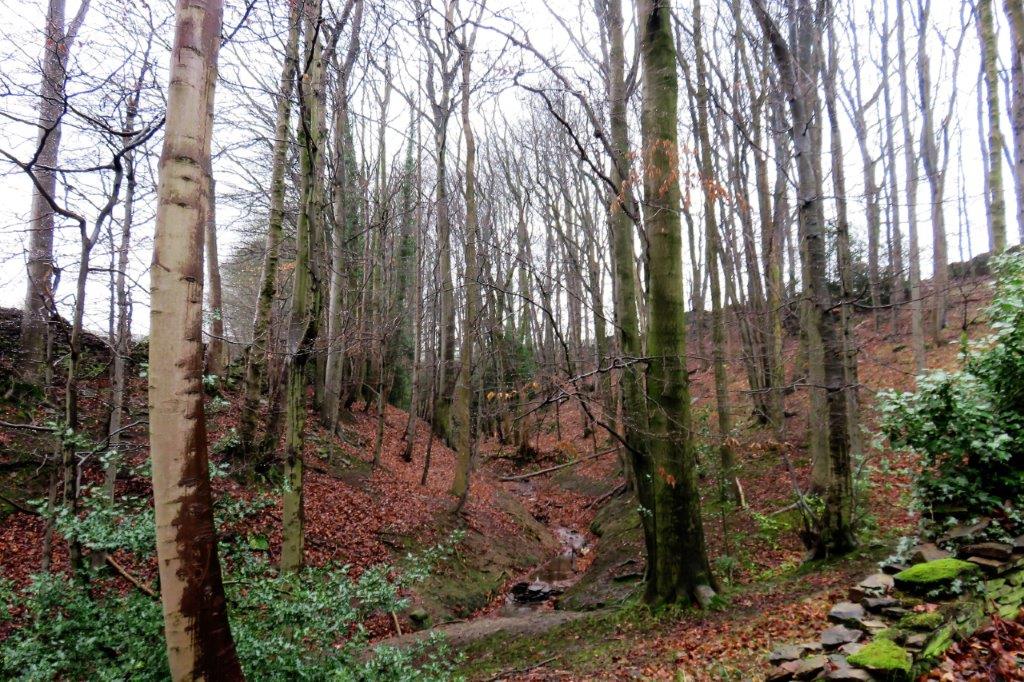 Margaret Wood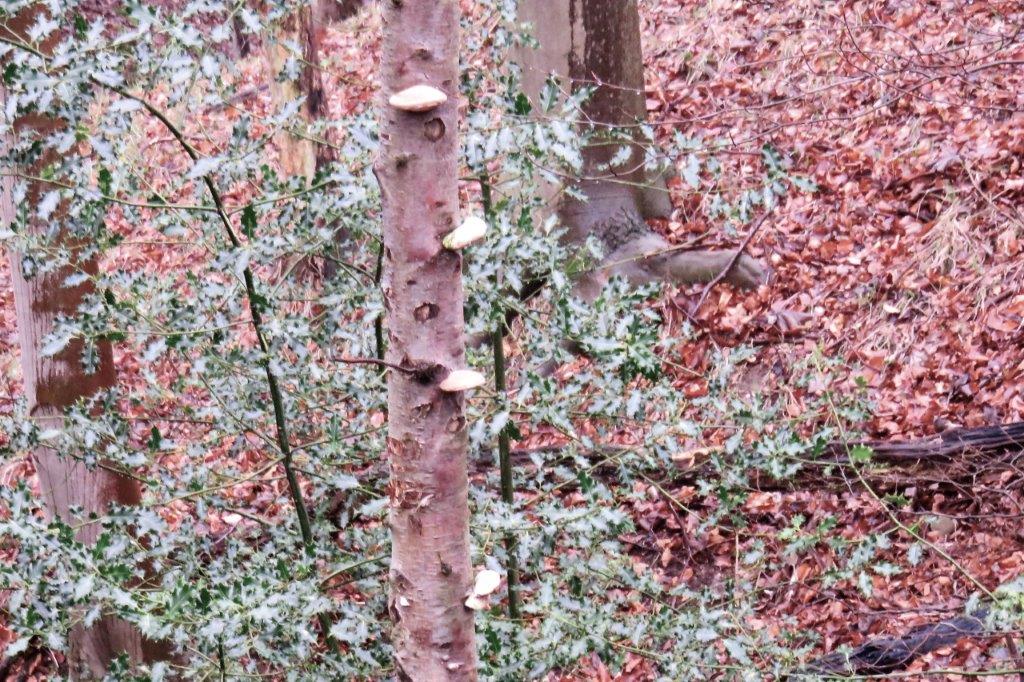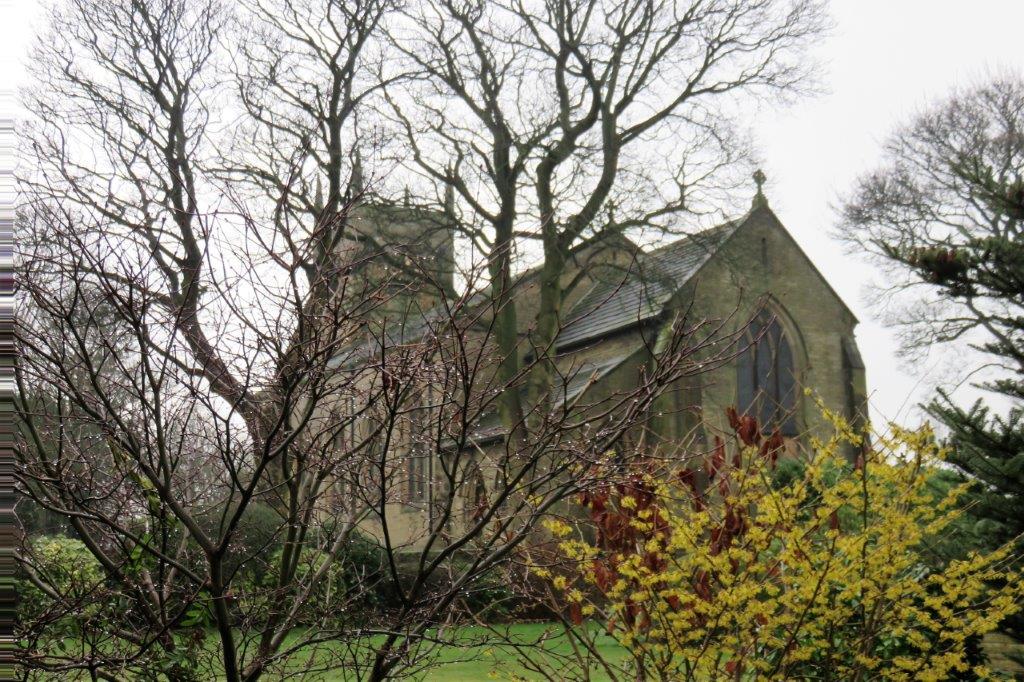 Upper Denby church - St John the Evangelist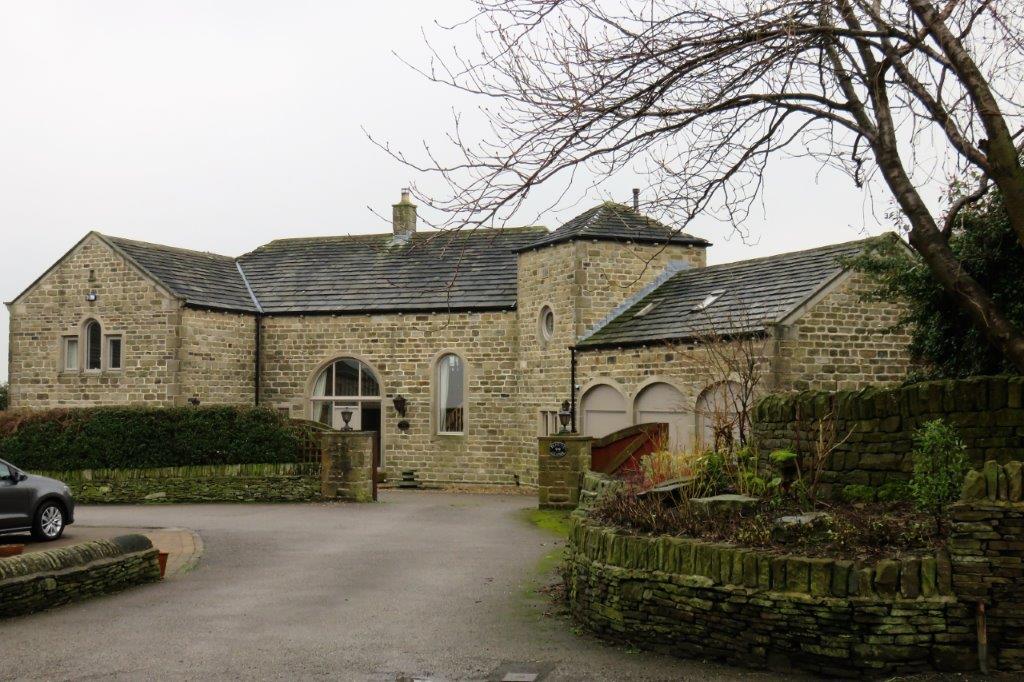 a barn conversion?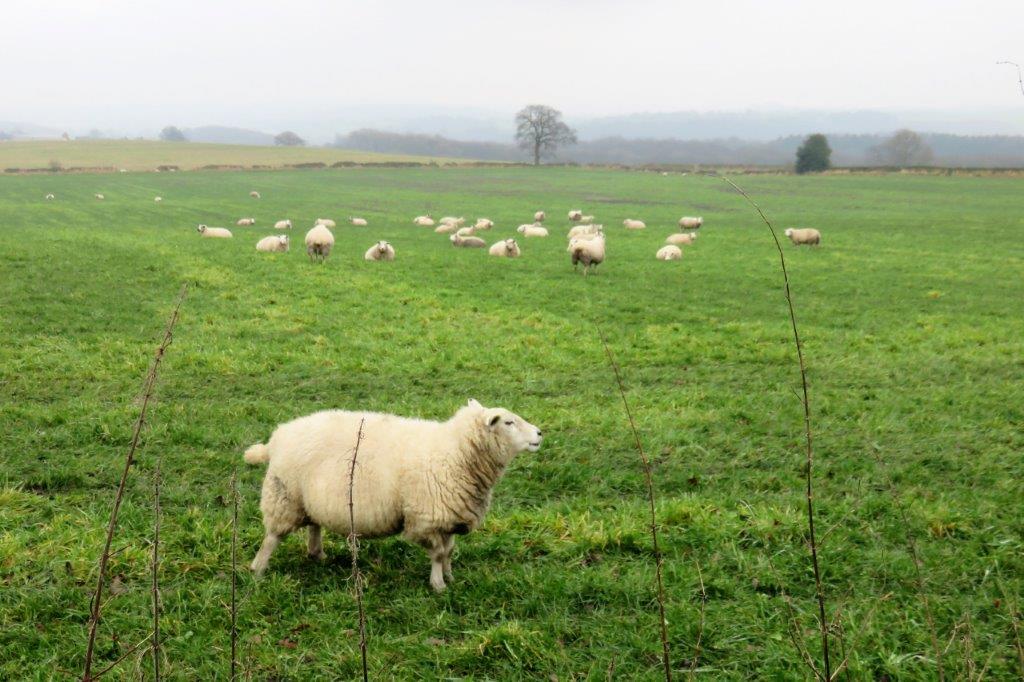 waiting for Spring?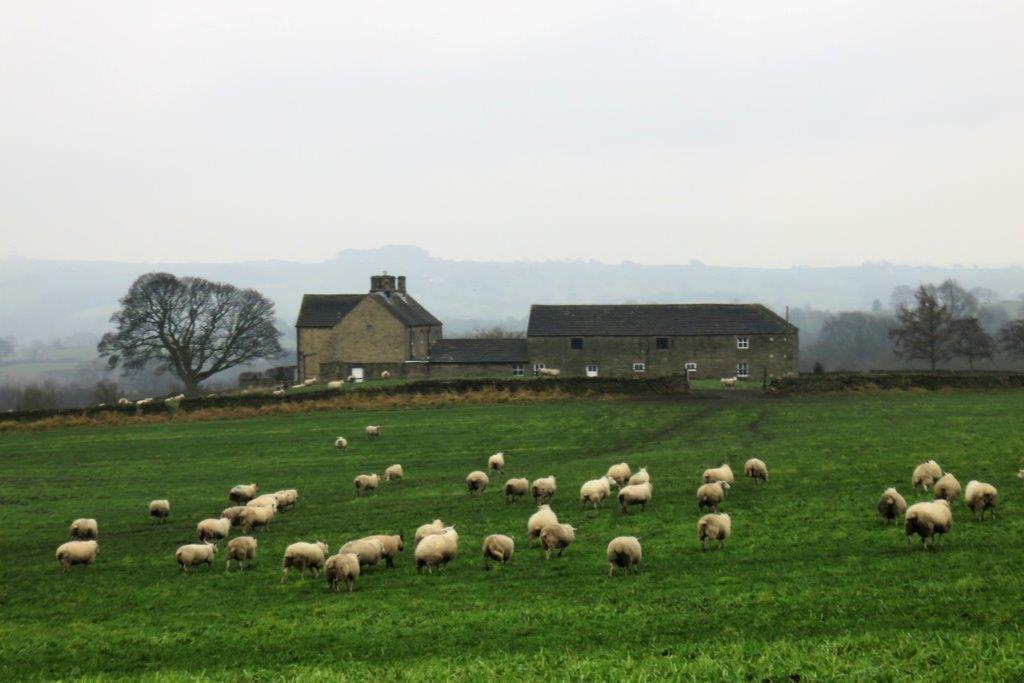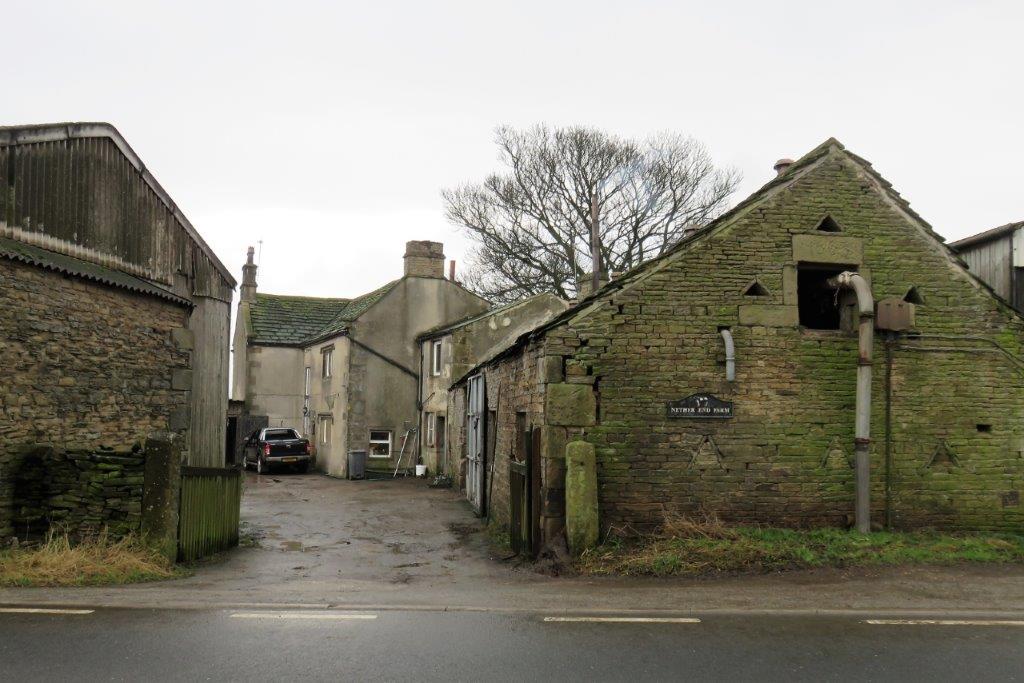 Nether End Farm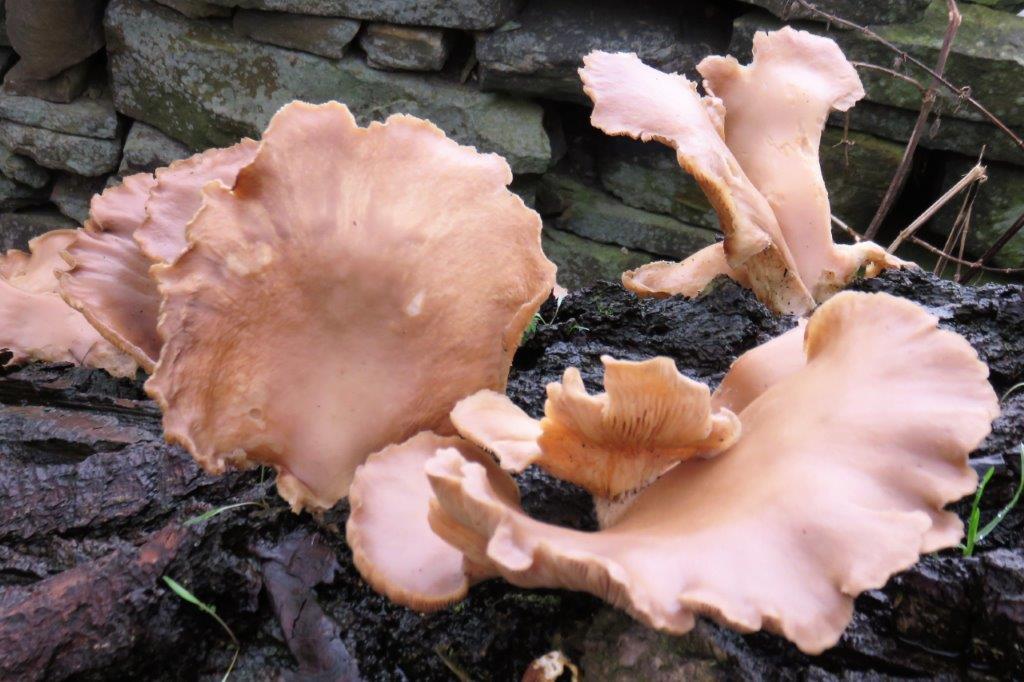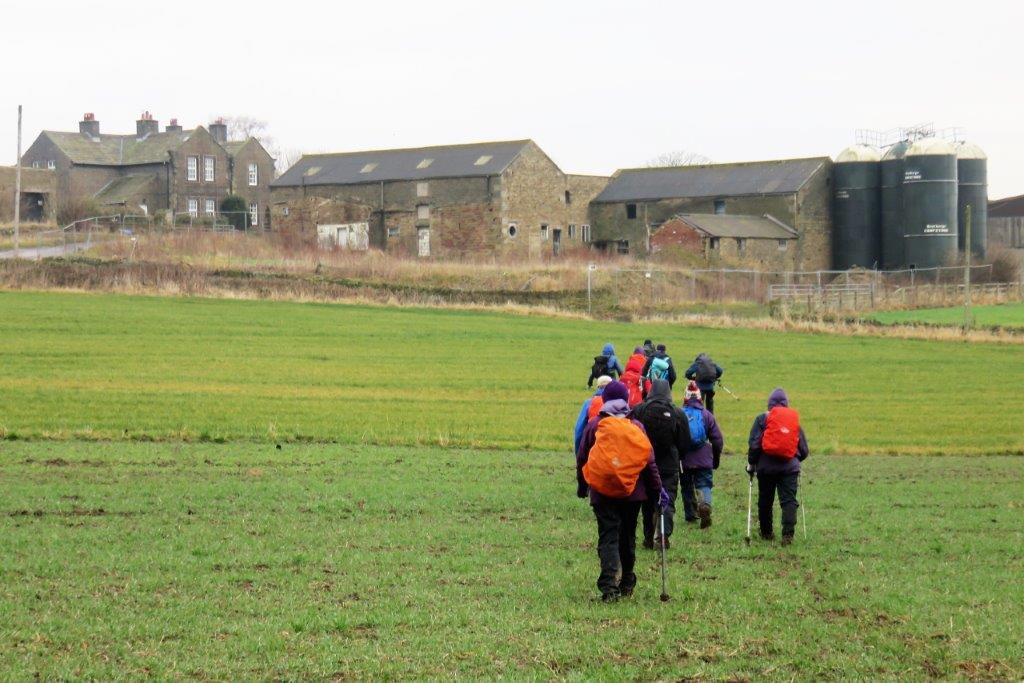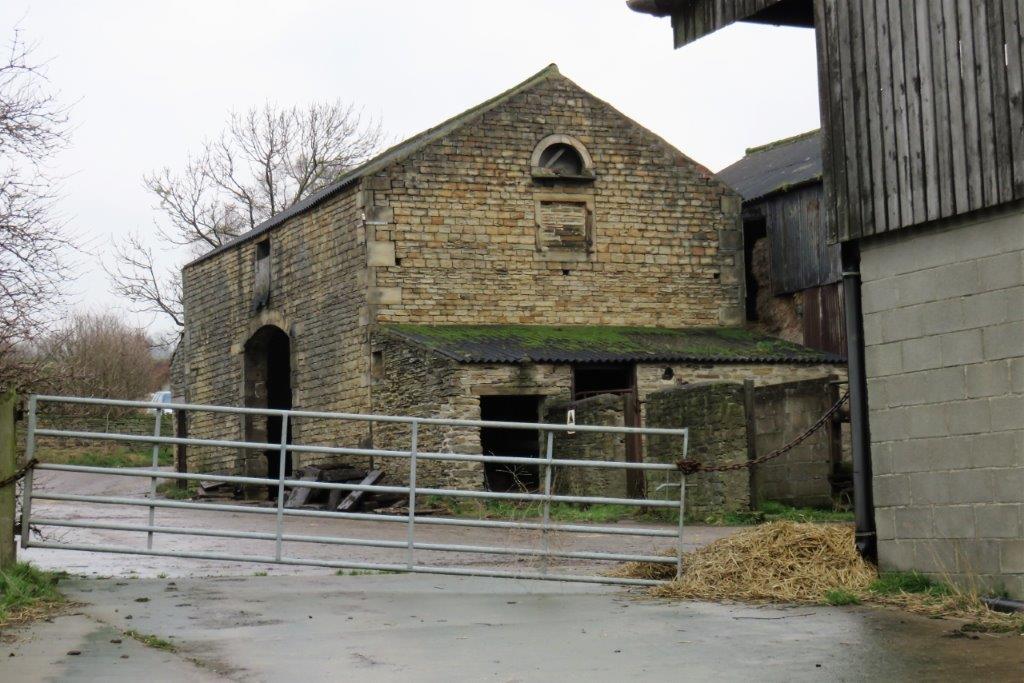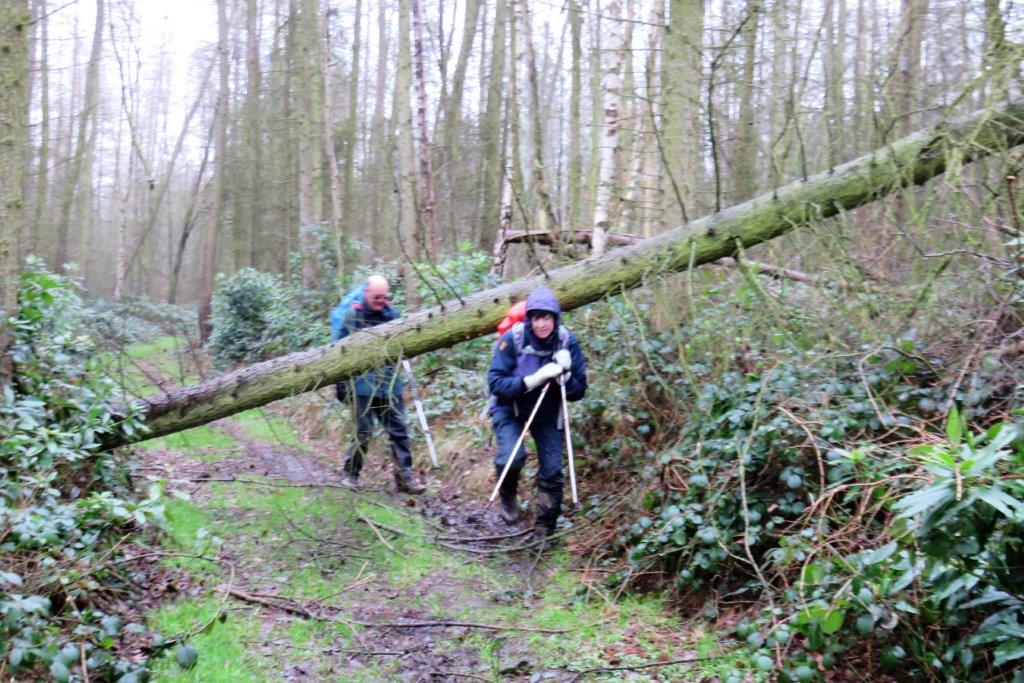 Delfer Wood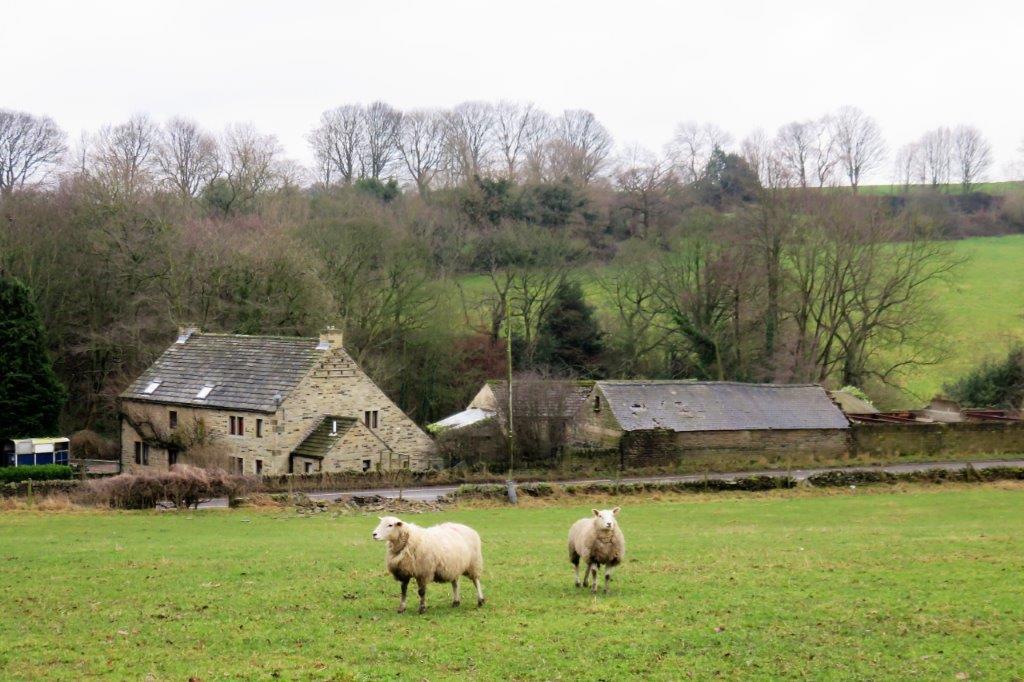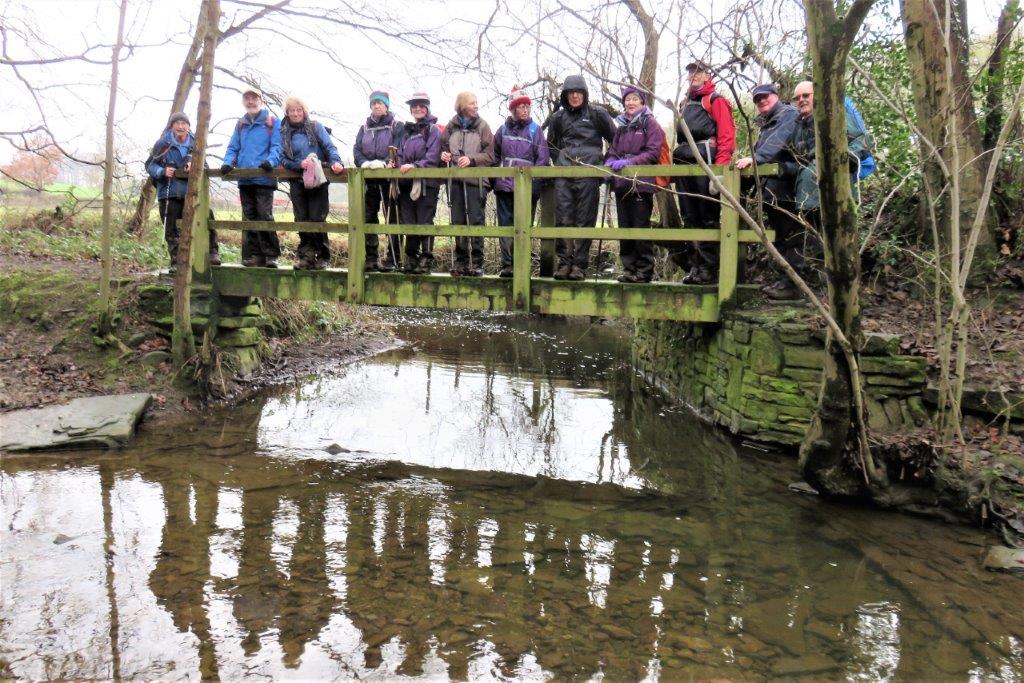 photographers got feet wet in stream below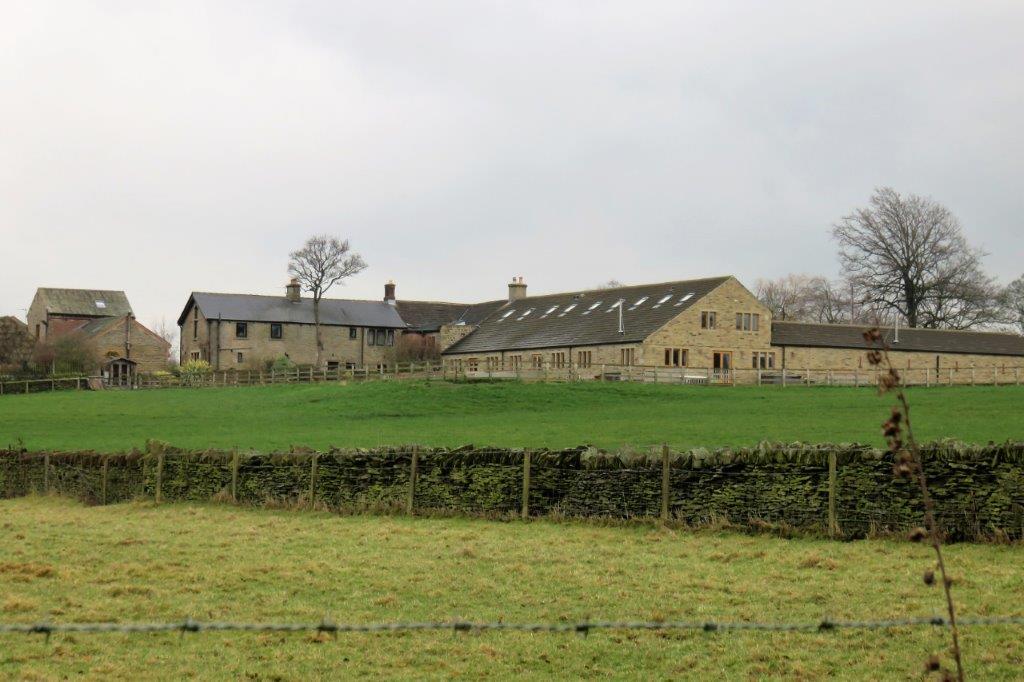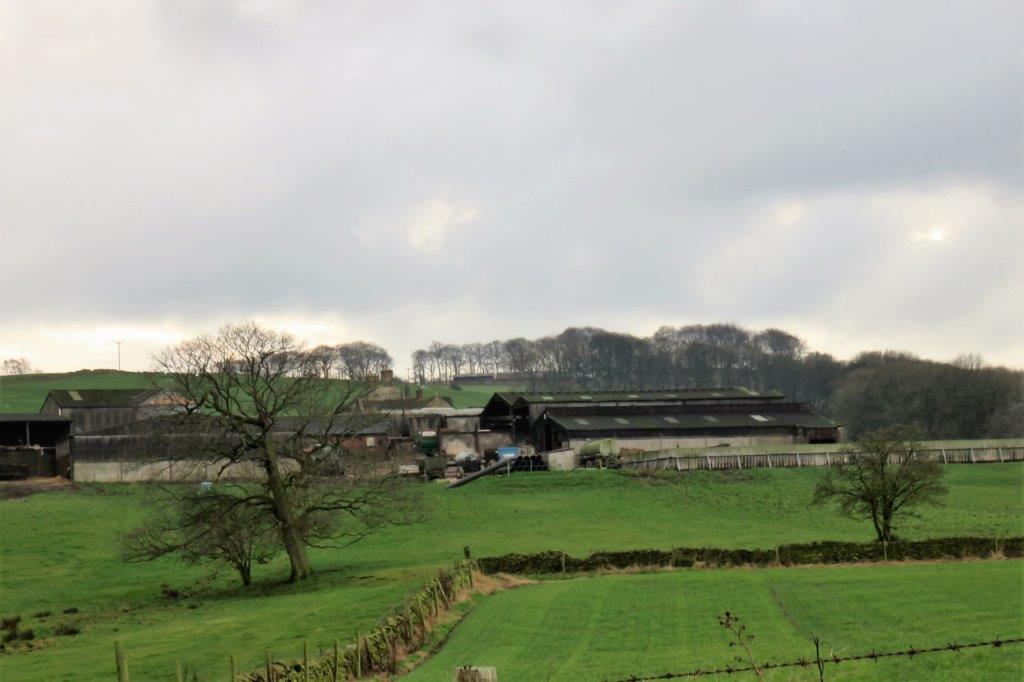 Kidfield Farm ahead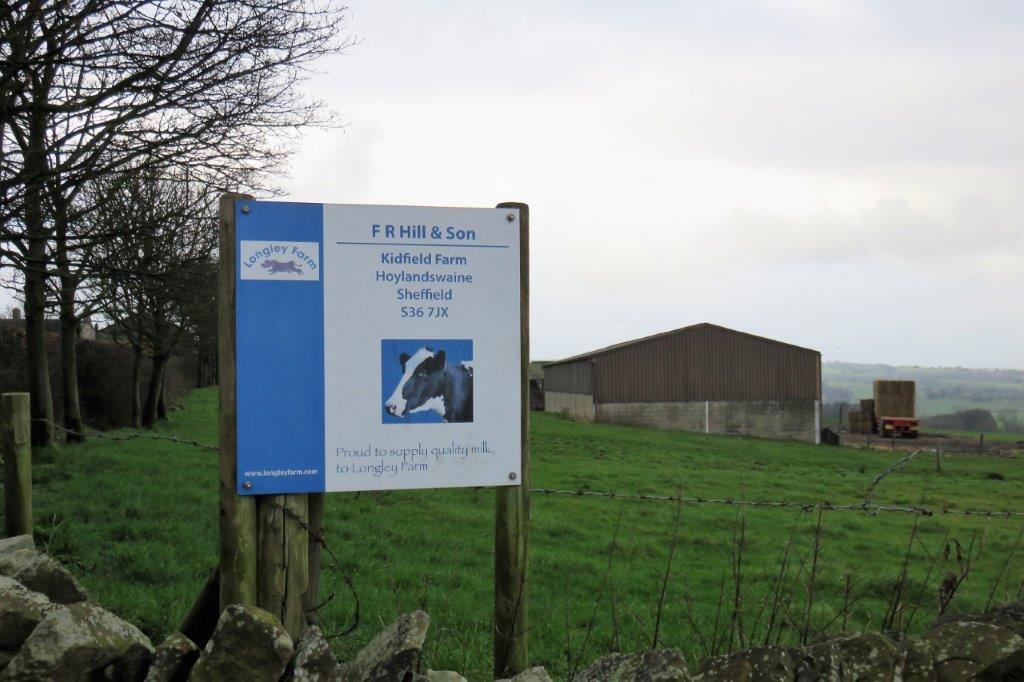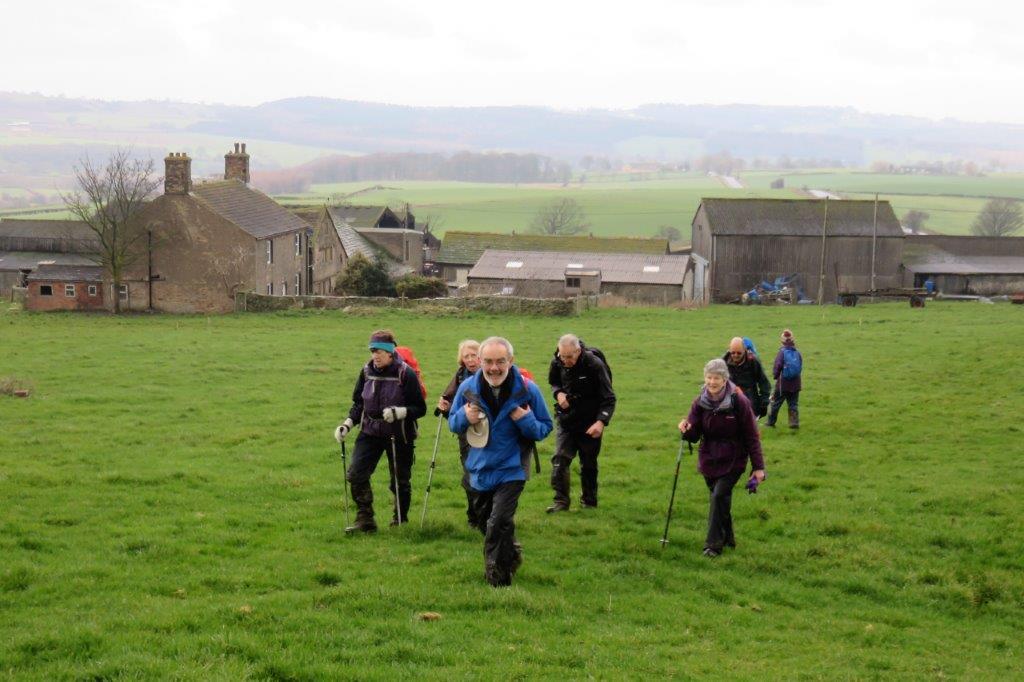 Kidfield Farm behind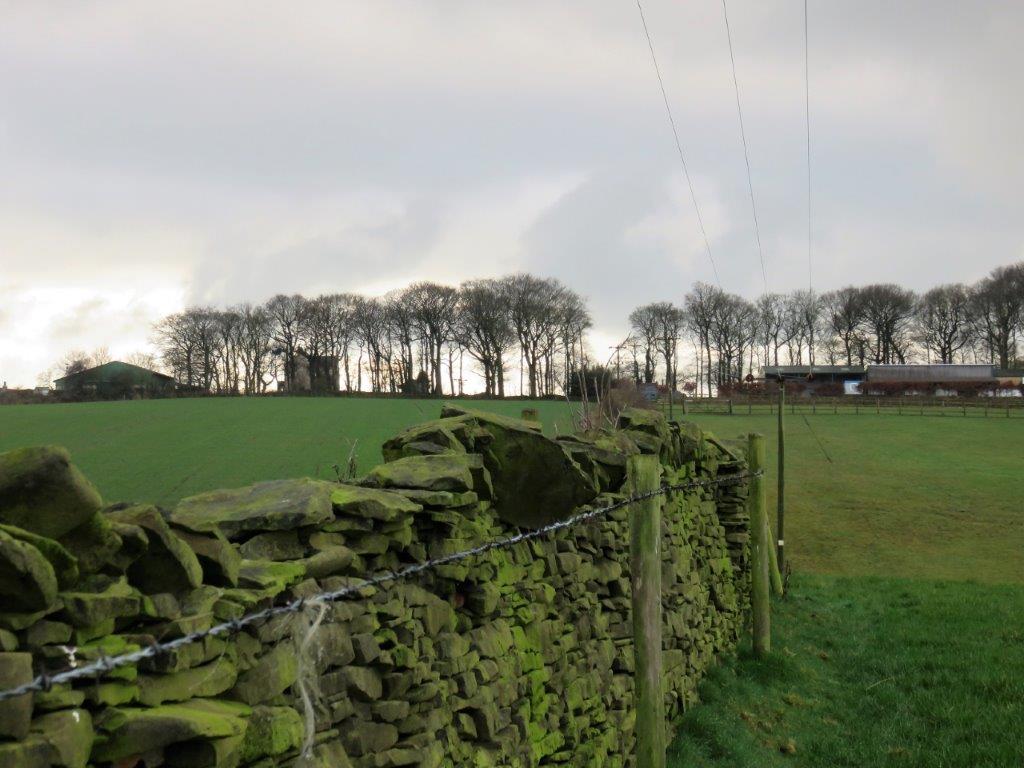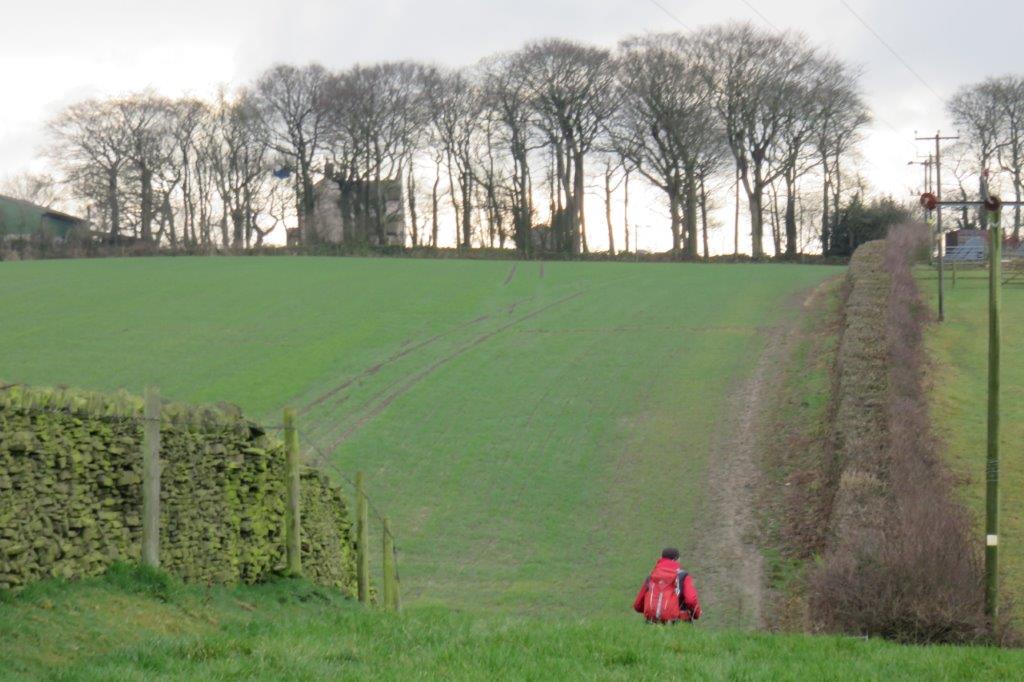 Crab Tree House?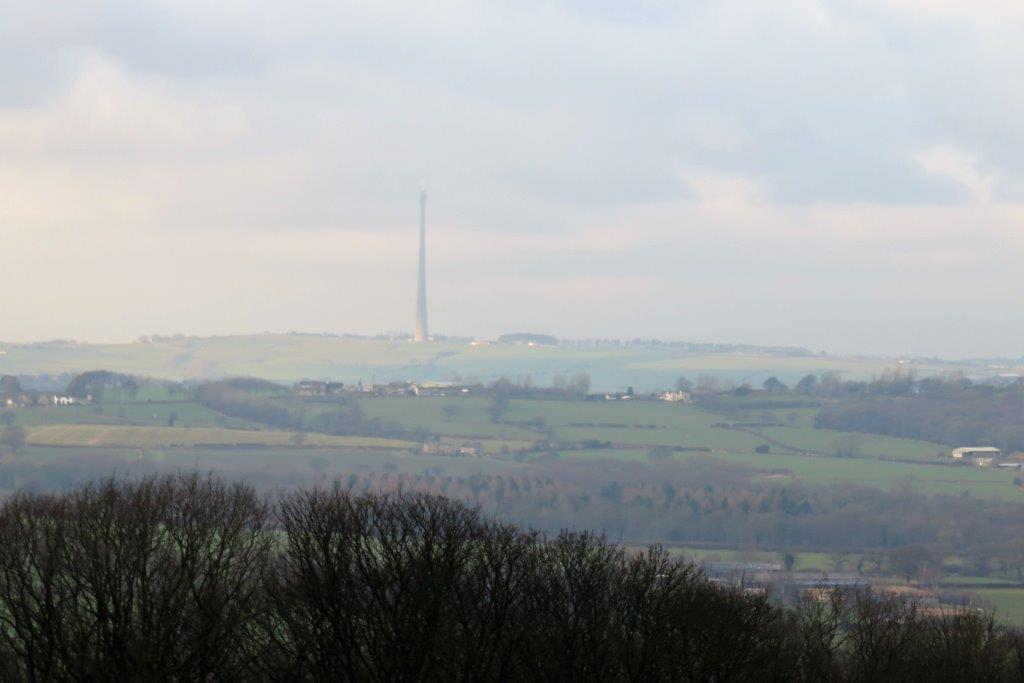 Emley Moor Transmission Station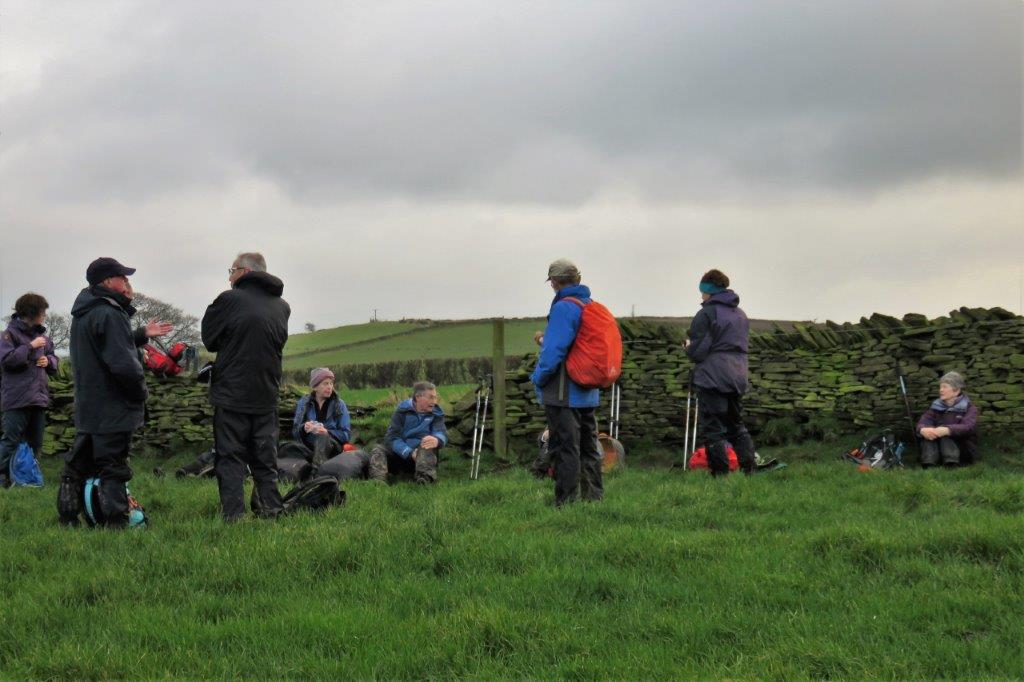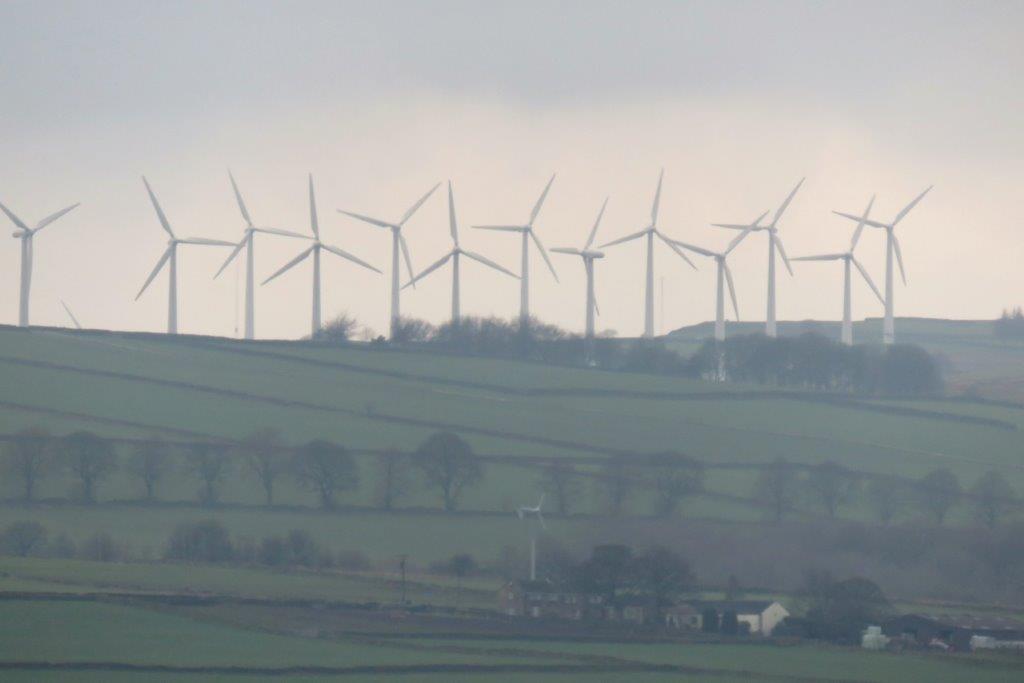 homepage - Day Walks Index 2017 - contact me at