homepage - Day Walks Index 2017 - contact me at

2017.02.05 Ashopton Viaduct, Crookhill Farm, Crook Hill & 2nd hill, BW on Haggside 'ridge',Belhagg Barn, Rowlee Farm, Rowlee Bridge, up Roman Rd, Hope Cross, past Wooler Knoll, Hope Brink, Winhill Pike, down (short of Parkin Clough) then ~ S through Thornhill Carrs, Top Croft, Rd to Thornhill*, Bamford Mill, Ashopton Road - leader Judy Gathercole - Sunday *photographers broke off here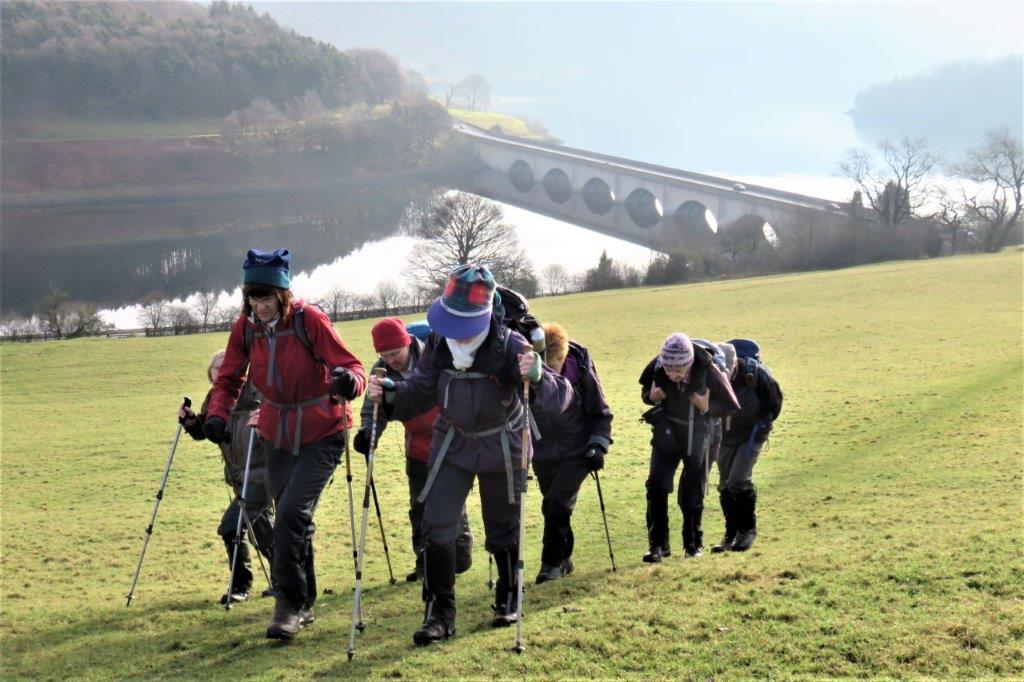 Ashopton Viaduct carrying the A57 to Manchester below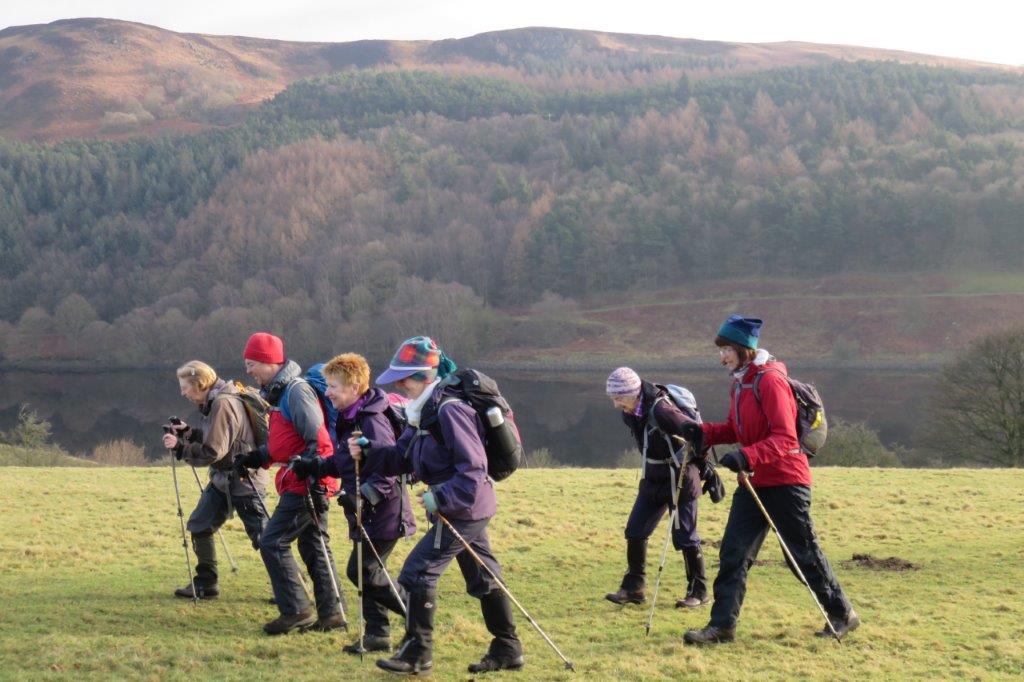 Derwent Edge behind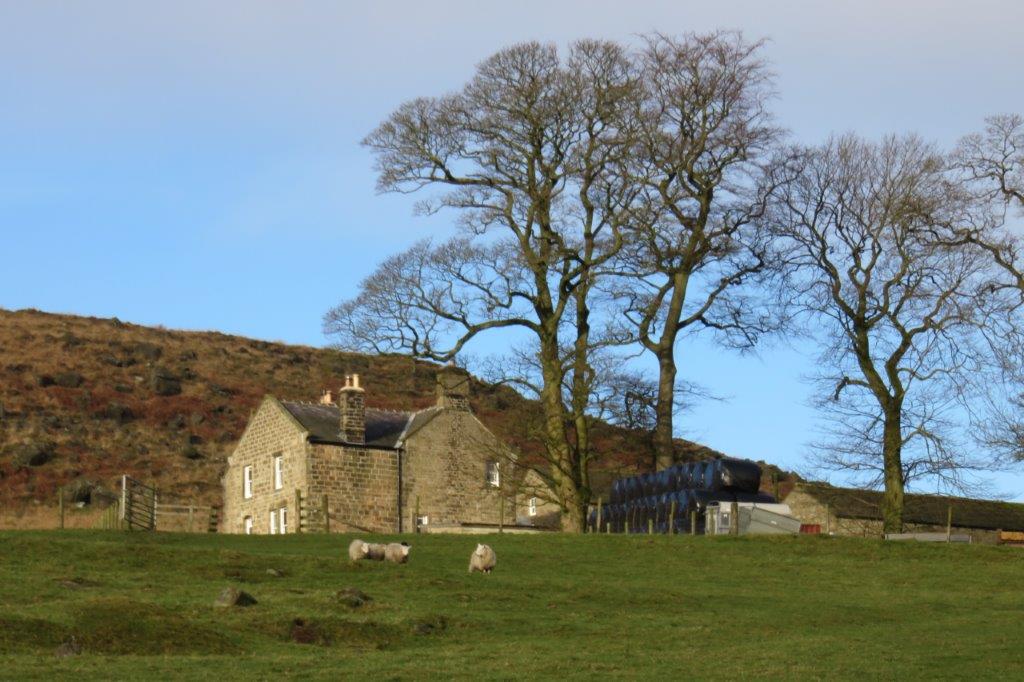 Crookhill Farm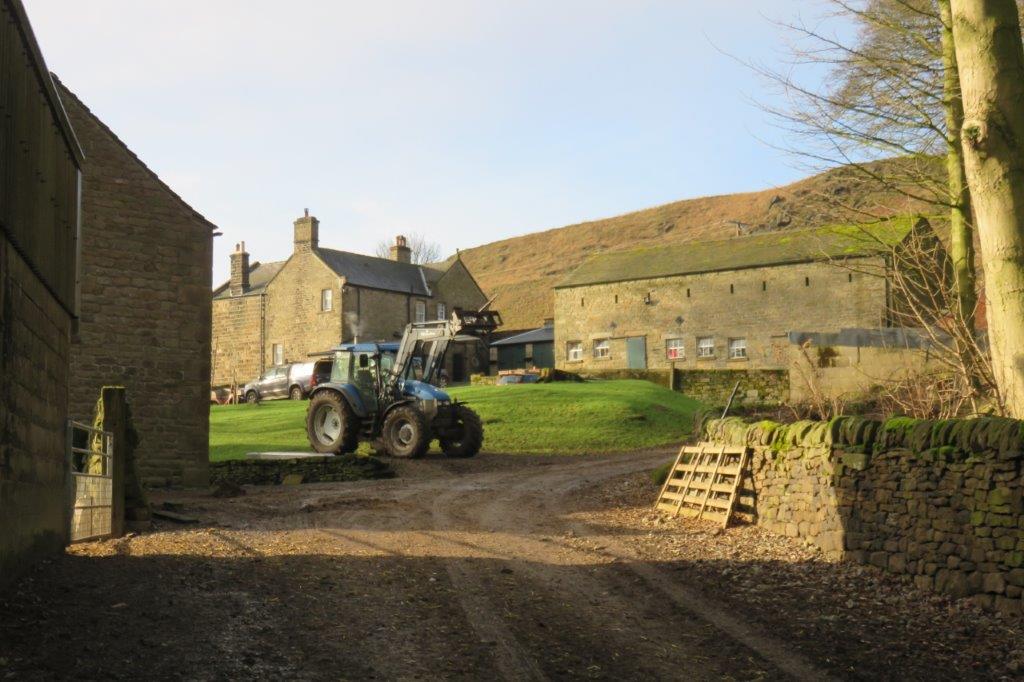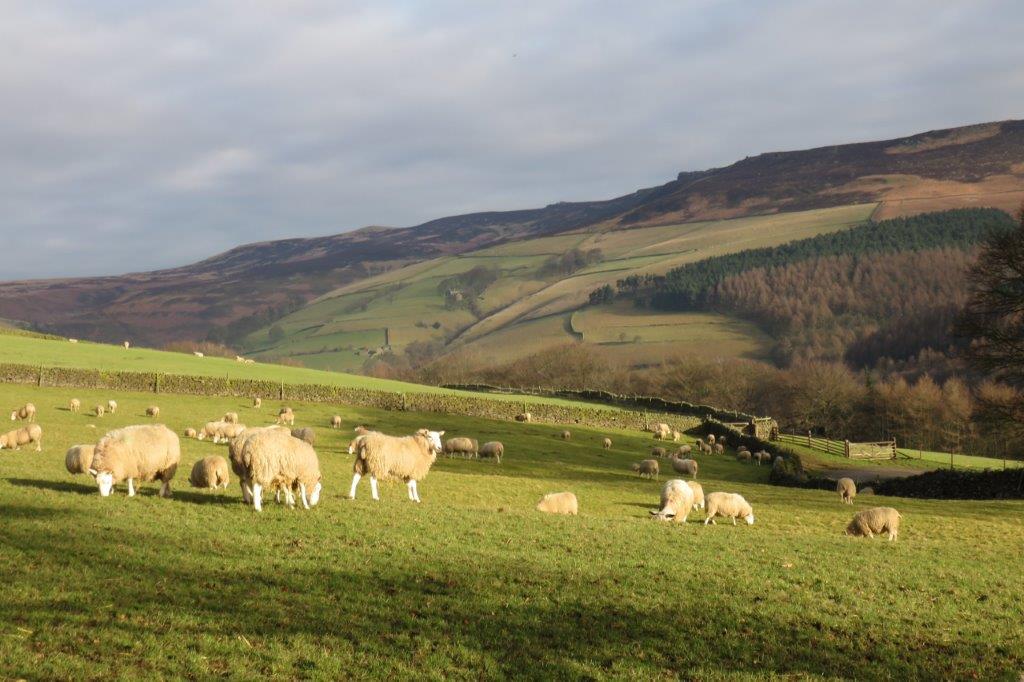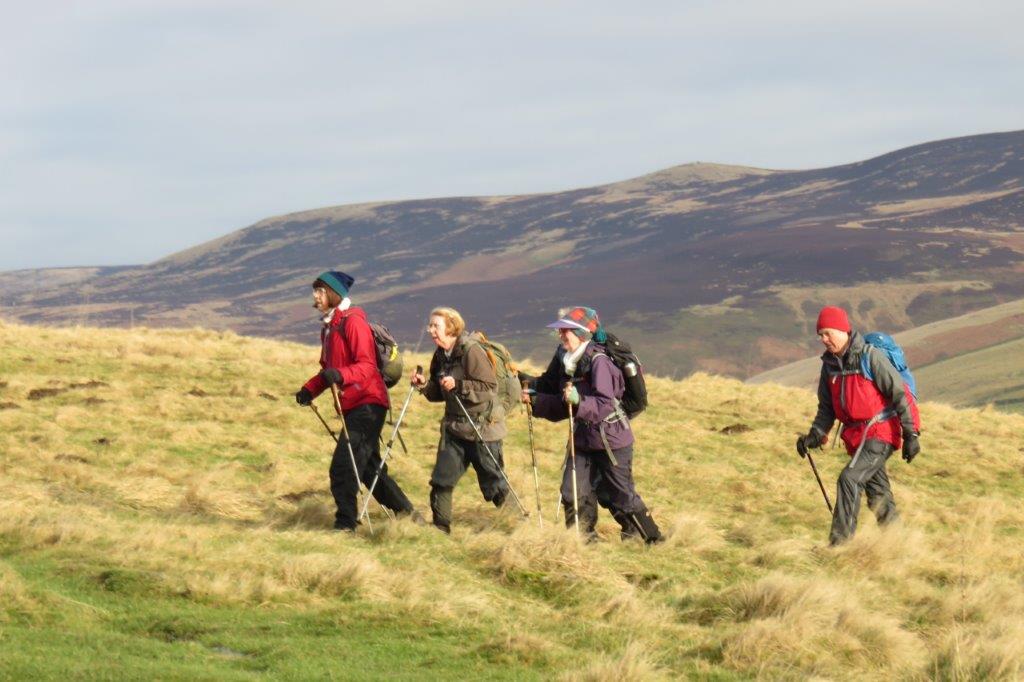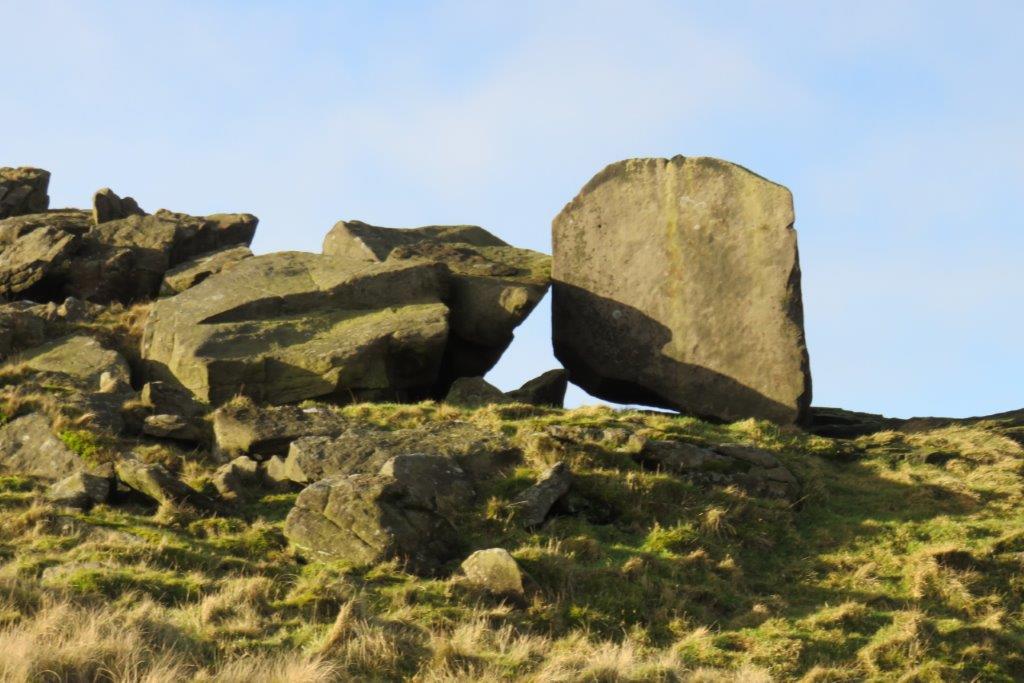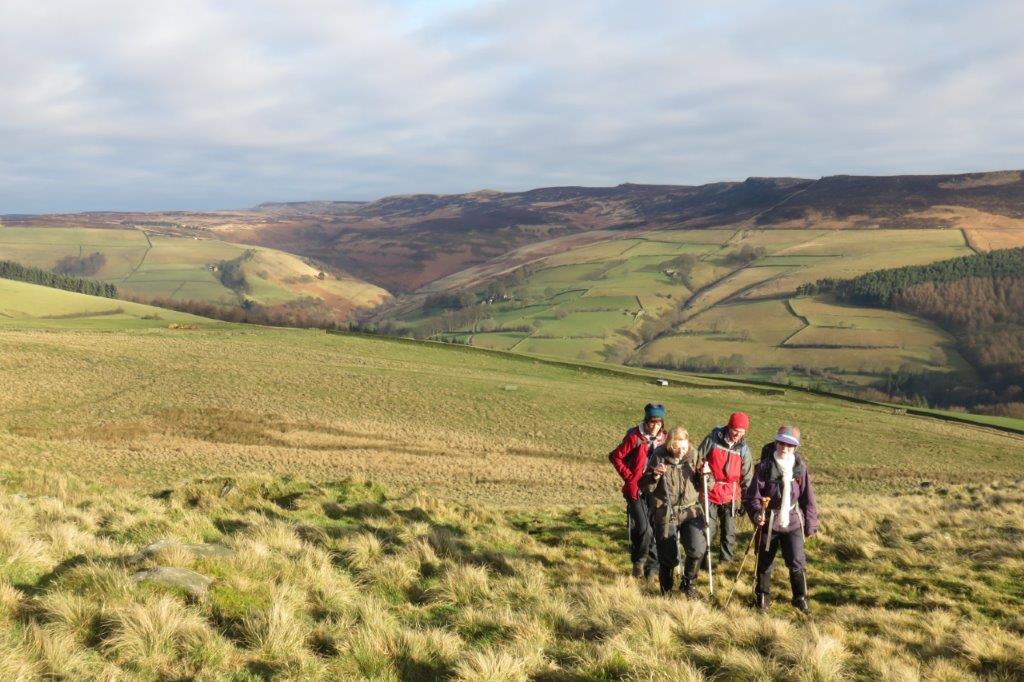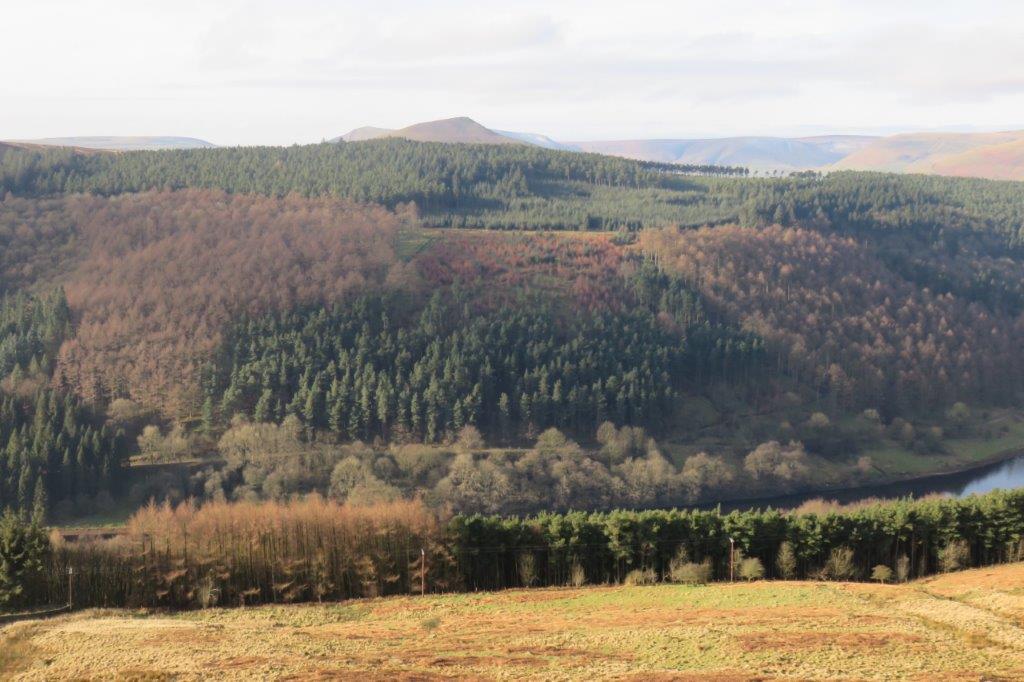 Lose Hill seen behind ridge (carrying Roman Road towards Winhill Pike)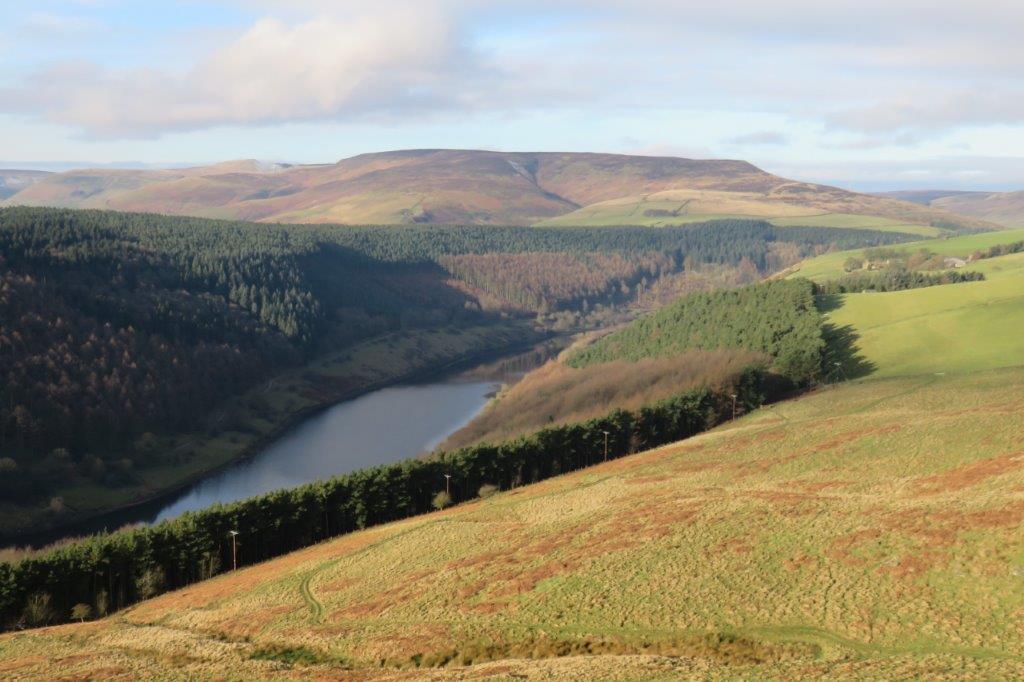 West arm of Ladybower Reservoir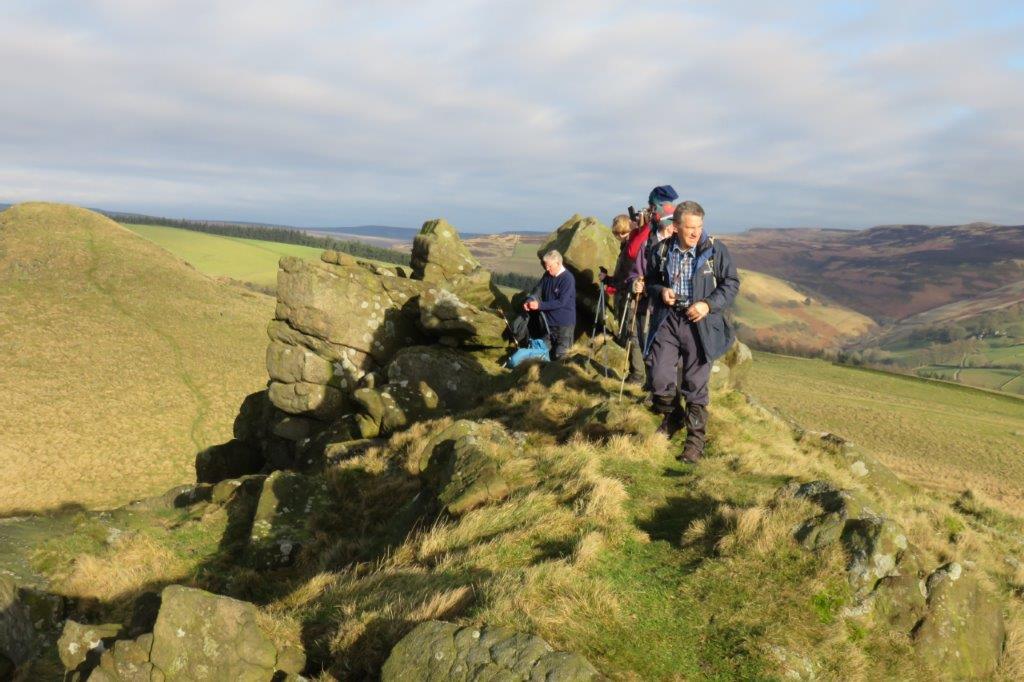 atop Crook Hill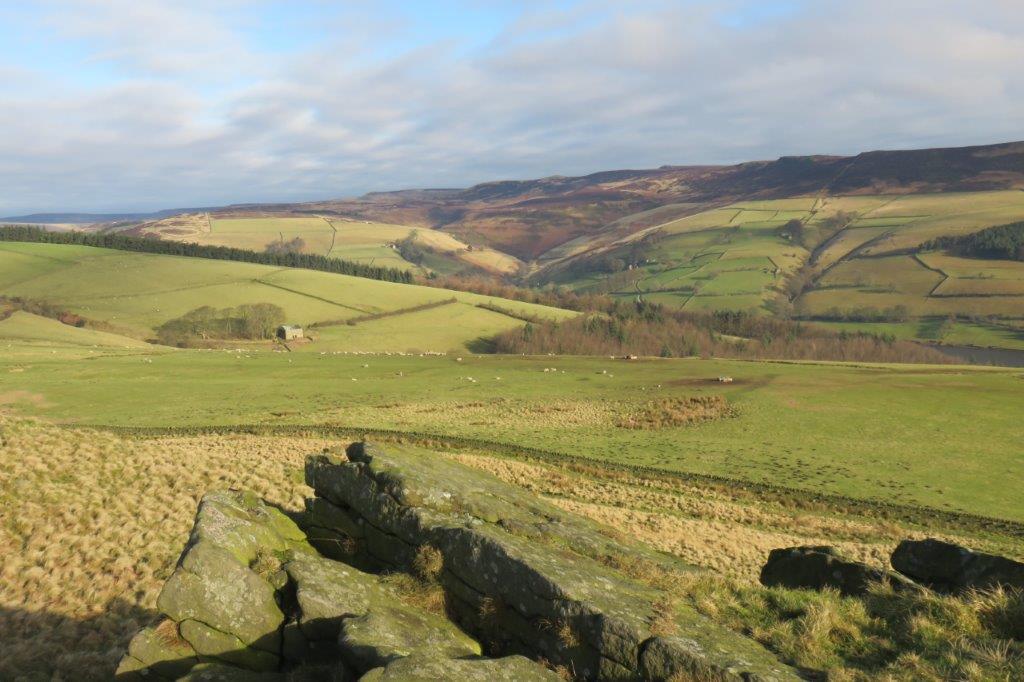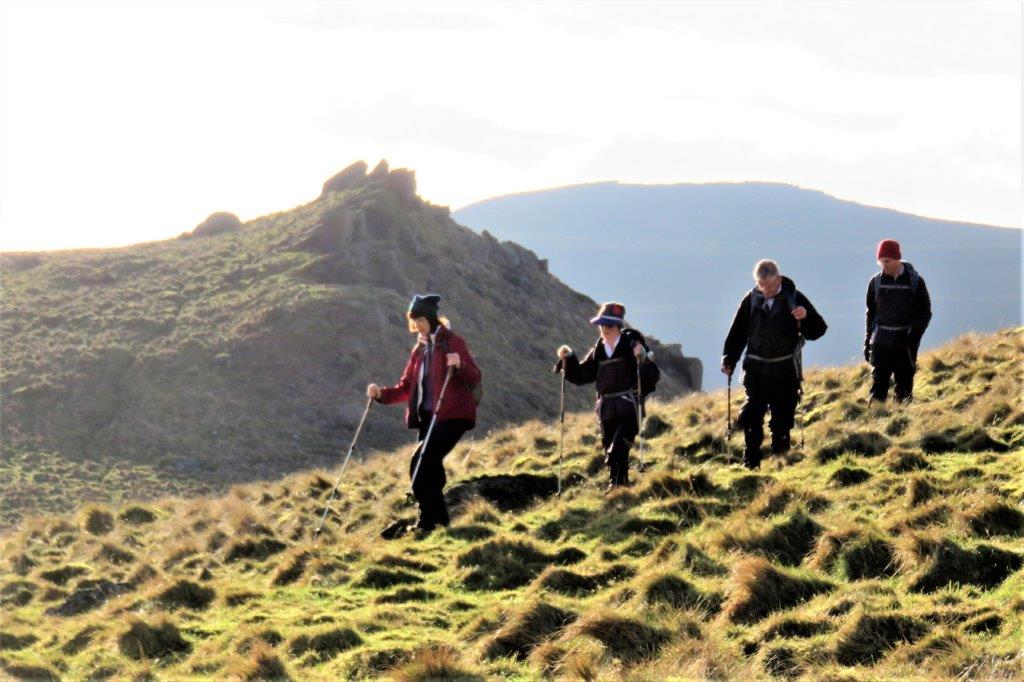 on the 2nd un-named hill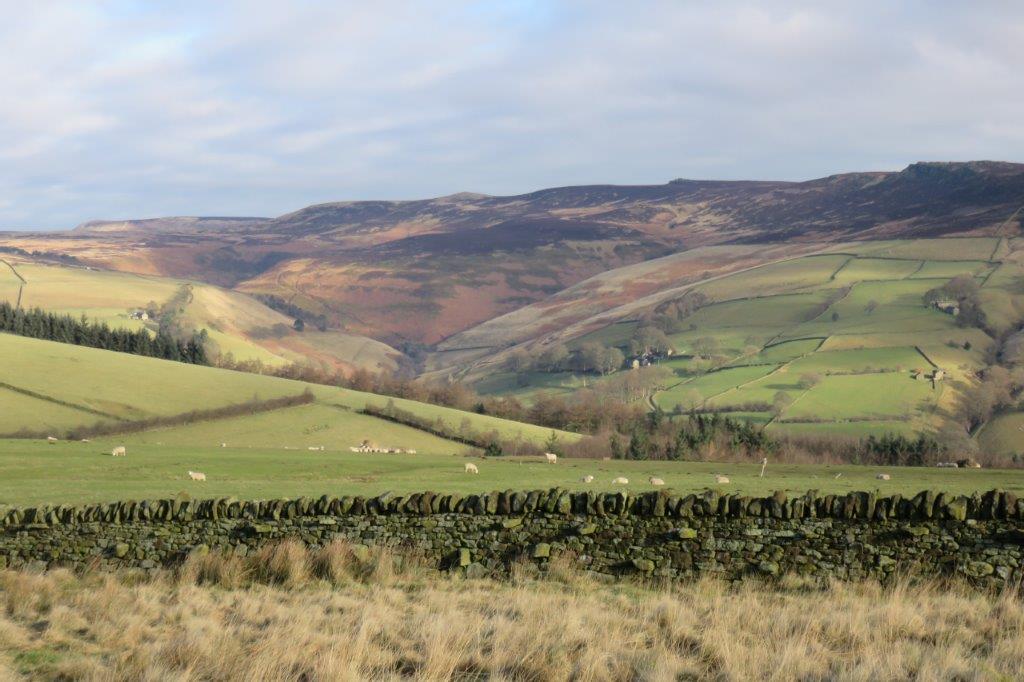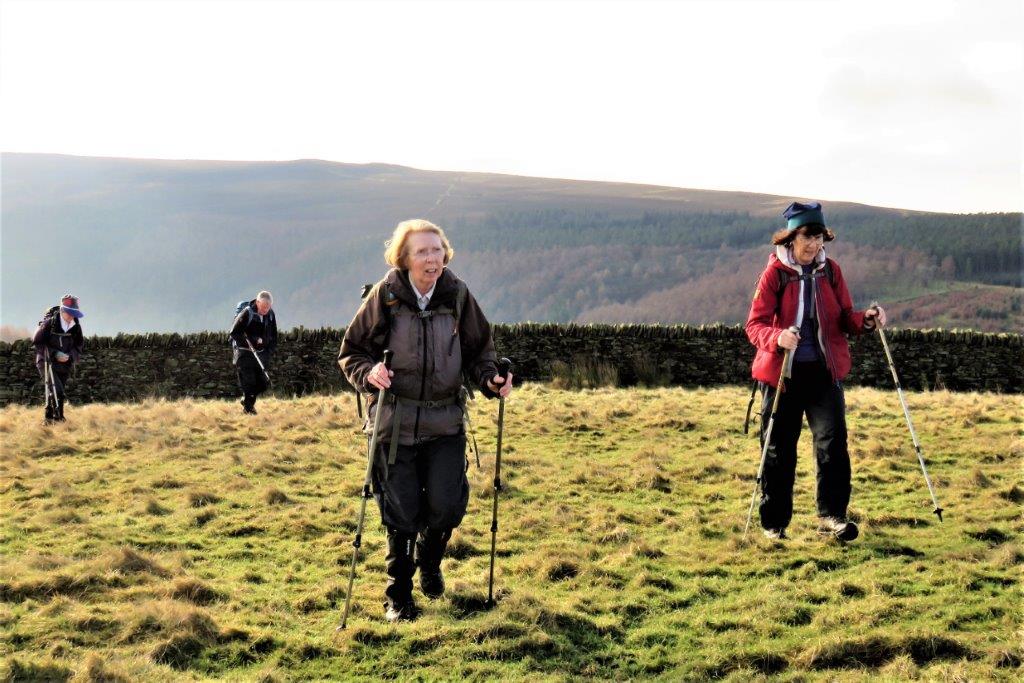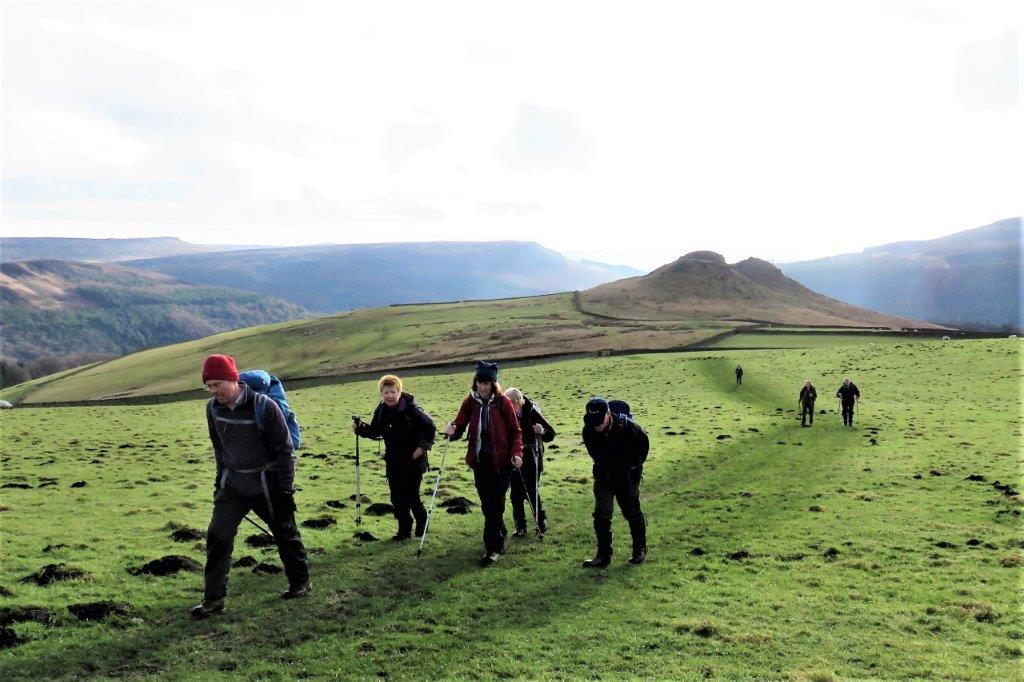 two hills behind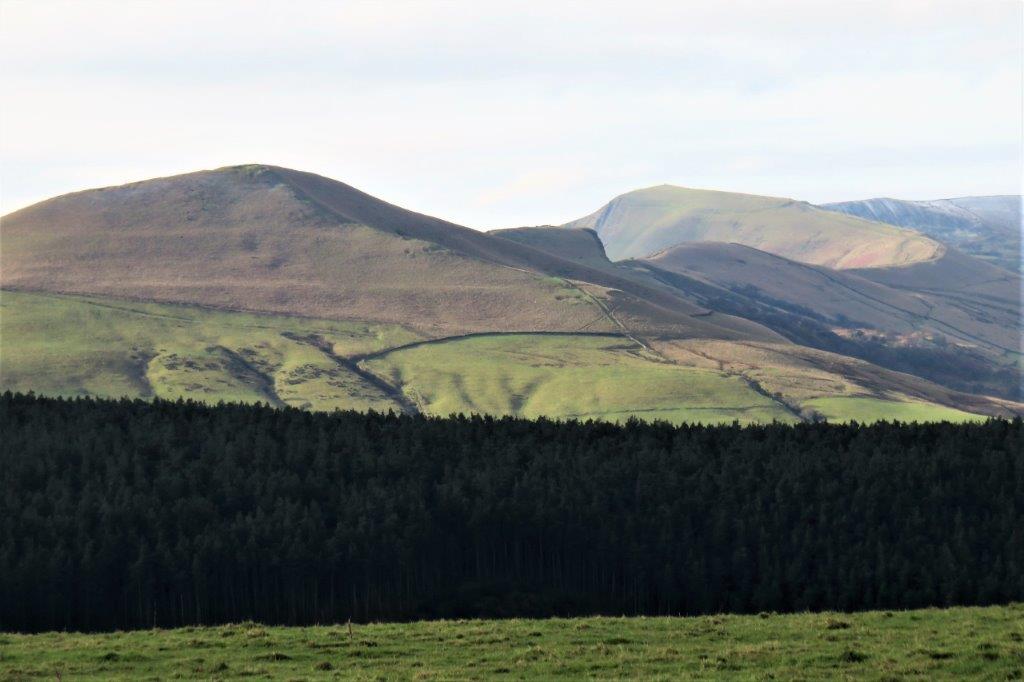 looking across at Lose Hill (Wards Place), Back Tor, Barker Bank, Hollins Cross, Mam Tor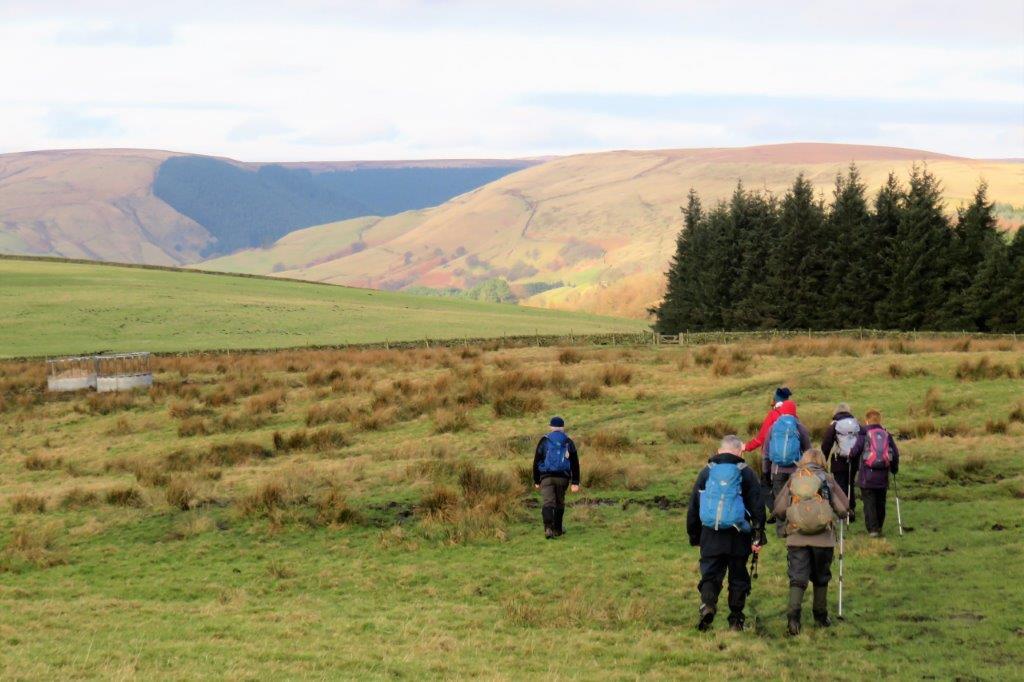 entrance of Alport valley (through which River Alport runs) behind to left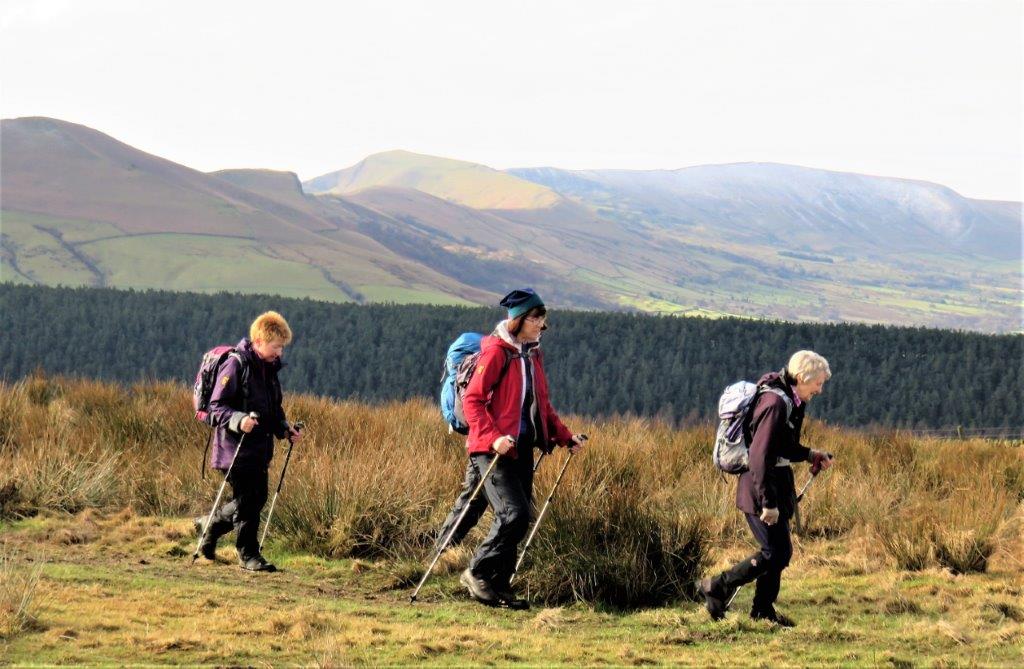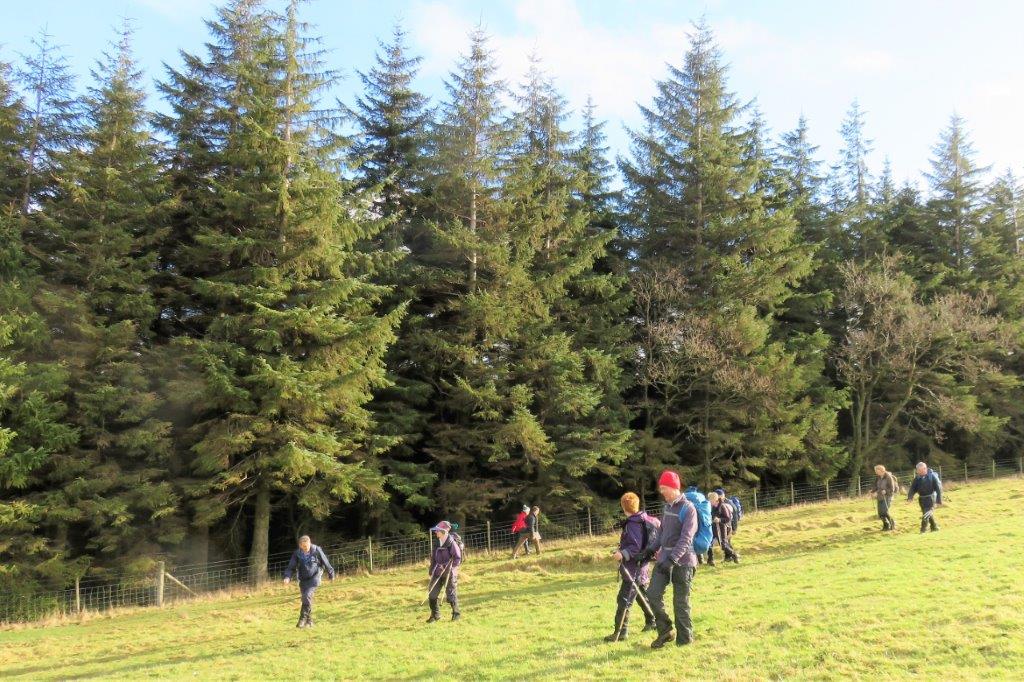 Hagg Side Woods behind group
un-melted snow on North side of Kinder Plateau - evidently low winter sun does not reach here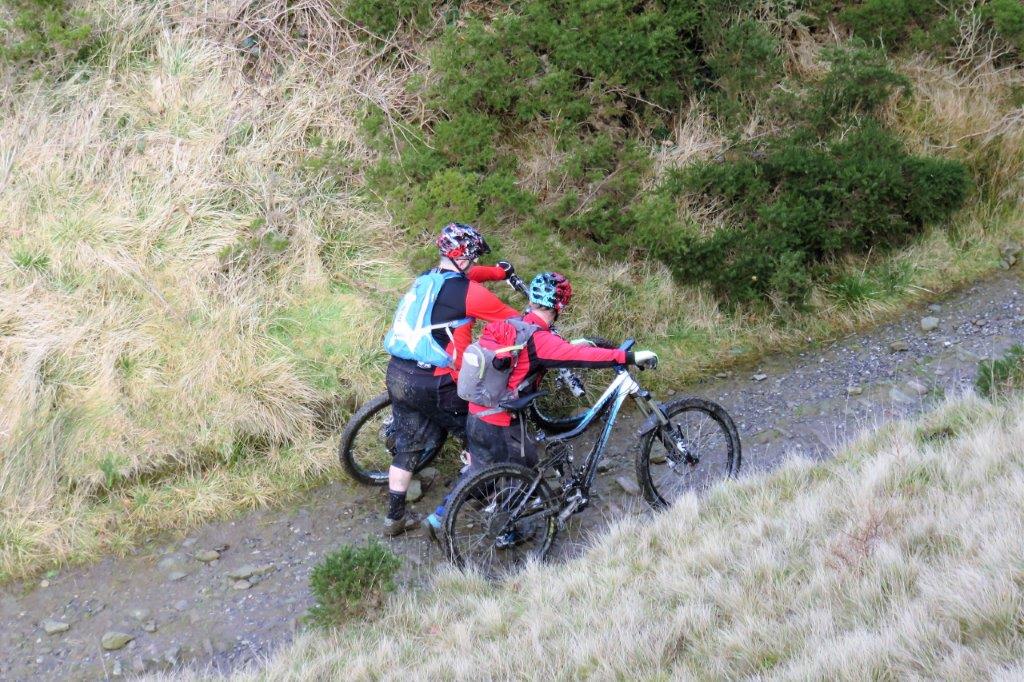 bicycles coming up from Hagg Farm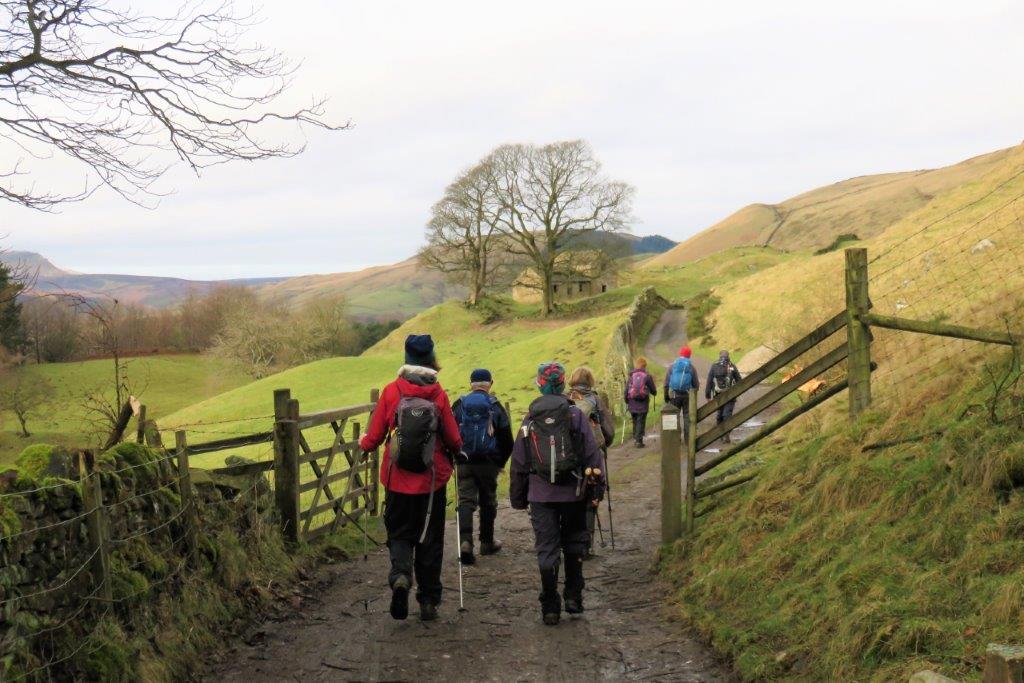 Bridleway towards Rowlee Farm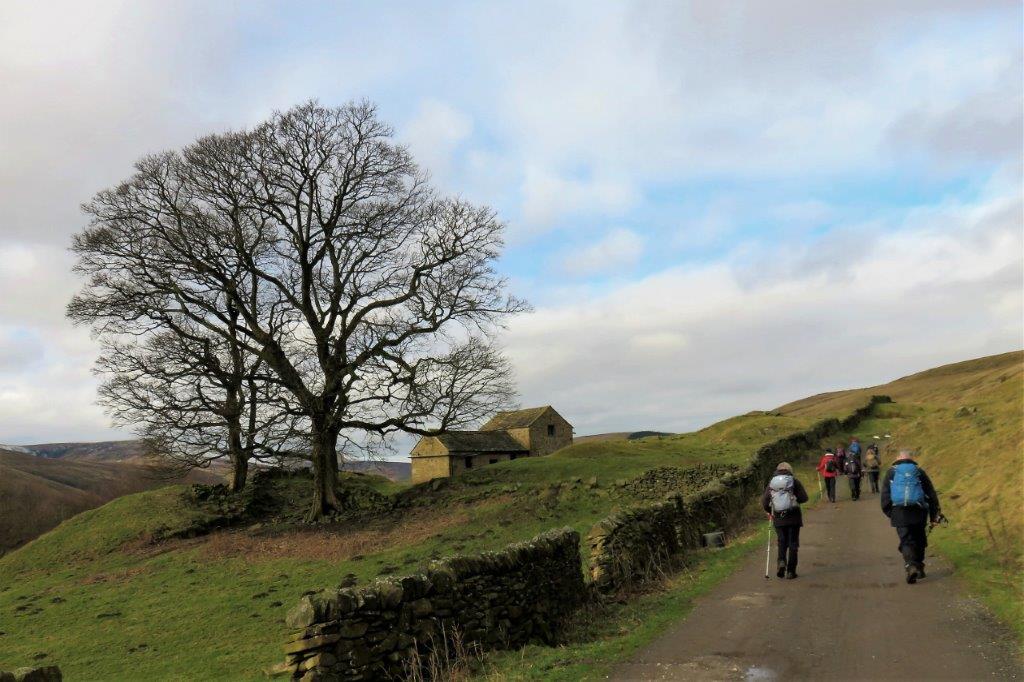 Belhagg Barn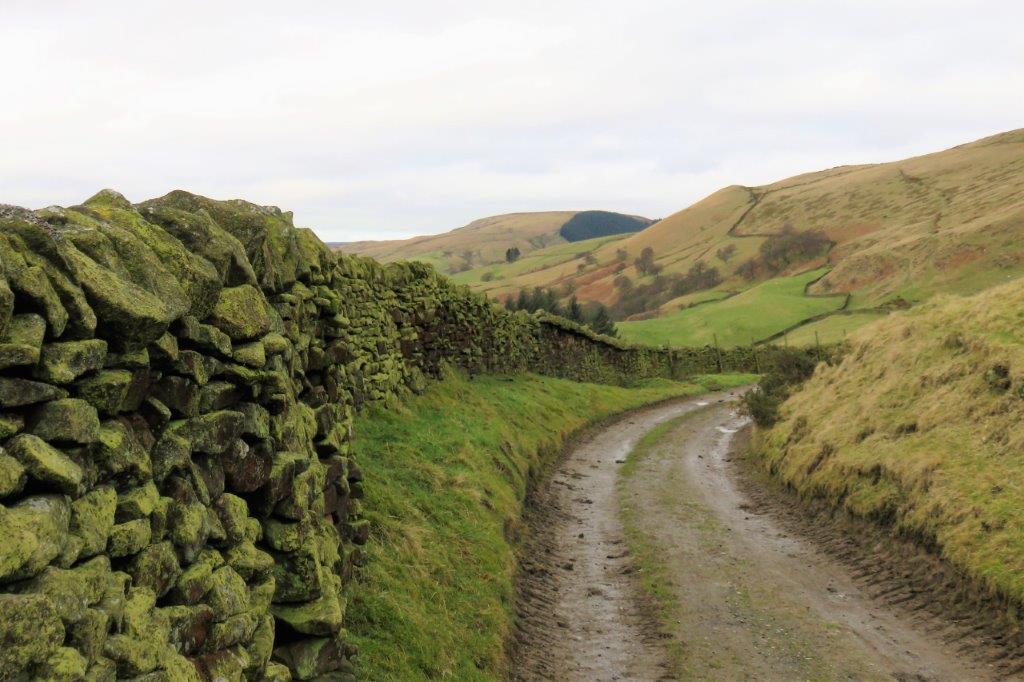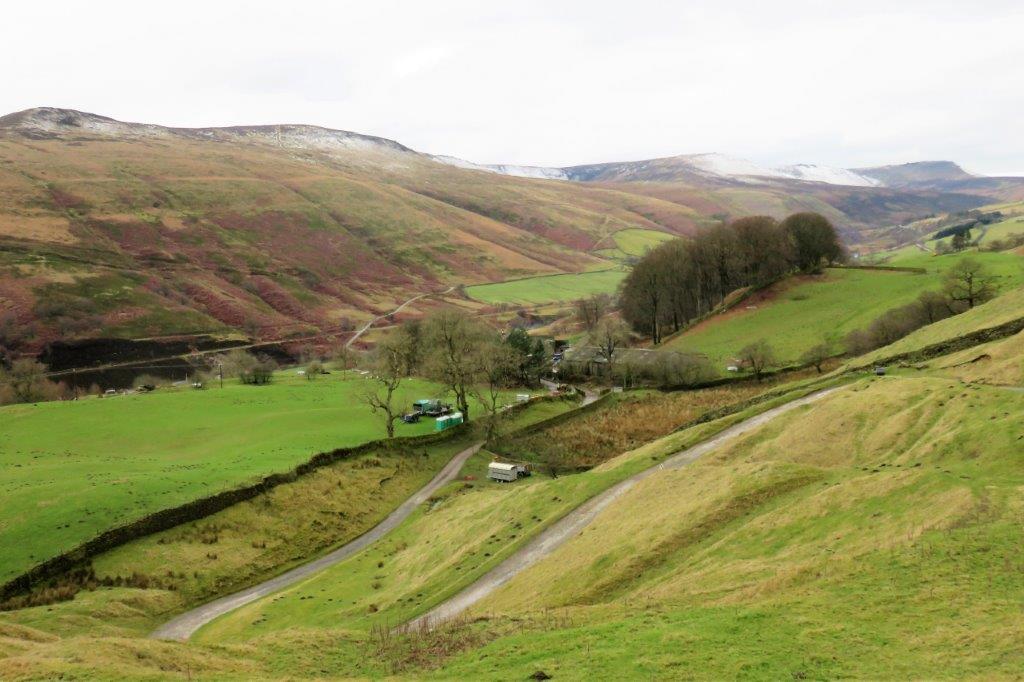 Rowlee Farm below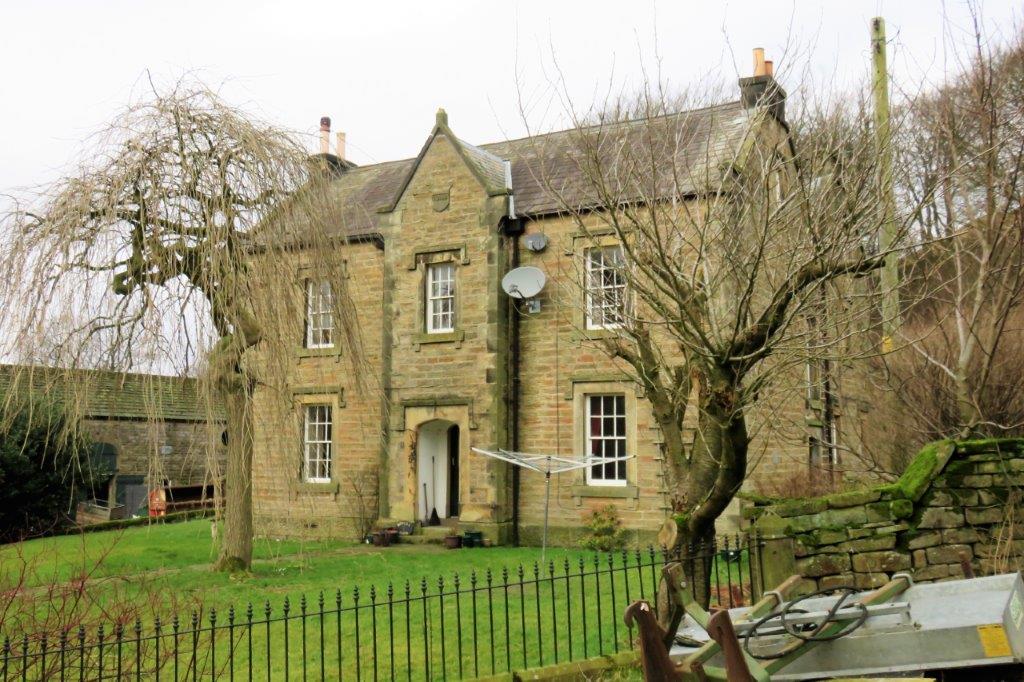 Rowlee Farm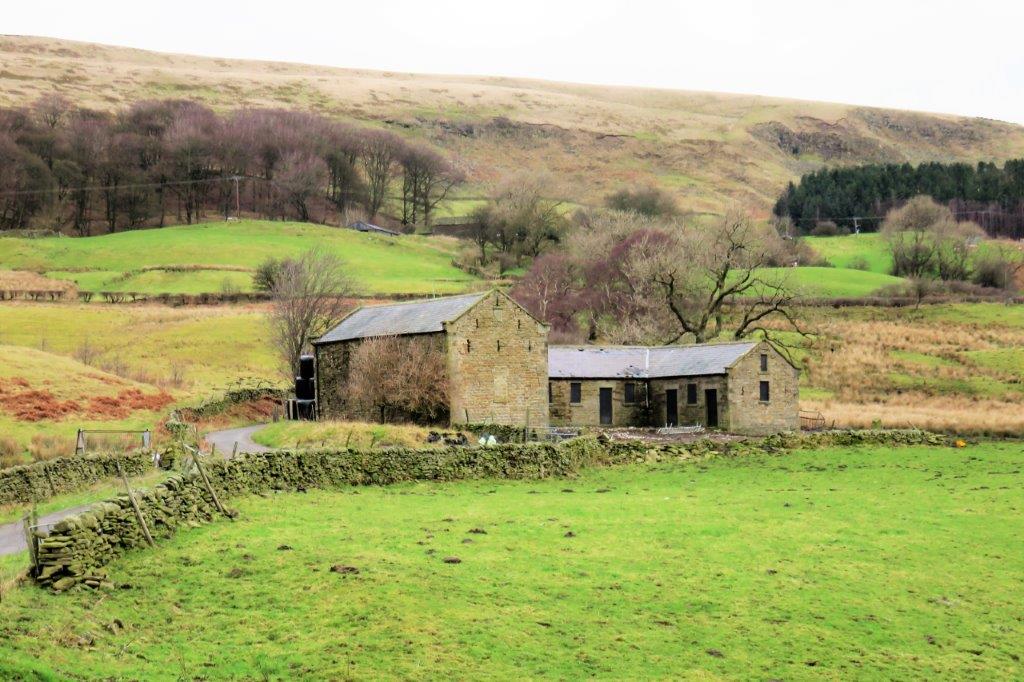 Low Barn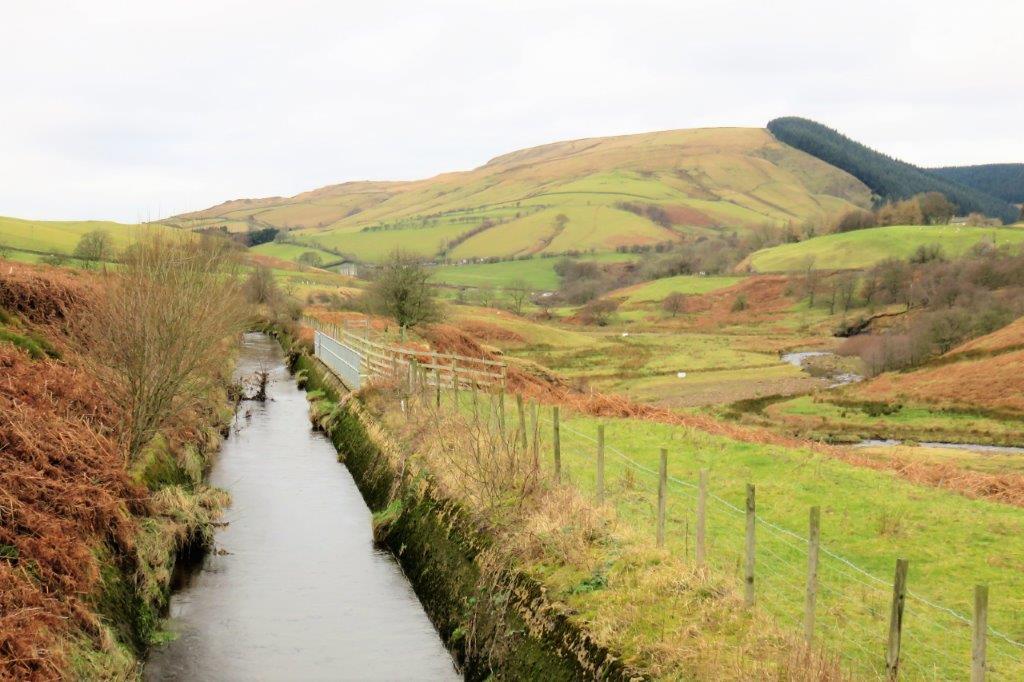 canal / conduit taking water from River Ashop upstream - this water is later conveyed by a tunnel (& further canals) into the Derwent Reservoir augmenting supply to it. The River Ashop itself is visible to the right of the picture and runs into the West arm of Ladybower Reservoir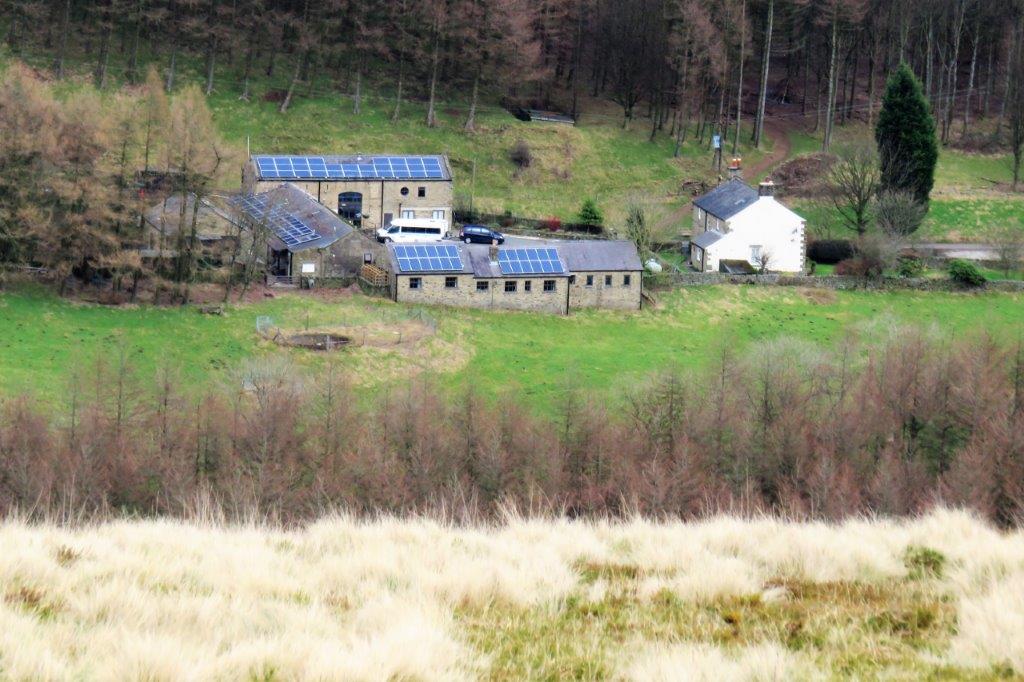 Hagg? Farm seen back across the River Ashop valley - note the solar panels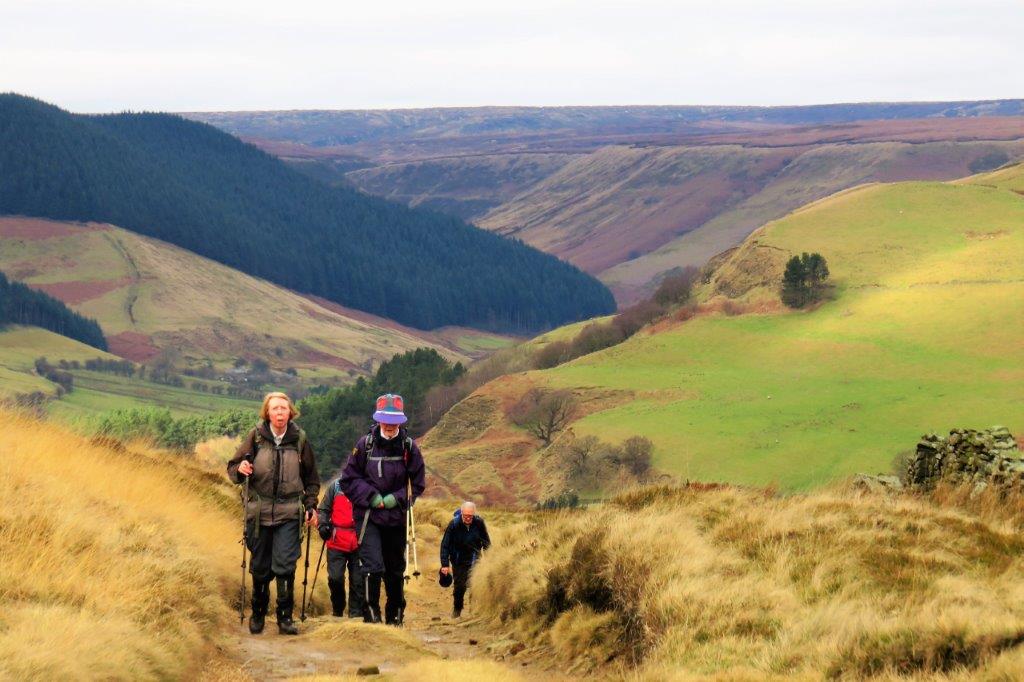 ascending the Roman Road - River Alport Valley behind. The Woodland Valley bearing the River Ashop and the Snake Pass is largely unseen to the left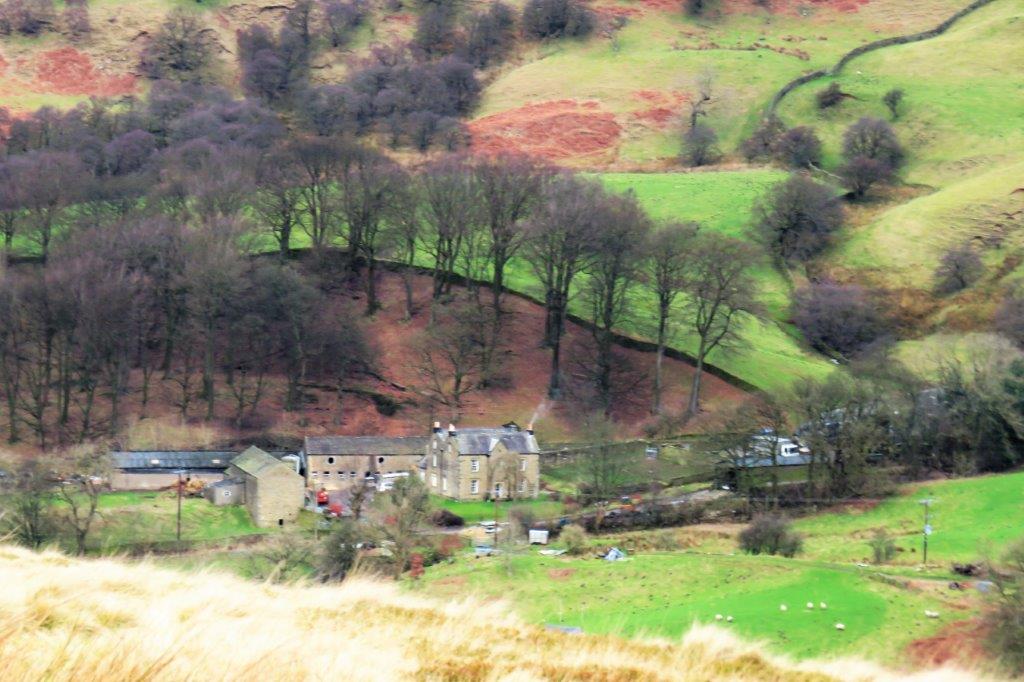 a glance down & across to Rowlee Farm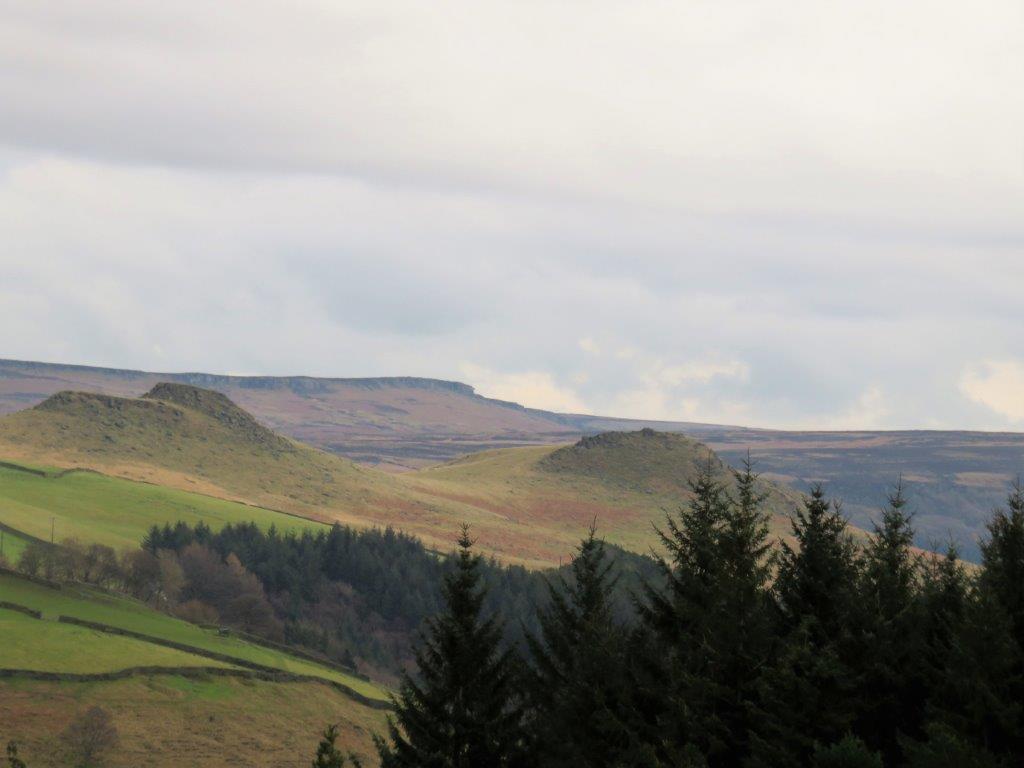 the two hills behind Crookhill Farm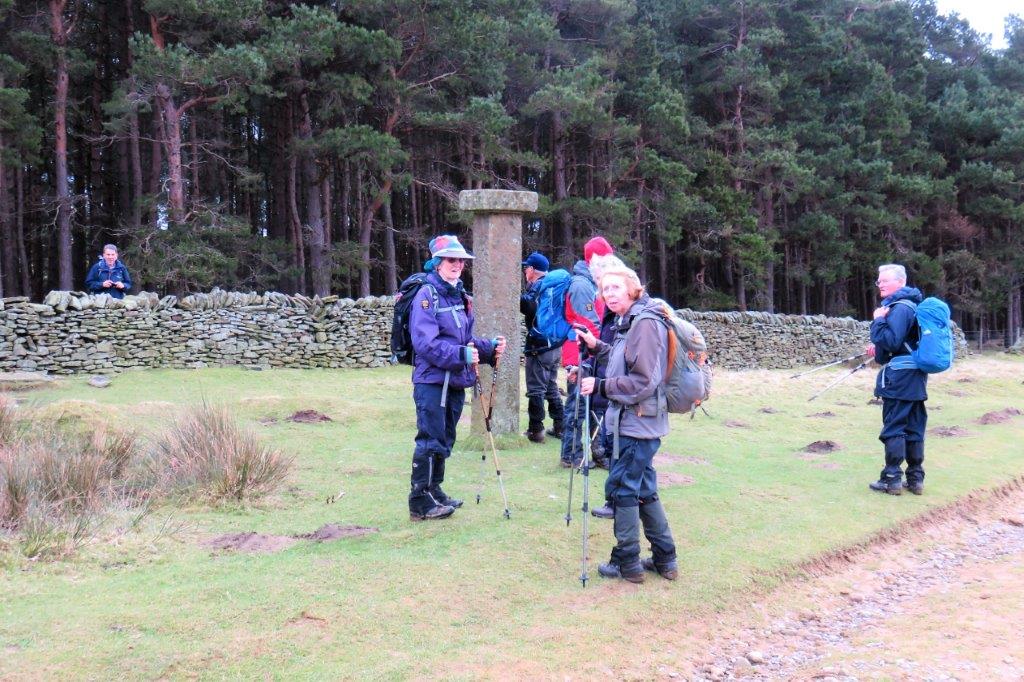 Hope Cross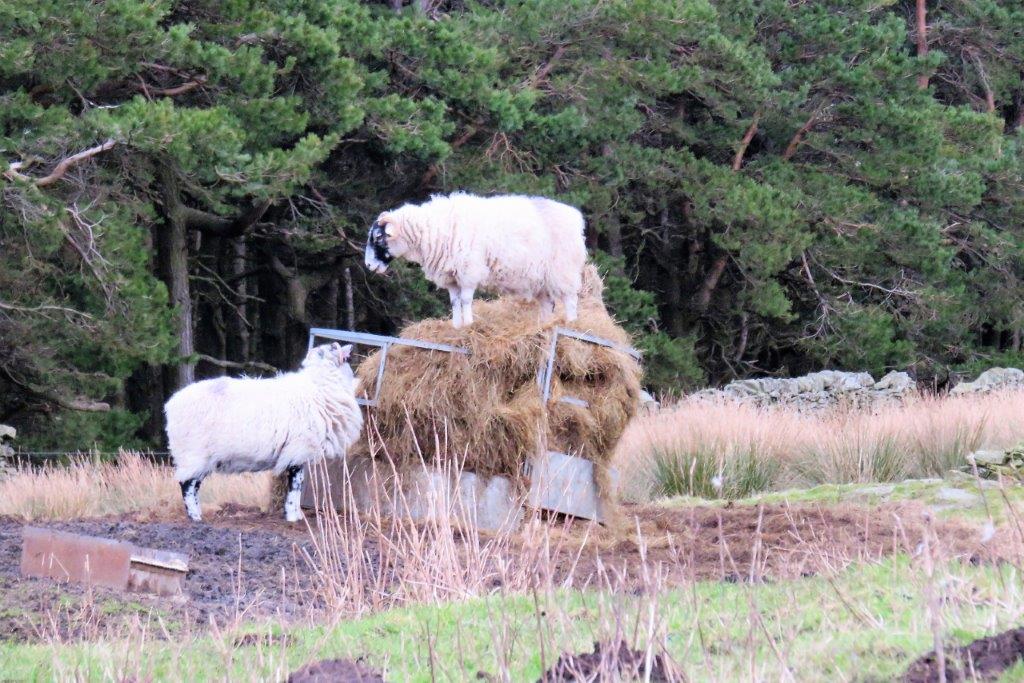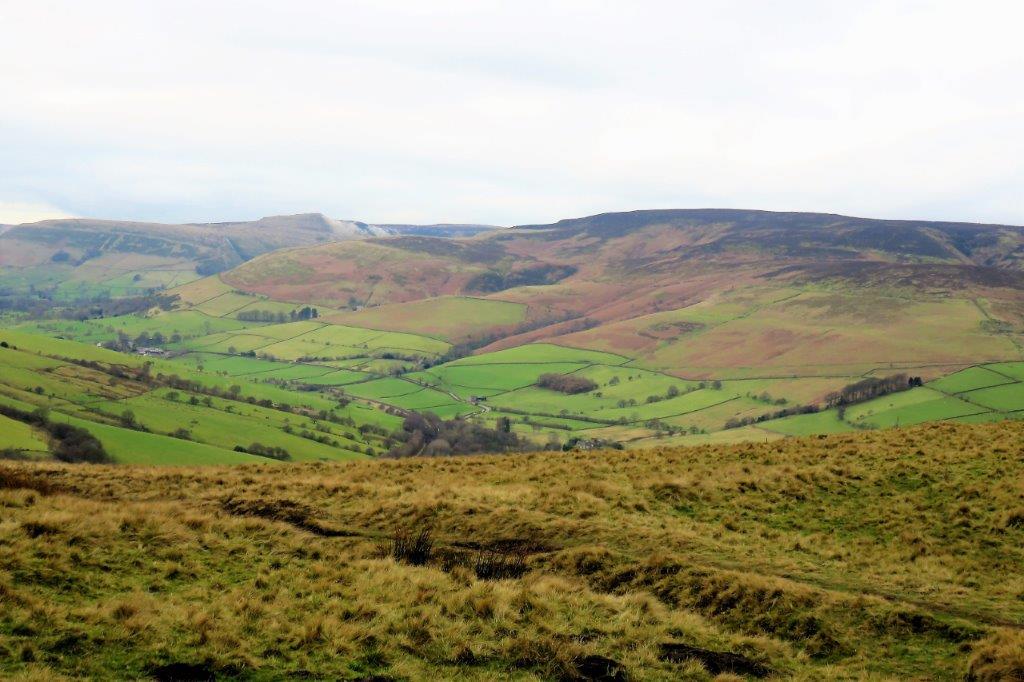 a glimpse of part of the Vale of Edale
Ashopton Viaduct seen from the Hope Brink?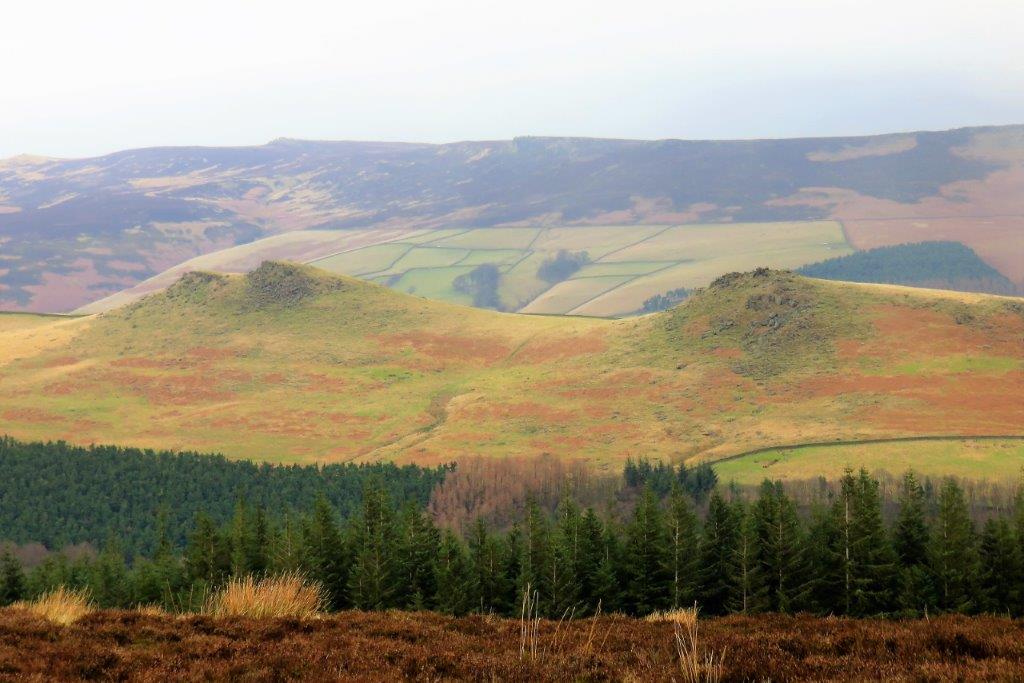 The two Crookhill Farm hills also seen from Hope Brink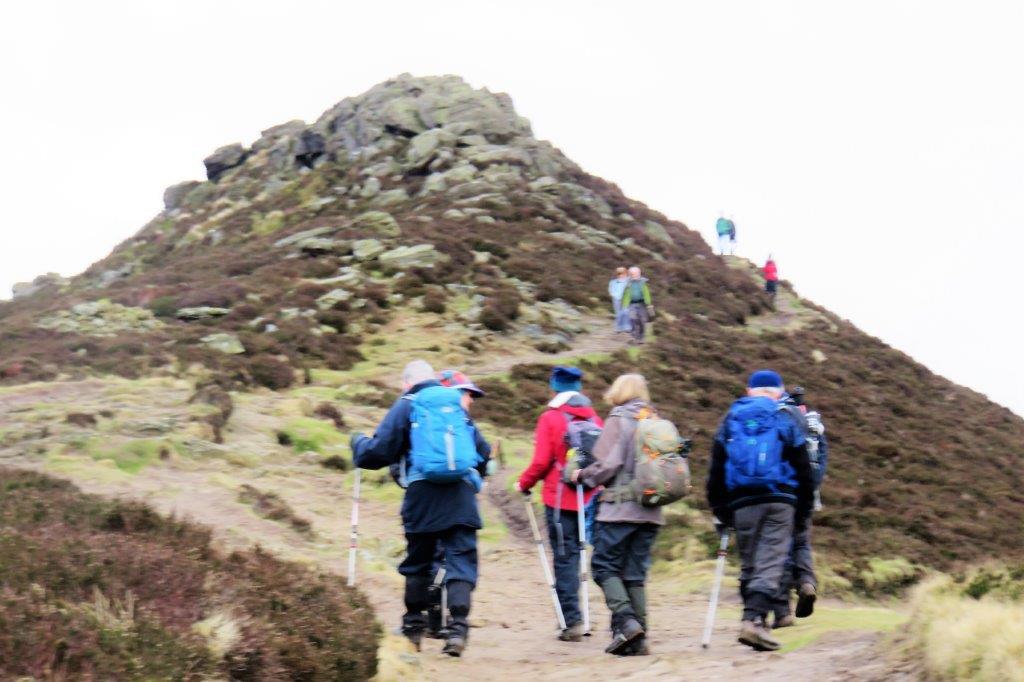 Winhill Pike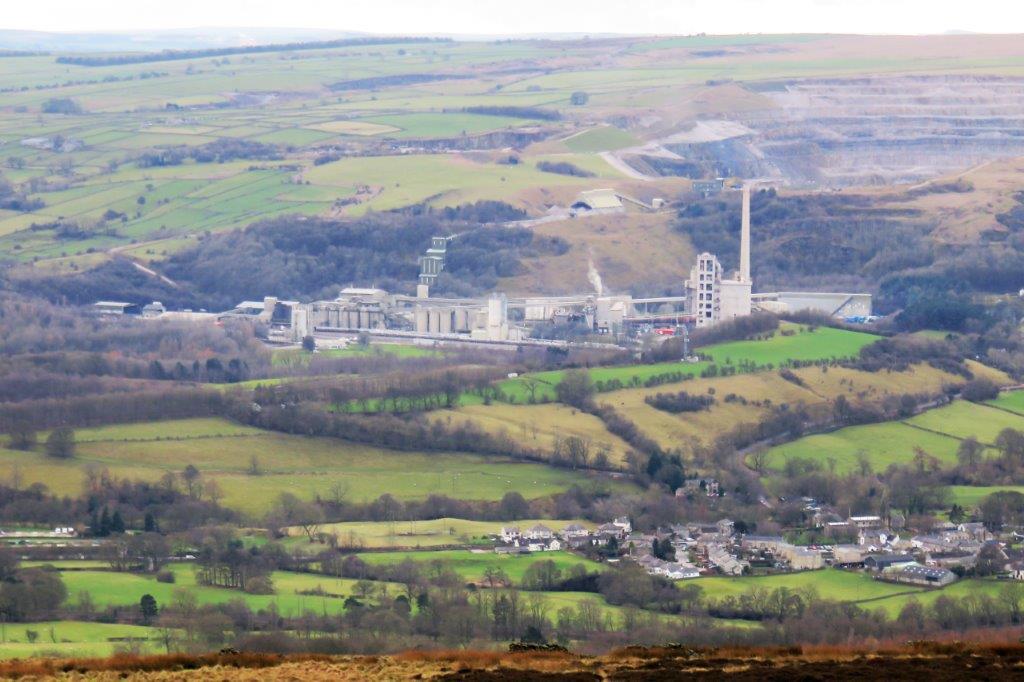 Hope Cement Works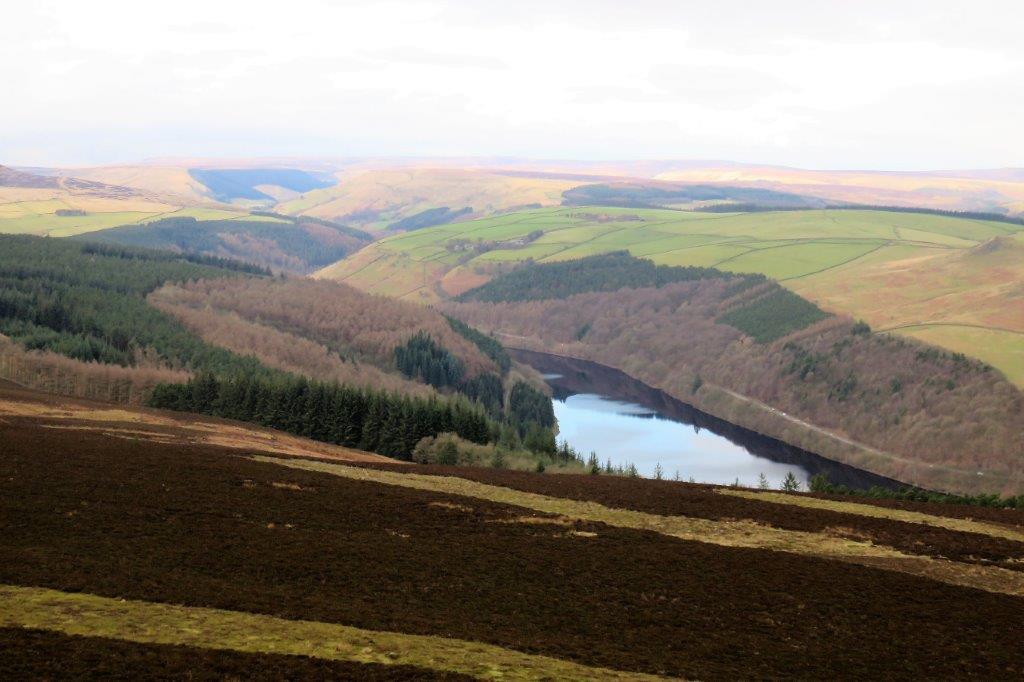 A57 Road just visible above West arm of Ladybower Reservoir?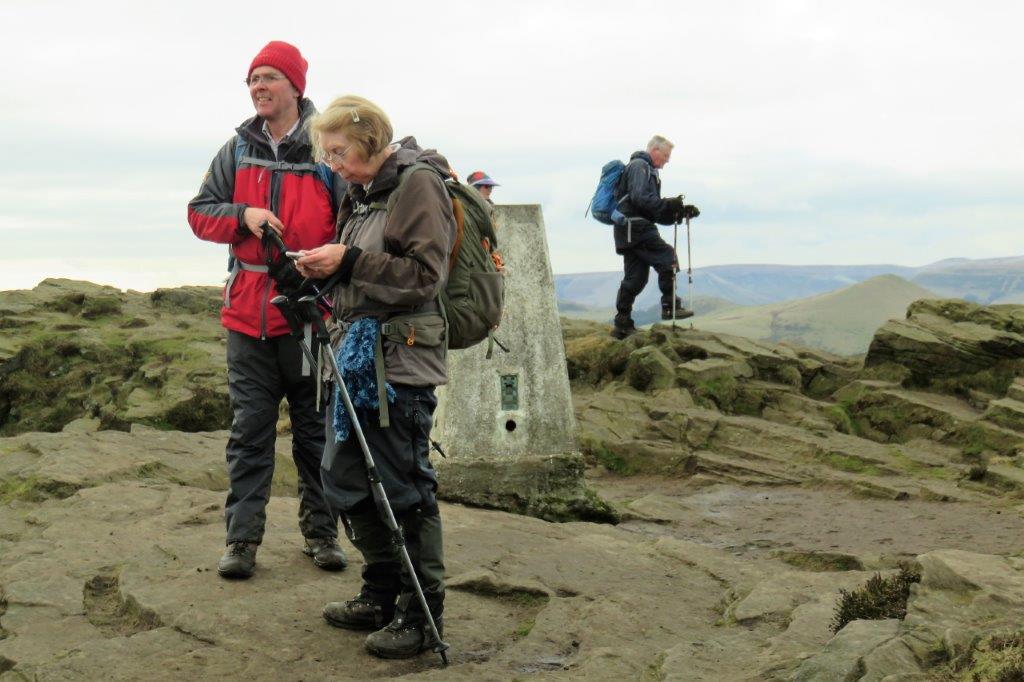 Survey Beacon on Winhill Pike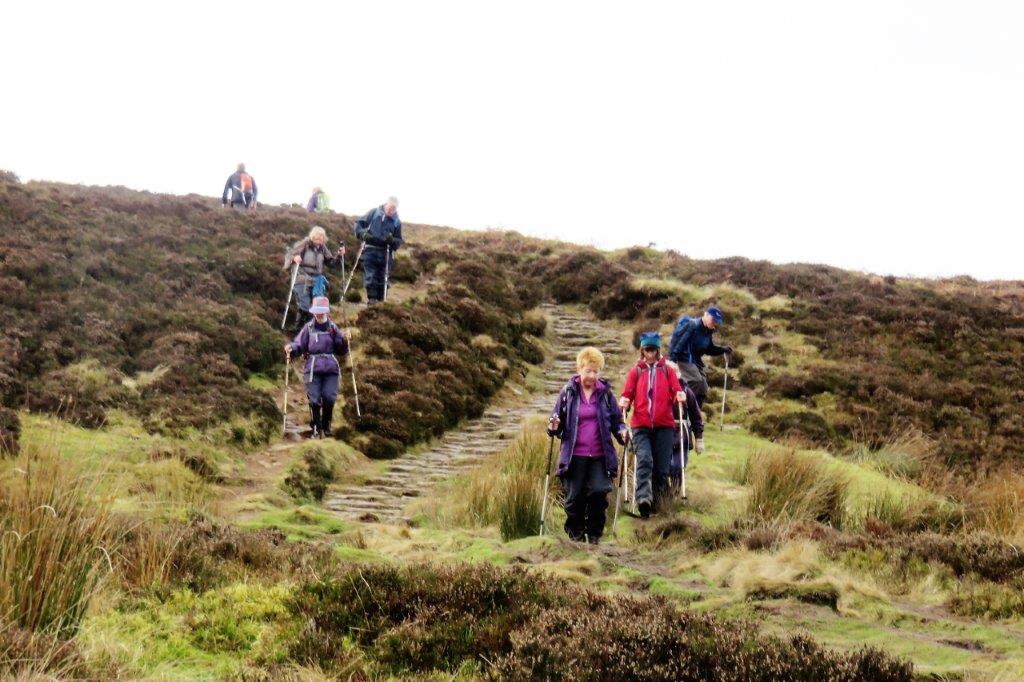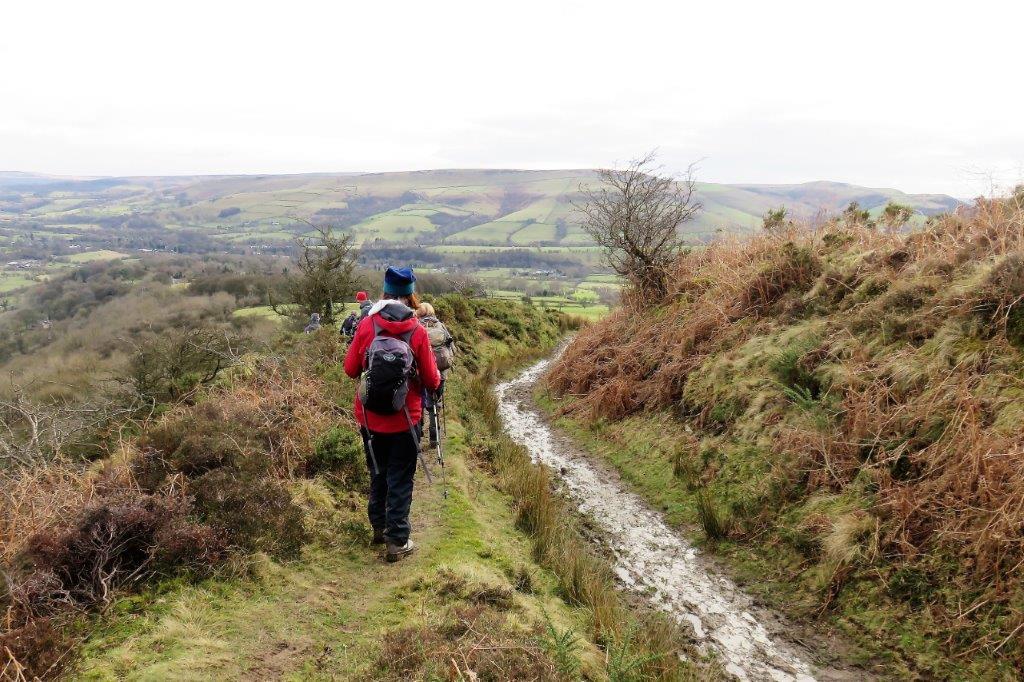 Going ~ South past Thornhill Carrs (shown on map but not clear what this 'Carr' feature is?).Party turned right at end of sunken path to avoid a very muddy path leading ~SSE direct into Thornhill.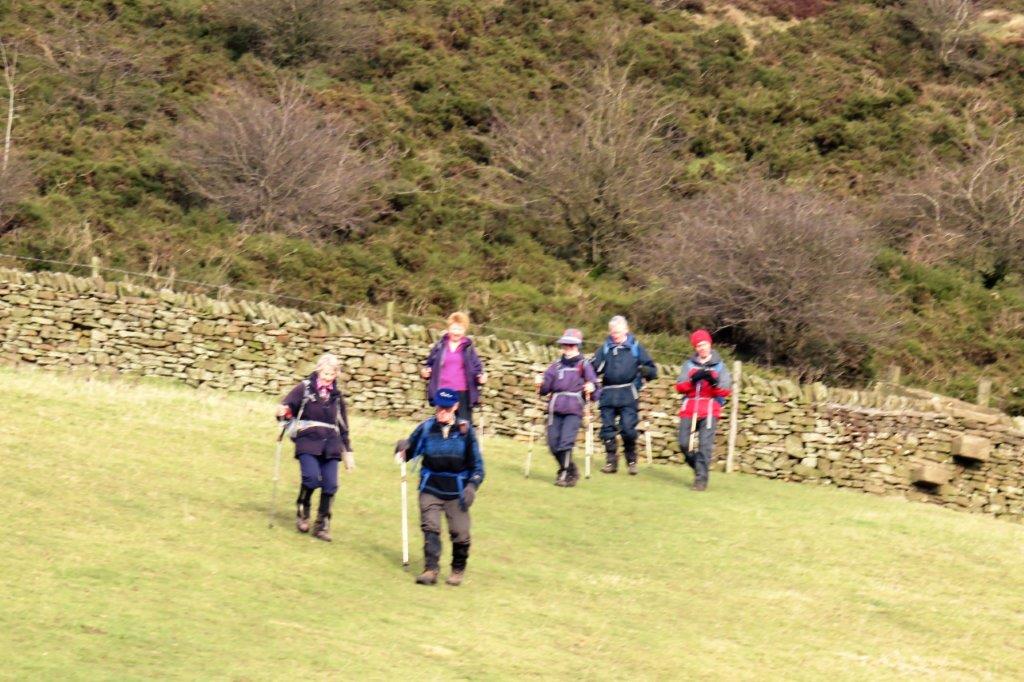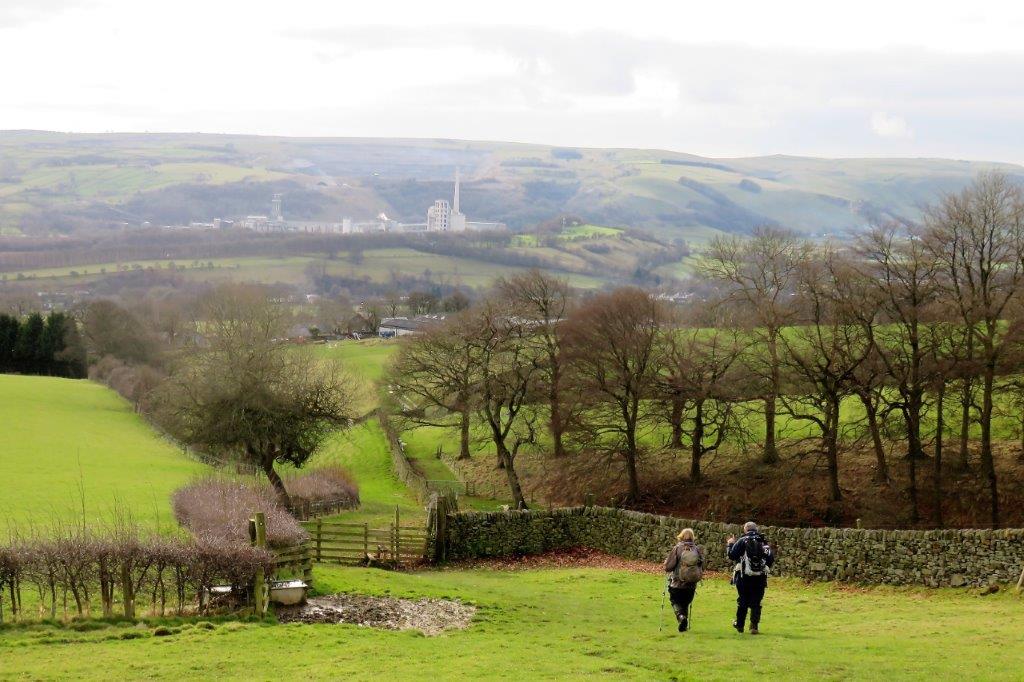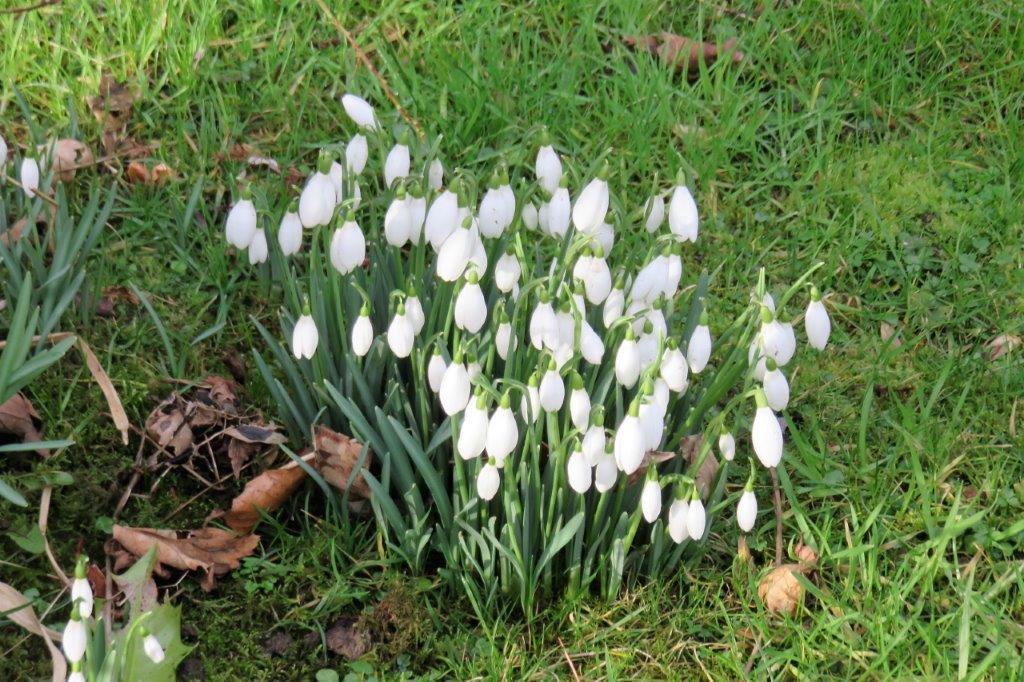 snowdrops on edge of road leading towards Thornhill
homepage - Day Walks Index 2017 - contact me at