homepage - Day Walks Index 2017 - contact me at

2017.01.18 Middlewood Tram terminus, Rd toward Oughtibridge, Stockarth Lane, Worrall, Burnt Hill Farm then Lane, Kirk Edge Rd, Cliff House Farm, Moor Rd & Back Lane, Loxley Rd, Stacey Lane, River Loxley, Rowel Bridge, Storrs Lane,Spoon to Storrs Brook, up to Stopes Rd, pass Stopes Works, FP up to & across Riggs High Rd, FP to Nethergate, down to Tofts / Riverlin Rd, River Riverlin to Malin Bridge - leader Angie Shaw - Wednesday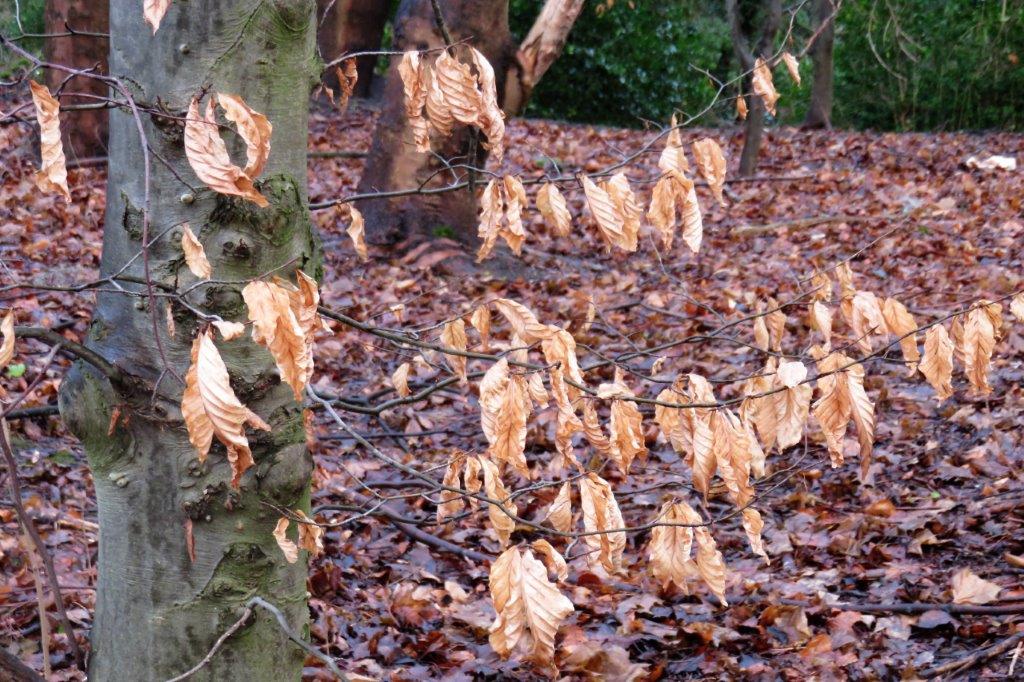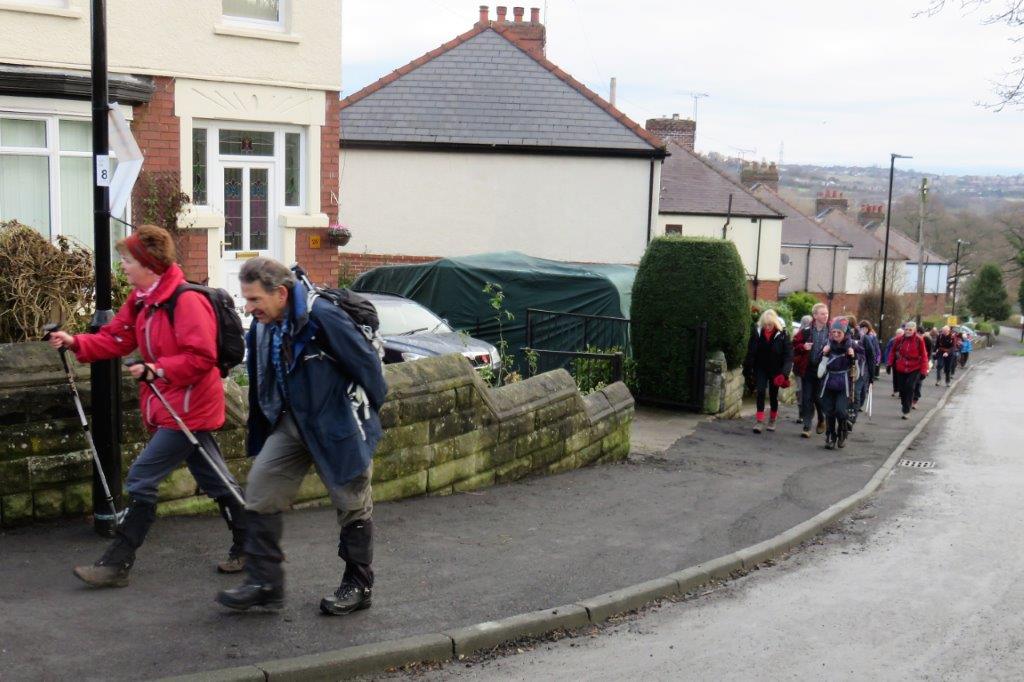 up Stockarth Lane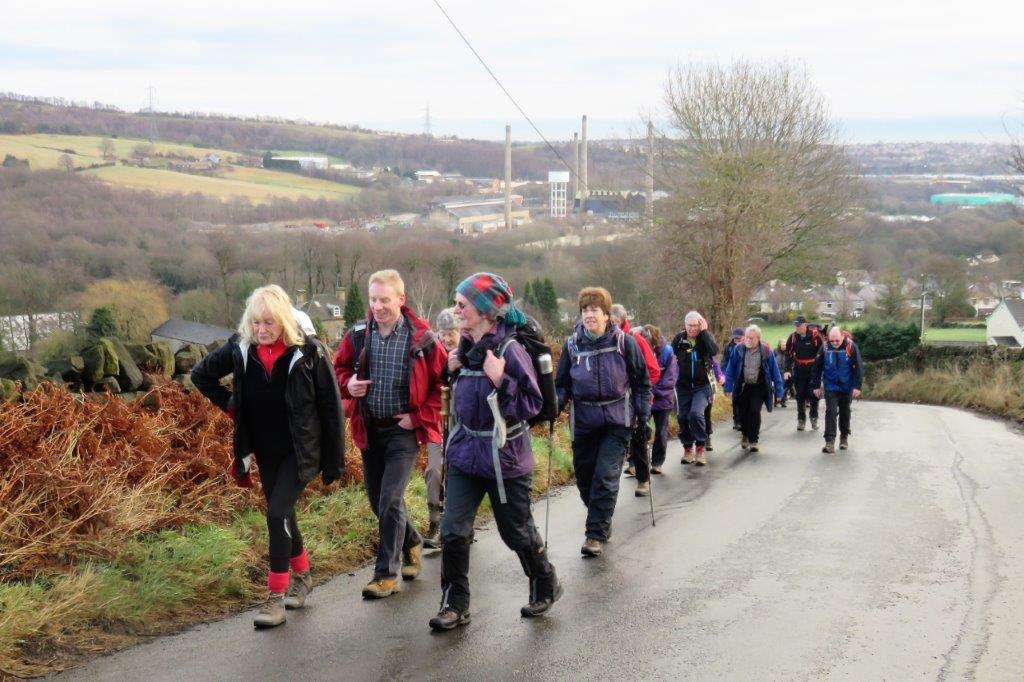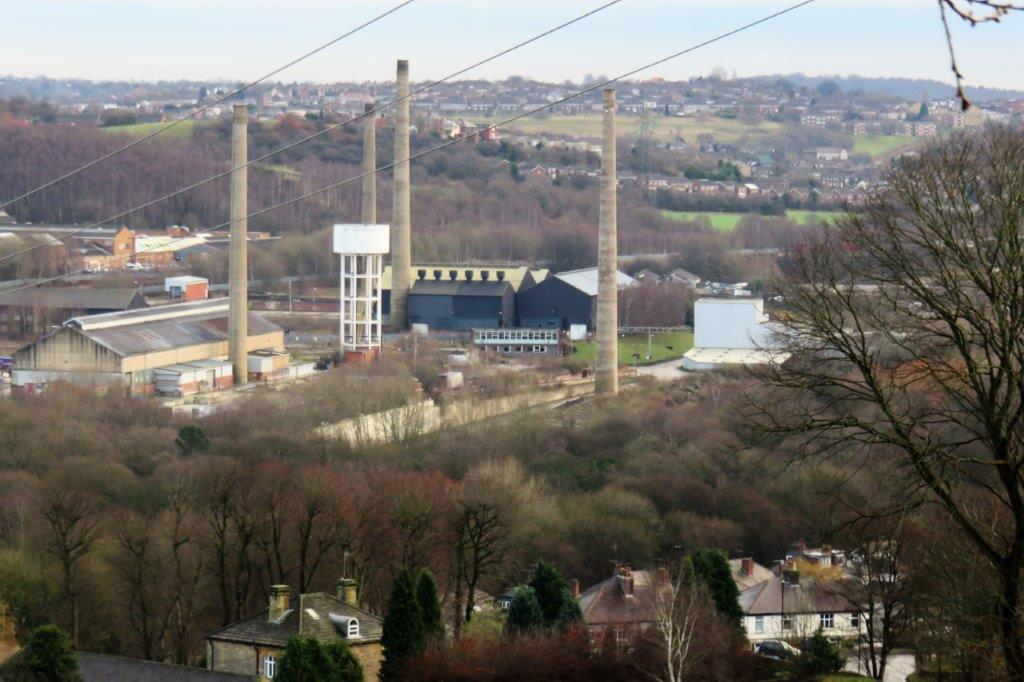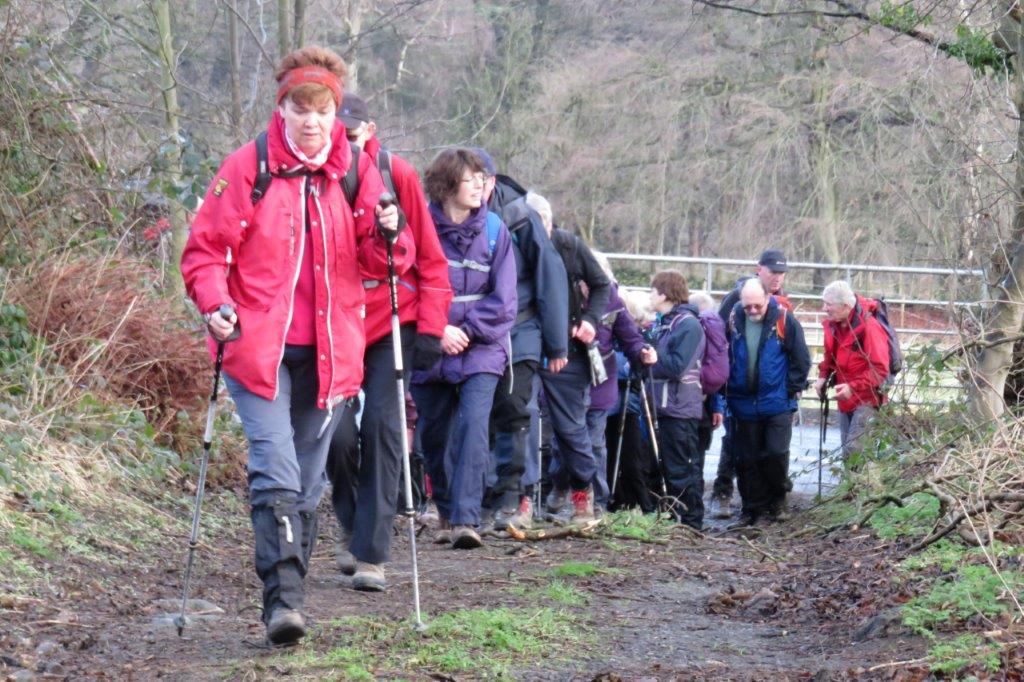 up track to Worrall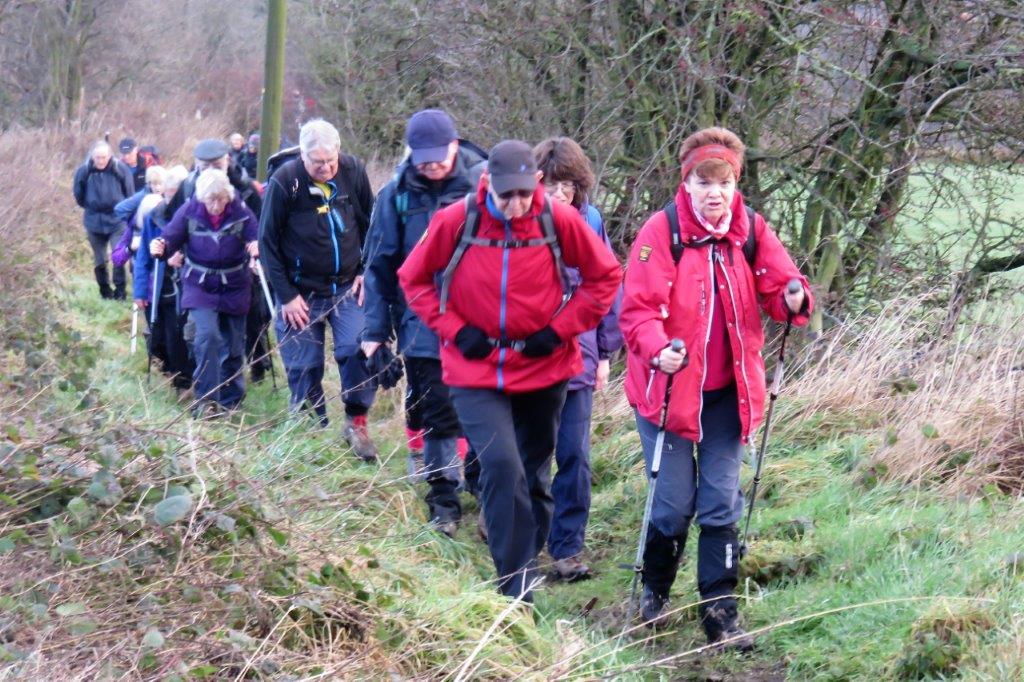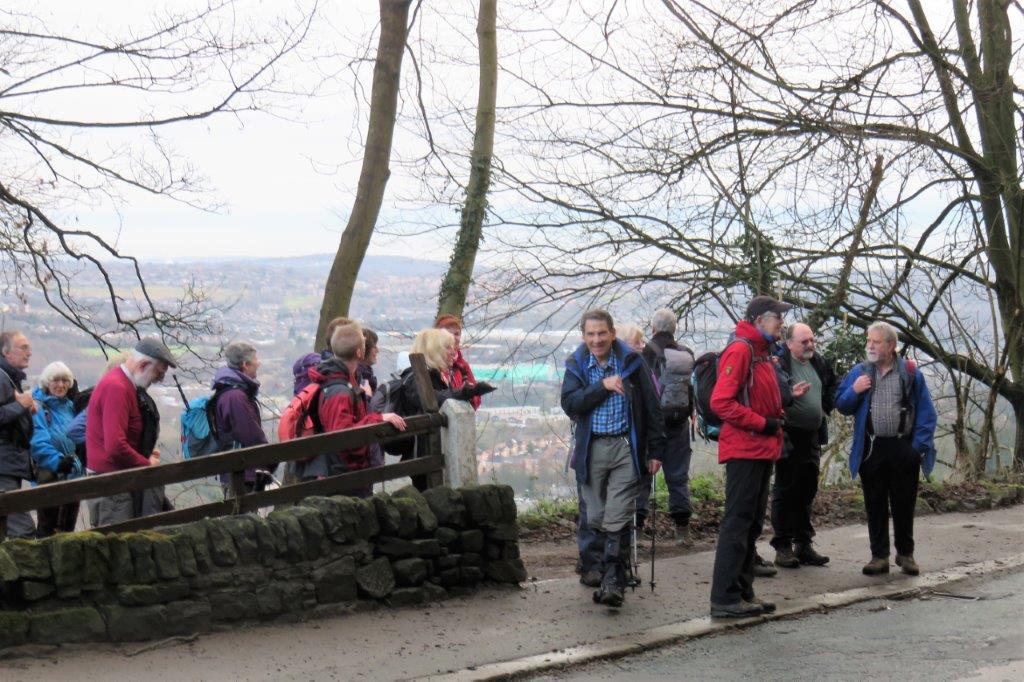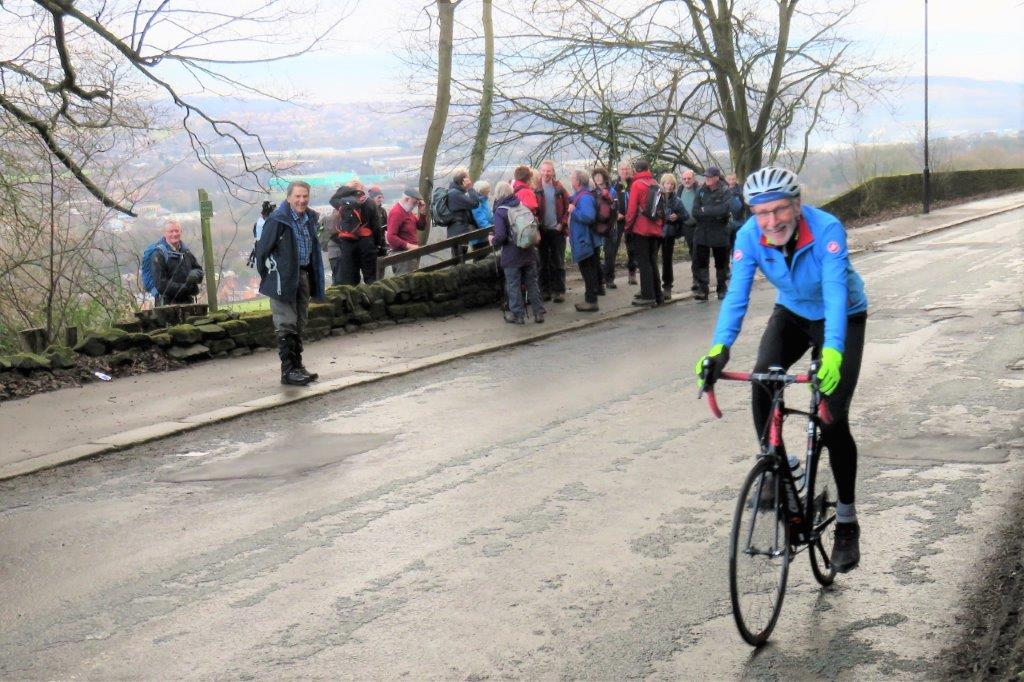 a cyclist well known to our group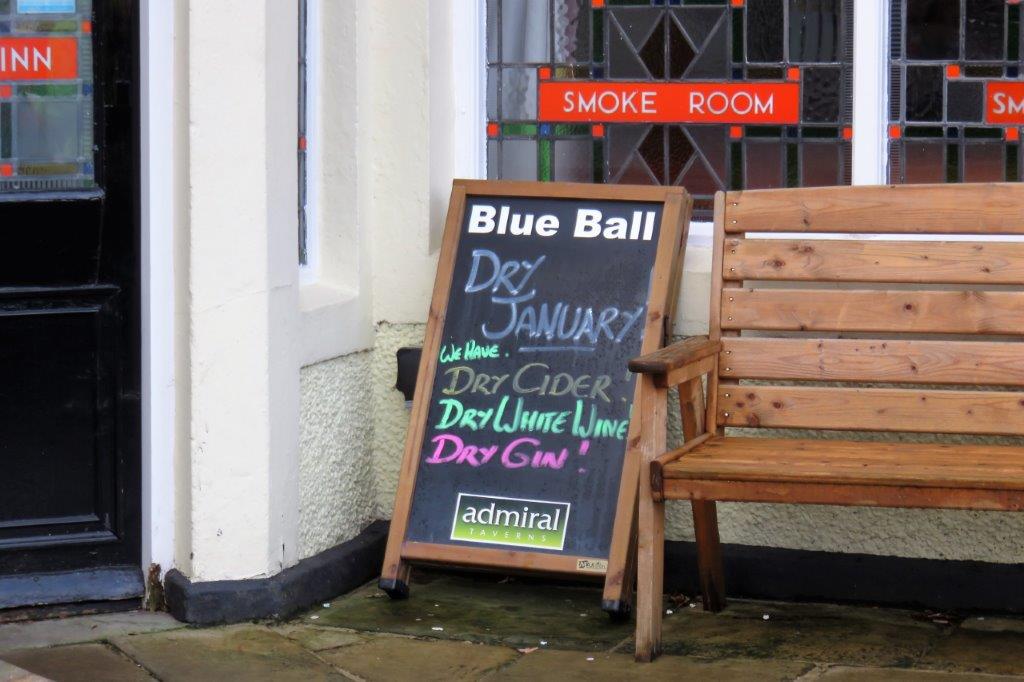 passing the Blue Ball one of Worralls Pubs - note the exhortation for a 'dry' january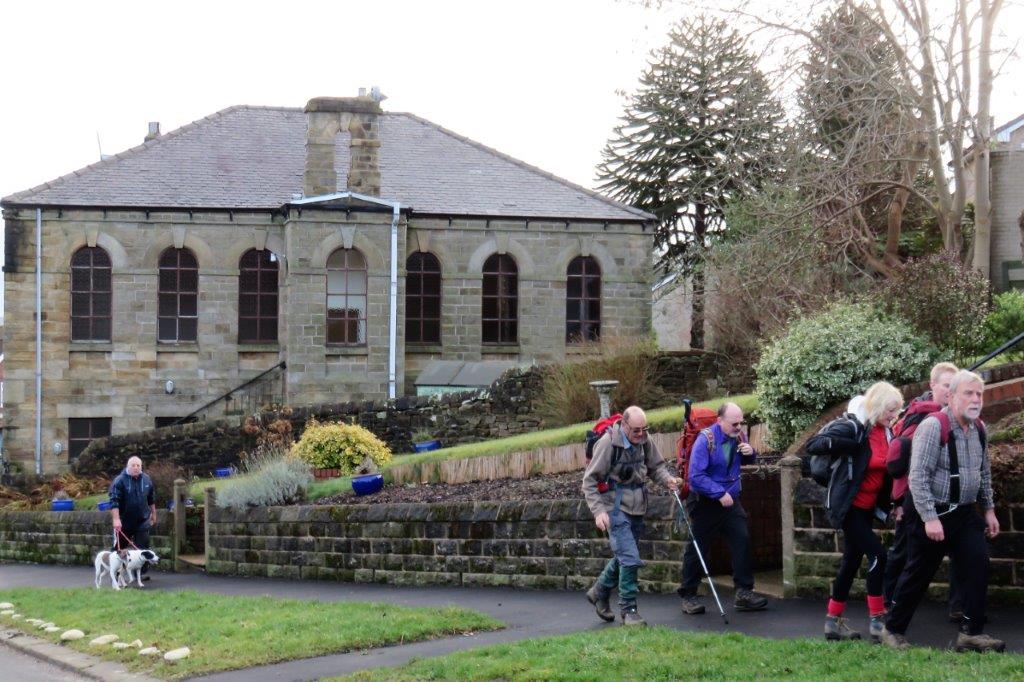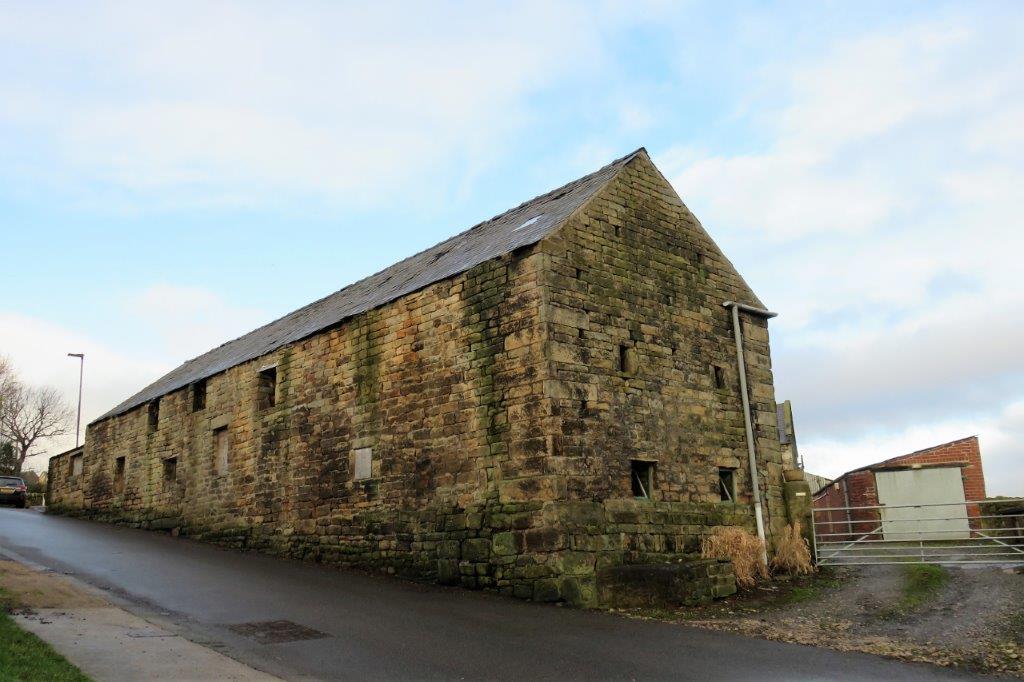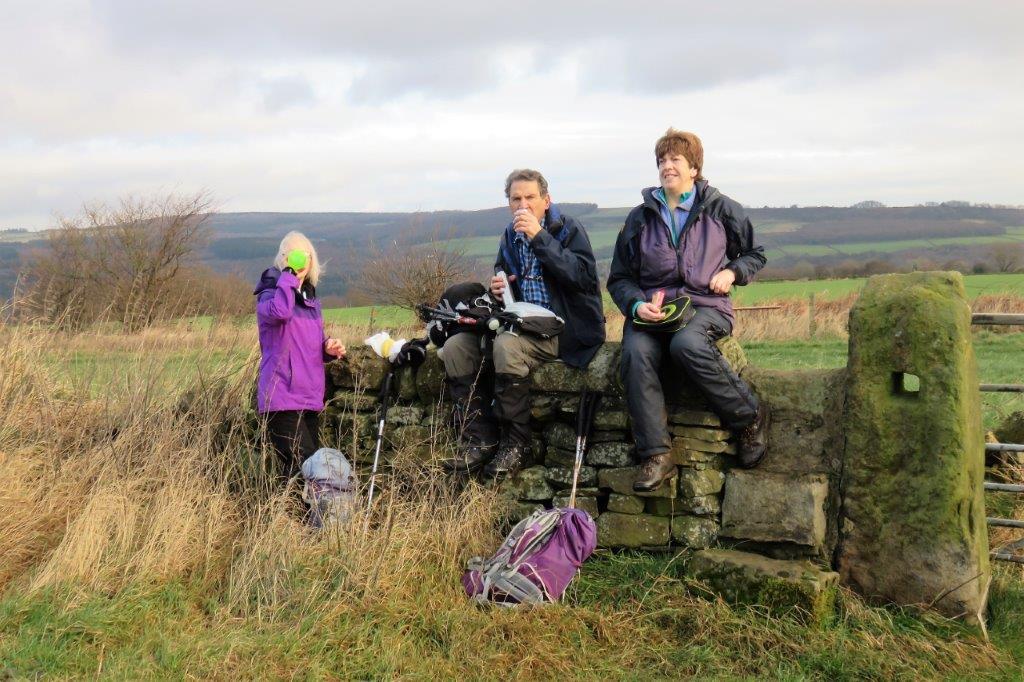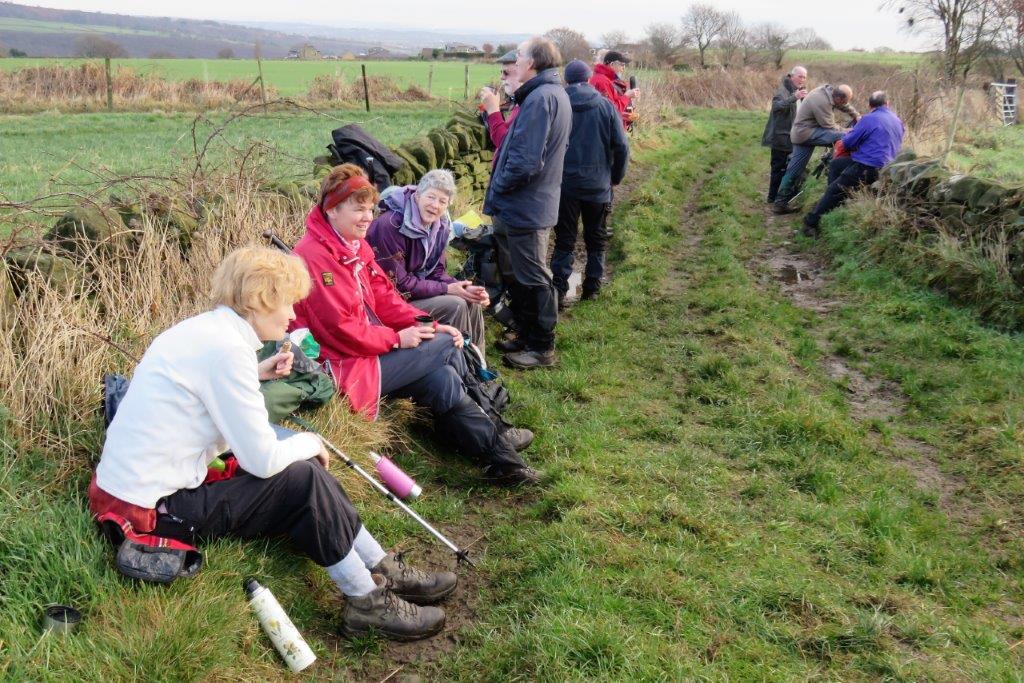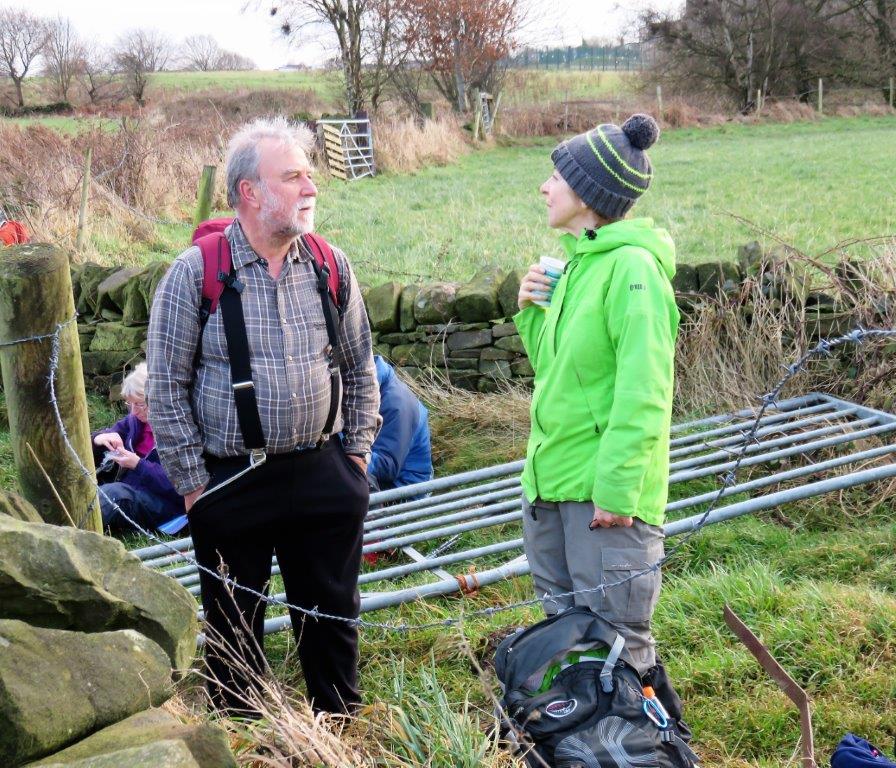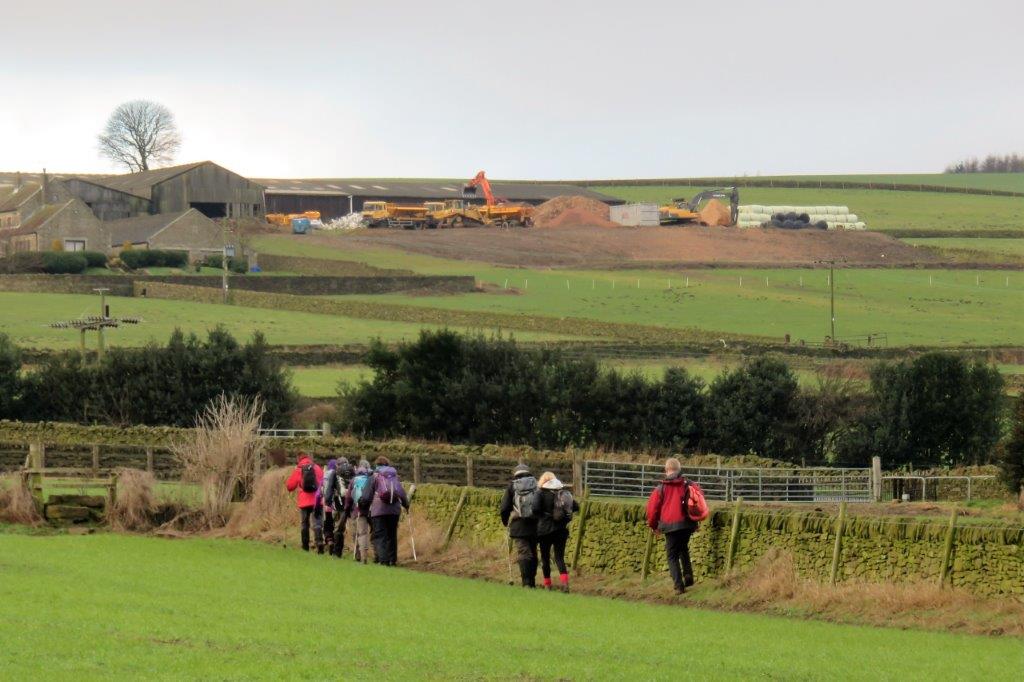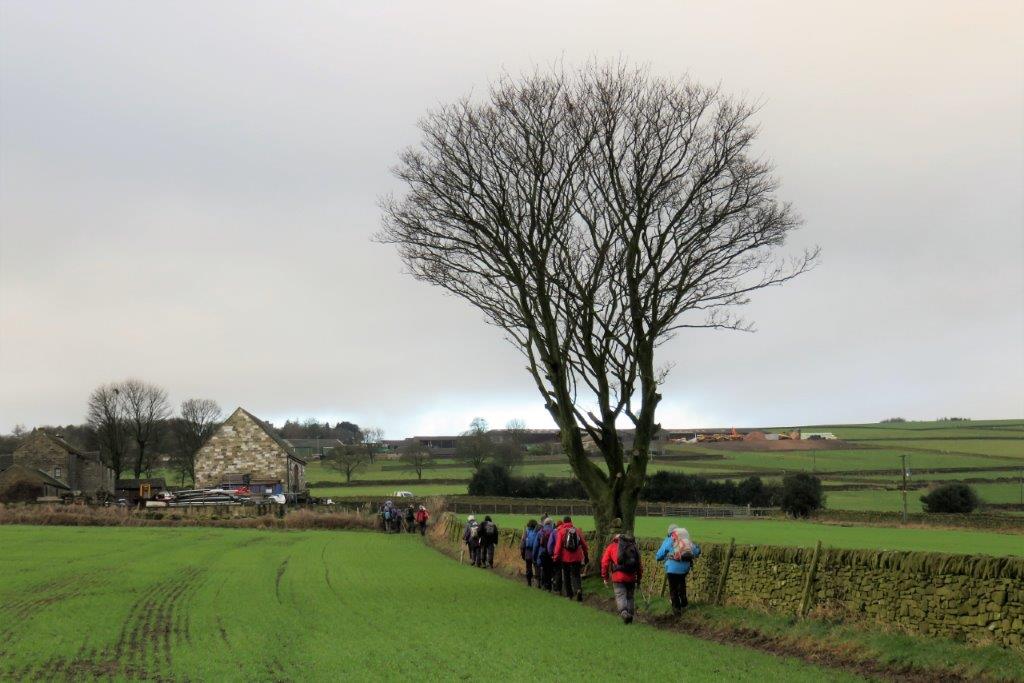 Burnt Hill Farm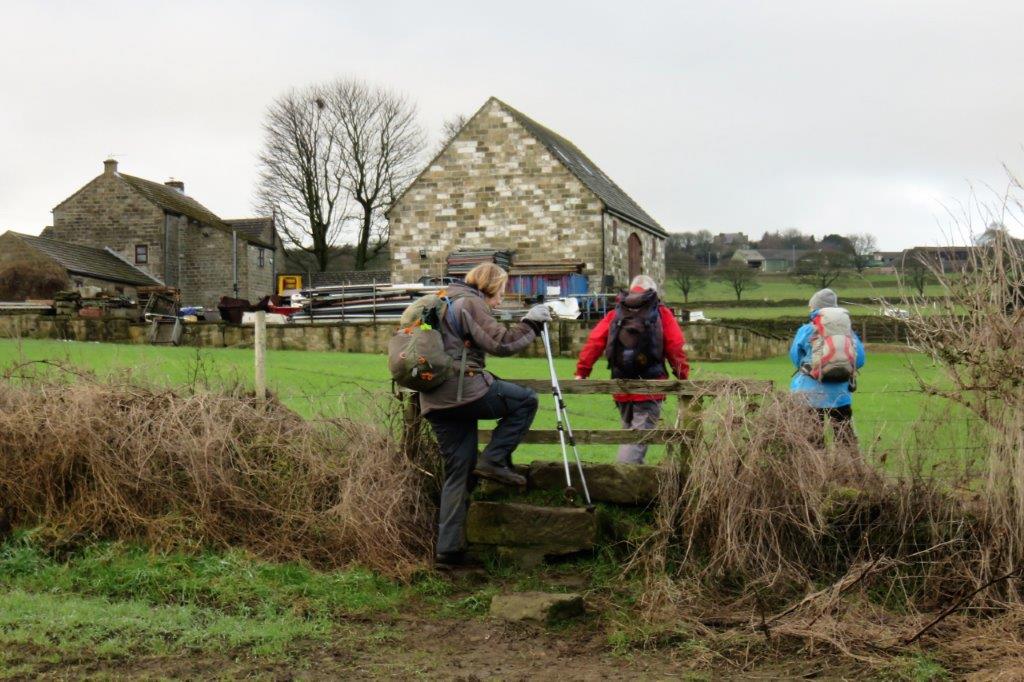 as above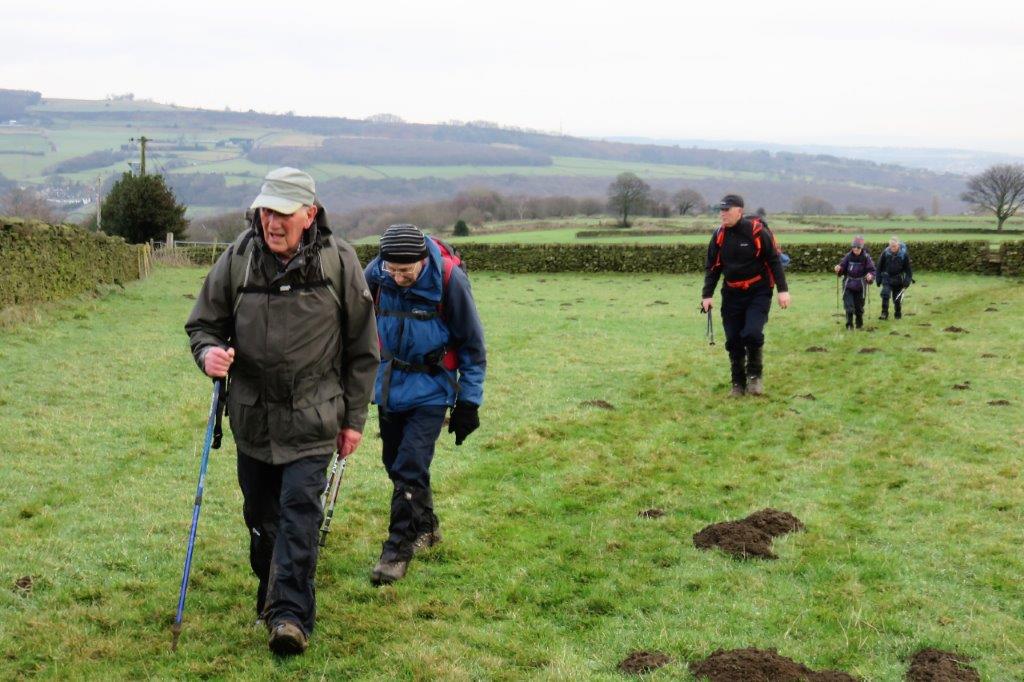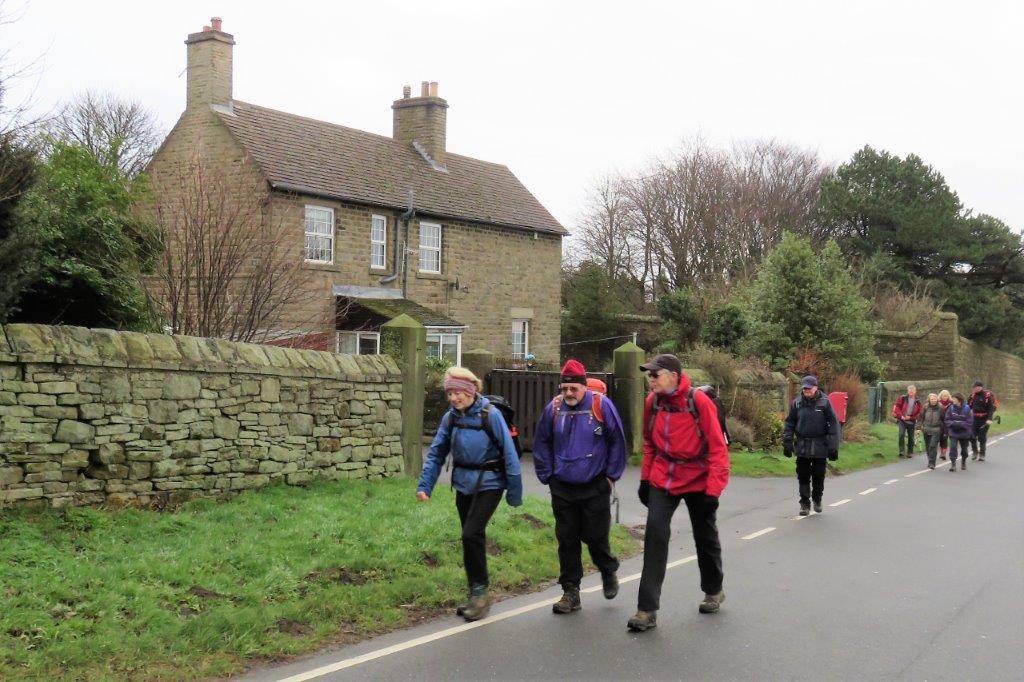 passing the nunnery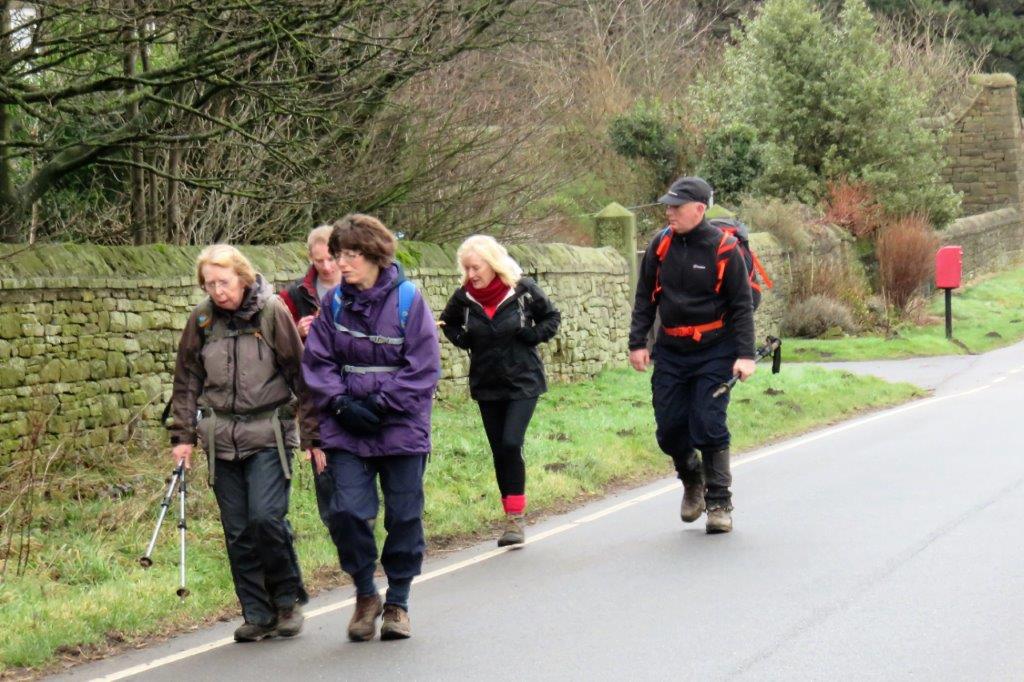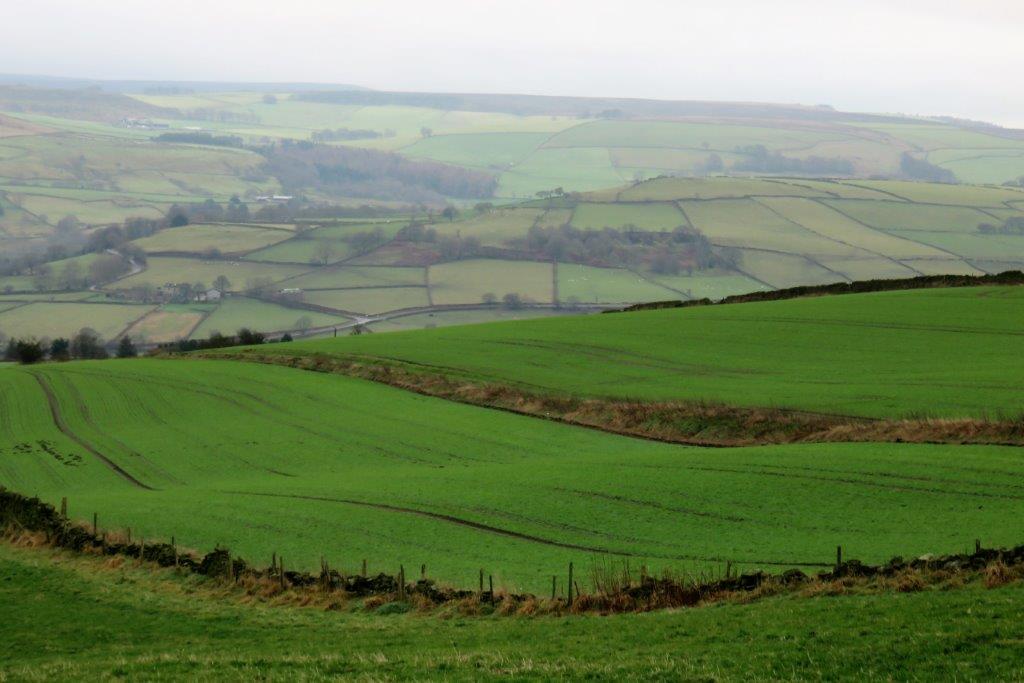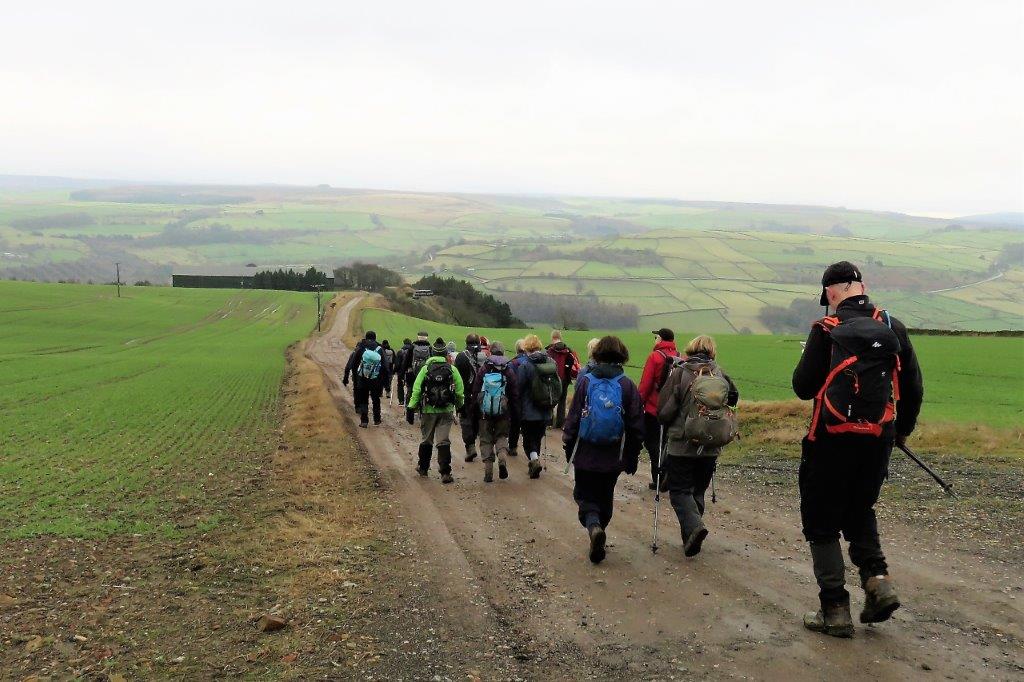 down to Cliff Edge Farm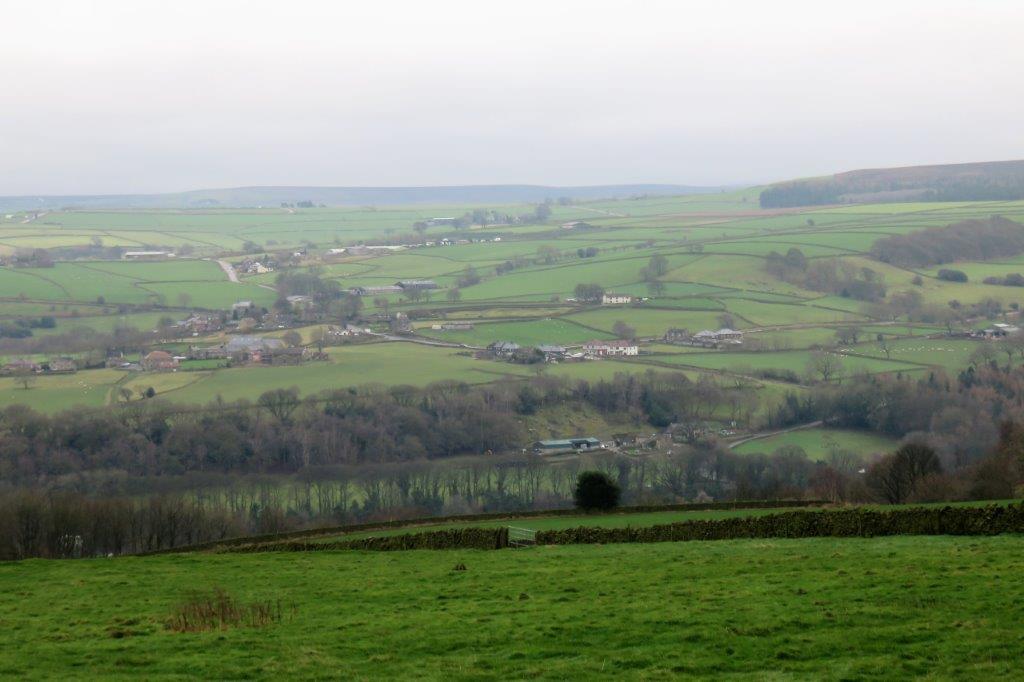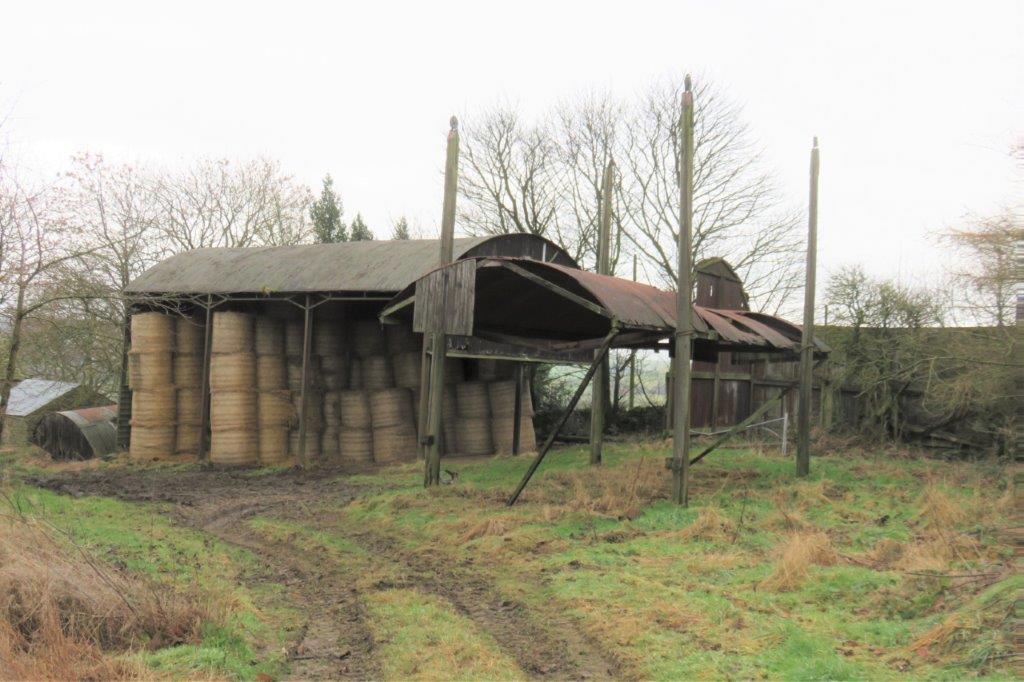 just before Holdworth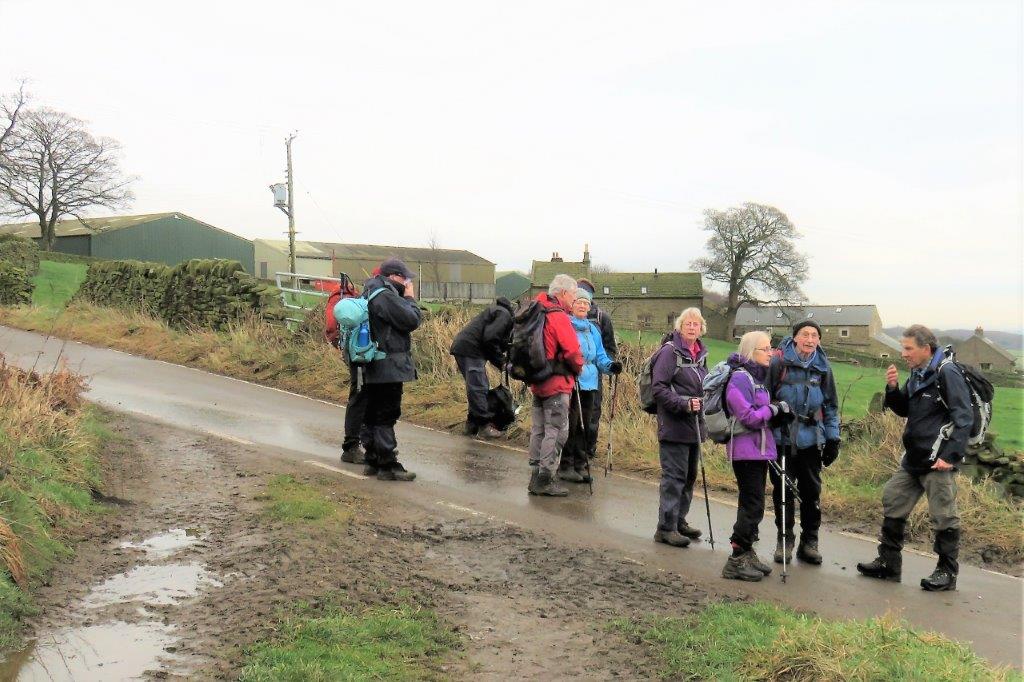 some Holdworth farms behind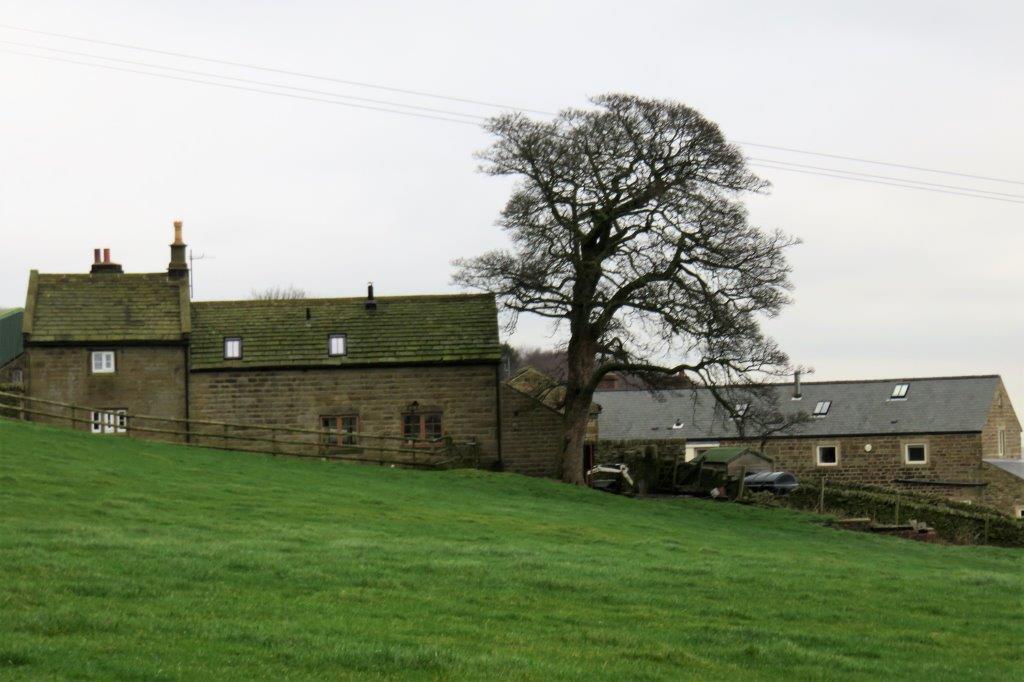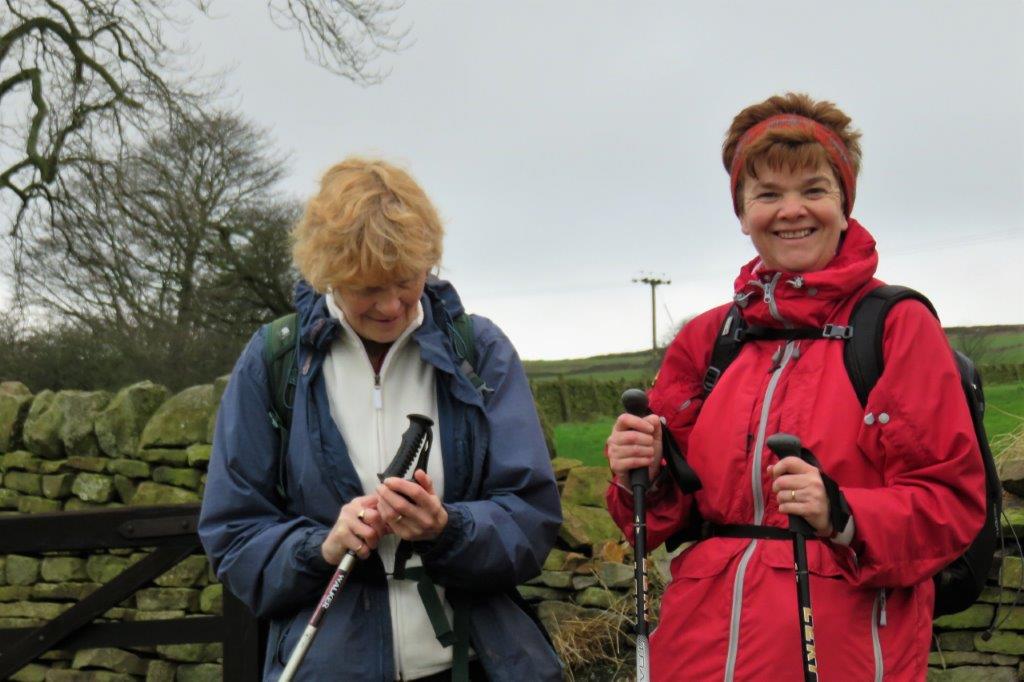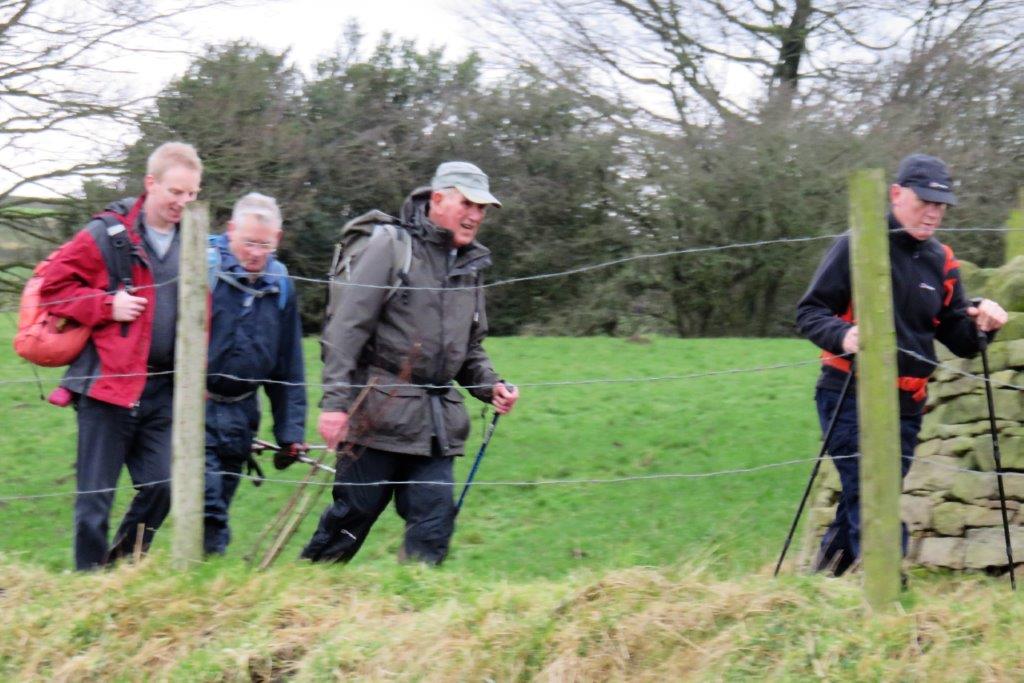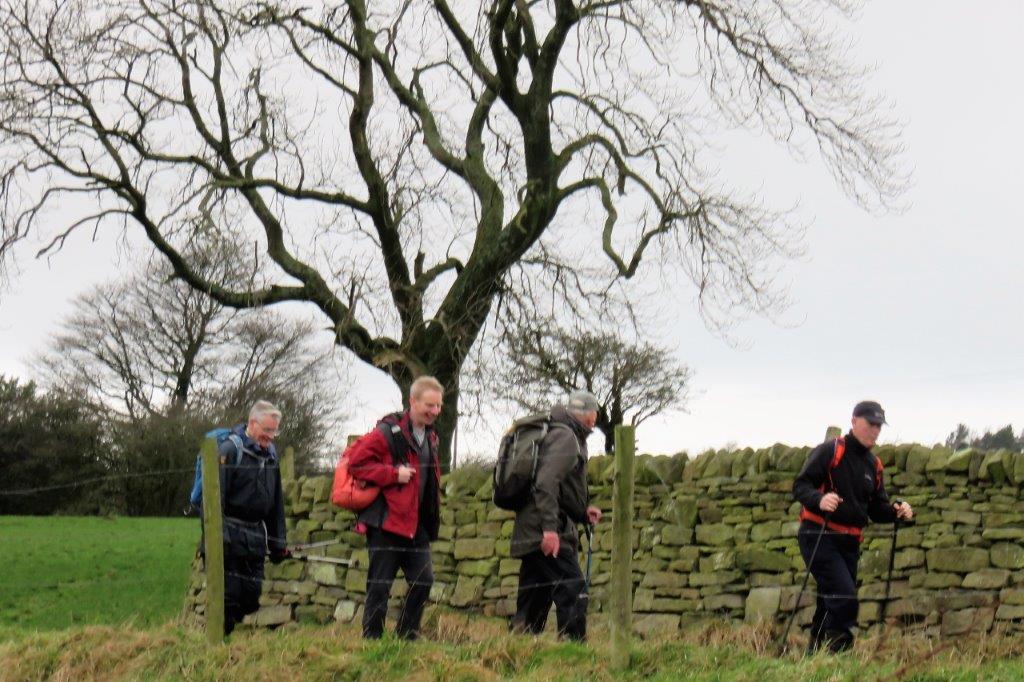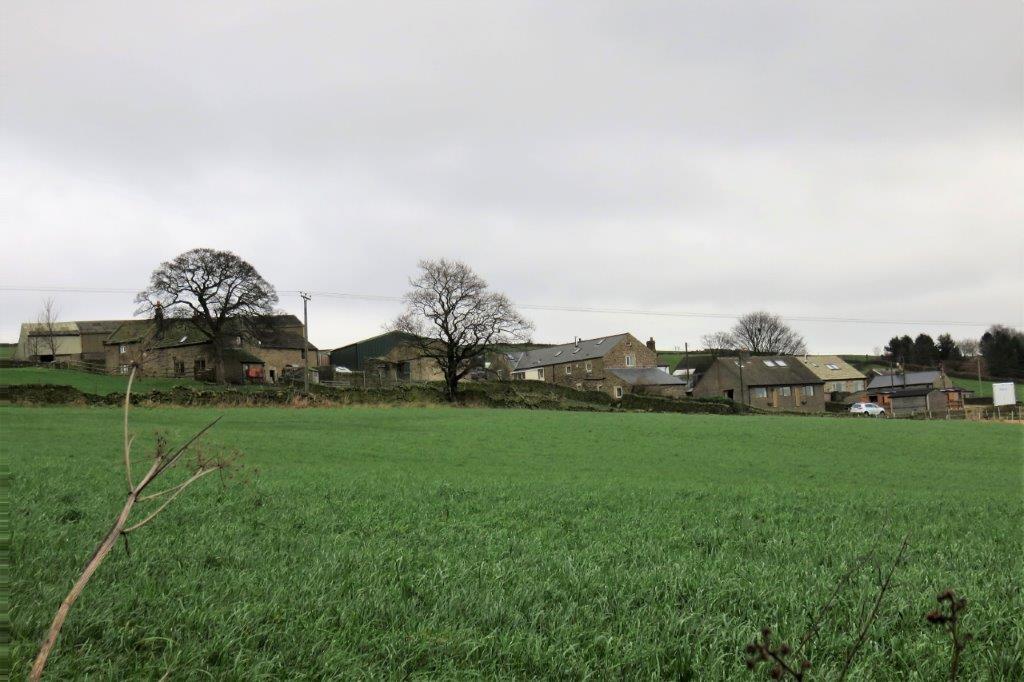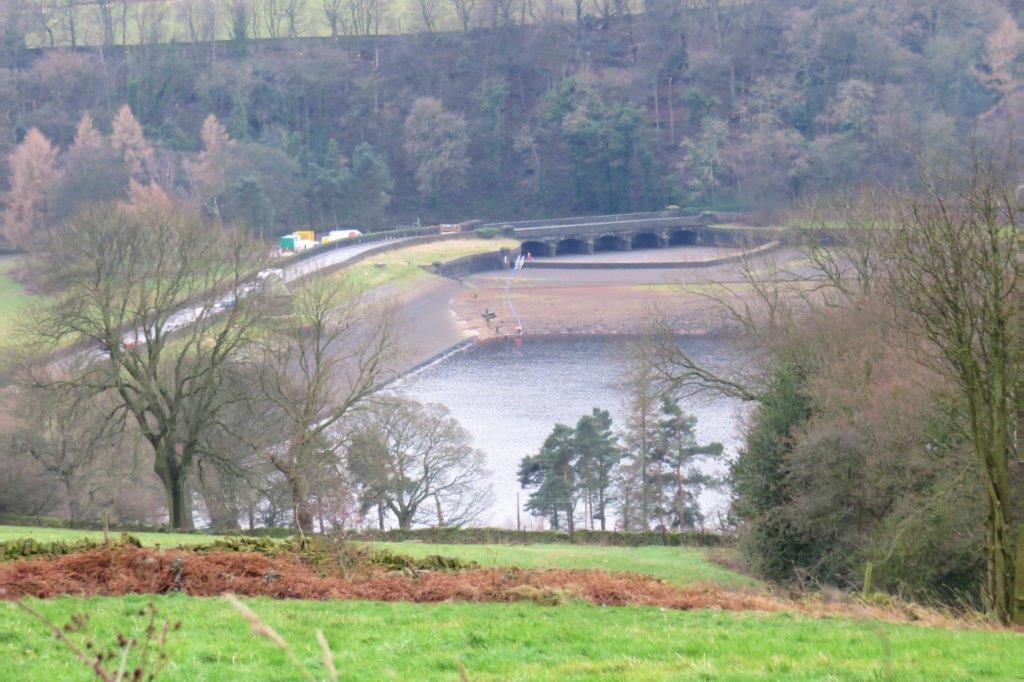 Damflask Reservoir - apparently some work being done on the spillway?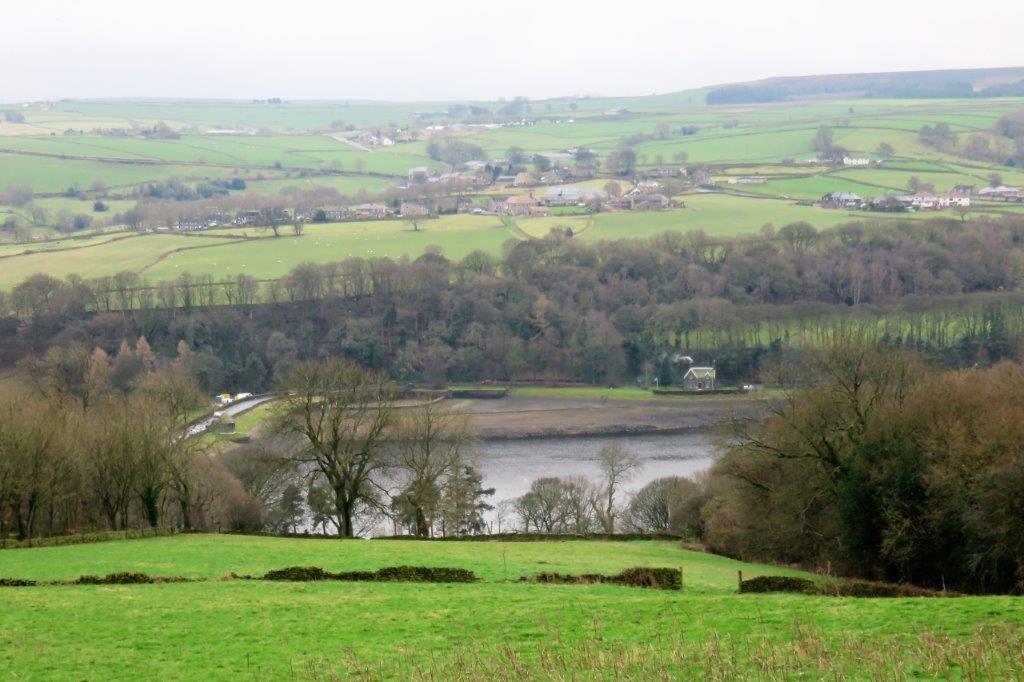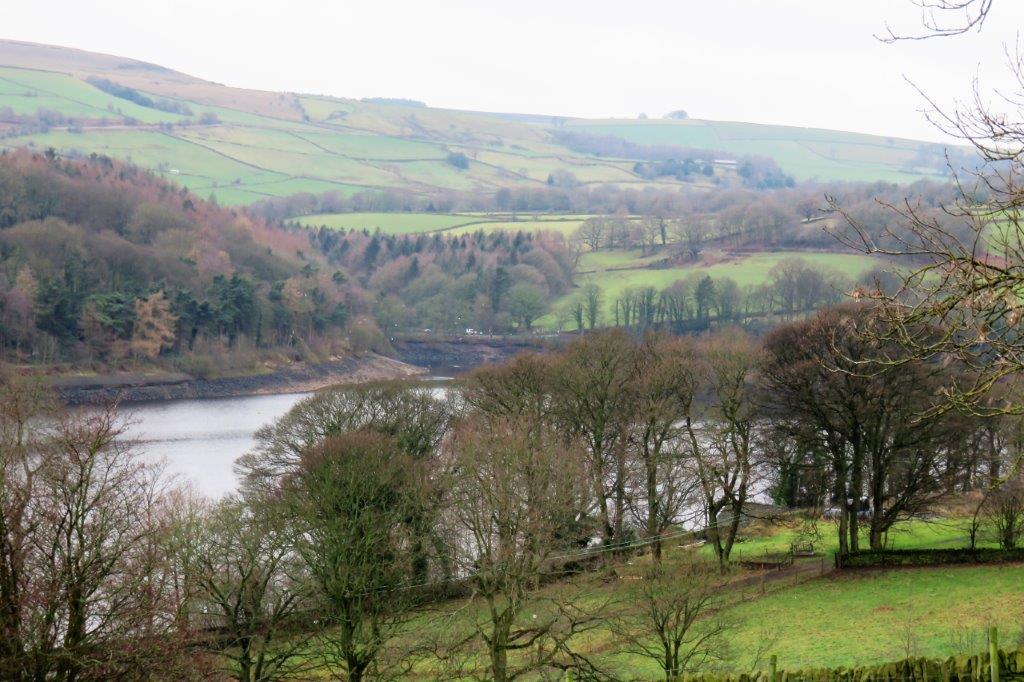 Damflask Reservoir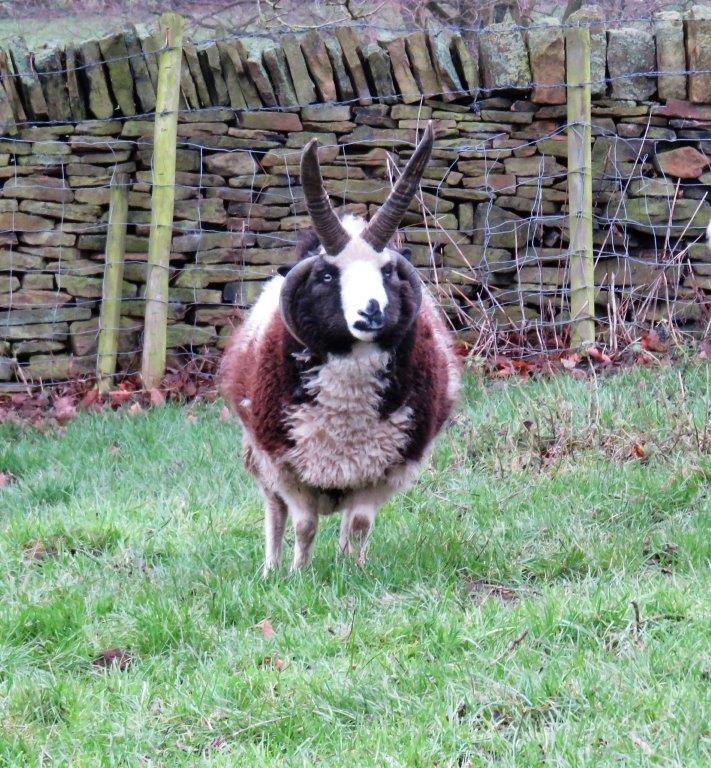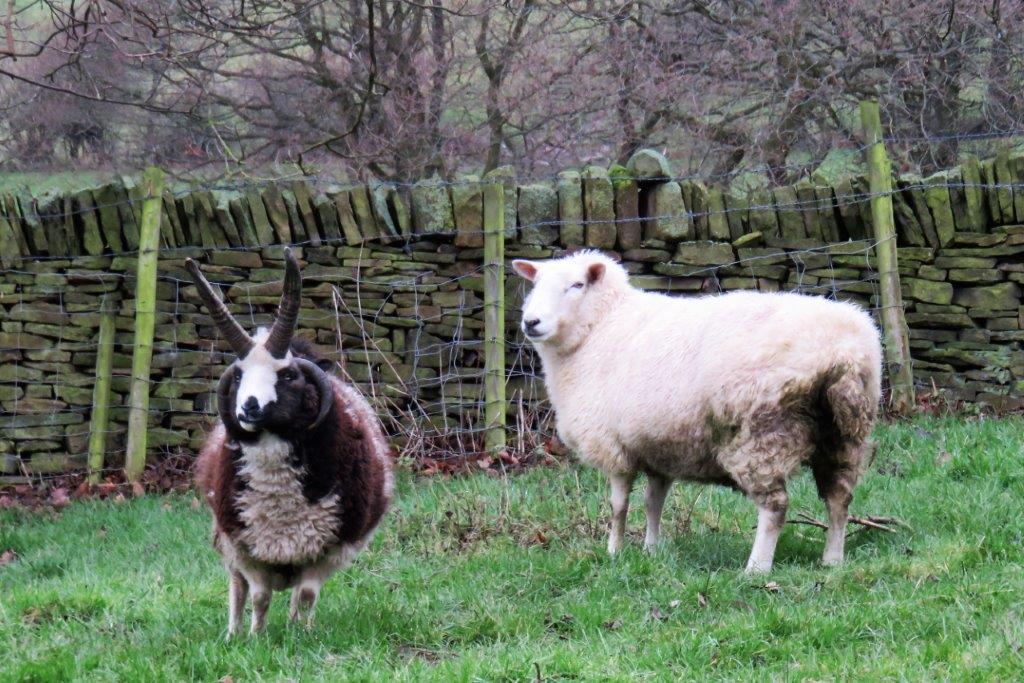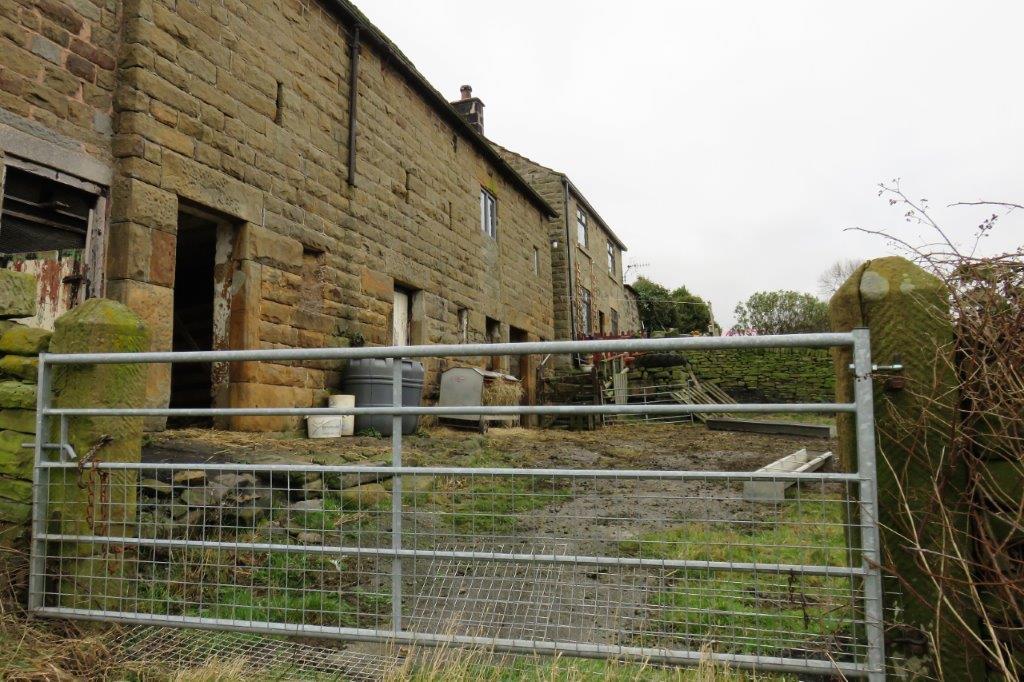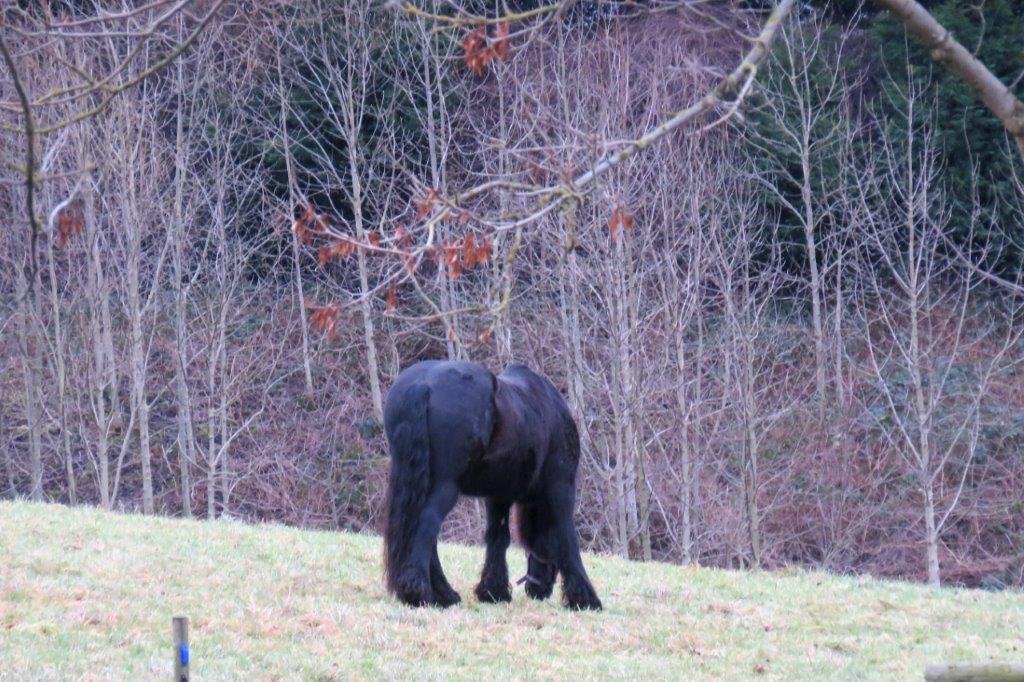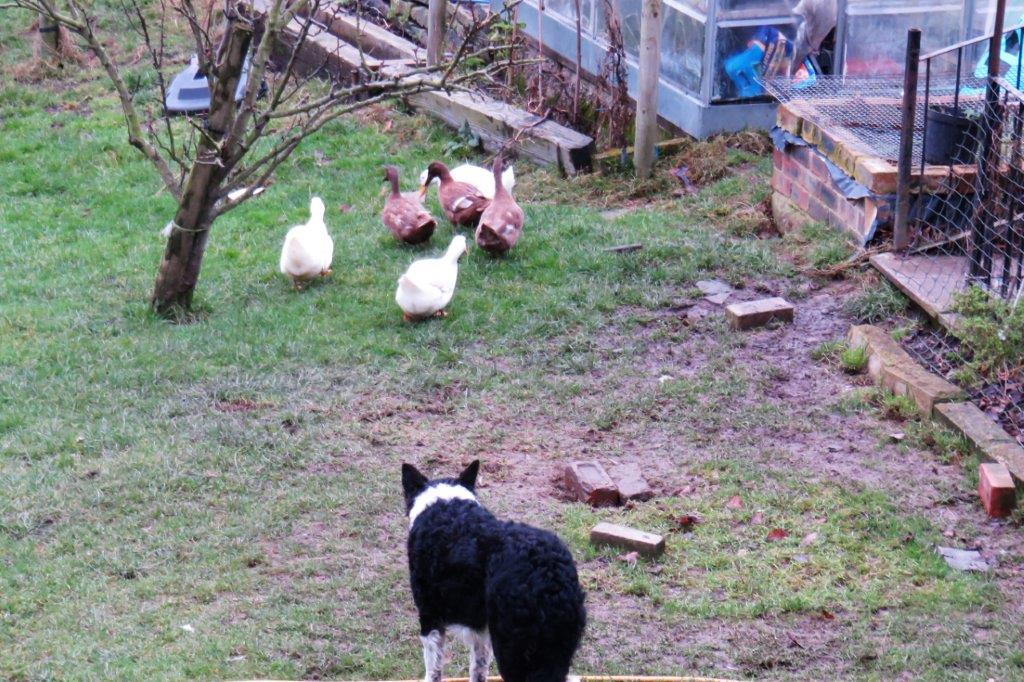 a goosedog?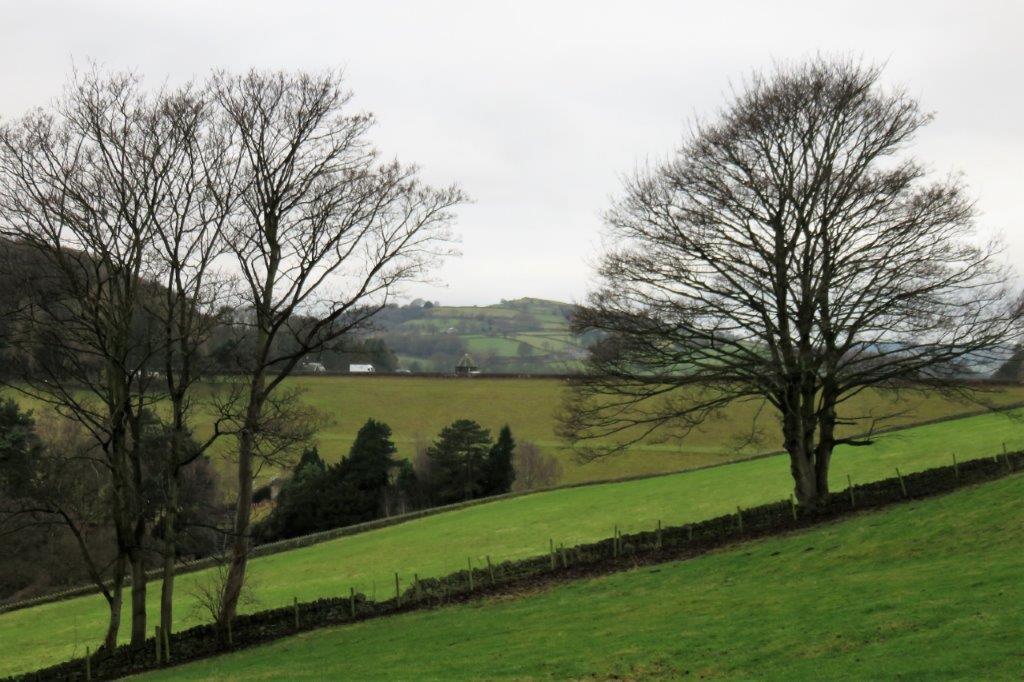 view of Damflask Reservoir embankment from Stacey Lane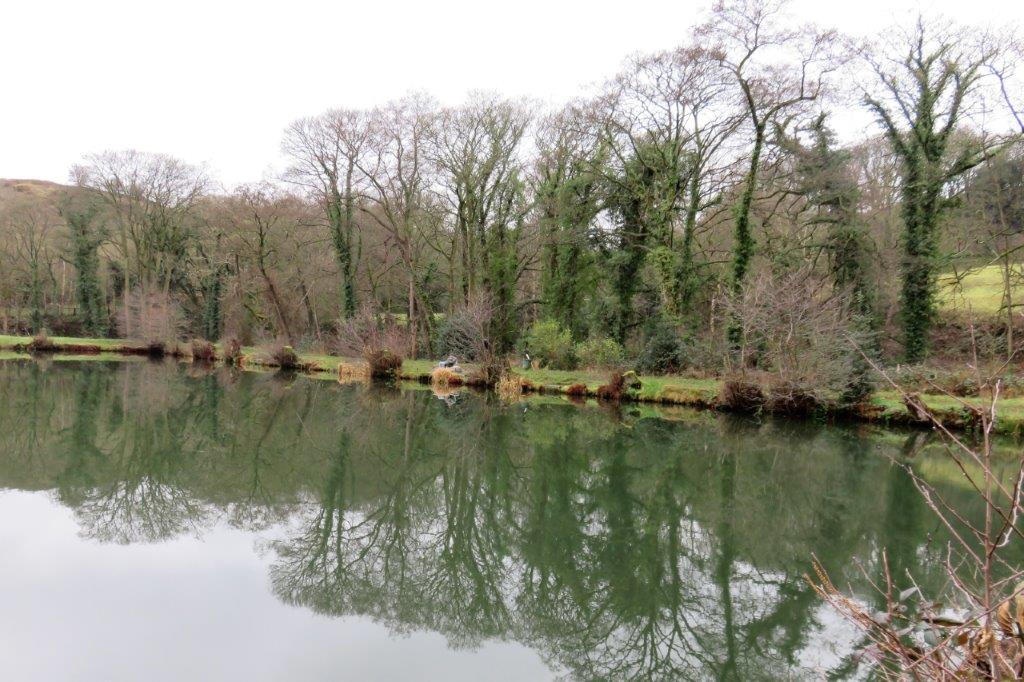 fishing pond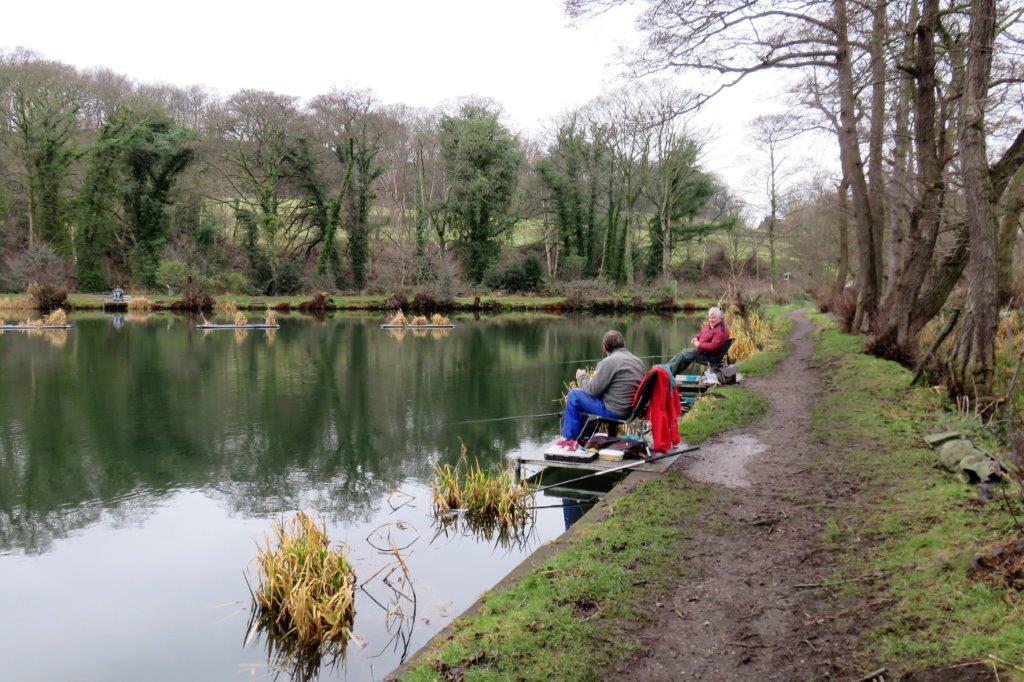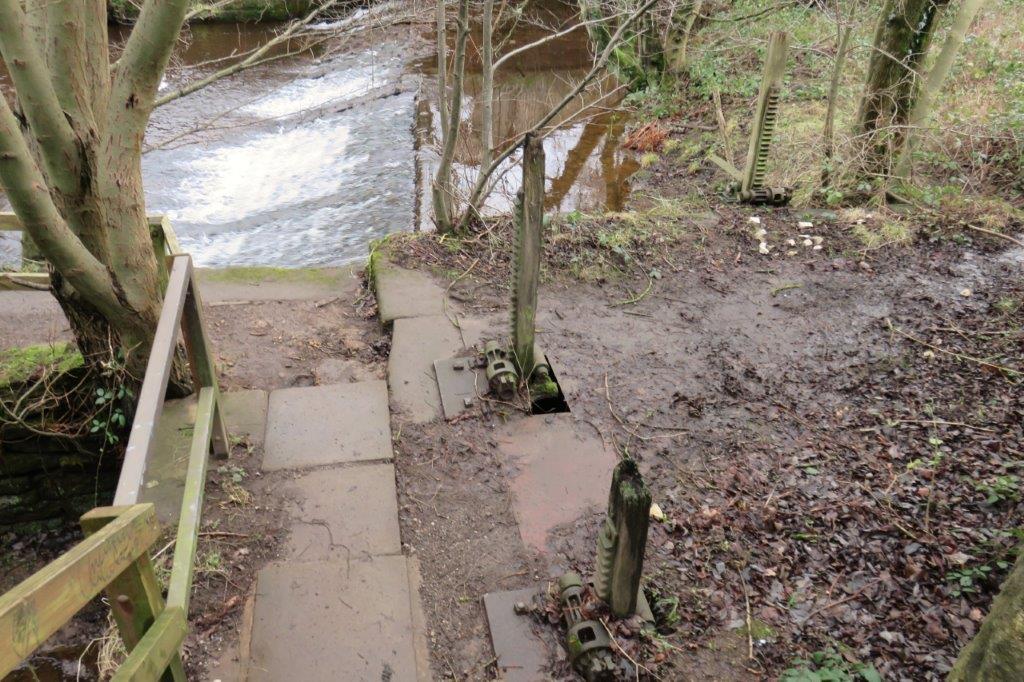 site of gate controlling unused headrace?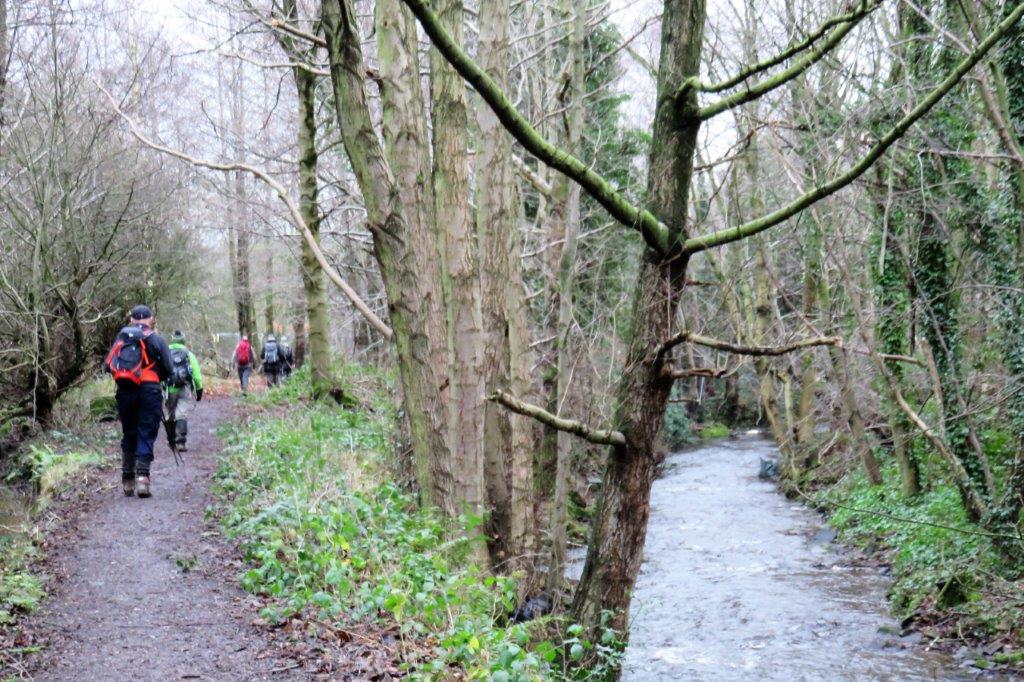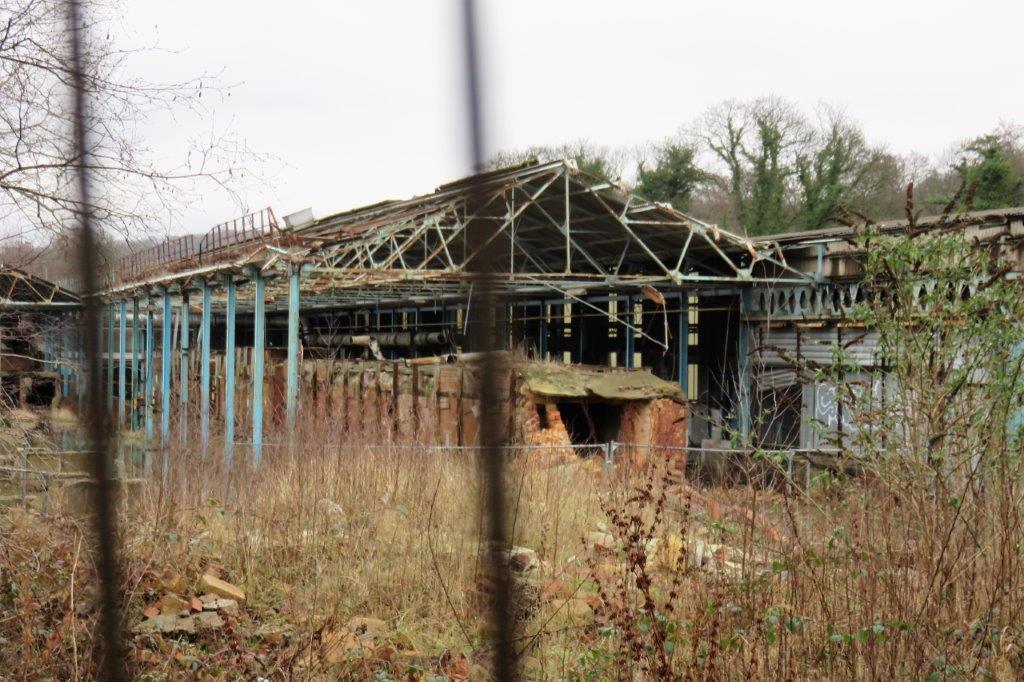 derelict old works a blot on the scenic Loxley Valley - apparently approval for building housing here has not been granted for many reasons.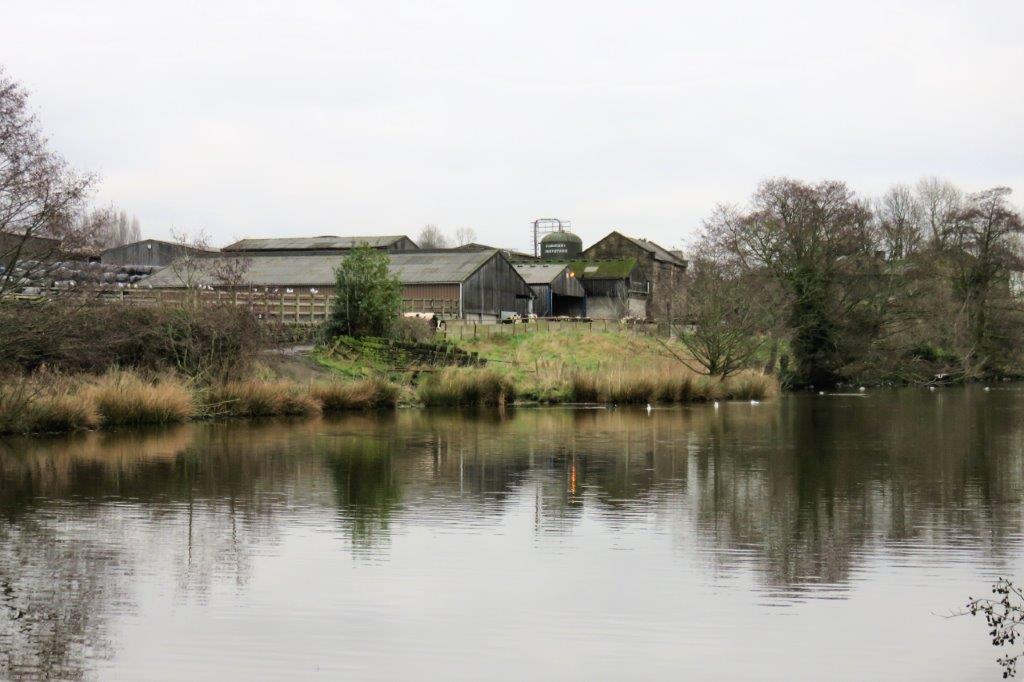 farm behind old headrace pond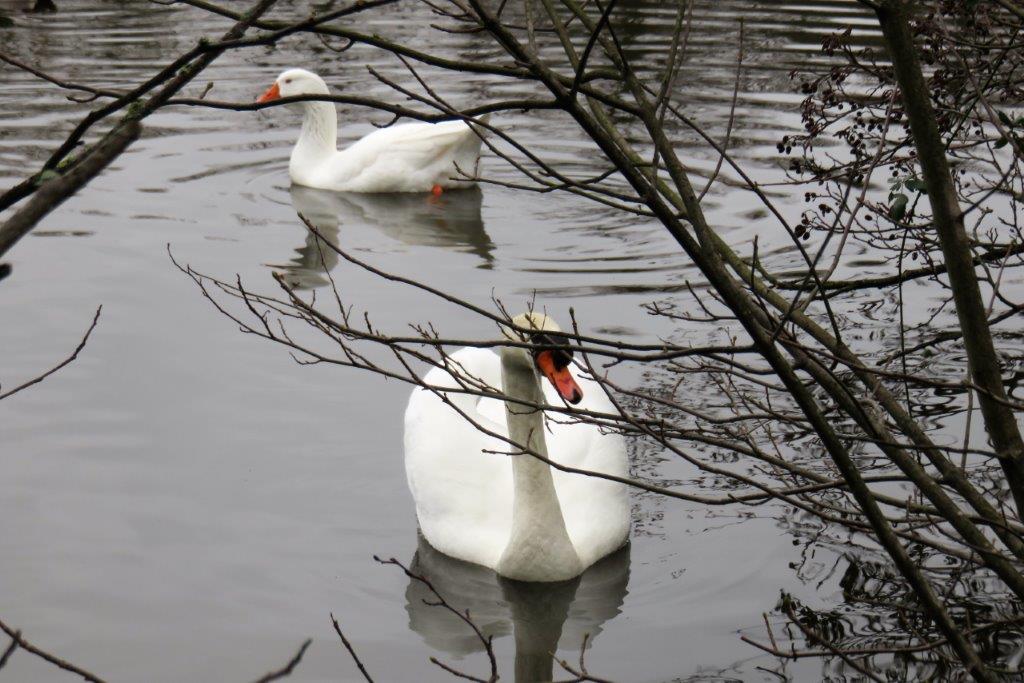 the odd couple have been here for many years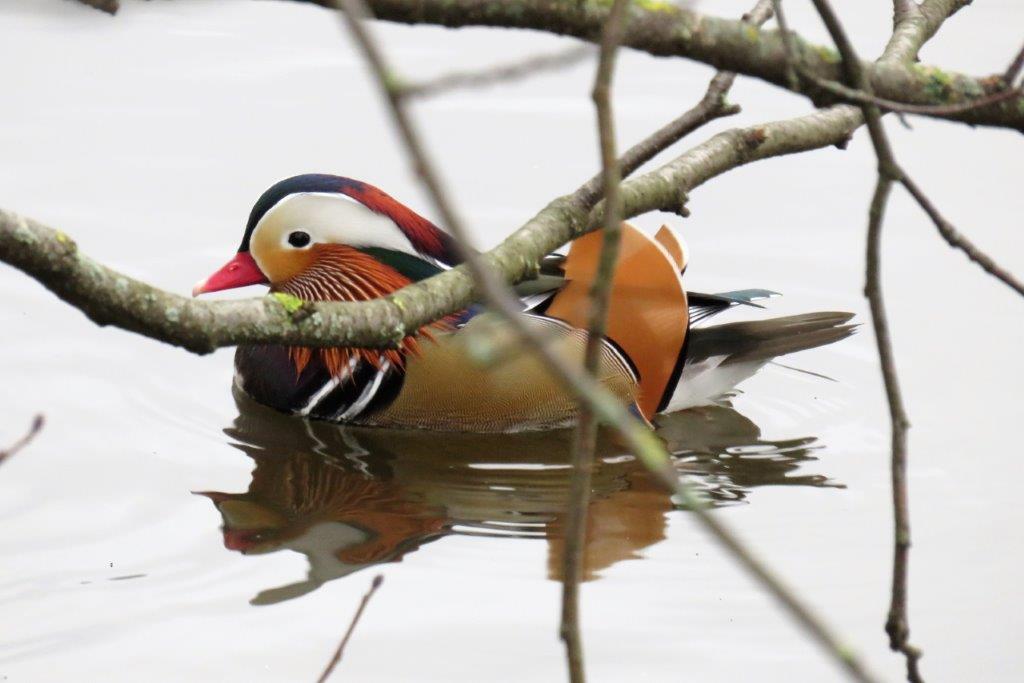 a rather lonely Mandarin Duck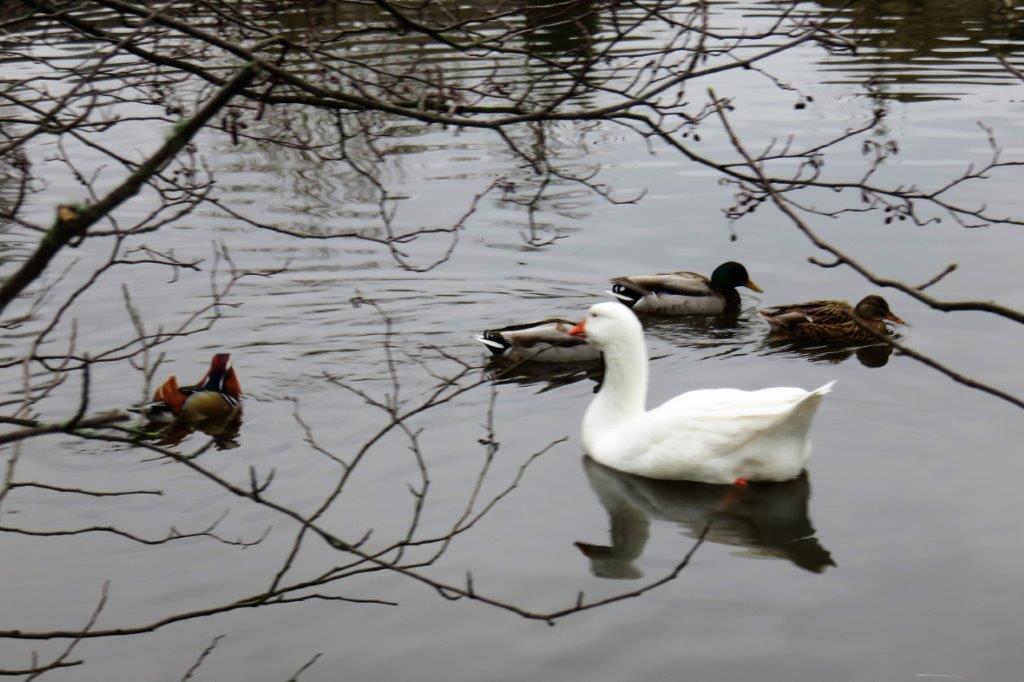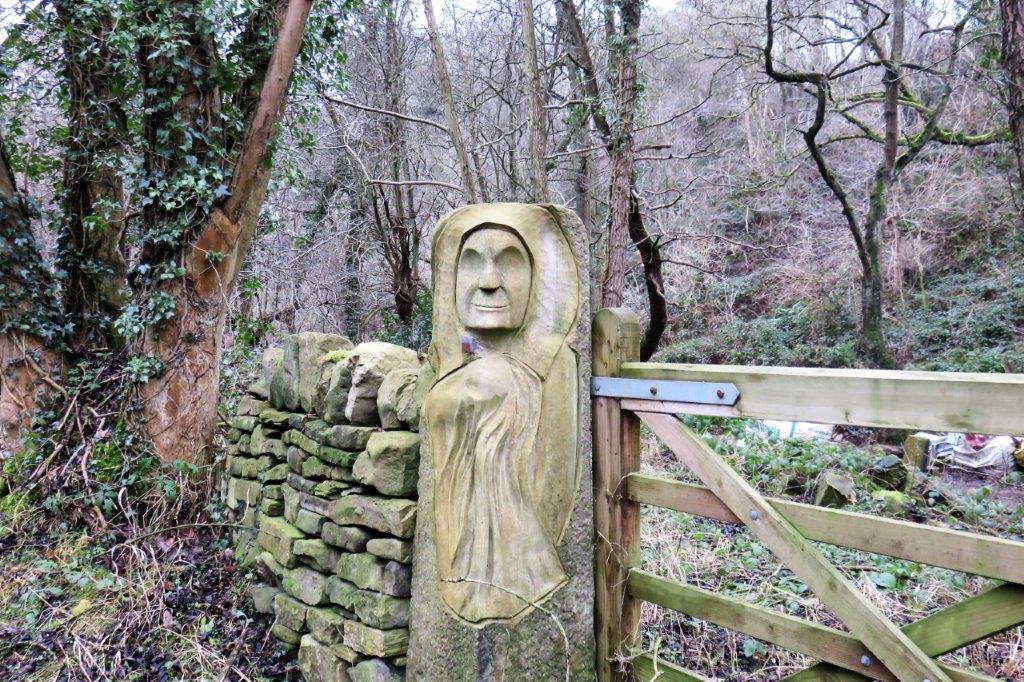 Artists open air display along Storrs Lane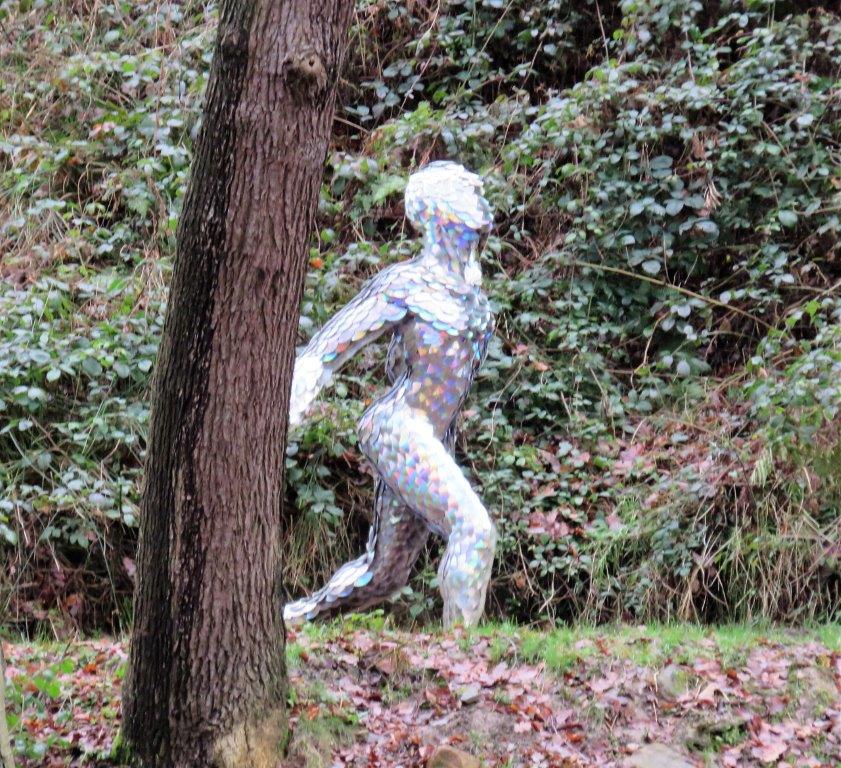 a war memorial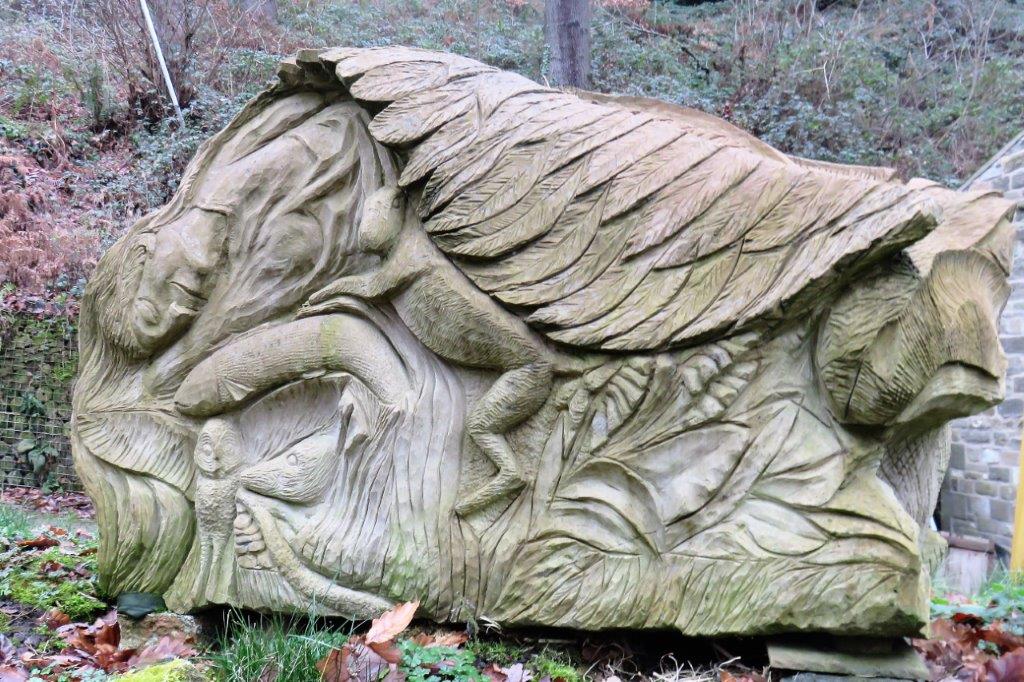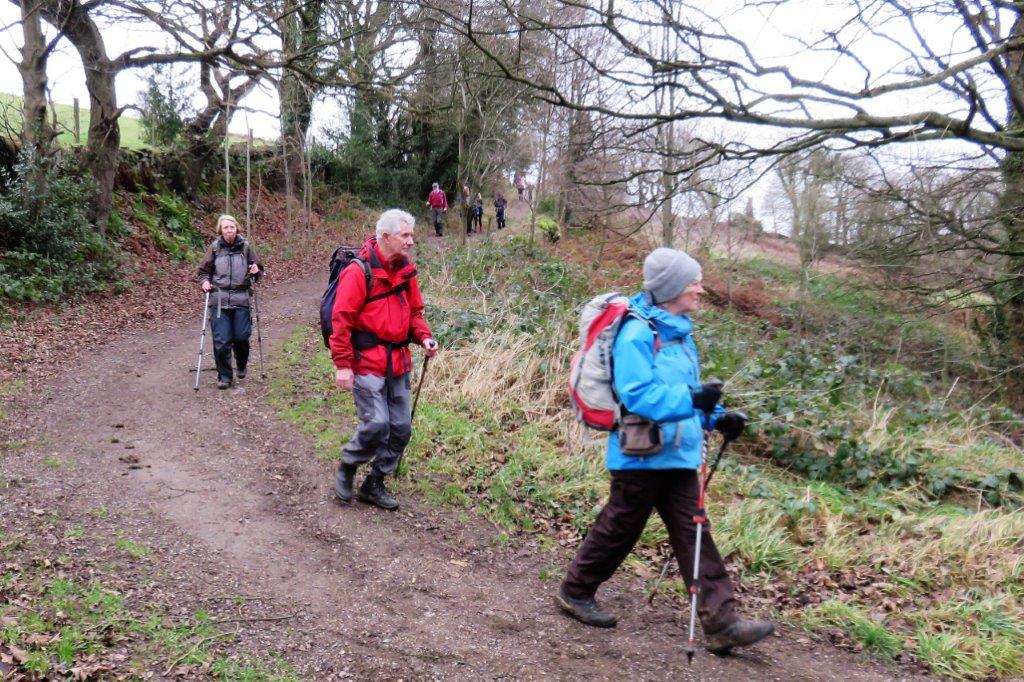 Spoon Lane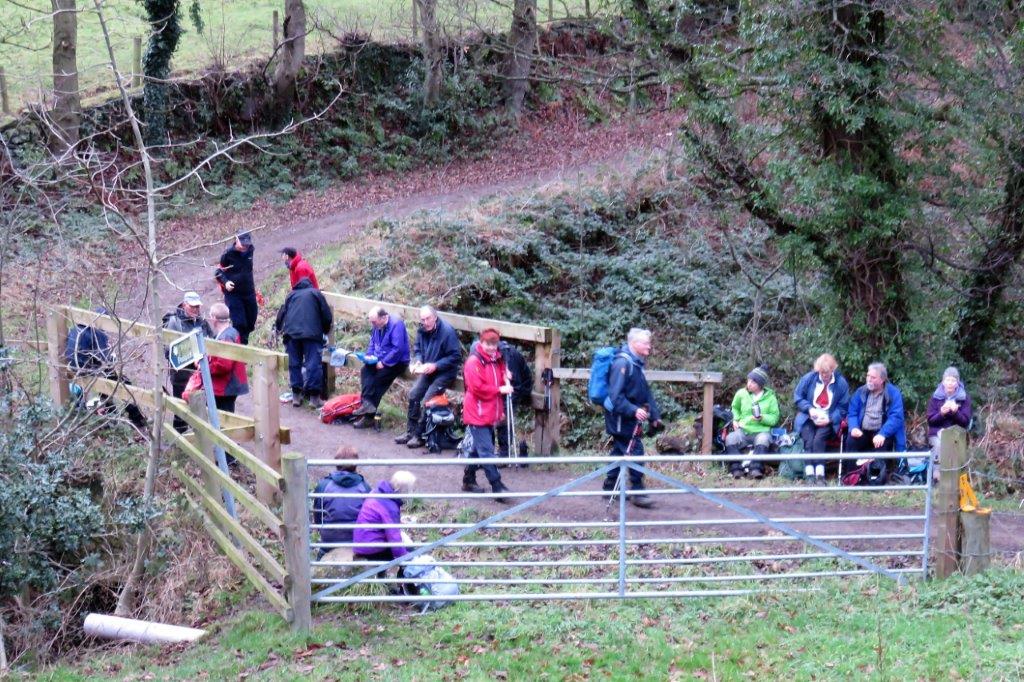 break at Storrs Brook under Spoon Lane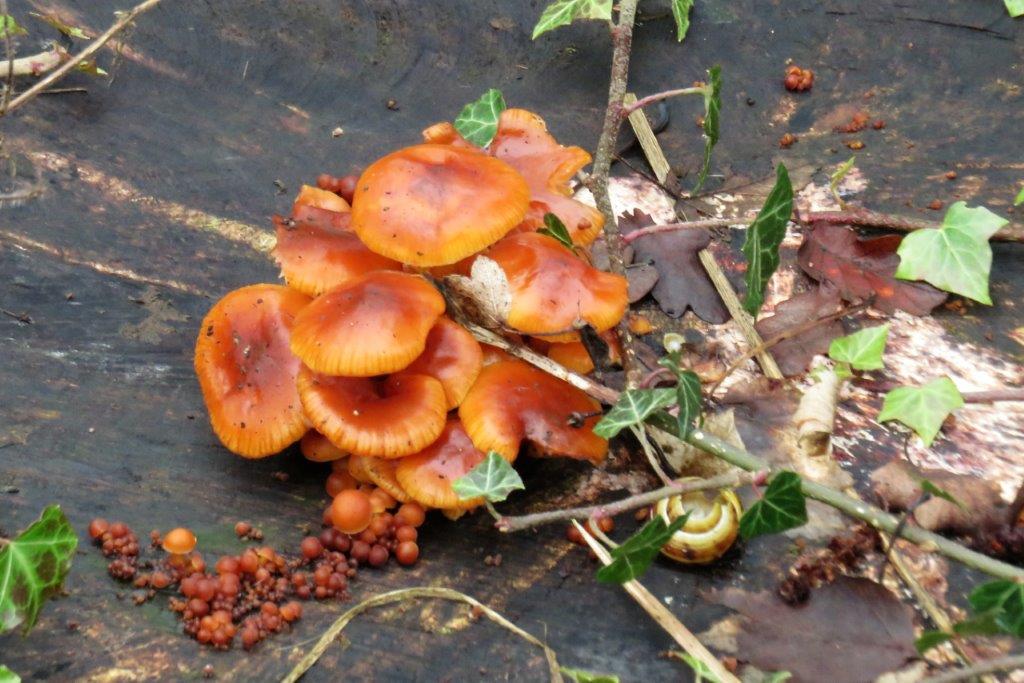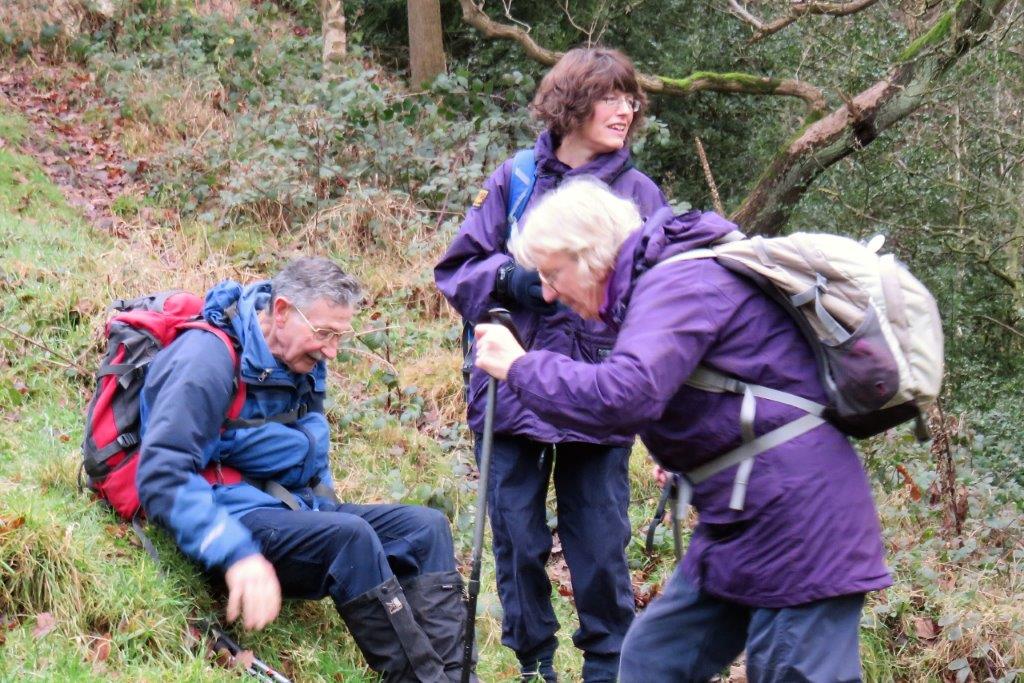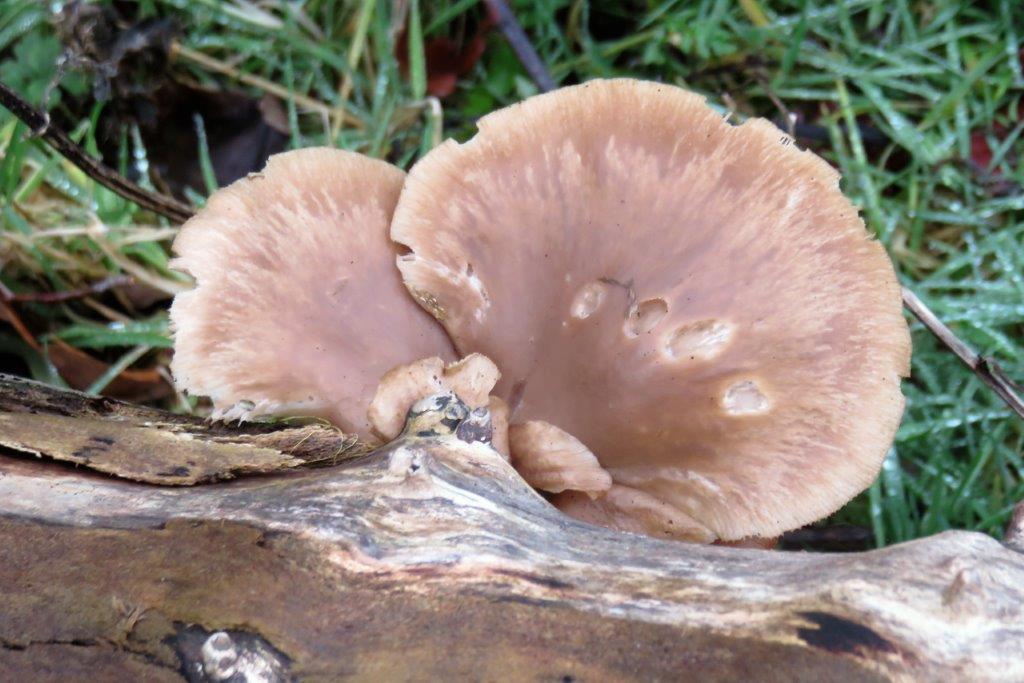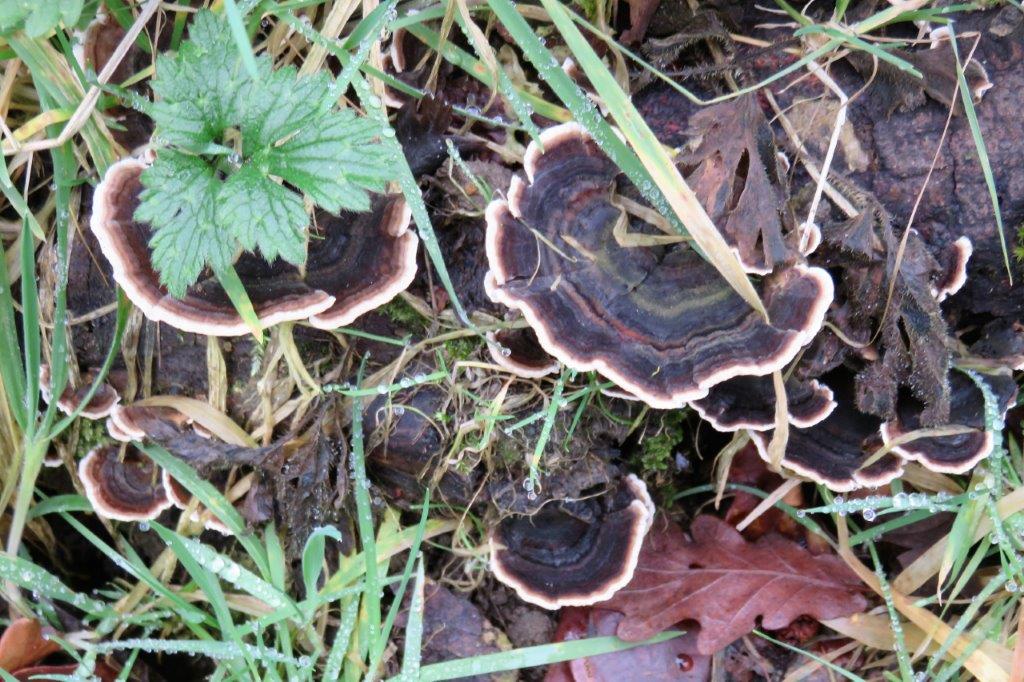 climbing up from Storrs Brook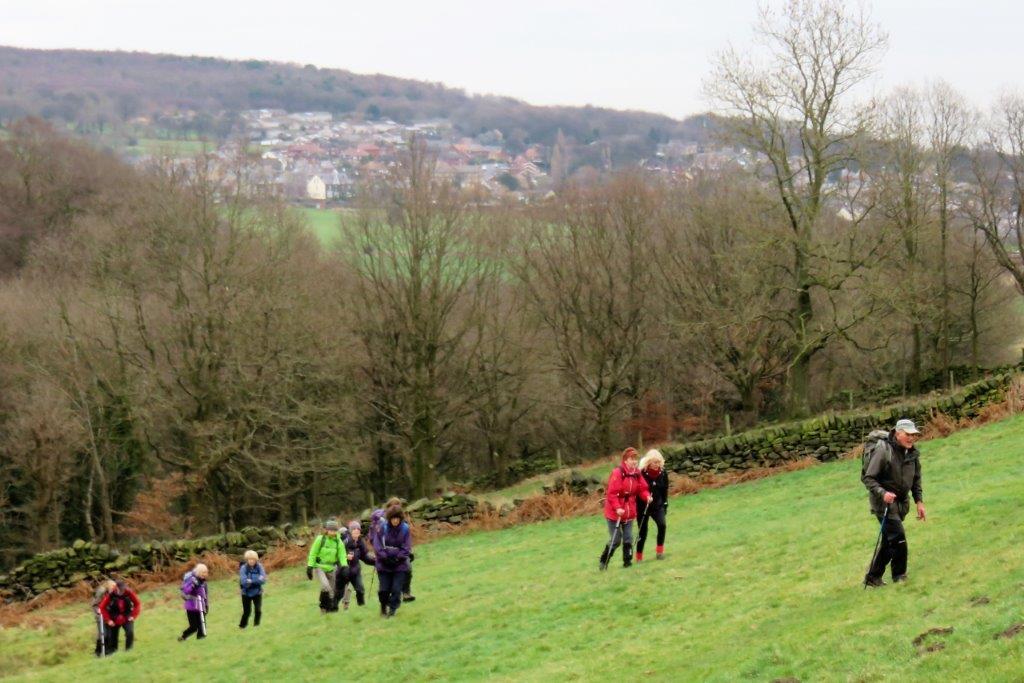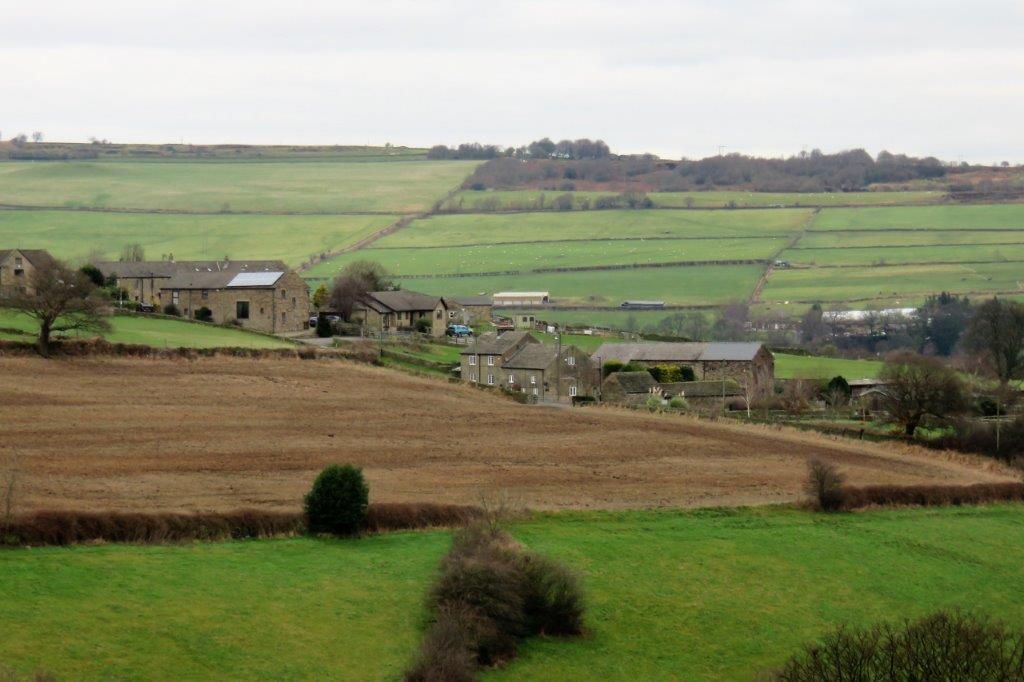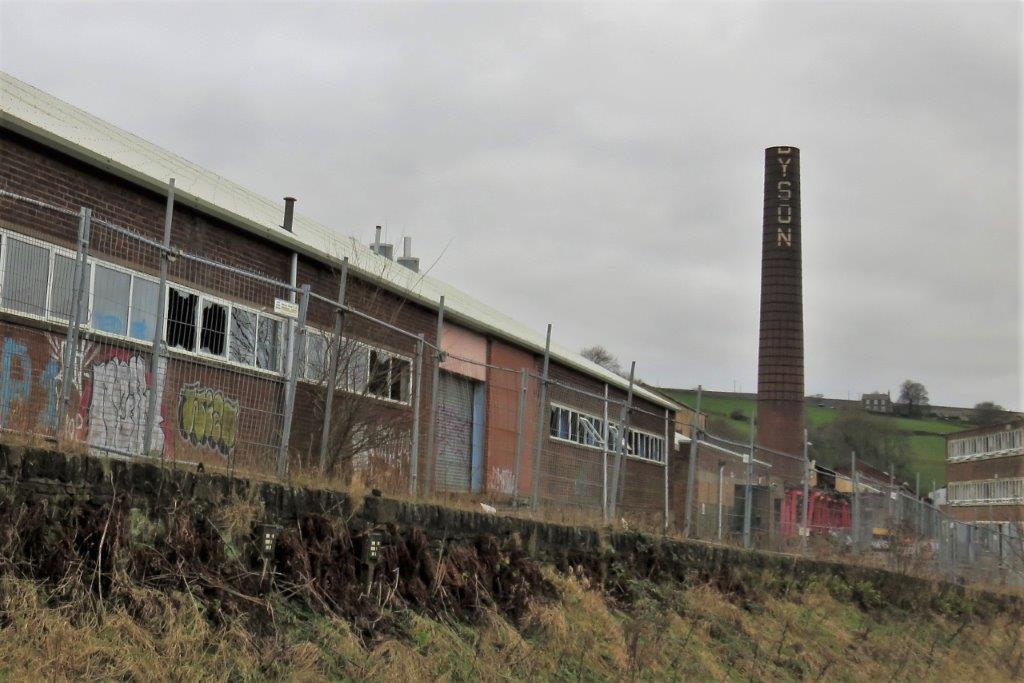 Stopes Works (Dyson written on partly demolished chimney)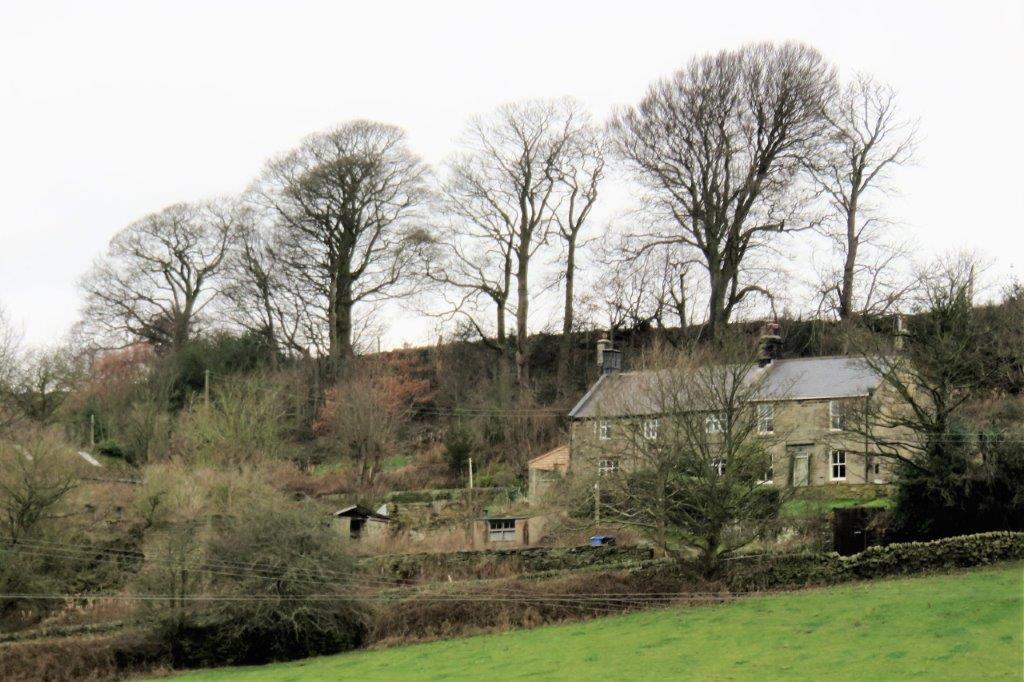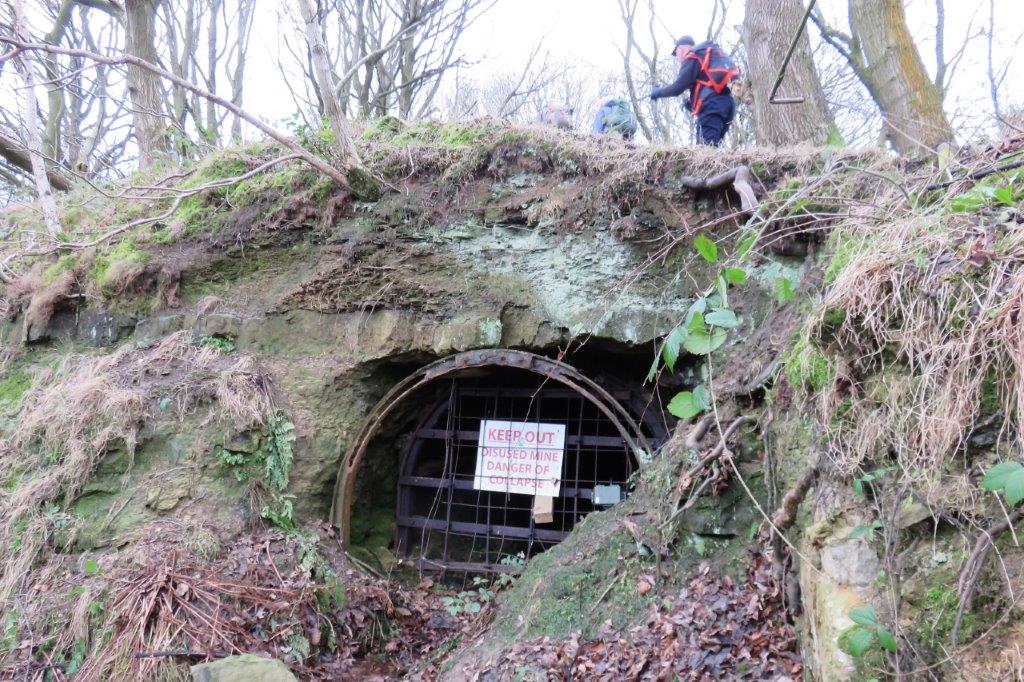 disused mine - for refractory materials?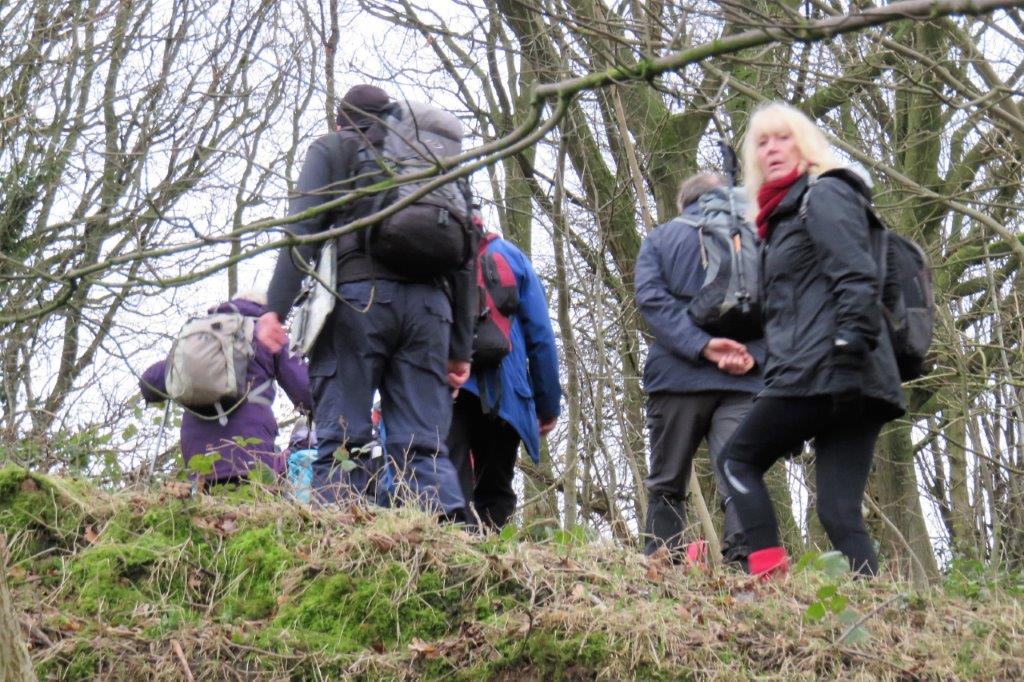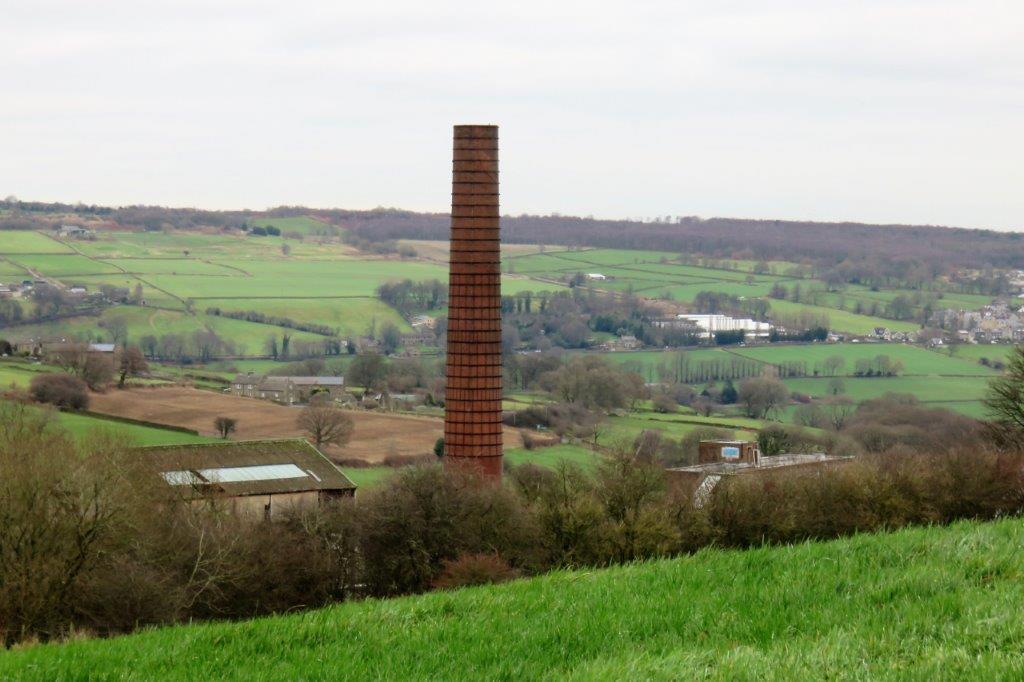 looking back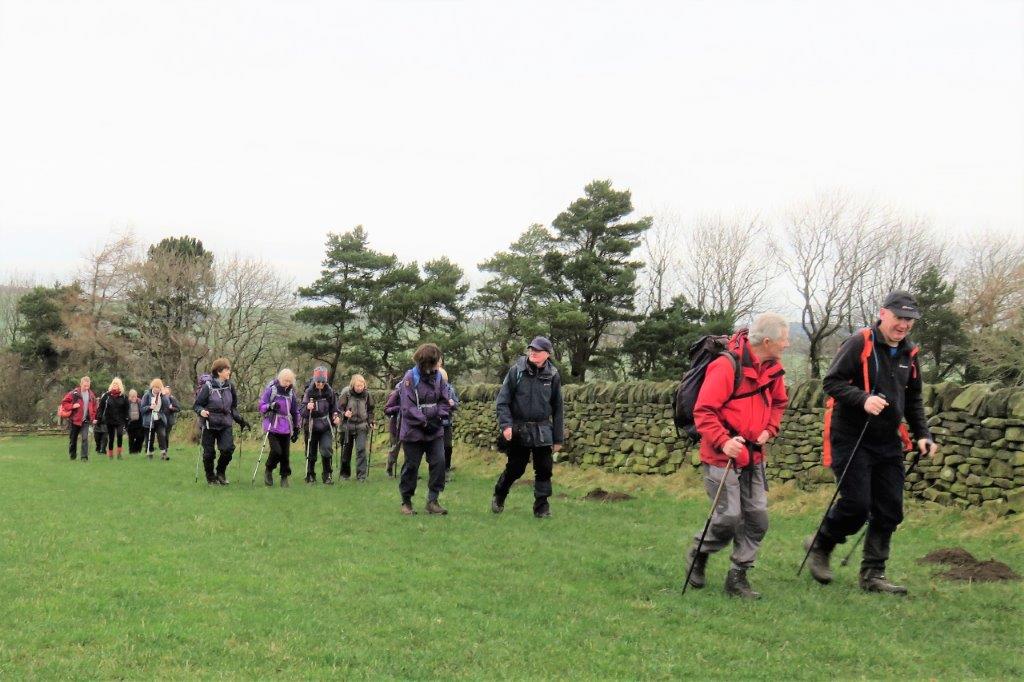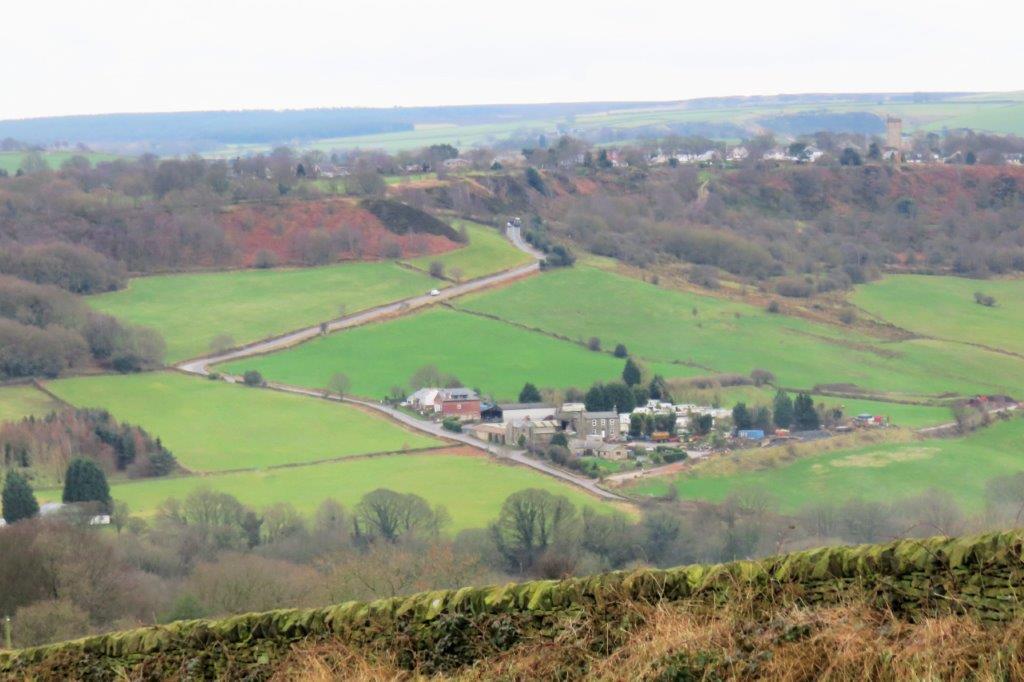 Lodge Lane cross Rivelin Valley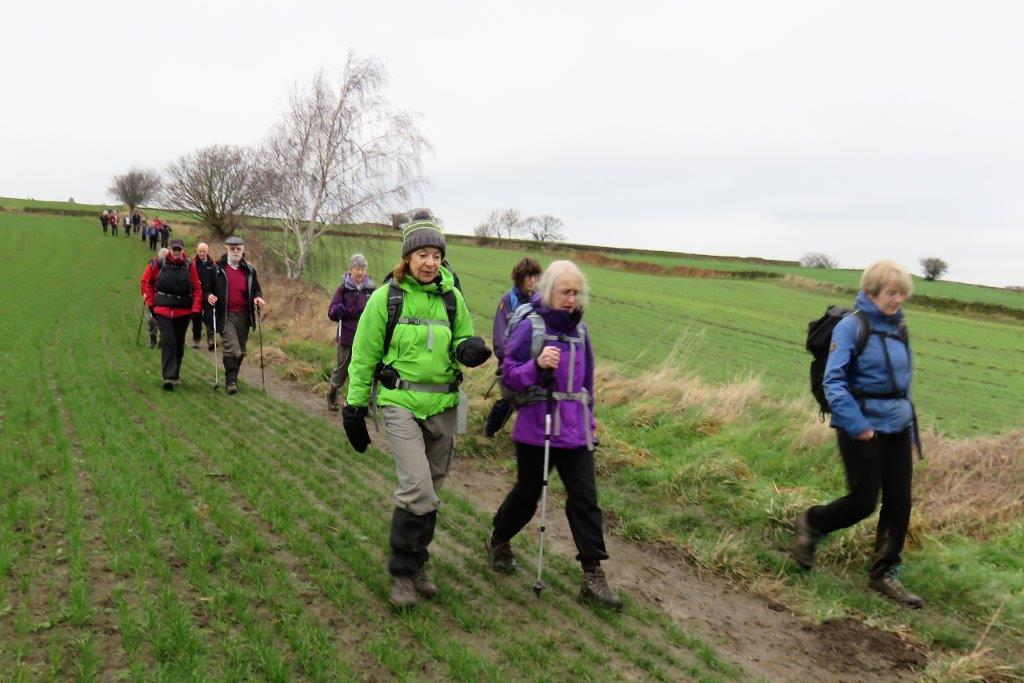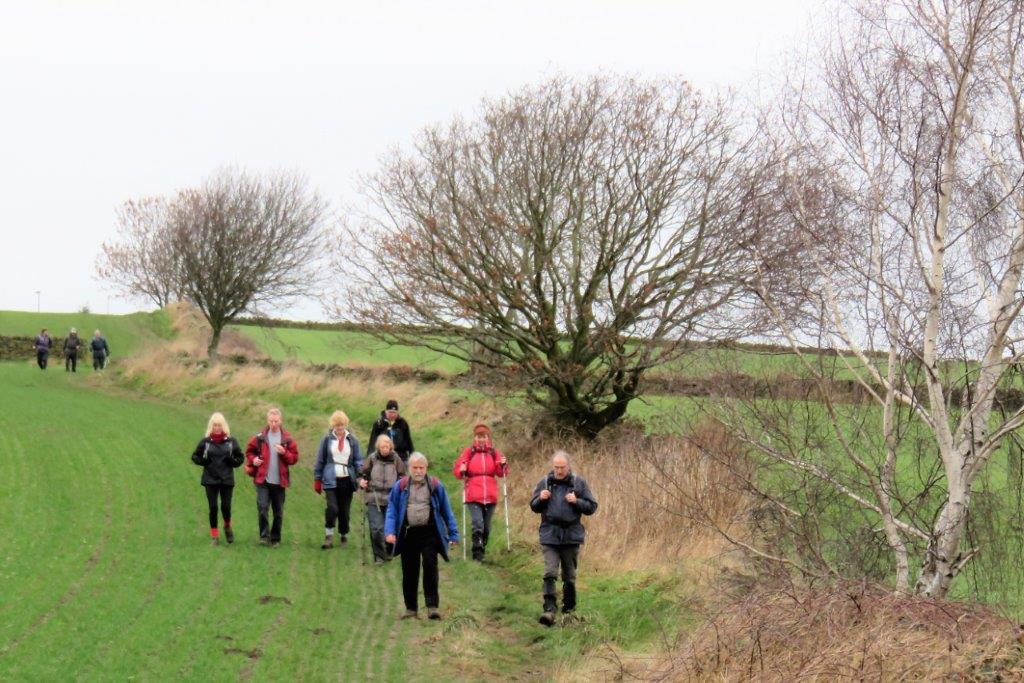 descending towards Tofts & River Rivelin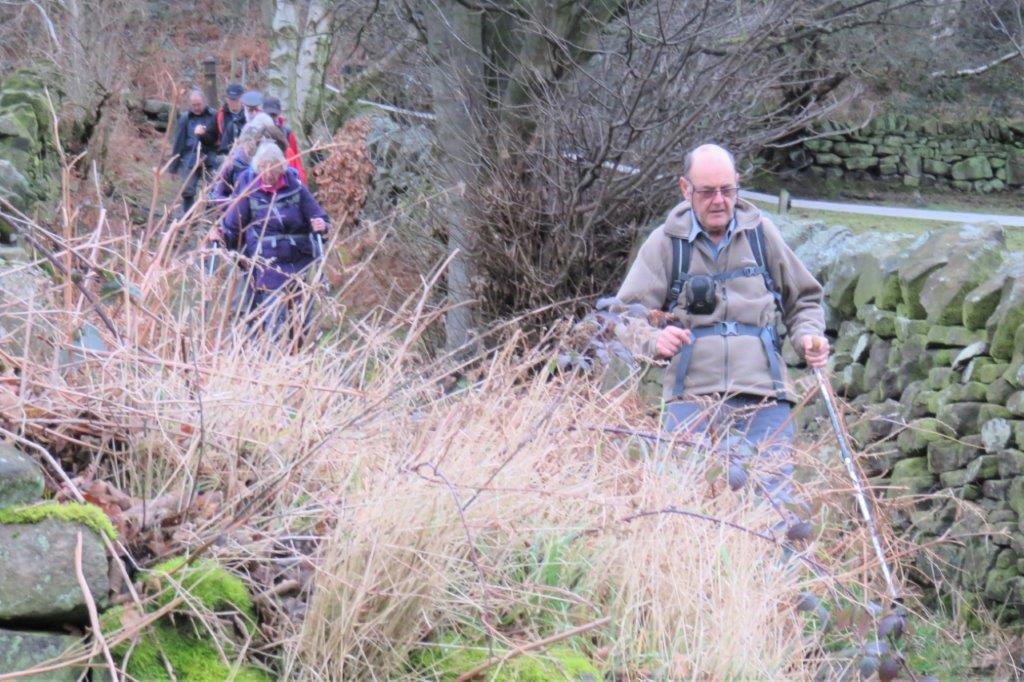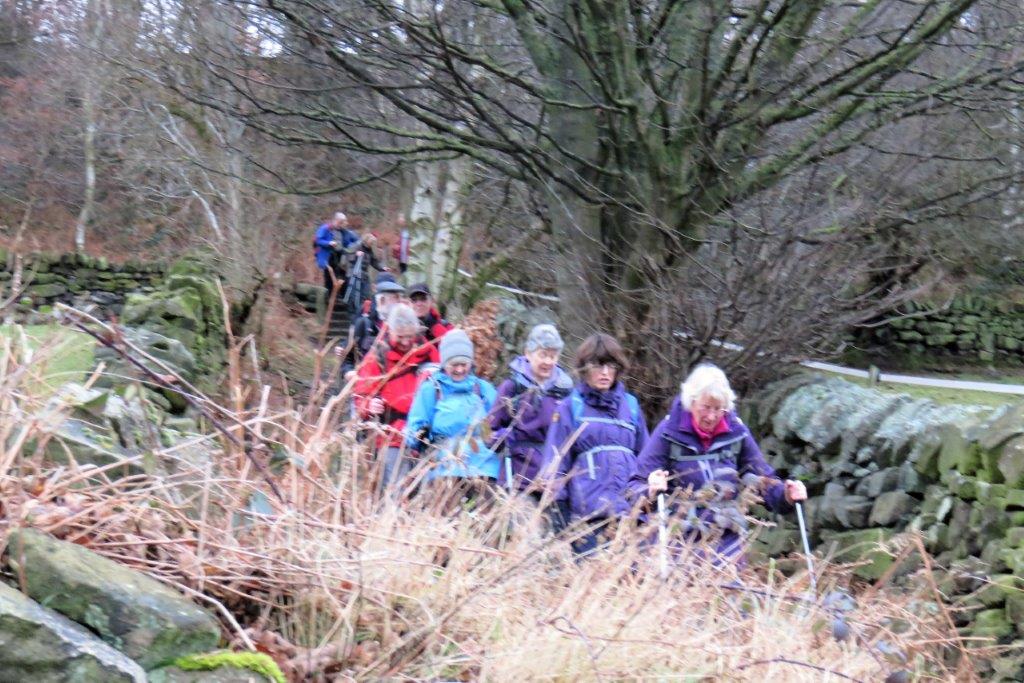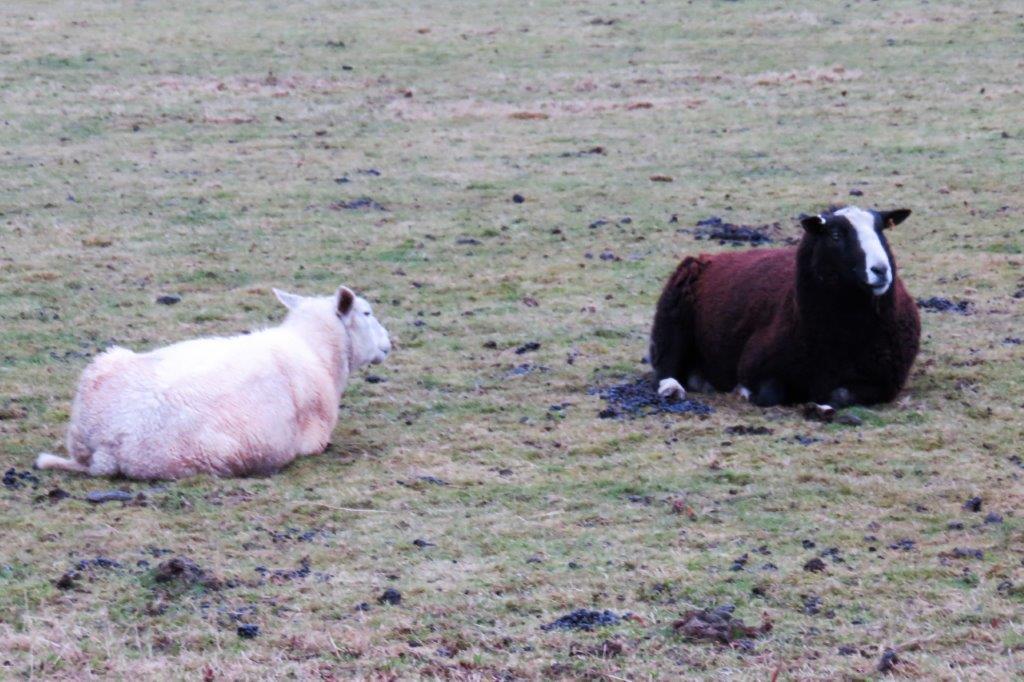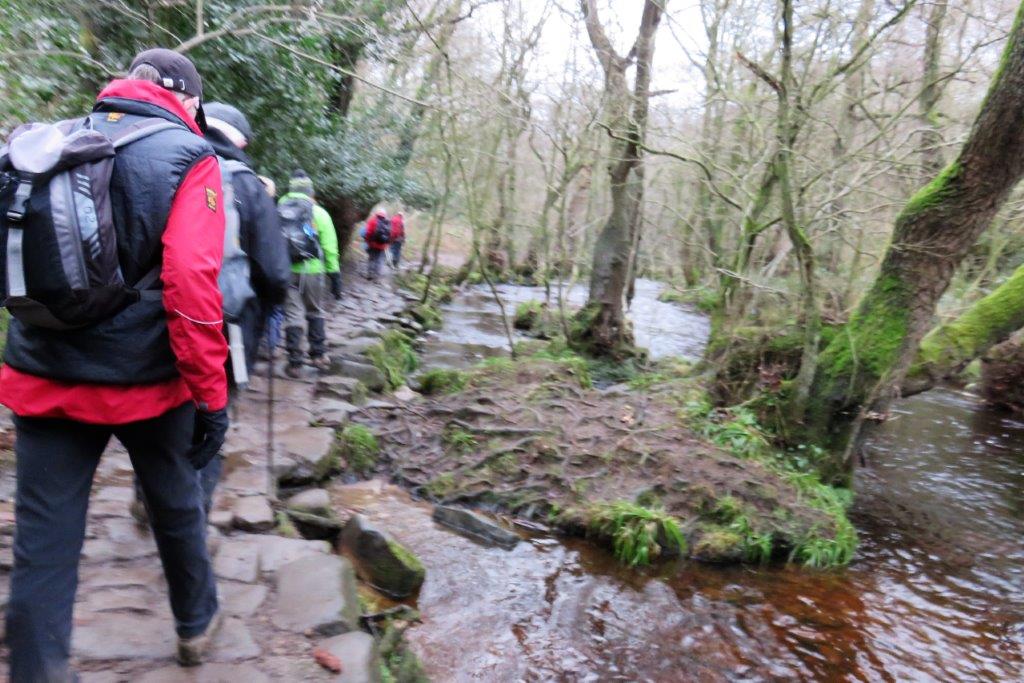 Rivelin River (also numerous old headraces & ponds)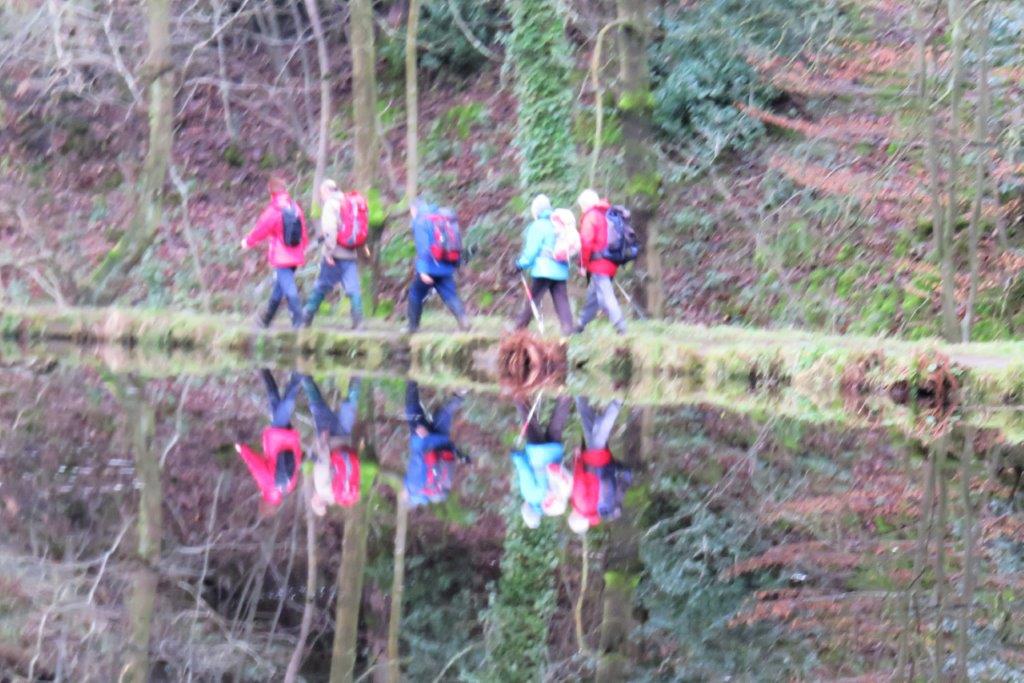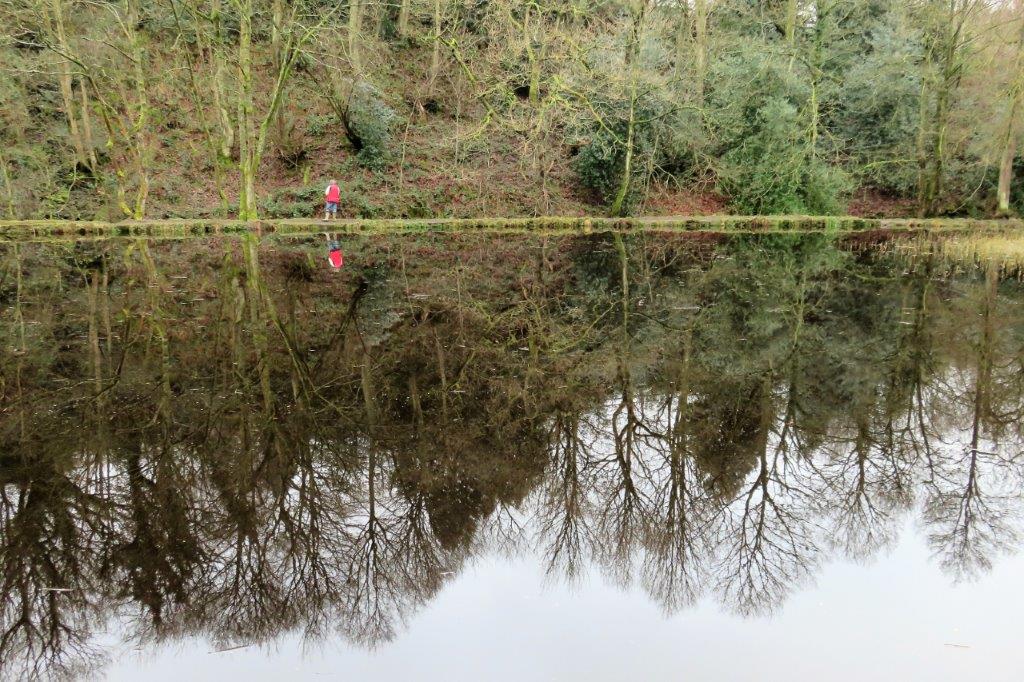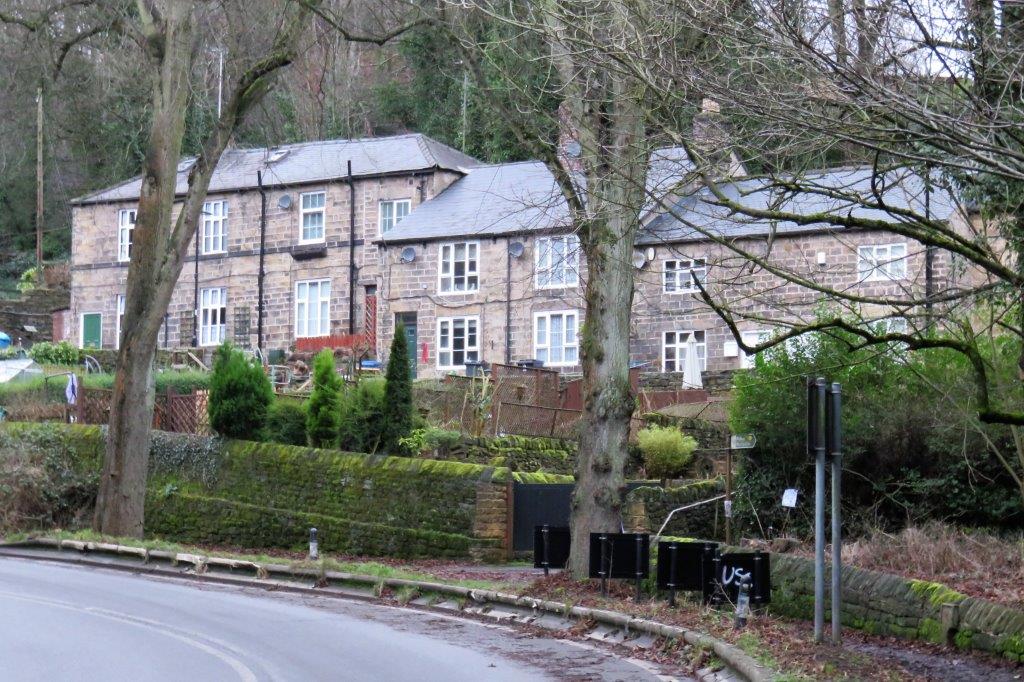 the road to Malin Bridge crossed about here
homepage - Day Walks Index 2017 - contact me at