homepage - Day Walks Index 2017 - contact me at

2017.01.11 Shepley Station, Stretch Gate (lane), Shelley, ~ S.E.E. of Standing Hurst Farm, Roydhouse, Taylor Hill, Park Lane, Frank Lane, Low House Farm, U turn into Park Gate Dike, Under Kirklees Light railway at Cuckoos Nest Halt, Cross A636 Rd, Bagden Park, Dearne Way, roads S / parallel to A636, Denby Dale Station - leader Judy Gathercole - Wednesday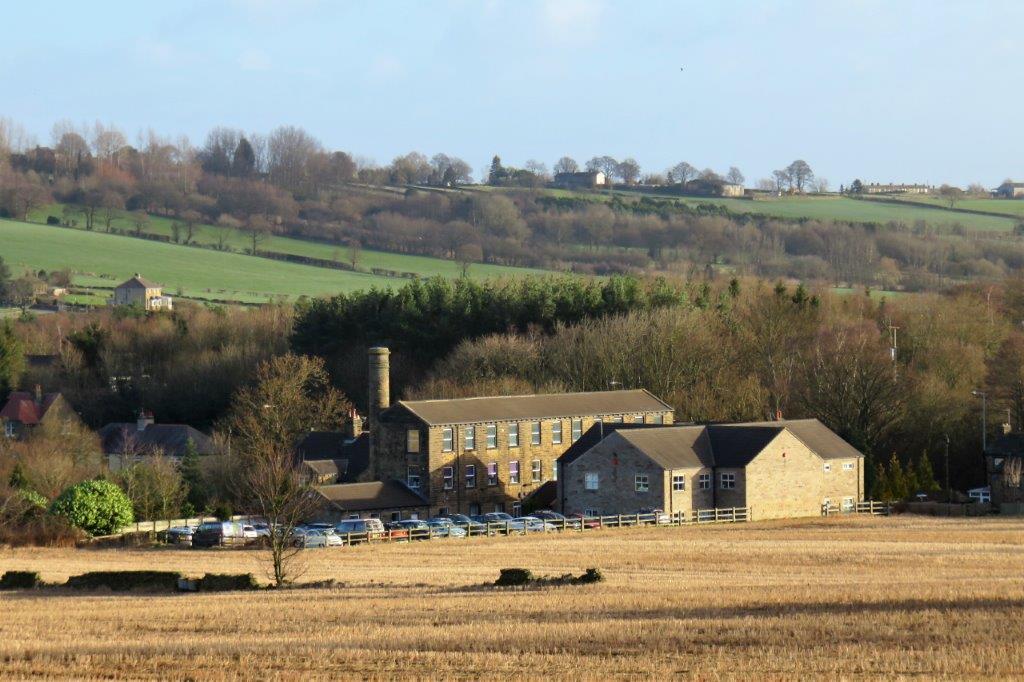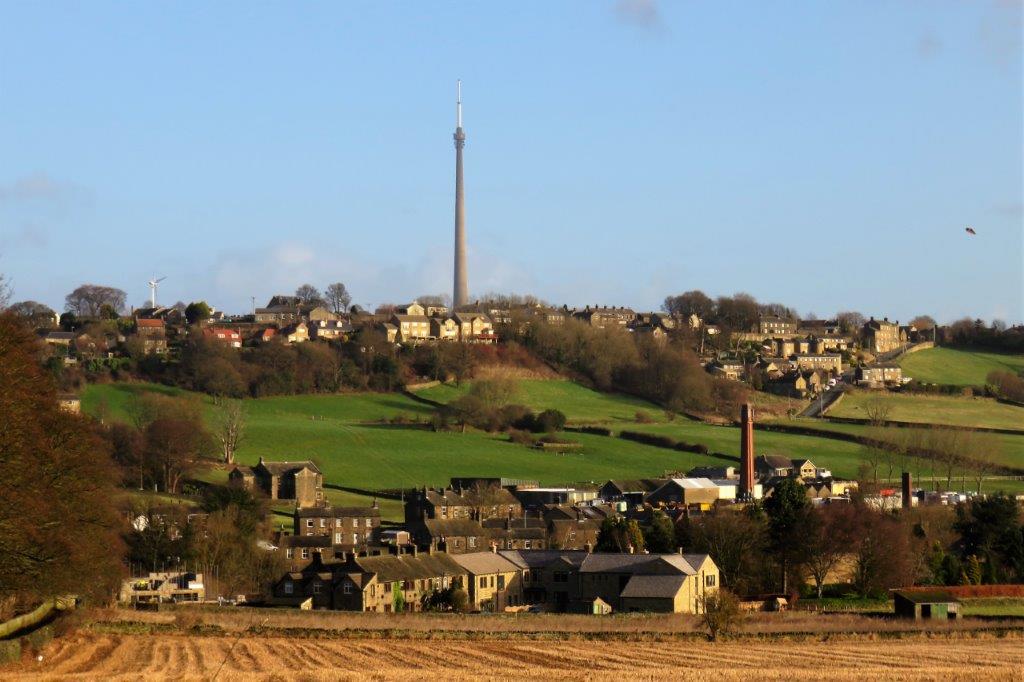 Emley Moor transmission tower about 1 mile west of Emley (village) ~330 meters high - highest freestanding structure in the UK. Concrete structure designed by Ove Arup & Partners replaced earlier collapsed metal towers. Opened in early 1971.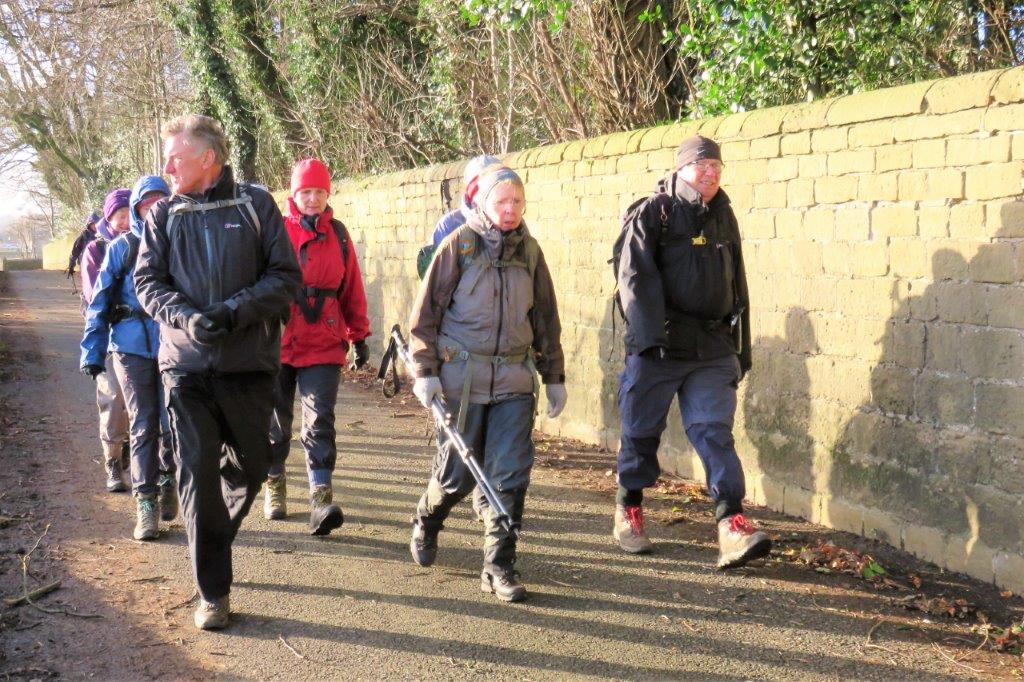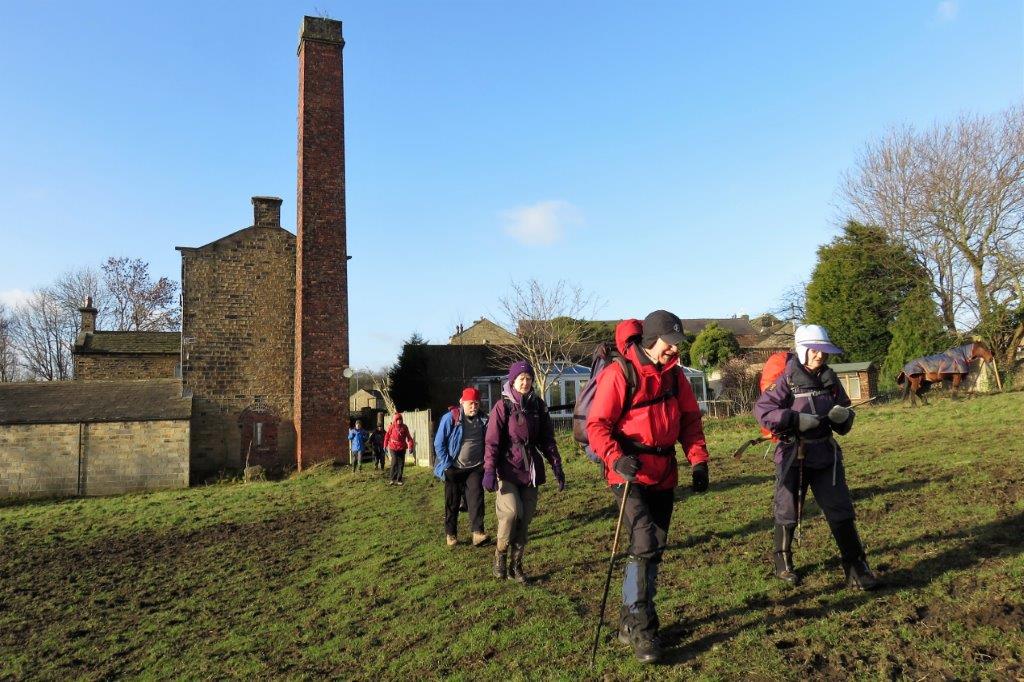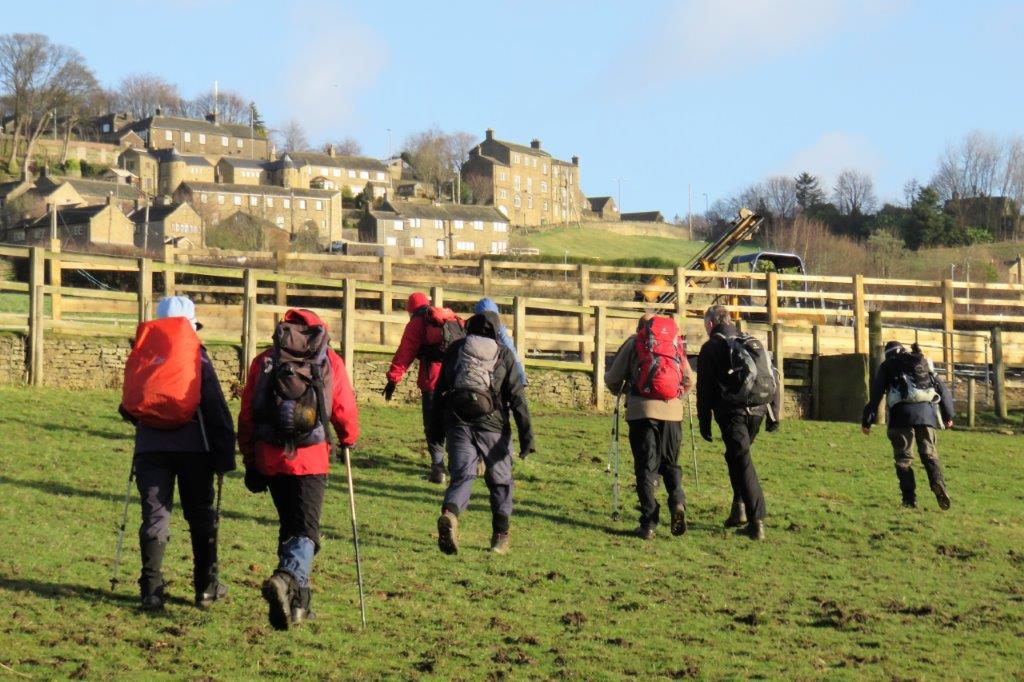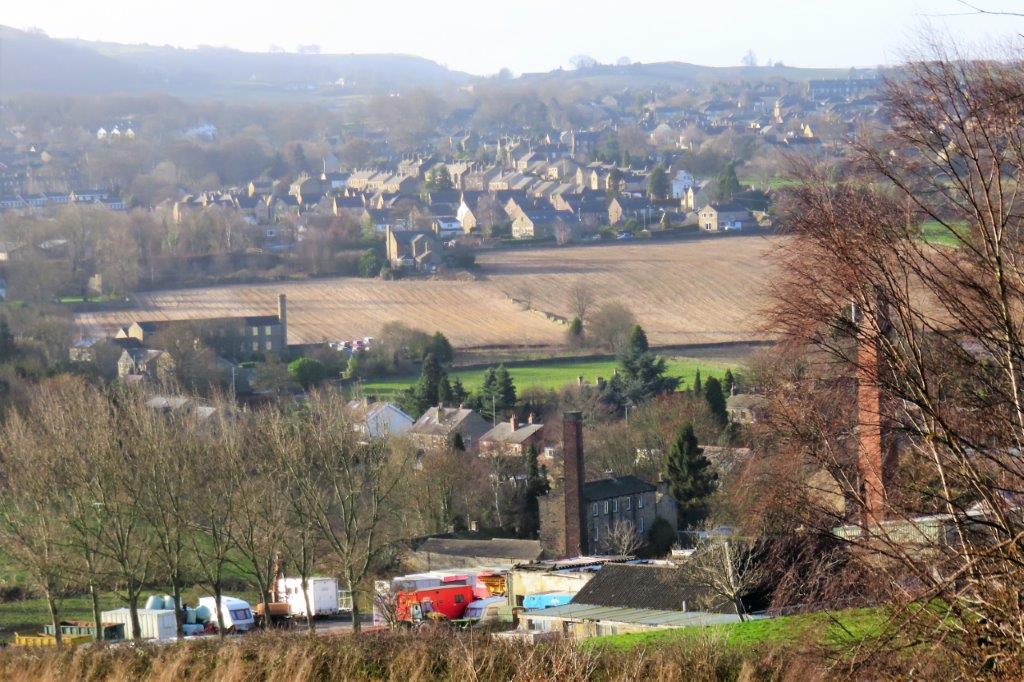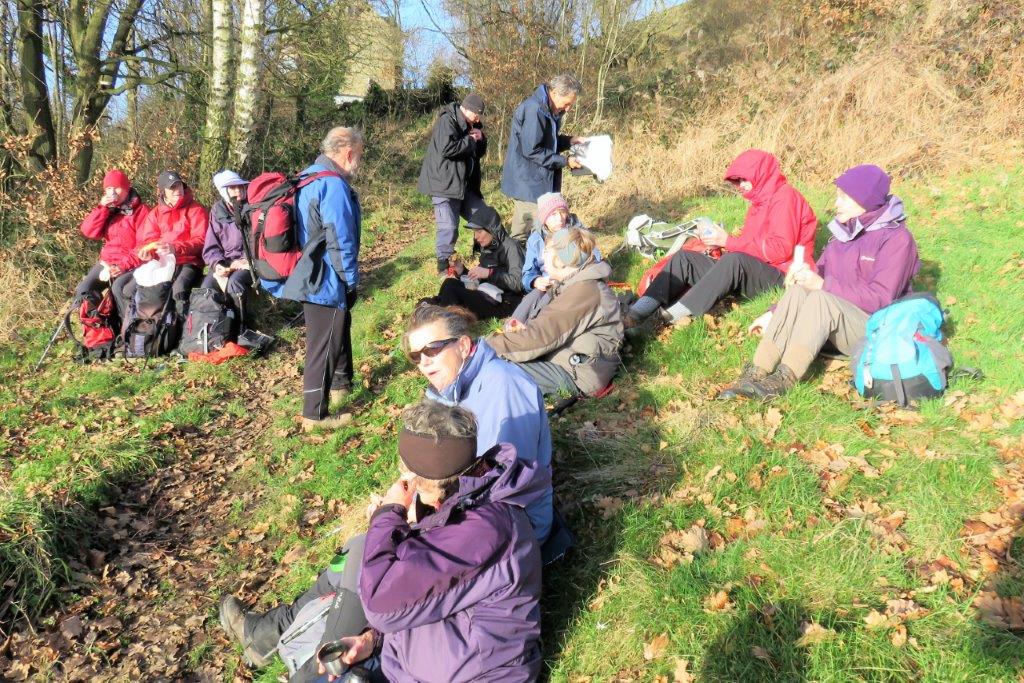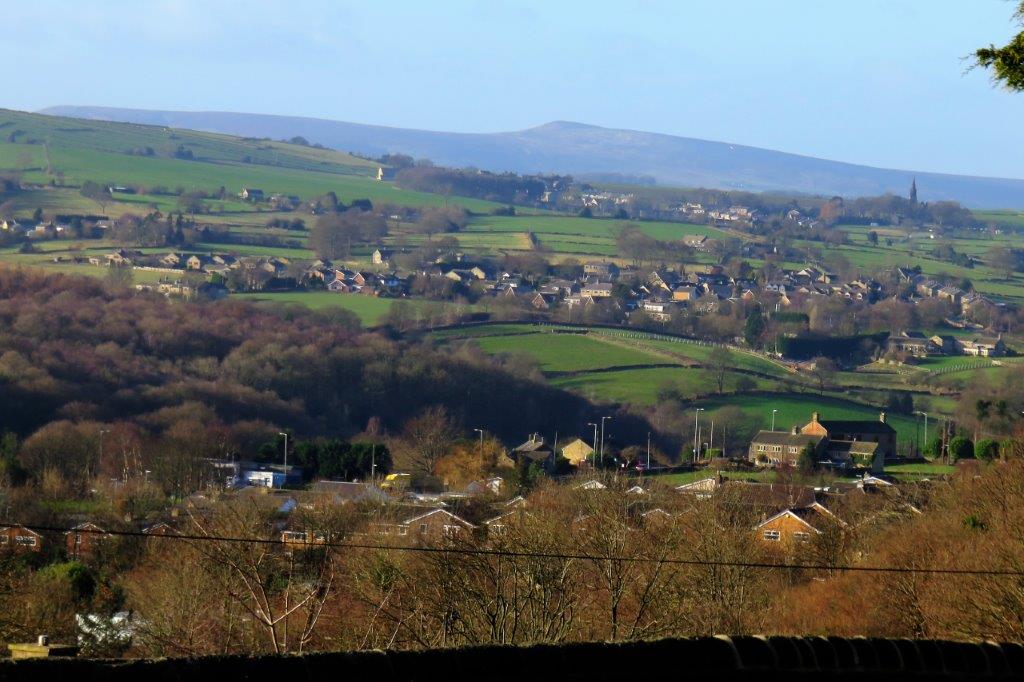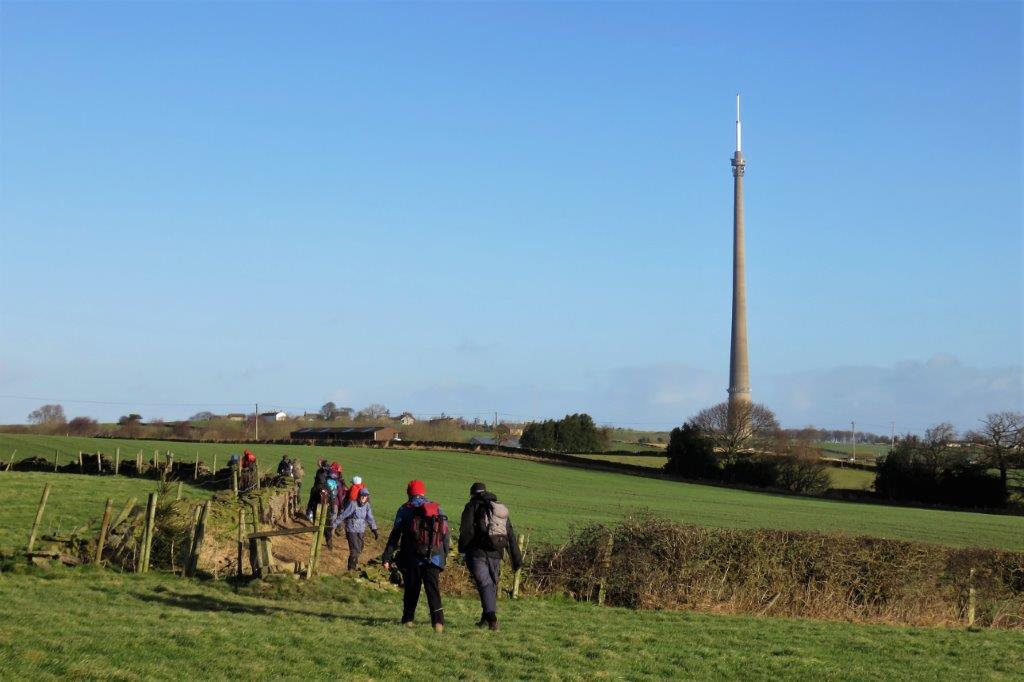 how much does the cantilever tower bend in high winds?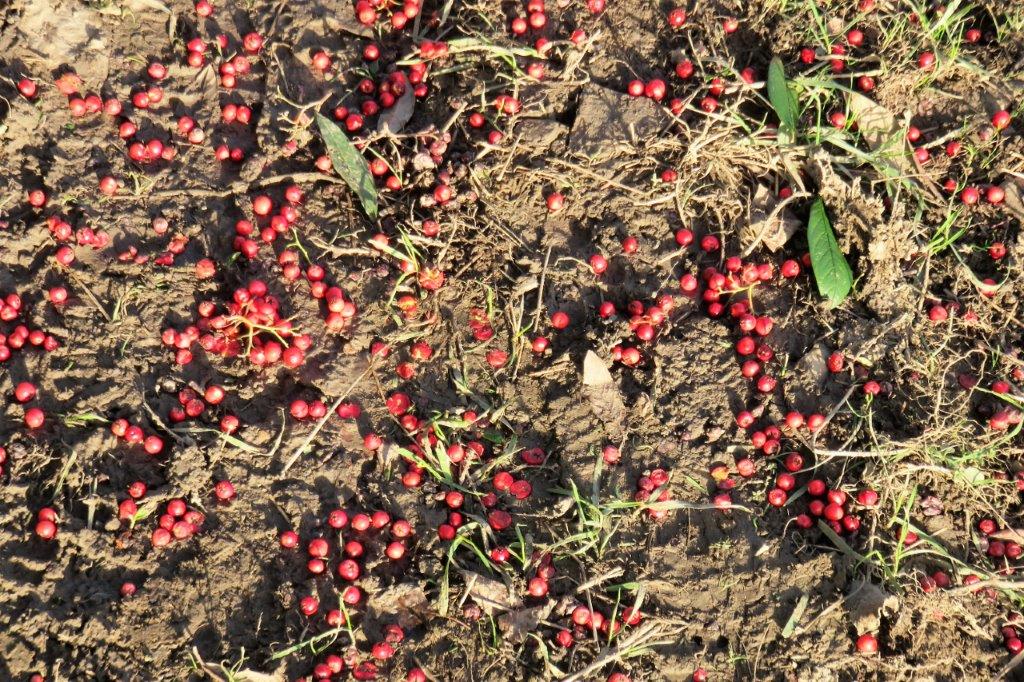 berries stripped by high winds?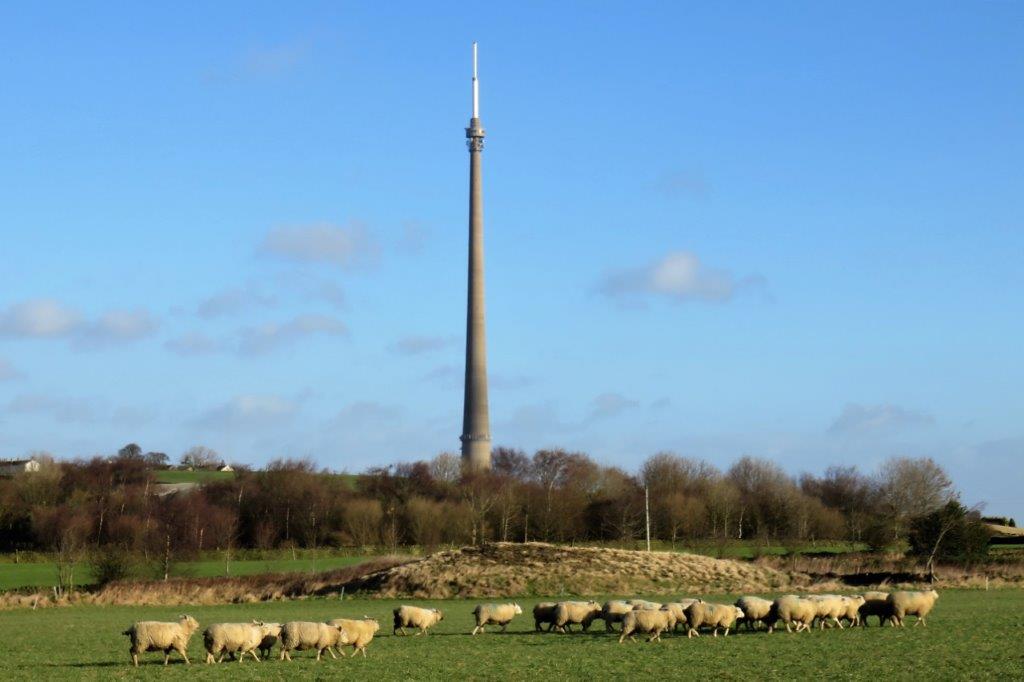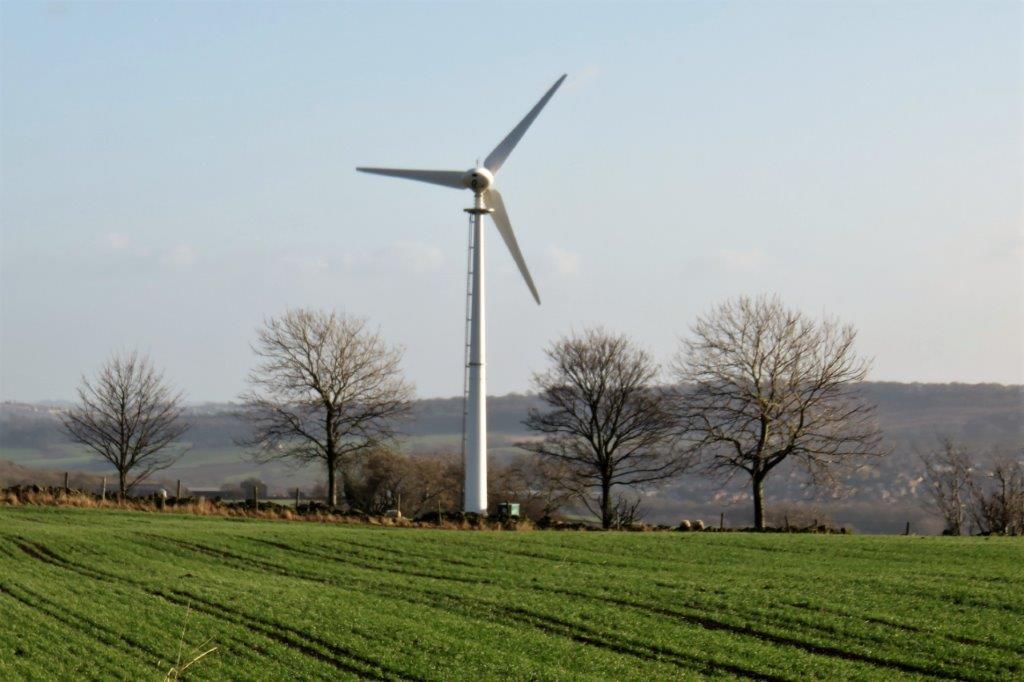 whizzing wind turbine blades stopped by shutter click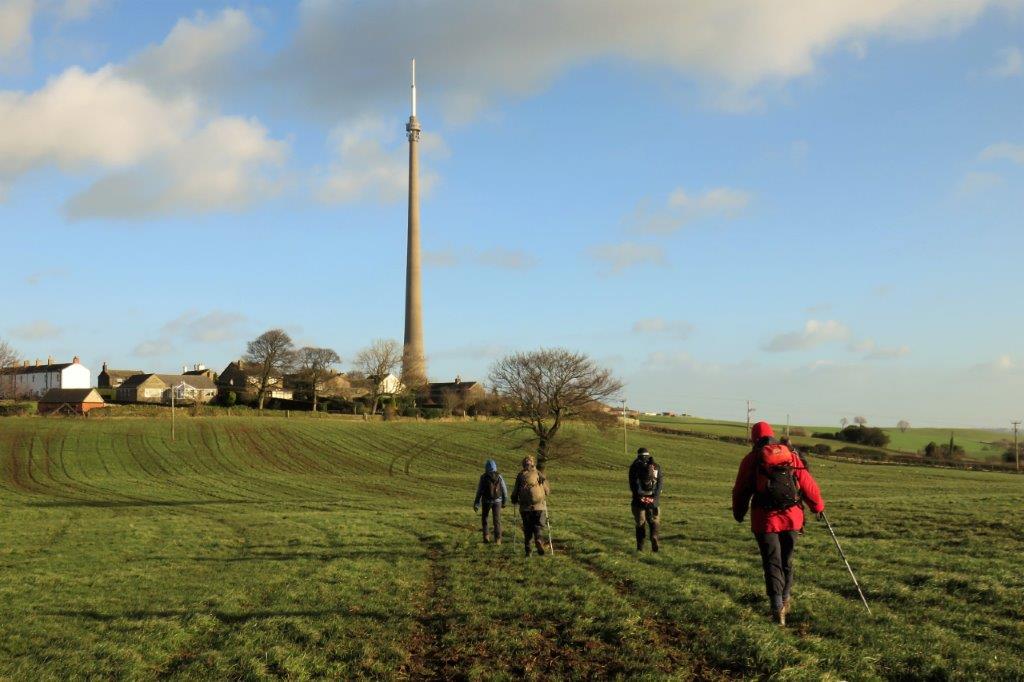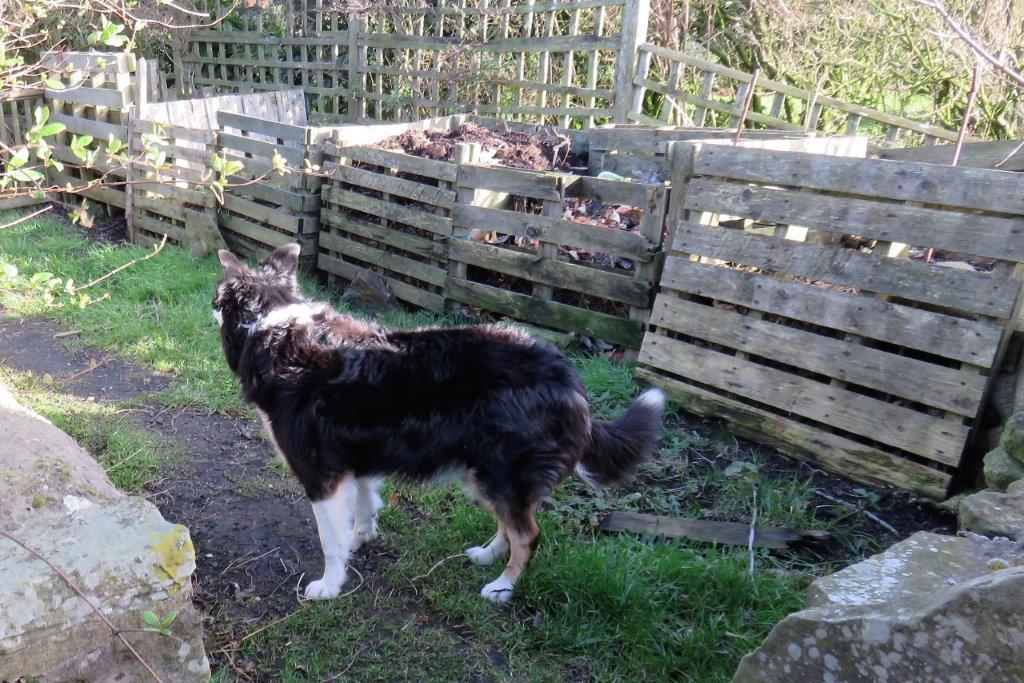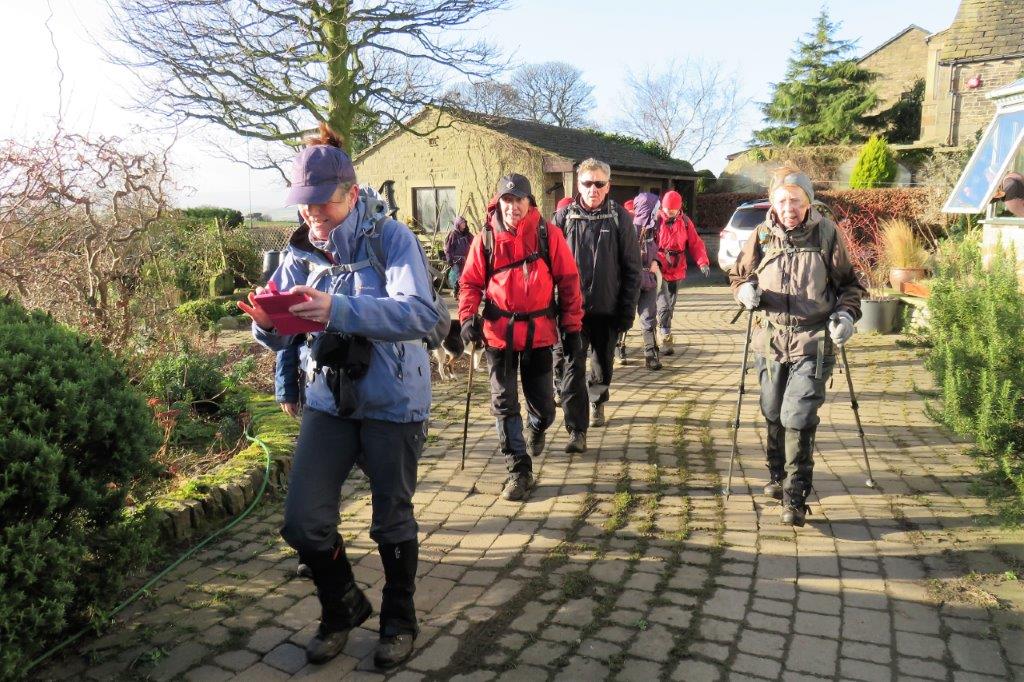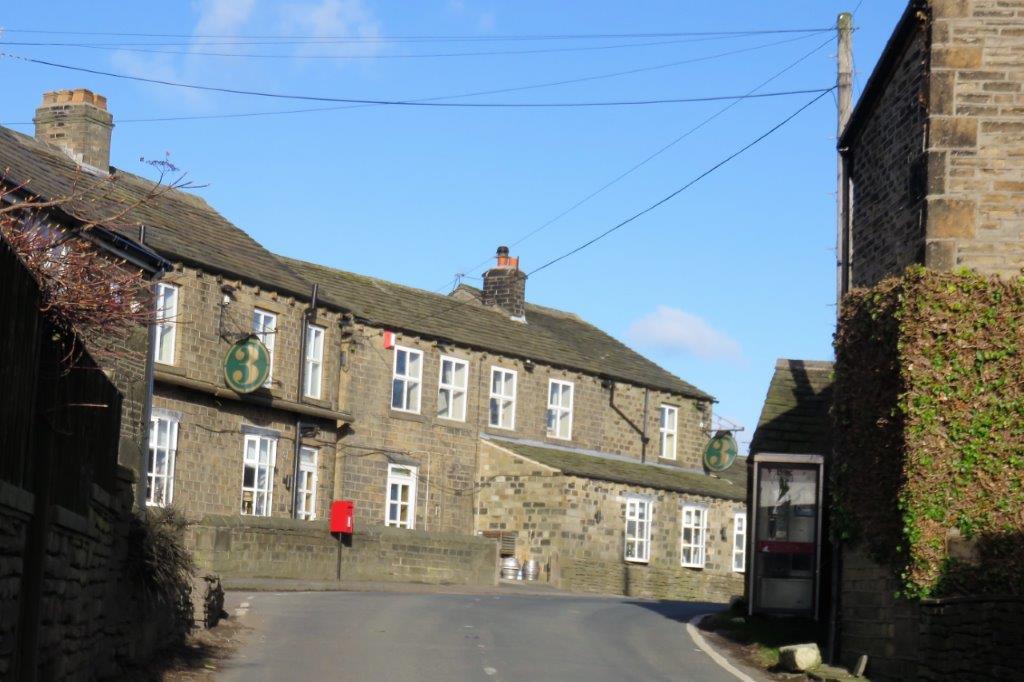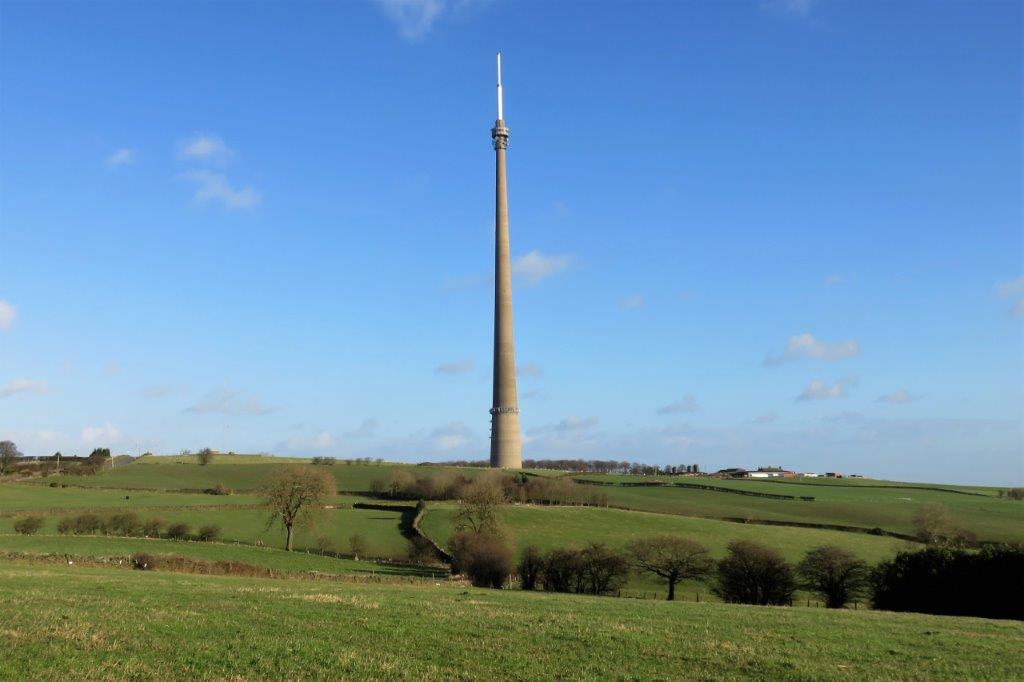 Is the tower bent? While one thinks of wind bending the tower, it is more likely that the sun heats up the concrete on one side causing an expansion on the 300m height while the other cooler side remains shorter. Not sure whether this has been monitored? Alternately does the camera lens distort the image?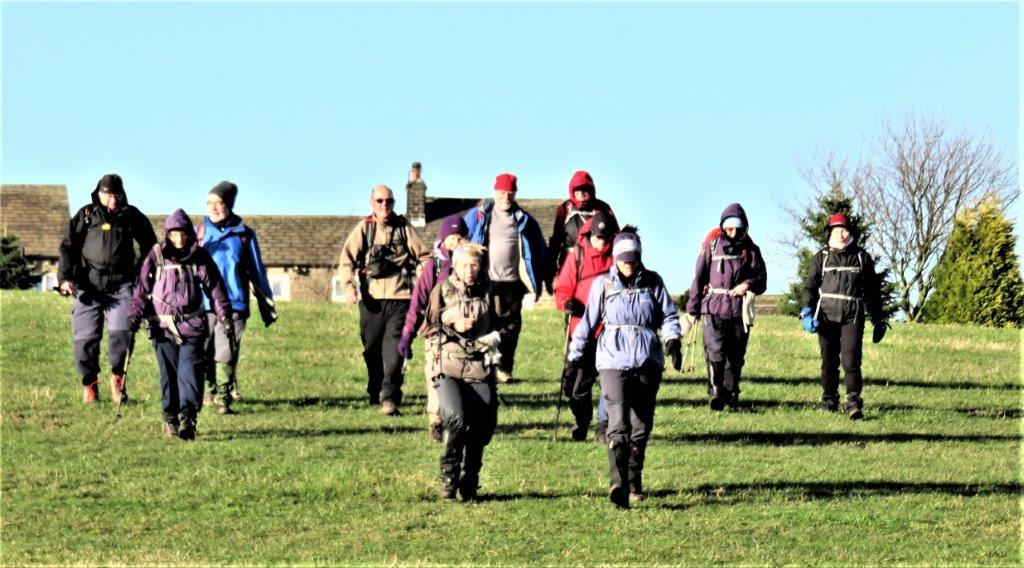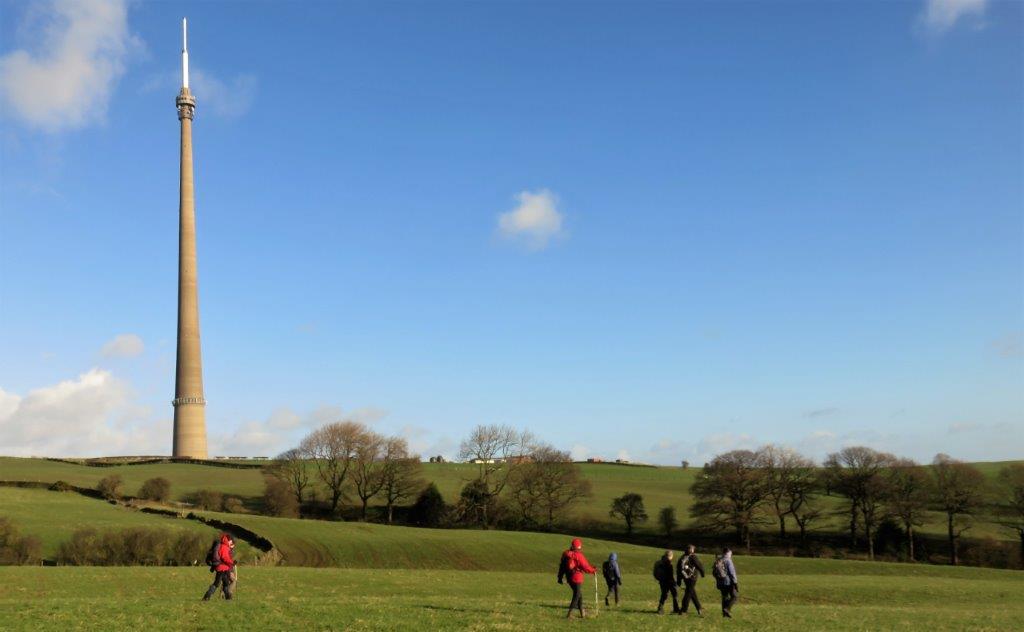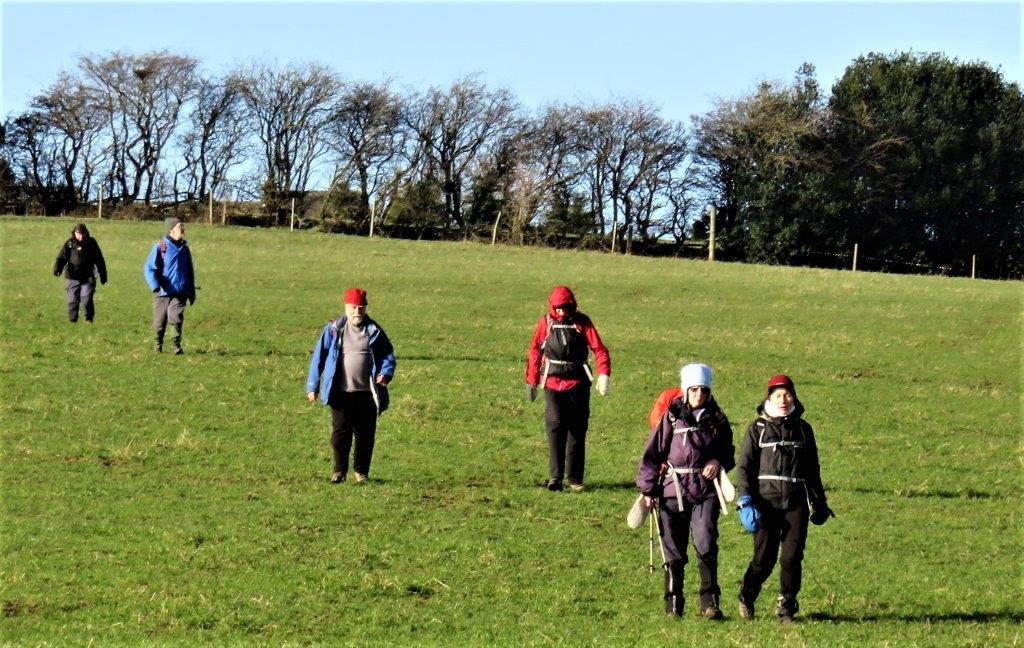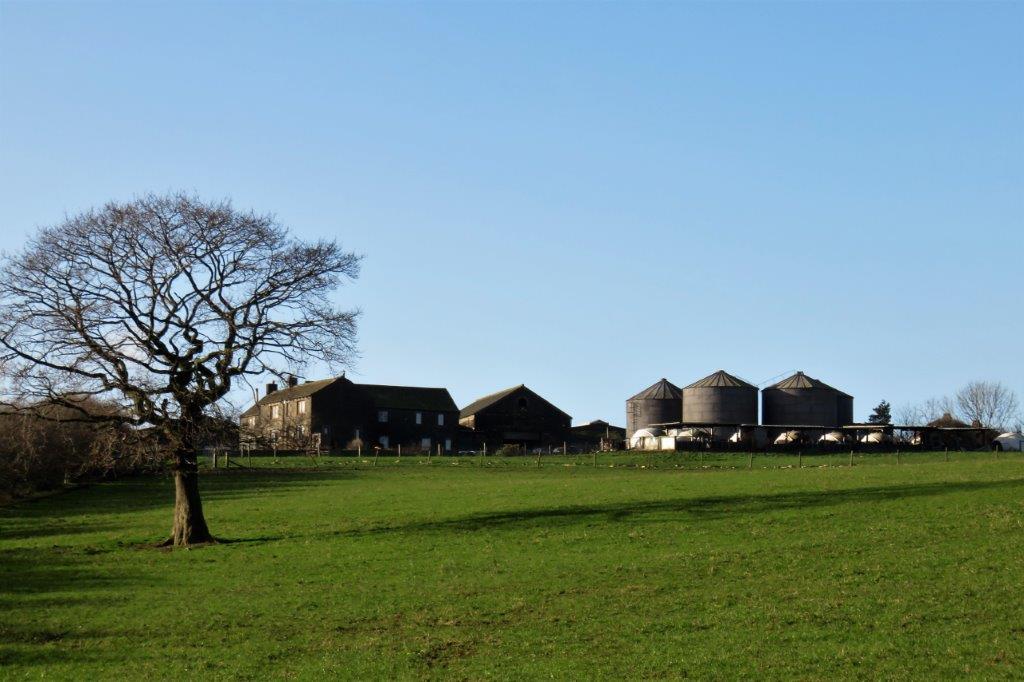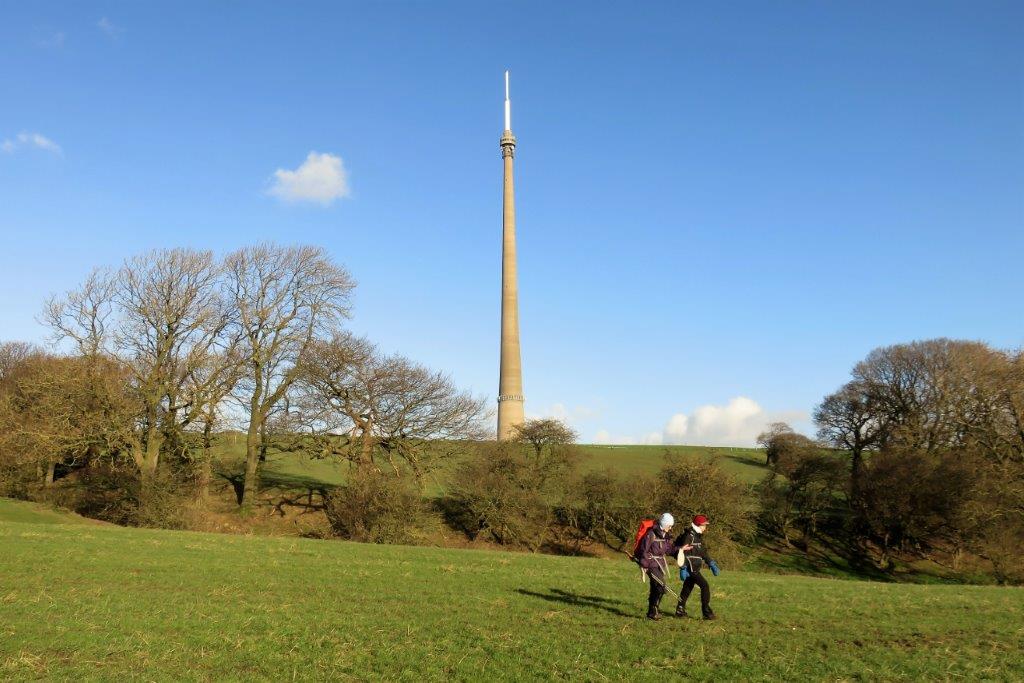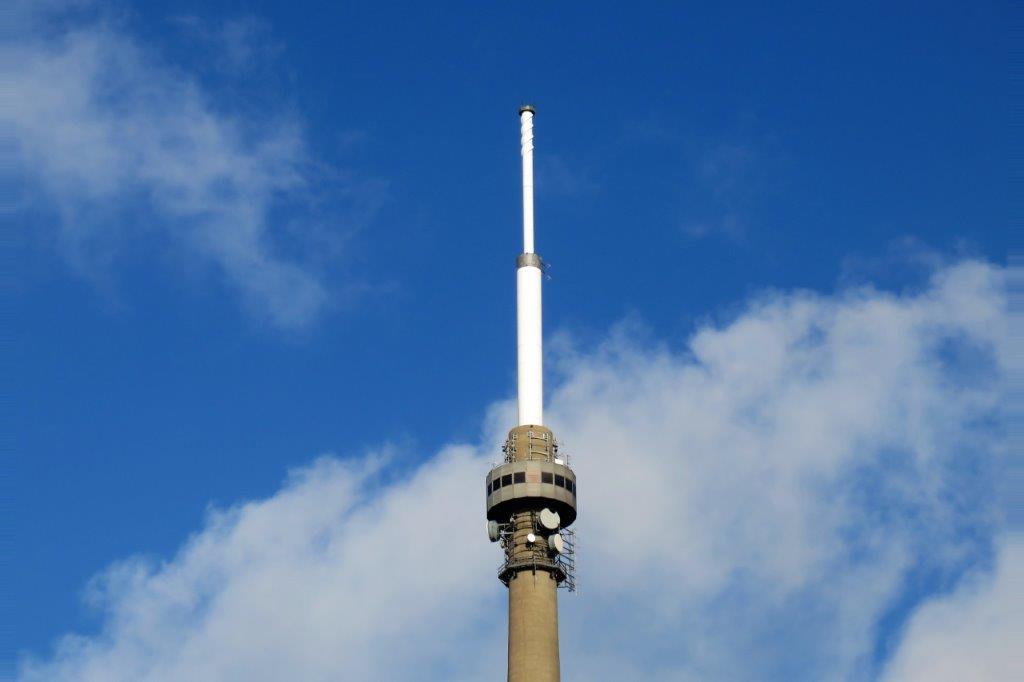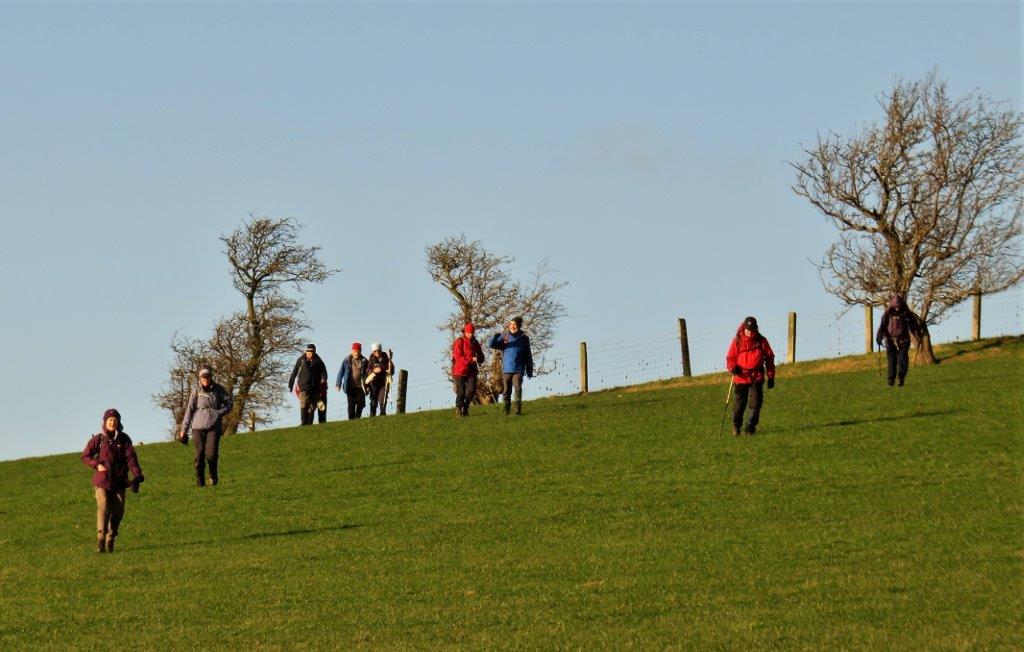 group descends from closest point we reached from tower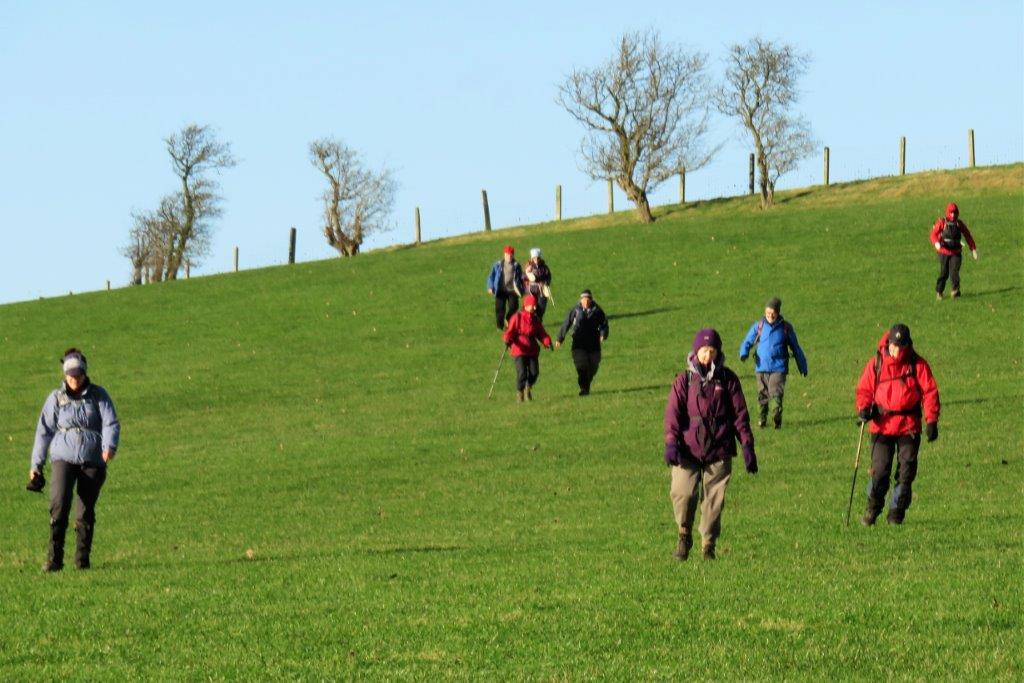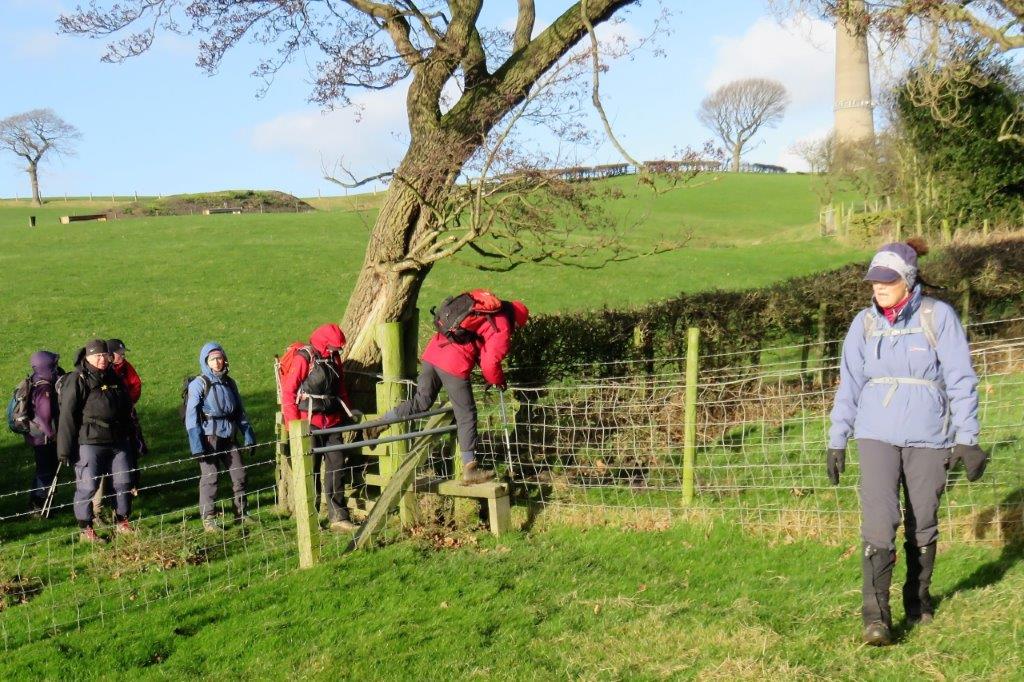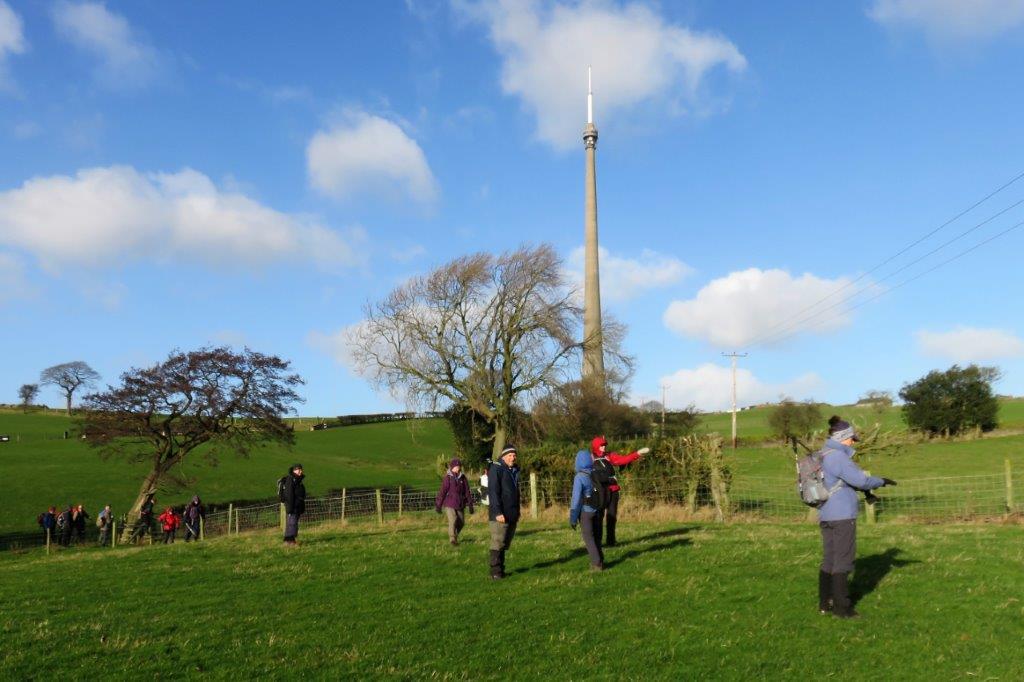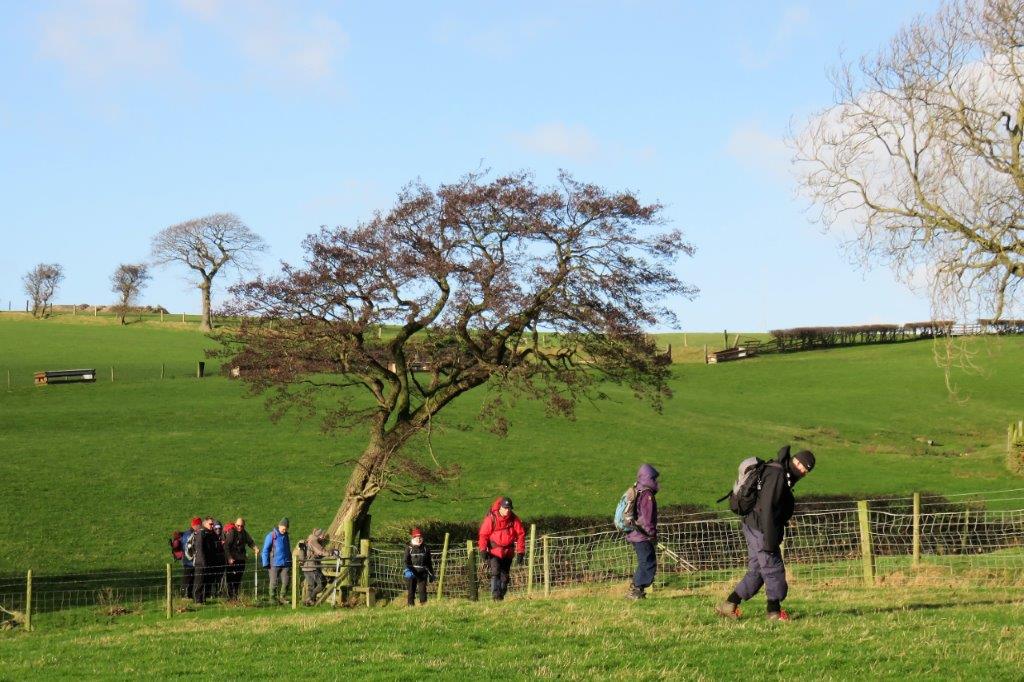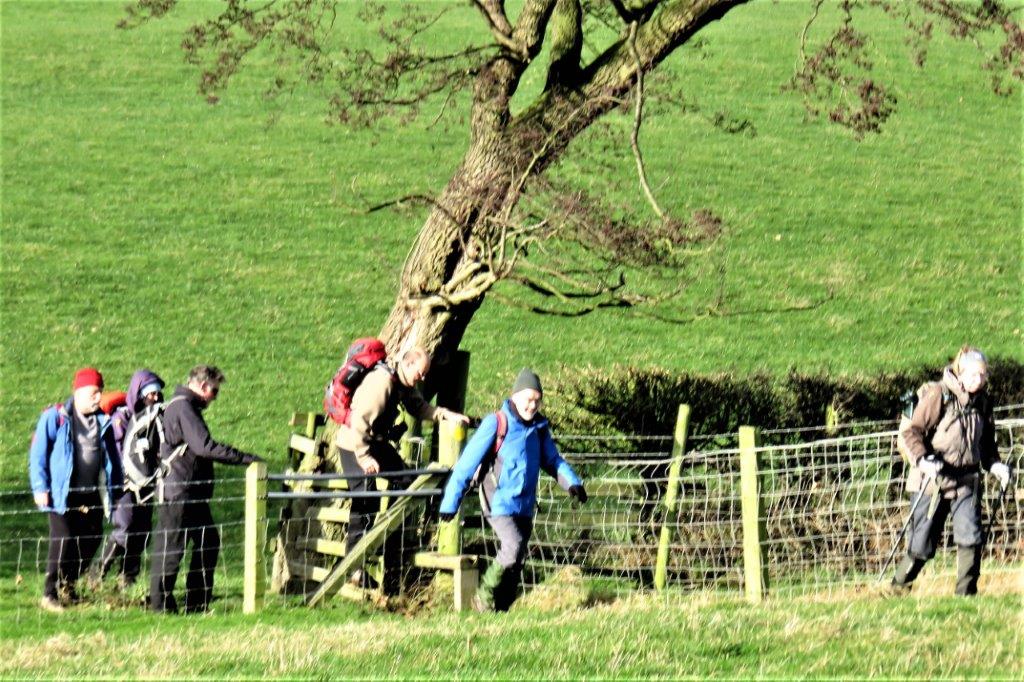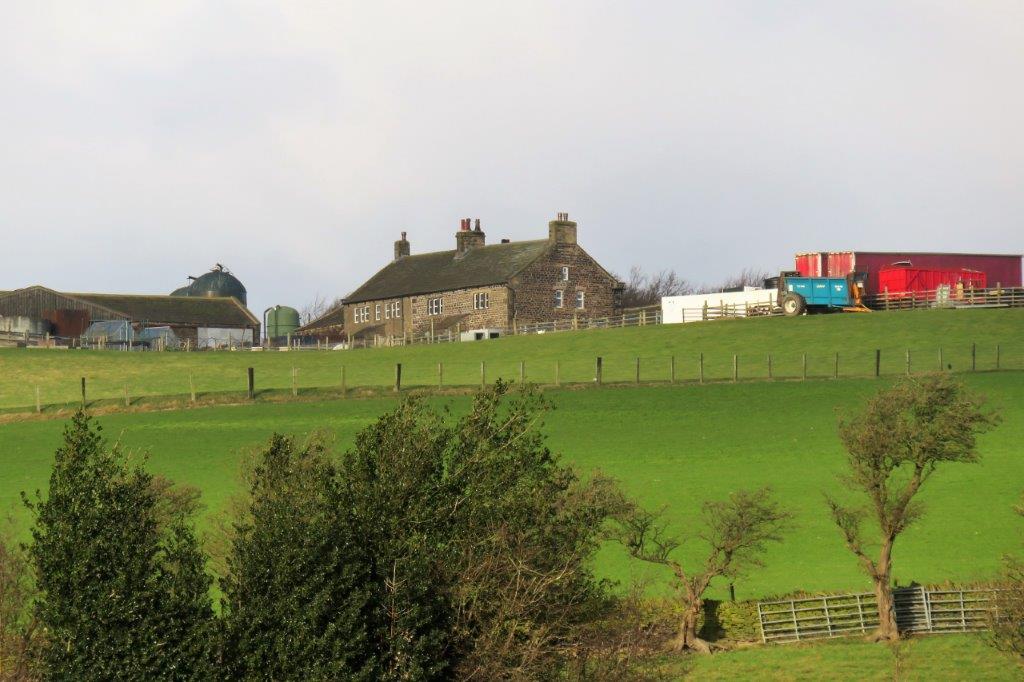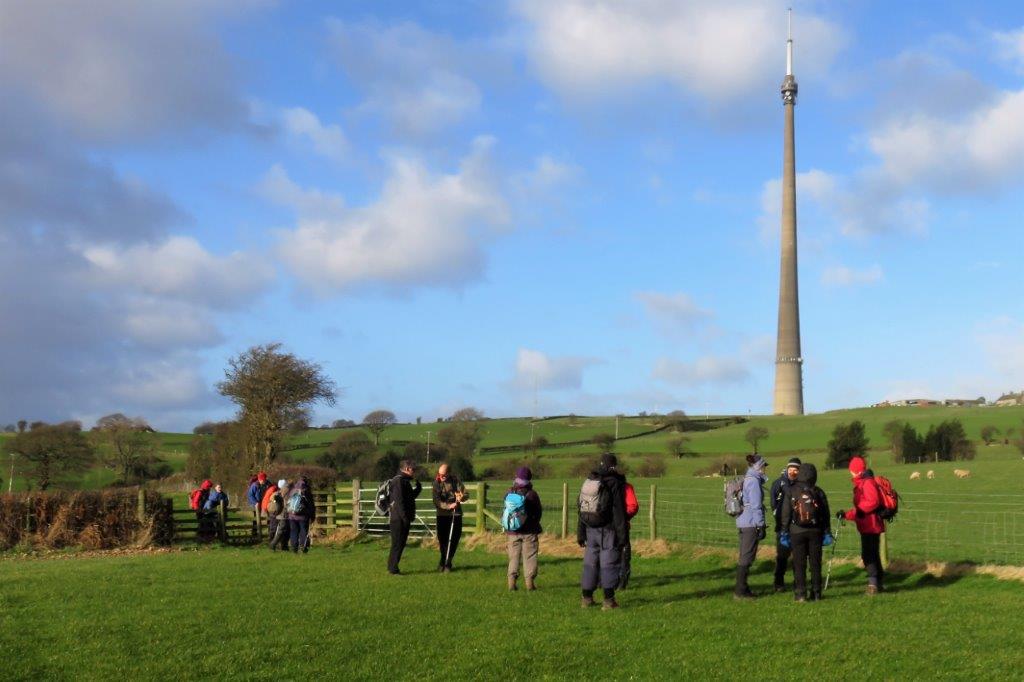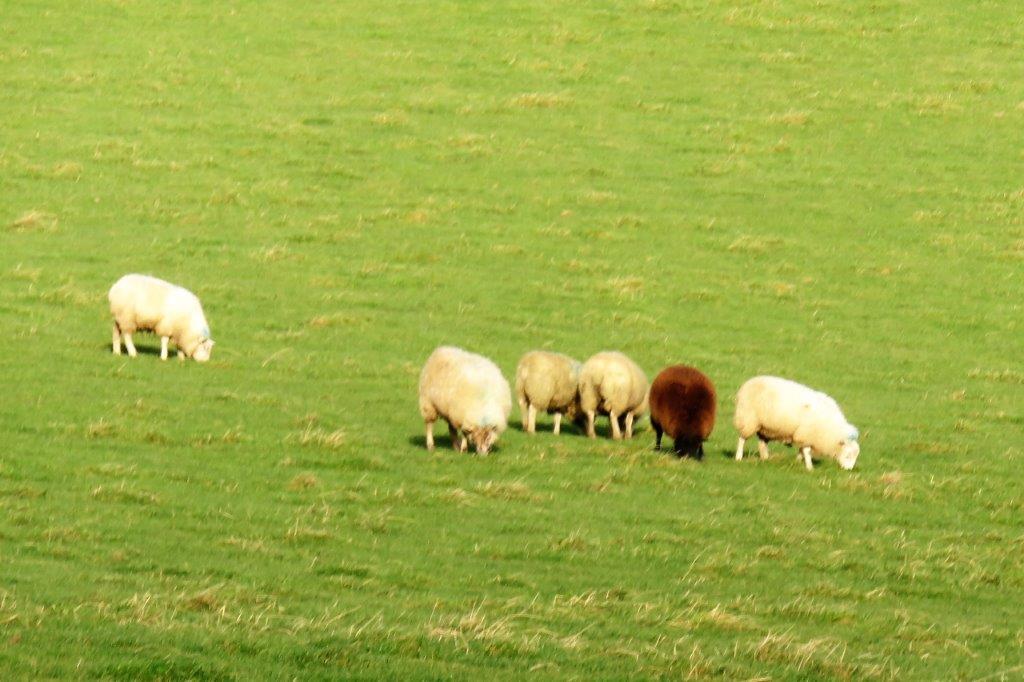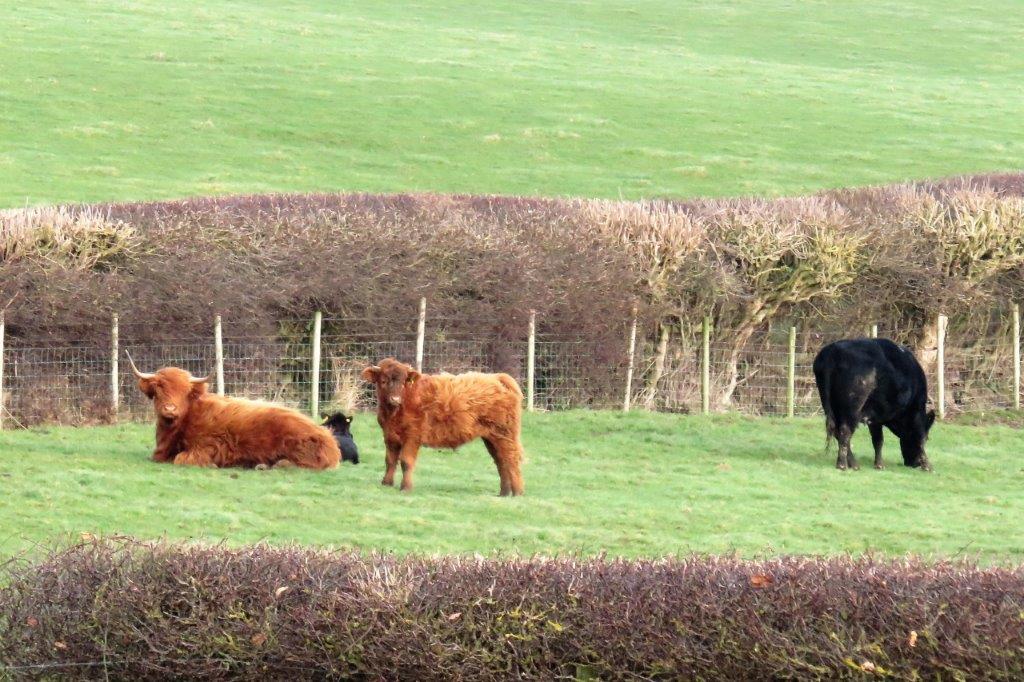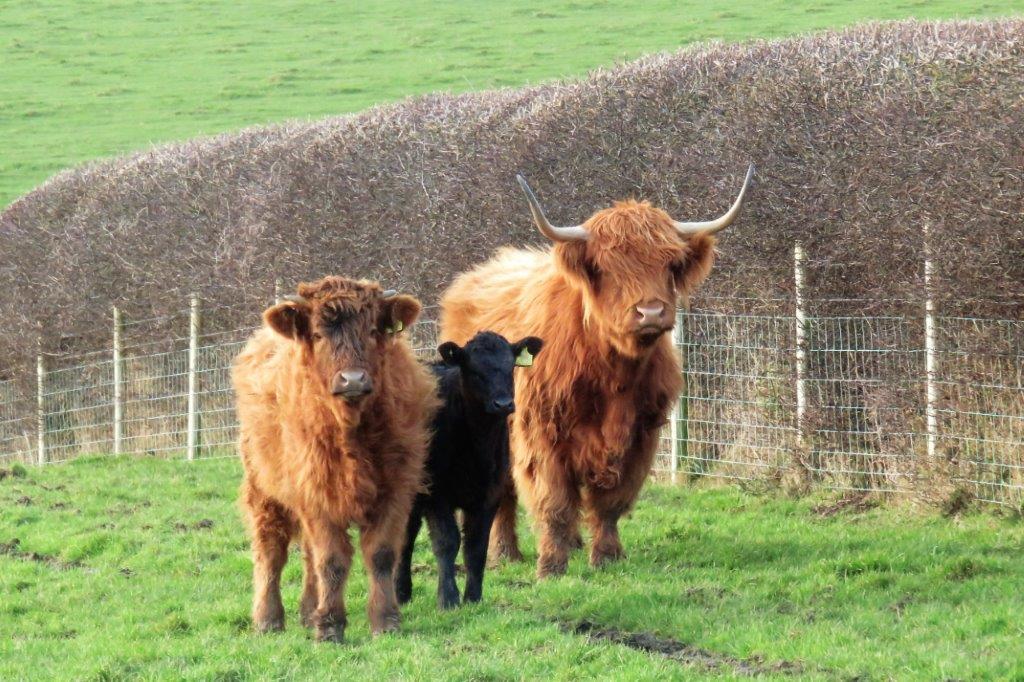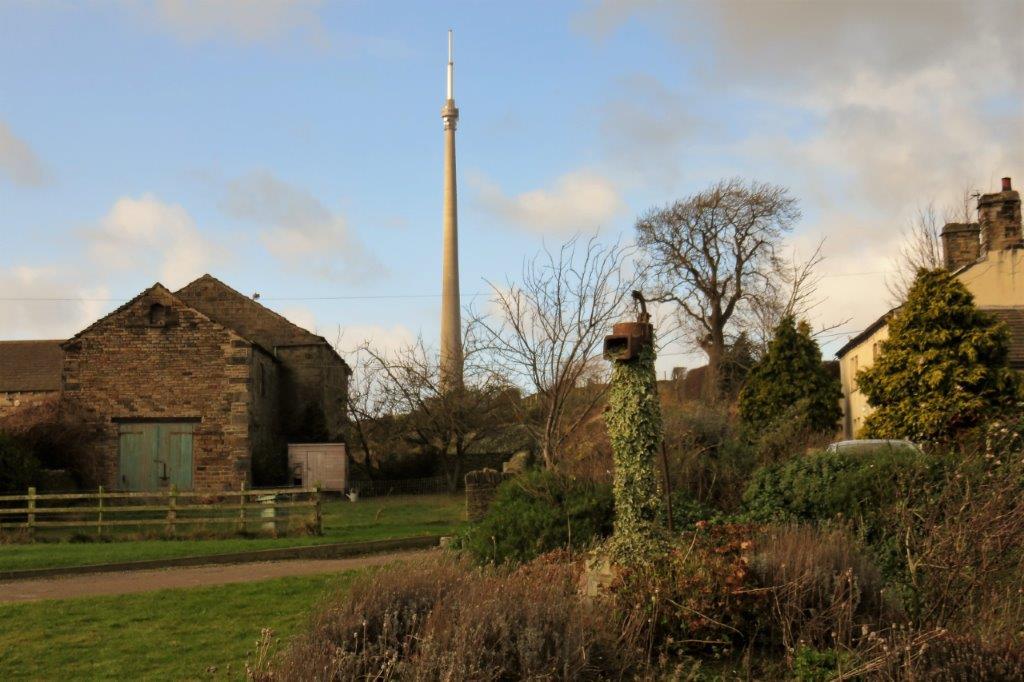 disused hand operated pump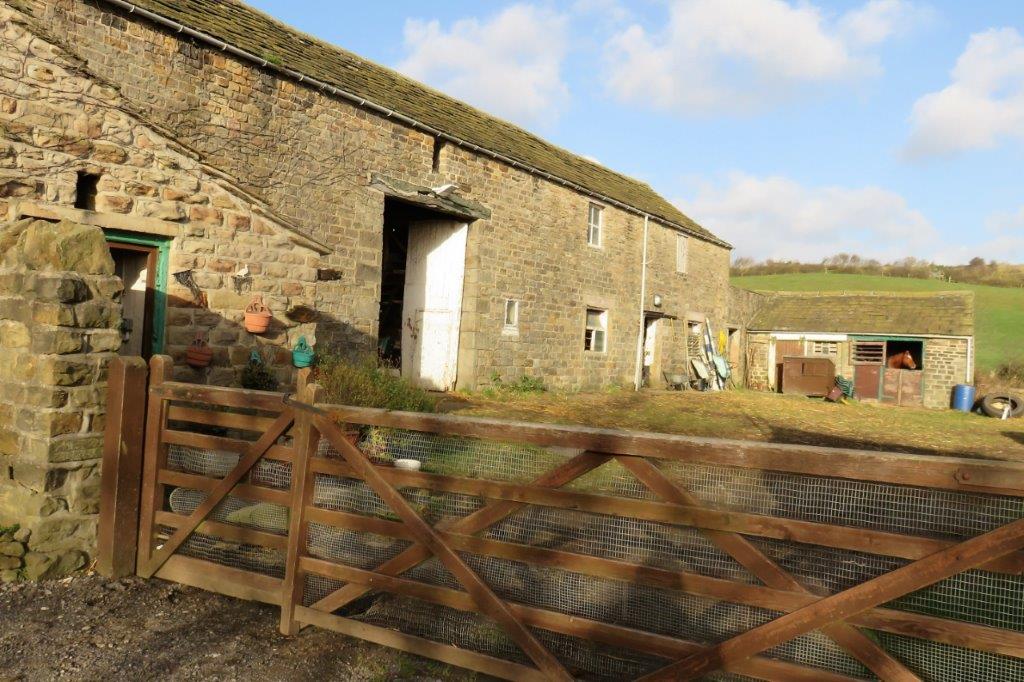 part of Low House Farm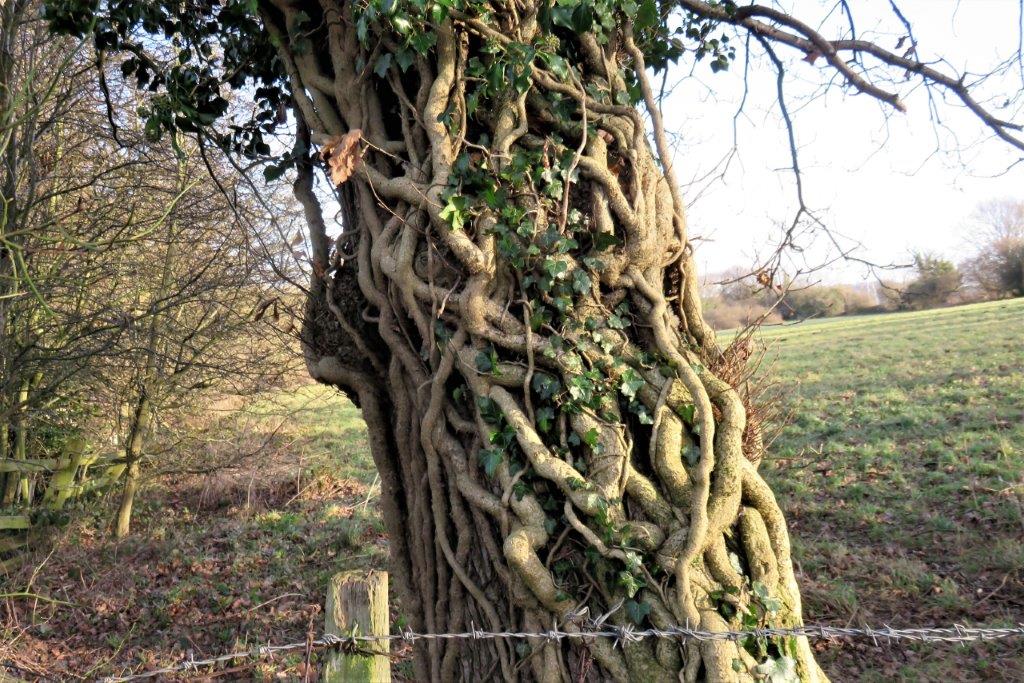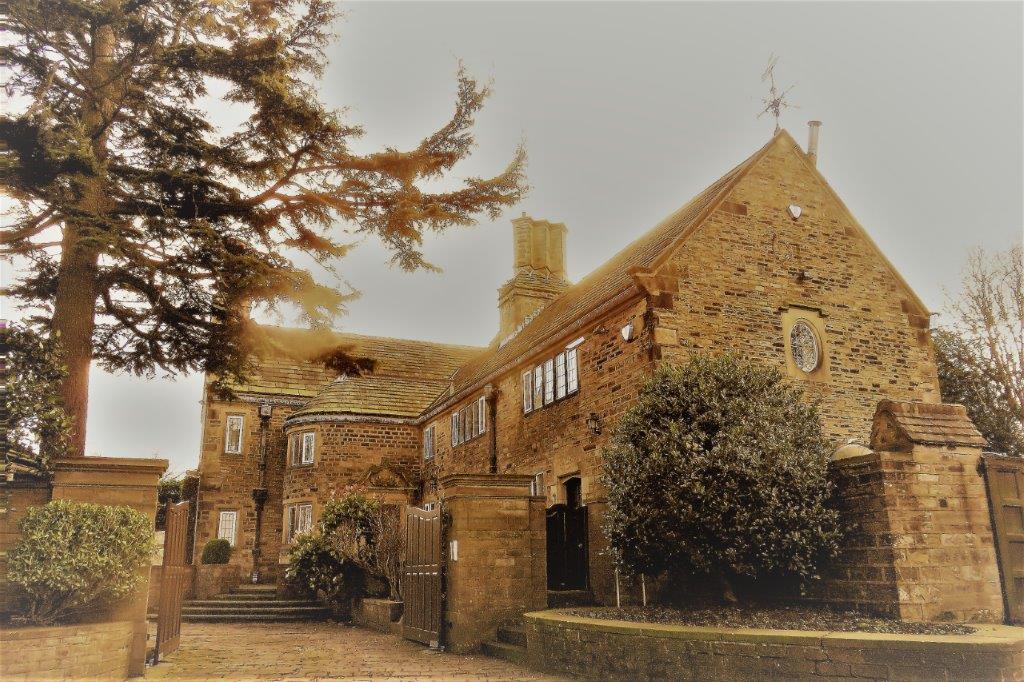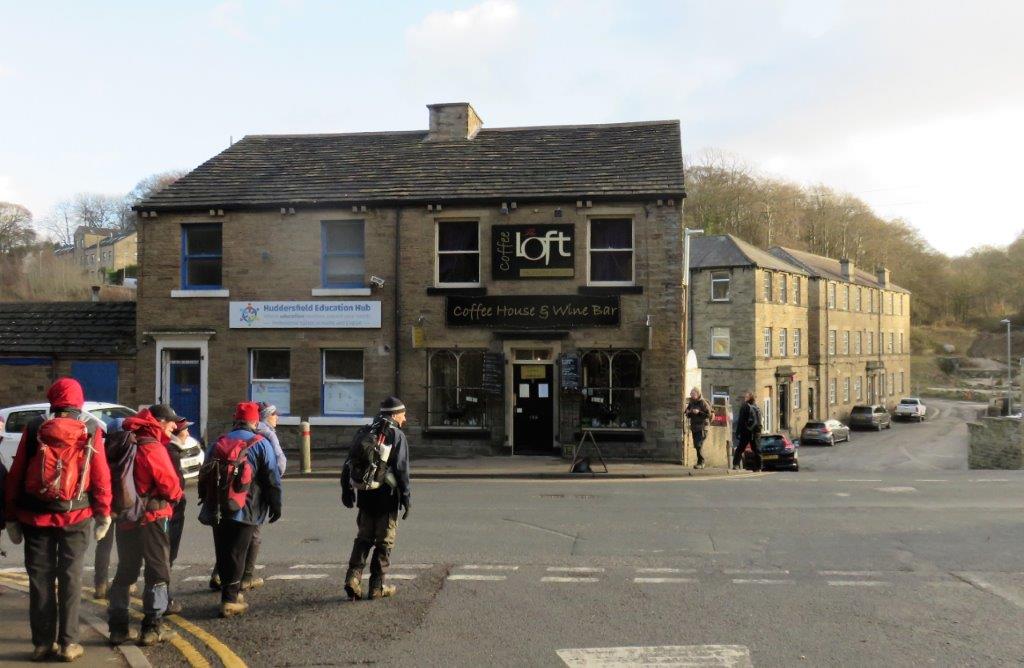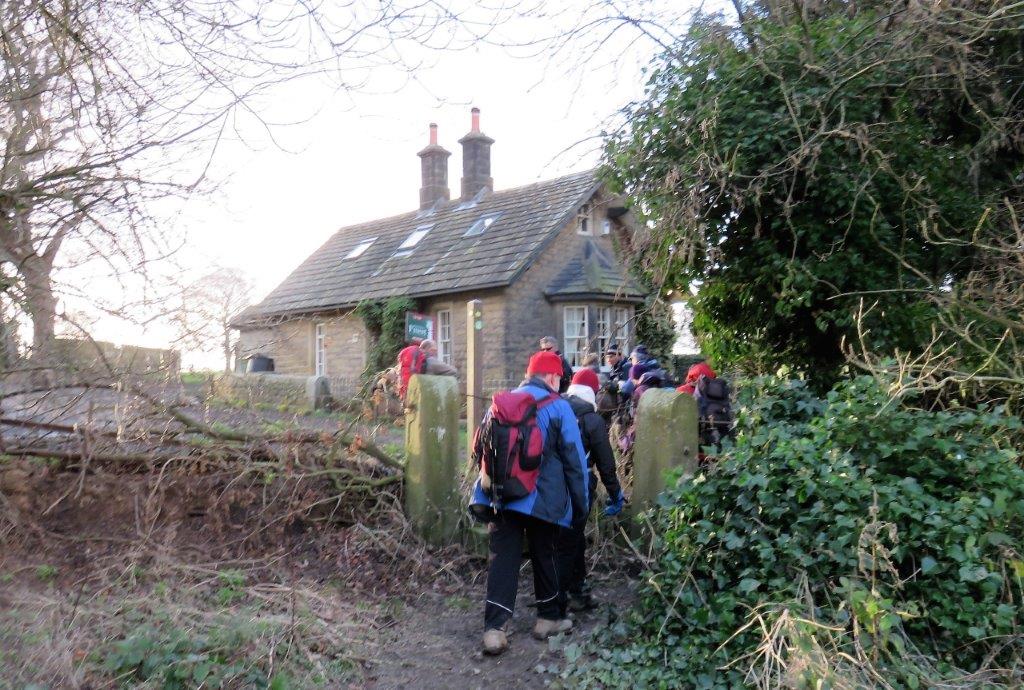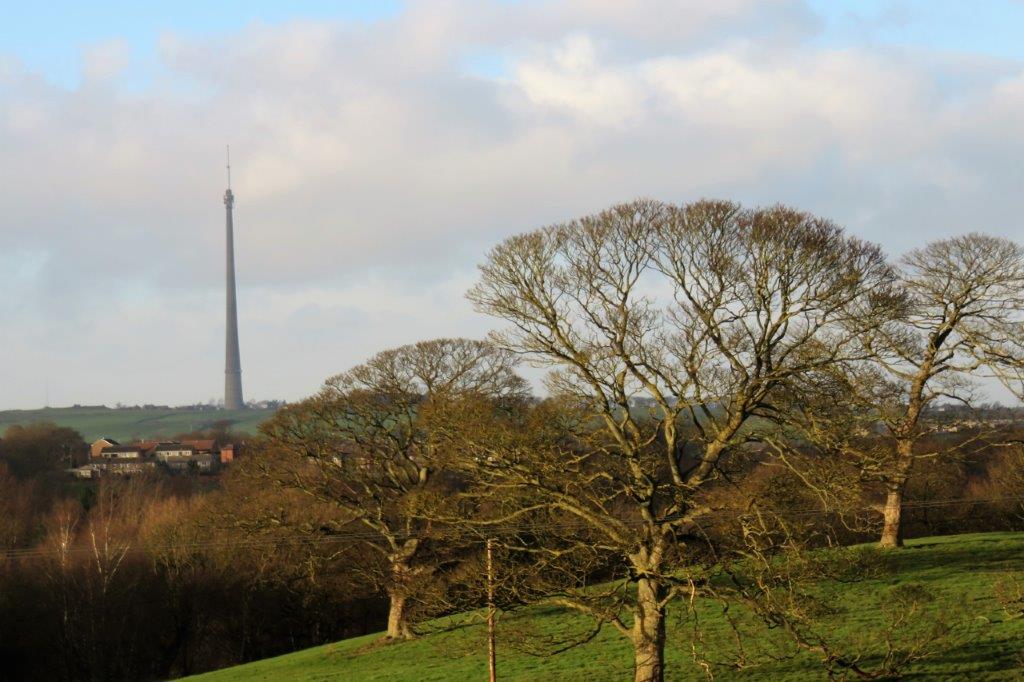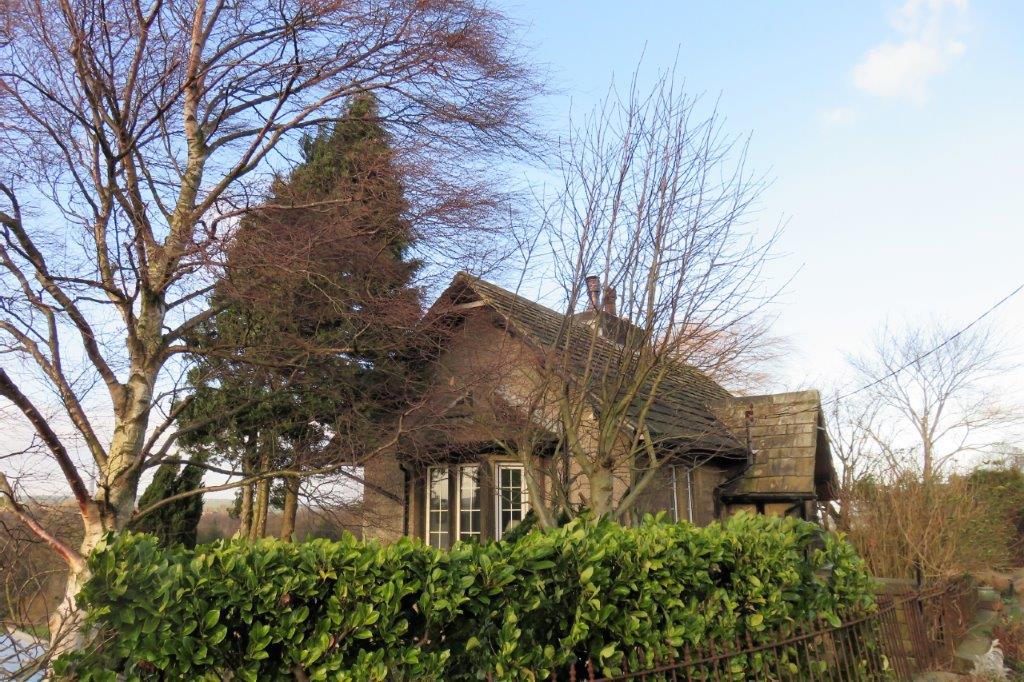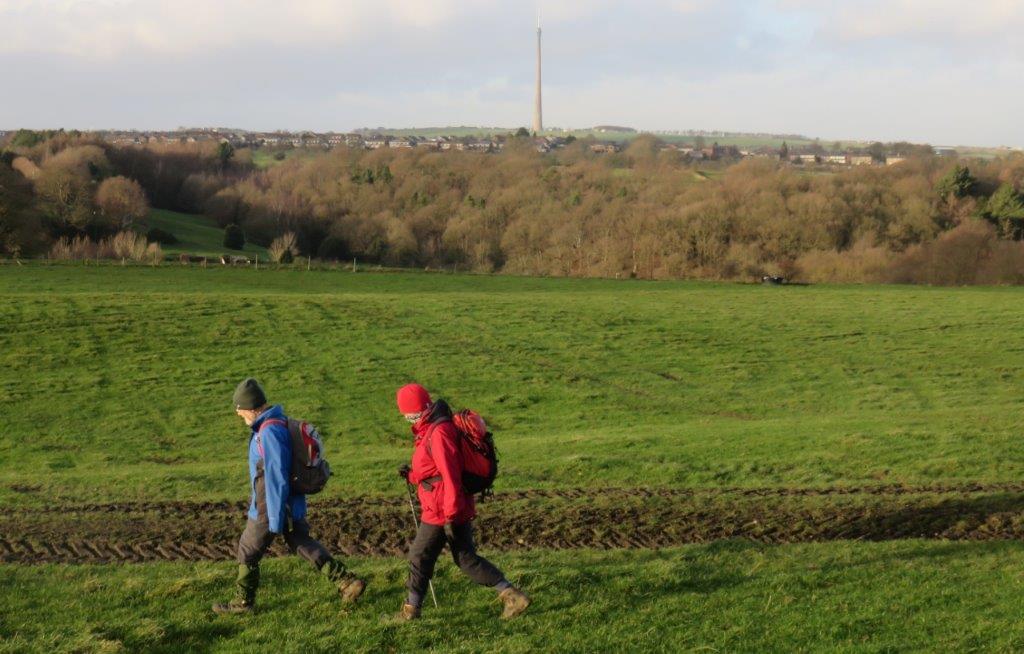 sheep wool scratched off on barbed wire strand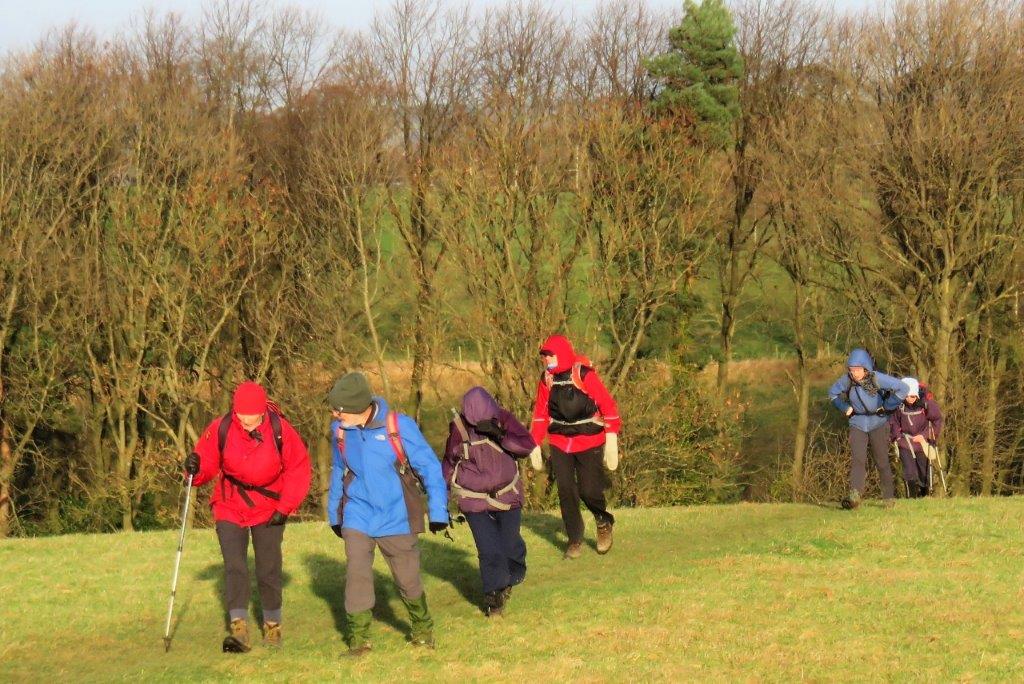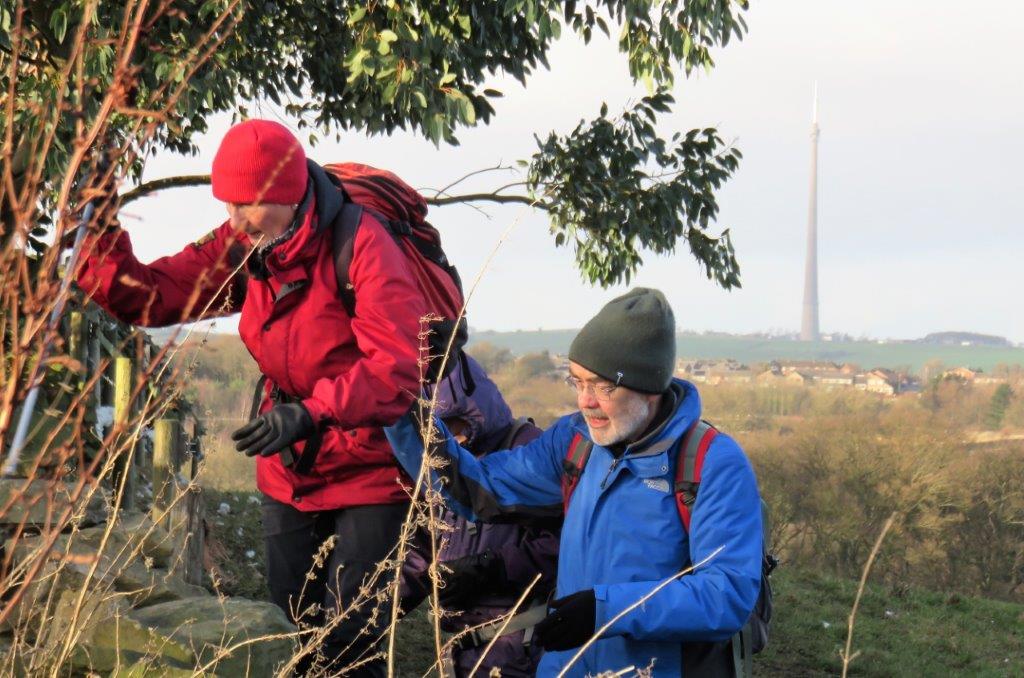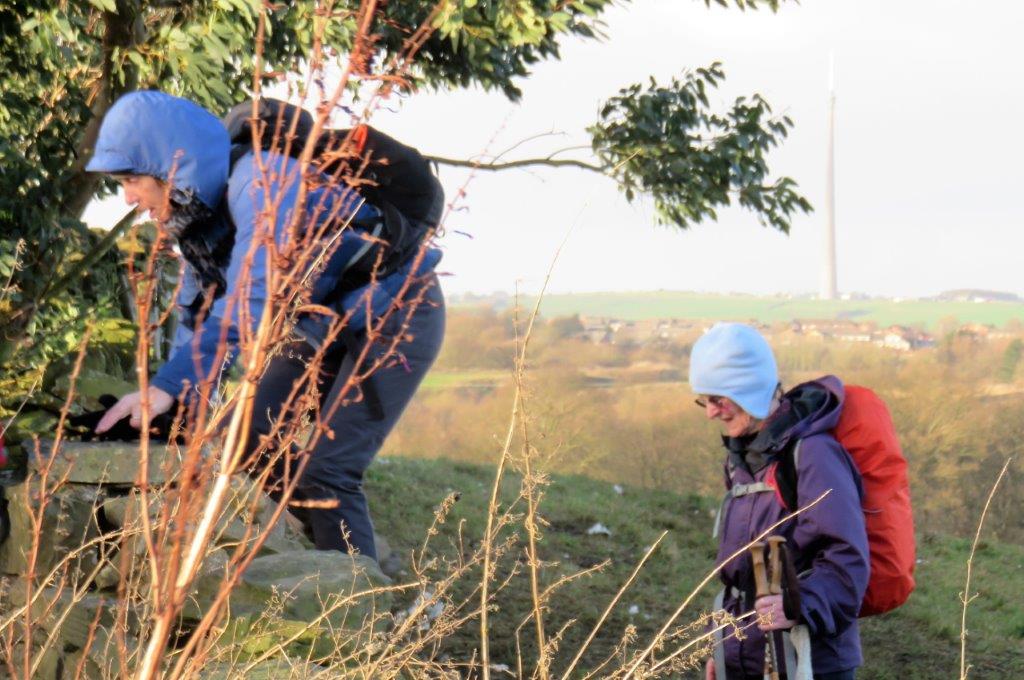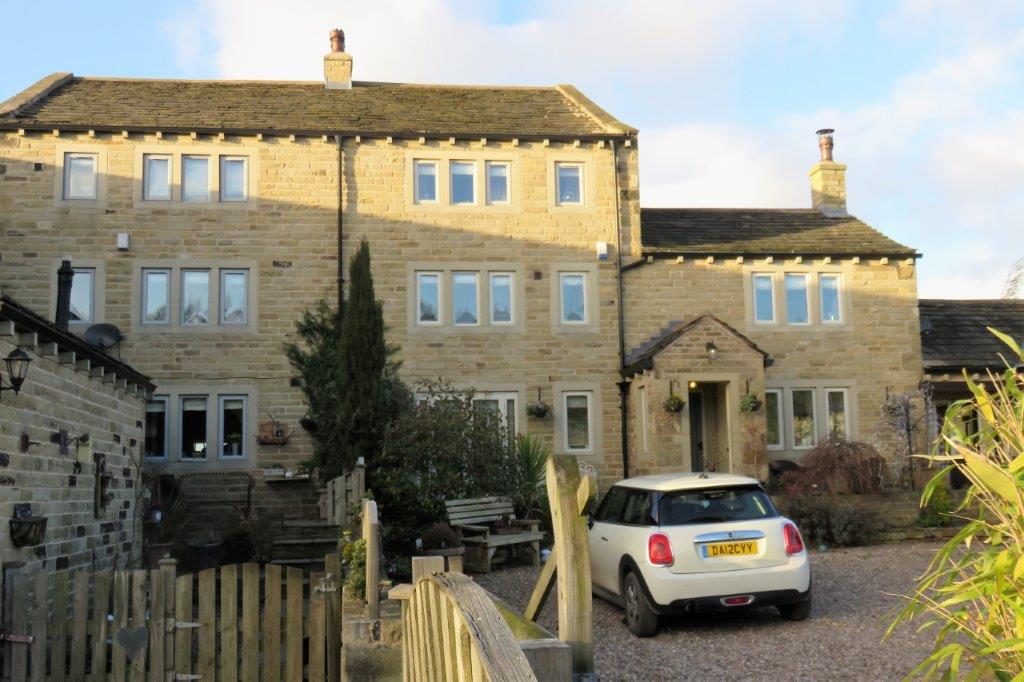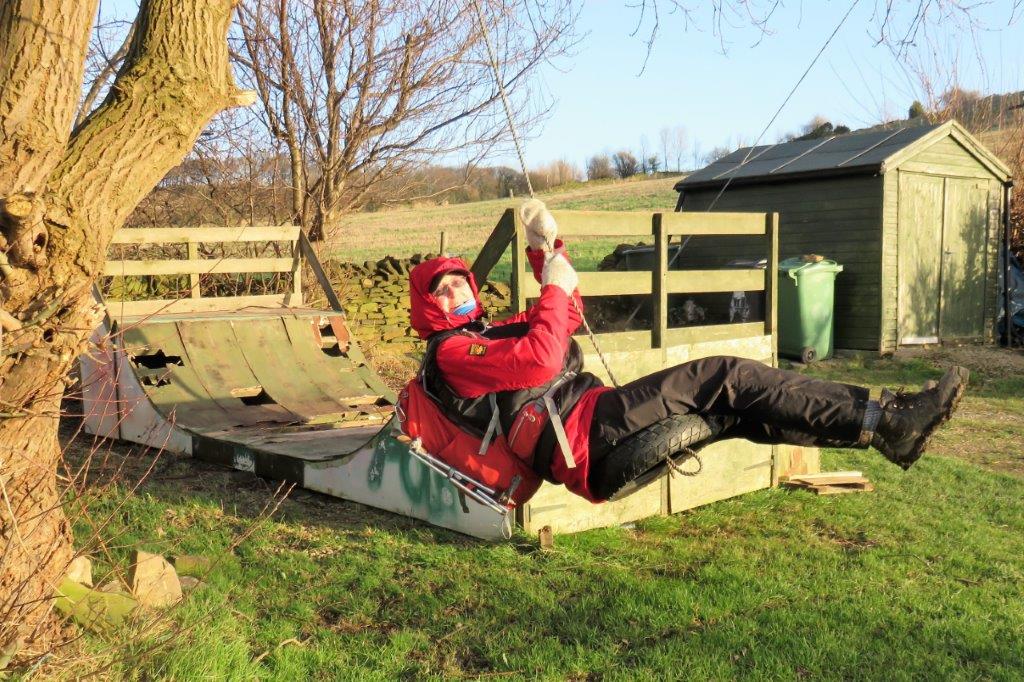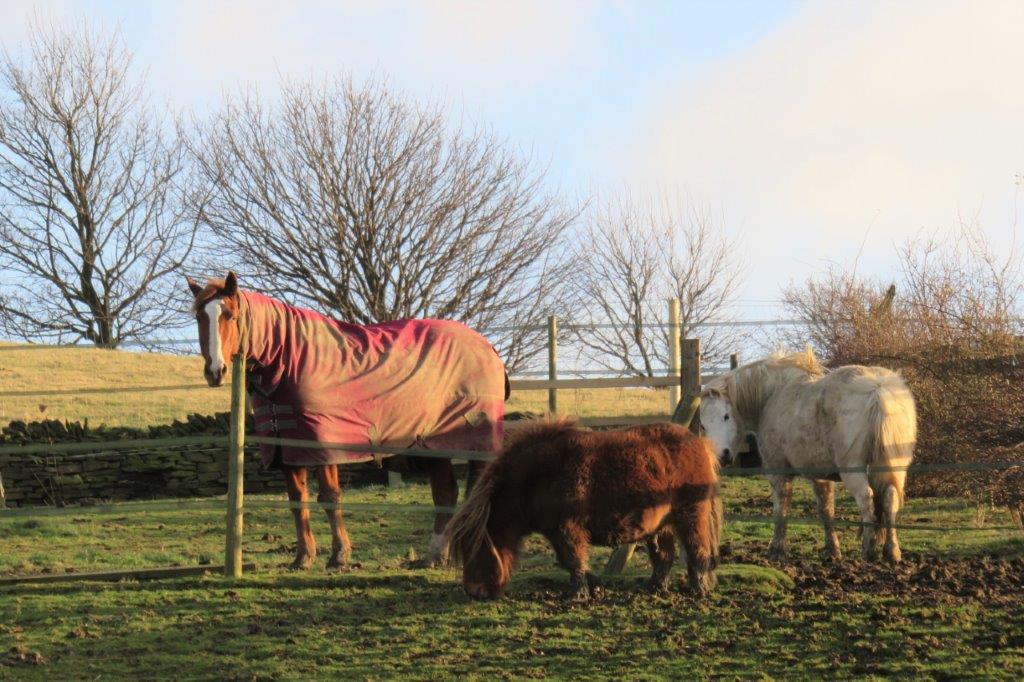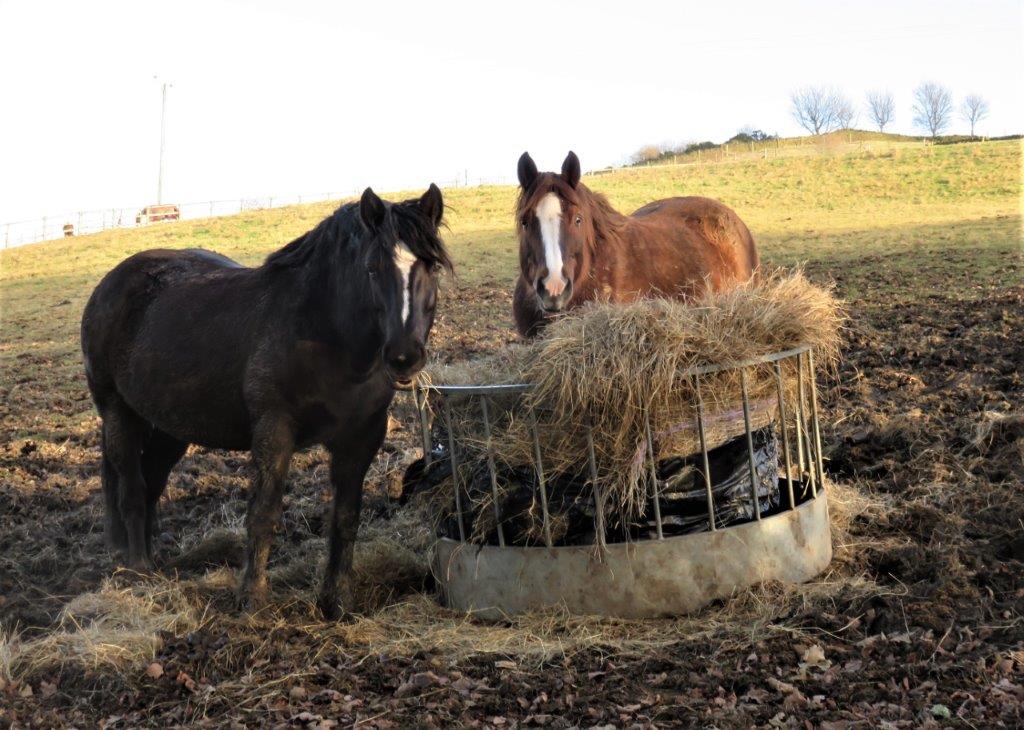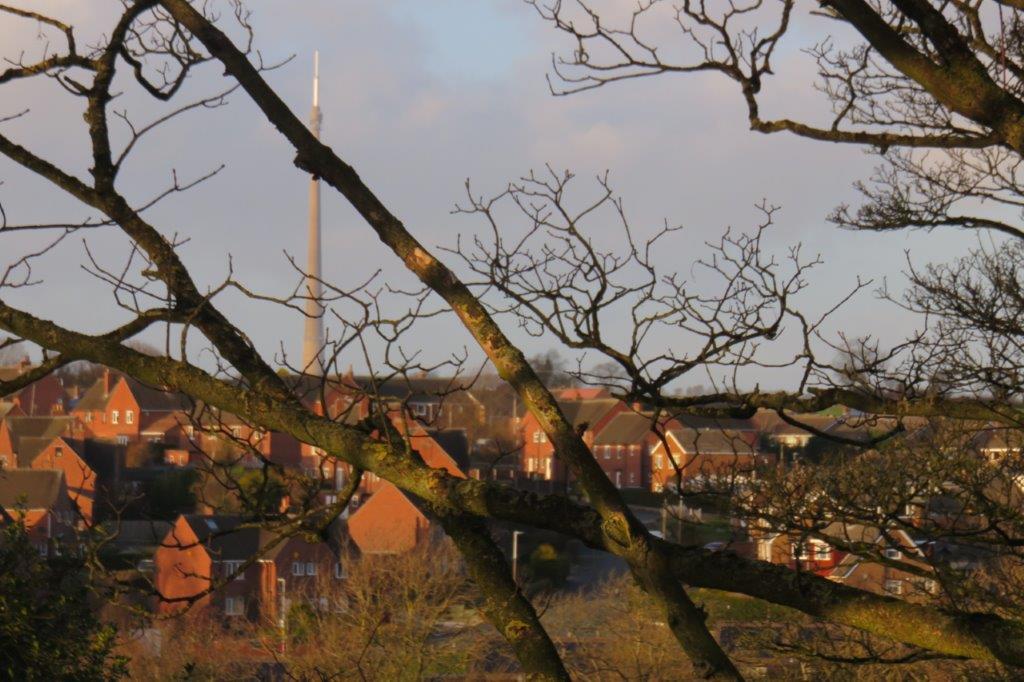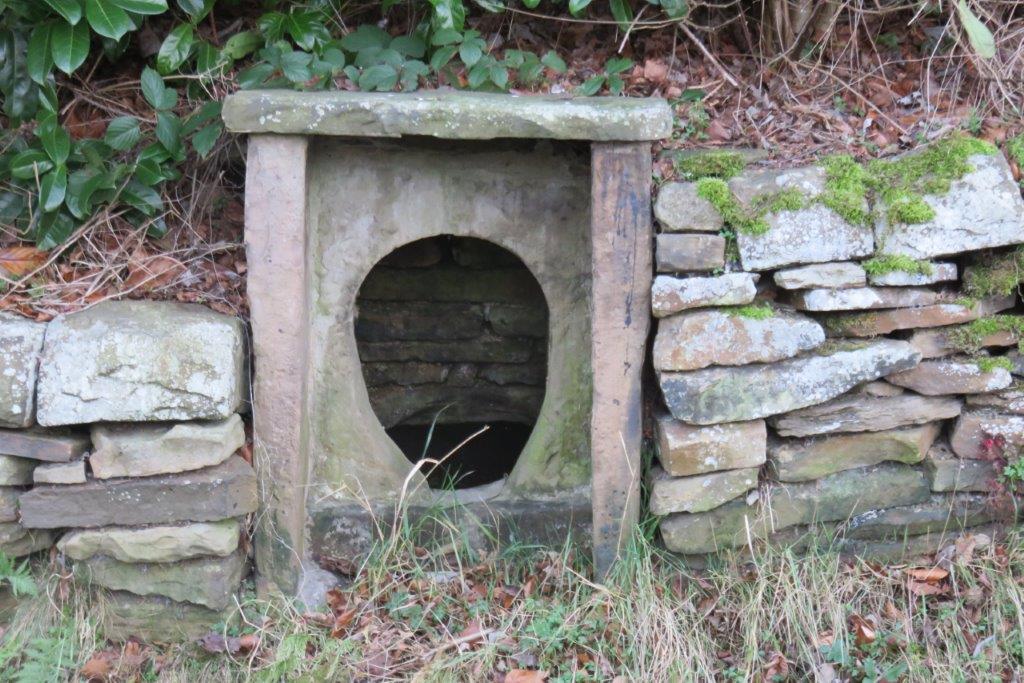 unusual drinking point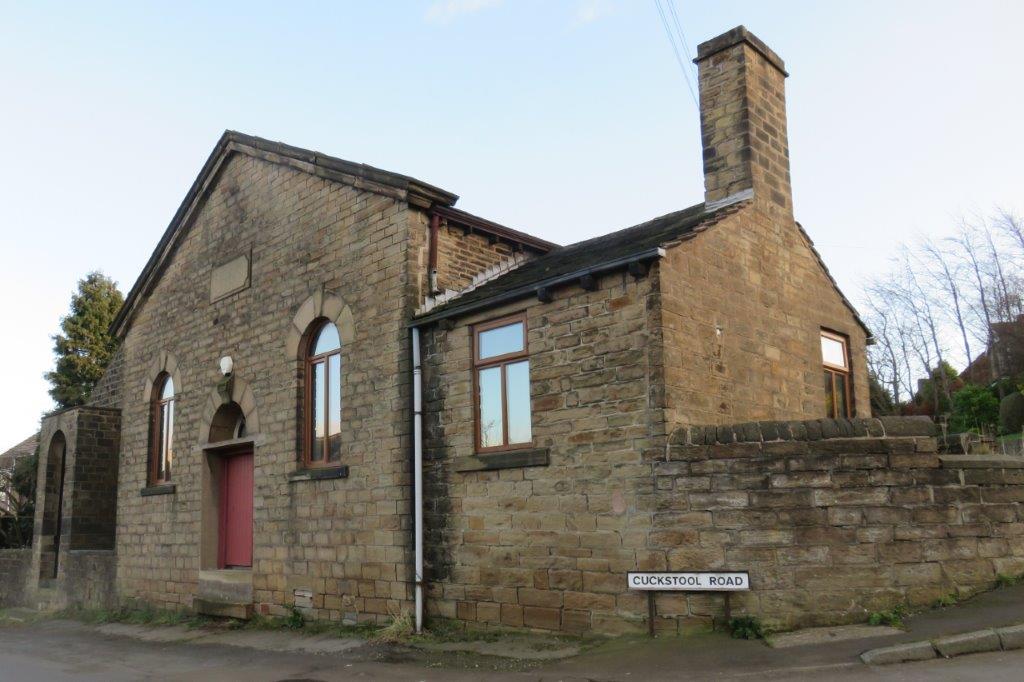 a chapel on Cuckstool Road probably converted into a house?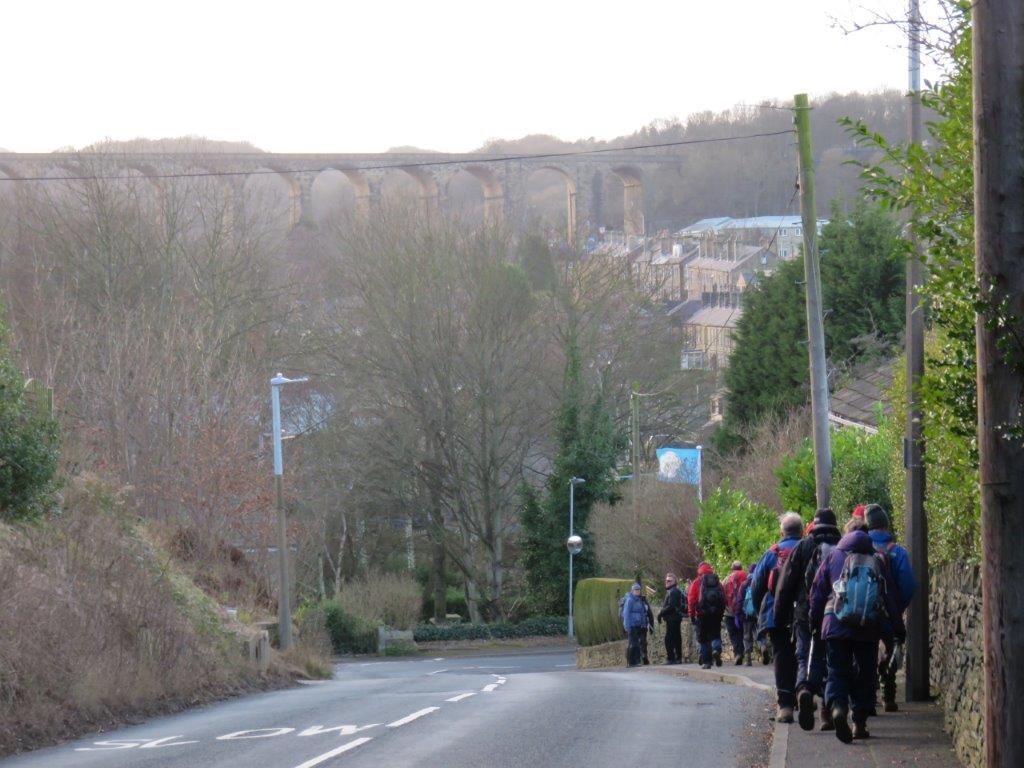 stone arched railway viaduct replaced earlier wooden one - fear of fire risk apparently one reason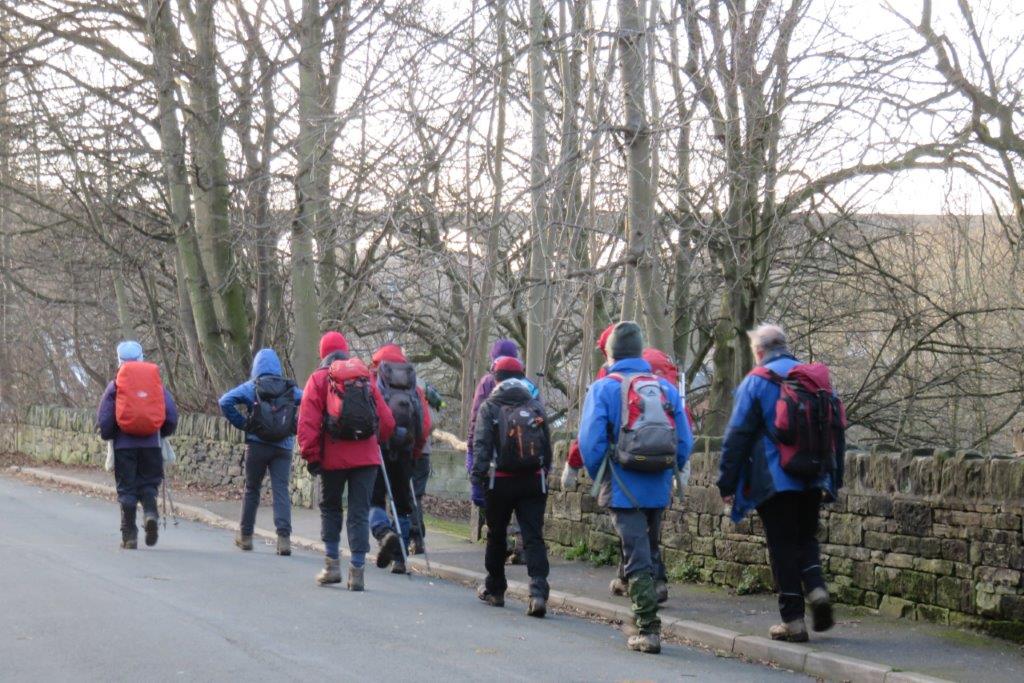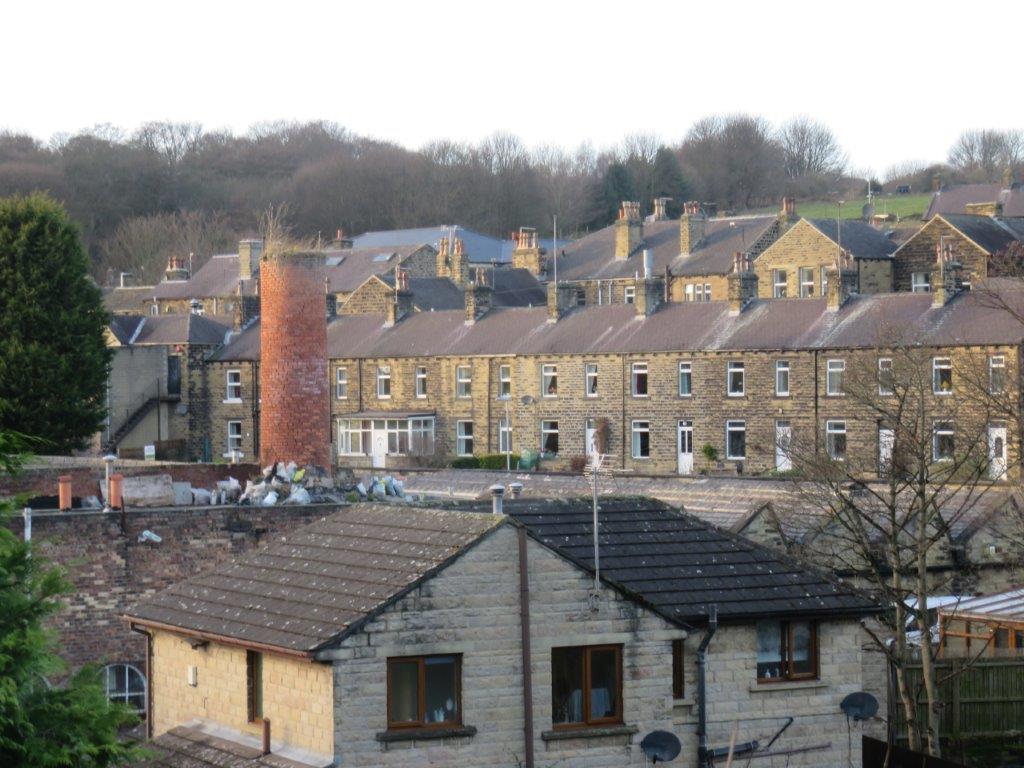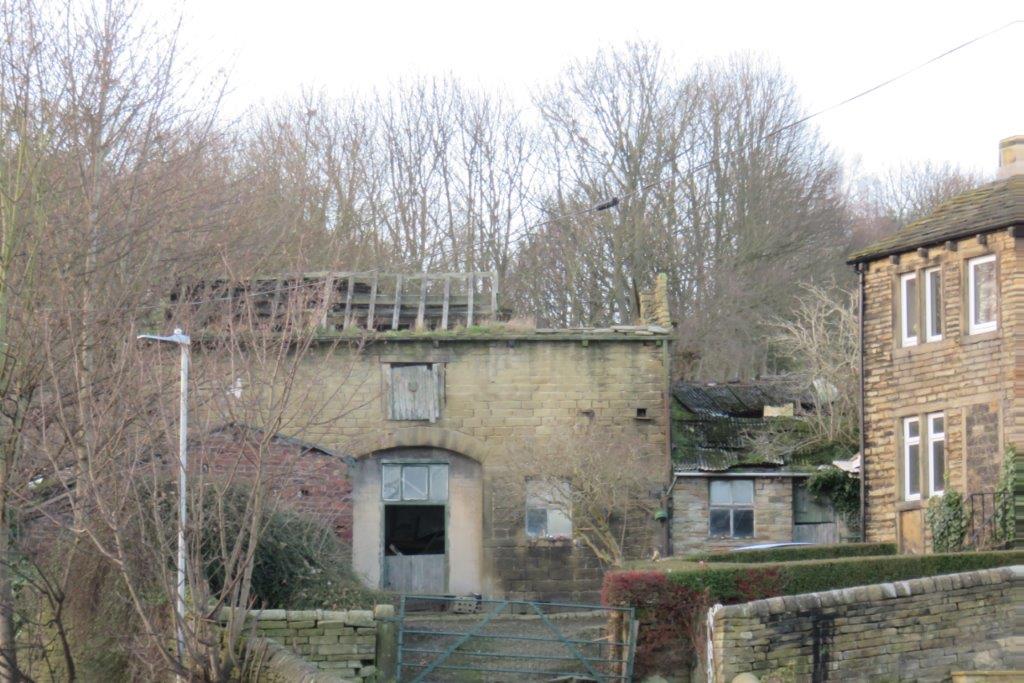 barn ready for conversion into luxury home?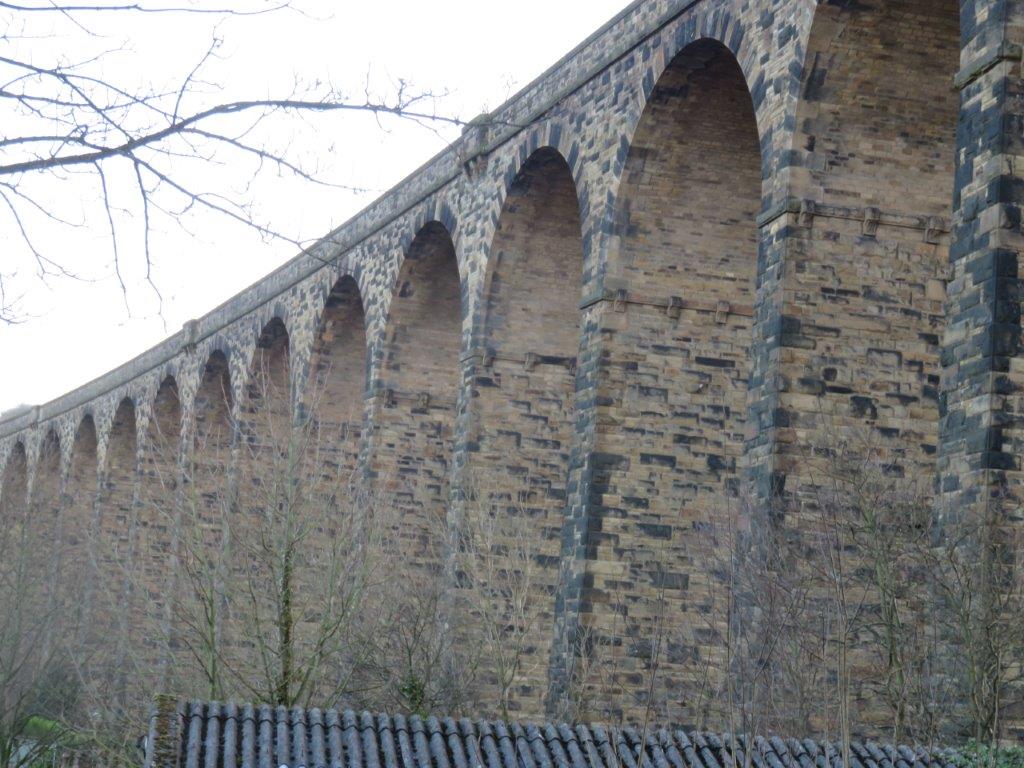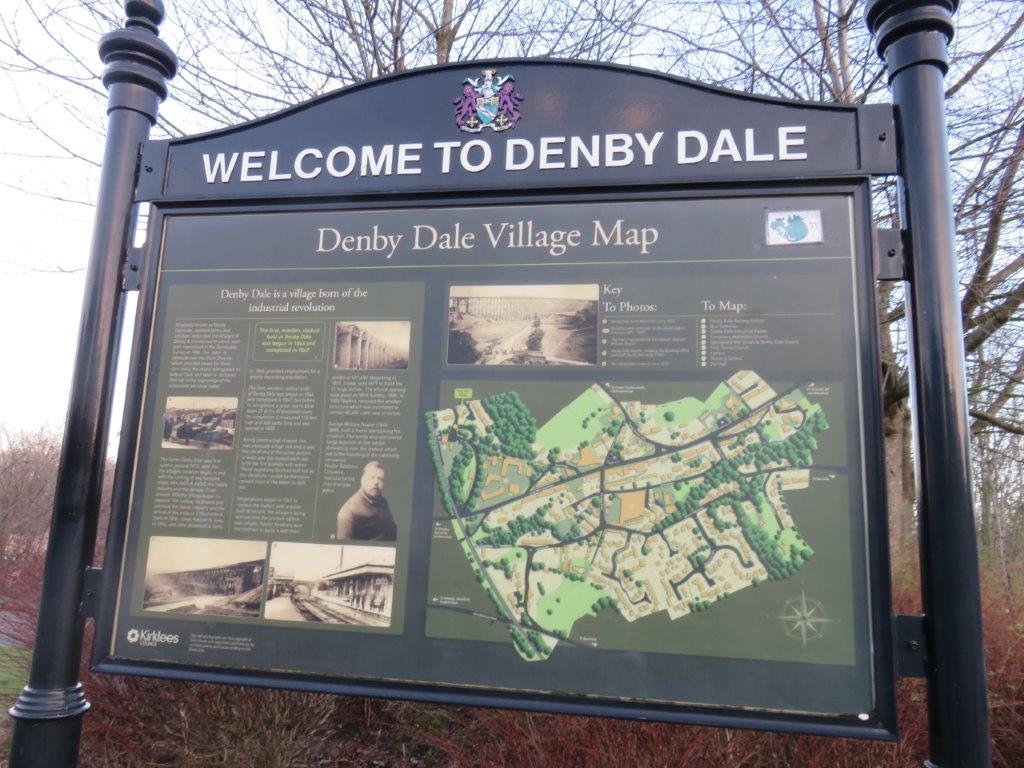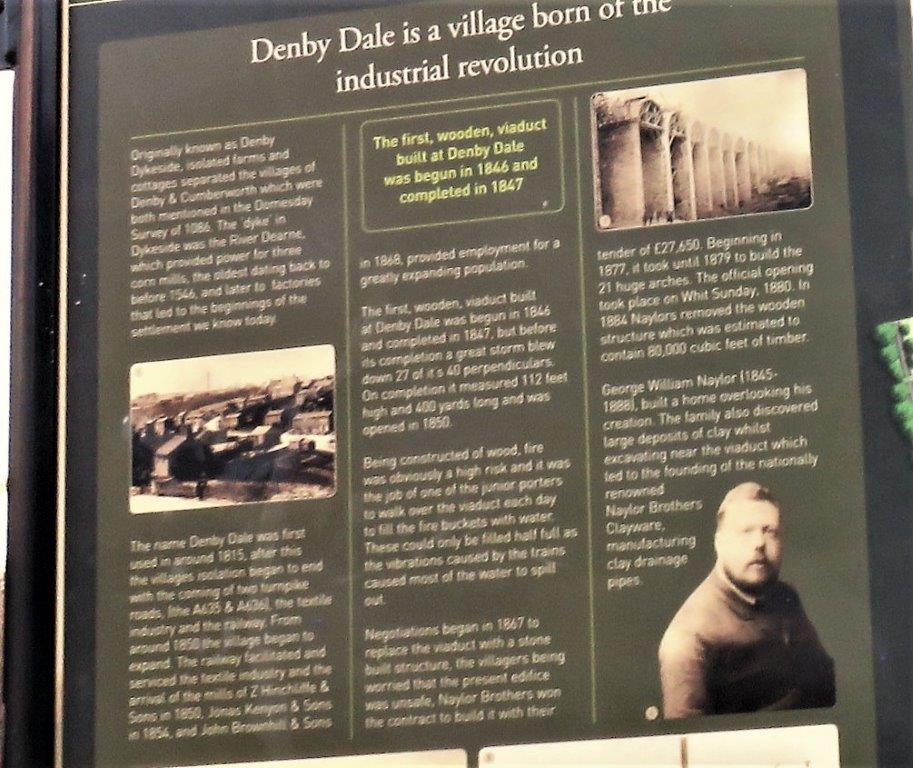 blown up from previous picture - excuse the blur
homepage - Day Walks Index 2017 - contact me at