homepage - Day Walks Index 2016 - contact me at

2016.12.18 - ** E side Derwent Reser., Abbey Brook, U turn at Cartledge Bents, Cartledge Stones Ridge, Back Tor, Derwent Edge, Whinstone Lee Tor, ~ E to Cutthroat Bridge, up to Jarvis Clough then cross at ~ SK214865, Bamford Edge, Quarry, New Rd., Bolehill Wood, Gatehouse, Birley Farm, Cross Hood Brook (at allottments), follow brook into Hathersage - leader Richard Bennett - Sunday. (15miles in 6hrs 15m)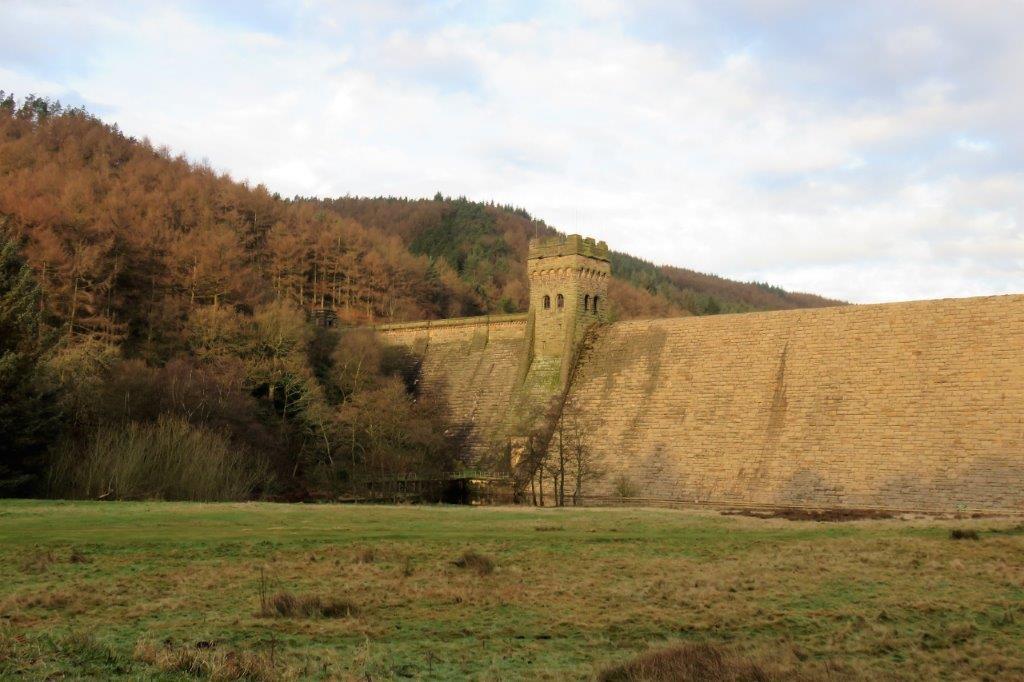 part of Derwent Reservoir Wall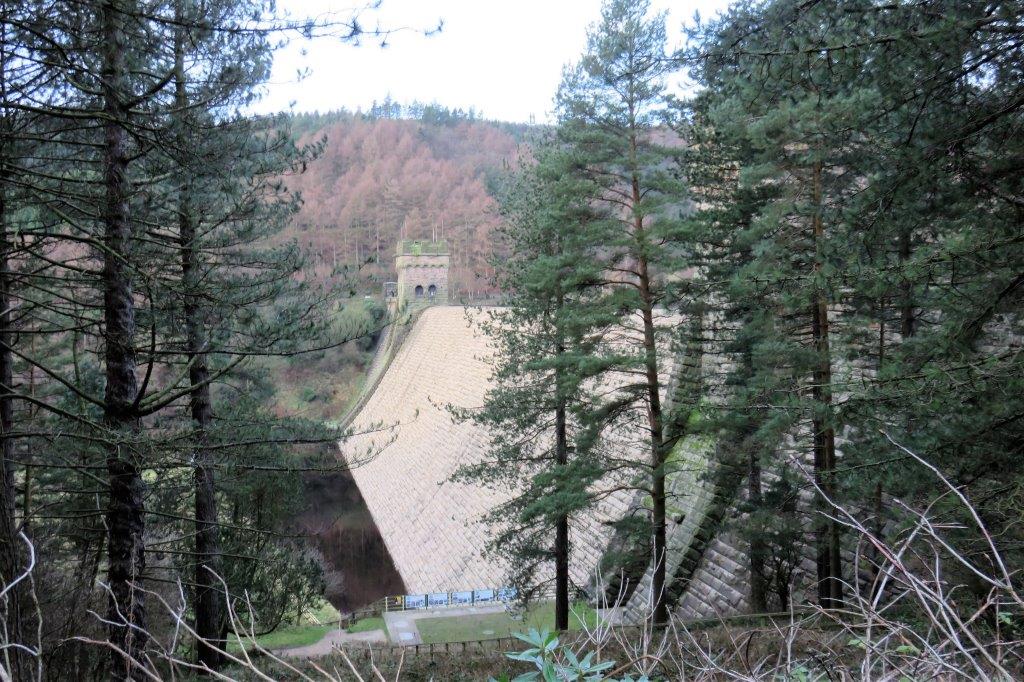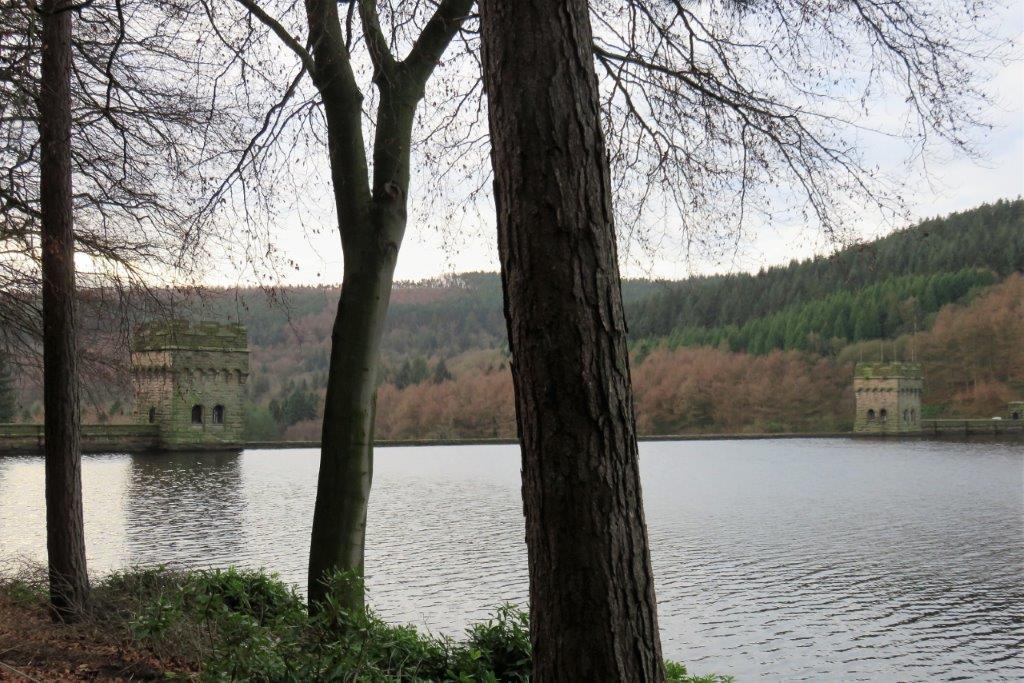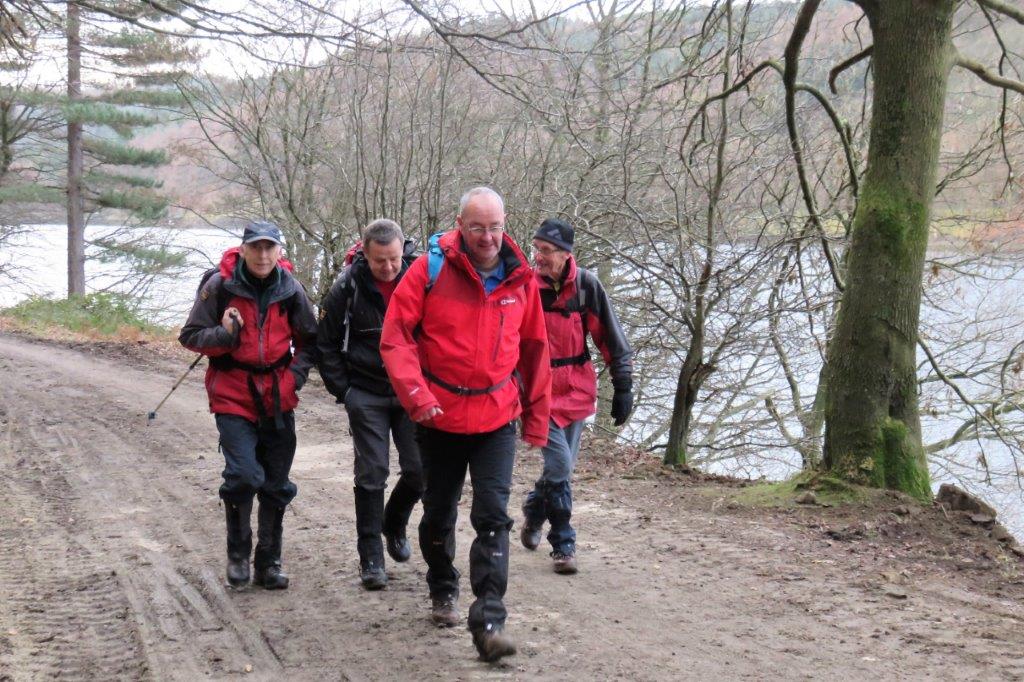 walking ~ North on East side of Derwent reservoir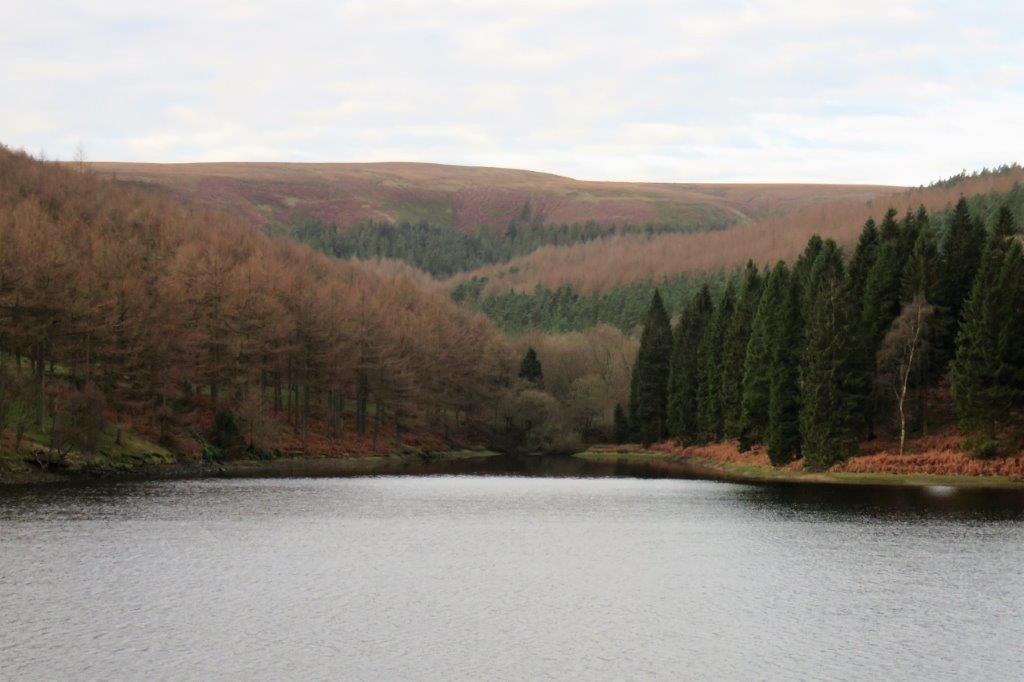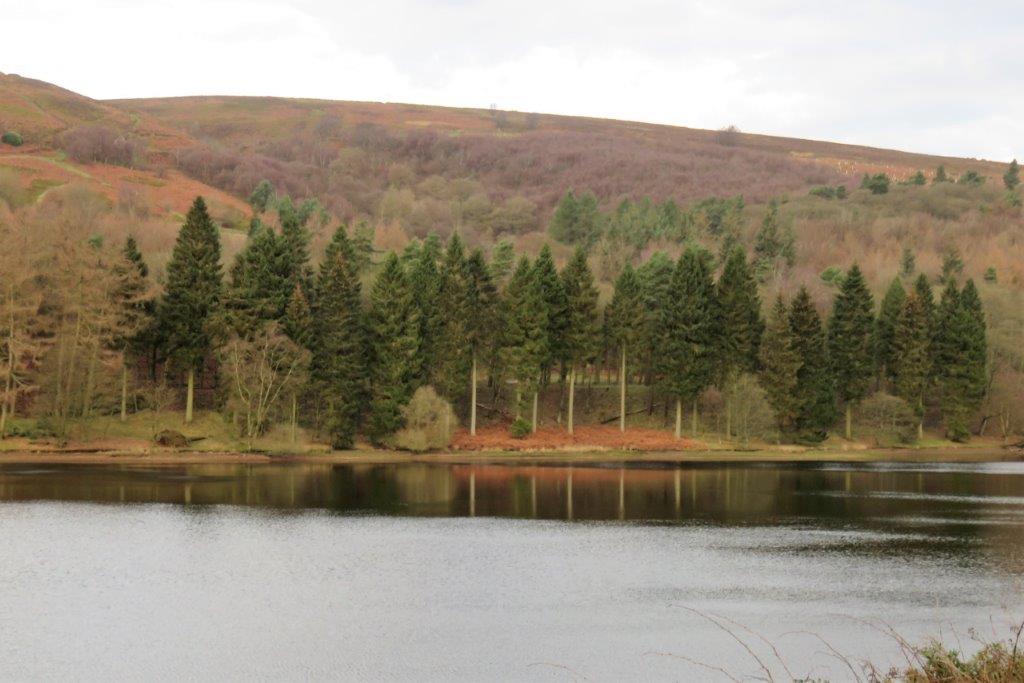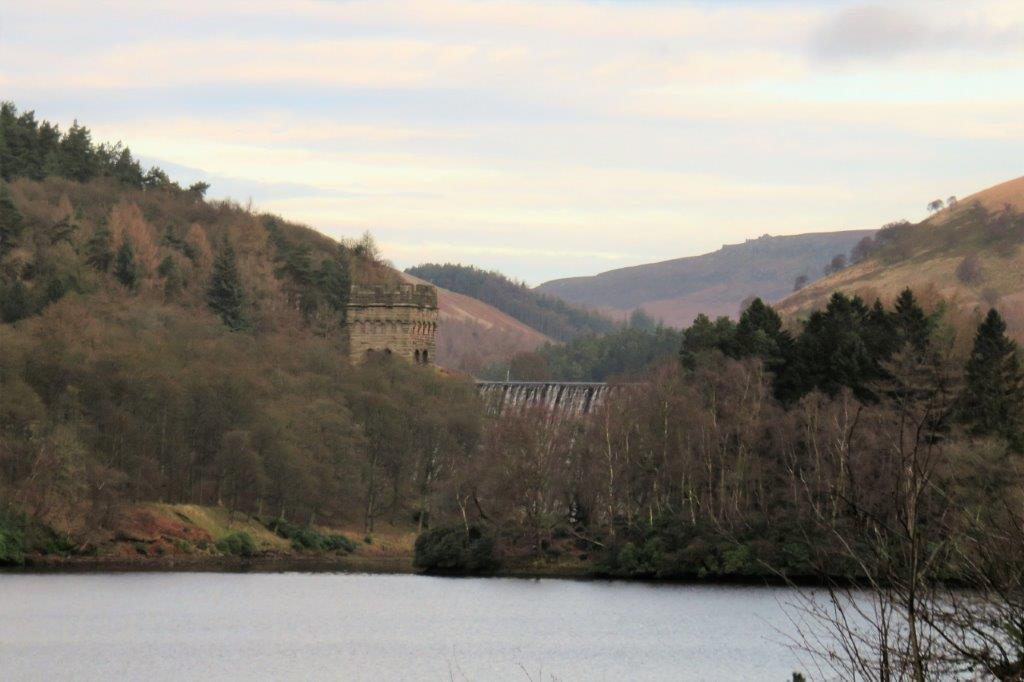 part of Howden Reservoir wall
construction works on edge of Derwent Reservoir below Abbey Brook - what is it?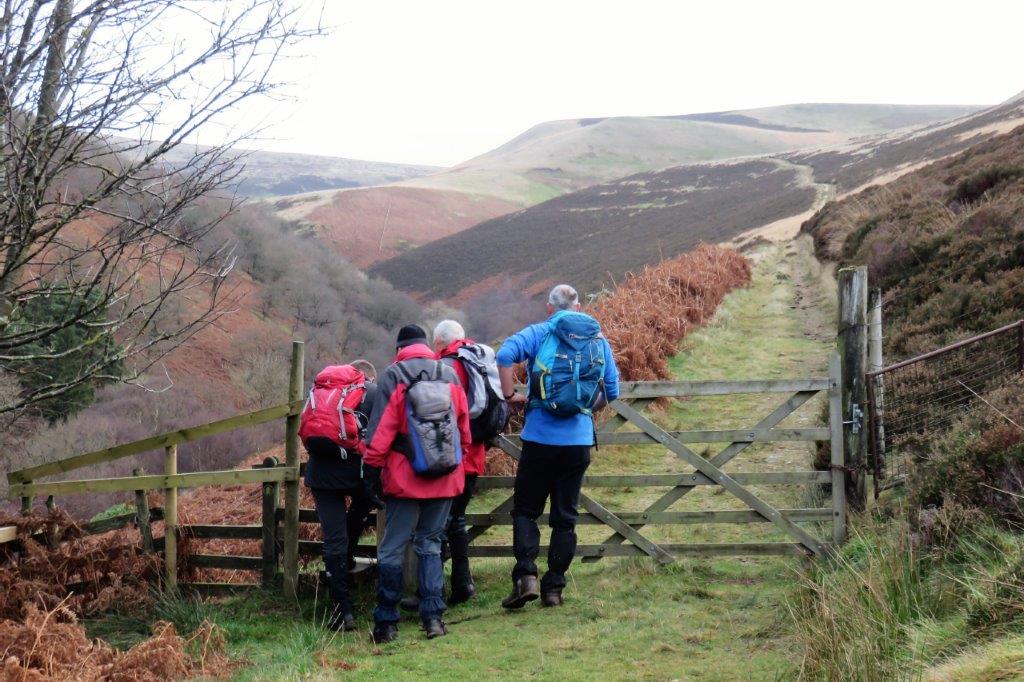 up Abbey Brook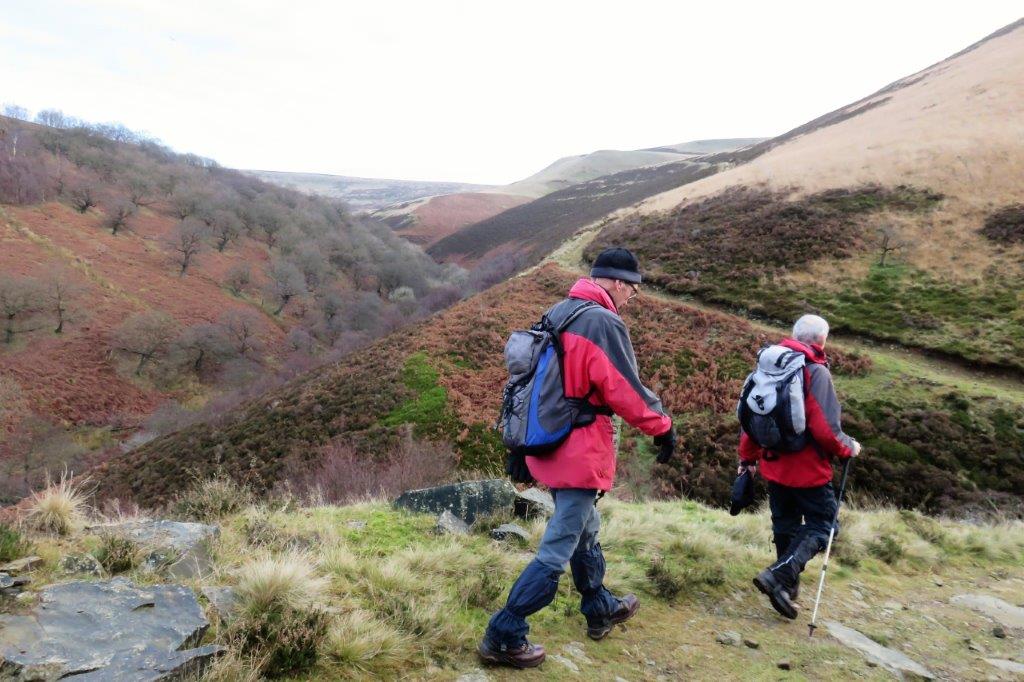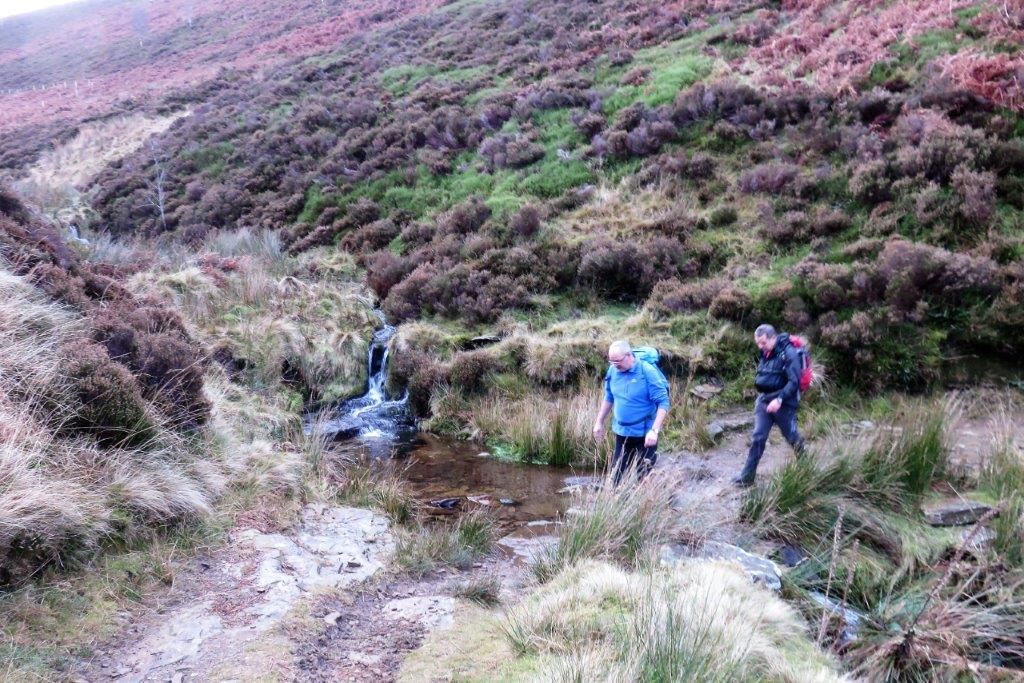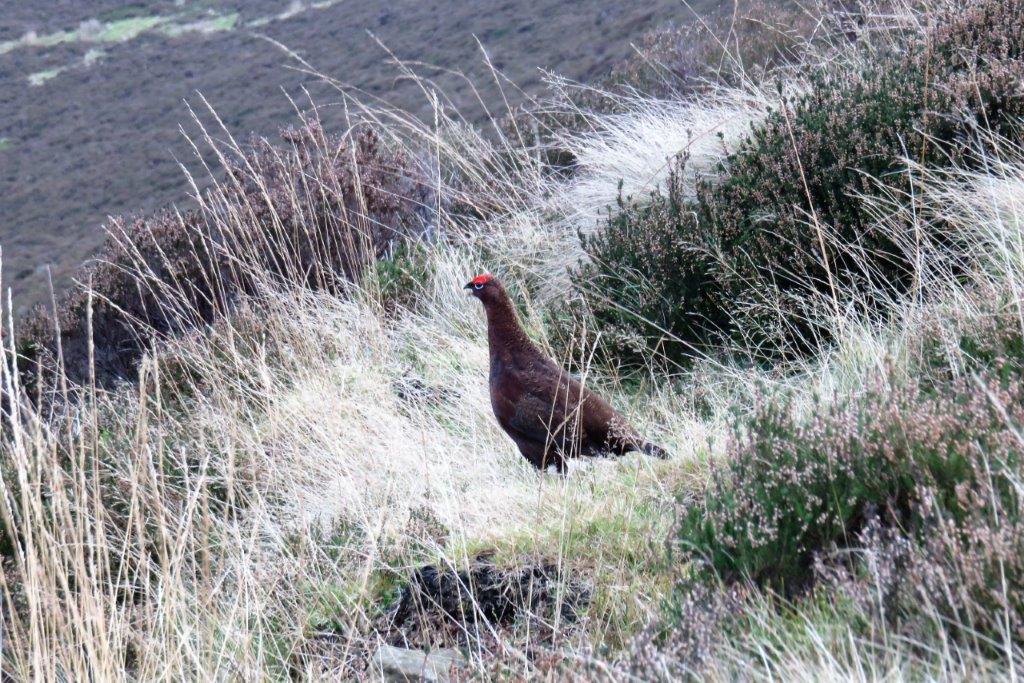 grouse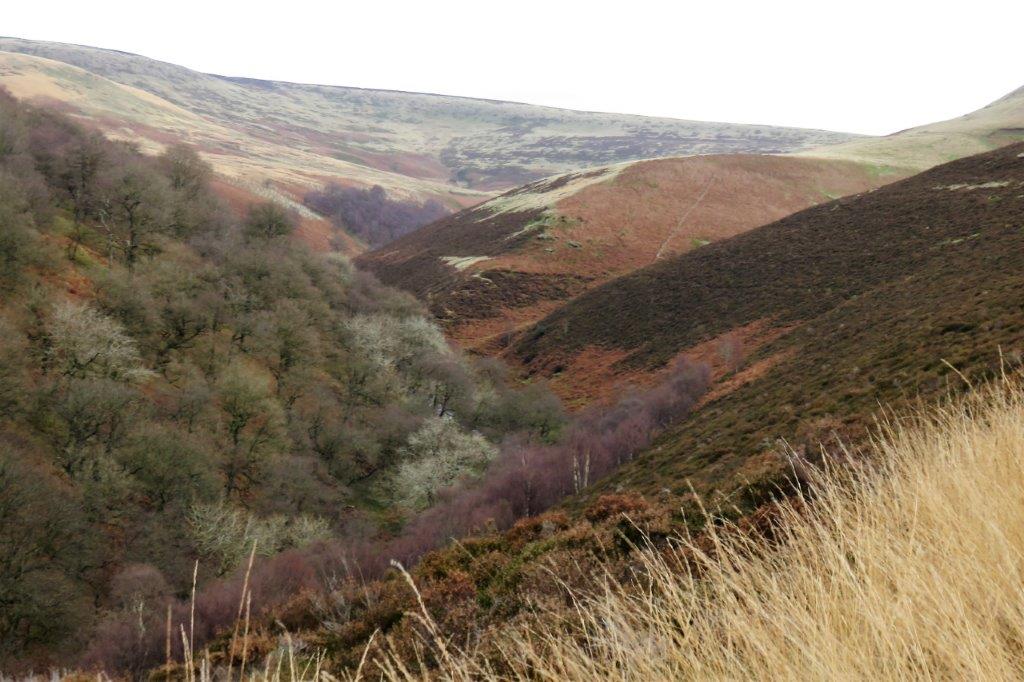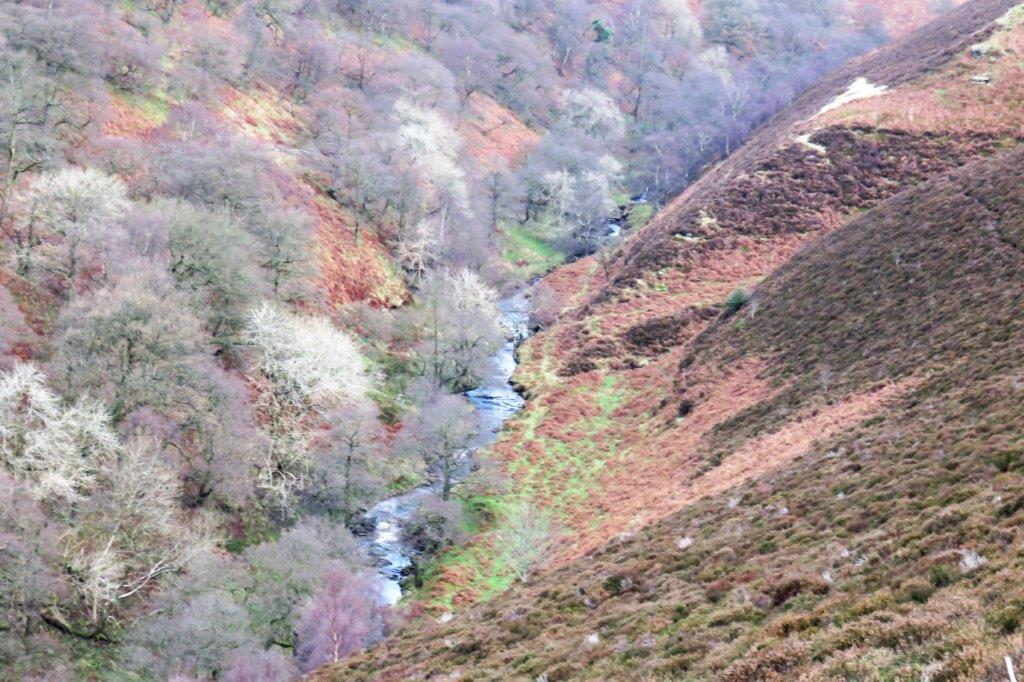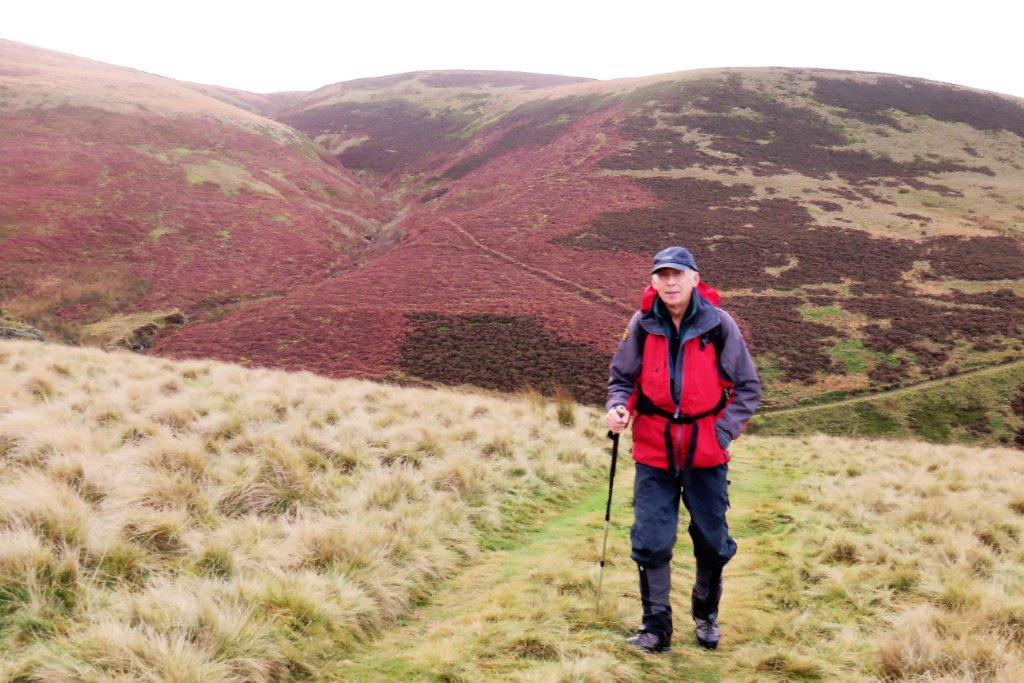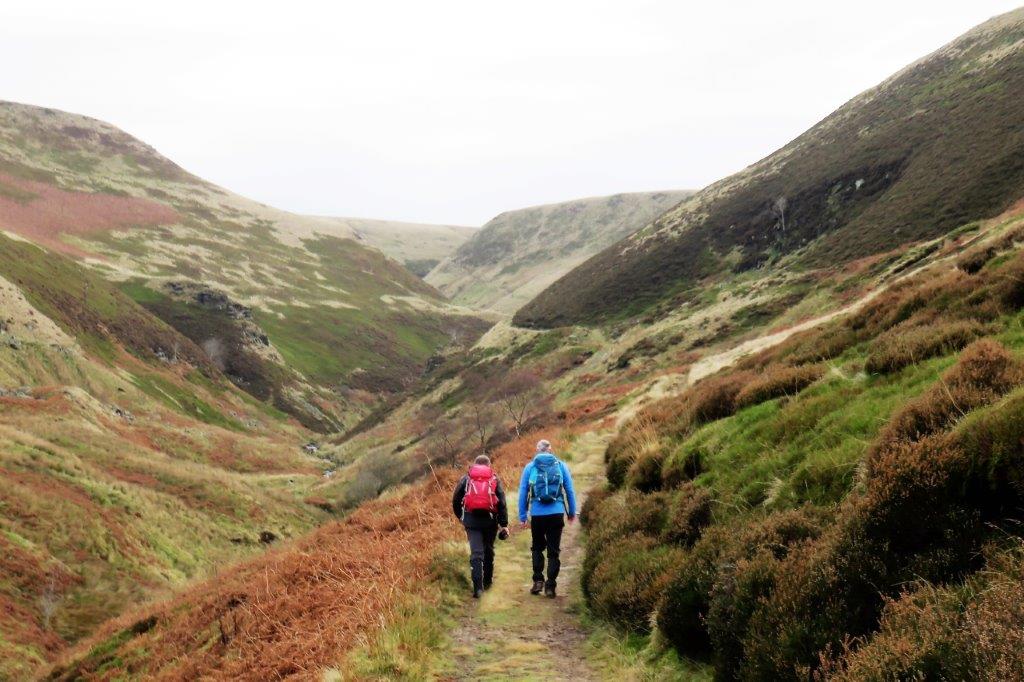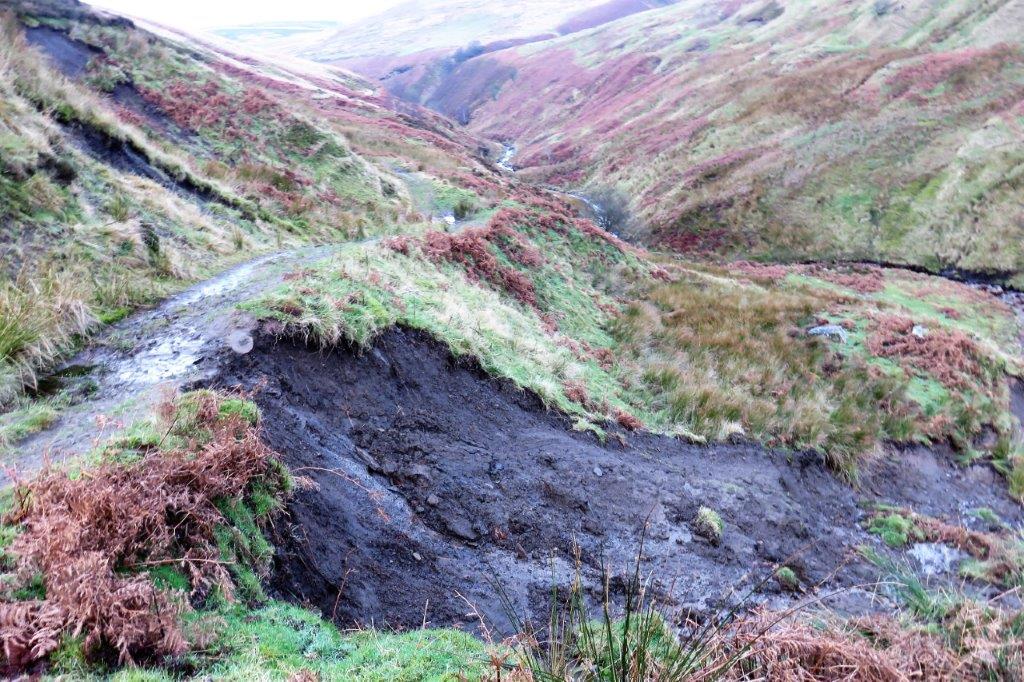 landslip on edge of path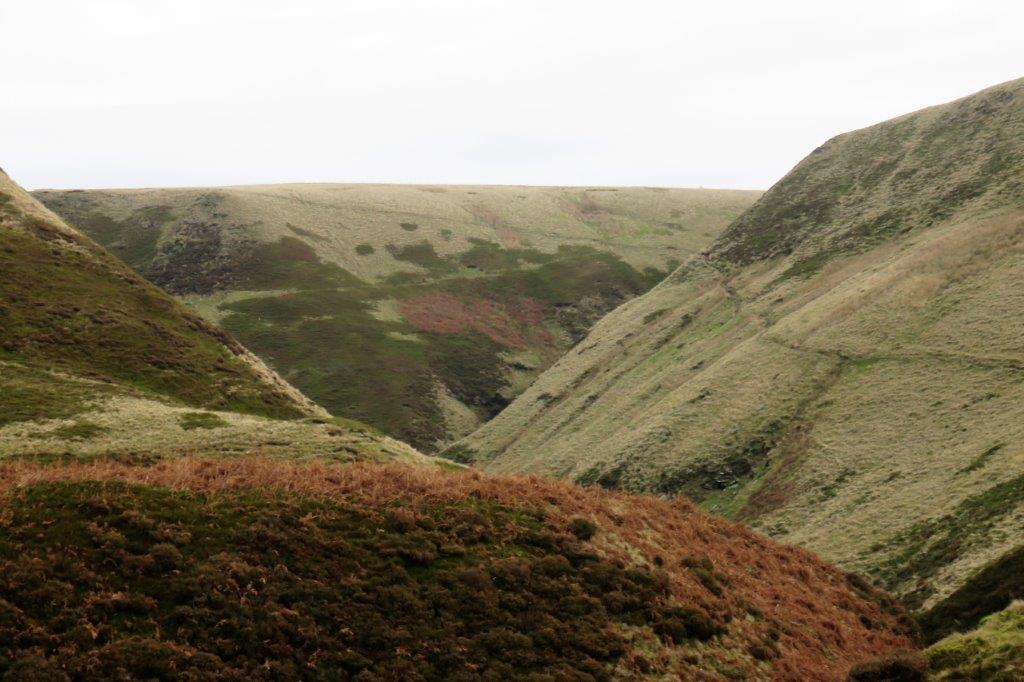 we followed path on right which continues onto inclined path shown ahead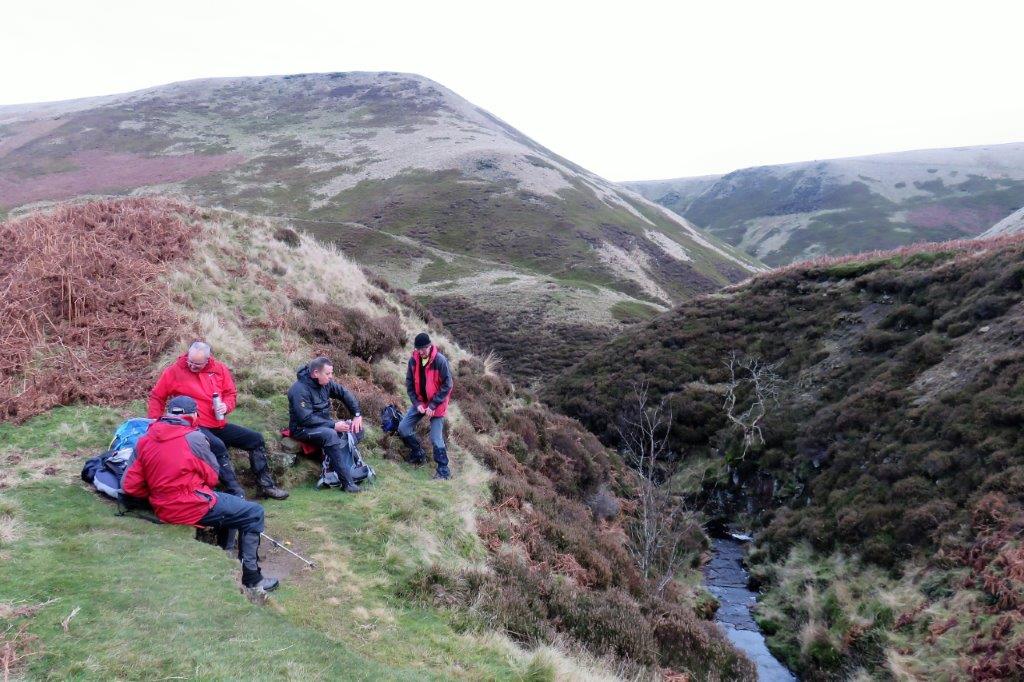 tea break above Sheepfold Clough - it's stream flows into Abbey Brook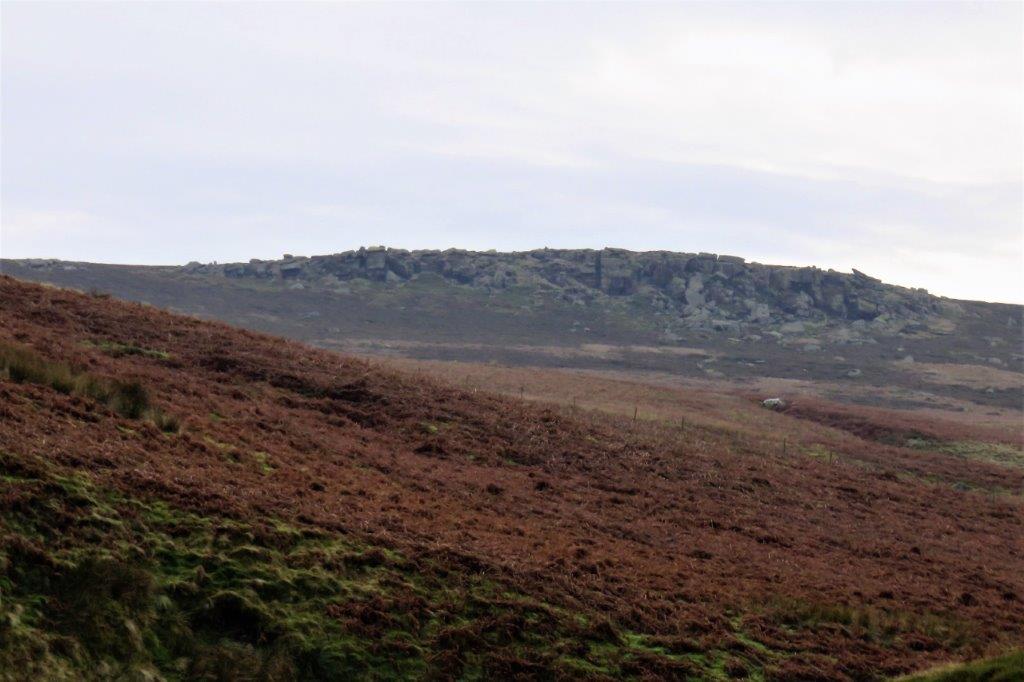 rocks zoomed into from 'sheepfold' are Back Tor?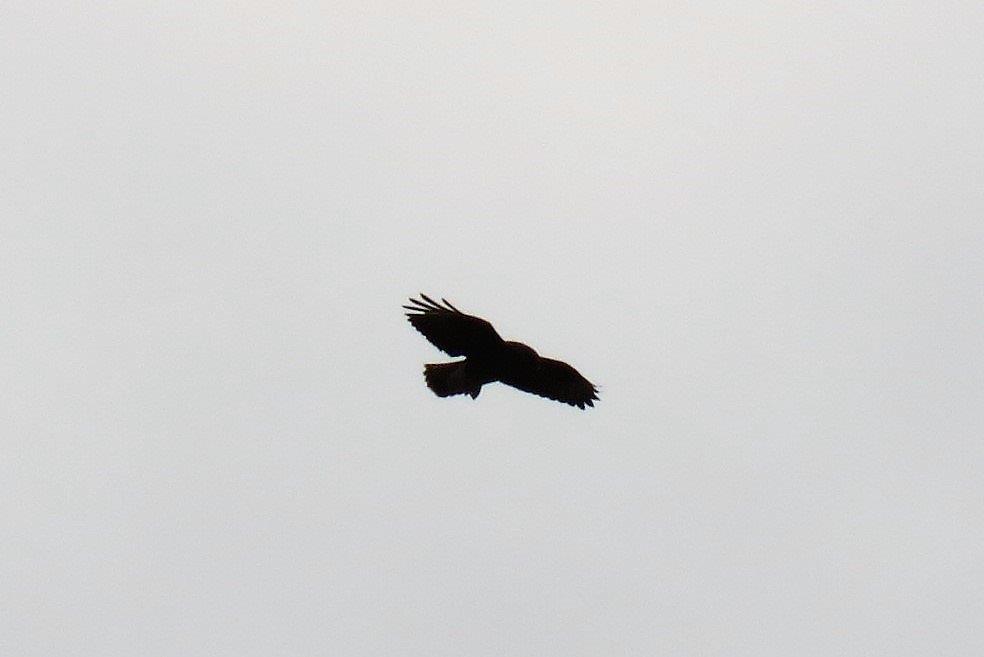 a raptor?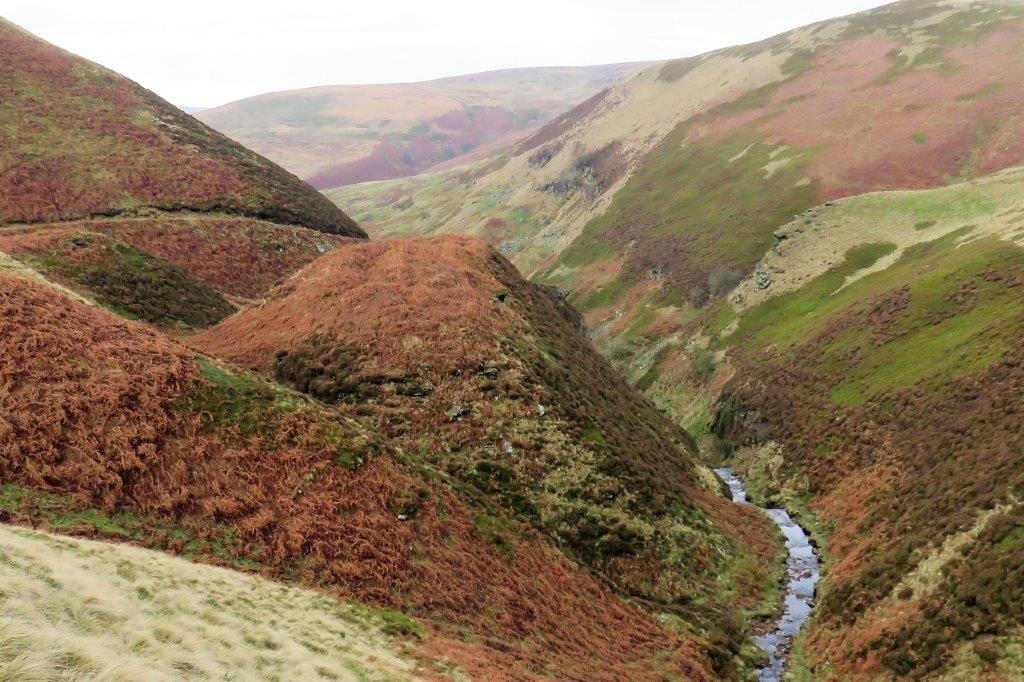 looking down Abbey Brook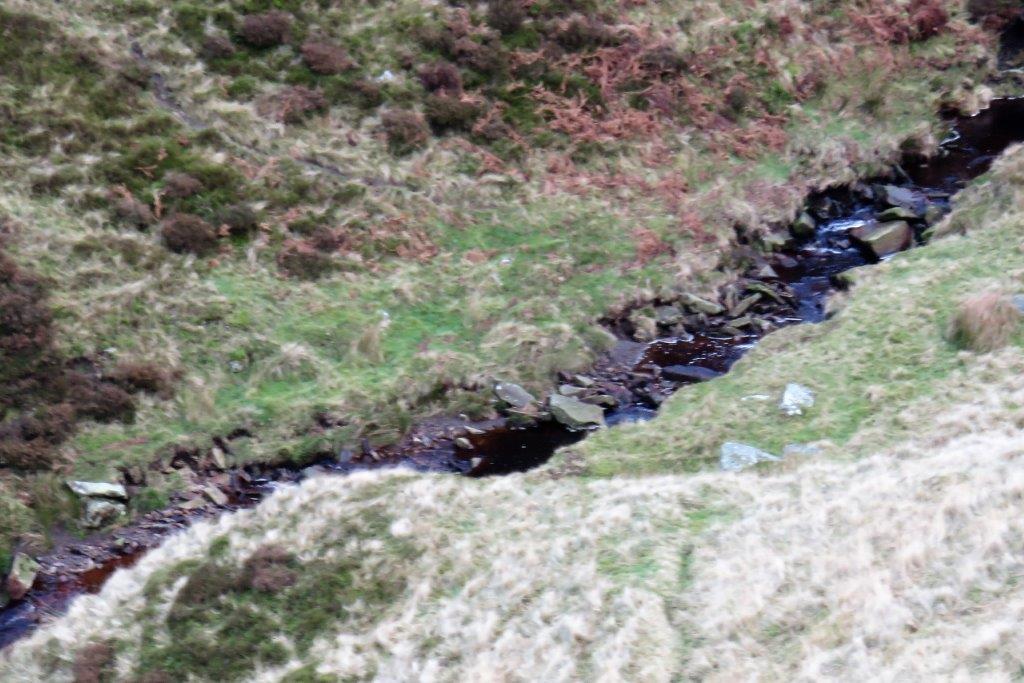 crossing point to get to Howden Edge area (not on this walk). Care required to avoid a dowsing.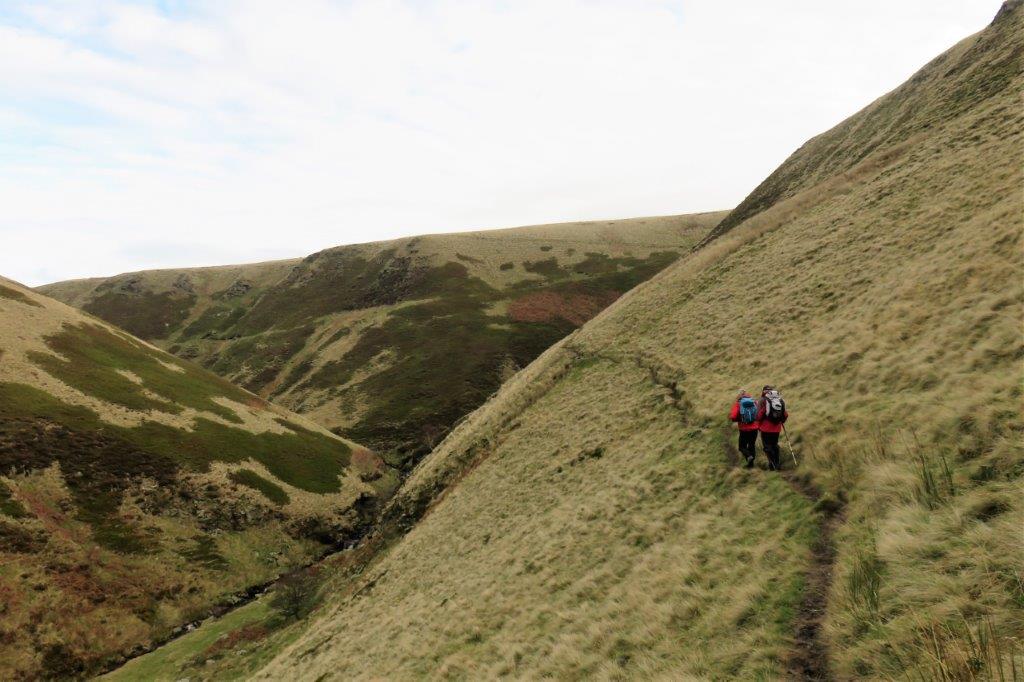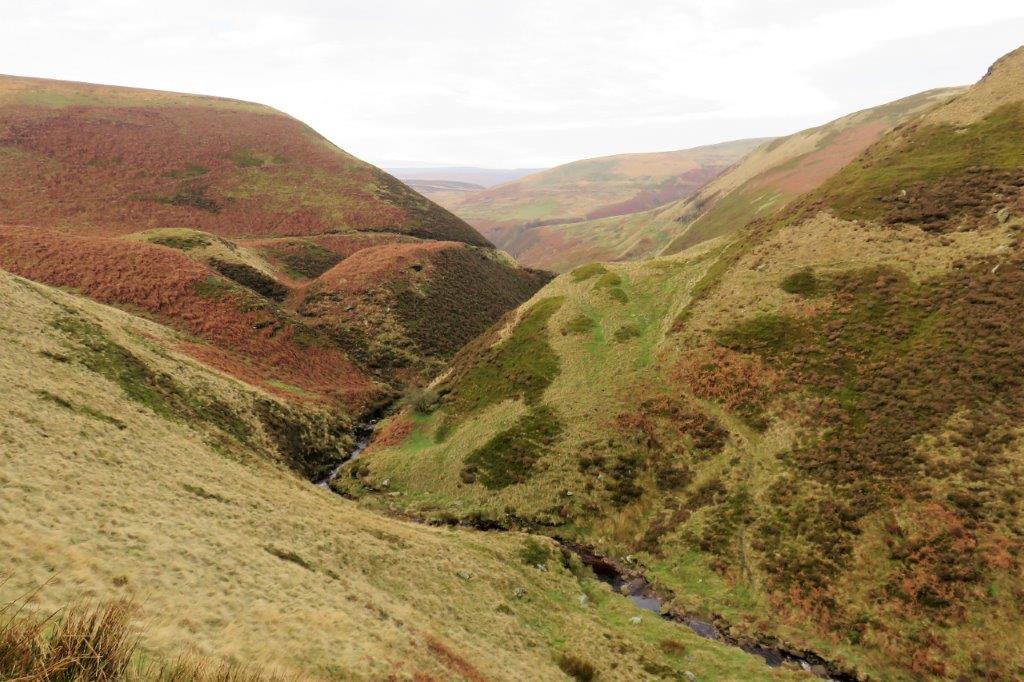 looking down Abbey Brook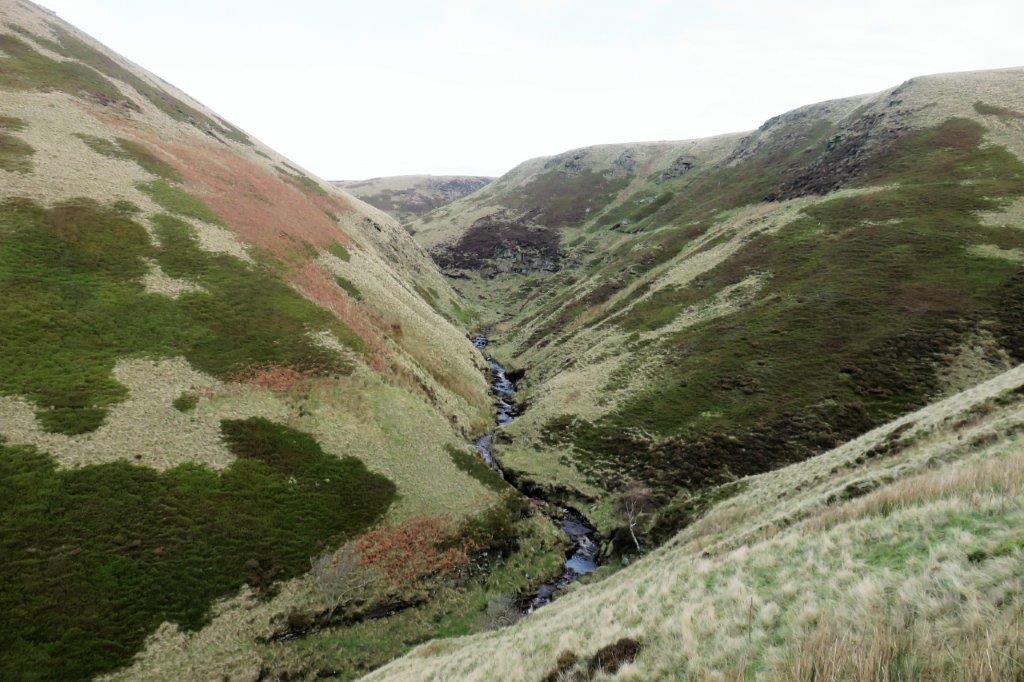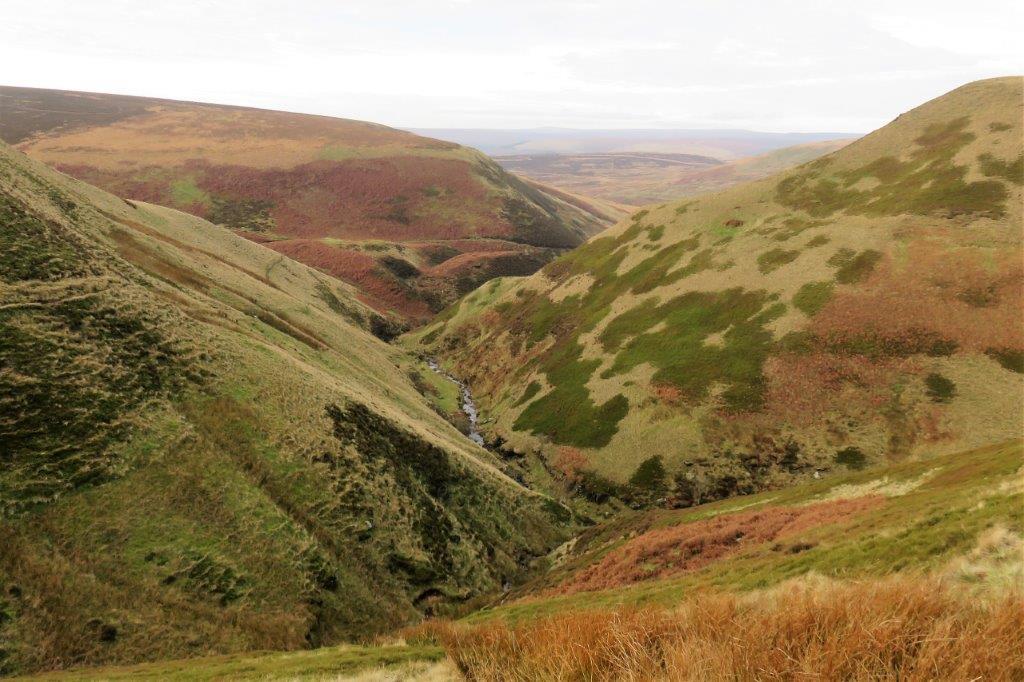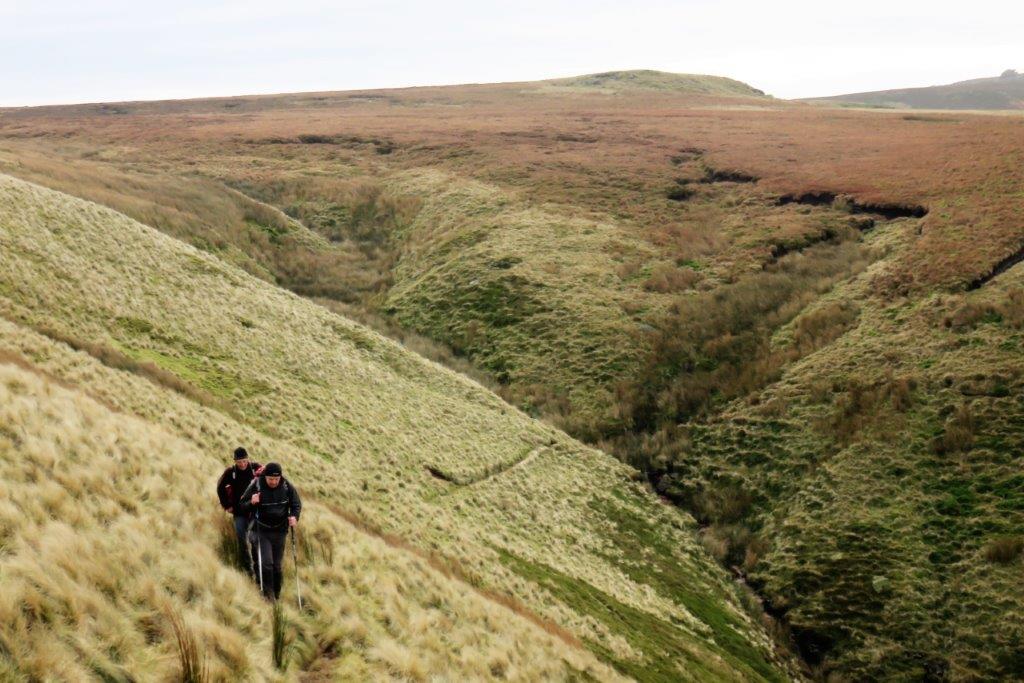 Back Tor zoomed into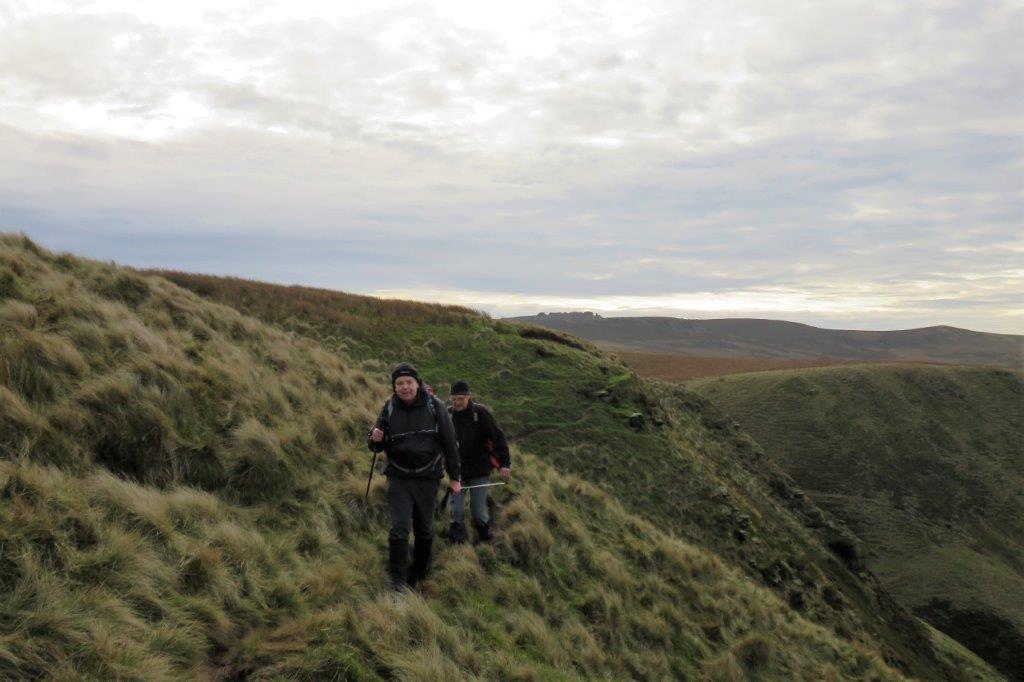 Back Tor at top in distance - we U turned later towards it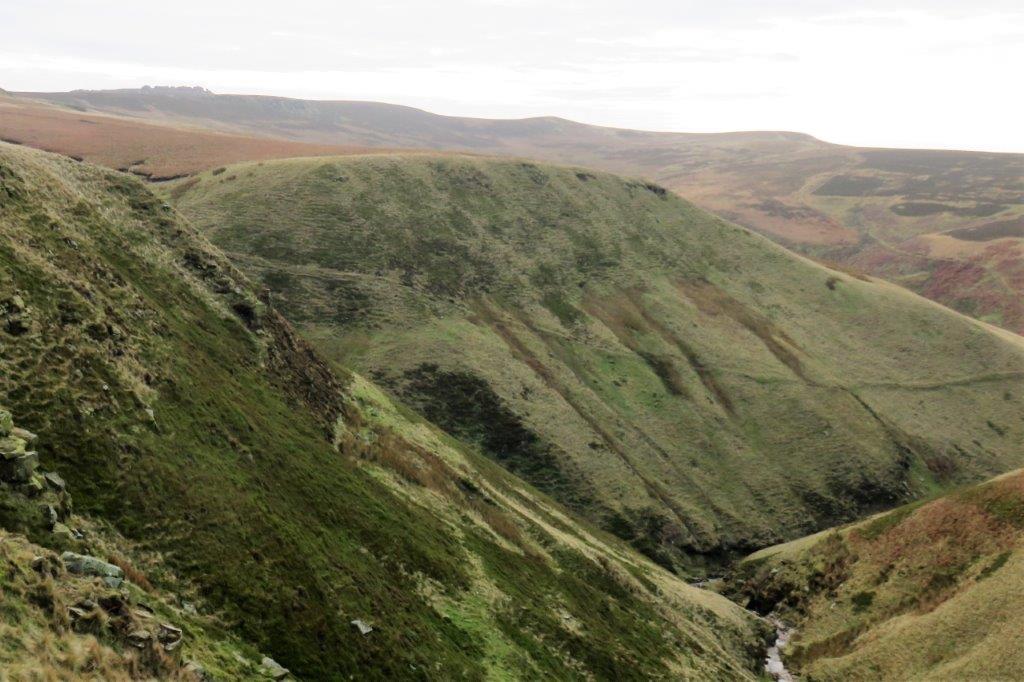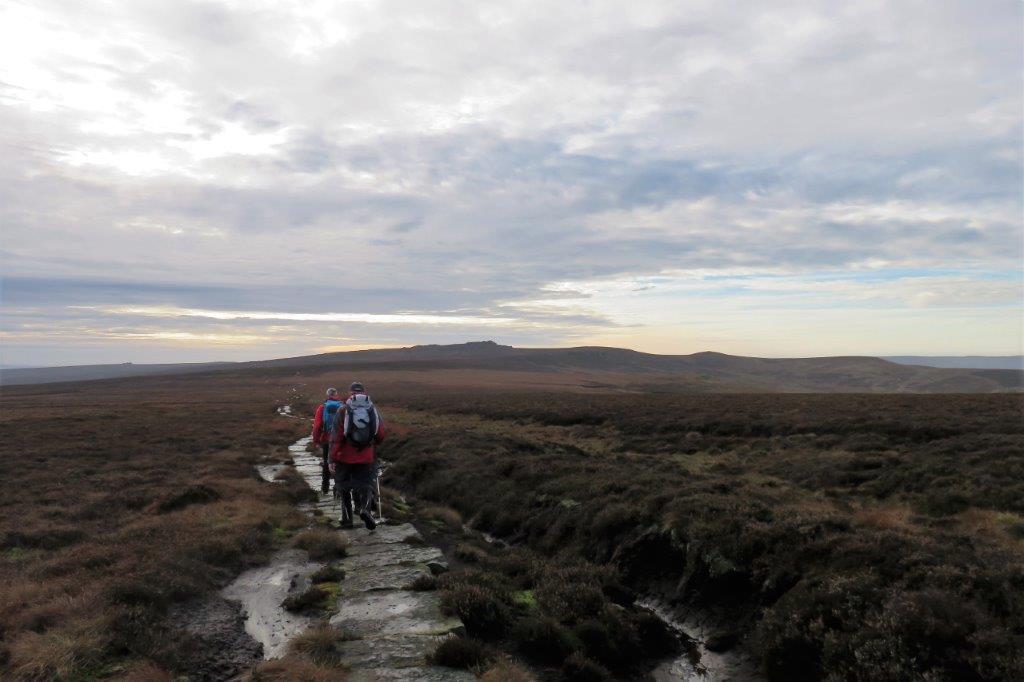 Back Tor ahead in middle. Lost Lad is slight 'cone' a third way in from right.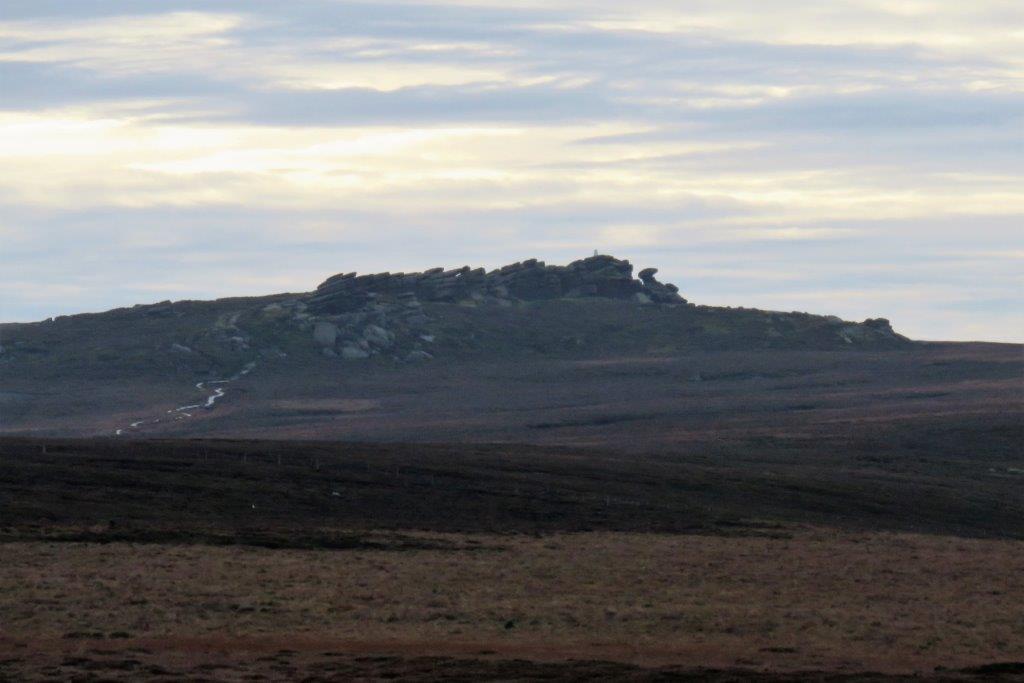 meeting up with walking friends going in opposite direction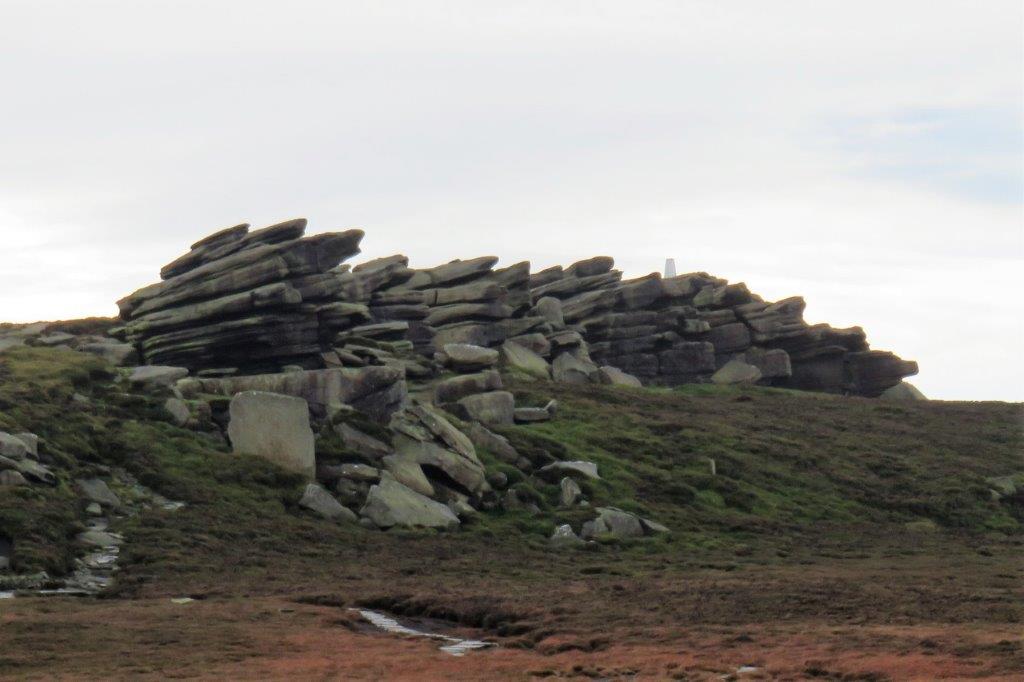 survey beacon at Back Tor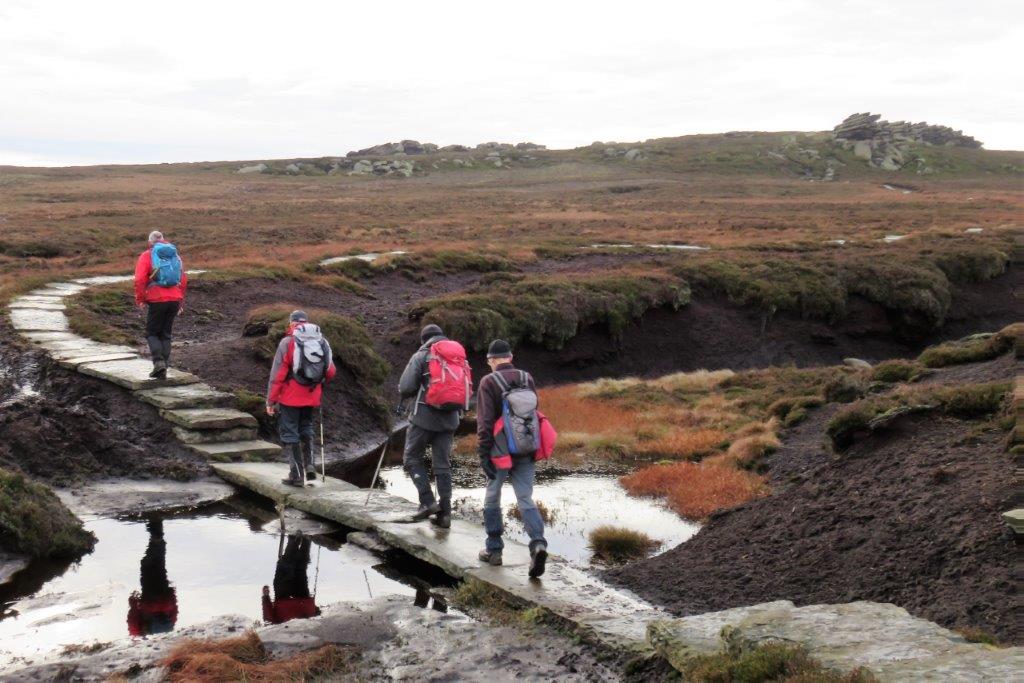 Back Tor to right ahead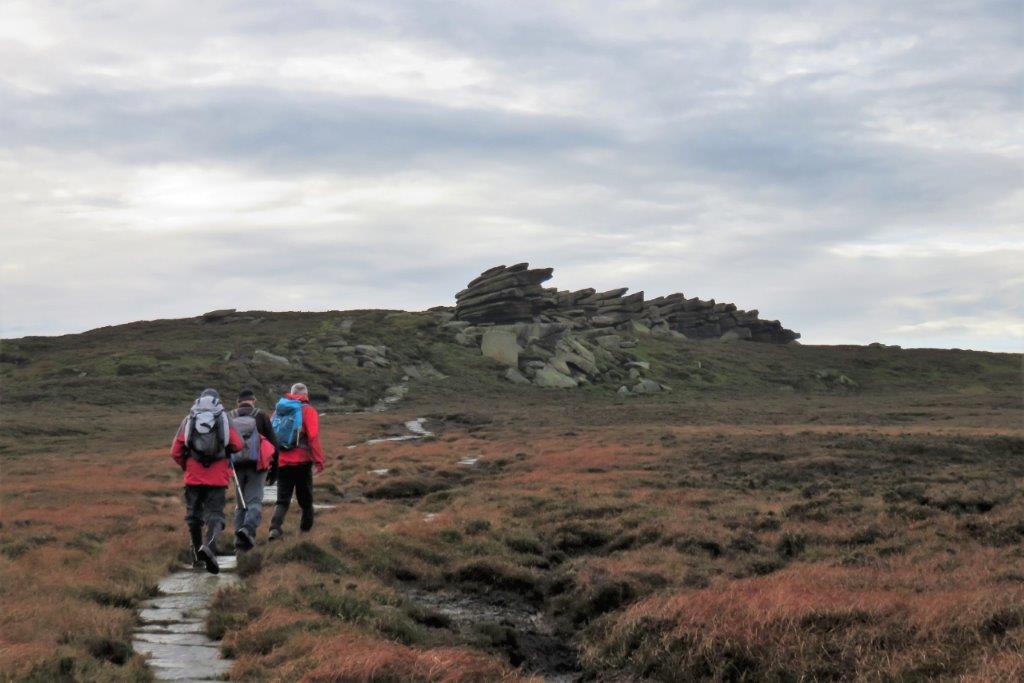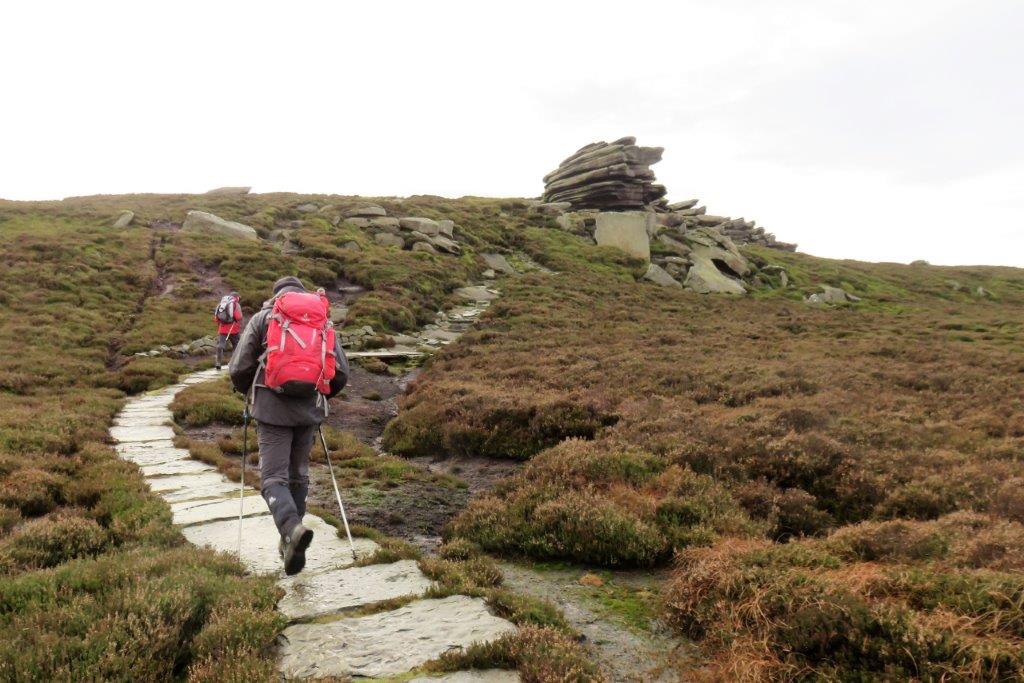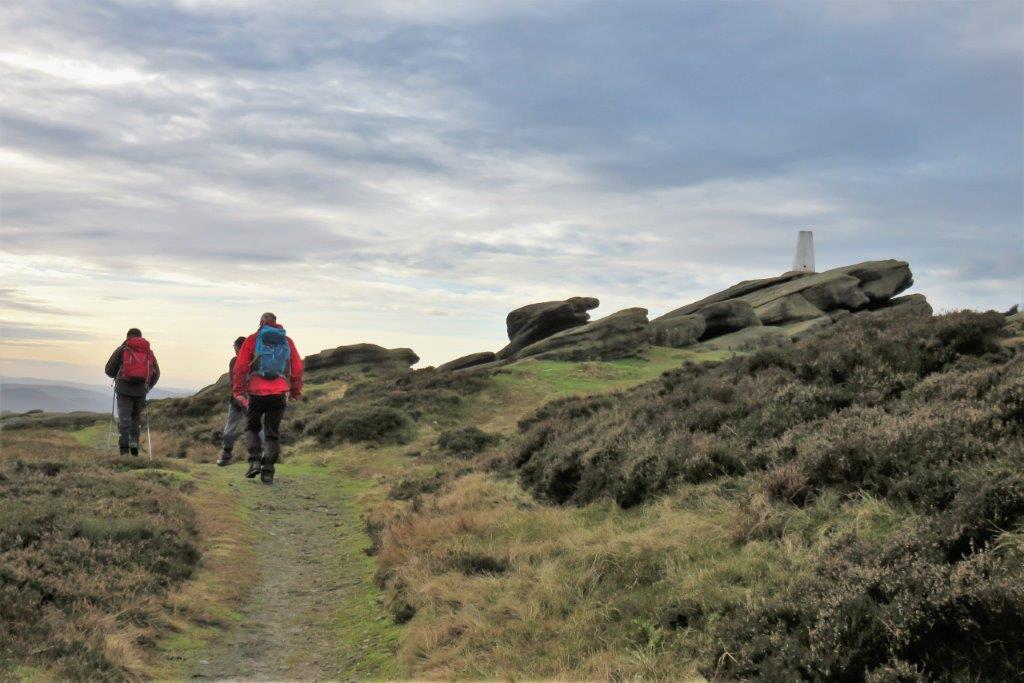 passing Back Tor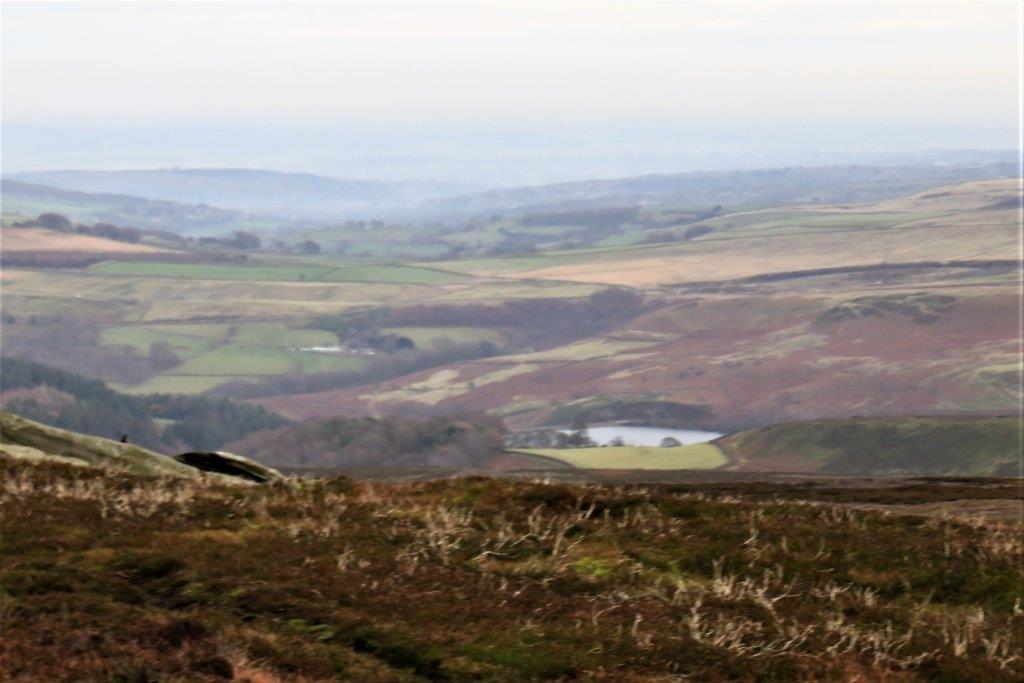 Strines Reservoir below? (a glimpse of Dale Dike reservoir below to left behind rock?)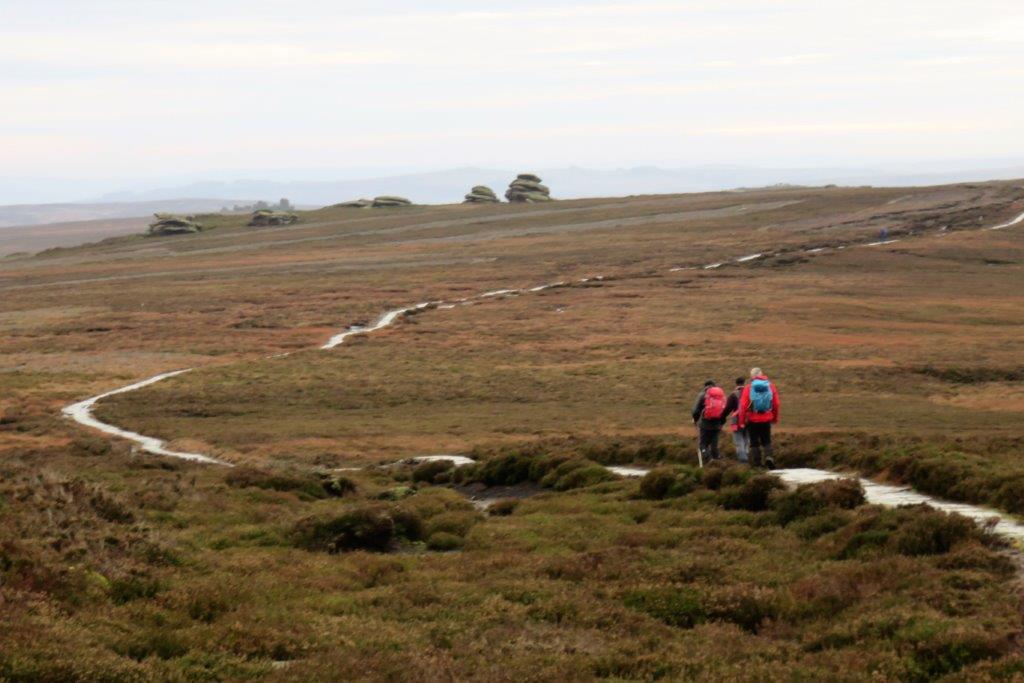 following Derwent Edge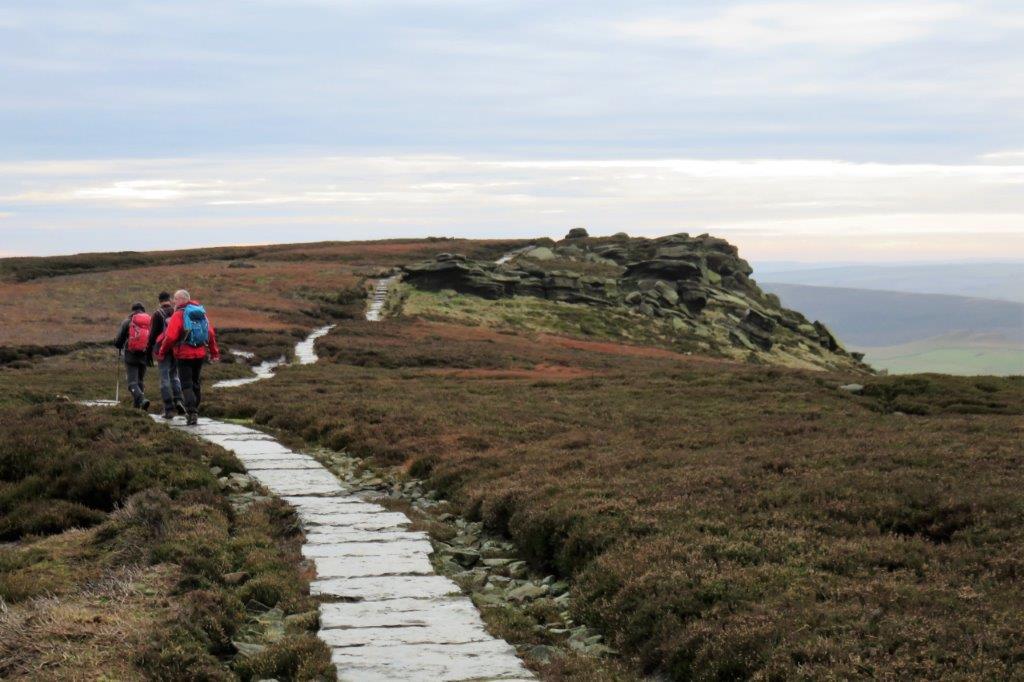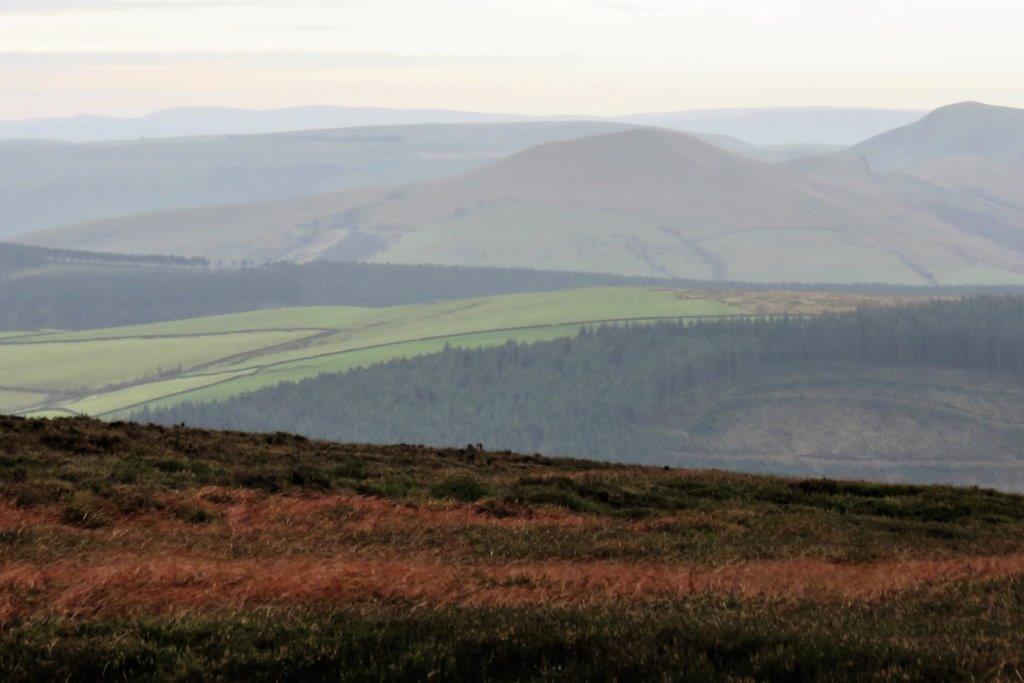 Lose Hill and Mam Tor top right (seen across valleys)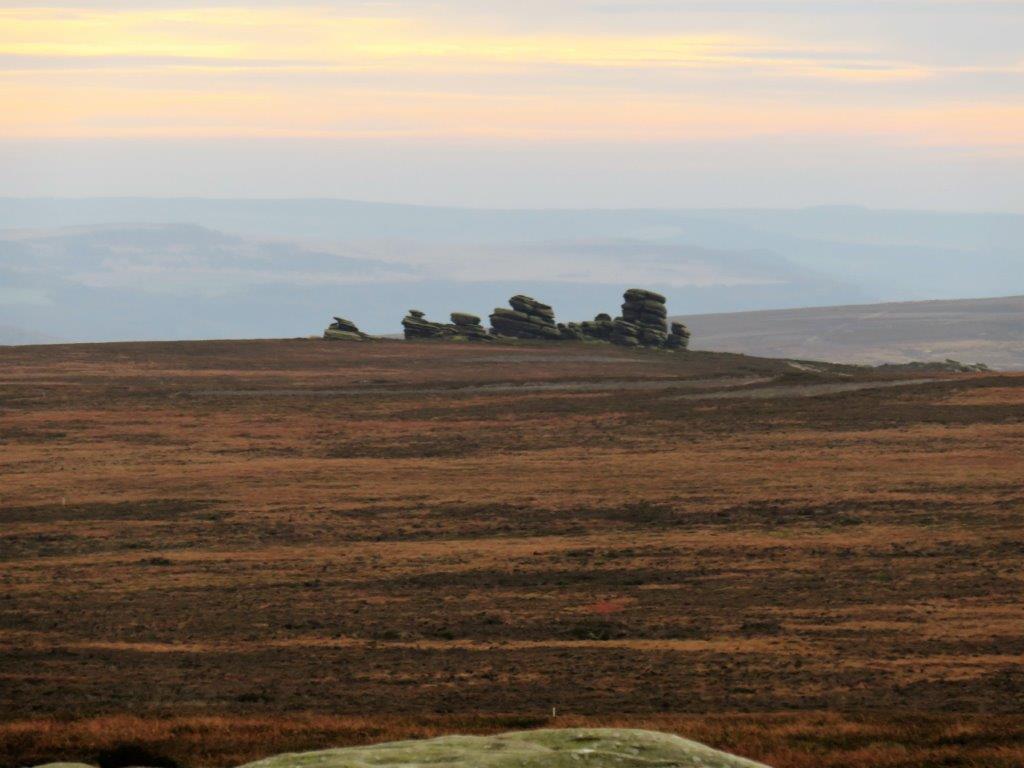 zoomed into Wheel Stones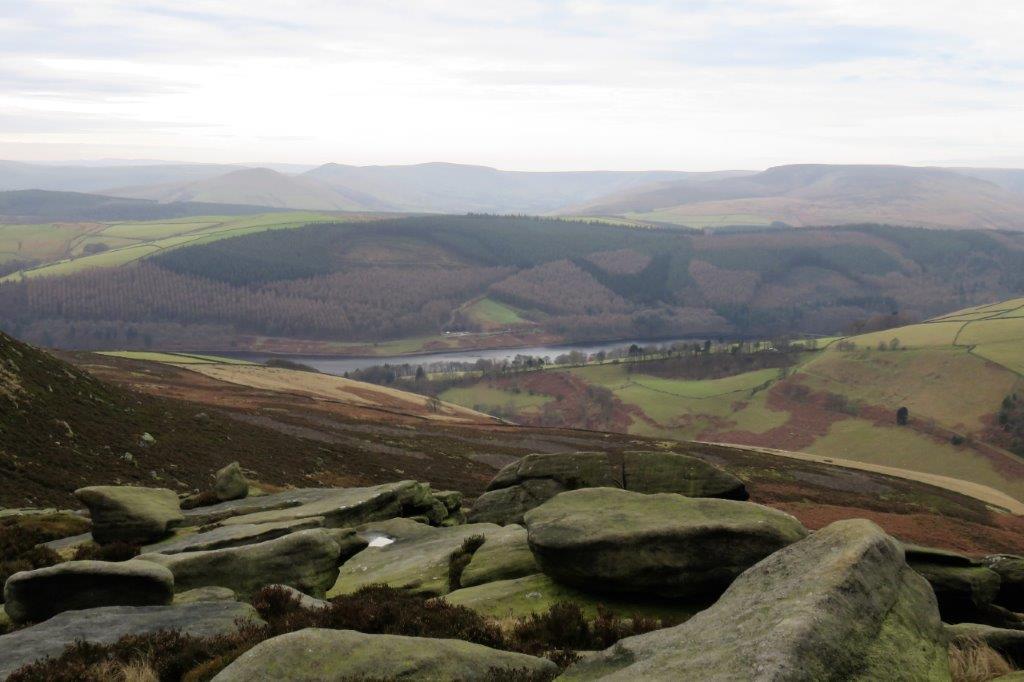 part of Ladybower Reservoir below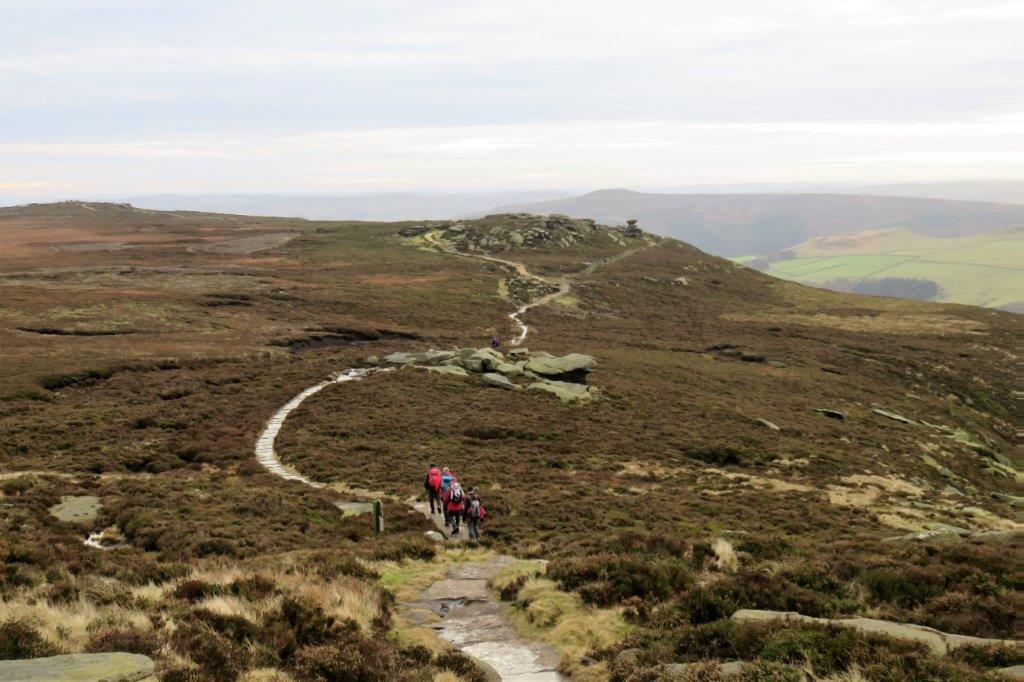 Derwent Edge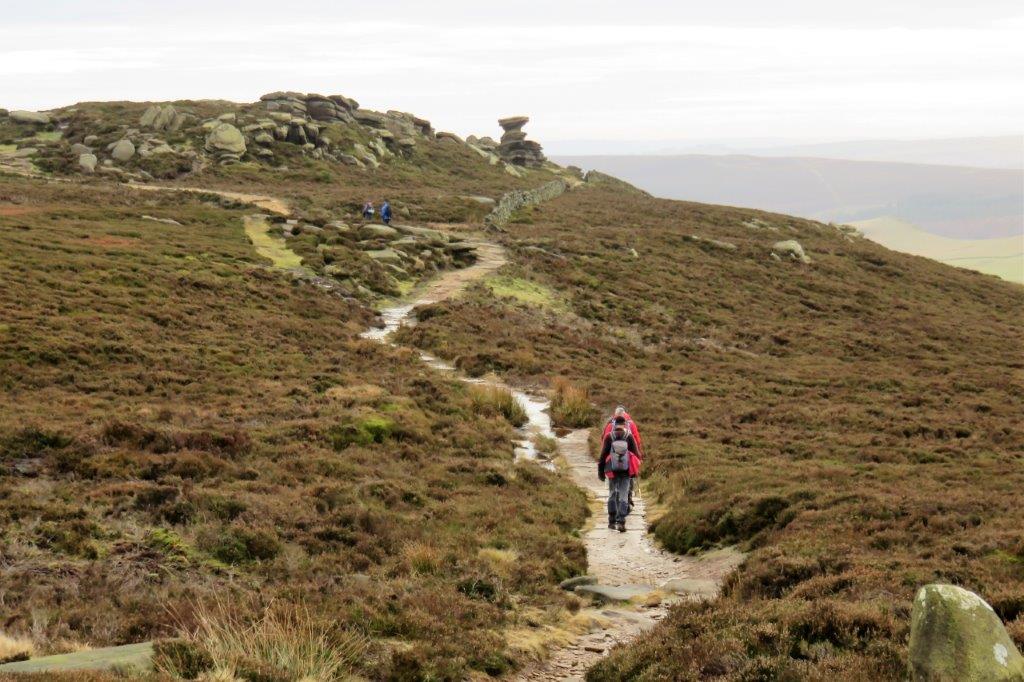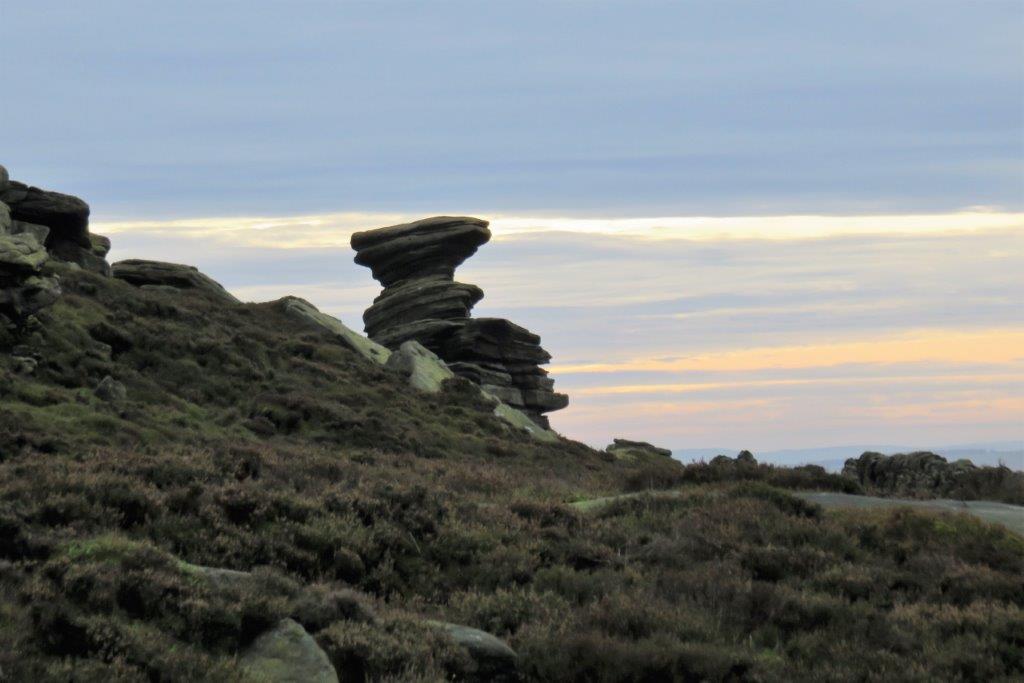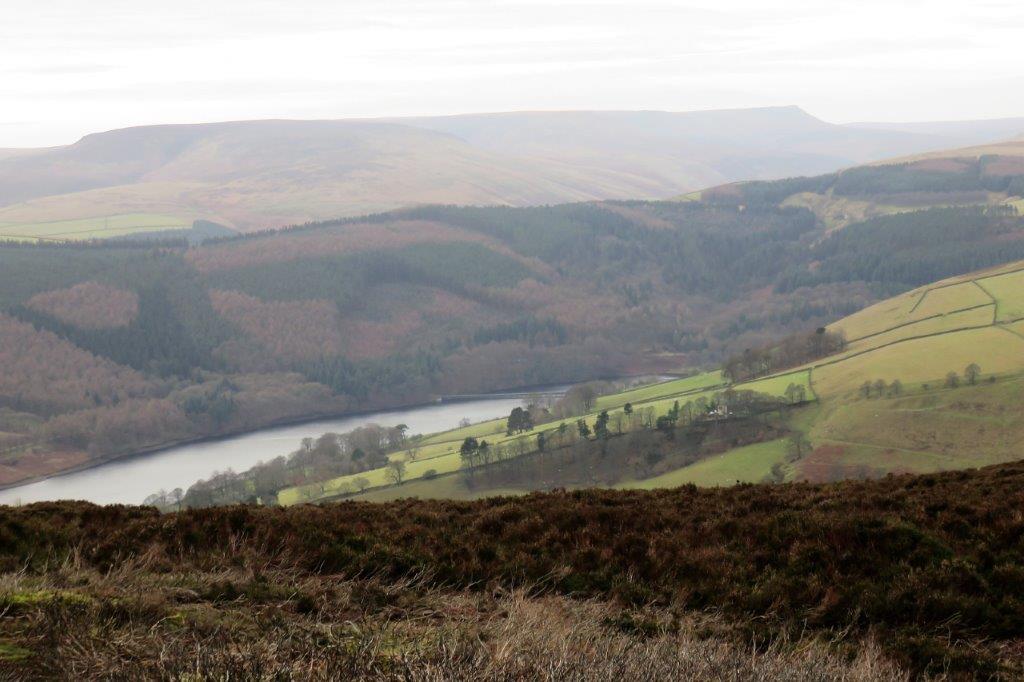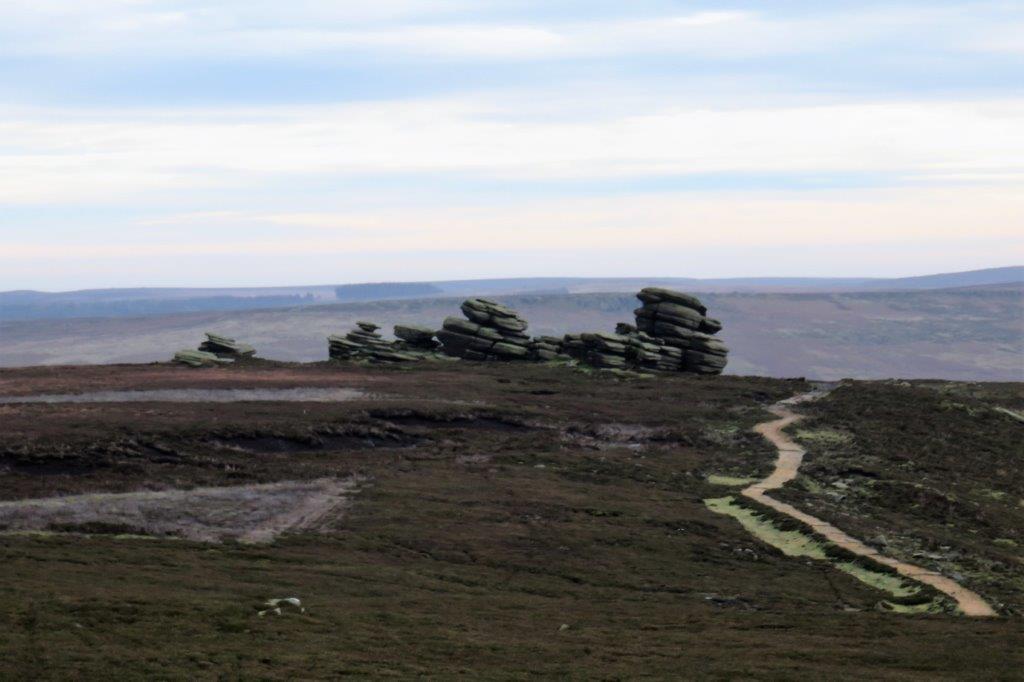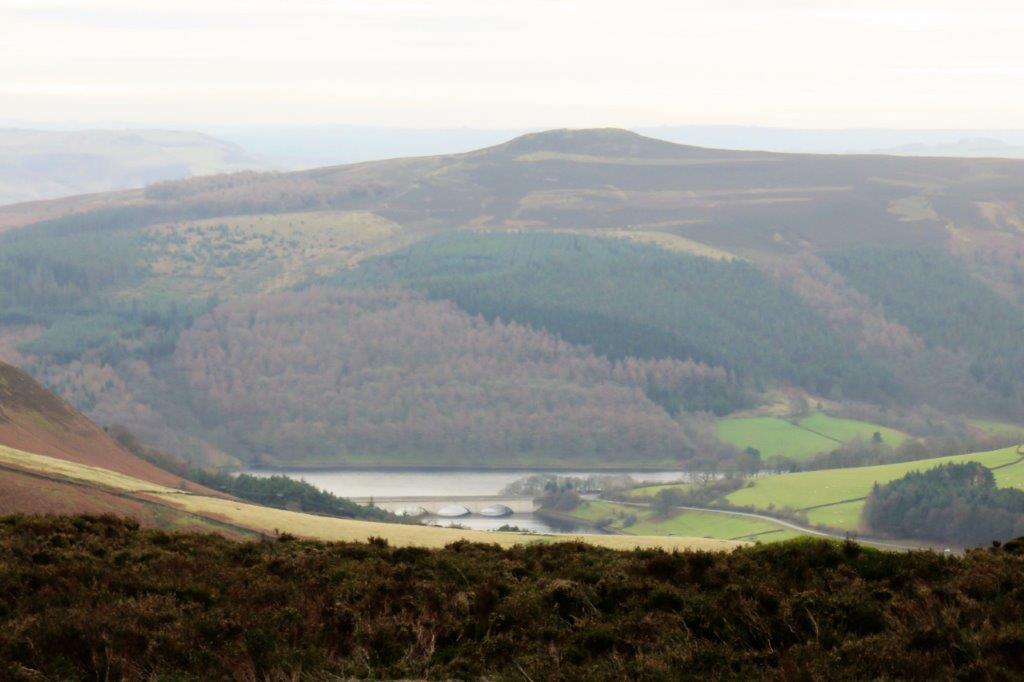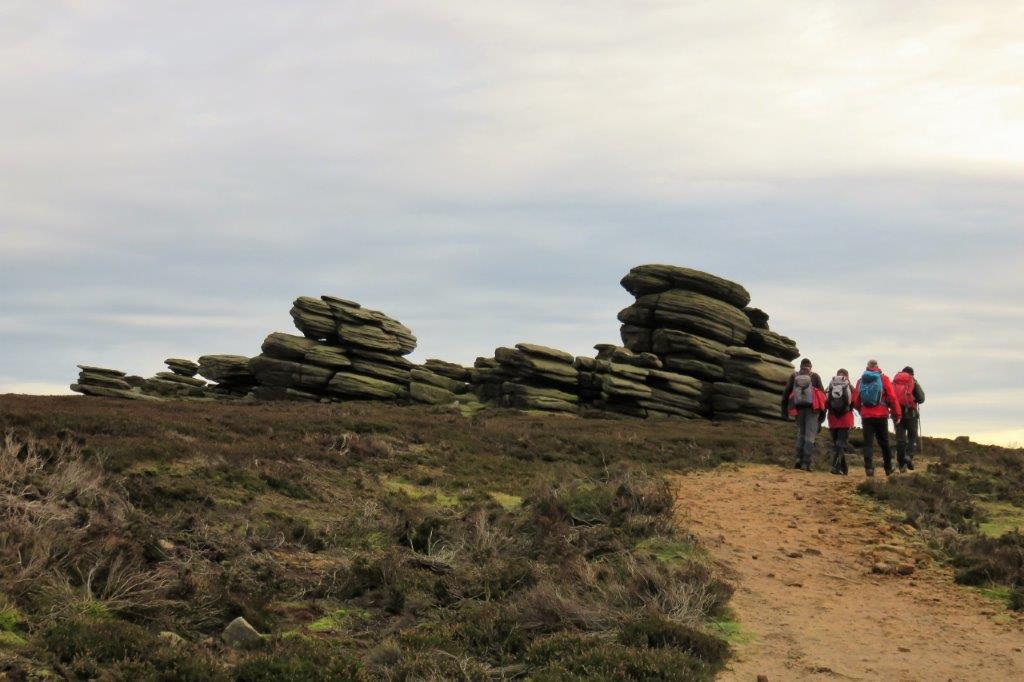 at Wheel Sones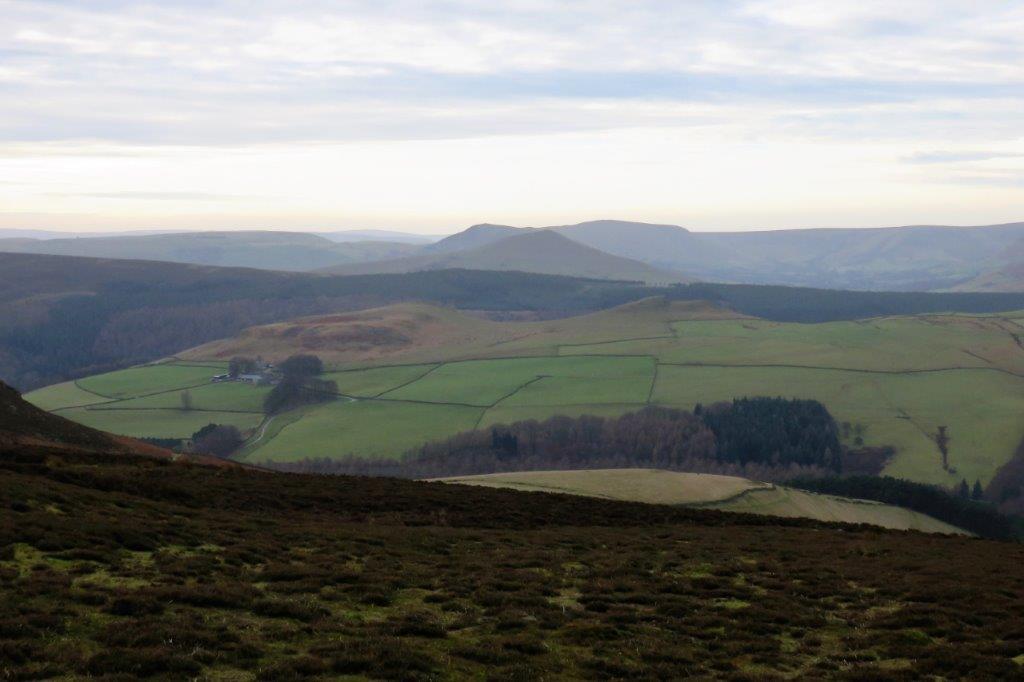 Crookes Farm left middle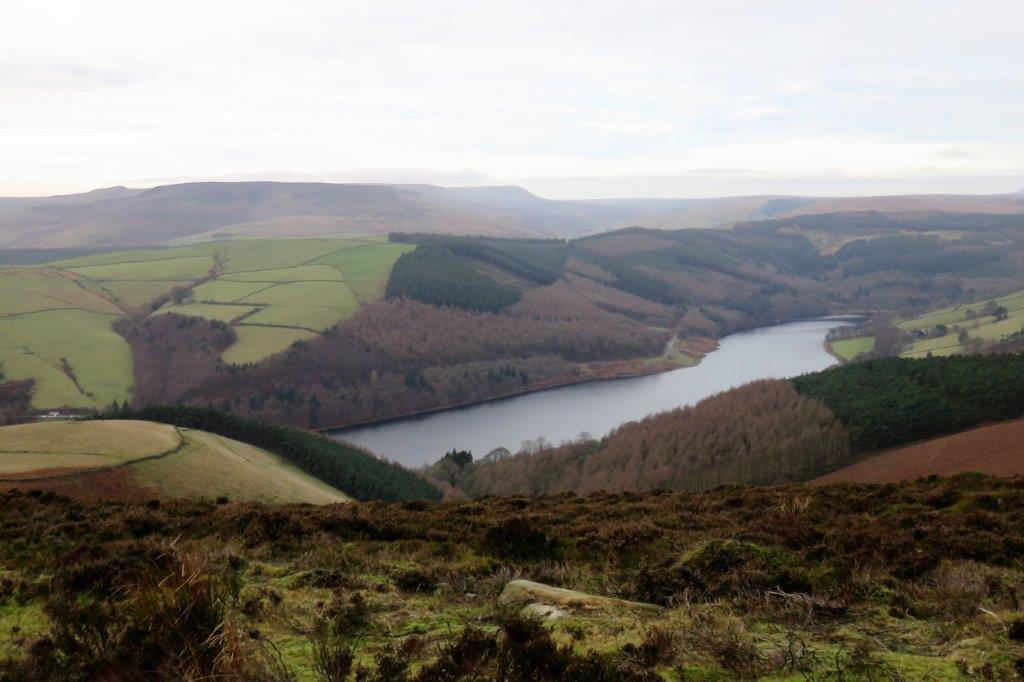 part of Ladybower Reservoir below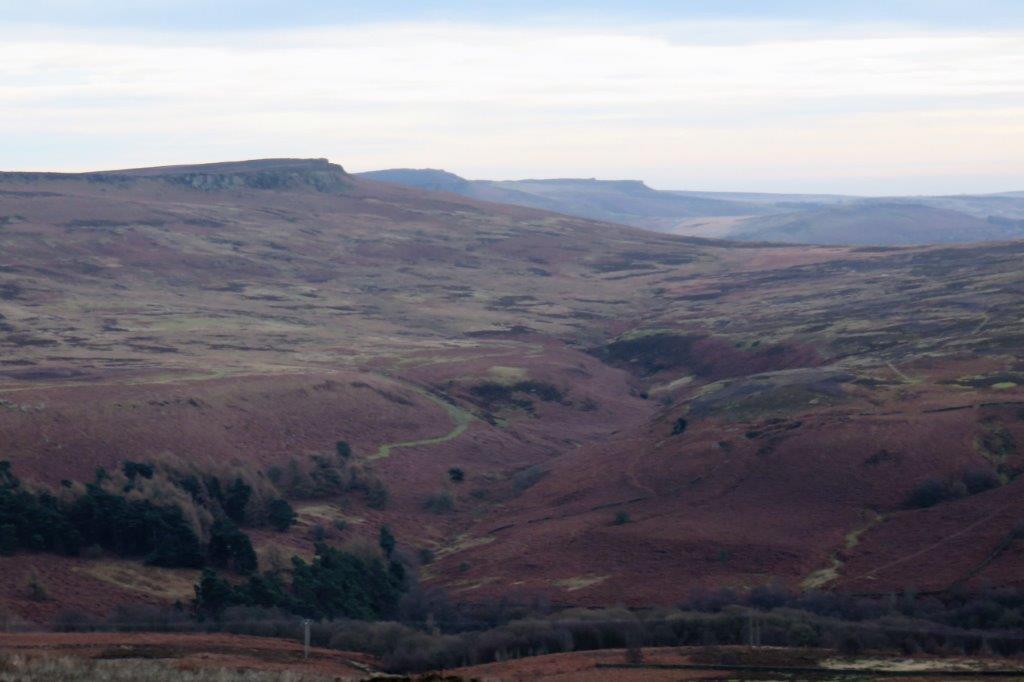 looking towards Stanage and other Edges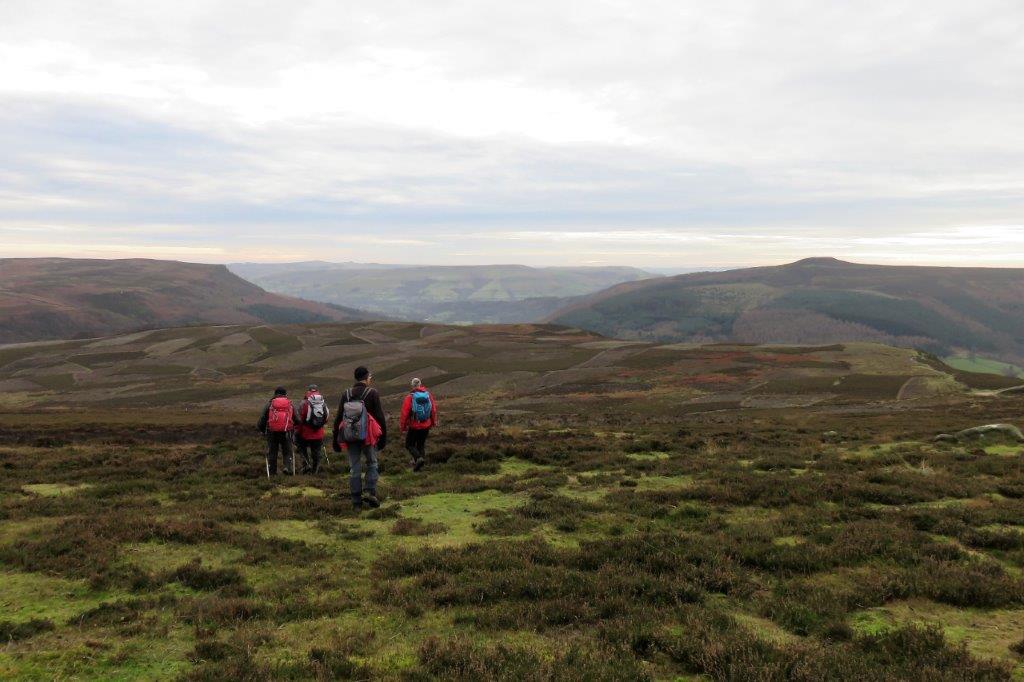 took shortcut through moorland before reaching Whinstone Lee Tor onto bridleway to Cutthroat Bridge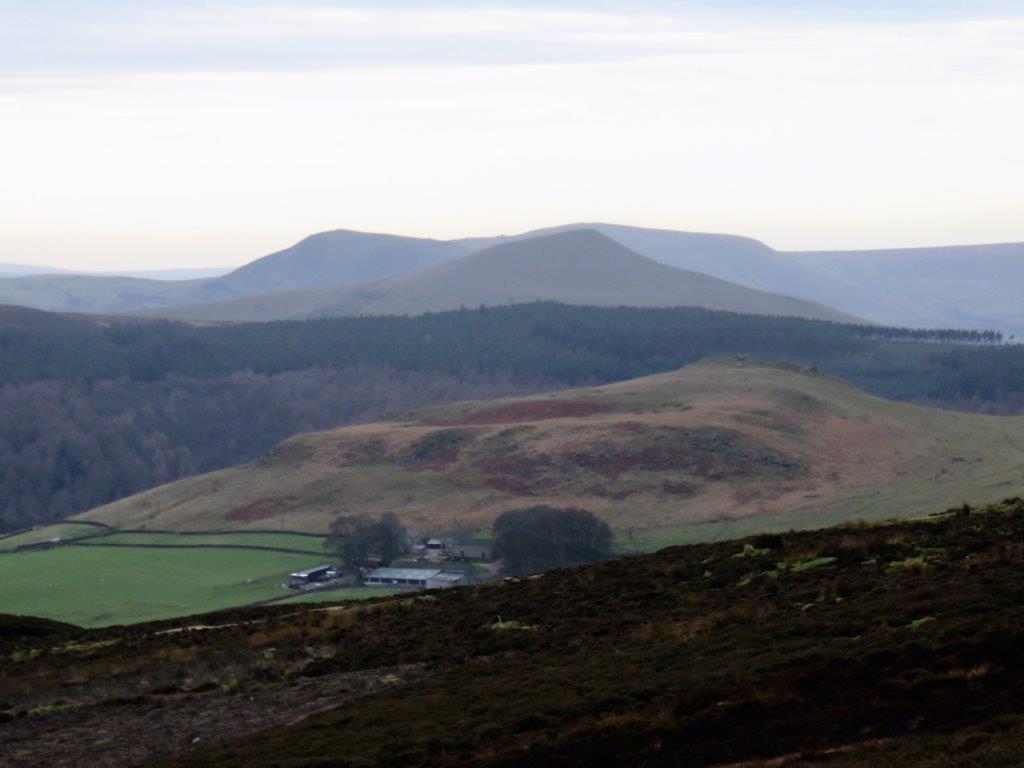 Crookes Farm - Lose Hill and Mam Tor in distance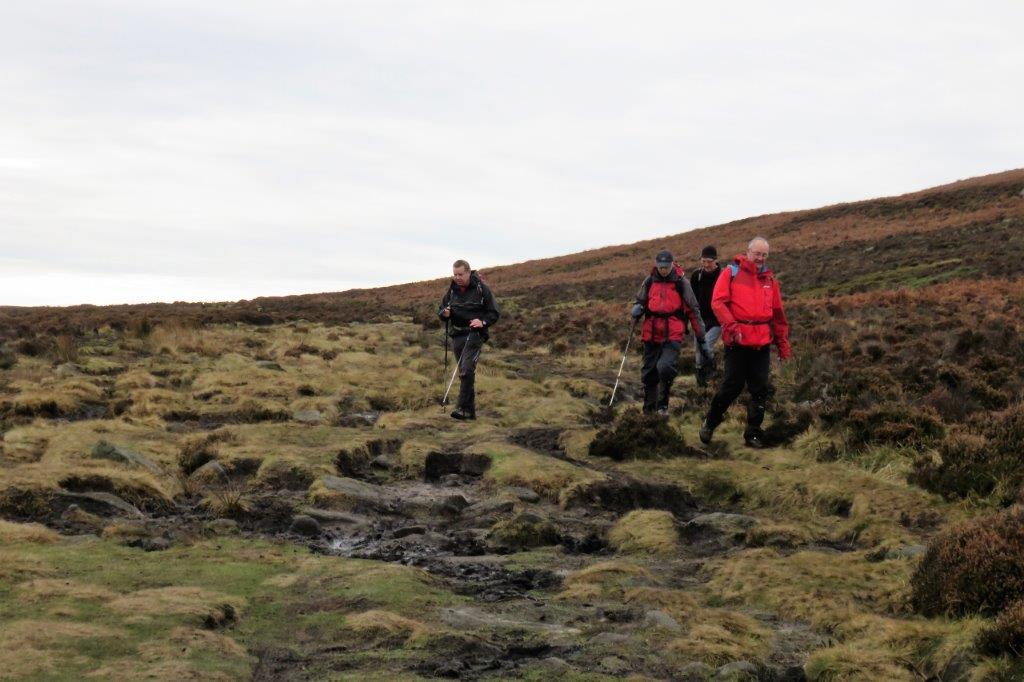 Bridleway with multi choices is eroding a large width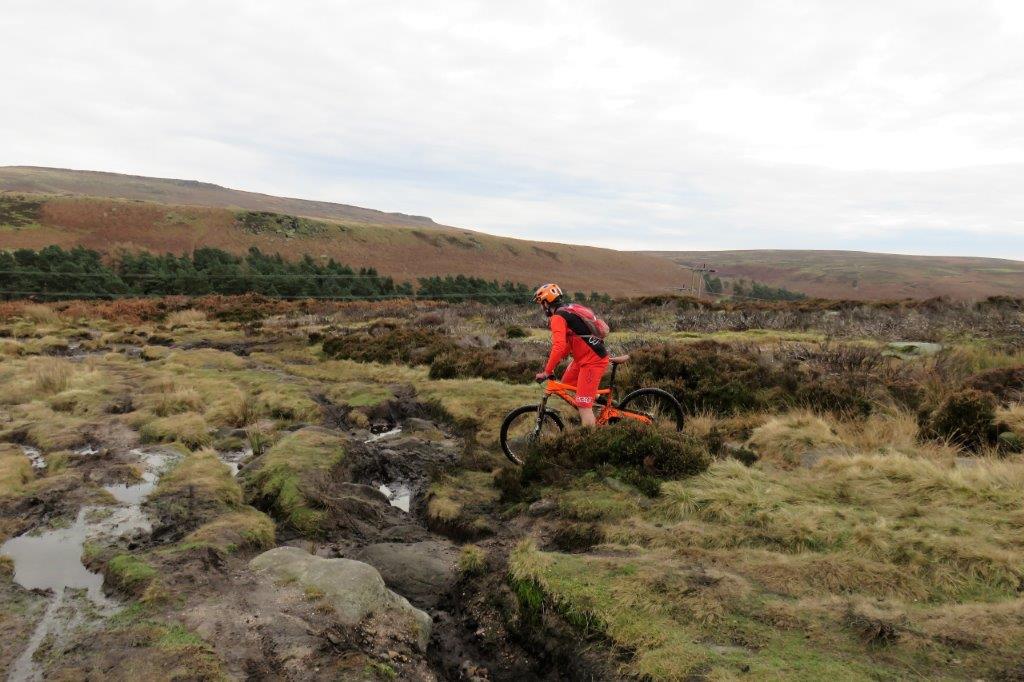 bicycles adding to erosion of bridleway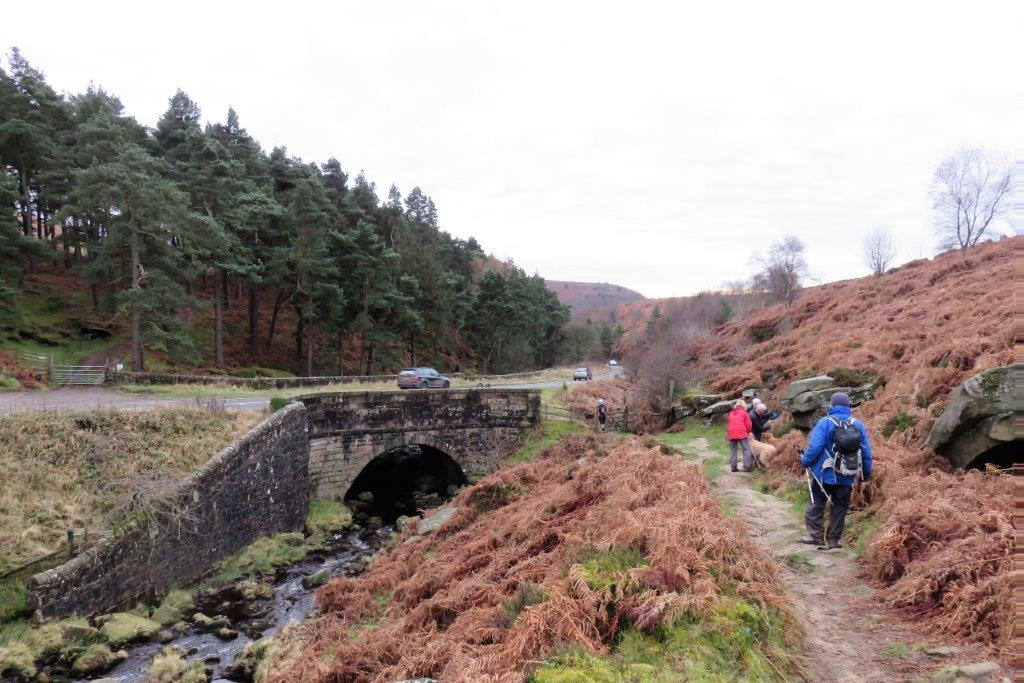 Cutthroat Bridge carrying the A57 Manchester Road over (tributary to?) Ladybower Brook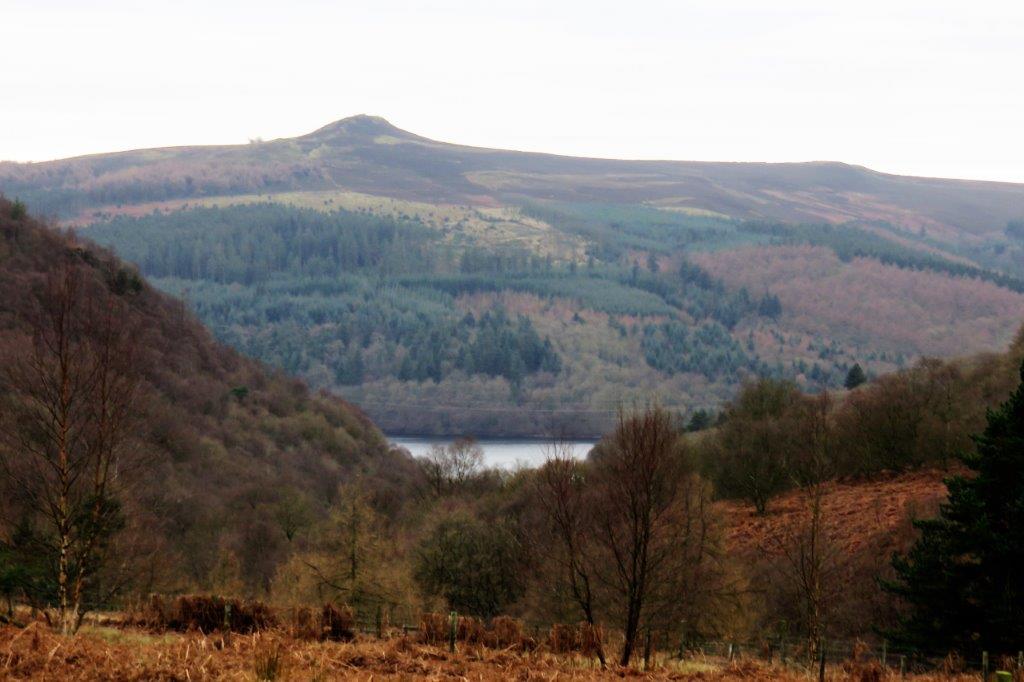 Win Hill with glimpse of part of Ladybower Reservoir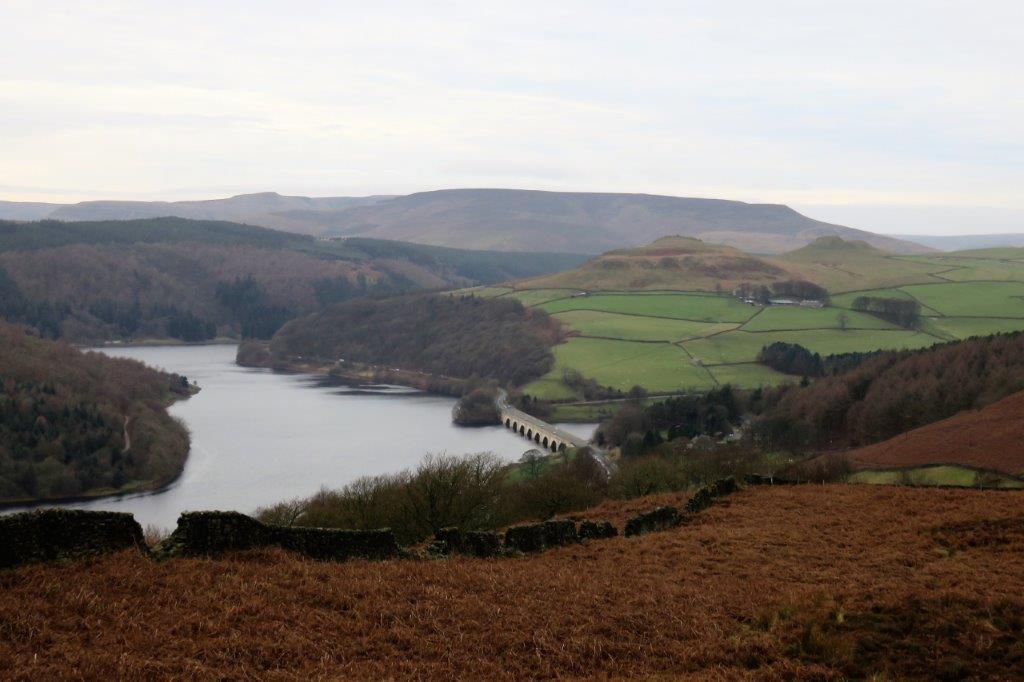 Ashopton Viaduct crossing part of Ladybower Reservoir. Crookes Farm under Crooke Hill to right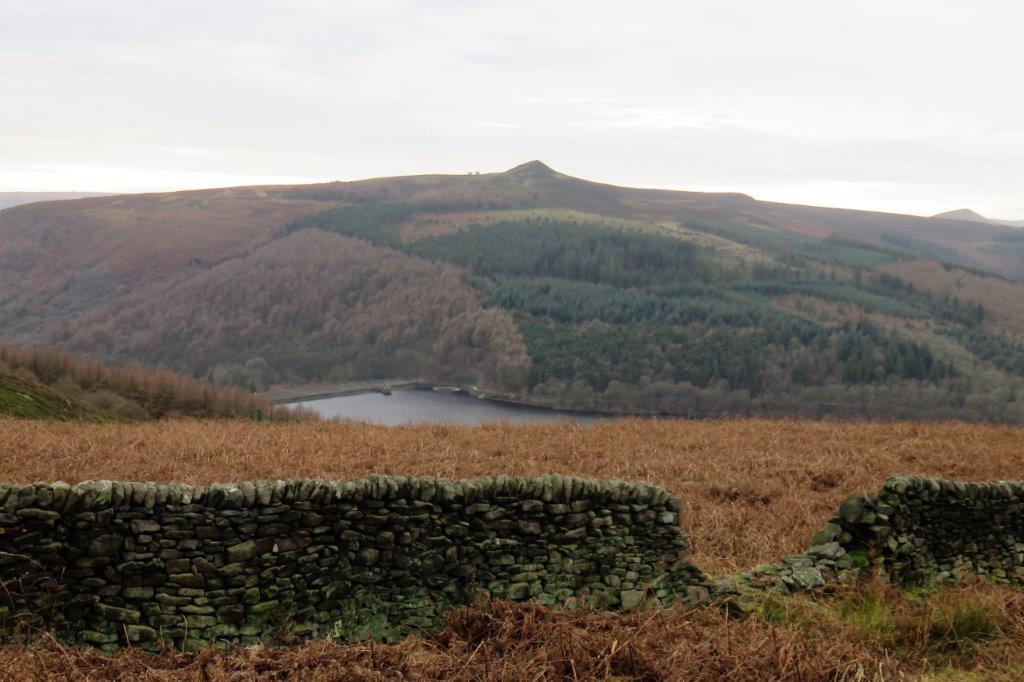 Ladybower Reservoir embankment under Win Hill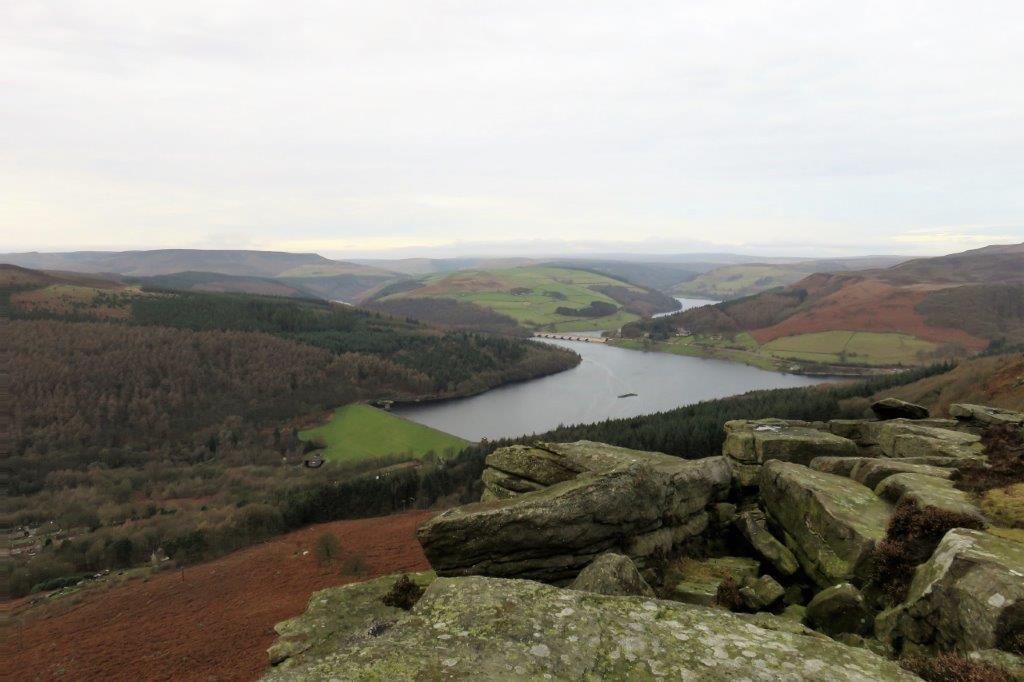 Ladybower's embankment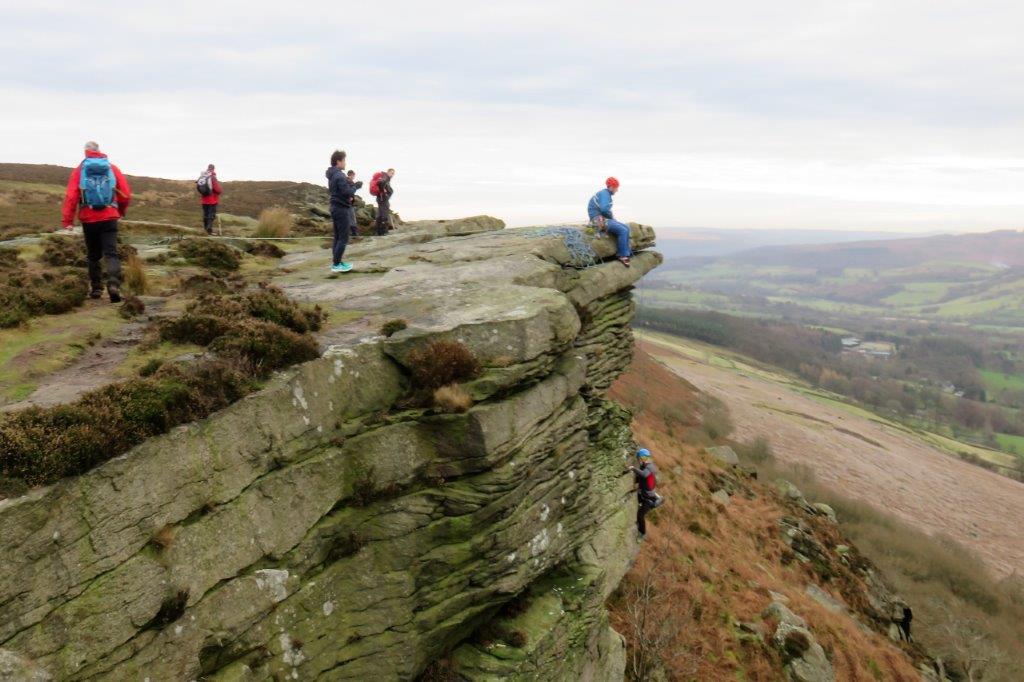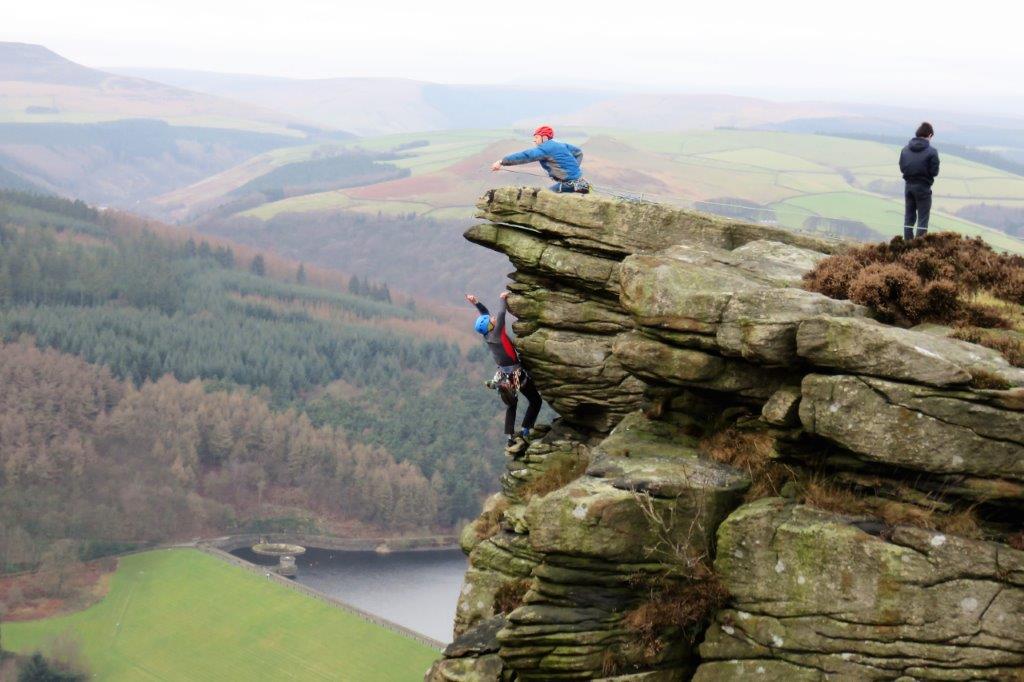 paying out some rope?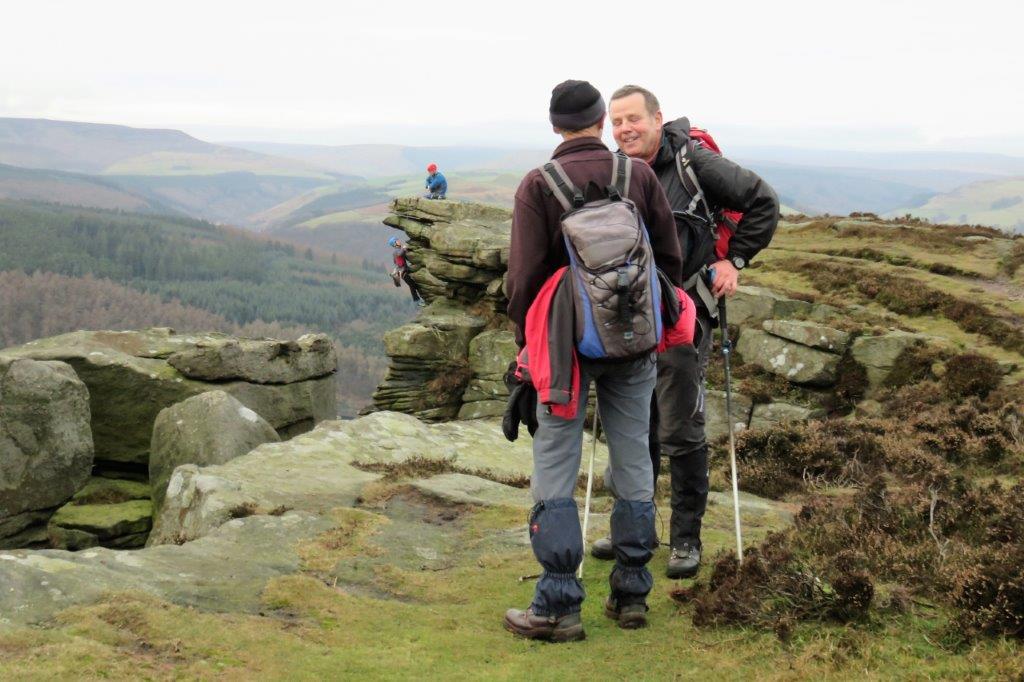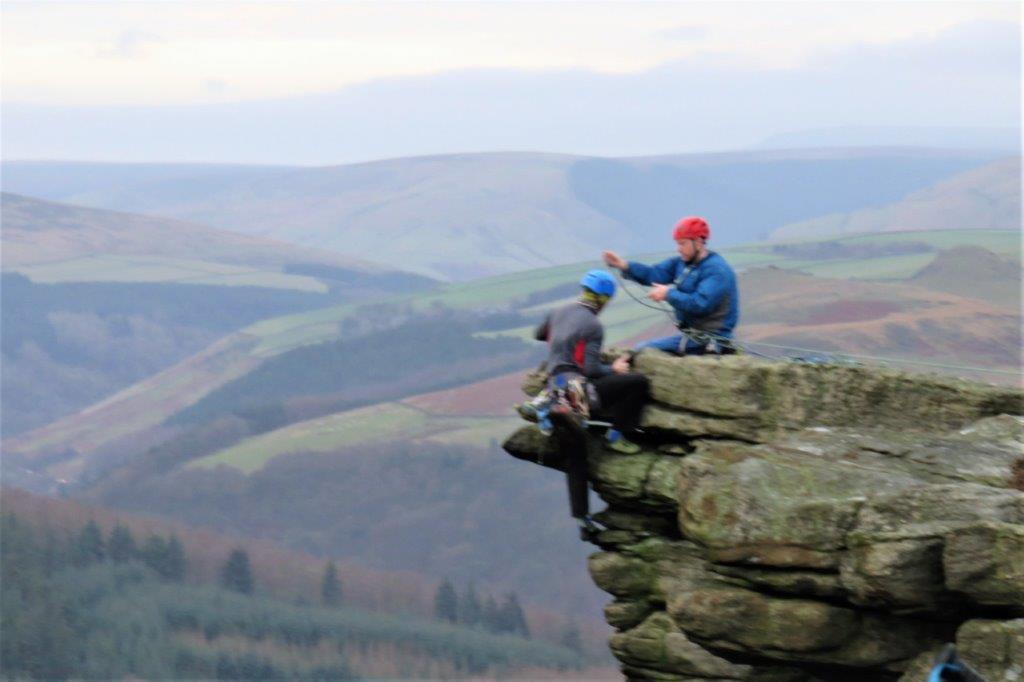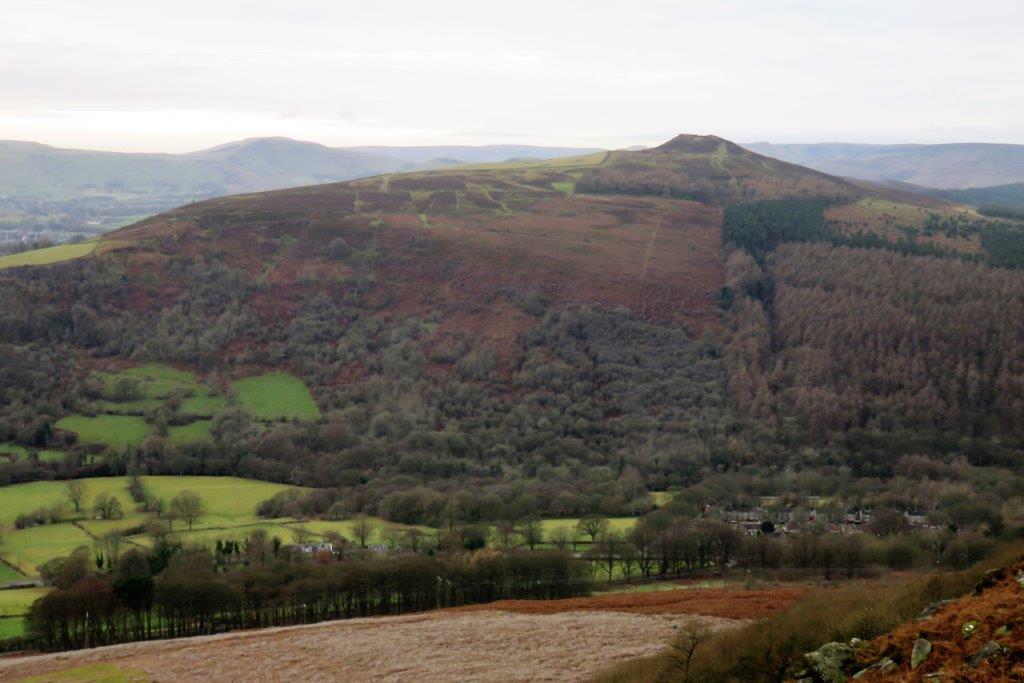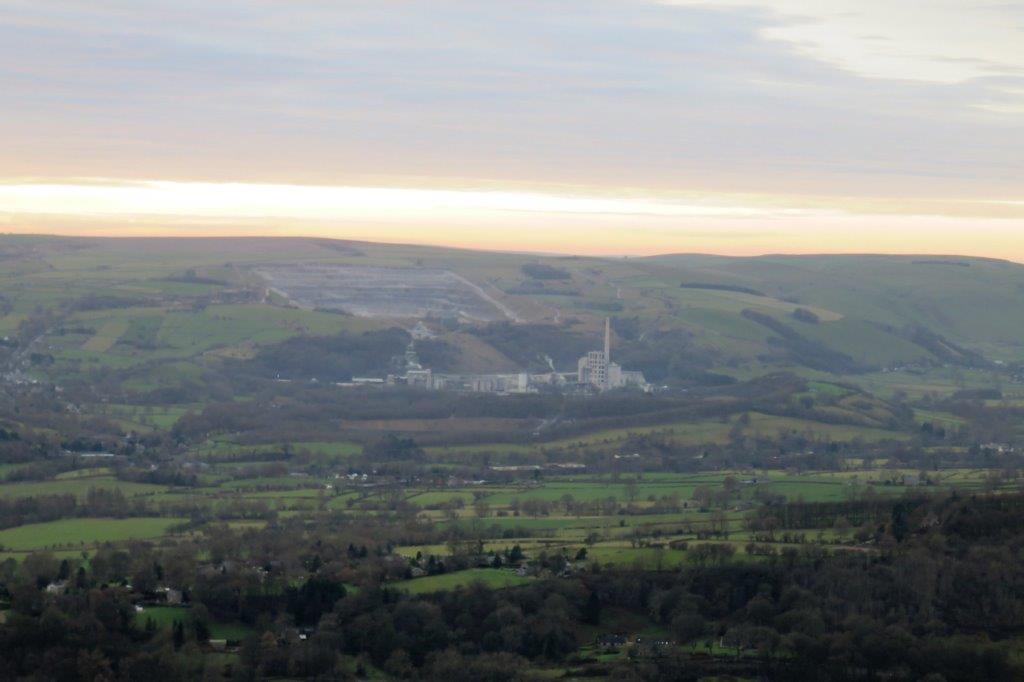 Hope Cement Plant & its Quarry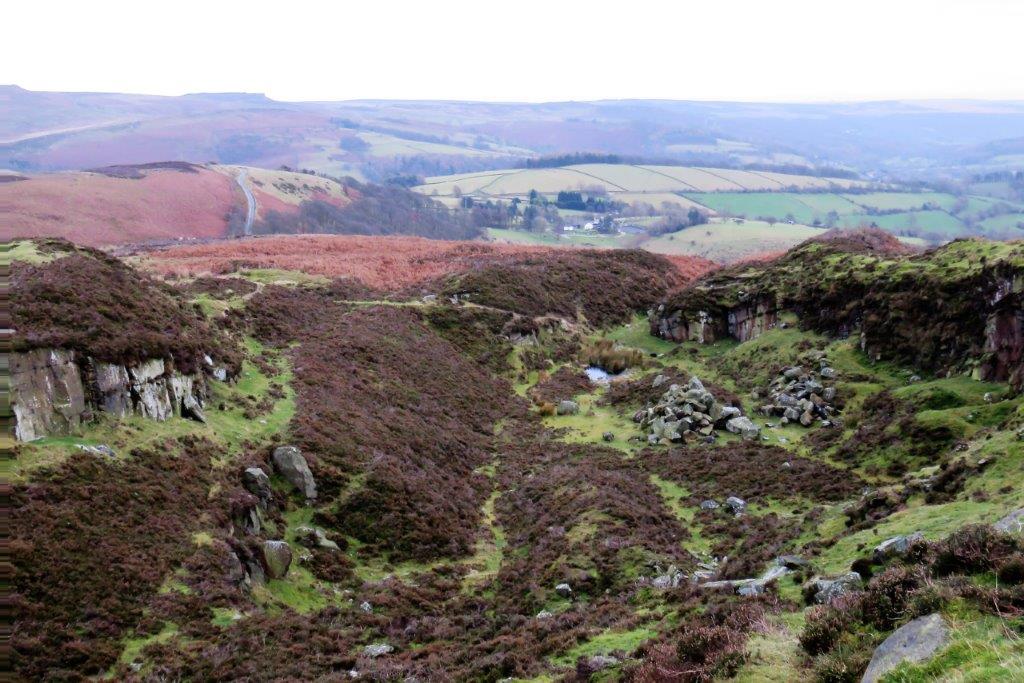 disused quarry near Bamford Edge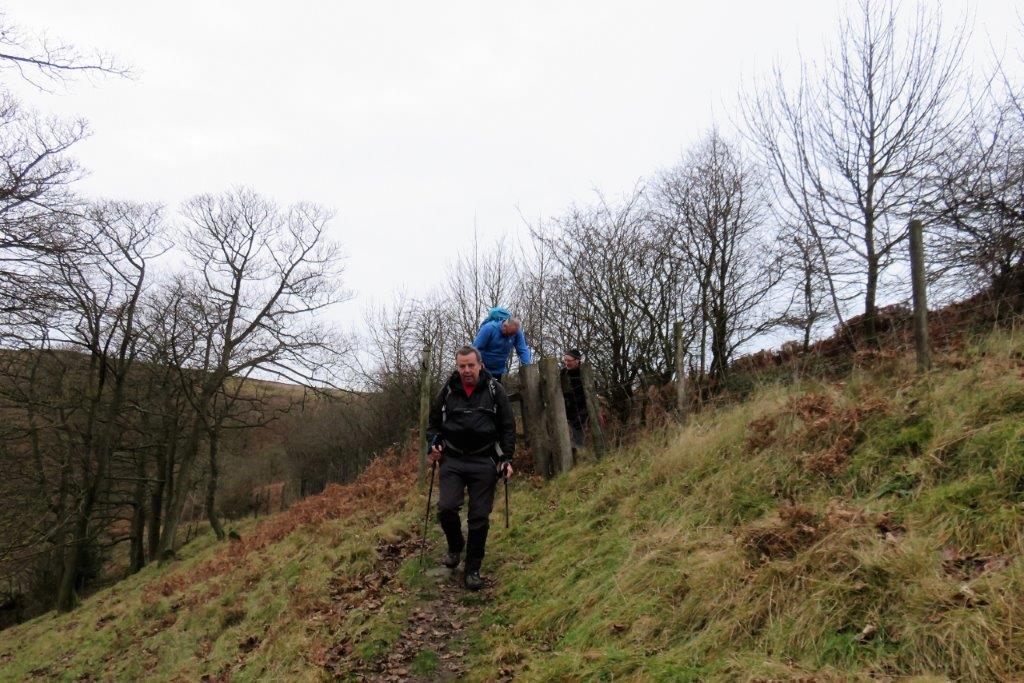 entering Bolehill Wood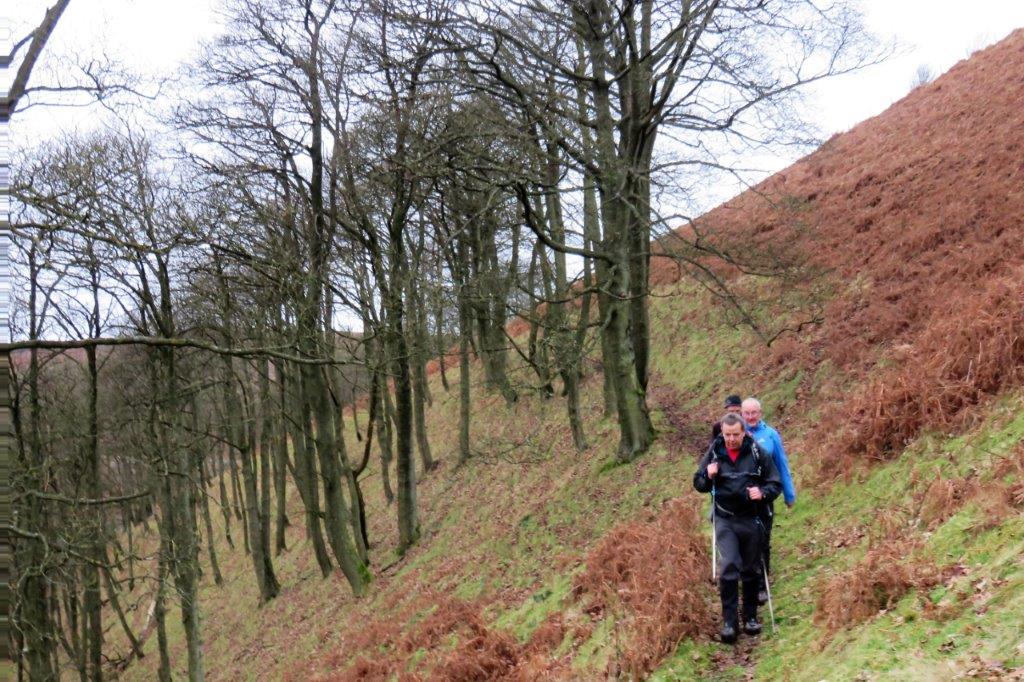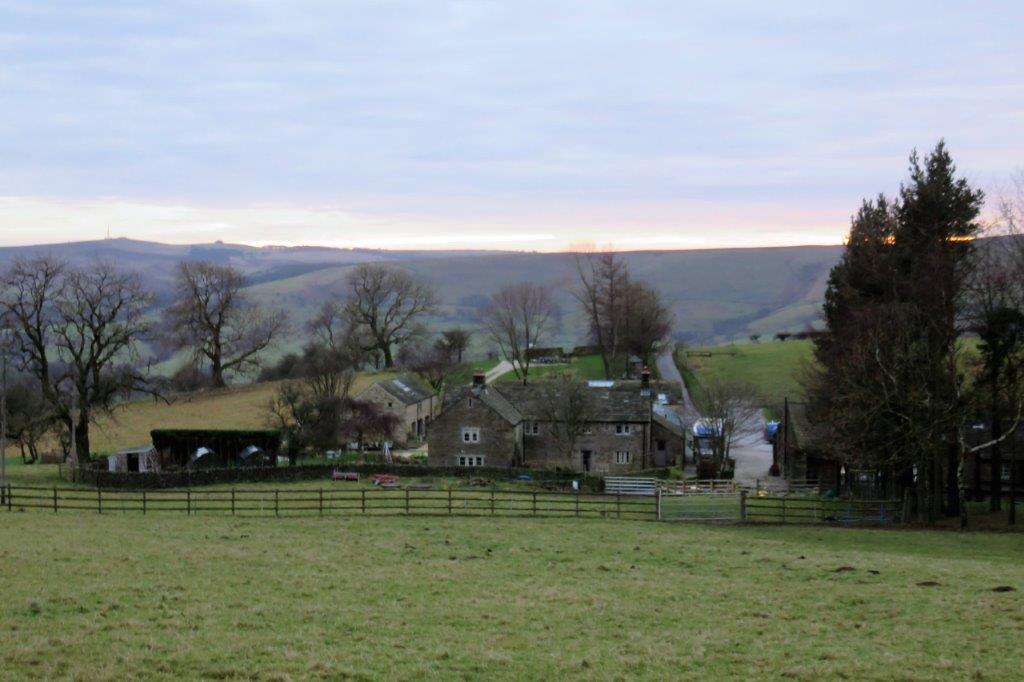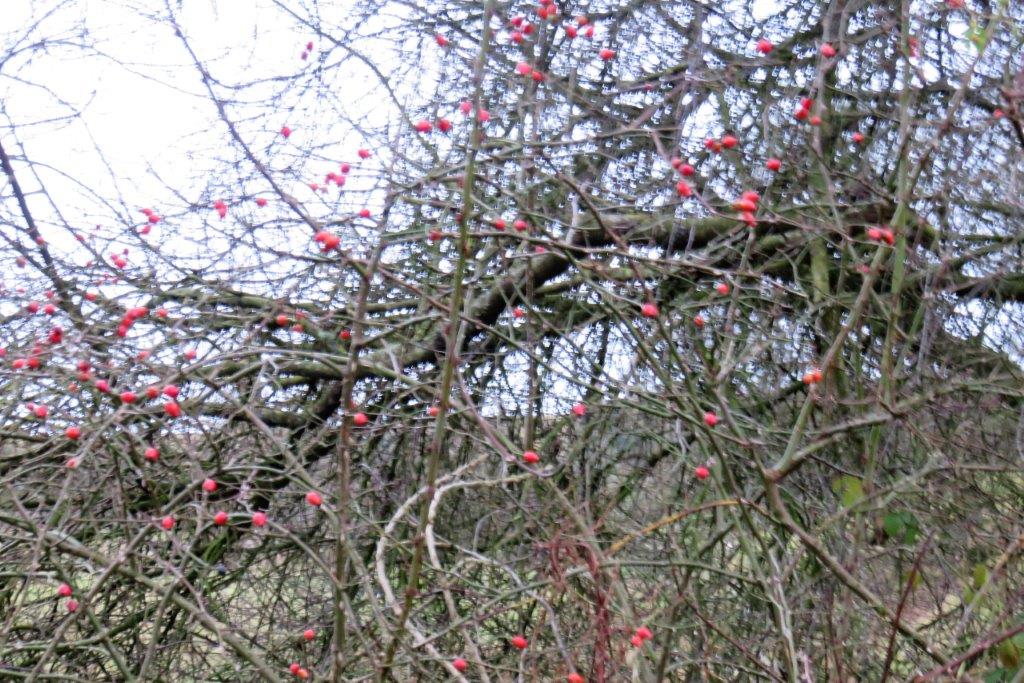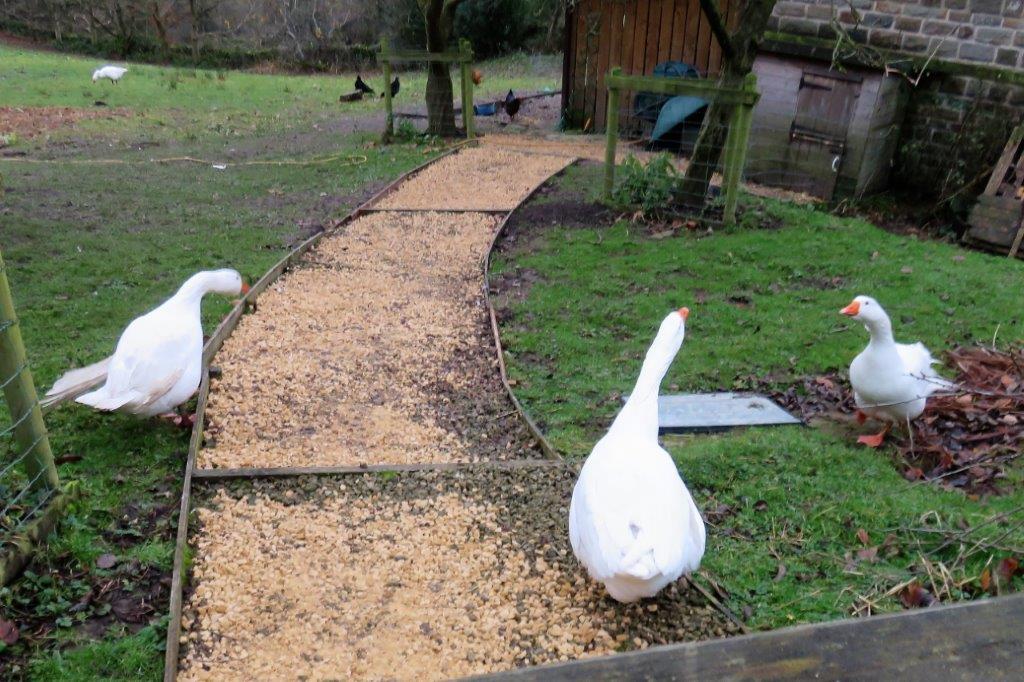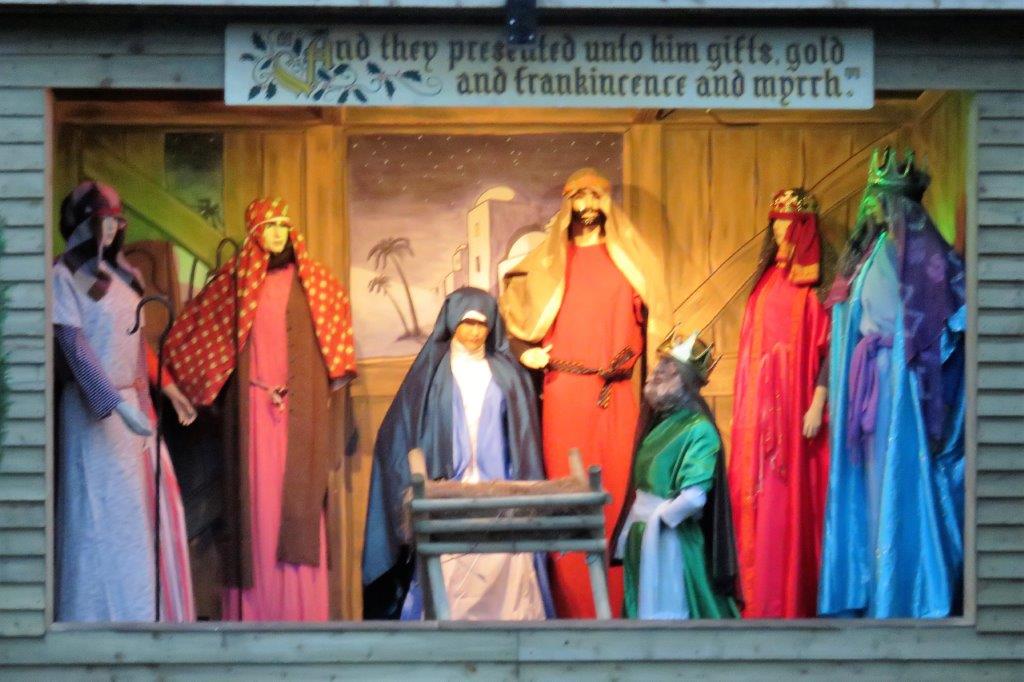 Nativity Scene at Hathersage
homepage - Day Walks Index 2016 - contact me at