homepage - Day Walks Index 2016 - contact me at

2016.12.04 - ~ 500m S of Fairholmes, up thr Hagg Side, S / W edge Rowlee Pasture, short of Alport Castles FP down to Alport Fms, FP* N side Fms & ~ W thr pine plantation & moorland to N end Oyster Clough, path below top edge of Clough to hut then on to Roman Road, Hayridge Fm, Alport Bridge, past Upper Ashop (farm), ascend up track & cross Blakely Clough, Hope Cross, Fullwood Stile Fm, FP/ Track under railtrack nr Cemy, Hope - leader Chris Dauris - Sunday *apparently as FP is in open access land it is not marked on map but is reasonably clear on ground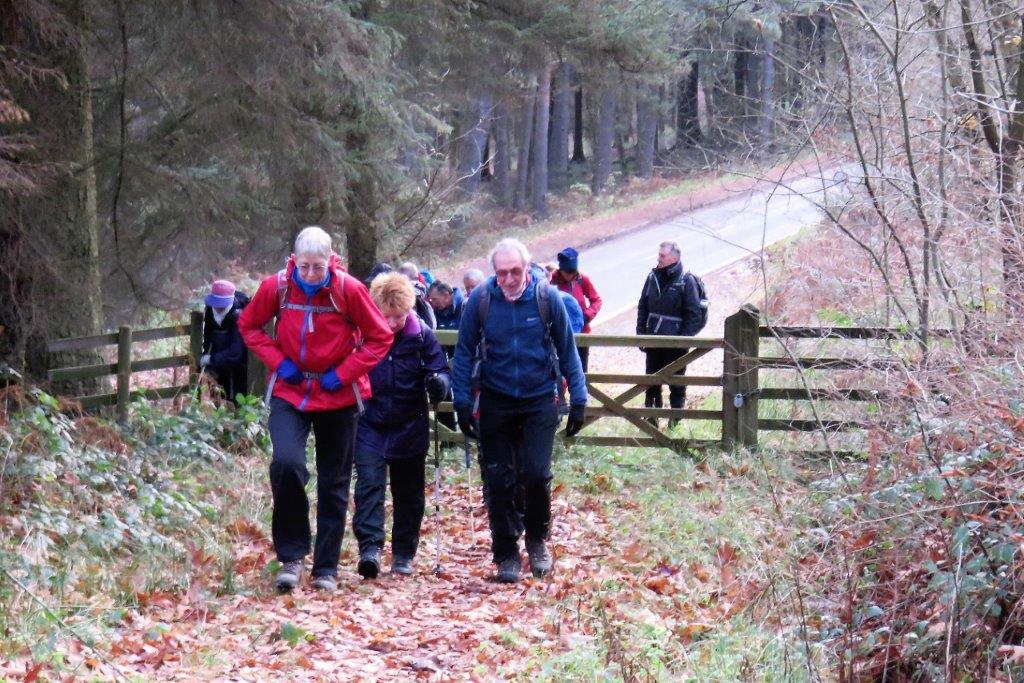 start point from road ~ 500m from Fairholmes - into Hagg Side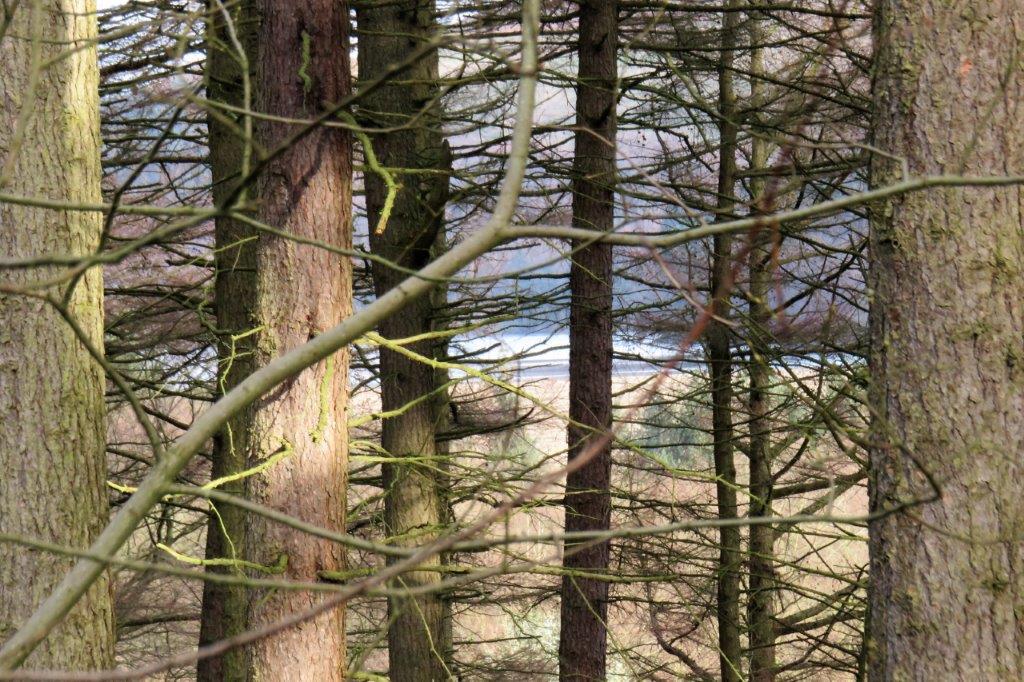 Derwent reservoir & its wall just visible through trees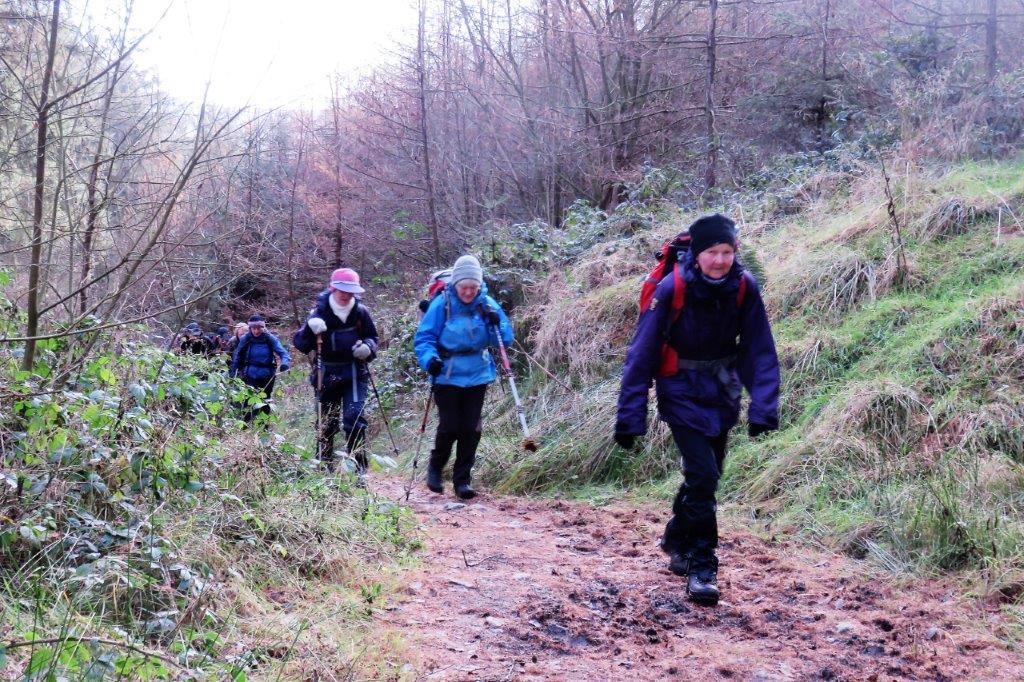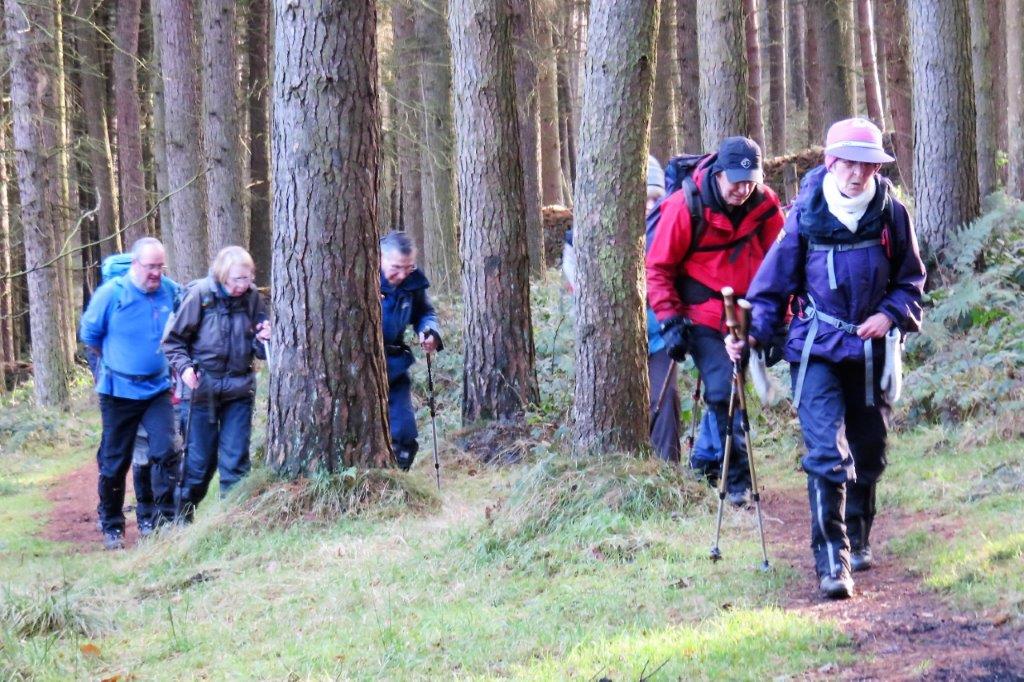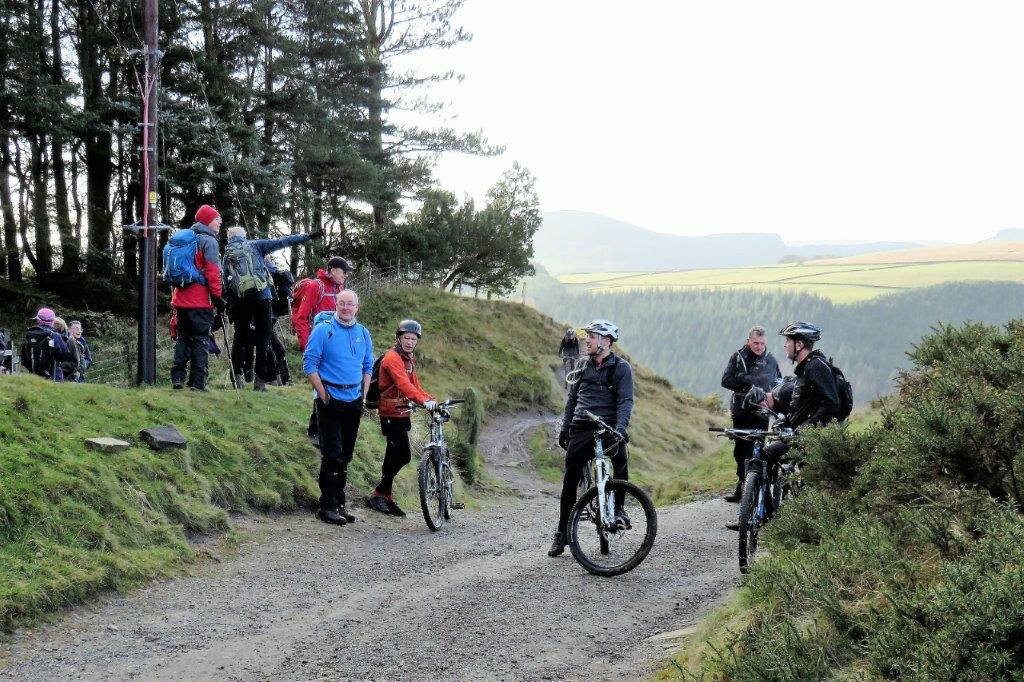 several tracks spread from near here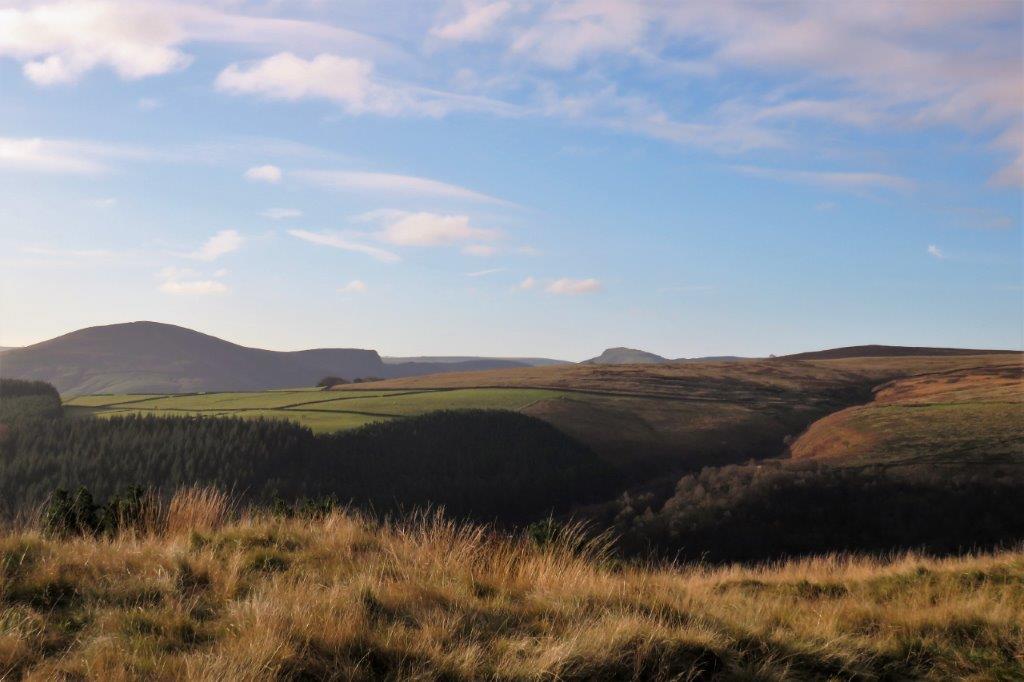 zoom view of Lose Hill to Mam Tor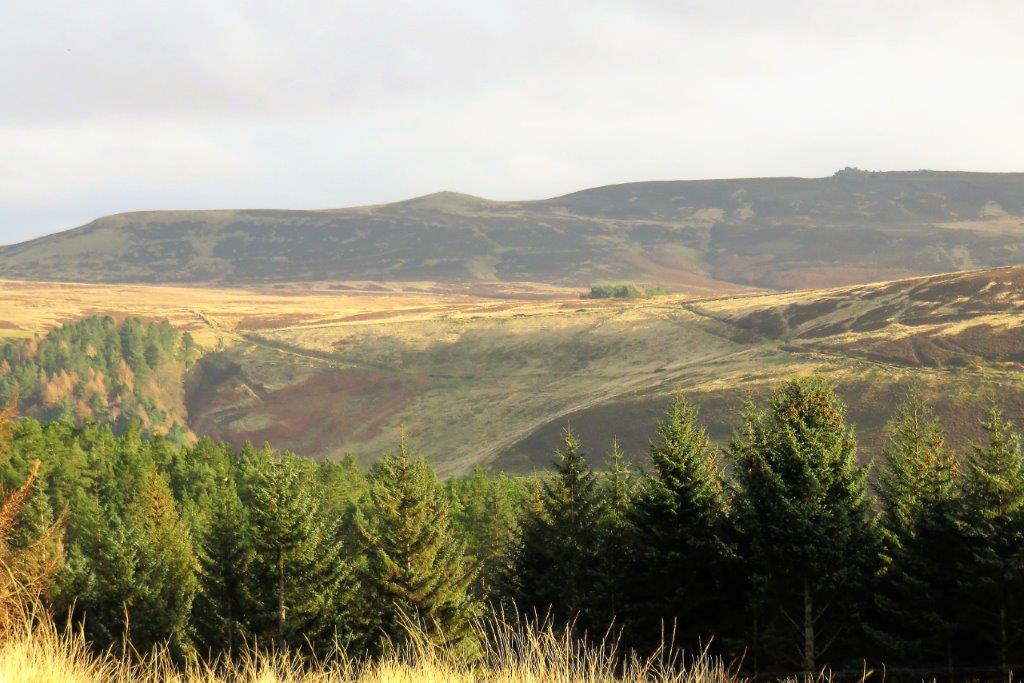 view across Derwent valley - slight cone in middle top is Lost Lad - stone cluster further to right is Back Tor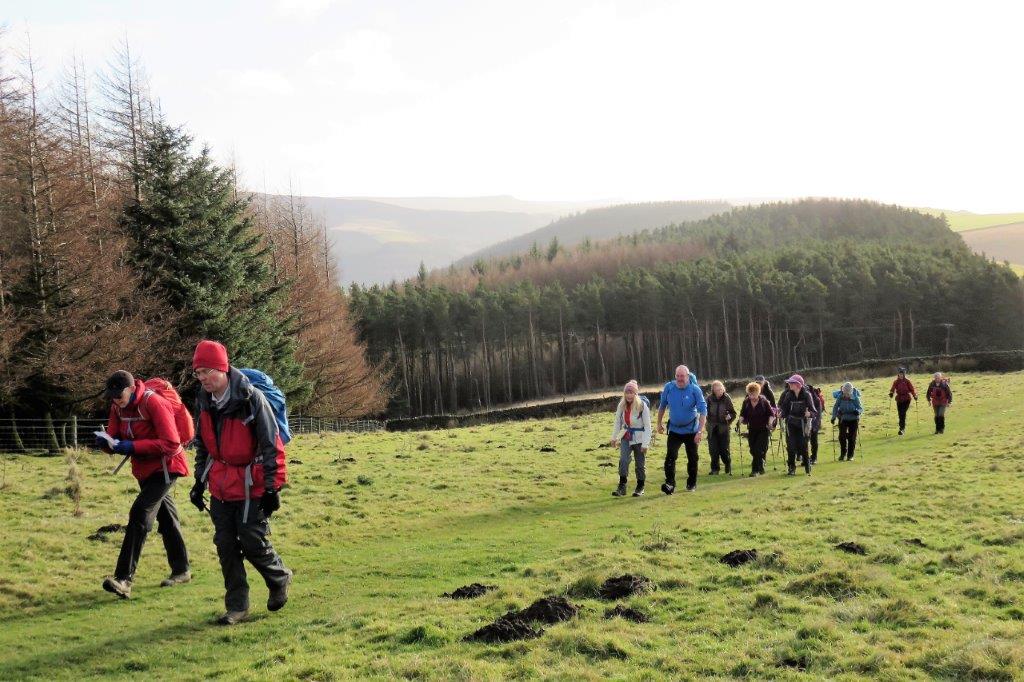 heading to edge of Rowlee Pasture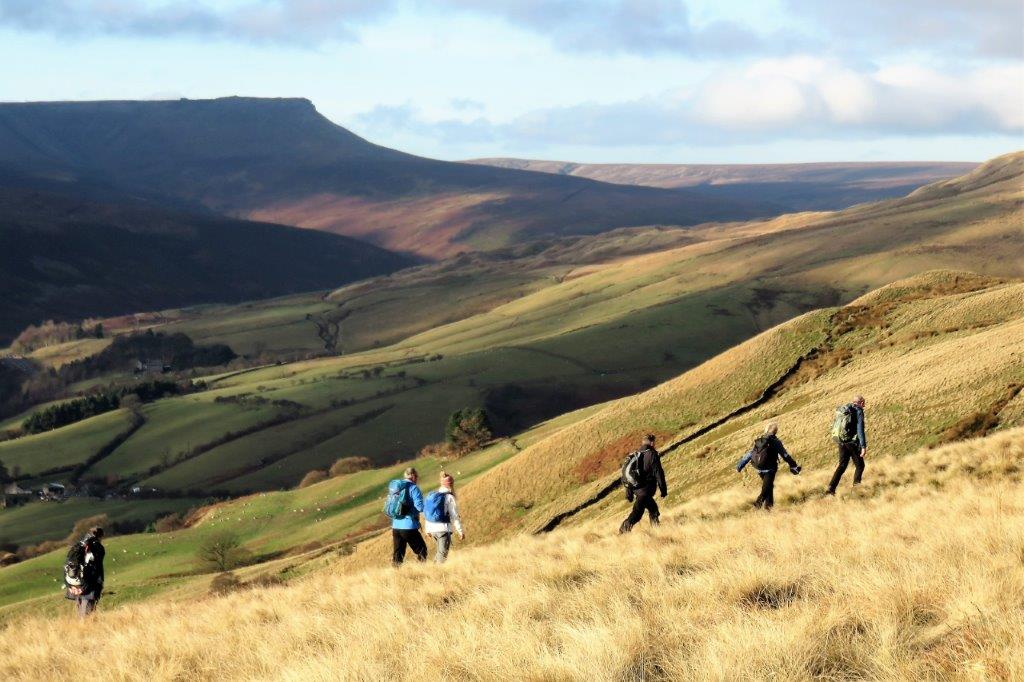 A57 road snakes its way to Manchester below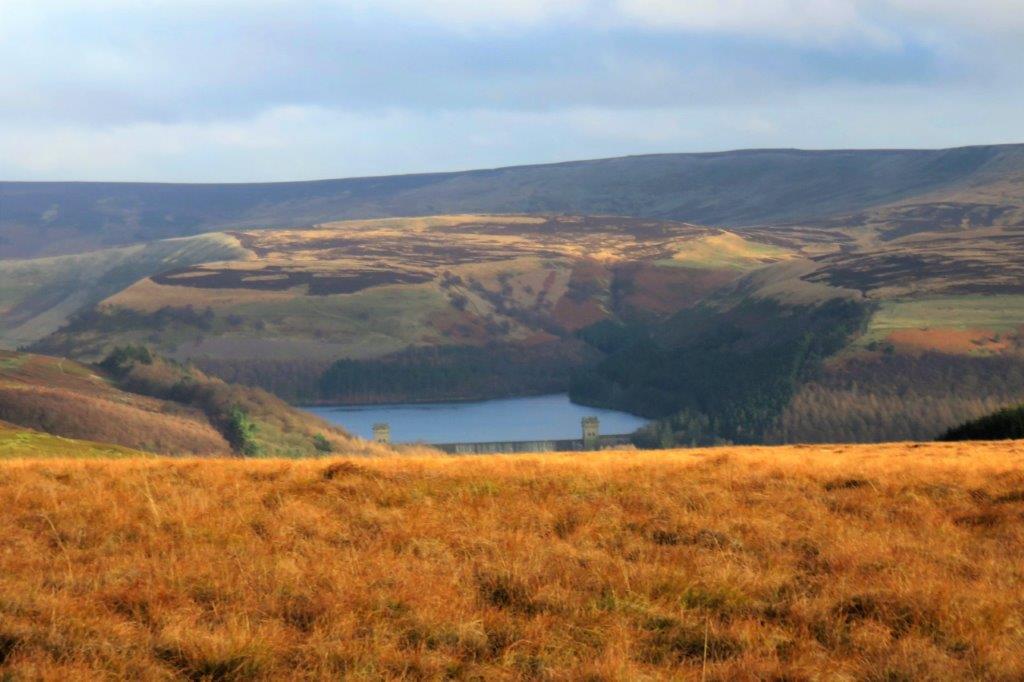 photographer takes brief detour across moorland to snap Howden Reservoir then rushes to rejoin party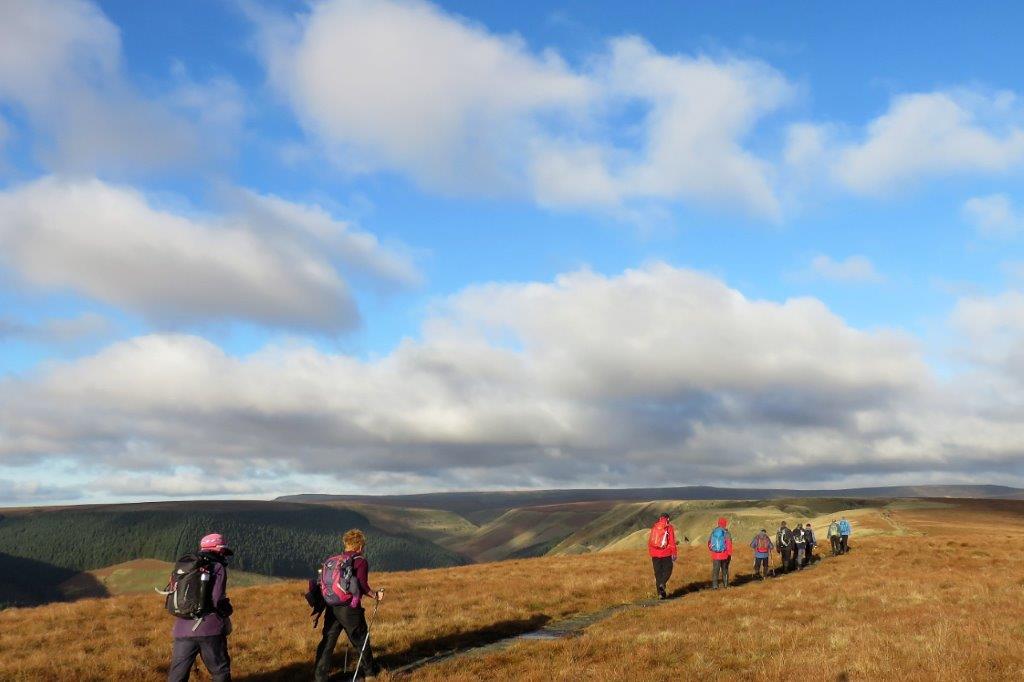 River Alport's 'gorge' ahead to left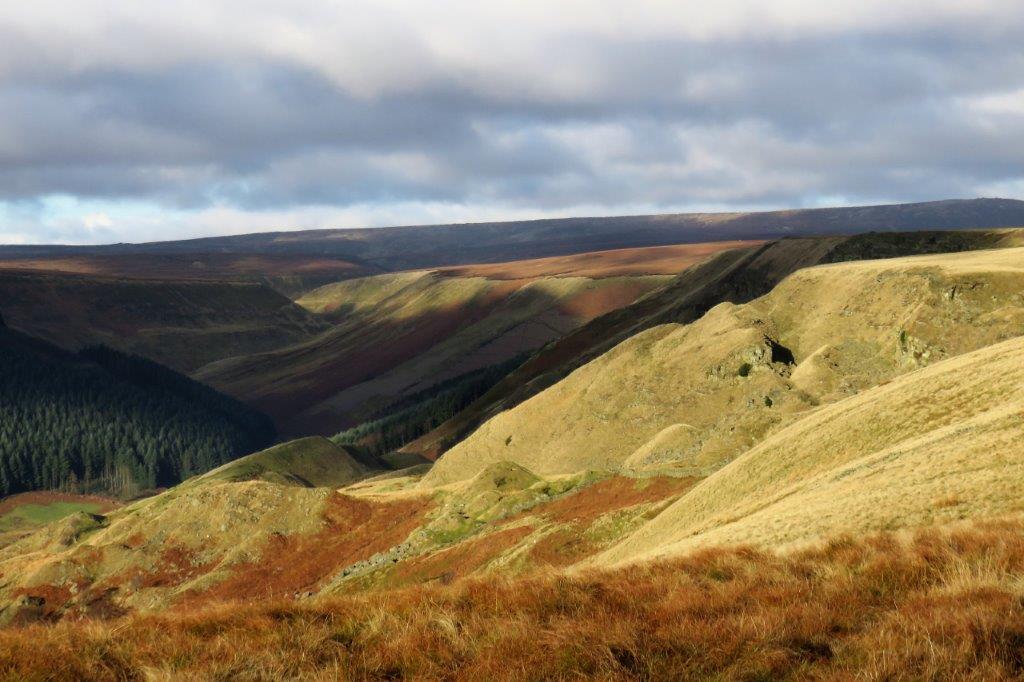 land slipped area ahead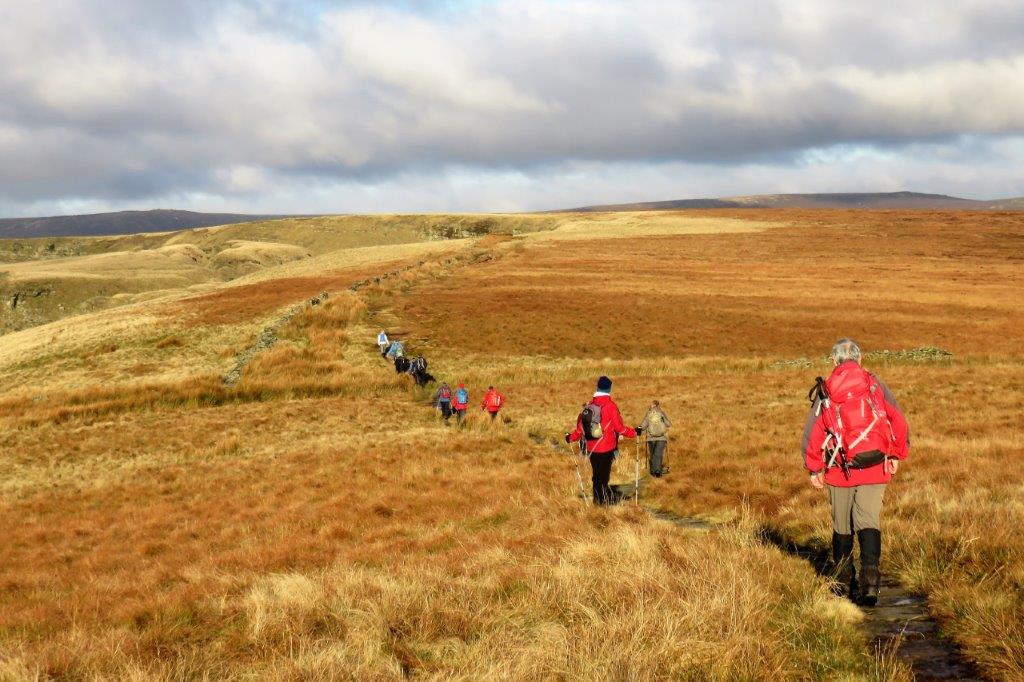 a glimpse of Alport Castles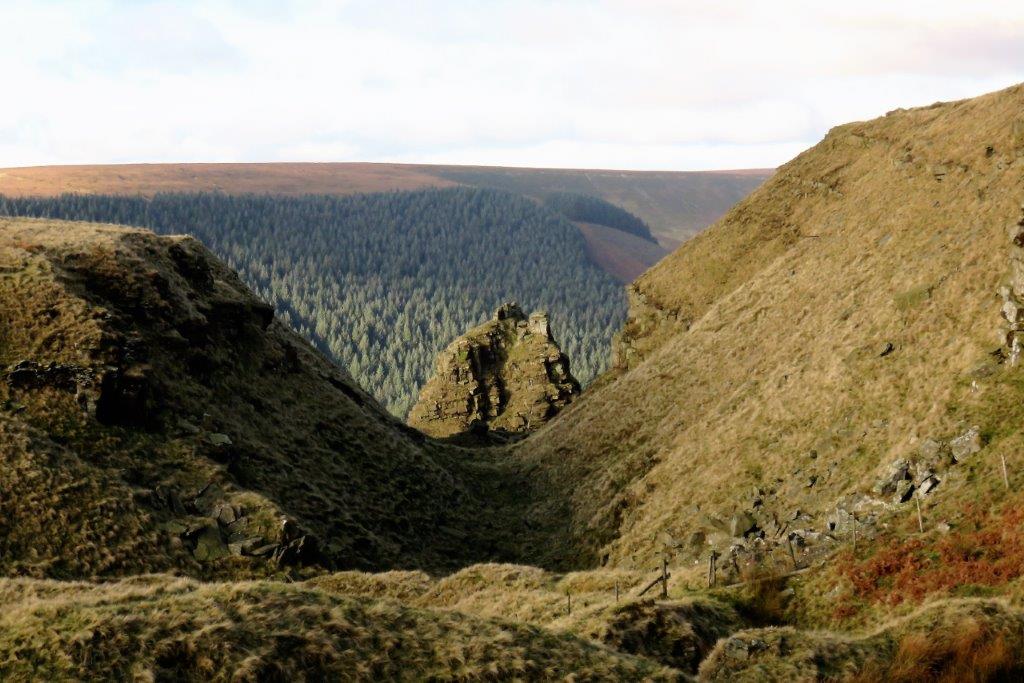 The Tower - lower than the rest of the surrounding Castles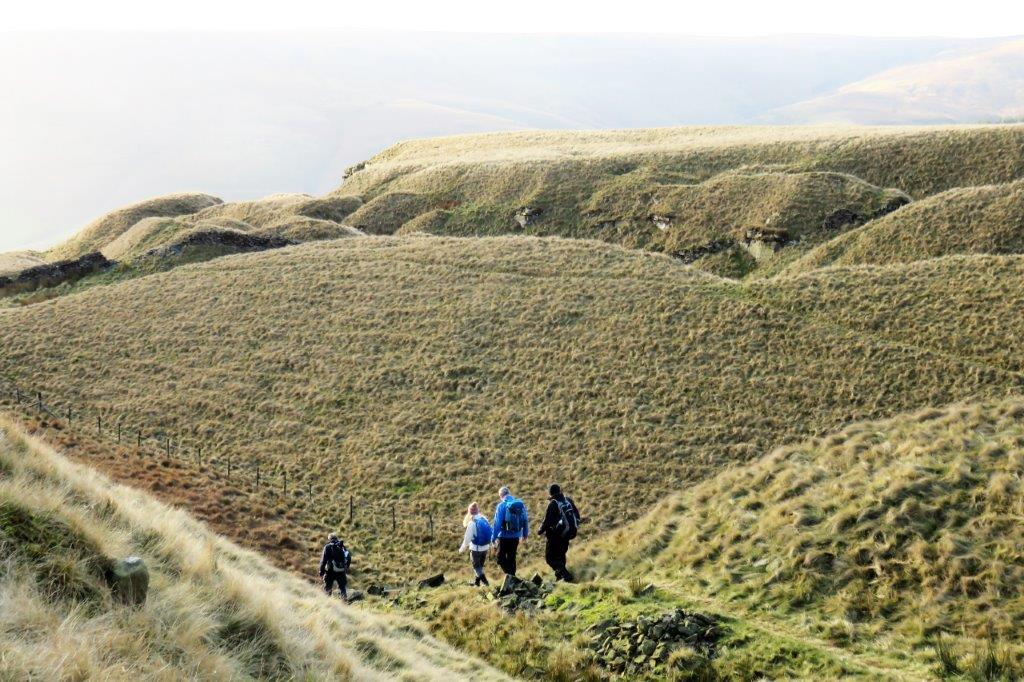 start of descent to the two Alport Farms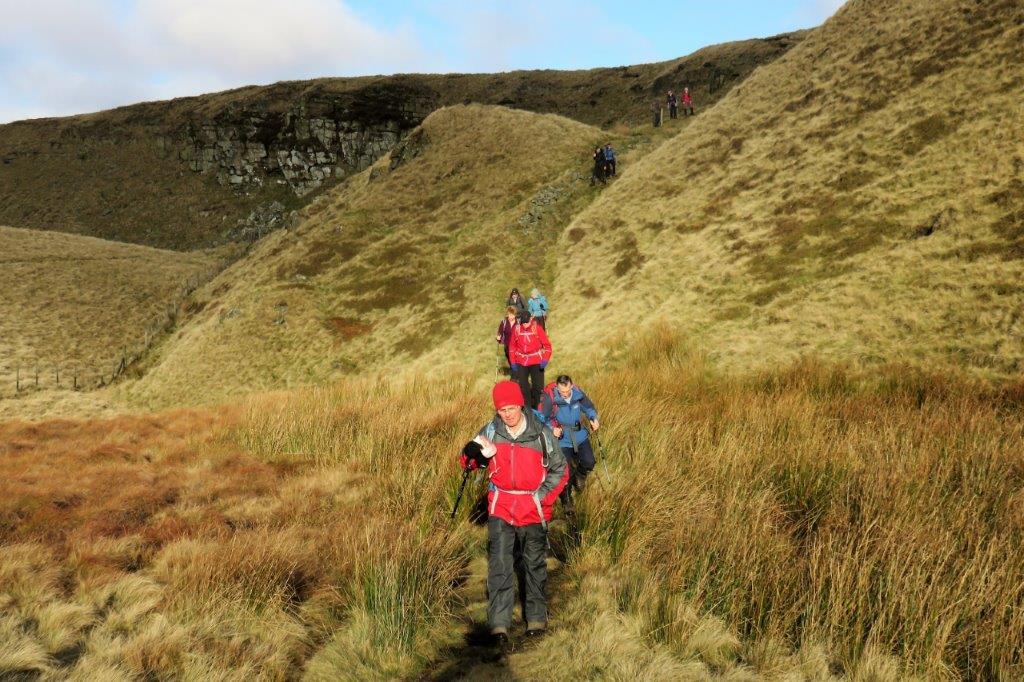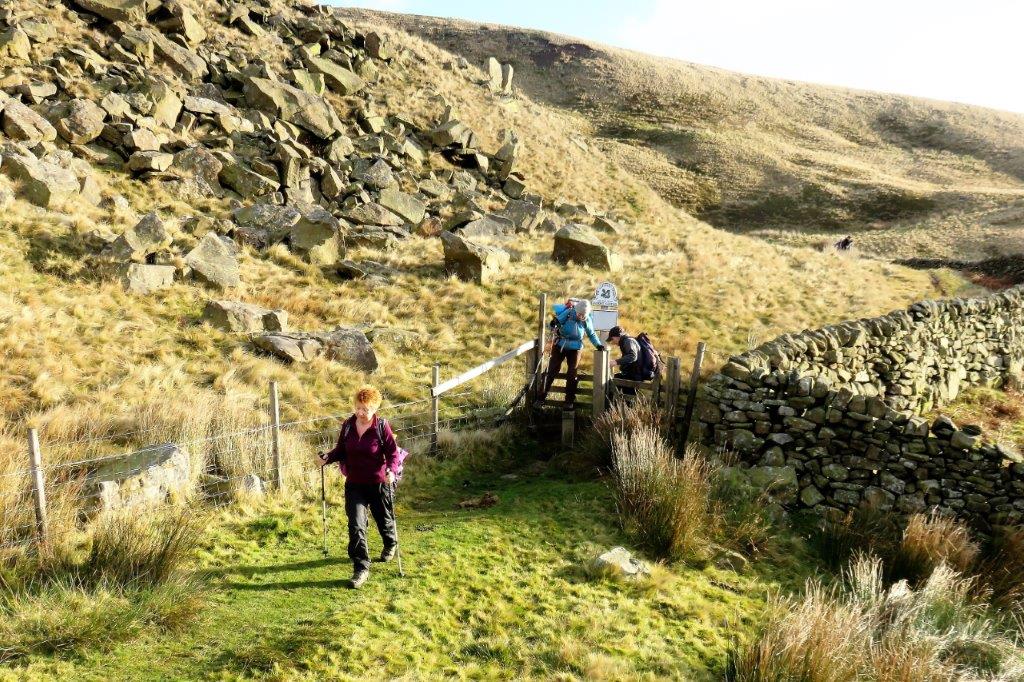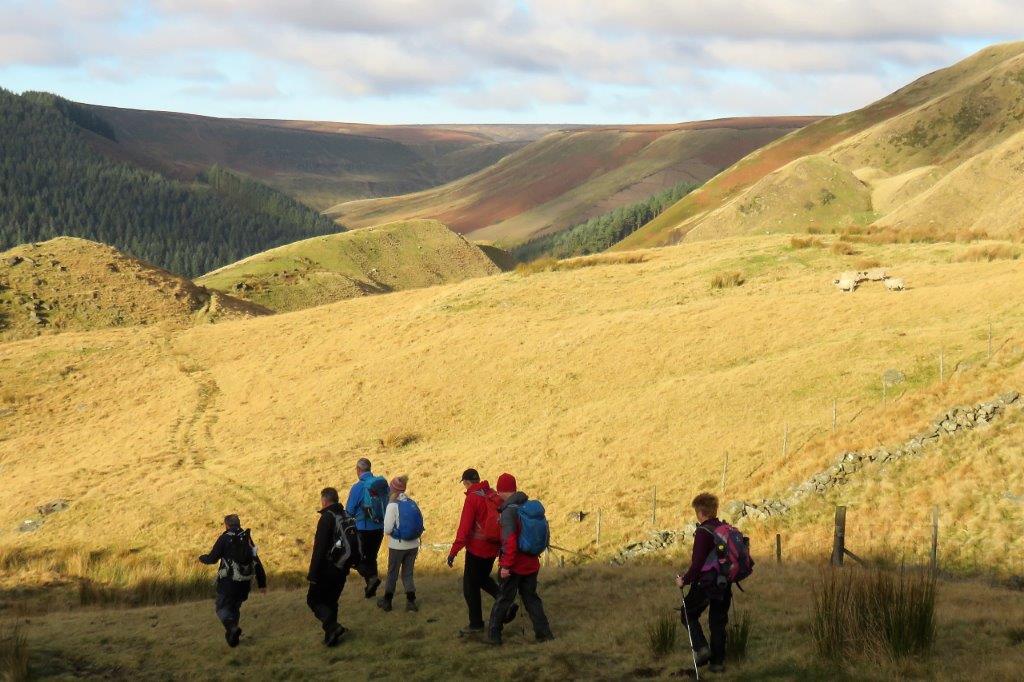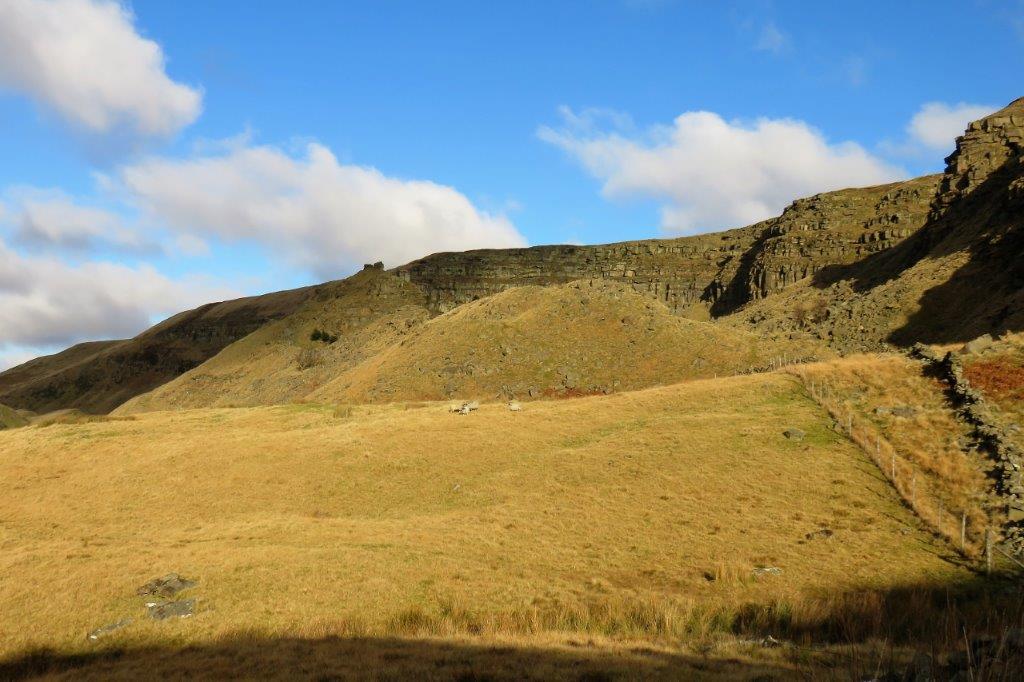 The Castles behind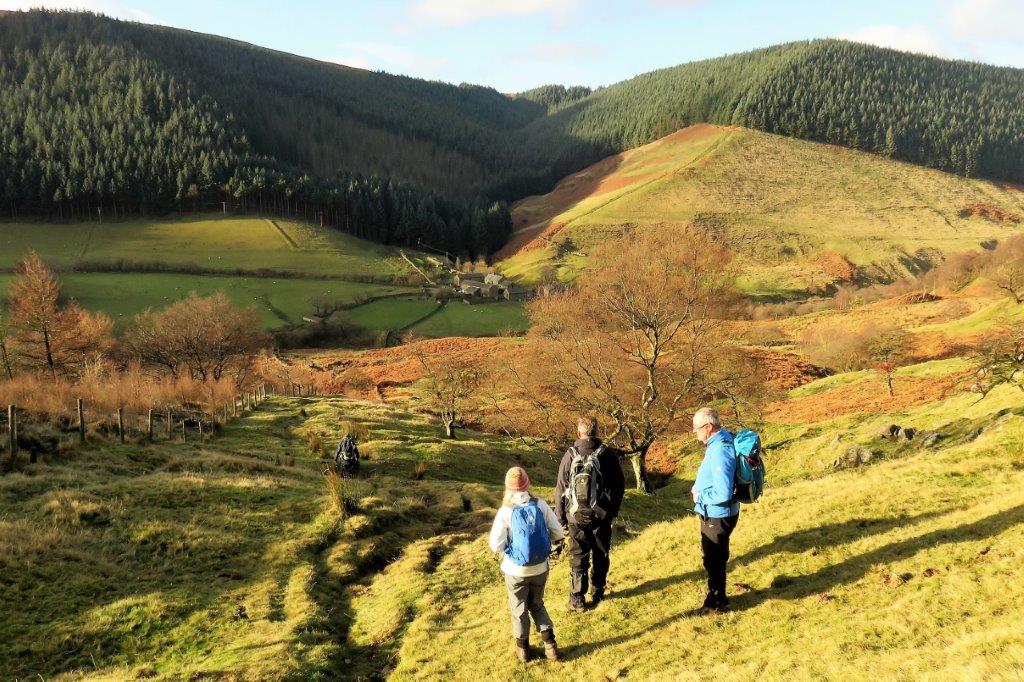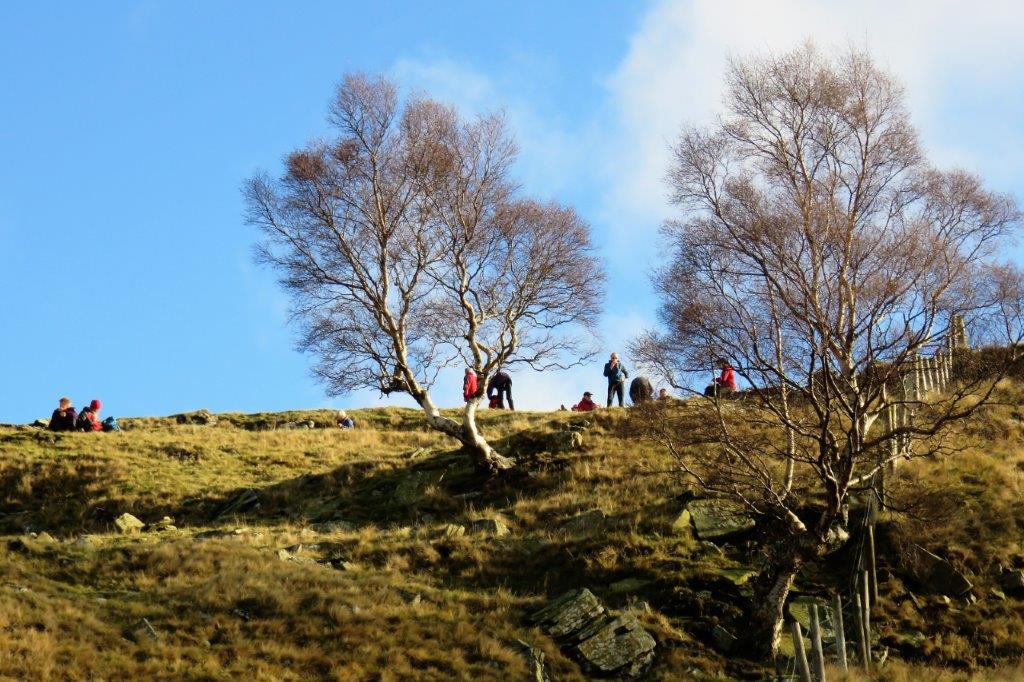 tea break taken in sunshine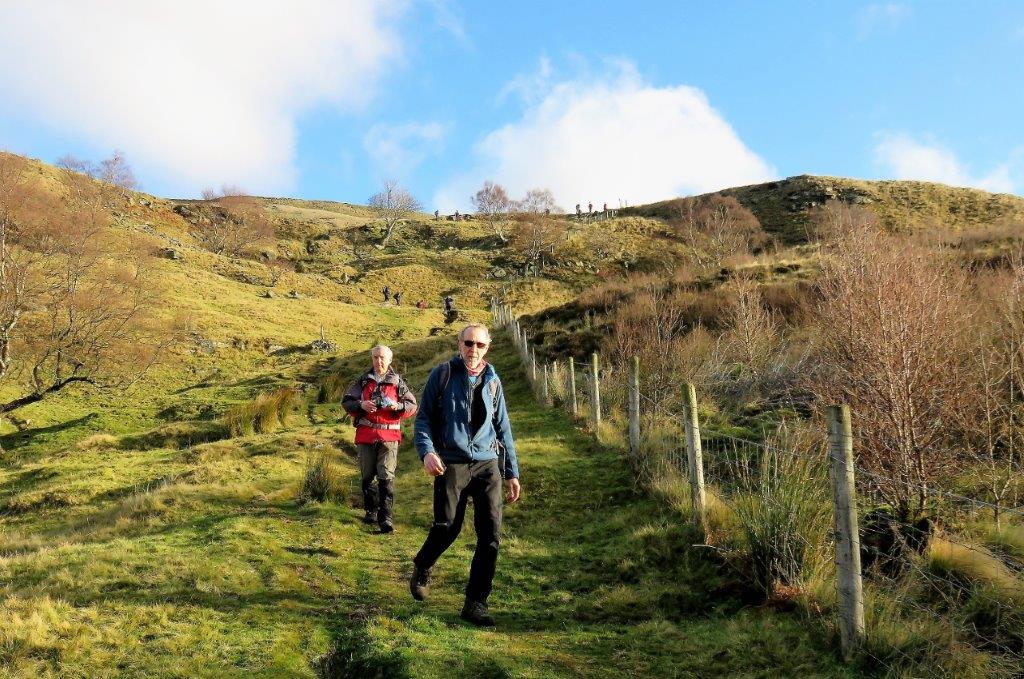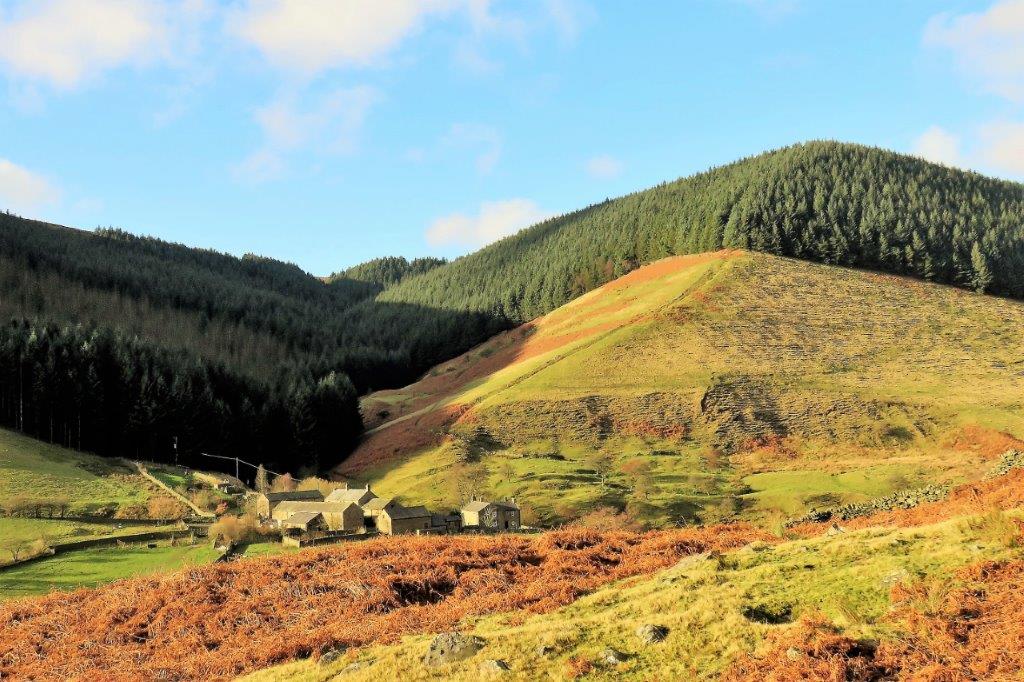 The two Alport Farms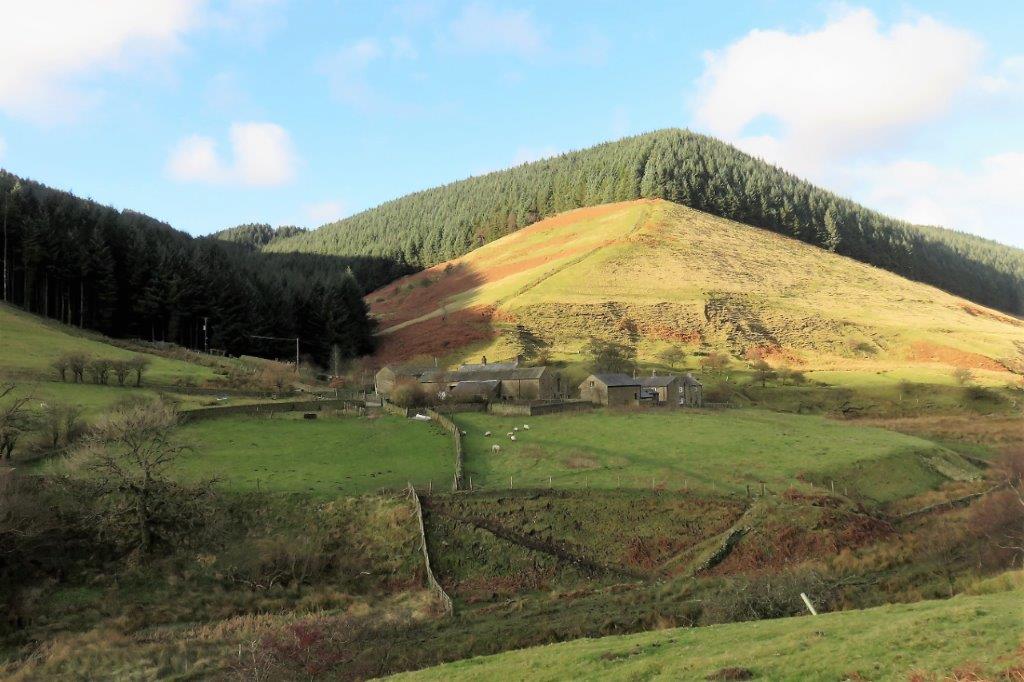 we (later on) did not go up to farms but skirted river and around stone wall at bottom right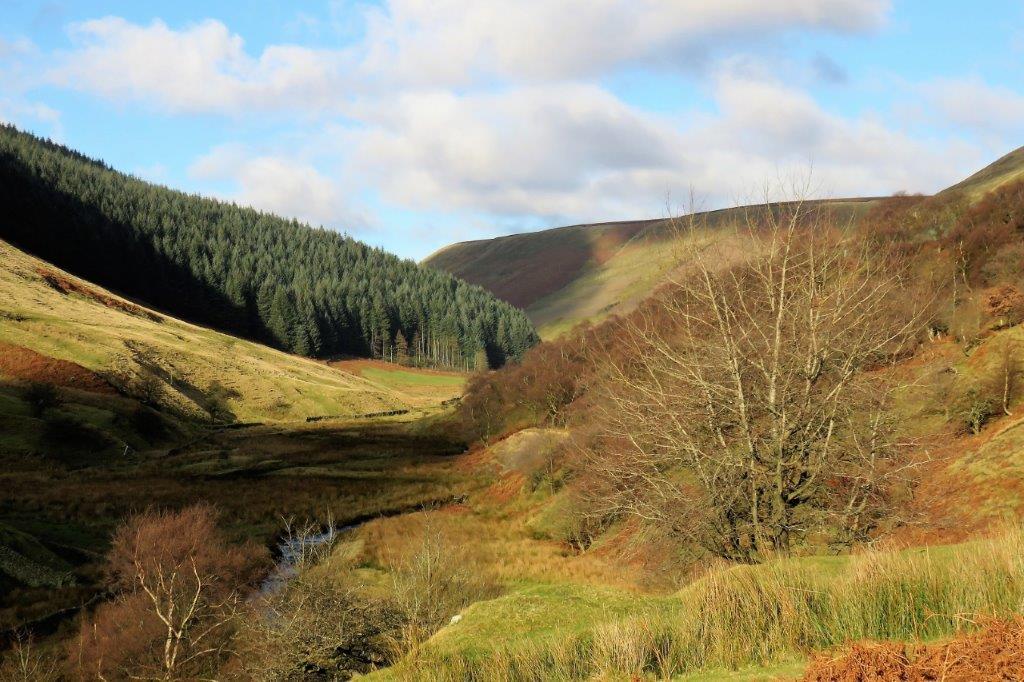 we crossed this foot bridge before skirting around the bottom of the farms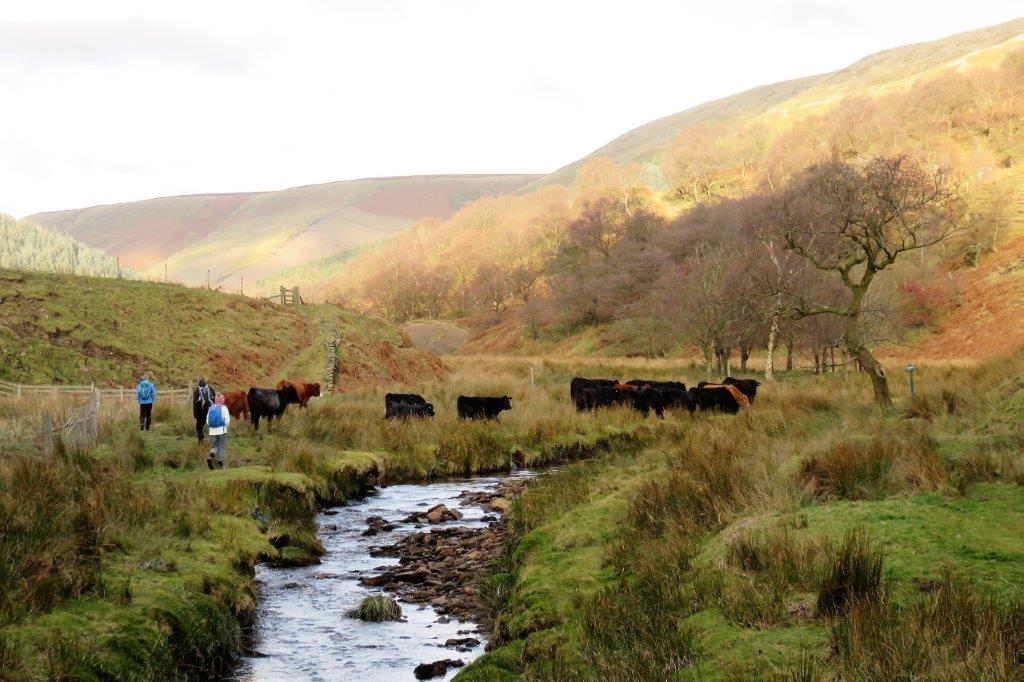 some of party ahead circling around farms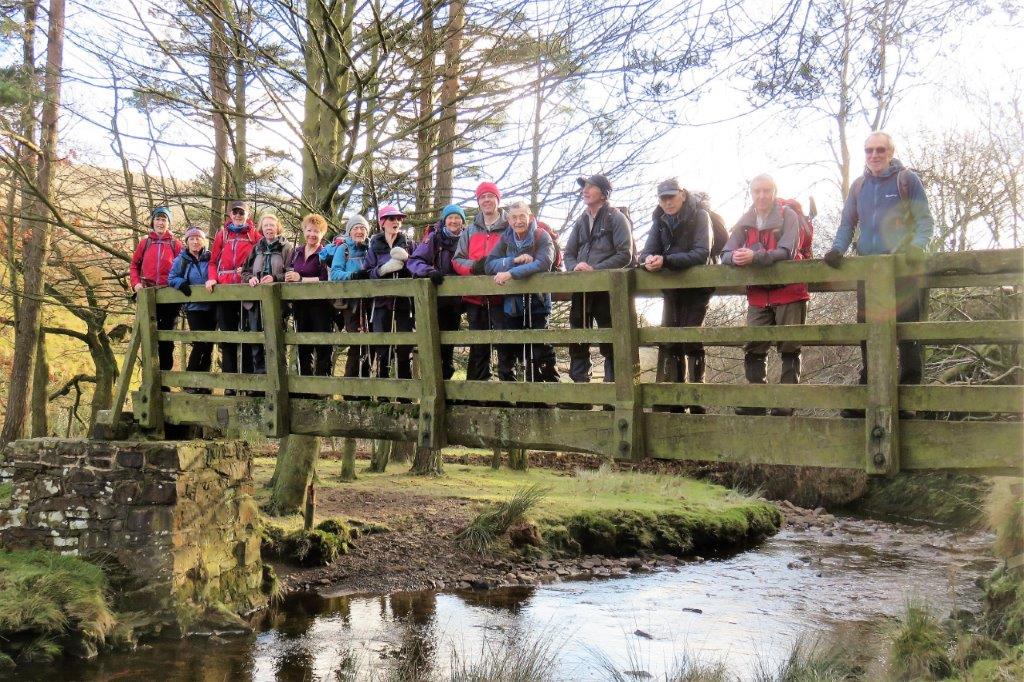 a shot of the party with a few who went ahead missing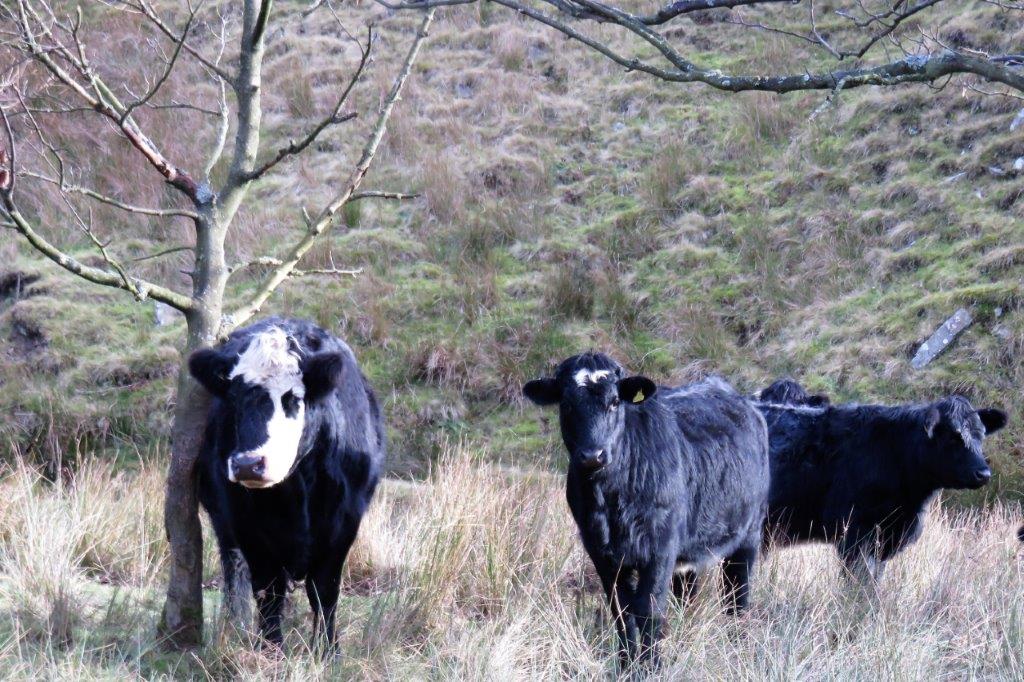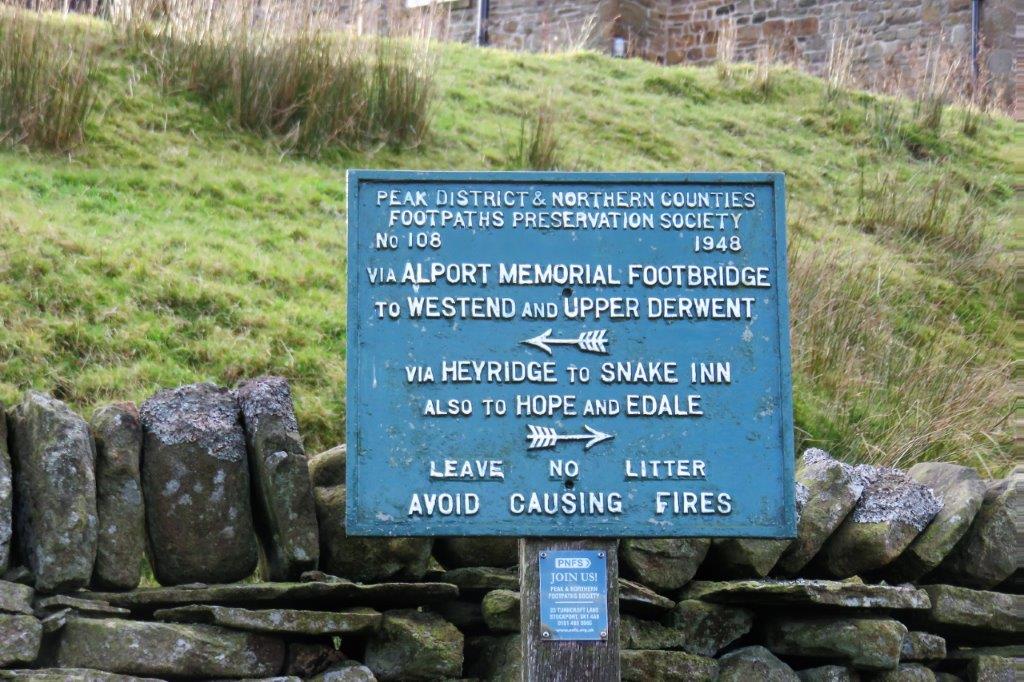 This signboard was passed by us but does not indicate the way to Oyster Clough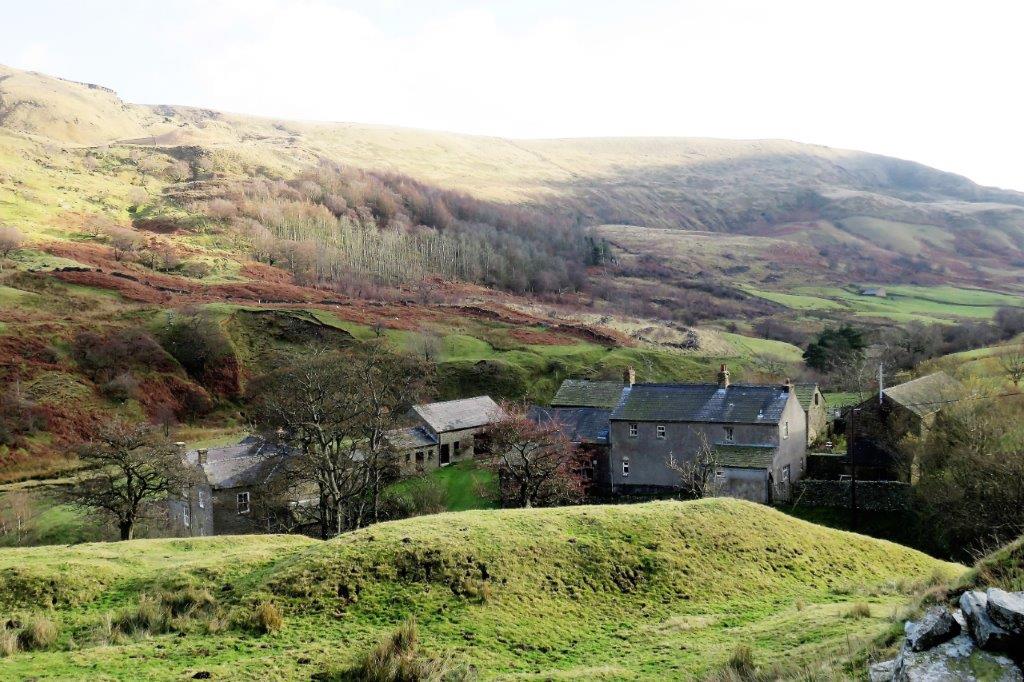 a glance back at the farms as we ascended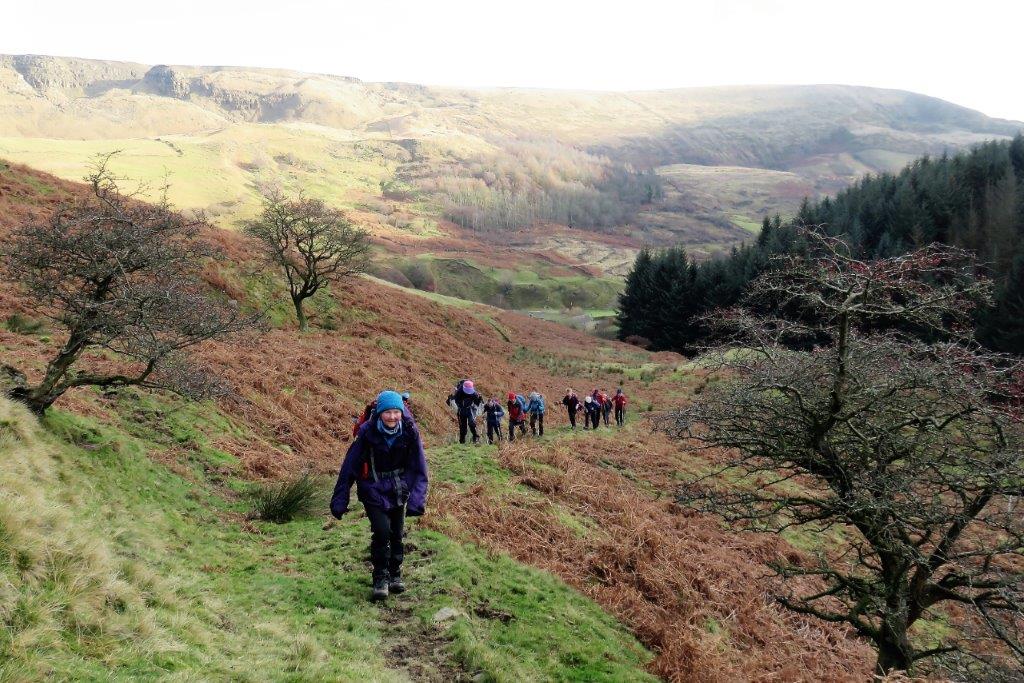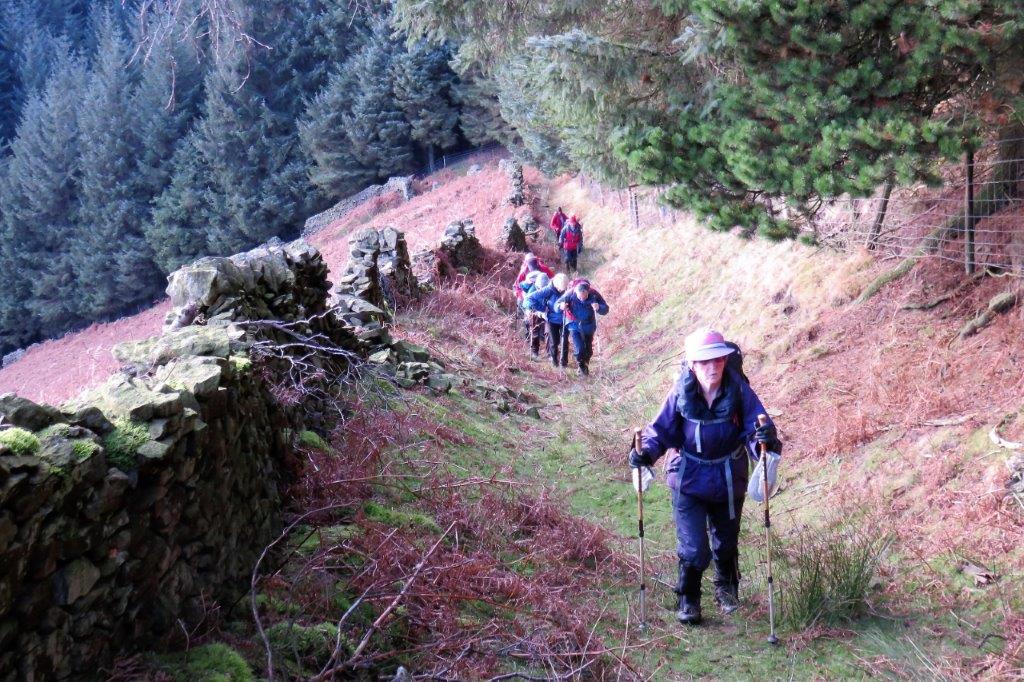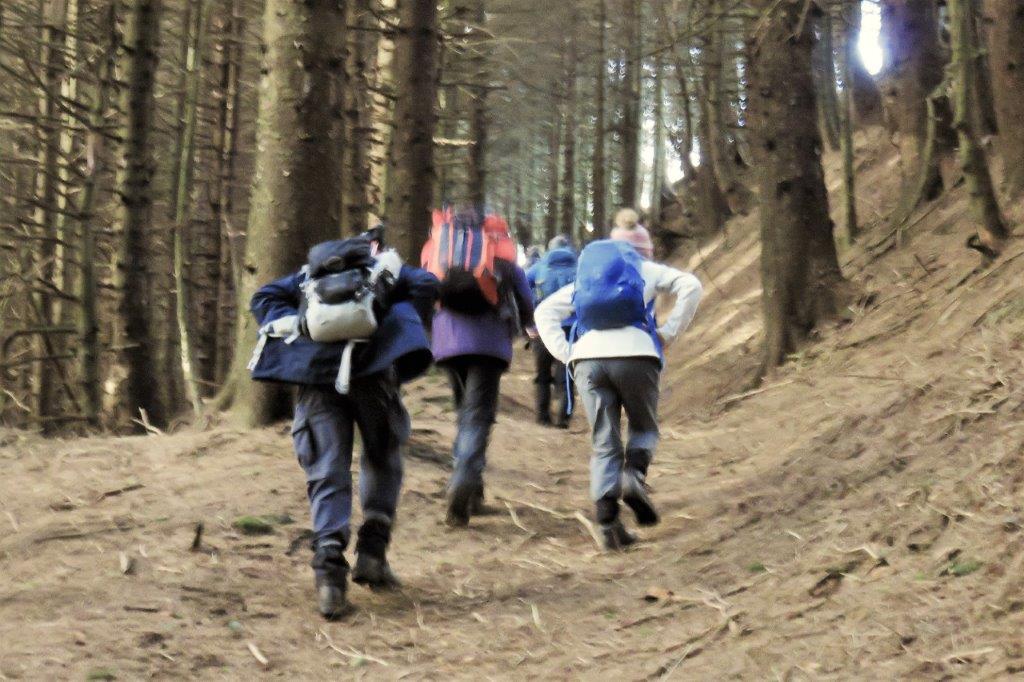 through the dark pine forest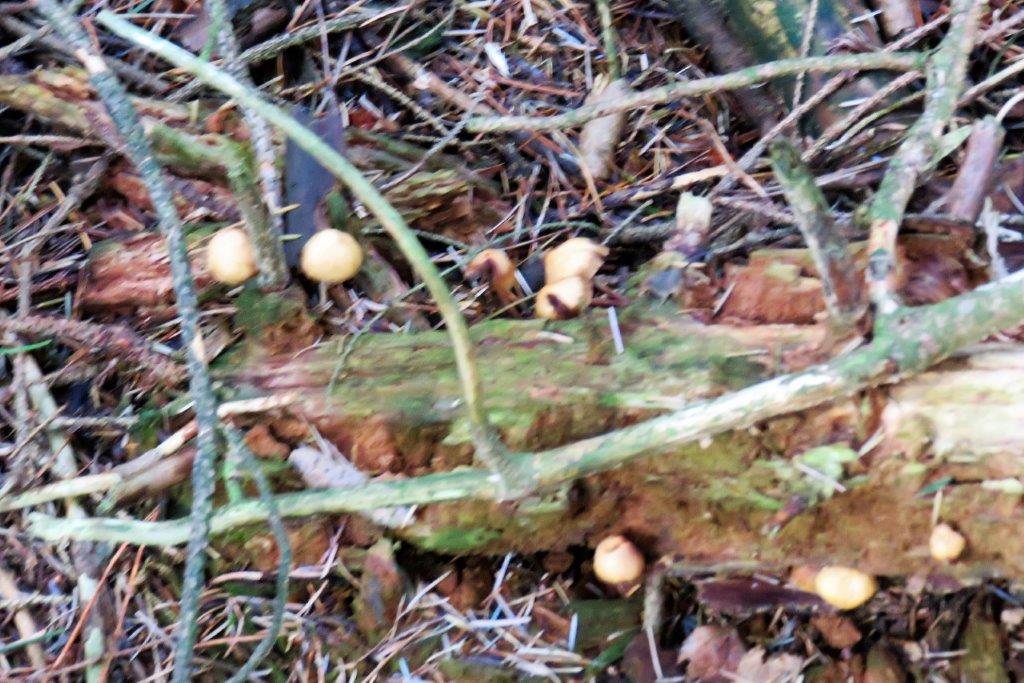 fungi in forest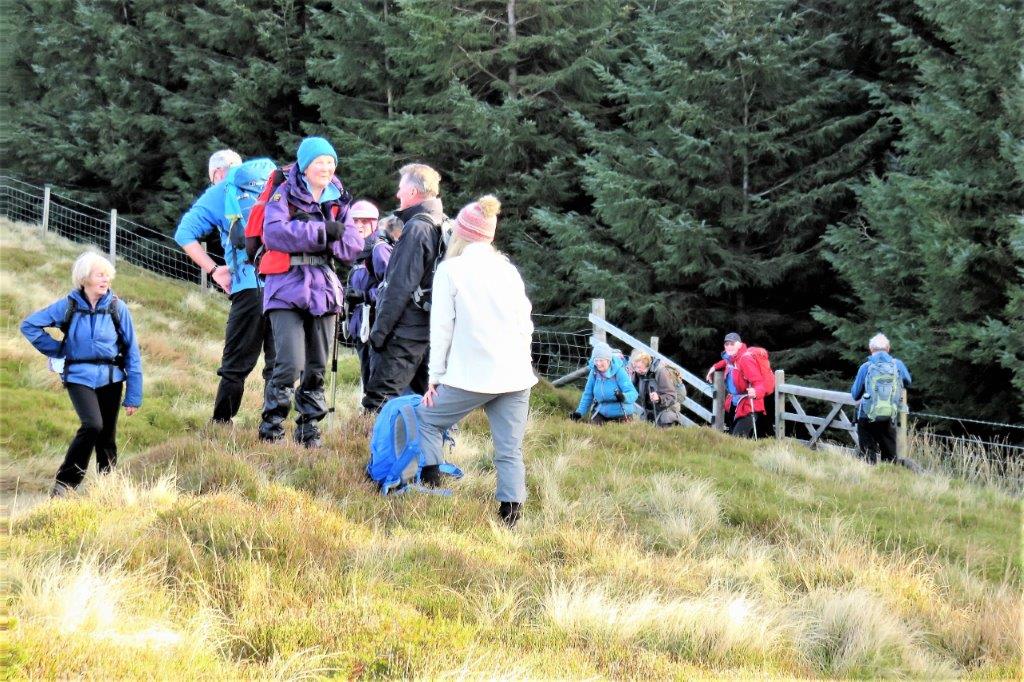 emerging from the plantation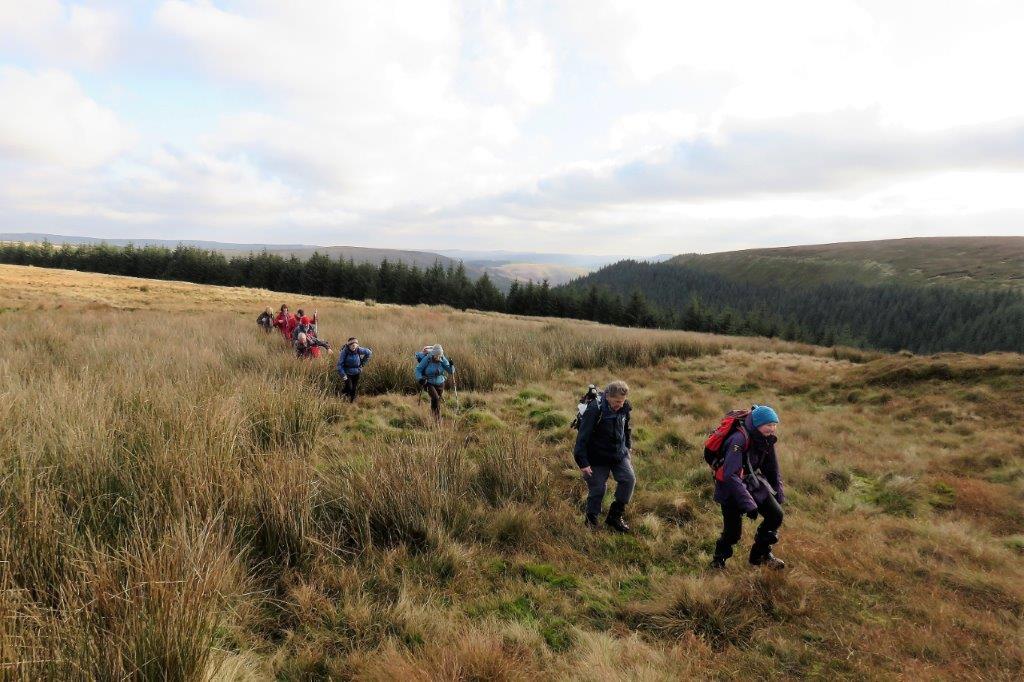 heading across open moorland to Oyster Clough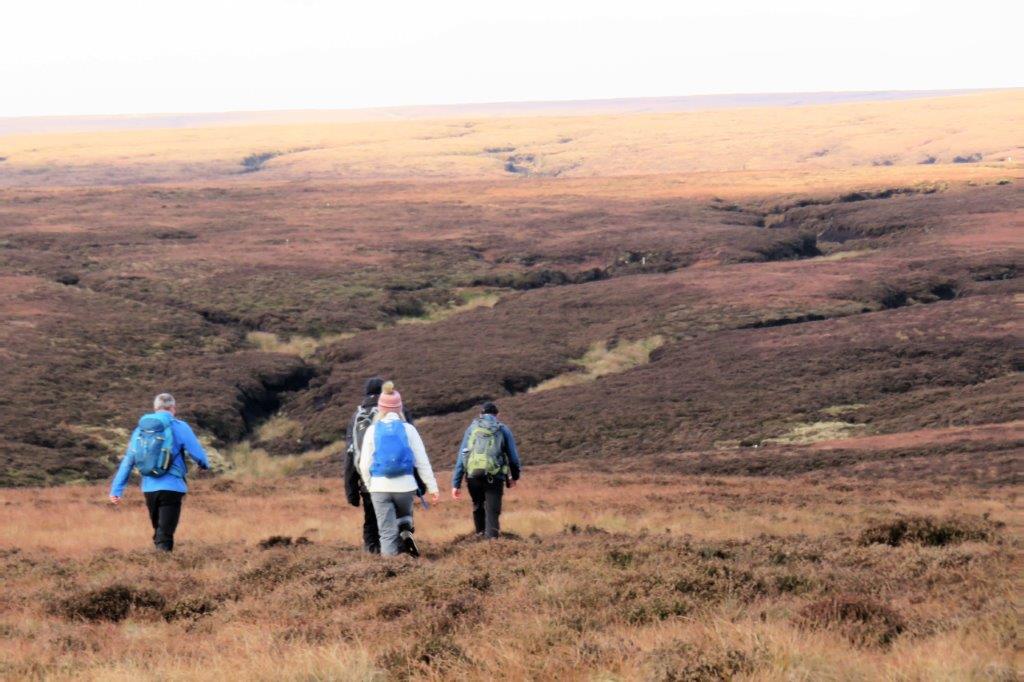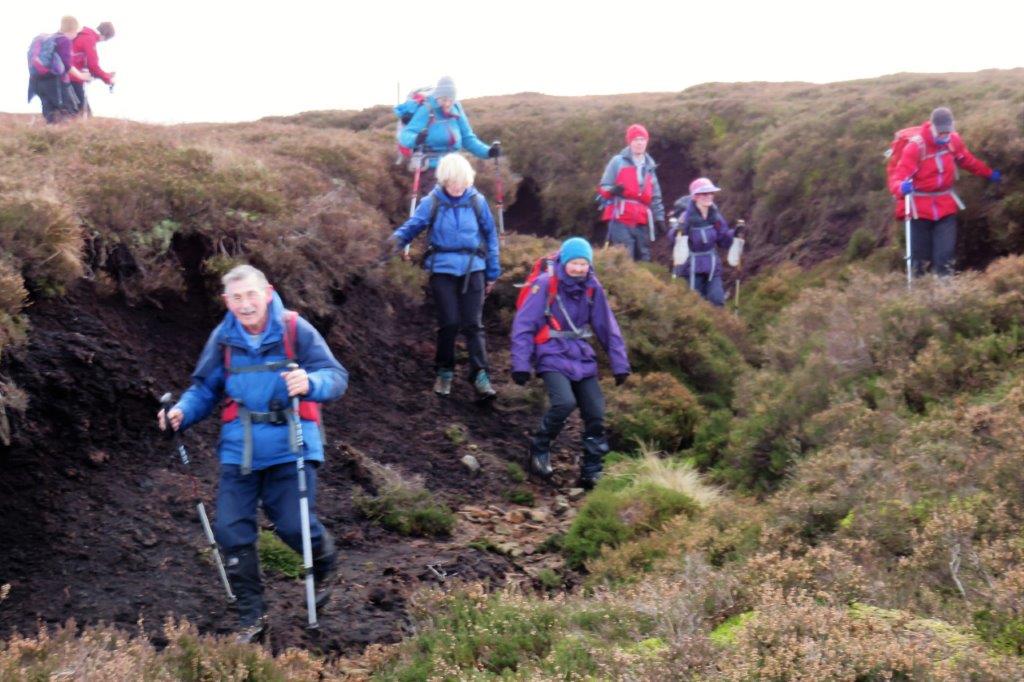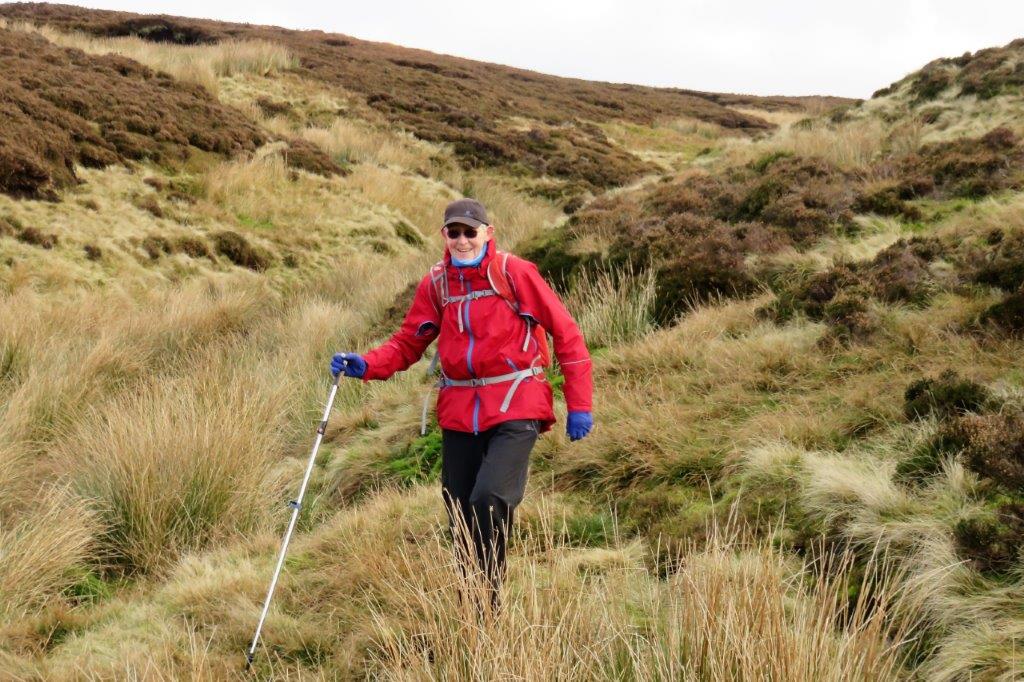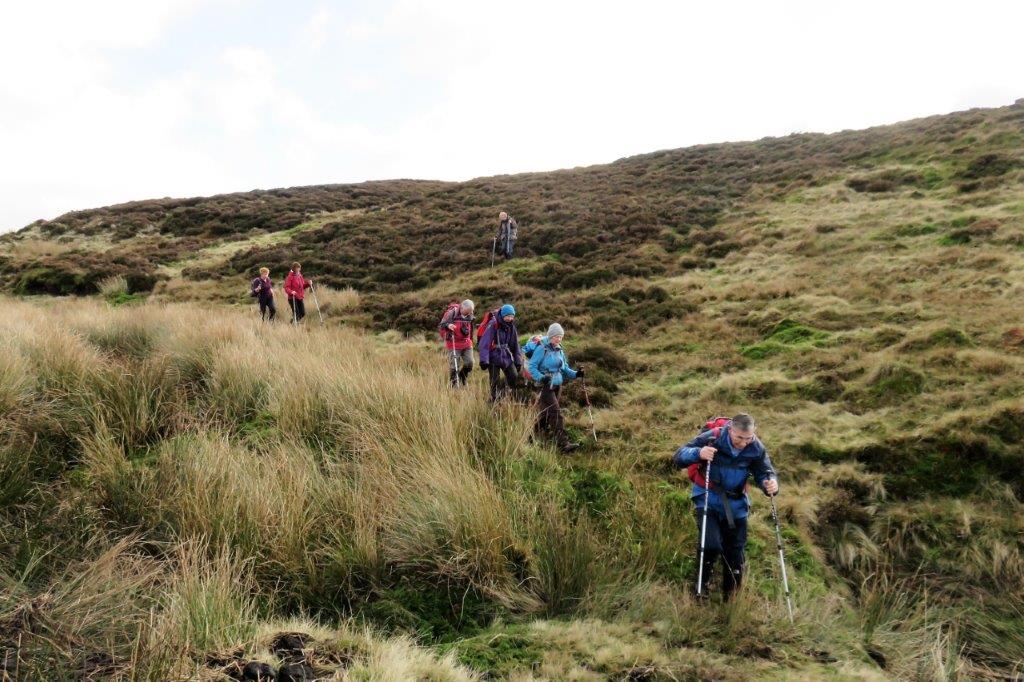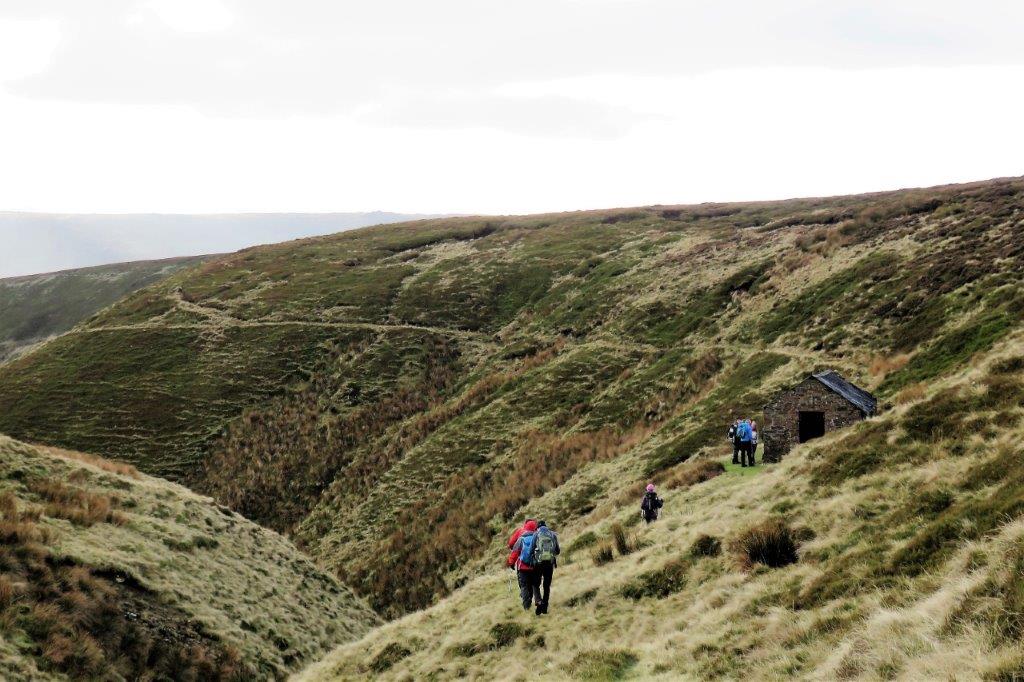 Oyster Clough's hut - the map shows a 'shooting cabin' but is it presently used for this? No grouse butts for visiting bankers / stockbrokers or road access nearby?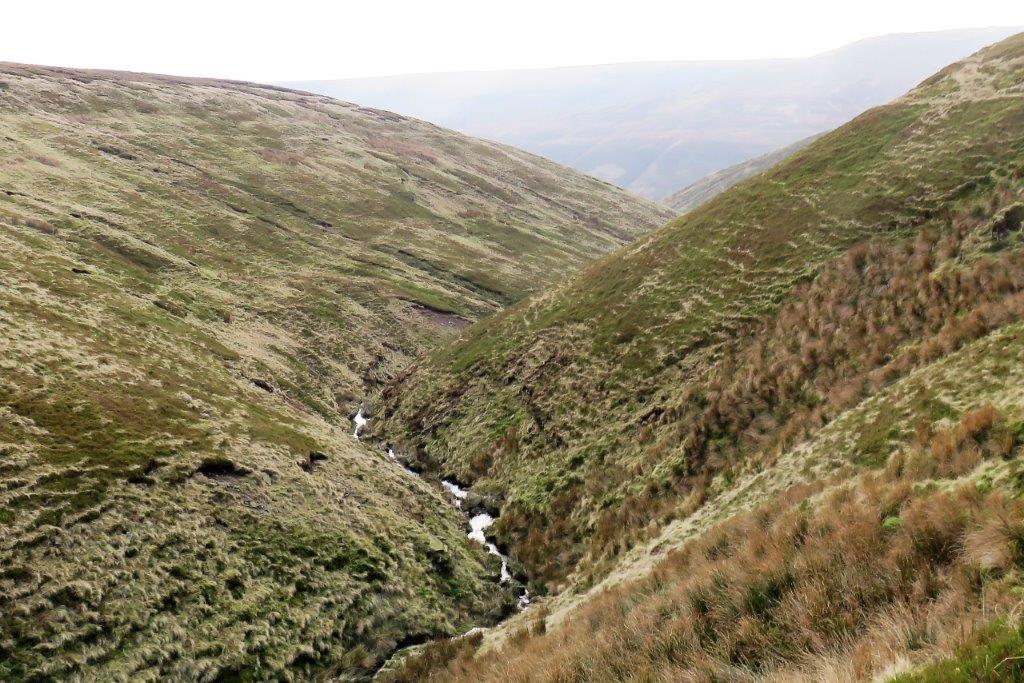 the depths of the Clough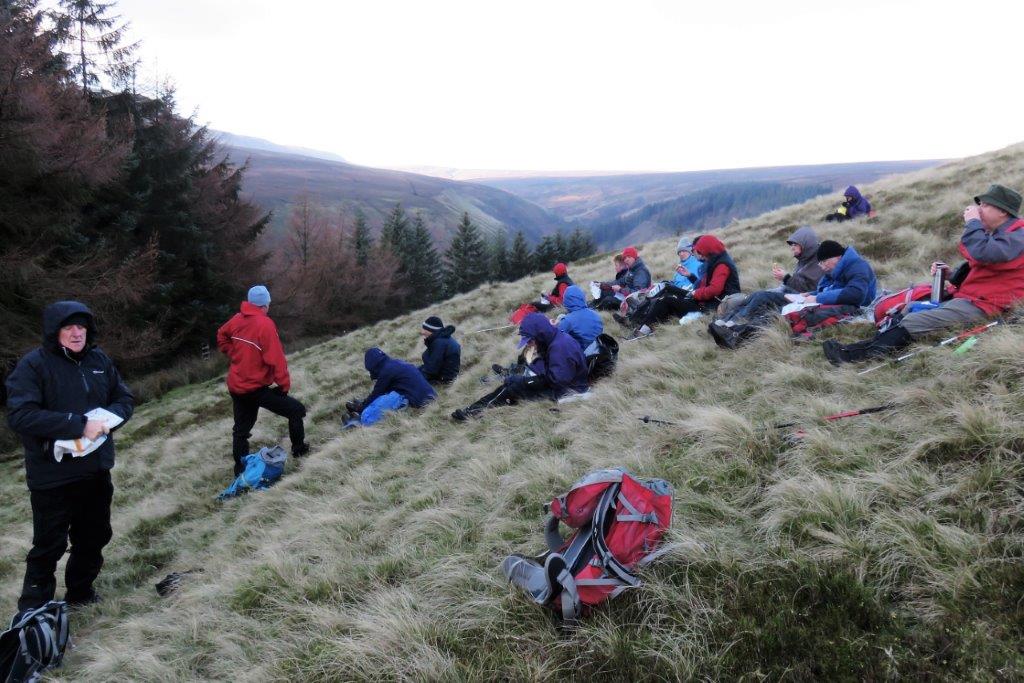 lunch taken here - not far from the Snake Inn which cannot be reached directly through the plantation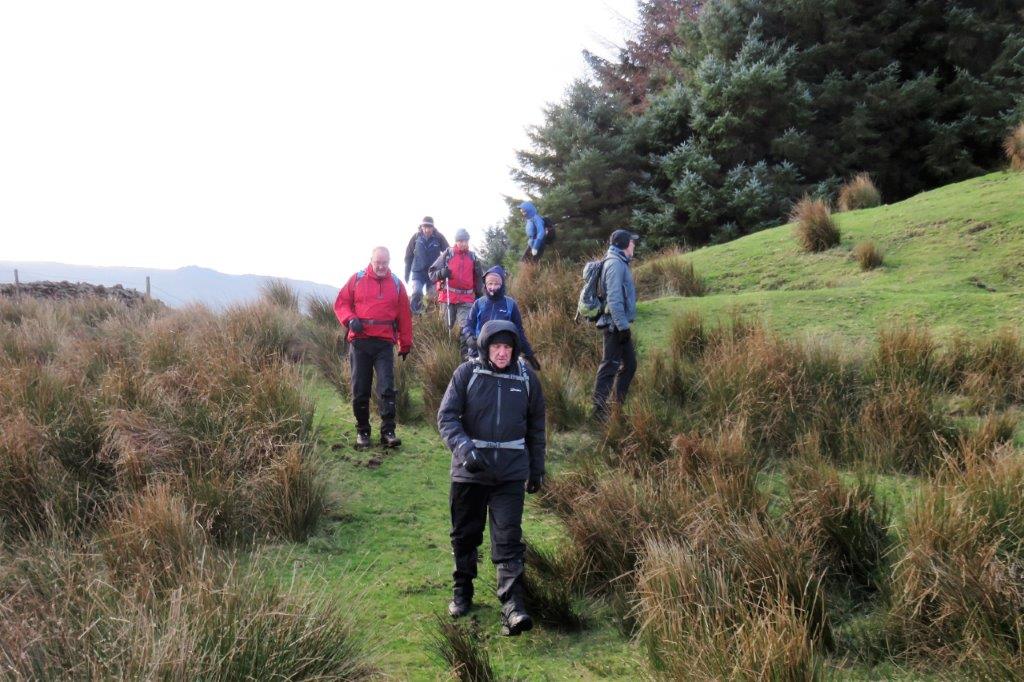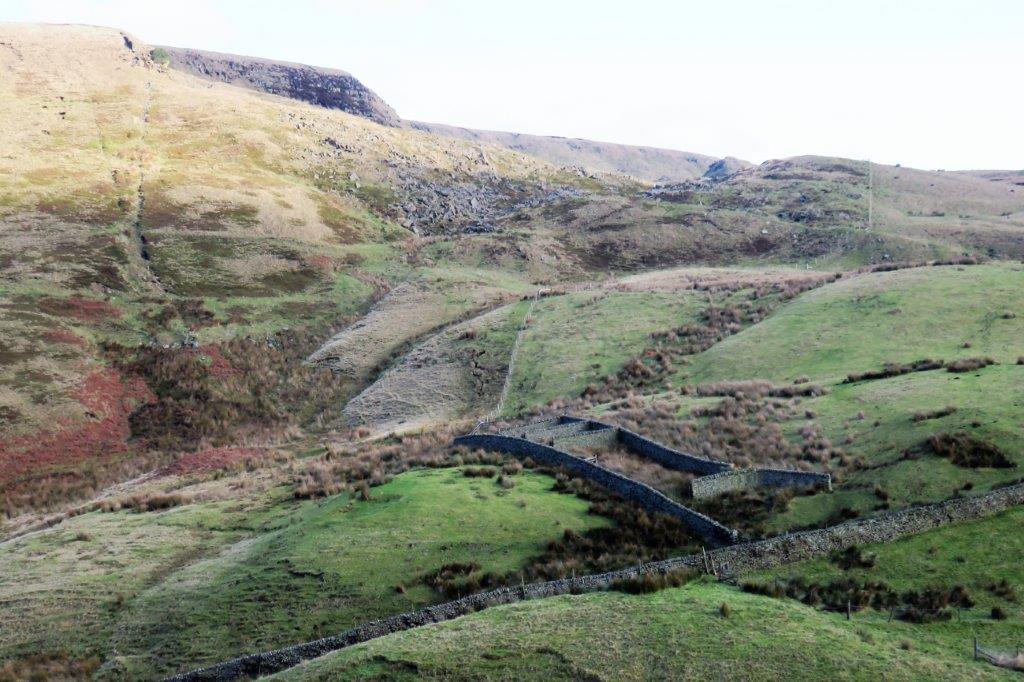 sheepfold marked on map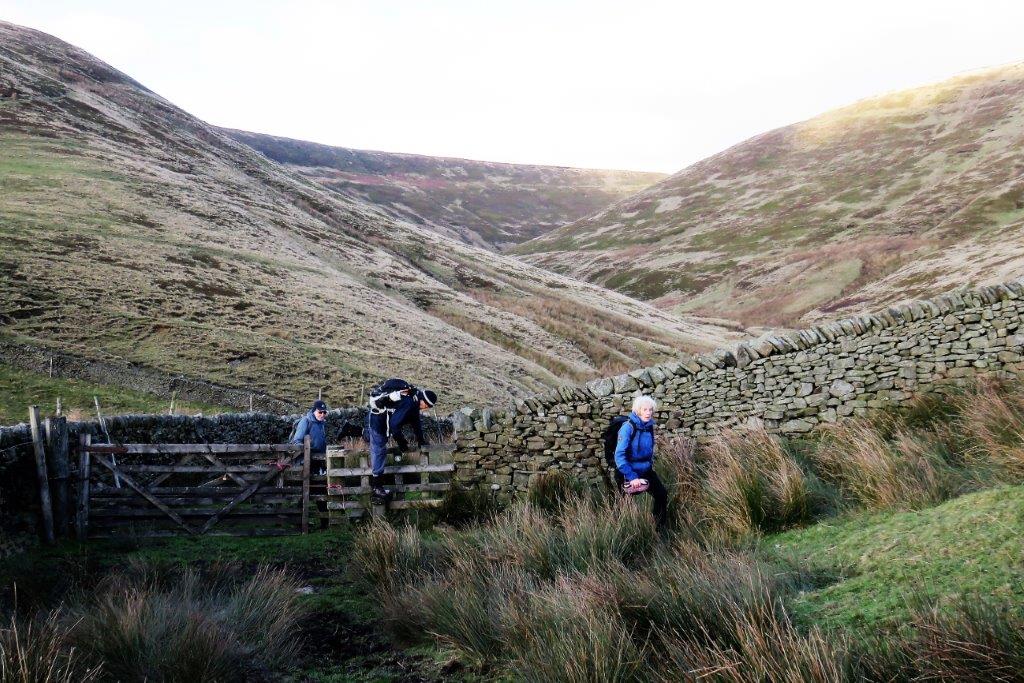 crossing at the bottom of Oyster Clough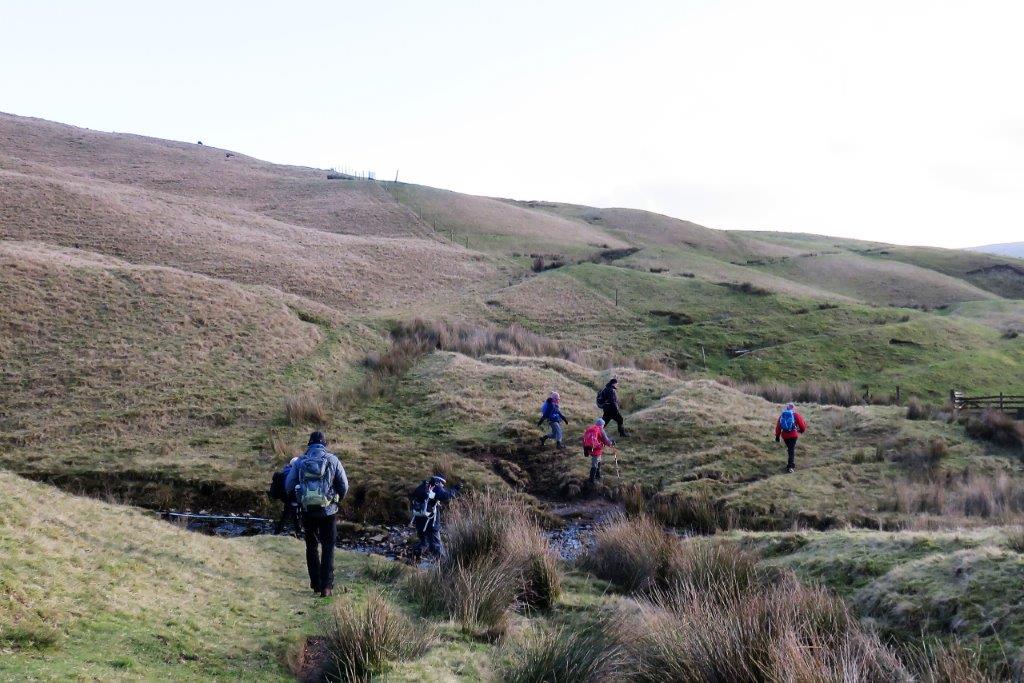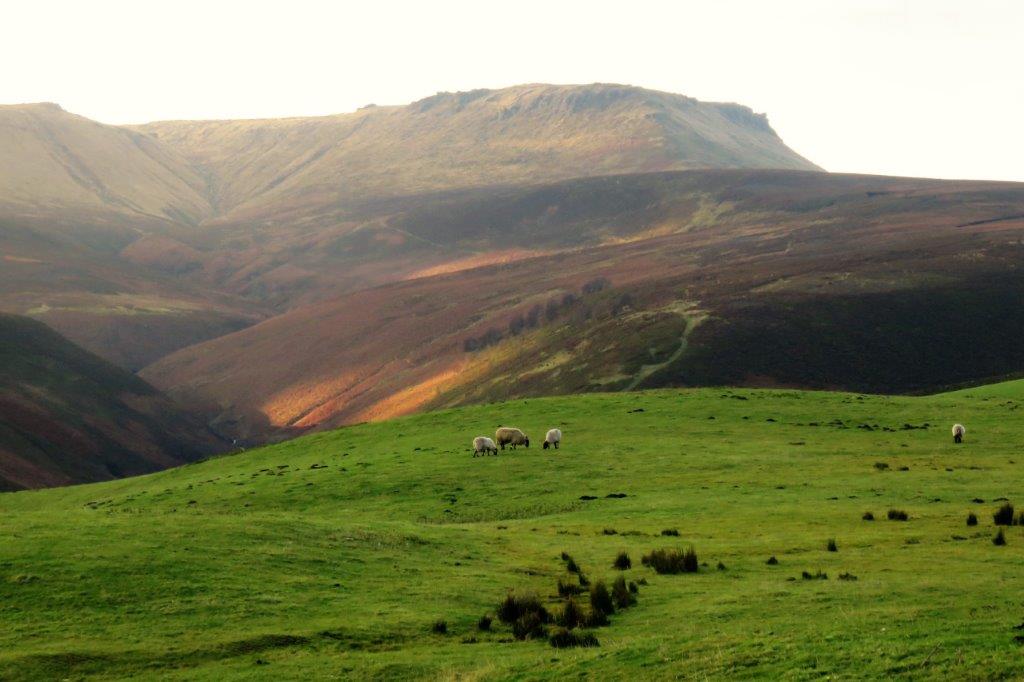 Fair Brook seen across the Snake Pass valley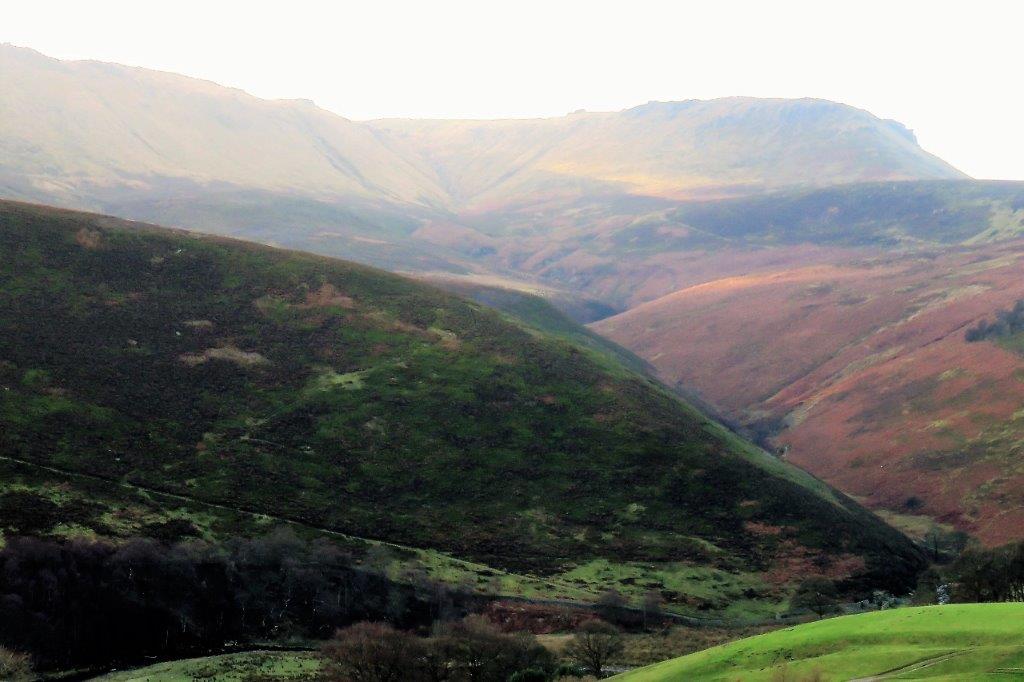 inclined track to left leads to Gate Side Clough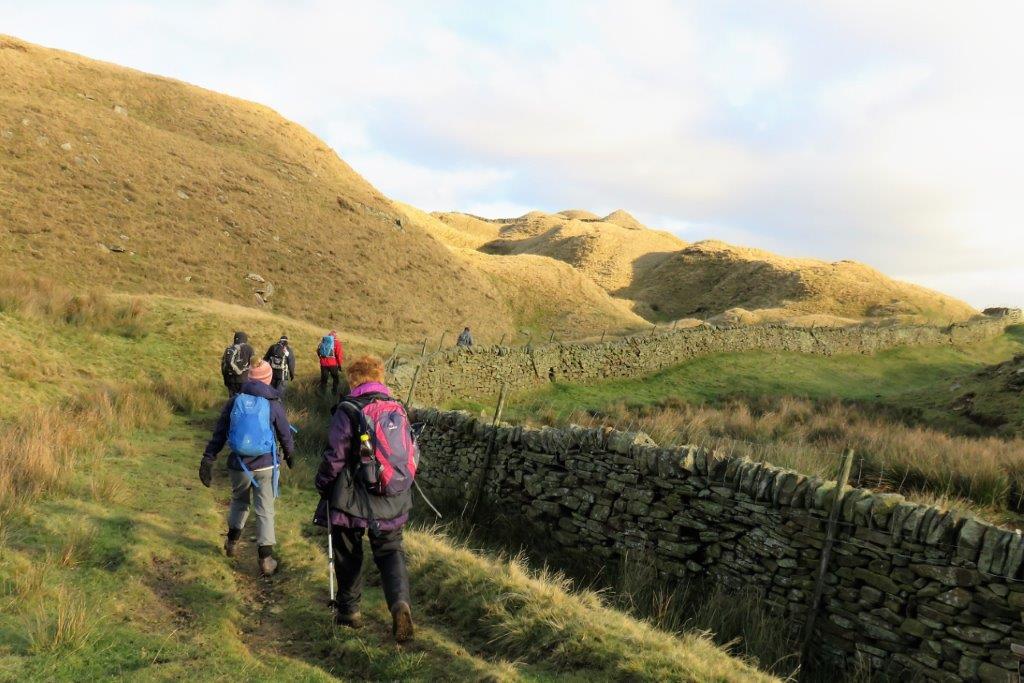 interesting disturbed land - how formed?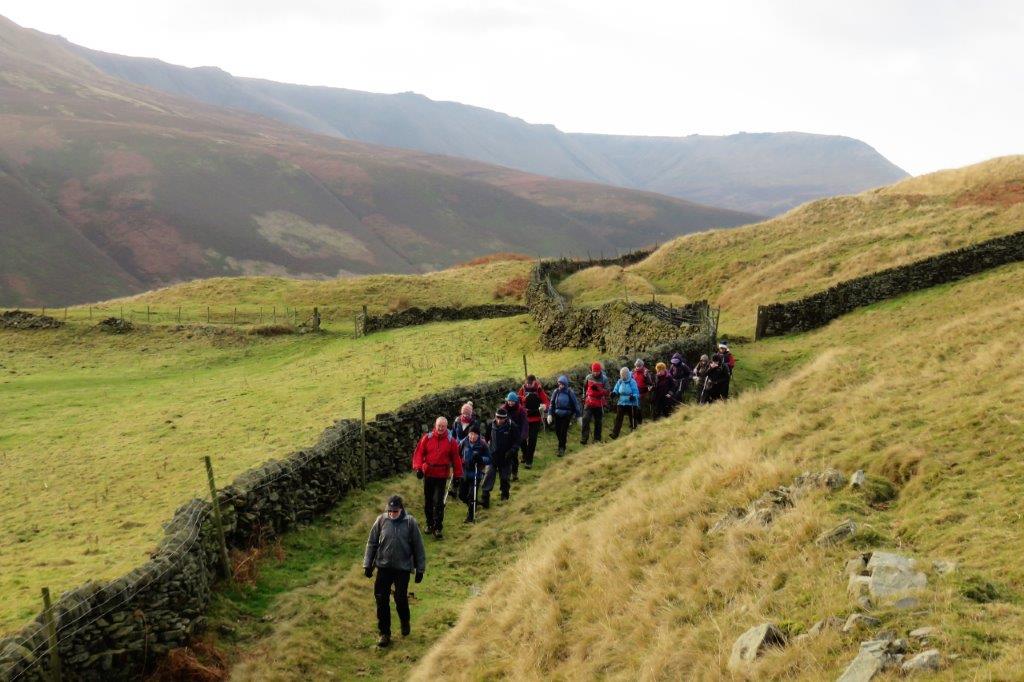 Cowms Moor?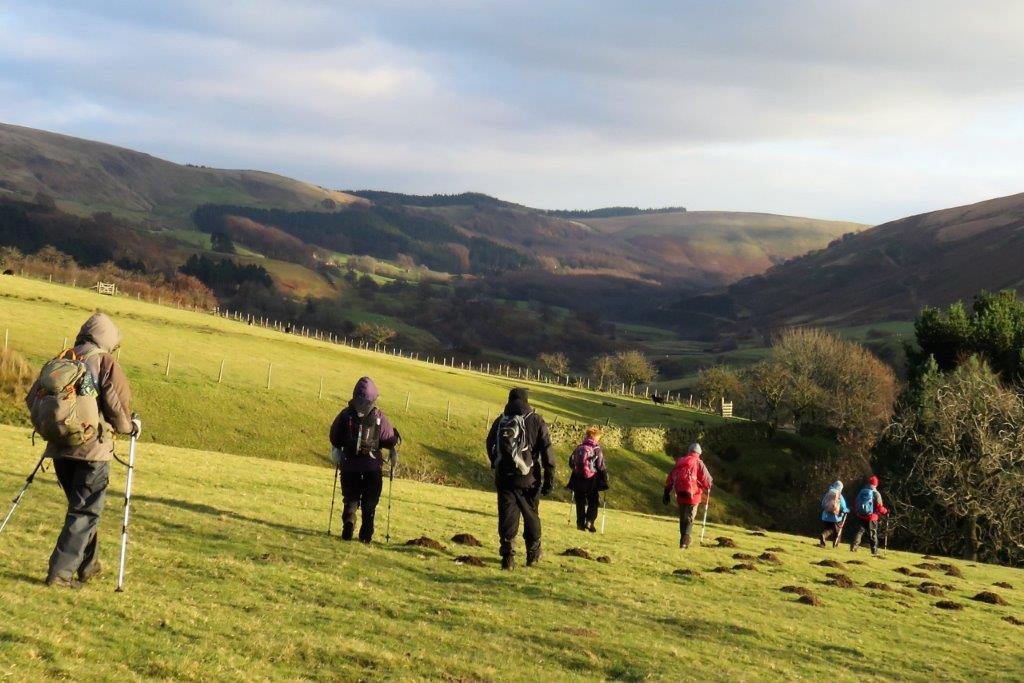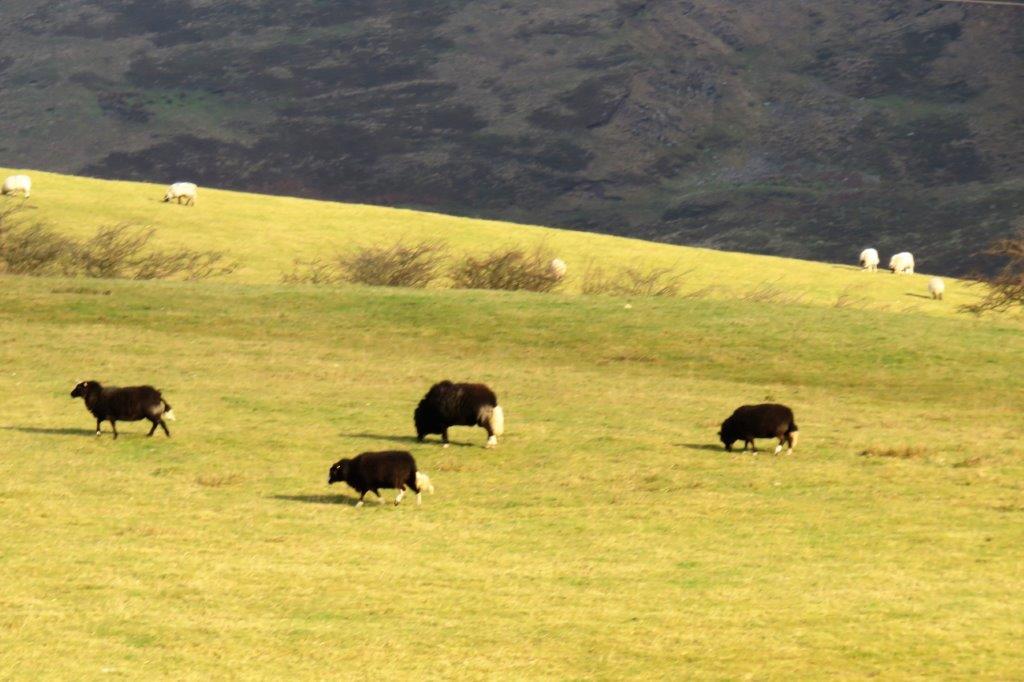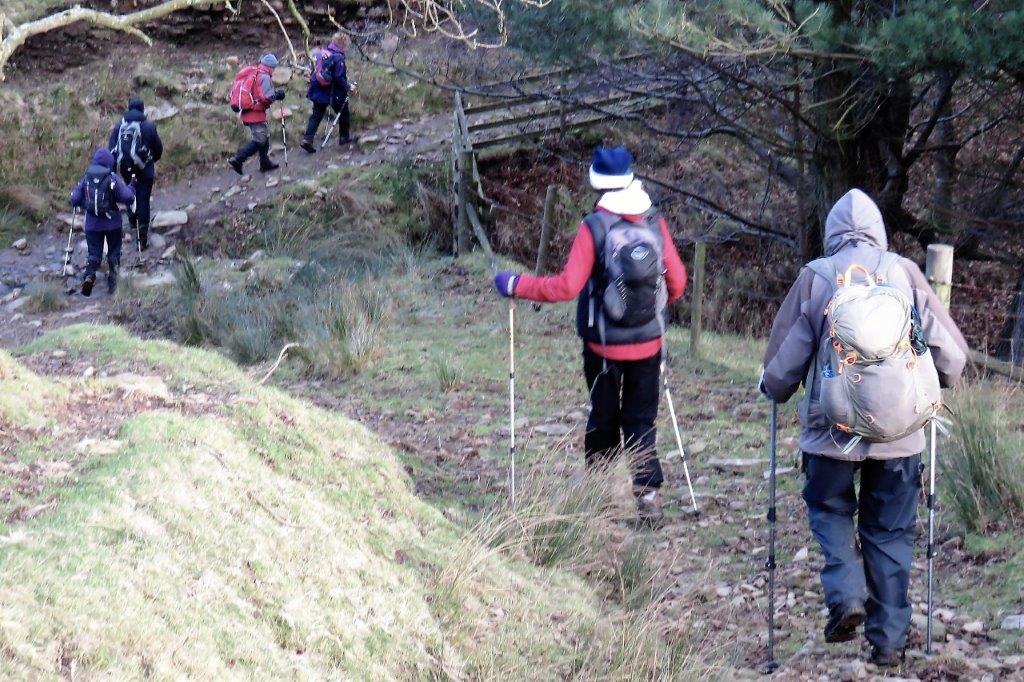 Hayridge Farm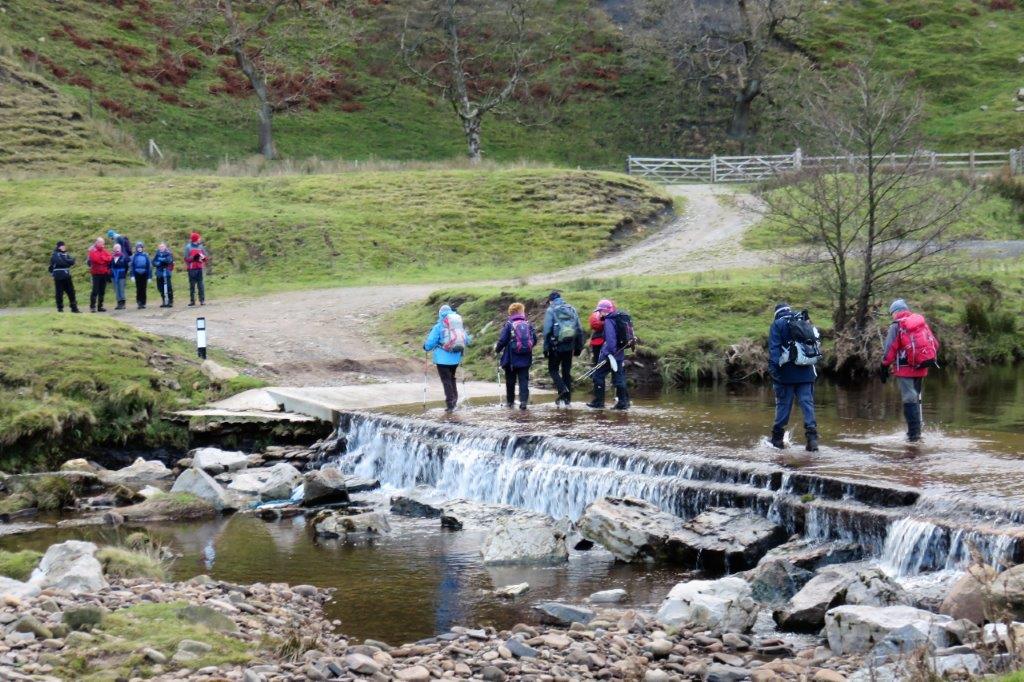 ford across River Ashop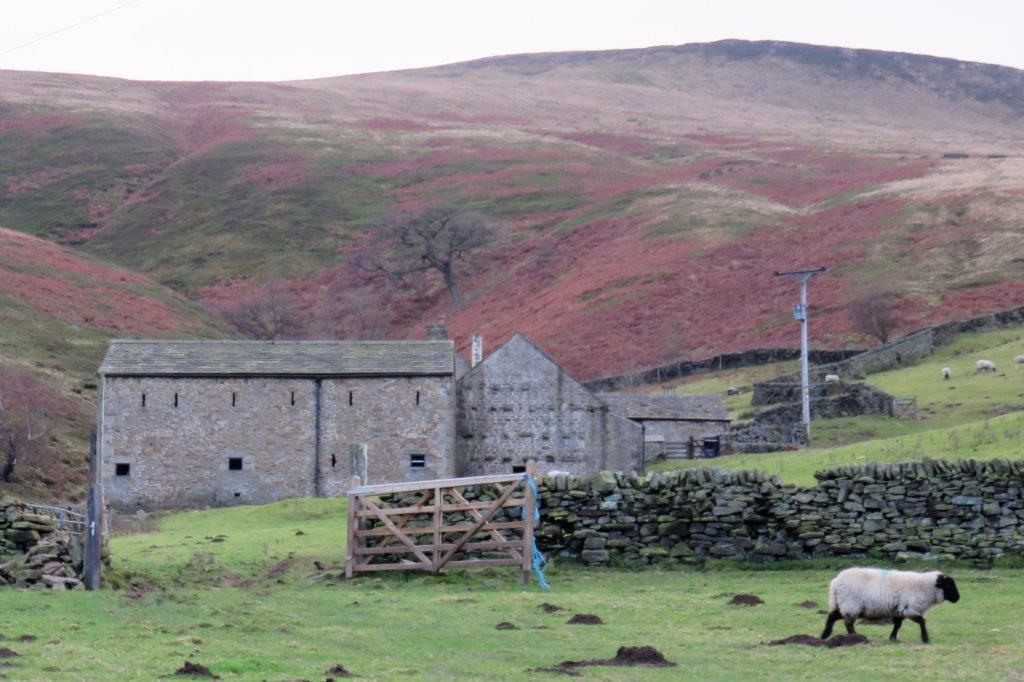 Upper Ashop (farm)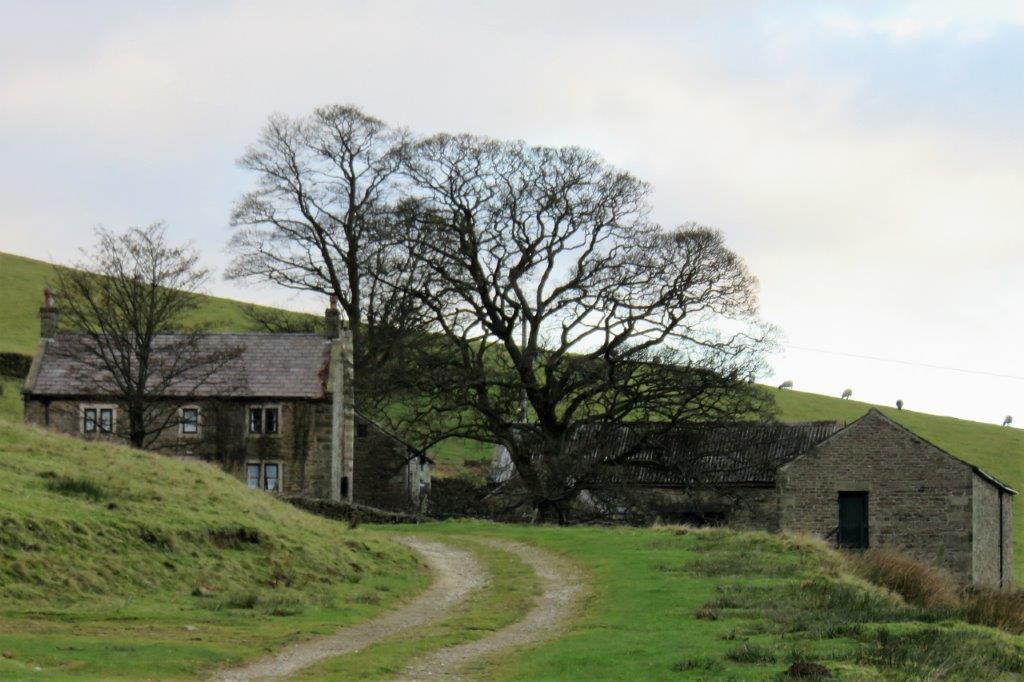 looking back on Upper Ashop farm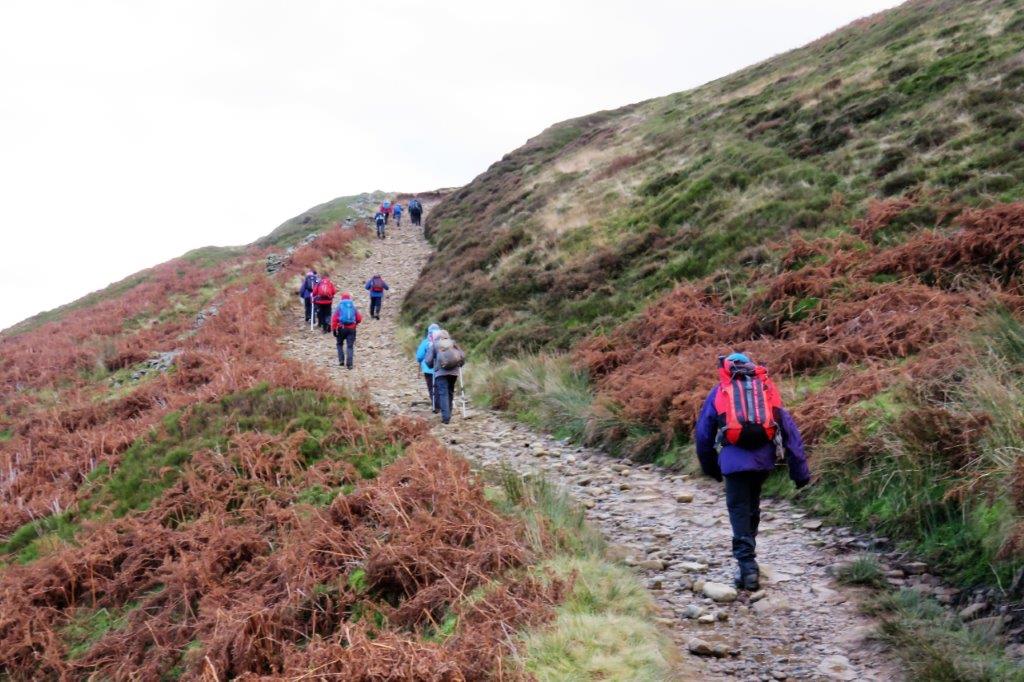 up the Roman Road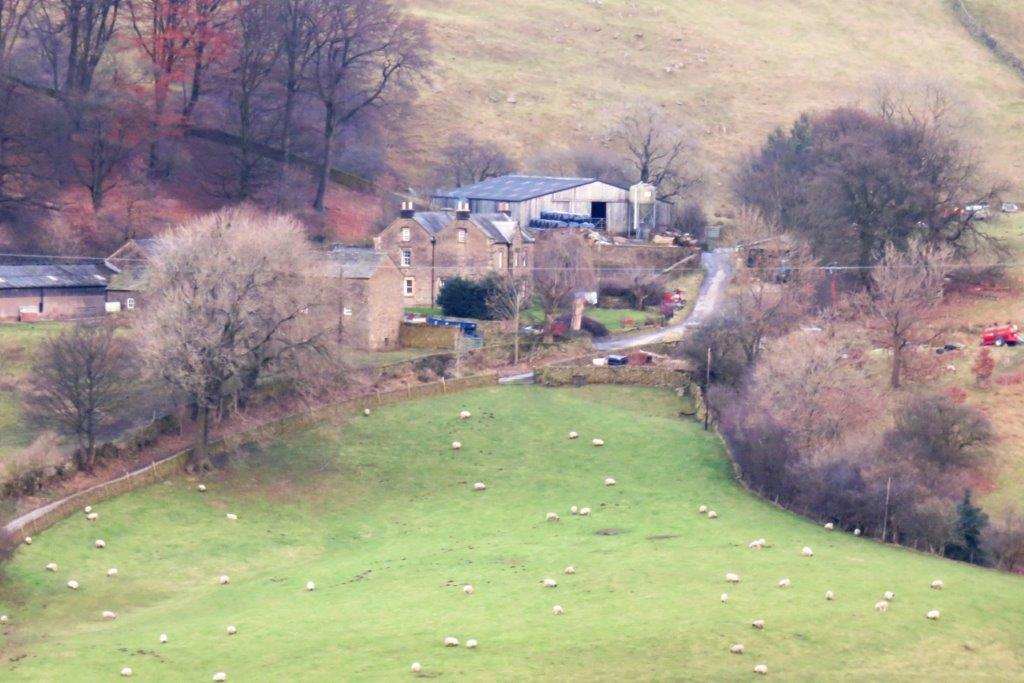 Rowlee Farm across valley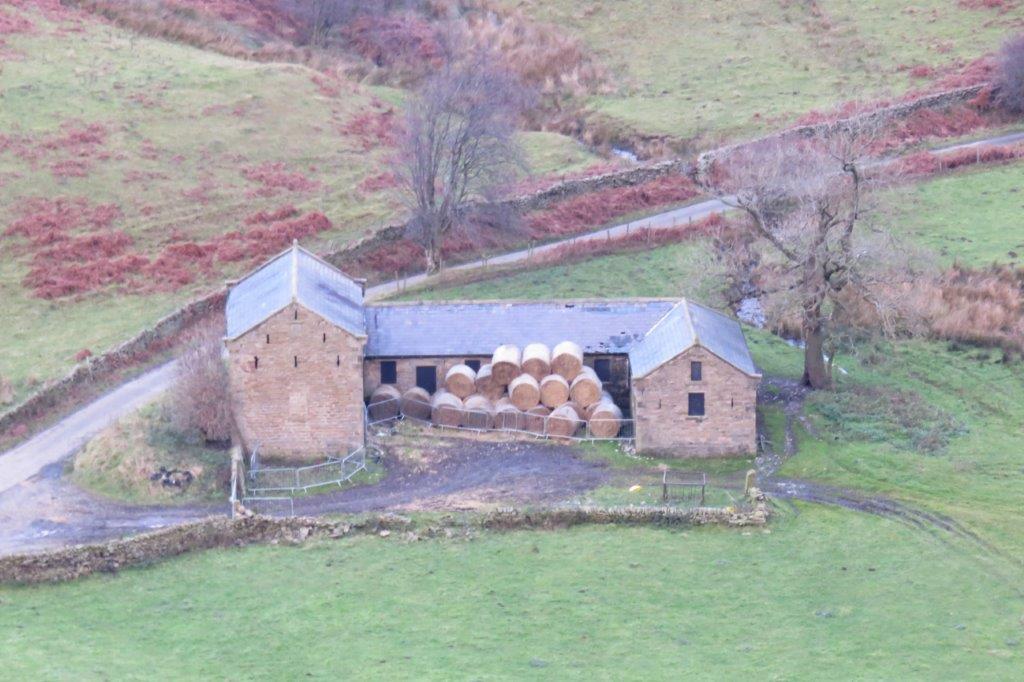 Low Barn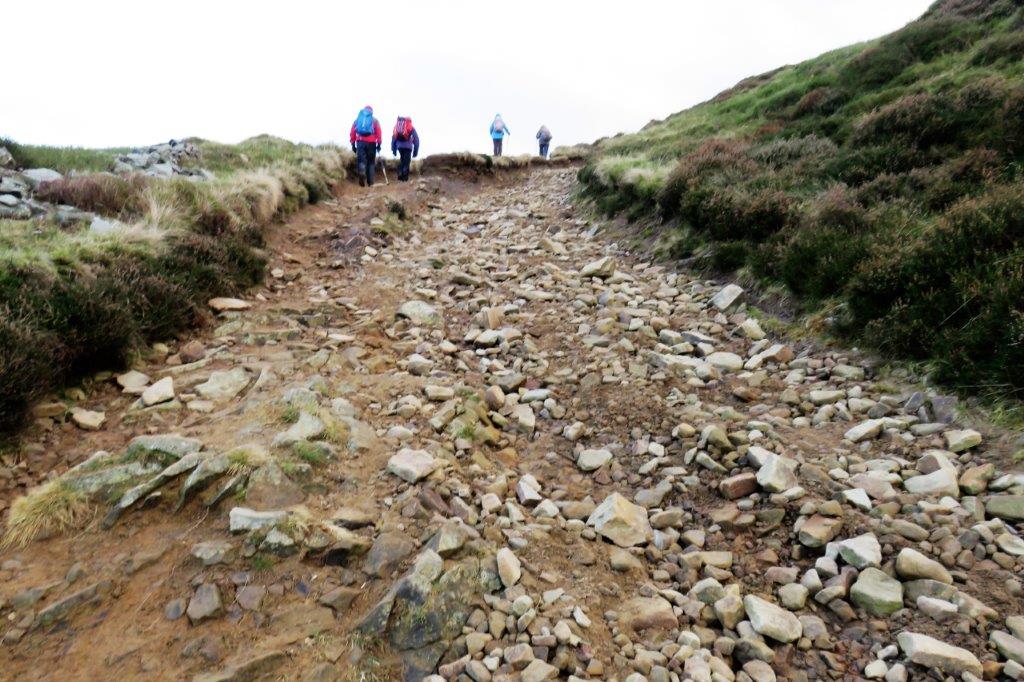 the Roman Road is getting wider as walkers & mountain bikers erode the edges trying to avoid the rough loose surface in the middle. Any mountain bike accident statistics for this track?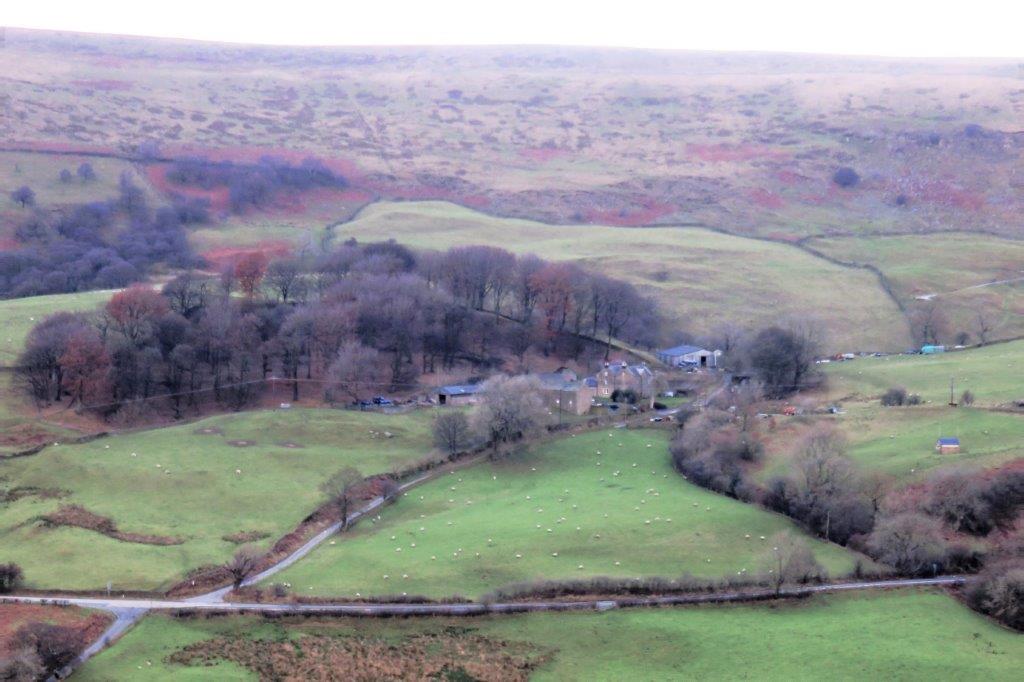 Rowlee farm - A57 road in front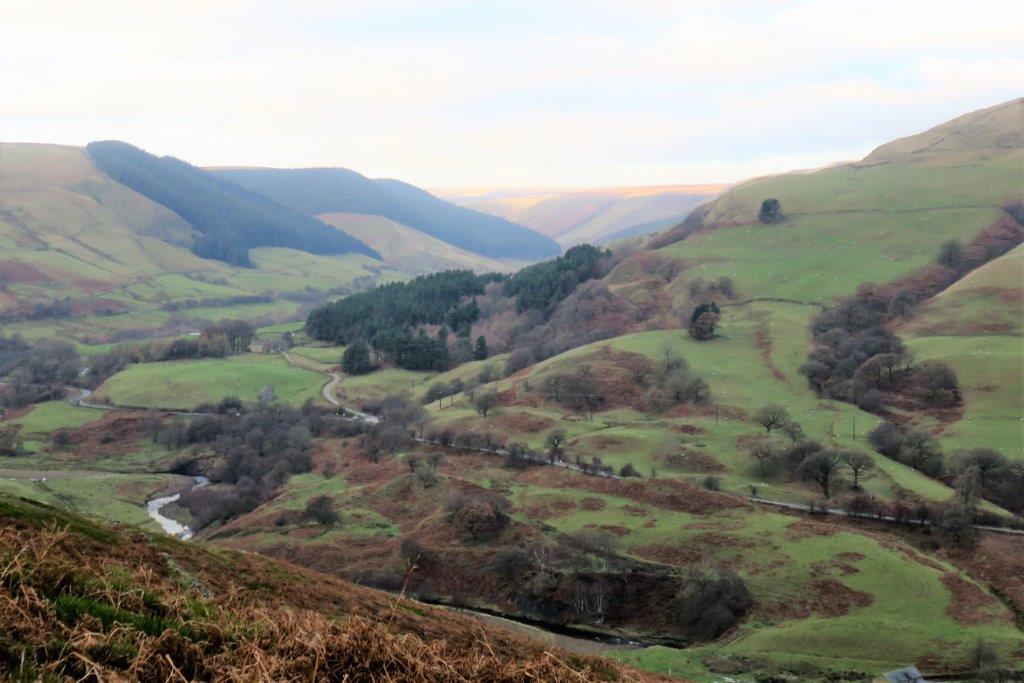 Alport Valley in centre top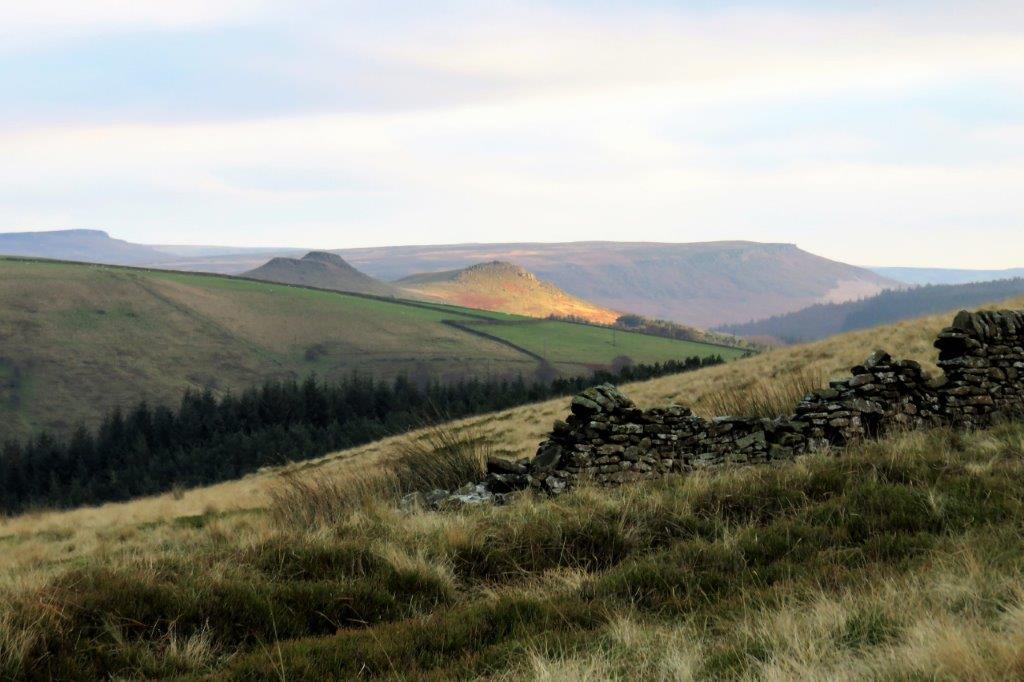 Crookes Hill(s) in middle - Bamford Edge top right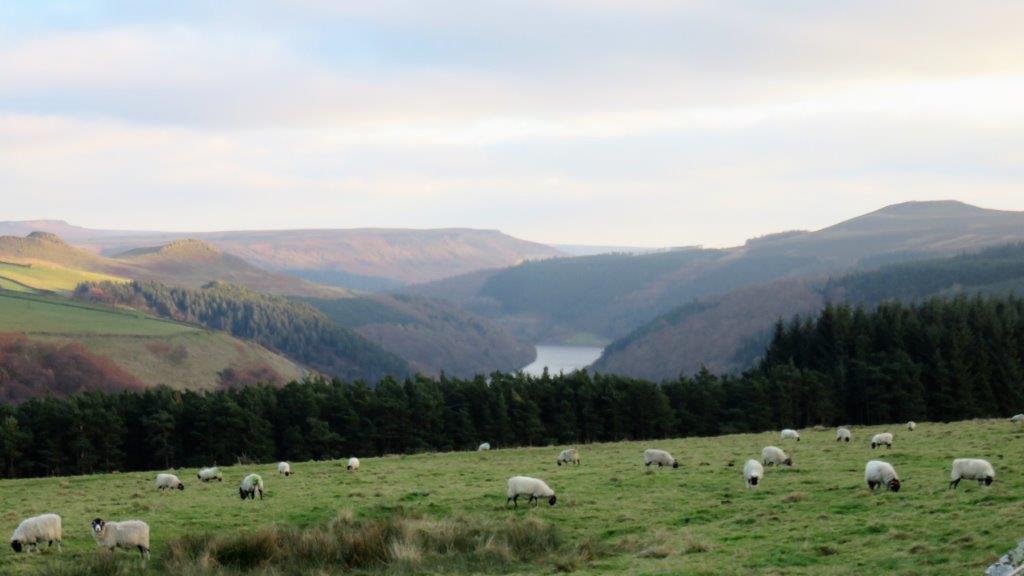 West branch of Ladybower Reservoir below - Win Hill right top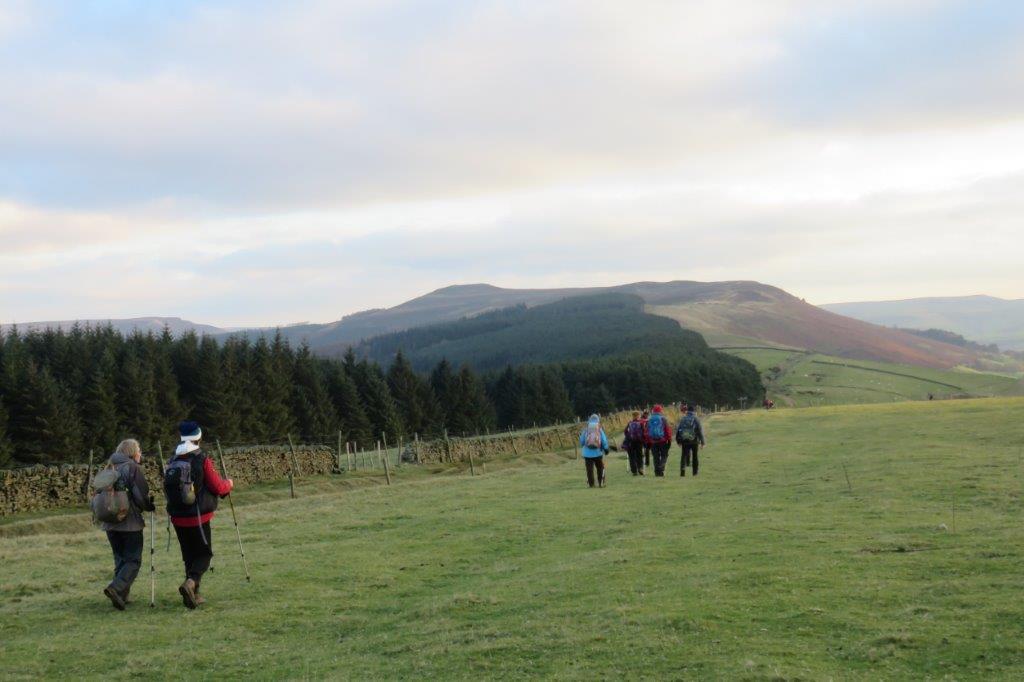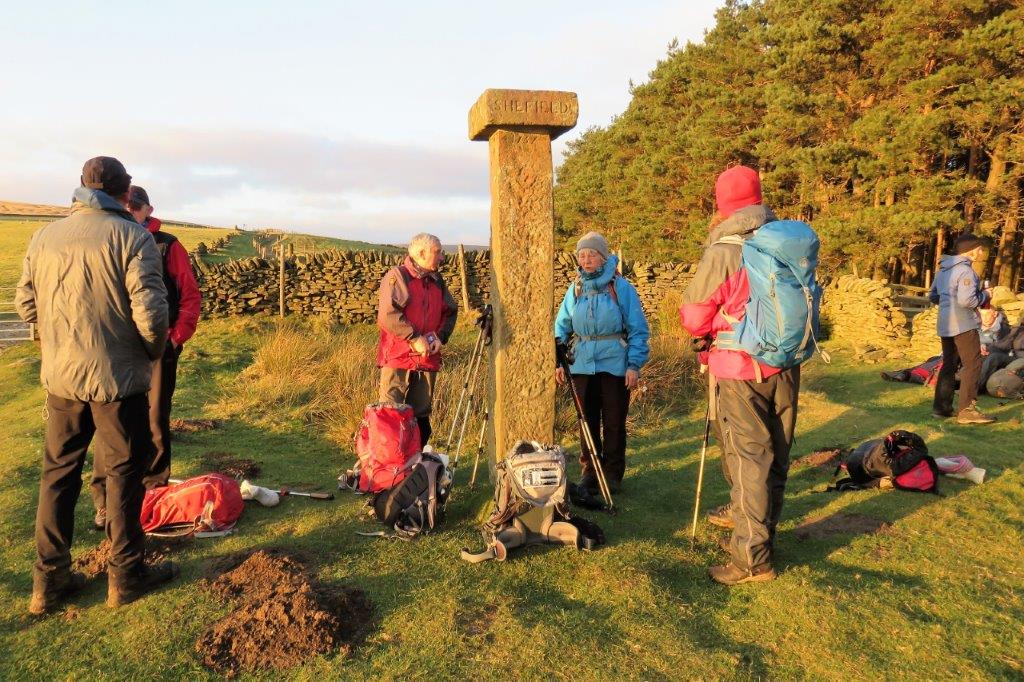 Hope Cross. The top stone indicates directions to travel but not clear what convention was used?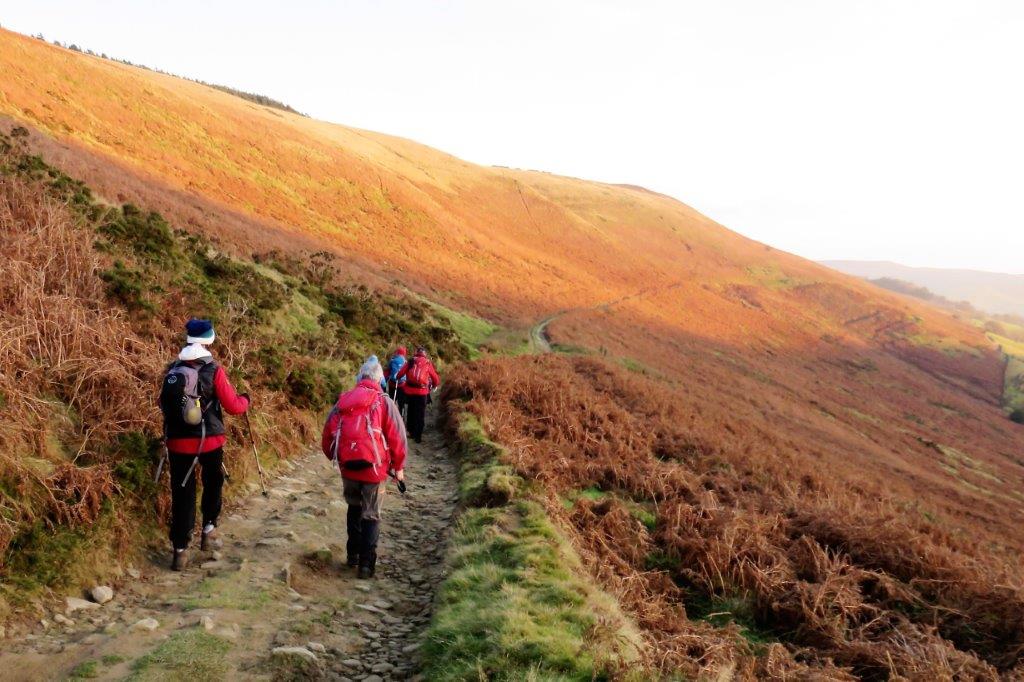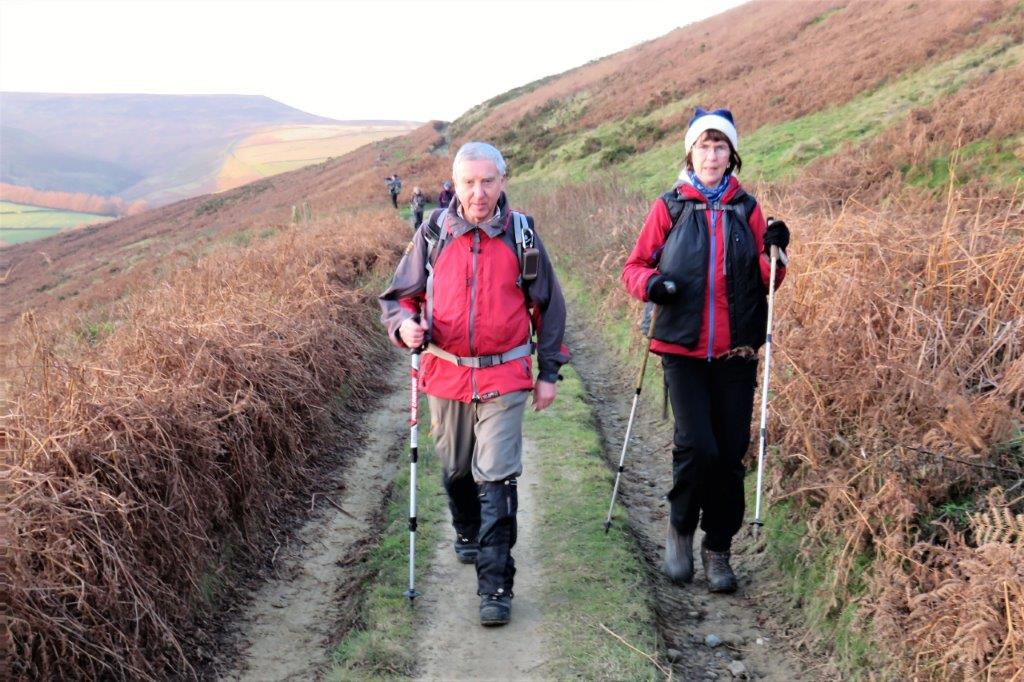 drains cut to remove water ponds probably add to erosion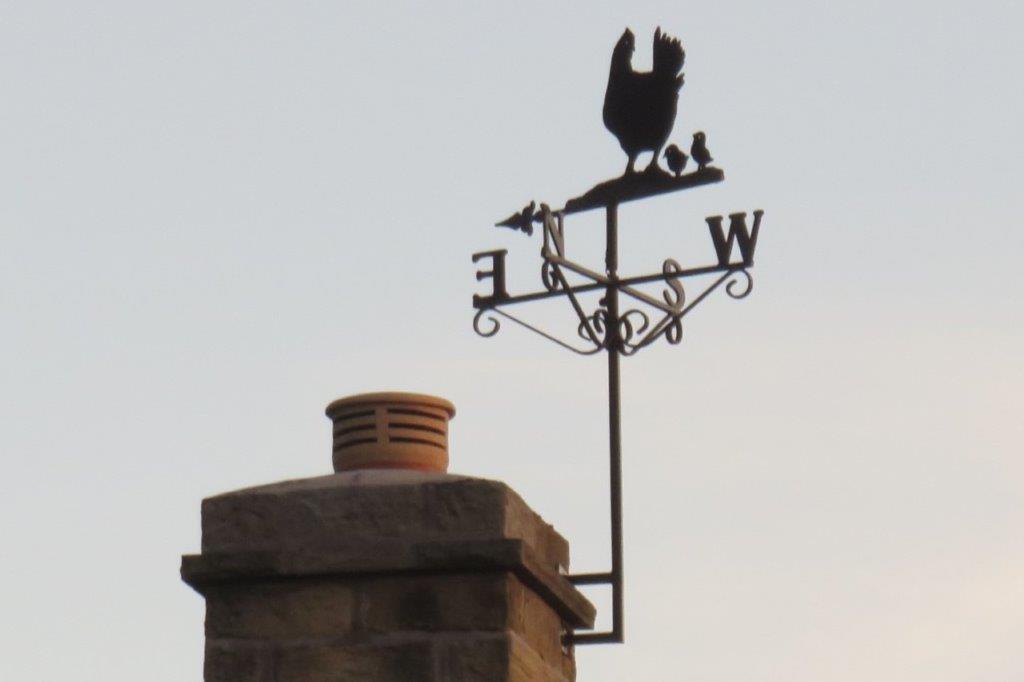 Fullwood Stile Farm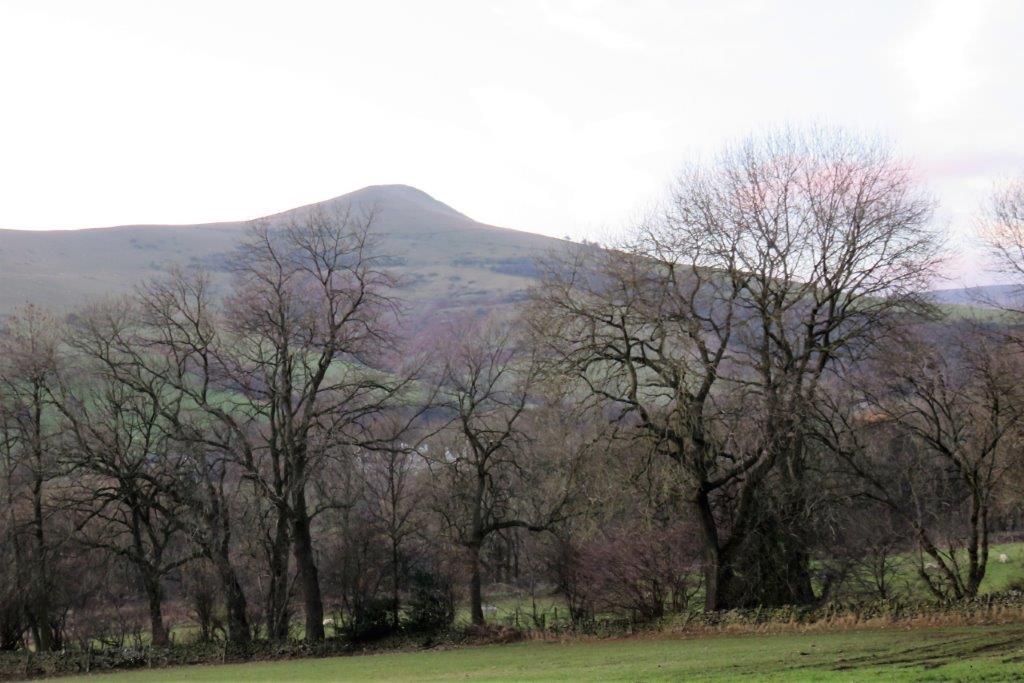 Lose Hill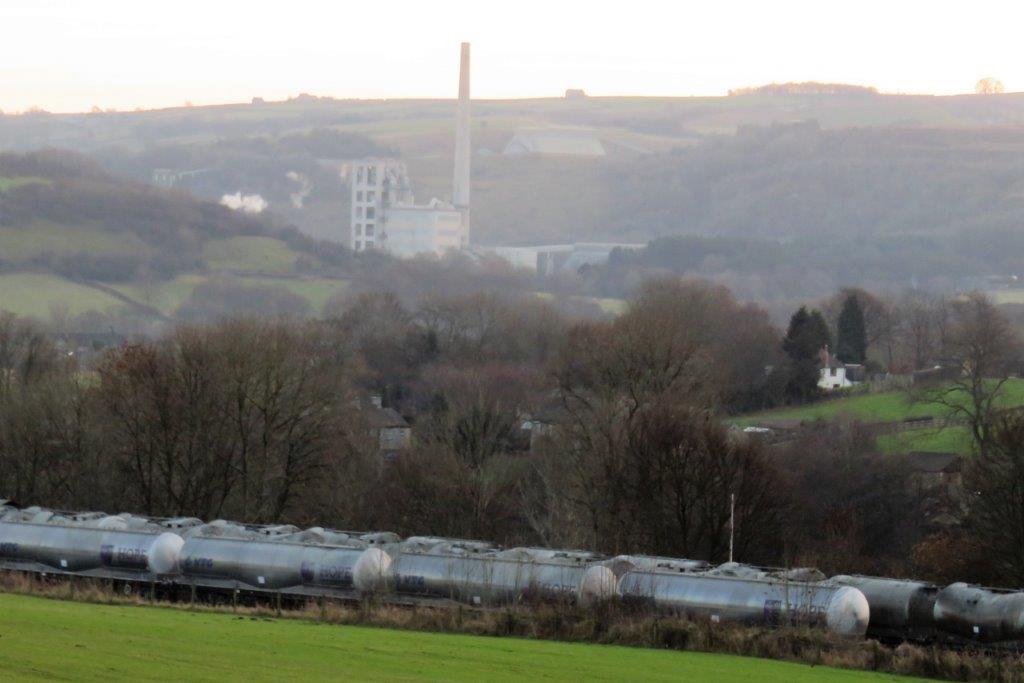 Hope Cement Plant - cement rail tanks in yard below.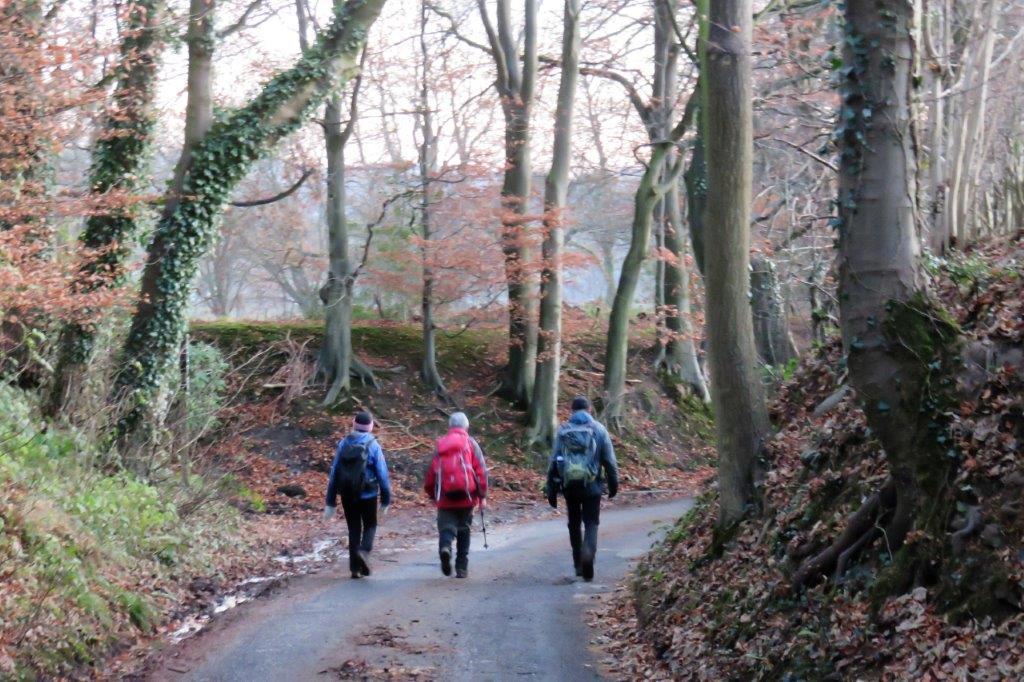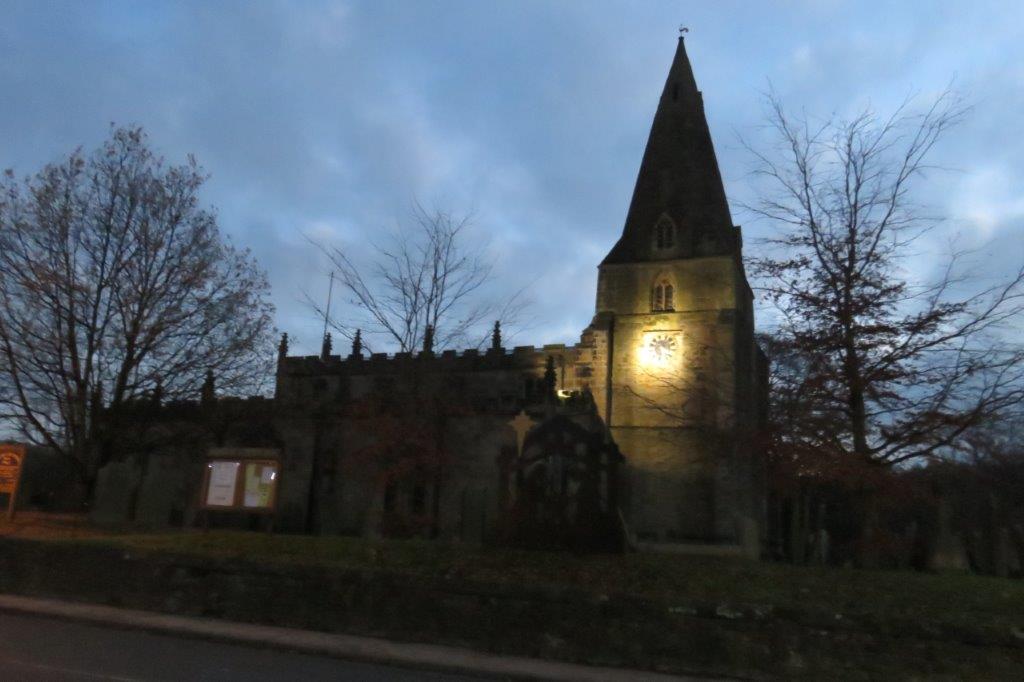 Hope Church seen after a pleasant coffee break while waiting for bus.
homepage - Day Walks Index 2016 - contact me at