homepage - Day Walks Index 2016 - contact me at

2016.11.30 - Low Bradfield, N side Damflask Reserv., FP / Rd to Holdworth, Cliffe House Farm, Castle Hill, High Bradfield Church, Rocher Head, Agden Side, W end Agden Reserv., newish FP round Wilkin Hill to SK245926, Dale Rd., track / FP below & across Dale Dike Reserv. Embt., Blindside Lane, FP above Dale Dike (stream), Low Bradfield - leader Margaret Brown - Wednesday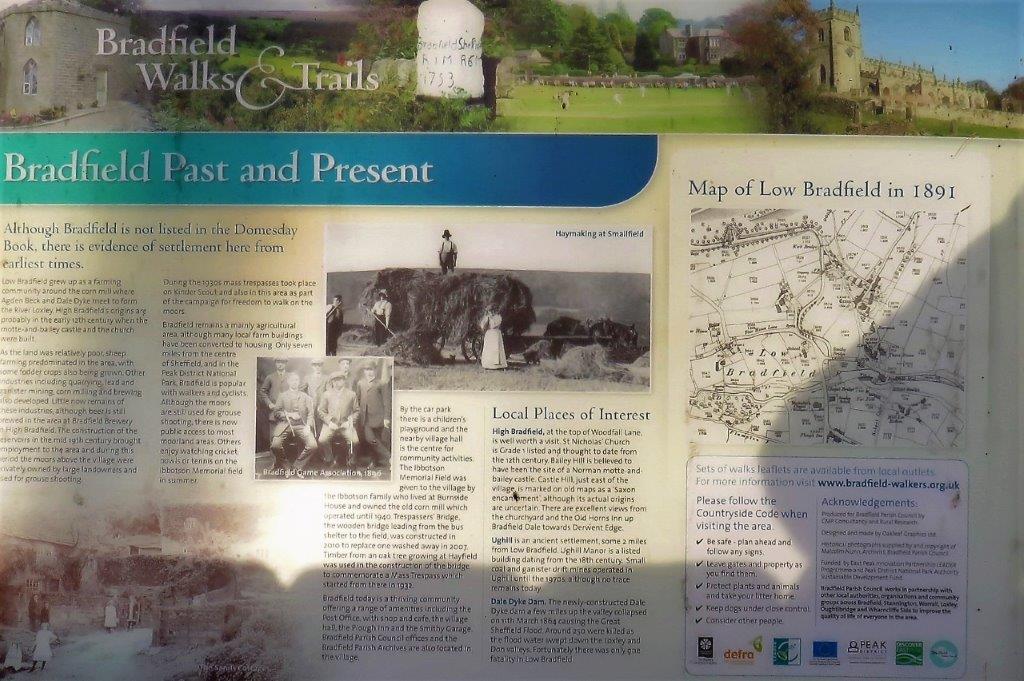 Bradfield not listed in Domesday book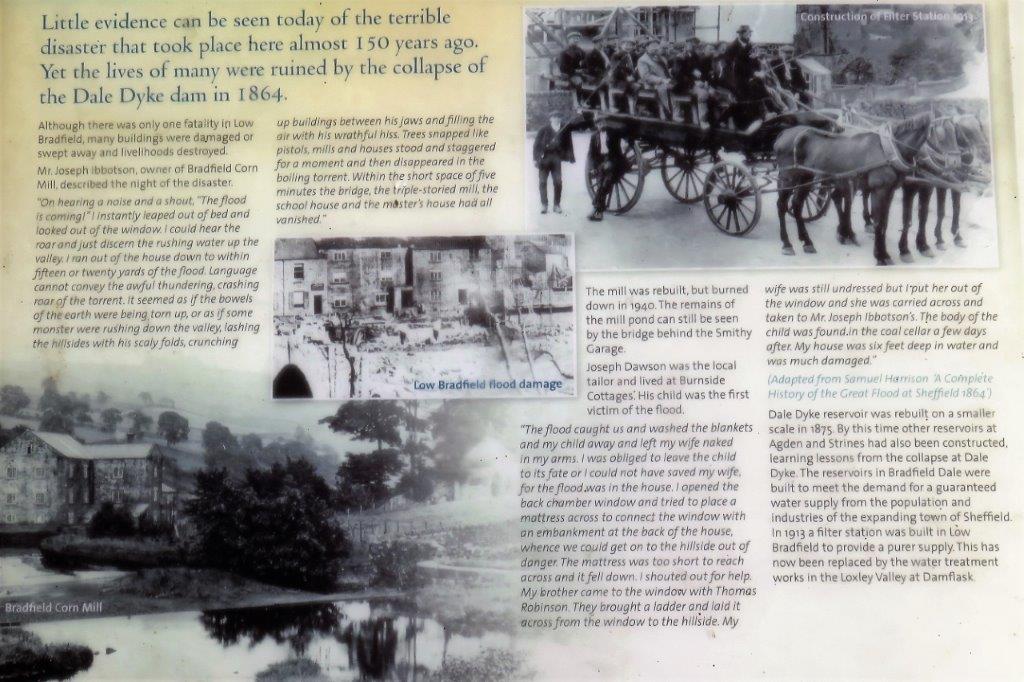 effect of collapse of Dale Dike Reservoir embankment in 1864 on Low Bradfield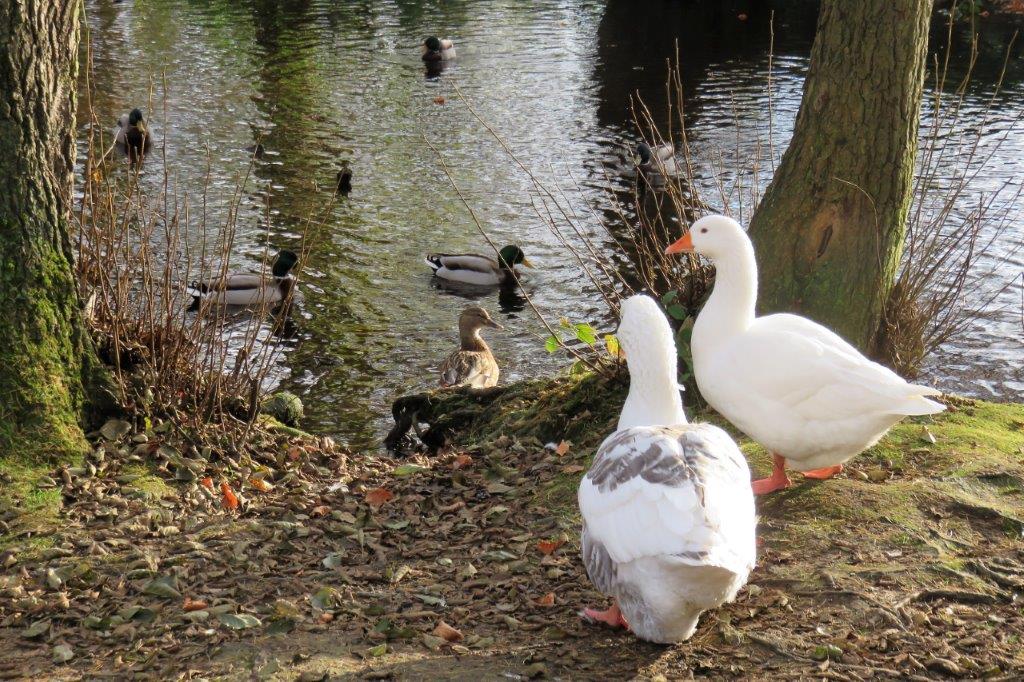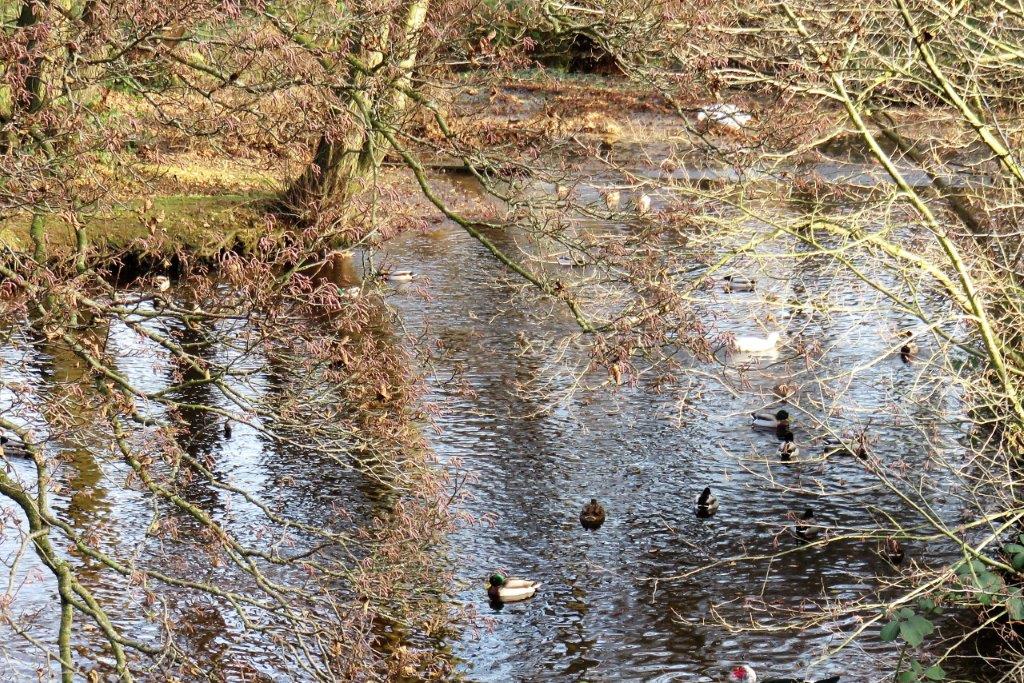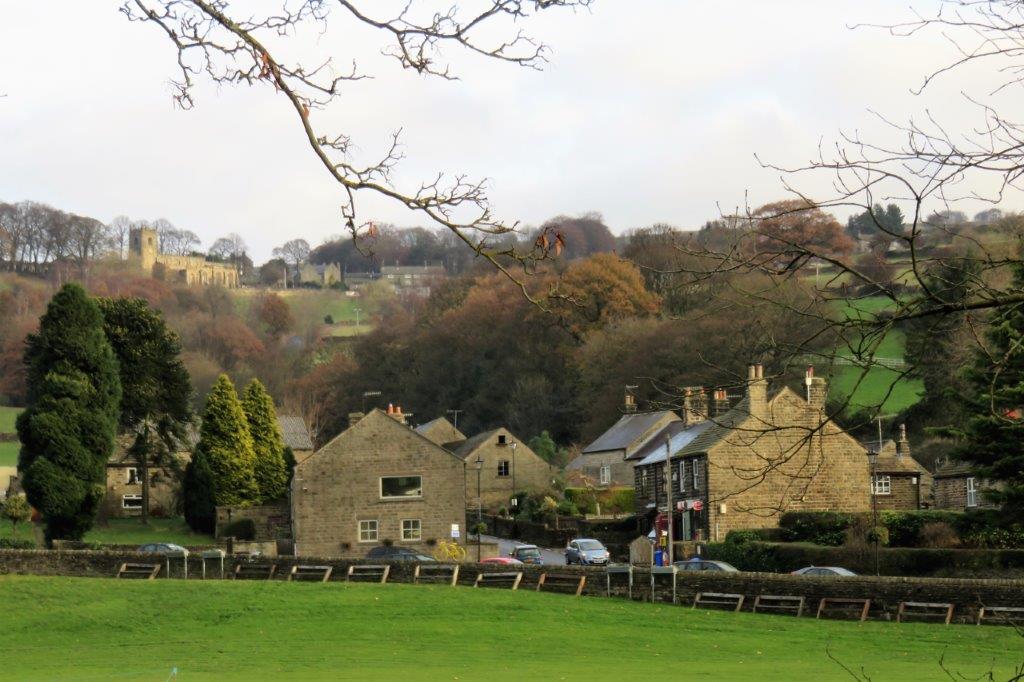 Low Bradfield Post Office (good for refreshments) at right bottom. High Bradfield at top - Saint Nicholas' Church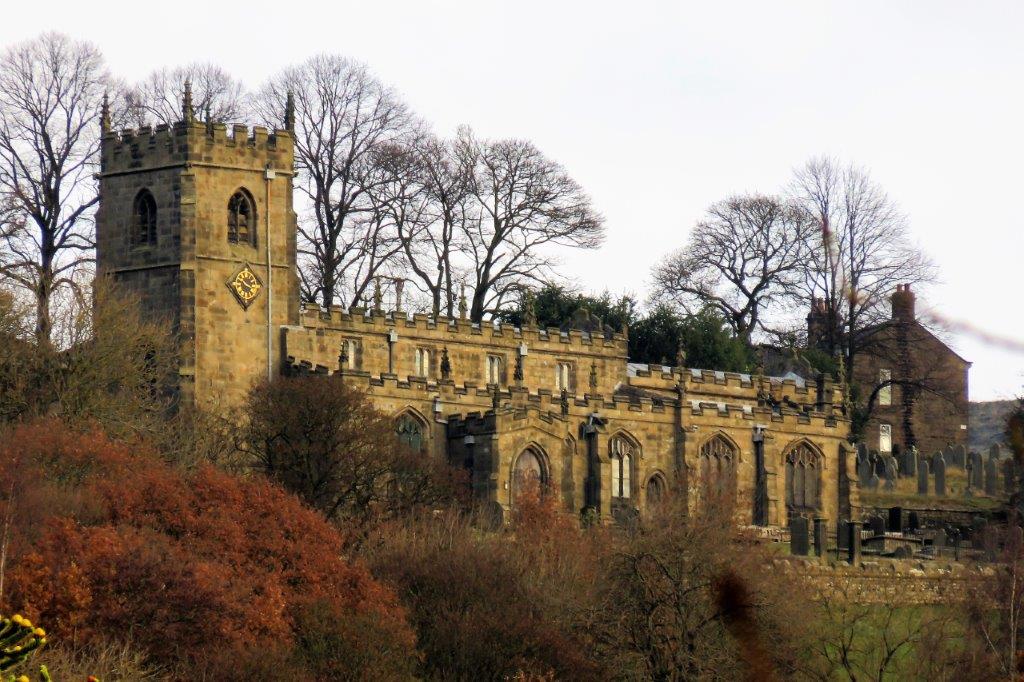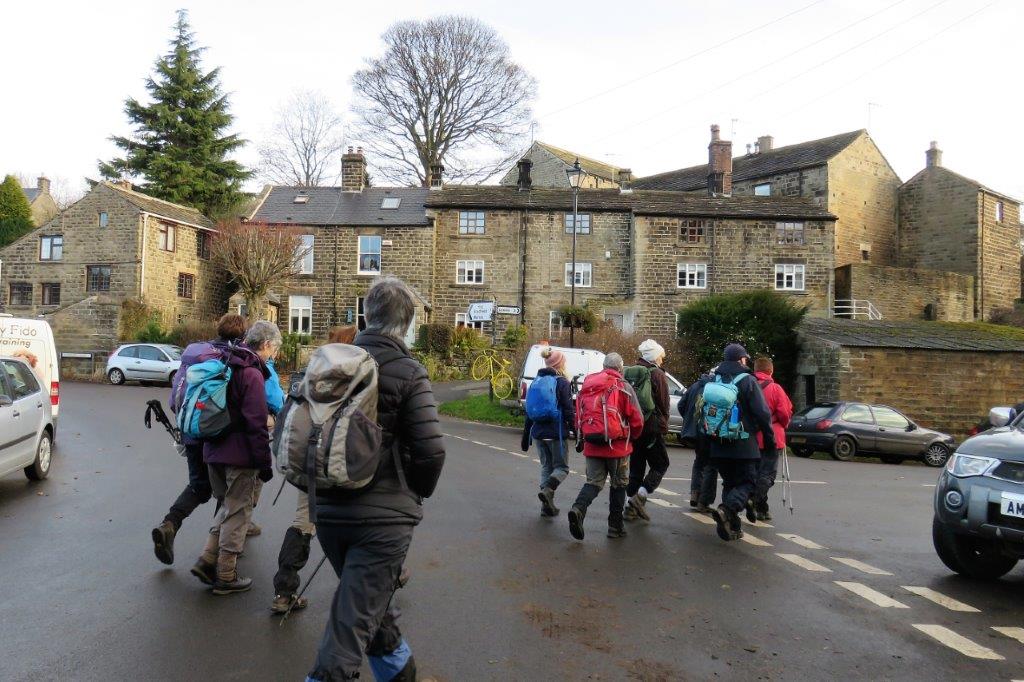 walking through Low Bradfield to Damflask Reservoir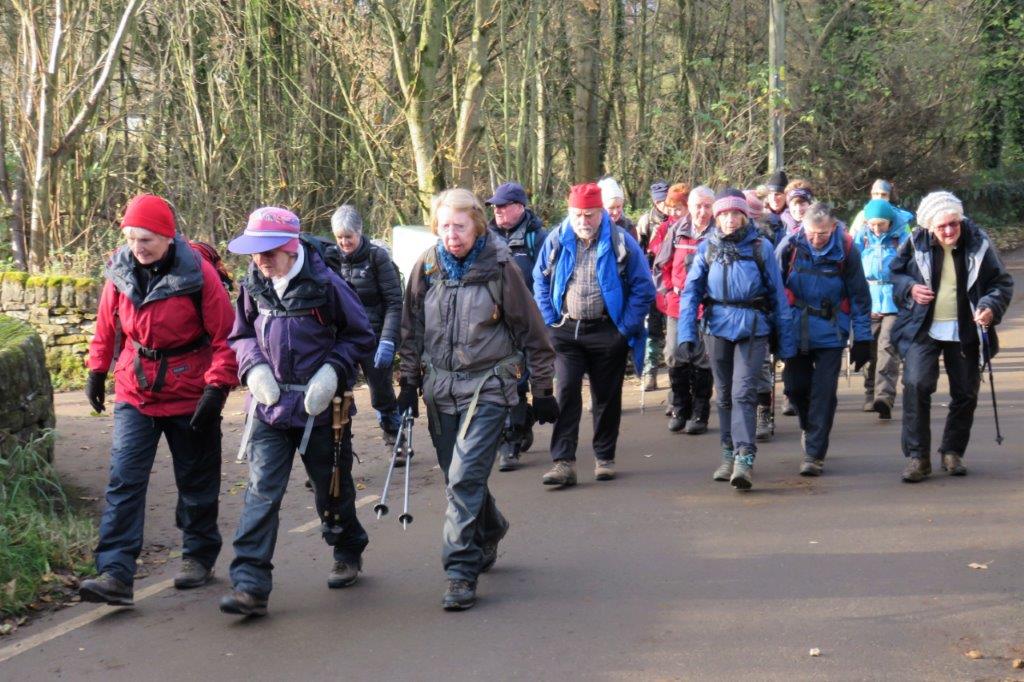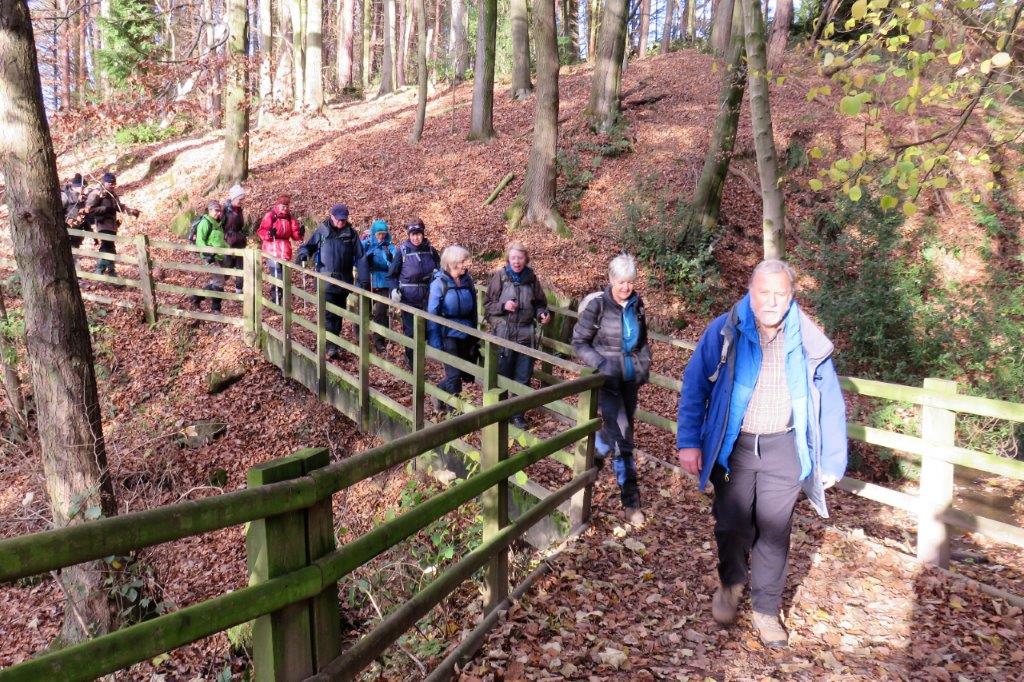 on Yorkshire Water's path along Damflask Reservoir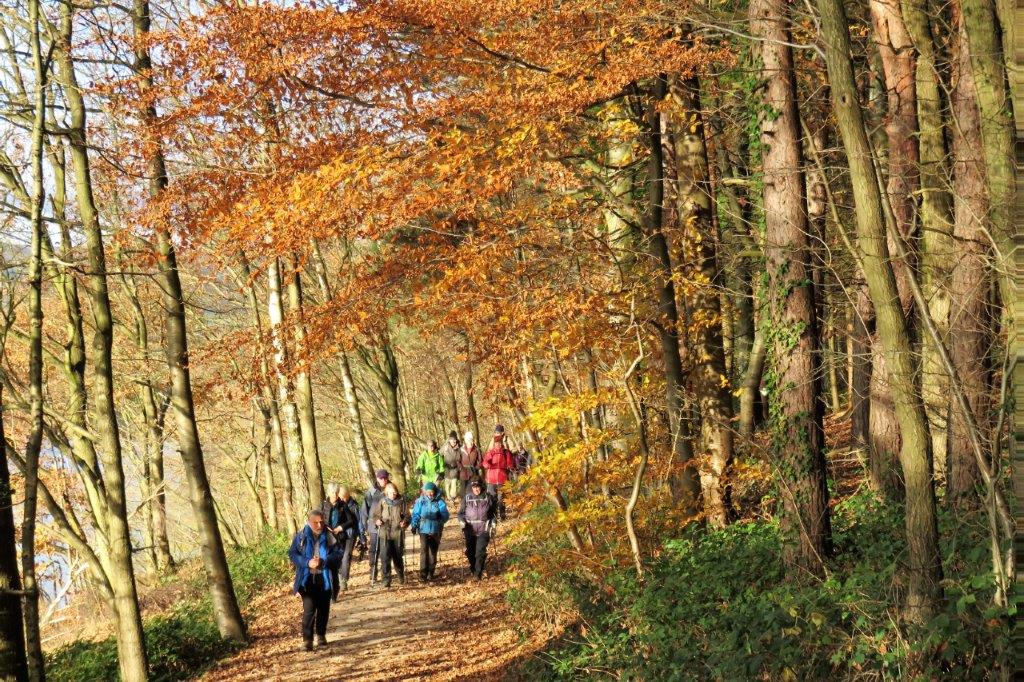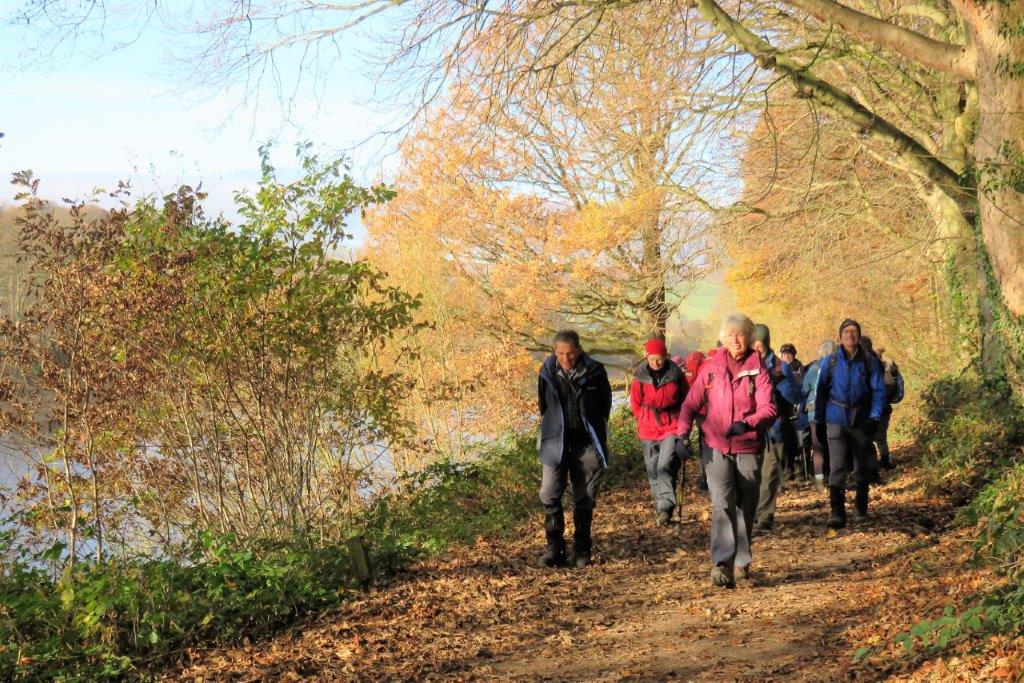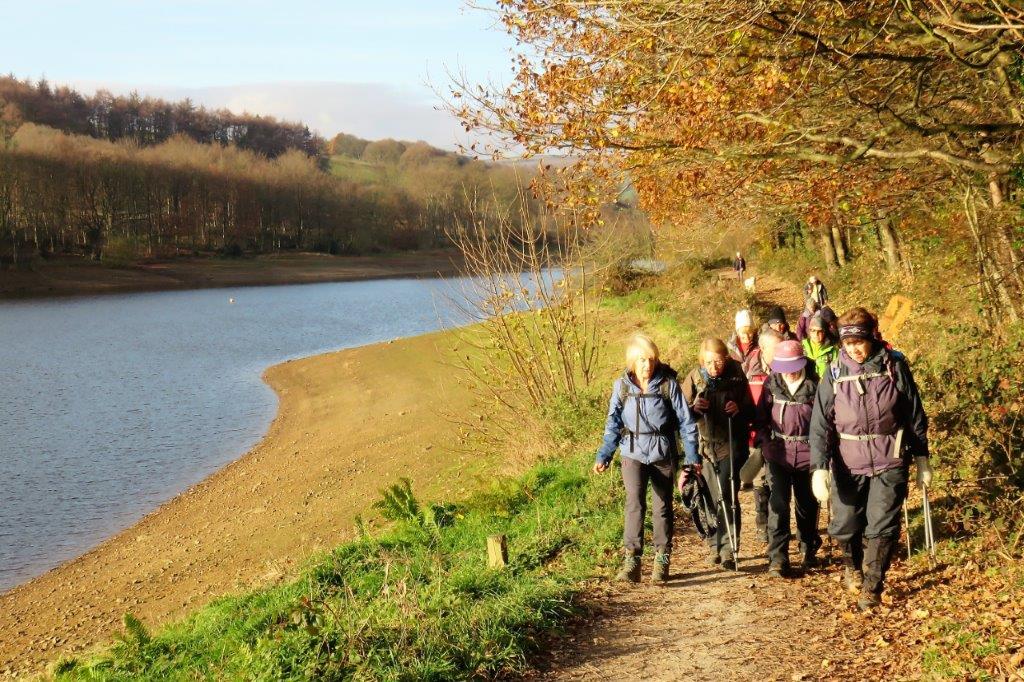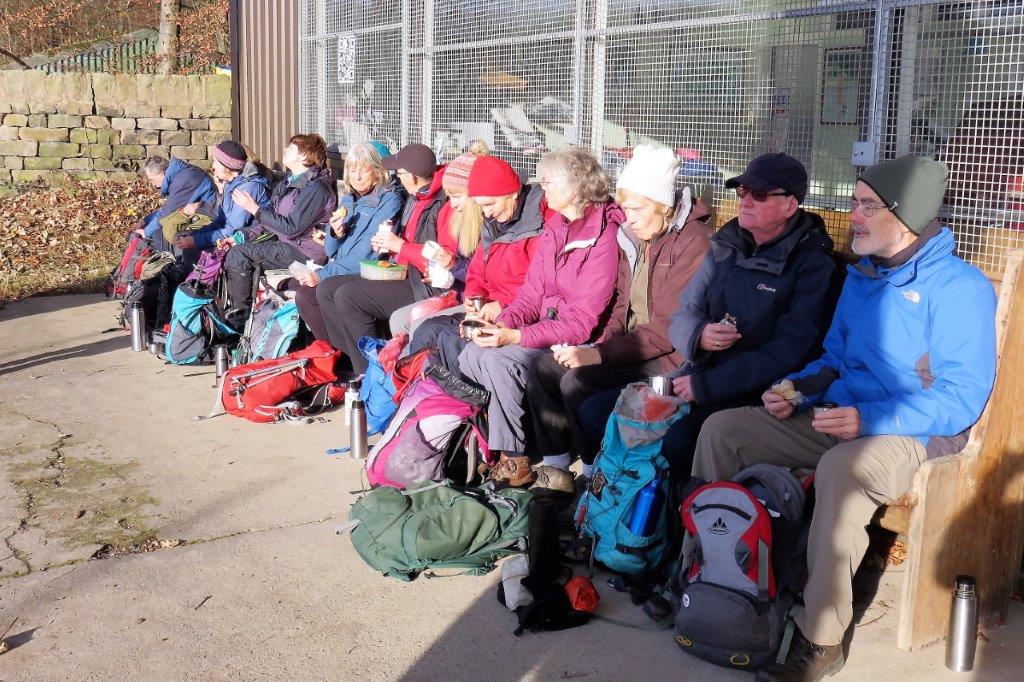 tea at the yacht clubhouse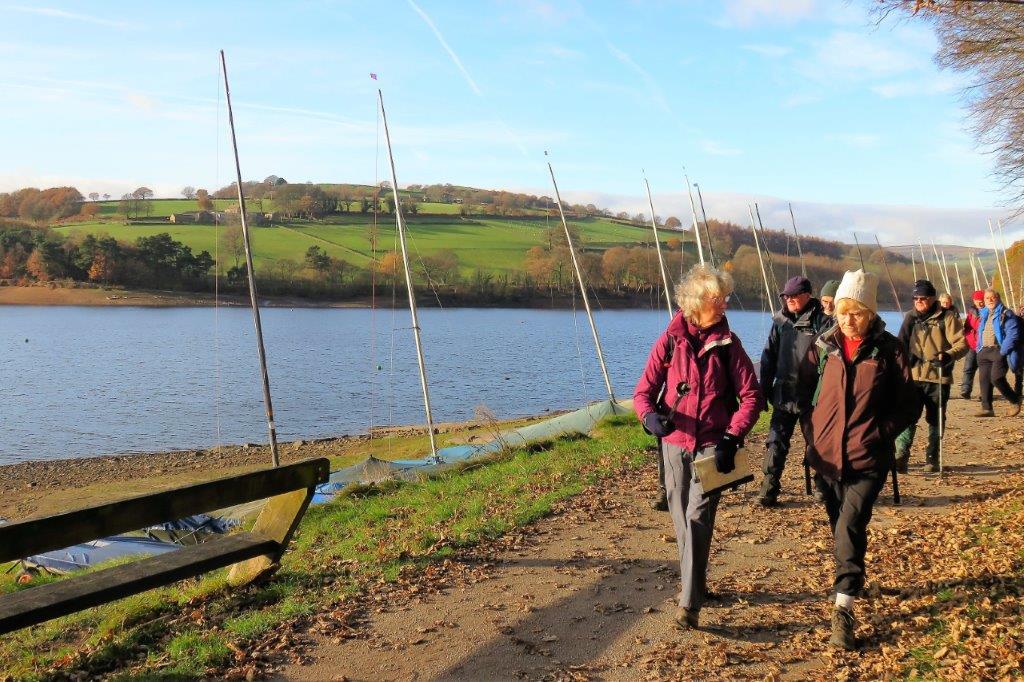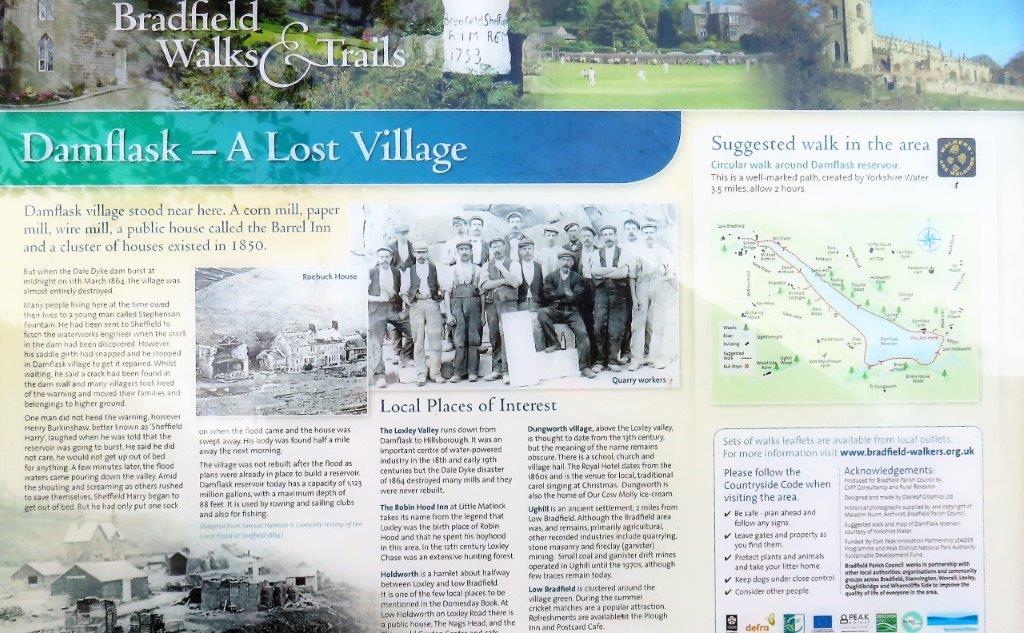 Damflask village almost totally destroyed by bursting of Dale Dike Reservoir in 1864 and was not rebuilt as plans were already in place to build a reservoir on the site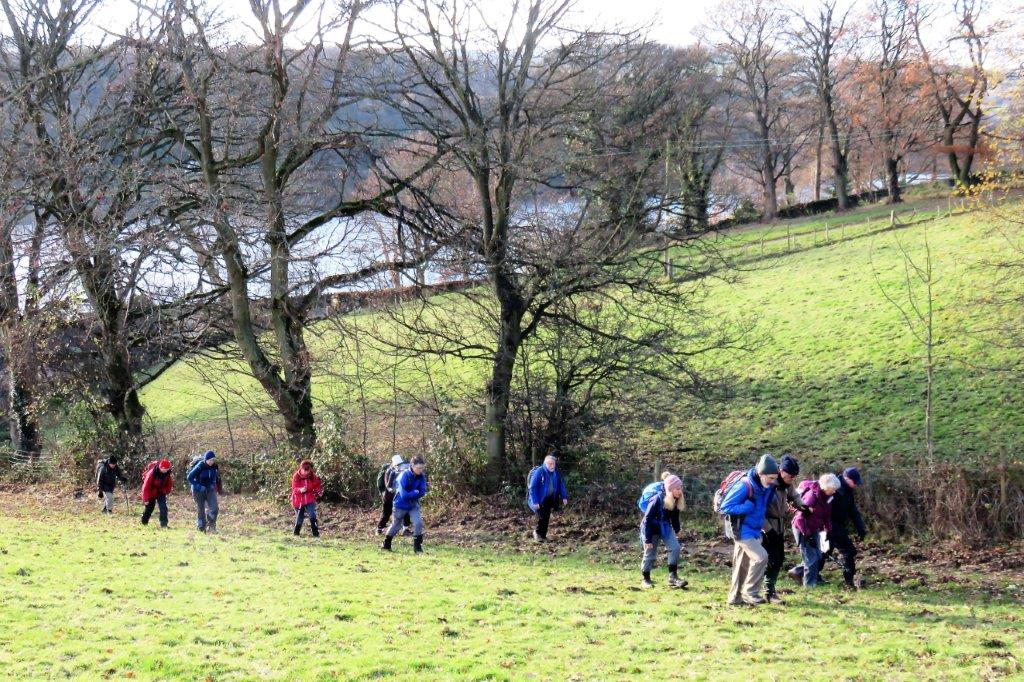 up on FP towards Holdworth - while FP is clearly marked on ground not shown on OS maps?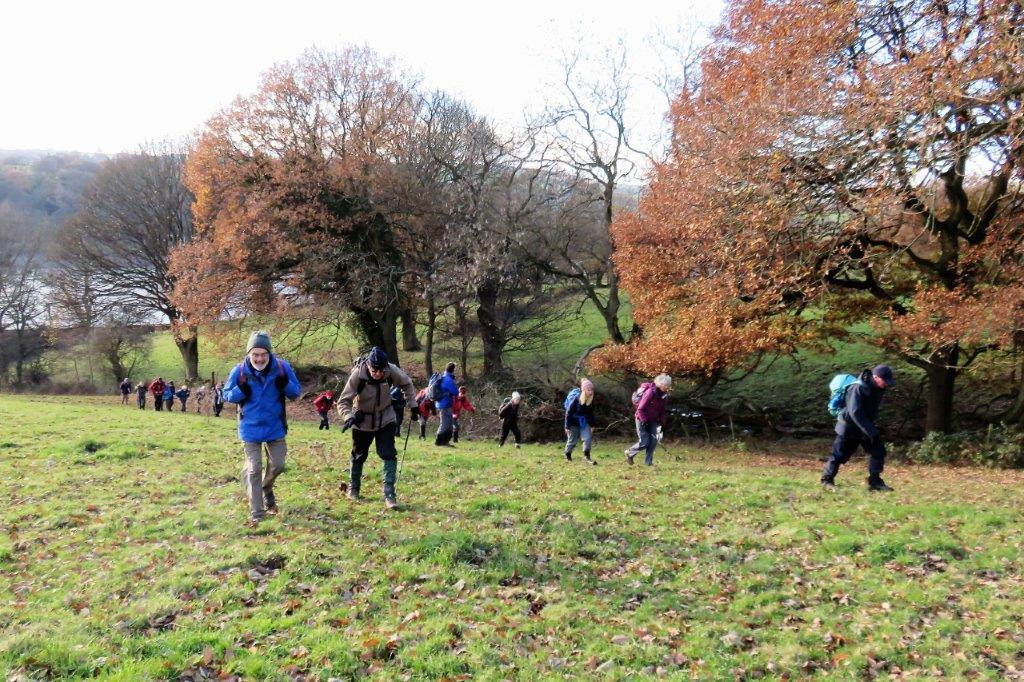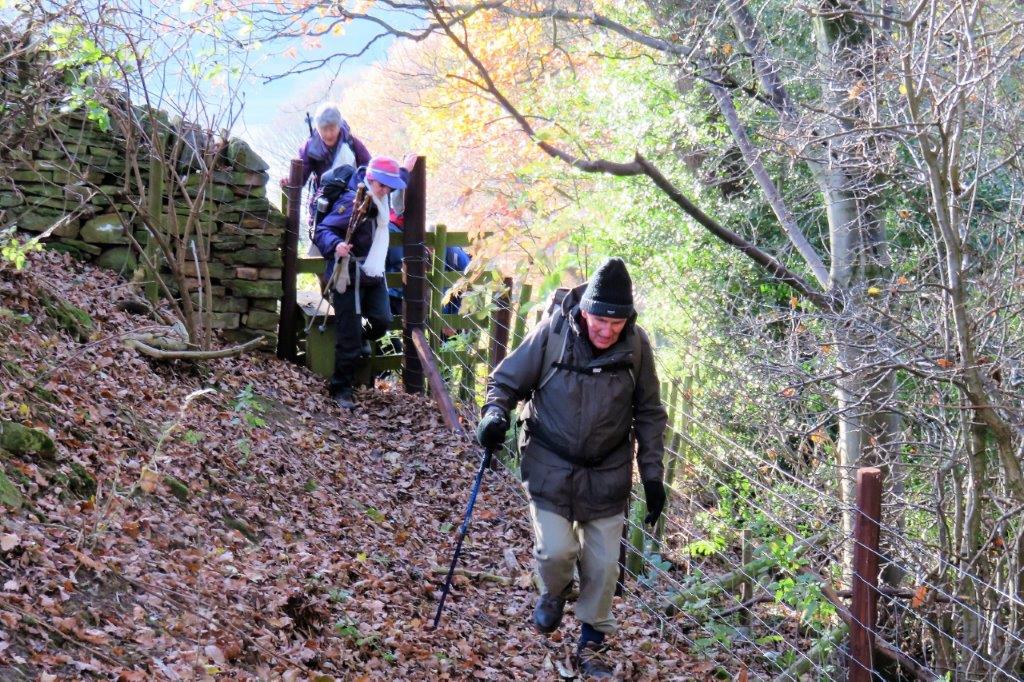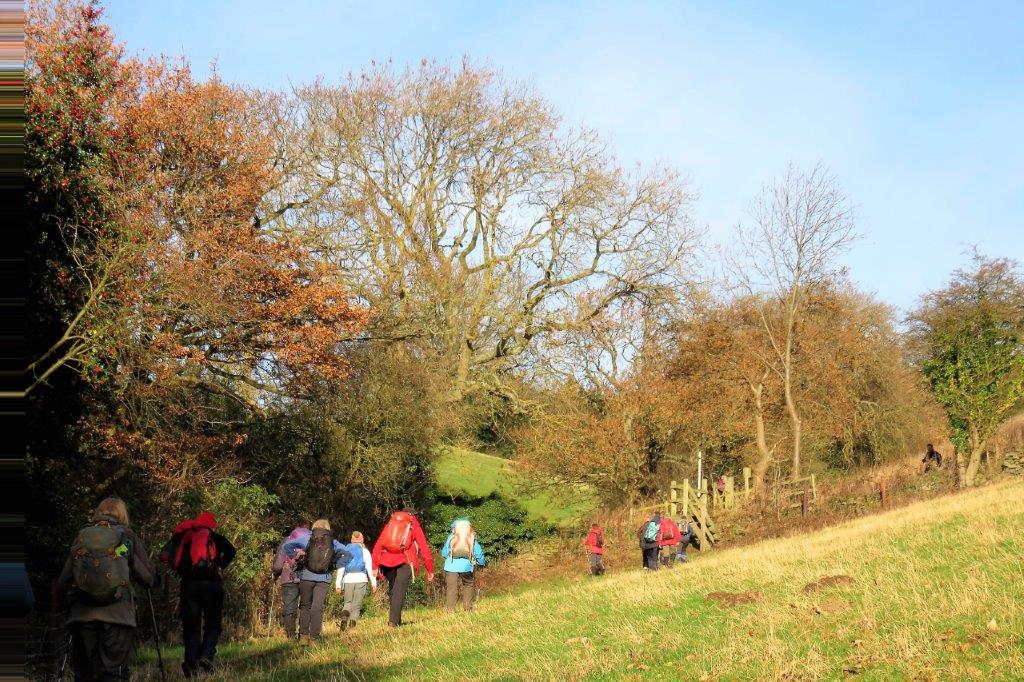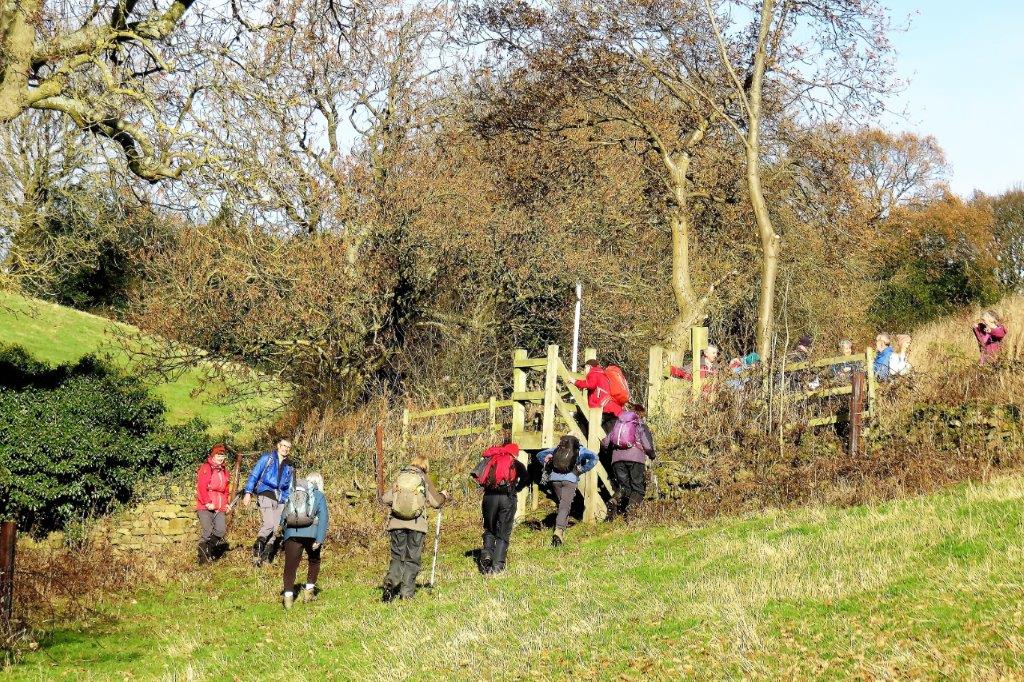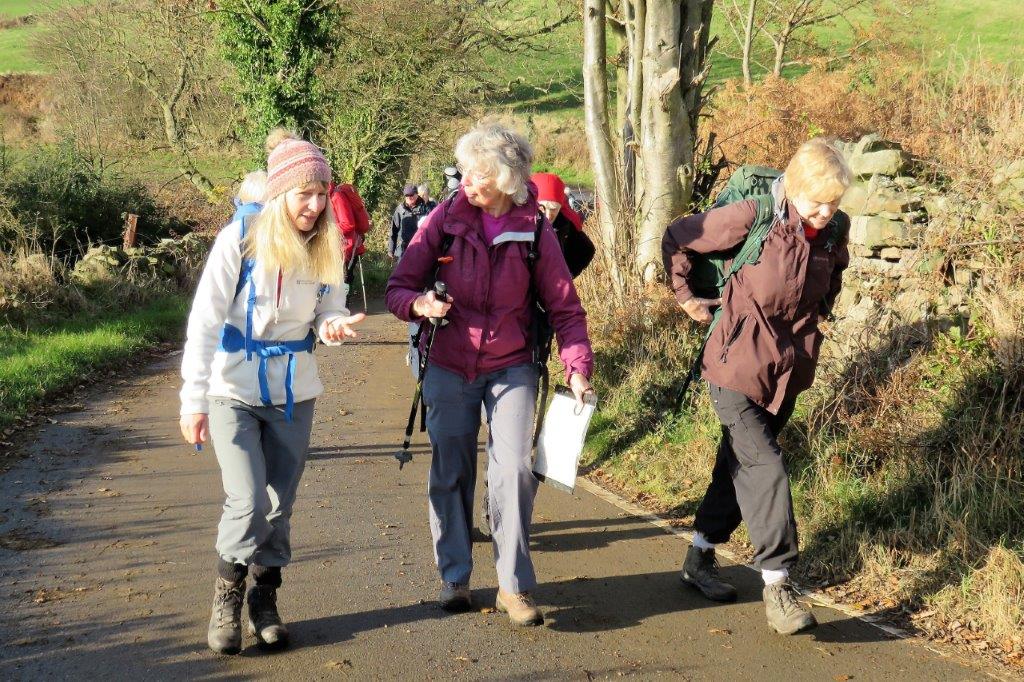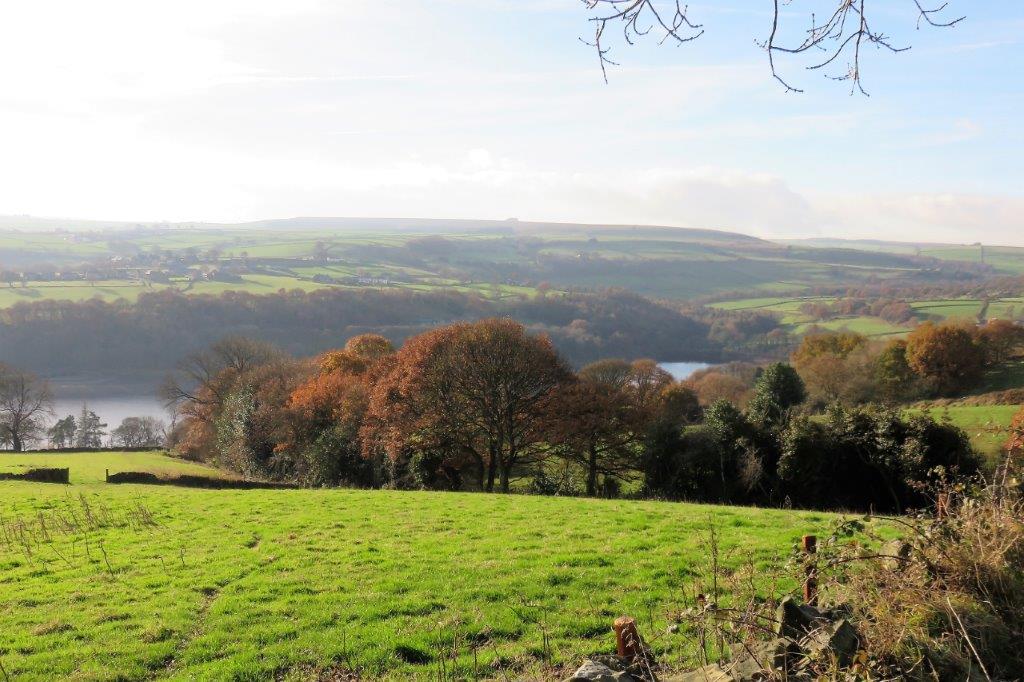 looking back at Damflask Reservoir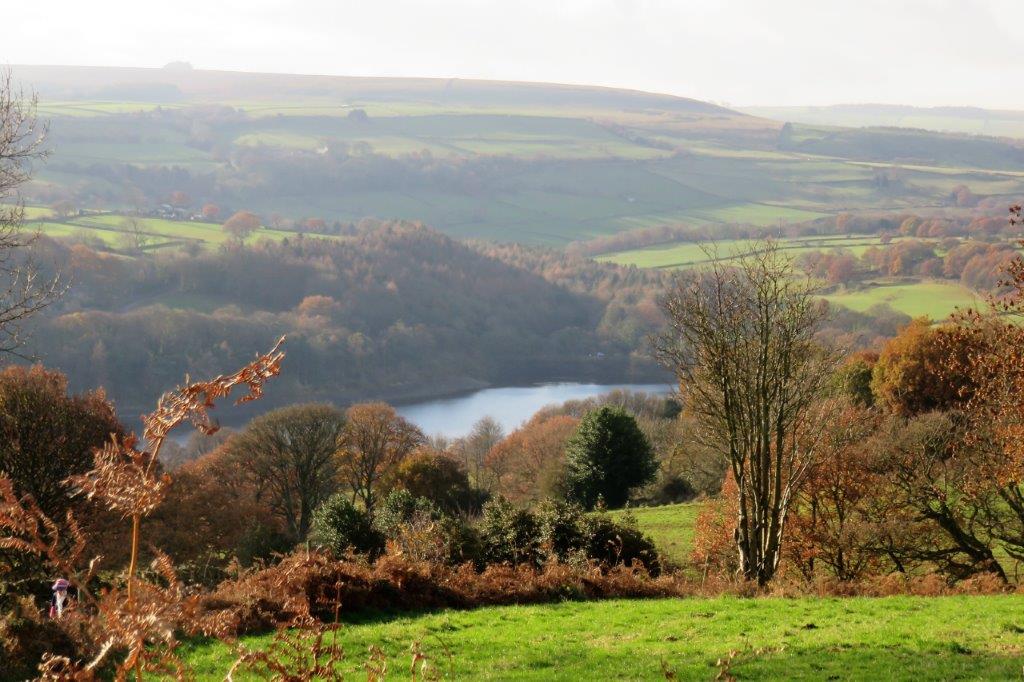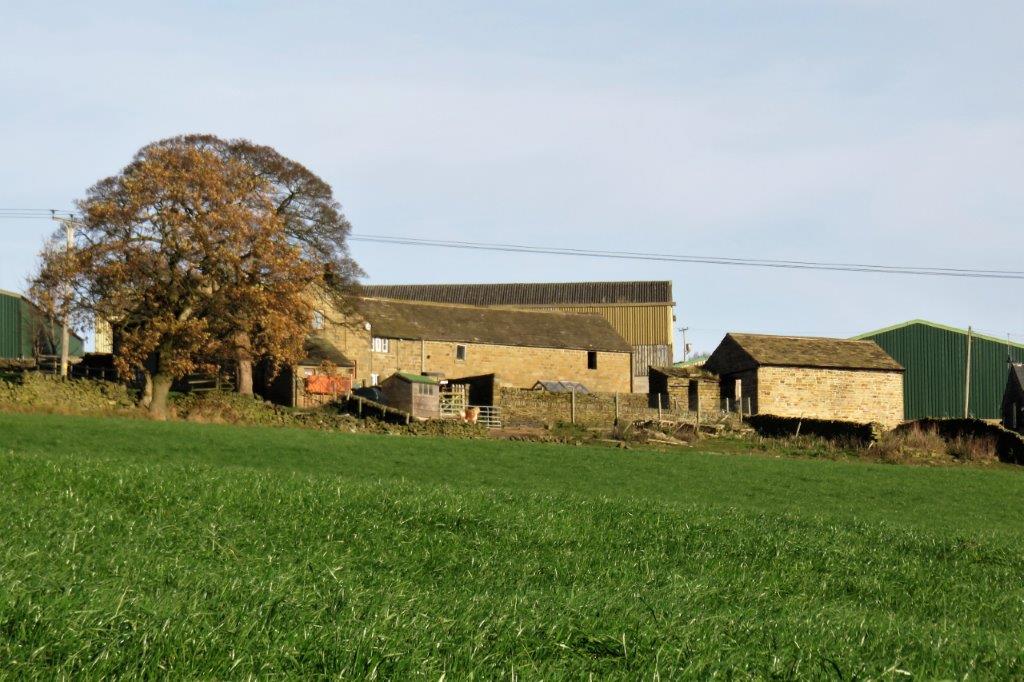 we did not enter Holdworth just to the East (one of the Farms shown here), but turned West toward Cliffe House Farm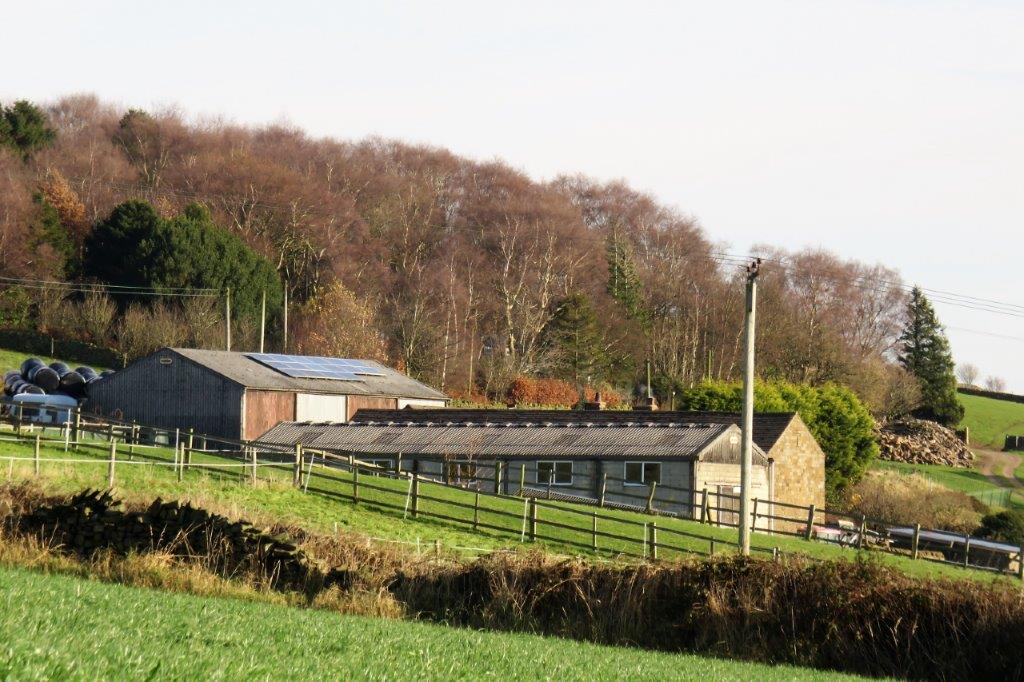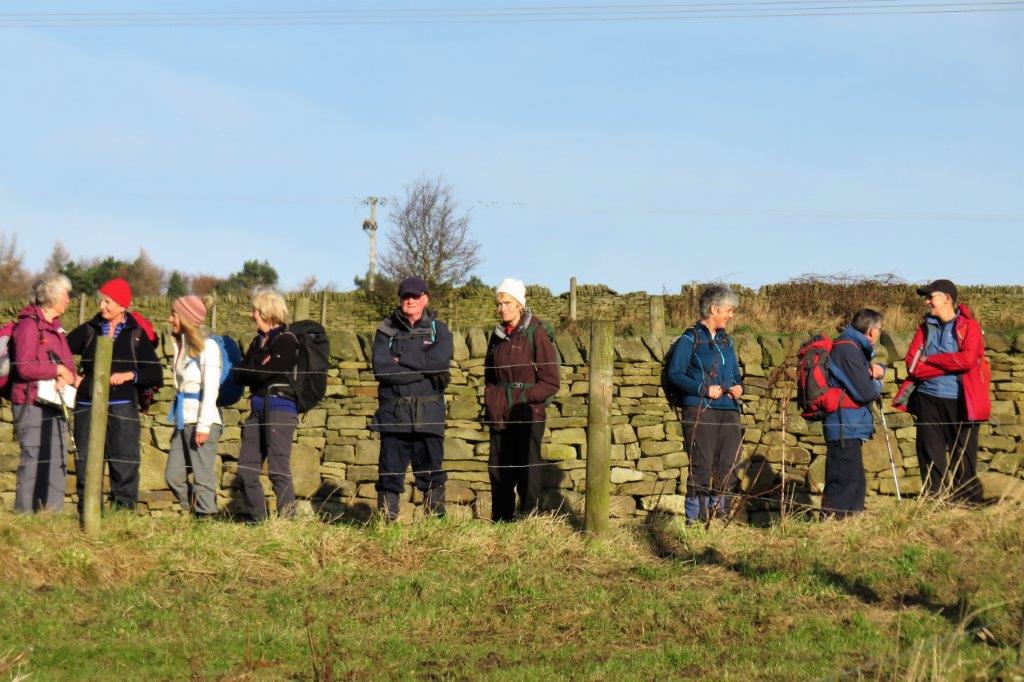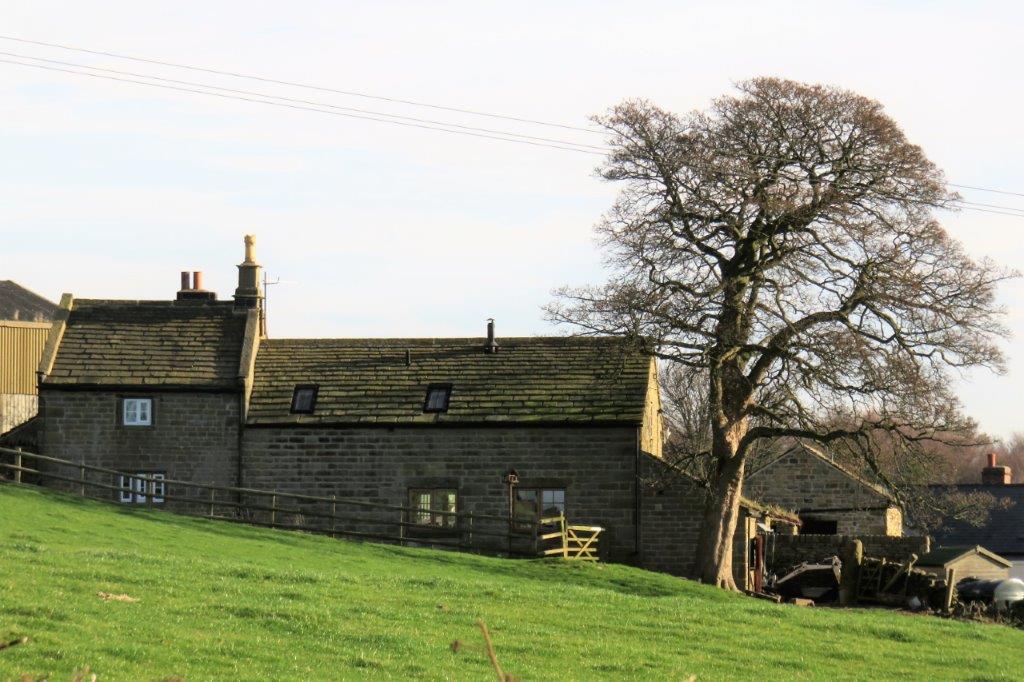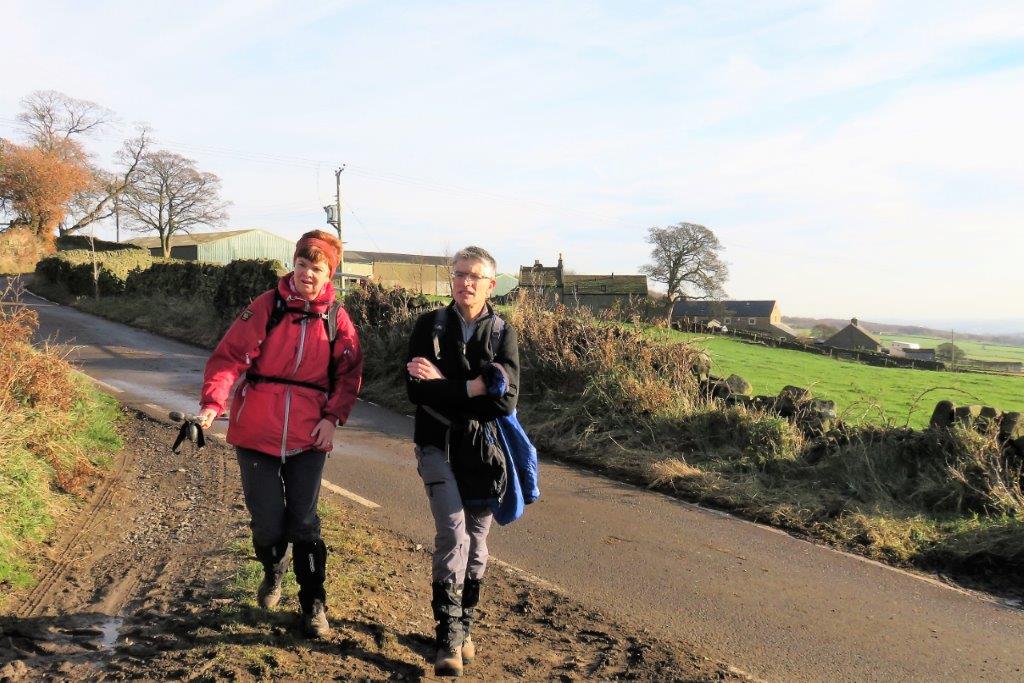 Holdworth behind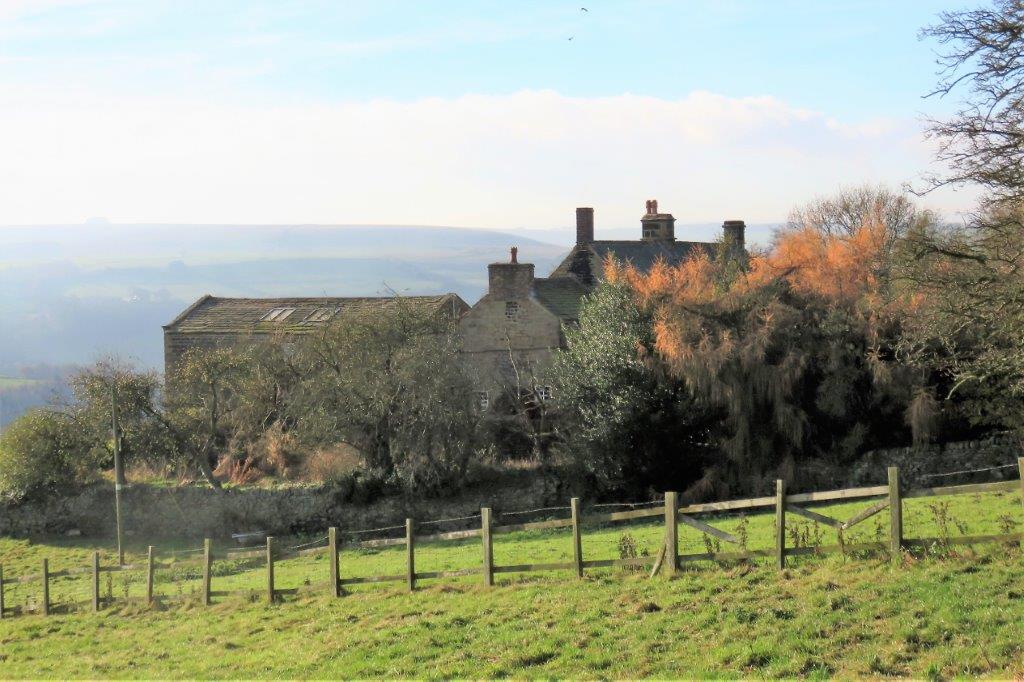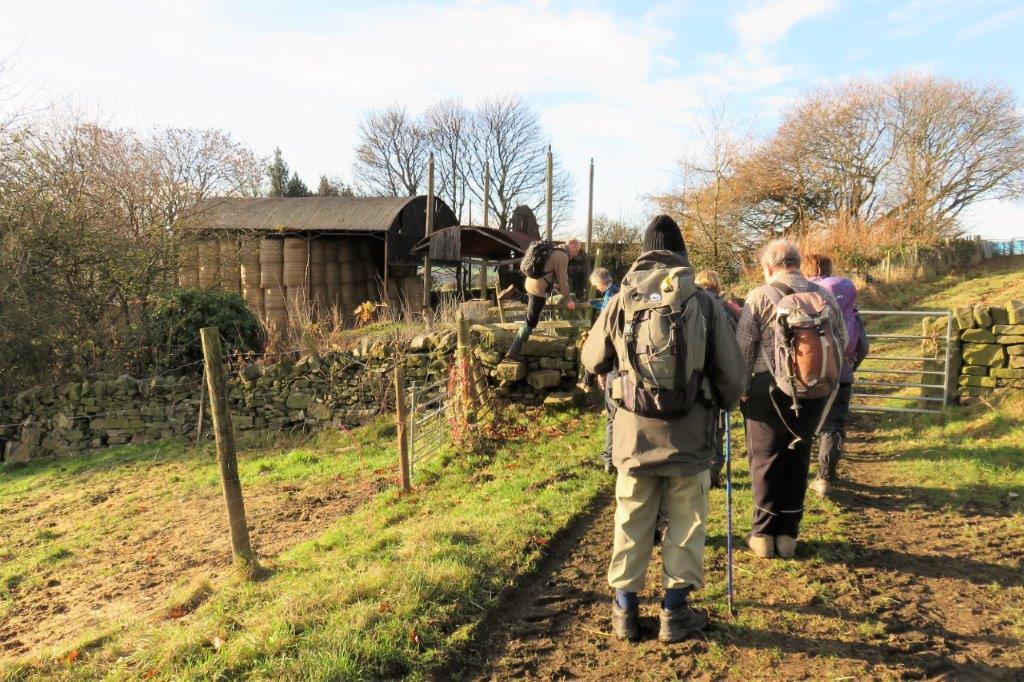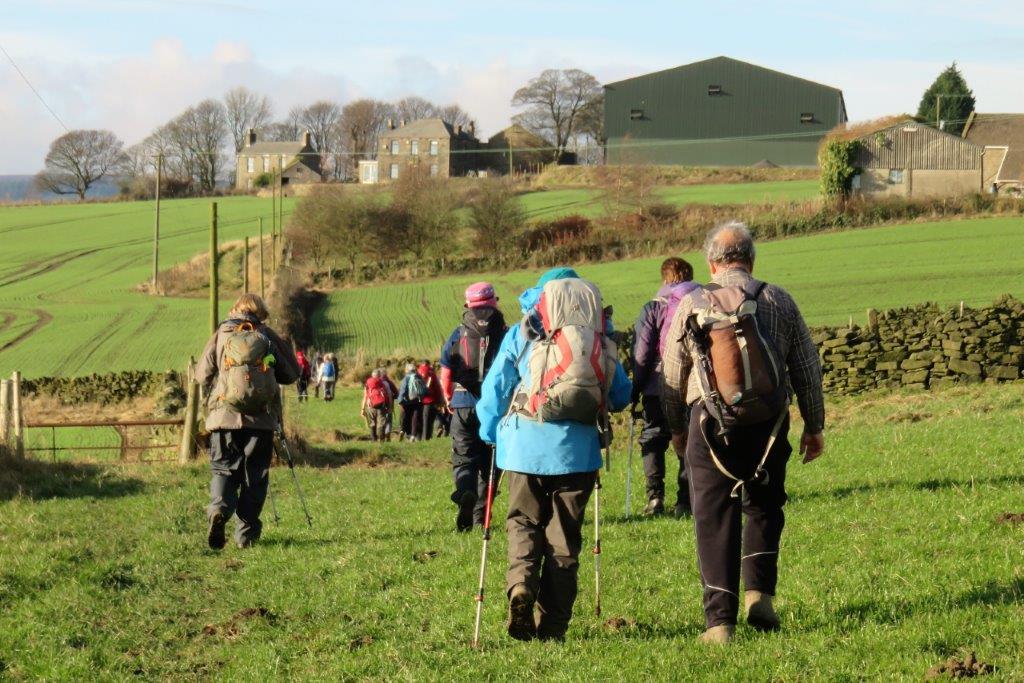 Cliffe House Farm ahead - not sure for what the large modern barns are used?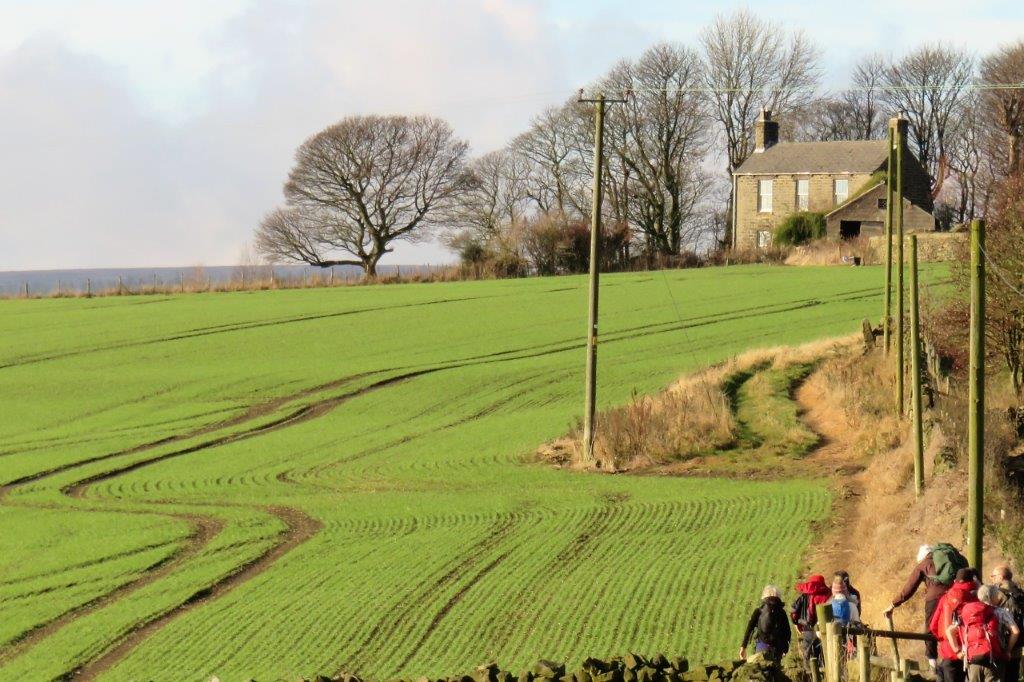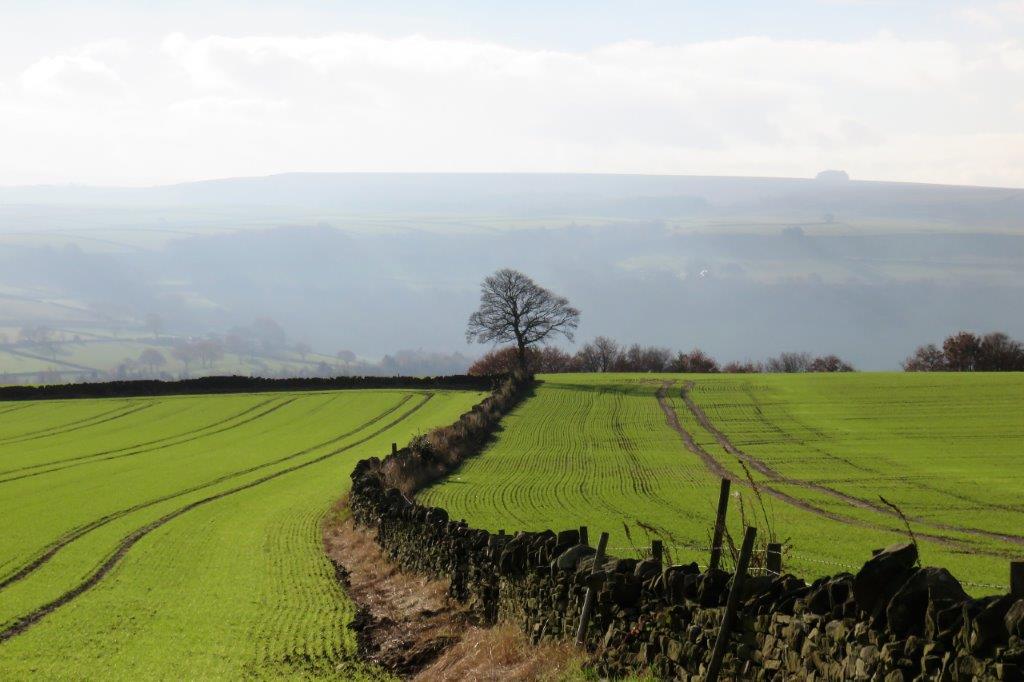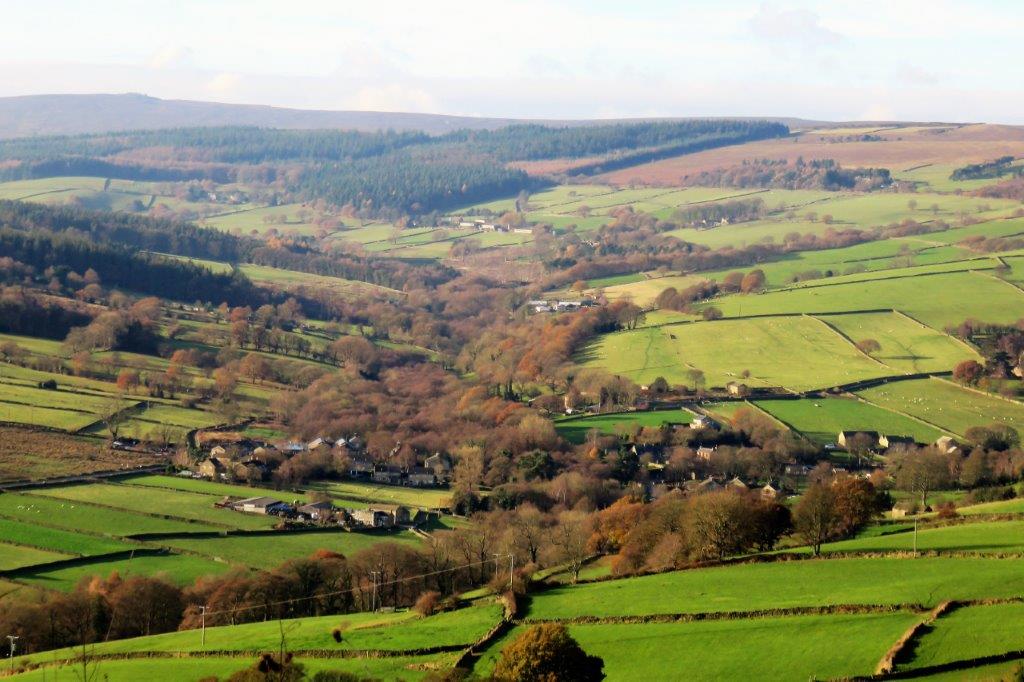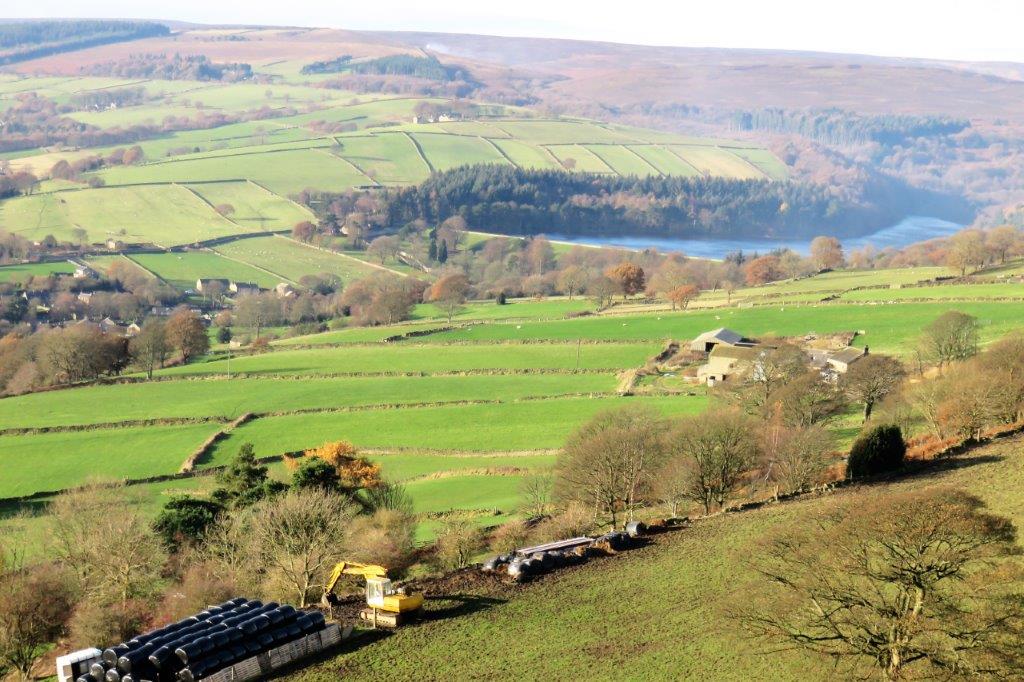 Agden Reservoir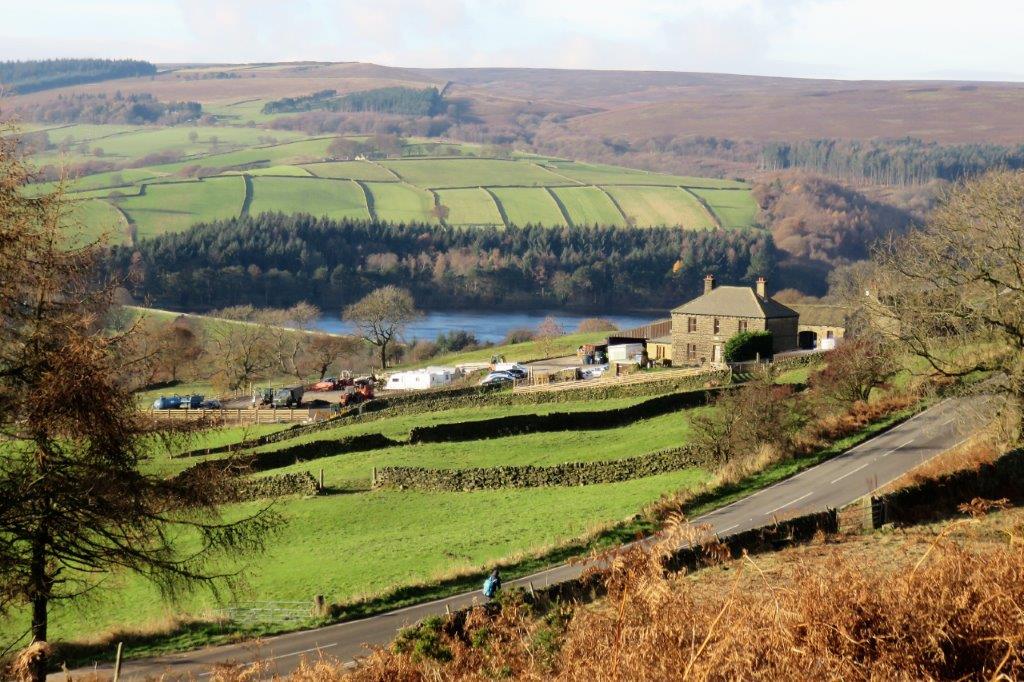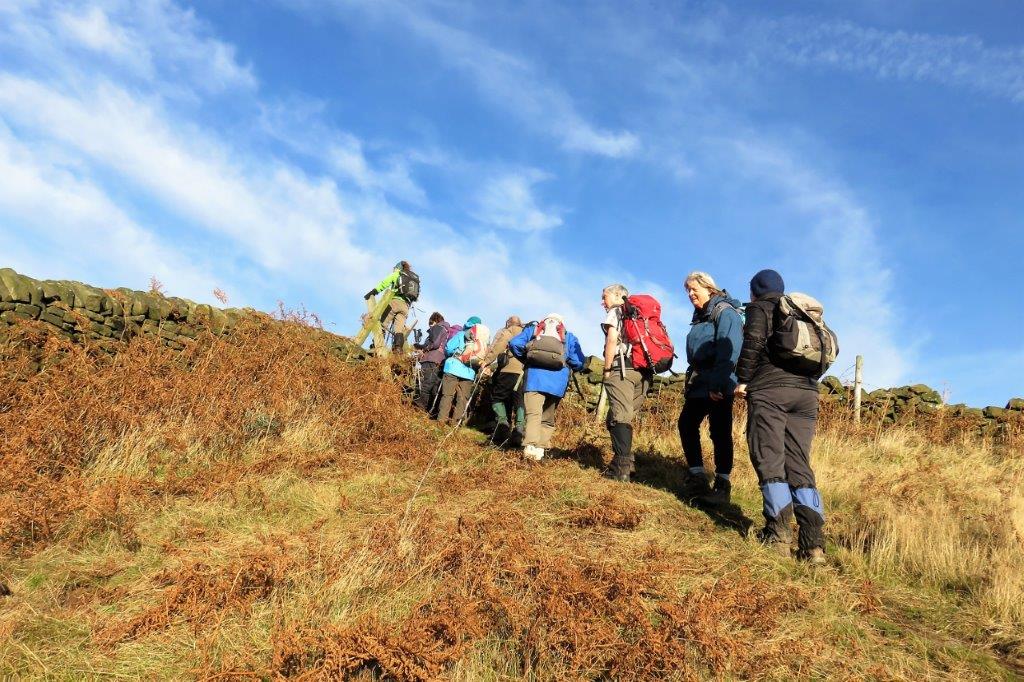 climbing up towards Castle Hill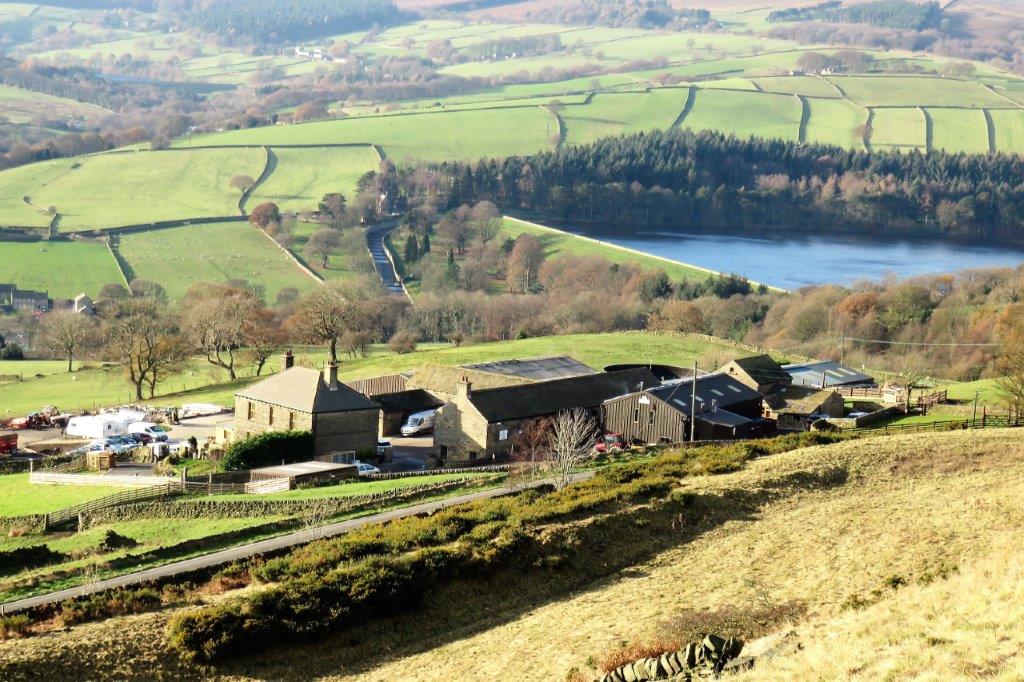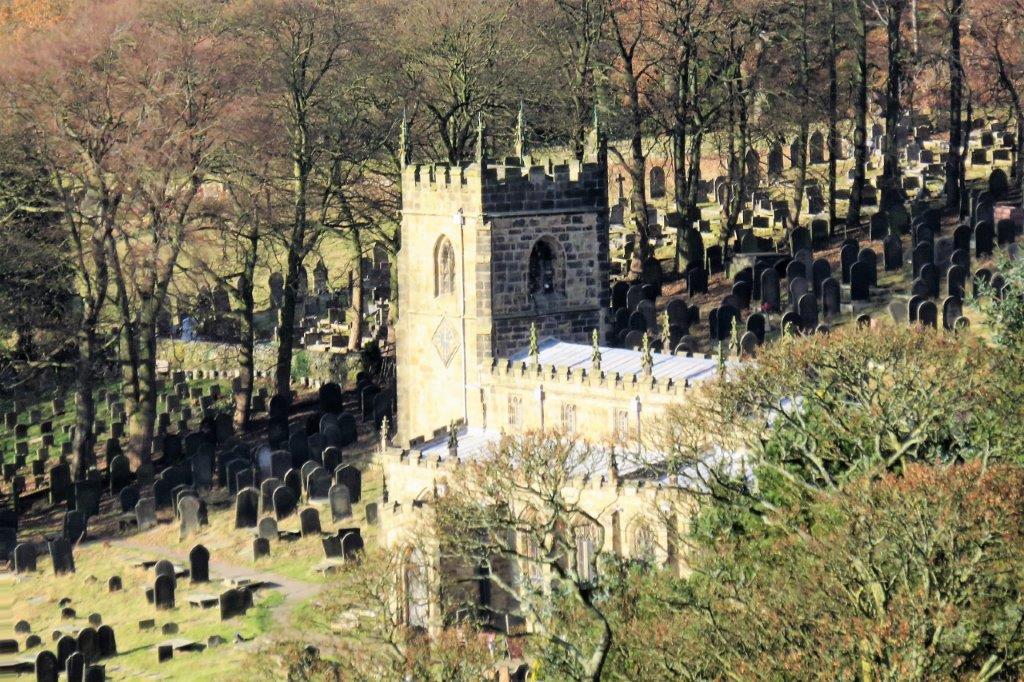 St Nicholas' Church seen from Castle Hill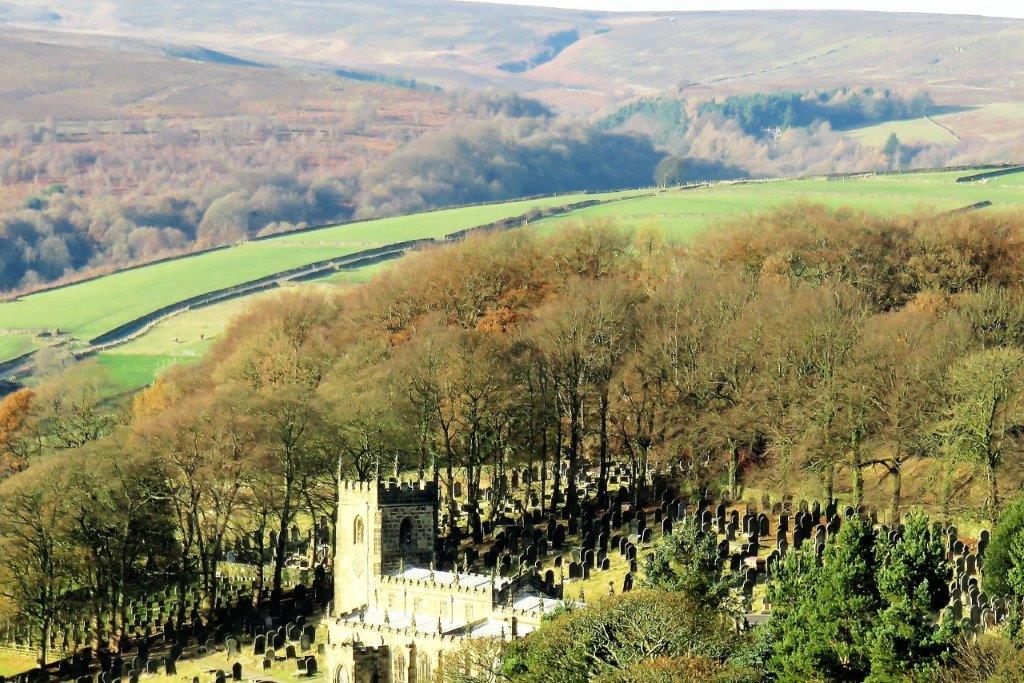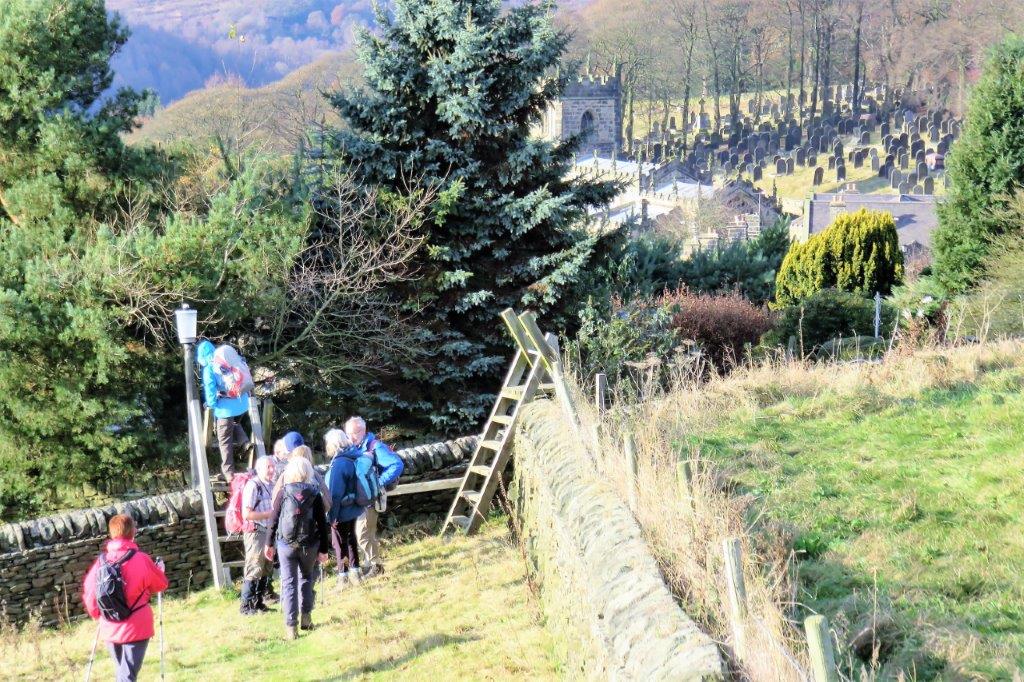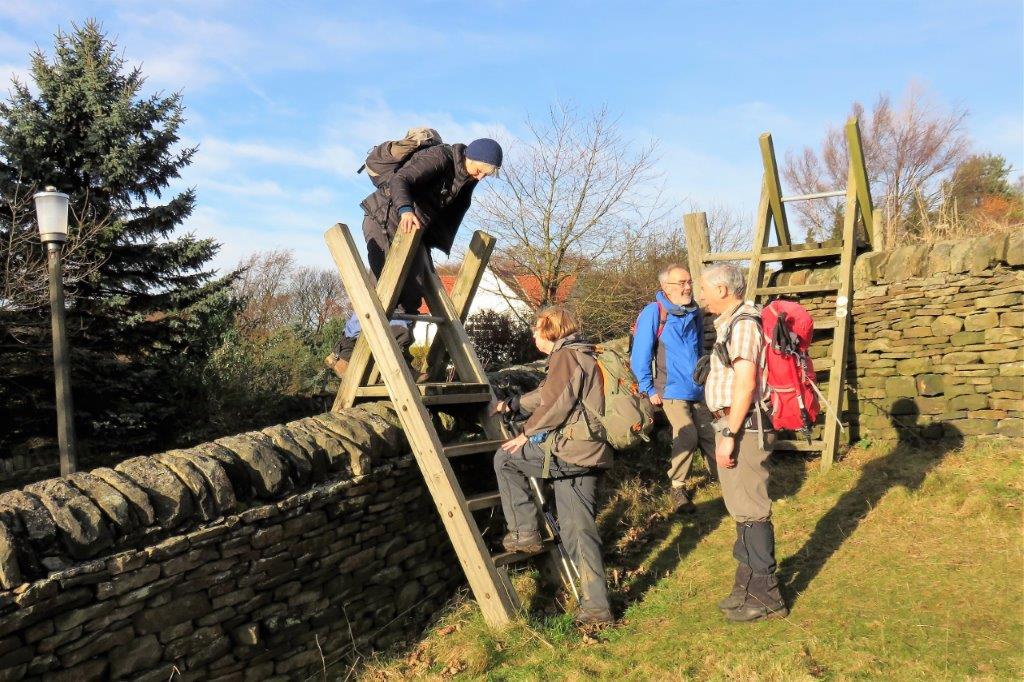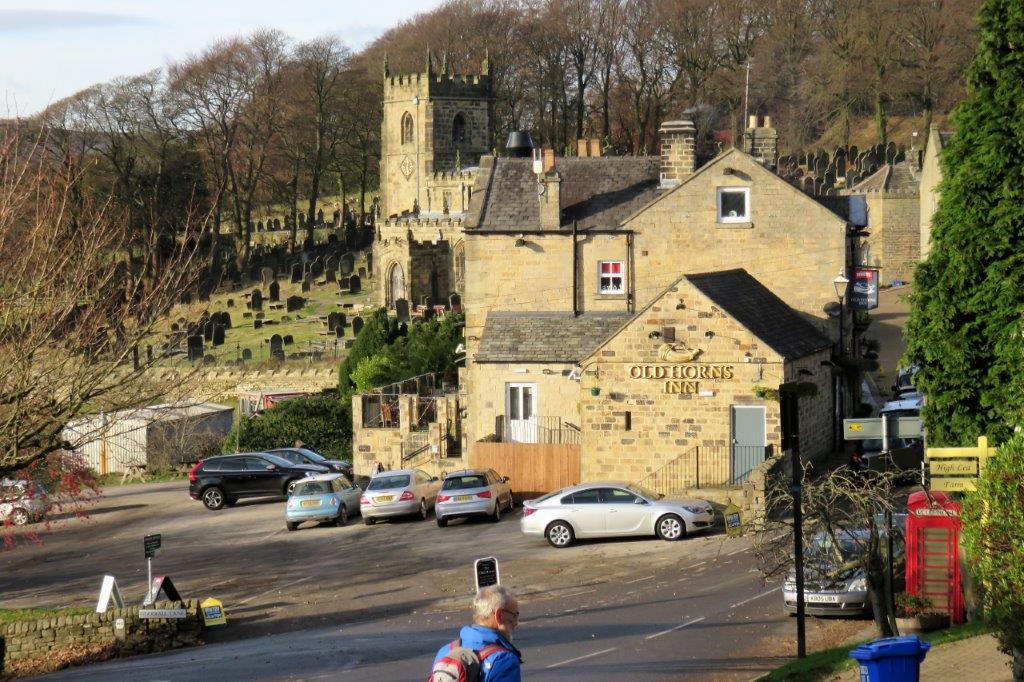 Old Horns Inn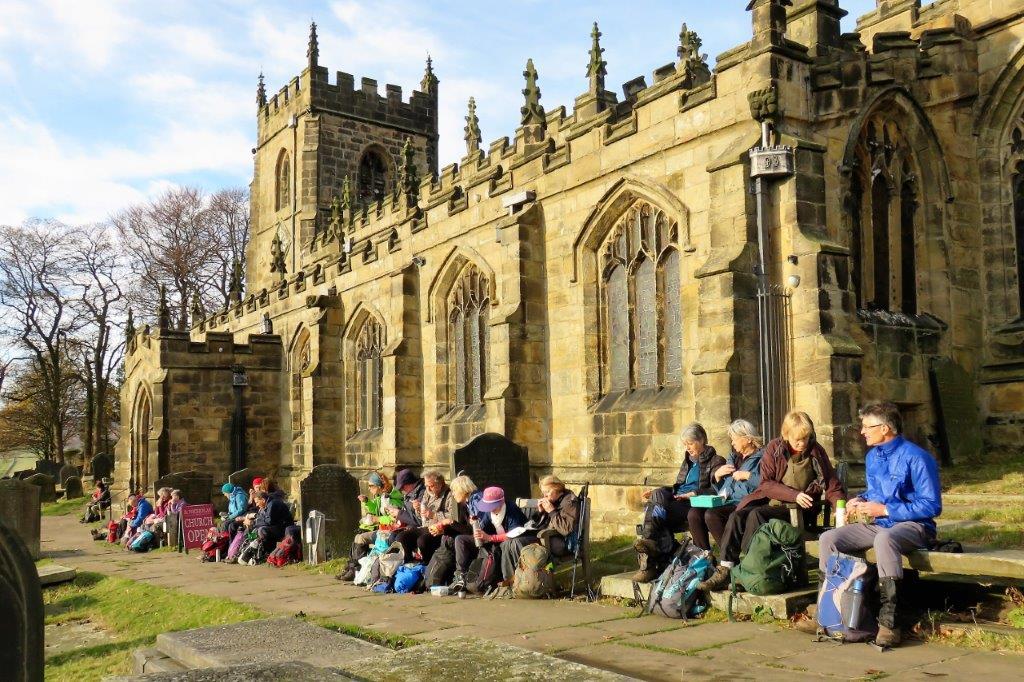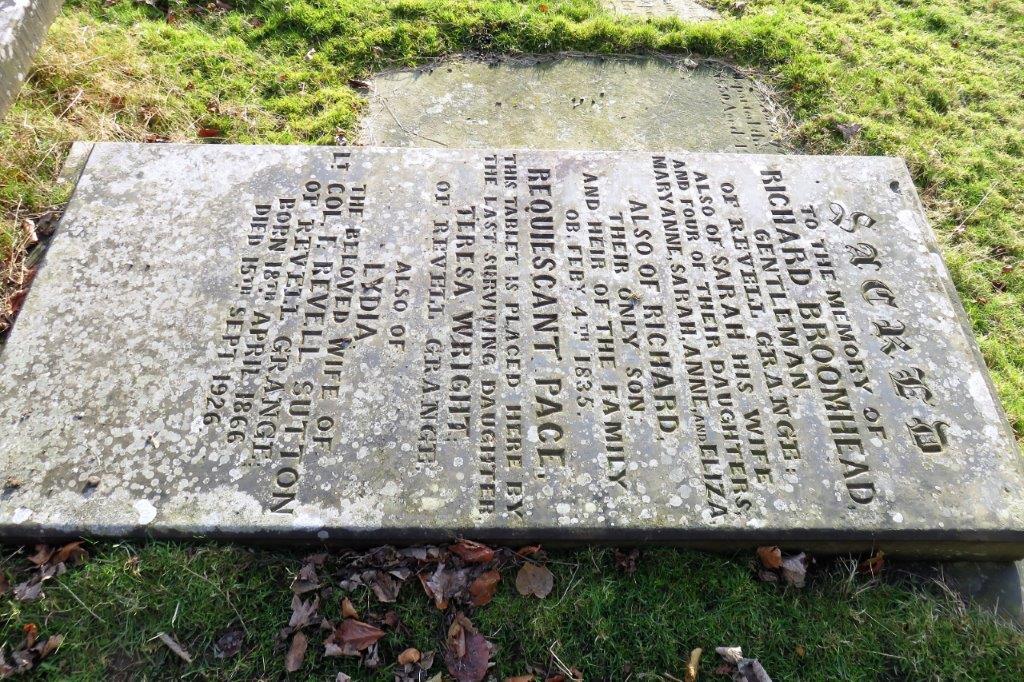 resting place of Richard Broomhead, Gentleman, and other family members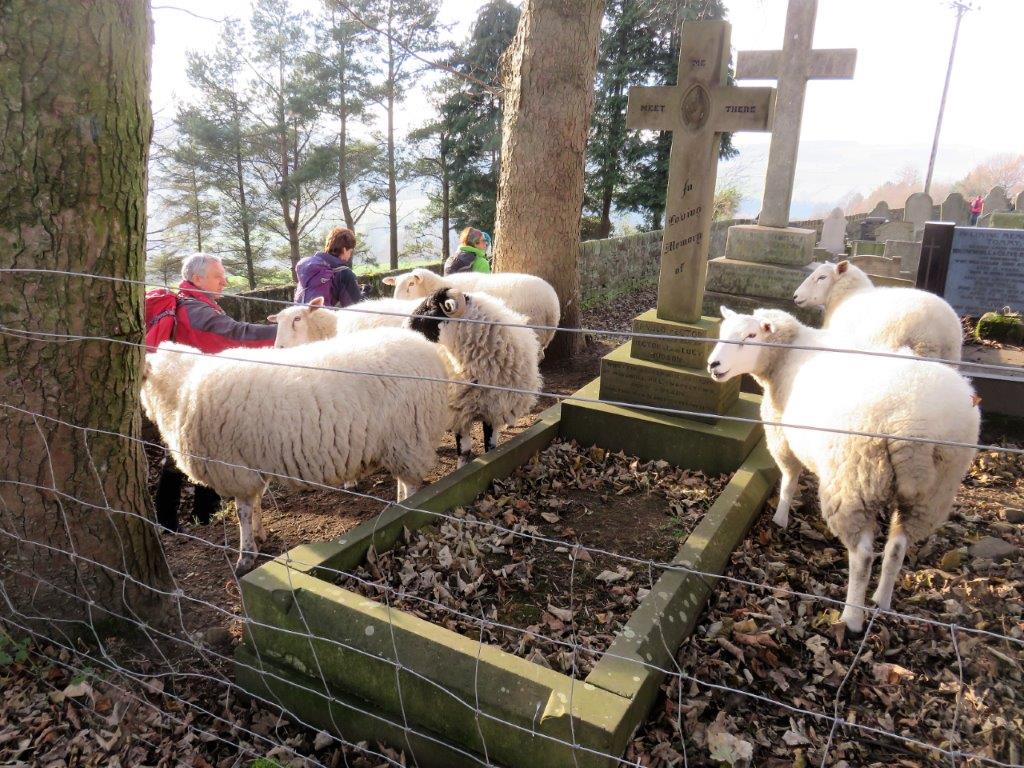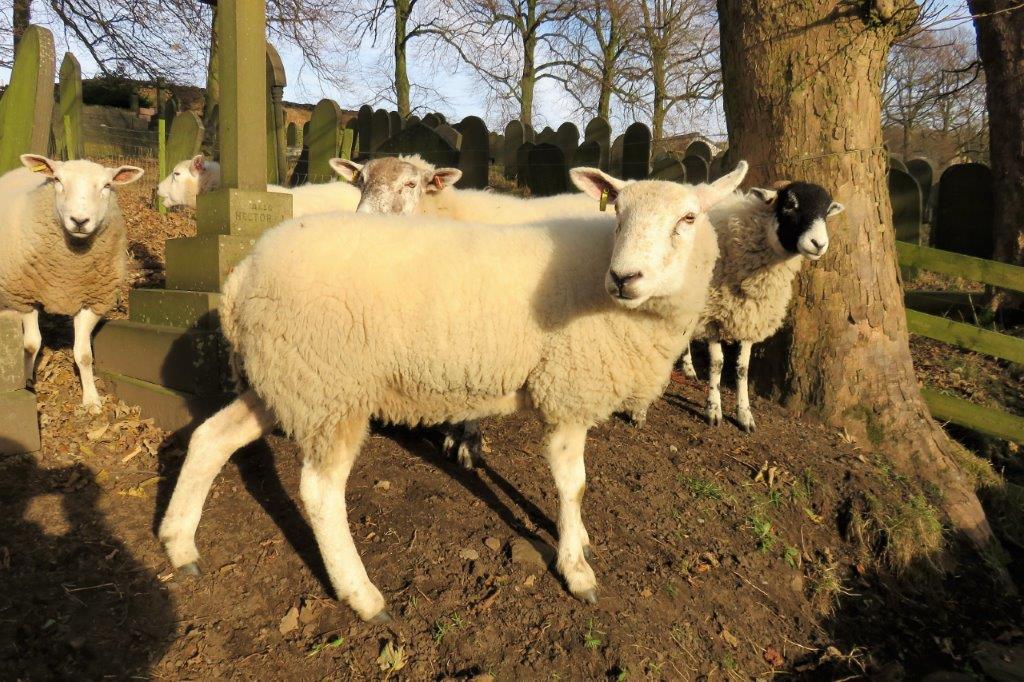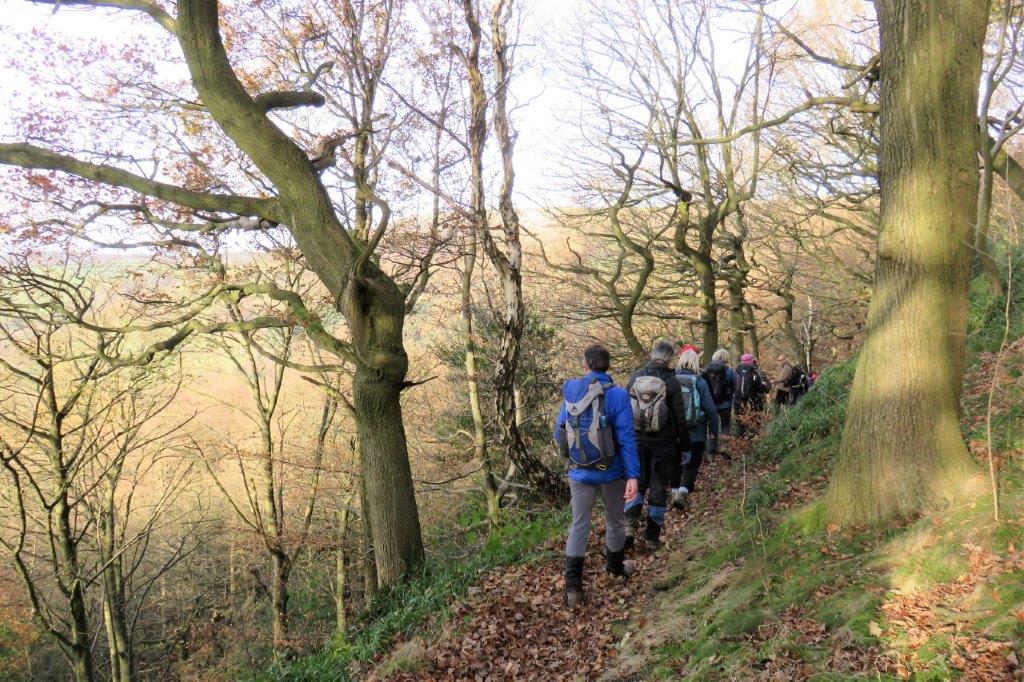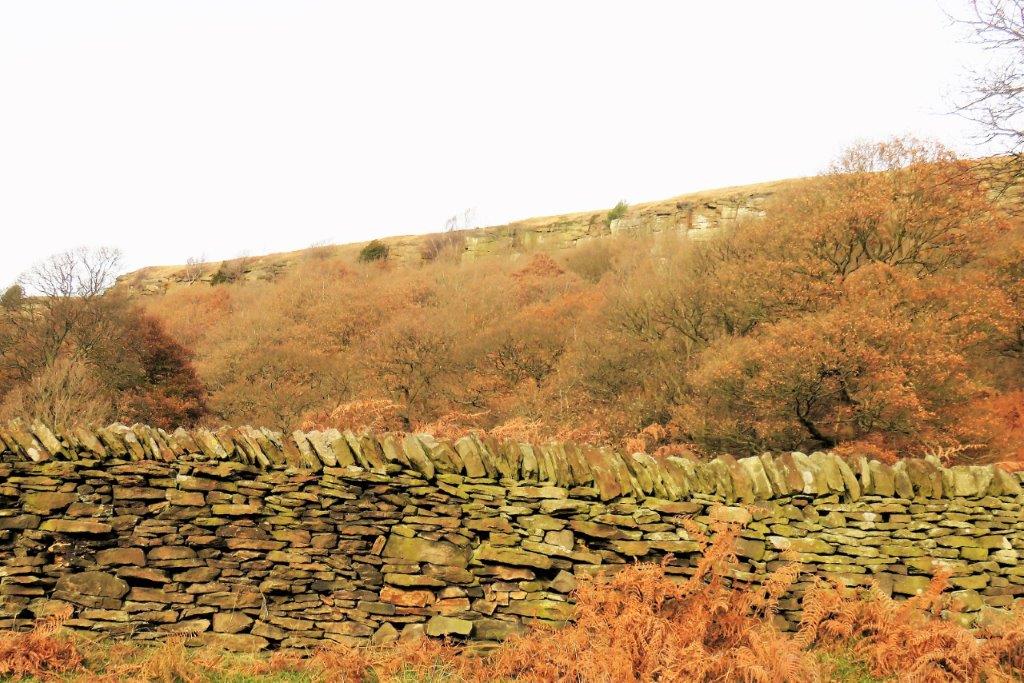 Rocher Rocks above us to right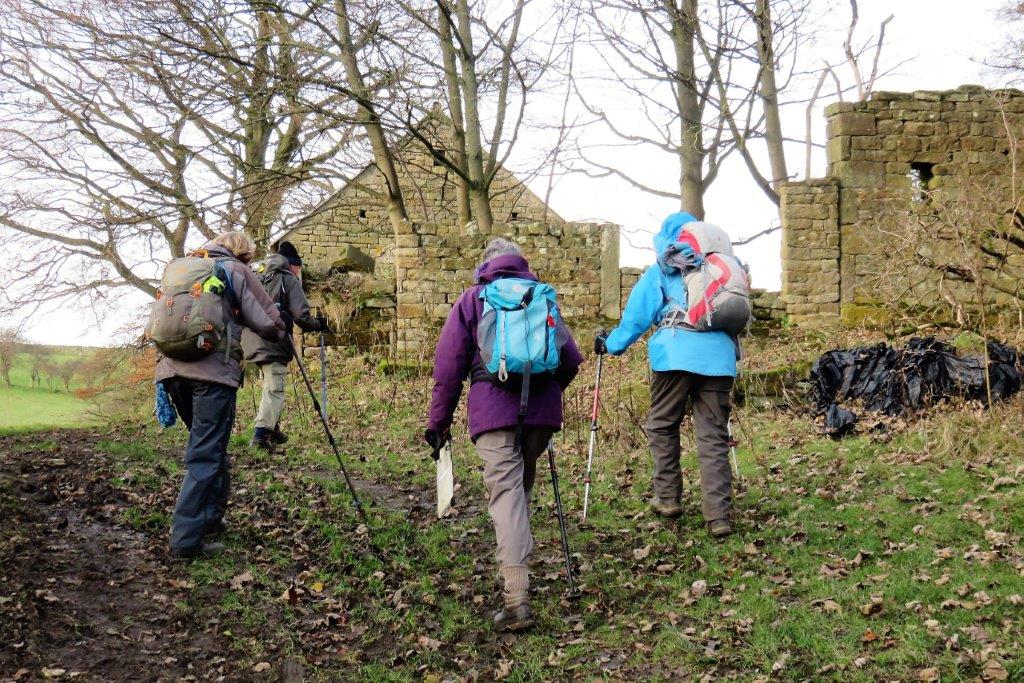 Rocher Head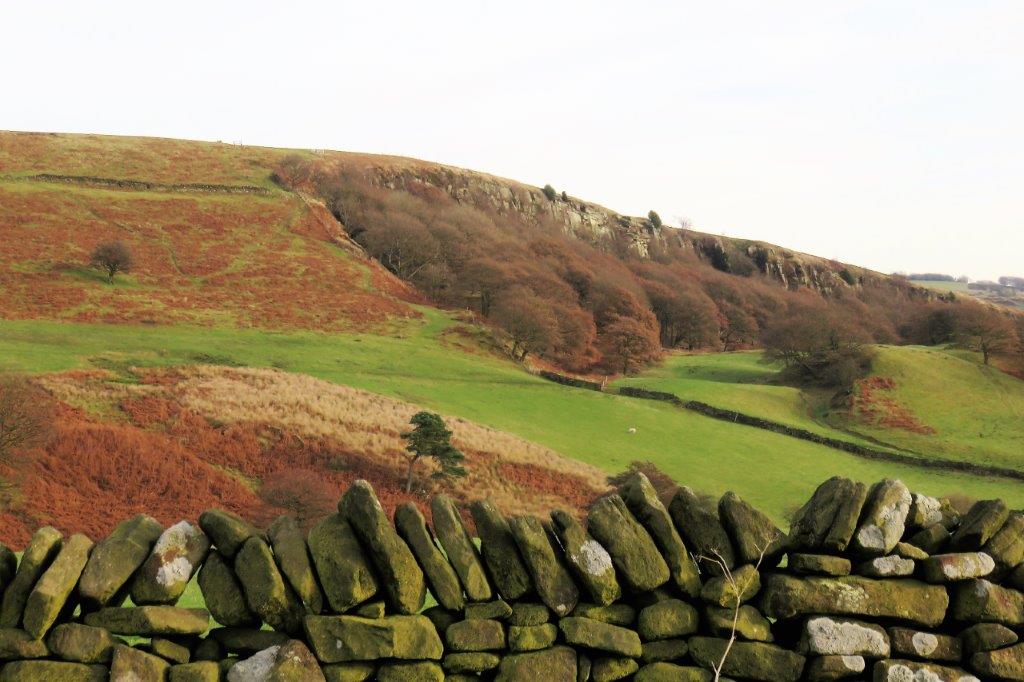 looking back at Rocher Rocks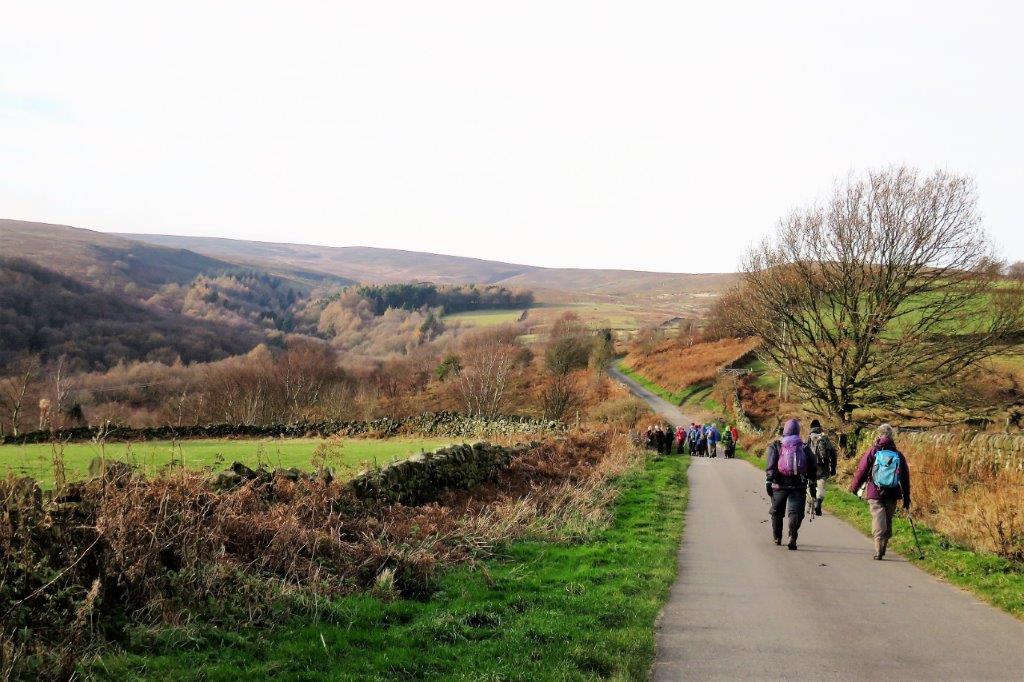 a short road walk to Agden Side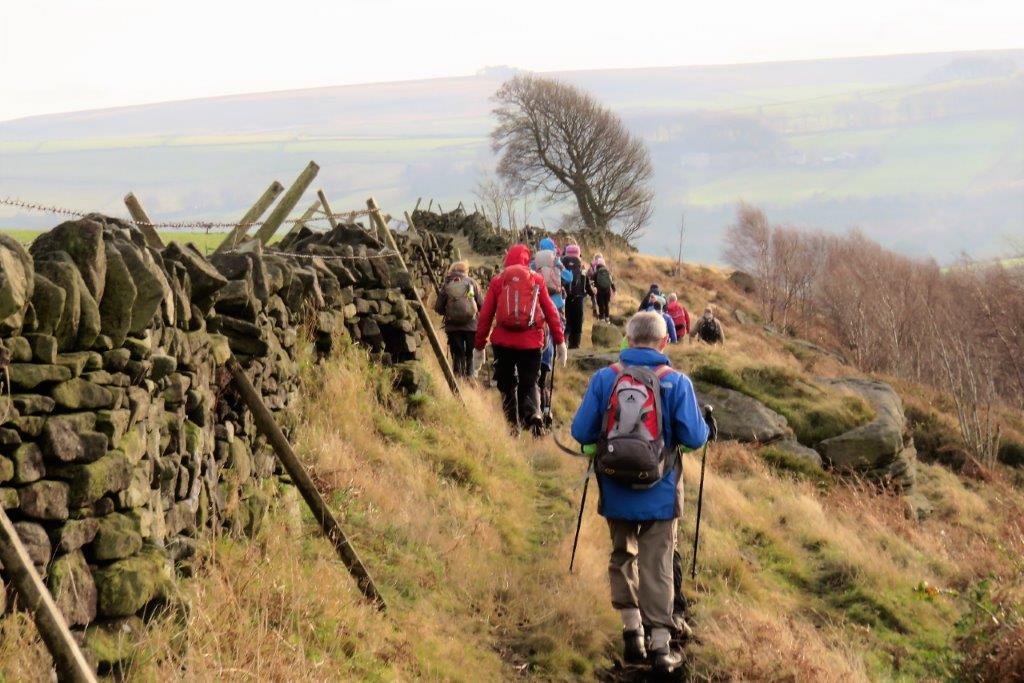 through Agden Side towards Agden Reservoir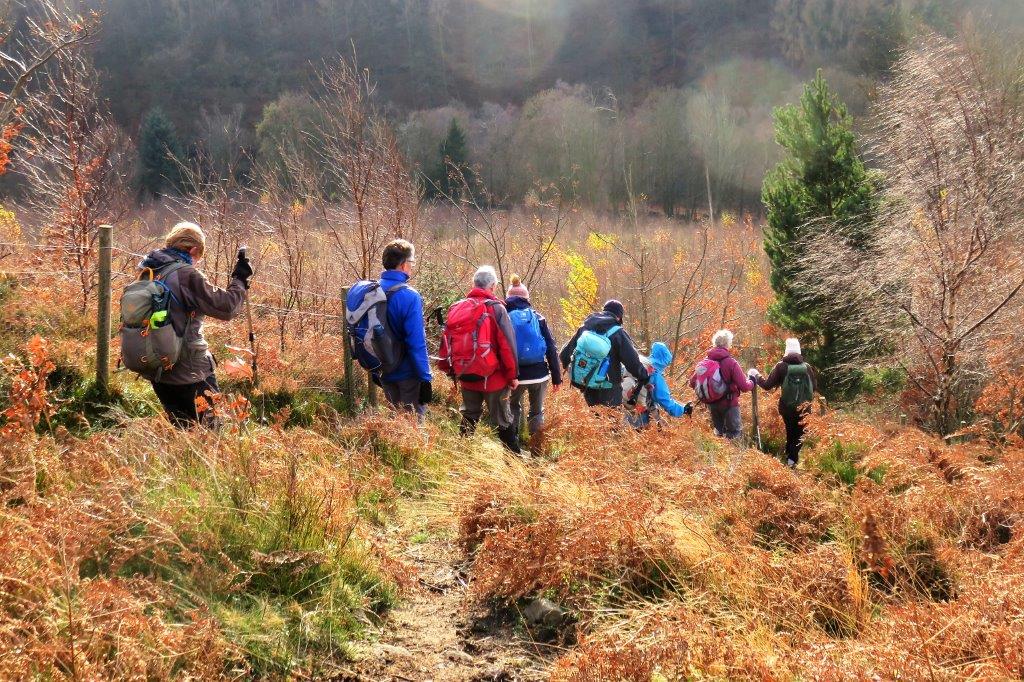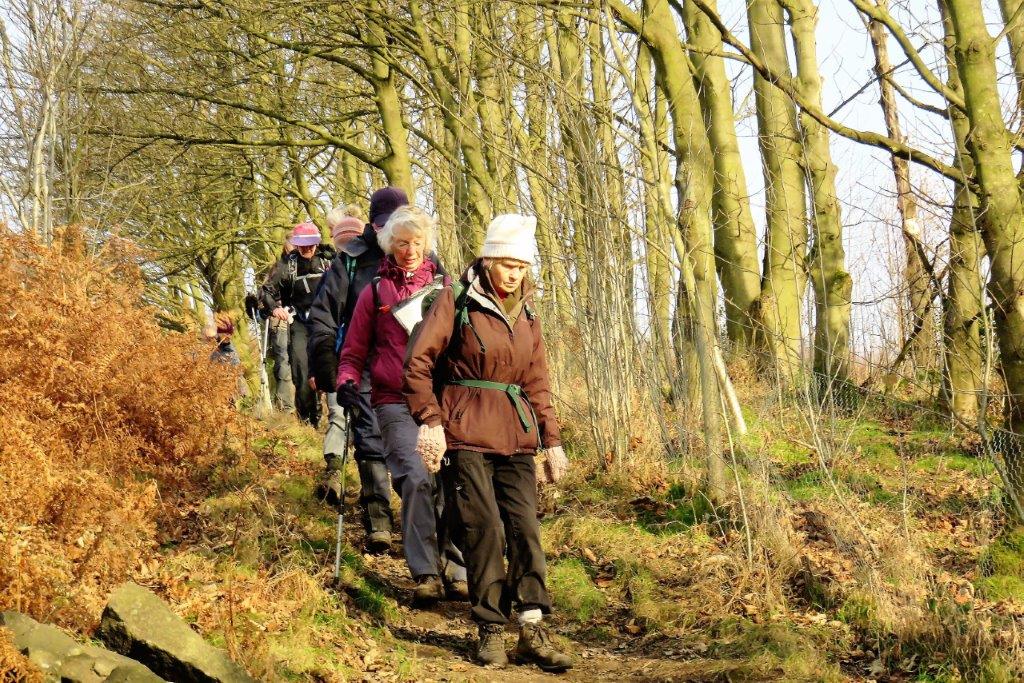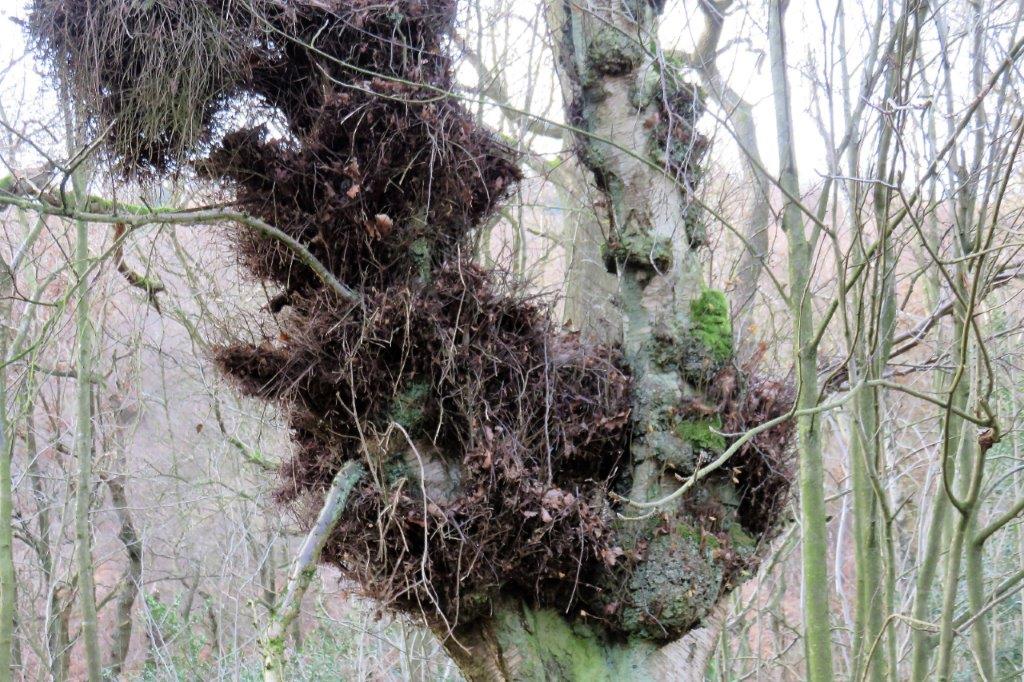 what is this on the tree?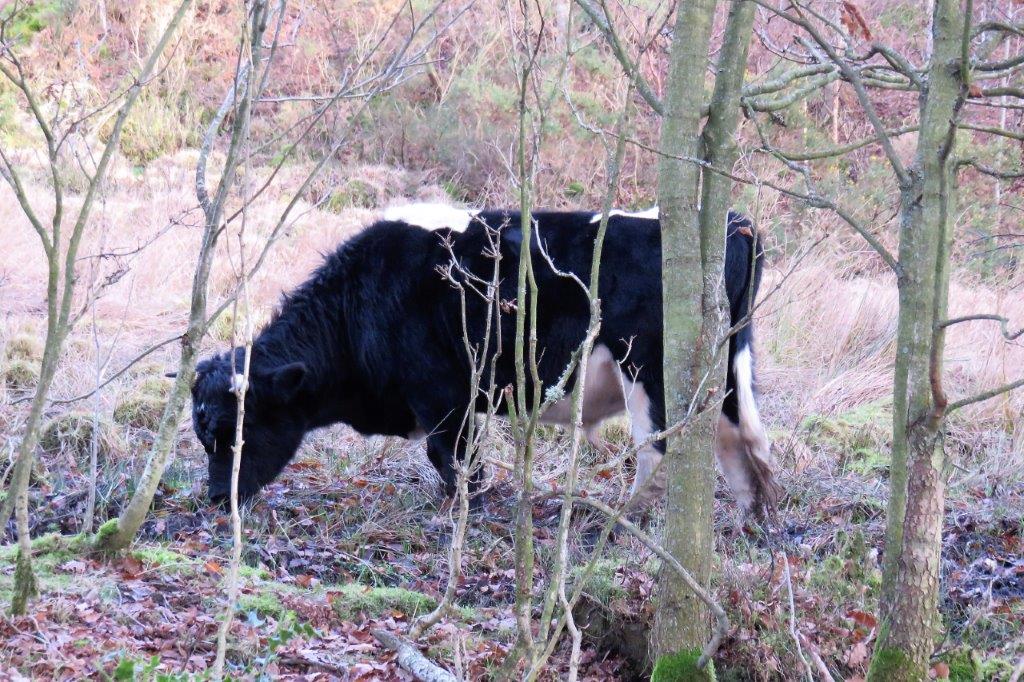 Cow in Agden Bog a new nature reserve.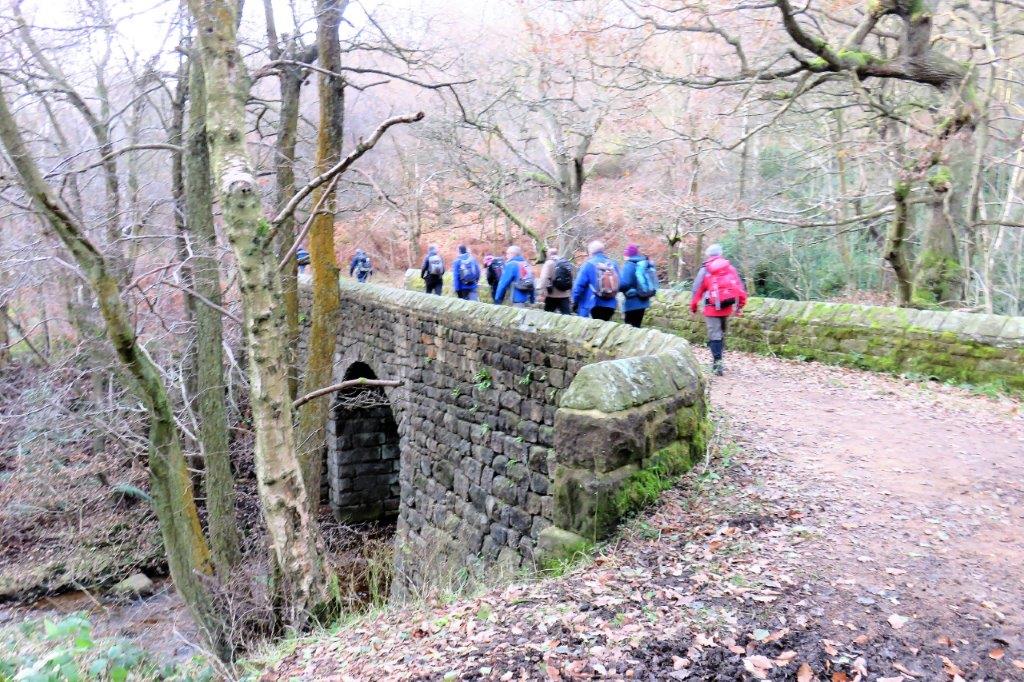 crossing River Agden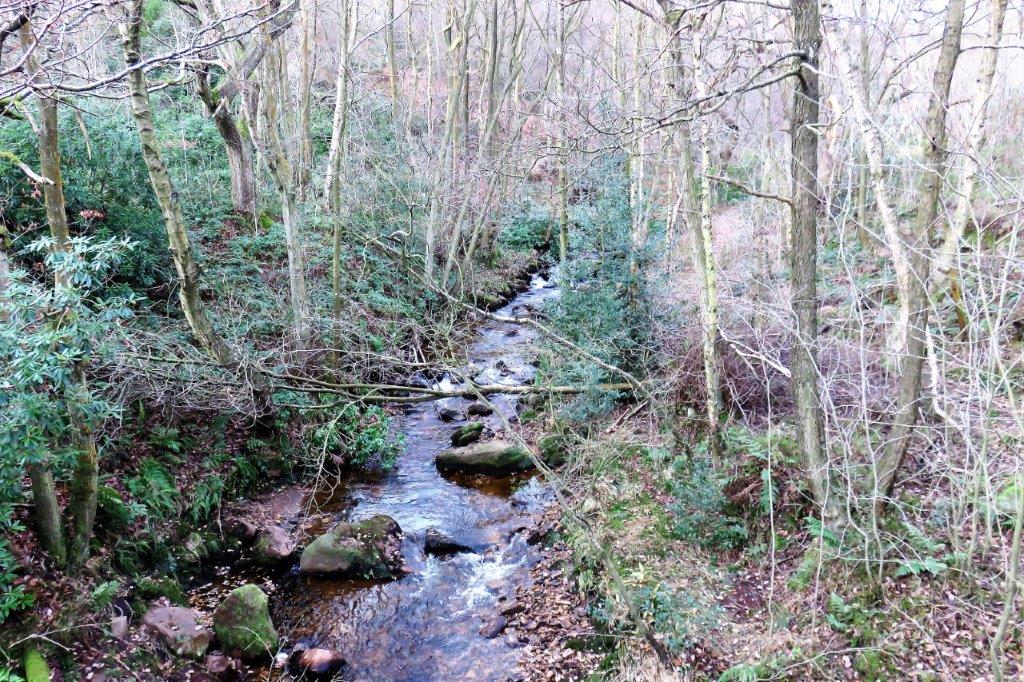 upstream of bridge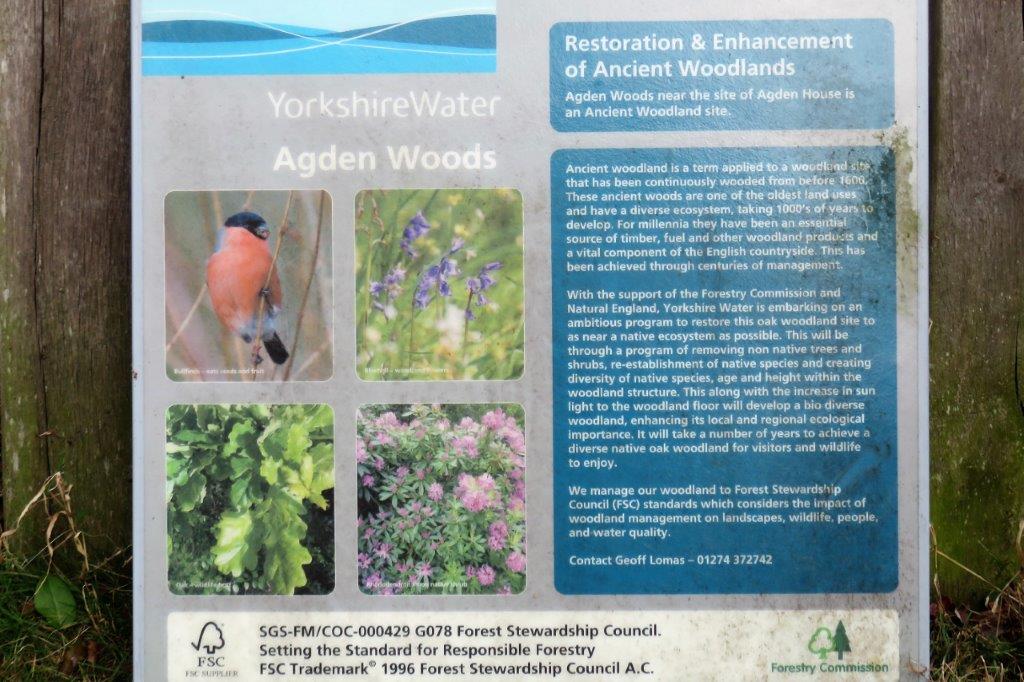 Agden Woods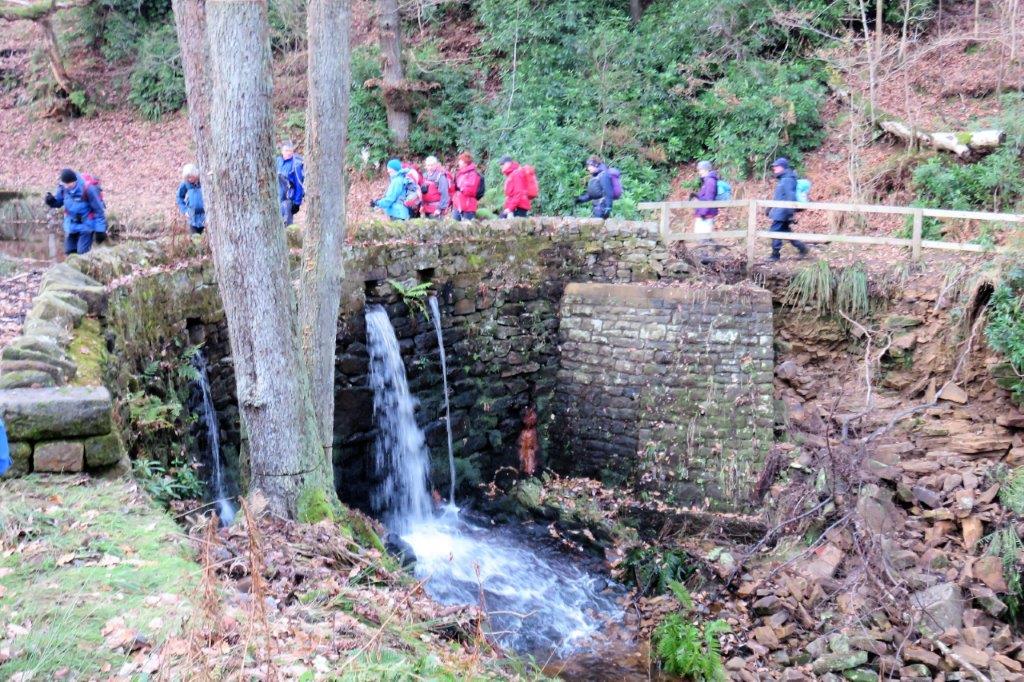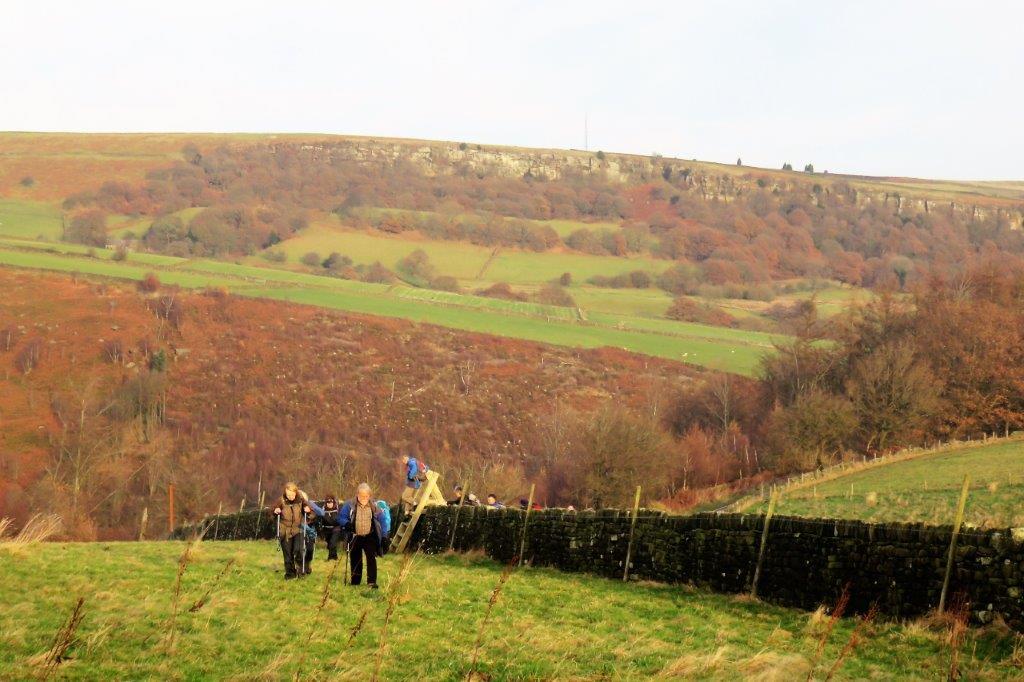 on newish path around Wilkin Hill - Rocher Rocks in distance behind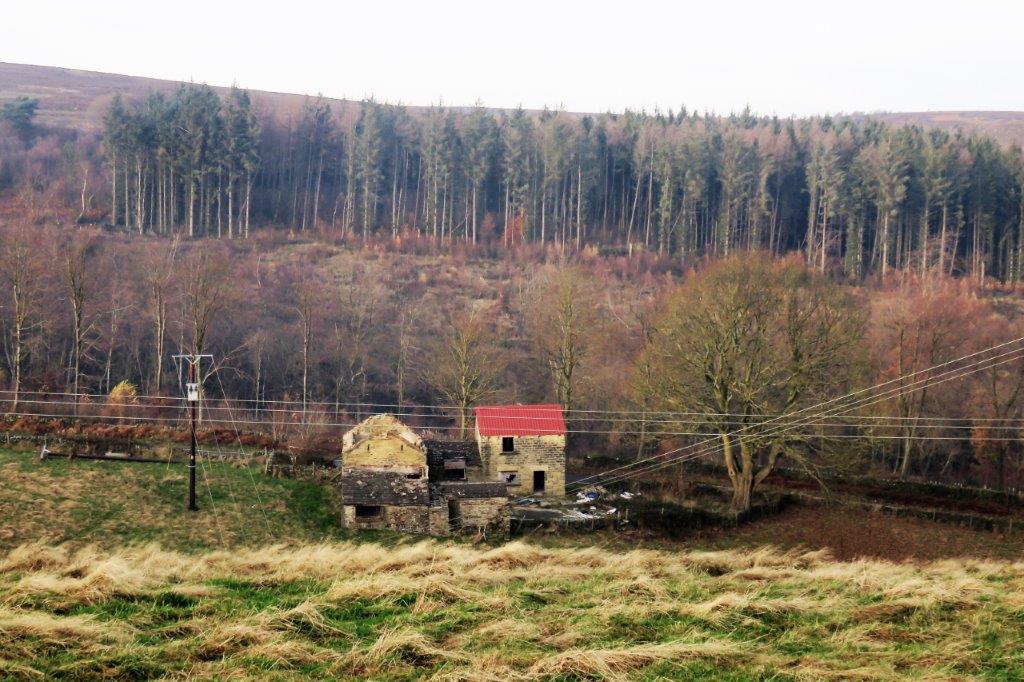 buildings on narrow road South of Agden Reservoir - appear to have been vandalised?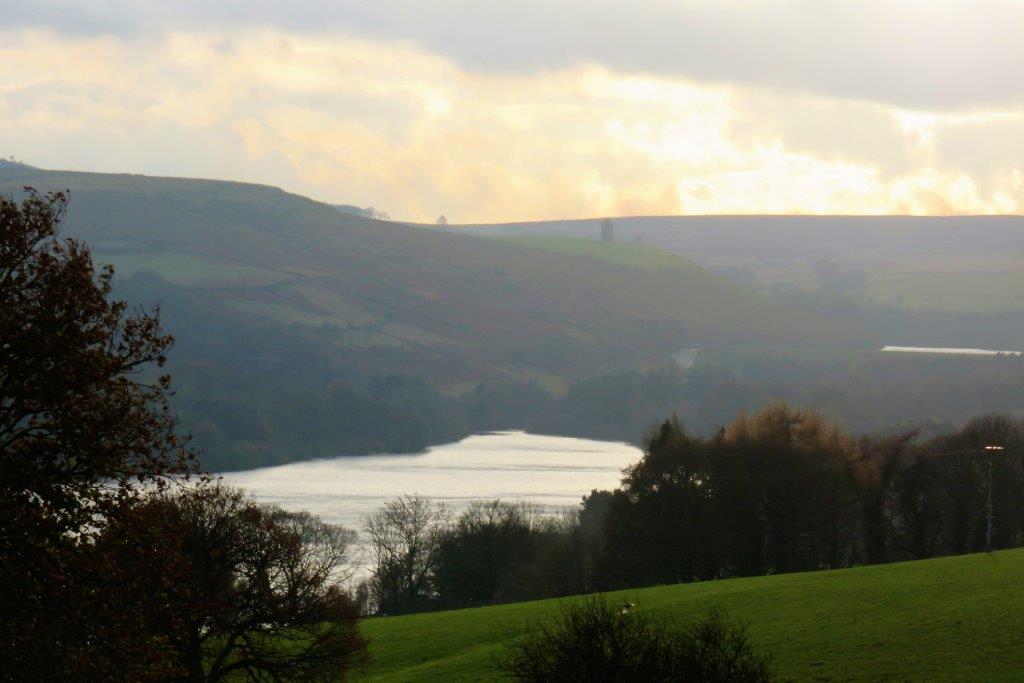 Dale Dike Reservoir (in the Sun) ahead of us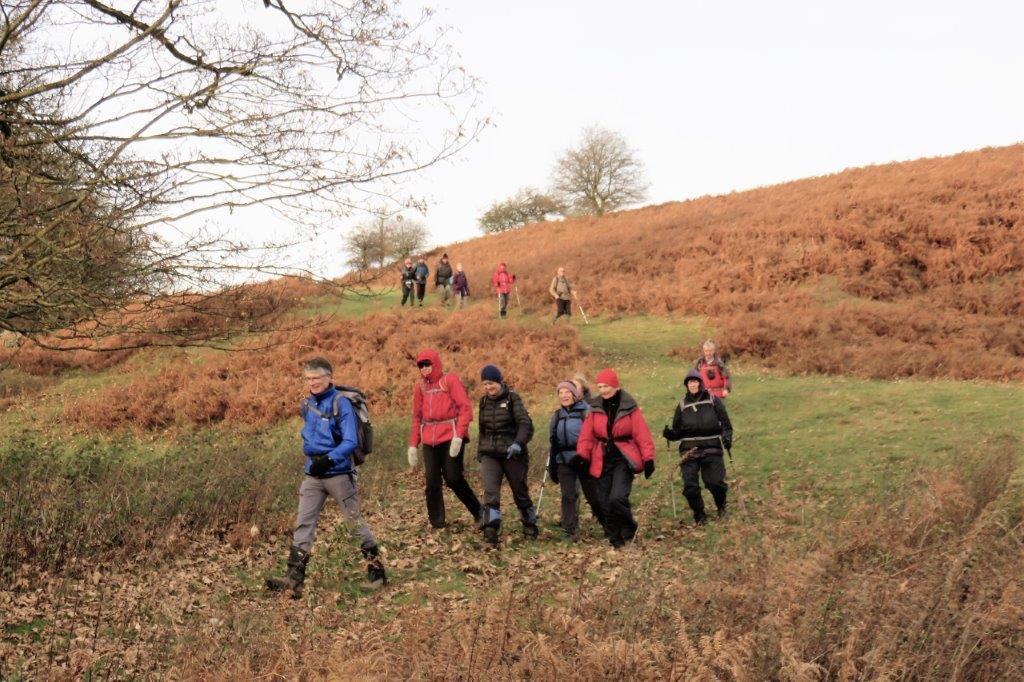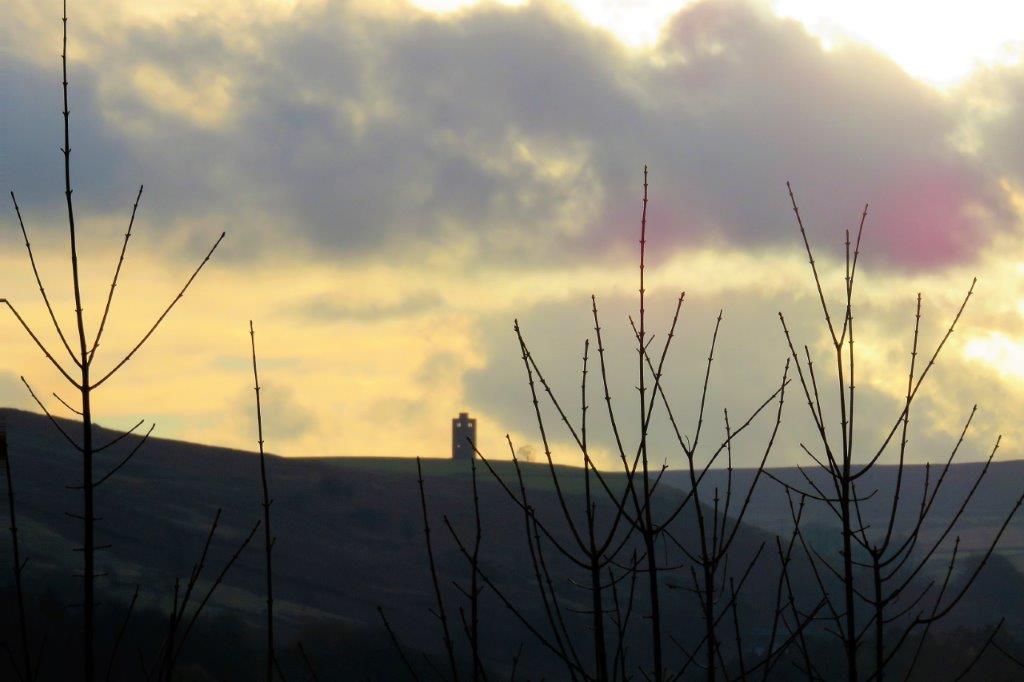 Boots Folly above Strines reservoir in the distance
overflow at the the bottom of Dale Dike Reservoir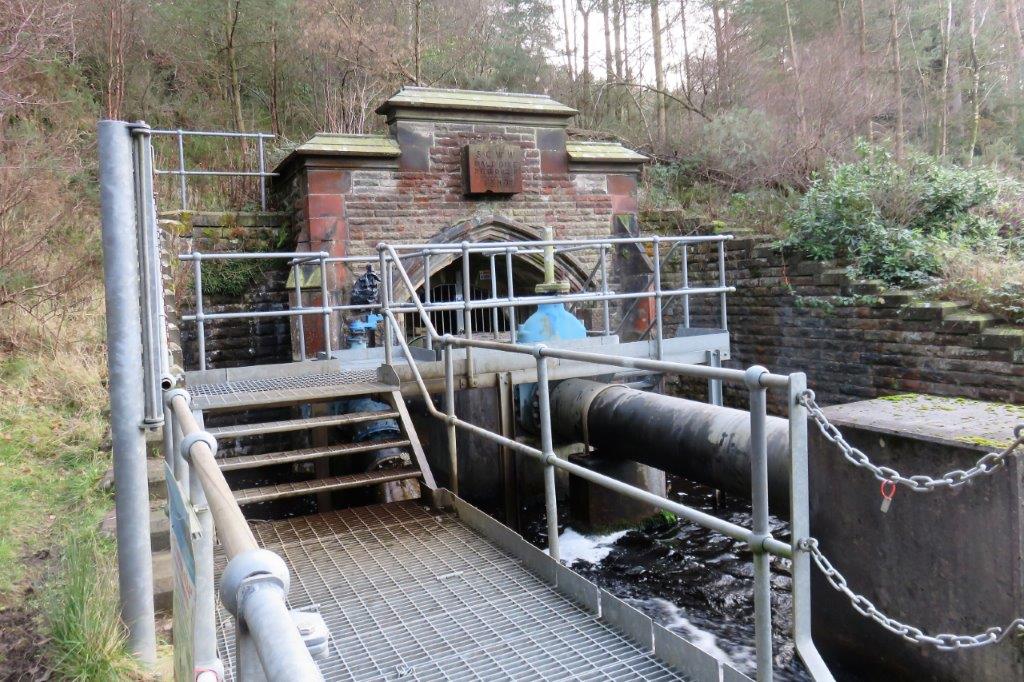 a station for controlled release of water from the reservoir?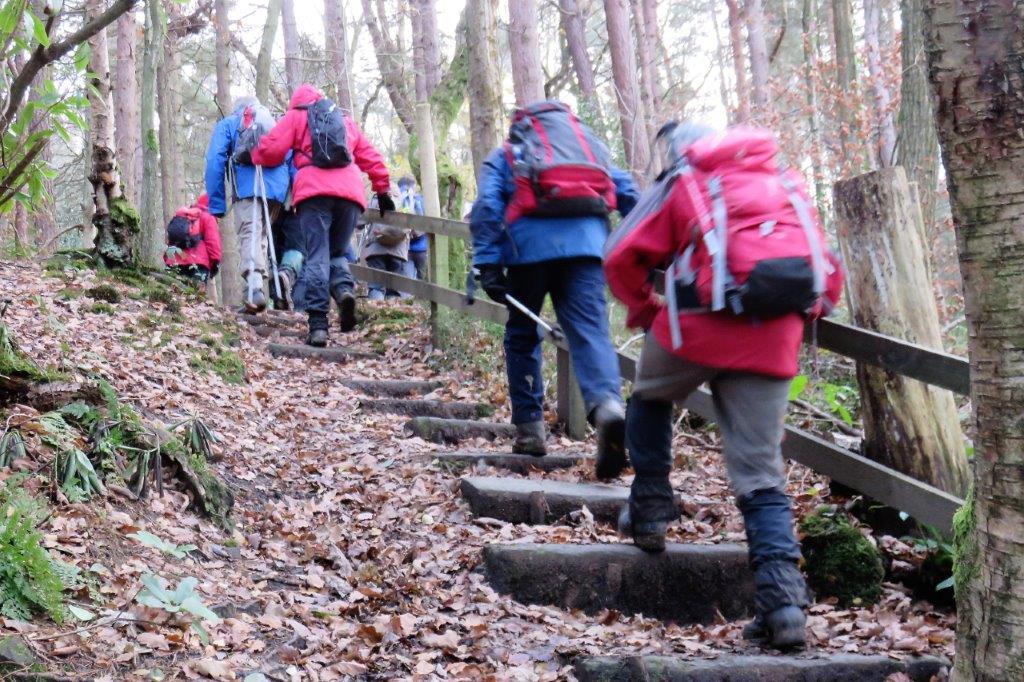 climbing up to the SE side of Dale Dike reservoir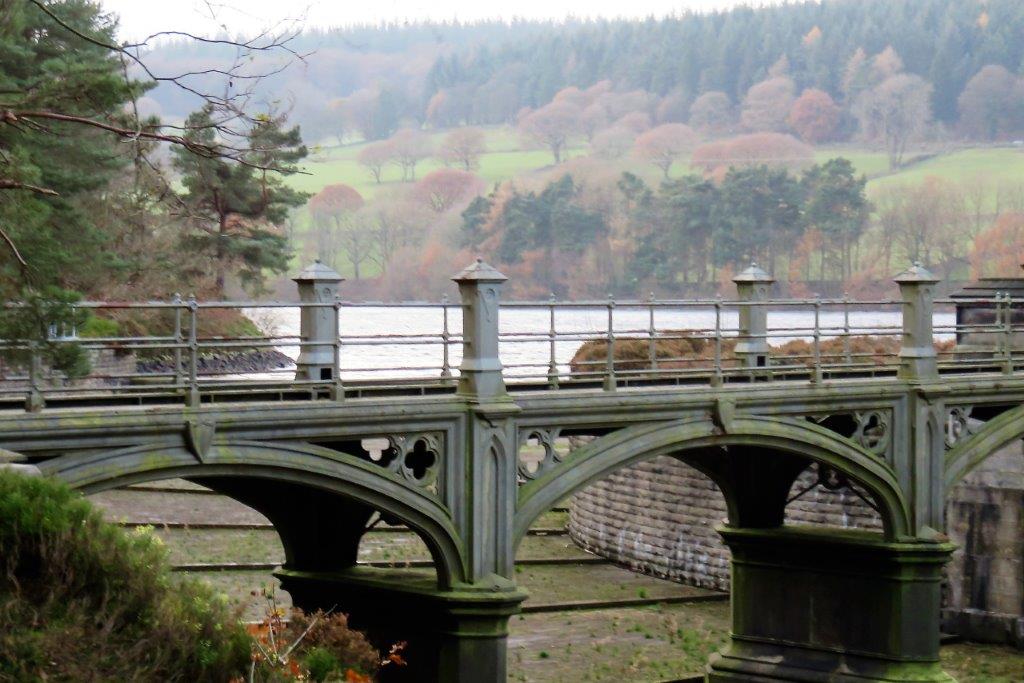 'weak', but attractive bridge over spillway - unfortunately no Public Access for walkers let alone vehicles.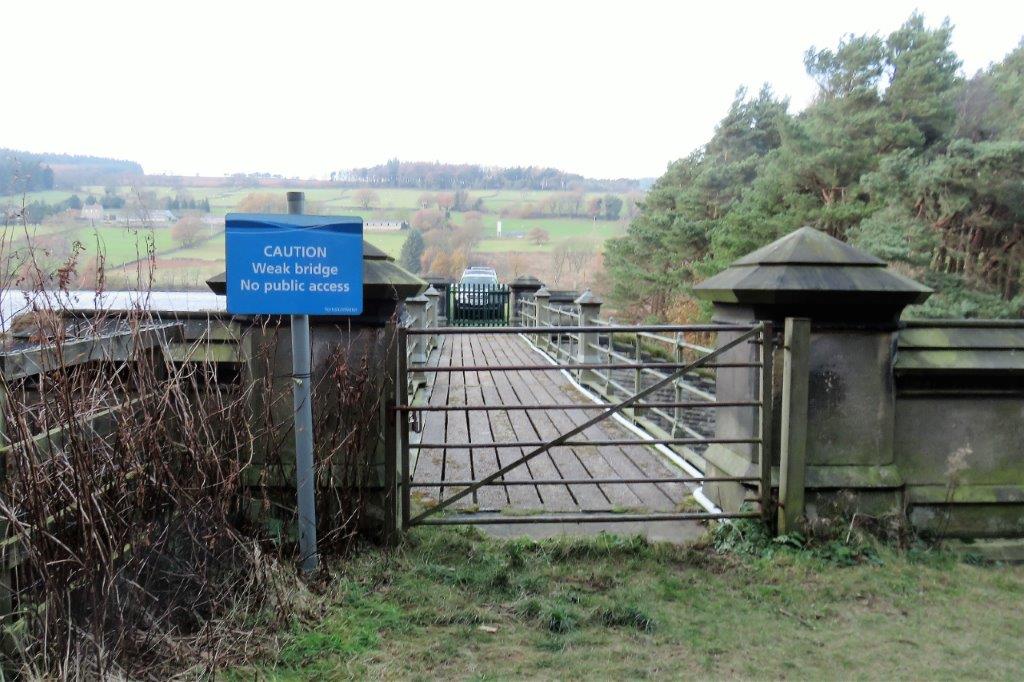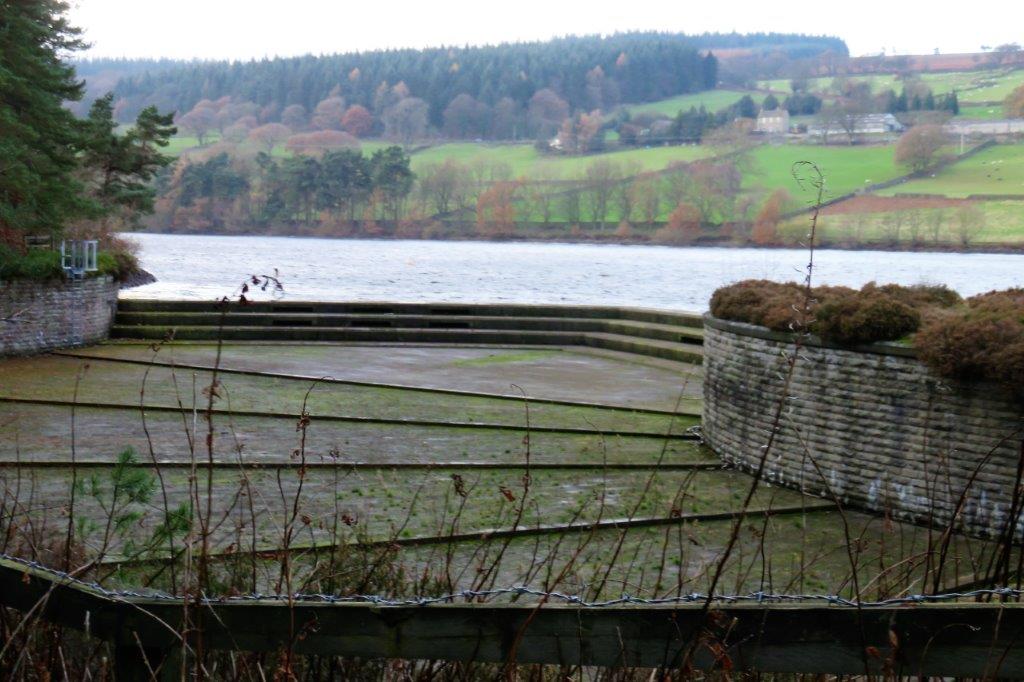 spillway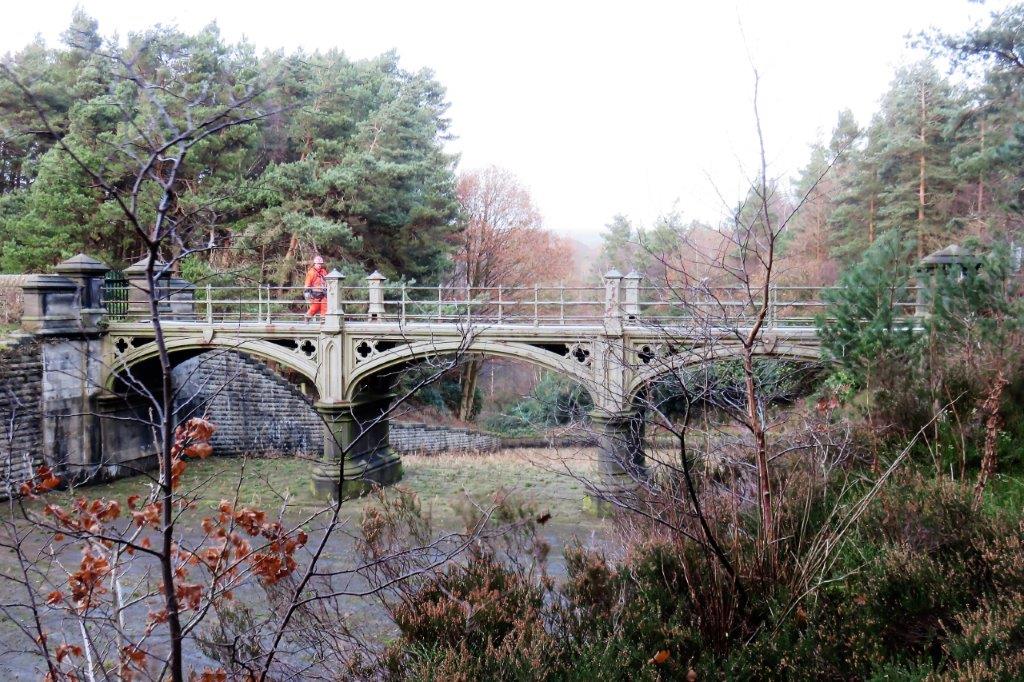 workman on bridge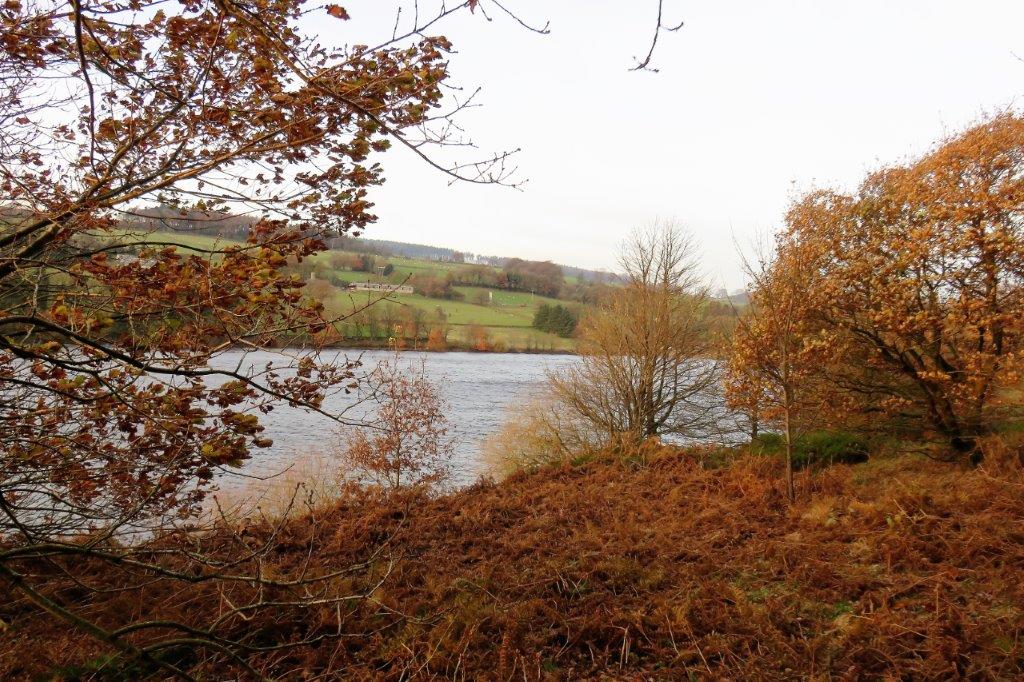 Dale Dike Reservoir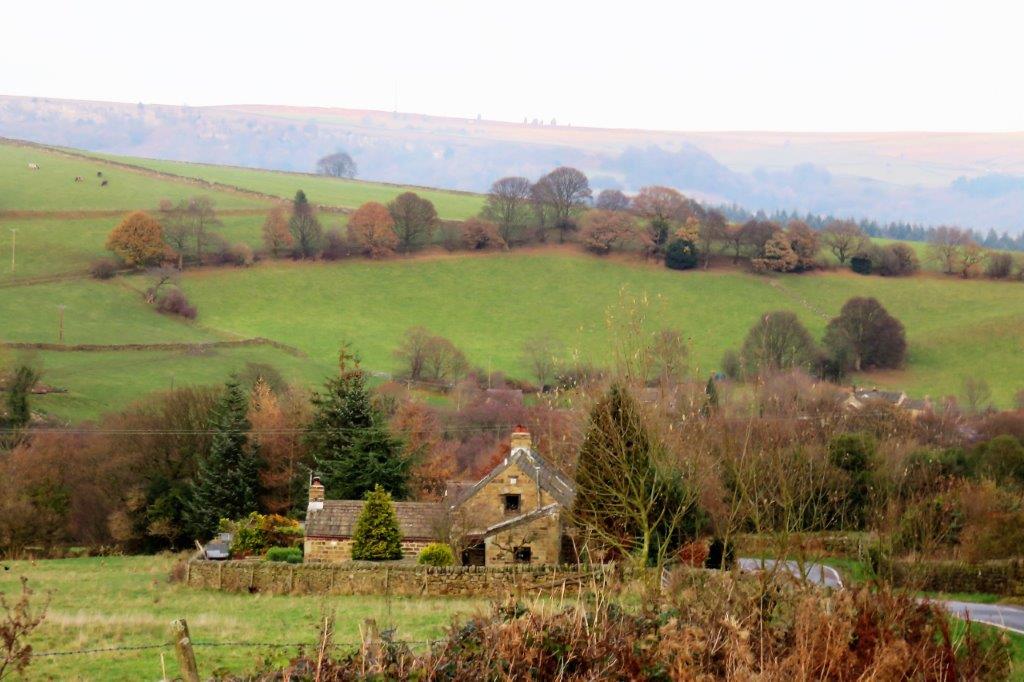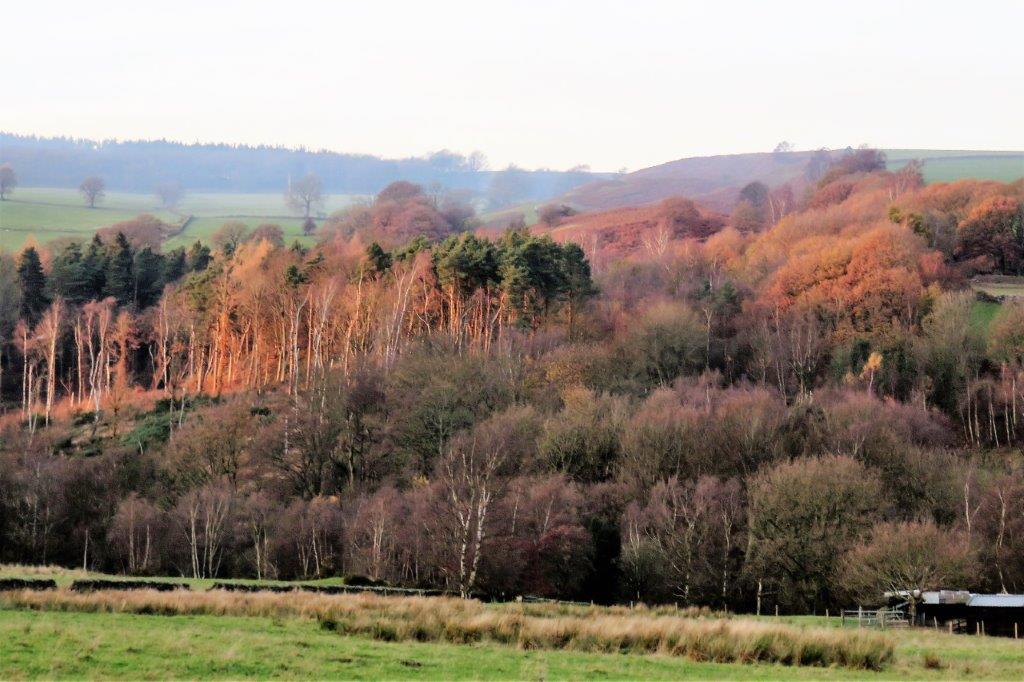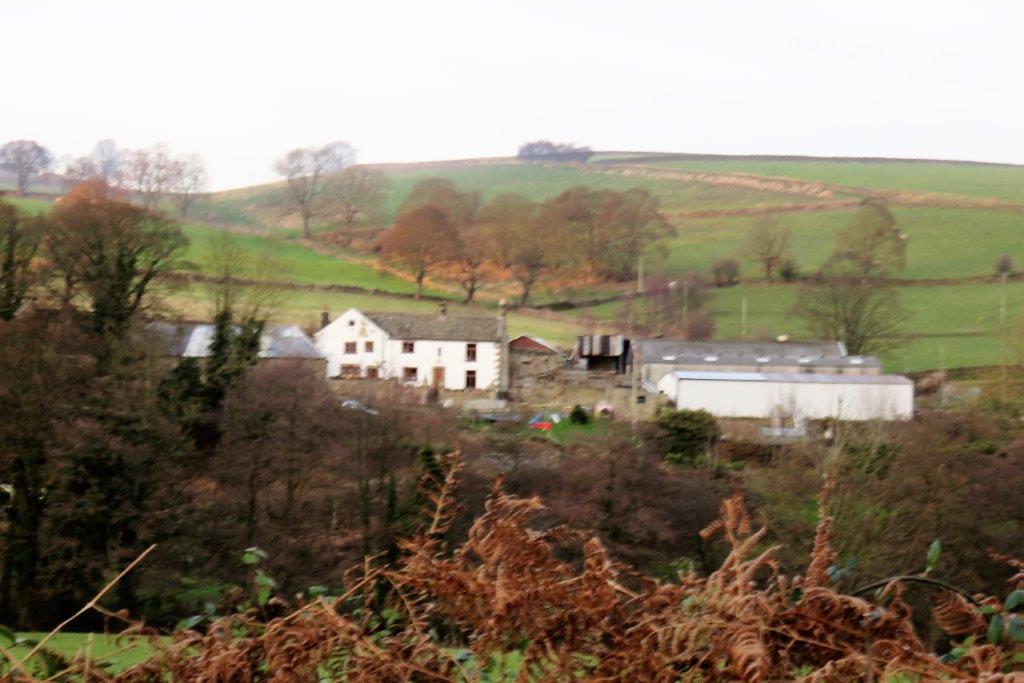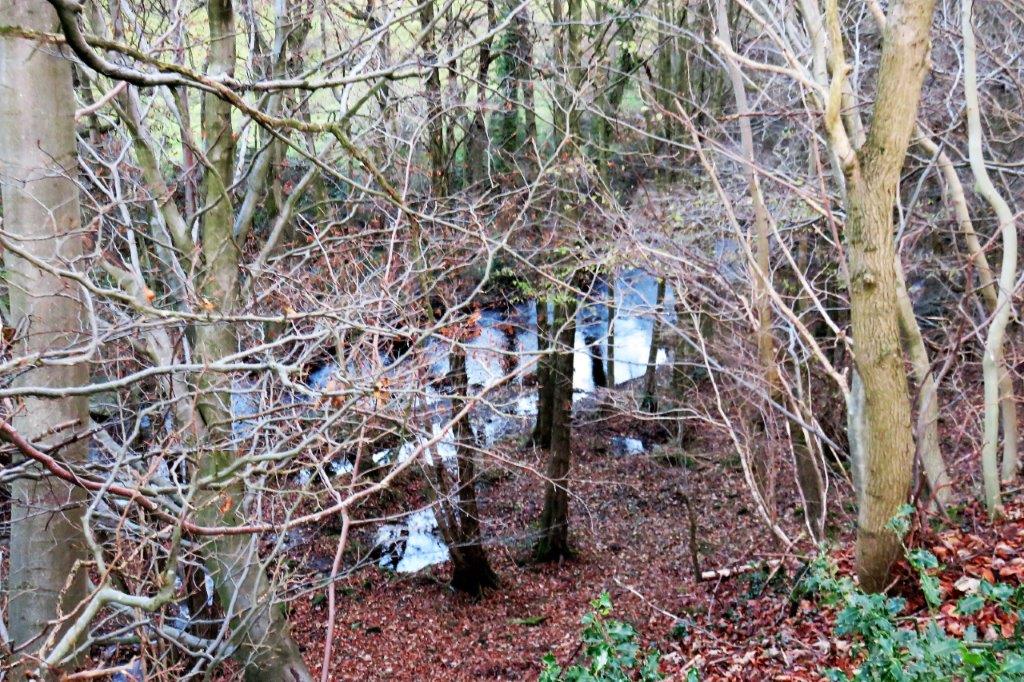 above the Dale Dike Stream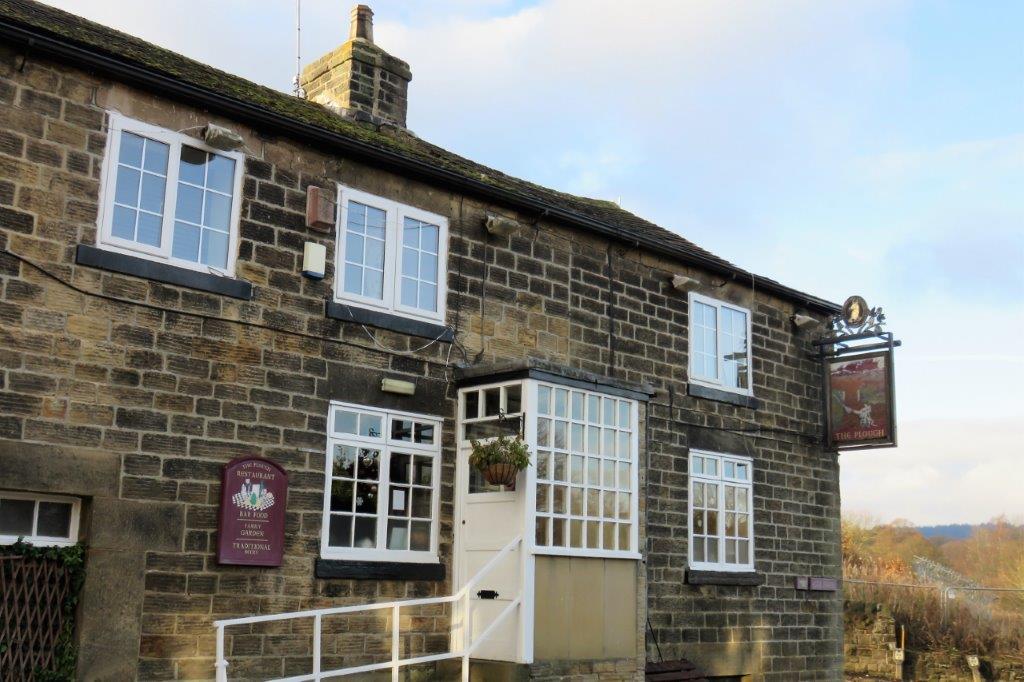 The Plough Inn in Low Bradfield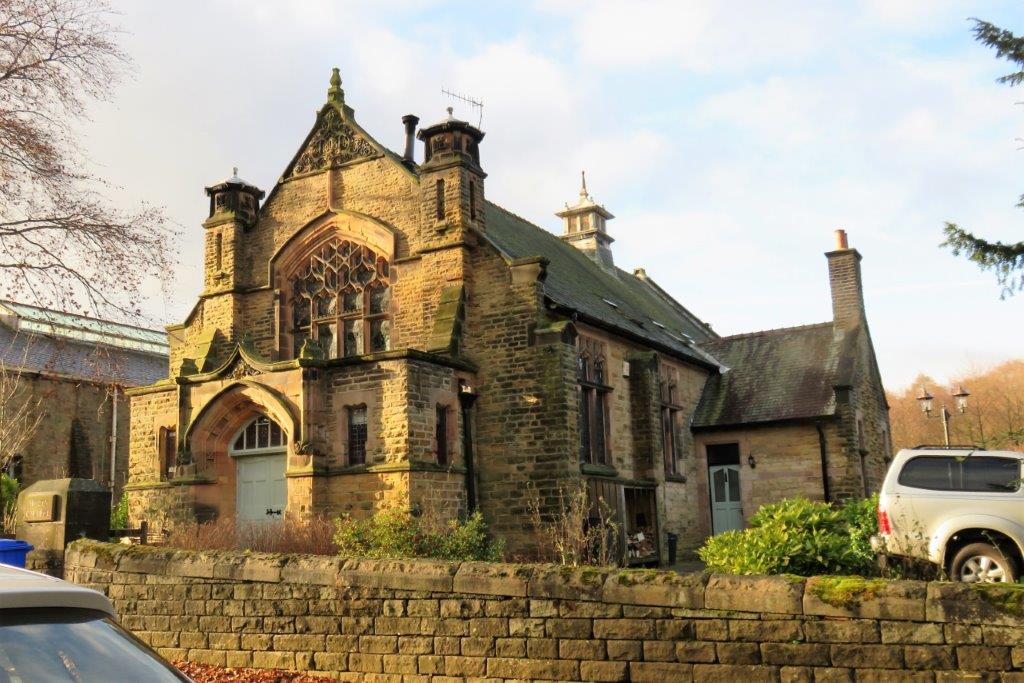 now a house?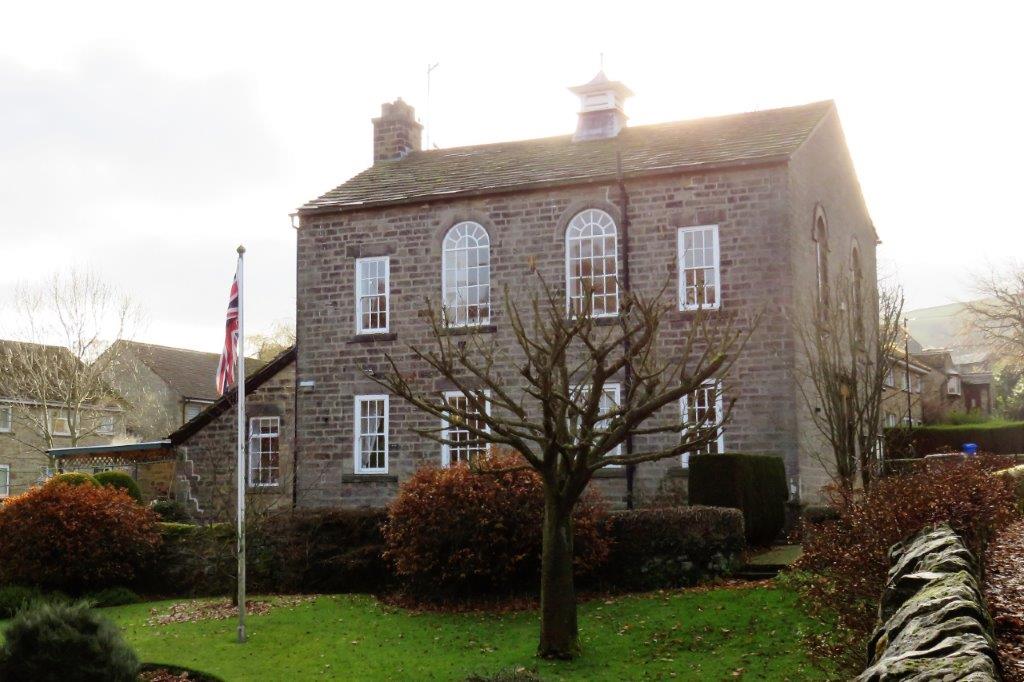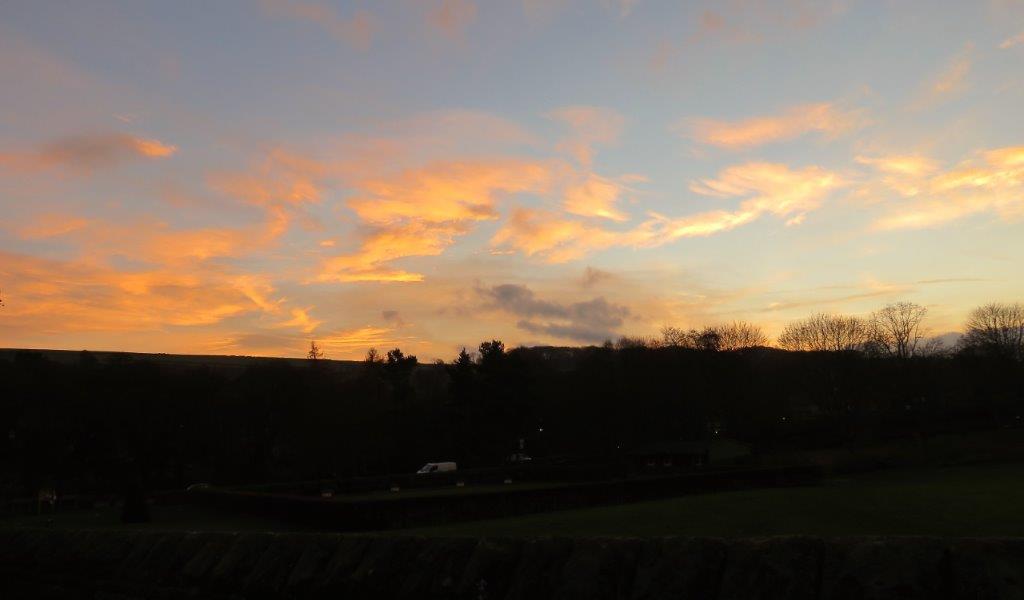 sunset over Low Bradfield cricket ground
homepage - Day Walks Index 2016 - contact me at