homepage - Day Walks Index 2016 - contact me at

2016.11.16 - Fox House, Longshaw Lodge, 'pond', L Bank Burbage Brook / Padley Gorge, then cross to R Bank, Bole Hill Quarry / Lawrence Field Quarry?, cross A625 Rd, below Millstone Edge, Higgar Tor, Stanage Edge, Long Causeway to Stanage Pole & to Redmire Reservoirs, S side Redmire Reservoirs, Redmires Conduit, Lodge Moor - leader Judy Gathercole - Wednesday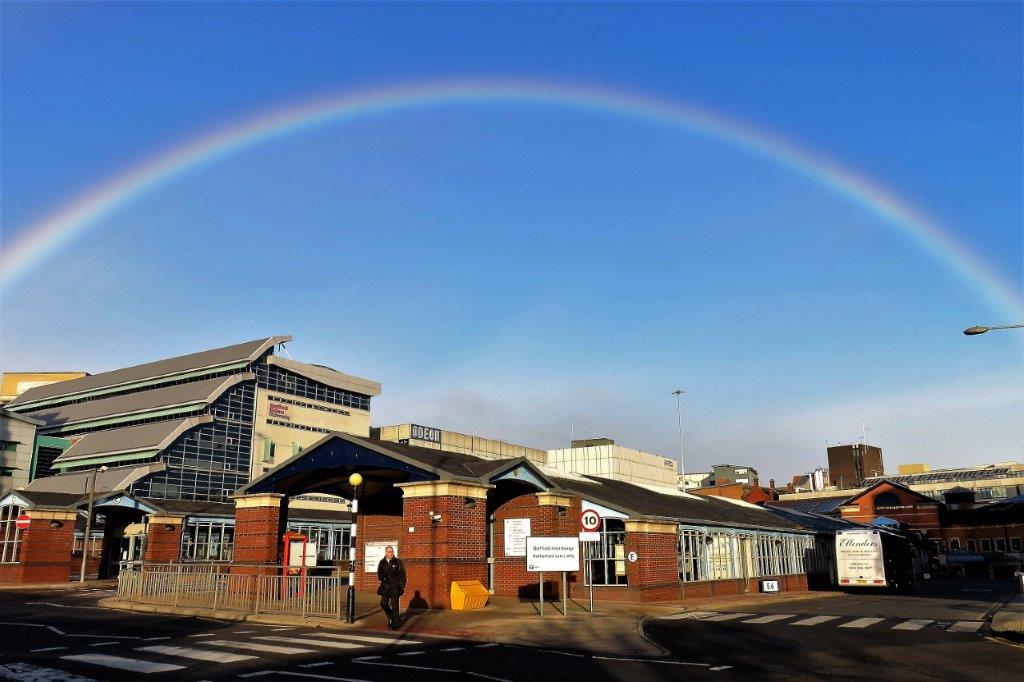 rainbow over Sheffield bus interchange - a favourable omen for the walk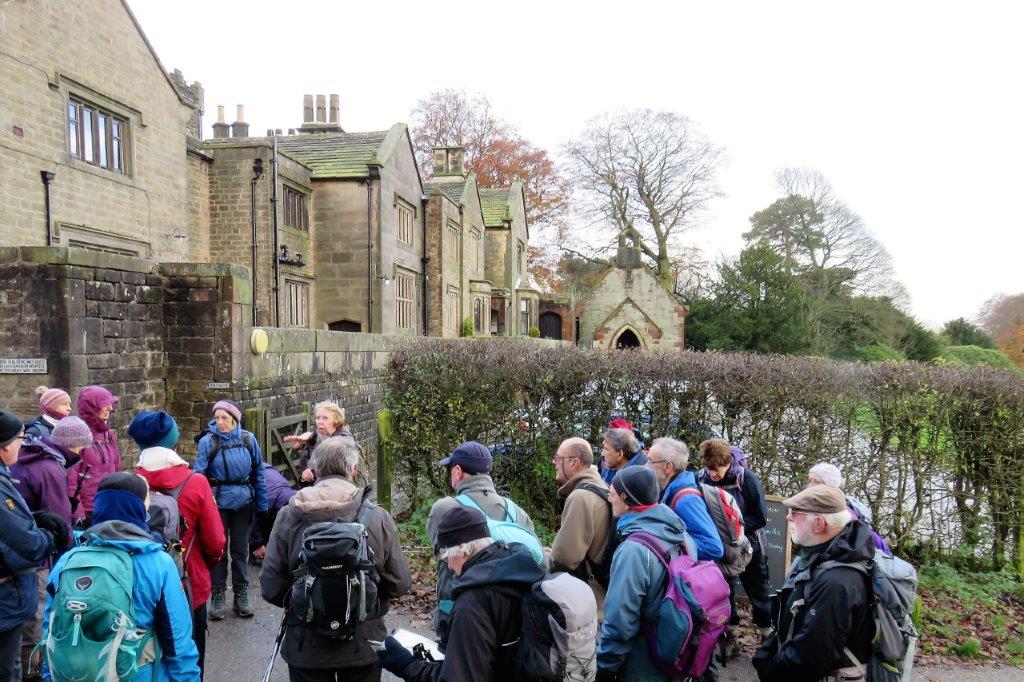 briefing outside Longshaw Lodge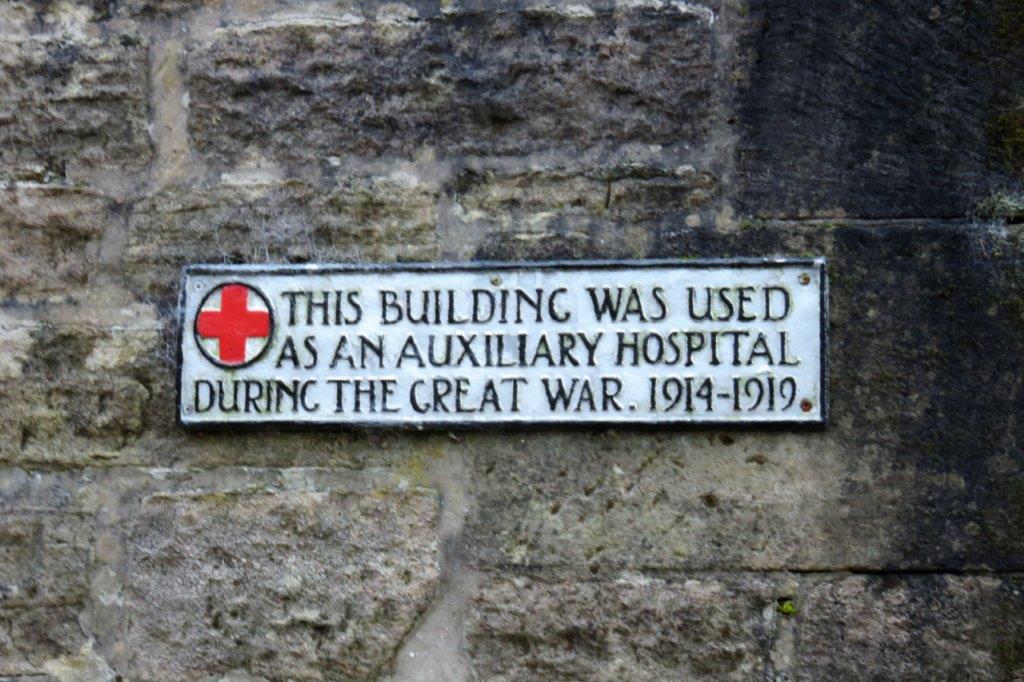 Longshaw Lodge was an auxiliary hospital during the first world war - plaque above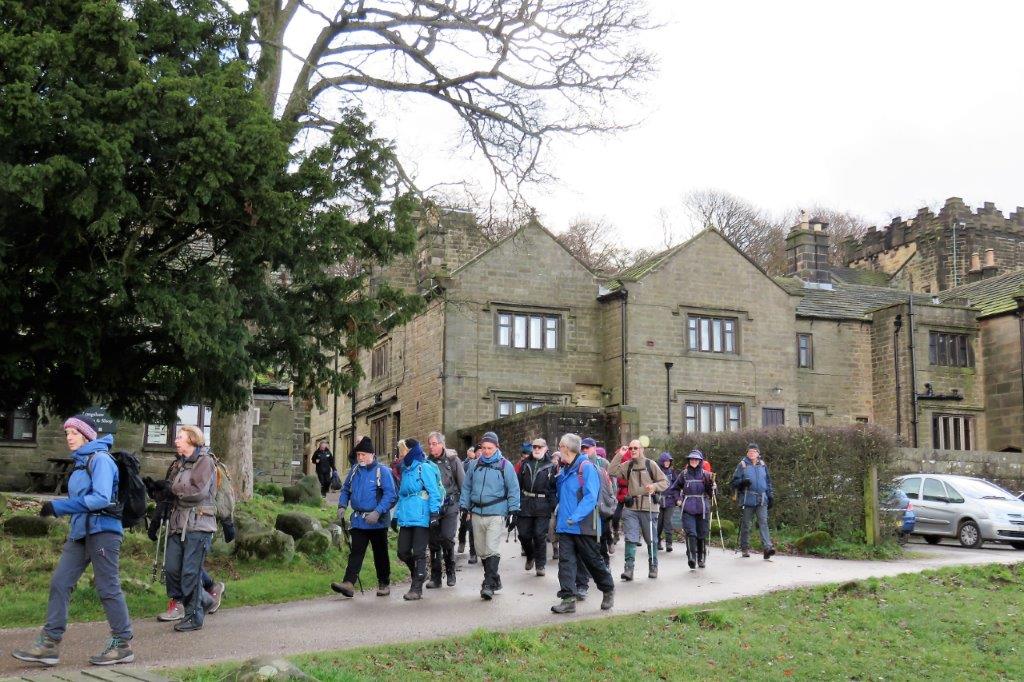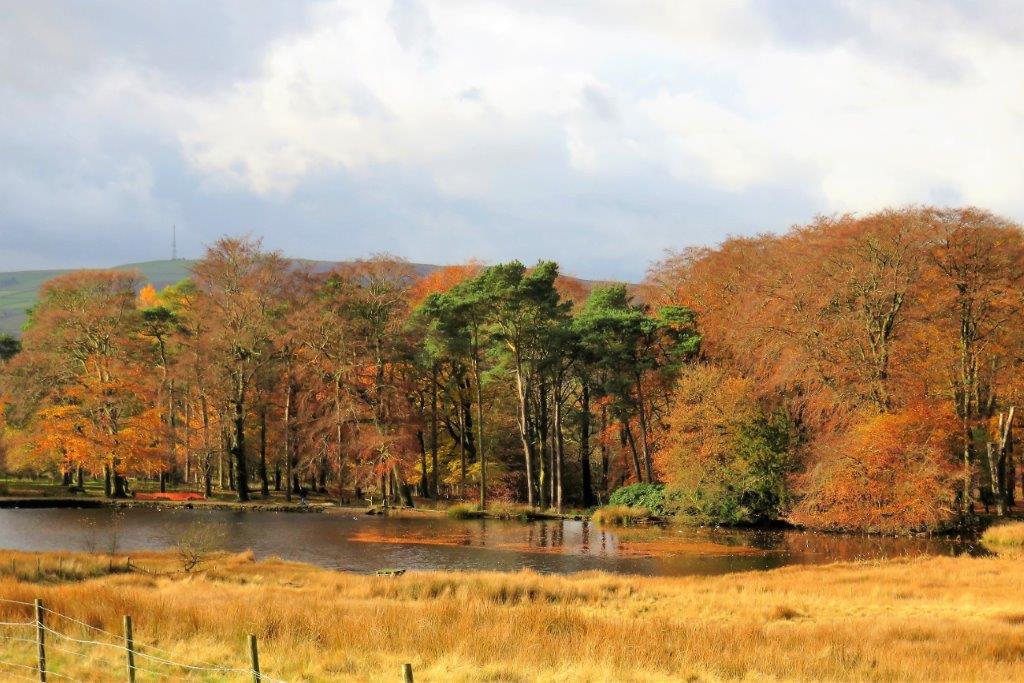 the pond ahead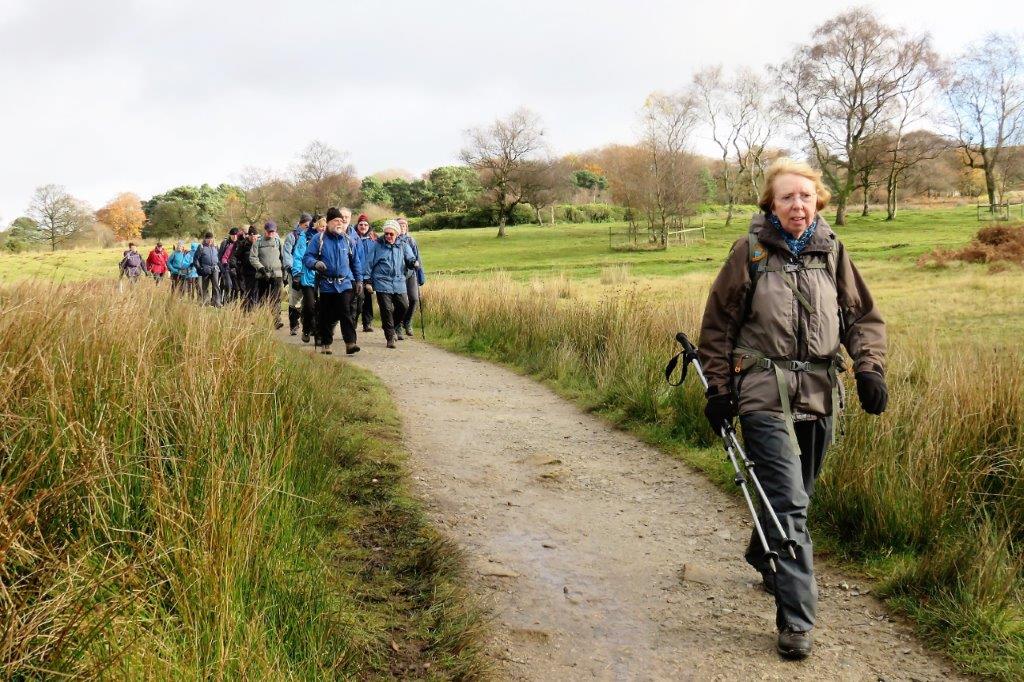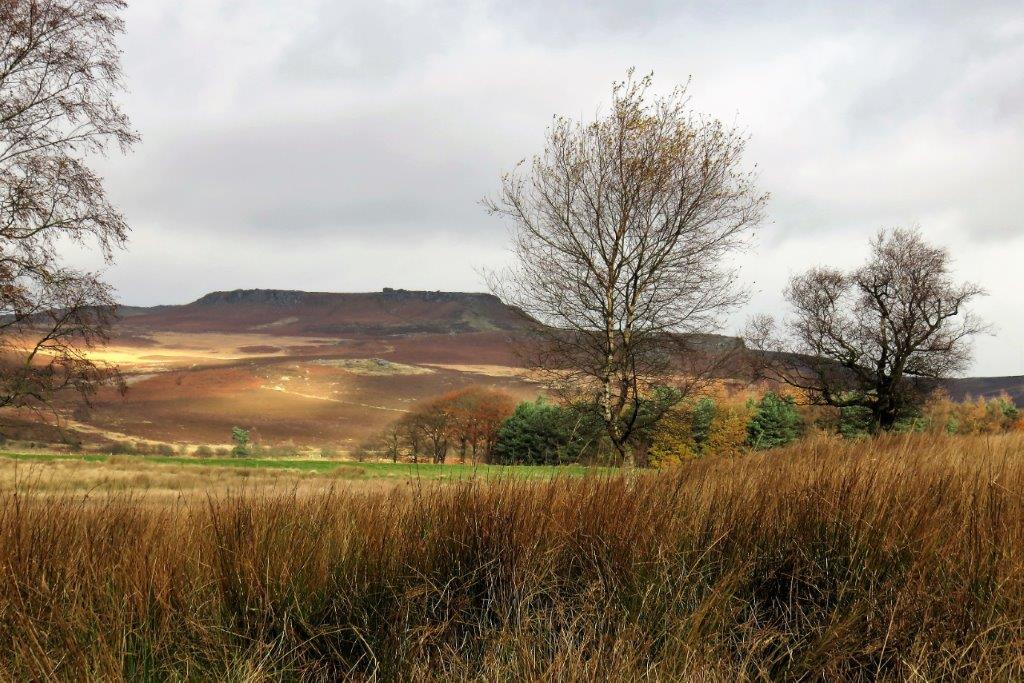 a view of Higgar Tor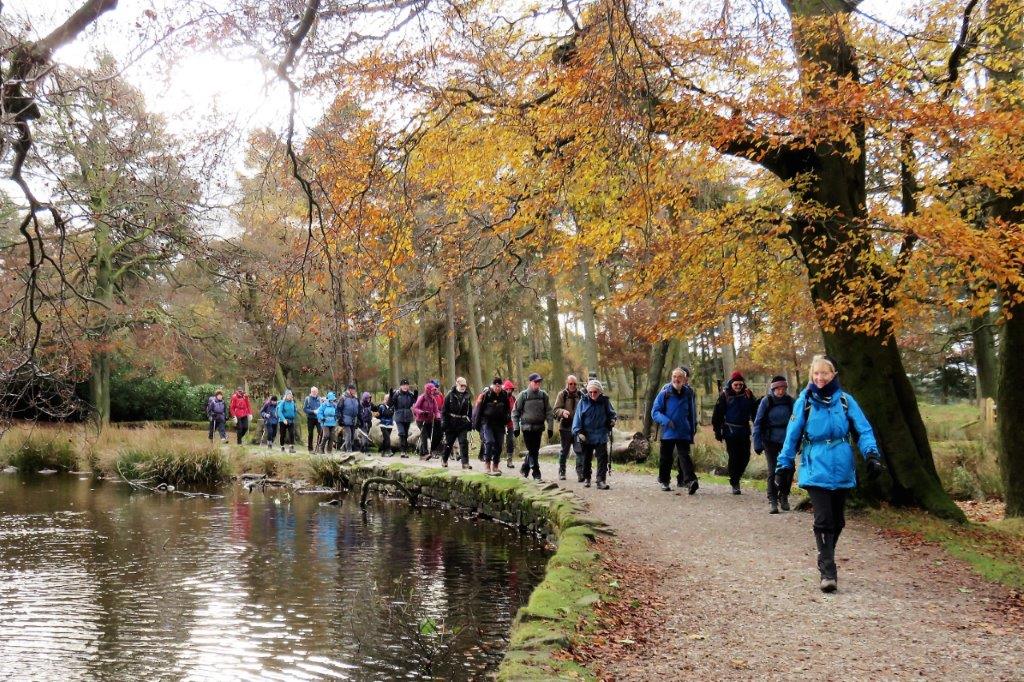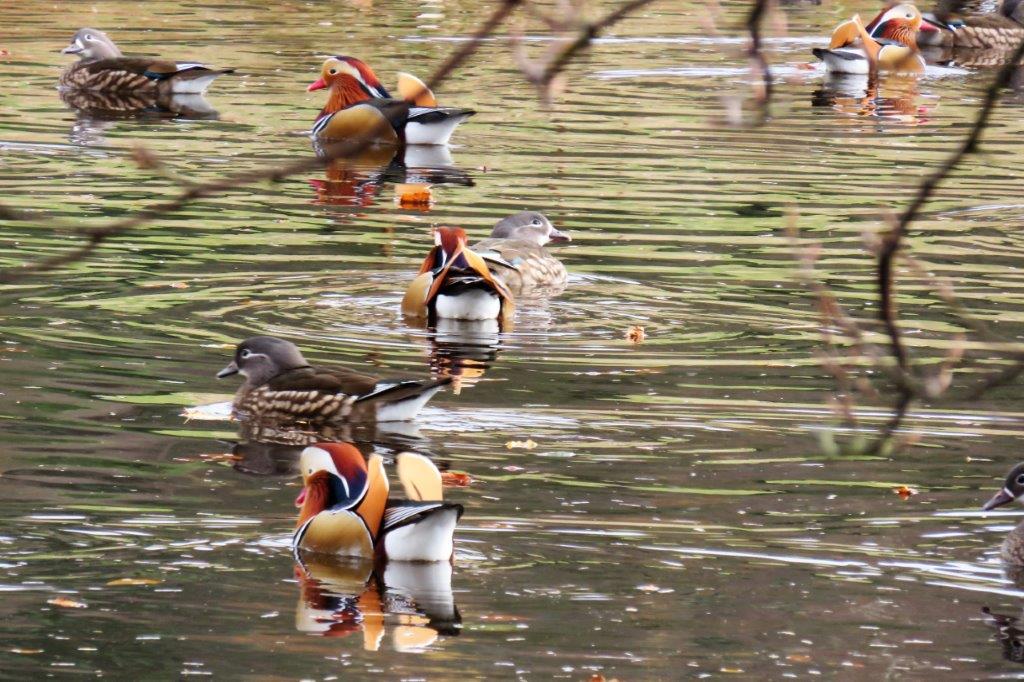 Mandarin Ducks - the brightly coloured duck is the 'male' the grey? one is the 'female'. Normally found in SE Asia but the ones seen are now feral breeding locally.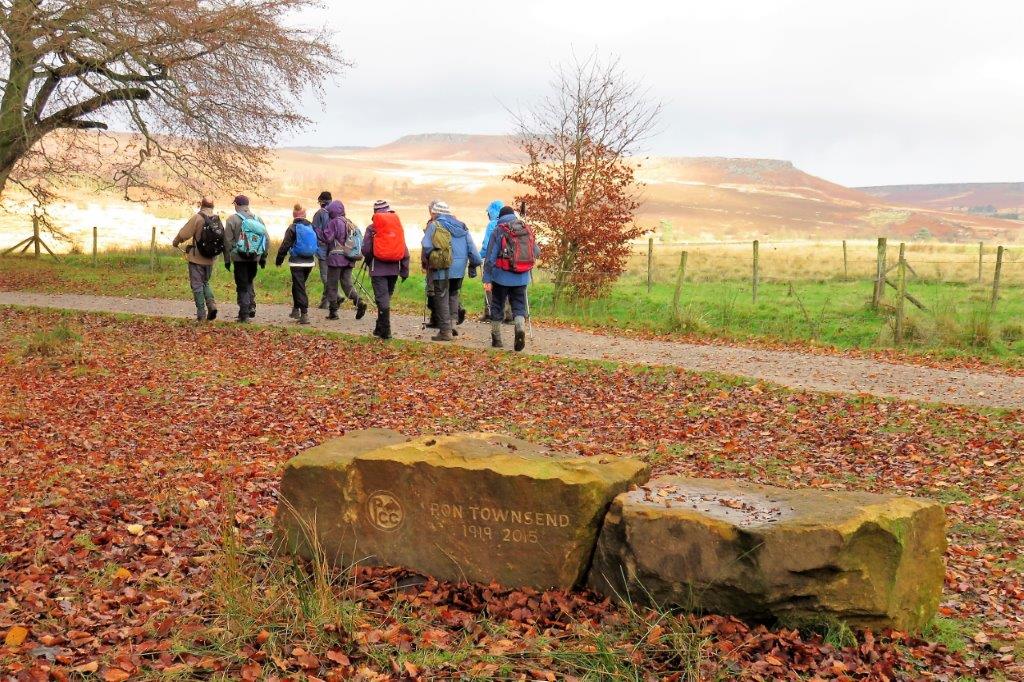 memorial to Ron Townsend 1919 to 2015 - a member of the Peak Climbing Club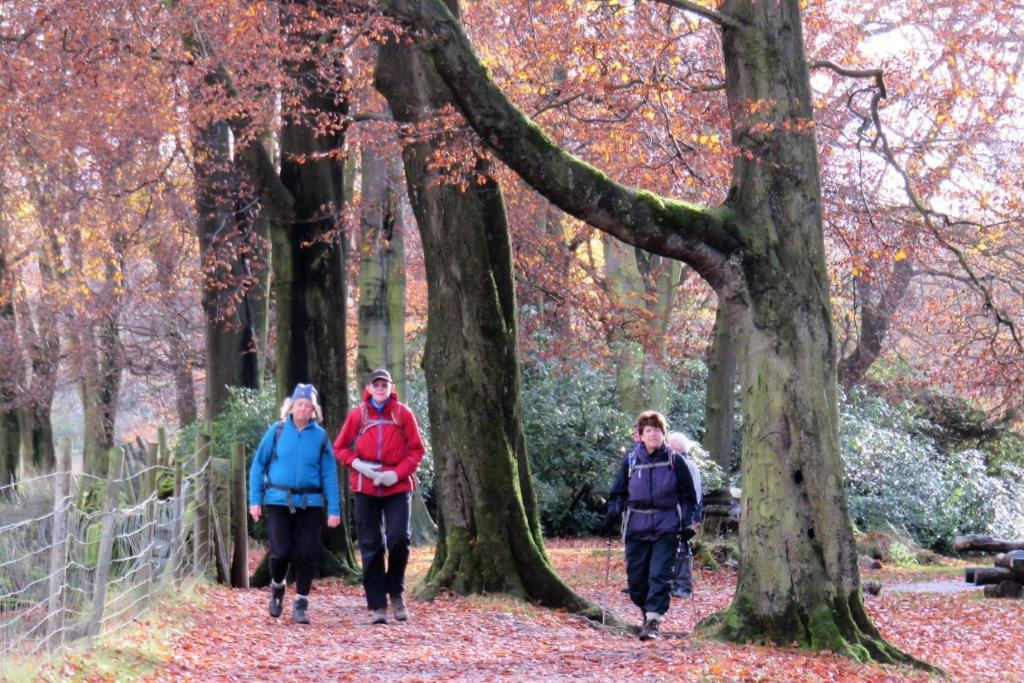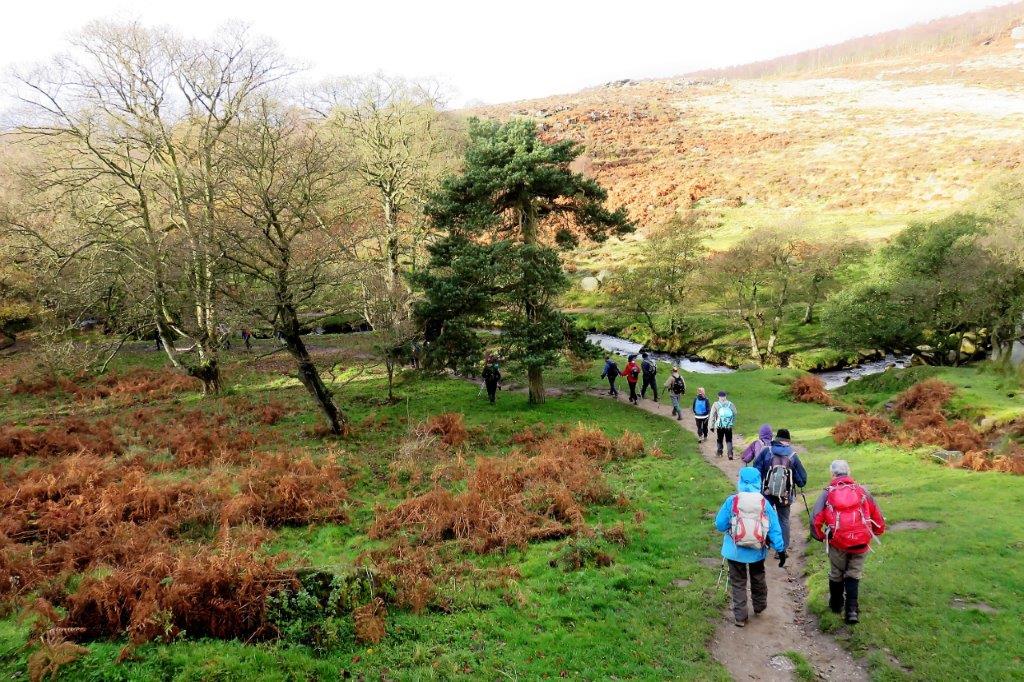 down to Burbage Brook / Padley Gorge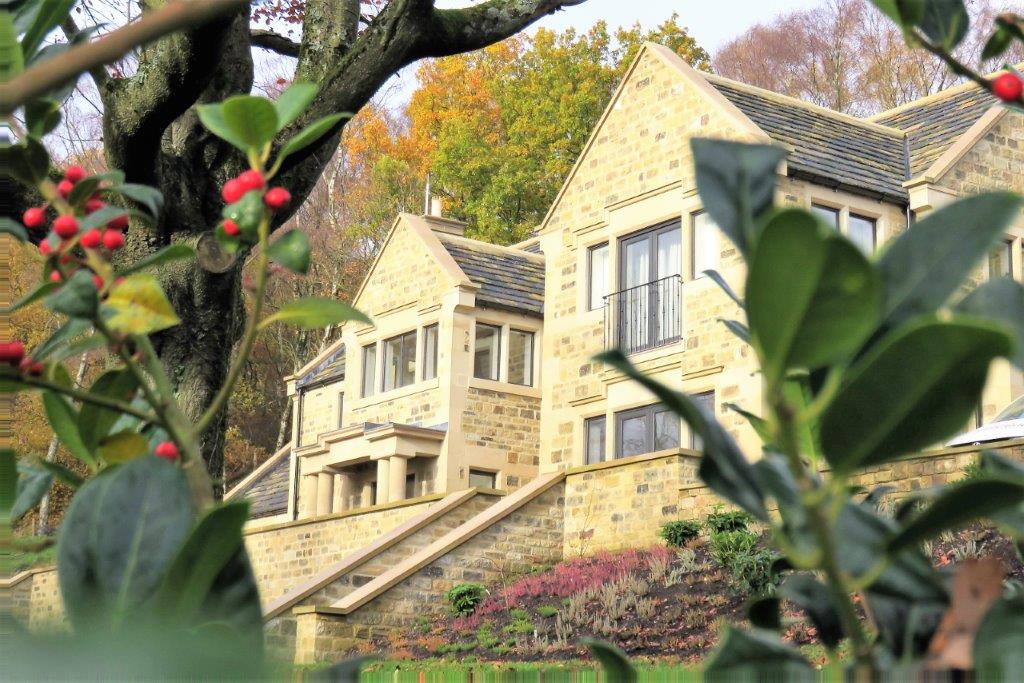 on the right bank - we now going up Burbage Brook turned away from the Brook and headed towards the bottom of Millstone Edge and Higgar Tor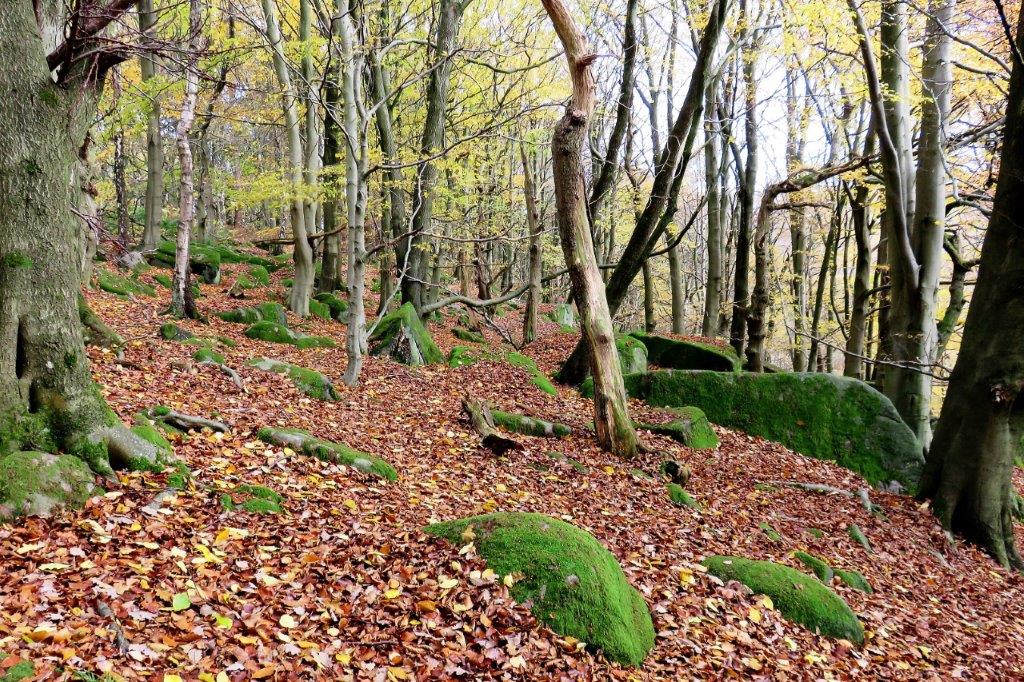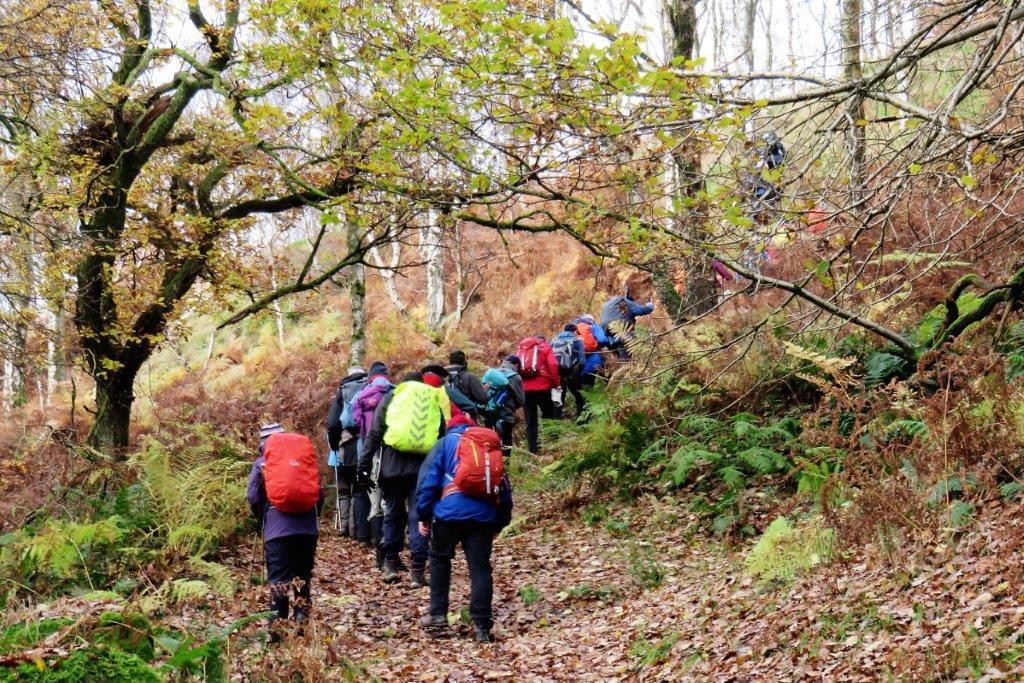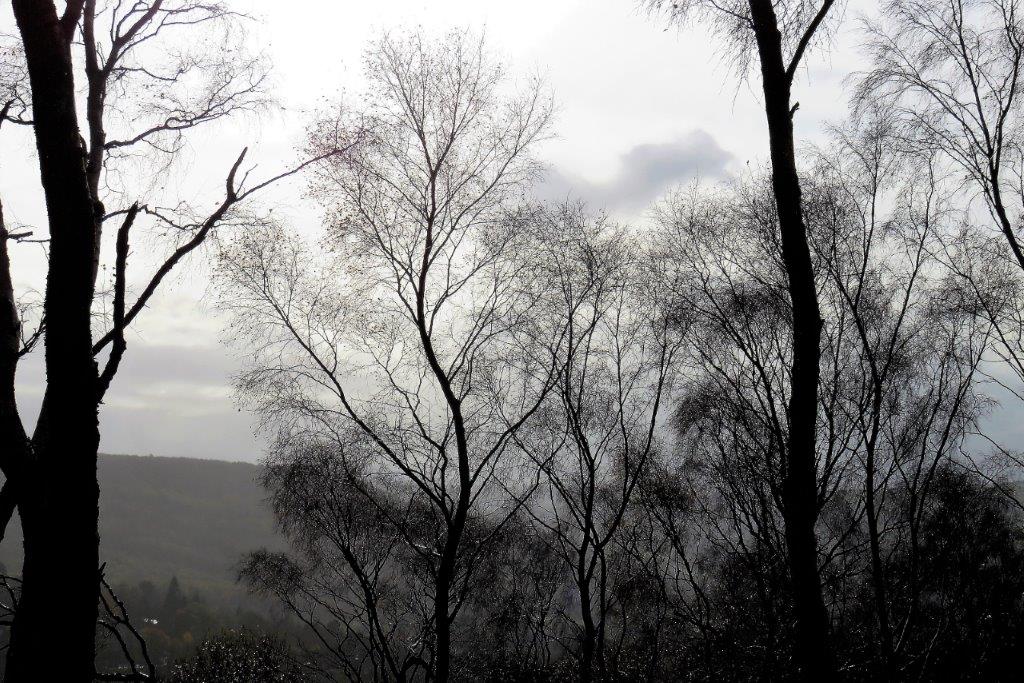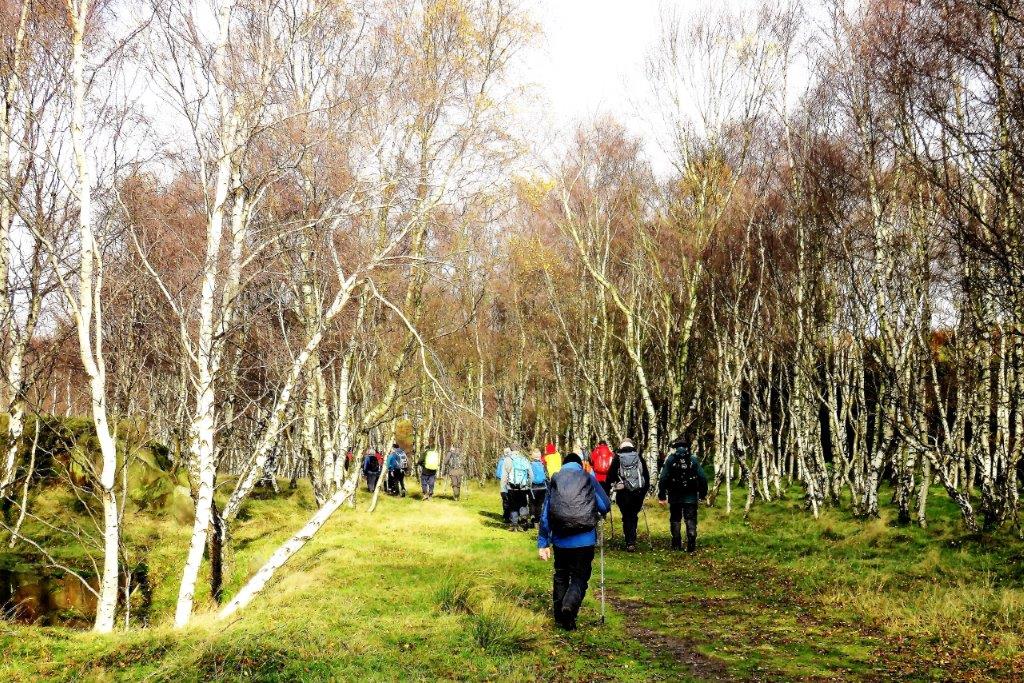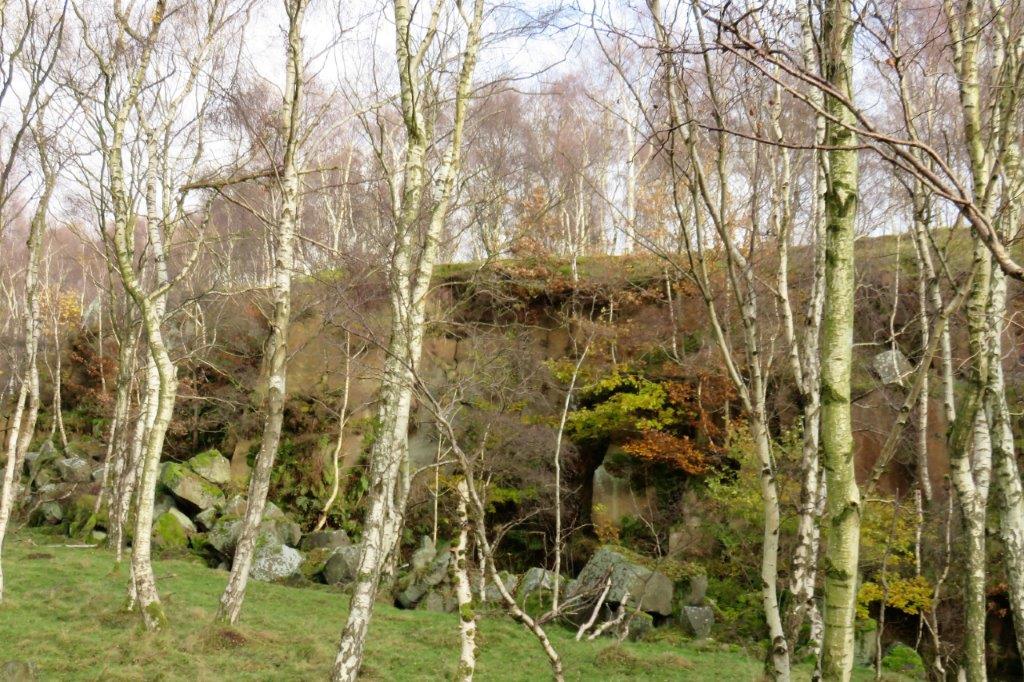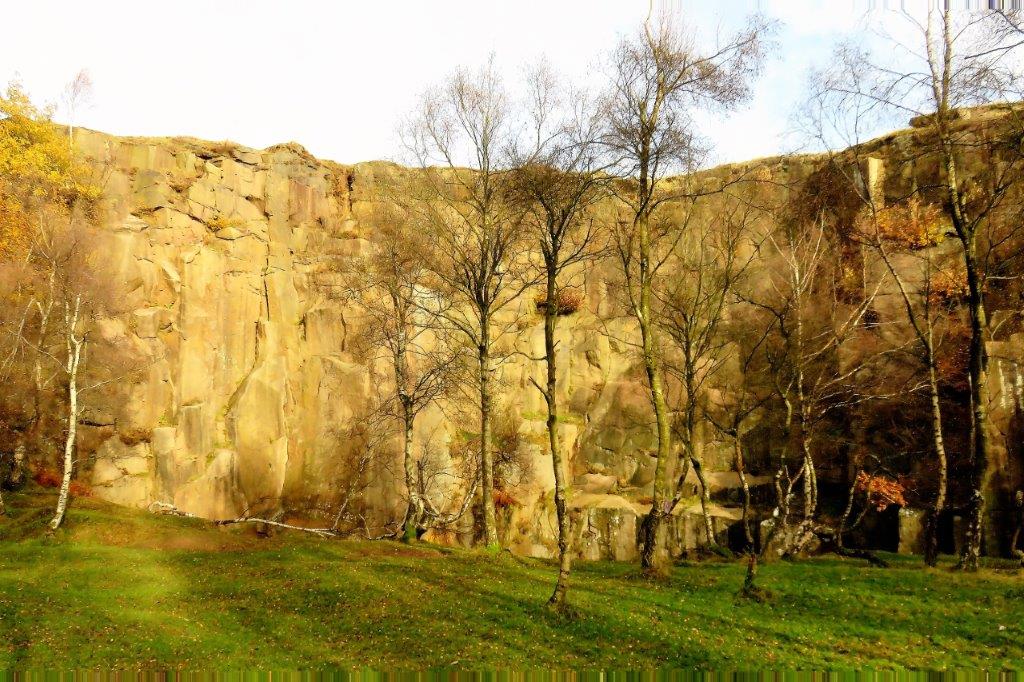 which quarry? Lawrence Field?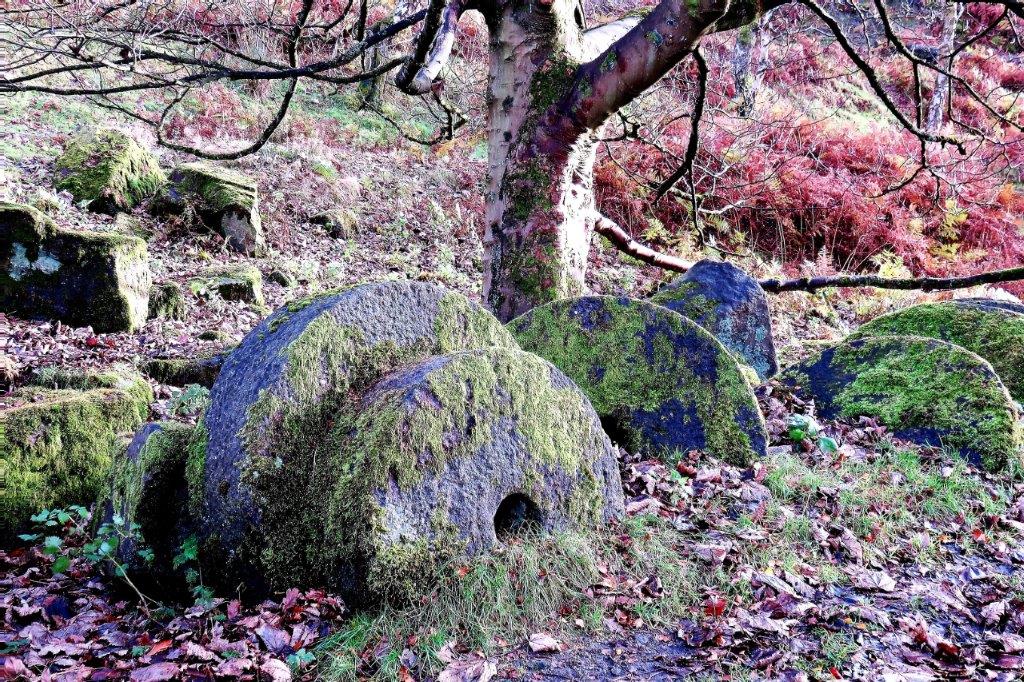 mill stone near quarries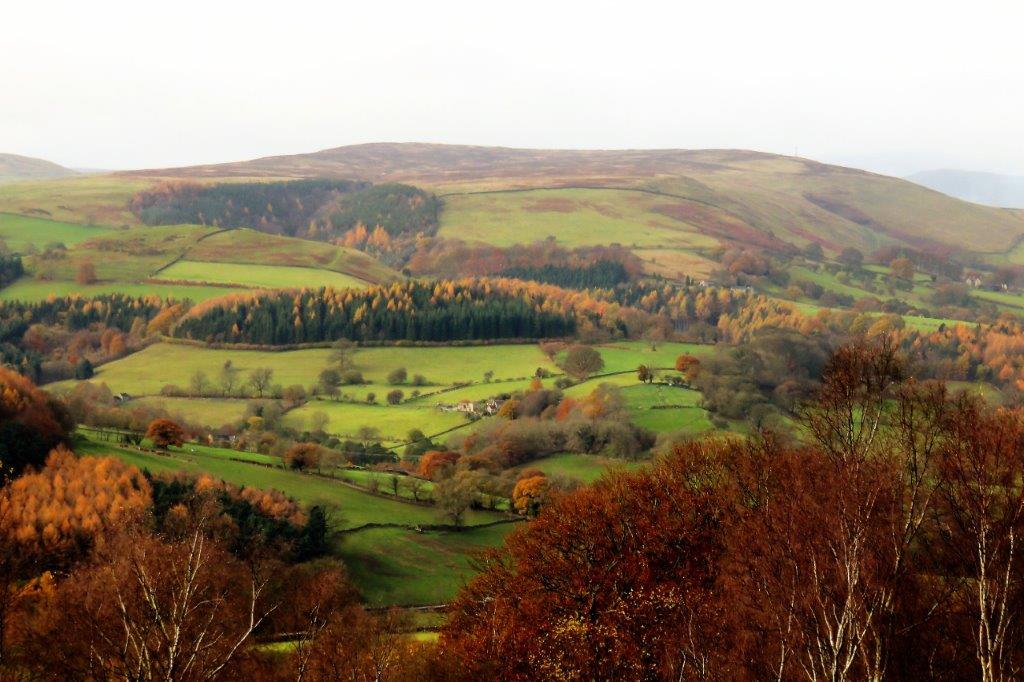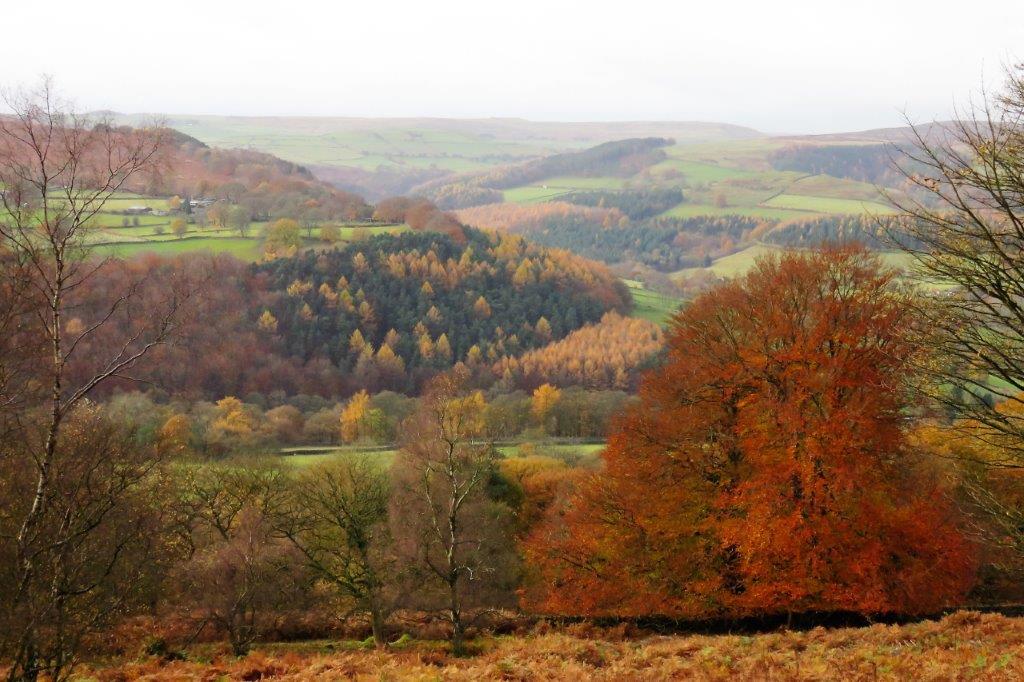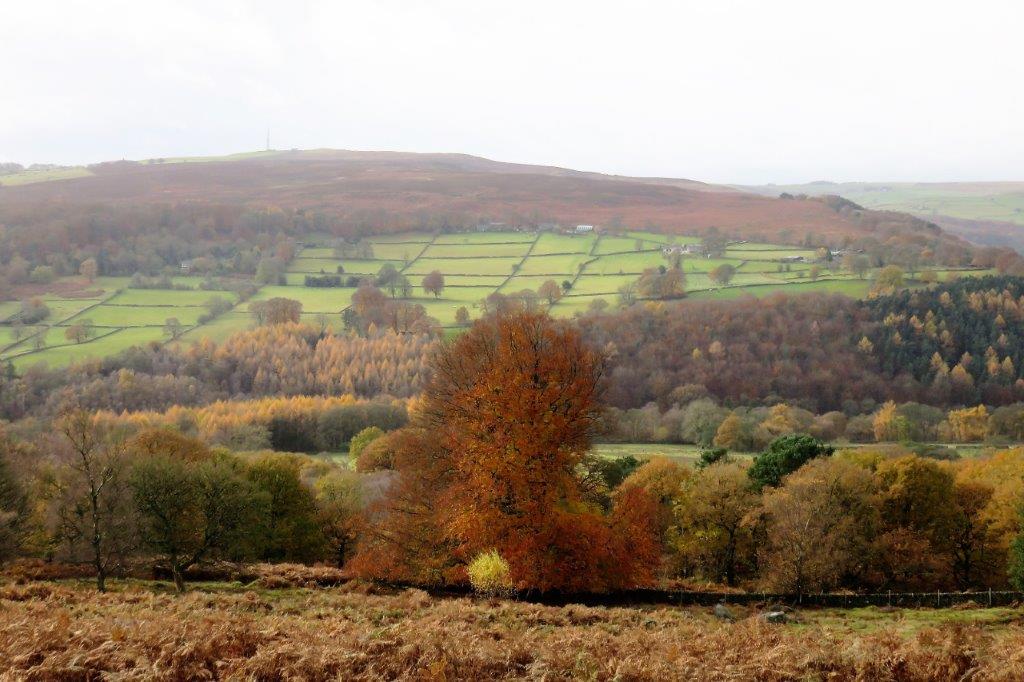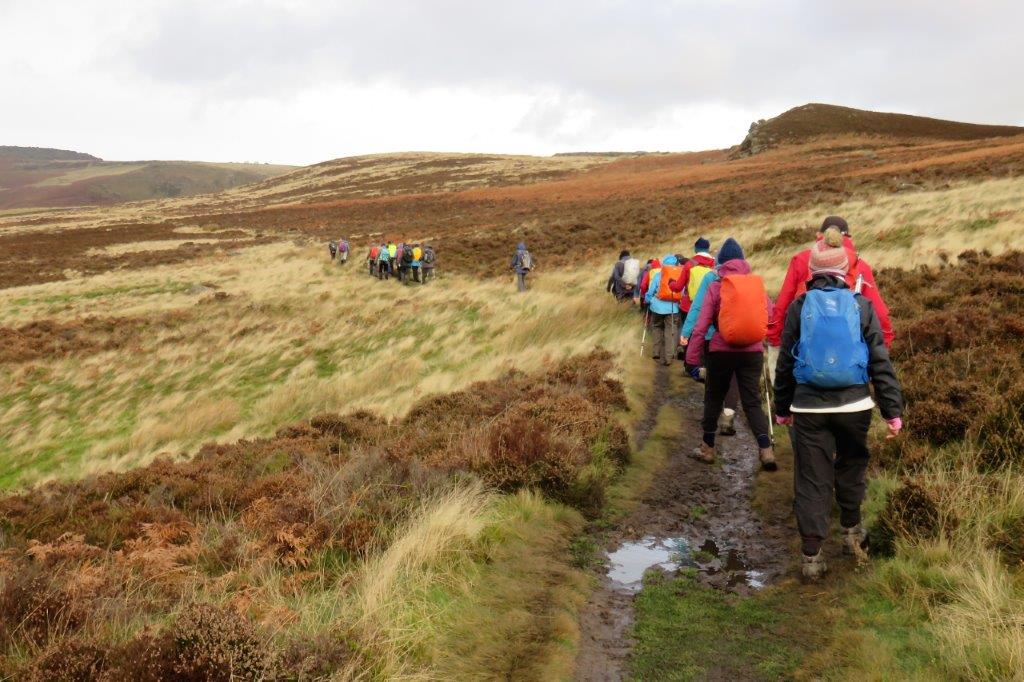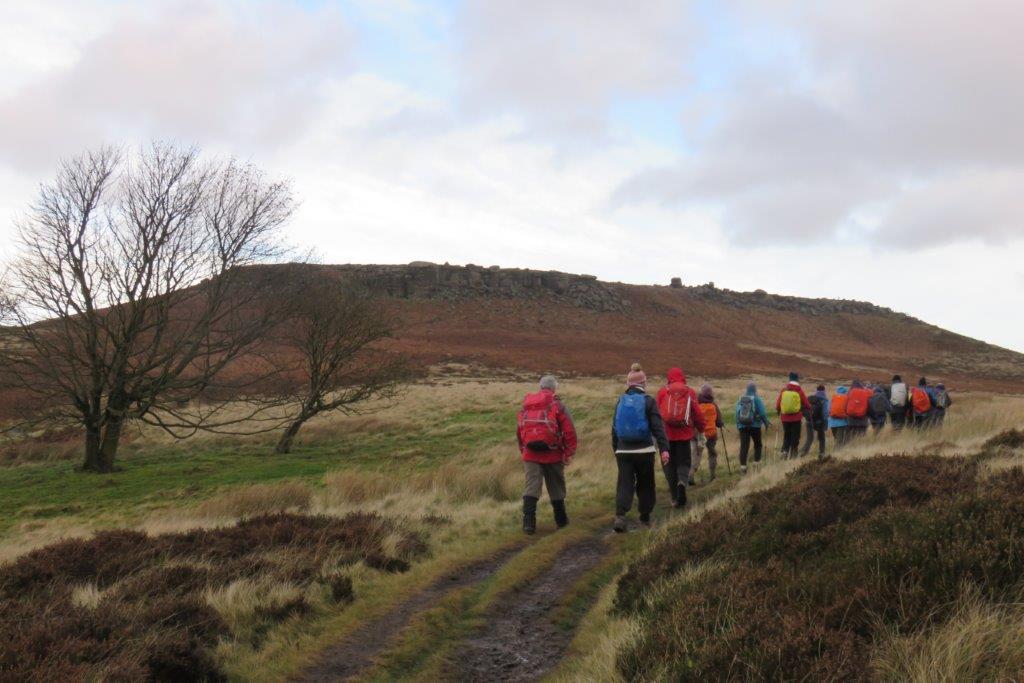 towards Higgar Tor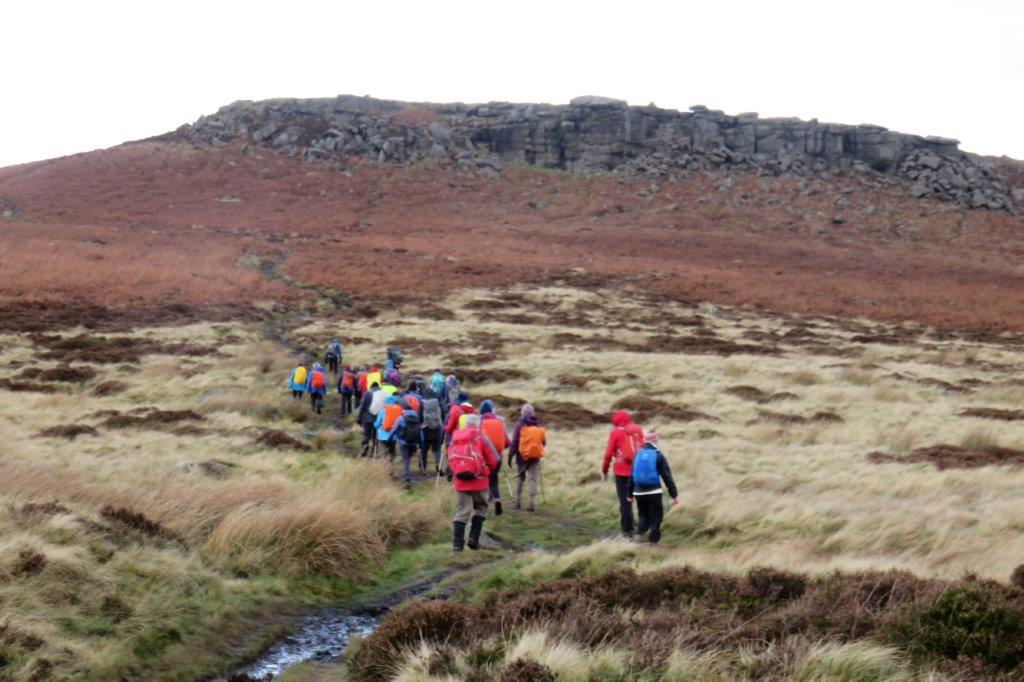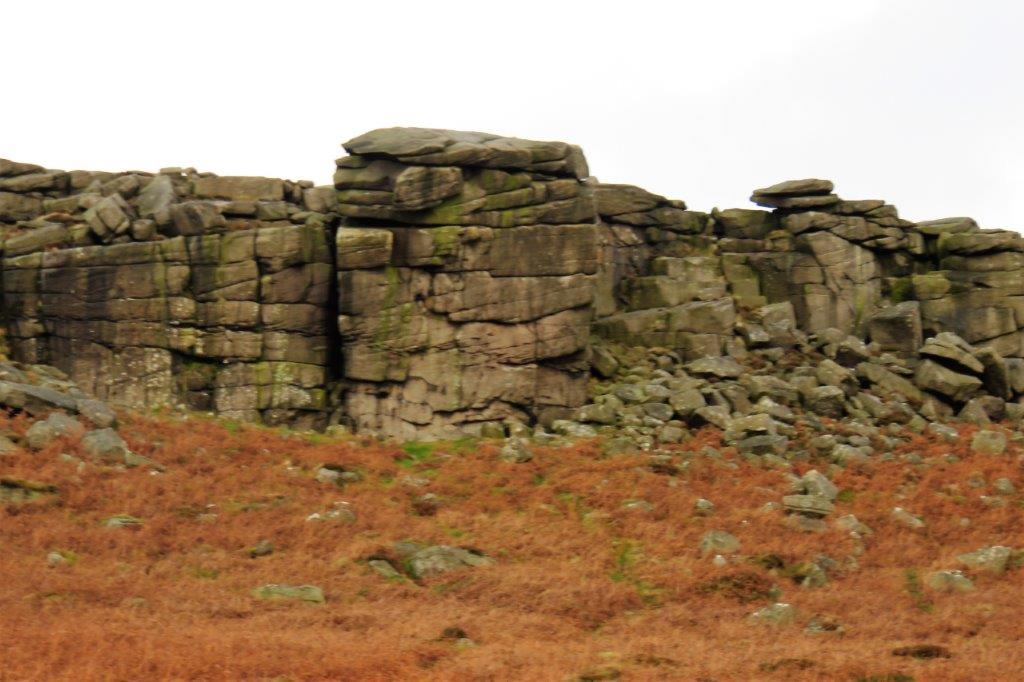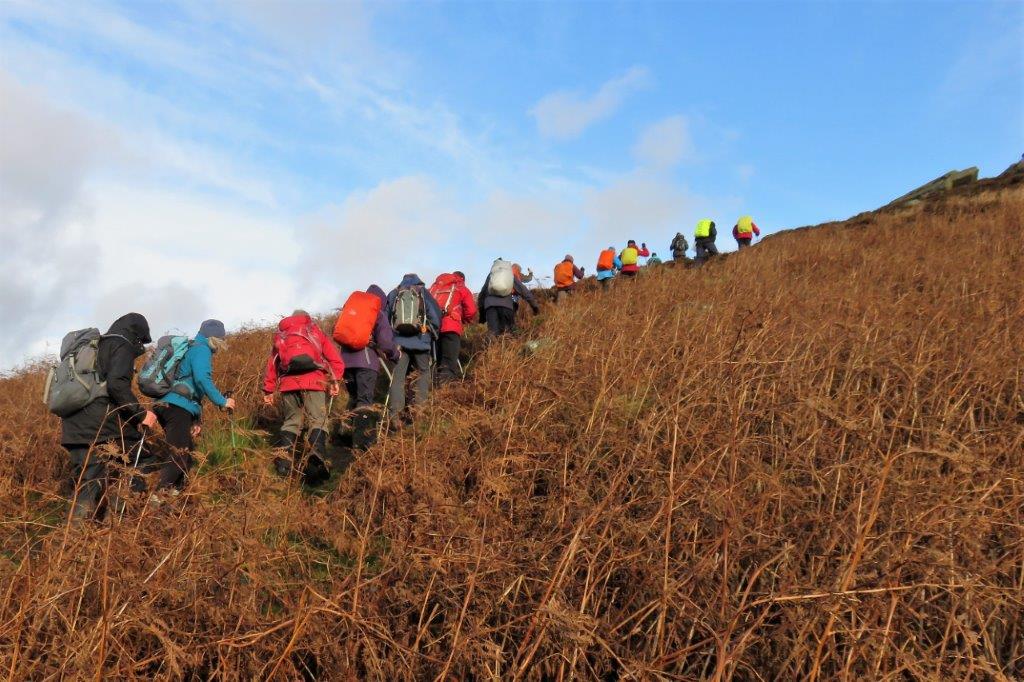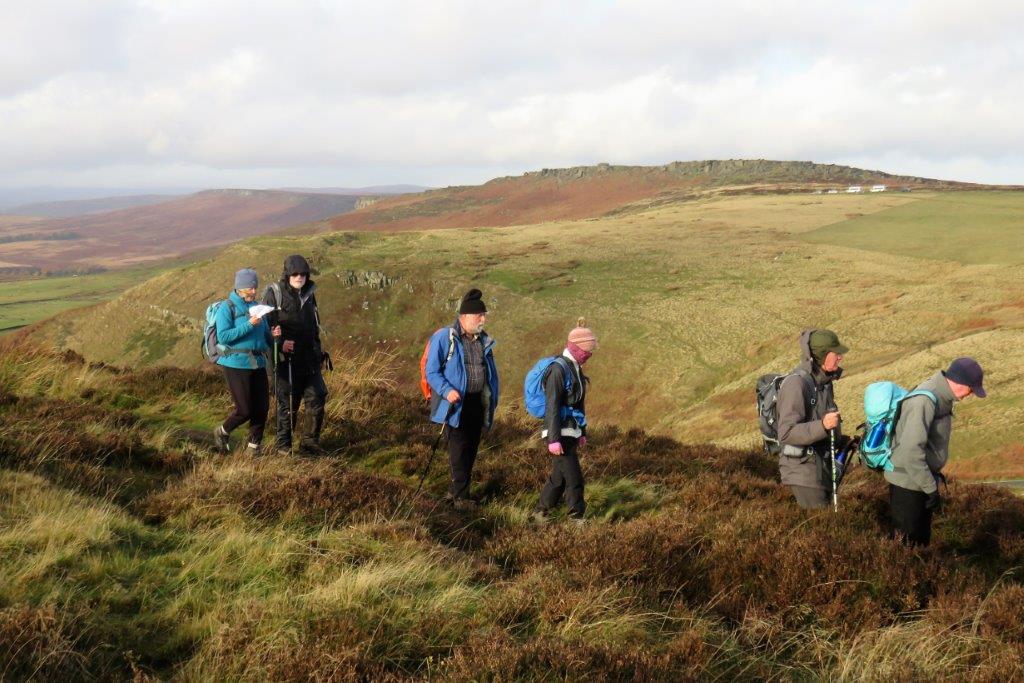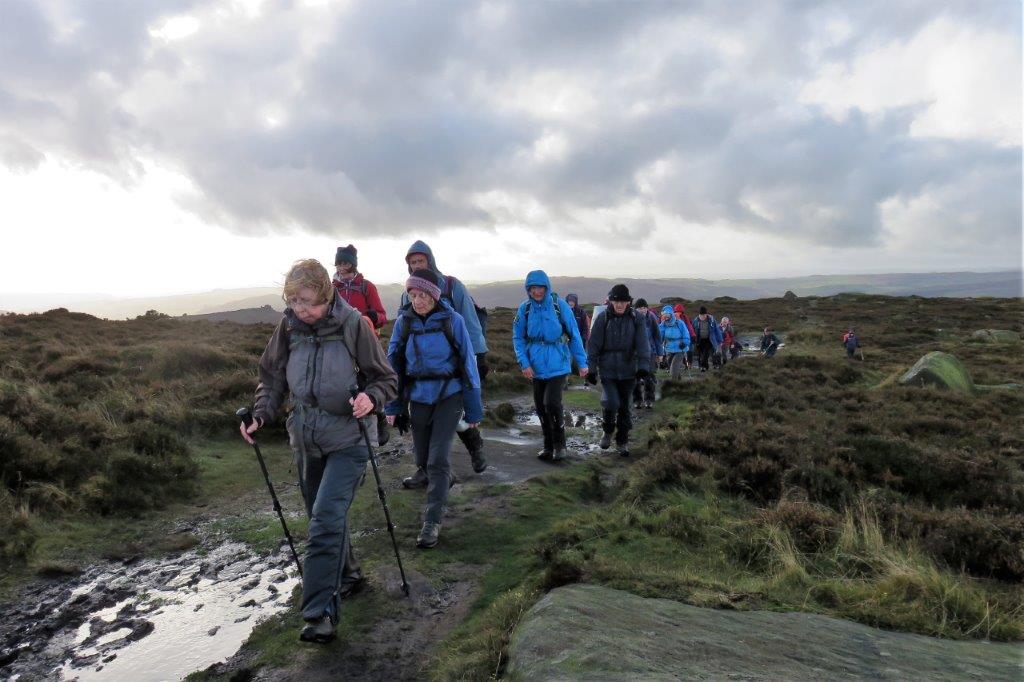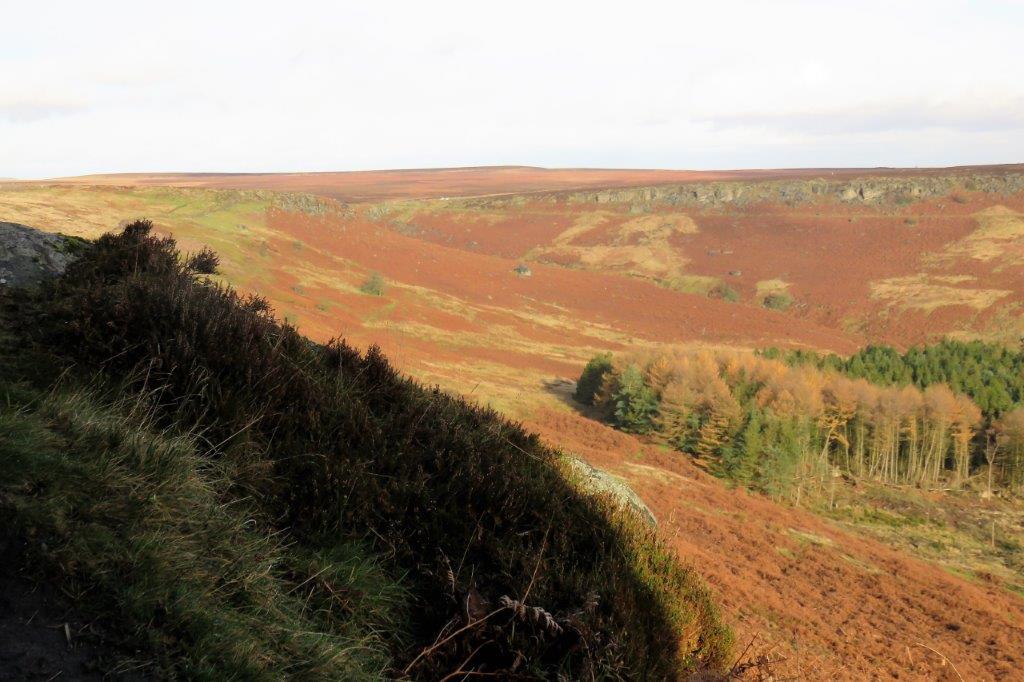 upper portion of Burbage Brook in valley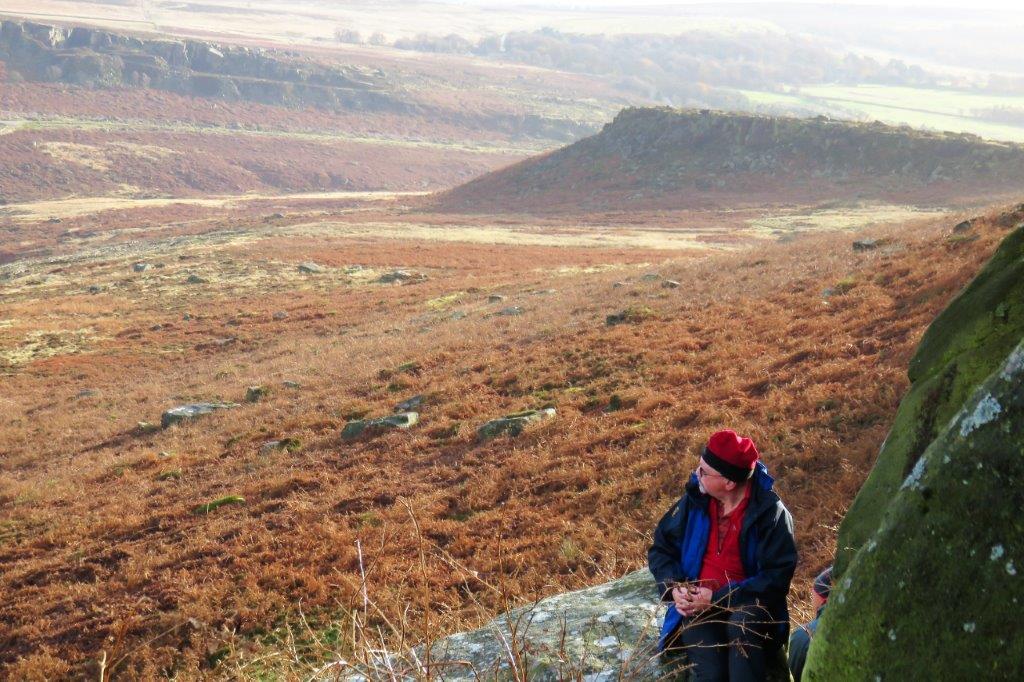 Carl Wark to right at top - once apparently thought to be a fort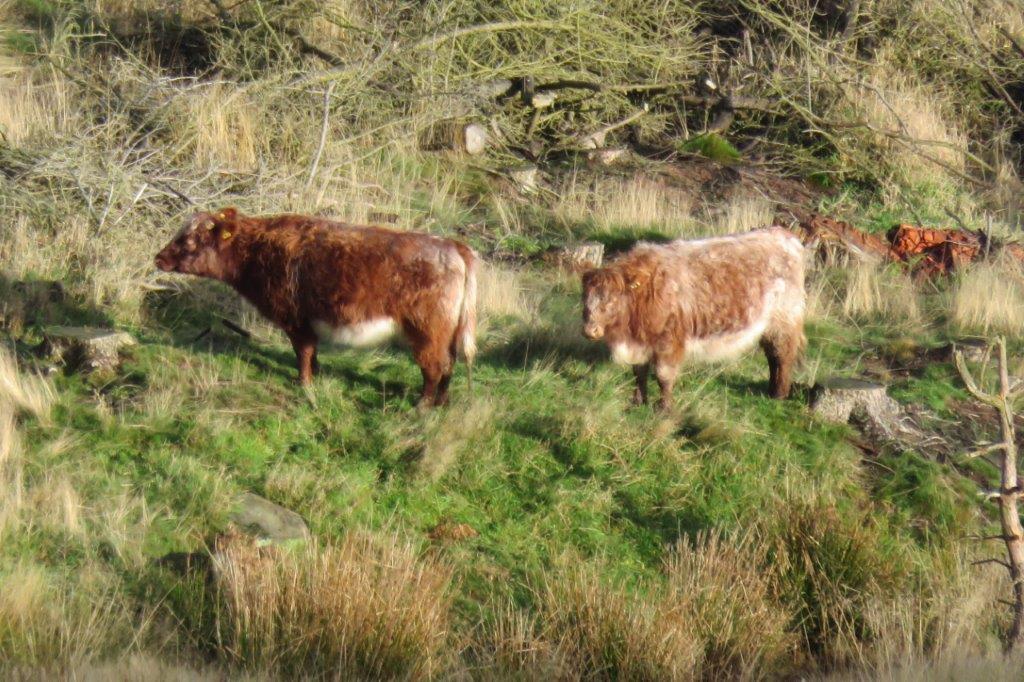 cattle in the valley - not the Highland Cattle we see elsewhere in the Peak District?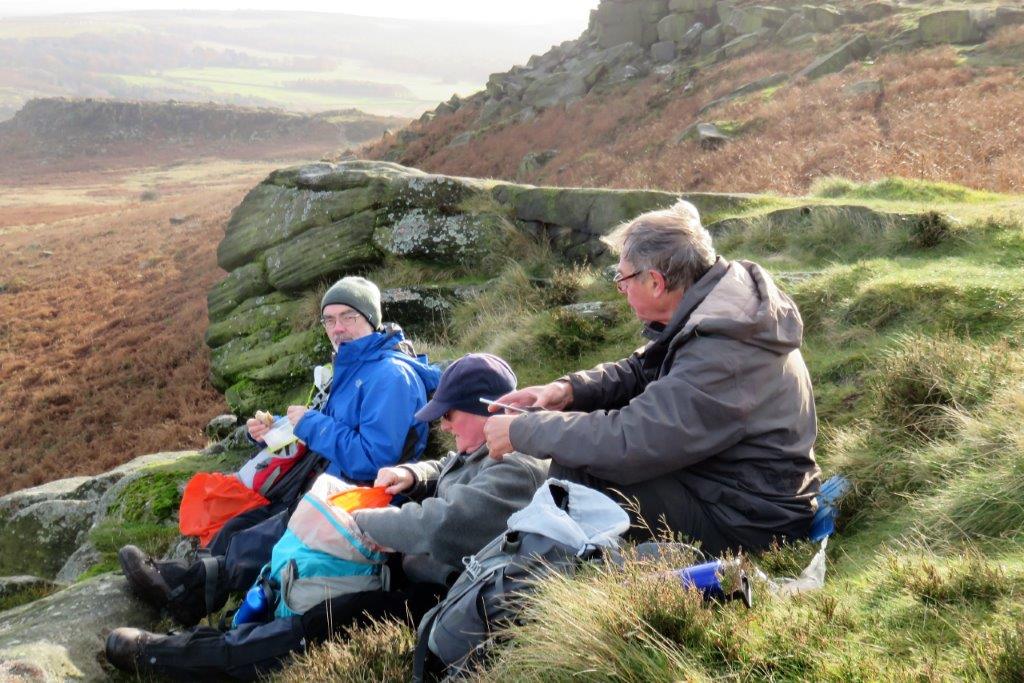 sheltering from the 40mph windy gusts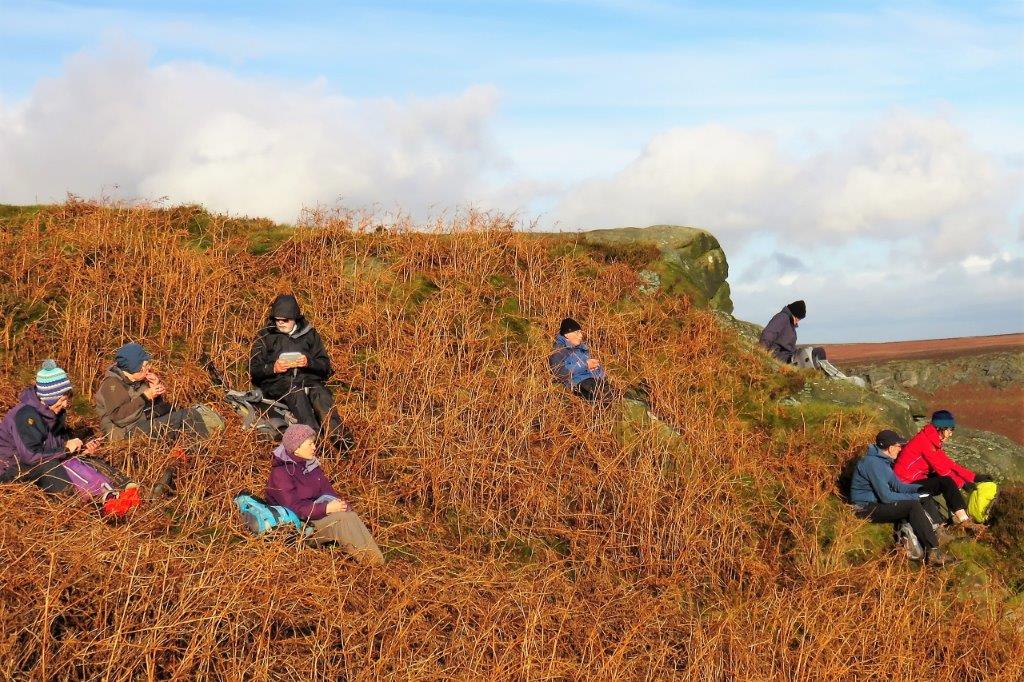 Burbage Rocks across the valley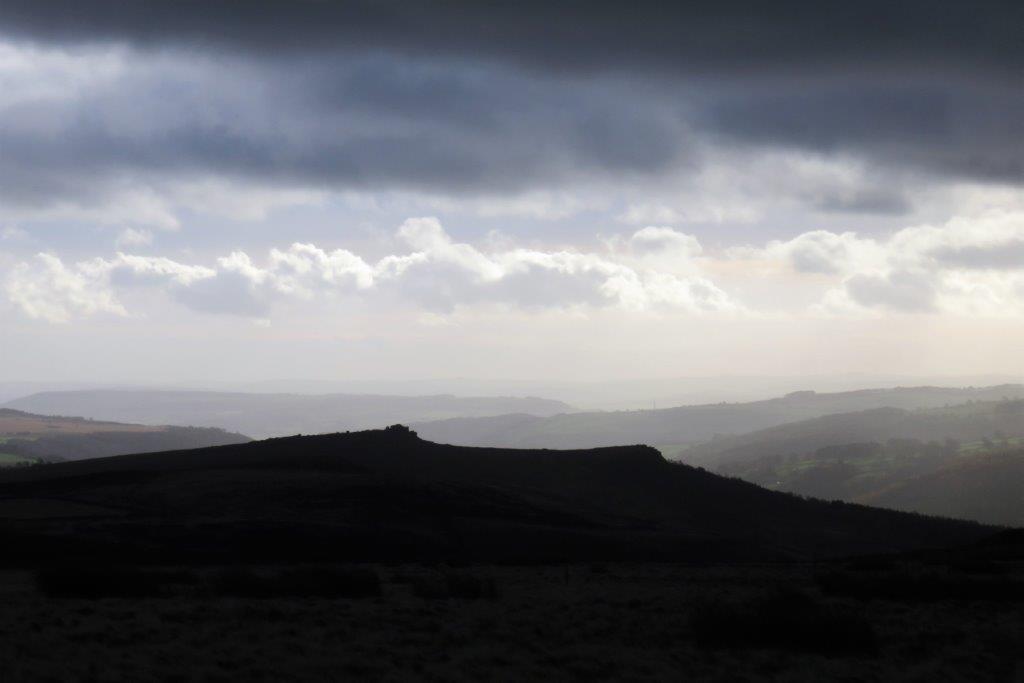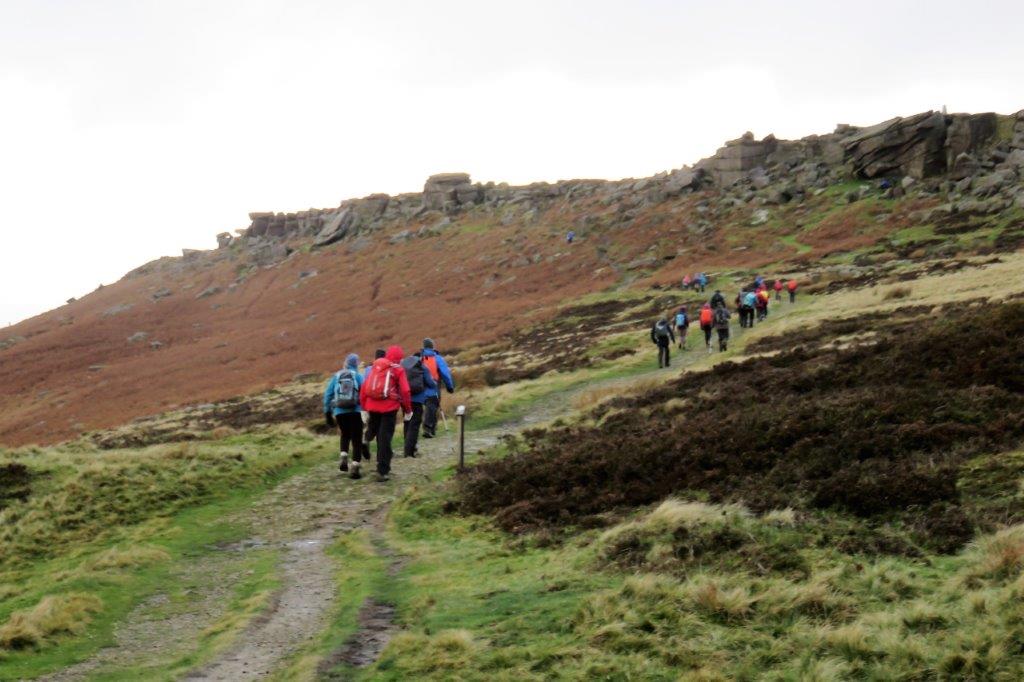 heading towards Stanage Edge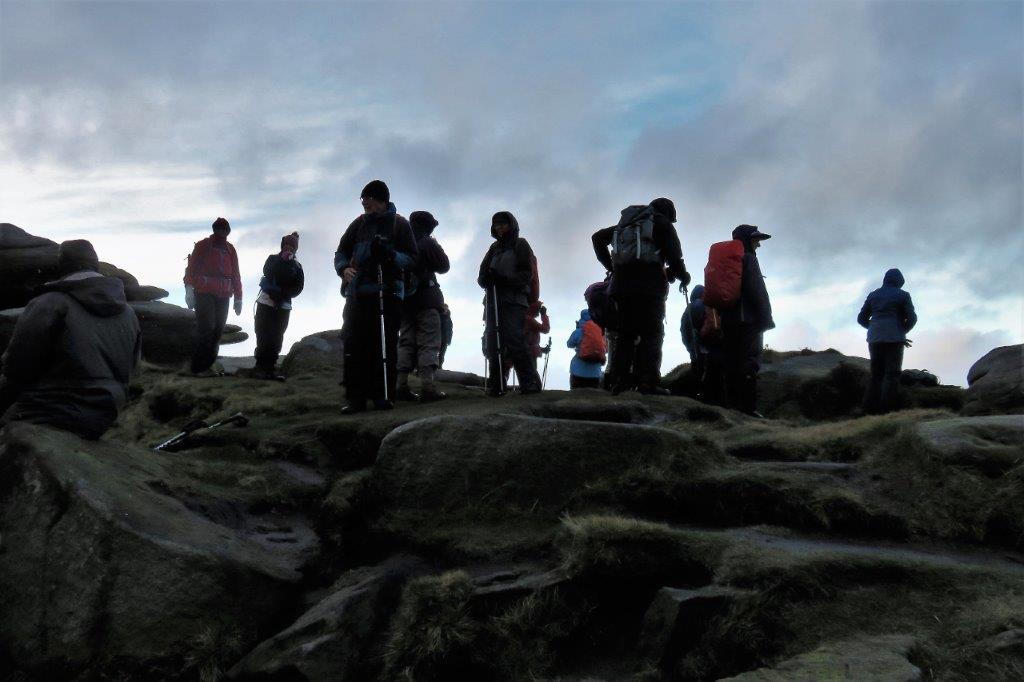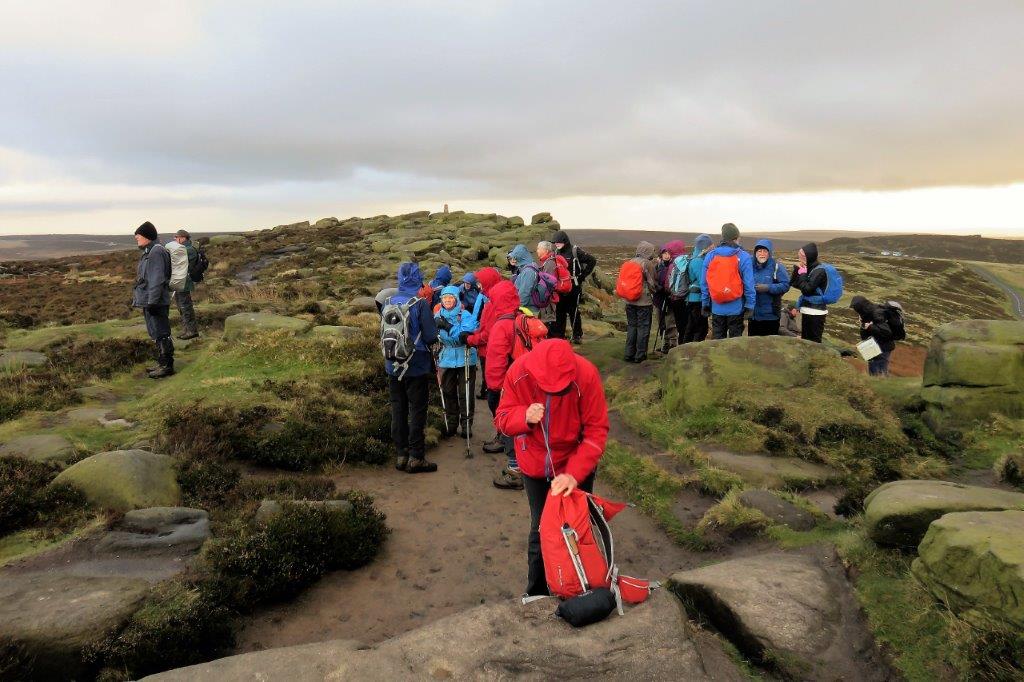 on Stanage Edge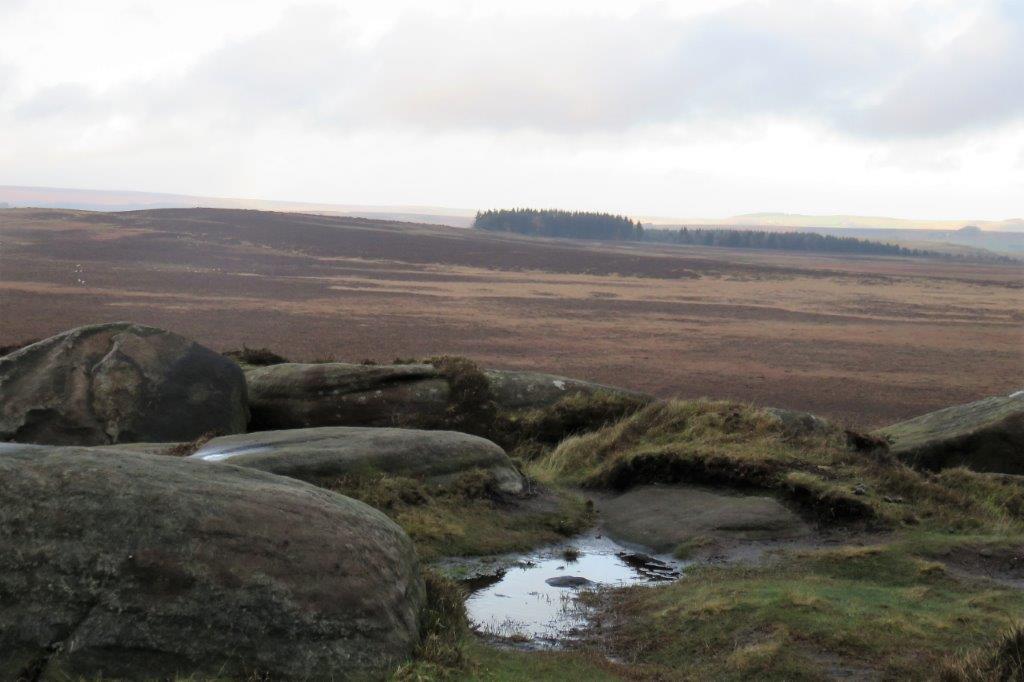 we later passed the plantation in the distance across the moors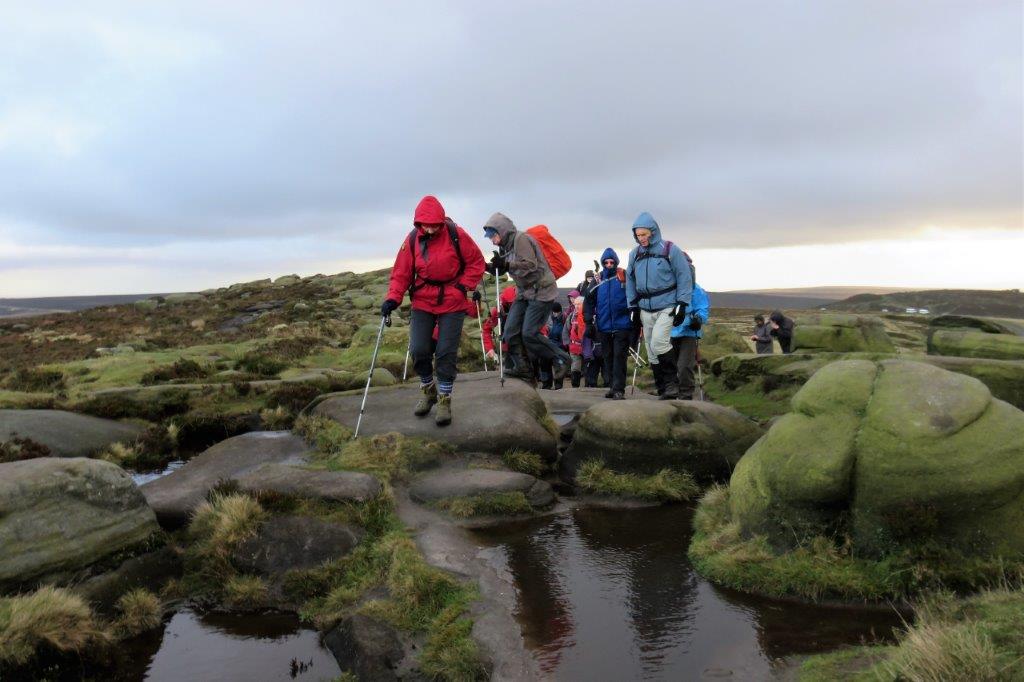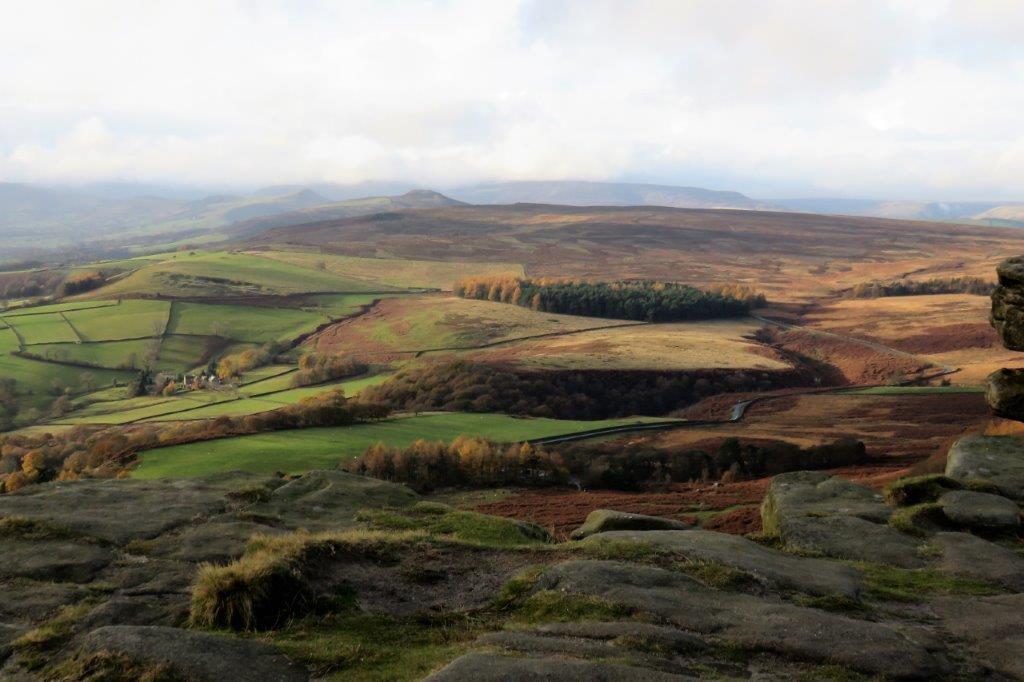 Win Hill left of centre at top with Lose Hill further left behind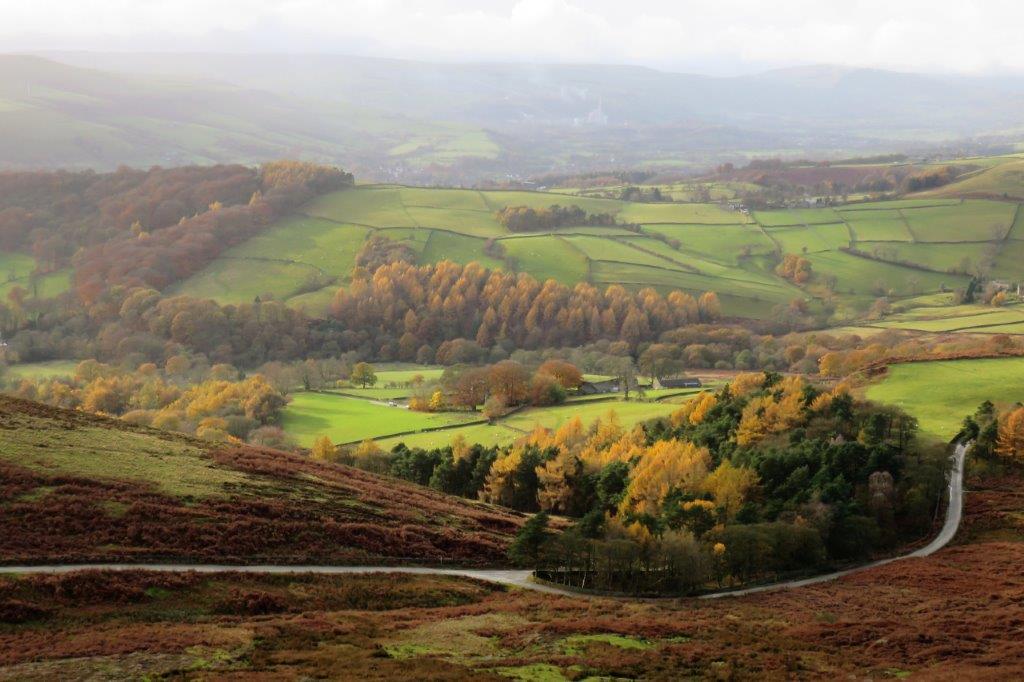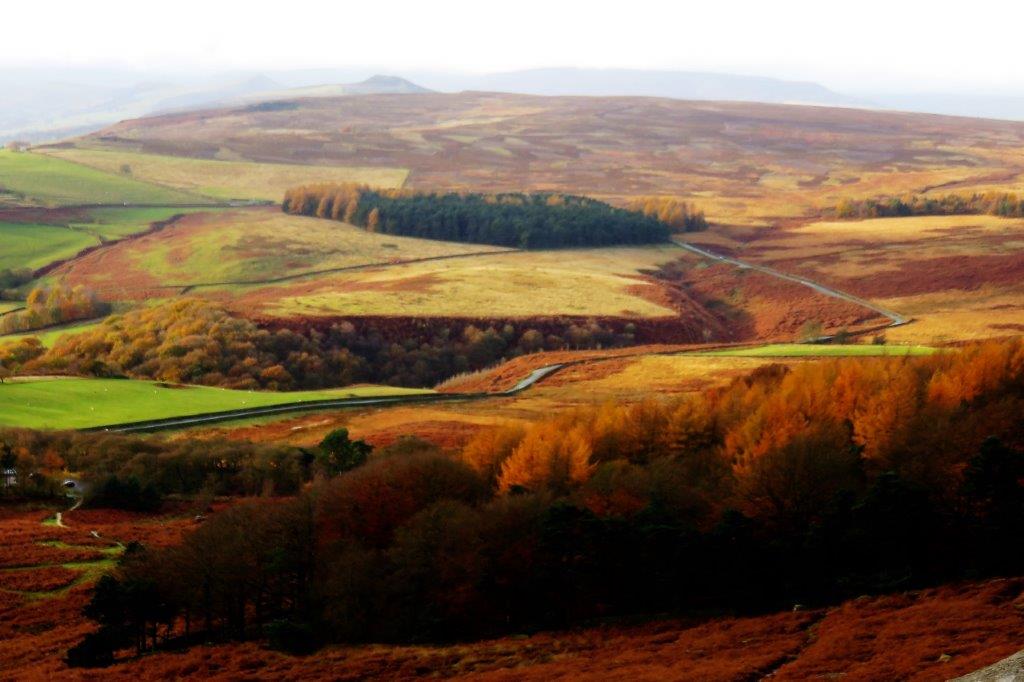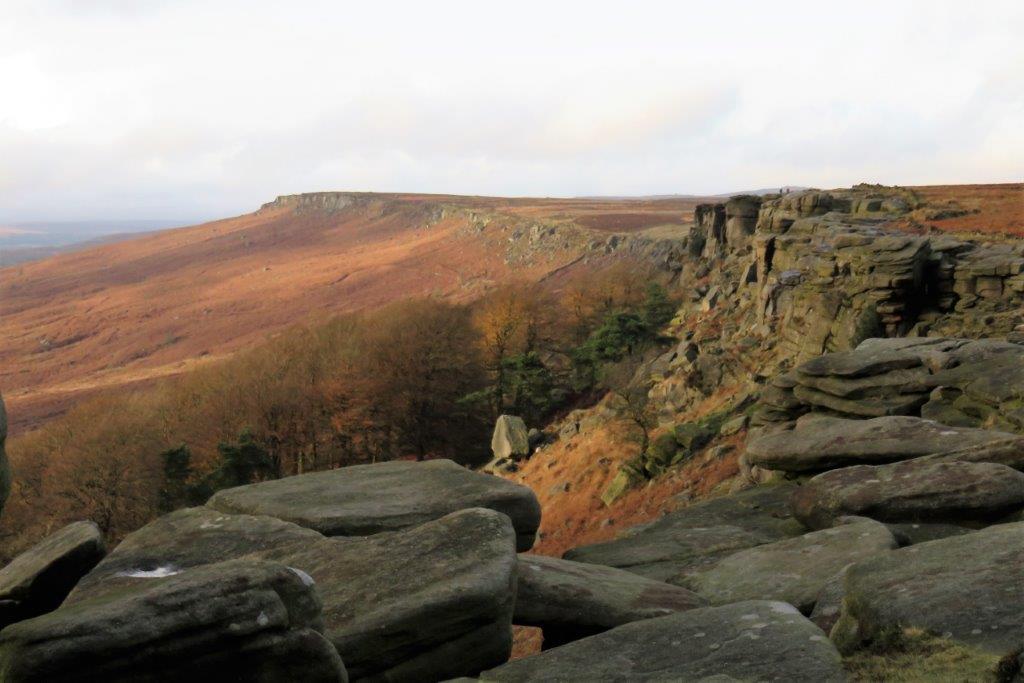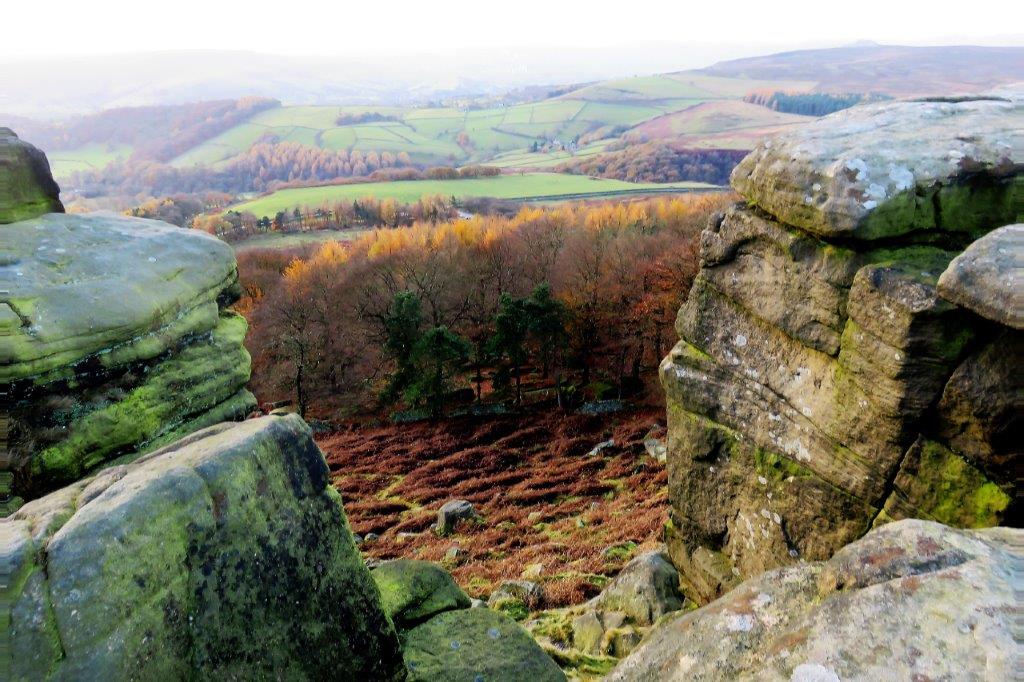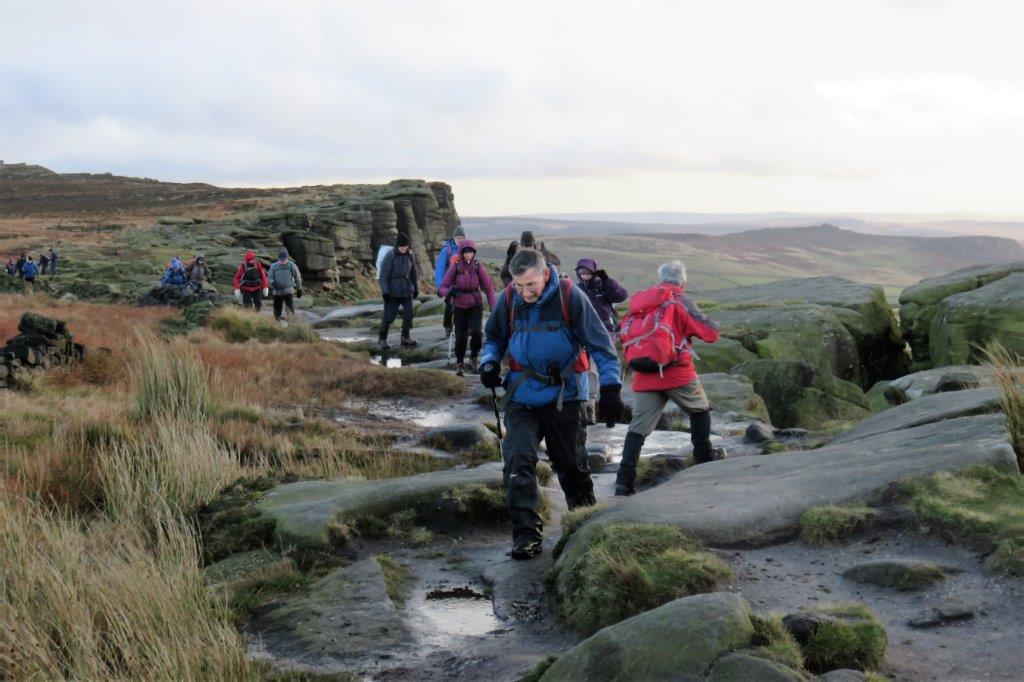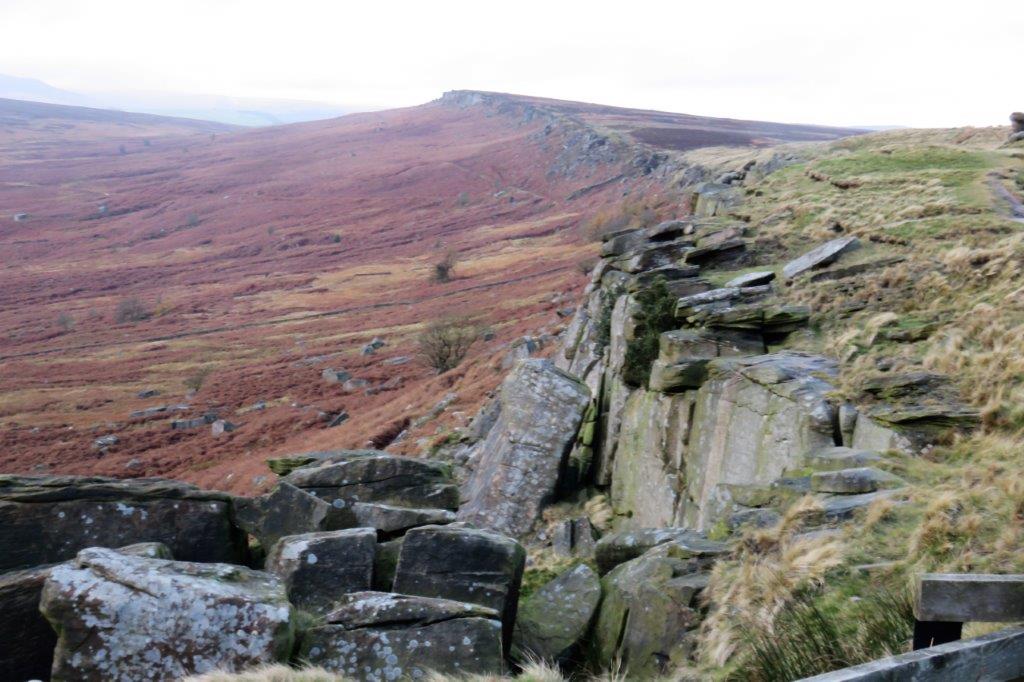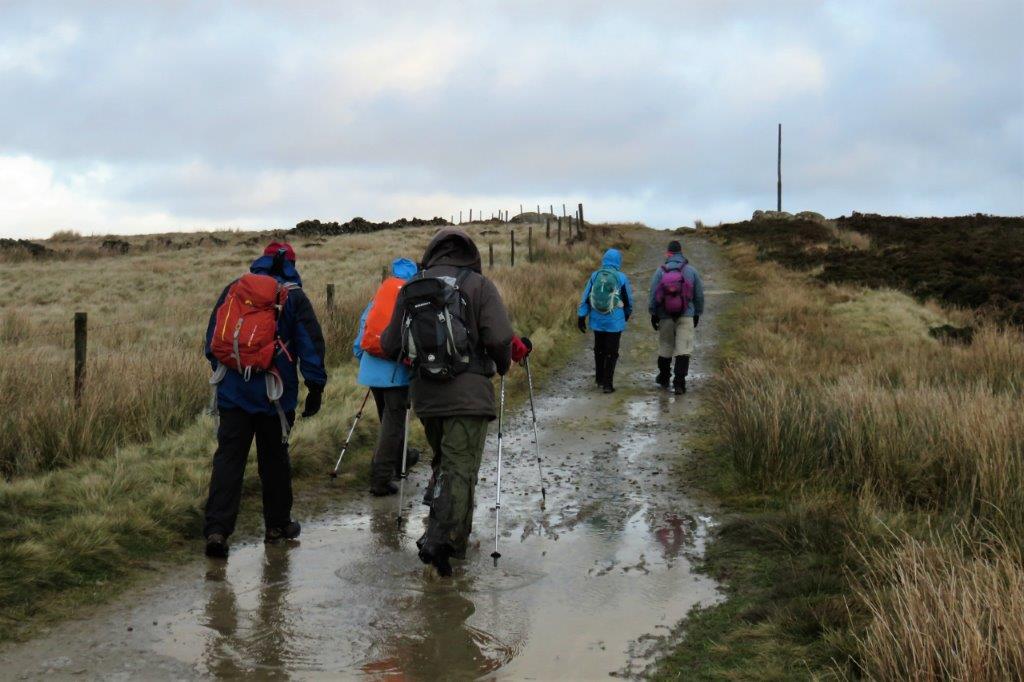 Stanage Pole ahead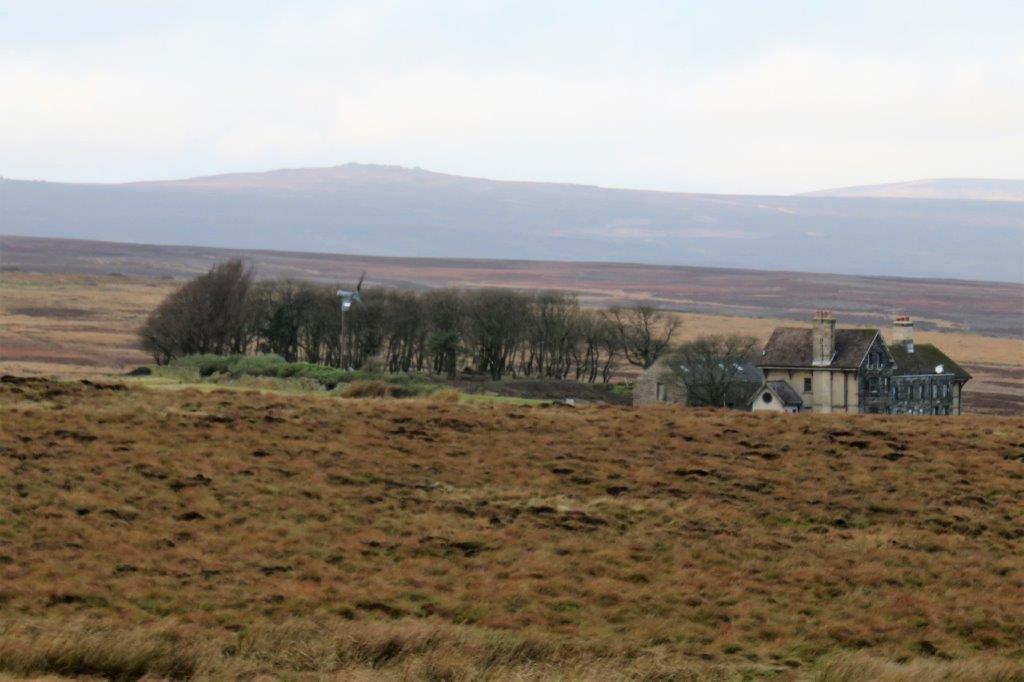 Stanedge Lodge?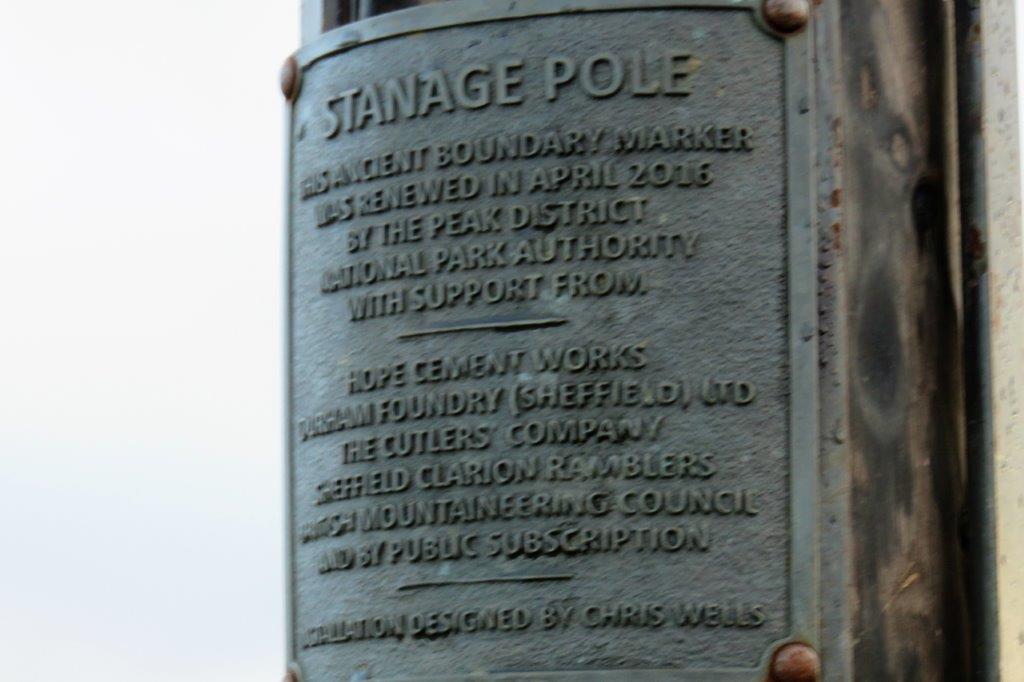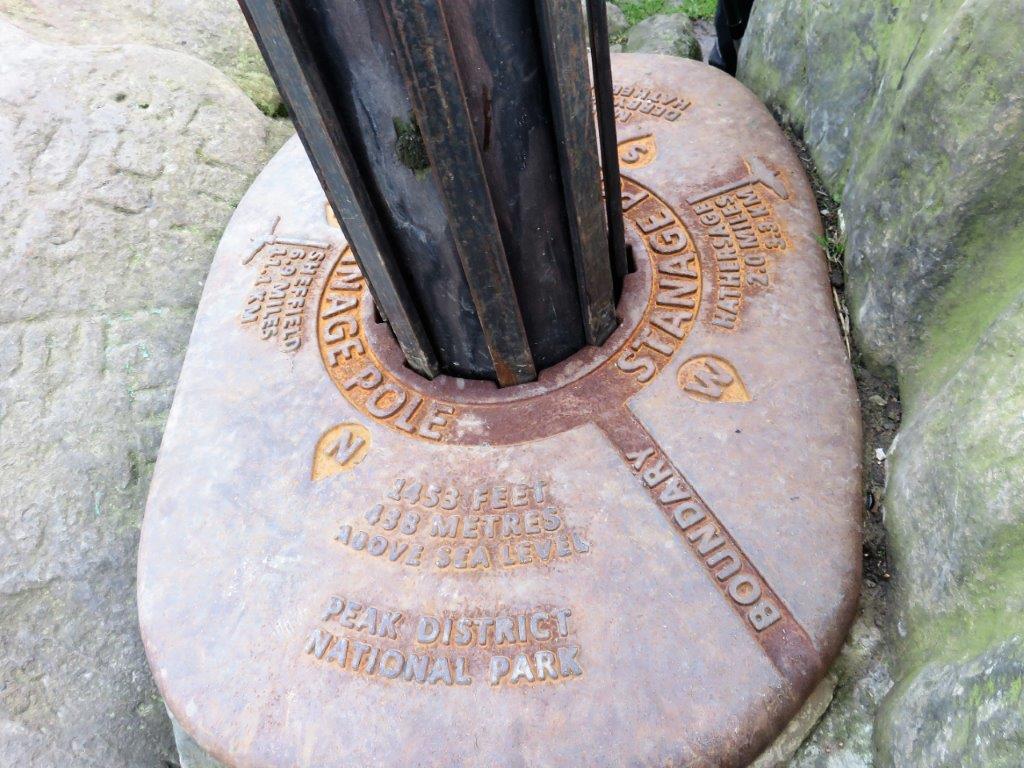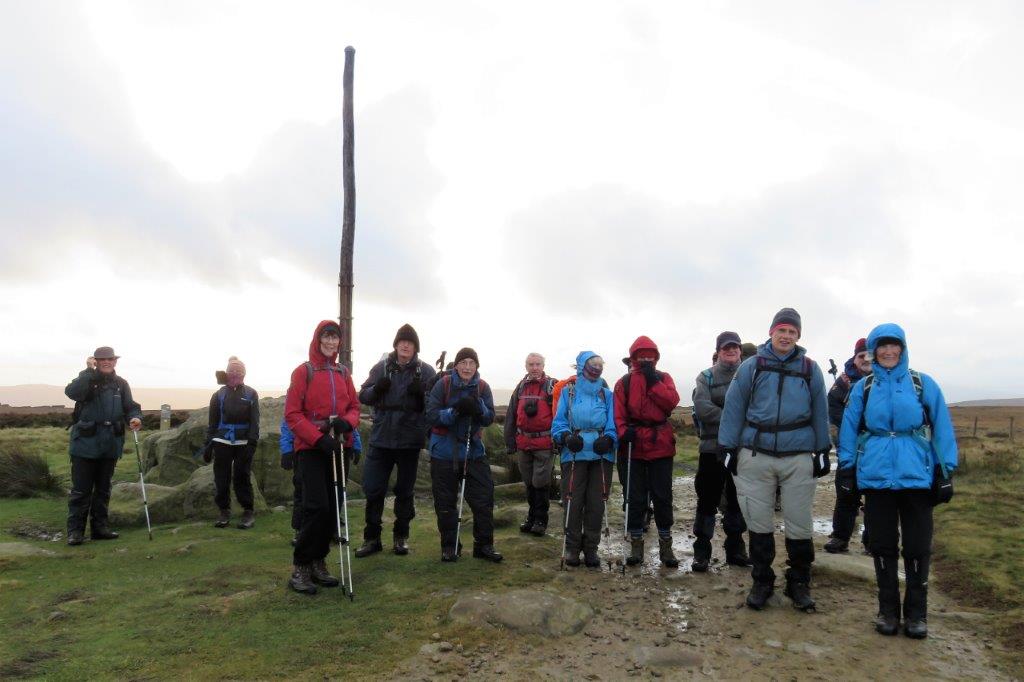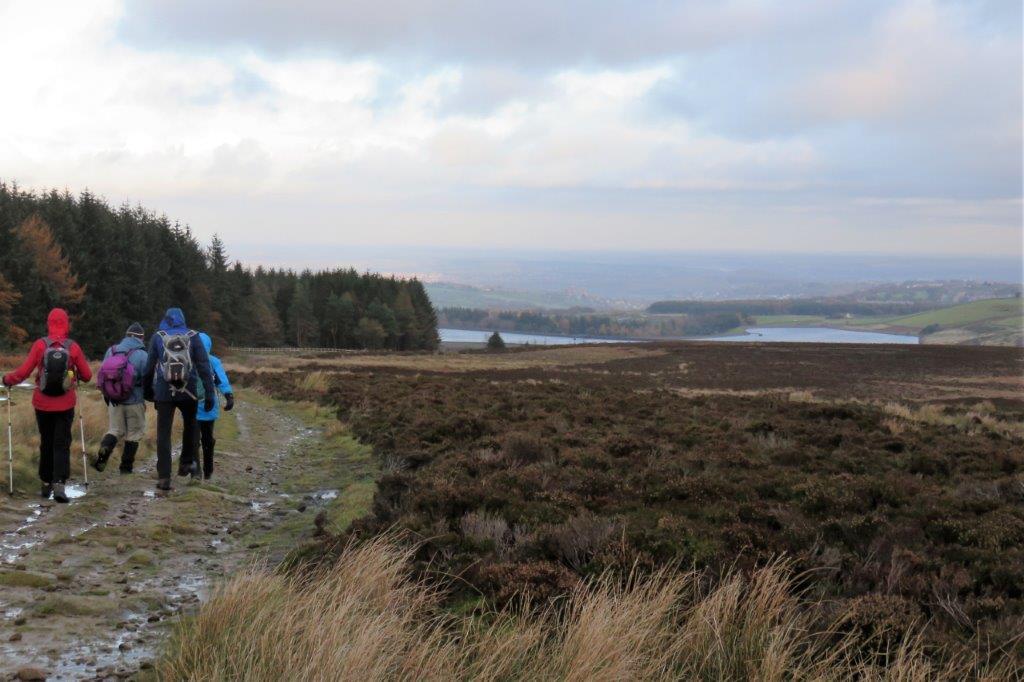 Redmire Reservoirs ahead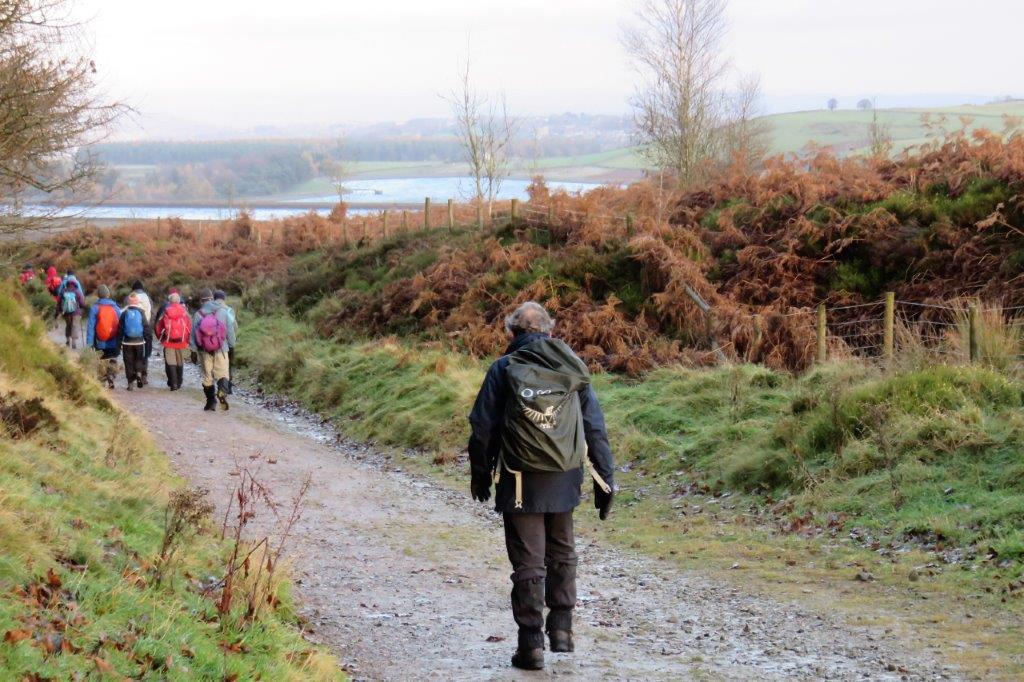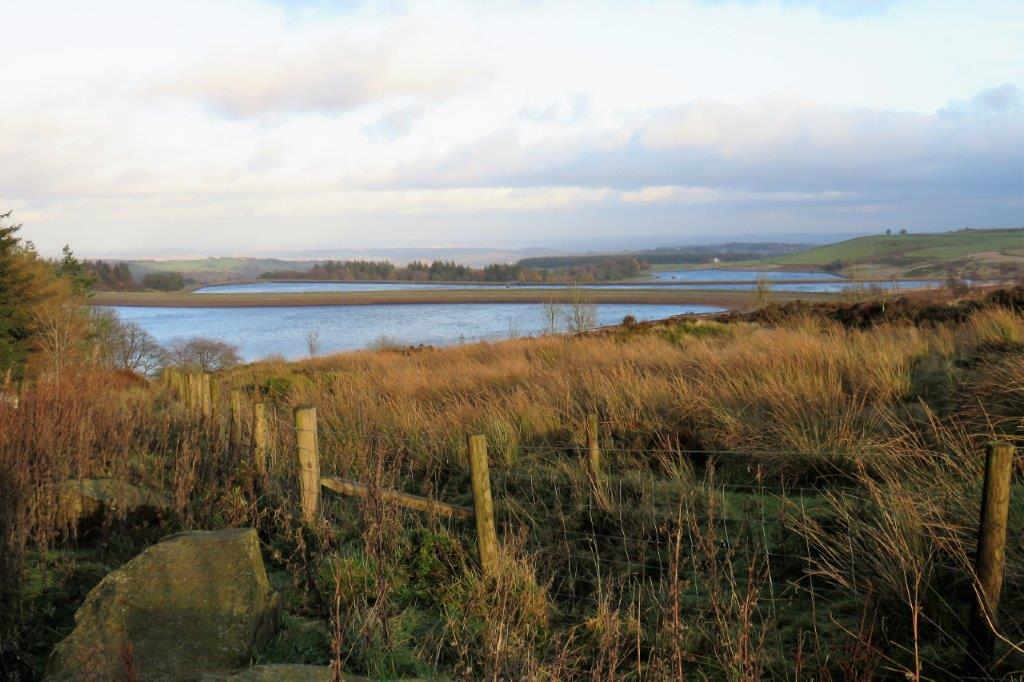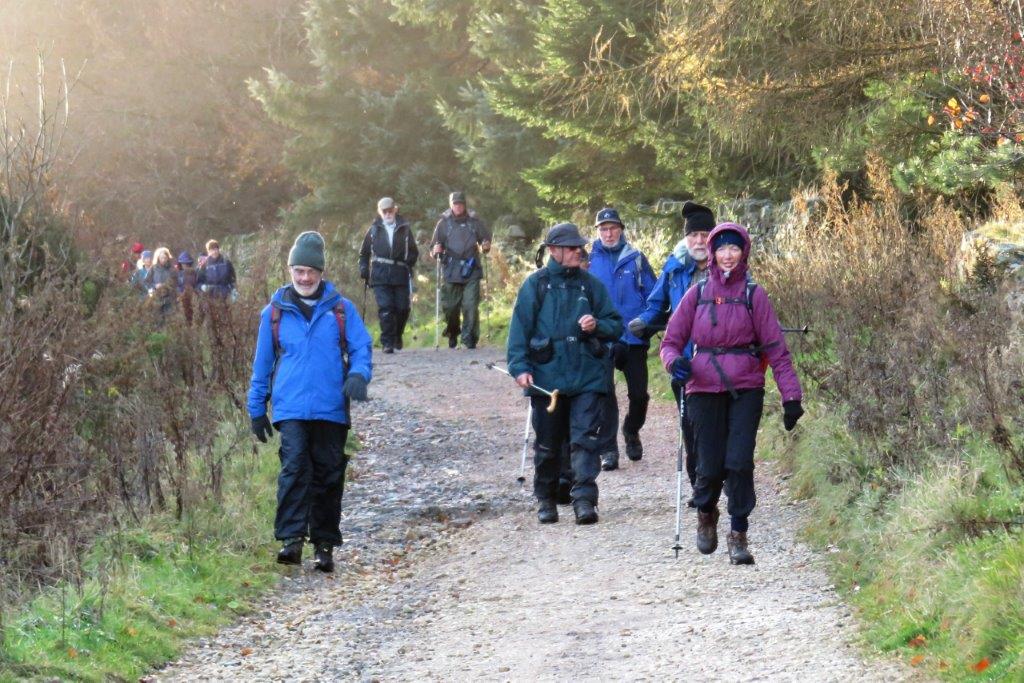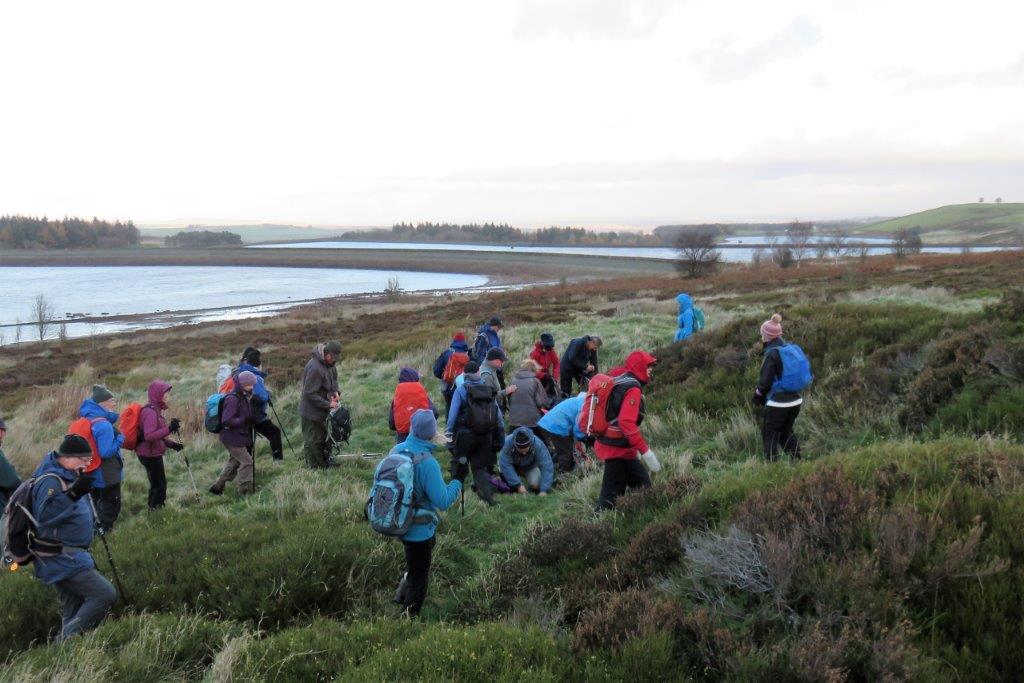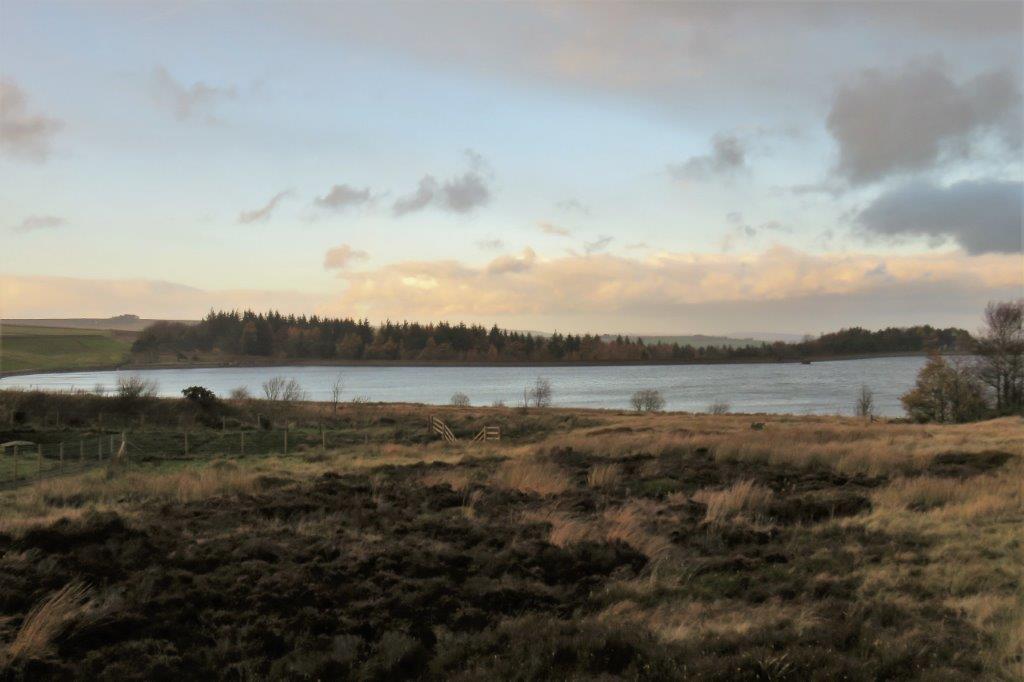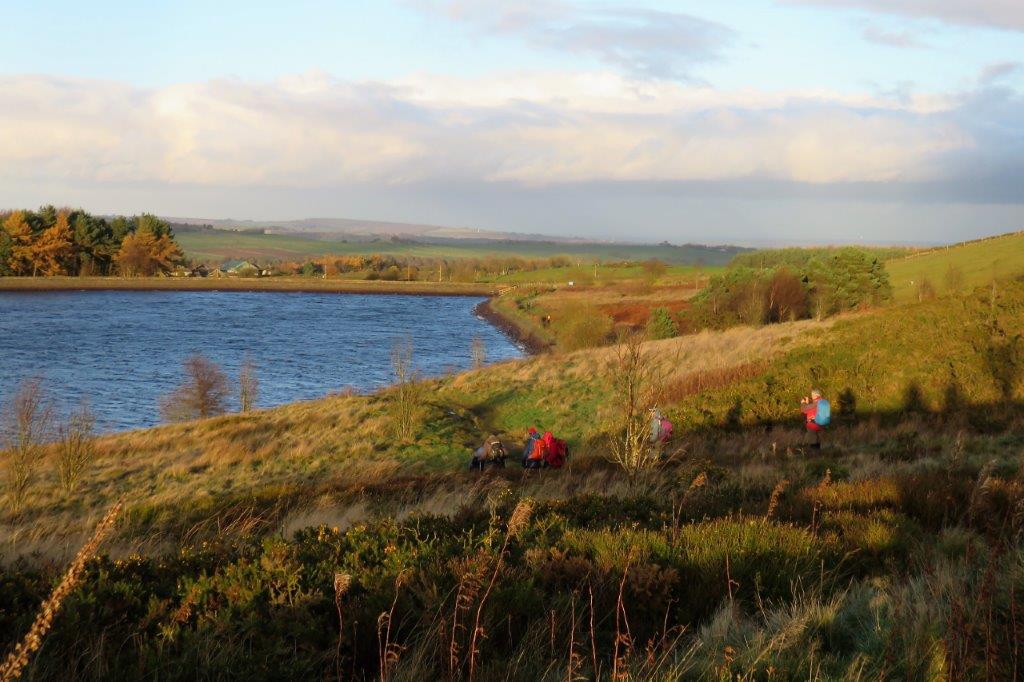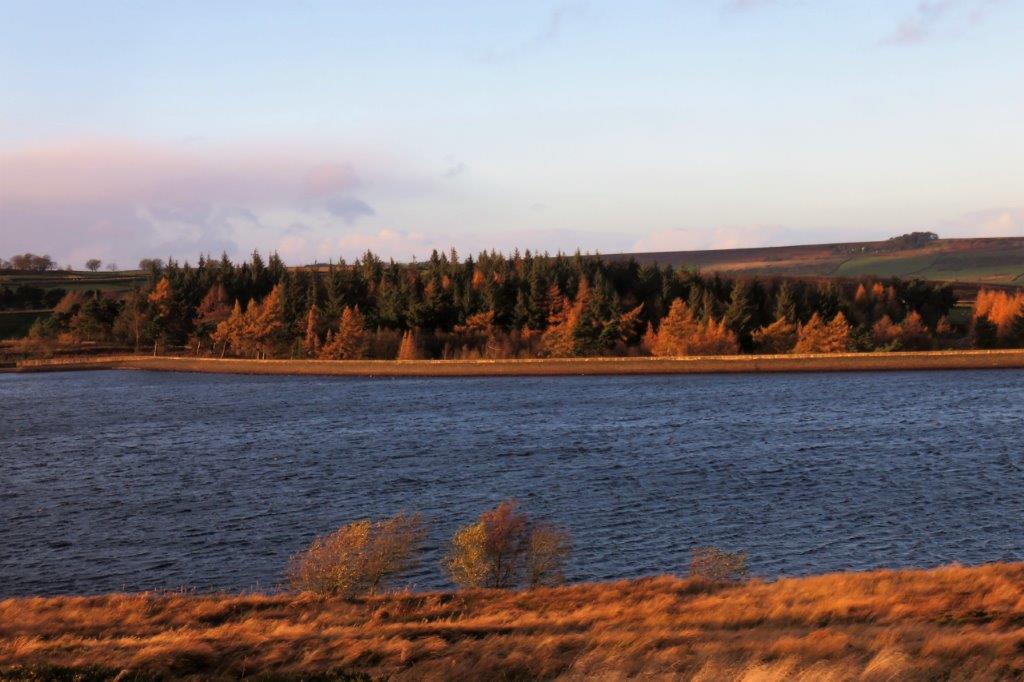 lit by the setting sun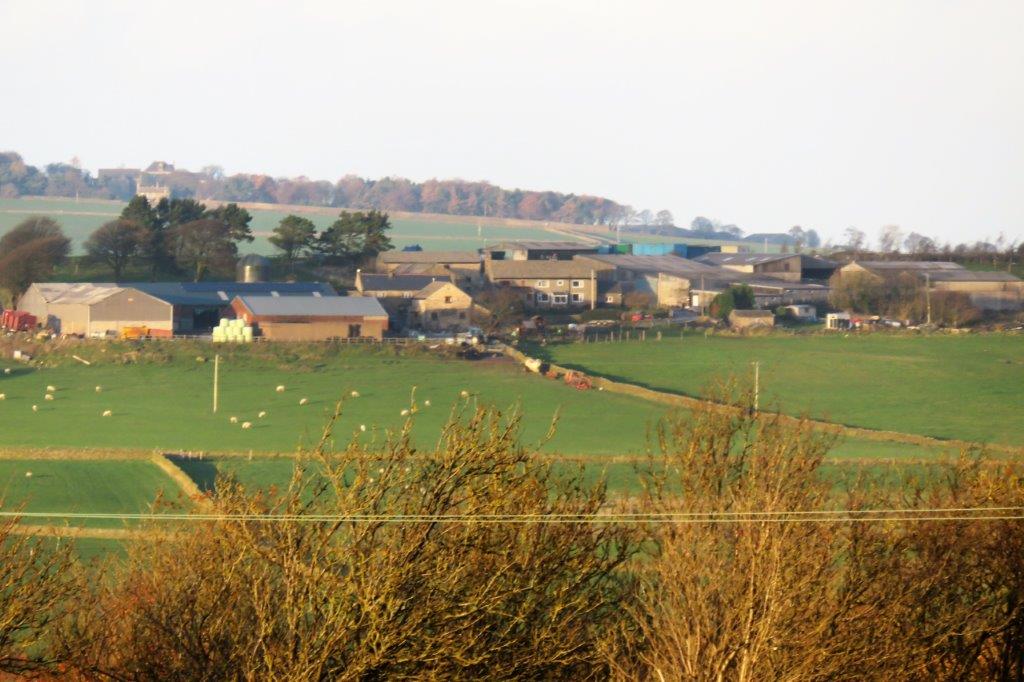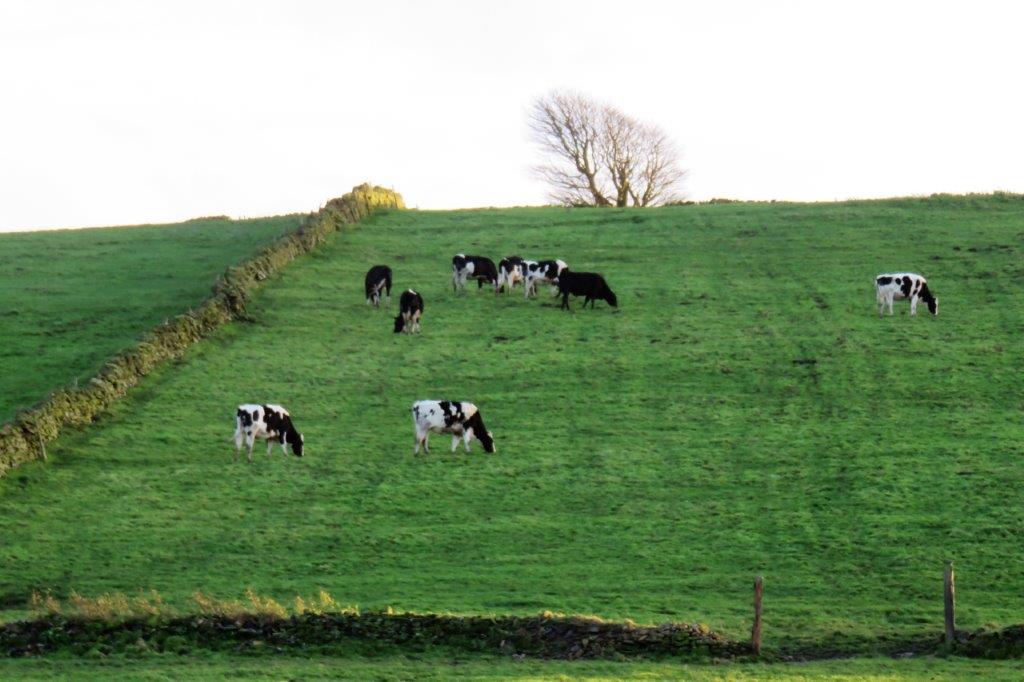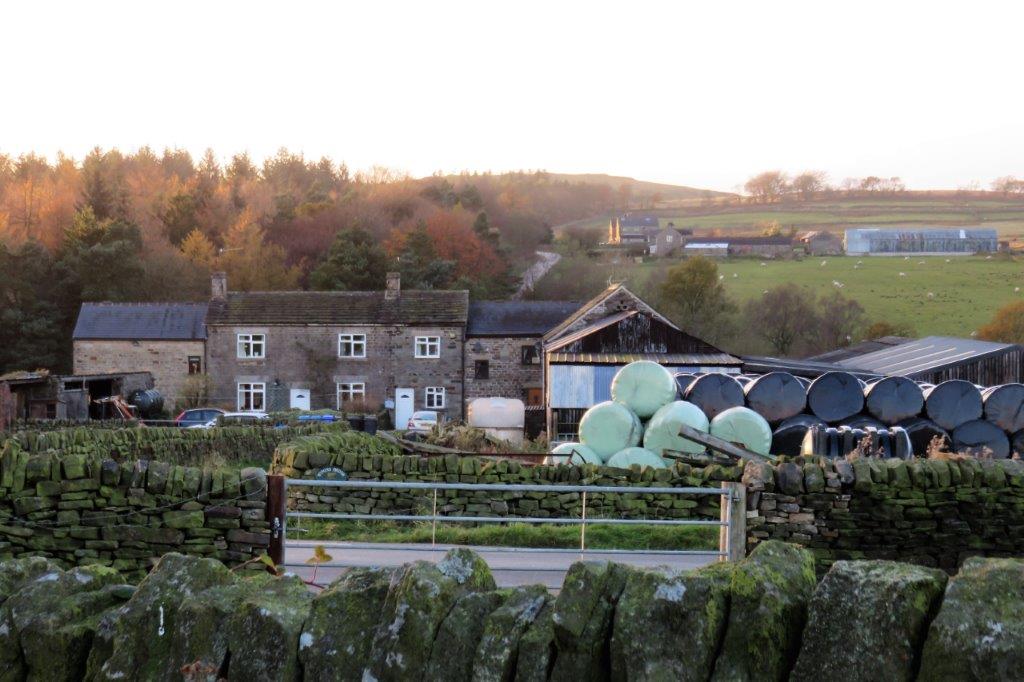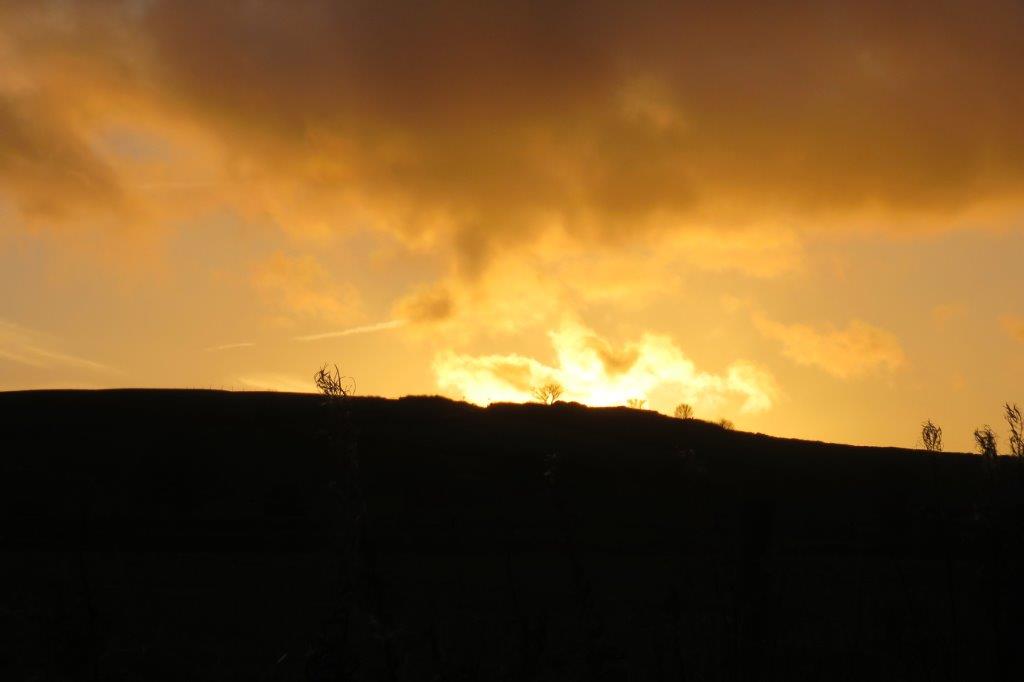 homepage - Day Walks Index 2016 - contact me at