homepage - Day Walks Index 2016 - contact me at

2016.11.06 - Castleton, Hollowford Rd, Hollins Cross, Greenlands, Harden Clough, Edale, Grindsbrook Booth, The Nab, Ringing Roger, short of Crookstone Knoll, Crookstone Hill, Hope Cross, edge of tree plantation, Wooler Knoll, pass Fullwood Stile Farm on Rd, Townhead Bridge (over River Noe), Edale Rd, FP to right at SK169842,* Castleton - leader David Hogg - Sunday *photographer broke off to Hope here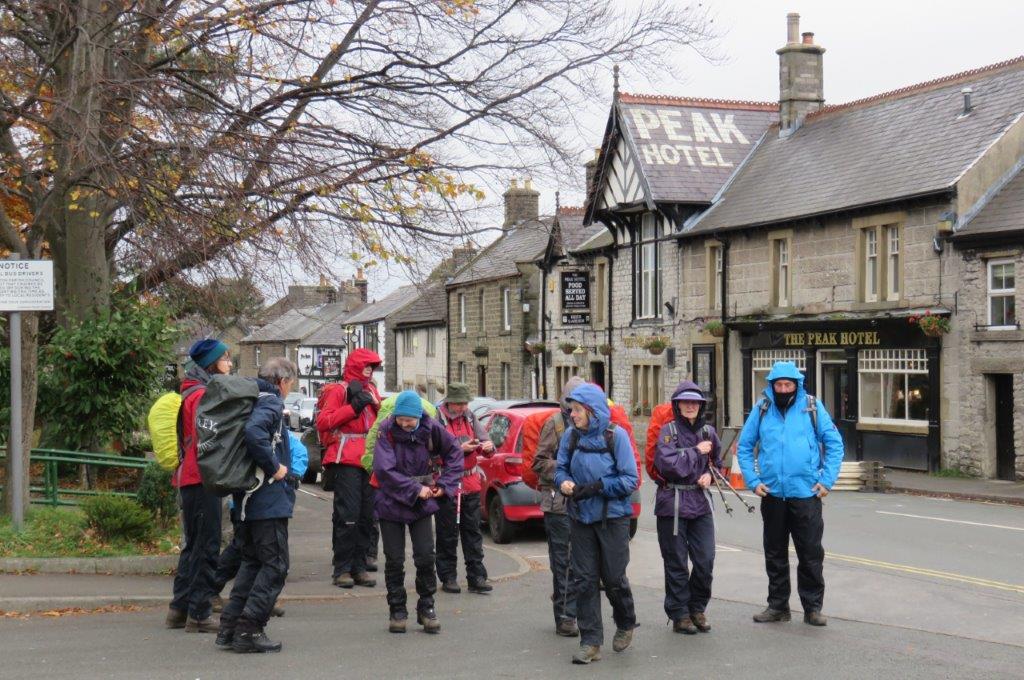 Castleton at bus station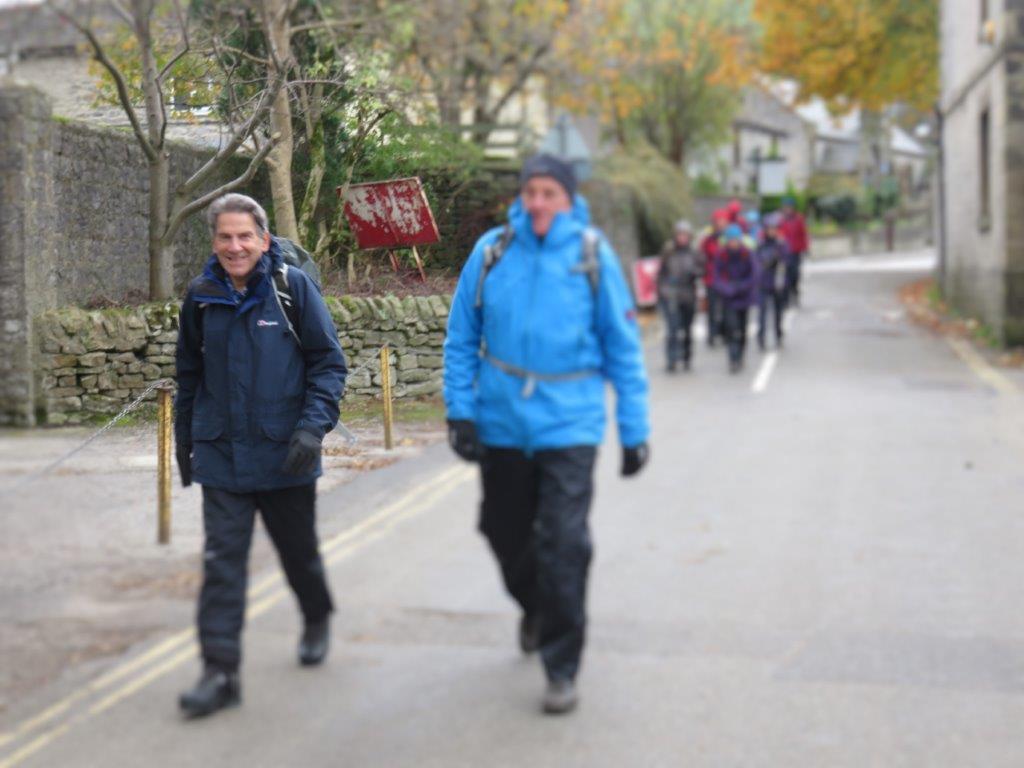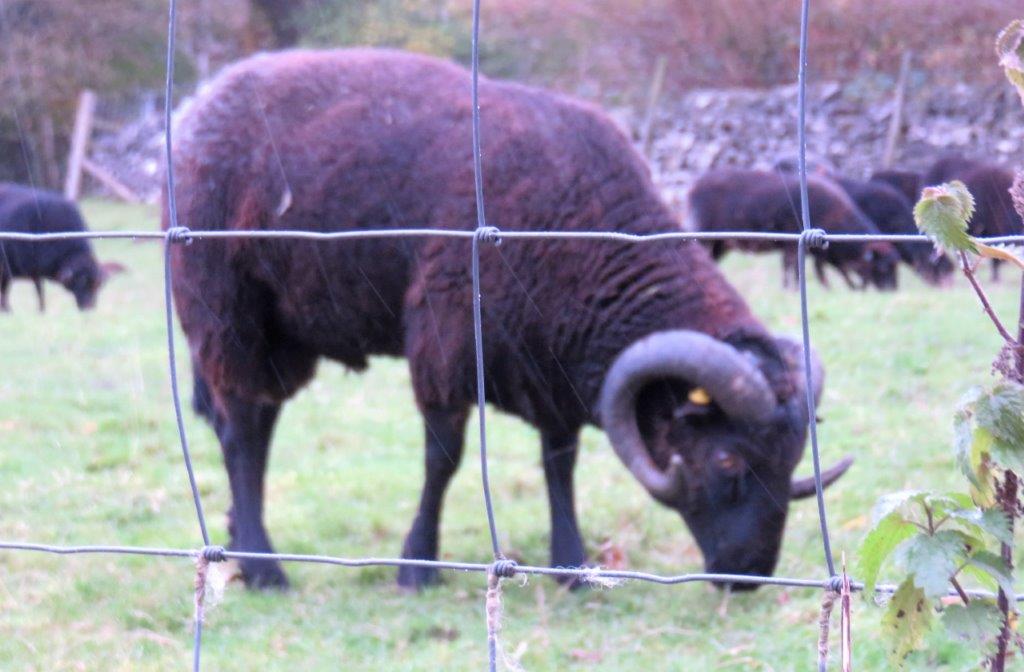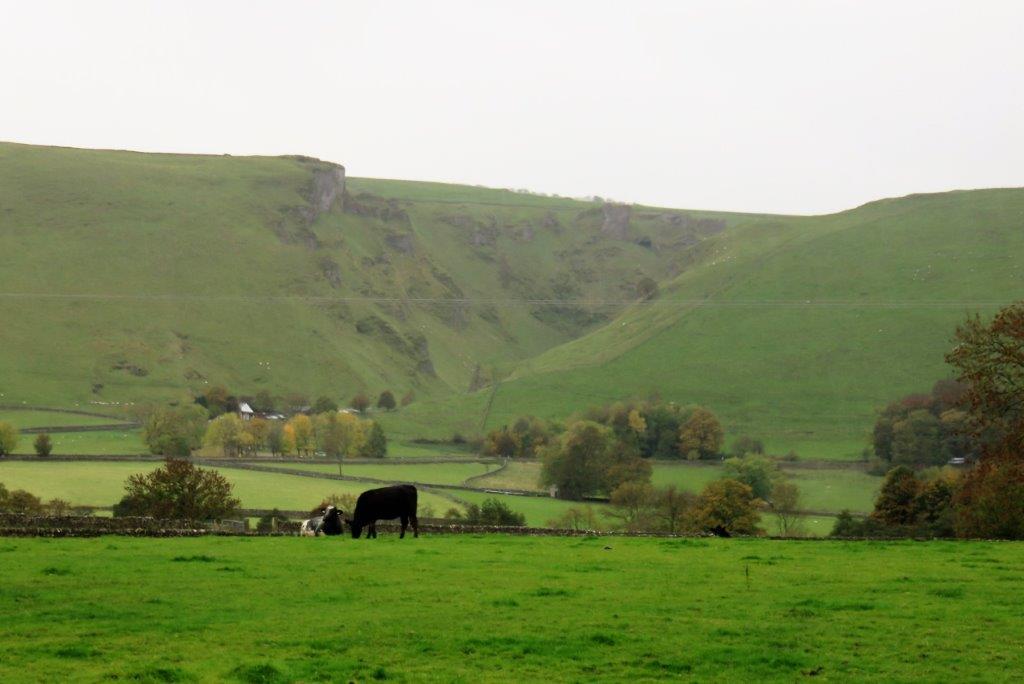 a view of Winnats Pass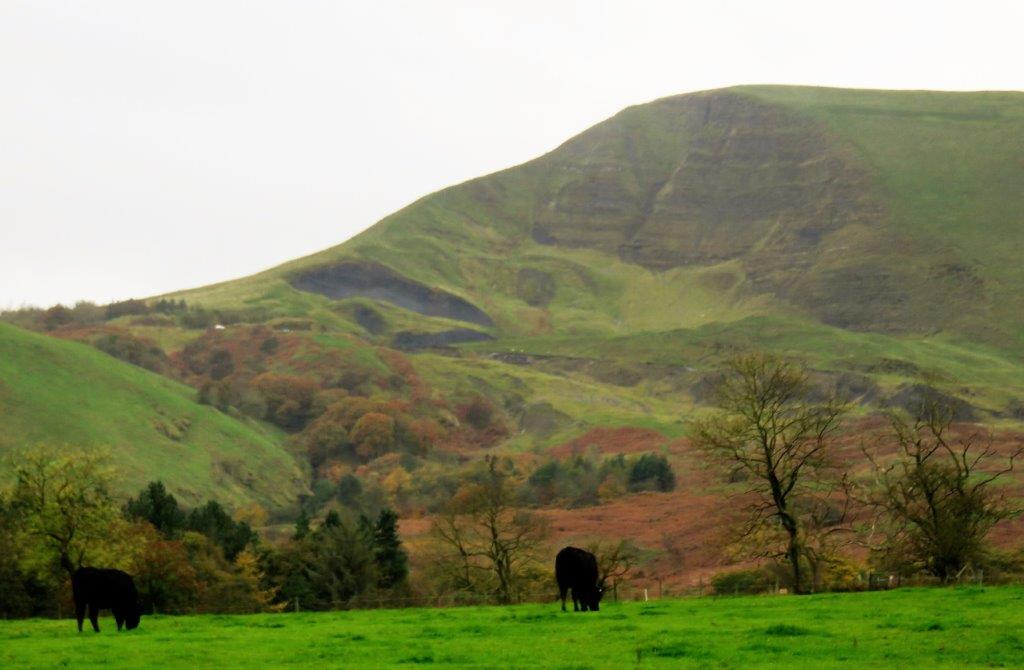 Mam Tor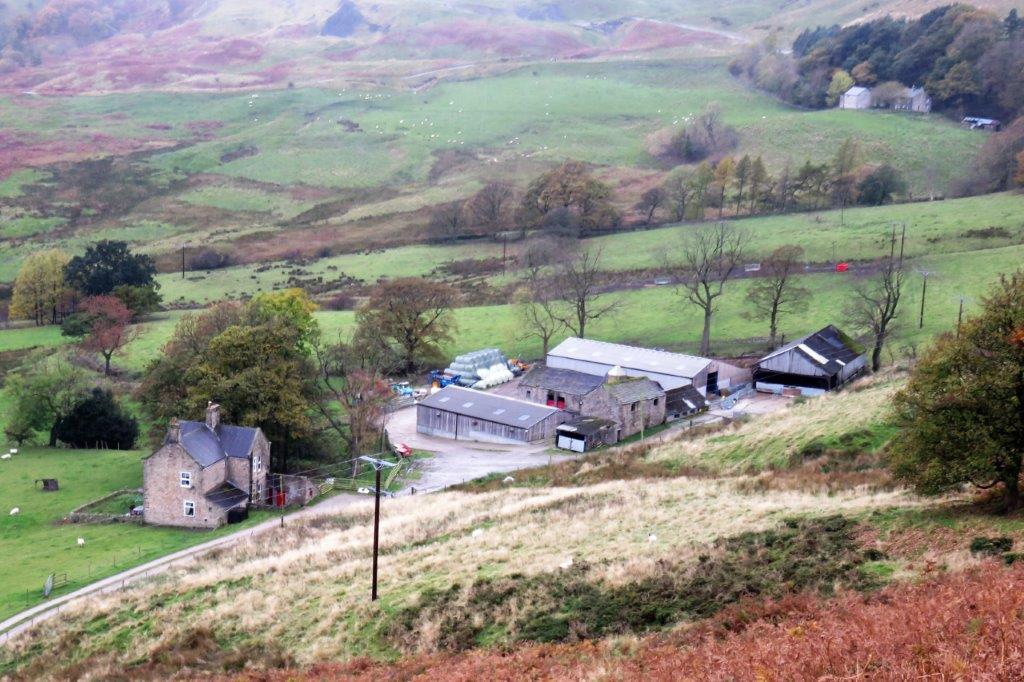 Woodseats Farm with Mam Farm at top of picture?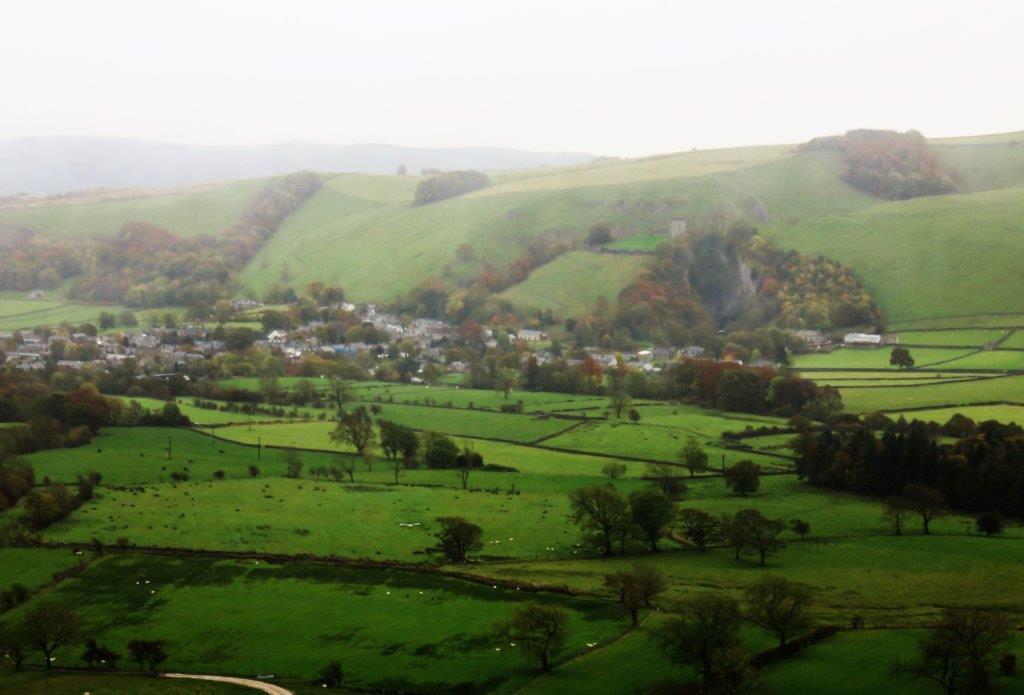 looking back at Castleton. Perivel Castle visible (to right) above village. Cow Dale to left of Castle - Peak Cavern to right of Castle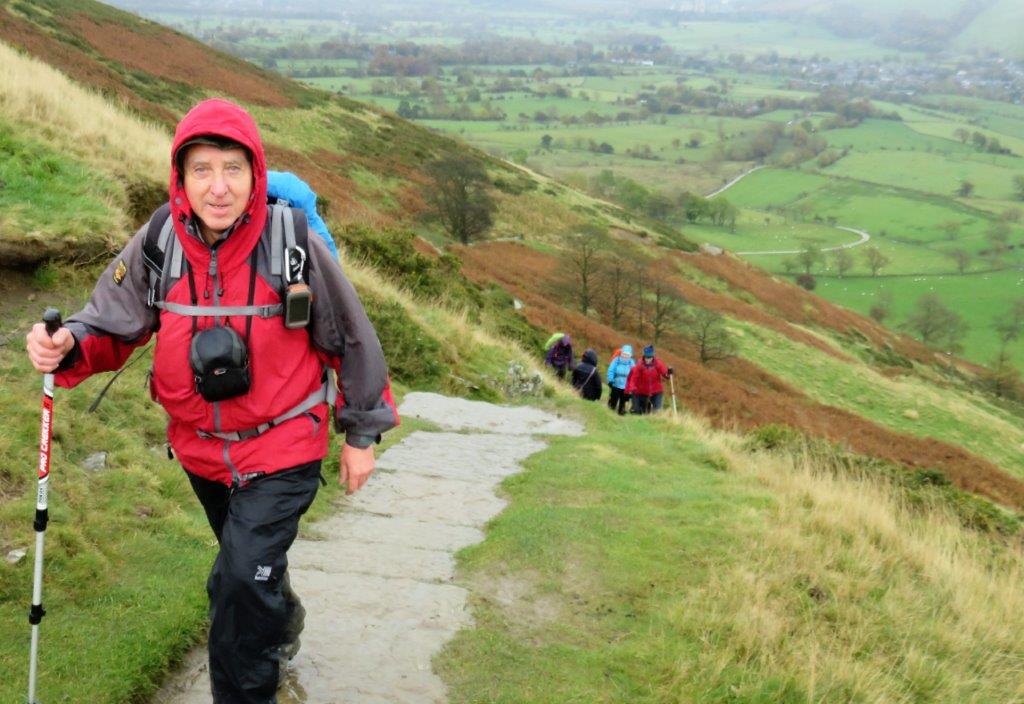 nearing Hollins Cross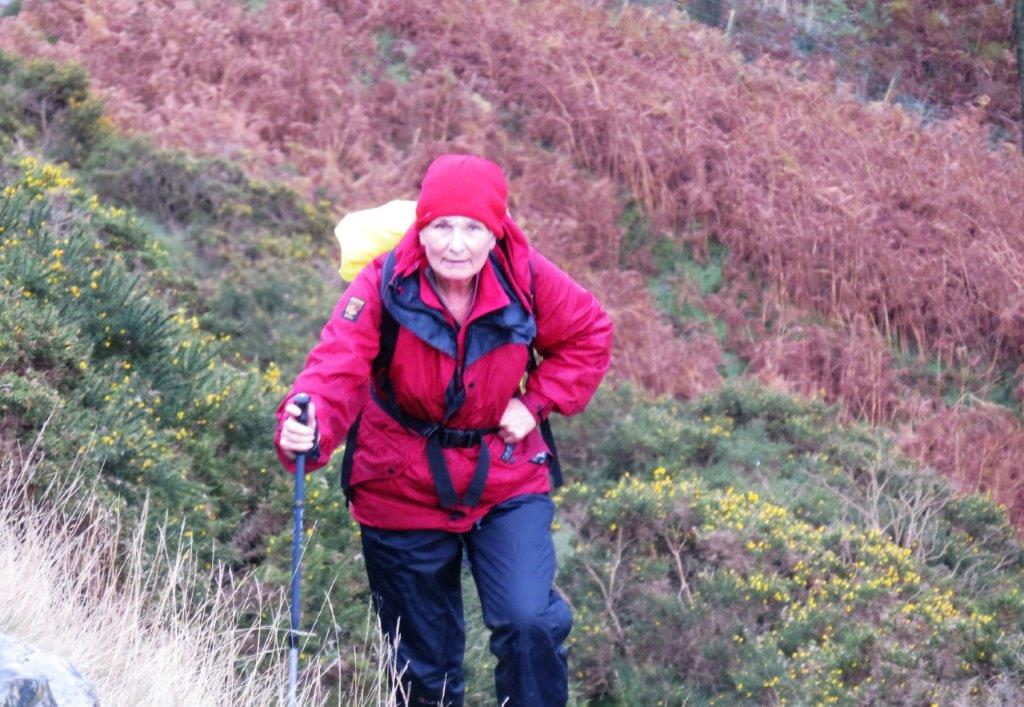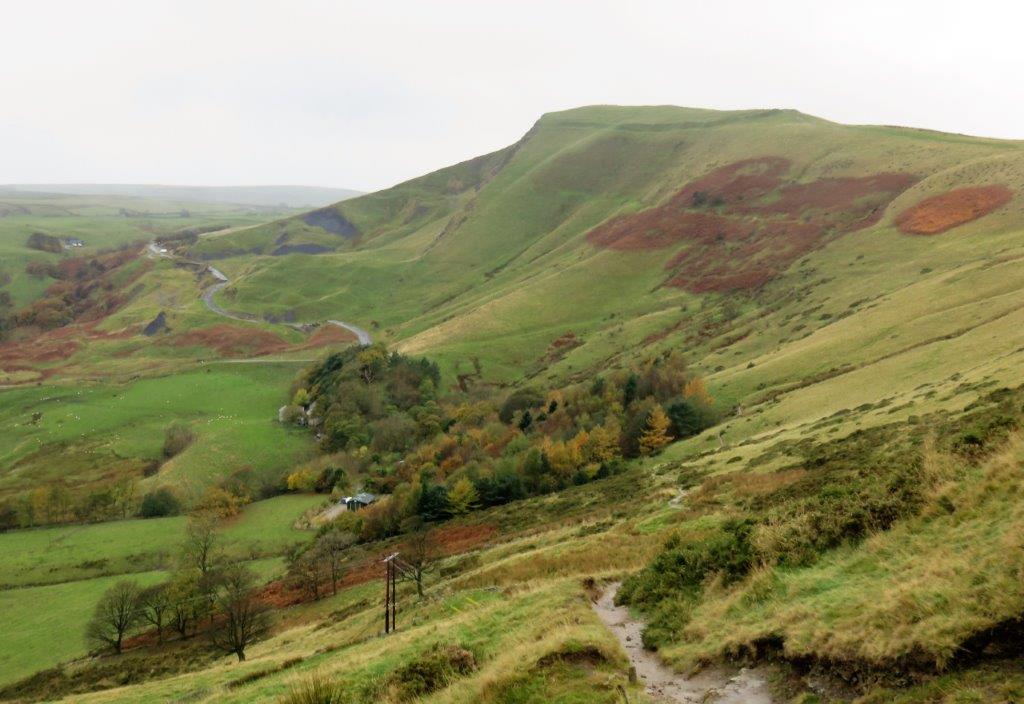 the road below Mam Tor, broken by land movement, is not passable by vehicles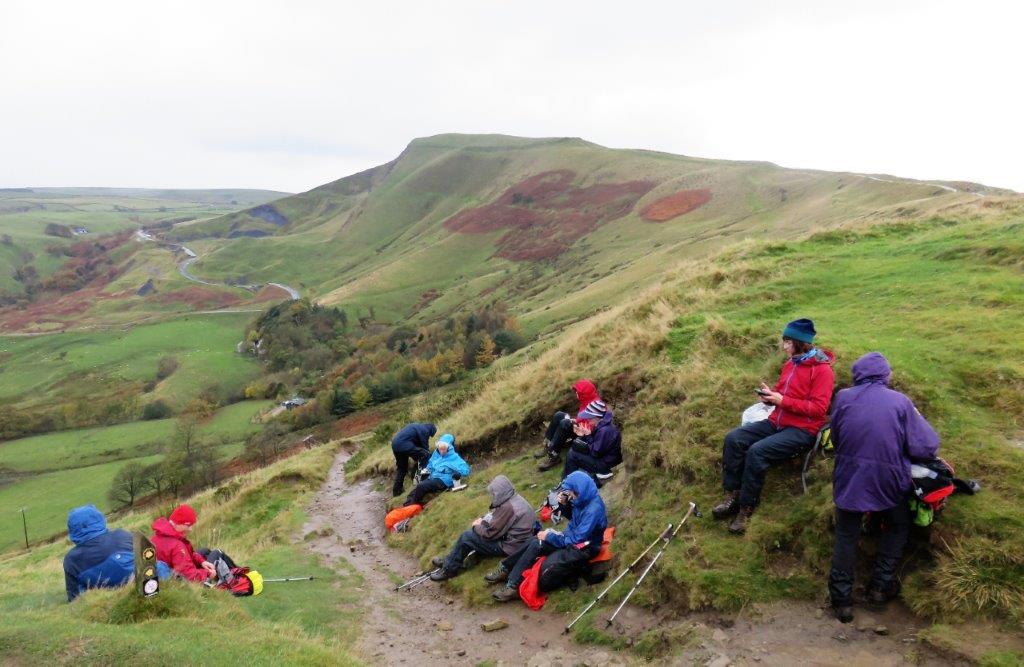 tea sheltered below Hollins Cross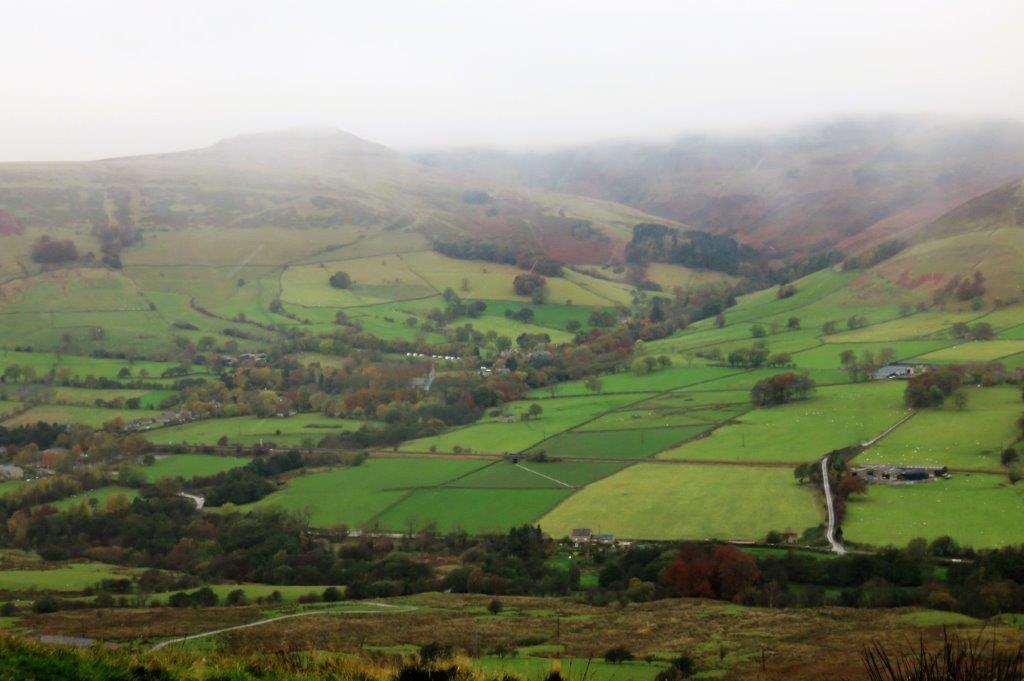 Vale of Edale seen from Hollins Cross. Grindslow Knoll at top left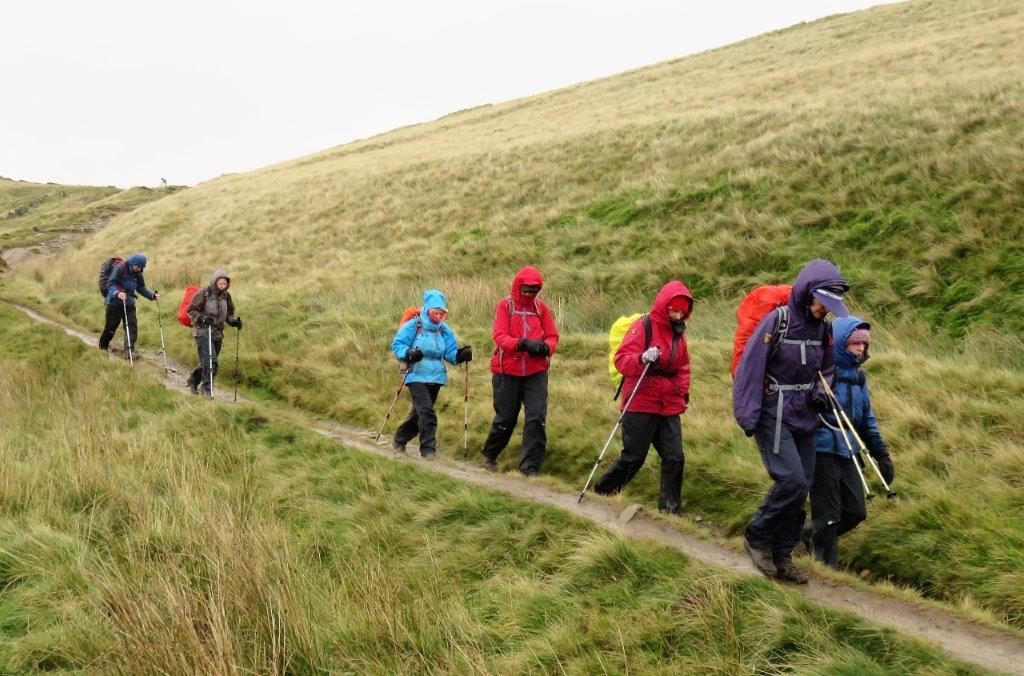 descending towards Greenlands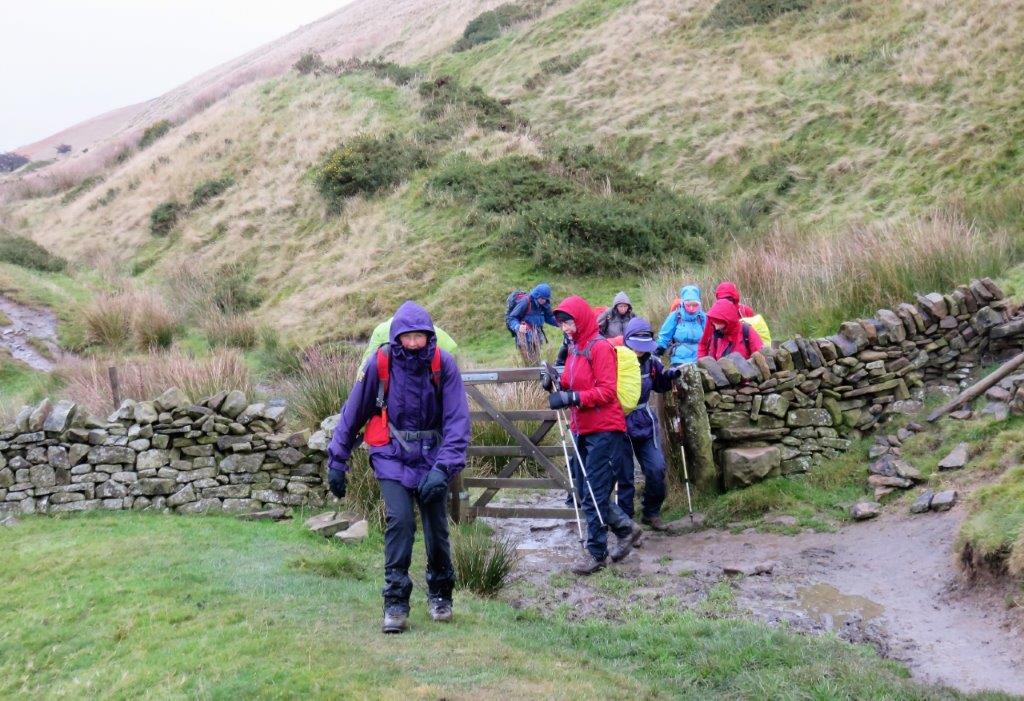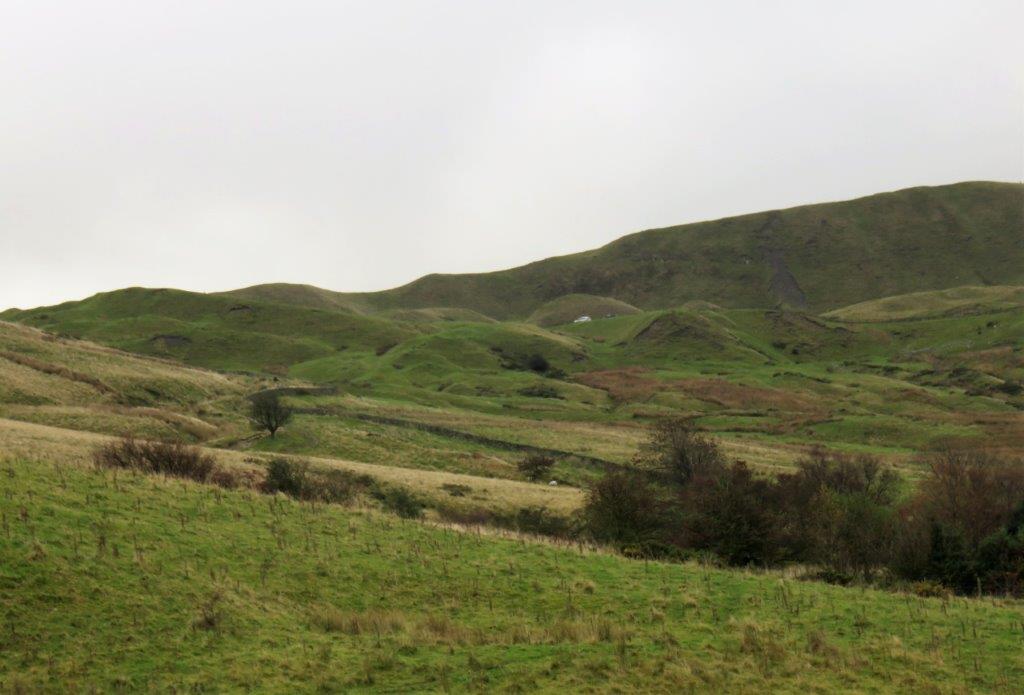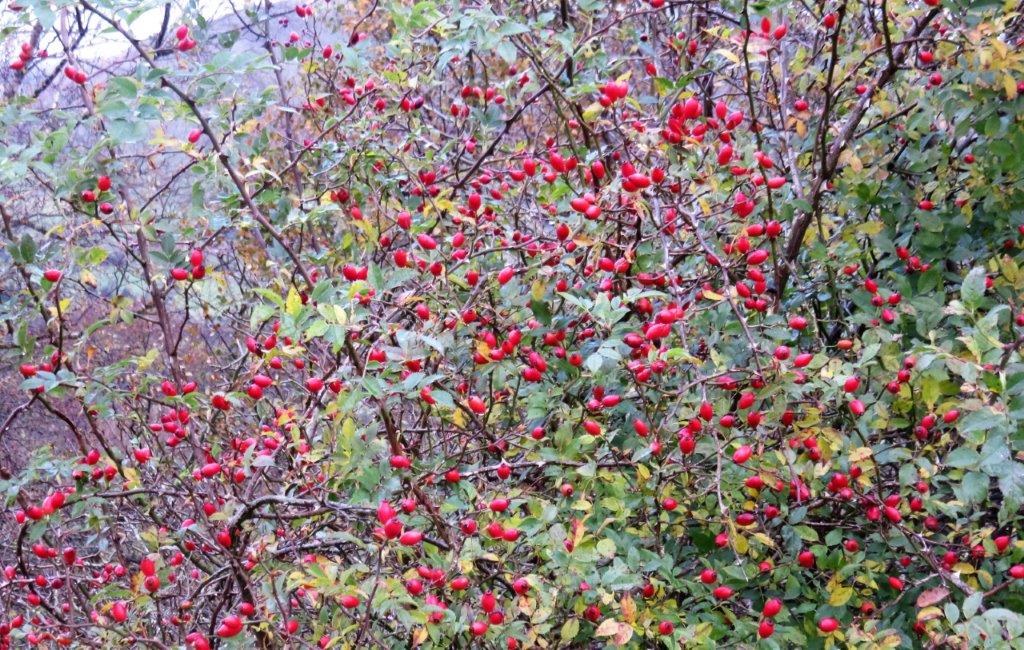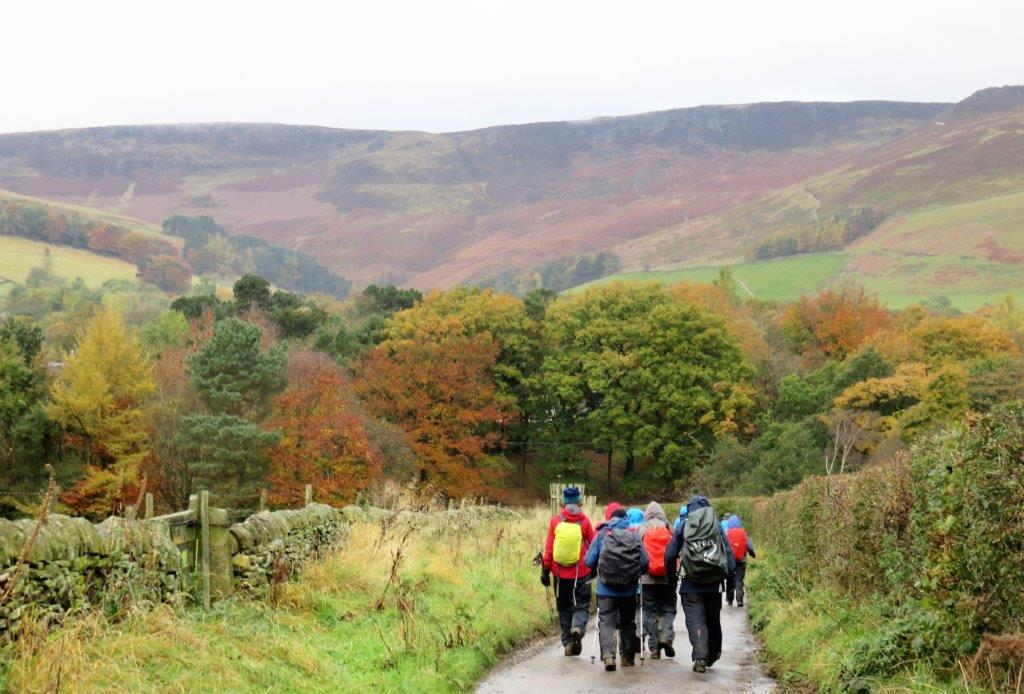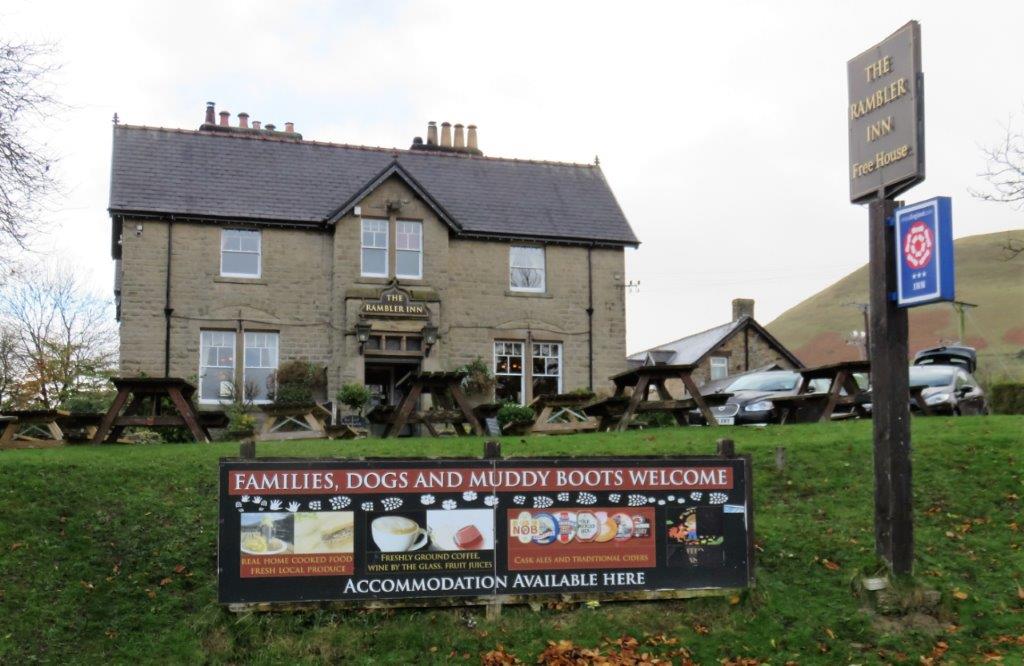 passing The Ramblers Inn
Tony in Easter 1960 with his daughter Nicky and wife Cubby stayed at The Ramblers Inn. Note the car seat used as a carrier and a picture of Lose Hill.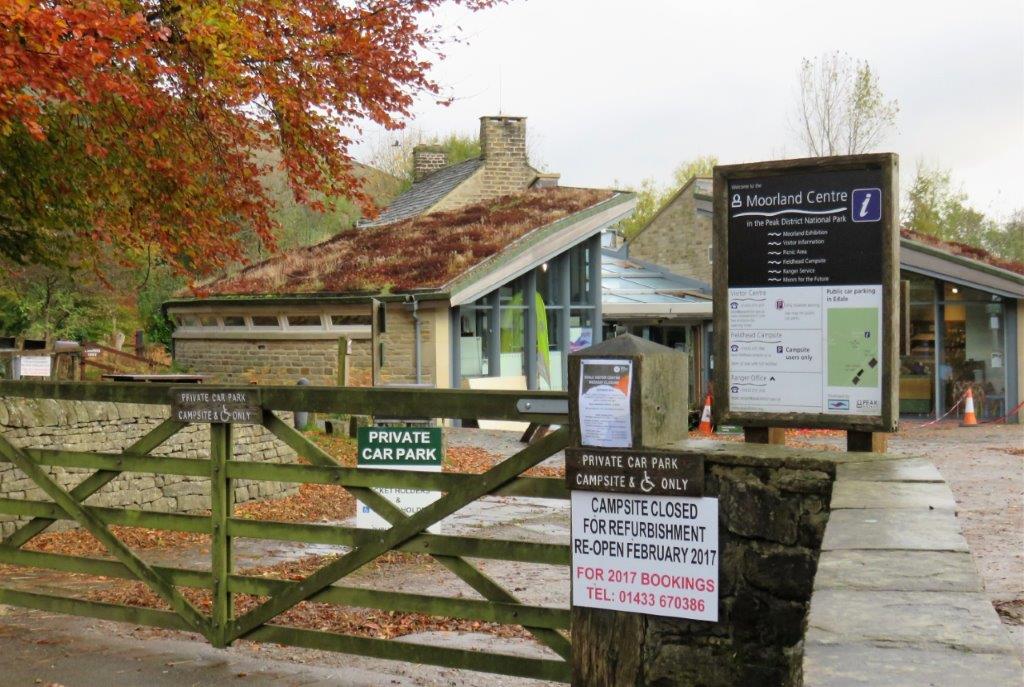 note Sedum on roof of Moorland Centre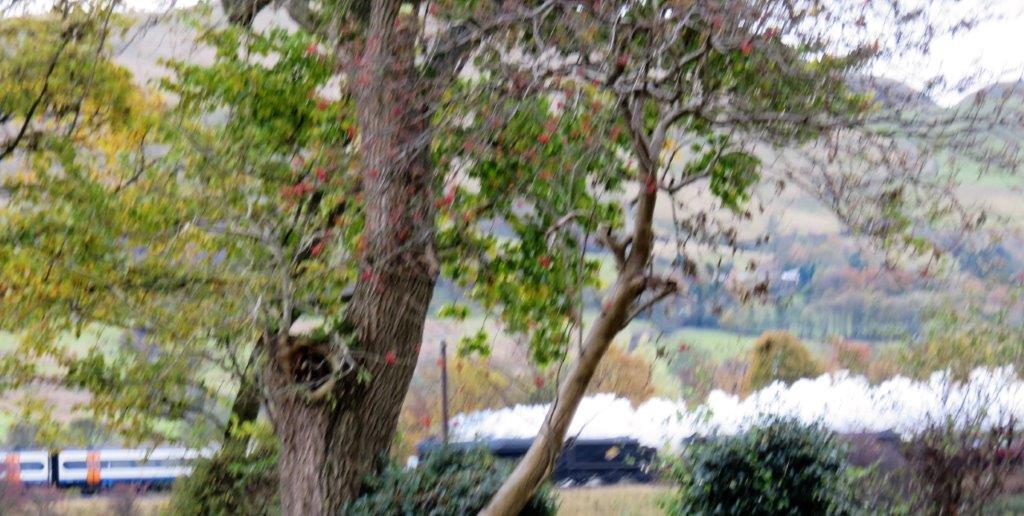 an unexpected steam engine pulling passenger coaches heads towards Hope & beyond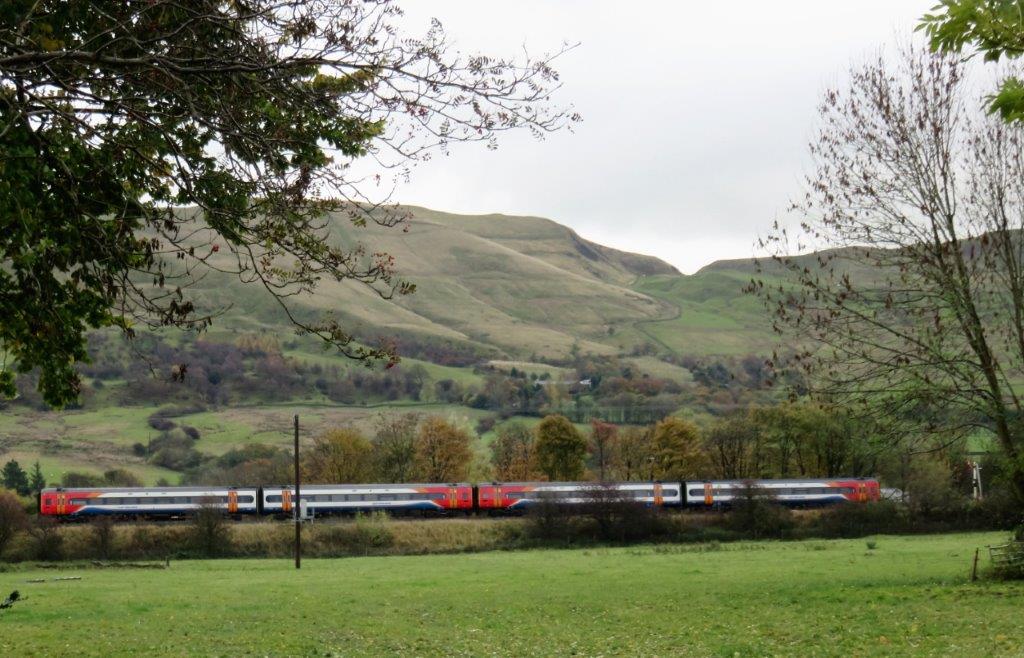 the more familiar trains heading towards Chinley & beyond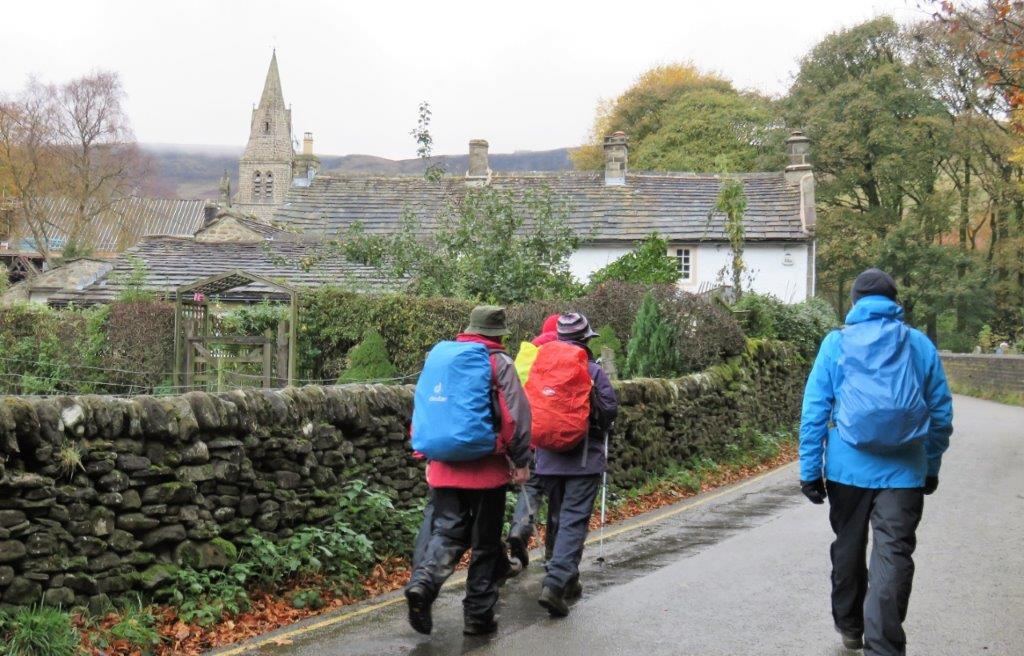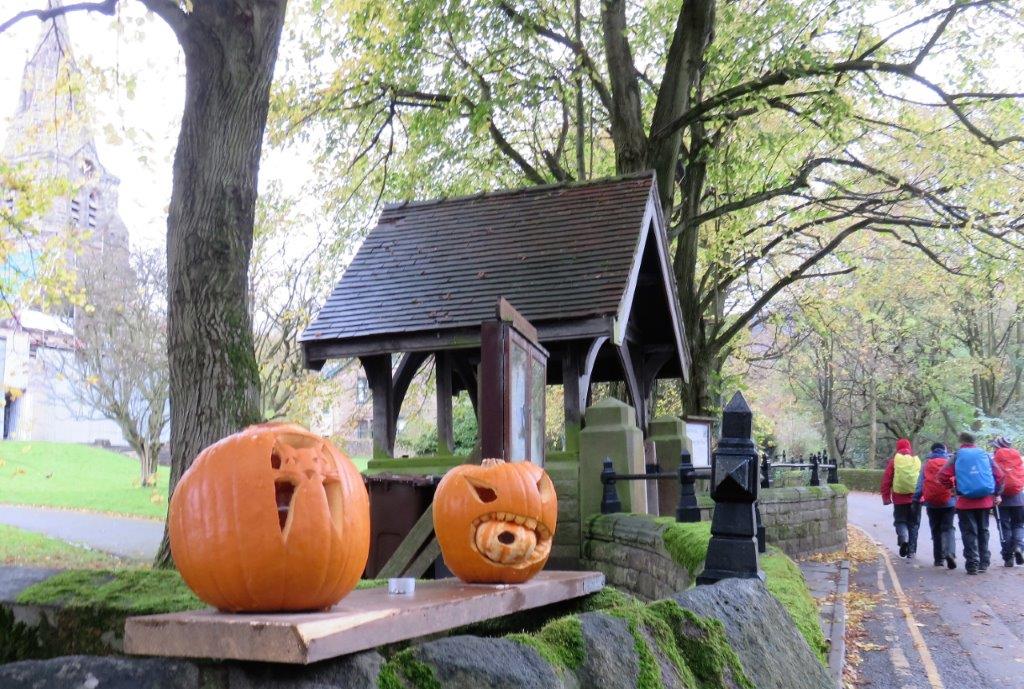 house at the start of the Pennine Way
The Old Nags Head

Footbridge over Grinds Brook
heading up towards Kinder
Mam Tor behind
Grindslow Knoll
Grindsbrook Clough to right with footpath (not our route)
Win Hill top left and Lose Hill and Back Tor seen across valley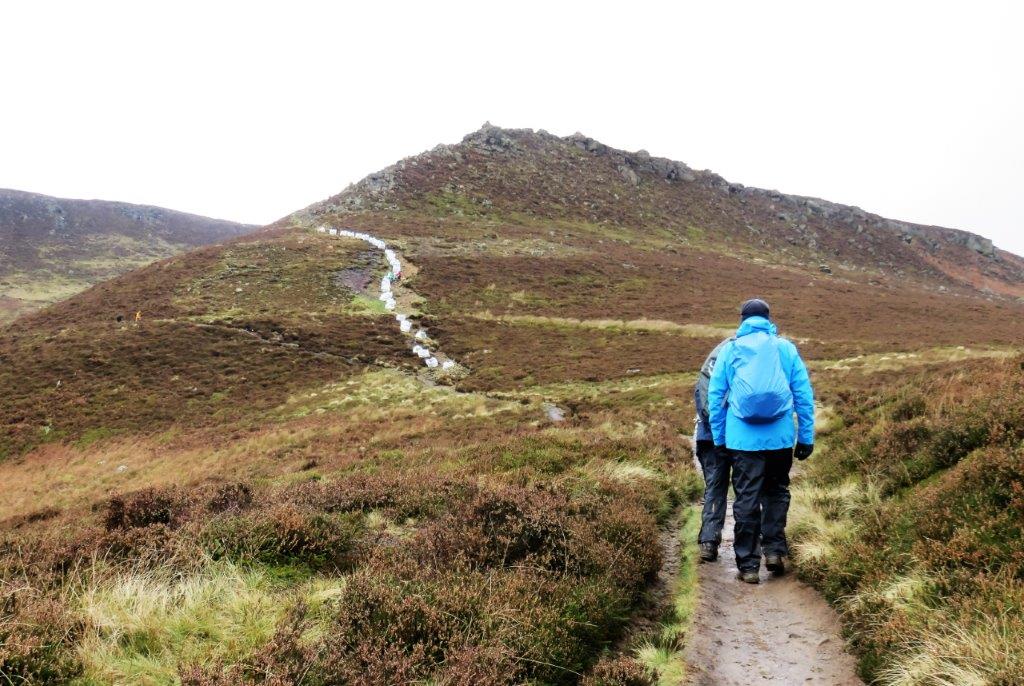 bags of stone airlifted in by helicopter to facilitate path repairs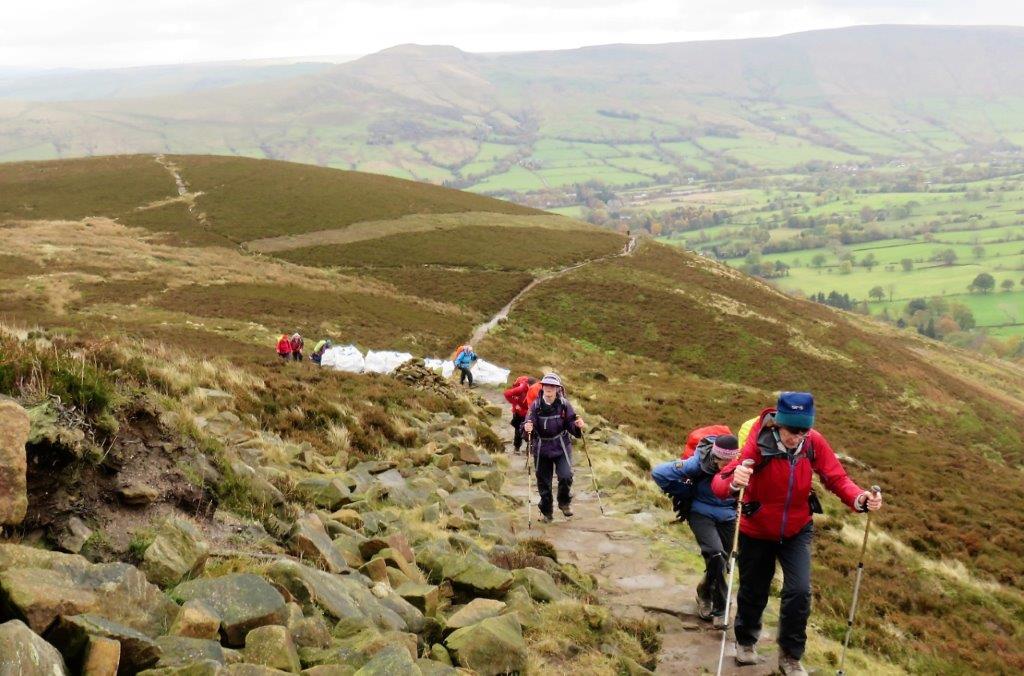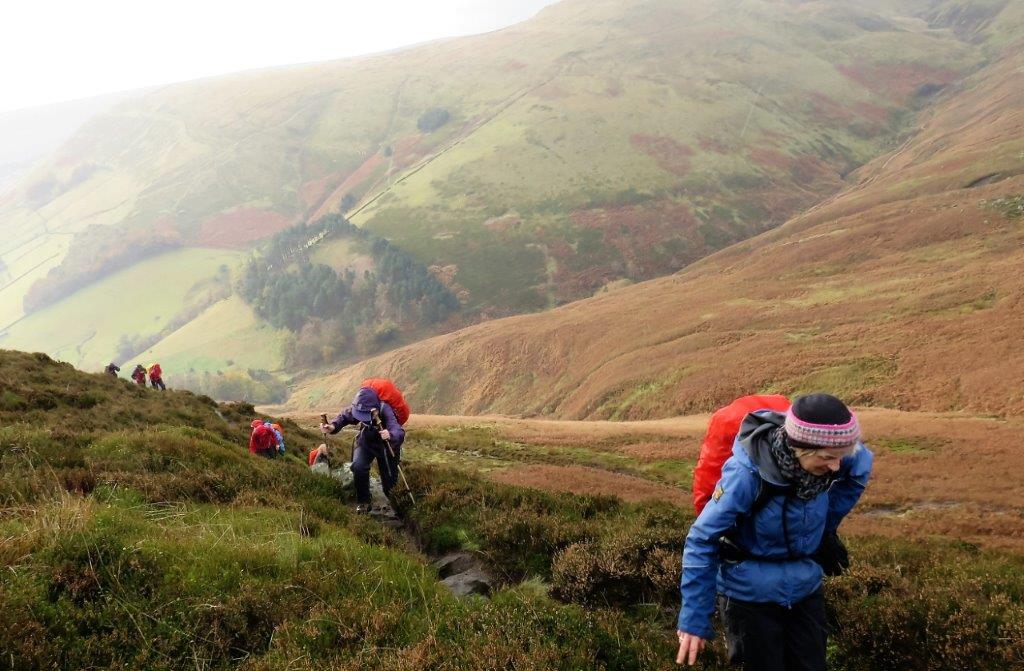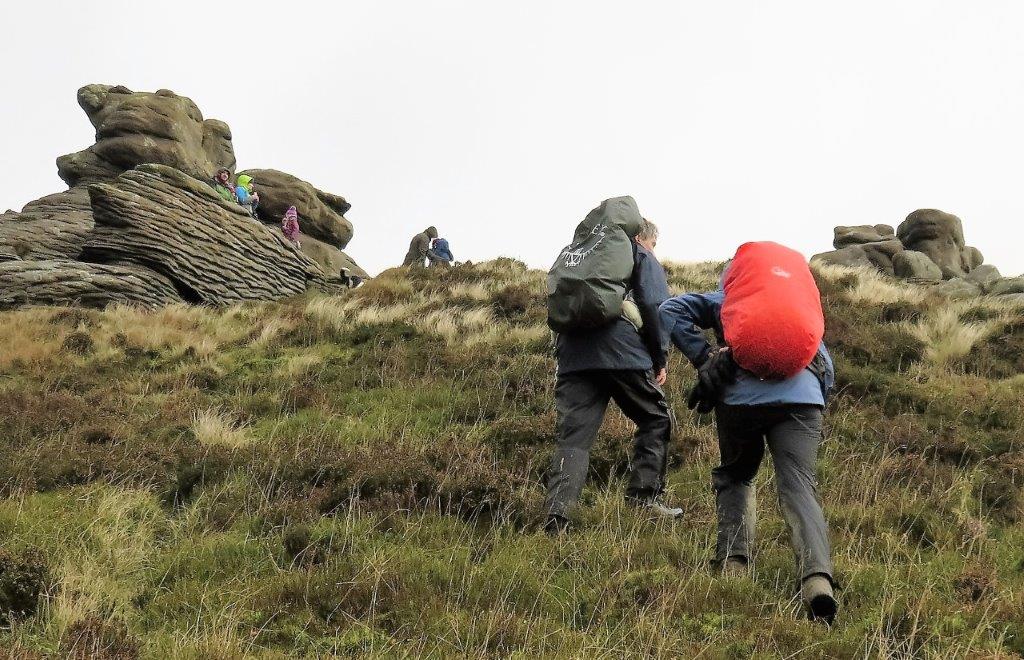 families with young children sheltering from icy blasts of rain & sleet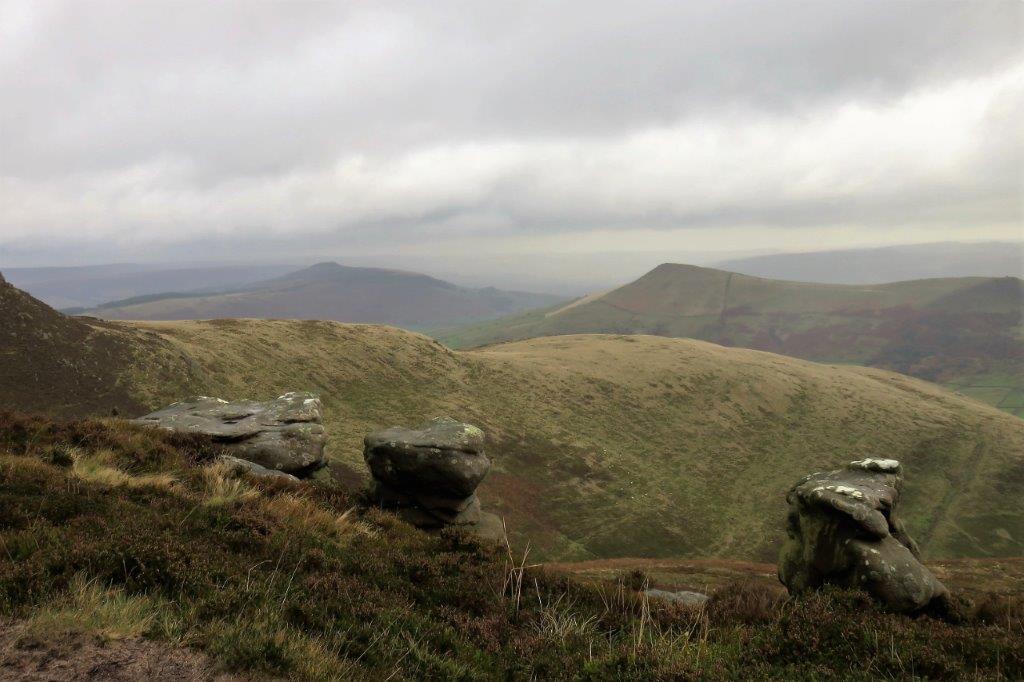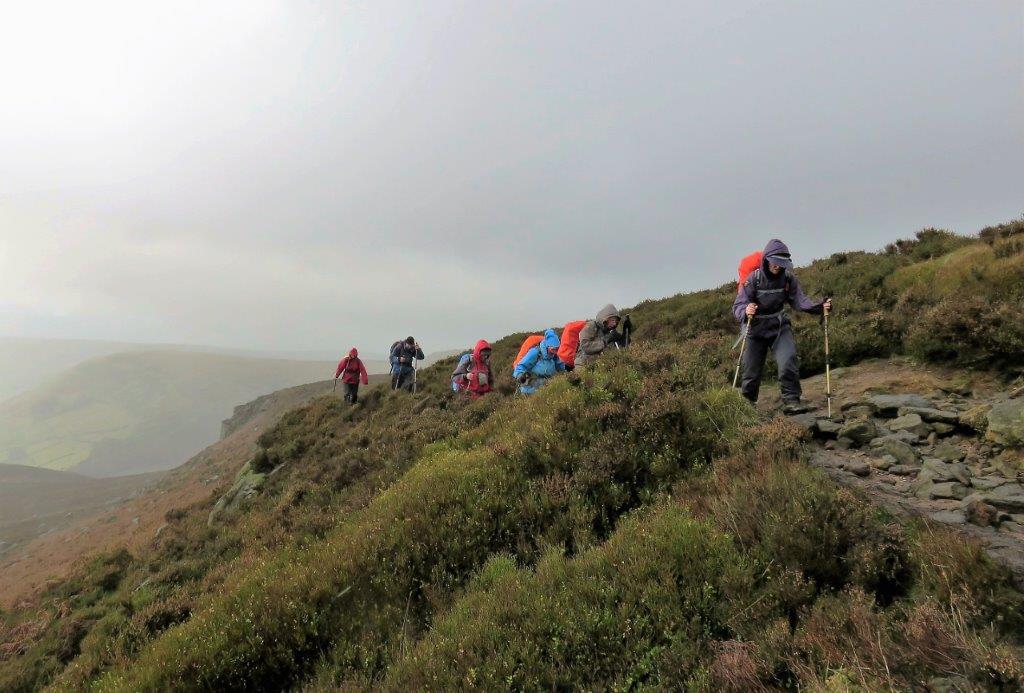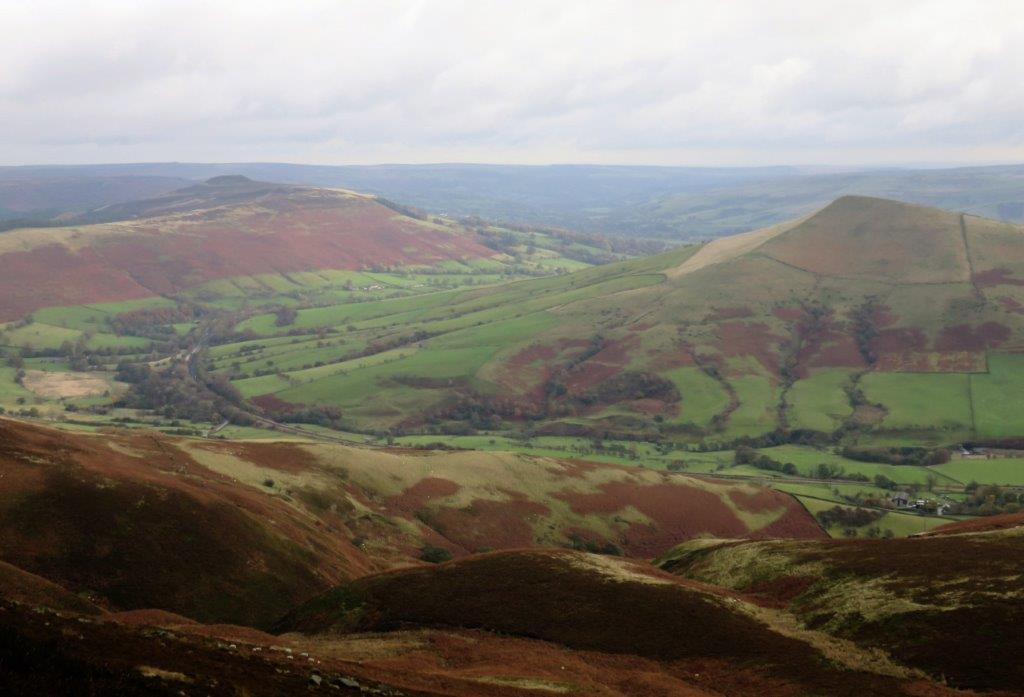 the railway line winds between Win & Lose Hills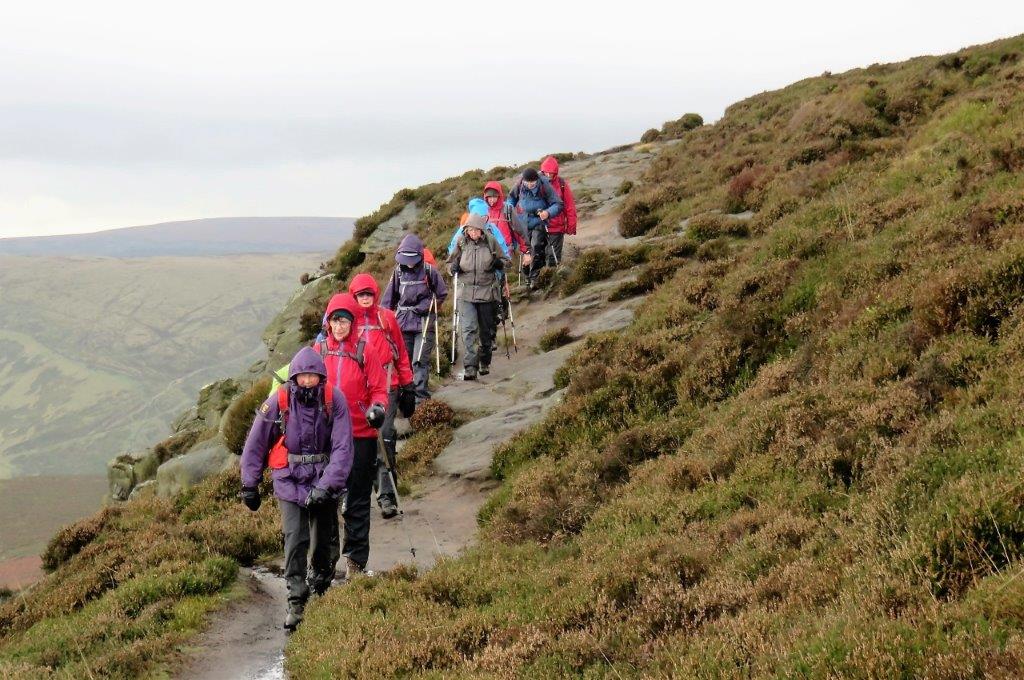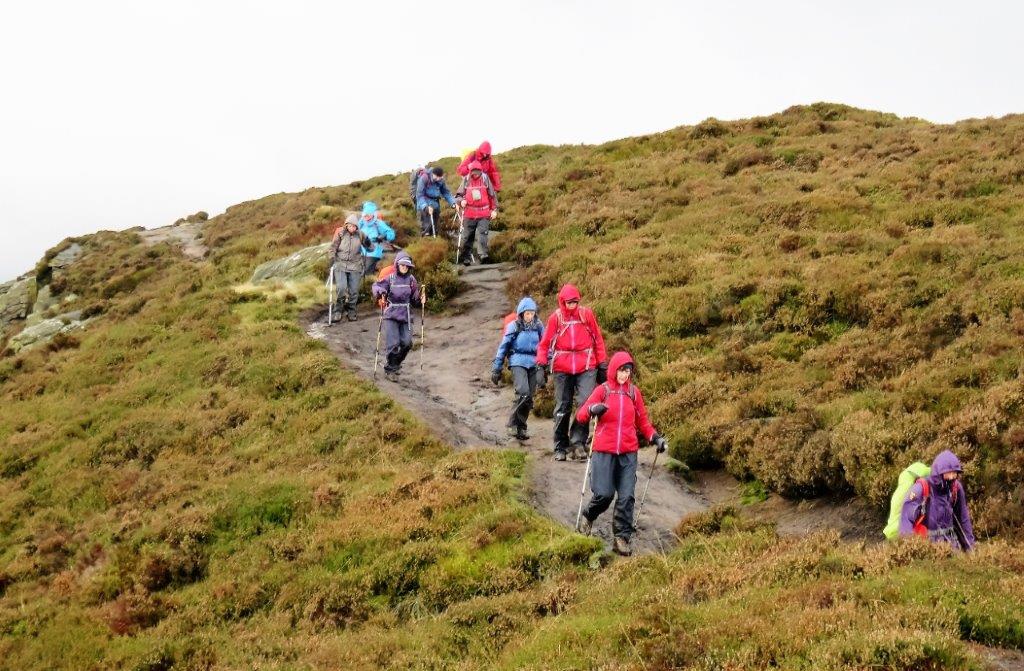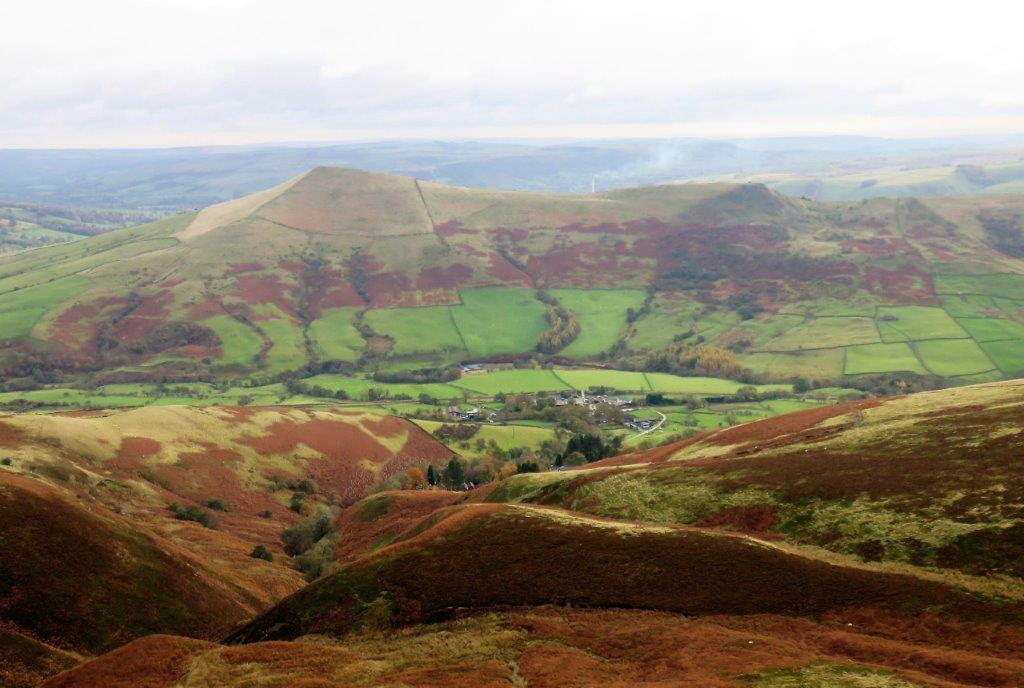 Youth Hostel below amidst trees and Nether Booth further down in valley floor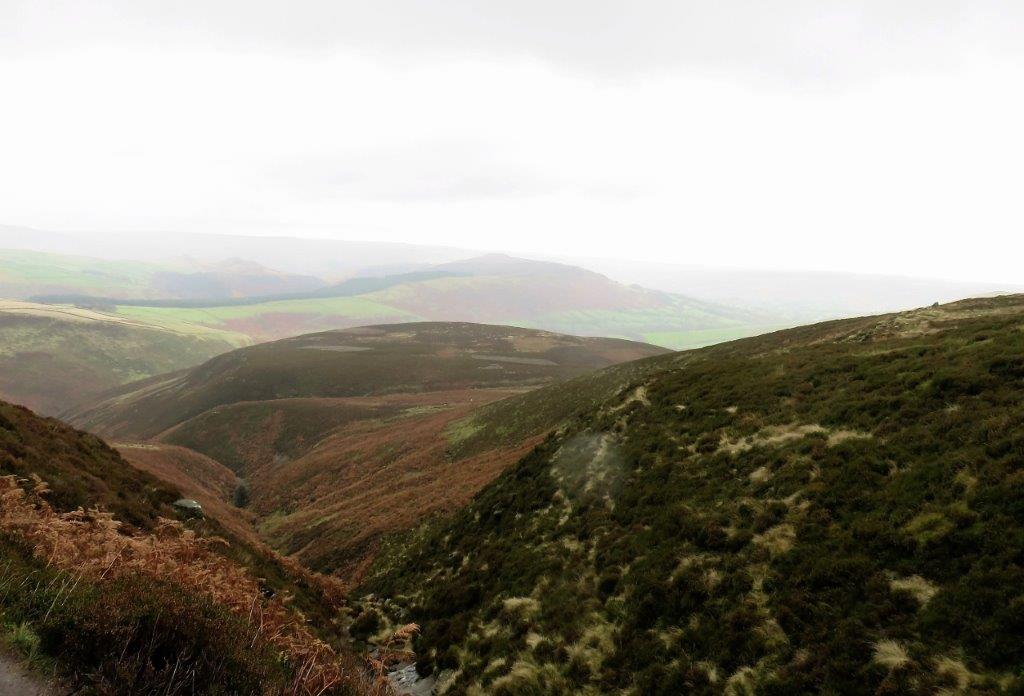 we crossed Jaggers Clough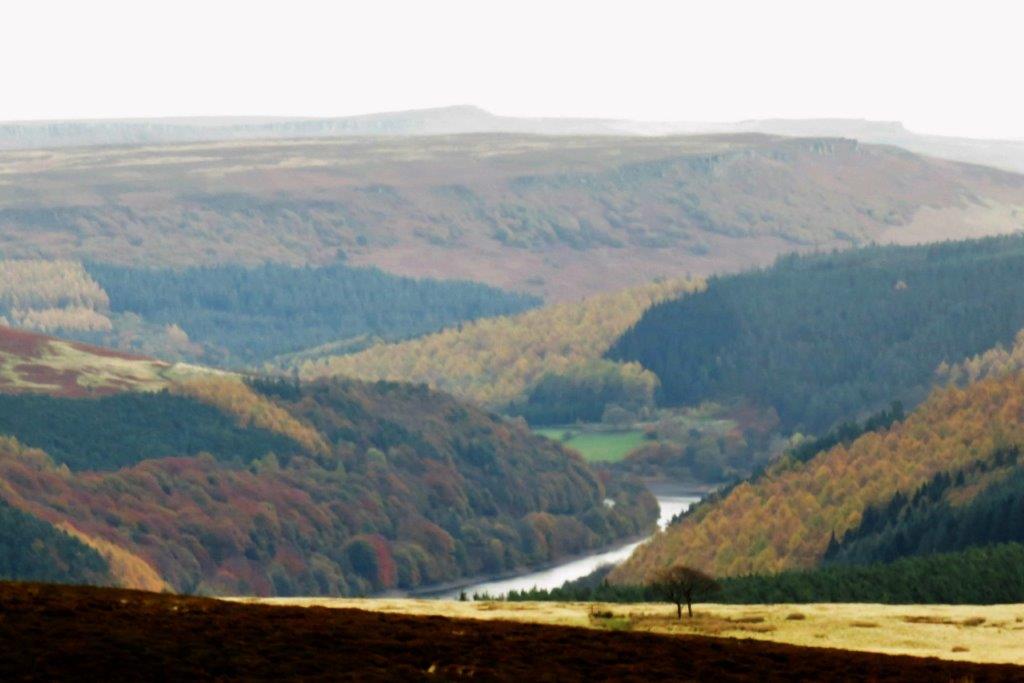 West arm of Ladybower Reservoir below. At top in front is Bamford Edge with Stanage Edge behind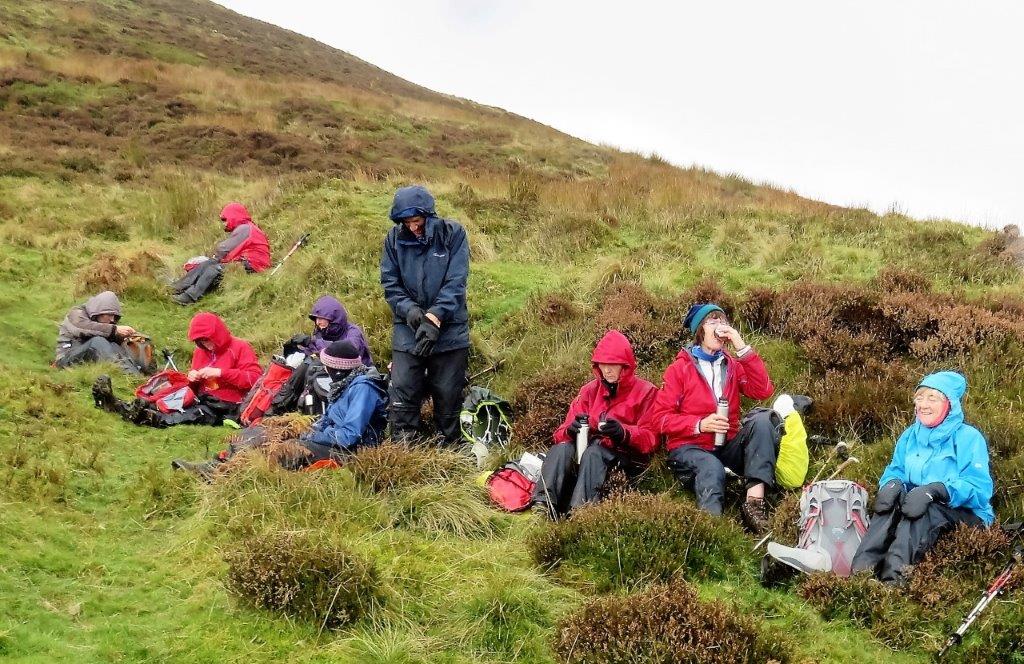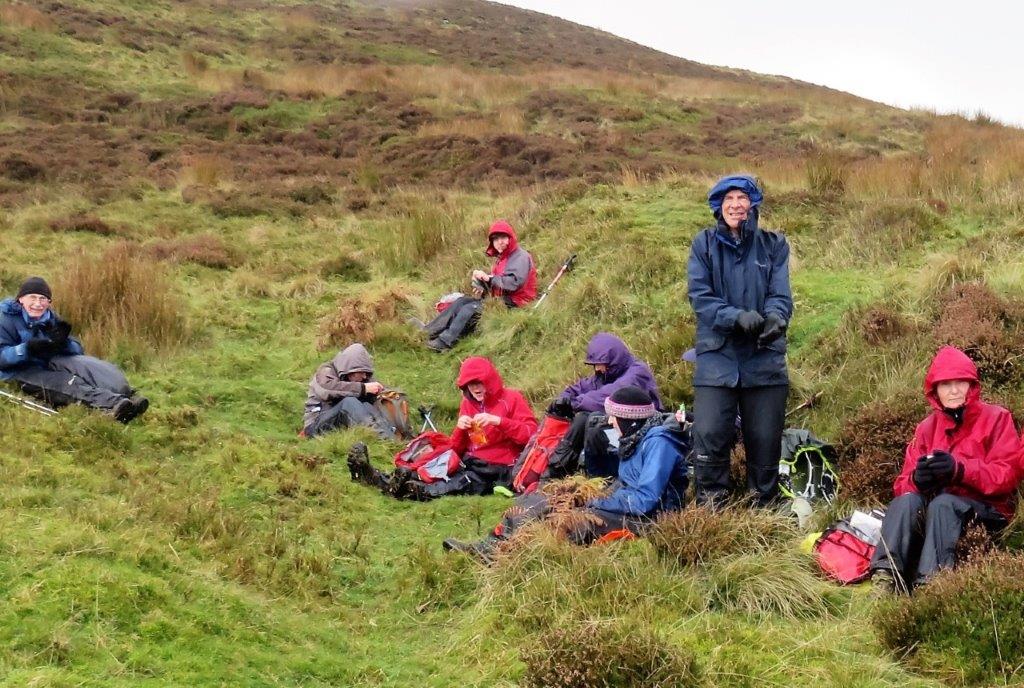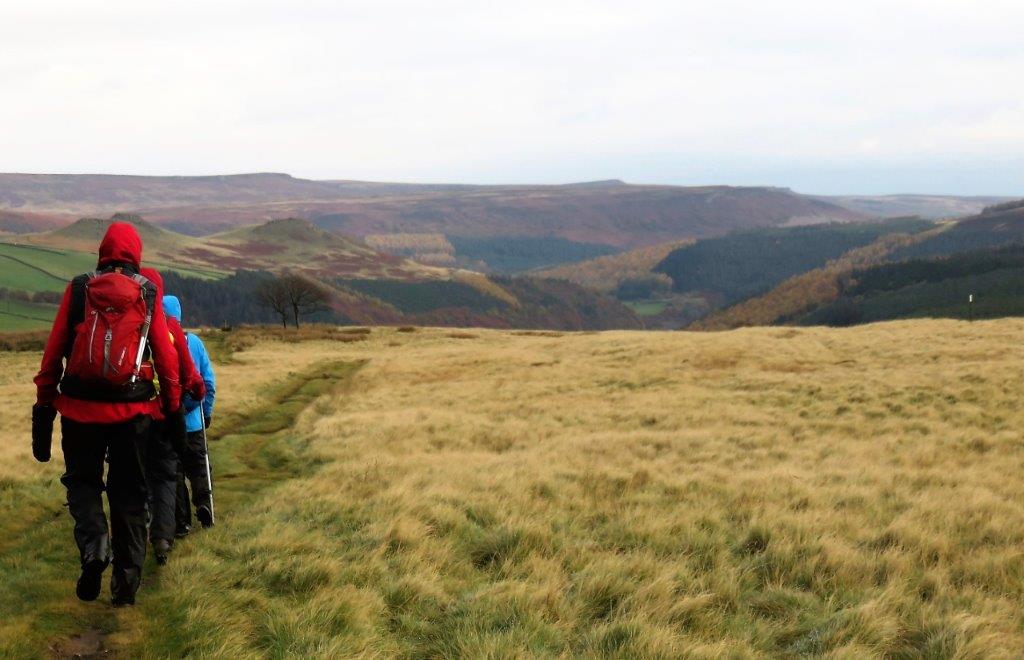 two hills behind Crookhill farm seen across valley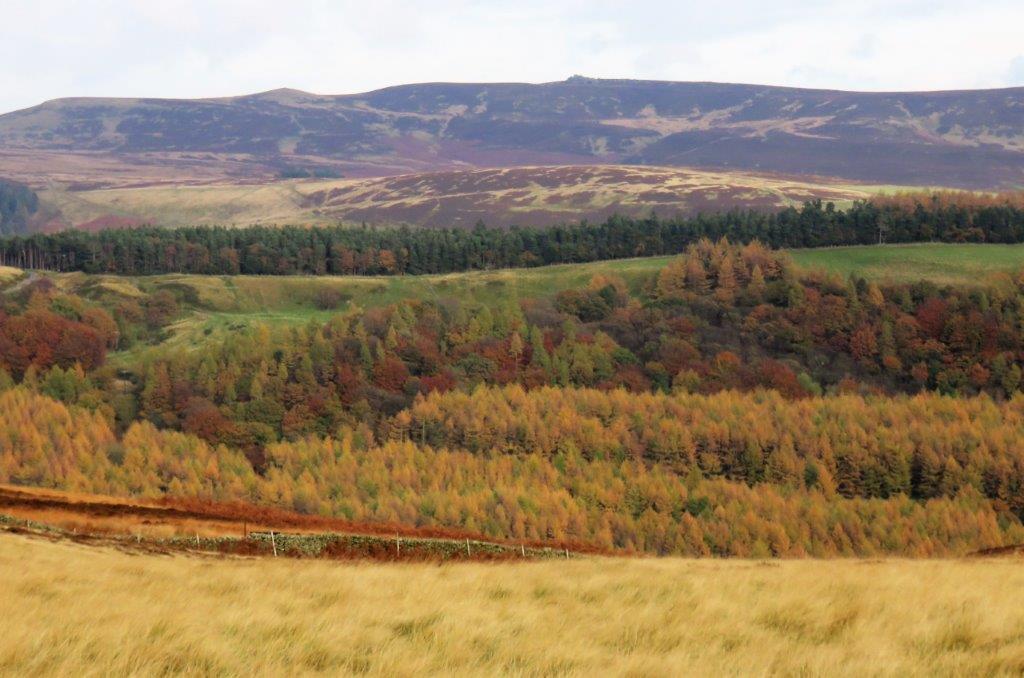 Derwent Edge behind? Lost Lad and Back Tor (the one on Derwent Edge) just visible?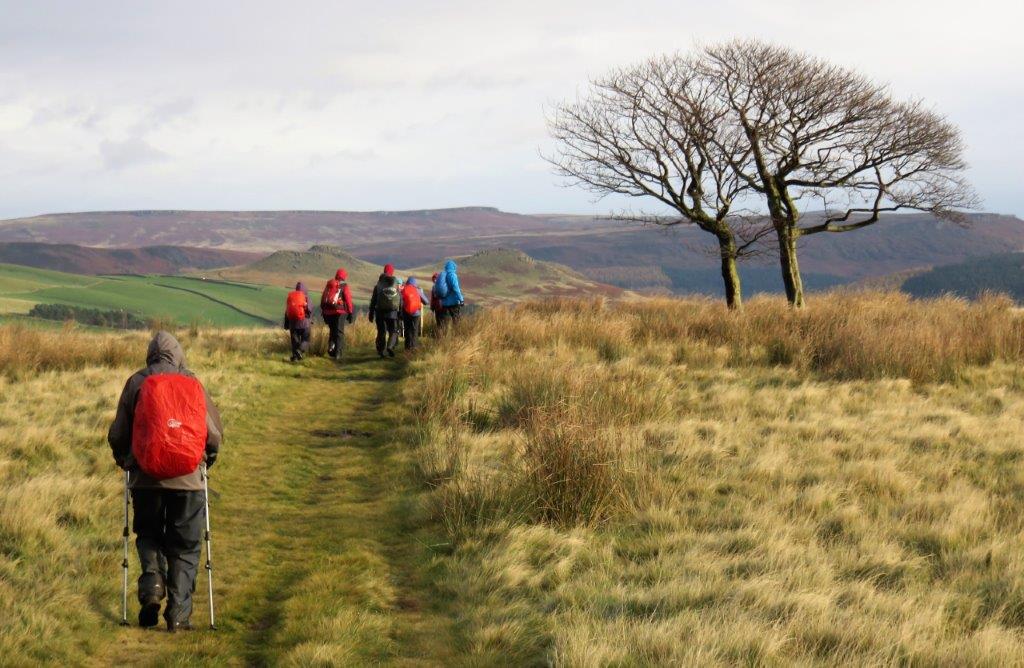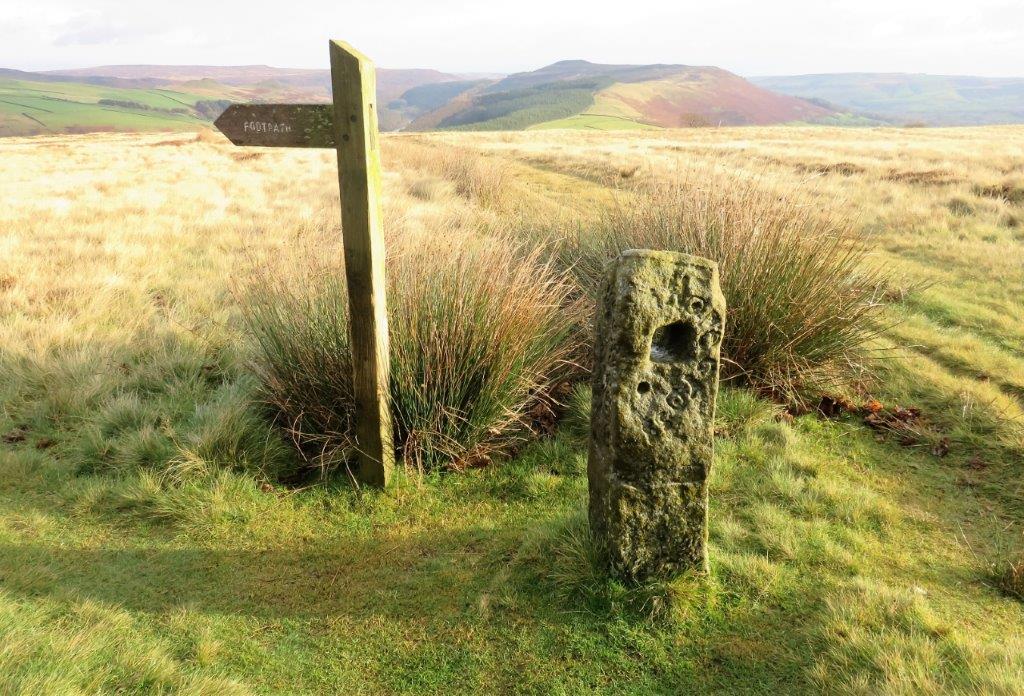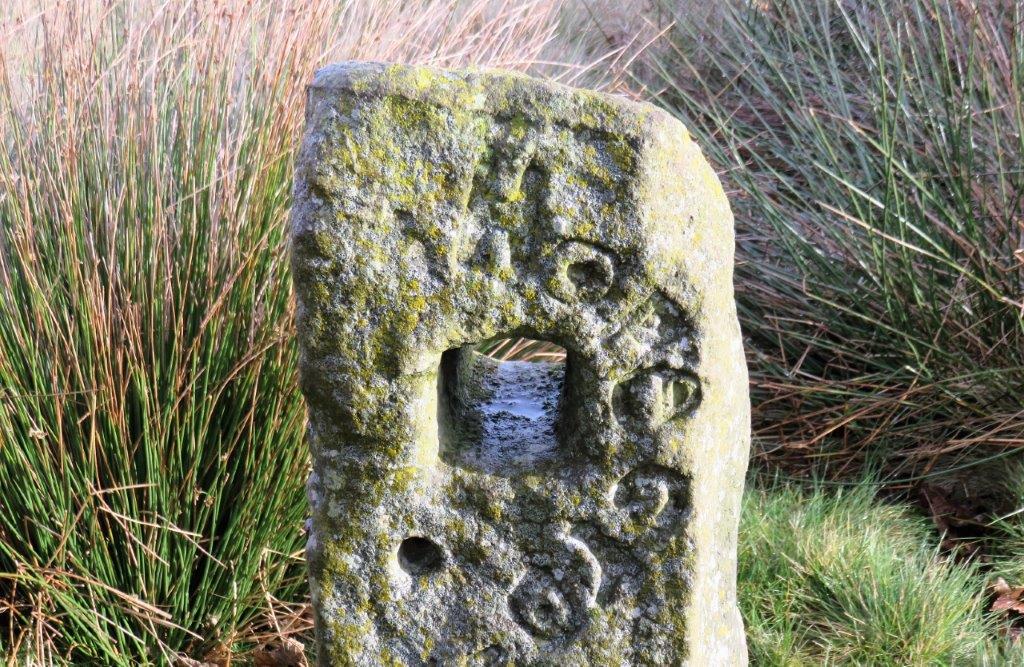 what are inscriptions? who made them?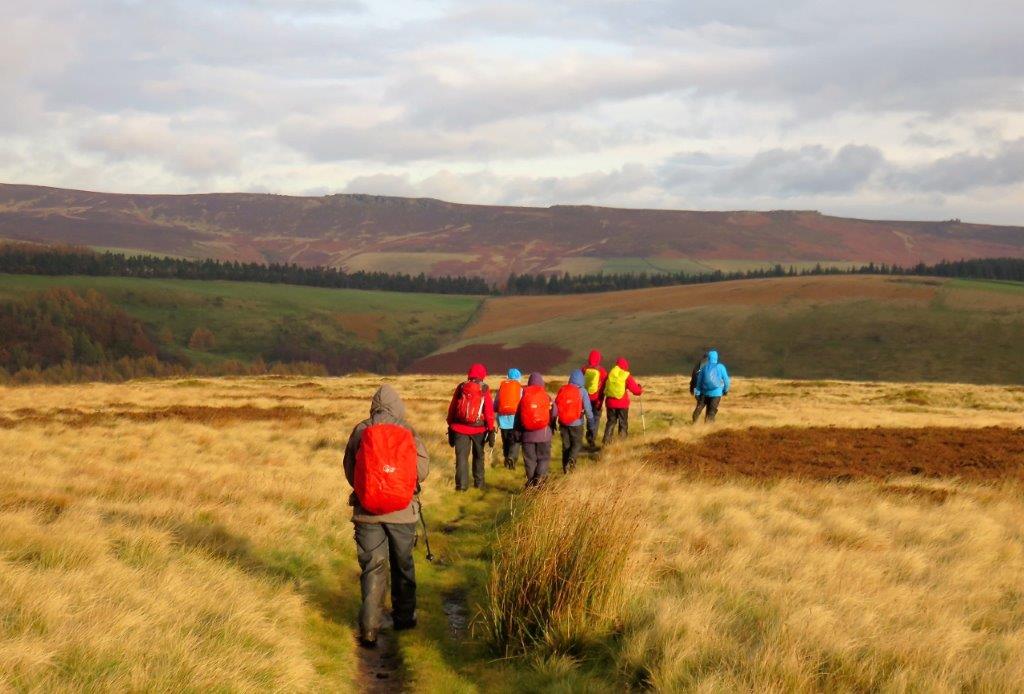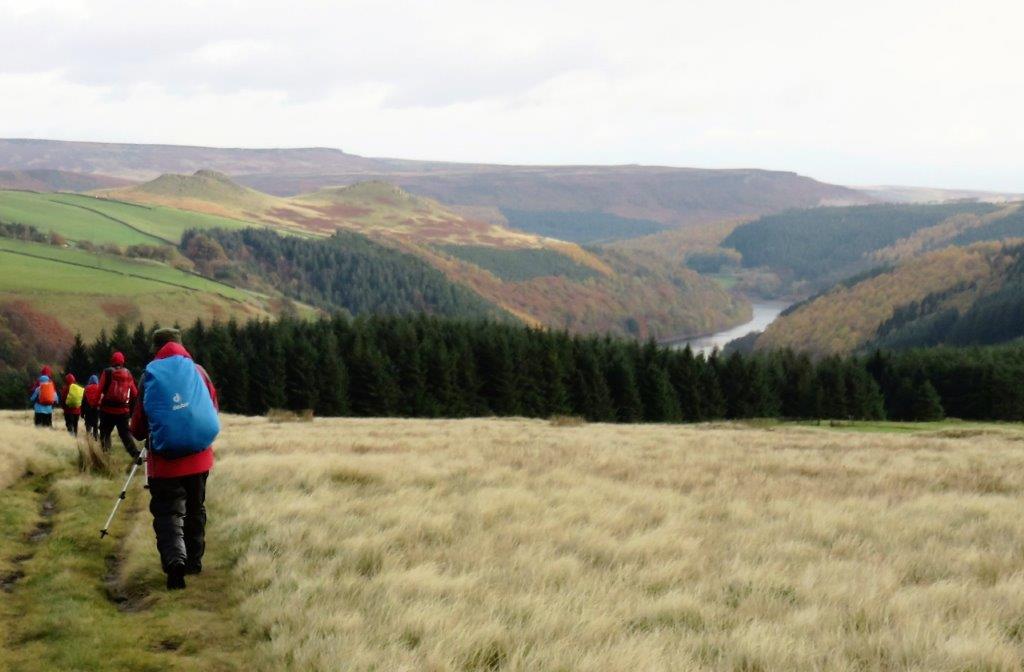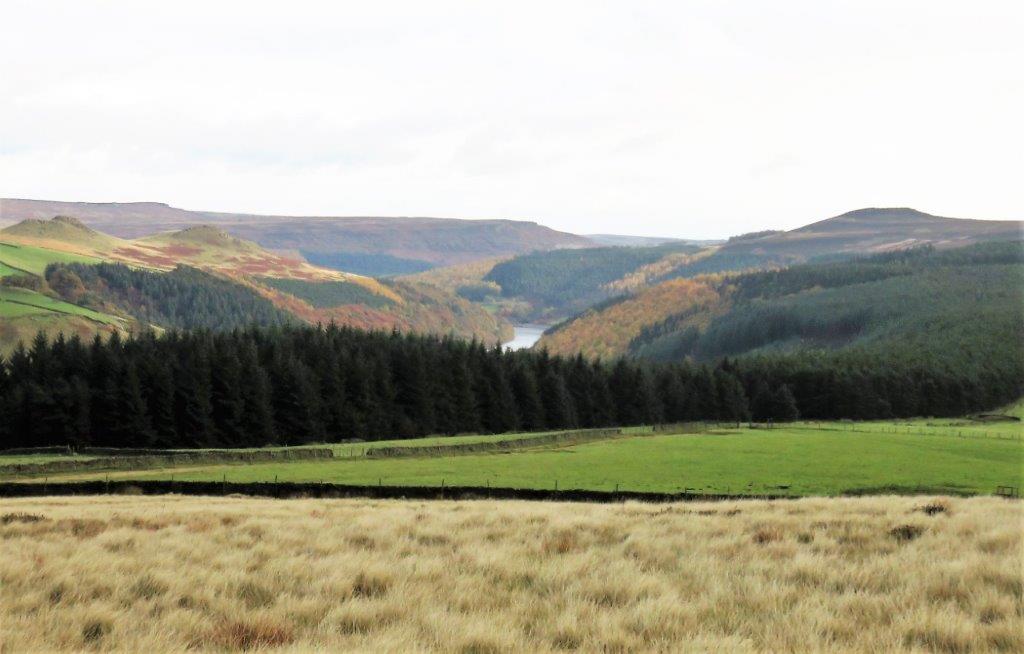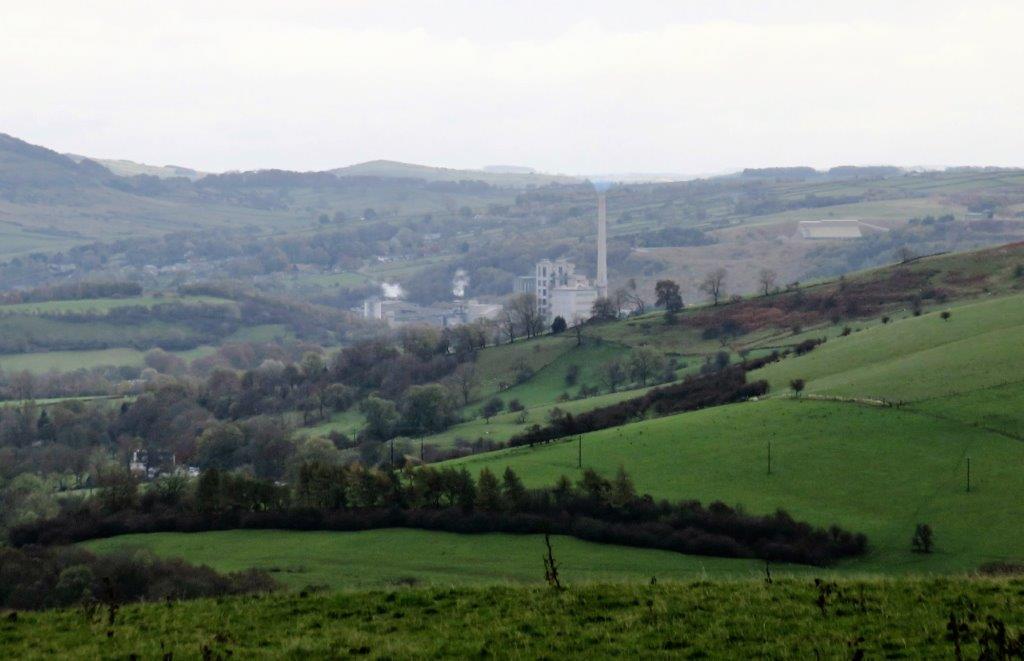 Hope Cement Works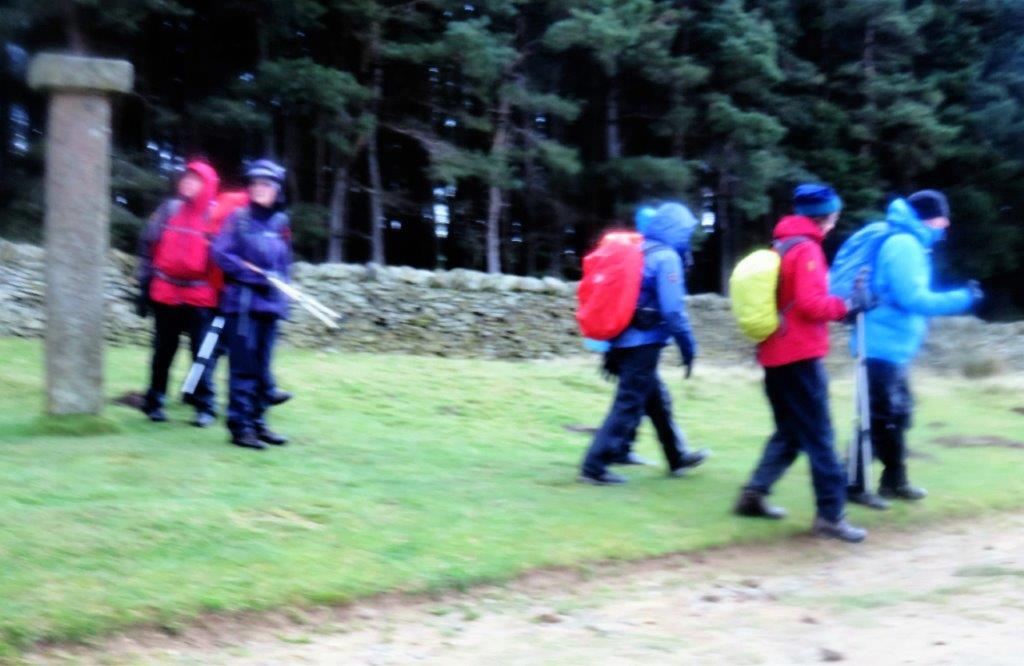 a blurry picture of Hope Cross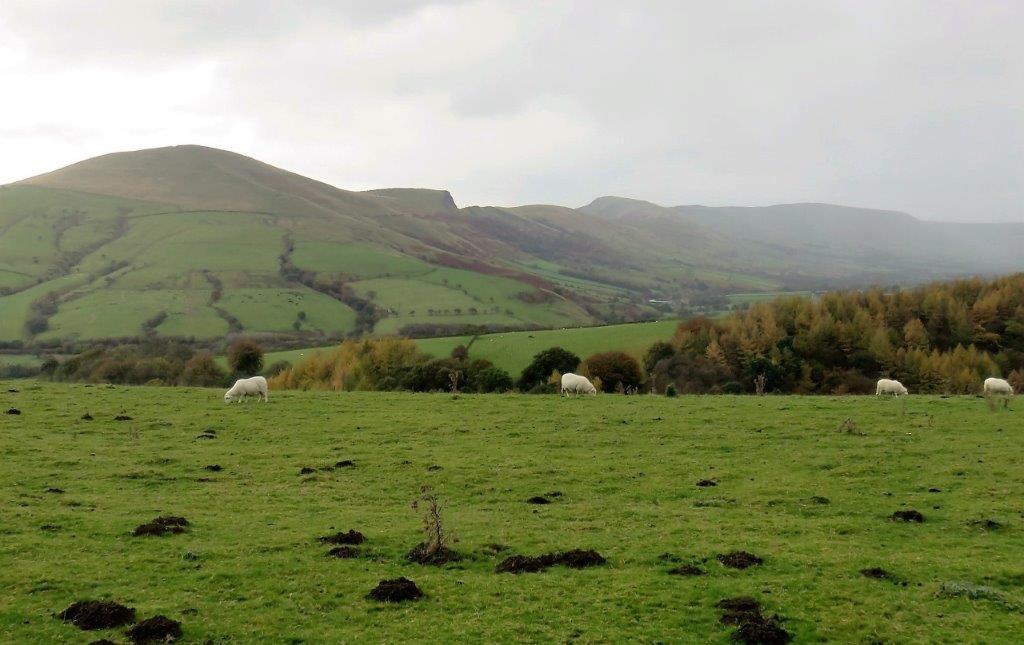 Win Hill, Mam Tor etc seen across valley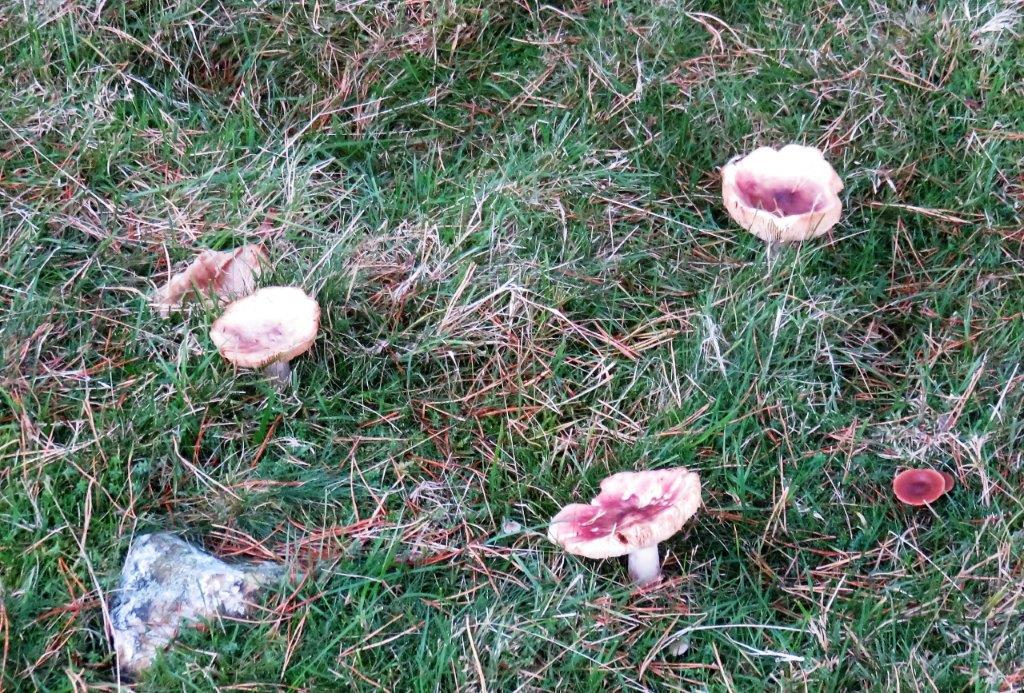 valley below Lose Hill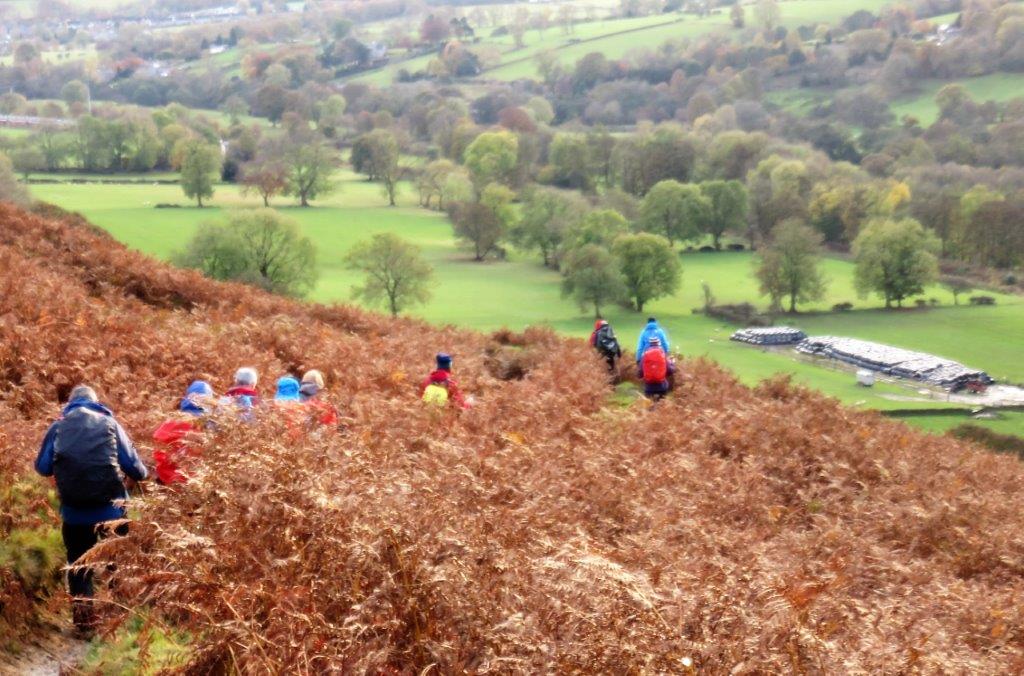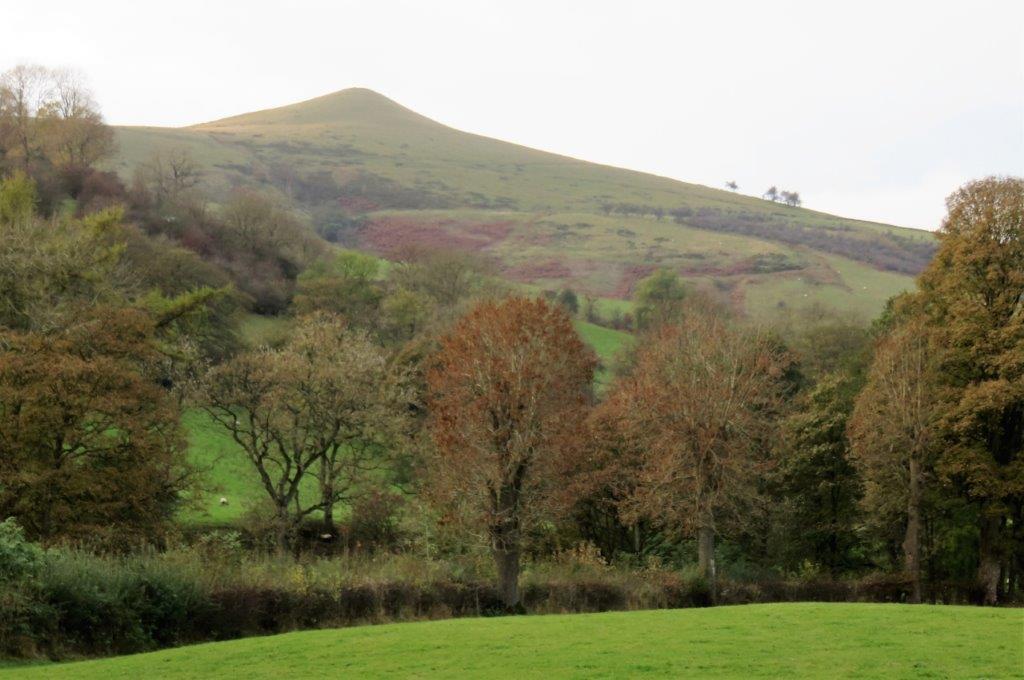 Lose Hill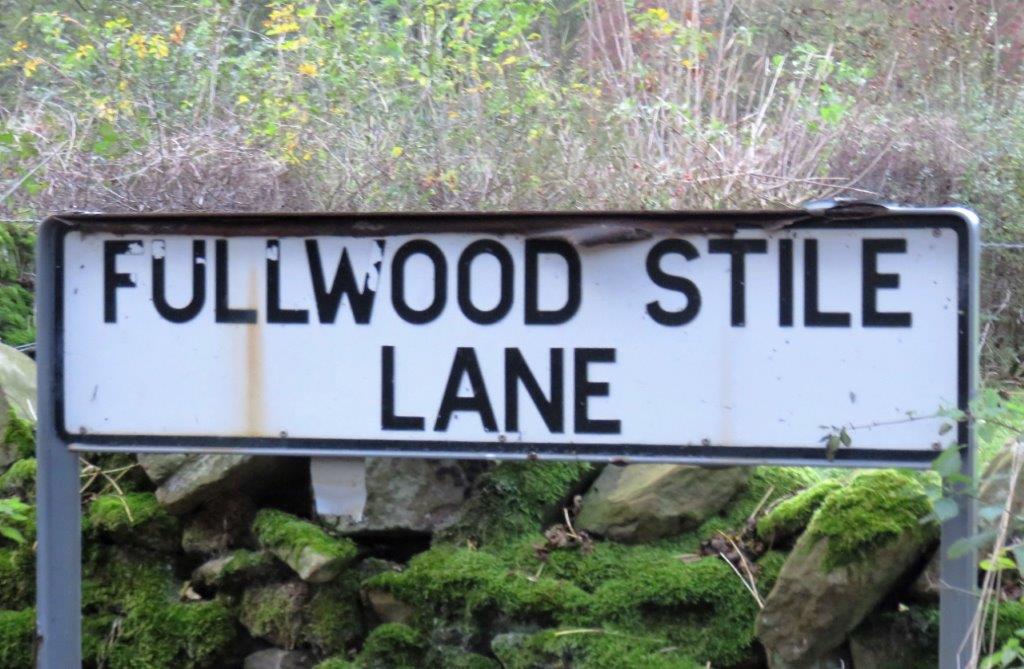 homepage - Day Walks Index 2016 - contact me at