homepage - Day Walks Index 2016 - contact me at

2016.10.16 - Calver Sough, 0.1km S on B6001 Rd, turn right into 'Horseways' onto FP N & W of Calver Peak, cross Deep Rake, about 0.5km short of Rowland, turn onto FP direct to Great Longstone Church, through Great Longstone onto FP to Little Longstone, on Rd to Monsal Head, down to & short distance along Monsal Trail, up towards Brushfield but turn before it to Brushfield Hough (farm), down to Lees Bottom & cross A6, up to* then contour about 0.5km through Great Shacklow Wood, up to Sheldon, through Sheldon turning off at Lower Farm, follow SE edge of G S Wood (part way) down to River Wye, local & A6 Rds into Asford in Water, follow River Wye & A6 Road to Bakewell - leader Deena Jefferys - Sunday
*some of party went up very steep route just to W of Great Shacklow Wood and party re united in Sheldon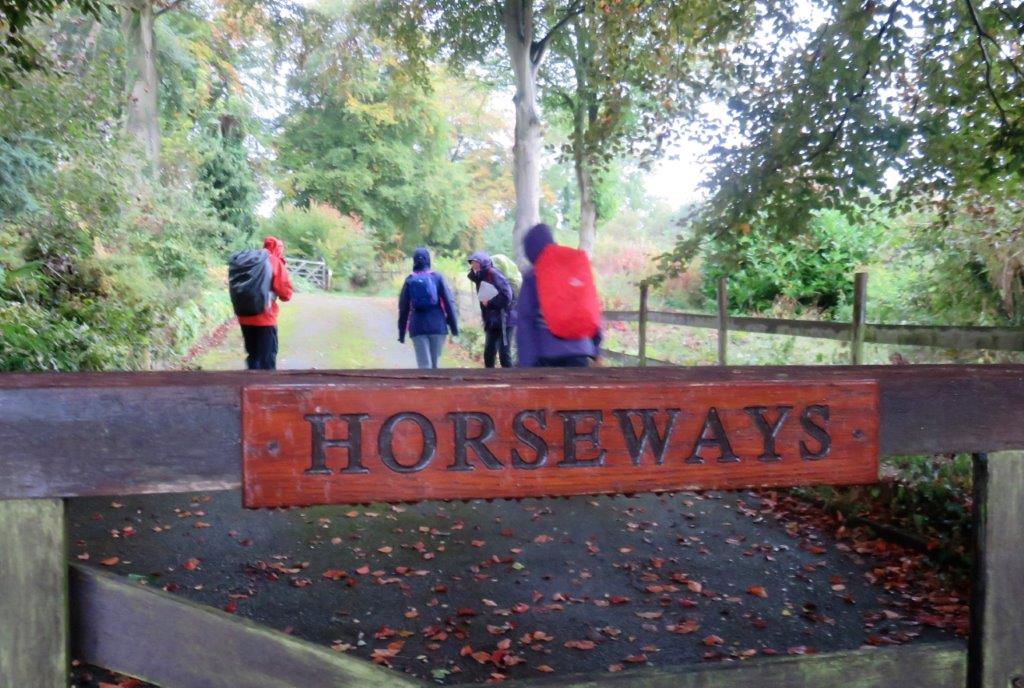 Horseways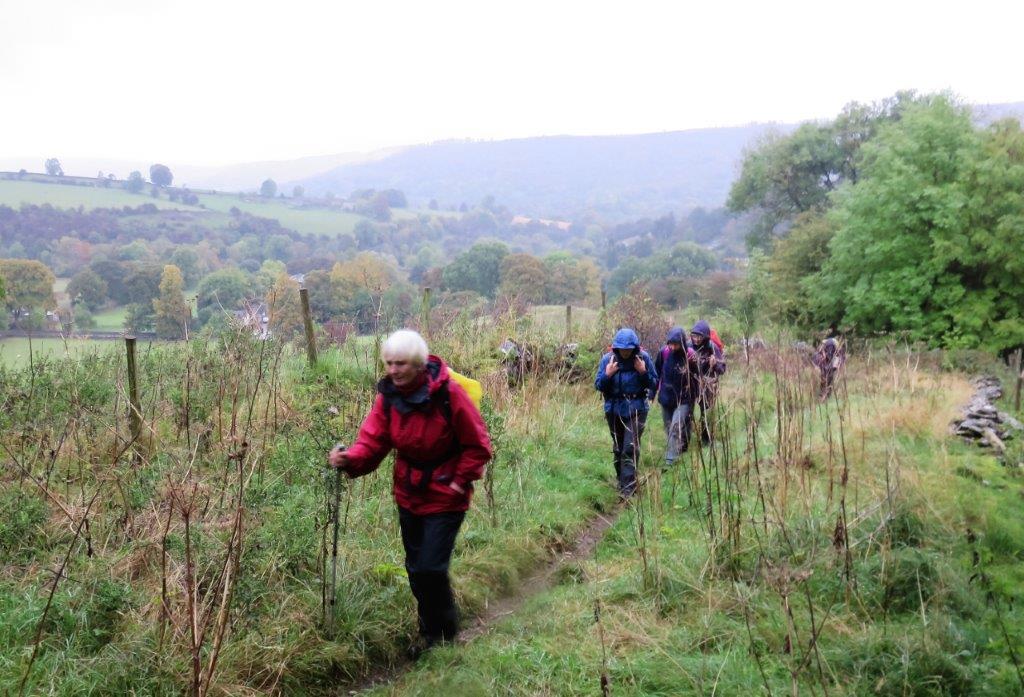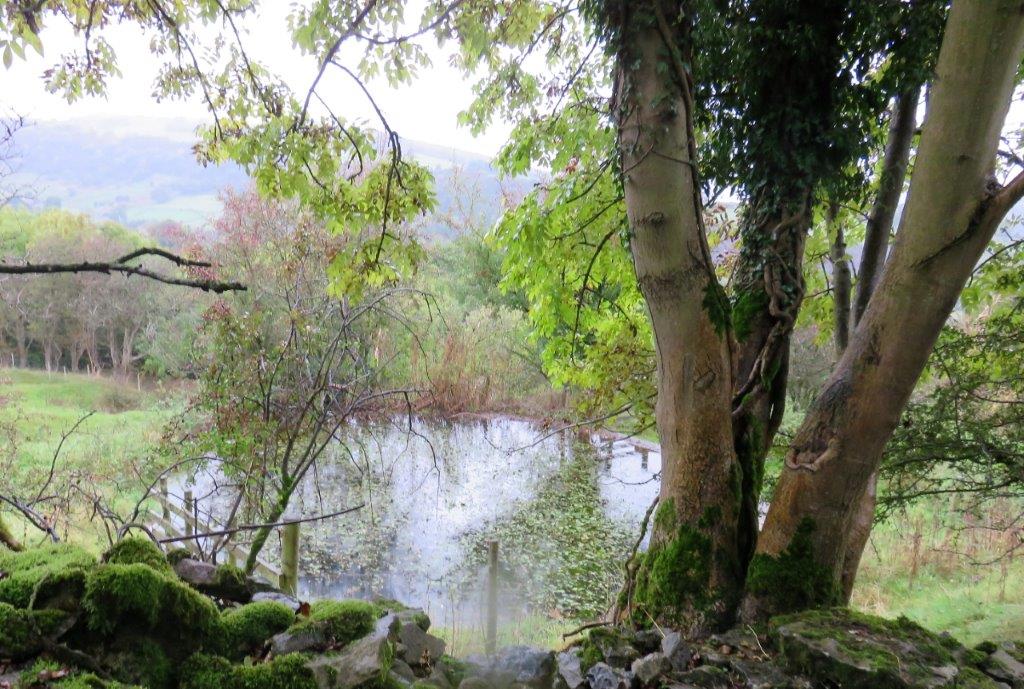 dew pond - one of several along footpath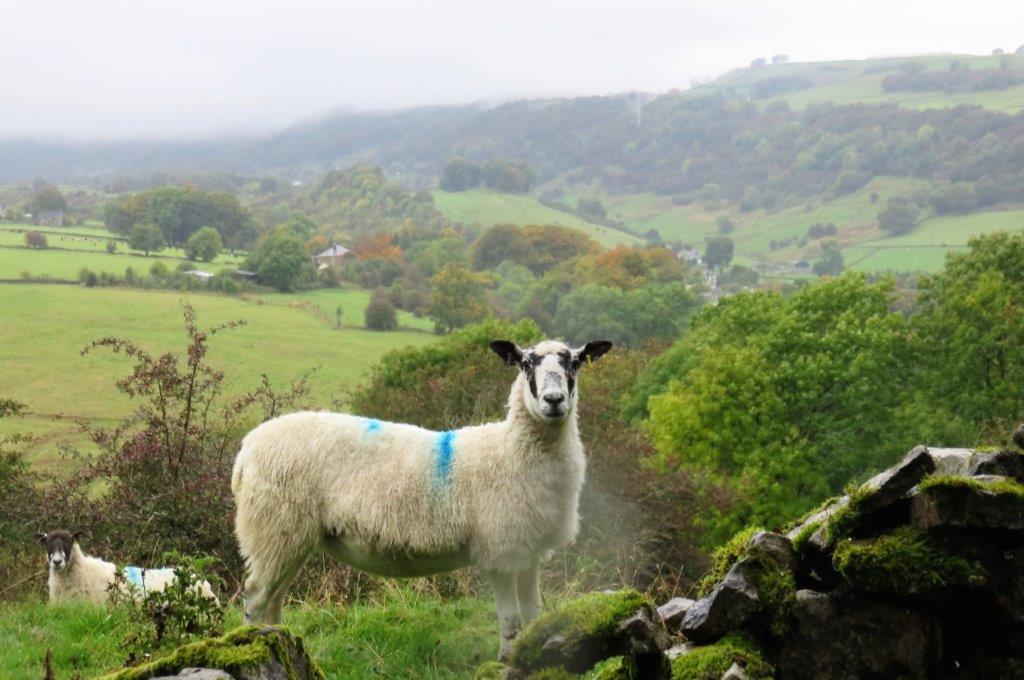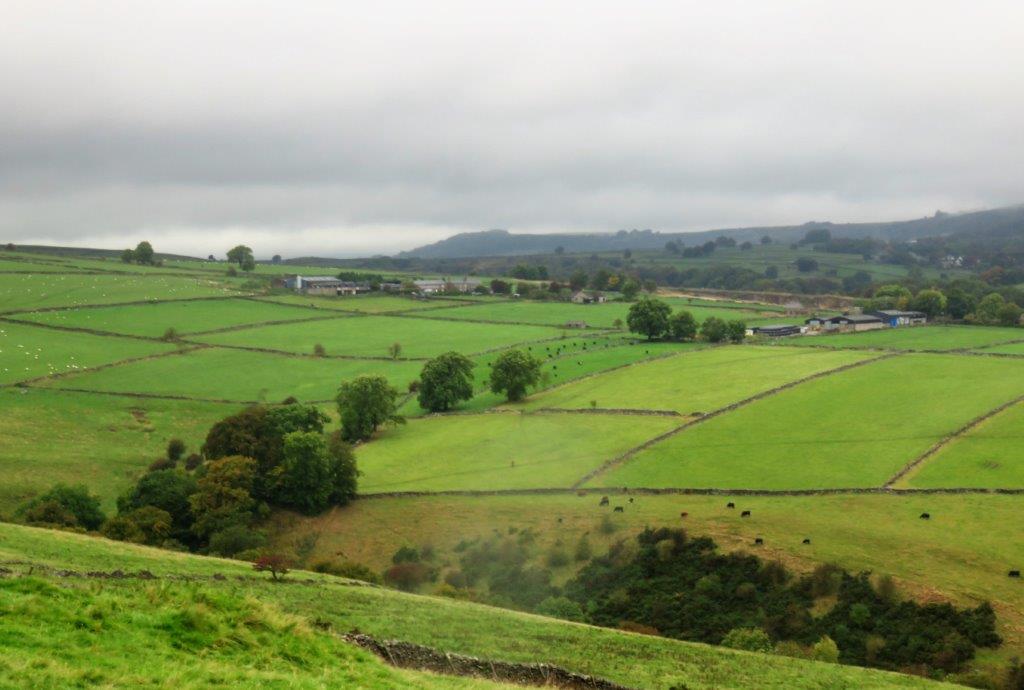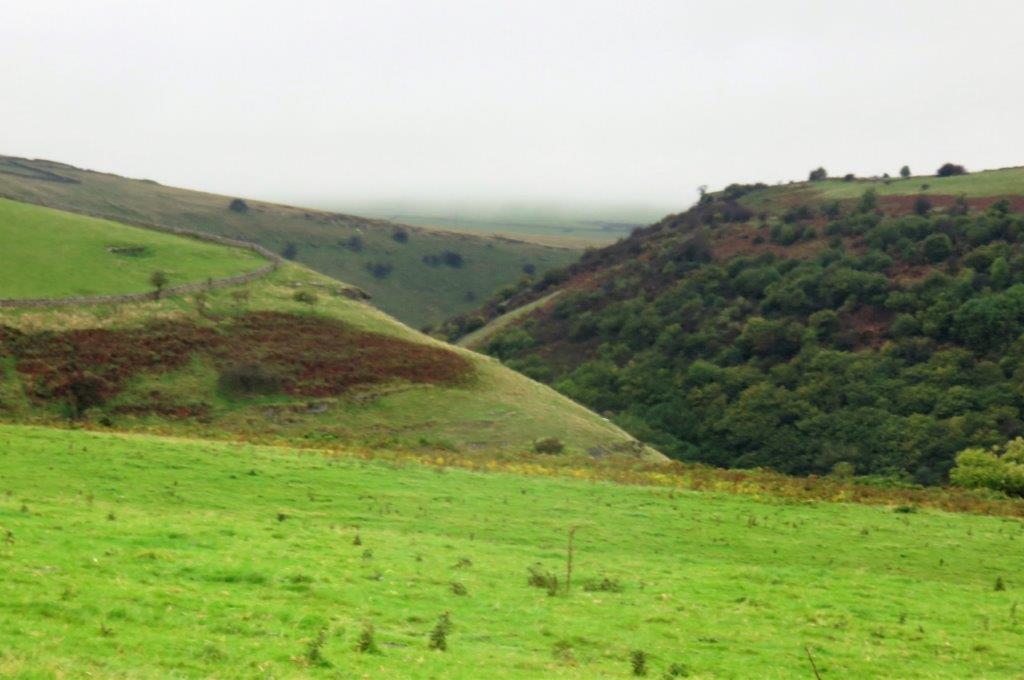 towards Coombs Dale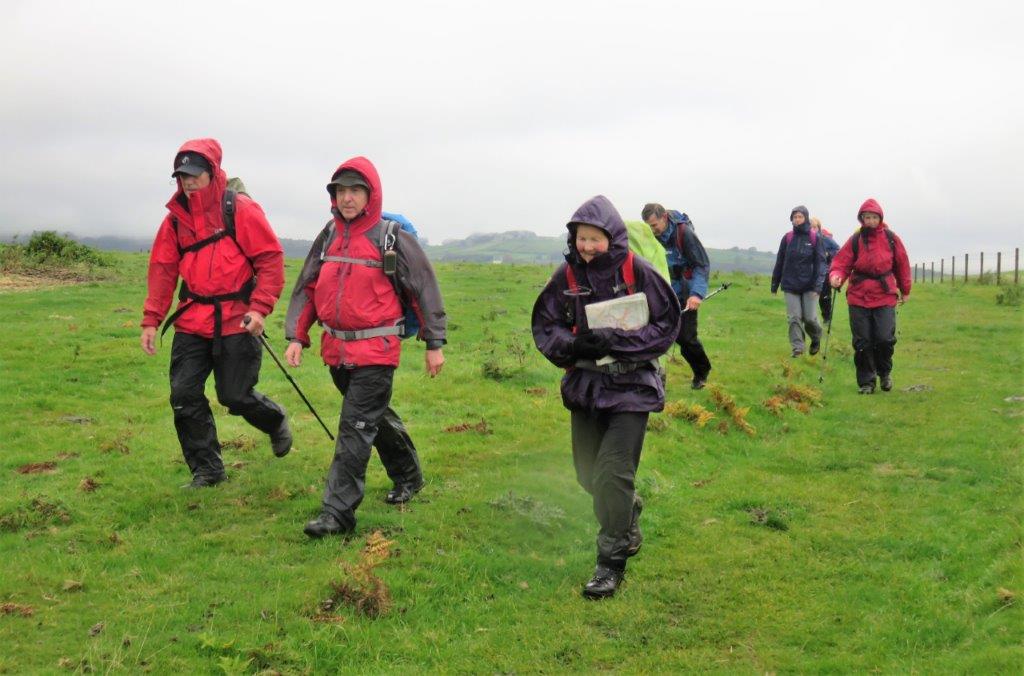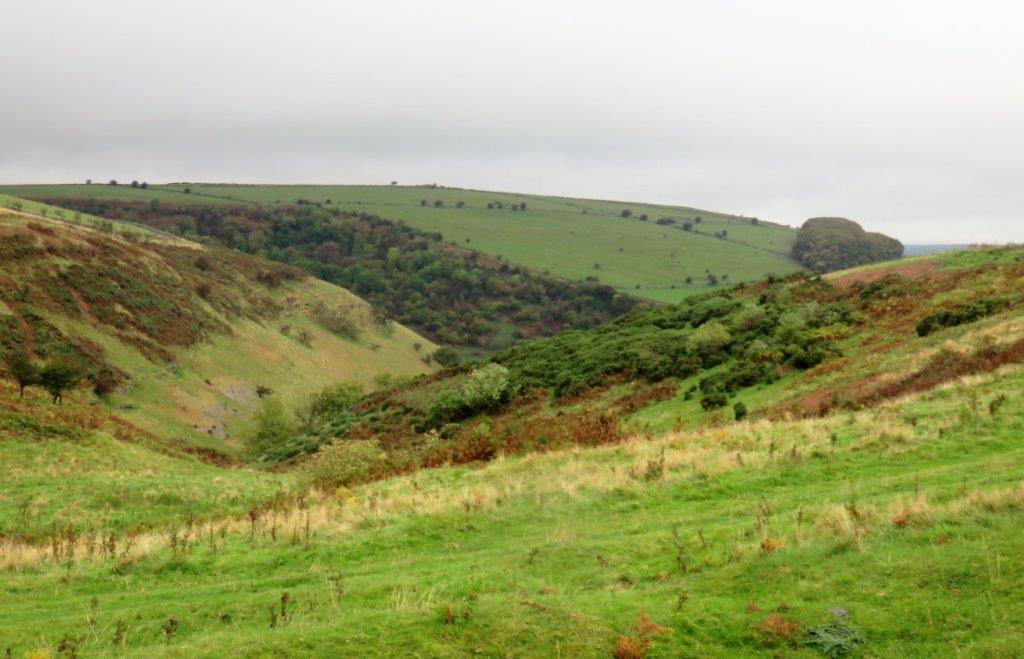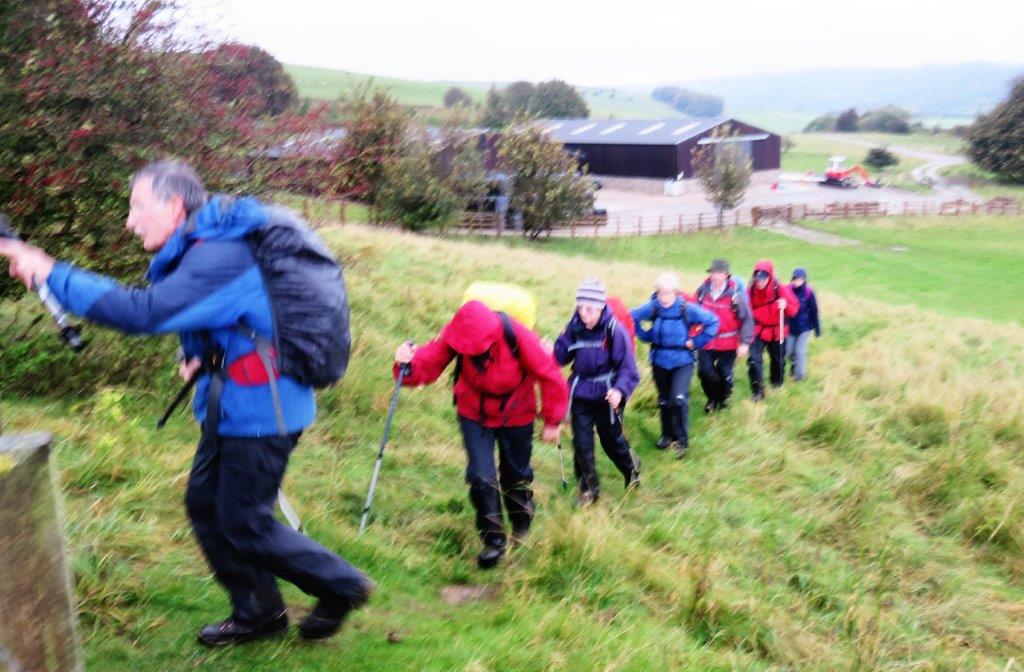 new barn near Deep Rake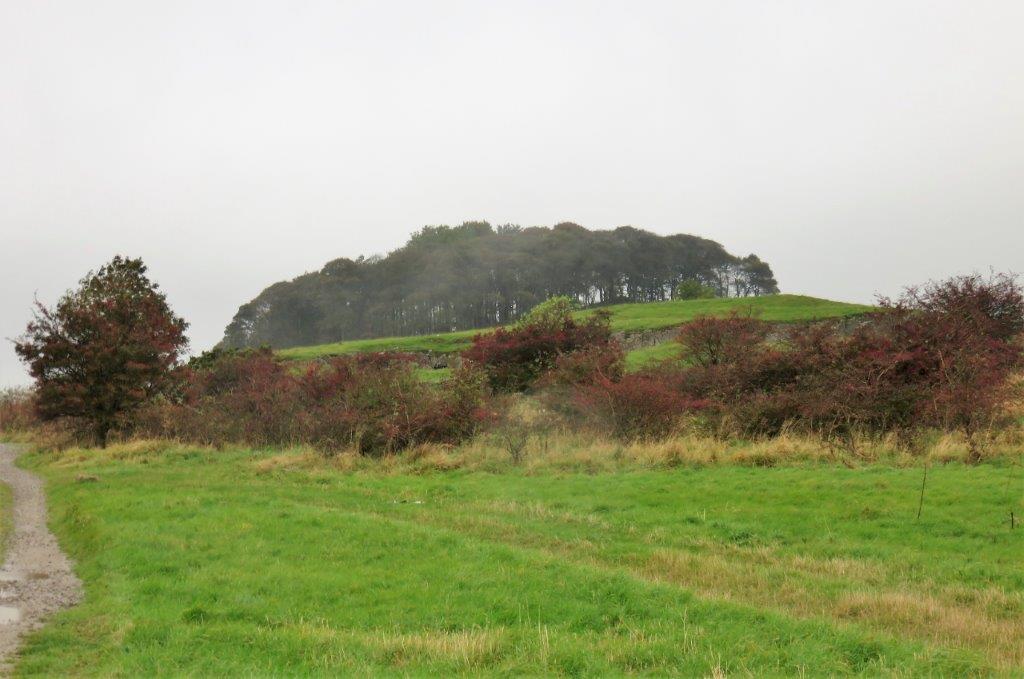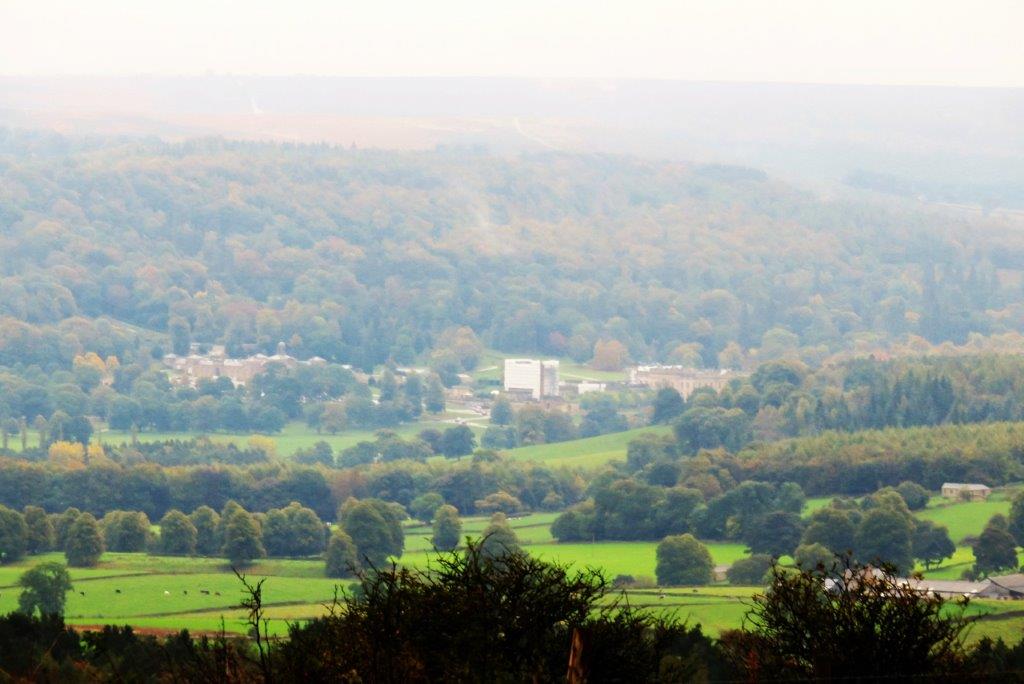 zoomed in to Chatsworth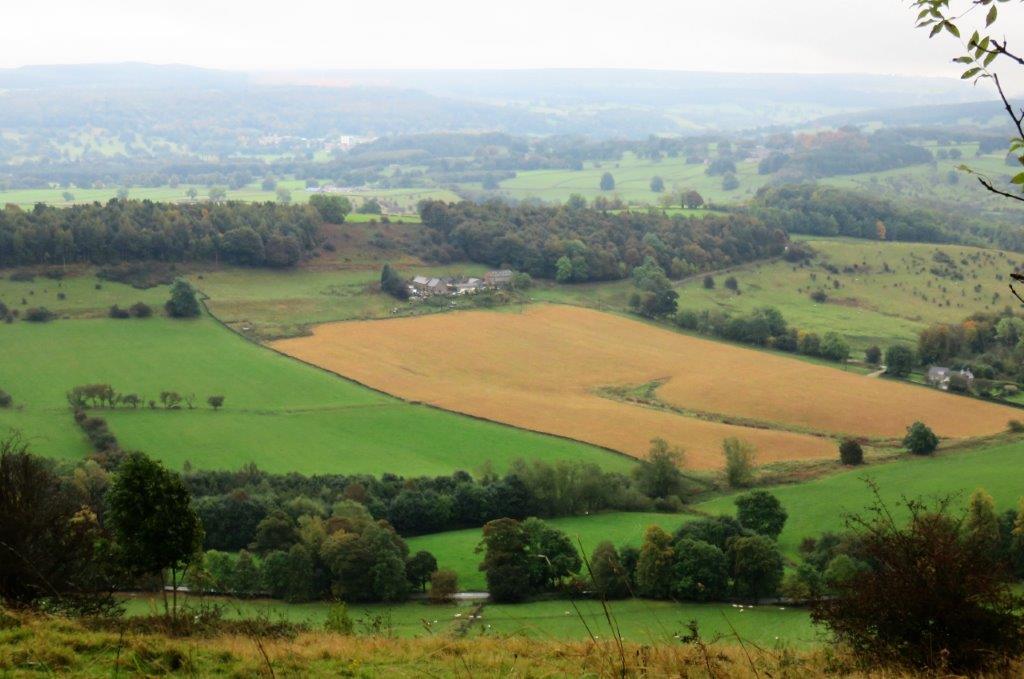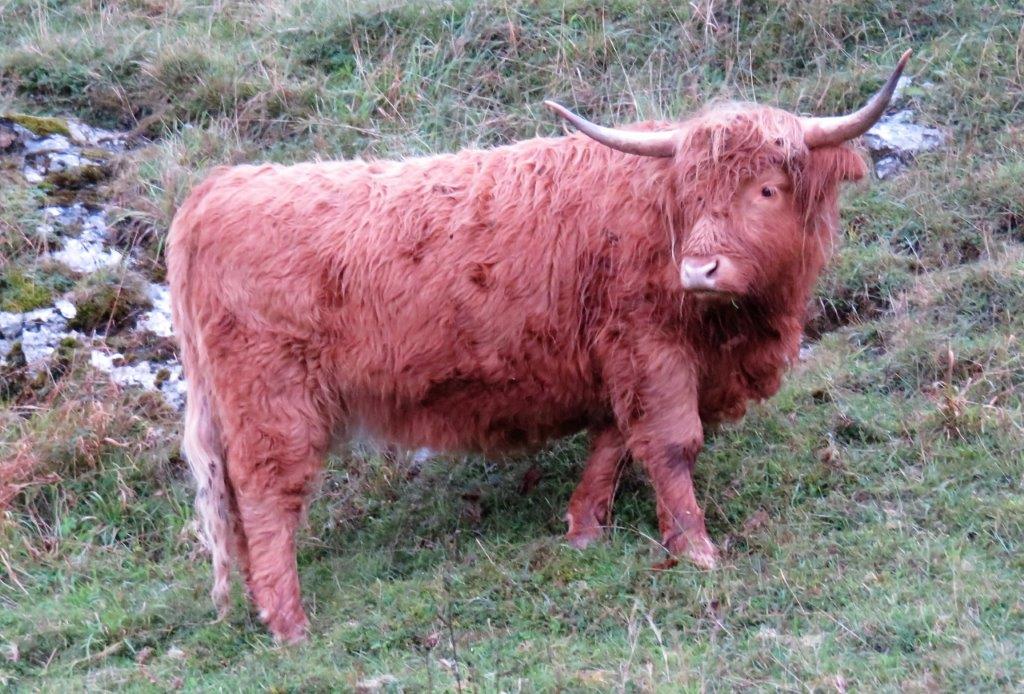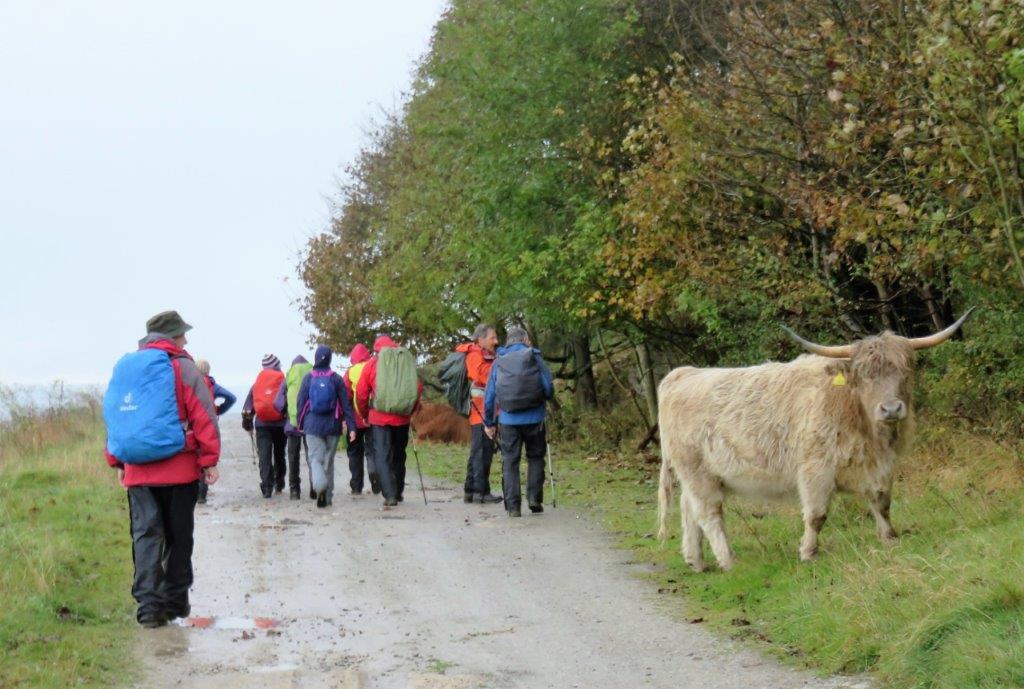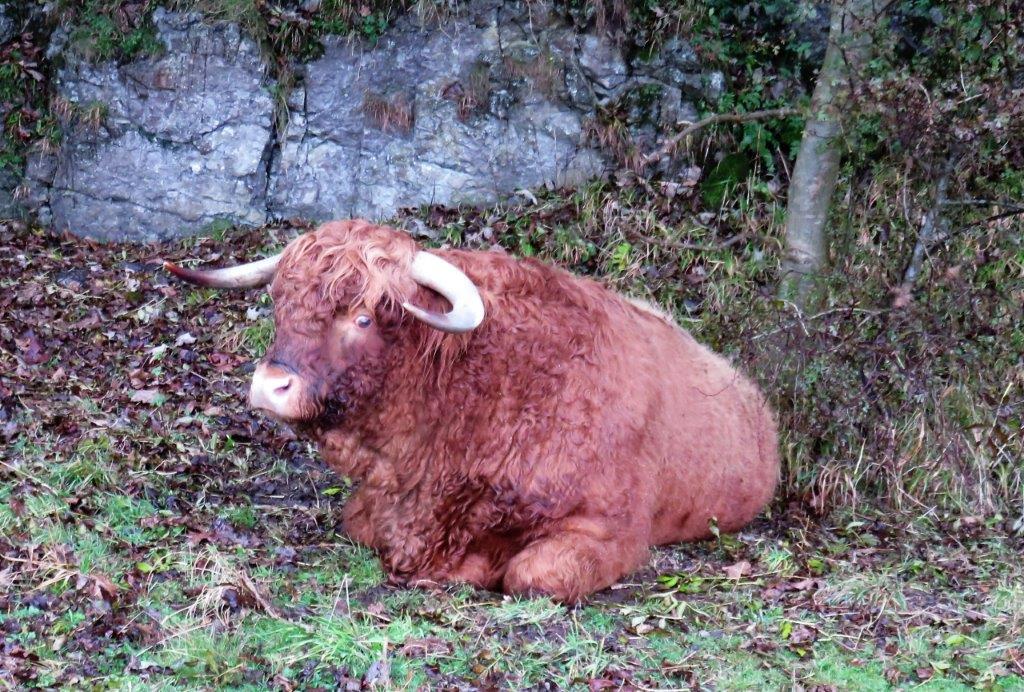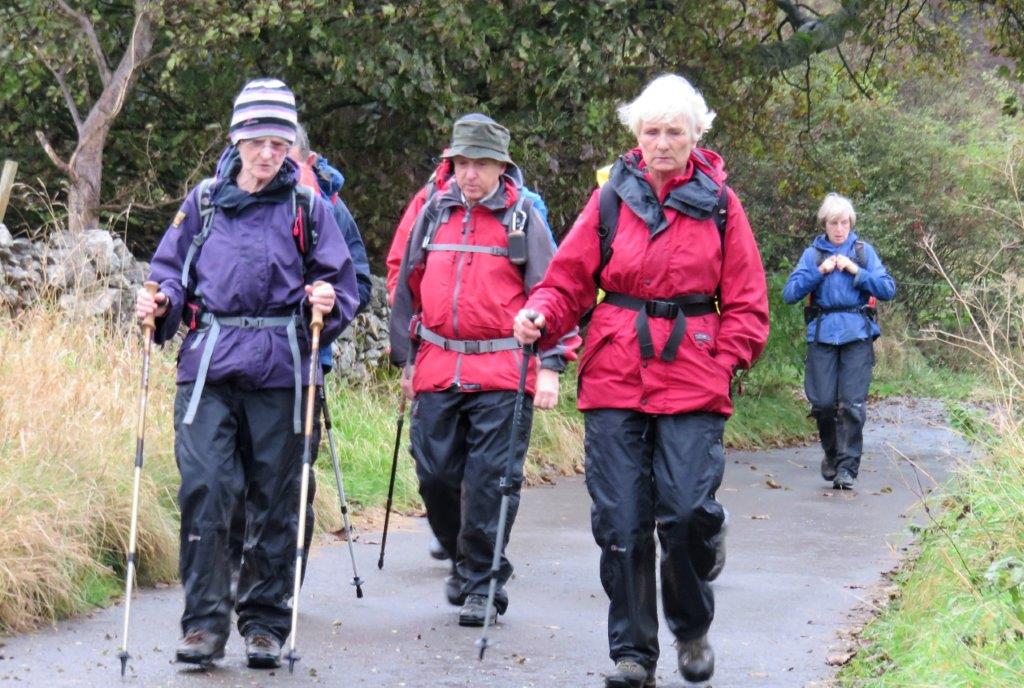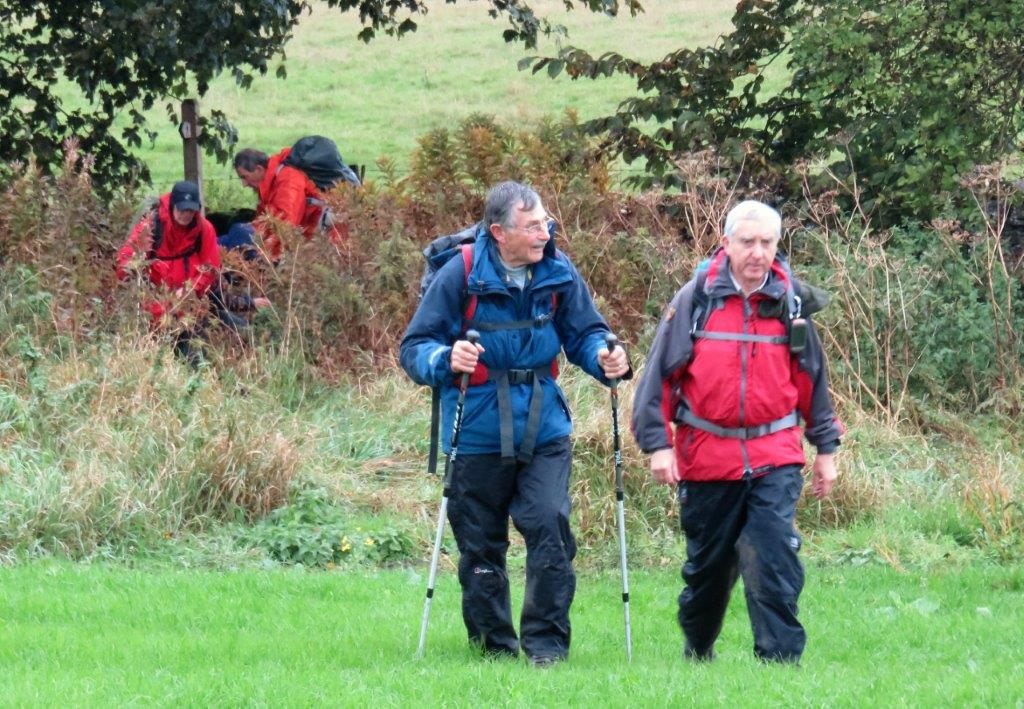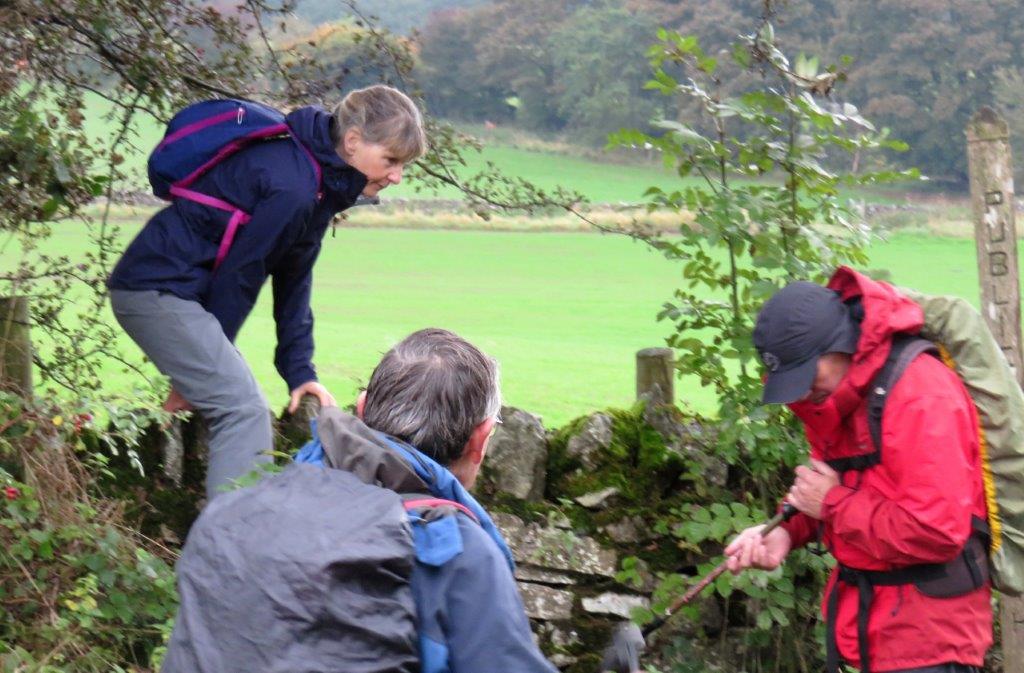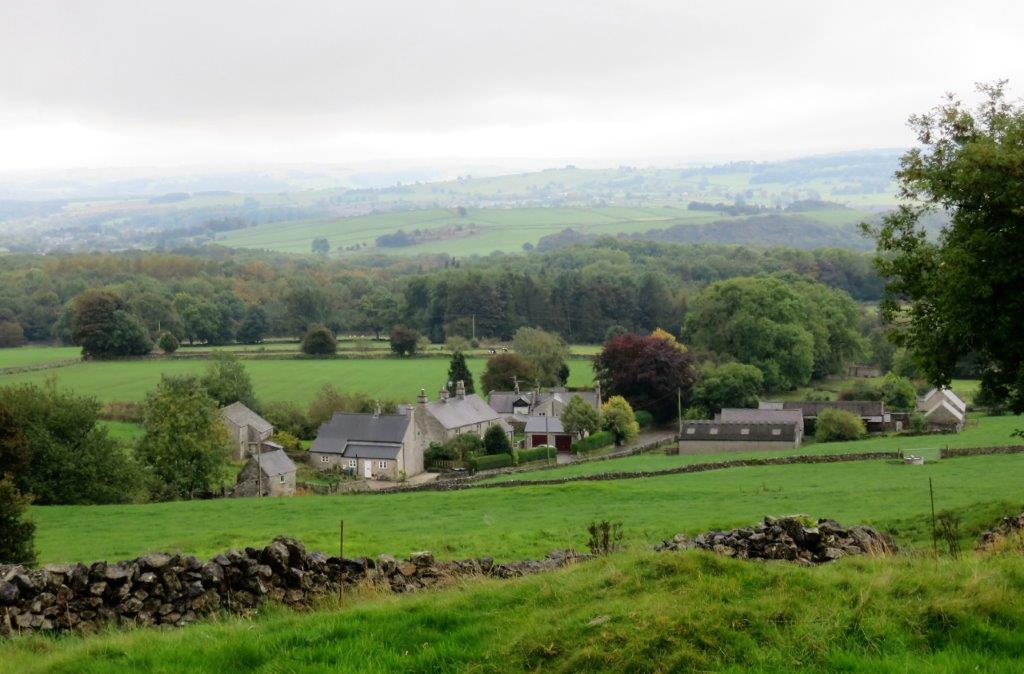 Rowland seen but not entered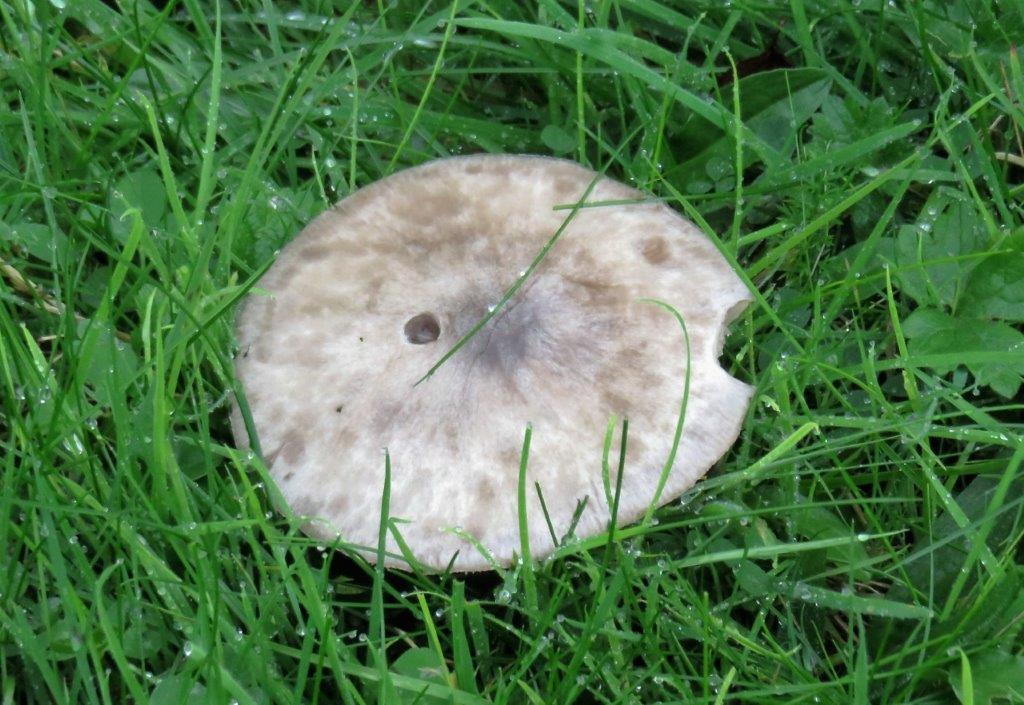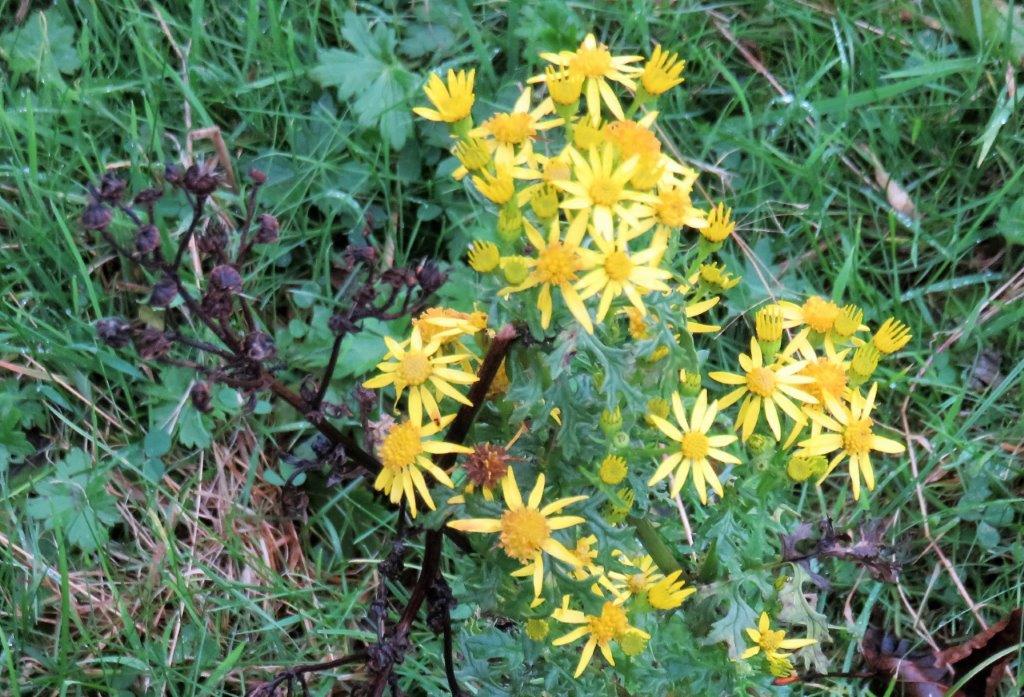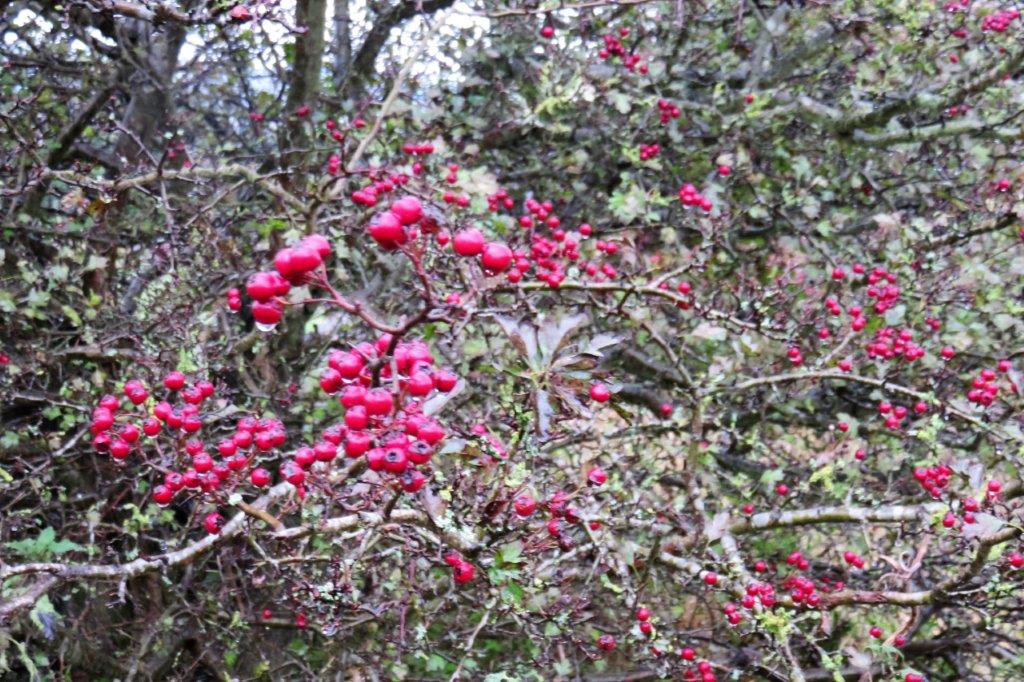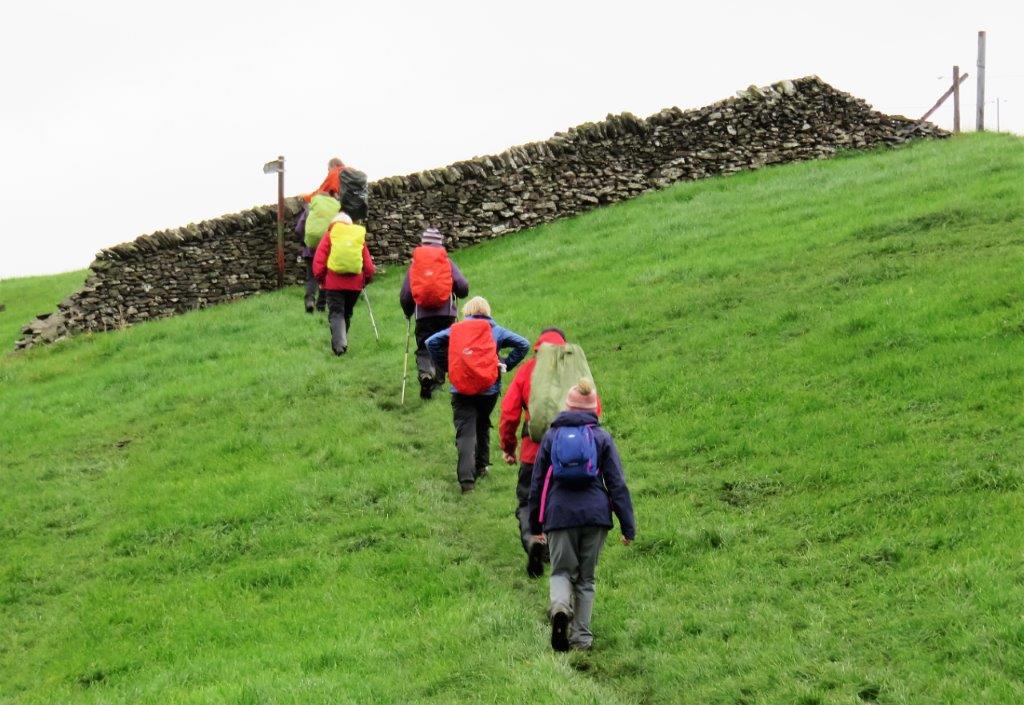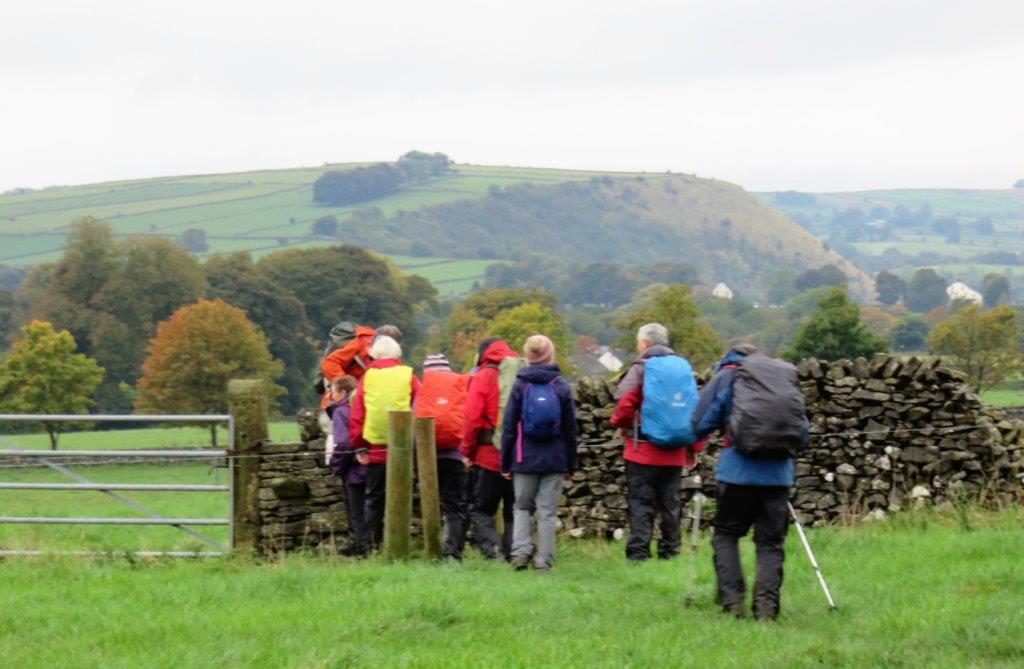 Monsal Head ahead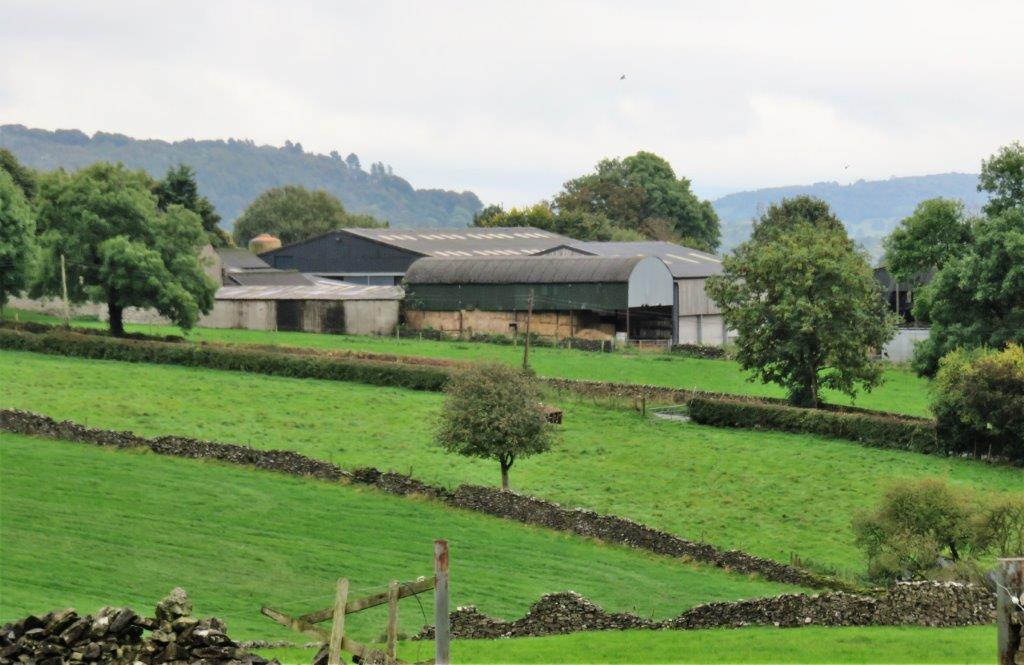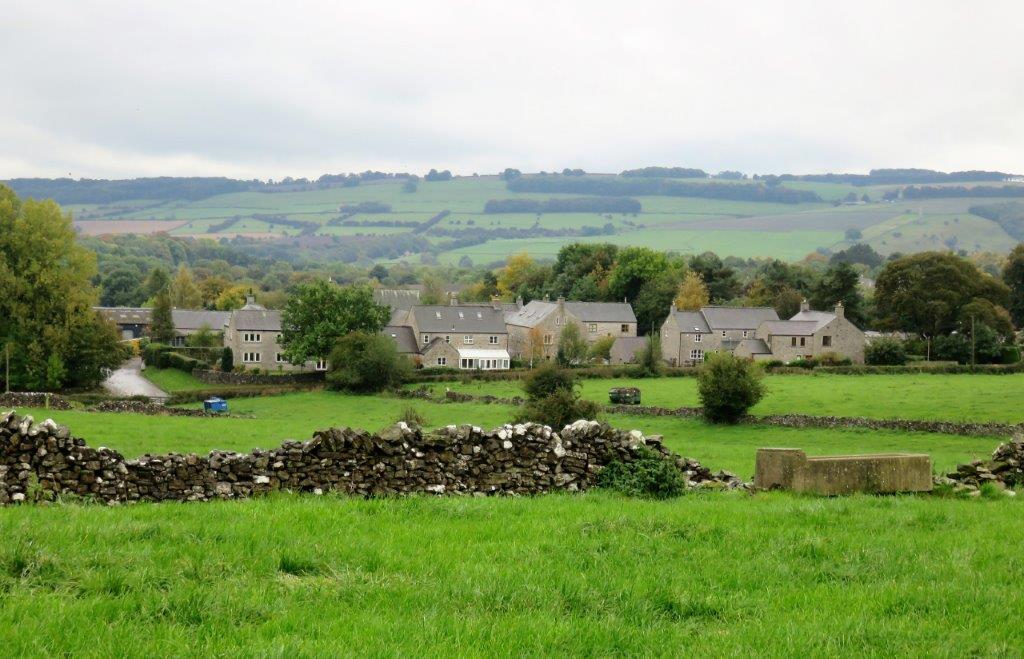 Great Longstone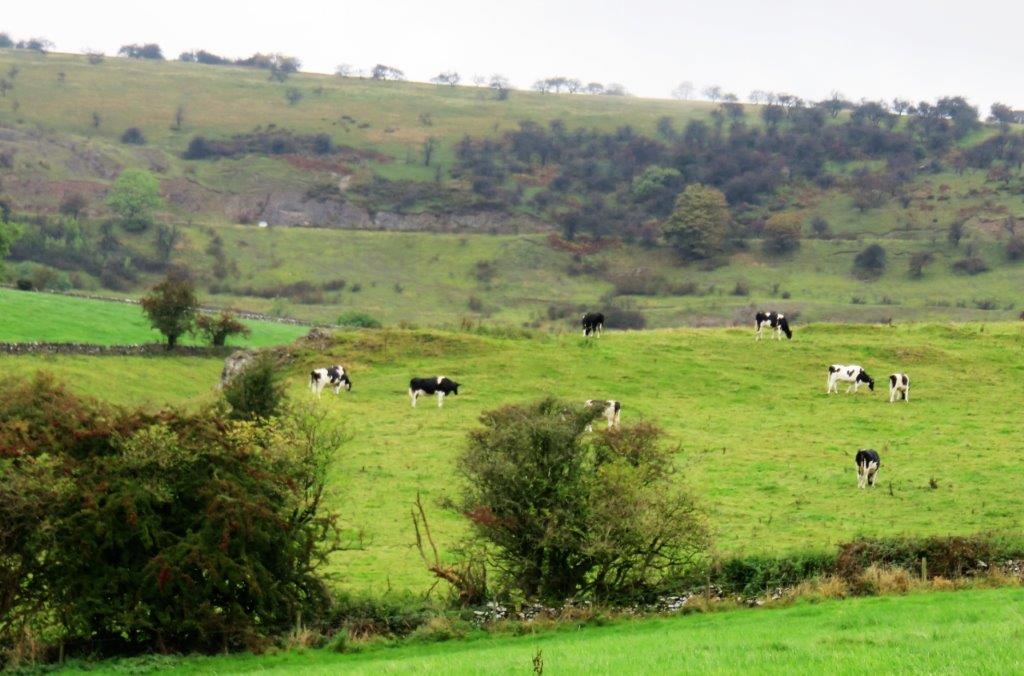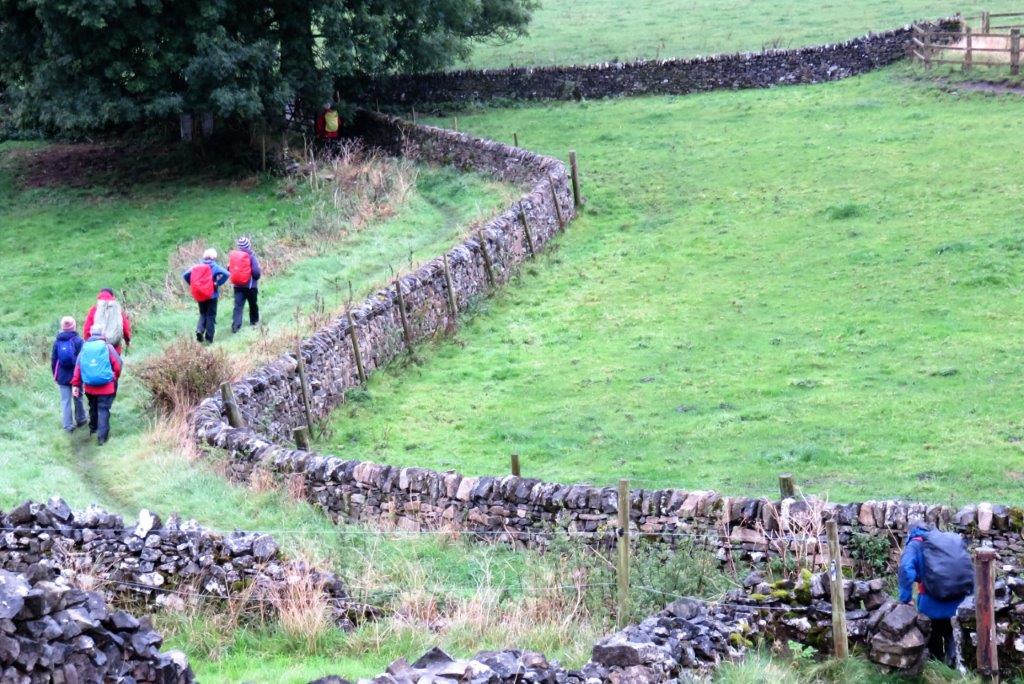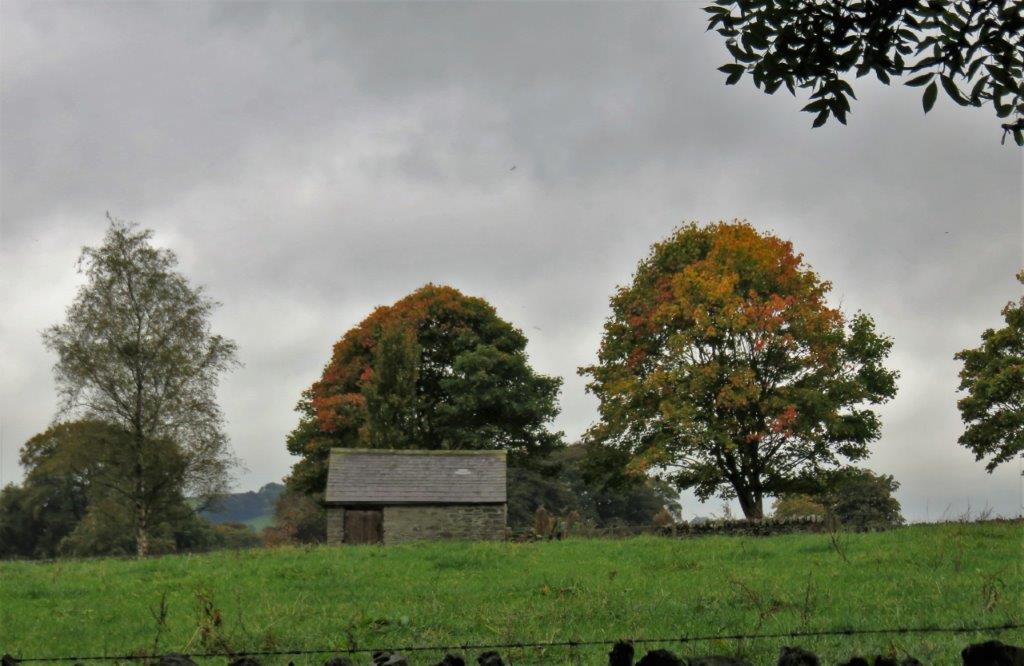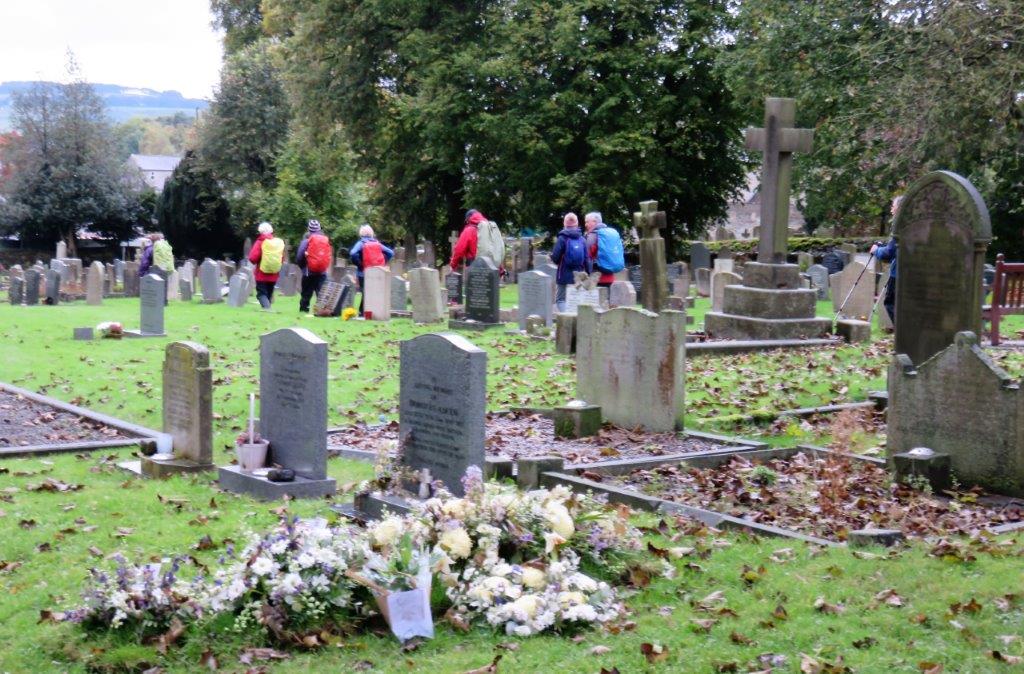 churchyard Great Longstone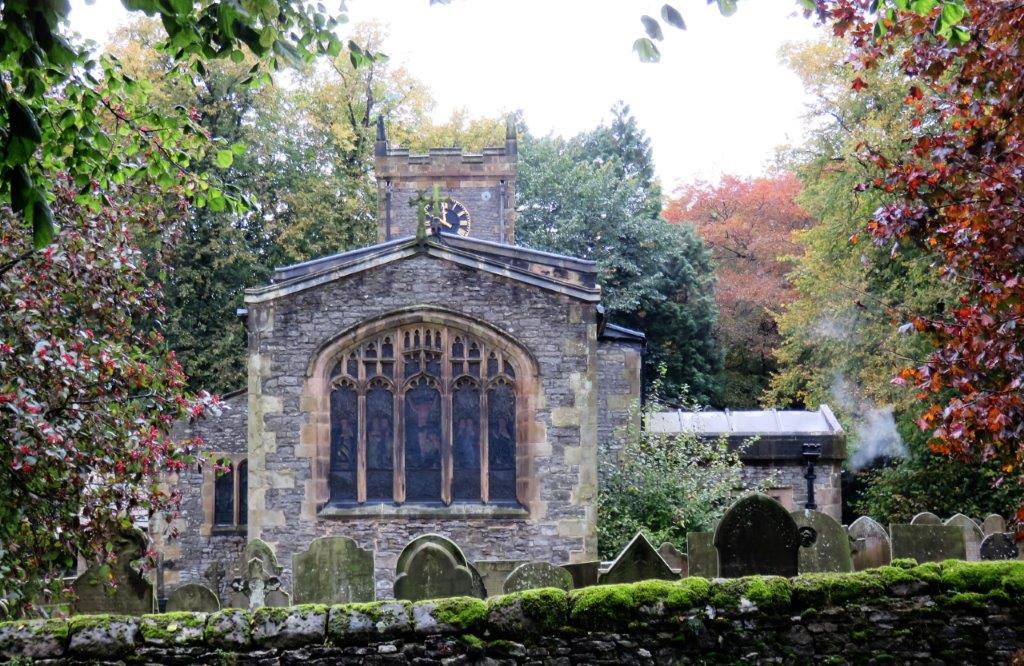 The Church in Great Longstone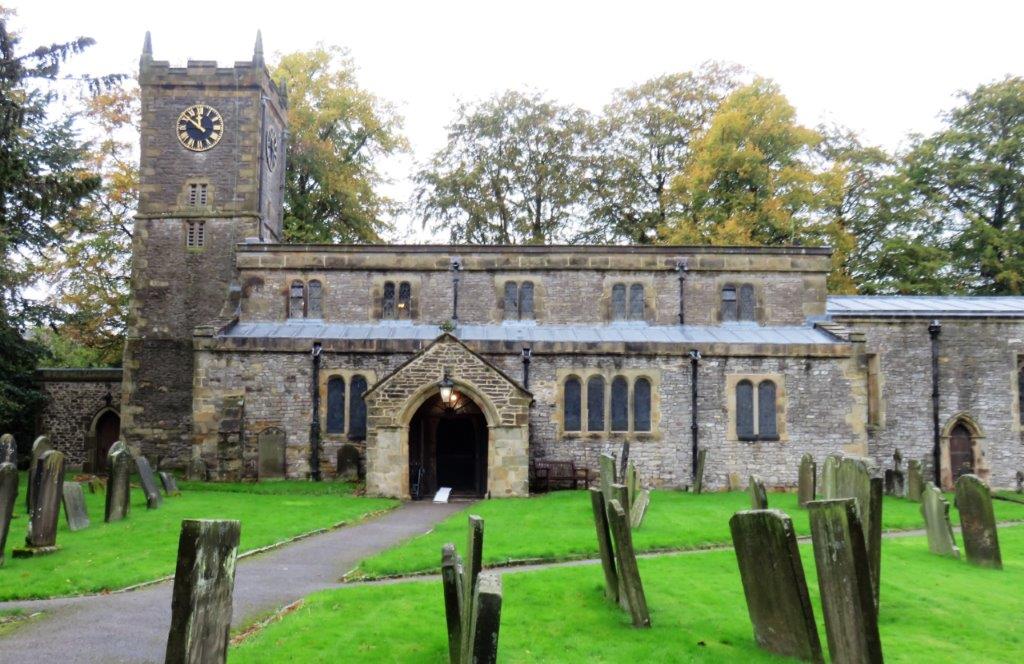 The Church in Great Longstone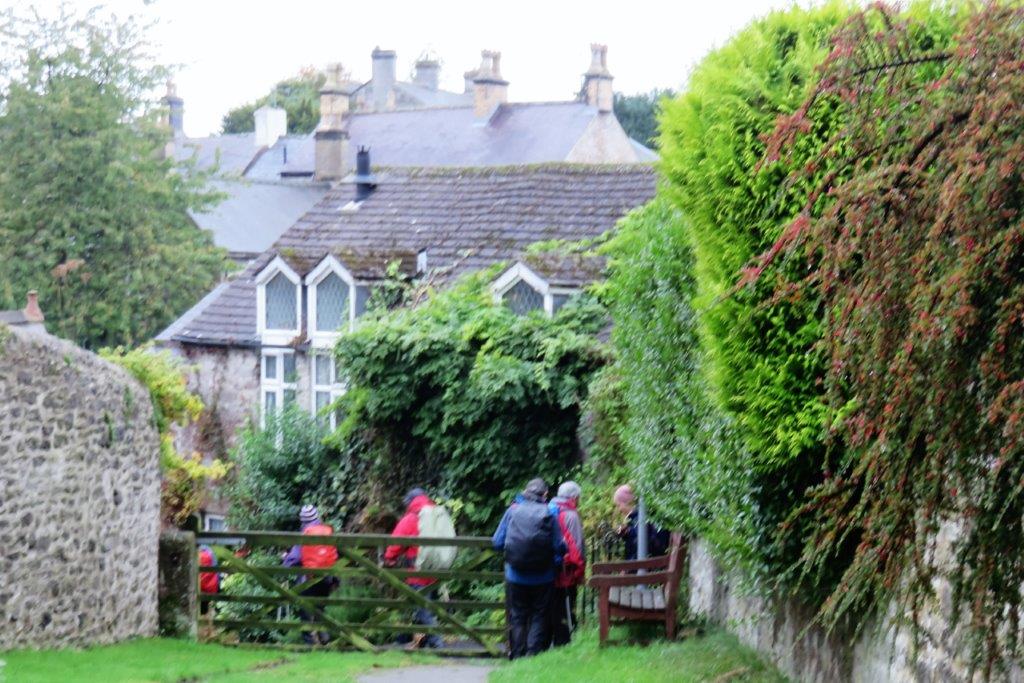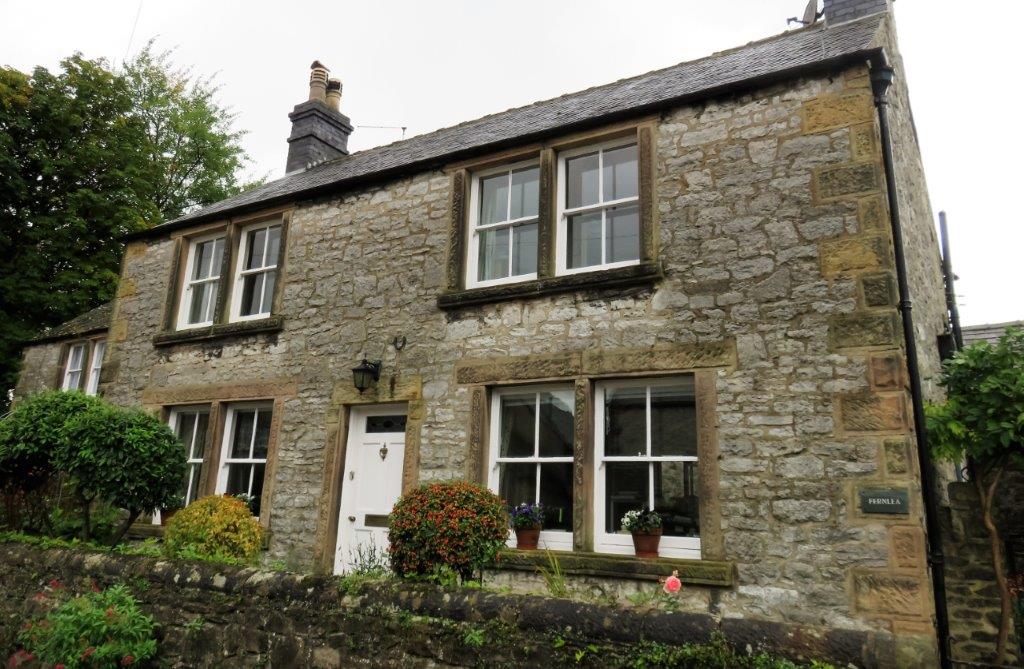 Great Longstone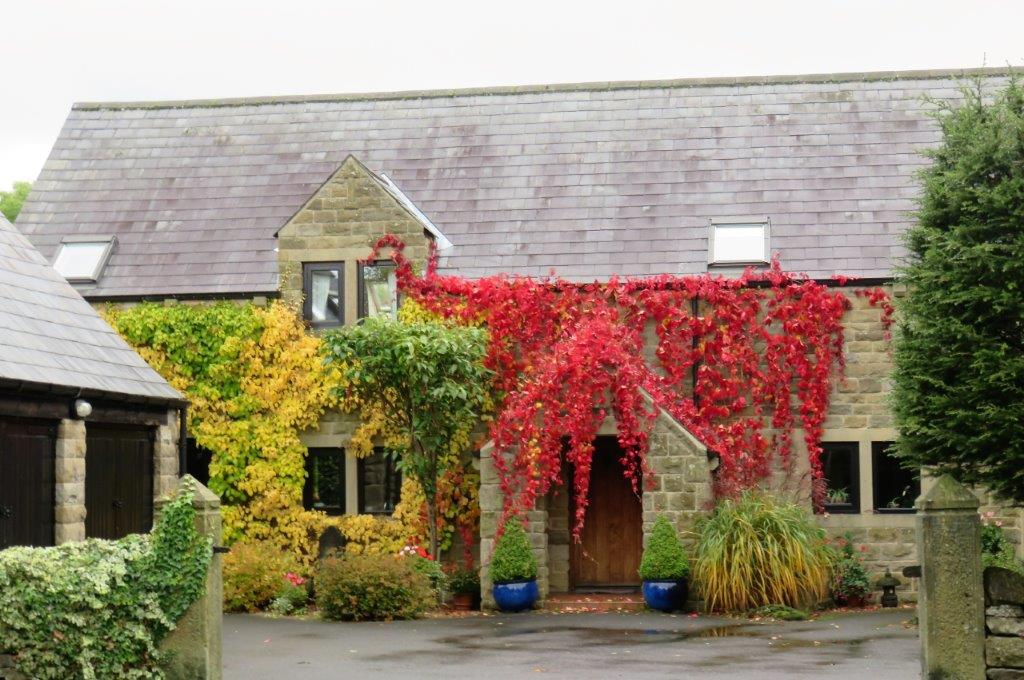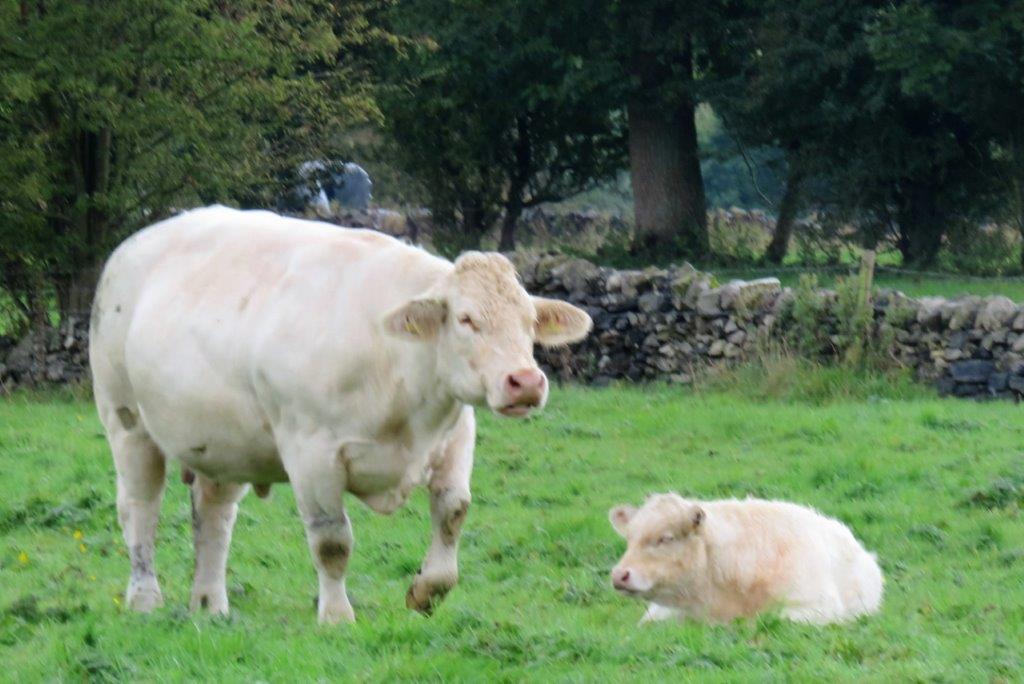 passing Pack Horse Inn in Little Longstone

Autumn leaves
Little Longstone Church
River Wye Valley seen from Monsal Head
footbridge across River Wye zoomed into (just visible in picture above)
Brushfield Hough (farm) seen in distance above the river gorge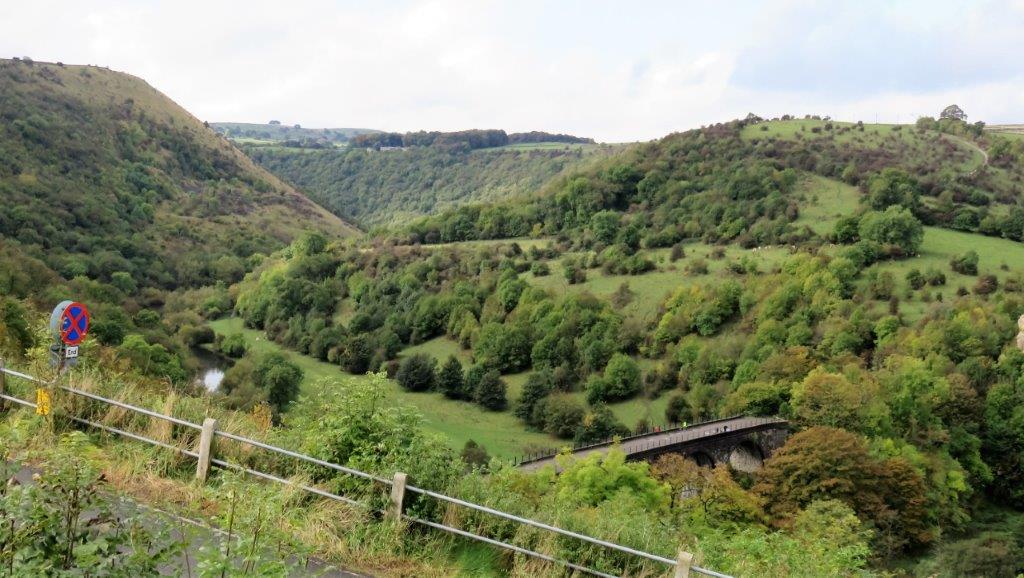 the old railway viaduct on the Monsal Trail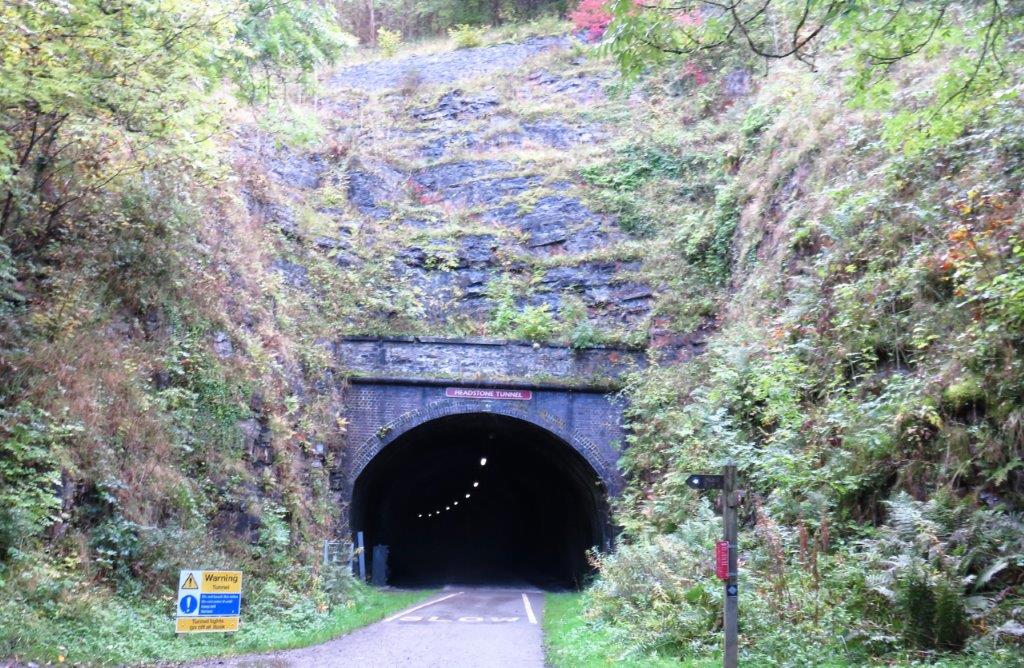 Headstone Tunnel on Monsal Trail seen behind us - we came down from Monsal Head above on left not through tunnel.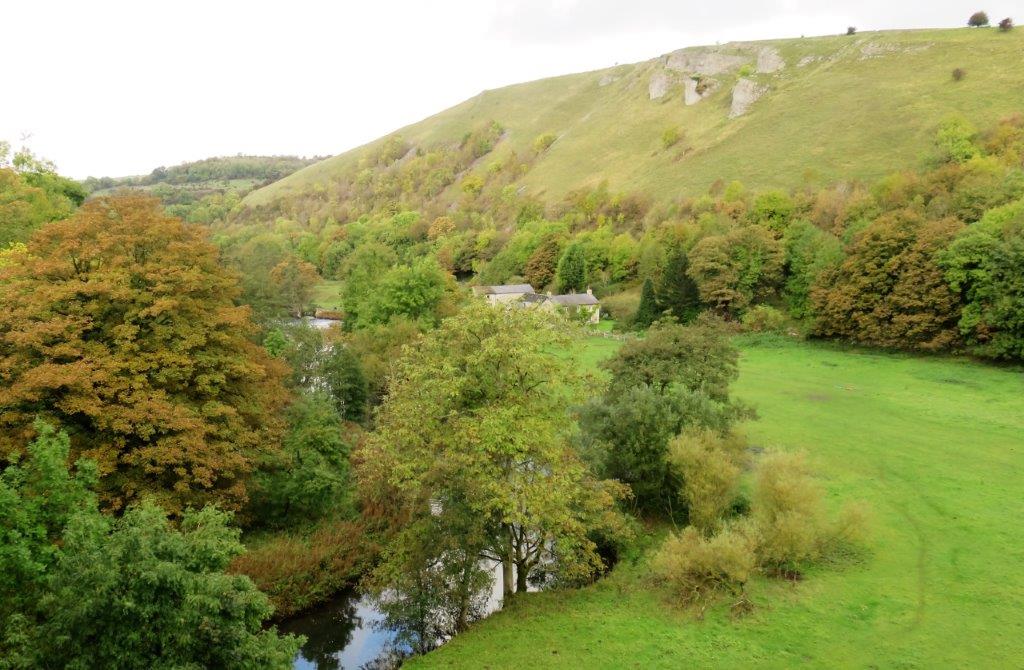 upstream of old railway viaduct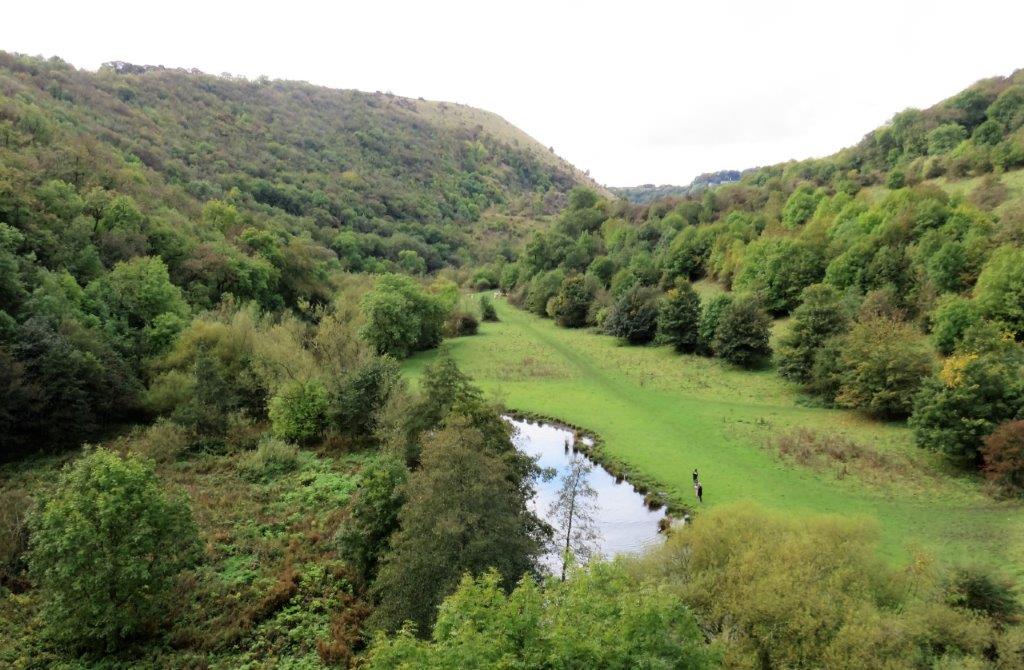 downstream of old railway viaduct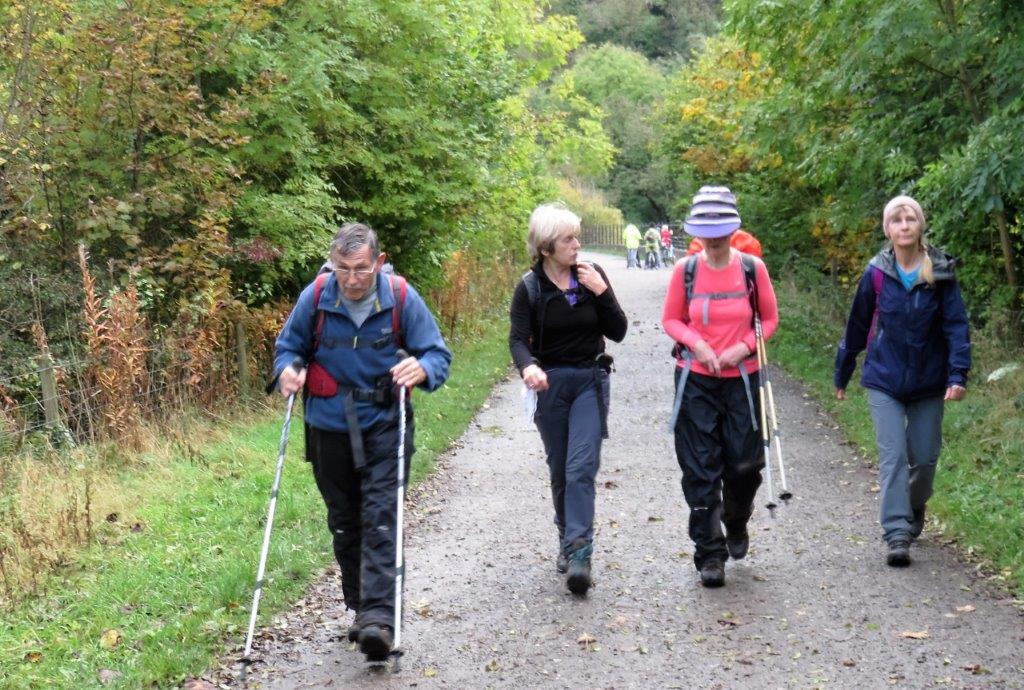 a short distance on the Monsal Trail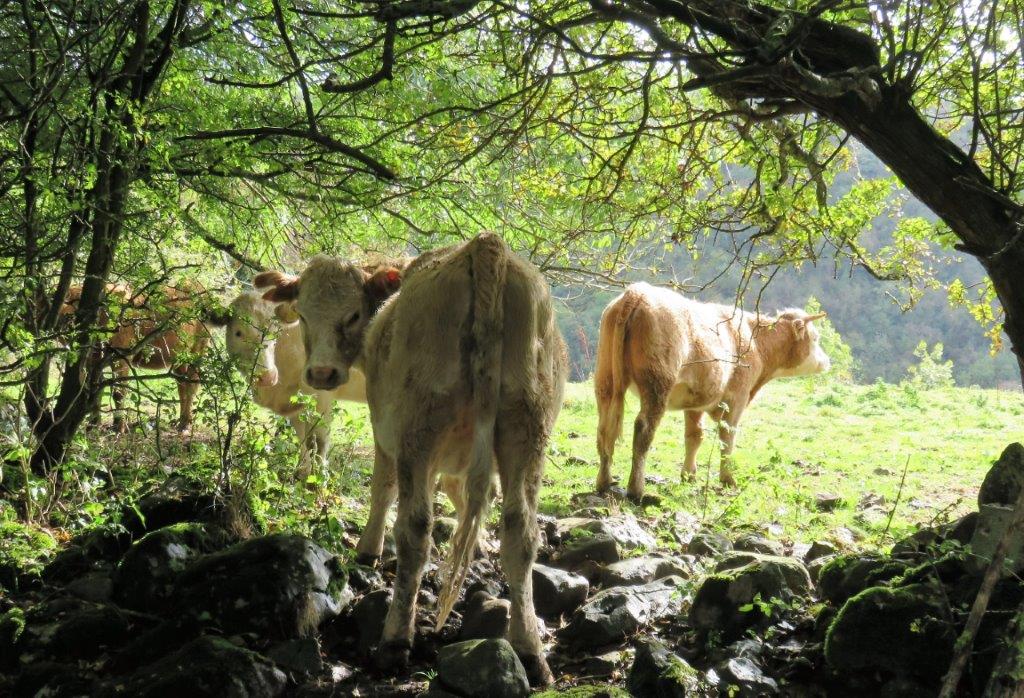 cattle aside track up towards Brushfield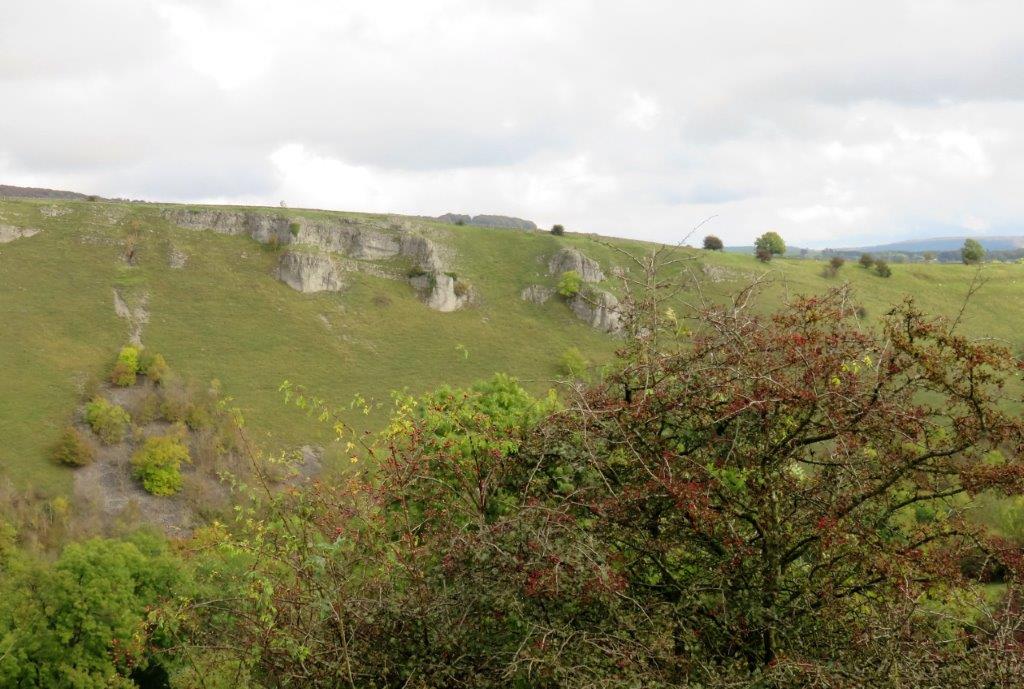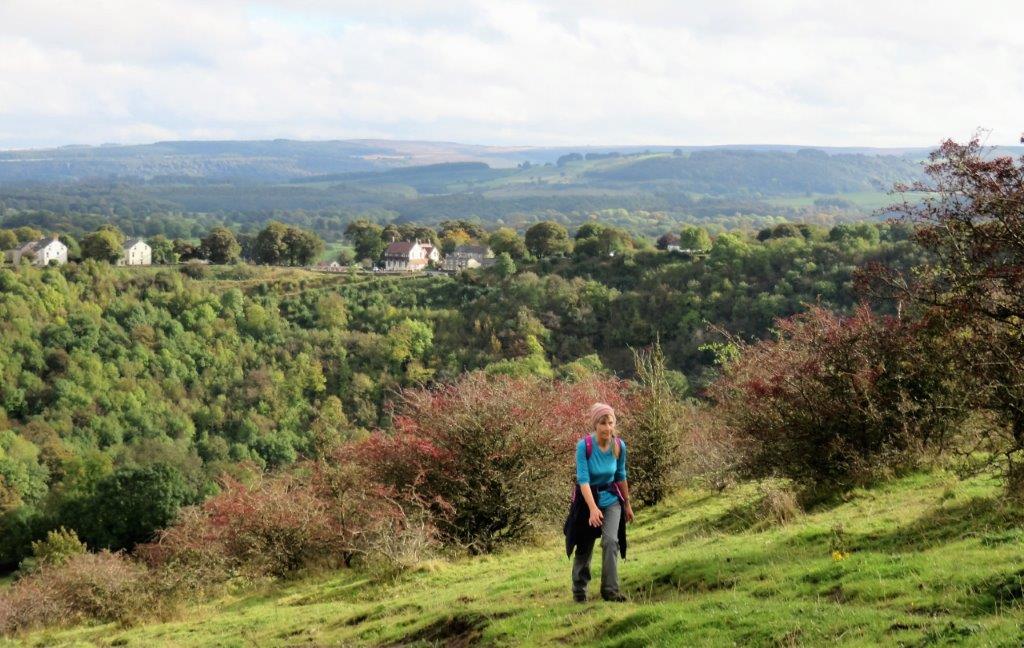 Monsal Head seen behind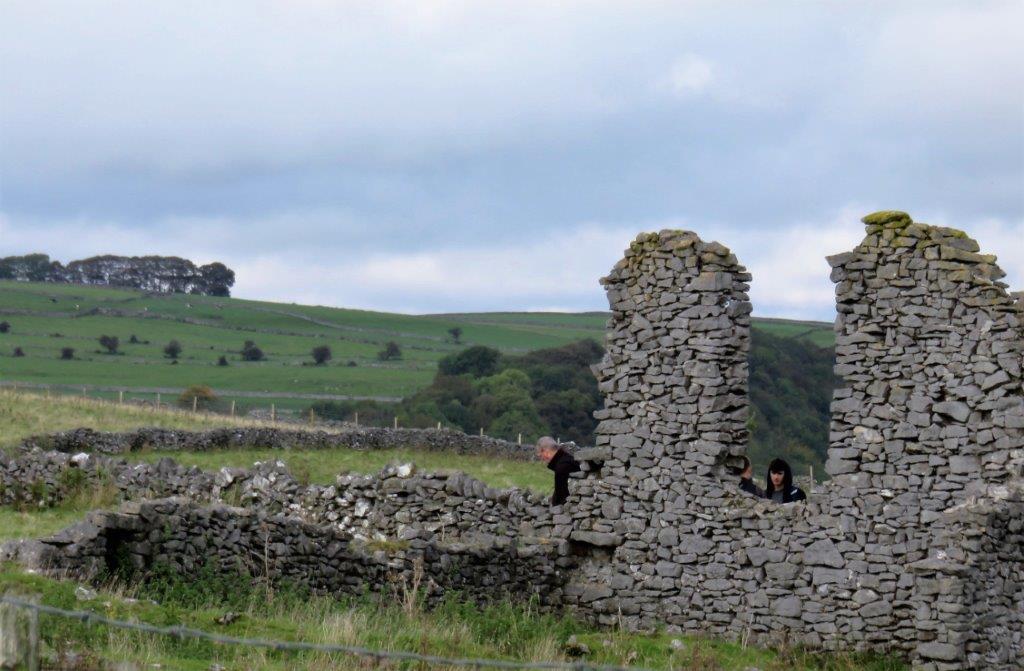 a ruin aside the track leading to Brushfield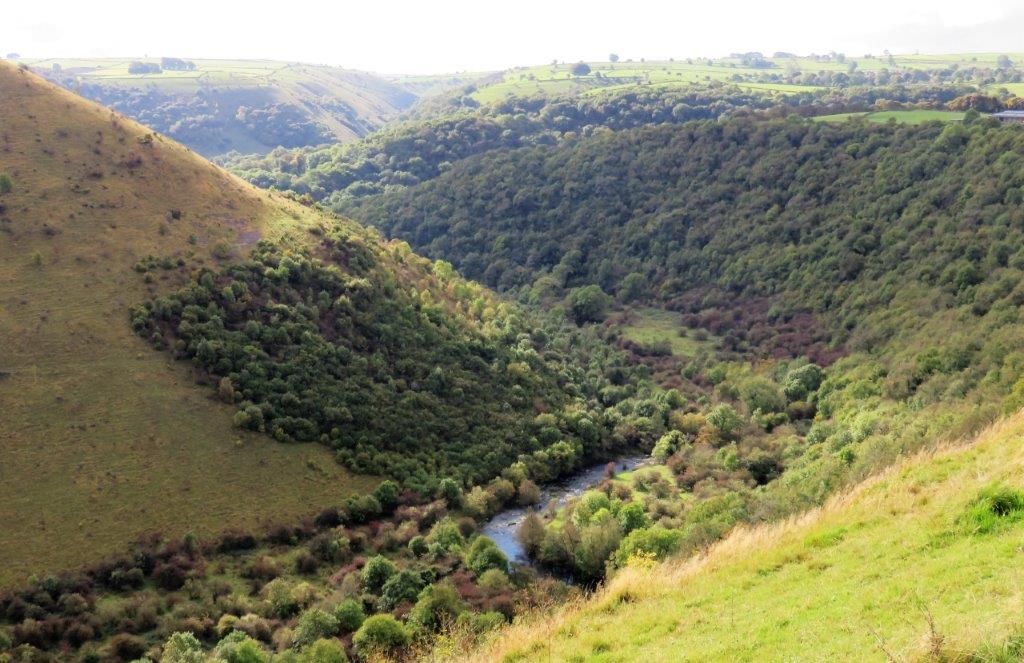 River Wye below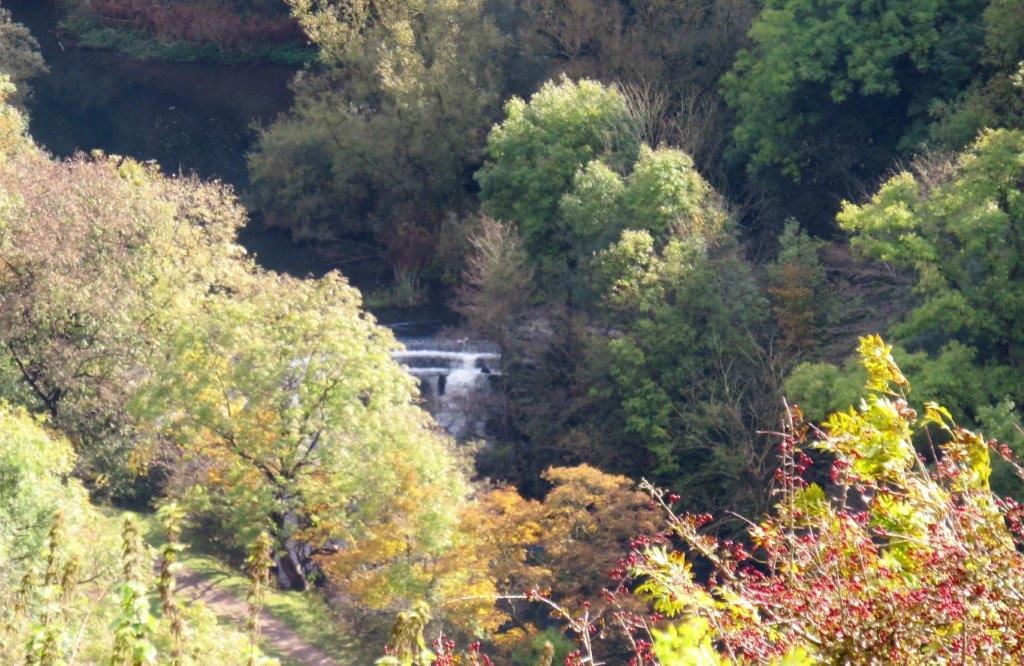 a glimpse of the weir below in the River Wye?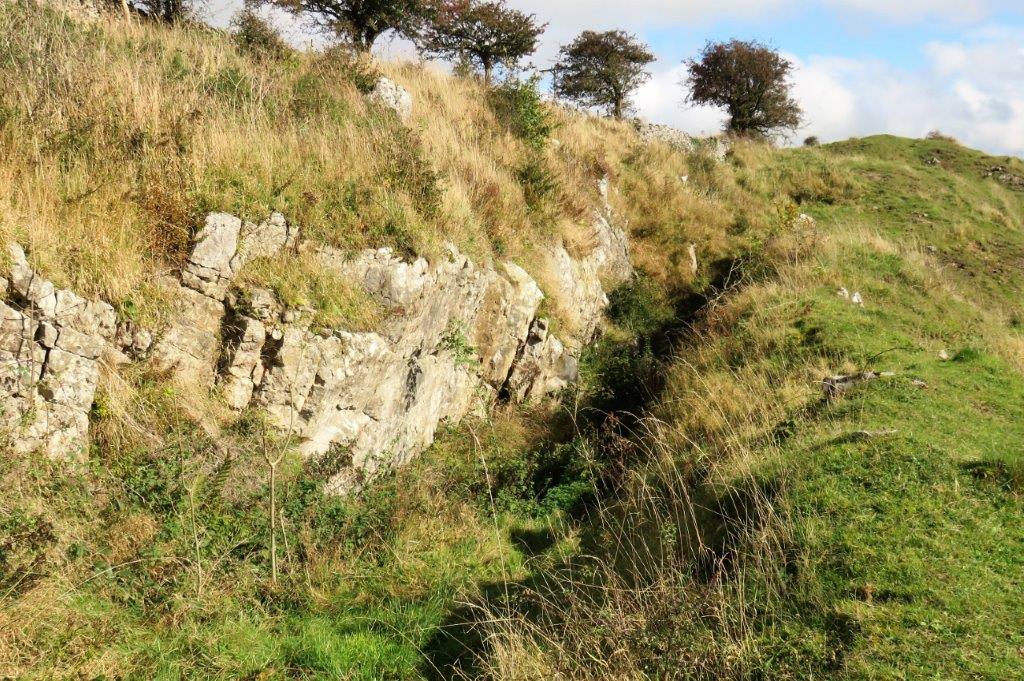 was this trench formed by miners?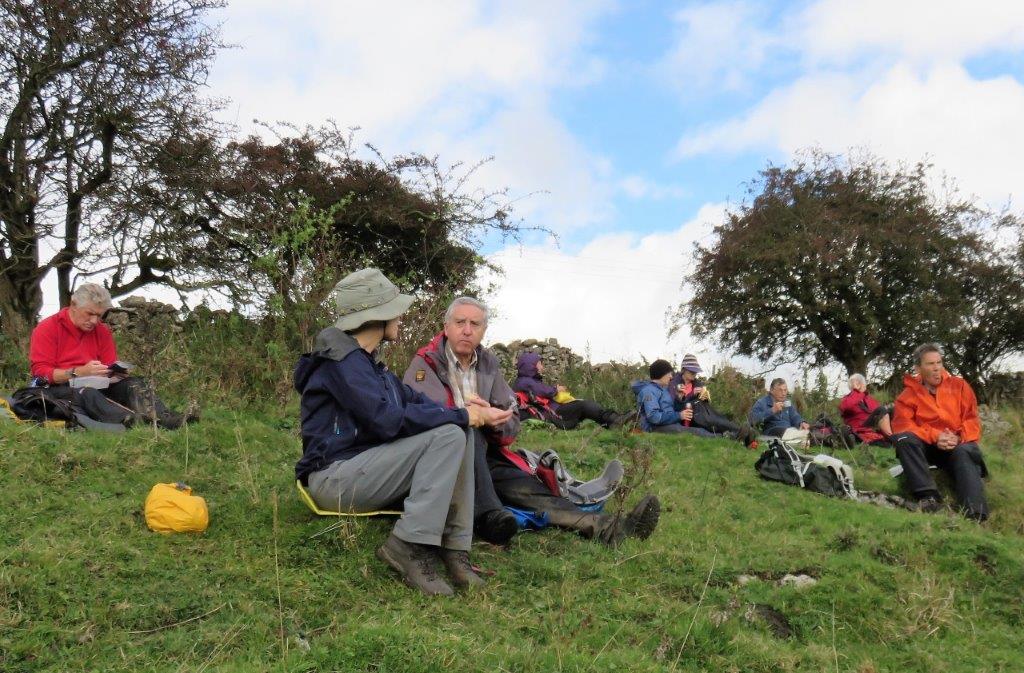 lunch break after steep climb towards Brushfield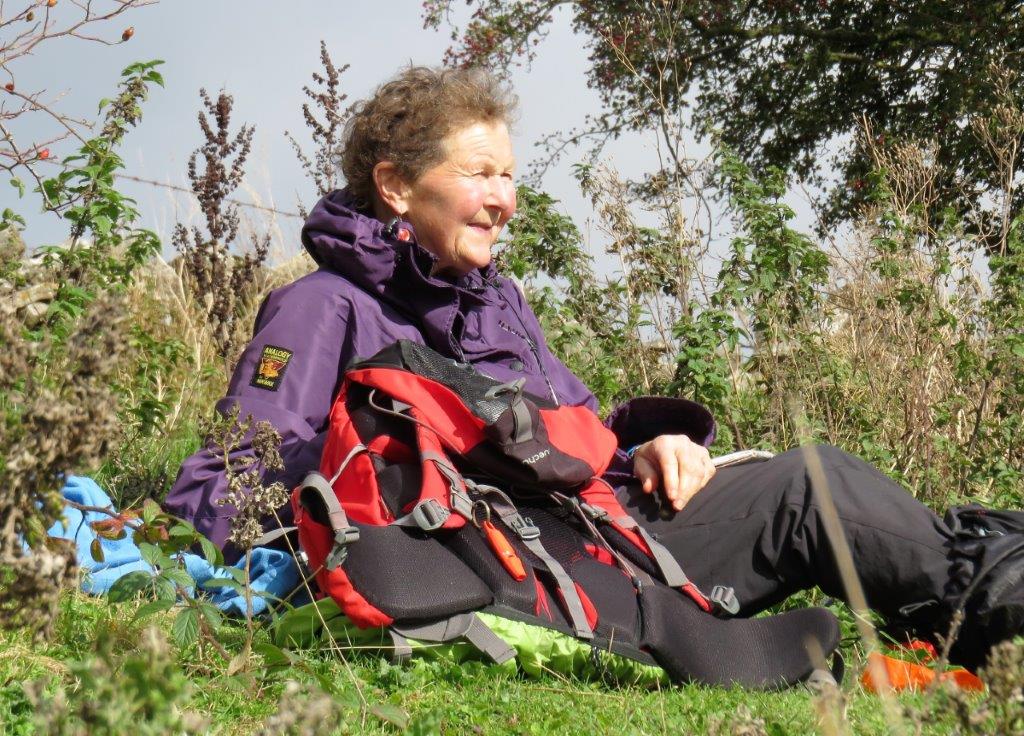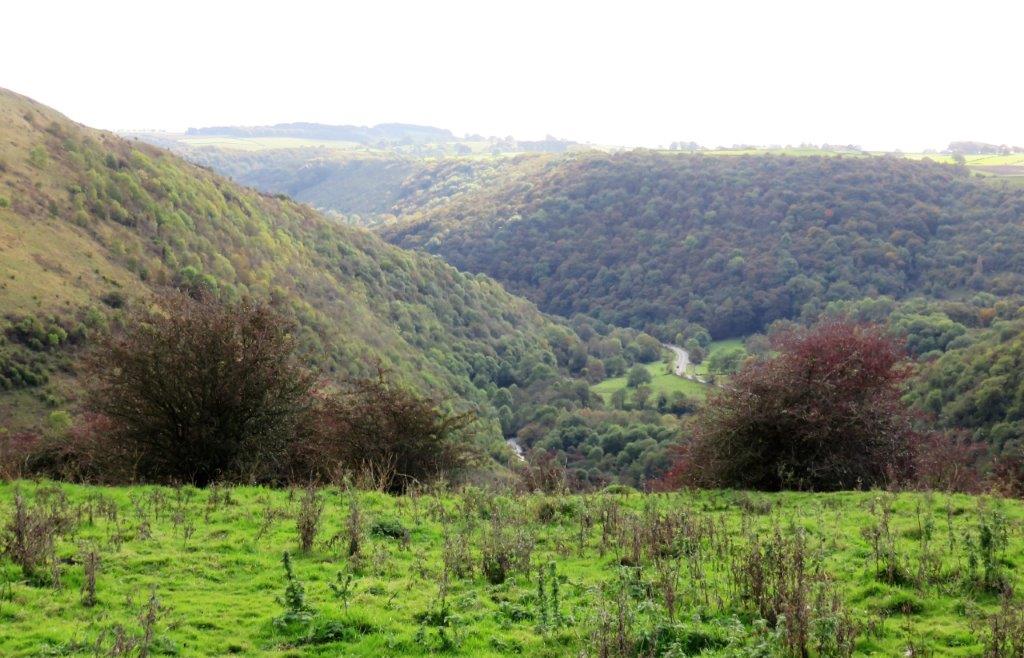 a glimpse of the A6 road below which we crossed later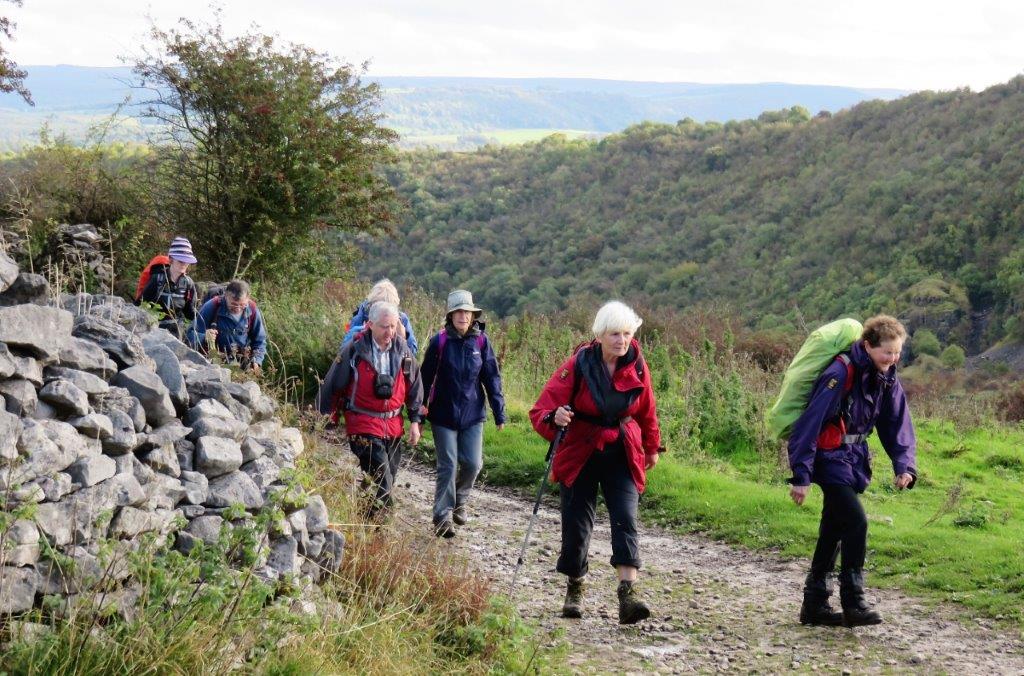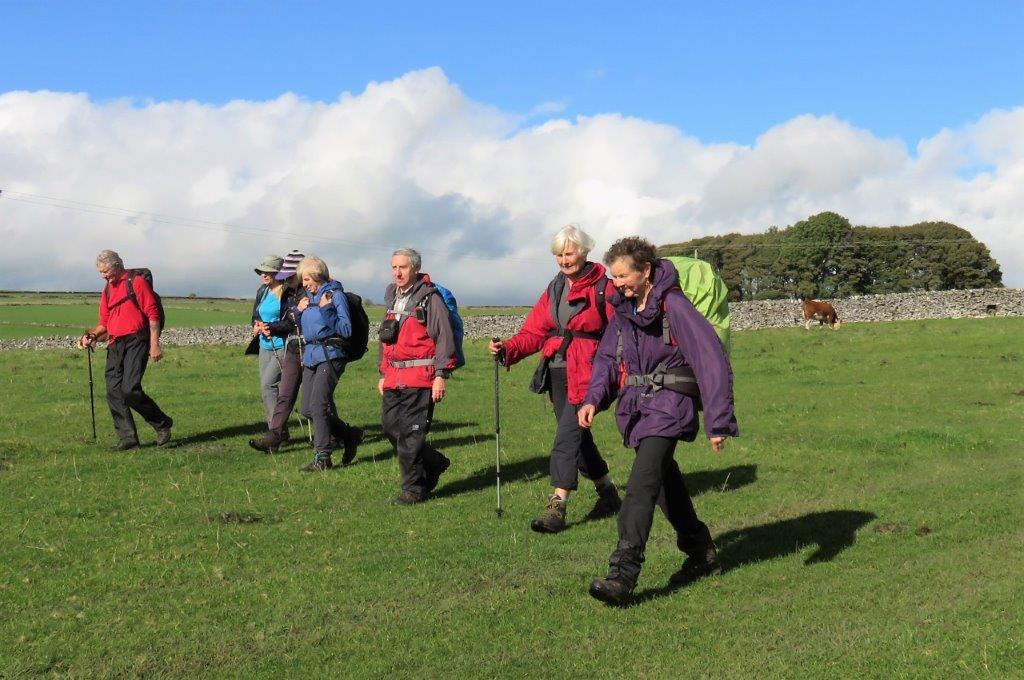 a glance back at Monsal Head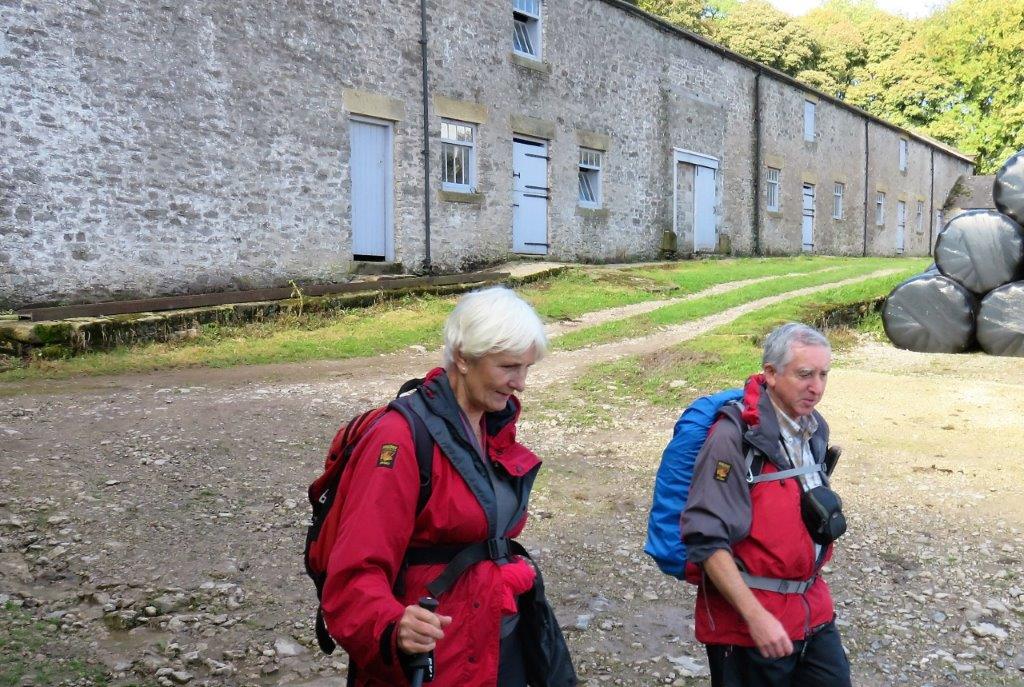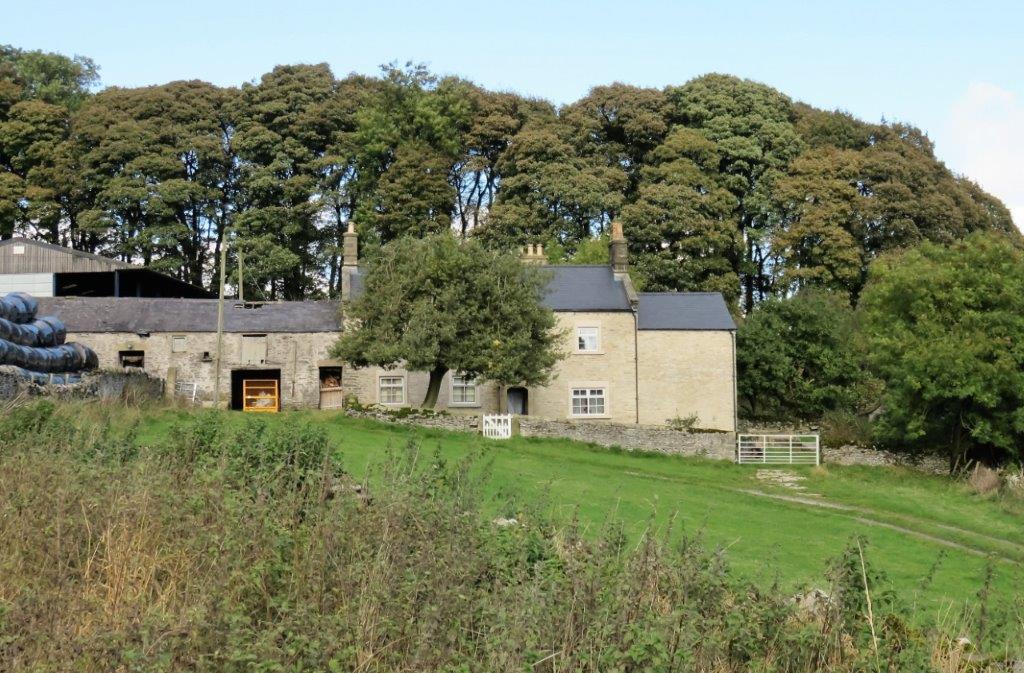 Brushfield Hough farmhouse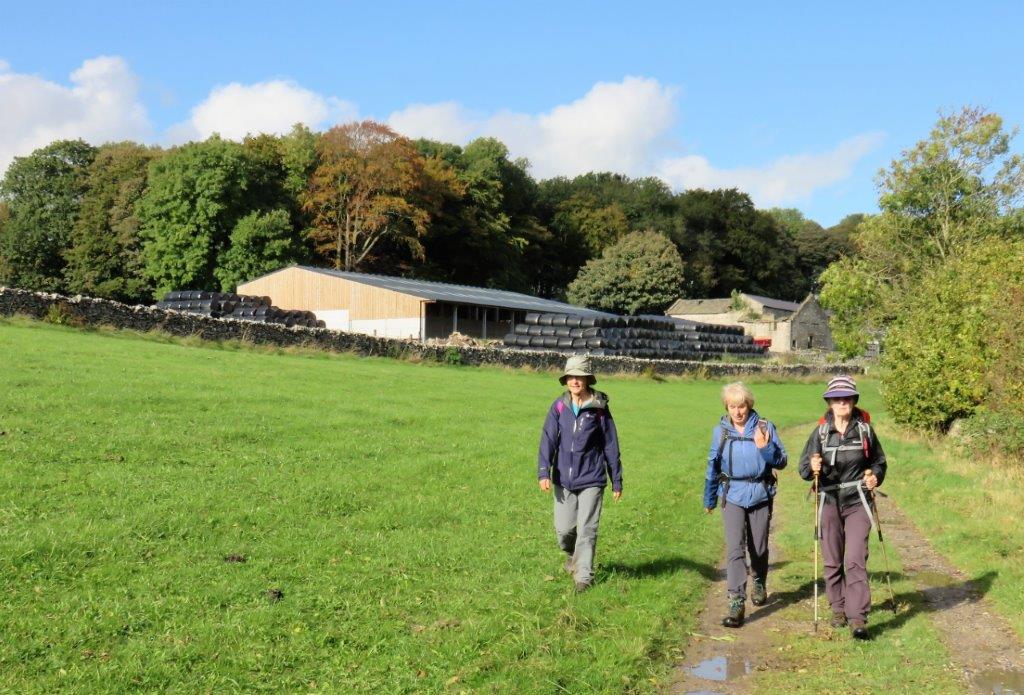 down from Brushfield Hough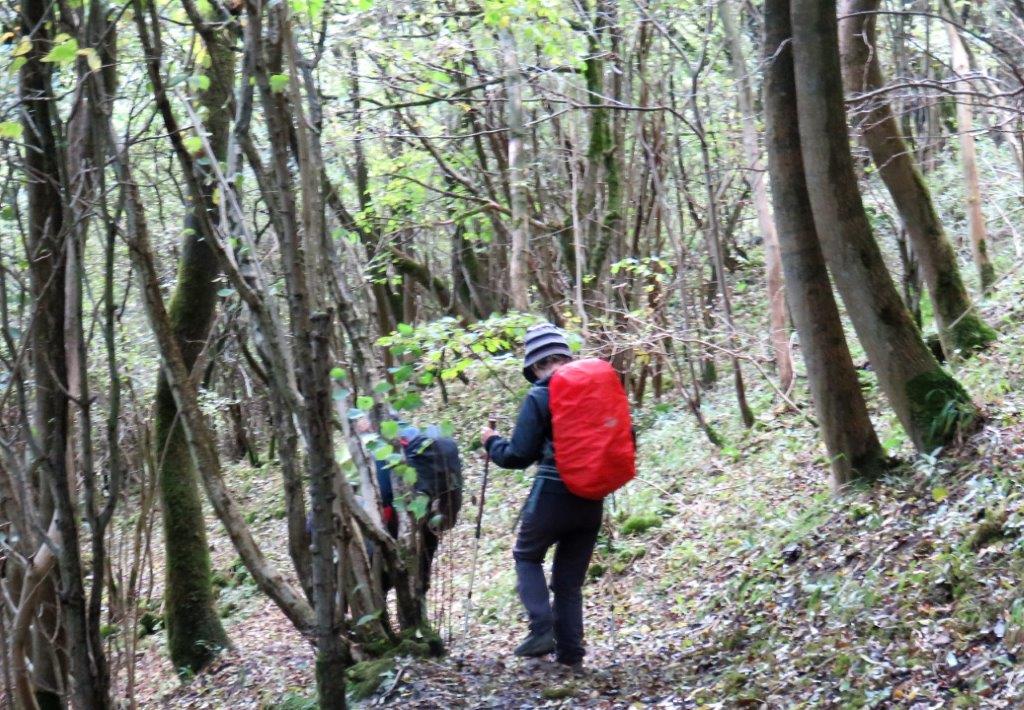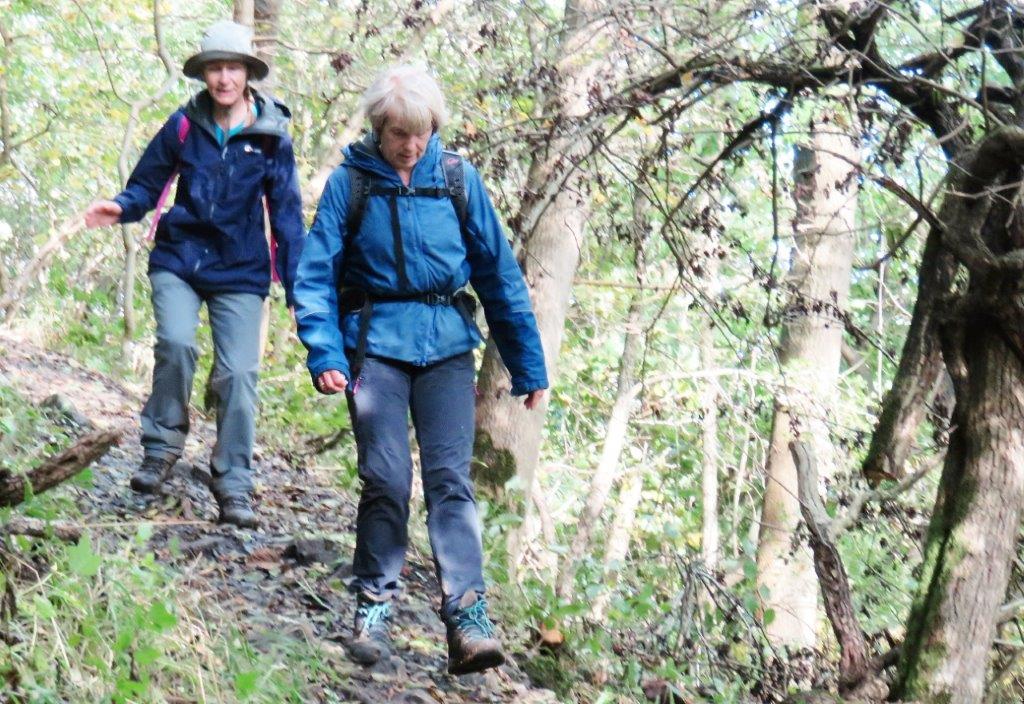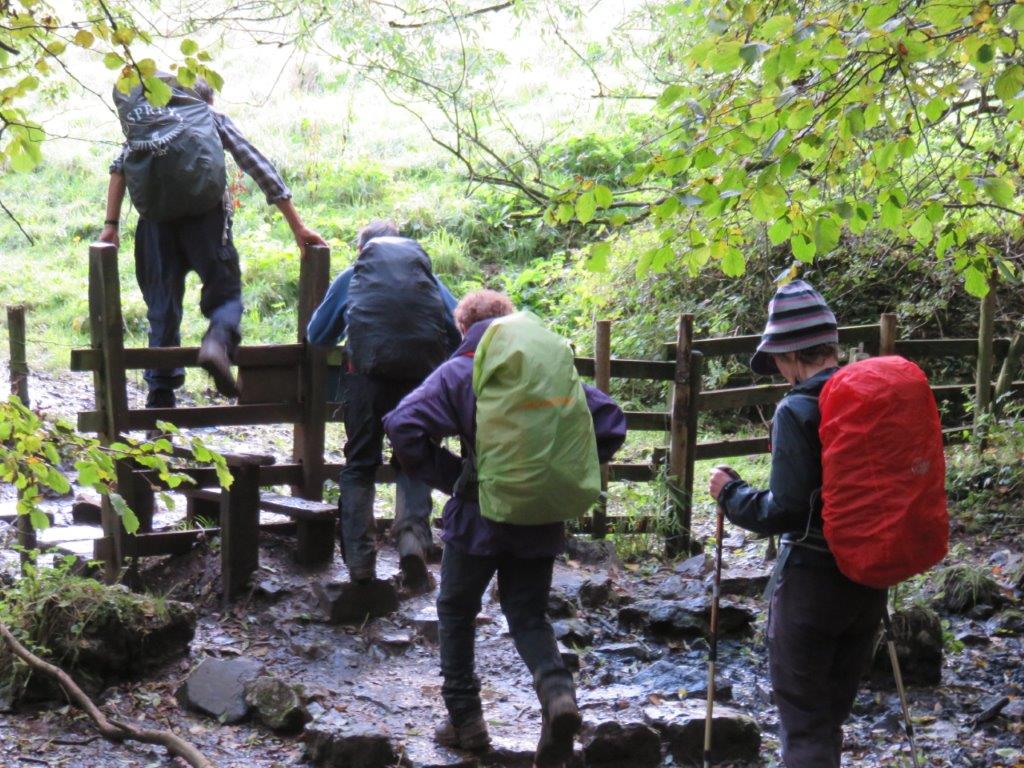 stile crossed just before the A6 Road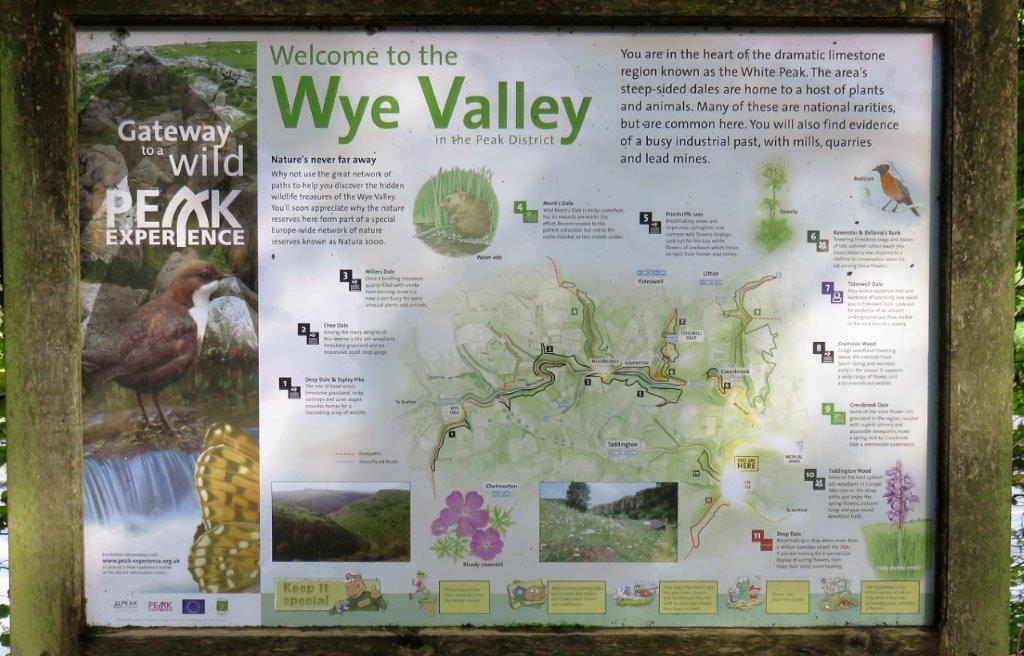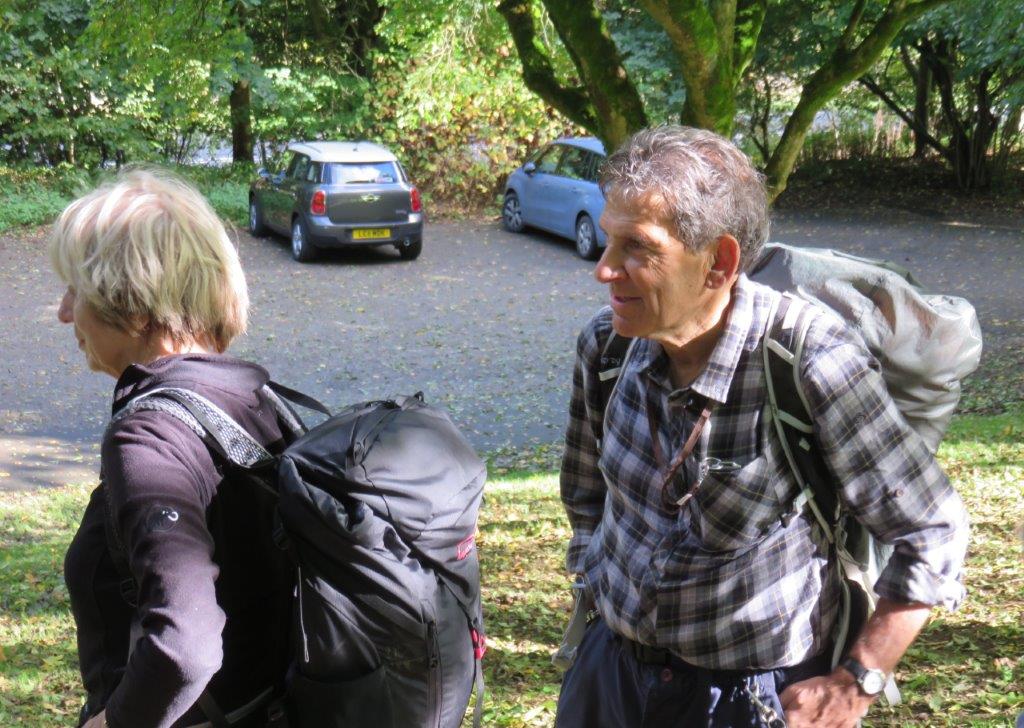 a parking area near Lees Bottom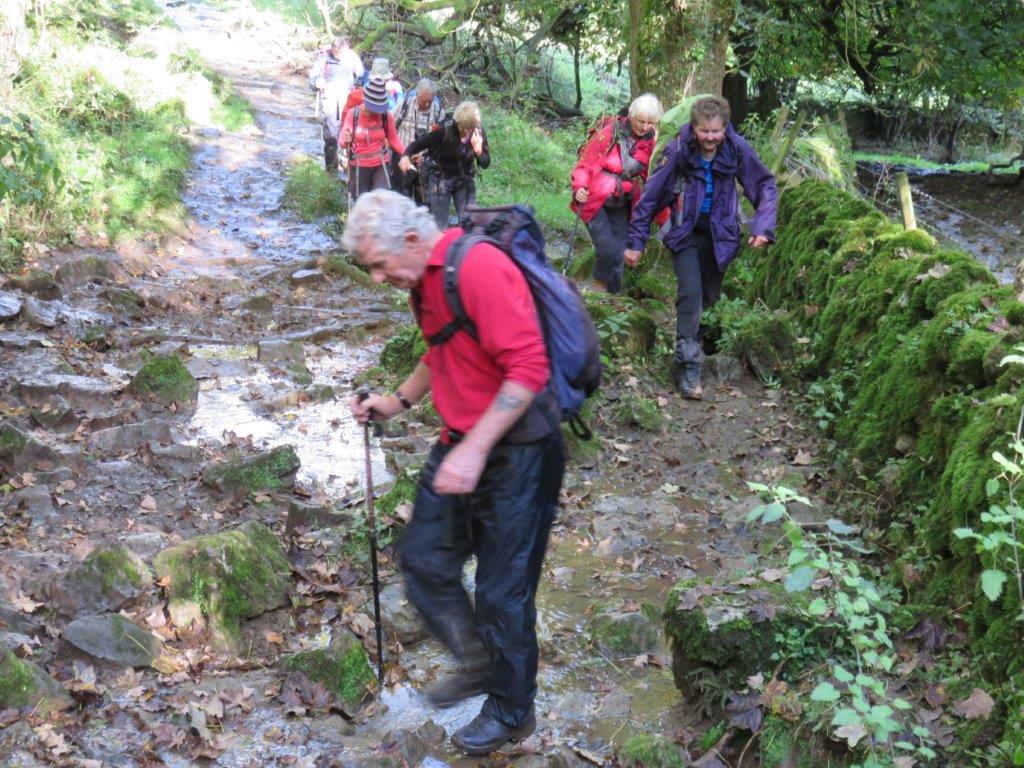 slippery path virtually in a stream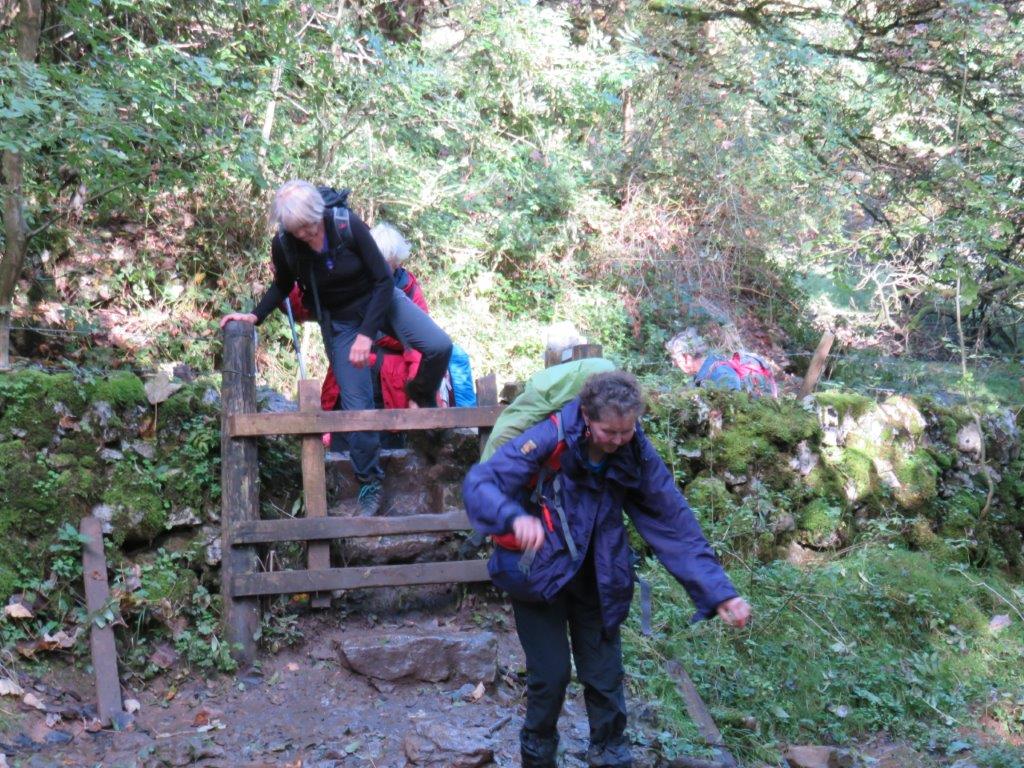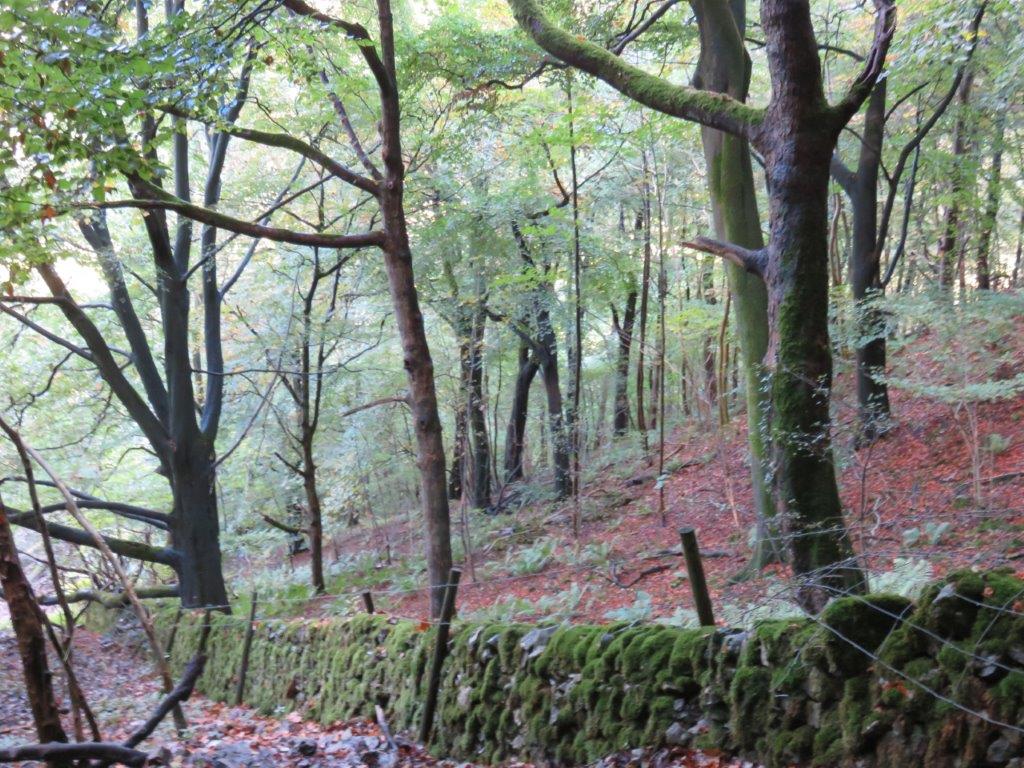 Great Shacklow Wood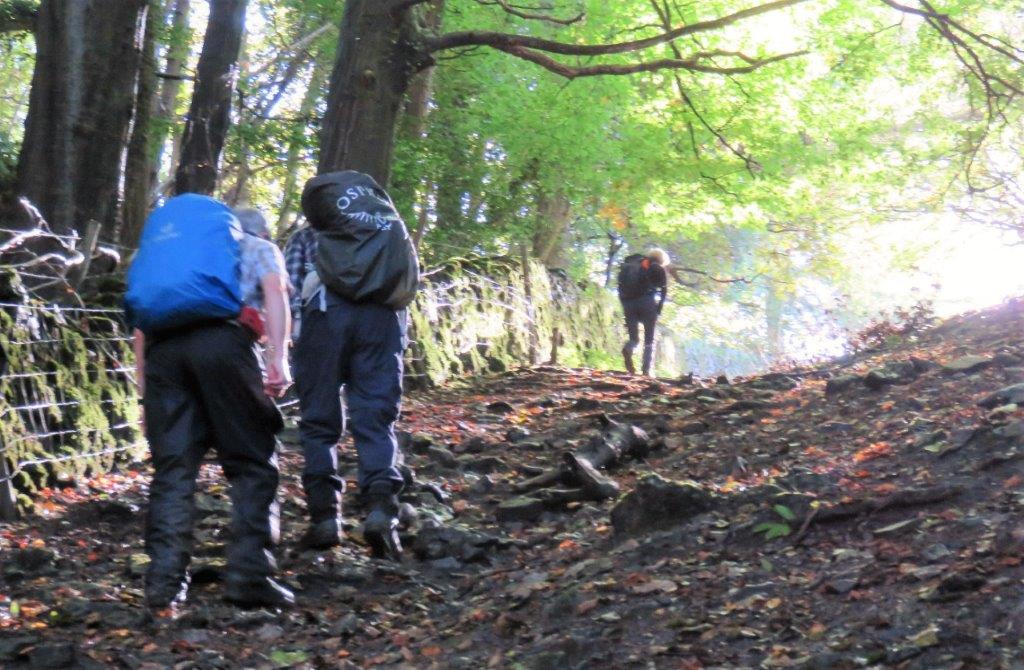 the steep slippery alternate route taken by some of party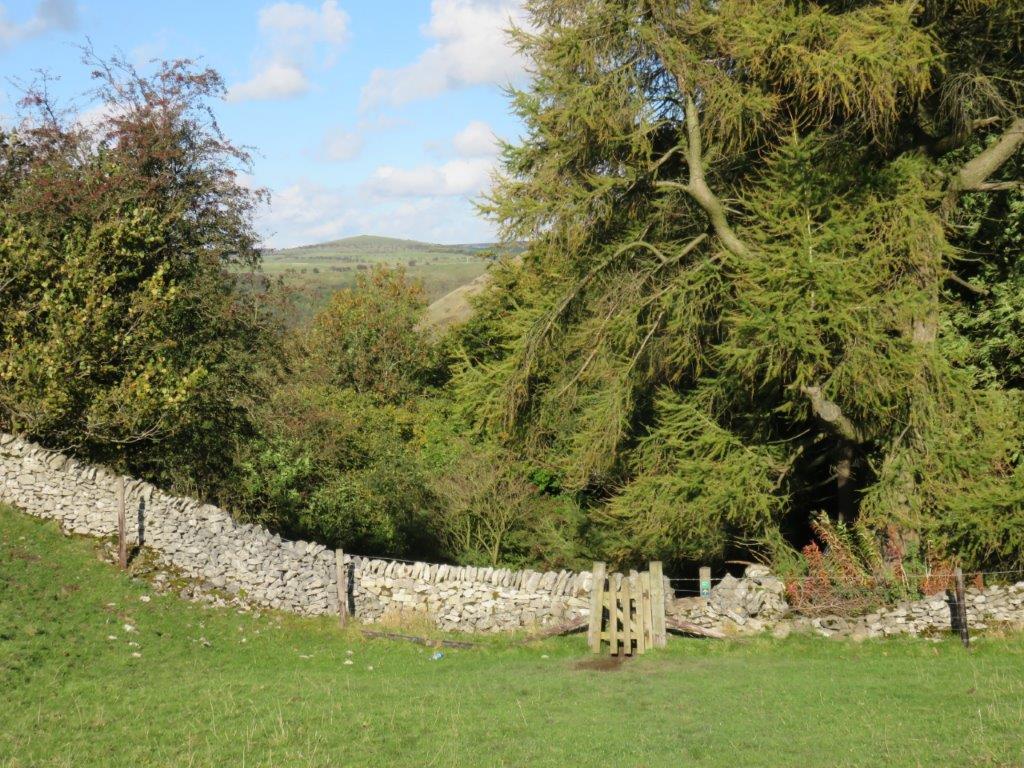 at the top of the steep shorter route taken by some of the party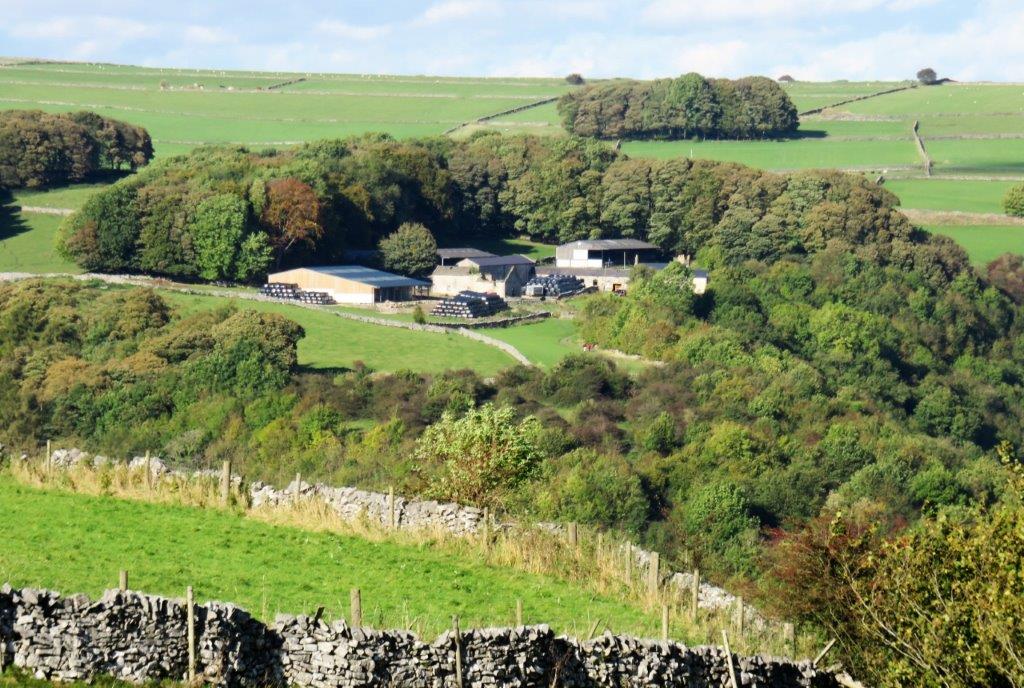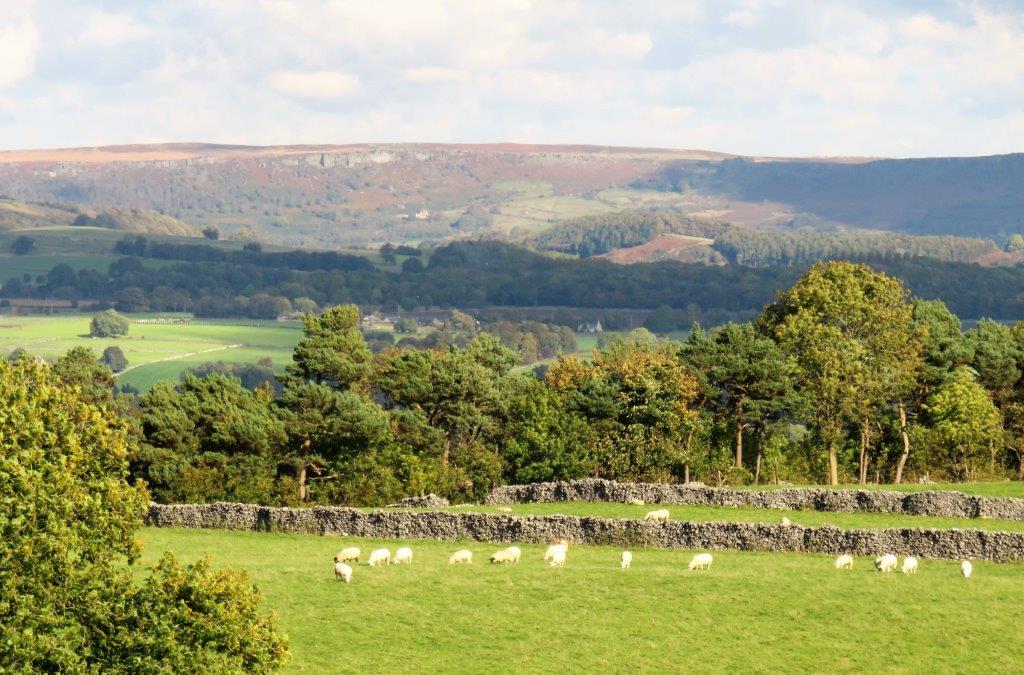 zoomed in to Froggatt Edge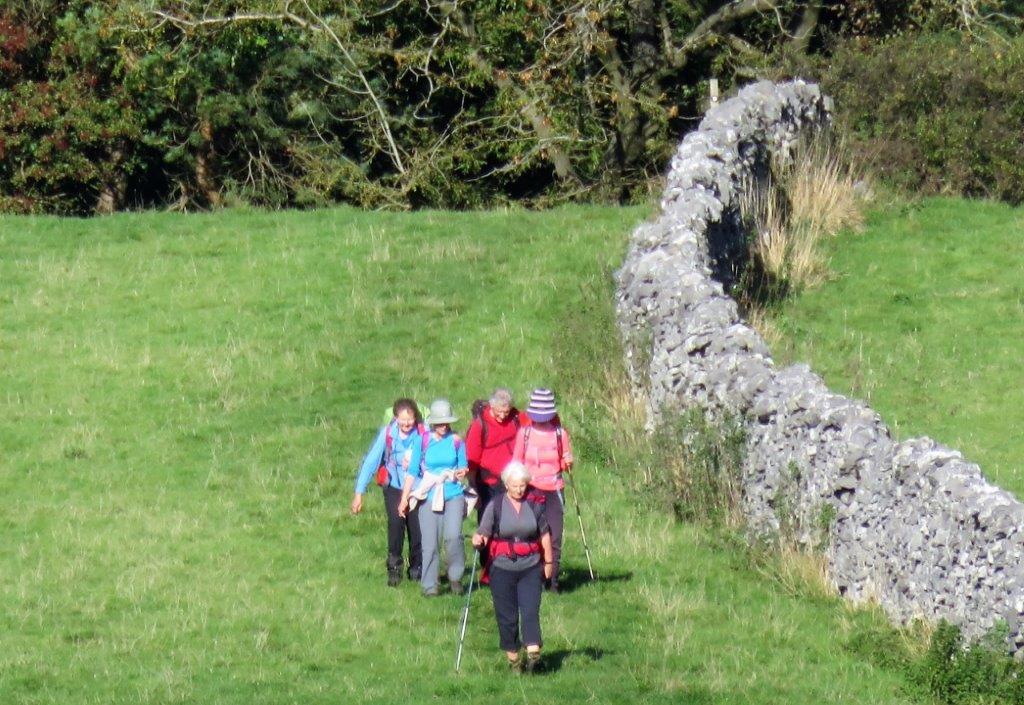 The main party in distance nearing Sheldon seen by rest of group who went up the steeper shorter route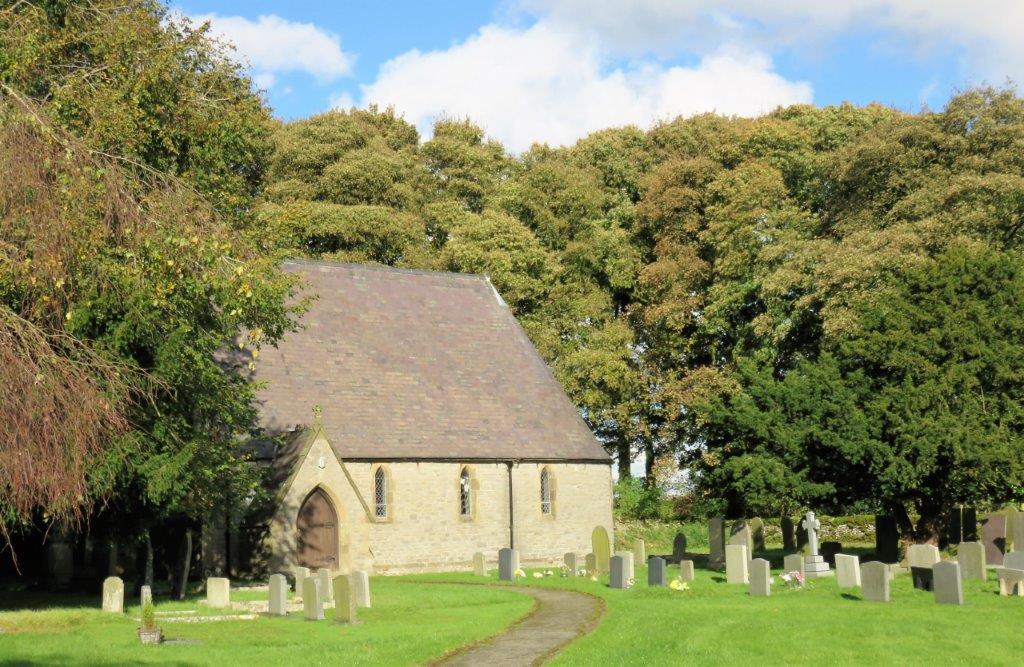 Sheldon Church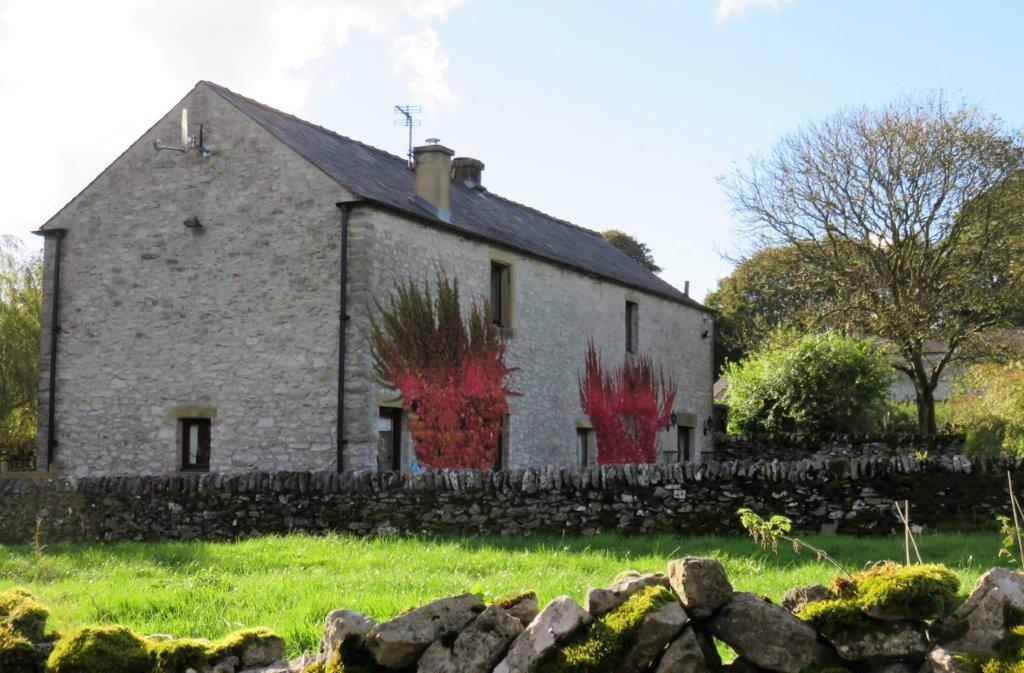 Sheldon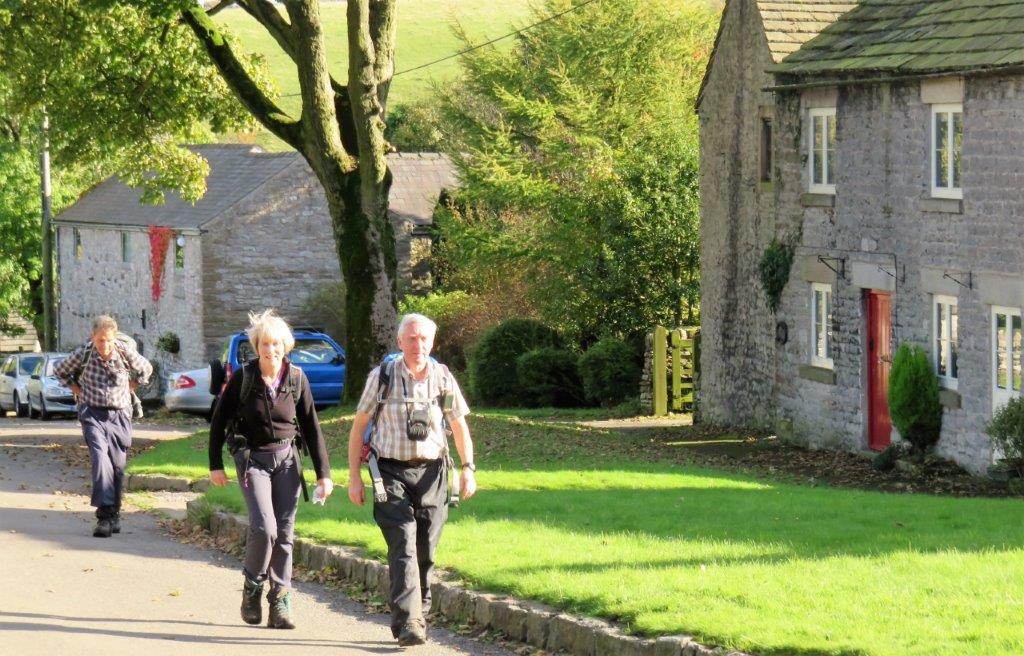 Sheldon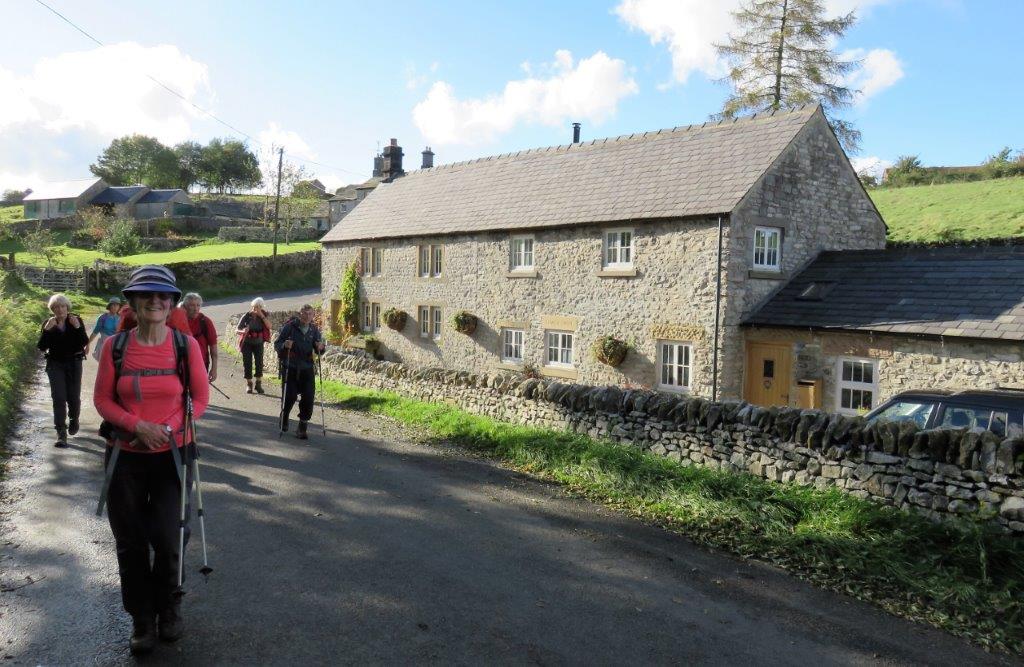 Lower Farm in Sheldon where we turned down towards River Wye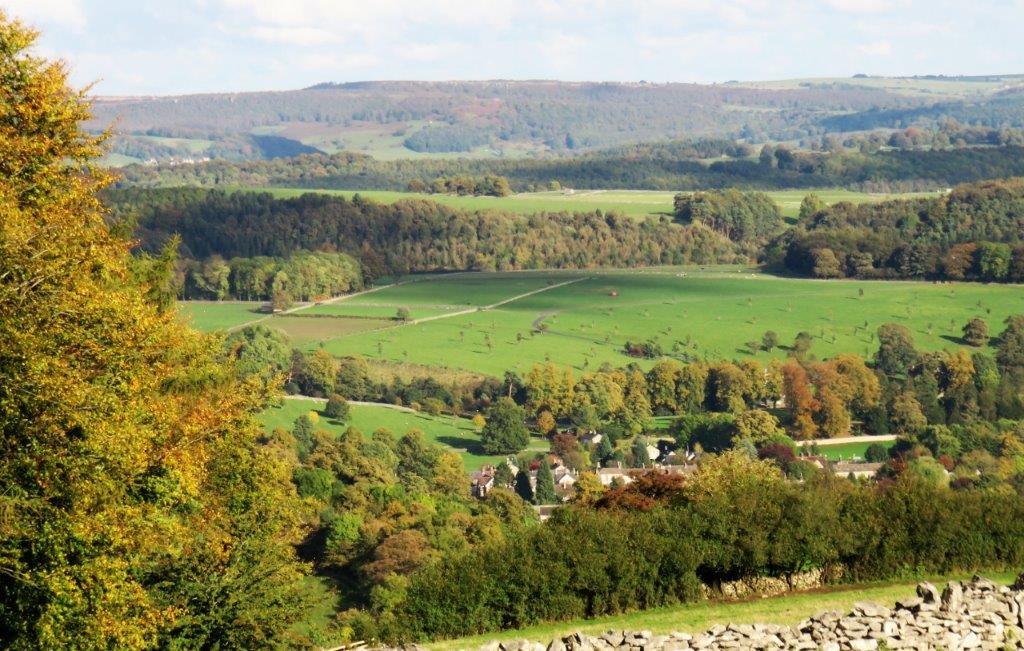 zoomed into Ashford in Water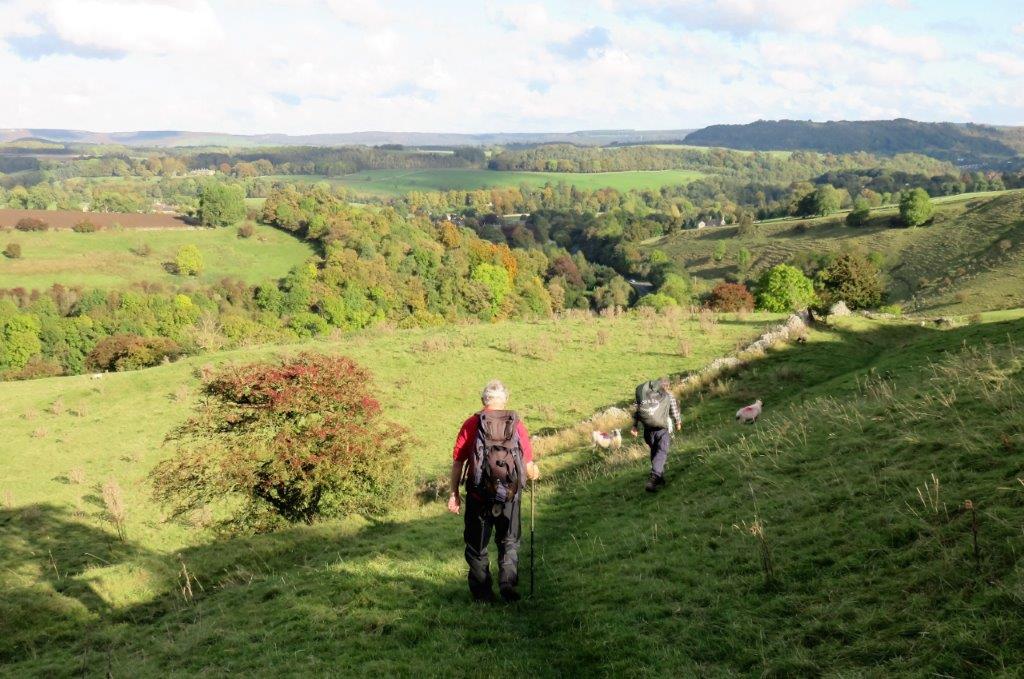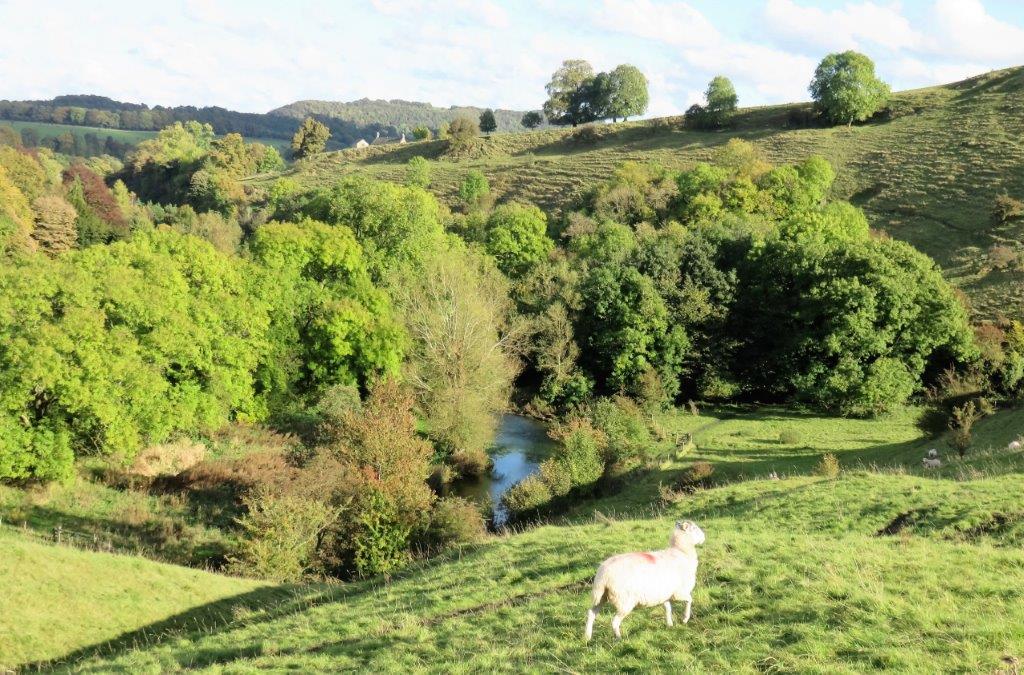 River Wye below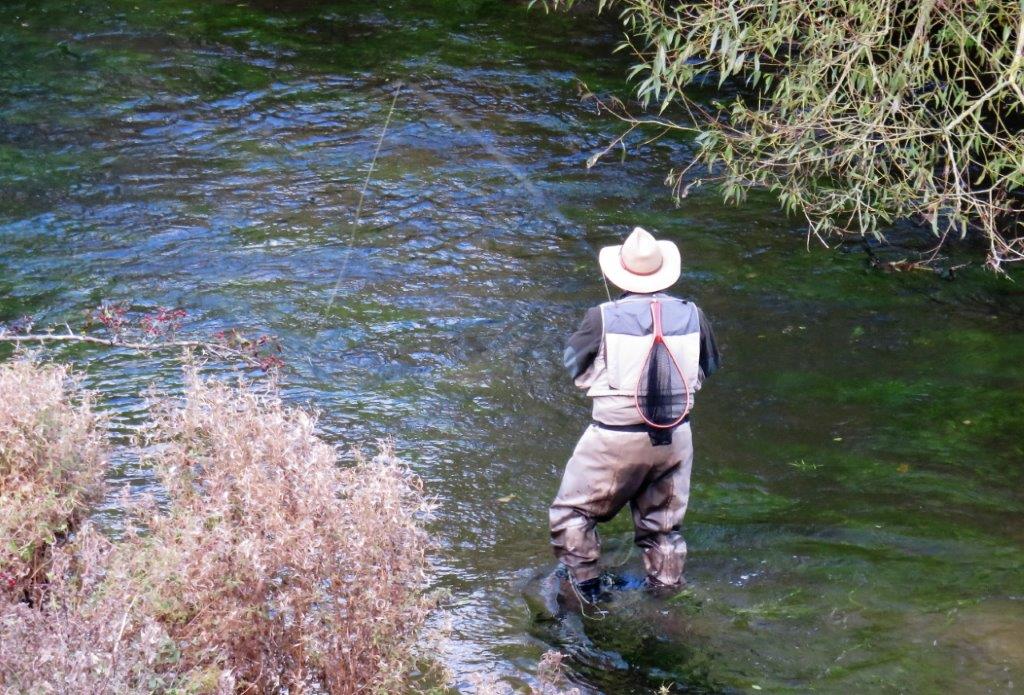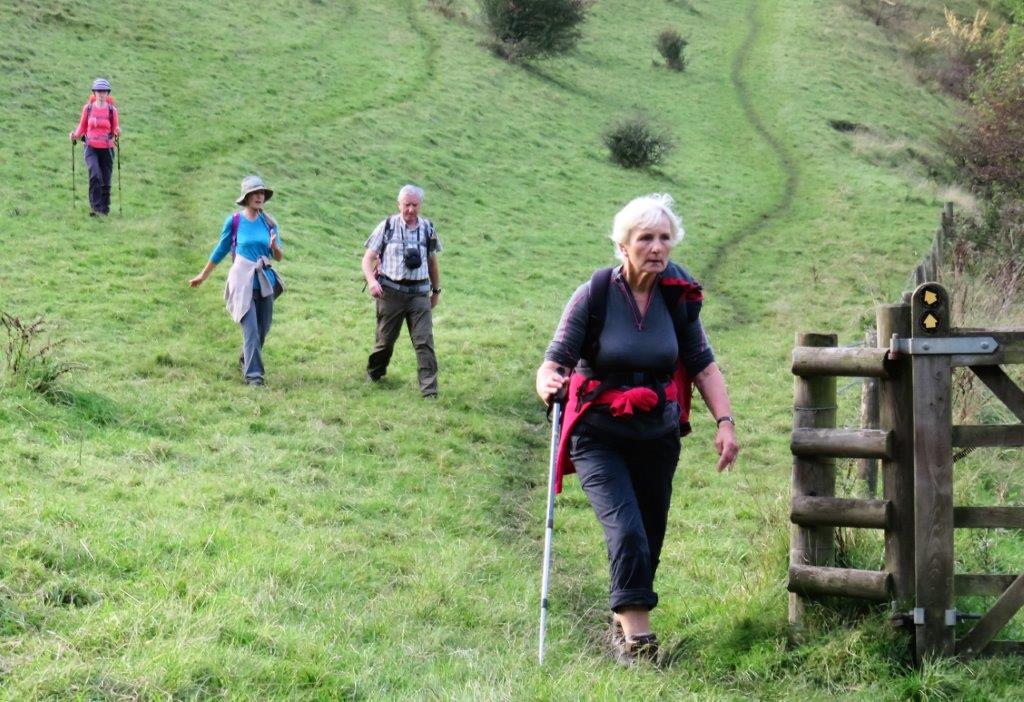 nearing local road & A6 road leading to Ashford in Water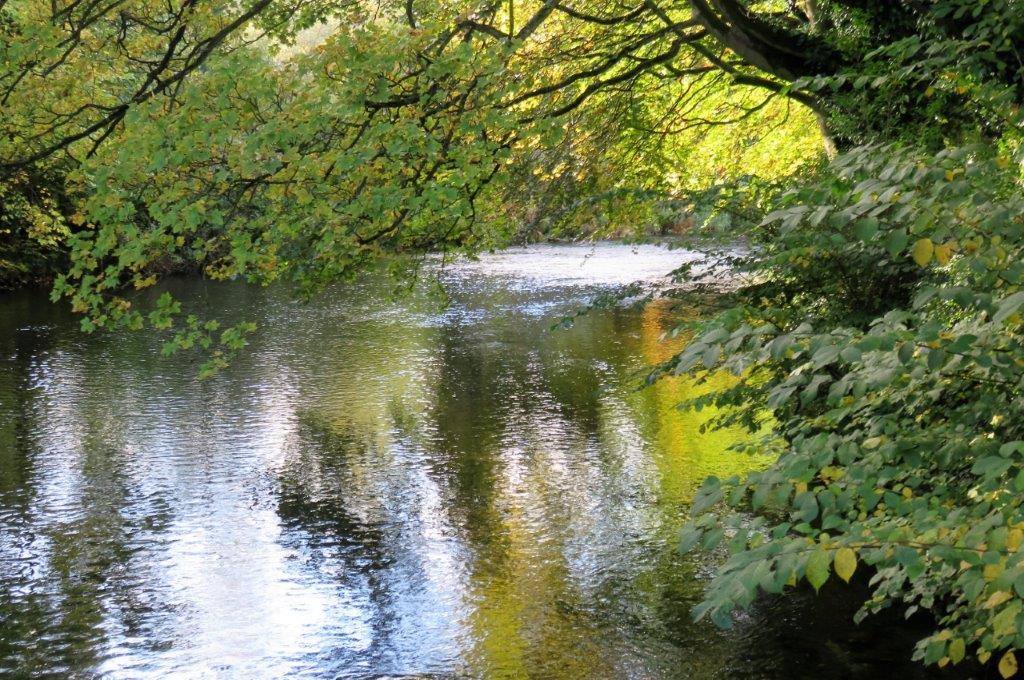 River Wye upstream of bridge crossing into Ashford in Water
a break at Ashford in Water - some rushed ahead for coffee in Bakewell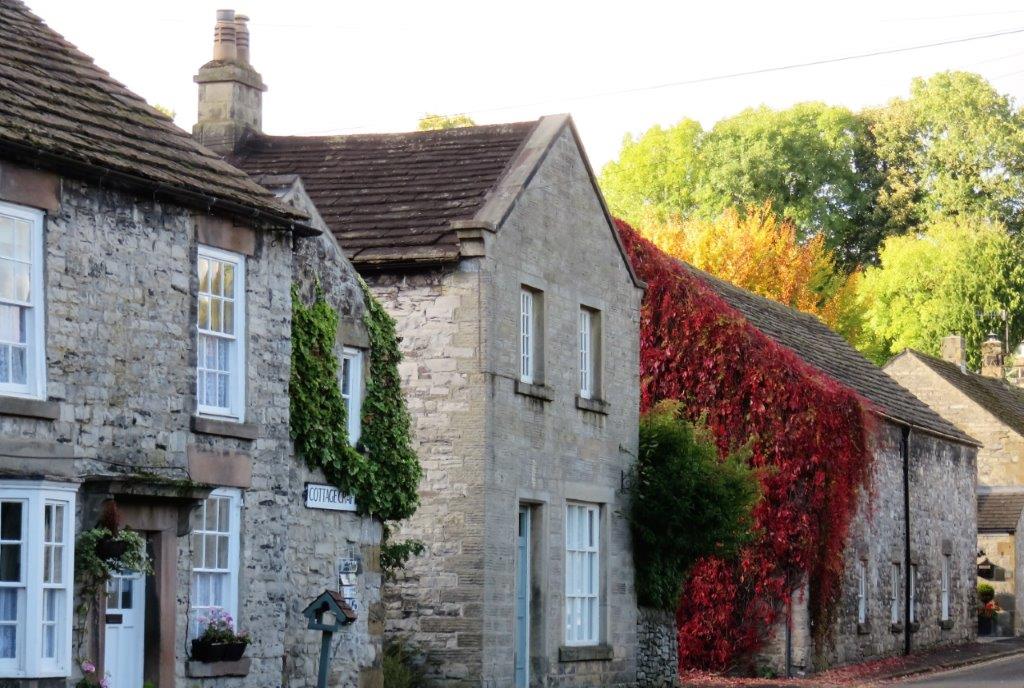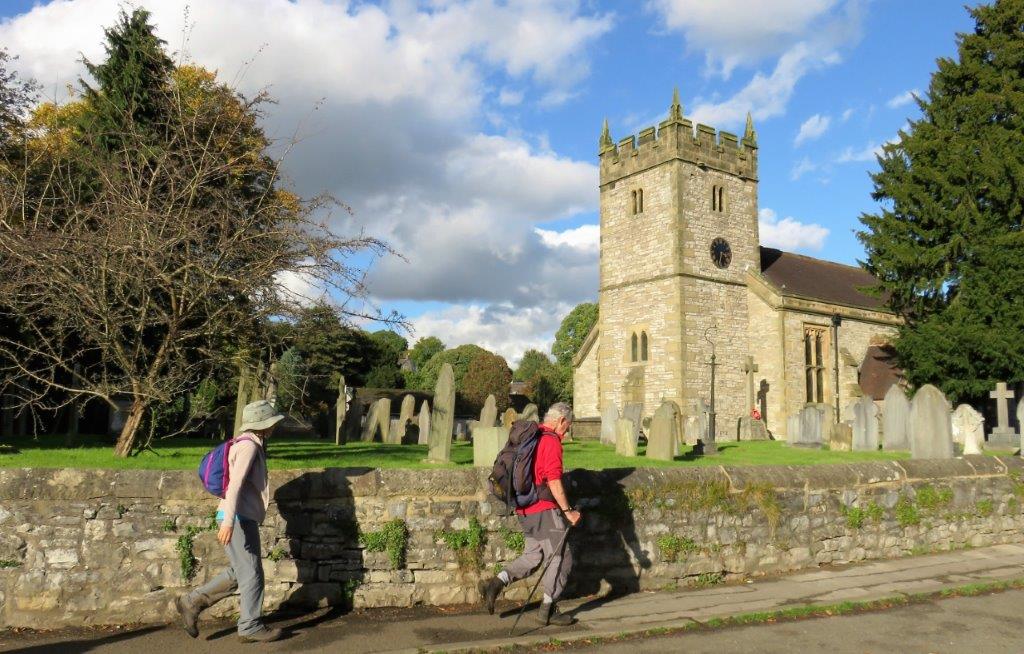 Ashford Church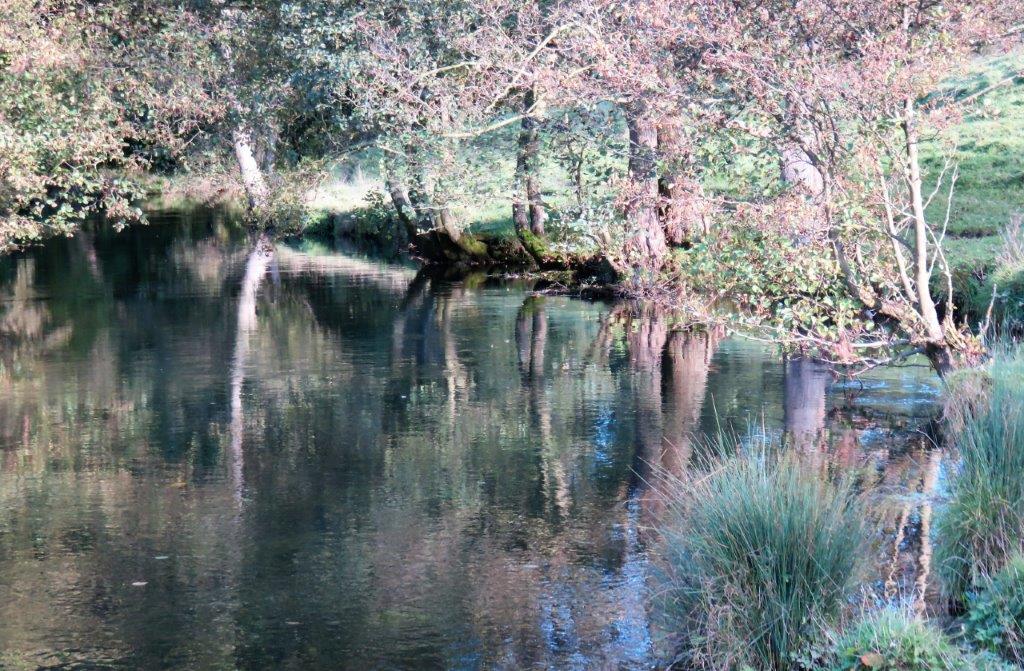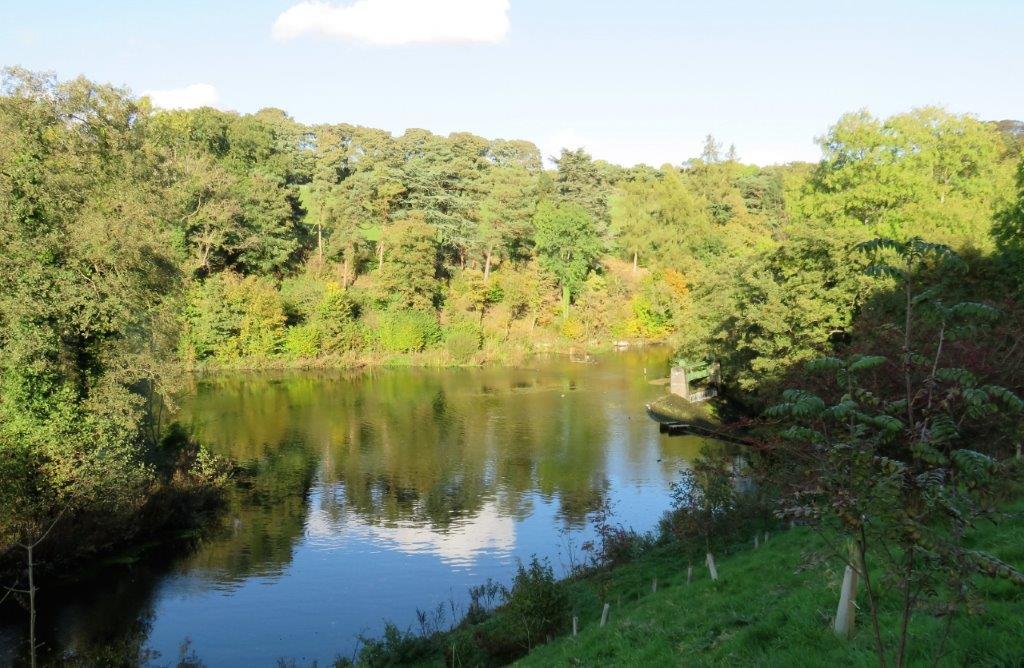 River Wye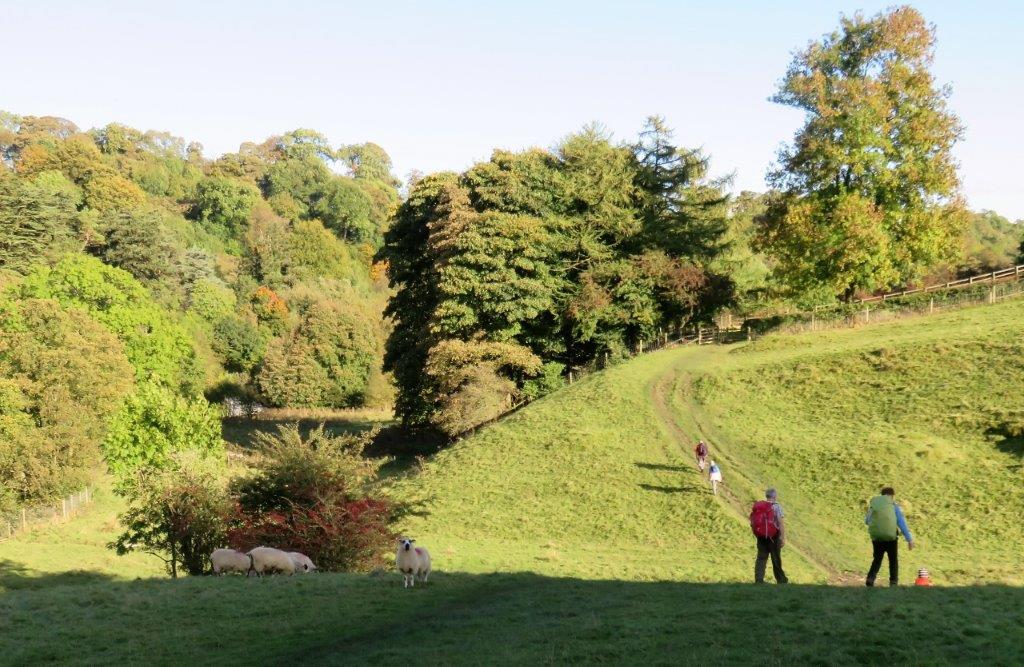 towards Bakewell
homepage - Day Walks Index 2016 - contact me at