homepage - Day Walks Index 2016 - contact me at

2016.10.02 - Fairholmes, Lockerbrook Farm, Rowlee Pasture, above Alport Castles, Survey Beacon, The Ridge, Bleaklow Stones, Grinah Stones, Ridgewalk Moor, River West End, along road West of Howden & Derwent Reservoirs, Fairholmes - strenuous 15.5mile circular walk with steep parts without paths and boggy sections - leader Andrew Irwin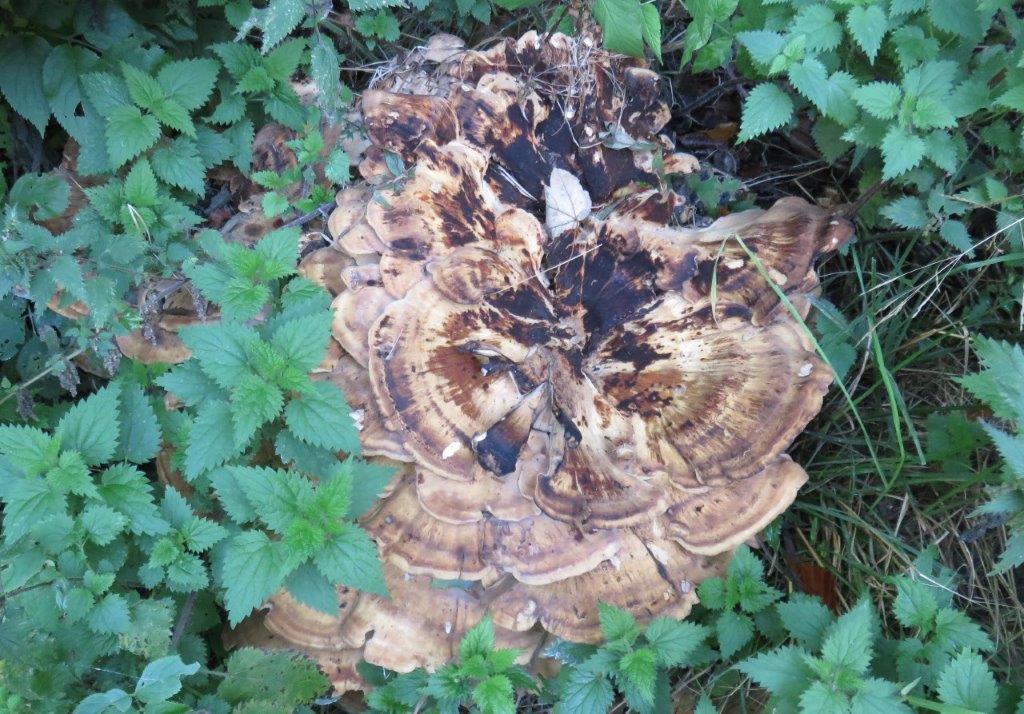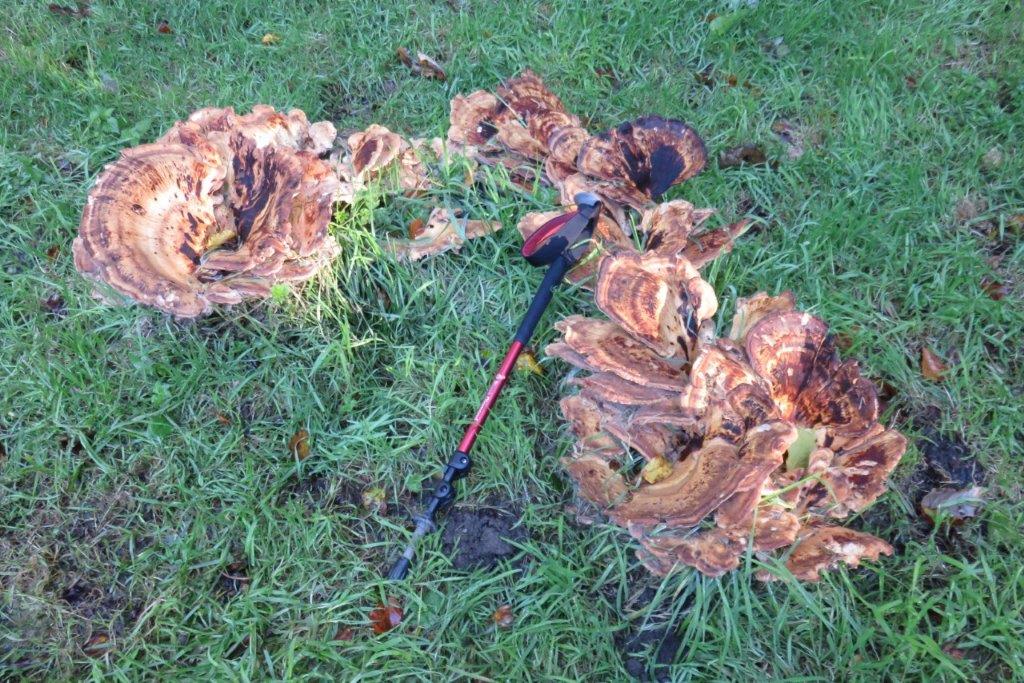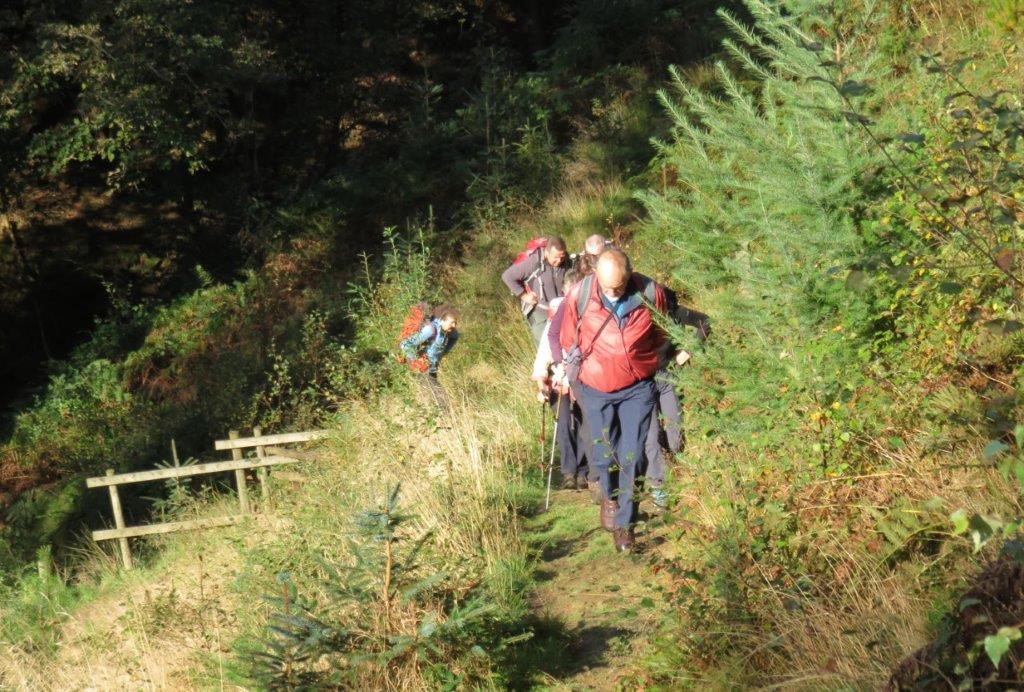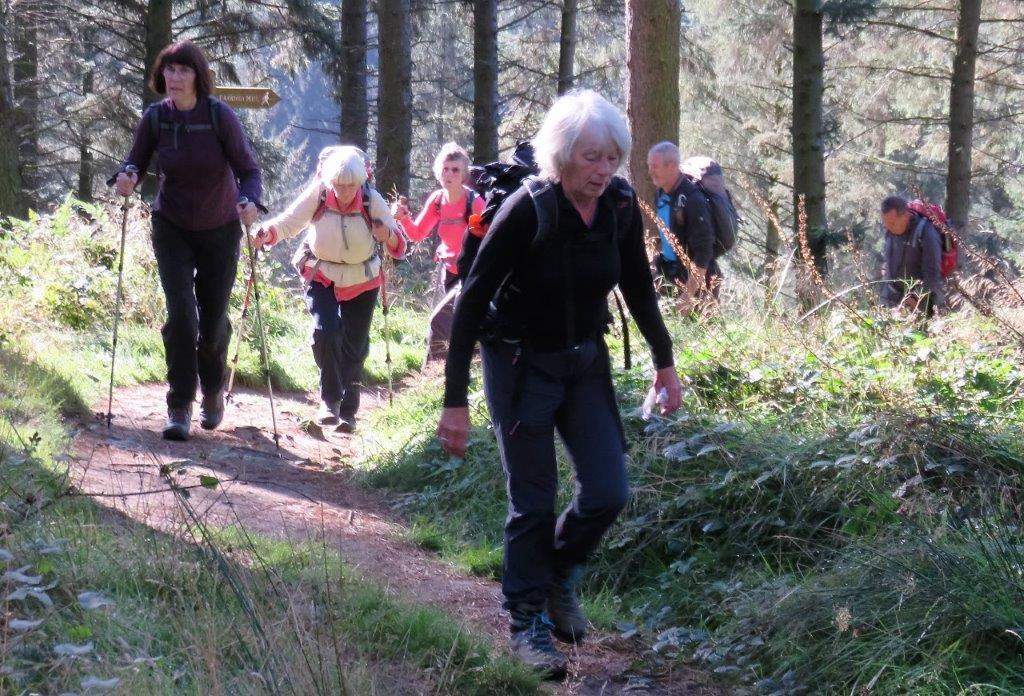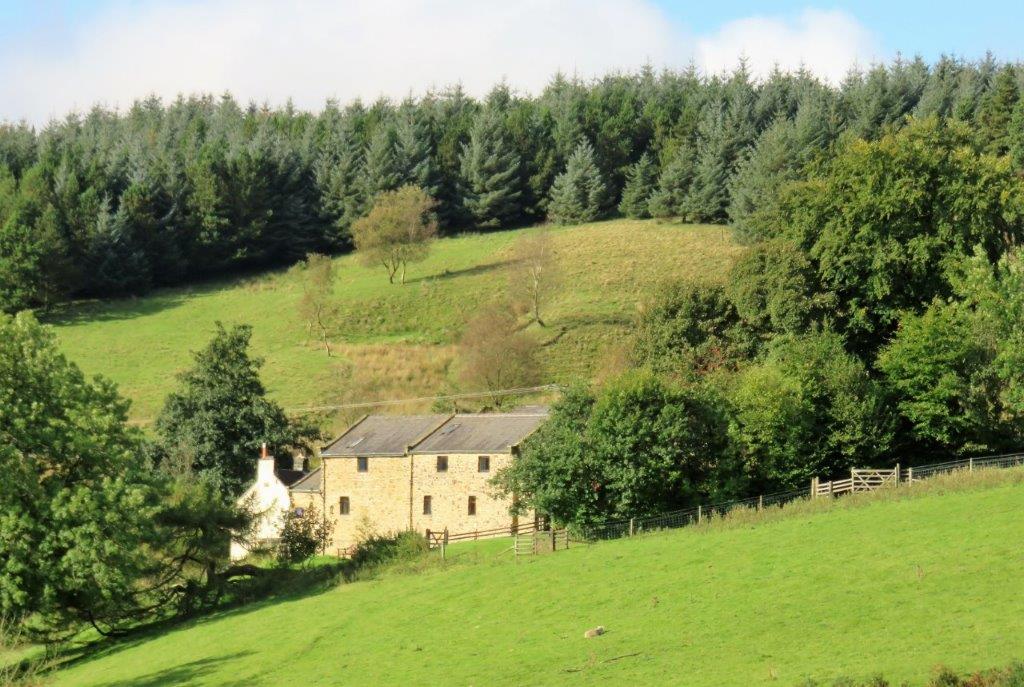 Lockerbrook Outdoor Centre (previously a farm)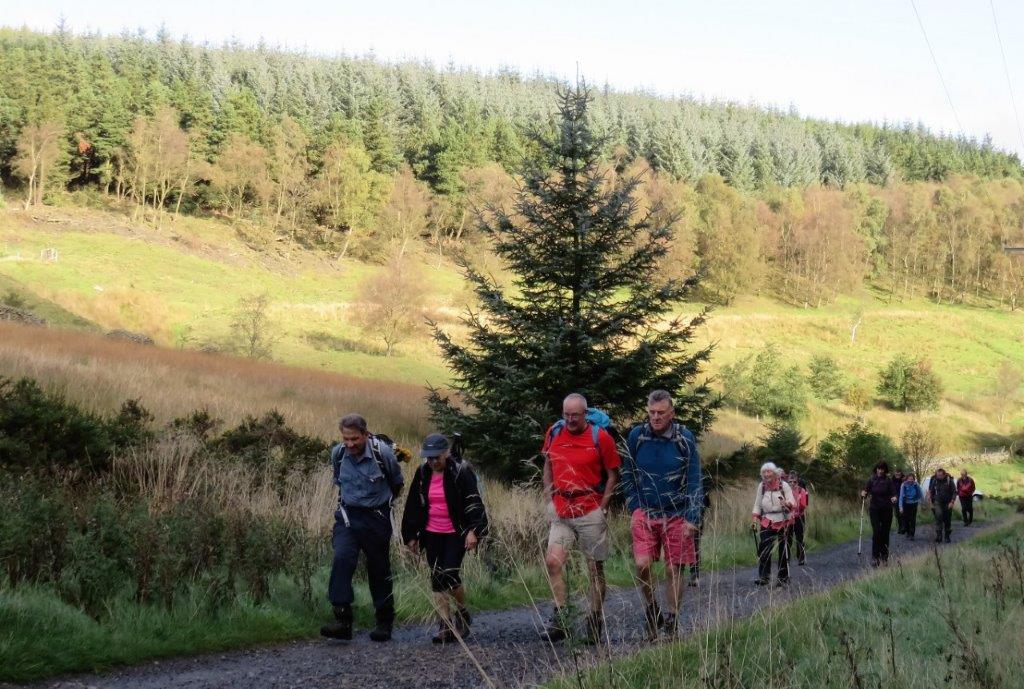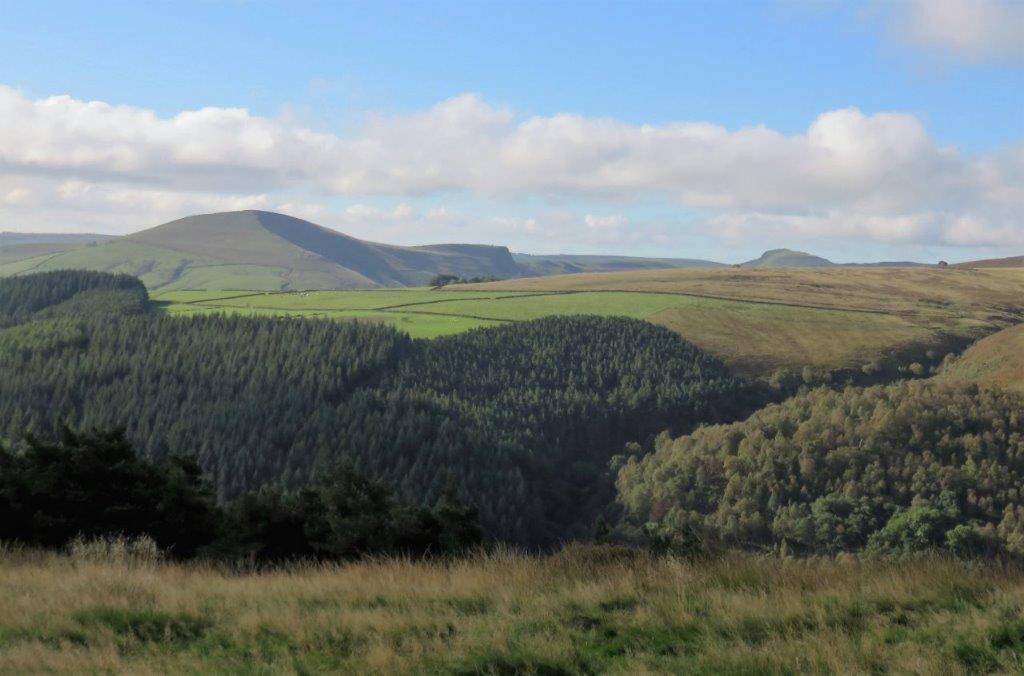 a view across to Lose Hill - Mam Tor on right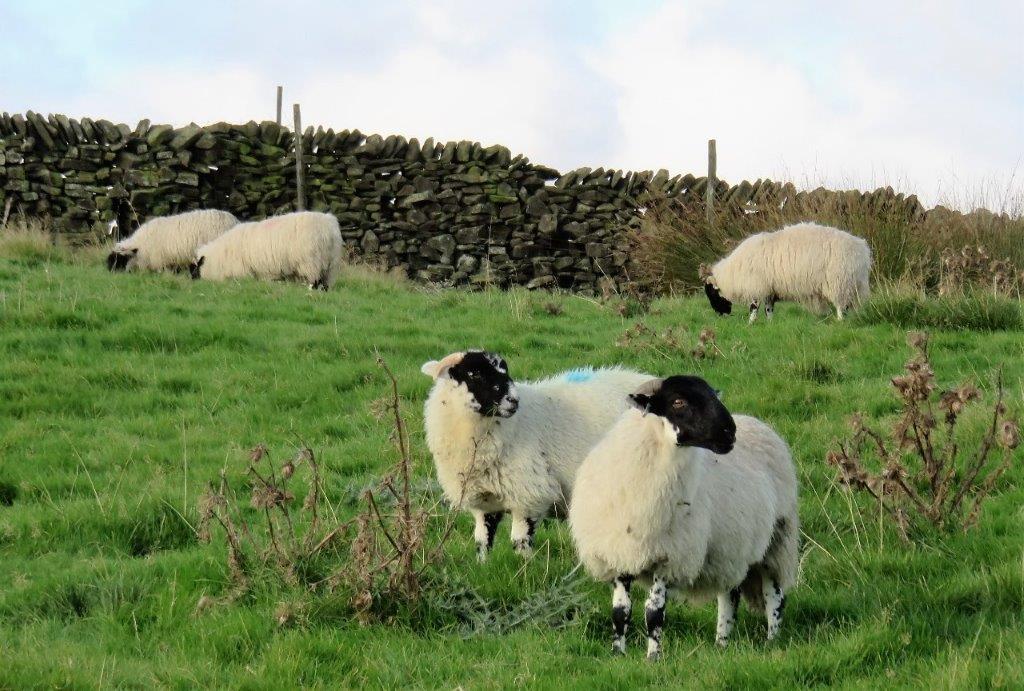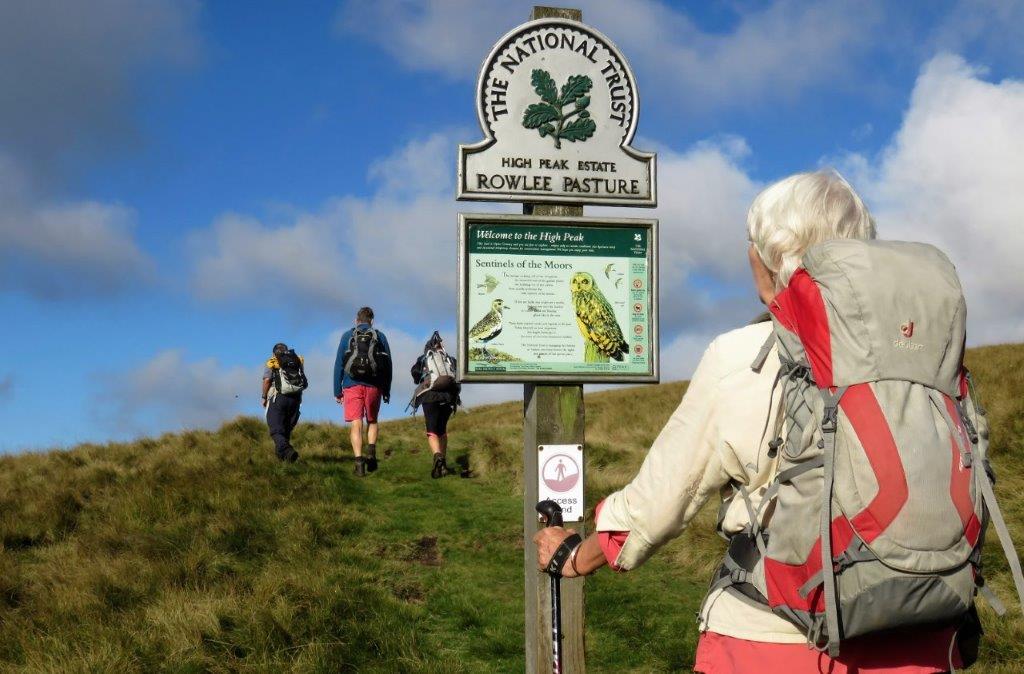 entering Rowlee Pasture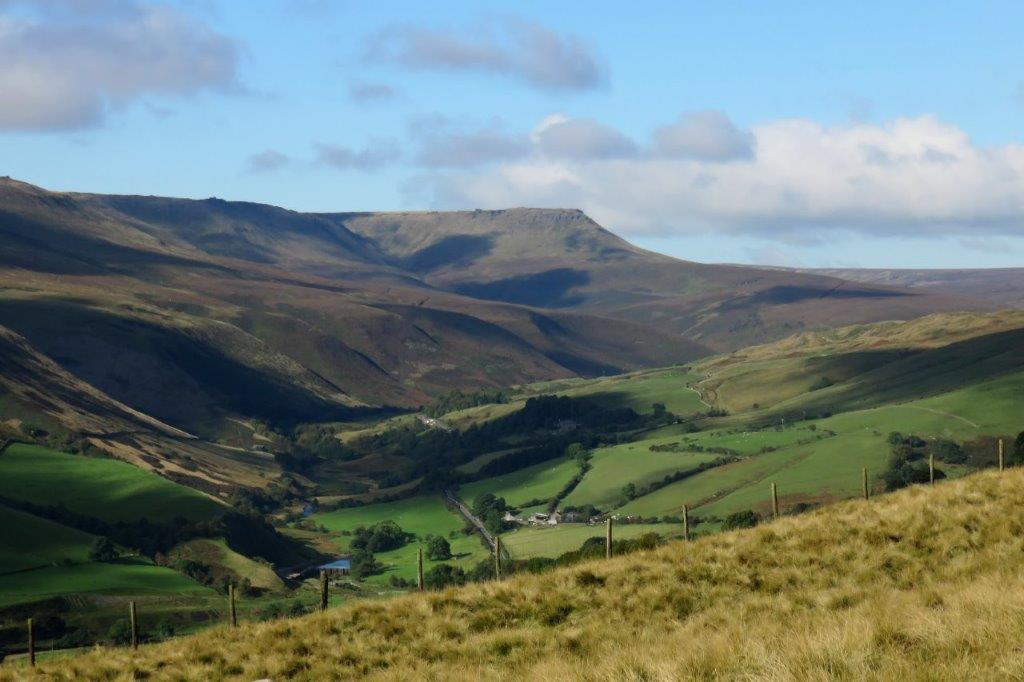 A57 Road to Snake Pass / Manchester below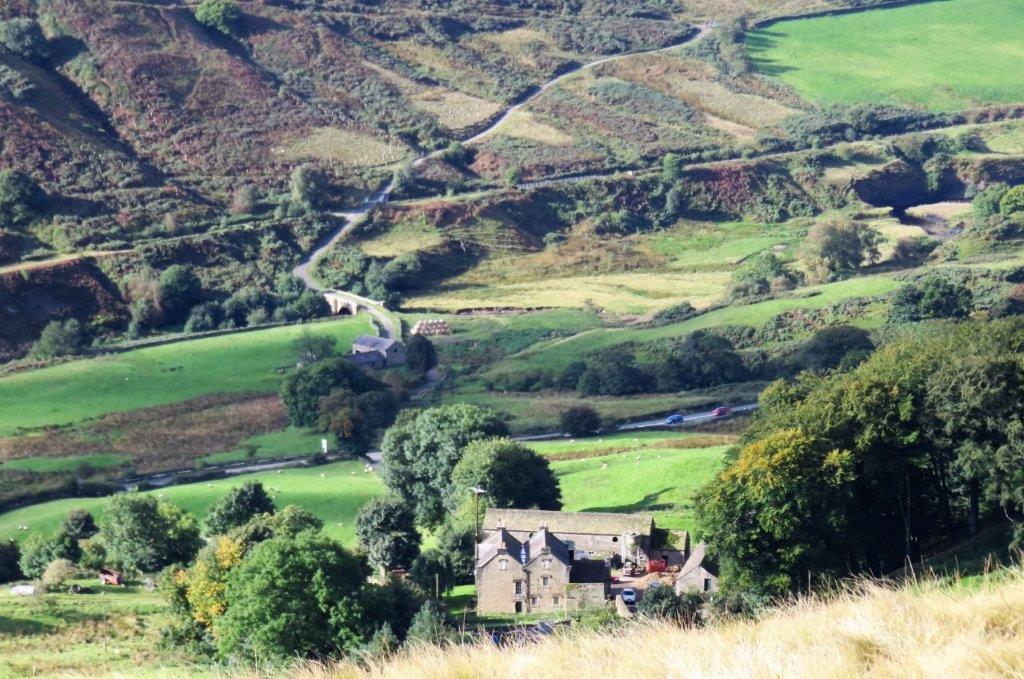 Rowlee Farm - then A57 road - the River Ashop (under Rowlee Bridge) - canal which ultimately discharges into Derwent Reservoir (after a tunnel section) is just beyond this bridge. We passed this canal while climbing up to Lockerbrook Farm.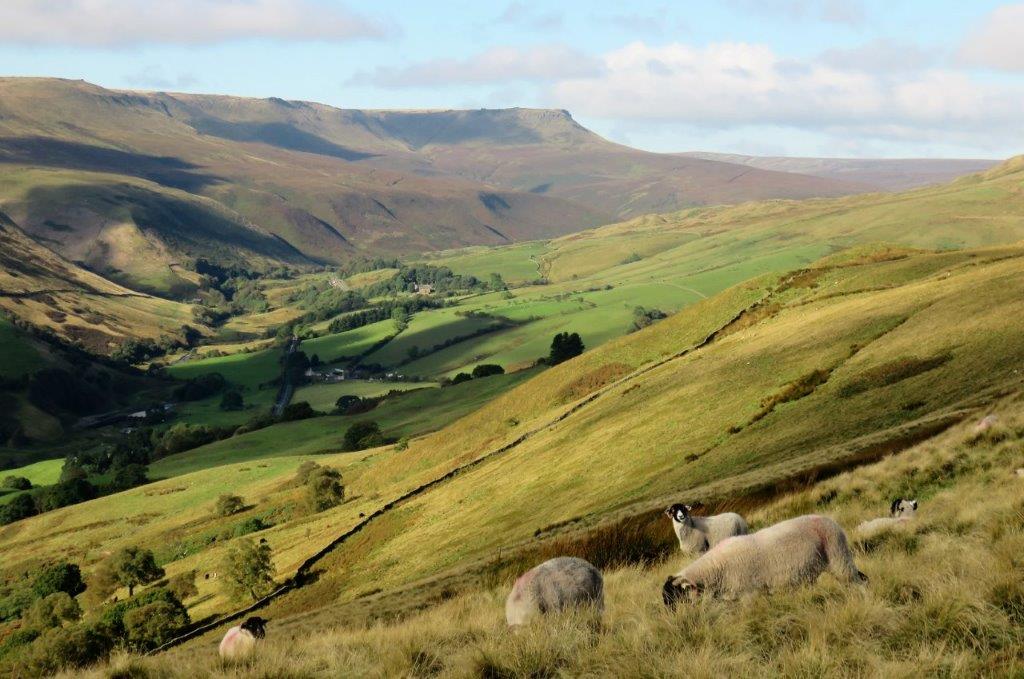 A 57 road visible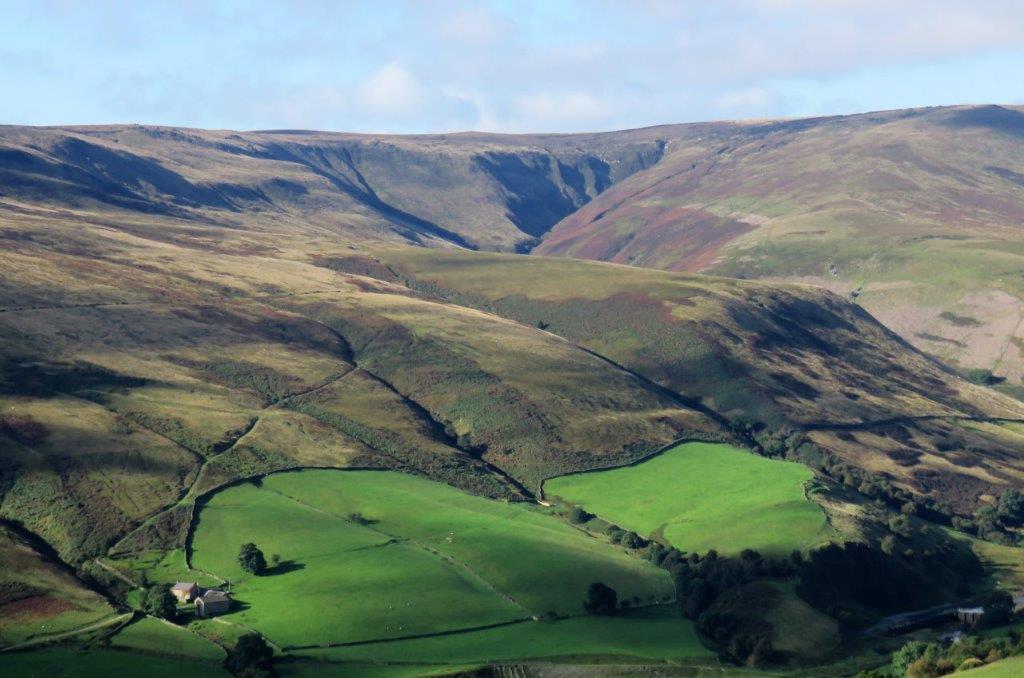 Blackden Clough seen across valley at top right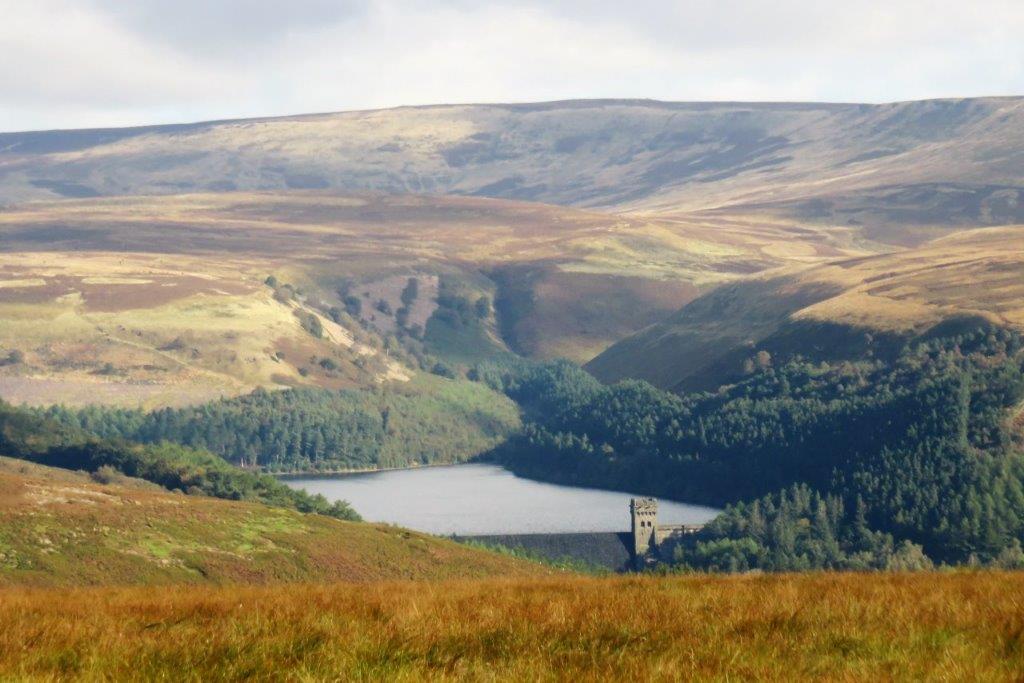 a short diversion from the footpath on the Rowlee Pasture gives a view of Howden Reservoir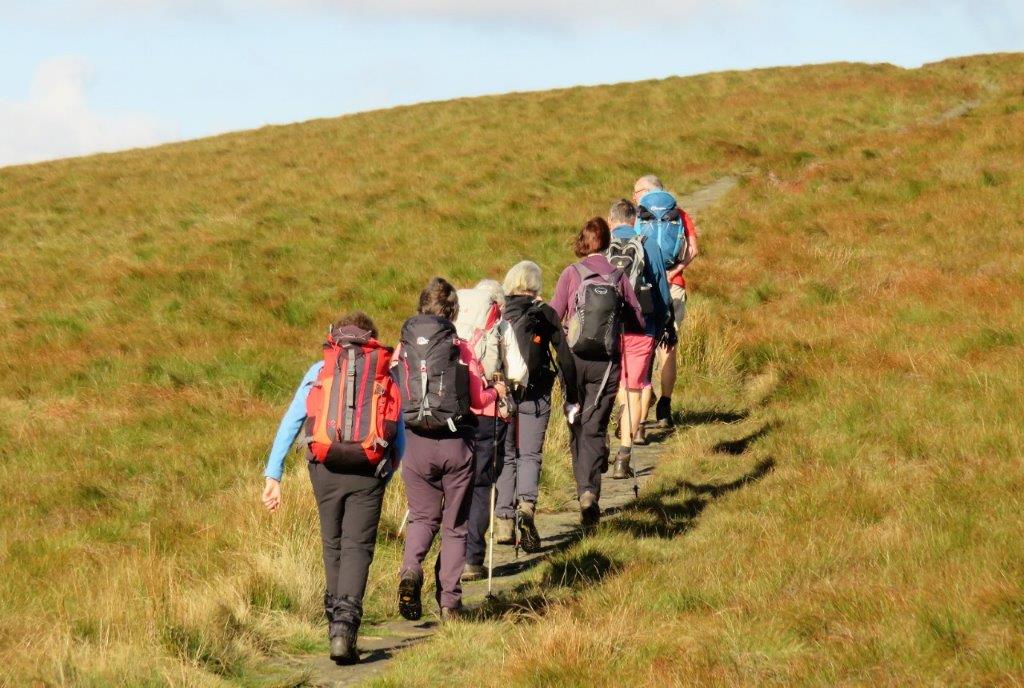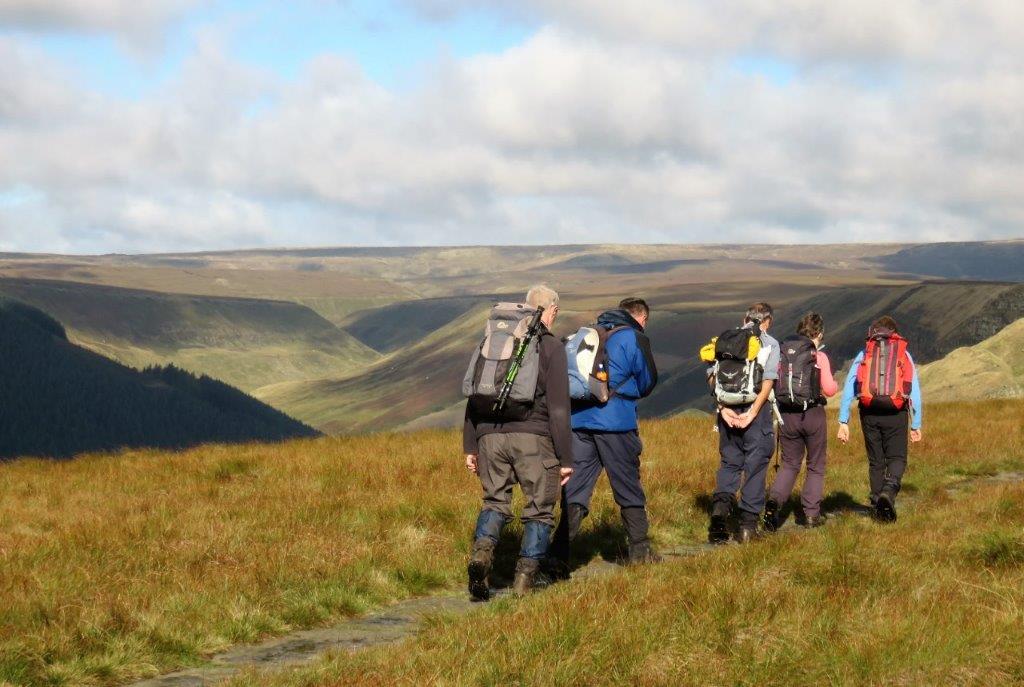 above the River Alport valley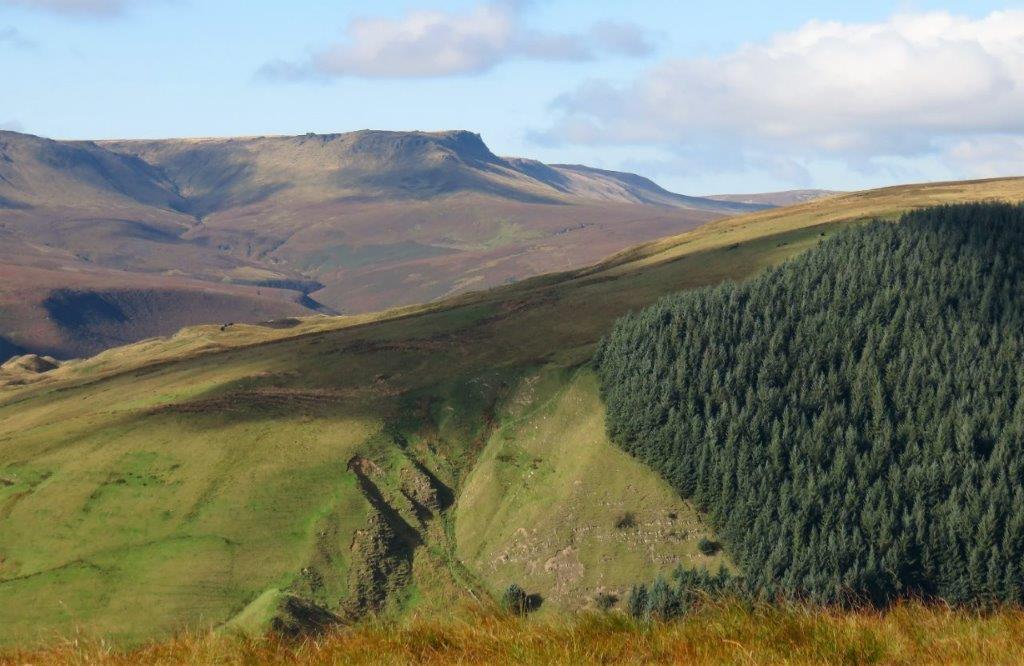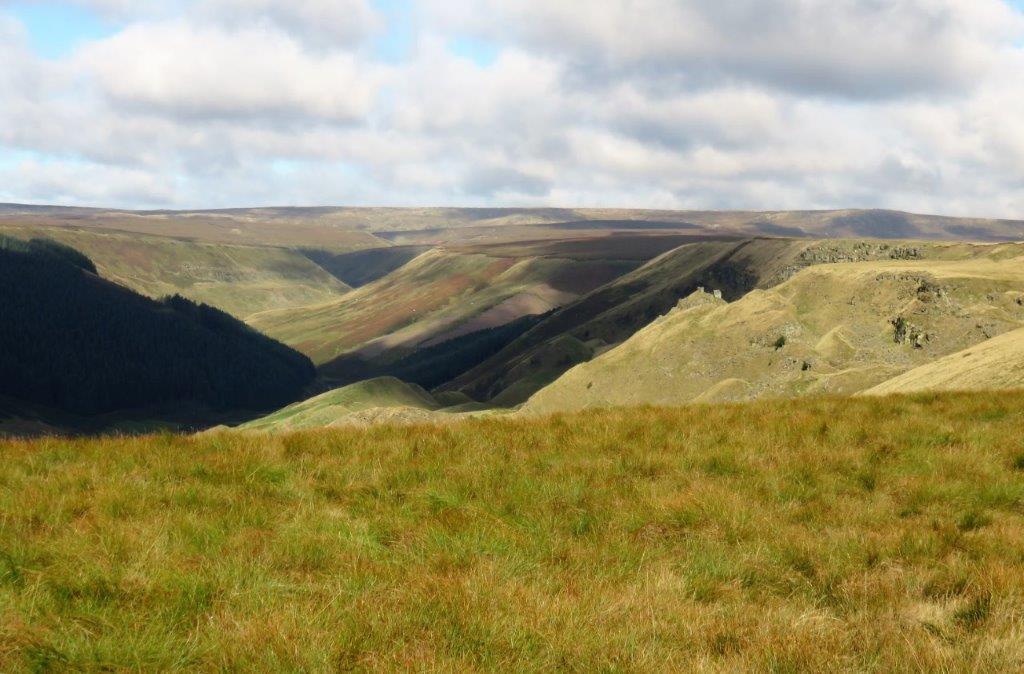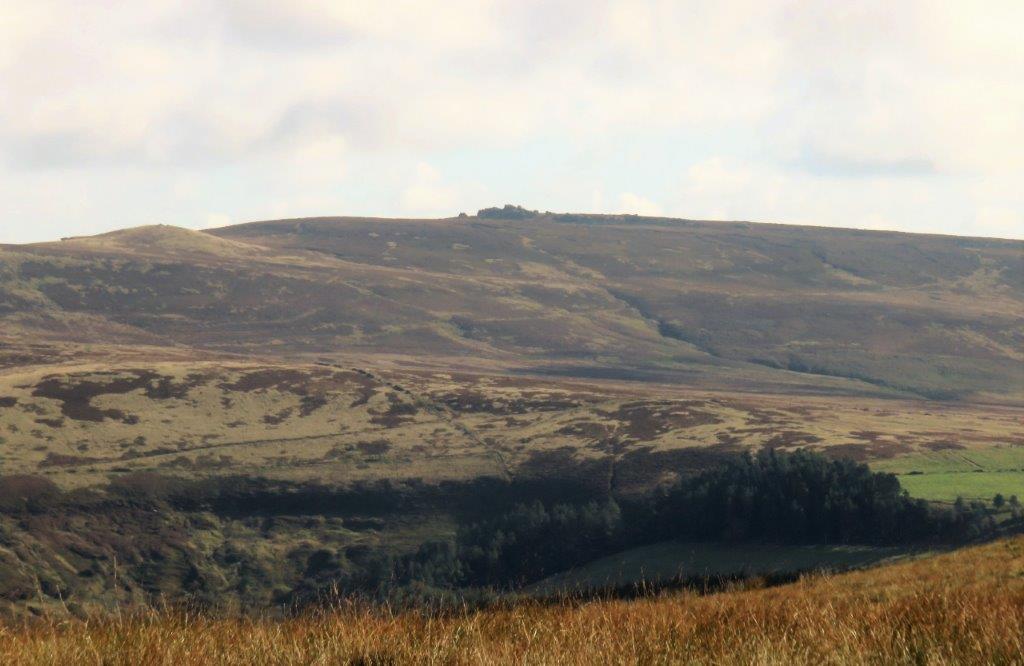 Back Tor on Derwent Edge on skyline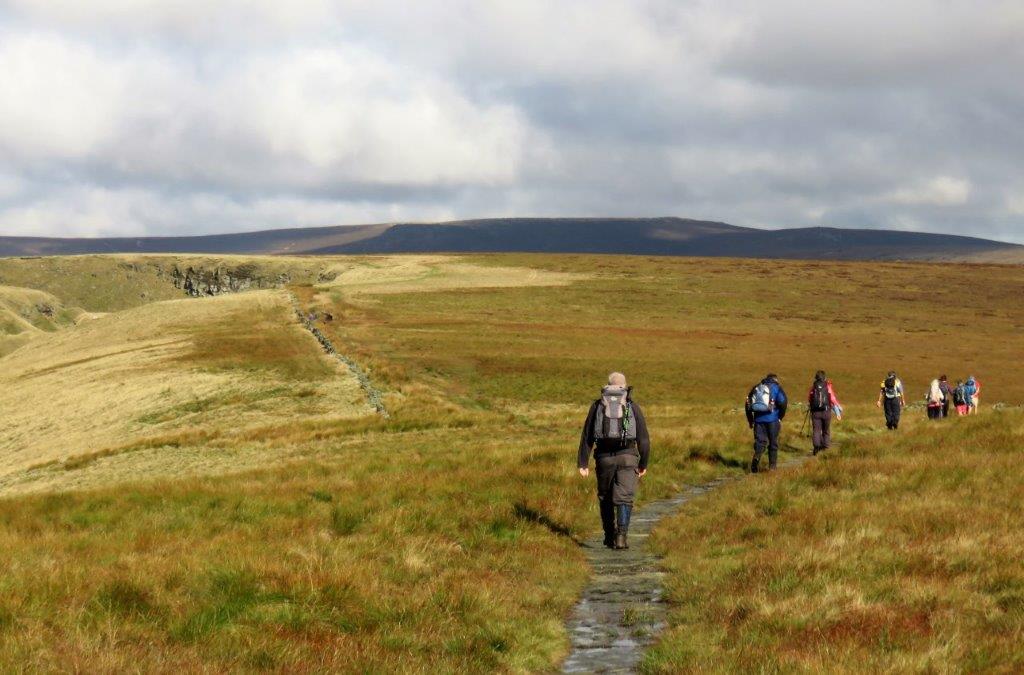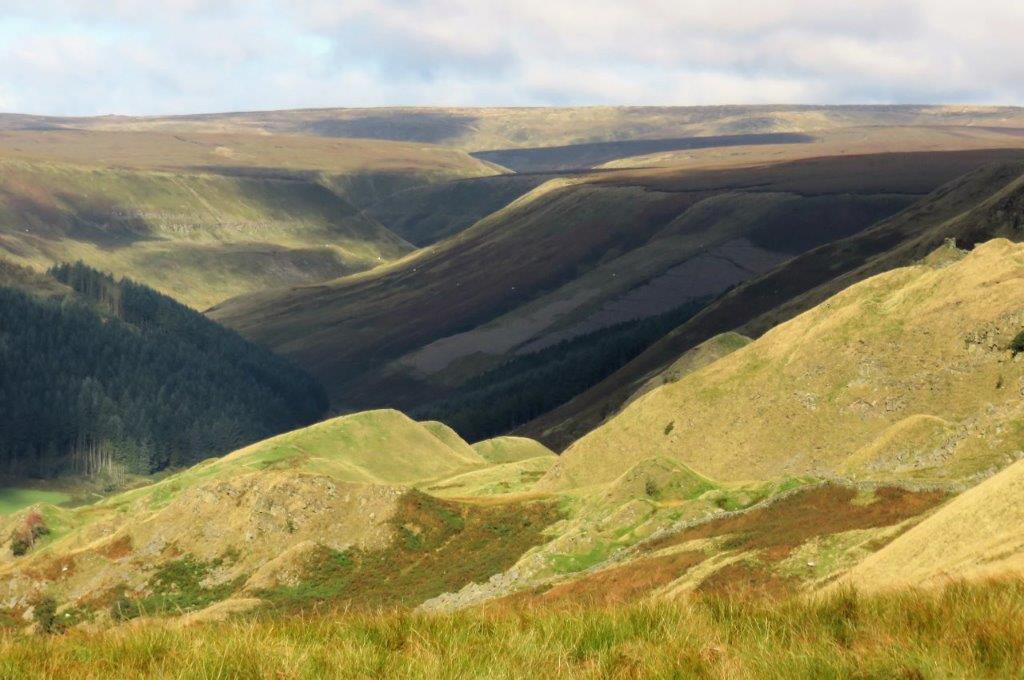 land slipped areas below Alport Castles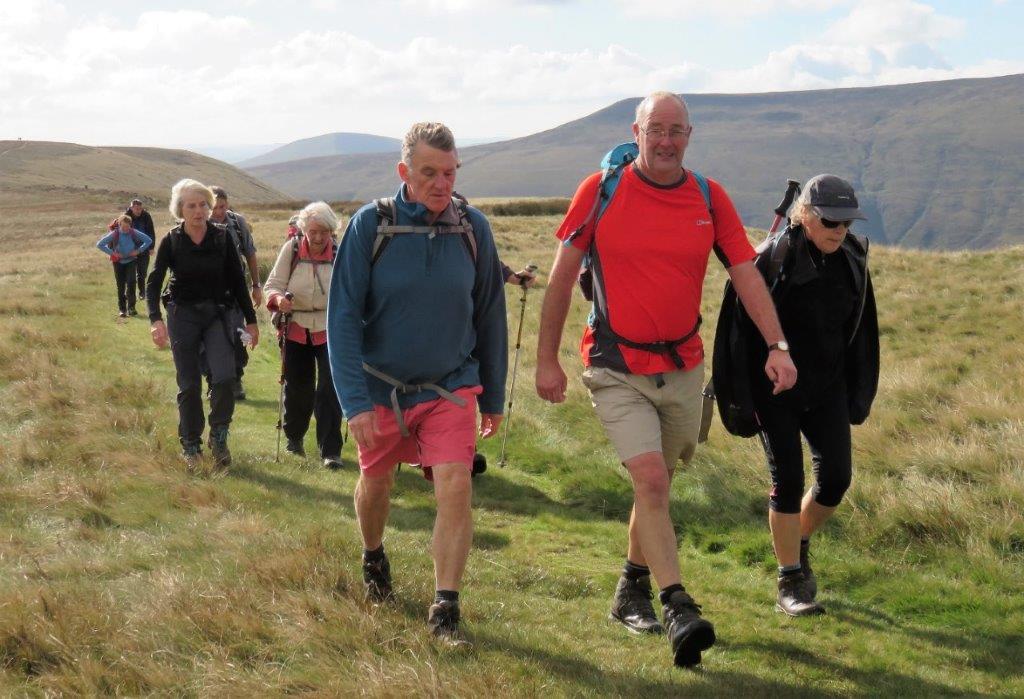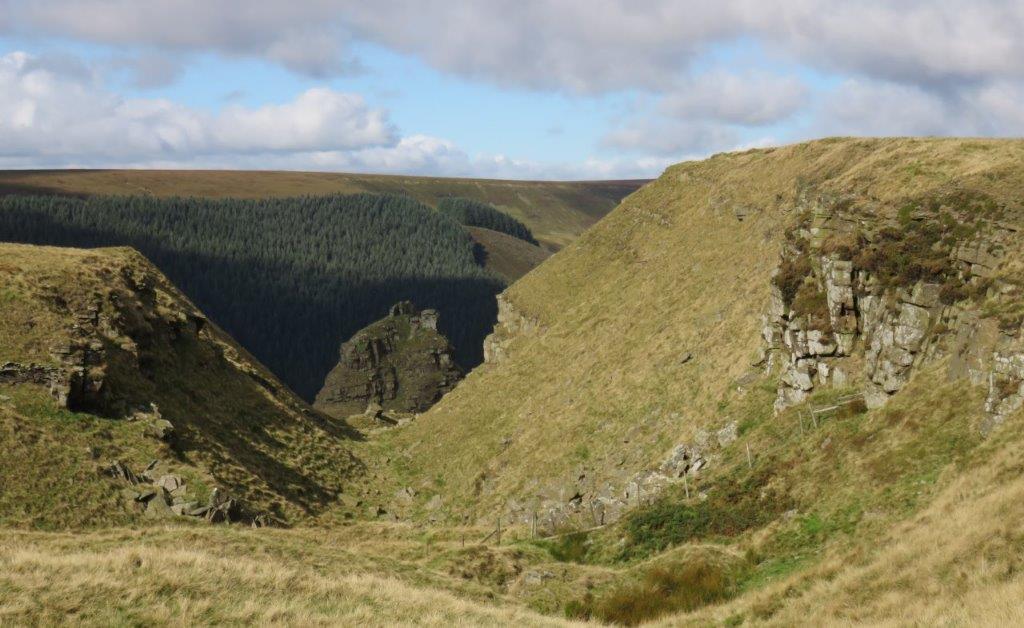 Alport Tower which is lower than the Castles is in the centre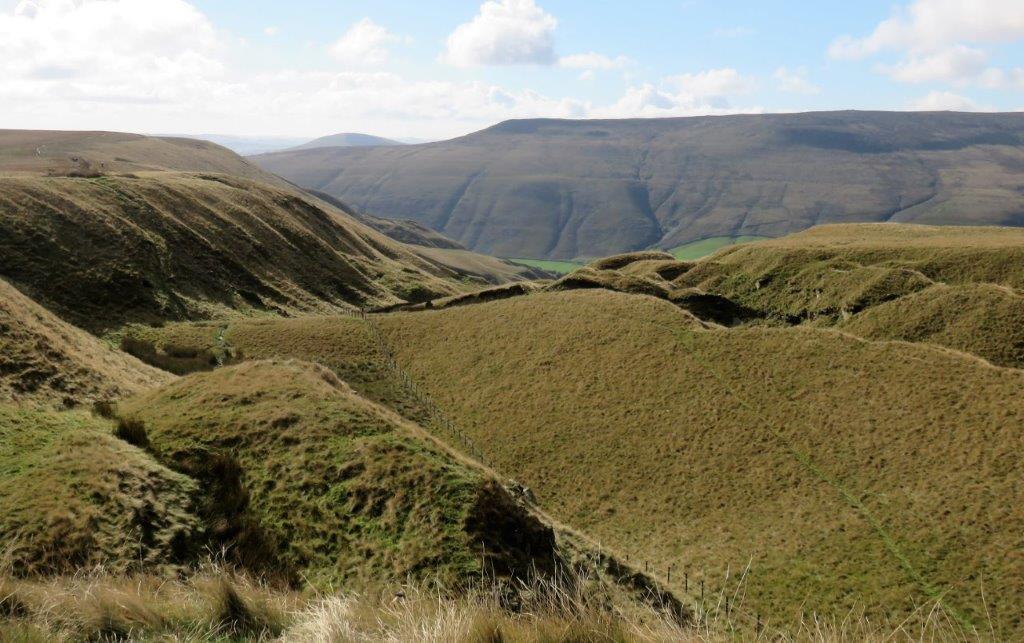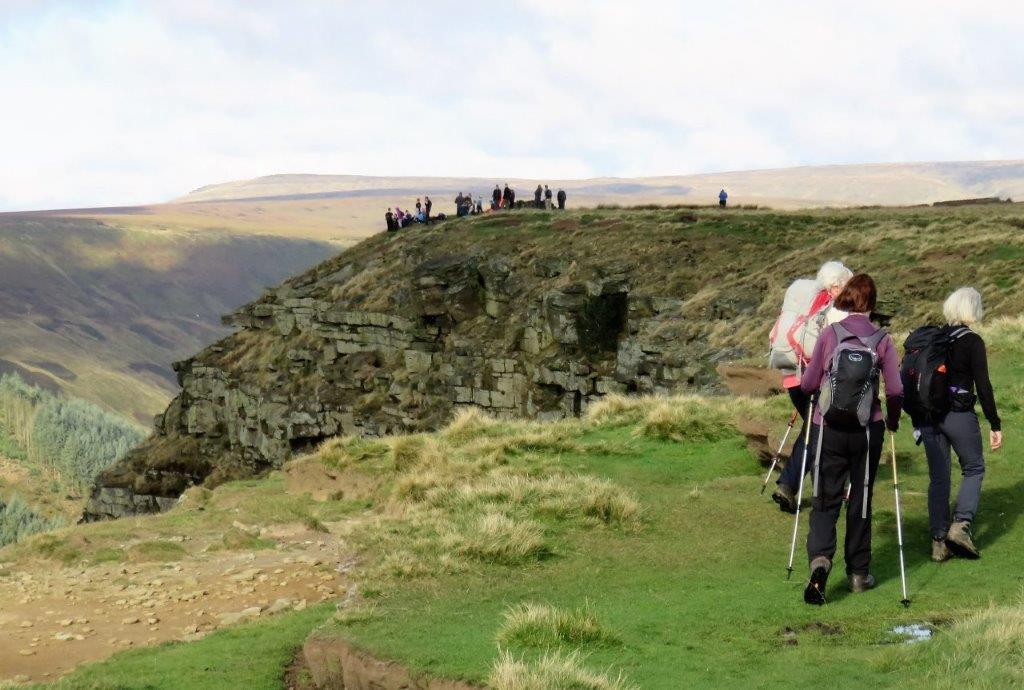 a school party above the Alport Castles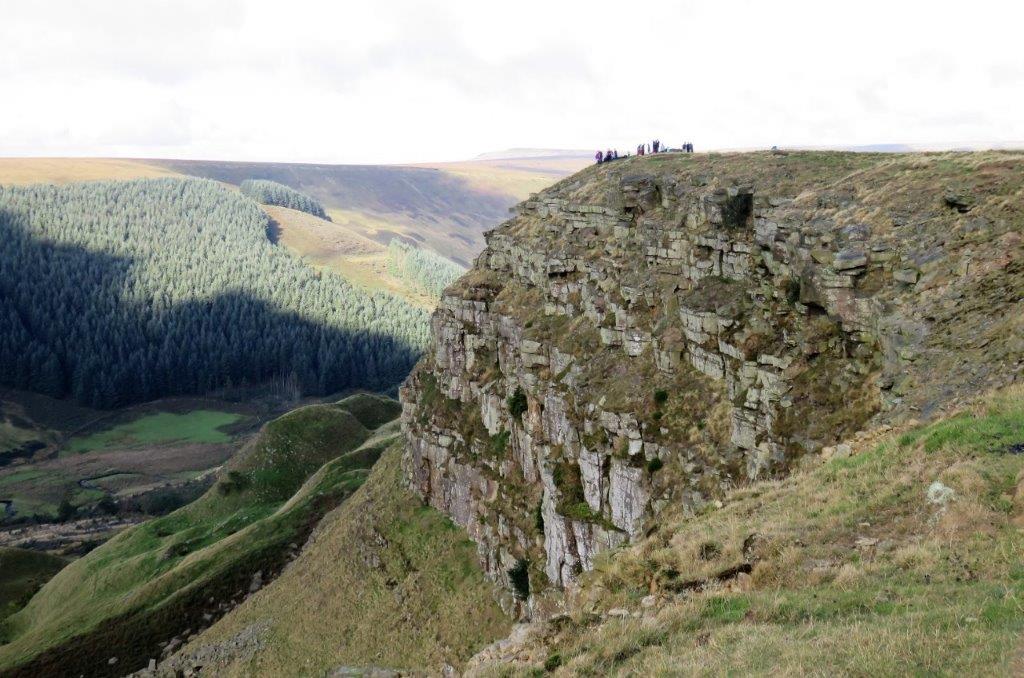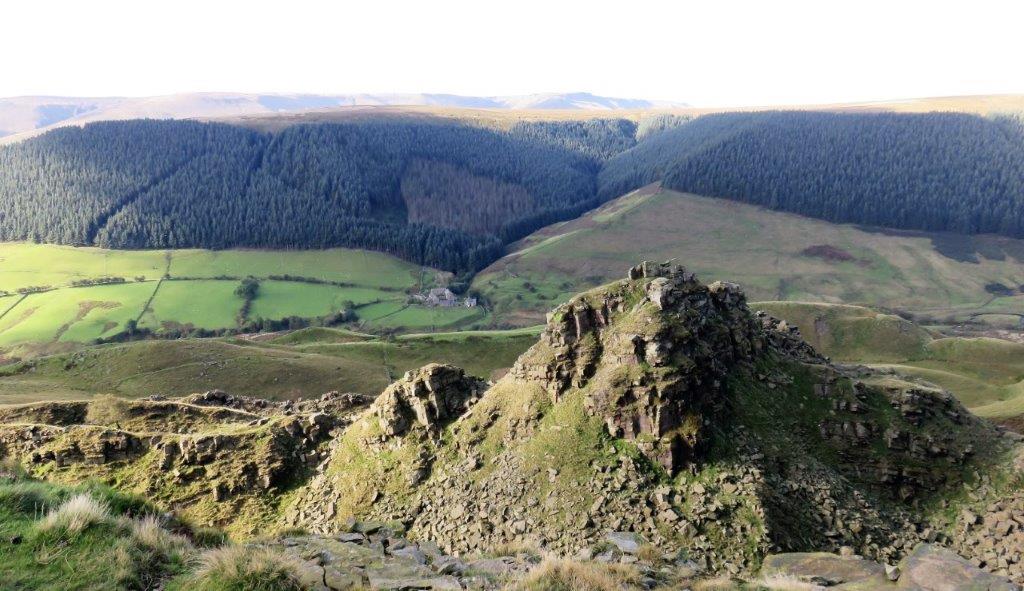 another view of Alport Tower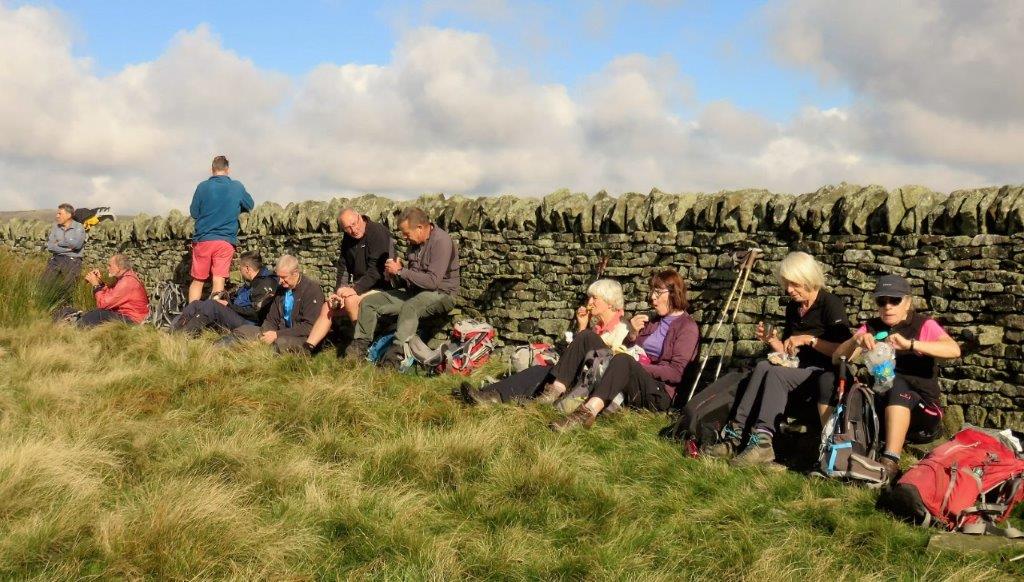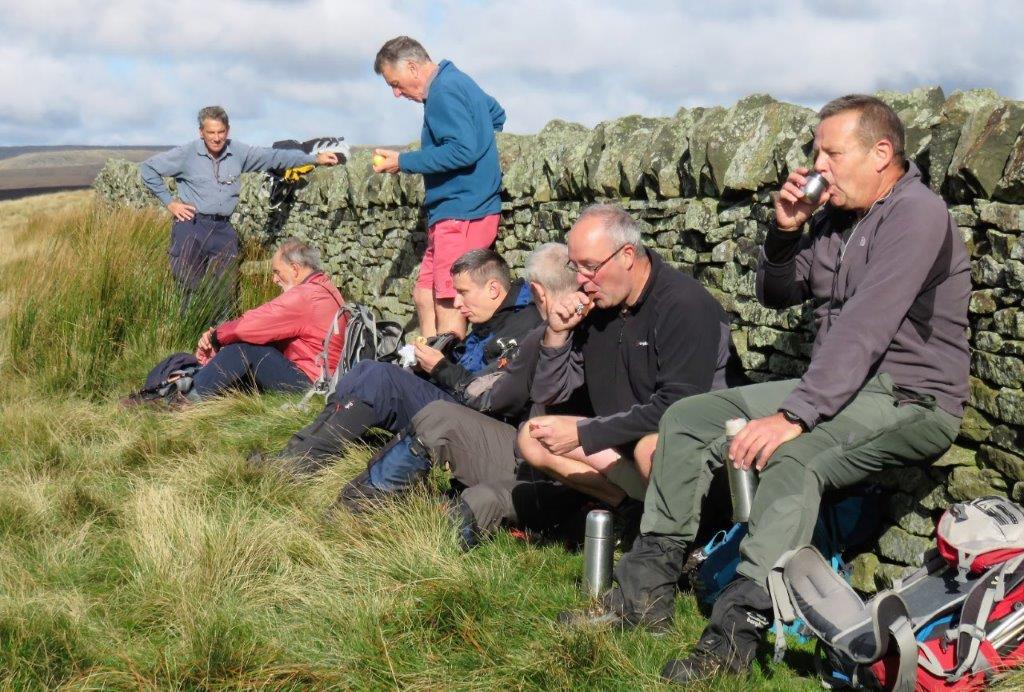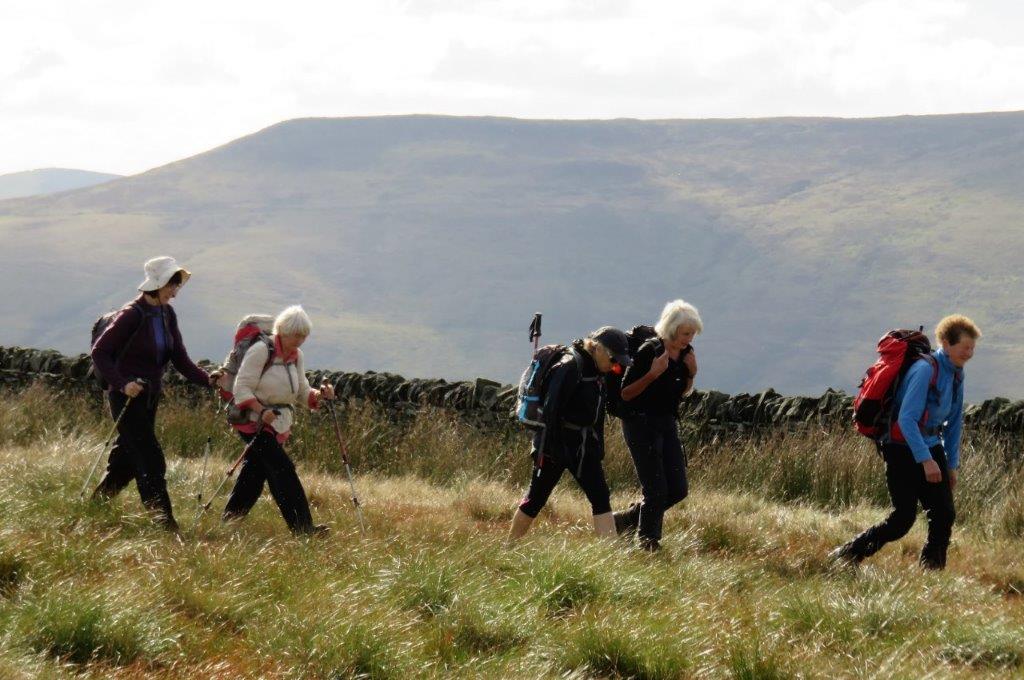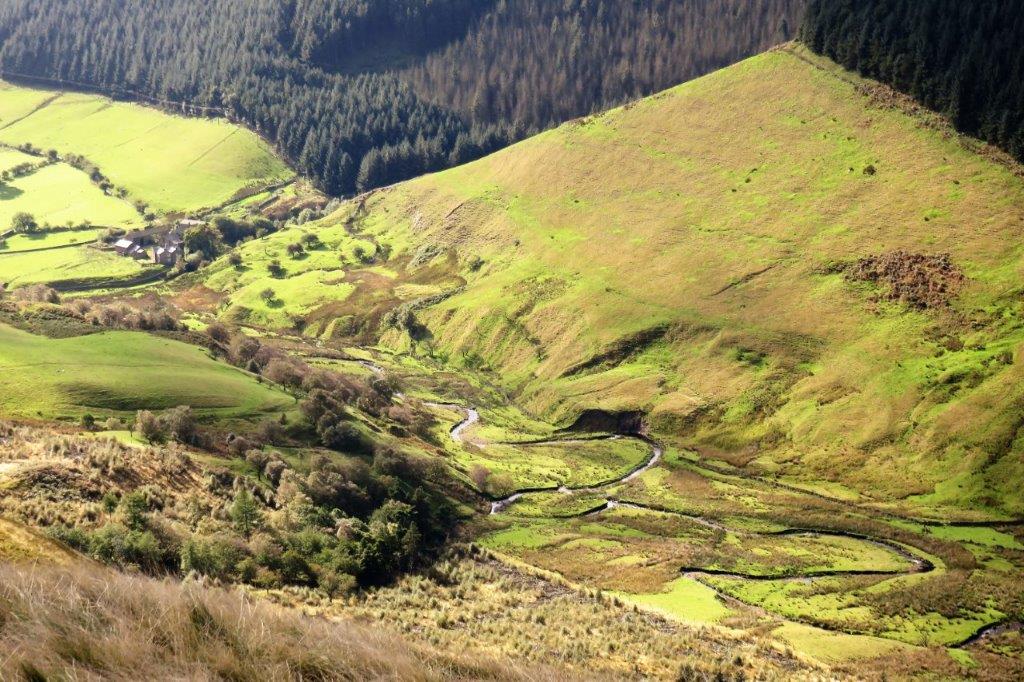 River Alport meanders in the valley below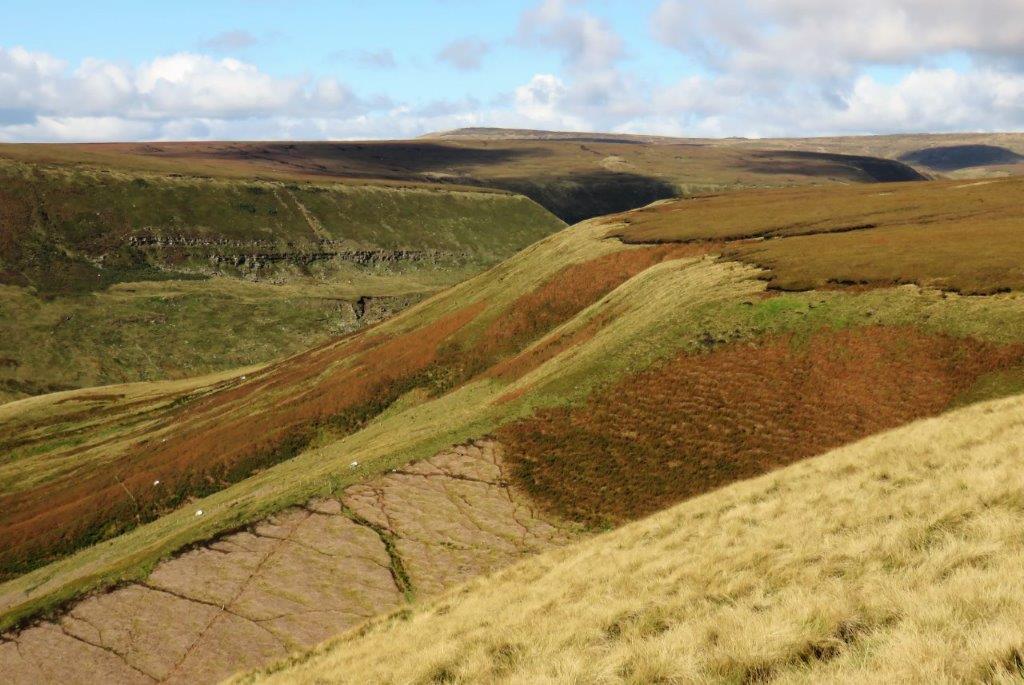 smooth patch is of bracken apparently removed using chemicals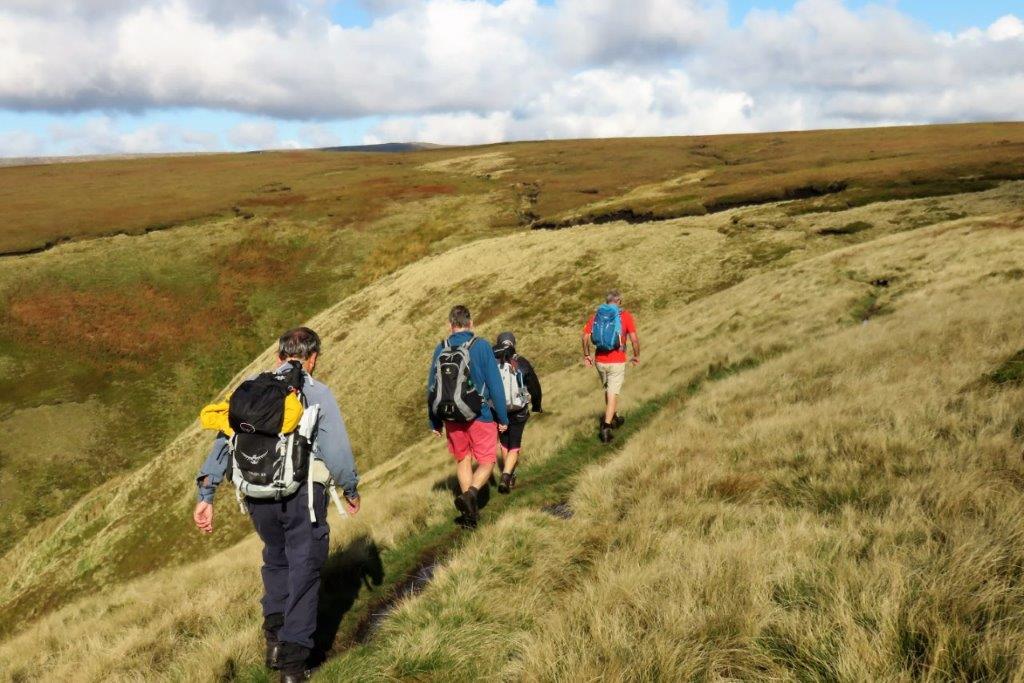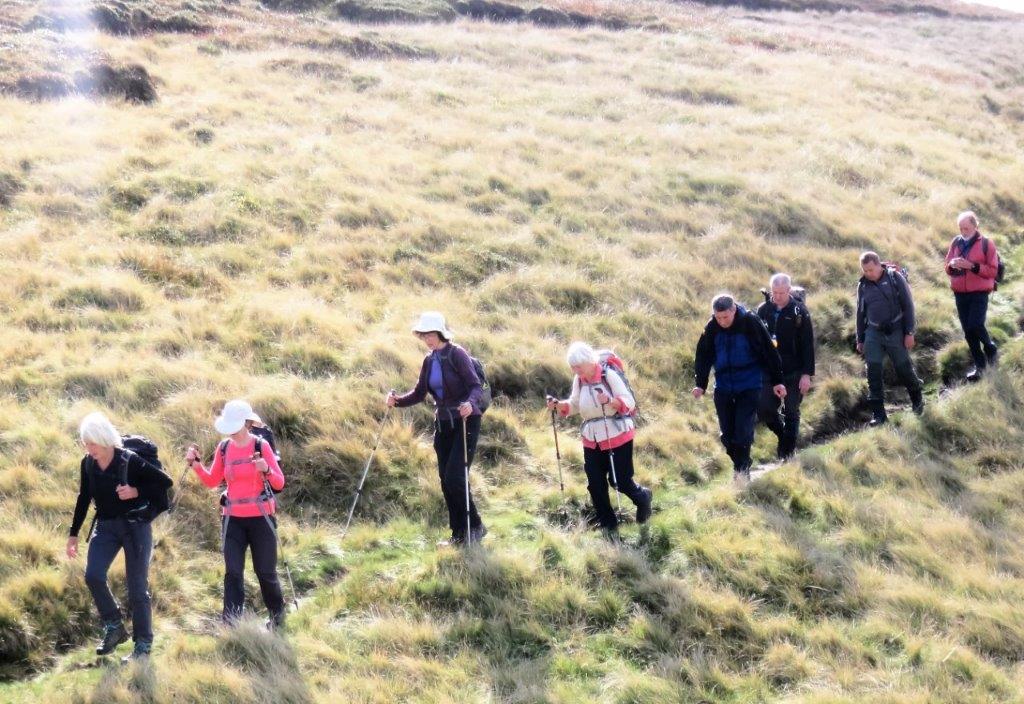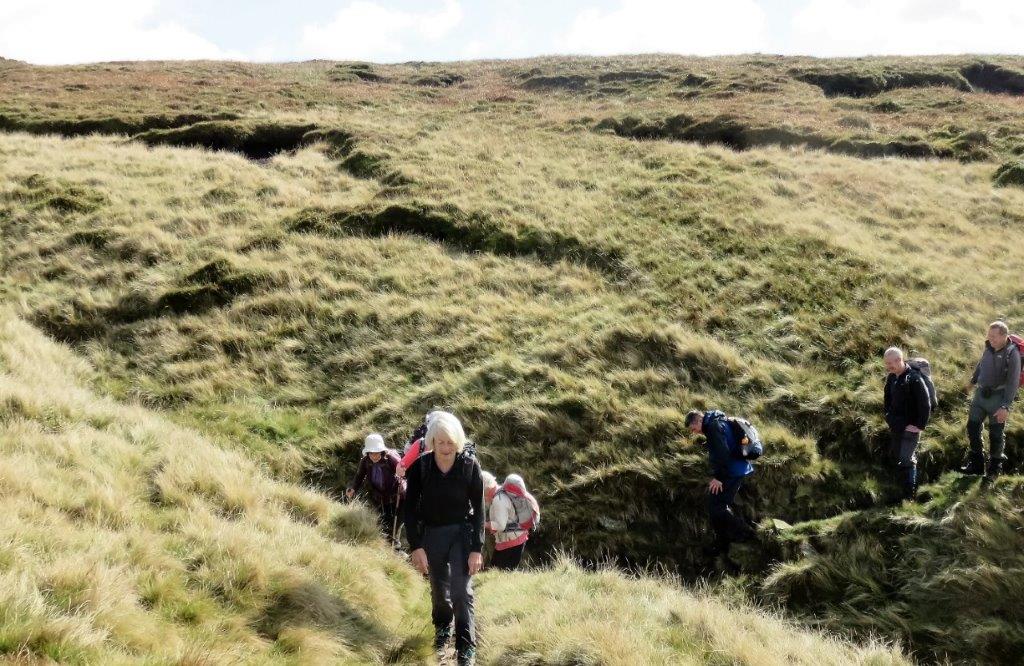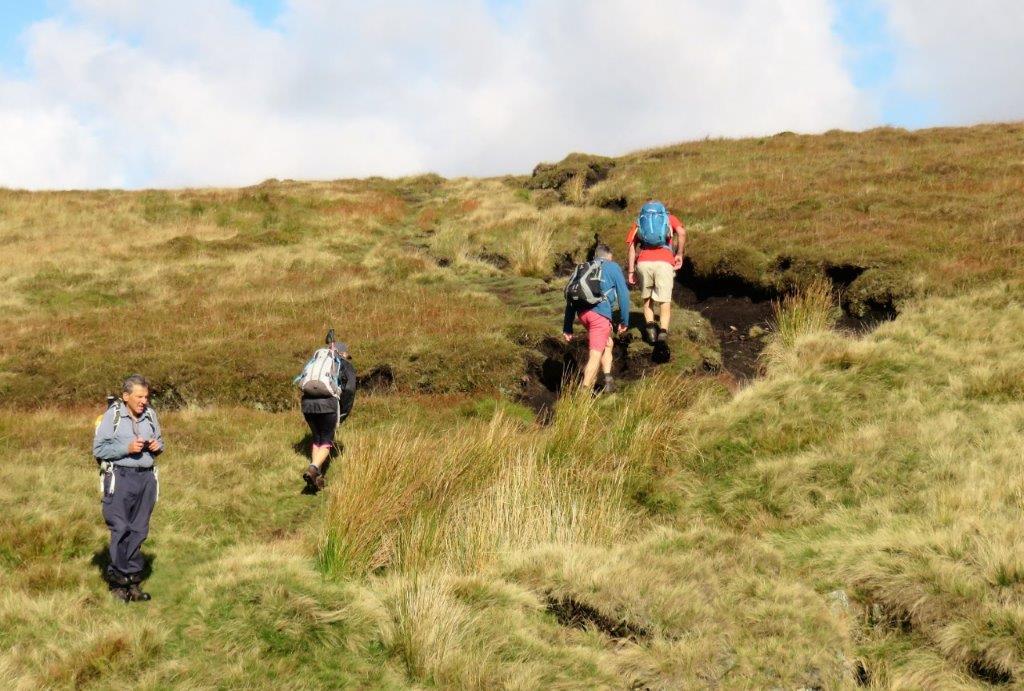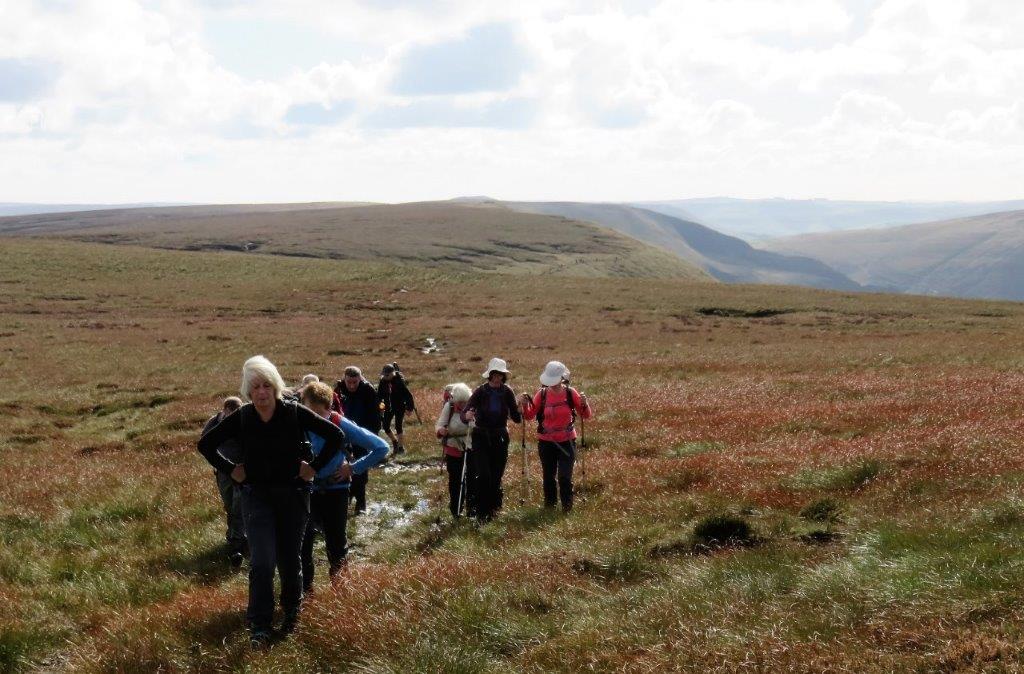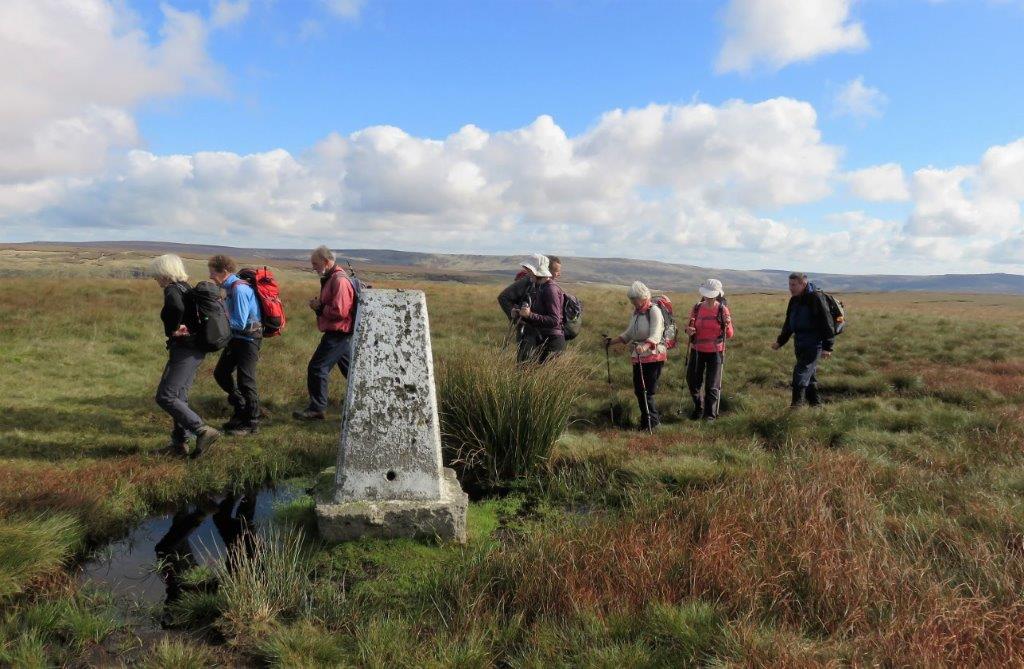 the Survey Beacon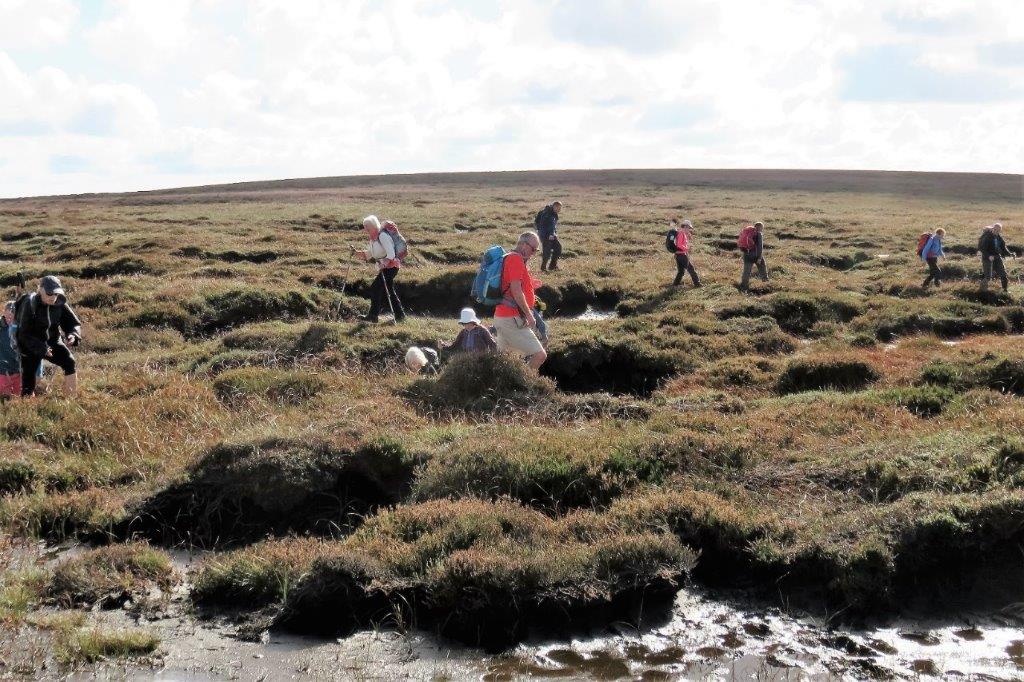 a multiplicity of routes to avoid water and boggy patches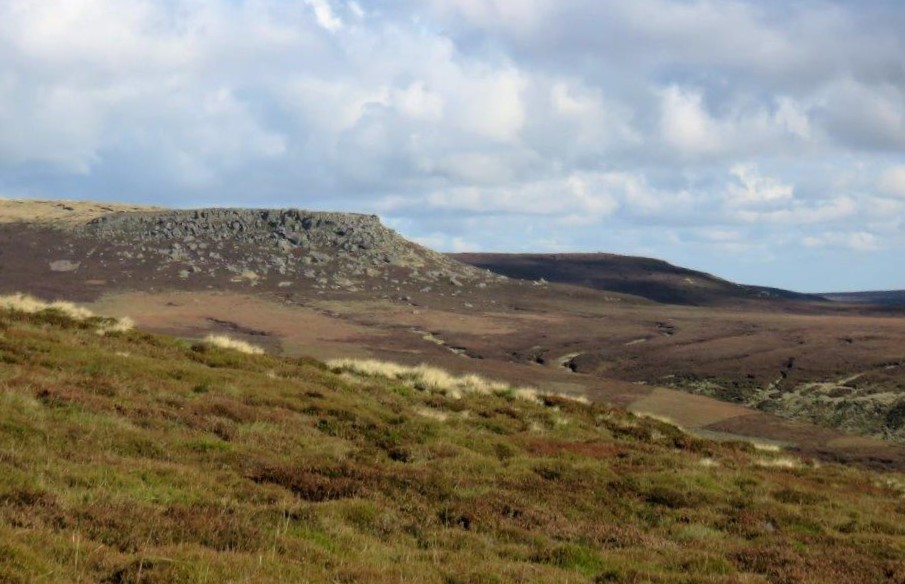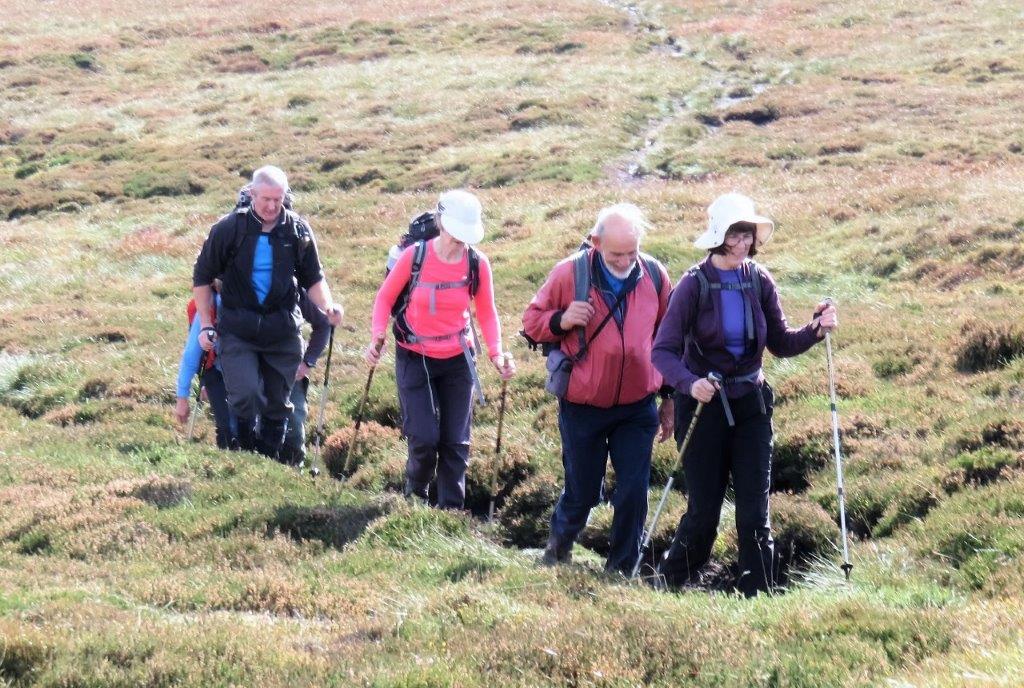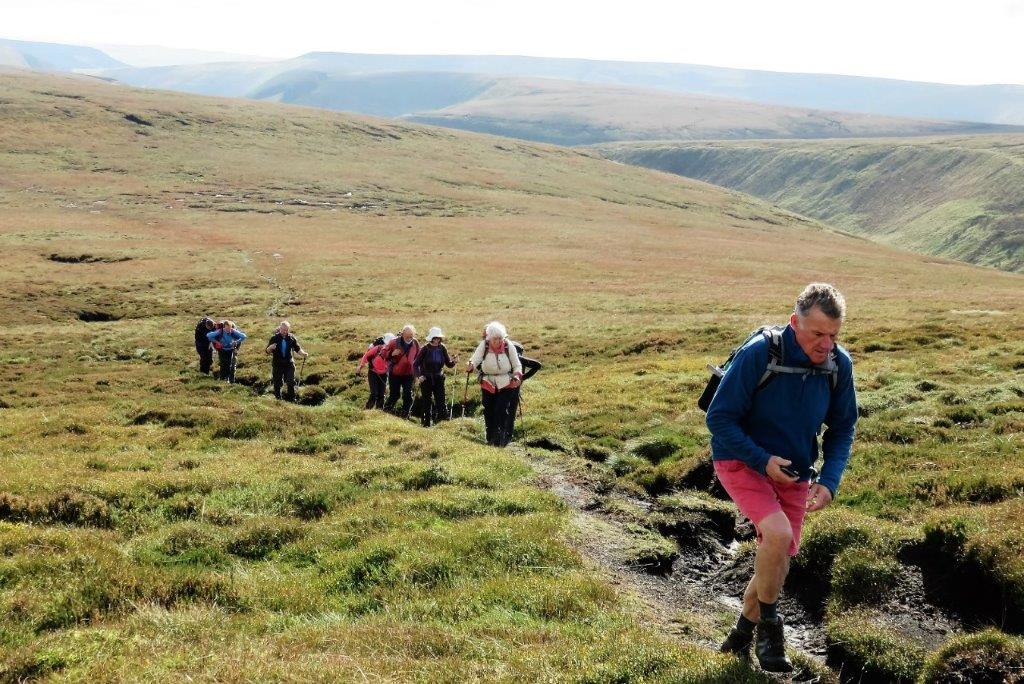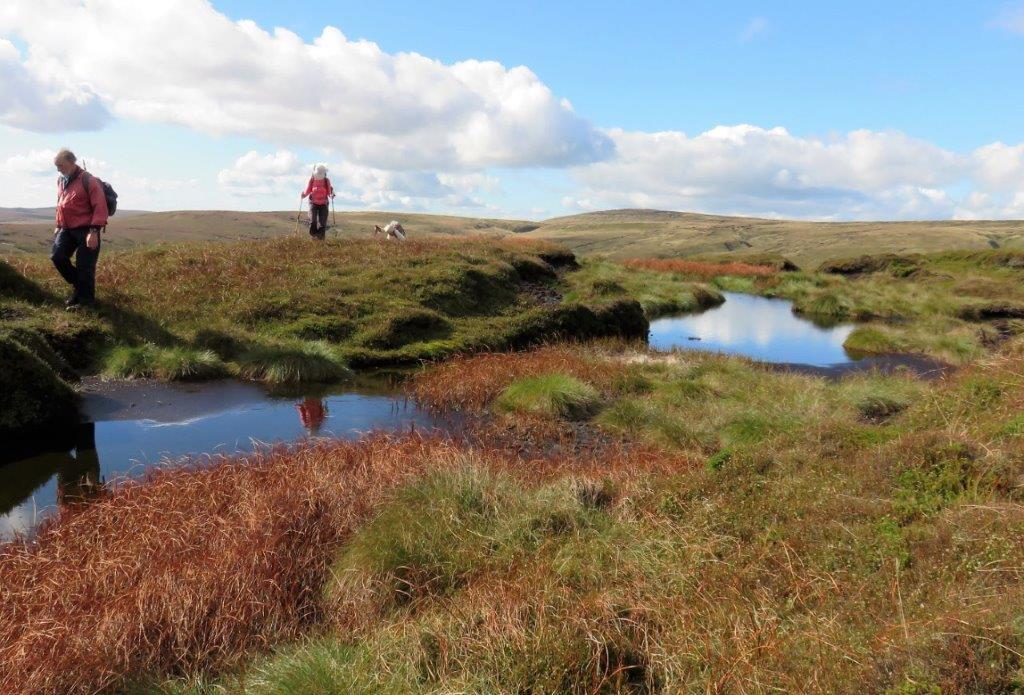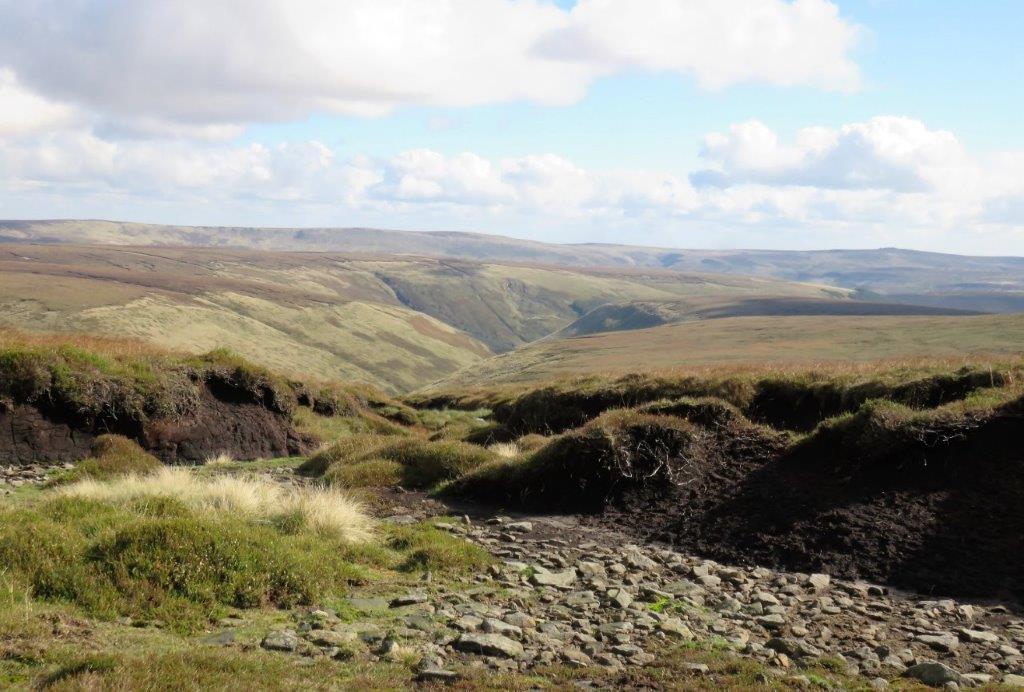 peat probably exposed by erosion rather than earlier digging for use as fuel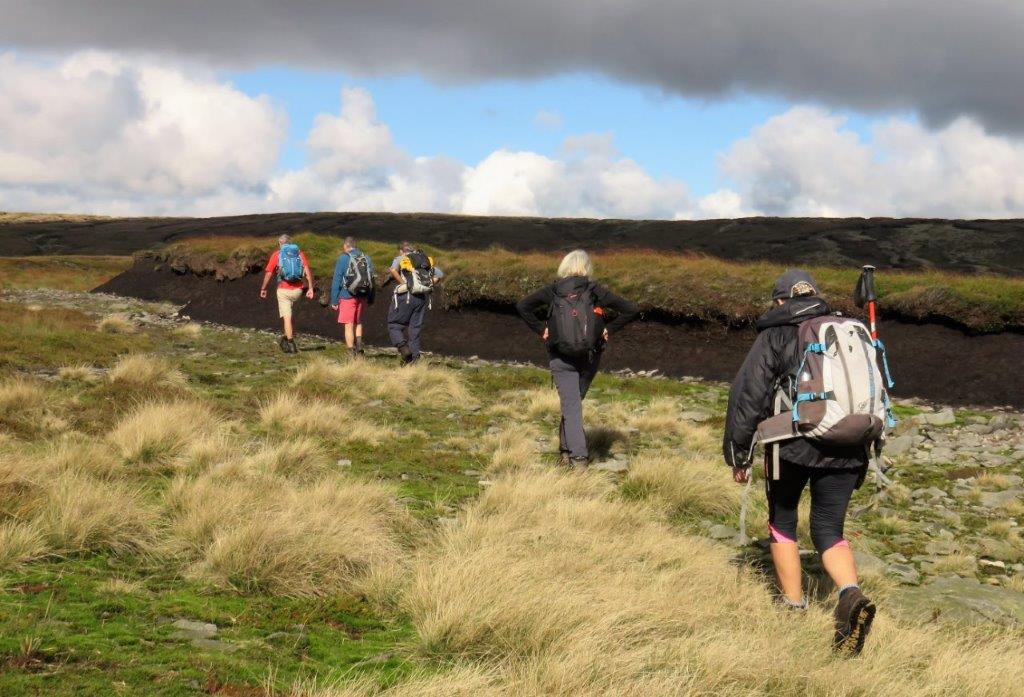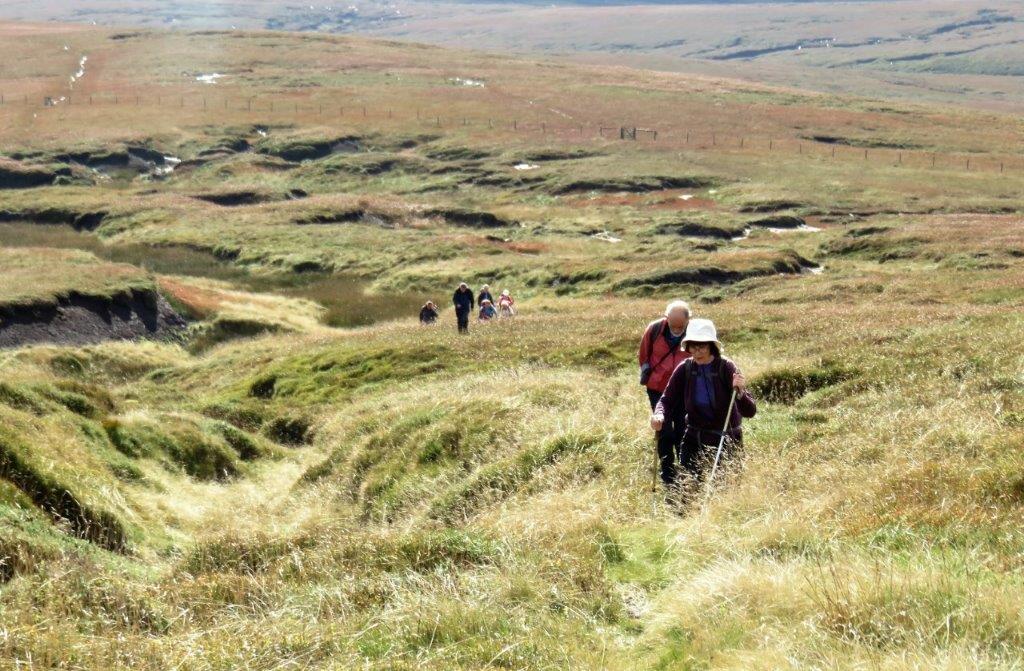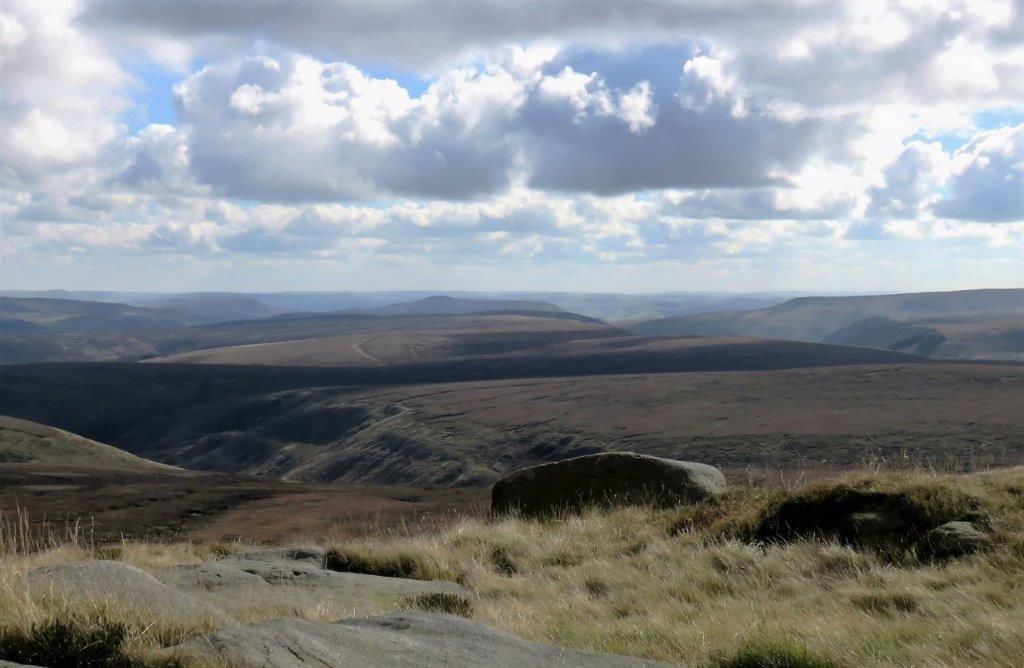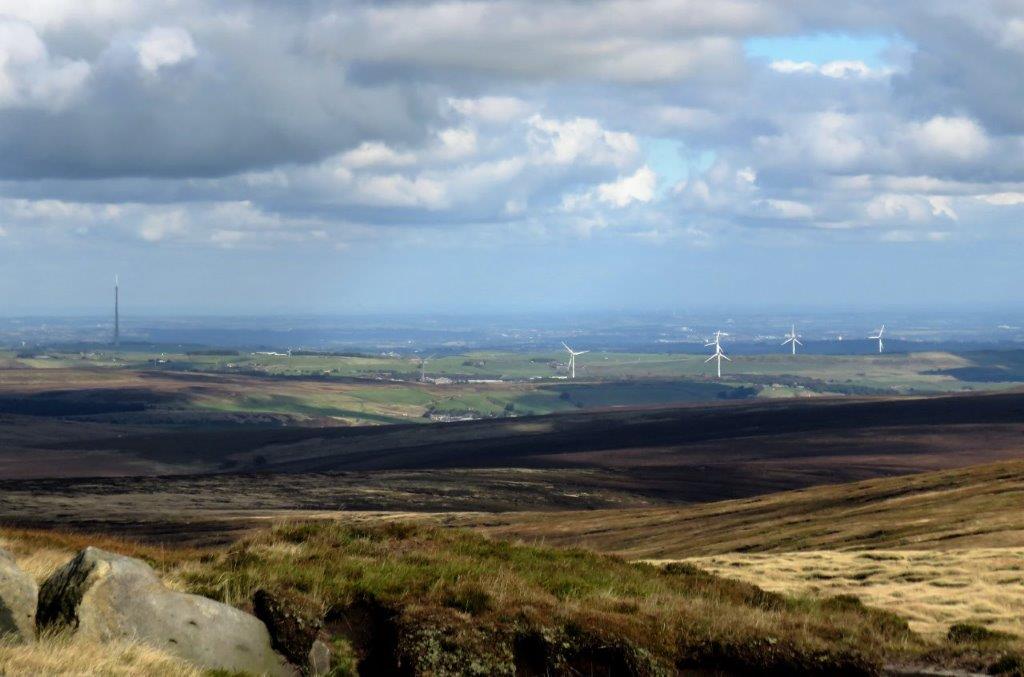 Emley Tower in Distance to left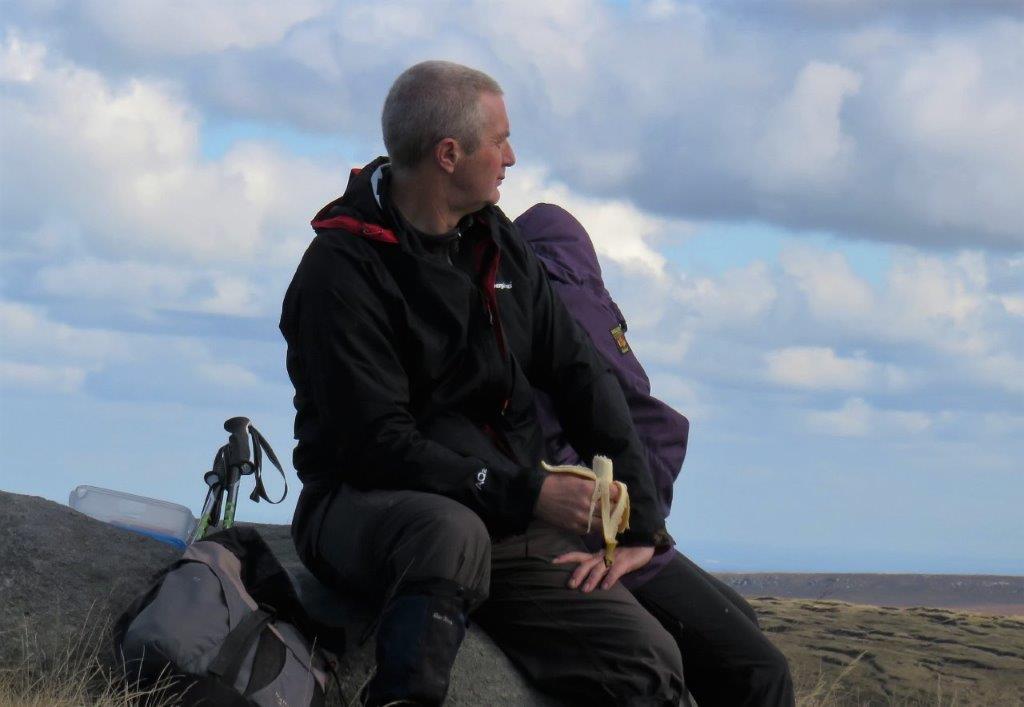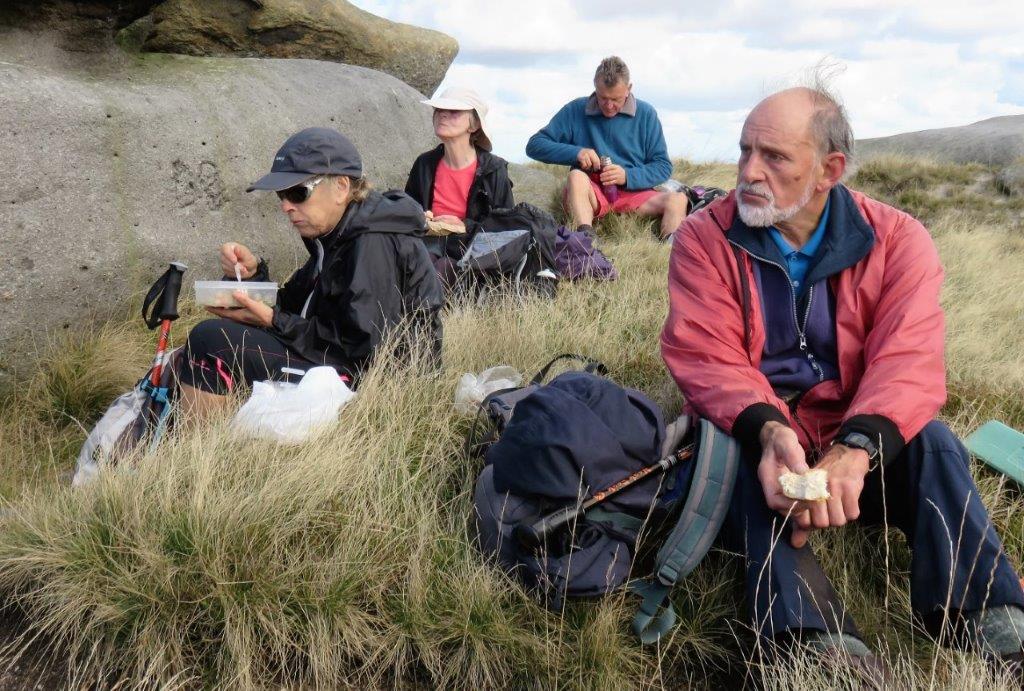 lunch at Bleaklow Stones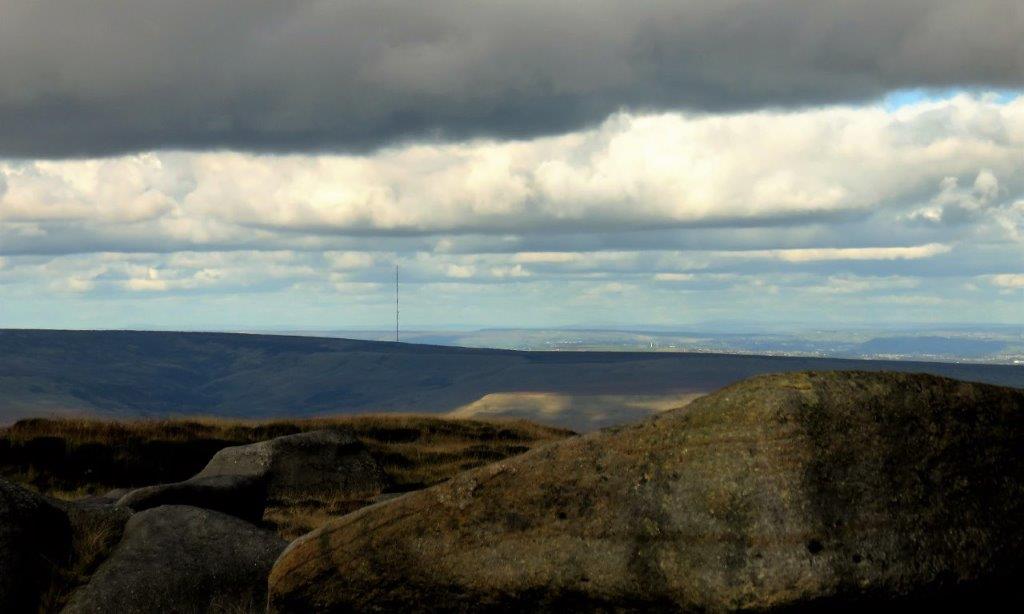 Holme Moss radio tower?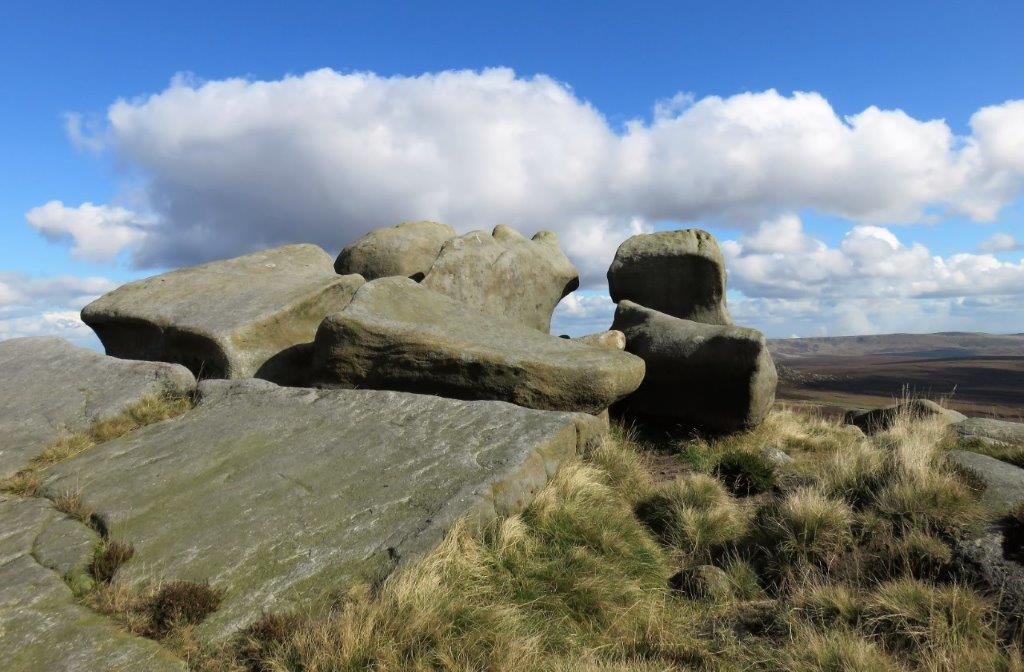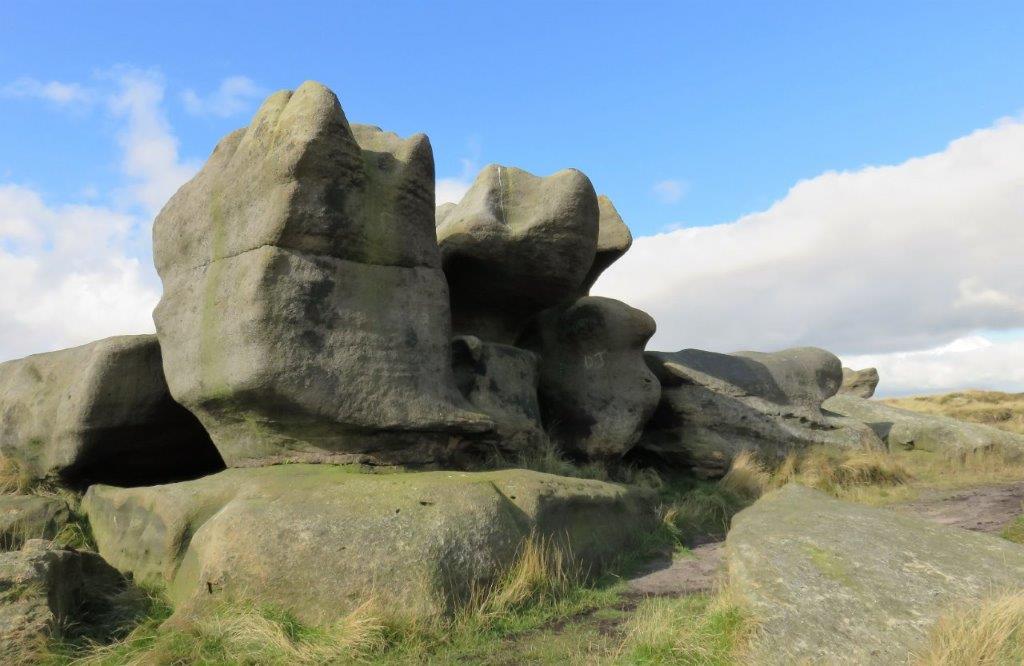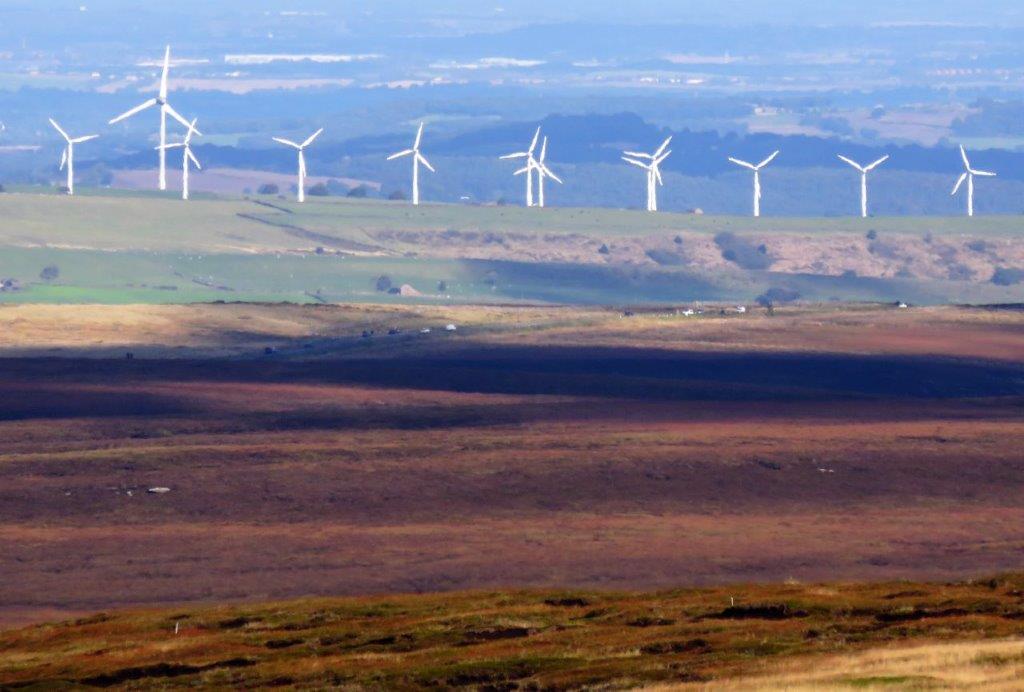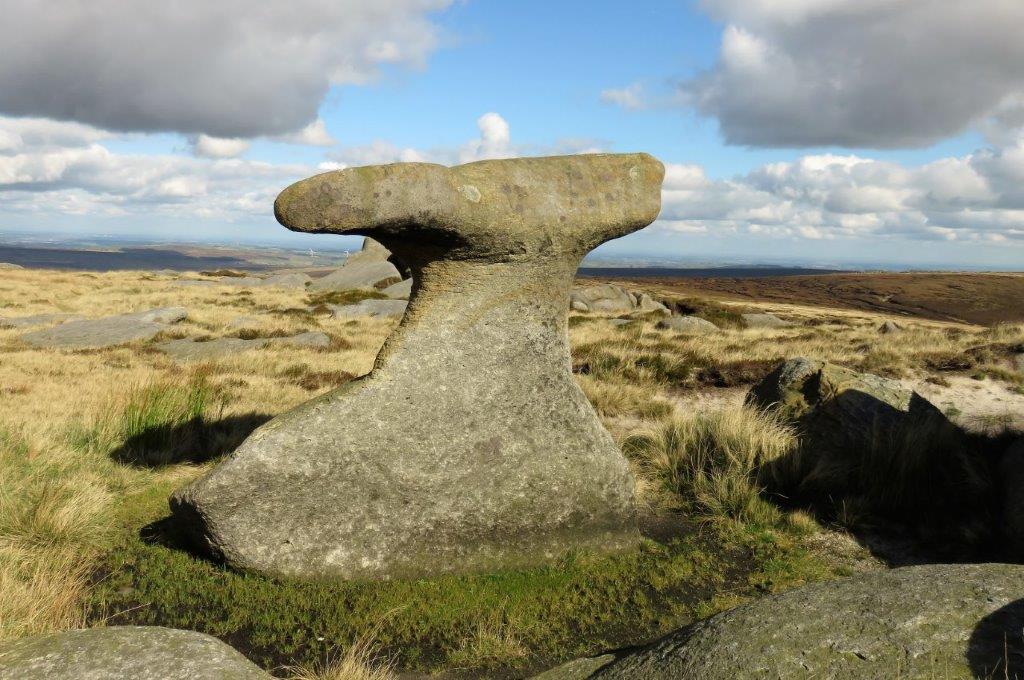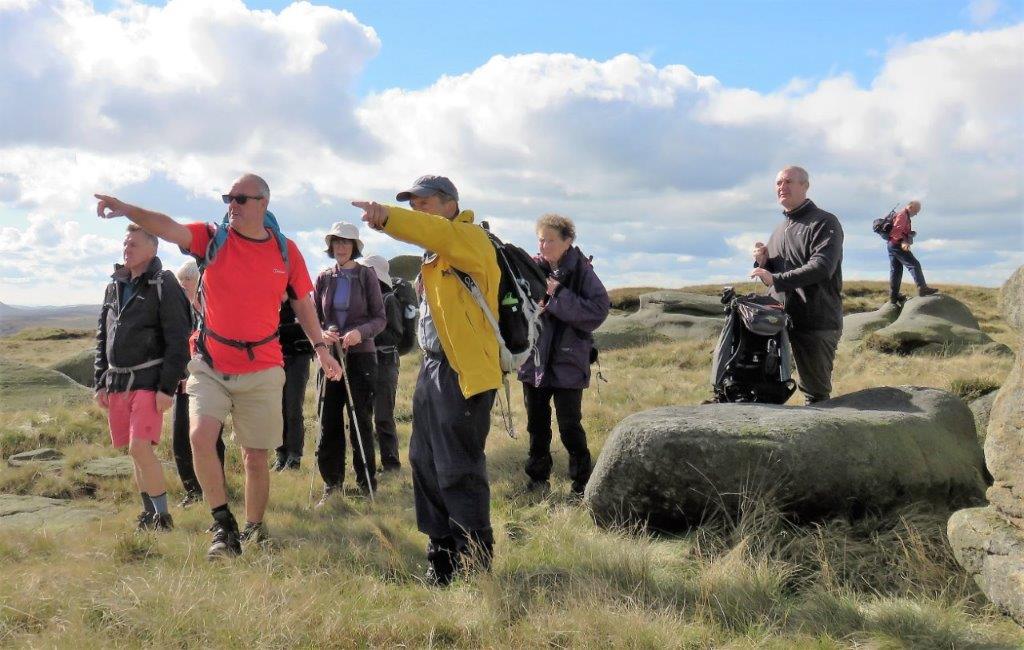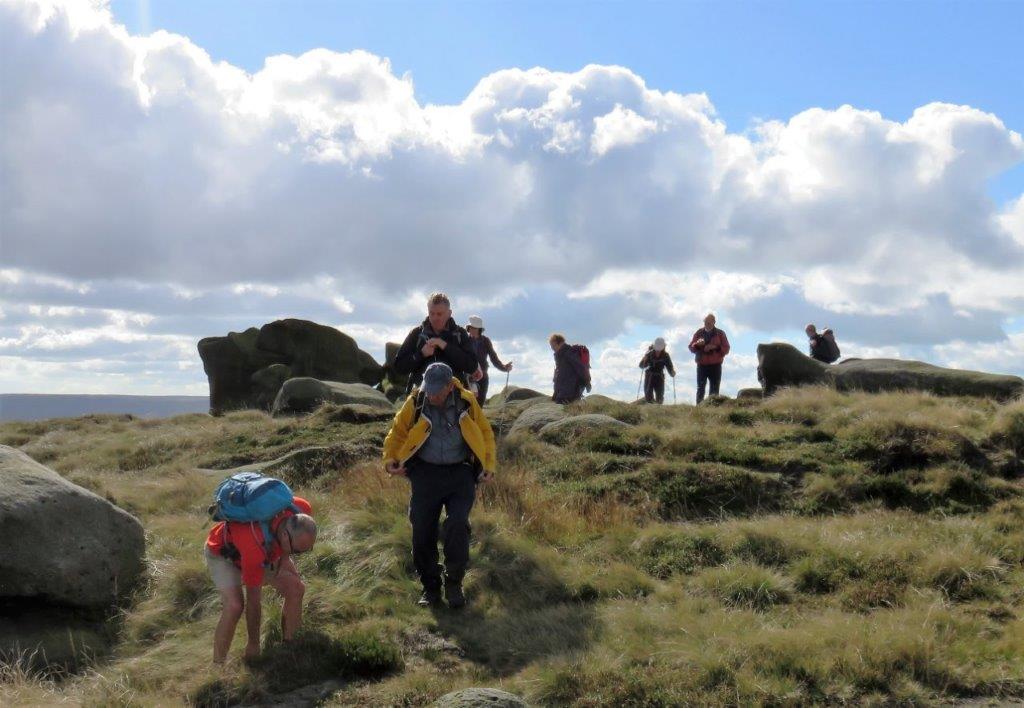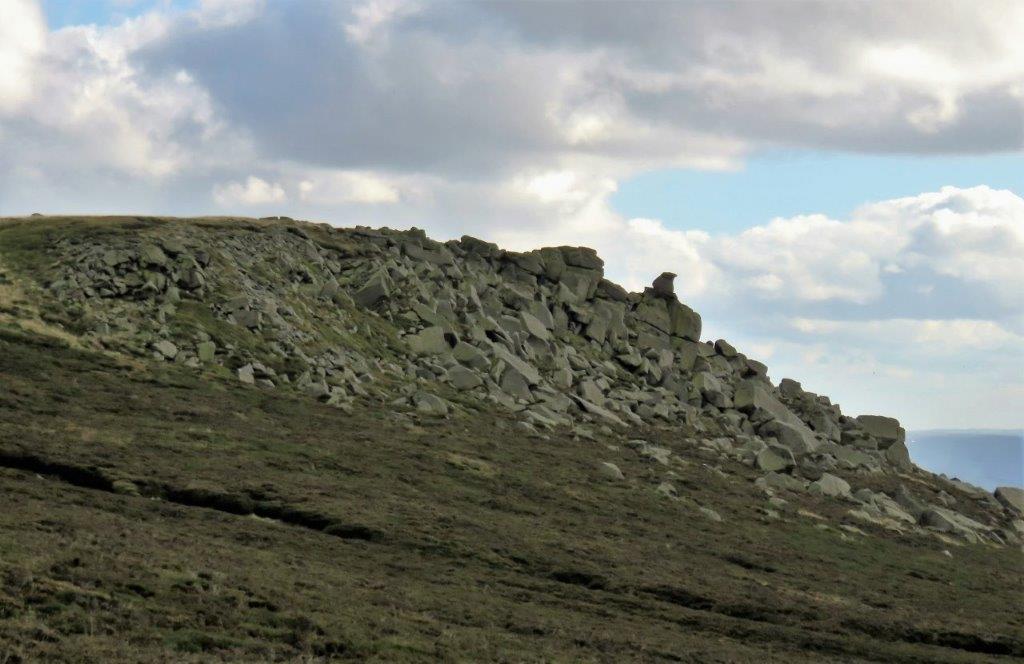 Grinah Stones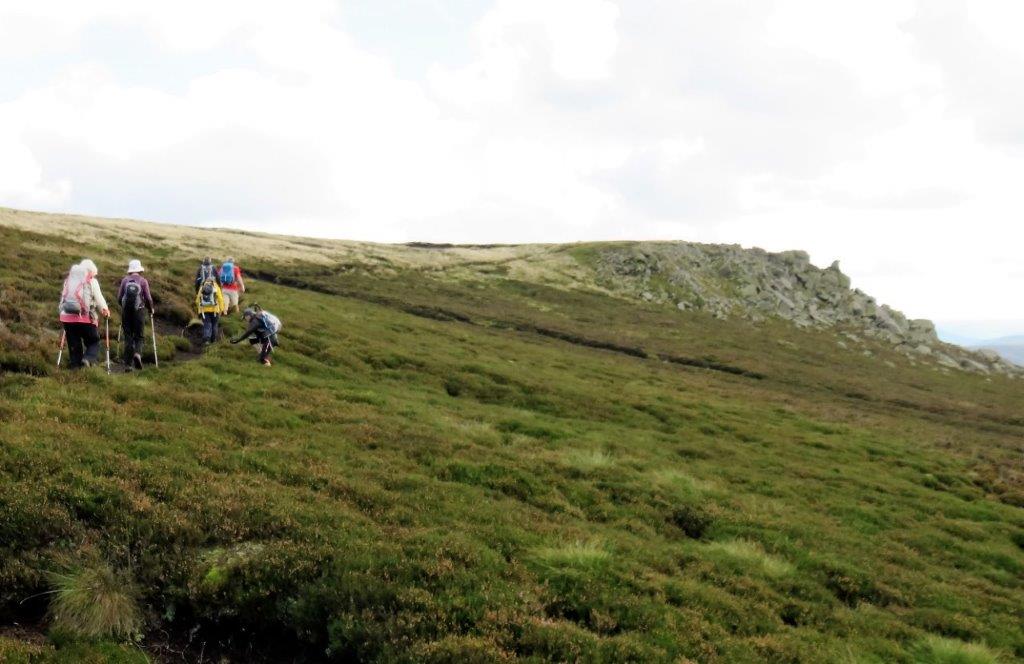 en route to Grinah Stones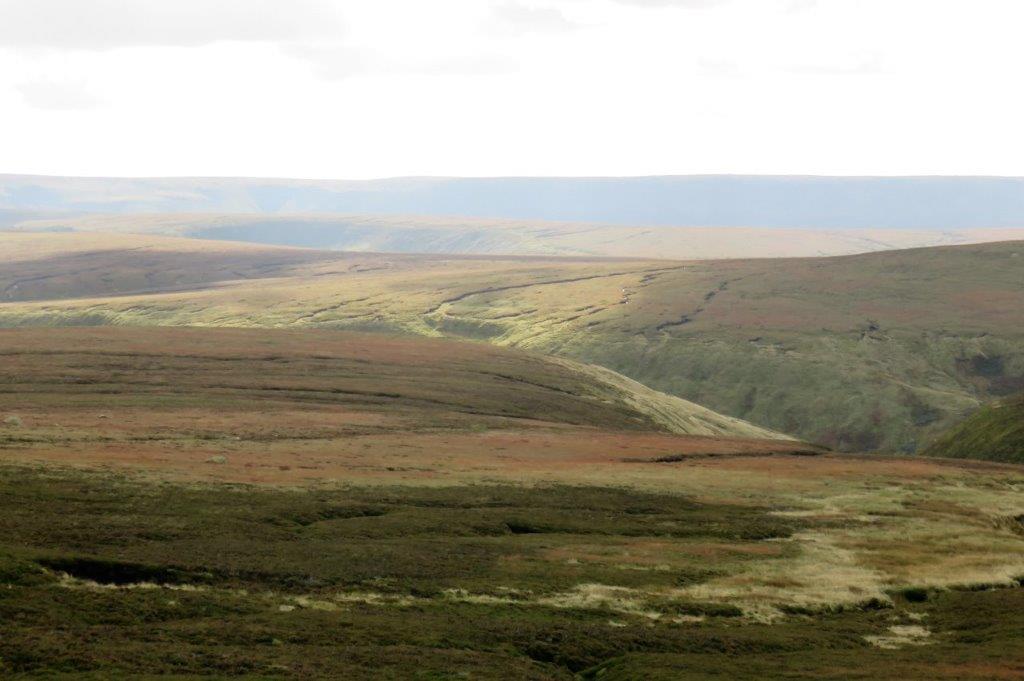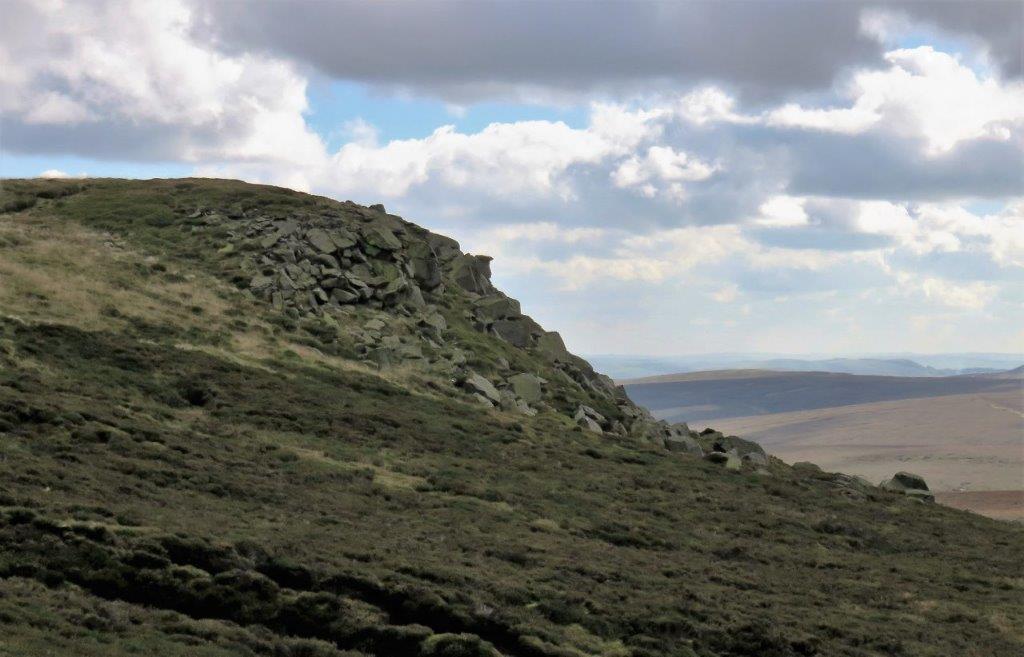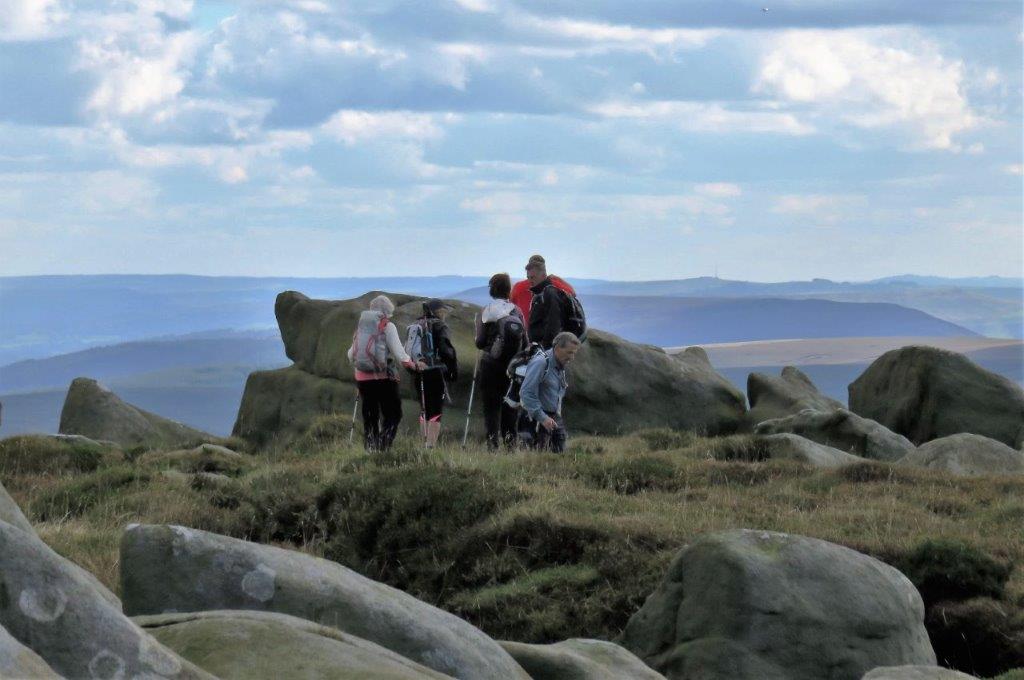 atop Grinah Stones?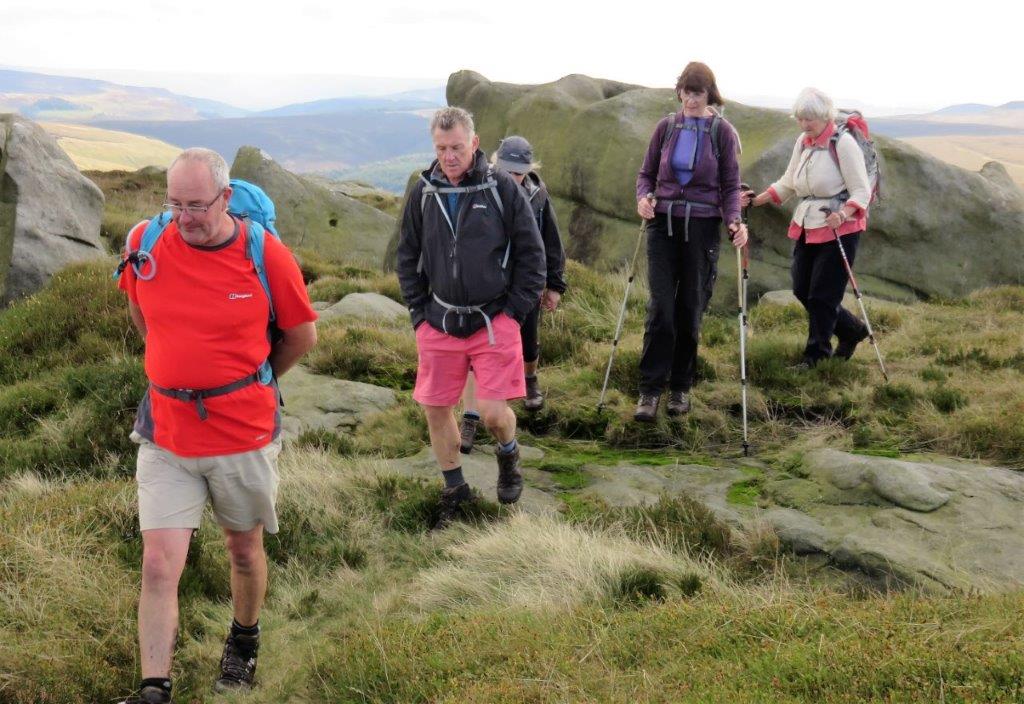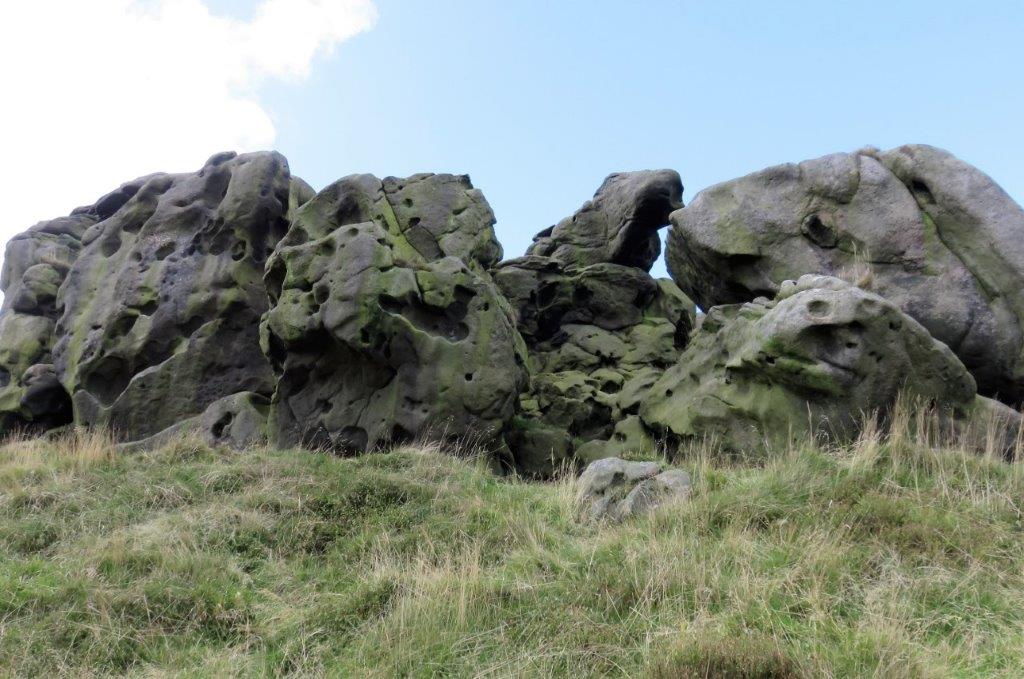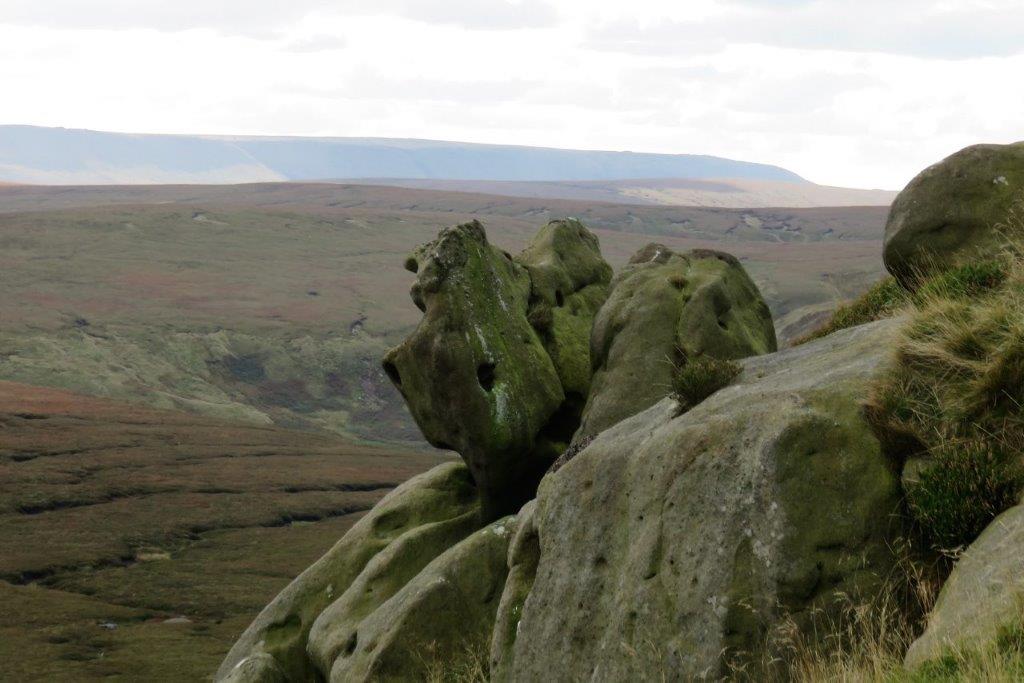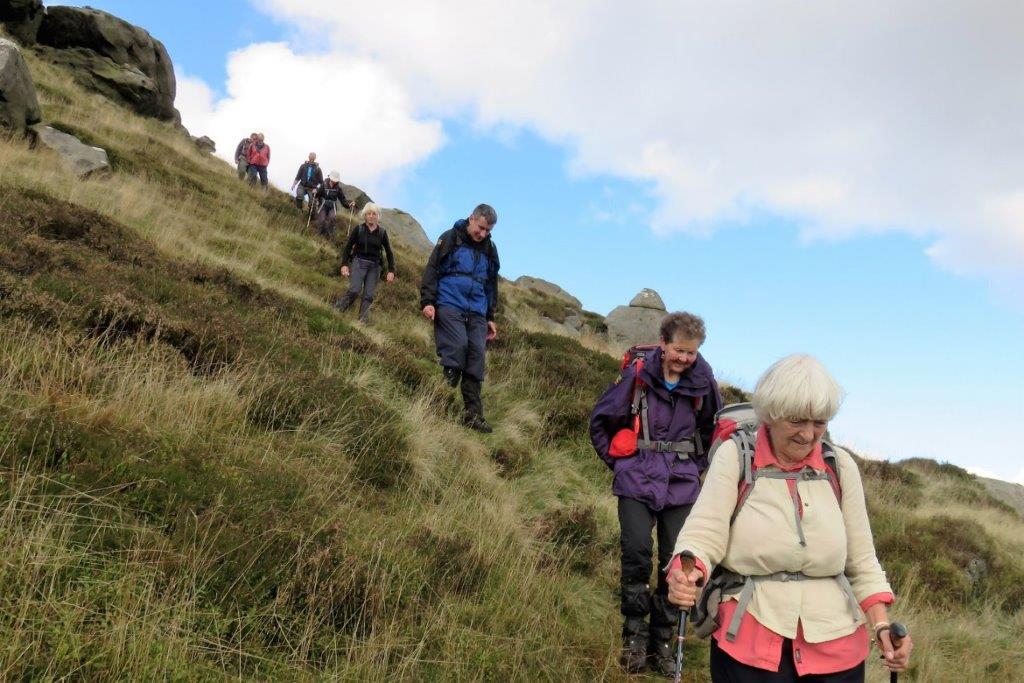 down from Grinah Stones into the River West End valley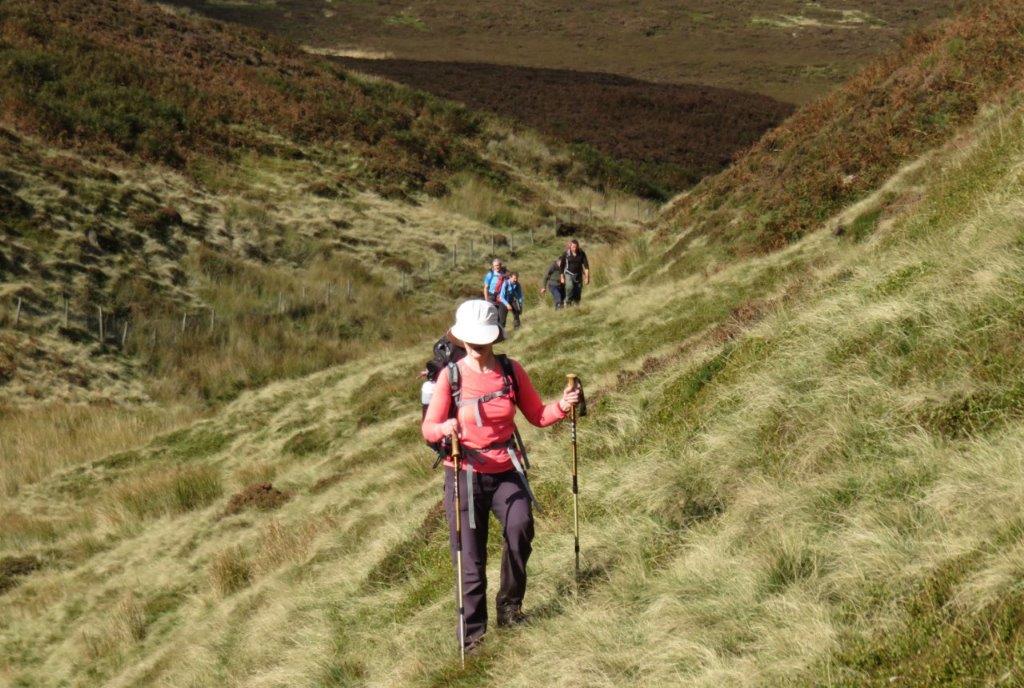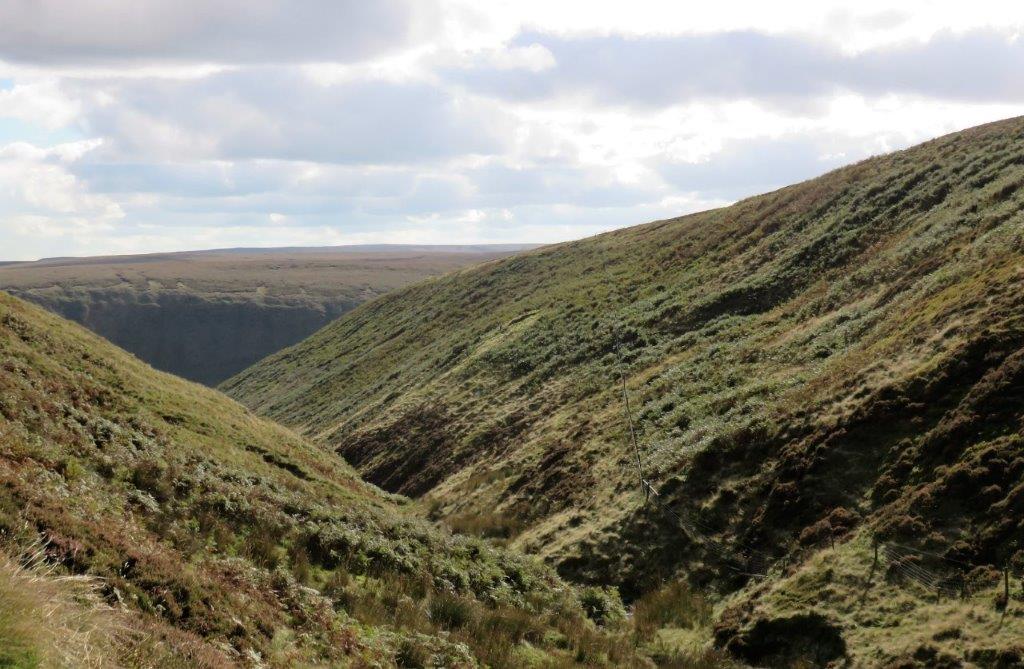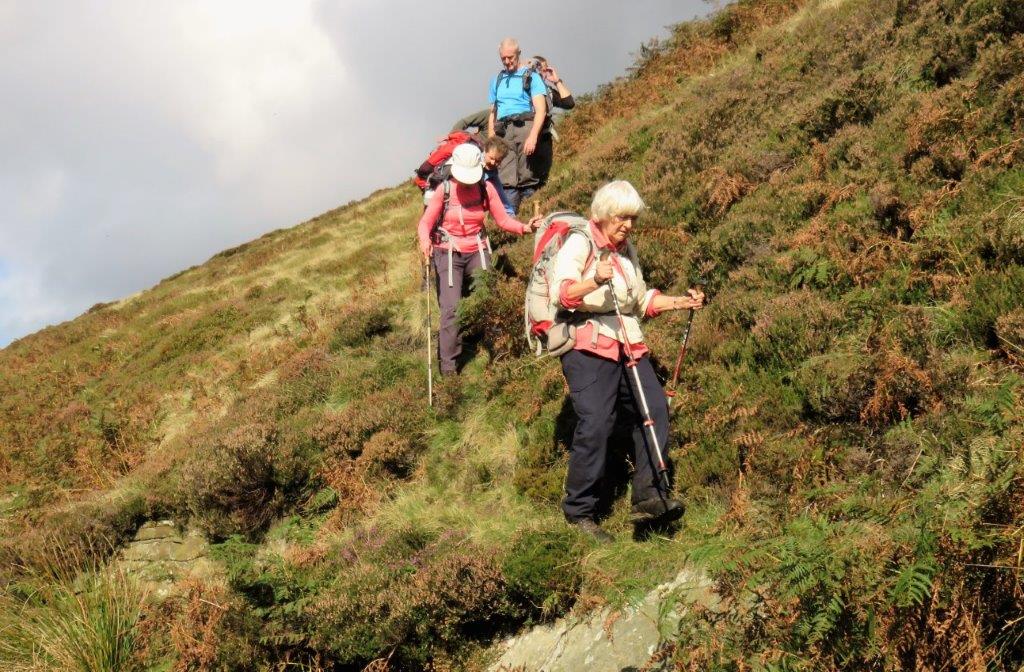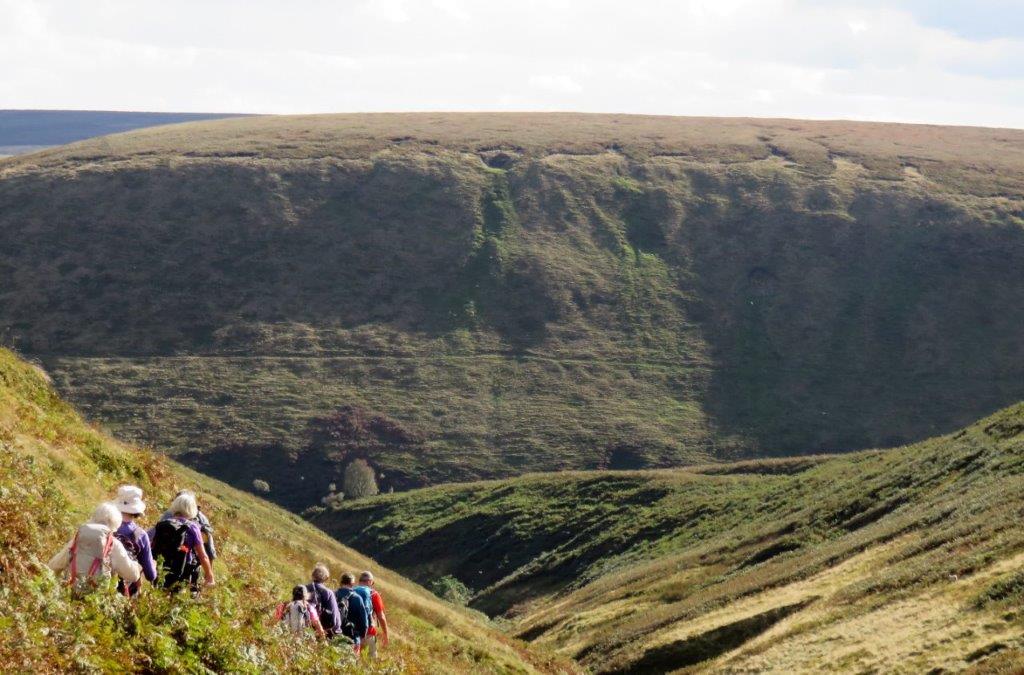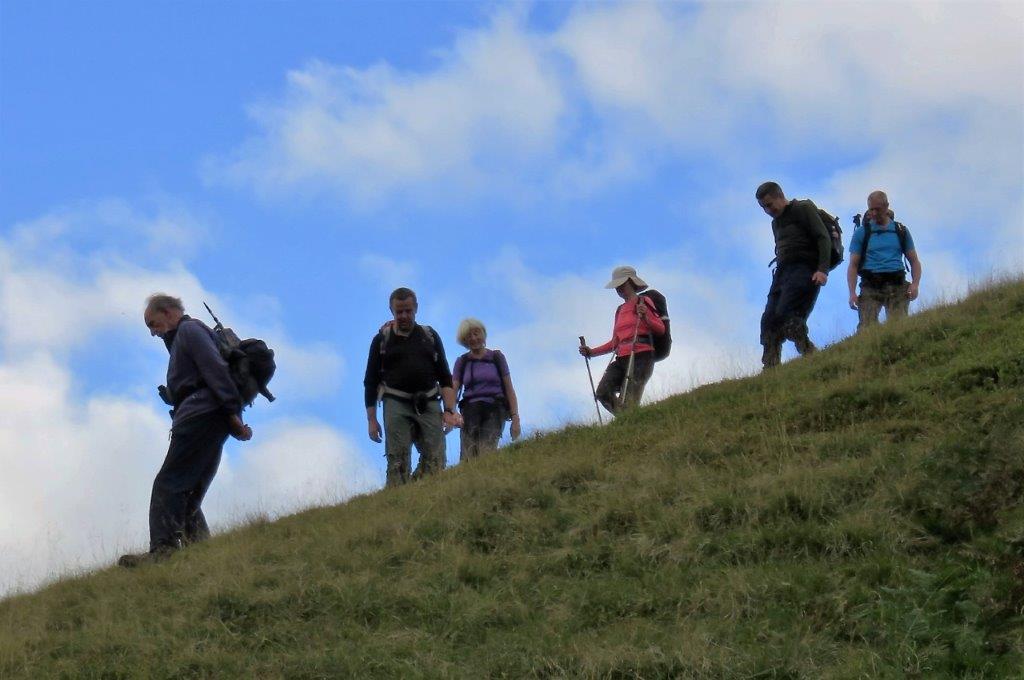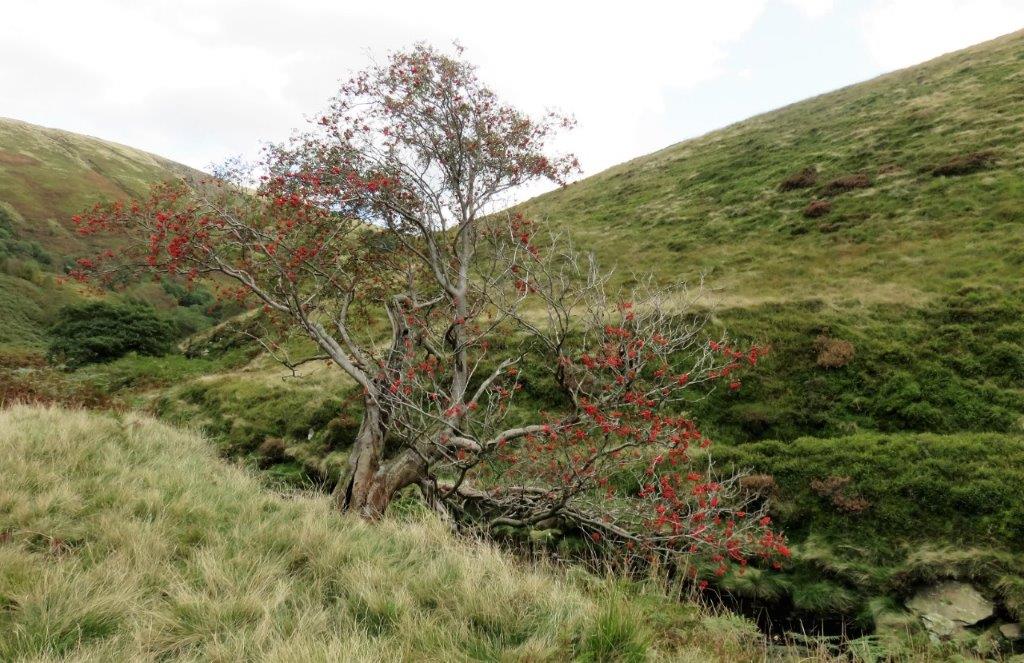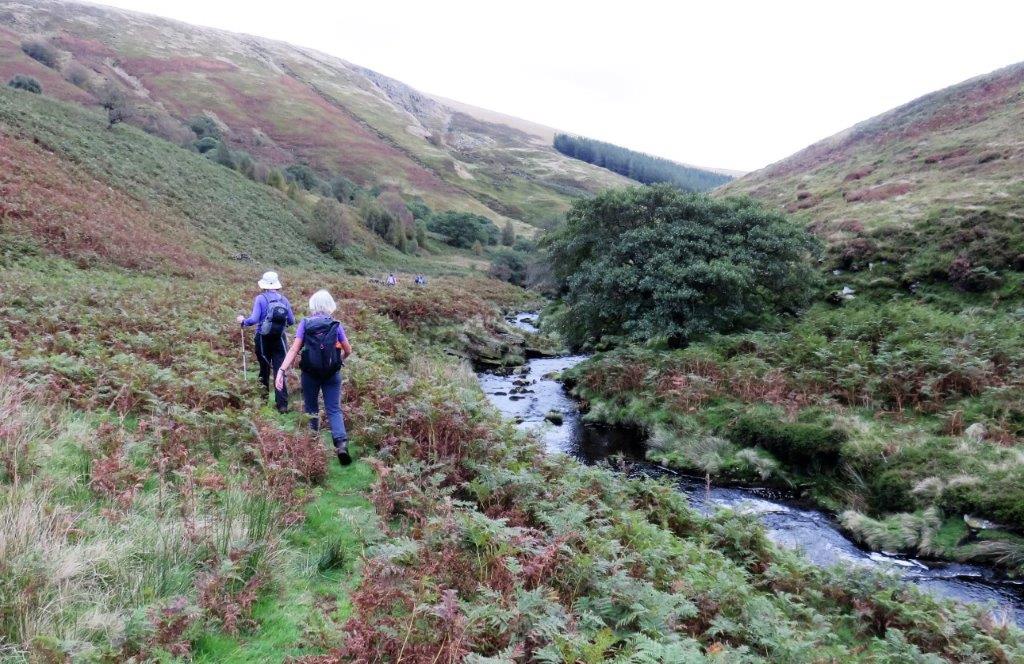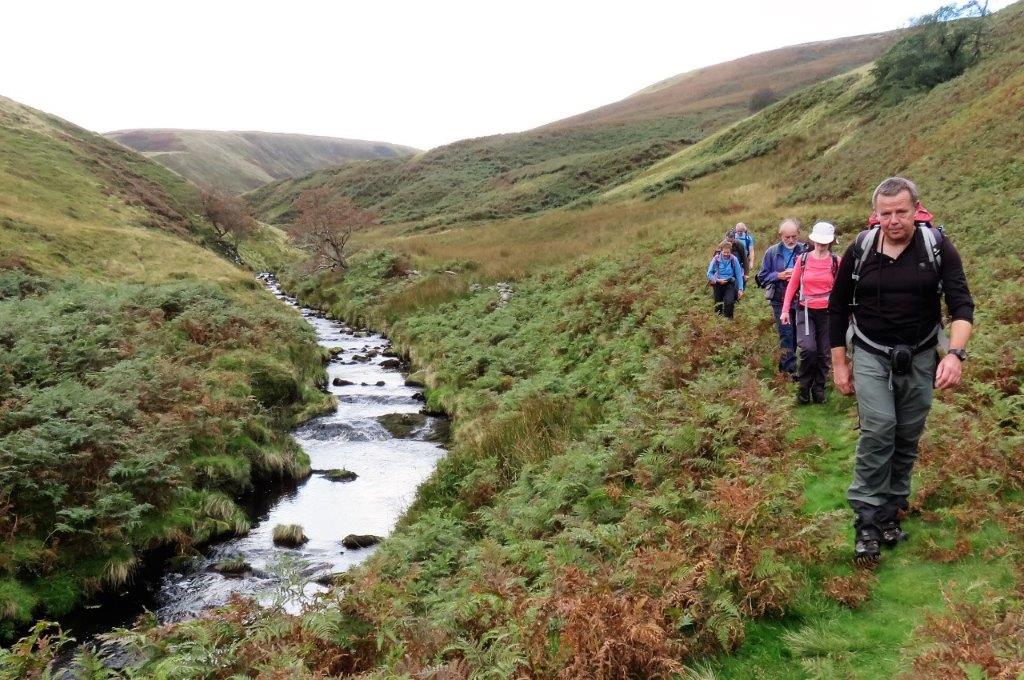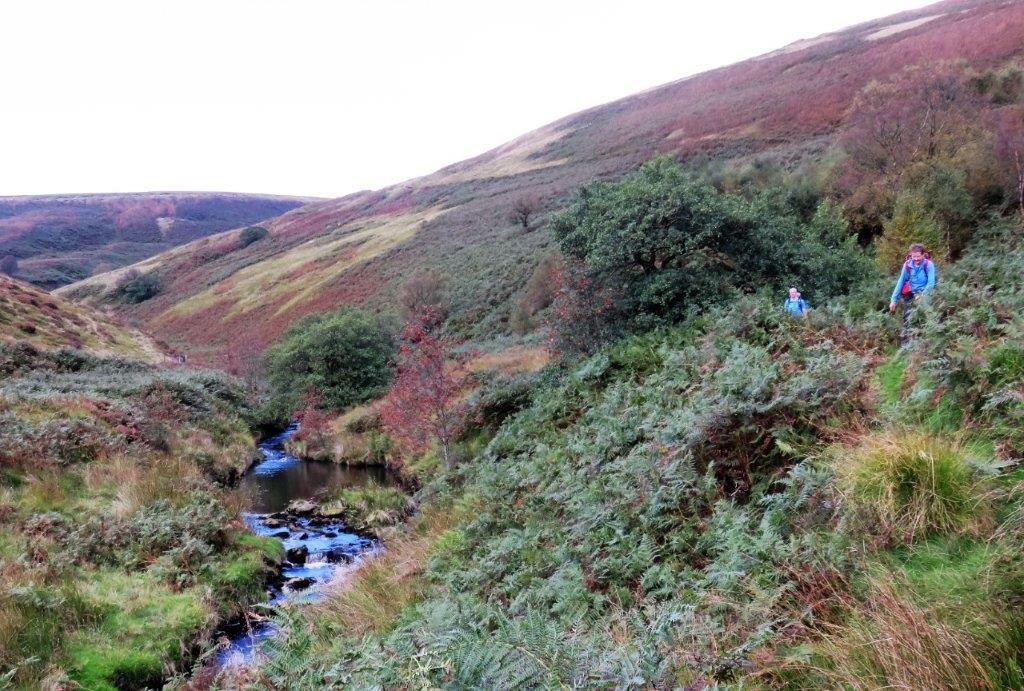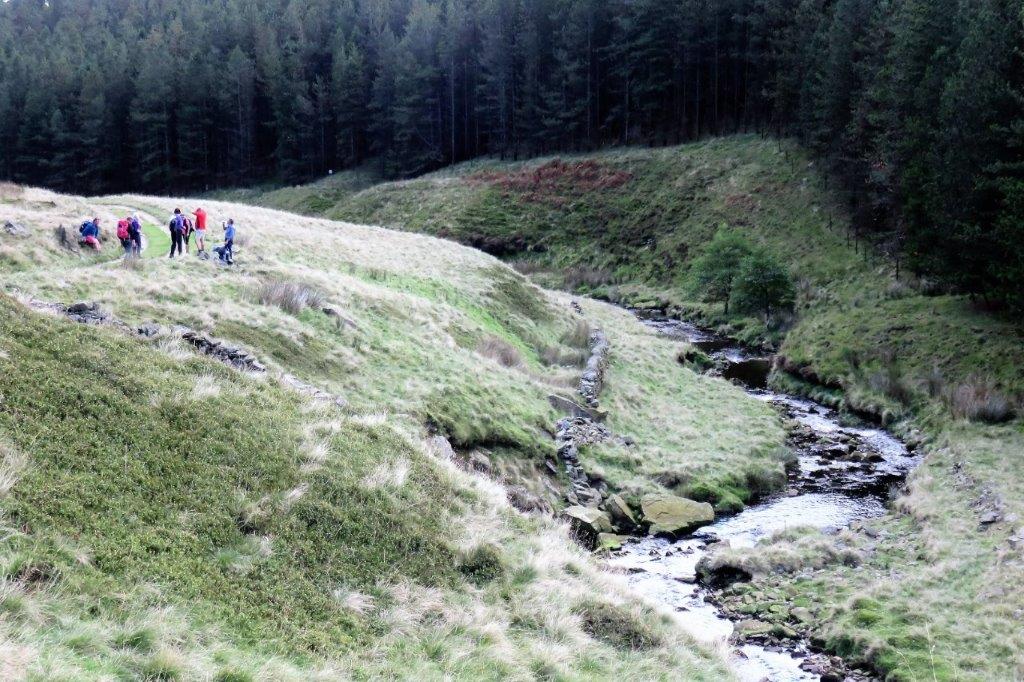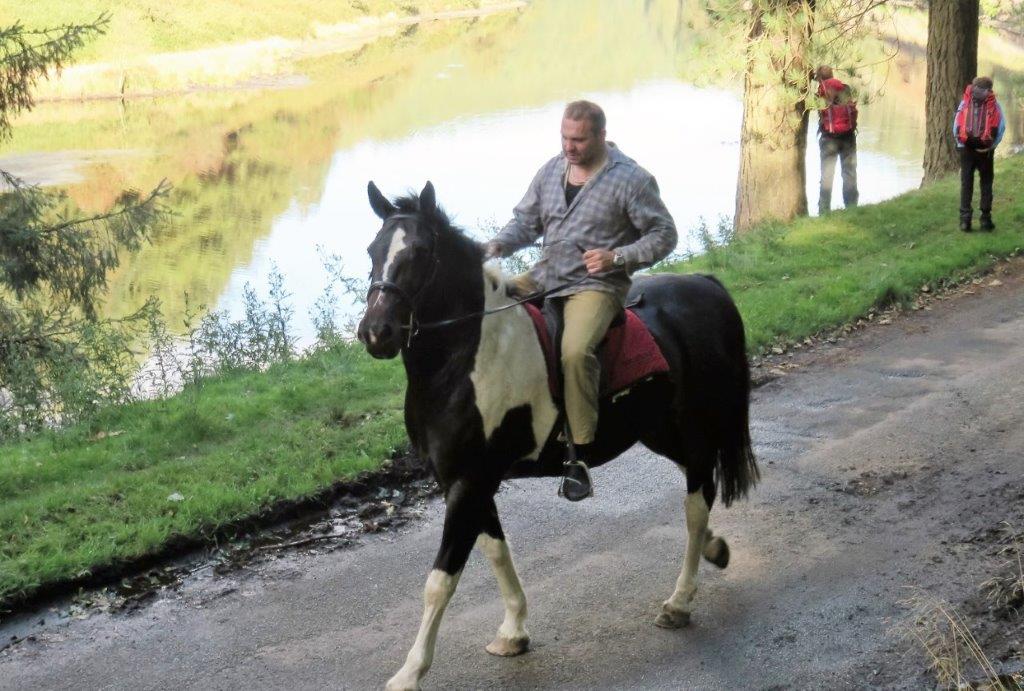 reflections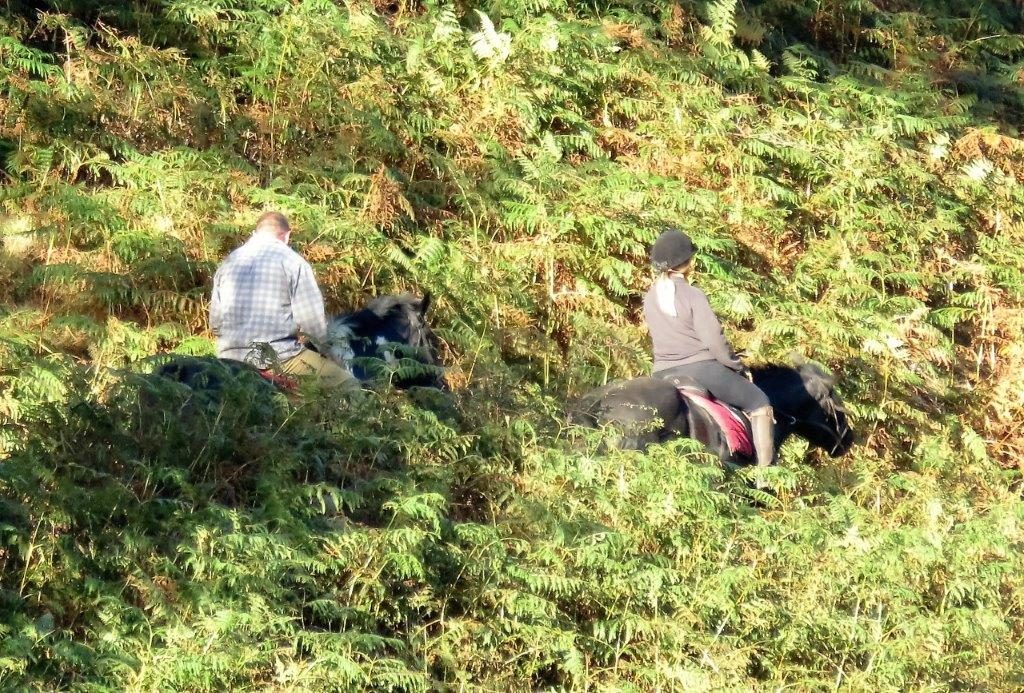 horse riders seen on far side of reservoir western spur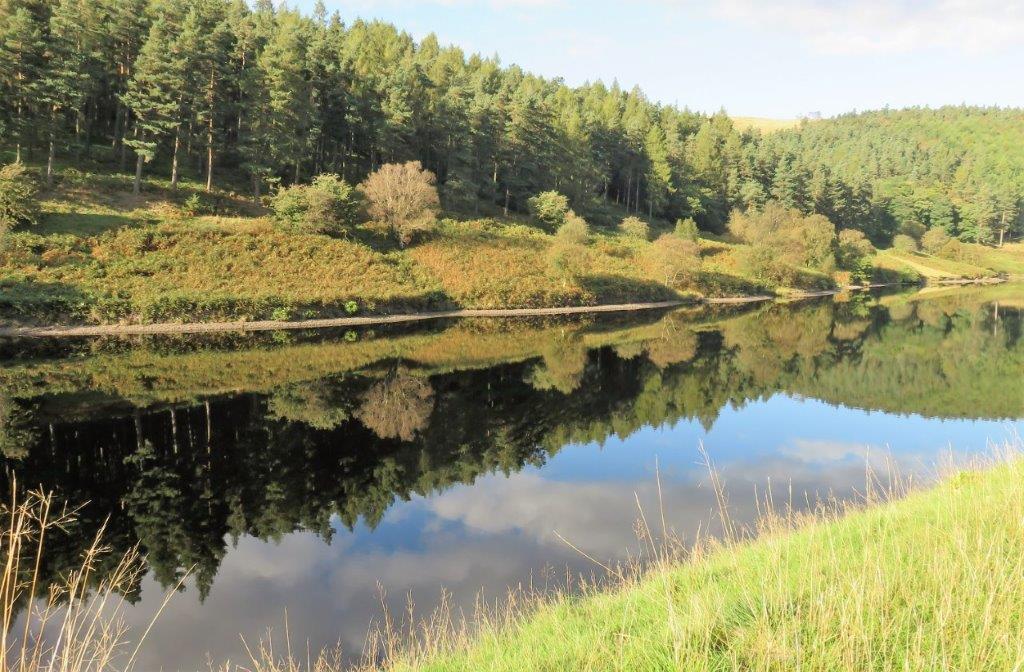 reflections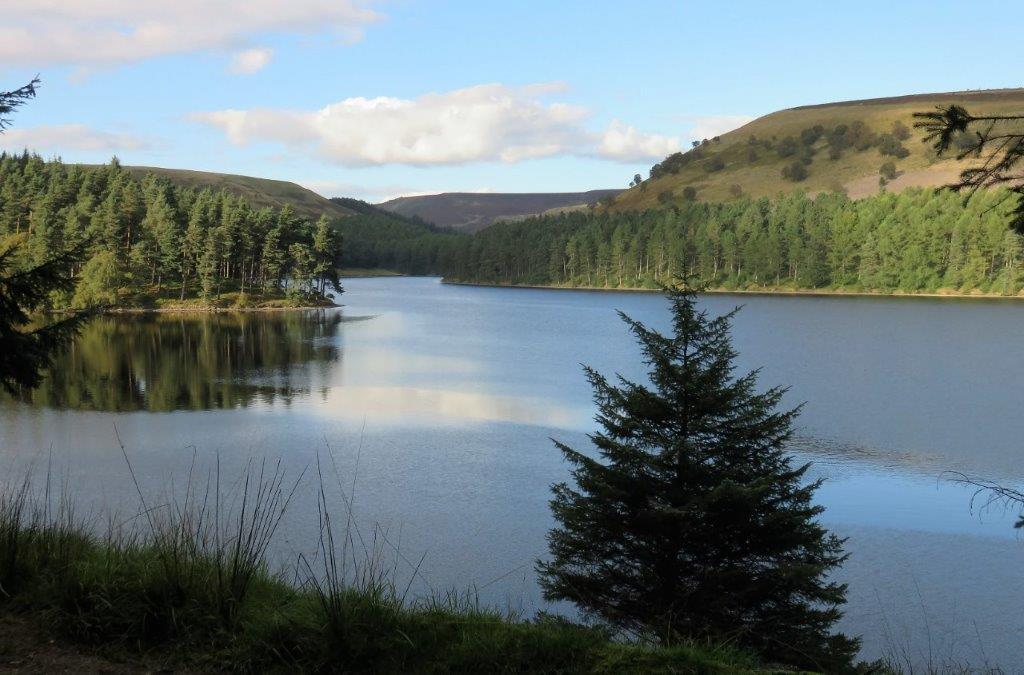 western spur of Howden reservoir to left
Howden's reservoir wall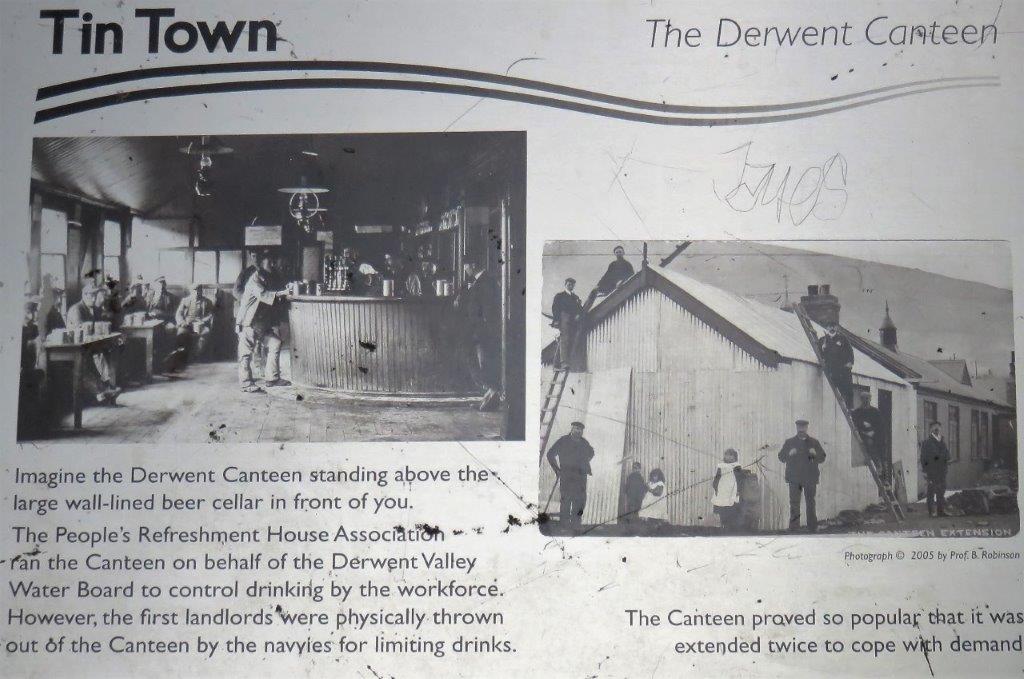 Tin Town - the town for workers during construction of the reservoirs. Photographer, falling behind group, took shuttle bus to Fairholmes from here
homepage - Day Walks Index 2016 - contact me at