homepage - Day Walks Index 2016 - contact me at

2016.08.28 - Fairholmes, Lockerbrook Outdoor Centre, Rowlee Pasture, ~ 1/2km short of Alport Castles, down to Alport Farm, Hayridge Farm, Blackden View Farm, cross end of Oyster Clough, next to woods (part of Roman Rd), through woods down to A57 Rd, & along it to Snake Inn, through woods & across River Ashop, up Fair Brook, Seal Edge / North Kinder path, cut across moor (no path) to top of Blackden Clough, ~ 10 minutes South across moors to S Kinder Edge, Nether Tor?, The Nab, Grindsbrook Booth, Edale - leader Andrew Irwin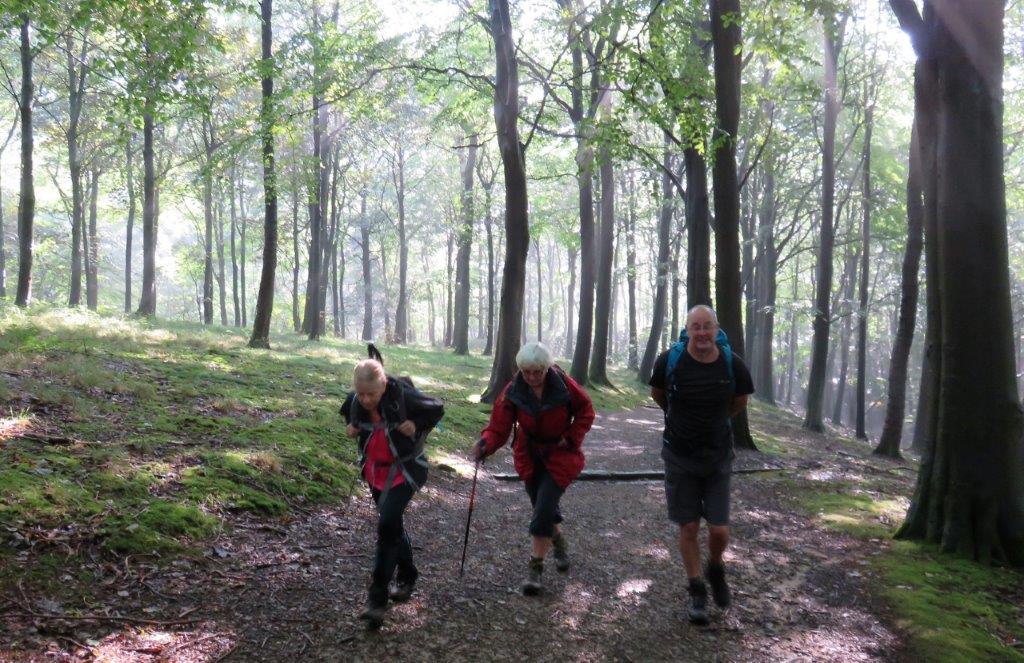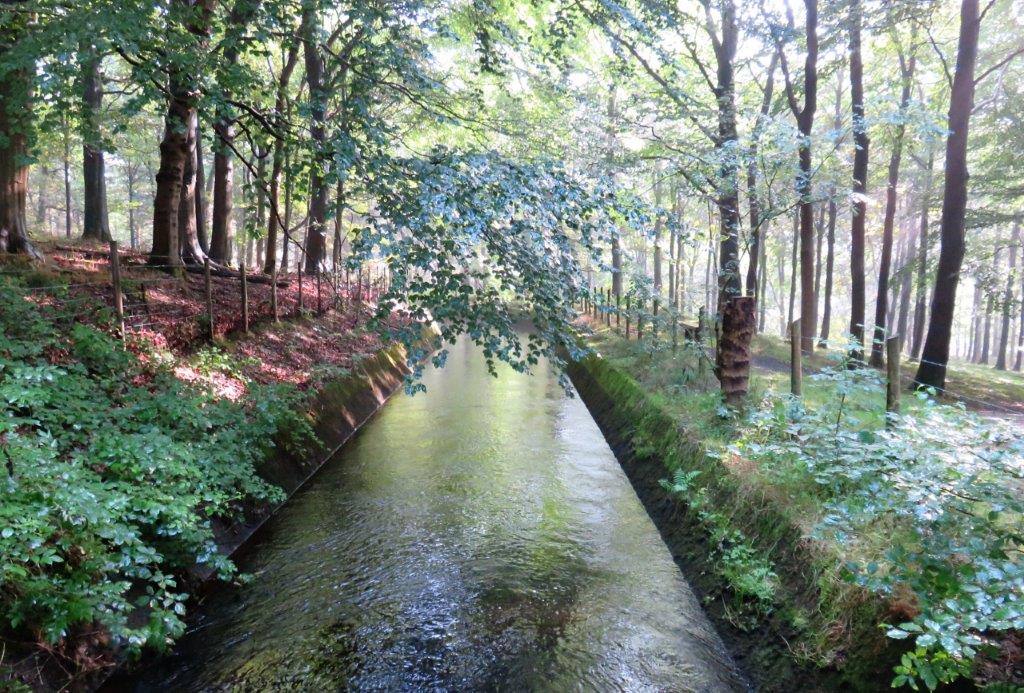 Canal drawn from River Ashop which discharges into the Derwent Reservoir. Route not too clear - how & where does it cross the A57 Road?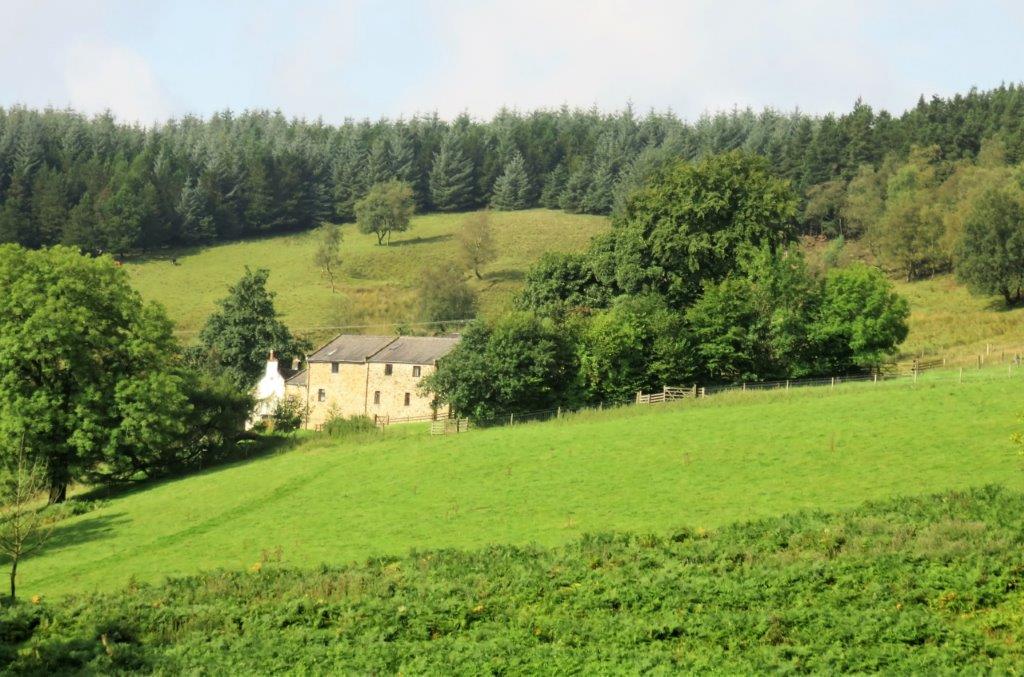 Lockerbrook Farm Outdoor Centre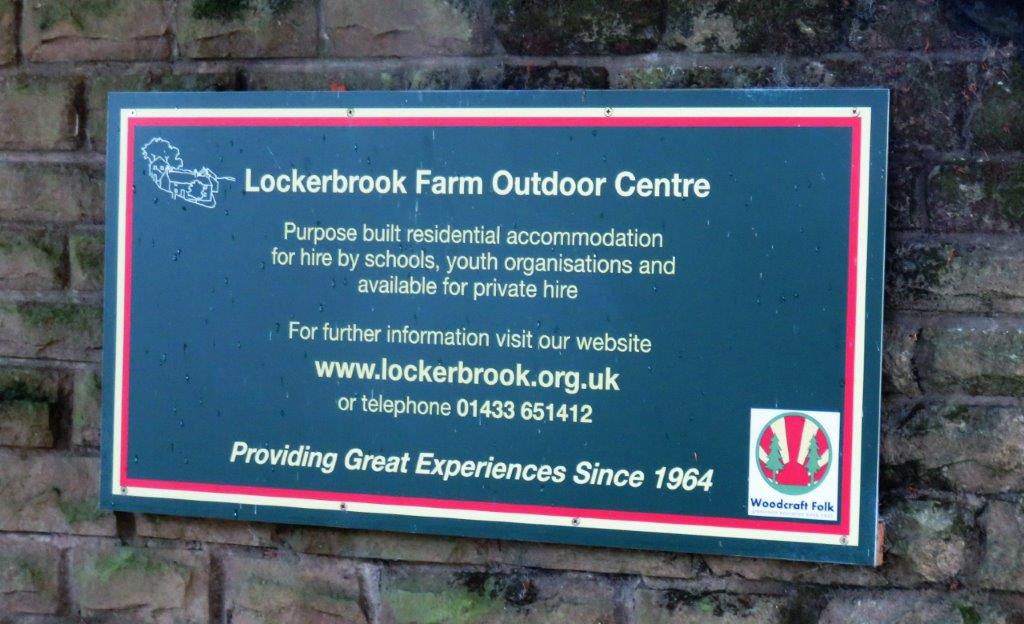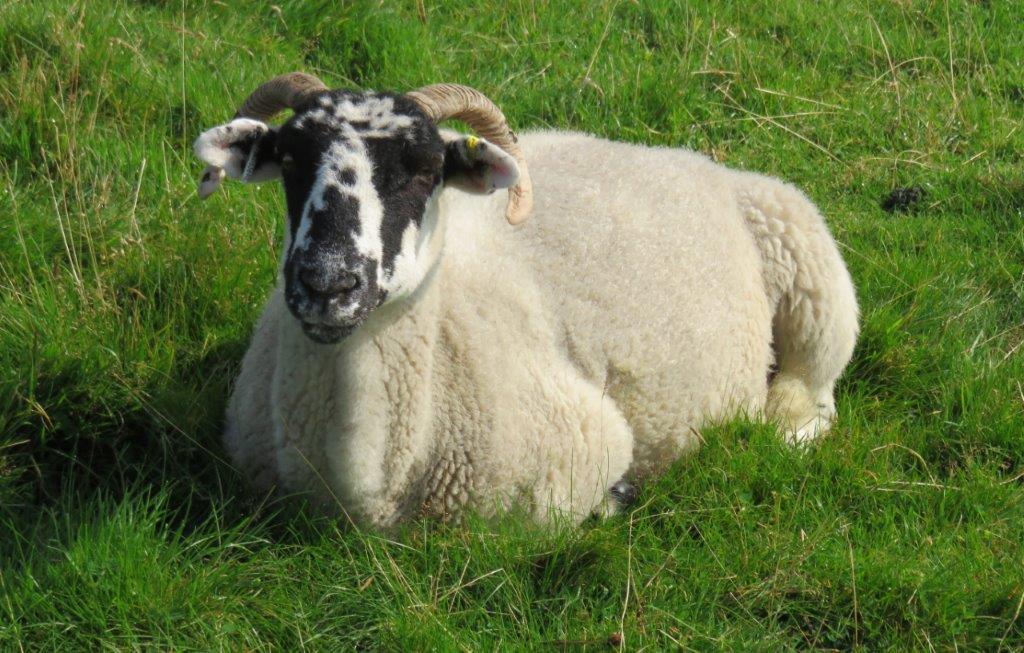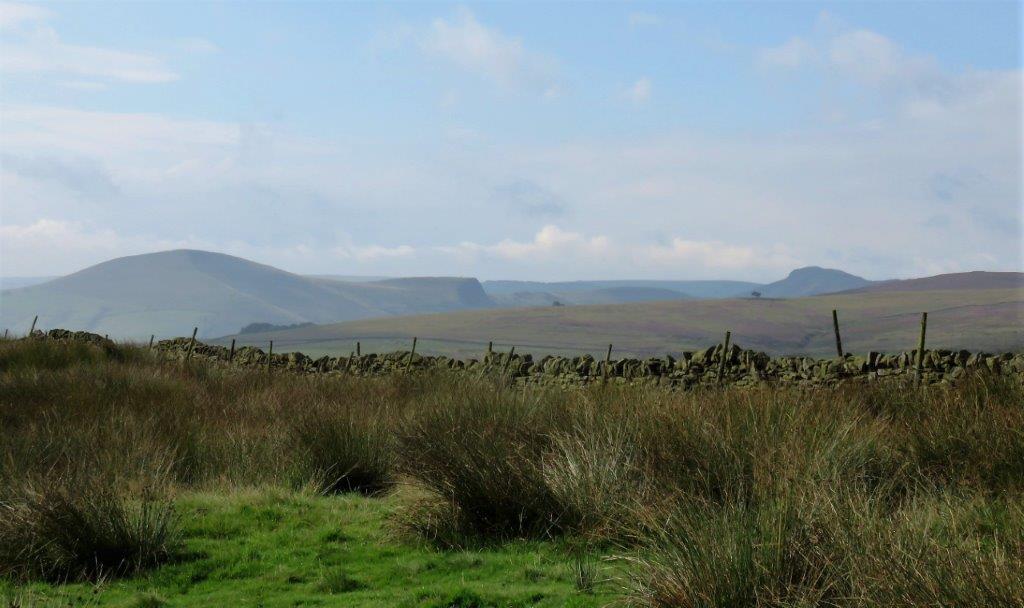 seen from Rowlee Pastures - Lose Hill, Back Tor, (Hollins Cross), Mam Tor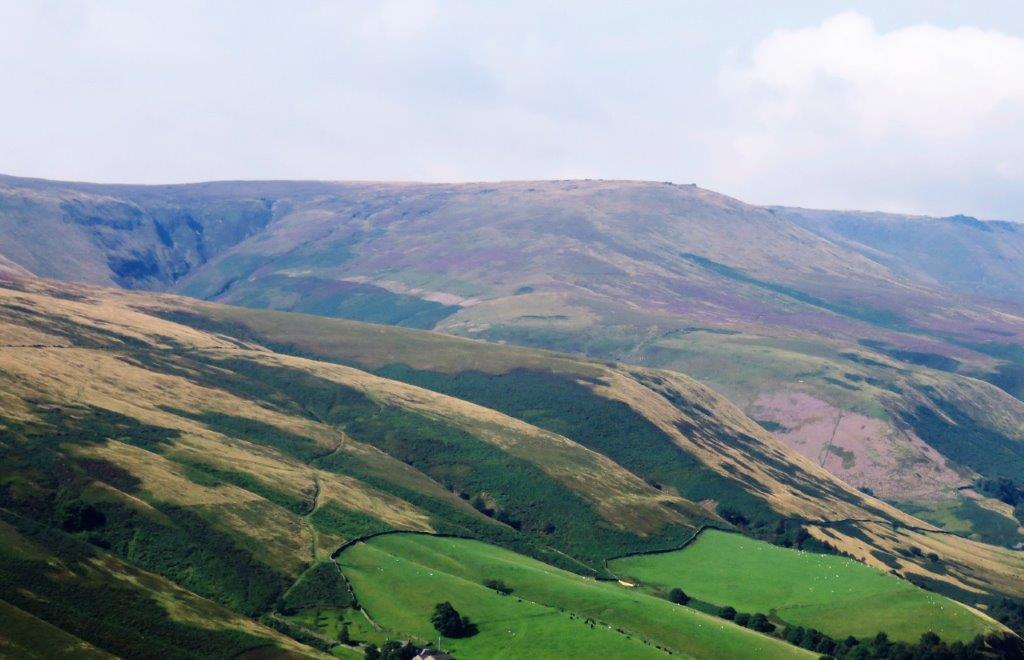 zoomed into Blackden Clough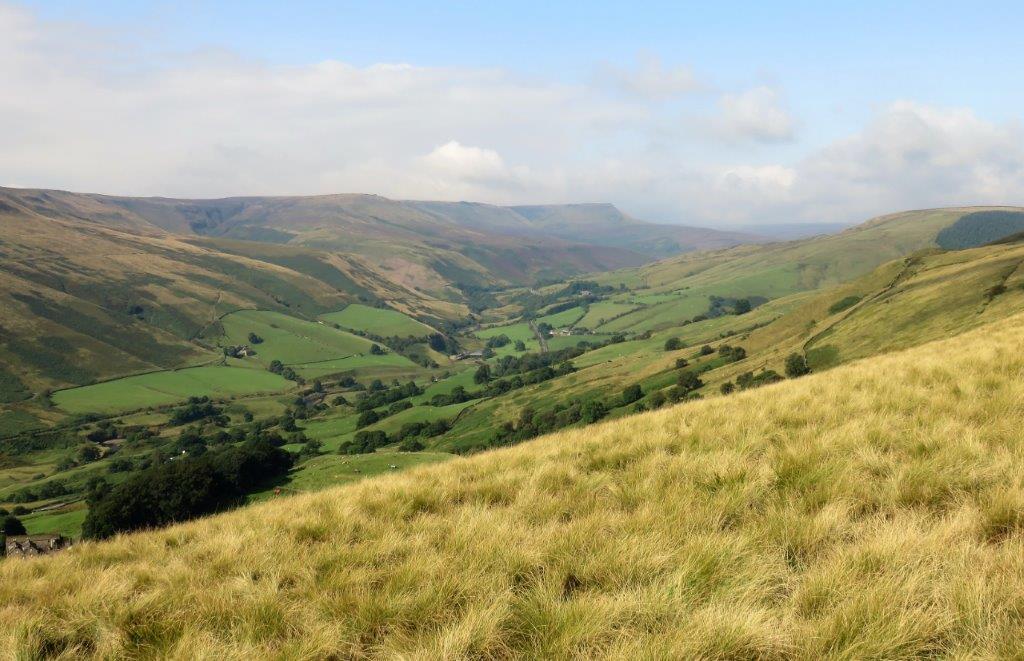 Newlands Valley with the A57 Road to Manchester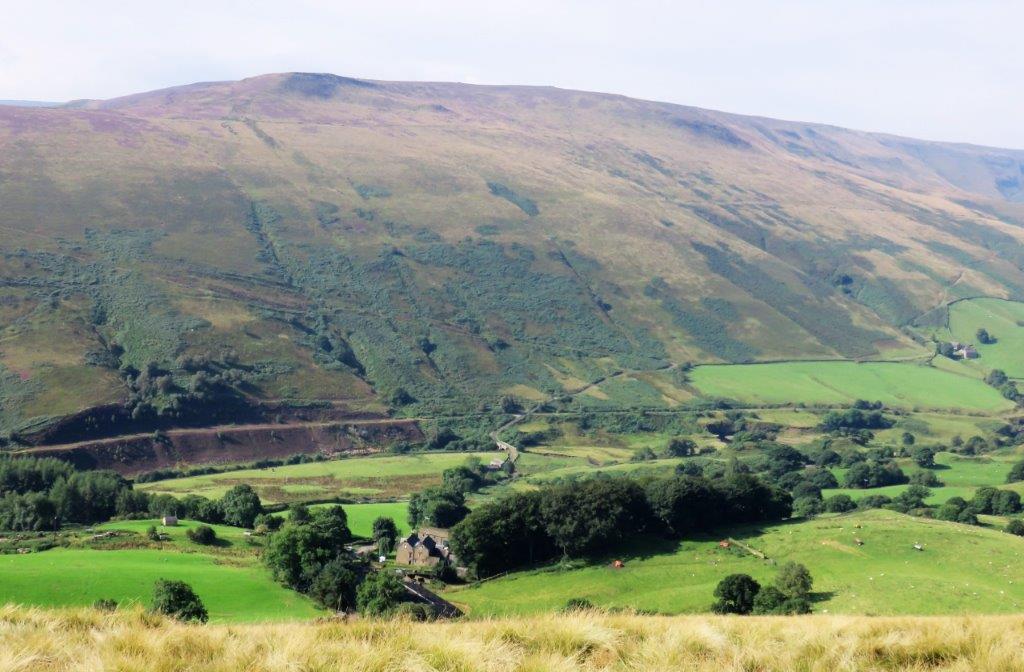 Rowlee farm with the Canal leading to the Derwent Reservoir on the embankment?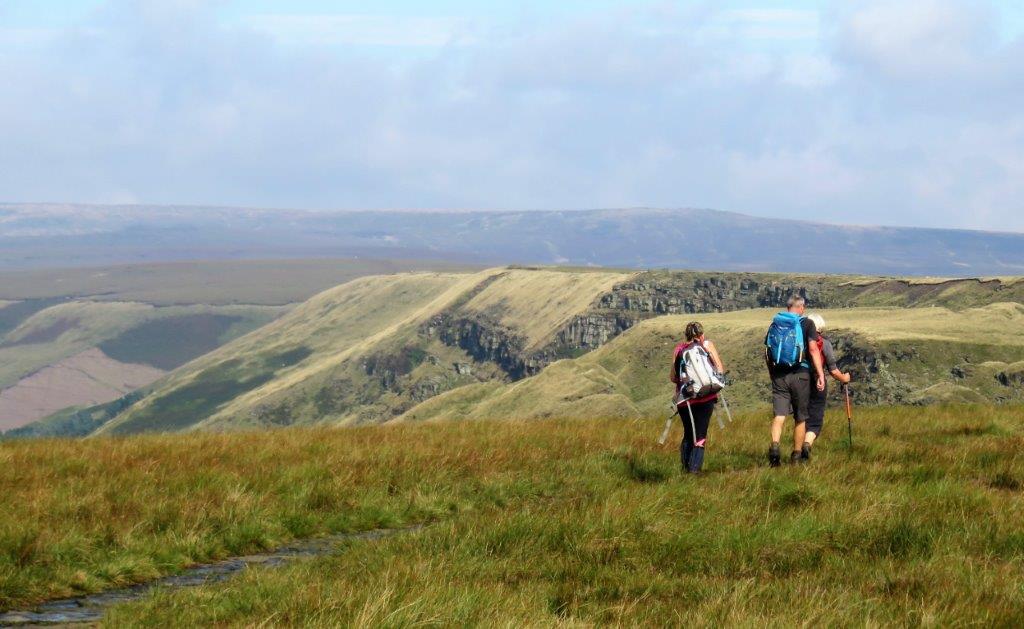 approaching Alport Castles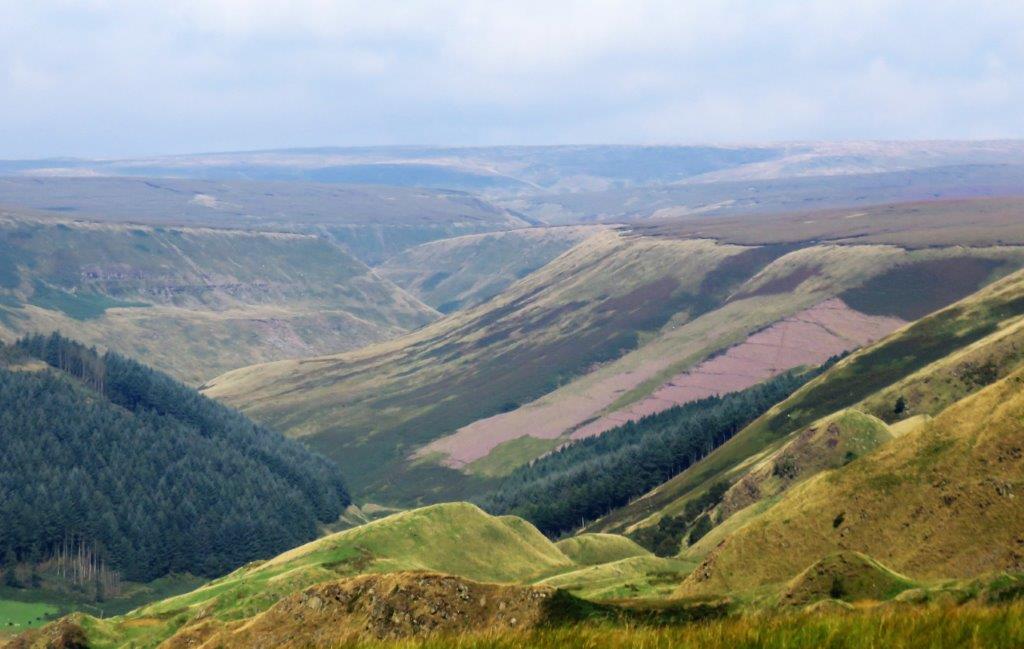 River Alport valley upstream of Alport castles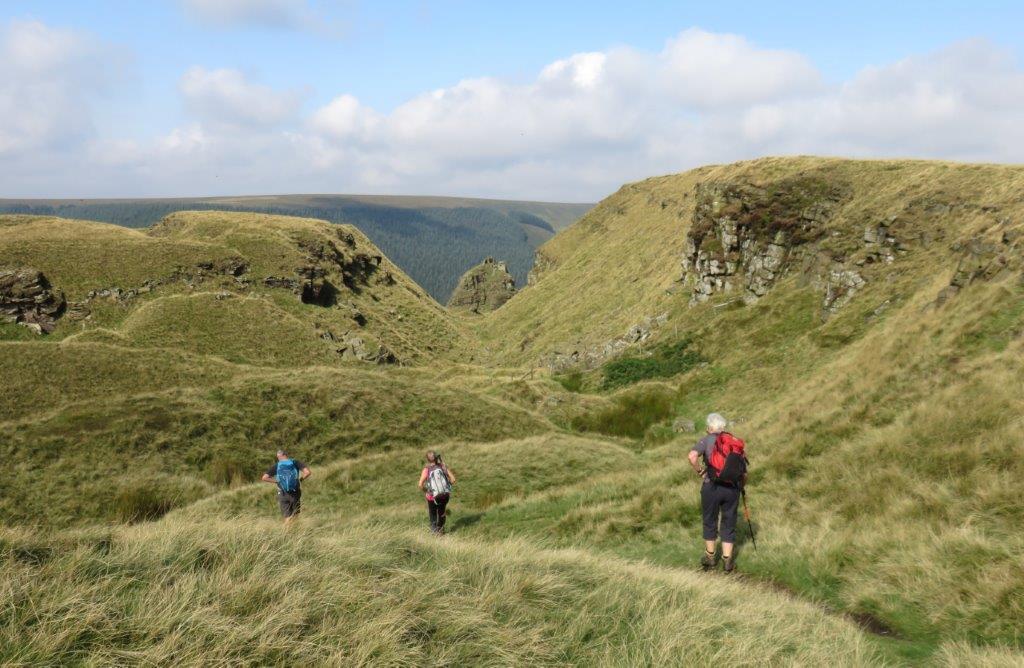 The Tower - framed in notch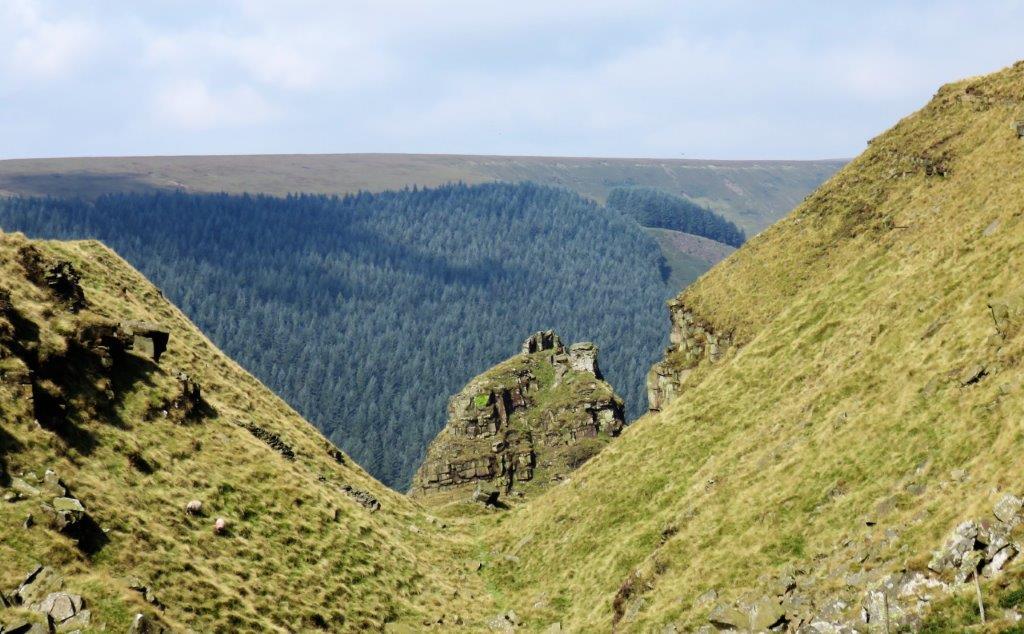 The Tower as above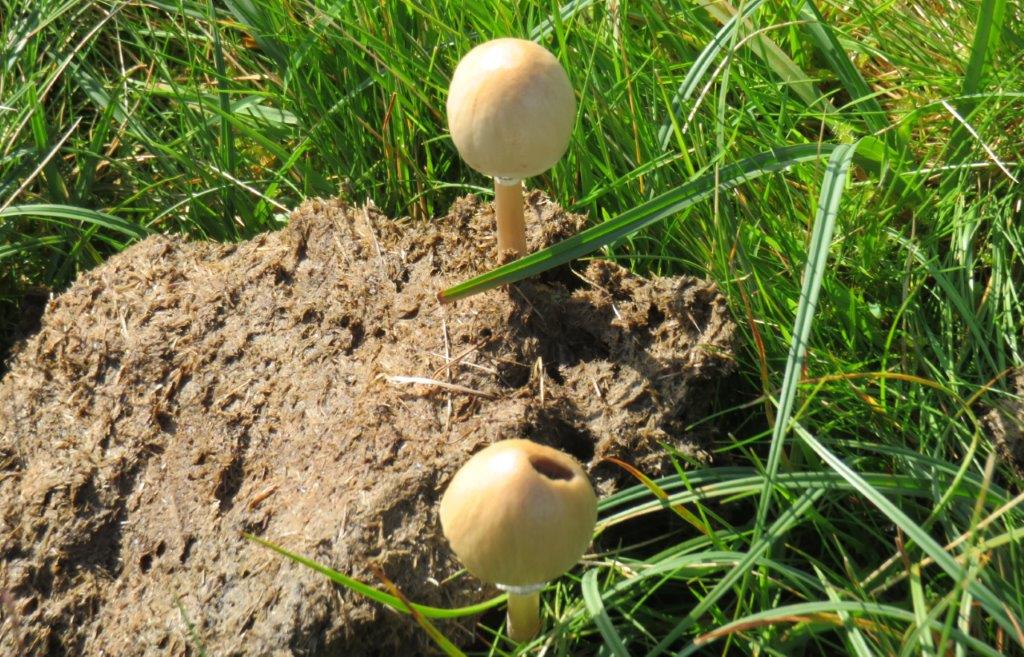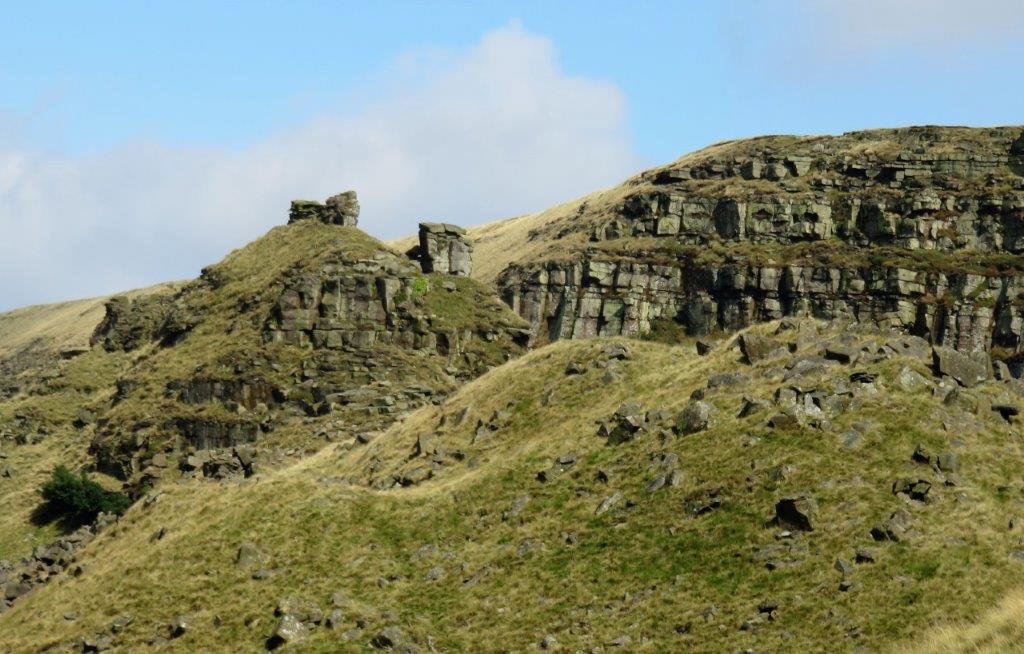 The Tower to left, The Castles to right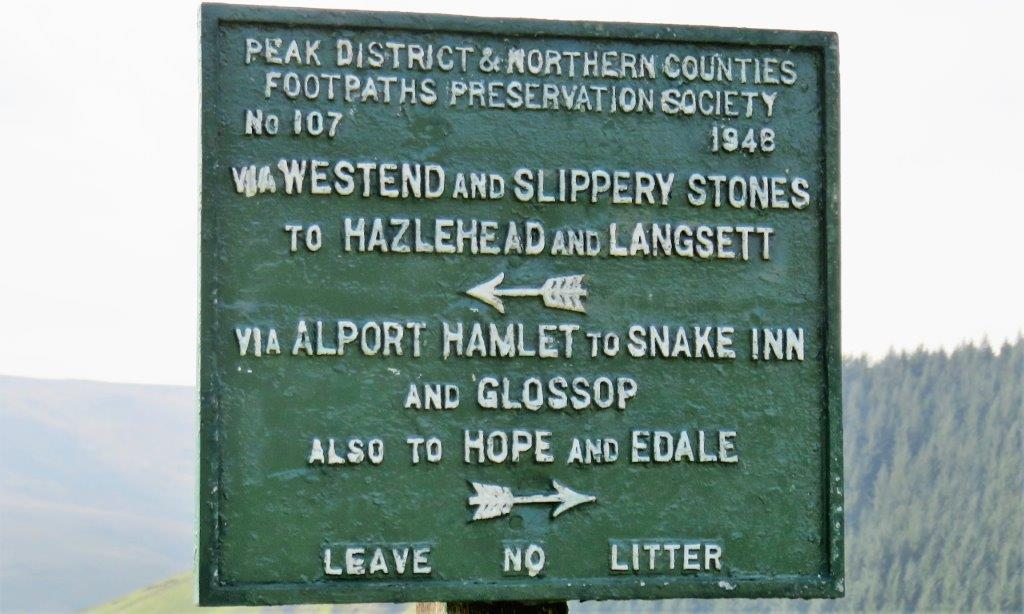 durable Footpath sign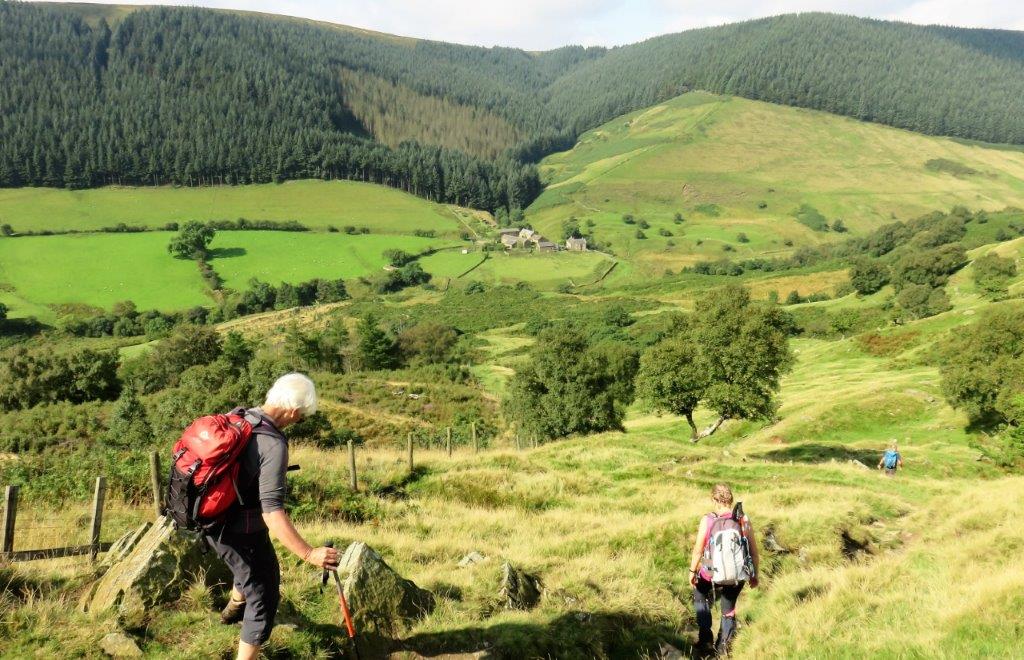 down to Alport Farm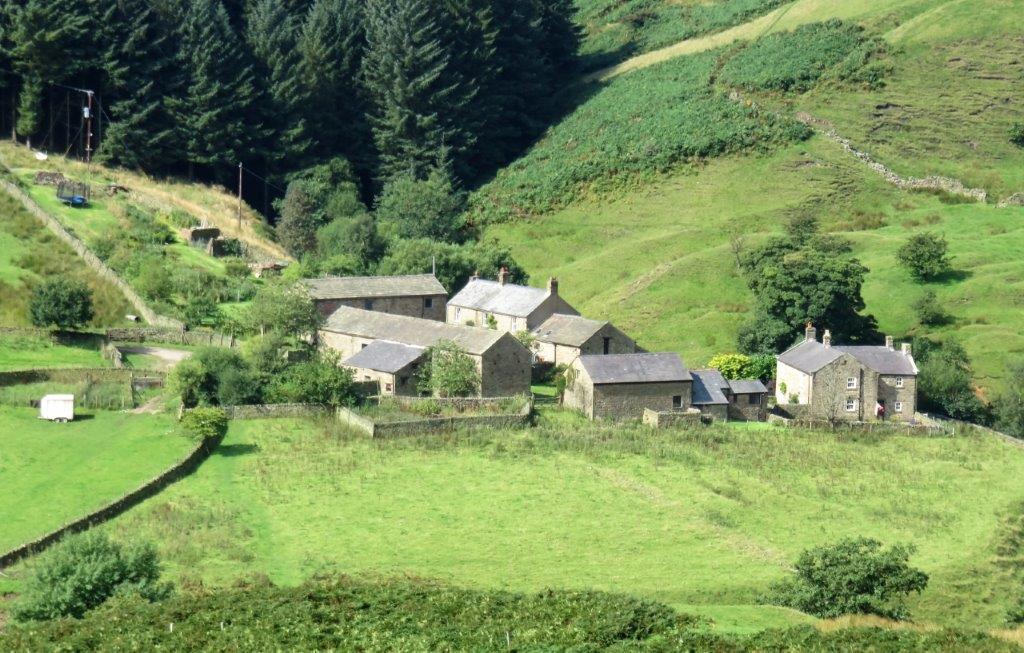 close up of Alport Farm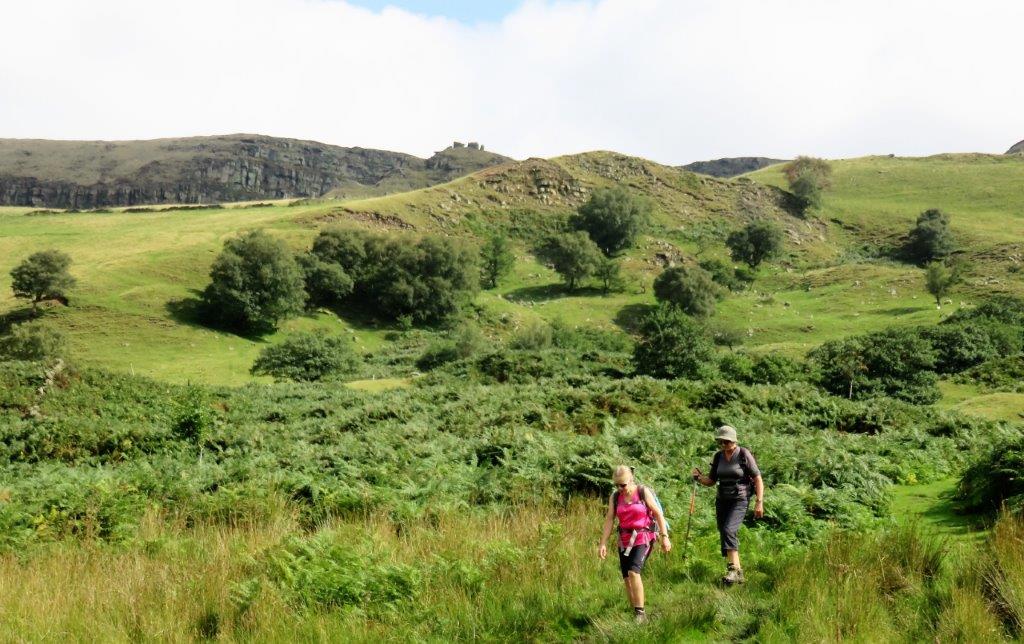 Alport Castle and the Tower on the skyline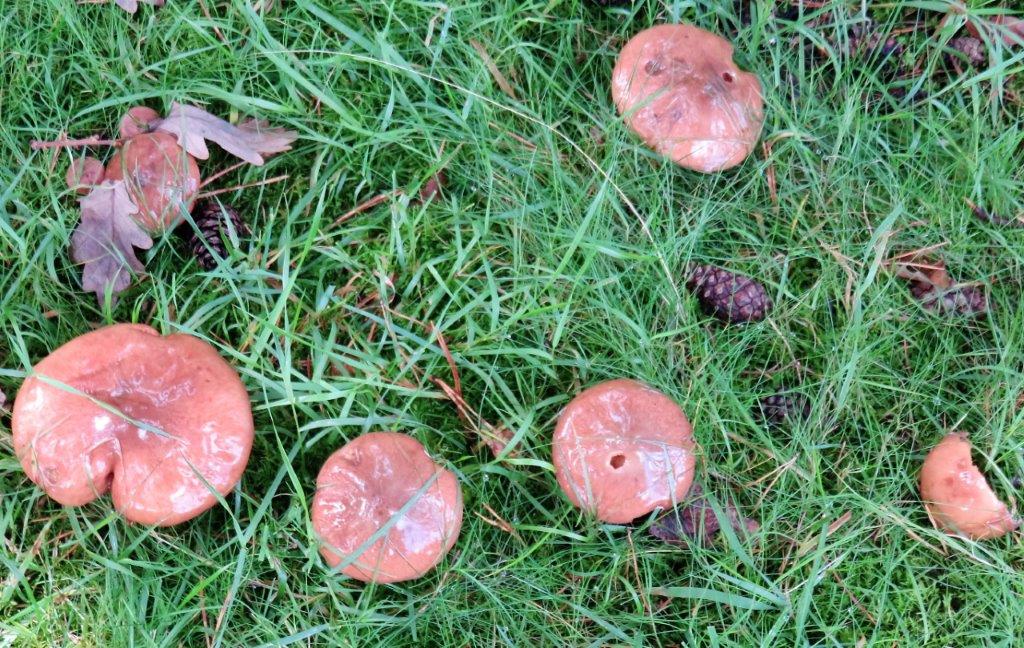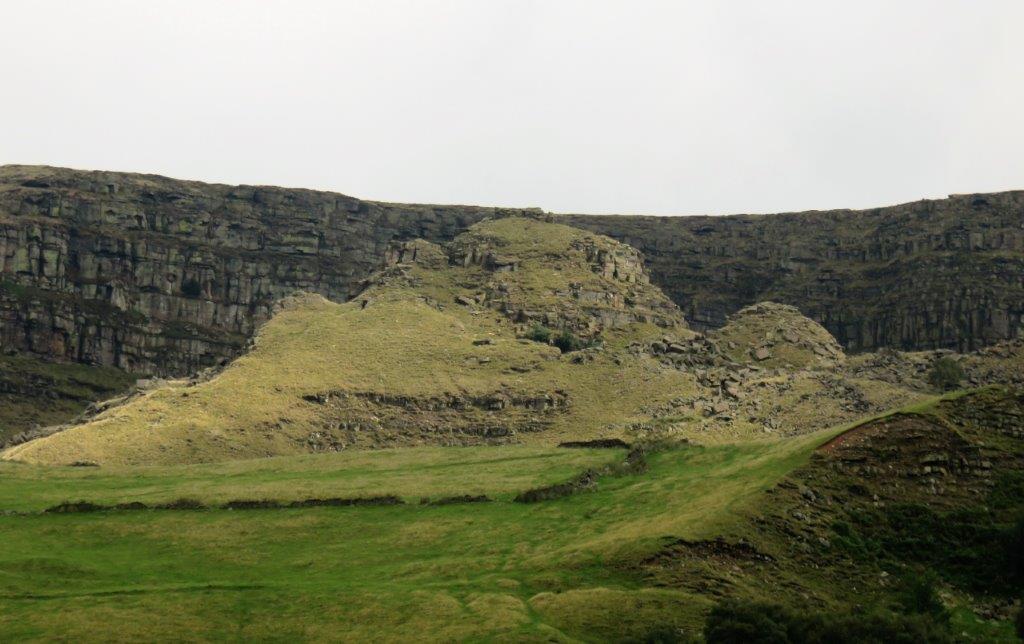 Alport Castle with The Tower in front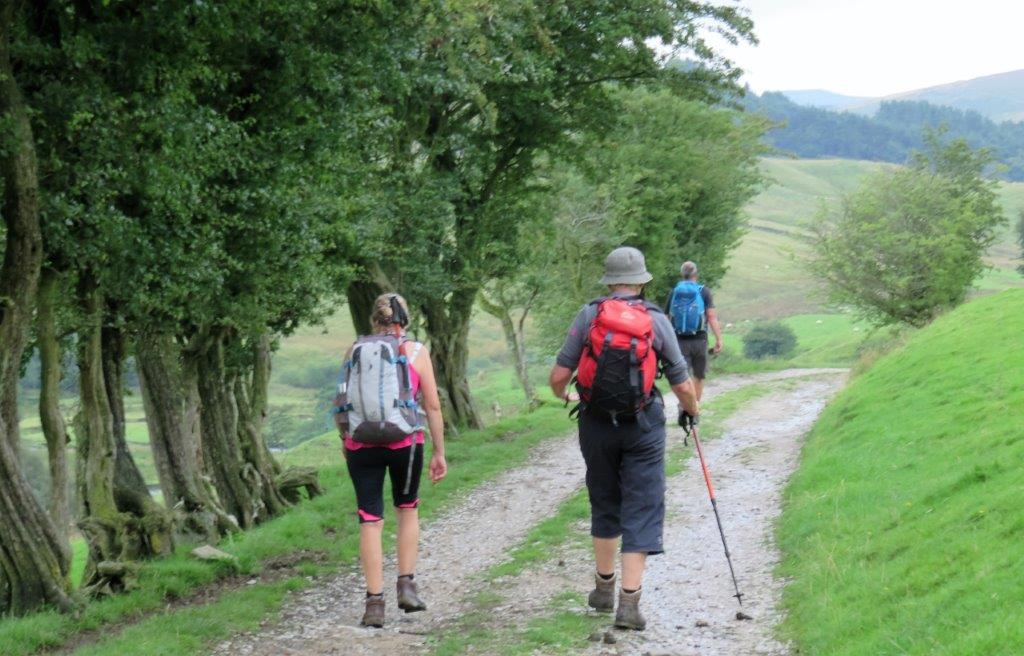 following ancient hedgerow from Alport Farm towards Hayridge farm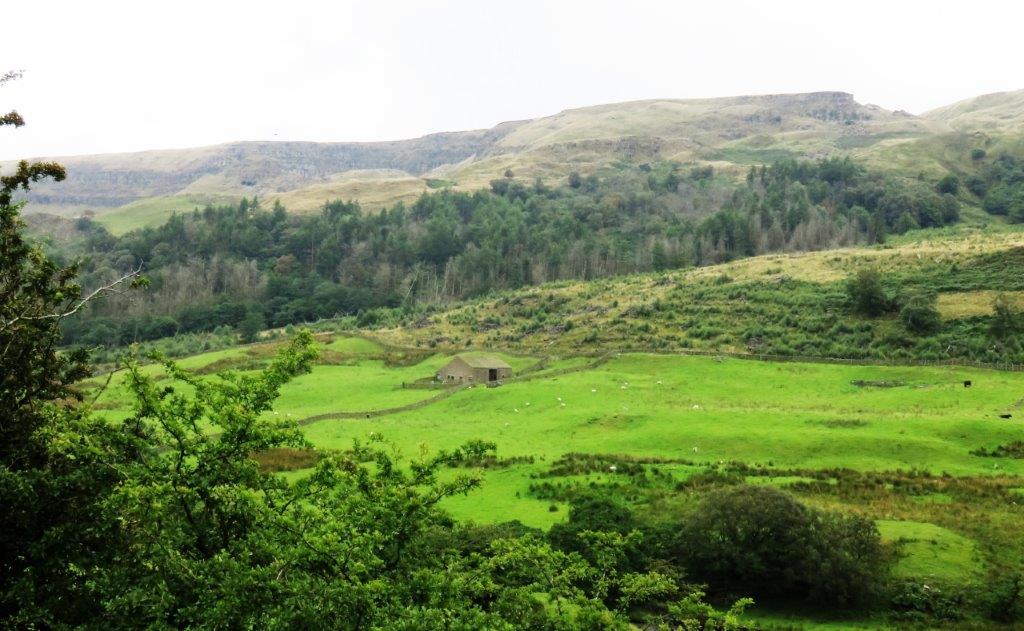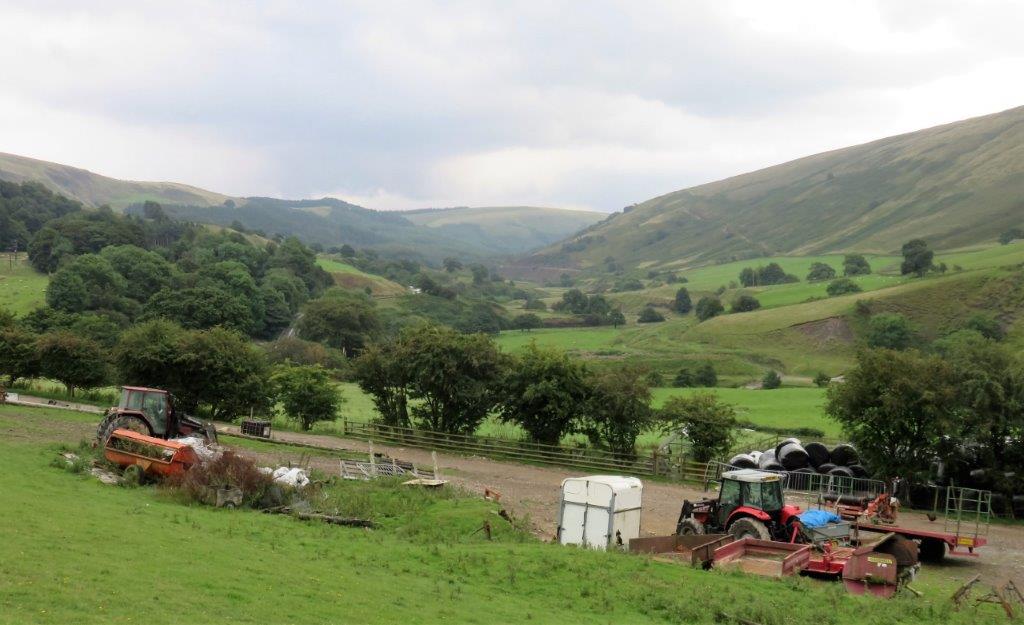 approaching Hayridge Farm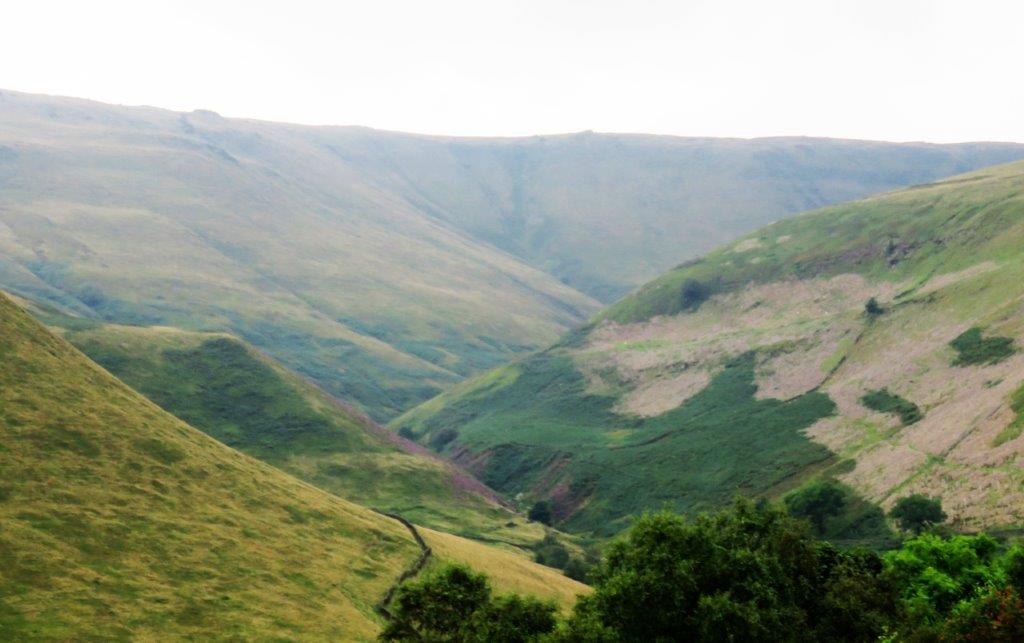 view of Blackden Clough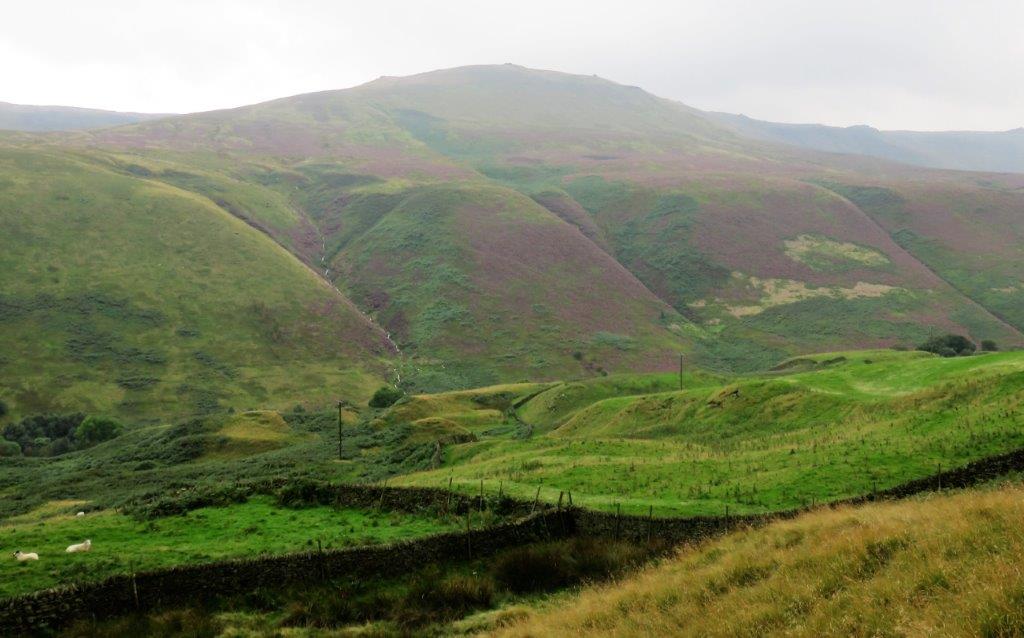 Kinder seen across the River Ashop and the A57 Road
a view across the River Ashop of Fair Brook - which is approached in a circuitous route as no convenient direct footpath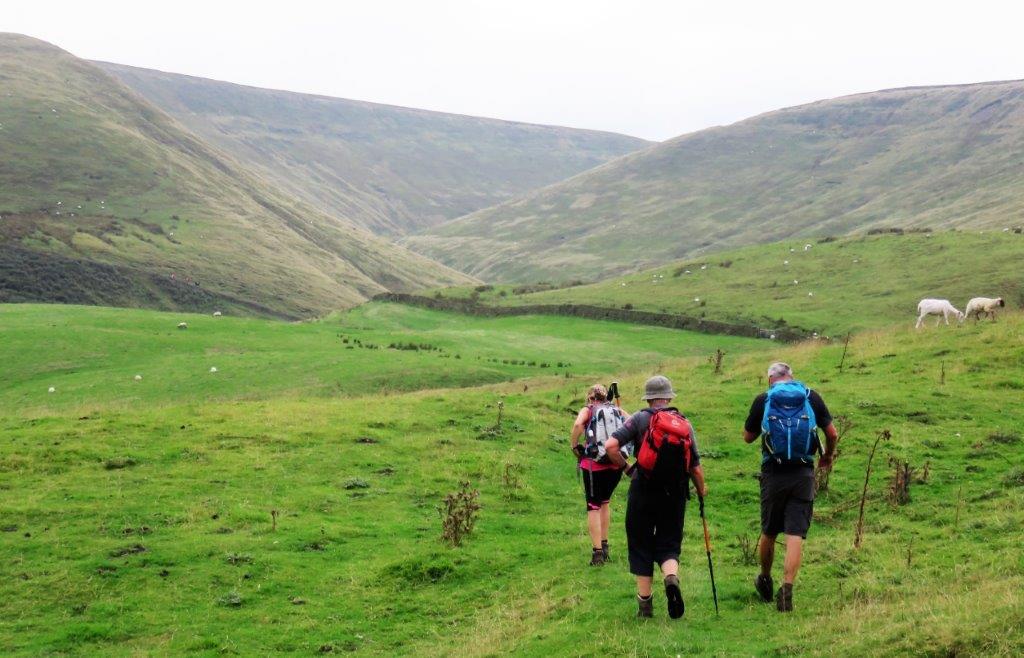 the mouth of Oyster Clough in view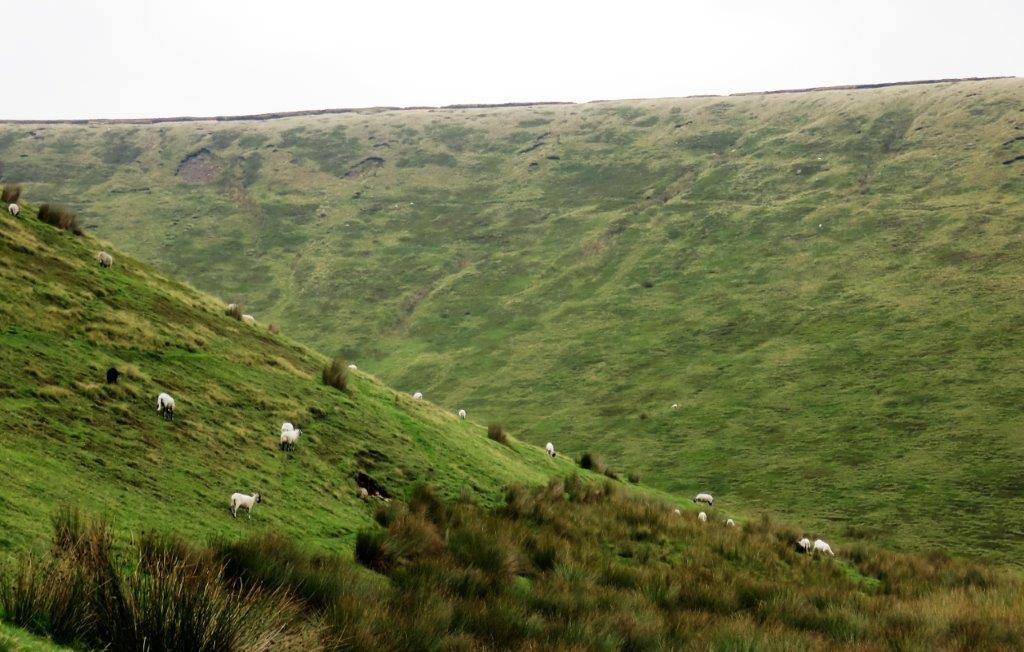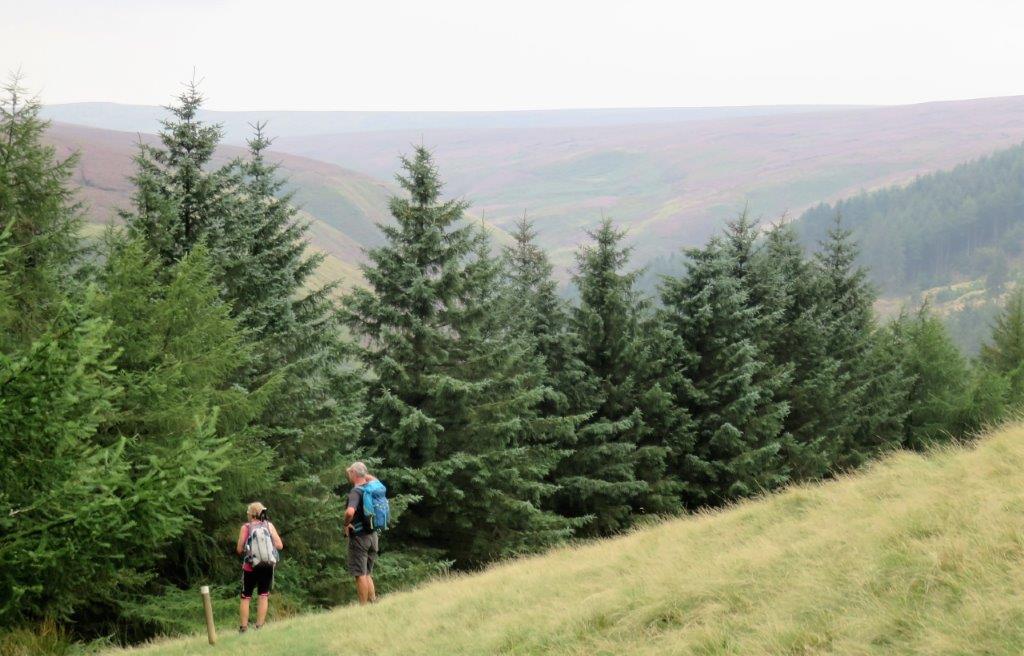 the wood behind the Snake Inn. Part of Roman Road here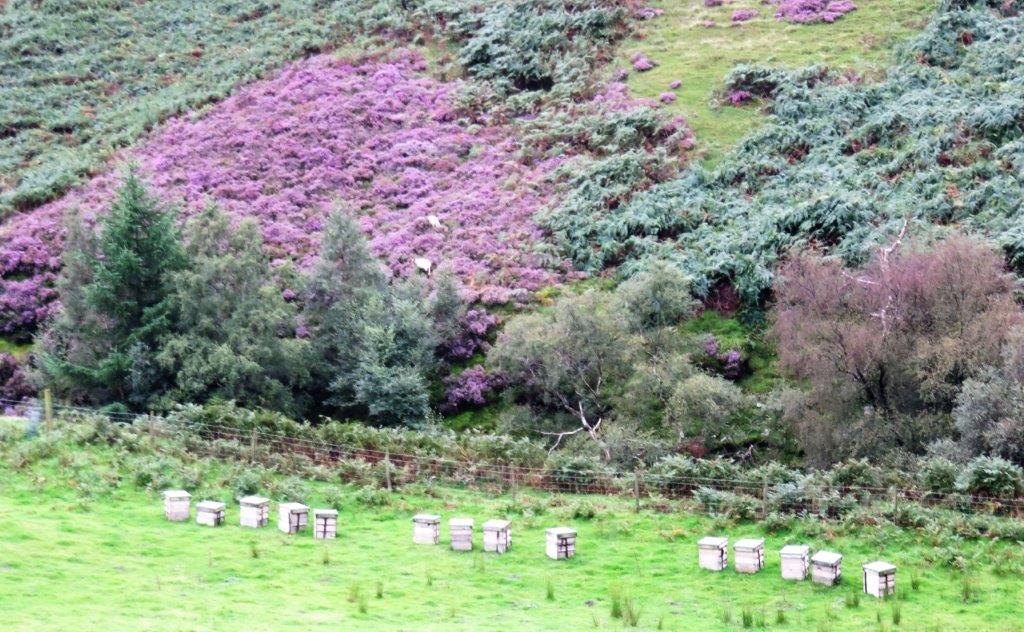 bee hives close to A57 road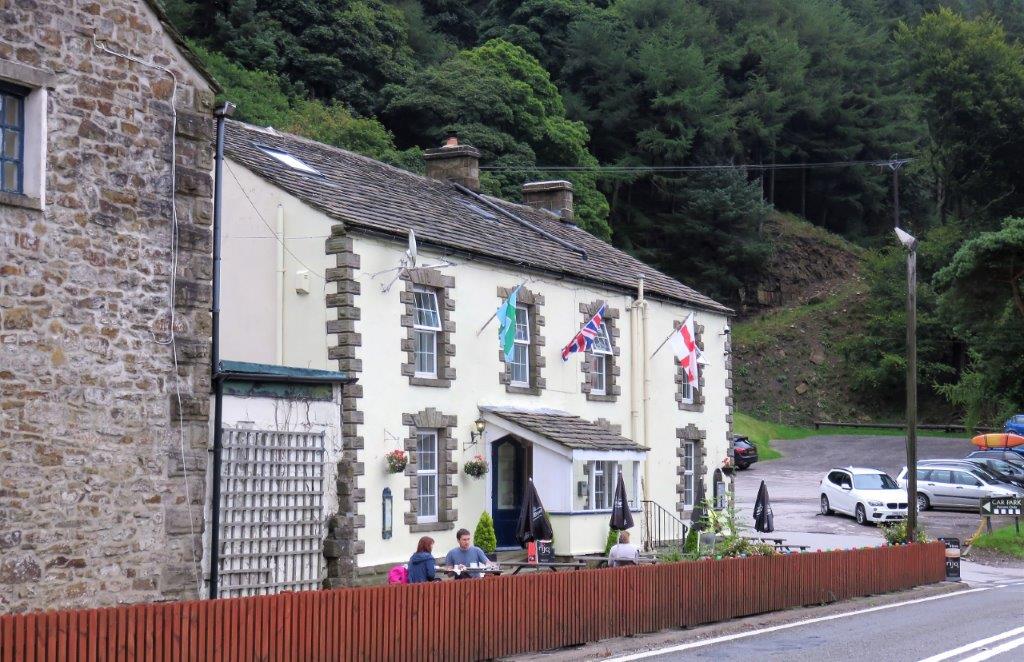 Snake Inn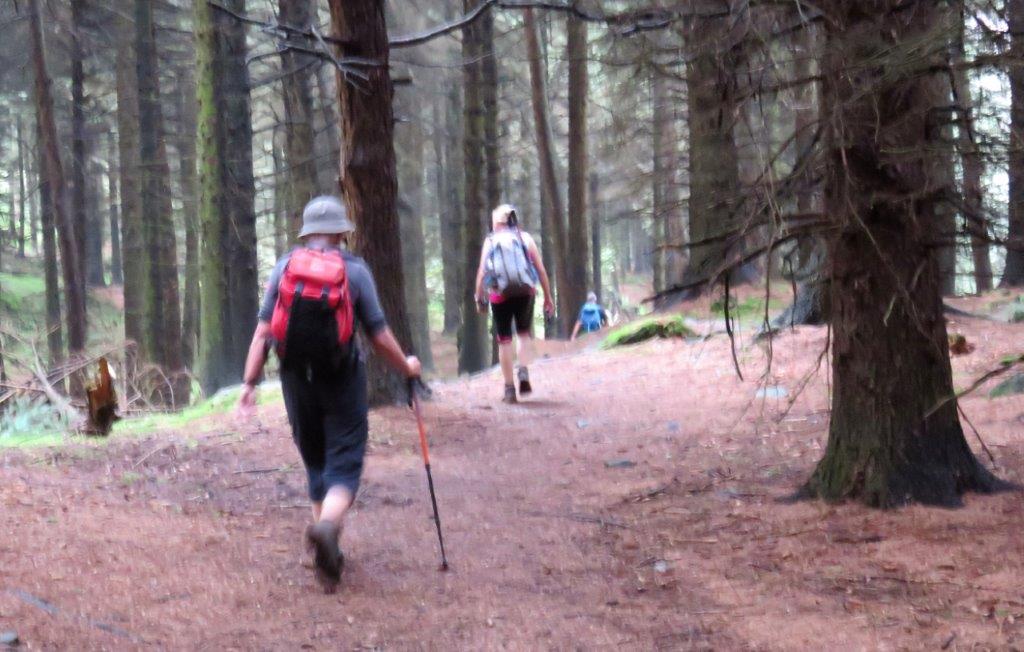 footbridge crossing River Ashop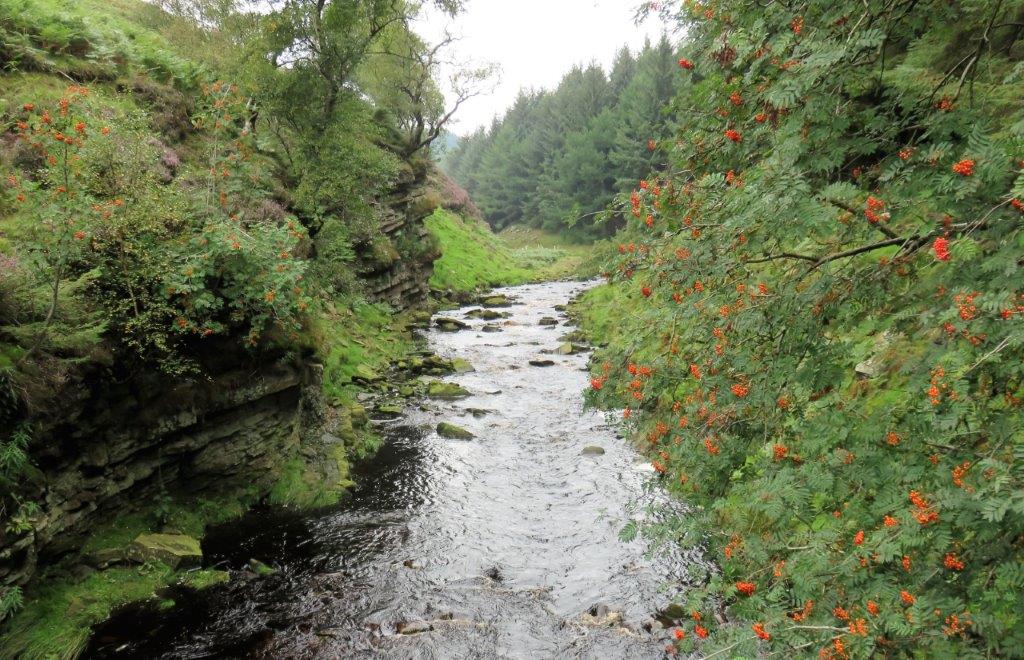 upstream of bridge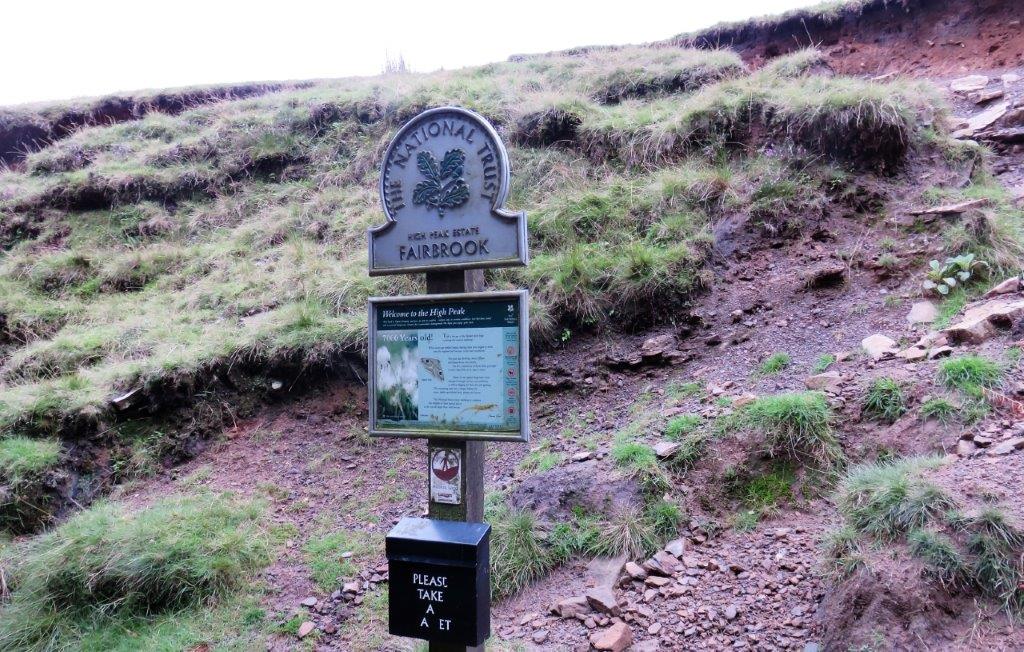 High Peak a National Trust area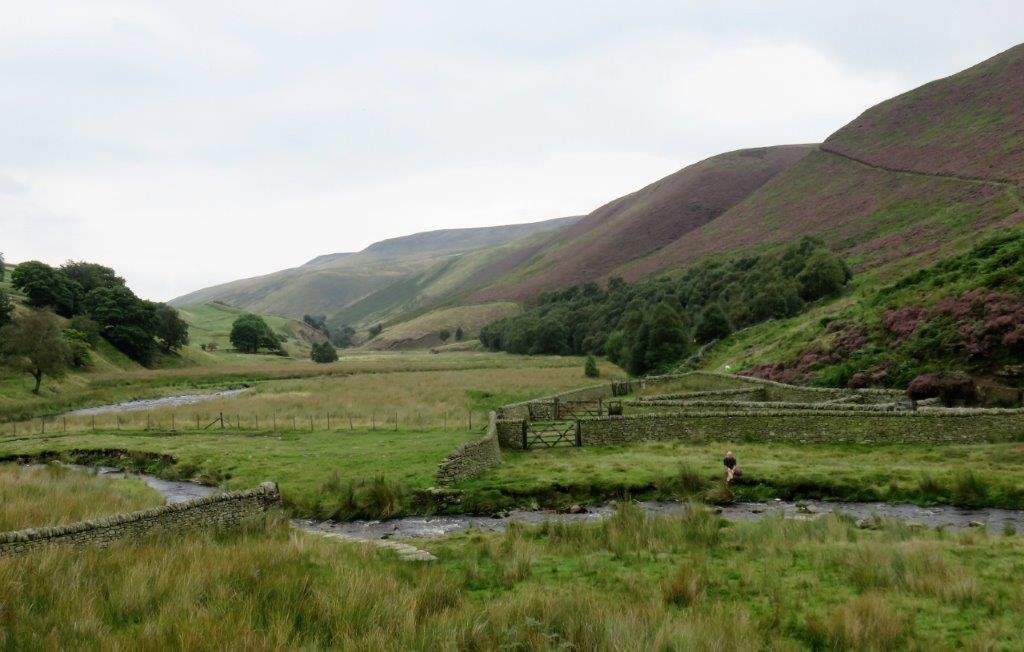 Fair Brook in front joins River Ashop to left. Sheep pens across Fair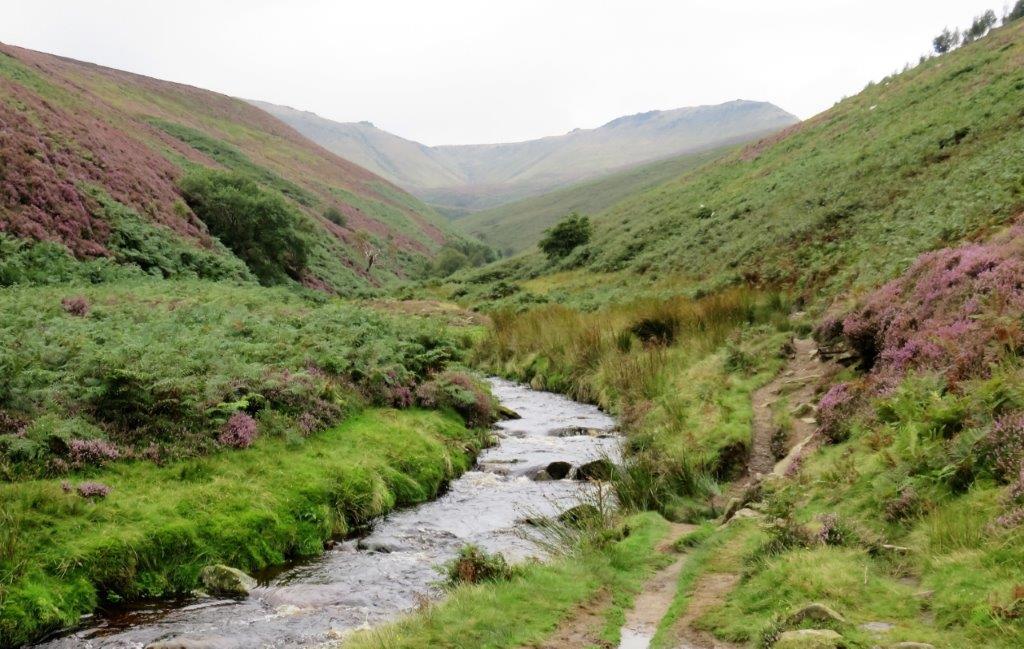 view up Fair Brook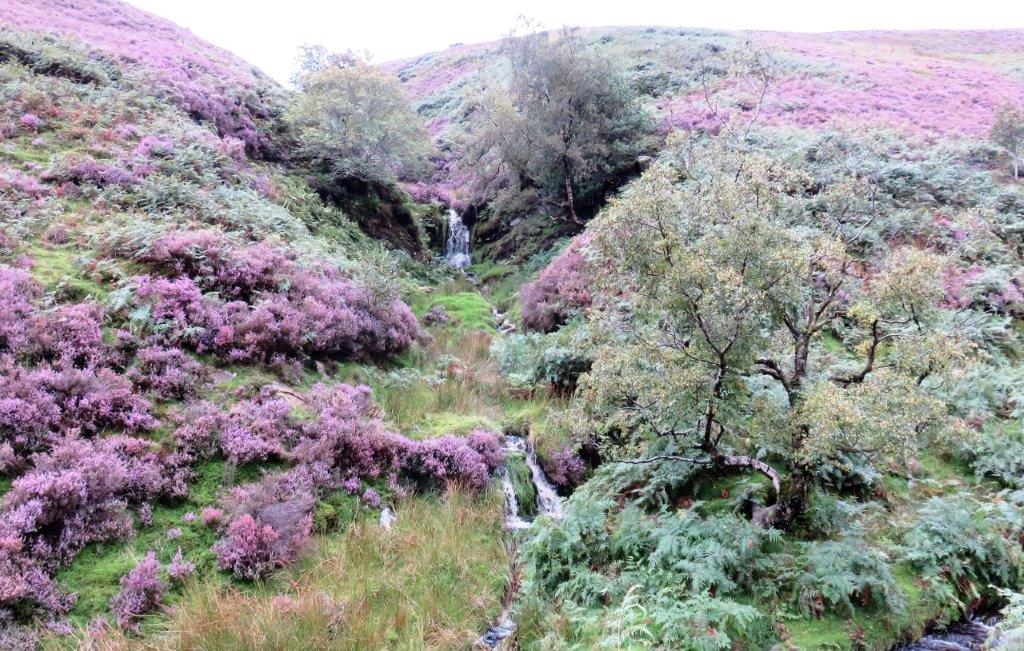 side stream into Fair Brook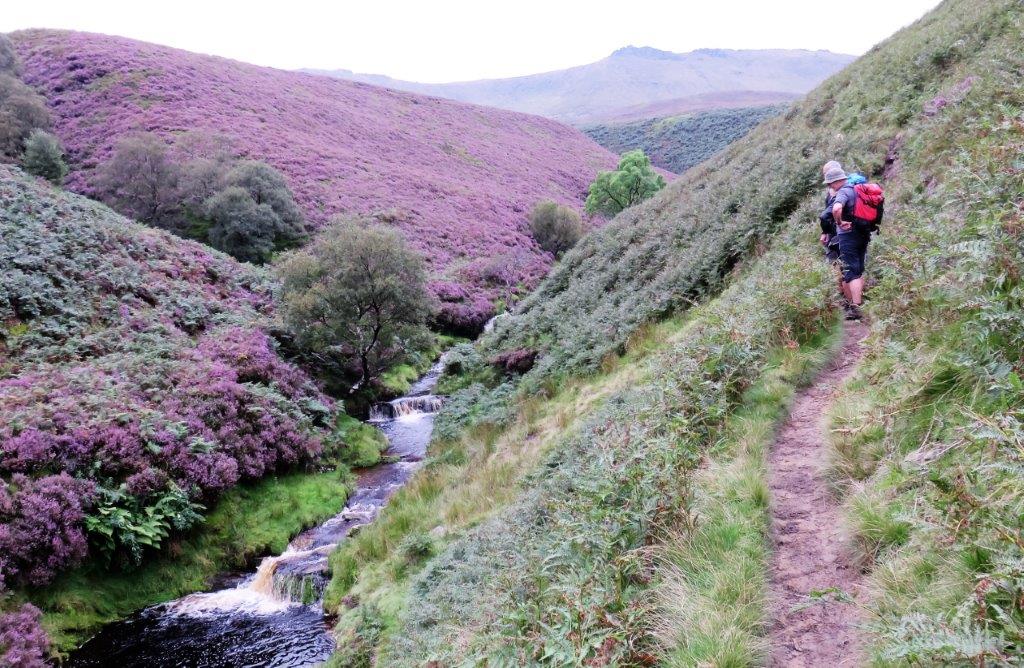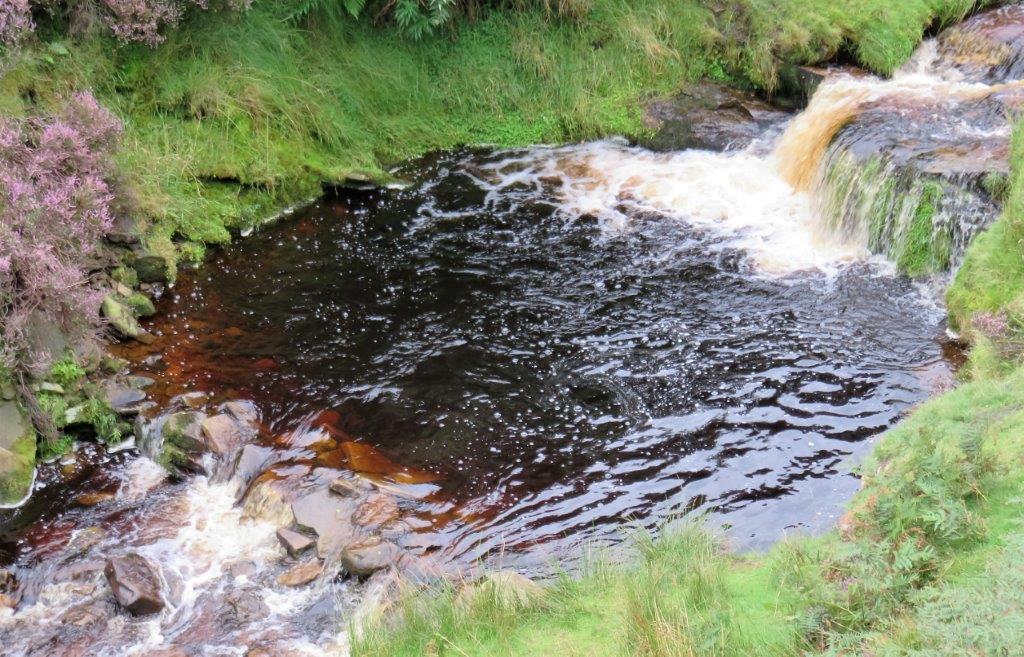 Ponds in brooks deepened by adding a 'stone wall'. A new recreation activity of descending in wetsuits and hard hats has started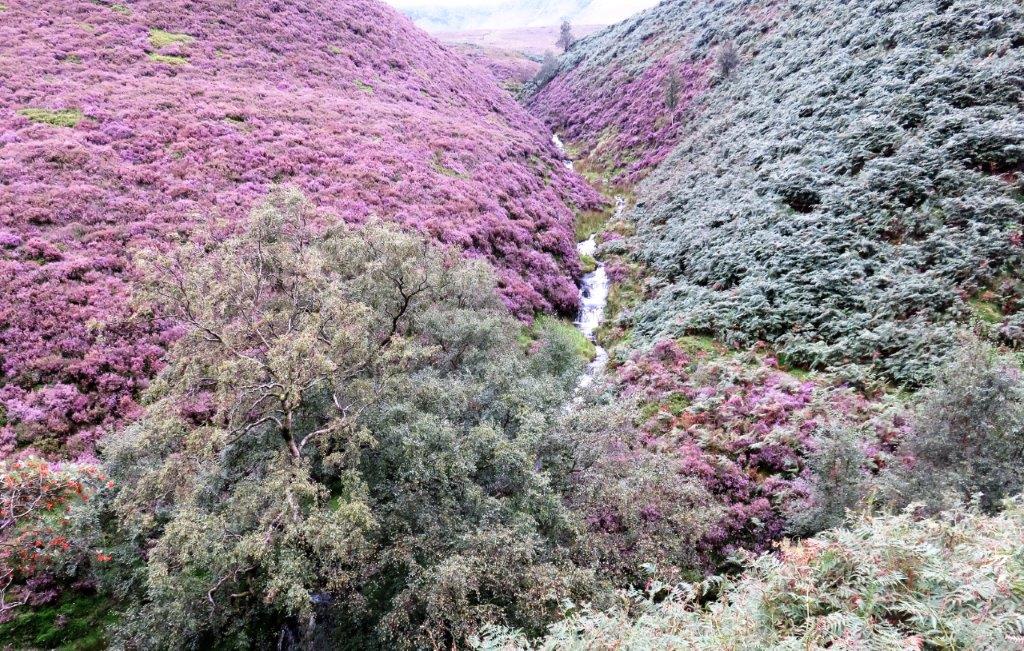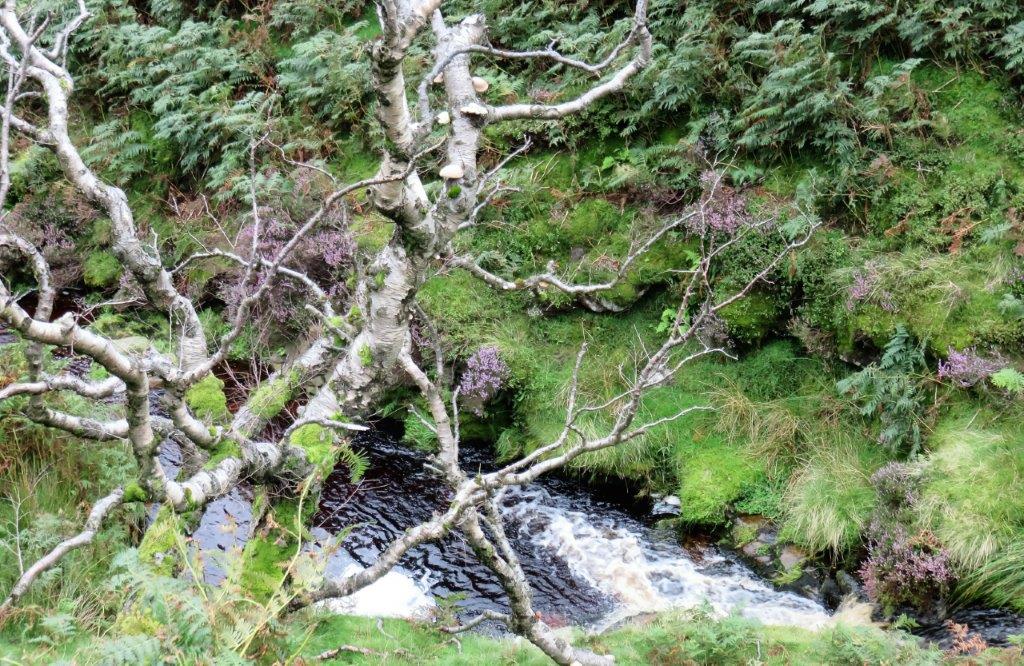 bracket fungi on dead tree near brook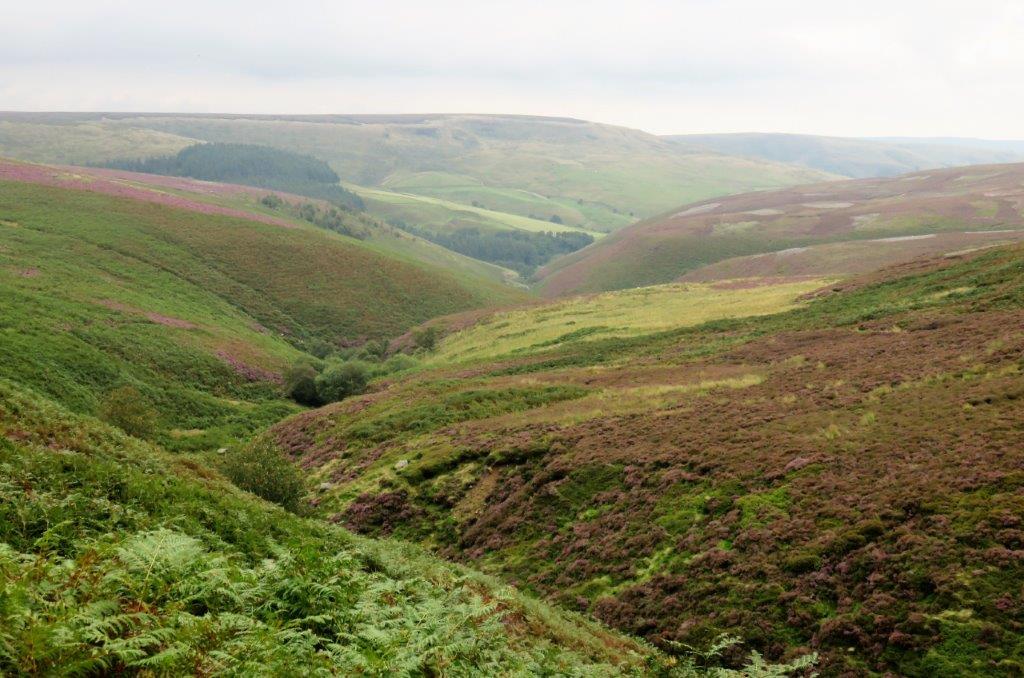 looking down Fair Brook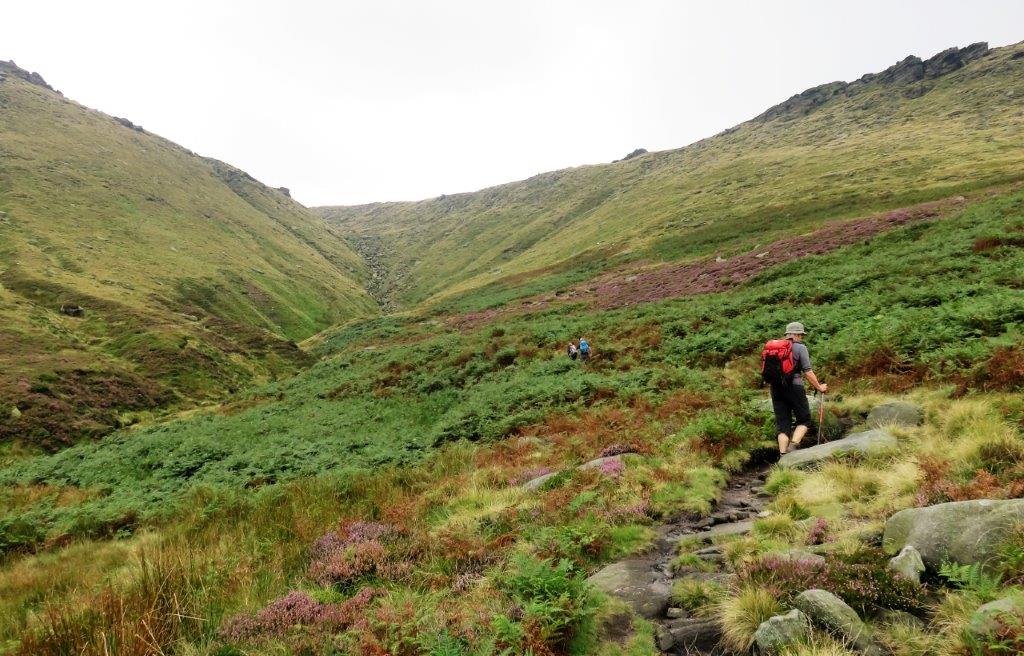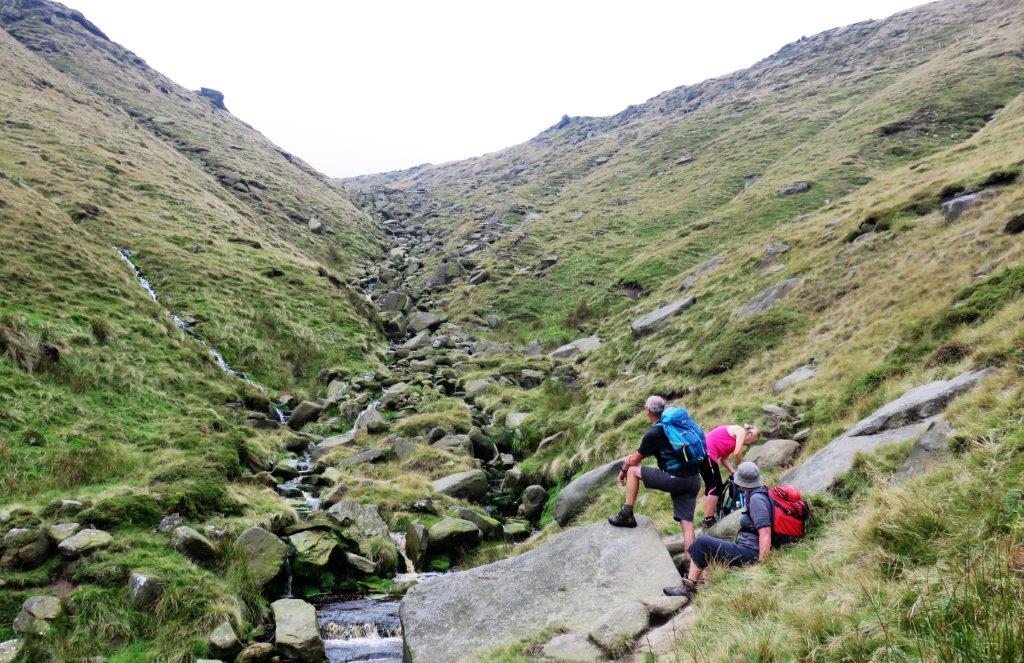 the top section of Fair Brook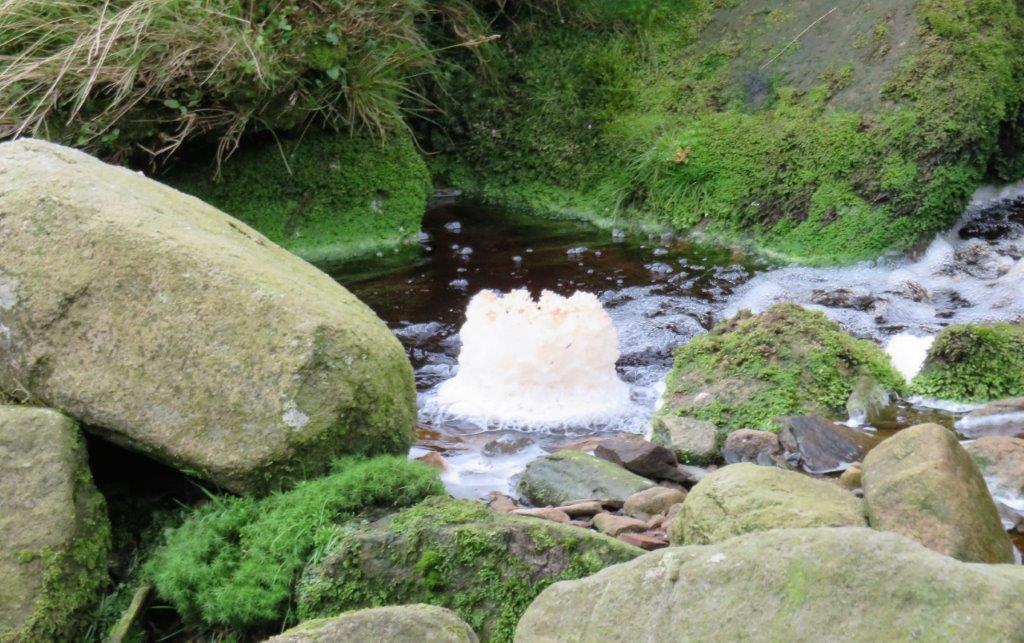 a cake of scum rotating in the stream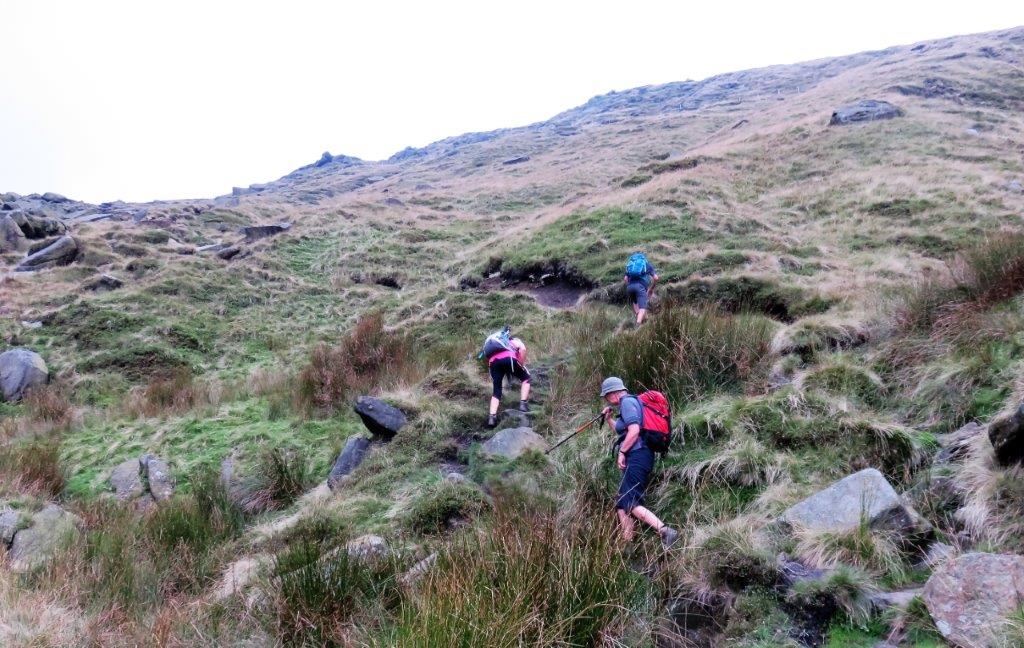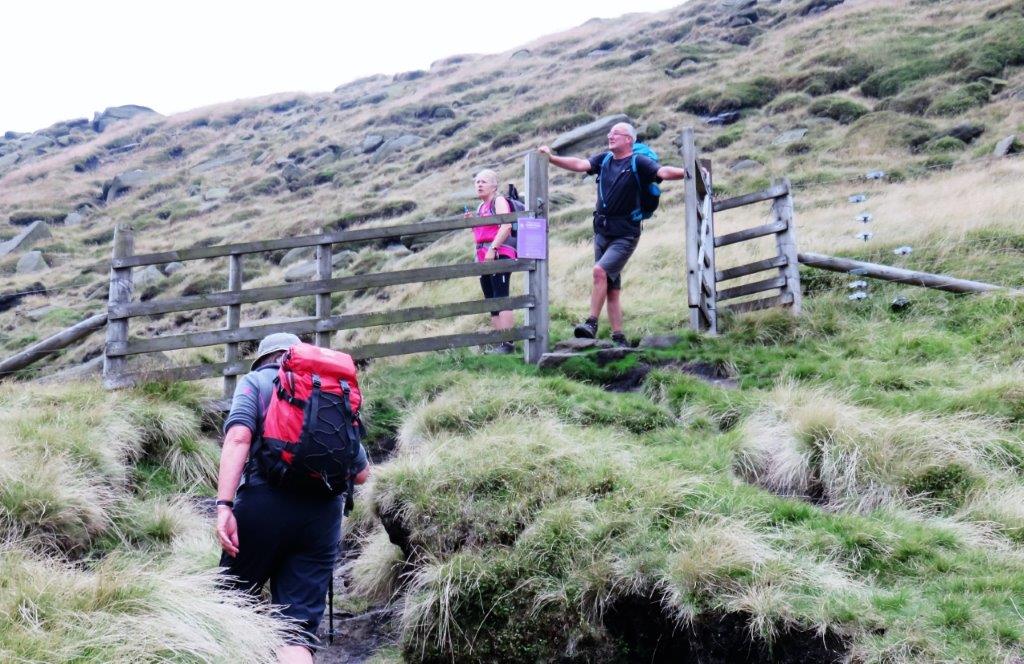 A fence to keep sheep off the top of Kinder - see note below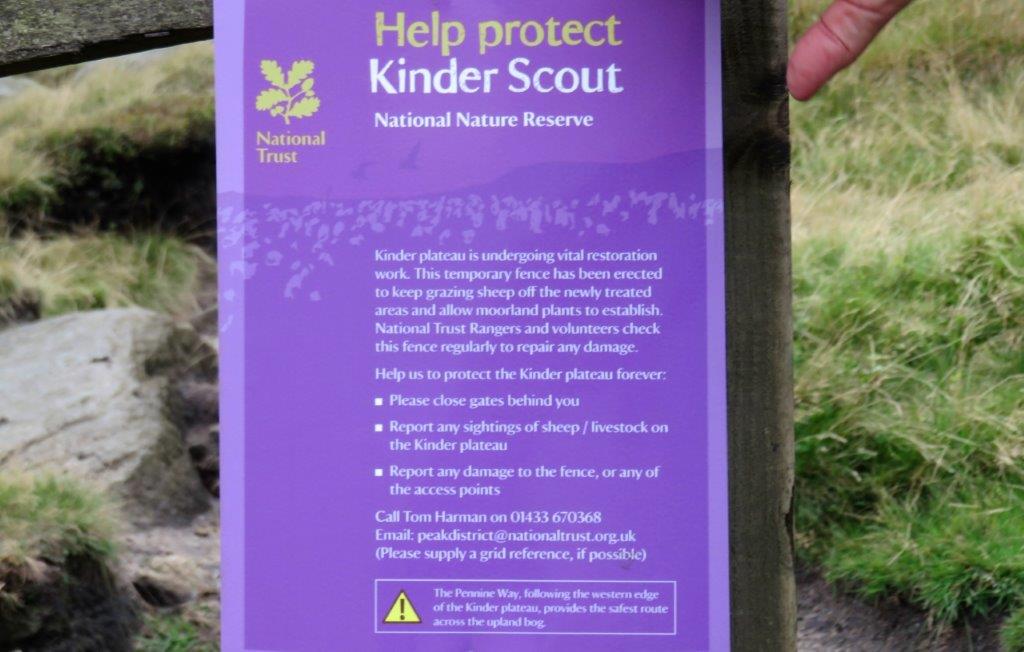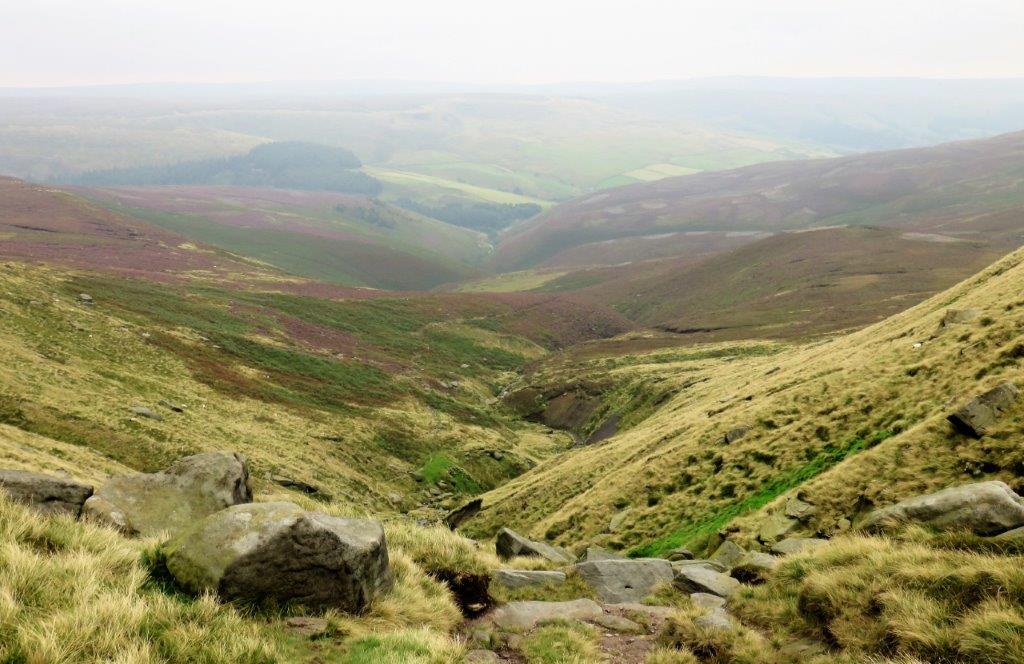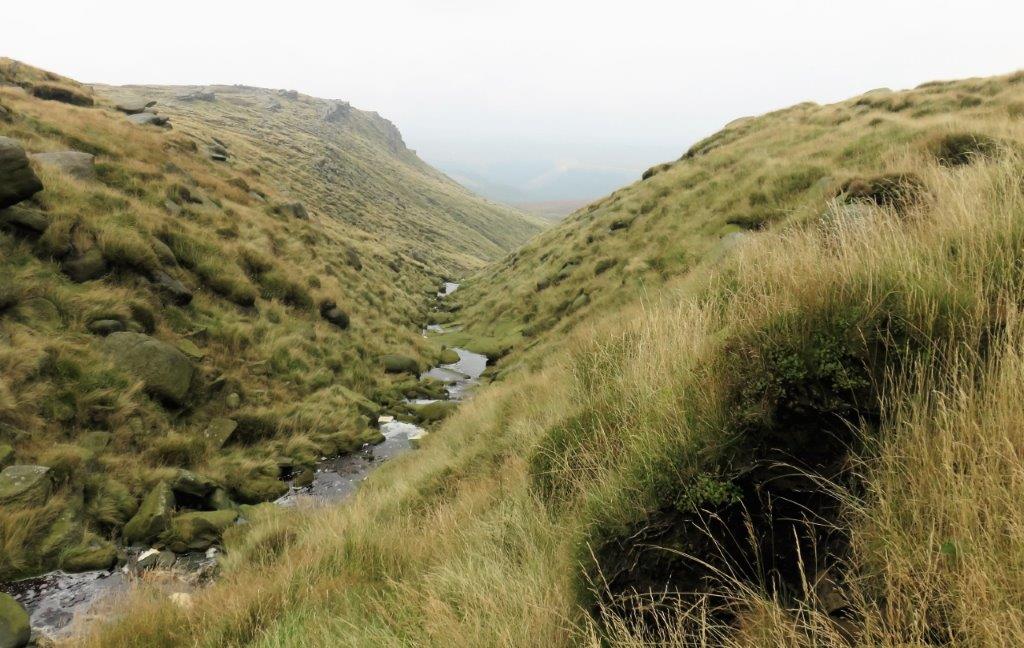 grass has proliferated with fencing mentioned earlier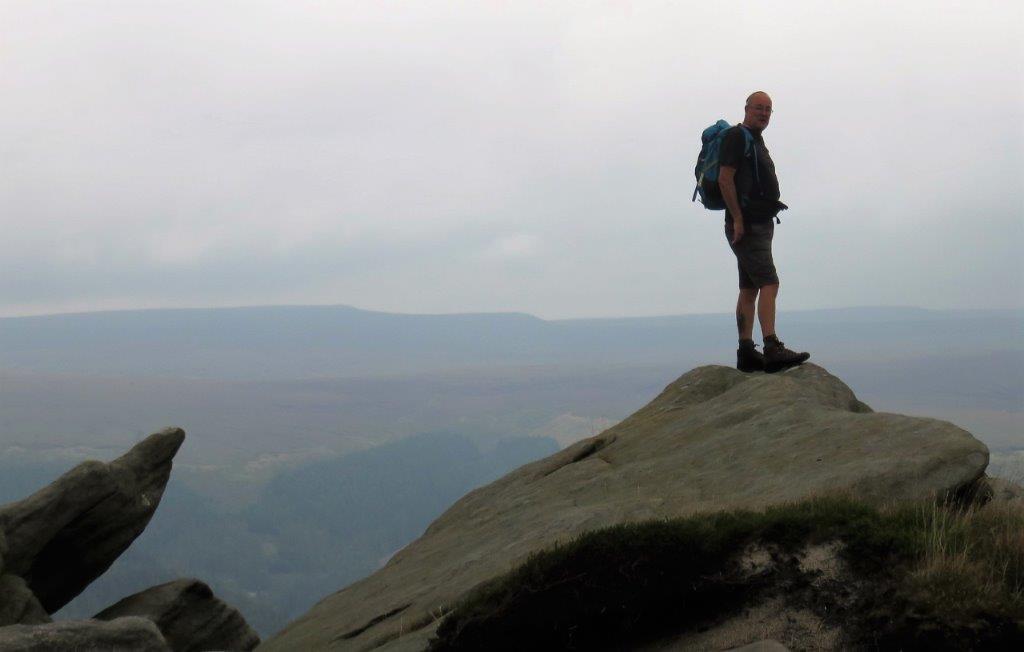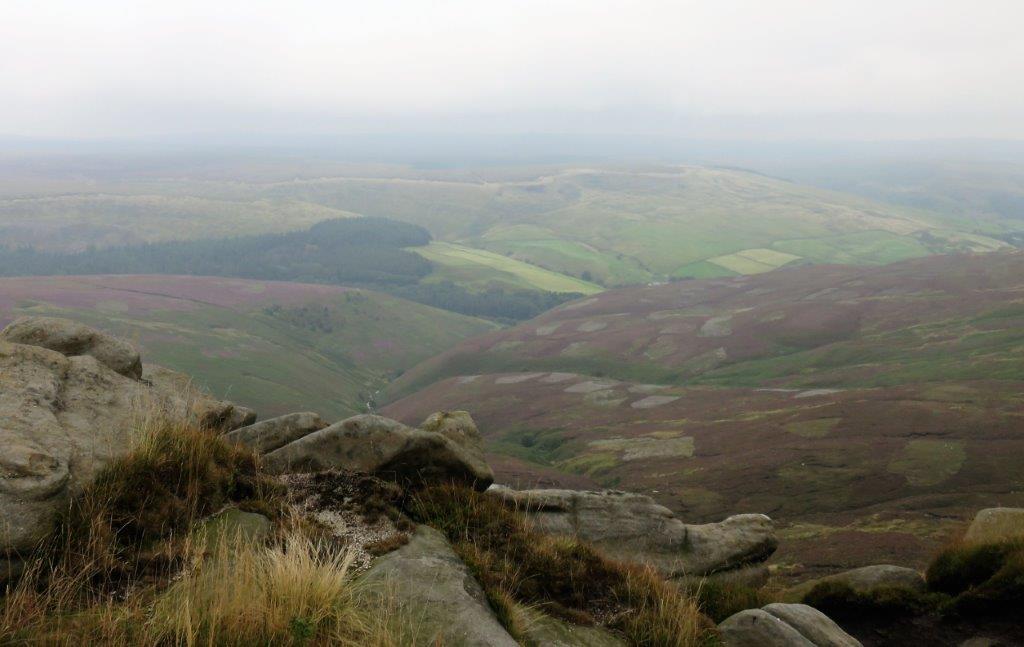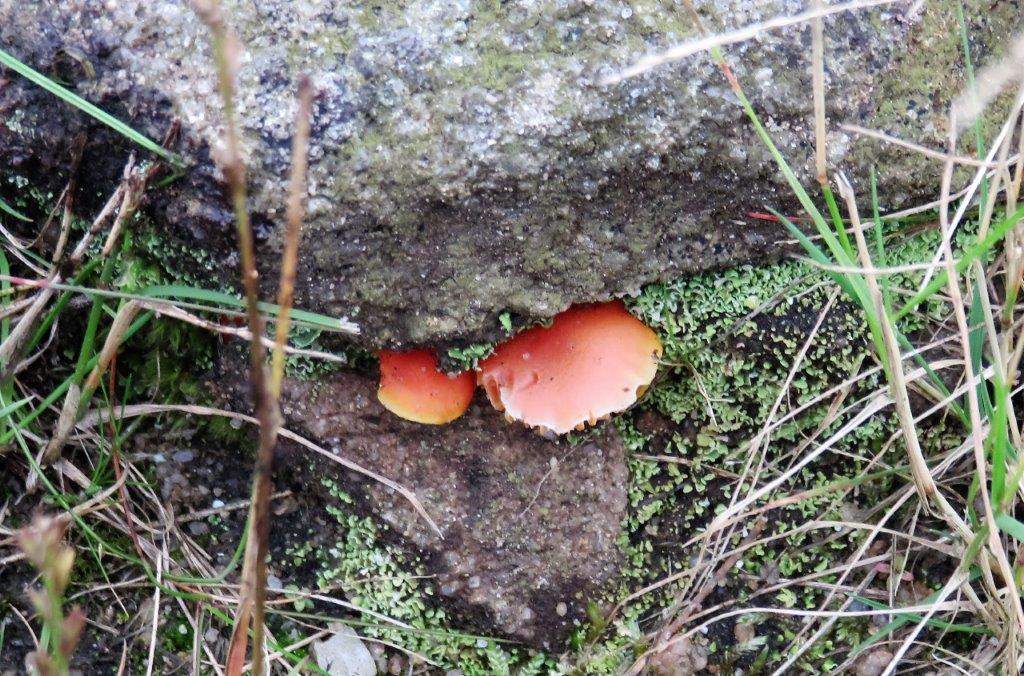 fungi growing from a crack in a rock - the largest piece about 40mm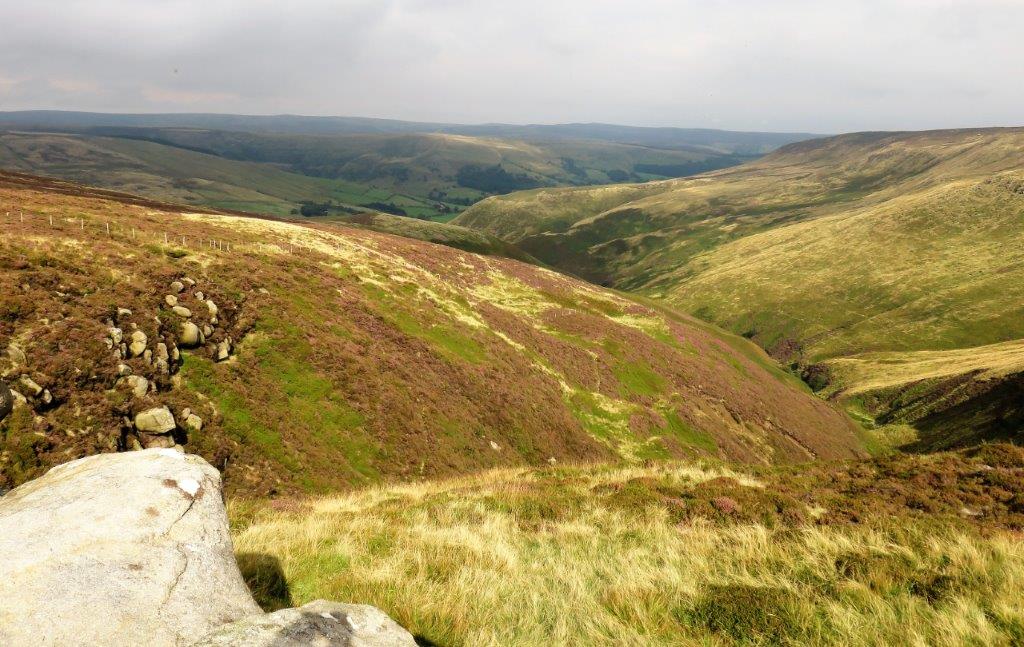 looking down Blackden Clough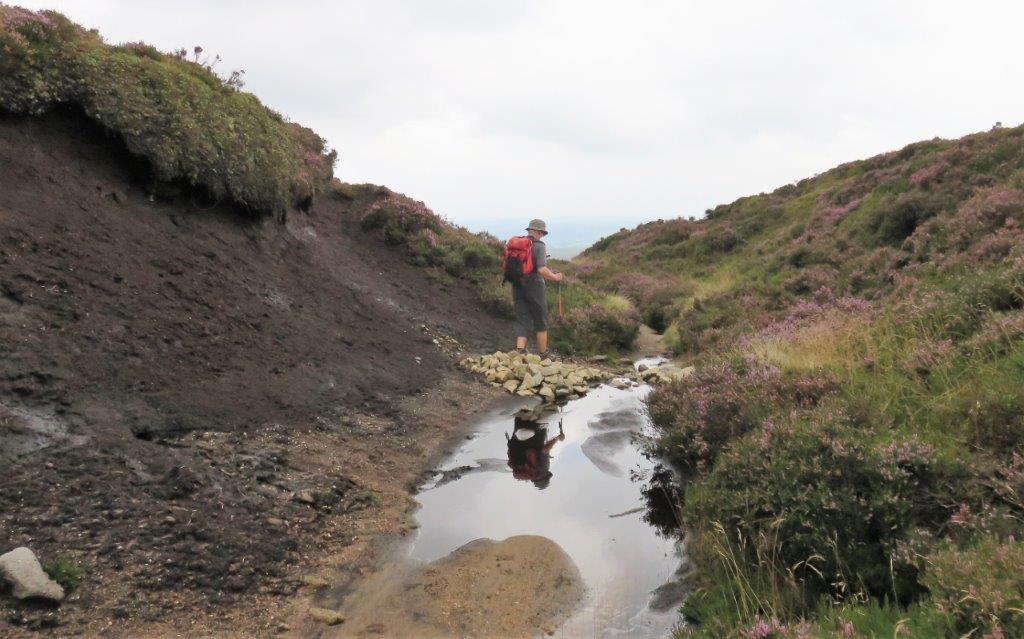 part of the ~ 10 minute crossing to the South edge of Kinder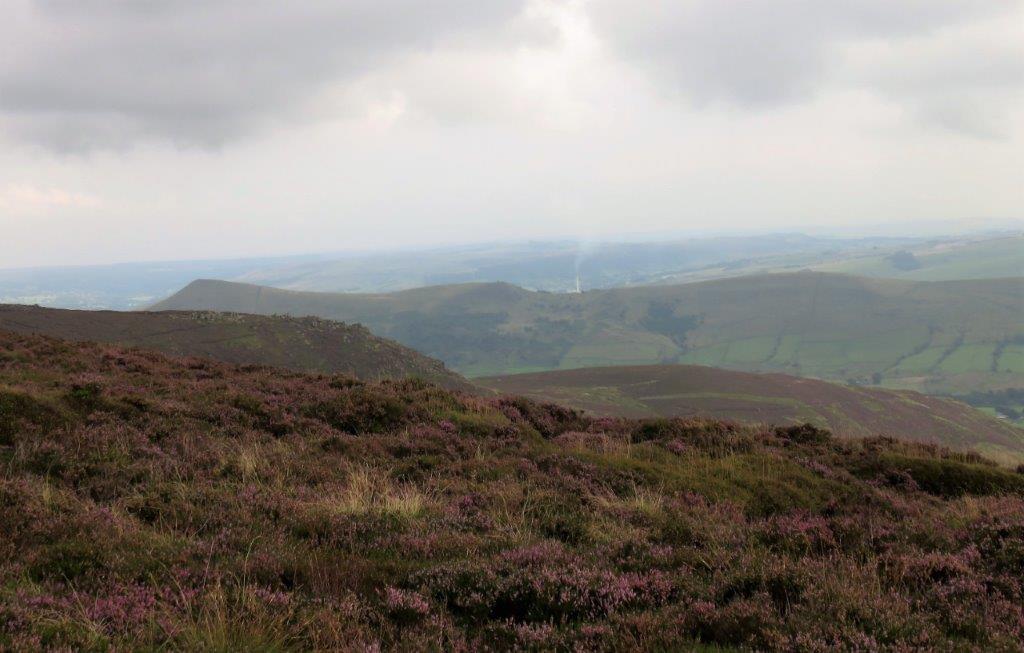 Hope Cement Plant behind the Lose Hill - Mam Tor 'ridge'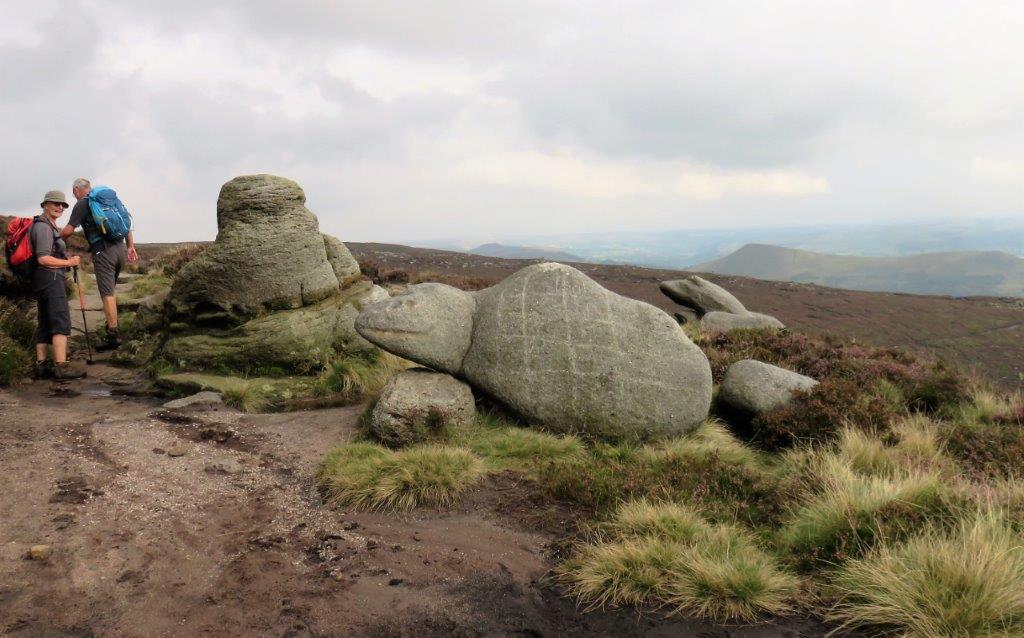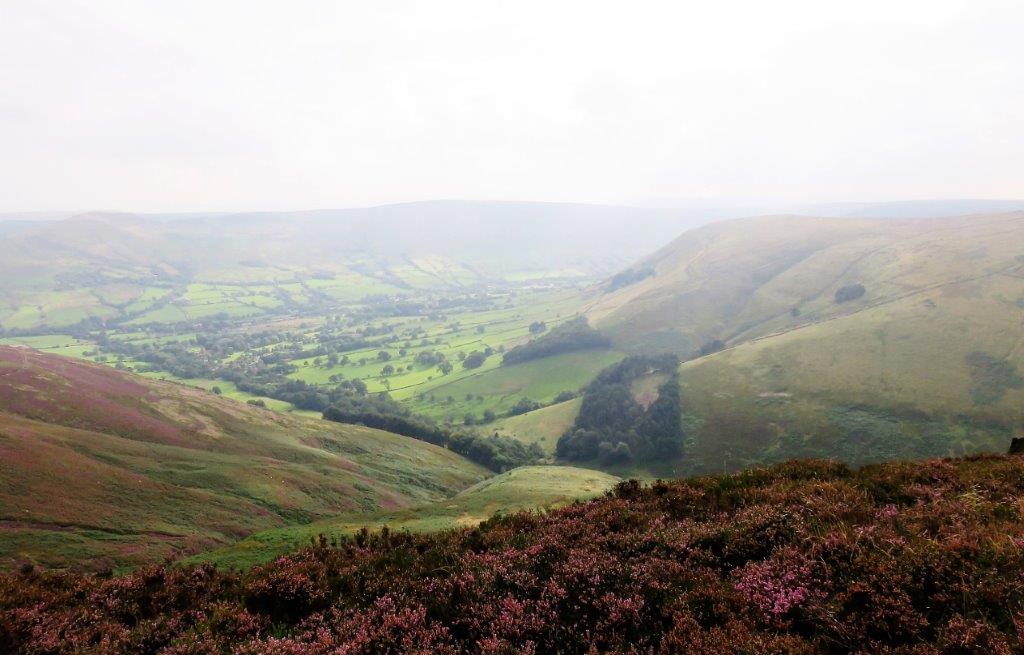 Vale of Edale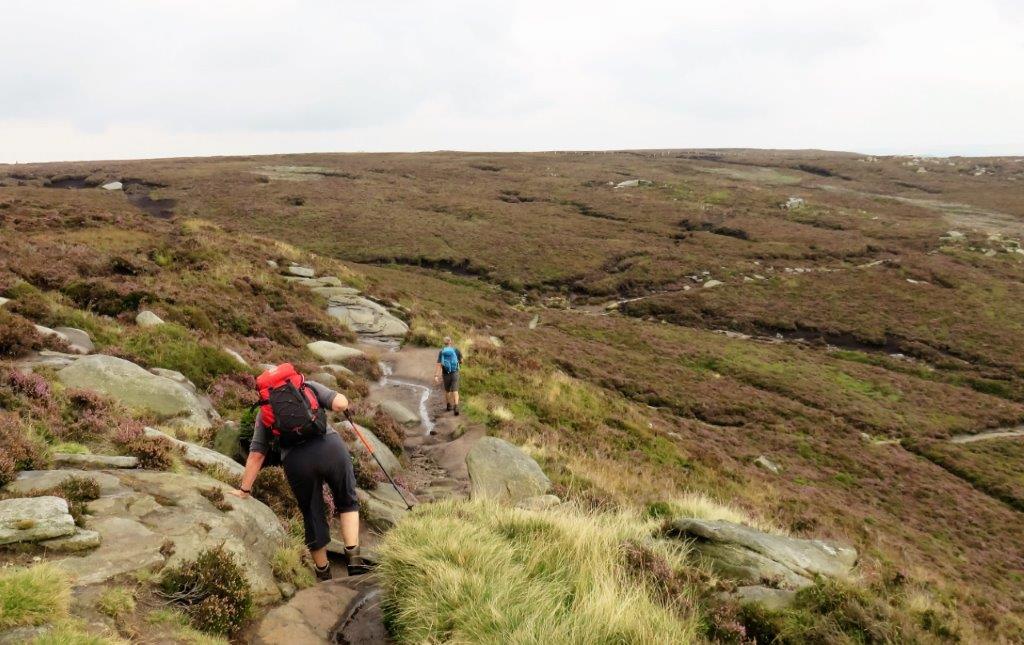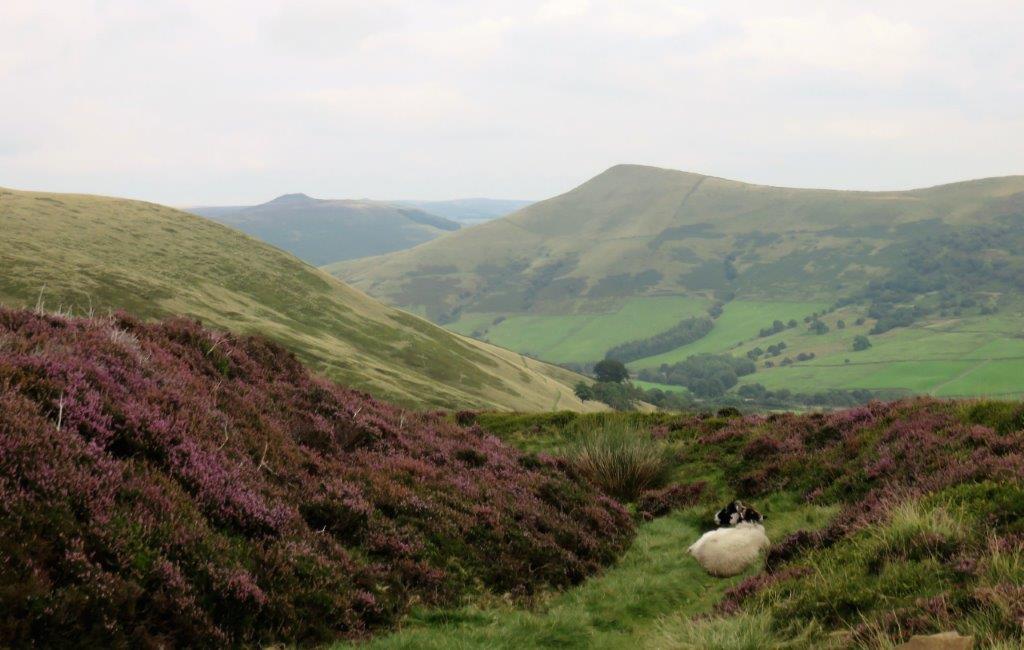 Winhill Pike behind with Lose Hill to right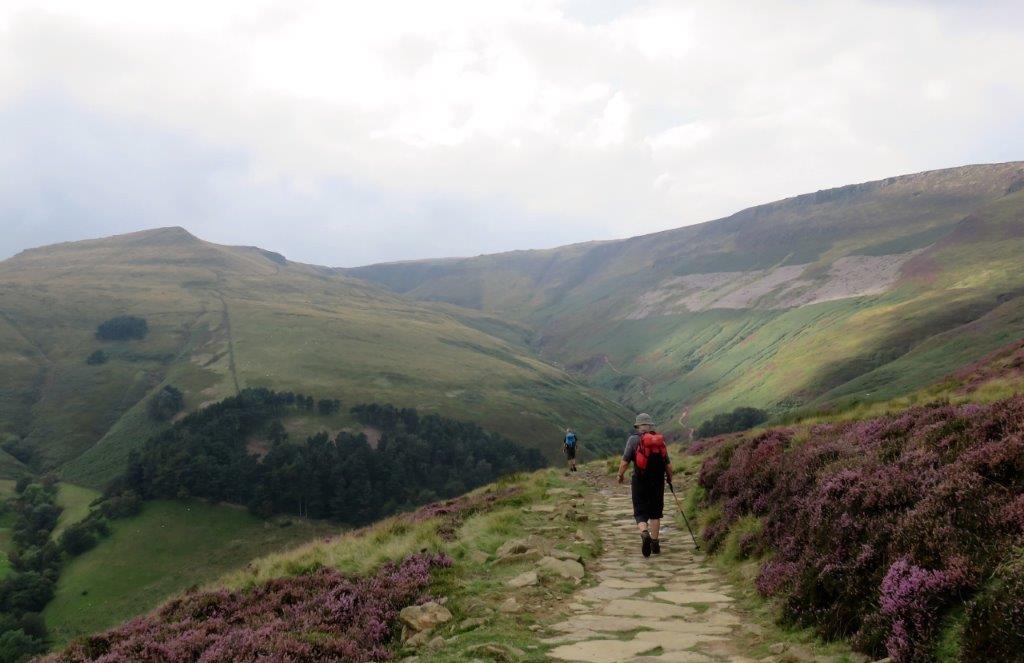 Grindslow Knoll? top left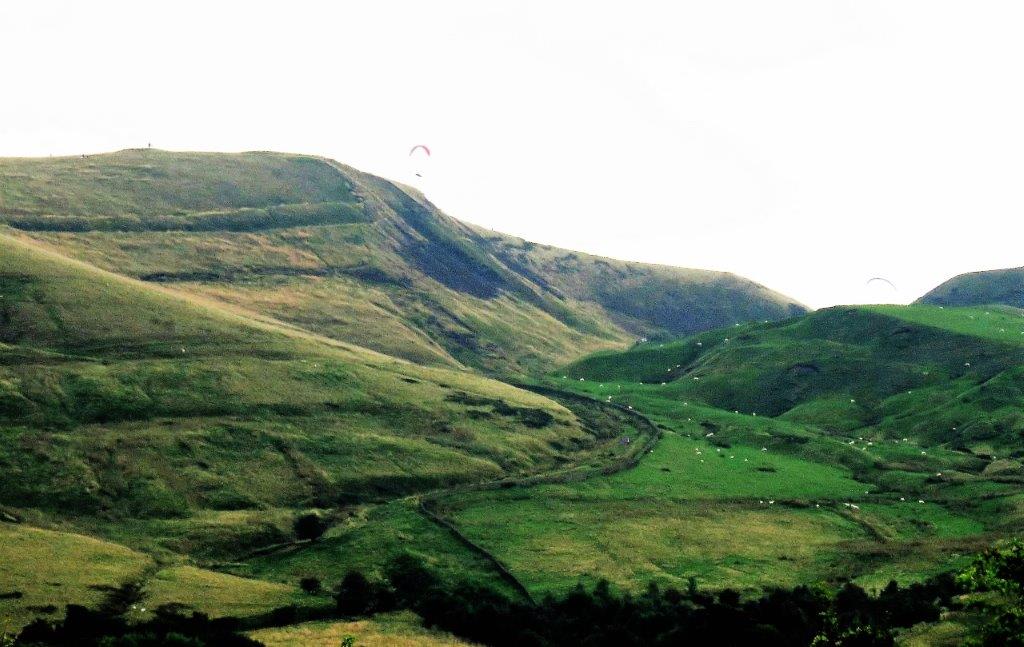 Paragliders around Mam Tor
homepage - Day Walks Index 2016 - contact me at