homepage - Day Walks Index 2016 - contact me at

2016.08.21 ** Fairholmes, Shuttle Bus, Nether Wood Plantation (V into Howden Reservoir), Ridge Nether Moor, Black Dike, cross jeep track, Grinah Stones, Bleaklow Stones, pass West End Head, The Ridge, Survey Beacon, Alport Castle, Rowlee Pasture, steep route South of Lockerbrook O C down to Fairholmes Road - leader Richard Bennett - Sunday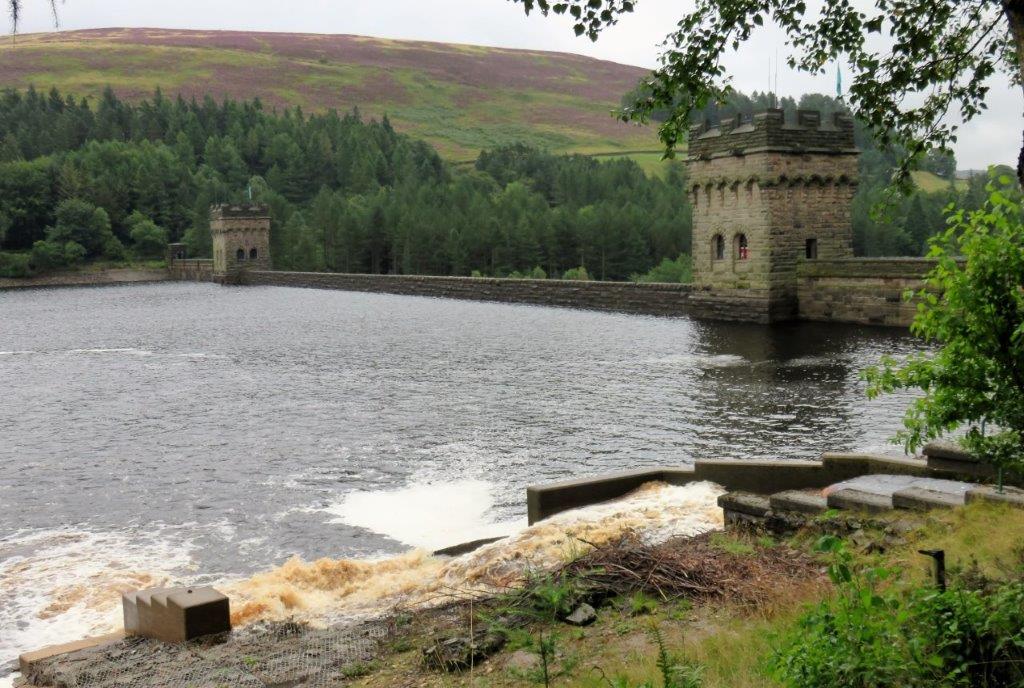 Derwent Reservoir - water discharge probably from canal which passes through Woodlands Valley?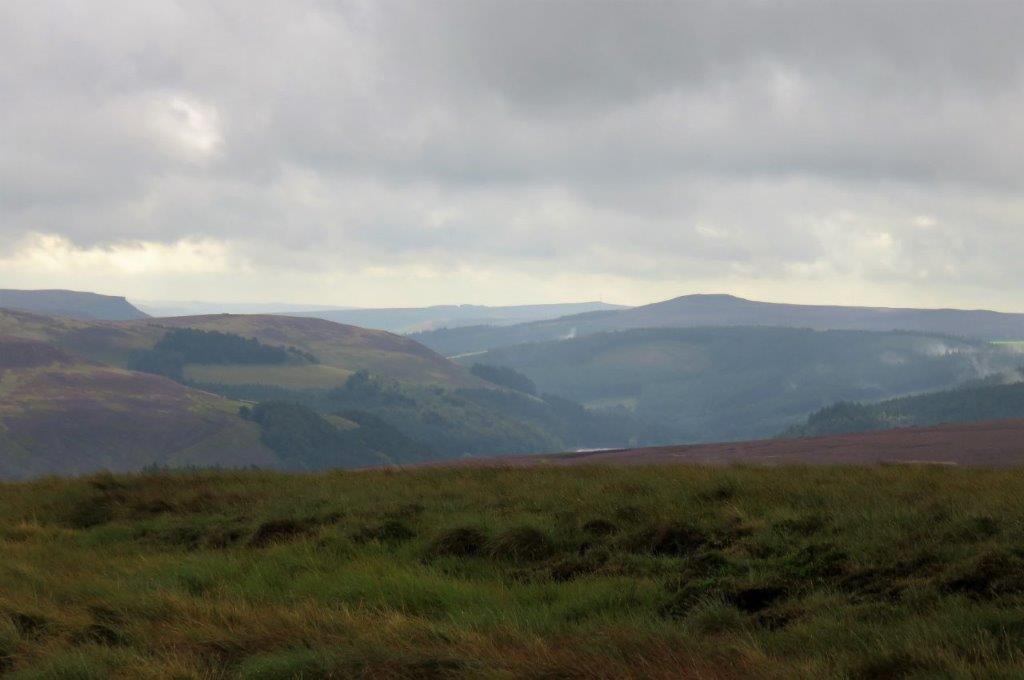 Winhill top right. Glimpse of Ladybower Reservoir below?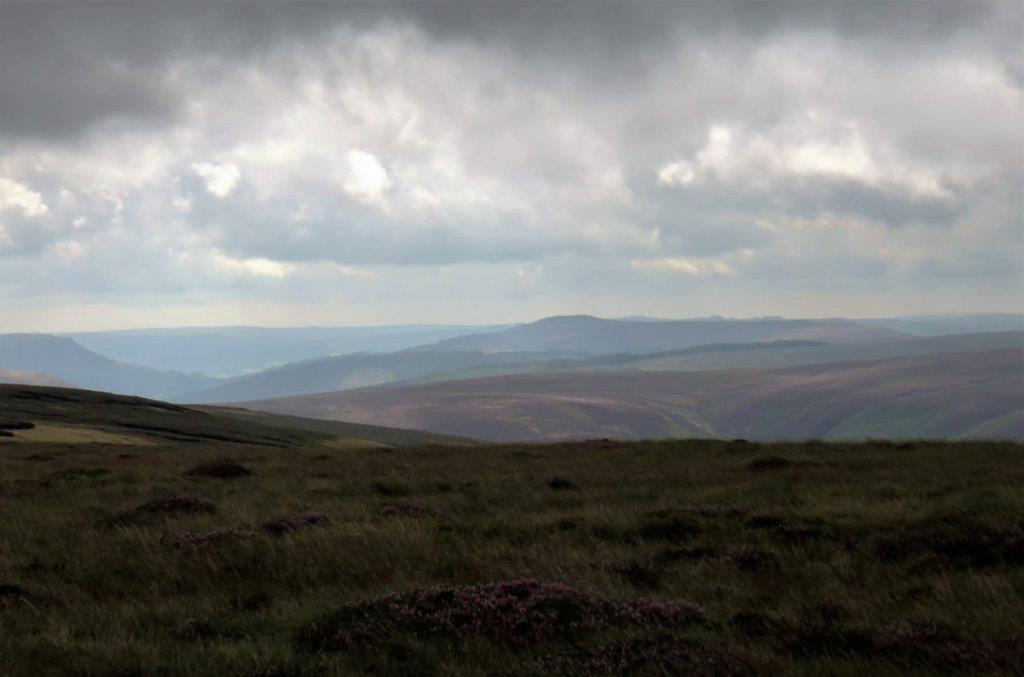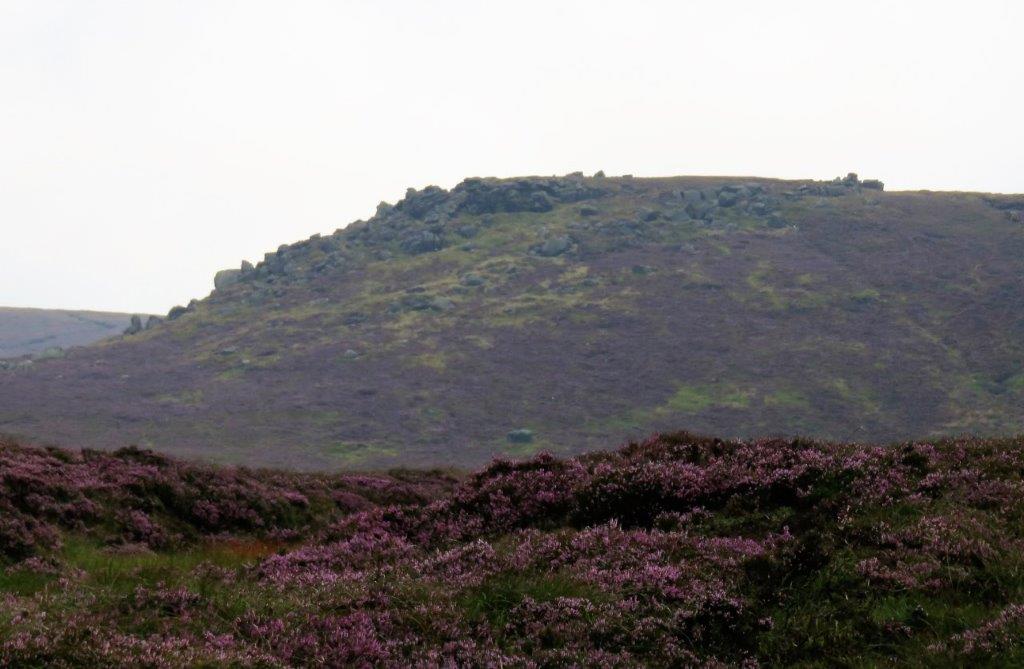 zoomed in to Grinah Rocks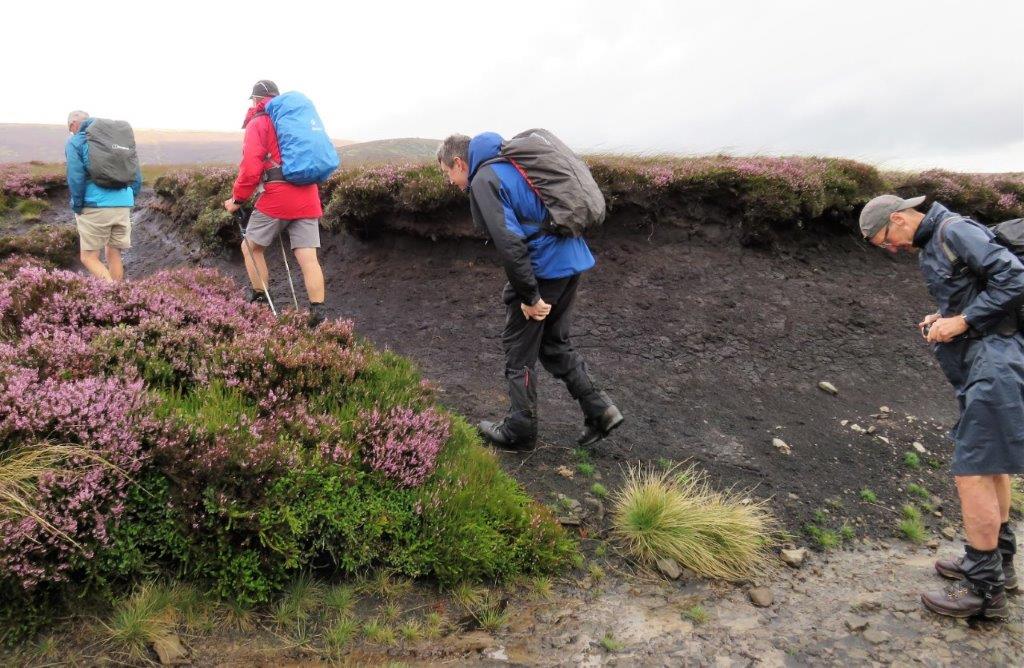 just crossed 'jeep track'
towards Grinah Rocks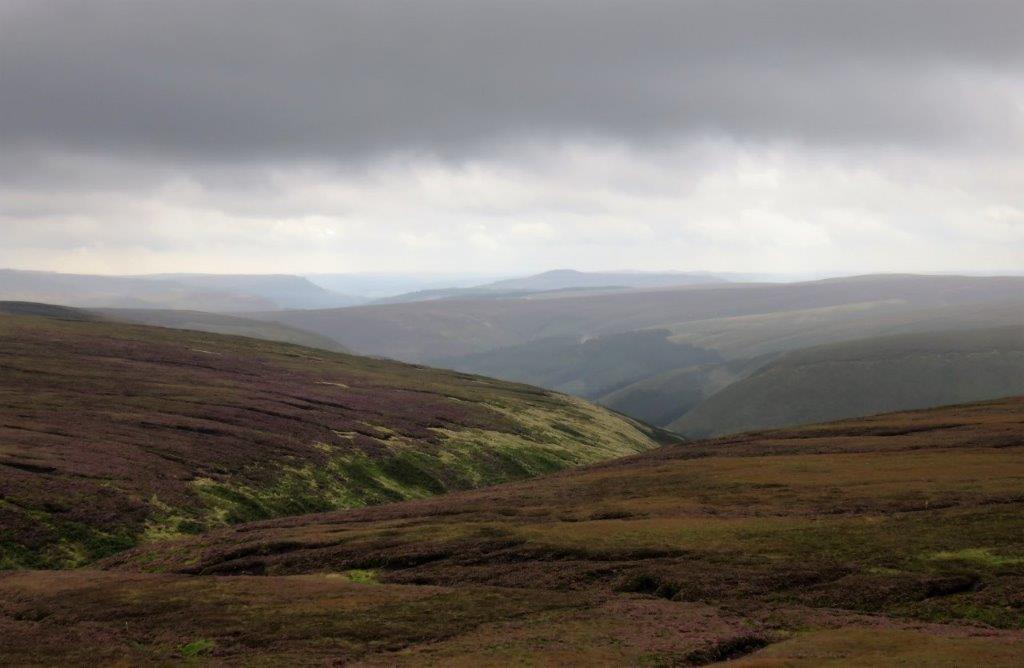 cloughs draining towards West End of Howden Reservoir - Winhill behind in distance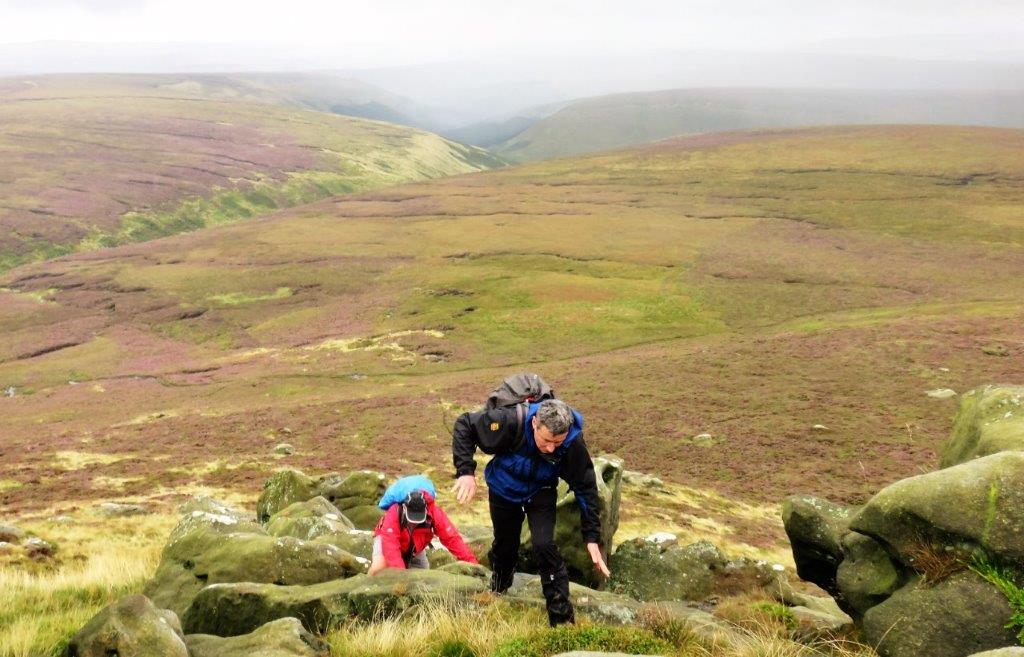 scrambling to the top of Grinah Rocks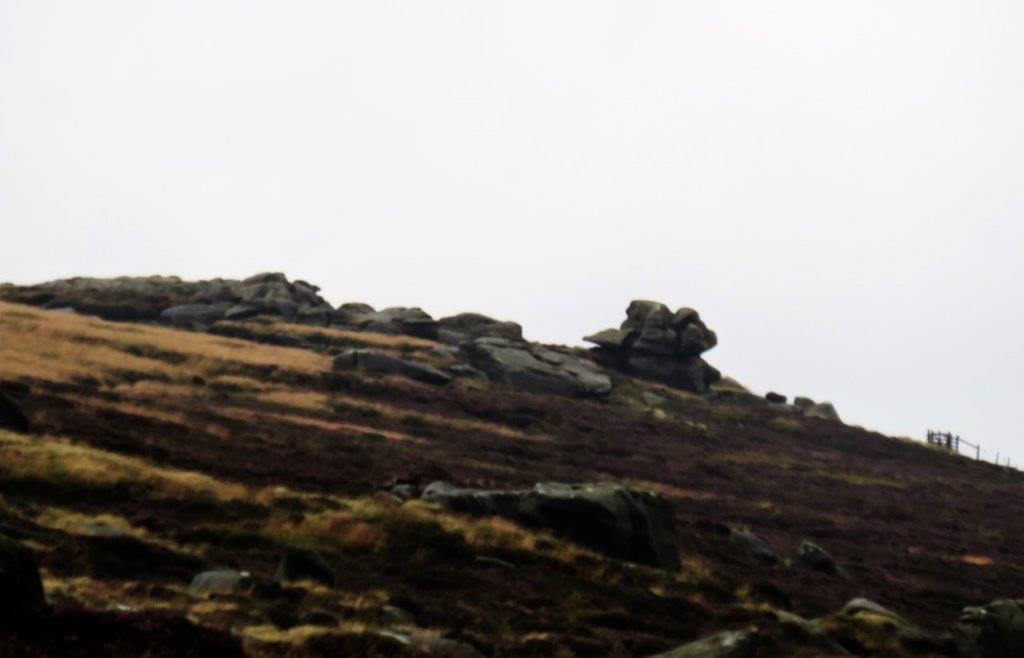 looking from Grinah Rocks NNE to Barrow Stones
Bleaklow Stones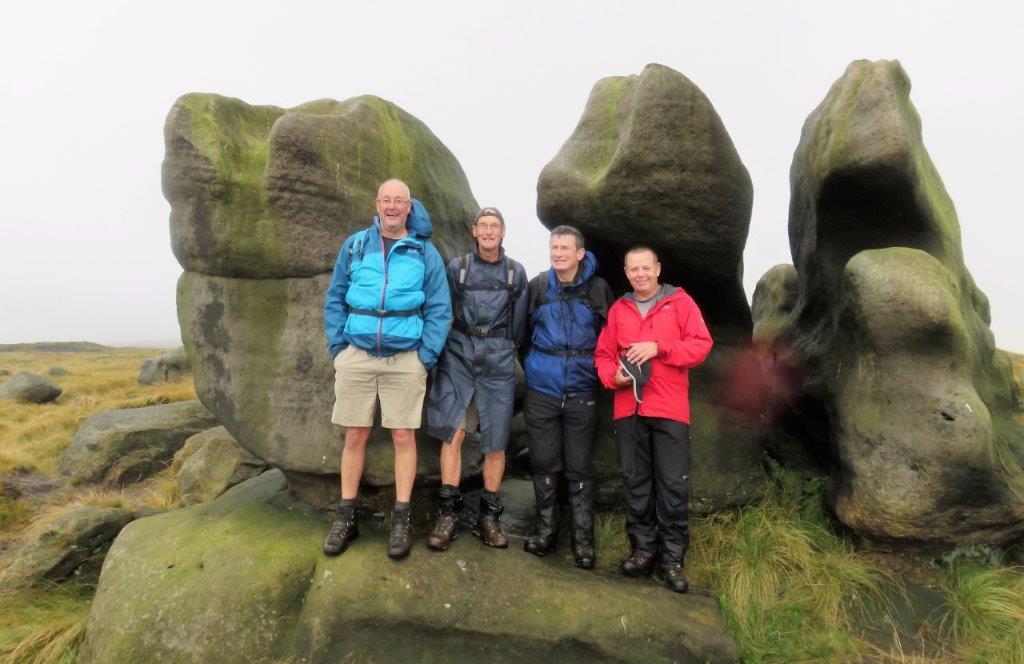 ditto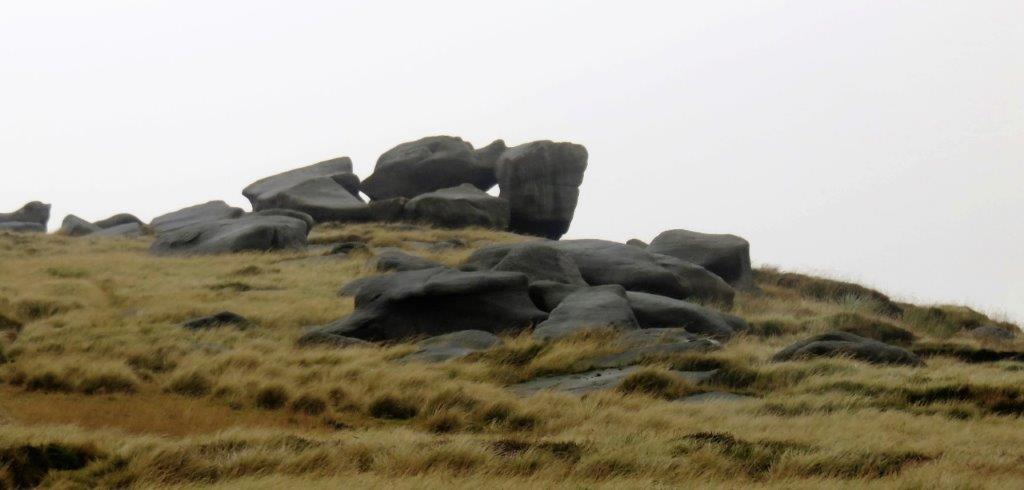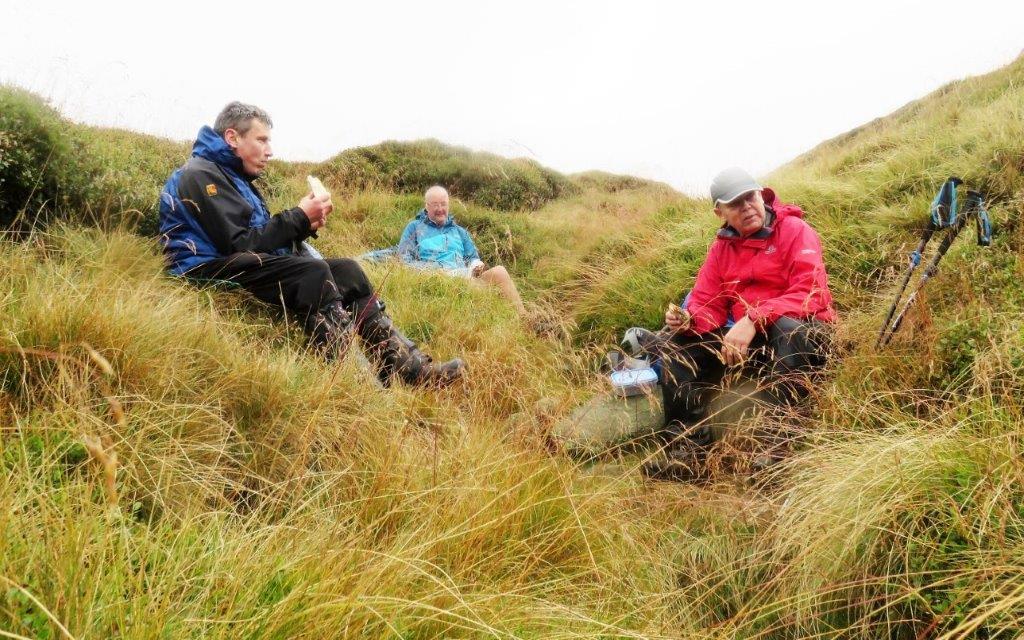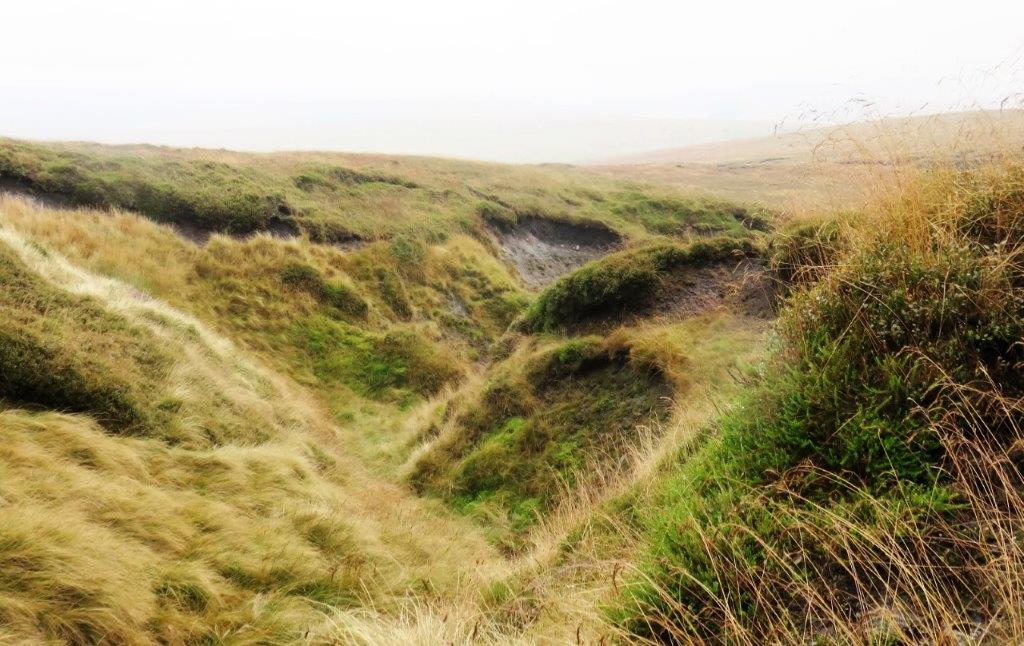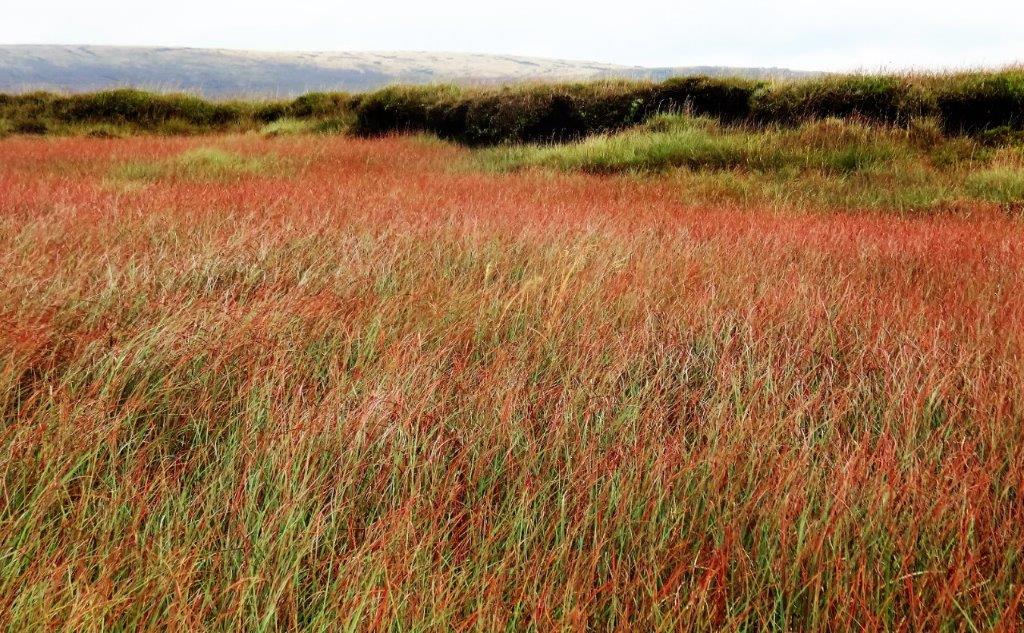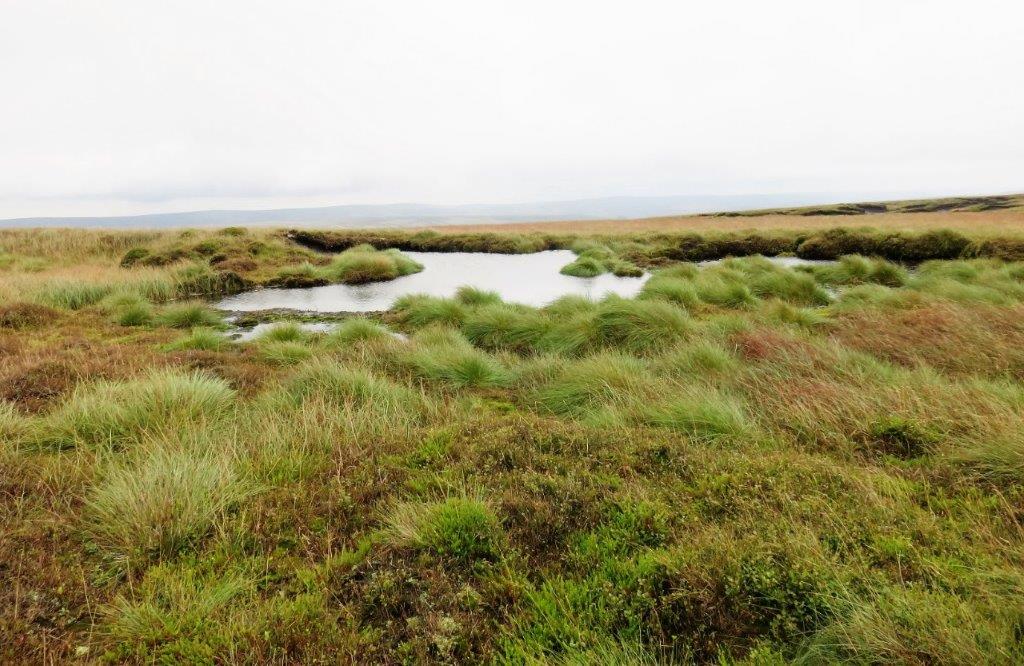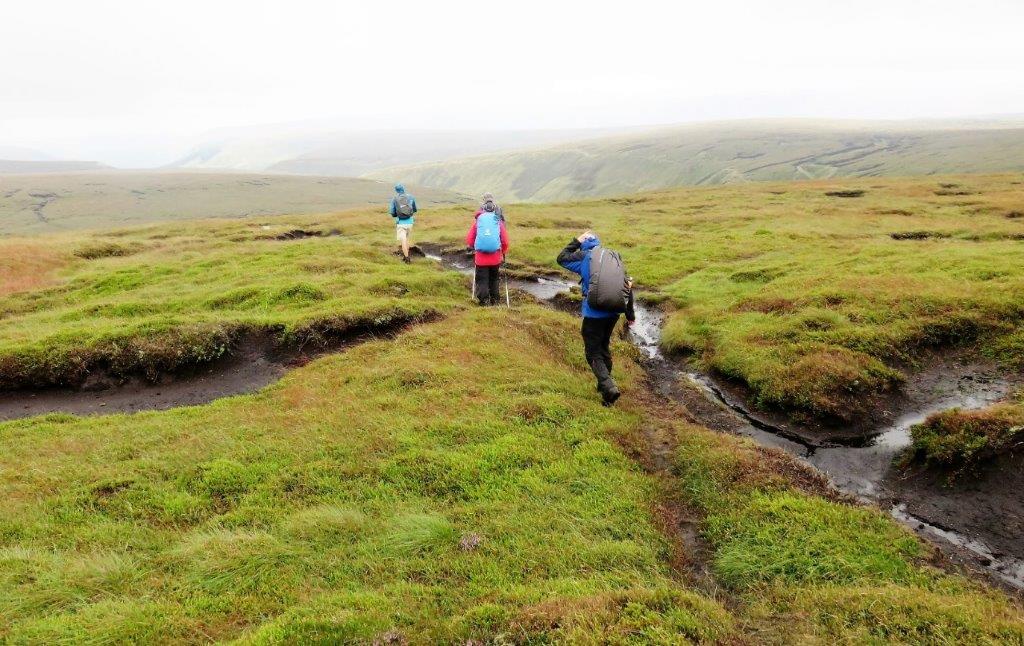 on Ridge Nether Moor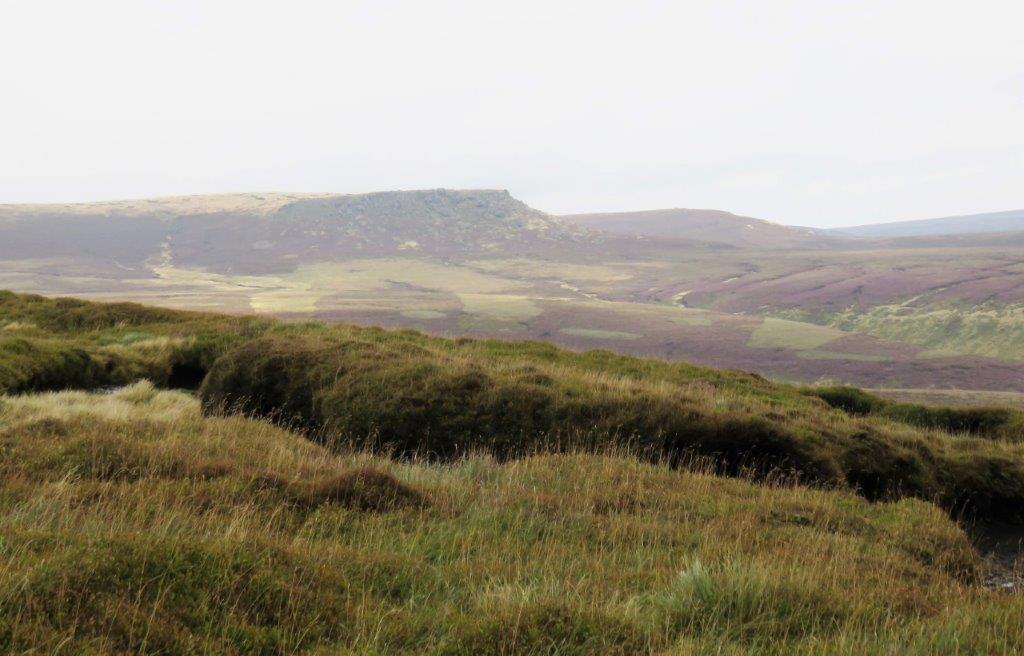 a glance back at Grinah Stones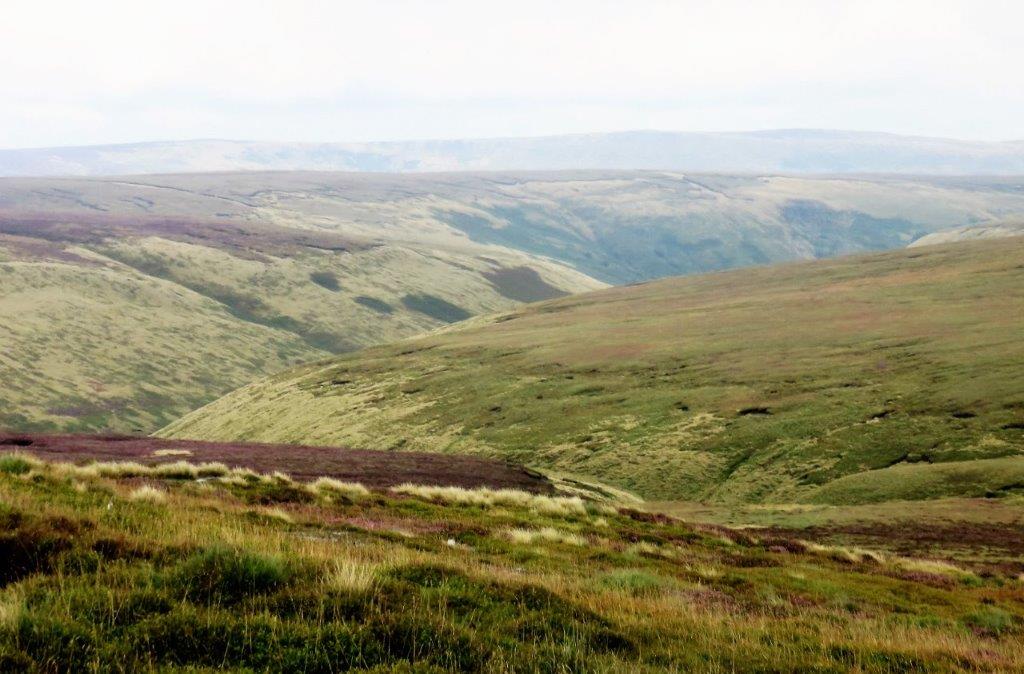 a clough leading to West End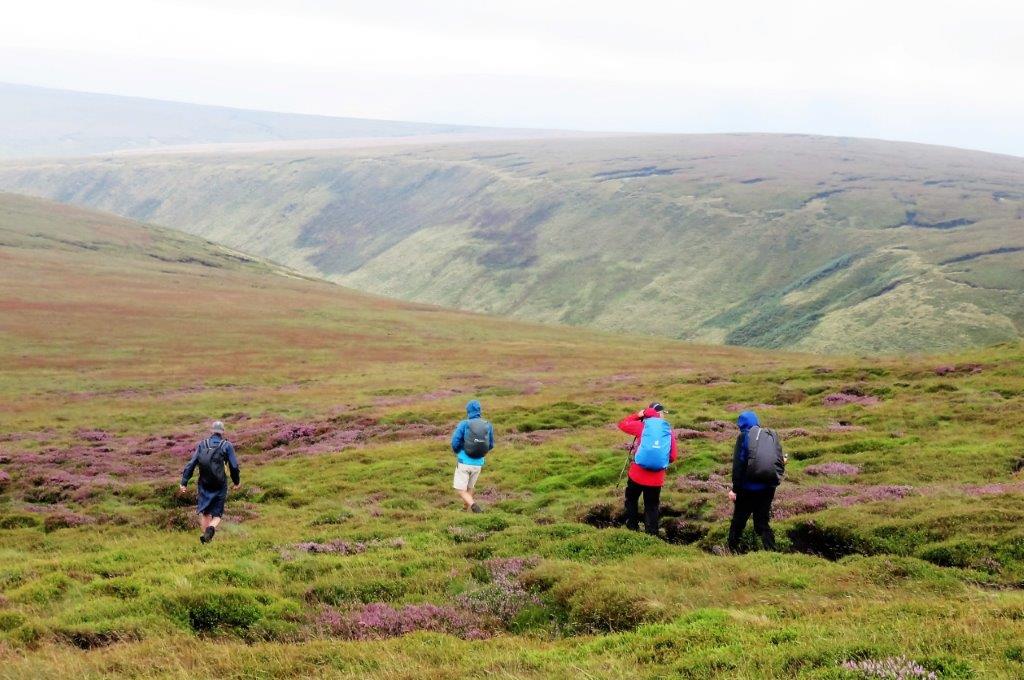 River Alport in ravine to right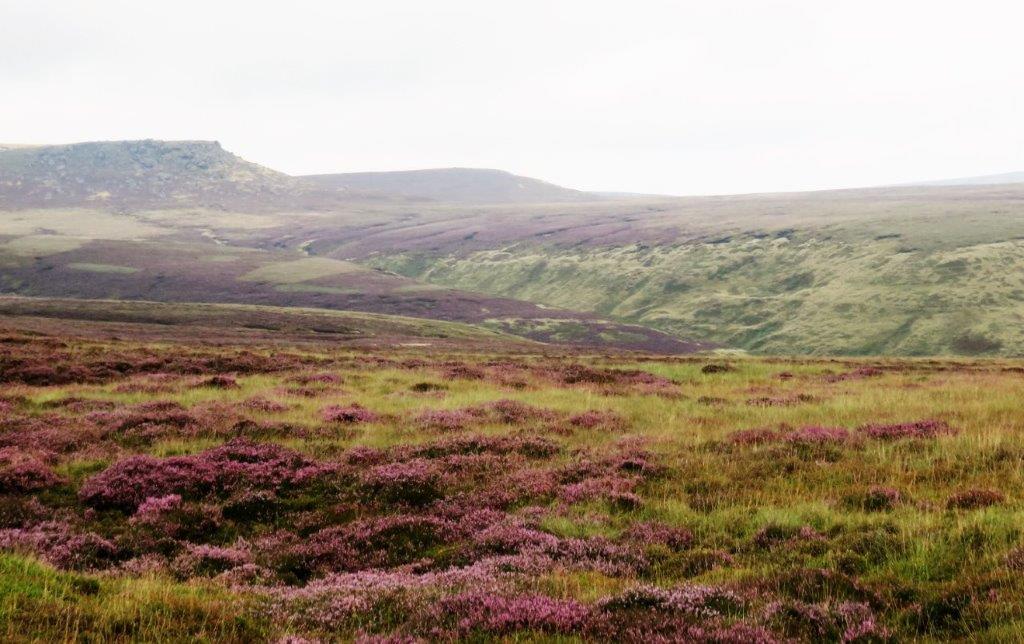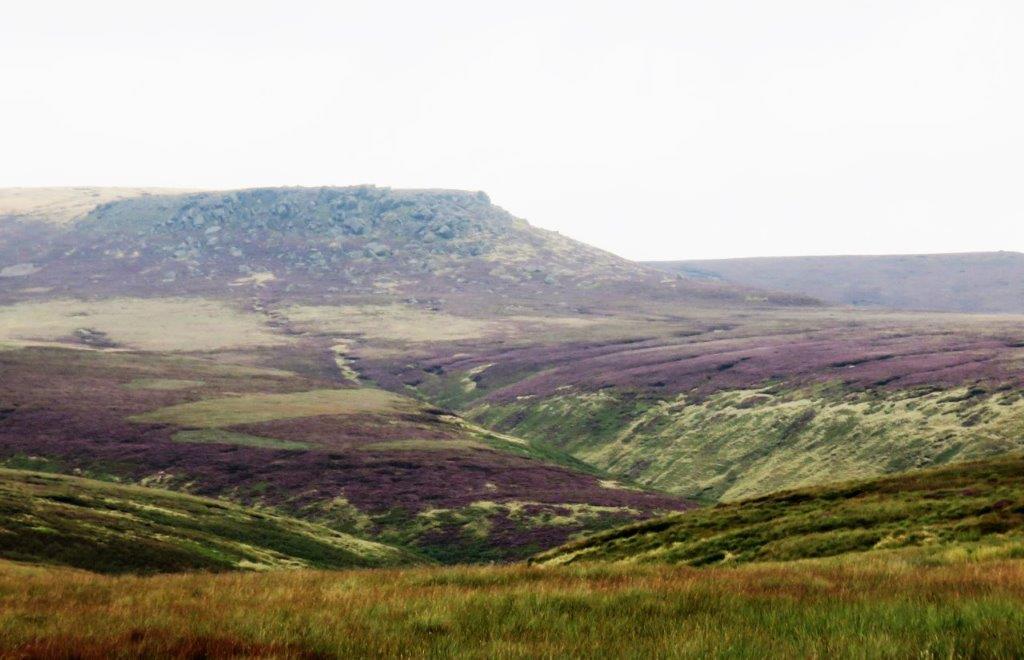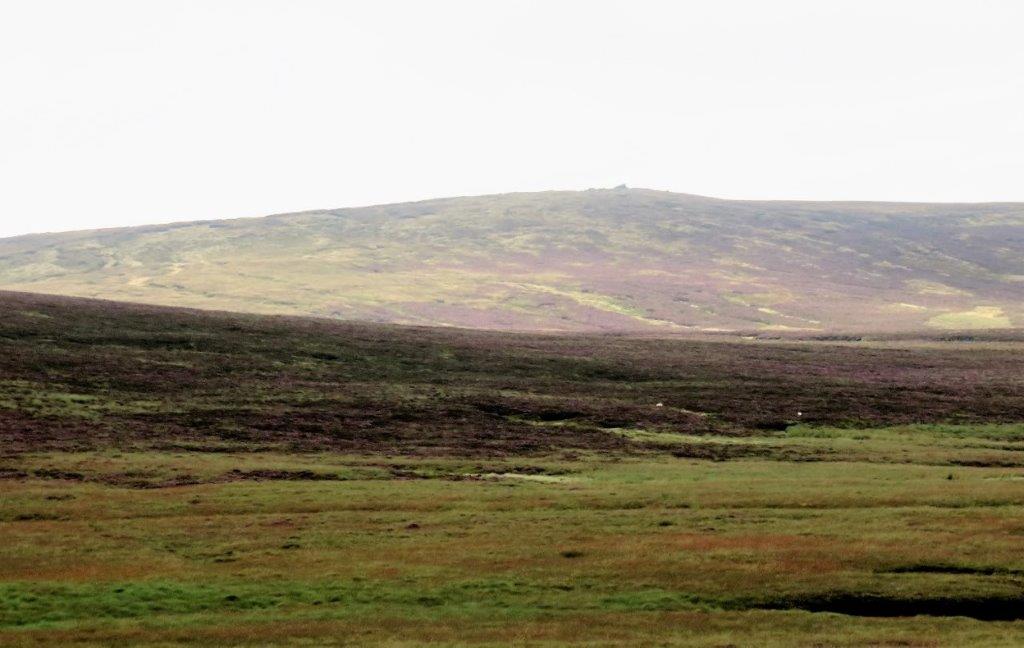 Bleaklow Stones on Skyline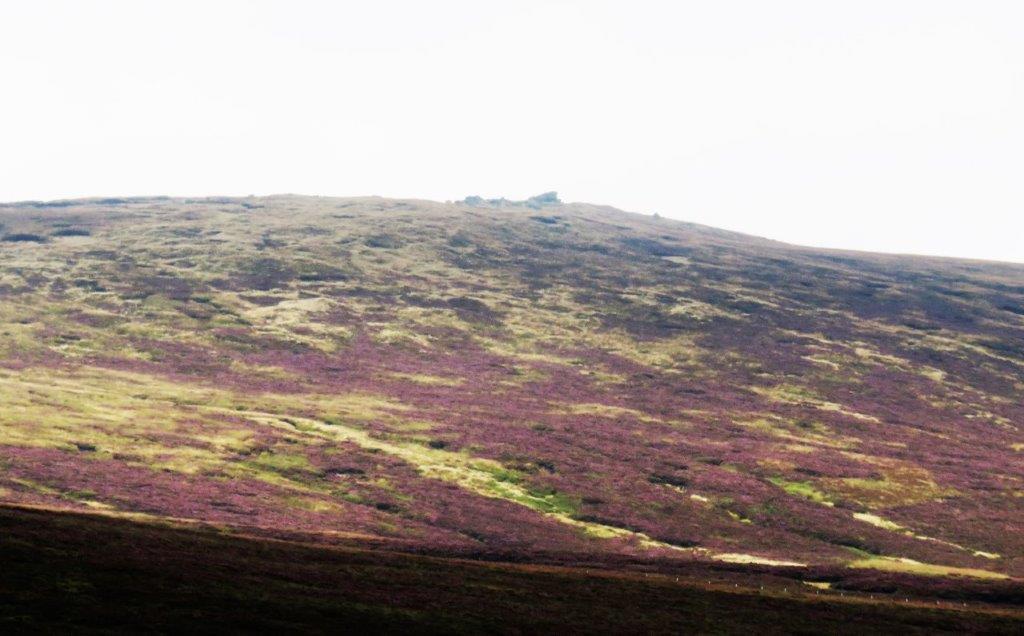 closer in to Bleaklow Stones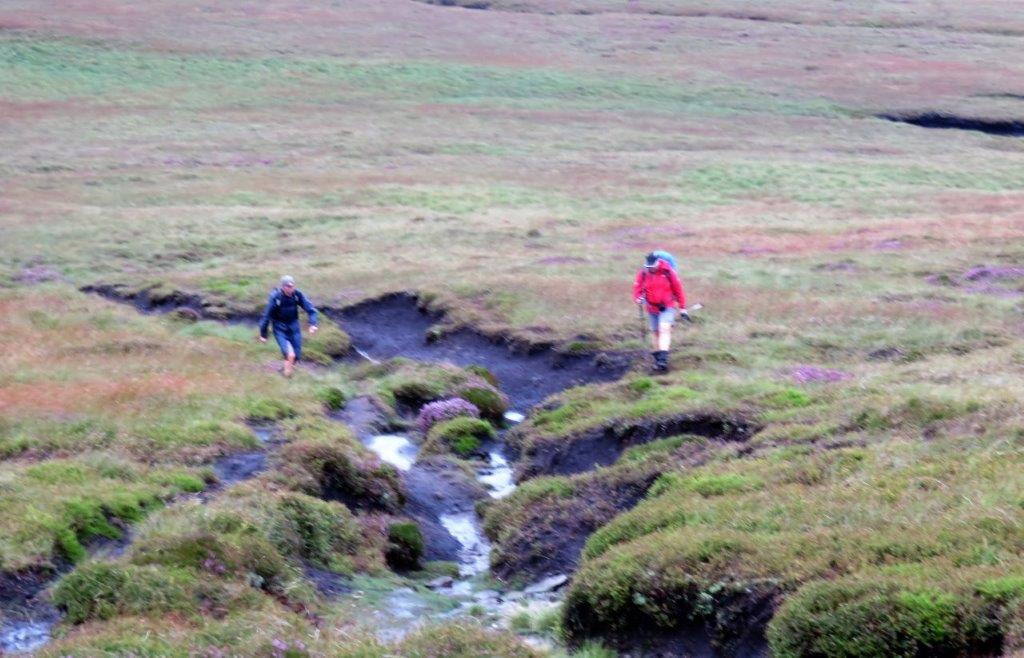 pretty wet underfoot - recent rain despite earlier dry spell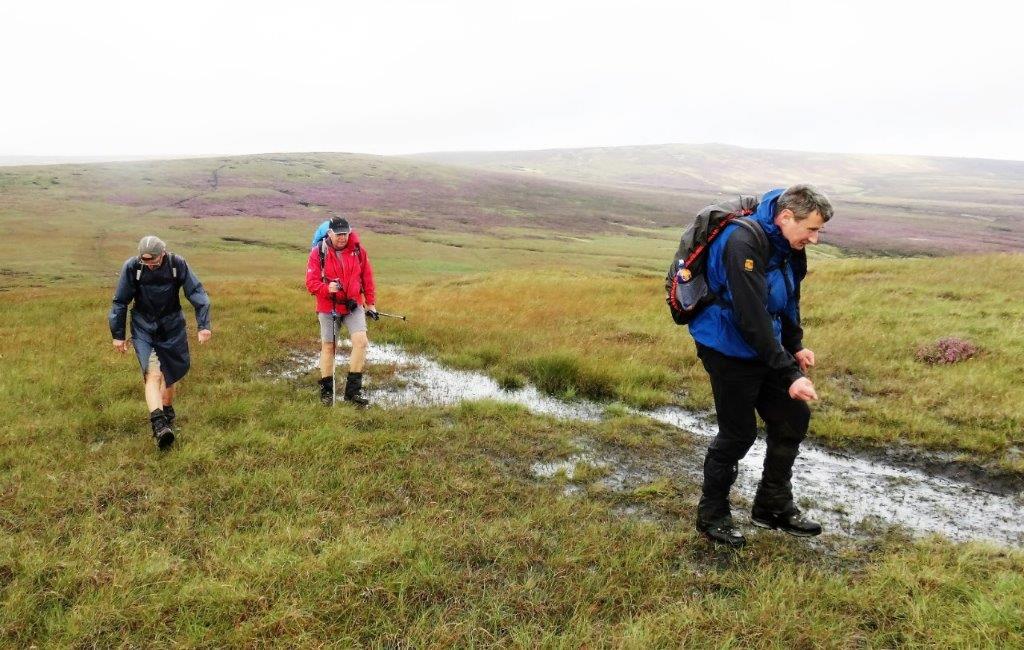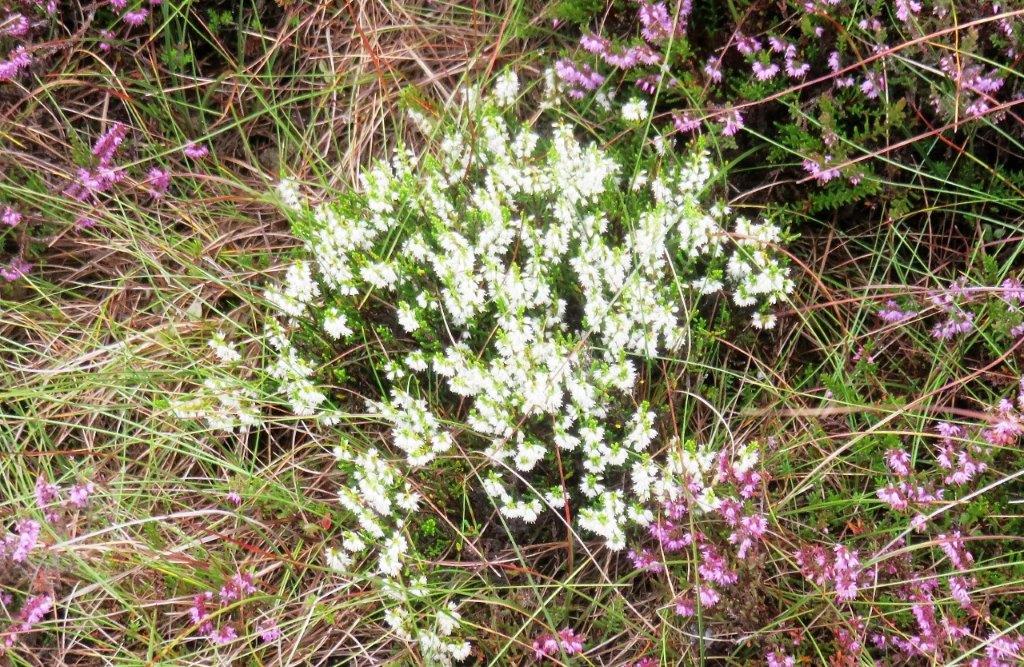 a clump (40cm dia) of white heather amidst the purple - not often seen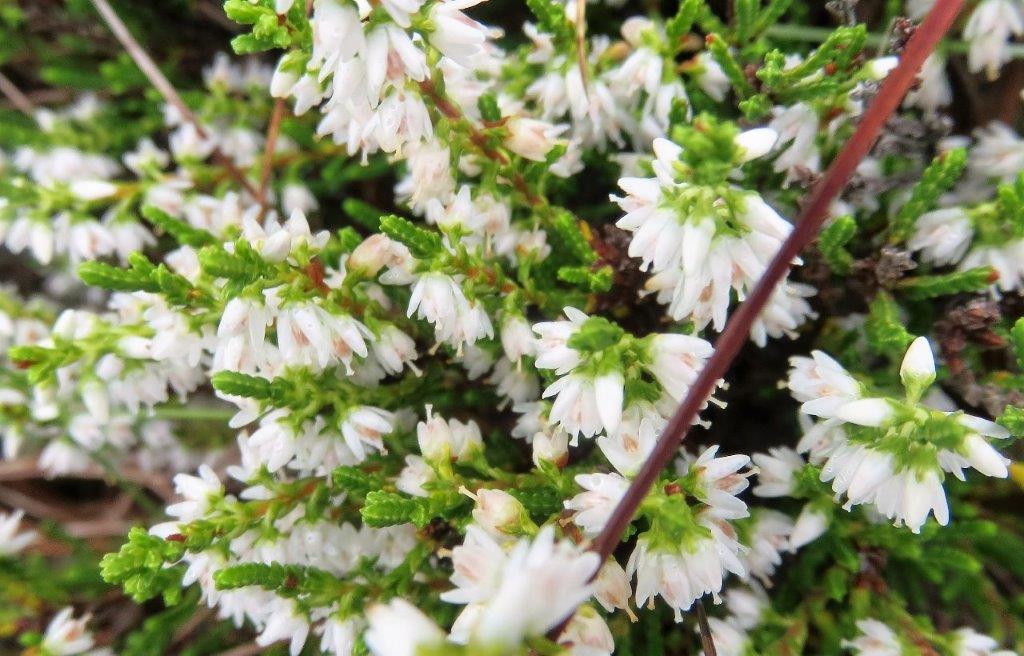 close up of white heather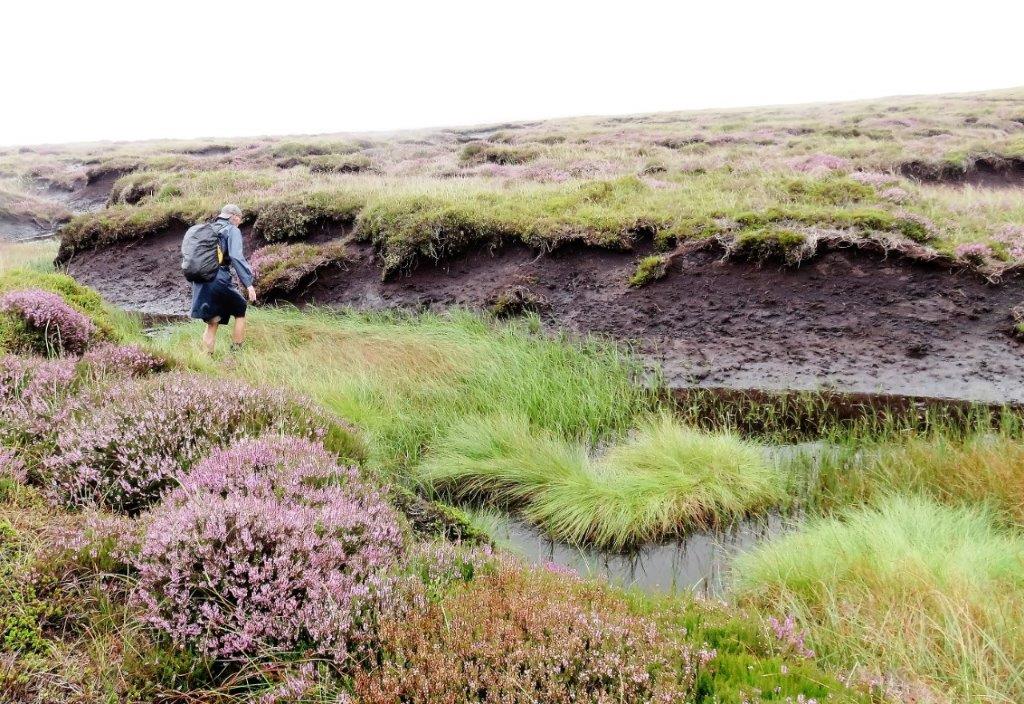 crossing water courses and avoiding ponded water makes straight line walking difficult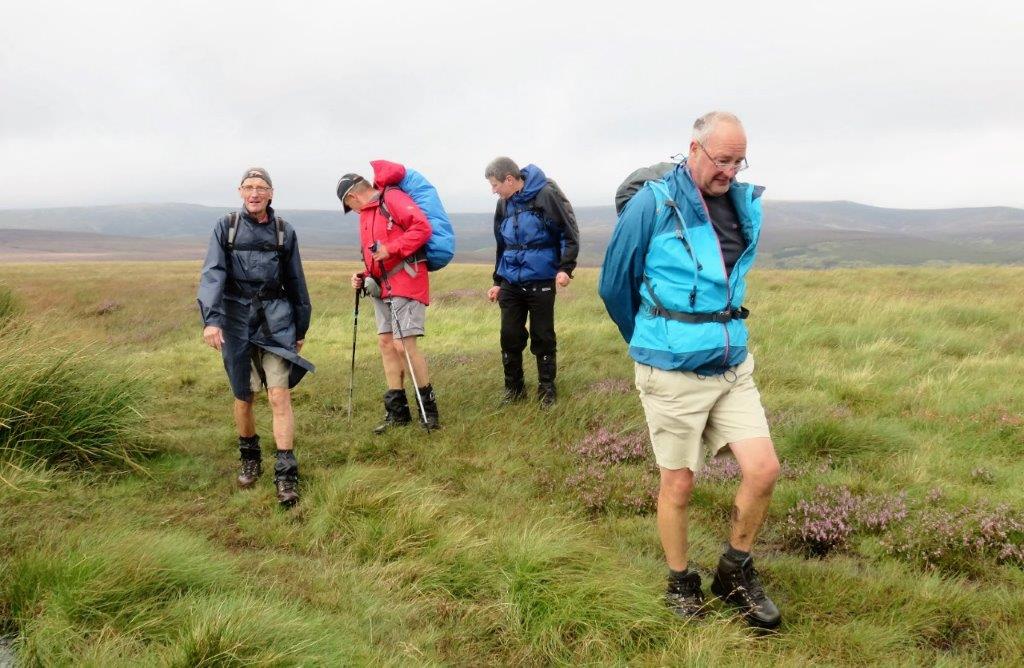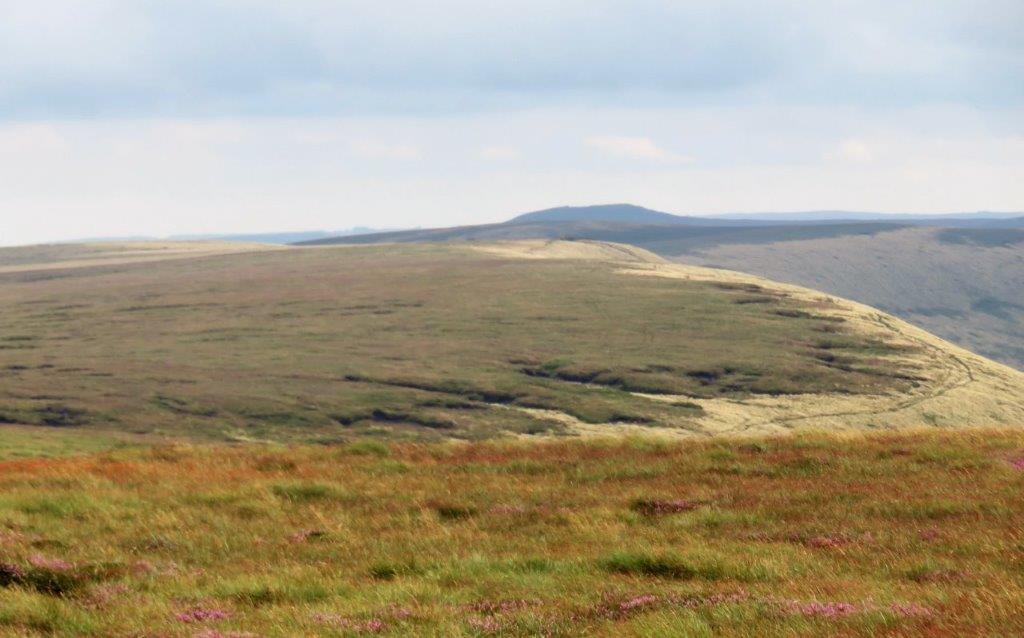 Winhill Pike in distance at top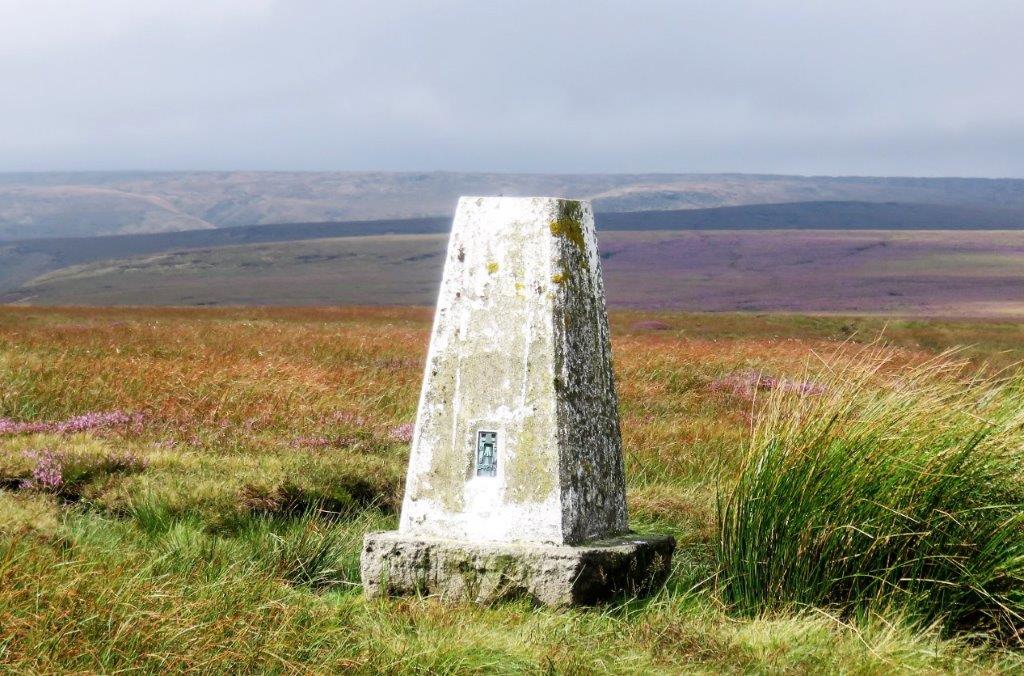 survey beacon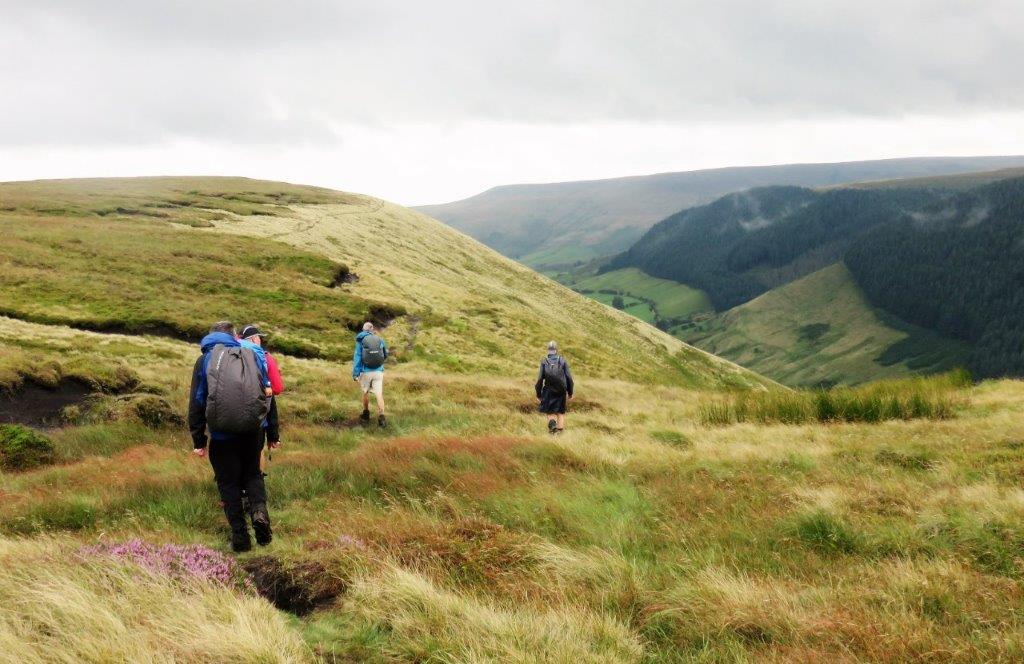 towards Alport Castles - on edge of ravine with Alport River below.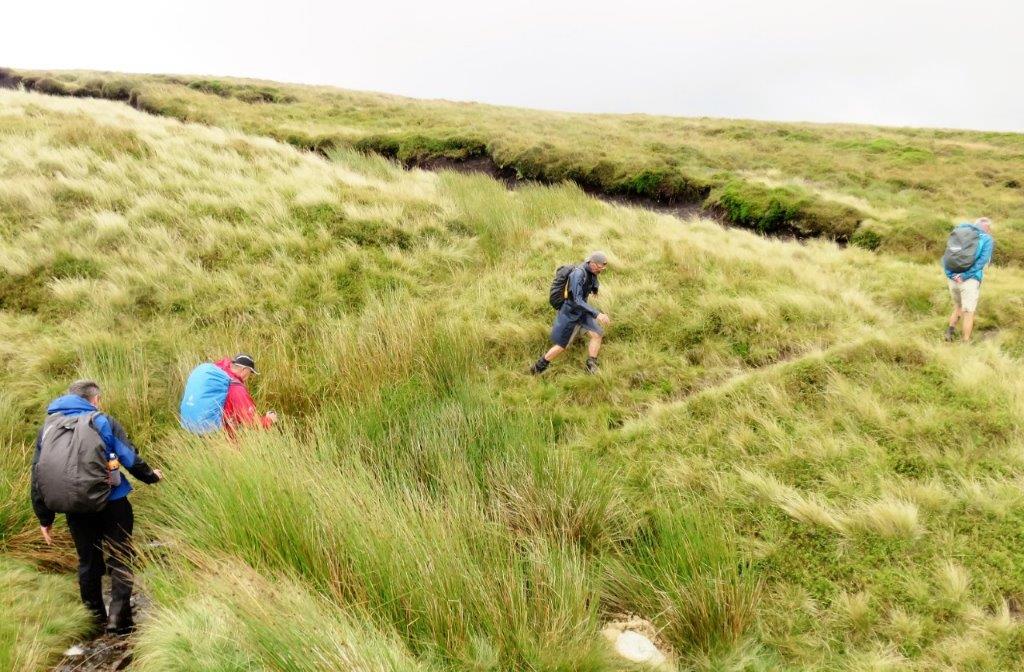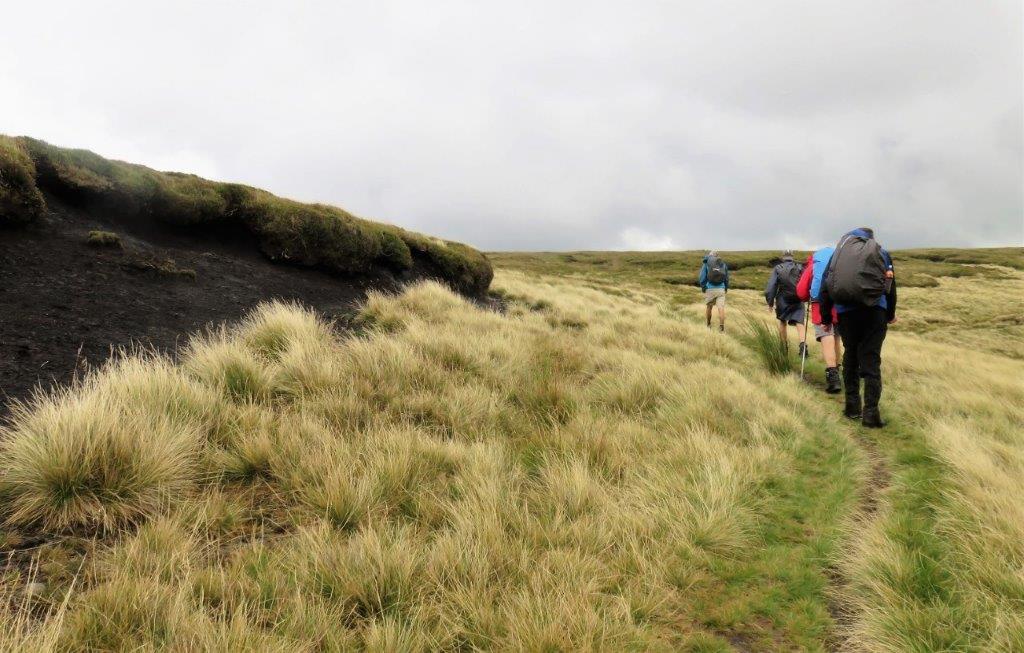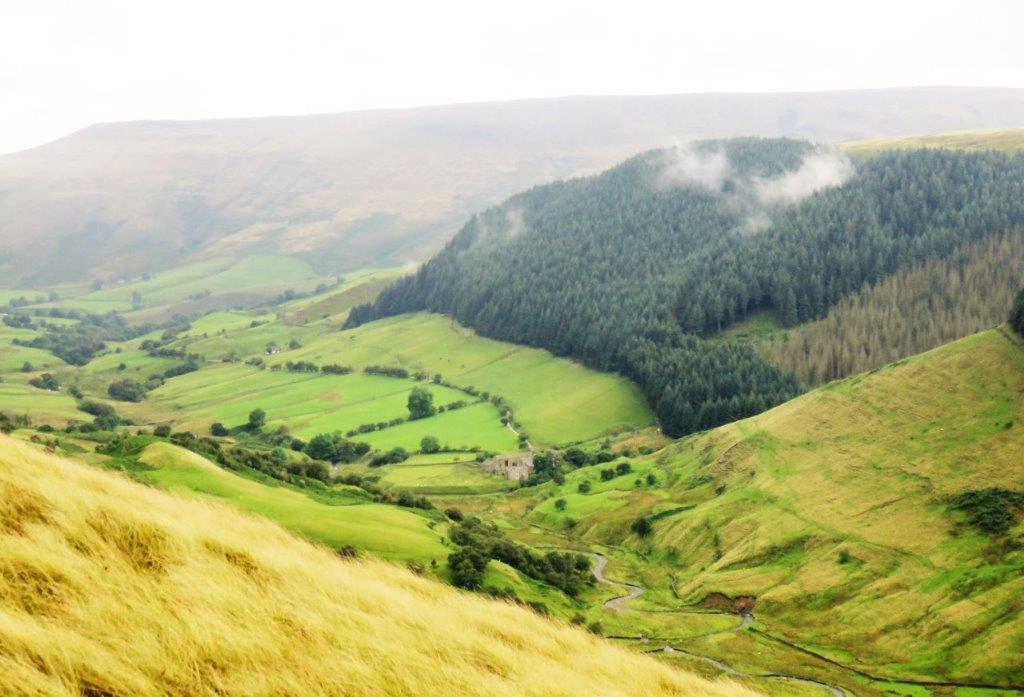 Alport Farms & River below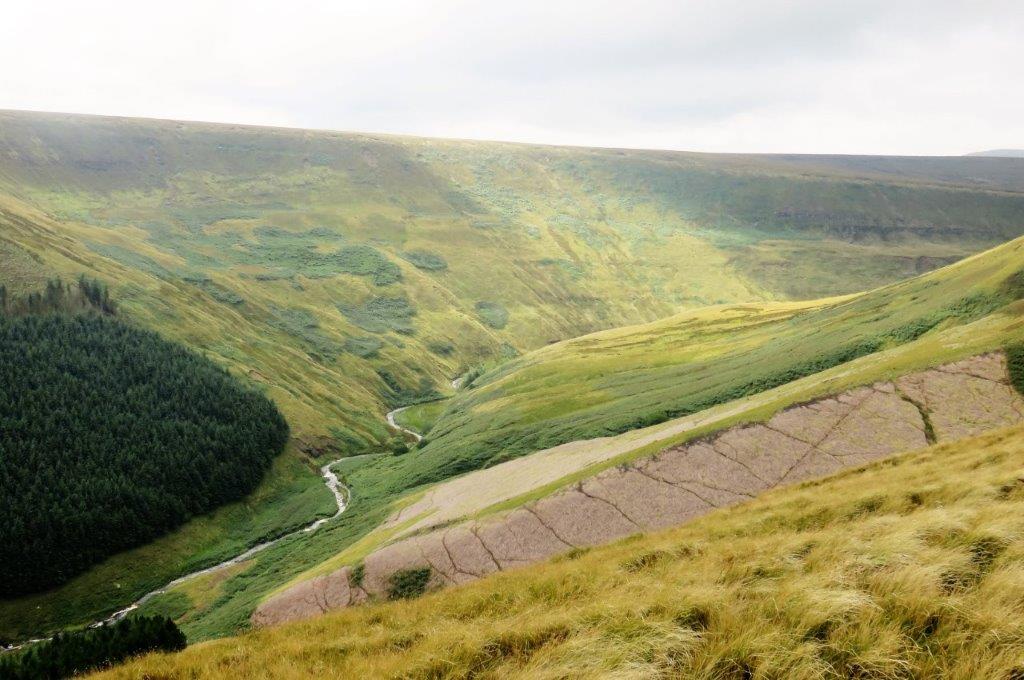 Upstream of Alport River. Bracken eradication to right - pale strip?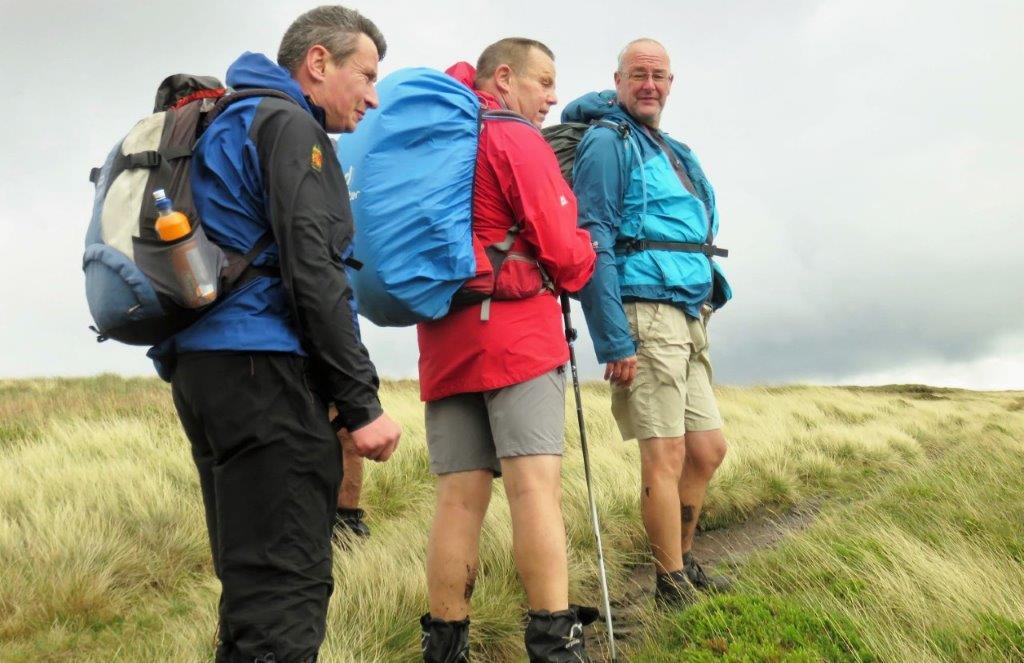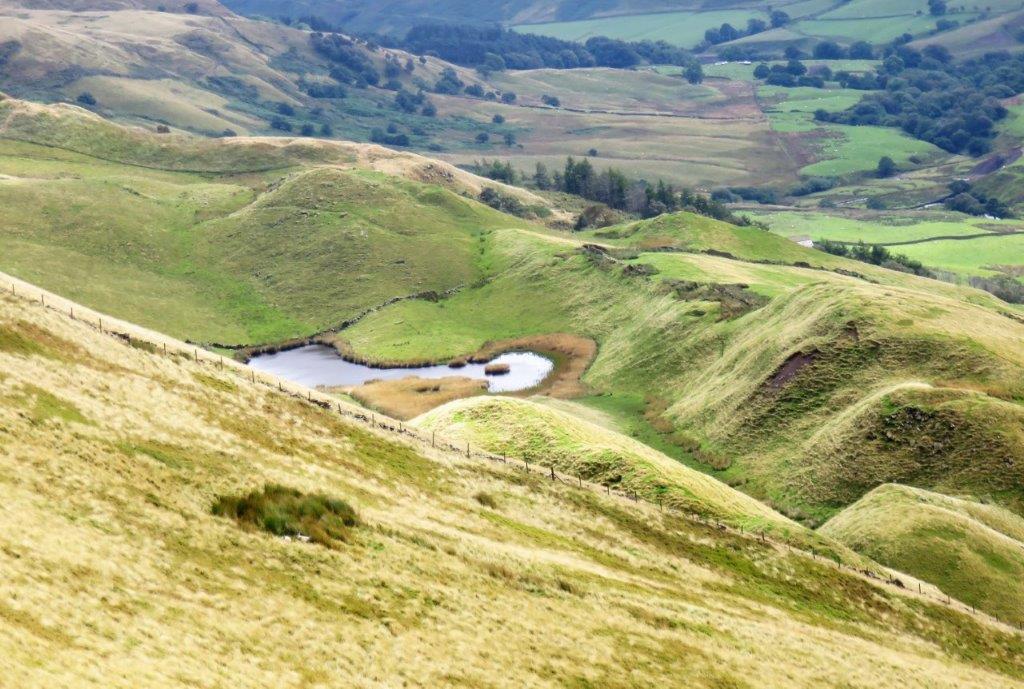 landslipped area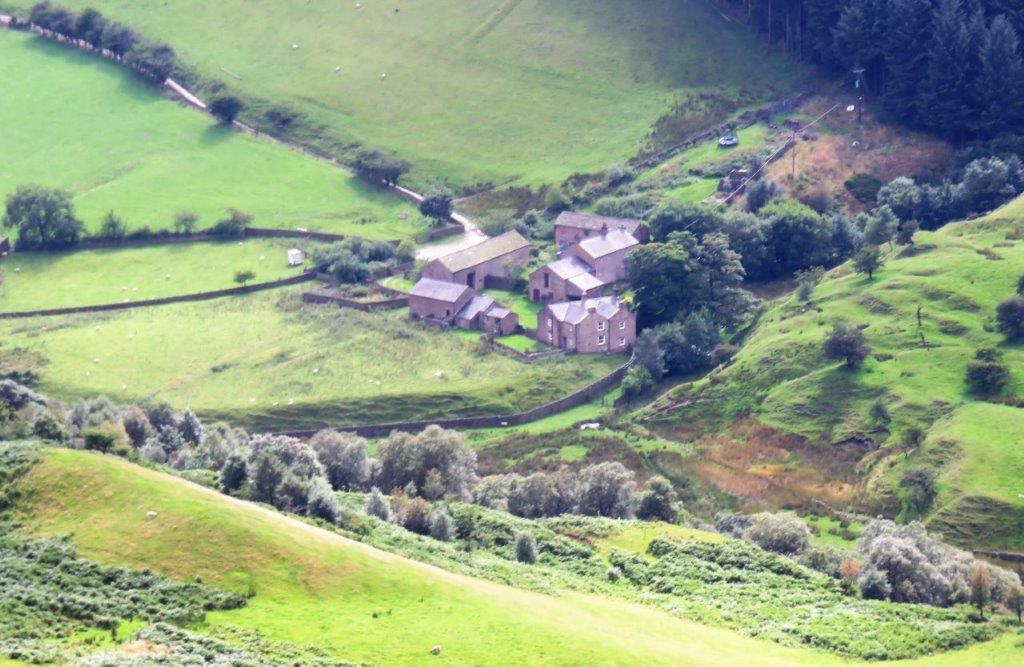 Alport Farm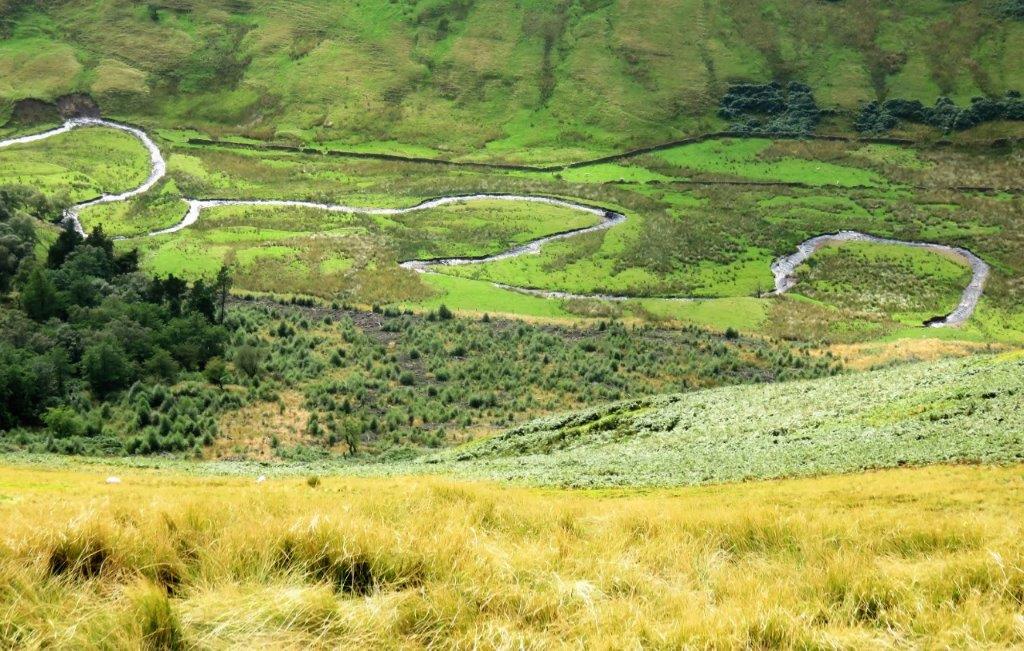 river meanders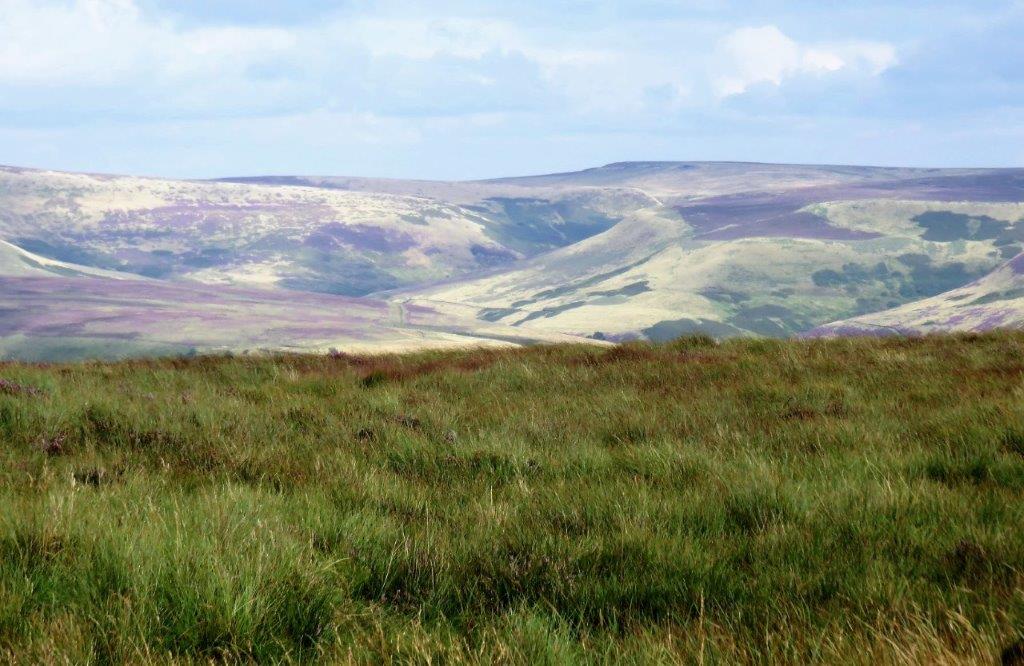 view across valley (over Howden & Derwent Reservoirs) - Abbey Brook in middle?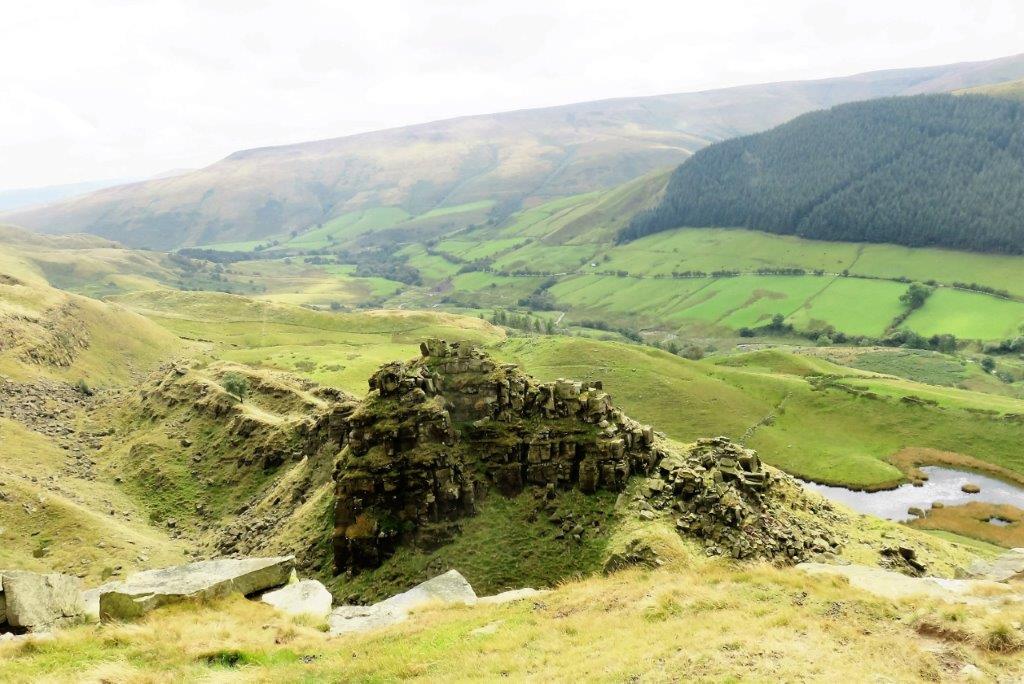 Alport Castle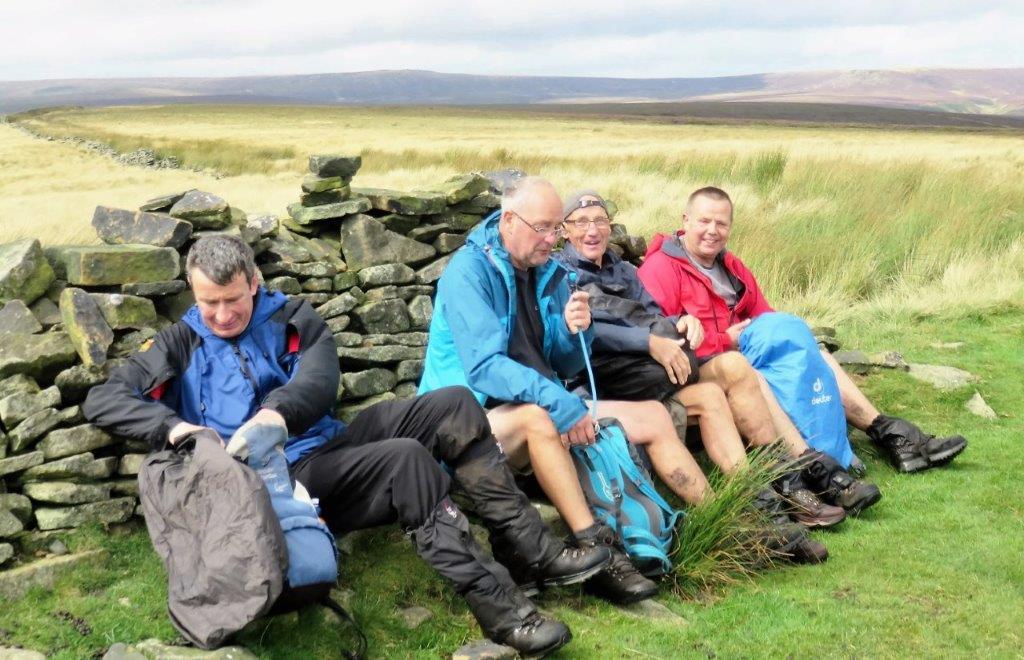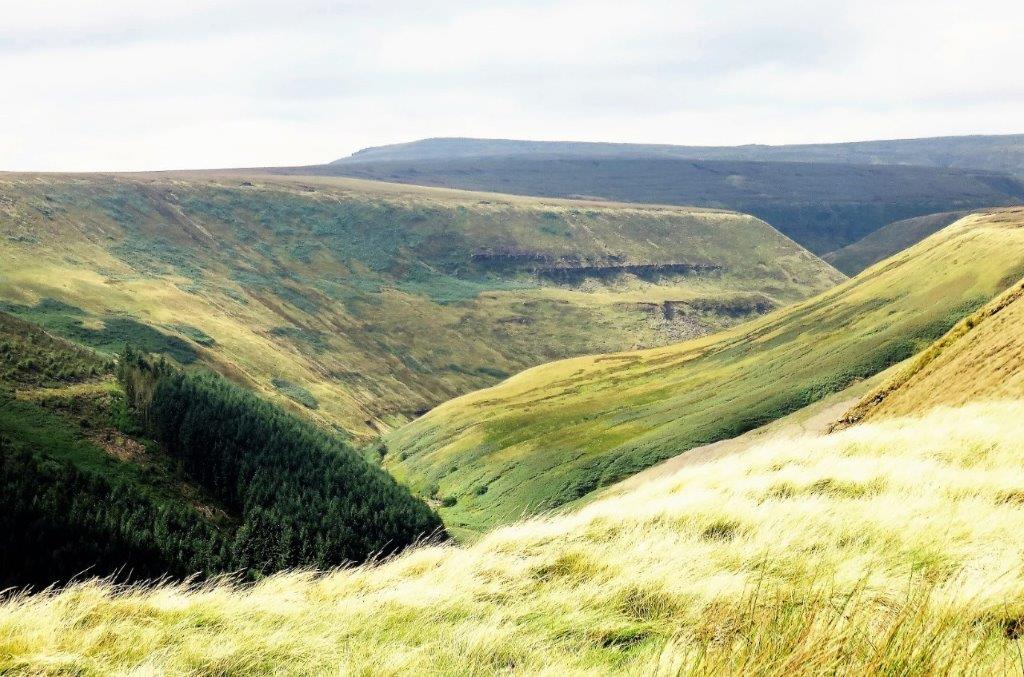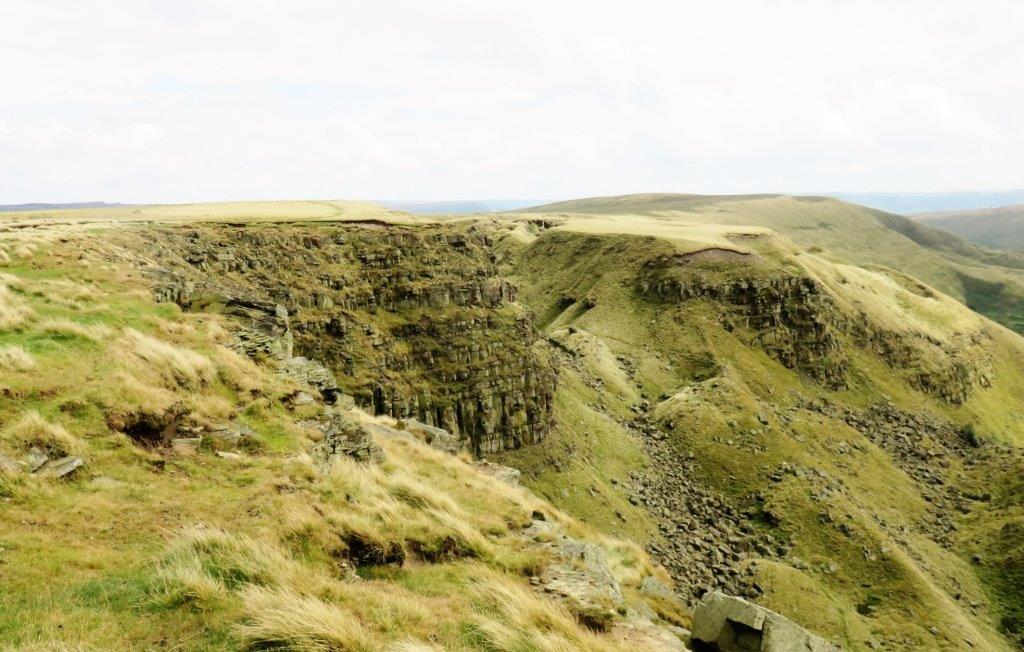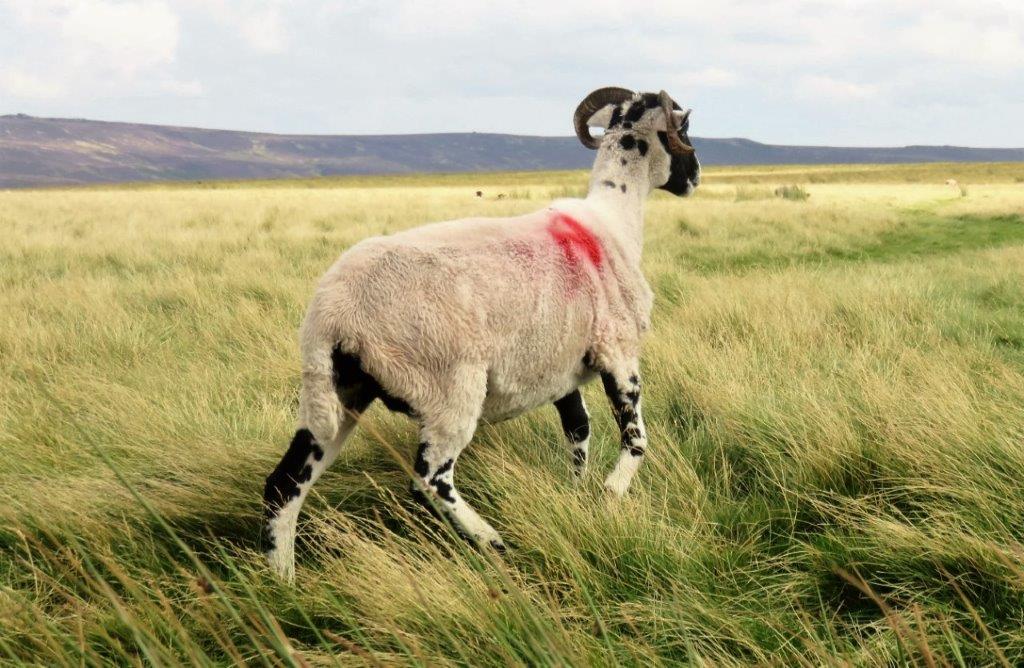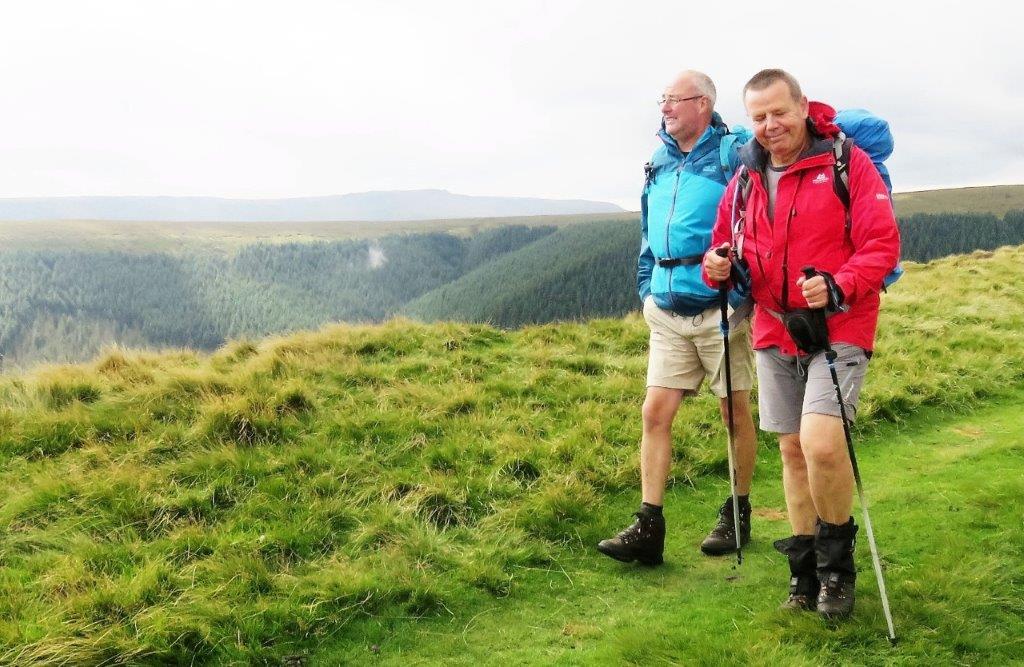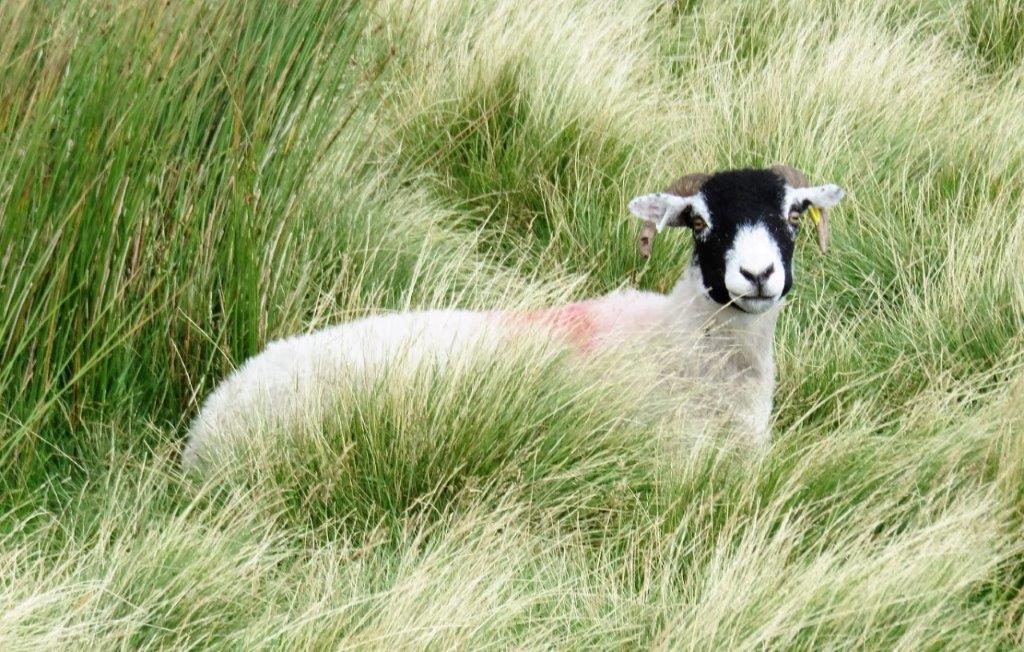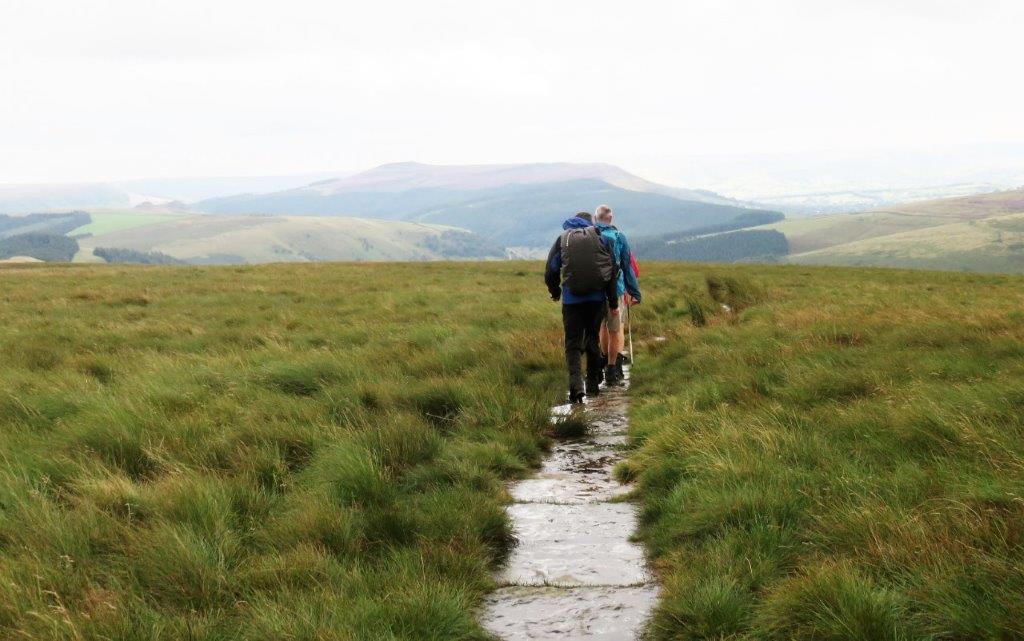 flagstone paved path makes going easier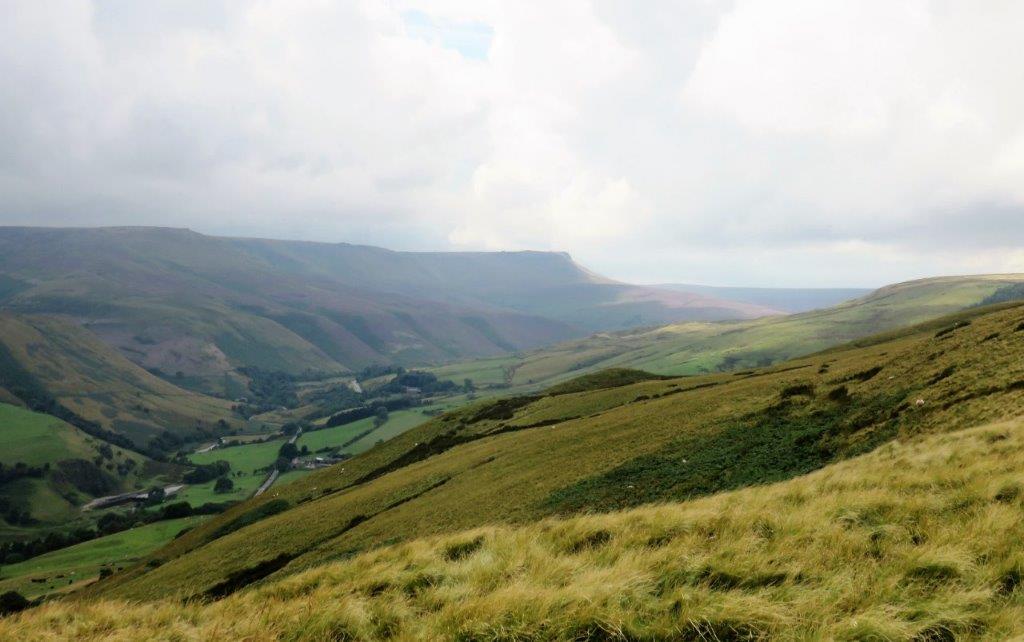 looking up valley with A57 road towards Manchester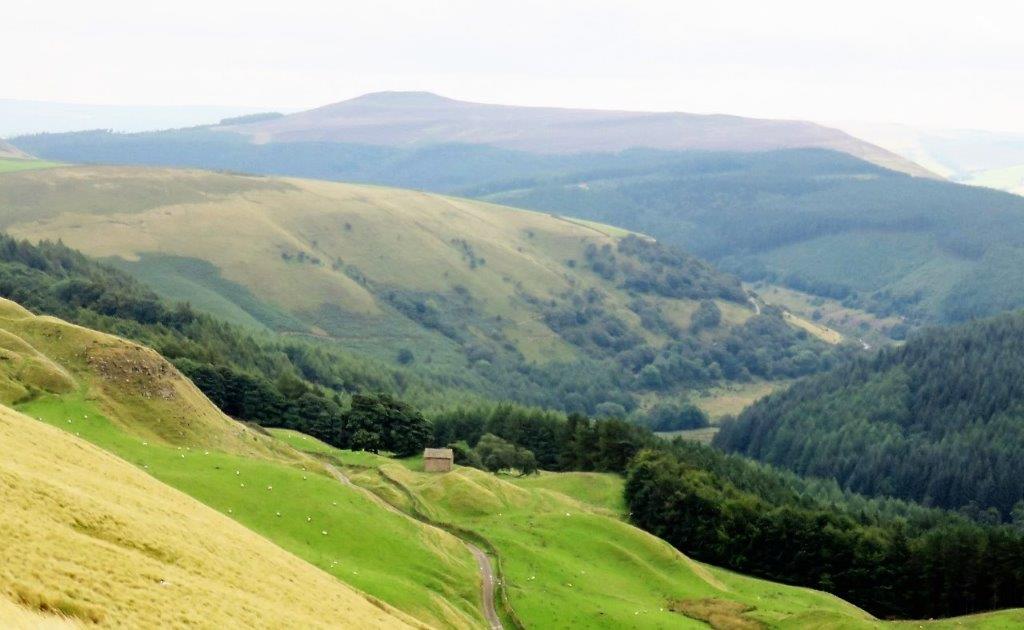 Winhill - top left of centre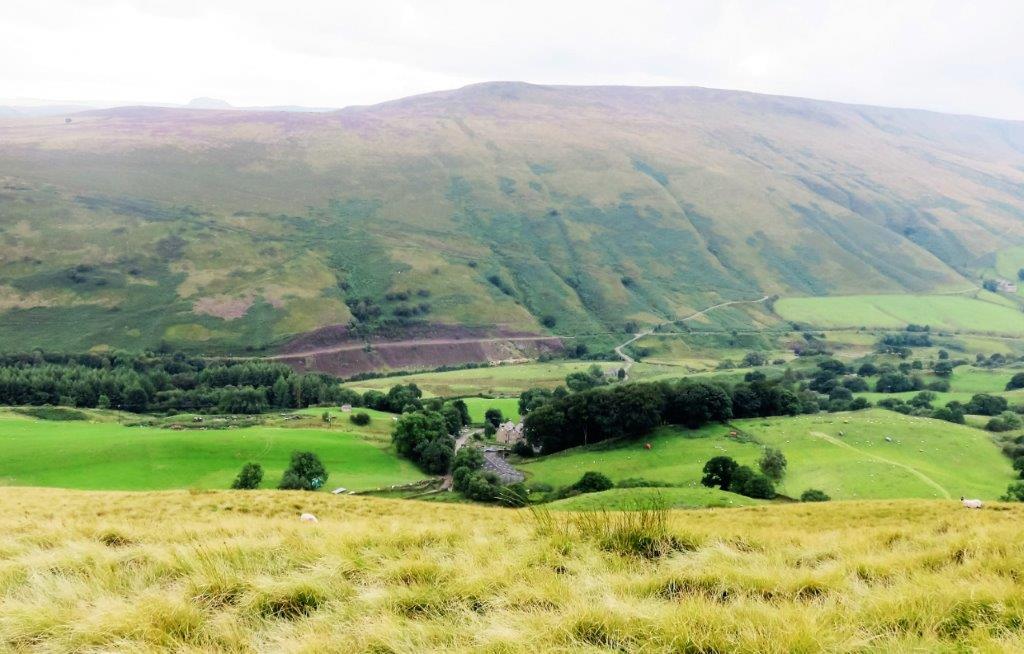 Rowlee Farm in trees. Canal leading (finally) to Derwent Reservoir on embankment across valley?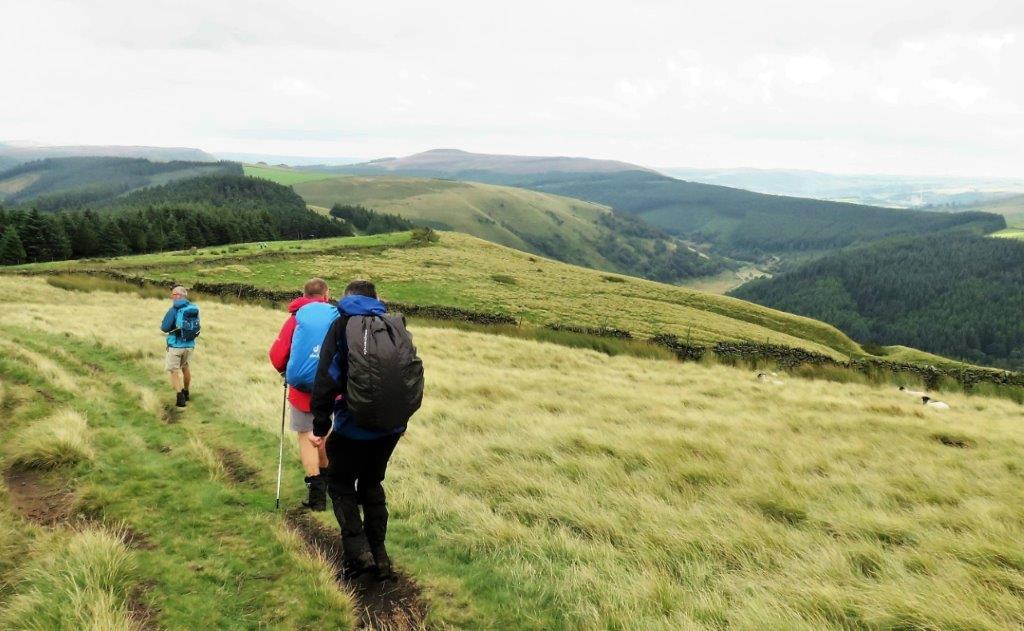 homepage - Day Walks Index 2016 - contact me at