homepage - Day Walks Index 2016 - contact me at

2016.08.14 - Hathersage, Church, Brookfield Manor, North Lees, Stanage Edge, Moscar Lodge, Moscar Cross Rd, Moscar House, Ladybower Inn / Reservoir, A6013 Rd, cross LB embankment, Winhill Pike, Twitchell Farm, Hope - leaders Janice Burton & Val Coleman - Sunday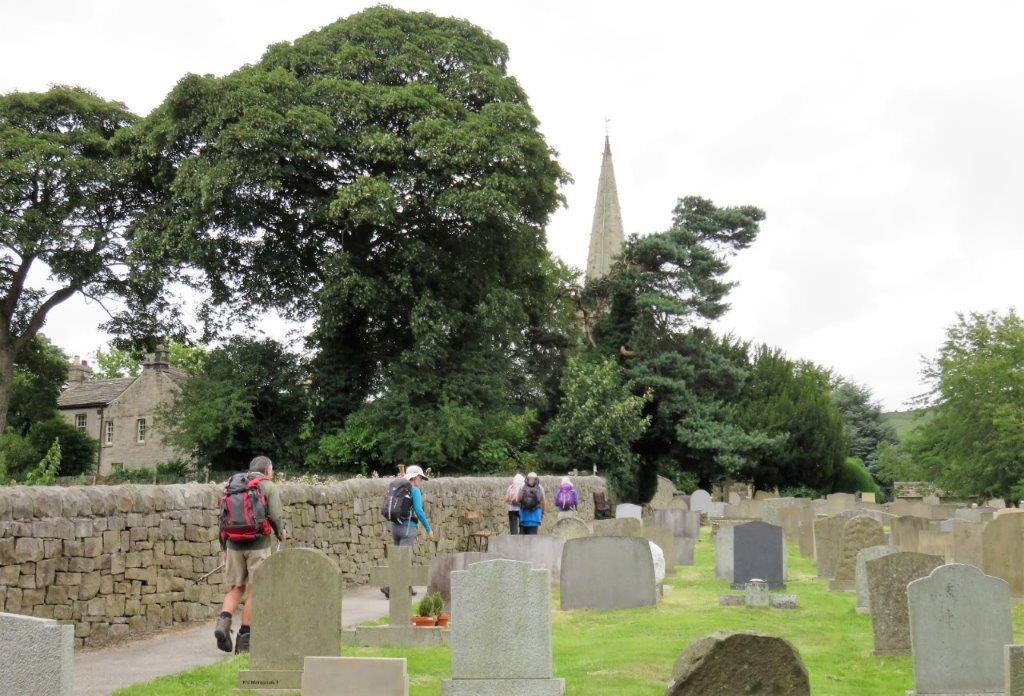 Hathersage church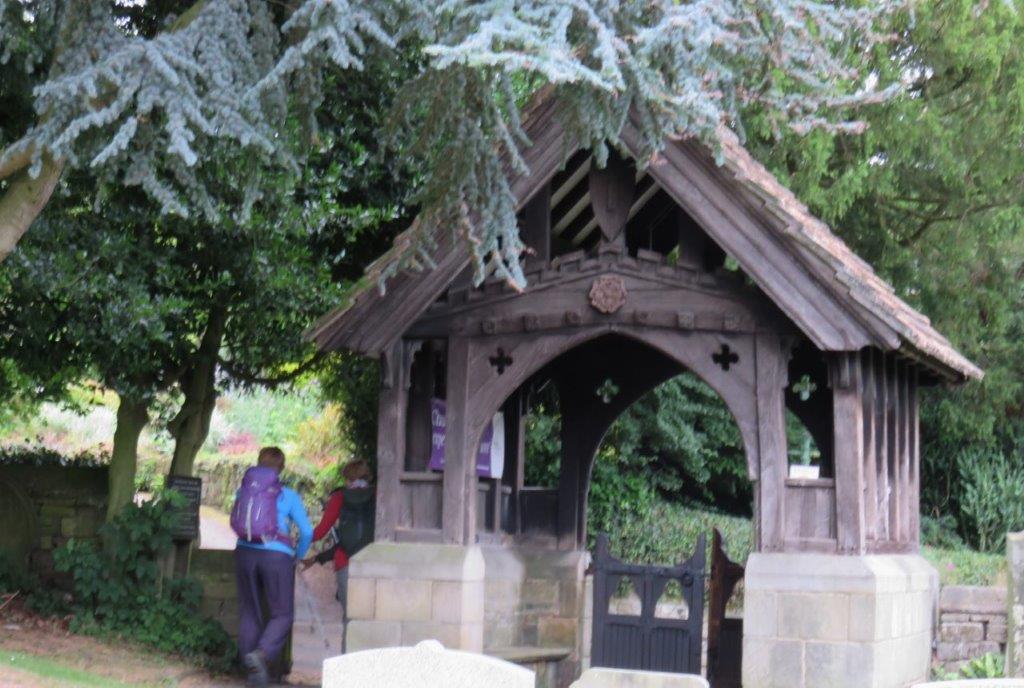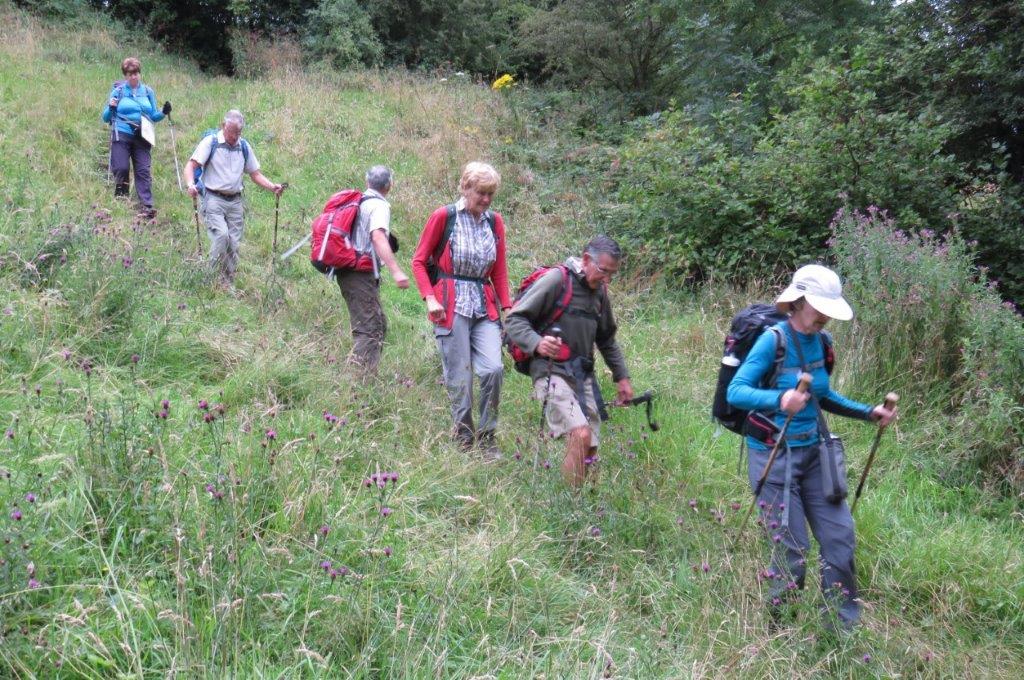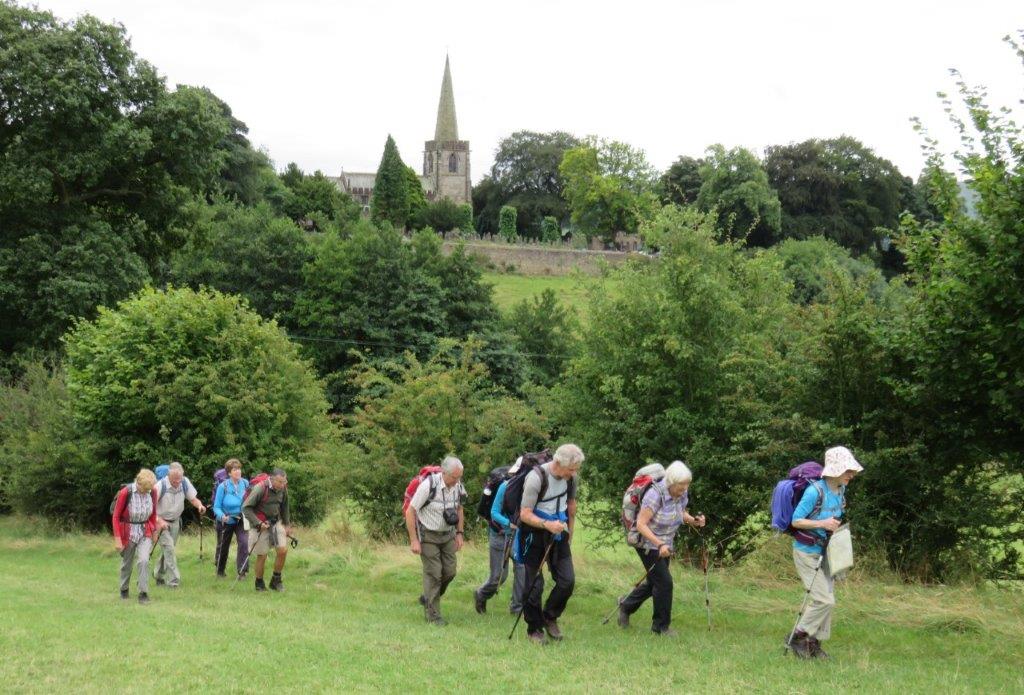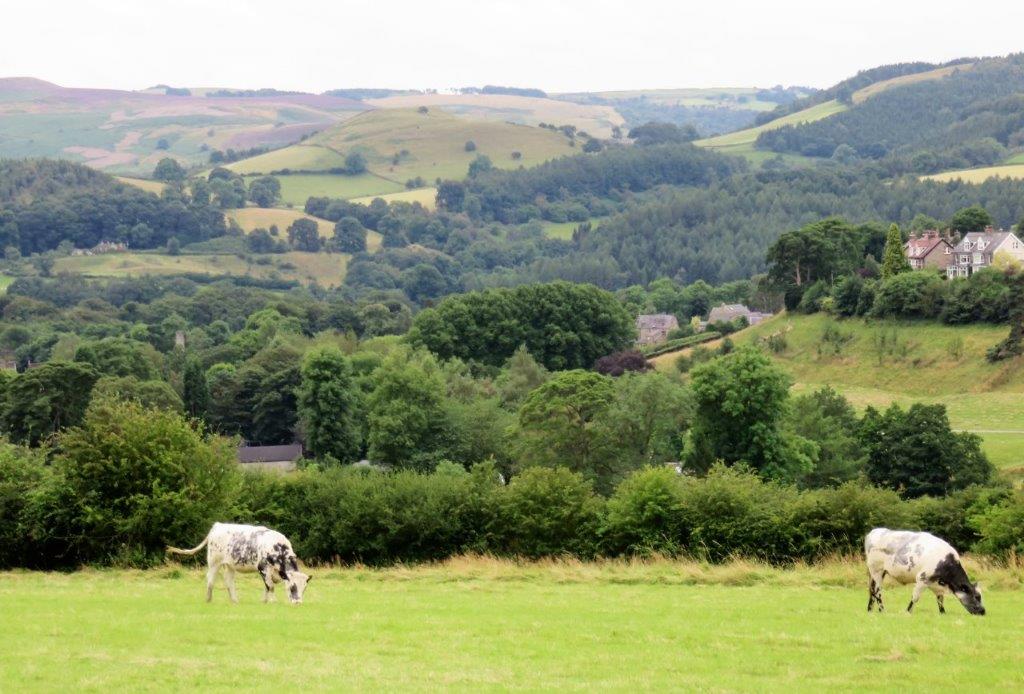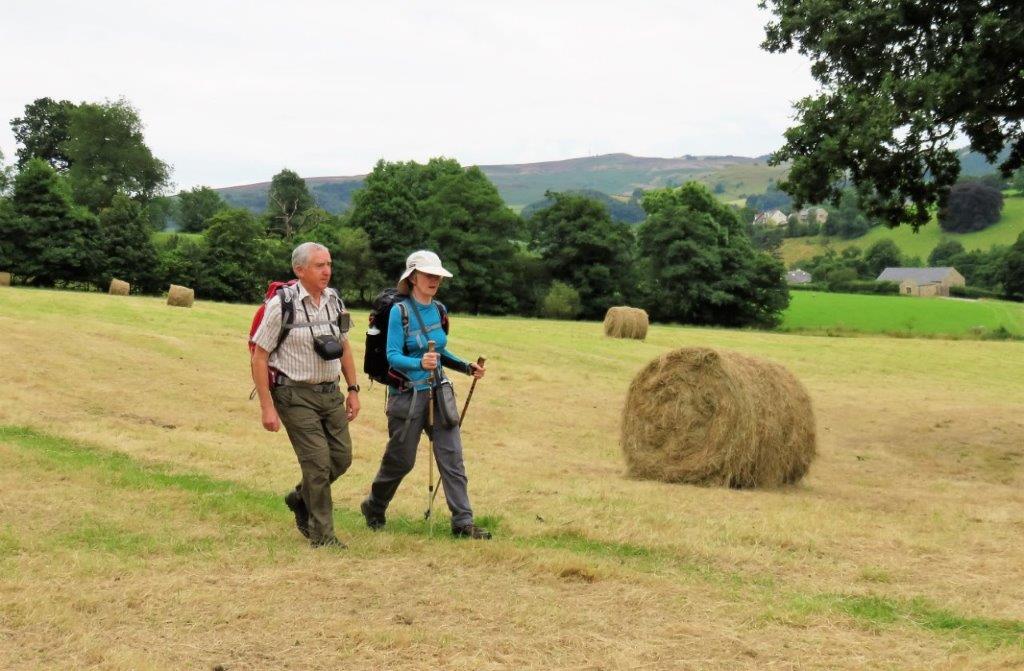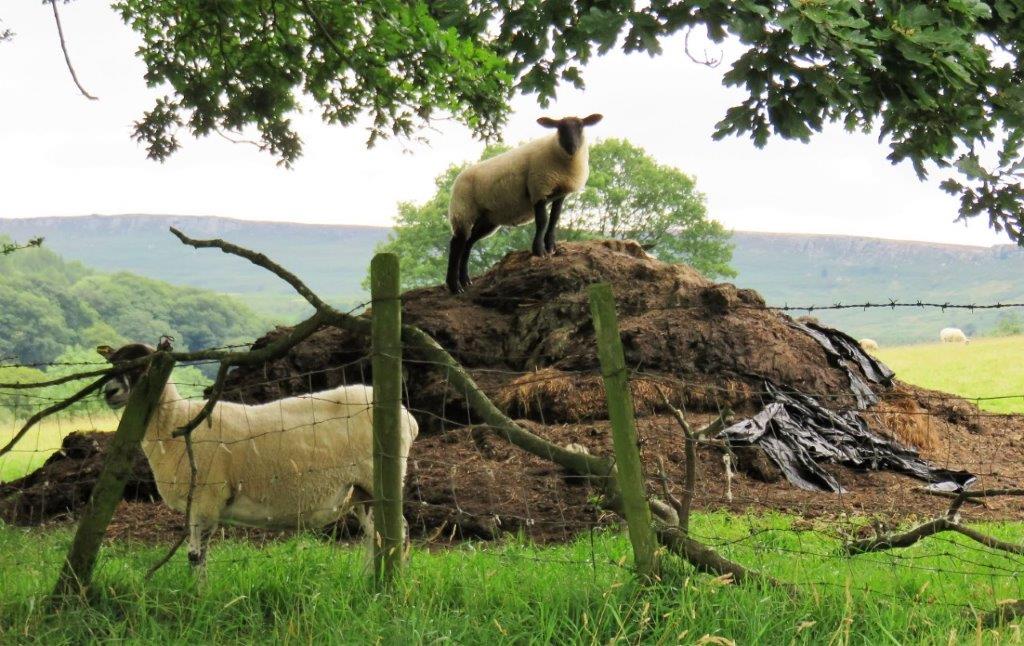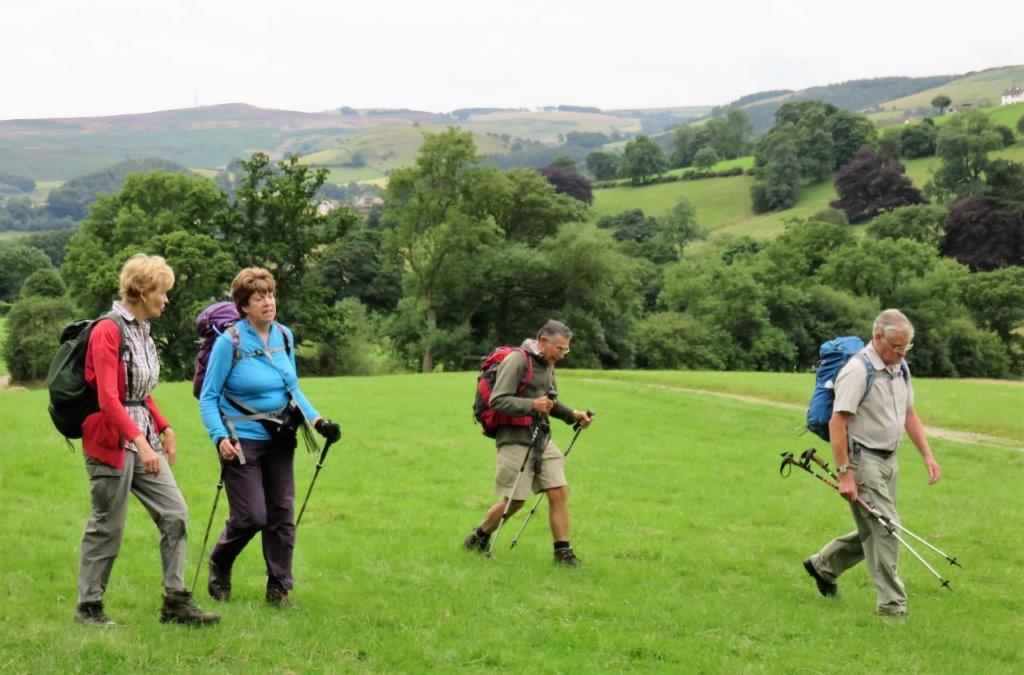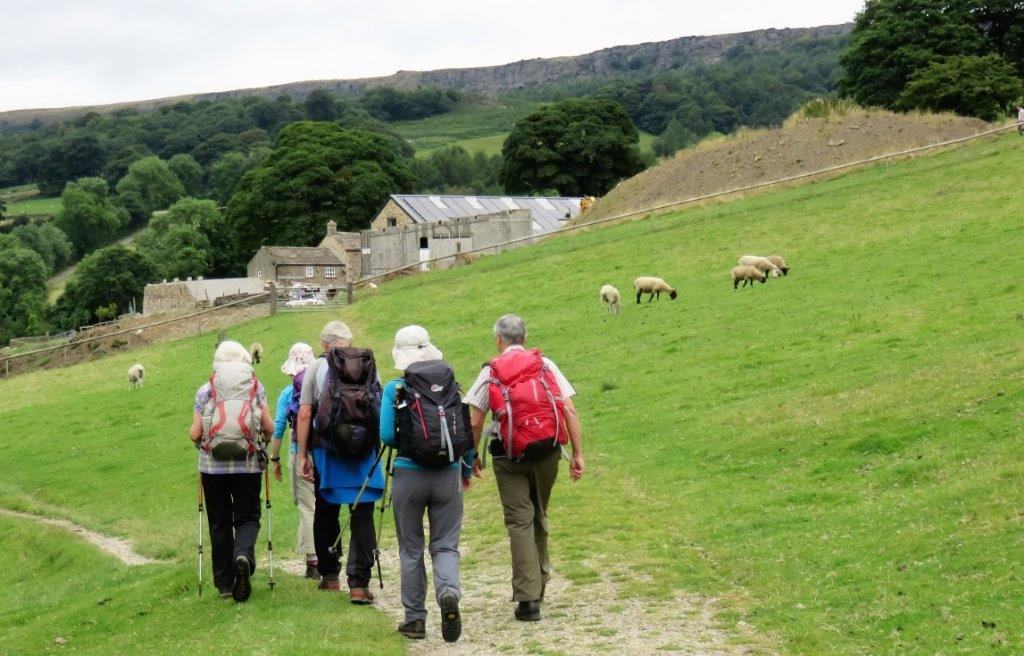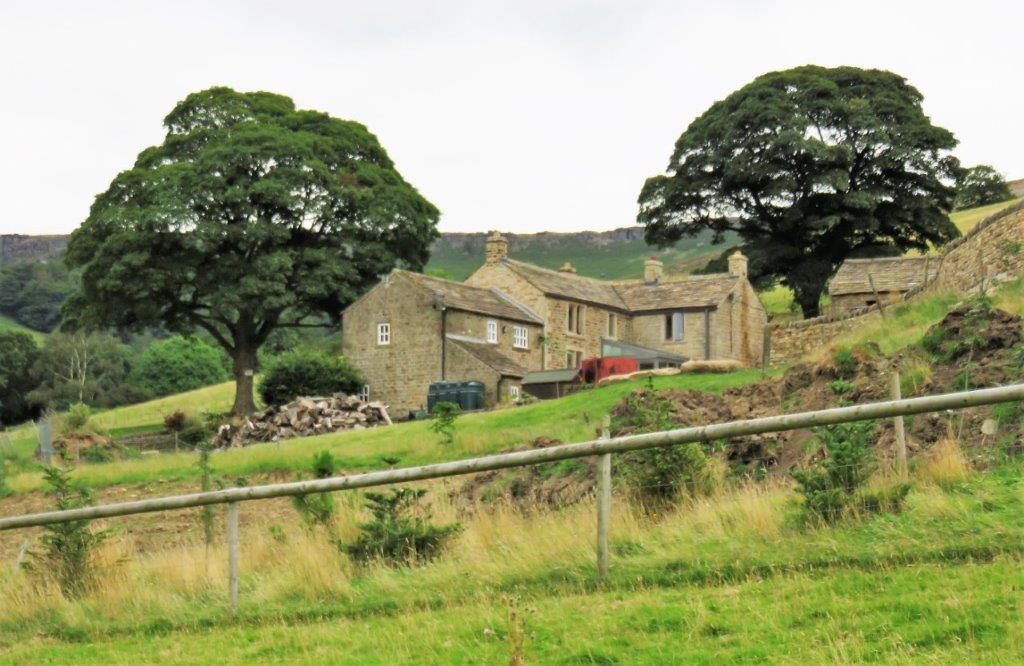 Brookfield Manor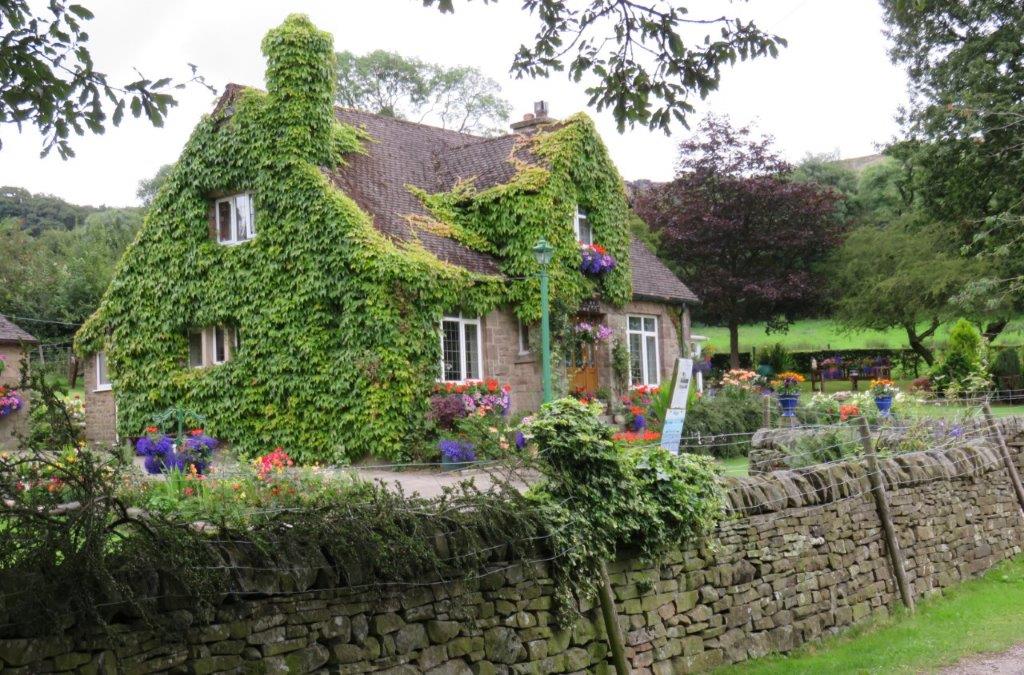 Bronte Cottage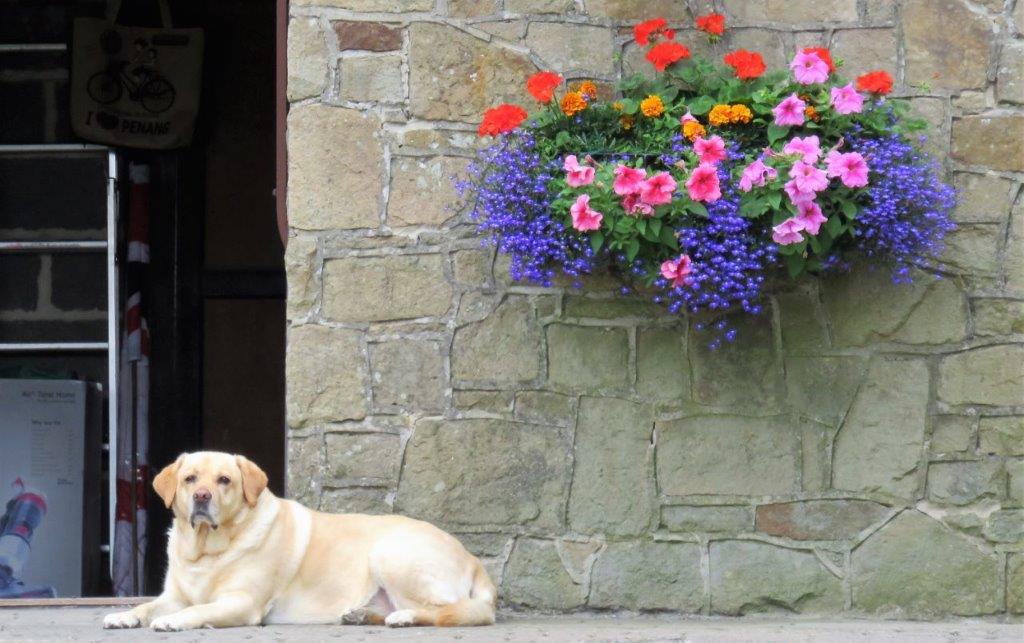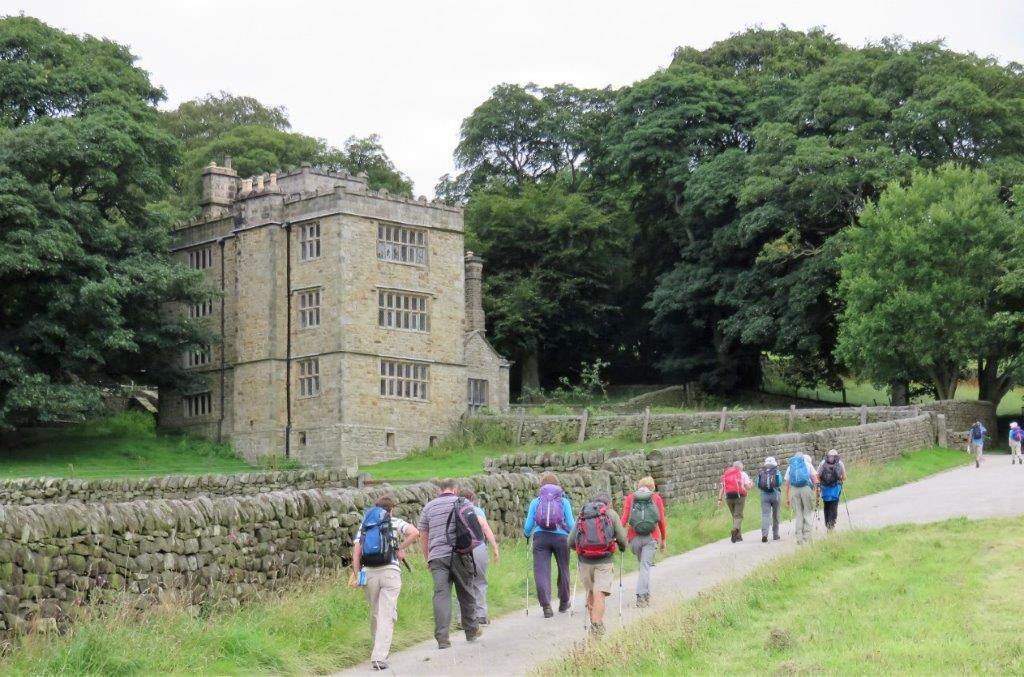 North Lees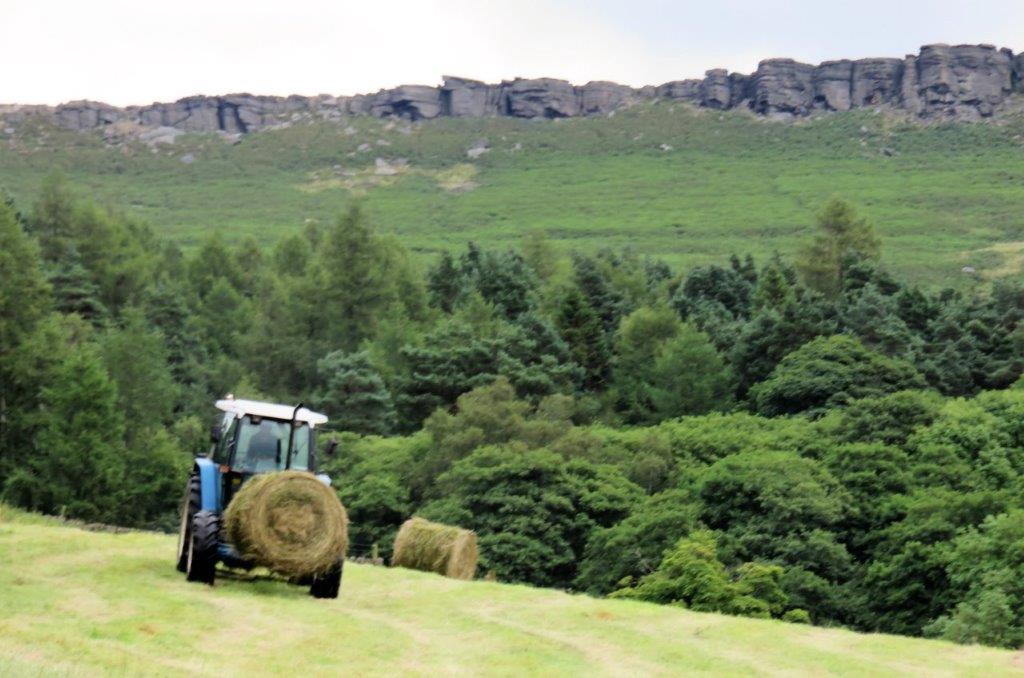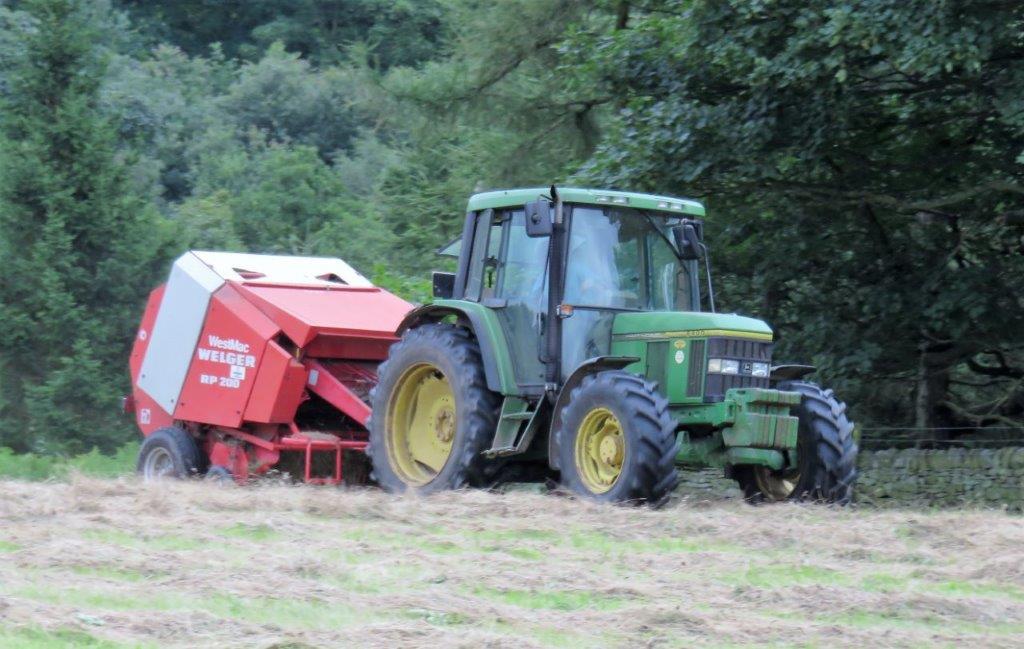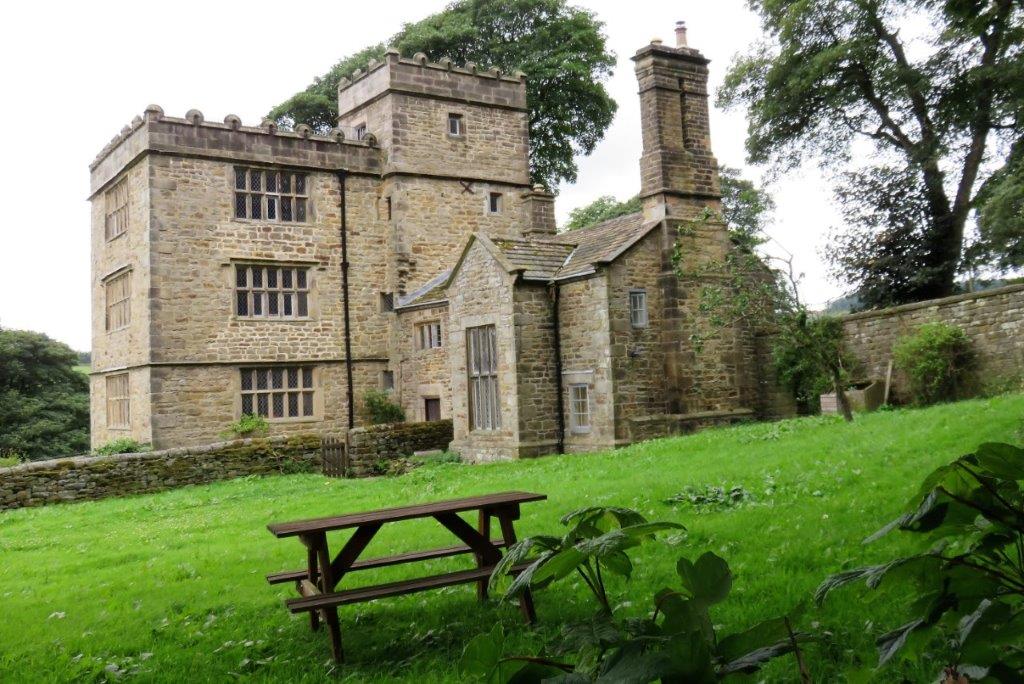 North Lees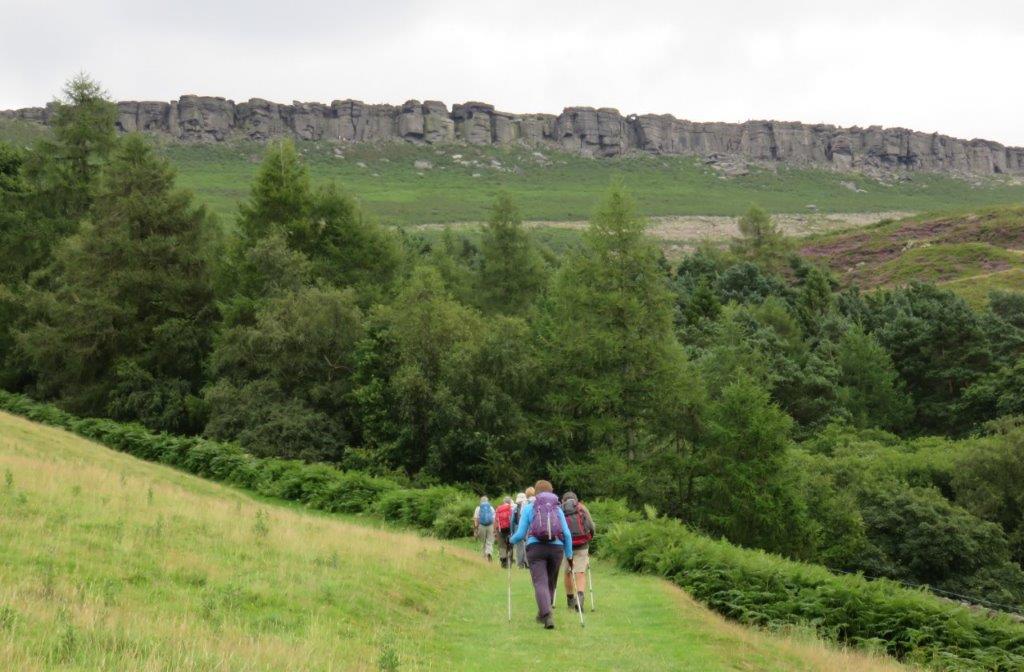 towards Stanage Edge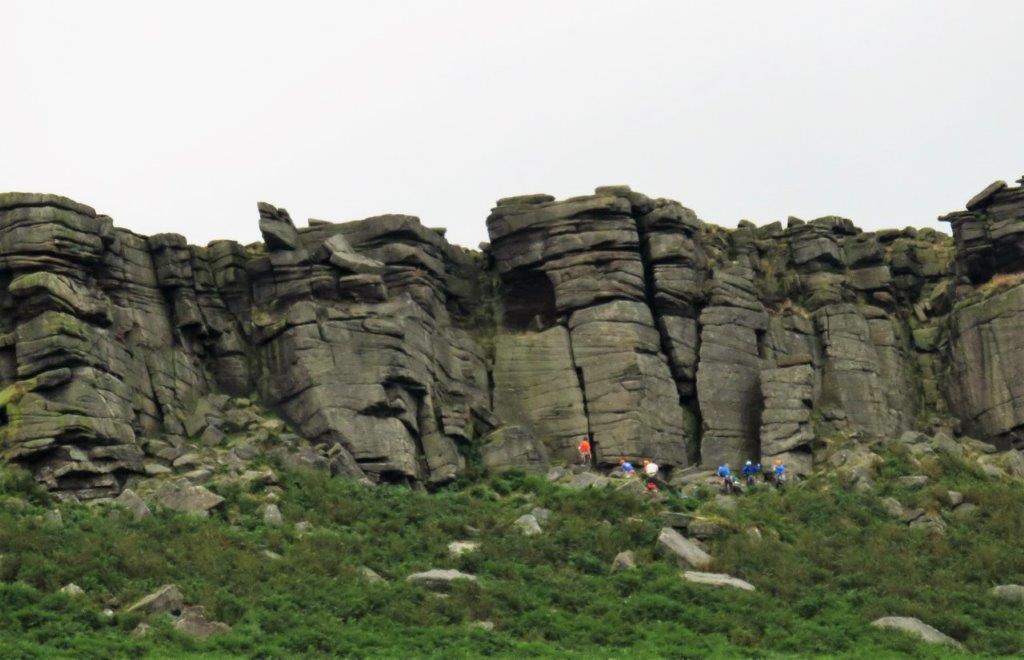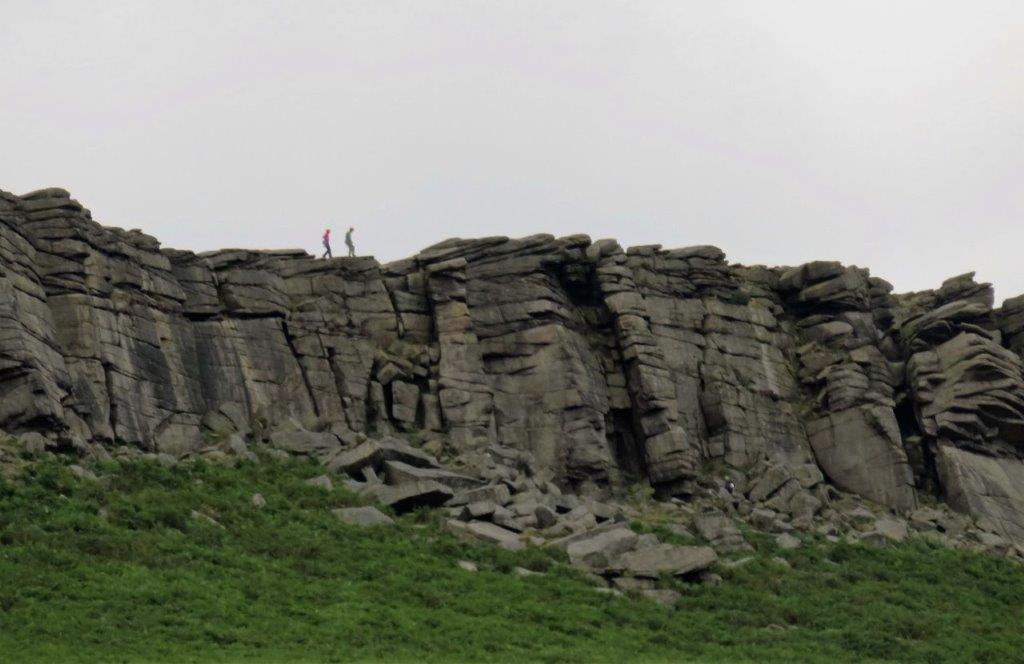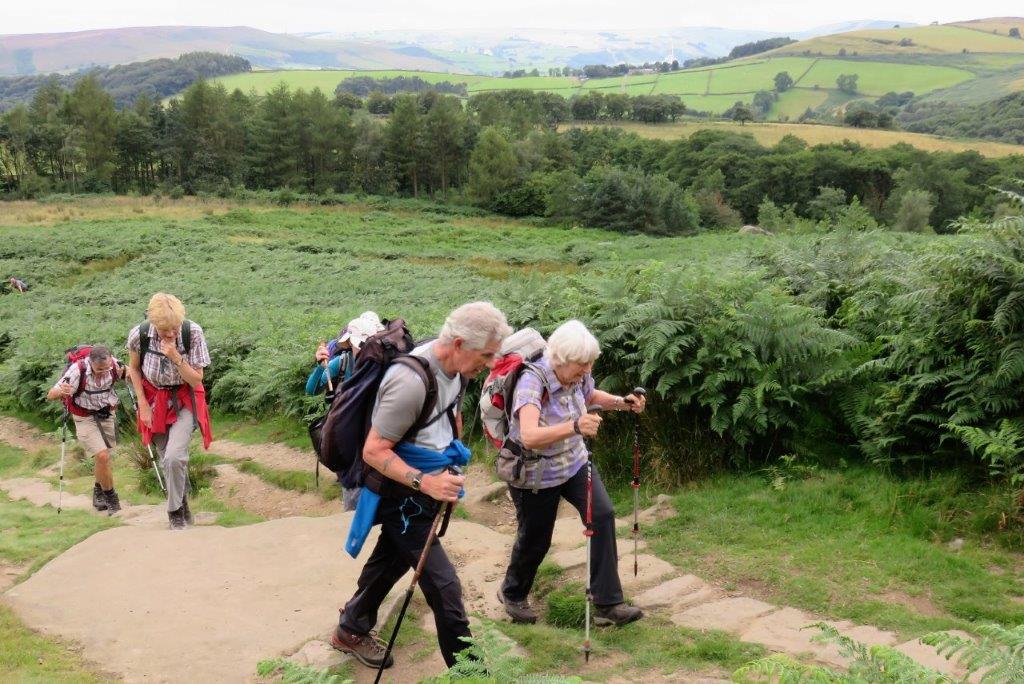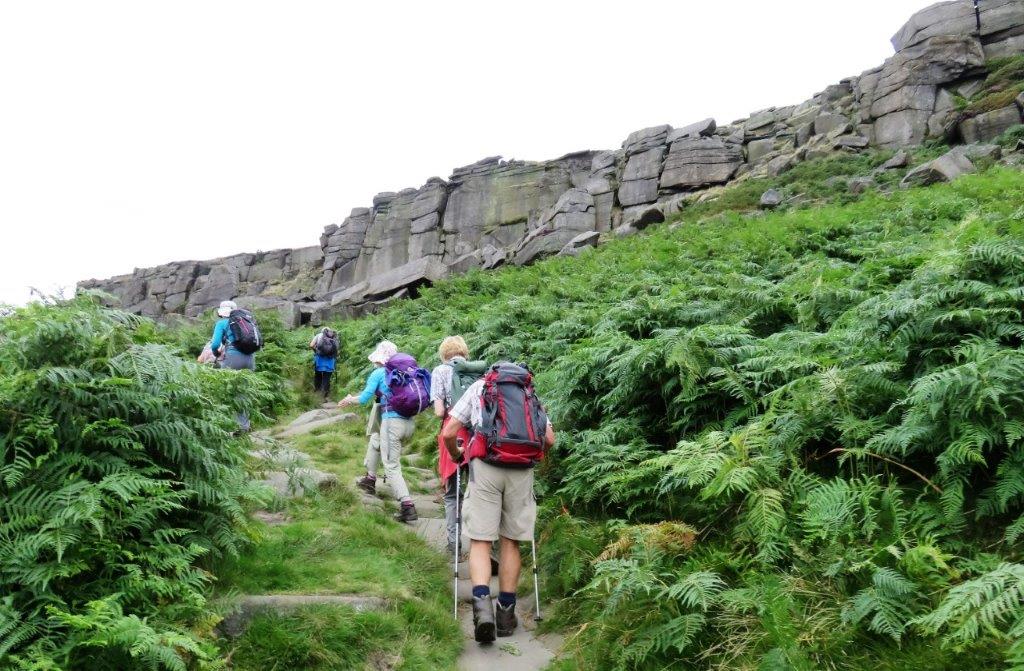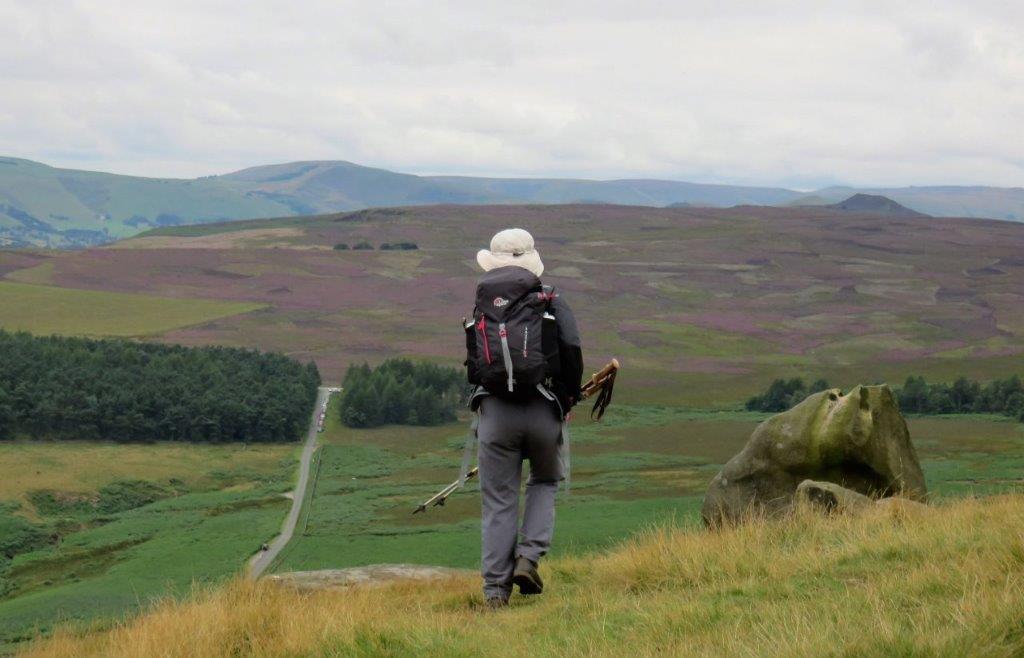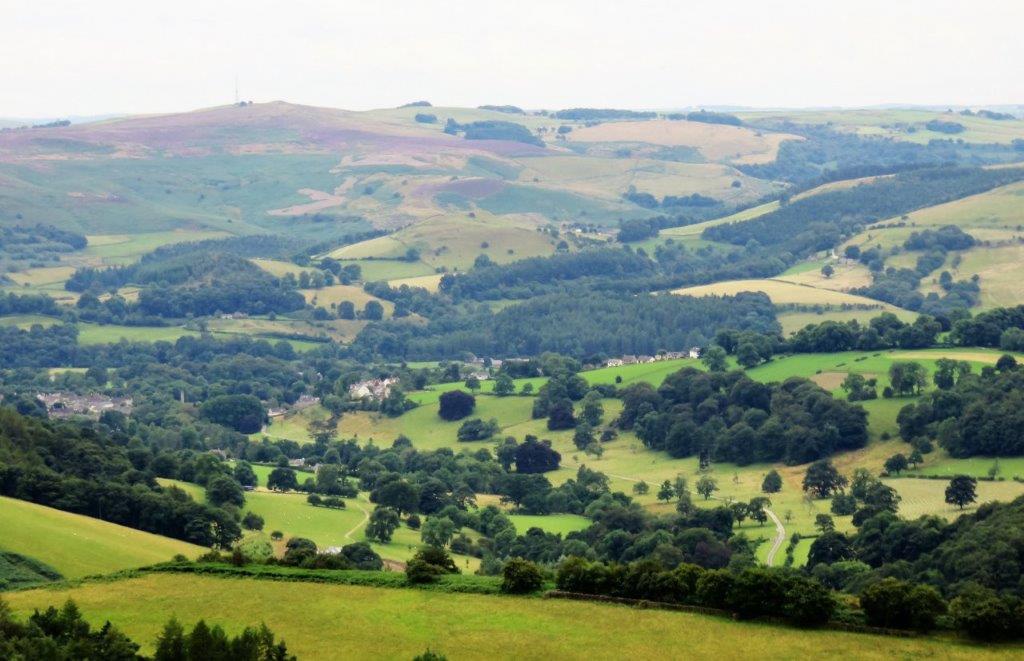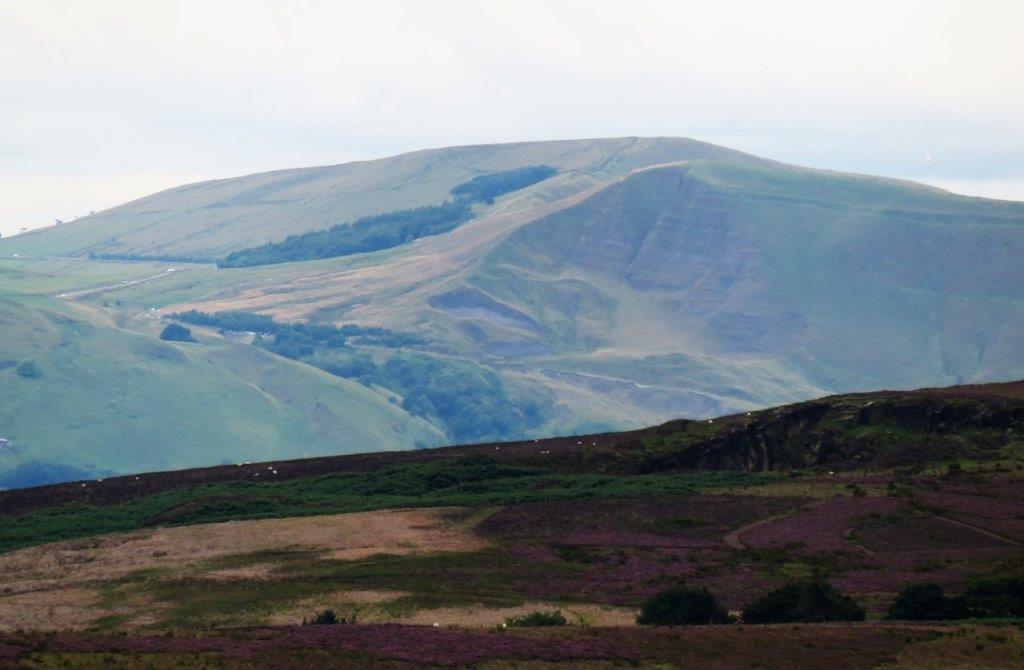 zoomed into Mam Tor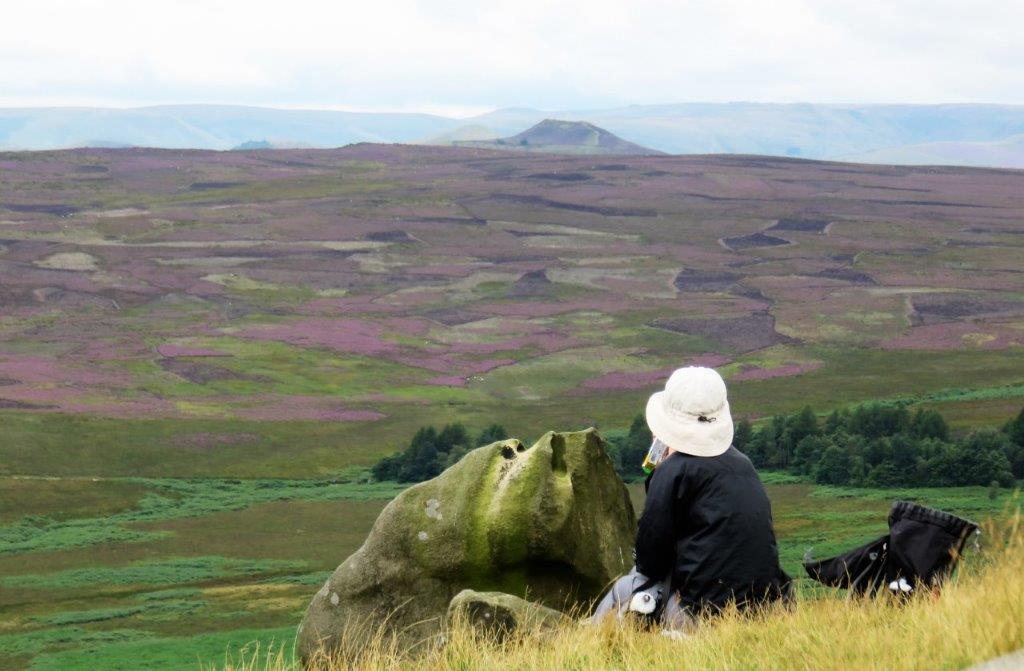 Winhill seen across Bamford Moor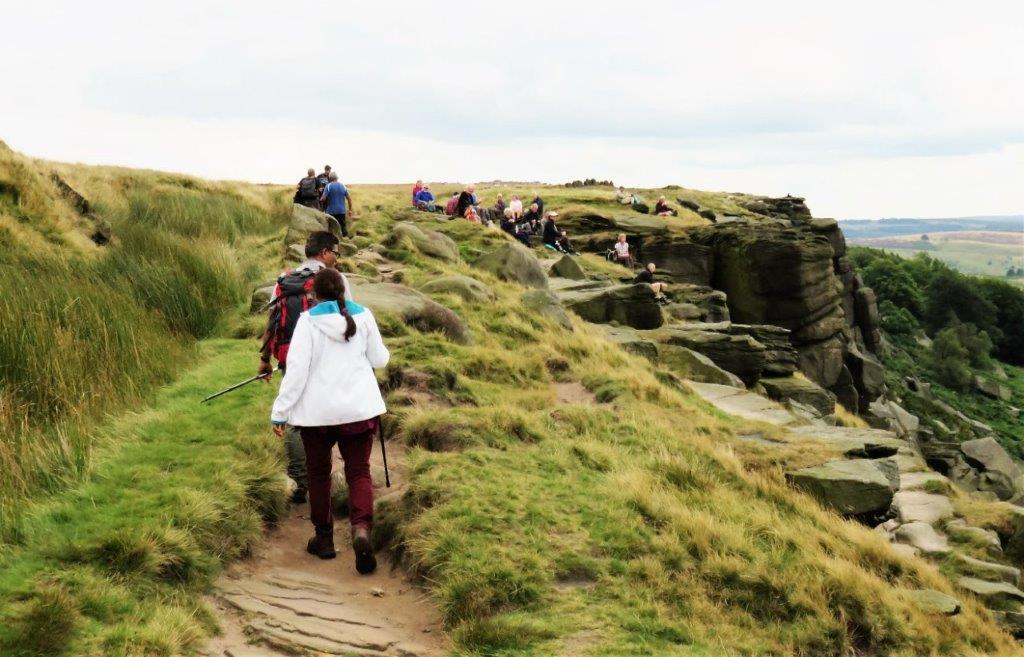 ramblers from Leicester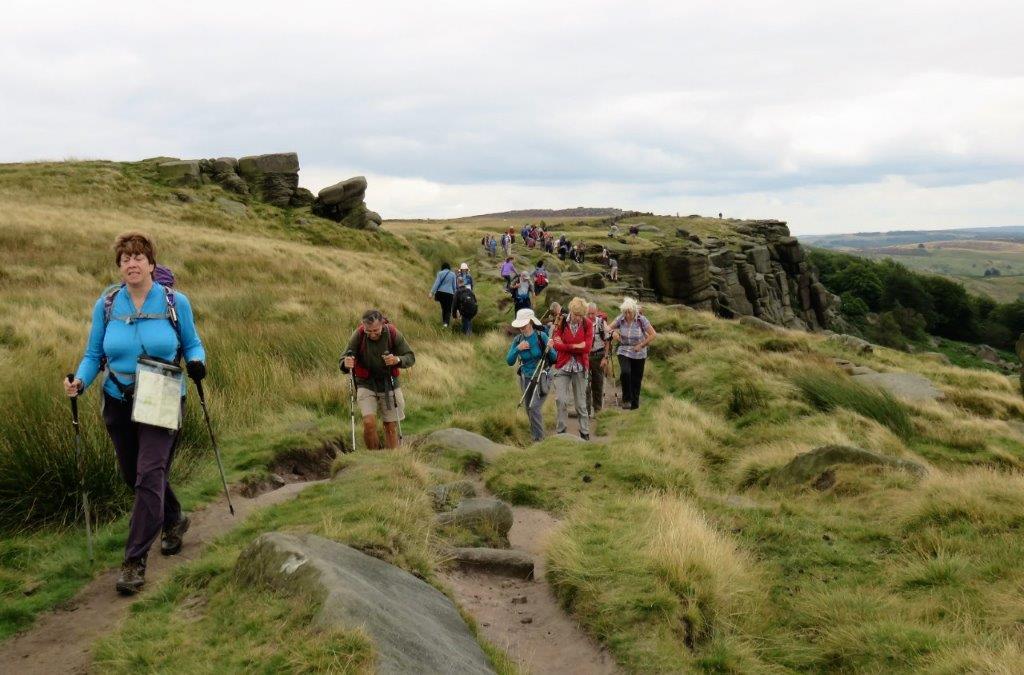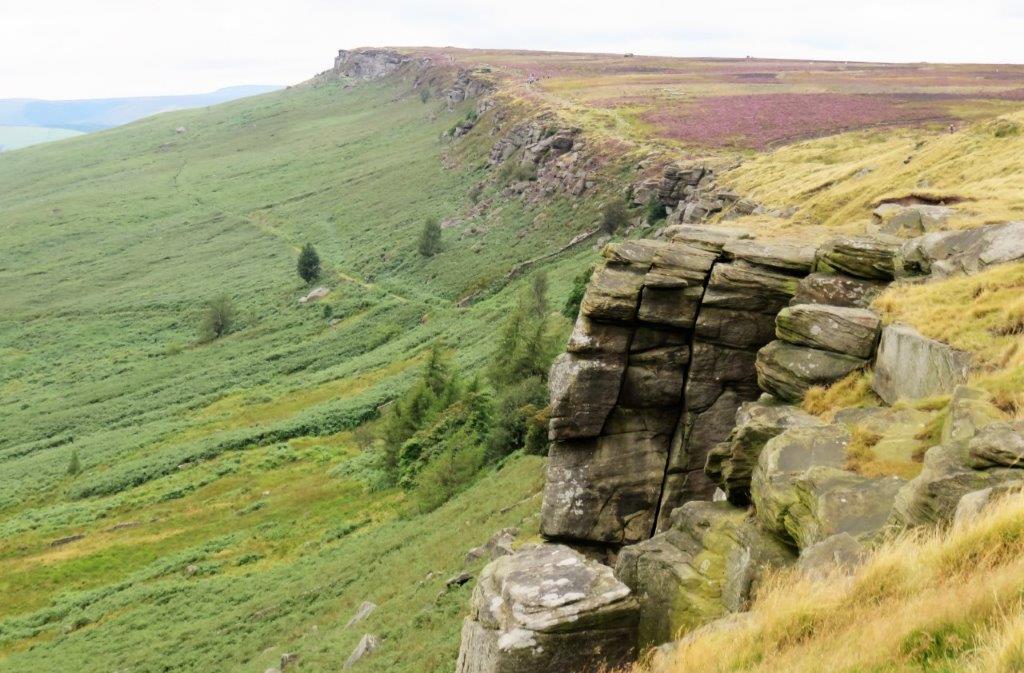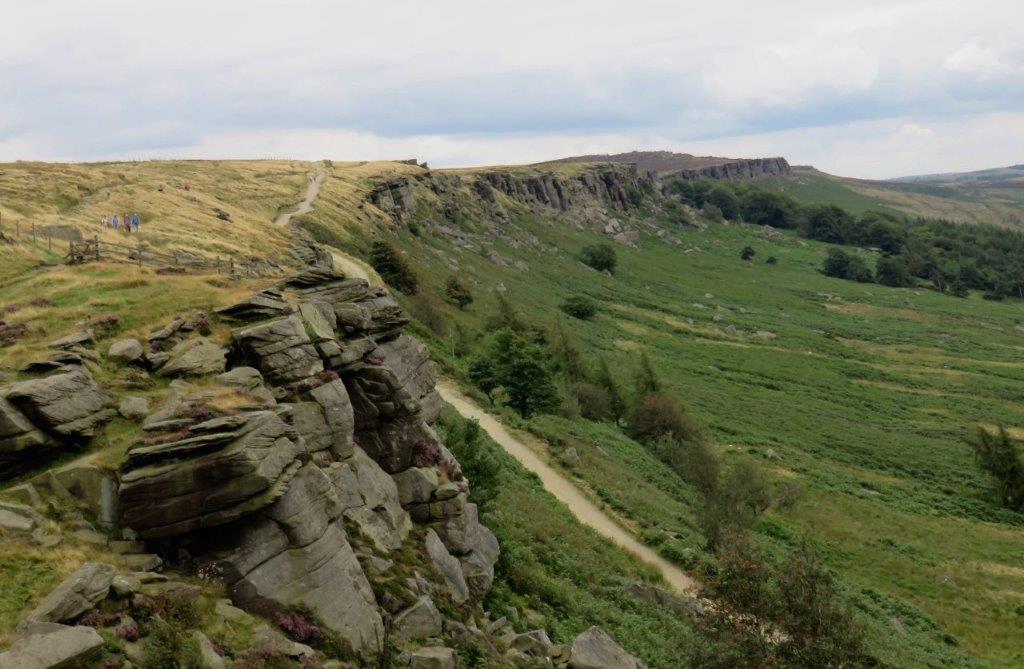 Long Causeway crossing Stanage Edge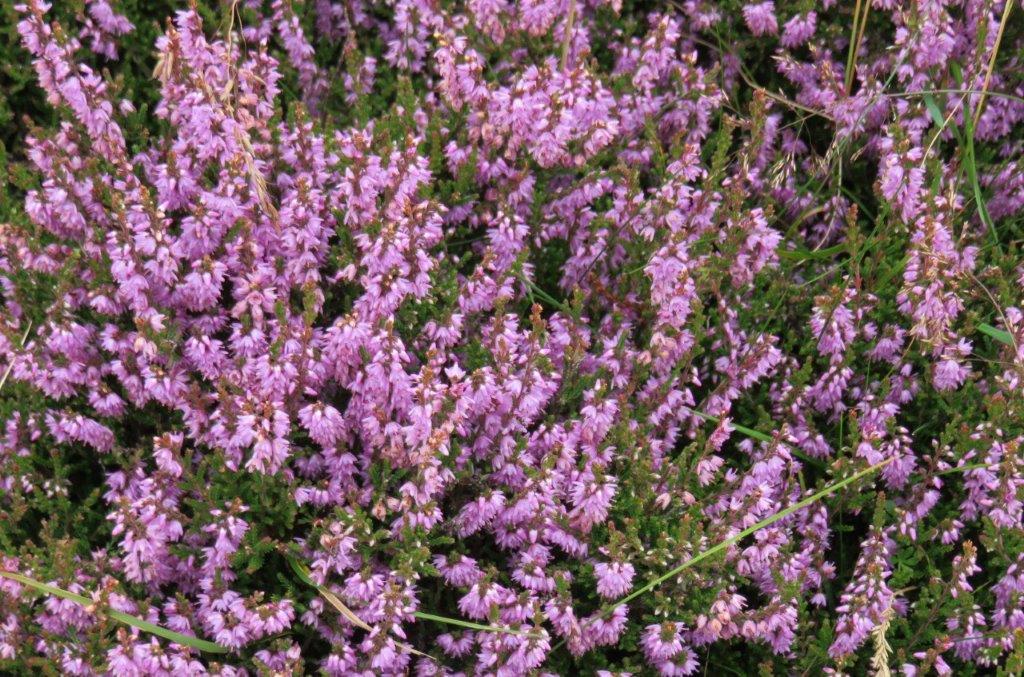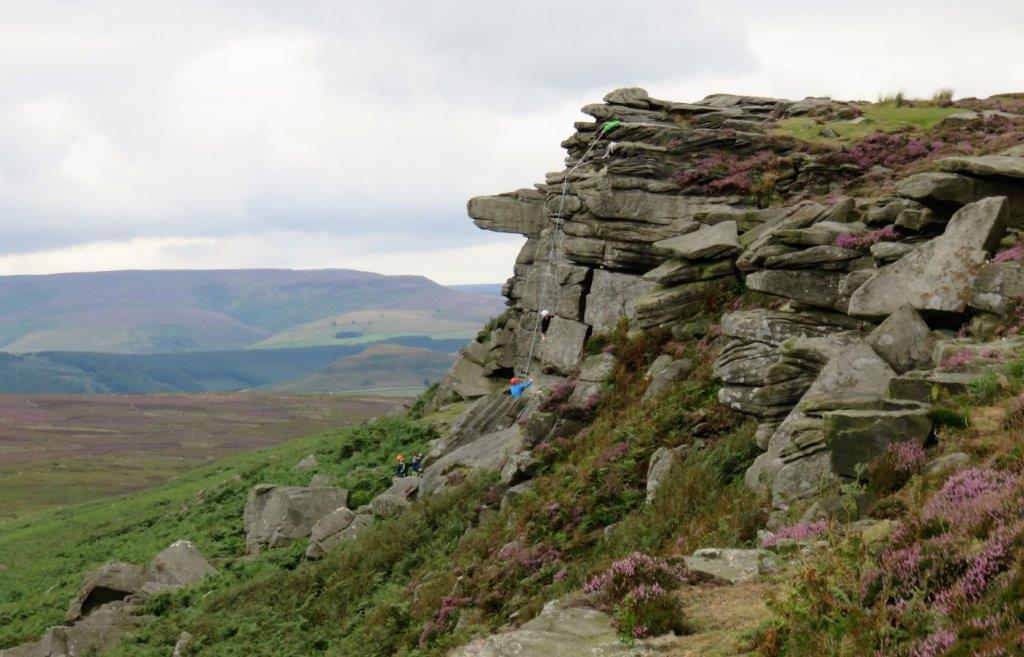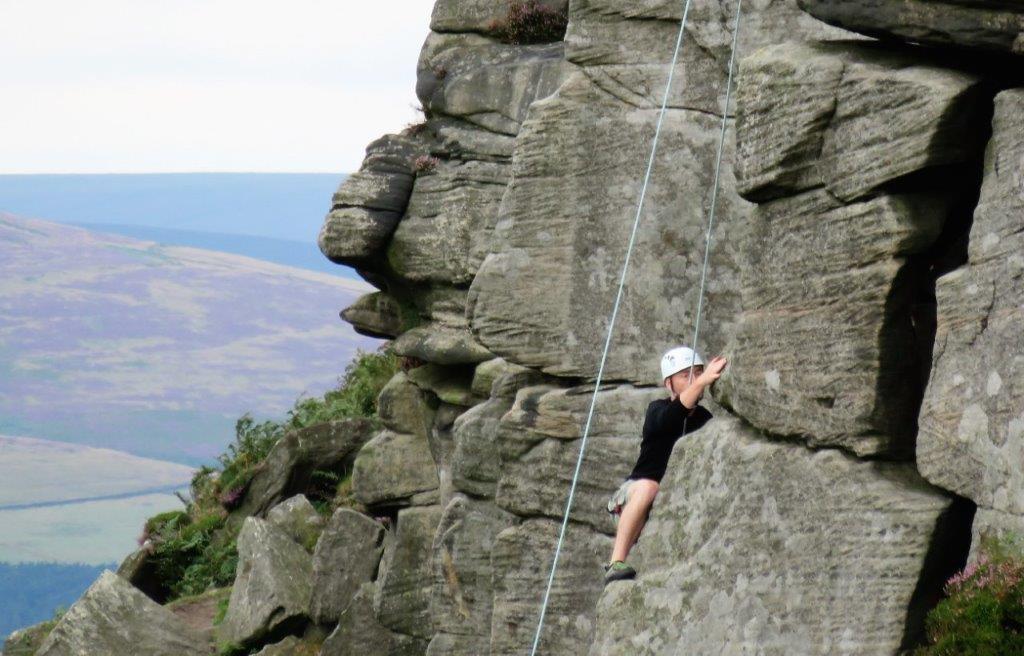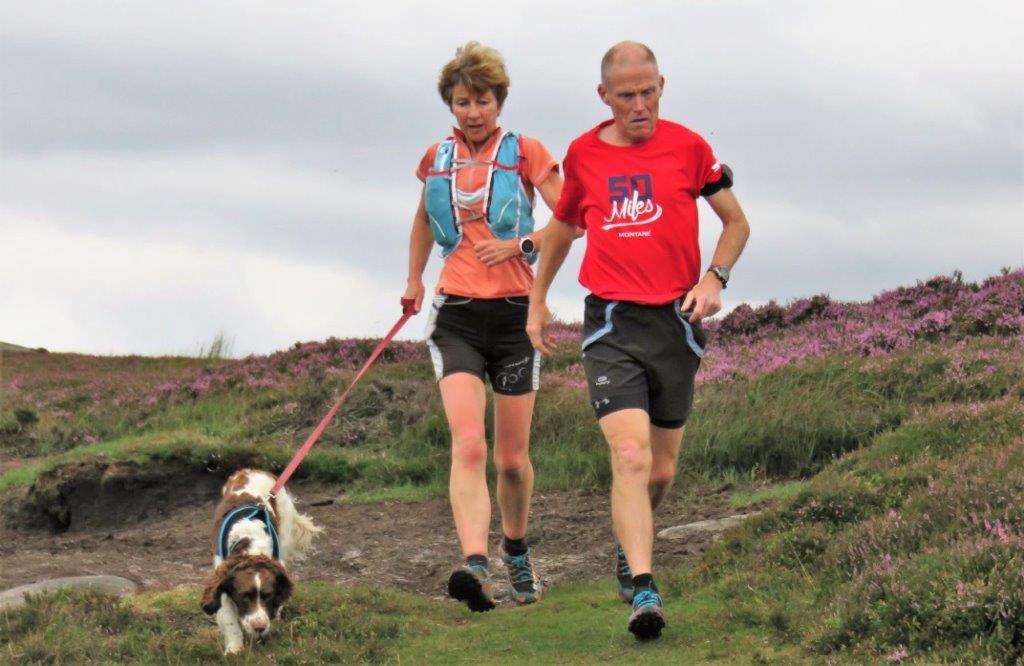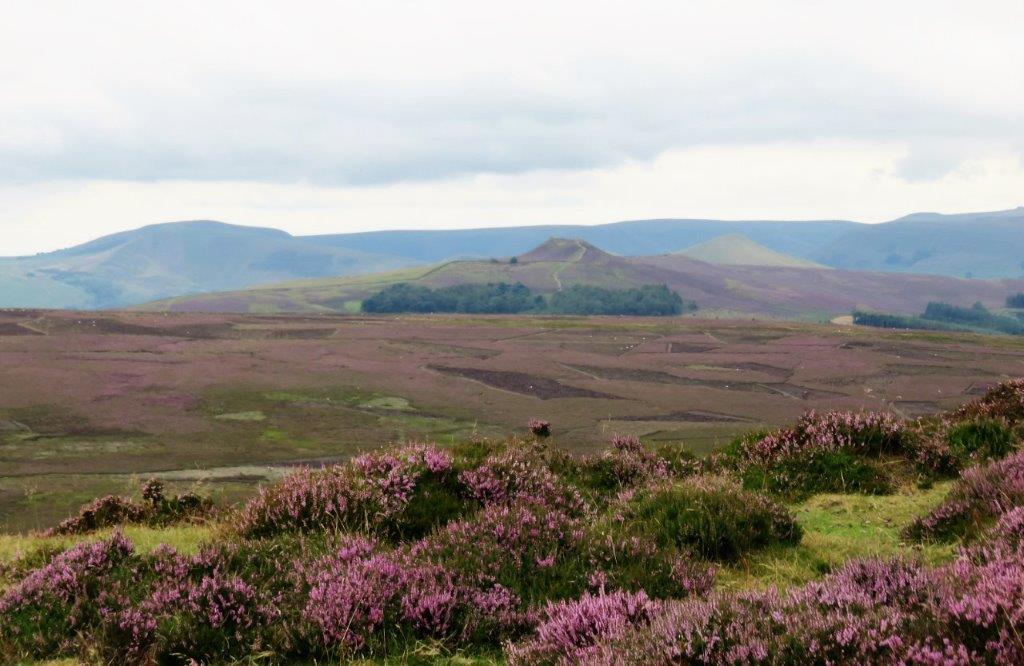 Mam Tor - Winhill -Lose Hill (Kinder plateau behind them). Bamford Moor is in front with a valley between it and Win Hill hidden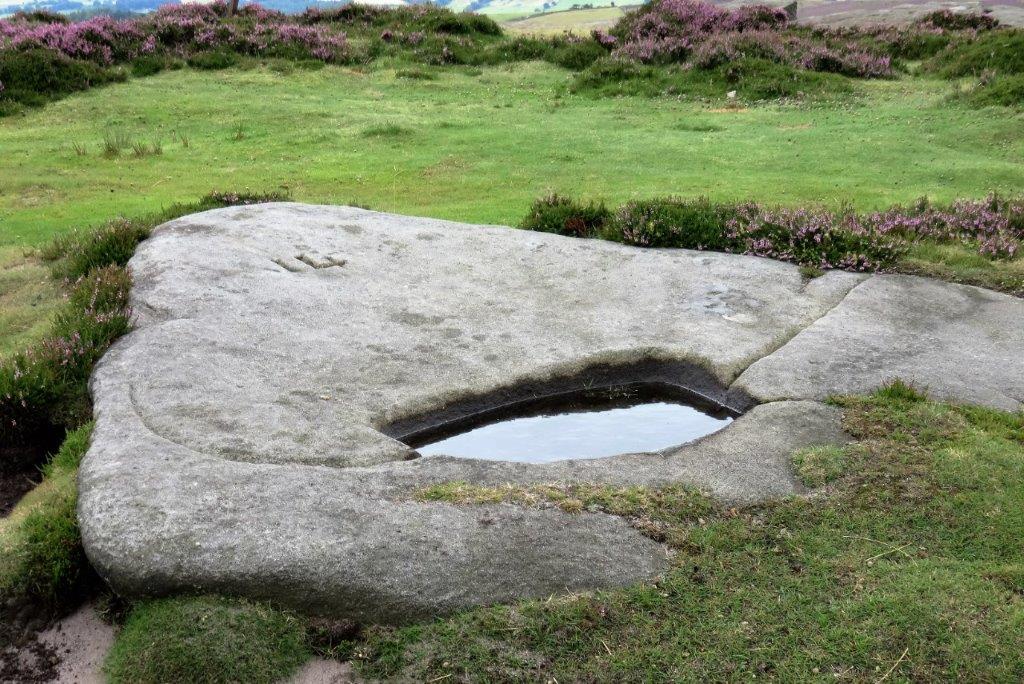 bird ponds apparently cut out in the 1930 depression to keep the unemployed busy?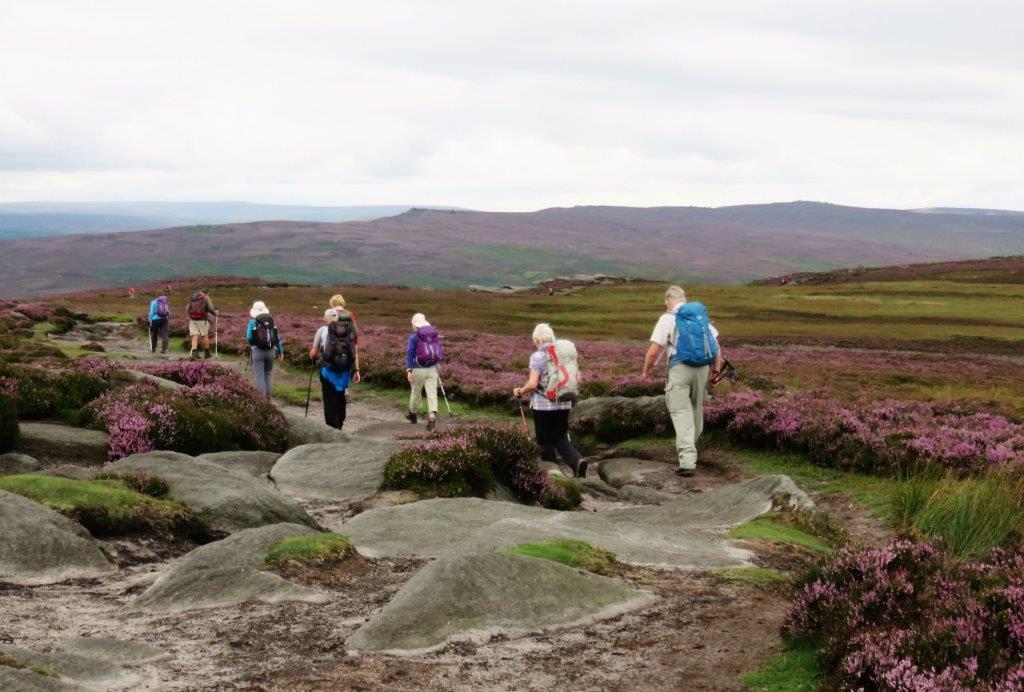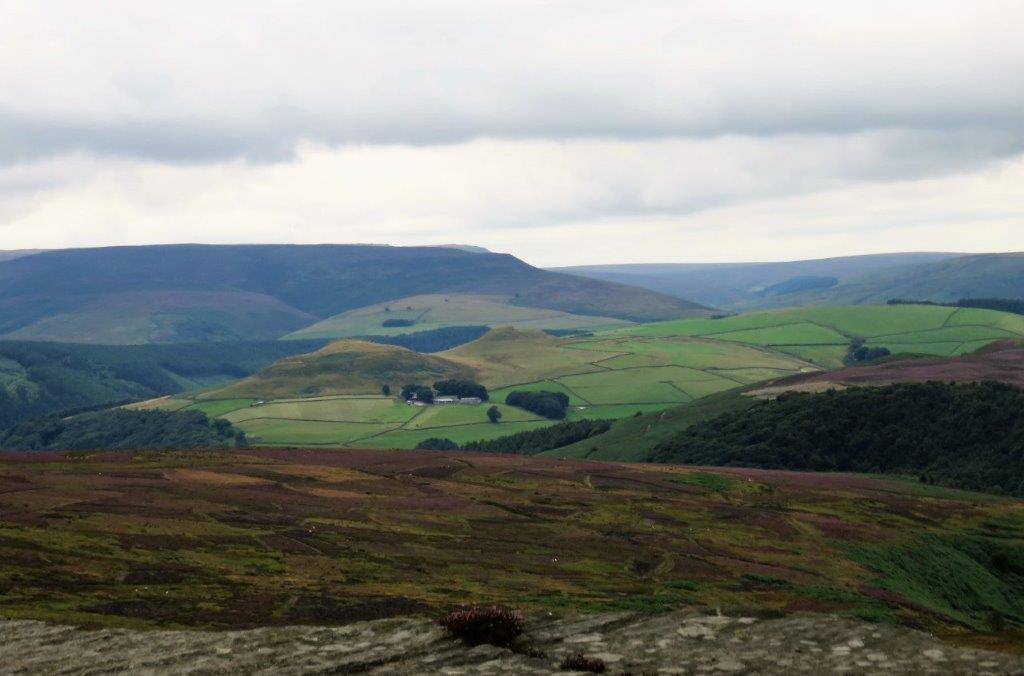 Crookhill Farm in middle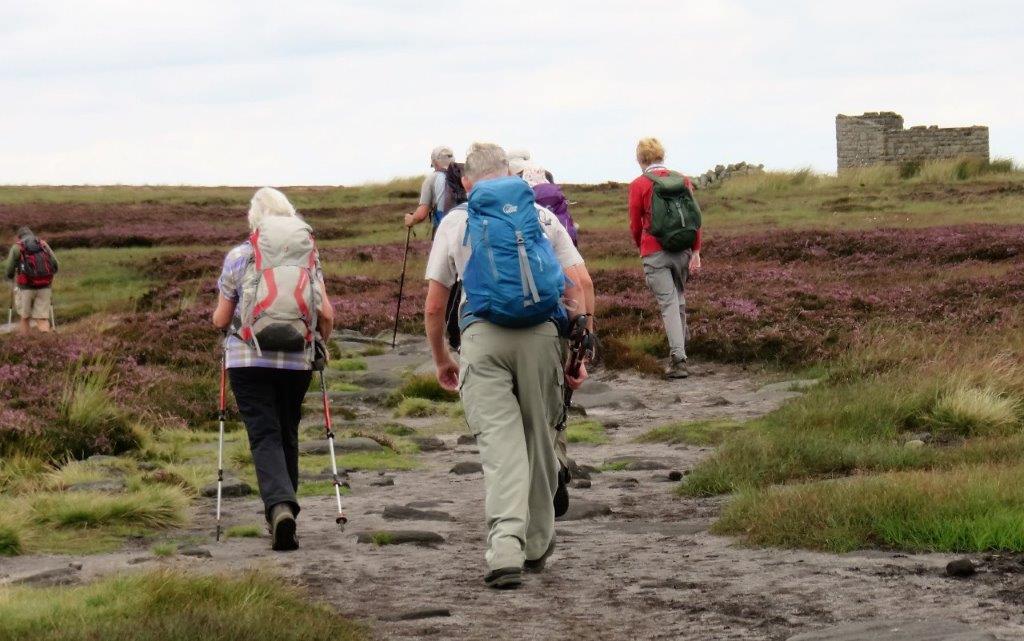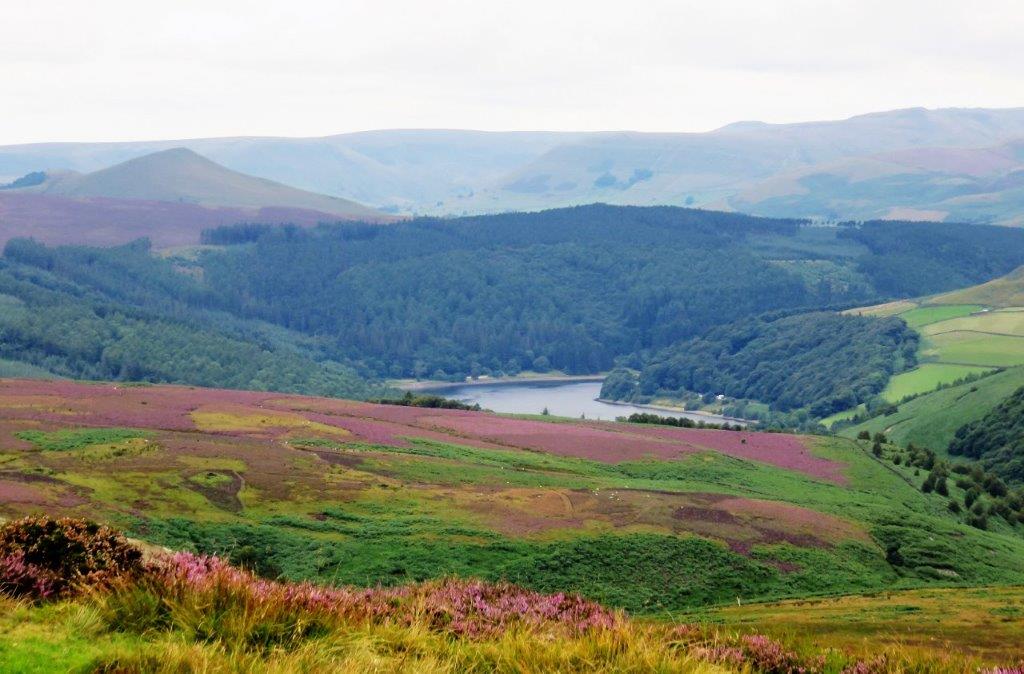 Lose Hill top left - part of Ladybower Reservoir below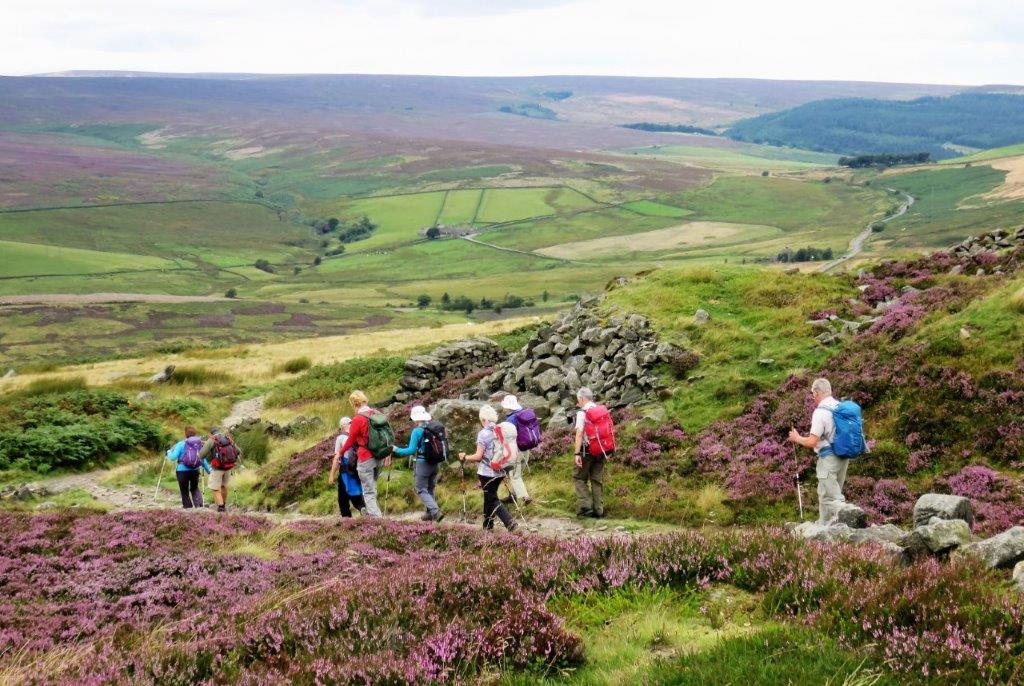 descending towards Moscar Lodge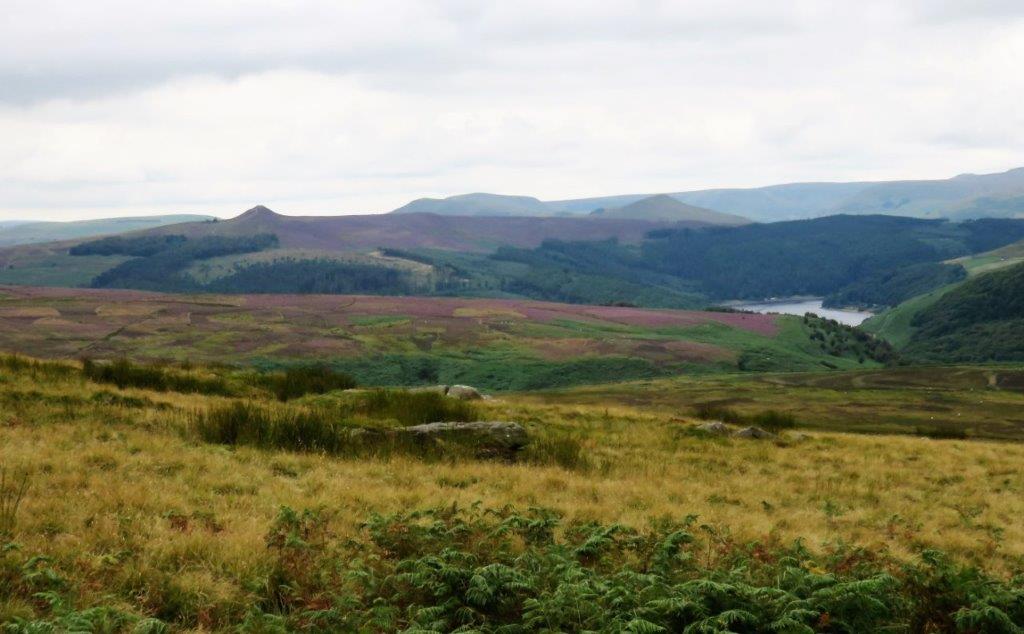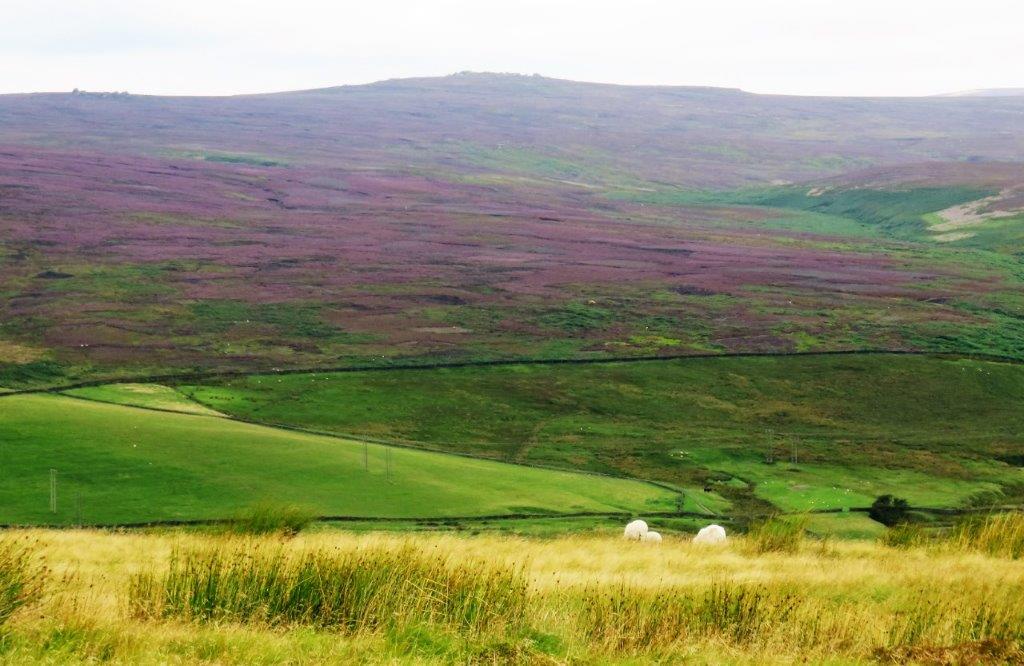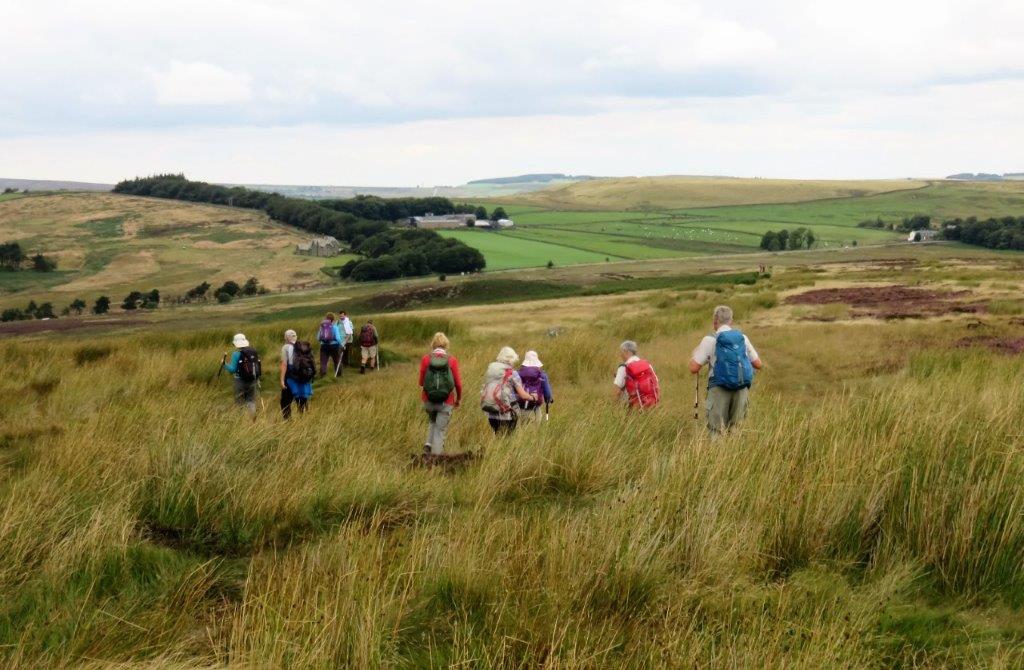 Moscar Lodge in distance to left of trees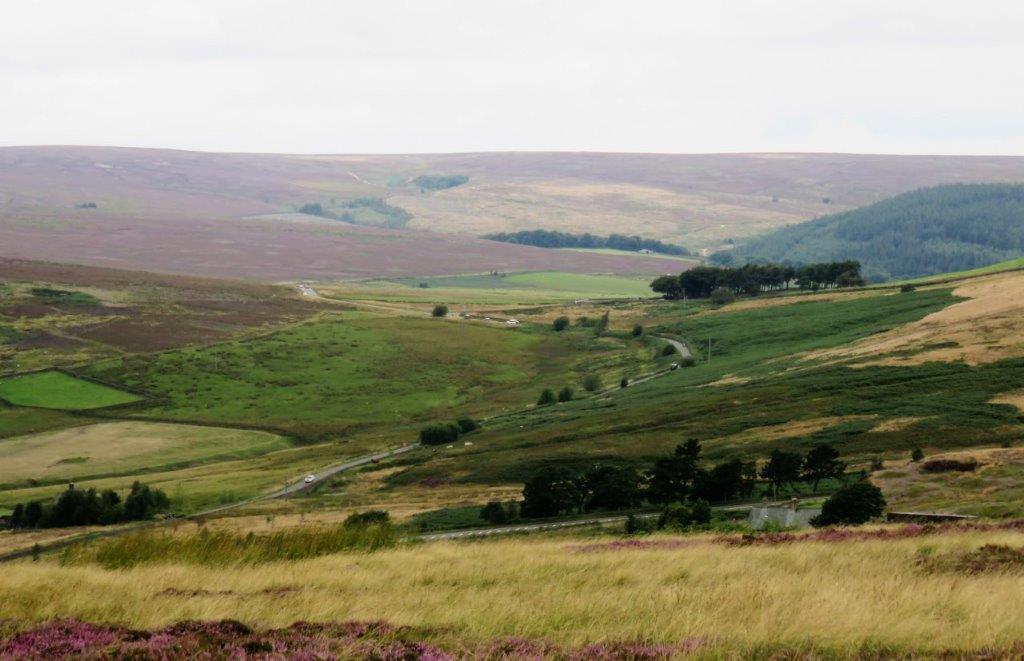 Derwent Edge behind, Strines Road below joining the A57 road to Manchester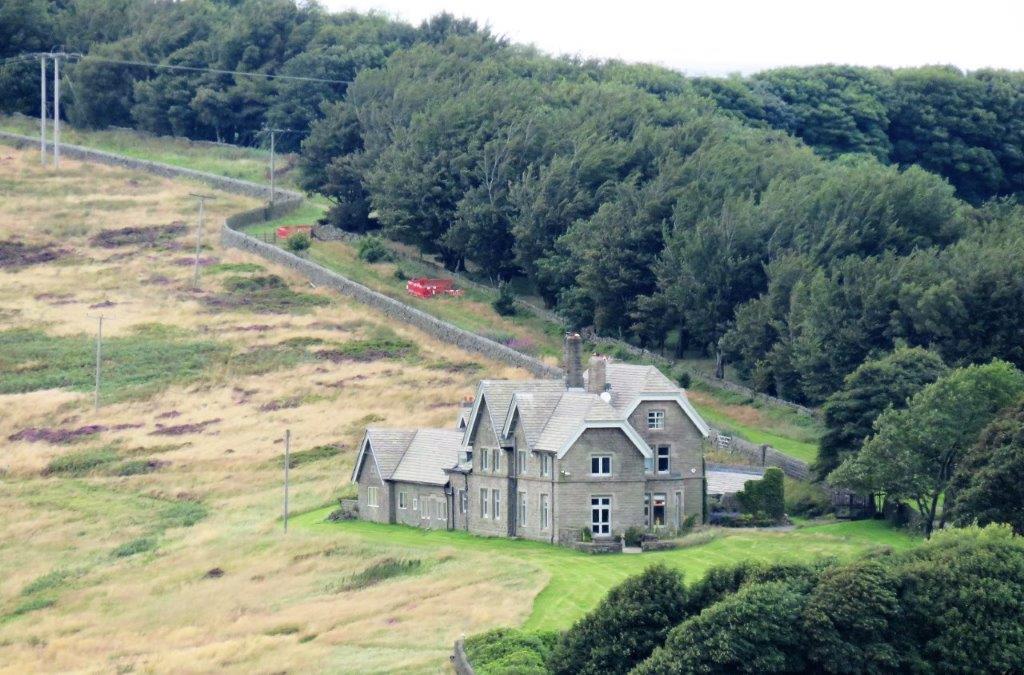 Moscar Lodge zoomed into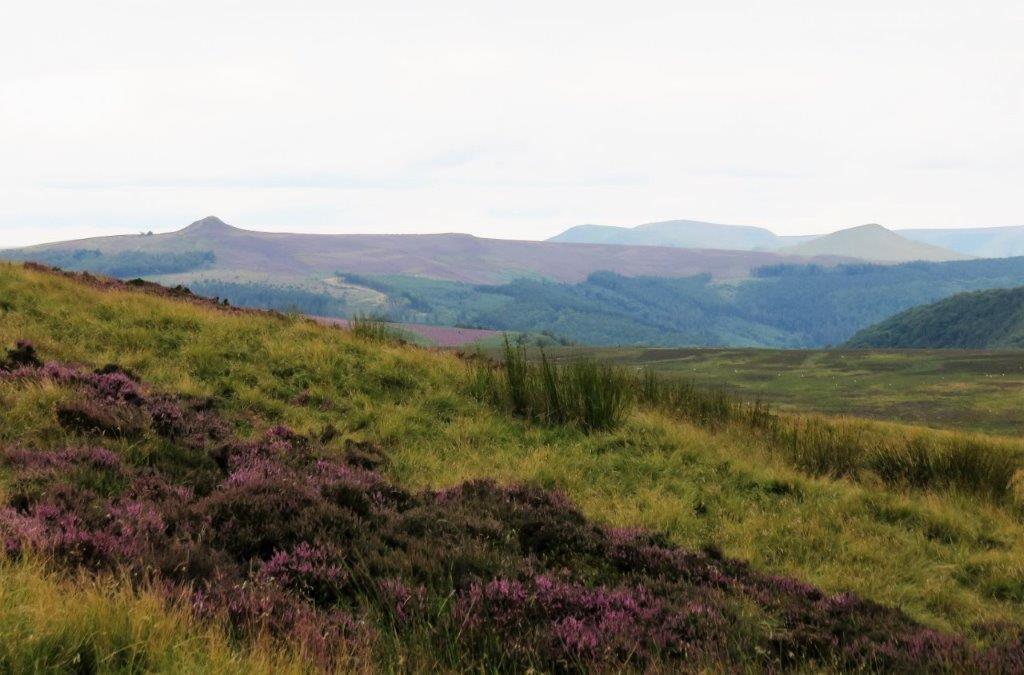 Moscar Cross - note crude carving & mis-spelling. Sheffield is 'away' from the cross not in direction of reading.

Bradfield & Hathersage
Wheel Stones on Derwent Edge zoomed into
towards Ladybower
Nature Reserve above Ladybower Inn
descending towards Ladybower Inn
clear signposting and not ambigious 'footpath' / 'bridleway' pointers
Ashopton Viaduct with Crookhill Farm to right (hidden in trees) below Crookhill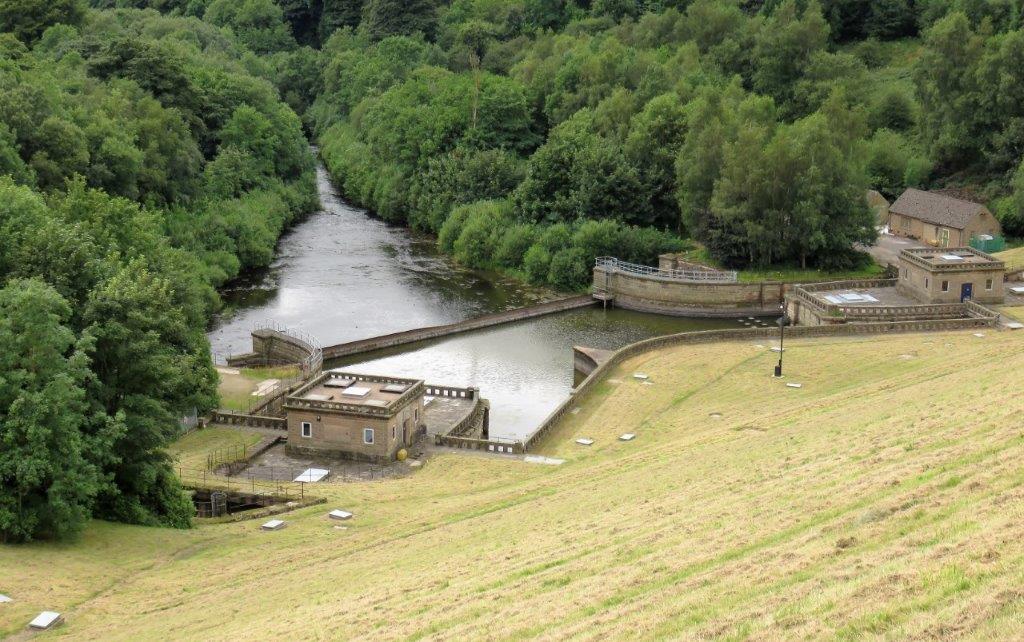 works & weir at the bottom of Ladybower Reservoir embankment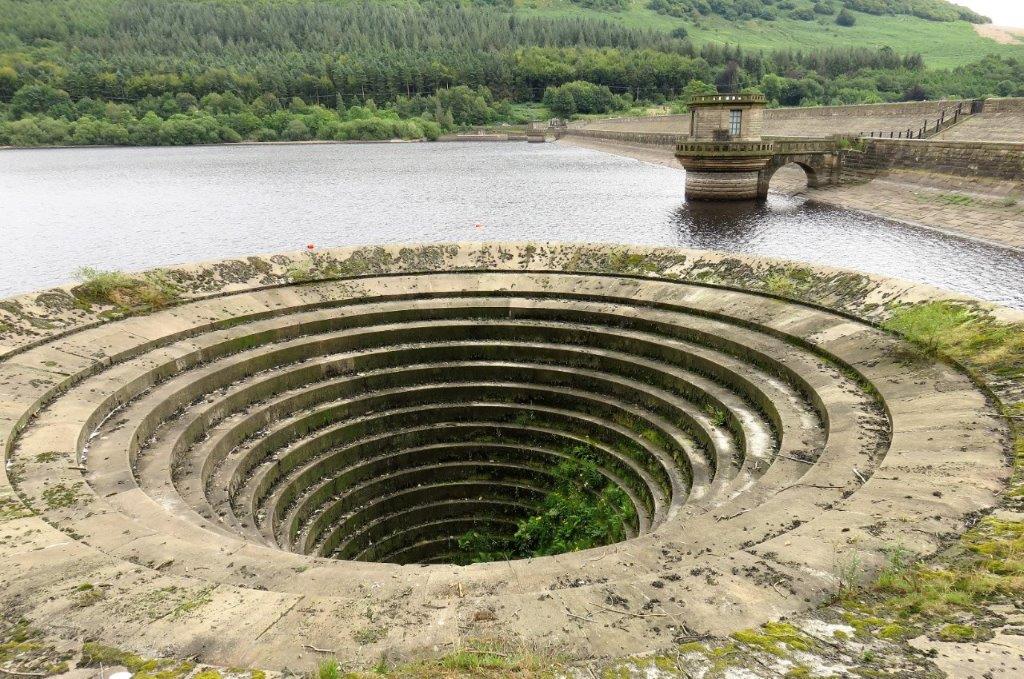 bell-mouth spillways - presently dry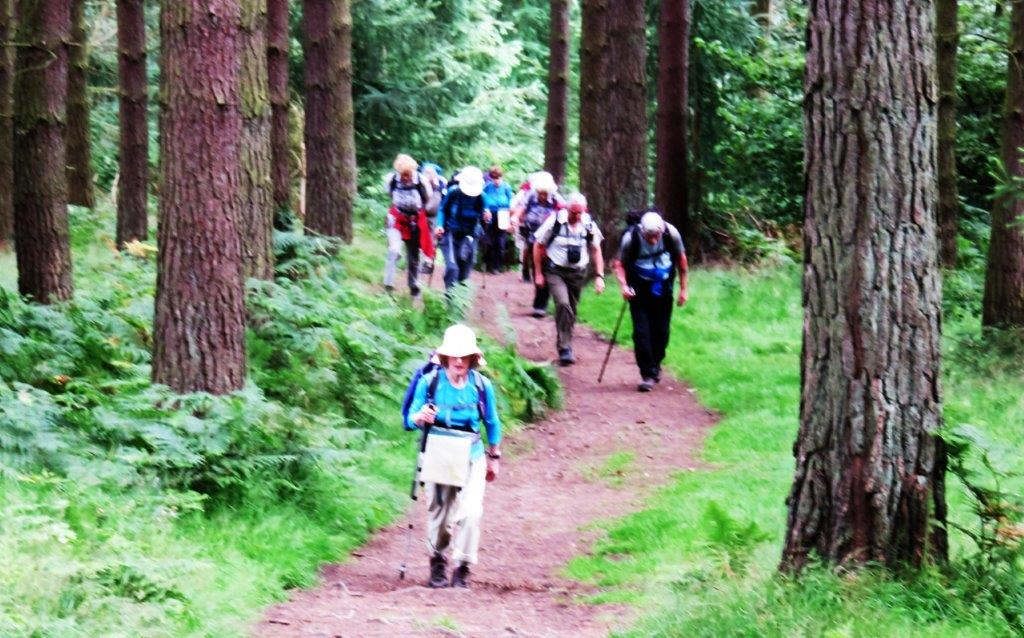 up through the woods on more gradual paths to Win Hill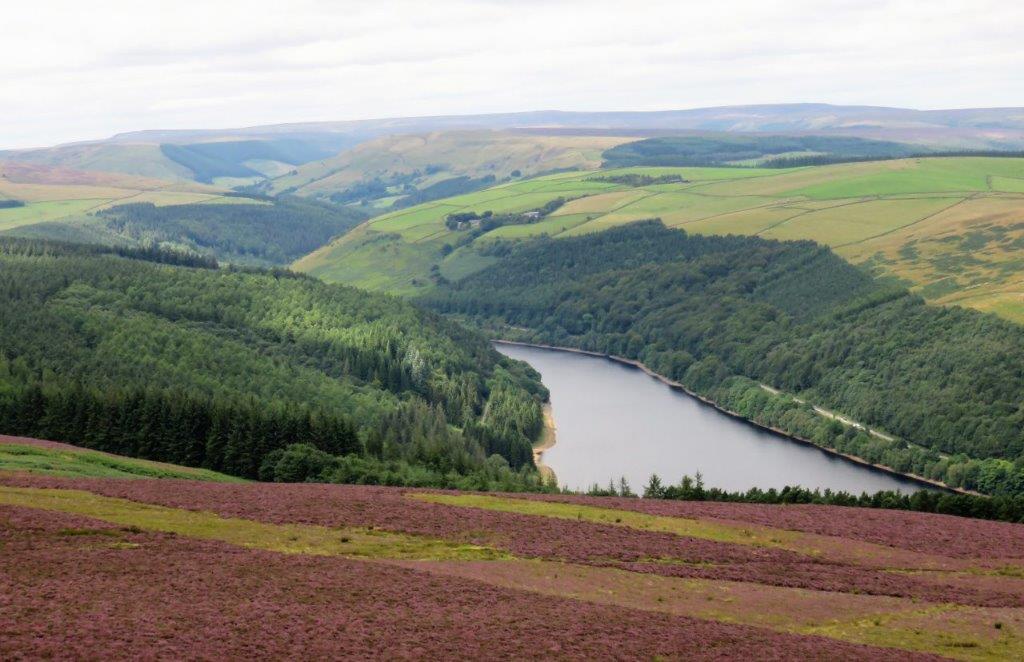 branch of Ladybower Reservoir pointing to the West - A57 road to Manchester on right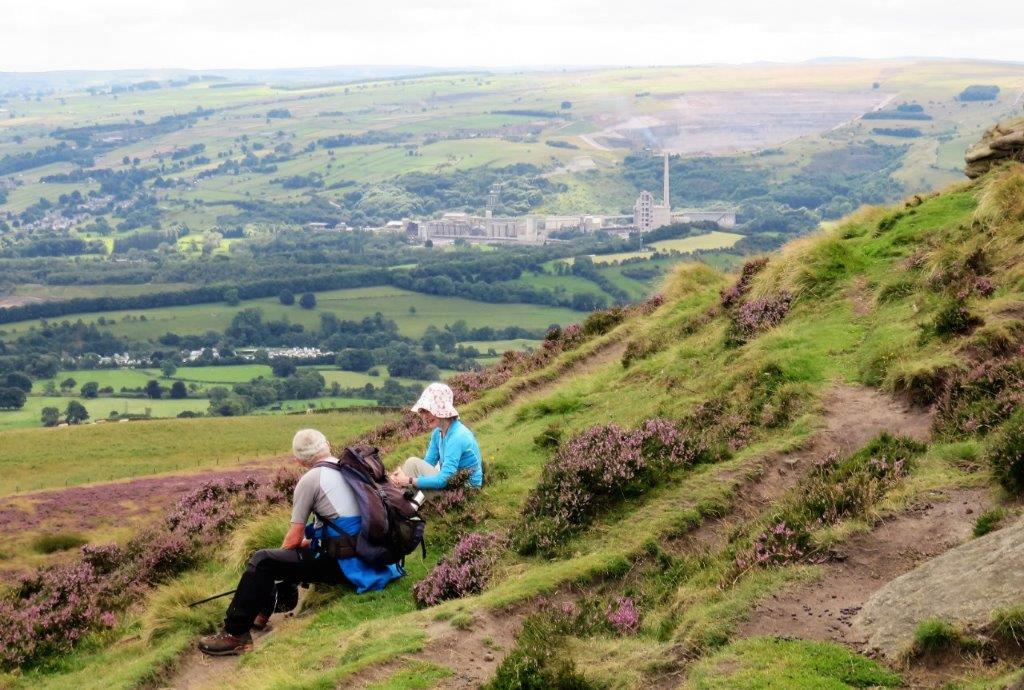 Hope Cement Plant at back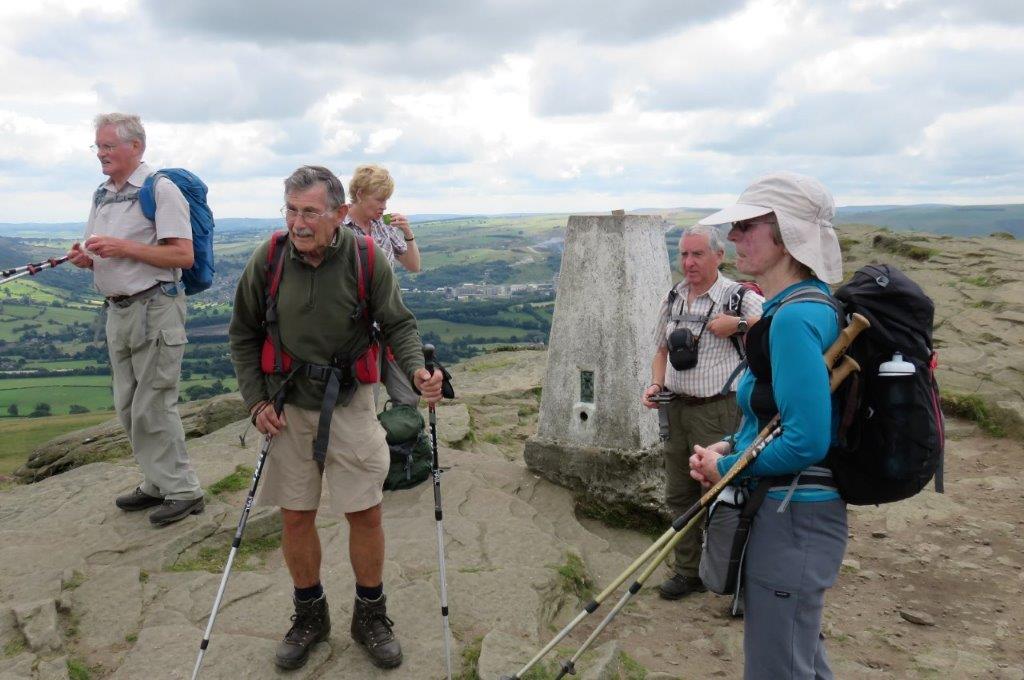 Survey beacon on top of Winhill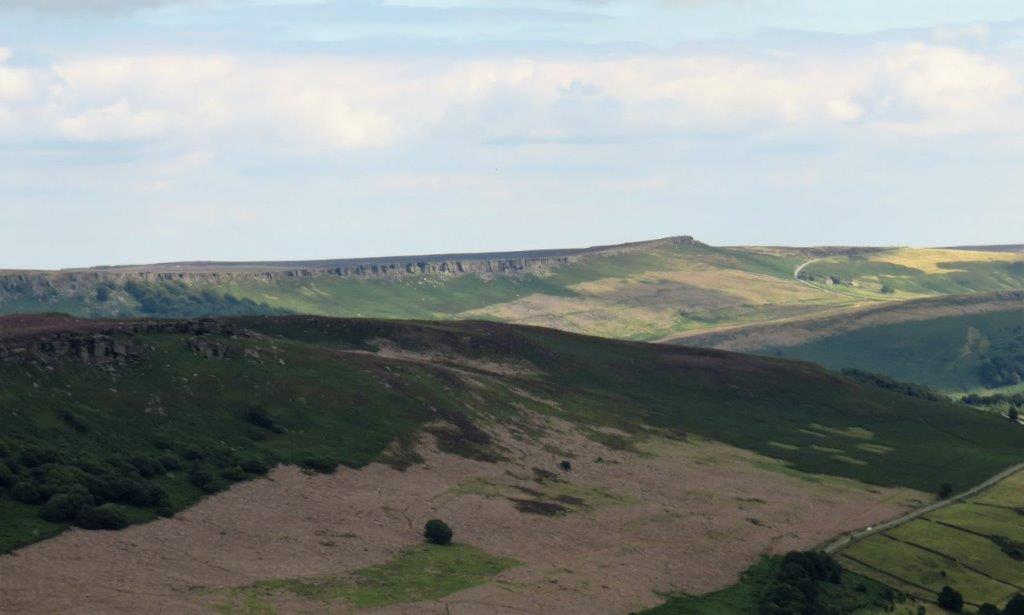 looking back at Stanage Edge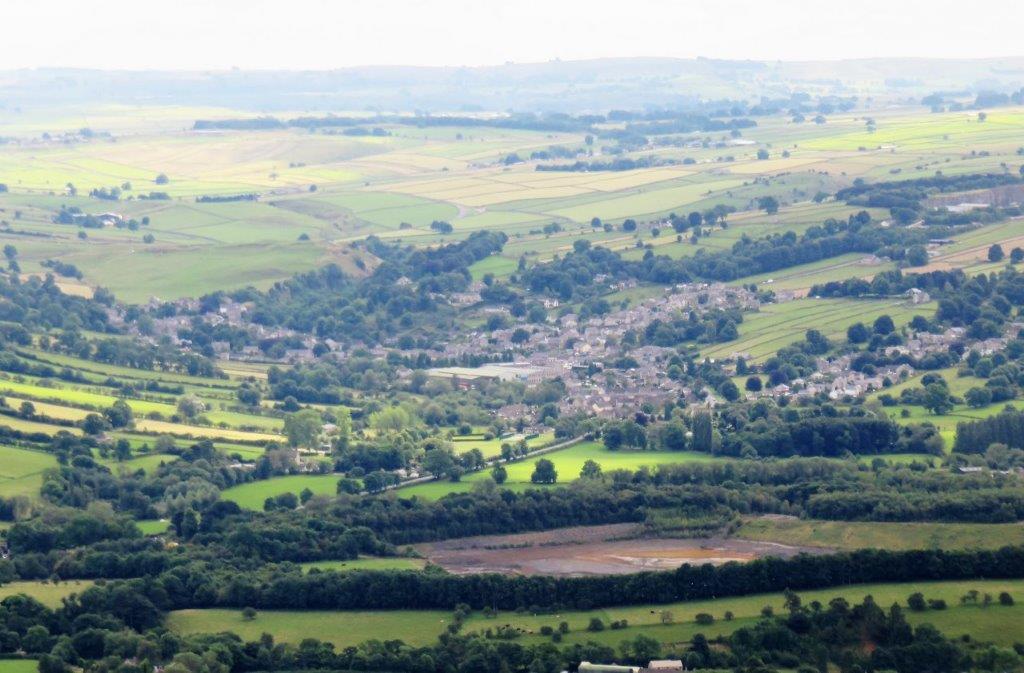 Bamford valley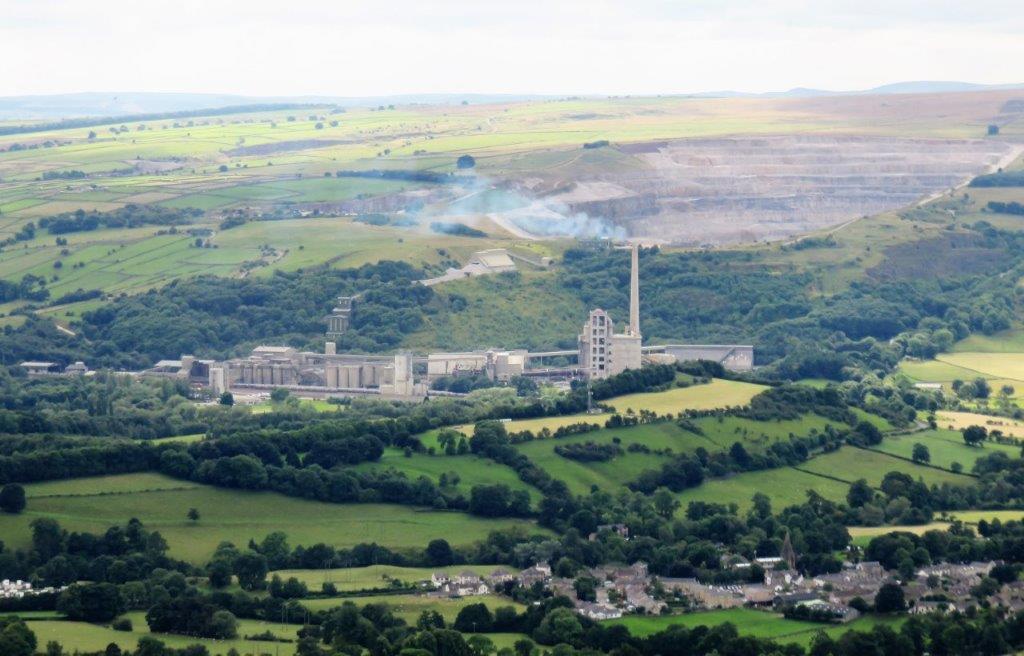 Hope Cement Works & quarry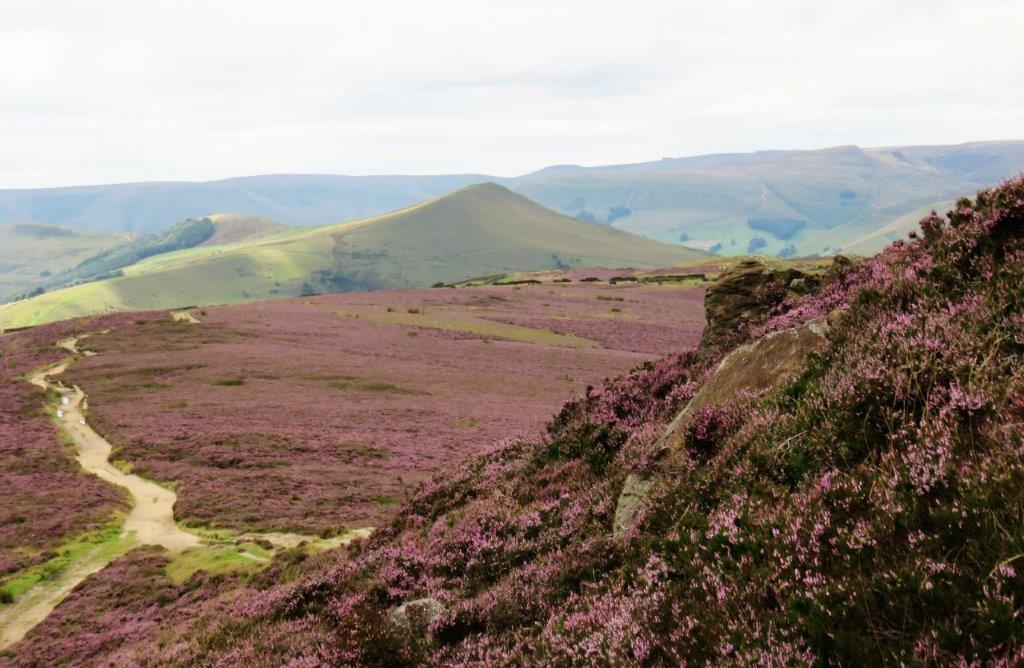 conical Lose Hill in middle - Kinder plateau behind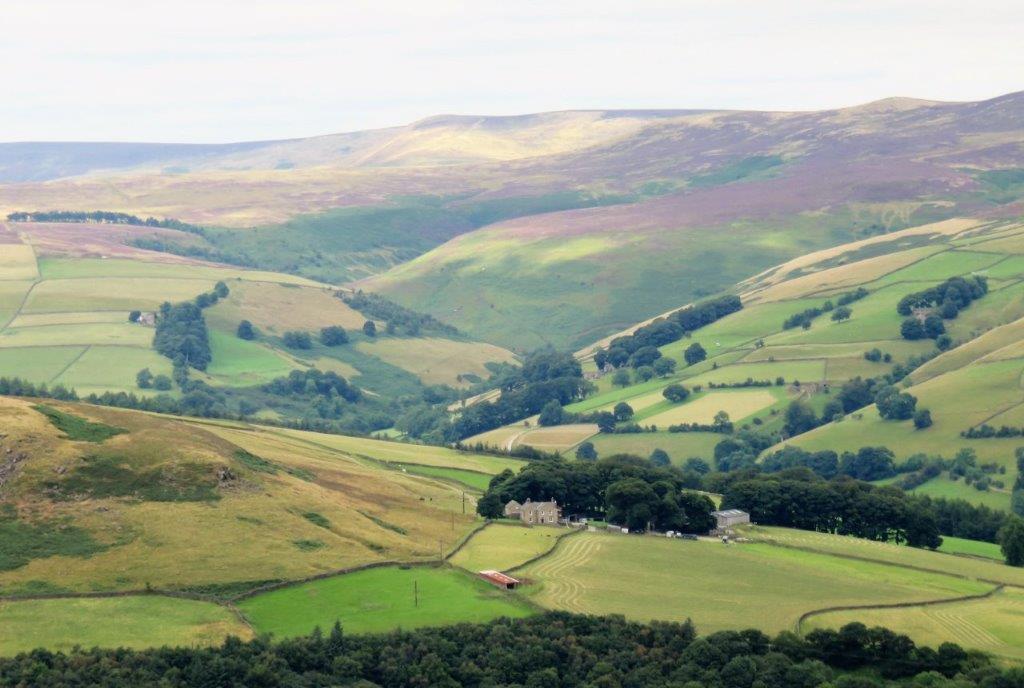 ?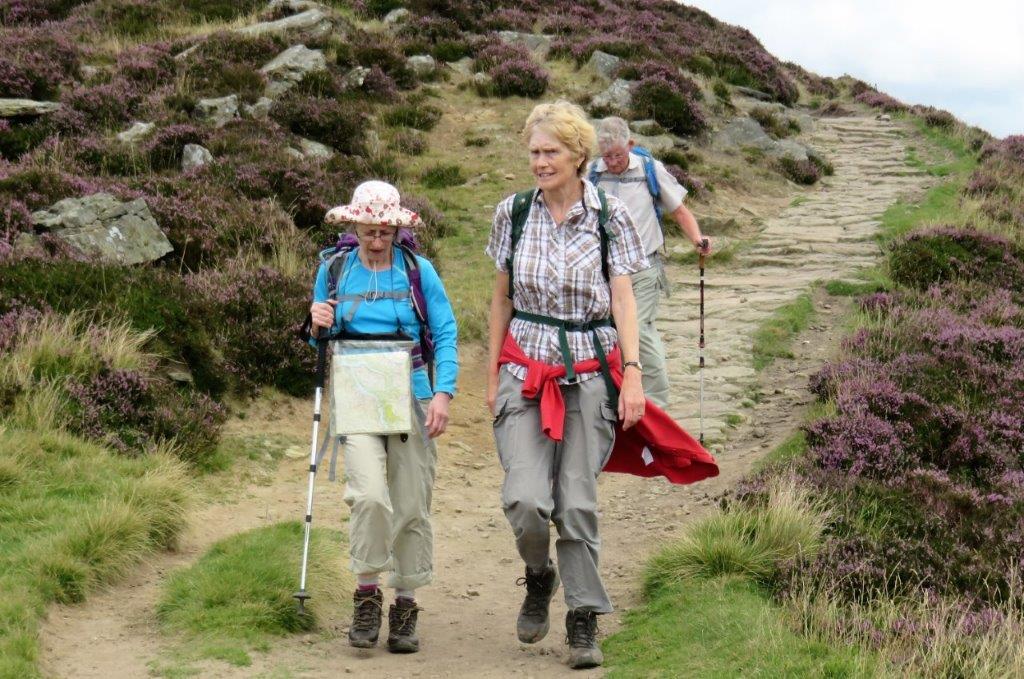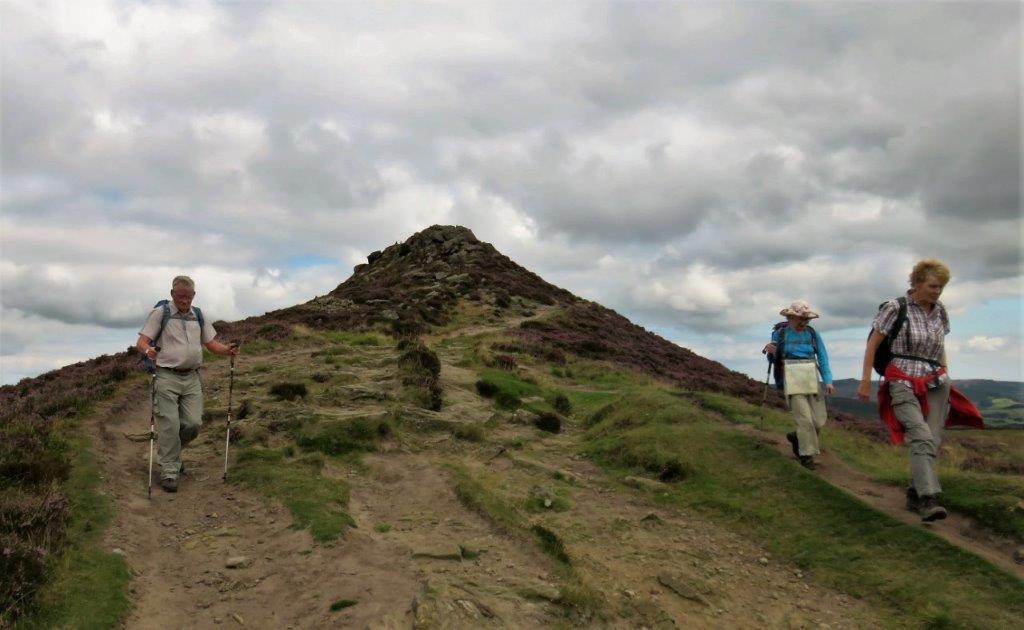 down from Win Hill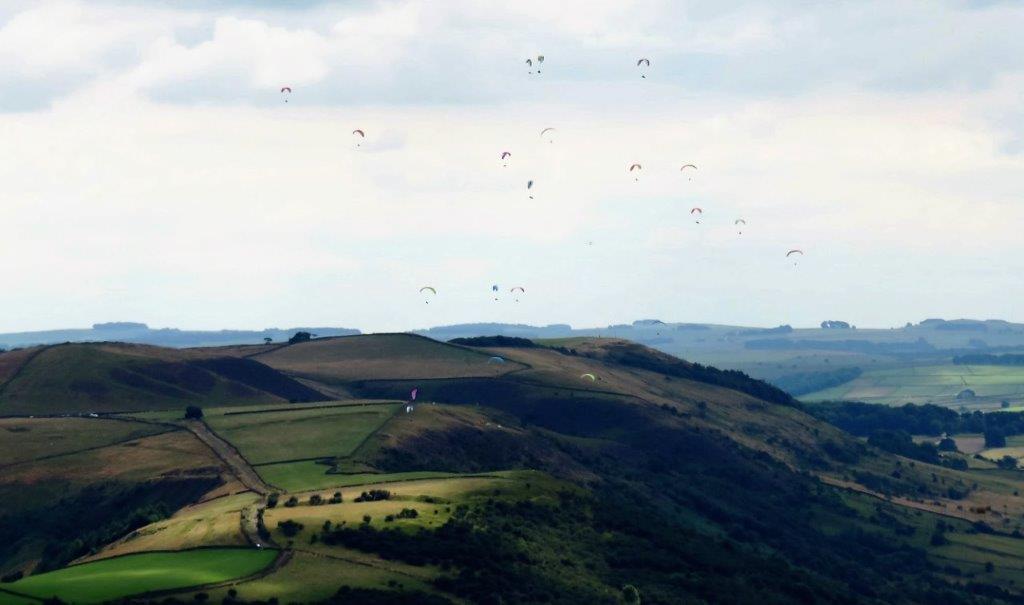 paragliding above Bradwell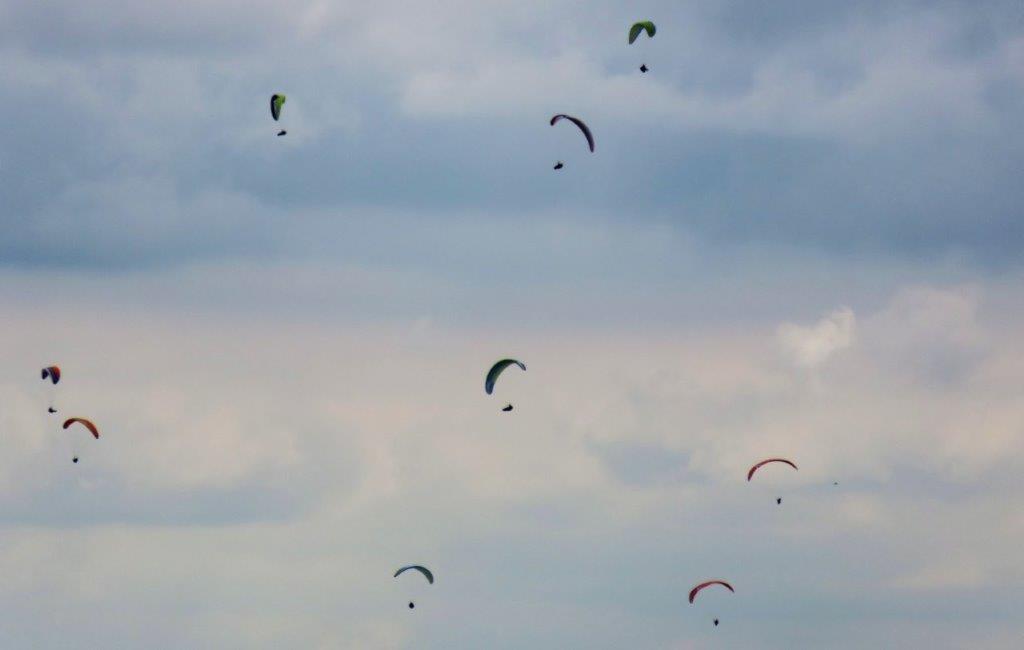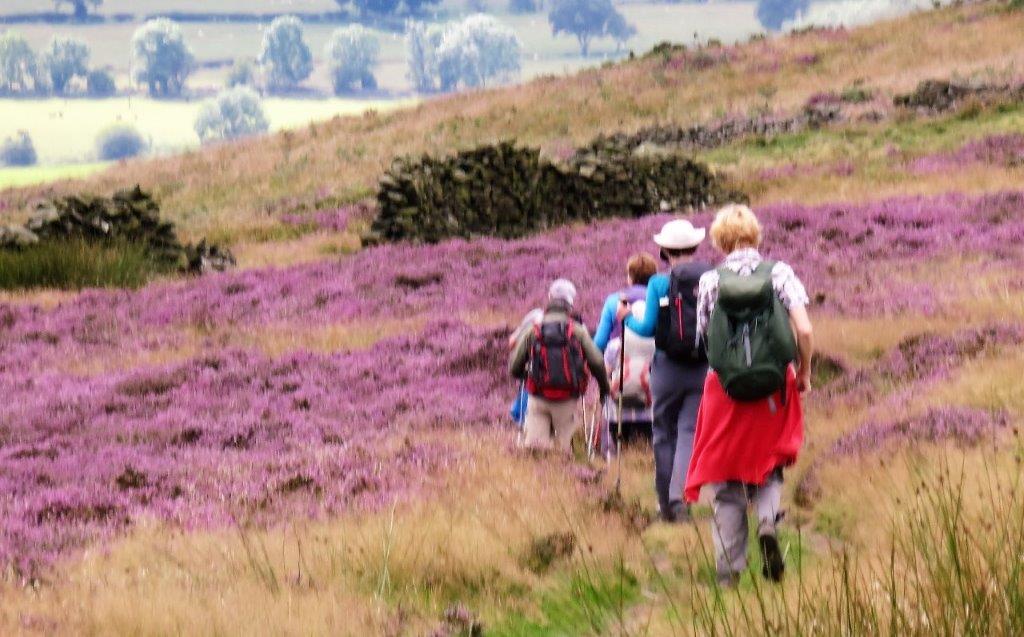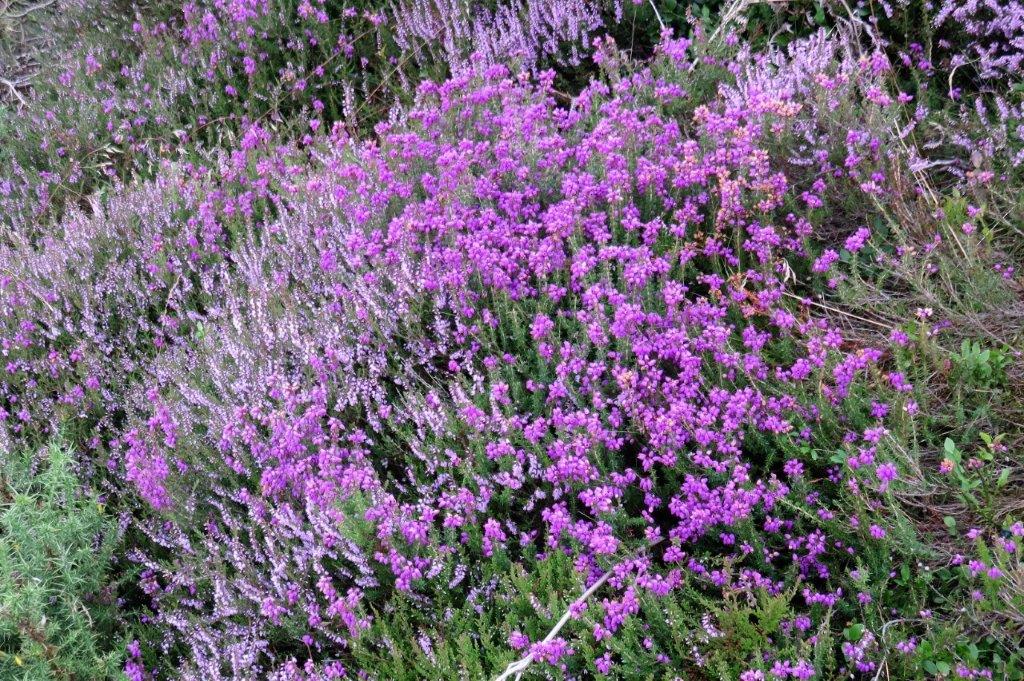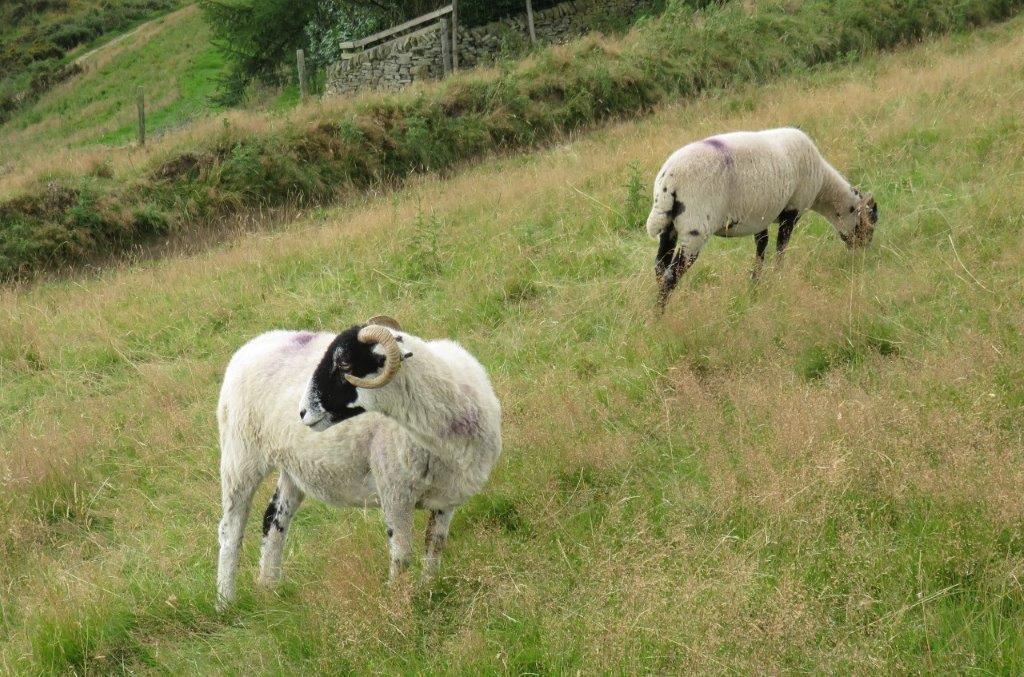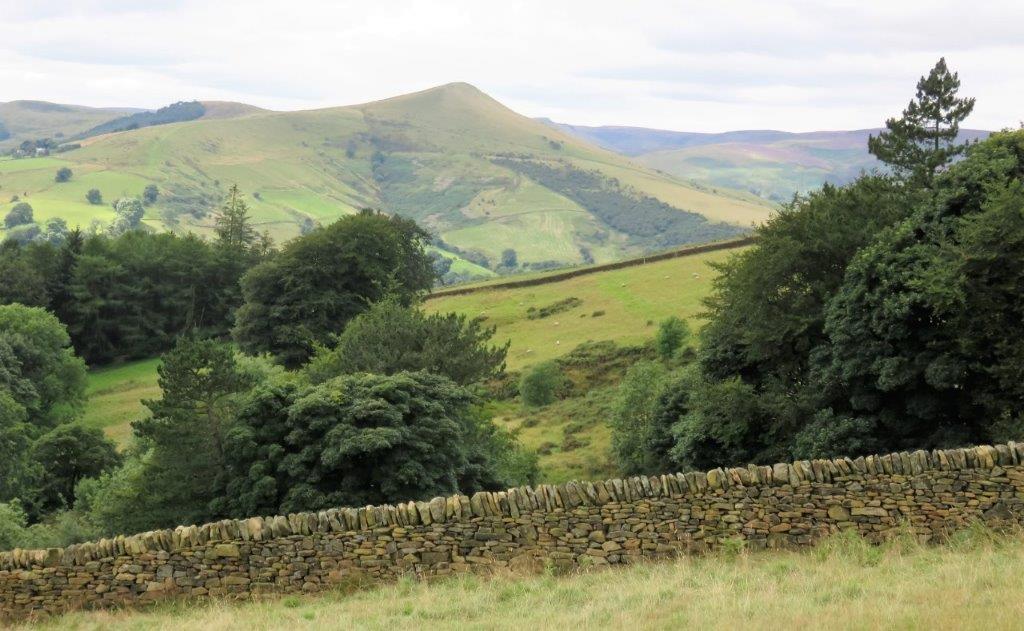 Lose Hill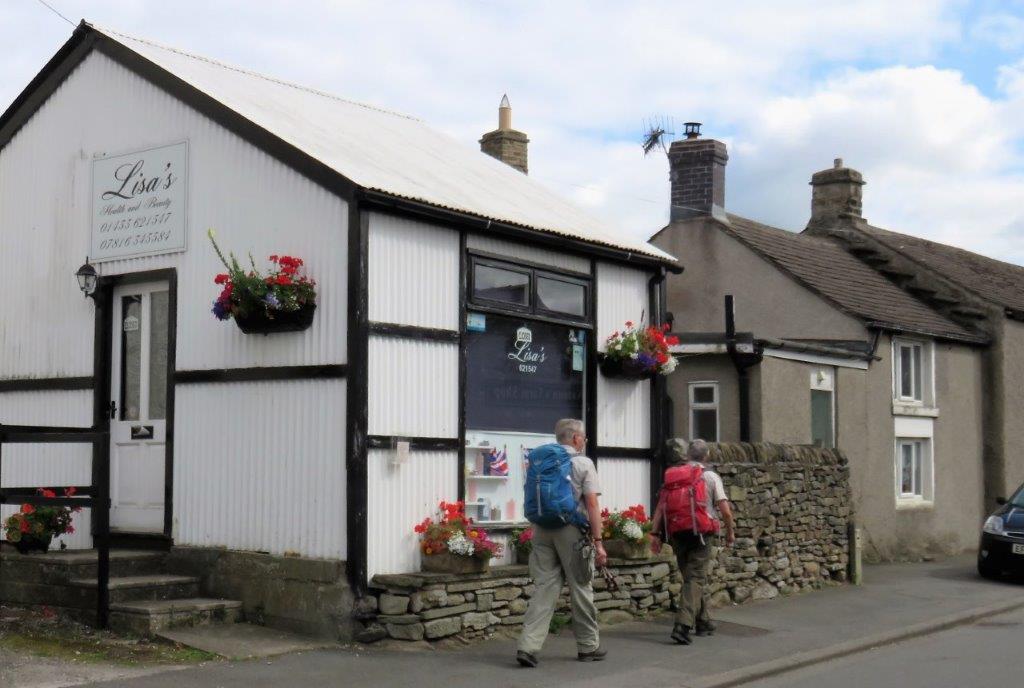 Corrugated - iron building in Hope. Apparently moved from the 'Tin Town' used as accommodation during the construction of Derwent and Howden Reservoirs
homepage - Day Walks Index 2016 - contact me at