homepage - Day Walks Index 2016 - contact me at

2016.01.20 Litton, top edges Tansley & Cressbrook Dales, Wardlow Mires, short of Stanley House, Brosterfield Farm, Tideswell Dale, Eyam, Stoney Middleton, up The Bank to New Road, down to B6001 Rd, Frogatt Bridge, Spooner Lane, cross B6521Rd, cross rail bridge in Coppice Wood, Padley Chapel*, Padley Gorge, Fox House - leader John Taylor - * photographer & some left here to catch train at Grindleford.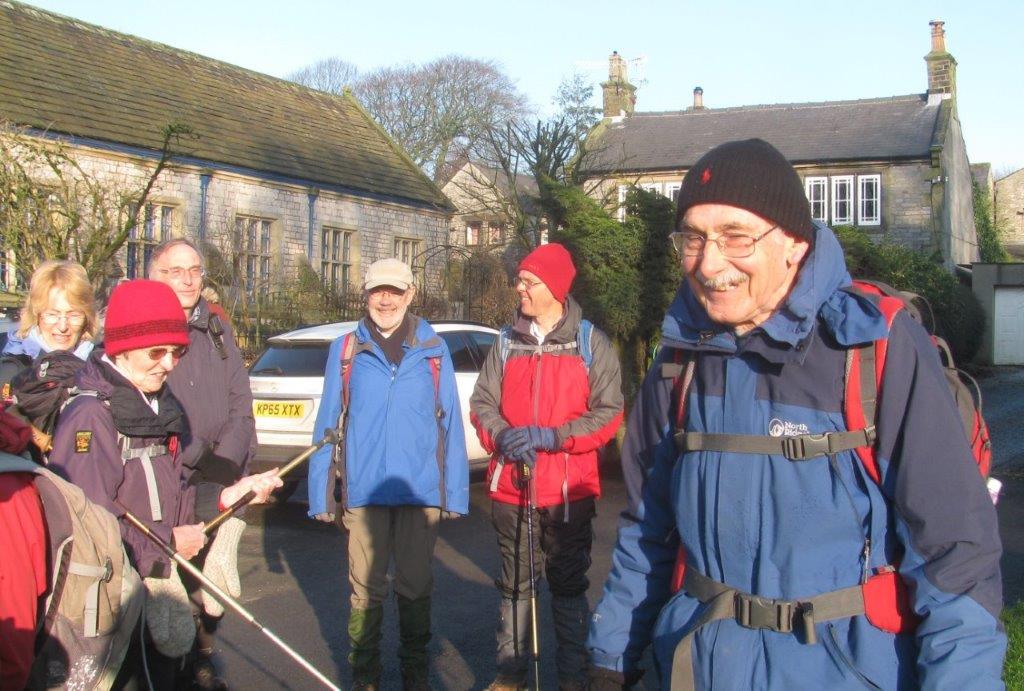 Litton village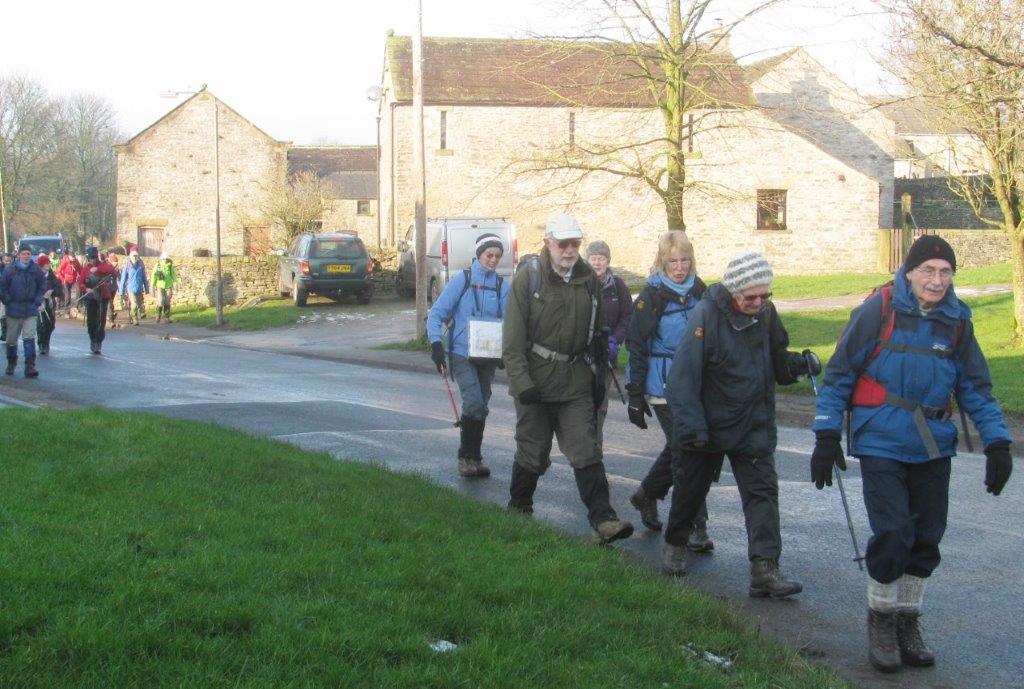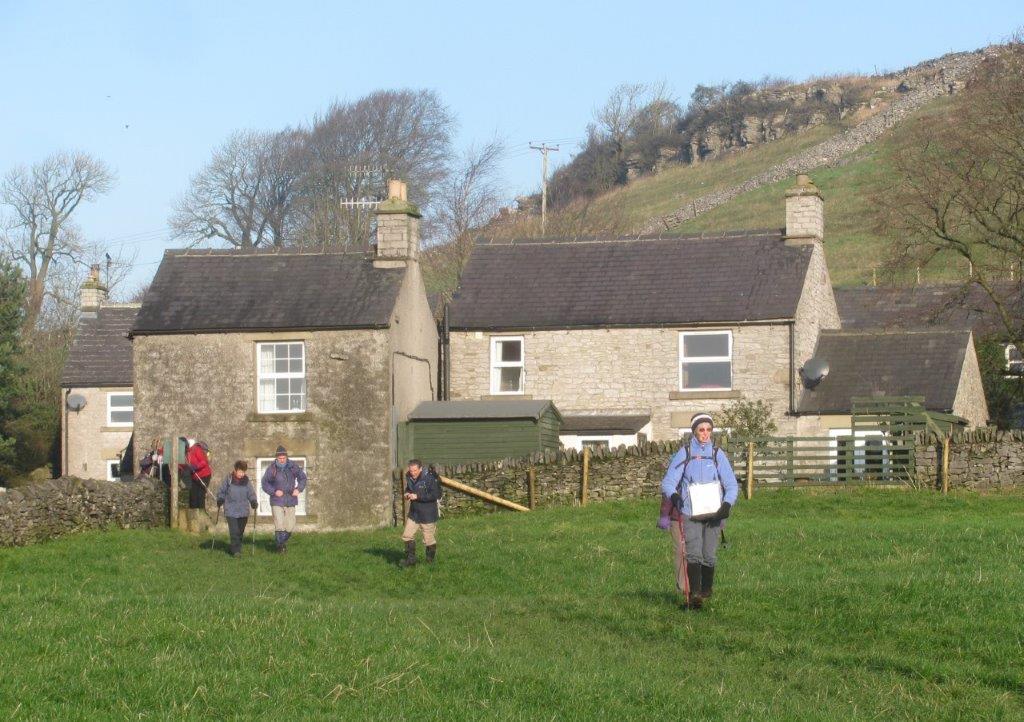 Litton Edge behind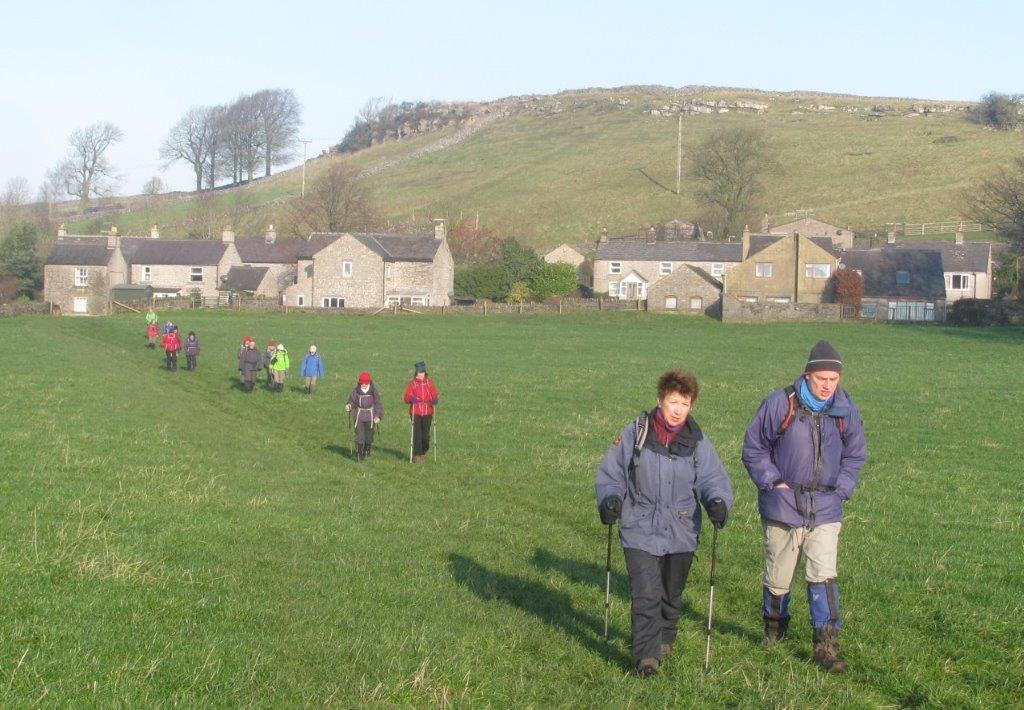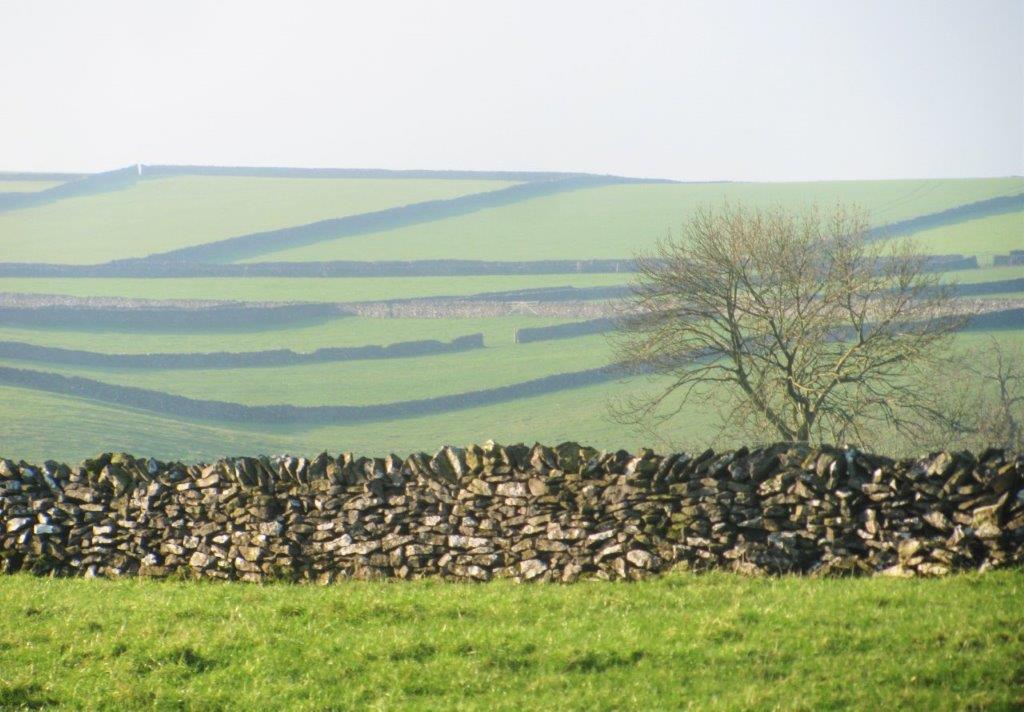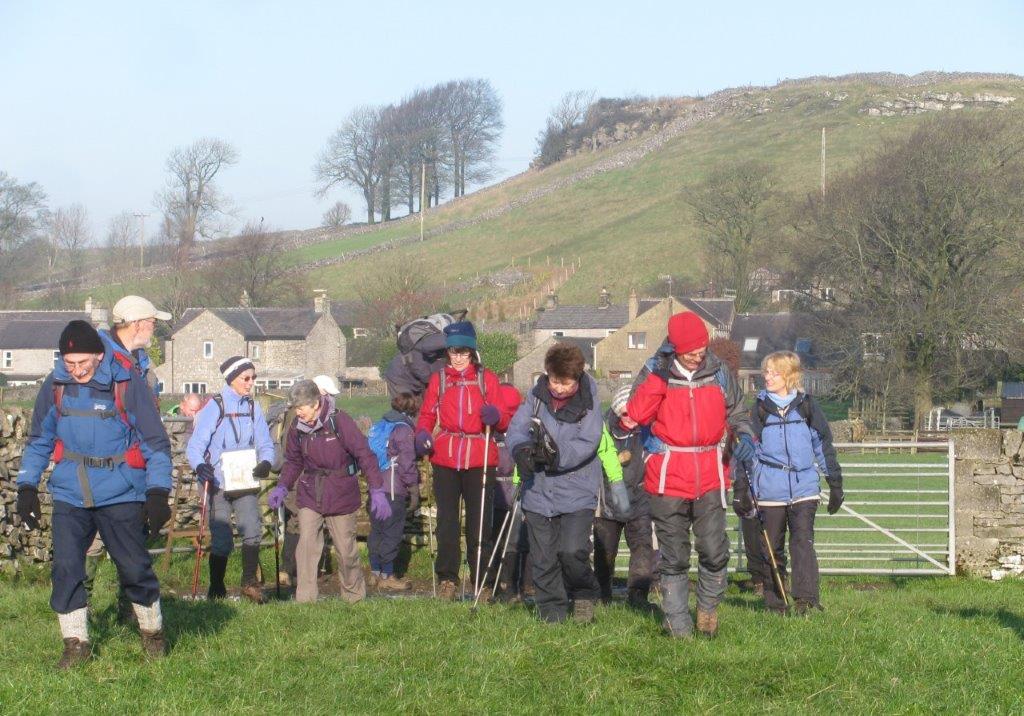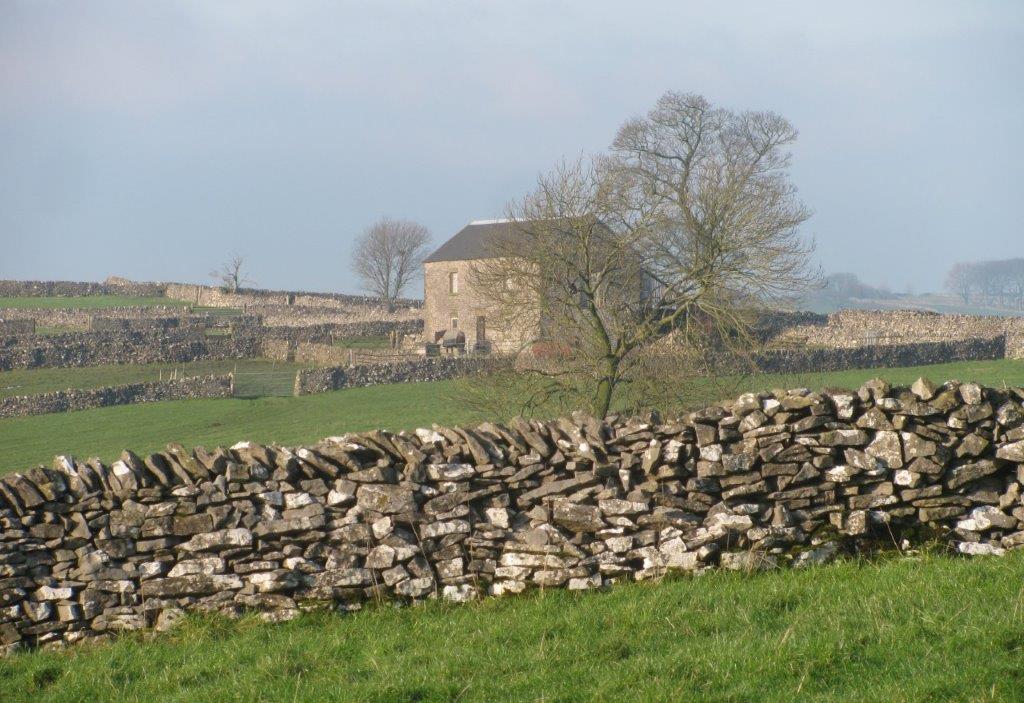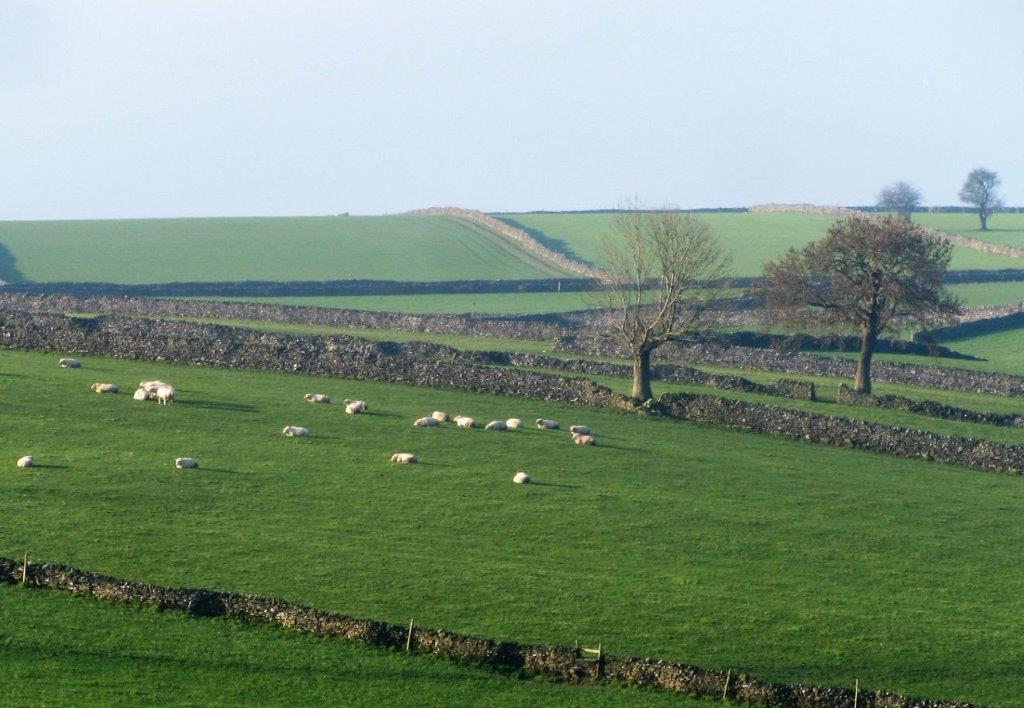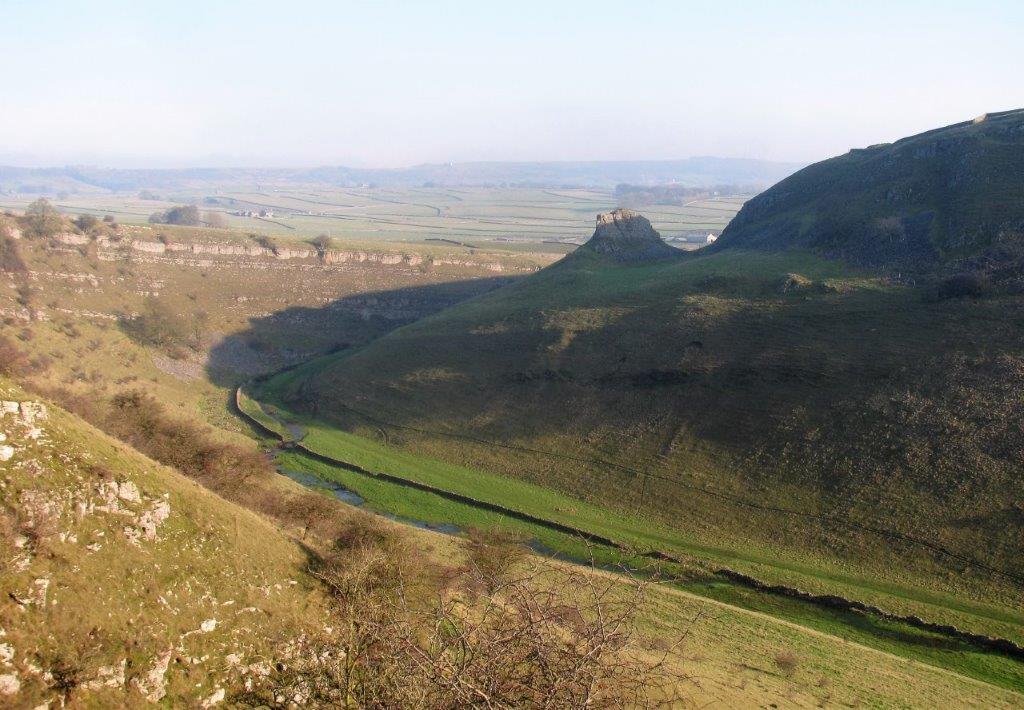 Peter's Stone in middle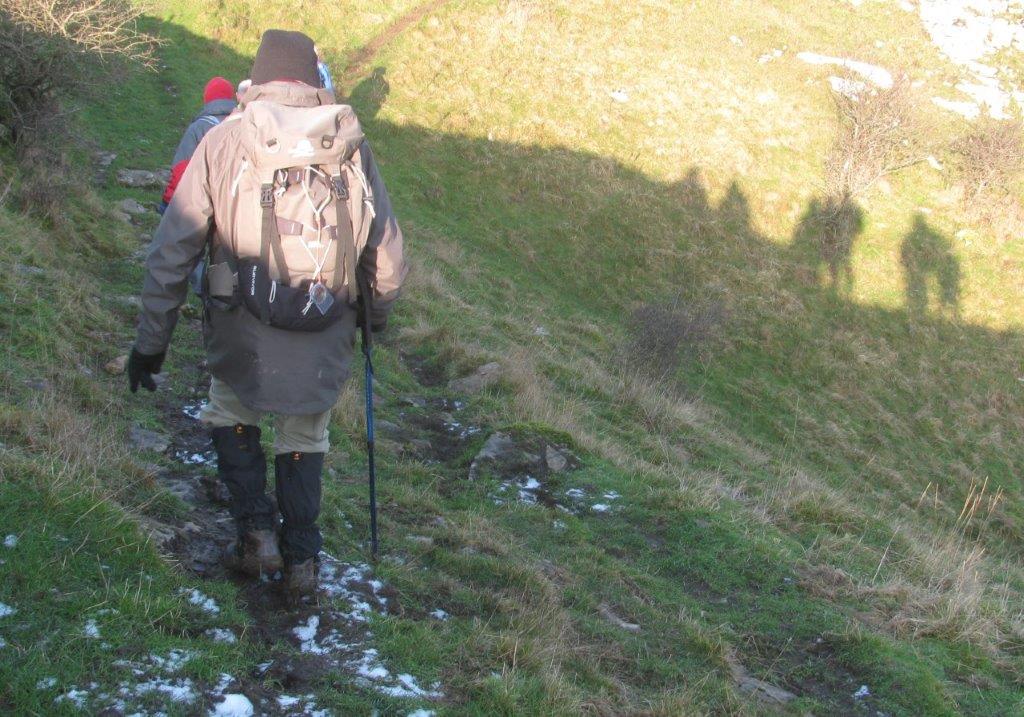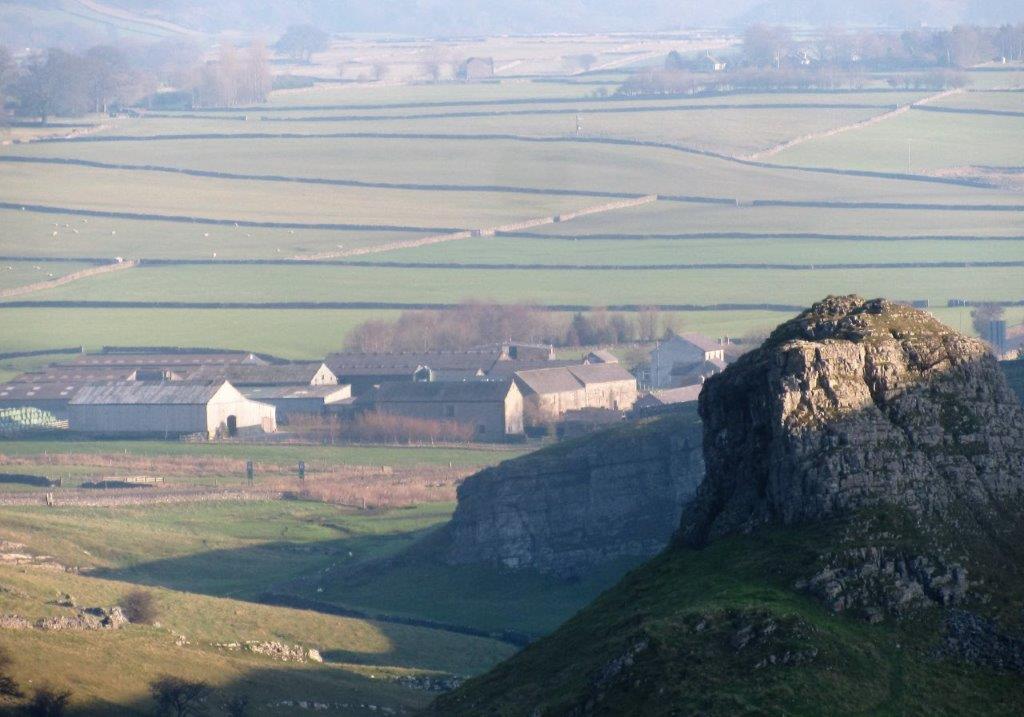 Wardlow Mires ahead - Peter's Stone to right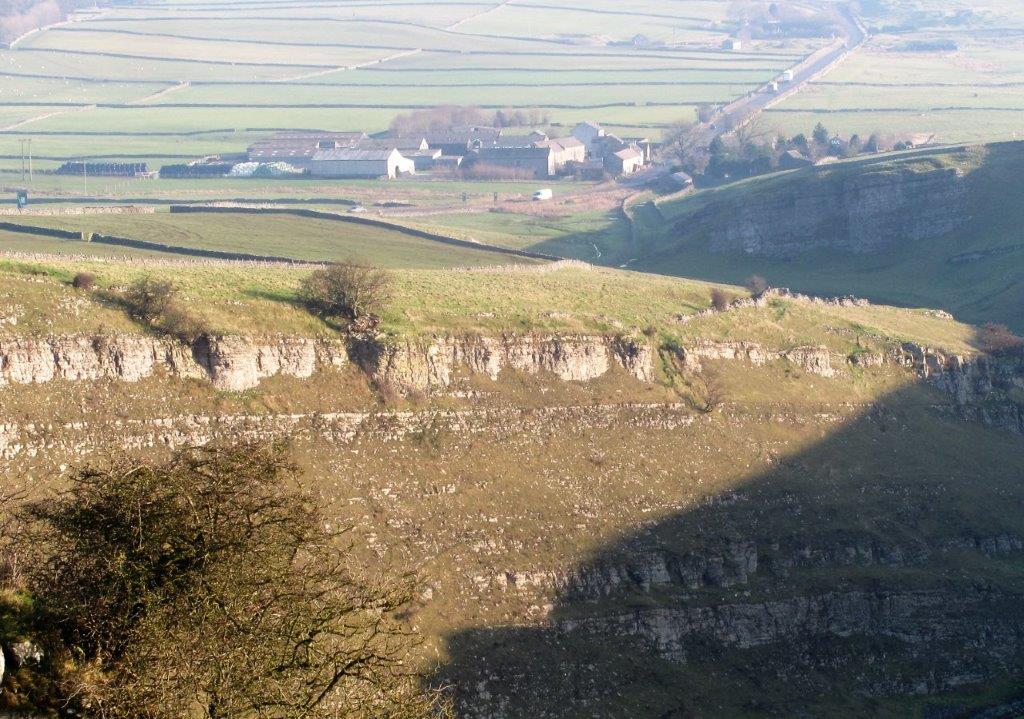 Wardlow Mires ahead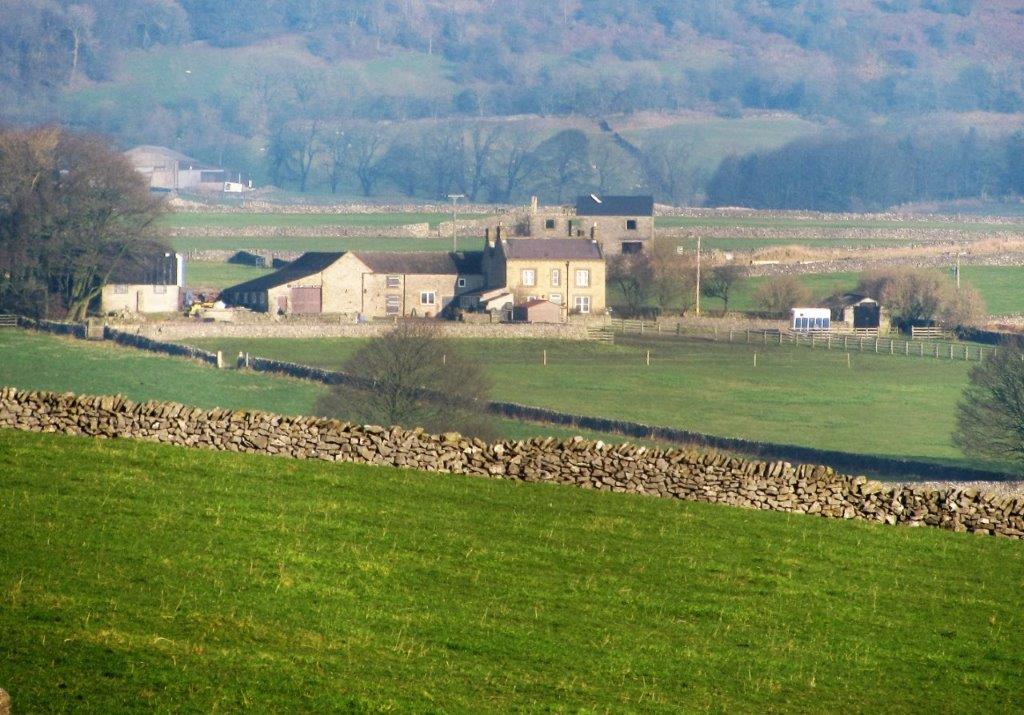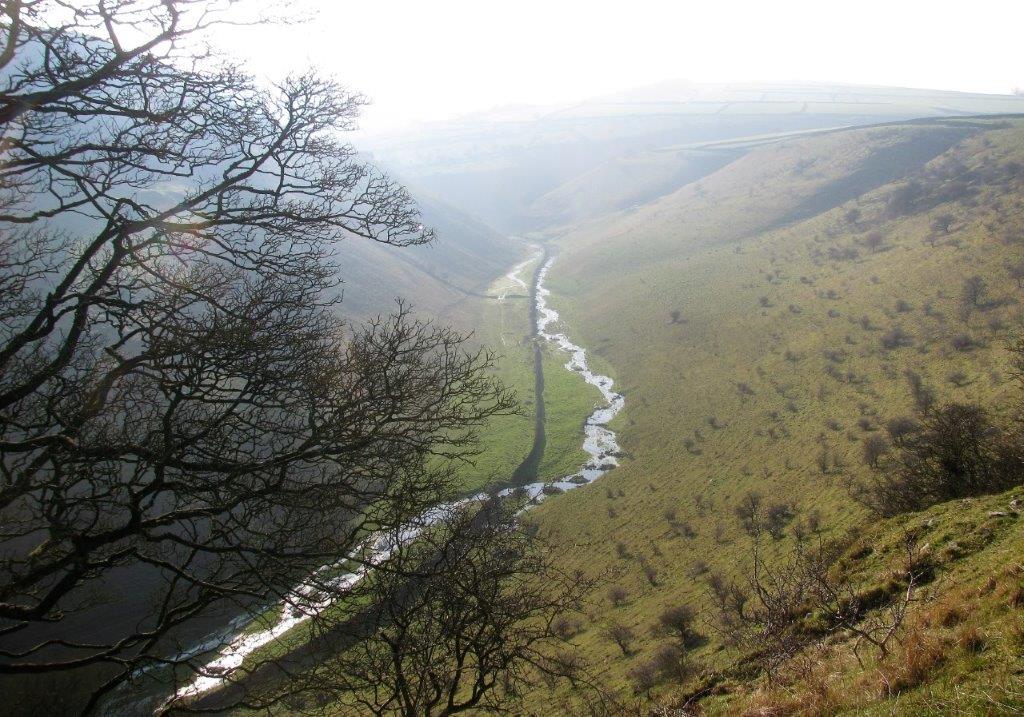 bottom of Cressbrook Dale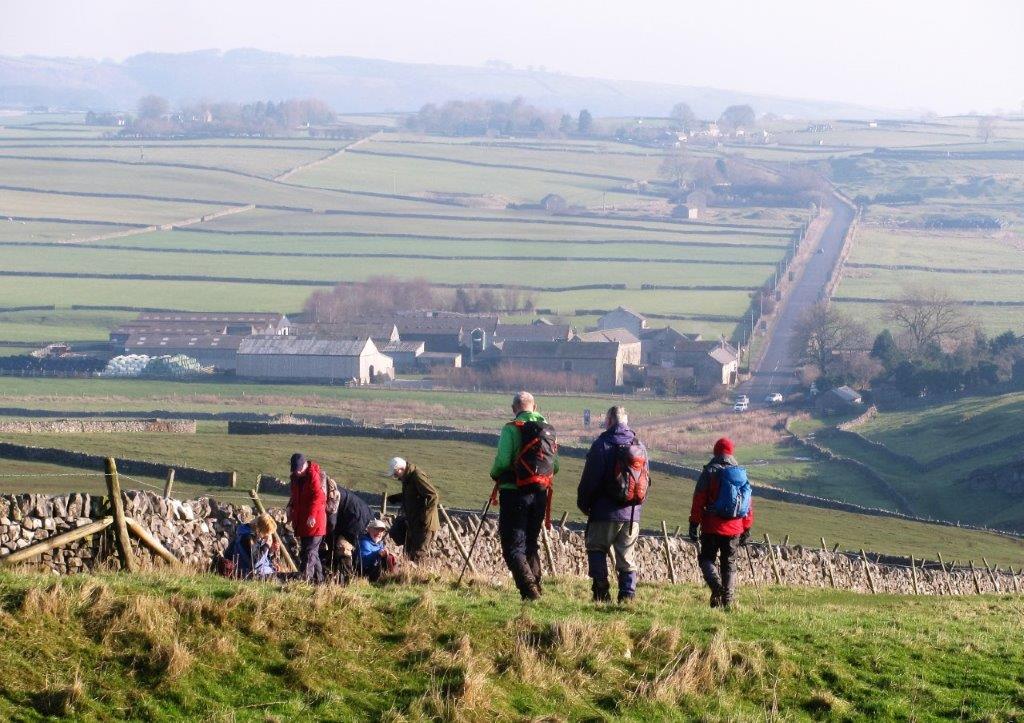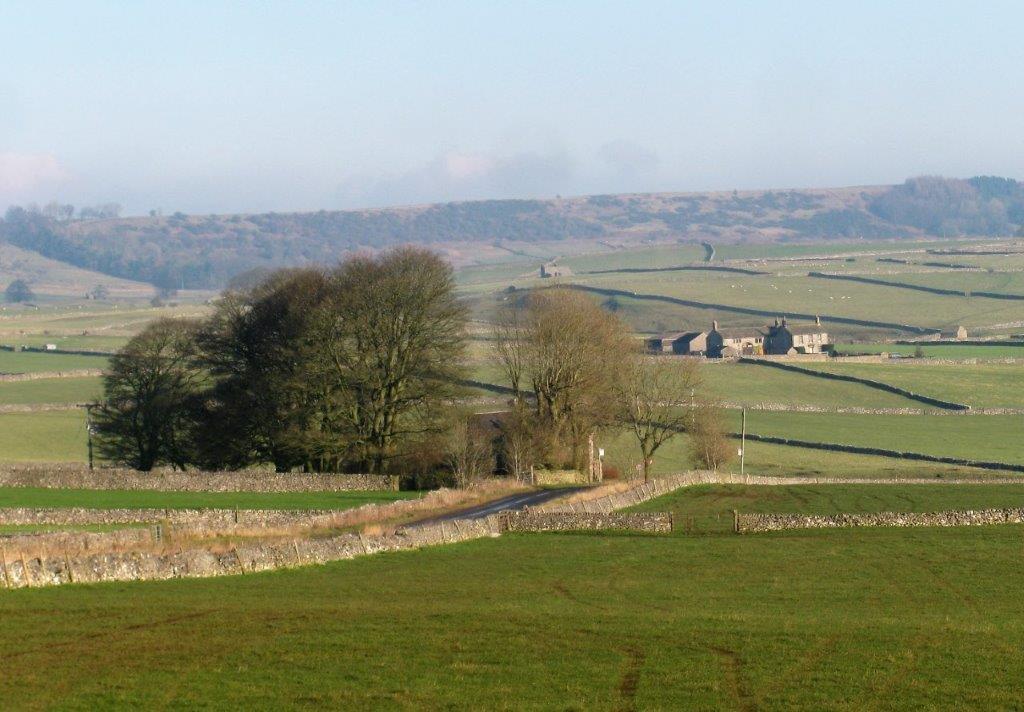 Stanley House in distance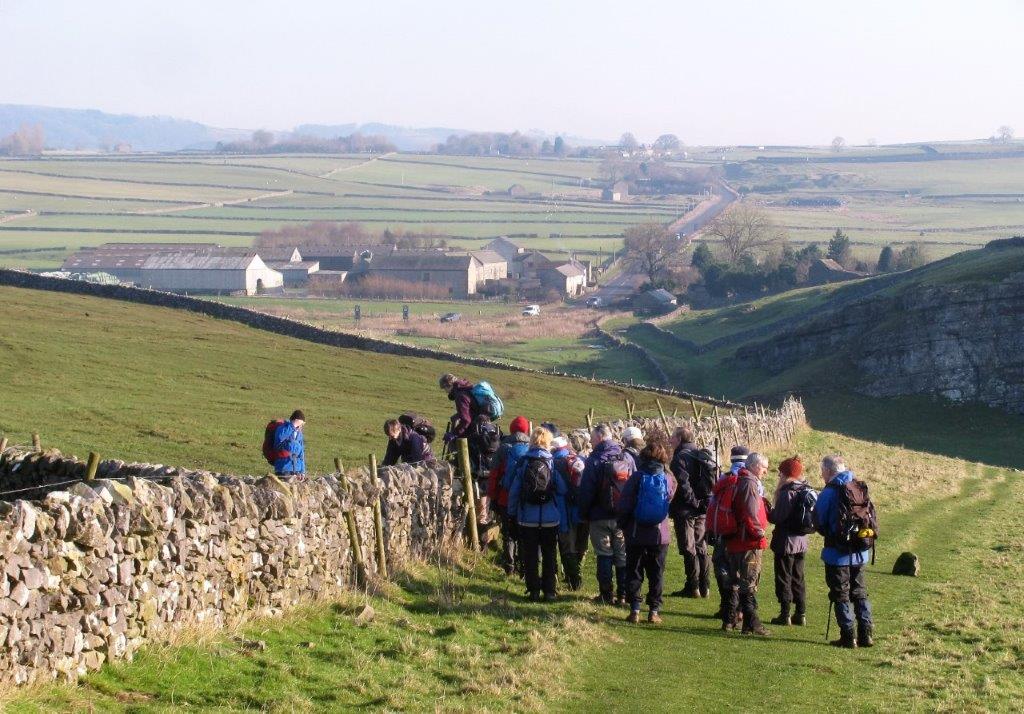 Wardlow Mires ahead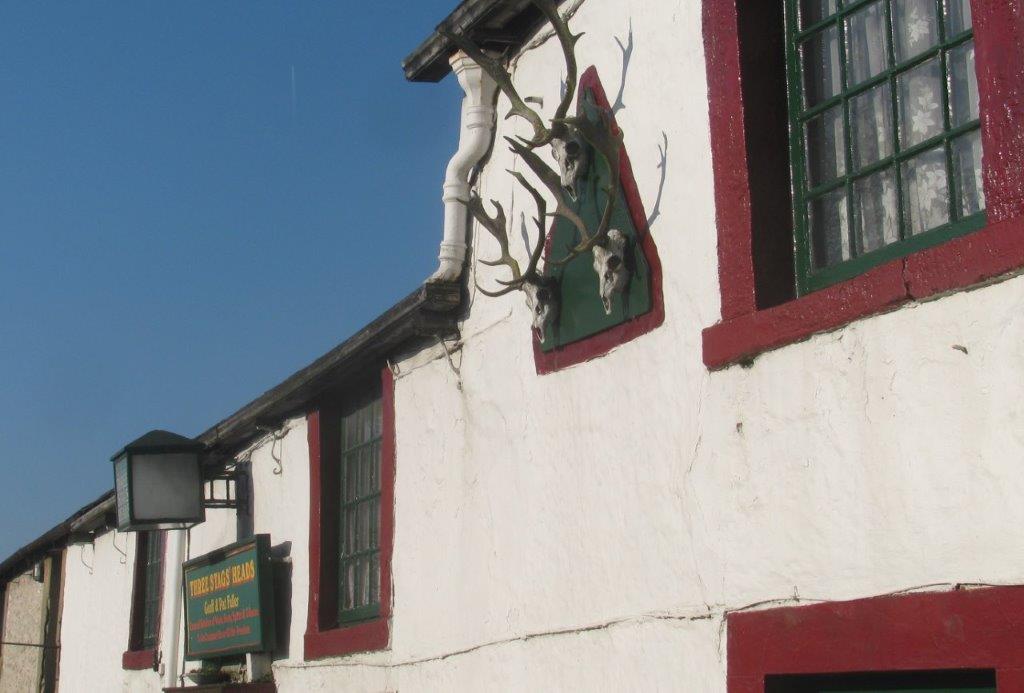 Three Stags Head Pub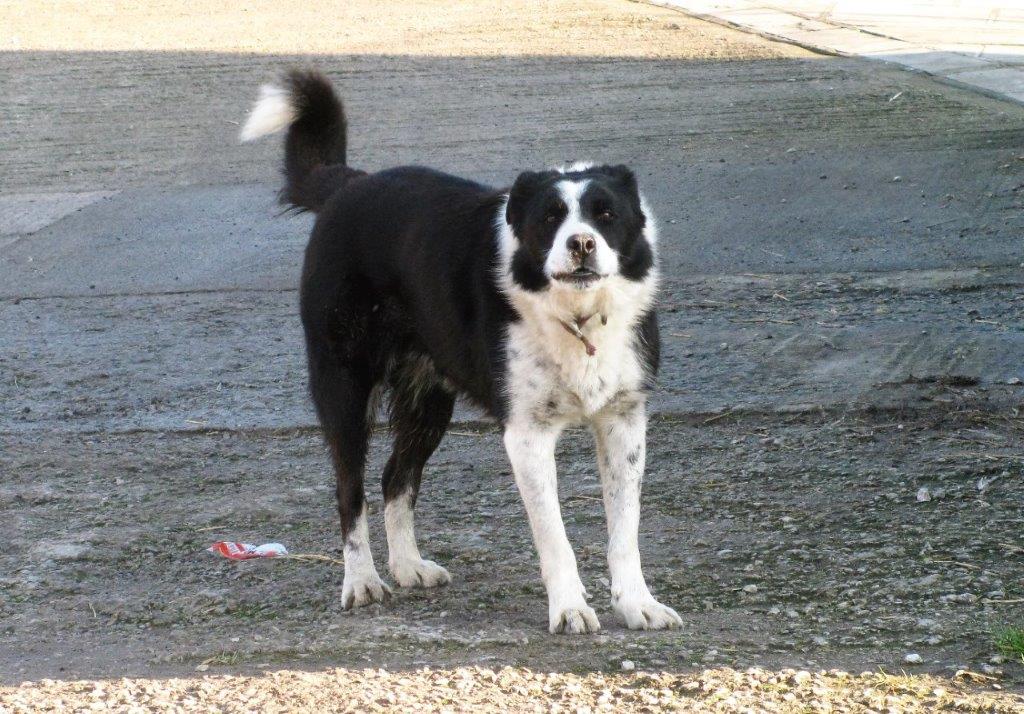 sentinel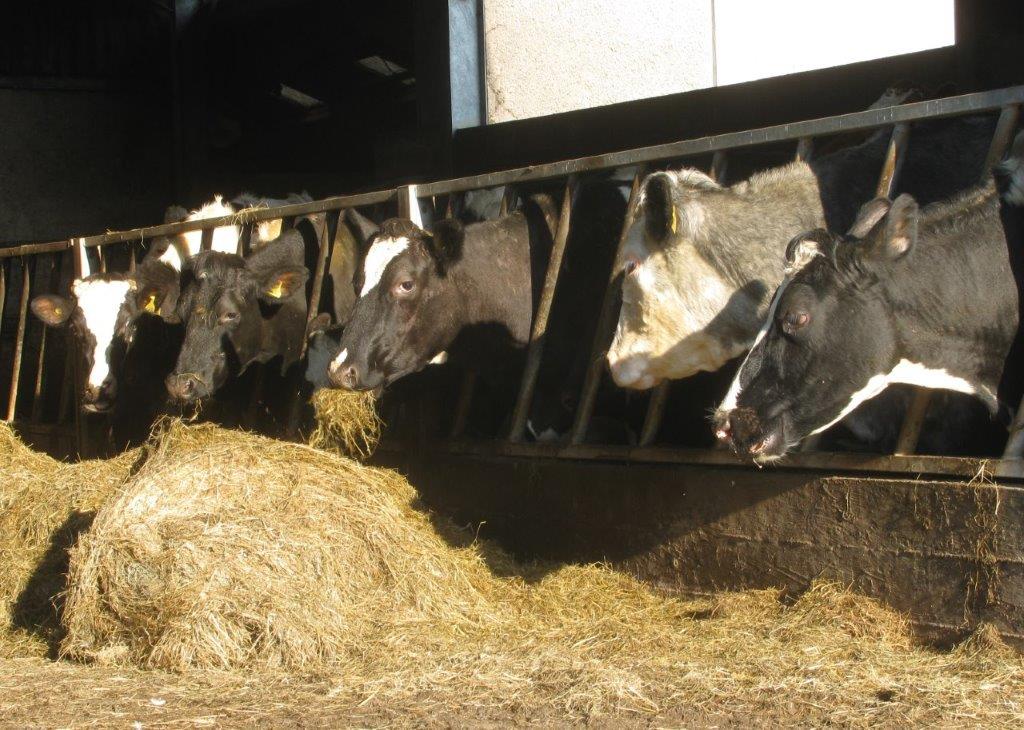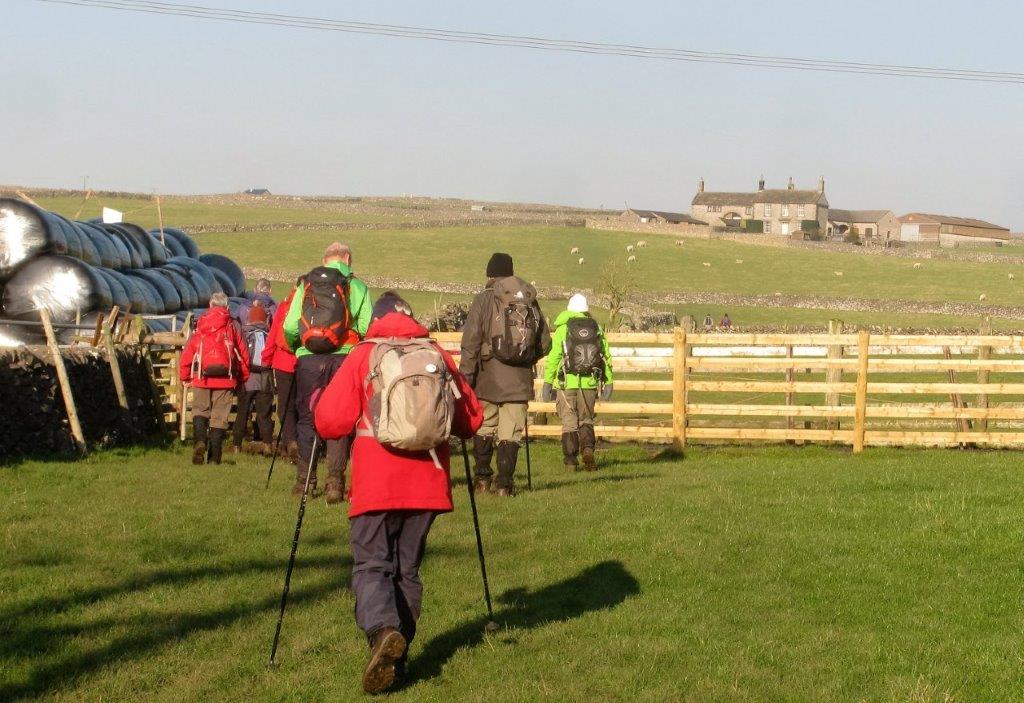 Stanley House ahead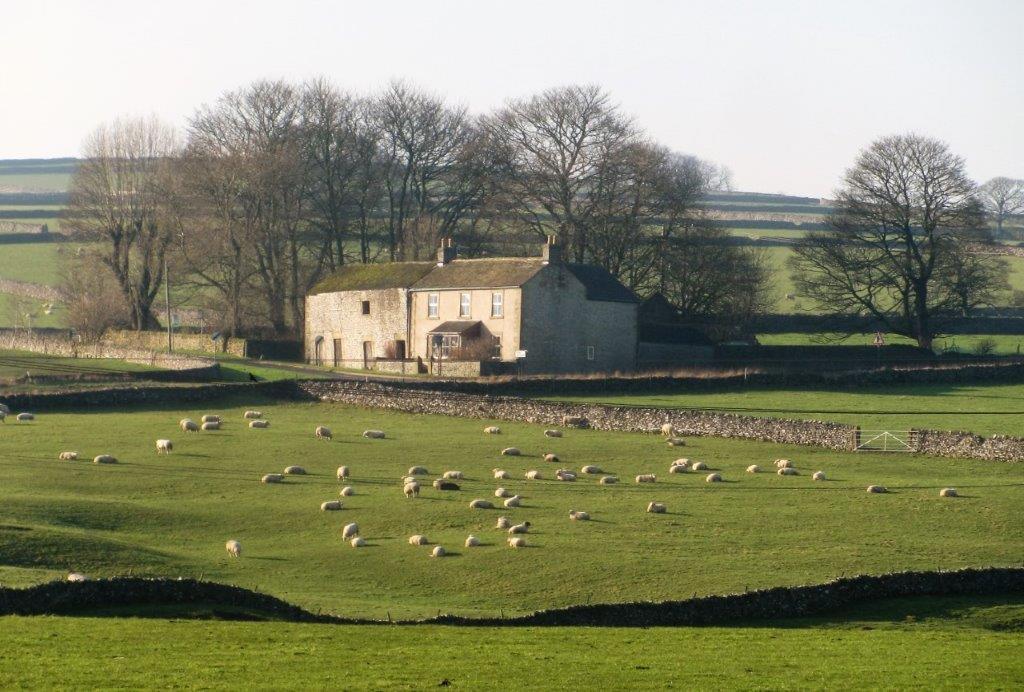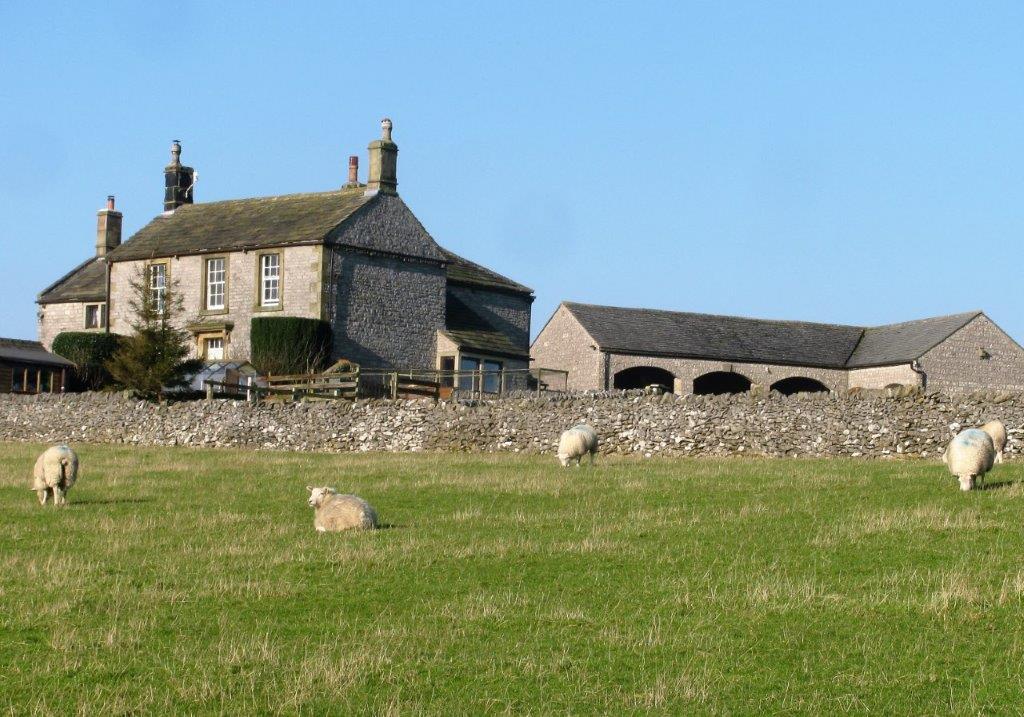 Stanley House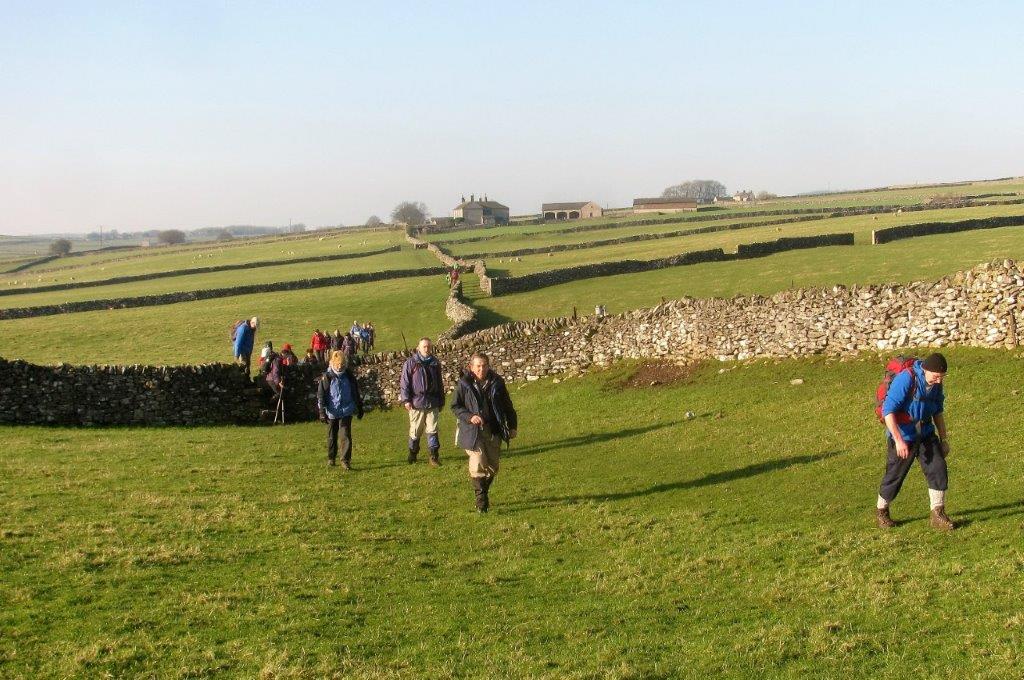 Stanley House behind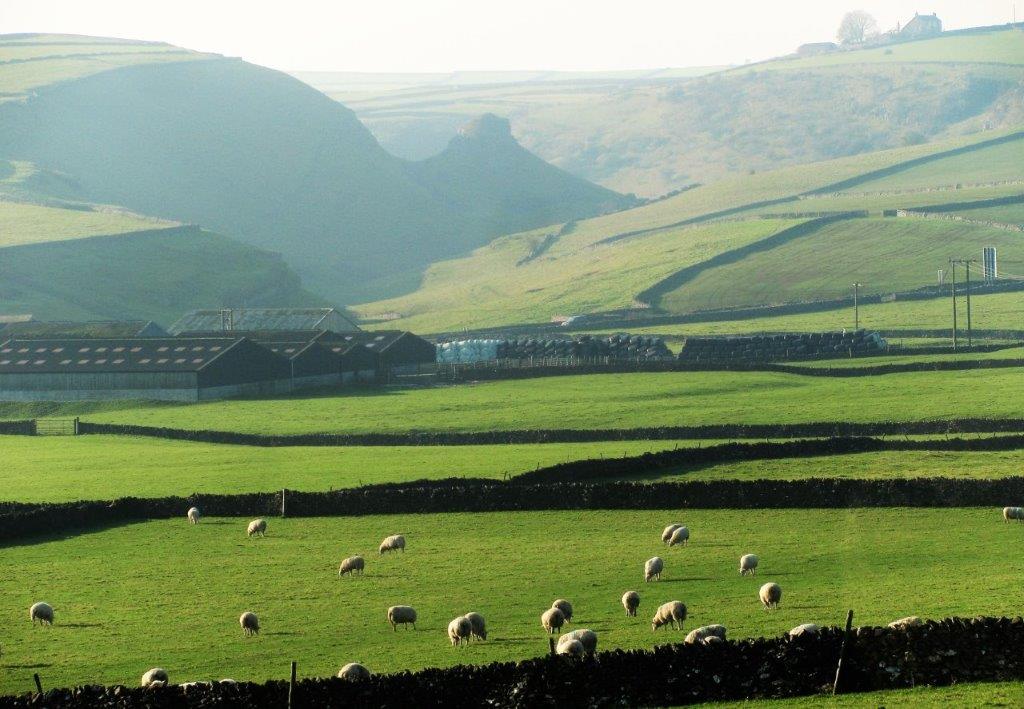 looking back at Peter's Stone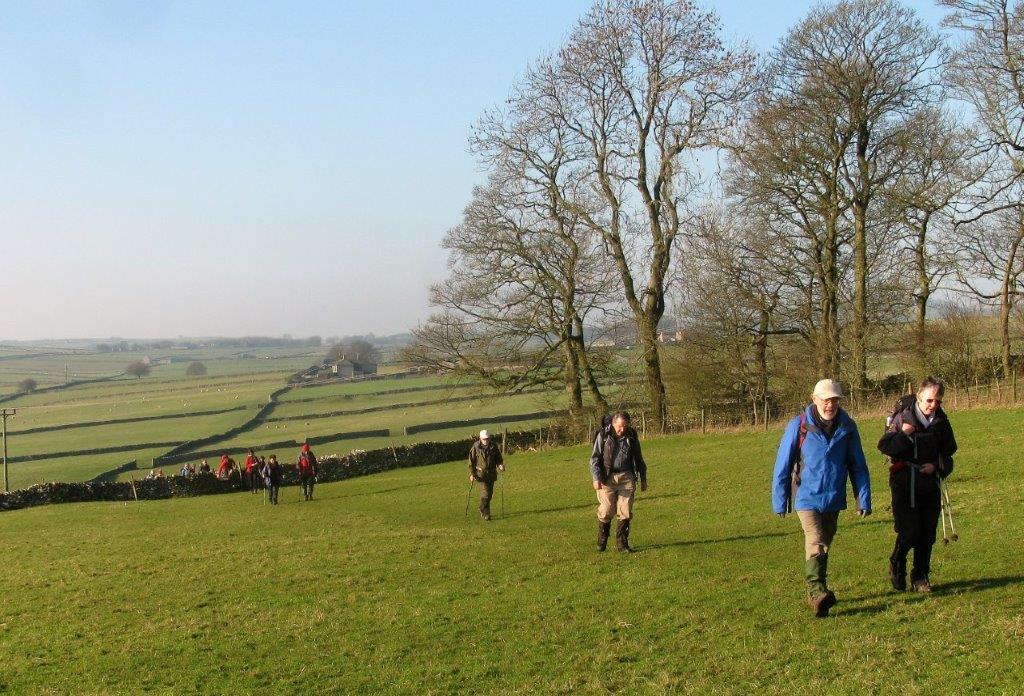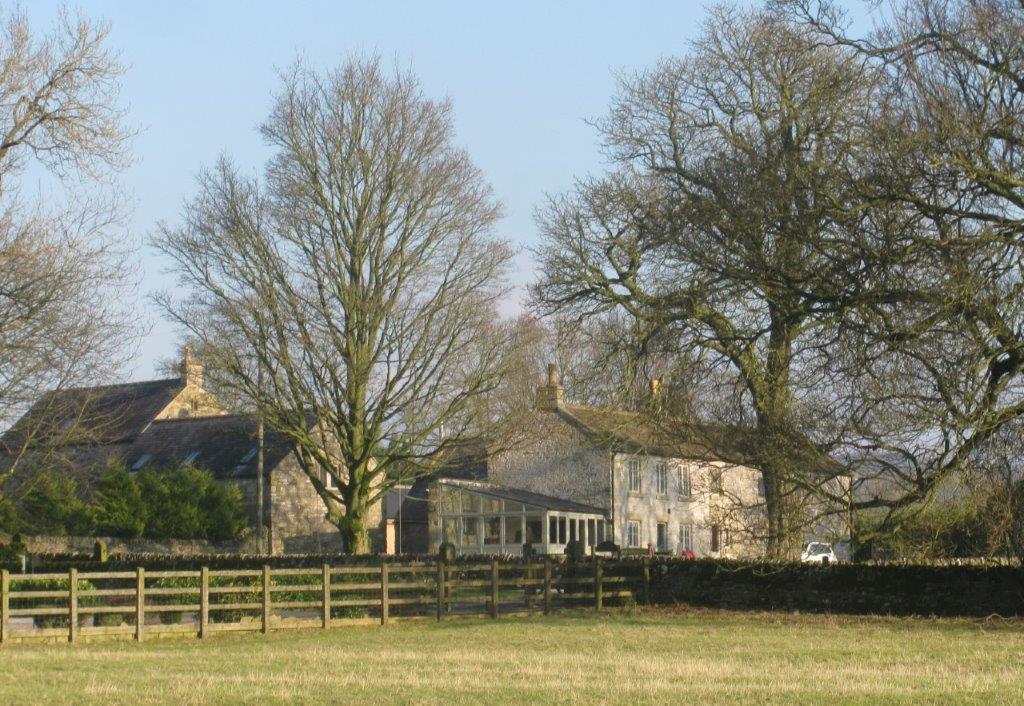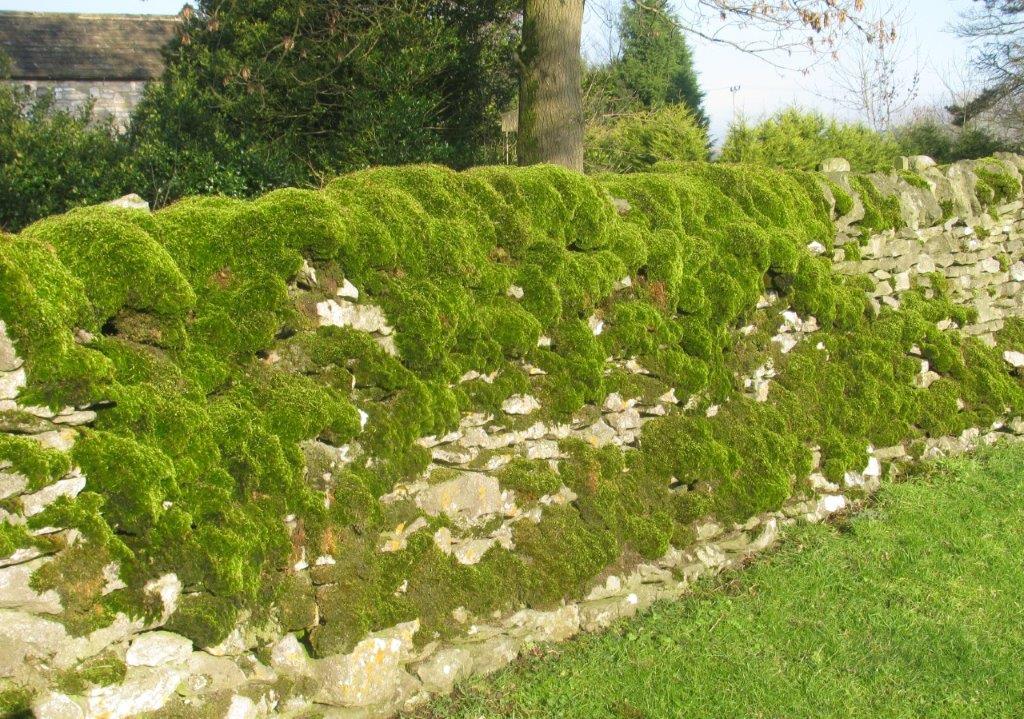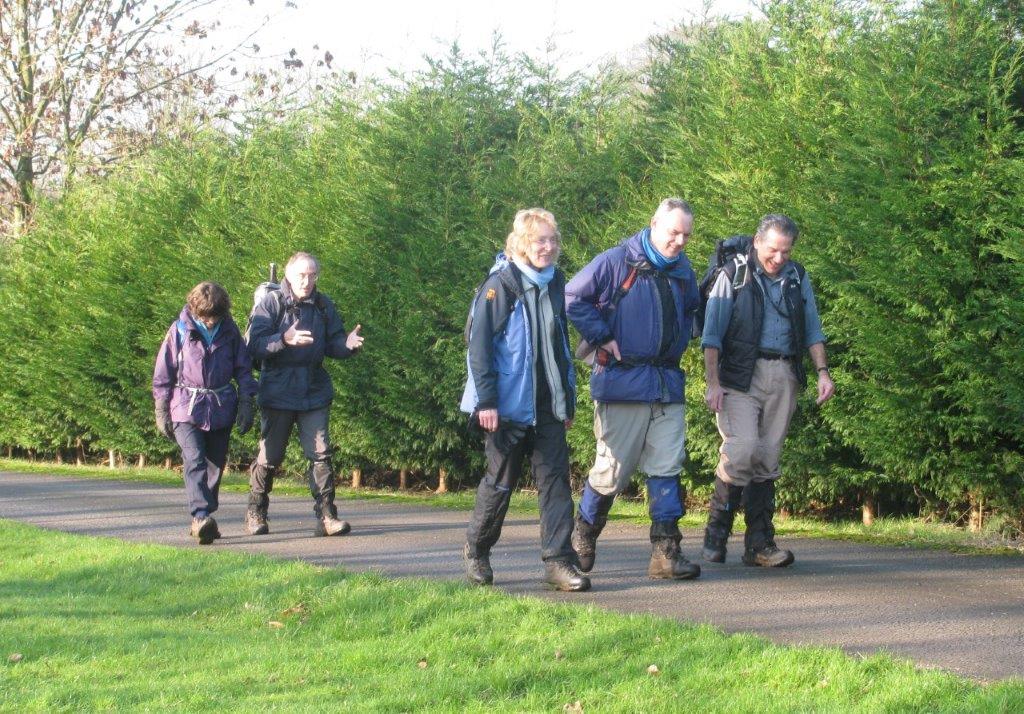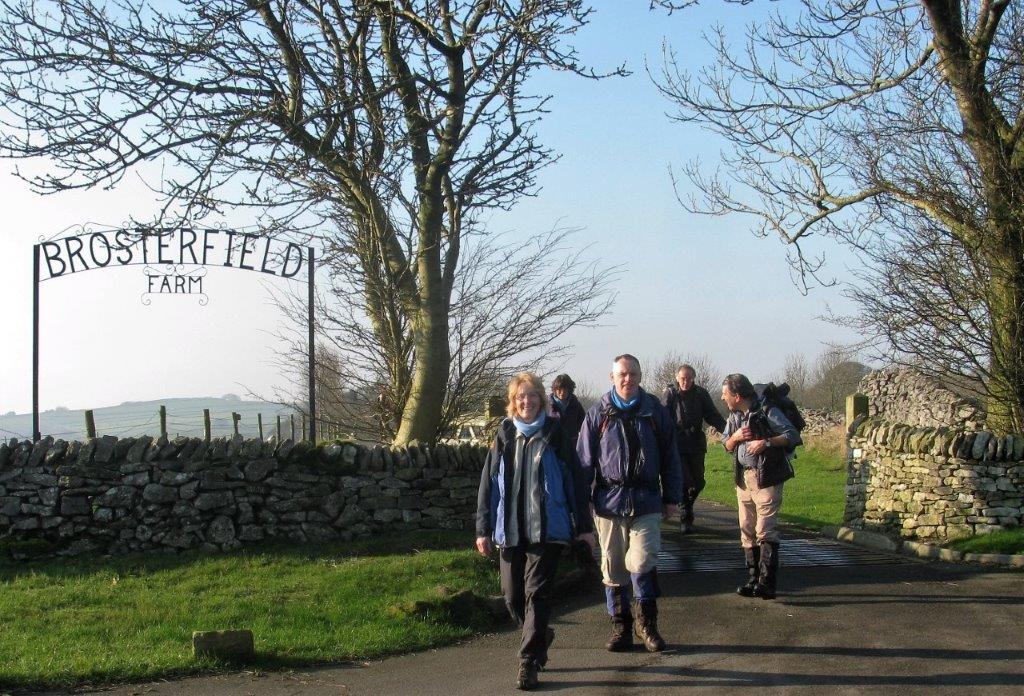 leaving Brosterfield Farm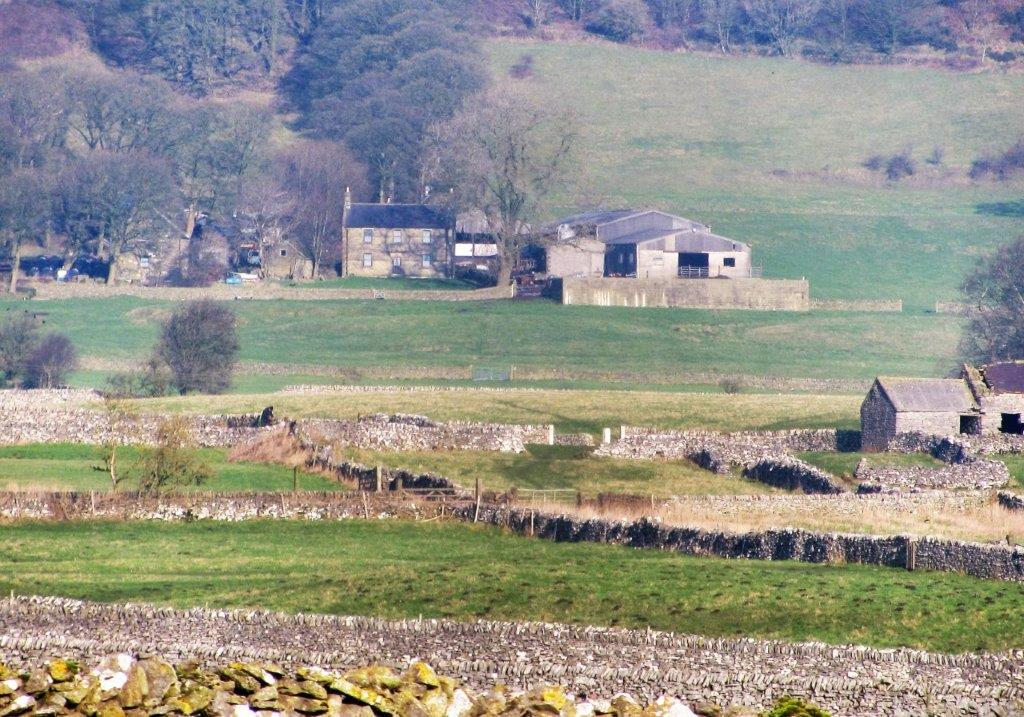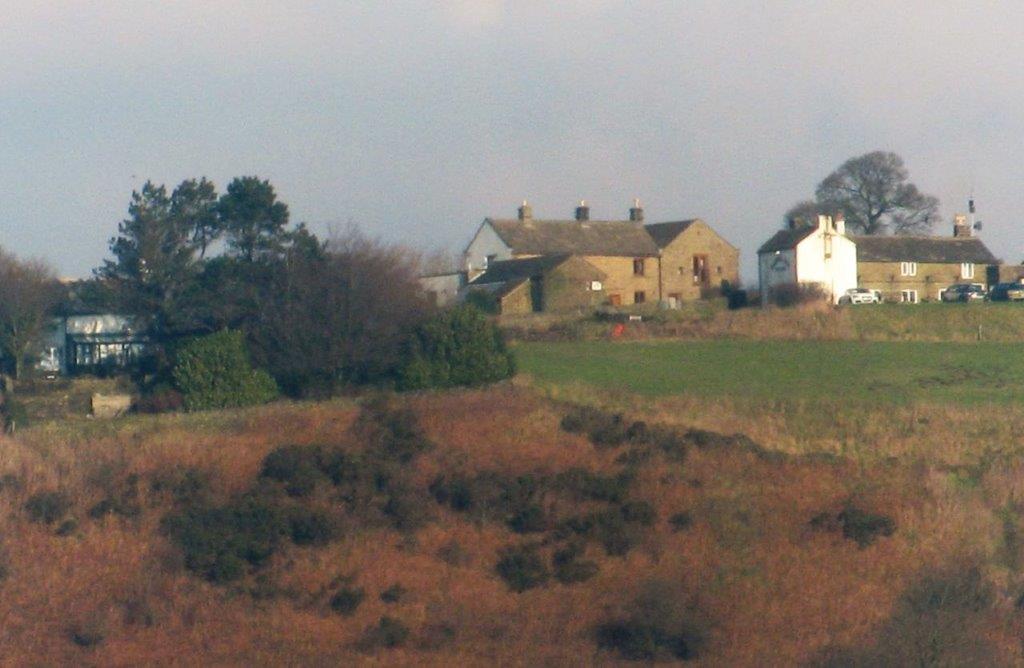 zoomed in to Pub on Bretton / Eyam Edge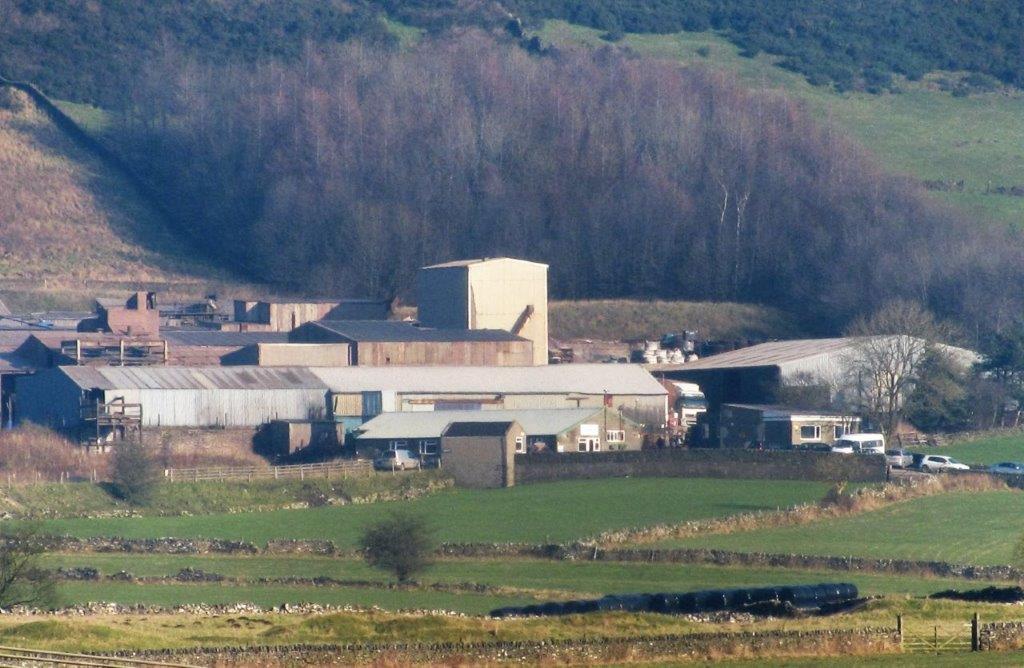 Black Hole Mine and Works?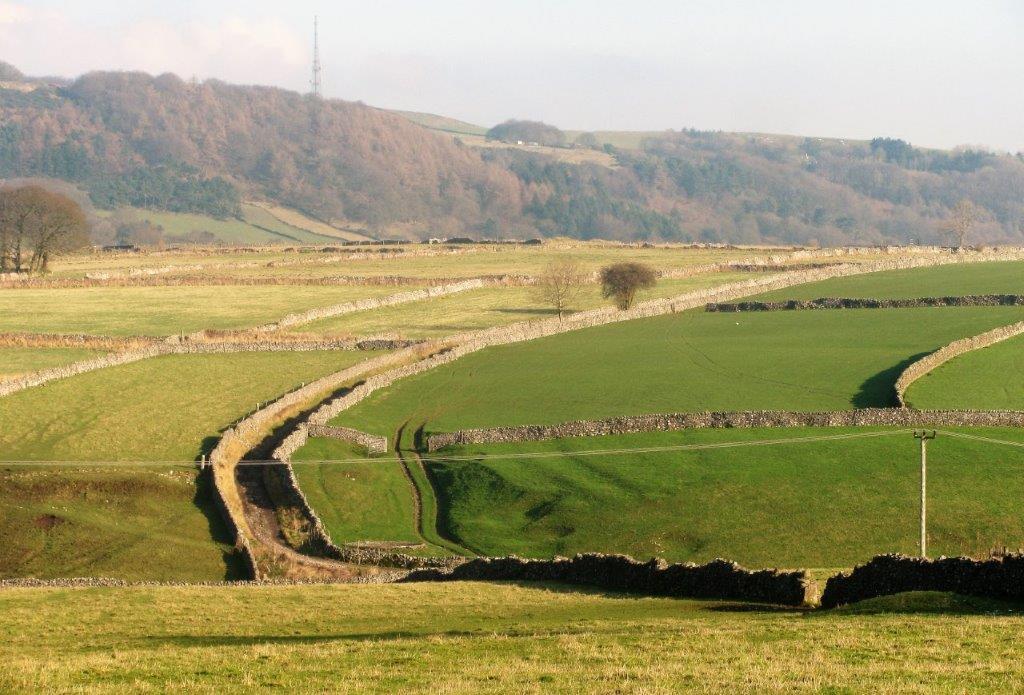 Tideswell Lane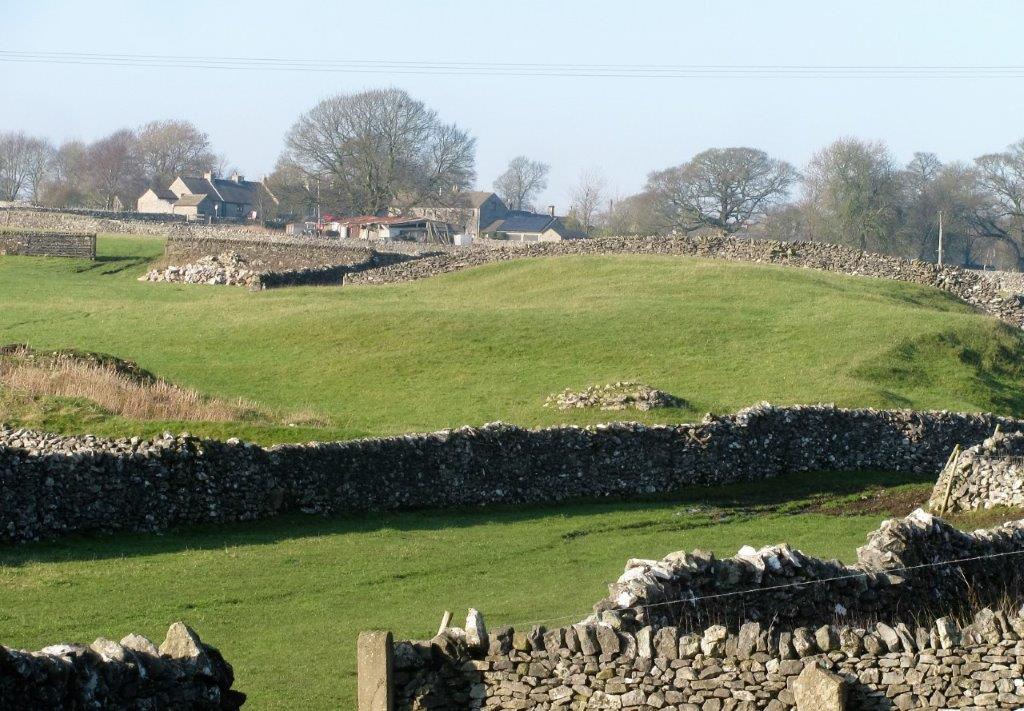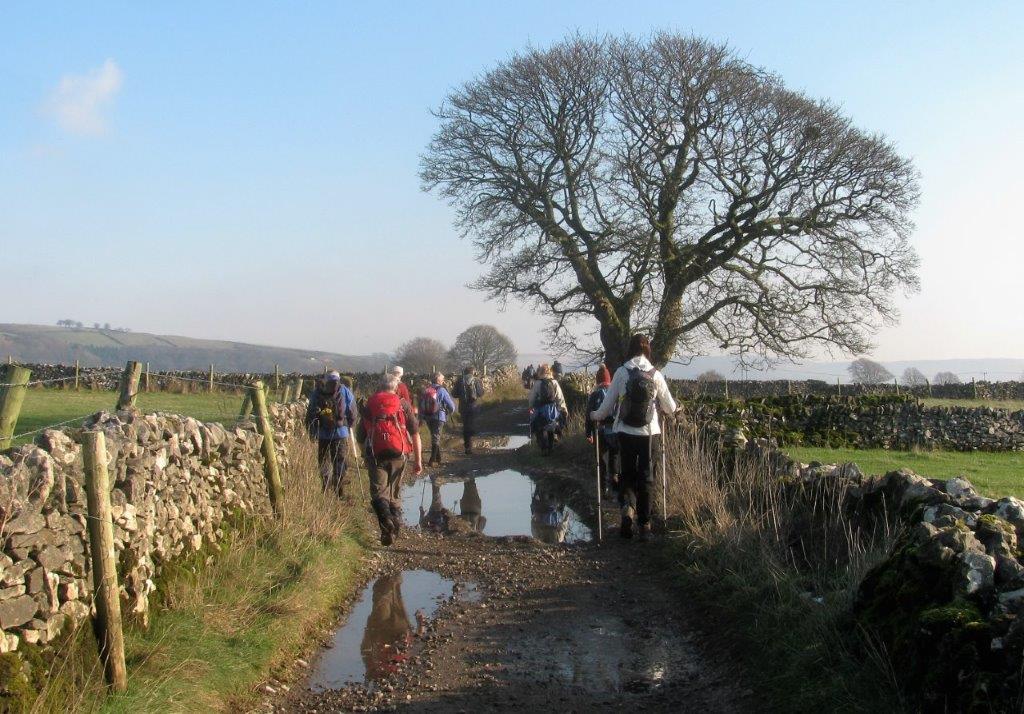 Tideswell Lane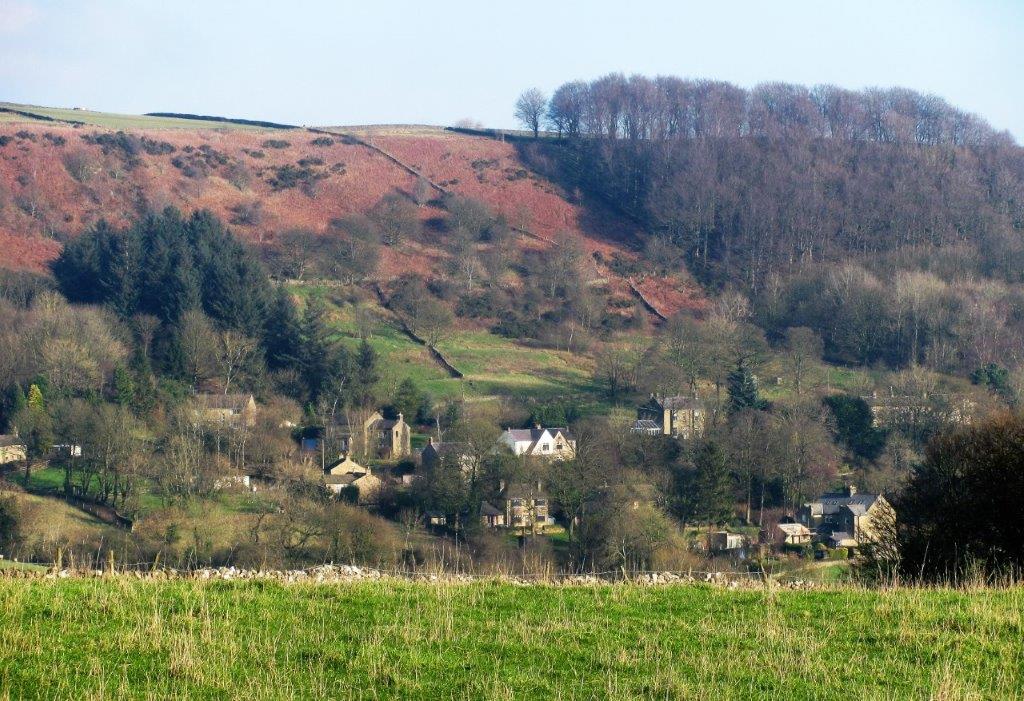 Eyam Edge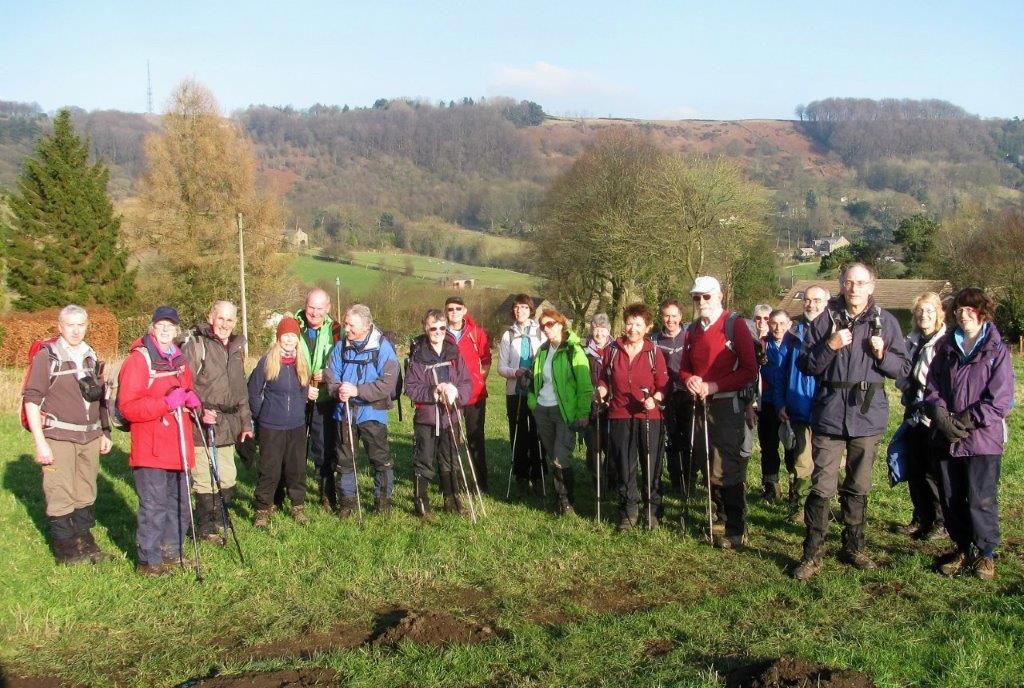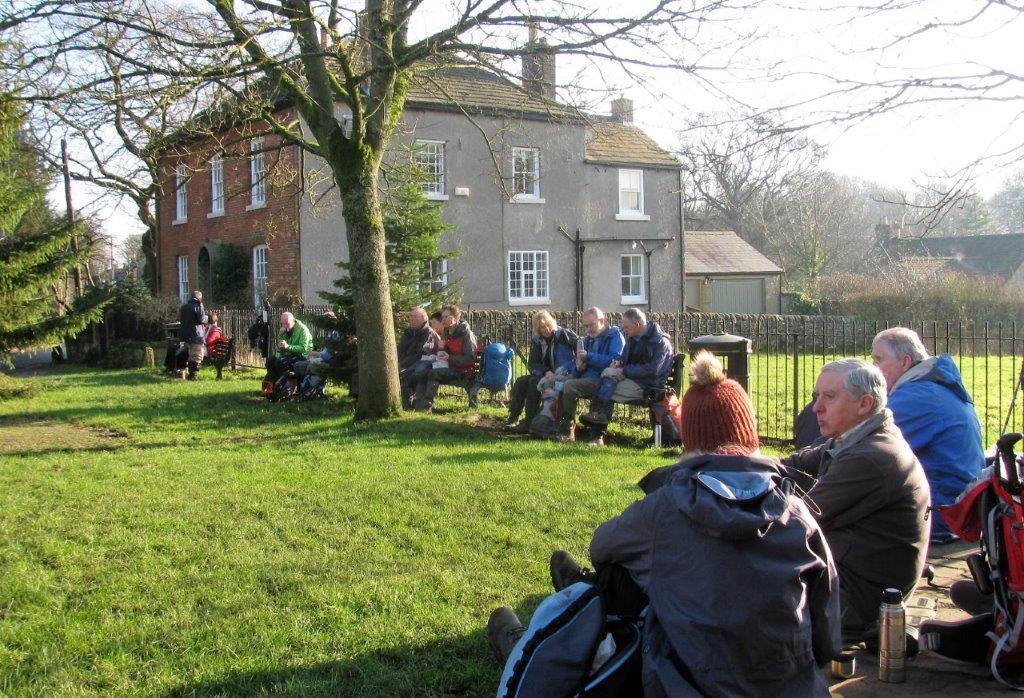 The Brick House (see below)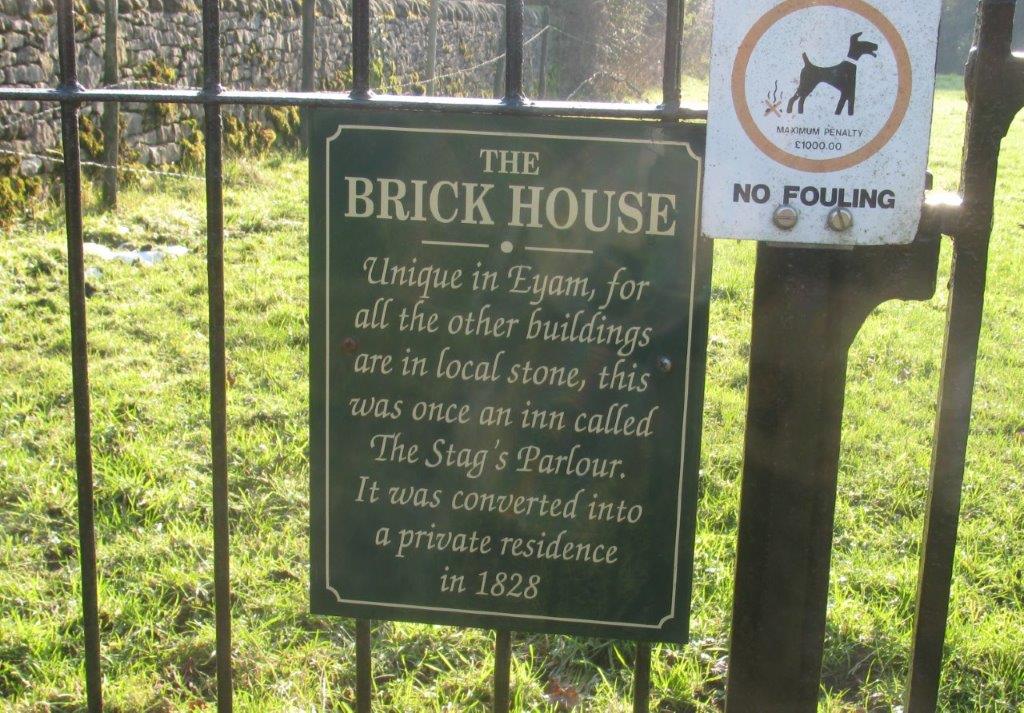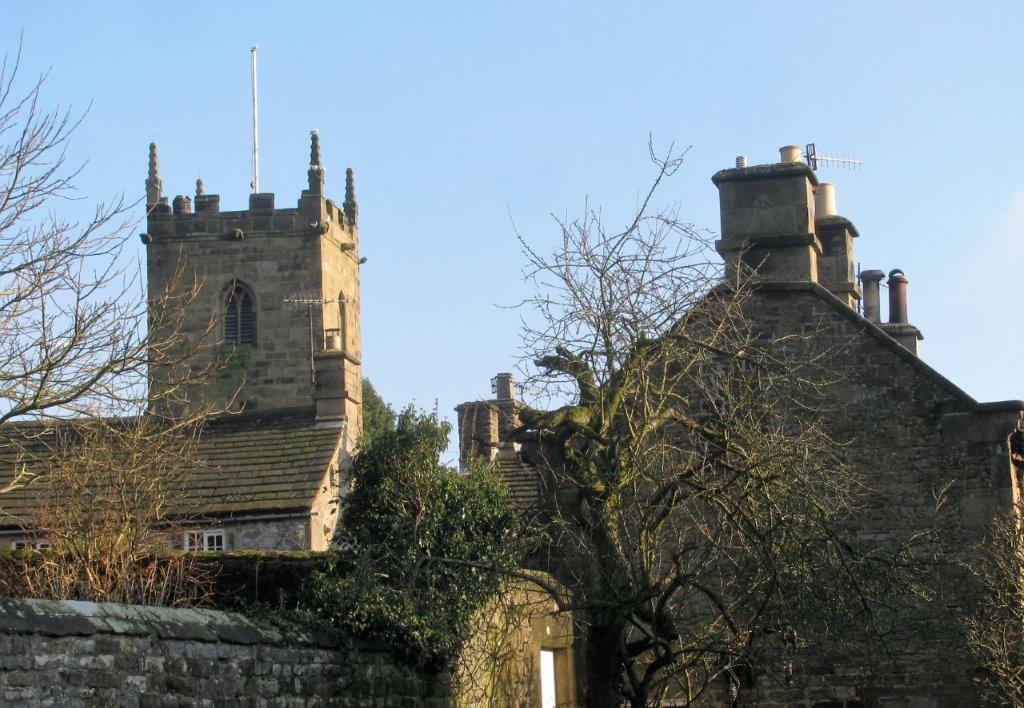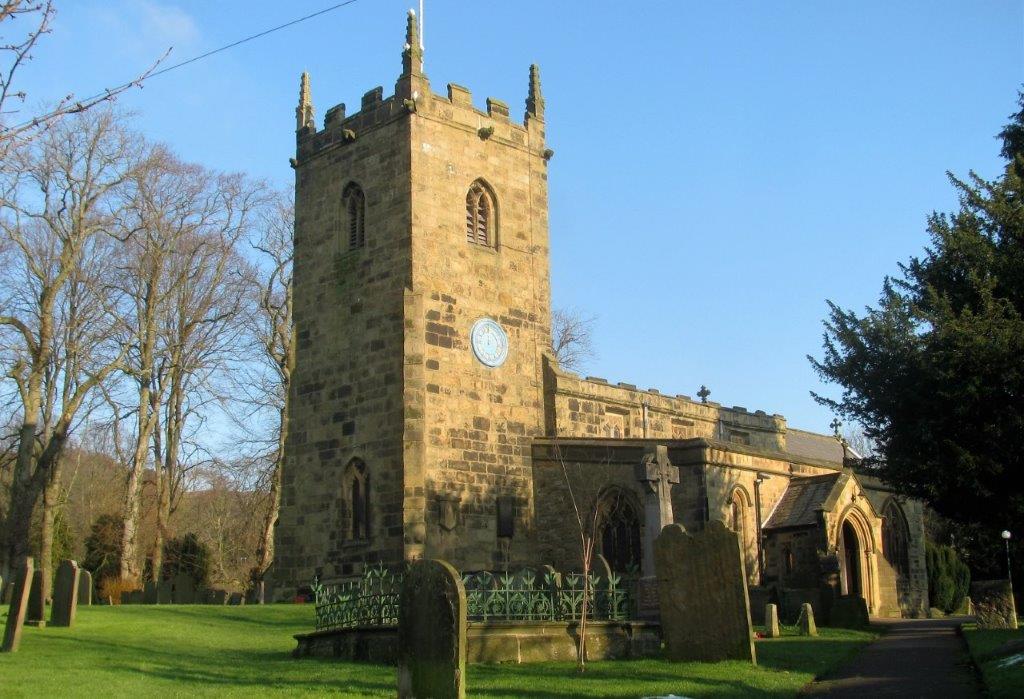 Eyam Church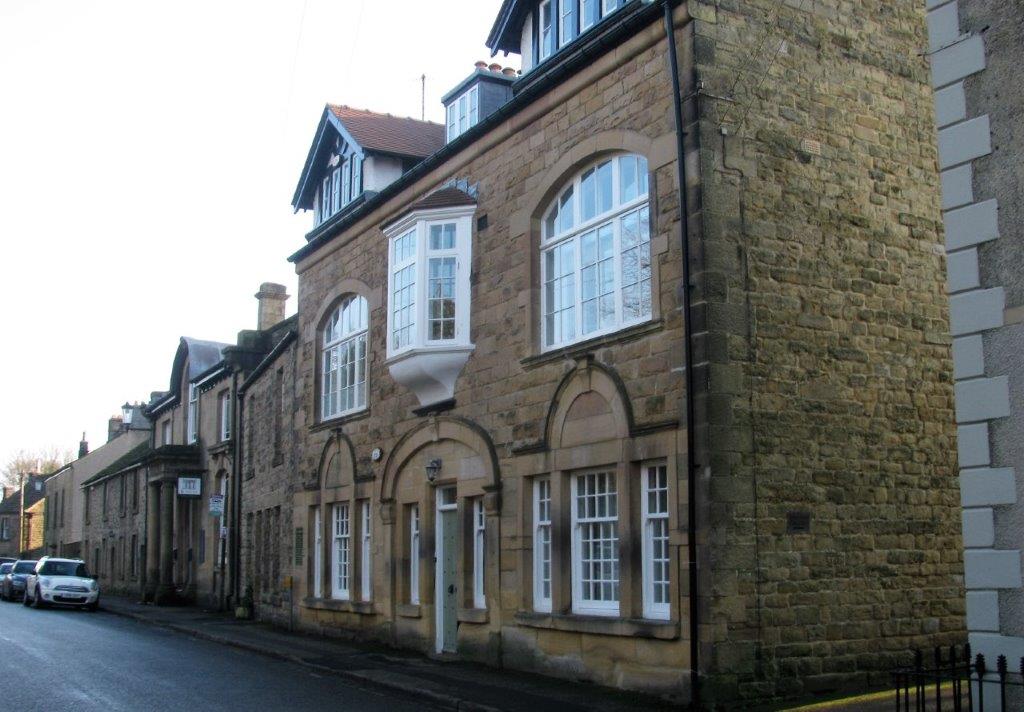 The Bull's Head Inn - now apartments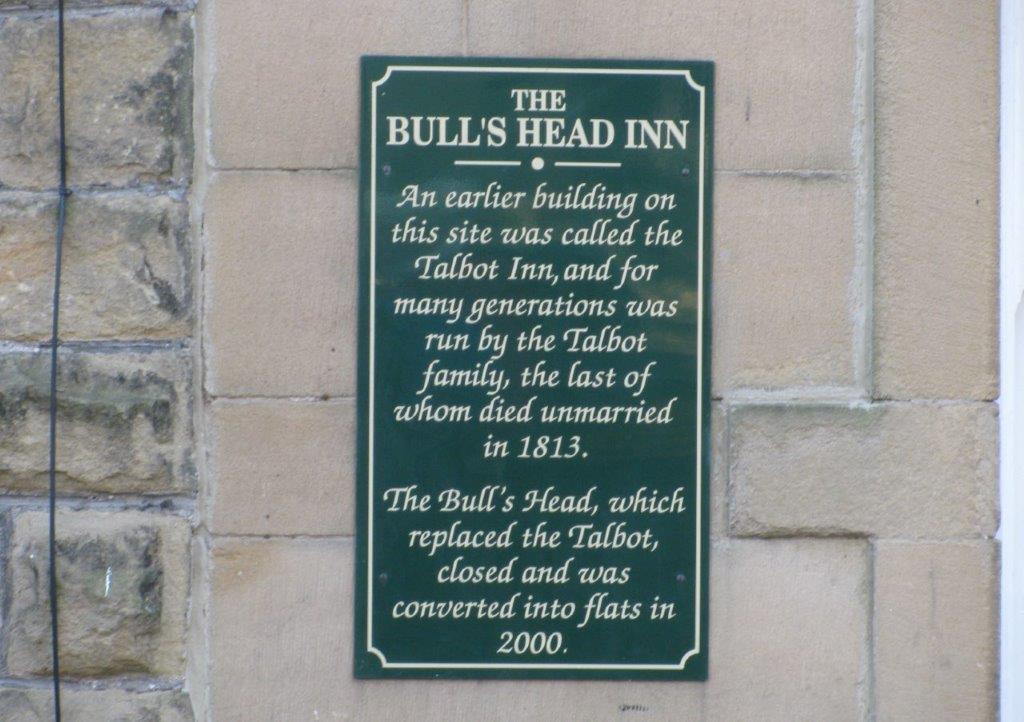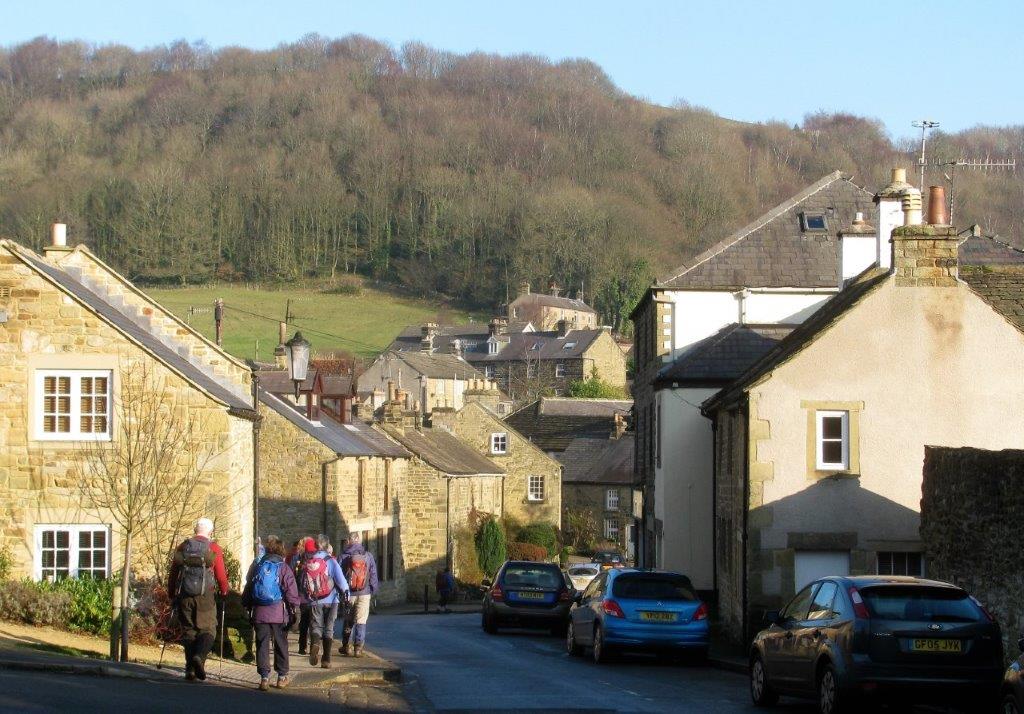 entering Eyam
heading toward Stoney Middleton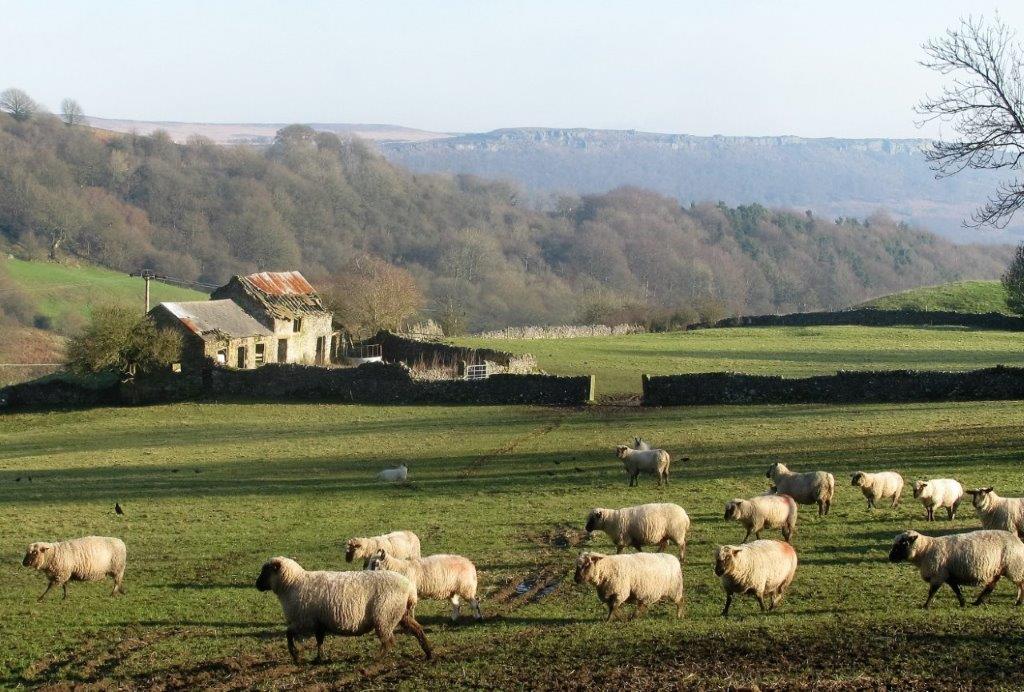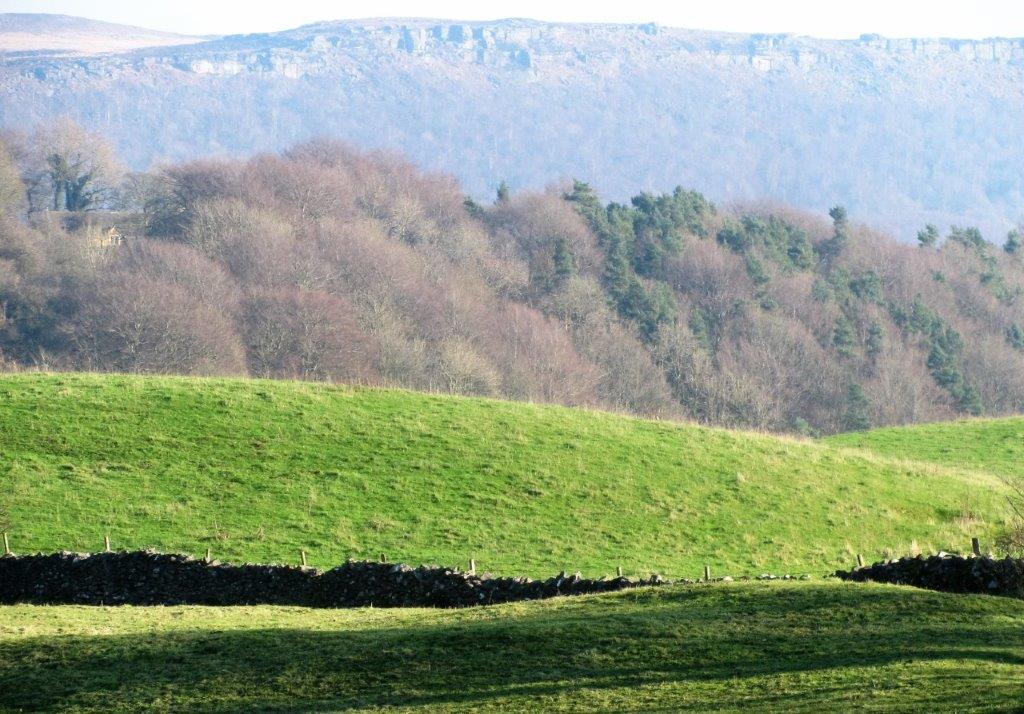 Frogatt Edge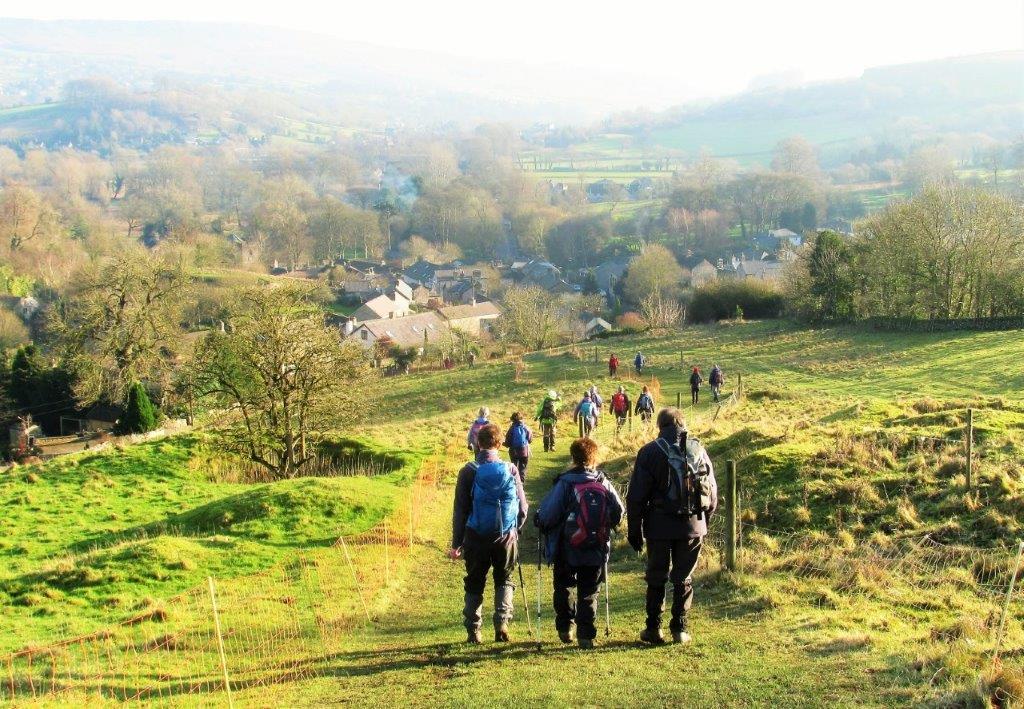 Stoney Middleton ahead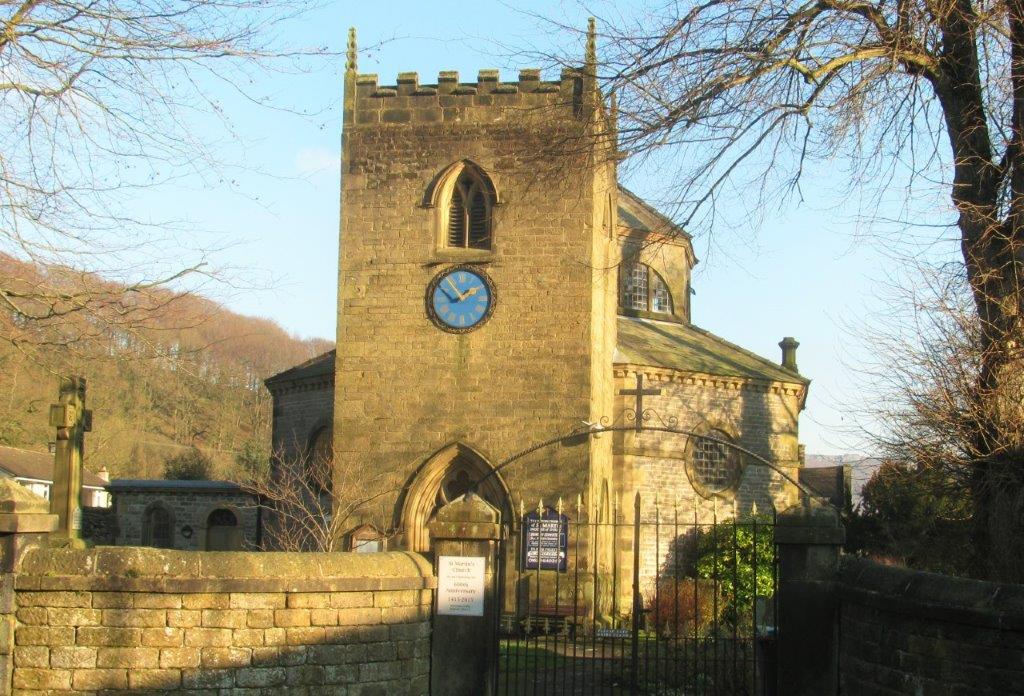 hexagonal church at Stoney Middleton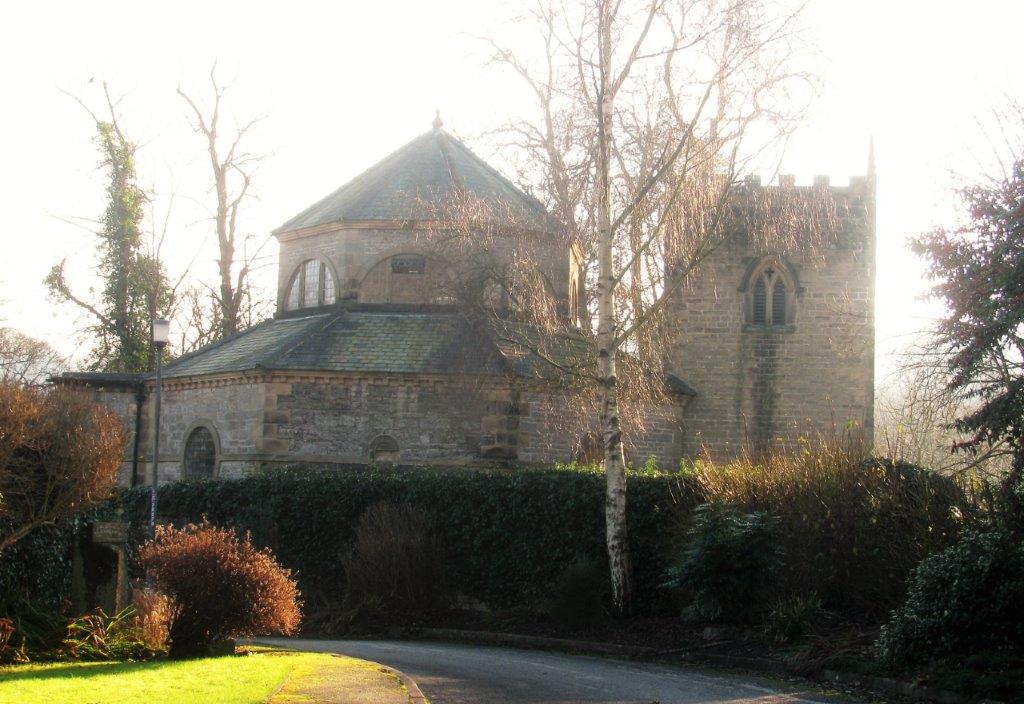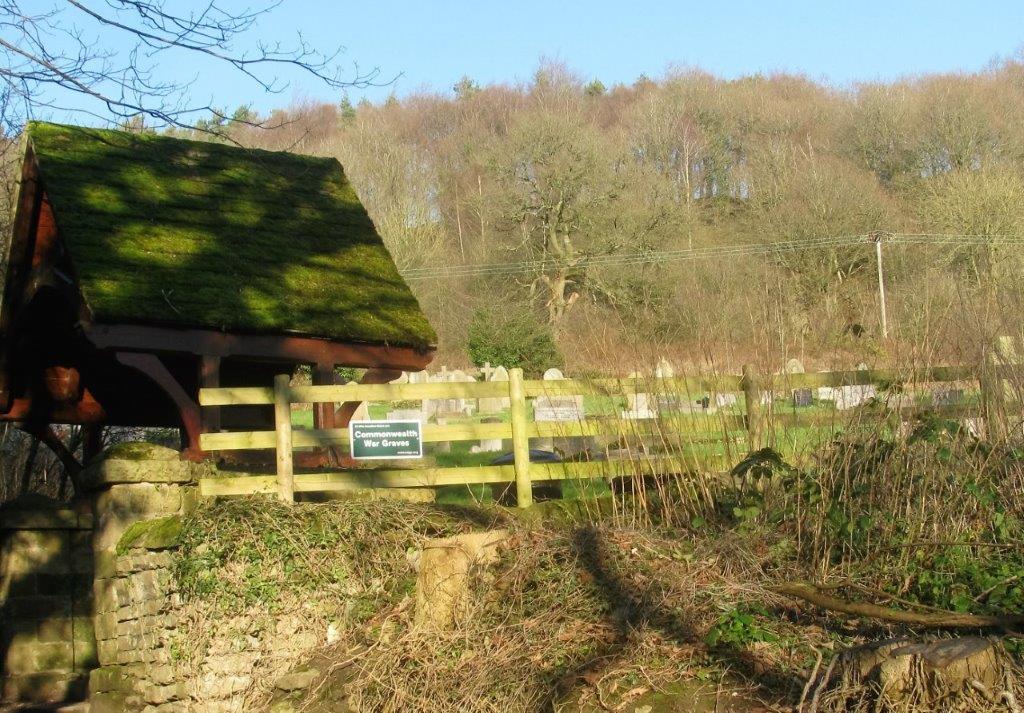 Cemetery (with Commonwealth War Graves). Left up the hill here.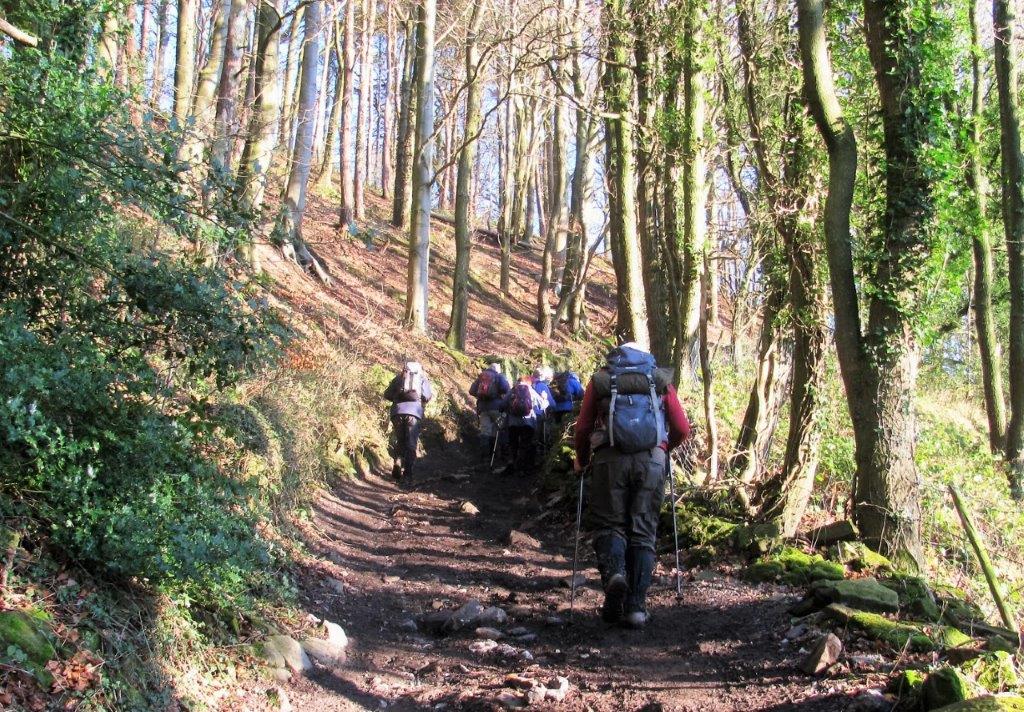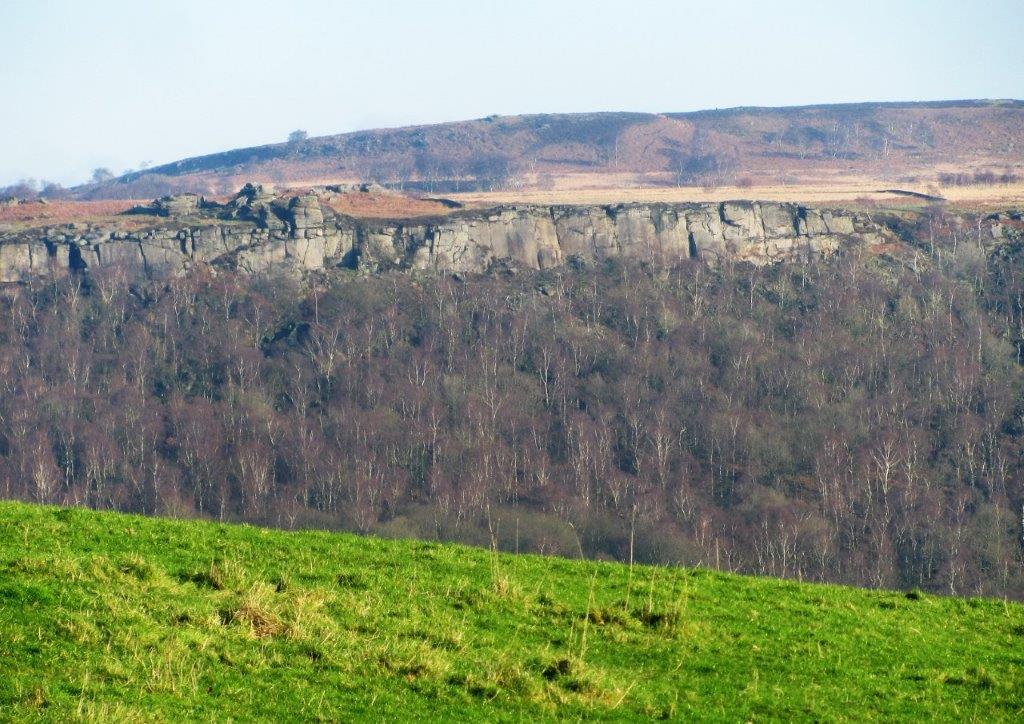 White Edge right at top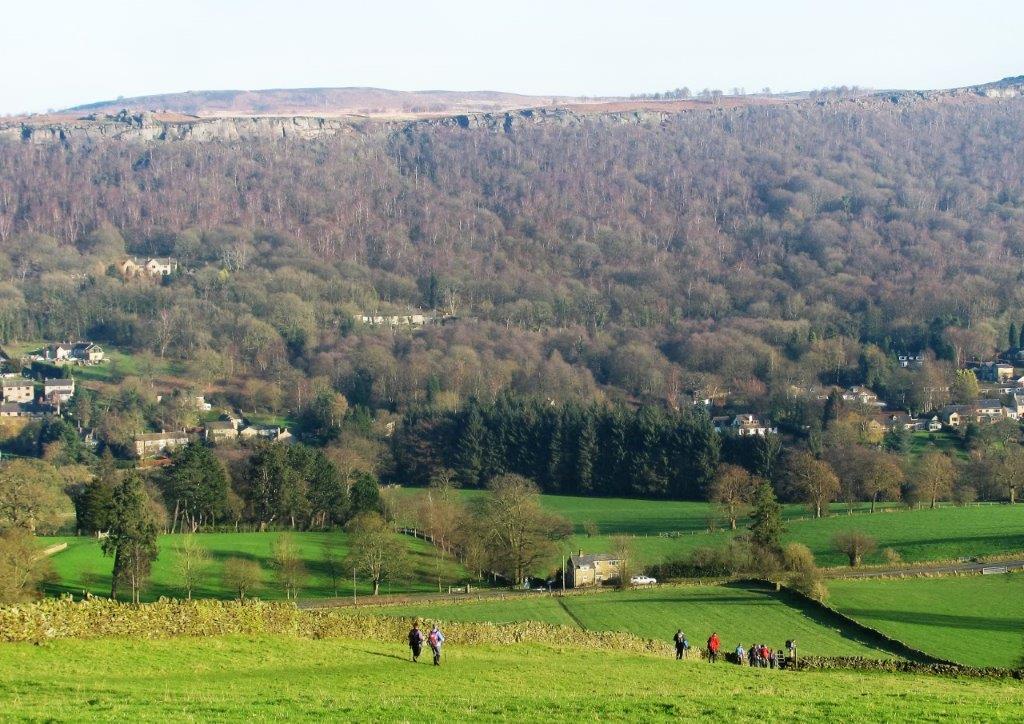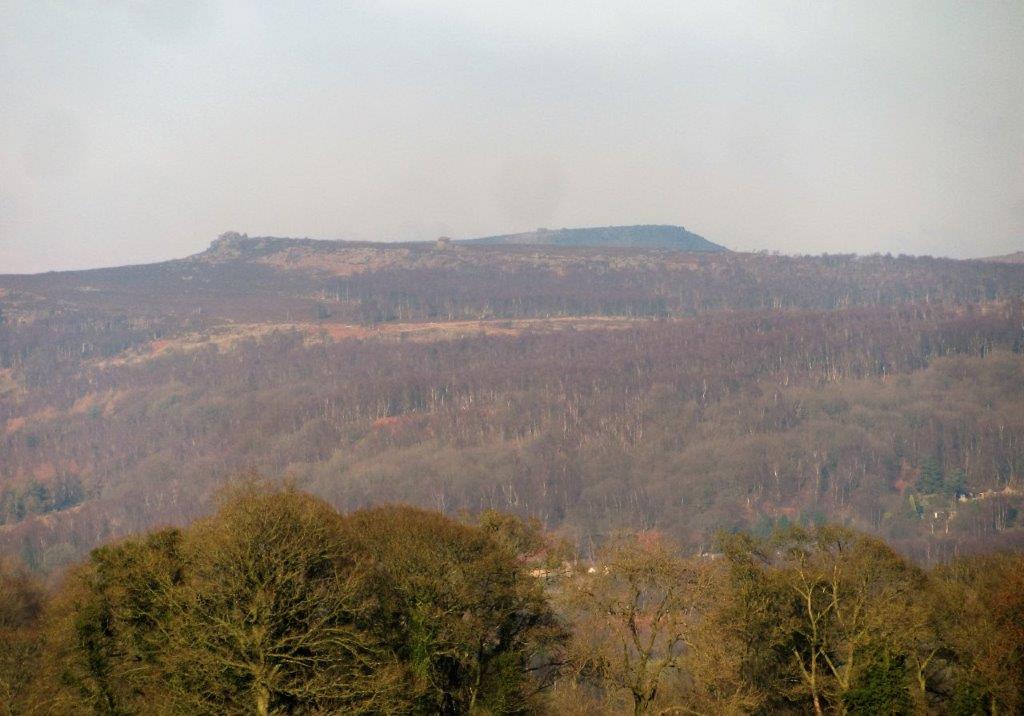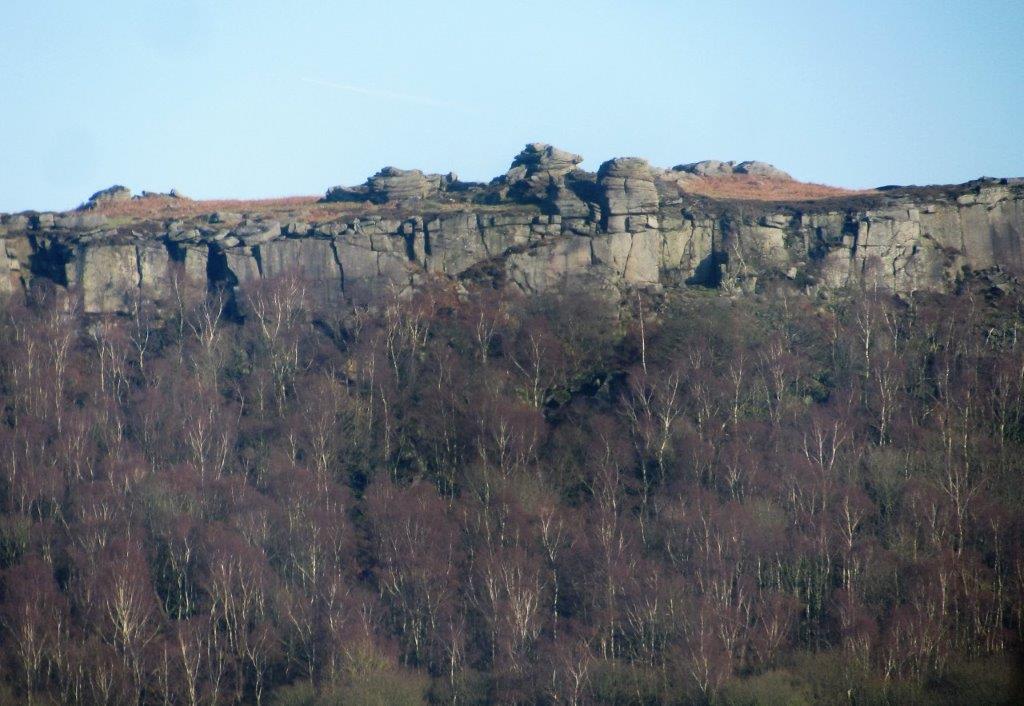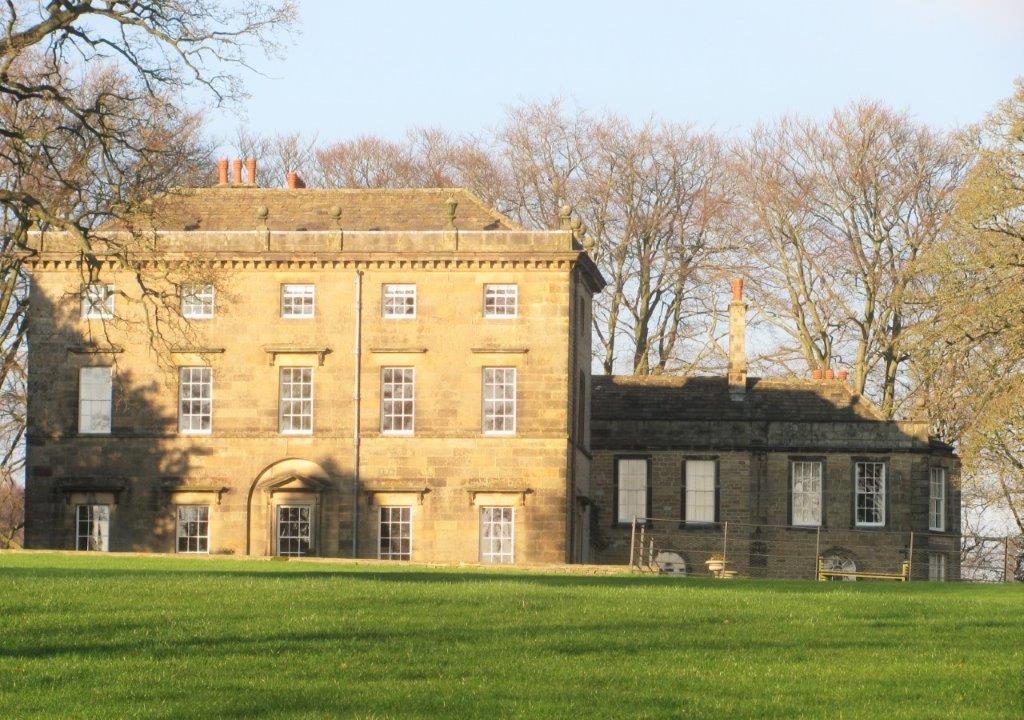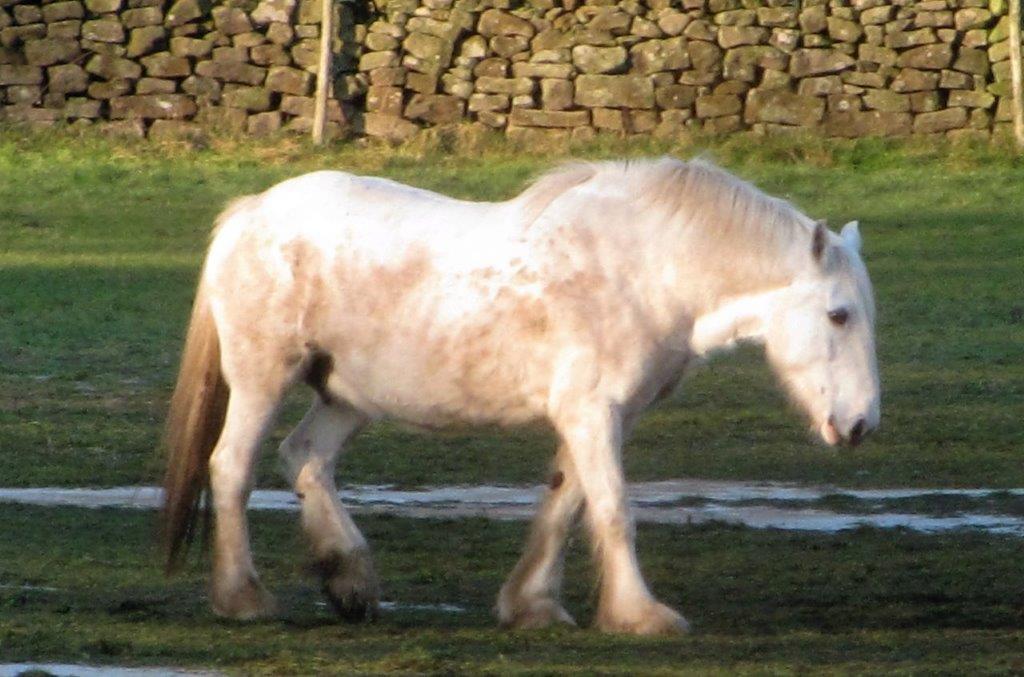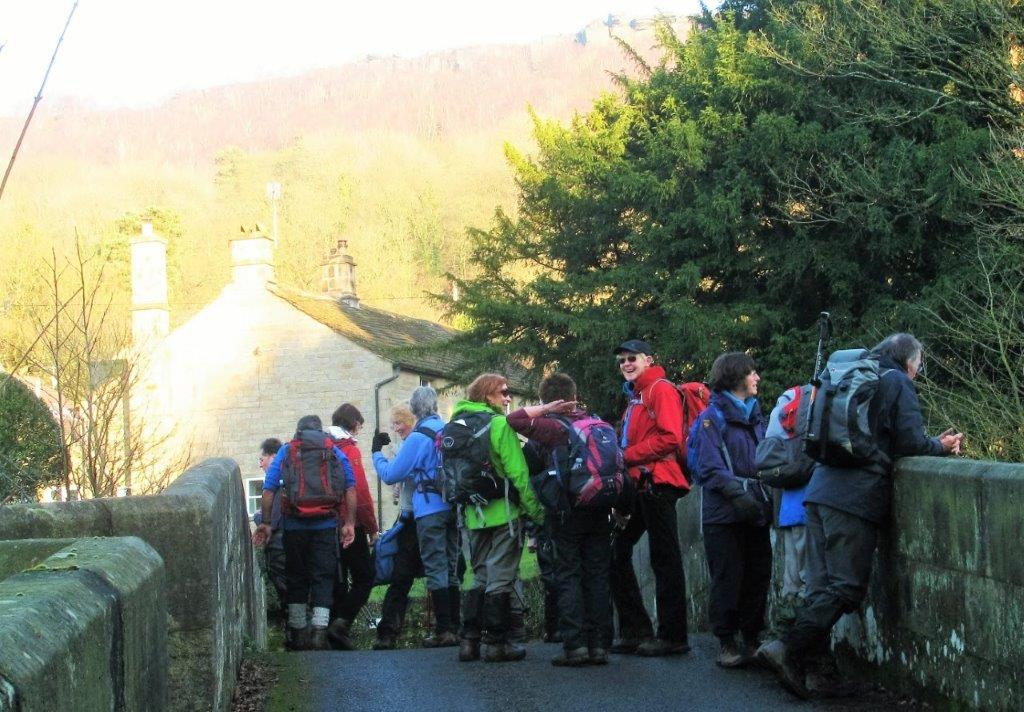 Frogatt Bridge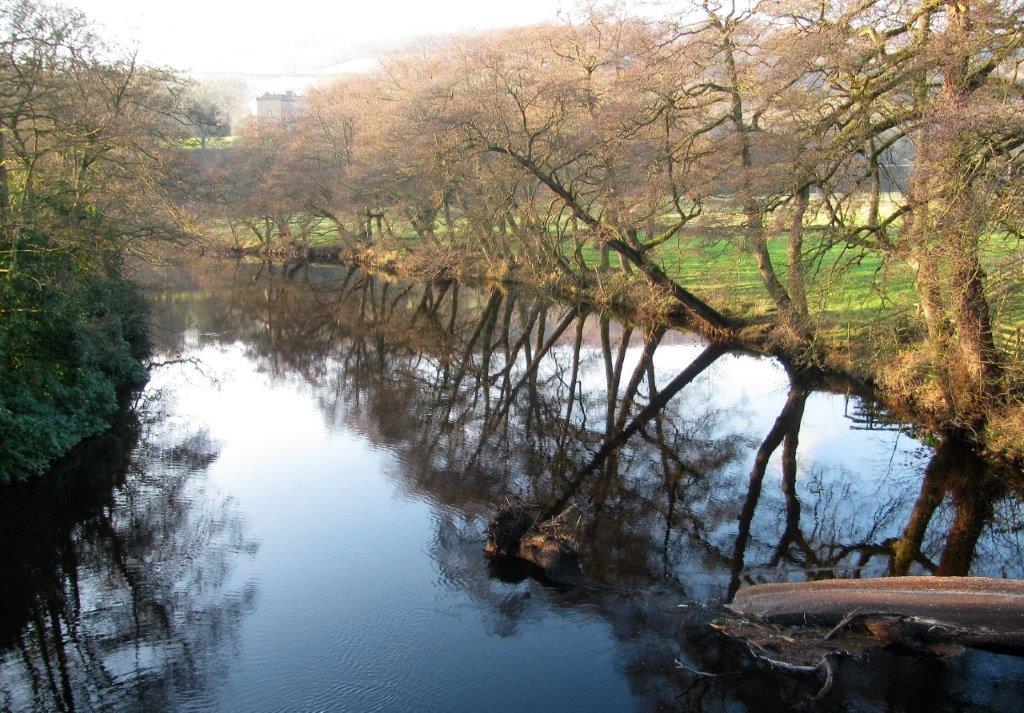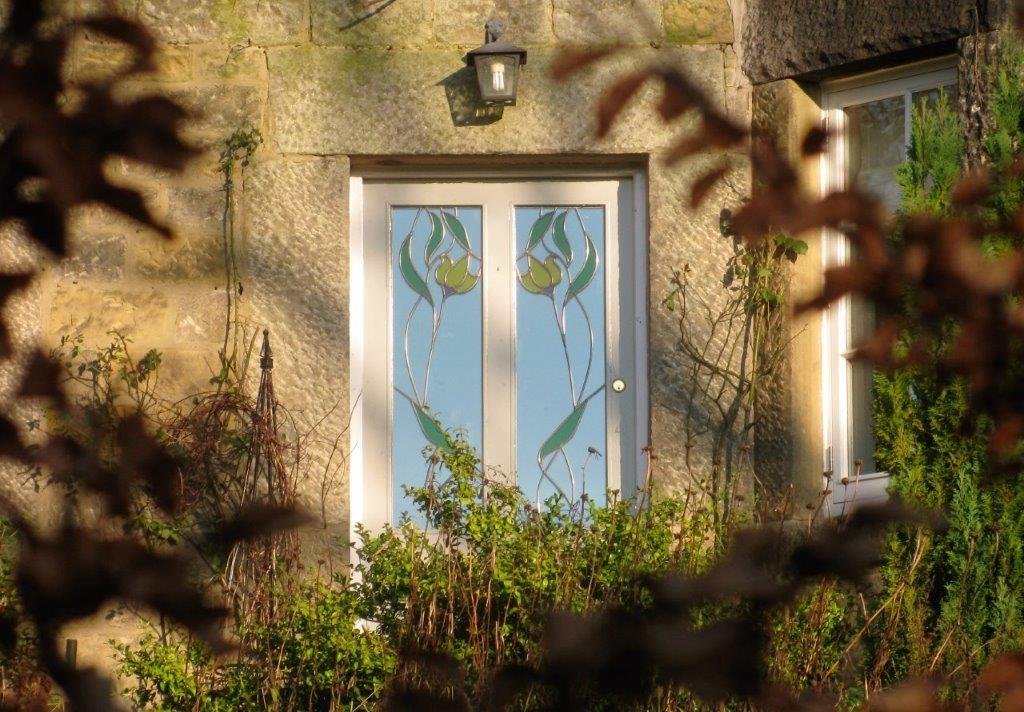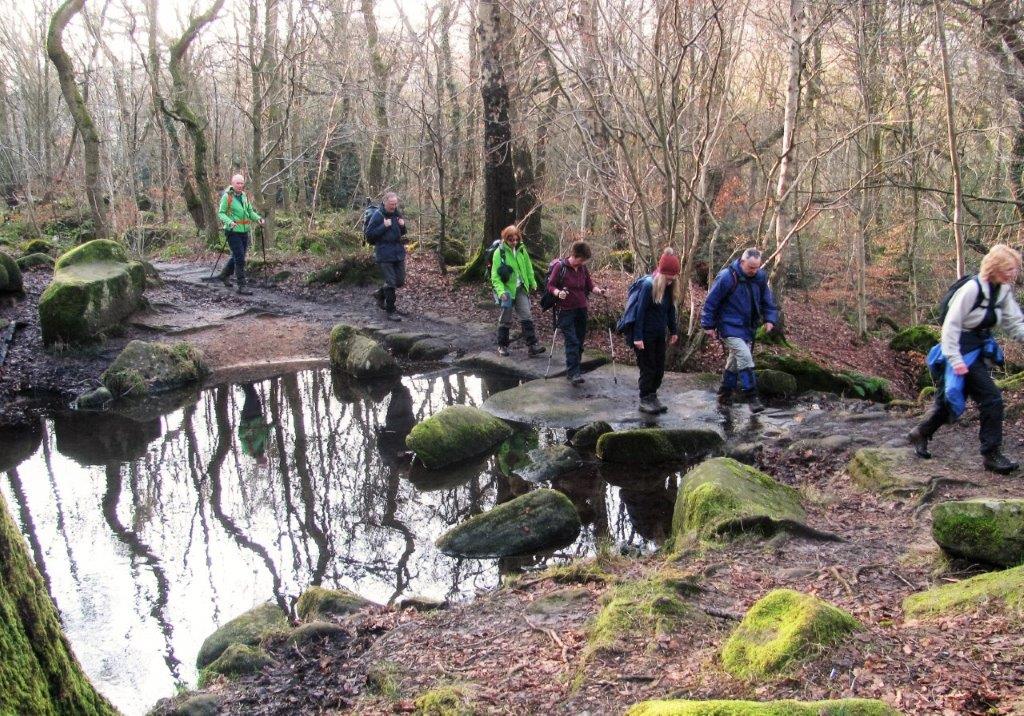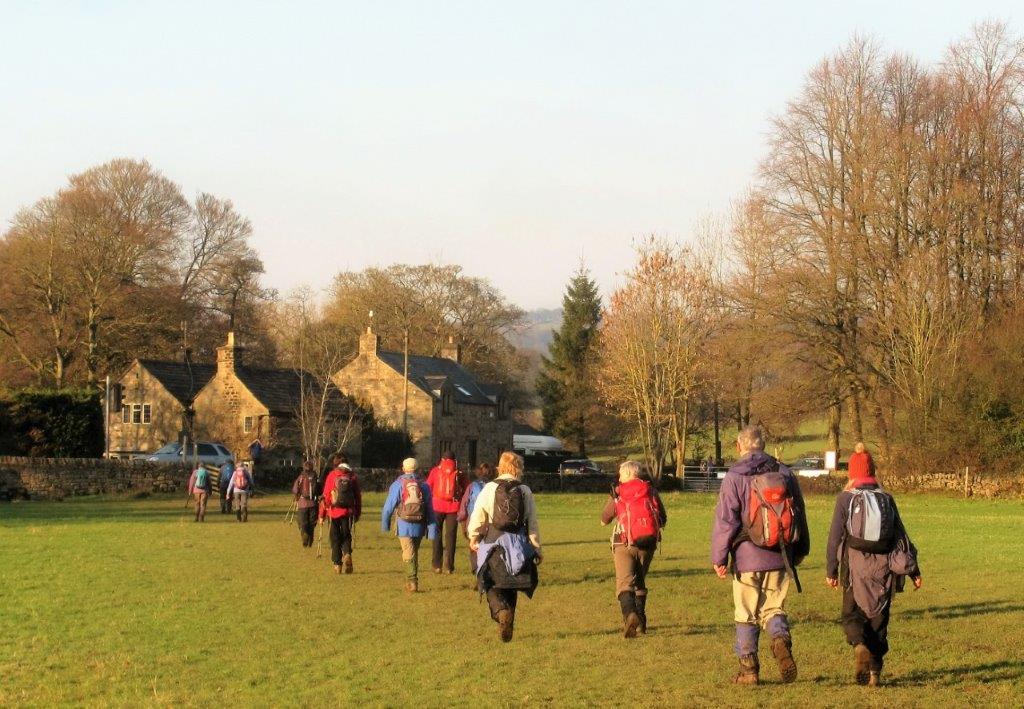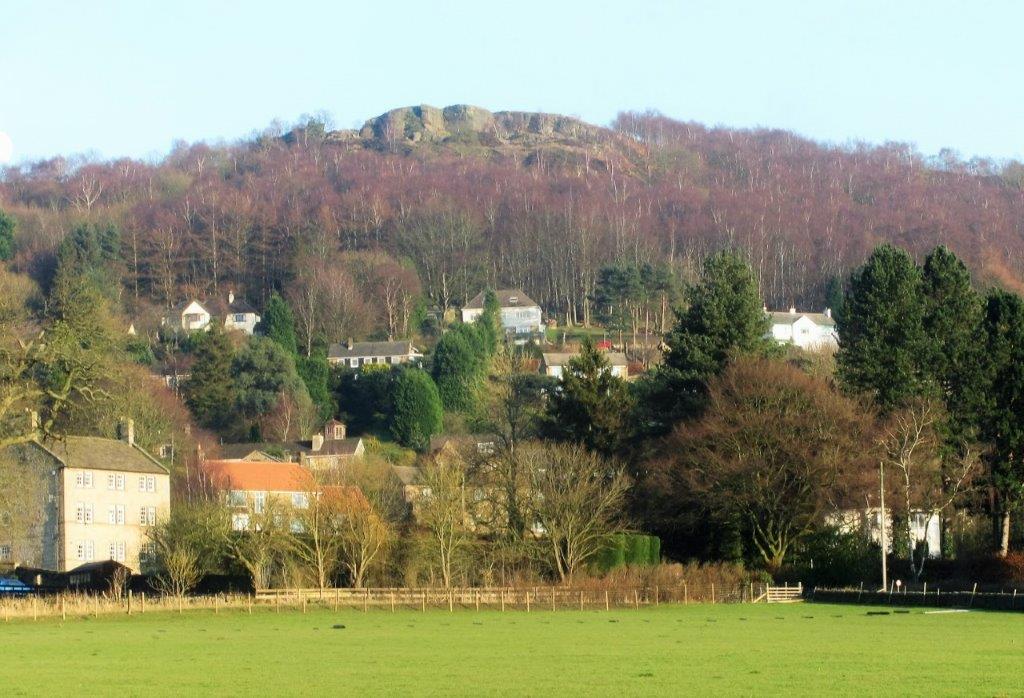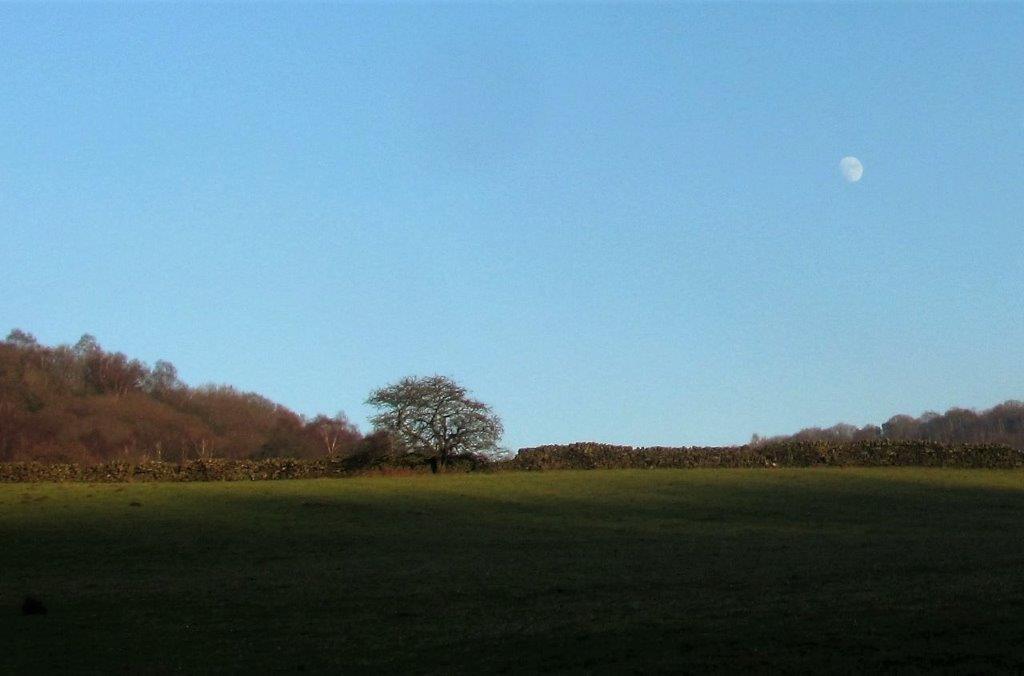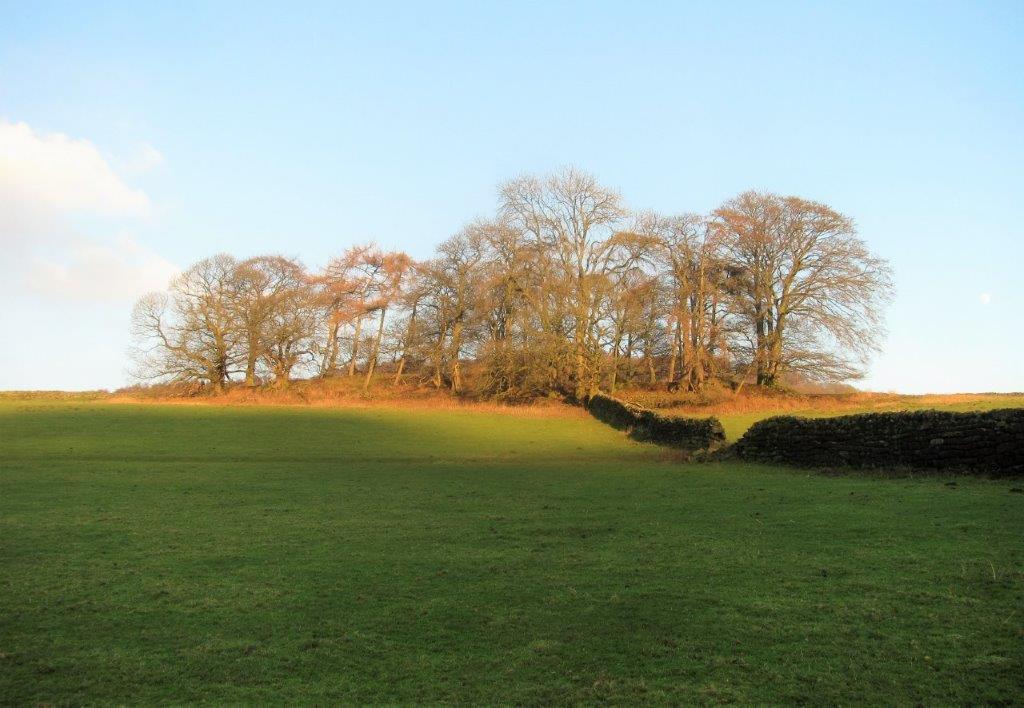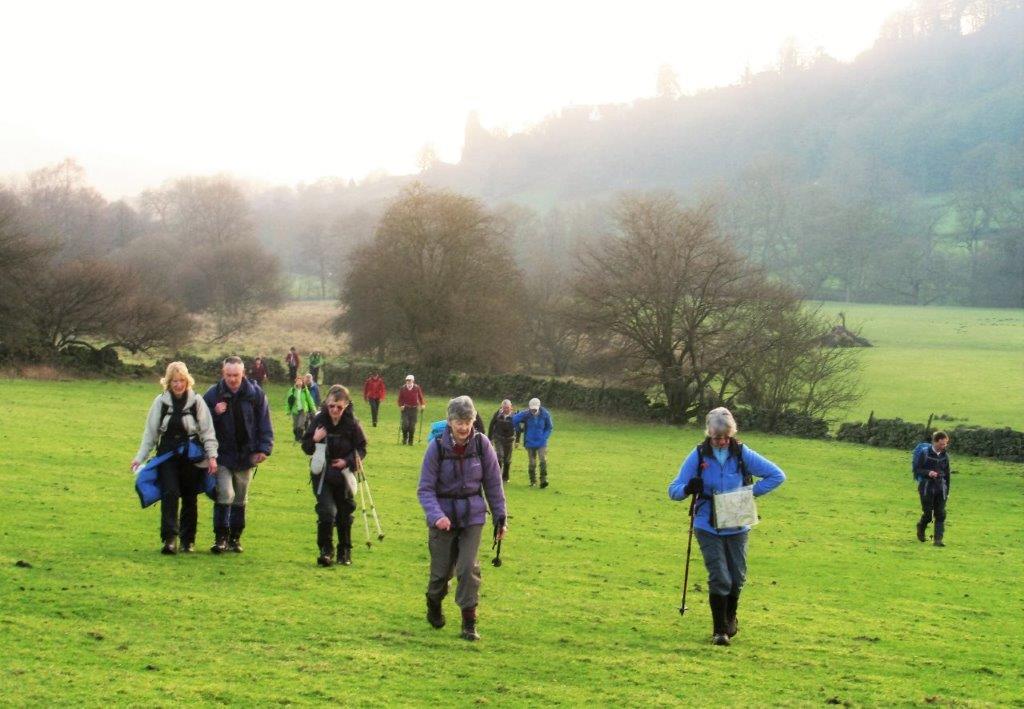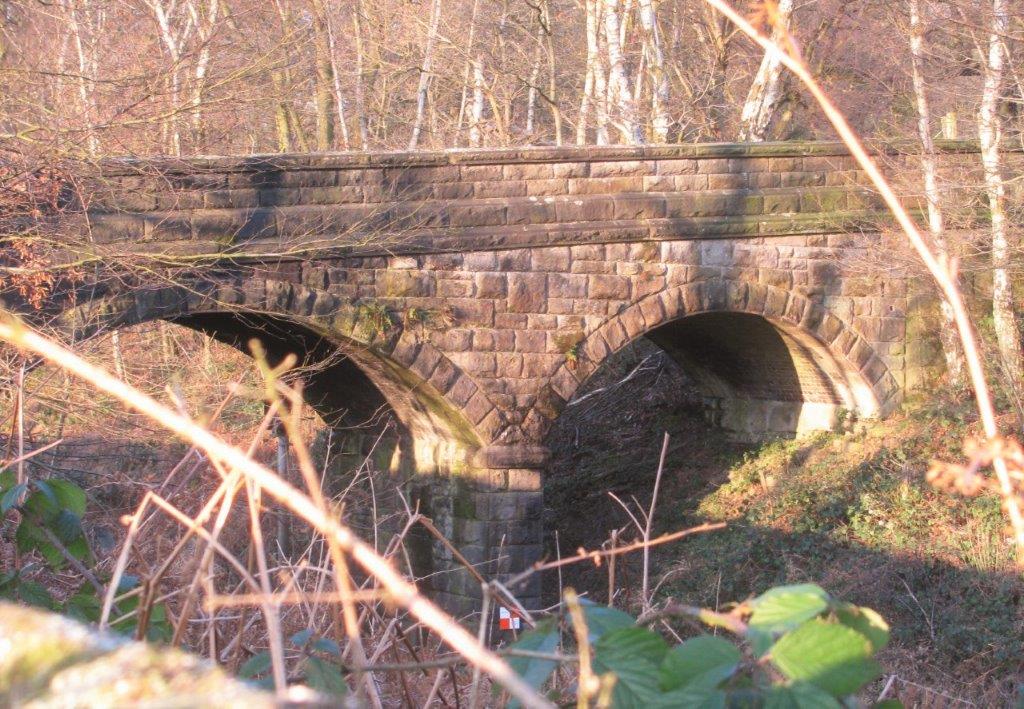 rail bridge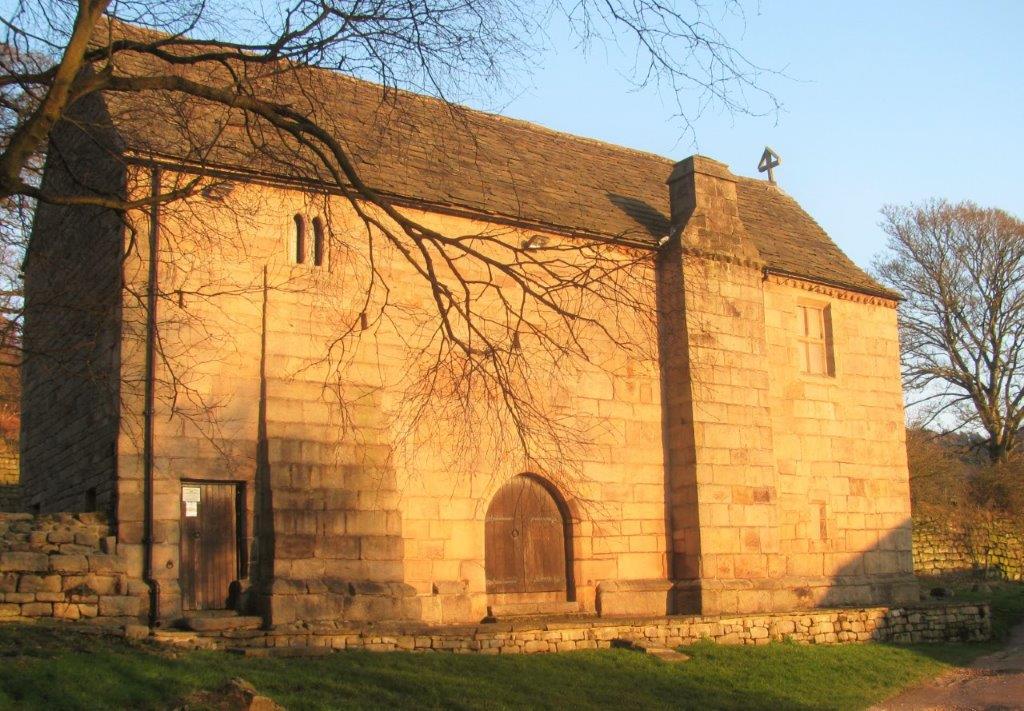 Padley Chapel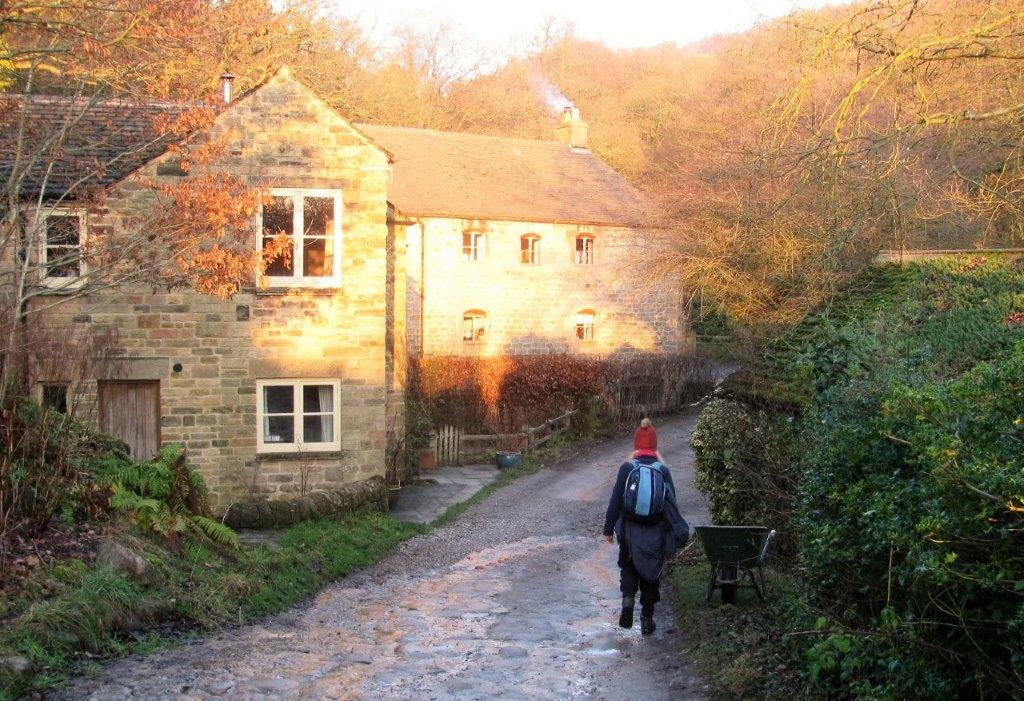 Old Mill ahead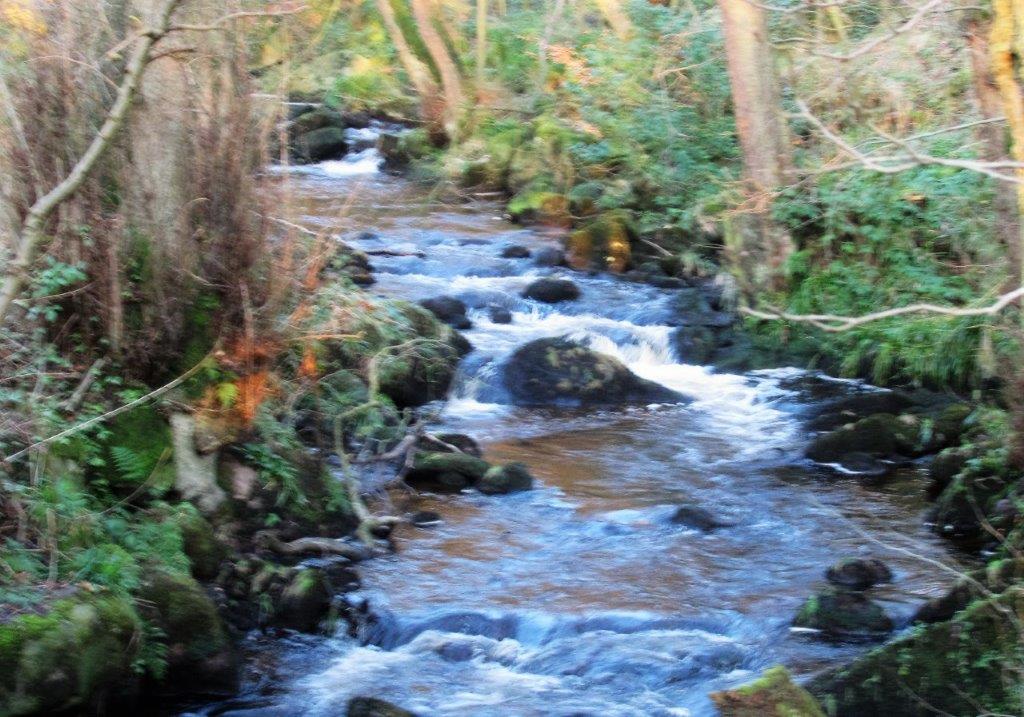 Burbage Brook (passes down Padley Gorge)
homepage - Day Walks Index 2016 - contact me at