homepage - Day Walks Index 2015 - contact me at

2015.12.23 - Oughtibridge, Sensicall Park, Wheel Lane, Coumes Wood, Lumb Bush to L' Lane, 'OAL' down to Bents Hill Lane, short of Benteholme Farm, up to Tinker Brook House, Spout House, Snell House, across Raynor Clough, Rocher Bottom, Broomhead Reser., Allas Lane, Broomhead Park, Mortimer Rd & in moor alongside rd, Bar Dyke, Agden Side, Agden Reser, Low Bradfield - leader John Taylor - Wednesday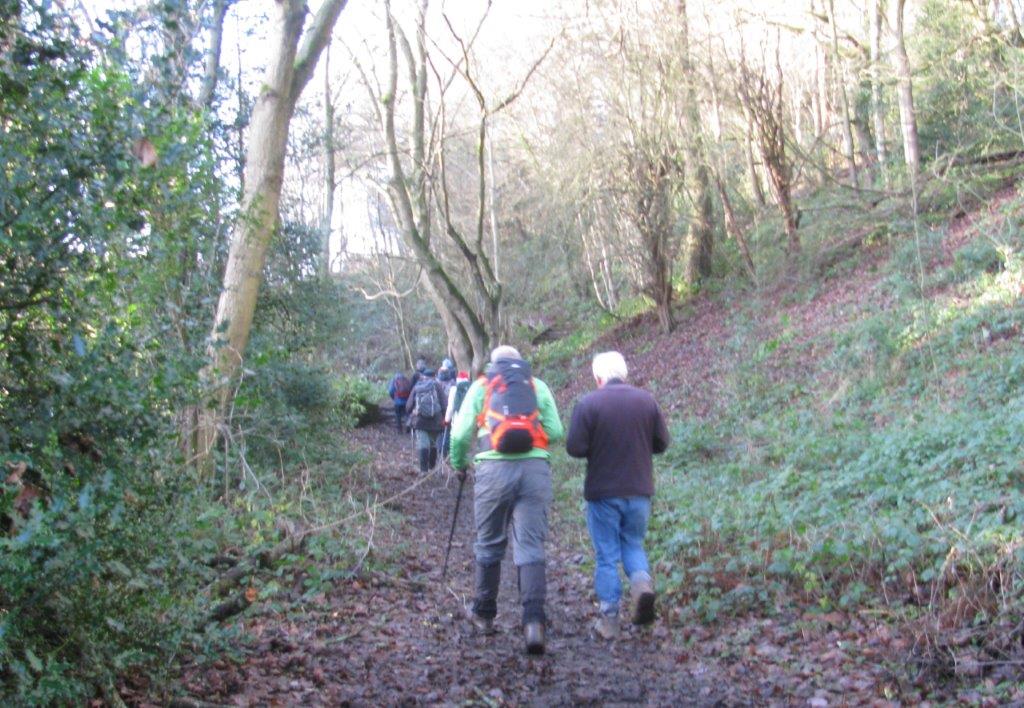 through Sensicall Park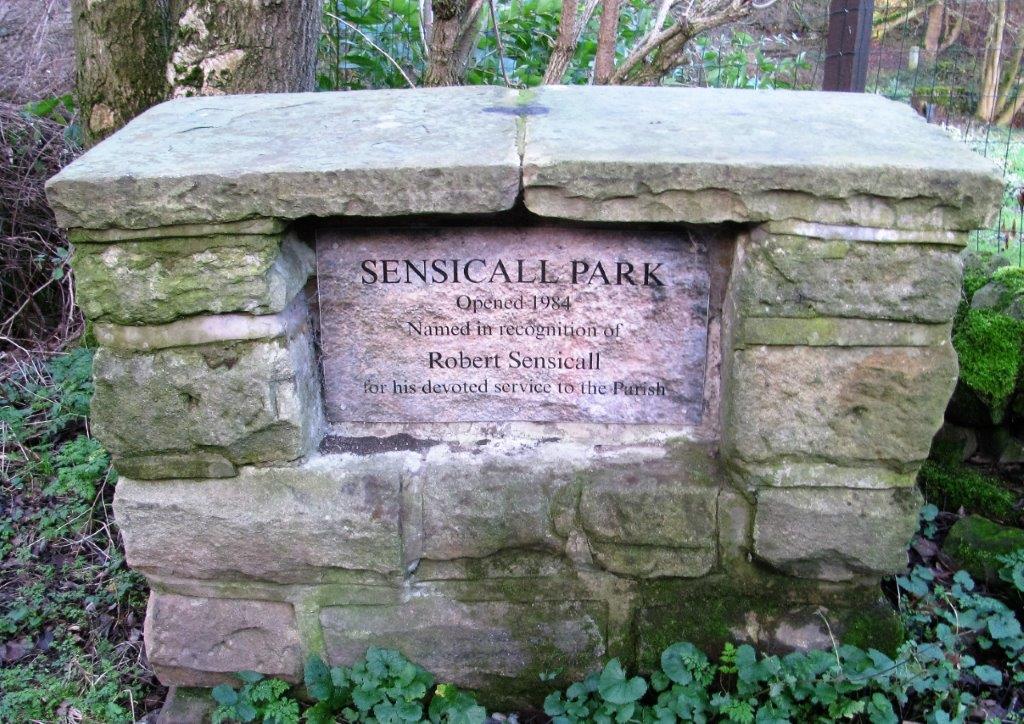 Robert Sensicall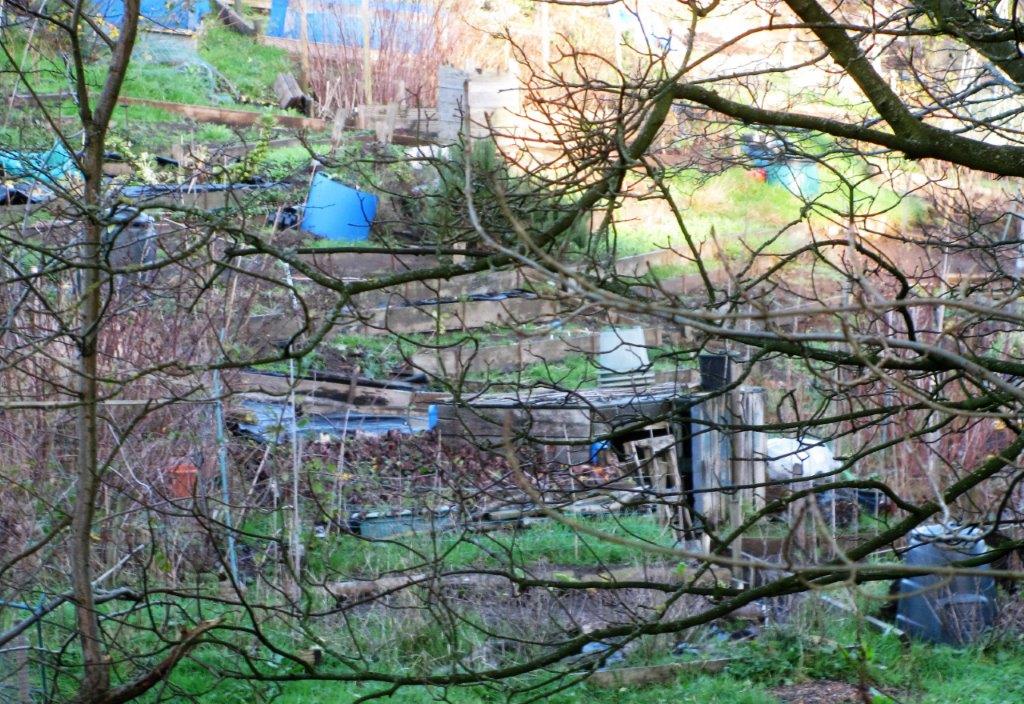 allotment above Sensicall Park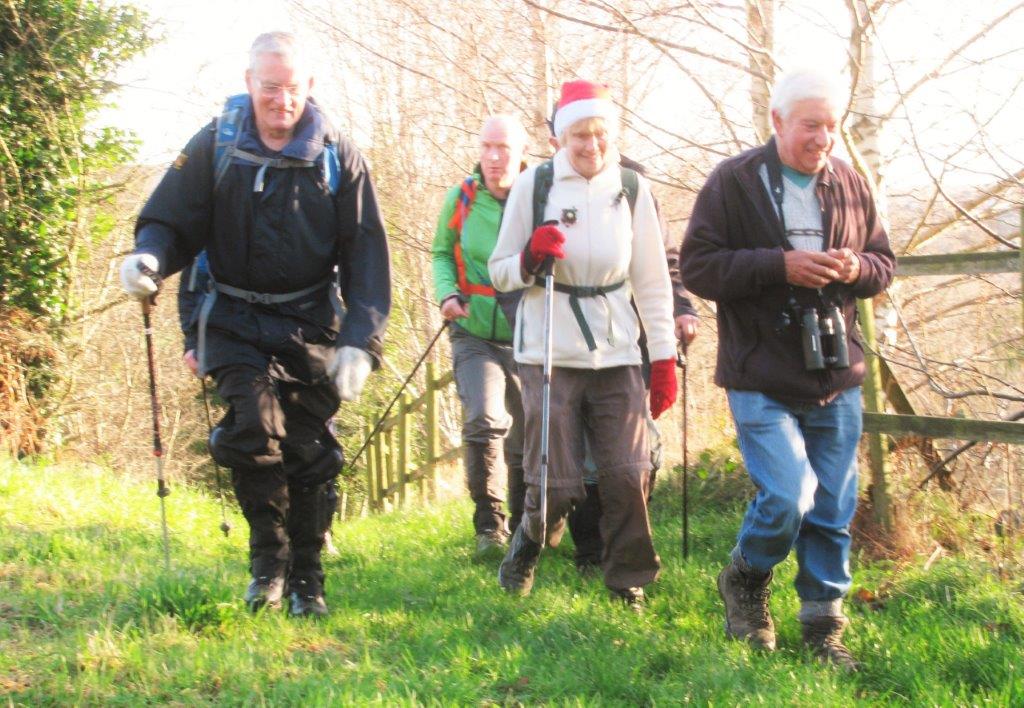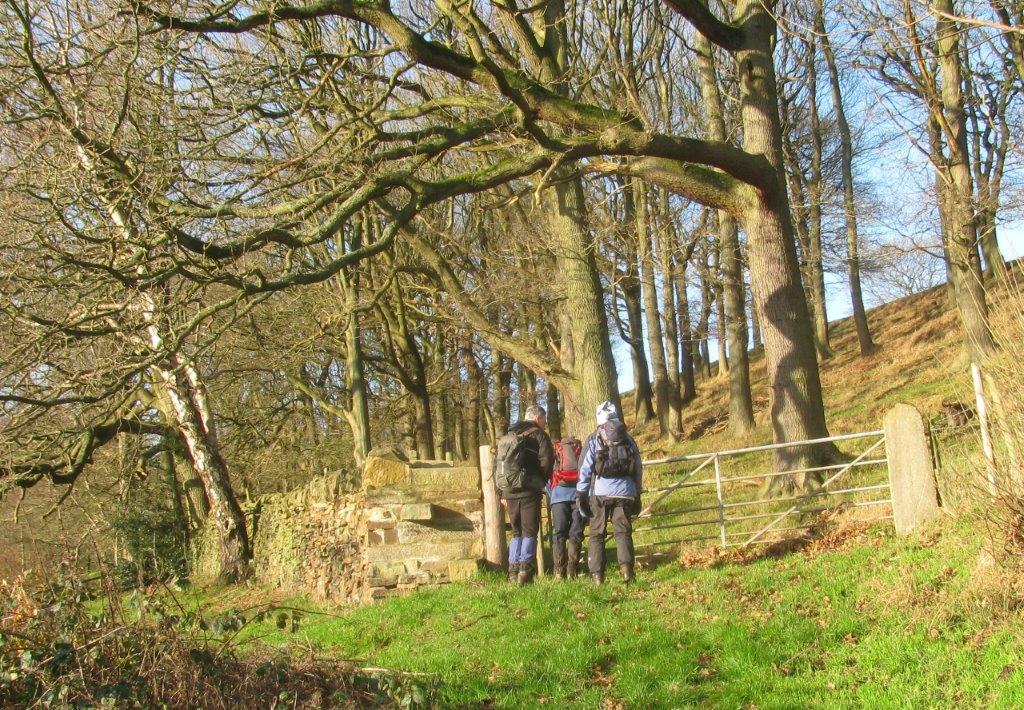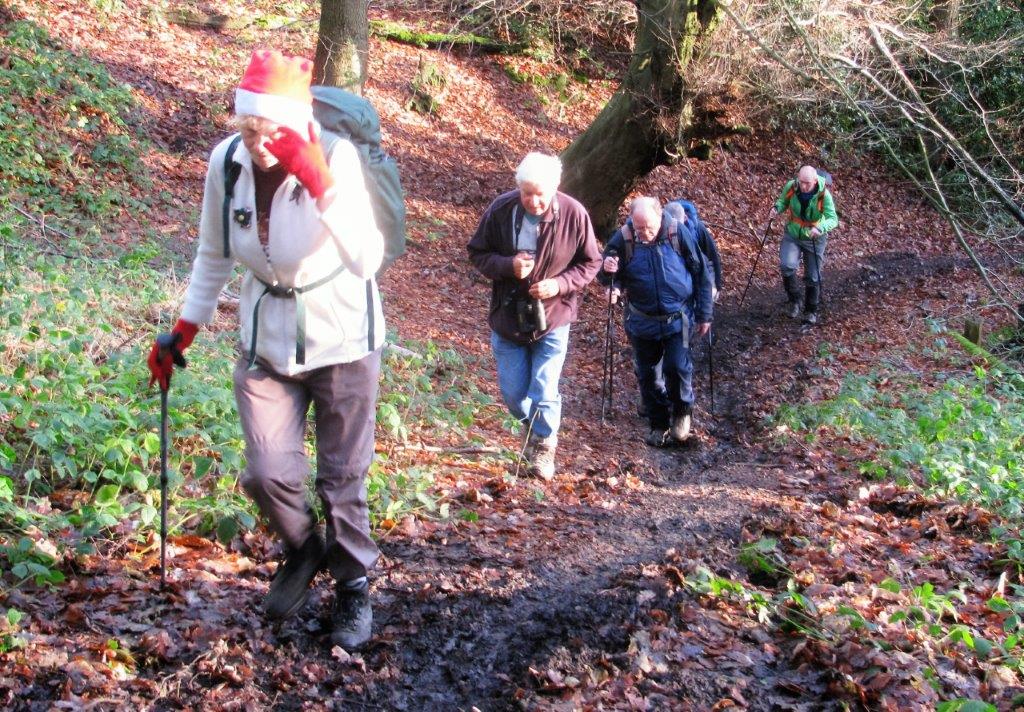 Coumes Wood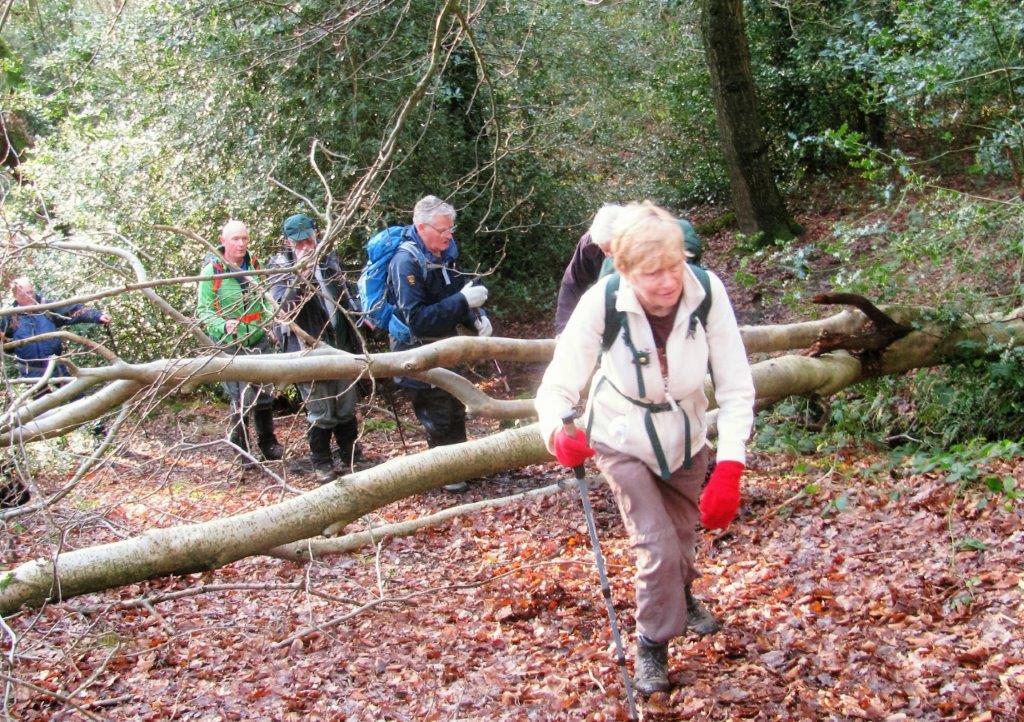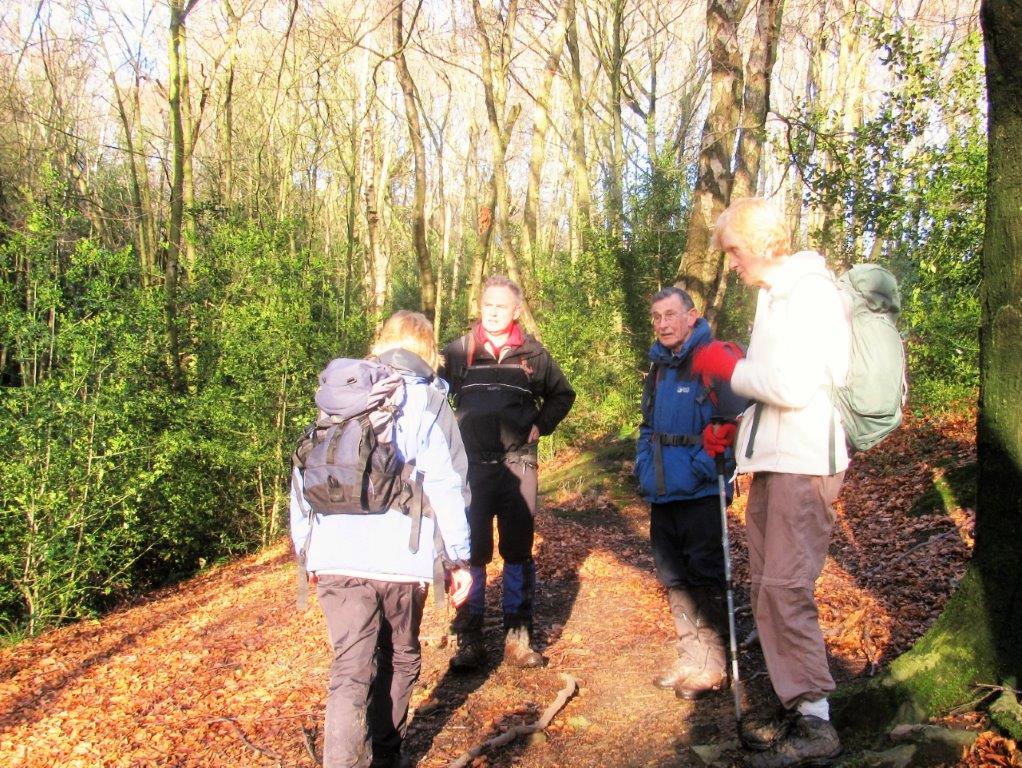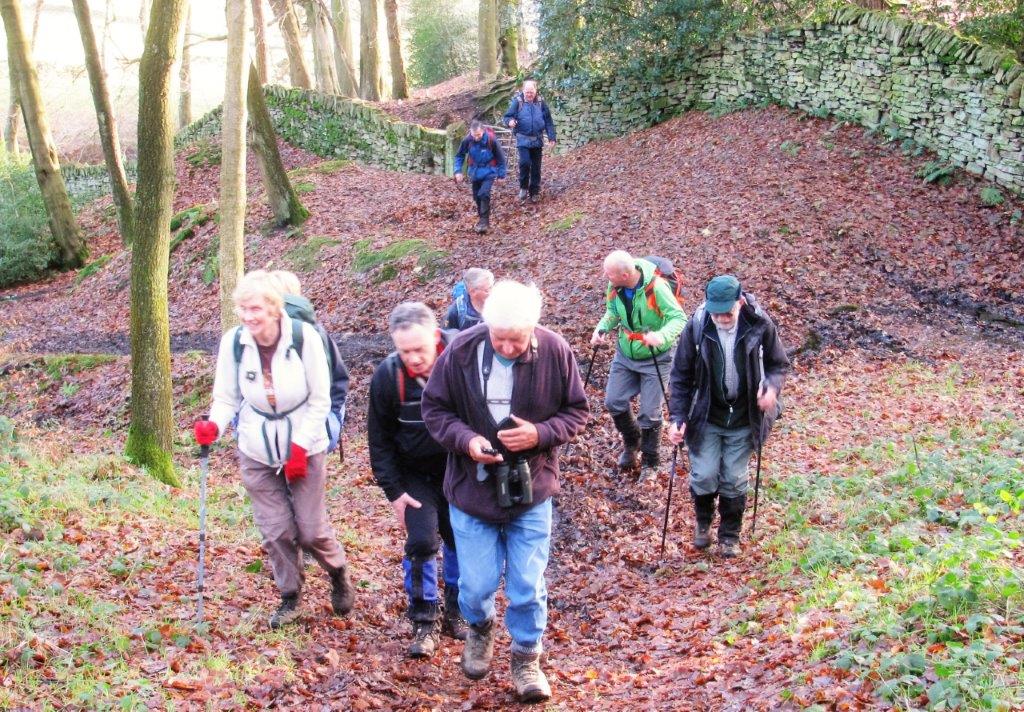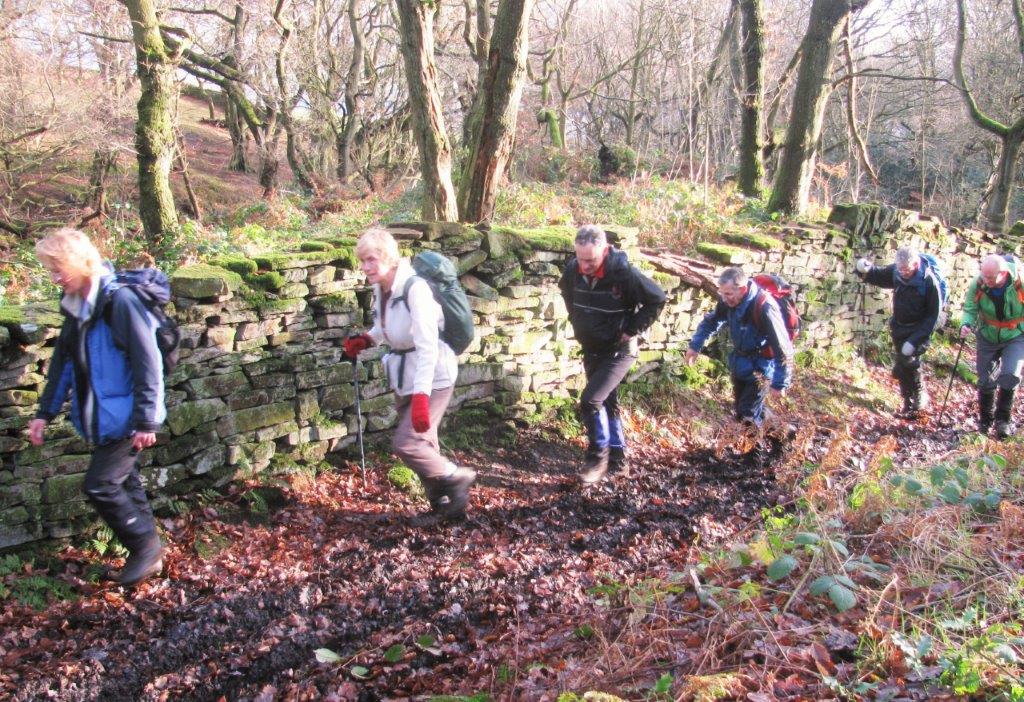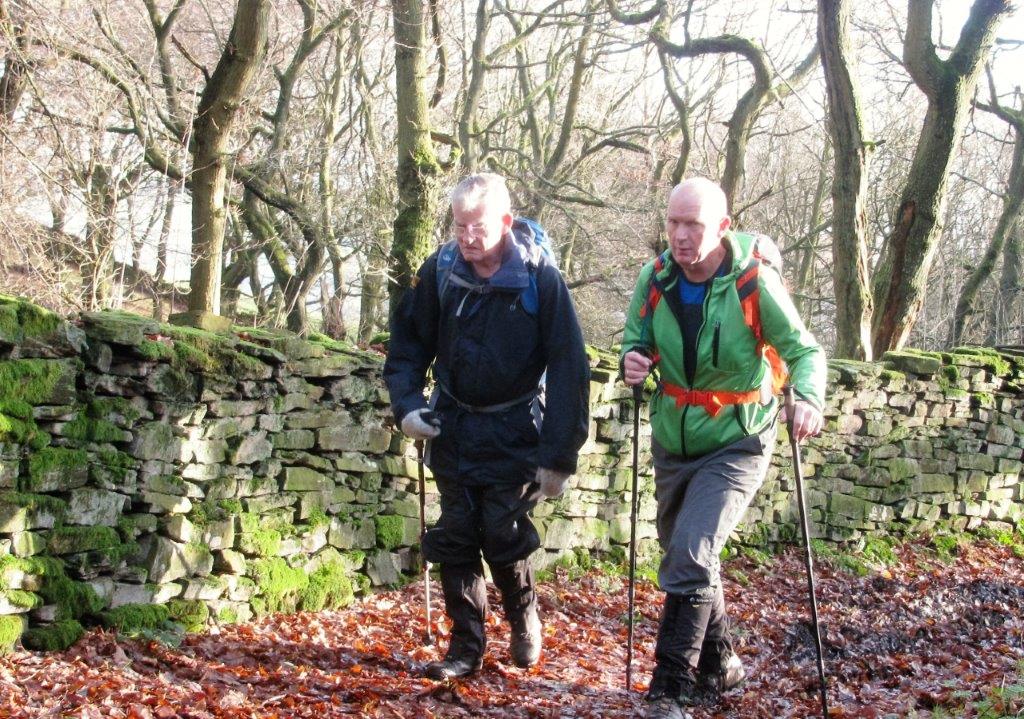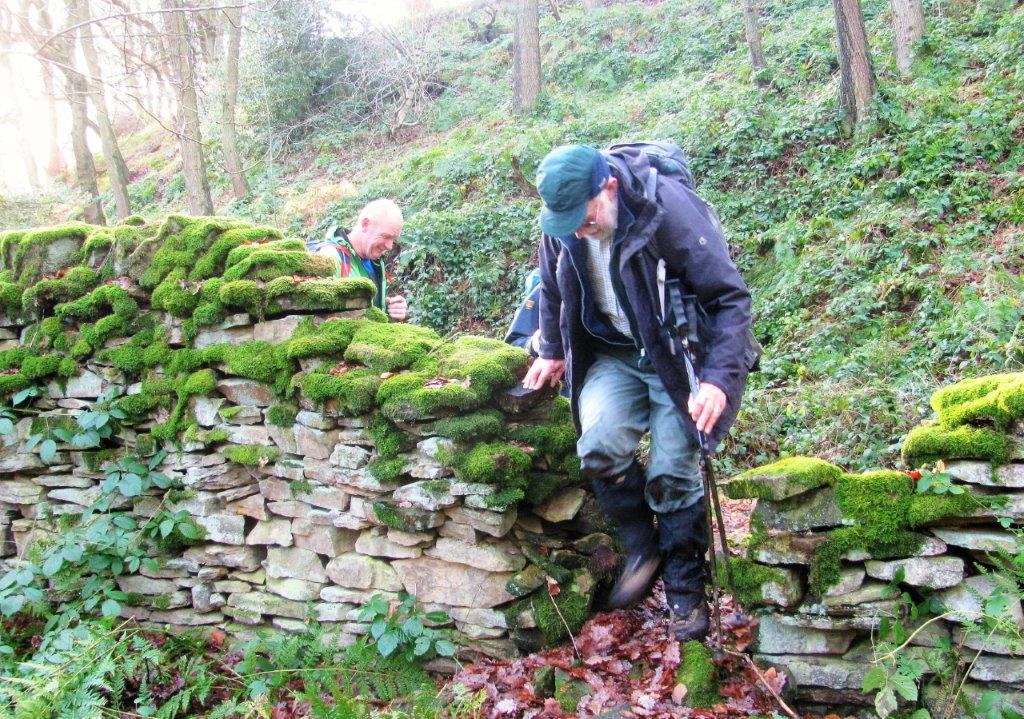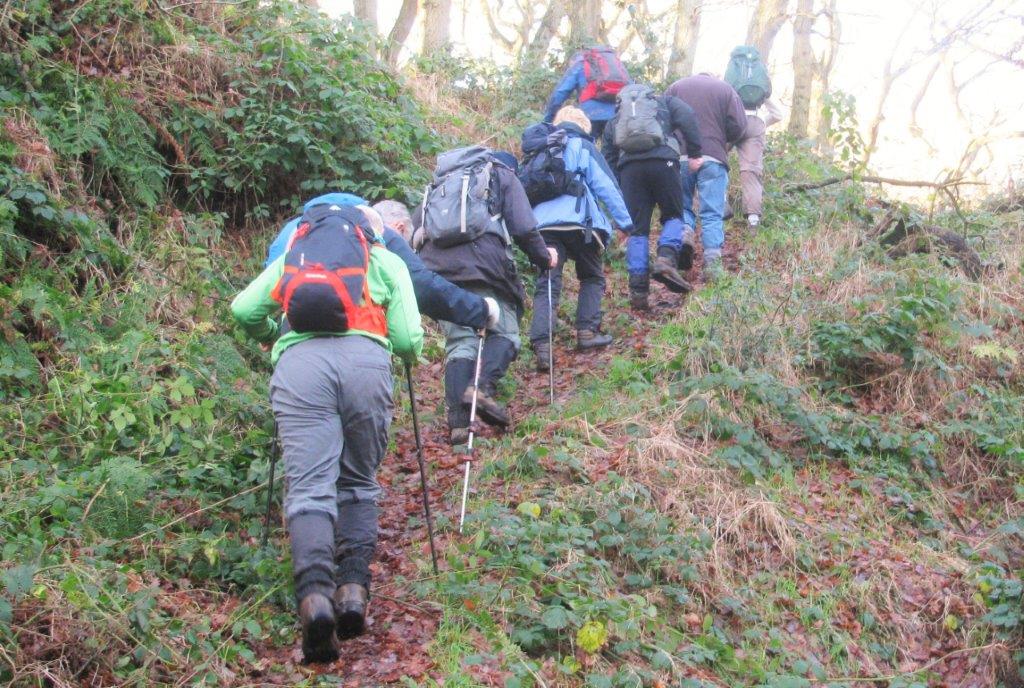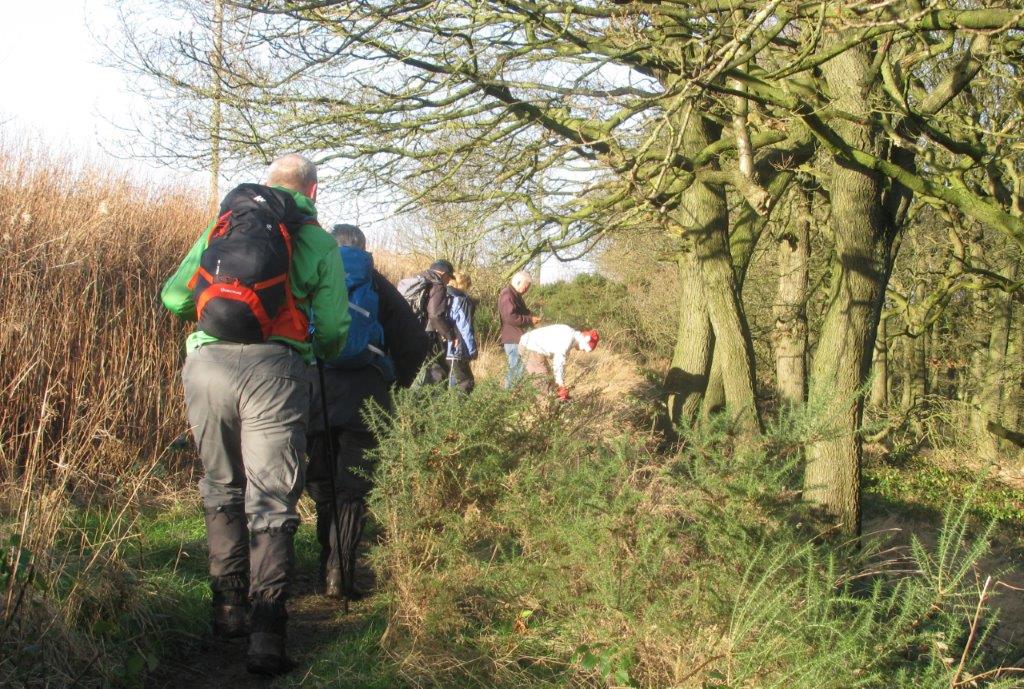 Lumb Bush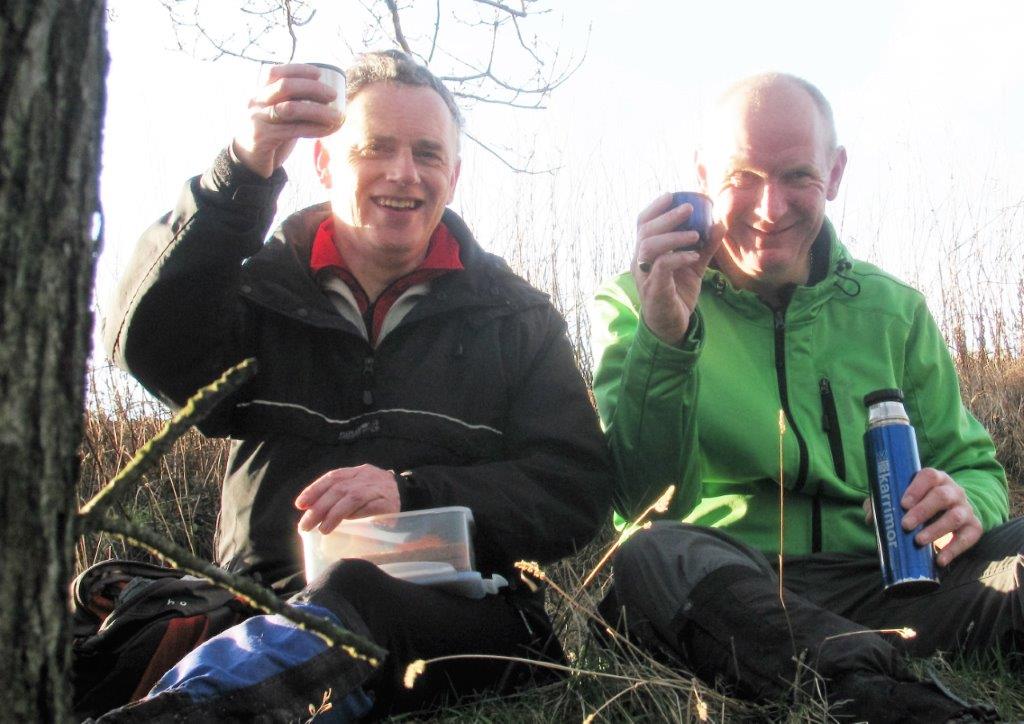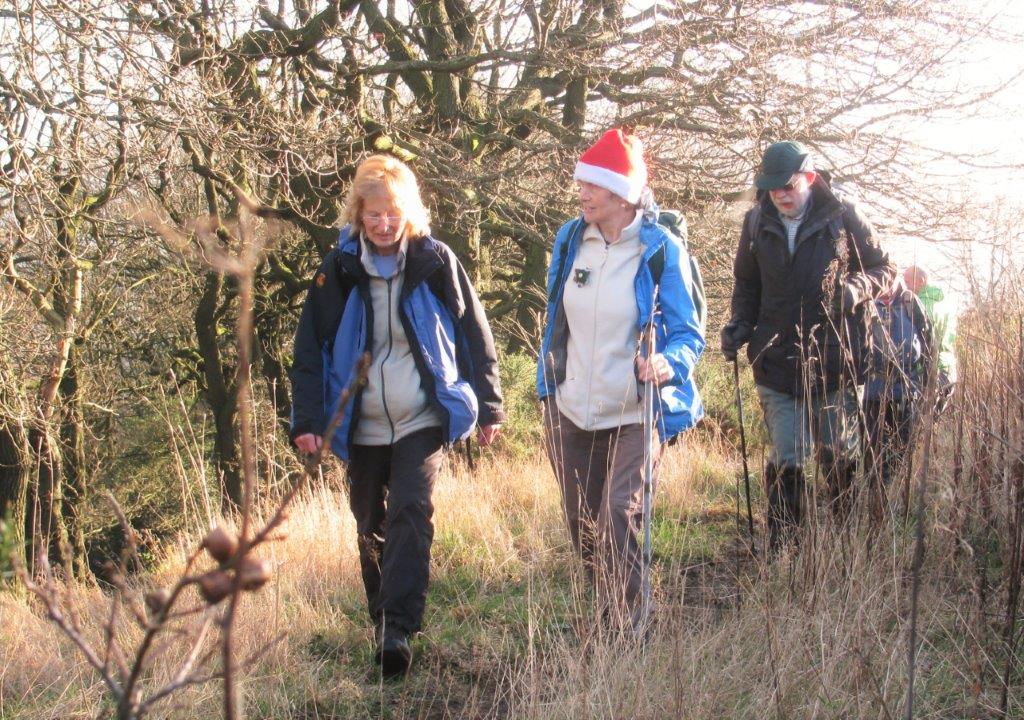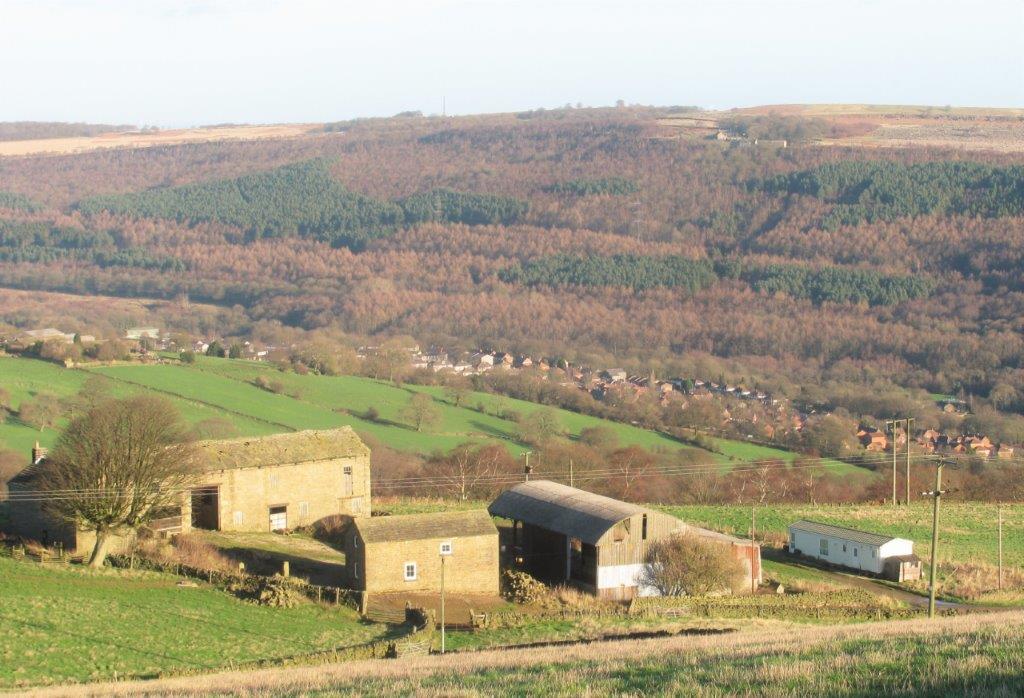 Hill House Farm? Wharncliffe Woods & Crags behind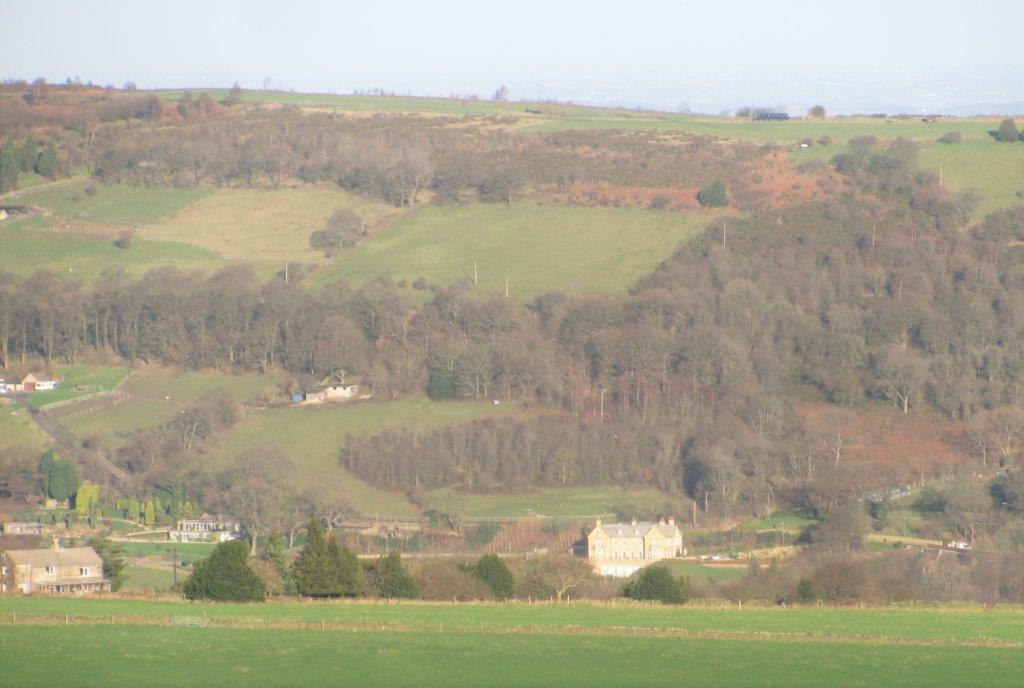 what building? to right downstream of More Hall Reservoir (unseen)?
zoomed in to building above - not clear what 'panels' below are?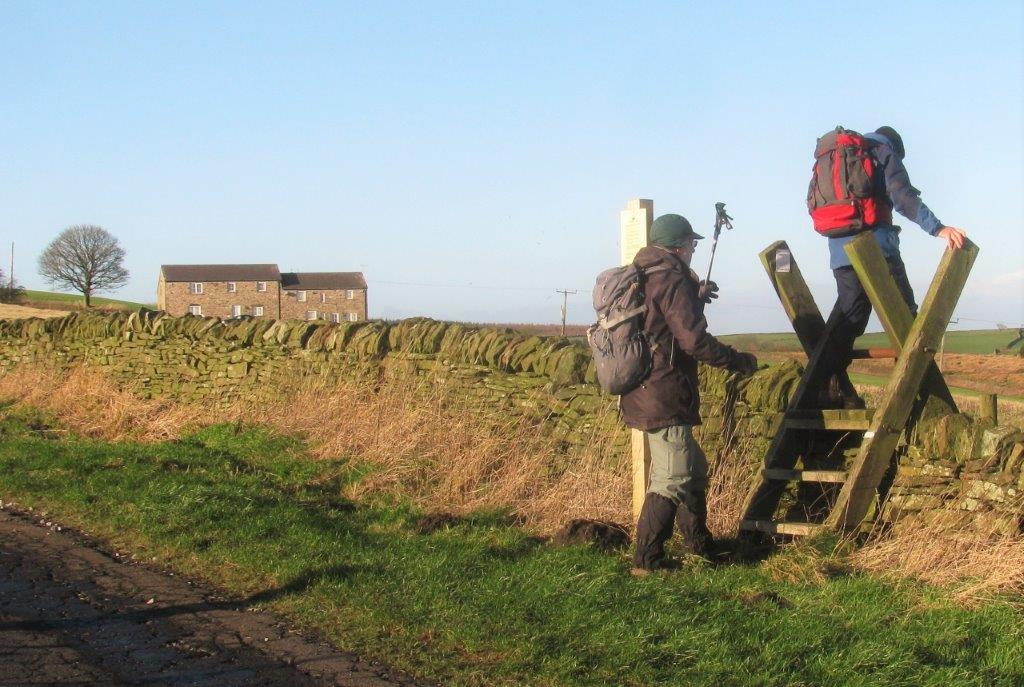 crossing Lumb Lane into Bent Hills open access land. Bentholme cottages behind?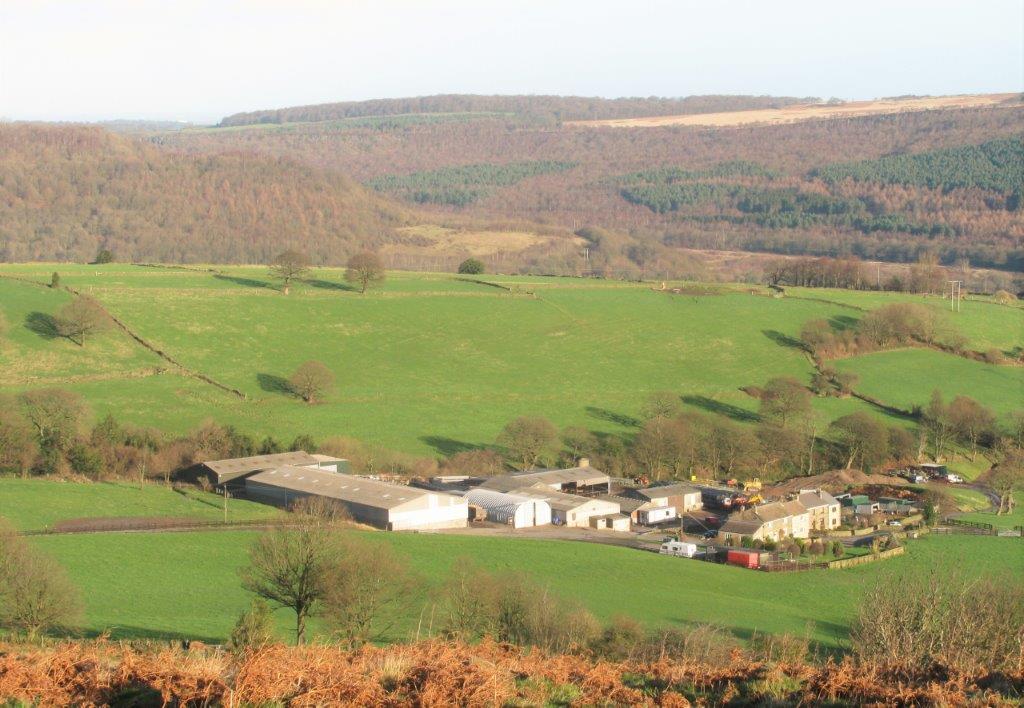 Benteholme Farm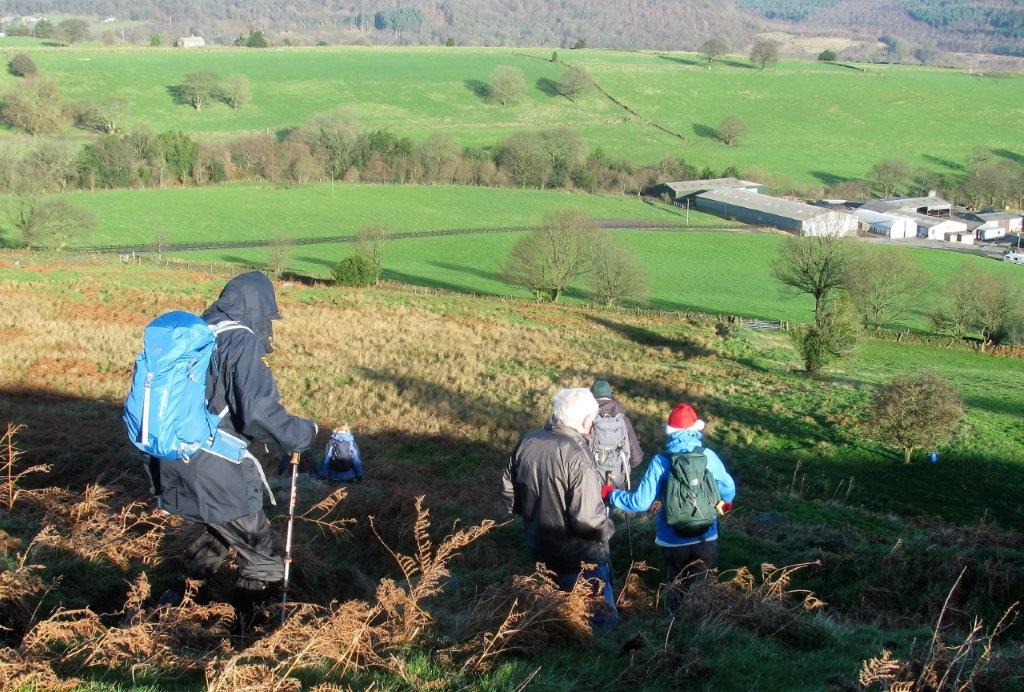 in open access land - Benteholme Farm ahead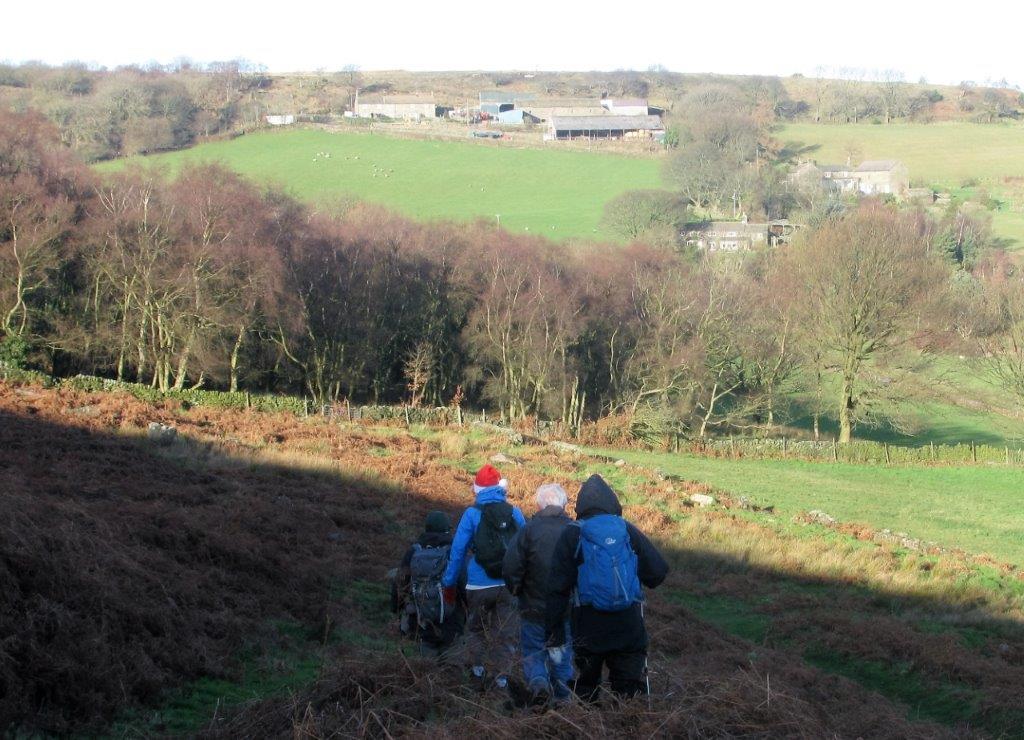 in distance Spout House (Farm) at top, Hob Lane Farm, then Tinker House below.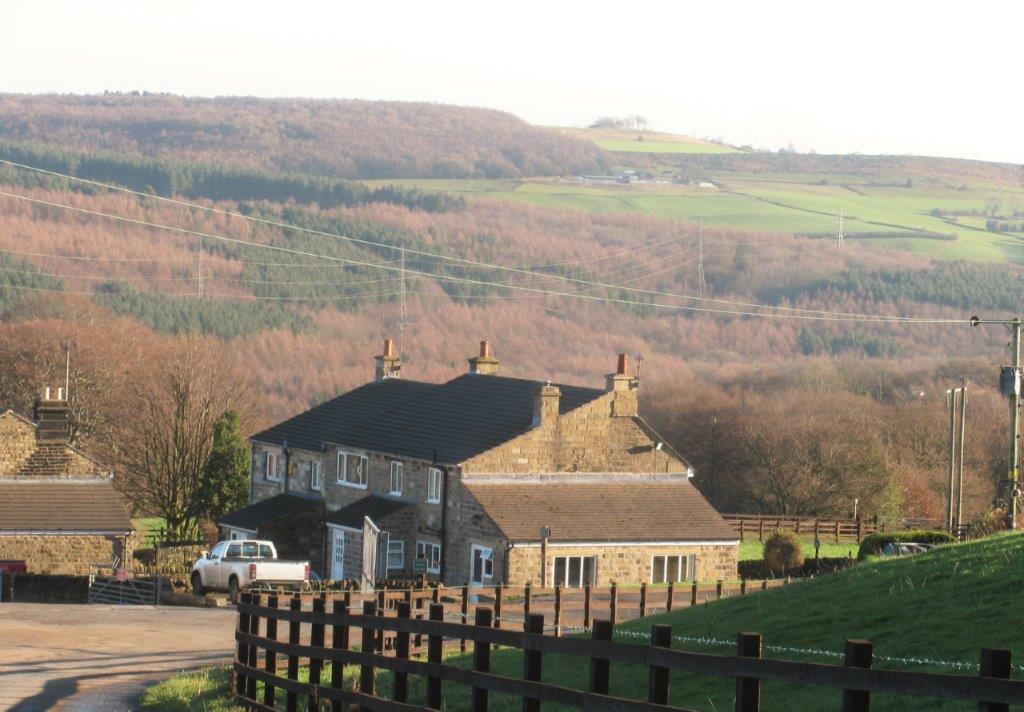 houses in Benteholme Farm (we turned up towards Tinker Brook House before reaching these).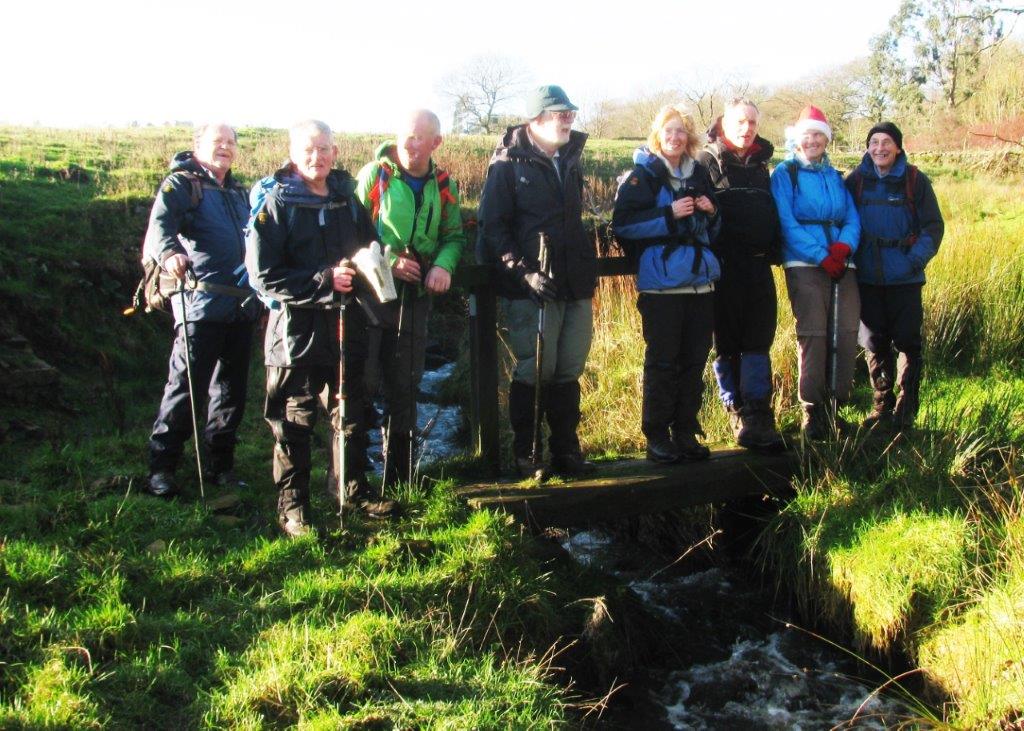 on Tinker Brook 'bridge'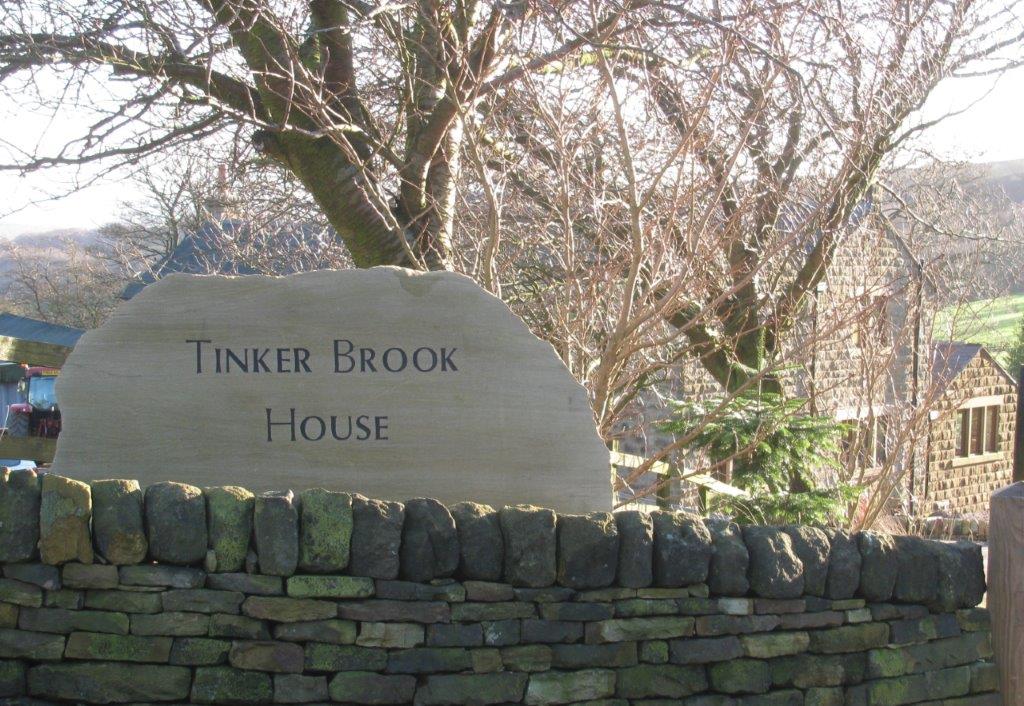 Tinker Brook House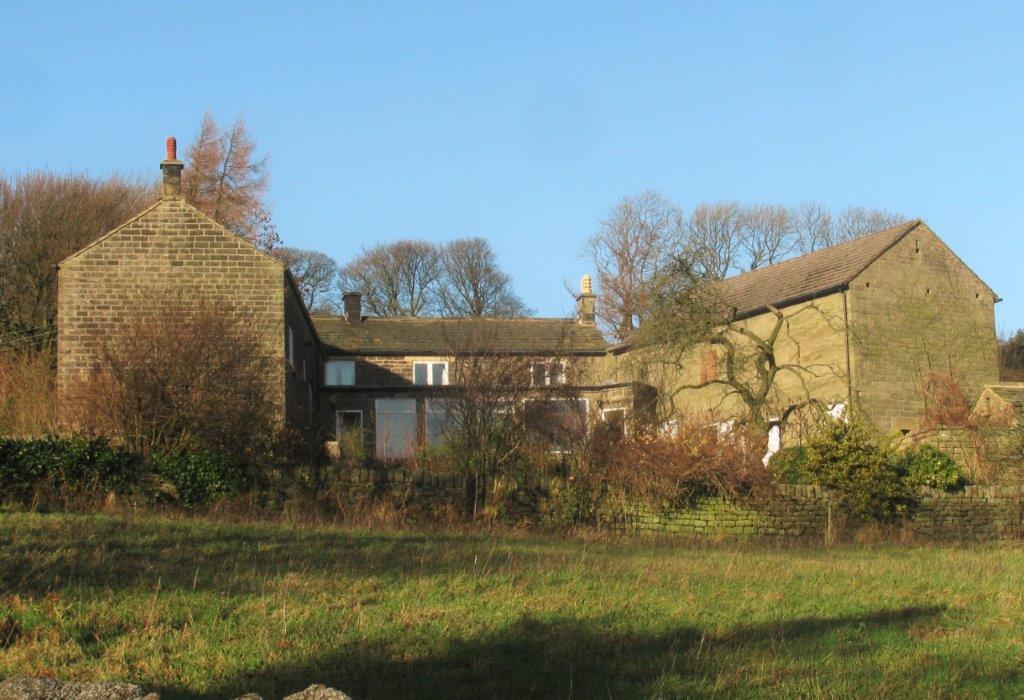 Hob Lane Farm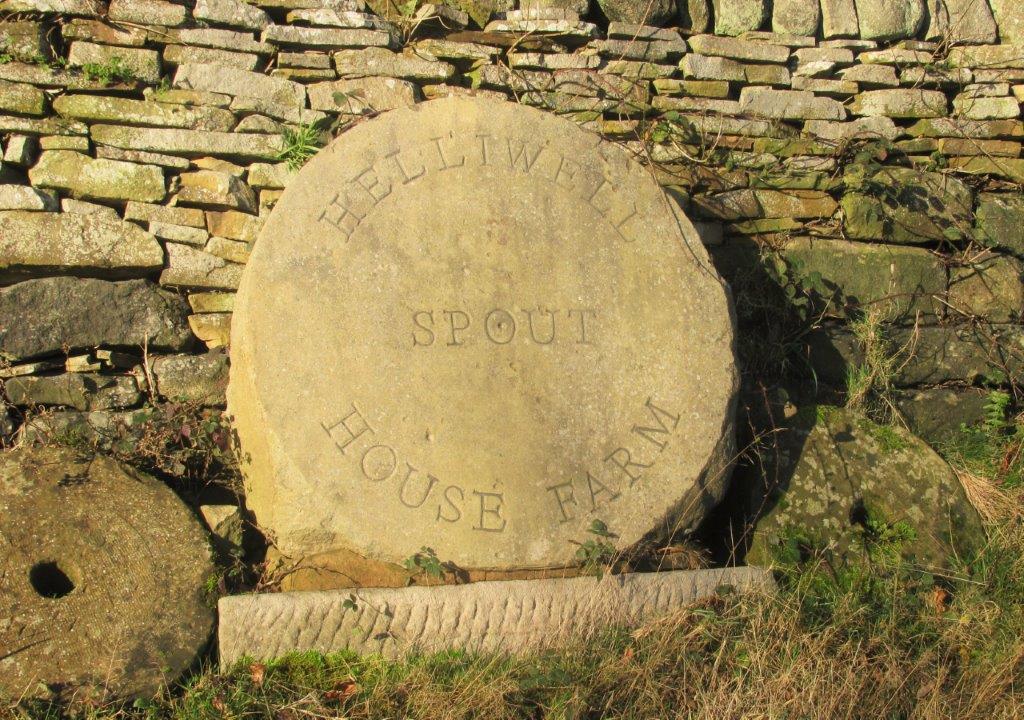 Spout House Farm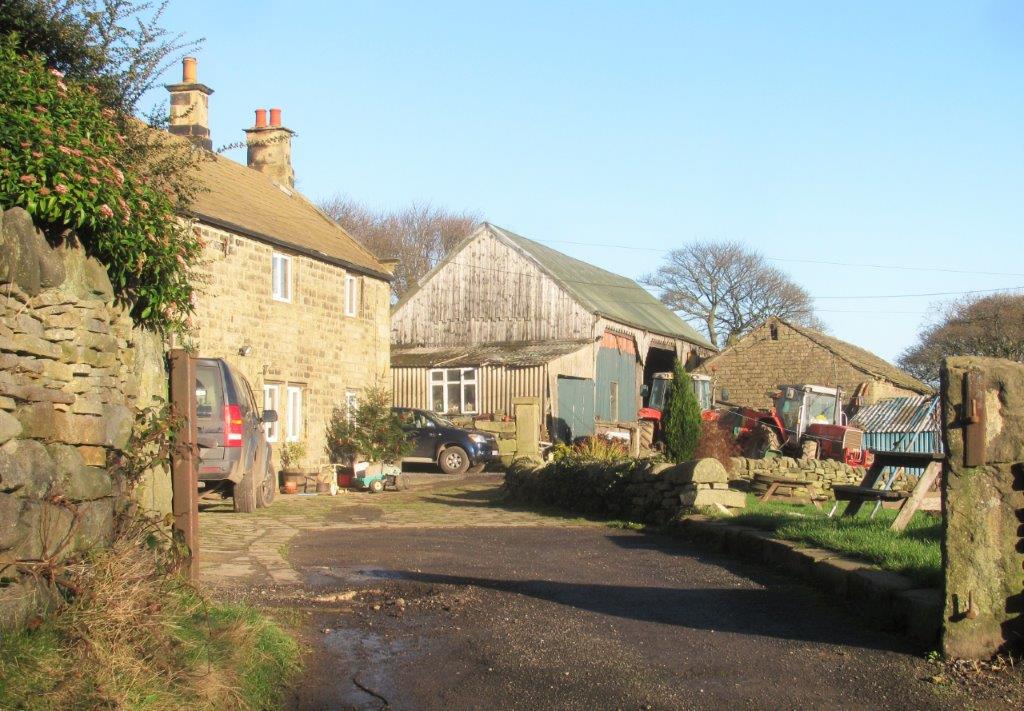 Spout House Farm buildings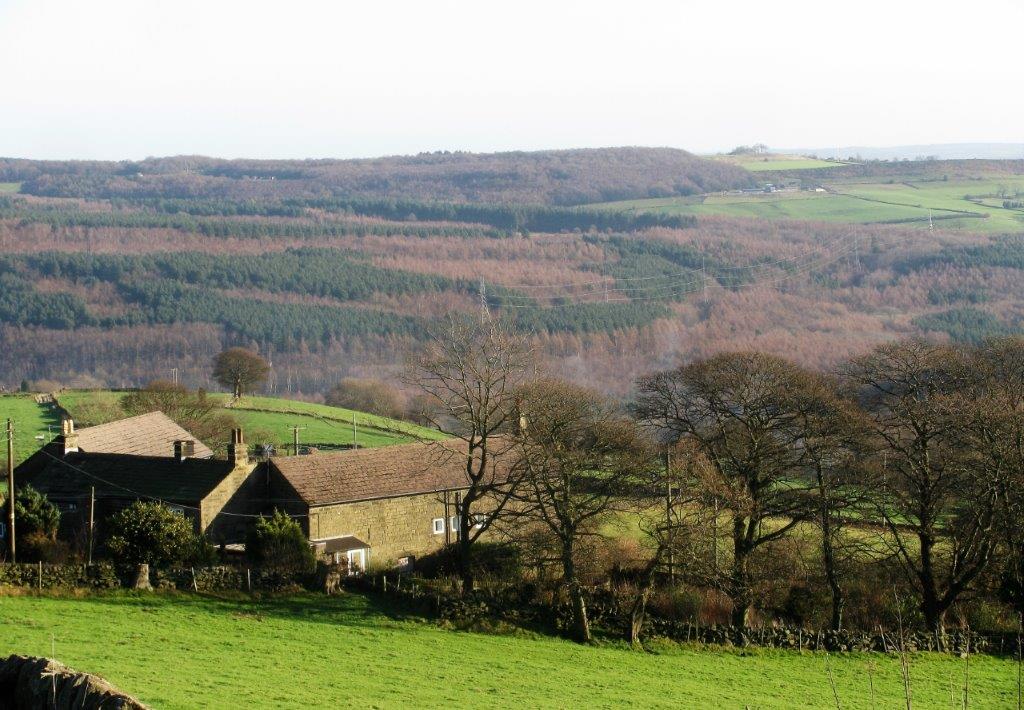 looking back at Hob Lane Farm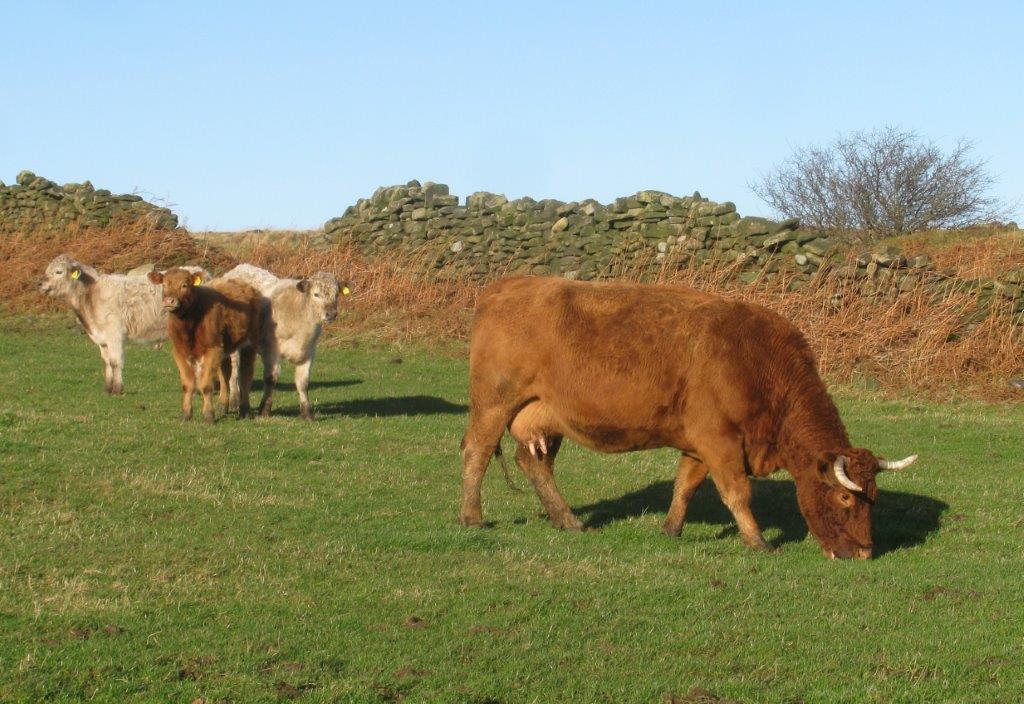 cattle on Spout House Farm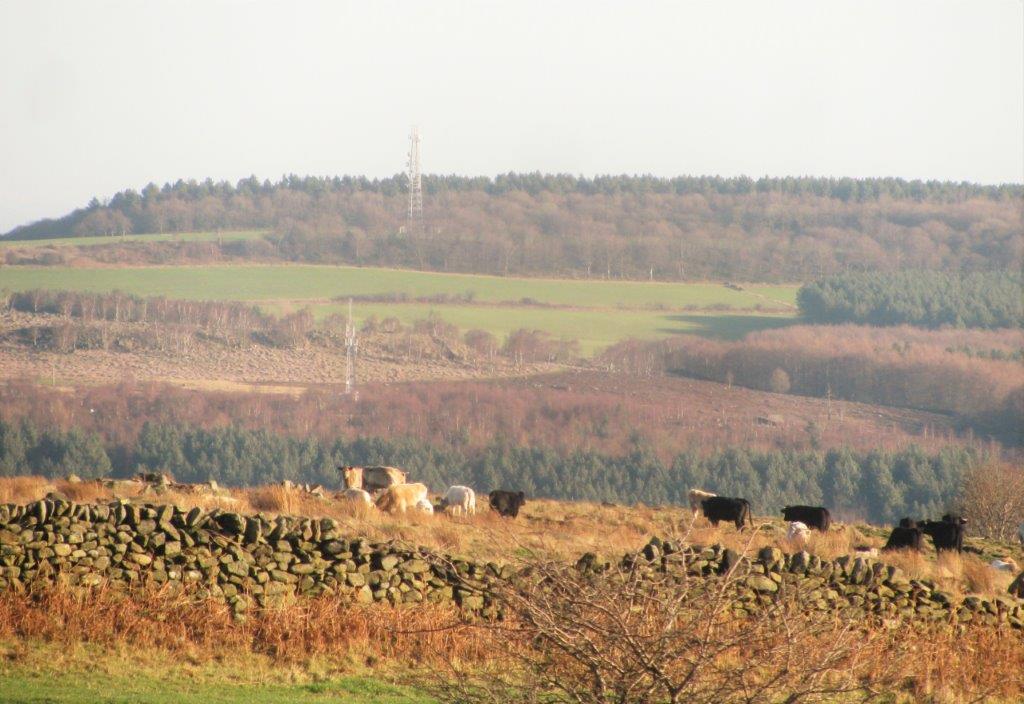 more cattle in distance on Spout House Farm. Wharncliffe transmission towers behind? (part of area to be used for investigating fracking?)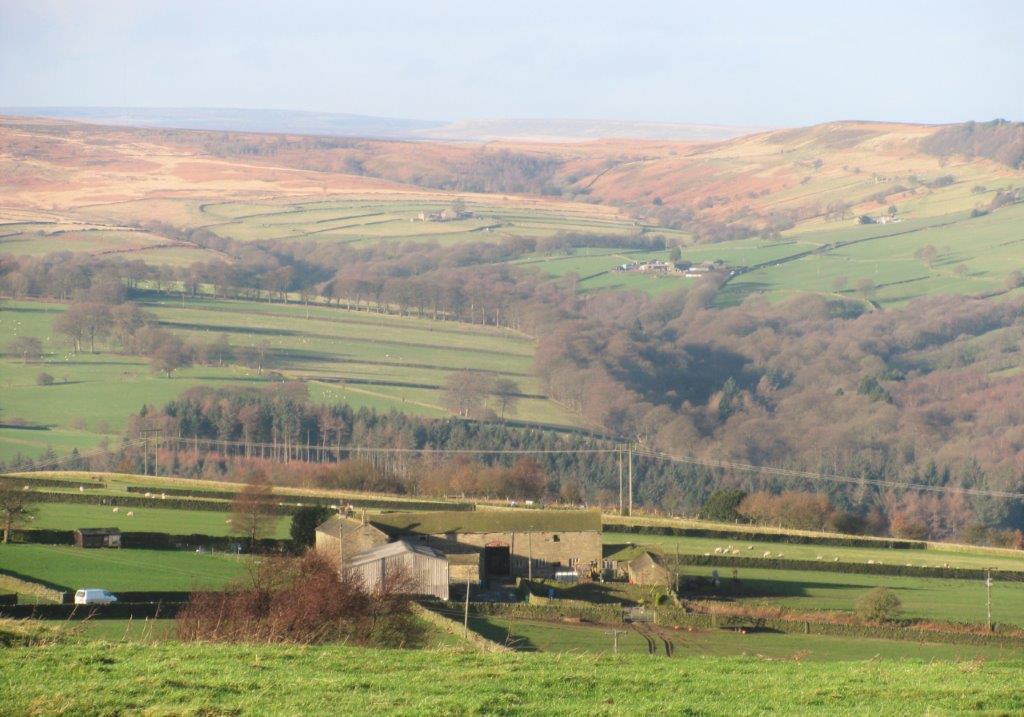 White Lee Farm?,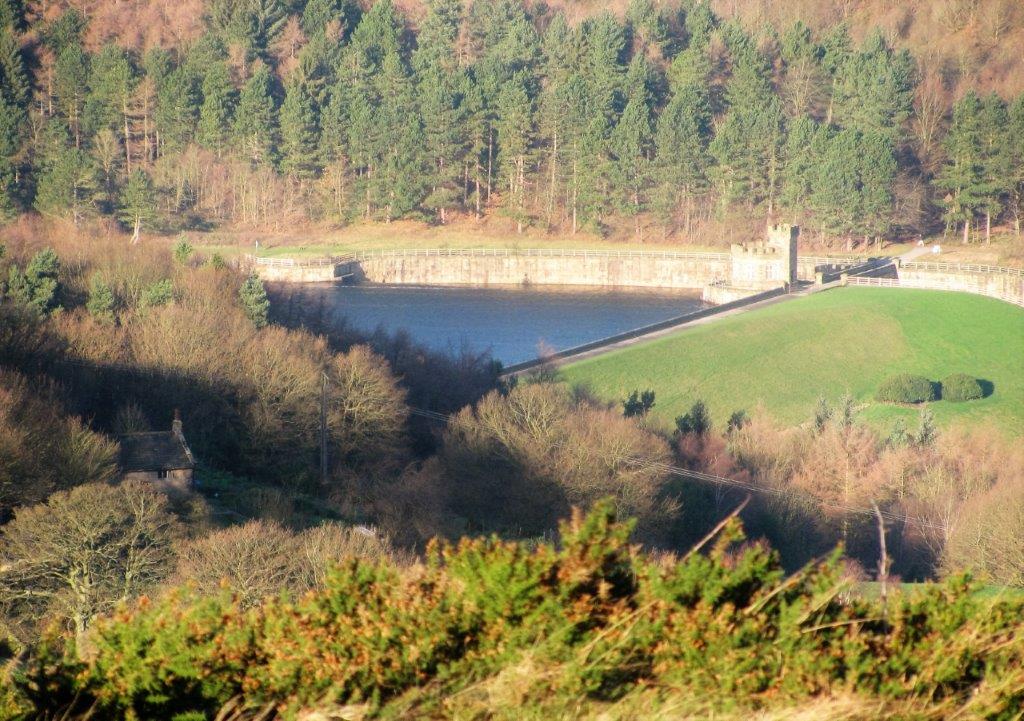 first glimpse of Broomhead Reservoir (spillway North side)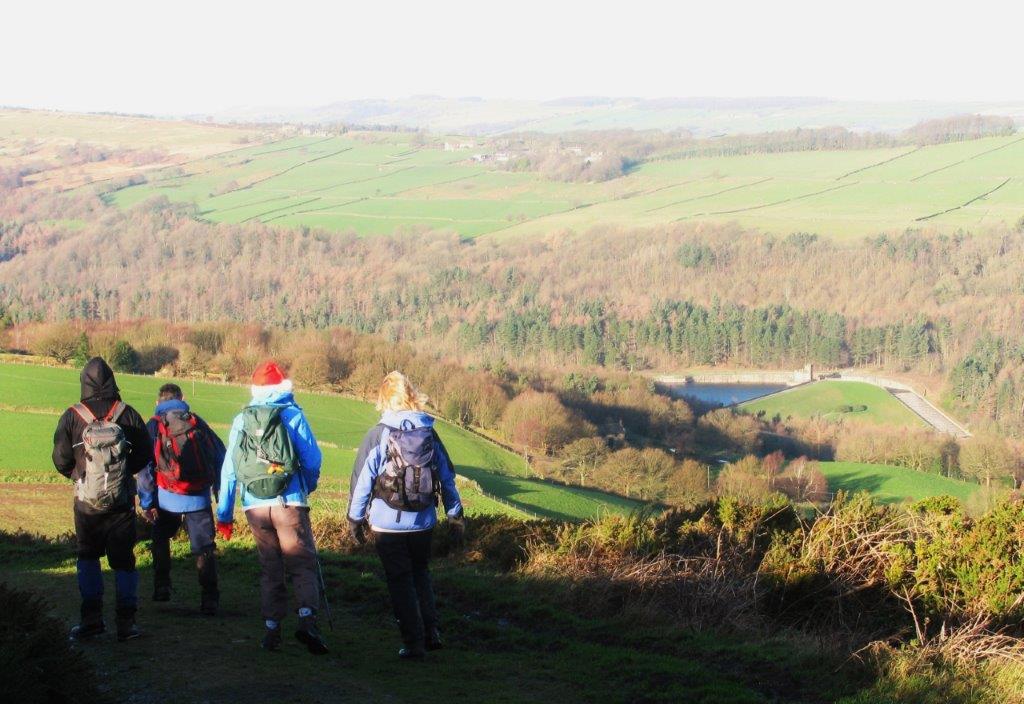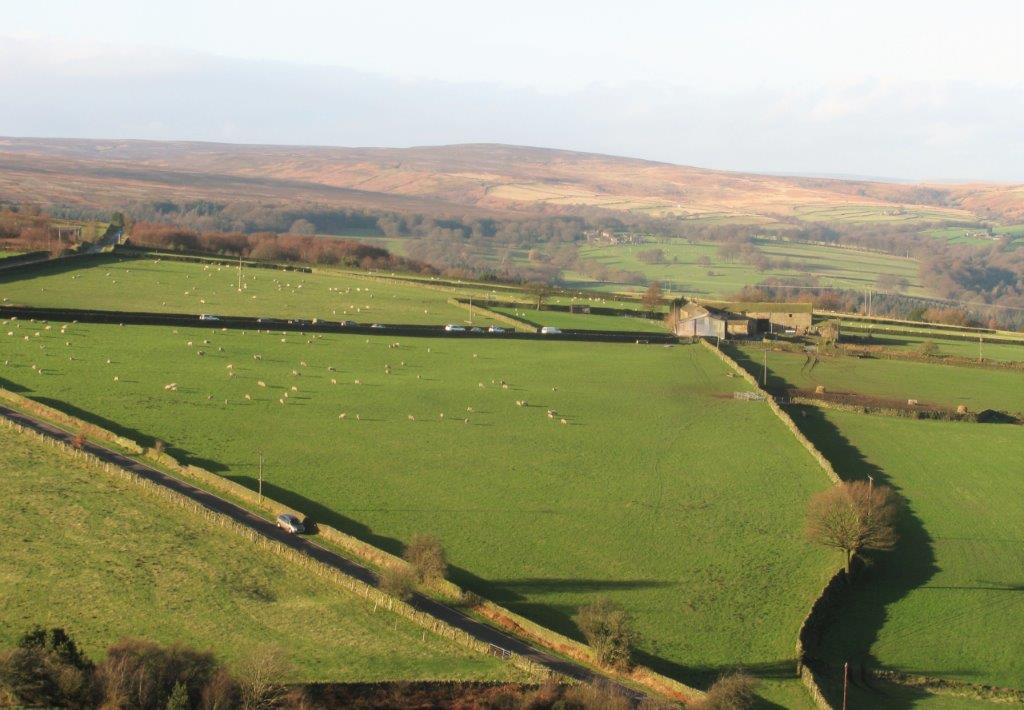 White Lee Farm again?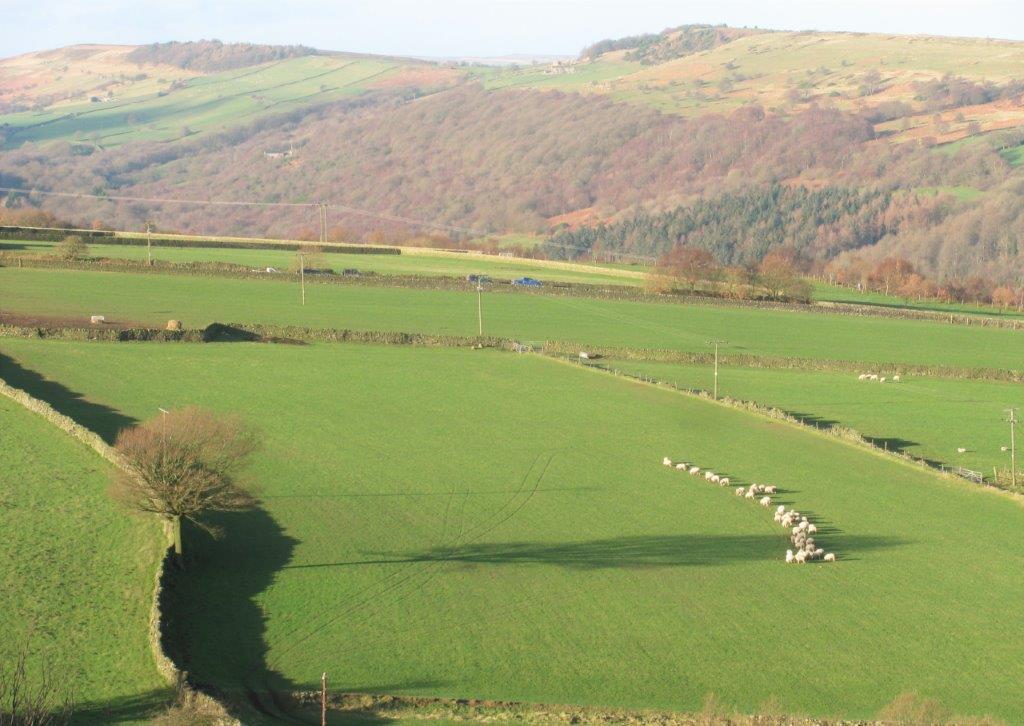 long winter shadow of tree - sheep lined up to feed on fodder dropped by farmer?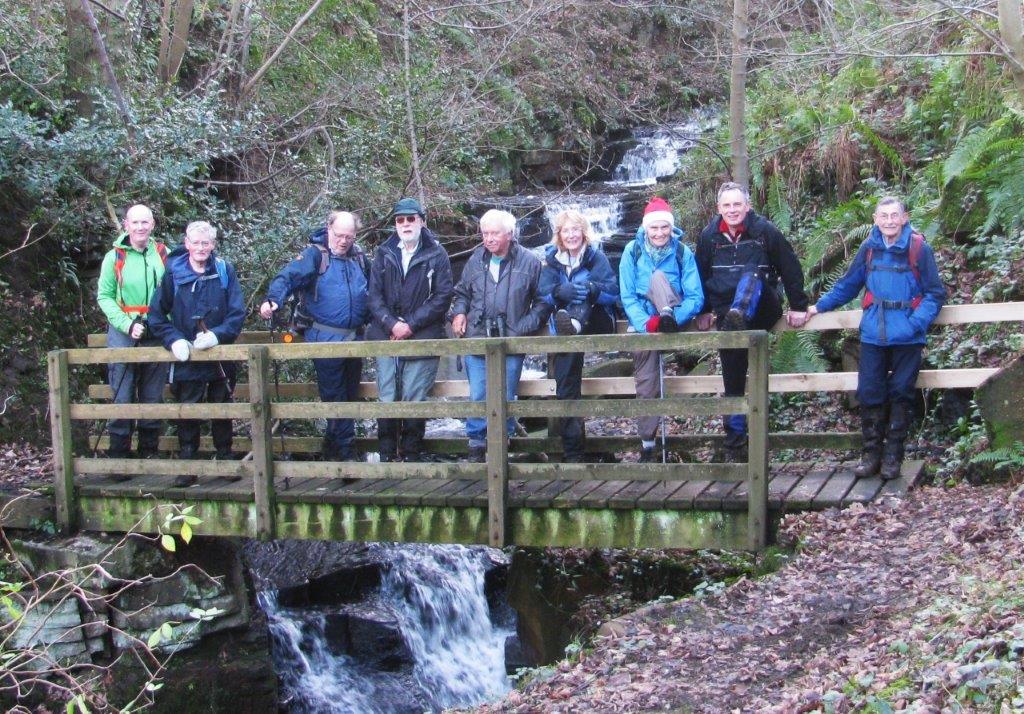 crossing Raynor Clough near Snell House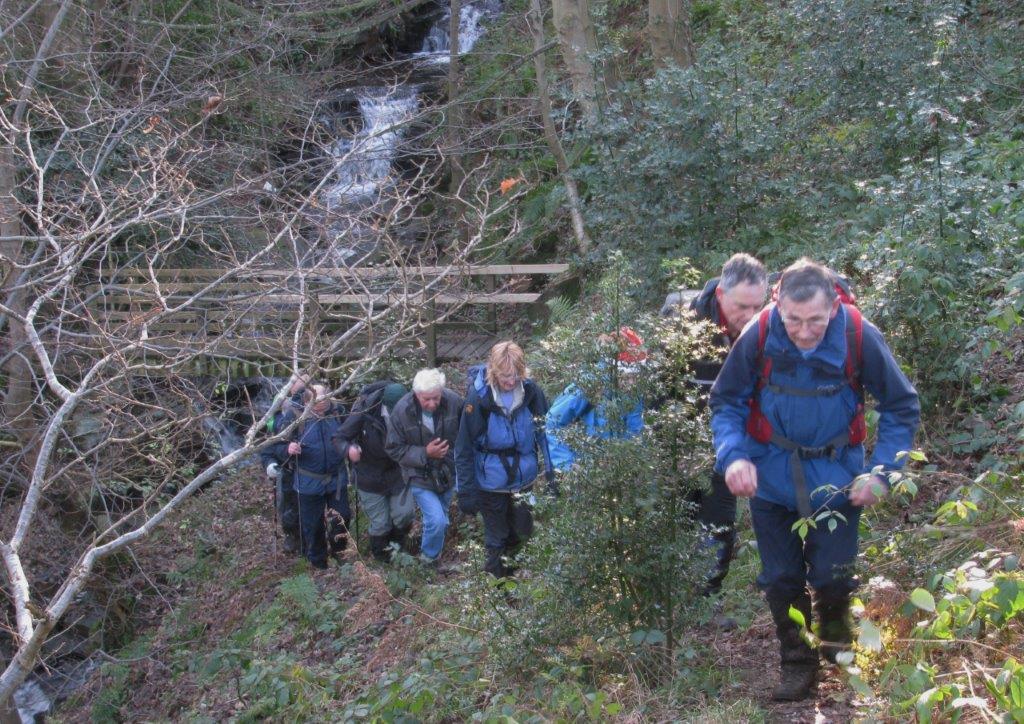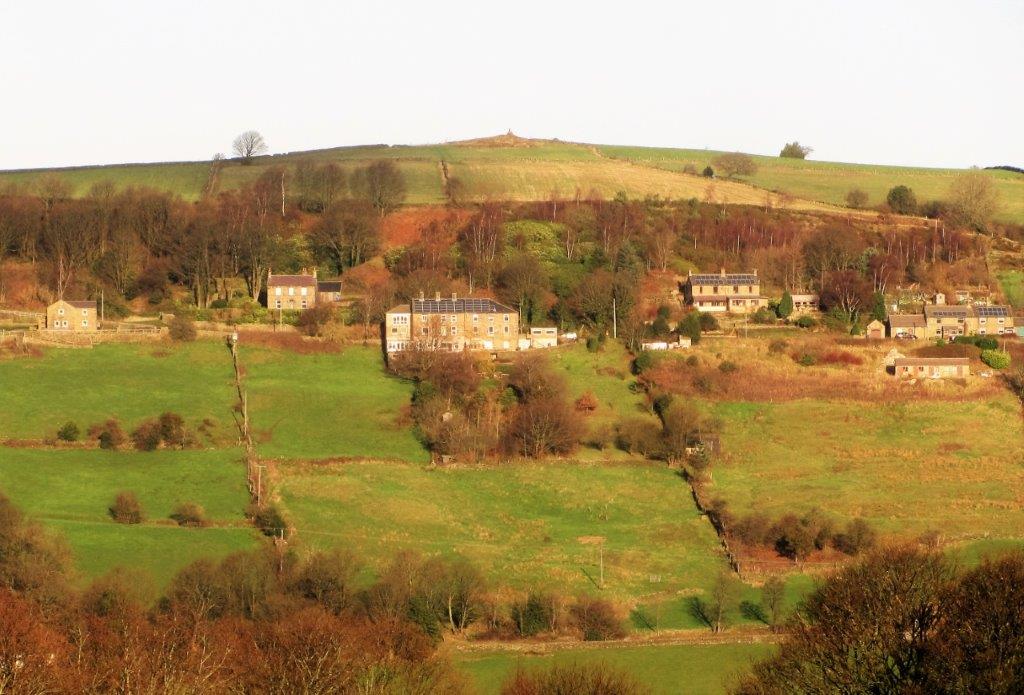 Sunny Bank Rd up to Bolsterstone with Round Hill behind?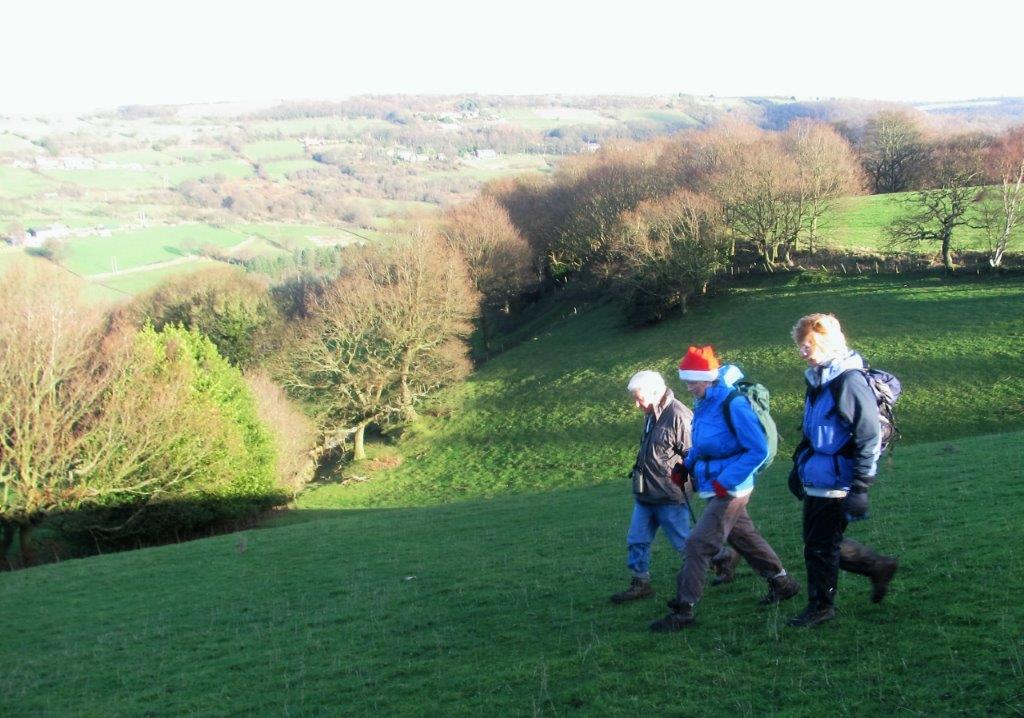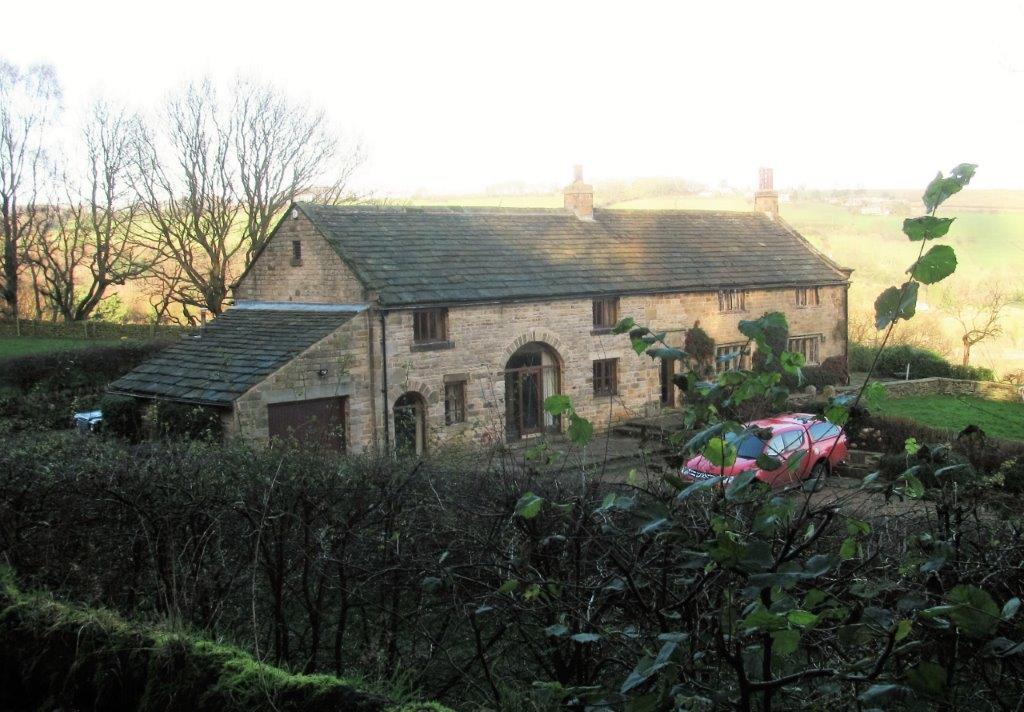 Rocher Farm?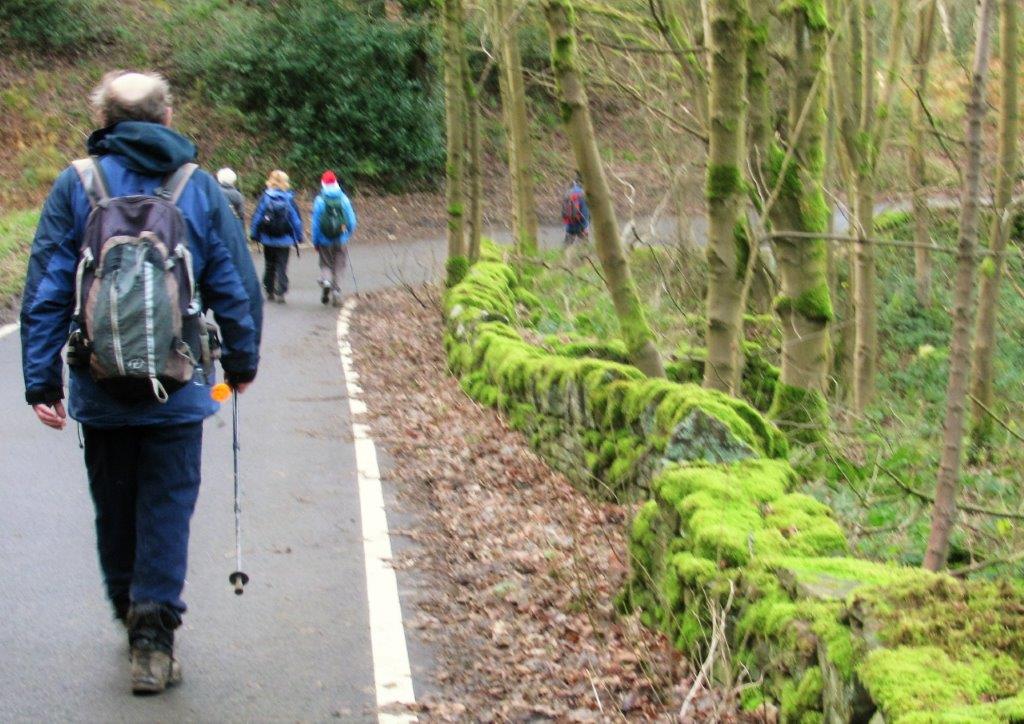 named - New Road?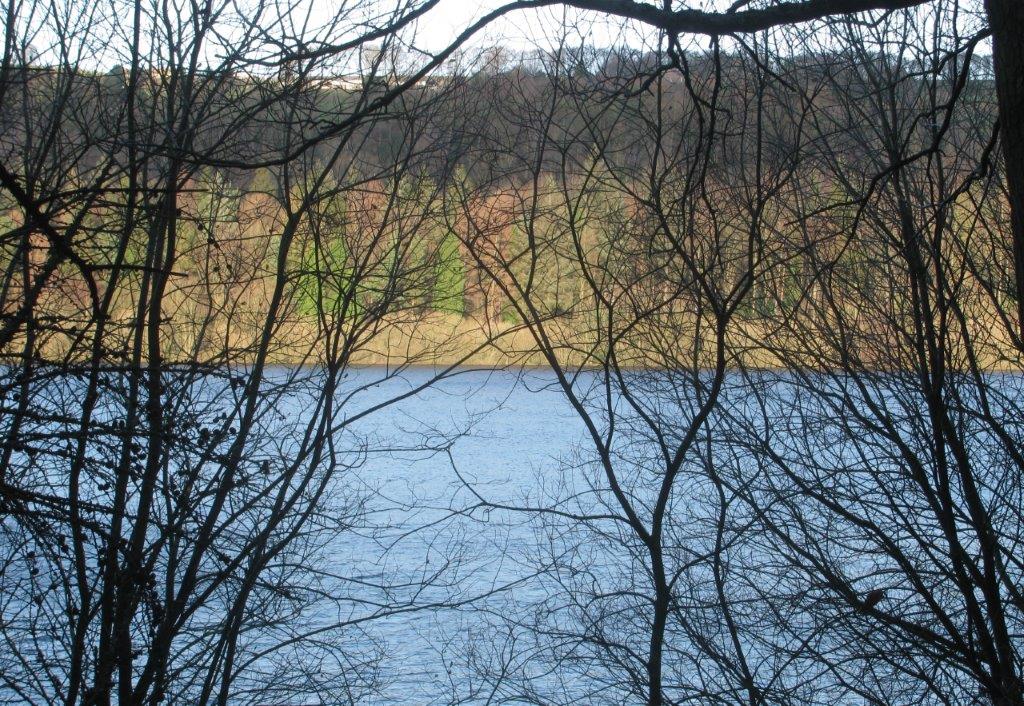 Broomhead Reservoir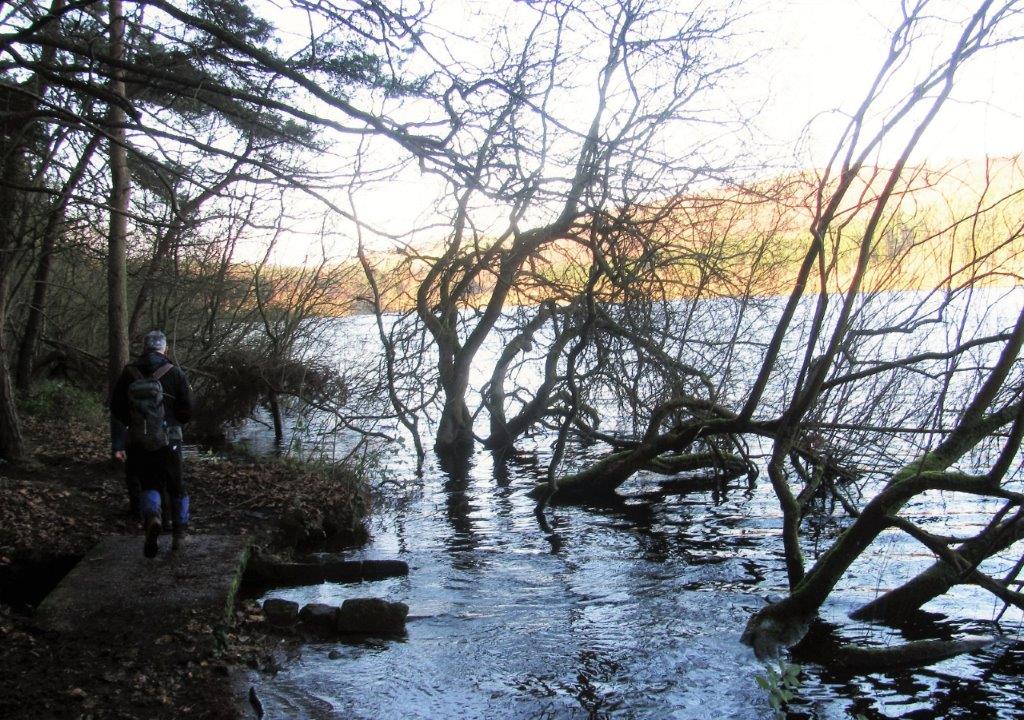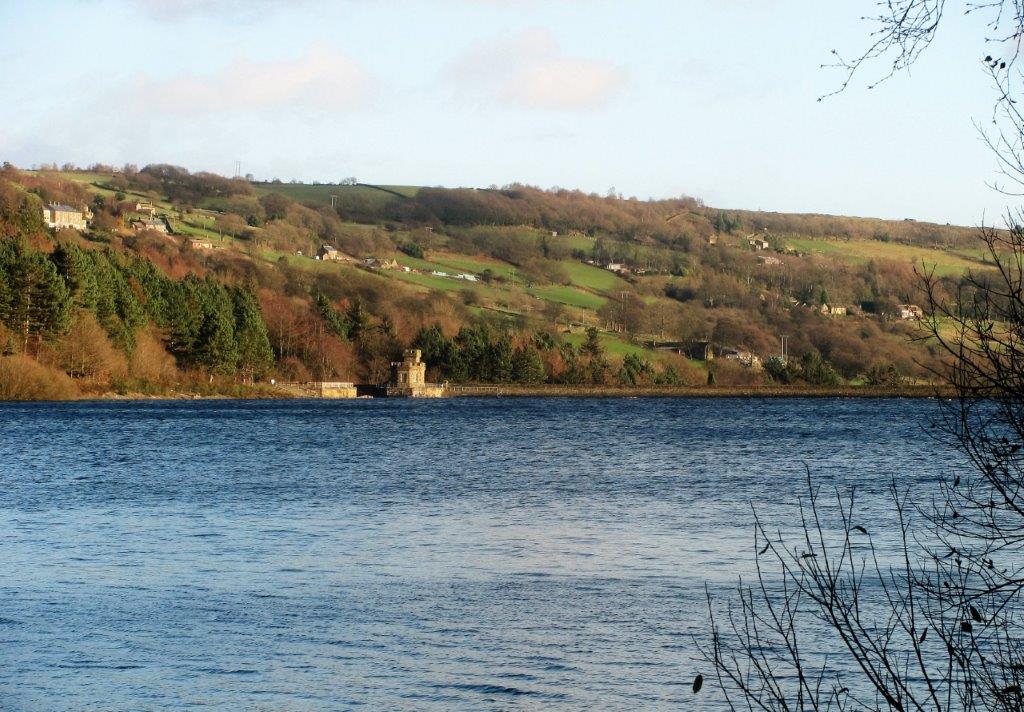 looking towards Broomhead Reservoir 'wall'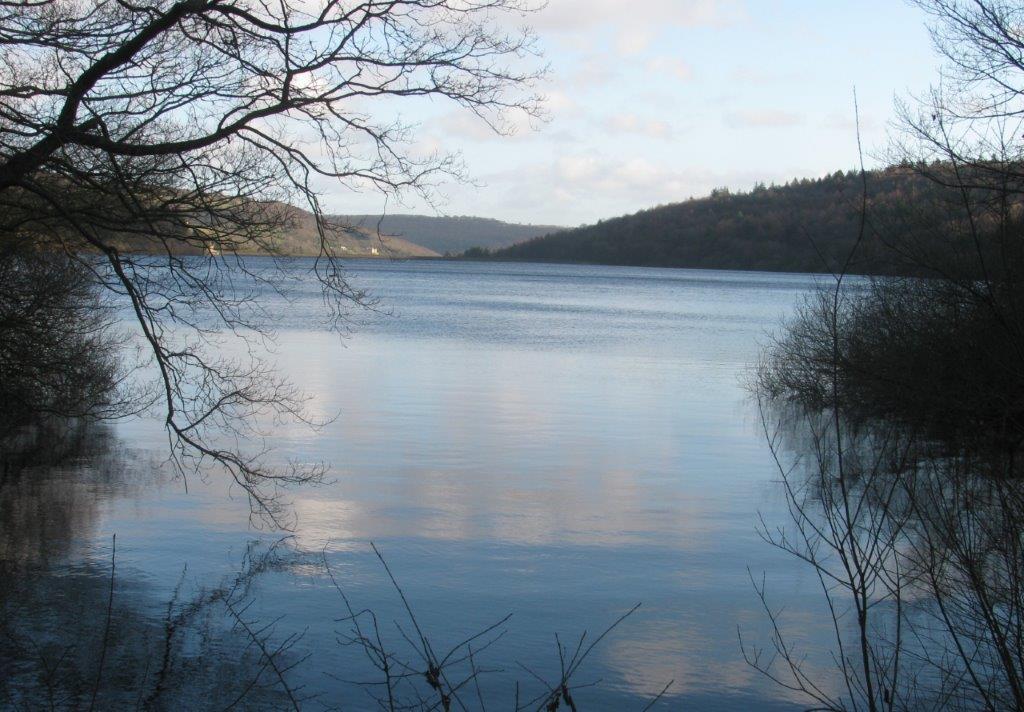 as above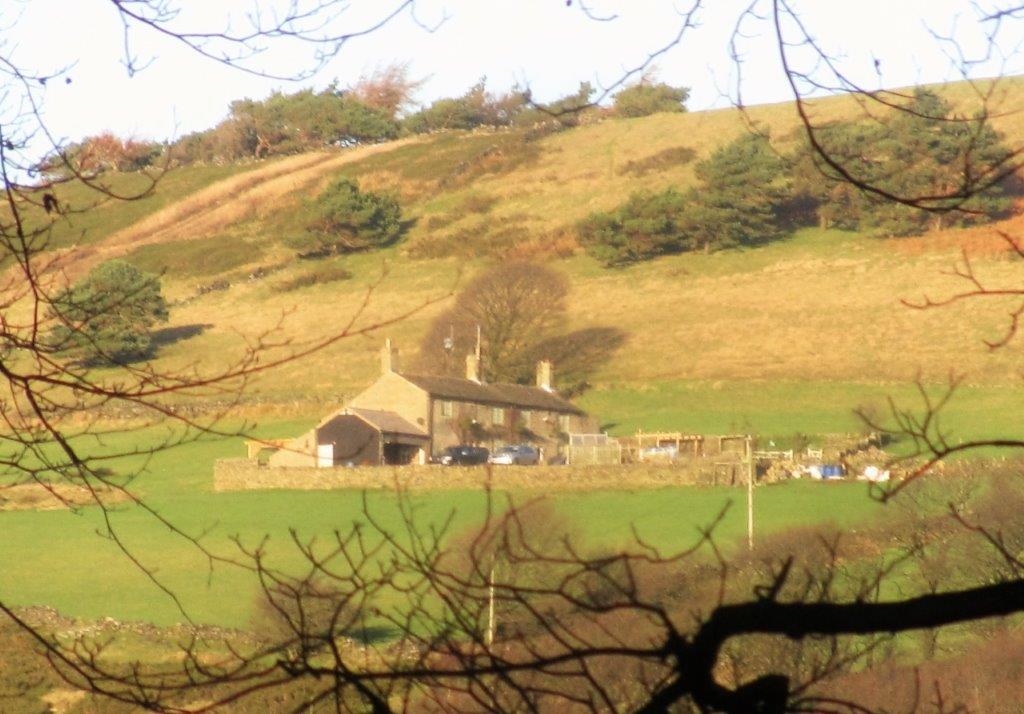 ?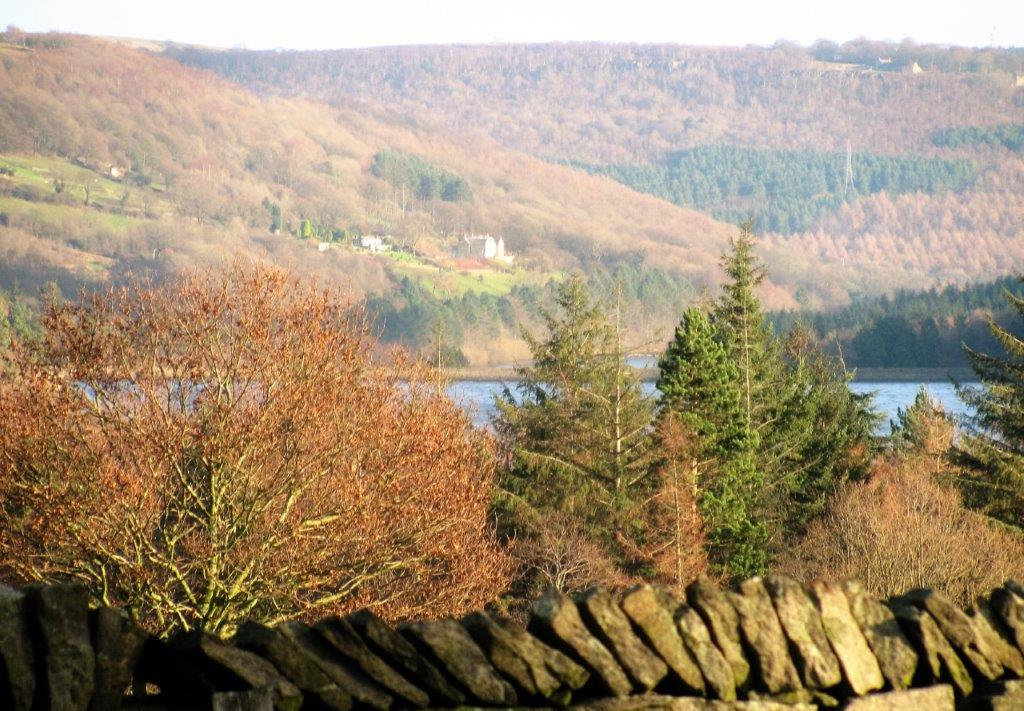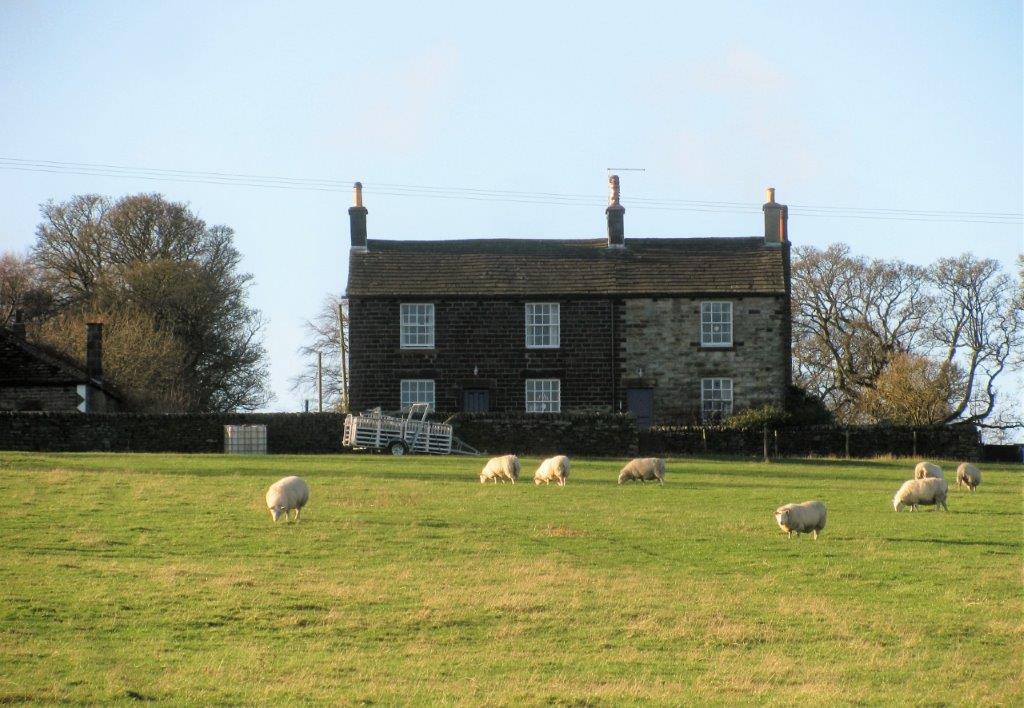 houses in Broomhead Park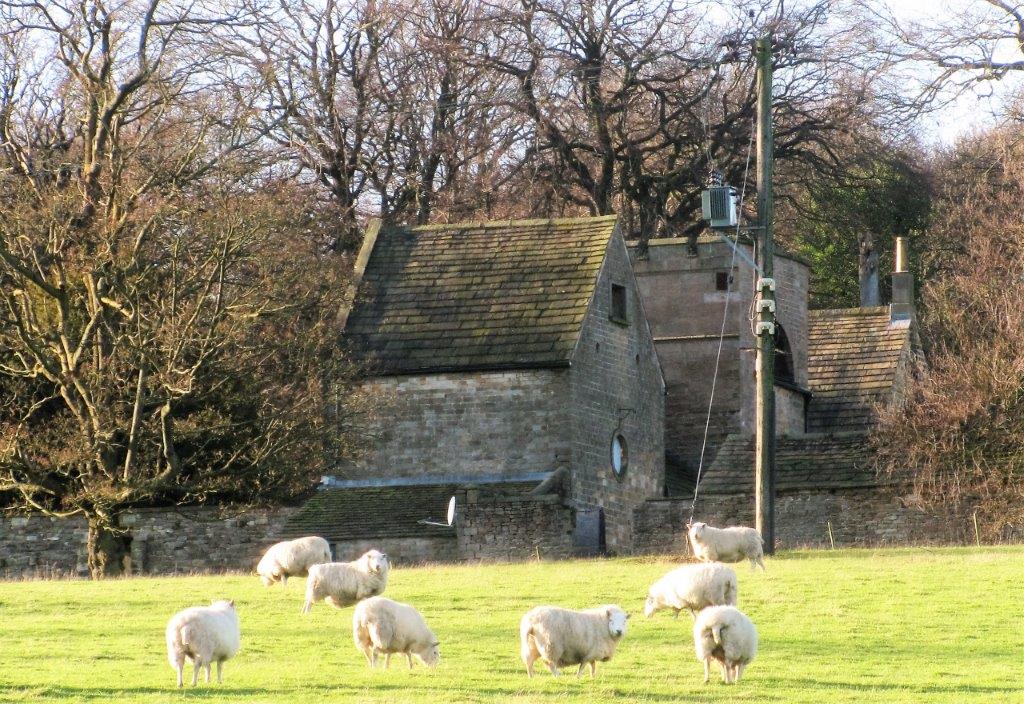 part of Broomhead Hall? - the hall was apparently demolished in 1976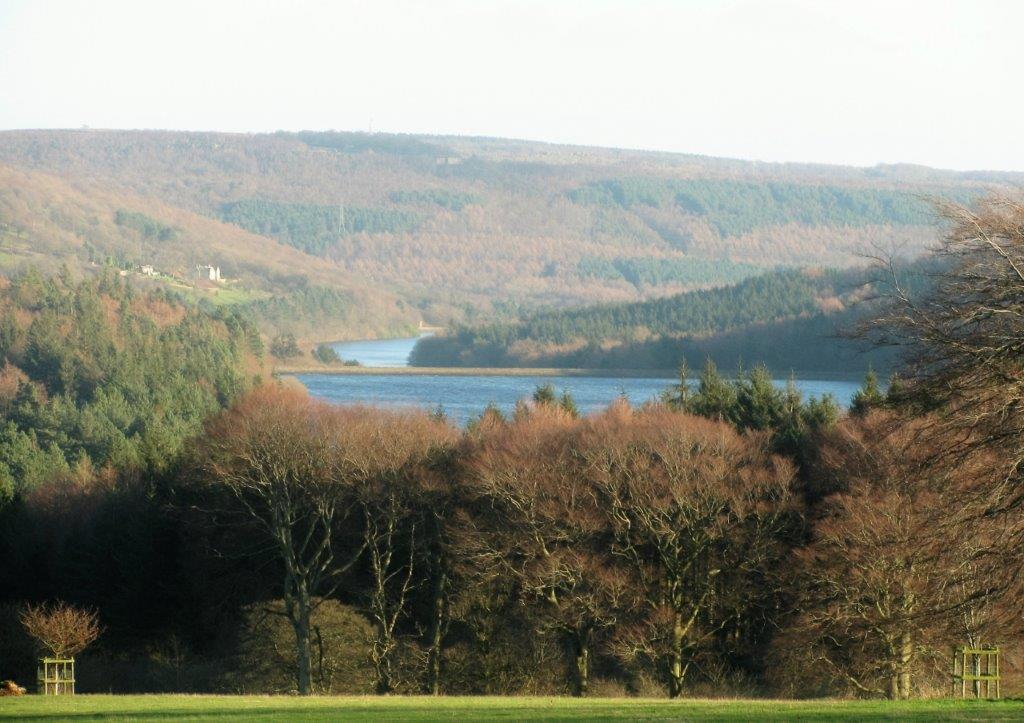 More Hall Reservoir in distance, Broomhead Reservoir closer up. Wharncliffe Woods / Chase behind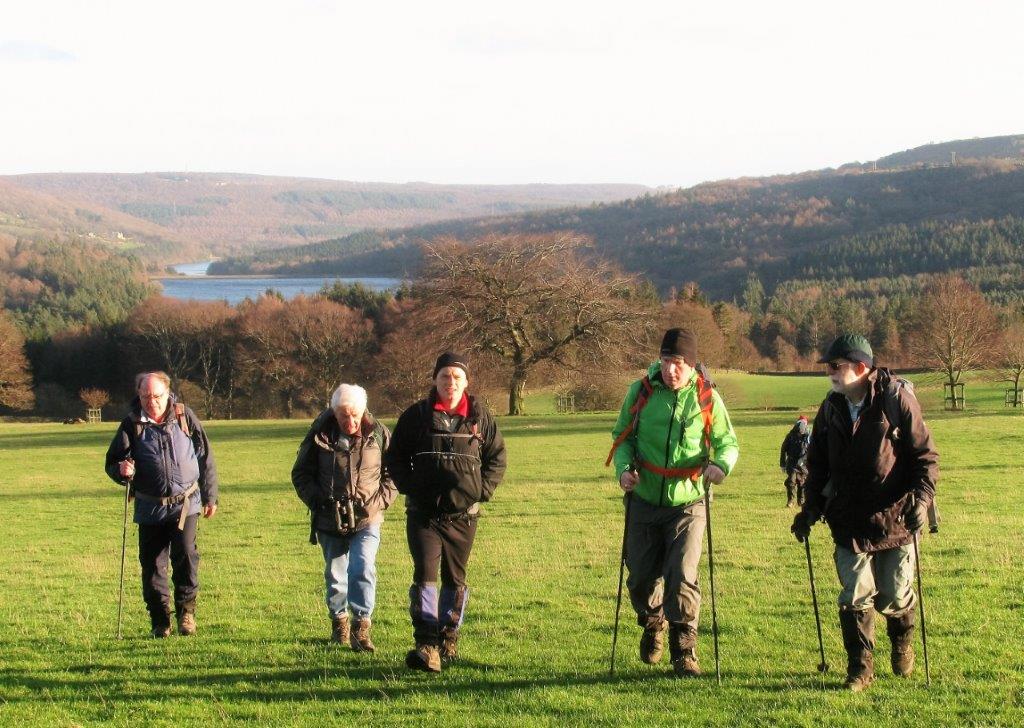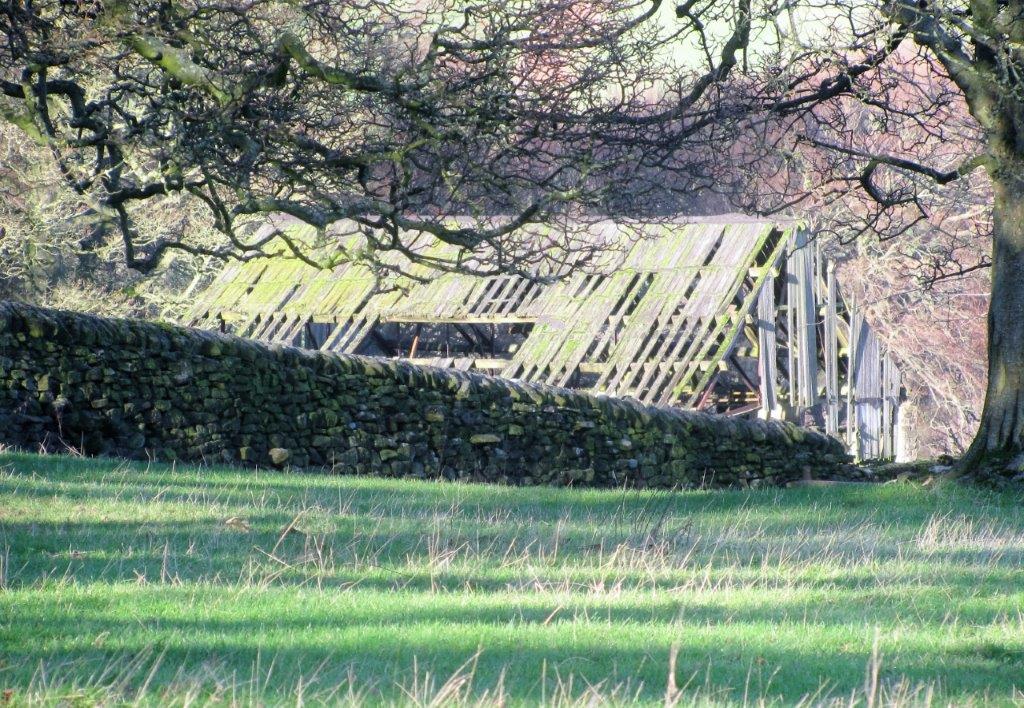 old wooden barn?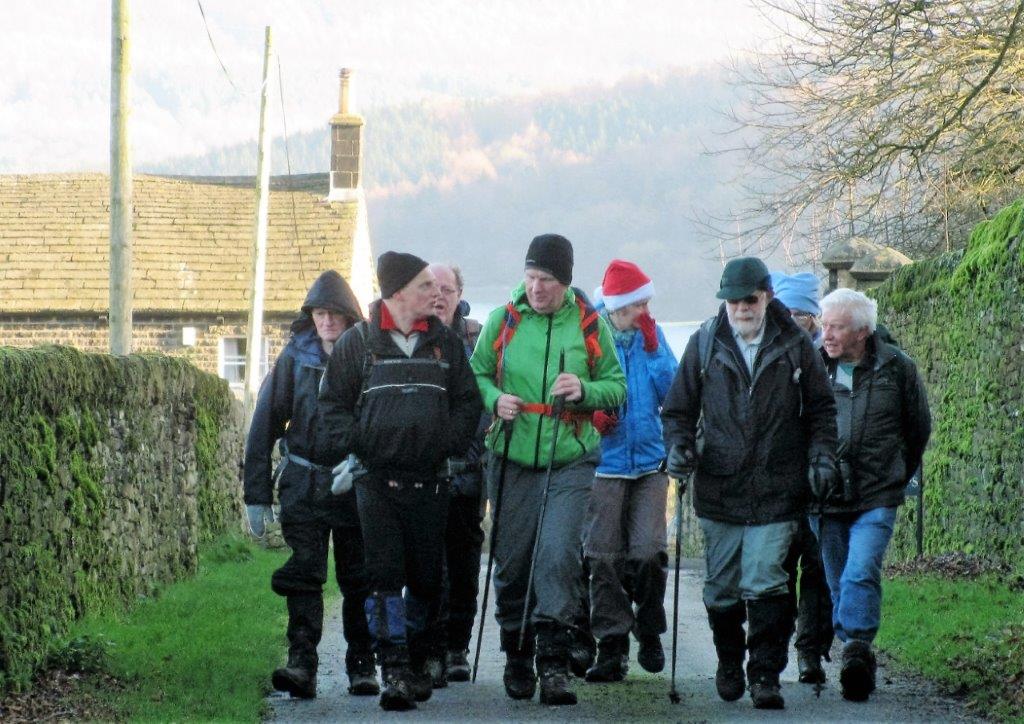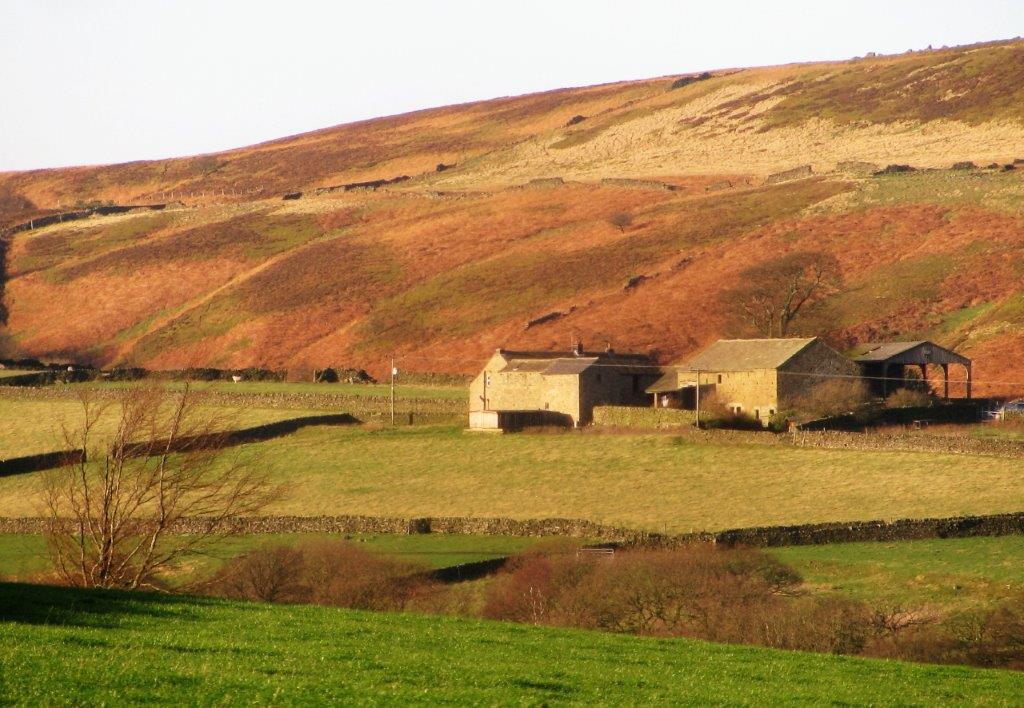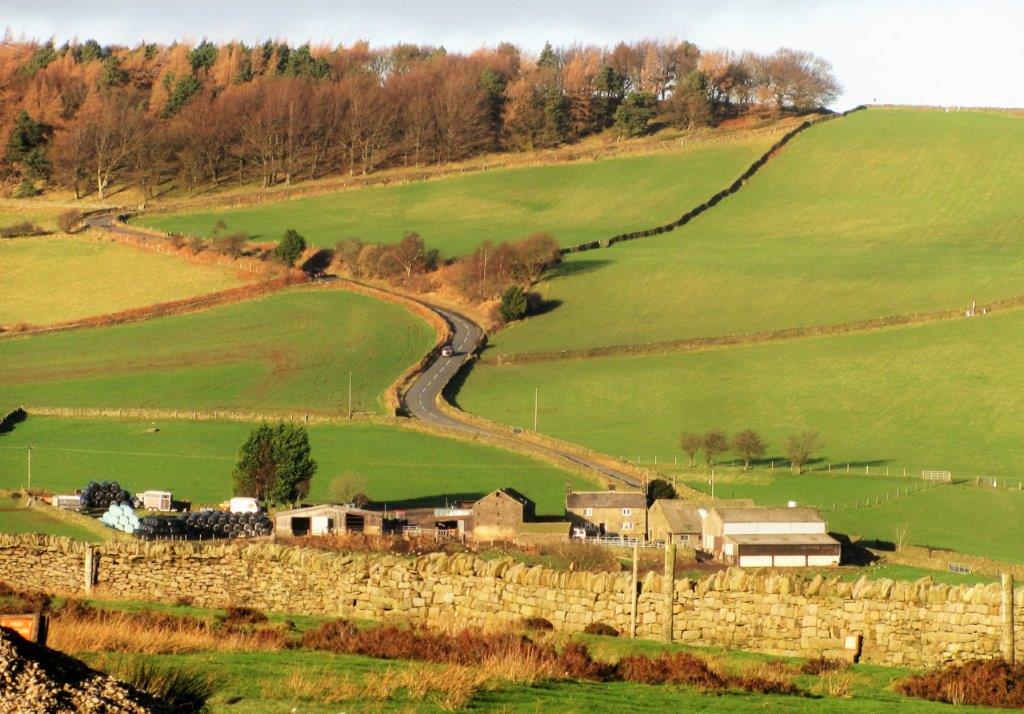 Road towards Midhopestones. Garlic House Farm in foreground? Tour de France route in 2014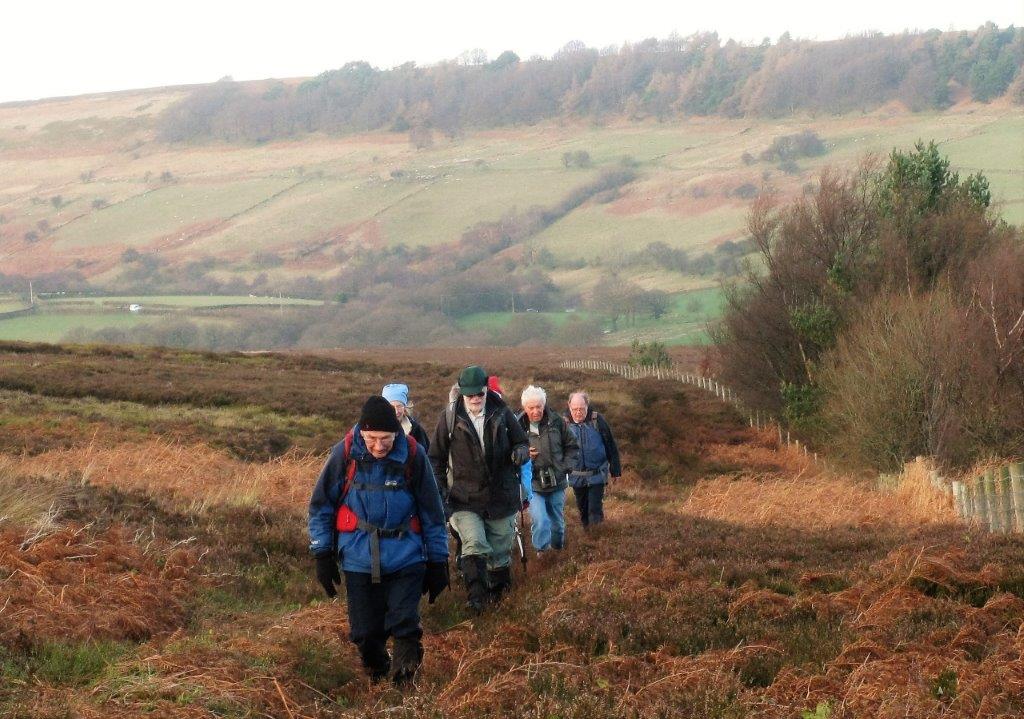 roughly following Mortimer Road in moorland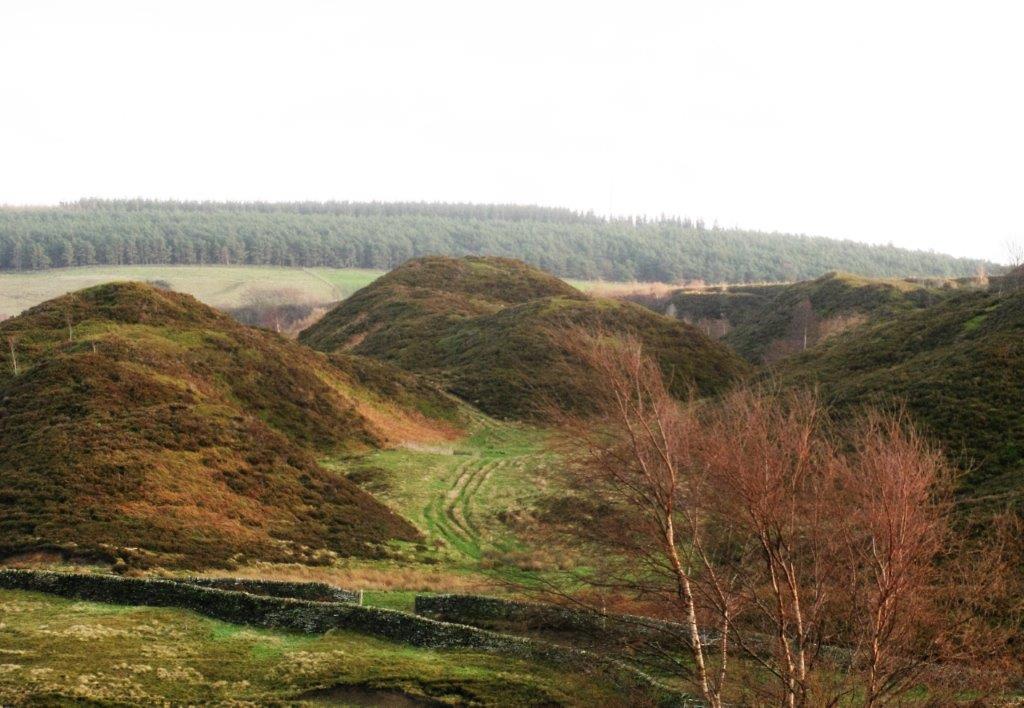 Canyard Hills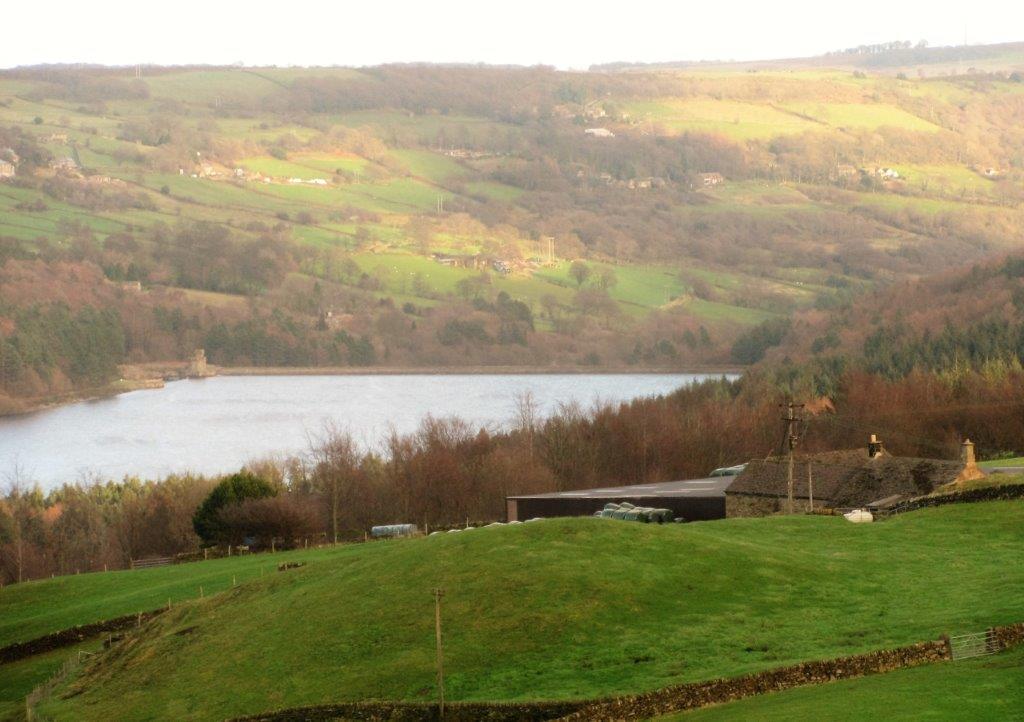 Old Booth Farm? with Broomhead Reservoir behind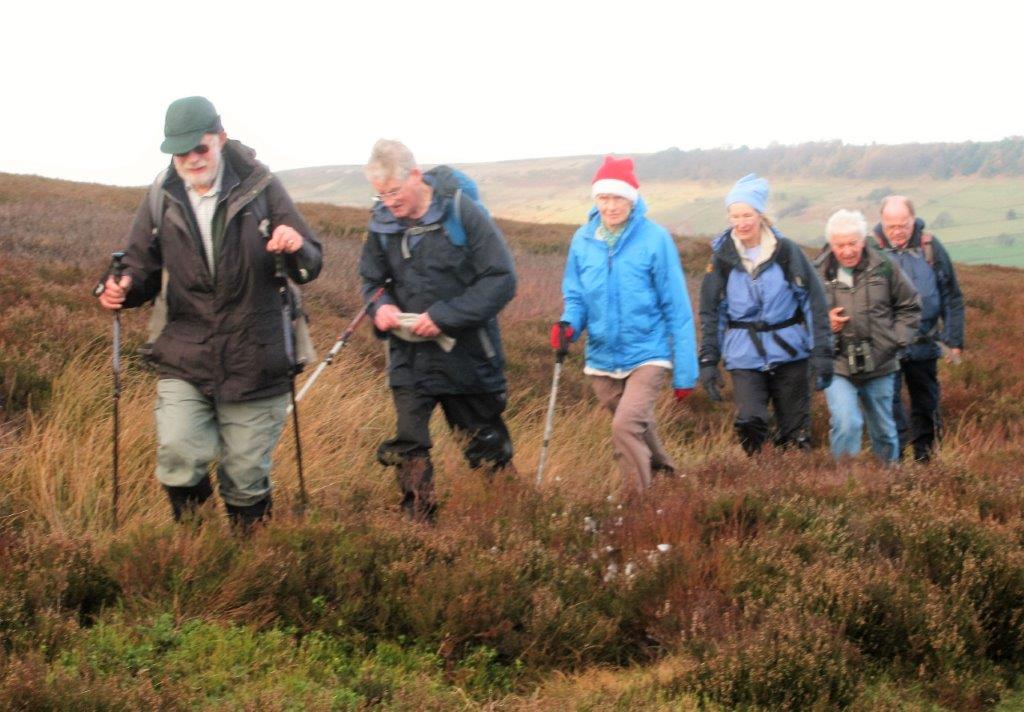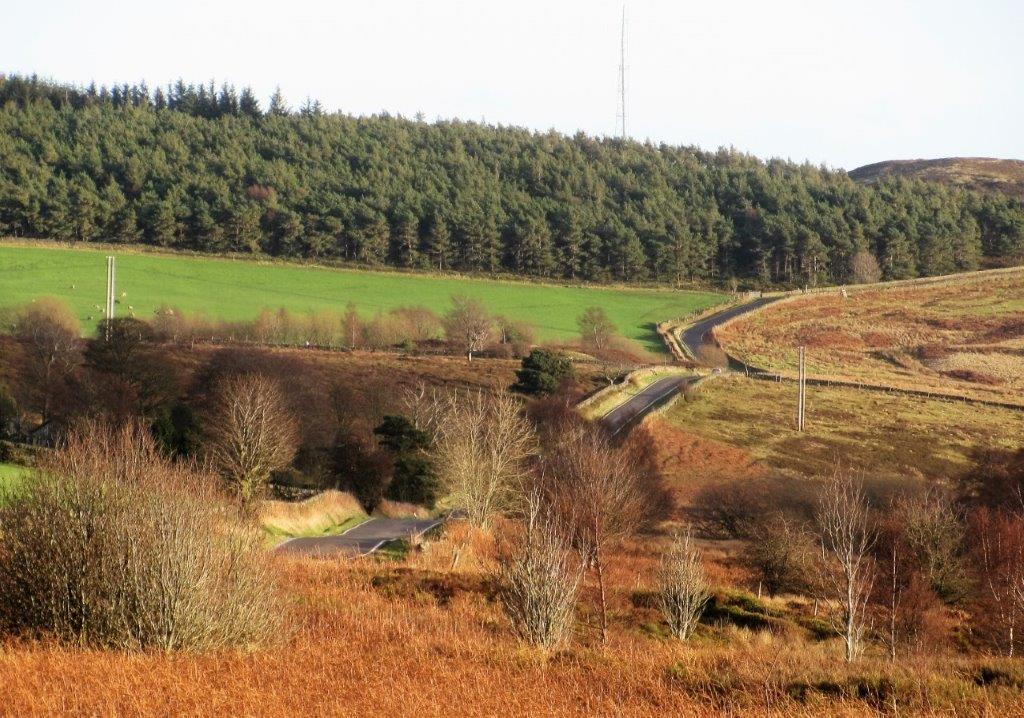 Penistone Road. Woods behind still named White Lee Moor. Tour de France in 2014 turned up here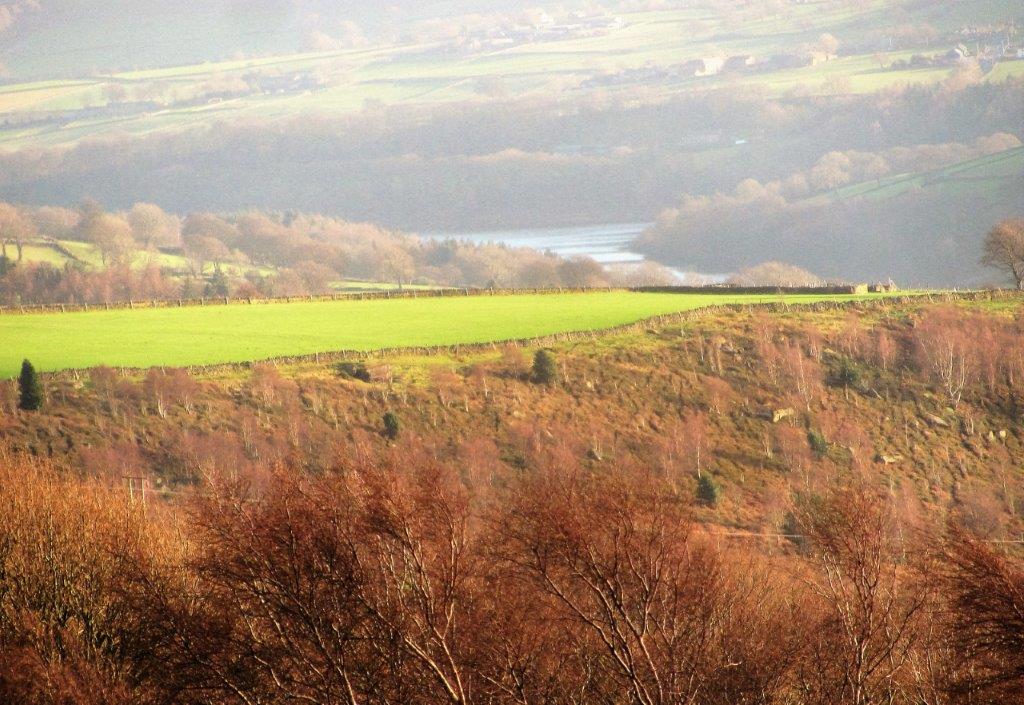 Damflask reservoir in Distance with Agden Side in foreground? Agden Reservoir hidden from view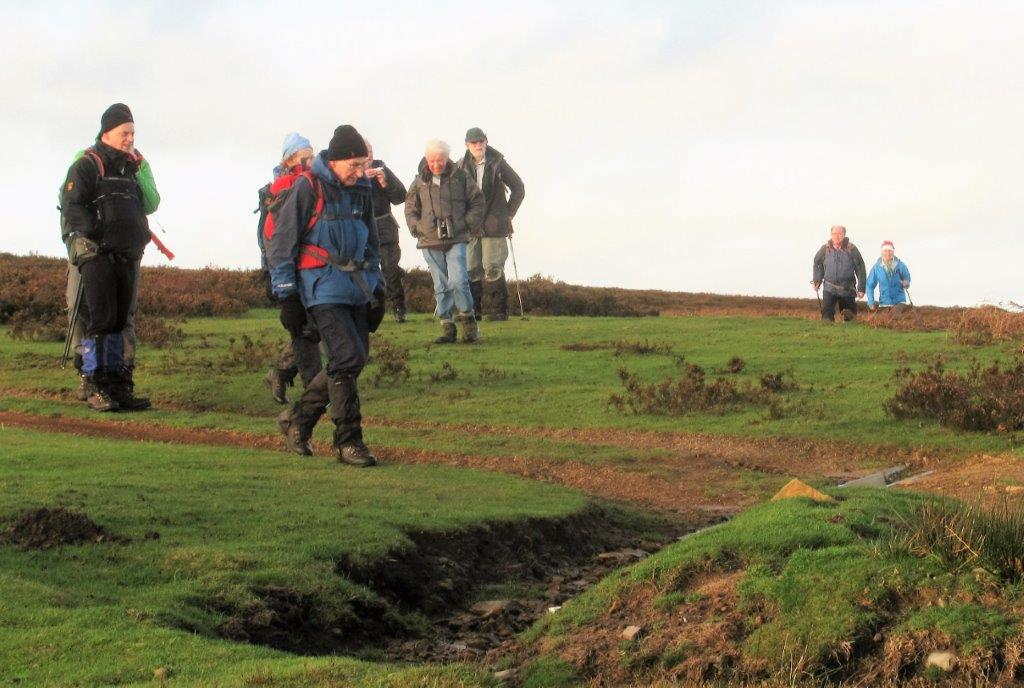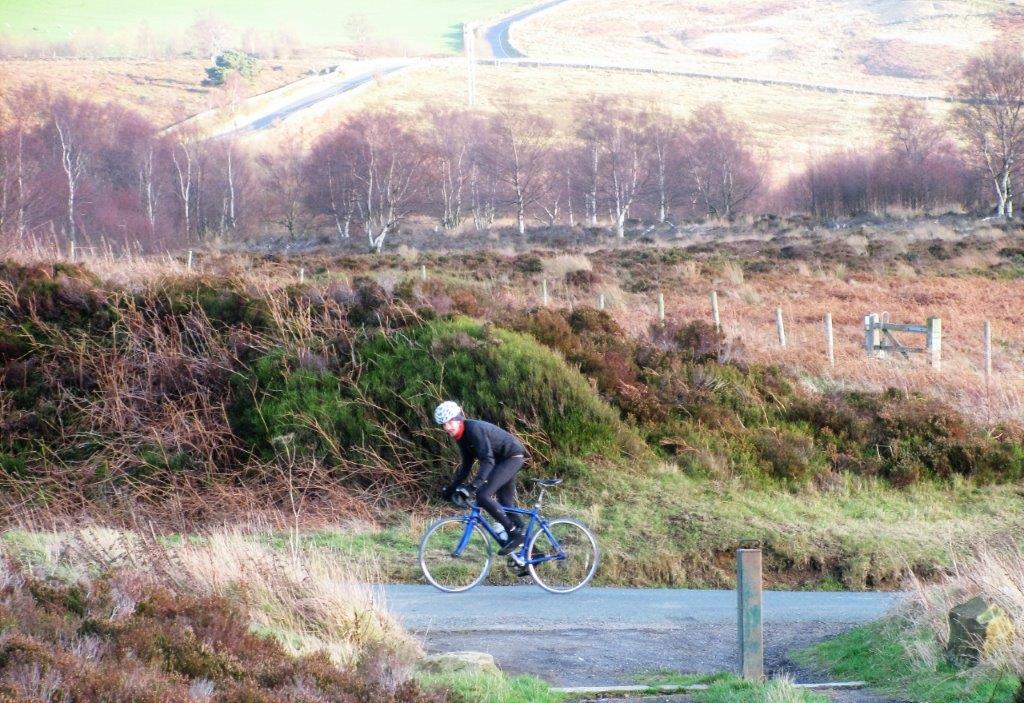 Mortimer Road near Bar Dyke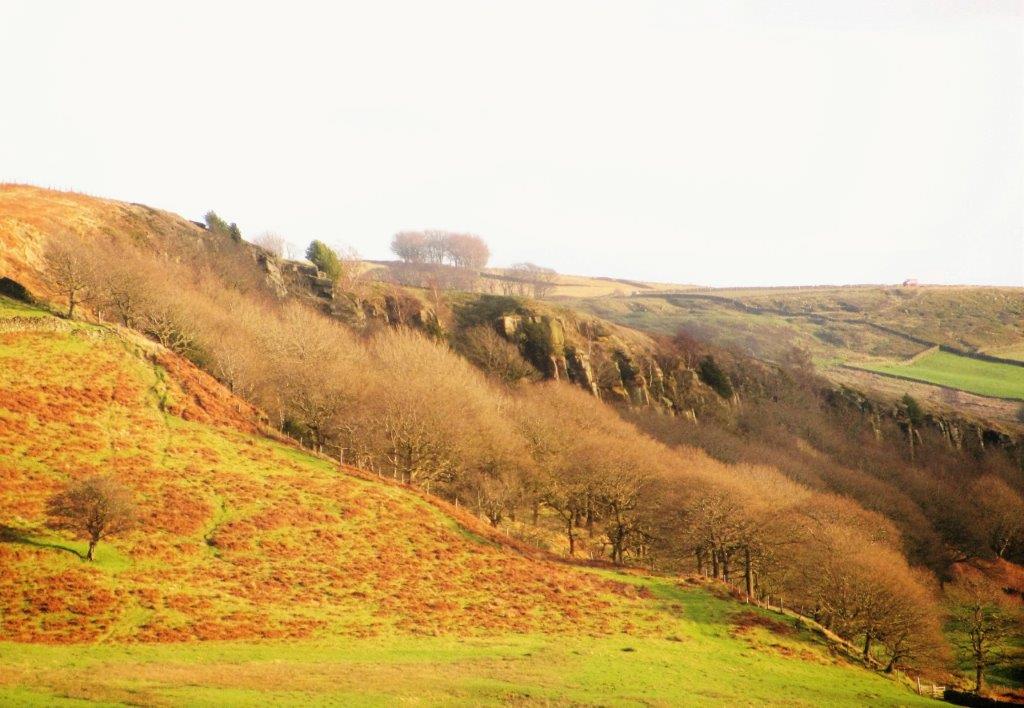 Rocher Rocks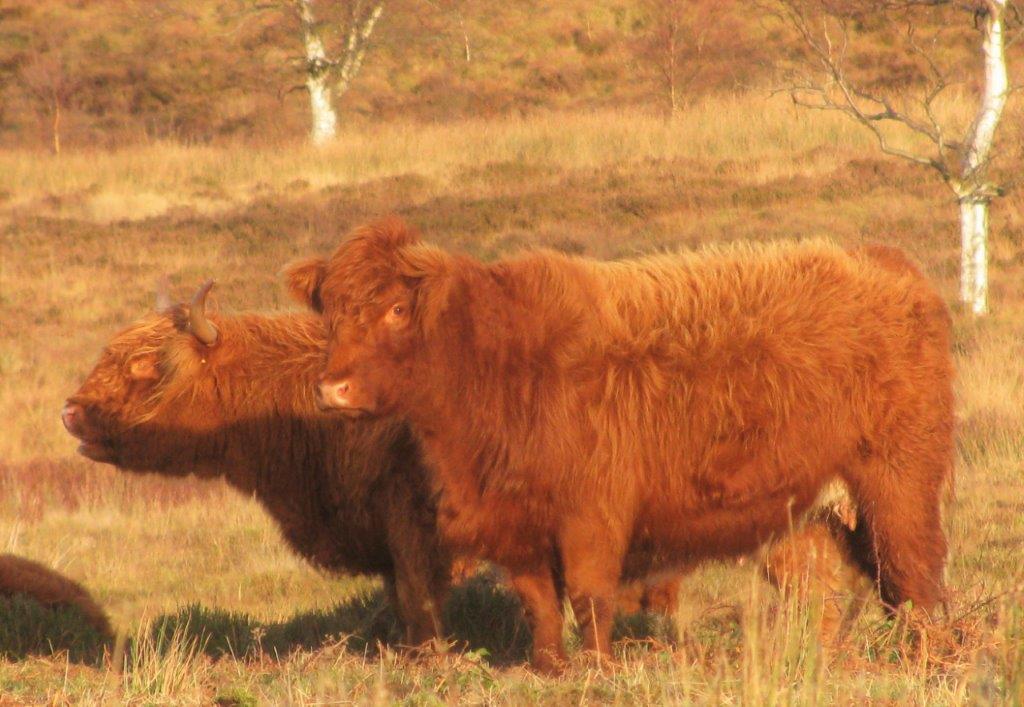 Highland Cattle in Cowell Flat - bull behind?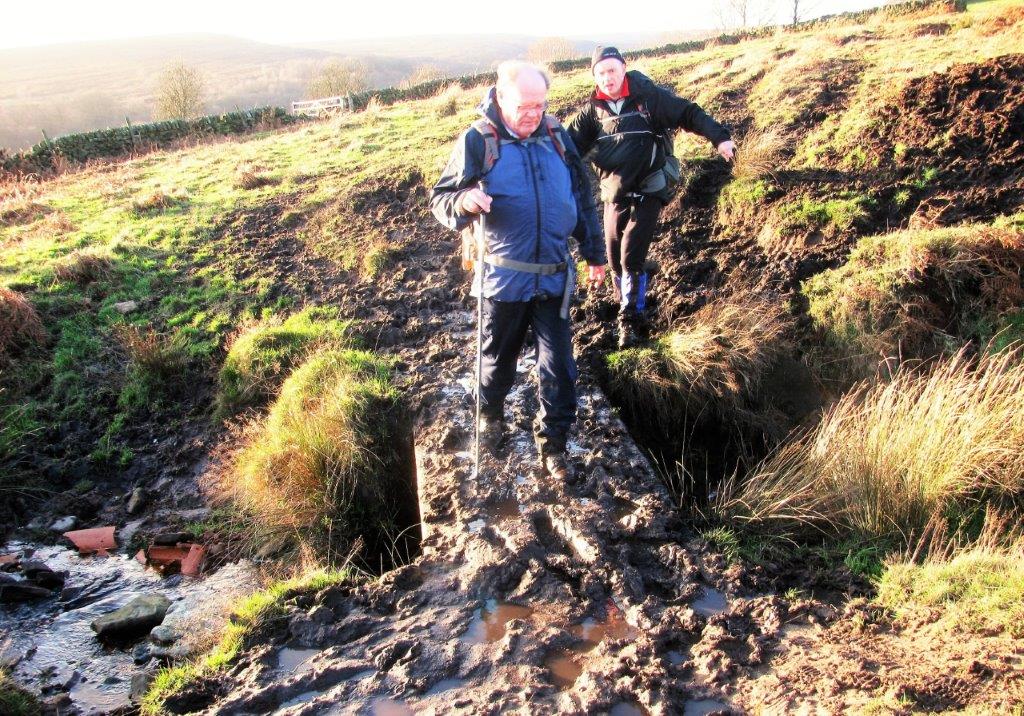 a bridge too muddy?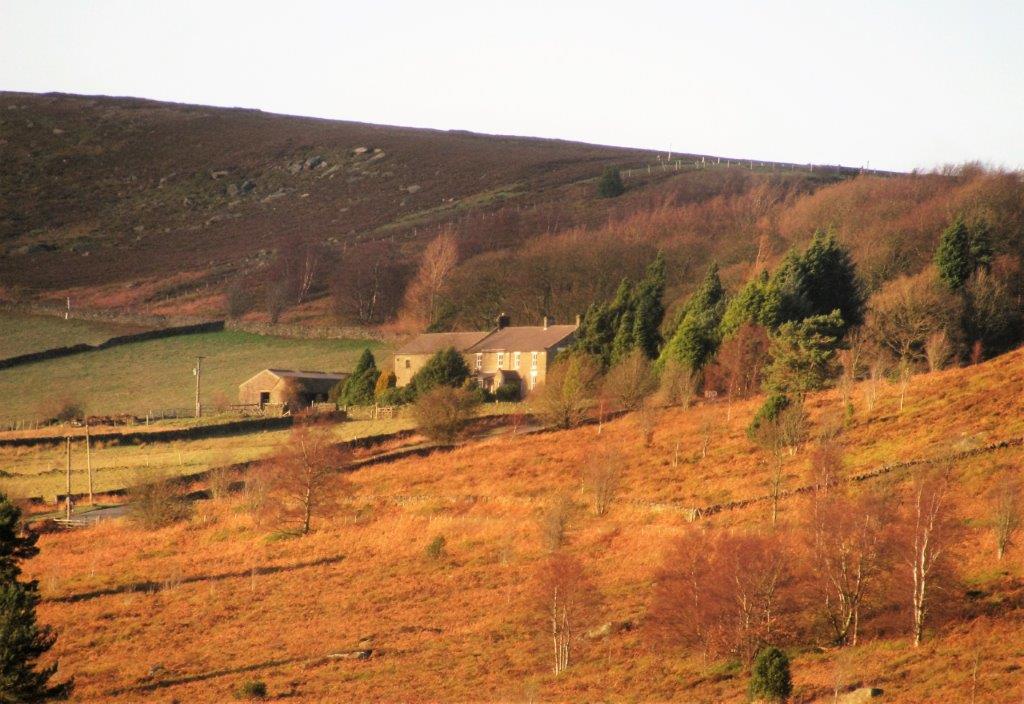 zoomed in to Mortimer House?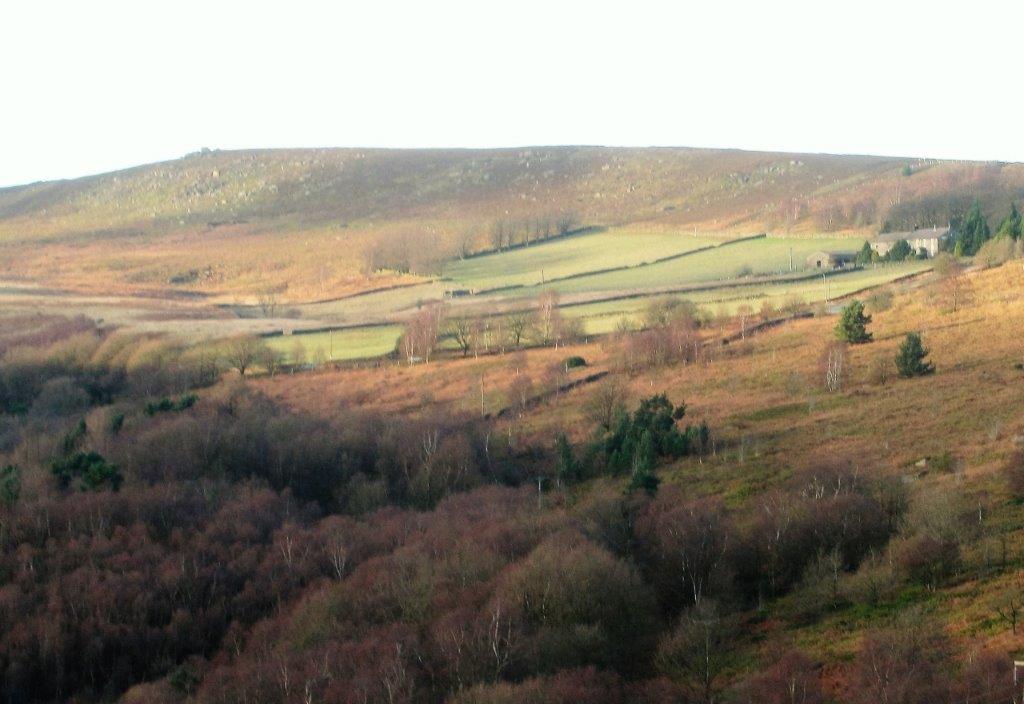 house above from afar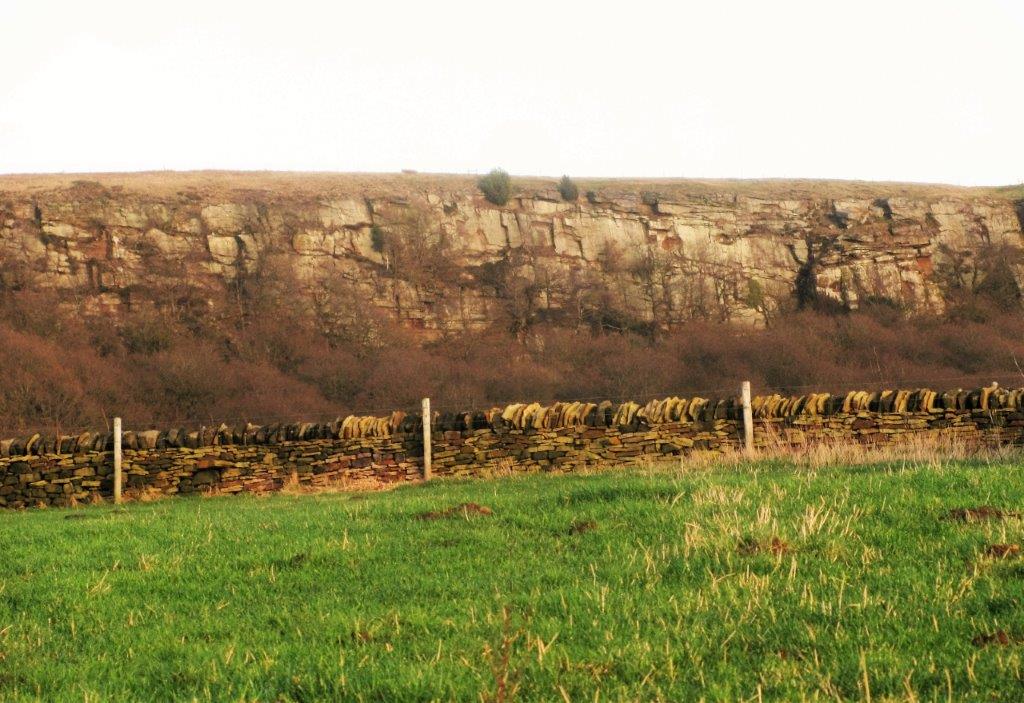 Rocher Rocks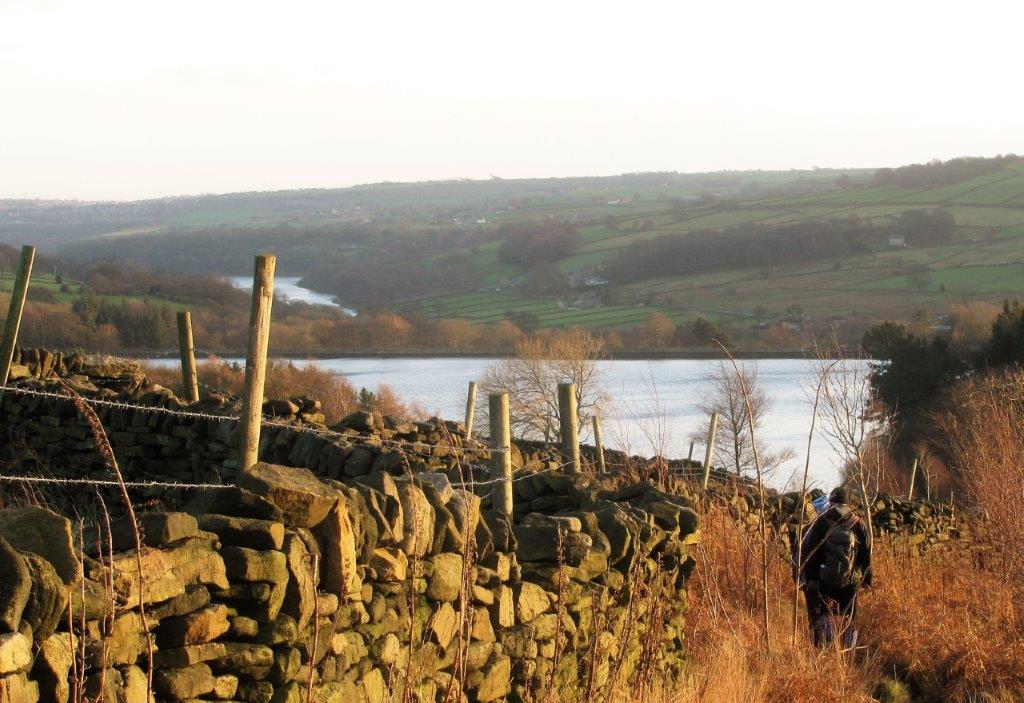 Agden then Damflask Reservoirs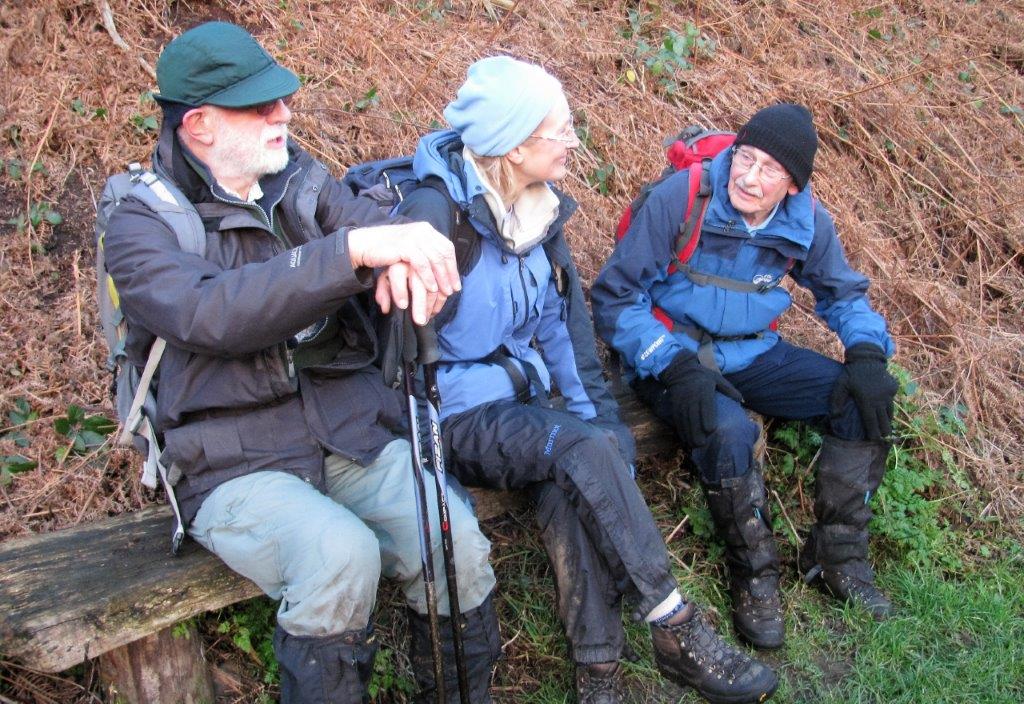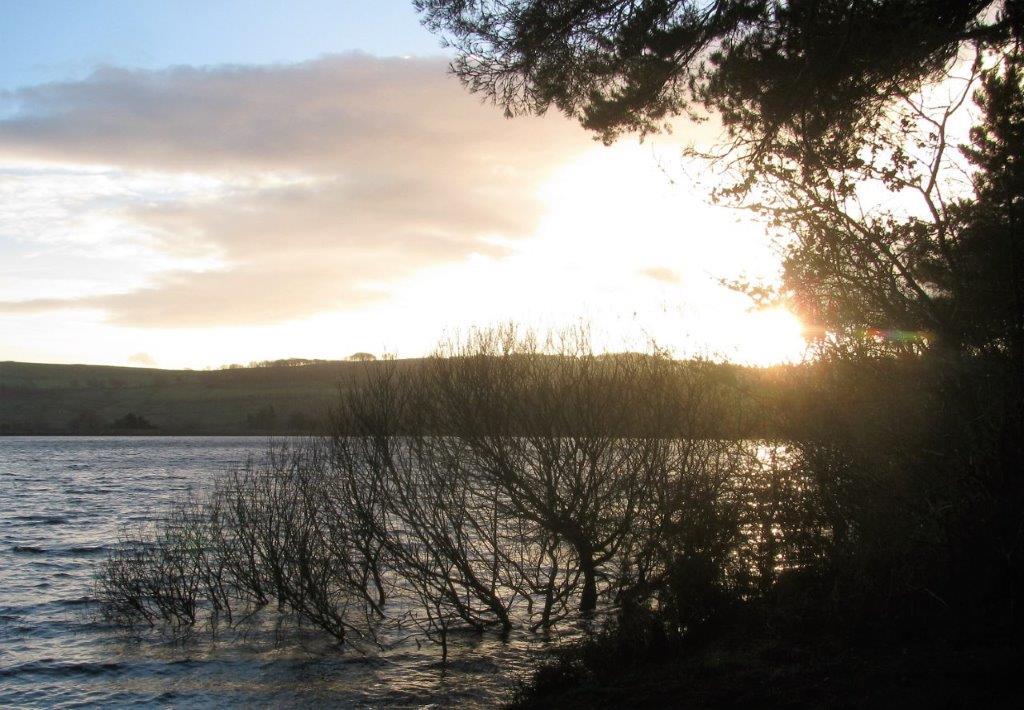 Agden Reservoir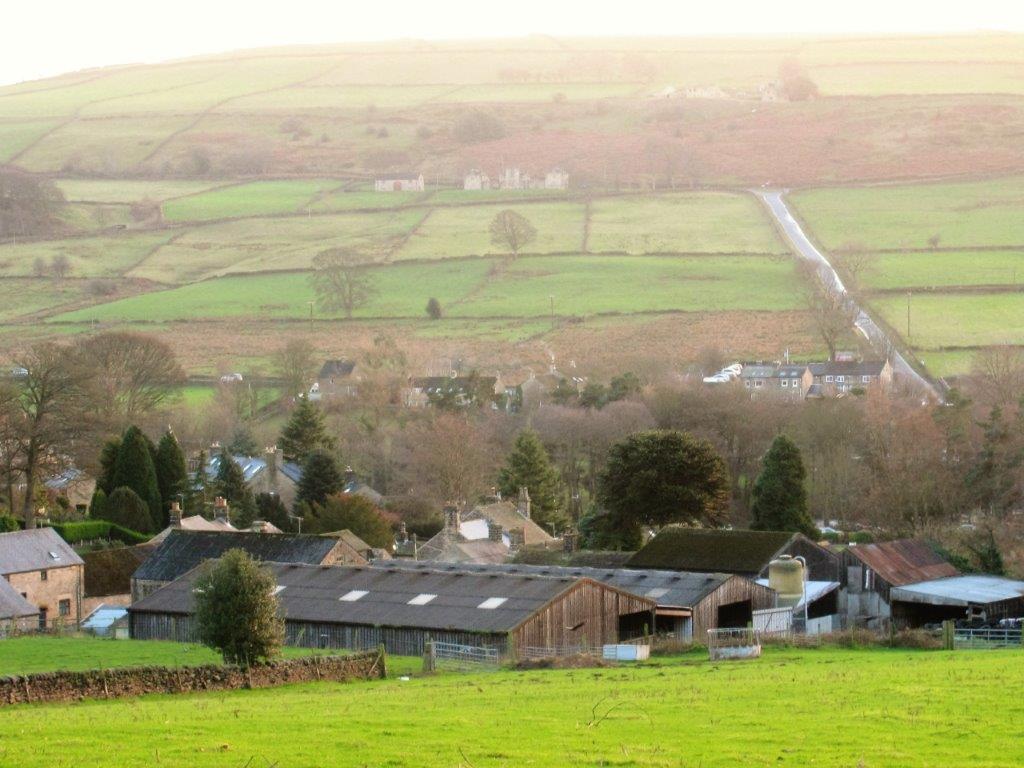 farm in Low Bradfield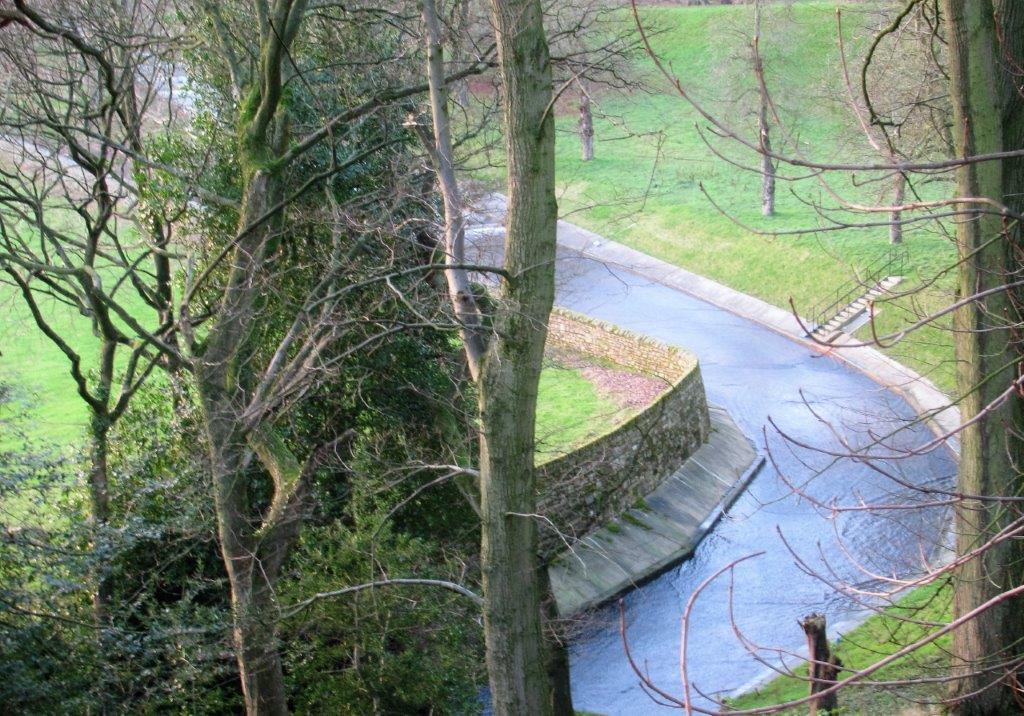 Agden Reservoir Spillway - embankment just visible behind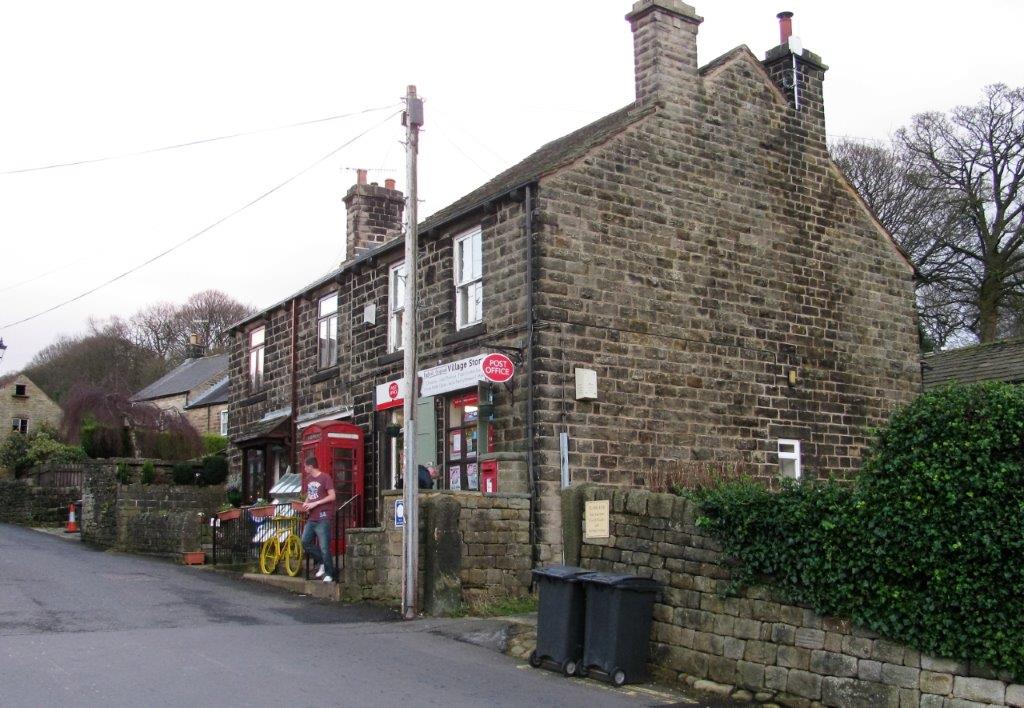 Low Bradfield Post Office / store / tearoom
homepage - Day Walks Index 2015 - contact me at