homepage - Day Walks Index 2015 - contact me at

2015.12.09 - Bakewell, tailrace Victoria Mill, A6 road, FP to & along River Wye to Ashford in Water, Highfield Farm, Pennyunk Lane, Monsal Head, down into NE River Wye valley, cross FB, up to Brushfield Hough Farm, down to Lees Bottom, Great Shacklow Wood, Ashford in Water, along A6 into Bakewell - leader Susan Rushworth - Wednesday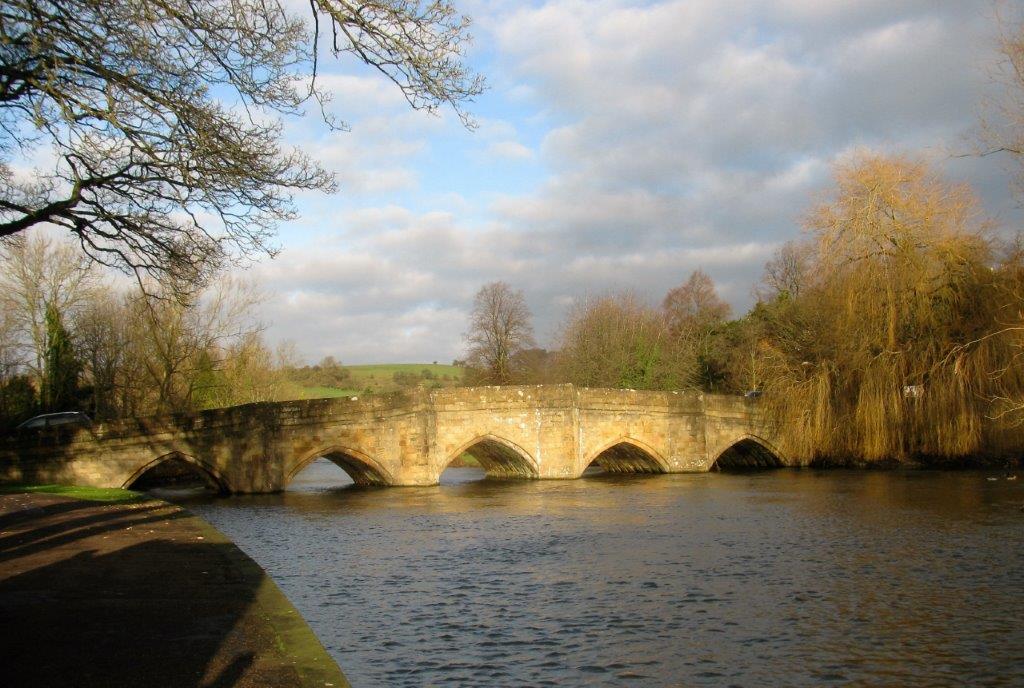 bridge into Bakewell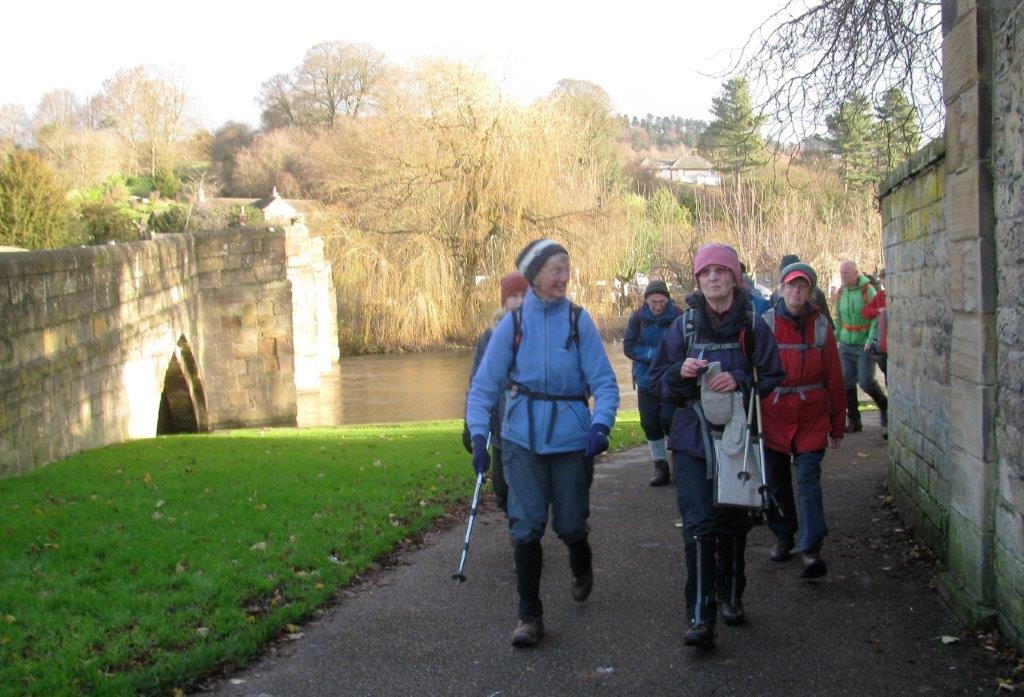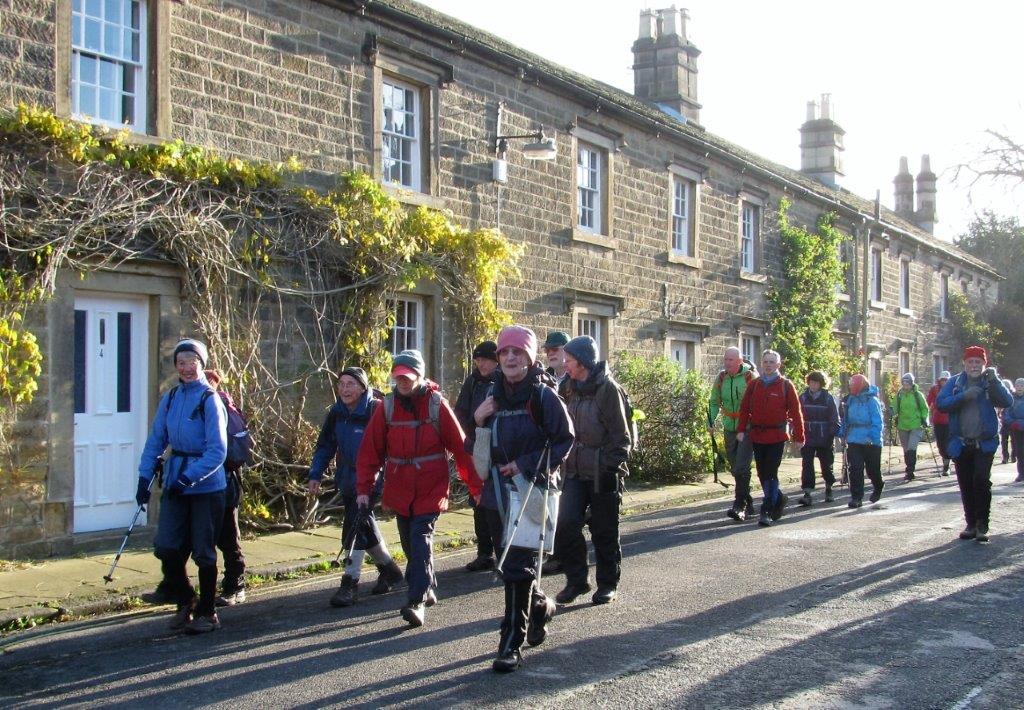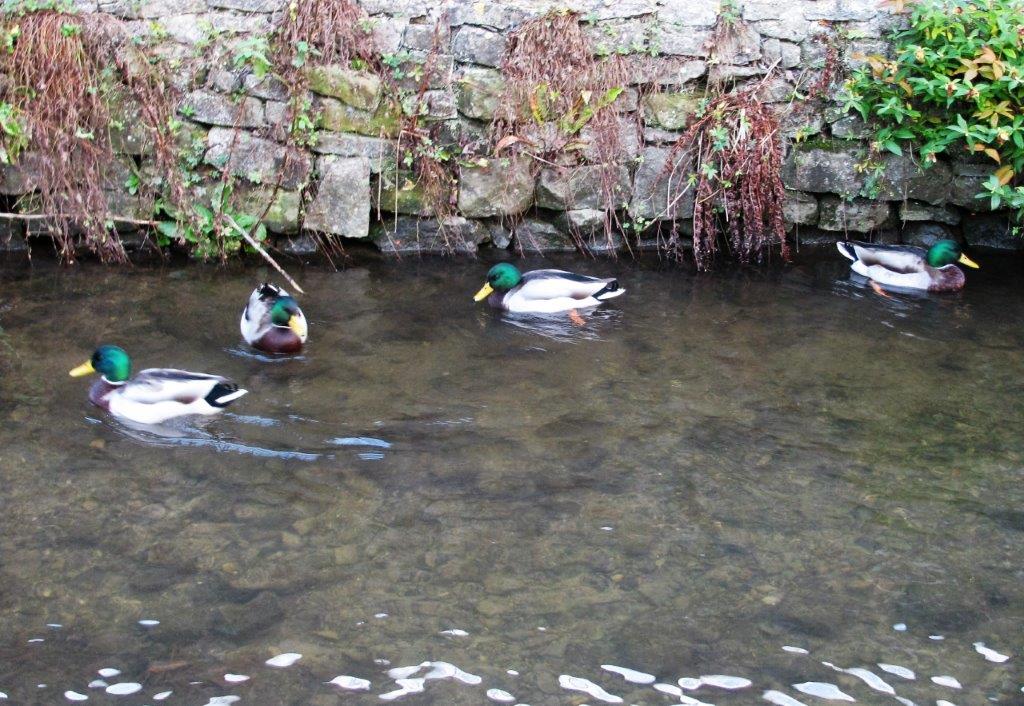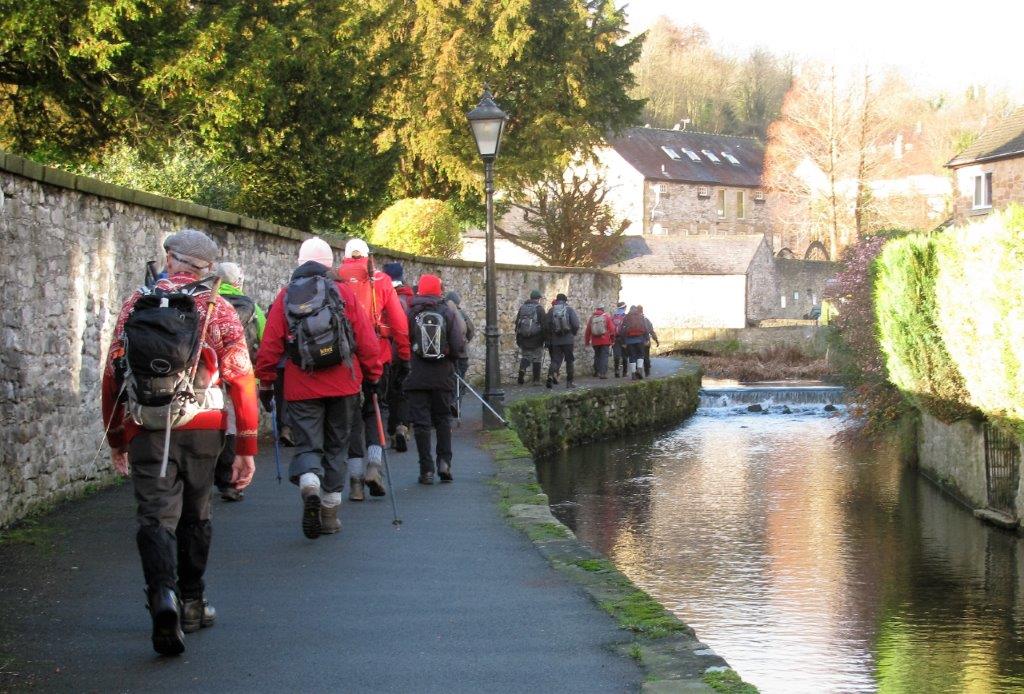 following tailrace toward Victoria Mill - just visible ahead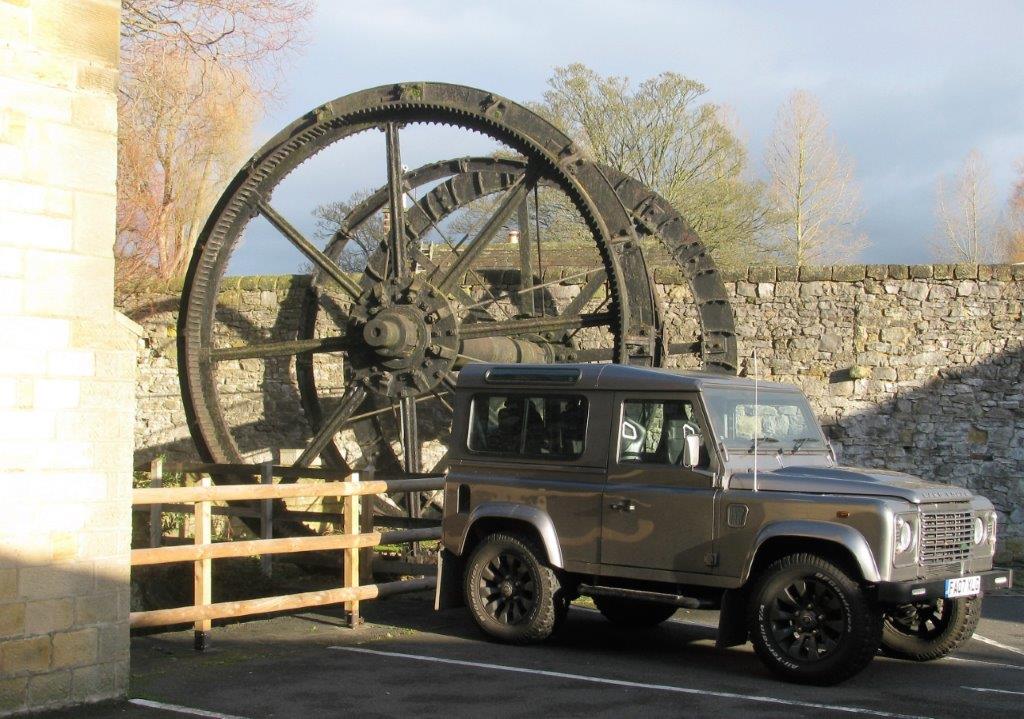 Water Wheel at Victoria Mill - not in operating position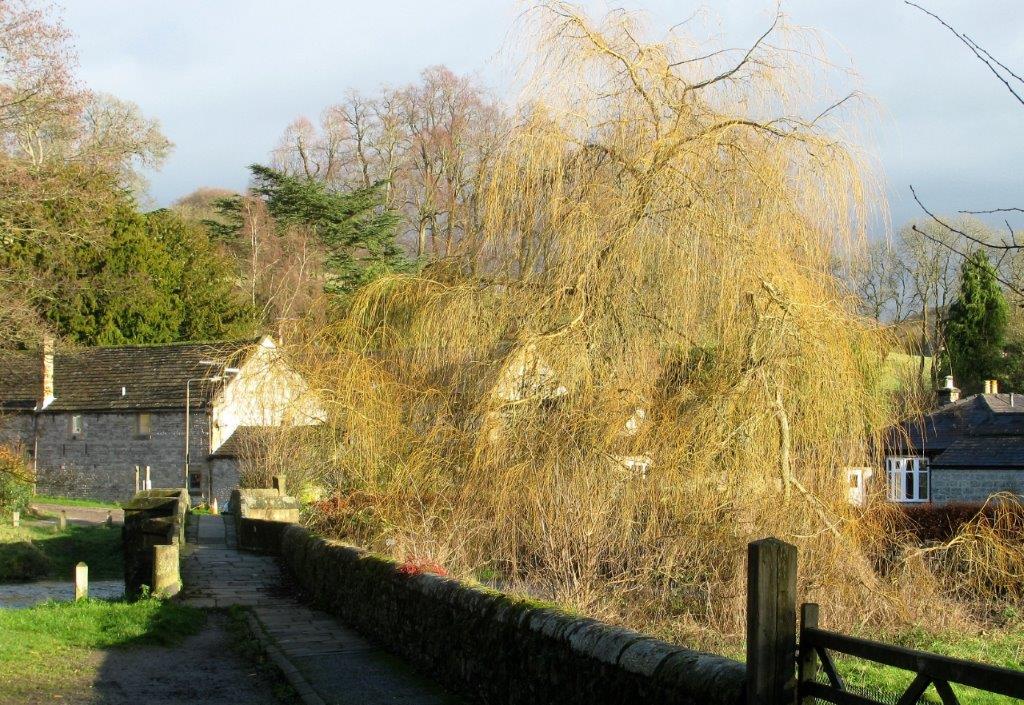 Packhorse bridge over River Wye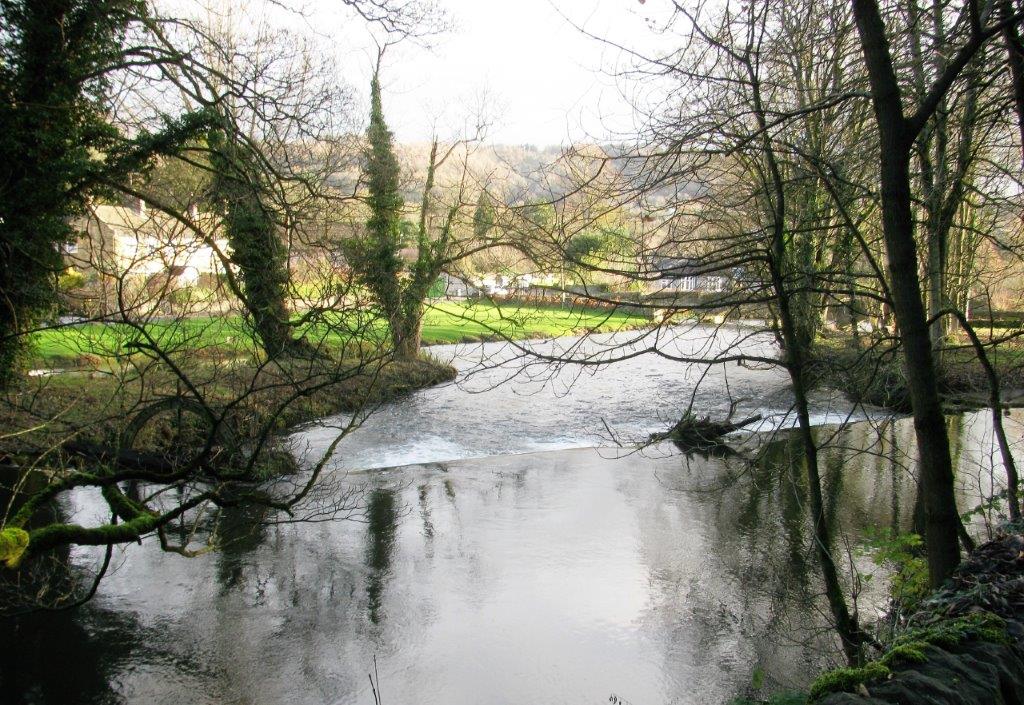 millpond / headrace to Victoria Mill on right?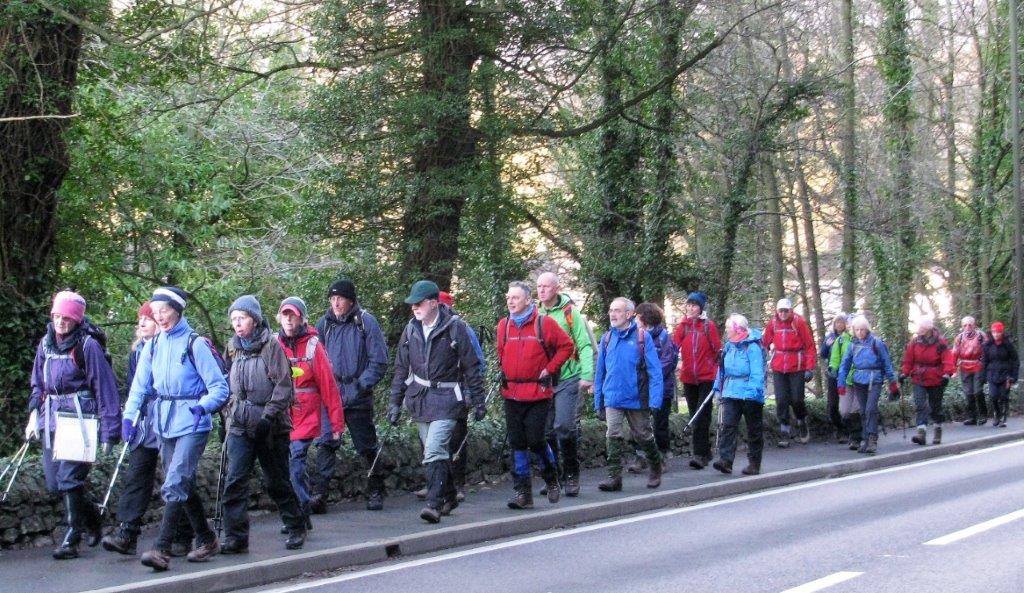 a crocodile along the A6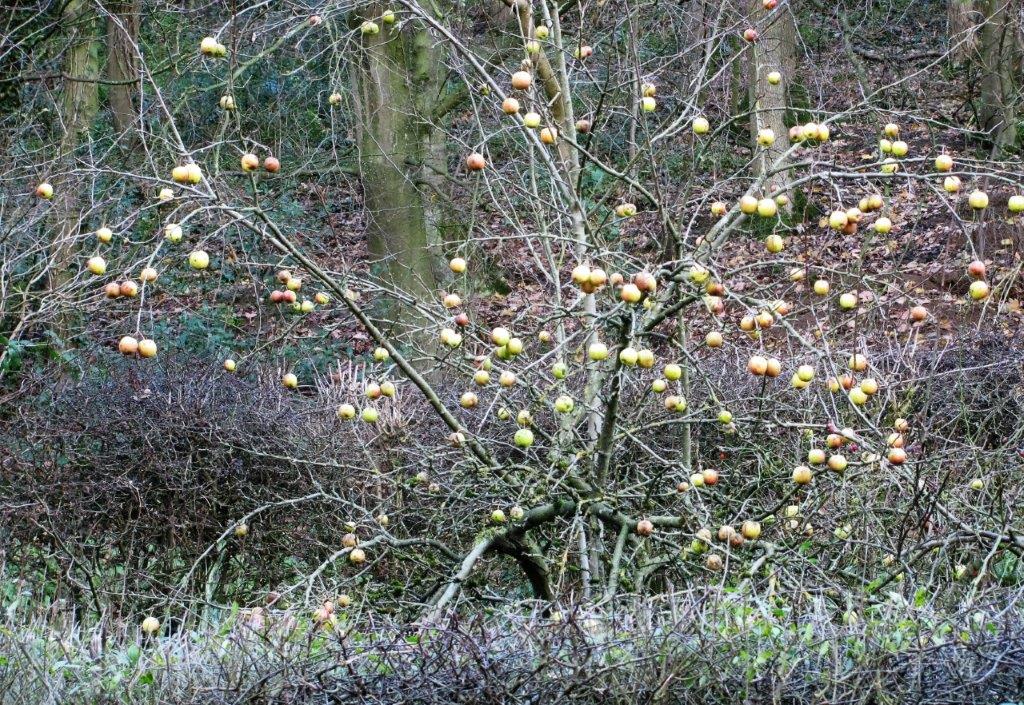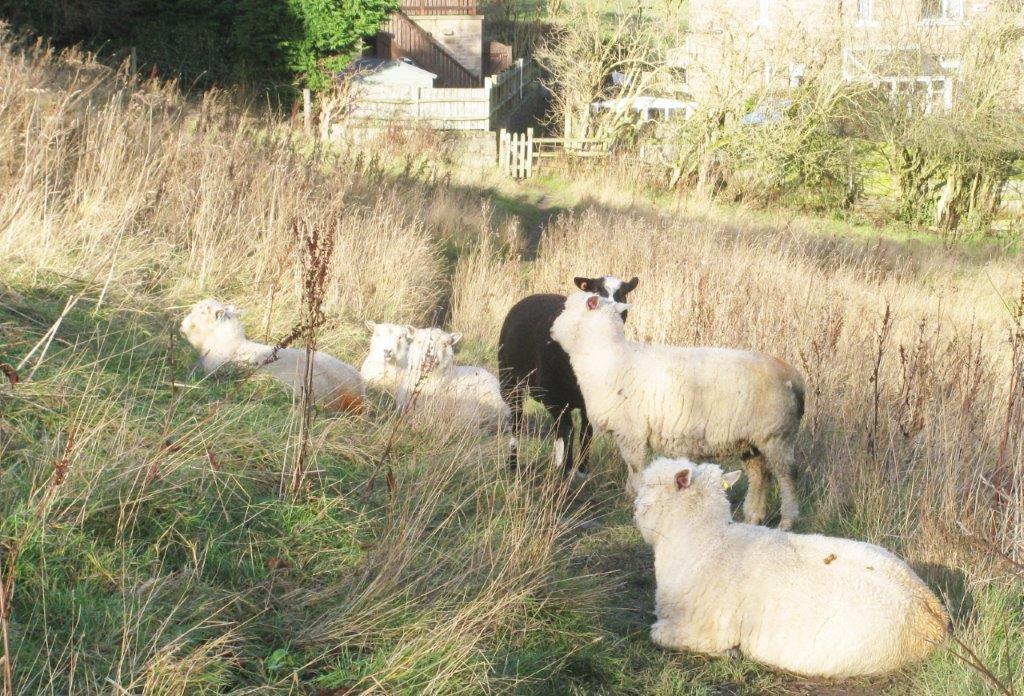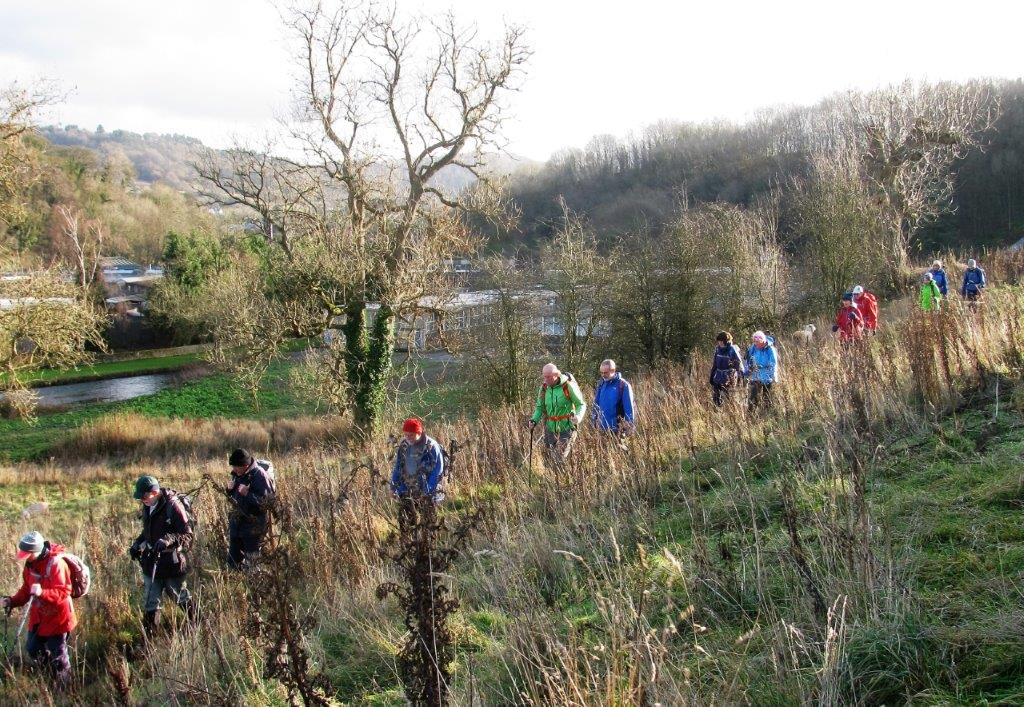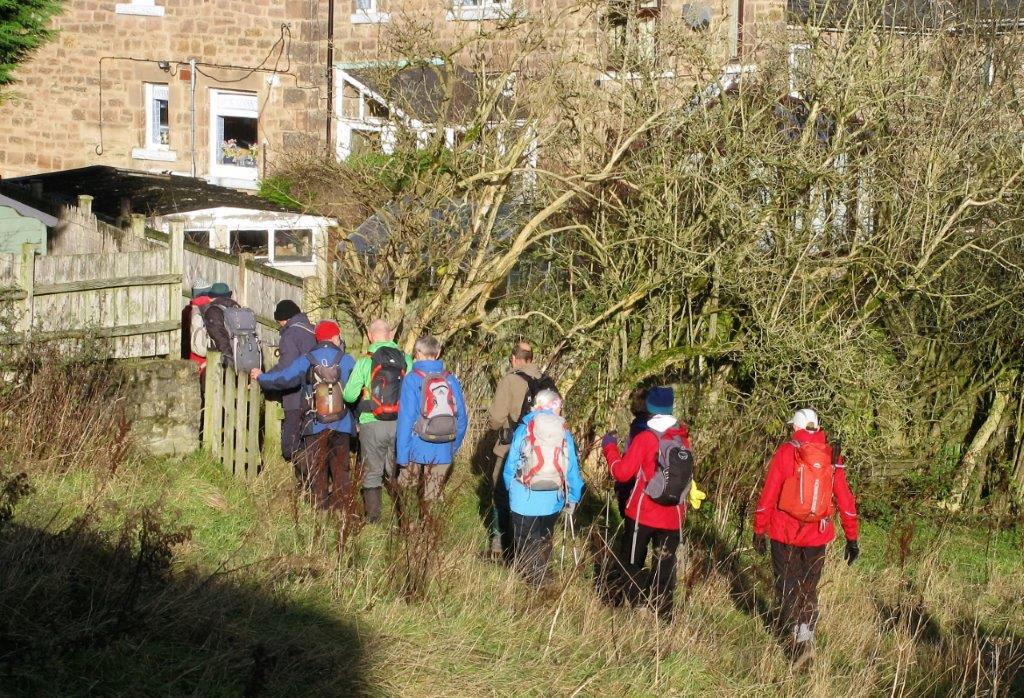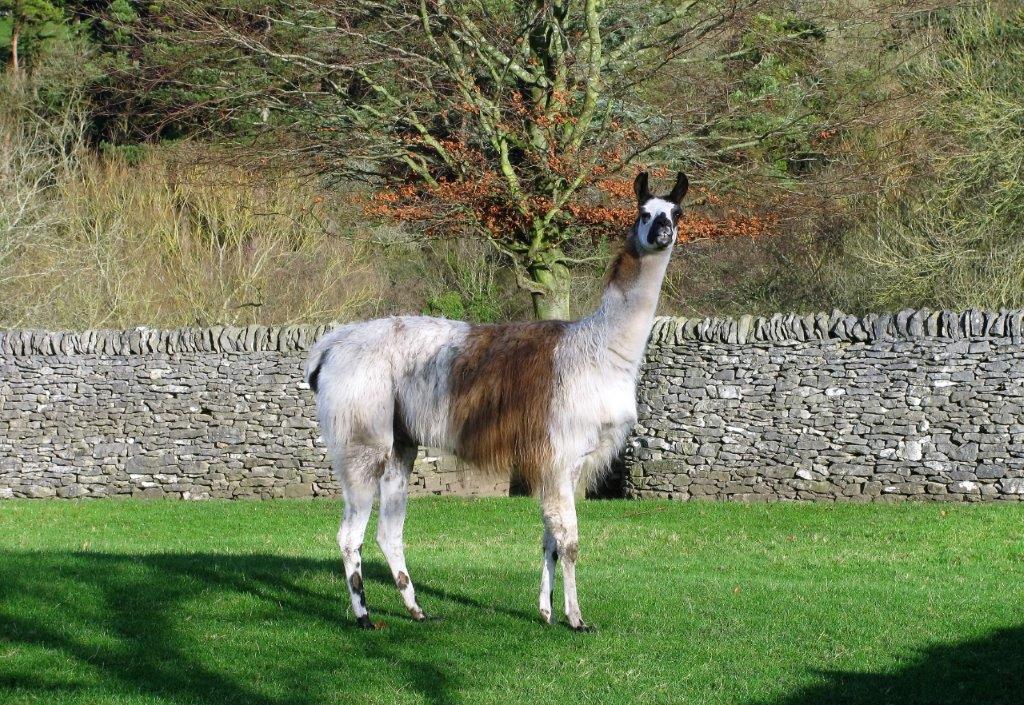 llamas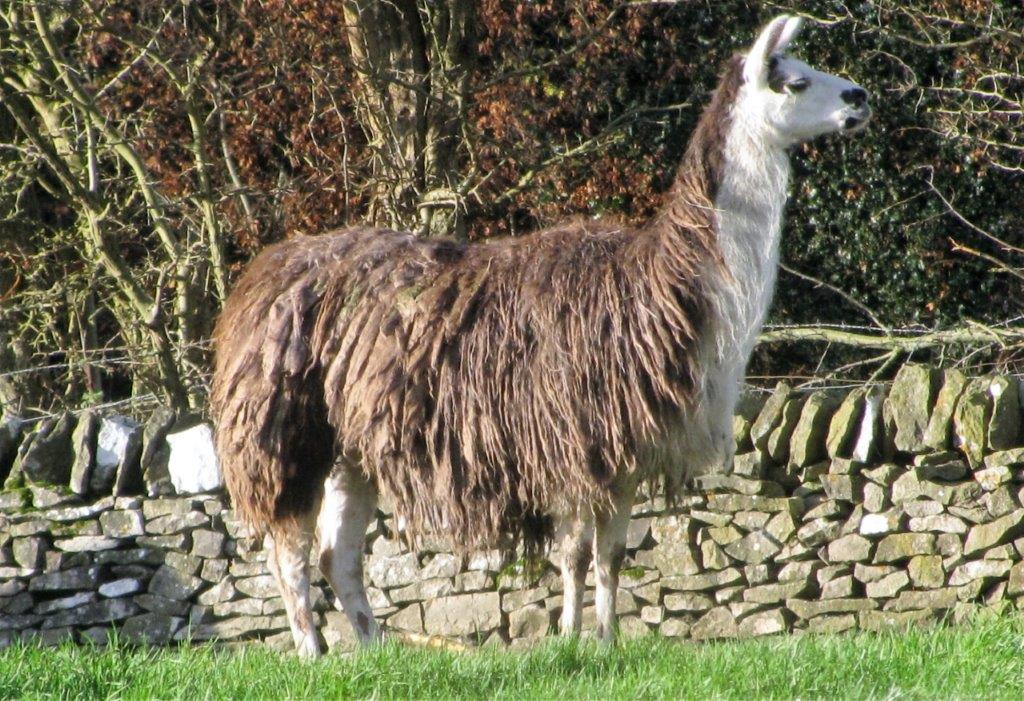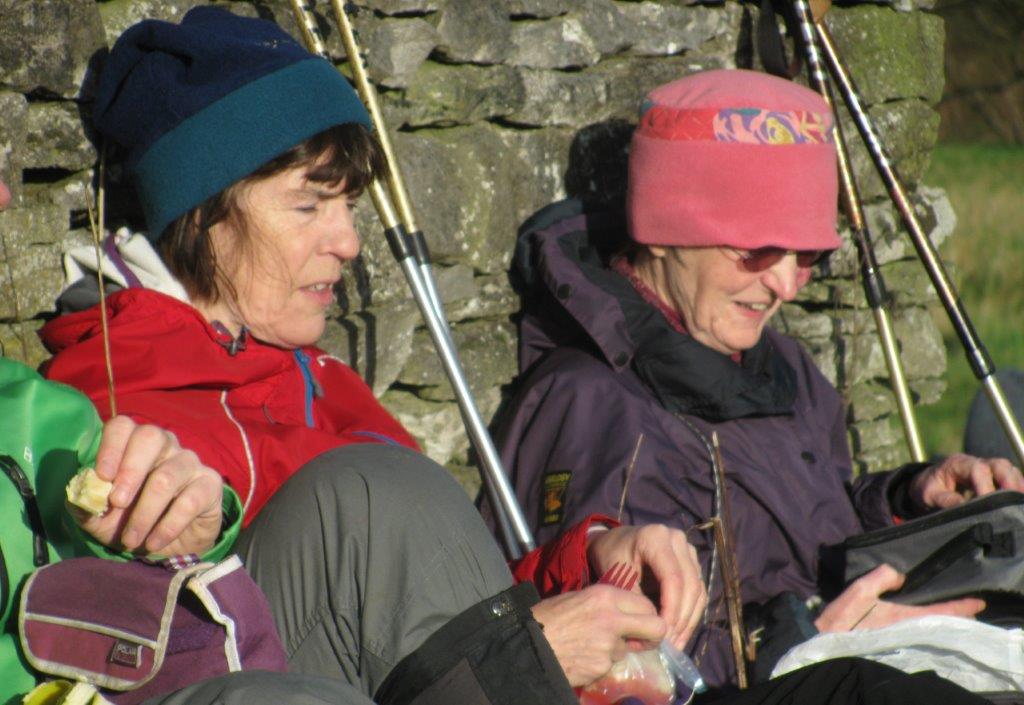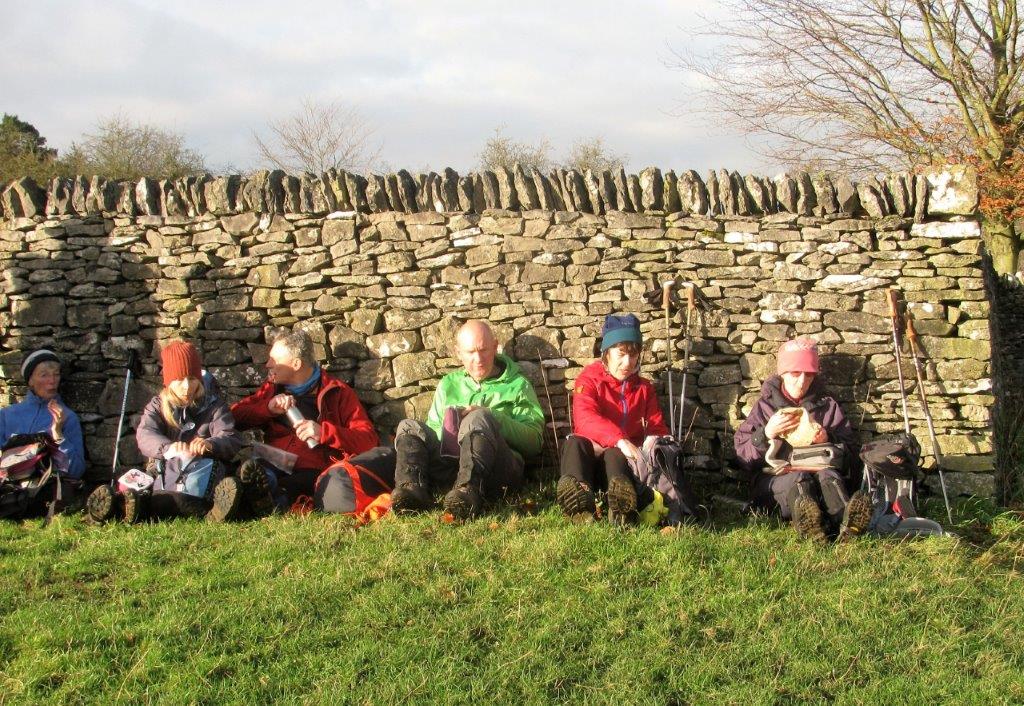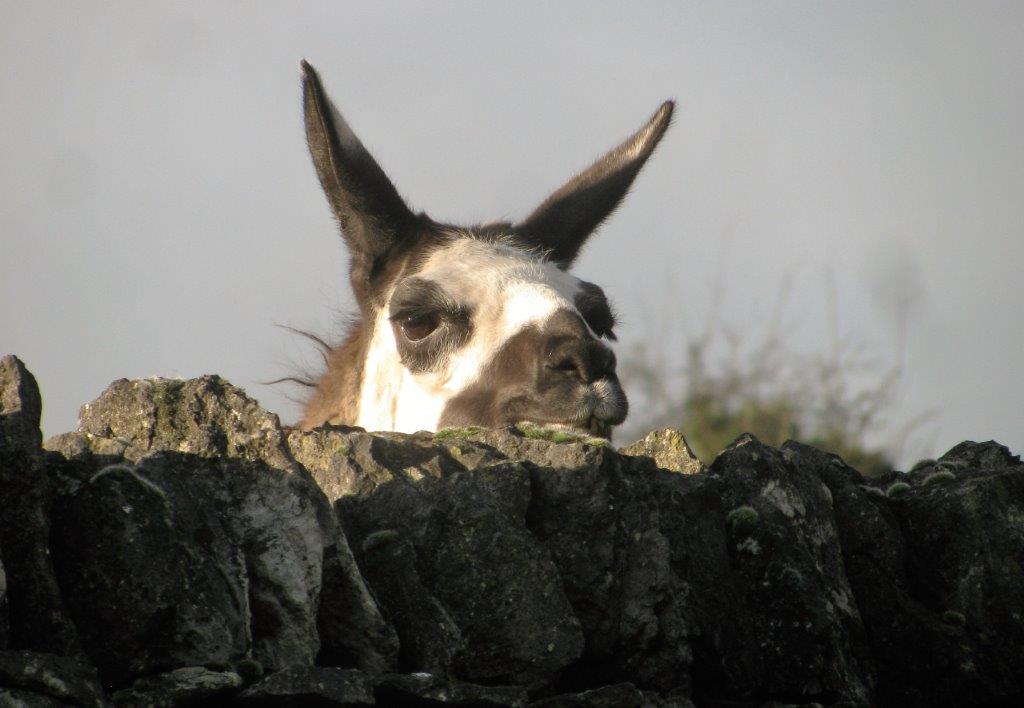 under surveilance?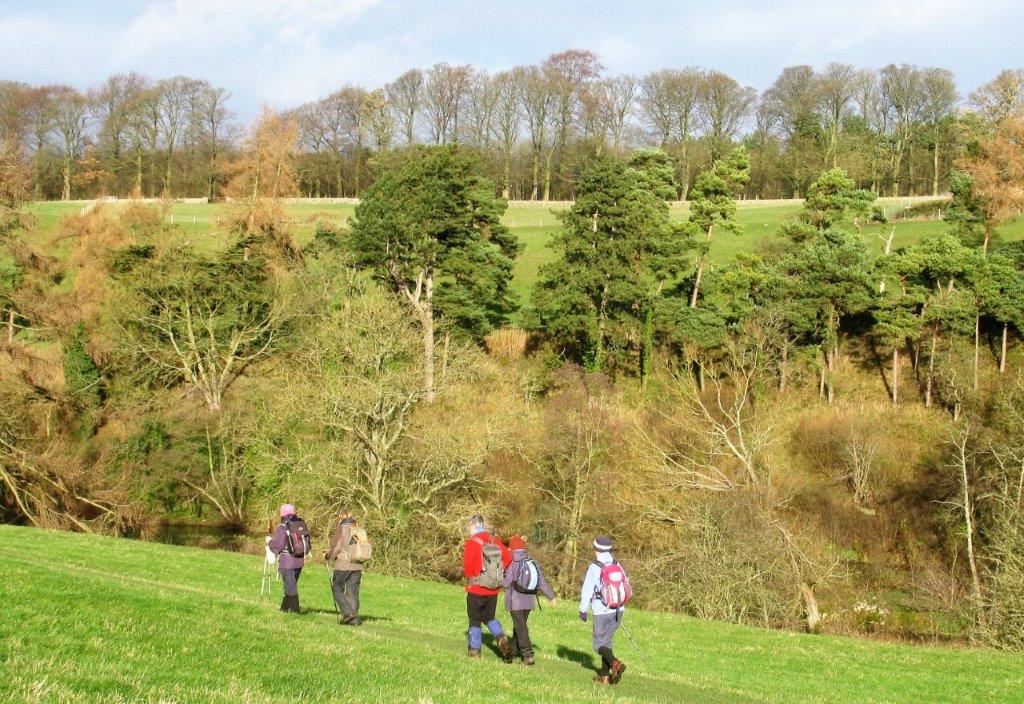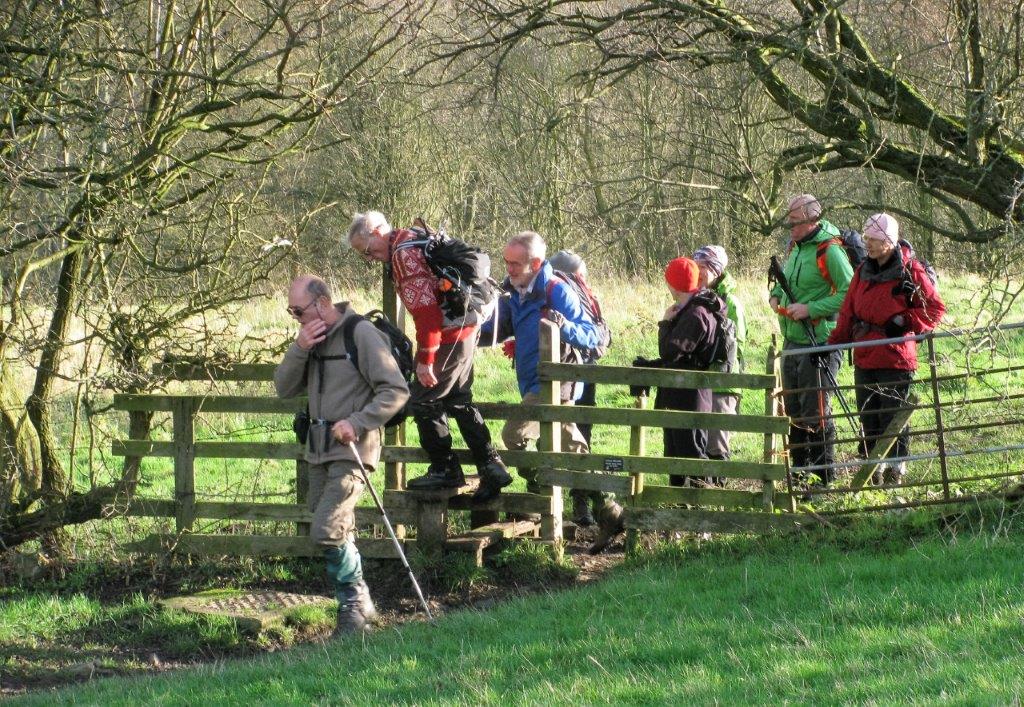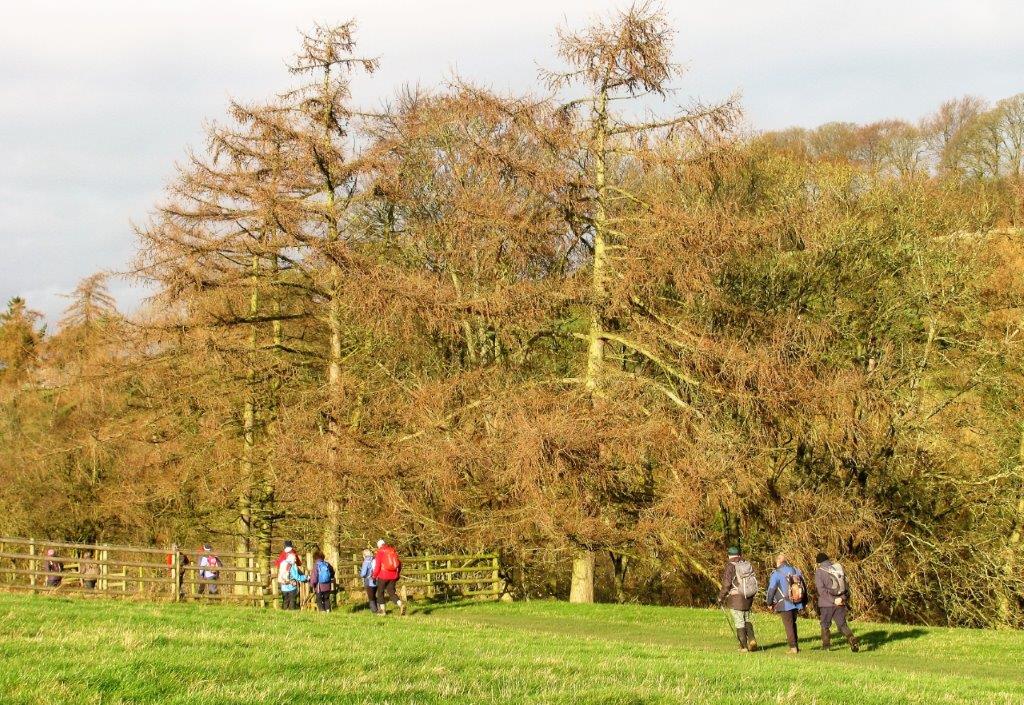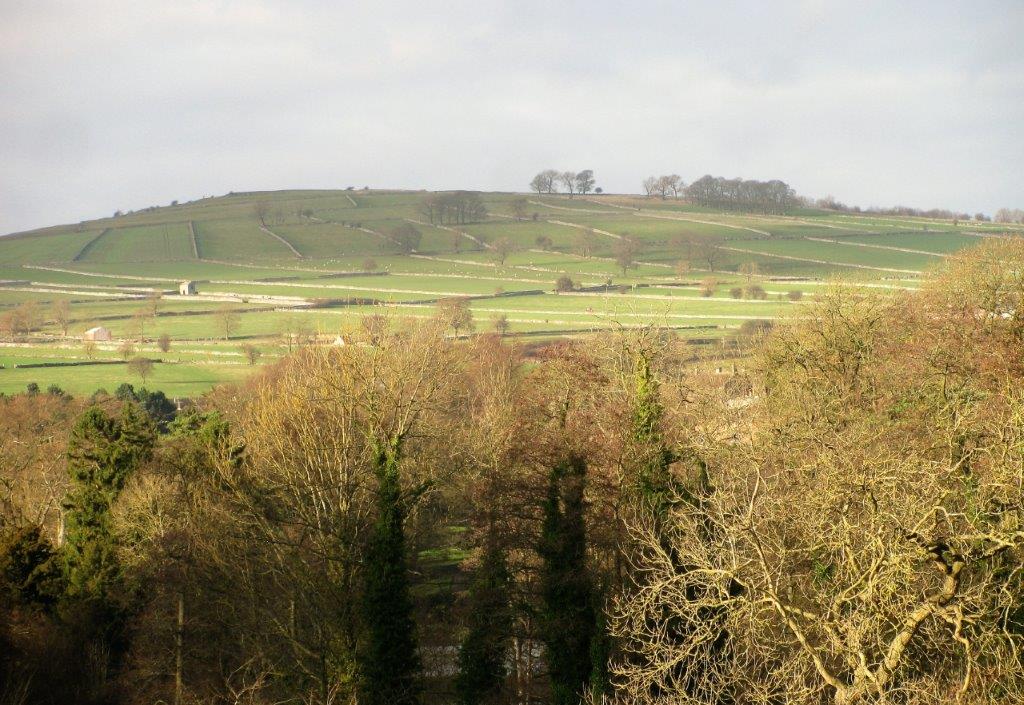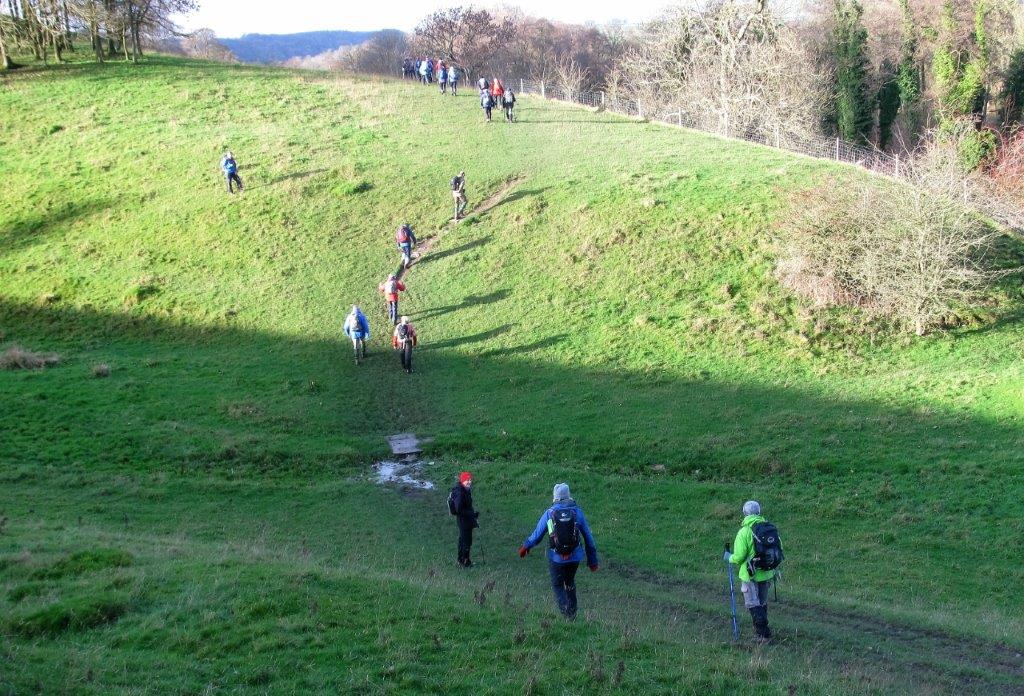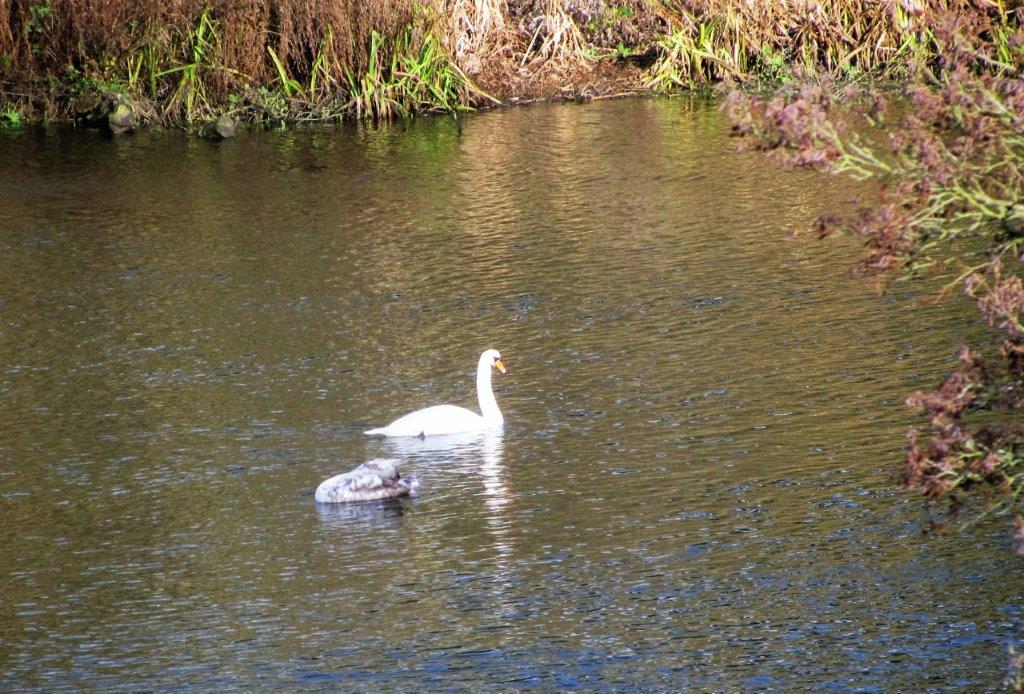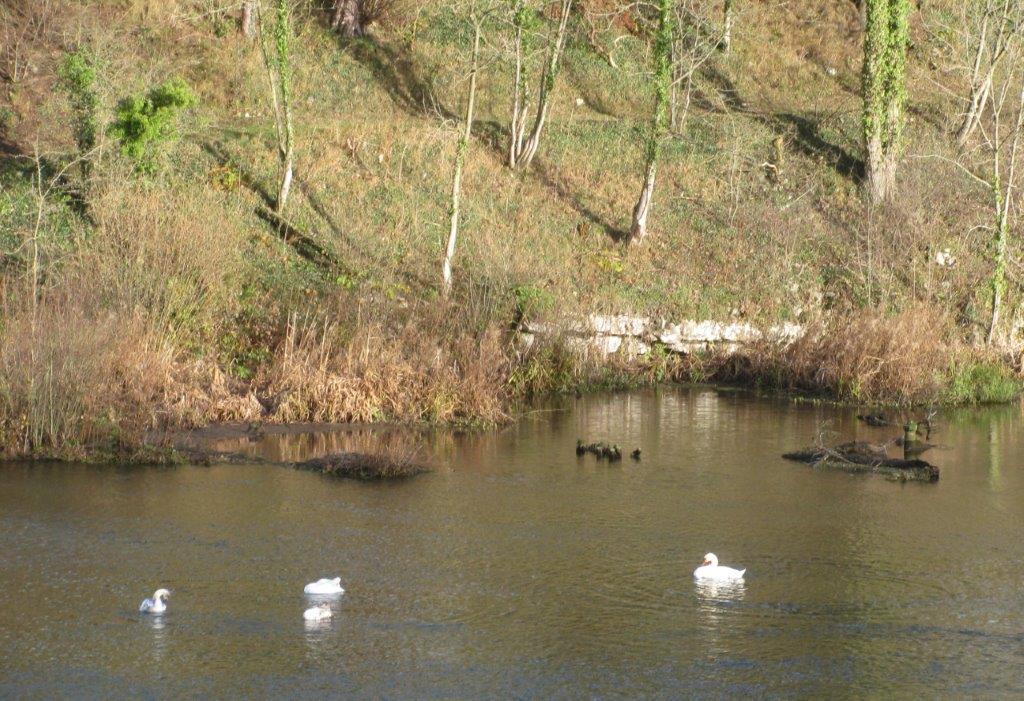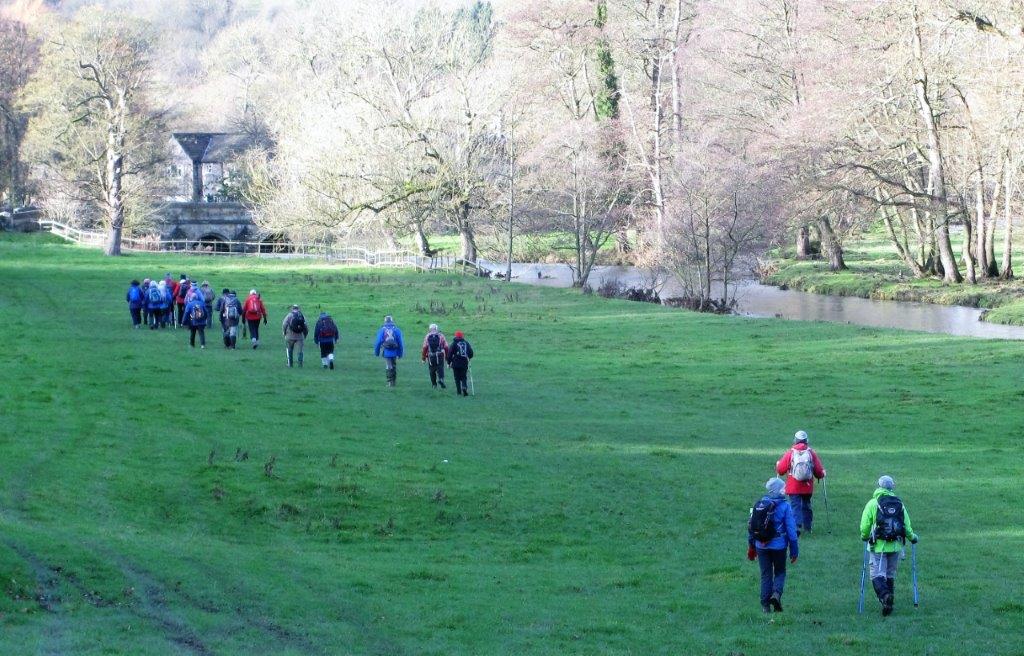 along the River Wye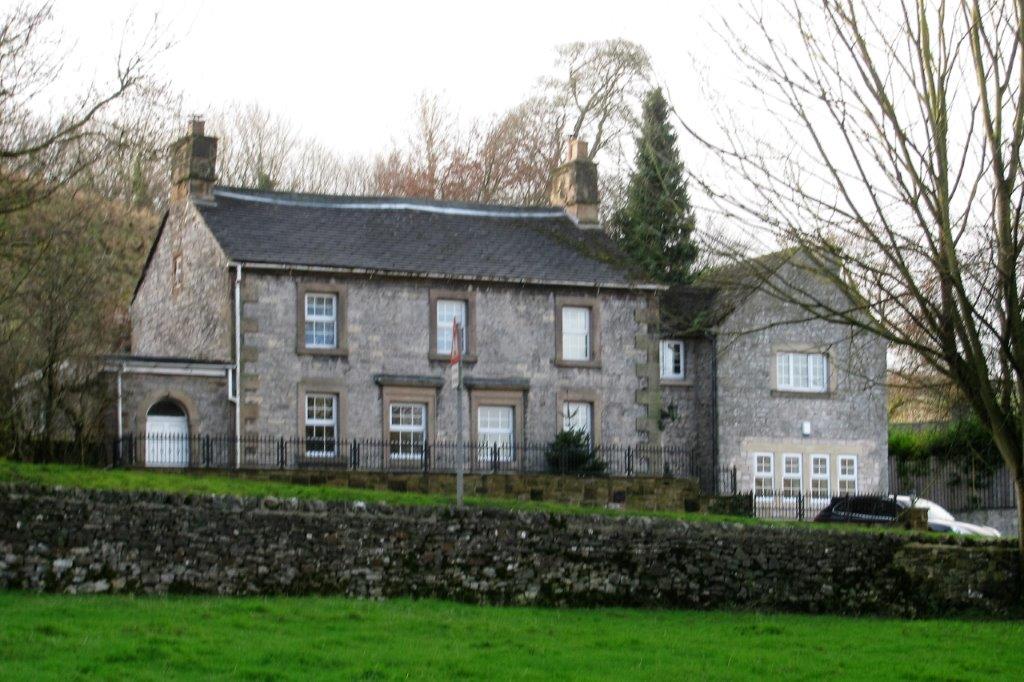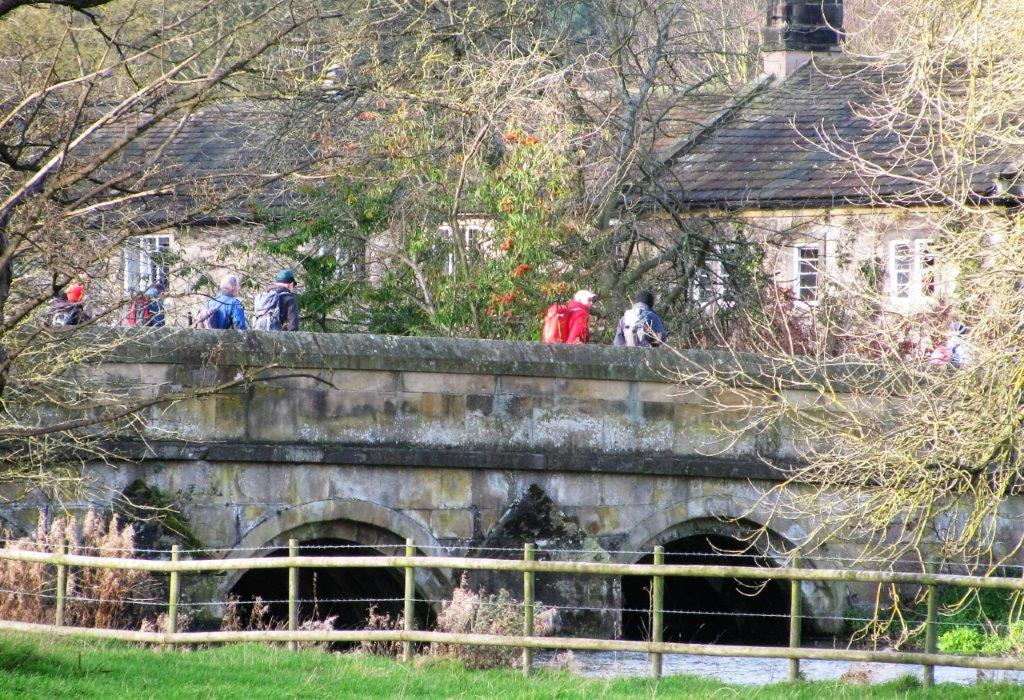 crossing the River Wye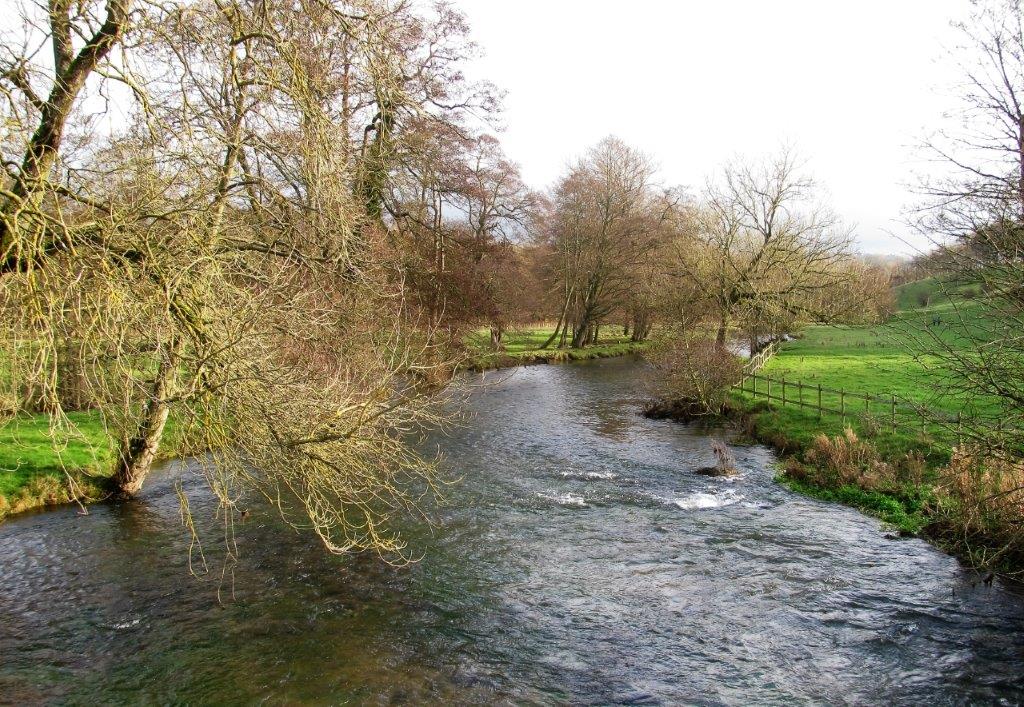 River Wye seen from bridge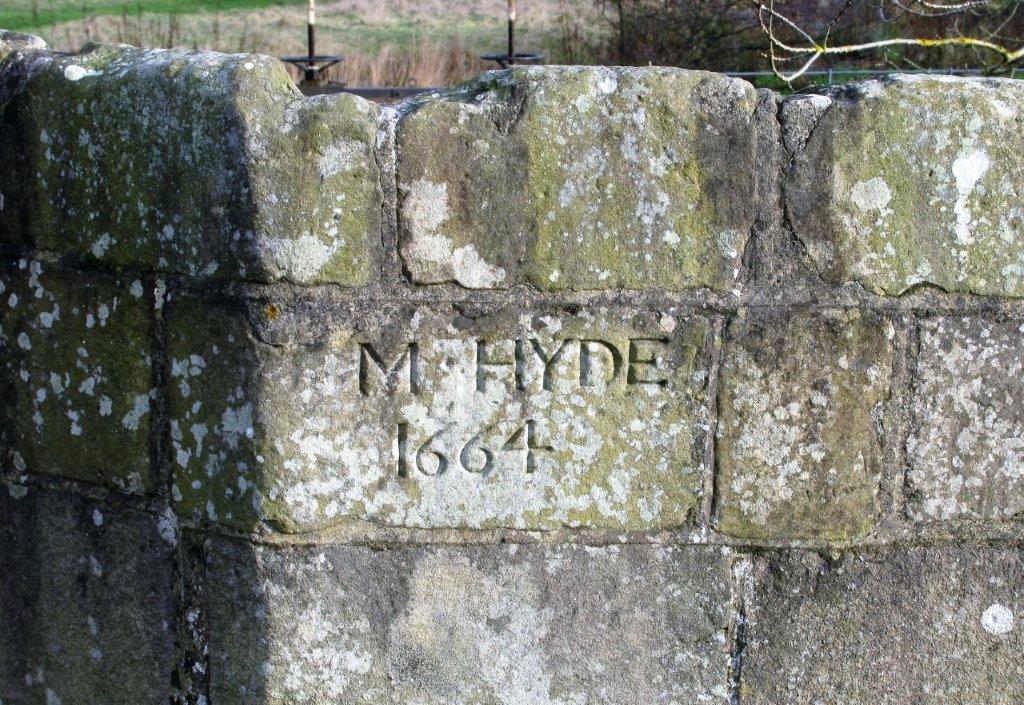 who was M Hyde 1664?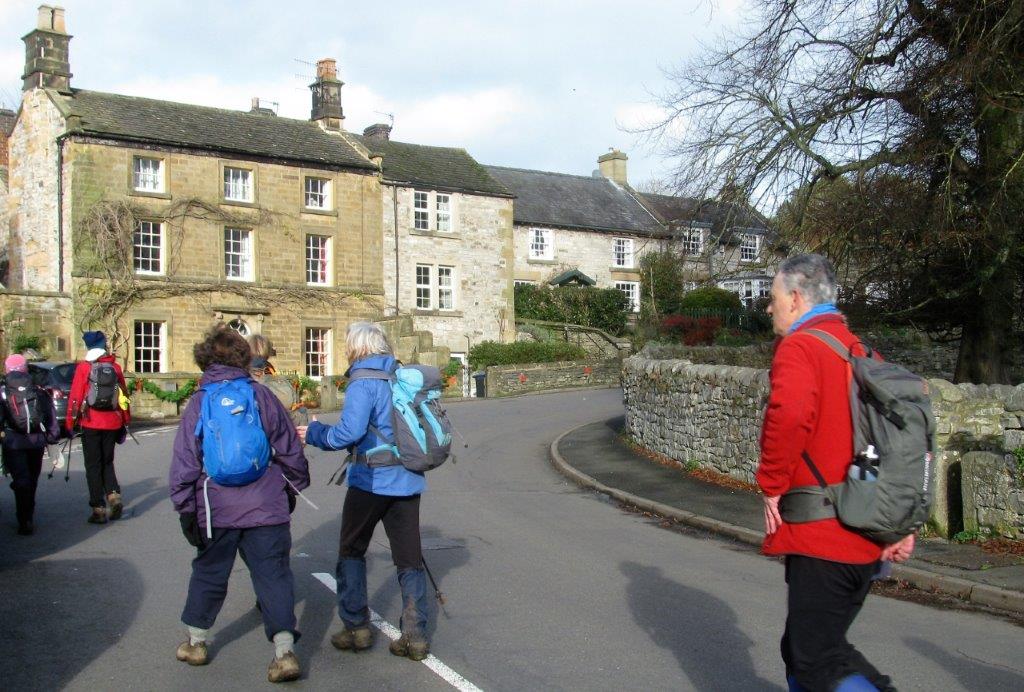 Ashford in Water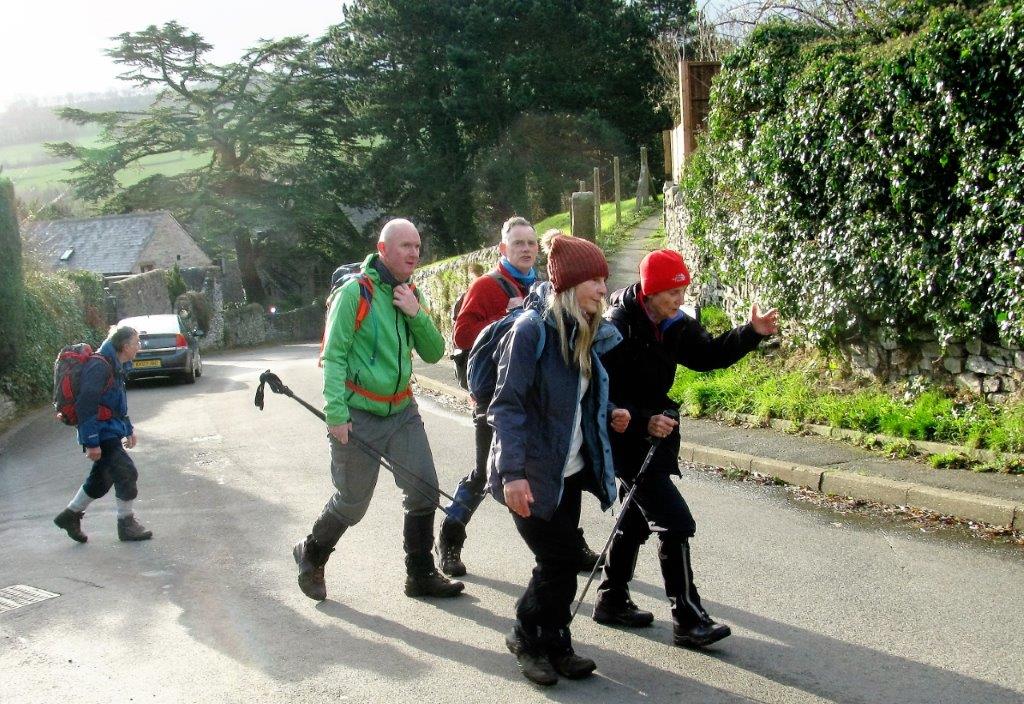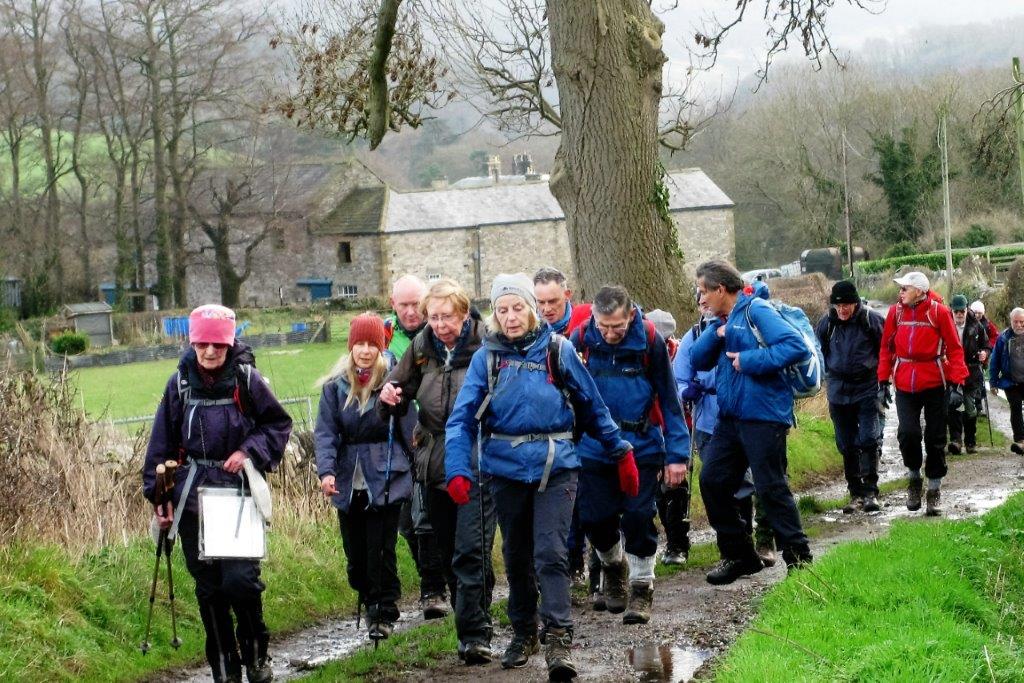 heading towards Monsal Head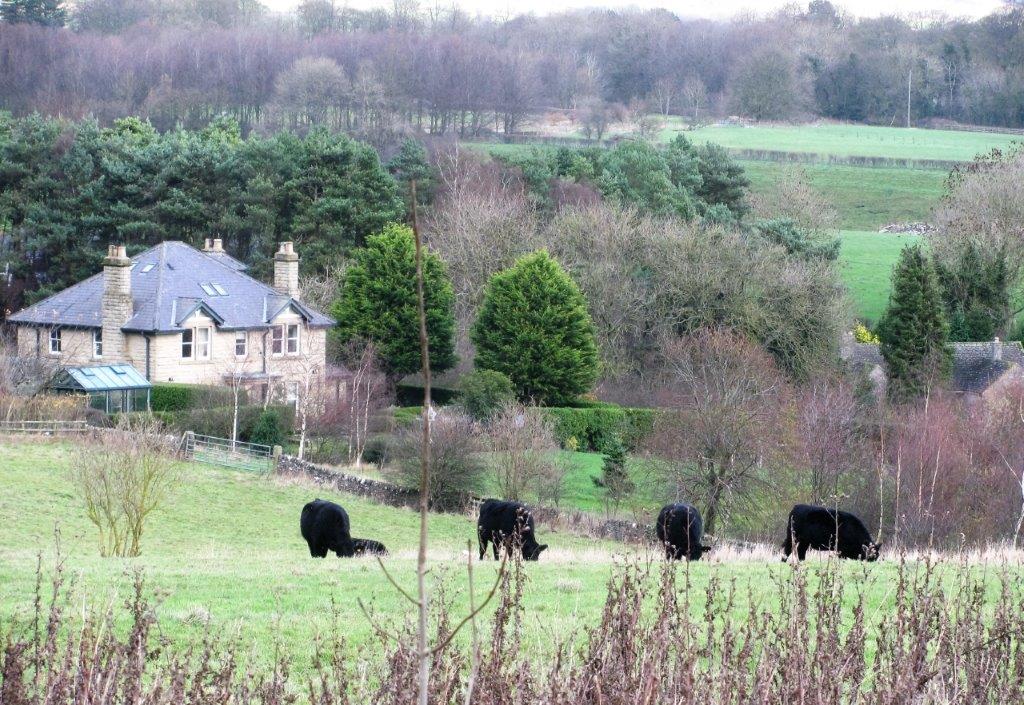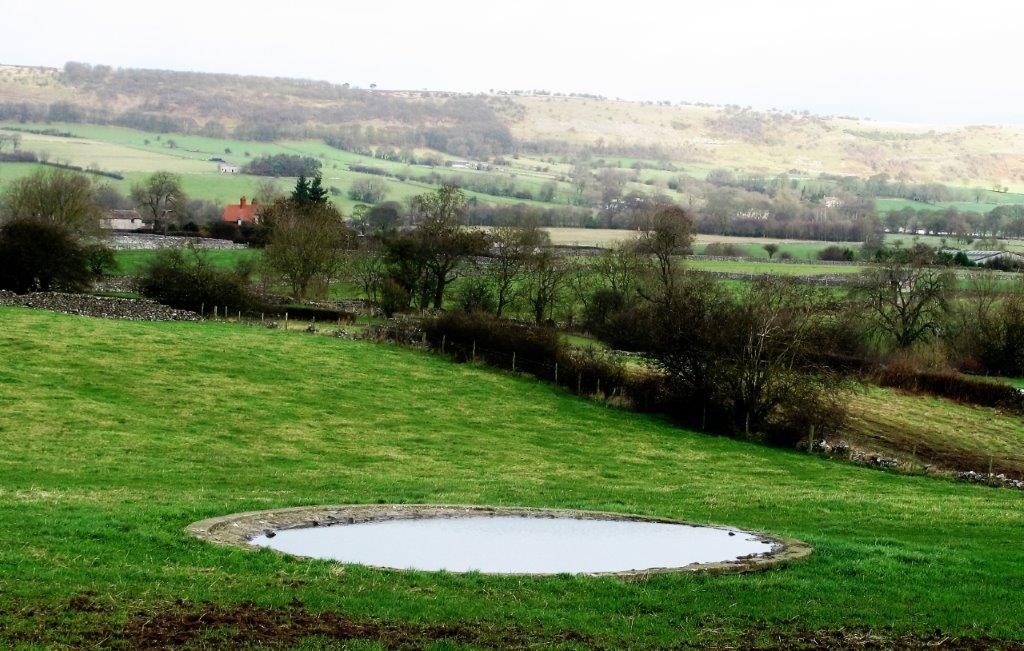 Long Stone Edge at back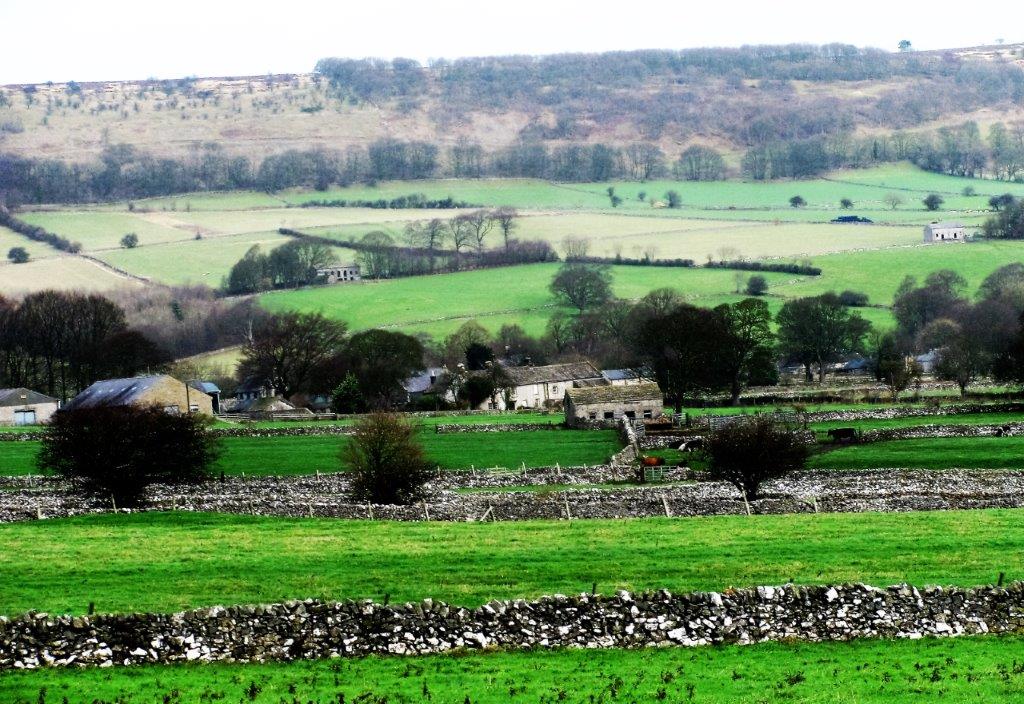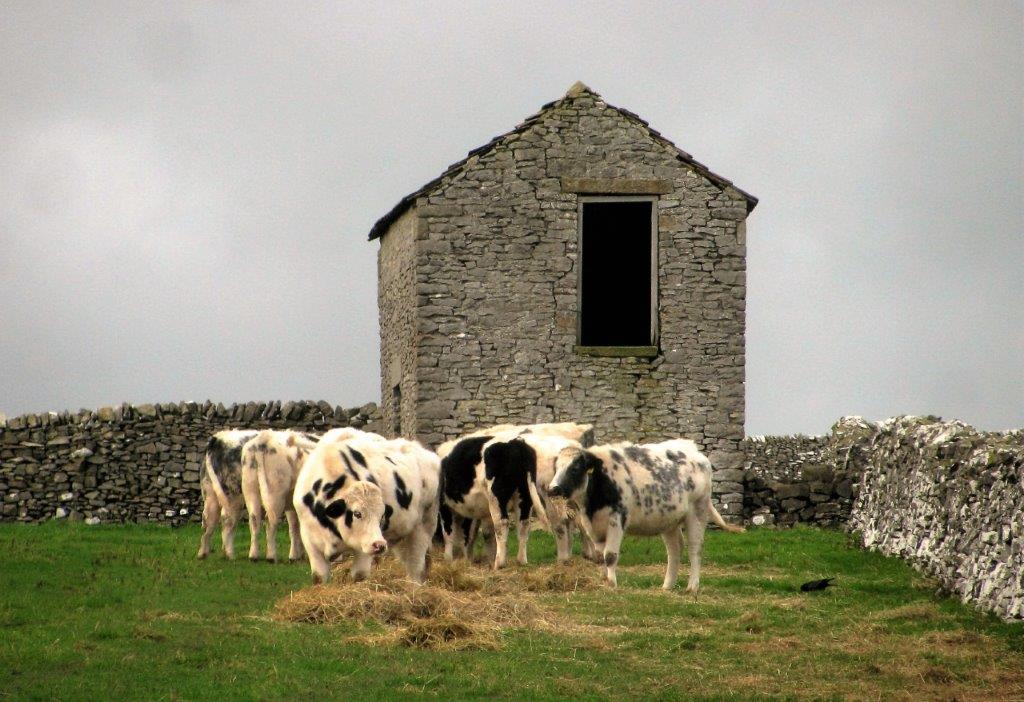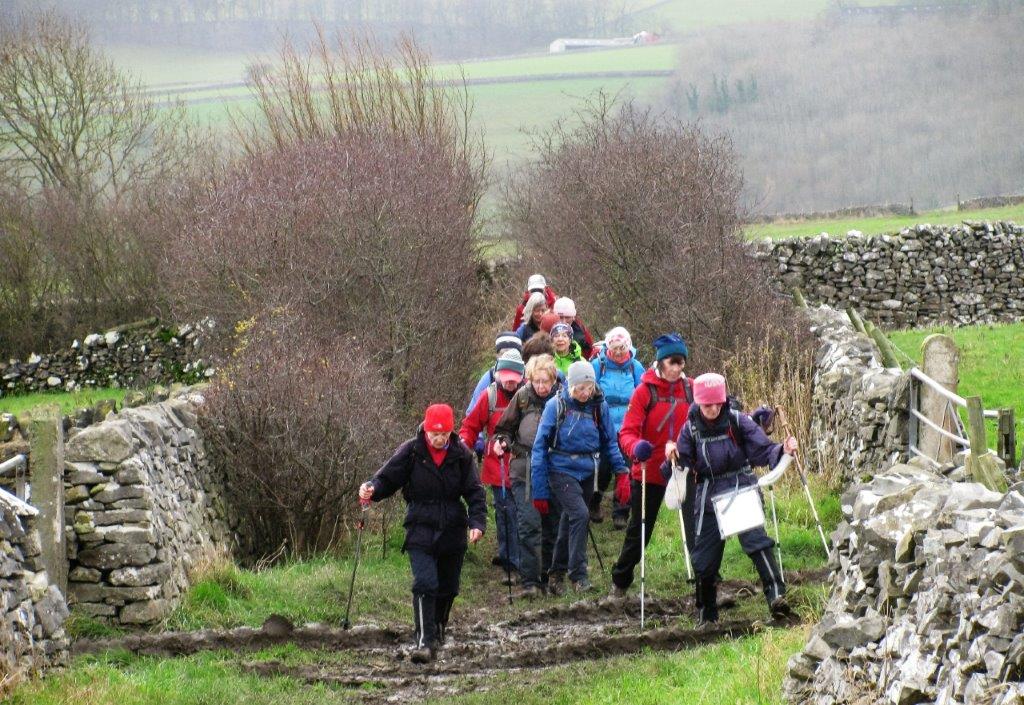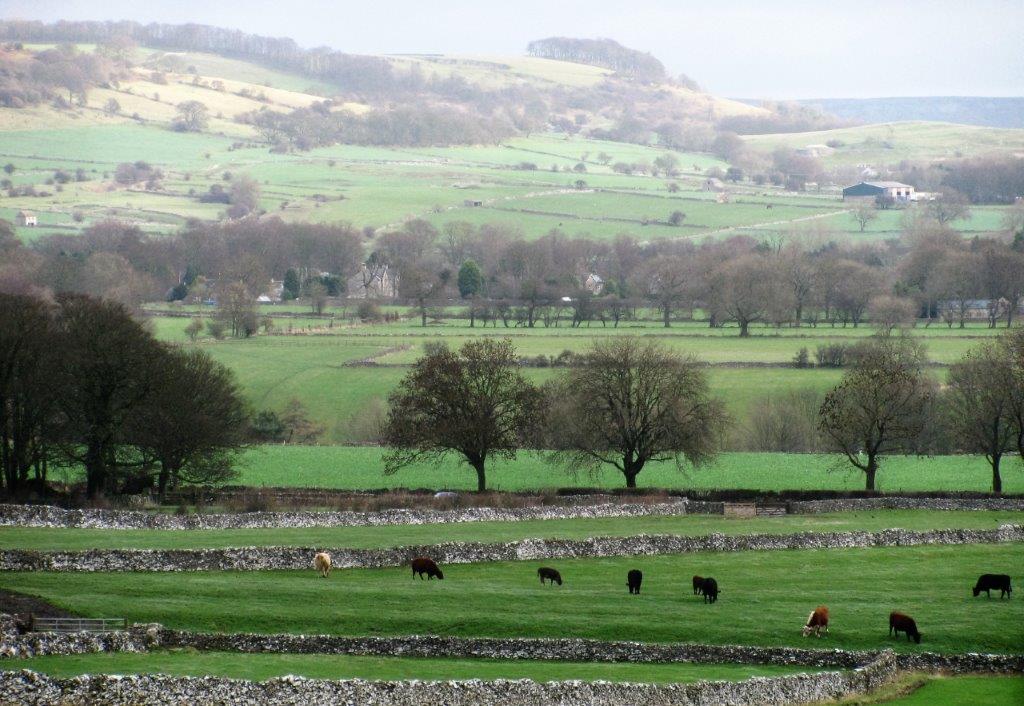 Long Stone Edge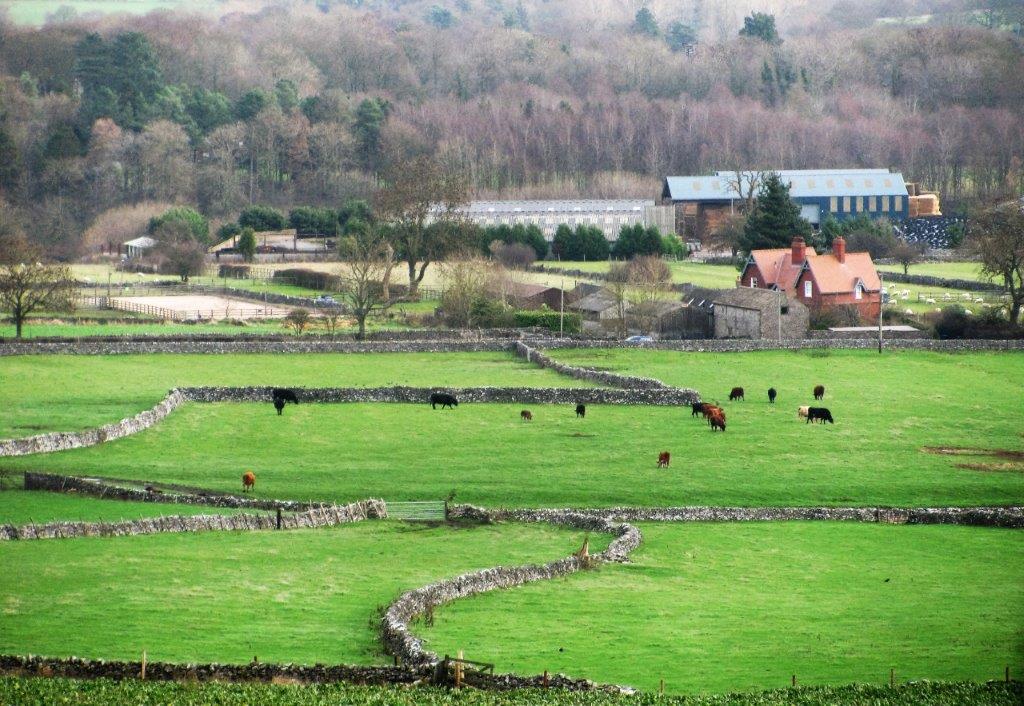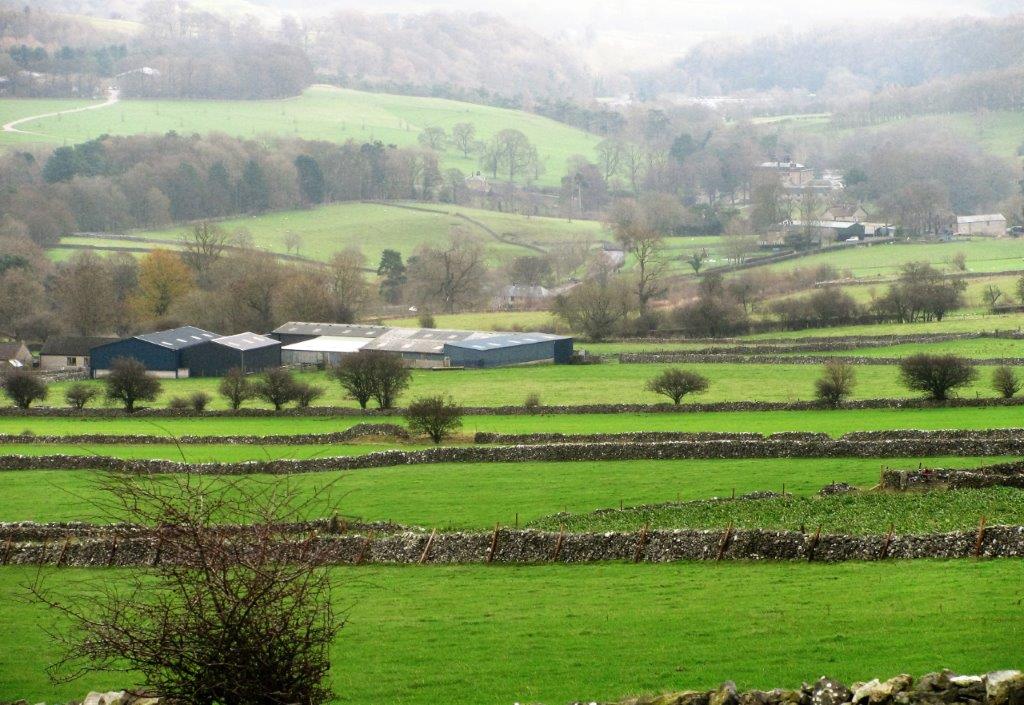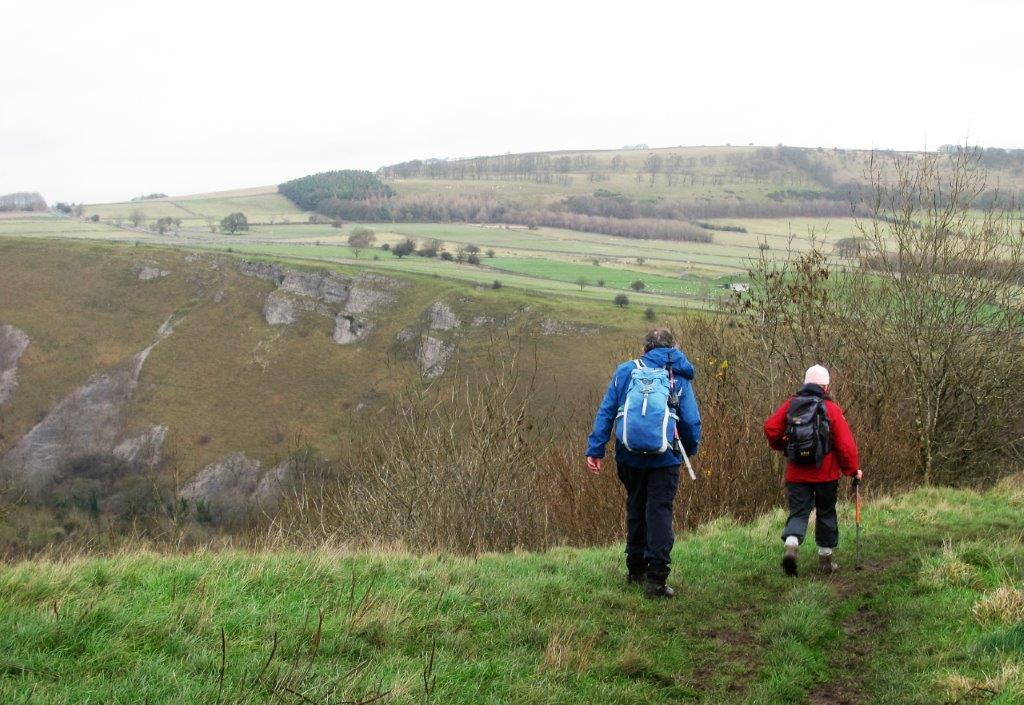 turning toward Monsal Head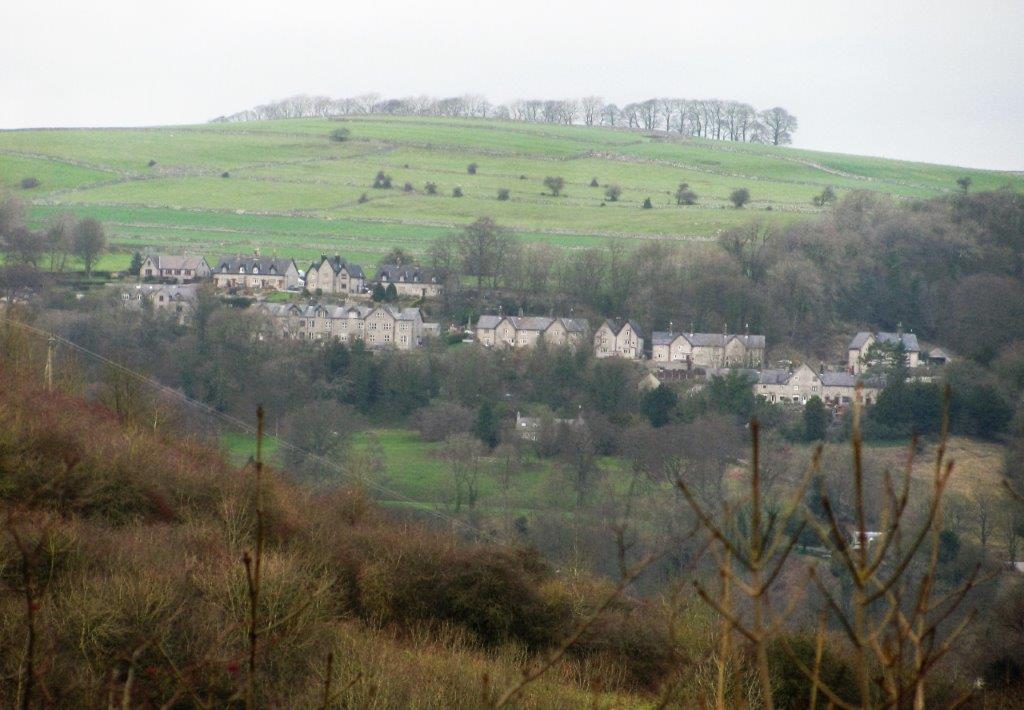 zoomed into Cressbrook village above River Wye valley?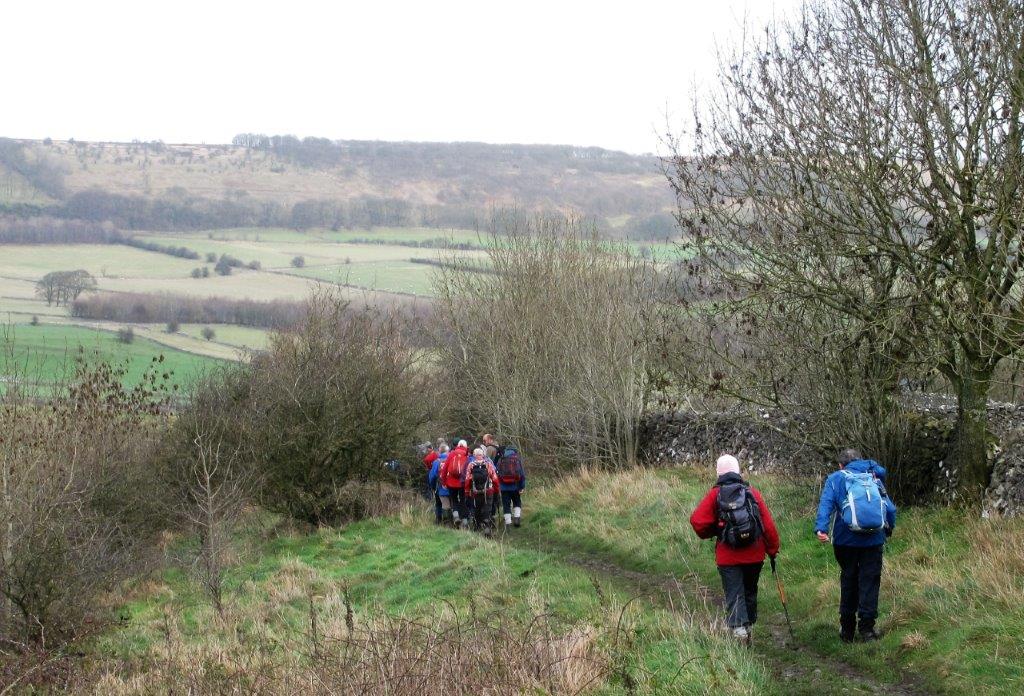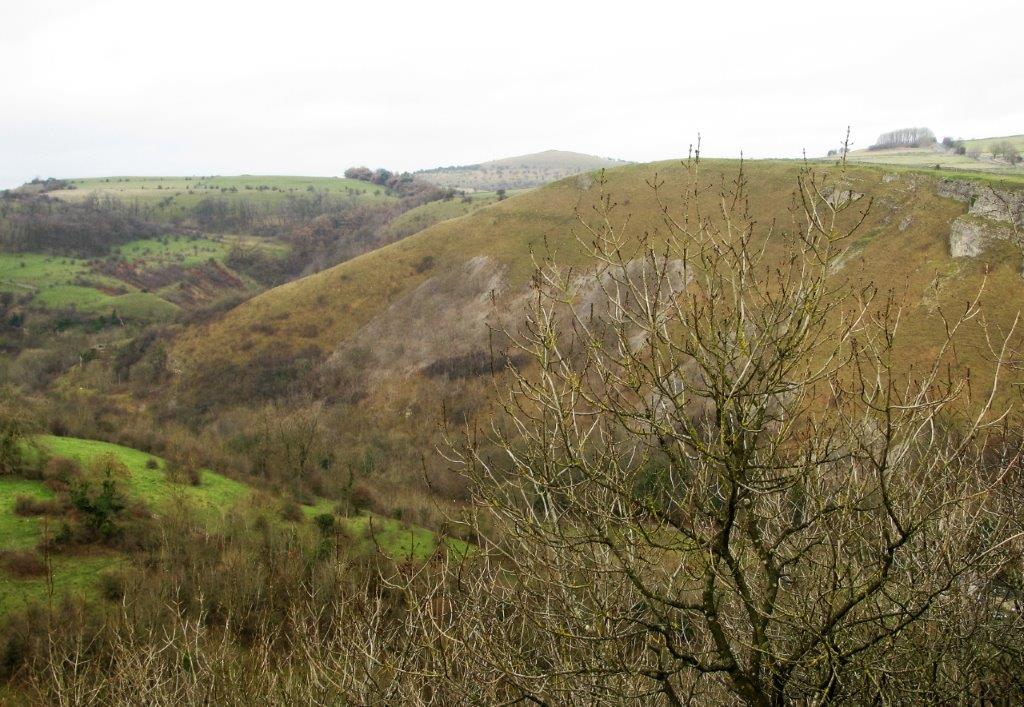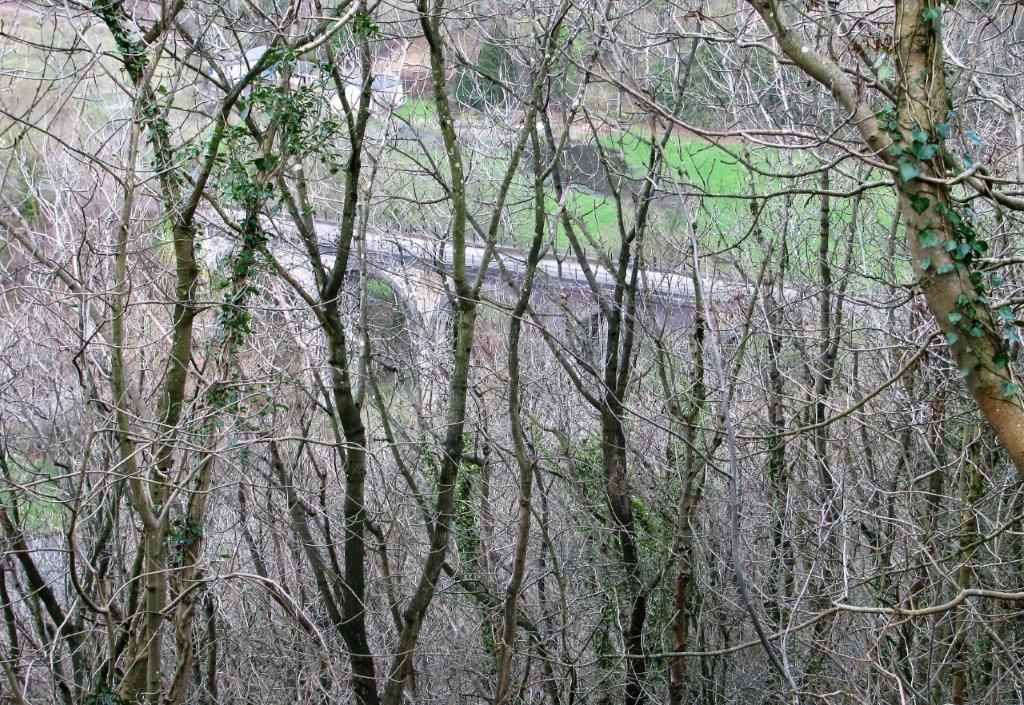 old railway viaduct on Monsal Trail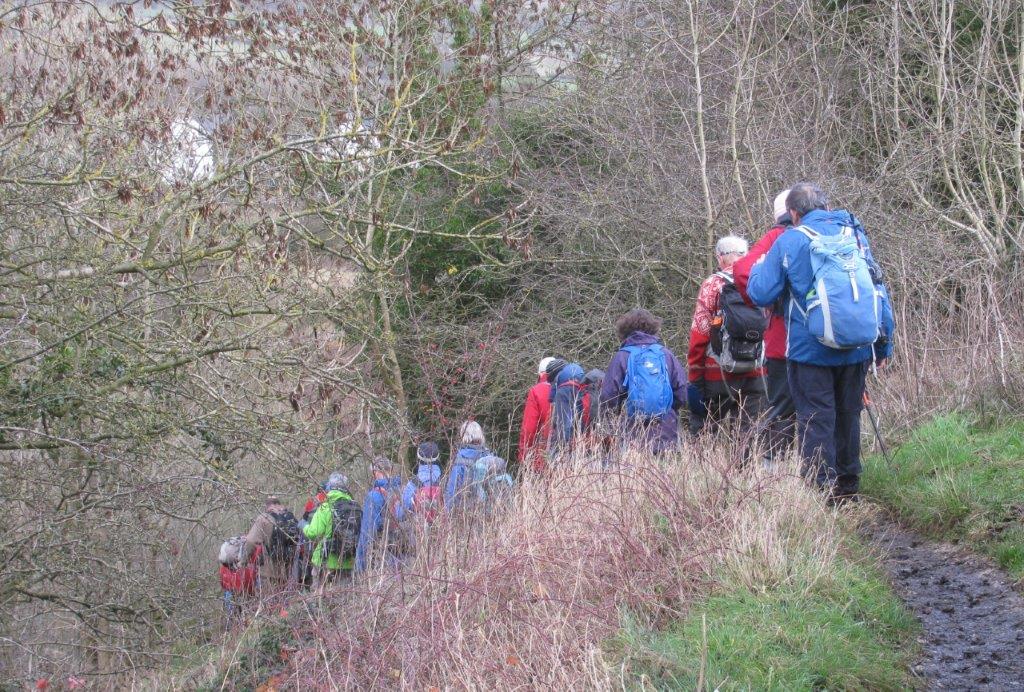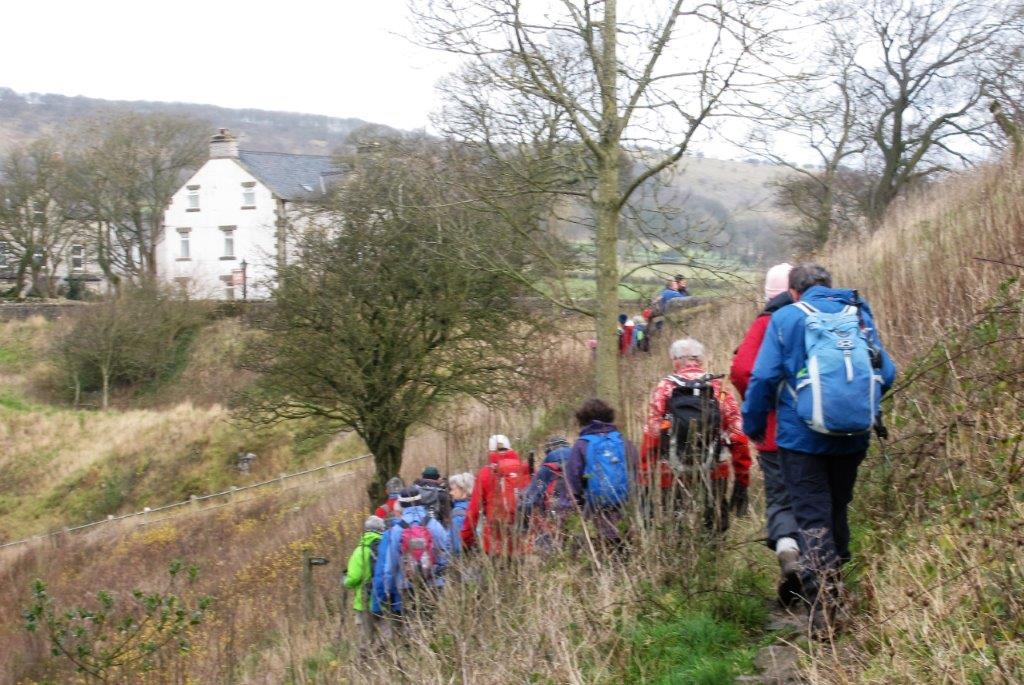 about to pass below Monsal Head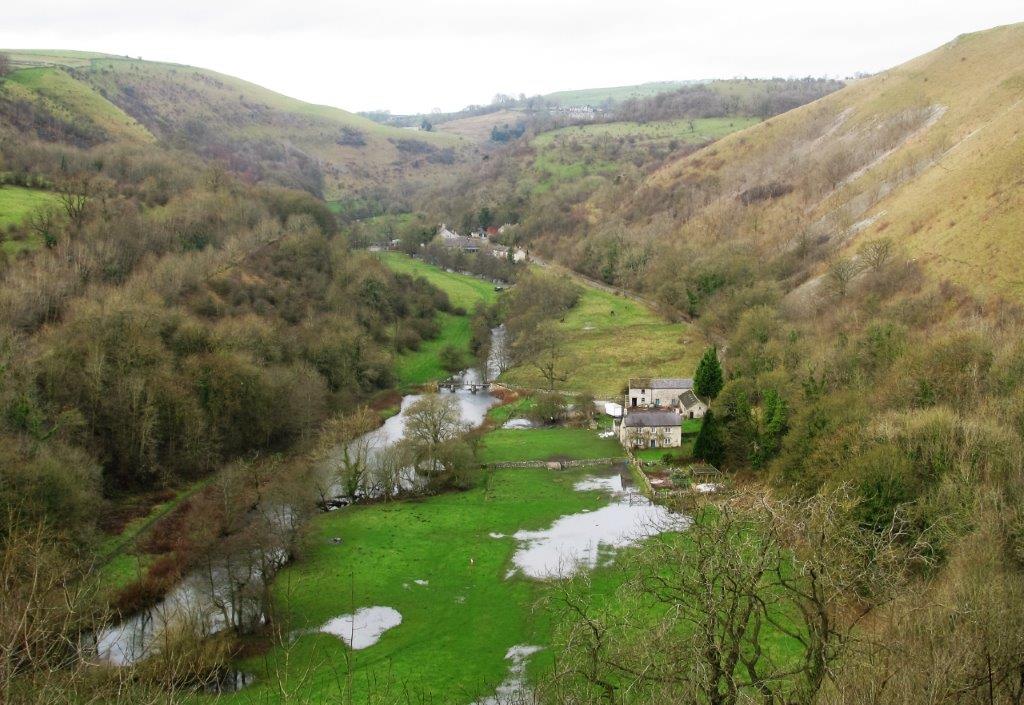 River Wye valley NW of Monsal Head - footbridge just visible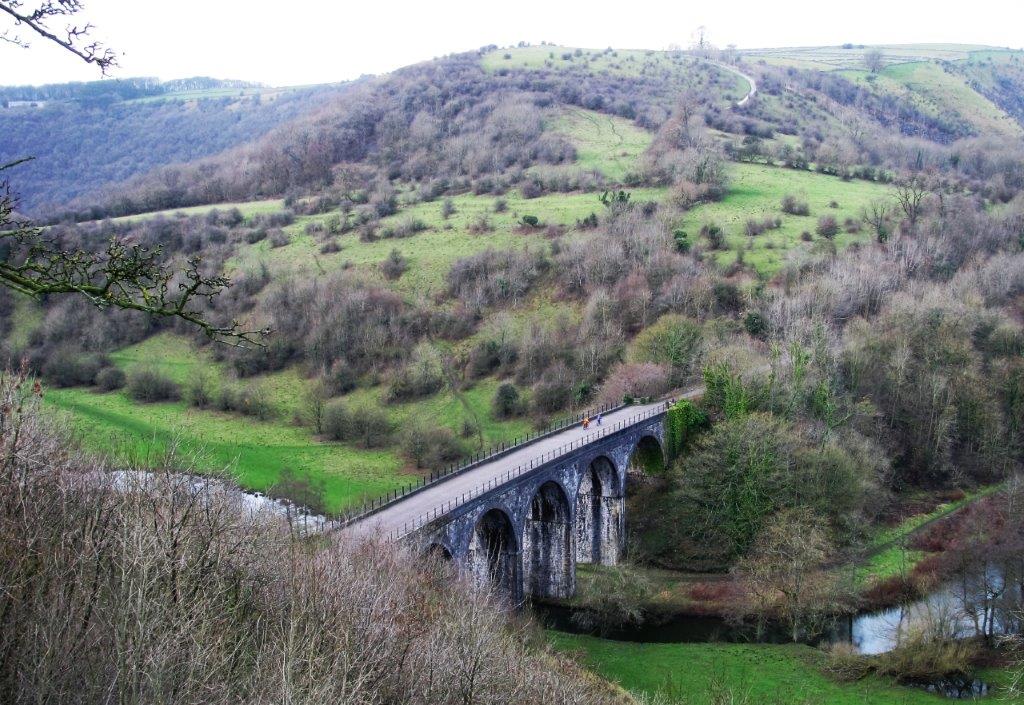 Monsal Trail and viaduct seen again from other side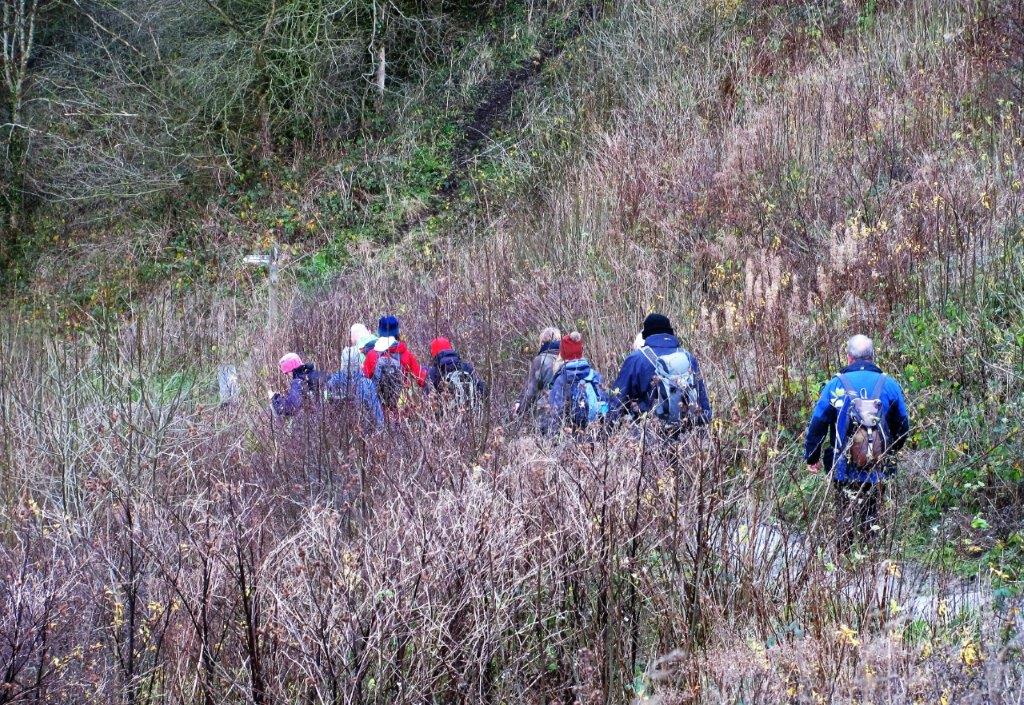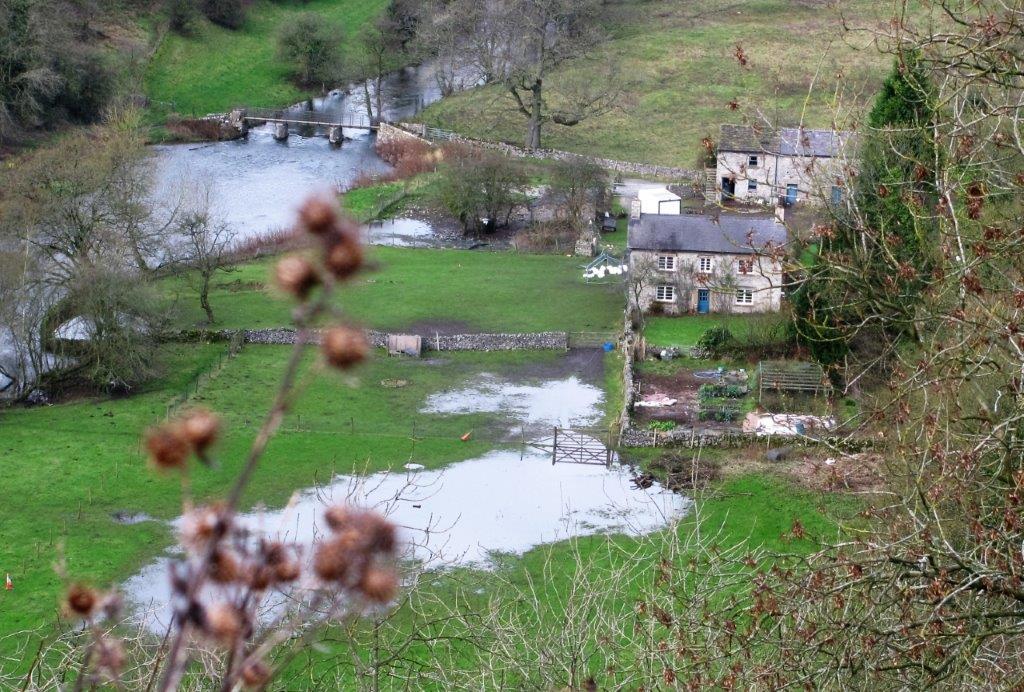 footbridge on River Wye crossed later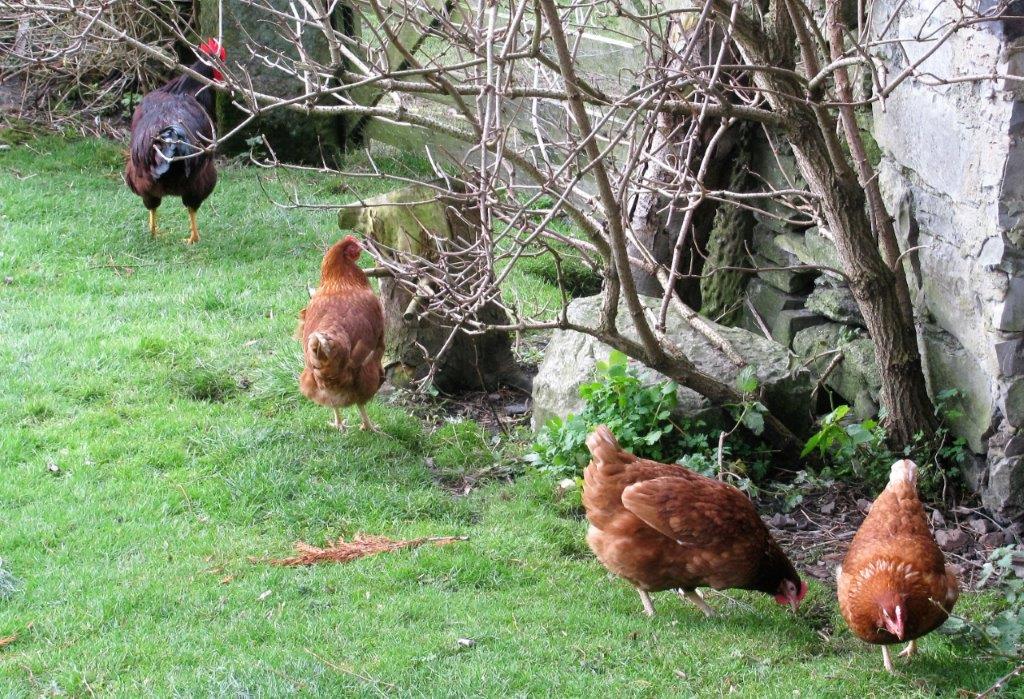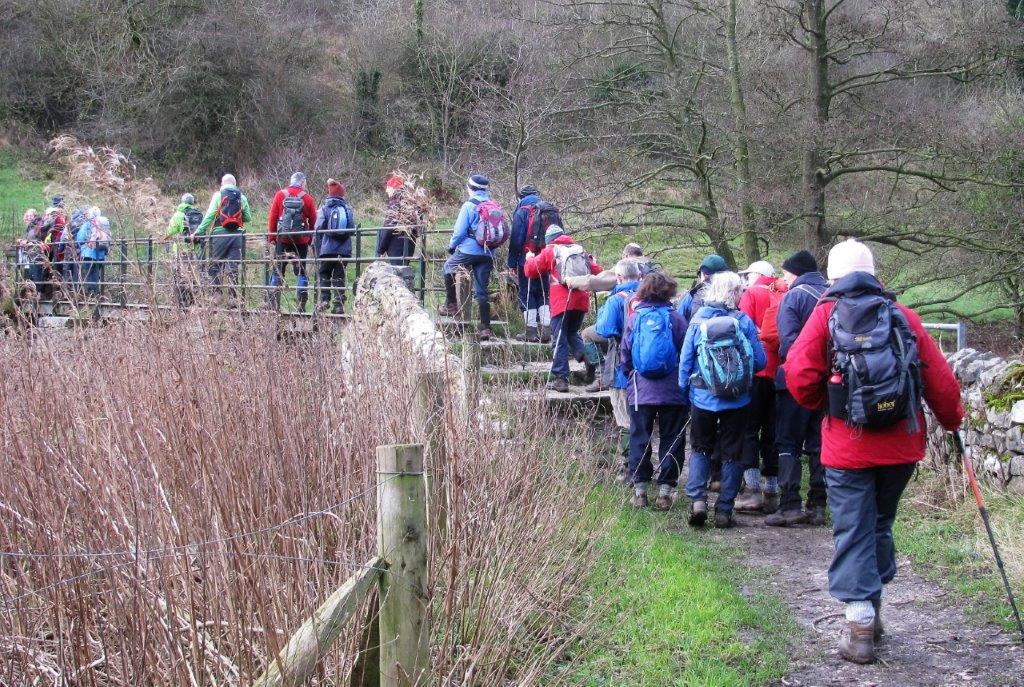 footbridge over River Wye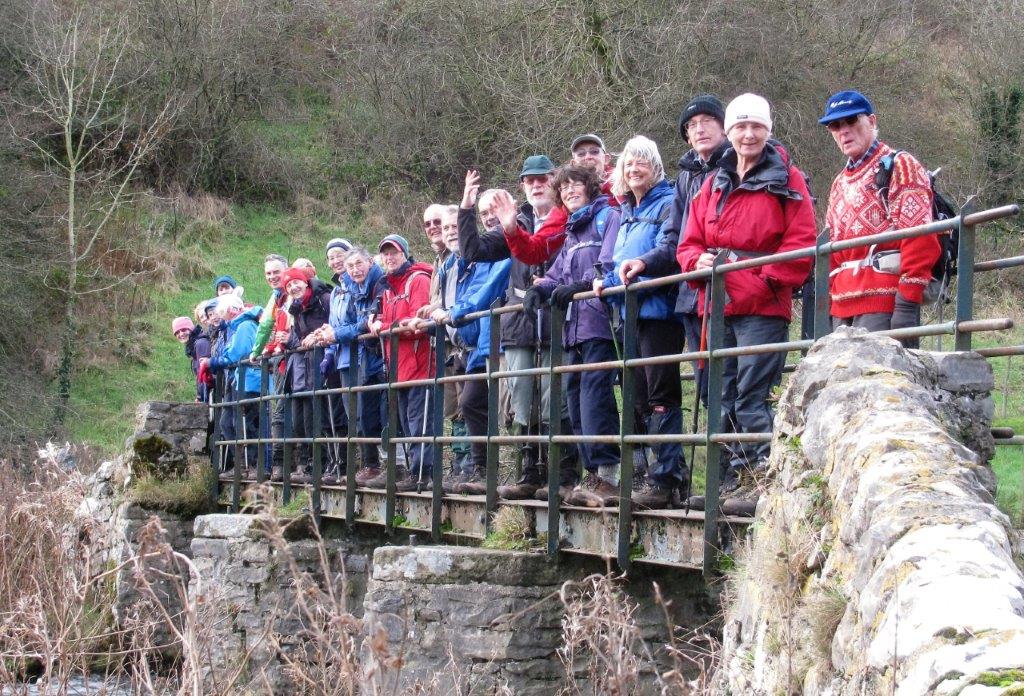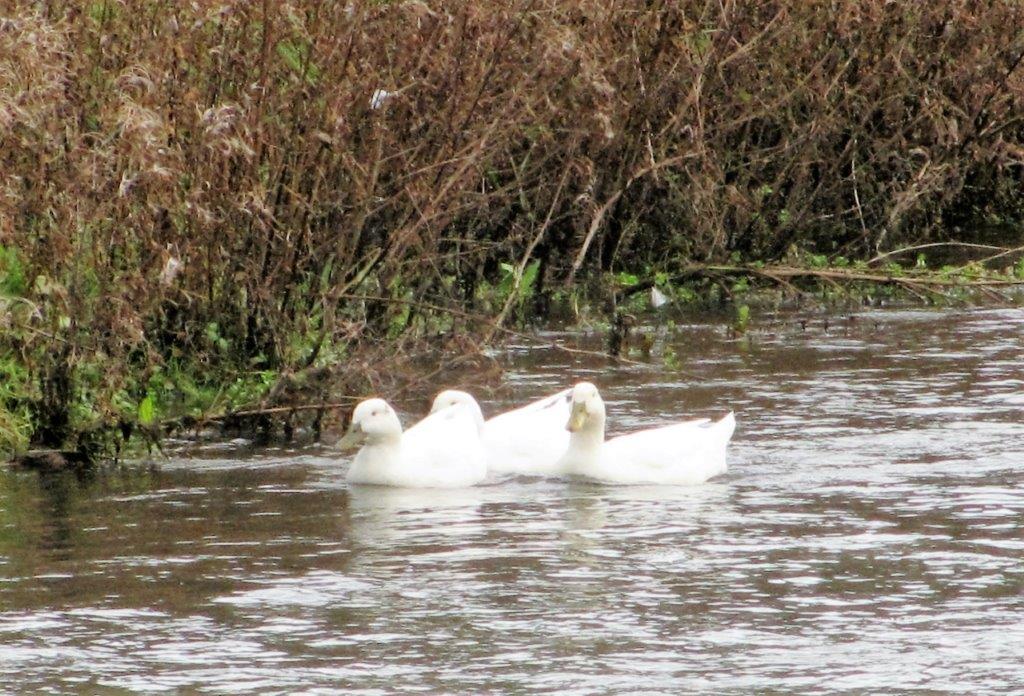 Upperdale Farm?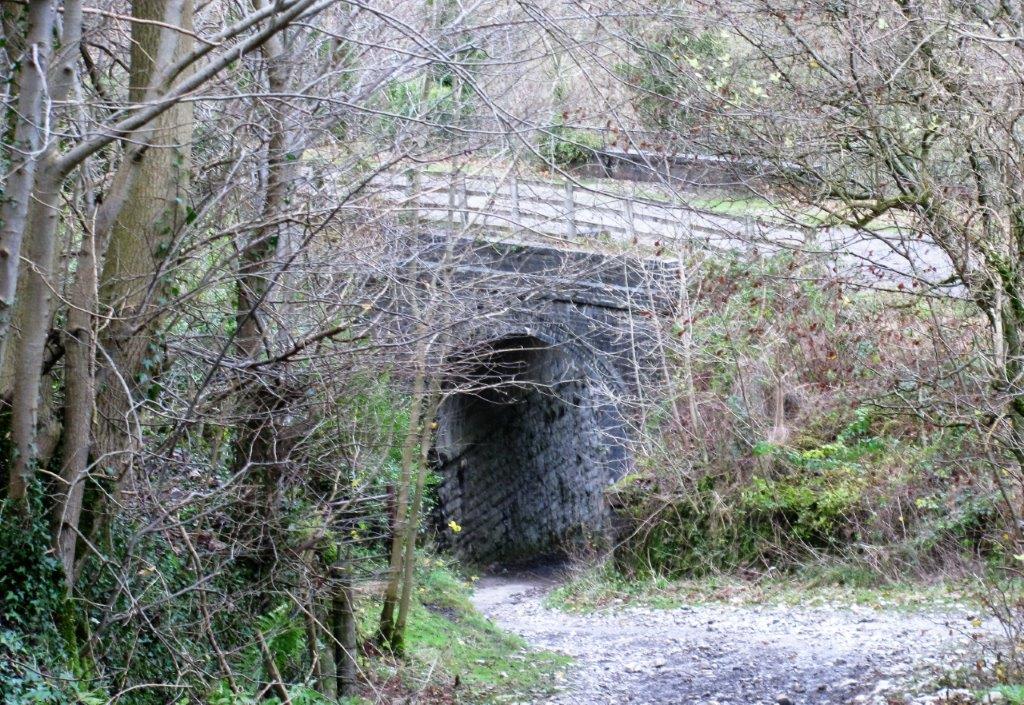 Monsal Trail (we crossed above it elsewhere)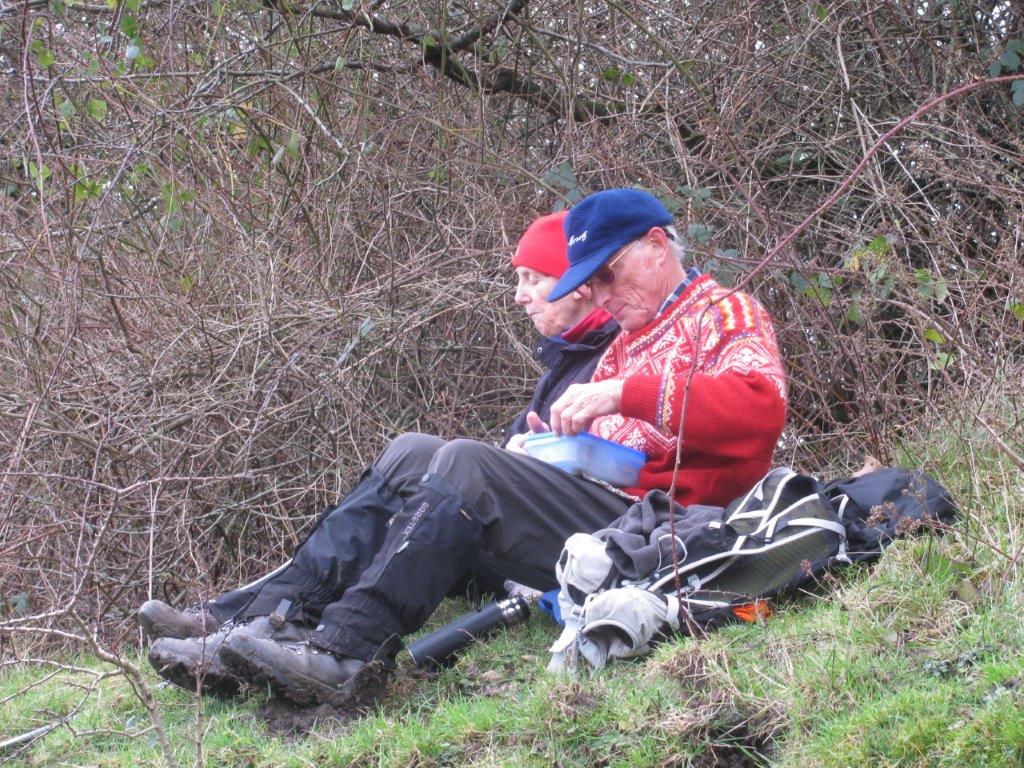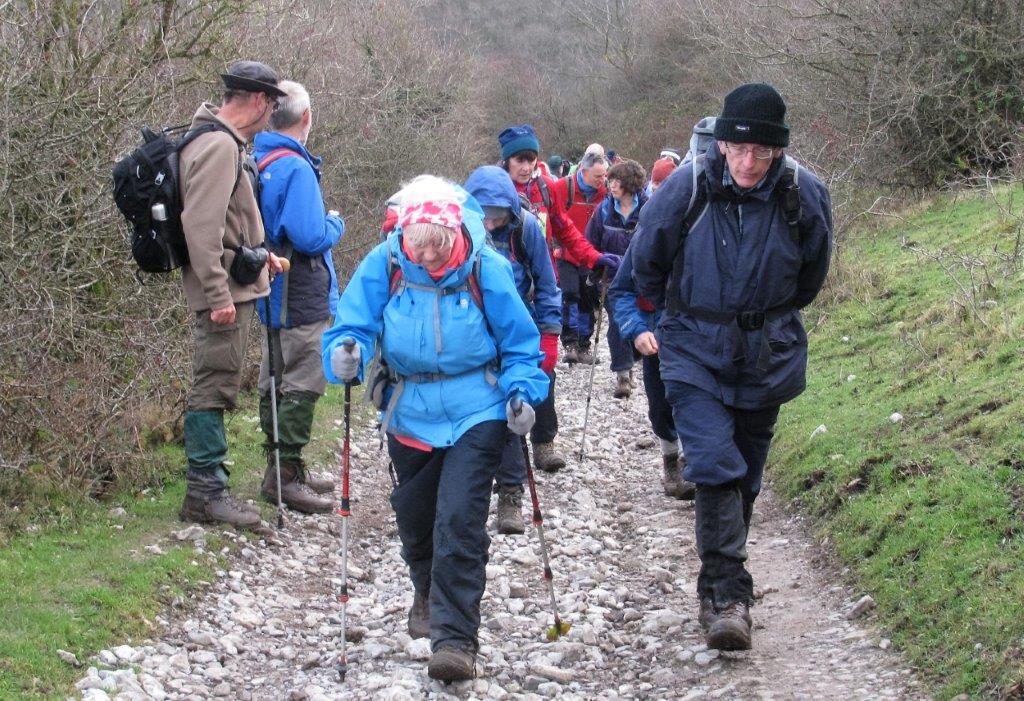 up towards Brushfield Hough Farm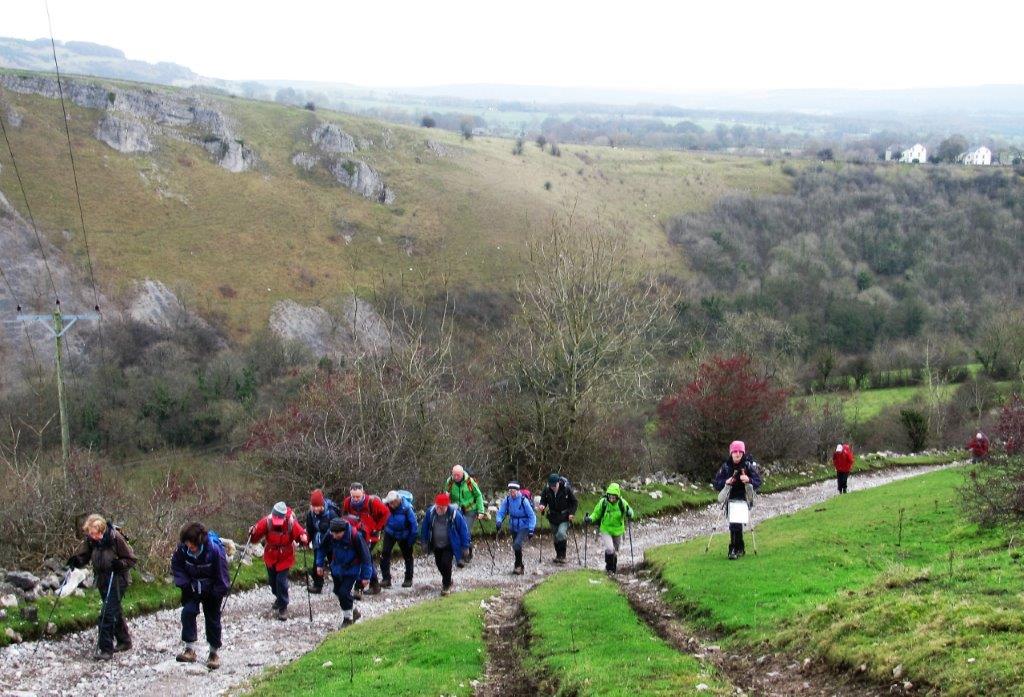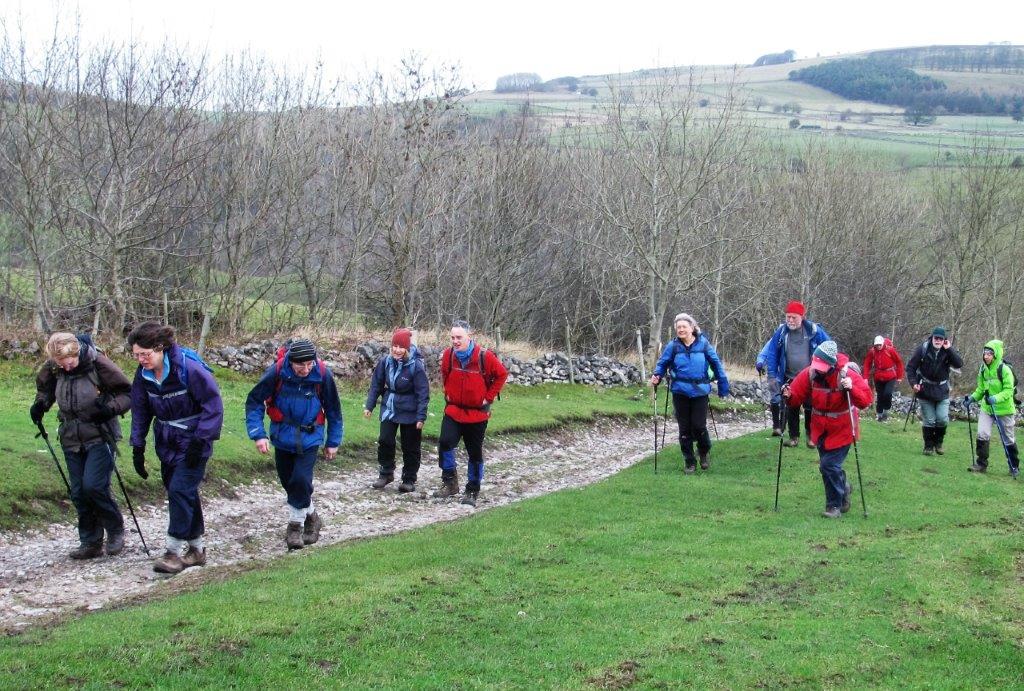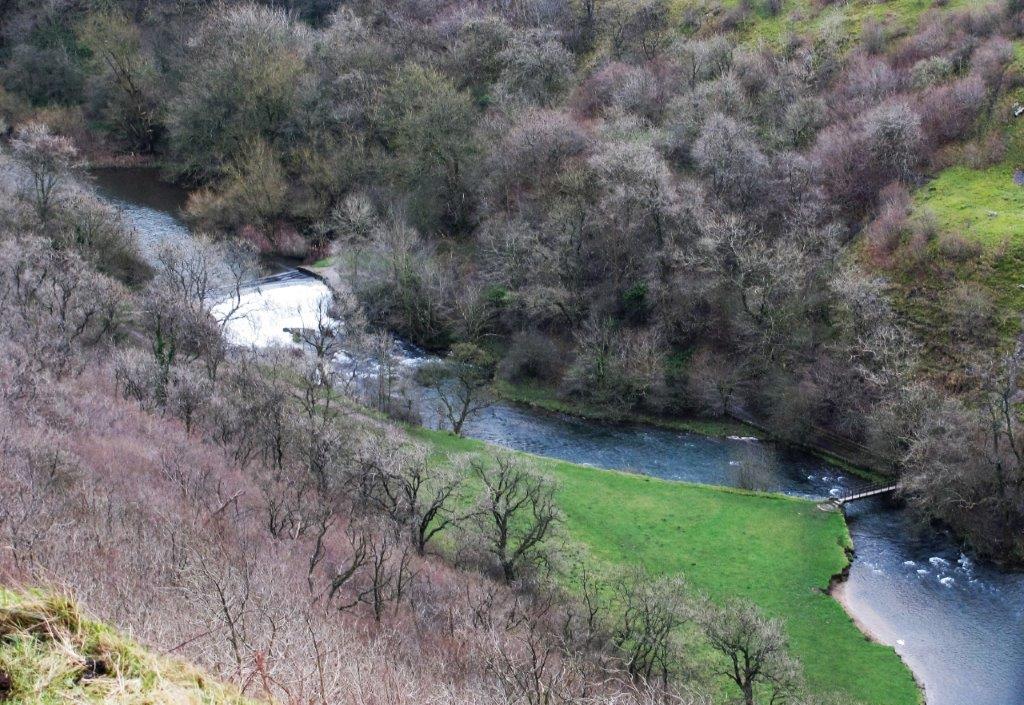 River Wye below to West of Monsal Head with weir & footbridge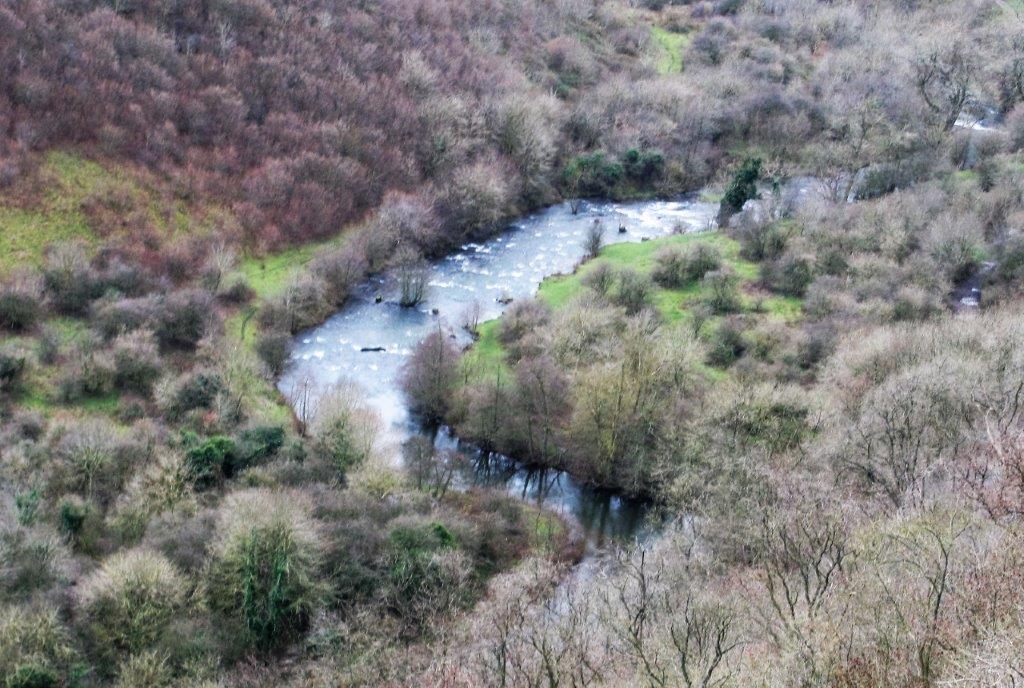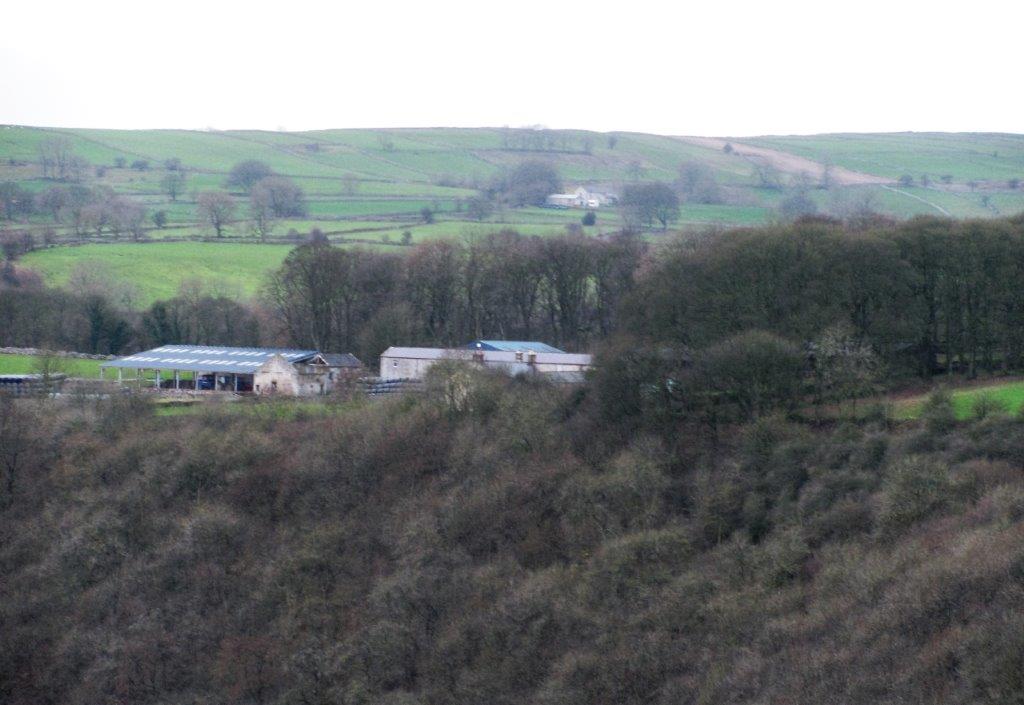 Brushfield Hough Farm seen ahead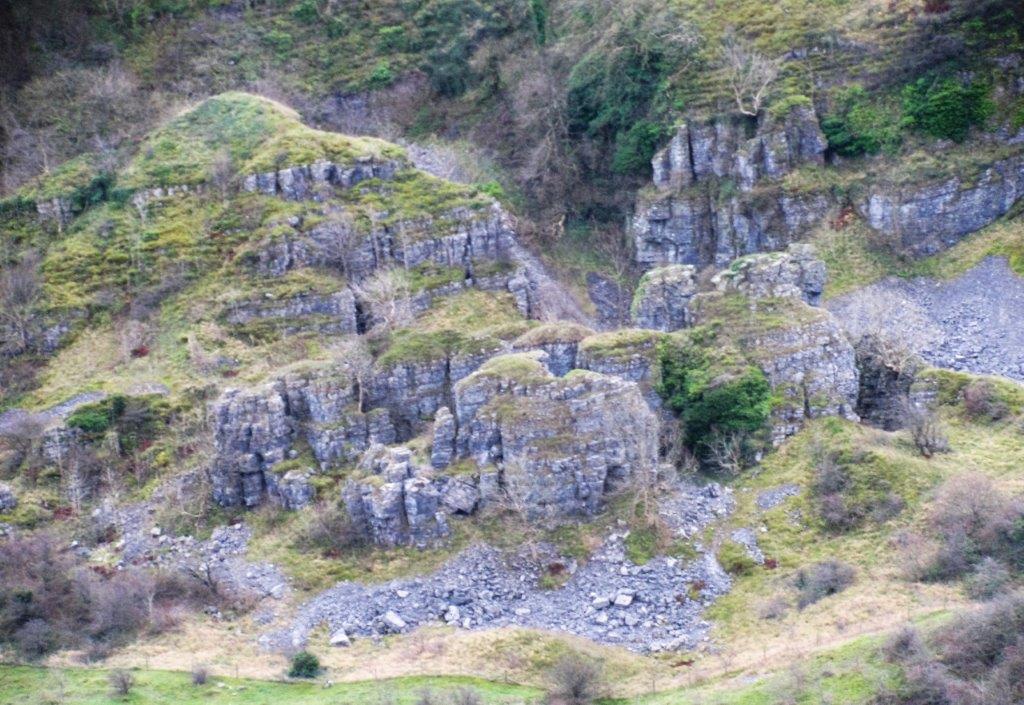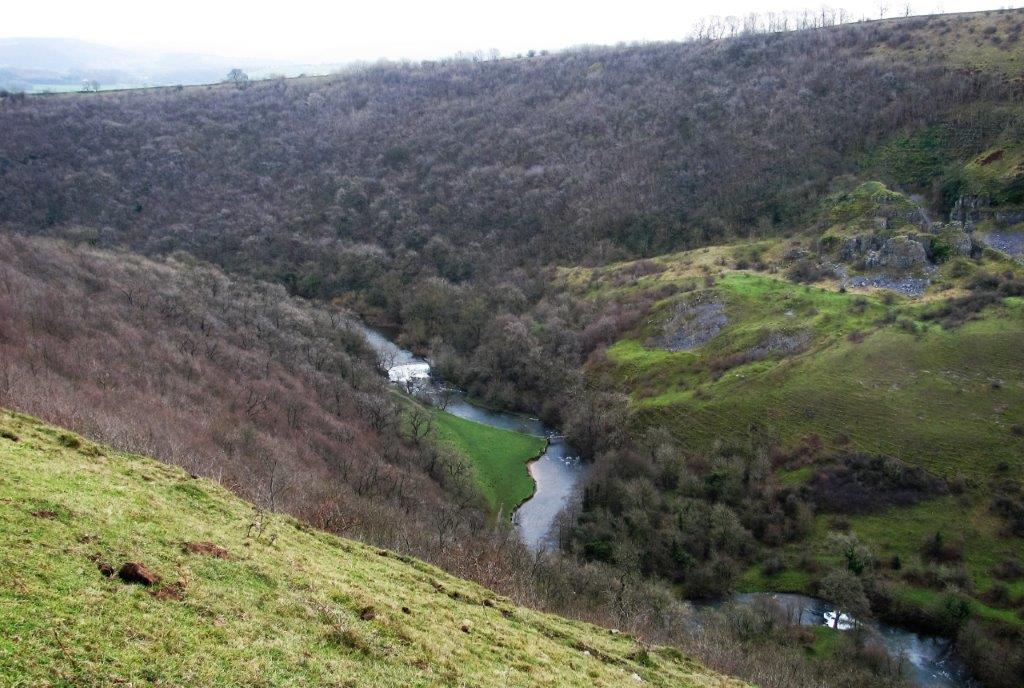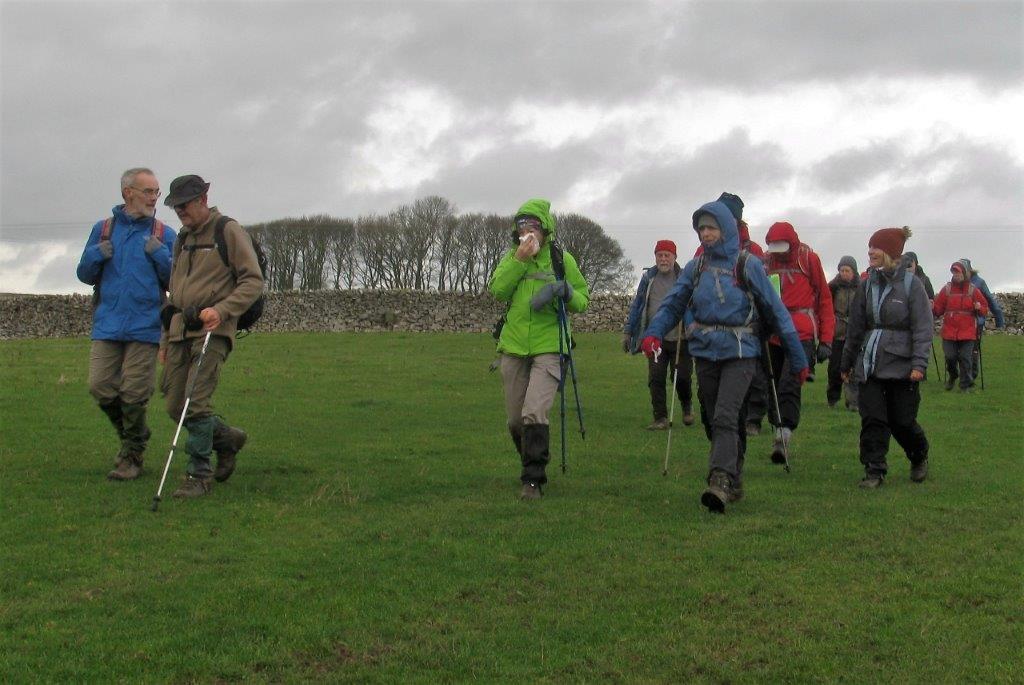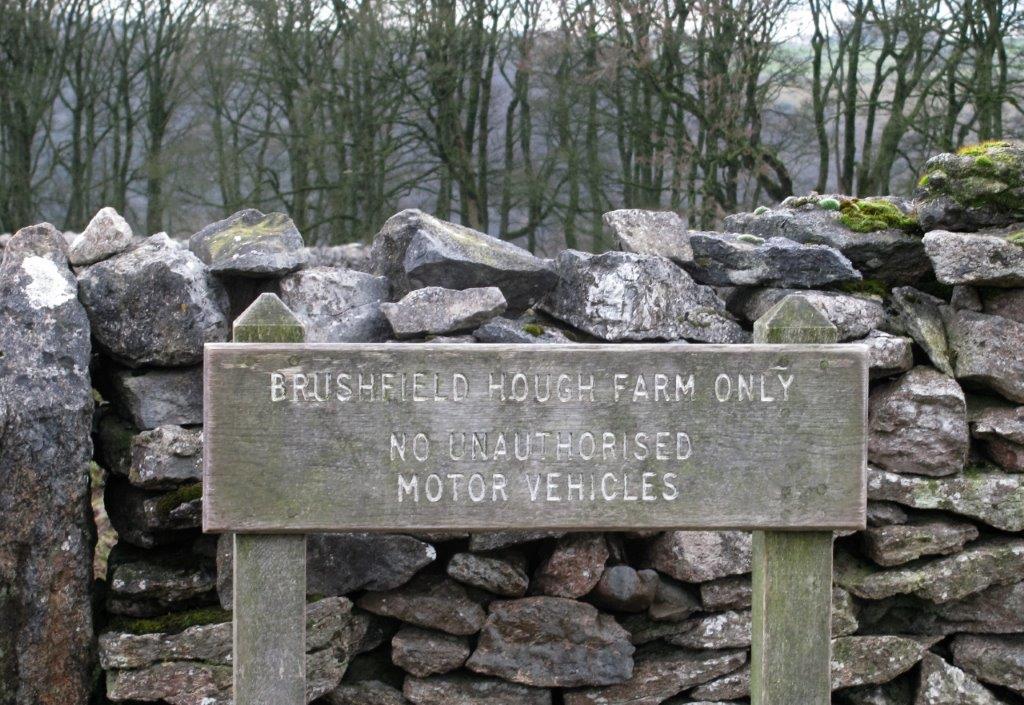 Brushfield Hough Farm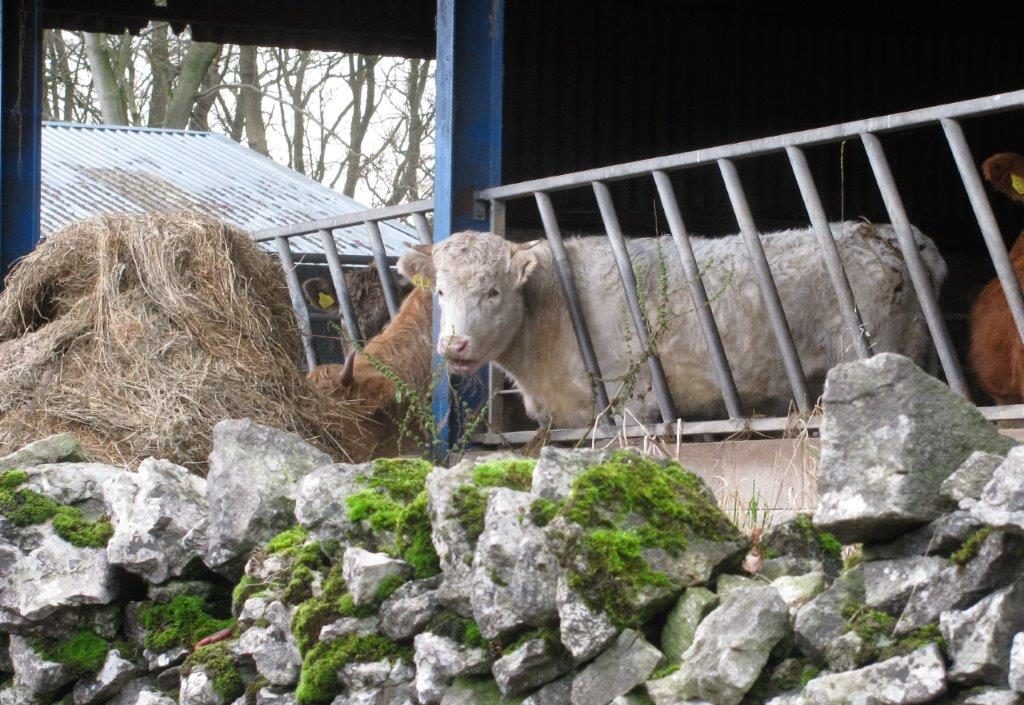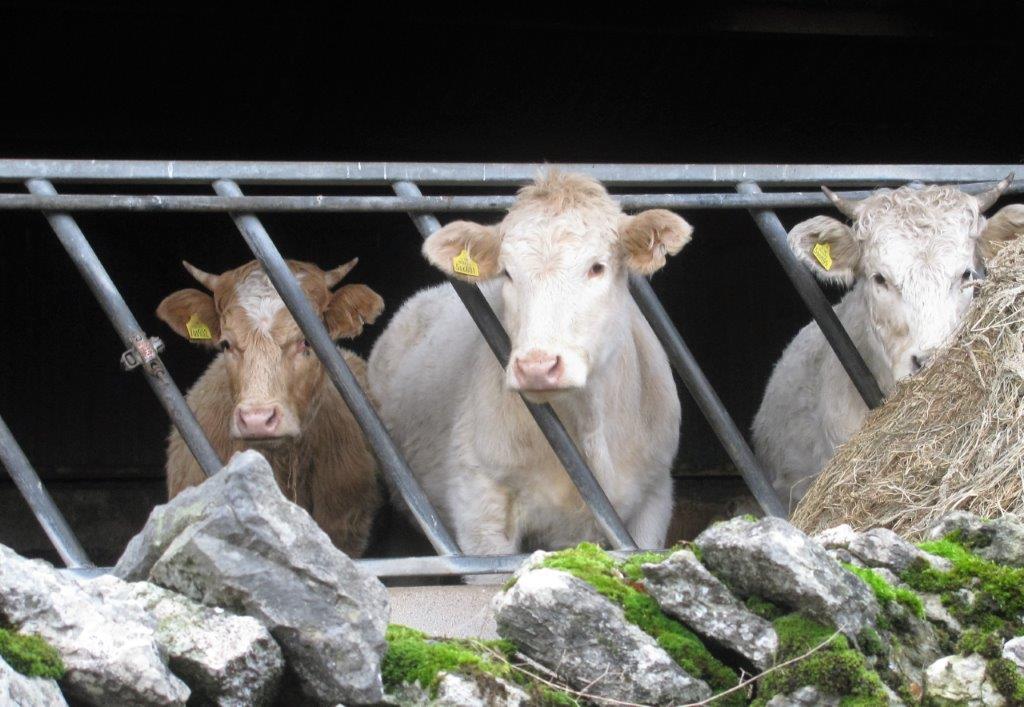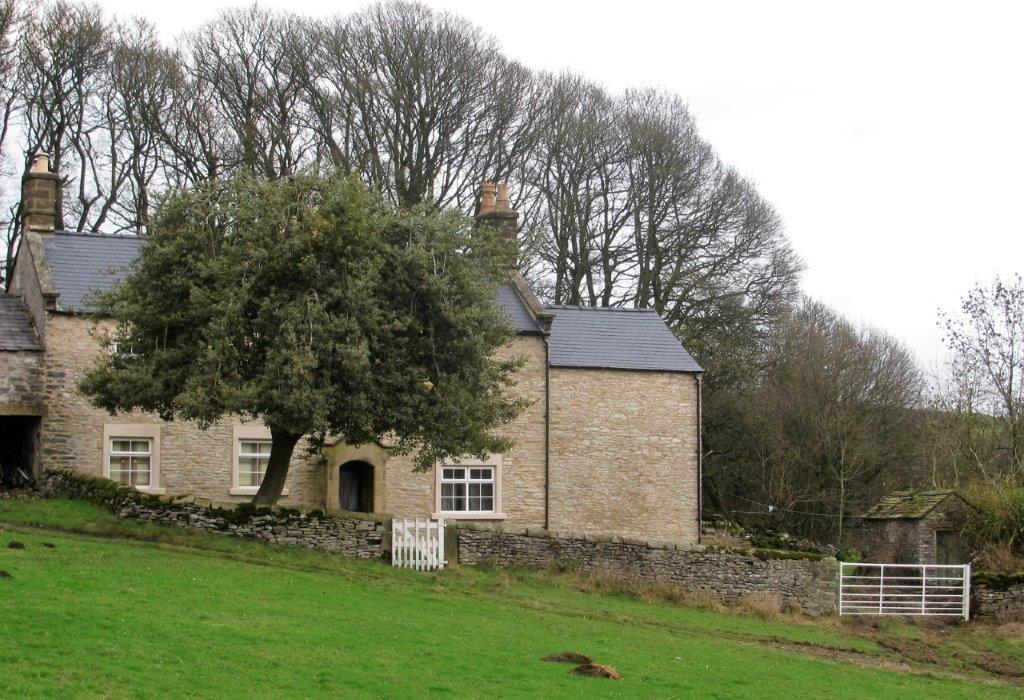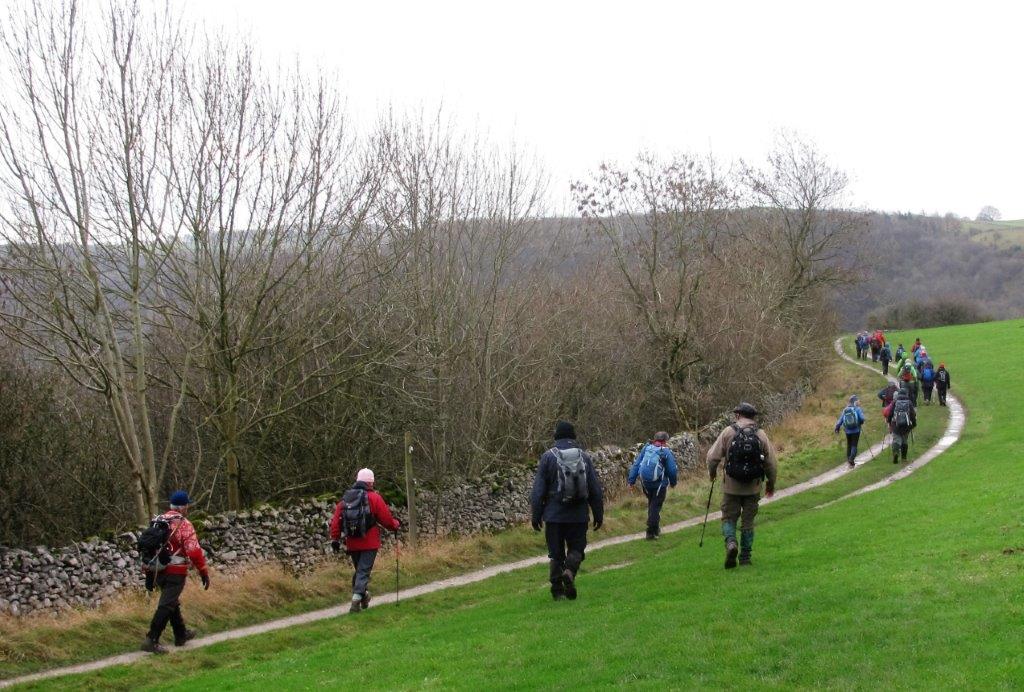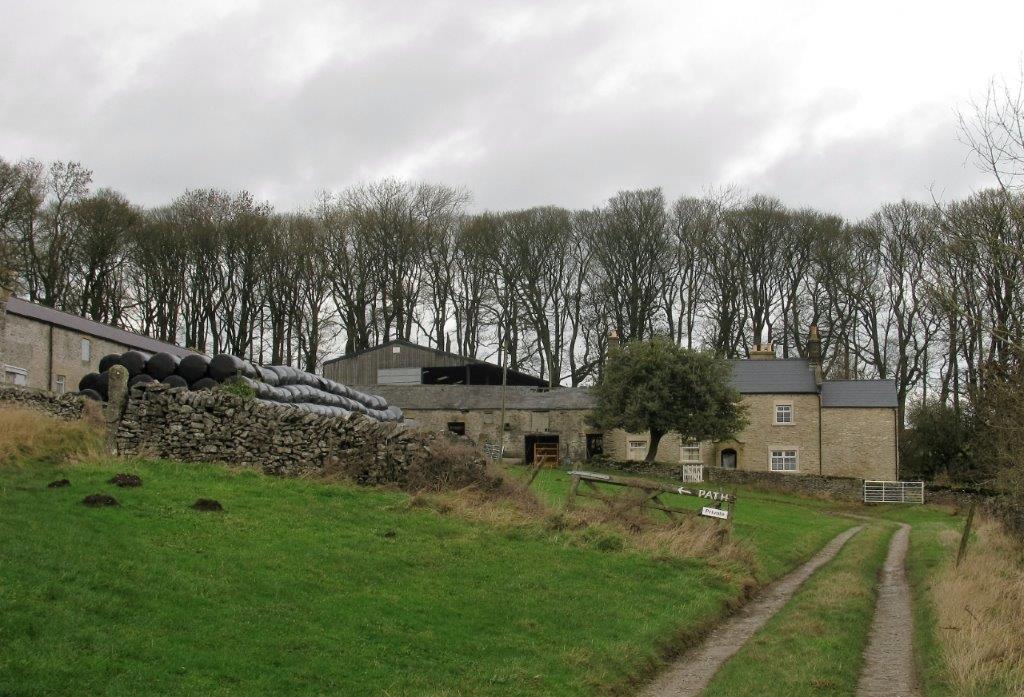 looking back at the farm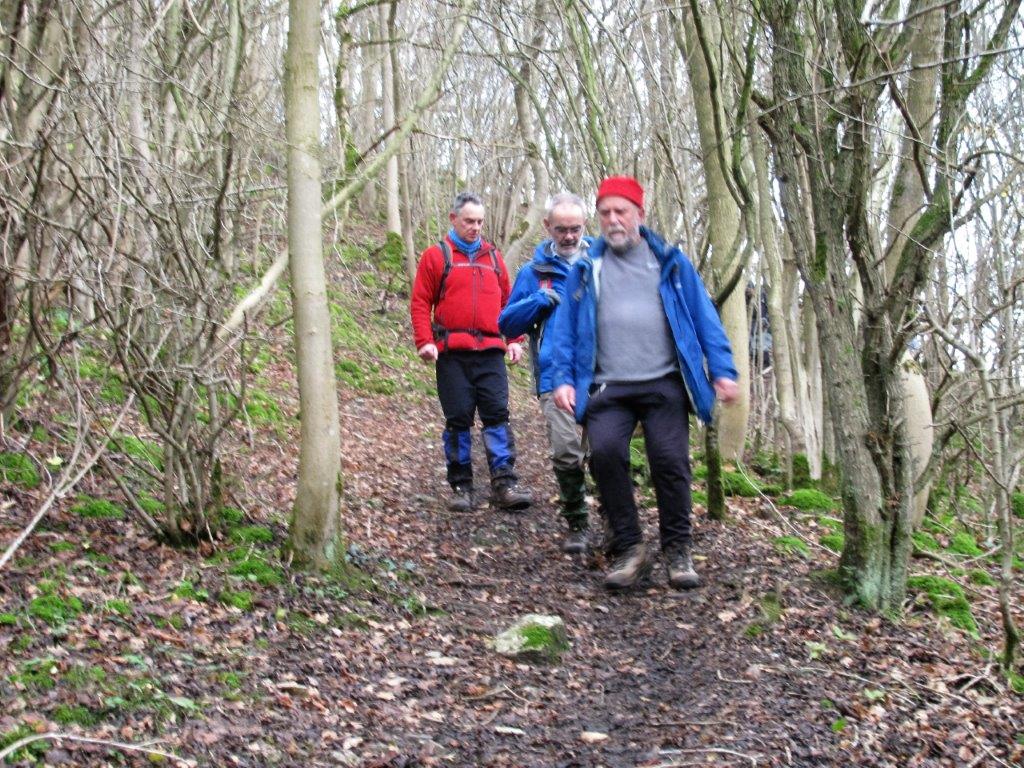 down towards Lees Bottom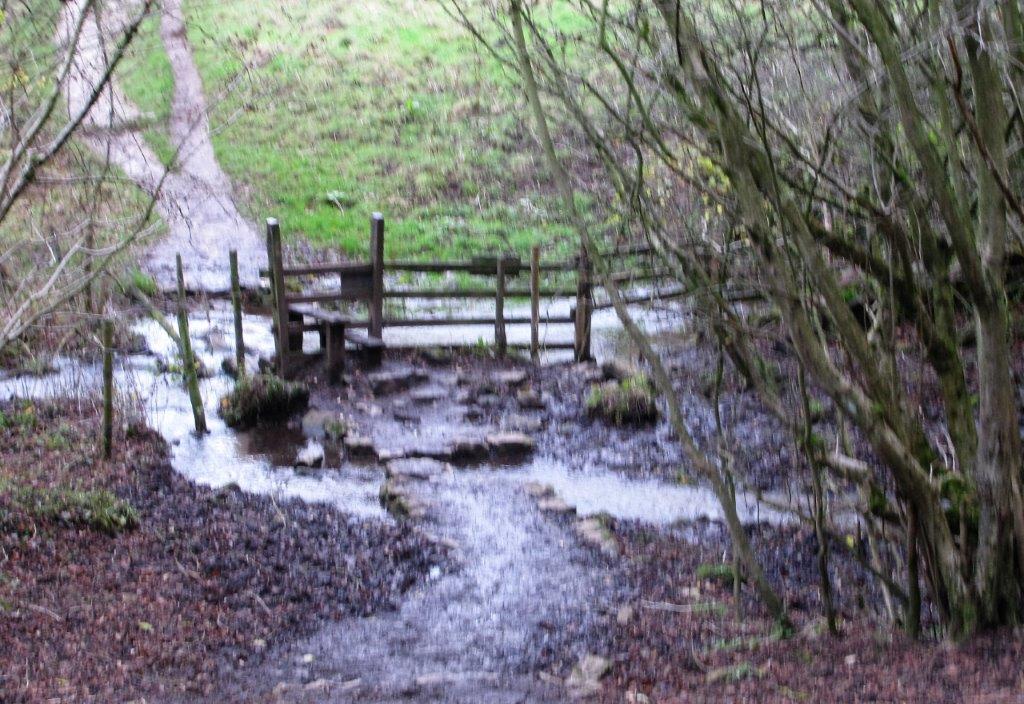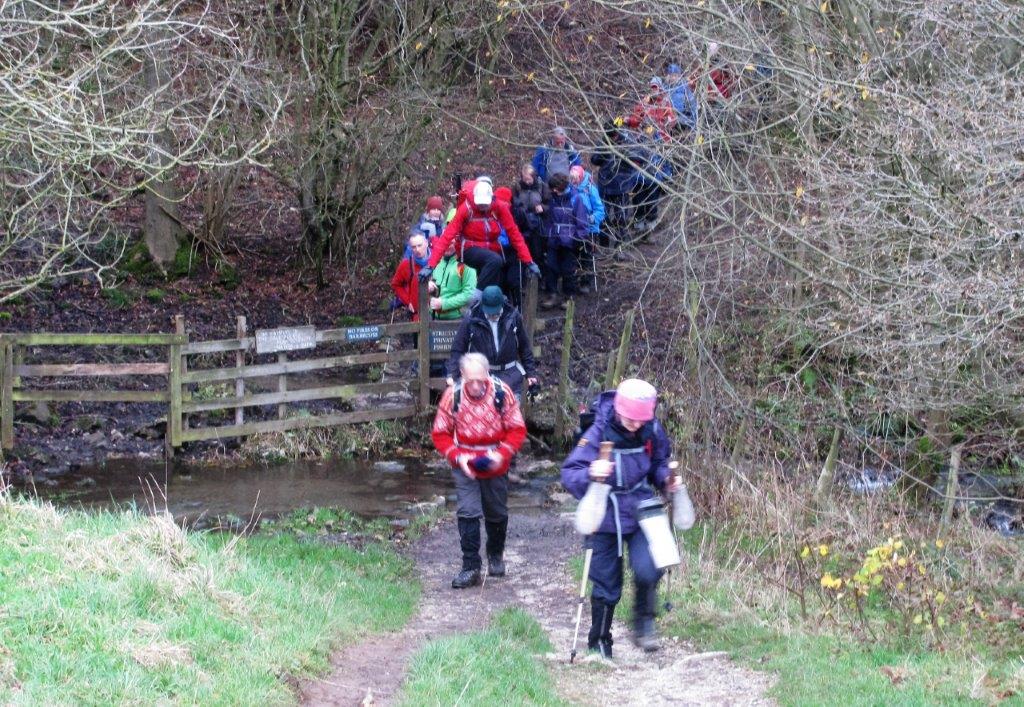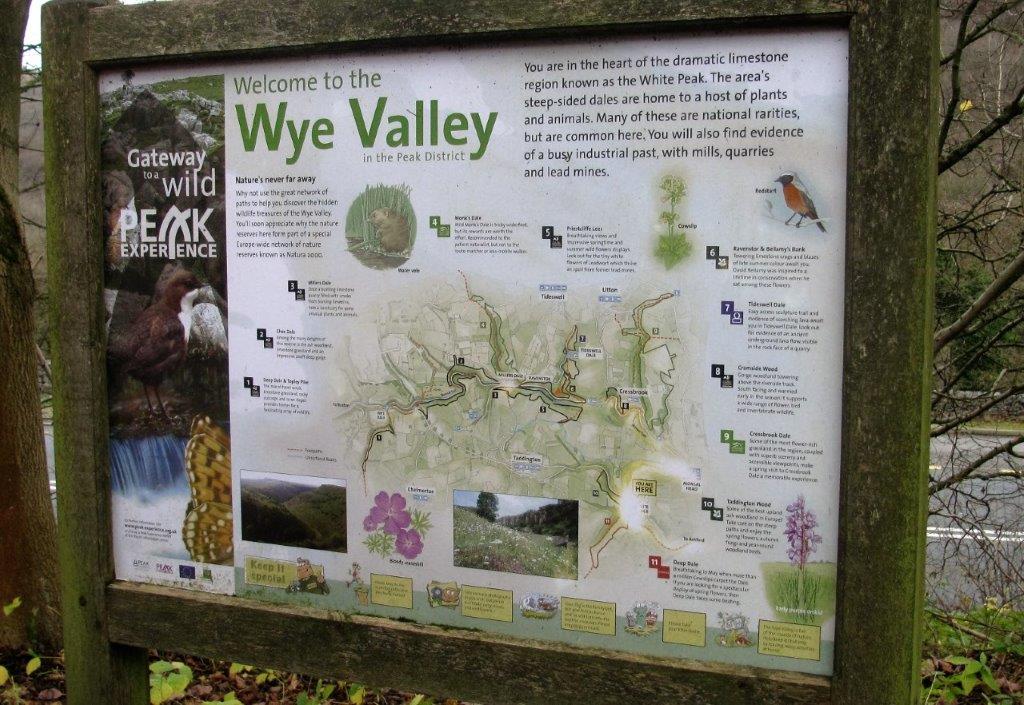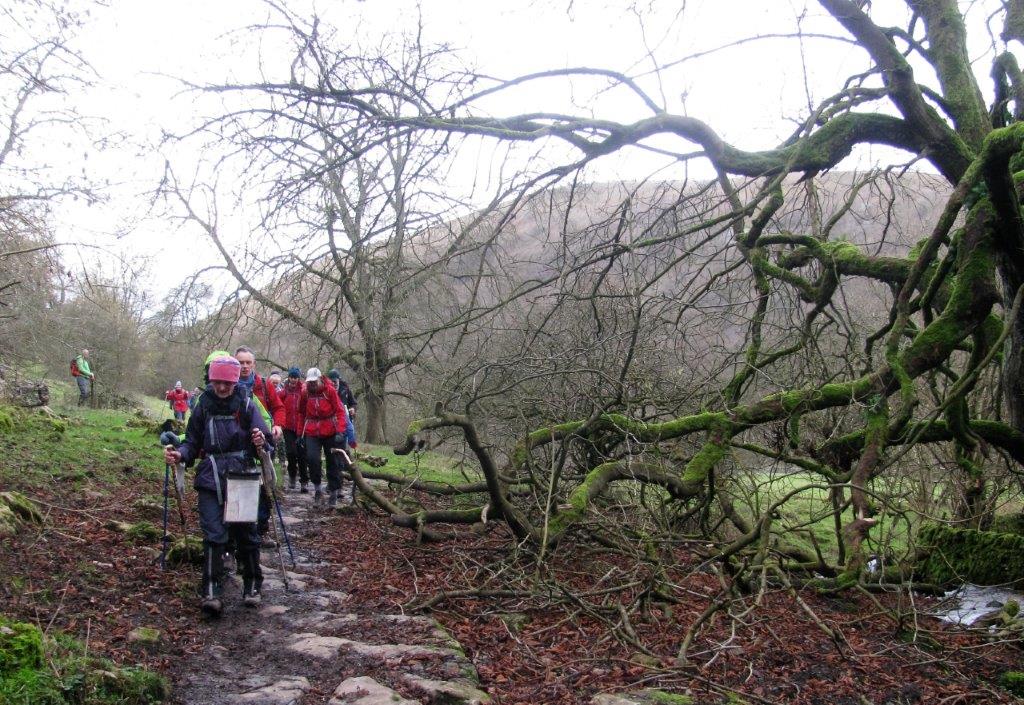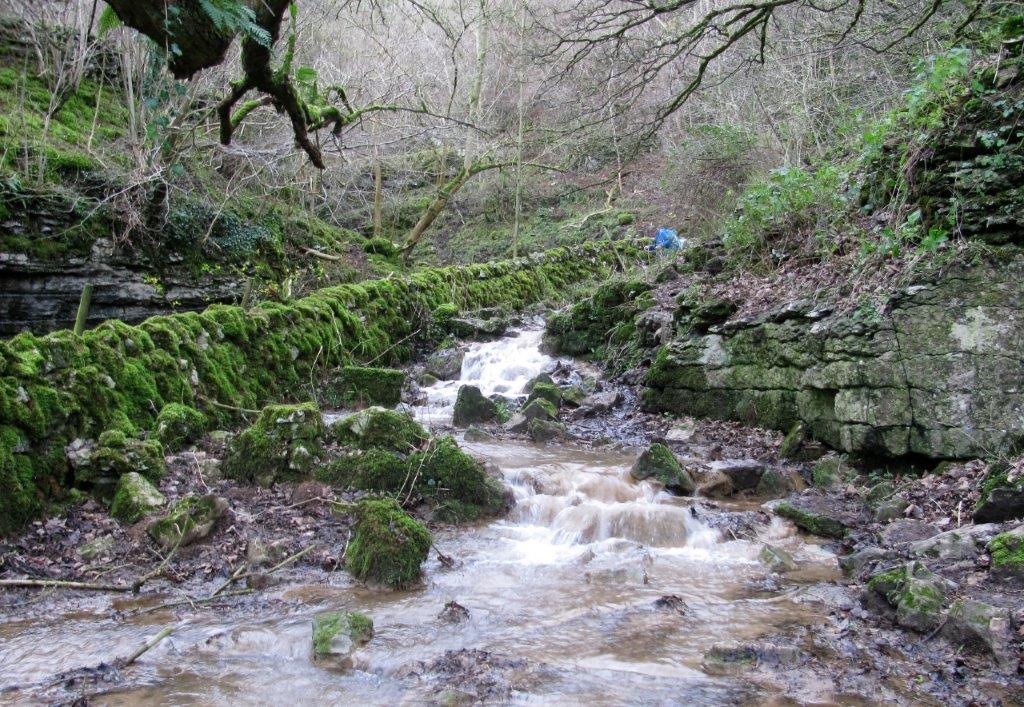 stream in spate passed on right - almost a scramble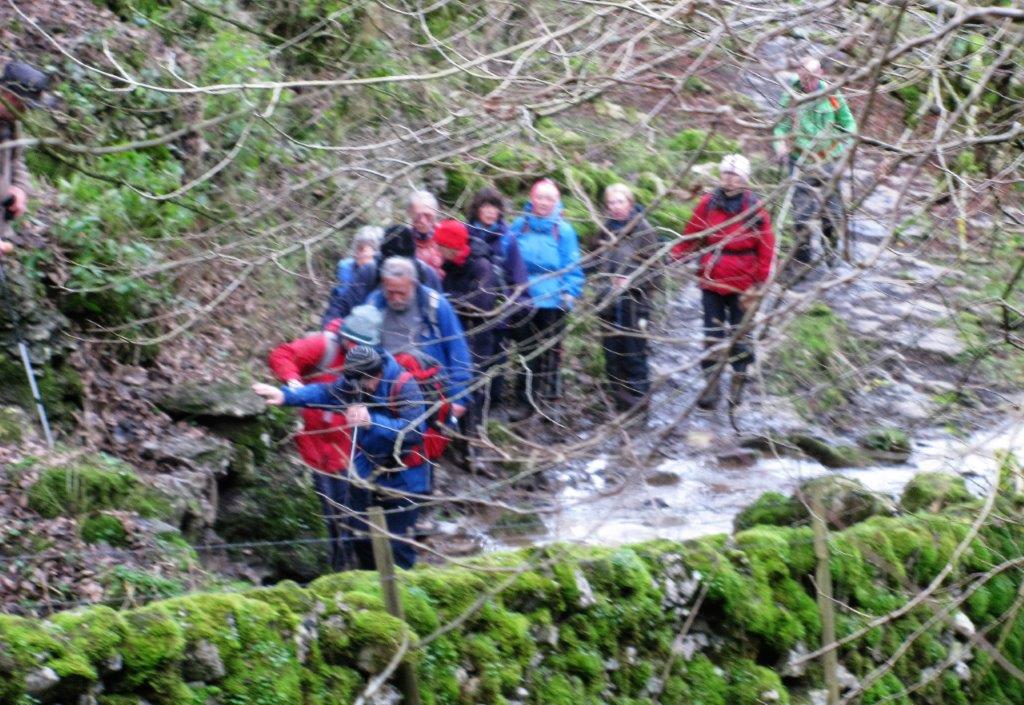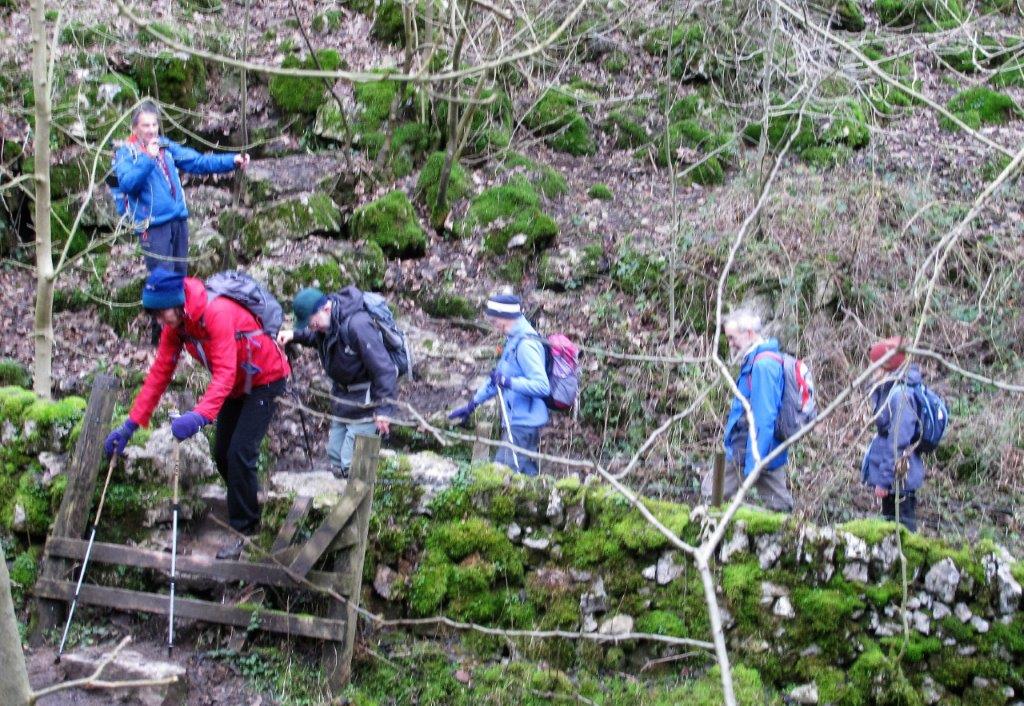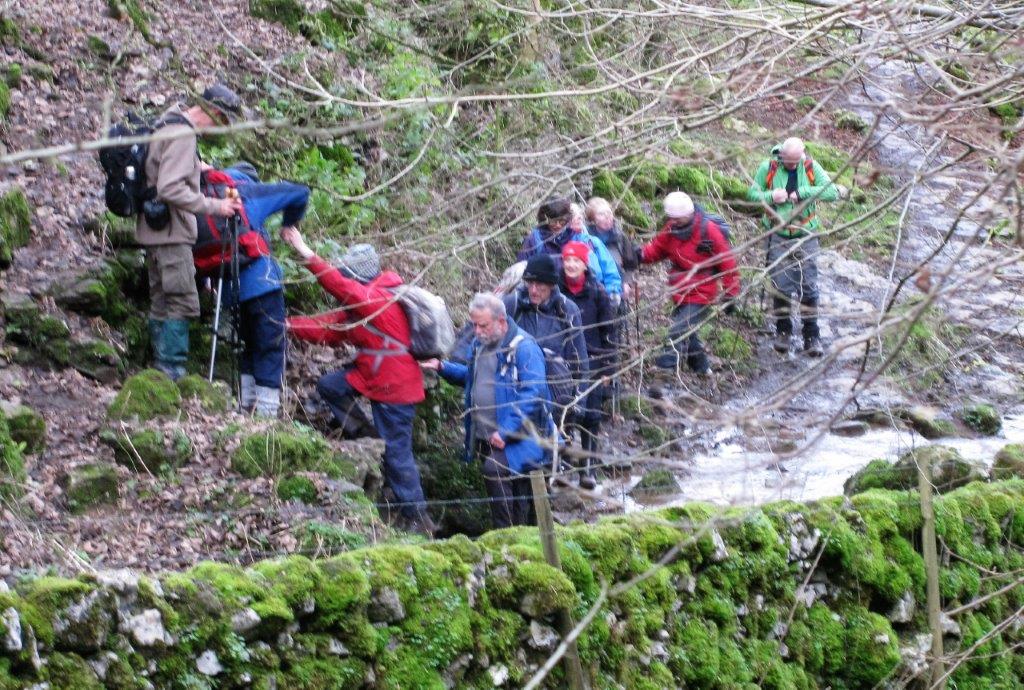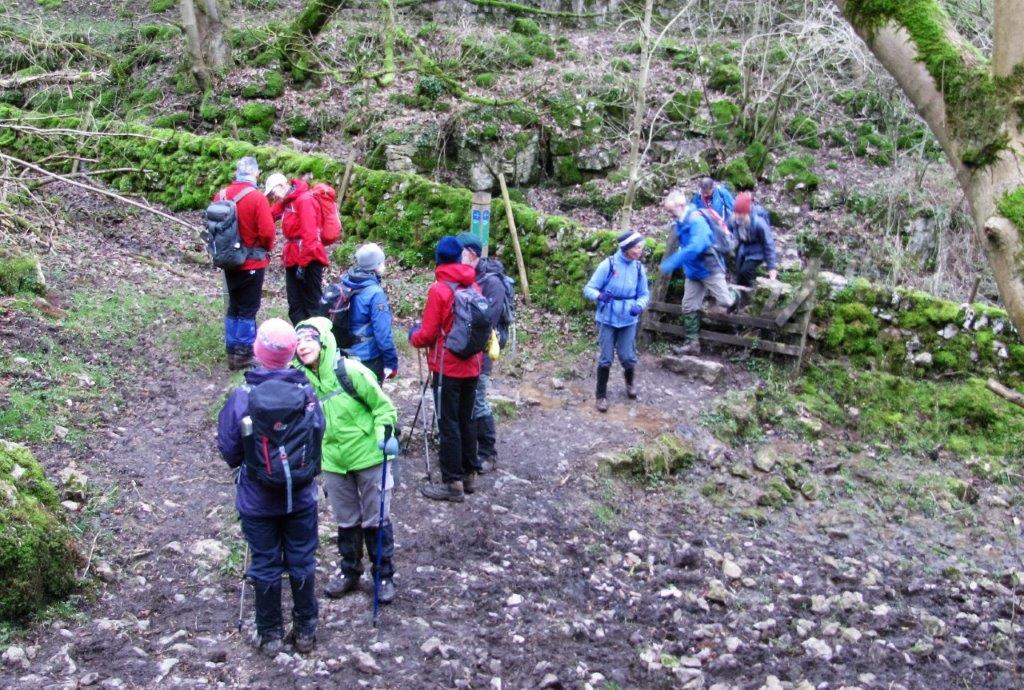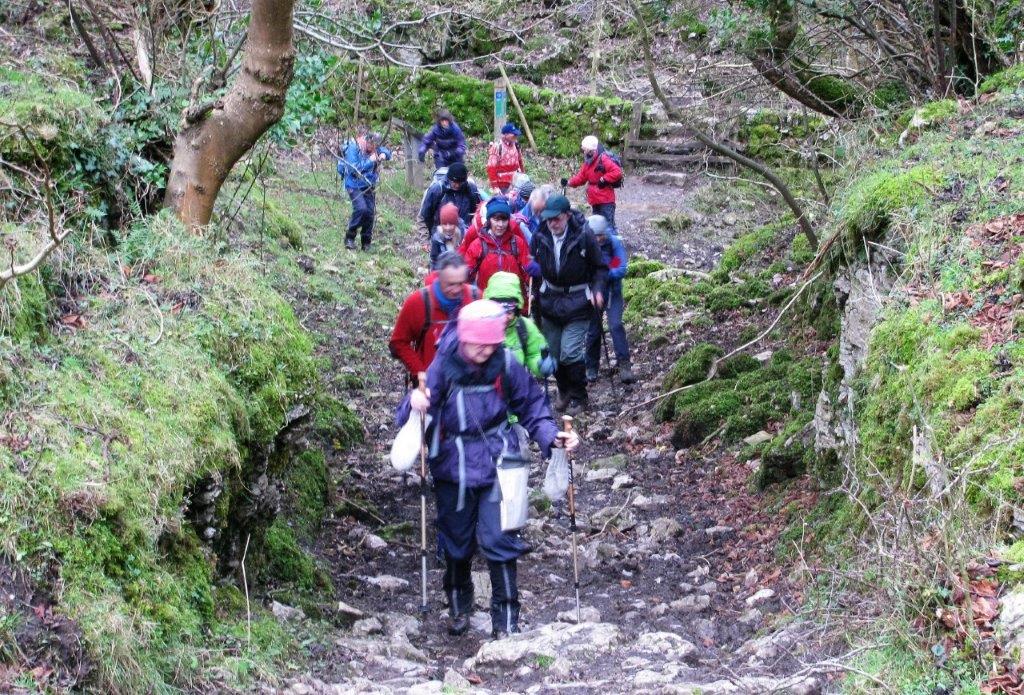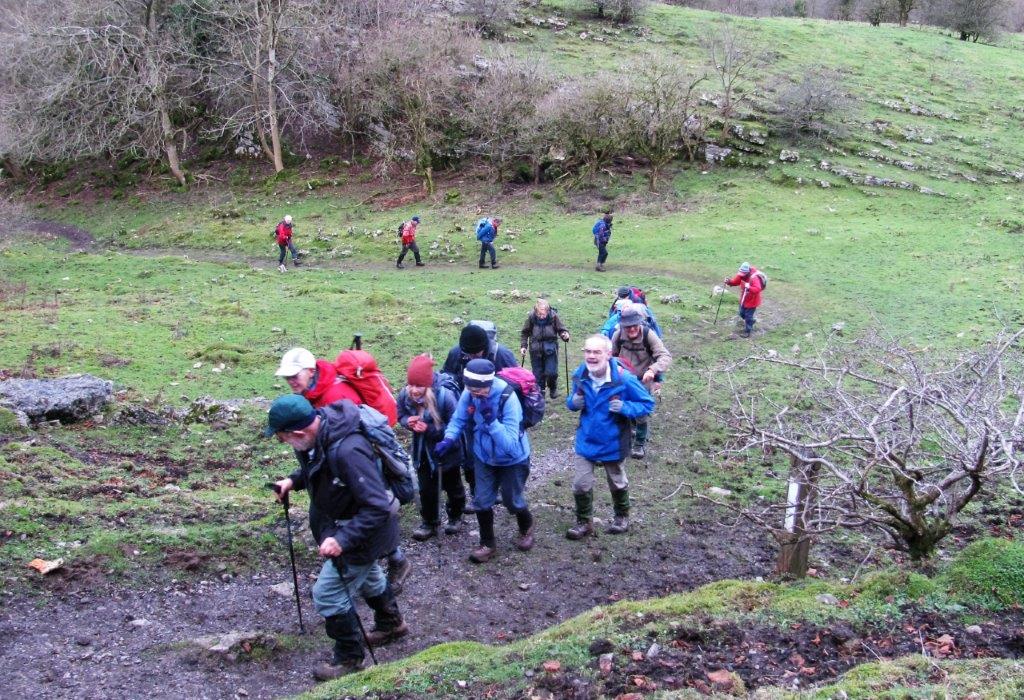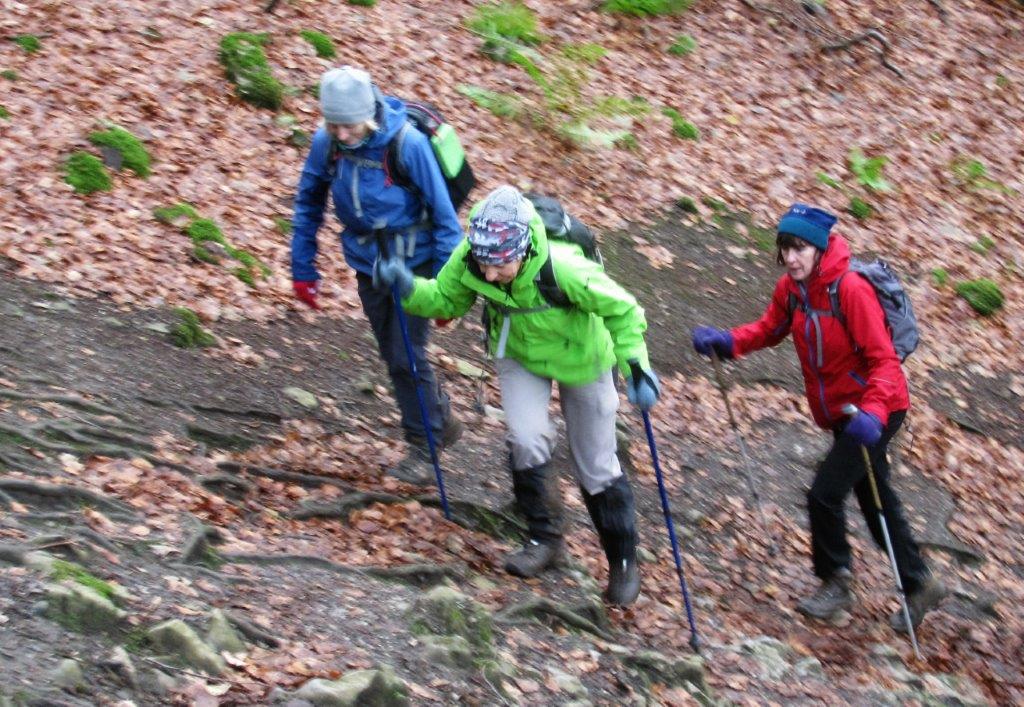 up to 'contour' path in great Shacklow Woods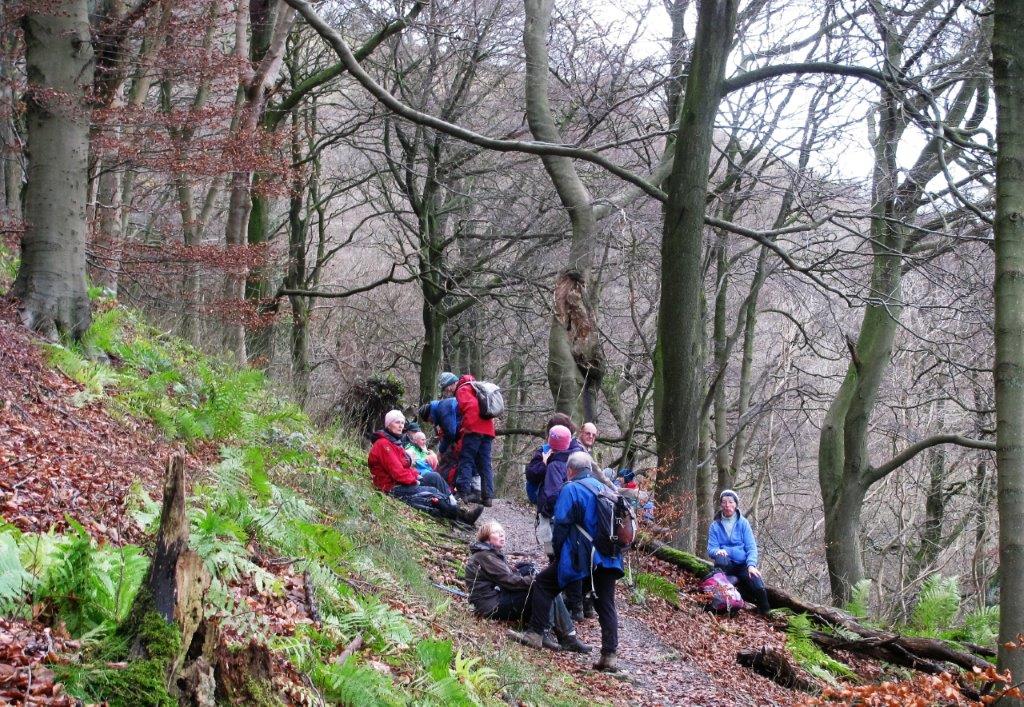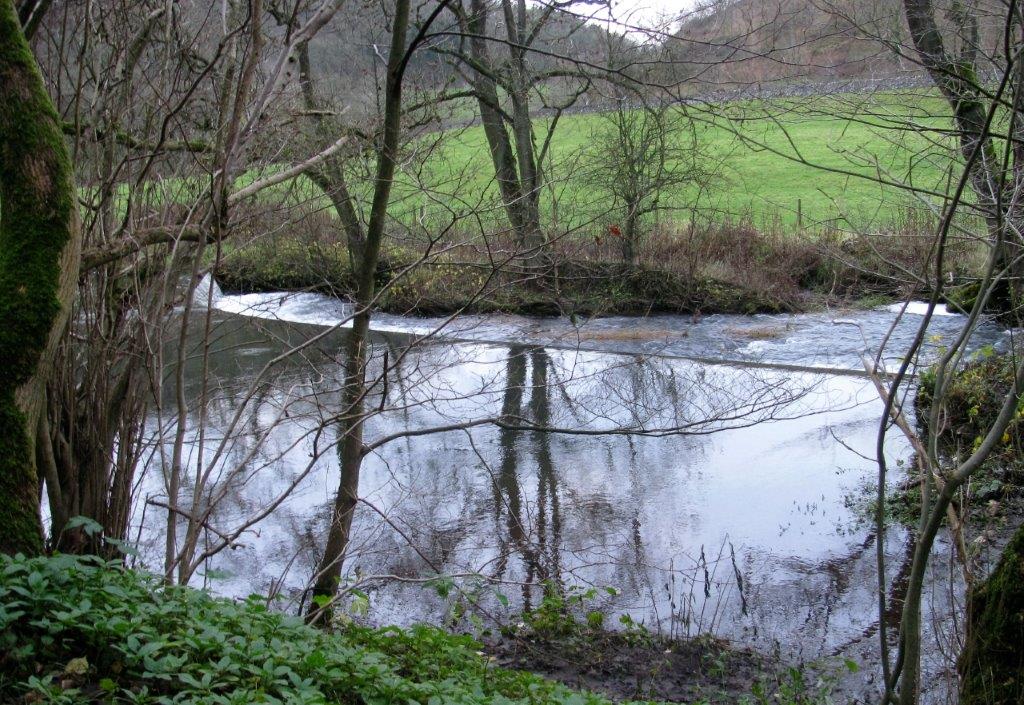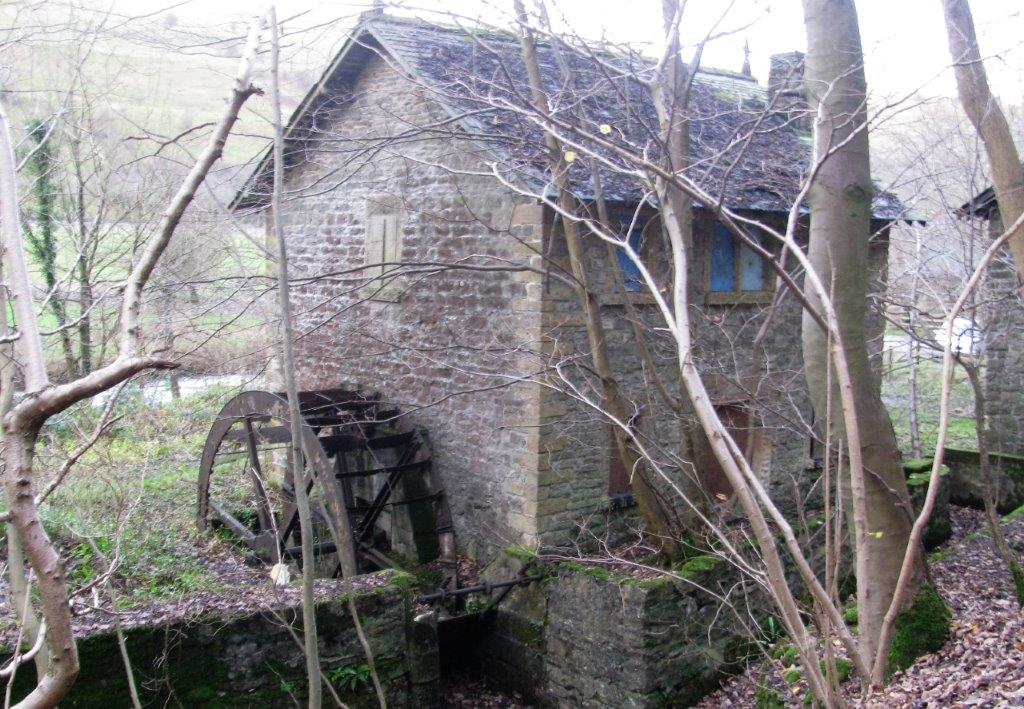 Mill(s) along River Wye - two waterwheels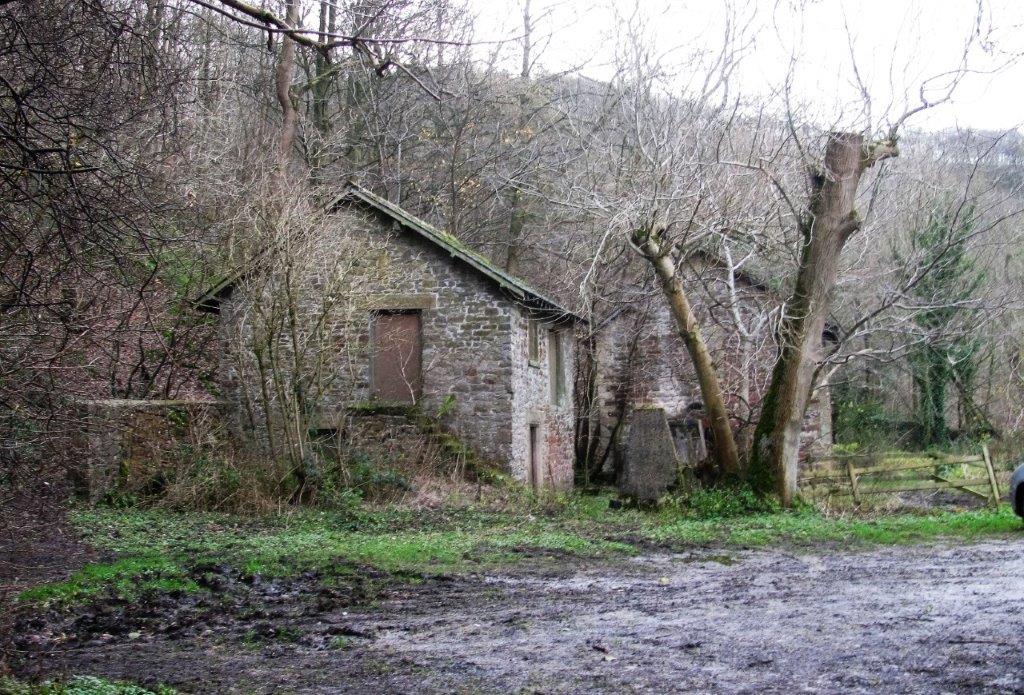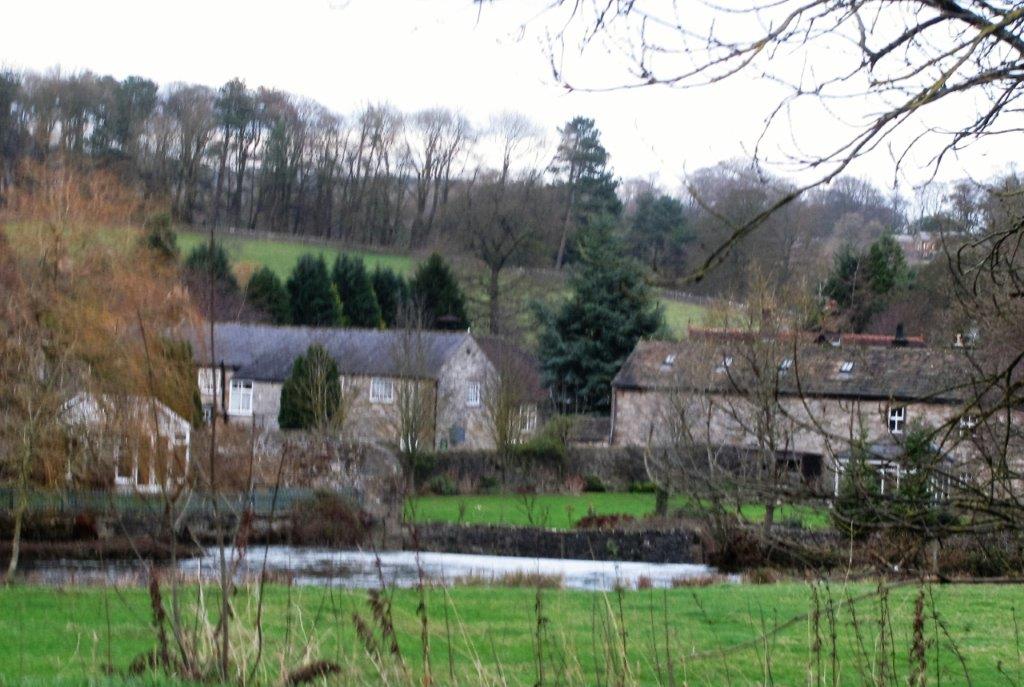 Ashford in Water seen from A6 road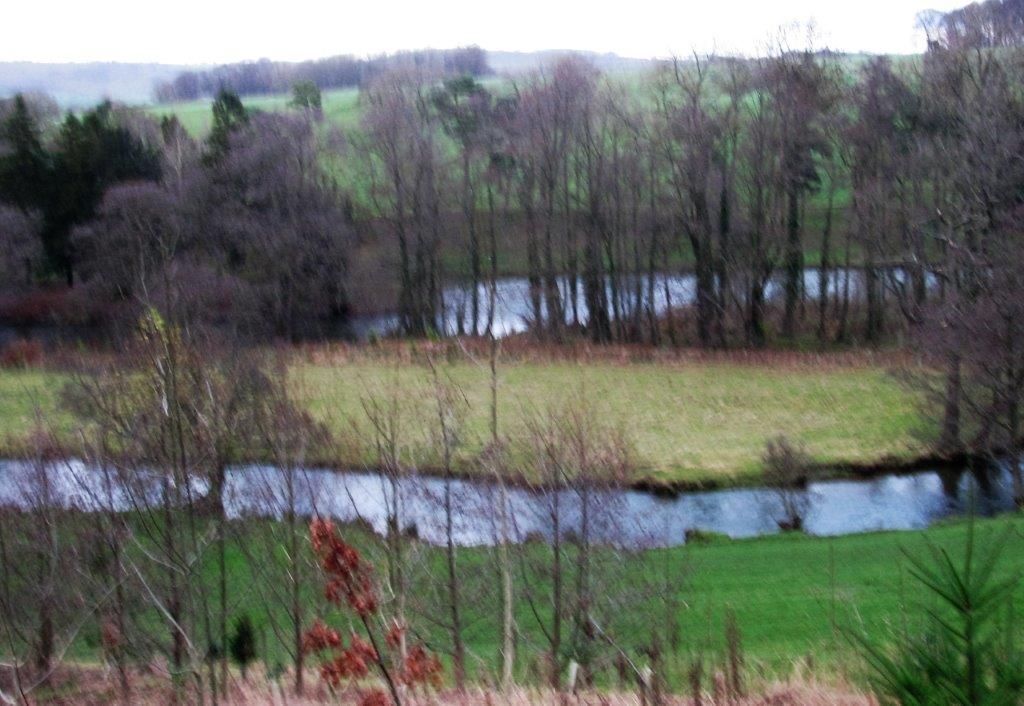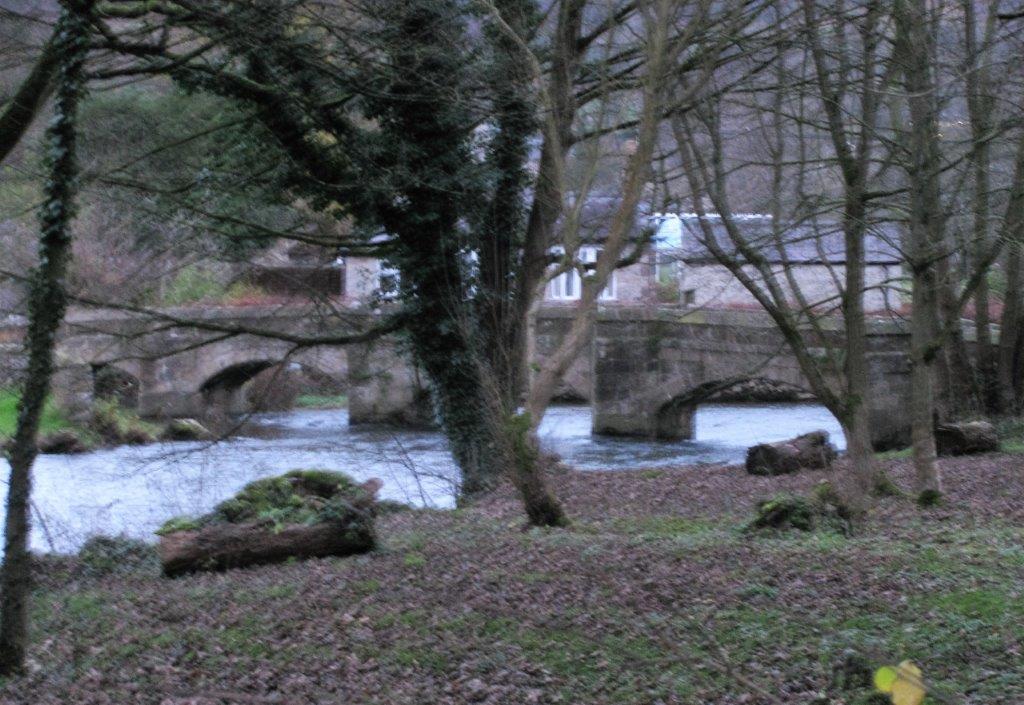 packhorse bridge passed again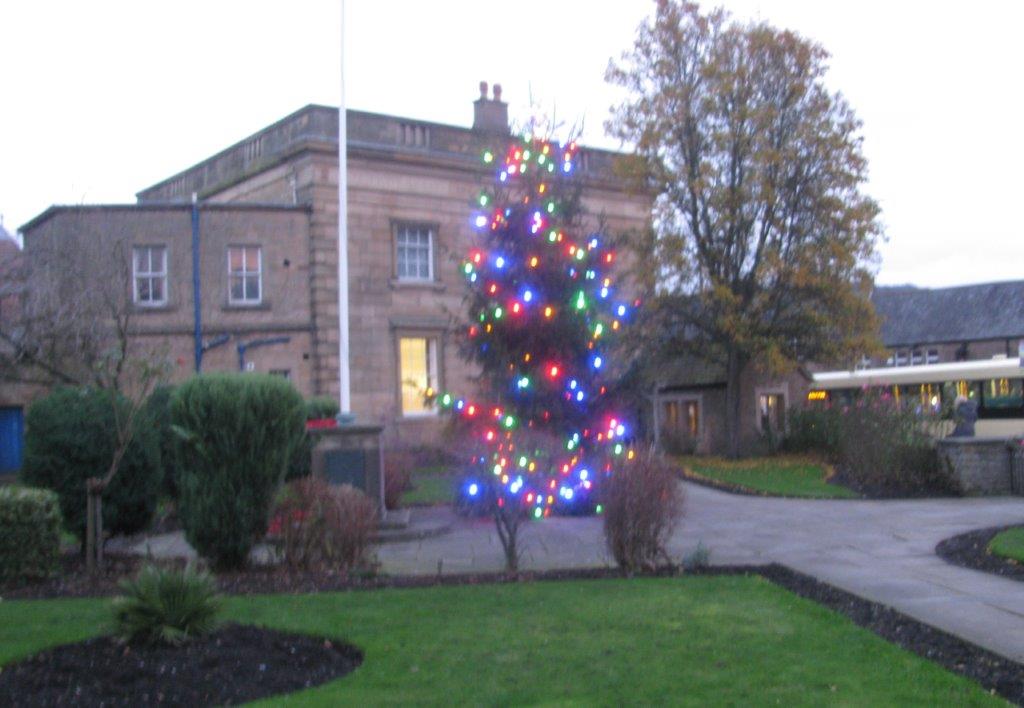 Bakewell - tree lit up for Christmas
homepage - Day Walks Index 2015 - contact me at