homepage - Day Walks Index 2015 - contact me at

2015.08.09 - Edale Station, Pennine Way to Upper Booth, Crowden Clough, across Kinder Scout (short of Kinder Downfall), top of Fair Brook, Kinder North Edges (Seal & Blackden), Mad Woman's Stones, Rowland Cote Moor, below Ringing Roger, The Nab, Ollerbrook Clough & Booth, Edale Station - leader John Taylor - Sunday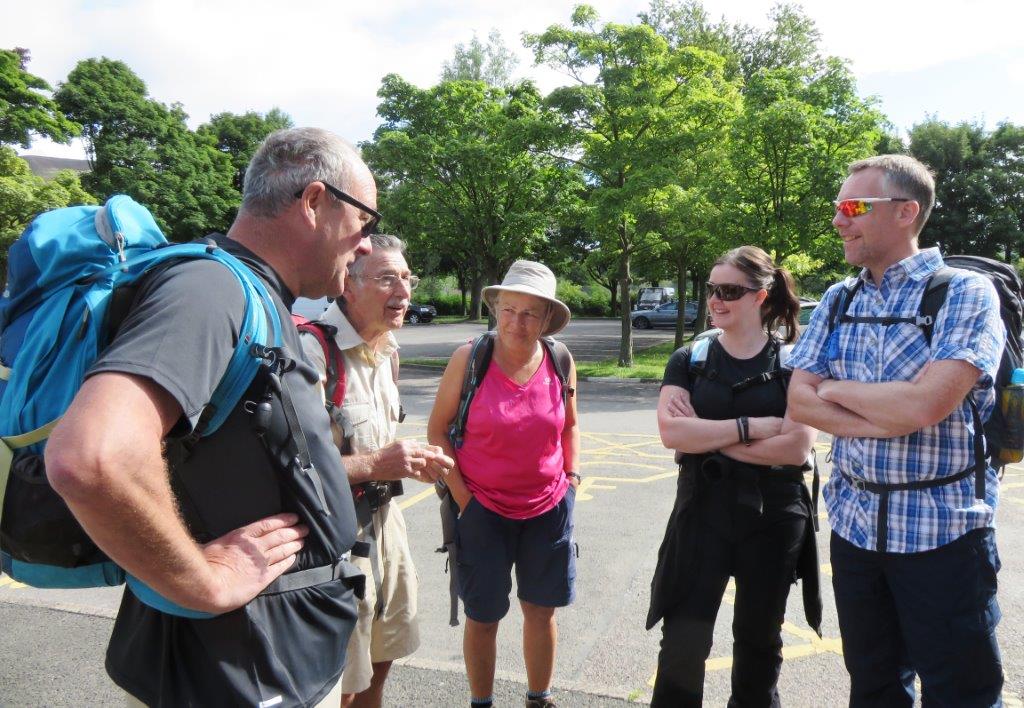 party joined at Edale by couple from Knutsford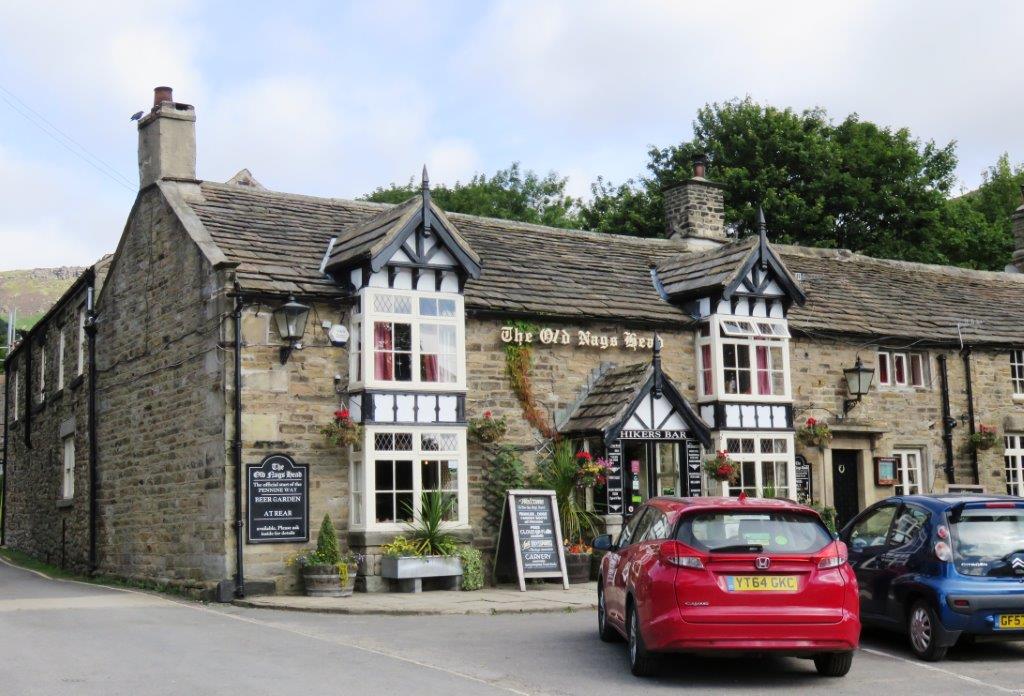 a last pint before starting the Pennine Way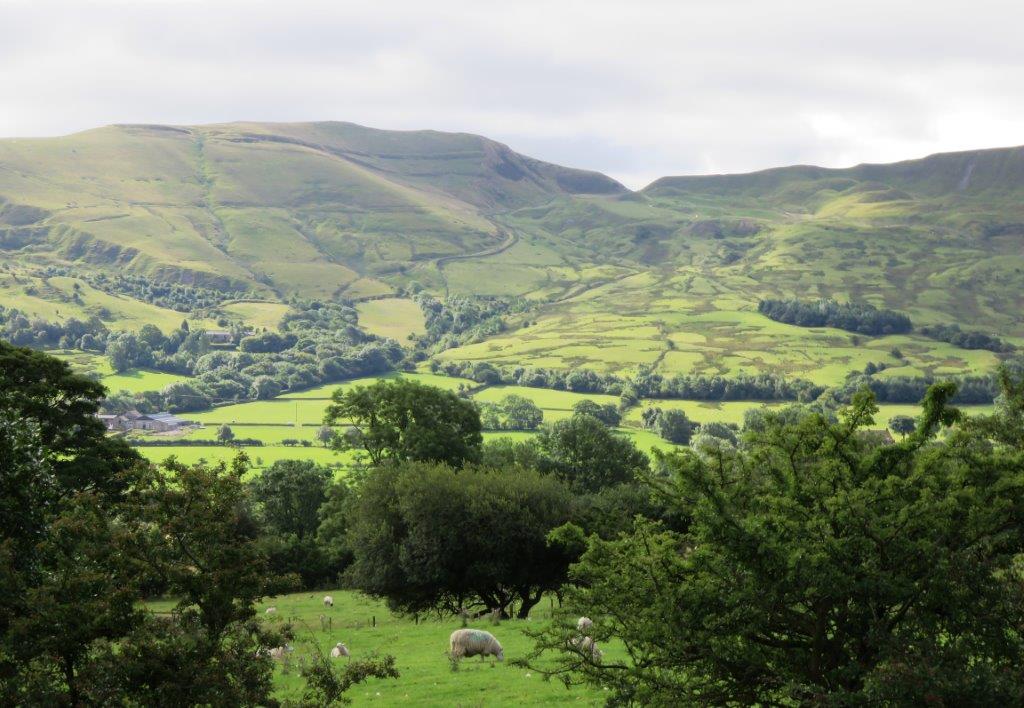 Mam Tor across the Vale of Edale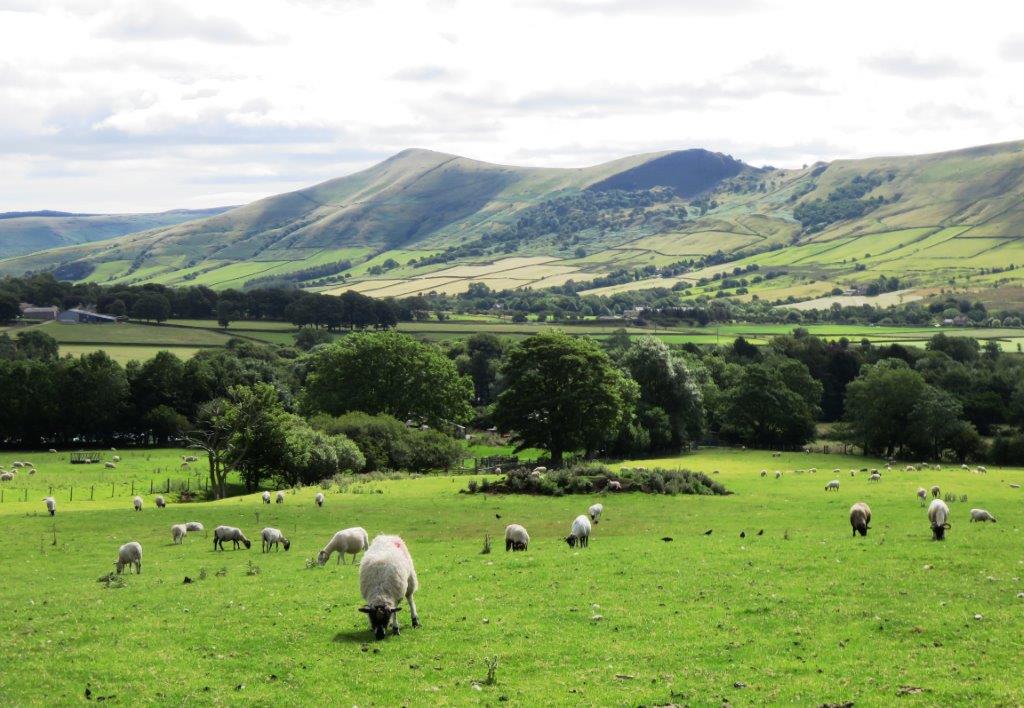 Lose Hill also across the vale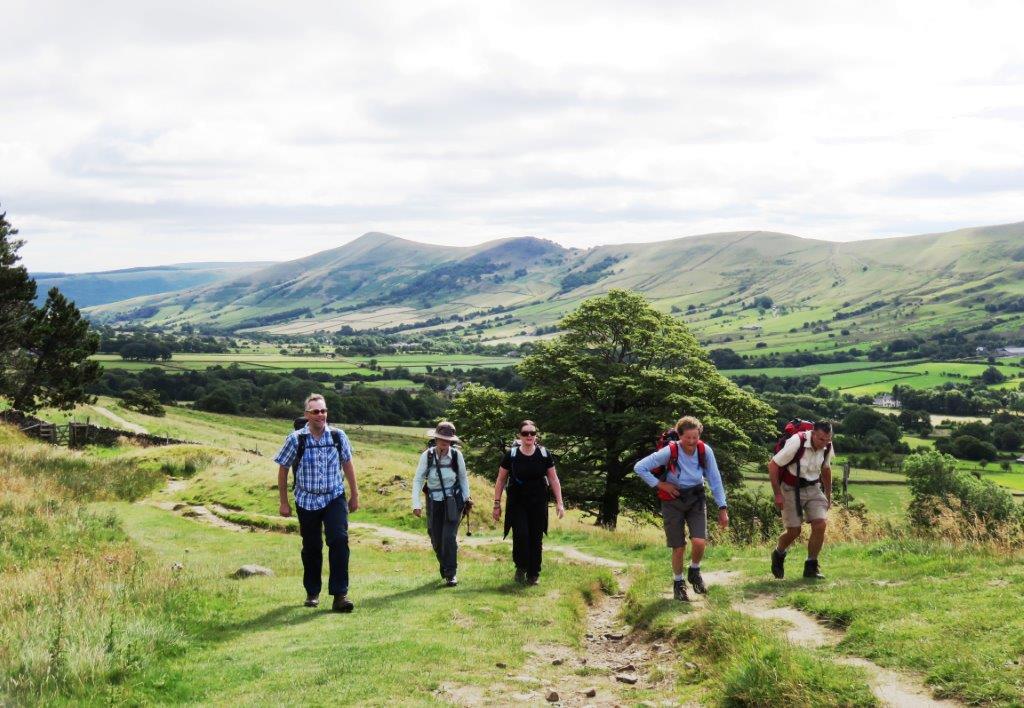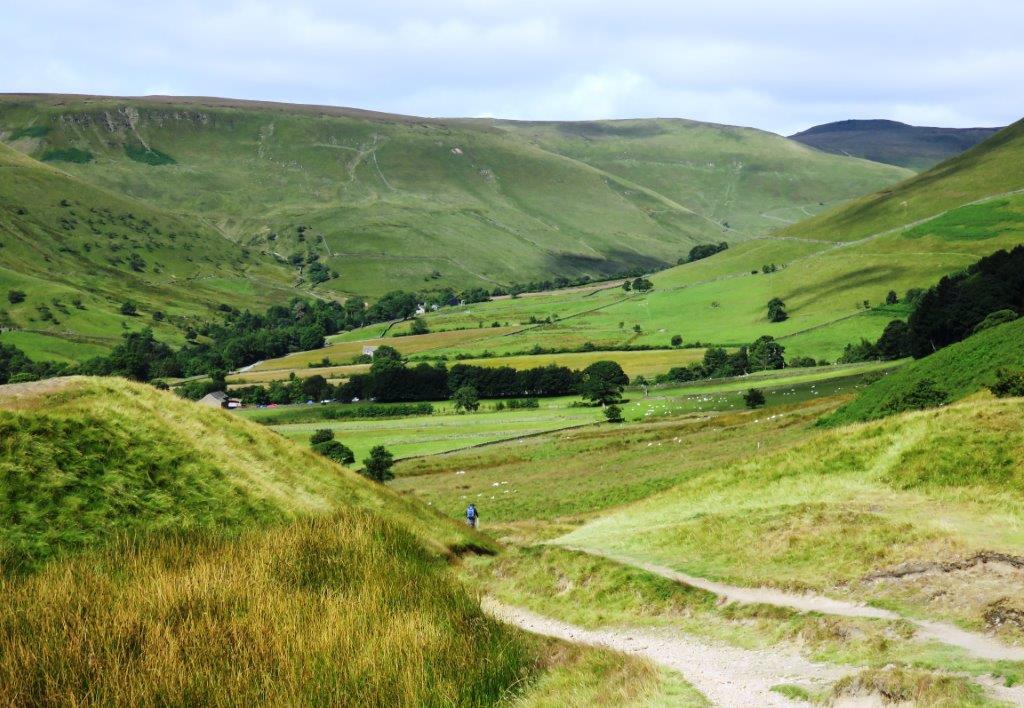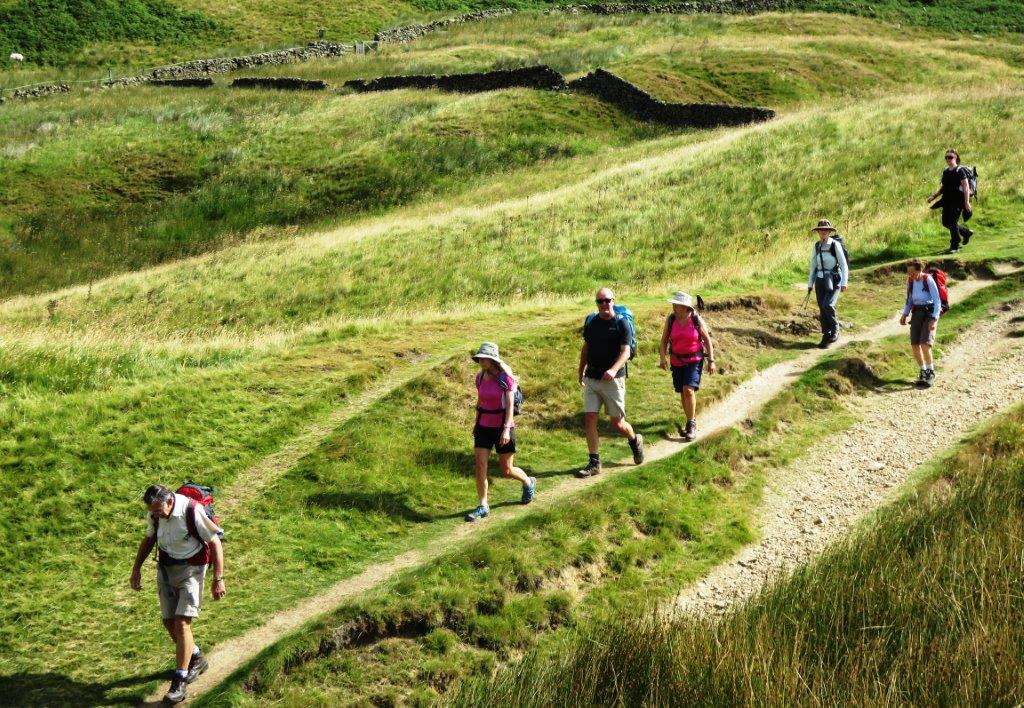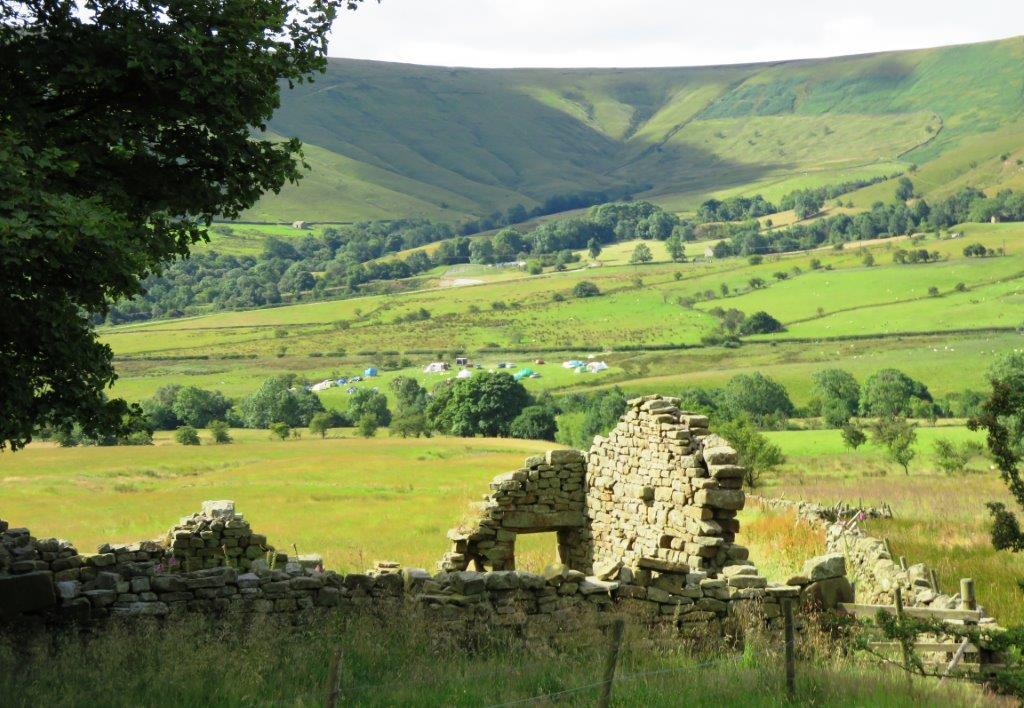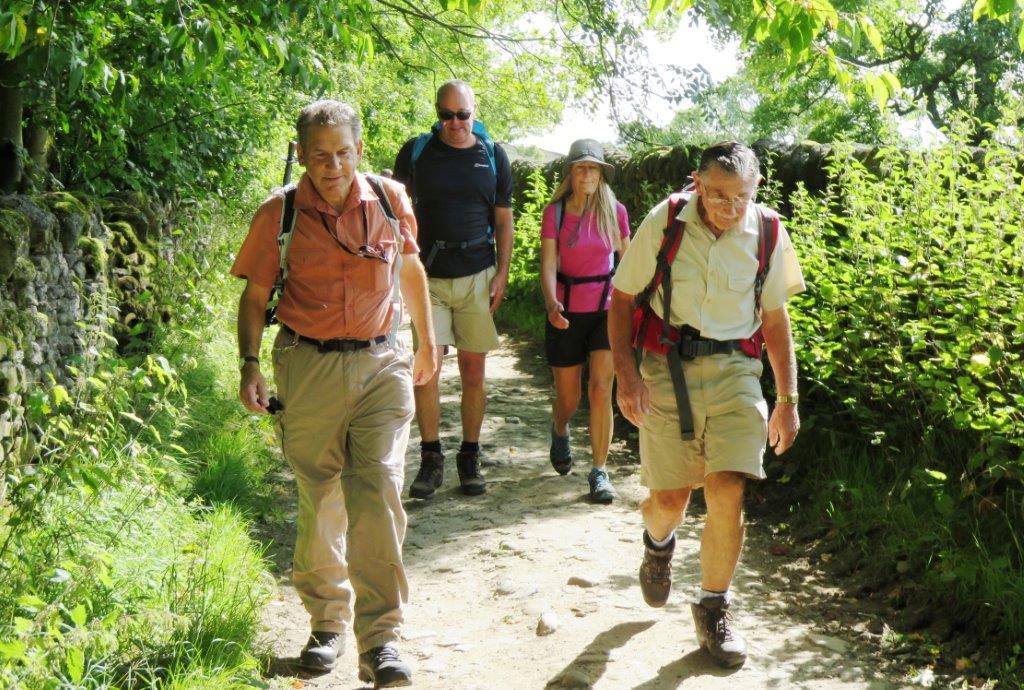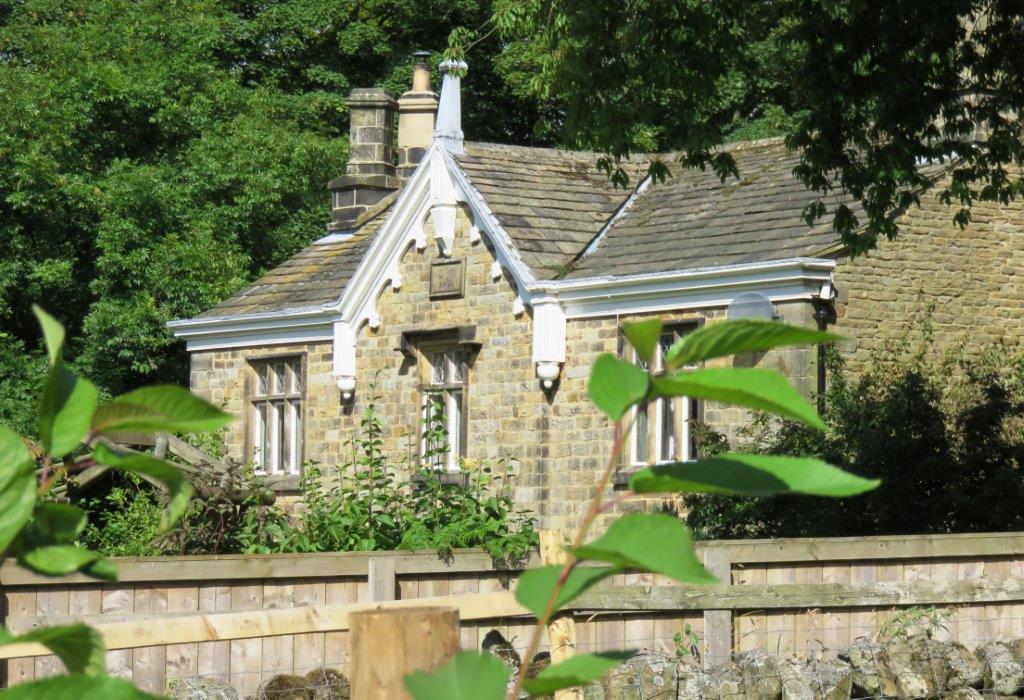 Upper Booth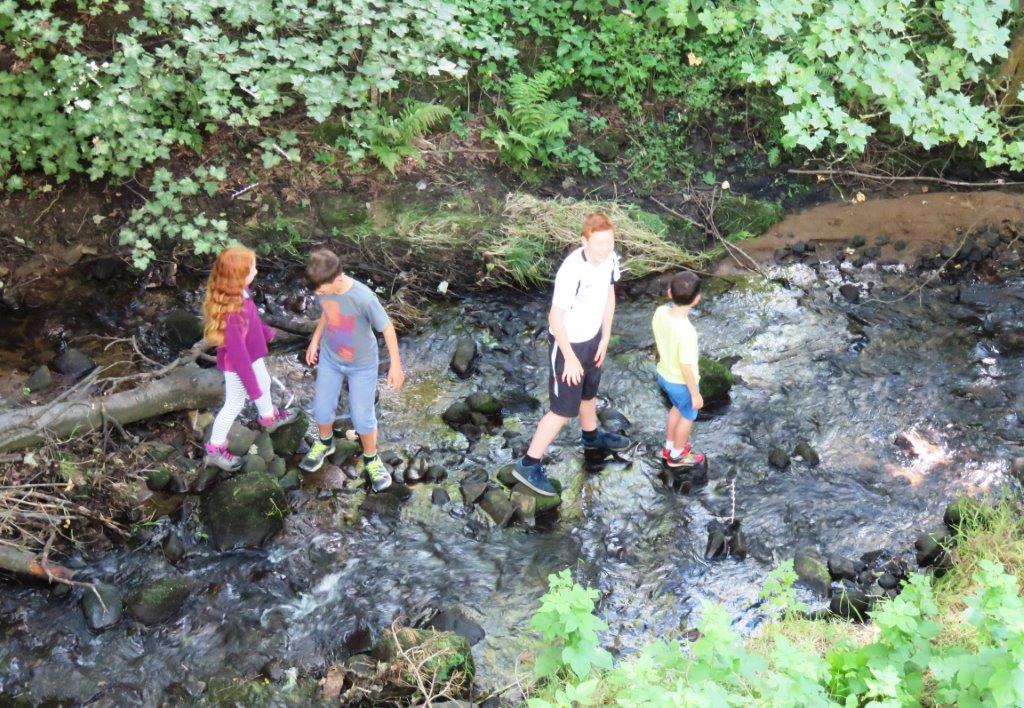 summer frolic in Crowden Brook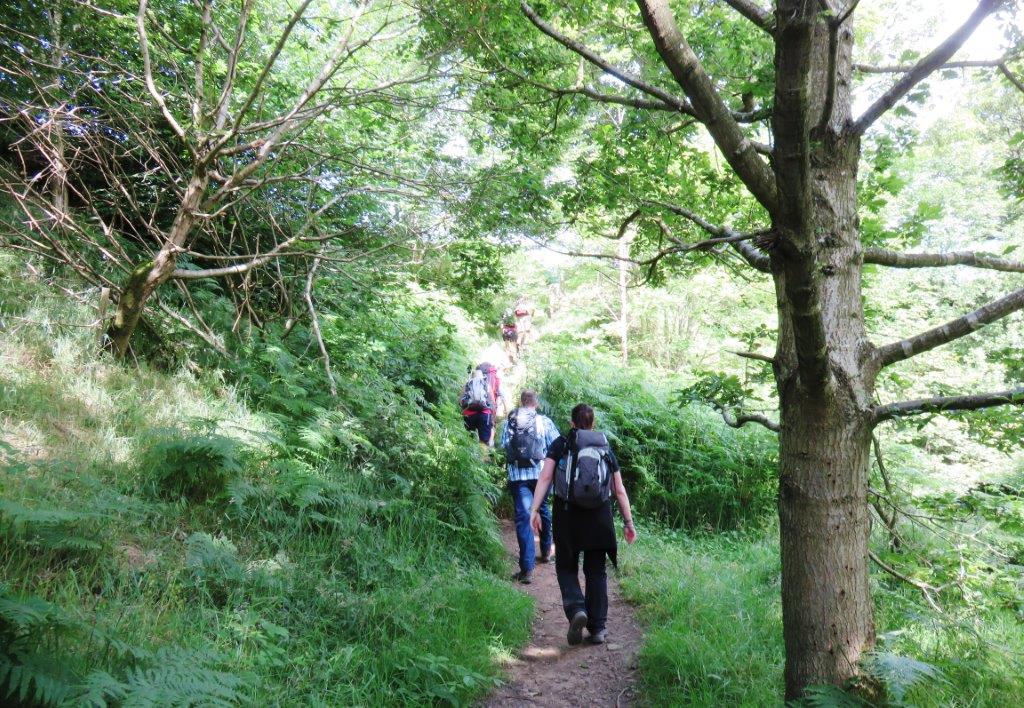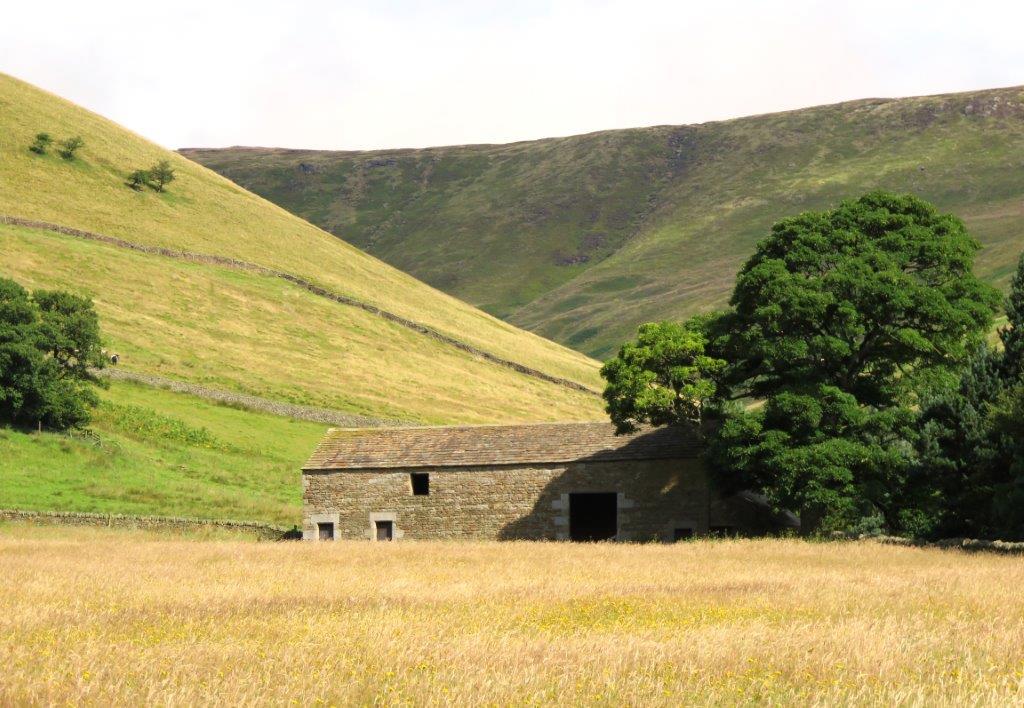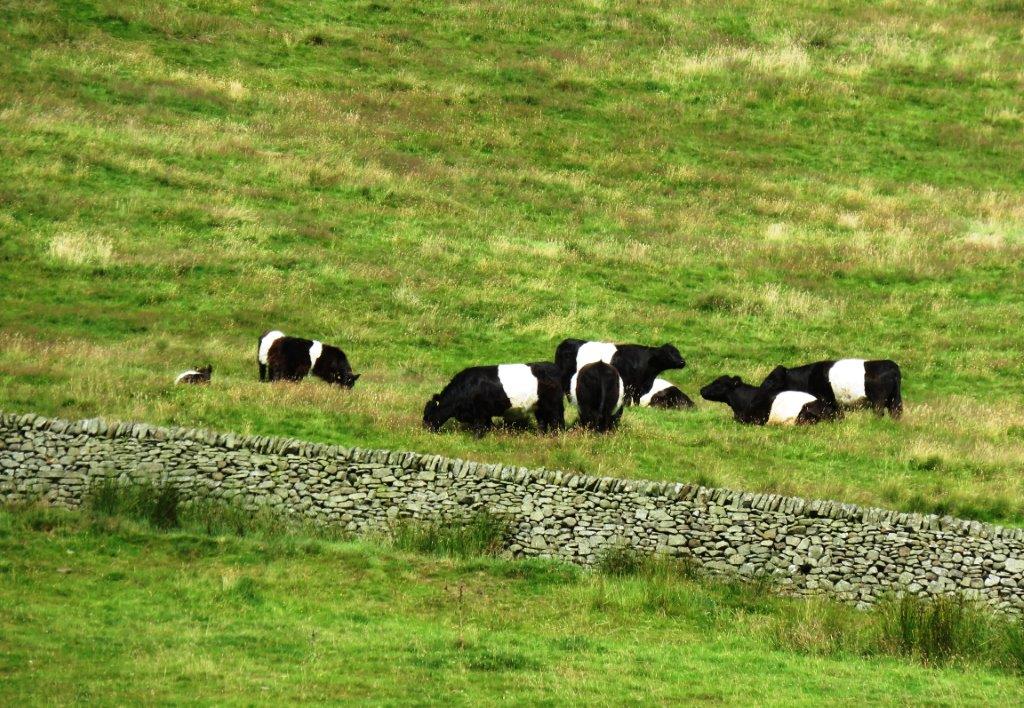 Belted Galloways - a beef breed from south west Scotland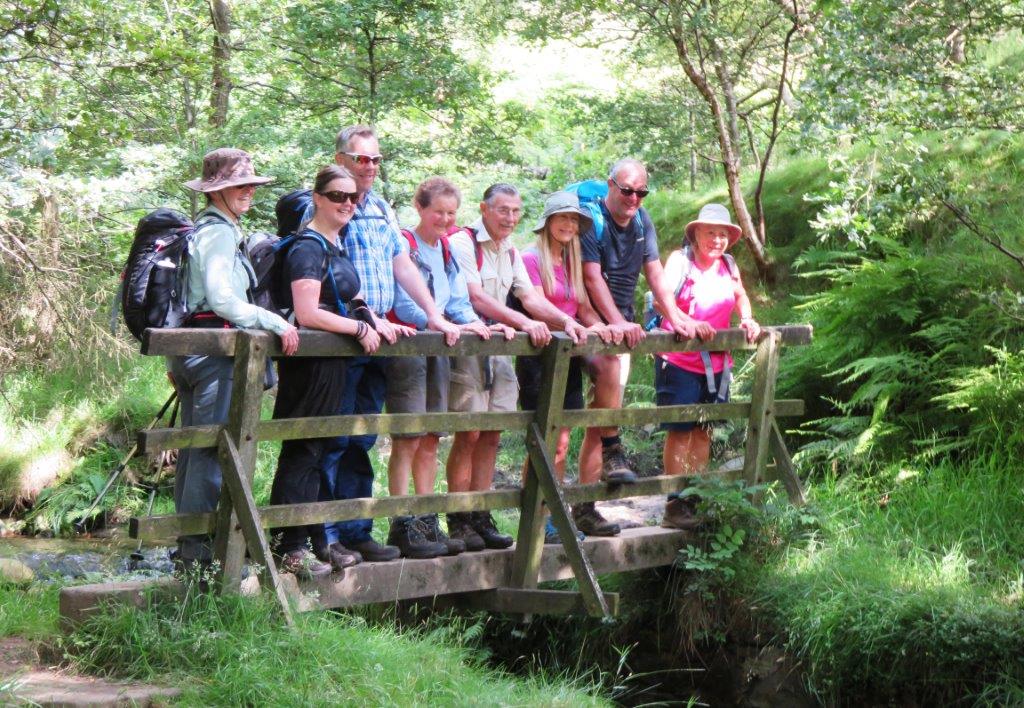 10 in party - 2 'snappers' in addition to those on bridge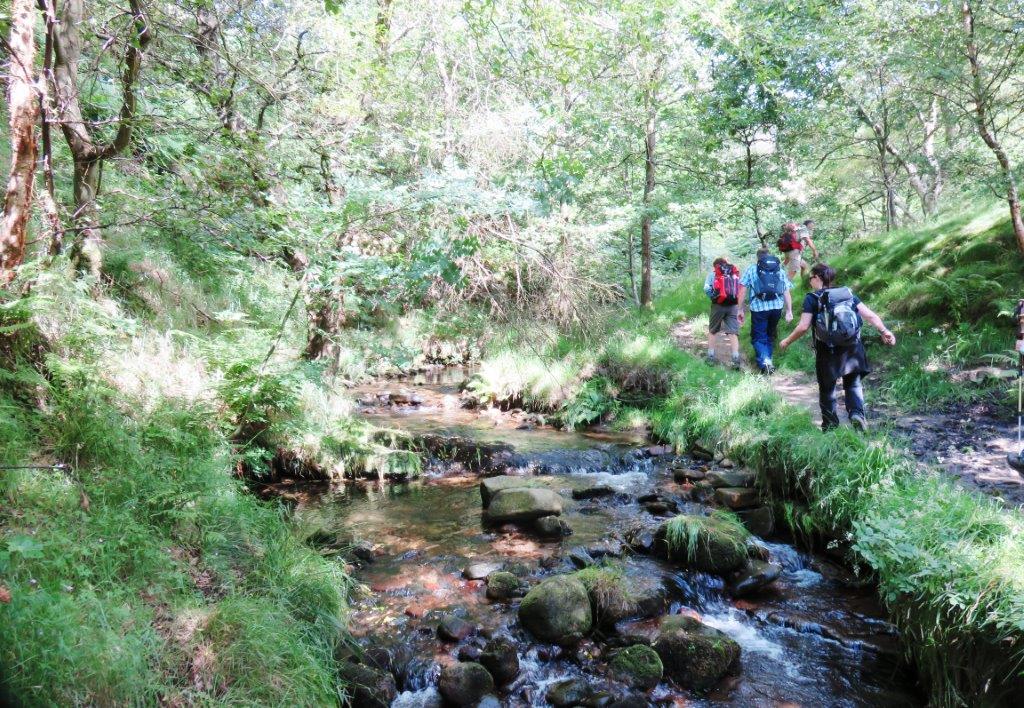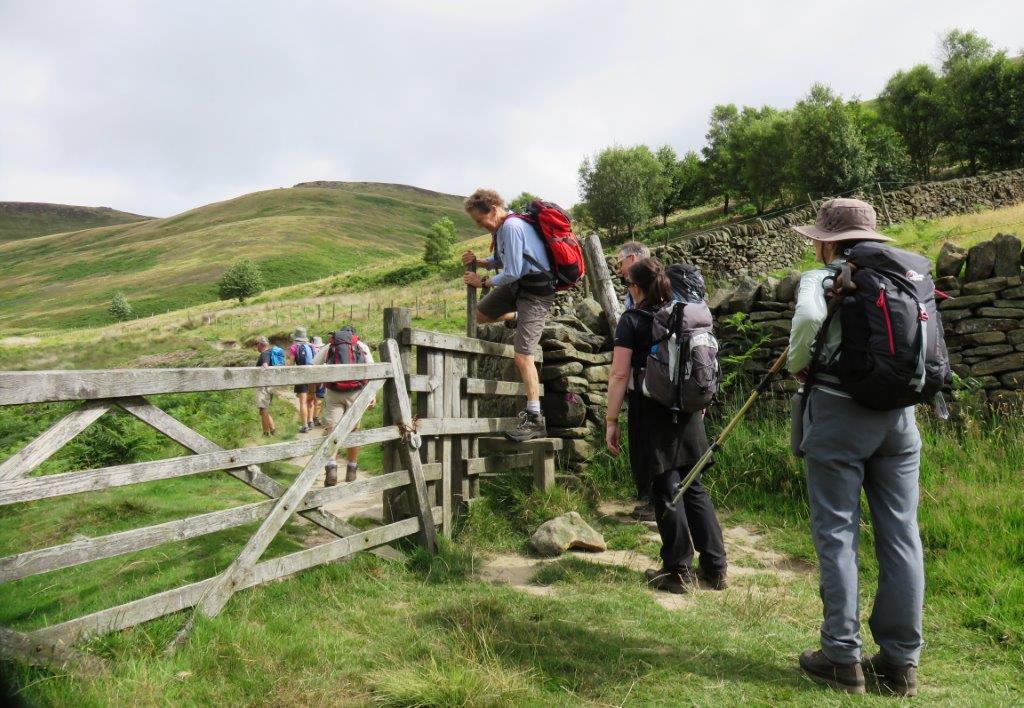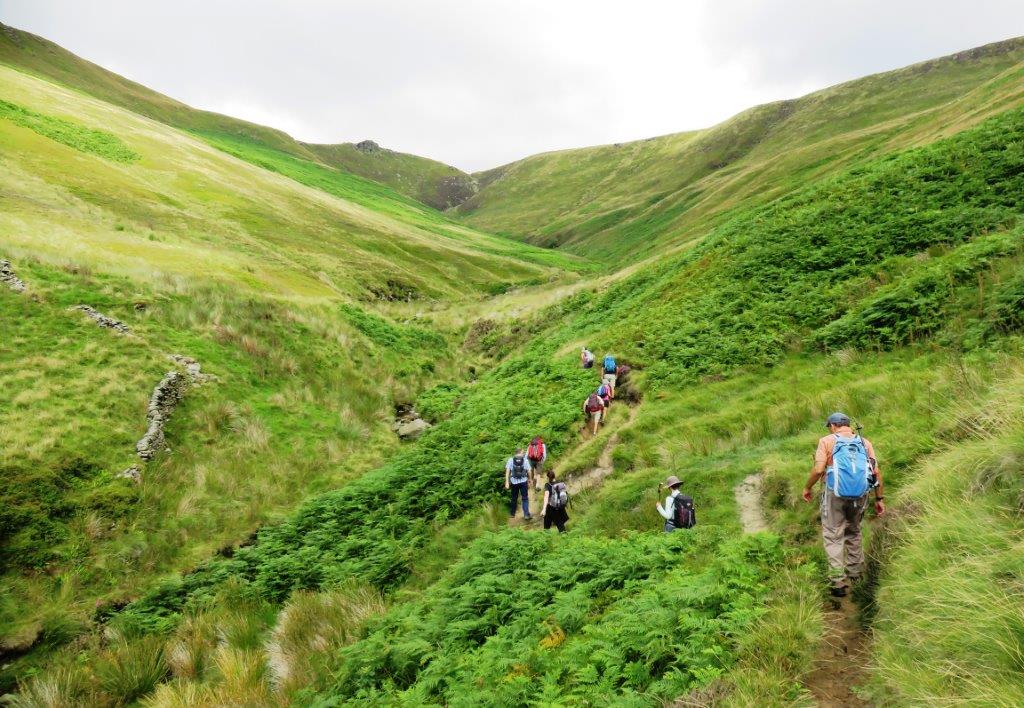 'Crowden Tower' - visible top left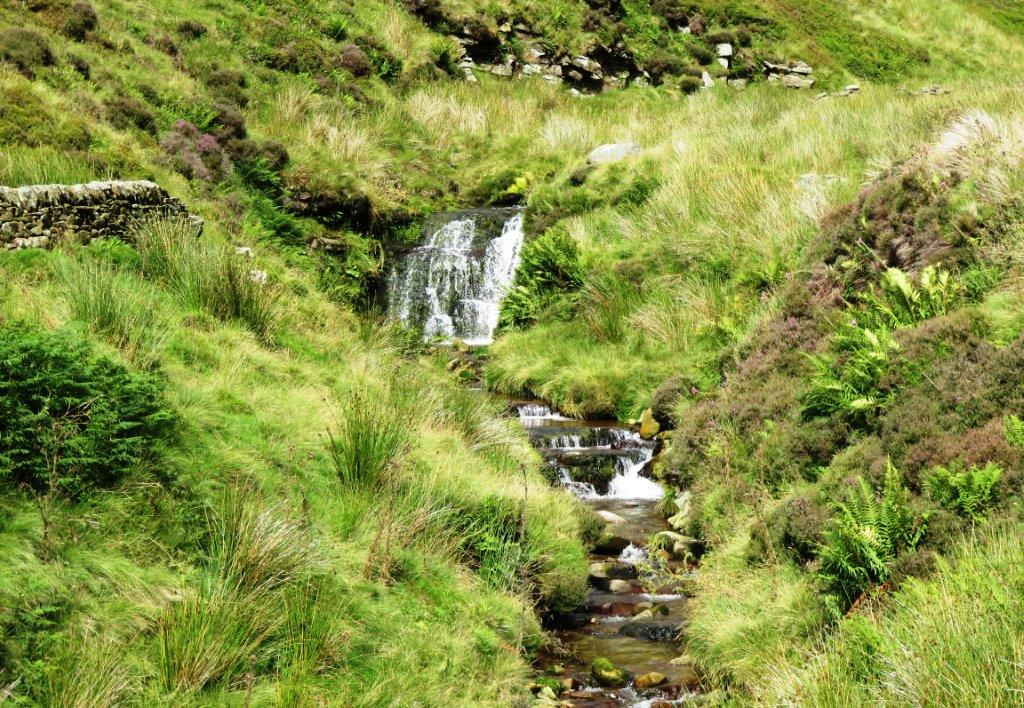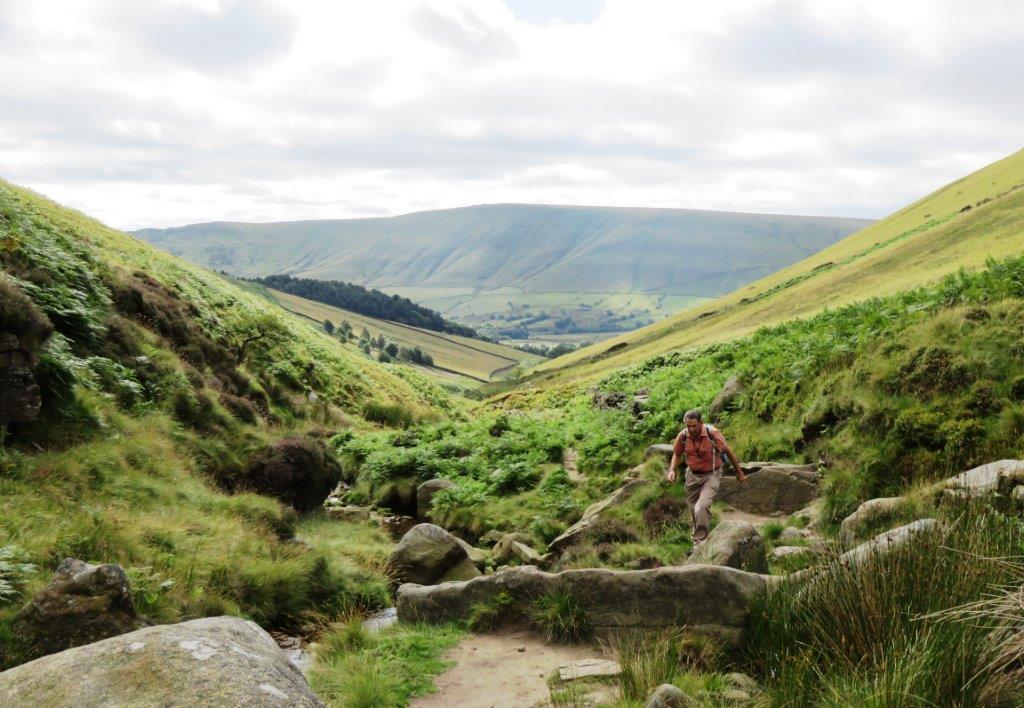 Rushup Edge seen from Crowden Clough across vale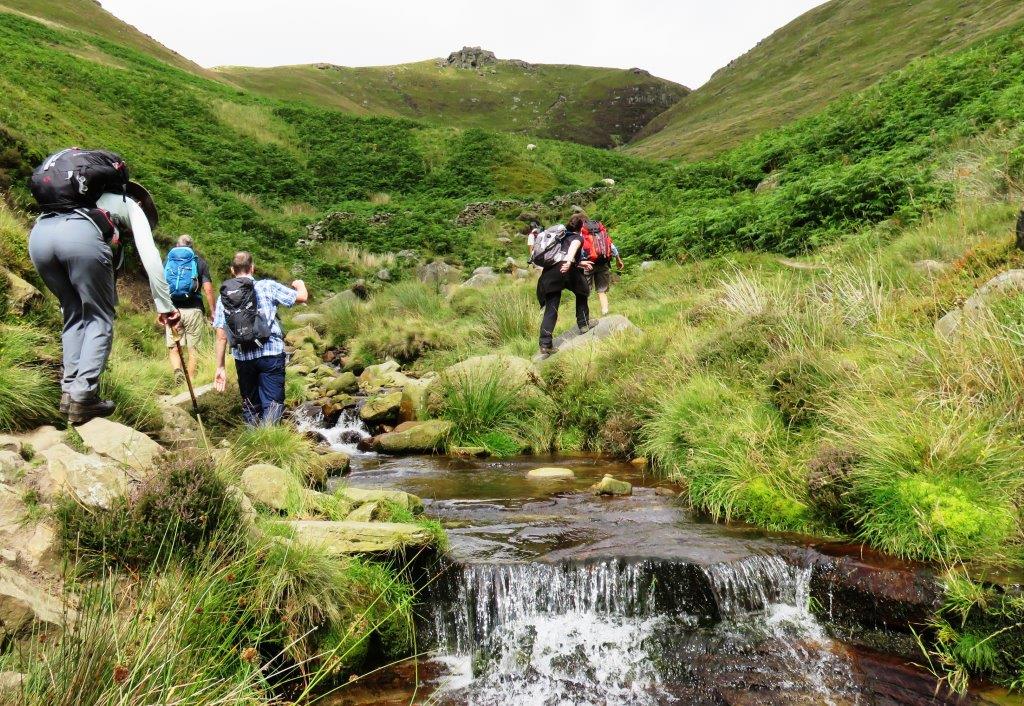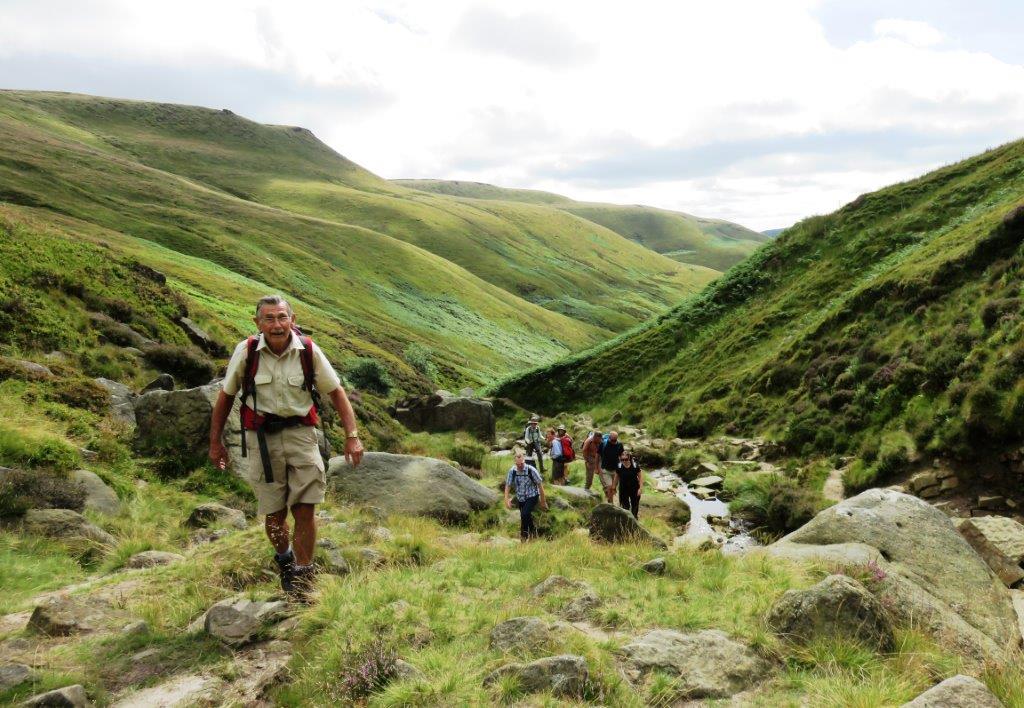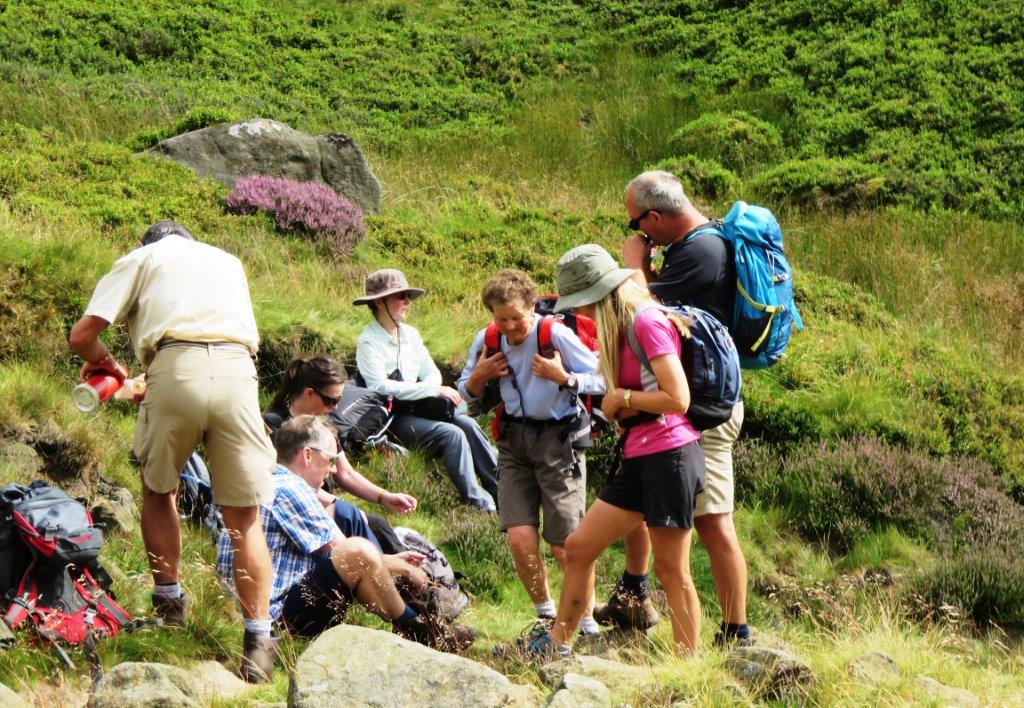 party split here - most going up rocky clough bed others taking path on left side of valley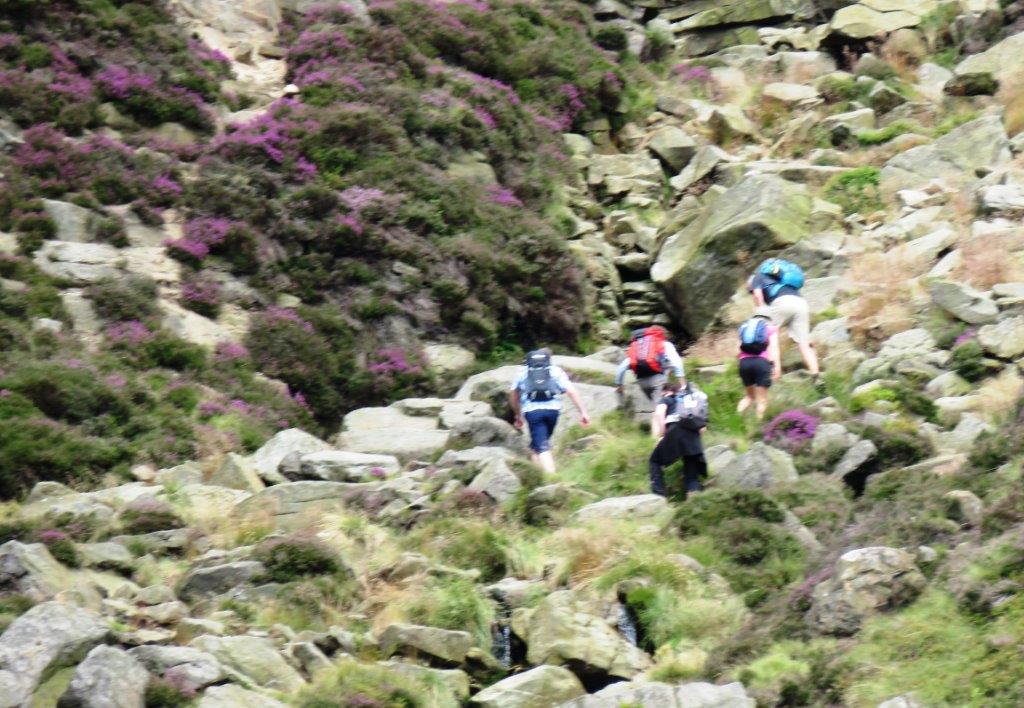 up the rocks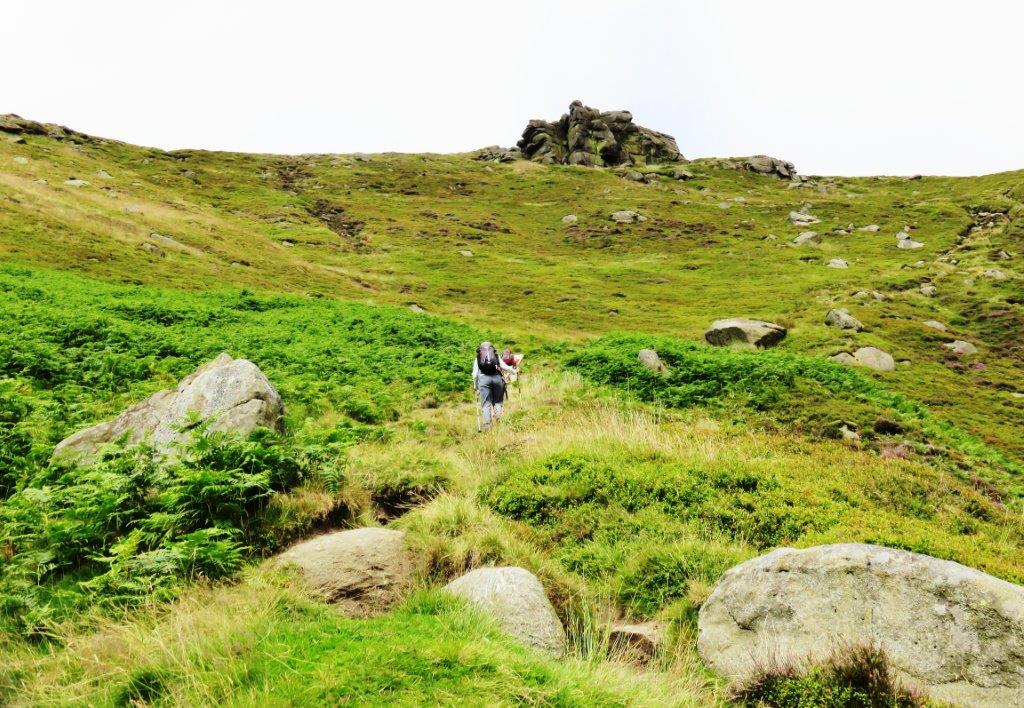 on path on valley side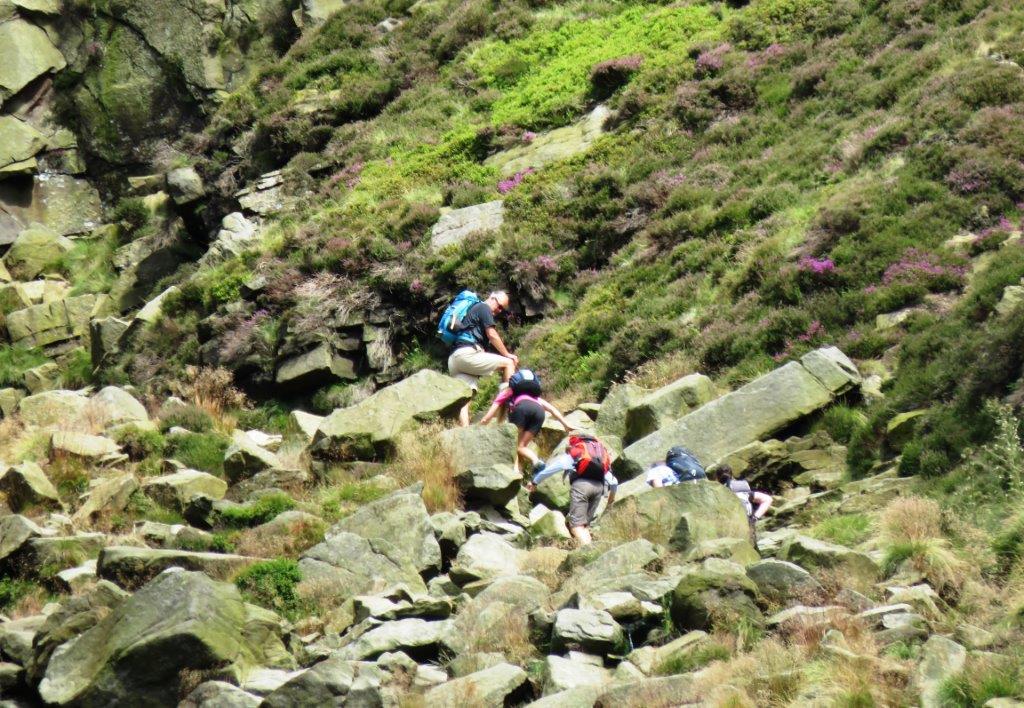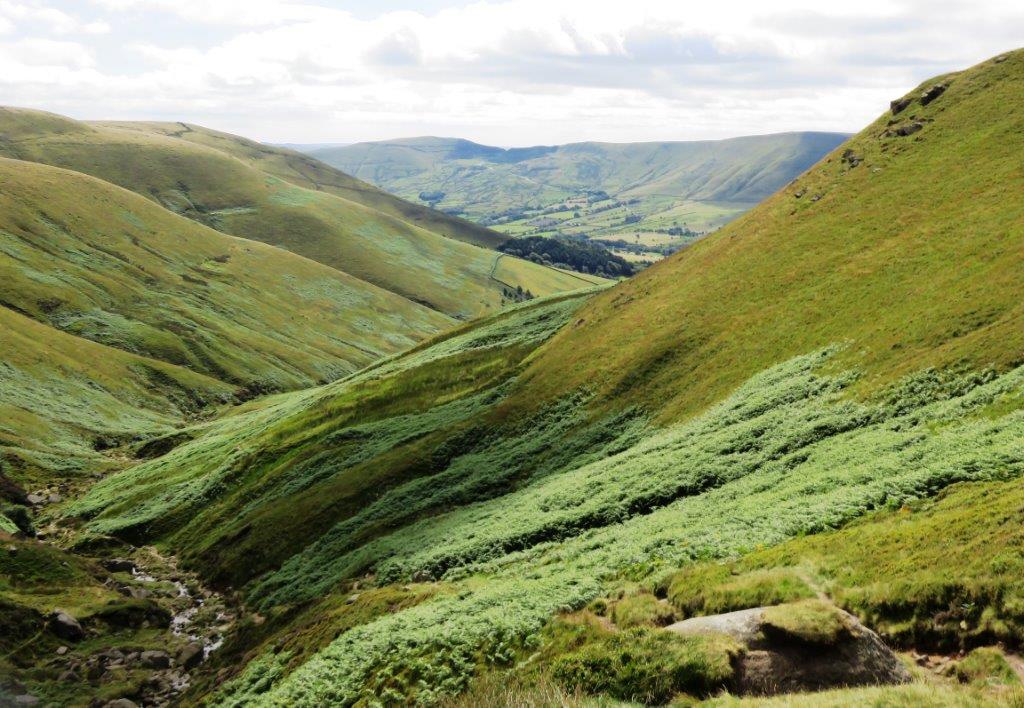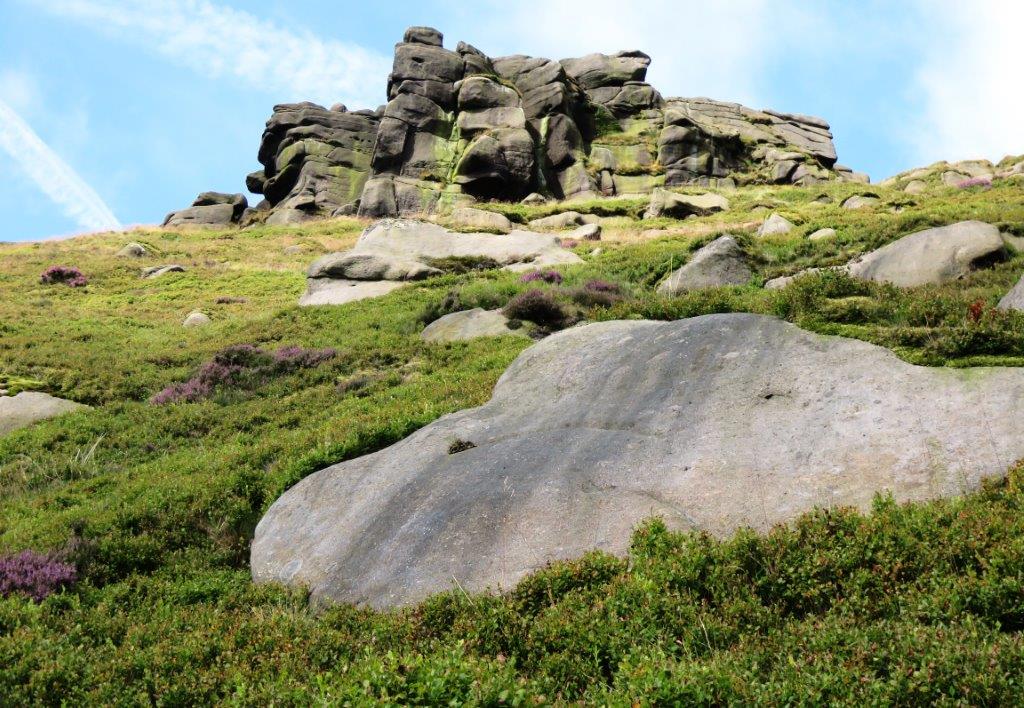 closer to Crowden Tower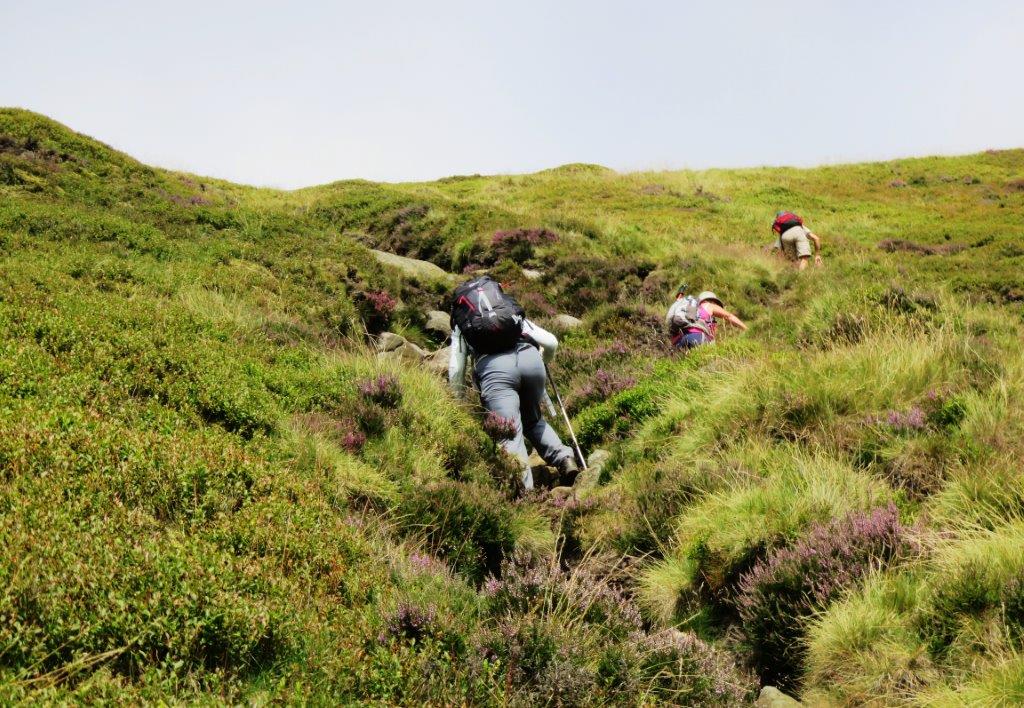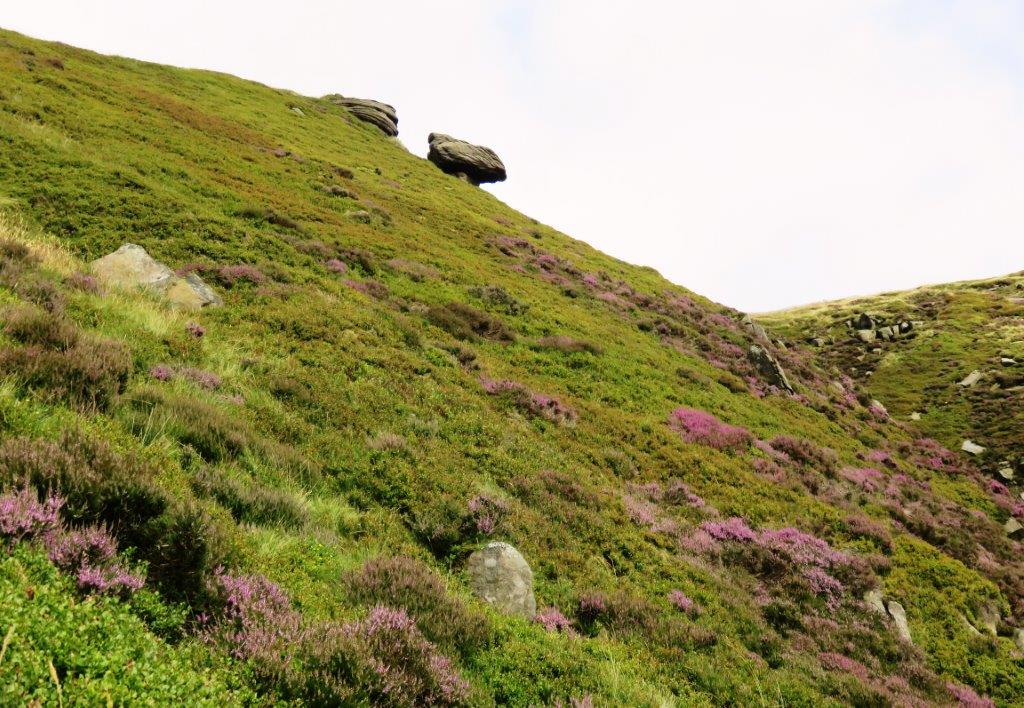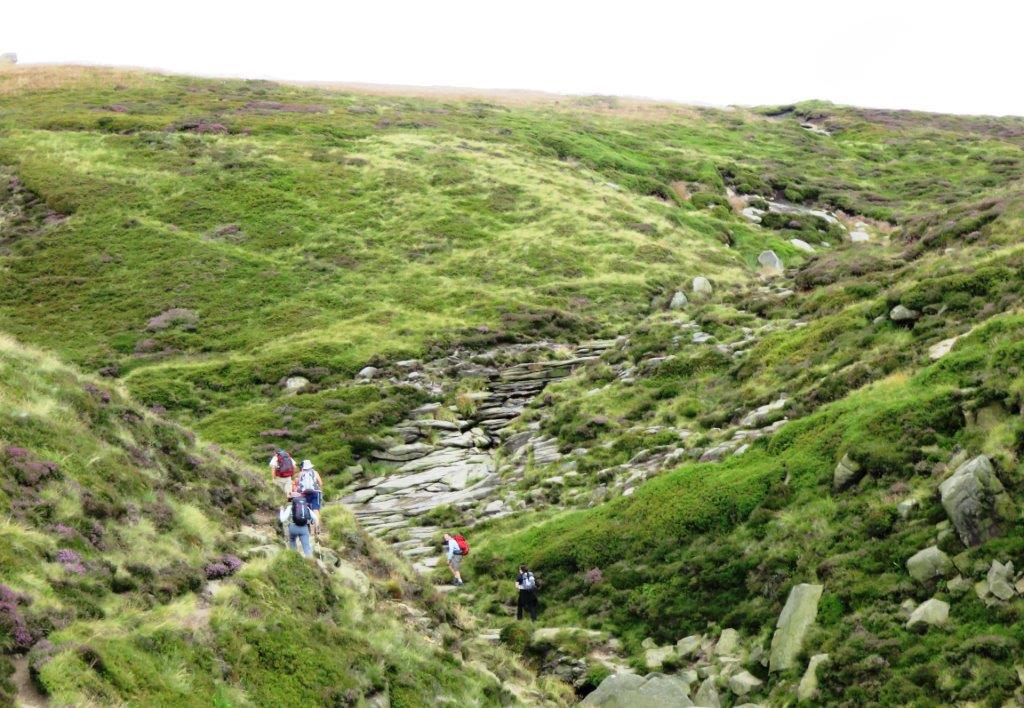 two groups converge at top of clough
tea break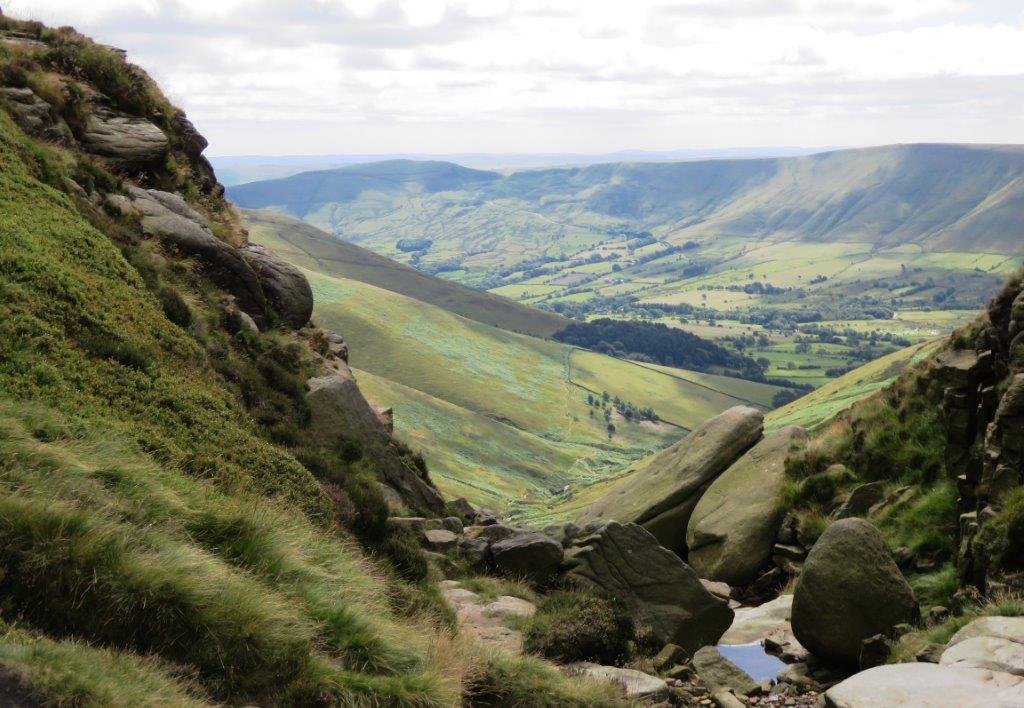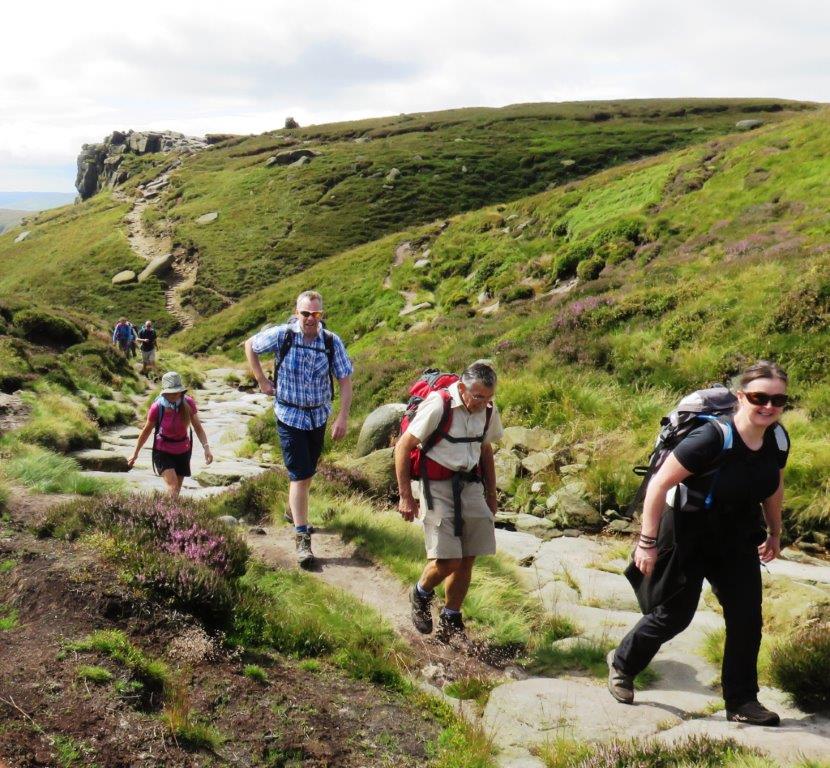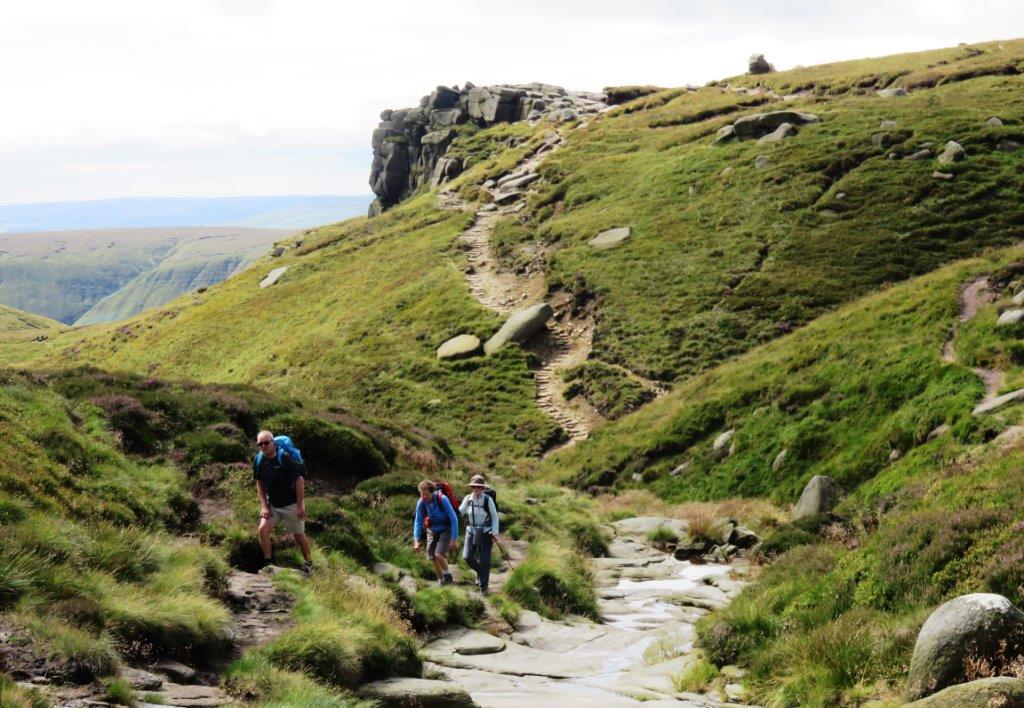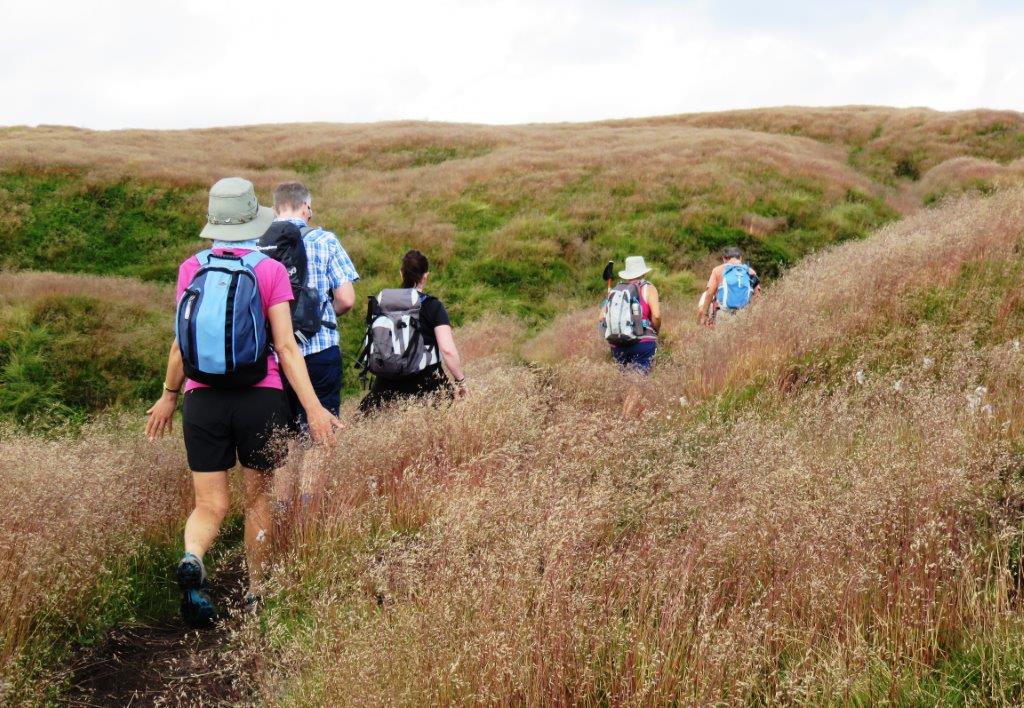 into Kinder Scout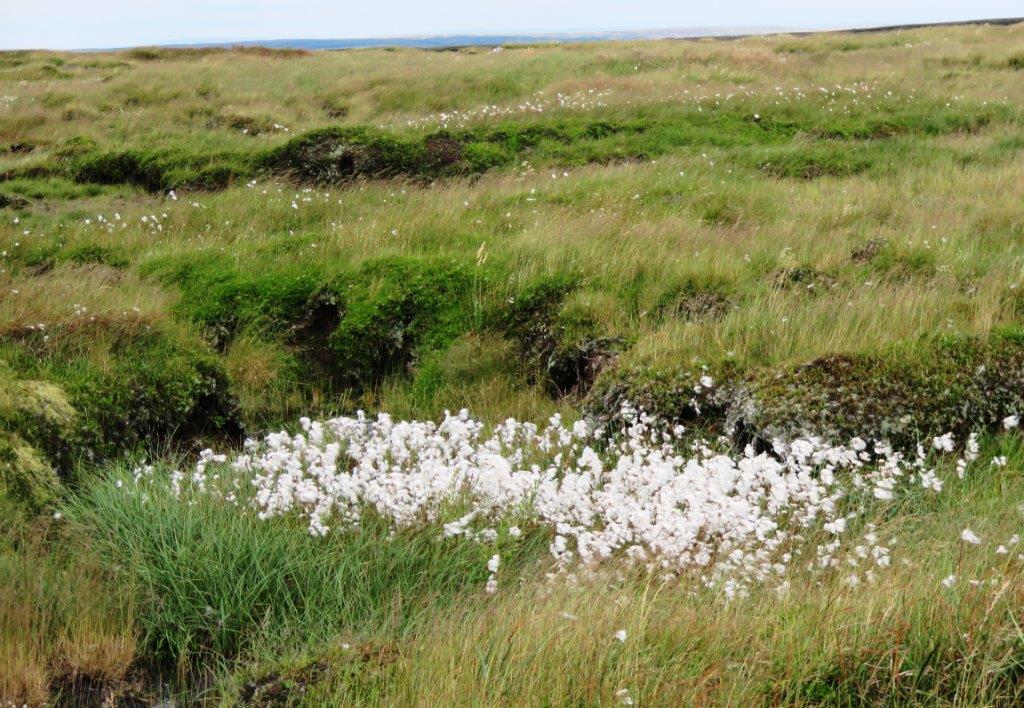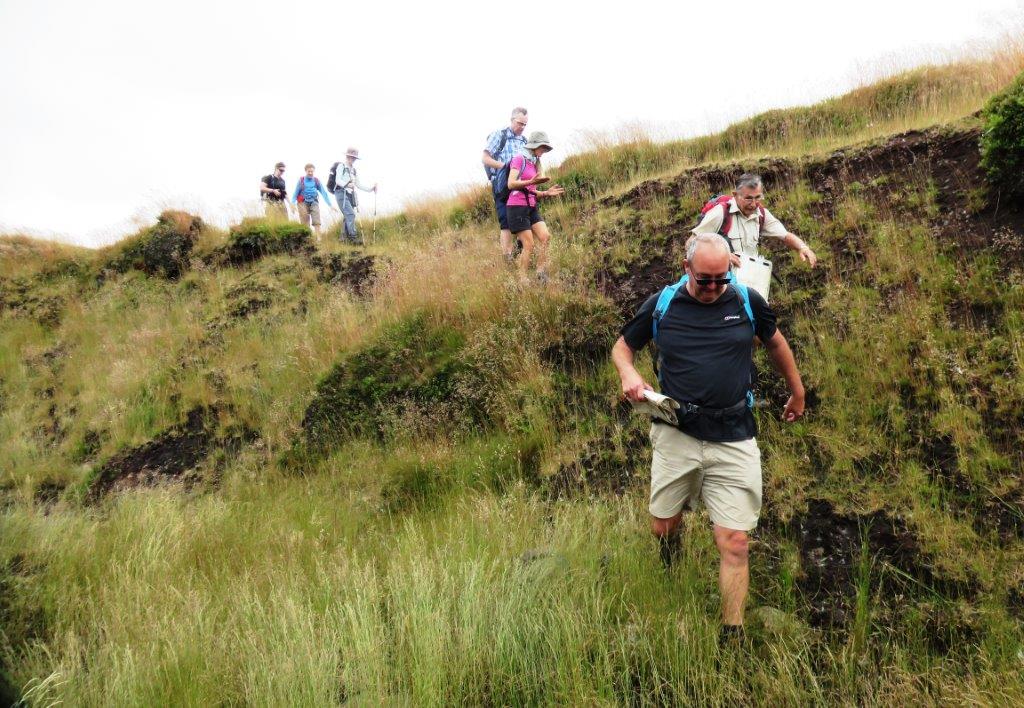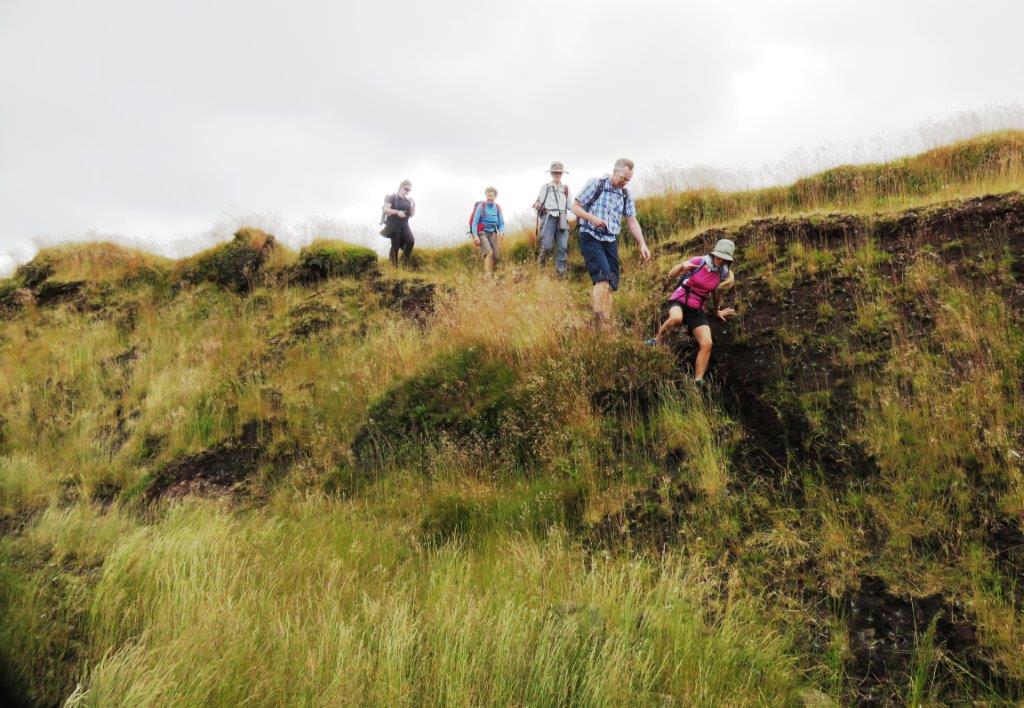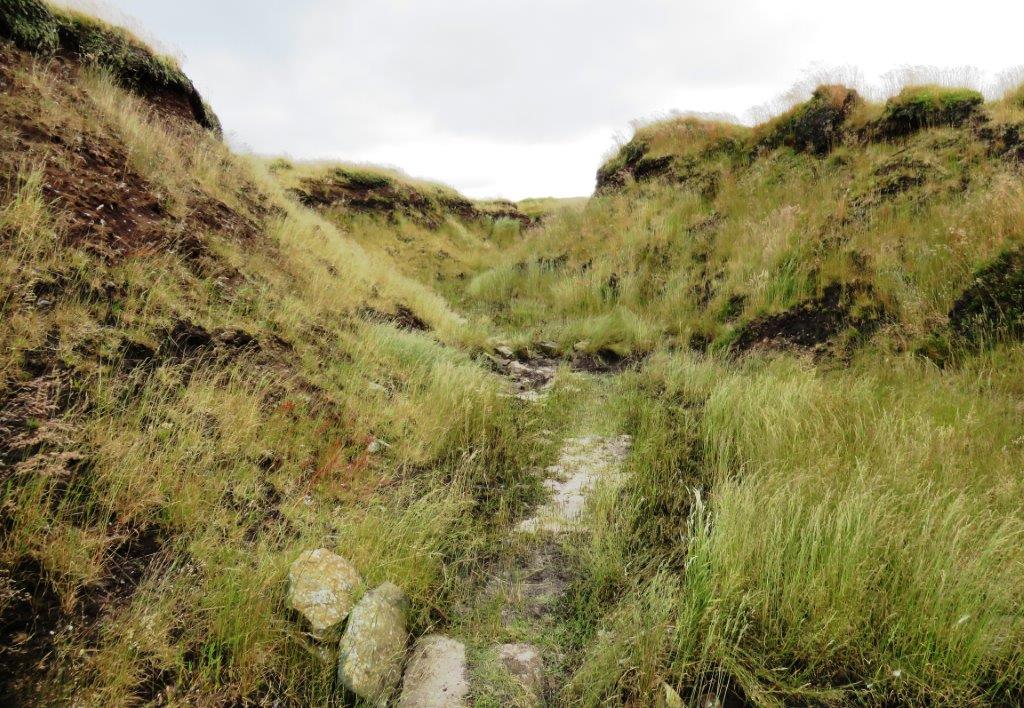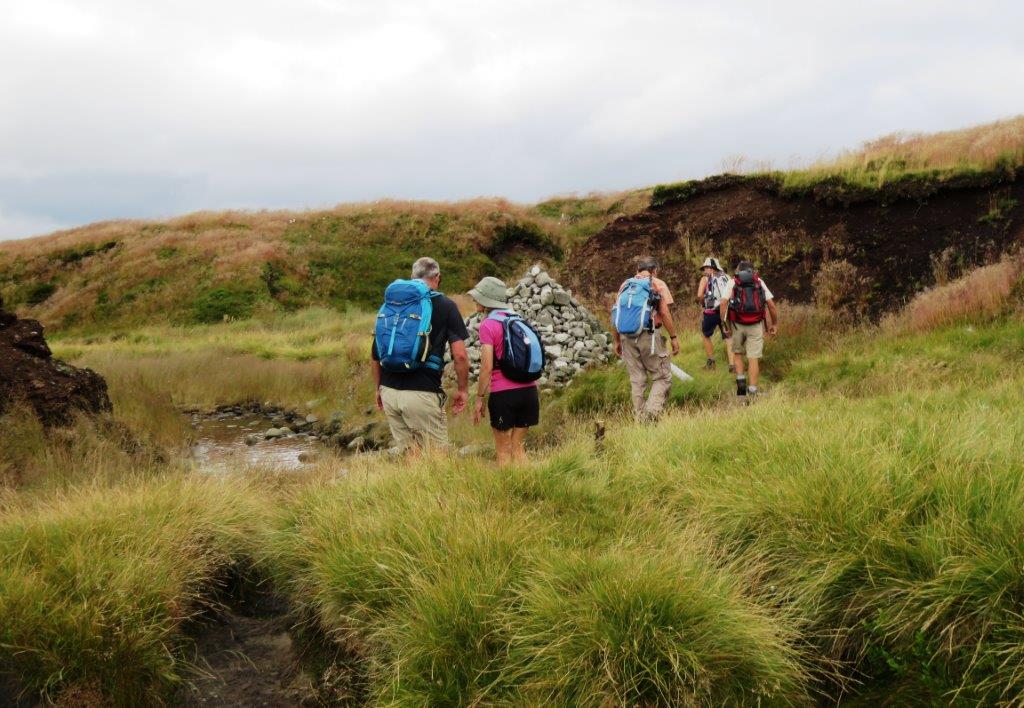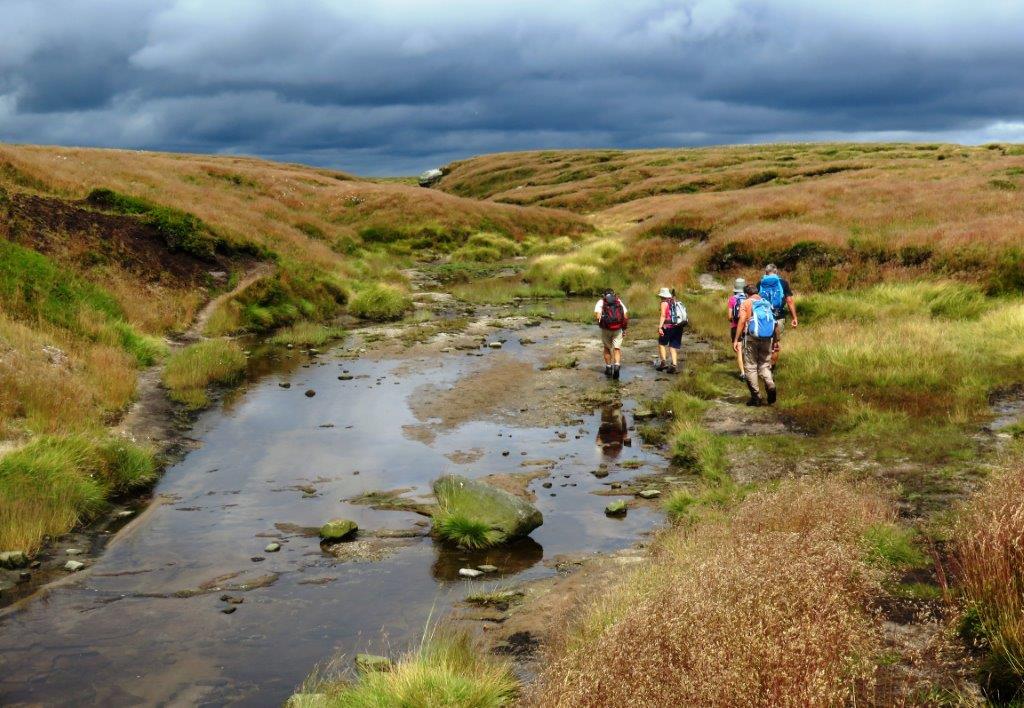 Kinder Gates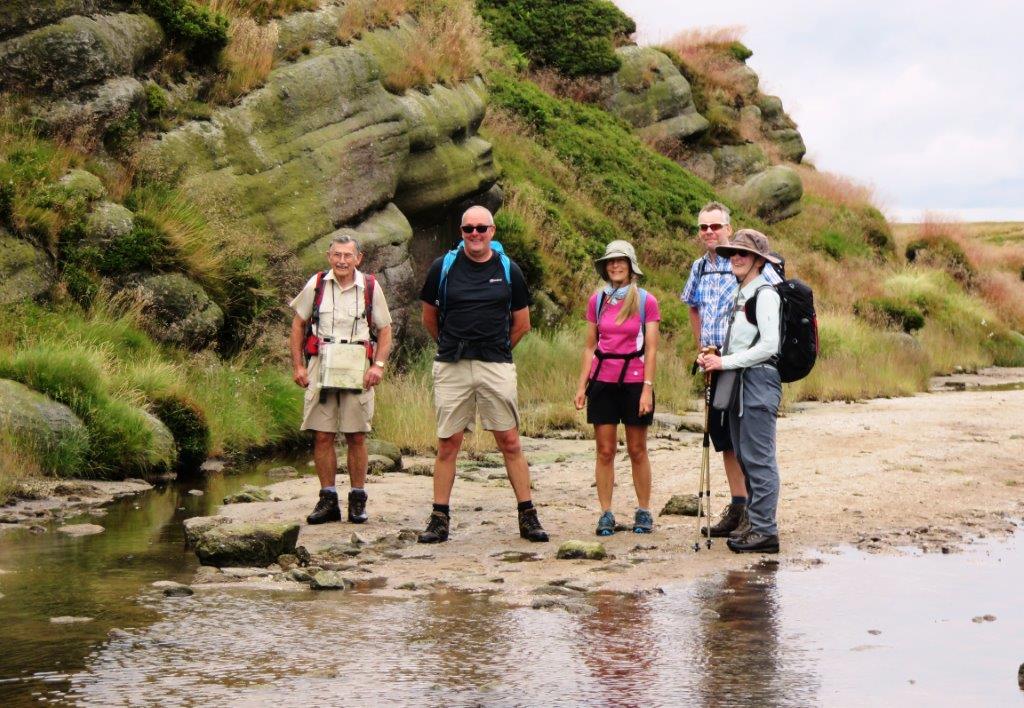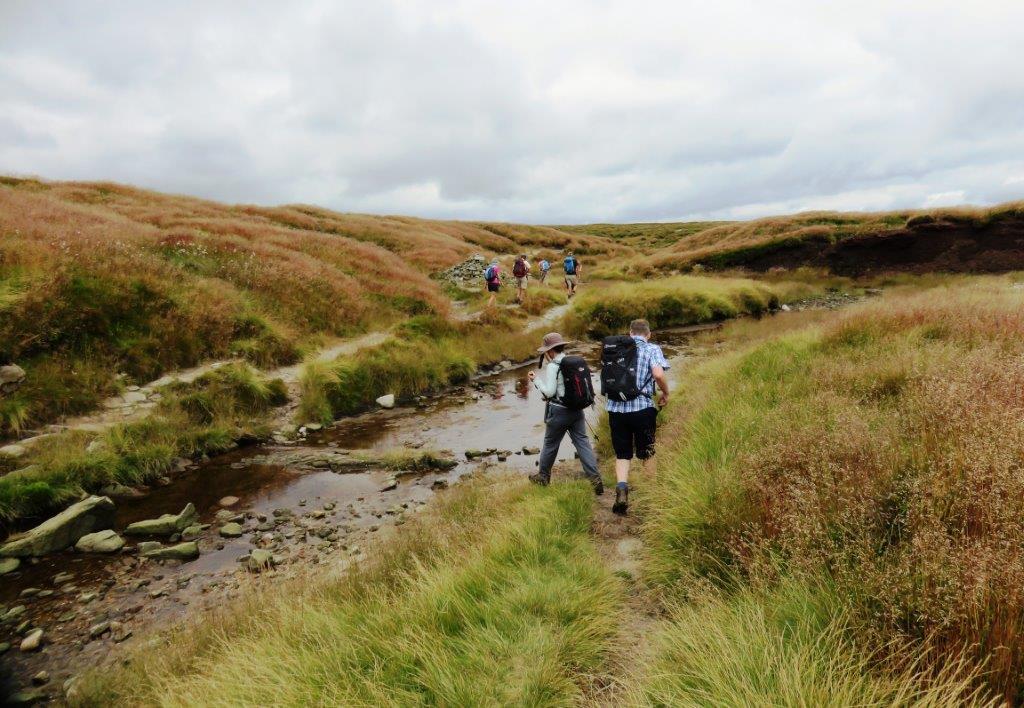 2 of party broke off to Kinder Downfall - rest continued to Fair Brook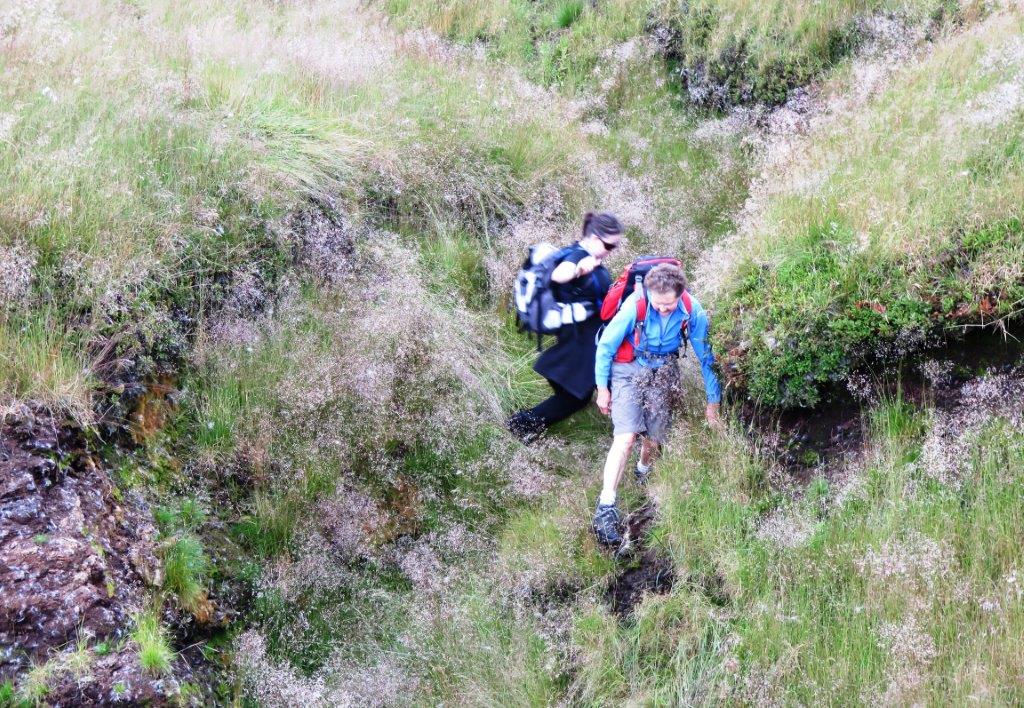 tough terrain to cross towards Fair Brook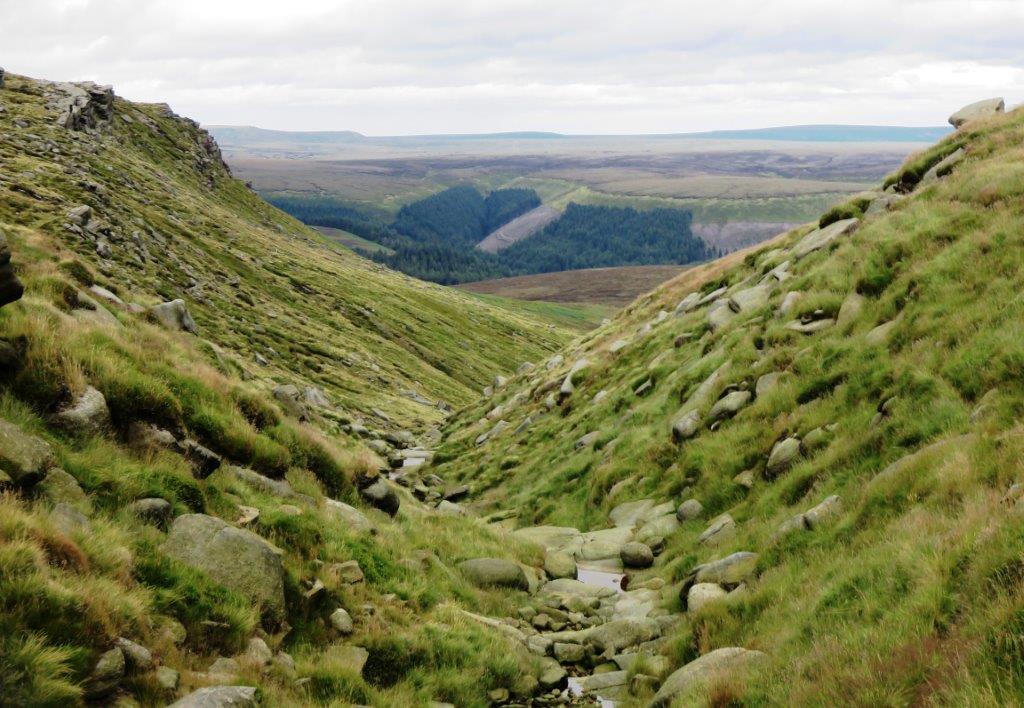 top of Fair Brook - Woodlands valley below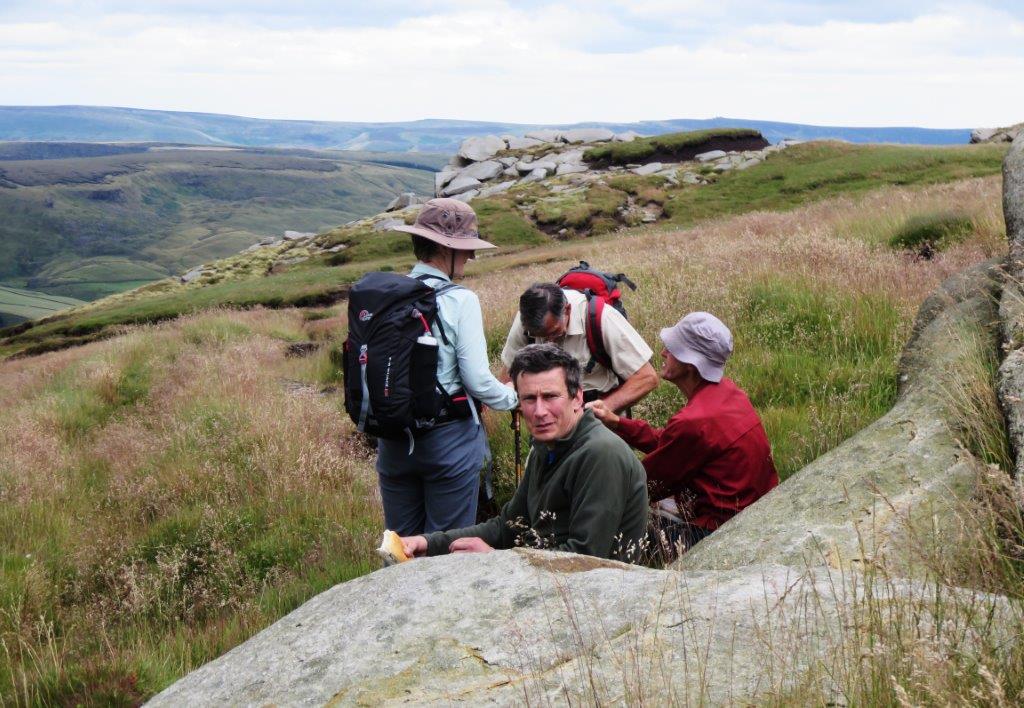 2 of 3 of another group of Ramblers briefly met here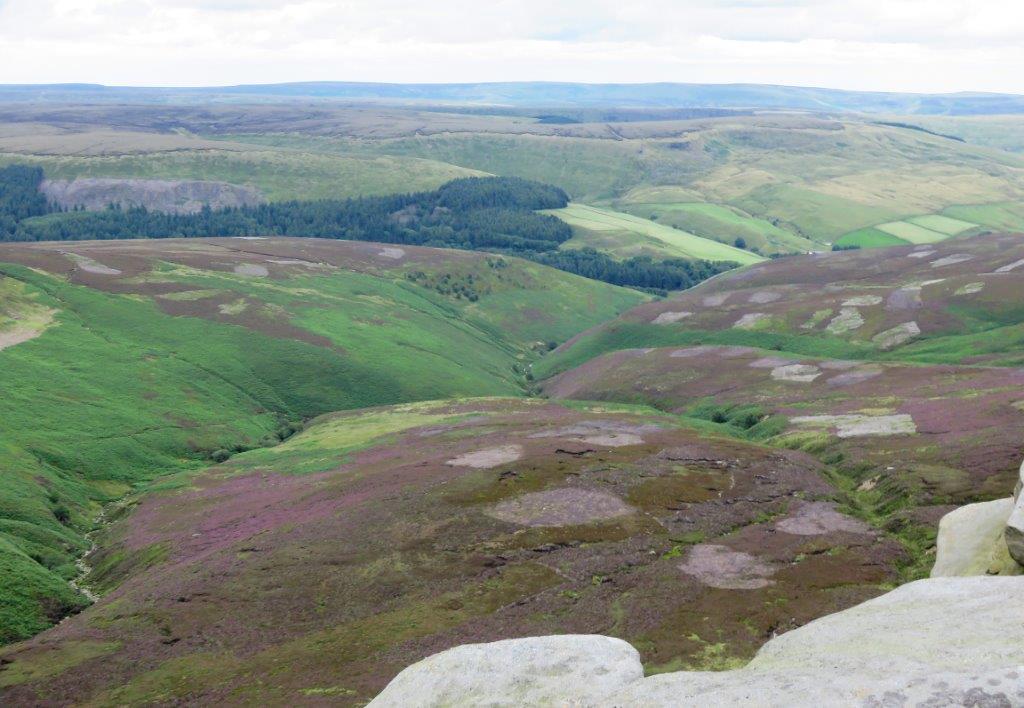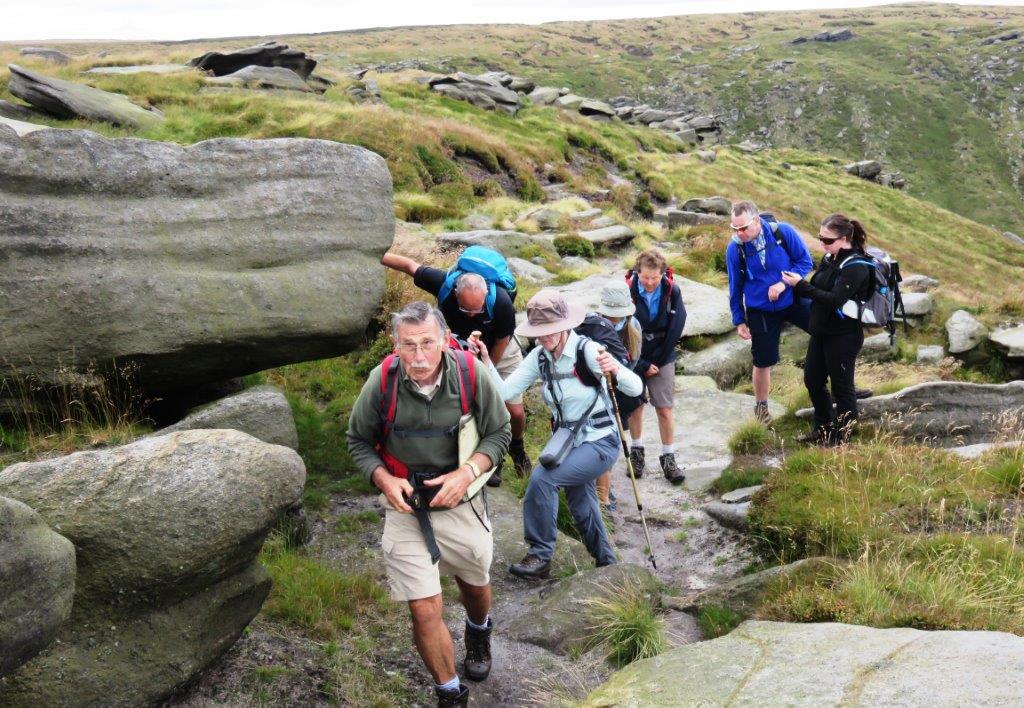 along Kinders northern edge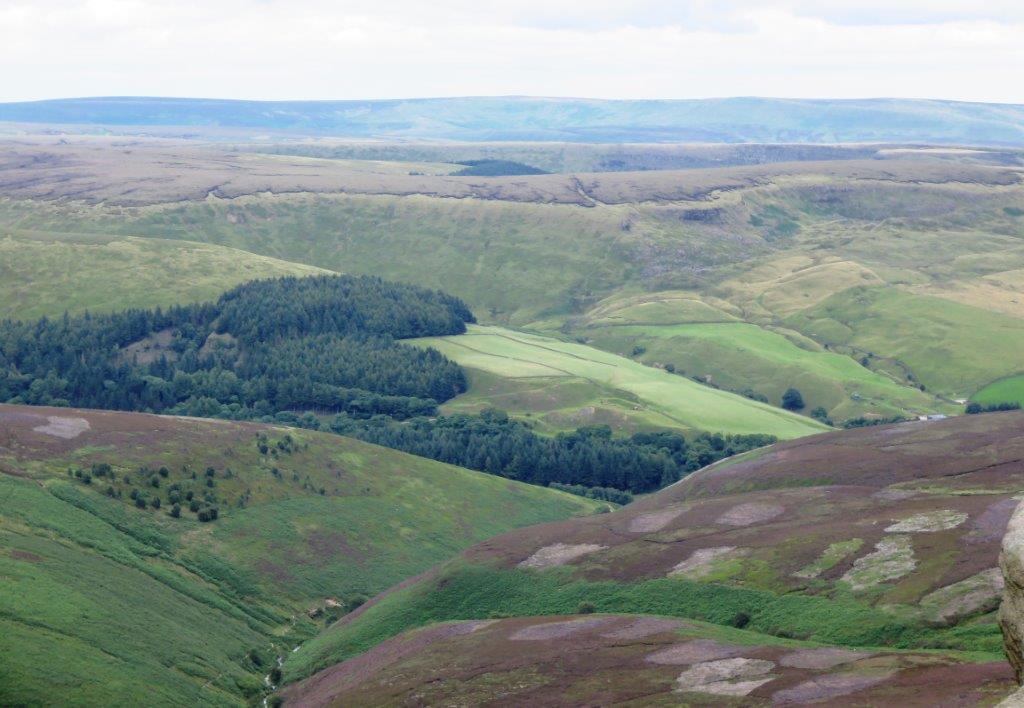 a first view of Oyster Clough seen down Fair Brook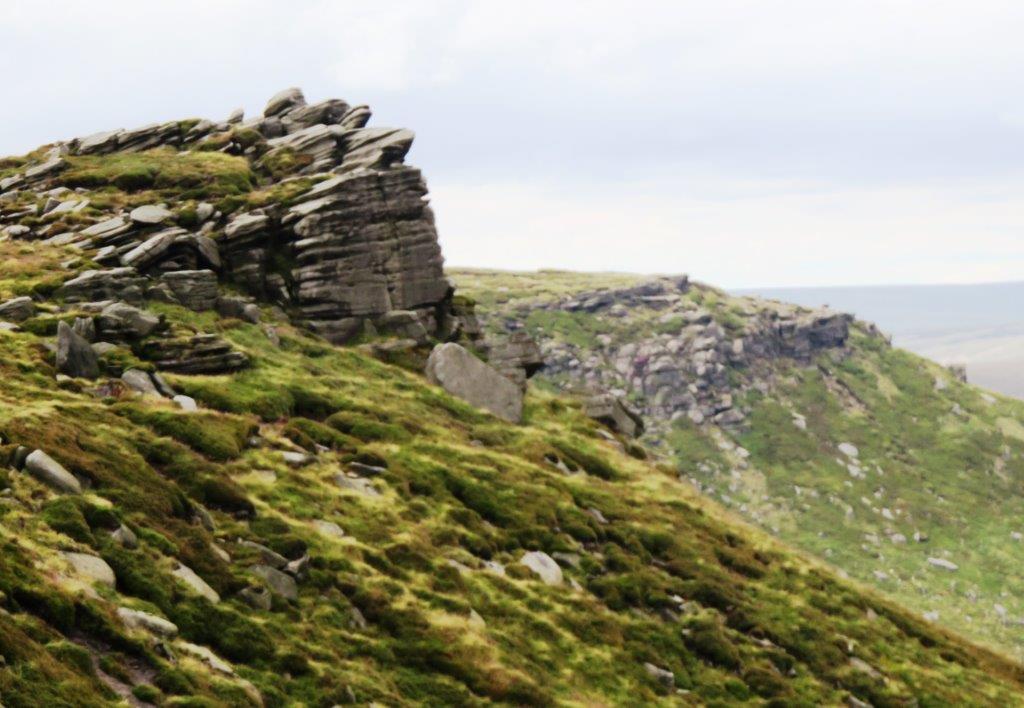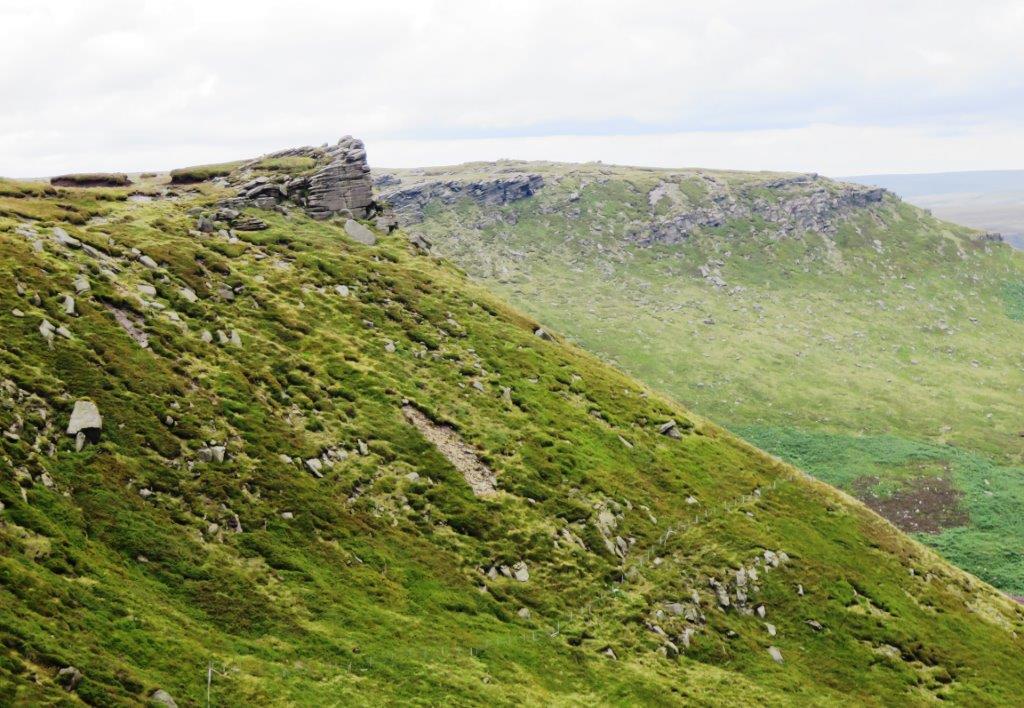 Fairbrook Naze to right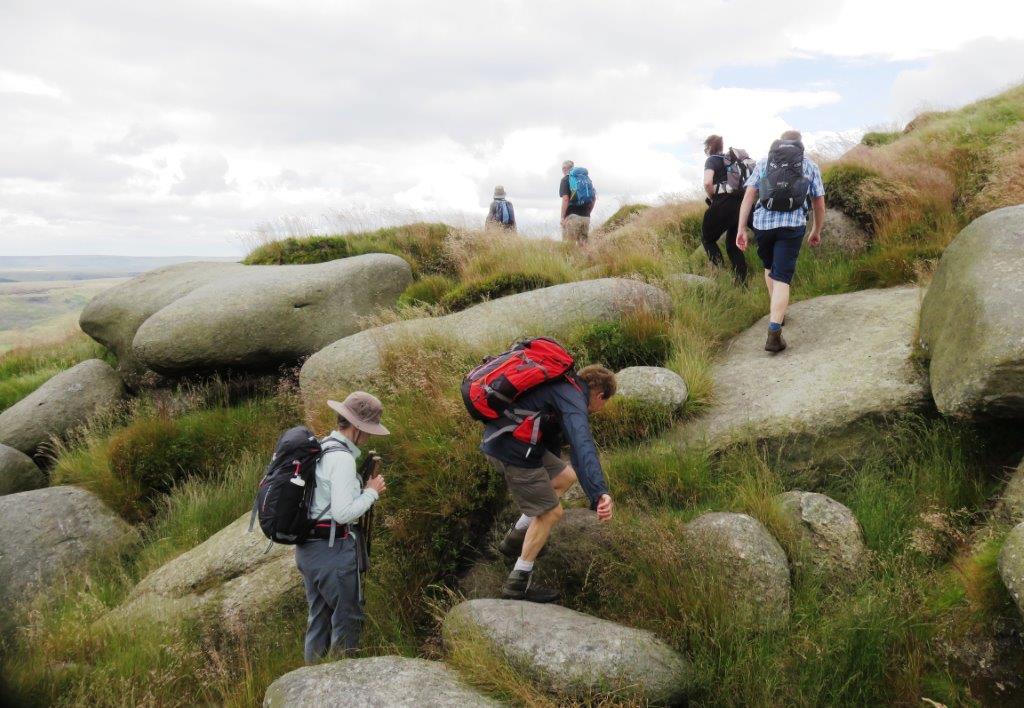 alonge the Northern Edge of Kinder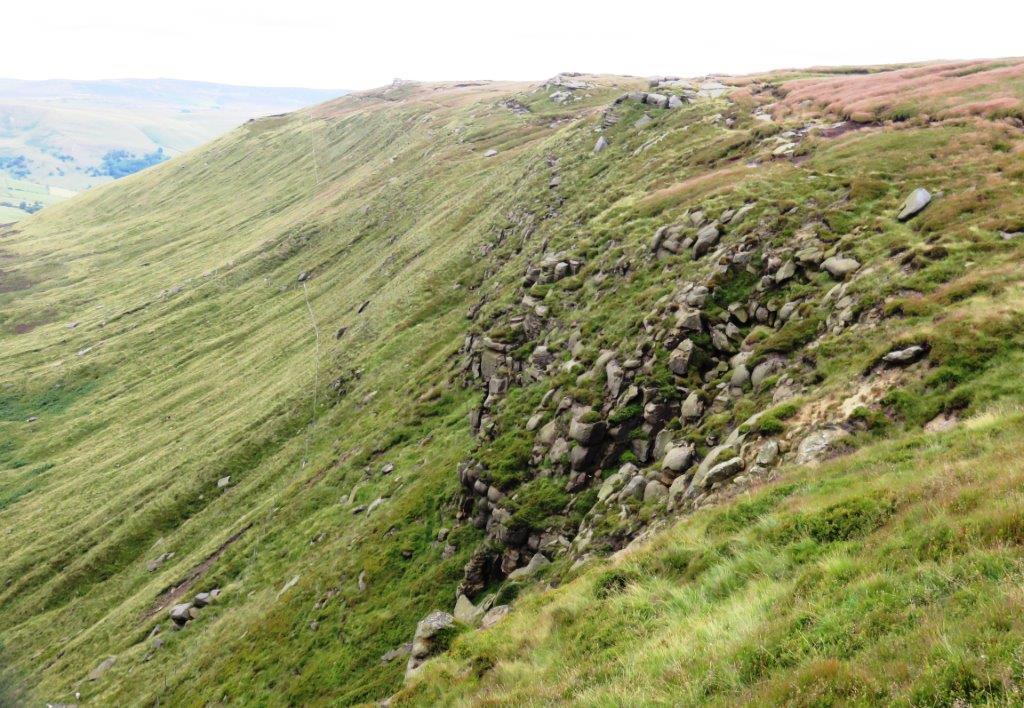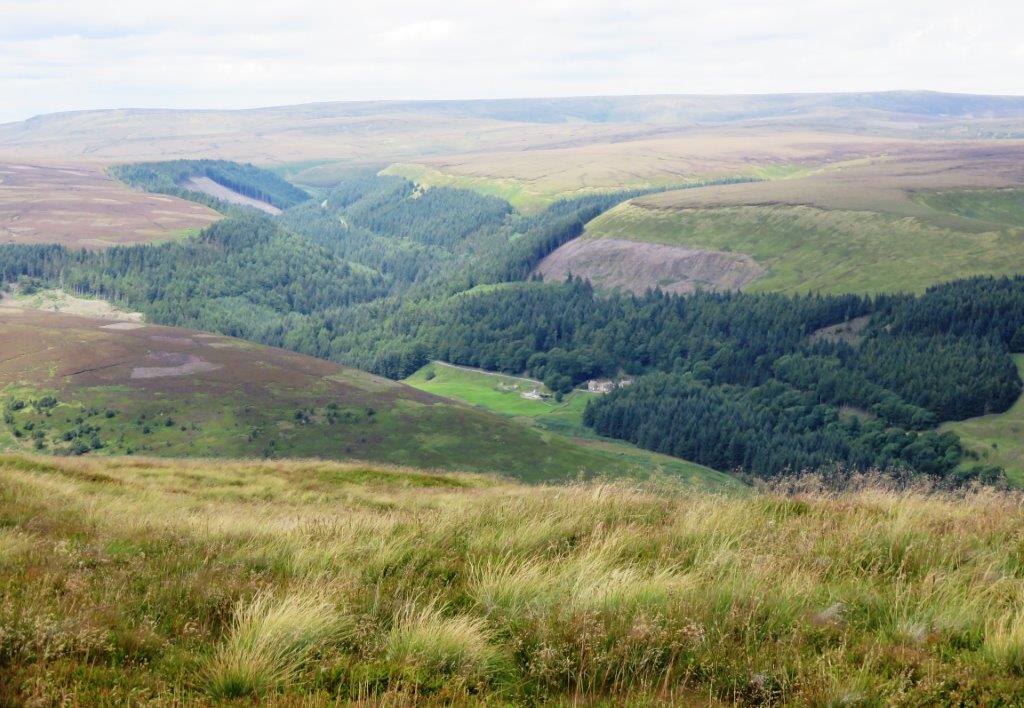 Woodland Valley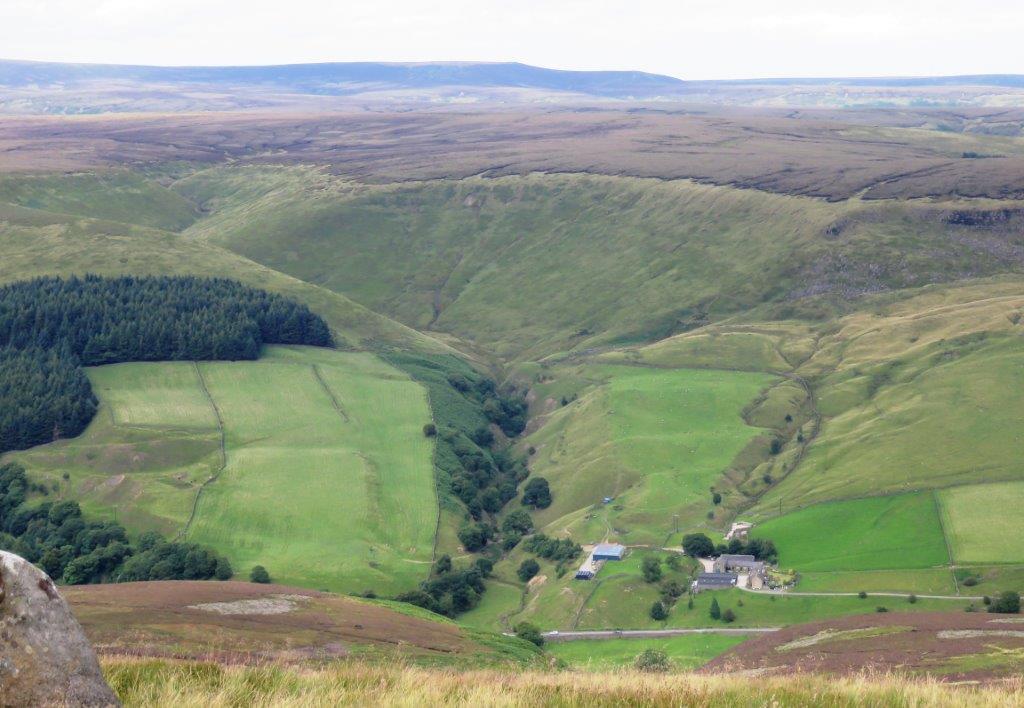 Upper House farm to right - Oyster Clough behind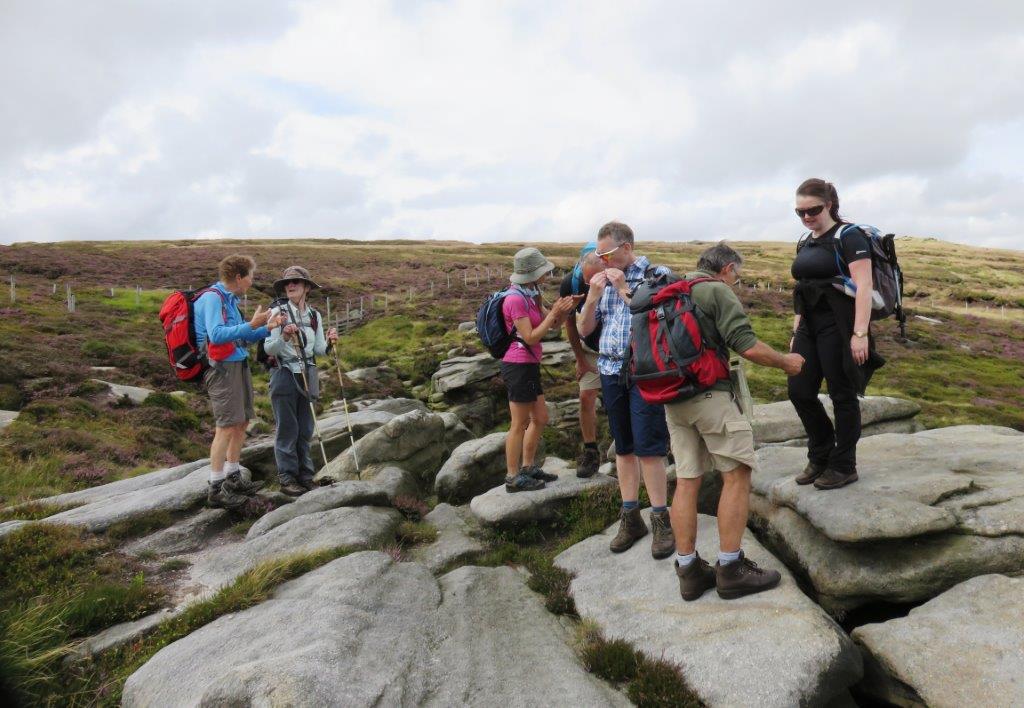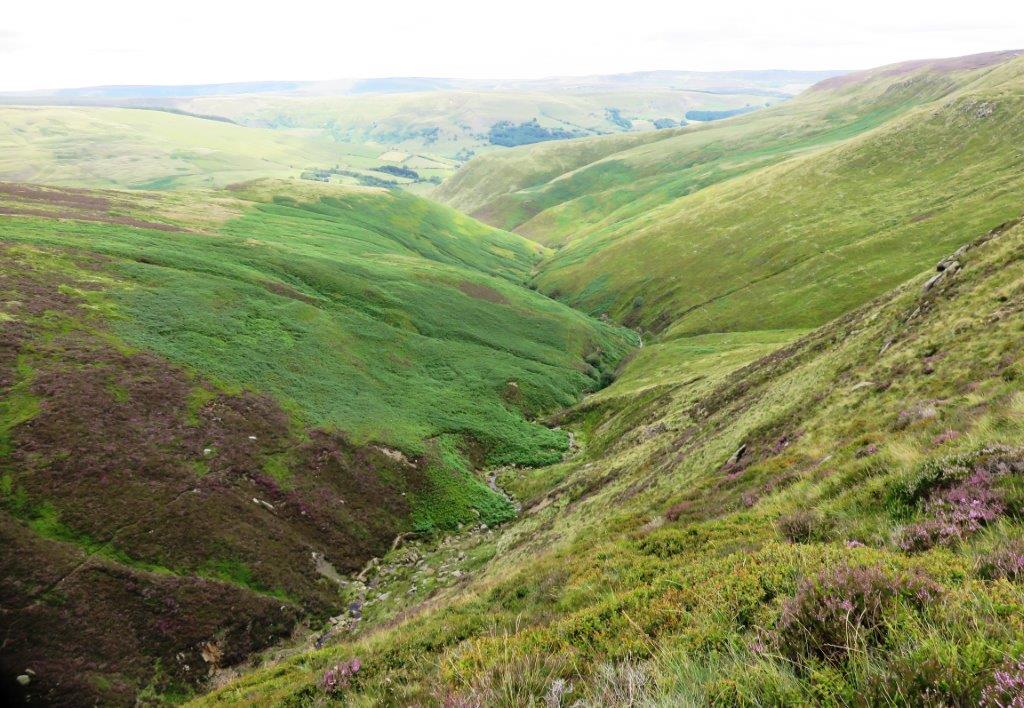 view down upper part of Blackden Clough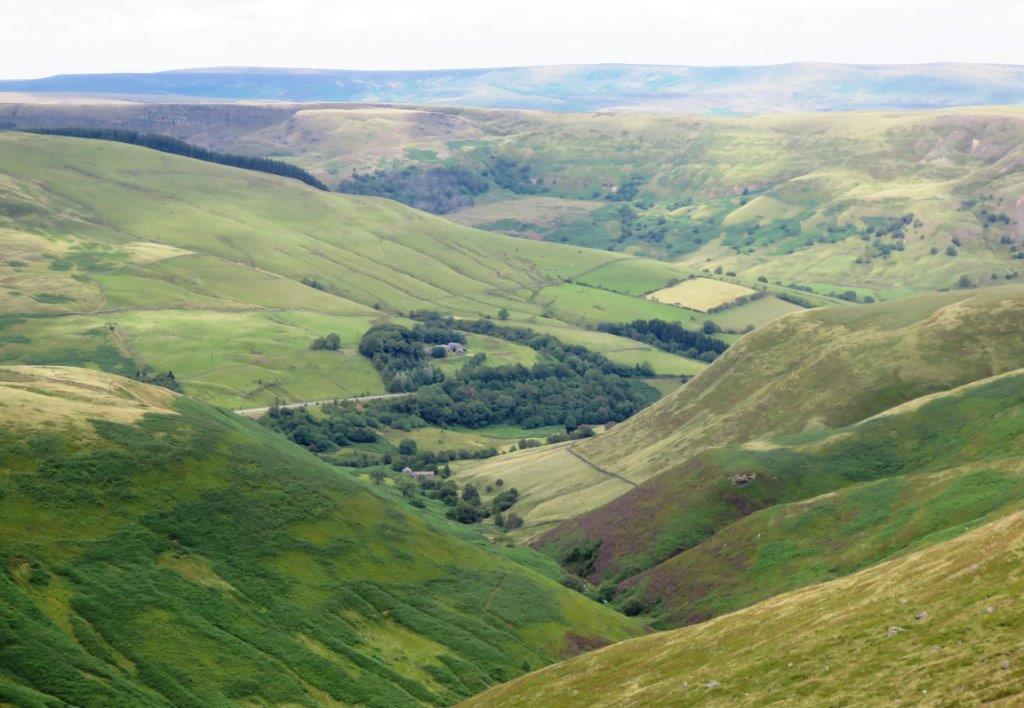 lower end of Blackden Clough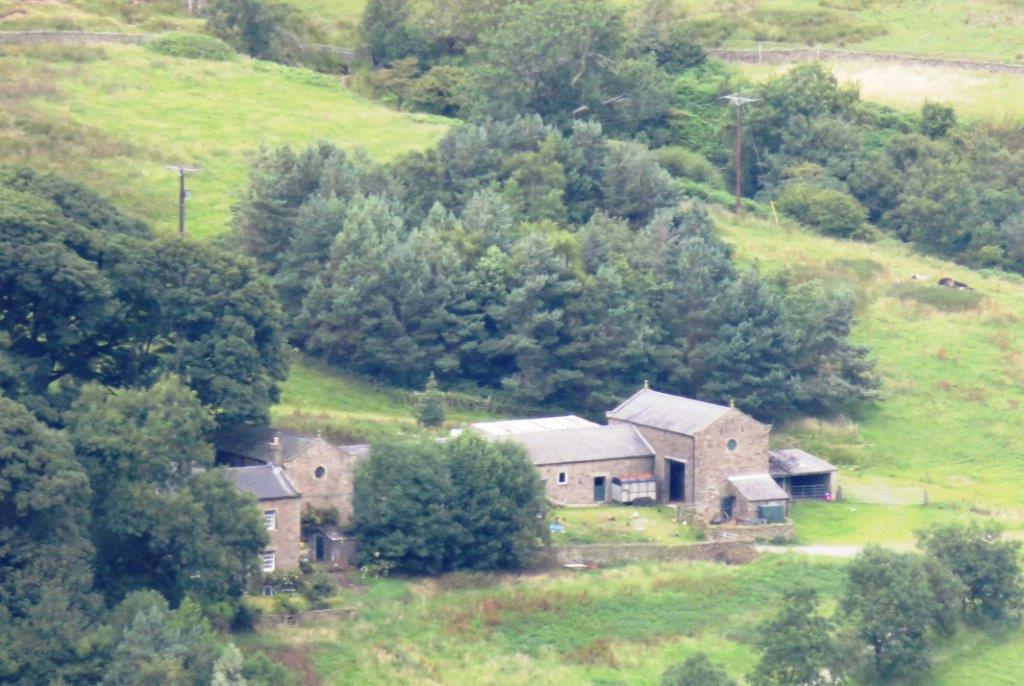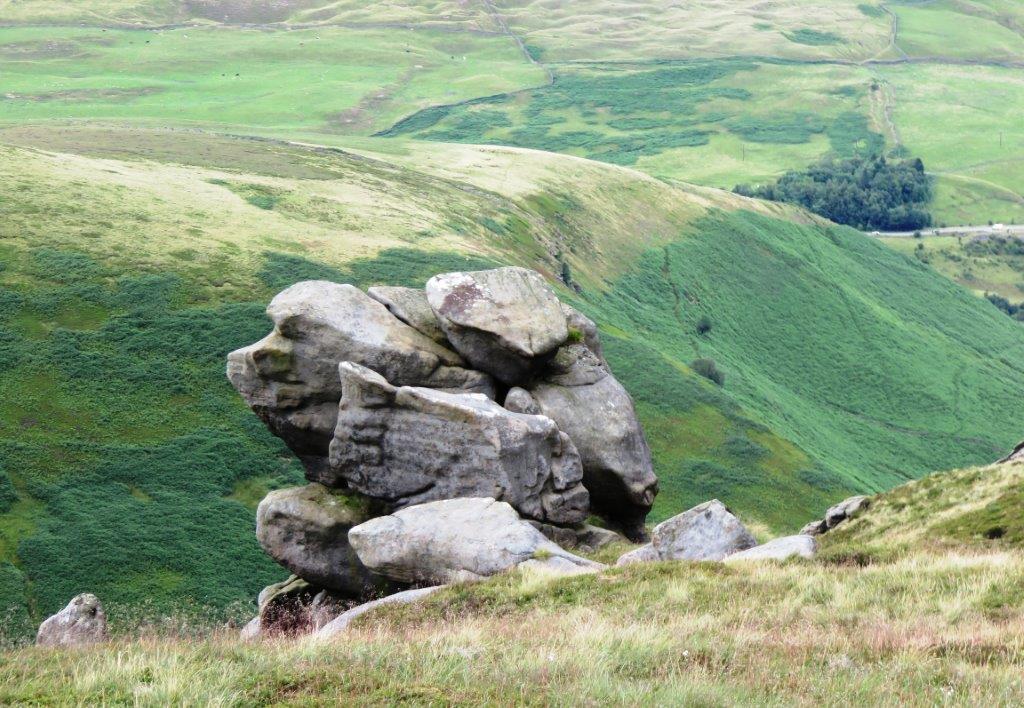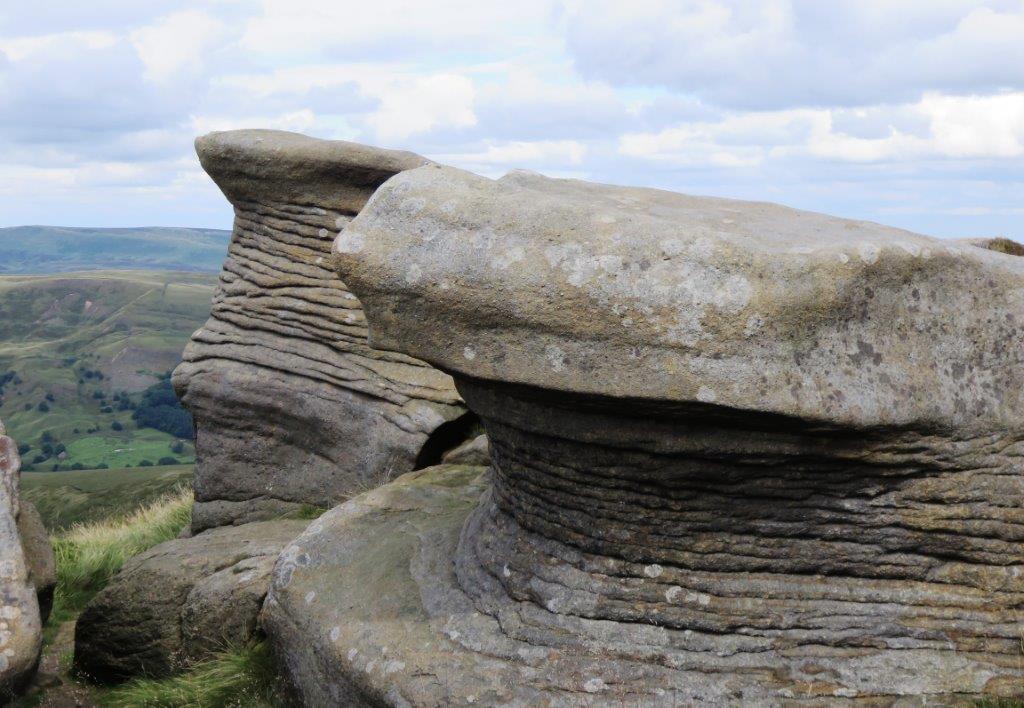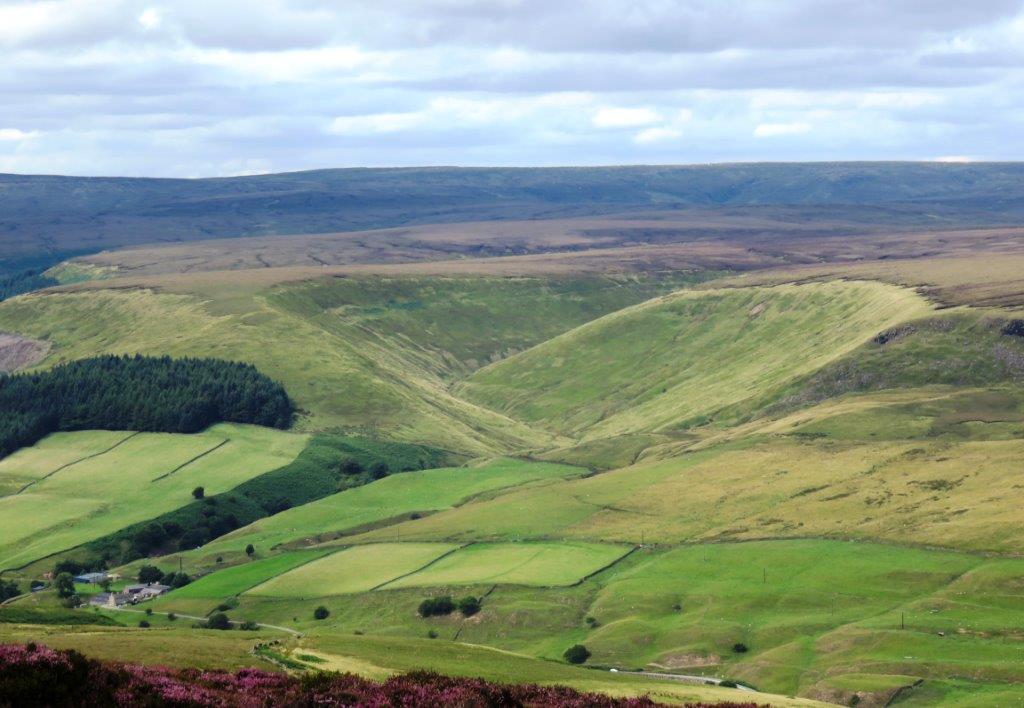 Oyster Clough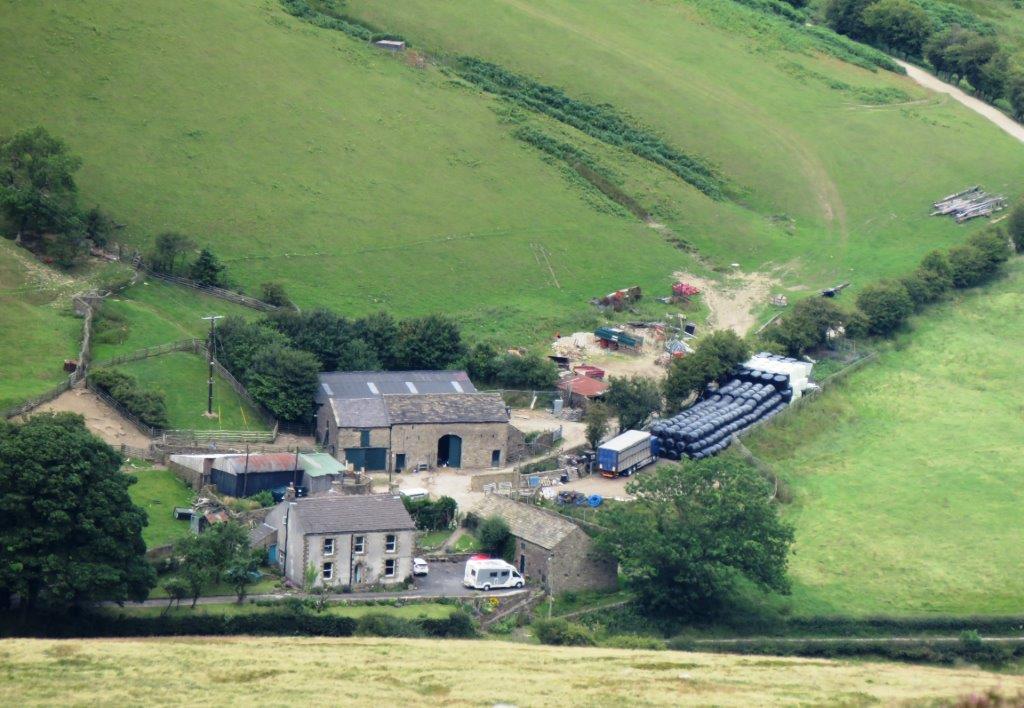 Hayridge Farm?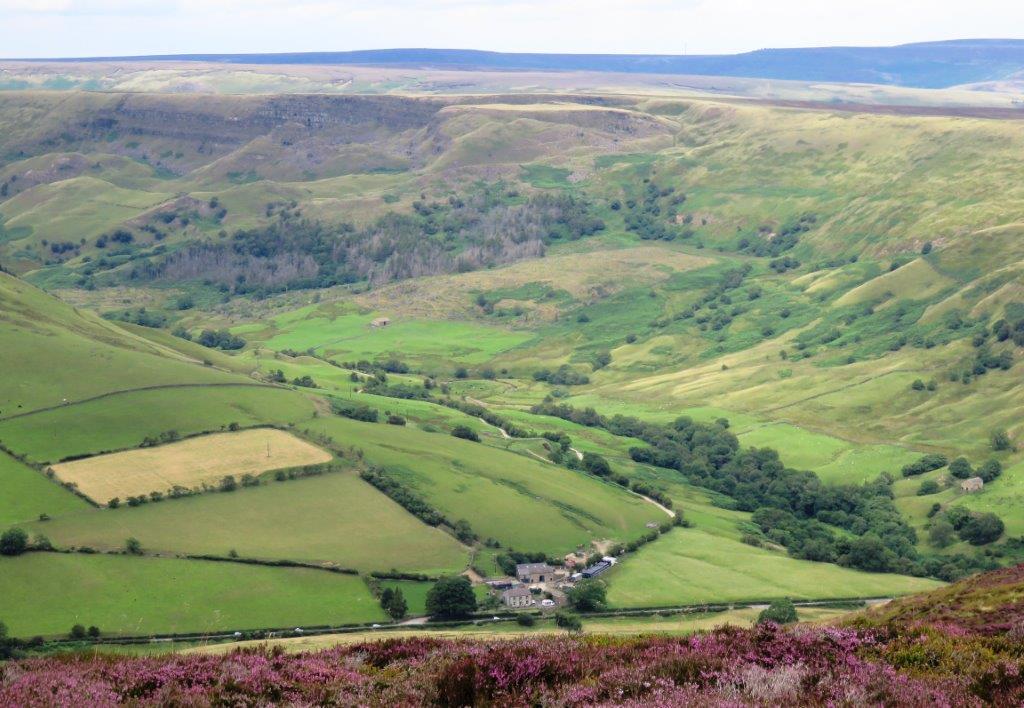 Hayridge Farm? Alport Dale behind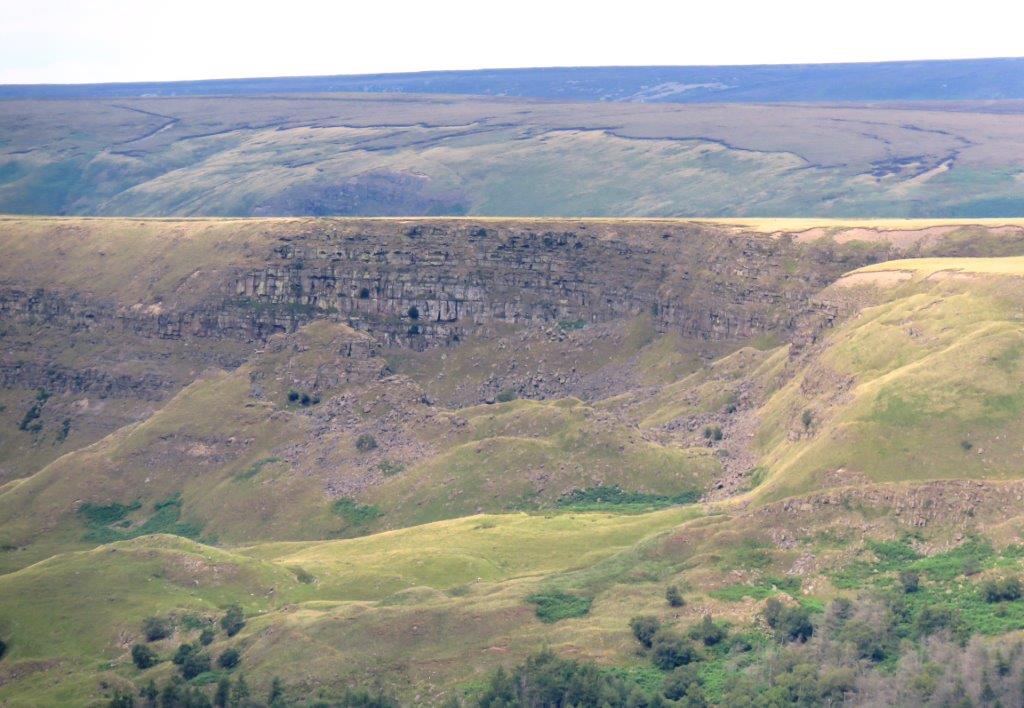 Alport Castles - the 'Tower' is visible below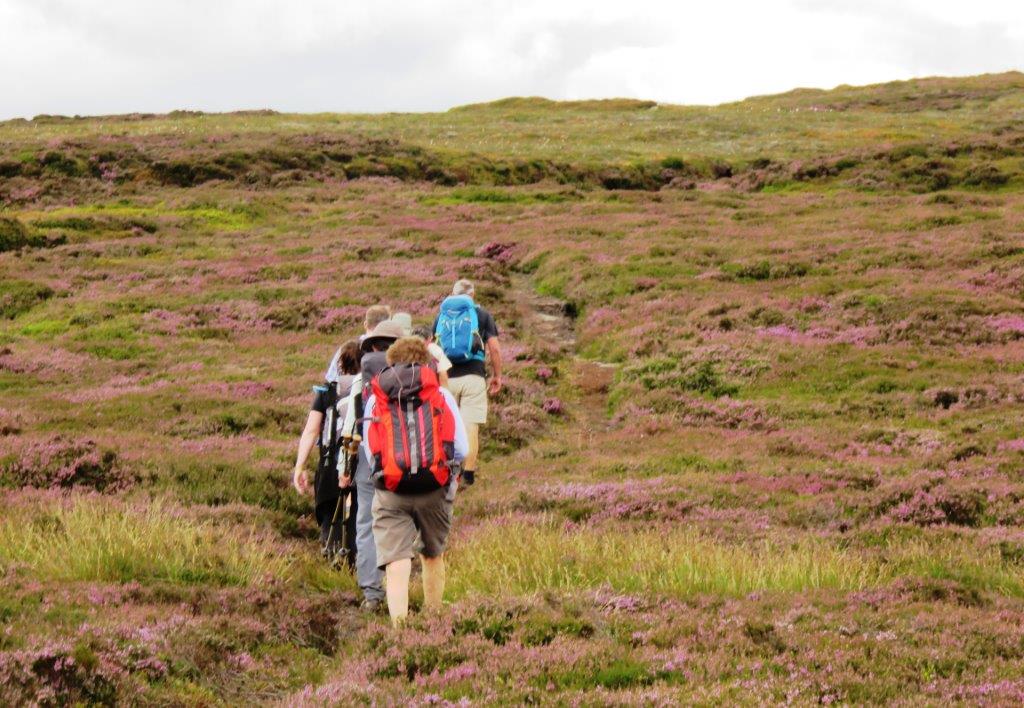 Mad Woman's Stones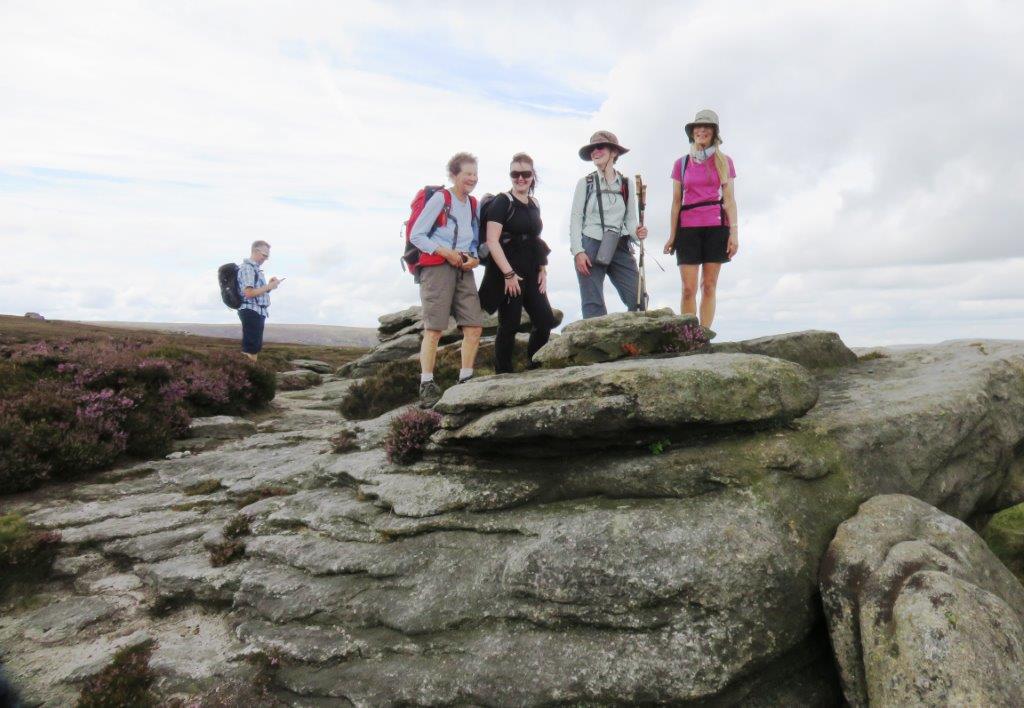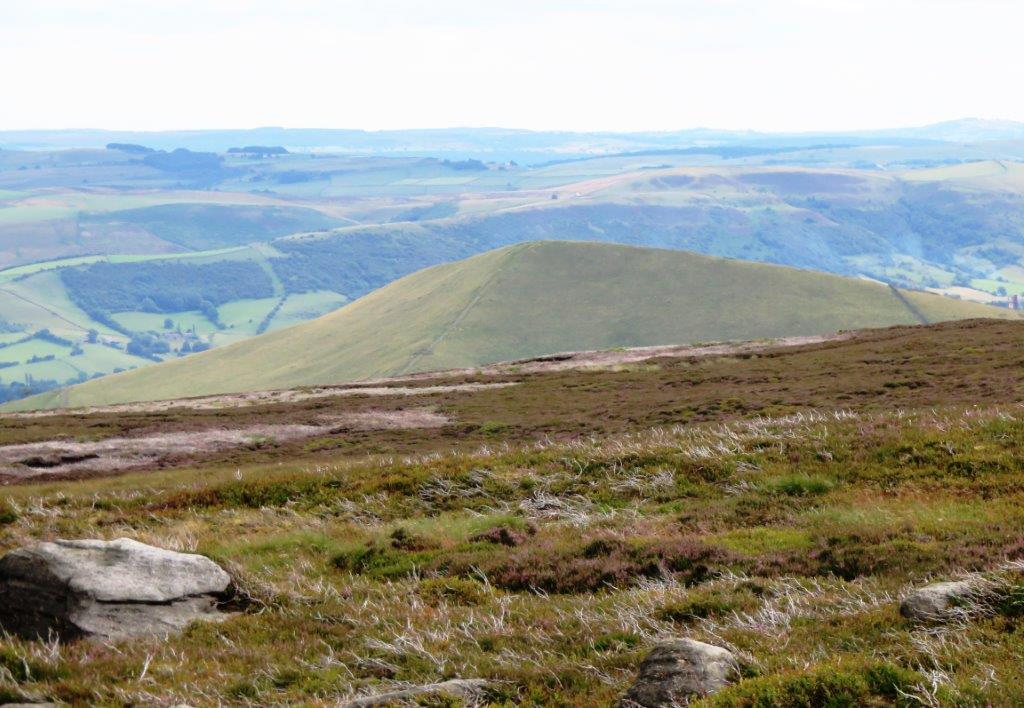 Lose Hill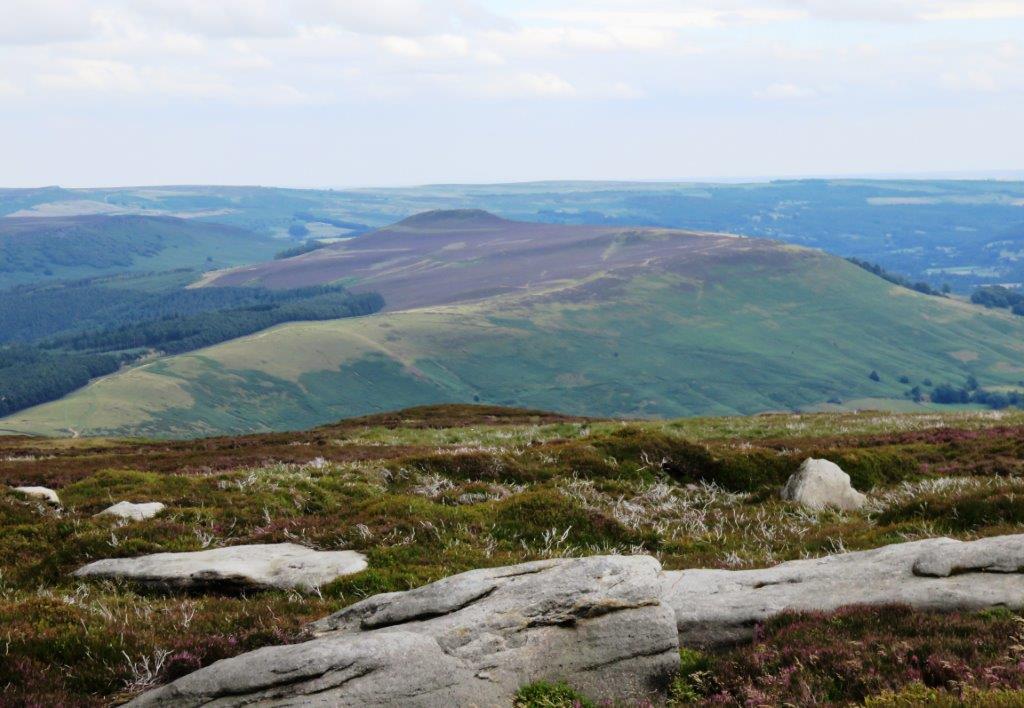 Win Hill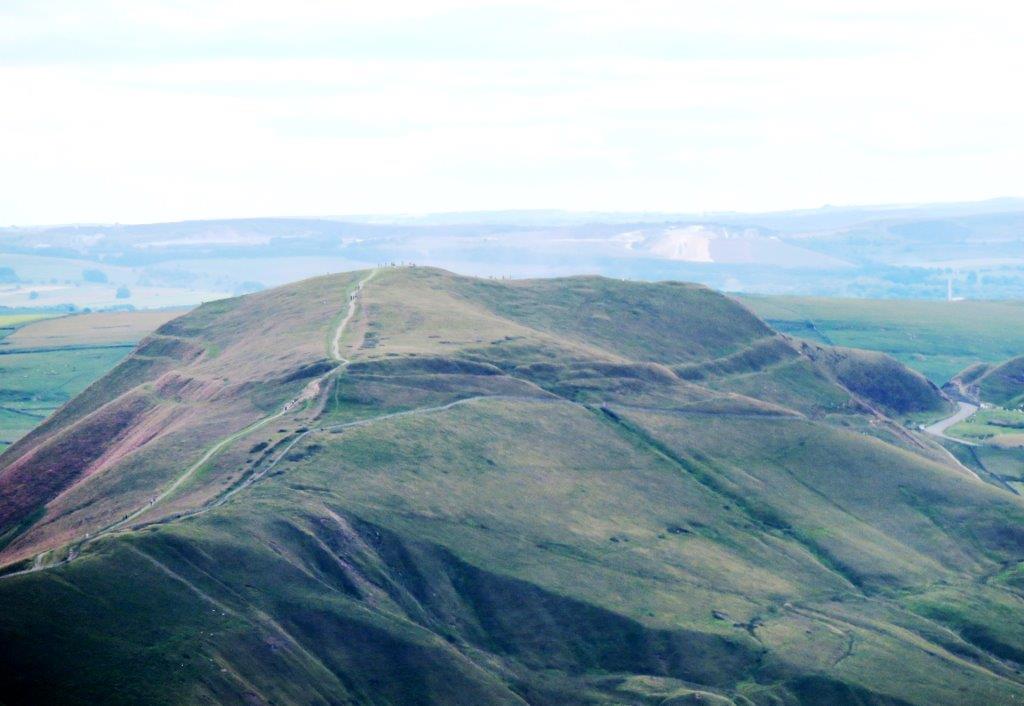 Mam Tor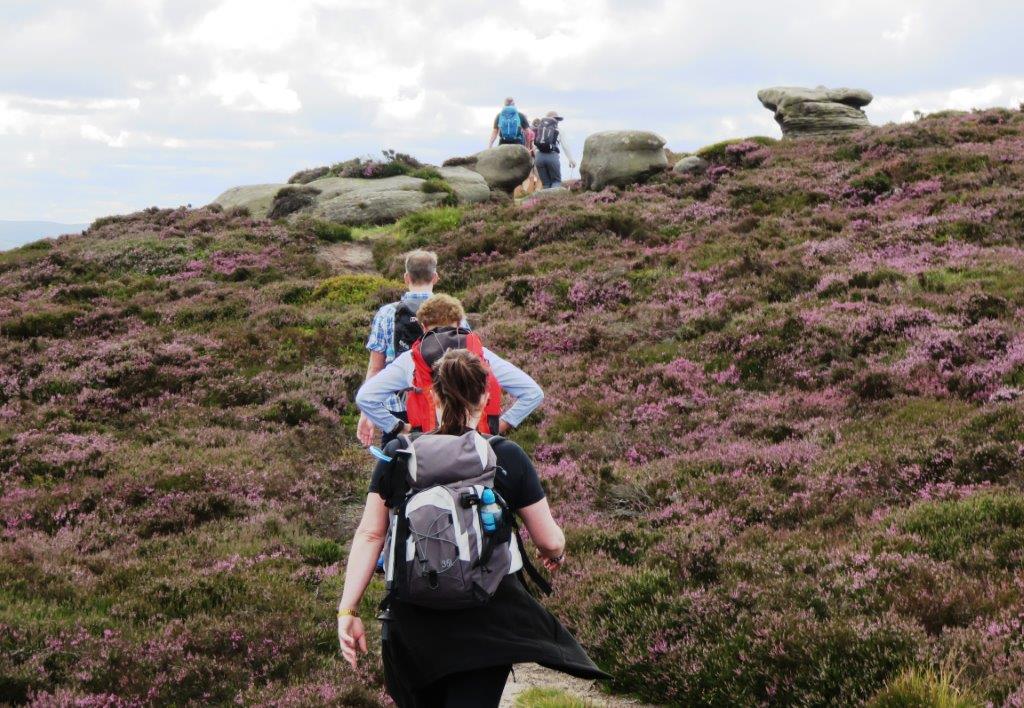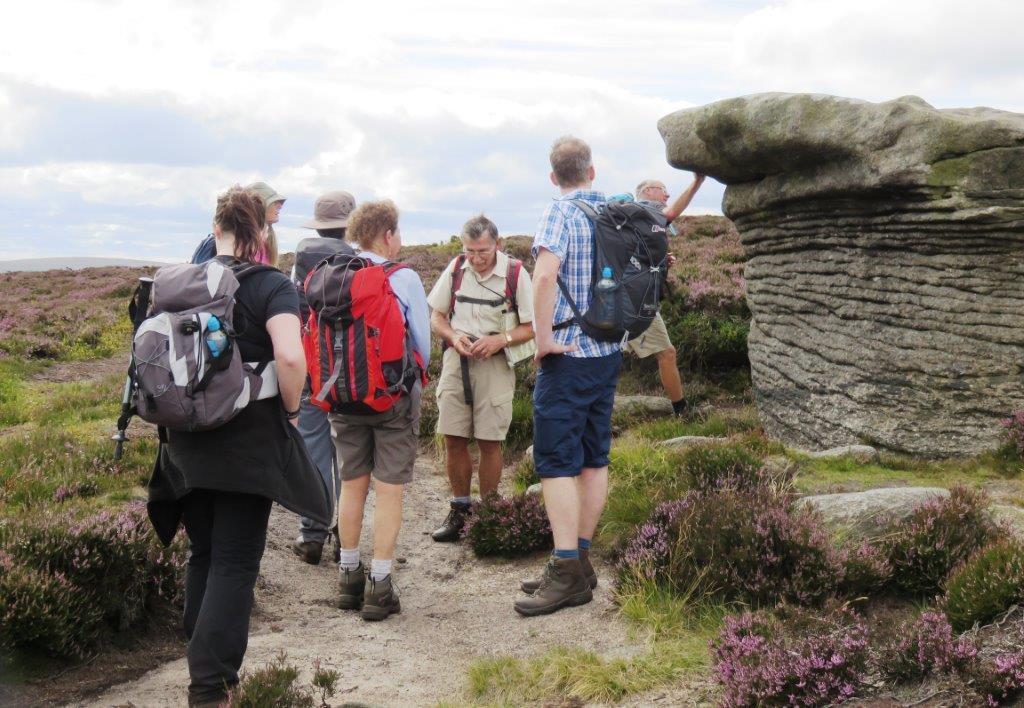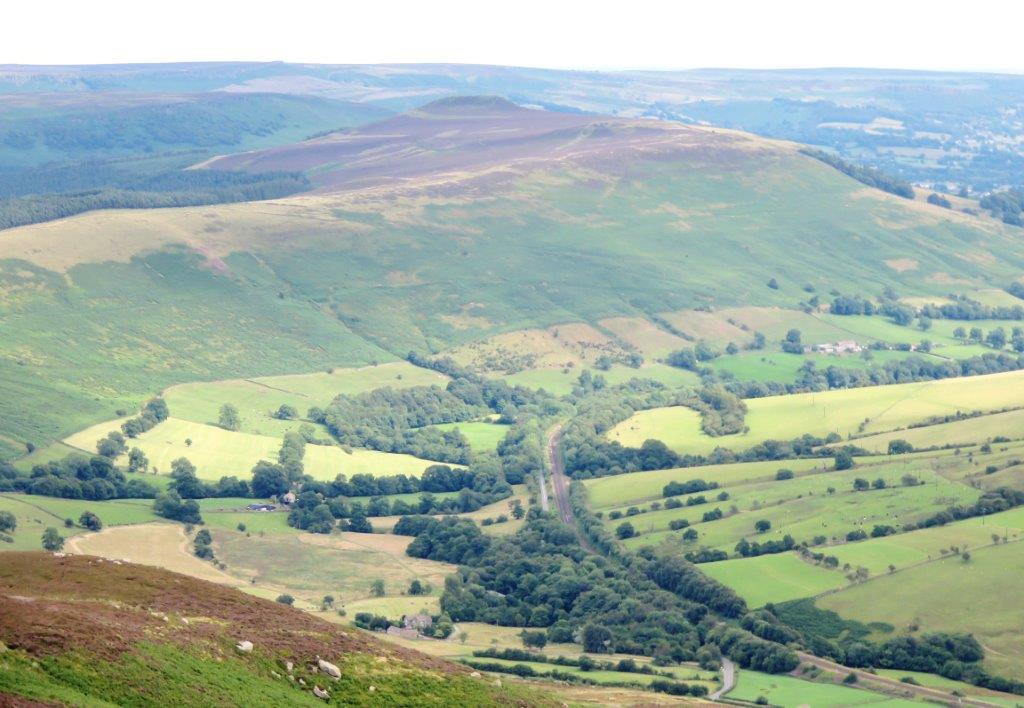 Win Hill - road & railway into Vale of Edale below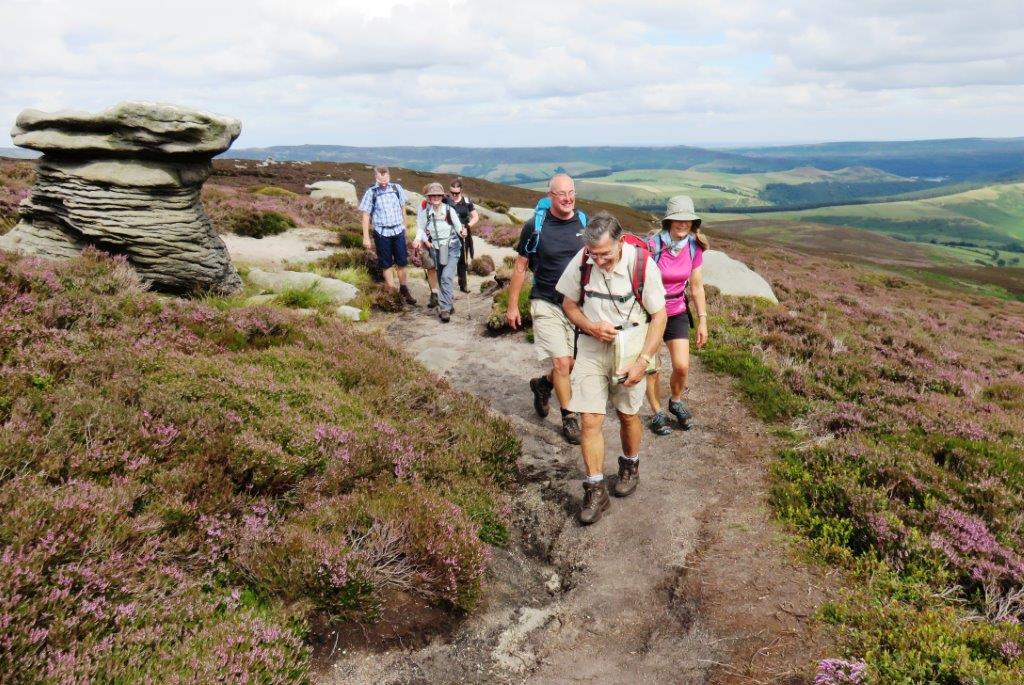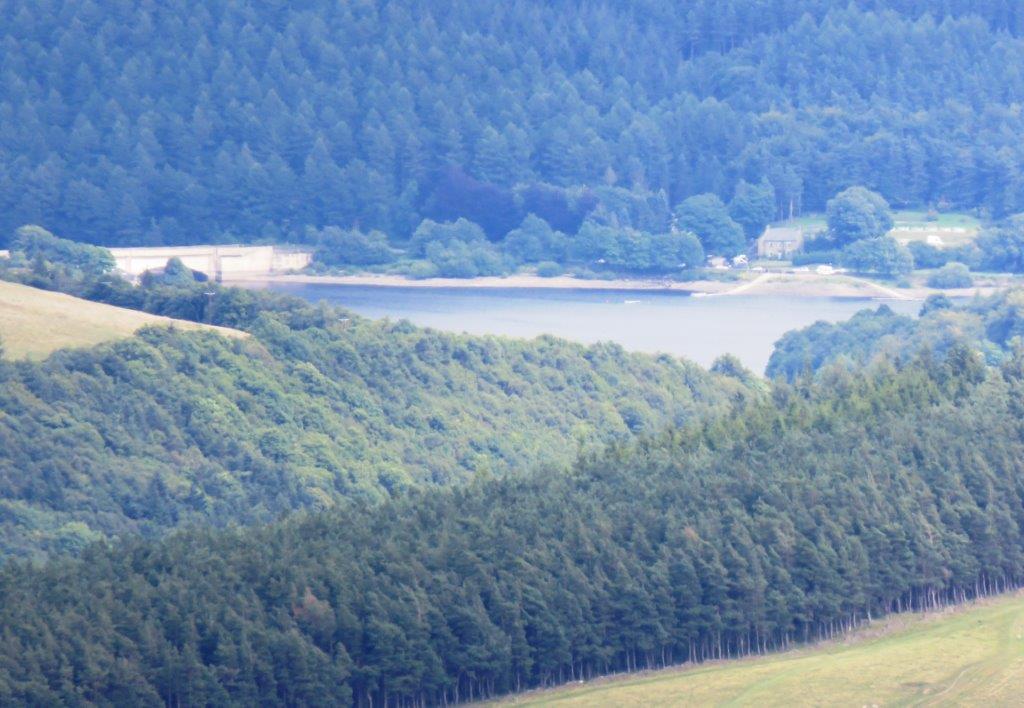 A glimpse of Ladybower Reservoir with Ashopton Viaduct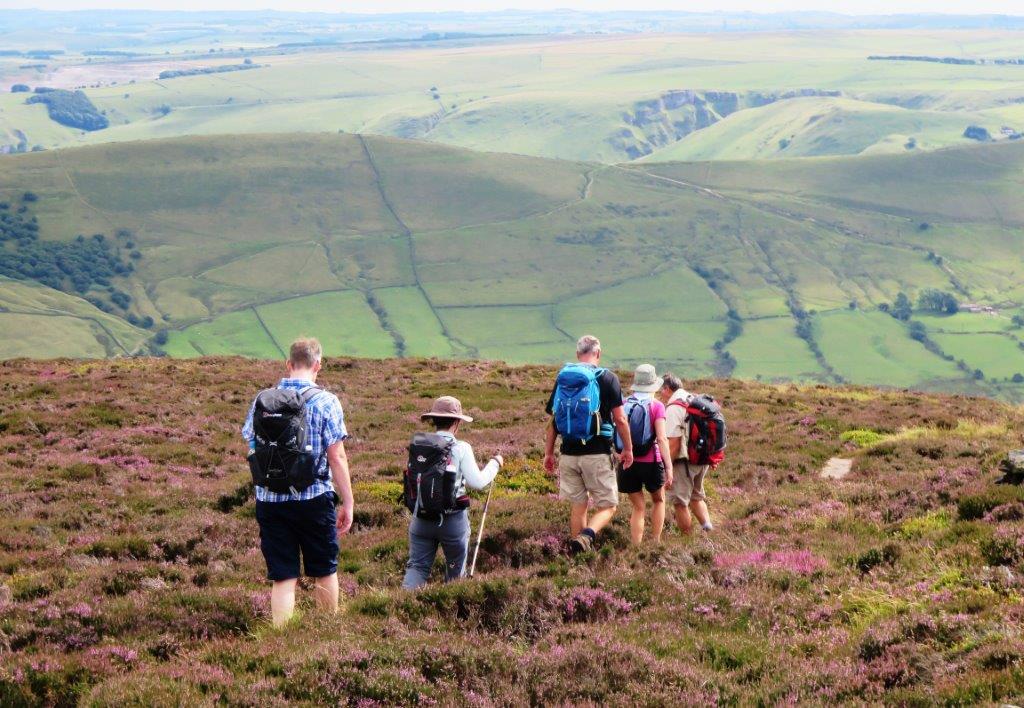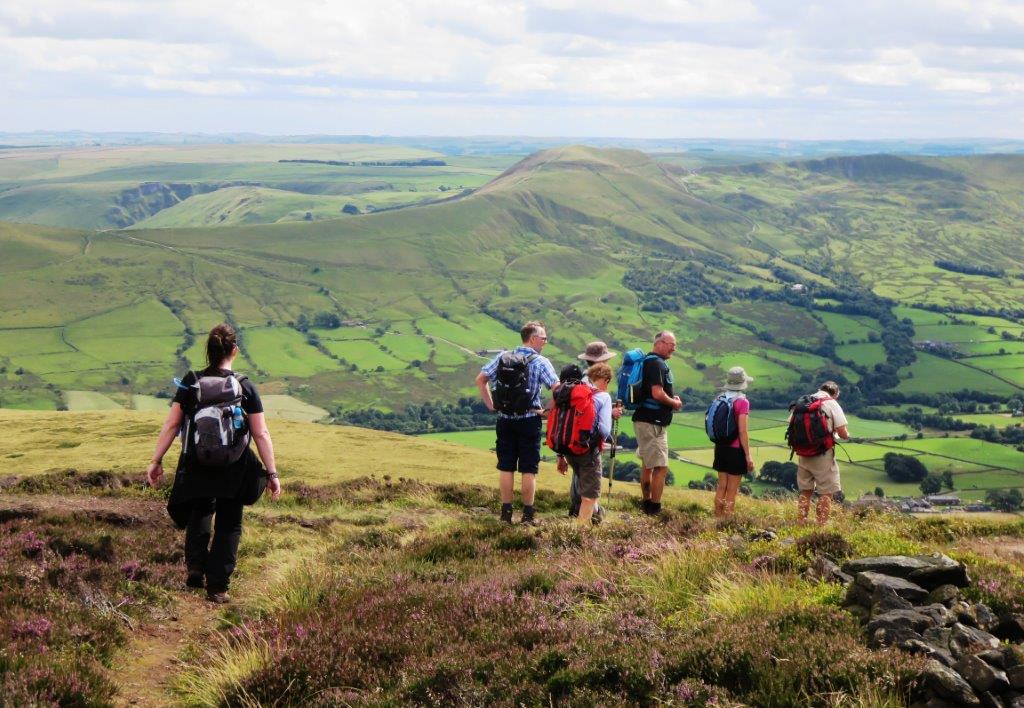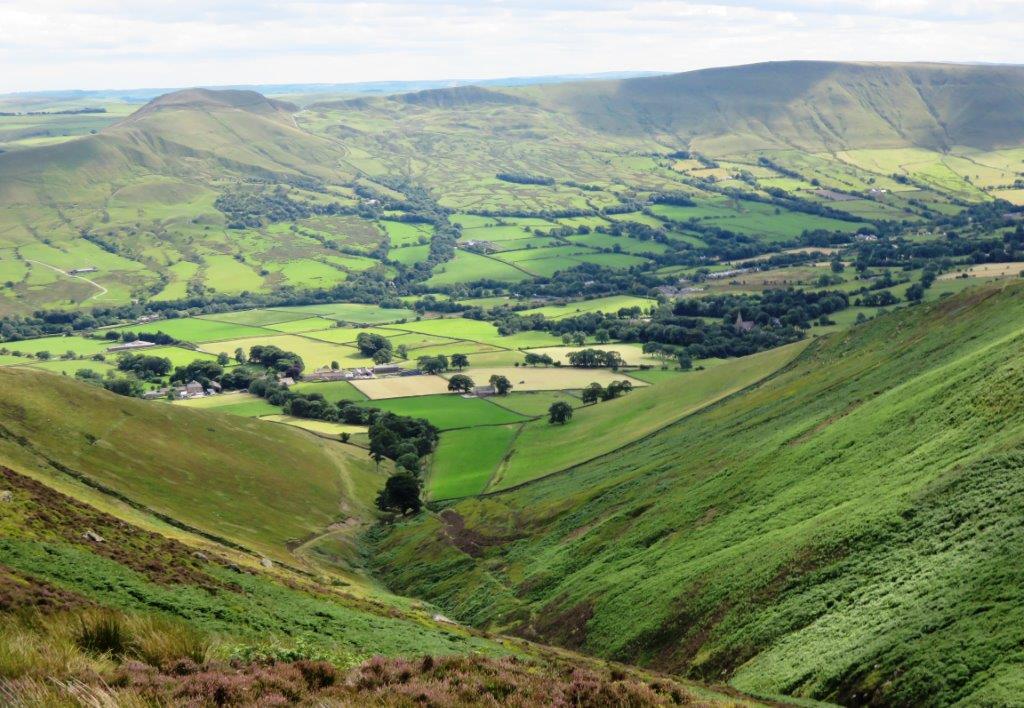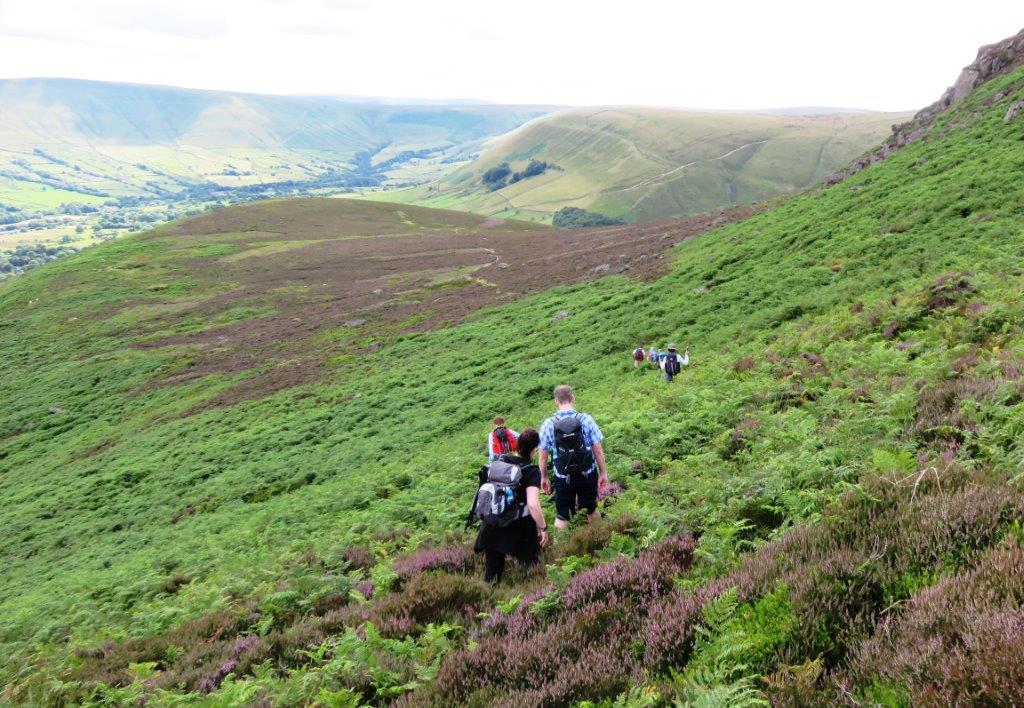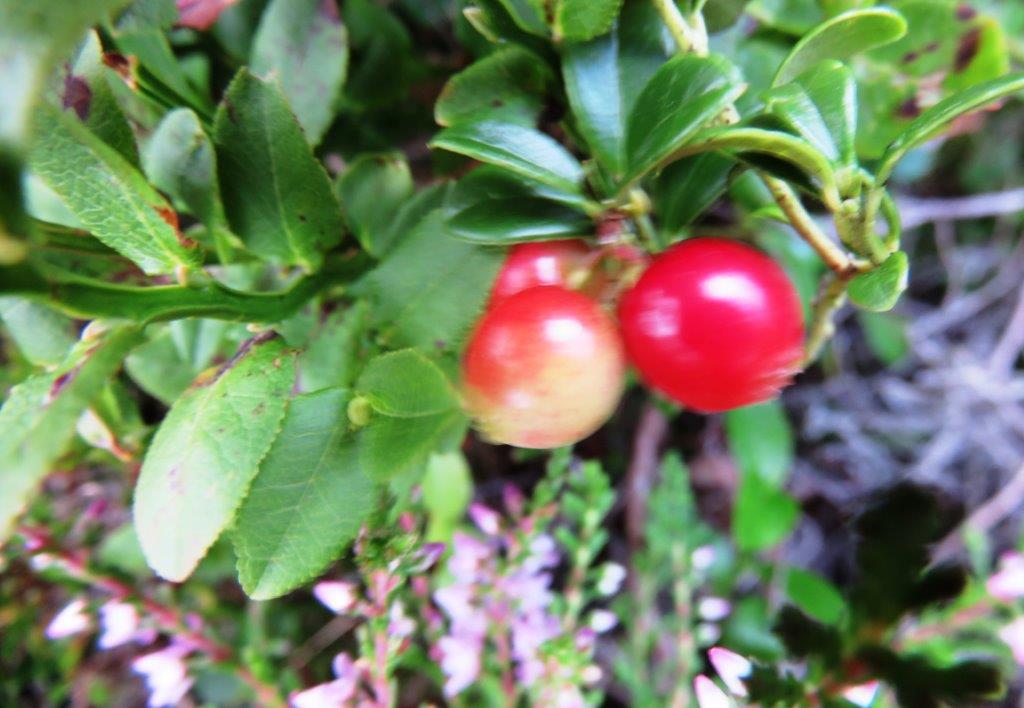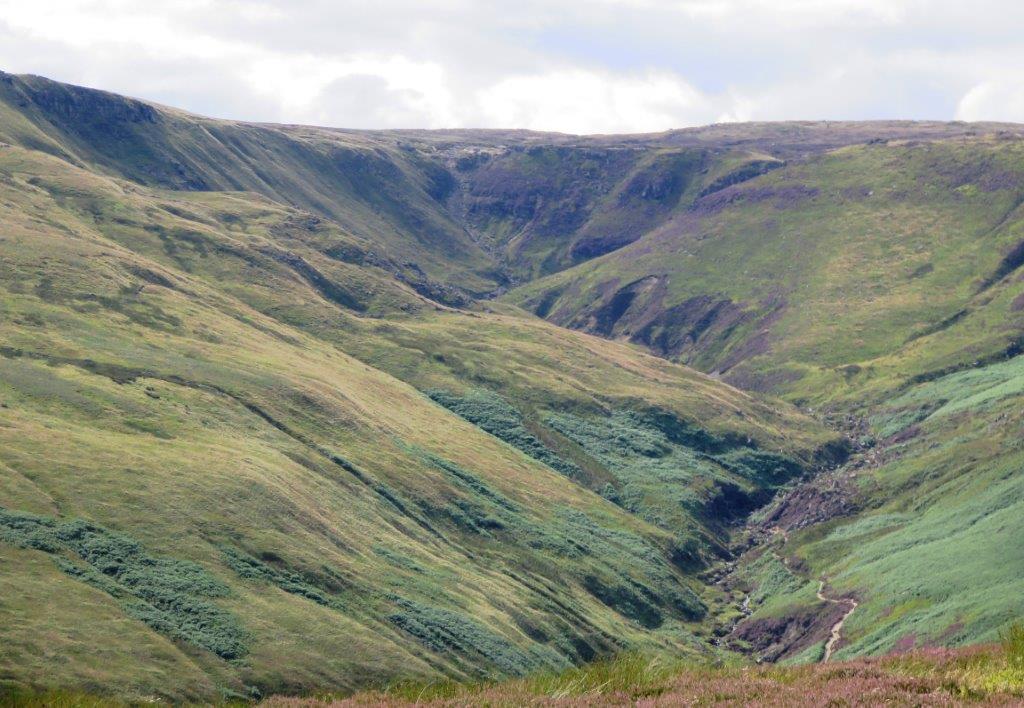 Grindsbrook Clough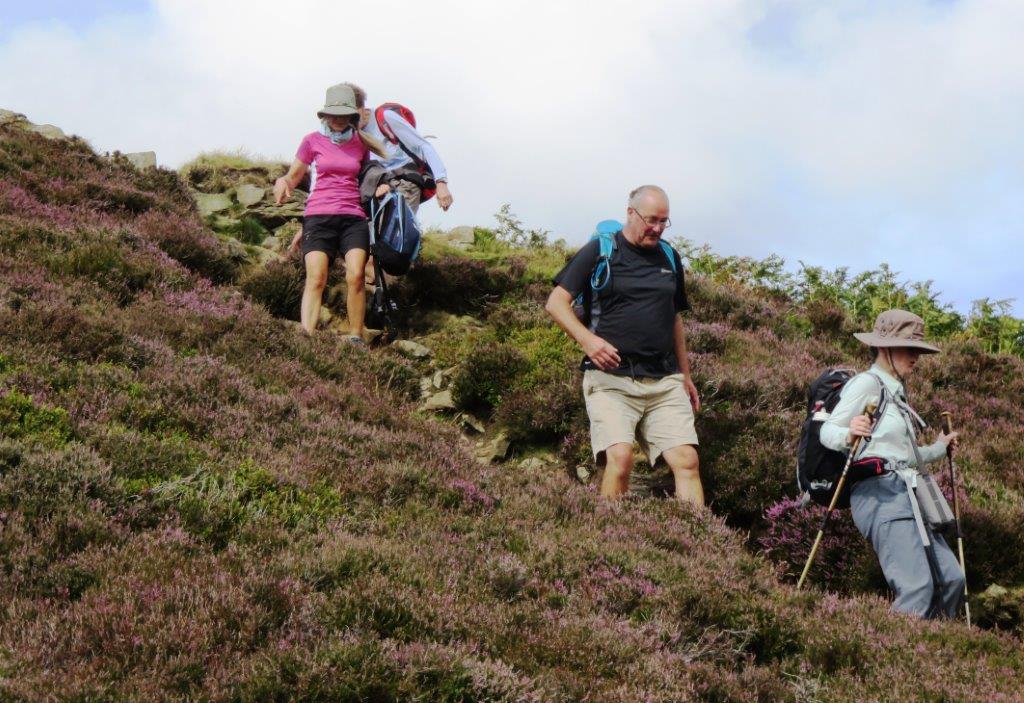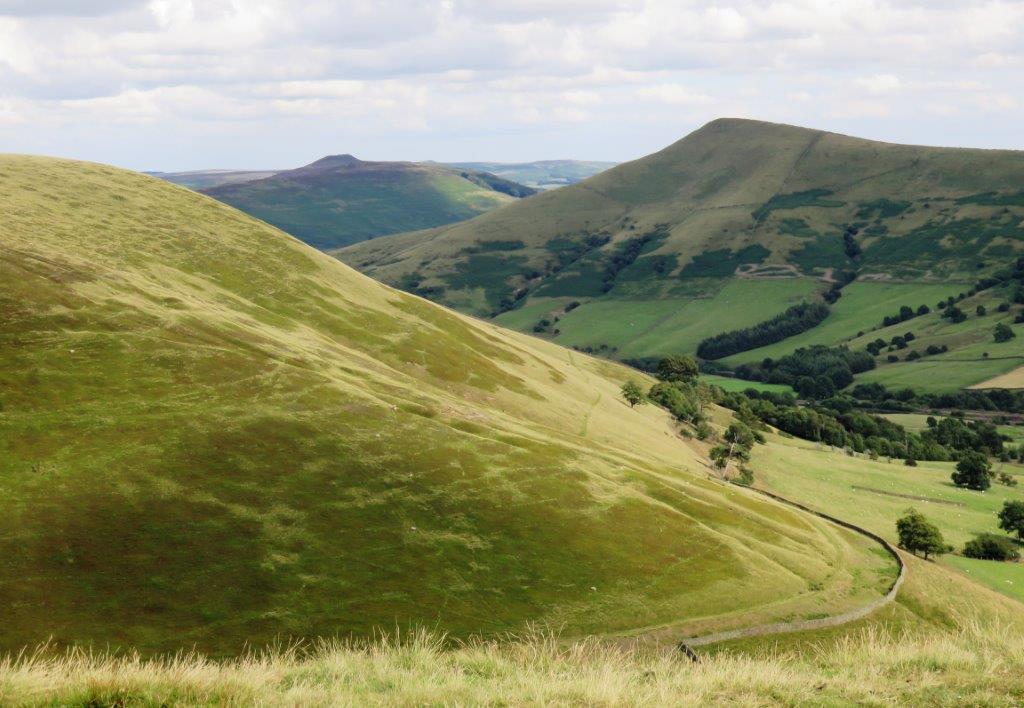 Win Hill & Lose Hill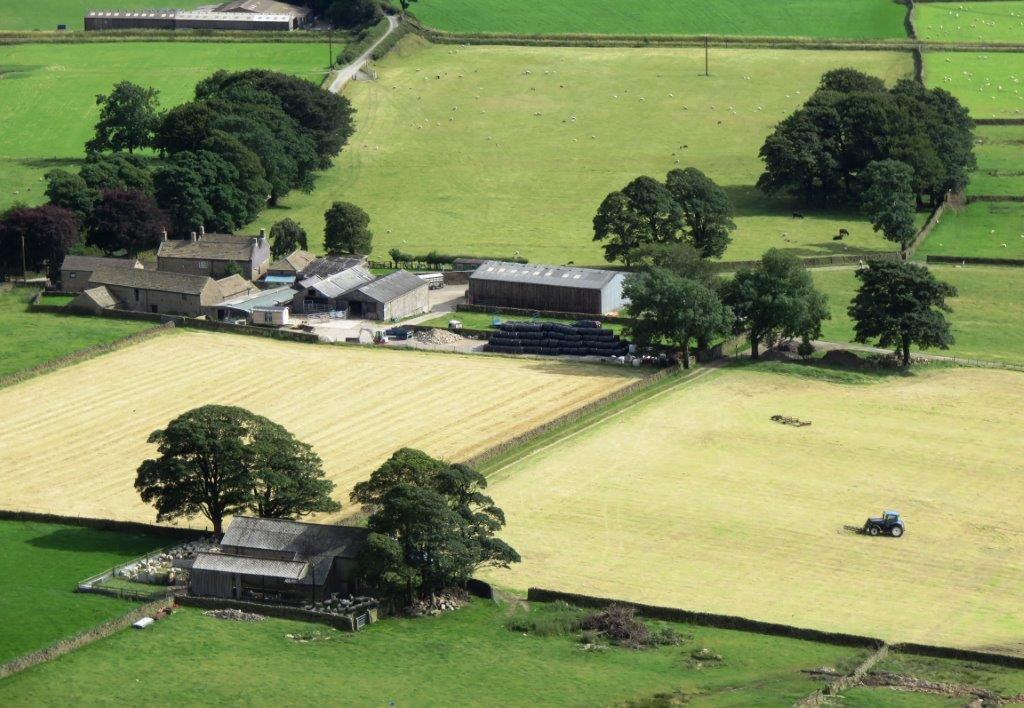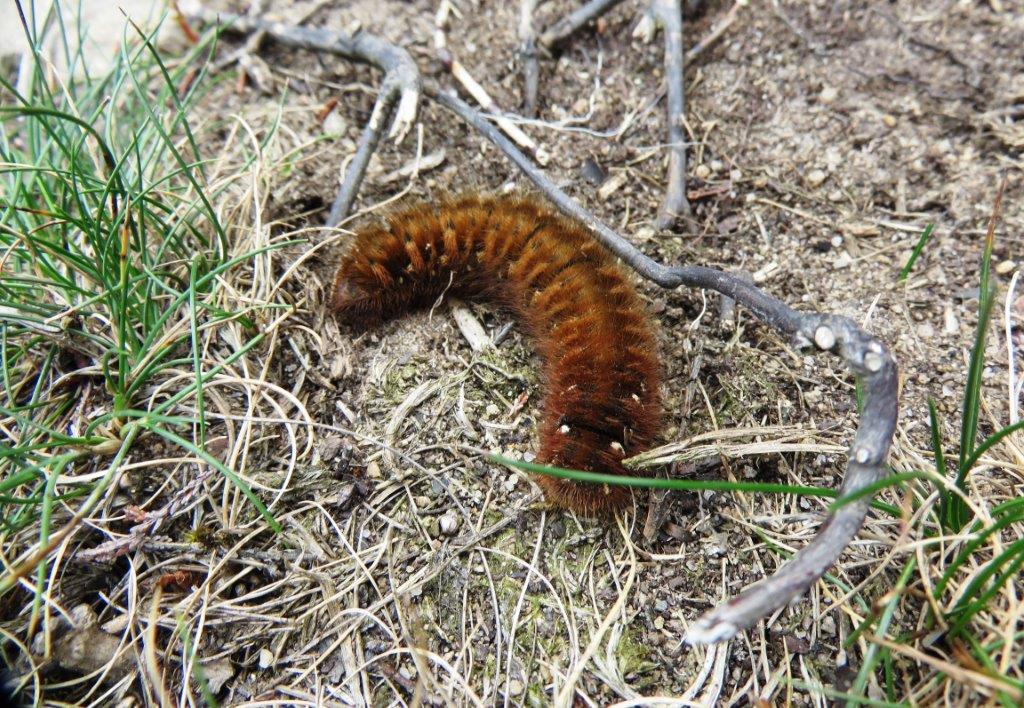 tasty caterpillars for dinner?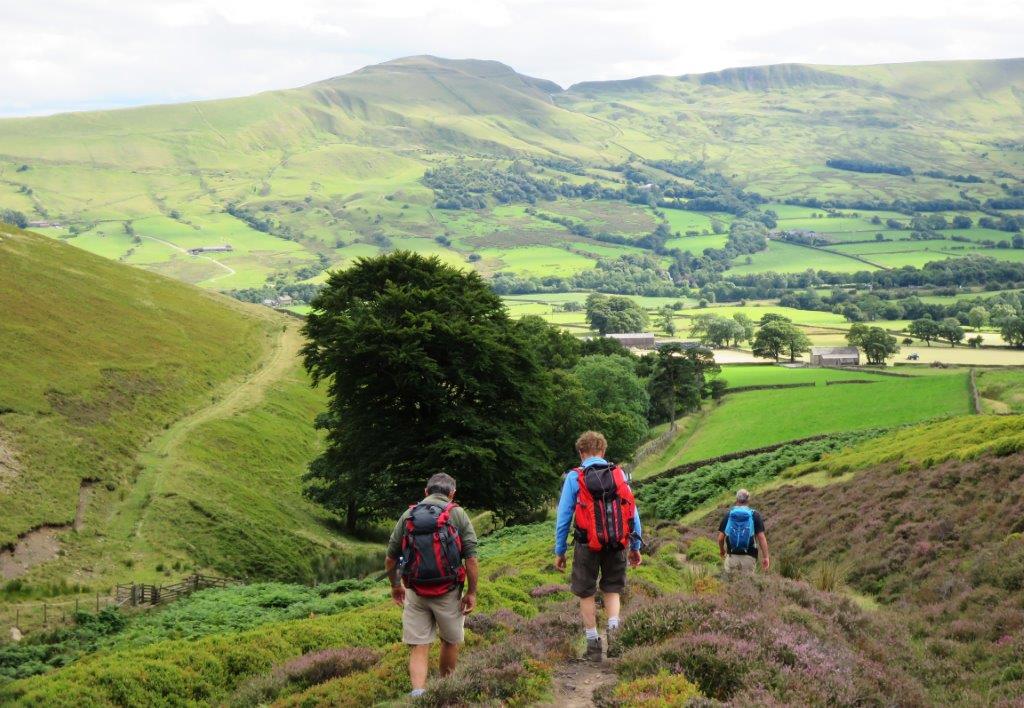 descending lower part of Ollerbrook Clough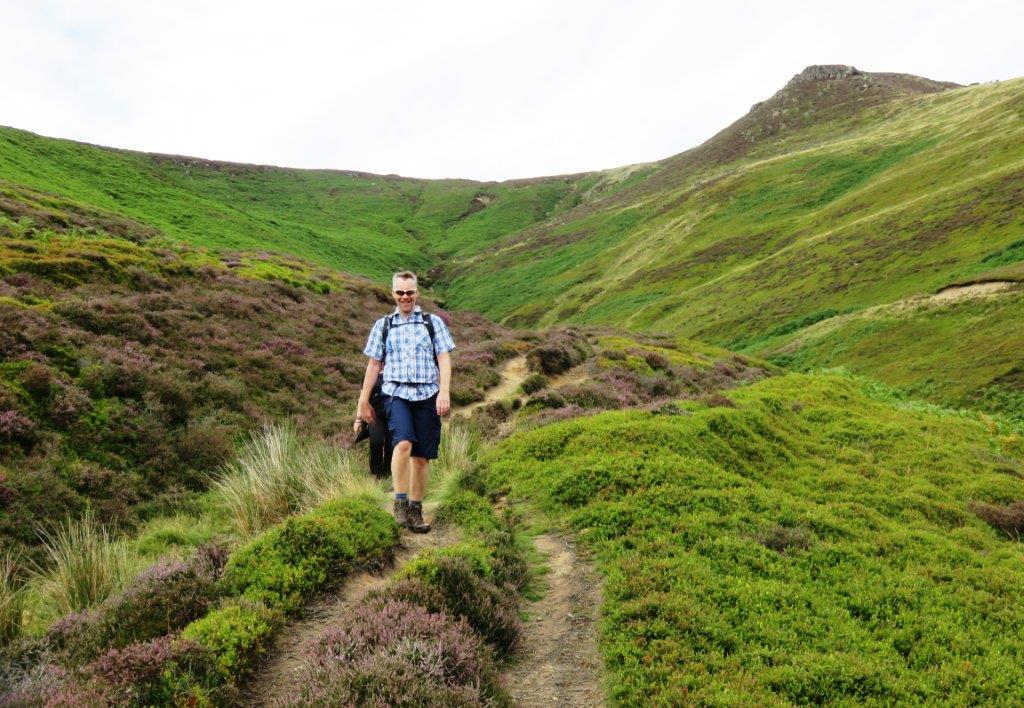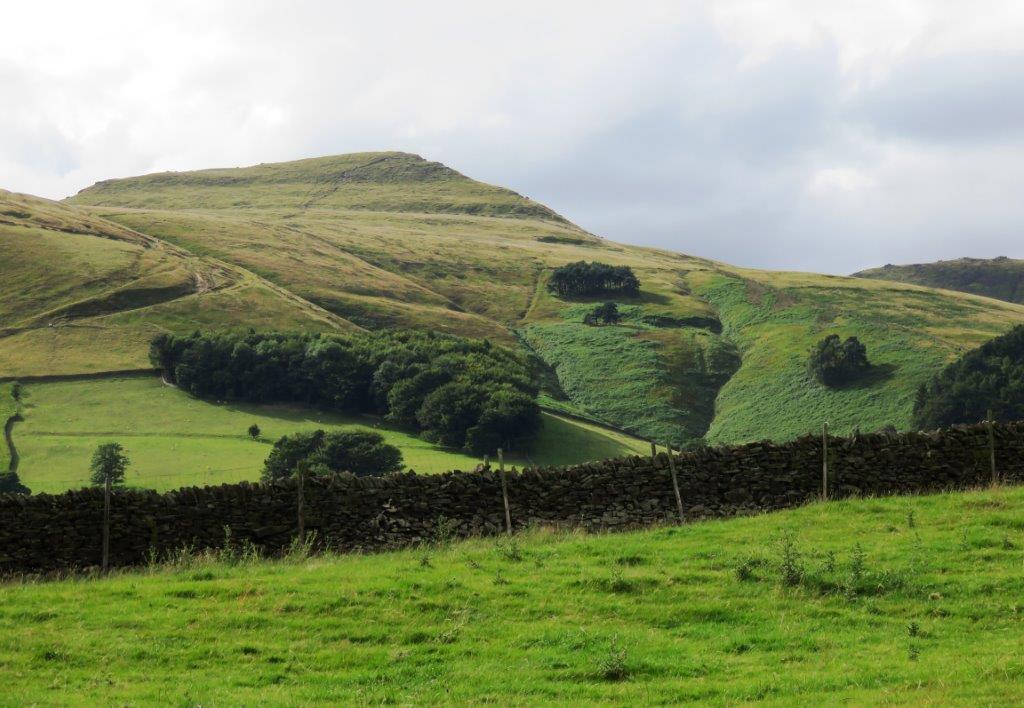 Grindslow Knoll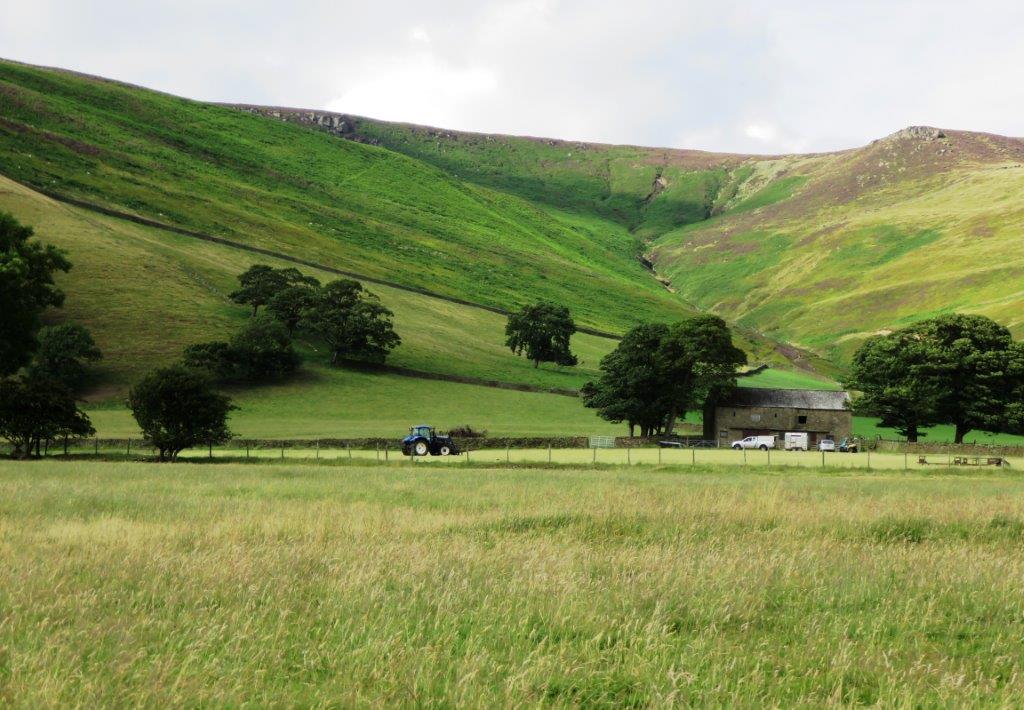 looking up Ollerbrook Clough (which we came down)
homepage - Day Walks Index 2015 - contact me at