homepage - Day Walks Index 2015 - contact me at

2015.05.06 - North Wingford Green, Astwith, Hardwick Lakes, Hardwick Hall & Old Hall, Broadoak Hill, Ault Hucknall, Glapwell, Palteron, Bolsover - leader Geoff Hibberd - Wednesday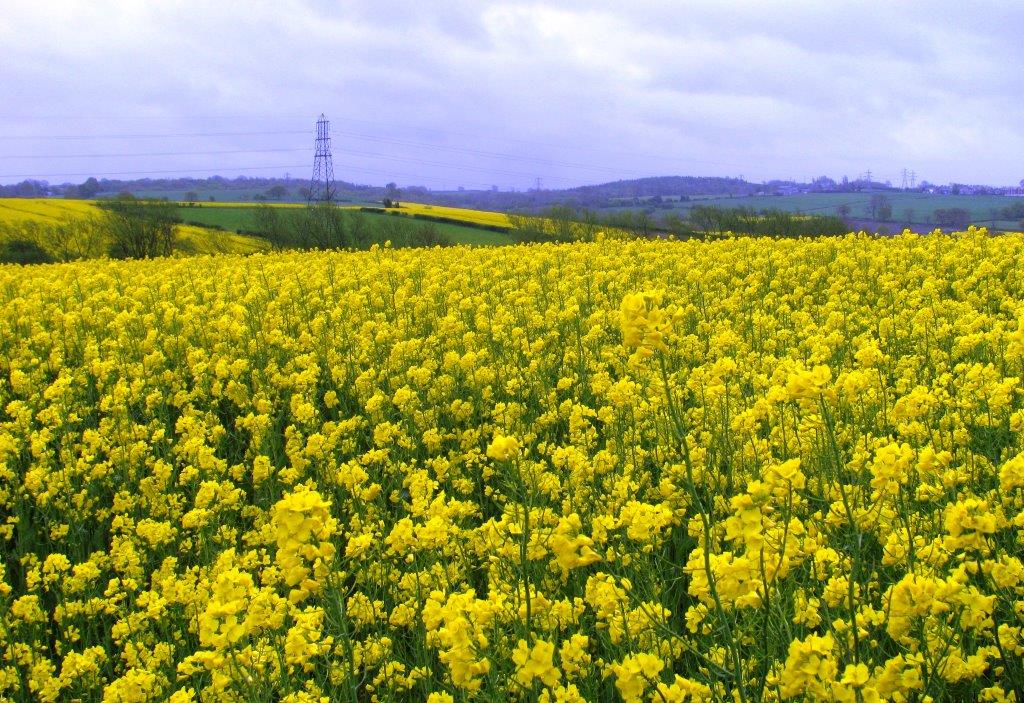 is this garish 'yellow' as foreign to the English countryside as wind turbines and transmission lines?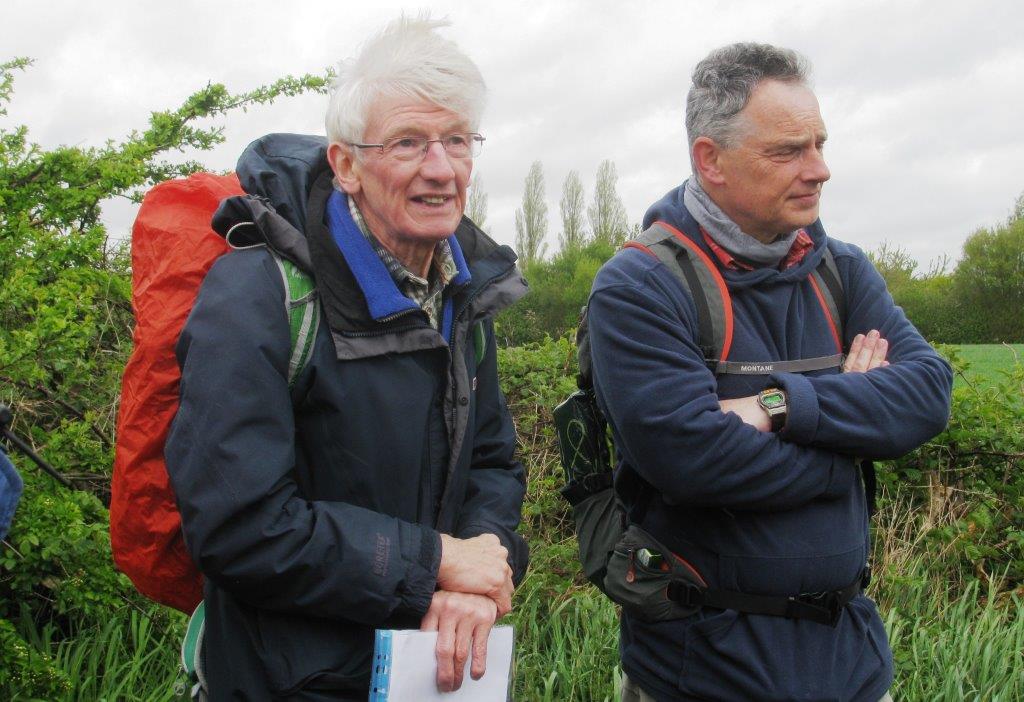 leader's briefing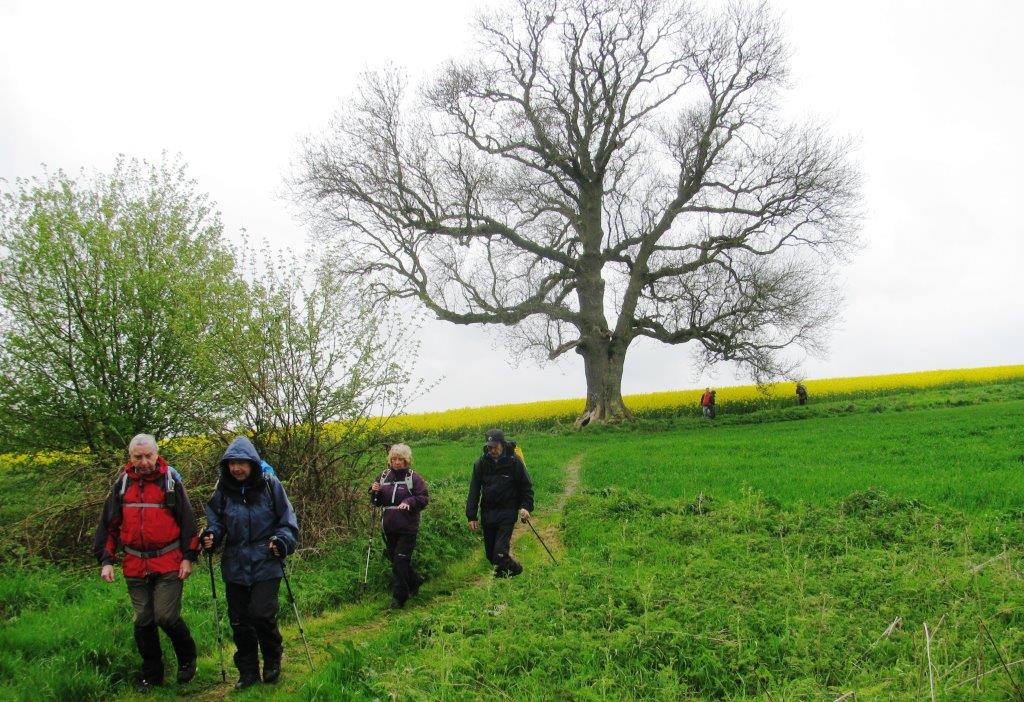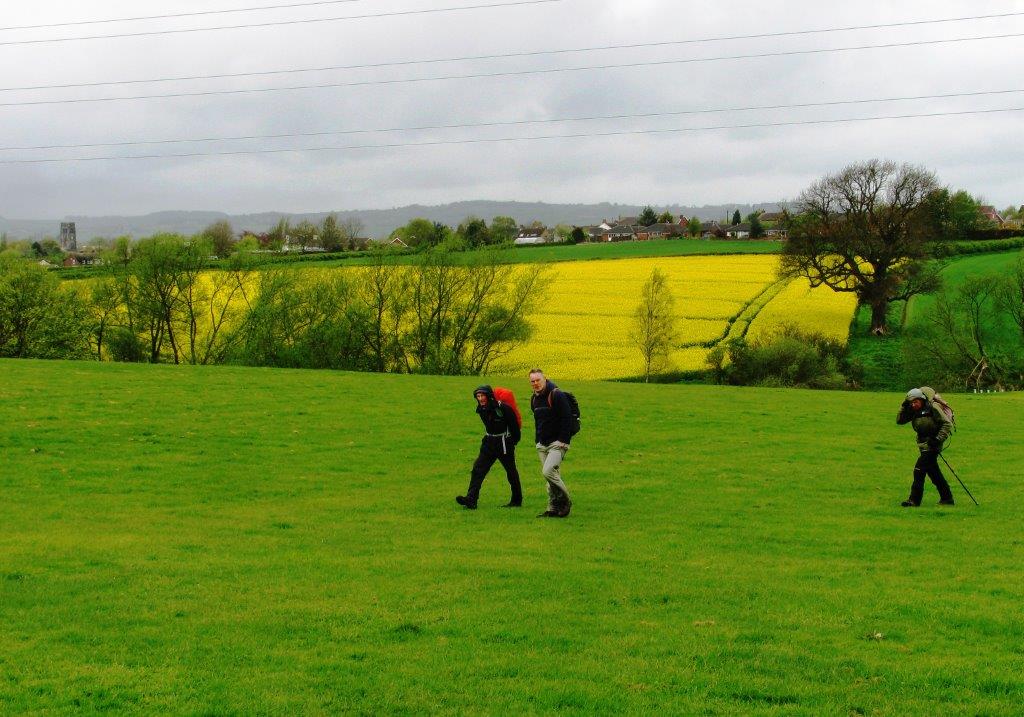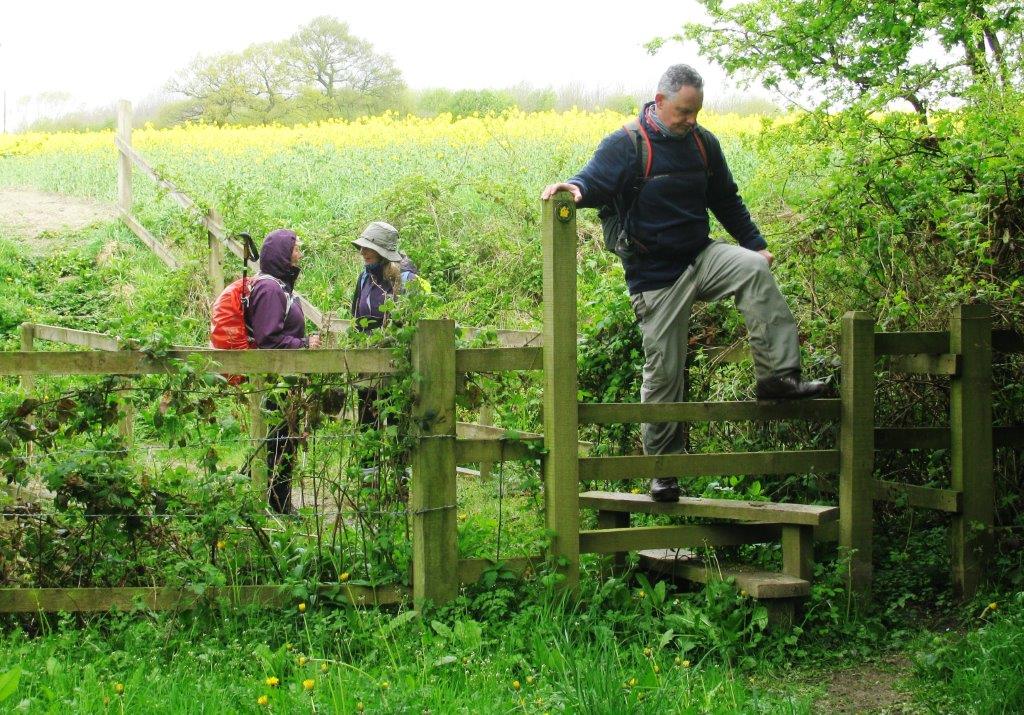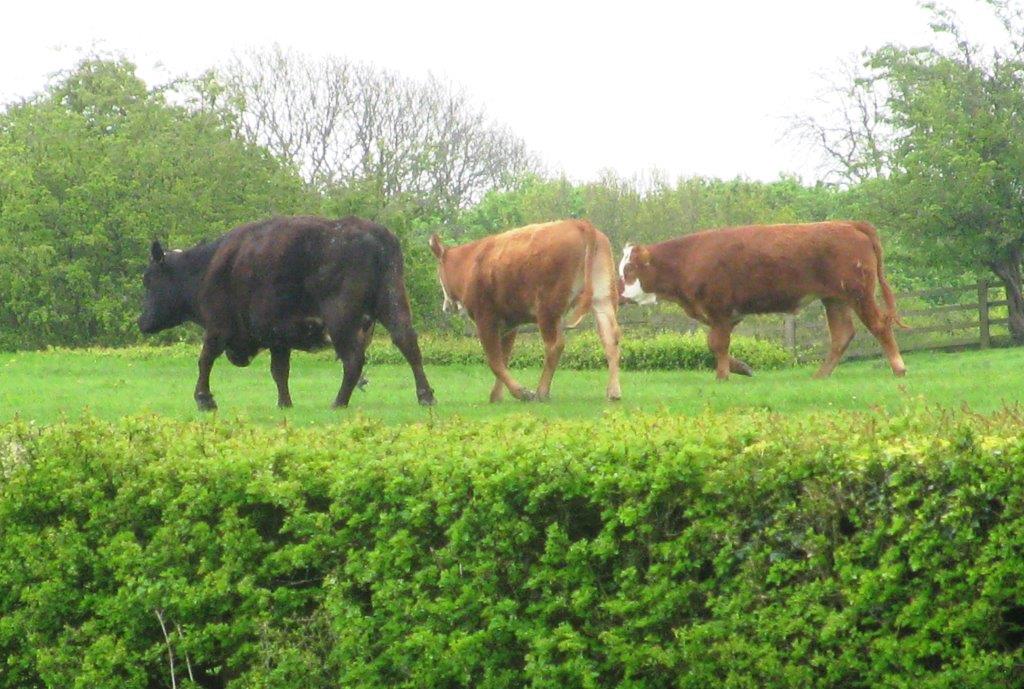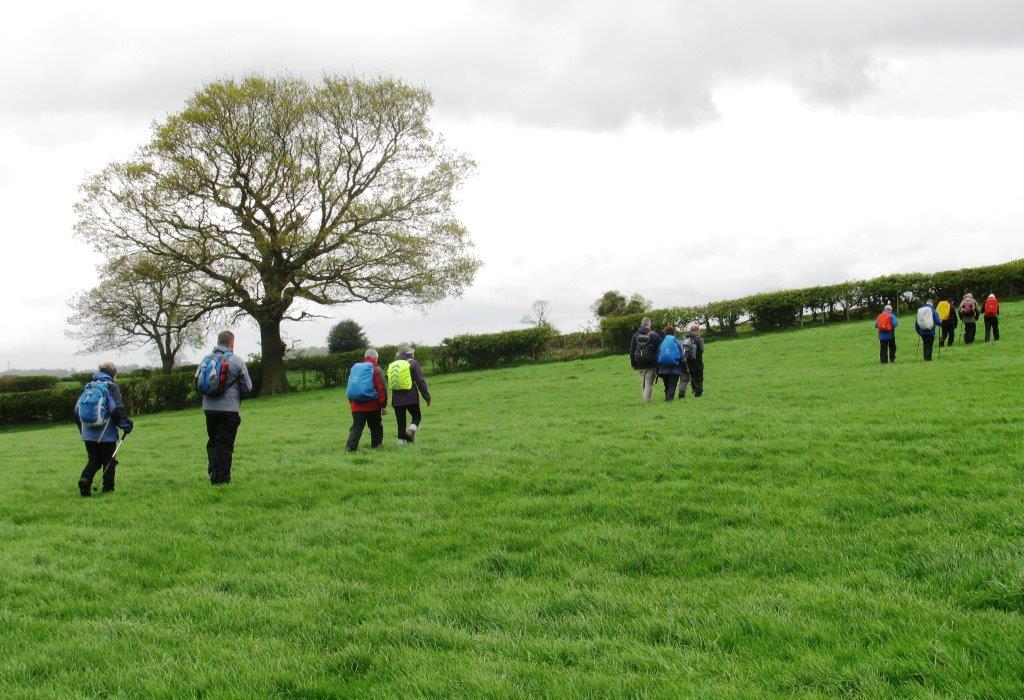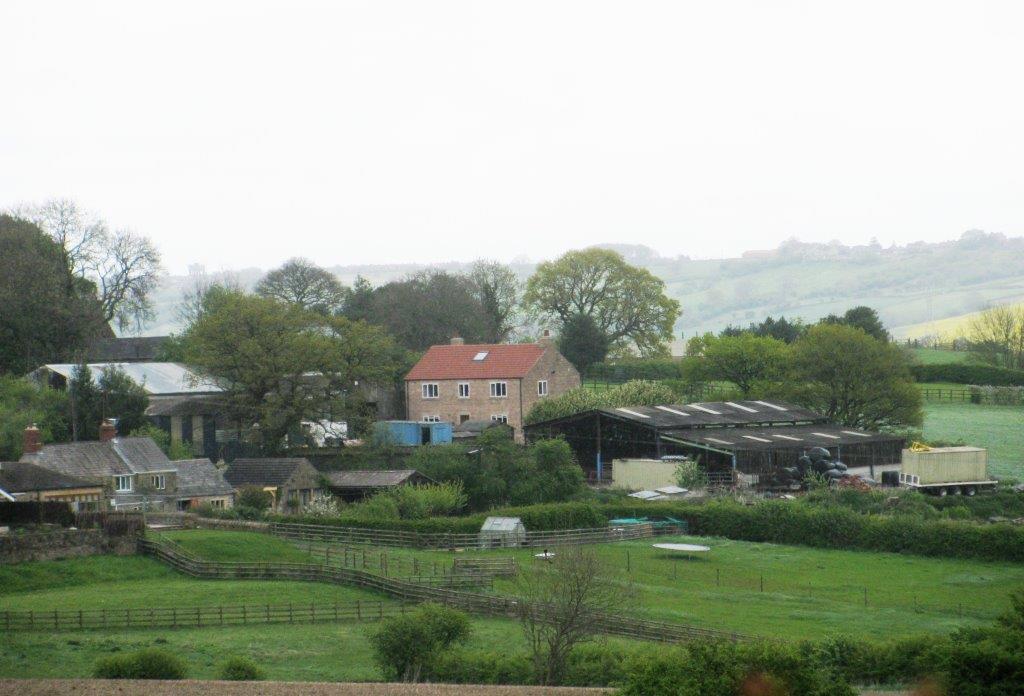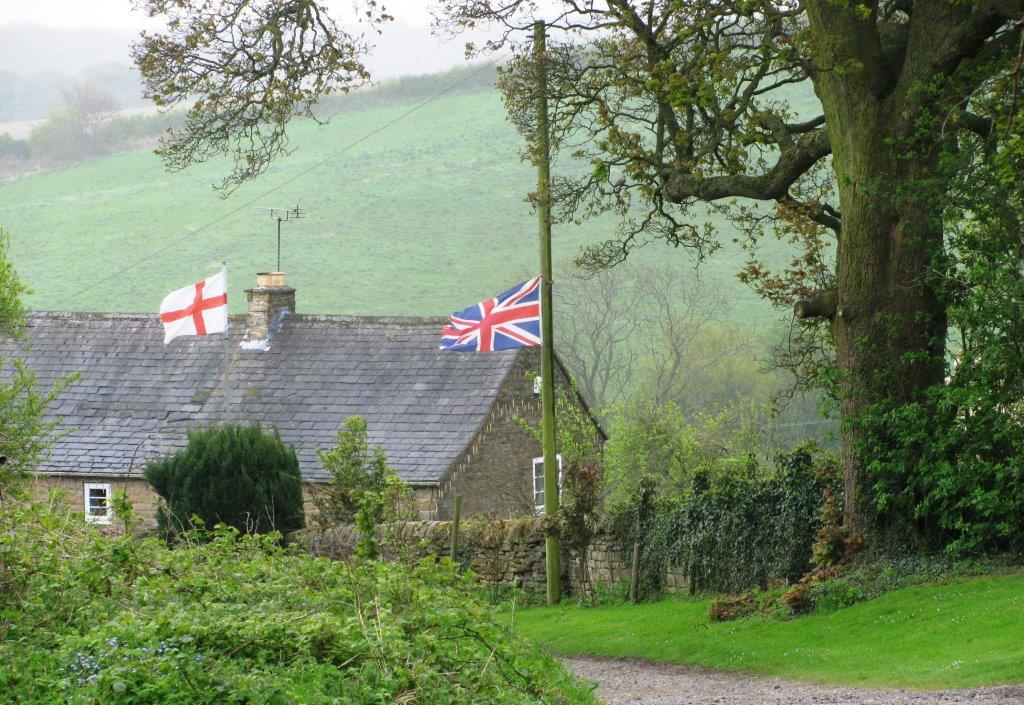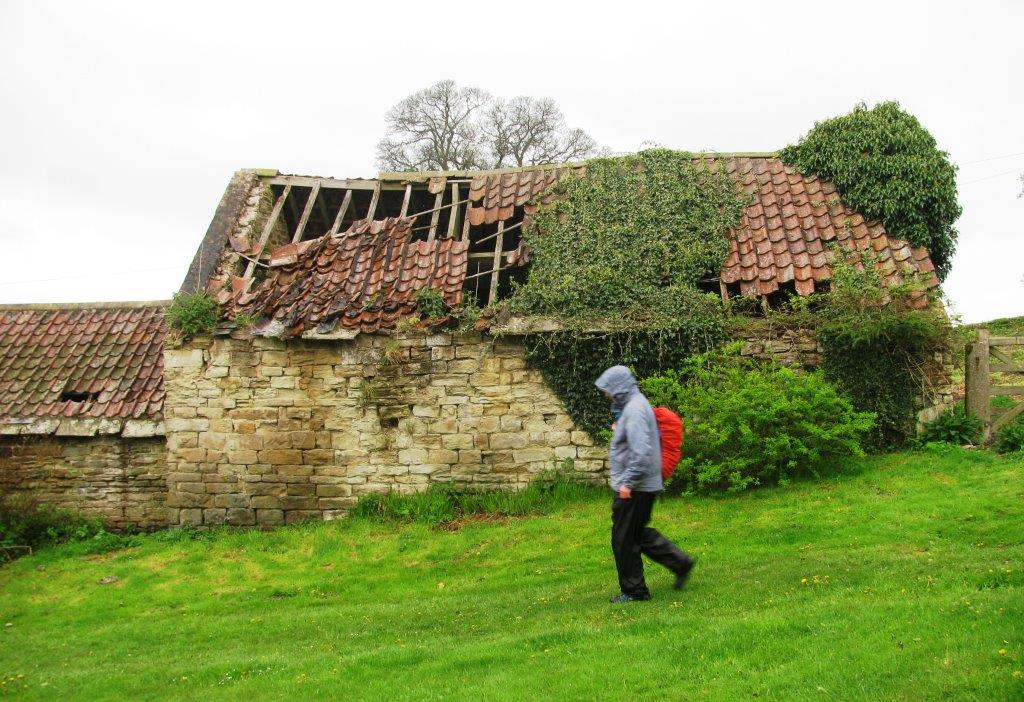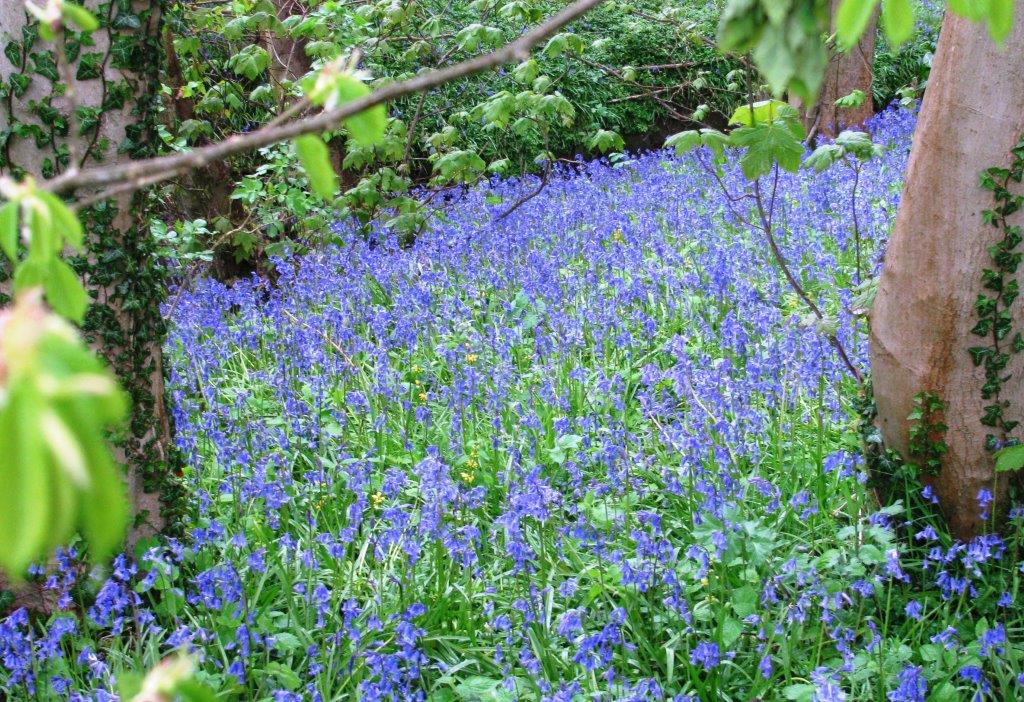 Blue Bells - are these the indigenous ones or Spanish invaders?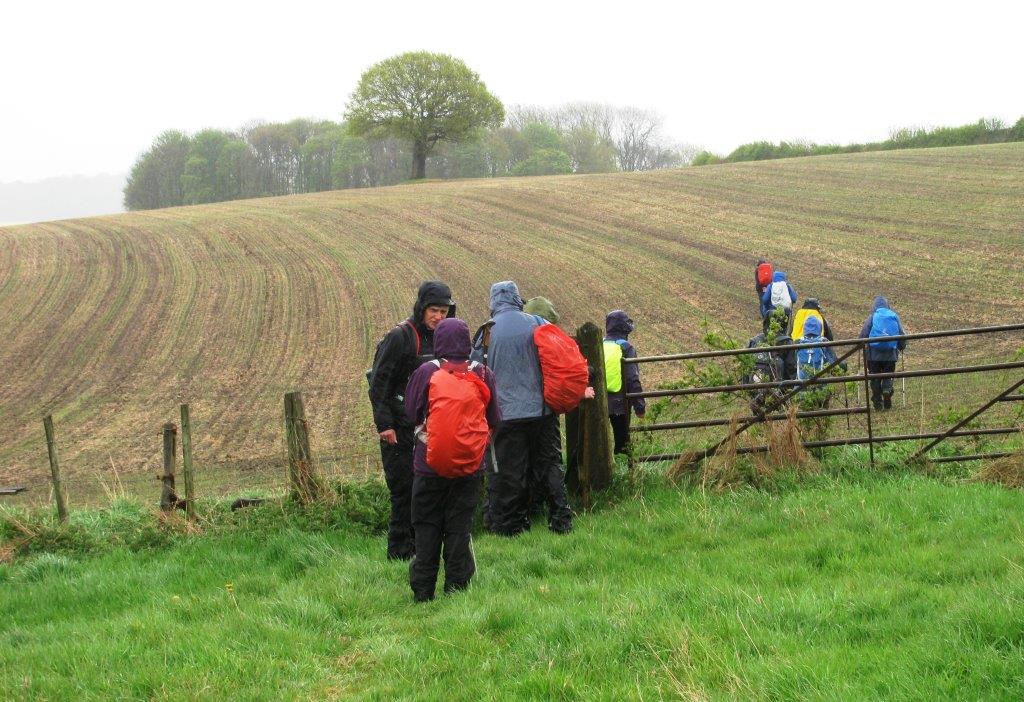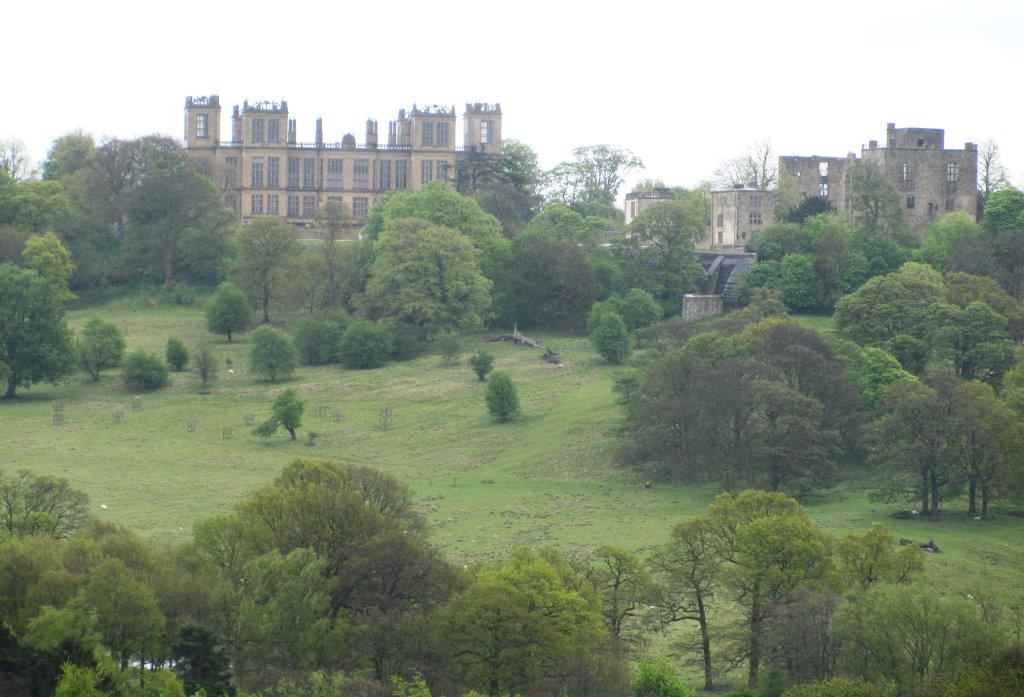 Hardwick Hall & The Old Hall seen from a distance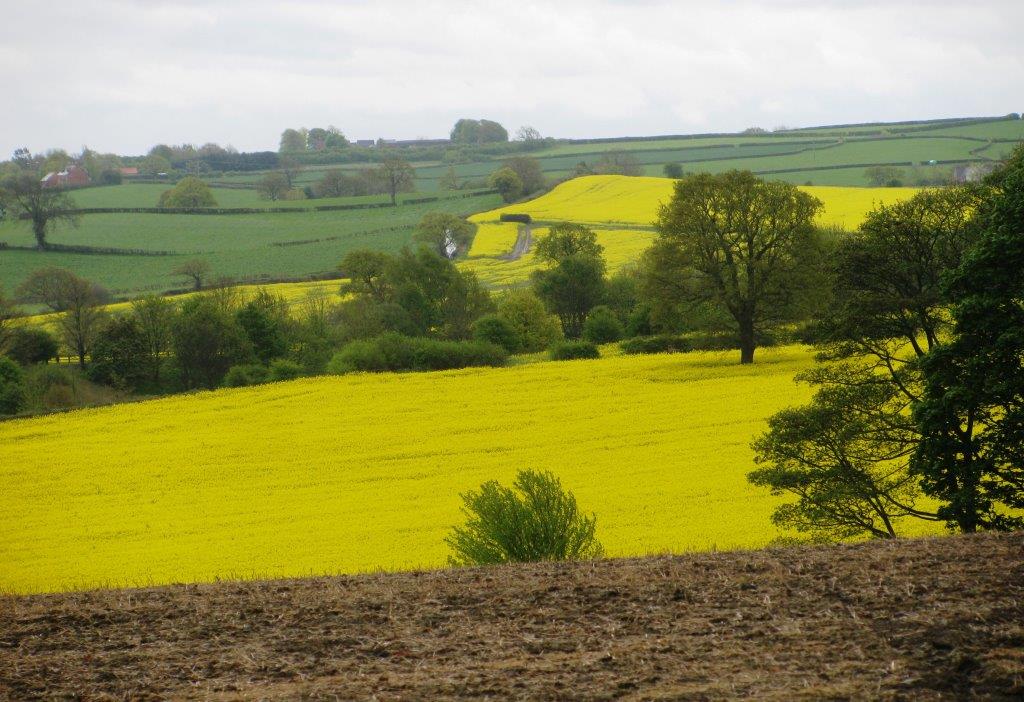 The M1 - before Hardwick Halls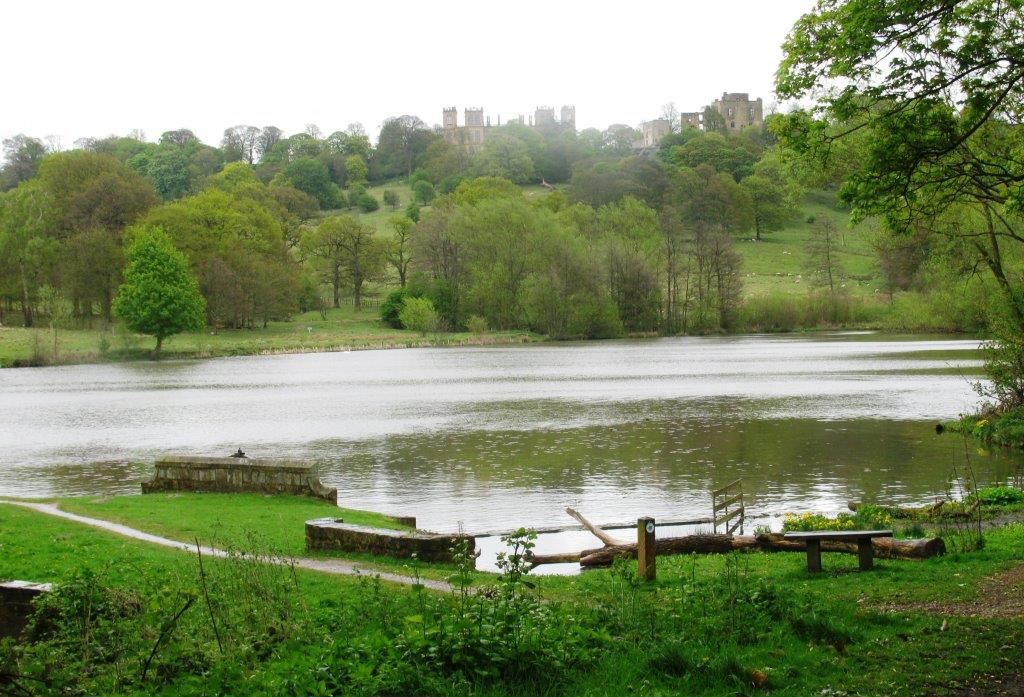 Great Pond (swan just visible in distance). Hardwick Halls above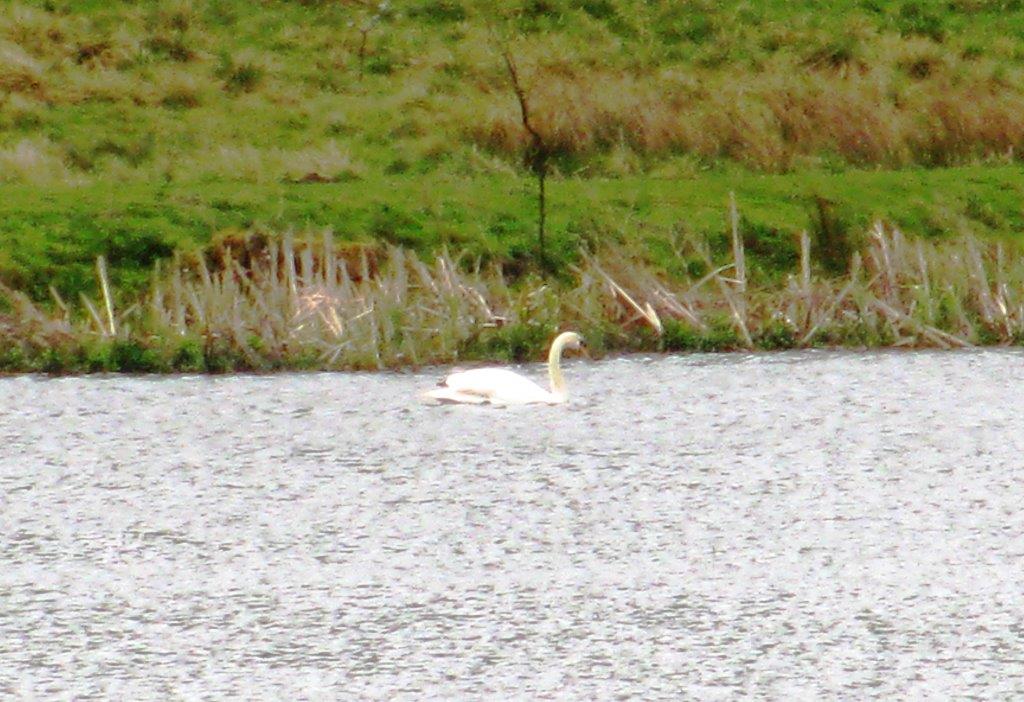 zoomed into swan in Great Pond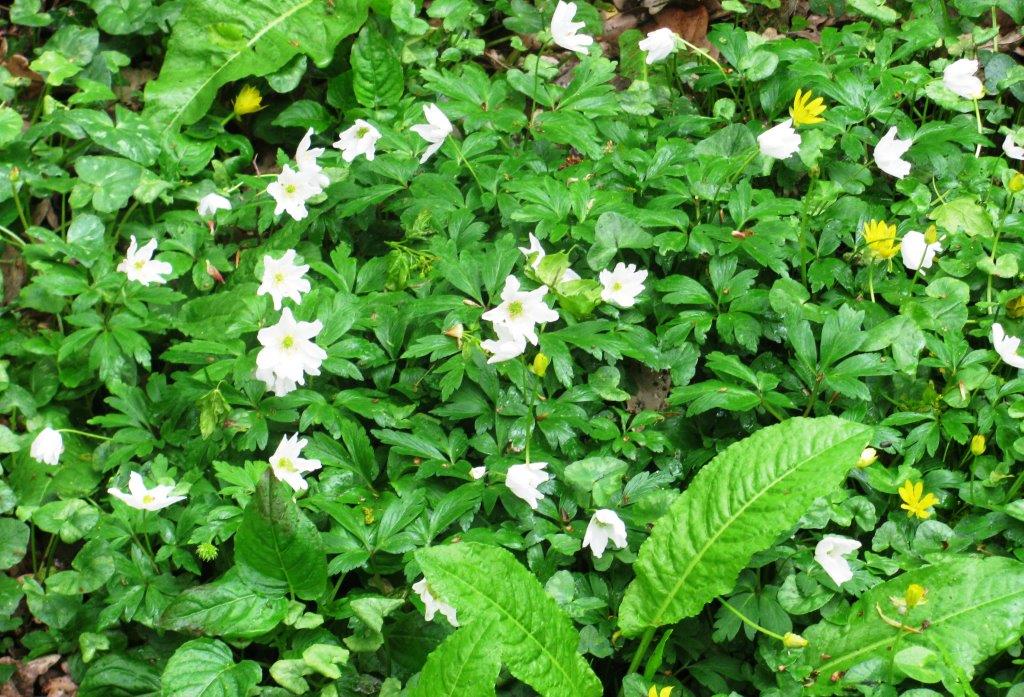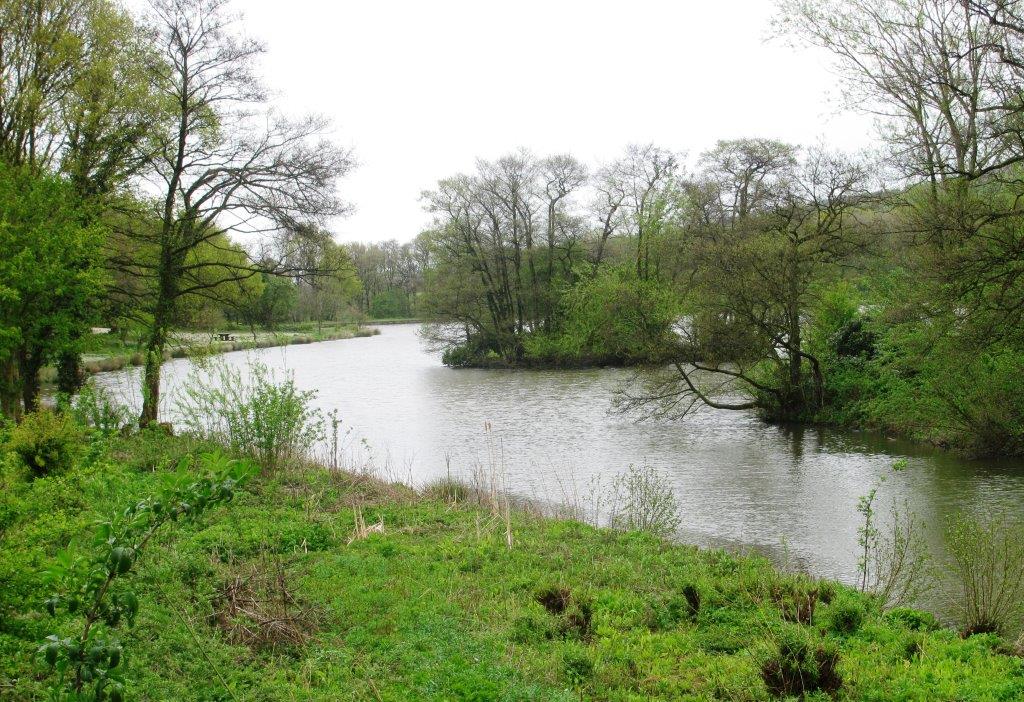 Miller's Pond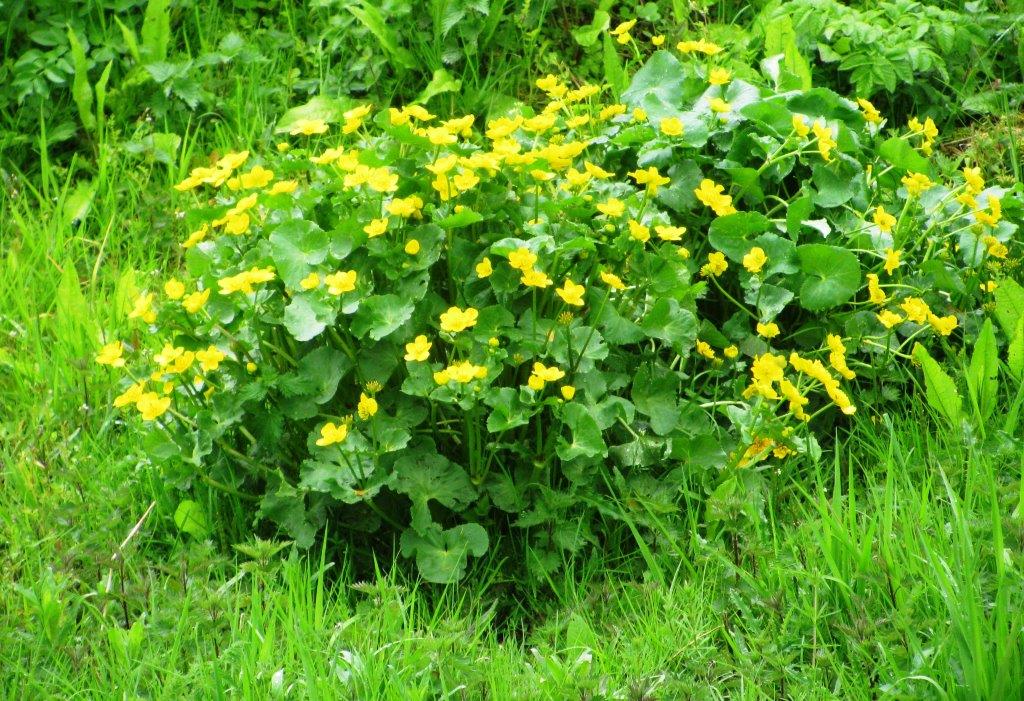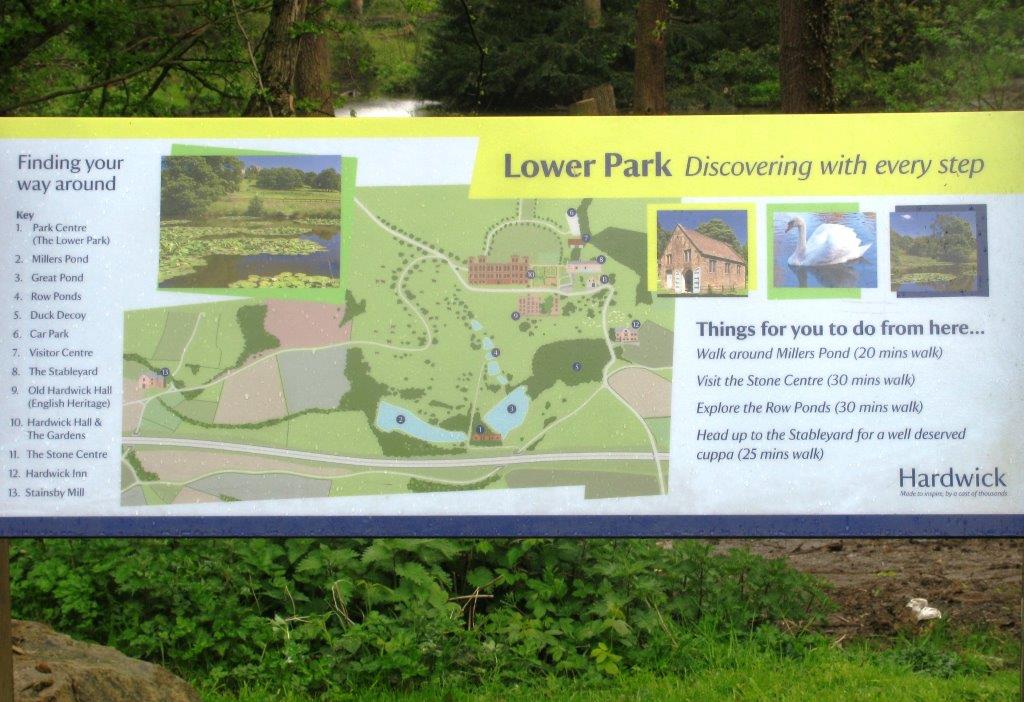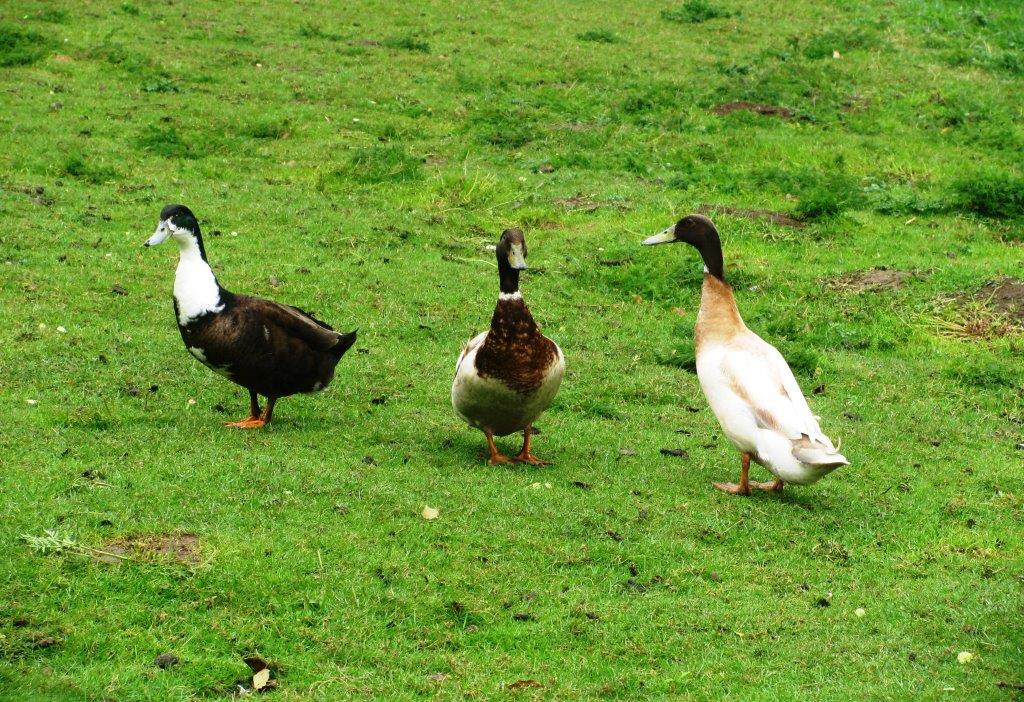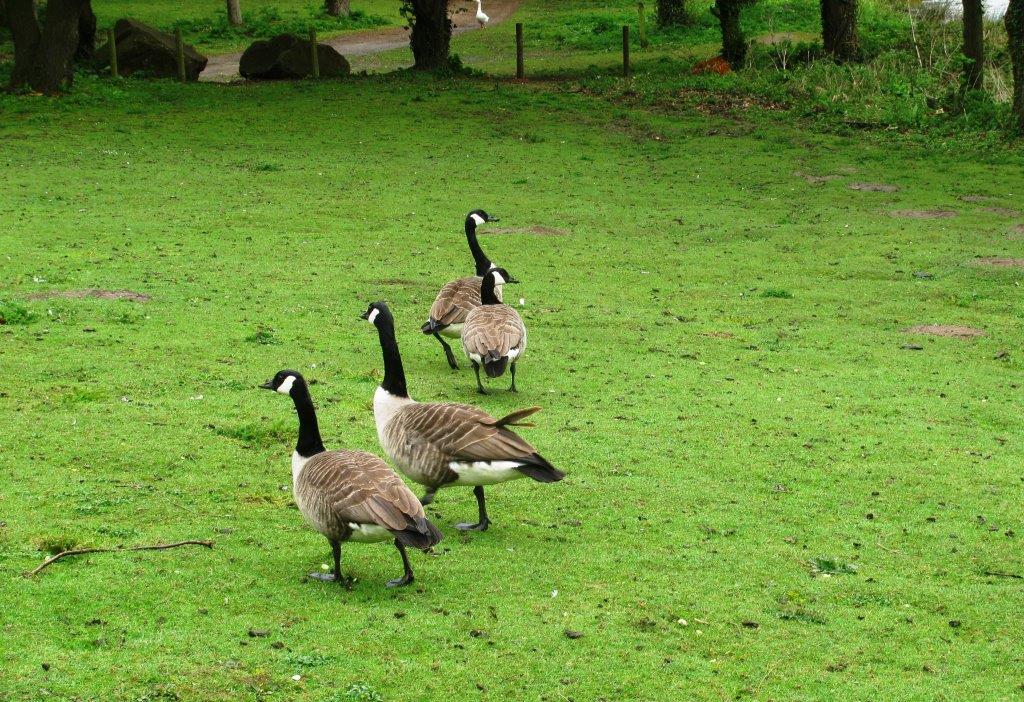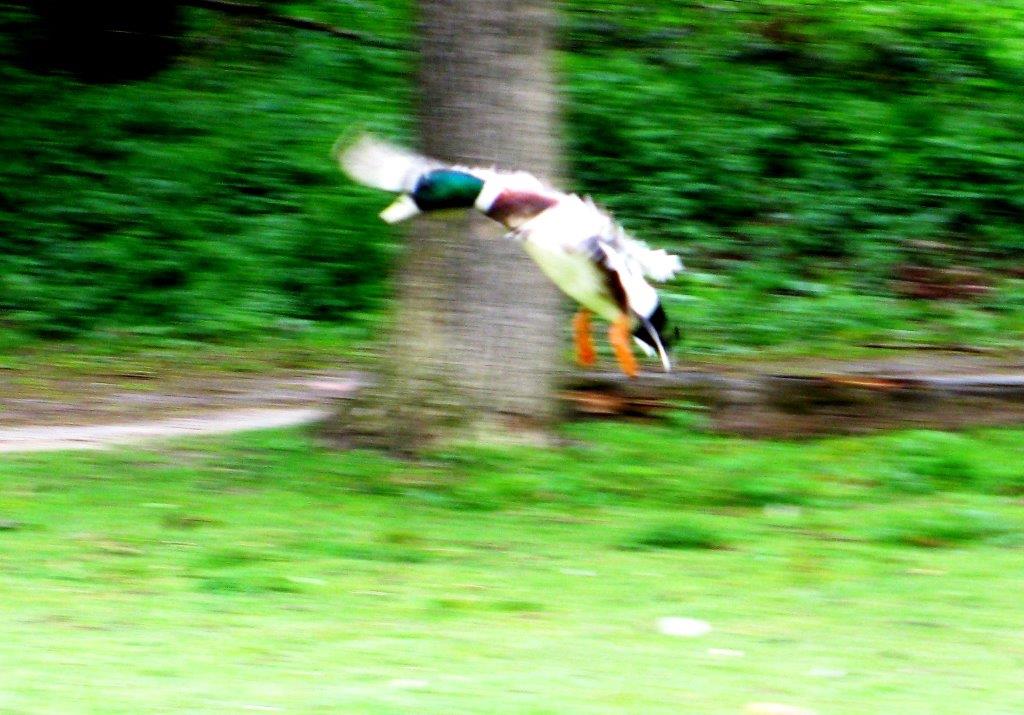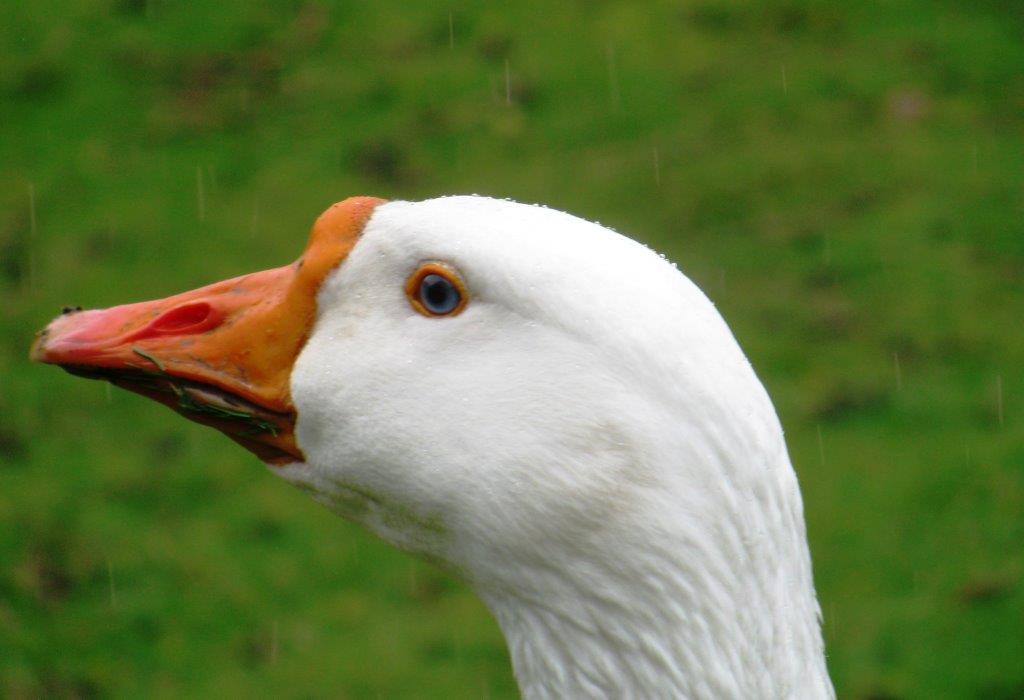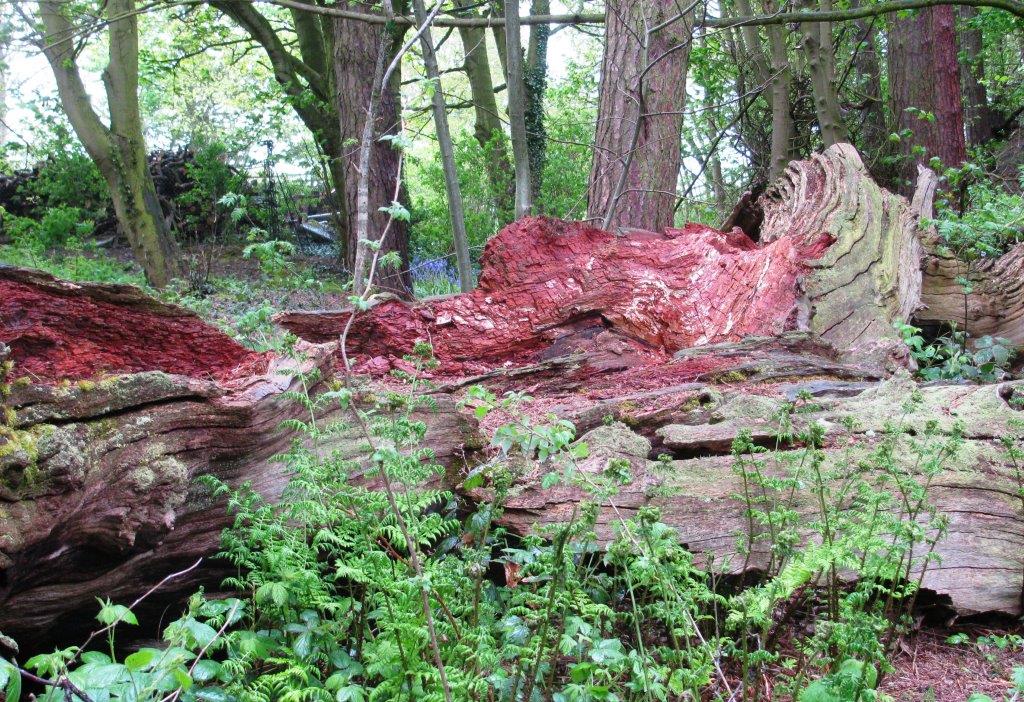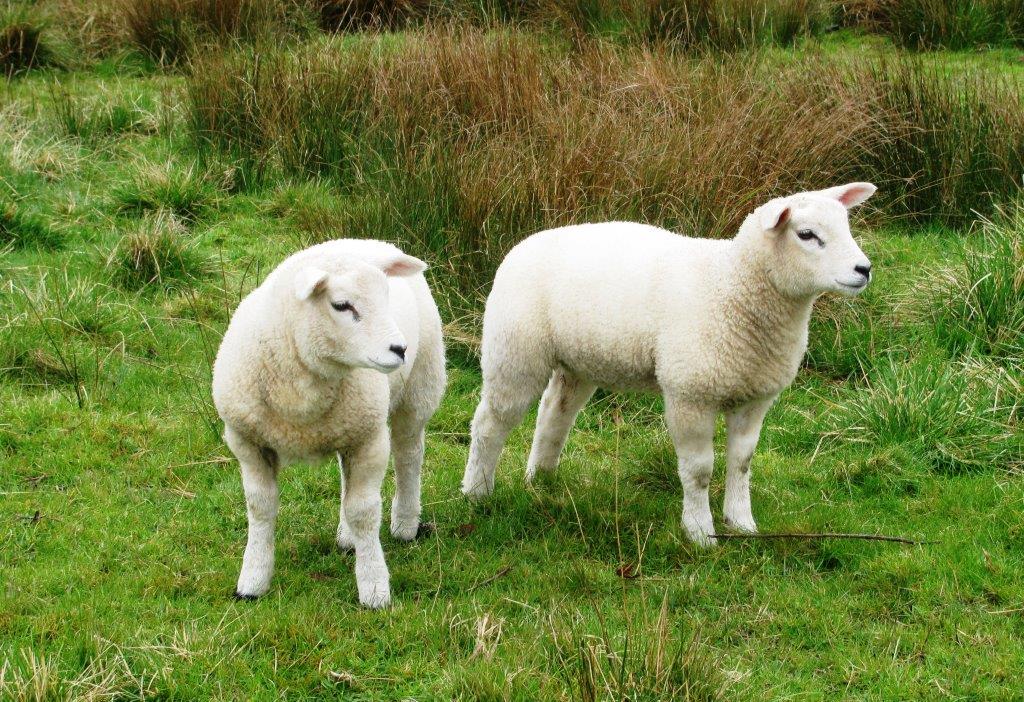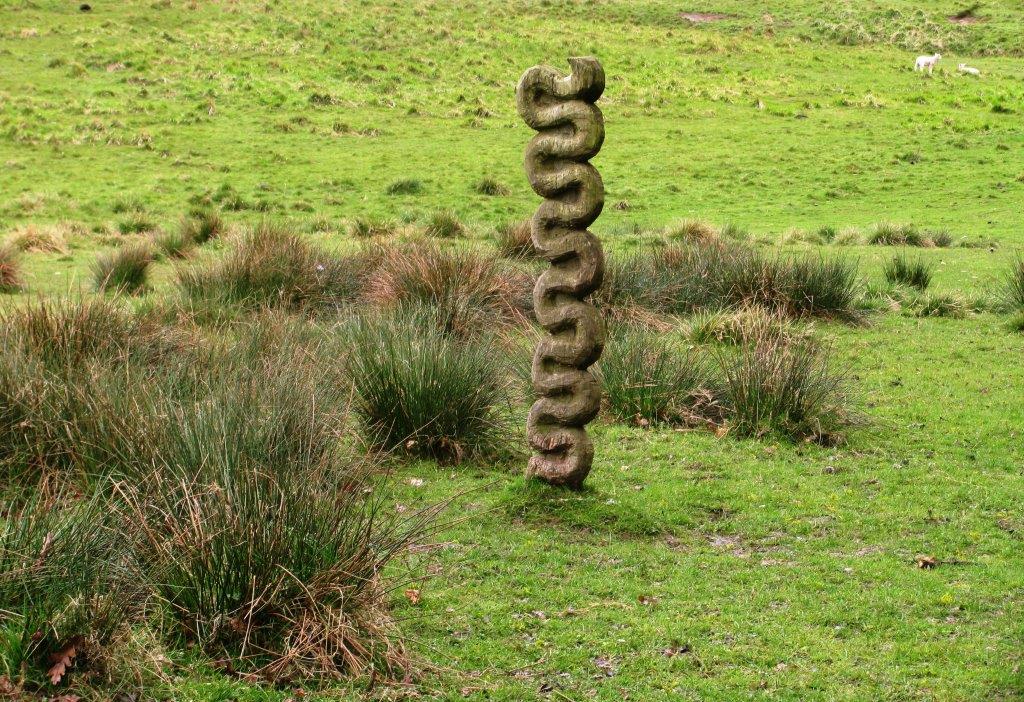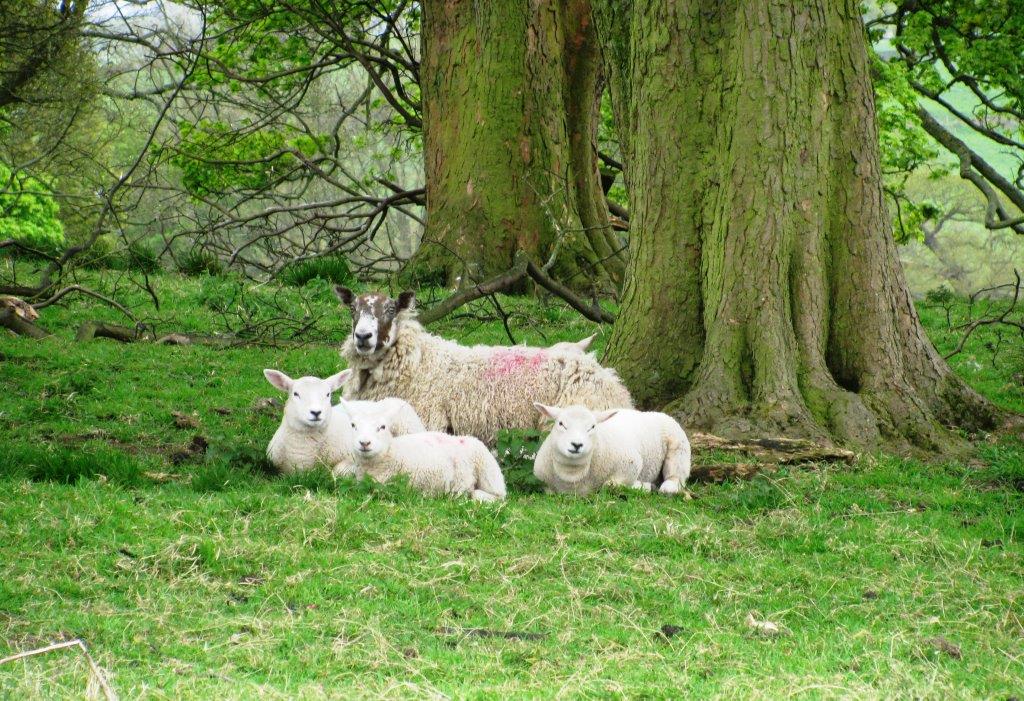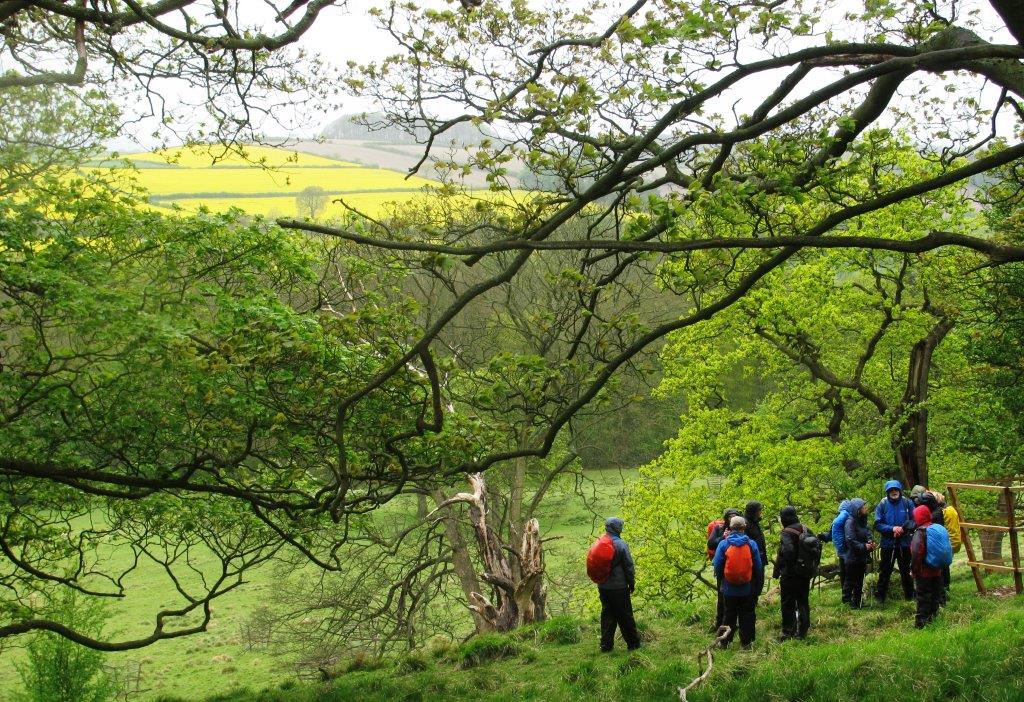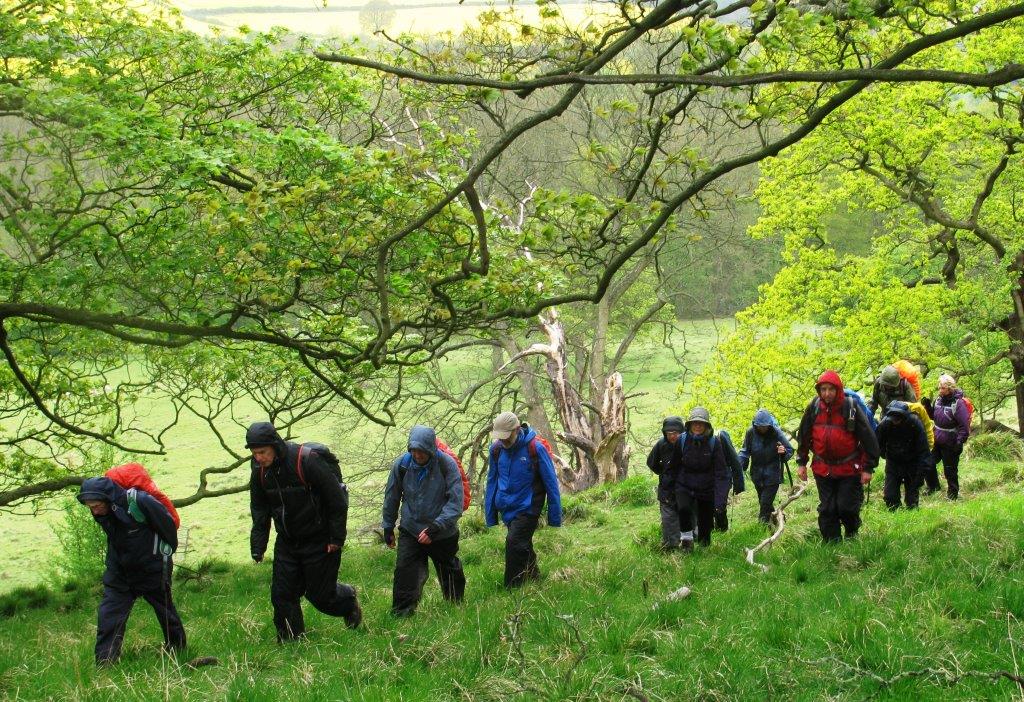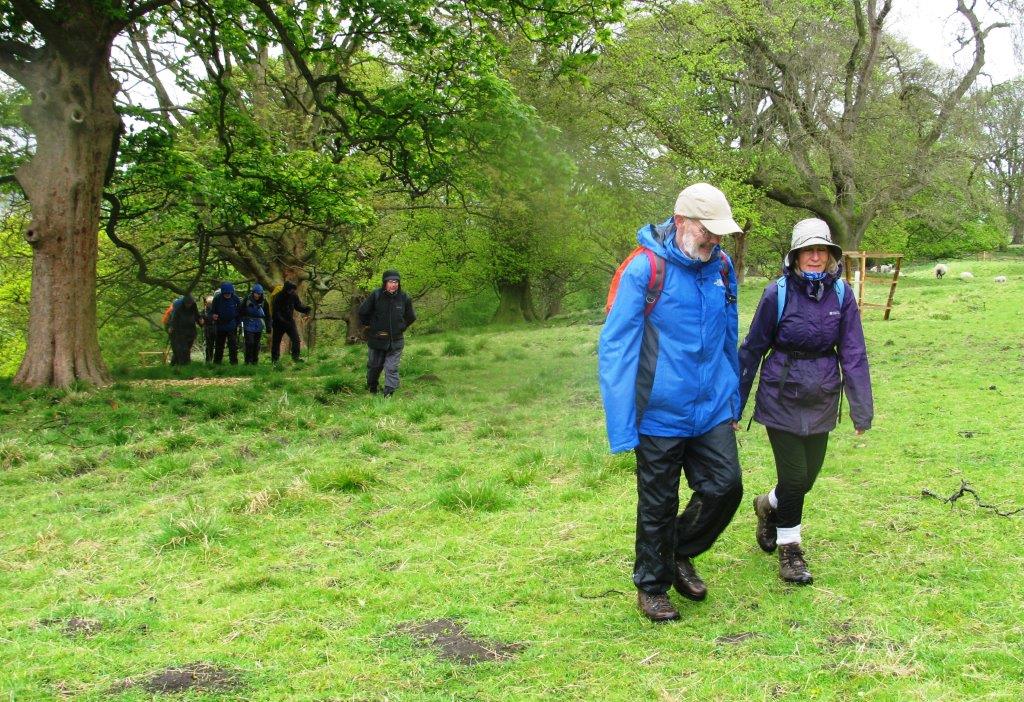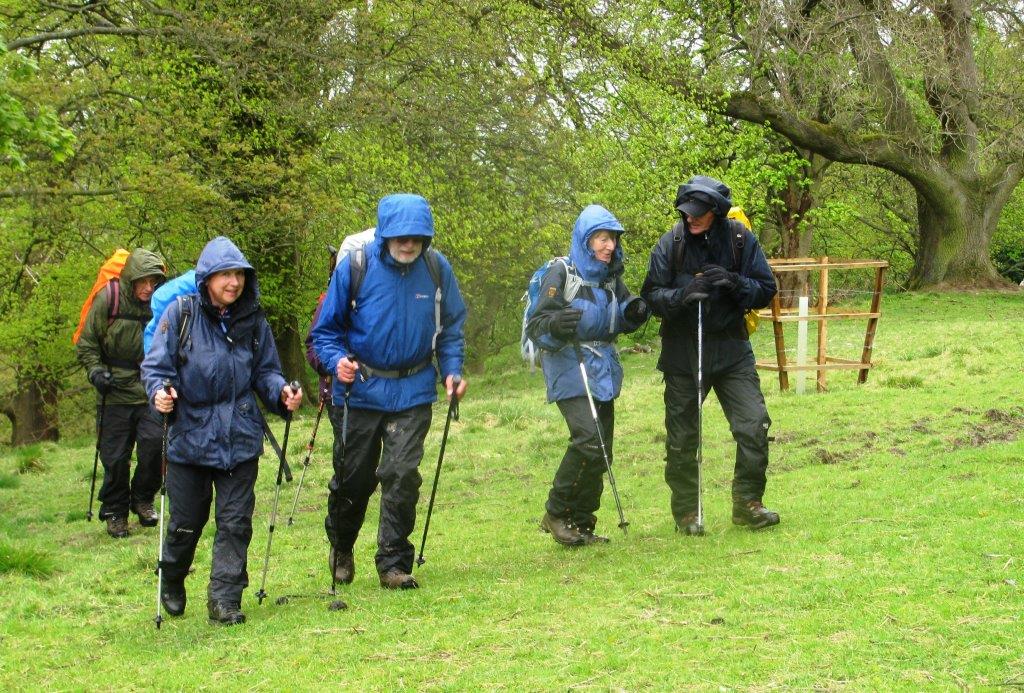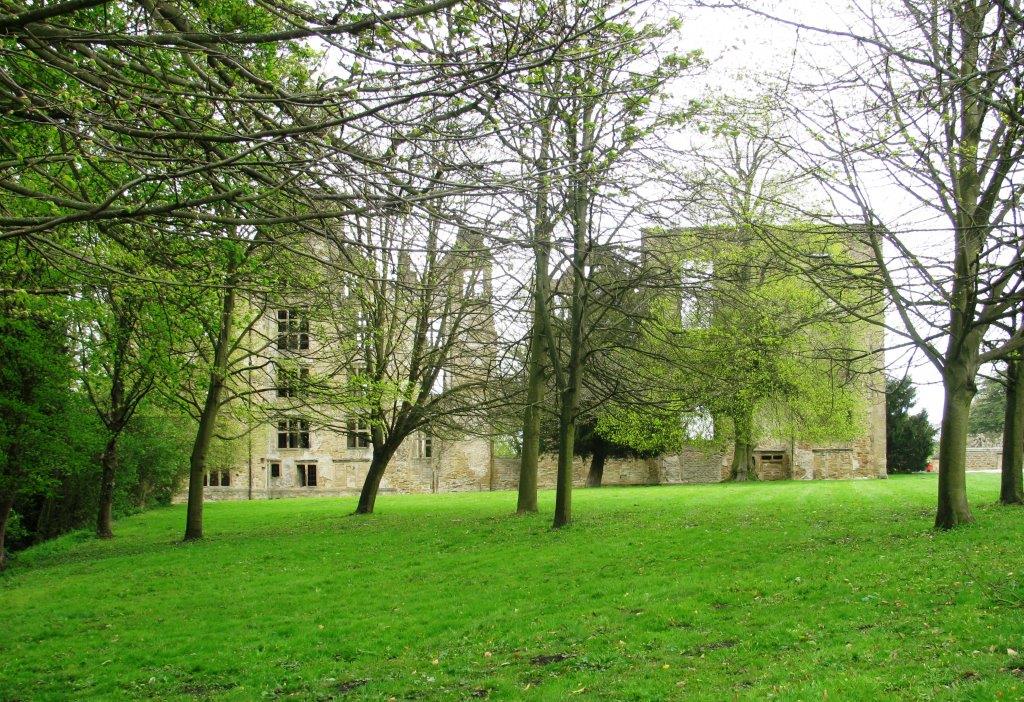 (Hardwick) Old Hall - Bess of Hardwick Hall apparently altered this property in 1580 - It is an English Heritage property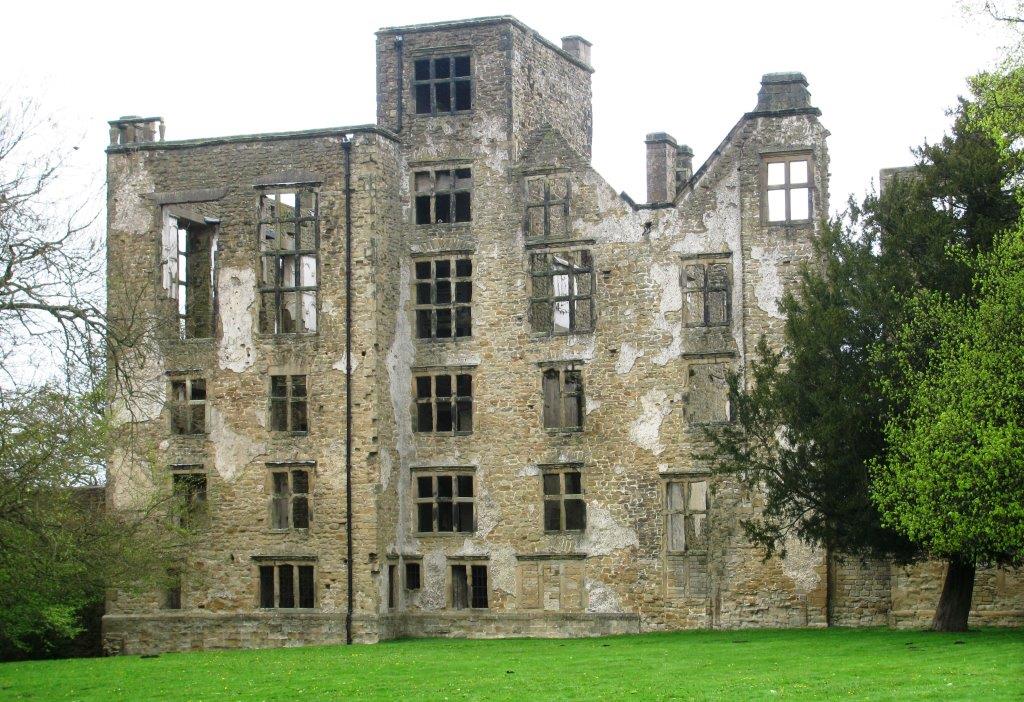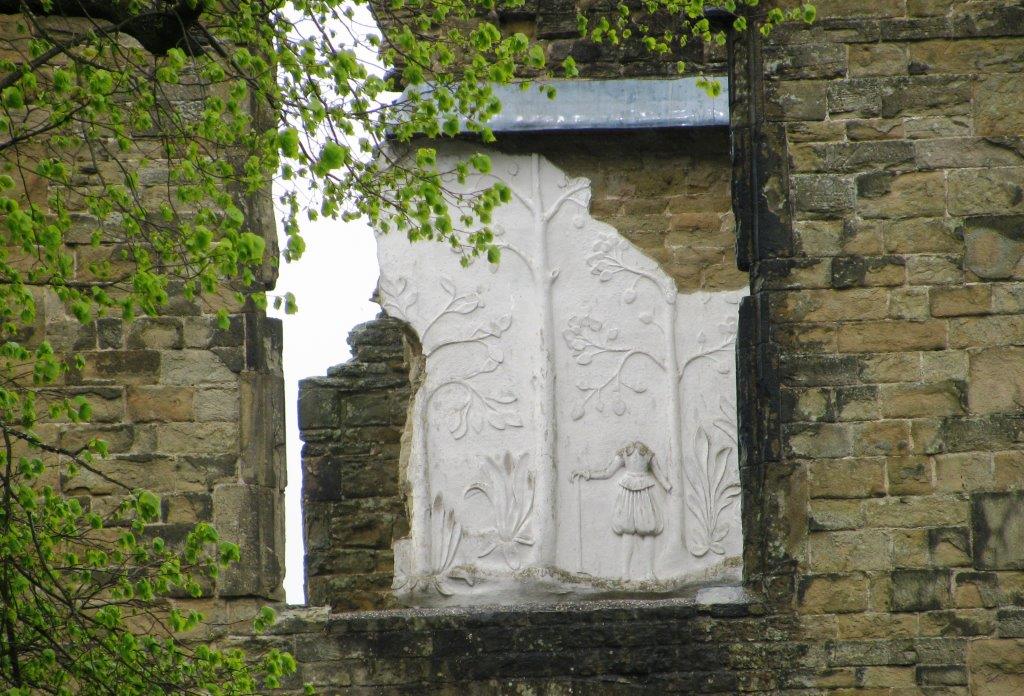 Frescos at Old Hall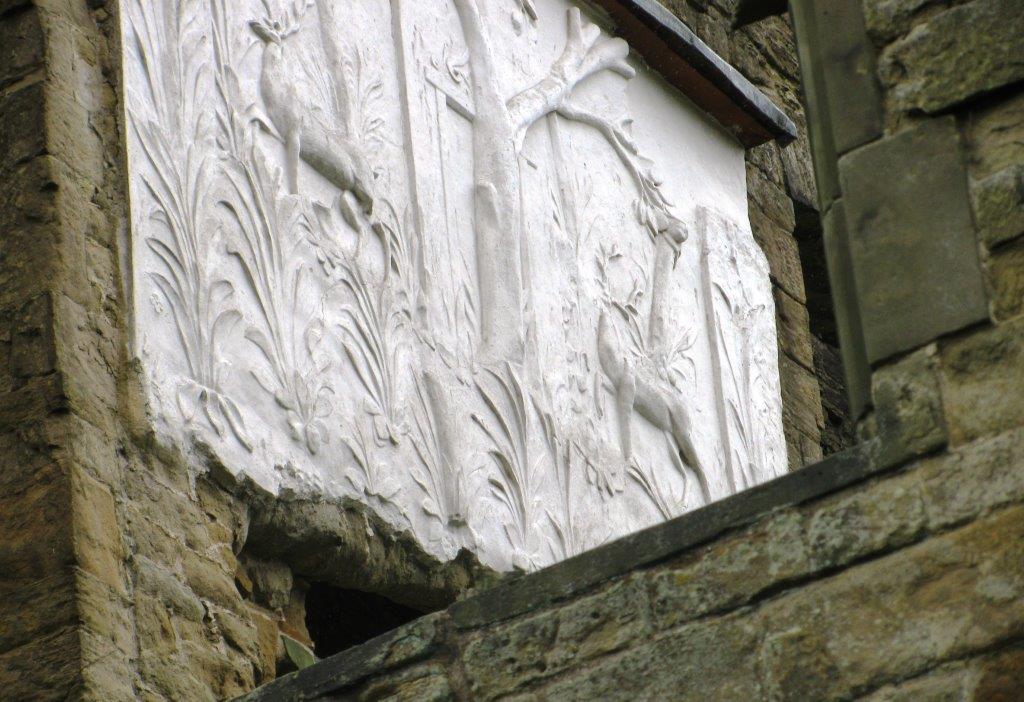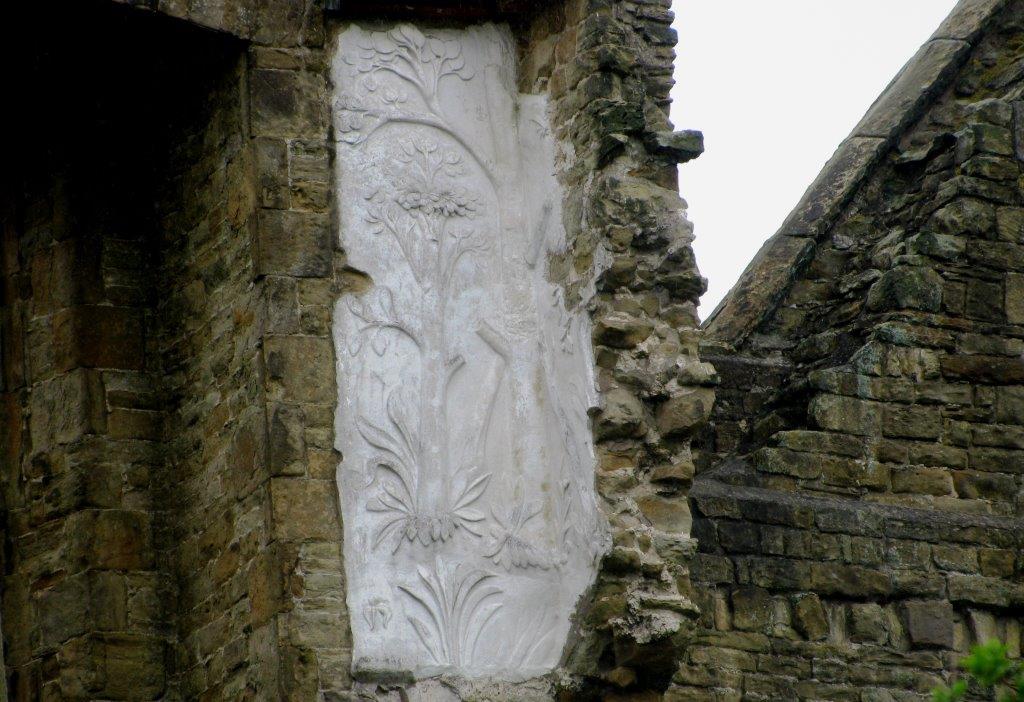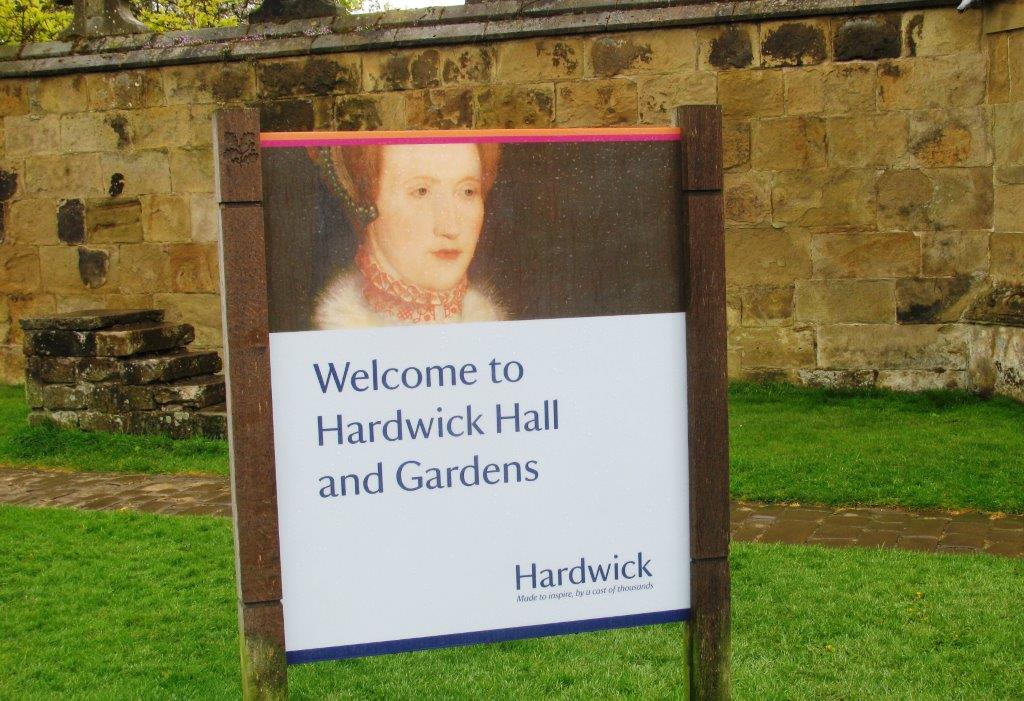 Bess of Hardwick Hall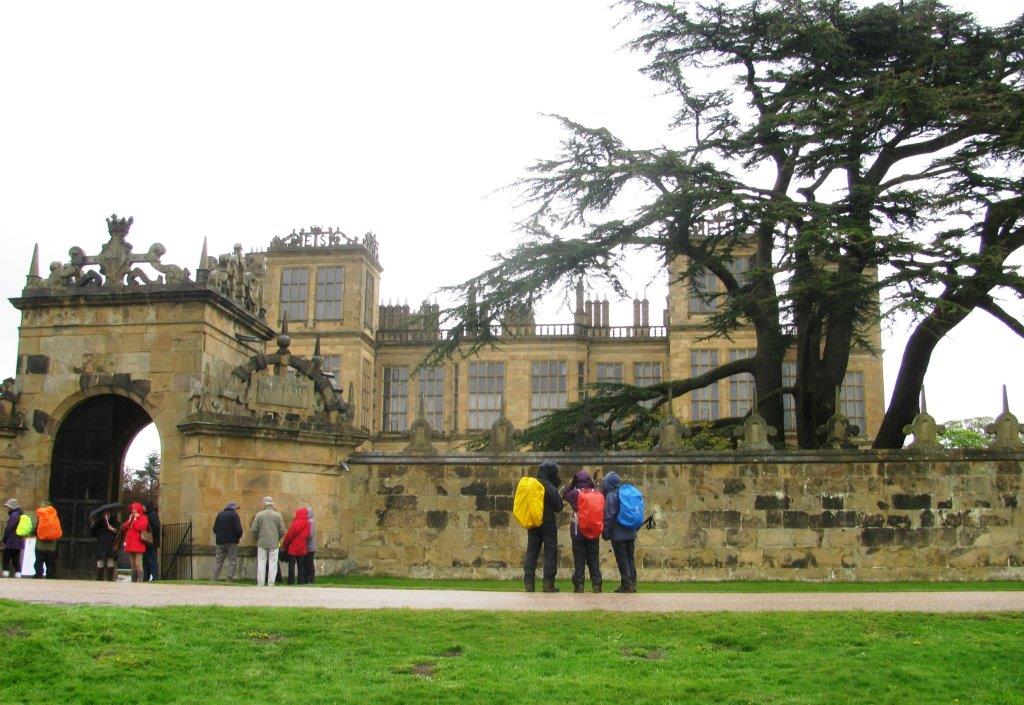 Hardwick Hall - the one Bess built - a National Trust property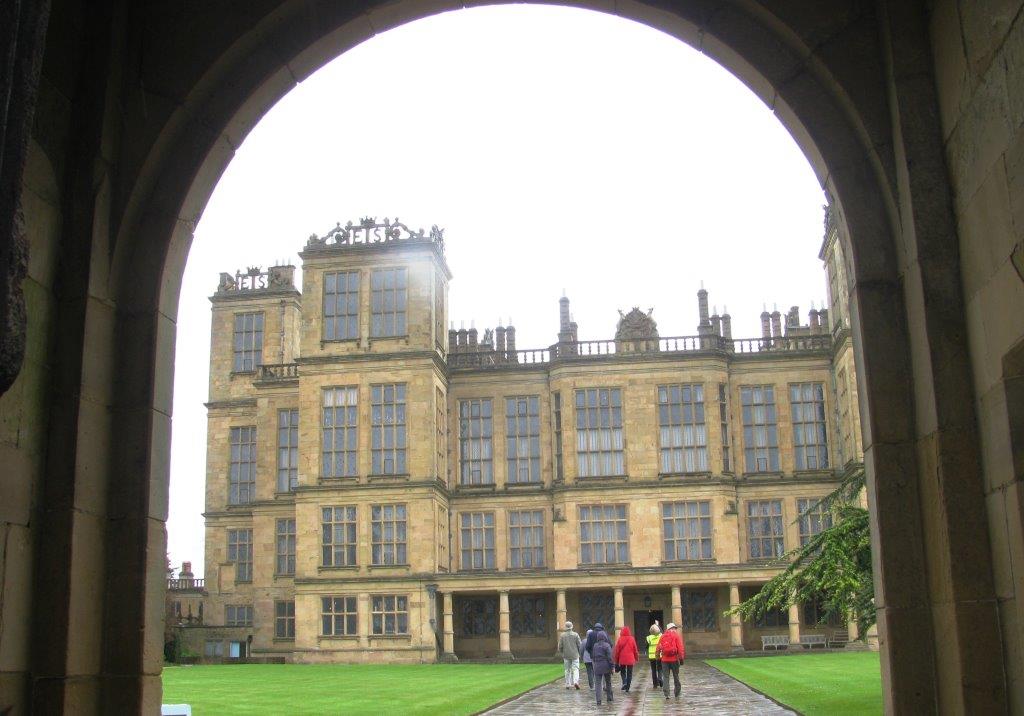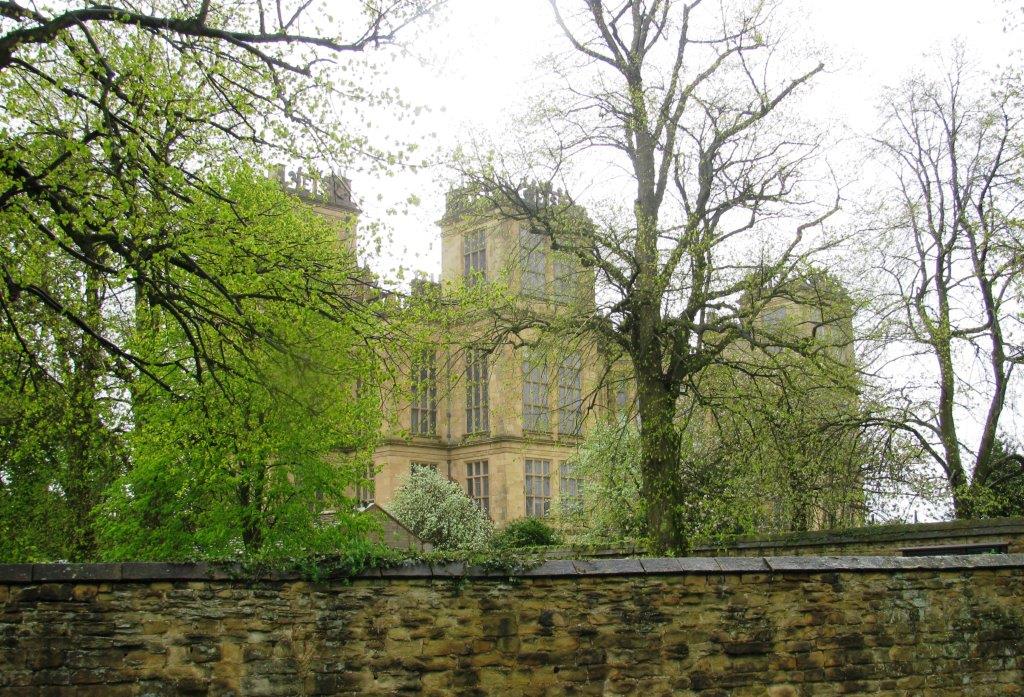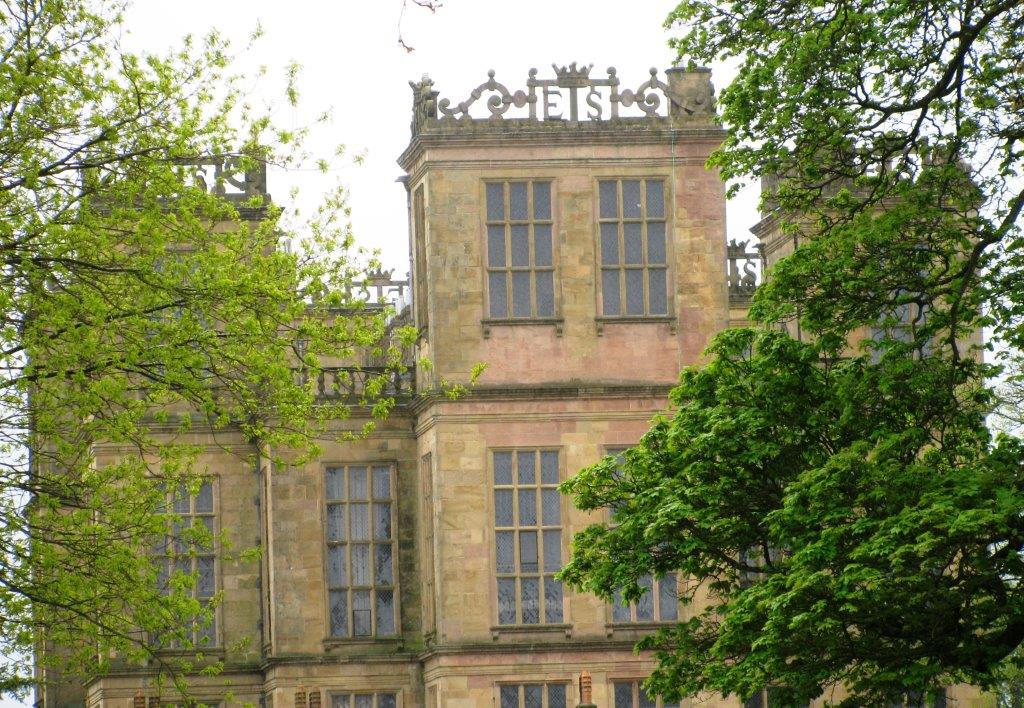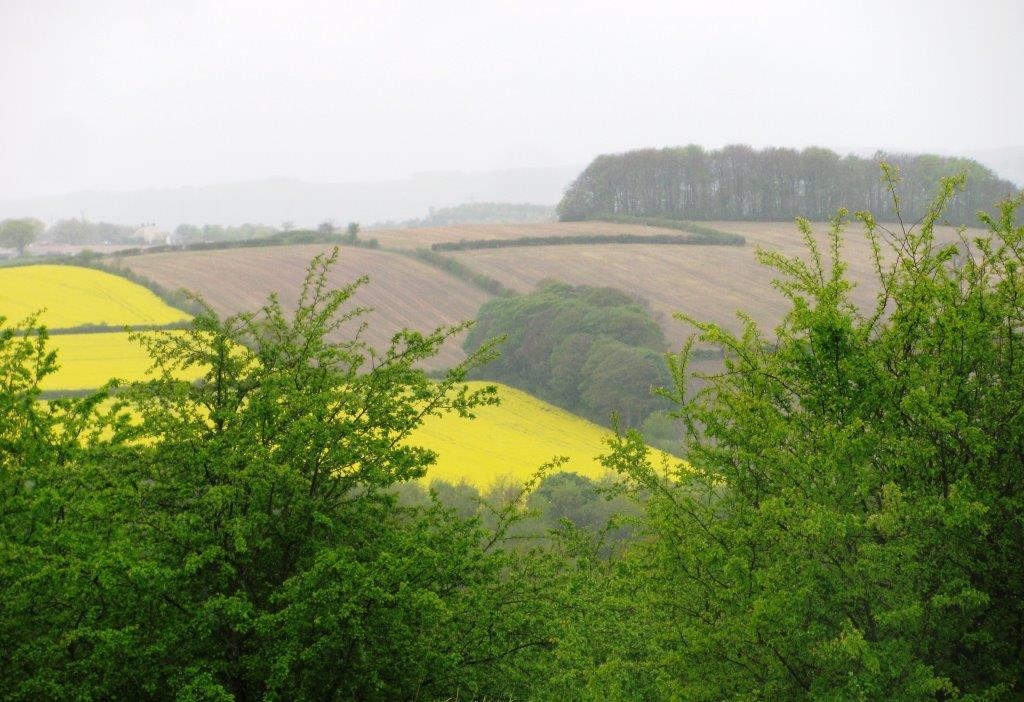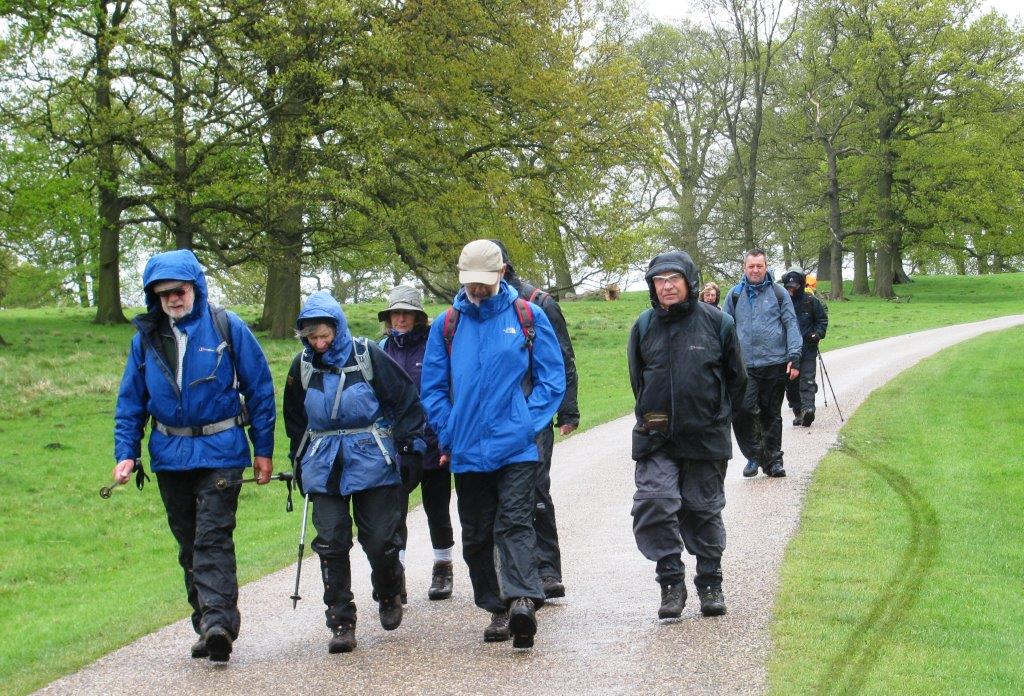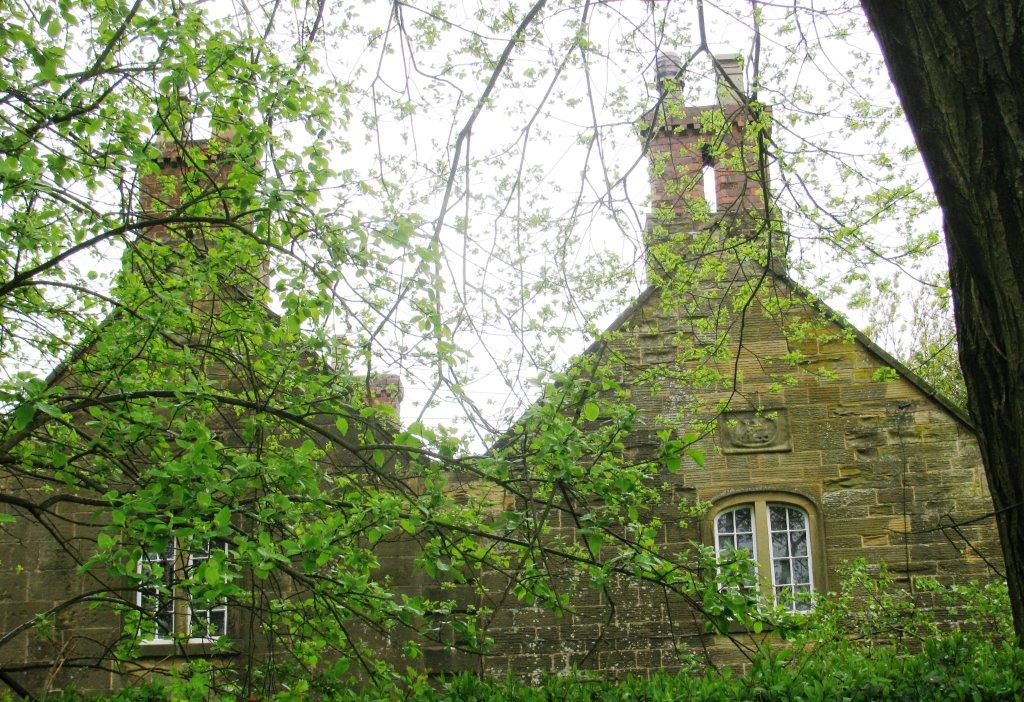 The Grange built in 1729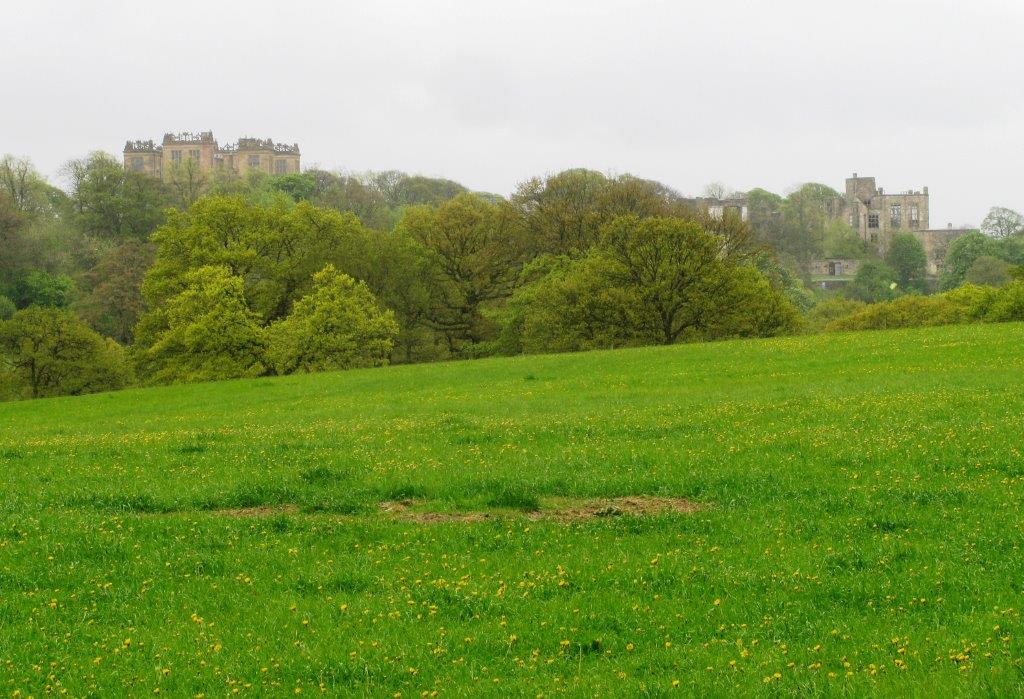 looking back at the Hardwick Halls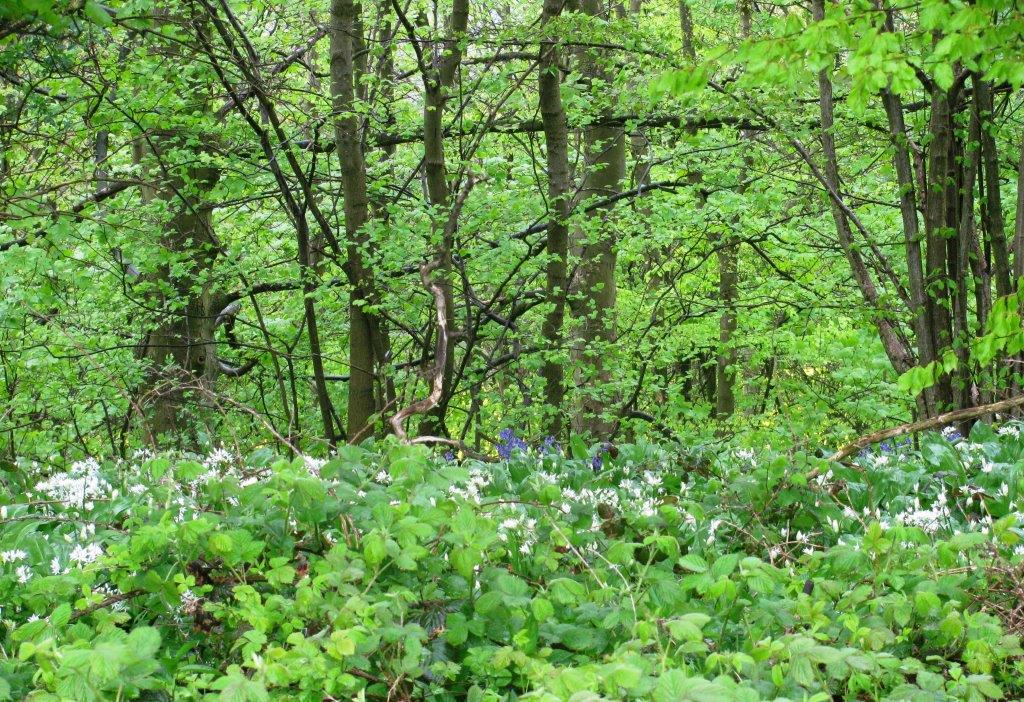 wild garlic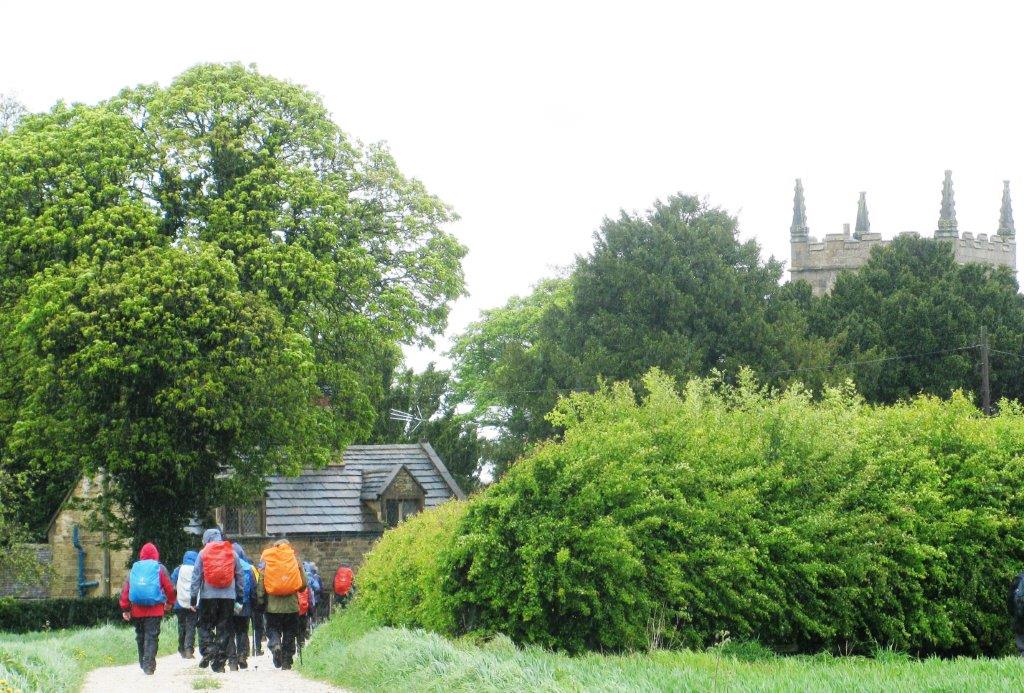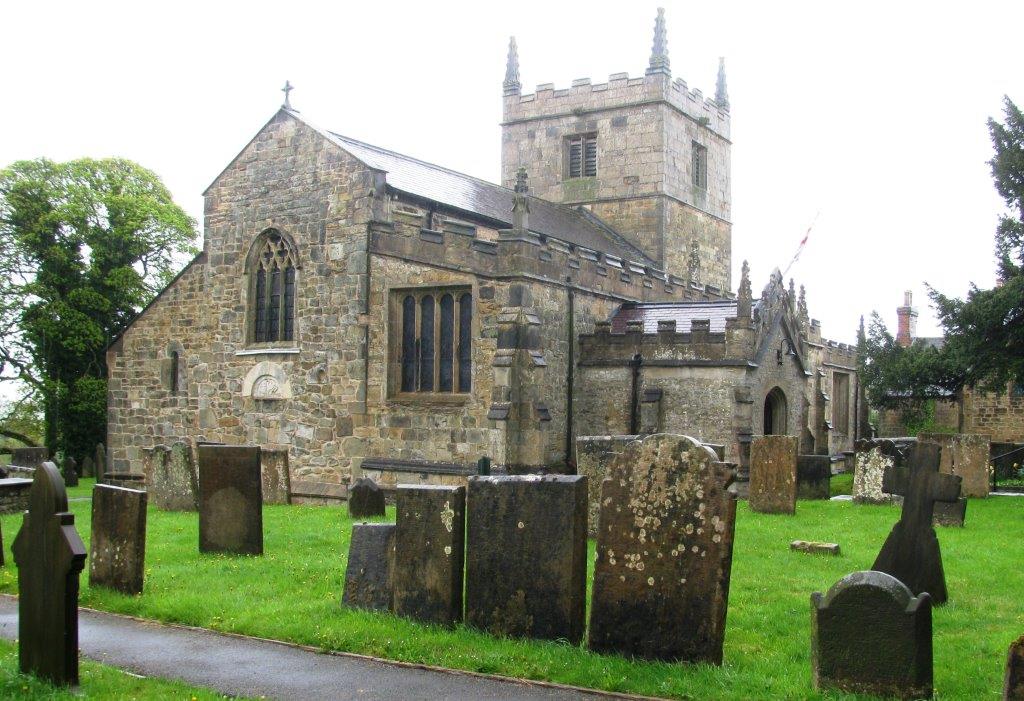 St John the Baptist Church in Ault Hucklow - a Saxon church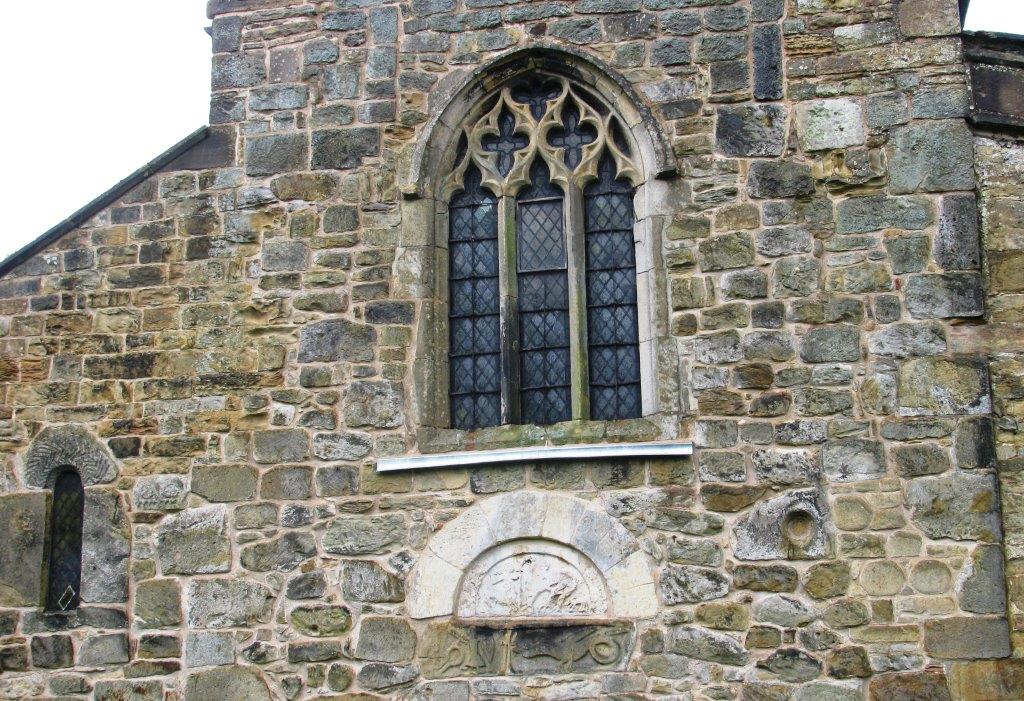 see enlargement below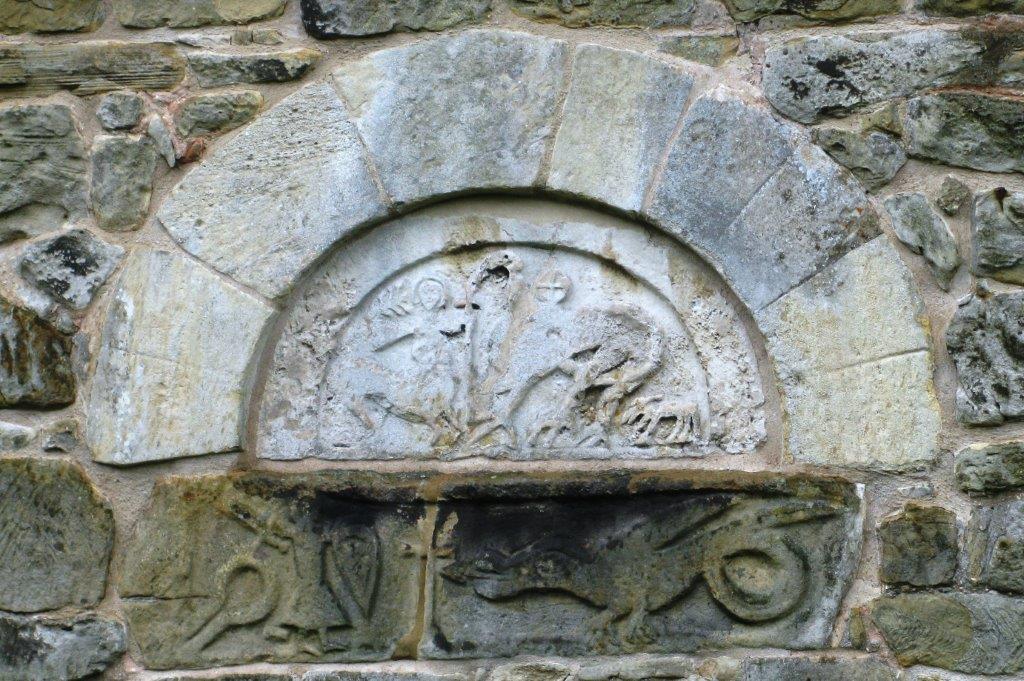 what is shown here? and what does it symbolise?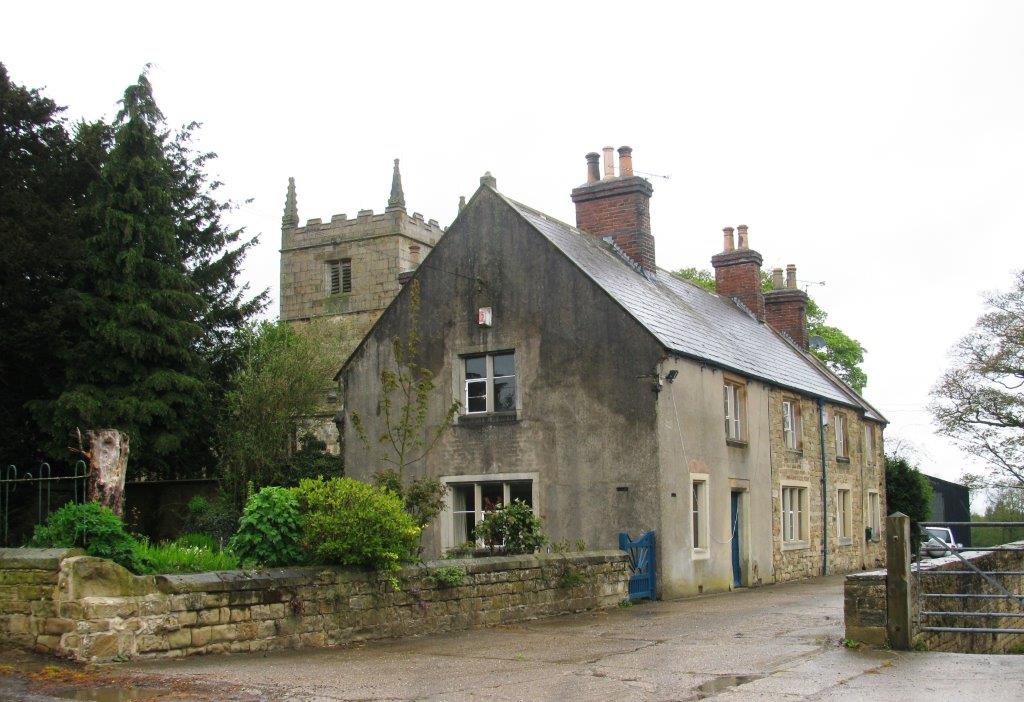 the farm next to the church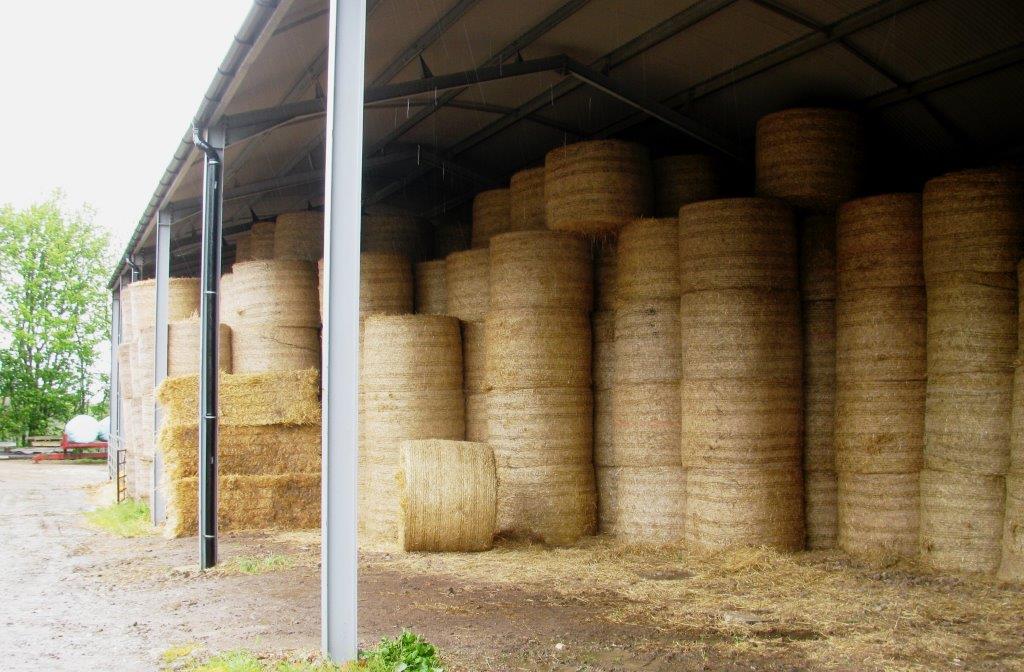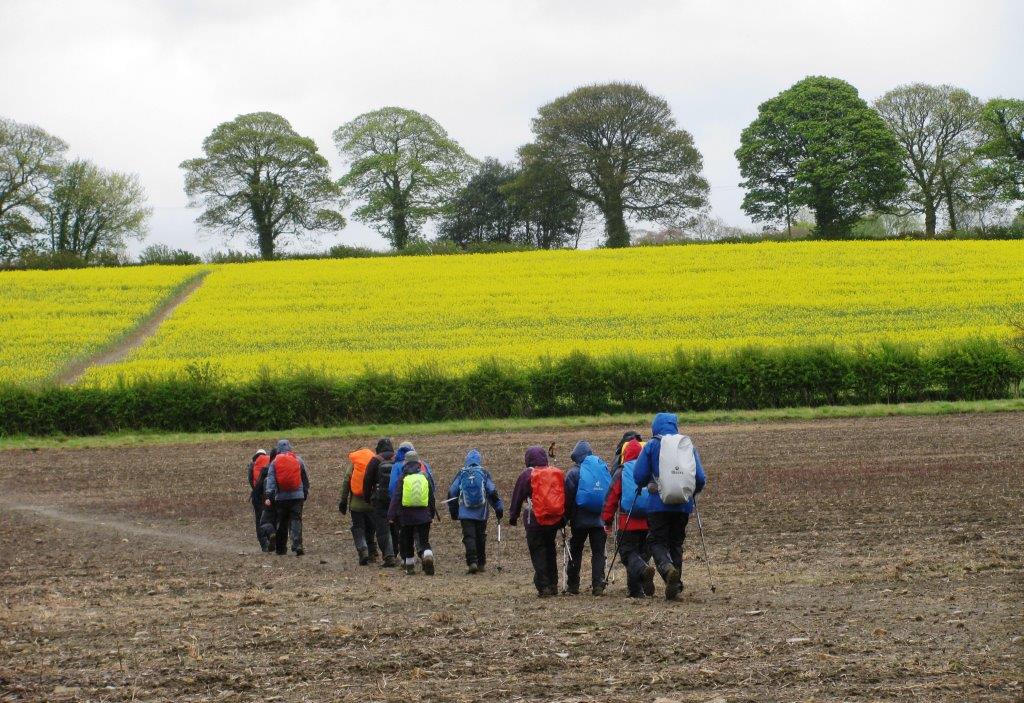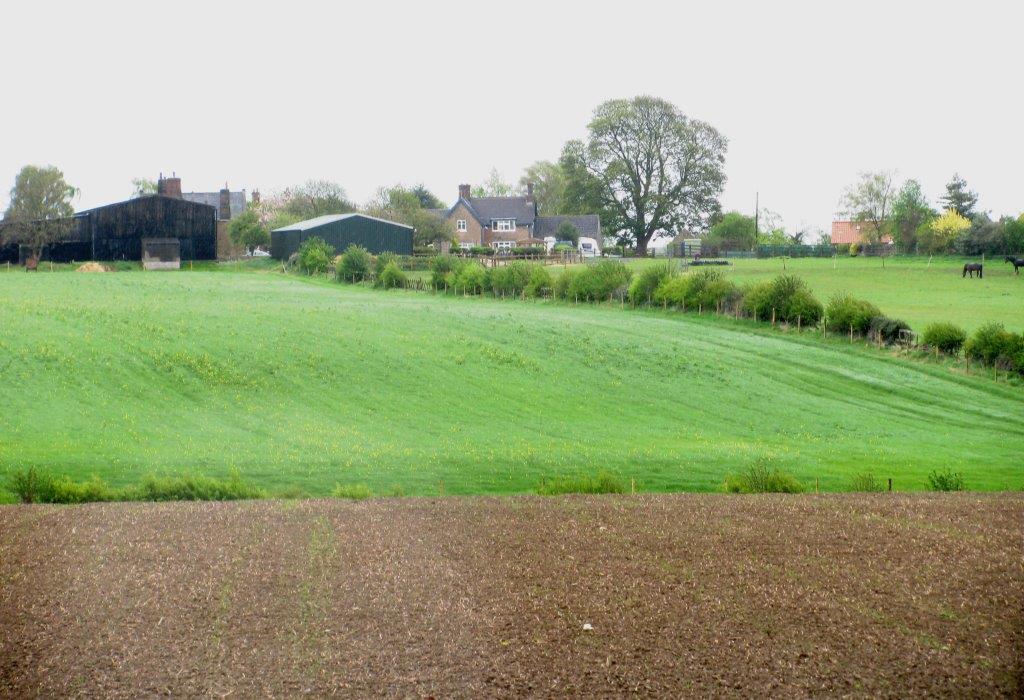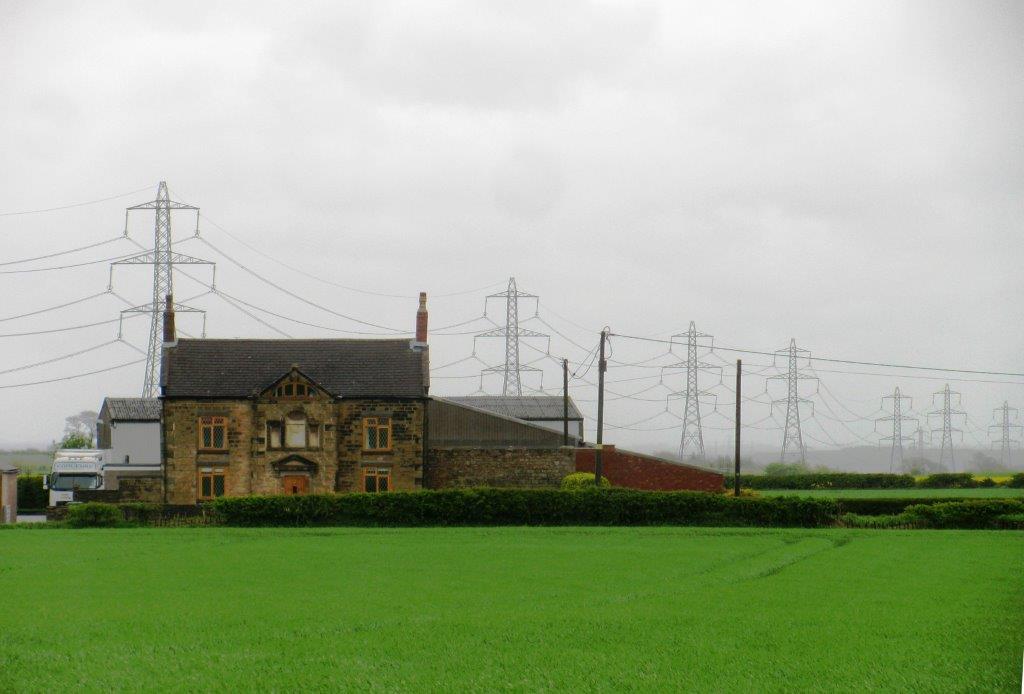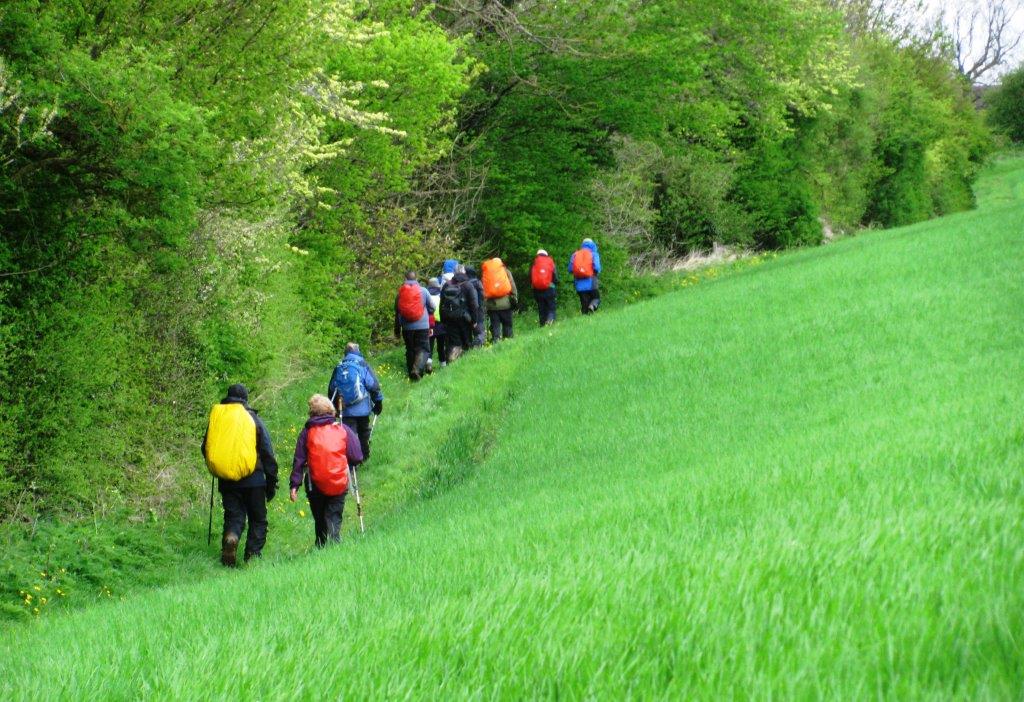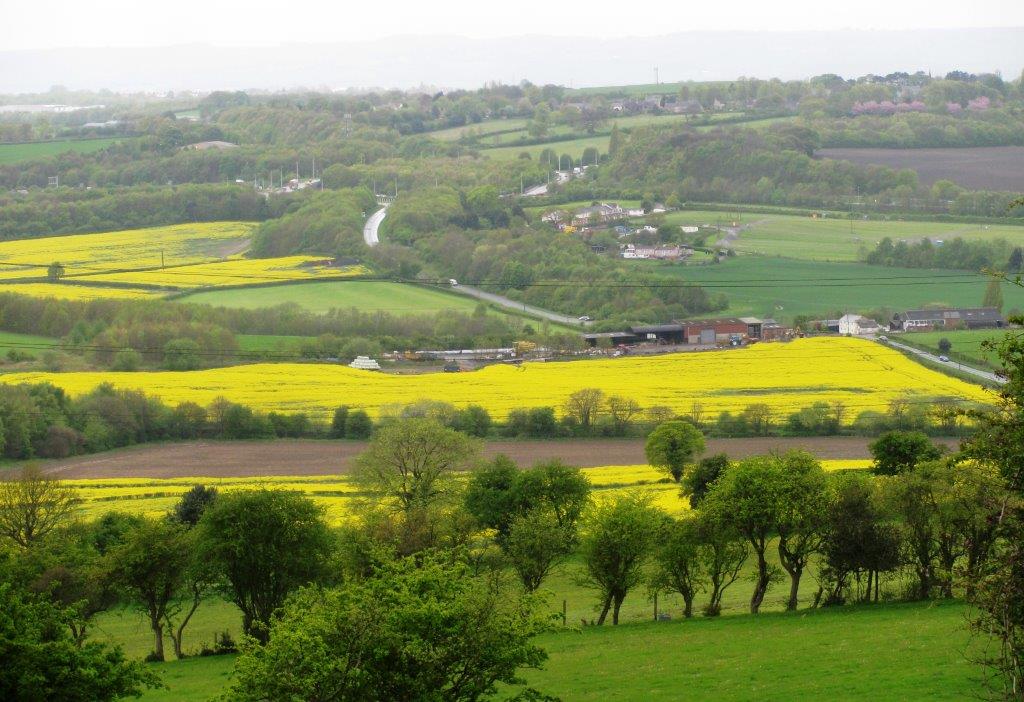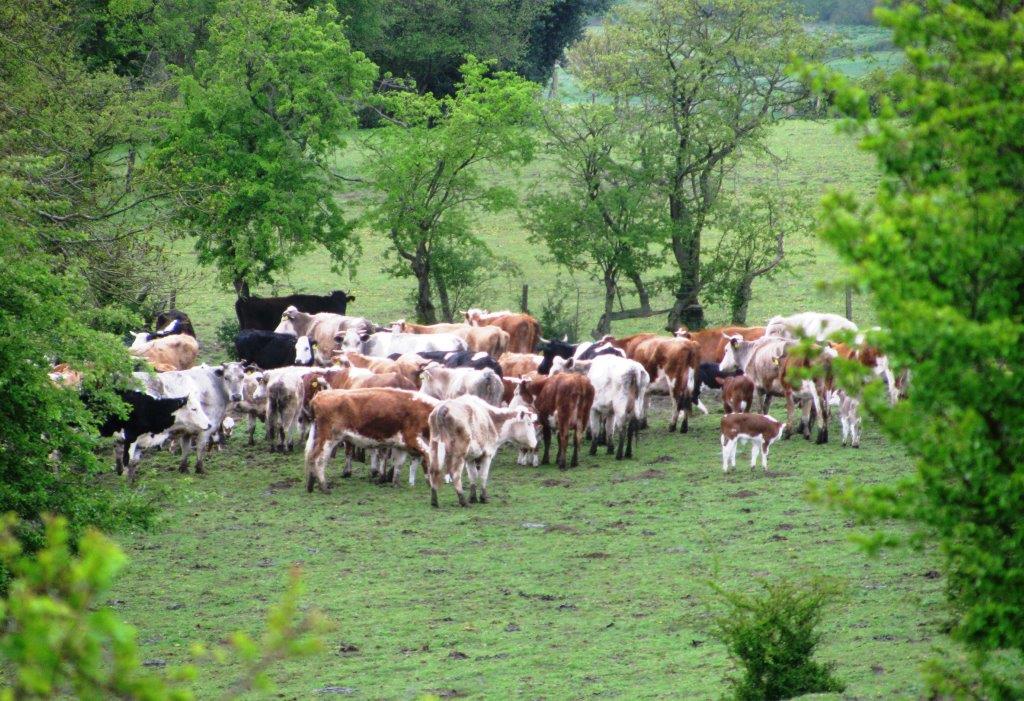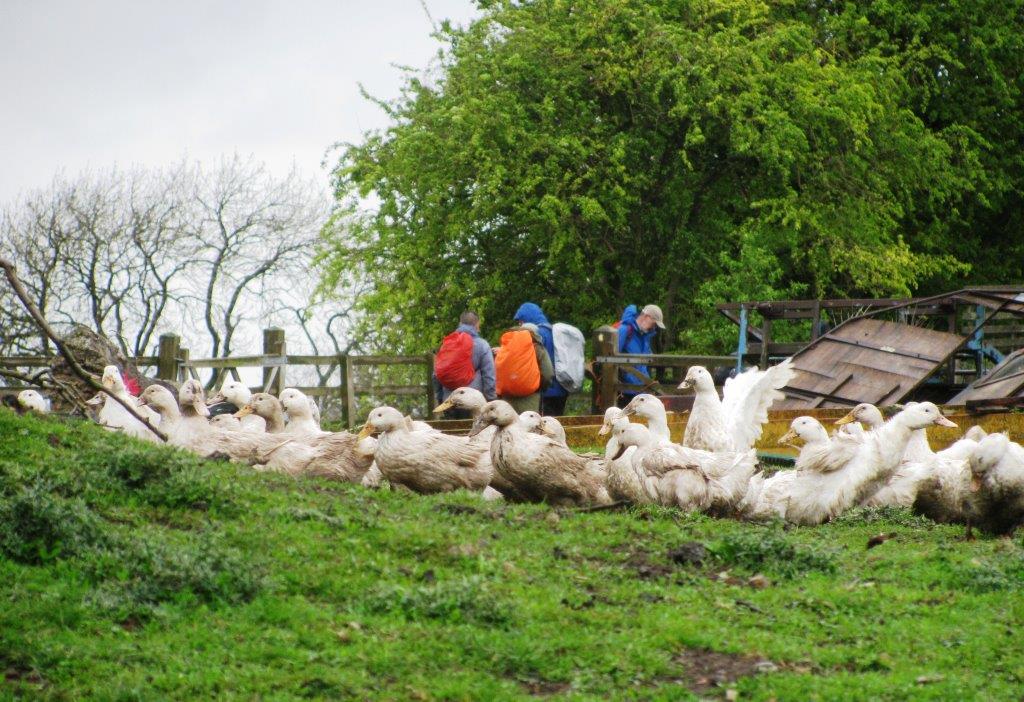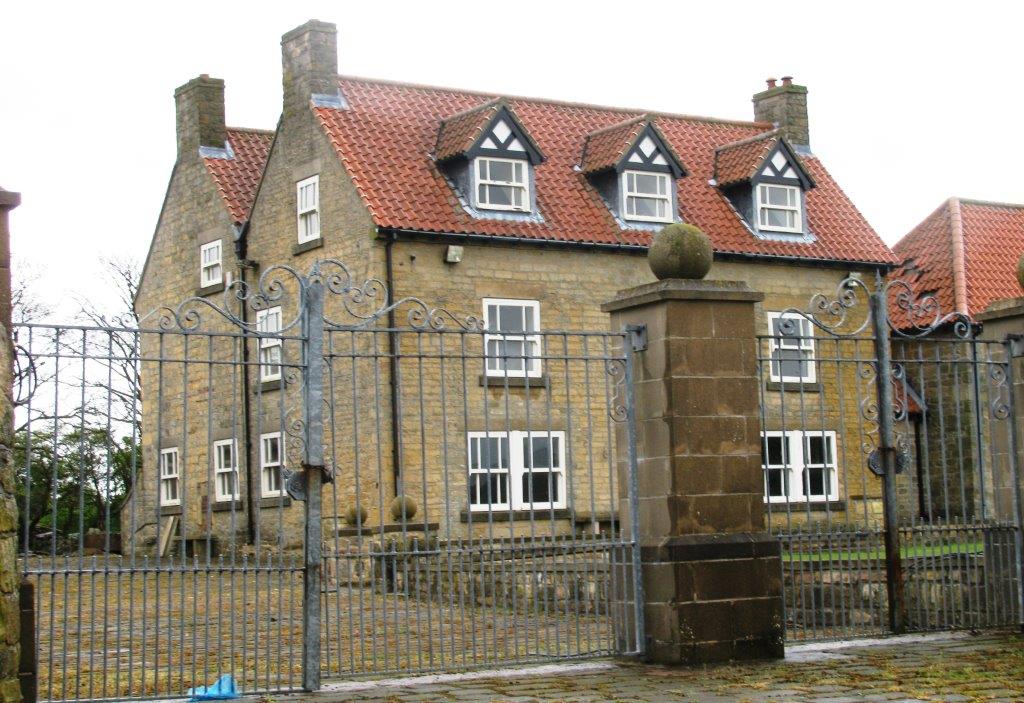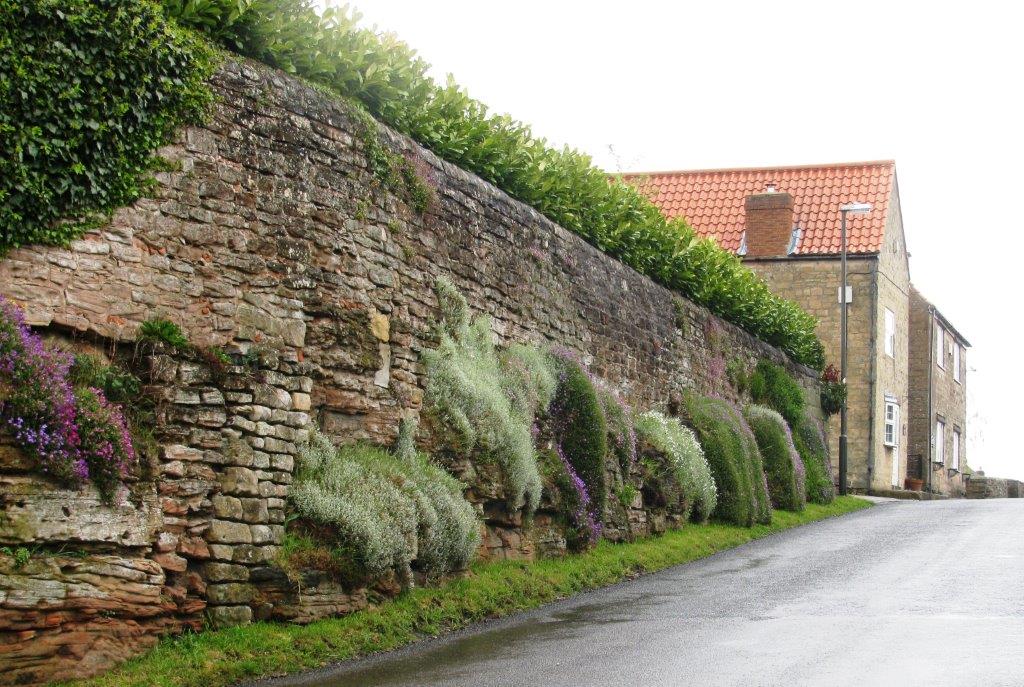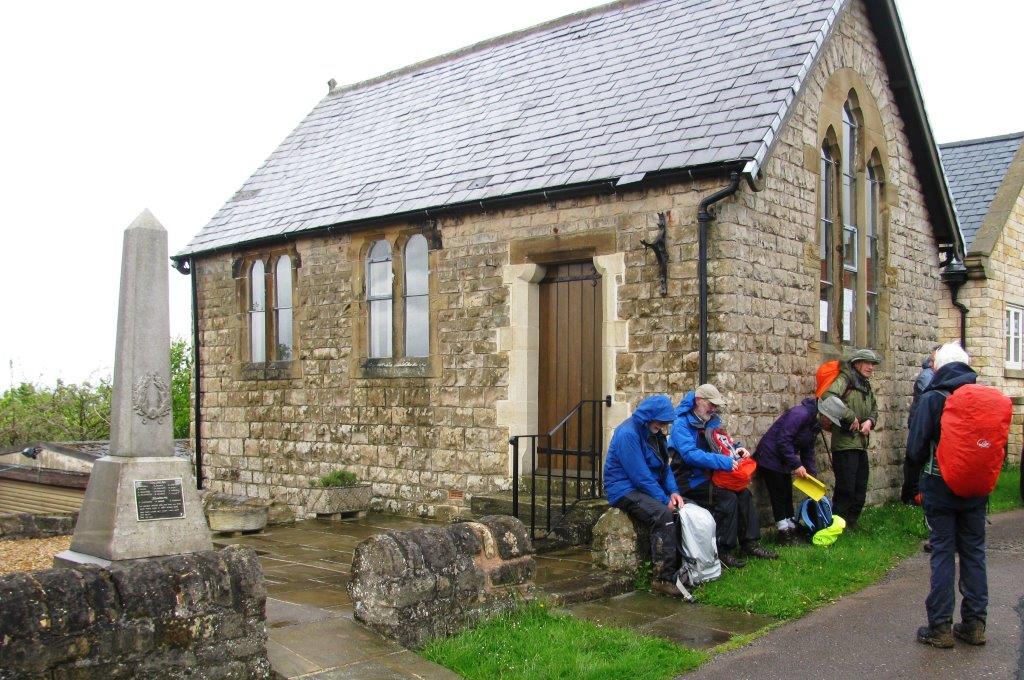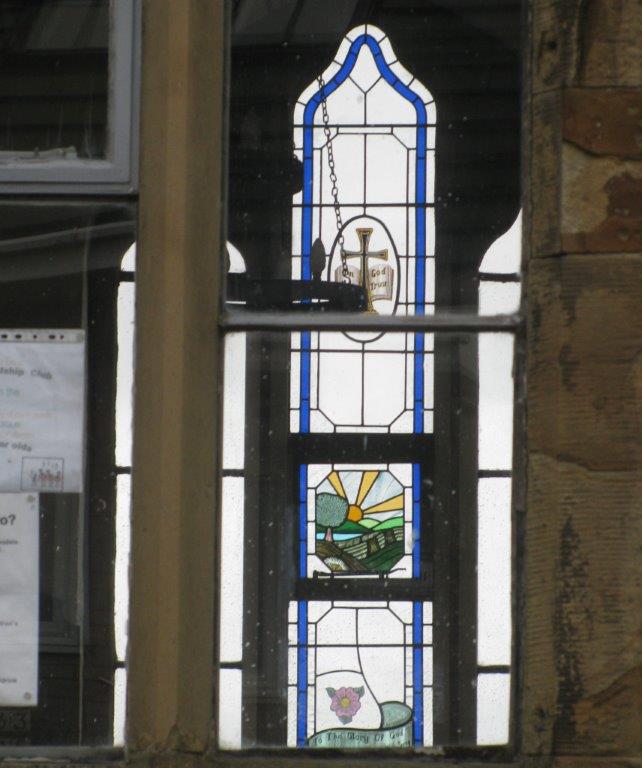 stained glass window in chapel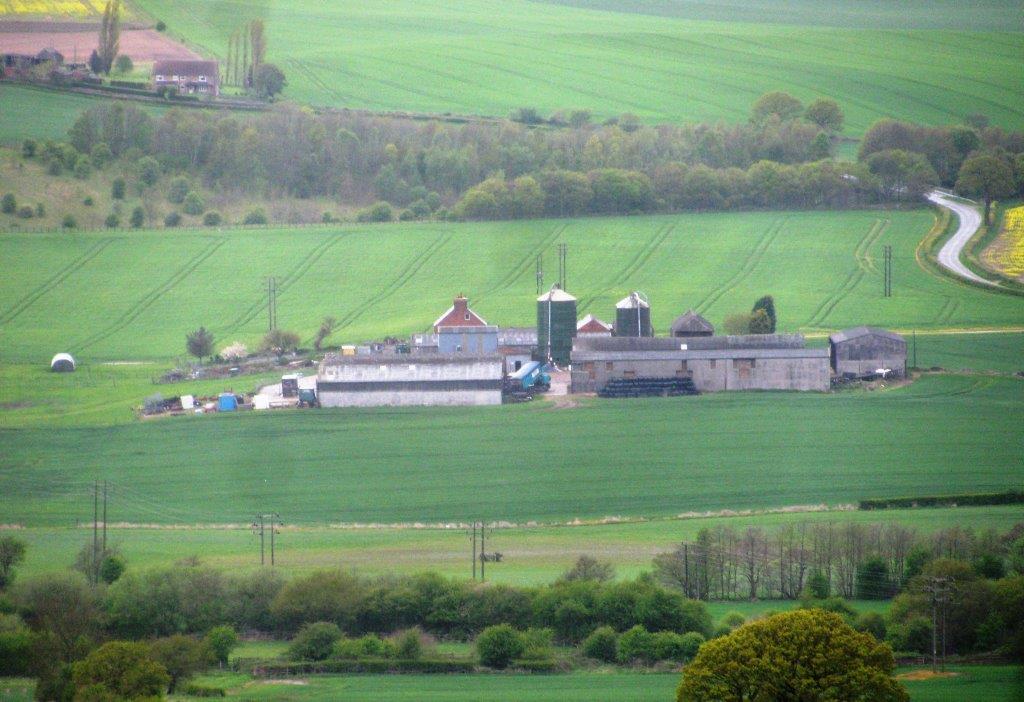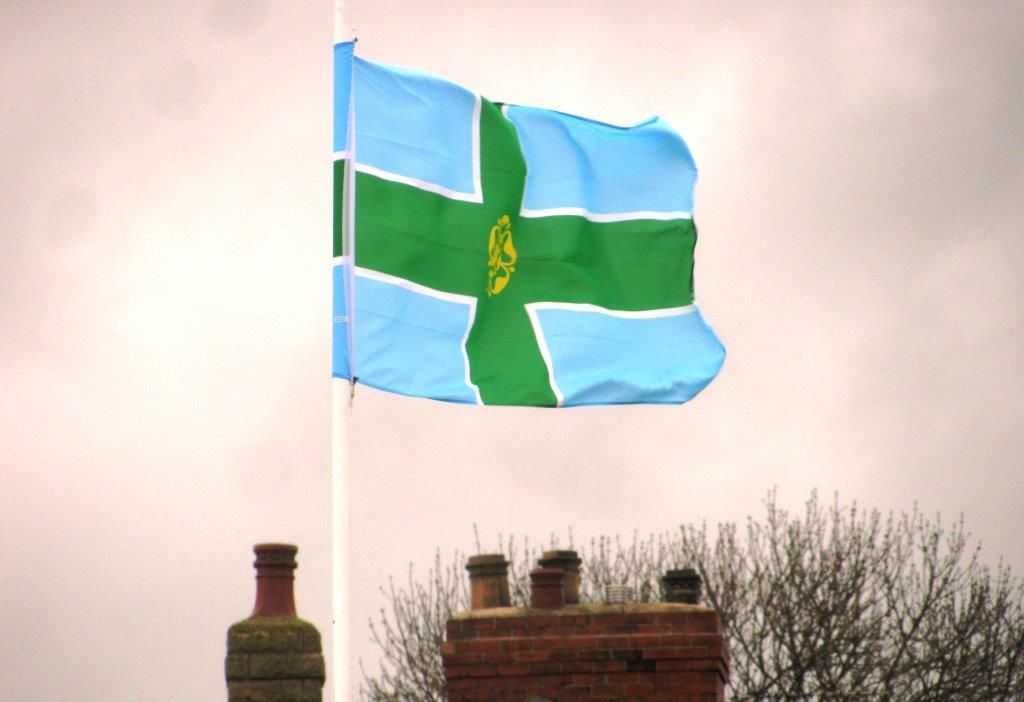 the unofficial Derbyshire flag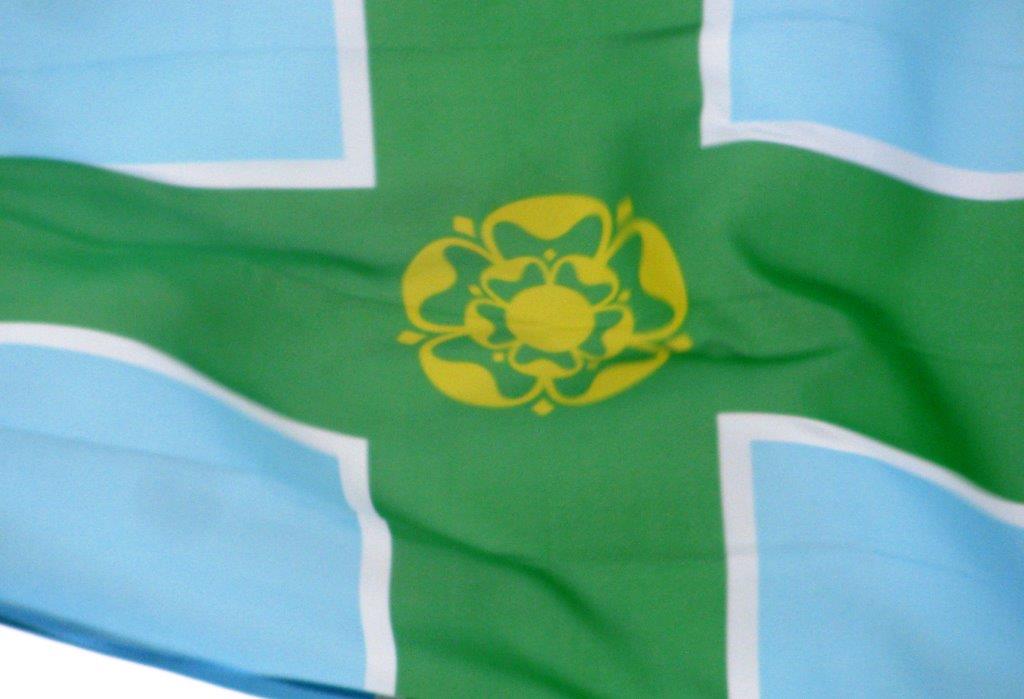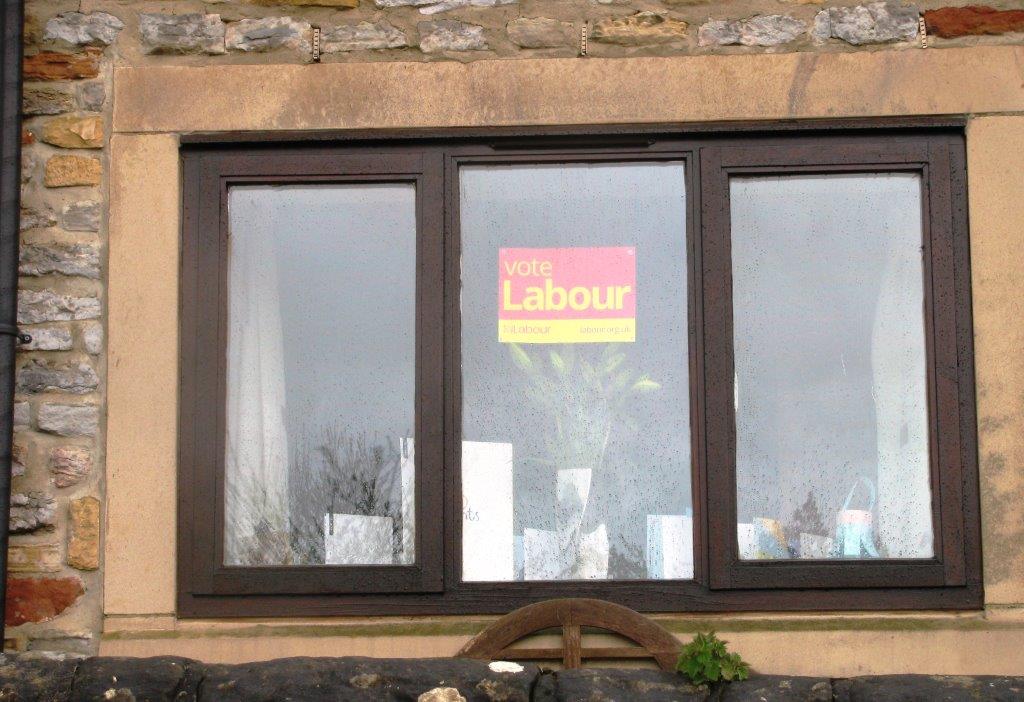 election day - tomorrow 7th May 2015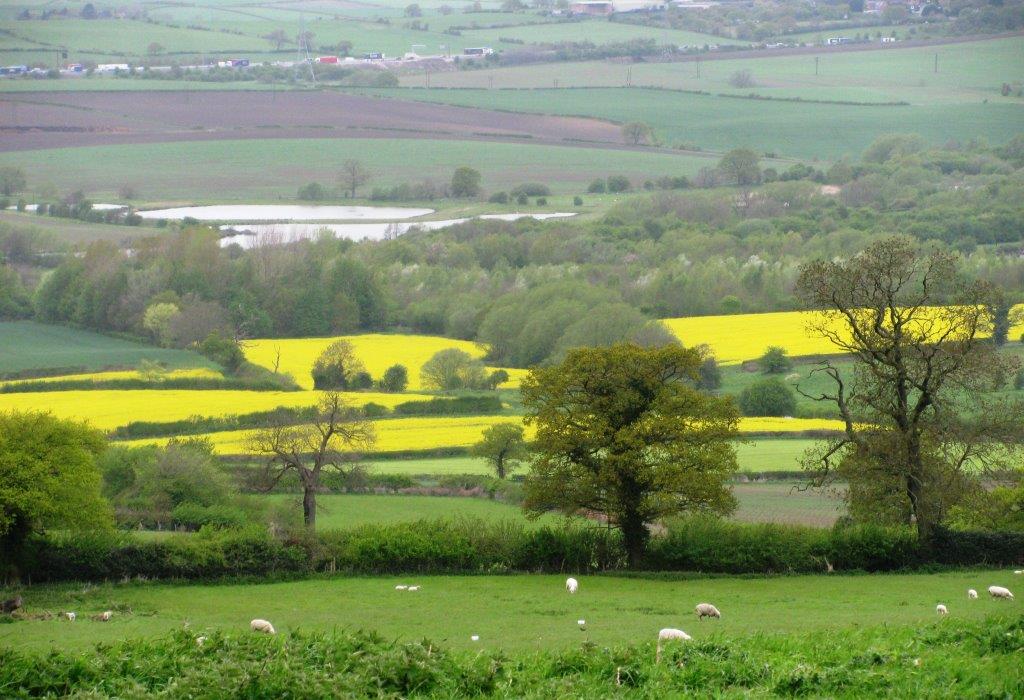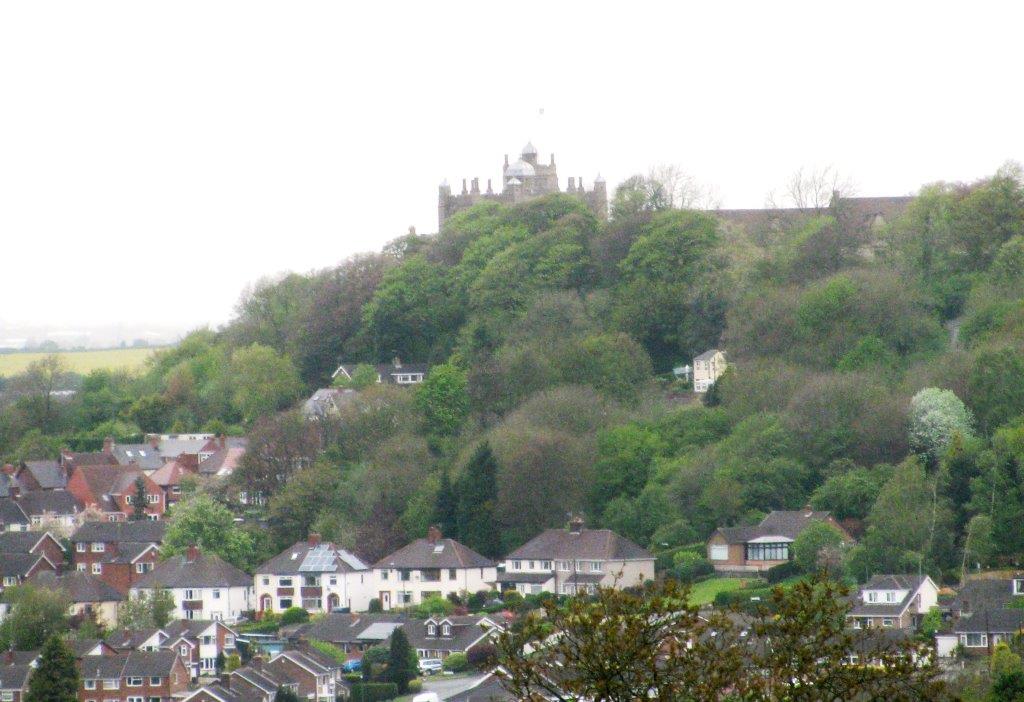 Bolsover Castle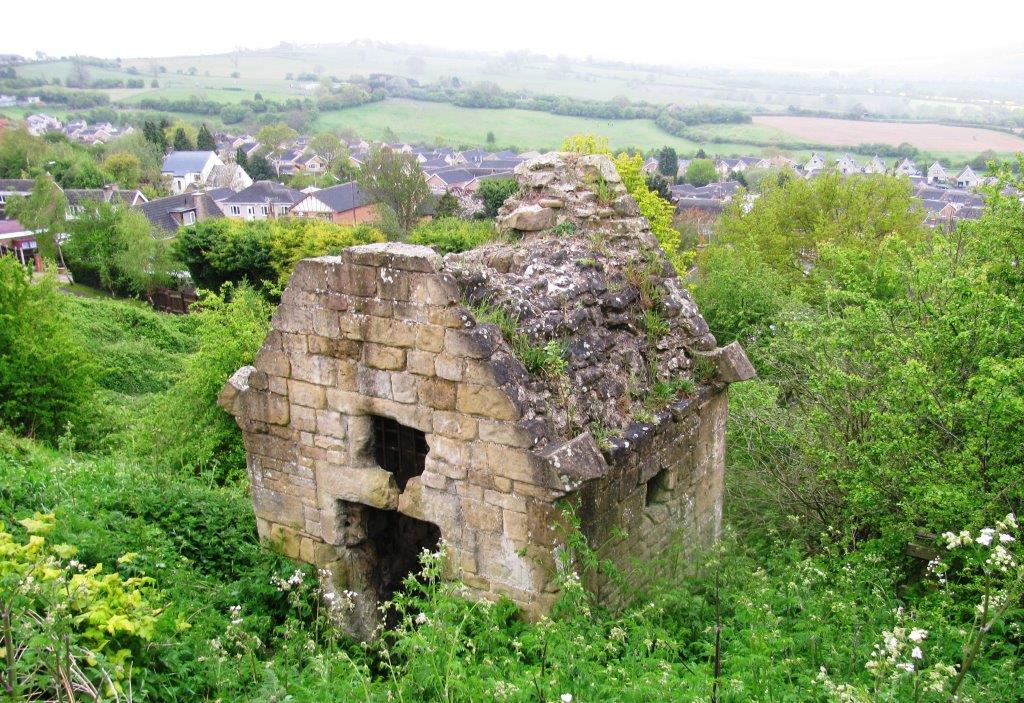 what is this? - a guard house? a prison cell? - on the way to Bolsover Castle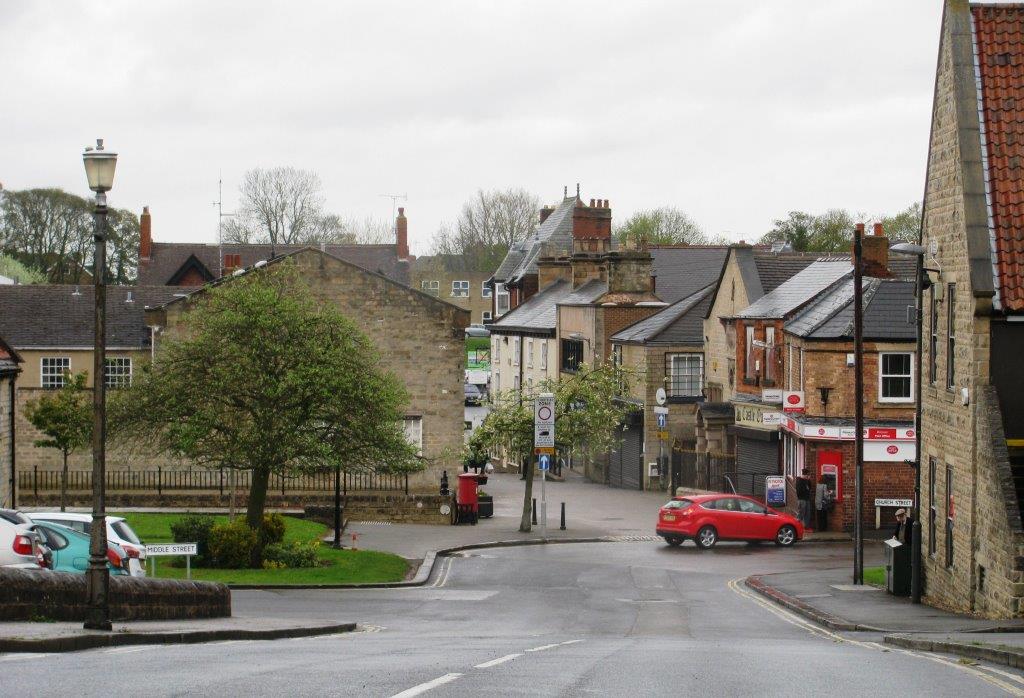 Bolsover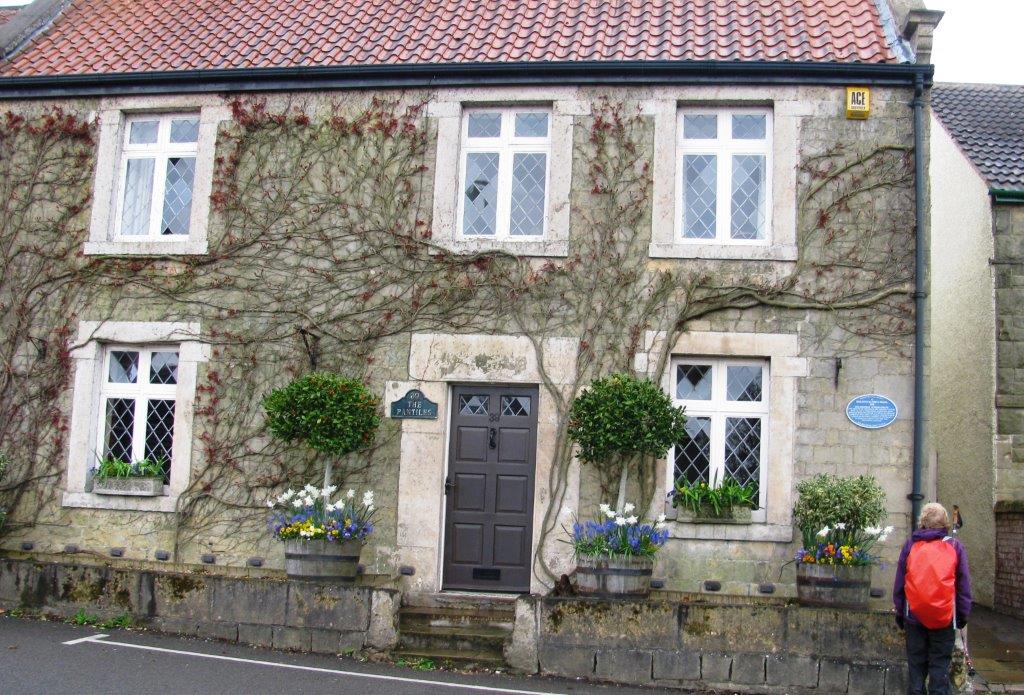 The Pantiles - see below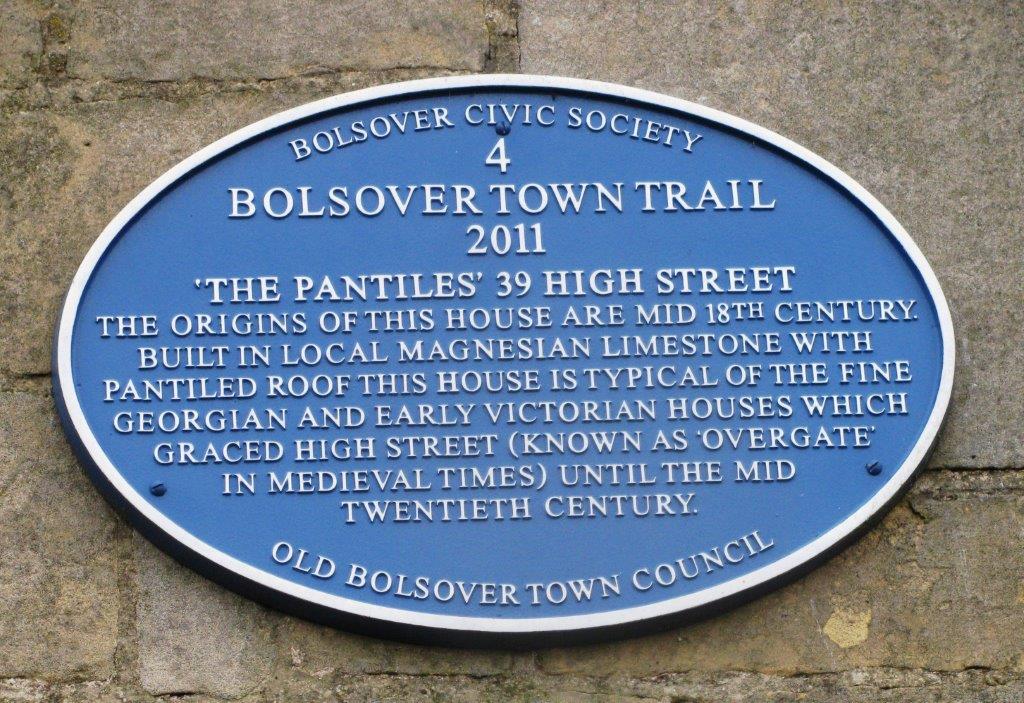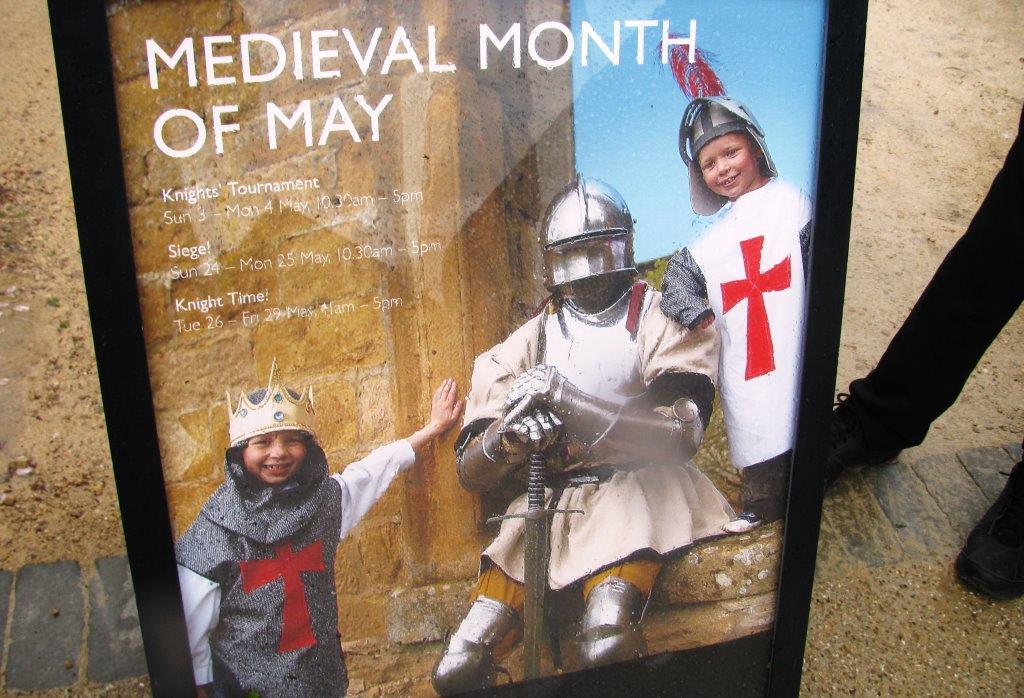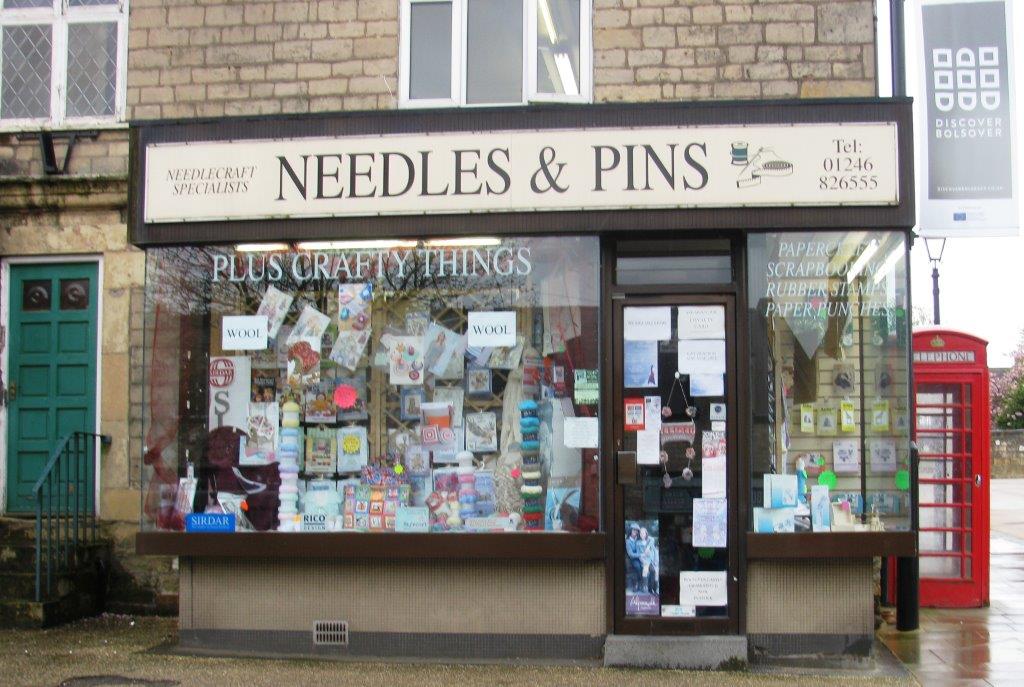 homepage - Day Walks Index 2015 - contact me at