homepage - Day Walks Index 2015 - contact me at

2015.04.05 - Fox House, Longshaw Lodge & Estate, Tumbling Hill, Froggatt Edge, down to Froggatt Bridge, River Derwent, up to Knouchley Farm, Stoney Middleton, Coombs Dale, up to Bleaklow Farm (on Longstone Edge), down to Great Longstone, Rowdale, Cracknow Wood & House, Packhouse Bridge, Bakewell - leader David Goodchild - Sunday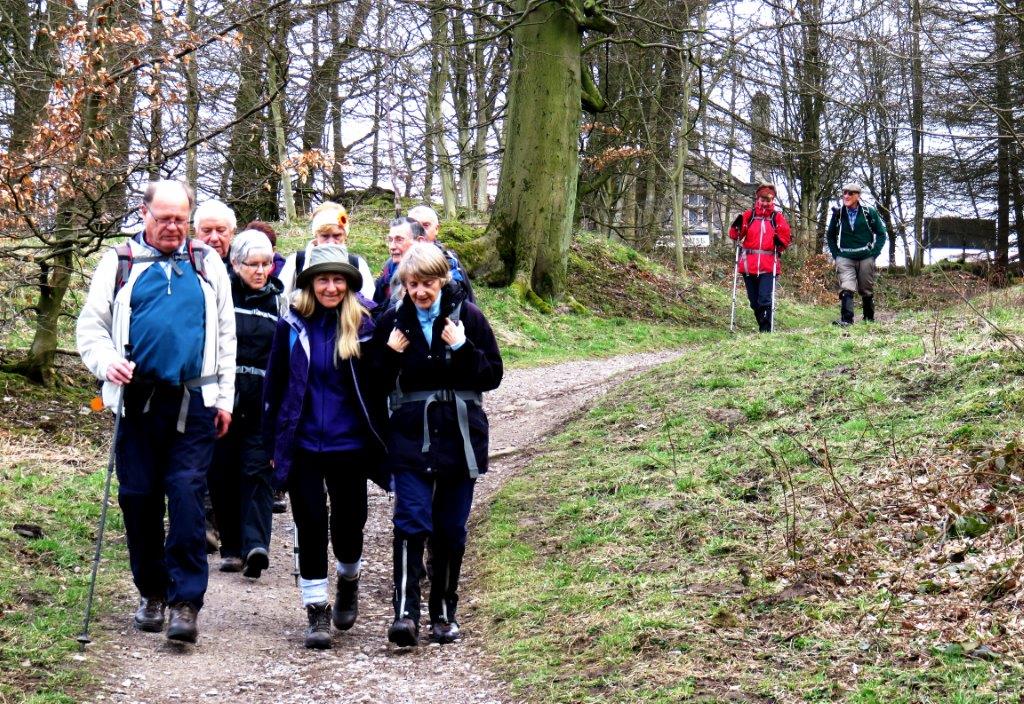 Fox House Inn just visible behind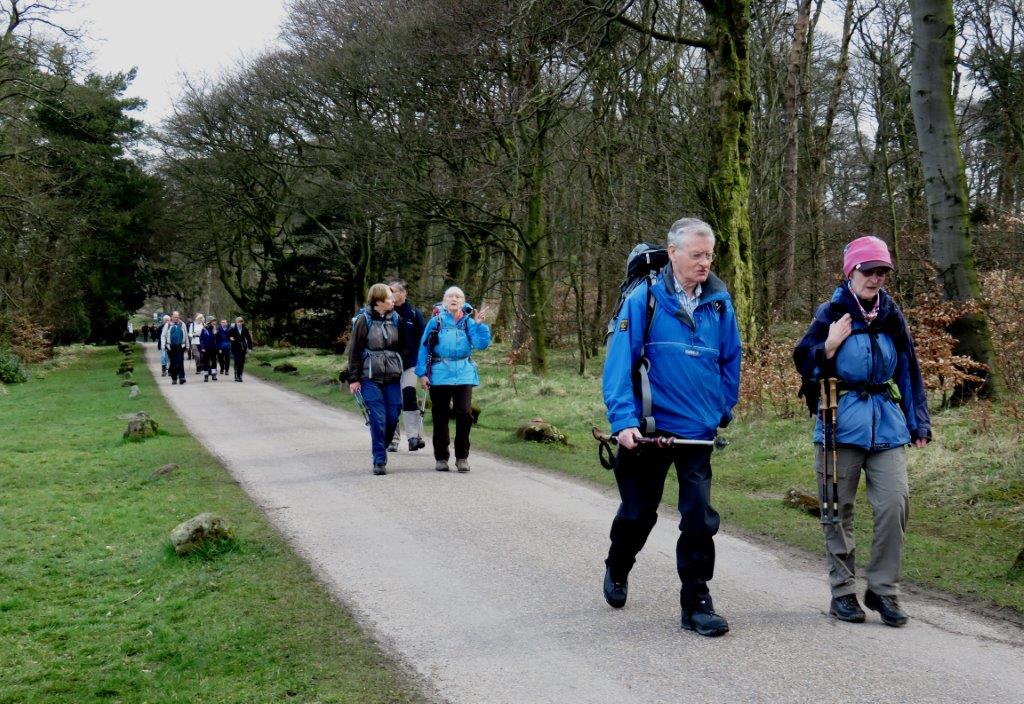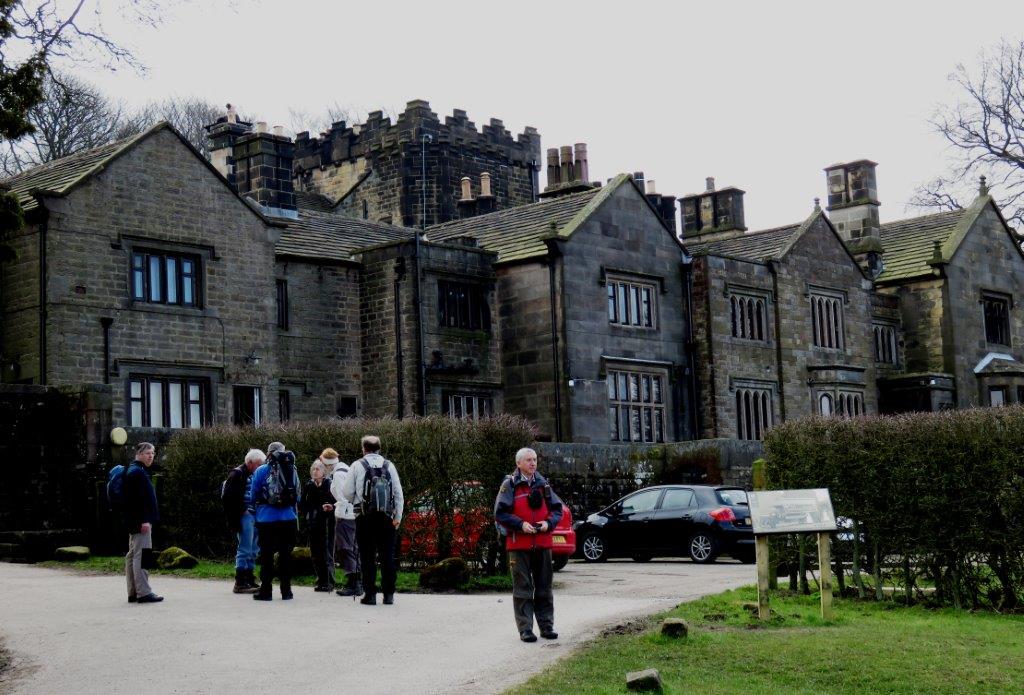 Longshaw Lodge on Longshaw Estate - National Trust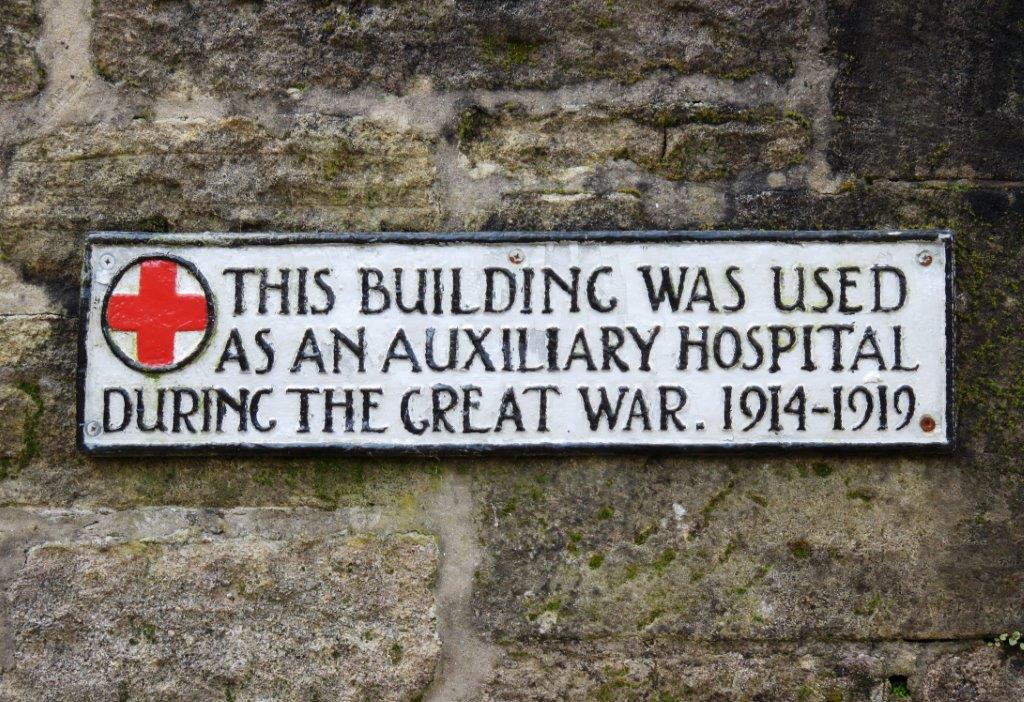 Longshaw Lodge was an auxiliary hospital in the First World War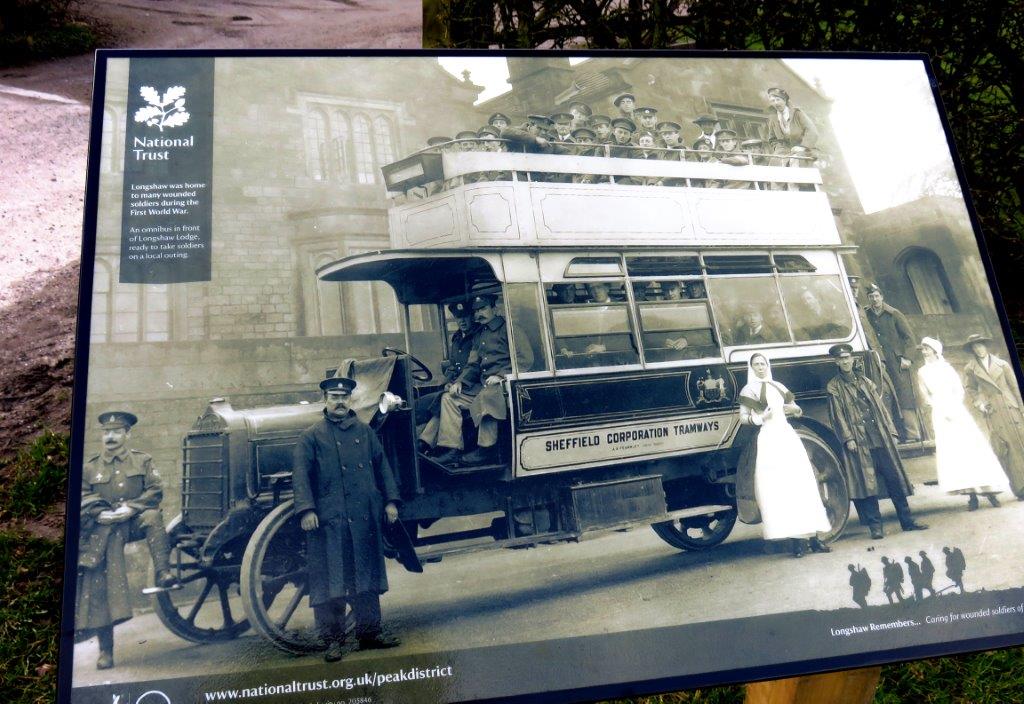 soldiers from hospital on outings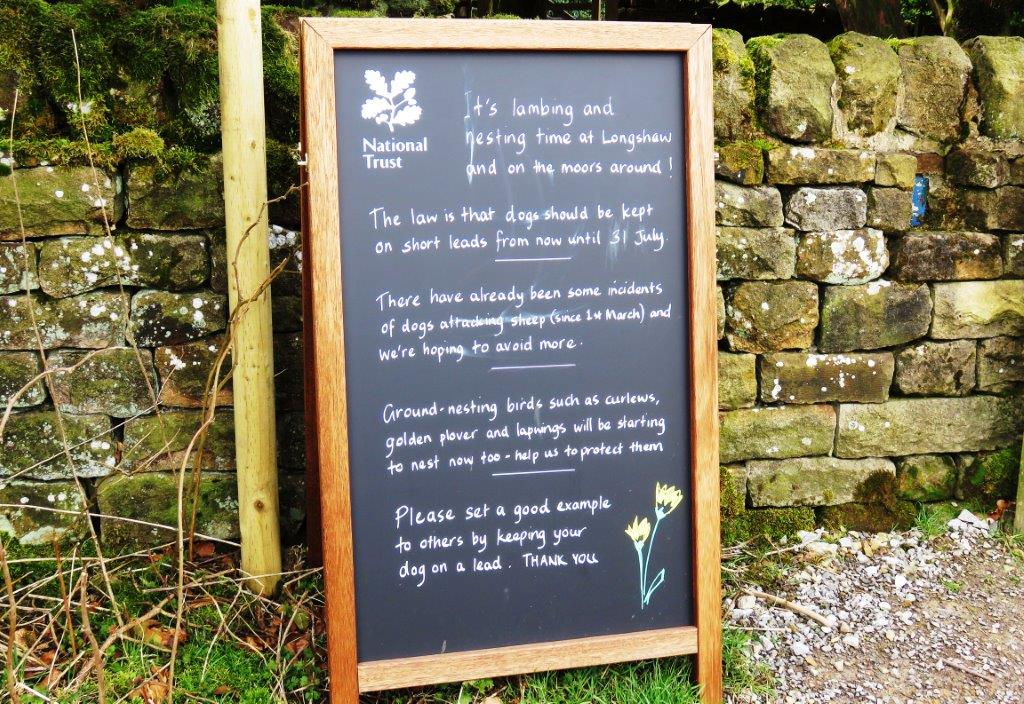 dogs required to be on short leads during lambing season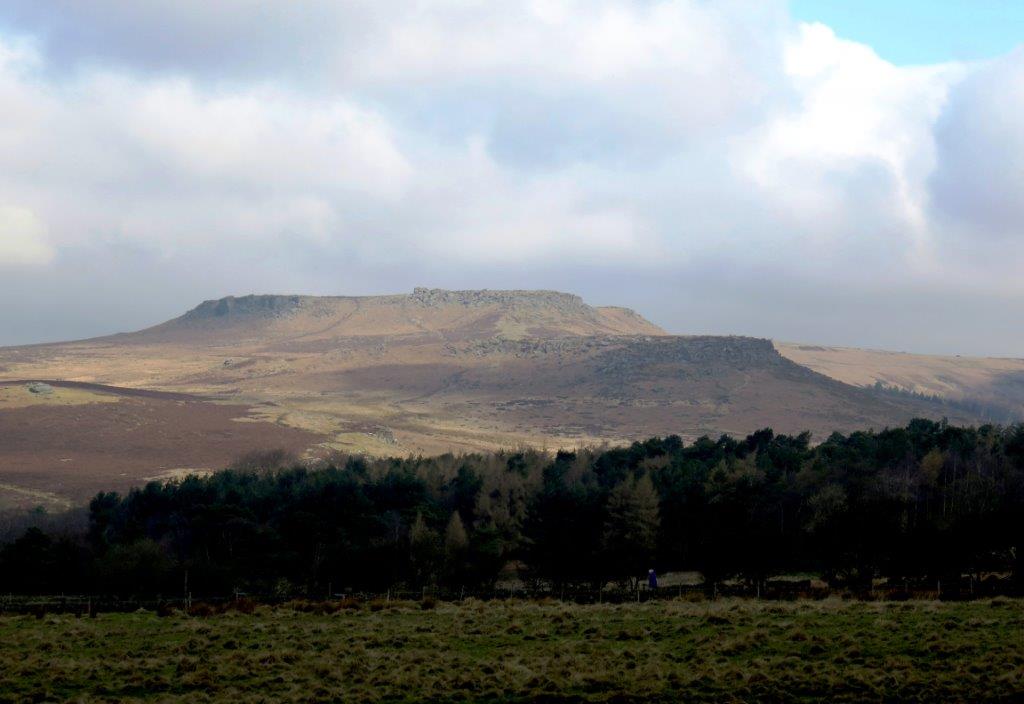 Higger Tor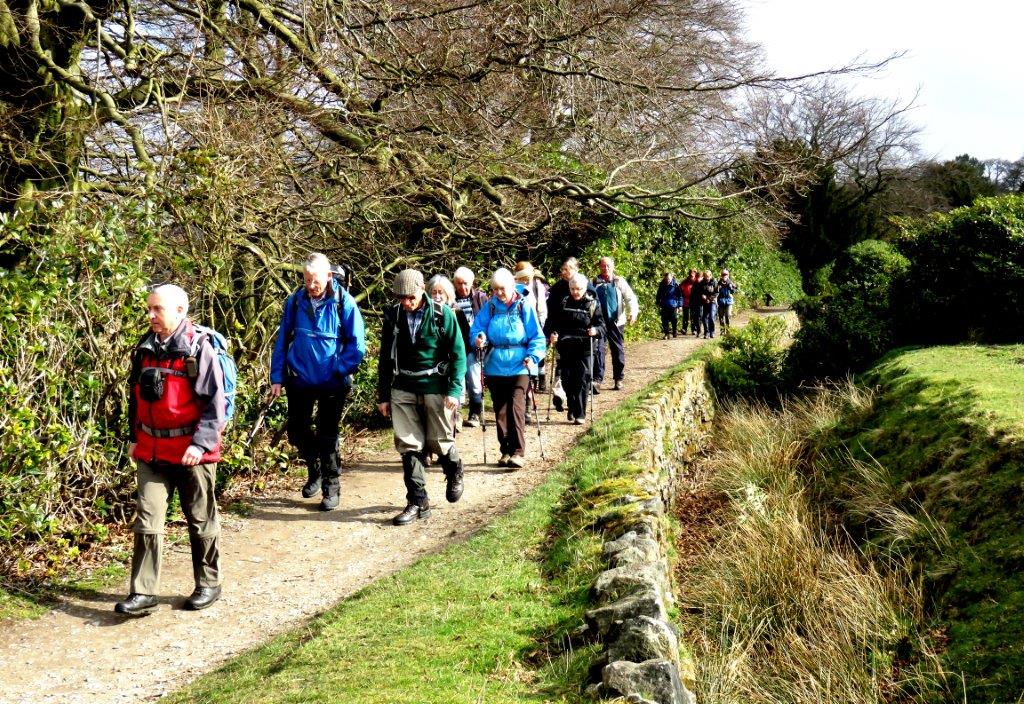 a path along a Ha Ha (barrier to keep deer and other animals out)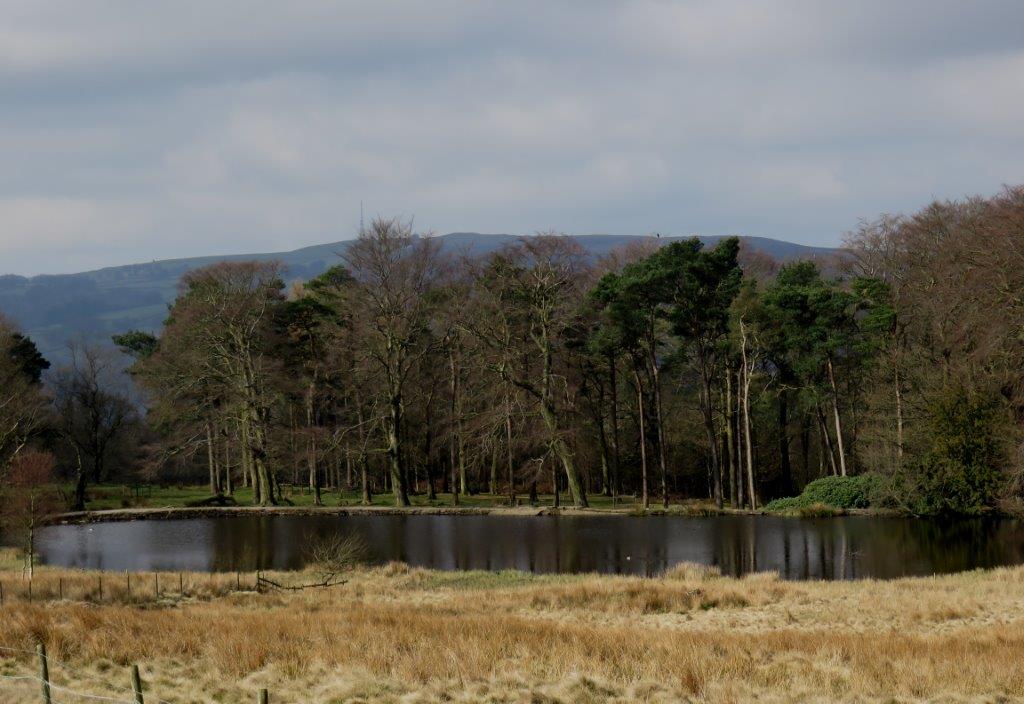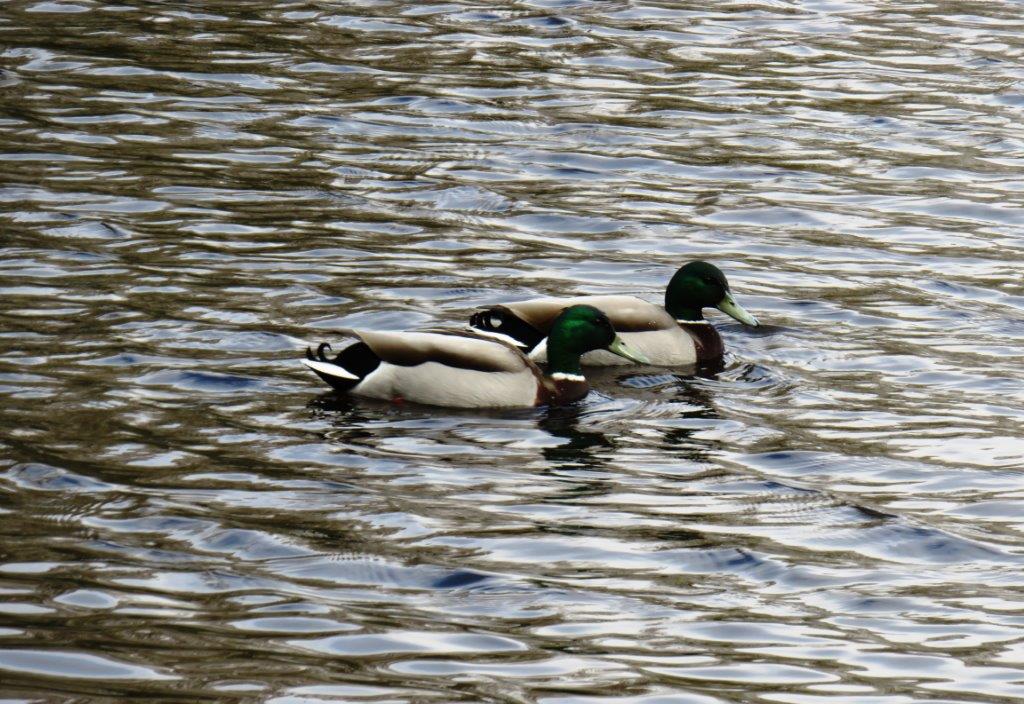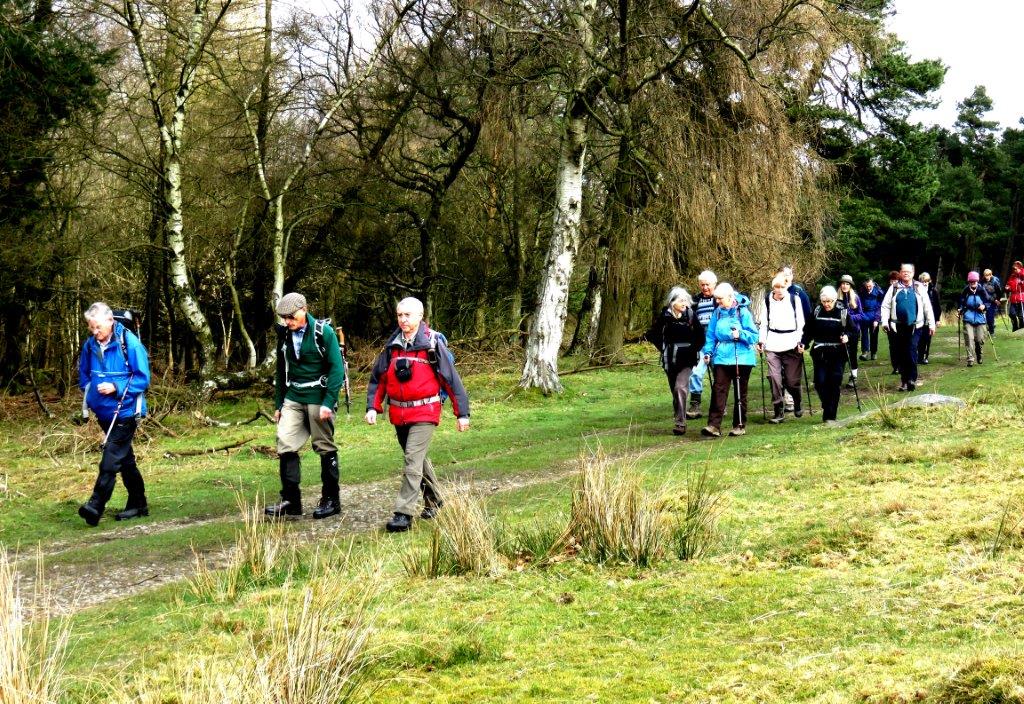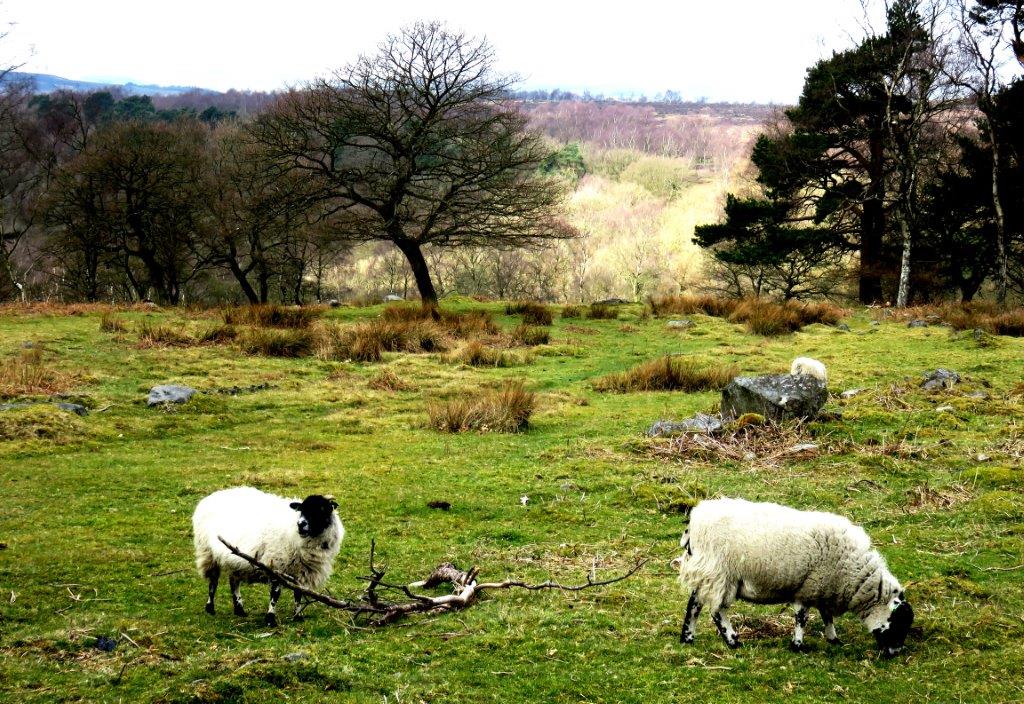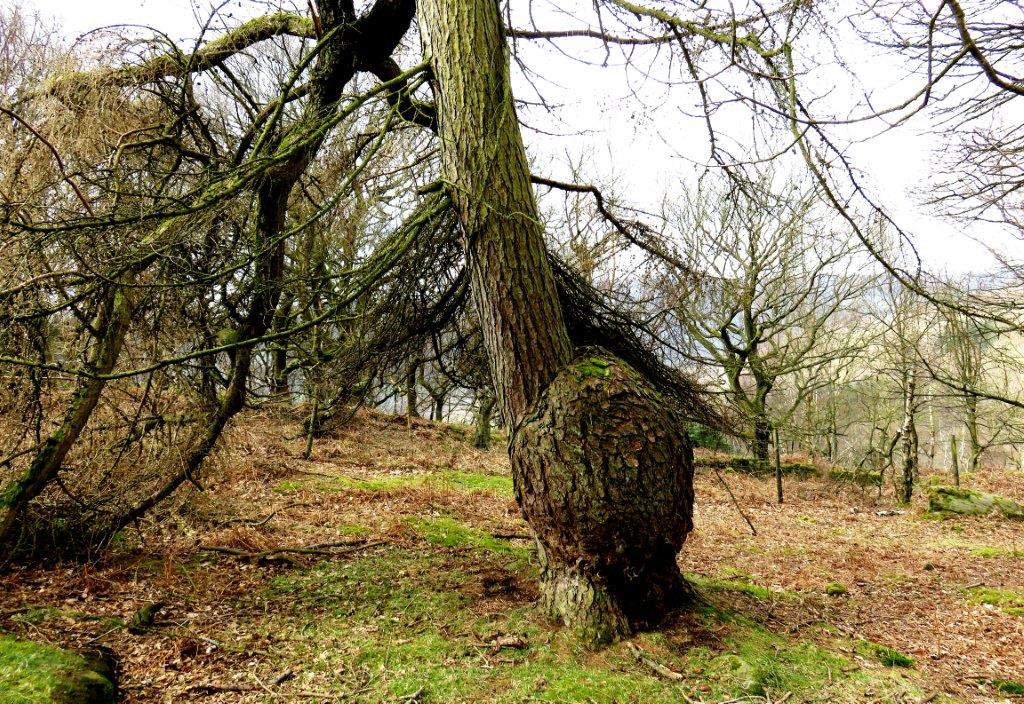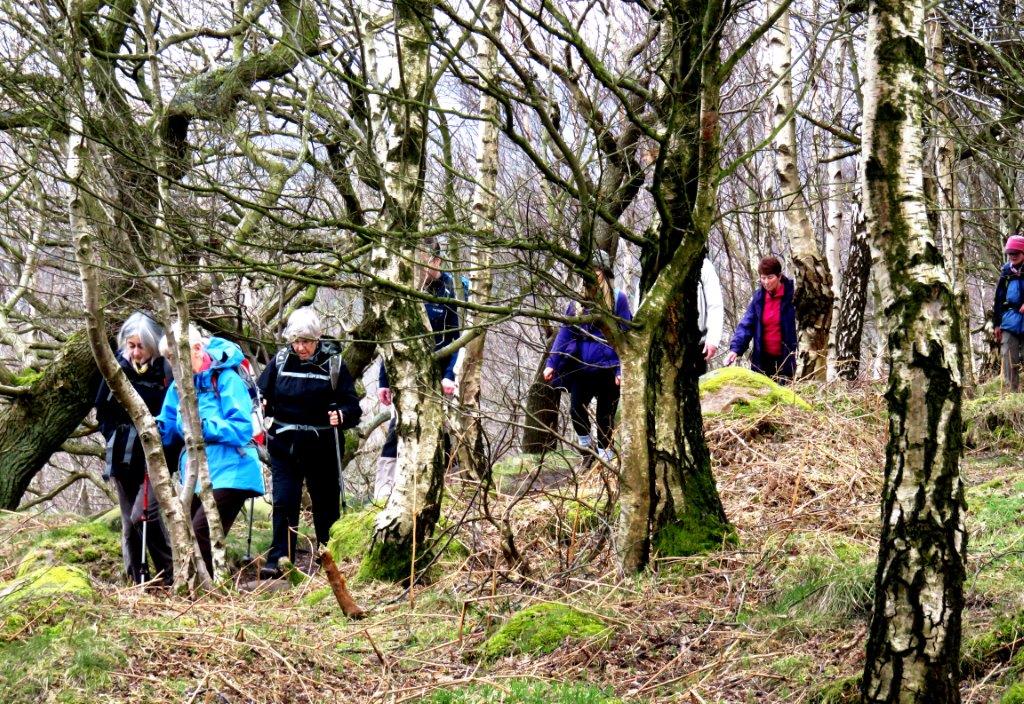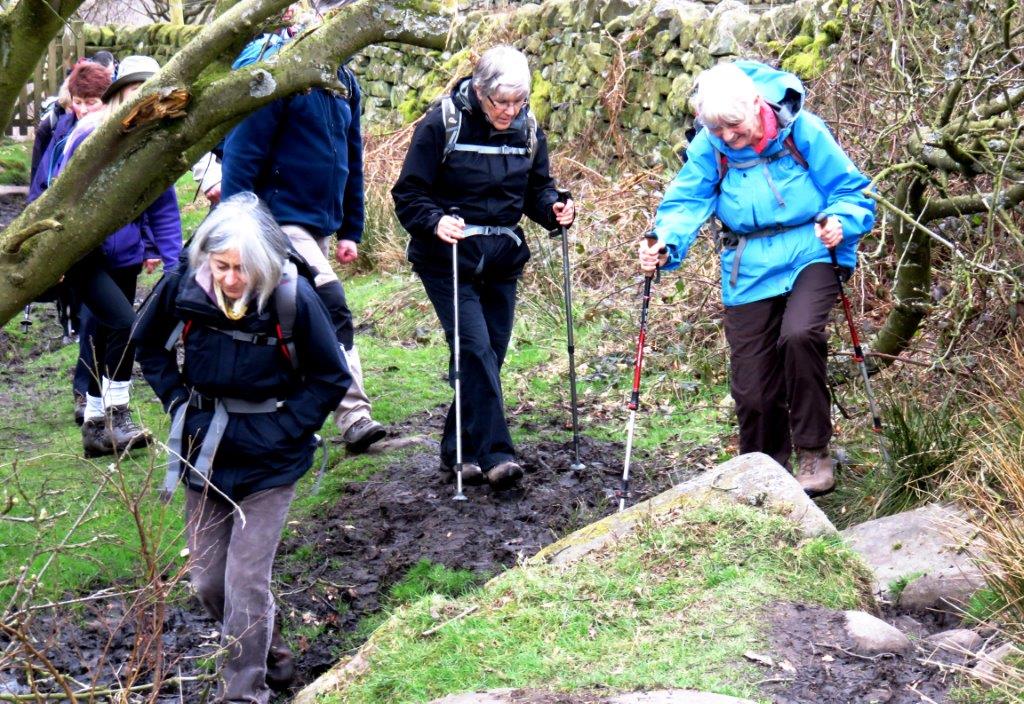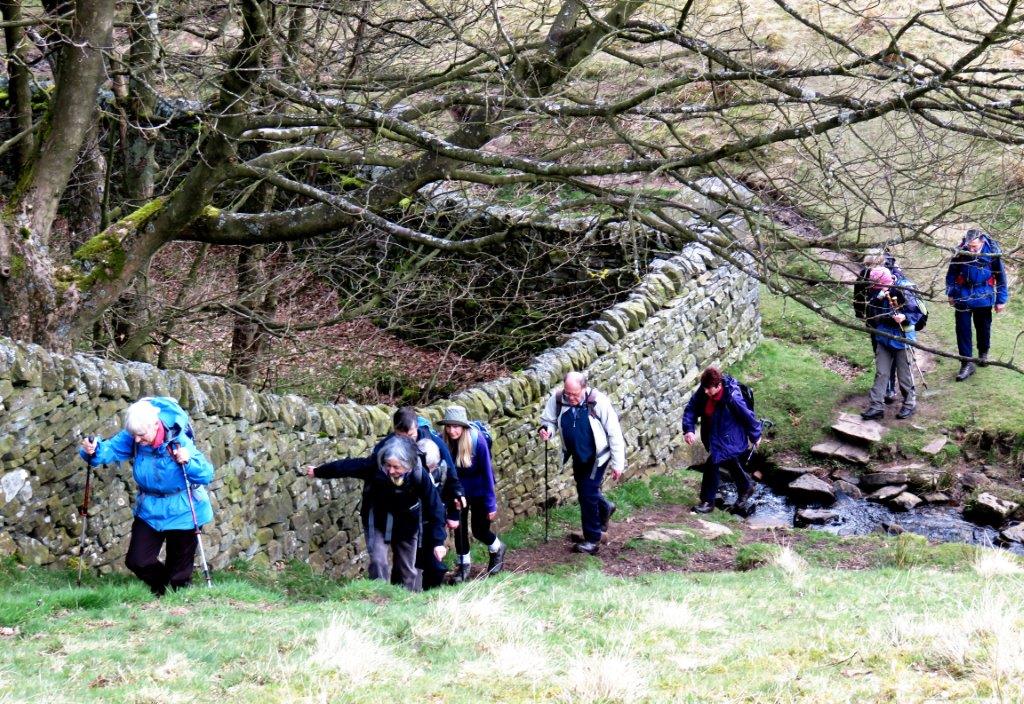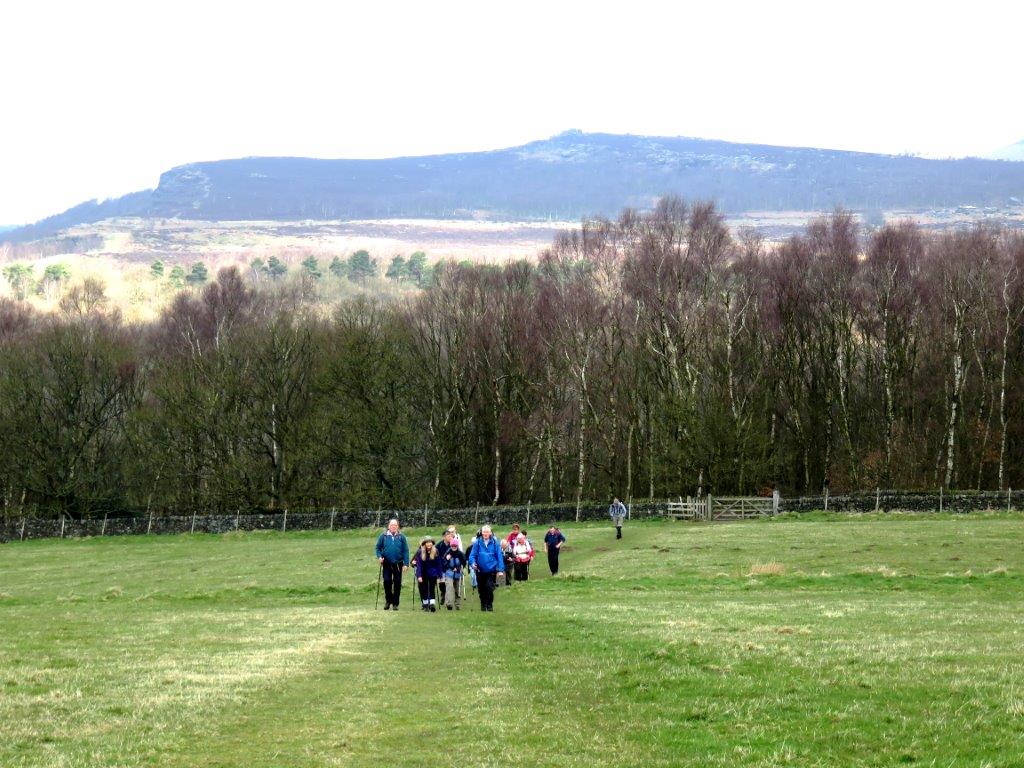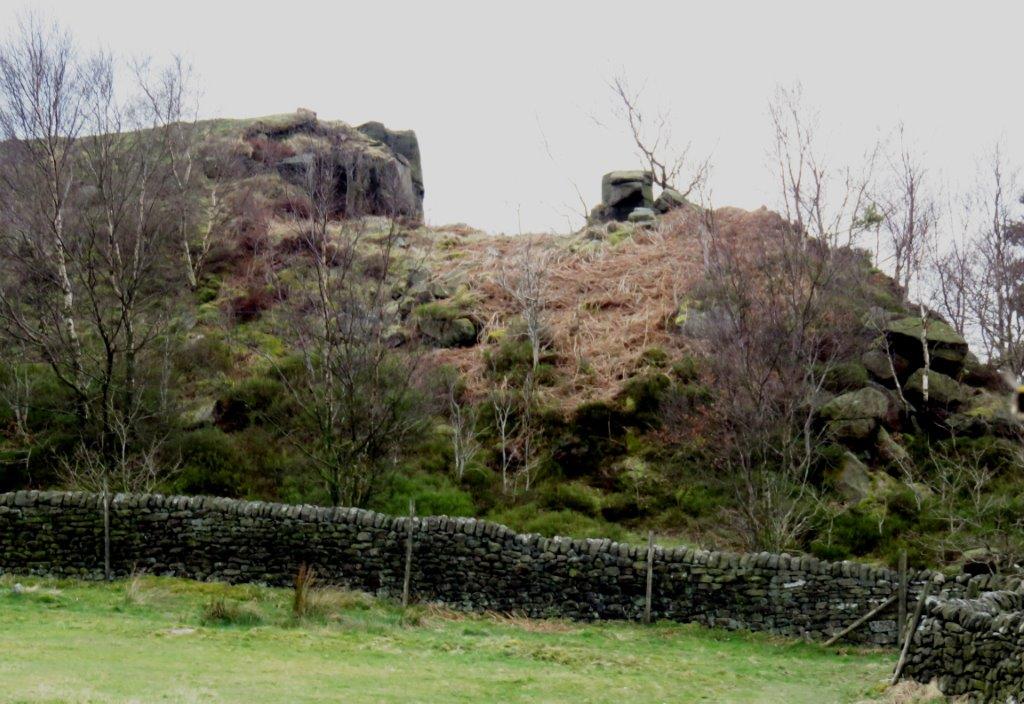 Tumbling Hill?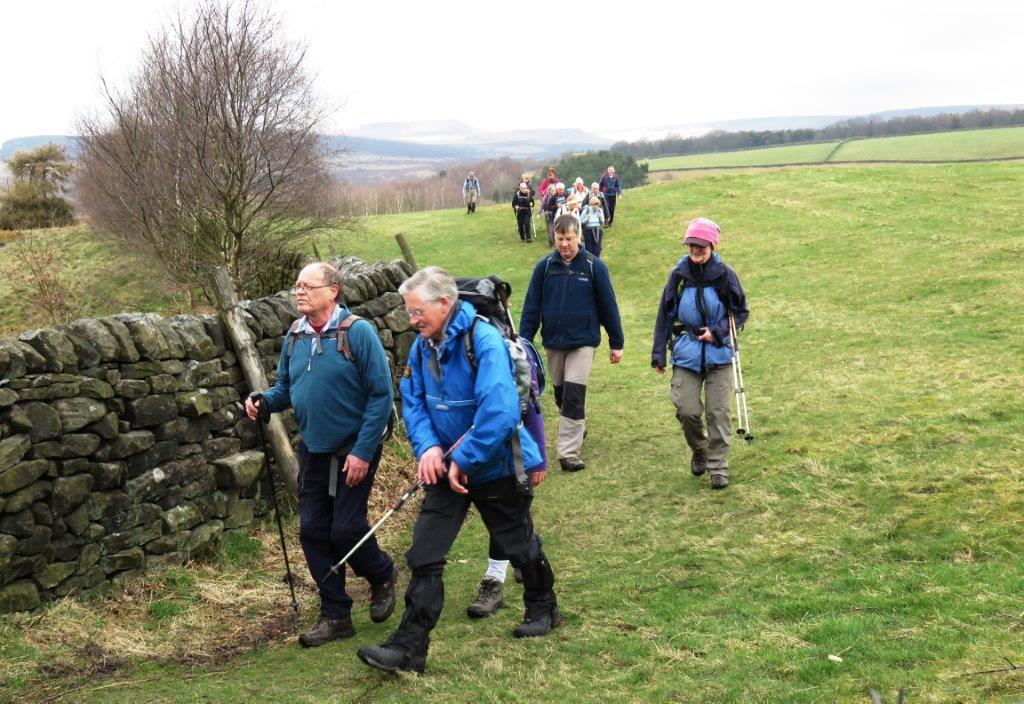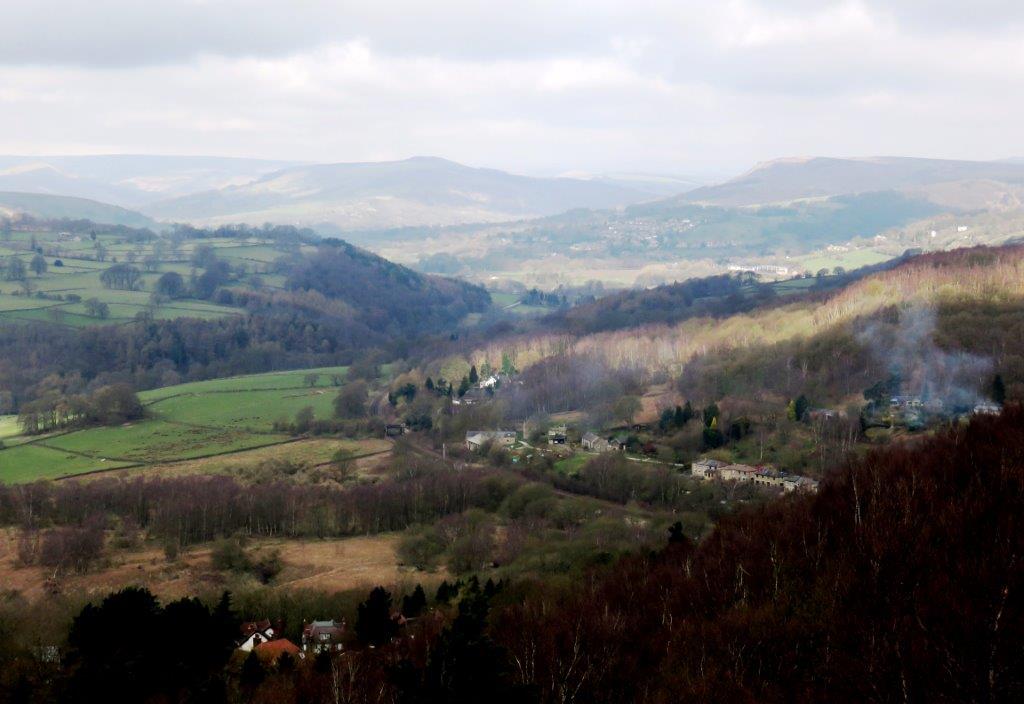 looking towards Winhill
Grindleford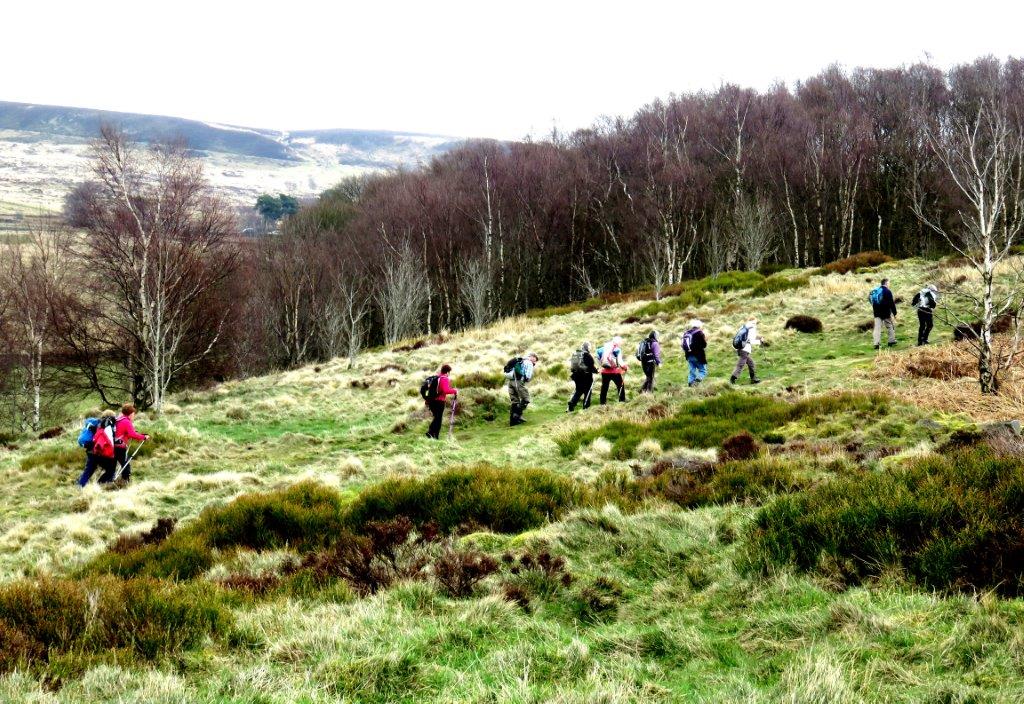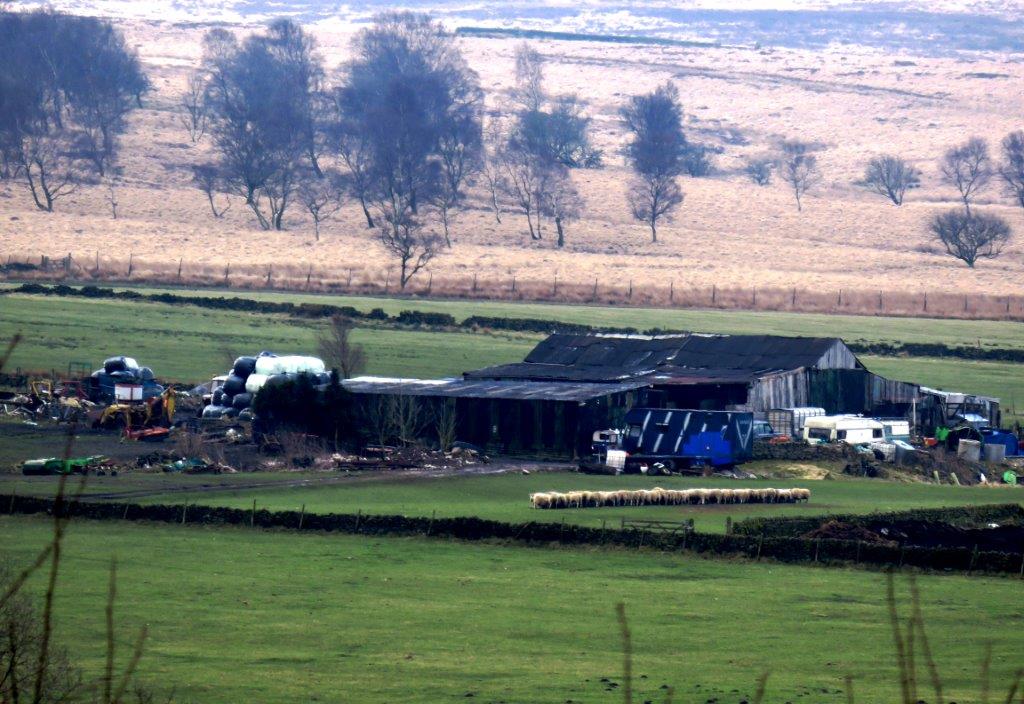 sheep lined up at trough feeding?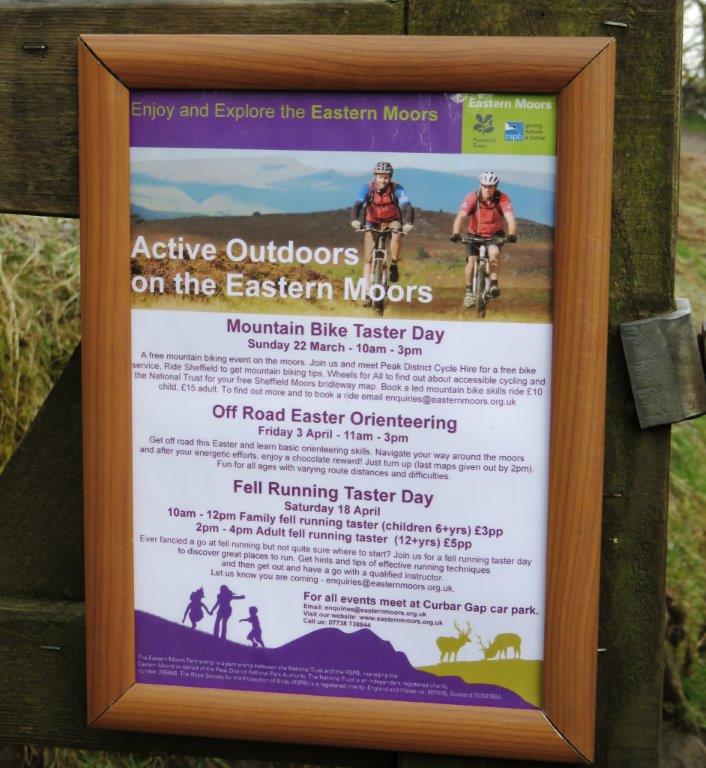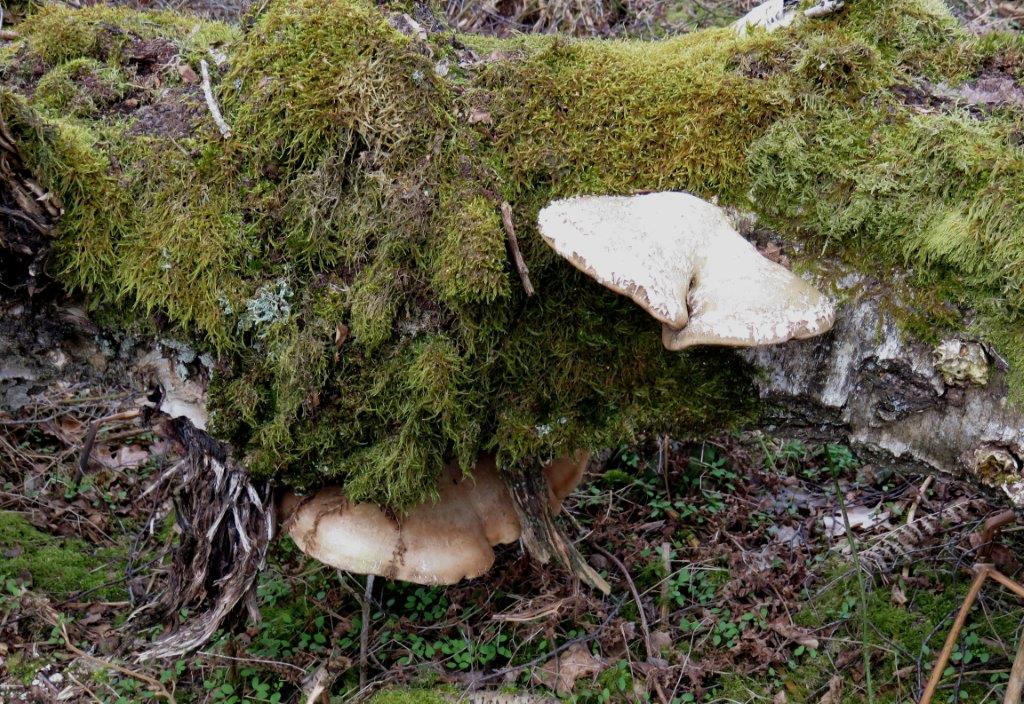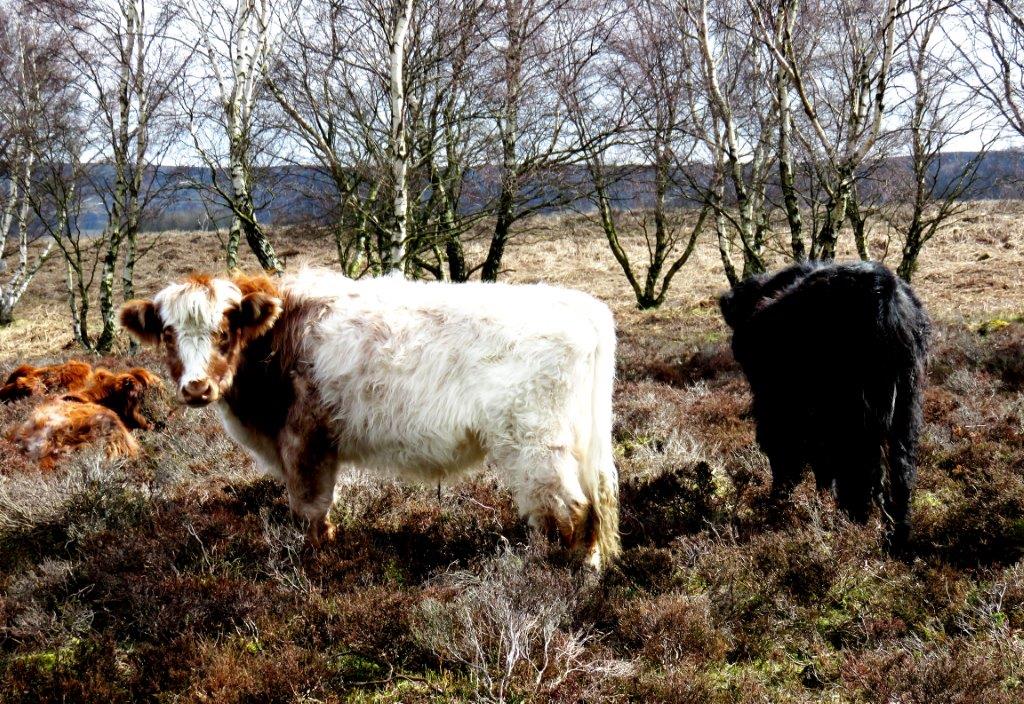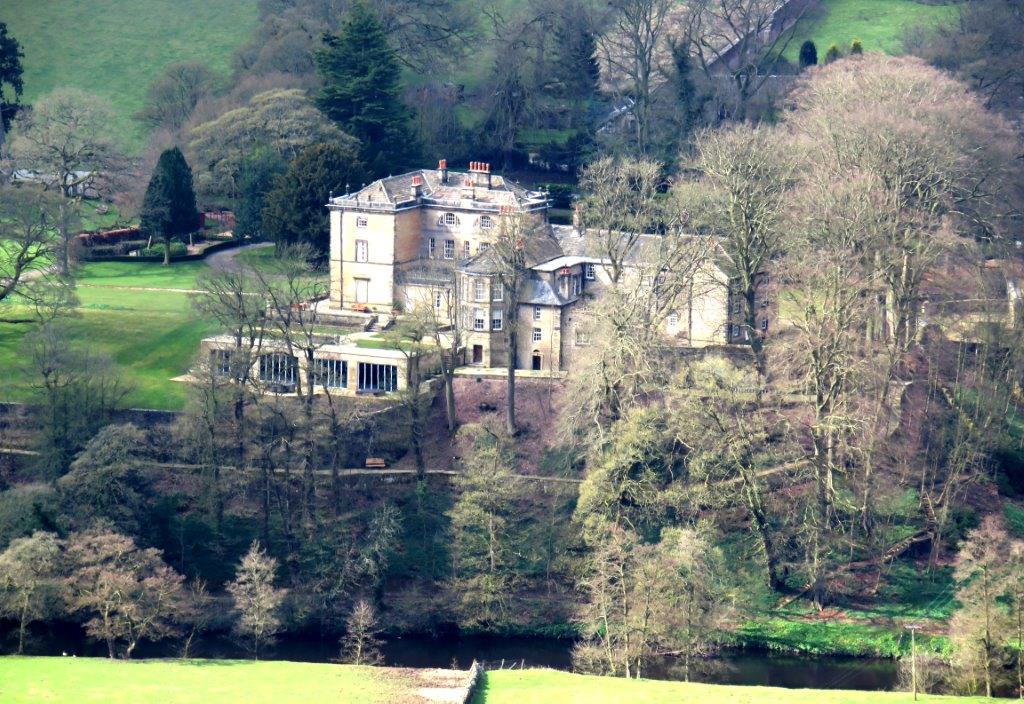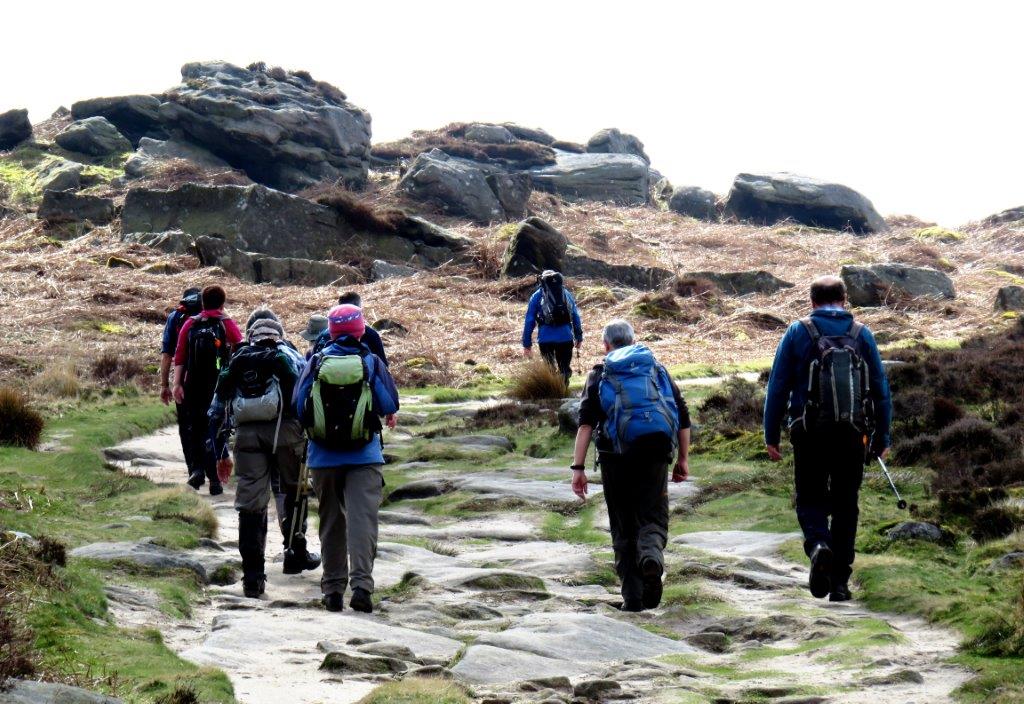 on Froggatt Edge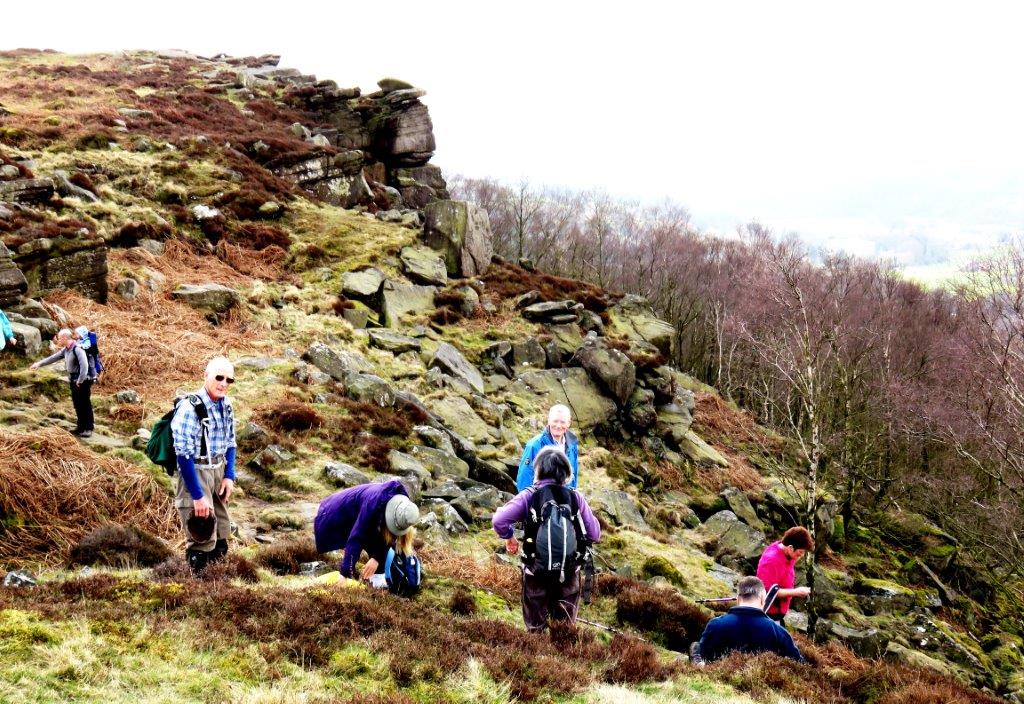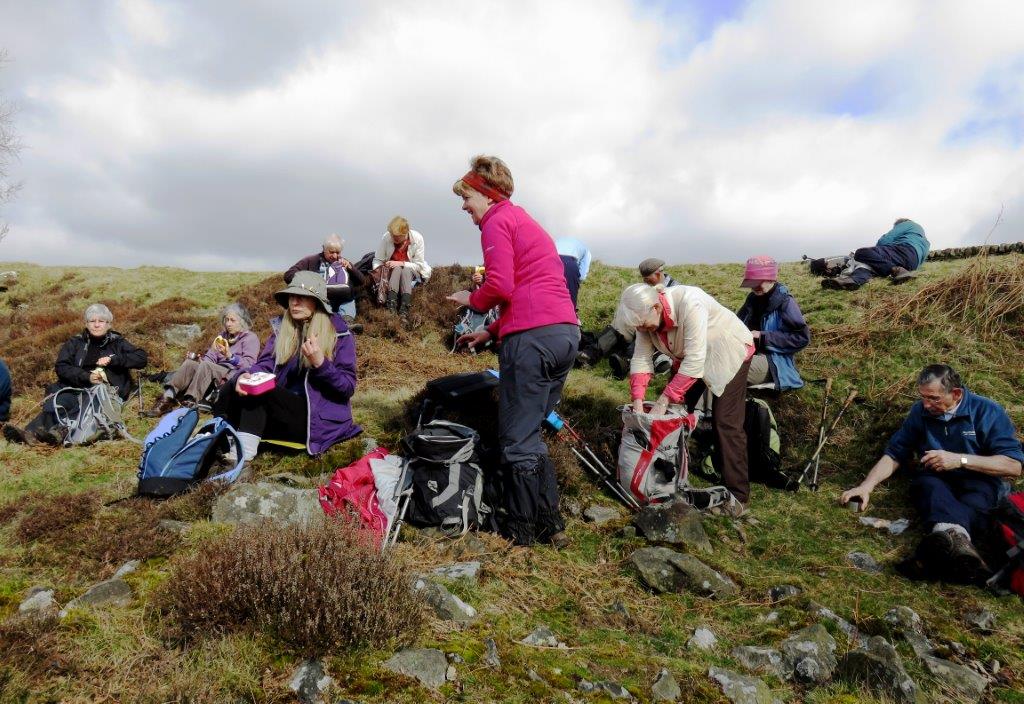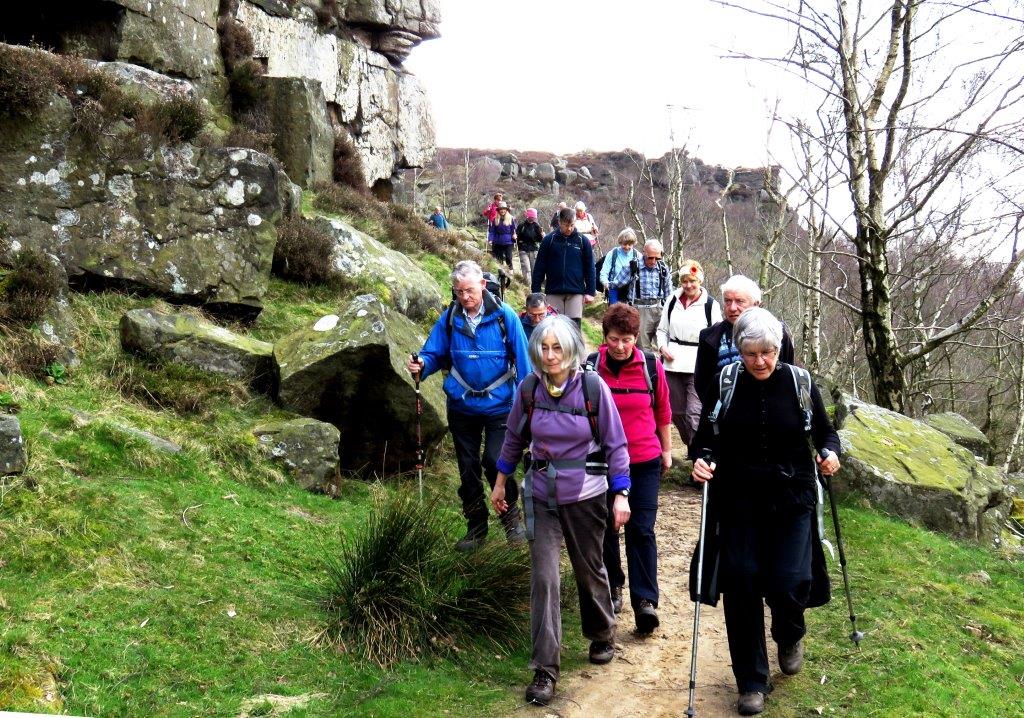 down from Froggatt Edge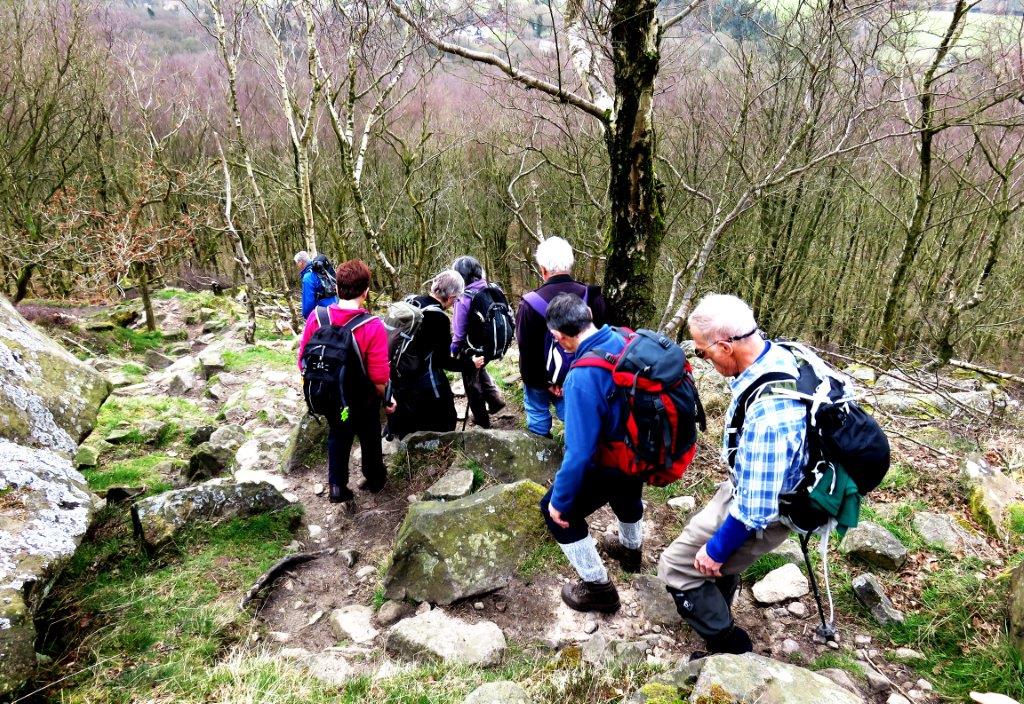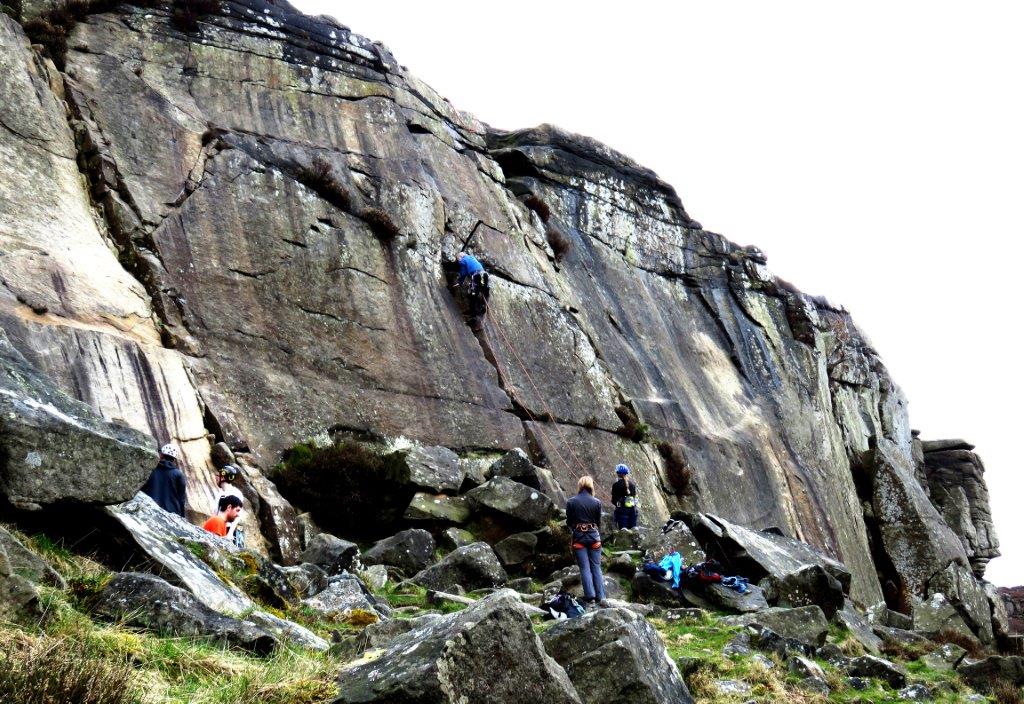 rock climbers on Froggatt Edge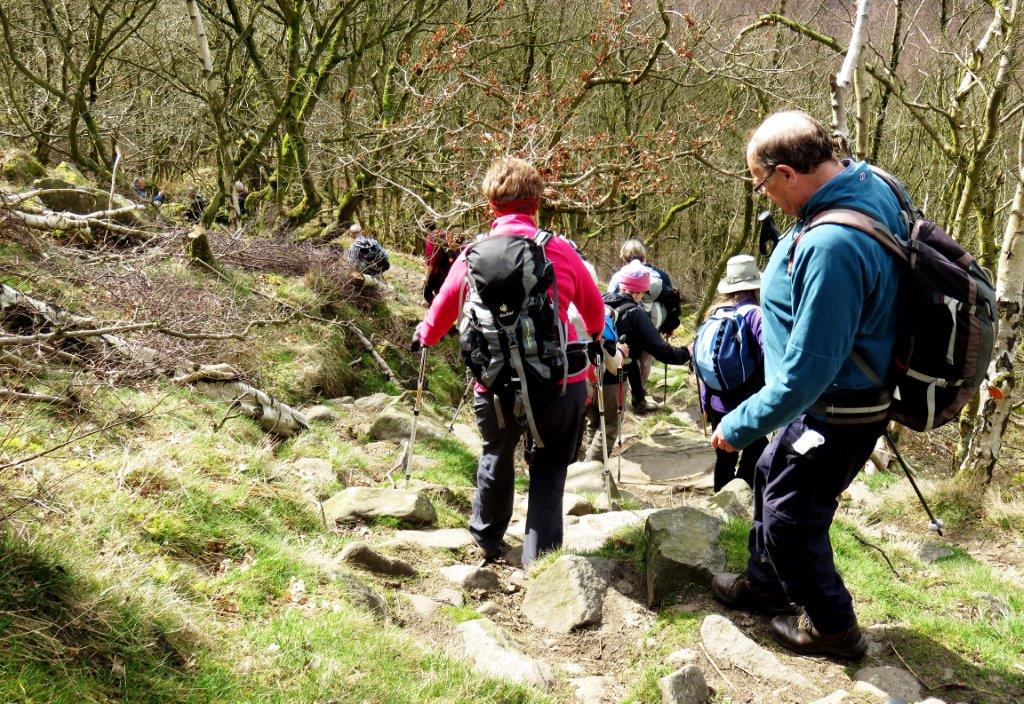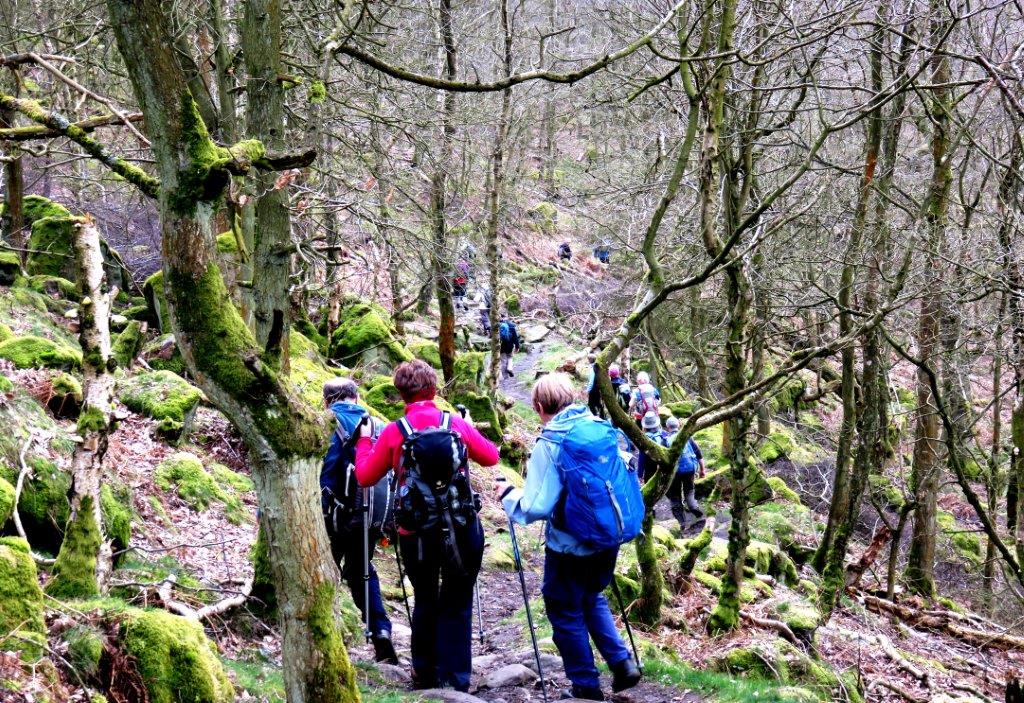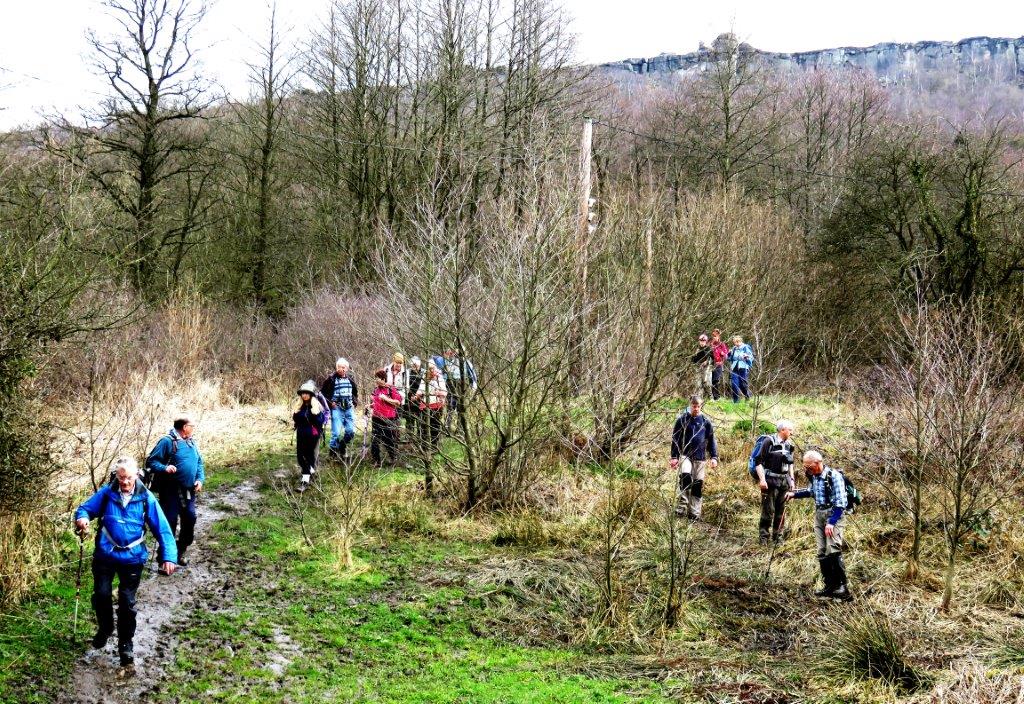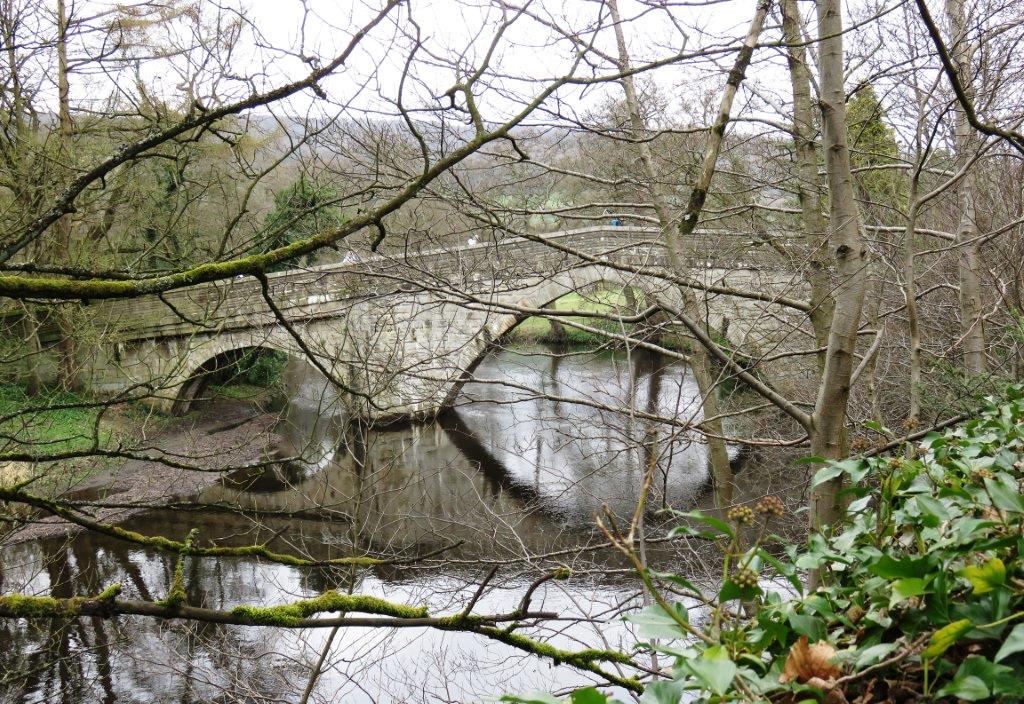 Froggatt Bridge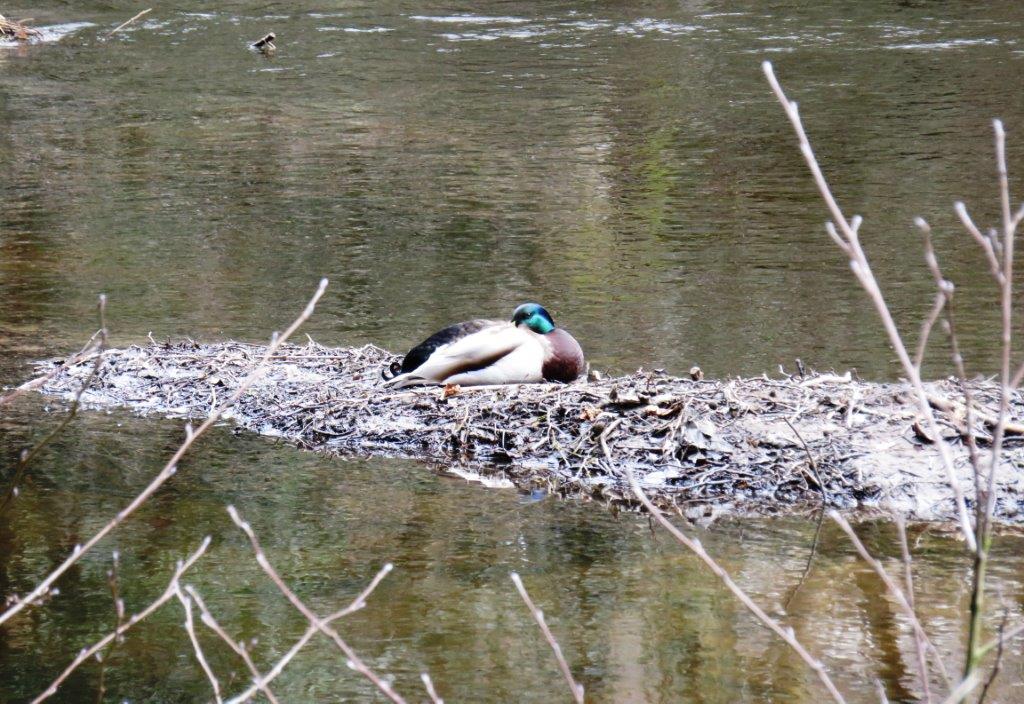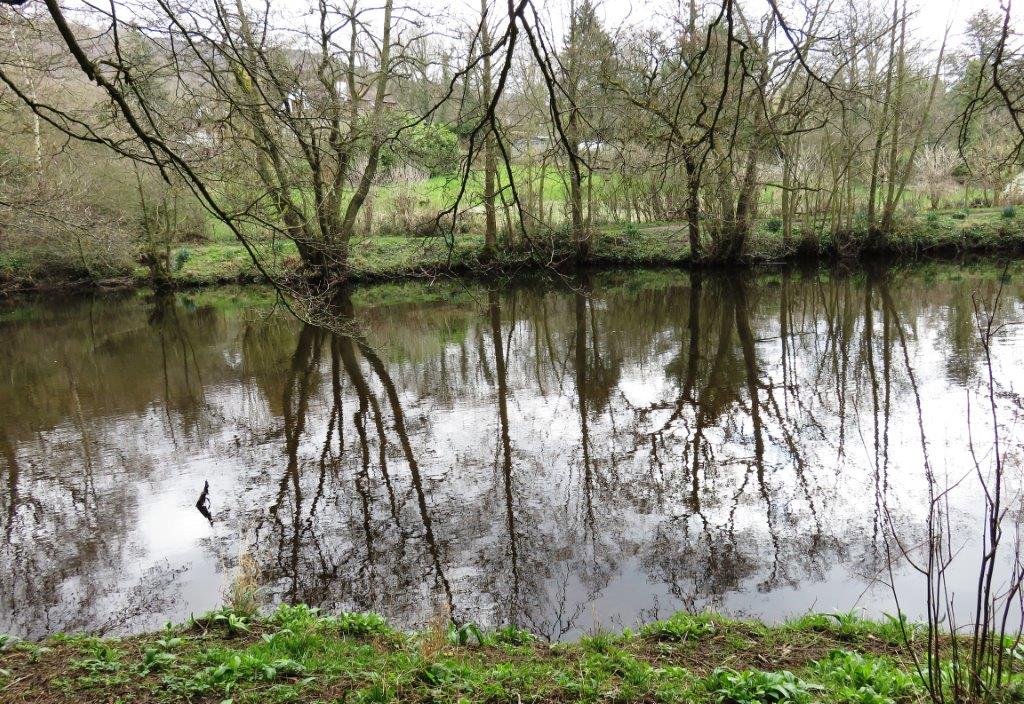 reflections in River Derwent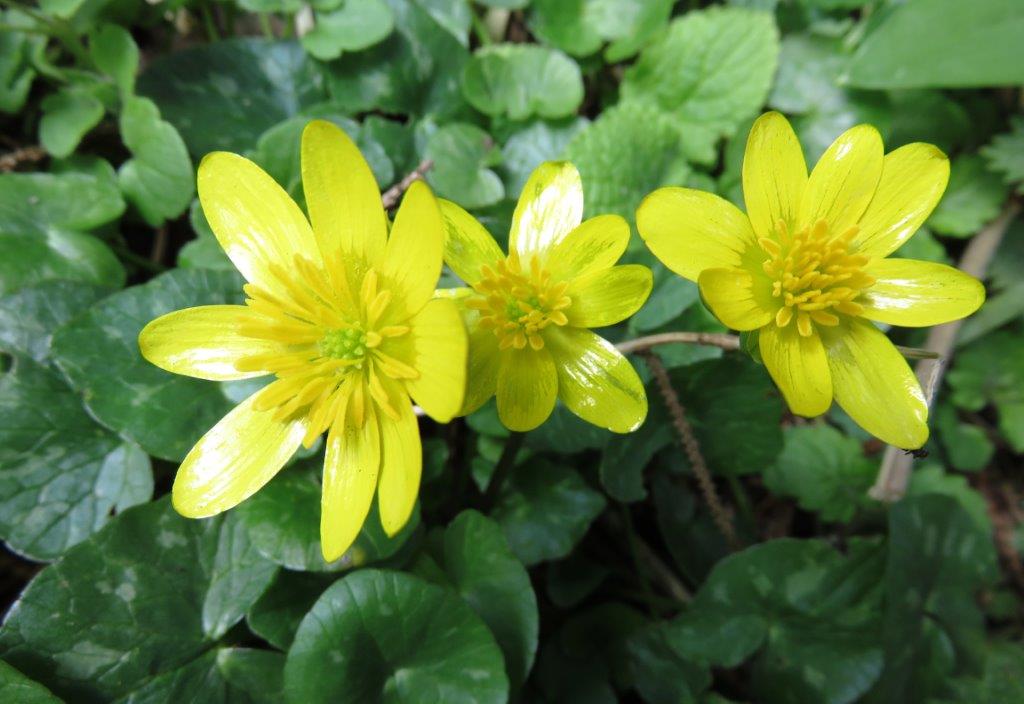 Lesser Celandine (Ranunculus Ficaria)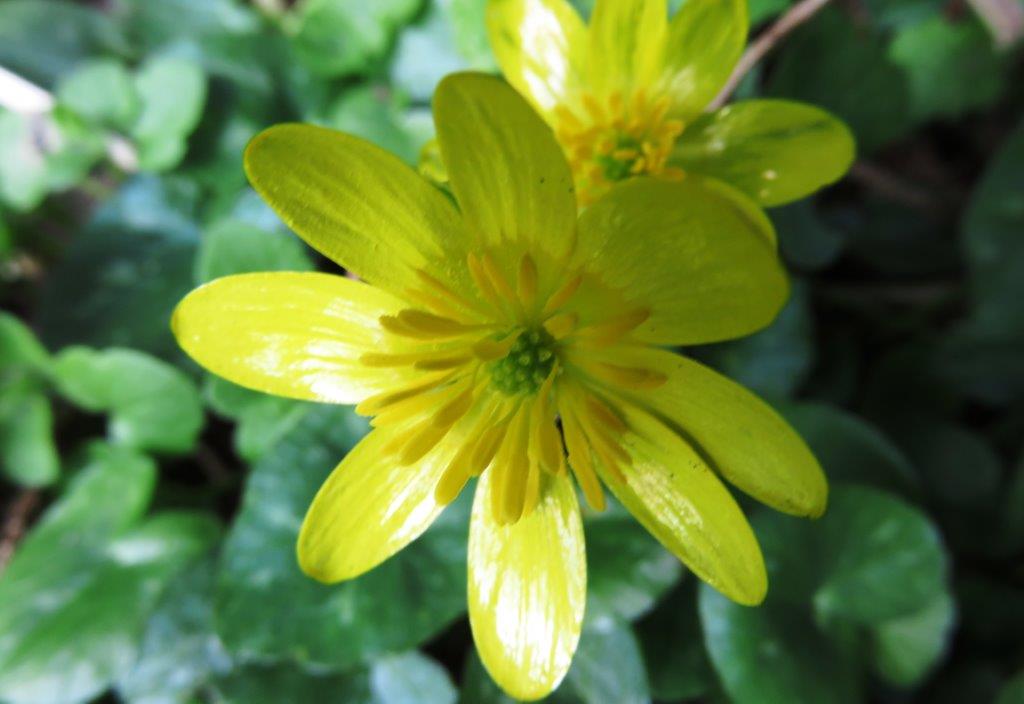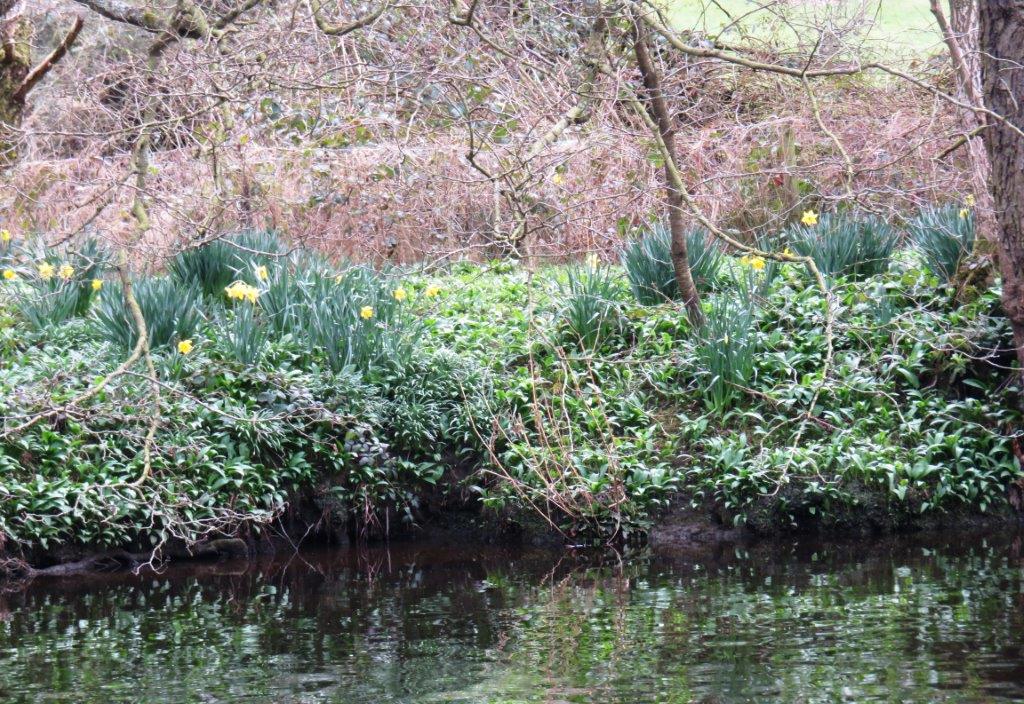 daffodils on river edge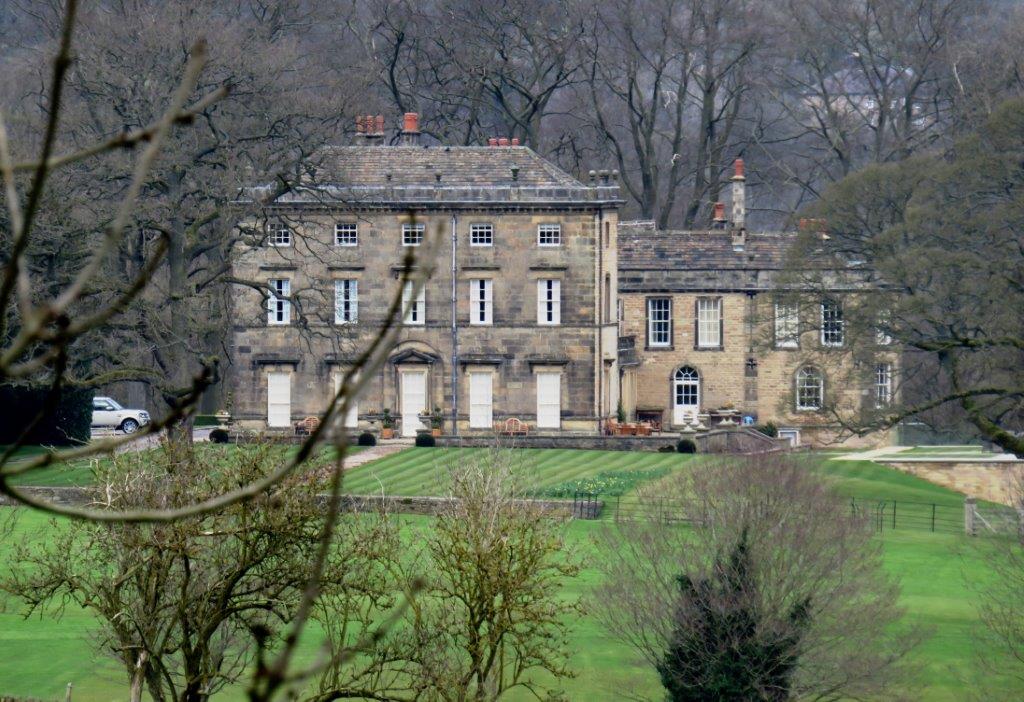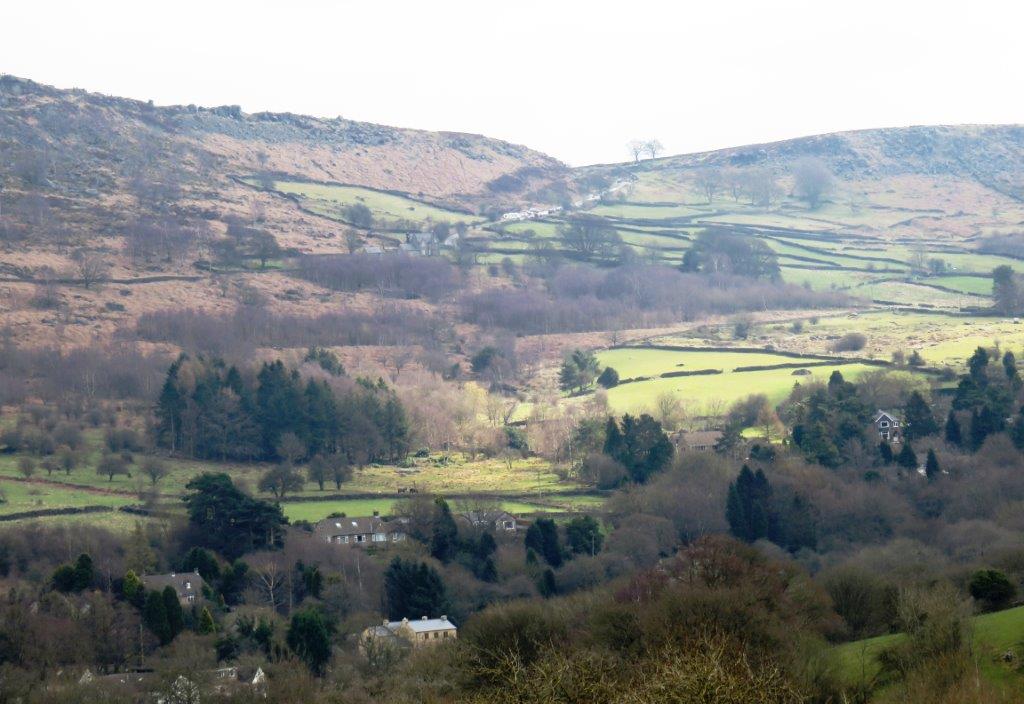 Curbar Gap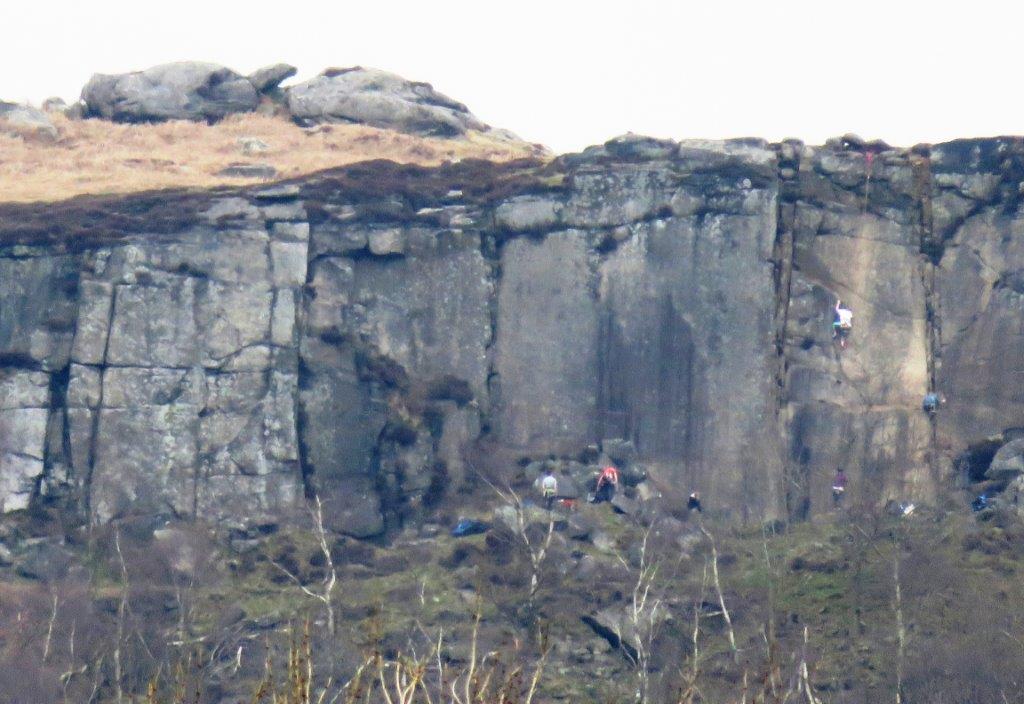 zoomed in on rock climbers across valley on Froggatt Edge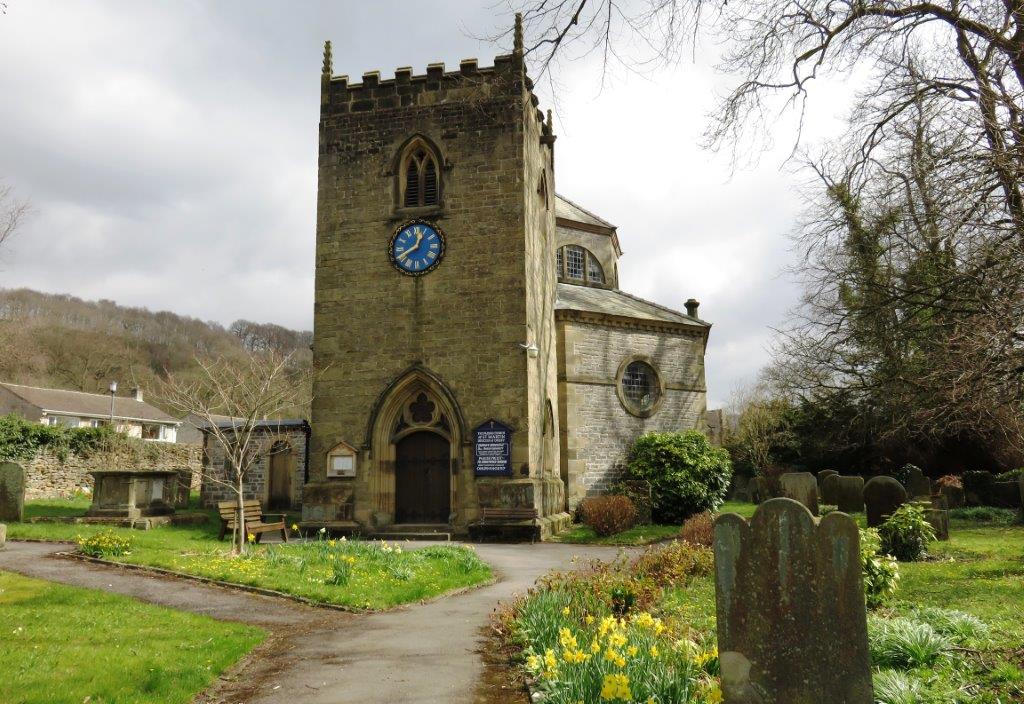 St Martin Church in Stoney Middleton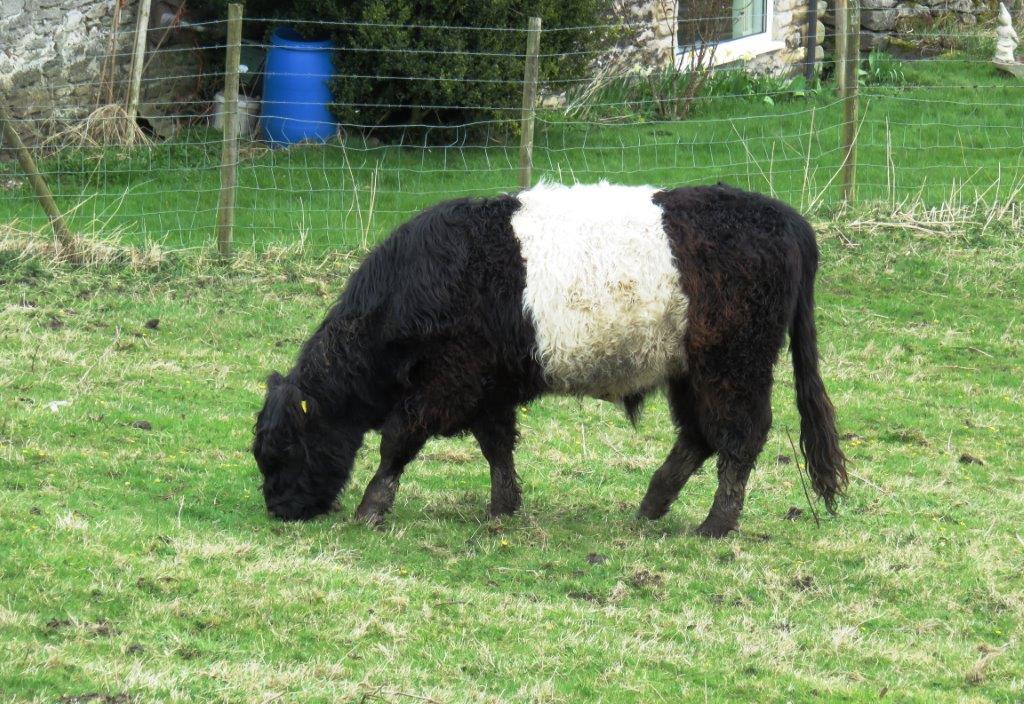 Belted Galloway
Primrose (primula vulgaris)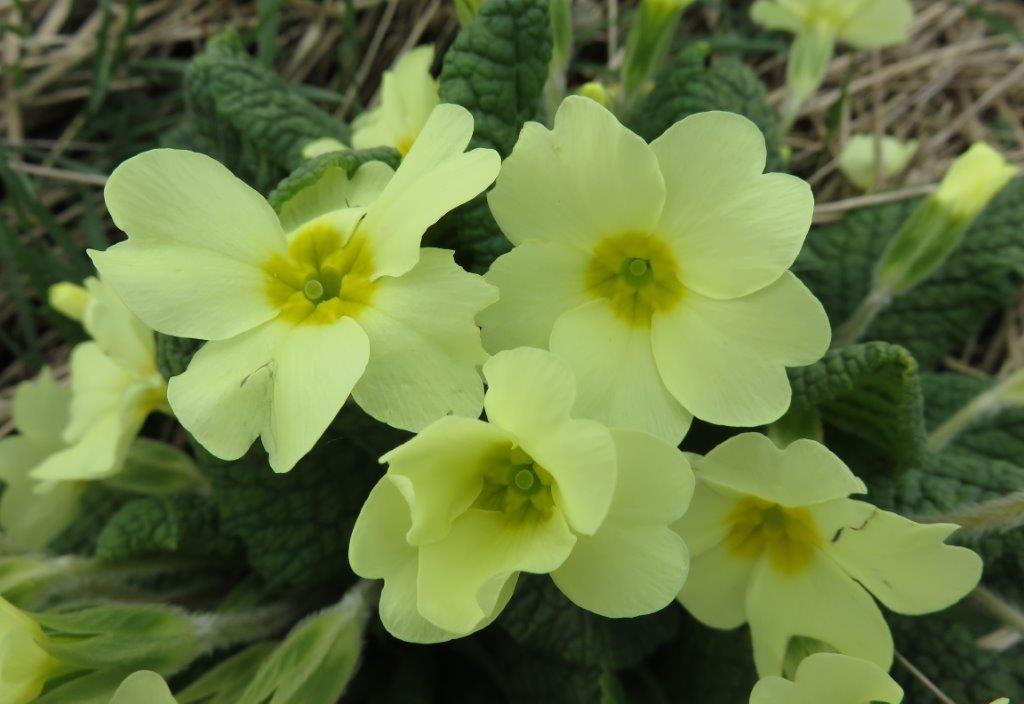 down to Coombs Dale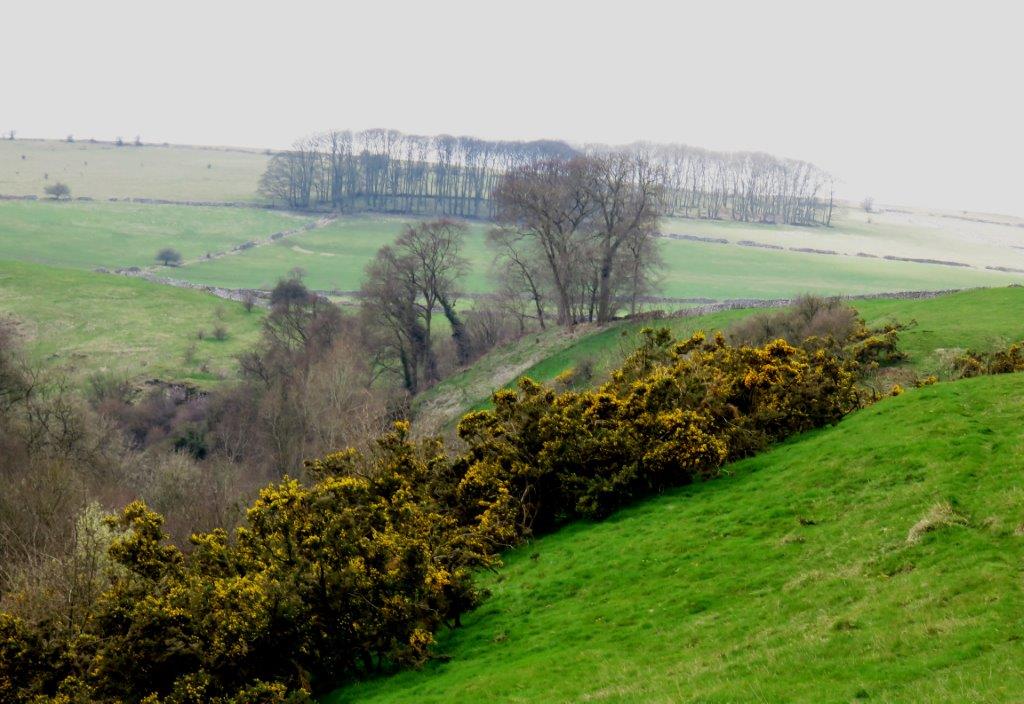 Common Gorse (Ulex europaeus?)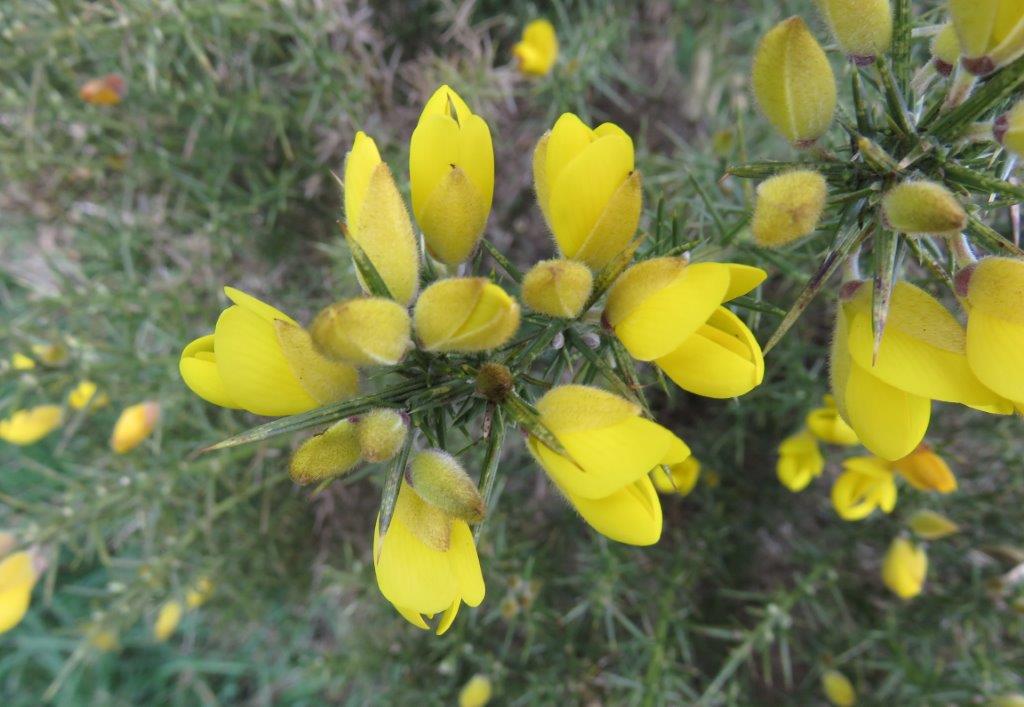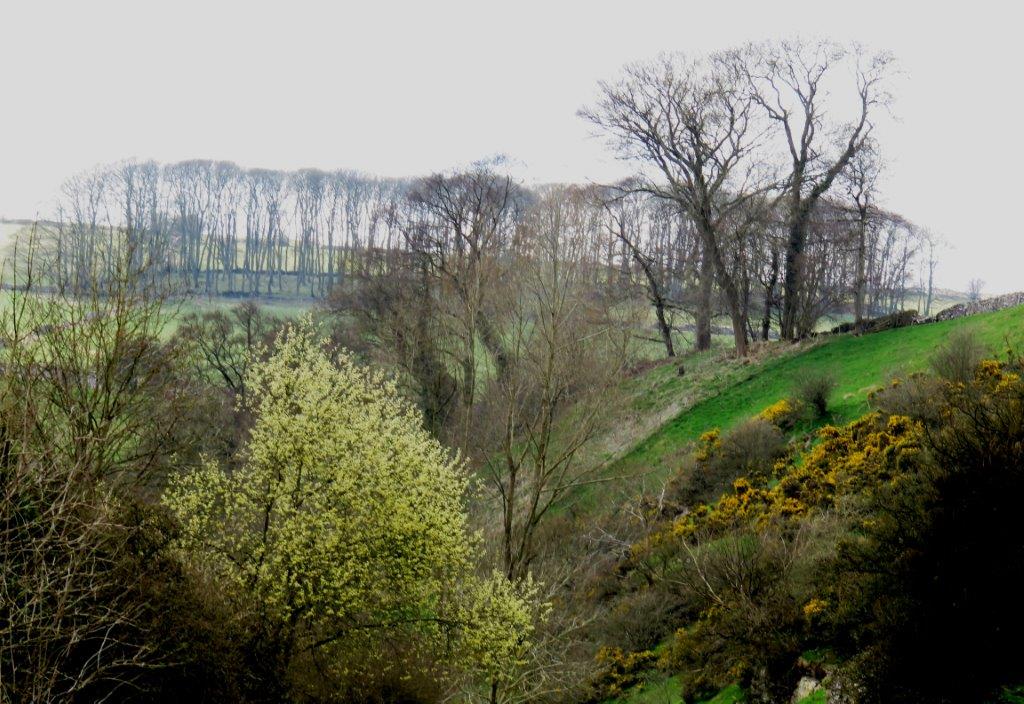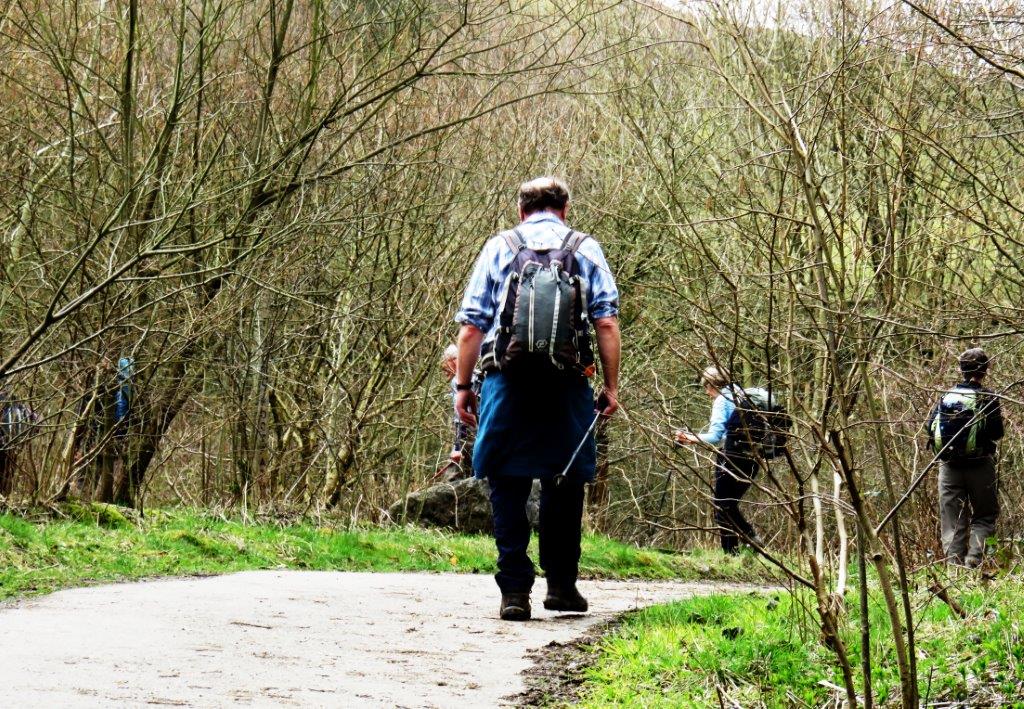 turning off Coombs Dale to top of Longstone Edge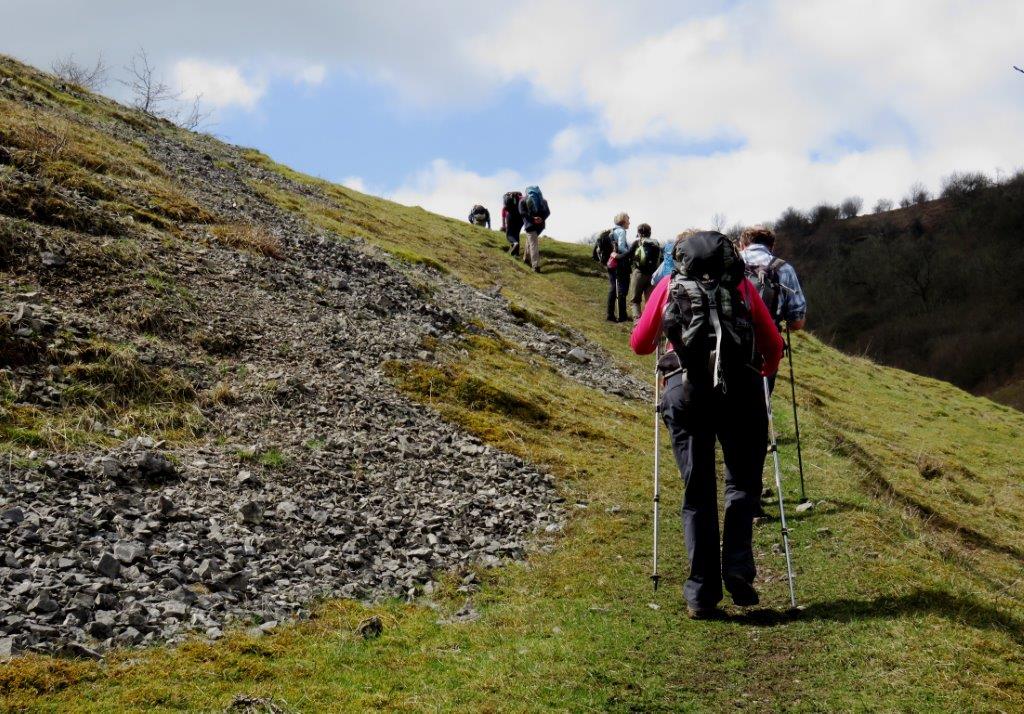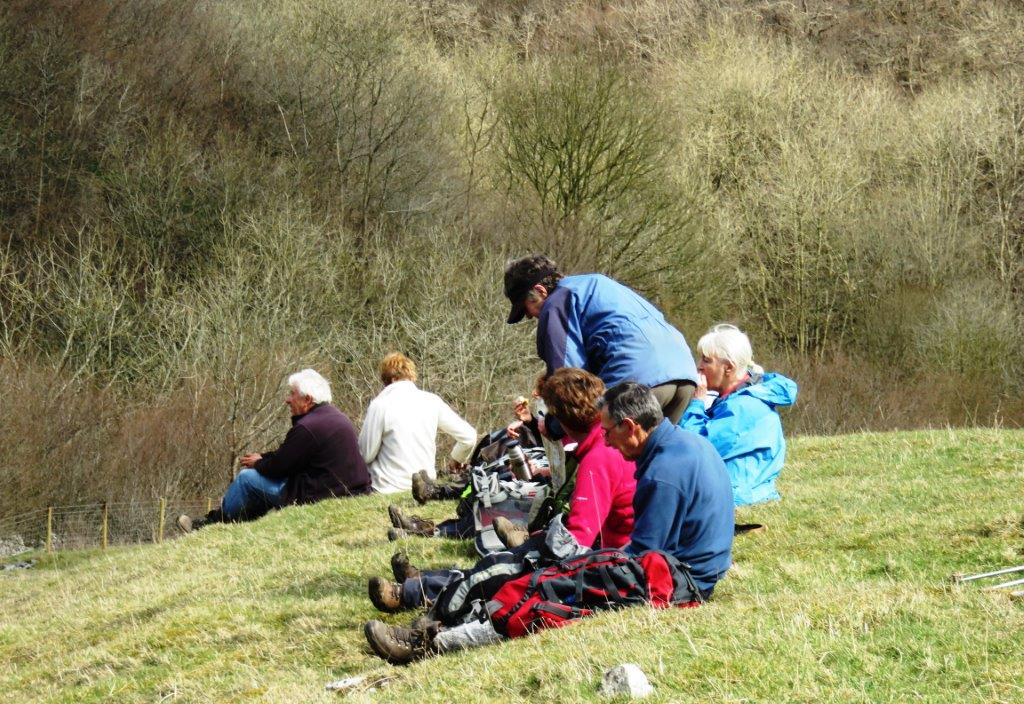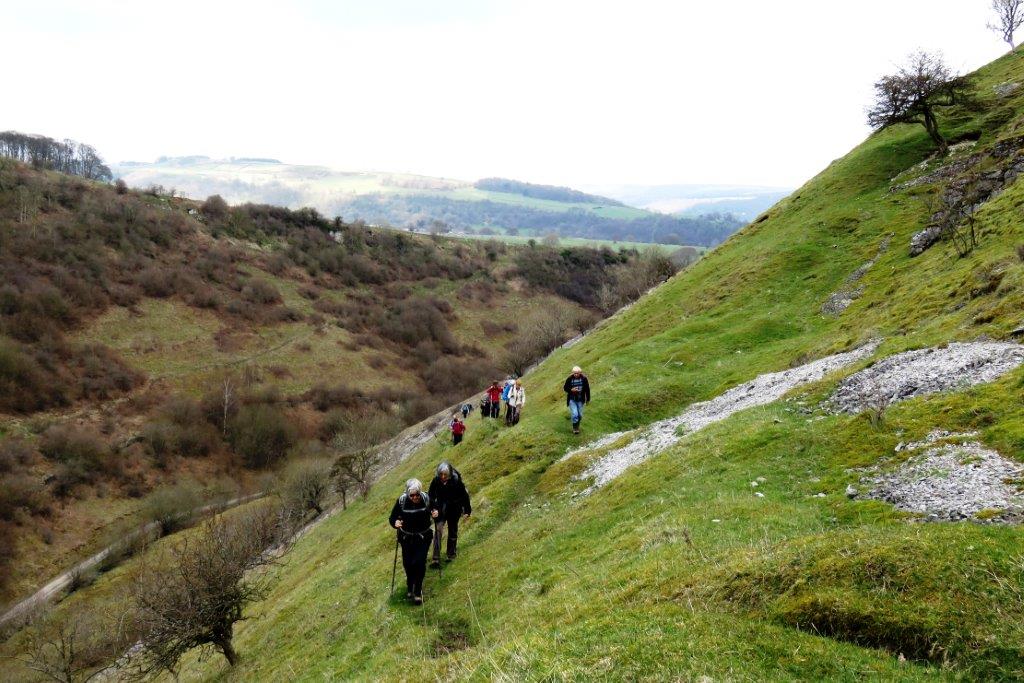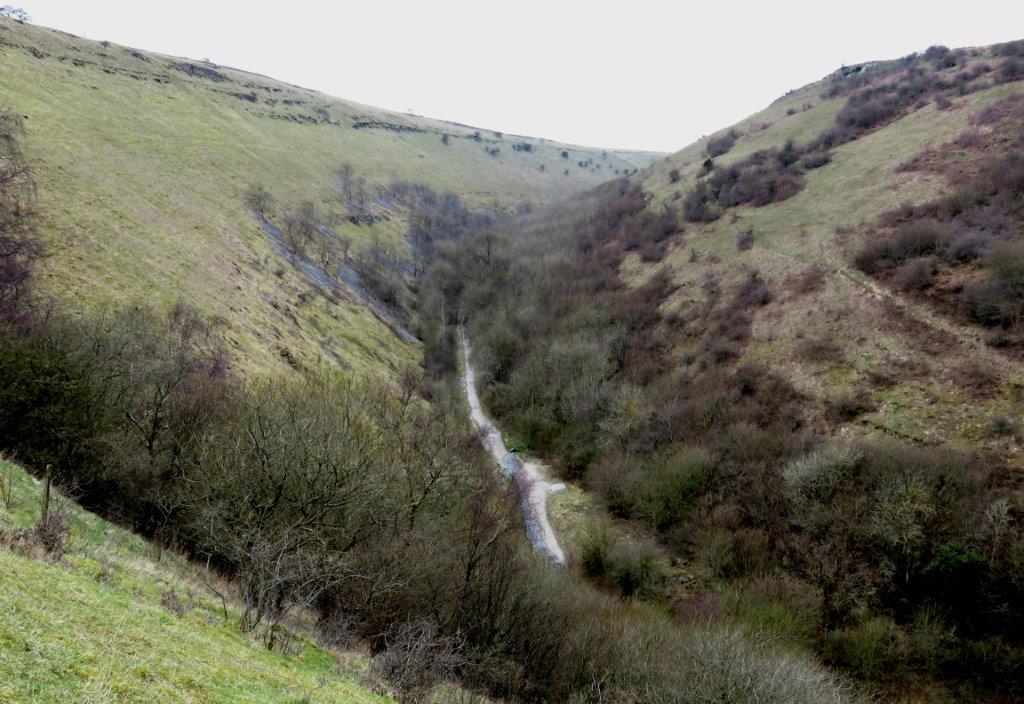 Coombs Dale below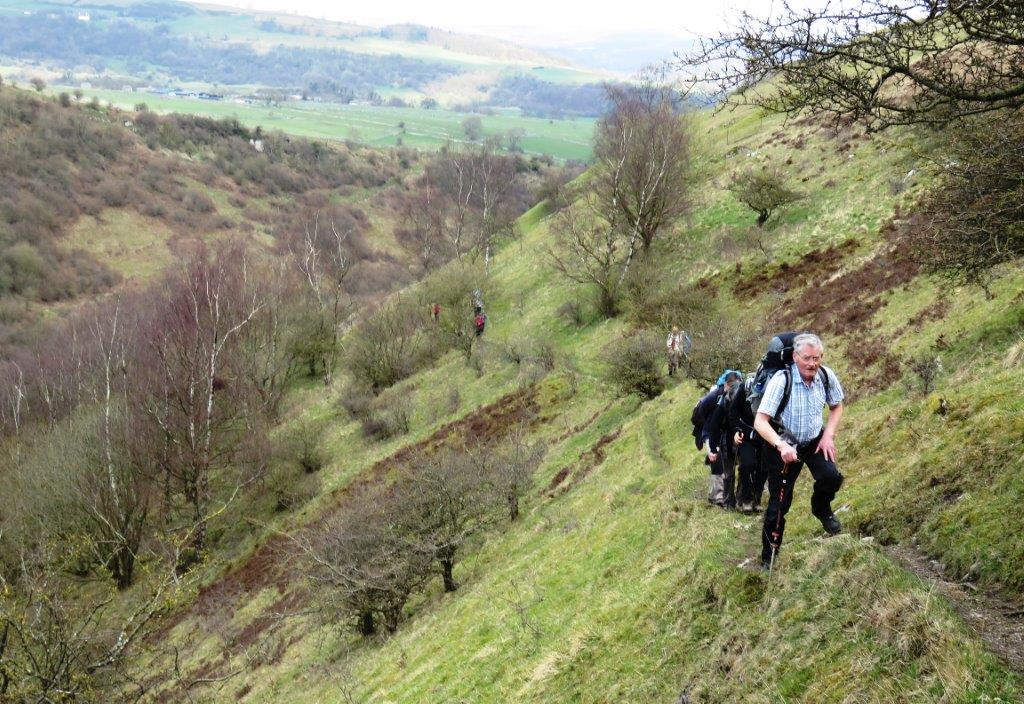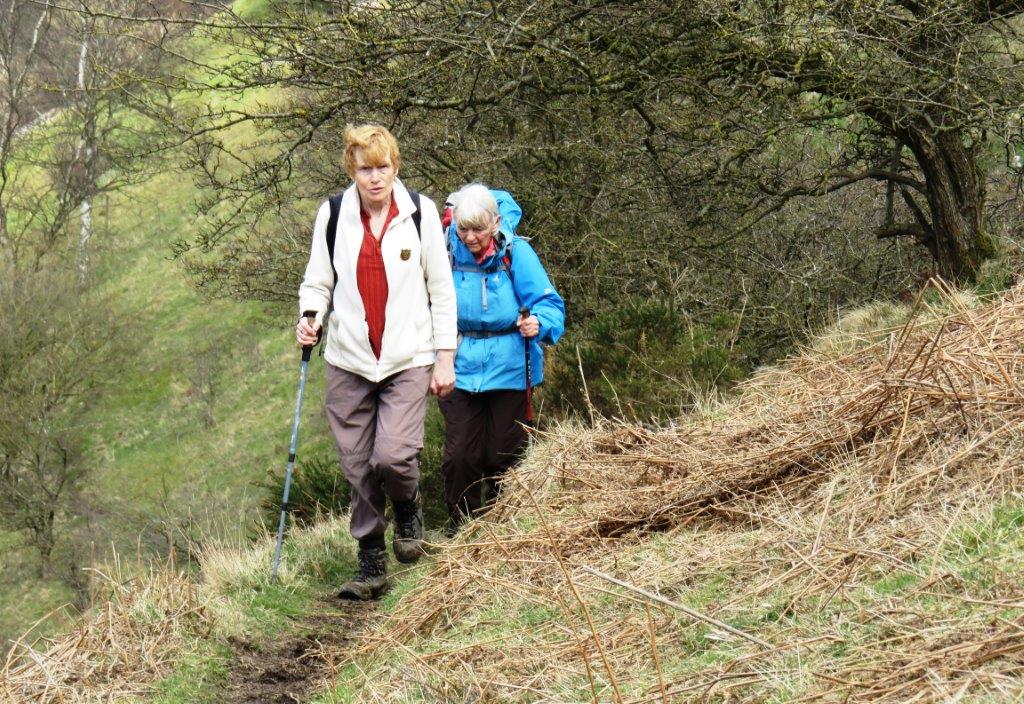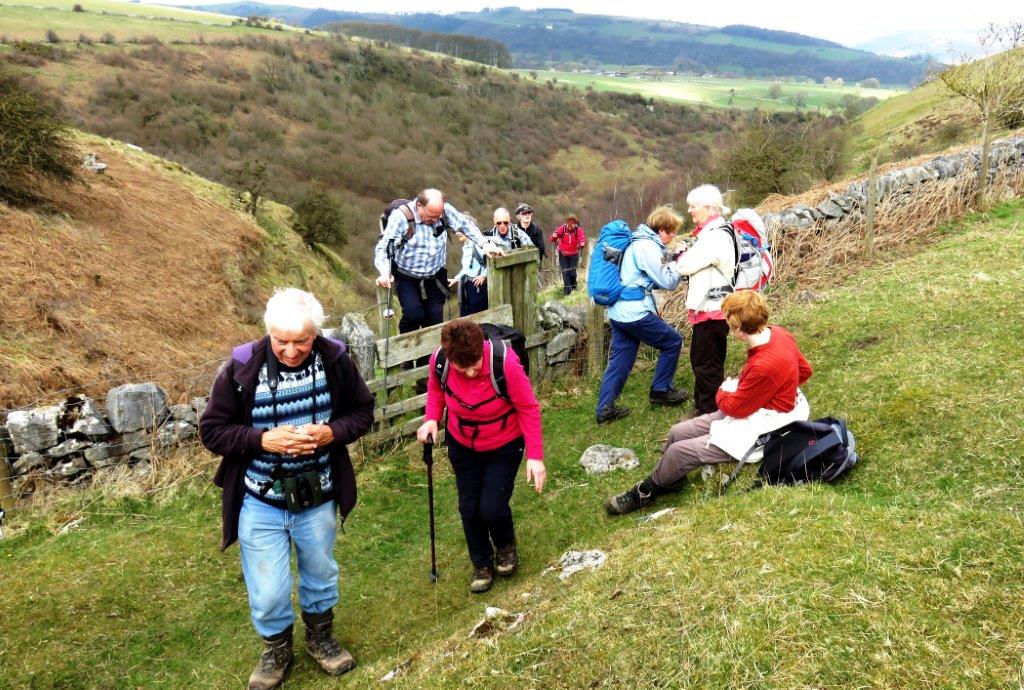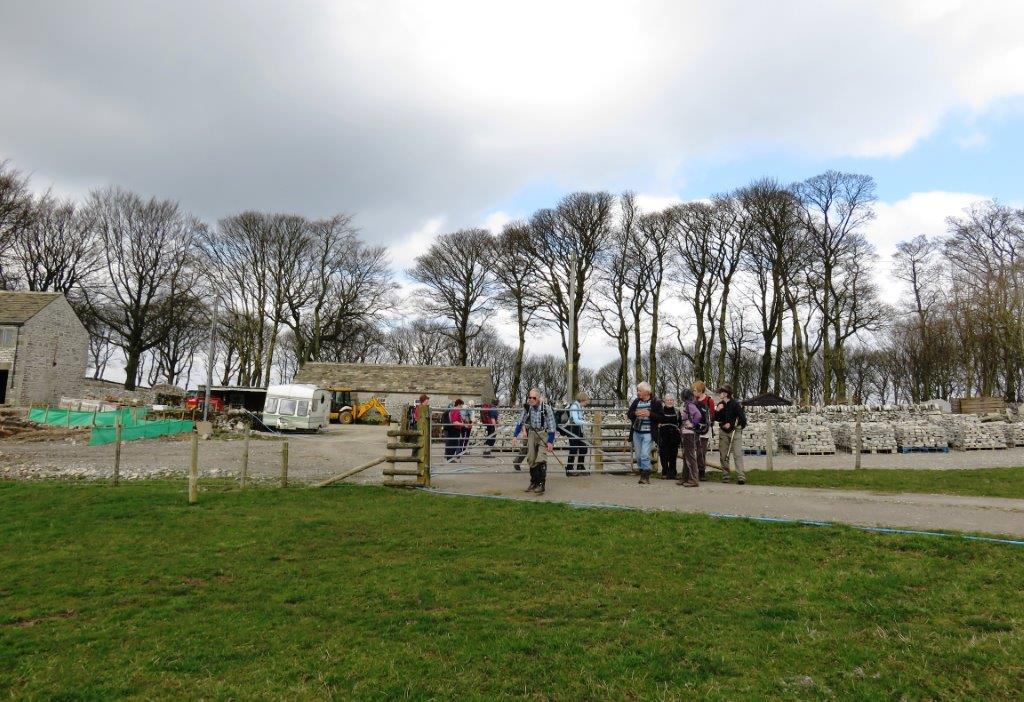 Bleaklow Farm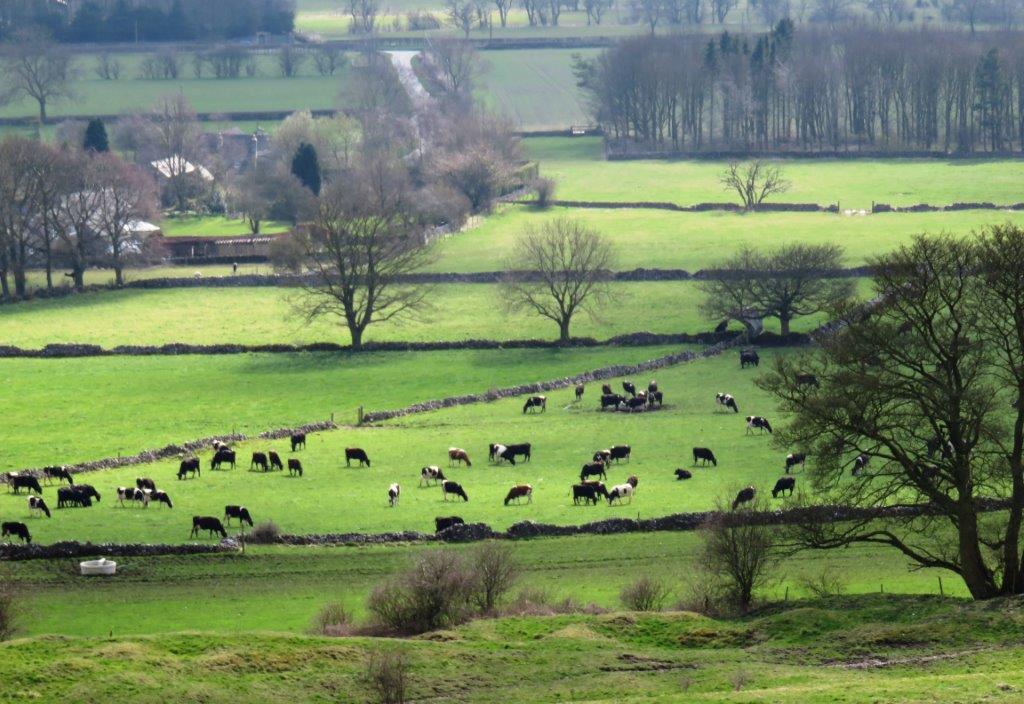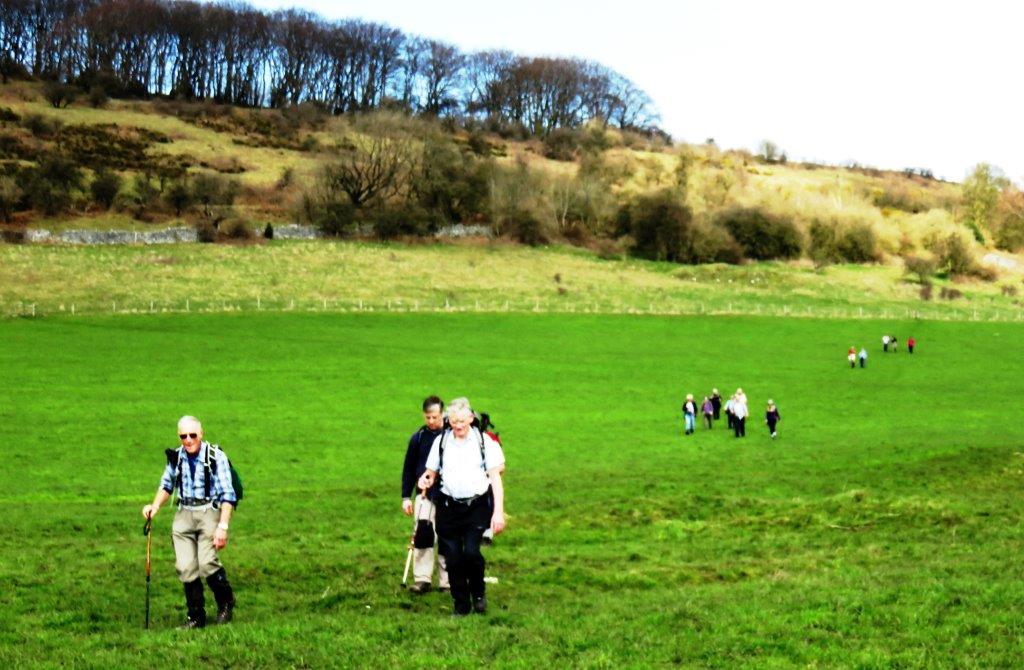 descending toward Great Longstone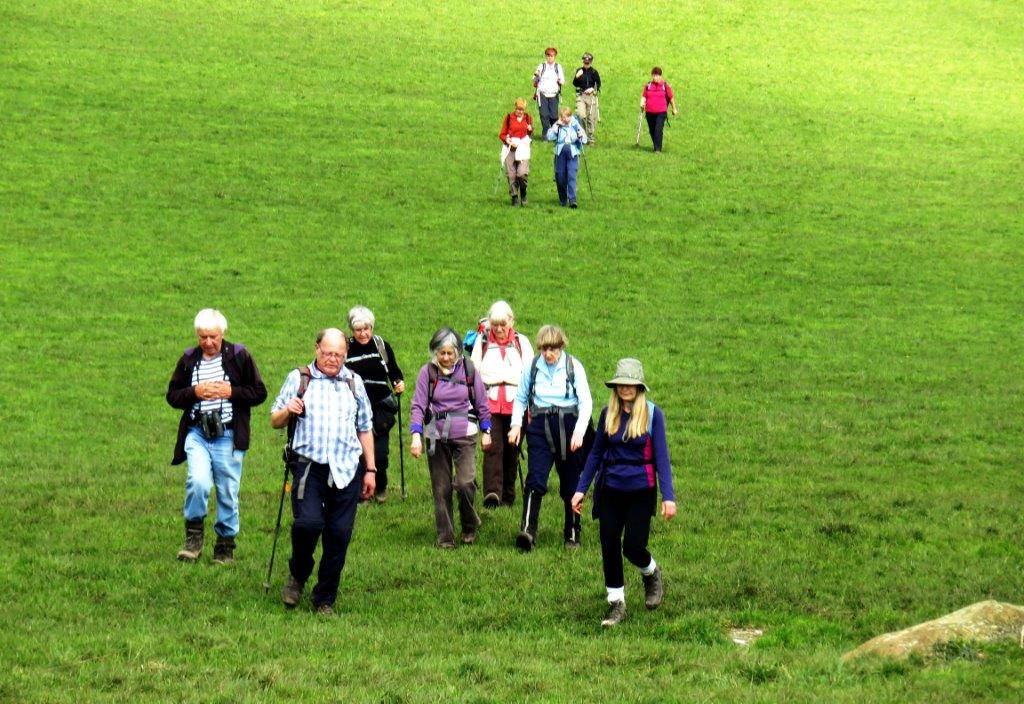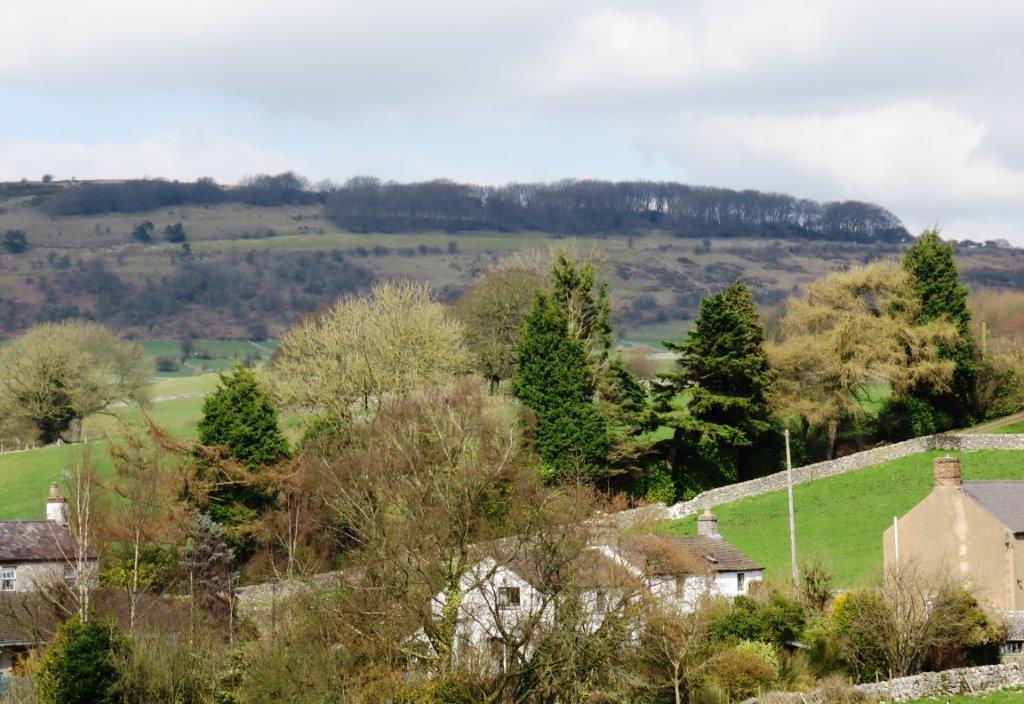 a view back at Longstone Edge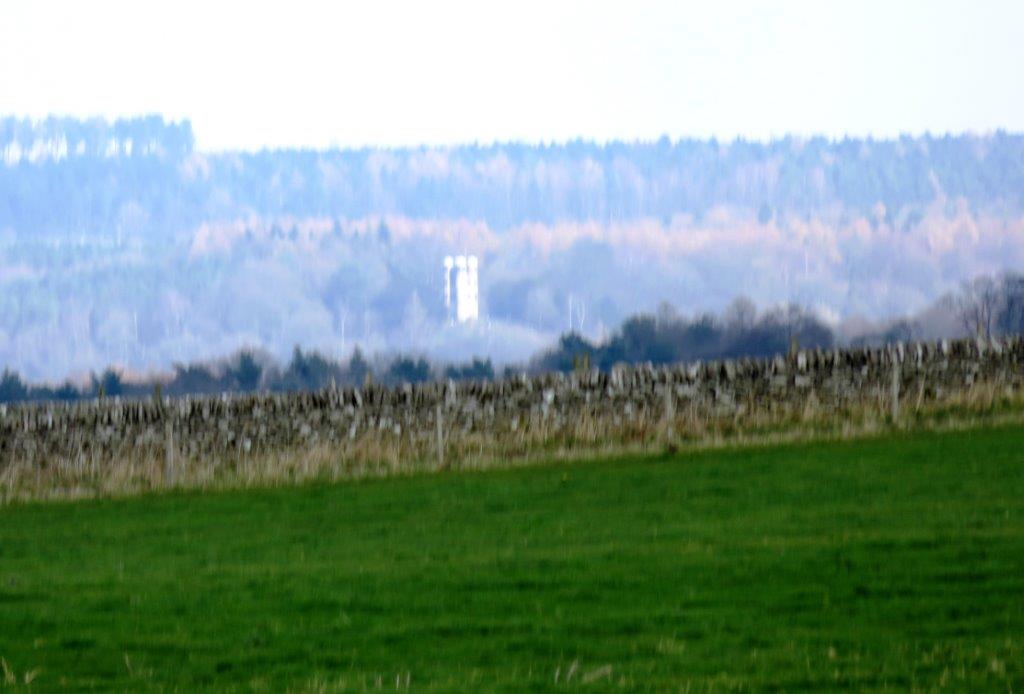 zoomed in to The Hunting Tower at Chatsworth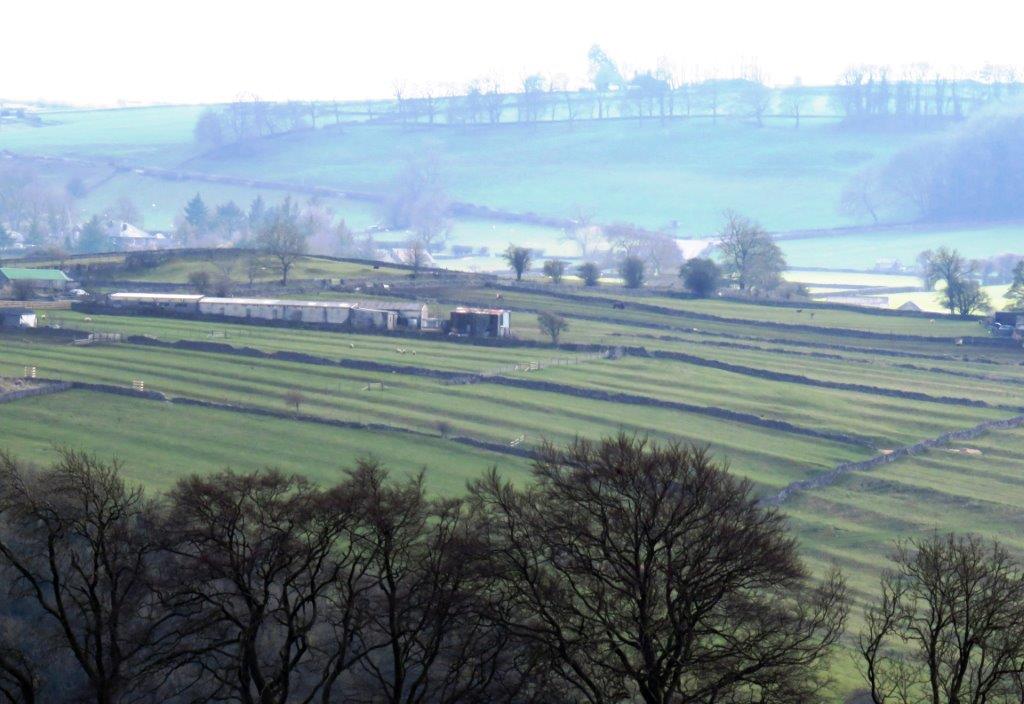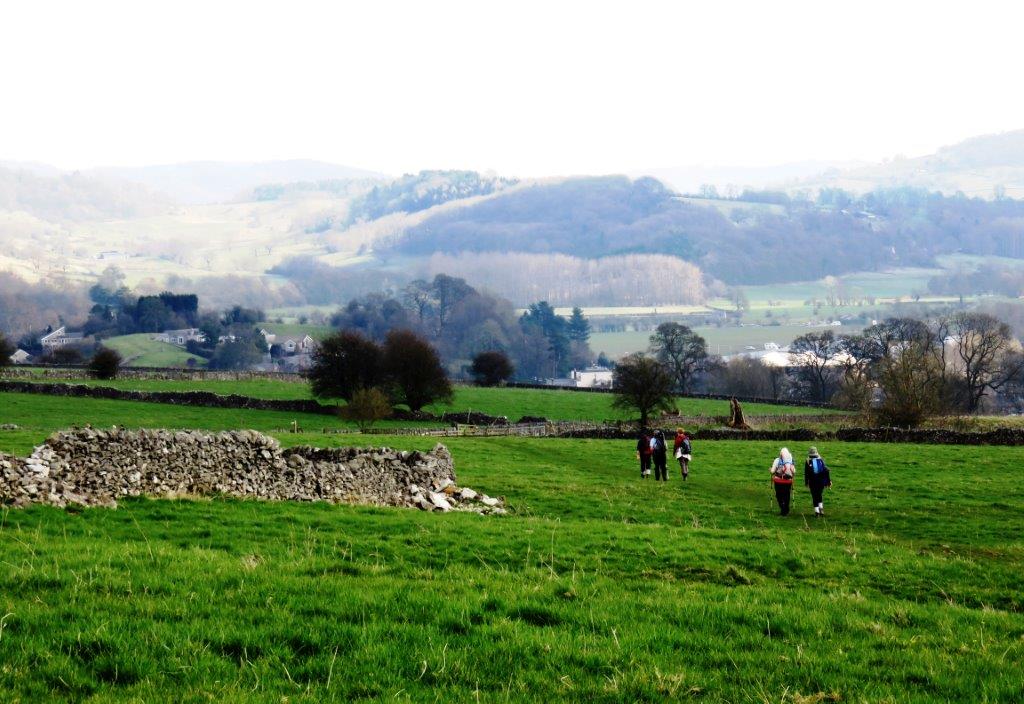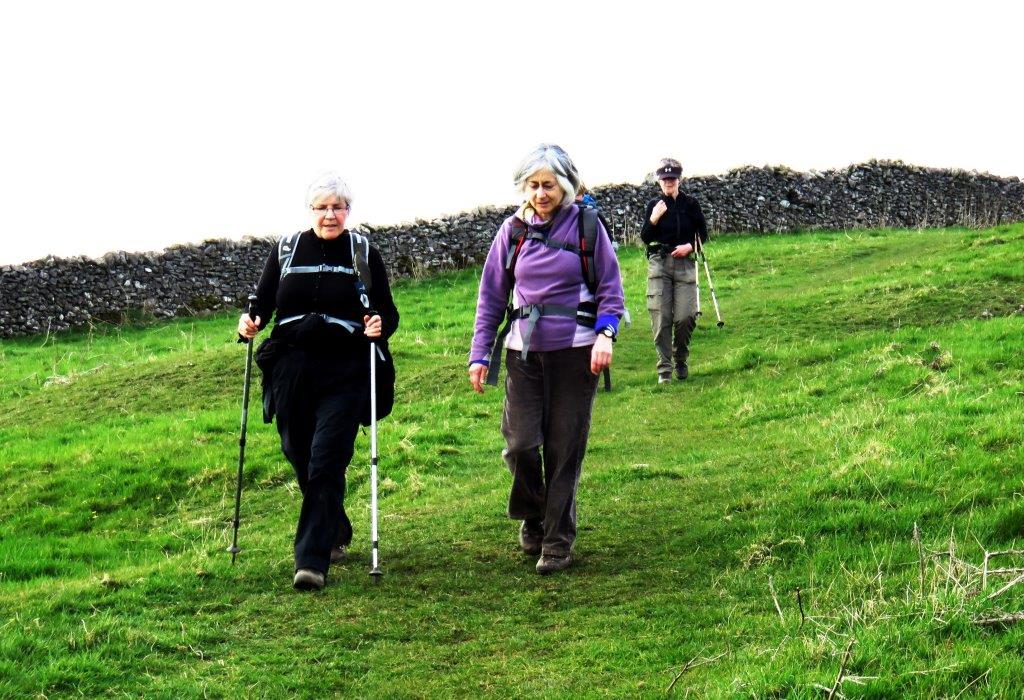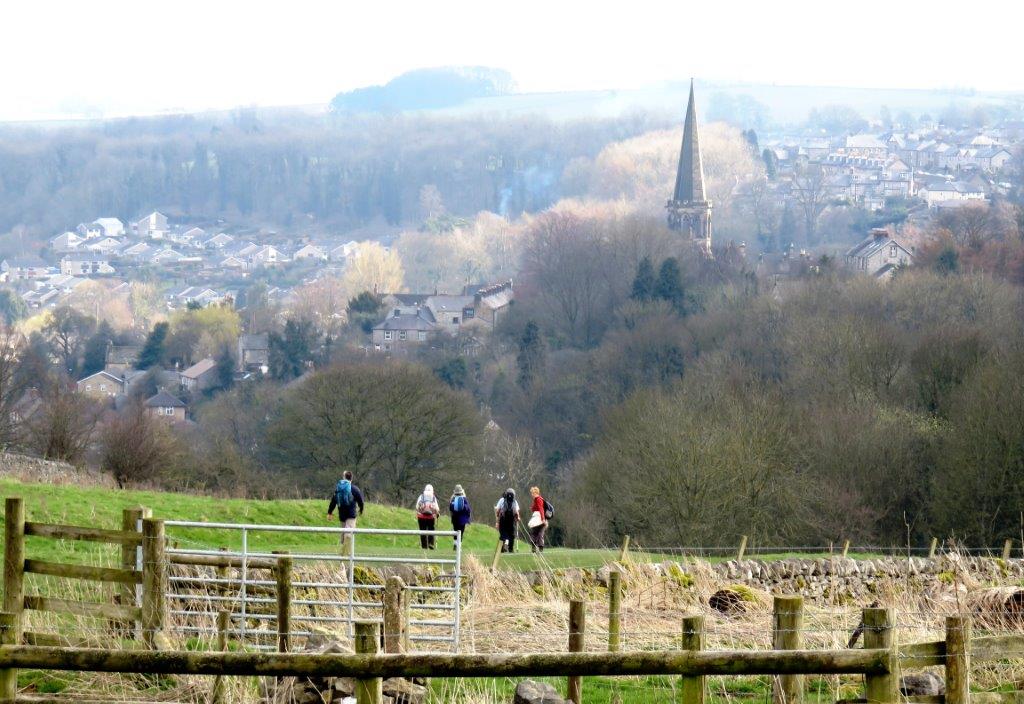 down towards Bakewell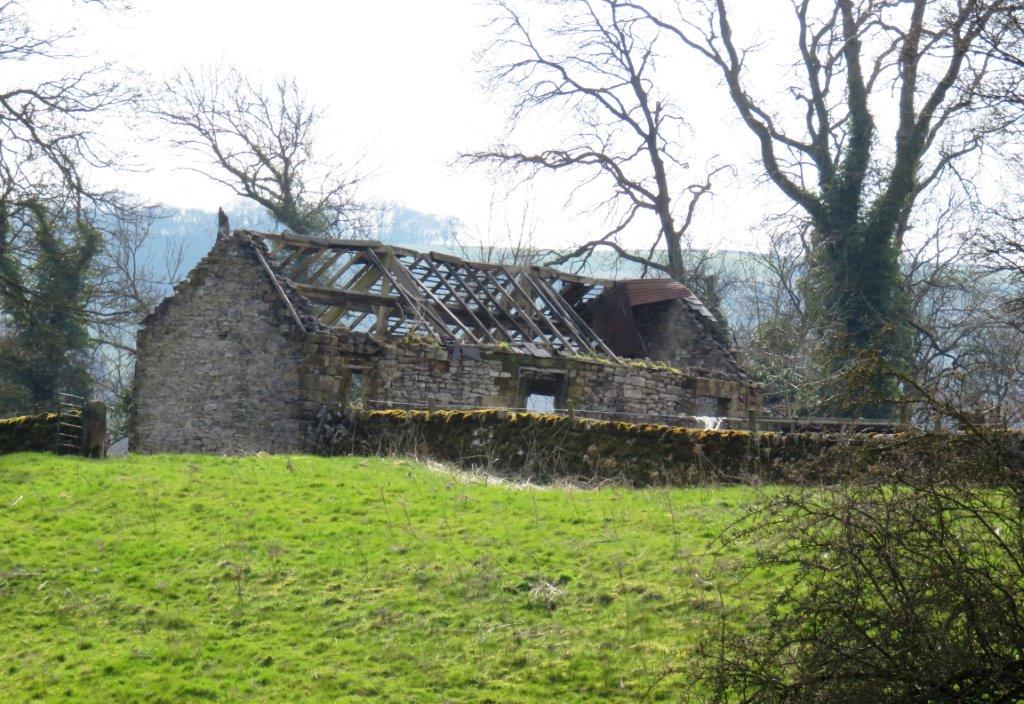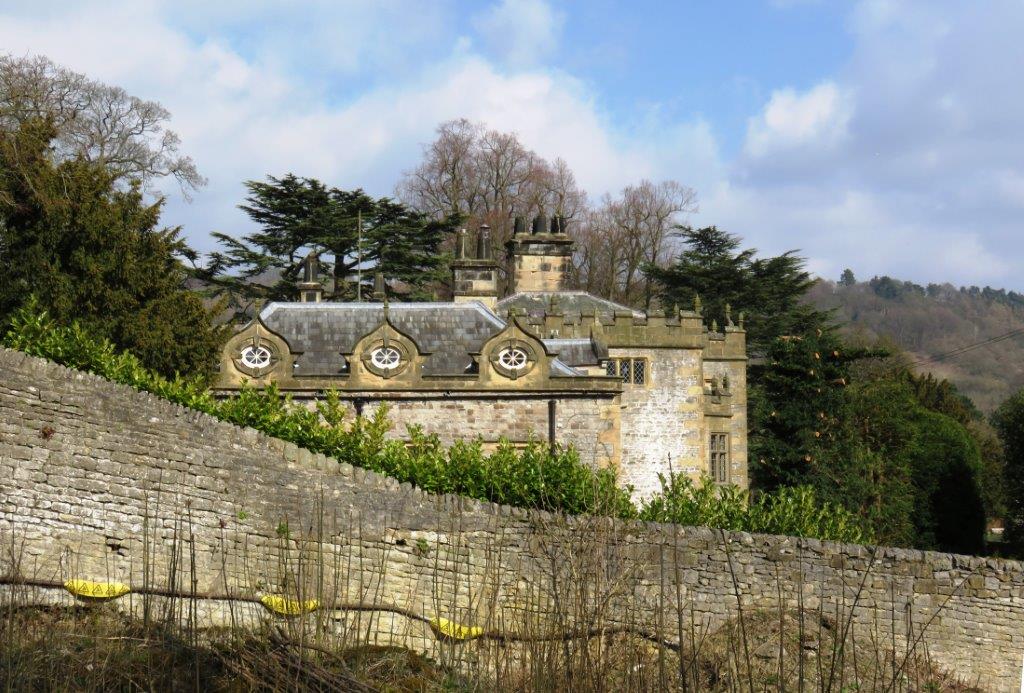 Holme Hall?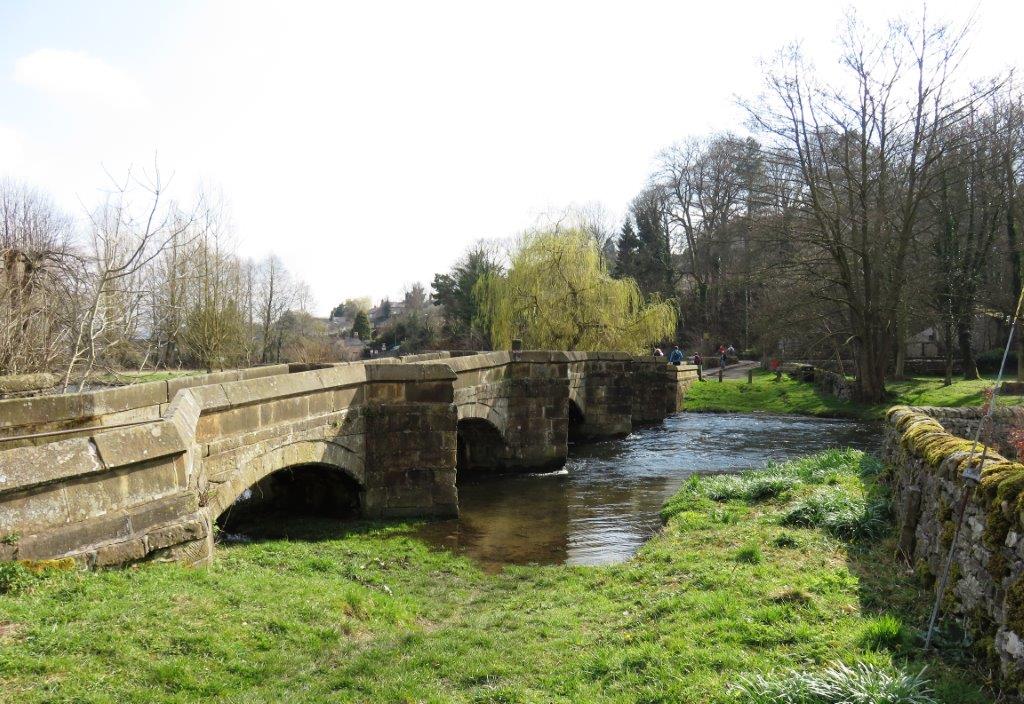 Packhorse Bridge before Bakewell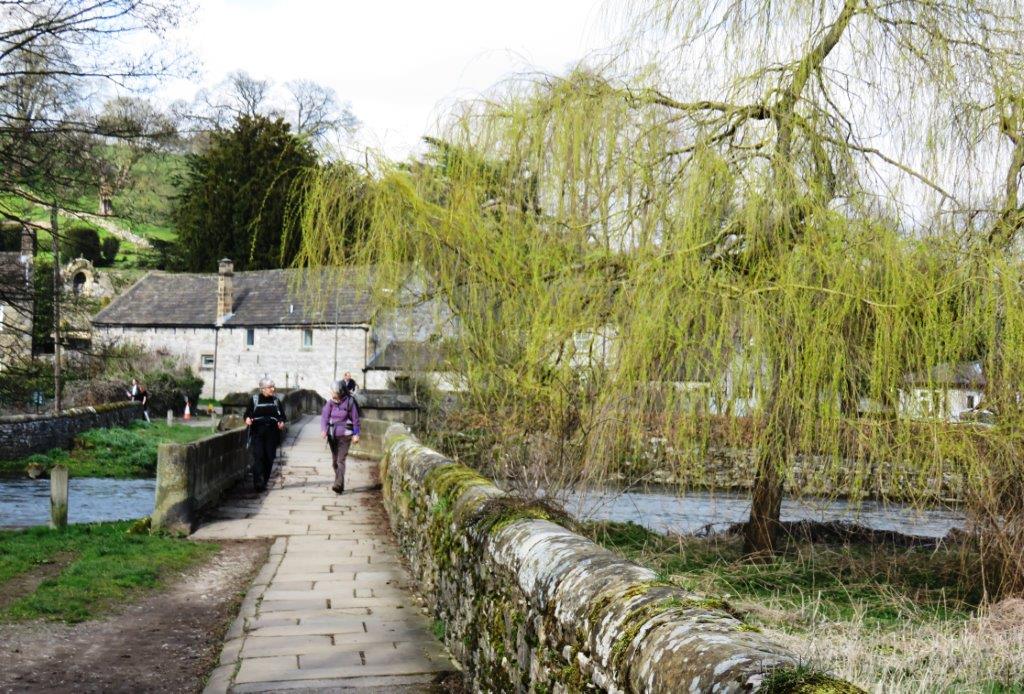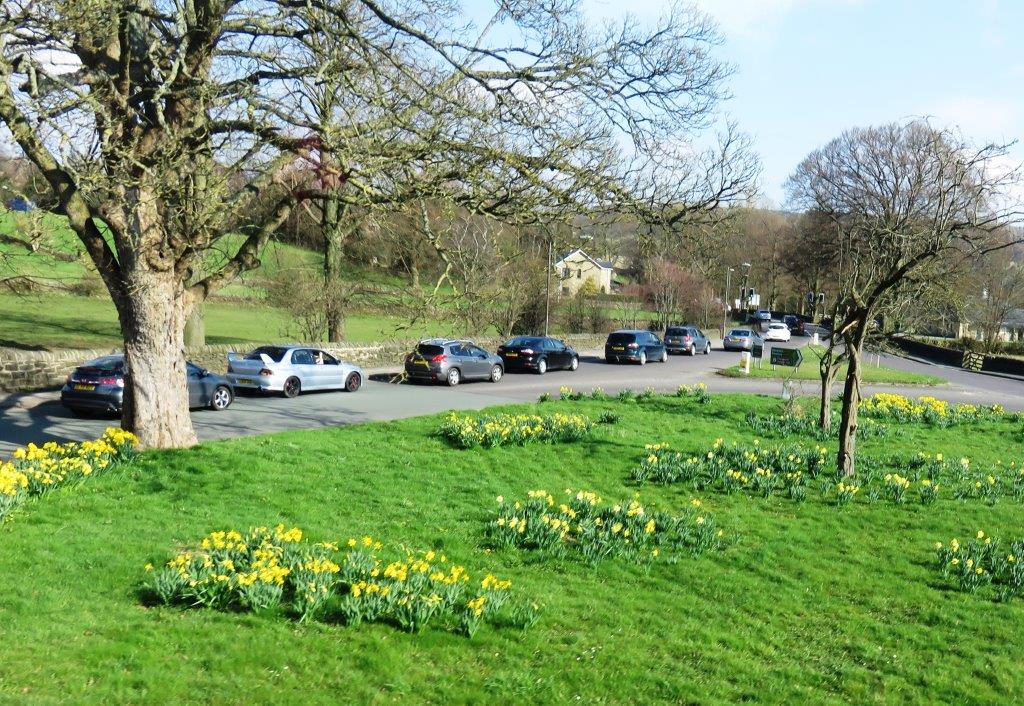 Daffodils seen from bus near Baslow
homepage - Day Walks Index 2015 - contact me at