homepage - Day Walks Index 2014 - contact me at

2014.07.16 - Derwent Valley Heritage Way - Belper to Derby* - leaders Gillian Manasse & Angela Coles - Wednesday
*Belper, (Memorial Gardens, The Park), Milford, Makenay, Bridge Inn, Peckwash Mill, Rigga Quarry, Little Eaton, Roundabout A61 / A38, under A38, across Talbots Turf Farm (flood plain), Darley Abbey (Mills, Inn, School, Park etc), along River Derwent, Derby Railway Station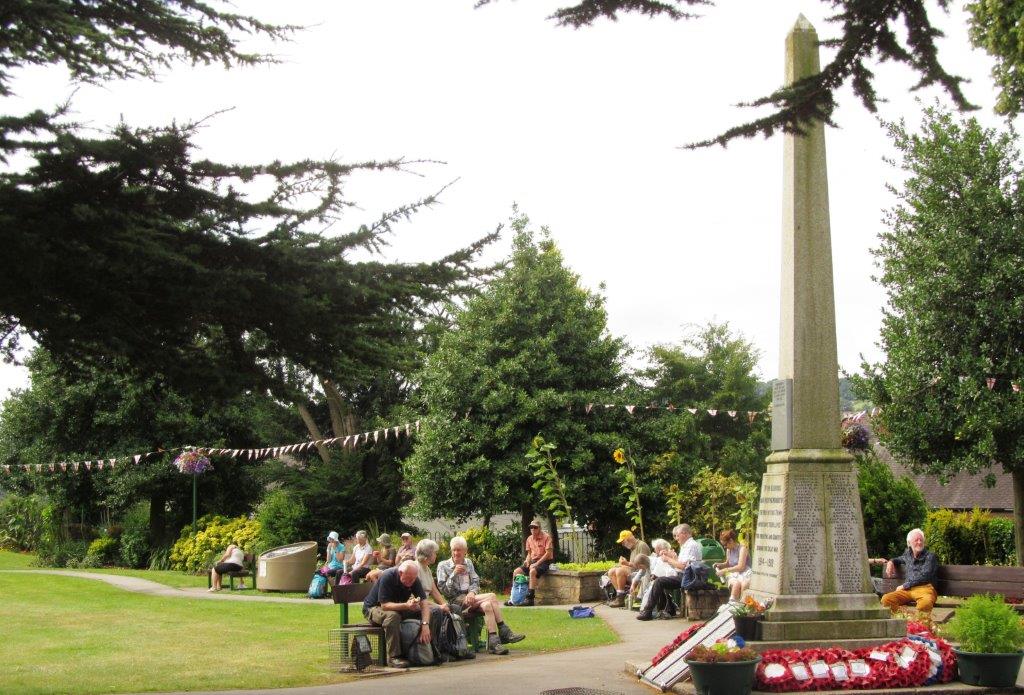 Belper Memorial Gardens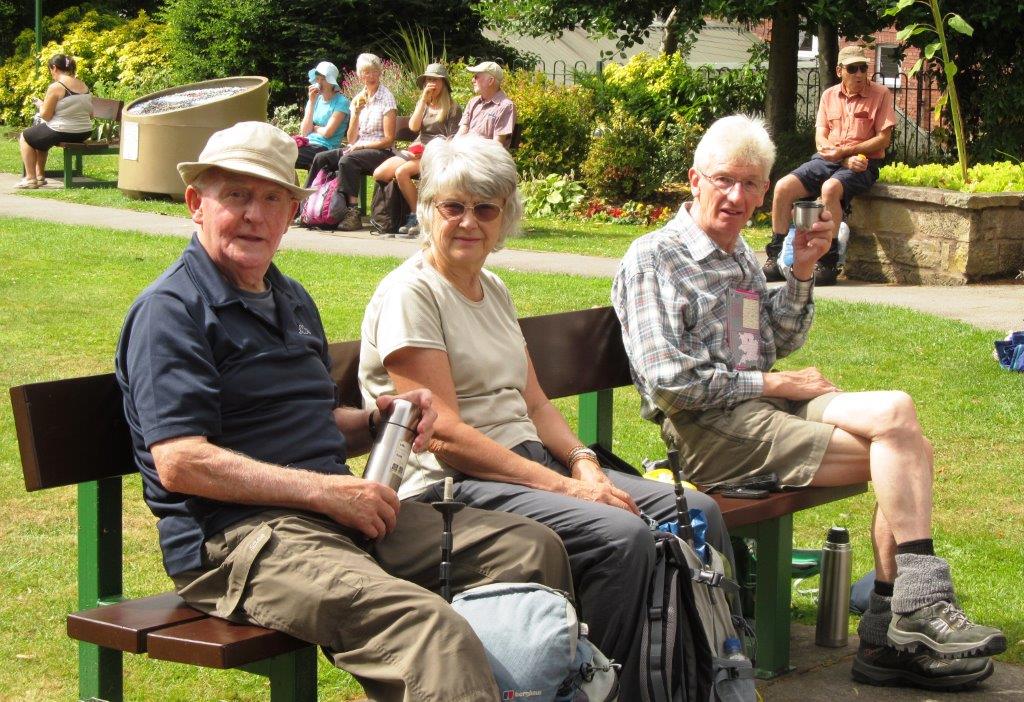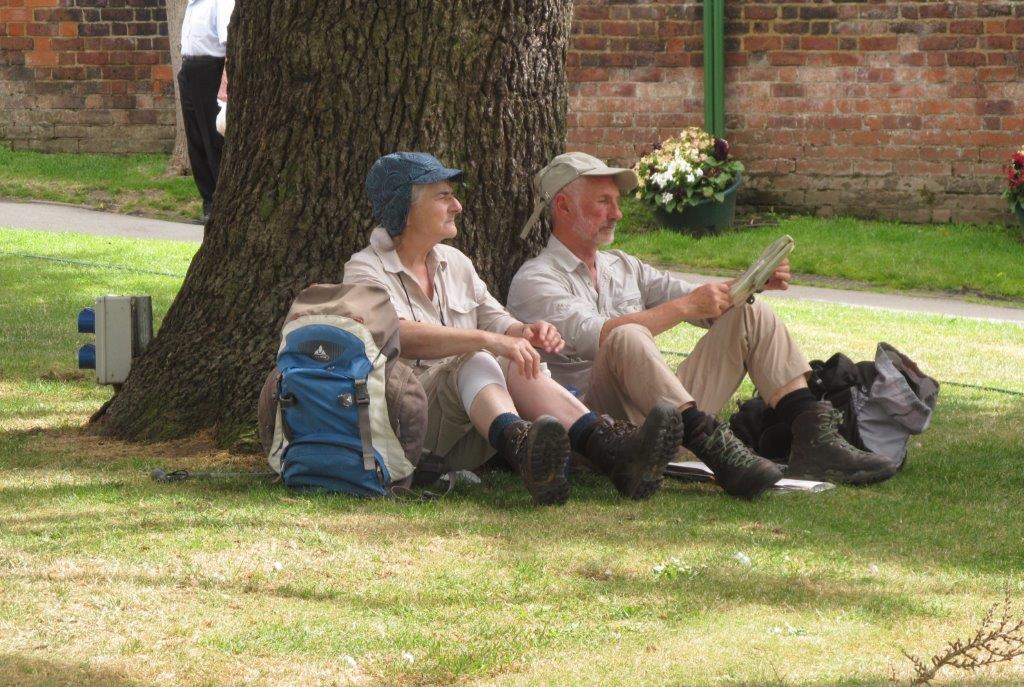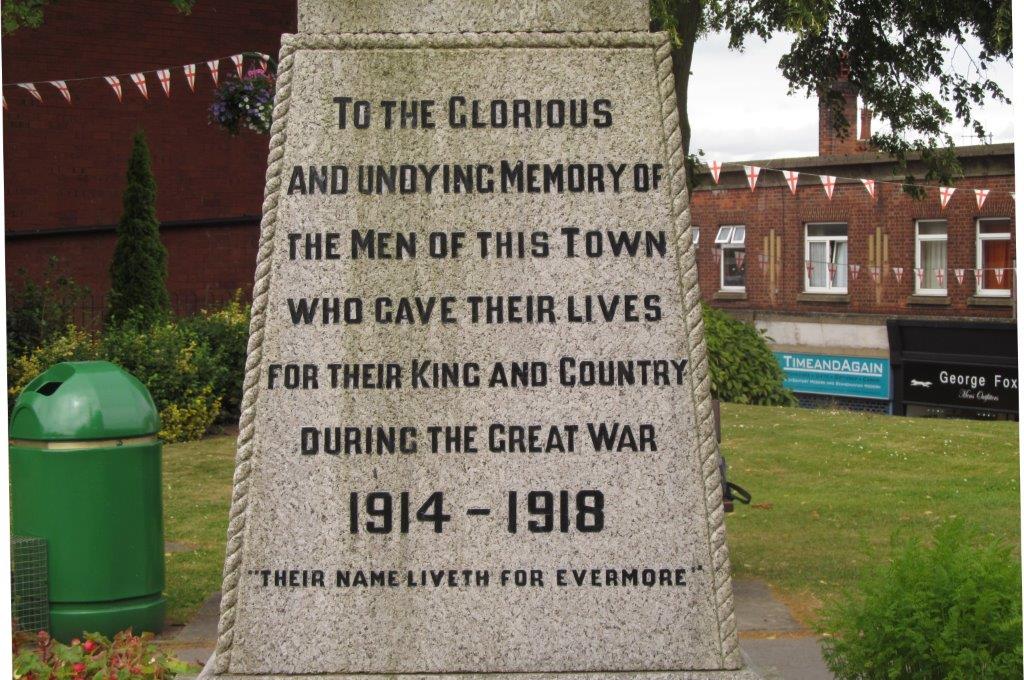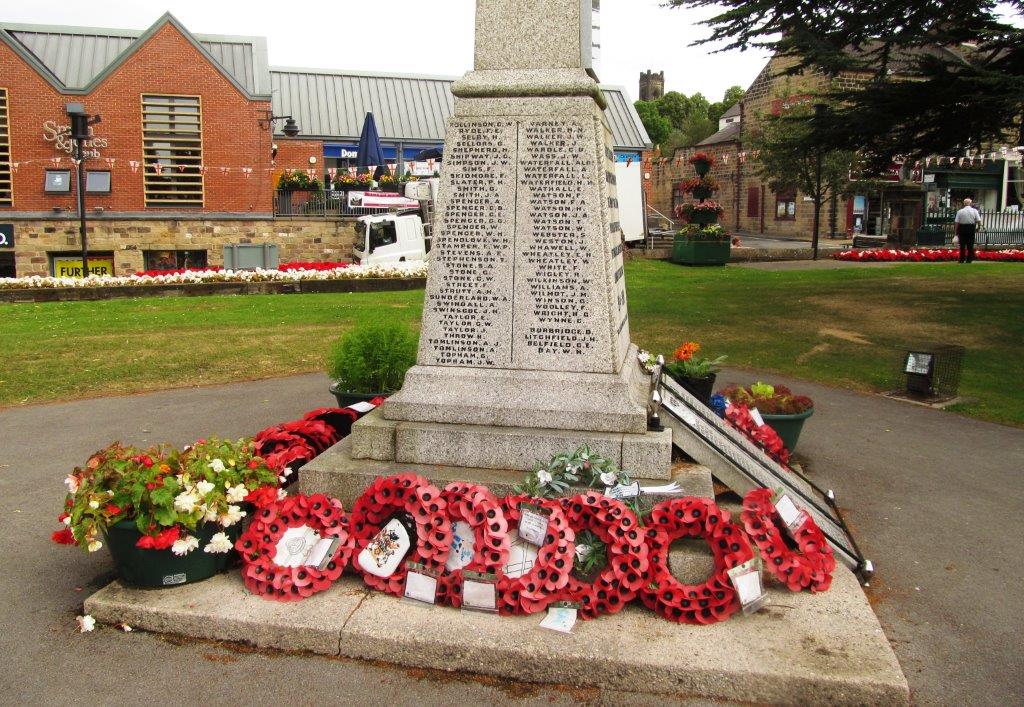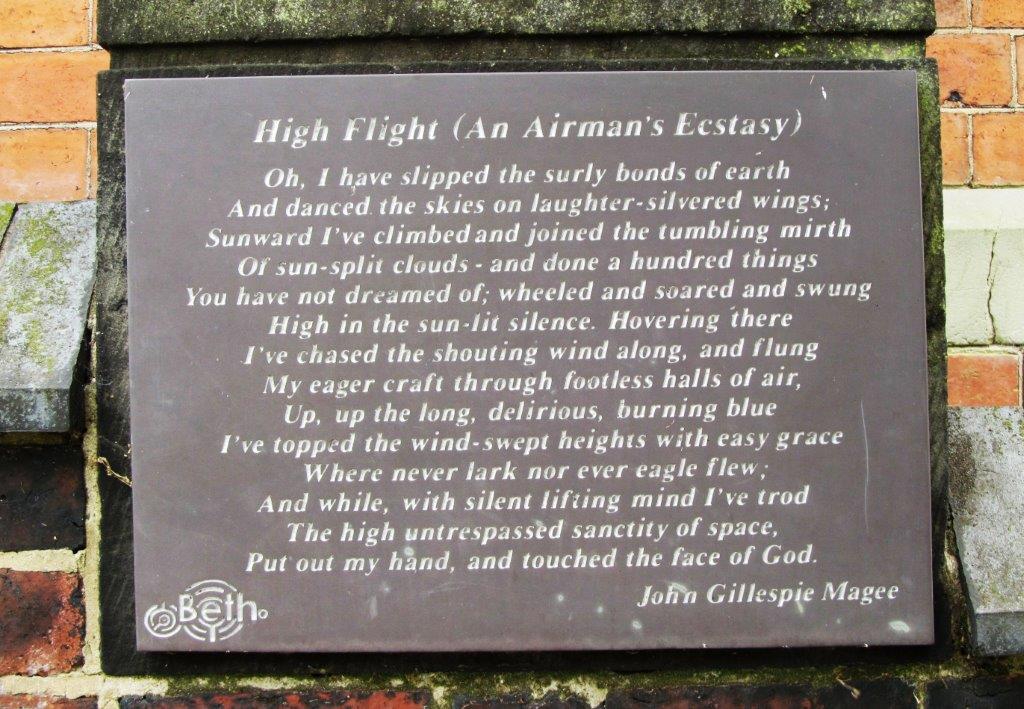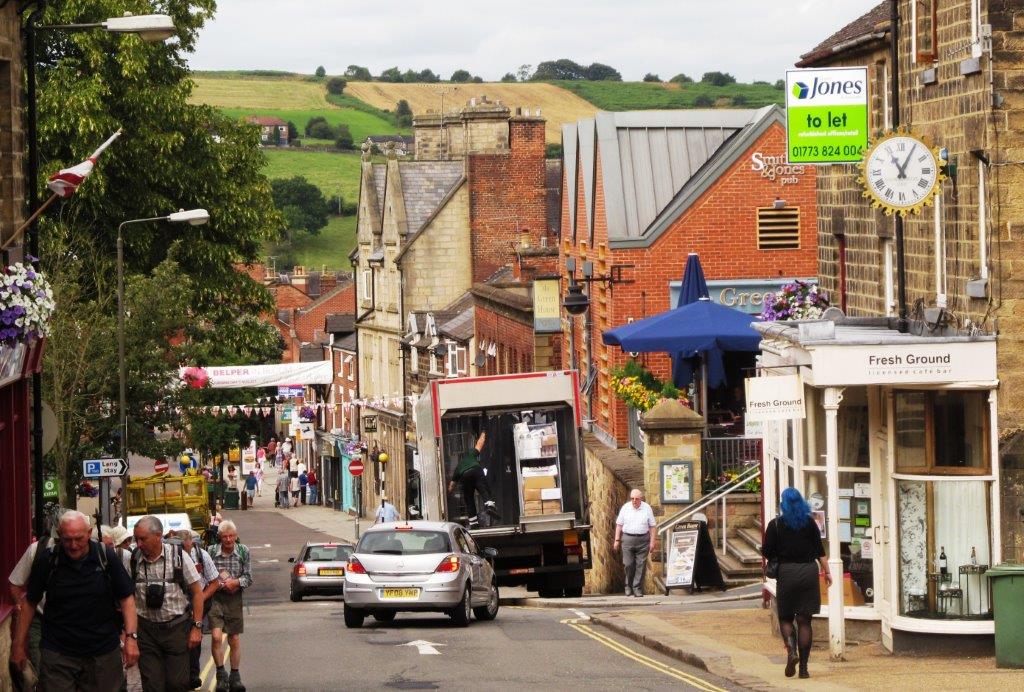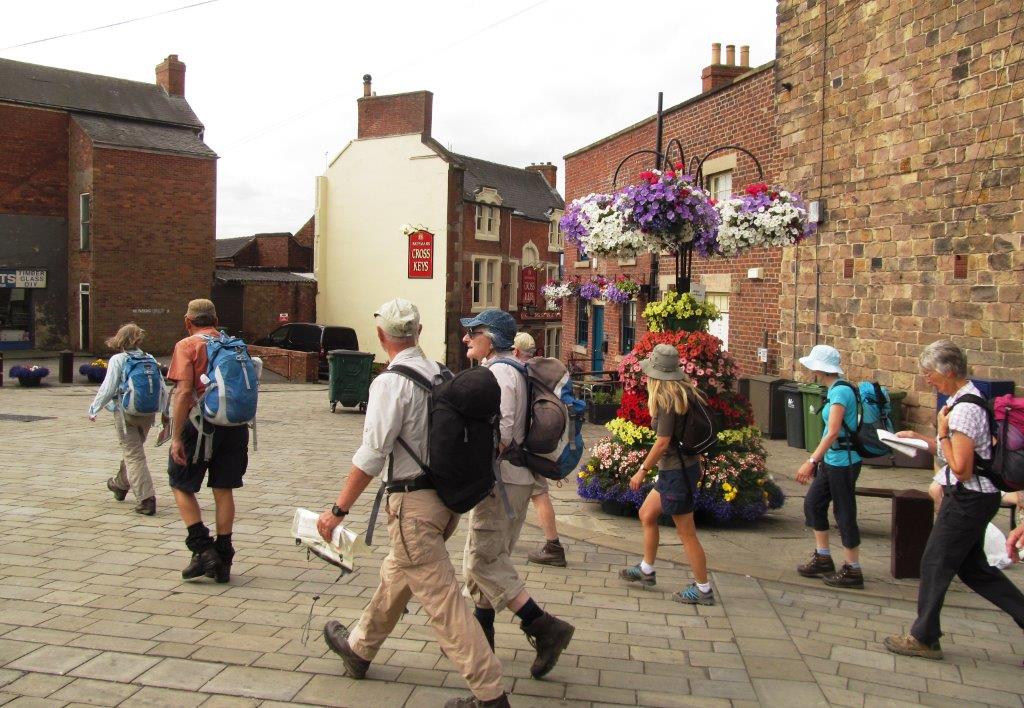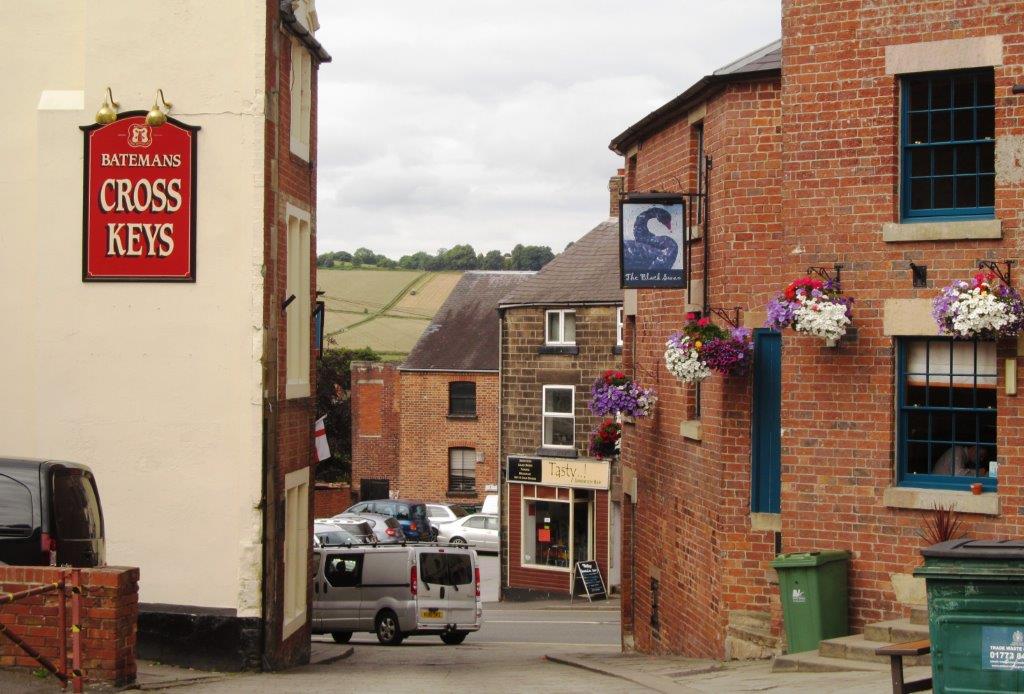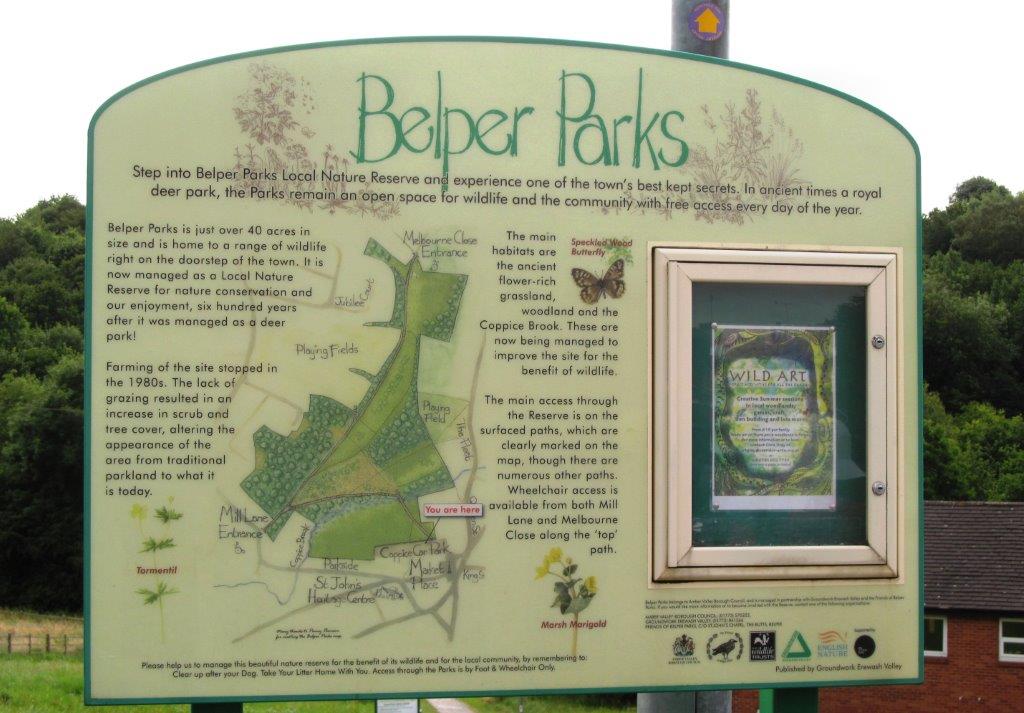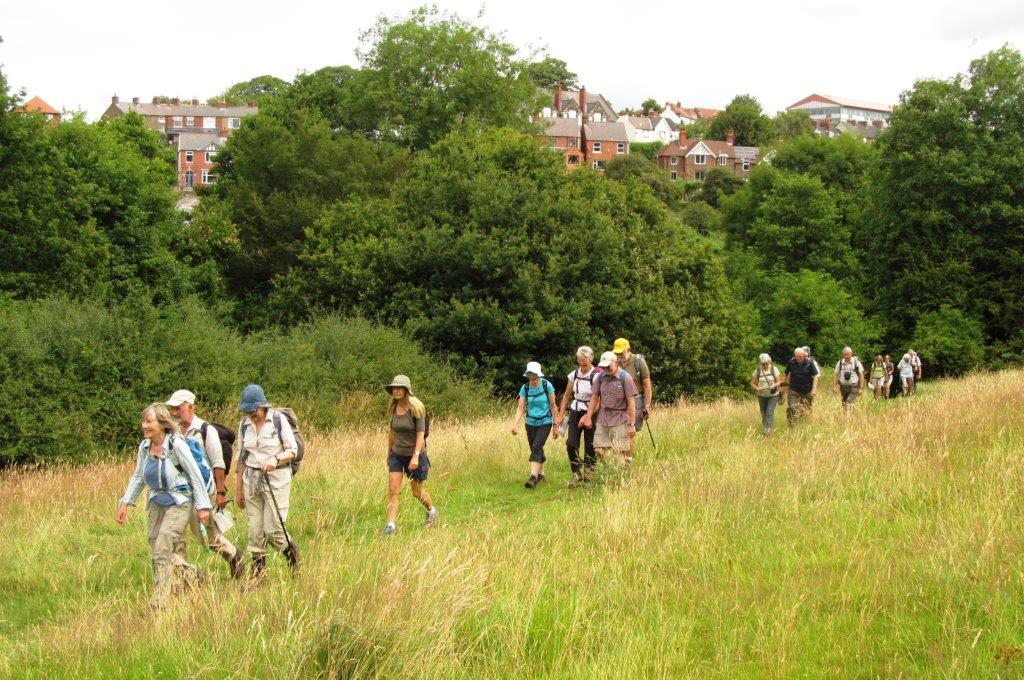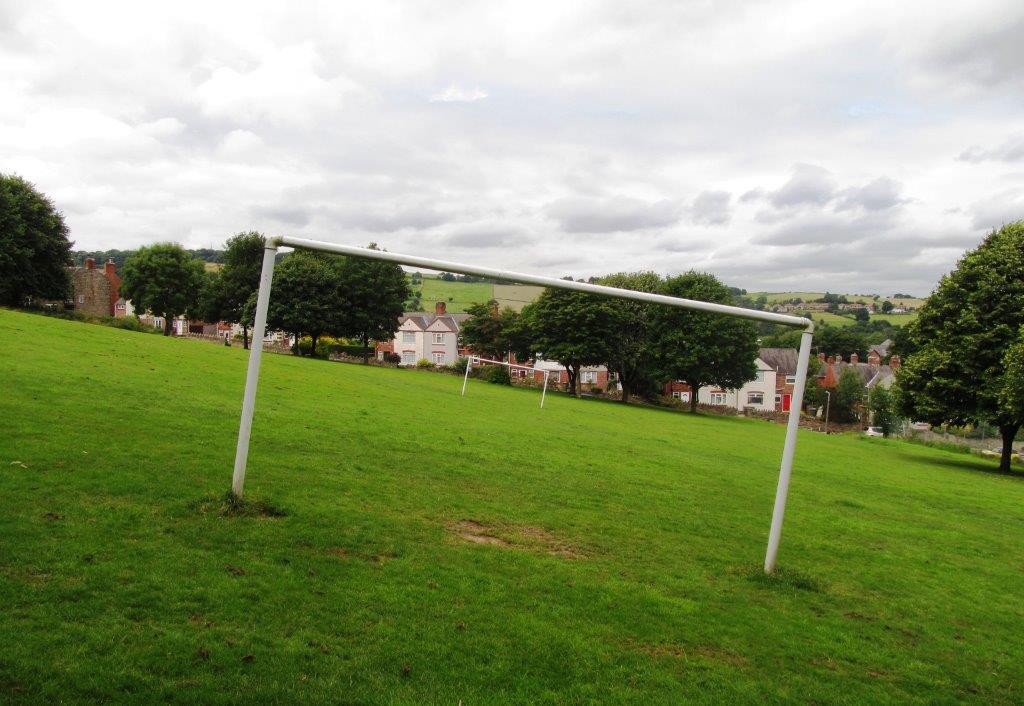 an uneven playing field - England's training ground for the world cup?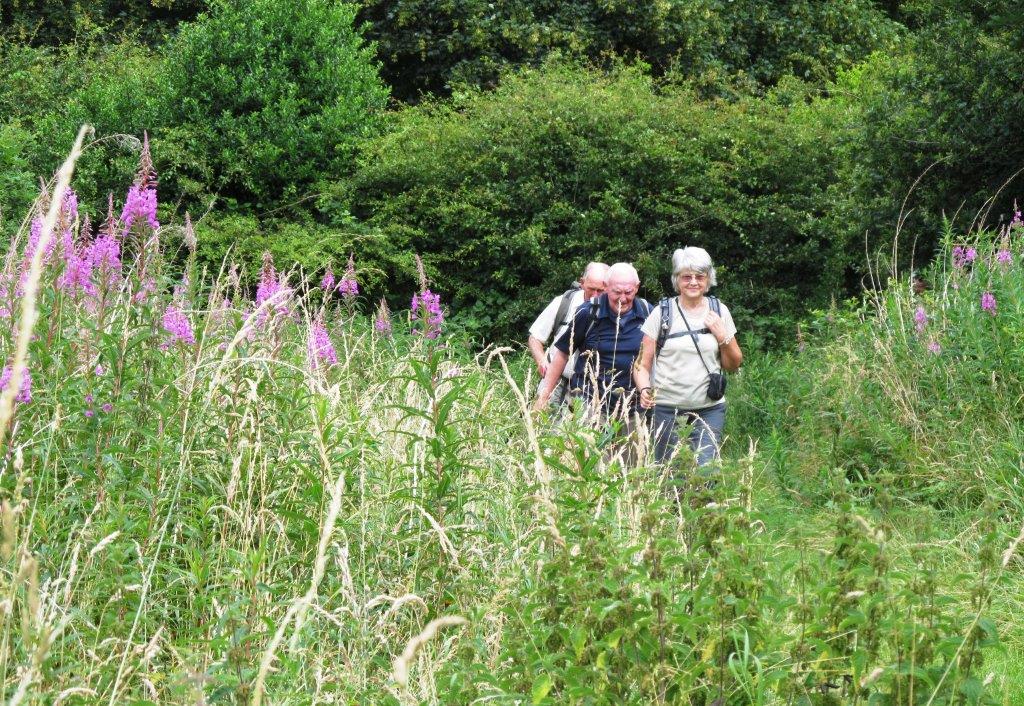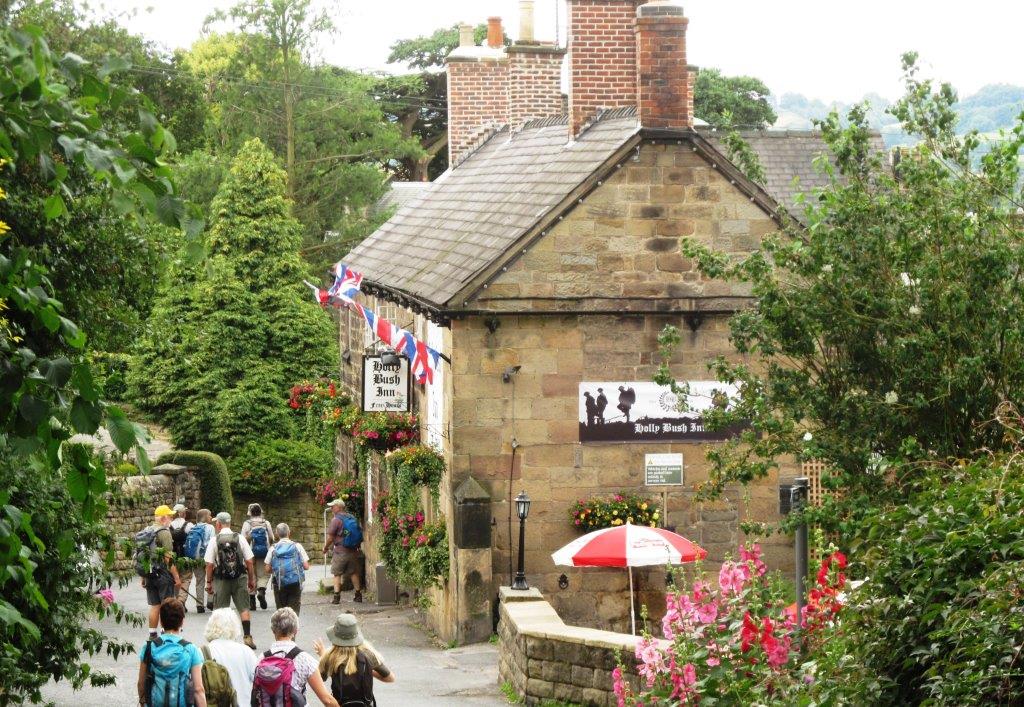 Holly Bush Inn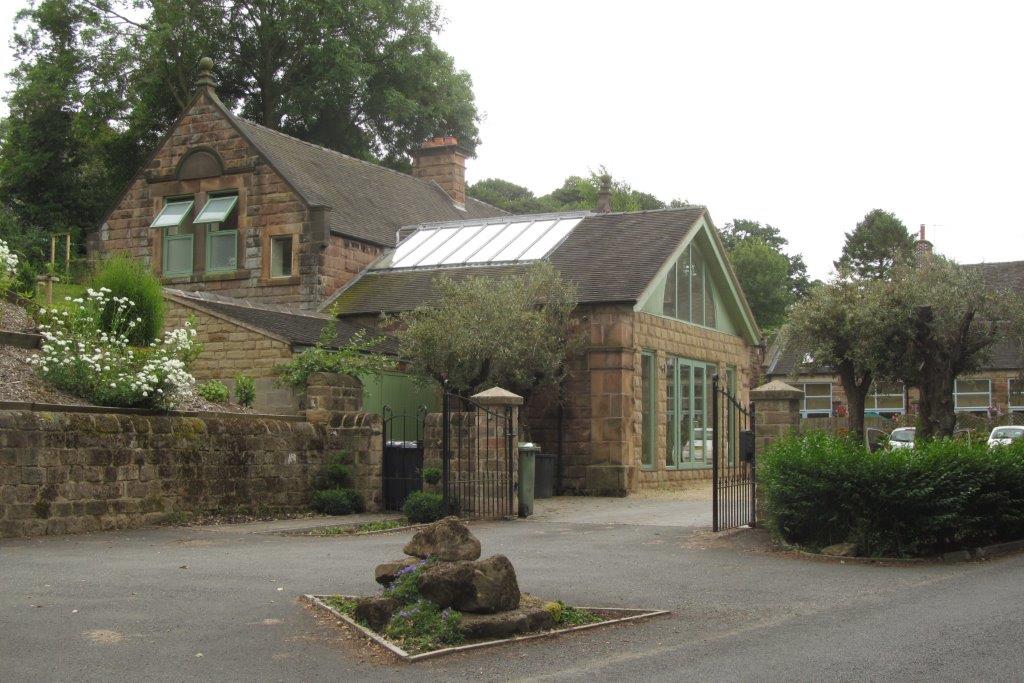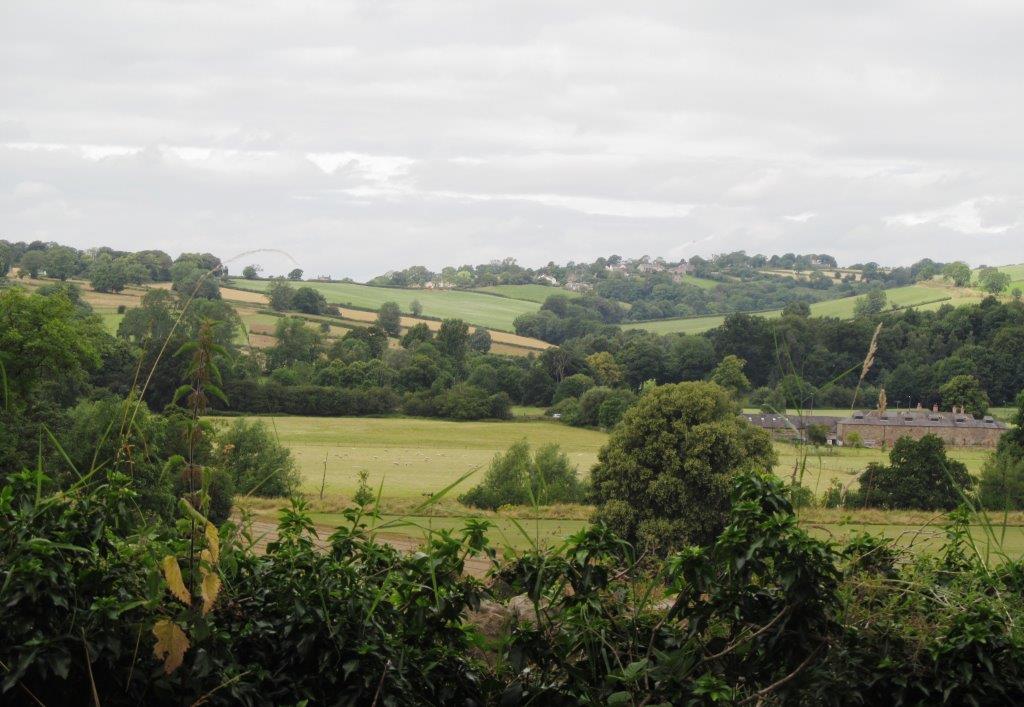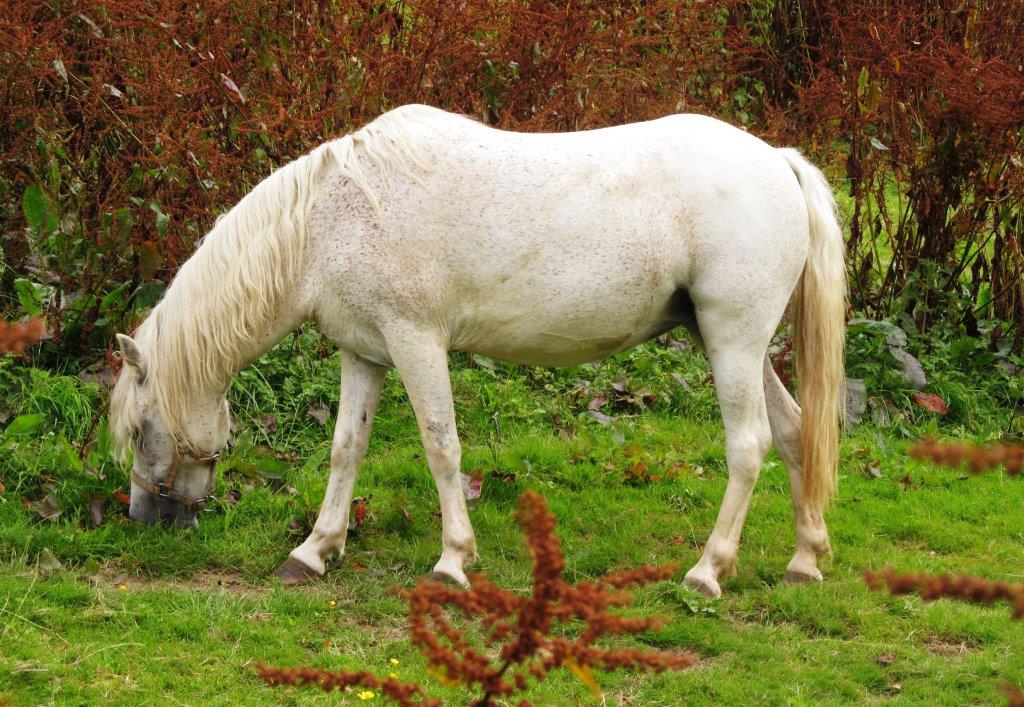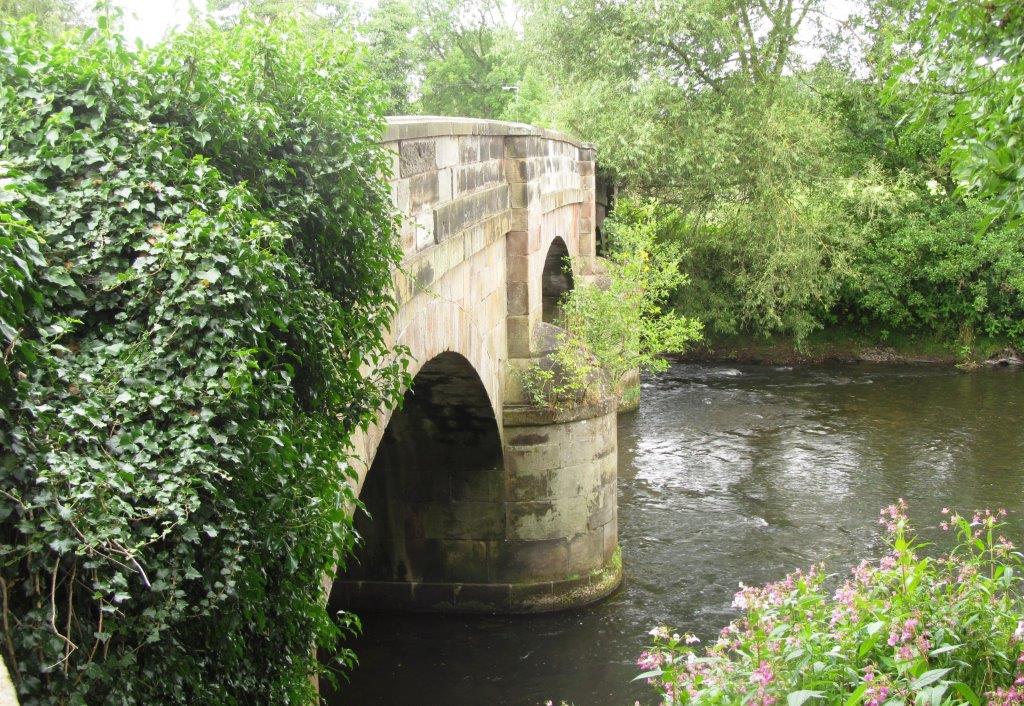 Bridge Inn near this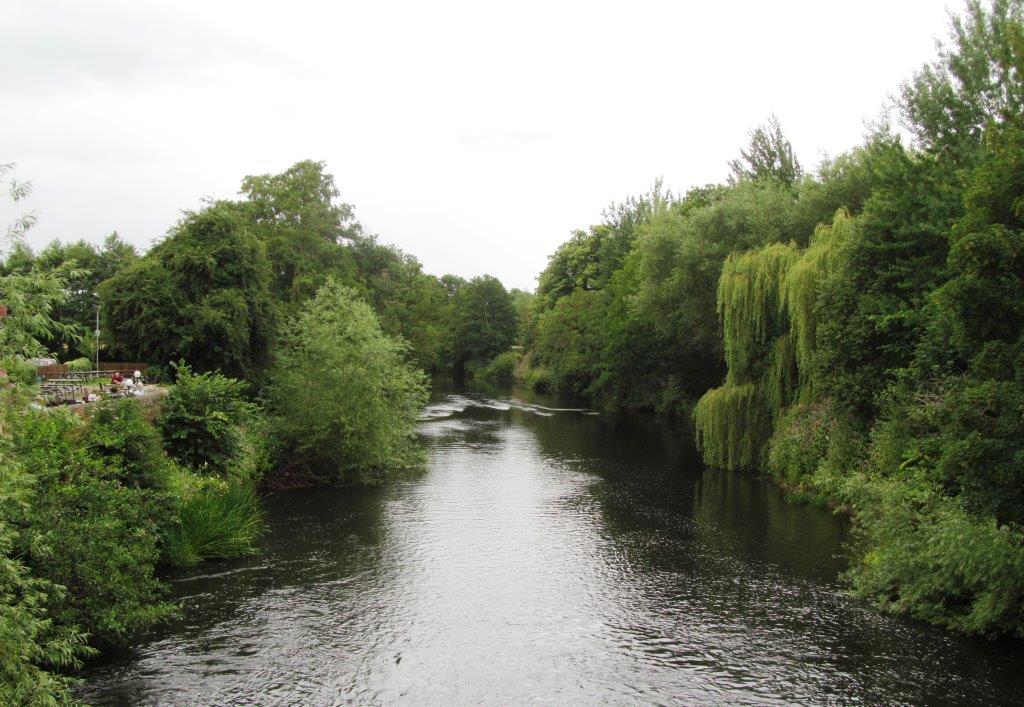 Bridge Inn gardens to left of River Derwent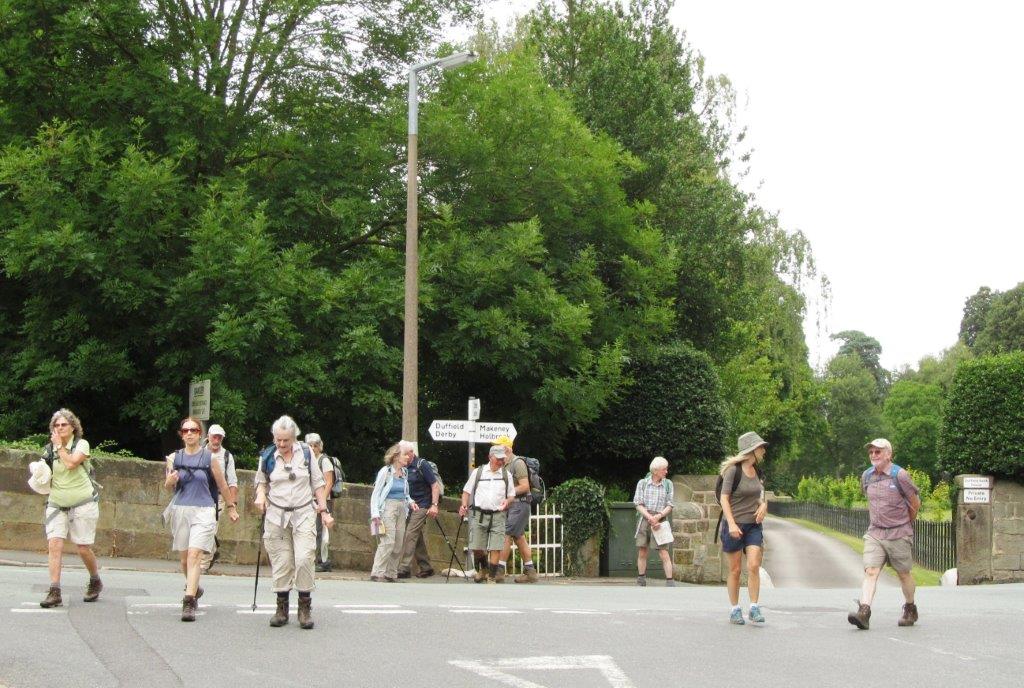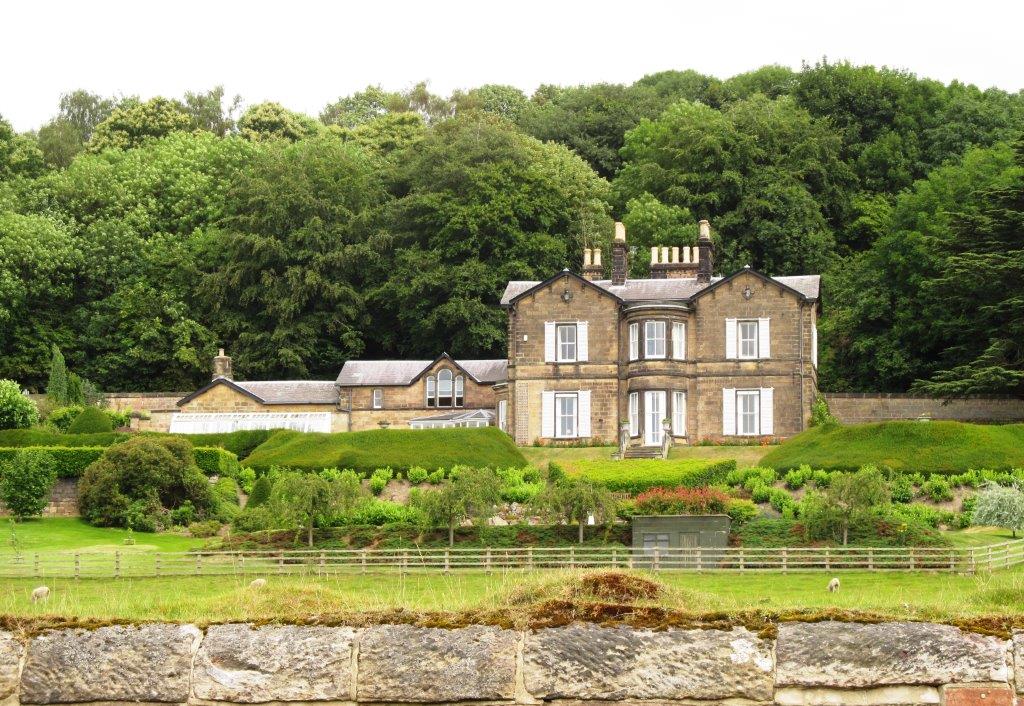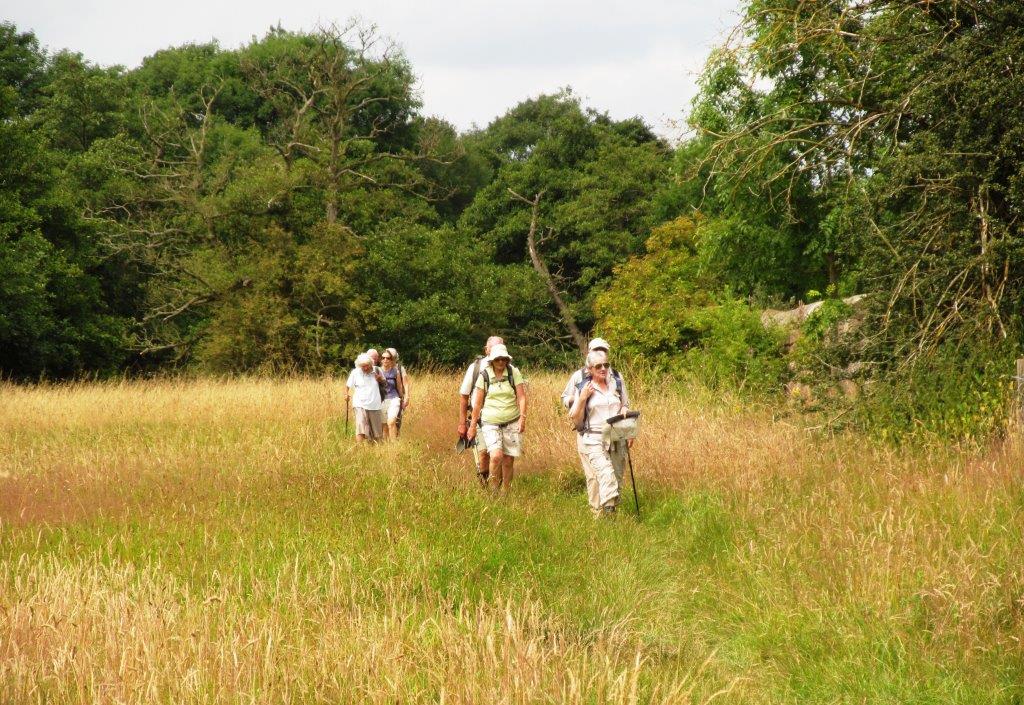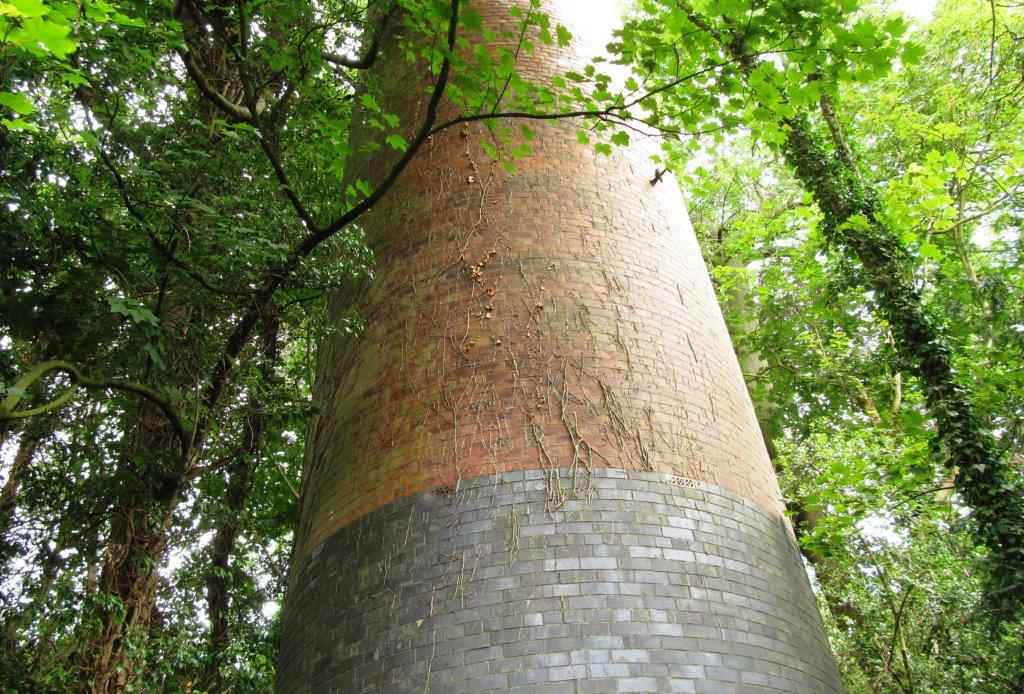 Peckwash Mill chimney (steam replaced water power briefly until neighbours objected to the chimney fumes & shut the paper mill down)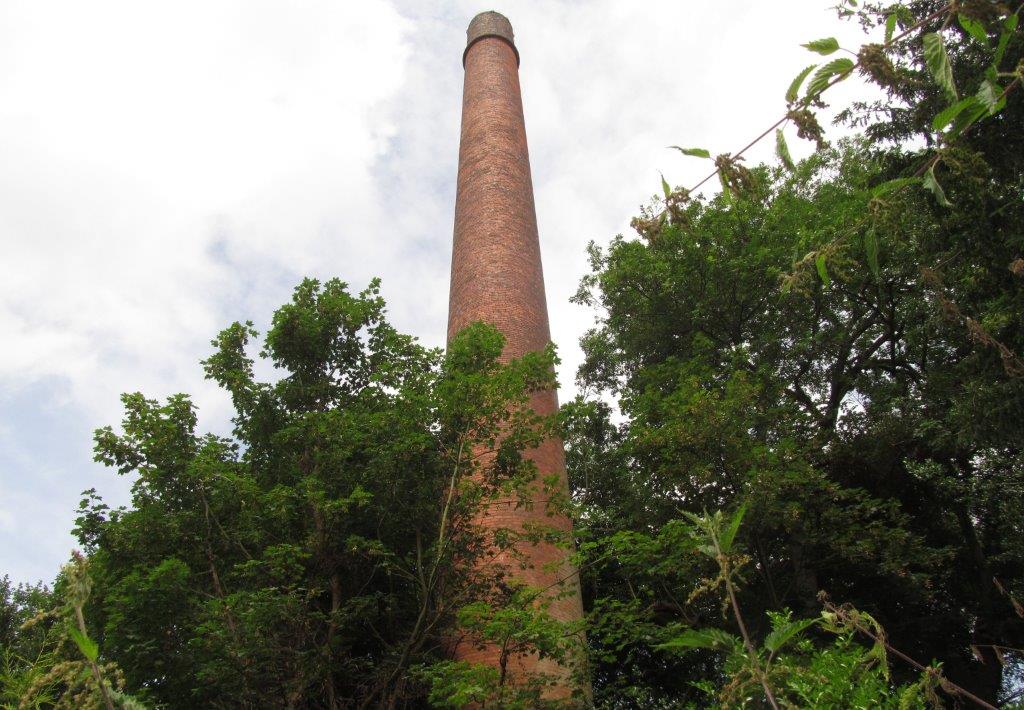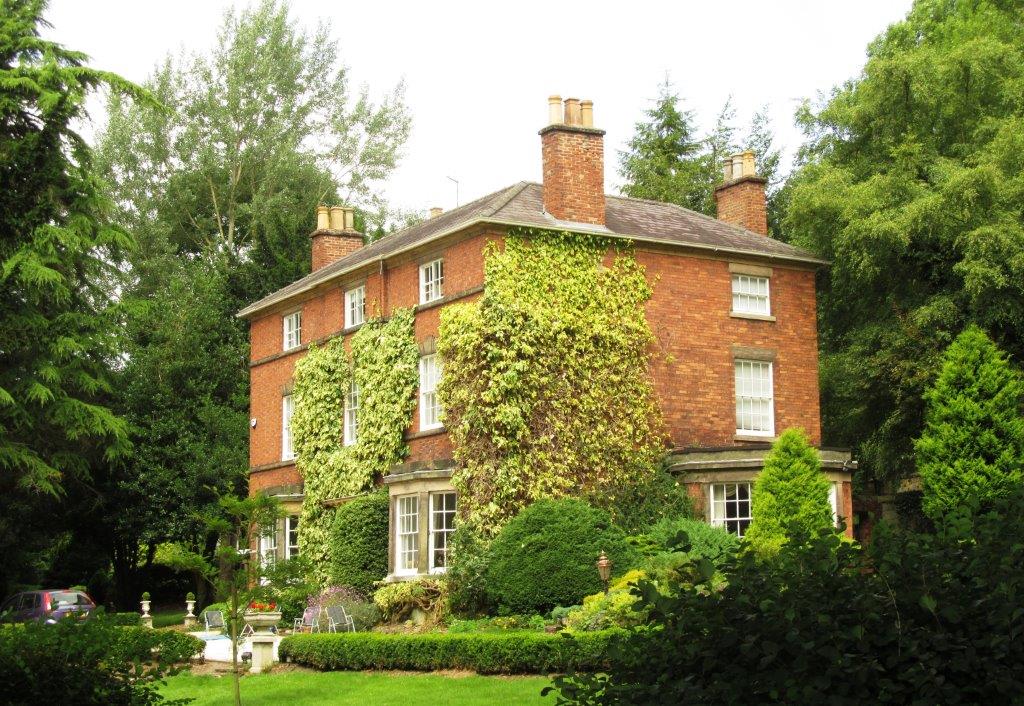 Derwent House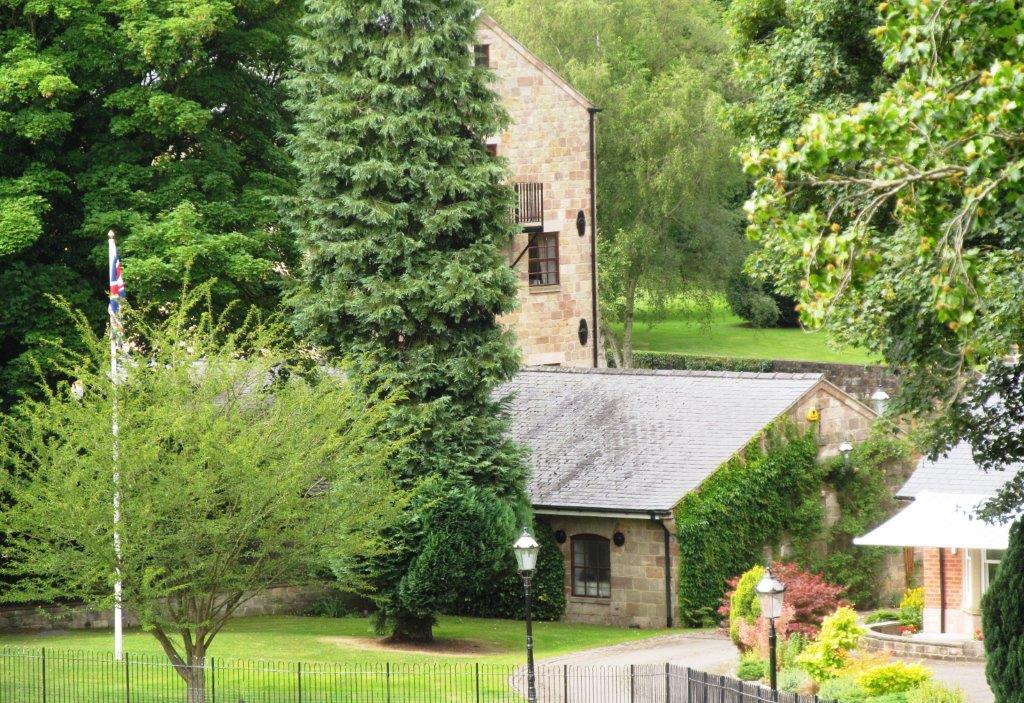 a glimpse of the Peckwash Mill now converted into residential accommodation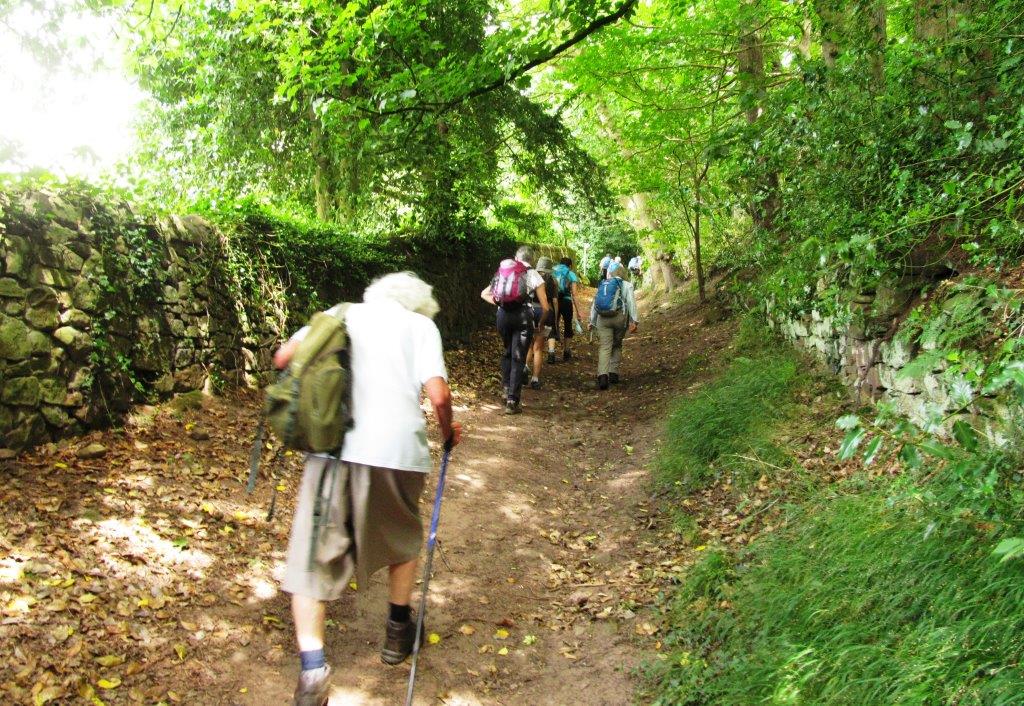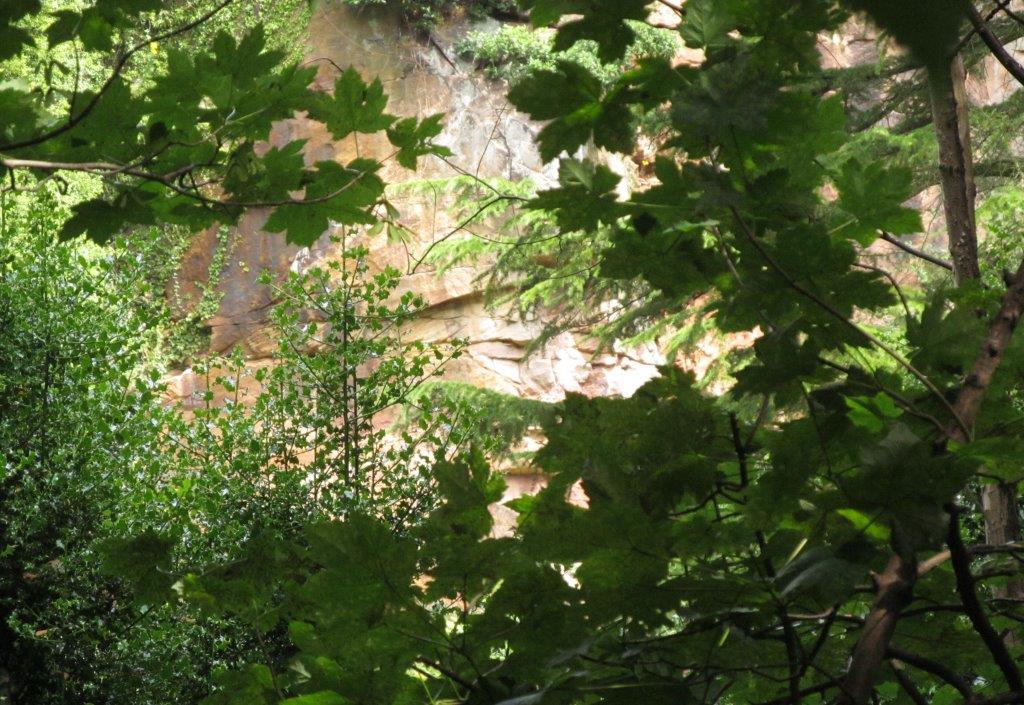 Face of the disused Rigga Quarry - stone from this quarry was used in the construction of Derby Cathedral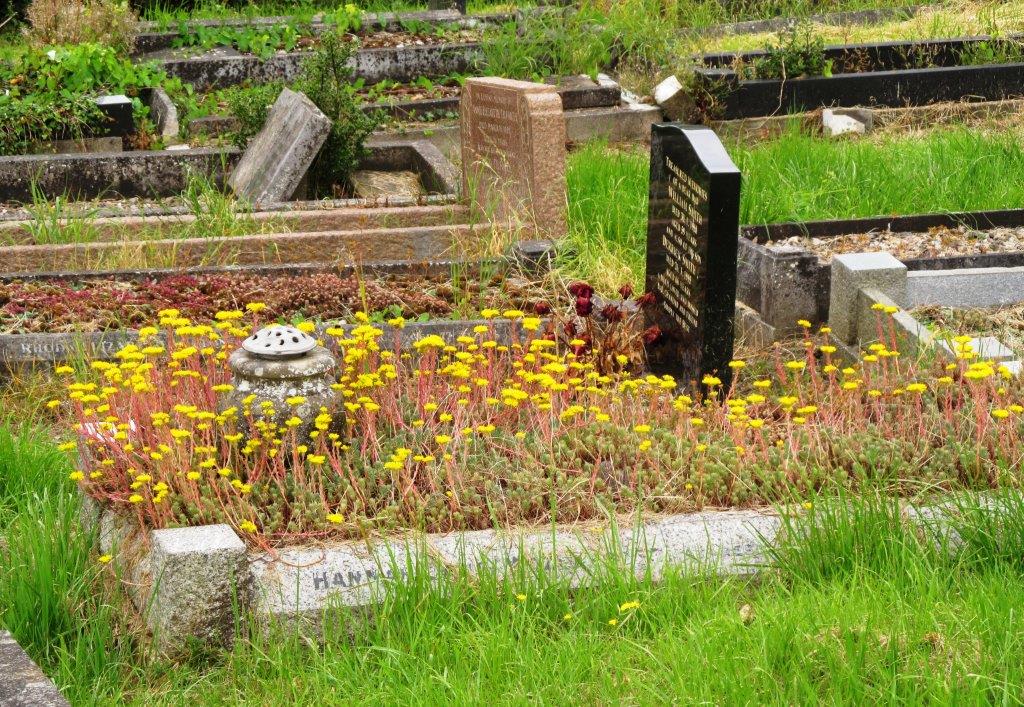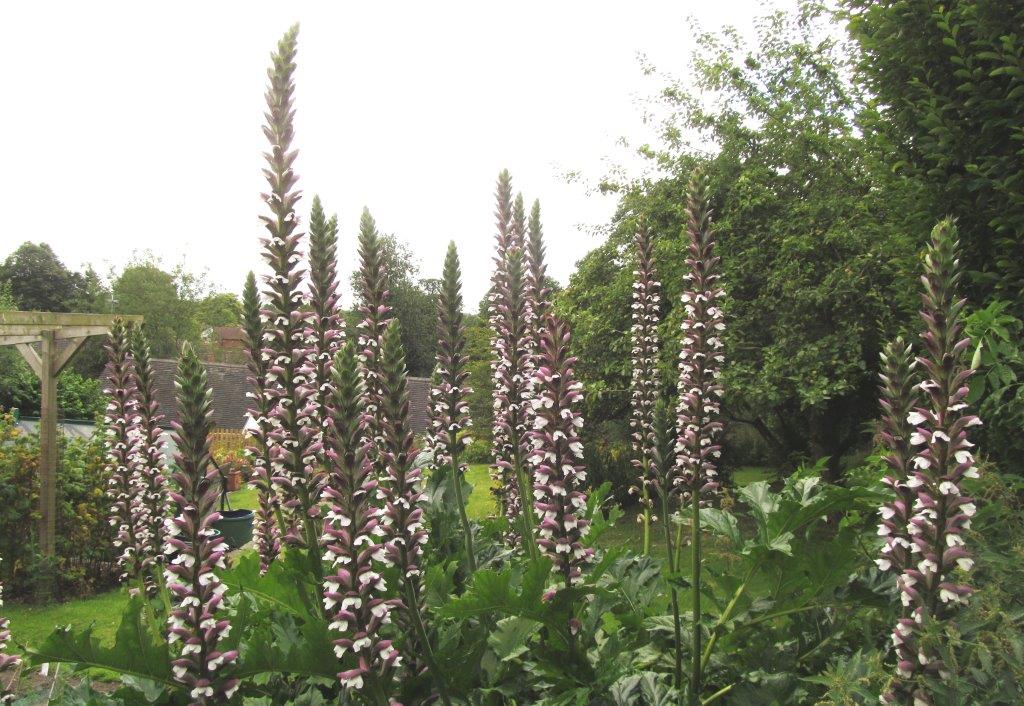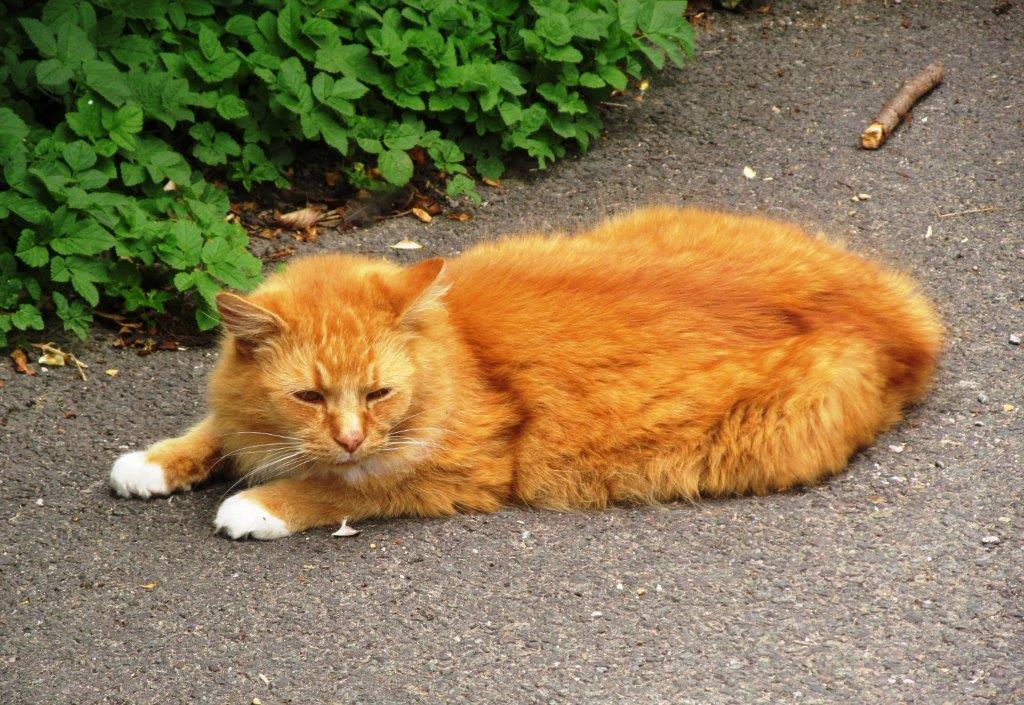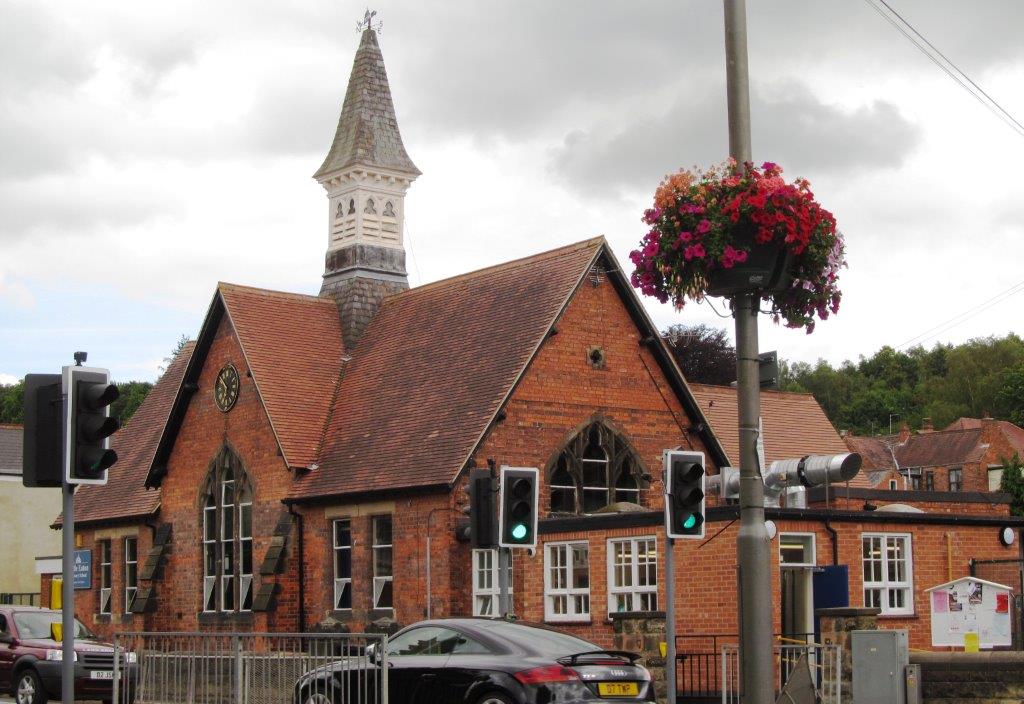 Little Eaton village school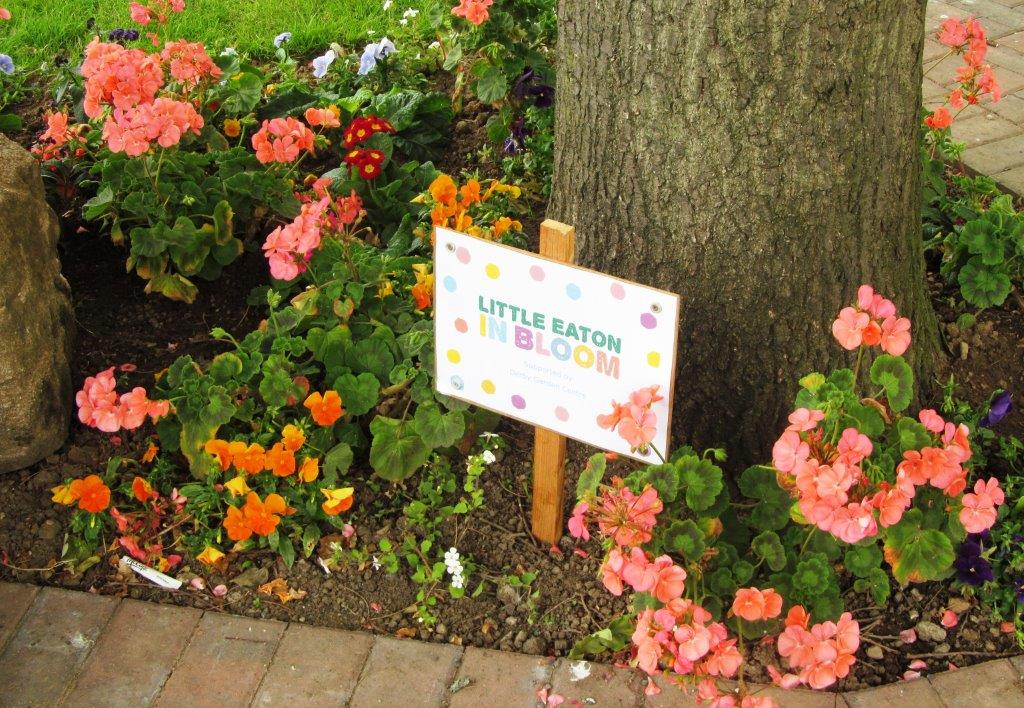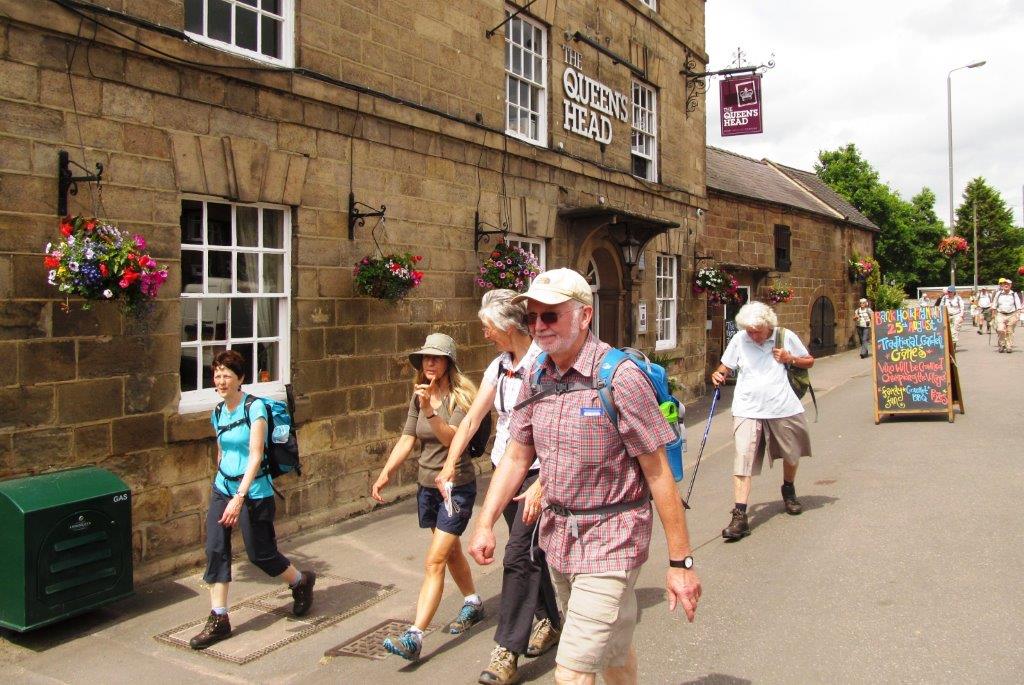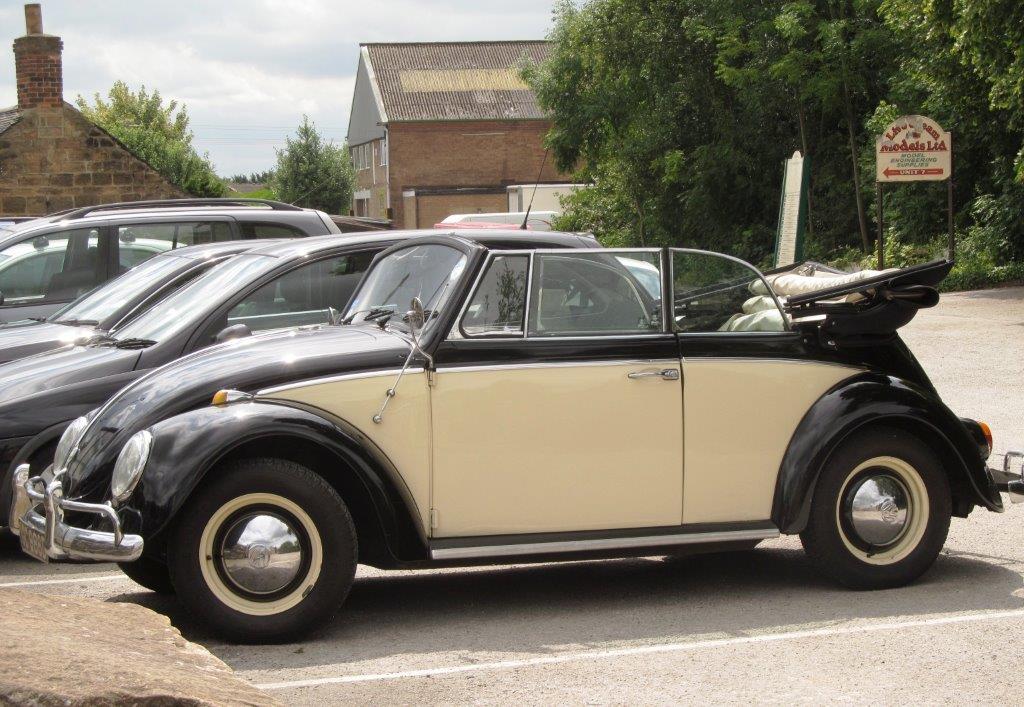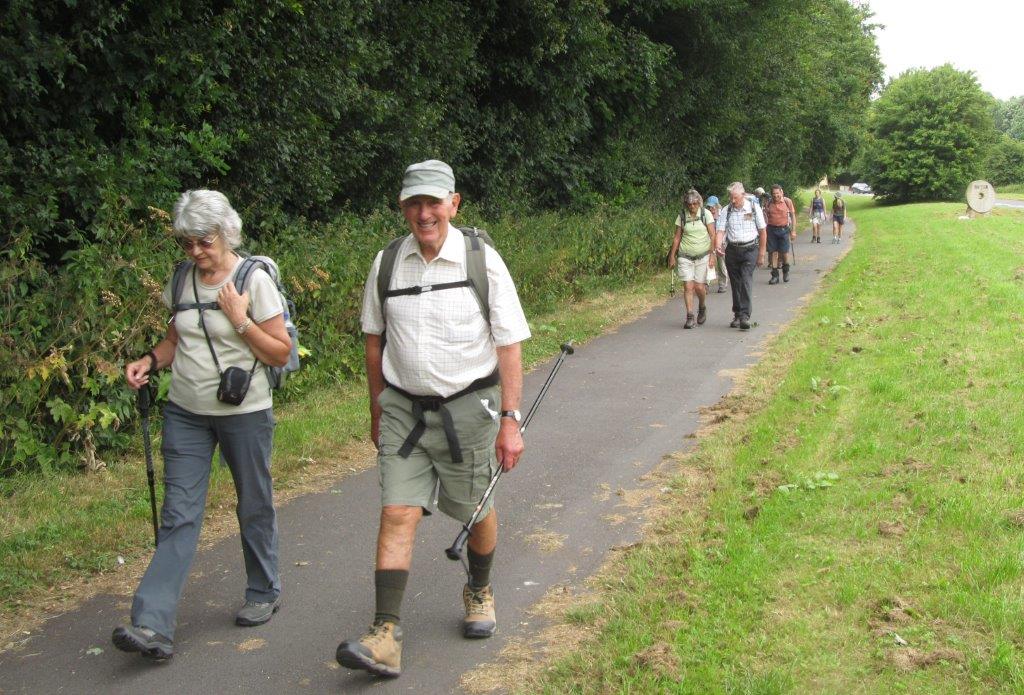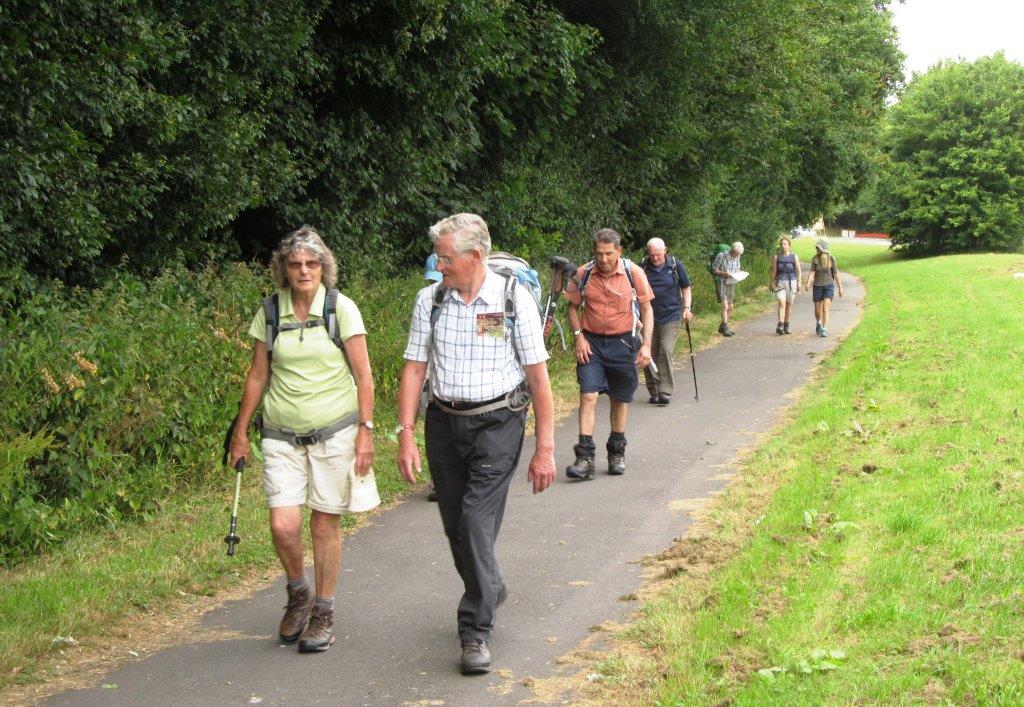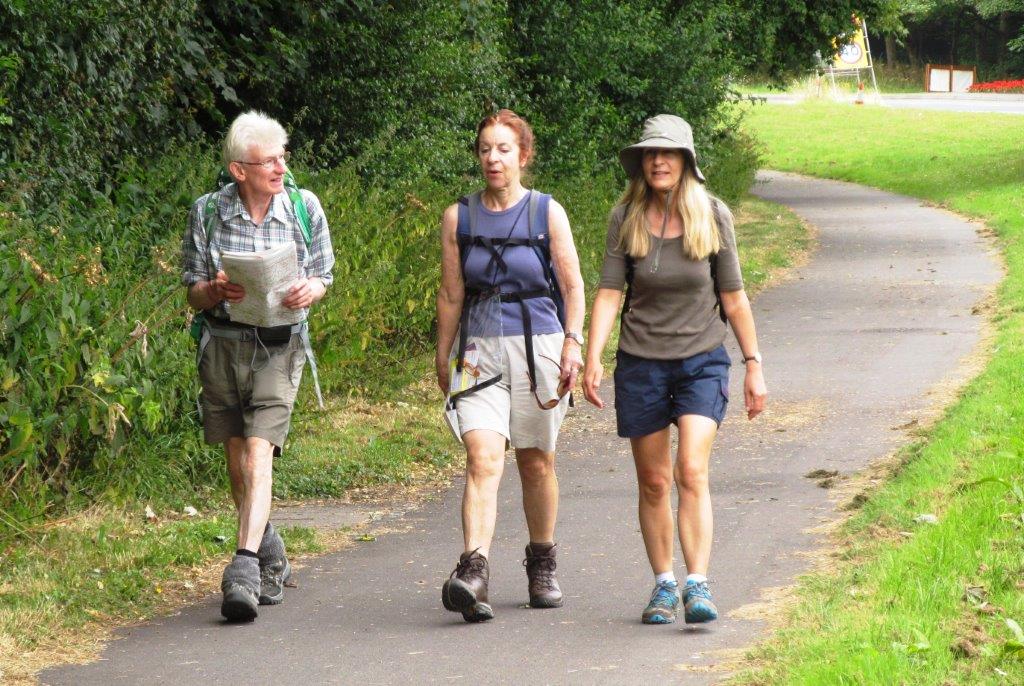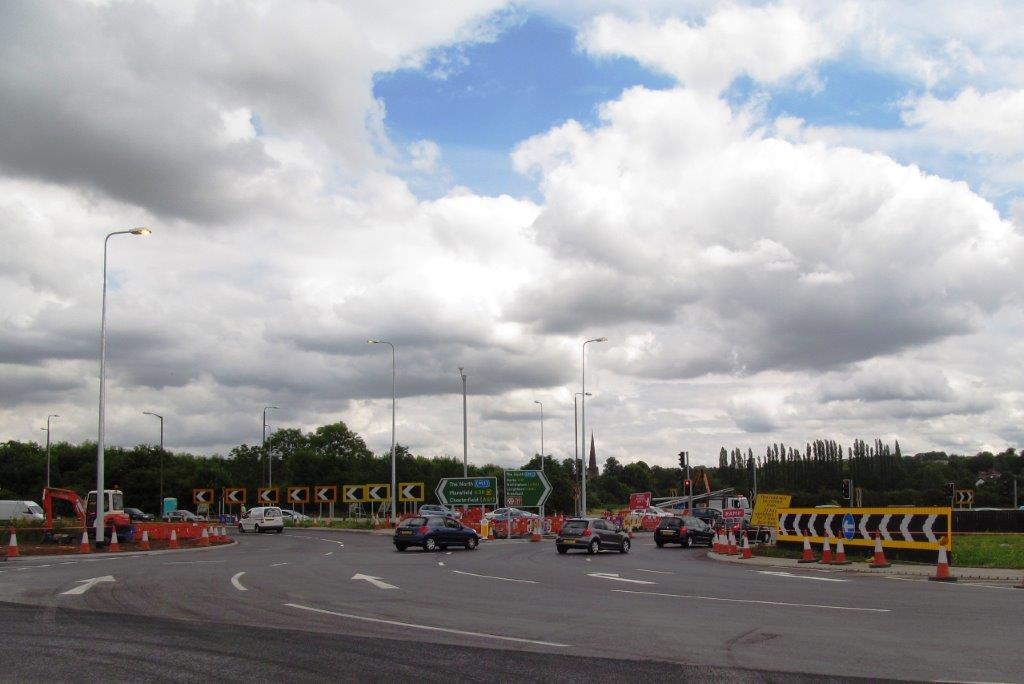 The A61 / A38 roundabout under reconstruction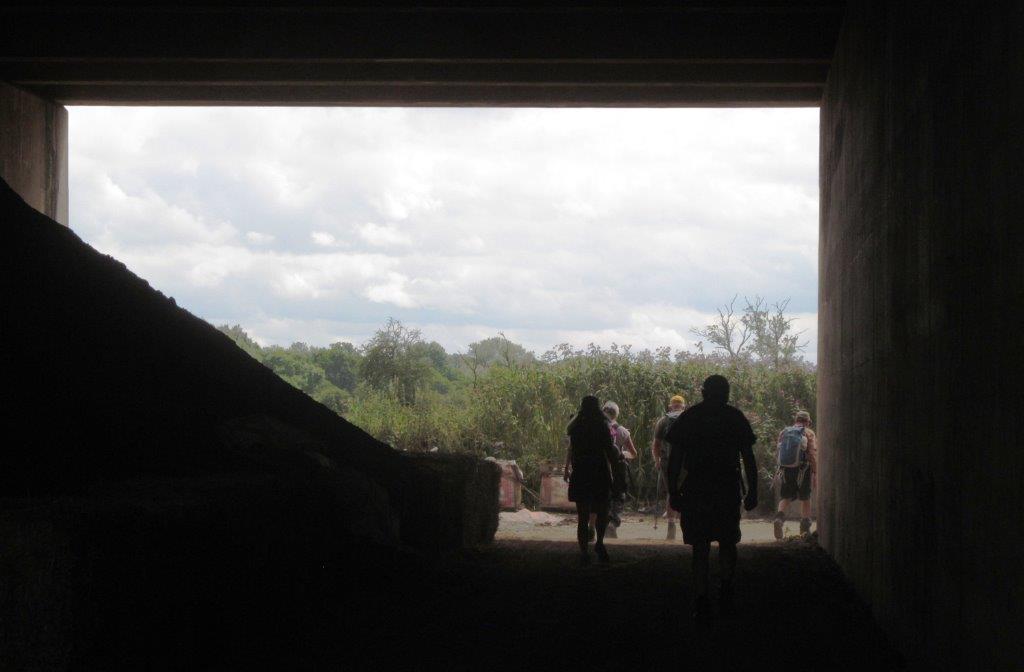 under the A 38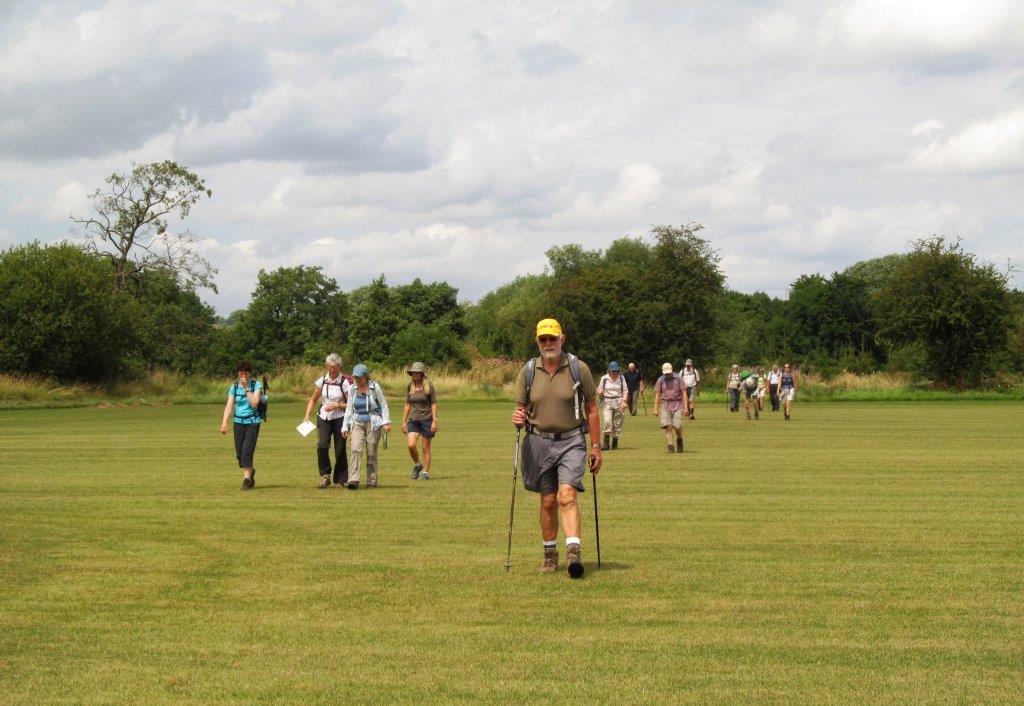 over Talbots Turf lands following a series of 'air shafts' in a flood plain - what do/did they vent?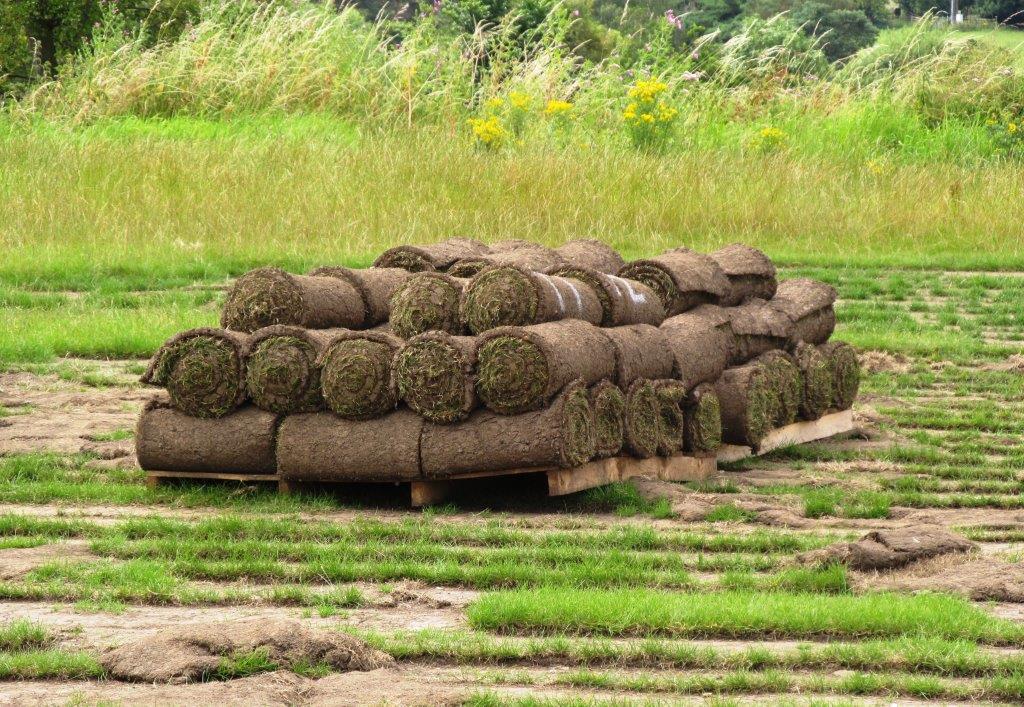 turf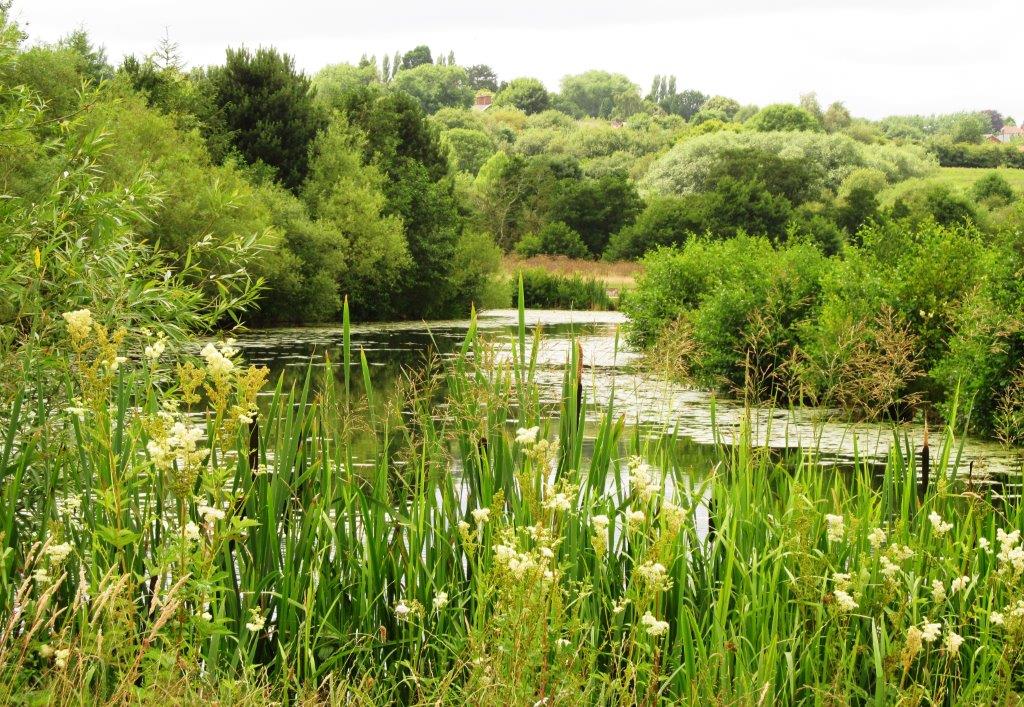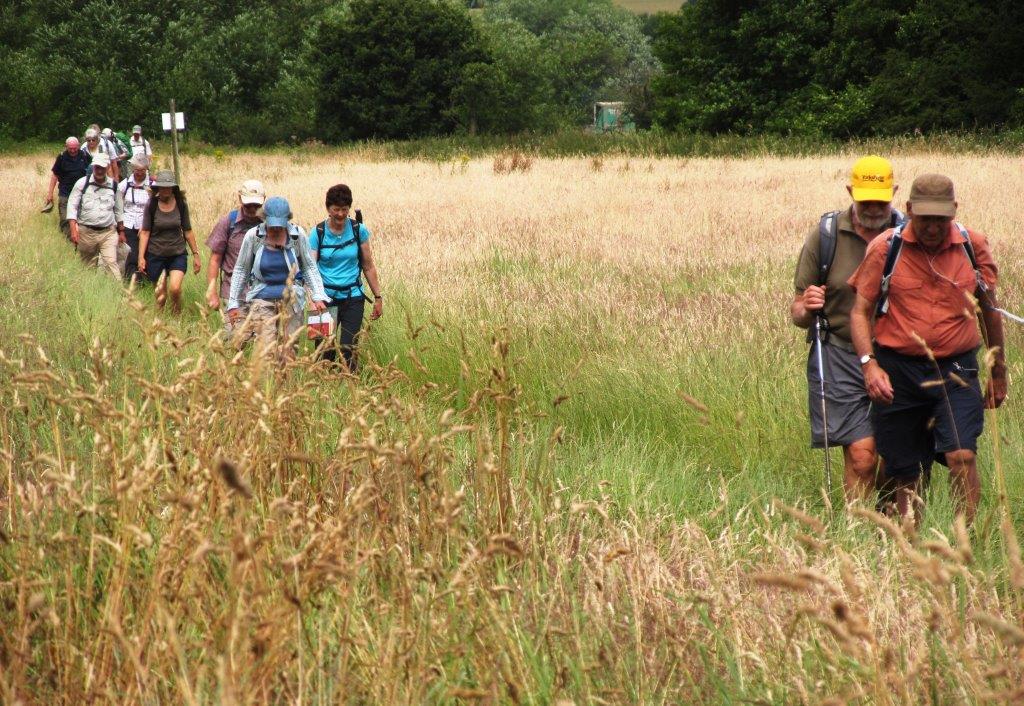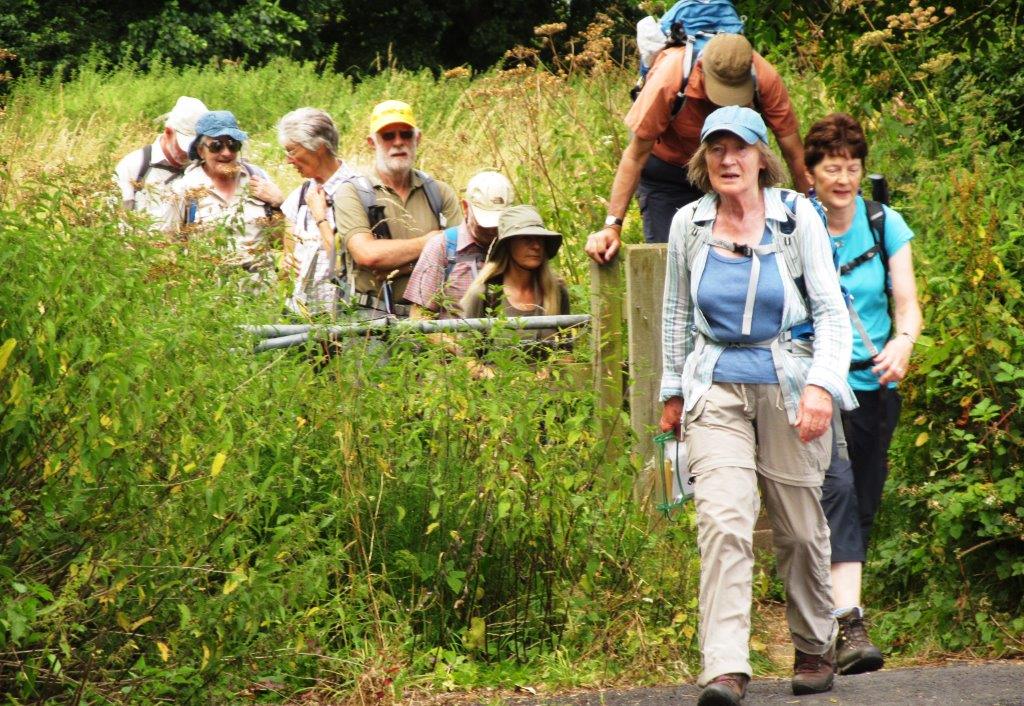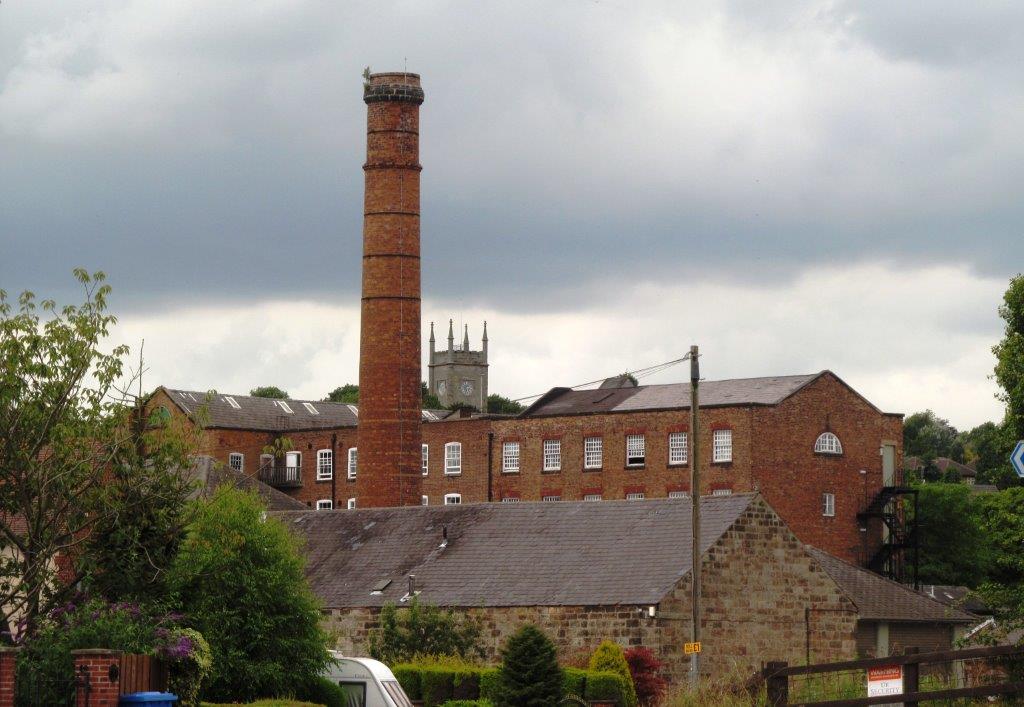 Darley Abbey Mills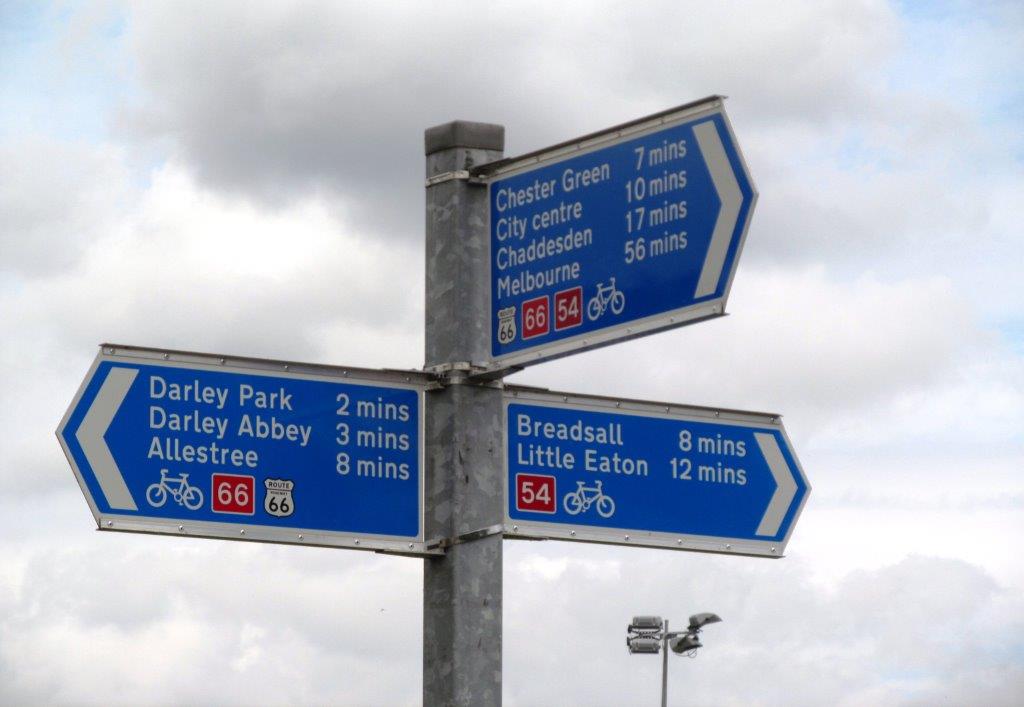 cycle times - walking takes rather longer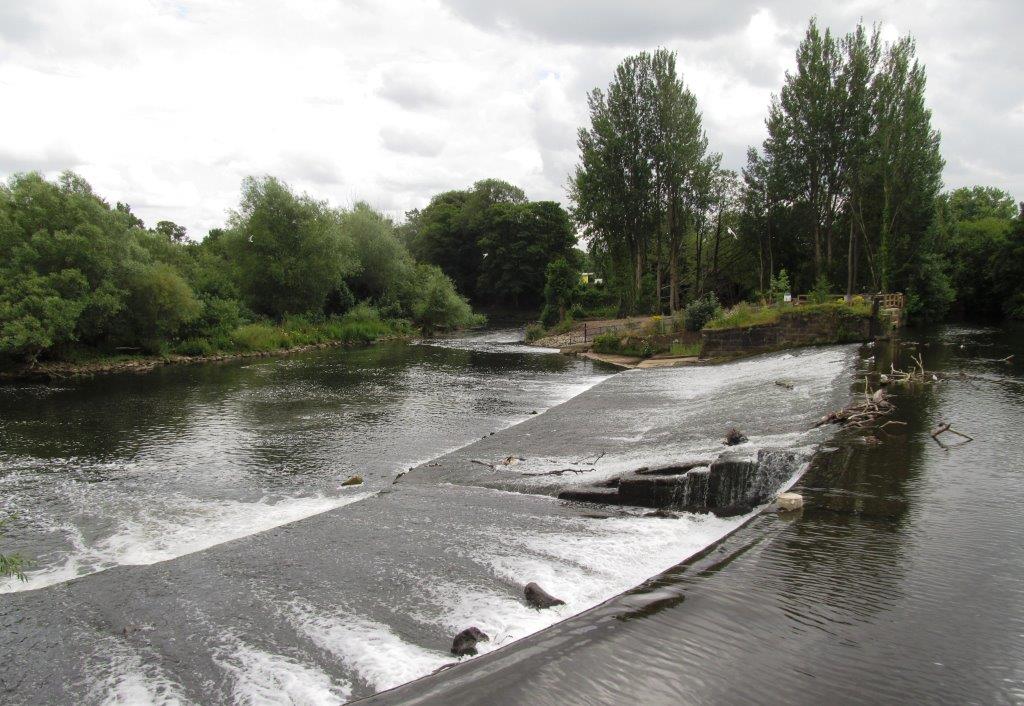 weir creating headrace pond for mills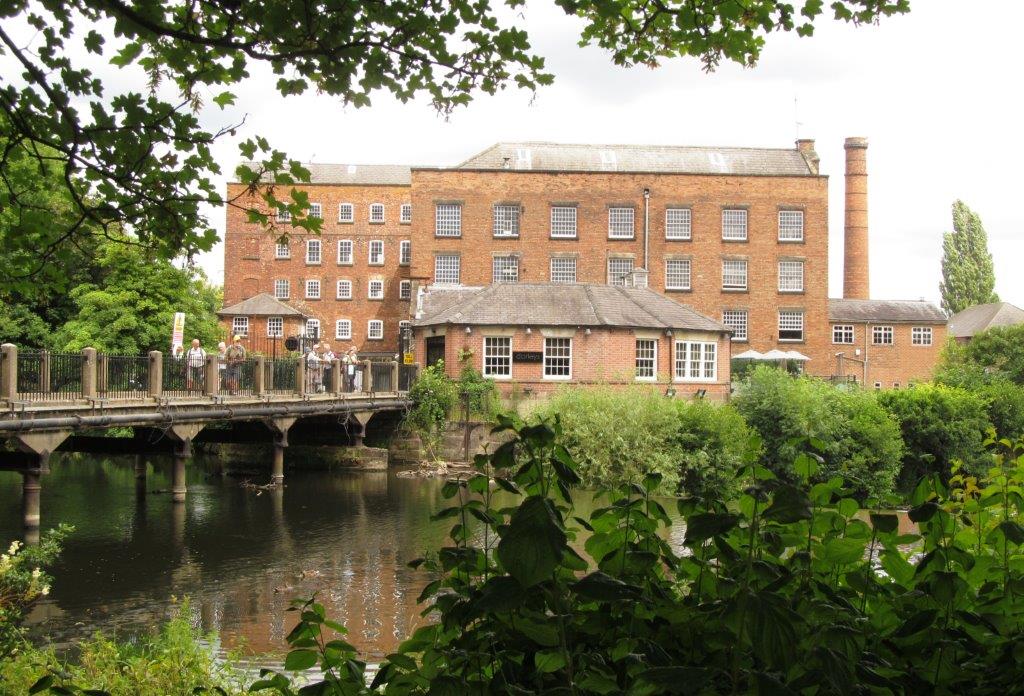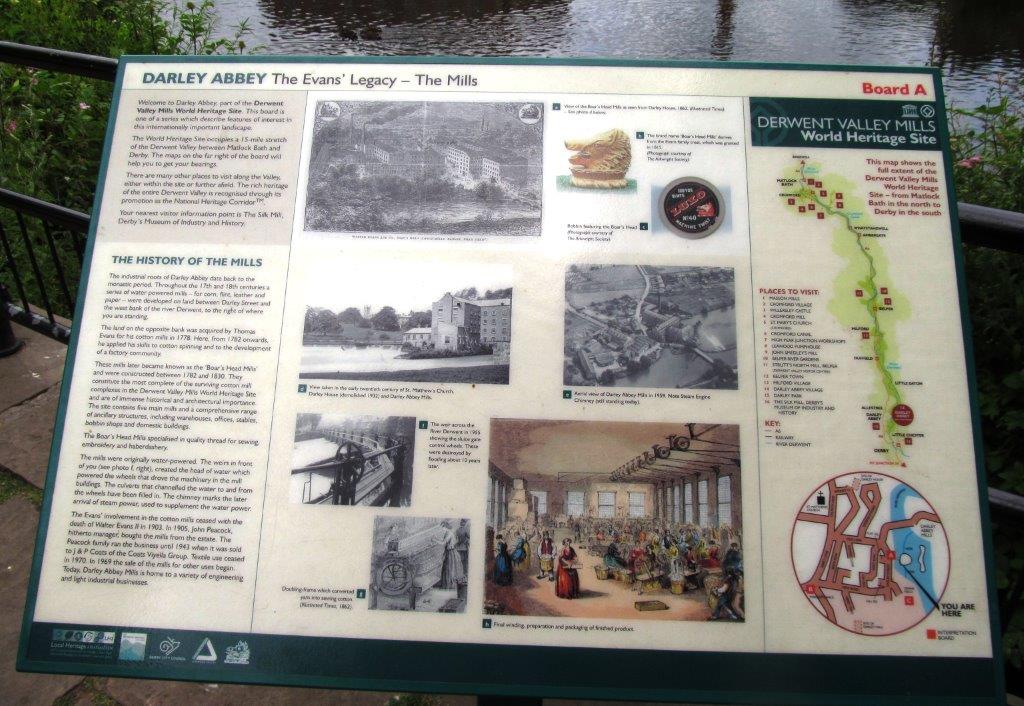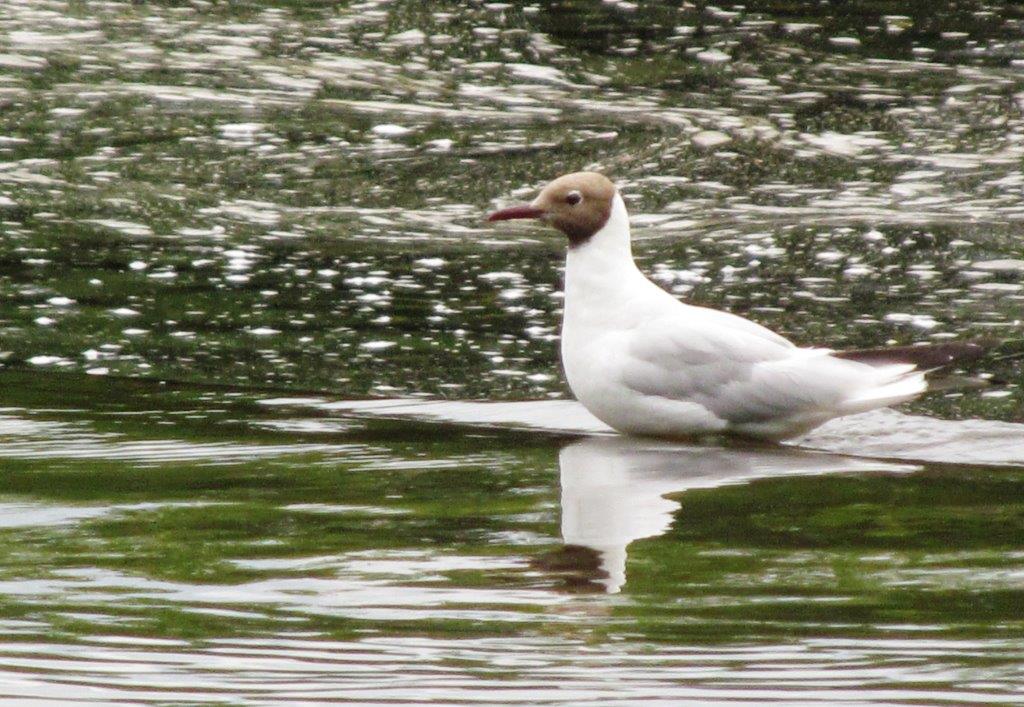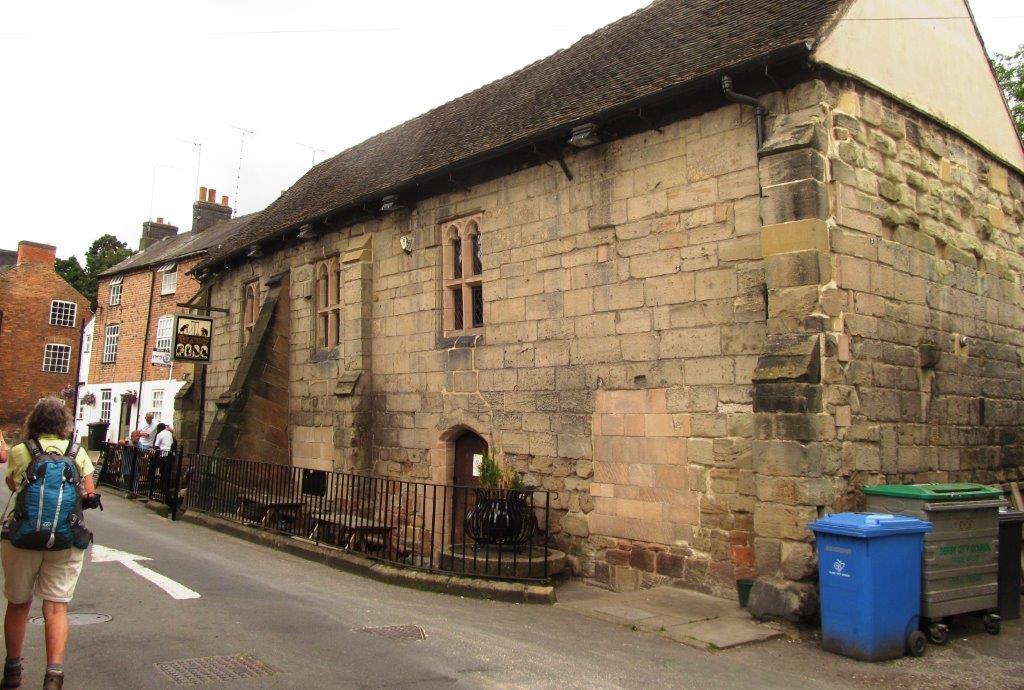 The remnant of the actual Darley Abbey now an Inn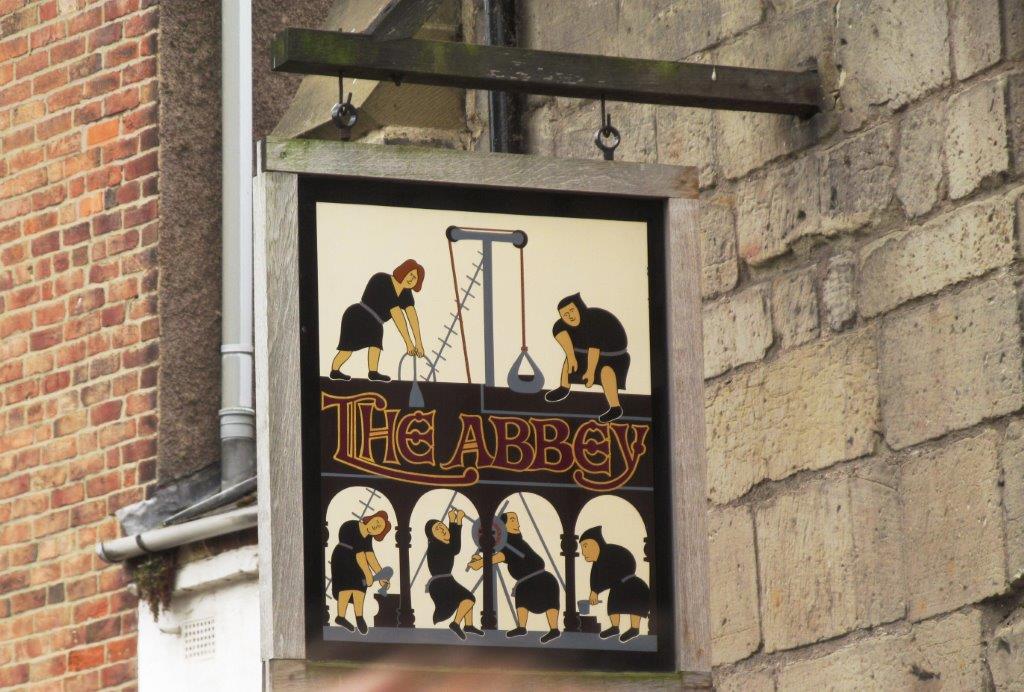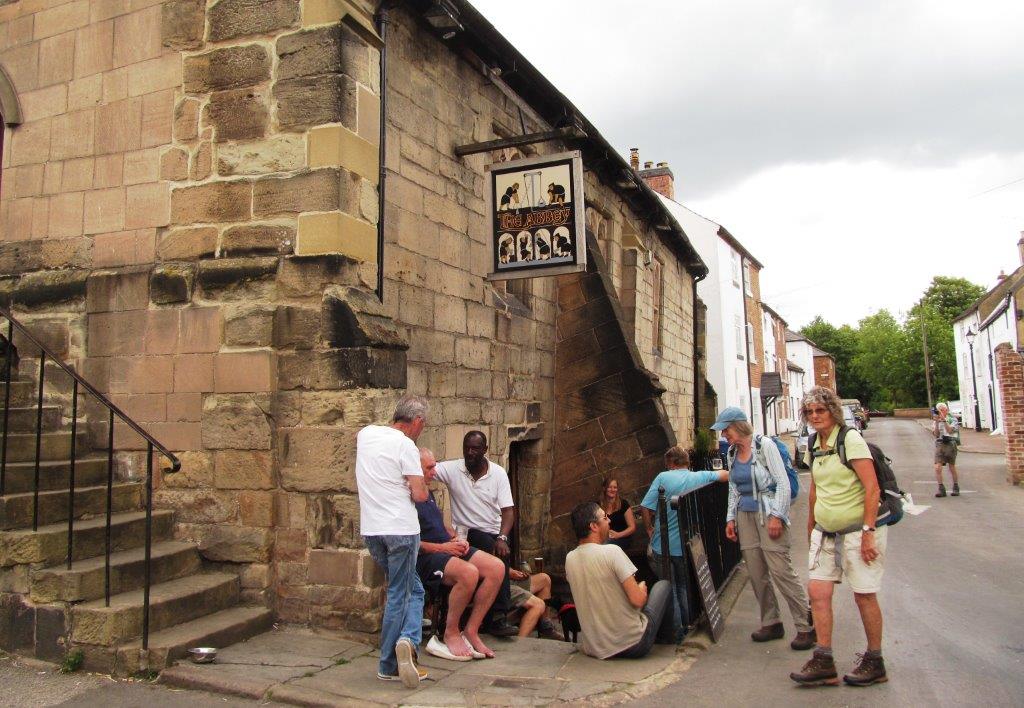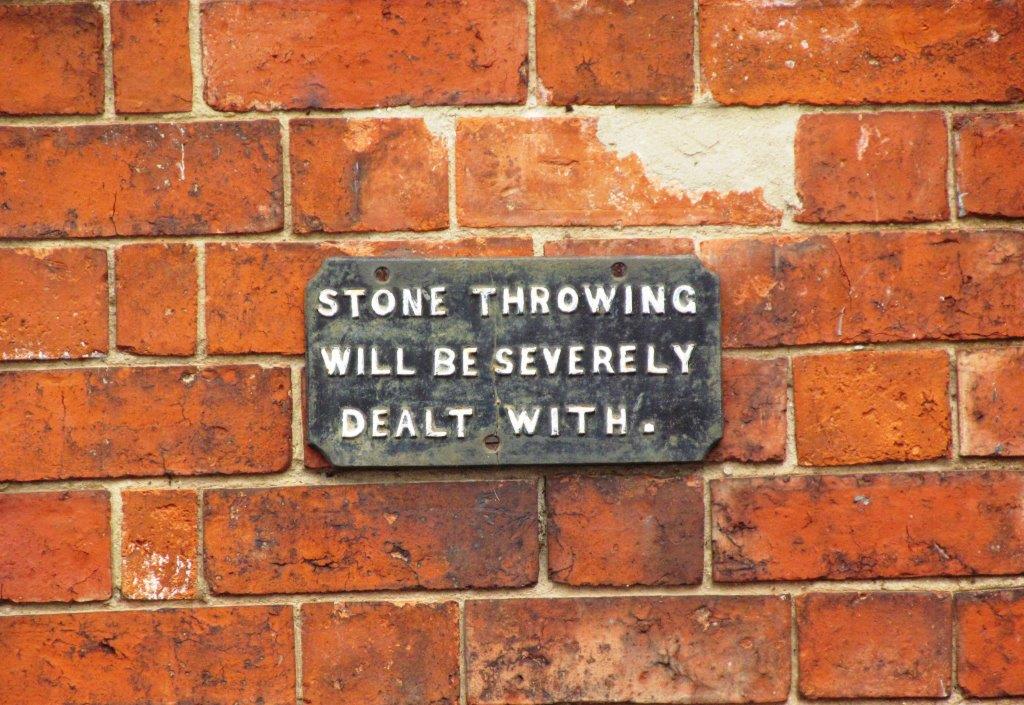 the stocks?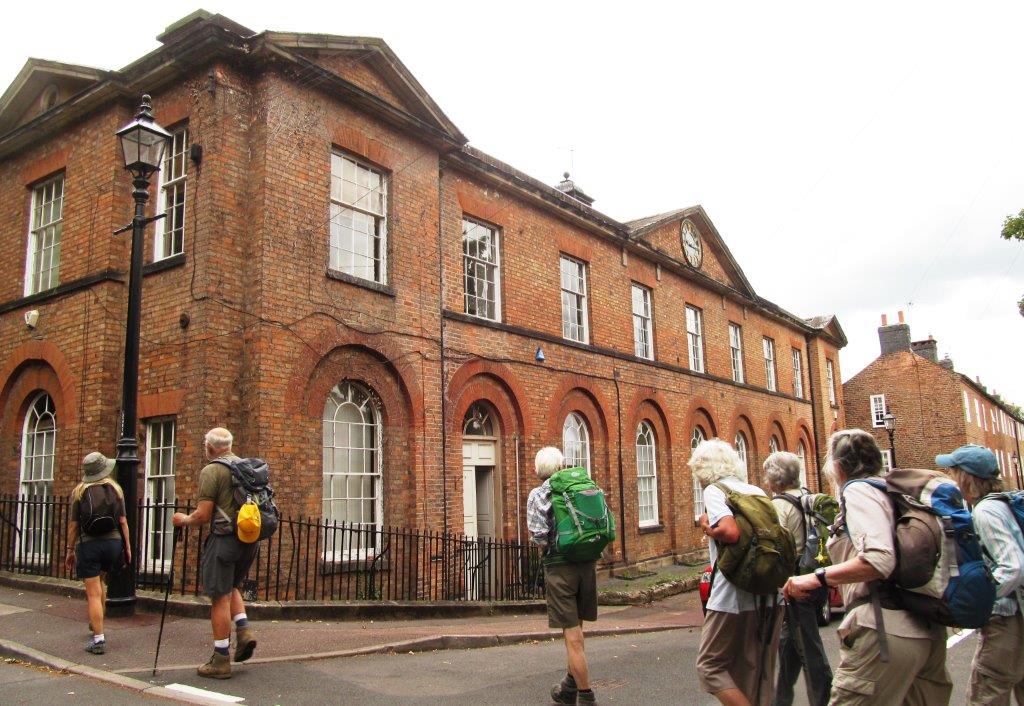 the old school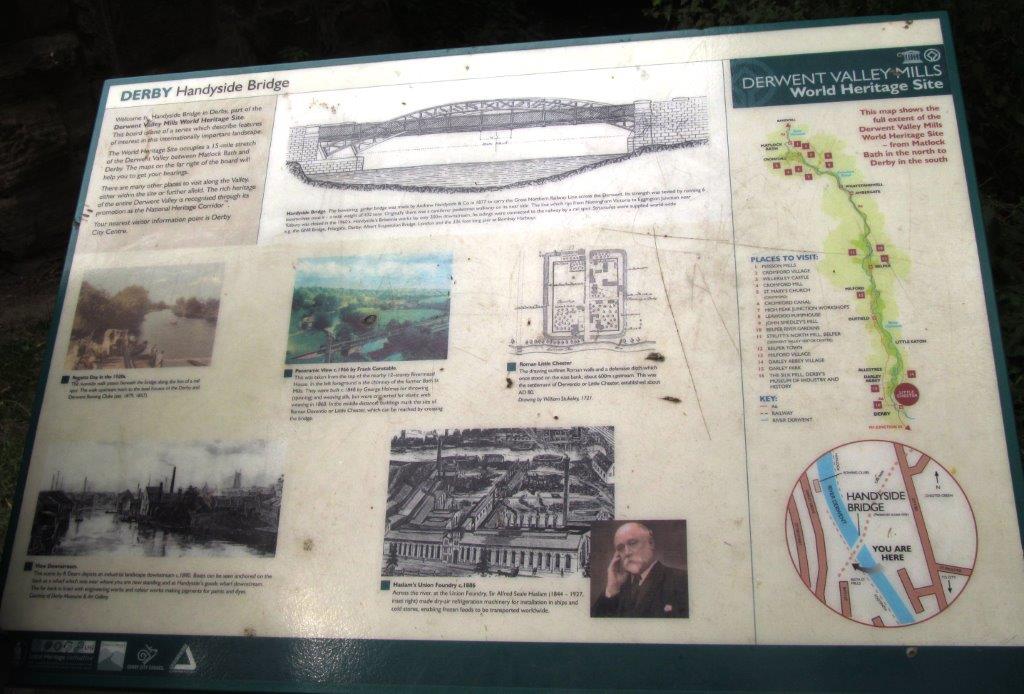 Handyside Bridge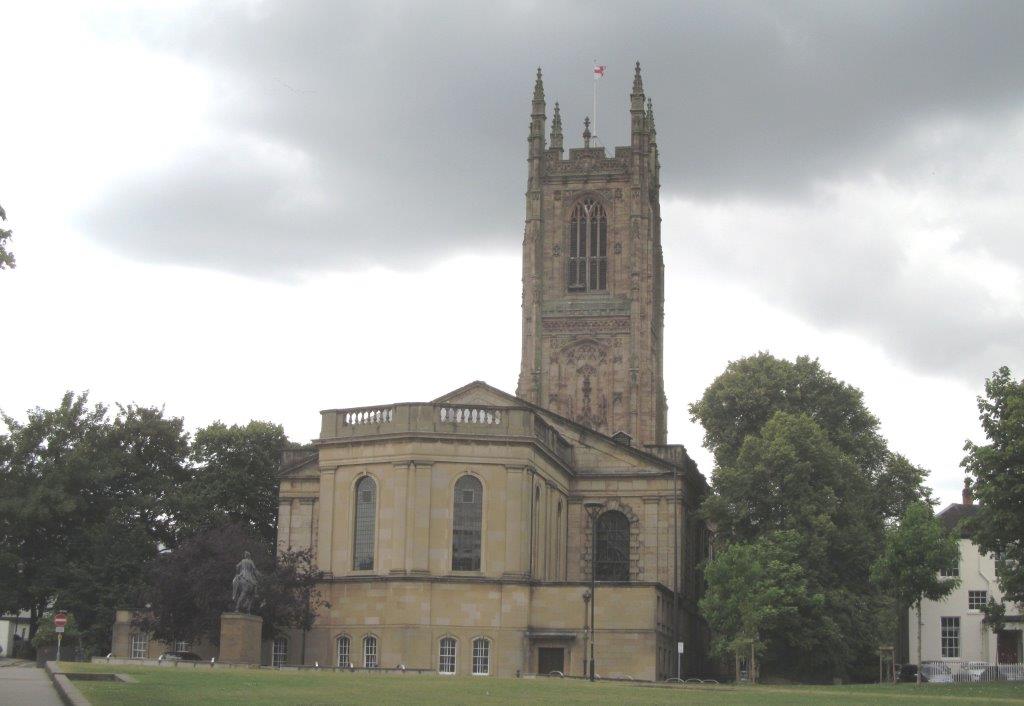 Derby Cathedral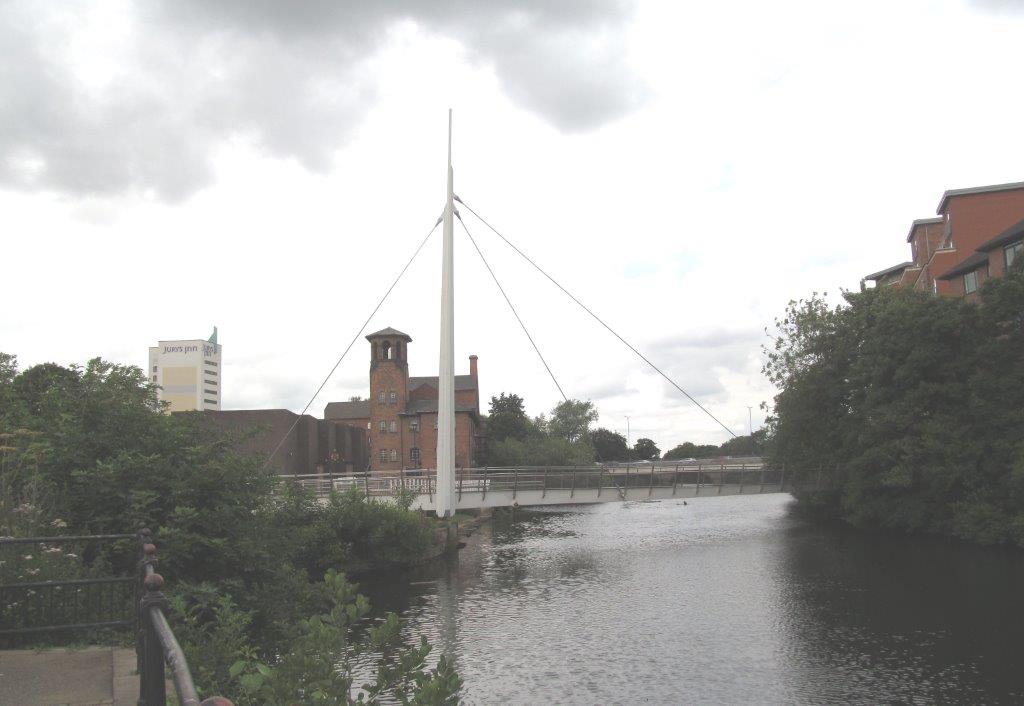 swing bridge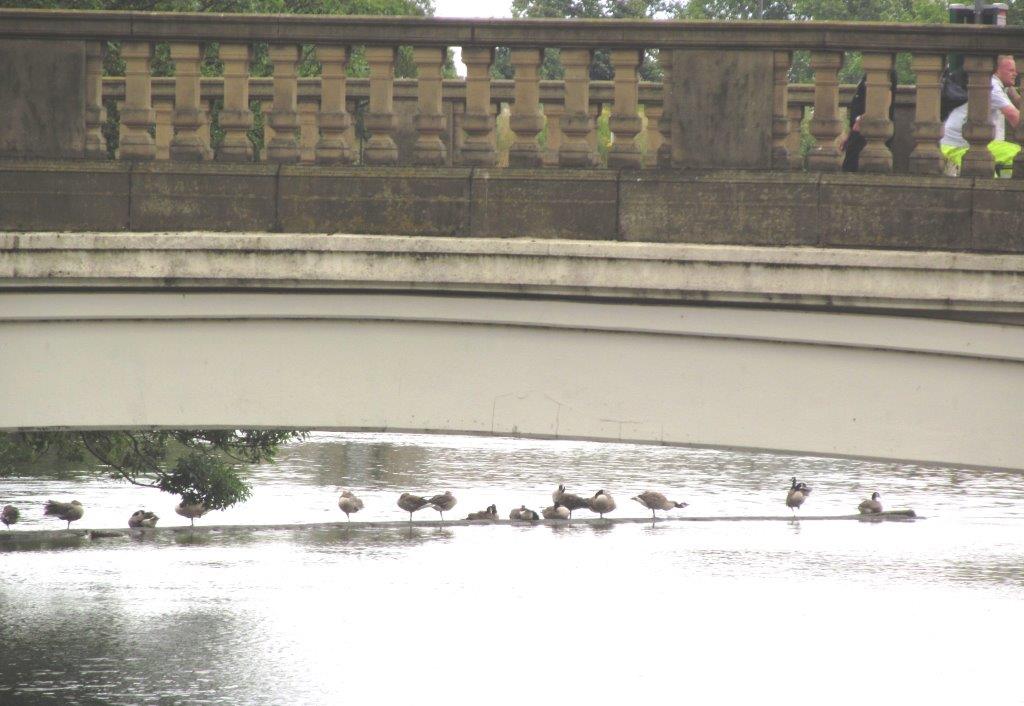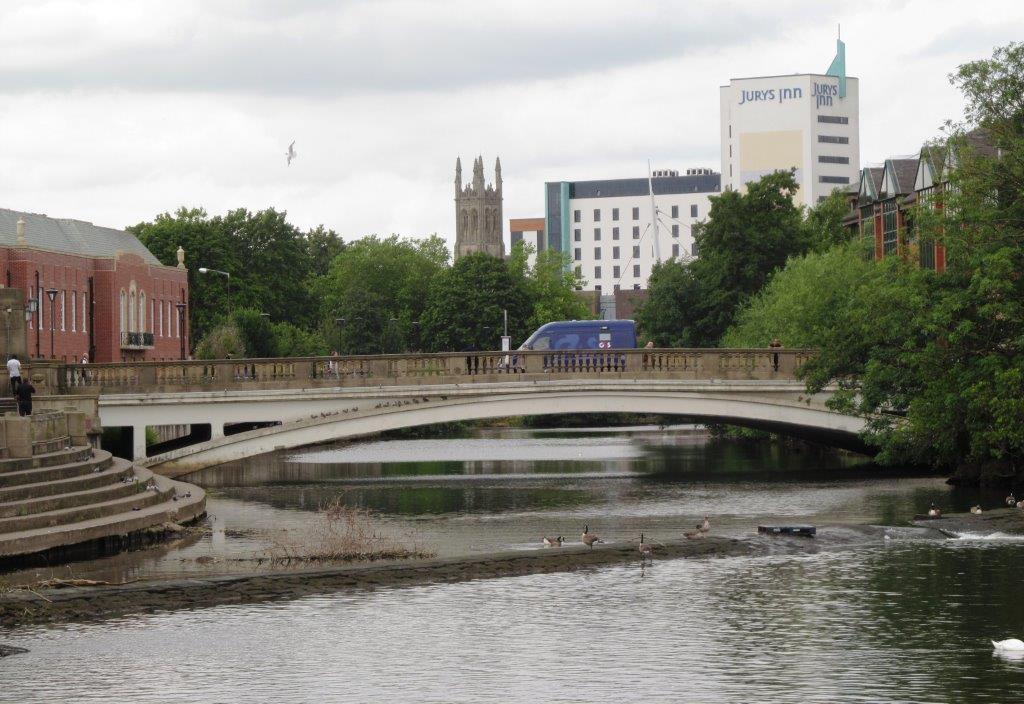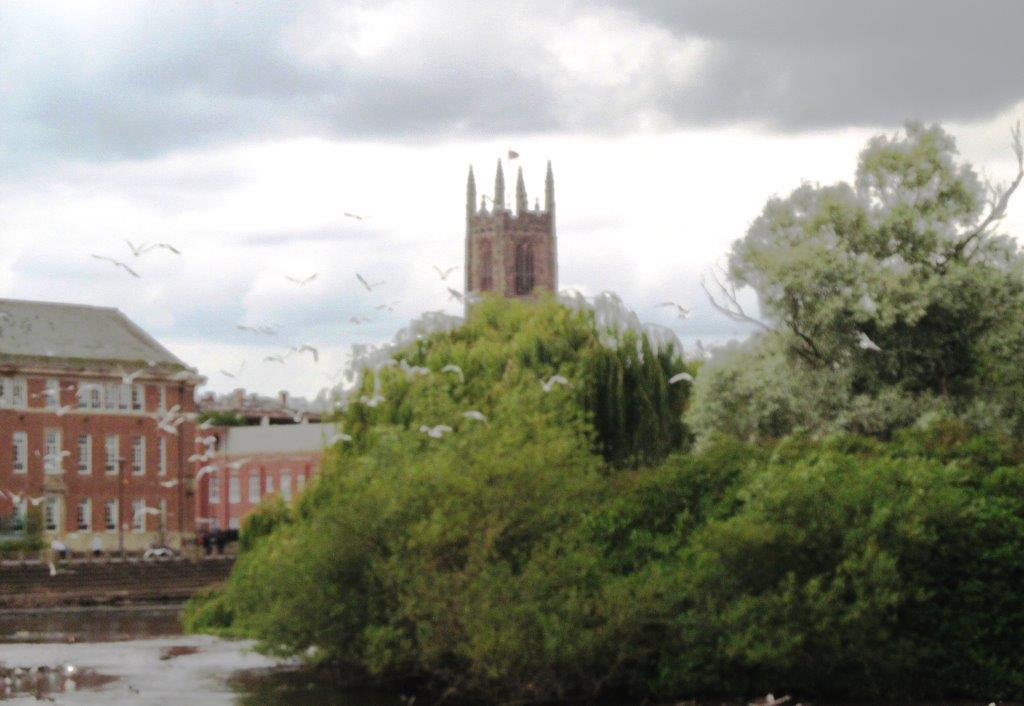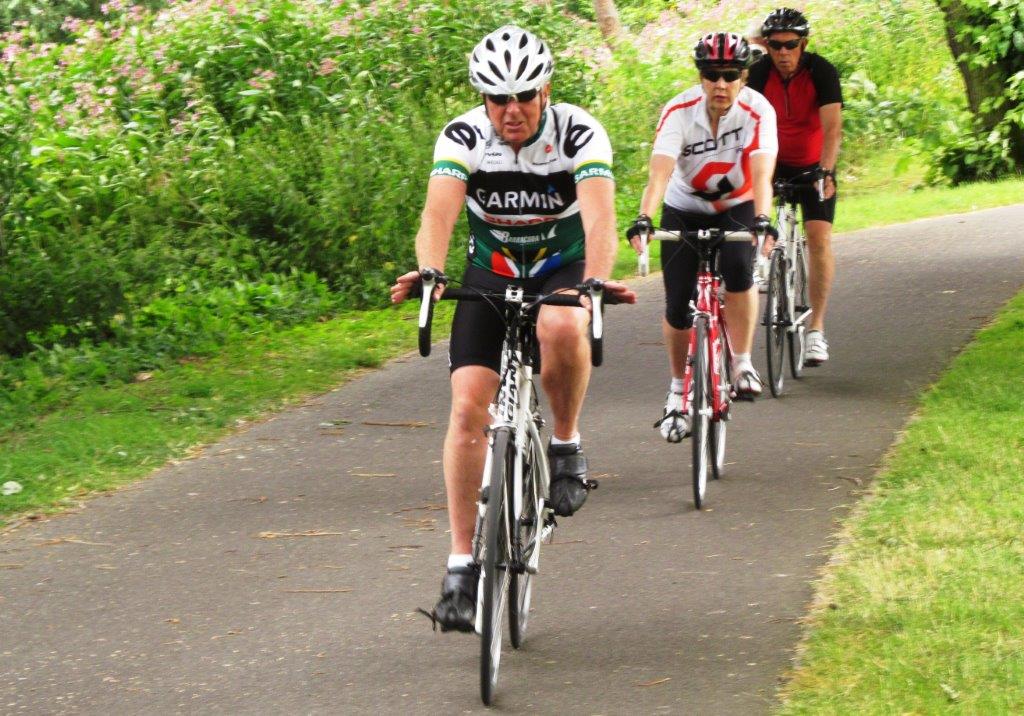 Tour du Derby?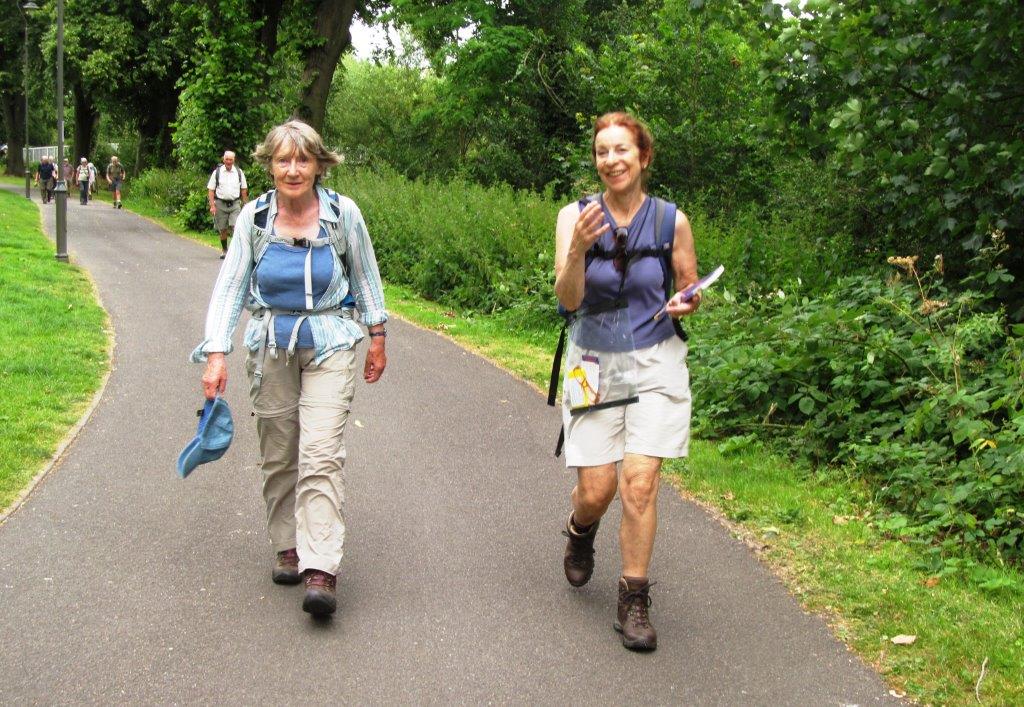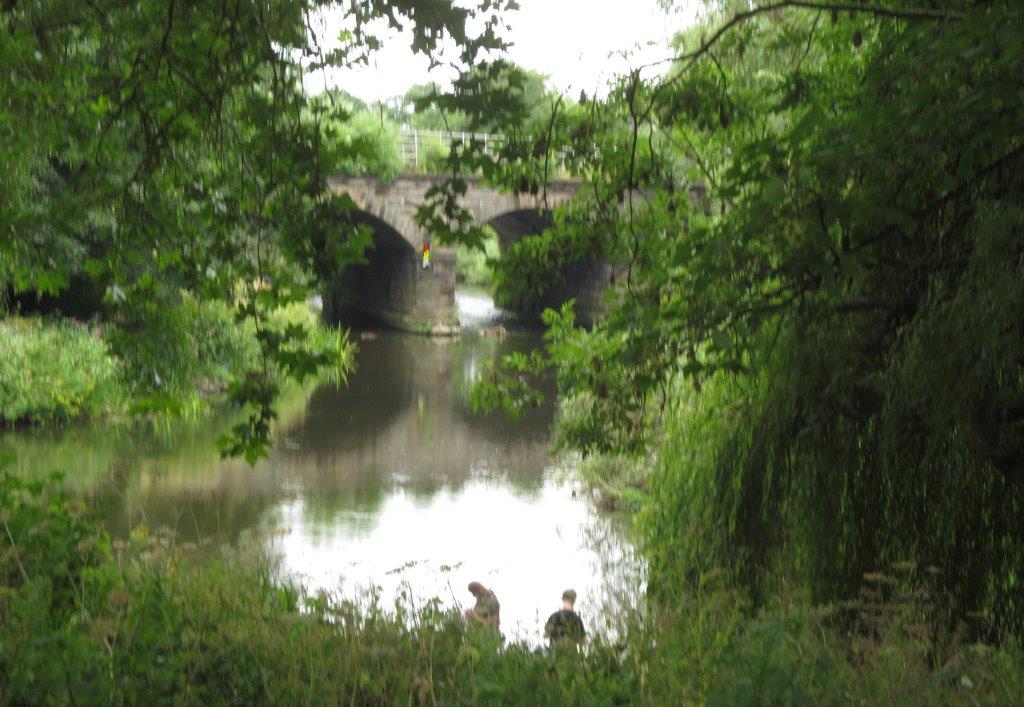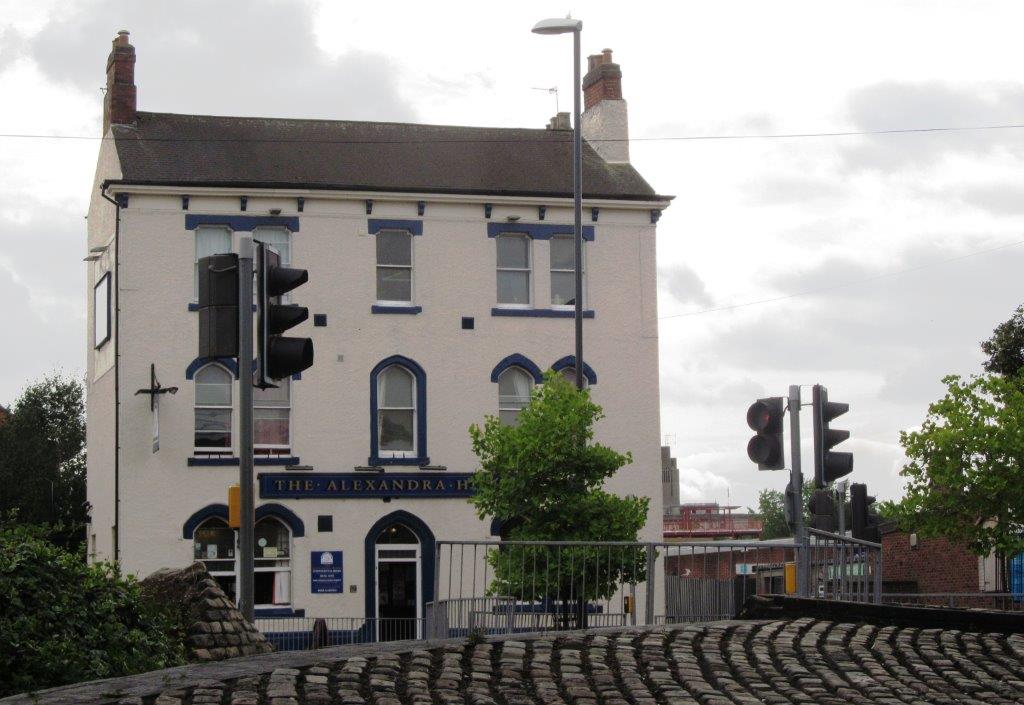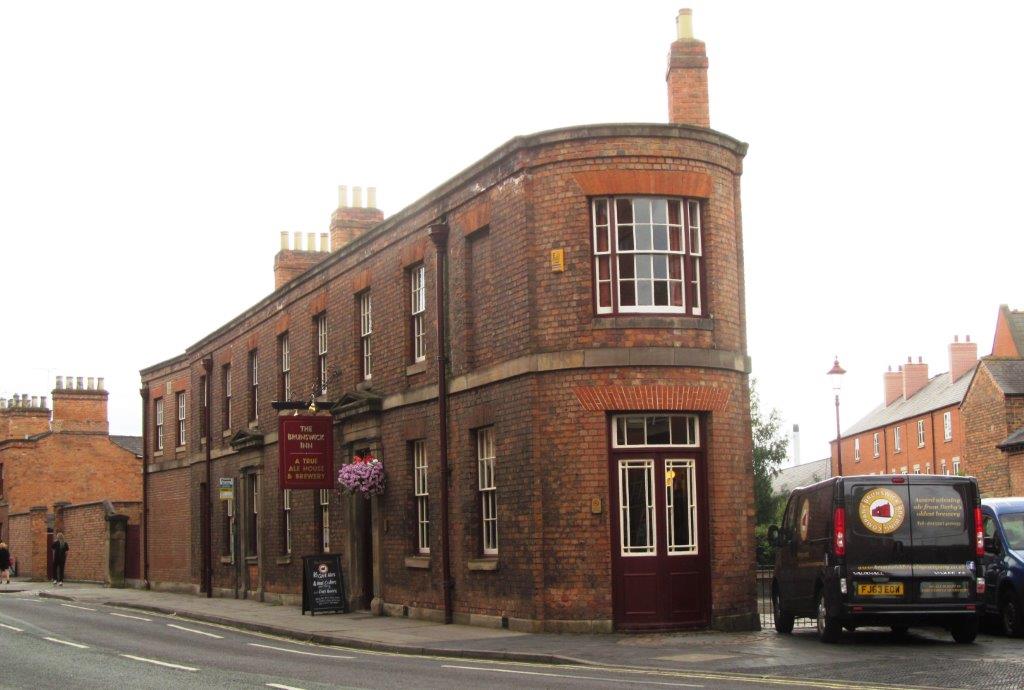 some stopped at The Brunswick Inn for refreshment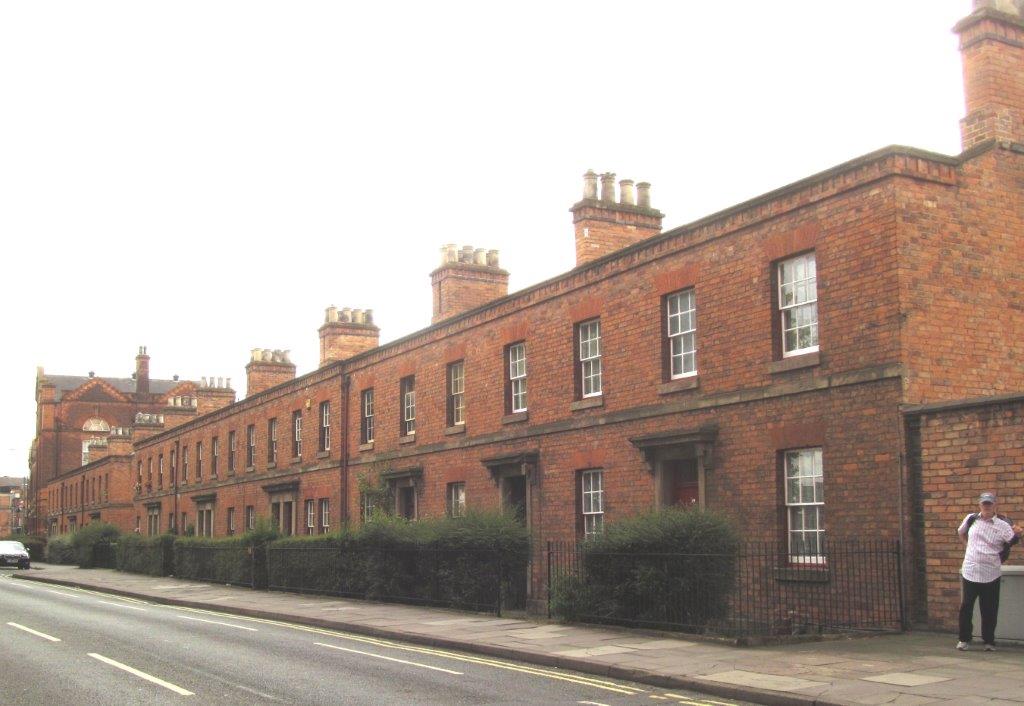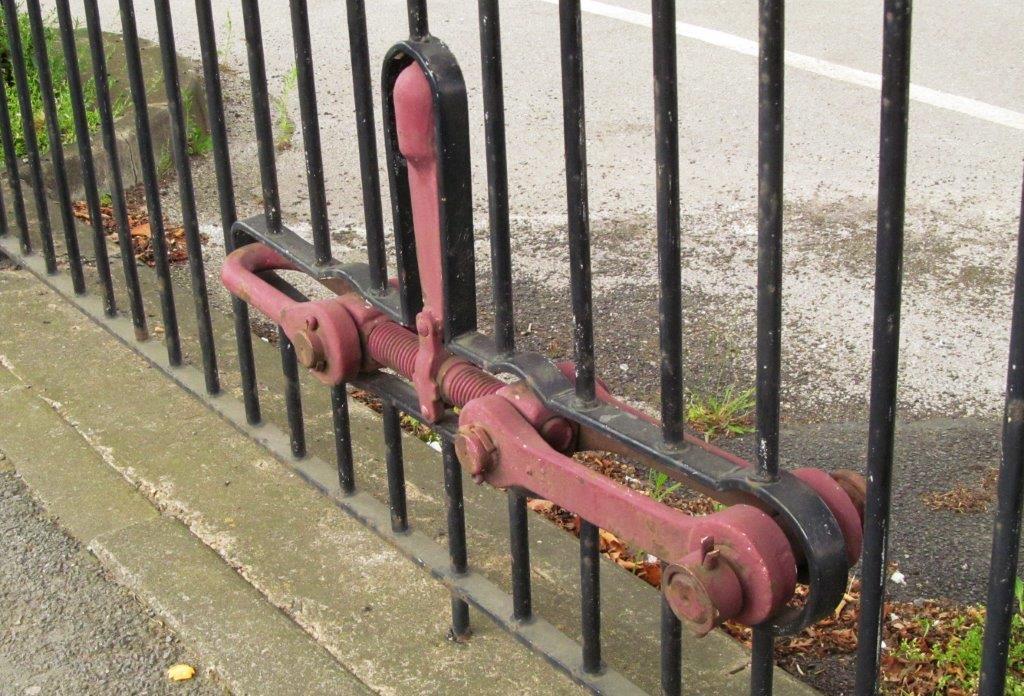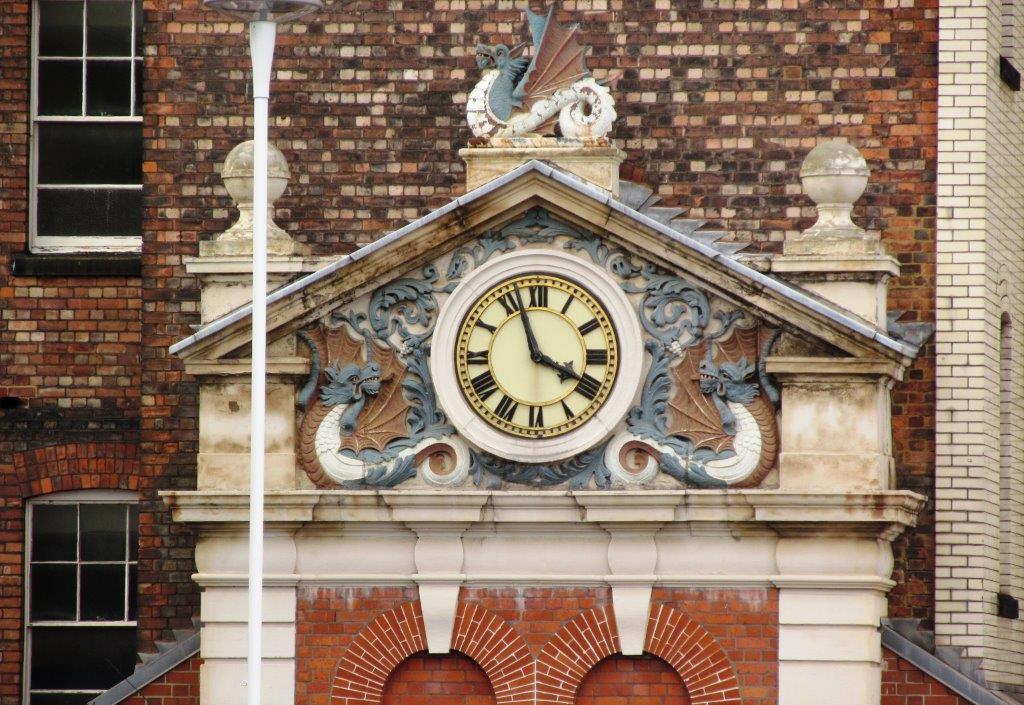 near Railway Station car parks
homepage - Day Walks Index 2014 - contact me at